News Briefing for Tuesday, November 18, 2014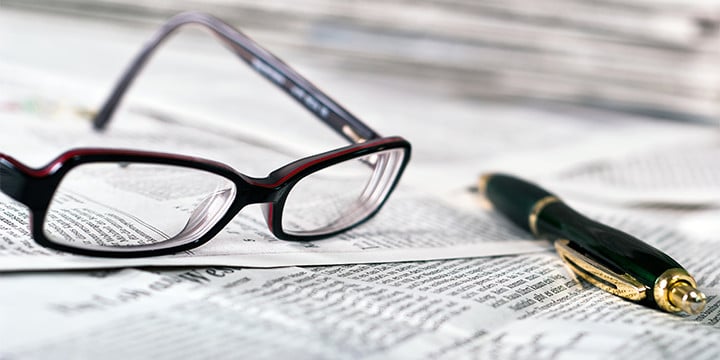 HEALTHCARE:
Support for Obamacare Drops to New Low
"Support for Obamacare has reached a new low. According to a new Gallup poll, only 37 percent of Americans approve of the president's signature law, its lowest approval rating ever. Additionally, 56 percent of Americans disapprove of the law, its highest disapproval rate."
http://dailysignal.com/2014/11/17/support-obamacare-dips-new-low/?utm_source=facebook&utm_medium=social
As New Enrollment Period Starts, ACA Approval at 37%
http://www.gallup.com/poll/179426/new-enrollment-period-starts-aca-approval.aspx
Gallup: 'New numerical low' for Obamacare
"Support for Obamacare continues to decline, with the law hitting a new low in approval, and a new high in disapproval, as the second enrollment period has opened for Americans, according to Gallup. Just 37 percent approve of the Affordable Care Act, 1 percentage point less than the previous low recorded in January, Gallup found in a new survey released Monday. The pollster notes the approval results are a "new numerical low" for Obamacare. The second enrollment season kicked off on Saturday, with minor snags; however, enthusiasm for the law remains underwhelming. A majority of Americans disapprove of Obamacare, at 56 percent — a new high, Gallup said. "The law's new low in approval — and new high in disapproval (56%) — could potentially have an impact on its future," the pollster notes, but adds that repeal is still unlikely.
The Gallup poll was conducted Nov.6-9 and surveyed 828 adults. It has a margin of error of plus or minus 4 percentage points."
http://www.politico.com/story/2014/11/poll-obamacare-approval-112948.html
New poll shows waning support for Obamacare
http://www.washingtonexaminer.com/new-poll-shows-waning-support-for-obamacare/article/2556265?custom_click=rss
Obamacare Is Still Extremely Unpopular
"As we know from its many apologists, Obamacare is always on the verge of becoming popular with the general public. And yet, for some reason, it never actually gets there. Today, Politico reports on a remarkable Gallup poll: "Support for Obamacare continues to decline, with the law hitting a new low in approval, and a new high in disapproval, as the second enrollment period has opened for Americans, according to Gallup. Just 37 percent approve of the Affordable Care Act, 1 percentage point less than the previous low recorded in January, Gallup found in a new survey released Monday. The pollster notes the approval results are a "new numerical low" for Obamacare." We've now been through the sales process, the drafting process, and the process by which an actual bill was introduced, passed in Congress, and signed by the president. We've experienced a gradual, if occasionally chaotic, implementation; we've voted in two elections, during which the law was debated at length; and we've watched a Supreme Court challenge that resulted in the individual mandate's being upheld and Medicaid expansion's being somewhat checked. We've endured speech after speech from the president and we've suffered endless entreaties to "move on," to acknowledge that "Obama won," and to treat the measure as if it were settled law that could — and should — never, ever be repealed. In Congress, in newspapers, and in the culture at large, the Left has made its case over and over and over again – to the extent that those who oppose the law have been accused of being murderers and wreckers and enemies of government itself. Elsewhere, The goalposts have been moved and the dissenters have been lambasted. More recently, victory has been declared repeatedly, with even its failures being sold as successes. All in all, we have talked about little else for the last four years."
http://www.nationalreview.com/corner/392832/obamacare-still-extremely-unpopular-charles-c-w-cooke
Gallup: Obamacare popularity in free fall, reaches lowest rating in poll's history
"Just after President Barack Obama was reelected in 2012, the health care reform law which bears his name as its sobriquet was, according to Gallup, at least somewhat popular. Gallup's findings in November, 2012, bucked a trend wherein the majority of pollsters determined that the law was still unpopular. The Real Clear Politics average of polls in this month found the Affordable Care Act was underwater by 5.4 points, but Gallup's results showed the ACA rebounding to 3 points above water with 48 percent approving of the law and only 45 percent disapproving. That popularity boost did not last long. When Obamacare began being implemented in the fall of 2013 and the federal health insurance exchange website debuted with a thud, the ACA's approval rating collapsed to 40 percent with 55 percent disapproving. Once the kinks were worked out of the website and the first open enrollment period completed, however, the ACA rebounded slightly. In the summer of 2014, the law was just 8 points underwater. By October, amid a heated election season in which Republican candidates mobilized their base voters with anti-Obamacare messaging, the ACA had sunk to 13 points underwater. Today, Gallup revealed, Obamacare has reached an all-time low of 19 points underwater. Only 37 percent expressed some approval for the ACA while 56 percent disapprove of what most agree will be Barack Obama's legacy achievement in office."
http://hotair.com/archives/2014/11/17/gallup-obamacare-popularity-in-free-fall-reaches-lowest-rating-in-polls-history/
Obama Is Now Washington's Most Powerful Obstructionist.
"In light of overwhelming public opinion like this opposing Obamacare, doesn't President Obama seem… obstructionist? Americans were slightly more positive than negative about the law around the time of the 2012 election, but they have consistently been more likely to disapprove than approve of the law in all surveys that have been conducted since then. Approval has been in the low 40% or high 30% range after a noticeable dip that occurred in early November 2013. This was shortly after millions of Americans received notices that their current policies were being canceled, which was at odds with President Barack Obama's pledge that those who liked their plans could keep them. The president later said, by way of clarification, that Americans could keep their plans if those plans didn't change after the ACA was passed. The current 37% [approval] comes on the heels of last week's midterm elections, in which Republicans won full control of both houses of Congress. Already, party leaders are discussing efforts to repeal the unpopular law. Repeal is highly unlikely, given Obama's veto power, but the law's new low in approval — and new high in disapproval (56%) — could potentially have an impact on its future. The president himself has acknowledged he will consider modifications to the law, which could include repealing the tax on medical devices. Here's the Republican Party, promising to pass legislation reflecting the will of the people, and one extremist is blocking enactment of the popular will. Isn't this an "unyielding consistency and a complete disconnect with the wishes of all except the most vocal part of their base that enforces extremism", as was claimed about Republicans?"
http://www.nationalreview.com/campaign-spot/392786/obama-now-washingtons-most-powerful-obstructionist-jim-geraghty
TRAIN WRECKS, LIES, AND VIDEOTAPE
Jonathan Gruber reminds us why we hate Obamacare.
http://spectator.org/articles/60988/train-wrecks-lies-and-videotape
Obama Calls the Architect of Obamacare 'Some Adviser Who Never Worked on Our Staff
"President Obama said Sunday that the architect of Obamacare, MIT professor Jonathan Gruber, was just "some adviser who was never on our staff." Jonathan Gruber was paid nearly $400,000 by the government for his role in crafting the law. Newly discovered comments made by Gruber in which he said the "stupidity of the American voter" was "critical" to passing Obamacare sparked a firestorm this past week. When asked about the comments at the closing of the G20 summit, President Obama said, "The fact that some adviser who was never on our staff expressed an opinion that I completely disagree with in terms of the voters is not a reflection on the actual process that was run." Despite being awarded 2013's Lie of the Year for saying, "If you like your plan, you can keep it" hundreds of times, Obama also said he never misled Americans about the law."
http://freebeacon.com/politics/obama-calls-the-architect-of-obamacare-some-advisor-who-never-worked-on-our-staff/
MOLLY BALL: OBAMA DOING 'A BIT OF A MISDIRECTION' ON GRUBER
"Molly Ball, Politics Writer for The Atlantic,  said that President Obama's claim that Jonathan Gruber was not on staff during the drafting of Obamacare was "a bit of a misdirection" on Monday's "Andrea Mitchell Reports" on MSNBC. "To say he [Gruber] was not on staff is a bit of a misdirection when he did get quite a hefty salary for his consultation and when a lot of Democrats loved to tout his role in it when they were campaigning against Mitt Romney, and pointing out that Gruber was the architect in a lot ways of Romney's plan in Massachusetts. And therefore, they were pointing out that Obamacare has a lot in common with 'Romneycare.'…he is a very significant person in this policy" she stated. Ball additionally argued that due a lack of other bad news on Obamacare, "a lot of critics are seizing on this because it's a sort life raft for them to maybe say 'maybe we can stir up outrage anew at the way that this was originally done and get some more momentum for repeal,' which at this point does not look like much of a possibility."
http://www.breitbart.com/Breitbart-TV/2014/11/17/Molly-Ball-Obama-Doing-A-Bit-of-A-Misdirection-on-Gruber
Jonathan Gruber Convinced Obama To Create The Individual and Employer Mandates [VIDEO]
"Obamacare architect Jonathan Gruber convinced President Barack Obama to create the individual and employer mandates in the health care law, which Obama originally opposed as a presidential candidate. During the 2008 presidential campaign, an obscure but influential left-wing group called the Herndon Alliance approached the campaigns of Obama and fellow Democratic candidates Hillary Clinton and John Edwards to get all three major Democrats on board with health care reform. The candidates came up with differing plans. Of the three, Obama positioned himself as an opponent of mandates. The Illinois senator sparred with Edwards over the issue at a January 2008 debate and even ran an anti-Hillary ad that said "Hillary Clinton's attacking, but what's she not telling you about her health care plan? It forces everyone to buy insurance, even if you can't afford it, and you pay a penalty if you don't."
http://dailycaller.com/2014/11/17/jonathan-gruber-convinced-obama-to-create-the-individual-and-employer-mandates-video/
Obama in 2006: I've Stolen Ideas from Jonathan Gruber Liberally
"President Obama dismissed ObamaCare architect Jonathan Gruber yesterday as just some adviser who was never on his staff and with whom he doesn't agree. In a 2006 speech, however, Obama said that he has stolen ideas liberally from Gruber."
http://insider.foxnews.com/2014/11/17/obama-2006-ive-stolen-ideas-jonathan-gruber-liberally
Obama: I Have Stolen Ideas from Jon Gruber Liberally (YouTube Video)
https://www.youtube.com/watch?v=s6yoHcOhF0U
Obama: 'I Have Stolen Ideas Liberally' From Jon Gruber [VIDEO]
http://dailycaller.com/2014/11/17/obama-i-have-stolen-ideas-liberally-from-jon-gruber-video/
OBAMA 2006 FLASHBACK: I'VE STOLEN IDEAS FROM JONATHAN GRUBER
http://www.breitbart.com/Breitbart-TV/2014/11/17/Obama-Flashback-Ive-Stolen-Ideas-From-Jonathan-Gruber
Flashback: Here's What Obama Had to Say About Obamacare Architect Jonathan Gruber in 2006
http://www.theblaze.com/stories/2014/11/17/flashback-heres-what-obama-had-to-say-about-obamacare-architect-jonathan-gruber-in-2006/?utm_source=TheBlaze.com&utm_medium=rss&utm_campaign=story&utm_content=flashback-heres-what-obama-had-to-say-about-obamacare-architect-jonathan-gruber-in-2006
Obama in 2006: 'I Have Stolen Ideas Liberally' From Jonathan Gruber
http://www.nationalreview.com/corner/392849/obama-2006-i-have-stolen-ideas-liberally-jonathan-gruber-brendan-bordelon
More 'stupidity' in latest ObamaCare video
http://nypost.com/2014/11/18/more-stupidity-in-latest-obamacare-video/
Obama Claimed to Have 'Stolen Ideas' from Gruber in 2006
http://www.breitbart.com/InstaBlog/2014/11/17/Obama-Claimed-to-Have-Stolen-Ideas-from-Gruber-in-2006
Gruber: Obama personally asked me to help disguise unhelpful Obamacare facts
"That's not quite his verbatim quote, but it's pretty darn close: "The problem is it's a political nightmare, and people say 'no, you can't tax my benefits'…so what we did a lot in that room was think a lot about well how could we make this work?  … And [Obama] is really a realistic guy.  He was like, 'look, I can't just do this.'  He said 'it's just not going to happen politically.  The bill will not pass.  How do we manage to get there through phase-ins and other things?'  And we talked about it.  He was just very interested in that topic."
http://hotair.com/archives/2014/11/17/gruber-obama-personally-asked-me-to-help-disguise-unhelpful-obamacare-facts/
SMOKING GUN! Gruber Admits Obama Was in Room During Planning of Cadillac Lie
https://www.youtube.com/watch?v=Y_e00NjQvFM#t=14
Guess How John Kerry Described Jonathan Gruber in 2009
"President Barack Obama, his administration officials and members of Congress last week aggressively pushed back from MIT professor and Obamacare architect Jonathan Gruber's comments in which he said the "stupidity of the American voter" was critical for getting health care reform passed. And now a former senator, currently a member of Obama's Cabinet, might find himself doing the same thing as his fellow Democrats. During the Oct. 1, 2009 Senate Finance Committee hearing on Obamacare, then-Sen. John Kerry (D-Mass.) — who Obama tapped in February 2013 to become secretary of state — referred to Gruber as a "guide" on health care reform efforts. Kerry was speaking on the topic of health care affordability and hospital negotiations when he said this: "According to Gruber who has been our guide on a lot of this, it's somewhere in the vicinity of an $8 billion cost. We could not get CBO to score this for us, so…but that's about the cost that I think it is. I have a couple of offsets. If the chairman is willing…I know we're not going to do that here tonight but I really would like to know that we're going to address this in good faith between now and the floor or even…" Kerry said. The unearthed video comes just one day after President Obama distanced himself from Gruber, saying Gruber was "never on our staff" and that his comments are "not a reflection on the actual process that was run." Former White House senior adviser David Axelrod came out swinging on Twitter Sunday when he said that Jonathan Gruber's picture is next to the word "stupid" in the dictionary. And last week, House Minority Leader Nancy Pelosi said of Gruber, "I don't know who he is. He didn't help write our bill."
http://www.theblaze.com/stories/2014/11/17/guess-how-john-kerry-described-jonathan-gruber-in-2009/?utm_source=TheBlaze.com&utm_medium=rss&utm_campaign=story&utm_content=guess-how-john-kerry-described-jonathan-gruber-in-2009
Video: HHS Secretary implies Gruber persona non grata … $400,000 later
"For a man who got millions for consulting on health-insurance regulation, including as much as the President of the United States for a year's worth of work at HHS, Jonathan Gruber doesn't have too many friends at the agency. Secretary Sylvia Burwell distanced herself from Gruber yesterday on Meet the Press, telling Chuck Todd that HHS won't be reaching out to Gruber for consultations any time soon: Burwell can certainly distance herself from Gruber. She didn't join the Obama administration until early 2013, when Barack Obama appointed her as director of the Office of Management and Budget. Burwell took over HHS in June 2014, long after Gruber was needed to fool CBO on scoring ObamaCare. But she can't distance her agency from its connection to Gruber. They paid nearly $400,000 for twelve months of his work, which according to Gruber himself was spent in trying to game CBO scoring to fool Congress and the American public."
http://hotair.com/archives/2014/11/17/video-hhs-secretary-implies-gruber-persona-non-grata-400000-later/
Axelrod Defends Gruber: "What He Said Was Stupid, He Certainly Is Not"
http://www.realclearpolitics.com/video/2014/11/17/axelrod_defends_gruber_what_he_said_was_stupid_he_certainly_is_not.html
HILL EDITOR: GRUBER PROBABLY HAS EMAILS SHOWING 'CLOSE RELATIONSHIP' WITH DEMS
"Bob Cusack, editor-in-chief of The Hill, said he was "sure" ObamaCare architect Jonathan "has many, many e-mails that prove he has a very solid relationship with Democrats" on Monday's "Your World with Neil Cavuto" on the Fox News Channel. "I would imagine that Gruber is a bit shocked by it [Democrats throwing him under the bus], too, and I'm sure he has many, many e-mails that prove that he has a very solid relationship with Democrats and has had for years. They trusted him with putting together the centerpiece of what President Obama needed and wanted in his first term. So, i bet Gruber is shocked, too" he stated. Cusack added "I think this [Gruber's comments] is bad. The president was asked about it. [Rep.] Nancy Pelosi (D-CA) was asked about it. David Axlerod sent out a tweet over the weekend throwing Gruber under the bus and that's what basically all the democrats have done…he was part of the community, as evidenced by that clip [of Gruber talking about strategy to pass the law with Obama on PBS' 'Frontline'] he went to the White House 19 times, he talked to president. but when he steps out of line, gets into trouble, they're letting him go." And "it's actually helped the story they have thrown him under the bus repeatedly and it's gone now into its second week, and Republicans are going to hold hearings, they're going to bring Gruber up to Capitol Hill. They're seizing on this. This is a huge, huge window of opportunity for Republicans."
http://www.breitbart.com/Breitbart-TV/2014/11/17/Hill-Editor-Gruber-Probably-Has-E-mails-Showing-Close-Relationship-with-Dems
Obama Encouraged Us to 'Pull Every Clip' On Obamacare So We Did
President Obama issued a challenge to the press corps over the weekend when asked about Obamacare architect Jonathan Gruber's remarks that passing the law counted on a lack of transparency and the "stupidity of the American voter." "Did you mislead Americans about the taxes, about keeping your plan, in order to get the bill passed?" Fox News reporter Ed Henry asked. "No," Obama said, chuckling. "I did not." "The fact that some adviser who never worked on our staff expressed an opinion that I completely disagree with in terms of the voters is no reflection on the actual process that was run… Every press outlet here, go back and pull up every clip, every story and I think it's fair to say that there was not a provision in the health care law that was not extensively debated and was fully transparent. Indeed. From the promise of keeping your plan to keeping your doctor to lowering premiums to no new impositions on the middle class, there are a lot of clips to show the administration was anything but transparent in getting the Affordable Care Act passed and signed into law."
http://freebeacon.com/issues/obama-encouraged-us-to-pull-every-clip-on-obamacare-so-we-did/
Obama Said 'Pull Up Every Clip' About Obamacare, So Somebody Did [VIDEO]
"Well, only about one minute's worth of clips, but that's all you need. If you just woke up from a six-year coma and this is the first thing you're seeing, it tells you everything you need to know about Obama's regard for the truth. He lied. Then he lied about his lies. Then he lied about his lies about his lies. Barack Obama is a liar."
http://dailycaller.com/2014/11/17/obama-said-pull-up-every-clip-about-obamacare-so-somebody-did/
Jonathan Gruber in 2013: Obama Should Have Been 'Vaguer' When He Promised Americans They Would Be Able to Keep Their Health Insurance
"Yet another video has surfaced showing MIT professor and Obamacare architect Jonathan Gruber making a few questionable comments about President Barack Obama's signature health care law. Gruber claims in the newly unearthed video that Obama should have been "vaguer" when he promised Americans with health insurance plans that they would be able to keep their health insurance plans. MSNBC's Chris Matthews, on whose show Gruber was appearing with Rep. Gwen Moore (D-Wis.) Oct. 31, 2013, said the president's "problems" were that he repeatedly told Americans if they had a health insurance policy they liked, they wouldn't need to buy a new one. As millions of otherwise satisfied consumers later found out, that wasn't entirely true. Matthews acknowledged: "Now they're being told by their insurance companies that those policies aren't going to exist anymore. What do you think was wrong – if you did think anything was wrong – in the way the president sold the idea that you'd be held harmless, you'd be left alone with no paperwork or whatever if you had a good policy?" Gruber responded by saying that the president should have made a somewhat "vaguer" statement about Americans with health insurance being able to keep their health insurance. He also pointed out that the number of people the president was referring to when he repeatedly made that promise – "if you like your health insurance plan you can keep your health insurance plan" – was only about 5 to 6 percent of Americans who bought their insurance on the individual market and not through their employer or the government."
http://www.theblaze.com/stories/2014/11/17/jonathan-gruber-in-2013-obama-should-have-been-vaguer-when-he-promised-americans-they-would-be-able-to-keep-their-health-insurance/?utm_source=TheBlaze.com&utm_medium=rss&utm_campaign=story&utm_content=jonathan-gruber-in-2013-obama-should-have-been-vaguer-when-he-promised-americans-they-would-be-able-to-keep-their-health-insurance
Jonathan Gruber 1 Year Ago: 'Short Attention Span Of American Public' Will Help Them Forget About Disastrous ACA Rollout (Video)
"In yet another insult to the American voter, ObamaCare architect Jonathan Gruber in the wake of the disastrous rollout of ObamaCare one year ago, claimed that thanks to the short attention spans of the American public, the calamity would soon be forgotten.
Blogger Rightpundit unearthed video from a 2013 interview showing Gruber expressing optimism that "the substance of the law will work."  "The website will work – it's going to be fine," Gruber told the host. "My worries are political – which is – can people be patient enough and understand that this is a process we measure in months and years not days and weeks."
Asked if he was worried that the president's reputation might be forever tainted by the unfortunate rollout, Gruber answered, "I think the short attention span of the American public works to the president's advantage, here. I think a year from now when the law's working, it will be long forgotten," Gruber said."
http://www.breitbart.com/InstaBlog/2014/11/17/Jonathan-Gruber-1-Year-Ago-Short-Attention-Span-Of-American-Public-Will-Help-Them-Forget-About-Disastrous-ACA-Rollout-Video
Boehner On President's Obamacare Transparency Claims: 'Is This A Joke?'
"After President Barack Obama's recent dismissal of Obamacare architect Jonathan Gruber's claims that the White House intentionally misled voters, and the president's claim that the debate was "fully transparent," Speaker of the House John Boehner hit back with a succinct response. When Politico tweeted out its story on Obama's comments under the headline, "Obama: We didn't mislead on health care," Boehner's official Twitter account passed it along with a simple comment: "Is this a joke?" Is this a joke? RT @politico: Obama: We didn't mislead on health care http://t.co/vd5dpyw0La — Speaker John Boehner (@SpeakerBoehner) November 17, 2014"
http://dailycaller.com/2014/11/17/boehner-on-presidents-obamacare-transparency-claims-is-this-a-joke/
Limbaugh: Obama 'Sociopathic,' 'A Lying Con Man' On Obamacare Transparency, Gruber [VIDEO]
http://dailycaller.com/2014/11/17/limbaugh-obama-sociopathic-a-lying-con-man-on-obamacare-transparency-gruber-video/
Gruber's Deception
There's a reason the Left is recoiling from him.
"In Washington, D.C. it is said that the cover-up is almost always worse than the crime. Certainly, the tortured attempts by supporters of Obamacare to explain away the comments of health analyst Jonathan Gruber — that the law only passed because of a "lack of transparency" that became a "huge political advantage" because of "the stupidity of the American voter" — are more preposterous than even the worst parts of Obamacare. President Obama himself tried to dismiss Gruber on Sunday by claiming he was just "some adviser who never worked on our staff." He insisted his comments are "not a reflection on the actual process that was run." Hmmm. Gruber visited the White House nearly twenty times, according to official visitor logs. The White House actively promoted his work on Obamacare and touted his testimony to Senate committees as "objective analysis." The Washington Post reported that Gruber's model of the law's costs was "the coin of the realm" in the debate and "a very powerful tool for administration officials," for which he as paid nearly $400,000 in taxpayer money. In reality, an analysis of media coverage by The Weekly Standard concluded "an overwhelming number of the ostensibly independent statements or scores that were made or published in support of Obamacare . . . were traceable to the support of one man and his model. And that man was Jonathan Gruber, who was secretly under contract with the Obama administration." This is serious. There have been flim-flam attempts to sell legislation in the past — the Left is now trying to distract attention from Gruber's comments by citing passage of the Bush administration's Medicare prescription-drug benefit in 2003. But there are some key differences. Despite its many shortcomings, the Bush prescription-drug benefit wound up being that rare government program that wound up costing substantially less than the predictions that were made at the time of its passage. And it didn't involve the sweeping stranglehold on one-sixth of the nation's economy that Obamacare entailed."
http://www.nationalreview.com/article/392787/grubers-deception-john-fund
A Lengthy Debate Is Useless If It Isn't Honest.
"President Obama, yesterday: "The fact that some advisor who never worked on our staff expressed an opinion that I completely disagree with in terms of the voters, is no reflection on the actual process that was run. We had a year-long debate, Ed. I mean, go back and look at your stories.The one thing we can't say is that we did not have a lengthy debate about health care in the United States of America, or that it was not adequately covered." As the Washington Post notes, "Gruber is well-known in health-care circles as one of the intellectual godfathers of Obamacare and the very similar law in Massachusetts (sometimes called Romneycare)", and was paid $400,000 by the Department of Health and Human Services. So Obama hides behind the fact that Gruber was a contractor; what's more, if Gruber were not a central figure in the creation of Obamacare, why is he speaking at all of these health care industry conferences? Also note Obama insists the debate about Obamacare was "lengthy," which is not the same as saying it was honest. In fact, that's the point of Gruber's controversial comment — that all of that lengthy debate included writing the bill "in a tortured way to make sure the CBO did not score the mandate as taxes" in order to ensure that lengthy debate wasn't an honest debate — because they knew they would lose an honest debate! "If CBO scored the mandate as taxes, the bill dies. Okay. So it was written to do that. In terms of risk-rated subsidies, if you had a law that said healthy people are going to pay in — if you made it explicit that healthy people pay in sick people get money it would not have passed. Okay." The Gruber/Obama philosophy is to lie to ensure that no one knows what is actually going to be enacted into law; thus the amount of time spent debating is moot. As he put it so bluntly, "Lack of transparency is a huge political advantage. And basically call it the stupidity of the American voter, or whatever, but basically that was really, really critical in getting the thing to pass."
http://www.nationalreview.com/campaign-spot/392795/lengthy-debate-useless-if-it-isnt-honest-jim-geraghty
Greg Gutfeld: Obamacare Debate Was 'Rigged,' 'A Fixed Card Game' [VIDEO]
http://dailycaller.com/2014/11/17/greg-gutfeld-obamacare-debate-was-rigged-a-fixed-card-game-video/
Jonathan Gruber, Transparency and Obamacare's IPAB
http://blogs.wsj.com/washwire/2014/11/17/jonathan-gruber-transparency-and-obamacares-ipab/?mod=WSJBlog
Jonathan Gruber: The $6 Million Man
"Obama on Saturday dismissed MIT professor and Obamacare architect Jonathan Gruber as "some adviser who never worked on our staff." As someone who never stops giving Obama advice and never worked on his staff, I hereby apply for the Gruber treatment. So far, the health-care economist has received at least $5,886,150 in taxpayer-funded health-care-consulting fees, mainly from the federal government. This bonanza includes:
–$103,500 from the U.S. Department of State
–$392,000 from the state of Minnesota
–$392,600 from the U.S. Department of Health and Human Resources
–$400,000 from the state of Vermont
–$400,000 from the state of Wisconsin
–$481,050 from the state of Michigan
–$1,730,000 from the U.S. Department of Justice (that medical hotbed)
–$2,050,000 from the U.S. National Institutes of Health
–This income puts Gruber well within the Left's much-hated 1 percent.
"The $6 million man" — as Fox & Friends co-host Peter Johnson, Jr. called him this morning on Fox — has generated headlines lately. Too bad the Old Guard media largely have snored through this major story in their latest act of journalistic malpractice. Videotapes keep popping up in which Gruber says that Obamacare was enacted, in part, because of "the stupidity of the American voter." Gruber credits Obama & Co. for deliberately defrauding the Congressional Budget Office as Obamacare was concocted. "Lack of transparency is a huge political advantage," Gruber declared. He also said: "This bill was written in a tortured way to make sure CBO did not score the mandate as taxes. . . . If CBO scored the mandate as taxes, the bill dies." Thanks to Gruber's arrogant, condescending lies, mass amnesia has erupted among top Democrats who previously applauded his counsel. "I don't know who he is. He didn't help write our bill," House Democratic Leader Nancy Pelosi of California claimed last Thursday. "So, let's put him aside." C-SPAN quickly excavated videotape on which Pelosi sang a totally different tune: "I don't know if you have seen Jonathan Gruber of MIT's analysis" of Obamacare, Pelosi said on November 5, 2009, as she publically serenaded his work. Also, Pelosi's website showcased a December 2009 defense of Obamacare written by . . . Jonathan Gruber!"
http://www.nationalreview.com/corner/392825/jonathan-gruber-6-million-man-deroy-murdock
Controversial economist Gruber has earned millions from taxpayers at federal, state levels
http://www.foxnews.com/politics/2014/11/17/controversial-economist-gruber-has-earned-millions-from-taxpayers-at-federal/
Jonathan Gruber's 'stupid' voter remarks: For GOP, gift that keeps giving. (+video)
It's been a week since video first surfaced of Obamacare architect Jon Gruber calling American voters 'stupid.' Political gaffes usually fizzle out rather quickly. Why has this one lasted so long?
http://www.csmonitor.com/USA/DC-Decoder/Decoder-Buzz/2014/1117/Jonathan-Gruber-s-stupid-voter-remarks-For-GOP-gift-that-keeps-giving.-video
Thanks to Jonathan Gruber for revealing Obamacare deception
"The reason Democrats are running from Gruber is the same reason conservatives should be thanking him: Gruber has exposed what liberals really think of the American people. As of this weekend, there are now seven Gruber videos, in which he mocks the "stupidity" of American voters and boasts of the Obama administration's ability to take advantage of it. In a new video that surfaced Friday, Gruber explains that the Obama administration passed the so-called "Cadillac tax" on high-value employer health plans "by mislabeling it, calling it a tax on insurance plans rather than a tax on people, when we know it's a tax on people who hold these insurance plans." Americans would not support a tax on individuals, so "We just tax the insurance companies, they pass on the higher prices . . . it ends up being the same thing." The ruse, Gruber says, was "a very clever . . . basic exploitation of the lack of economic understanding of the American voter."… President Obama insists none of this represents the views of his administration. Asked in Australia whether he had intentionally misled the American people to get the law passed, Obama replied curtly, "No, I did not." Yes, he did. Put aside his now infamous lie of the year in 2013 that "if you like your health plan, you can keep your health plan." Obama also insisted repeatedly that the individual mandate "is absolutely not a tax increase." In a 2009 interview with ABC News, George Stephanopoulos pressed him on it no less than five times. He even read Obama the definition of "tax" from Webster's dictionary. Obama was adamant: "My critics say everything is a tax increase. . . . I absolutely reject that notion." Then, after Obamacare passed, his administration cynically turned around and argued before the Supreme Court that it was in fact a tax. At one point, Justice Stephen Breyer asked Obama's solicitor general, Donald Verrilli, "Why do you keep saying tax?," drawing peals of laughter. The reason he called it a tax is because — as Jonathan Gruber now admits — members of the Obama team knew all along that it was a tax. They intentionally deceived Americans about it because if they had called it a tax, Obamacare would never have become law. It's one thing for Americans to suspect that their president lies to them. It's quite another to hear a key Obama adviser boast of it. So thank you, Jonathan Gruber. We now know how the Obama left sees the American people. We are like children who don't understand what is best for us. We need experts such as Jonathan Gruber to make decisions for us. If we are too "stupid" to agree with them, they can use our ignorance to deceive us and enact policies we would never otherwise support. And if we're too stupid to catch the deception, well, that's our problem."
http://www.washingtonpost.com/opinions/marc-thiessen-thanks-to-jonathan-gruber-for-revealing-obamacare-deception/2014/11/17/356514b2-6e72-11e4-893f-86bd390a3340_story.html
MSNBC Reporter: Gruber Comments Confirm 'All The Worst Suspicions Republicans Had' About Obamacare [VIDEO]
http://dailycaller.com/2014/11/17/msnbc-reporter-gruber-comments-confirm-republicans-worst-suspicions-about-obamacare-video/
Krauthammer: Gruber Obamacare Comments Expose 'A Scandal Of The First Order' [VIDEO]
http://dailycaller.com/2014/11/17/krauthammer-gruber-obamacare-comments-expose-a-scandal-of-the-first-order-video/
KRAUTHAMMER ON GRUBER 'SCANDAL': WHITE HOUSE 'IMAGINED THEY WOULD ACTUALLY GET AWAY WITH IT'
http://www.breitbart.com/Breitbart-TV/2014/11/17/Krauthammer-on-Gruber-Scandal-White-House-Imagined-They-Would-Actually-Get-Away-with-It
Gruber: 'Seniors do a terrible job choosing' health care plans
"ObamaCare architect Jonathan Gruber said "seniors do a terrible job choosing" their own public health care plans, according to presentation slides Gruber wrote that were obtained by The Daily Caller. With ObamaCare limiting patients' ability to choose their own insurance plans, doctors and medications, we might now know why: the law's designers don't think people know how to choose. "We have experimented with choice in public insurance: Medicare Part D," Gruber stated on a presentation slide dated Jan. 22, 2013. "Typical senior has 50 PDPs [Prescription Drug Plans] to choose from." But what's wrong with seniors being able to choose their own plan? "Seniors do a terrible job choosing," Gruber said. Gruber's slide then claimed that 12 percent of seniors allegedly picked the lowest-cost Medicare Part D plan and could on average save up to 30 percent more, without noting that some seniors pick prescription drug plans that work for them that are not necessarily the cheapest possible plan."
http://www.foxnews.com/politics/2014/11/17/gruber-seniors-do-terrible-job-choosing-health-care-plans/
Ron Fournier: Obama "destroyed the credibility of his administration and government itself"
""The problem is the central attribute you have to have as any leader, in any walk of life and certainly in government is trust," Fournier said. "This president has destroyed the credibility of his administration himself and government itself." Fournier said the administration's mistakes, on top of fallout over Obamacare architect Jonathan Gruber's embarrassing comments, have made Obamacare increasingly difficult to defend. "In the long run, as somebody who would like to see this bill work, I think they have really undermined it," Fournier said. "And it's going to be harder to defend it."
http://hotair.com/archives/2014/11/17/ron-fournier-obama-destroyed-the-credibility-of-his-administration-and-government-itself/
Rand Paul: 'Deceptive, Deceitful' Actions By Gruber, Obama 'Henchmen' Need To Be Investigated [VIDEO]
http://dailycaller.com/2014/11/17/rand-paul-deceptive-deceitful-actions-by-gruber-obama-henchmen-need-to-be-investigated-video/
Karl Rove: It's not just about Jonathan Gruber
"Top Republican strategist Karl Rove said on Monday that criticisms of Obamacare should not just be limited to the recent controversial videos of MIT professor and Obamacare architect Jonathan Gruber disparaging voters' intelligence and the administration's transparency.
"[The White House is] probably going to try and make this just about Gruber, but we are not to let it be just about Gruber," Rove said on "Fox & Friends." "Every single major promise used to sell the Affordable Care Act has turned out to be wrong, and more importantly, everybody who is — health economists and other experts — knew it was wrong at the time," he continued, citing the oft-criticized "if you like your plan, you can keep your plan." The White House and President Barack Obama have since distanced themselves from Gruber, who consulted on the health care law after a number of videos surfaced last week. In the videos from a couple of years ago, Gruber said voters' stupidity and lack of transparency about the law helped in the passage of Obamacare. He apologized for his comments during an appearance on MSNBC."
http://www.politico.com/story/2014/11/karl-rove-jonathan-gruber-obamacare-112949.html
Karl: Gruber Comments Kill Any Chance Of Republicans Wanting To Mend Not End Obamacare
http://www.realclearpolitics.com/video/2014/11/17/karl_gruber_comments_kill_any_chance_of_republicans_wanting_to_mend_not_end_obamacare.html
ObamaCare's Facebook page is a sham, too
http://www.breitbart.com/InstaBlog/2014/11/17/ObamaCare-s-Facebook-page-is-a-sham-too
The Washington Times Noticed Something Quite Curious About the Obamacare Facebook Page
"Approximately 60 percent of the comments on the Affordable Care Act's Facebook page are from fewer than 100 unique profiles, according to a Washington Times analysis. According to the Washington Times, which conducted the analysis with an outside data analytics firm, about 60 percent of the 226,838 comments were generated by less than 100 users between September 2012 to early last month."
http://www.theblaze.com/stories/2014/11/17/the-washington-times-noticed-something-quite-curious-about-the-obamacare-facebook-page/?utm_source=TheBlaze.com&utm_medium=rss&utm_campaign=story&utm_content=the-washington-times-noticed-something-quite-curious-about-the-obamacare-facebook-page
In The South, Obamacare Advocates Try to Outmaneuver Opponents
"In North Carolina, there's a staff of dozens of people, led by a director, who are in charge of getting people enrolled in Obamacare. The operation, which serves all of the state's 100 counties, includes a toll-free number where you can call and set up an appointment with an Obamacare specialist. The staff meets constantly to see if its methods are working, and they are getting results: the state had the ninth highest enrollment in the nation. Here's what may surprise you: none of these people work for the state of North Carolina, the federal government or any of North Carolina's cities. North Carolina may be a purple state during presidential elections, but its state politics right now are very red. The state legislature passed a bill barring North Carolina from expanding Medicaid under the Affordable Care Act, which Republican Gov. Pat McCrory has opposed anyway. The state has also not set up its own health care exchange and has done little to encourage ACA enrollment. But North Carolina is at the forefront of a strategy being employed in conservative states across the country: Obamacare advocates working around their state governments to implement the law. In Alabama, Georgia, South Carolina, Texas and other states, there is intense organizing by coalitions of groups to sign people up for Obamacare, which started open enrollment on Nov. 15 for its second year. In some states, these efforts are led by openly liberal groups, such as the Texas Organizing Project, which is involved heavily in ACA promotion but also backed Democrat Wendy Davis' unsuccessful gubernatorial campaign. In North Carolina, meanwhile, more than 100 groups, mostly non-partisan, have joined the "Big Tent," ranging from community hospitals to the Legal Aid of North Carolina. "It really has been a substitute for the state government," said Lee Dixon, who was the director of the North Carolina initiative during the first year of ACA enrollment. "The role the state government would usually play has been assumed by the Big Tent." The need for these outside entities to be involved illustrates the enduring divide over the health care law. Nationally, Republicans in Congress continue to say they will seek to repeal the Affordable Care Act, and the Supreme Court will consider in its upcoming term a case that could radically weaken the law. At stake is whether people in the 36 states that have not set up their own health care exchanges can get the subsidies for insurance under the ACA. The public remains polarized on the law, with Democrats supporting it and most Republicans in opposition."
http://www.nbcnews.com/politics/politics-news/south-obamacare-advocates-try-outmaneuver-opponents-n250301
Obamacare repeal is more likely, and now GOP needs an alternative
"This month, two developments have shaken the conventional wisdom that repealing President Obama's healthcare law is an impossibility. First, Republicans scored a historic election victory, not only taking control of the Senate but likely winning the most House seats since 1928 — the year before Ernest Hemingway published A Farewell to Arms. Second, the Supreme Court took up another case on Obamacare, and if the justices rule against the administration, it would force a re-opening of the law. This doesn't even account for the recently released videos of one of Obamacare's main architects, MIT economist Jonathan Gruber, conceding that Democrats misled the public to get the legislation passed, benefiting from "the stupidity of the American voter." The prospects of repealing Obamacare can now be better described, in the words of Rocco Lampone in The Godfather Part II, as "difficult, not impossible…Due to their suspicions of Republicans, whenever anybody utters the phrases "Obamacare alternative" or "repeal and replace," many conservatives tend to hear "Obamacare lite." However, not every alternative to Obamacare needs to be a watered-down version of the healthcare law. And in fact, it's always worth keeping in mind that even before Obamacare, the United States did not have a free market healthcare system. Returning to the pre-Obamacare status quo would still leave Americans with a system in which government is the dominant actor and rules and regulations stifle choices. While that's the policy and ideological argument for coalescing around an alternative, there is also the political rationale. As a reminder, the case before the Supreme Court hinges on whether the section of the law that references health insurance subsidies flowing to "an exchange established by the state" means that subsidies cannot legally be given to residents of the 36 states that did not set up their own exchanges. If the justices declare the federal exchange subsidies illegal, millions of Americans who were relying on the assistance to enable them to purchase insurance would have to cover the full cost of their premiums on their own, likely making coverage too costly for those with lower incomes. This is exacerbated because Obamacare regulations that have driven up the sticker price of insurance would still be on the books. At the same time, it would mean that the requirement that employers provide insurance or pay a fine would be unenforceable in the states relying on the federal exchange. The reason is that the mandate is only triggered when a worker who is not offered coverage the Obama administration deems acceptable obtains subsidies to purchase insurance on an exchange."
http://www.washingtonexaminer.com/obamacare-repeal-is-more-likely-and-now-gop-needs-an-alternative/article/2556178
Insurers 'will strenuously resist Republican efforts to dismantle' Obamacare
http://www.washingtonexaminer.com/insurers-will-strenuously-resist-republican-efforts-to-dismantle-obamacare/article/2556282?custom_click=rss
Insurers, Obama allied as Affordable Care Act boosts profits
"With the health insurance marketplace now open for a second year, President Barack Obama will be depending more than ever on the insurance companies that five years ago he accused of padding profits and canceling coverage for the sick. Those same insurers have long viewed government as an unreliable business partner that imposed taxes, fees and countless regulations and had the power to cut payment rates and cap profit margins. But since the Affordable Care Act was enacted in 2010, the relationship between the Obama administration and insurers has evolved into a powerful, mutually beneficial partnership that has been a boon to the nation's largest private health plans and led to a profitable surge in their Medicaid enrollment. The insurers in turn have provided crucial support to Obama in court battles over the health care law, including a case now before the Supreme Court challenging the federal subsidies paid to insurance companies on behalf of low- and moderate-income consumers. Last fall, a unit of one of the nation's largest insurers, UnitedHealth Group, helped the administration repair the HealthCare.gov website after it crashed in the opening days of enrollment. "Insurers and the government have developed a symbiotic relationship, nurtured by tens of billions of dollars that flow from the federal Treasury to insurers each year," said Michael Cannon, director of health policy studies at the libertarian Cato Institute. The relationship is expected only to deepen as the two sides grow more intertwined. "These companies all look at government programs as growth markets," said Michael Tuffin, former executive vice president of America's Health Insurance Plans, the main lobby for the industry. "There will be nearly $2 trillion of subsidized coverage through insurance exchanges and Medicaid over the next 10 years. These are pragmatic companies. They will follow the customer." So much money is at stake that insurers may soon be on a collision course with the Republican majority in the new Congress. Insurers, often aligned with Republicans in the past, have built their business plans around the 2010 law and will strenuously resist Republican efforts to dismantle it. Since Obama signed the law in March 2010, share prices for four of the major insurance companies — Aetna, Cigna, Humana and UnitedHealth — have more than doubled, while the Standard & Poor's 500-stock index has increased about 70 percent."
http://www.dallasnews.com/news/politics/headlines/20141117-insurers-obama-allied-as-affordable-care-act-boosts-profits.ece
Obamacare: 5 things to know about the law's future
http://www.cbsnews.com/news/obama-care-5-things-to-know-about-the-laws-future/
GOP victory on unemployment benefits challenges idea they can't repeal Obamacare
http://www.washingtonexaminer.com/gop-victory-on-unemployment-benefits-challenges-idea-they-cant-repeal-obamacare/article/2556277?custom_click=rss
Bill O'Reilly: Supreme Court Could Gut Obamacare Because Of Gruber [VIDEO]
"The host of Fox's "The O'Reilly Factor" Bill O'Reilly said on his show Monday night that he believes the controversy surrounding Obamacare architect Jonathan Gruber's comments about deceiving American voters could lead to the Supreme Court ruling against the law. "This is the first time this has ever been said on national television: the Supreme Court is following this Gruber thing. And now they have to rule on various parts of Obamacare. And now they are gonna strike it down. Because in back of their mind is 'Aha, you guys weren't honest and now we are going to have to correct that wrong.' My opinion, but you wait and see."
http://dailycaller.com/2014/11/17/bill-oreilly-supreme-court-could-gut-obamacare-because-of-gruber-video/
HealthCare.gov gets steady traffic; hits bump
"HealthCare.gov got steady consumer interest and also hit a bump Monday, the first weekday of the new sign-up season under the president's health overhaul. Consumers trying to open their existing accounts on the website got this message off and on during the afternoon: "HealthCare.gov has a lot of visitors right now! We need you to wait here, so we can make sure there's enough room for you to have a good experience on our site." At other times, this message was displayed: "We're busy making HealthCare.gov even better! Sorry you can't get what you need right now. Please come back and visit again later." Spokeswoman Lori Lodes said one problem was fixed and issues will be addressed as they arise. Other areas of the website were working normally, she added. In the past, a queueing feature has been used during periods of high volume to space out website visitors. It was unclear what Monday's issue involved. The administration said more than 1 million consumers visited HealthCare.gov this weekend, without the widespread technical problems experienced last year. Health and Human Services Secretary Sylvia M. Burwell said that more than 200,000 people dialed the federal call center. About 20,000 of those calls were to Spanish-speaking representatives. The administration says about 100,000 people submitted applications for 2015 coverage, as of Saturday, the first day of open enrollment. That includes new and returning customers. Also, there were more than 500,000 successful logins to consumer accounts the first day. The same customer could have logged in more than once. That figure includes new and returning customers."
http://cnsnews.com/news/article/healthcaregov-gets-steady-traffic-hits-bump
HealthCare.gov CEO Bullish on State, Federal Exchanges
"Federal health officials remained bullish about the performance of HealthCare.gov and state exchanges Monday, as usage of the sites spiked after their weekend rollout. "We've had a good couple of days," said Kevin Counihan, HealthCare.gov's CEO, said at a conference of state insurance commissioners in Washington Monday afternoon. Health and Human Services officials said Monday morning the site, which serves 37 states, had had one million visitors over the weekend and the call center had logged 200,000 calls. Mr. Counihan said the site had had a surge of use Monday. It's "significantly higher today," he said. Wait times at the call center had been averaging two to three minutes, he said. Thirteen states are running their own exchanges, and some had stumbles over the weekend. Mr. Counihan, who used to run one of the exchanges for Connecticut, said federal officials were in "constant touch" with their current heads, and were confident they were all back on track. "The states have also done very well," he said, noting that Washington state's was back up Sunday morning. He added that he'd spoken with California officials Sunday night and said they were doing "superbly well."
http://blogs.wsj.com/washwire/2014/11/17/healthcare-gov-ceo-bullish-on-state-federal-exchanges/?mod=WSJBlog
'Really a major concern:' Obamacare forces Louisiana public schools to scramble for substitute teachers
"Louisiana public school superintendents are having to scramble for substitute teachers or offer costly health insurance to part-time workers because of the Affordable Care Act. "It absolutely is an issue," said Patricia Pujol, superintendent of the Ascension Parish school system and former president of the Louisiana Association of School Superintendents. Worries about running afoul of the Affordable Care Act — also known as "Obamacare" — have forced officials in Ascension Parish to turn the hunt for substitute teachers to a staffing agency to track hours and avoid federal penalties. Michael Faulk, superintendent of the Central school system, said his district is trying to find new substitutes and he plans to push for legislation next year to increase their ranks. The Lincoln Parish school district in northeast Louisiana has trimmed weekly hours for 400 substitute teachers and other part-time workers to 28 — two below the cutoff number — and boosted the minimum wage by $2 per hour, to $10.50, because of of the federal health insurance law. The change applies to 400 substitute teachers, maintenance workers, food service employees and paraprofessionals, George Murphy, business manager for the district, said in an email response to questions. The uproar in education circles, as well as other industries nationwide, stems from a part of the law that requires employers to offer health insurance coverage to part-time workers who are employed 30 hours or more per week, or face federal fines of up to $2,000 per person. Superintendents said such coverage is a huge expense for school districts still reeling from five years of a near freeze in state aid for public schools. "Given the cost of benefits, that would be an unbelievable drain on school systems," Pujol said. Finding top-flight substitute teachers is an age-old problem, and they are generally paid about $60 or $80 per day, depending on whether they have a college degree. Pujol said her district opted to turn the issue over to Kelly Services, a staffing agency that has systems in place that track hours worked by temporary teachers. Faulk said the juggling act between filling classes and limiting substitute teachers to less than 30 hours per week has forced full-time teachers into classrooms during their off periods. He said that, because of the 2010 federal law, the pool of 60 or 70 fill-in teachers is not enough. "If we don't get some substitutes, it is going to hit us," Faulk said. Faulk said he plans to ask the Legislature next year to change a recent state law that prohibits retirees from making more than 25 percent of their retirement income or face major penalties. "We want to see about trying to get that to 50 percent," he said. "It gives them more opportunity to work and supplement their retirement income." Wesley Watts, superintendent of the West Baton Rouge Parish school district, said good substitute teachers are already hard to find. "If you are going to cut hours in what you can offer them, that is going to make the pool smaller," Watts said."
http://theadvocate.com/home/10823275-125/federal-law-forcing-schools-to
Another rude Obamacare surprise awaits
"Taxes are bad enough when you know they're coming—and much worse when they arrive unexpectedly. As the Affordable Care Act enters its second year of operability, a key and controversial element of the plan will begin to affect several million Americans for the first time. People who didn't have health insurance during 2014 may soon have to pay a penalty fee that starts at $95 and goes up based on how much you earn. Some Americans know about the penalty, and they've budgeted for it or at least accepted its inevitability. But several million others could be in for a rude surprise when Washington assesses a fee they didn't even know was coming. The uninsured rate has fallen since Obamacare, as the ACA is known, went into effect at the start of  2014. But there are still roughly 40 million adult Americans who lack health insurance, according to Census Department data. A recent poll by Gallup shows that about 55% of the uninsured plan to get insurance, while 35% say they're willing to pay the fine for not having coverage. That leaves 10% of the uninsured — 4 million people or so — who appear to be unaware they need to have insurance or pay a penalty. Plus, some of the 55% who say they plan to get coverage inevitably won't, including a portion who probably don't know they'll get stuck paying a penalty. The "individual mandate" requiring most adult Americans to have health insurance is an essential element of the ACA because it enlarges the pool of people who are insured and spreads healthcare costs as widely as possible. Without the mandate, there would be a larger portion of sick people and a smaller portion of healthy people covered by insurance, which could make coverage prohibitively expensive for those who need it most. Yet the mandate is unpopular and it's likely to be targeted for elimination by Republicans who will control both houses of Congress for the next two years—and who well understand that the whole law could collapse if the mandate isn't in force. One of the biggest remaining tests for Obamacare will come in early 2015 as people without coverage cope with the penalty fees. There are exemptions for low-income workers and others who would have to pay more than 8% of their income for a health insurance policy, which is considered prohibitively expensive. About 60% of the uninsured are poor and likely to qualify for an exemption. But they have to know how to claim it, and for all the attention Obamacare has generated, a surprisingly large portion of the population knows little or nothing about the law. Nearly 30% of those without insurance don't know they're required to have it or pay a penalty, for instance. And 65% of the uninsured say they're not familiar with the healthcare exchanges set up to offer policies, which means a lot of people without insurance don't know how to get it. It's up to the IRS — possibly the least popular government agency — to assess penalties and collect payments. The IRS likely won't be sending agents to doorsteps demanding payment. Its only method of collecting will be to withhold the money owed from tax refunds issued in 2015, for calendar year 2014.  It's not clear how the IRS will collect from people who don't get a refund. Still, it will require a deft touch by the IRS to collect money enforcing an unpopular law strongly opposed by the majority party in both houses of Congress, without triggering a furor. At a minimum, expect rhetorical fireworks."
http://finance.yahoo.com/news/another-rude-obamacare-surprise-awaits-182039738.html
Ohio Obamacare expansion already 20 percent over budget
"Ohio's Obamacare Medicaid expansion was 20 percent over budgeted enrollment in October and may burn through $2.5 billion in funding months early. In a Wednesday release, the Ohio Department of Medicaid reported Obamacare Medicaid expansion enrollment of 430,942 for last month, a figure 70,564 higher than projected. Revised September enrollment was 18 percent over budget, revised August enrollment was 14 percent over budget, and revised July enrollment was 9 percent over budget. Using the Ohio Joint Medicaid Oversight Committee's recent cost estimate of $630 per member per month, Ohio's Obamacare Medicaid expansion set federal taxpayers back $271 million in October and has cost more than a quarter of a billion dollars each month since August. Republican Gov. John Kasich's Obamacare expansion has cost approximately $2 billion since Jan. 1. Last October, the Ohio Controlling Board appropriated $2.5 billion in Obamacare funding for the expansion. The money may be gone months before the 2015 fiscal year ends on June 30. "It is not surprising that when individuals are presented with an option for free health care that they take advantage," Cato Institute budget analyst Nicole Kaeding said in an email to Ohio Watchdog. "What is surprising is the Kasich administration's insistence that it is a positive development for taxpayers." Consistent with a year-long trend of backdated eligibility inflating state Medicaid rolls, Obamacare expansion enrollment for every month since January was higher in ODM's October caseload report than in any previous report. Revised June enrollment, at 363,306, was greater than the 360,378 ODM initially projected for October. September enrollment was revised to 421,438 from the 401,307 reported less than a month ago.August enrollment, first reported as 367,395 and revised to 392,253 in the next caseload report, jumped to 405,375 in ODM's report released Wednesday. While pressuring the Republican-controlled Ohio General Assembly to expand Medicaid last year, the Kasich administration estimated 366,000 Ohioans would enroll by July 2015."
http://watchdog.org/182895/ohio-obamacare-projections/
IMMIGRATION:
POLL: PLURALITY AGAINST OBAMA EXECUTIVE AMNESTY
"A plurality of Americans do not want President Barack Obama to enact an executive amnesty for the country's illegal immigrants.  A USA Today poll found that nearly half of Americans (46%) do not want Obama to unilaterally give amnesty to illegal immigrants while 42% said Obama should act. Twelve percent did not know how they felt or refused to answer. Democrats who were surveyed (60%-28%) wanted Obama to act while a strong majority of Republicans (76%-17%) did not want Obama to unilaterally grant amnesty to illegal immigrants. A Polling Company exit poll of the midterm electorate found that 74% of voters did not want Obama—who is reportedly expected to give temporary amnesty and work permits to as many as five million illegal immigrants as early as this week—to act unilaterally while another 80% did not want foreigners taking jobs from Americans and legal immigrants already in the country.
The USA Today poll, conducted by Princeton Survey Research, was taken Thursday-Sunday and has a margin of error of +/- four percentage points."
http://www.breitbart.com/Big-Government/2014/11/17/Poll-Plurality-Against-Obama-Exec-Amnesty
In Mr. Obama's own words, acting alone is 'not how our democracy functions'
"Now, however, he is contemplating executive action not really aimed at one group or another but intended "to make the system work better," as he said in his post-election news conference. He acknowledges that Congress should and could do this job, but he is tired of waiting. Three years ago, when advocacy groups pressed him to take such a step, Mr. Obama demurred. "Believe me, the idea of doing things on my own is very tempting," he said. "Not just on immigration reform. But that's not how — that's not how our system works. That's not how our democracy functions. That's not how our Constitution is written." Mr. Obama may find a constitutional way to rewrite the nation's immigration laws. But in his frustration with democracy, he is likely to prove his point: Unilateralism will not make the system work."
http://www.washingtonpost.com/opinions/as-mr-obama-agrees-acting-alone-is-not-how-our-democracy-functions/2014/11/17/205916d0-6e82-11e4-ad12-3734c461eab6_story.html?wprss=rss_homepage
OBAMA FLASHBACK: 'NOT THE CASE' THAT I CAN SUSPEND DEPORTATIONS UNILATERALLY
"In a 2011 town hall with Univision, President Barack Obama said "it was not the case" that he could suspend deportations unilaterally and argued that he could not extend temporary protected status to illegal immigrants looking for economic opportunity. When asked whether he would grant temporary protective status to students, he responded "temporary protective status historically has been used for special circumstances where you have immigrants to this country who are fleeing persecution in their countries, or there is some emergency situation in their native land that required them to come to the United States. So it would not be appropriate to use that just for a particular group that came here primarily, for example, because they were looking for economic opportunity." He continued, "with respect to the notion that I can just suspend deportations through executive order, that's just not the case, because there are laws on the books that Congress has passed — and I know that everybody here at Bell is studying hard so you know that we've got three branches of government. Congress passes the law. The executive branch's job is to enforce and implement those laws. And then the judiciary has to interpret the laws." And "there are enough laws on the books by Congress that are very clear in terms of how we have to enforce our immigration system that for me to simply through executive order ignore those congressional mandates would not conform with my appropriate role as President."
http://www.breitbart.com/Breitbart-TV/2014/11/17/Obama-Flashback-Not-the-Case-That-I-Can-Suspend-Deportations-Unilaterally
For Obama, Executive Order on Immigration Would Be Turnabout
"President Obama is poised to ignore stark warnings that executive action on immigration would amount to "violating our laws" and would be "very difficult to defend legally." Those warnings came not from Republican lawmakers but from Mr. Obama himself. For years, he has waved aside the demands of Latino activists and Democratic allies who begged him to act on his own, and he insisted publicly that a decision to shield millions of immigrants from deportation without an act of Congress would amount to nothing less than the dictates of a king, not a president. In a Telemundo interview in September 2013, Mr. Obama said he was proud of having protected the "Dreamers" — people who came to the United States illegally as young children — from deportation. But he also said that he could not apply that same action to other groups of people. "If we start broadening that, then essentially I'll be ignoring the law in a way that I think would be very difficult to defend legally," Mr. Obama told Jose Diaz-Balart in the interview. "So that's not an option."
http://www.nytimes.com/2014/11/18/us/by-using-executive-order-on-immigration-obama-would-reverse-long-held-stance.html?partner=rss&emc=rss&_r=0
NEW YORK TIMES HIGHLIGHTS OBAMA'S OWN LEGAL OBJECTION TO EXECUTIVE AMNESTY
http://www.breitbart.com/Big-Journalism/2014/11/17/New-York-Times-Points-Out-Obamas-Own-Constitutional-Objection-to-Executive-Amnesty
The Missing Immigration Memo
Has Obama asked the Office of Legal Counsel for its legal opinion?
"If the White House press corps wants to keep government honest, here's a question to ask as President Obama prepares to legalize millions of undocumented immigrants by executive order: Has he sought, and does he have, any written legal justification from the Attorney General and the Justice Department's Office of Legal Counsel (OLC) for his actions? This would be standard operating procedure in any normal Presidency. Attorney General Eric Holder is the executive branch's chief legal officer, and Administrations of both parties typically ask OLC for advice on the parameters of presidential legal authority. The Obama Administration has asked OLC for its legal opinions on such controversial national security questions as drone strikes and targeting U.S. citizens abroad. It was right do so even though the Constitution gives Presidents enormous authority on war powers and foreign policy. But a Justice-OLC opinion is all the more necessary on domestic issues because the President's authority is far more limited. He is obliged to execute the laws that Congress writes. A President should always seek legal justification for controversial actions to ensure that he is on solid constitutional ground as well as to inspire public confidence in government. Yet as far as we have seen, Mr. Obama sought no such legal justification in 2012 when he legalized hundreds of thousands of immigrants who were brought to the U.S. illegally as children. The only document we've found in justification is a letter from the Secretary of Homeland Security at the time, Janet Napolitano, to law enforcement agencies citing "the exercise of our prosecutorial discretion." Judging by recent White House leaks, that same flimsy argument will be the basis for legalizing millions more adults. It's possible Messrs. Obama and Holder haven't sought an immigration opinion because they suspect there's little chance that even a pliant Office of Legal Counsel could find a legal justification. Prosecutorial discretion is a vital legal concept, but it is supposed to be exercised in individual cases, not to justify a refusal to follow the law against entire classes of people."
http://online.wsj.com/articles/the-missing-immigration-memo-1416180669
What We Know — And Don't Know — About Obama's Imminent Immigration Action
"President Obama could unveil as soon as Friday his planned, unilateral overhaul of the nation's immigration system. Details of the proposed measures remain under wraps, but senior administration officials have said Obama is prepared to "go big." Homeland Security Secretary Jeh Johnson said over the weekend that the administration is in the "final stages" of developing the plan, which he described as comprehensive, touching all aspects of American immigration including border security. What immigration executive actions are on the table? The most controversial aspect of Obama's planned action will be an order to, on a temporary basis, exempt from deportation and grant work permits to as many as 5 million undocumented immigrants. Obama has said he is prepared to expand a 2012 program – Deferred Action for Childhood Arrivals – that has so far shielded more than half a million young immigrants from deportation. Under terms of the program, implemented by executive action, only migrants who came to the U.S. before age 16, are under age 31, have lived here five years, completed schooling and have no criminal record are eligible for relief in two-year, renewable increments. The president is said to be considering modifications to the existing criteria, which could expand the number of immigrant youth eligible to apply. Immigration advocates say Obama may also create a new deferred action program that could benefit millions of undocumented immigrant adults who are parents of American citizens or legal residents. Aside from deferred action, the White House is weighing whether to further refine guidance for which immigrants should be prosecuted and deported if they are apprehended by authorities. Obama has previously directed the Department of Homeland Security to prioritize removal of immigrants with criminal records to help ease a backlog of cases. Tightening or loosening the definition of what crimes would merit prioritization (e.g. violent verses nonviolent) could provide additional relief to tens of thousands, according to immigration policy groups."
http://abcnews.go.com/Politics/dont-obamas-imminent-immigration-action/story?id=26971679
Senate Dems to Obama: We're with you on immigration
"Top Senate Democrats are backing up President Barack Obama's promise to use executive action on immigration – as frustration grows among congressional Republicans about Obama's pledge to go around Congress on halting deportations.
Senate Majority Leader Harry Reid (D-Nev.) and other Democratic leaders sent a letter to Obama on Monday, urging him to use his "well-established" executive powers to "improve as much of the immigration system as you can." "We strongly support your plan to improve as much of the immigration system as you can within your legal authority, and will stand behind you to support changes to keep families together while continuing to enforce our immigration laws in a way that protects our national security and public safety," the senators wrote in the letter, provided in advance to POLITICO. The letter was signed by Reid and Democratic Sens. Dick Durbin of Illinois, Chuck Schumer of New York, Patty Murray of Washington, Bob Menendez of New Jersey and Michael Bennet of Colorado. Durbin, Schumer, Menendez and Bennet were members of the Gang of Eight that wrote the chamber's immigration bill last year. The Democrats argued that Obama was well within his legal bounds to act unilaterally on immigration – the main point of contention from Republican lawmakers. For instance, they pointed to how Presidents Ronald Reagan and George H.W. Bush instituted a so-called "Family Fairness" policy that stopped deportations for 1.5 million family members of immigrants who were legalized under the 1986 immigration law."
http://www.politico.com/story/2014/11/senate-dems-to-obama-were-with-you-on-immigration-112950.html
Senate Democrats Back Obama Moving on Immigration
"In September, Senate Democrats were so nervous about President Barack Obama's plans for executive action on immigration that they persuaded him to postpone action until after the election. Now, the Senate Democratic leadership appears squarely in favor of Mr. Obama moving ahead. "Because House Republicans have not acted, we fully support your decision to use your well-established executive authority to improve as much of the immigration system as you can," said a letter sent to the president Monday by the Senate's four top leaders, Sens. Harry Reid of Nevada, Dick Durbin of Illinois, Chuck Schumer of New York and Patty Murray of Washington state. Also signing the letter were two Democrats who, along with Sens. Durbin and Schumer, helped write last year's Senate immigration bill—Sens. Robert  Menendez of New Jersey and Michael Bennet of Colorado. Congressional Republicans have warned that if he goes ahead, the president risks jeopardizing his ability to work with the incoming Congress on a range of issues, not just immigration. In their letter, the Senate Democrats urged that Mr. Obama protect a broad swath of people in the U.S. illegally from deportation, including parents of U.S. citizens, lawful permanent residents and so-called Dreamers, the young people who were brought to the U.S. illegally and who won a temporary legal status under a 2012 Obama order. Depending on other criteria, several million undocumented immigrants fall into these categories. Beyond that, the letter urges Mr. Obama to include "workers who play a vital role in our economy and heritage," as long as they have not committed serious crimes, a group that if included could significantly increase the total. The senators also urged Mr. Obama to make other changes to immigration policy, which are already likely to be part of the White House action. That includes revising criteria to determine who is a priority for deportation, "refining" the controversial Secure Communities program, which uses local law enforcement to identify and hold illegal immigrants, and making changes to the legal immigration system. The letter makes no request as to the timing of Mr. Obama's action. Some Senate Democrats have lobbied the White House to wait until a debate underway over a must-pass spending bill concludes. The concern is that the immigration debate could complicate the effort to pass the legislation, given GOP demands that the bill be used as a vehicle to try and nullify the executive action. But other Democrats think that it makes more sense to act earlier so that Democrats can aggressively defend the move, given that debate on the matter is already well underway."
http://blogs.wsj.com/washwire/2014/11/17/senate-democrats-back-obama-moving-on-immigration/?mod=WSJBlog
Senate Democrats Urge Obama To Sign Executive Amnesty
http://dailycaller.com/2014/11/17/senate-democrats-urge-obama-to-sign-executive-amnesty/
Top Senate Democrats urge Obama to move on immigration
http://www.cbsnews.com/news/top-senate-democrats-urge-obama-to-move-on-immigration/
La Raza: 'Very Important, Urgent' Obama Sign Executive Amnesty 'as Soon as Possible'
"The president of the National Council of La Raza publicly pressed the White House to stand firm in the face of Republican opposition to executive amnesty, calling it "very important and urgent" that President Obama sign an executive order to legalize millions of illegal immigrants as soon as possible. Janet Murguia spoke Monday morning about the impending executive action with MSNBC's Jose Diaz-Balart. The immigration activist claimed that Obama's decision to delay amnesty until after the election turned Latino voters away from the Democratic party — but added that it's now all water under the bridge. "Frankly, we've moved on," she said. "We're focusing on what the president will announce. And our hope is that he will be bold and that he will announce soon." Murguia urged the president to not only consider legal status for long-time residents and those with children, but take action that "advances opportunities for others" and "expand categories for DREAMers." "Unfortunately, still, [there are] too many families being separated every day," she said. "We believe it is very important and urgent for the president to act as soon as possible."
http://www.nationalreview.com/corner/392803/la-raza-very-important-urgent-obama-sign-executive-amnesty-soon-possible-brendan
CHRIS CHRISTIE CALLS ON HOUSE GOP TO COMPROMISE
http://www.breitbart.com/Big-Government/2014/11/17/Chris-Christie-calls-on-House-GOP-to-compromise
NEW DCCC CHAIRMAN: EXECUTIVE AMNESTY 'SHOULD ENCOURAGE EVERYONE TO WORK TOGETHER'
"The next head of the Democratic Congressional Campaign Committee Rep. Ben Ray Lujan (D-NM) argued President Obama will not "poison the well" as Republican leaders have argued—if he moves forward with executive amnesty. "I don't believe this is going to 'poison the well.' This should encourage everyone to work together, and I am certainly hopeful that we will see more of that," Lujan said Monday afternoon when asked about how Obama's expected executive action on immigration will play. The New Mexico lawmaker told reporters Monday that the immigration ball is in the GOP's court if they do not like what Obama ends up doing.
"Republicans have been stalling comprehensive immigration reform for over two years now. They've had a chance to put a bill up to vote," he said. "Speaker Boehner has stalled that. If Republicans in the House and Senate aren't happy with actions that the president will consider—and we'll see what those look like going forward—they're in charge. They can put a bill forward. I certainly hope that we can come together and work that way," he said.
President Obama is expected to take unilateral action on immigration as early as this week, and Republican lawmakers have been looking at ways to block and combat the actions—including using government funding mechanisms, a strategy which contains the threat of a government shutdown, something not lost on the new DCCC chairman. "Already less than a month removed from the elections, Republicans are once again talking about shutting down the government rather than working with Democrats and the president to tackle the issues facing families across our nation," he argued."
http://www.breitbart.com/Big-Government/2014/11/17/New-DCCC-Chairman-Executive-Amnesty-Should-Encourage-Everyone-to-Work-Together
OBAMA BOASTS 'MOMENTUM' AHEAD OF EXECUTIVE AMNESTY DECISION
"President Obama is huddling with Vice President Joe Biden and top staff as he prepares his executive action on immigration reform. Aides tell reporters he will act soon.  "I can't wait in perpetuity when I have authorities that, at least for the next two years, can improve the system, can allow us to shift more resources to the border rather than separating families; improve the legal immigration system," he told reporters. "I would be derelict in my duties if I did not try to improve the system that everybody acknowledges is broken." Obama appears delighted about the results of his trip to Asia from which he just returned. Shaking off his party's dismal showing in the midterm elections, Obama spent a week visiting Australia, China, and Myanmar, as well as attending meetings with world leaders. During a news conference, Obama noted his accomplishments on trade, the fights against ISIS and Ebola, and the "historic" agreement with China on climate change. The President claimed he has political momentum as he returns to Washington. "If you ask me, I'd say that's a pretty good week. The American people can be proud of the progress that we've made," he said. "I intend to build on that momentum when I return home tomorrow."
http://www.breitbart.com/Big-Government/2014/11/17/Obama-Boasts-Political-Momentum-As-He-Prepares-Decision-on-Executive-Amnesty
White House cites Reagan, Bush in defense of immigration order
"The White House on Monday cited executive actions taken by Ronald Reagan and George H.W. Bush to justify its own plans to issue an executive order on immigration. By invoking Reagan, a conservative icon, and the elder Bush, President Obama hopes to counter conservatives who say any large-scale executive action would be a breach of the Constitution. "Pres. Reagan used his exec authority to fix probs in the immigration sys. So did Bush 41. Obama will too – this year," White House press secretary Josh Earnest tweeted on Monday morning. It was a reference to executive orders both Reagan and Bush signed following enactment of 1986 immigration legislation that granted amnesty to many aliens without accounting for their spouses or minor children who didn't meet the requirements. In 1987, Reagan's White House announced deportation protection for minor children of parents granted amnesty by the law. In 1990, Bush signed an order implementing a Senate bill assisting up to 1.5 million spouses and children.
But in the current Congress, House Republicans never took up an immigration bill, and conservative Tea Party members are preparing to fight an Obama executive order tooth and nail. A group of 50 Republicans has even signed onto a letter supporting a provision that would prohibit funding for any such action by the president — potentially provoking a standoff that could lead to a government shutdown. Senate Democratic leaders, including New York Sen. Charles Schumer, penned their own letter Monday urging Obama to go full-speed ahead on unilateral action."
http://nypost.com/2014/11/18/white-house-cites-reagan-bush-in-defense-of-immigration-order/
EXCLUSIVE — REPORT: OBAMA'S EXECUTIVE AMNESTY WILL GIVE ILLEGAL ALIENS PUBLIC BENEFITS
"The seven-page report from FAIR details how either of the two major mechanisms through which Obama would grant the executive amnesty to millions of illegal aliens would ultimately end up with those millions of illegal aliens taking U.S. taxpayer benefits away from struggling Americans almost immediately.  "While the President has been considering numerous options for his executive amnesty, there are two methods President Obama is expected to use in order to shield illegal aliens from deportation: parole and deferred action," the report summary reads.
Obama could give the millions of illegal aliens "humanitarian parole," something the FAIR report notes is included in statute as a power of the executive branch under the Immigration and Nationality Act (INA) for "temporary" protections for people from outside the United States. But the Bill Clinton administration in 1998, via a Department of Justice (DOJ) memo, expanded the meaning of "humanitarian parole" to illegal aliens inside the U.S. That memo did not have any "statutory or regulatory basis," FAIR wrote, but Obama has used it to grant "parole in place to illegal aliens and is expected to expand this practice." If that's how Obama grants executive amnesty to the millions of illegal aliens he plans to, they'll get near-immediate access to welfare and other public benefits.  "Aliens with parole generally receive work authorization and are eligible for most benefits under federal law," FAIR wrote. "This is true regardless of whether they have humanitarian parole or parole in place because the eligibility rules for benefits programs make no distinction between the two. Indeed, the longer an alien's parole, the more benefits he is eligible to receive." Aliens paroled for less than a year are eligible for benefits such as Obamacare and unemployment. In the text of Obamacare, the report notes, Congress specifically restricts access to anyone "lawfully present" in the United States. But, the report notes, "regulations implementing the law define 'lawfully present' to include aliens with parole for less than one year." "Not only are aliens with parole for less than one year eligible for Obamacare, they are immediately eligible," FAIR wrote. "Despite the fact that Obamacare might appear to be a 'federal public benefit,' and thus restricted to 'qualified aliens' and the five-year bar, the Department of Health and Human Services (HHS) has not included it in the regulatory definition of either 'federal public benefit' or 'federal means-tested public benefit.'"
As such, FAIR wrote, there is "no conflict" between Obamacare and the Personal Responsibility and Work Opportunity Reconciliation Act (PRWORA) that specifies who is a "qualified alien" who can receive  "federal public benefits." "This means that aliens may enroll if they are 'lawfully present,' and they are not required to be 'qualified aliens' nor wait five years to participate pursuant to the PRWORA restrictions," FAIR wrote.  As for unemployment benefits, aliens with parole for less than a year are also eligible for those despite the fact that states administer unemployment benefits. That's because state unemployment benefits are "based upon the Federal Unemployment Tax Act (FUTA), which specifically says that aliens paroled into the U.S. for less than one year are eligible for unemployment benefits provided they otherwise meet the program's other requirements." Such aliens who would get parole would also get immediate access to Social Security and Medicare benefits—meaning they could take Social Security or Medicare away from Americans—FAIR wrote, "so long as they meet other eligibility requirements."  "By statute, Congress exempted retirement benefits under Social Security from the list of federal public benefits for which an alien must be a 'qualified alien' and wait five years for eligibility pursuant to PRWORA," FAIR wrote. "Instead the Social Security Act only requires that aliens be 'lawfully present.' The regulation that defines 'lawfully present' for retirement benefits includes aliens paroled into the U.S. for less than one year." As for Medicare, the laws and regulations are similar to Social Security—meaning illegal aliens who would get parole status under an Obama amnesty would have almost immediate access to Medicare. "Aliens with parole for less than a year are also eligible for Medicare," FAIR wrote. "Medicare Part A (inpatient) benefits are available to aliens who are at least 65 years old and eligible for Social Security retirement (Title II) benefits if eligibility is based on authorized work history. As described above, aliens paroled into the U.S. for less than a year are eligible for retirement benefits under Social Security. Therefore, aliens with parole for less than one year who are eligible for Social Security based on authorized work history are eligible for Medicare Part A. In addition, individuals eligible for Medicare part A, including aliens with parole for less than a year, are also eligible for Medicare Part B (outpatient) and Part D (prescription drugs)."
Other public benefits such illegal aliens would have access to under Obama's amnesty if he chooses the parole route are Medicaid and State Children's Health Insurance Program (SCHIP) benefits "in states that have opted to cover them" since Congress' reauthorization of the relevant statute granted states "the option to offer health care benefits to 'lawfully residing' children (under the age of 21) and pregnant women through Medicaid and SCHIP."
If Obama chooses to go the route of "deferred action," another form of executive amnesty that has "no statutory basis," the amnestied illegal aliens will have immediate access to Obamacare, Medicare and Social Security for the same reasons as they would under parole. They'd also, for the same reasons as parole, in some states be immediately eligible for Medicaid and SCHIP public benefits, according to the report. The report authors note that Obama's first major deferred action executive amnesty, the 2012 Deferred Action for Childhood Arrivals (DACA) that many Republicans say caused the border crisis, had language excluding recipients of that amnesty from Obamacare."
http://www.breitbart.com/Big-Government/2014/11/17/Exclusive-Report-Obama-s-Executive-Amnesty-Will-Put-Illegal-Aliens-On-Welfare-Public-Benefits-Like-Obamacare-and-More
Liberal Law Prof: Obama's Executive Amnesty 'Tearing at the Very Fabric of the Constitution'
"Georgetown law professor Jonathan Turley, a political liberal but a longstanding critic of President Obama's executive overreach, continued to sound the alarm against the president's planned executive amnesty for millions of illegal immigrants, saying it will "tear at the very fabric of the Constitution." Turley spoke Friday with Fox News's Megyn Kelly about the White House's proposed unilateral action, which will almost certainly come by the end of the year. "It's a very sad moment, but it's becoming a particularly dangerous moment — particularly after this election – to defy the will of Congress yet again," he said. "What the president is suggesting is tearing at the very fabric of the Constitution," Turley continued. "We have a separation of powers that gives us balance. And that doesn't protect the branches — it's not there to protect the executive branch or legislative branch — it's to protect liberty. It's to prevent any branch from assuming so much control that they become a threat to liberty." The professor took issue with some congressional Democrats — as well as some lawyers — who contend that President Obama's promised executive action differs little from measures taken by his predecessors. "This would be unprecedented," he said, "and I think it would be an unprecedented threat to the balance of powers within our system."
http://www.nationalreview.com/corner/392796/liberal-law-prof-obamas-executive-amnesty-tearing-very-fabric-constitution-brendan
Judge Napolitano: Obama 'Playing With Constitutional Fire' With Executive Amnesty [VIDEO]
"Judge Andrew Napolitano appeared on Fox's "The Kelly File" Monday, telling host Megyn Kelly that President Barack Obama's planned executive amnesty would be illegal and "playing with constitutional fire."
NAPOLITANO: When he suspends deportations and when he imposes his own conditions on those suspensions, he is effectively rewriting the law. And that violates his oath to enforce and uphold the law as it's been written. The American people, the Congress and the courts need to know that we have a president who will enforce the law. When he says 'I will not enforce the law because I don't like it, or I'm impatient,' that doesn't wash under the Constitution.…He can't rewrite the law. All presidents have some discretion. We call it, as you know prosecutorial discretion. He can suspend some prosecutions because he wants to reallocate resources. But he cannot suspend a statute. And if he suspends the prosecutions of 5 million human beings under certain conditions that he made up, he is effectively rewriting the statute and the effect of his exercise of his discretion is the opposite of what the law commands.
…
KELLY: …At what point does he cross the clear line from discretion to completely ignoring his executive obligations to enforce the law?
NAPOLITANO: When he grossly abuses his discretion. And when the effect of his discretion is to suspend a statute or to have the opposite effect of what the statute commands, that is a gross abuse. He will be playing with constitutional fire if he does this."
http://dailycaller.com/2014/11/17/judge-napolitano-obama-playing-with-constitutional-fire-with-executive-amnesty-video/
Obama's potential immigration plan could enter uncharted territory
http://www.washingtonpost.com/politics/obamas-potential-immigration-plan-could-enter-uncharted-territory/2014/11/17/3e5be738-6dde-11e4-ad12-3734c461eab6_story.html?wprss=rss_homepage
Top Democrat: GOP Can Withhold Funding For Obama's Amnesty Orders
"A top Senate Democrat lent credibility to conservative efforts to block President Obama's pending administrative amnesty, explaining that Congress has the authority to withhold funding for presidential initiatives. "It happens all the time," retiring Senator Carl Levin (D., Mich.) told National Review Online while walking through the Capitol Thursday evening. Levin emphasized the distinction between shutting down the government, as happened last year, and refusing to appropriate money for something. "That's not uncommon that there's amendments saying 'none of the funds in this appropriation bill may be spent for' — fill in the blank," Levin said. Republican lawmakers are debating whether to pass legislation funding government for the whole year or for a shorter term. Senator Jeff Sessions (R., Ala.) and other immigration hawks oppose a long-term funding measure because it would provide Obama with the money he needs to implement his executive orders. Instead, they want to pass a short-term bill and then withhold funding for the Department of Homeland Security offices tasked with carrying out the orders.  Obama's spokesman, Josh Earnest, criticized that tactic as "an effort to shut down the government."  Levin disagrees. He described withholding funds for the executive orders on immigration as a standard congressional procedure that should not be confused with shutting down the government."
http://www.nationalreview.com/corner/392855/top-democrat-gop-can-withhold-funding-obamas-amnesty-orders-joel-gehrke
SEN.-ELECT TOM COTTON: NO FUNDING FOR SOCIAL SECURITY CARDS, WORK PERMITS FOR ILLEGALS
http://www.breitbart.com/Big-Government/2014/11/17/Sen-Elect-Tom-Cotton-No-Funding-for-Social-Security-Cards-Work-Permits-for-Illegals
Senator Jeff Sessions Tells Congress How To Stop Obama
"Everything we can do to stop it we will."
"Senator Jeff Sessions (R-AL) wrote an article speaking to his fellow Congressmen Monday about the president's plans for immigration post-election, and how he can be stopped. While Americans overwhelmingly protested Obama's open-borders extremism through their votes last week, with 3 out of 4 citing immigration as an important factor in their vote, the president has made it clear that he is going to do everything he can to go against the wishes of the American people by moving forward with his executive amnesty decree. The decree would give work permits, photo IDs, and Social Security numbers to millions of illegal immigrants, allowing them to take jobs and benefits away from the American people… Sessions tells the rest of Congress how they can stop the president, saying that executive amnesty will not be easy to execute, as "U.S. Citizenship and Immigration Services will have to be ordered to redirect funds and personnel away from its statutorily mandated enforcement duties and towards processing applications, amnesty benefits, and employment authorizations for illegal immigrants and illegal overstays." Congress holds the purse strings; and if they include language on any government funding bill that prohibits the expenditure of funds for Obama's schemes (something that has been done thousands of times), the President will not be able to spend a dime unless Congress gives him permission. Reports have surfaced of plans to pass a "long-term lame-duck spending bill" that contains no such prohibition while the Democrats still hold the Senate, but Sessions argues that this would be "unthinkable" and questions why any member of Congress who opposes executive amnesty would provide the president with the funds to carry it out. Republican National Committee Chairman Reince Priebus told voters that executive amnesty is "unconstitutional, illegal… It is un-American for a president to try and do such a thing…We will do everything we can to make sure it doesn't happen… we can't allow it to happen and we won't let it happen. I don't know how to be any stronger than that. I'm telling you, everything we can do to stop it we will."
http://www.westernjournalism.com/senator-jeff-sessions-tells-congress-stop-obama/
How Eisenhower solved illegal border crossings from Mexico
"Fifty-three years ago, when newly elected Dwight Eisenhower moved into the White House, America's southern frontier was as porous as a spaghetti sieve. As many as 3 million illegal migrants had walked and waded northward over a period of several years for jobs in California, Arizona, Texas, and points beyond. President Eisenhower cut off this illegal traffic. He did it quickly and decisively with only 1,075 United States Border Patrol agents – less than one-tenth of today's force. The operation is still highly praised among veterans of the Border Patrol."
http://www.csmonitor.com/2006/0706/p09s01-coop.html
Fight the President on Immigration
"Over at Bloomberg, I argue that Congress shouldn't simply sit back and let the president rewrite immigration law.  Why not try to pass a funding bill that pays for all of the operations of the federal government except for Citizenship and Immigration Services, the agency in the Homeland Security Department that would carry out Obama's order? They could then try to pass another bill that just funds that agency — but with a restriction saying no money can be used for the president's amnesty. What would the Democrats do then? If they block a big funding bill that has nothing to do with immigration over the issue, it becomes hard to deny that they're the ones shutting down the government to get their way. If they don't block it, they'll have no government shutdown to complain about — and the parties could move on to a more narrowly focused fight about the immigration budget. In that fight, Republicans would be holding a relatively strong hand: They would have funded the government, inconvenienced very few voters and gotten some real leverage. This course of action would pose a risk of its own: It might come across as callous toward the legal immigrants CIS serves. But I think the strategy makes more sense than either doing nothing or engaging in a shutdown fight."
http://www.nationalreview.com/corner/392840/fight-president-immigration-ramesh-ponnuru
LEVIN: I CAN'T 'ABIDE' GOP 'CHORUS OF IMPOTENCY' ON EXEC AMNESTY
"Talk radio host and author of "The Liberty Amendments," Mark Levin blasted the Republican leadership in Congress as a "chorus of impotency, who have already surrendered in advance of a fight" on executive amnesty on Monday. He argued that while the president planned to shred the separation of powers, the GOP was "selfishly" talking about working with the president or winning elections, and "all we get is 'no, don't shut down the government, no, we're not going to use the power of the purse.'" He added that he could not "abide" a GOP who refused to stand up to Obama Levin then turned his criticism to Obama, saying he was "acting in defiance of our votes," and making voting "almost irrelevant." He concluded that in the event of shutdown over the president's executive order on immigration, Republicans should "take credit for standing up to despotism," and decrying Congressional Republicans as "feckless" and " cowards."
http://www.breitbart.com/Breitbart-TV/2014/11/17/Levin-I-Cant-Abide-GOP-Chorus-of-Impotency-on-Exec-Amnesty
MIKE LEE: SHUTDOWN, IMPEACHMENT 'ABSOLUTE NONSENSE' BEING PUSHED BY OBAMA
"Monday on Newsmax TV's "MidPoint," Sen. Mike Lee (R-UT) dismissed any talk of government shutdowns and impeachment as a Republican reaction to President Barack Obama using an executive order to grant amnesty to upwards of 5 million illegal immigrants already living inside the United States by calling it  "absolute nonsense." The Utah Republican said it was actually Obama and his people pushing the idea of shutdowns and impeachment because he thinks he can win the American people over to his side if the Republican Party overreacts."
http://www.breitbart.com/Breitbart-TV/2014/11/17/Mike-Lee-Gov-Shutdown-and-Impeachment-Talk-Absolute-Nonsense-Being-Pushed-by-Obama
Immigration: Obama set to do what he said in 2006 would hurt American blue collar workers
http://hotair.com/archives/2014/11/17/immigration-obama-set-to-do-what-he-said-in-2006-would-hurt-american-blue-collar-workers/
FLASHBACK: OBAMA ARGUED ILLEGAL IMMIGRATION THREATENS WAGES OF BLUE-COLLAR AMERICANS
http://www.breitbart.com/Big-Government/2014/11/17/Report-Obama-Argued-Illegal-Immigration-Threatens-Wages-of-Blue-Collar-Americans-in-2006
ILLEGAL IMMIGRANT PLEADS GUILTY TO TRANSPORTING CHILD FOR SEX IN US
"An illegal immigrant from Mexico has plead guilty to attempting to transporting a child for sex in the United States.  Javier Guerrero Molina, 34, plead guilty to attempting to transport a child from Las Vegas to Jacksonville in order to have sex with her. According to the FBI, Molina was arrested at the Jacksonville airport in May and now faces life in prison. An immigration detainer has additionally been placed on him.  Court documents reportedly state that officers tracked Molina down after receiving a phone call from an individual in Las Vegas, who claimed a 14-year-old had gone missing from her home. The individual told police that she believed the child was being transported to Jacksonville. Officers filed a "missing persons" report, after which a girl with the same name was discovered aboard a flight headed to Jacksonville from Las Vegas, with a layover in Charlotte. The child was tracked down by authorities in Charlotte, and taken into protective custody. Officials found Monlina in Jacksonville, as he was waiting at the airport lobby for the 14-year-old to get off her flight. Following his arrest, Molina admitted that he had entered the U.S. illegally in 1999 or 2000; he paid a smuggler $700 to help him enter the country. Molina additionally claimed that he has had sex with the child before, the FBI reported. He had sent the 14-year-old money to purchase the plane ticket to Jacksonville so that they could continue their sexual relationship."
http://www.breitbart.com/Breitbart-Texas/2014/11/17/Illegal-Immigrant-Pleads-Guilty-to-Transporting-Child-for-Sex-in-US
C-SPAN Sets Up Separate Phone Line for Illegal Immigrants to Call In
"For years, C-SPAN has taken phone calls for its daily call-in shows from Republicans, Democrats and Independents. On Monday morning, the public affairs channel set up a new phone line for a segment on illegal immigration — one that illegal immigrants could use to call the show."
http://www.theblaze.com/stories/2014/11/17/c-span-sets-up-separate-phone-line-for-illegal-immigrants-to-call-in/?utm_source=TheBlaze.com&utm_medium=rss&utm_campaign=story&utm_content=c-span-sets-up-separate-phone-line-for-illegal-immigrants-to-call-in
AP REFUSES TO ACKNOWLEDGE MOST ILLEGAL IMMIGRANTS ALREADY PROTECTED FROM DEPORTATION
http://www.breitbart.com/Big-Journalism/2014/11/17/AP-Refuses-to-Acknowledge-Most-Illegal-Immigrants-Already-Protected-from-Deportation
A Lawless Presidency Will Destroy Itself
http://www.commentarymagazine.com/2014/11/16/a-lawless-presidency-will-destroy-itself-illegal-immigration/
SPENDING/BUDGET/ECONOMY:
Examining the Impact Stopgap Spending and a Federal Shutdown
"Congress will have to pass some form of a spending bill by Dec. 11, which is when congressional authority for temporary continuing spending expires. Appropriators are keen on a complete omnibus bill, which will fund the federal government, including health agencies and programs, through the end of fiscal year 2015. However, an omnibus bill is vexed by the complexities of agreeing on all the spending program details and funding levels, plus anxiety over looming administration action on immigration policy. A likely alternative is a new stopgap spending bill, or continuing resolution, which would fund the government at largely current levels into the first few months of 2015. The short-term spending bill could include added funding elements for Ebola response efforts. Budget chiefs at federal agencies likely wince at the idea of another continuing resolution (CR) because it greatly complicates federal budgeting and spending. A 2012 Congressional Research Service report explained that a CR not only adds to paperwork but agencies could also delay hiring, issuing grant awards and cut back on travel expenses. However, the alternative to a CR is a federal government shutdown, which poses much more severe headaches and federal employee furloughs. A Government Accountability Office report issued last week examined the impact of last year's federal shutdown on HHS agencies."
http://blogs.rollcall.com/healthopolis/examining-the-impact-of-stopgap-spending-bill-and-a-federal-shutdown/?dcz=
New CBO study shows that 'the rich' don't just pay their 'fair share,' they pay almost everybody's share
"The Congressional Budget Office (CBO) just released its annual report on "The Distribution of Household Income and Federal Taxes" analyzing data through 2011 on American household's: a) average "market income" (a comprehensive measure that includes labor income, business income, and income from capital gains), b) average household transfer payments (payments and benefits from federal, state and local governments including Social Security, Medicare and unemployment insurance), and c) average federal taxes paid by households (including income, payroll, corporate, and excise taxes). Some of the key findings of the CBO analysis are displayed in the table above, with the data organized by household income quintiles. The data in the first five rows above appear in the CBO report (from Tables 1 and 4), and rows 6-8 above have been calculated separately based on data from the first four rows in the table. The CBO report received attention and commentary this week from John Merline at Investor's Business Daily ("New CBO Report Explodes Tax Fairness Myths"), Reason's Nick Gillespie ("3 Charts About Income Inequality, Transfers, and Taxes"), AEI's Jim Pethokoukis ("Here is what's really happening to middle-class incomes and inequality"), Heritage Foundation's Curtis Dubay ("The Richest 1 Percent of Americans Pay 24 Percent of Federal Taxes") and former economist Paul Krugman ("Why the One Percent Hates Obama"). Some additional analysis and commentary will be provided here that reveal a yet-to-be discussed major implication of the CBO report – almost the entire burden: a) of all transfer payments made to American households and b) of all non-financed government spending, falls on just one group of Americans – the top one-fifth of US households by income. That's correct, the CBO study shows that the bottom three income quintiles representing 60% of US households are "net recipients" (they receive more in transfer payments than they pay in federal taxes), the second-highest income quintile pays just slightly more in federal taxes ($14,800) than it receives in government transfer payments ($14,100), while the top 20% of American "net payer" households finance 100% of the transfer payments to the bottom 60%, as well as almost 100% of the tax revenue collected to run the federal government. Here are the details of that analysis."
http://www.aei.org/publication/new-cbo-study-shows-rich-dont-just-pay-fair-share-pay-almost-everybodys-share/
Cost Of Corporate Tax Breaks Explodes In Oklahoma
"Corporate tax breaks have more than doubled in Oklahoma since 2010, according to an analysis by Oklahoma Watch, a nonpartisan interest group. Using data from the Oklahoma Tax Commission and other state agencies, Oklahoma Watch found that the combined cost of the state's tax incentives "grew from $356 million in 2010 to $760 million in 2014," which represents "just over 10 percent of the state's $7.2 billion budget, and more than the state spends every year on prisons and public safety." Most of the increase "has been fueled by incentives provided to oil, gas, and wind-power producers," which together "reduced state revenue collections by $486 million in 2014."
http://dailycaller.com/2014/11/17/cost-of-corporate-tax-breaks-explodes-in-oklahoma/
Will The New Congress Grease Budget With Big Oil and Green Energy Subsidies?
http://www.forbes.com/sites/kensilverstein/2014/11/14/will-the-new-congress-grease-budget-with-big-oil-and-green-energy-subsidies/
US pension insurer ran record $62B deficit in 2014
http://cnsnews.com/news/article/us-pension-insurer-ran-record-62b-deficit-2014
Proper Staffing And Reform Of JCT, CBO Is An IQ Test For The Republican Party
http://www.forbes.com/sites/danielmitchell/2014/11/17/proper-staffing-and-reform-of-jct-and-cbo-is-an-iq-test-for-the-republican-party/
USDA: WE'RE NOT IMPLEMENTING CHRISTMAS TREE TAX
http://www.breitbart.com/Big-Government/2014/11/17/USDA-We-are-Not-Implementing-Christmas-Tree-Tax
COMMON CORE:
MISC.:
FCC official warns Obama-backed net neutrality plan would bring 'immediate' Internet tax
"Internet users would be forced to pay a new federal tax on their monthly bills if the government approves regulations recently endorsed by President Obama, a member of the Federal Communications Commission predicts. Commissioner Mike O'Reilly addressed what's known as "net neutrality" at a Washington seminar on Friday. He spoke after Obama backed stricter rules by calling for preventing service providers from charging more for speedier service and for regulating them like telecommunications companies under a decades-old law.  That law requires telecommunications companies to pay into the FCC's "Universal Service Fund" — and would likely require the same of Internet companies. But O'Reilly says history clearly shows that the fees would quickly be "passed off" to customers, just like they are now on monthly phone bills.   "Consumers of these services would face an immediate increase in their Internet bills," O'Reilly said Friday during the seminar held by the non-partisan Free State Foundation. "Let's accept a truism: Consumers pay [the fund], not companies." O'Reilly, a Republican on the five-member commission, also quoted scholar and net neutrality guru Tim Wu in saying, "Ultimately, consumers always pay for everything, no matter what we say otherwise." Ohio GOP Rep. Bob Latta, vice chairman of the House Communication and Technology Subcommittee, on Monday supported O'Reilly's concerns. "By pushing unnecessary regulations forward, the FCC would be increasing the cost of Internet service for all users, hurting consumers and job creators," he told FoxNews.com. "This is a mistake. And the FCC should take the lesson of its predecessors and keep its hands off the Internet."
http://www.foxnews.com/politics/2014/11/17/fcc-official-warns-obama-backed-net-neutrality-plan-will-bring-backdoor-tax-on/
CRUZ HITS BACK AGAINST FRANKEN ATTACKS ON NET NEUTRALITY POSITION
http://www.breitbart.com/Breitbart-TV/2014/11/17/Cruz-Hits-Back-Against-Franken-Attacks-on-Net-Neutrality
White House taunts GOP on climate change: 'I don't believe they can stop us'
http://www.washingtontimes.com/news/2014/nov/17/white-house-taunts-gop-climate-change/
Obama Full Speed Ahead on EPA Climate Regulations; Your Move, McConnell
"President Barack Obama's administration is dismissing incoming Senate Majority Leader Mitch McConnell's vow to target the EPA's efforts to cap carbon emissions and what he calls the "War on Coal." "I don't believe they can stop us," White House counselor John Podesta said when asked about the Kentucky Republican's plans on a conference call announcing another climate report Monday. McConnell made fighting the EPA climate regulations a key part of his successful re-election bid, and vowed on election night that his supporters' voices on the issue will be heard in Washington. But so far the White House has, if anything, accelerated its efforts. Podesta said the EPA would be hard at work finalizing its key rule cutting carbon emissions for existing power plants in the coming months — something that is expected to shutter a number of coal plants by 2030. The president also committed to emissions reductions in an agreement with China's leaders on his Asia trip, and the administration is looking to take other executive actions to align grant and other programs to fight climate change and mitigate its effects. McConnell has two routes he can take — a legislative effort to roll back the regulations, which Obama would surely veto — or risk a government shutdown until Obama cries "uncle" … or doesn't."
http://blogs.rollcall.com/white-house/obama-epa-climate-regulations-mcconnell-john-podesta/?dcz=
EPA chief McCarthy says Obama administration to press environmental initiatives to fight climate change, pollution
http://triblive.com/usworld/nation/7177418-74/coal-mccarthy-administration#axzz3JPHO7WUq
Sen. Mary Landrieu says she has enough votes to pass Keystone XL
"Sen. Mary Landrieu, D-La., told reporters that she has enough votes to pass a bill to build the Keystone XL oil sands pipeline, which comes up for a vote Tuesday. Asked whether the vote count was still at 59 — one shy of the 60 needed to blow up a filibuster — Landrieu said, "It's not." "I feel very comfortable," Landrieu said in the Capitol, with a smile. "It may be more [than 60]." There's few senators still in play for the bill from Landrieu and Sen. John Hoeven, R-N.D., which comes on the heels of the House last week passing identical legislation sponsored by Rep. Bill Cassidy, R-La., Landrieu's Dec. 6 runoff opponent. It's a bill that's rife with electoral politics. Landrieu has portrayed herself as a dealmaker in the upper chamber while national Republican organizations have said she's ineffective, in part because a May attempt to bring up the same legislation failed."
http://www.washingtonexaminer.com/sen.-mary-landrieu-says-she-has-enough-votes-to-pass-keystone-xl/article/2556295
Protesters SWARM Mary Landrieu's Capitol Hill Home
"Liberal environmentalists are spending a rainy Monday morning in Washington protesting outside the Capitol Hill townhouse of Louisiana Democratic Sen. Mary Landrieu over the Keystone XL oil pipeline. According to a source on the scene Monday, protesters are standing in the yard of Landrieu's East Capitol Street home holding signs opposing the pipeline. Protesters also brought along a mock black plastic pipeline. The source said Capitol  Police and D.C. Metro Police are on the scene, but appear to be letting the protesters stand in Landrieu's yard anyway. The protest comes as Landrieu, trailing in the polls with her Republican opponent, is emphasizing her support for the Keystone pipeline ahead of her run-off in Louisiana next month. Republicans say Landrieu is using the issue to try to save her seat. The Keystone pipeline would carry oil from Canada to oil refiners on the Gulf Coast, including in Louisiana. After six years of not allowing a vote, Senate Democratic leader Harry Reid plans to bring the Keystone pipeline up for a vote on Tuesday. The House voted to approve the pipeline last week. It's not clear whether President Obama will veto the bill if sent to his desk."
http://dailycaller.com/2014/11/17/environmentalists-protest-outside-mary-landrieus-capitol-hill-home/
Obama's Suggestion That Keystone Won't Benefit Americans Differs With Assessments by Dep'ts of State, Energy
"The proposed Keystone XL pipeline to carry crude oil from Canada will only benefit our northern ally, and will neither lower gas prices in the U.S. nor entail a "massive jobs bill for the United States," President Obama said while traveling in Asia last week.
During a press conference Friday in Yangon, Burma, Obama was asked about the project, which has been under review by the State Department for six years and faces a Senate vote on Tuesday. "Understand what this project is," he replied. "It is providing the ability of Canada to pump their oil, send it through our land, down to the Gulf, where it will be sold everywhere else." "It doesn't have an impact on U.S. gas prices," he added. Obama's remarks contradict other assessments – including those of the Departments of State and Energy – that the 1,179-mile pipeline could not only create thousands of American jobs and pump billions of dollars into the U.S. economy but also increase the nation's energy security. The American Petroleum Institute, the trade association that advocates on behalf of the U.S. oil and gas industry, on Monday issued a plea to Obama about the pipeline and its benefits. "Mr. President, do not outsource the 42,000 American jobs this pipeline represents, to move Canadian and U.S. energy resources from North Dakota and Montana, to U.S. refineries on the Gulf Coast," API President and CEO Jack Gerard said in a statement."
http://cnsnews.com/news/article/penny-starr/obama-s-suggestion-keystone-won-t-benefit-americans-differs-assessments-dep
NRA SPENDS $585K HIGHLIGHTING SENATOR LANDRIEU'S GUN CONTROL TIES
http://www.breitbart.com/Big-Government/2014/11/17/NRA-Spends-Over-585K-Highlighting-Senator-Landrieu-s-Gun-Control-Ties
Facebook shutting down a key path Obama used to reach voters
An upcoming code change means Obama's groundbreaking 2012 outreach on the site won't happen again
"Barack Obama's reelection campaign pioneered a pathway for political campaigns to reach voters through Facebook when it released an app that helped supporters target their friends with Obama-related material. But as the 2016 presidential campaign approaches, Facebook is rolling out a change that will prevent future campaigns from doing this, closing the door on one of the most sophisticated social targeting efforts ever undertaken. "It's a fairly significant shift," said Teddy Goff, who was Obama's digital director in 2012, and oversaw the effort that helped the Obama campaign gain a Facebook following of 45 million users that year. Goff's team used Facebook and other tools to register more than a million voters online and to raise $690 million online in 2011 and 2012. "The thing we did that will be most affected — by which I mean rendered impossible — by the changes they're making is the targeted sharing tool," Goff said. More than 1 million Obama supporters in 2012 installed the campaign's Facebook app. These supporters were given the option to share their friend list with the Obama campaign. Goff said most of the app users did so. And when they did, Goff's team would then "run those friend lists up against the voter file, and make targeted suggestions as to who [supporters] should be sharing stuff with." This was a powerful new form of voter outreach. The Obama campaign had concluded that many voters — especially younger Americans — viewed TV and other forms of advertising from the campaign with suspicion and skepticism. But they were still open to messages that came from friends and acquaintances. The key to getting persuasive messages in front of persuadable voters going forward, the campaign decided, was to have them come from people they knew. "It's extremely powerful for a campaign to be able to say to [a user], 'Hey, here are your persuadable friends, ranked in order of where they live: Ohio first, Virginia second, et cetera. Go share this video directly with them,'" Goff said."
http://news.yahoo.com/facebook-slams-the-door-on-political-campaigns-212248365.html
Republicans File Complaint Alleging Vote-Counting Abuse in Colorado
"Republicans and third-party representatives filed a formal complaint Monday with the Colorado Secretary of State demanding the release of all election records after "partisan" election judges allegedly infringed on the ability of election watchers to monitor vote-counting. "Watchers' effectiveness has been marginalized, and watchers' rights to challenge voters and judges' decisions have been infringed," according to the complaint, which was obtained by The Daily Caller. The complaint involves all 2014 races in Colorado, including the U.S. Senate race won by Republican Cory Gardner, but the Senate and gubernatorial races in the state will not be swung at this point by the release of new information. Colorado State House races, in which Democrats won a majority, are liable to be disputed. Election watchers and county party officials from the Republican, Libertarian, and American Constitution Parties want information to be released about vote-counting procedures in Adams, Arapahoe, Boulder, Jefferson, and Pueblo counties. Republicans allege that some Democrats changed their party affiliation to sign up as Republican election judges in key counties. At least one example of this practice was confirmed in Boulder county. Election judges allegedly marginalized Republican election watchers with unilaterally imposed rules, according to the complaint."
http://dailycaller.com/2014/11/17/republicans-file-complaint-alleging-vote-counting-abuse-in-colorado/
Harry Reid Mocks GOP as 'Radical' Hostage Takers With 'Bizarre' Ideas — Then Wonders Why There's No Bipartisanship
http://www.theblaze.com/stories/2014/11/17/harry-reid-mocks-gop-as-radical-hostage-takers-with-bizarre-ideas-then-wonders-why-theres-no-bipartisanship/?utm_source=TheBlaze.com&utm_medium=rss&utm_campaign=story&utm_content=harry-reid-mocks-gop-as-radical-hostage-takers-with-bizarre-ideas-then-wonders-why-theres-no-bipartisanship
House Republicans to tap top committee leaders
"A House Republican panel huddled in the basement of the Capitol on Monday to discuss who will wield the gavels on several committees in the next Congress. Fox News was told the most prominent committee chairs to be decided are for the Ways and Means and Oversight committees. The decisions to formally tap the chairs were originally scheduled for Monday, but were delayed until Tuesday after some members were unable to make it in due to bad weather. For Ways and Means, Chairman Dave Camp, R-Mich., is retiring. Current House Budget Committee Chairman Paul Ryan, R-Wis., is the odds-on favorite to grab the Ways and Means gavel, though is facing a challenge from Joint Economic Committee Chairman Kevin Brady, R-Texas. It is notable that on Friday, the House Republican Conference voted to establish what some are now calling the "Paul Ryan Rule." That rule would ban sitting committee chairs and the chairs of appropriations subcommittees from seeking other offices – if Ryan is selected, it would bar the former vice presidential nominee from both holding the chairmanship and running for president in 2016.   The other big chairmanship up is for the Oversight Committee. Current House Oversight Committee Chairman Darrell Issa, R-Calif., is term-limited in that role. The main contenders are Reps. Jason Chaffetz, R-Utah; Mike Turner, R-Ohio; and Jim Jordan, R-Ohio. Chaffetz has worked hard to garner support for the role. In addition, at hearings over the recess on Ebola and the Secret Service, Issa seemingly handed off the gavel to Chaffetz to chair portions of the hearing when he left the dais. But House Speaker John Boehner, R-Ohio, wields a lot of influence on the Steering Committee, which decides these posts. And it's possible he could draft one of his Buckeye State colleagues over Chaffetz. Both Turner and Jordan hold seniority in Congress over Chaffetz – and Turner's district abuts Boehner's."
http://www.foxnews.com/politics/2014/11/17/house-republicans-expected-to-tap-top-committee-leaders/
NORMAN LEAR: ARCHIE BUNKER WAS NOT RACIST HATER LIKE TEA PARTY
"On MSNBC's "The Cycle," television writer and producer Norman Lear, who created the iconic 70's TV sitcoms, "All in the Family," "The Jeffersons," "One Day at a Time" and Maude, said his legendary conservative, blue-collar character Archie Bunker would have "denied" Tea Party because he was not a "hater." When asked if Archie Bunker would be a member of the Tea Party today Lear said, "Archie would have denied the Tea Party. He would started the coffee party. He was not a hater and that was the secert of Archie Bunker,  he was not a hater. He was much more afraid of progress then he was um of a bigotry. Black people moving into the neighborhood, wait a minute that never happened before."
http://www.breitbart.com/Breitbart-TV/2014/11/17/Norman-Lear-Archie-Bunker-Not-Racist-Hater-Like-The-Tea-Party
Ebola patient Dr. Martin Salia dies in Omaha
http://www.cbsnews.com/news/ebola-patient-dr-martin-salia-dies-in-omaha/
OBAMA: IF ISIS HAD NUKE I WOULD SEND GROUND TROOPS
http://www.breitbart.com/Breitbart-TV/2014/11/17/Obama-if-ISIS-Had-a-Nuke-I-Would-Send-An-Operation-of-Ground-Troops-to-Get-It
Obama orders review of hostage policy
"US President Barack Obama has ordered a review of how Washington can release American hostages, as intelligence agencies investigated the involvement of Western jihadists in the beheading of aid worker Peter Kassig. The announcement of the review came just 24 hours after the release of a video by the Islamic State claiming the beheading of Kassig. He was the third American to be killed by Islamic State, following the deaths of journalists James Foley and Steven Sotloff. On Monday, the parents of the 26-year-old Kassig paid tribute to their son and said they would try to "forgive" the jihadists. In the letter from Obama, dated last Tuesday, Christine Wormuth, the US undersecretary of defence for policy, says the review will focus "on examining family engagement, intelligence collection and diplomatic engagement policies". "The president recently directed a comprehensive review of the US government policy on overseas terrorist-related hostage cases," Christine Wormuth said in the note posted on The Daily Beast news site. The move, Wormuth said, comes "as a result of the increased frequency of hostage-taking of Americans overseas, and the recognition of the dynamic threat posed by specific terrorist groups". The killing of Kassig and the simultaneous beheadings of at least 18 Syrian military personnel in the video sparked global horror, with Obama calling it "an act of pure evil"."
http://www.iol.co.za/news/world/obama-orders-review-of-hostage-policy-1.1781912#.VGr-_76RafQ
Missouri Gov. Jay Nixon Declares State Of Emergency Ahead Of Grand Jury Decision
http://www.huffingtonpost.com/2014/11/17/missouri-state-of-emergency_n_6173524.html
Governor activates Missouri National Guard in advance of Ferguson grand jury decision as FBI issues warning
http://www.washingtonpost.com/news/post-nation/wp/2014/11/17/gov-jay-nixon-activates-missouri-national-guard-in-advance-of-ferguson-grand-jury-decision/
#Ferguson Protest Group Releases List of Targets, Including: Anheuser Busch, Boeing, Emerson Electric, Airport
"The Justice for Mike Brown Ferguson protest group released its list of potential targets following the decision by the St. Louis County Courthouse on the Mike Brown case. The published map shows expected landmarks like the Ferguson City Hall and the County Courthouse. But it also marks things that have NOTHING to do with the Michael Brown situation, like Anheuser Busch and Boeing."
http://www.thegatewaypundit.com/2014/11/justice-for-mike-brown-group-releases-list-of-targets-including-anheuser-busch-boeing-emerson-electric-airport/
CAUGHT ON TAPE: Ferguson Activists Discuss Plans to Target White Areas (Video)
"Lisa Fithian was a key organizer of the violent demonstrations that caused the shutdown of the 1999 WTO meetings in Seattle, Washington. She is an anti-capitalist revolutionary. Anarchist leader Lisa Fithian held several training sessions this month for Ferguson activists. At least 600 "activists" have already been trained. On Saturday one of her trainers told the attendees that they were going to target white areas. "Personally, I think we DONT need to be on West Florissant. I wanna advocate that we go on South Florissant because the people on South Florissant don't look like me. The people on West Florissant look like me and they're with it. So… I really don't have anything to protest on West Florissant. So if I'm in the area I'm going to Ferguson Police Department."
http://www.thegatewaypundit.com/2014/11/caught-on-tape-ferguson-activists-discuss-plans-to-target-white-areas-video/
ORGANIZERS TRAIN NEWLY MINTED PROTESTERS IN ST. LOUIS
http://www.breitbart.com/Big-Government/2014/11/17/Organizers-Train-Newly-Minted-Protesters-in-St-Louis
Read Supposed Ferguson-Area Cop's Ominous Warning on What's Coming: 'I'm Serious, Get a Gun'
"On a "St. Louis Coptalk" forum, a supposed Ferguson-area officer posted a chilling warning about what he expects to happen in Ferguson, Vocativ reported. "If you do not have a gun, get one and get one soon. We will not be able to protect you or your family," he wrote. "It will be your responsibility to protect them. Our gutless commanders and politicians have neutered us. I'm serious, get a gun, get more than one, and keep one with you at all times." The man's identity as a police officer could not be independently confirmed. The FBI also reportedly issued an intelligence bulletin recently warning that the grand jury's decision "will likely be exploited by some individuals to justify threats and attacks against law enforcement and critical infrastructure." "This also poses a threat to those civilians engaged in lawful or otherwise constitutionally protected activities," the bulletin said."
http://www.theblaze.com/stories/2014/11/17/read-supposed-ferguson-area-cops-ominous-warning-on-whats-coming-im-serious-get-a-gun/?utm_source=facebook&utm_medium=story&utm_campaign=ShareButtons
LOUIS MAYOR SAYS NATIONAL GUARD WILL NOT BE ON 'FRONT LINES'
http://www.breitbart.com/Big-Government/2014/11/17/St-Louis-Mayor-Says-National-Guard-Will-Not-Be-On-Front-Lines