News Briefing for Tuesday, January 6, 2015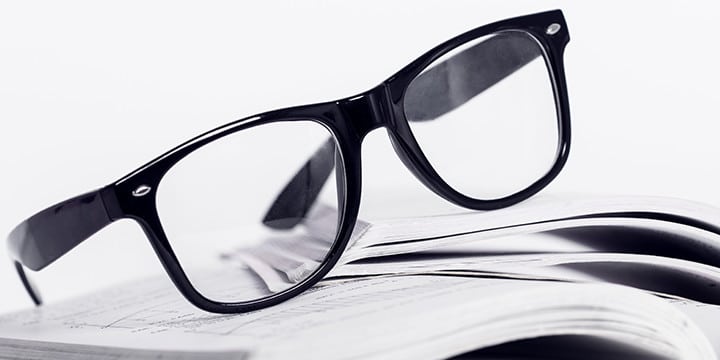 TEA PARTY PATRIOTS:
Boehner in line for 3rd term as speaker; GOP readies agenda
"House Speaker John Boehner's prospects for a new term appeared secure Monday despite grumblings from tea party-aligned dissidents on the eve of a Republican takeover of Congress, while GOP leaders in both houses pointed toward a swift veto showdown with President Barack Obama over the long-stalled Keystone XL pipeline. Senate Republicans, winners of a majority in last fall's elections, began laying down markers for legislative battles ahead. "Tax reform should not be used as an excuse to raise taxes on the American people," wrote Sen. Orrin Hatch of Utah, who will become chairman of the tax-writing Senate Finance Committee. "Any such effort is a needless distraction," he added, pointedly rejecting a long-held view of the White House and many Democrats. Tax reform was a distant target as congressional veterans and newcomers alike looked ahead to a day of pomp and ceremony beneath the Capitol Dome. Kentucky Sen. Mitch McConnell's ascension Tuesday to the post of Senate majority leader was automatic following his approval by rank-and-file Republicans late last year. That wasn't the case in the House, where the election of a speaker is the main event on any opening day's agenda. Reps. Louie Gohmert of Texas and Ted Yoho of Florida put themselves forward as challengers, and the Tea Party Patriots tweeted out a request for rank and file Republicans to support one or the other. Roughly a dozen Republicans have announced they will oppose Boehner's election, but that was far short of the number needed to place his election in jeopardy. One lawmaker, Rep. Lou Barletta of Pennsylvania, said Boehner "deserves a chance" to try and pass a conservative agenda in cooperation with the Senate under Republican control. The speaker's spokesman, Michael Steel, said Boehner "was selected as the House Republican Conference's choice for speaker in November, and he expects to be elected by the whole House this week." Nor did any of the rebels predict they would succeed in toppling the 65-year-old Ohioan. Instead, they said the current high command wasn't conservative enough. Virginia Rep. Dave Brat, who defeated former Majority Leader Eric Cantor in a primary last summer, said the Republican leadership has "strayed from its own principles of free market, limited government, constitutional conservatism. We are at a crucial turning point in our country's history." Two years ago, Boehner was faced with similar criticism, and sweated out his election to a second term."
http://townhall.com/news/politics-elections/2015/01/05/boehner-in-line-for-3rd-term-as-speaker-gop-readies-agenda-n1938914
Boehner Facing Dissent and Defections in Vote to Remain Speaker of House
"So far, the speaker appears to be benefiting from the fact that there is no viable candidate to replace him. Only Representatives Louie Gohmert of Texas and Ted Yoho of Florida have offered themselves as alternatives to Mr. Boehner, and neither has a chance of becoming speaker. At least a handful of conservative lawmakers who did not support Mr. Boehner's bid for speaker in 2013 have said they will vote him this time. But that did not stop outside groups like Tea Party Patriots and the members of the House who are on record against Mr. Boehner from agitating for his defeat. Some conservatives have been taking shots at the leadership wherever they see an opening. Last week, as Mr. Scalise faced a firestorm over revelations about his white supremacist speech in 2002, Tea Party-aligned politicians and news media personalities from Sarah Palin to Erick Erickson condemned Mr. Scalise's act as a sign of what was wrong with the people who lead the Republican Party. And more than two dozen conservative activists and pundits, including Michelle Malkin and the co-owners of Right Wing News, signed an open letter calling on House Republicans to "fire" Mr. Boehner."
http://www.nytimes.com/2015/01/06/us/politics/boehner-facing-dissent-and-defections-in-vote-to-remain-speaker-of-house.html
Brat Changes Mind, Will Oppose Boehner for Speaker
"Brat's decision doesn't swing votes as much as it informs the right and the Tea Party that it's still relevant. Iowa Representative Steve King's promise to oppose Boehner has the same effect. They're surrogate votes for Mark Levin, Erick Erickson, Jenny Beth Martin, and the other outsiders who want at least some punishment for Republicans failing to block Obama's initiatives in 2014. And so far, more Republicans have announced their opposition to a third Boehner term than have called on Louisiana Representative Steve Scalise to resign. The actual numbers: Six and zero."
http://www.bloomberg.com/politics/articles/2015-01-05/brat-changes-mind-will-oppose-boehner-for-speaker
FORMER HOUSE MAJORITY WHIP CANDIDATE MARLIN STUTZMAN JOINS REBELLION AGAINST BOEHNER
"The conservative grassroots community stands with the effort to oppose Boehner as well, with FreedomWorks coming out in public against him in a statement this weekend and Tea Party Patriots leader Jenny Beth Martin urging members to oppose Boehner in an interview on Breitbart News Sunday. The Conservative Review's staff is working overtime to get information about the matter out in public, and polling data from Pat Caddell is indicative of widespread national GOP voter opposition to his re-election as Speaker. More grassroots organizations, both local and national, are expected to come out in opposition to Boehner and urge their supporters to pressure members to oppose him, soon."
http://www.breitbart.com/big-government/2015/01/05/former-house-majority-whip-candidate-marlin-stutzman-joins-rebellion-against-boehner/
HEALTHCARE:
Harvard Professors Hit by Obamacare They Touted
"Harvard professors are up in arms after learning they will have to pay more towards their healthcare costs under Obamacare which many of them have championed, The New York Times reports. The Faculty of Arts and Sciences, the center of the venerable institution, has voted overwhelmingly to fight changes that would force them, along with thousands of other Harvard employees, to pay more for their health benefits. "Harvard is a microcosm of what's happening in healthcare in the country," said David Cutler, a health economist at the university who was an adviser during President Barack Obama's 2008 campaign. Until the changes, Harvard professors have managed to escape the added costs that other employers have passed on to their employees, the Times reported, while noting that this is why the protest has been all the more unusual. "Harvard was and remains a very generous employer." Cutler said of the 378-year-old private Ivy League university in Cambridge, Massachusetts. Richard Thomas, a Harvard professor of classics and a leading authority worldwide on Virgil, slammed the higher costs, saying they are "deplorable, deeply regressive, a sign of the corporatization of the university." Mary Lewis, a professor specializing in modern French history, has been one of the leaders at the arts and sciences faculty opposing the changes in benefits, which she called the equivalent of a salary reduction.  "This pay cut will be timed to come at precisely the moment when you are sick, stressed or facing the challenges of being a new parent," Lewis said. And Mary Waters, a professor of sociology, said, "It seems that Harvard is trying to save money by shifting costs to sick people. I don't understand why a university with Harvard's incredible resources would do this. What is the crisis?" Harvard President Drew Gilpin Faust explained in a letter to the faculty that the shift in healthcare benefits had been recommended by some of the university's own health policy experts. However, Gilpin admitted that the changes have been "causing distress" and had "generated anxiety" around campus, according to the Times. But she insisted that the move was vital because the university's health benefit costs were growing faster than operating revenues and staff salaries, and they were threatening the funding of such priorities as teaching, research and student aid. Dr. Barbara McNeil, the head of the health care policy department at Harvard Medical School and a member of the benefits committee, also defended the changes, saying, "Harvard employees want access to everything. They don't want to be restricted in what institutions they can get care from."
http://www.newsmax.com/Newsfront/Harvard-professors-Obamacare-Drew-Gilpin-Faust/2015/01/05/id/616503/
Liberal Harvard Faculty Upset By Rising Health Insurance Costs Due To Obamacare
http://dailycaller.com/2015/01/05/liberal-harvard-faculty-upset-by-rising-health-insurance-costs-due-to-obamacare/
Harvard Ideas on Health Care Hit Home, Hard
http://www.nytimes.com/2015/01/06/us/health-care-fixes-backed-by-harvards-experts-now-roil-its-faculty.html?smid=tw-nytimes&_r=1
Harvard Faculty Revolts Over Obamacare Cost Increases
http://www.nationalreview.com/corner/395738/harvard-faculty-revolts-over-obamacare-cost-increases-brendan-bordelon
Harvard professors squawking as health care law comes home to roost
http://www.telegram.com/article/20150105/NEWS/301059567/1237
HARVARD PROFESSORS LOVED OBAMACARE; BUT NOW THAT IT'S HIT THEIR WALLETS – THEY BALK
http://www.thecollegefix.com/post/20715/
Disenchanted With Obamacare
http://www.weeklystandard.com/blogs/disenchanted-obamacare_822732.html
Whining Harvard Professors Discover Obamacare
"The deepest irony is, of course, that Harvard professors helped to design Obamacare. And Obamacare is the reason that these changes are probably necessary. The culprit is the "Cadillac Tax," the hefty excise tax on high-cost plans.  The purpose of that tax is to hold down health-care costs, by making it much more expensive for employers to offer the kind of gold-plated benefit plans that shield consumers from virtually all the costs of their health-care decisions. The economic logic is impeccable. Milton Friedman famously divided spending into four kinds, which P.J. O'Rourke once summarized as follows:
You spend your money on yourself. You're motivated to get the thing you want most at the best price. This is the way middle-aged men haggle with Porsche dealers.
You spend your money on other people. You still want a bargain, but you're less interested in pleasing the recipient of your largesse. This is why children get underwear at Christmas.
You spend other people's money on yourself. You get what you want but price no longer matters. The second wives who ride around with the middle-aged men in the Porsches do this kind of spending at Neiman Marcus.
You spend other people's money on other people. And in this case, who gives a [damn]?
Most health-care spending in the U.S. falls into category three. In theory, the people who are funding our expenses–the proverbial middle-aged men in Porsches, except that they're actually insurance executives and government bureaucrats–have every incentive to step in, cut up the charge cards, and substitute a gift-wrapped box of Hanes briefs with the comfort-soft waistband. In practice, legislators frequently intervene to stop them from exercising much cost-control. The managed care revolution of the 1990s died when patients complained to their representatives, and the representatives ran down to their offices to pass laws making it very hard to deny coverage for anything anyone wanted. Medicare cost-controls, such as the famed Sustainable Growth Rate, fell prey to similar maneuvers. The only system that exhibits sustained cost control is Medicaid, because poor people don't vote, or exit the system for better insurance. The result is a system where everyone complains that we spend much too much on health care–and the very same people get indignant if anyone suggests that they, personally, should maybe spend a little bit less.  Everyone wants to go to heaven–but nobody wants to die. Unfortunately, this is what cost-control actually looks like, which is to say, like people not being able to spend as much on health care. Oh, to be sure, we could achieve this end differently–instead of asking patients to pay a modest share of their own costs (the article suggests that this amount is less than 10 percent, in the case of Harvard professors)–we could simply set a schedule of covered treatment, and deny patients access to off-schedule treatments, or even better, not even tell them that those treatments exist. But people don't like that solution either, which is why medical dramas are filled with rants about insurers who won't cover procedures, and the law books are filled with regulations that sharply curtail the ability of insurers to ration care. And the third option, refusing to pay top-dollar for care, would be a bit tricky for Harvard to implement, given that they run exactly the sort of high-cost research facilities that help drive health-care costs skyward. Nor do I really think that the angry professors would be mollified by being given a cheap insurance package that wouldn't let them go see the top-flight specialists their elite status now entitles them to access. Instead, they persist in our mass delusion: that there is some magic pot of money in the health-care system, which can be painlessly tapped to provide universal coverage without dislocating any of the generous arrangements that insured people currently enjoy. Just as there are no leprechauns, there is no free money at the end of the rainbow; there are patients demanding services, and health-care workers making comfortable livings, who have built their financial lives around the expectation that those incomes will continue. Until we shed this delusion, you can expect a lot of ranting and raving about the hard truths of the real world."
http://www.bloombergview.com/articles/2015-01-05/whining-harvard-professors-discover-obamacare
When ObamaCare came to Harvard
"ObamaCare has come to Harvard, and the faculty is in a state of shock and dismay. In what has to be considered an early contender for the most hilarious and enjoyable news story of the year, The New York Times recounts the tumult over ObamaCare in Cambridge. "For years," the Times writes, "Harvard's experts on health economics and policy have advised presidents and Congress on how to provide health benefits to the nation at a reasonable cost. But those remedies will now be applied to the Harvard faculty, and the professors are in an uproar." In other words, they're getting the change they believed in — good and hard. As a wag commented on Twitter, karma is a pre-existing condition. The Harvard imbroglio is a little like the famously free-market University of Chicago economics faculty launching a revolt against tax cuts or deregulation.
As the saying goes, when you've lost the Harvard faculty . . . you've lost self-satisfied elites who never imagined that the policies that they support imposing on everyone else might come back to bite them. Perhaps President Obama can issue an executive order waiving ObamaCare for Ivy League faculties that believed his election was the dawn of a new era of enlightened rule.
The enrollment guide from Harvard's human-resources department explains that rising health-care costs, some caused by ObamaCare, account for the changes hitting the pocketbooks of the custodians of learning at Harvard. It cites specifically free preventive services and the extension of coverage for younger adults up to age 26 (as well as the impending "Cadillac tax" on pricey health plans). Q: How many Harvard professors does it take to figure out that free government benefits aren't actually free? A: As many Harvard professors as are forced to pay the indirect costs of those benefits. To the stupidity of the American voter, in Jonathan Gruber's infamous phrase, can now be added the stupidity of the Harvard faculty. If Gruber ever gets axed by MIT, he apparently shouldn't expect a warm reception at Cambridge's other elite university.
The obstructionists on the Faculty of Arts and Sciences voted by a lopsided margin against the health-care changes, but they were too late. According to the Times, history professor Mary D. Lewis is a leader of the faculty opposition, which makes her practically the Mitch McConnell of Harvard University. Let's hope she has a plausible repeal-and-replace plan and isn't merely campaigning on the power of sheer, nihilistic rejectionism. Richard F. Thomas, a Virgil scholar, said the health-care changes are "deplorable." (Quoth the poet, "Each of us bears his own Hell.") They are "deeply regressive." ("It never troubles the wolf how many the sheep be.")
And they are "a sign of the corporatization of the university." ("O accursed hunger of gold, to what dost thou not compel human hearts!") Don't worry, Harvard faculty, Texas Sen. Ted Cruz is coming to the rescue. Who better than a Harvard Law graduate to swoop in to save professors at his dear old alma mater from the consequences of their own folly? Actually, the changes Harvard is experiencing are quite mild. By any measure, the school's plan is still incredibly generous. Faculty will, for instance, now have an annual deductible of $250, which is hardly exorbitant. Perhaps the Harvard faculty foolishly believed that other alum, President Obama, when he said ObamaCare would save the average family $2,500? In a properly constructed market, consumers — even including Harvard professors — should indeed bear more of the costs of their health care directly. But in today's system, consumers tend not to have free choice of their plans, and ObamaCare layers on top of that system costly mandates that make no sense.
The Harvard faculty can whine and stew all it likes, but the president has sent an unmistakable message to such malcontents: The law is the law. Harvard won the health-care debate years ago, and there's no going back on it now."
http://nypost.com/2015/01/05/when-obamacare-came-to-harvard/
HARVARD FACULTY FRANTICALLY FIGHTS TO STOP OBAMACARE HEALTHCARE COST INCREASES
http://www.breitbart.com/big-government/2015/01/05/harvard-faculty-frantically-fights-to-stop-obamacare-healthcare-cost-increases/
Is This the Most Disingenuous Liberal Talking Point to Come Out of the Epic Harvard Obamacare Revolt?
http://www.nationalreview.com/corner/395759/most-disingenuous-liberal-talking-point-come-out-epic-harvard-obamacare-revolt-patrick
ObamaCare Slaps States With $15 Billion In New Costs
"Thirty-six states that rely on private managed care programs to provide medical services to all or some of their Medicaid recipients are facing an added ObamaCare tax. According to a report by Milliman consulting actuaries, states that contract with Medicaid managed care plans face up to $15 billion in added costs over 10 years for their share of the law's tax on private health insurance. States will pay even if they strongly oppose ObamaCare and are refusing to establish health insurance exchanges or expand Medicaid. The health law imposes an annual tax on private health insurance plans – a tax designed to recoup what some call their "windfall" from the millions of new customers they could gain because of the law. The tax on health insurers was expected to raise a total of $8 billion in 2014 and as much as $150 billion over the next 10 years. It is one of 20 designed to fund ObamaCare's expanded coverage. Most Medicaid managed care organizations (MCOs) are considered private plans and therefore are subject to the new tax.  But this punishes states that are trying improve their Medicaid programs: They are working to make Medicaid more efficient and save money by contracting with private managed care plans to provide medical care to recipients. States that stay with the antiquated fee-for-service Medicaid program escape the levy. Insurers have rightly argued that this tax will be passed along in the form of higher premiums. Milliman calculates the tax will increase Medicaid premiums by up to 2.5%. In recent years, states have allowed premium increases of only 1 or 2% annually, with some states actually cutting payments to plans, according to the report. If Medicaid HMO plans are required to pay the new tax out of their profits, many would exit the market rather than operate at a loss. Further, the fee is considered an "excise tax" which is not deductible from corporate income taxes, amplifying its impact. The Milliman report estimates the ObamaCare health insurer fee will increase Medicaid managed care premiums between $37 billion and $42 billion over ten years. Because both the states and the federal government share in funding Medicaid, the states' collective share is expected to be between $13 and $15 billion. Milliman explains this means that the federal government is taxing itself as well as state governments. The feds get their money back because all of the revenues from the health insurance tax accrue back to the federal government. But the states are left to figure out how to pay their share of the ObamaCare bill – either by further clamping down on payments to Medicaid plans or cutting other state services. Adding to the constraint: A boost in payments to primary care physicians treating Medicaid patients expired January 1, putting added pressure on states to fill the gap. A study by the Urban Institute estimates that primary care doctors who have been receiving the enhanced payments will see their fees for cut by an average of 43%. Millions of new Medicaid enrollees could face provider shortages if fees revert to pre-ACA levels. The need to allow a boost in payments to account for the new tax as well as pressure to continue the increase in Medicaid primary care rates puts added pressure on already burgeoning state Medicaid budgets. While Medicaid managed care is a low-margin business, most states allow plan operators a reasonable profit margin to encourage their participation. Joseph Swedish, chief executive officer at WellPoint, explained in a conference call with investors earlier this year that states "understand the need for a sustainable Medicaid program," and passing along the fee "is part of sustainability." Most states consider taxes to be reasonable and unavoidable costs of doing business and incorporate them into payments to the plans. The Obama administration has not provided much-needed guidance to the states about how to handle fee negotiations with managed care plans involving the added taxes. About 70% of Medicaid managed care premiums were paid to for-profit MCOs in 2010. In 2010, approximately 50% of all Medicaid recipients were enrolled in Medicaid managed care plans, rising to more than 60% this year…."
http://www.forbes.com/sites/gracemarieturner/2015/01/05/obamacare-slaps-states-with-15-billion-in-new-costs/
Expect a 242% Hike in Obamacare Fines for 2015
"Obamacare was craftily written… Benefits come first, and then the bite comes later. You see, if you remained uninsured in 2014, you would have paid a penalty of $95 (or 1% above the filing threshold). But the fines were structured to increase over time. And 2015 is the year that average citizens will really start to feel the sting. Uncle Sam Fines More and More… For 2015, you're facing a $325 fine, or a penalty that's 2% of income above the filing threshold. Remember, there's always a lag in the way you pay with taxes… The penalty is calculated when you file your return based on your income in the tax year, so 2016 penalties will actually be collected in 2017. And current members of Congress are acting powerless to do anything about it, using the excuse that it was passed by Congress way back in 2009. The final kick in the head comes in 2016 when Obama is heading out the door. According to government sources, the fine in 2016 will be slightly over $1,100! But now that the Republicans have control of Congress, can we expect anything to change? Hardly! At most, we can expect to see mere revisions to Obamacare. I mean, it's important to remember that Obamacare has done something big business wanted – getting the healthcare monkey off their back. And over time, Obamacare will move the responsibility of healthcare from employers to employees. Remember also that the original framework for Obamacare came from Romneycare in Massachusetts, and he worked closely with the "conservative" Heritage Foundation to craft his bill. These types of historic facts often become obscured by the rhetoric. If anything, the Democrats made the whole policy less taxing on the working poor by handing out a Christmas tree of subsidies. But as Republicans make Obamacare more "fiscally sound," look for some of the subsidies to go away. Gov't Fiscal Irresponsibility The real story of healthcare spending is about generational transfer payments. The baby boom generation has a host of healthcare problems from years of drug abuse and partying. Now, they're overweight and don't want to pay the tab for their healthcare. The government needs more money to pay the healthcare bills of older Americans, and forcing young, healthy workers to pay more into the insurance system is a way to subsidize the older population. As my colleague, Chris Worthington, has so clearly explained, while the middle class is getting smaller and losing wealth, Obamacare continues the transfer payments. And businesses and stockholders benefit by shedding healthcare costs for workers. American socialism is socialism turned on its head. The rich get bailed out, and the middle class and wage earners pay the tab. In other words, we have socialism for the wealthy."
http://www.wallstreetdaily.com/2015/01/05/obamacare-fines-2015/
Effects of Obamacare's employer mandate remain uncertain
"Eric Wagner estimates that the cost of providing health benefits at the Lowlands Group could rise at least 50% this year, possibly as much as 100%. Yet Wagner, the chief executive of the company that operates Café Hollander in Milwaukee and Wauwatosa and three other restaurants, is sticking with his plan to add two more restaurants in the coming year. And he has no intention to cut employees' hours, despite the controversial provision in the Affordable Care Act that requires businesses with 100 or more full-time workers to offer health insurance. "We want to attract the best people possible," Wagner said. Fears that employers would duck the requirement by reducing workers' hours to make them part-time employees don't seem to have played out on any noticeable scale so far. But the requirement still is strongly opposed by some businesses, and whether it increases the number of Americans with health insurance remains to be seen. "There is this element of the unknown," said Rich Yurkowitz, a health benefits consultant and actuary with Aon Hewitt, a benefits consulting company. "For some employers, there is little risk. For others, there is significant risk." Retailers and restaurants have been among the strongest opponents, particularly of the law's definition of full-time work as 30 or more hours a week. "Restaurant companies are going to take a big hit here, because they have so many employees," said Wagner, whose company employs 450 to 500 people, with 100 to 125 working full time. "We are probably impacted by it as much or more than any other industry." Most of the companies affected this year already offer health benefits — 94% of those with 100 to 999 employees and 99.5% of those with 1,000 or more employees did in 2012. That will change next year when the requirement applies to those with the equivalent of at least 50 full-time employees. What might matter more than requiring larger employers to offer health benefits is the law's defining full-time employees as anyone who works on average at least 30 hours a week. One study estimated that 2.6 million people — or 3% of the U.S. workforce — work 30 to 36 hours a week and did not receive health insurance through an employer. "Employers are struggling with how to manage that, and one way they manage that is to have employees work 29 hours or less," said Leigh Riley, a lawyer with Foley & Lardner. But that, too, has a cost. Employers would have to hire more part-time workers, and recruiting and training new employees costs money. It also could prompt some employees to look for work elsewhere, increasing turnover. And employing more part-time workers adds to the challenge of scheduling workers and running a business. "We certainly are telling our clients that they need to do a cost-benefit analysis," Riley said…"
http://www.jsonline.com/business/effects-of-obamacares-employer-mandate-remain-uncertain-b99418511z1-287430061.html
South Carolina group health carrier fails
"South Carolina Health Cooperative — a member-owned, nonprofit health carrier — has collapsed, forcing 500 small businesses to find other health coverage. Businesses in South Carolina organized the carrier as a self-funded multiple employer welfare arrangement (MEWA). The MEWA operated outside the Consumer Operated and Oriented Plan framework created by the Patient Protection and Affordable Care Act (PPACA). The MEWA was licensed in 2012. It was providing coverage for about 4,600 people when it shut down, and it had no guaranty fund protection. Raymond Farmer, the South Carolina insurance director, has asked a state court for permission to put the MEWA in rehabilitation. The South Carolina Department of Insurance raised concerns about the MEWA in October. The department was waiting for the MEWA to find an insurer to take over its business, but the department decided to put the company into rehabilitation after it found that two of the letters of credit providing security for the MEWA's reserves were fraudulent, officials say. The department formally assumed control of the MEWA's operations in November, and it shared information regarding the fraudulent letters of credit with the MEWA's board three days later, officials say. A lawyer for the MEWA was not immediately available to comment on the case. The South Carolina department tried to find a health insurer to take over the member plans, and it later organized health insurance fairs to help the member employers get coverage with a retroactive effective date. South Carolina also has a PPACA CO-OP plan, Consumers' Choice Health Plan. That carrier is still in business. Consumers' Choice had about 50,000 individual qualified health plan (QHP) enrollees in 2014. Iowa insurance regulators put CoOportunity Health, a PPACA CO-OP in their state, in rehabilitation in December."
http://www.lifehealthpro.com/2015/01/05/south-carolina-group-health-carrier-fails
Insurers gird for new fight
"Health insurance companies are gearing up for another fight with the Obama administration over payments to Medicare Advantage (MA), the private alternative to traditional Medicare. The industry is hoping to rack up another win by keeping MA rates stable in February, when the administration is expected to propose new payment levels for the plans.  Lobbyists fear that the administration might reduce those payment rates in an effort to equalize per-capita spending between traditional Medicare and MA, which is known for free perks such as eyeglasses and hearing aids.  But America's Health Insurance Plans (AHIP), the trade association that represents the private health insurance industry, argues any reductions will hurt seniors. It's launching a full-court press to make sure none takes effect."
http://thehill.com/policy/healthcare/228304-insurers-gird-for-new-fight
Missing providers, long waits greet Medicaid's 9.7 million new enrollees
"More than half of the advertised health care providers were unavailable for Medicaid appointments when the Affordable Care Act opened the gates to nearly 10 million new enrollees in 2014. "Notably, 51 percent of providers were either not participating in the plan at the location listed or not accepting new patients enrolled in the plan," according to a recently-released report from the Department of Health and Human Services inspector general. Even among those providers that could offer appointments for Medicaid patients, the median wait time was two weeks. "When providers … cannot offer appointments, it may create a significant obstacle for an enrollee seeking care," the IG said. The report covered a period that ended in 2013. The report was released on Dec. 9 2014, then on Dec. 18, HHS officials announced there were 9.7 million new Medicaid enrollees in 2014 due to a provision in Obamacare that encourages states to expand eligibility for the program."
http://www.washingtonexaminer.com/problems-await-the-9.7m-new-to-medicaid/article/2558218
ER use continues to rise in wake of Affordable Care Act
Patients increasingly turn to emergency department for care
http://www.fiercehealthcare.com/story/er-use-continues-rise-wake-affordable-care-act/2015-01-05
"America's Bitter Pill" author Steven Brill on Obamacare
"As the country enters its second year of Affordable Care Act, the government said more than 6.5 million people signed up for 2015 coverage through the federal website. Coverage is expanding, but so are costs. The deductible for the least expensive plan is $100 higher than 2014, and the average premium for private insurance rose 3 percent. "We're paying a lot more for everything because we have this naive assumption that healthcare can be a marketplace when everyone of us sitting here knows that when we're sick, we're not a savvy consumer of healthcare," said Steven Brill, author of "America's Bitter Pill: Money, Politics, Backroom Deals, and the Fight to Fix Our Broken Healthcare System." "We have no idea what we are buying, we have no idea what the cost is going to be, we have no control over those costs, and the only thing we know is, we're scared and we want to get better." Brill, who has spent years investigating the healthcare industry and the creation of the Affordable Care Act, said Obamacare has made healthcare more accessible for Americans; but the overall cost of healthcare has not gone down as the president said would happen. "It's because of the legislation," Brill said. "There's nothing in the legislation that brings down the cost of healthcare." In addition, pilot projects trying to bring healthcare costs down were unsuccessful because of lobbyists. "At every turn, when they tried to do something substantive to bring the cost down, such as control the price of drugs, deal with exorbitant non-profit hospitals' high profits, they were stopped by the lobbyists," Brill said. "And the best test of all this is, the only way that a bill this big will pass in Washington is that the powers that be decide that it should pass. So the drug companies are making more money, the hospitals are making more money, the medical device makers are making more money, and everybody's happy except the tax payer." According to the Center for Responsive Politics, a total of $177 million was spent on pharmaceutical and healthcare lobbying. "It can only get better when people decide, that as healthcare consumers and taxpayers, they're not going to let the lobbyists in Washington for the hospital industry, for the drug industry, for the medical device industry, have their way. And that's a difficult thing," Brill said. Brill also spoke from personal experience. As he was finishing the writing of his book, he had an open heart surgery. His bill in 8 days came out to over $200,000, including costs for the surgery, room and board, blood tests, x-rays and medication. "What I learned was that I didn't care about the costs at the moment I was lying on the gurney. And nobody would. You will beg, borrow and steal, whatever you have to to get the money, to get yourself healthy or to get your loved one healthy," Brill said. He said he also learned that insurance companies have very little leverage. Brill recounted an experience after his surgery, which he called "emblematic of just how screwed up the system is." While interviewing the CEO of UnitedHealthcare, Brill asked him to explain his explanation of benefits, or EOB, where the amount billed was zero, but it showed that Brill owed $154. "He looked at it, and he looked at it, and he said, 'I could sit here all day and I couldn't explain that to you. I don't know why they sent that to you.' And I said, 'Well, aren't you 'they'?'" Brill said."
http://www.cbsnews.com/news/americas-bitter-pill-steven-brill-on-affordable-care-act/
Unhappy New Year: Obamacare's Road Ahead in 2015
http://townhall.com/tipsheet/guybenson/2015/01/05/report-obamacare-deductibles-slam-middle-class-n1938011
OBAMACARE: THE REAL PAIN STARTS THIS YEAR
Ready for increased costs and decreased access to care?
http://spectator.org/articles/61374/obamacare-real-pain-starts-year
Health Care Expert Steven Brill on Obamacare: "Everybody Is Happy Except The Taxpayer"
"Health care expert Steven Brill tells CBS This Morning everyone except the taxpayer benefited from Obamacare. Brill, the author of America's Bitter Pill: Money, Politics, Backroom Deals, and the Fight to Fix Our Broken Healthcare System, says "there's nothing in the legislation that brings down the cost of healthcare." "We basically have created a system where the good news is that many more people get the kind of healthcare you and I get. The bad news is that the taxpayers are paying for it and they're paying the same exorbitant prices that make the system so unworkable," Brill said. "The best test of all this is the only way that a bill this big will pass in Washington is if the powers that be, you know, decide that it should pass. So the drug companies are making more money, the hospitals are making more money, the medical device makers are making more money and everybody is happy except the taxpayer," Brill said Monday morning."
http://www.realclearpolitics.com/video/2015/01/05/health_care_expert_steven_brill_on_obamacare_everybody_is_happy_except_the_taxpayer.html
Obamacare and Tax Complications
"We've seen few administrative controversies with Obamacare's second open-enrollment season, but as a Wall Street Journal article noted last week, the start of the 2014 tax-filing season could bring a new wave of public discontent. This tax-filing season brings the first enforcement of the Affordable Care Act's individual mandate–the complexity of which could become a boon for tax-preparation firms. The instructions for completing the mandate exemption form run 12 pages, list 19 types of exemptions (with multiple codes), and include worksheets that may require individuals to go to their state exchange's Web site to find the monthly premiums that will determine whether they had access to "affordable" coverage. This added documentation could confuse those used to filing short, simple tax returns. Potential bad outcomes include: filers could give up, and pay the mandate tax even though they qualify for an exemption; filers could feel compelled to hire a tax preparer to sort through the issues for them; or filers could complete the form incorrectly and find their refund held in limbo while the IRS works to resolve the errors. Meanwhile, Americans who purchased insurance last year and obtained federal premium subsidies will have to reconcile their income and taxes owed with the subsidies they received—which were based on estimated income. The Journal article cited an H&R Block analysis that as many as half of the 6.8 million individuals who received subsidies will have to repay a portion of them. One tax model estimates the average repayment at $208, but some families may owe more. Congress has twice raised the repayment amounts to as much as $2,500 for families at the higher end of the income-eligibility range, the Journal noted. In addition, families whose income exceeds the eligibility range—more than four times the federal poverty level, or $95,400 for a family of four last year—by even one dollar have to repay their entire subsidy, which could run many thousands of dollars. Because many families of modest means rely on their tax refund as the major financial windfall for the year, provisions in the health law that reduce, or eliminate, those refunds could prove quite unpopular. Significantly, many filers hit by the individual mandate or the subsidy repayment provisions will not discover the impact on their tax returns until after Obamacare's open-enrollment period ends on Feb. 15; as things stand, those individuals will not be able to adjust their insurance options, and they could face penalties for both 2014 and 2015 as a result. More complexity for filers, more work for tax preparers, and smaller refunds for millions of Americans are a recipe for more controversy around the health-care law—as well as bureaucratic and political headaches in the weeks leading up to April 15."
http://blogs.wsj.com/washwire/2015/01/05/obamacare-and-tax-complications/?mod=WSJBlog
Think Filing Taxes Was Tough Before Obamacare? Just Wait
http://www.forbes.com/sites/robertwood/2015/01/05/think-filing-taxes-was-tough-before-obamacare-just-wait/
H&R Block preparing taxpayers for tough filing year under ObamaCare
"H&R Block is launching a national campaign on ObamaCare to help customers work through what the company calls "the biggest tax code change" in two decades. This year's tax season will mark the first time that people without insurance will face financial penalties under ObamaCare. As these changes take effect, H&R Block is warning that "there is still confusion" about how individuals across the country will fare under ObamaCare. "The Affordable Care Act has made health care a tax issue and is going to make filing taxes more complicated this year," the company's president and CEO Bill Cobb wrote in a release. Polling by the H&R BLock Tax Institute, an independent research arm within the company, has found that most customers were unaware of key tax rules under ObamaCare. For example, many people surveyed underestimated the penalty for not having insurance. Starting this year, each person without coverage will pay $95 or 1 percent of their income, whichever is higher. The mandate is a crucial part of ObamaCare, meant to push people of all ages and health conditions to seek coverage – and balance the influx of older and sicker people who were expected to flood the marketplaces with younger, healthier counterparts. The Internal Revenue Service, which is charged with levying the fines, has already warned that it is facing a staffing shortage and will struggle to process taxpayers' refunds on time this filing season. H&R Block said it has trained its 80,000 employees for a combined 600,000 hours specifically to help with ObamaCare questions. "I believe we've devoted more training and other resources to understanding the tax implications of the ACA than anyone else in the tax preparation industry," Cobb, the company's president, said."
http://thehill.com/policy/healthcare/228536-hr-block-preparing-taxpayers-for-tough-filing-year-under-obamacare
2015 is the year of the mandate
"Obama himself originally opposed the individual mandate in his 2008 primary fight during the Democratic National Convention, before embracing it as president. The provision was one vote away from being wiped out by the U.S. Supreme Court, a decision that could have taken the rest of the law down with it. It still remains highly unpopular — with 64 percent of Americans having an unfavorable view of the provision, according to a December tracking poll by the Kaiser Family Foundation. Yet for all its fame and for all the antagonism it has caused, Americans haven't had much actual interaction with the mandate. That will change when they file their taxes in 2015.
Though the requirement to purchase insurance began in 2014, most Americans will file their 2014 taxes this year, meaning 2015 is the year most people will start to feel the impact of the individual mandate. When Americans go to file their taxes in 2015, they'll have to take the extra step of demonstrating to the IRS that they maintained government-approved insurance coverage in 2014. If they do not meet the requirement, or fail to qualify for any of the exemptions from the mandate (such as claiming an income hardship), they will be forced to pay a penalty. For the 2014 tax year, the penalties will be relatively modest, at $95, or 1 percent of income above the filing threshold, whichever is higher. The filing threshold is around $10,000, meaning a person earning $50,000 would be subject to a penalty of about $400. In the 2015 tax year, that penalty will rise to 2 percent of adjusted income, or $325. By 2016, it will rise to 2.5 percent of income, or $695. So an uninsured American earning $50,000 would be subject to a penalty of about $1,000 in the 2016 tax year. Even though the mandate won't reach its peak for several years, the fact that Americans will be exposed to the mandate in a more tangible way this year will make it less abstract and provide an opening for the new Republican-controlled Senate. As Americans become even more aware of the mandate when they file the taxes, Republicans can pass a bill to repeal it. Such a repeal isn't likely to become law, but forcing Obama to veto it will reinforce his willingness to impose more government burdens on individuals for the sake of his healthcare scheme — helping Republicans make the case for why their nominee should take over the White House."
http://www.washingtonexaminer.com/2015-is-the-year-of-the-mandate/article/2558042
Obamacare in the New Year
Analysis: Three things to watch with health-care reform in 2015
http://freebeacon.com/issues/obamacare-in-the-new-year/
Obamacare vote to test Democrats' resolve under Republican majority
House GOP seeks to change Affordable Care Act full-time work definition from 30 hours to 40
"House Republicans will hold a vote this week to change Obamacare's definition of full-time work from 30 hours a week to the traditional 40, setting up an early test to see how many Democrats are willing to buck President Obama and his signature overhaul now that they are in the minority.It's part of the early agenda taking shape on Capitol Hill, where the GOP in both the House and Senate is planning votes on issues that have earned bipartisan support before, but which stalled as Democrats circled wagons to protect Mr. Obama politically. Now, with the president a lame duck and the GOP controlling both chambers, Republicans hope for better results. "It's an important marker on whether both parties can work together," said Neil Trautwein, vice president for health policy at the National Retail Federation, which supports the 40-hour proposal. Already on board is Sen. Joe Donnelly, an Indiana Democrat who co-sponsored the 40-hour legislation in the previous Congress, who said he'll reintroduce the bill later this week. Sen. Joe Manchin III of West Virginia will join him as a second Democratic sponsor, although it's unclear how many of their party colleagues will follow their lead. The bill seeks to undo part of Obamacare's "employer mandate," which requires larger businesses to provide health insurance for full-time employees, which it defines as those working at least 30 hours a week. Critics, though, say that threshold is forcing retailers, school districts and other employers to cut workers' hours to 29 or less to avoid the mandate, and they're lobbying Congress to raise the target to 40 hours. "We're very supportive of that. It has been one of our top legislative priorities for the last two years," said Scott DeFife, executive vice president for policy and government affairs at the National Restaurant Association. Nearly 40 public schools from Indiana — Mr. Donnelly's state — have asked the Supreme Court to invalidate subsidies for customers on the federal exchange, because the credits trigger the employer mandate in their state. The schools said prior to Obamacare, they did not offer compliant coverage to part-timers working between 29 and 37.5 hours per week. As a result of the mandate, the schools said, many districts "have reduced the working hours of instructional aides, substitute teachers, noncertified employees, cafeteria staff, bus drivers, coaches and leaders of extracurricular activities to fewer than 30 hours per week." A 40-hour bill passed the House in April with the support of 18 Democrats, but it never received a vote in the Senate, which was controlled by Democrats. House Republicans expect a similar share of Democratic support this time around, though some of the 18 who voted with them last time aren't around anymore, having lost their reelection bids. House Minority Leader Nancy Pelosi, California Democrat and staunch defender of the health care law, is firmly opposed to the measure. "This will be the 54th time the GOP votes to repeal or undermine the Affordable Care Act, and Leader Pelosi is against the bill," spokesman George Evangeline said."
http://www.washingtontimes.com/news/2015/jan/5/obamacare-vote-to-test-democrats-resolve-under-rep/
Is the GOP's first strike at Obamacare a gift to lobbyists?
"Among the first revisions to Obamacare that the GOP hopes to pass in 2015 is one which enjoys bipartisan support: Changing the ACA's definition of a full-time employee from someone working 30 hours per week to 40 hours per week. This seems like common sense, but critics of the move will note that it has been a demand of industry lobbyists for some time. A coalition of K Street associations, united under the "More Time for Full-Time" initiative, has been pushing lawmakers from both sides of the aisle to remove what they see as an unfair burden on their members. "The coalition includes some of the largest industry lobby groups in Washington, such as the IFA, the National Retail Federation, the Chamber of Commerce and the National Restaurant Association," The Hill reported in September. "Unless there is a statutory change to the definition of a full-time employee in the Affordable Care Act, there will be fewer full-time jobs, more part-time workers and fewer overall hours available for Americans to work," said International Franchise Association (IFA) President Steve Caldeira in a statement. Opponents of the 30-hour full-time component of the ACA claim that it creates a clear incentive for firms to shift more of their employees to part-time status. Defenders of the provision insist that there is little evidence to suggest that this shift has been occurring. Progressive populists will claim that the move allows more employers to unfairly deny providing their employees with health coverage, while conservatives will chafe at the GOP's efforts to mitigate the damage the ACA will do to both the macro economy as well as individual pocketbooks."
http://hotair.com/archives/2015/01/05/is-the-gops-first-strike-at-obamacare-a-gift-to-lobbyists/
Cantor: GOP focus on ObamaCare would be 'disservice'
"Former House Majority Leader Eric Cantor (R-Va.) said Monday that a GOP focus on highly politicized issues like ObamaCare and immigration in 2015 would be a "disservice to the American people." Cantor, who fell from power this summer after a shocking primary defeat, said Republicans needed to stop playing politics and instead focus on growing the economy if they wanted to keep the White House within reach in 2016. "Increasingly, American politics (much like the trend in corporate America) is too consumed by short-termism," Cantor wrote in an op-ed published Monday on CNBC.com. "Rather than accepting the reality of divided government and focusing on what can be accomplished today to create more long-term growth and opportunity, both sides focus on short-term tactics designed to exacerbate differences in hopes of gaining advantage for the next election — which is always less than two years away," Cantor wrote."
http://thehill.com/policy/healthcare/228498-cantor-gop-focus-on-obamacare-immigration-would-be-disservice-to-public
ERIC CANTOR: 'DISSERVICE' FOR GOP TO FOCUS ON OBAMACARE AND ILLEGAL IMMIGRATION
http://www.breitbart.com/big-government/2015/01/05/eric-cantor-disservice-for-gop-to-focus-on-obamacare-and-illegal-immigration/
Less 'scary' GOP must face nightmare over potential Obamacare demise
http://www.washingtonpost.com/blogs/post-partisan/wp/2015/01/05/less-scary-gop-must-face-nightmare-over-potential-obamacare-demise/
BOEHNER PROFITS FROM OBAMACARE STOCKS
Medical, insurance investments continue to prosper
"Since the passage of Obamacare, House Speaker John Boehner has been dogged by critics pointing out his investment portfolio has benefited from owning insurance and medical company stocks that have profited from the legislation. An analysis of Boehner's current investment holdings includes a number of stocks benefiting from Obamacare in a total portfolio estimated at between $3.5 and $5 million in current market value. Among Boehner's current holdings are:… Boehner's Obamacare-related investments trace back to 2009, when the Obama administration was pushing the Affordable Health Care Act through Congress. Peter Schweizer, in his 2011 book on Washington corruption, "Throw Them All Out: How Politicians and Their Friends Get Rich Off Insider Stock Tips, Land Deals, and Cronyism that Would Send the Rest of Us to Prison," noted on Page 20: "Congressman John Boehner, who was leading the opposition to Obamacare in the House of Representatives, may have been fighting John Kerry on policy matters, but he was entirely allied with him when it came to investment decisions." Schweizer continued: On December 10, 2008, Boehner bought numerous health insurance company stocks, including tens of thousands of dollars in Cardinal Health, Cigna, and Wellpoint. On the same day, Boehner purchased shares in the Big Pharm companies Amgen, Johnson & Johnson, Forest Labs, Covidien, and Pfizer. He also bought shares in CareFusion, which provides systems for countering infections. Just days later, on December 15, the Washington Post declared that the 'public option' was officially dead. Schweitzer drew a causal link, noting that Boehner's heavy investment in Obamacare stocks meant his political opposition to the legislation was undermined by his personal interest. Schweizer concluded: Health insurers breathed a sigh of relief. So too did pharmaceutical companies, who feared that a government health insurance program would lead to price controls. When Boehner bought Wellpoint stock on December 10, the price was about $56 a share. Within a month it was trading at $66 a share. Cardinal Health was up approximately 10 percent by the time President Obama signed the health care bill. In early 2010, Boehner bought yet more shares in Cardinal Health and Pfizer, before President Obama signed the health care bill. Boehner has continued to profit from health-industry investments tracing back to 2009: Wellpoint Inc, which he bought at $56 a share, is now trading at $124.37. Cardinal Health, which he bought when it was trading at approximately $30 a share in 2011, is now trading at $80.44; and Pfizer which was trading at under $20 a share in 2010, is now at $31.06."
http://www.wnd.com/2015/01/boehner-profits-from-obamacare-stocks/
Mia Love: Yeah, I Got Elected To Repeal Obamacare, And That's What I'm Going To Do
http://dailycaller.com/2015/01/05/mia-love-yeah-i-got-elected-to-repeal-obamacare-and-thats-what-im-going-to-do/
Full Speed Ahead
Republicans should repeal and replace Obamacare, and gain Democratic support en route.
"The new Republican Congress should move full speed ahead to repeal and replace Obamacare. It would be unwise to wait for the Supreme Court to perform this service for the American people. With GOP command of Capitol Hill starting tomorrow, Republicans should use their hard-won mandate to obliterate Obama's medical Godzilla. A record 58 percent of registered voters want to junk Obamacare, according to a December 10 Fox News survey. As well they should. Among other recently revealed shortcomings — according to the Kaiser Family Foundation's Employer Health Benefits, 2014 Annual Survey ("Employee Cost Sharing" chapter) — the average deductible for individual plans has climbed from $826 in 2009 to $1,217 in 2014. This is an average annual increase of approximately 8.1 percent on Obama's watch. Also, a Commonwealth Fund survey discovered that 40 percent of working-age adults have skipped medical treatments because they cost too much. So much for Obama's promise of "quality, affordable health care." Some nervous Republicans may prefer to let the Supreme Court neutralize Obamacare through King v. Burwell, which it will hear on March 4. This case will determine the legality of subsidies that Obamacare pays enrollees in 36 states that rely on federally established exchanges, rather than their own. Who knows what SCOTUS might do? It could delight Obamacare fans, as happened in 2012. A painfully narrow decision could specify how many nurses can dance on the tip of a hypodermic needle but otherwise leave people perplexed. A decisive victory for Obamacare foes could transform this debate into three dozen distinct conversations, as governors and legislators in states without homegrown exchanges decide their next steps. If Washington Republicans expect to maintain a coherent message amid such chaos, they should start popping stronger antipsychotics."
http://www.nationalreview.com/article/395690/full-speed-ahead-deroy-murdock
How The New Congress Can Thoughtfully Repeal Obamacare's Expansion
http://www.forbes.com/sites/theapothecary/2015/01/05/how-the-new-congress-can-thoughtfully-repeal-obamacares-expansion/
Ex-HHS cyber chief gets 25 years for child porn
http://thehill.com/policy/cybersecurity/228538-former-hhs-cyber-head-gets-25-years-for-child-porn
IMMIGRATION:
John Thune: We're not going to shut down Homeland Security in February over executive amnesty
"In that case, I have no idea what the point of the "cromnibus" was. Remember that? That was Boehner's compromise with Obama and Reid on spending that passed last month. It had two parts, one of which would fund the federal government except for Homeland Security through most of next year and the other of which would fund Homeland Security itself only through part of February. That was a concession to conservative anger over O's executive amnesty. If Obama doesn't suspend his amnesty before then, the theory went, the new GOP Congress will refuse to pass new funding for DHS next month, forcing a shutdown of (non-essential) personnel in that department and supposedly stopping Obama's amnesty cold. Now here's Thune saying that Congress needs to use the power of the purse to rein Obama in … while also insisting that they won't shut down DHS after all, which I guess means the "cromnibus" was a big fat lie. What power does the purse have if you're not willing to use it here? No surprise, though. The name of the game for McConnell and his deputies, eyeing 2016, is to not do anything "scary" that might give swing voters jitters about electing a Republican president. "I don't want the American people to think that if they add a Republican president to a Republican Congress, that's going to be a scary outcome. I want the American people to be comfortable with the fact that the Republican House and Senate is a responsible, right-of-center, governing majority," the Kentucky Republican said in a broad interview just before Christmas in his Capitol office… "There would be nothing frightening about adding a Republican president to that governing majority," McConnell said, explaining how he wants voters to view the party on the eve of the 2016 election. "I think that's the single best thing we can do, is to not mess up the playing field, if you will, for whoever the nominee ultimately is." No sudden moves. Here's Roger Wicker, another man who's thinking hard about 2016 as the new chairman of the NRSC, discussing immigration on CNN yesterday:
BASH: Right but let's just talk politics. He did it. He did what he did on executive — with his executive action because the Congress didn't move. So — WICKER: Well —
BASH: But given your job to keep Republicans in control, and obviously I'm guessing you want a Republican in the White House, do you need to move forward on this issue once and for all?
WICKER: I think the first thing we'll do is a strong border security bill. And frankly, that's why I think Speaker Boehner didn't take it up in the House last term is because he didn't have confidence that the administration would actually enforce the border security part of it. But I think once we do that, we will have a debate in this term of Congress about what to do with those children who came through no decision of their own and what's the best way to handle that issue. I think we'll have that debate.
Bash brought up executive amnesty. Nothing here from Wicker about trying to block it. Three possibilities on Thune's comments, then. One: Maybe McConnell's concluded that the "no sudden moves" strategy, culminating in a GOP White House win, is the only foolproof way to get rid of executive amnesty. If the new Republican Senate majority goes to war with O to try to force him to defund his own executive order, they stand to lose much more than he does. He's a lame duck; he's not going to defang his signature "legacy" move towards Latinos by signing a GOP bill that would block it, no matter how painful a veto might be. He can afford a standoff with the GOP on this issue. McConnell and Wicker arguably can't, not only because it would blow up the "don't be scary" message but because it might anger the Latino voters whom they're hoping to appeal to next year. McConnell knows he'll have to cave, in which case it's better to play the long game and sit still until a Republican is in the White House. The flaw in that theory, of course, is that not even a Republican successor to Obama will rescind his executive order. The fear of alienating Latinos will be too great. What'll happen instead is that Congress will pass an immigration reform deal that essentially ratifies O's amnesty while providing some new border security measures to make conservatives tolerate it. And the new president will sign that happily, especially if his name rhymes with "Beb Jush."
http://hotair.com/archives/2015/01/05/john-thune-were-not-going-to-shut-down-homeland-security-in-february-over-executive-amnesty/
POLL: Funding Obama's Amnesty Could Destroy GOP
""The GOP leadership, the lawyers, the lobbyists, the consultant class of the Republican party, and all the big donors don't understand that these people are angry. … They are saying that John Boehner doesn't care about them, and all he cares about is the special interests. I've never seen anything like this in the base of a party. And that is why the analogy to the Whigs is not so far-fetched." Pollster Pat Caddell. The third installment of a poll of Republican voters released Monday shows how potentially deadly GOP voters' anger is running at the GOP establishment in Washington, D.C. as the party stands ready to control both houses of Congress for the first time since the 2006 election debacle swept Republicans from sole control of Washington. Commenting on the poll his firm conducted of GOP voters, Pat Caddell told Breitbart Sirius XM Radio Sunday that he was stunned by the poll's findings, adding (without attributing it to a specific poll question) that a conservative estimate shows one-fourth to one-third of Republicans could quit the party. ""The alienation among Republican voters is so high," says Caddell, that conservatively "a quarter to one-third of the Republican party are hanging by a thread from bolting."" As reported Sunday by The Gateway Pundit, the previous release of the poll shows GOP voters do not trust nor support for reelection to their leadership posts House Speaker John Boehner and incoming Senate Majority Leader Mitch McConnell. Only sixteen percent support them as a team. Individual support for each leader is in the mid –twenties. Republicans funding amnesty could destroy the party on Capitol Hill. Eighty-four percent of GOP voters said they would not be likely to reelect their Republican Congressman if he or she voted to fund Obama's amnesty for illegal aliens. Nearly two-thirds were "much less likely" to vote to reelect. Seventy-one percent want Congress to pass a law barring Obama from spending taxpayer money on his amnesty with fifty-nine percent strongly in favor. Also in the poll released Monday are numbers confirming the staunch opposition to Obamacare by Republican voters. Eighty-seven percent oppose Obamacare with seventy-percent wanting Obamacare completely repealed. Only four percent said Obamacare is "working well." Caddell, speaking on Breitbart Sirius XM, warned Republicans face possible extinction as a party. "The GOP leadership, the lawyers, the lobbyists, the consultant class of the Republican party, and all the big donors don't understand that these people are angry. … They are saying that John Boehner doesn't care about them, and all he cares about is the special interests. I've never seen anything like this in the base of a party. And that is why the analogy to the Whigs is not so far-fetched." The People's Poll by Caddell Associates and EMC Research was taken Christmas week of 602 Republicans and 2014 GOP voters (margin of error 4 percent)."
http://www.thegatewaypundit.com/2015/01/poll-funding-obamas-amnesty-could-destroy-gop/
President Obama allies bank on immigration backfire
"President Barack Obama's immigration allies have a message for Republicans eager for a fight over Department of Homeland Security funding: Bring it on. Republicans voted during the lame-duck session to fund the agency only through the end of February, punting a fight over Obama's executive actions on immigration into the new year when their party controls both chambers of Congress. But immigration advocates say they aren't worried. They're banking on the funding fight to turn into another game of brinksmanship that will be good politics for them – and bad politics for the GOP. "The idea that a partial shutdown of DHS is going to get Obama to cave on a signature second-term accomplishment is fantasy," said Frank Sharry, the executive director of America's Voice. "It's much more likely that the politics will blow up in the face of Republicans, and that they'll be seen by Latinos and immigrants as hostile." Republicans, meanwhile say the funding fight will make their point. "If Republicans stand united in January or February and use the constitutional check and balance, the power of the purse, to stop President Obama's illegal amnesty, nobody will be happier than I," Sen. Ted Cruz (R-Texas) said in a recent interview.
Regardless of which sides comes out ahead, the stage is set for a dramatic few months in the GOP-controlled Congress over immigration. The first attempt to unravel Obama's actions could come early in 2015. Rep. Pete Sessions (R-Texas), the chairman of the powerful House Rules Committee, has indicated that legislation to block Obama's executive actions could come for a vote in January. Such a bill would almost certainly be vetoed Obama if it reaches the White House, and Congress would not have enough votes to override it. The focus then shifts to the battle over DHS funding, which runs out Feb. 27. One potential avenue would be to attach a forthcoming border-security bill from House Homeland Security Committee Chairman Michael McCaul (R-Texas) to the overall DHS funding bill – an option that has already been floated in some corners of the Capitol. Doing so would allow Republicans to stress that toughening up border security is a top priority. But that tactic is almost sure to upset Republican hardliners, who were already rankled that GOP leaders didn't use the government funding bill that averted a shutdown in December to undo Obama's executive actions. Conservatives are likely to push for tougher language that effectively bars the administration from carrying out Obama's controversial executive actions. A congressional impasse over DHS funding past Feb. 27 would, in theory, force the agency to shut down. But a vast majority of the department will continue to operate because its employees are either considered essential, or they are paid by funds not appropriated by Capitol Hill. Roughly 85 percent of DHS employees continued to work during the October 2013 shutdown for those reasons, according to the Congressional Research Service. For employees whose jobs were considered essential – or "necessary for the preservation of the safety of human life or the protection of property" – their paychecks were withheld until the shutdown was over. U.S. Citizenship and Immigration Services, the agency that will implement the heart of Obama's executive actions – deferred deportations and new work permits for potentially millions of undocumented immigrants – is almost entirely fee-funded, so its staffers will continue working right through a shutdown. "Will the House majority really be willing to let front-line agents and officers at [Customs and Border Protection] and [Immigration and Customs Enforcement] work without pay?" North Carolina Rep. David Price, the top Democrat on the House panel that oversees DHS funding, testified in December. "Would the House majority be willing to let Coast Guard military personnel continue to risk their lives at sea without compensation?"
http://www.politico.com/story/2015/01/president-obama-allies-bank-on-immigration-backfire-113896.html
Community leaders push for immigration reform
"As New York lawmakers head back to work in Albany with a full agenda Wednesday, some community leaders in the Hudson Valley are hopeful they will make immigration reform a top priority. Members of the New York Immigration Coalition, along with community leaders and local lawmakers, gathered at the organization's White Plains office Monday to unveil their "Immigrant Equality Agenda" for 2015. The three major priorities include addressing the needs of unaccompanied children, strengthening immigration and integration services and passing the DREAM Act. The legislation would also allow undocumented college students to get state financial aid. The New York State Senate failed to pass the Dream Act last year, but immigrant advocates and local lawmakers are determined to renew their push to get it passed this year.
Local immigration advocates are also pushing for a bill of rights for farm workers and Affordable Health Care coverage to undocumented immigrants."
http://westchester.news12.com/news/community-leaders-push-for-immigration-reform-1.9776078
Arizona told to stop prosecuting job-seeking immigrants
"Bit by bit, the federal judiciary is tearing out the legal ground from under "America's toughest sheriff." First, a federal appeals court said it was illegal to deny bail to immigrants in the country illegally. Then, on Monday, an Arizona federal judge blasted a state law that stretched the crime of identity theft to include everyone from forgers to people simply seeking employment without valid documentation. Maricopa County Sheriff Joe Arpaio was using that law to justify workplace raids, more than 80 since the Arizona Legislature passed the law in 2008. Those raids rolled up nearly 800 men and women, charged with felonies for seeking employment while they were in the country illegally. It was unclear how many of them were convicted or deported. But federal law explicitly says seeking employment is not a crime, no matter a person's immigration status. A group of immigration rights organizations sued Arizona, the county and Arpaio. On Monday, the plaintiffs prevailed, at least for now. U.S. District Judge David G. Campbell in Phoenix ordered an immediate halt to the state's enforcement of identity theft laws that penalize immigrants in the country illegally for seeking employment. Campbell said the Arizona law is at odds with corresponding federal statutes. "These laws were one piece of a tool kit that Sheriff Arpaio used to terrorize immigrant communities," said plaintiff's attorney Jessica Karp, "and that tool kit is being taken apart." Other sheriffs enforced the law, Karp said, but none conducted raids. Federal law makes it a crime to use falsified documents, but draws a distinction between identity theft and application to work. It is not illegal for an immigrant in the U.S. illegally to apply for a job."
http://www.latimes.com/nation/la-na-arizona-immigrants-sheriff-20150105-story.html
Judge blocks Arpaio's workplace raids
Sheriff can't enforce identity theft laws, judge says
http://www.koat.com/national/judge-blocks-arpaios-workplace-raids/30547974
Anti-Immigration Rallies in Germany Defy Calls to Desist
http://www.nytimes.com/2015/01/06/world/europe/pegida-rally-dresden-germany.html
SPENDING/BUDGET/ECONOMY:
Obama to Brag About Fixing Auto Industry at a Plant Closed Due to Low Demand
"President Obama is going to Ford Motor Company's Michigan Assembly plant this week to brag about the recovery of the auto industry. Unfortunately, the plant will be closed because of low demand at the time of his speech. According to the White House, Obama will visit the plant on Wednesday to "deliver remarks highlighting the workers in the resurgent American automotive and manufacturing sector now that the auto rescue has been completed." But the Detroit News reports that the same plant will be closed this week due to low demand for its small gas and hybrid vehicles. Of course, boasting of the economic recovery and the automotive sector's success while you're speaking at a plant that's closed due to low demand might seem like it would be a little awkward — especially if you were the dude who's been pushing to have a million of these hybrid vehicles on the road this year. And double especially if you wound up being more than 700,000 cars short of that goal — even as buyers apparently aren't snapping up all the cars that the sometimes-closed factory is turning out. But apparently, these details don't faze Obama: The plant actually informed the White House before scheduling the speech that the plant would be closed while he was giving it. Say what you will about Obama, the dude definitely has self-confidence. The decreased demand is partly due to falling fuel prices' dragging down demand for fuel-efficient vehicles. Ford spokeswoman Kristina Adamski told the Detroit News that the plant usually closes for about two weeks around Christmas but is taking an extra week off to handle "capacity."
http://www.nationalreview.com/article/395748/obama-brag-about-fixing-auto-industry-plant-closed-due-low-demand-katherine-timpf
GOP: 'House Kicks Off New Congress' With Jobs Bills
"The office of House speaker John Boehner announces it's kicking off the new Congress with a series of jobs bills. The press release reads: House Republicans have pledged to continue making the American people's priorities – jobs and the economy – our priorities and are wasting no time getting started, kicking off the first week of the new American Congress with action on three bipartisan jobs bills. Here's a look at what they are, and how they'll help more Americans find work:
–Hire More Heroes Act:  The president's health care law "is prompting many" small businesses "to hold off on hiring and even to shed jobs in some cases," CNBCreports.  The Hire More Heroes Act will help by exempting veterans who are "already enrolled in healthcare plans through the Department of Defense or the VA from being counted toward the employee limit under the health care law," the bill's sponsor, Rep. Rodney Davis (R-IL), explained in this week's Republican Address.  "So not only are we providing small businesses – and our economy – with much-needed relief, but we're also helping more of our veterans find work."
–Save American Workers Act: Thousands of workers have seen their hours and wages slashed thanks to ObamaCare's employer mandate that forces businesses to hold hours down to 30 per week or face a penalty.  Women and low-income workers are particularly hard hit by the mandate, according to an analysis by the Hoover Institution, which found that the 30-hour rule puts 2.6 million Americans earning less than $30,000 a year – 63% of whom are women – at risk of having their hours and their wages cut.  The Save American Workers Act restores the traditional 40-hour work week to protect these workers and help our economy grow.
–Approving the Keystone Pipeline: President Obama has stood in the way of thewidely-popular Keystone pipeline for more than six years, putting his own political interests ahead of thousands of jobs and increased energy security for the American people.  The House will once again act where the president has not and approve the Keystone pipeline, keeping the pressure on the White House to finally move forward with what one labor union calls a "lifeline" for American workers.
This week's slate of jobs bills fulfills the commitment Speaker Boehner and Senate Republican Leader Mitch McConnell (R-KY) made in an op-ed shortly after last year's election to move quickly on these proposals, all of which passed the House with bipartisan support only to be held up in the then-Democratic-controlled Senate.   As Boehner and McConnell noted, these bills represent "an obvious and potentially bipartisan starting point for the new Congress—and, for President Obama, a chance to begin the final years of his presidency by taking some steps toward a stronger economy."
http://www.weeklystandard.com/blogs/boehner-house-kicks-new-congress-jobs-bills_822730.html
Tea Party leader urges death to Ex-Im
"One of the Tea Party's top leaders says killing the Export-Import Bank is a moral imperative for conservatives this Congress. In a more than 7,200 word essay for National Affairs journal, Heritage Action CEO Michael Needham urged the new Republican members of Congress to stand firm in their conservative ideals ahead of the 2016 presidential election cycle. "The Tea Party is pro-market, not pro-business, and its primary contribution to the Republican platform has been a recognition of the distinction between the two concepts — a distinction that its donors would prefer to obscure," Needham wrote. "This is the starkest contrast between the grassroots and the party establishment, and it is best exemplified by the divide over reauthorization of the Export-Import Bank." Tea Partyers have criticized the bank as little more than corporate welfare designed to help big businesses like Boeing. More centrist Republicans and most Democrats support the bank, arguing that it helps finance U.S. businesses overseas in emerging markets and sustain U.S. jobs."
http://thehill.com/policy/finance/228487-tea-party-leader-urges-death-to-ex-im
US oil falls below $50 for 1st time since 2009
http://townhall.com/news/us/2015/01/05/the-price-of-us-oil-dips-briefly-below-50-n1938785
Wall Street spooked by oil's plunge
http://www.recordonline.com/article/20150105/BUSINESS/150109726/101008/NEWS
Stocks dive as oil drops
http://thehill.com/policy/finance/228529-stocks-dive-as-oil-drops
With Gas Prices Low, Will Congress Push A Gas Tax Increase Forward?
http://www.forbes.com/sites/kellyphillipserb/2015/01/05/with-gas-prices-low-will-congress-push-a-gas-tax-increase-forward/
White House: Falling oil prices 'good for the U.S. economy'
"The White House on Monday said that plummeting oil prices are "good for the U.S. economy," implicitly arguing that the falling cost of gas outweighed the toll the development took on the stock market. "As a general matter, the impact of falling energy prices has been good for the U.S. economy," said White House press secretary Josh Earnest, as the price of U.S. oil Monday dropped below $50 a barrel for the first time since April 2009. The Dow plunged more than 300 points in mid-day trading Monday, primarily because of the major drop in oil prices. Though Americans are enjoying the cheaper gas prices, the tumble in the price of oil has battered energy company stocks. Some analysts have raised concerns about the loss of jobs in oil-exporting nations, including the United States. The White House tried to walk a fine line in cheering lower gas prices while not wanting to downplay economic concerns. Earnest called the lower oil prices a "testament to the success" of increasing domestic oil and gas production in the United States. But Earnest added that he was "very hesitant to draw any conclusions" about the economic consequences of the drop in energy stocks."
http://www.washingtonexaminer.com/white-house-falling-oil-prices-good-for-the-u.s.-economy/article/2558202?custom_click=rss
White House says drop in oil price helps U.S. economy
"U.S. officials monitoring the recent drop in oil prices believe the dip so far has been beneficial for the U.S. economy, White House spokesman Josh Earnest said on Monday. U.S. average gasoline prices have fallen below $2 per gallon in much of the country. That has boosted U.S. car sales and other areas in recent months."
http://www.reuters.com/article/2015/01/05/usa-obama-gas-idUSL1N0UK1IO20150105
Hey, guys. This would be a great time for a carbon tax, wouldn't it?
"Remember Larry Summers? You know.. the brilliant Harvard luminary who wound up being the President's top economic advisor during his first term. Right, that guy. You might think he's dropped off the face of the Earth since then, but he's still keeping busy in the advisor business. And just now he's got some advice for all of you. With gas prices hitting five year lows thanks to expanded domestic production, Mr. Summers is just sure that this is the perfect time to put a big old carbon tax on every fossil fuel product in the world. While the recent decline in energy prices is a good thing in that it has, on balance, raised the incomes of Americans, it has also exacerbated the problem of energy overuse. The benefit of imposing carbon taxes is therefore enhanced. But Larry… what about the low income people who are always the ones hit hardest by these lofty, idealistic plans which involve jacking up taxes on things that everyone uses? Not to worry. He's got that covered. (Emphasis added) On the other side of the ledger, there has always been the concern that a carbon tax would place an unfair burden on some middle- and low-income consumers. Those who drive long distances to work, say, or who have homes that are expensive to heat would be disproportionately burdened. Now that these consumers have received a windfall from the fall in energy prices, it would be possible to impose substantial carbon taxes without them being burdened relative to where things stood six months ago.
Did you notice what he did there? People were significantly changing their work schedules, opting for "staycations" and making sacrifices so they could heat their homes until we finally found a way to drive the prices down. But under Larry's plan, we can make sure that life doesn't suck any more than it did before! Everyone should be really excited about that sort of plan. Here's the one dirty little secret (which isn't really a secret at all) that Larry Summers doesn't want you to think too much about. The gas prices are low right now, it's true. And if we manage to keep up with the technology and maintain focus on continued domestic production and energy independence, we might even keep the prices down for as much as another year or two. But this is not a permanent condition. Situations change, international politics intrudes, reserves run out… it's an uncertain world. The prices for gas, home heating and all the rest will eventually go up again. But as we have found from trusting the federal government on other issues in the past, that carbon tax will be around forever once the door is opened up. His alternate theory is a sort of "accordion tax" situation. This would put a flexible tax in place, the amount of which would be determined by some baseline "high" price. That way, the lower the price of gas dropped, the more the tax would increase. How this is supposed to sound like a tempting alternative is a mystery. All it would produce is a case where the evening news can tell everyone that the price of oil is dropping, but that they won't have any more money in their pockets after their bills are paid. Can't you feel the excitement?"
http://hotair.com/archives/2015/01/05/hey-guys-this-would-be-a-great-time-or-a-carbon-tax-wouldnt-it/
COMMON CORE:
Walker Admin Targets Common Core During Inauguration
"Wisconsin Gov. Scott Walker has a new target in his sights: Common Core. Touching briefly upon education, Walker noted in his speech, "We will ensure every child, despite background, has access to a good education." "As he works to continue transforming education, Gov. Walker will work with the legislature on an education reform bill that includes accountability for all schools receiving state funds, as well as a repeal of Common Core," Walker press secretary Laurel Patrick told The Daily Caller News Foundation. "The bottom line is he wants to make sure that no school district in the state is required to use the Common Core standards," she added. During his speech, before moving onto his second term priorities, Walker did address the public-sector union reforms that defined his first term. "Thankfully because of our reforms, our children are growing up in a Wisconsin that's even better" Walker declared to an enthusiastic crowd. "We took power away from the big government special interests and put it in the hands of you, the taxpayer." Throughout his speech, Walker promised that he would focus on growing the economy, developing the workforce, transforming education, reforming government, and investing in infrastructure. "We will reduce the size of the state's government" Walker promised. "Budgets will be based on the taxpayer's ability to pay, not the government's ability to spend." "Governor Walker is committed to reforming state government to make it work better for taxpayers, eliminating waste and streamlining repetitive bureaucracy," Patrick told TheDCNF. "That is why in the coming months legislation will be introduced to reduce the number of state agencies and aimed at a common sense approach to providing necessary services at a great value to taxpayers" Patrick added. "He will work with his leadership team to ensure a smooth transition at the impacted agencies." But not everyone in Wisconsin is optimistic about Walker's second term."
http://dailycaller.com/2015/01/05/walker-admin-targets-common-core-during-inauguration/
Gohmert Speakership Could Be Death Of Common Core
http://dailycaller.com/2015/01/05/gohmert-speakership-could-be-death-of-common-core/
MISC.:
Obama administration imposed $181 billion in regulations in 2014, report finds
"The Obama administration pushed through $181.5 billion in regulations last year, according to a new report from a conservative think tank that claimed the rules will lead to higher energy bills, more expensive consumer goods and fewer jobs. The new rules mostly focus on clean energy and vehicle regulations, said the American Action Forum, which issued the report Monday. The state that was hit the hardest by new regulations was California, which was slapped with $7.9 billion in new rules, followed by Texas ($6.5 billion) and Ohio ($3.4 billion). "What do these huge sums mean for individuals? Higher energy prices, pricier household goods, a more expensive mortgage, and the promise of yet another year of unrelenting regulatory growth," concludes the report, which was authored by Sam Batkins, the group's director of regulatory policy. "No one can accuse the president of abandoning his promises on regulation in 2014." The report also found that the Dodd-Frank financial regulatory act and ObamaCare contributed, adding $16.7 billion and $1.9 billion in total costs, respectively. That brings the total cost of ObamaCare, which was passed into law in 2010, to $41.3 billion, according to the report. In a similar report issued last week, the right-leaning Competitive Enterprise Institute found that the Federal Register, which, among other records, publishes rules and regulations of federal agencies, stood at 78,978 pages at the end of 2014, the fifth-highest count ever. The American Action Forum, which was founded in 2009 by Douglas Holtz-Eagin, a former director of the Congressional Budget Office, has "proudly led the center-right policy debate on issues ranging from debt, health care, taxes, immigration, and more," according to its website. "Its work is routinely utilized by center-right leaders who understand that government has an important, but limited role in protecting freedoms, promoting a vibrant private sector, and serving U.S. citizens more effectively."
http://www.foxnews.com/politics/2015/01/06/obama-administration-passed-181-billion-in-regulations-in-2014-report-finds/?cmpid=cmty_twitter_fn
Obama looks to Mexico to pressure Cuba
"President Obama hopes to recruit Mexican President Enrique Peña Nieto to help pressure the Cuban Castro regime to undertake reform efforts during talks this week at the White House, a senior administration official said Monday. Obama and Nieto will meet Tuesday in the president's first face-to-face gathering with a Latin American leader since announcing last month his plans to normalize diplomatic relations with Havana in more than a half-century.  "The leaders will discuss our new approach to Cuba, which will create opportunities or us to work together with key partners like Mexico to encourage positive change in Cuba and reinforce democratic principles," a senior administration official said. The official said past U.S. policy toward the island "was a source of friction with other countries," and that the changes would "make it easier" to partner with other countries to encourage democratic reforms.
Obama announced in December plans to reestablish a U.S. embassy on the island, as well as ease some trade and travel restrictions currently in place. The president will be unable to fully repeal the embargo imposed during the 1960s without congressional action, but the efforts are expected to substantially ease access to the communist nation. Peña Nieto's administration has looked to forge close ties with Havana, and the Mexican leader traveled to Cuba to meet with both former leader Fidel Castro and his brother and current president Raúl Castro. The Mexican government also waived some 70 percent of a $487 million debt to its trade development bank as an overture to the Castro regime. The White House says it hopes now the two governments can work together to push Cuba toward democratic reforms. "We view it as very important to be able to work with Mexico, again, a country that has a long historical relationship with Cuba and is also a neighbor of Cuba, to be able to move this forward," the official said. The meeting also comes as the administration is facing tough questions over part of the deal it brokered to normalize relations. The Castro regime agreed to release 53 political prisoners as part of the deal, although U.S. officials indicated Monday not all the individuals had been released from prison.  That came as the Cuban Commission for Human Rights and National Recognition released a report Monday saying arrests of dissidents had increased by nearly 100 people in December compared to the prior month."
http://thehill.com/policy/international/228542-obama-looks-to-mexico-to-pressure-cuba
Cuban Human Rights Group Says Short Detentions on the Rise
http://abcnews.go.com/International/wireStory/cuban-human-rights-group-short-detentions-rise-28008000
US, Mexican leaders ready to wrap up massive trade deal
"President Obama and Mexican President Enrique Pena Nieto will meet Tuesday to discuss concluding trade negotiations early this year on a massive agreement that spans from Latin America to Asia. Obama and Nieto, who will meet at the White House, are expected to discuss the dynamics of finishing the long-awaited Trans-Pacific Partnership (TPP) deal, which is in the final phase of talks. "We think that there's a chance to get this done in the relatively near future," a senior administration official said Monday on a conference call with reporters.
Officials said the two leaders would focus on the mechanics of completing the agreement and what barriers remain between the 12 participating countries. The officials said that the TPP would provide economic benefits to both nations and that Obama and Nieto have expressed their desire to get it done soon. The high-level meetings between U.S. and Mexican officials also are expected to include a broad swath of economic topics from energy production to immigration. Trade with Mexico is about $500,000 billion a year with many fruits and vegetables among other products crossing the southern border in the the United States. About 40 percent of the value of U.S. imports from Mexico are derived from American content. "So our economies are deeply integrated, and faster growth and improved competitiveness in either country benefits the other one in a real and profound way," one official said."
http://thehill.com/policy/finance/228546-us-mexican-leaders-ready-to-wrap-up-massive-trade-deal
Exclusive: CIA says its inspector general is resigning at end of month
http://www.reuters.com/article/2015/01/05/us-usa-cia-inspector-exclusive-idUSKBN0KE1BO20150105
Students slam Michelle O lunch rules: 'The trash cans are more full than my stomach'
http://eagnews.org/students-slam-michelle-o-lunch-rules-the-trash-cans-are-more-full-than-my-stomach/
Sharyl Attkisson sues Justice Dept.
"Former CBS News correspondent Sharyl Attkisson has sued the U.S. Department of Justice for illegal surveillance, alleging that the Obama administration hacked her computers while she was reporting on the Benghazi attacks, Fast and Furious and Obamacare. "There is an administrative claim for illegal wiretapping and a lawsuit alleging constitutional violations," Attkisson told POLITICO on Monday, confirming a Fox News report about the lawsuit. She is seeking $35 million in damages. Attkisson has cited three computer forensic exams as evidence that hackers stole data and passwords from her home and work computers. She also told Fox that she has "pretty good evidence" that the hacks were "connected" to the Justice Department. Attkisson left CBS News in March after more than two decades with the network, citing frustrations with what she saw as the network's liberal bias, an outsize influence by the network's corporate partners and a lack of dedication to investigative reporting. Sources at the network said Attkisson's coverage of the Obama administration had become agenda-driven and led network executives to doubt the impartiality of her reporting."
http://www.politico.com/blogs/media/2015/01/sharyl-attkisson-sues-justice-dept-200583.html
FBI says search warrants not needed to use "stingrays" in public places
Feds' position on decoy cell-site towers continues anti-privacy theme.
http://arstechnica.com/tech-policy/2015/01/fbi-says-search-warrants-not-needed-to-use-stringrays-in-public-places/
Will the GOP challenge Obama over net neutrality?
http://www.cbsnews.com/news/will-the-gop-challenge-obama-over-net-neutrality/
House GOP lawmaker makes net neutrality warning
"Tough net neutrality rules would lead to new taxes and unnecessary hurdles for new companies, Rep. Marsha Blackburn (R-Tenn.) warned on Monday. In an interview on Fox Business Network, Blackburn warned the Federal Communications Commission (FCC) against writing strong rules that allowed it to regulate the Internet with the same powers it uses to police traditional phone lines. "I talk to those innovators every single day," she said. "They do not want to have to fool with another federal agency. They do not want additional taxes." Blackburn, who is a member of the Energy and Commerce Committee and has been a prominent critic of the FCC's regulations, pointed to a recent study showing that reclassifying the Web so it could be treated like a utility would lead to $15 billion in new state fees, plus another $2 billion in federal charges. The study has been criticized for not mentioning a federal law that bans state and local taxes on Internet access."
http://thehill.com/policy/technology/228506-house-gop-lawmaker-makes-net-neutrality-warning
House Plans to Vote on Keystone XL Bill Friday
"The House is planning to vote Friday on legislation approving the Keystone XL pipeline, House Majority Leader Kevin McCarthy (R., Calif.), said in an interview Monday. With Republicans holding even more seats in the lower chamber after November's elections, the measure is sure to pass. The vote will be the tenth time since 2011 that the GOP-controlled chamber has passed measures approving the controversial oil-sands pipeline, which has been under review by the Obama administration for more than six years. The most recent vote came in November, when the House passed it 252-161. The Senate, now also controlled by Republicans, is expected to begin consideration of a similar bill on Wednesday with a hearing in the Energy and Natural Resources Committee. A floor vote on that measure is expected in the next couple of weeks. In the interview Monday, Mr. McCarthy predicted that President Barack Obama wouldn't veto the legislation should it pass both chambers of Congress, as it is expected to. "I think he'll sign it," Mr. McCarthy said. He cited a State Department report that said the pipeline wouldn't exacerbate climate change or impose undue environmental harm through its 1,169-mile route as reason why Mr. Obama would sign it. Mr. Obama has been increasingly skeptical of the project in recent months, though, signaling the White House may veto it. Furthermore, Sen. Charles Schumer (D., N.Y.), indicated Sunday on CBS's "Face The Nation" that Mr. Obama would veto it and that the Senate wouldn't have the 67 votes needed to override it. "I think there will be enough Democratic votes to sustain the president's veto," said Mr. Schumer, who opposes the pipeline. On Monday, White House press secretary Josh Earnest said: "I'm not prepared at this point to issue a veto threat related to that specific piece of legislation." Mr. Earnest said the White House was concerned about Congress circumventing the normal State Department pipeline process, was awaiting the results of a lawsuit over the pipeline in Nebraska and wasn't convinced that the pipeline would have any significant impact on energy prices. When the Senate narrowly defeated identical legislation in November approving the pipeline (following the House's approval) the White House didn't issue a veto threat like it had done in House bills that have passed over the past couple of years. That's another reason Mr. Obama may not veto the bill this time around, Mr. McCarthy said. The pipeline, which would deliver up to 830,000 barrels of oil a day from Canada to the Gulf Coast, has faced delays and has become a political flash point in the debate over climate change and economic growth. Pipeline owner TransCanada Corp., of Calgary, Alberta, first submitted its application more than six years ago to the State Department, which has jurisdiction over cross-border pipelines."
http://blogs.wsj.com/washwire/2015/01/05/house-plans-to-vote-on-keystone-xl-bill-friday/?mod=WSJBlog
House to vote on Keystone bill Friday
http://thehill.com/policy/energy-environment/228520-house-to-vote-on-keystone-bill-friday
White House coy on Keystone veto
"The White House isn't yet threatening to veto a Republican bill to authorize construction of the Keystone XL oil pipeline. Incoming Senate Majority Leader Mitch McConnell (R-Ky.) has said the legislation is his first priority upon taking power later this week, and the Senate Energy and Natural Resources Committee has scheduled a hearing on the bill for Wednesday. But the administration is playing coy on whether the president plans to veto the package or urge Democrats to vote against the legislation."We'll see what the legislation actually includes before we start urging people to vote one way or the other," White House press secretary Josh Earnest said Monday, adding that he wanted to "reserve judgment" until the administration could "actually see what language is included in that specific piece of legislation." Earnest did outline a number of concerns that the White House had with the legislation, including "the contribution it could make to carbon pollution" and the breaking of normal procedure, where the project is evaluated by the State Department."
http://thehill.com/policy/energy-environment/228505-white-house-coy-on-keystone-veto
Schumer: Would Still Oppose Keystone Pipeline If Passed With Clean Energy Amendments By Democrats
http://www.realclearpolitics.com/video/2015/01/05/schumer_would_still_oppose_keystone_pipeline_if_passed_with_clean_energy_amendments_by_democrats.html
Dem leaders push for unity in Keystone votes
"Senate Democrats are pushing a handful of amendments to a Keystone XL oil pipeline bill in what their leaders are portraying as their first opportunity to present a united front as the minority party. In a letter to colleagues obtained by The Hill, Senate Democratic Policy and Communications Center (DPCC) Chairman Charles Schumer (N.Y.) and Vice Chairwoman Debbie Stabenow (Mich.) called on Democrats to test the new Republican majority on its promise to hold an open amendment process for legislation. "Consideration of this bill will provide us with the first opportunity to demonstrate that we will be united, energetic, and effective in offering amendments that create a clear contrast with the Republican majority," the letter states. Incoming Senate Majority Leader Mitch McConnell (R-Ky.) has said he would allow an open amendment process, which could drag out the debate over the pipeline bill for days or even weeks. The legislation, which will be the first item voted on by the new Republican-controlled Senate, would approve construction of the $8 billion Canada-to-Texas oil pipeline.  In the letter sent on Sunday to Democrats, Schumer and Stabenow recommend five different amendments that the "DPCC believes can be tied together by a common theme — that we are working hard to make the average American family better off while Republicans are helping narrow special interests." The list of amendments includes: a ban on the export of any oil shipped through the Keystone pipeline, ensuring the project would bring down U.S. energy prices; a requirement to use U.S.-produced iron, steel and manufactured goods to construct the pipeline; and an amendment requiring that for every job created by Keystone, an equal or greater amount is created through clean energy projects. The DPCC also floated amendments that would increase spending for the Low Income Home Energy Assistance Program (LIHEAP) to 2009 levels, giving priority to seniors and veterans; and one prohibiting states from permitting a foreign corporation to invoke eminent domain. "Many Republicans have raised serious objections to the use of eminent domain by local American governments, and unless they believe the authority is less troubling when exercised by a foreign company they should vote for this amendment," Schumer and Stabenow wrote. The Democratic leaders also propose to "modestly raise royalty rates for Big Oil companies for offshore and onshore drilling and mining (for both coal and other minerals) on federal lands." They argued that the fee increase could pay for home solar rebates and boost to LIHEAP funding.  A number of the proposed amendments are expected to come up Wednesday during the Senate Energy and Natural Resources hearing on the Keystone XL bill. In an interview with CBS's "Face the Nation" on Sunday, Schumer said even if Democrats are successful in tacking on the amendments, he will still urge President Obama to veto the bill.  "I don't think — these amendments will make it better but certainly not good enough at this point in time — and I think there will be enough Democratic votes to sustain the president's veto," Schumer said."
http://thehill.com/policy/energy-environment/228466-dem-leaders-push-party-to-unite-on-keystone-bill-amendments
Senate Dems to float provisions on Keystone XL bill
http://www.washingtonexaminer.com/senate-dems-to-float-provisions-on-keystone-xl-bill/article/2558184
Big threat for Obama's climate efforts from GOP-run Congress
http://news.yahoo.com/gop-preps-plan-block-obama-climate-2015-194356070–politics.html
House sets up vote on terrorism insurance
http://thehill.com/policy/finance/228525-sources-house-to-vote-on-terrorism-insurance
2015: Obama's Year of Reaction
The president will be shifting from playing offense to defense as Republicans assume control of Congress. His progressive accomplishments are at stake.
http://www.nationaljournal.com/white-house/2015-obama-s-year-of-reaction-20150104
Air of unpredictability as new Obama-McConnell relationship begins
http://townhall.com/news/politics-elections/2015/01/06/air-of-unpredictability-as-new-obamamcconnell-relationship-begins-n1939065
Krauthammer On Obama, Dems: 'The Days Of Hiding Under Harry Reid's Desk Are Over' [VIDEO]
"KRAUTHAMMER: "It sounds like Schumer is saying that, for the first time in living memory, we're going to have amendments introduced in the U.S. Senate, which is a remarkable constitutional achievement and it's because Harry Reid is gone. The grown-ups are now in control of the Congress. This idea that we should be using American oil in America is so idiotic, it's almost unworthy of talking about. So what we're going to do is we're going to use the Canadian oil and if we export it, which we will because we have a surplus, we're going to substitute gallon by gallon American oil, it makes no sense at all." "Look, I think what's really important here is that Republicans are going to have a chance to show how retroactively for the last six years everything has stopped in the Senate. Democrats stopped it, Harry Reid stopped it and they effectively acted as a shield to make Obama look as if he wasn't the one stopping stuff. Well now he's going to be exposed because he's going to have to exercise the veto. Schumer and the others could prevent a few of the bills from landing on the president's desk with these ridiculous amendments on Keystone, for example. But I think it will expose them. But the days of hiding under Harry Reid's desk are over."
http://dailycaller.com/2015/01/05/krauthammer-on-obama-dems-the-days-of-hiding-under-harry-reids-desk-are-over-video/
Pelosi sets out Dem agenda
http://thehill.com/homenews/house/228513-pelosi-sets-out-dem-agenda
5 things to know: GOP in charge, Congress to challenge Obama
http://townhall.com/news/politics-elections/2015/01/05/5-things-to-know-gop-congress-to-challenge-obama-n1938645
Five Things GOP Congress Expected to Tackle in New Year
http://abcnews.go.com/Politics/things-gop-congress-expected-tackle-year/story?id=27968708
Outspoken, diverse freshman class joins Congress — sets sights on economy, jobs
"After a Republican wave election that boosted the party's House majority to historic levels and handed them control of the Senate, dozens of new lawmakers are arriving in Washington Tuesday for the 114th Congress — including several fresh political faces poised to make waves.  A total of 71 new members, of both parties, arrive in Washington this week. As the new Congress prepares to tackle weighty issues ranging from immigration to the budget to the Keystone pipeline, these freshmen stand to have a big impact on the legislative debate and direction of their respective parties.  "When the American people voted for Republican majorities in November, they really voted for people who are going to go up there and start working again," Thom Tillis, the incoming Republican senator from North Carolina, told Fox News. "Start sending legislation to the president's desk and get the economy back to a sustained recovery versus this limping along that we've been doing for the past several years."  Tillis is one of 13 new senators, all but one of them Republican, being sworn in as the GOP takes a 54-seat majority in the chamber. The lone incoming Democrat is Michigan Rep. Gary Peters.  Among the new House members are incoming Republican Rep. Martha McSally, who after several tries finally wrestled her southern Arizona House seat away from Democrats. McSally touted her conservative credentials this past weekend, telling "Fox News Sunday" that her focus will be on creating jobs and securing the U.S.-Mexico border. However, she also pointed out that her home district is full of non-Republicans whom she also must serve in Congress. "My district is very diverse," said McSally, a retired Air Force colonel and the first female fighter pilot to fly in combat. "I think it does represent America, but 50 percent of the people didn't vote for me," she said, pointing to areas of shared concern. "Democrats [and] business owners can agree that they want to grow their small business. Kids graduating from college want to have job opportunities. So, those are not politically charged issues." The need to help boost good-paying, full-time jobs has indeed emerged again as a goal for congressional Democrats and Republicans, with leaders from both parties and chambers putting the economy at the top of their agendas."
http://www.foxnews.com/politics/2015/01/05/freshman-class-jobs/
POLLSTER PAT CADDELL: ONE-THIRD OF GOP 'HANGING BY A THREAD FROM BOLTING'
"Fox News contributor and Democratic pollster Pat Caddell told Breitbart News Executive Chairman Stephen K. Bannon that up to one-third of Republicans are ready to call it quits as members of the GOP. "The alienation among Republican voters is so high," says Caddell, that conservatively "a quarter to one-third of the Republican party are hanging by a thread from bolting." Caddell argues that GOP voters' attitudes are "so anti-establishment," and they give Republican leadership poor ratings. The revelation comes on the heels of polling data supervised by Caddell Associates and reported on Friday by Breitbart News that a stupefying 60% of Republicans who voted in the November elections either definitely or probably want someone other than Ohio Congressman John Boehner to be the Speaker of the House. Caddell, who sharpened his teeth as a political consultant and pollster for President Jimmy Carter in 1976, has developed a reputation for being a straight shooting analyst, often criticized by his own party for predicting negative outcomes for Democrats. His latest poll shows that Republican voters are reaching a tipping point and may have had enough of GOP lawmakers' feckless leadership and constant submission to President Obama's policies. A frequent guest on the Breitbart News Sunday Sirius XM Patriot radio program on channel 125, Caddell said that he will be releasing a new survey on Monday of 600 Republican identifiers or independents who voted Republican in November. In what Caddell refers to as a "stunner," only 16% want "both" Boehner and imminent Senate Majority Leader Mitch McConnell to be their leaders. Moreover, according to the survey, two-thirds agreed with the statement that "John Boehner has been ineffective in opposing Obama."
http://www.breitbart.com/big-government/2015/01/05/pollster-pat-caddell-one-third-of-gop-hanging-by-a-thread-from-bolting/
Boehner Vote Crisis Jams Hill Phones, Splits Party
"The supposedly routine reelection of House Speaker John Boehner is becoming a dramatic repeat of the GOP's December split over immigration, where the party's populist base was jammed by the business-backed leadership. By mid-Monday, at least 10 defectors said they will vote against Boehner for speaker. A new poll was released showing overwhelming opposition to GOP leaders funding President Barack Obama's executive amnesty. And the House switchboard was jammed by Republicans who are urging their members to vote against Boehner. The Daily Caller was on hold for 25 minutes, but the switchboard operator did not answer the phone. Boehner needs to win 218 votes in the Tuesday ballot, which is scheduled for midday. If Boehner does not win 218 votes from the 246-member GOP caucus, his critics hope it will attract new Republican candidates for his job. If that were to happen, the process could precipitate intense and lengthy negotiations among the GOP legislators until they can come up with a compromise candidate to replace Boehner."
http://dailycaller.com/2015/01/05/boehner-vote-crisis-jams-hill-phones-splits-party/
Conservative angst growing for Boehner as speaker
http://www.washingtonexaminer.com/rights-angst-over-boehner-grows/article/2558217
Louie Gohmert Reveals 'Real Intimidation' Happening in Speaker Battle
"Texas Republican Louie Gohmert said there is "real intimidation" happening in the fight to determine who will be the next speaker of the House of Representatives. Gohmert announced Sunday that he is running for speaker to unseat John Boehner (R-Ohio). Glenn Beck warned him Monday that if he doesn't win, his political future is over. "If you don't win, you're toast," Beck said. "And that's exactly what they're going to be saying [to those who don't vote for Boehner]. That's what Boehner is saying to everybody right now. 'Listen, you don't vote for me, you don't play ball with me now, you're not getting on any committee. You're not going to be heard from again.'" "Yes," Gohmert said. "I tell you what, Glenn, there is some real intimidation going on. Apparently this morning there was a statement released by Boehner's people saying David Brat was going to vote for him." Gohmert said one tactic of Boehner's team may be something like: "We're going to get names out there of people that may not vote for us, but when they see in print that we're counting on them voting for us, they'll be afraid not to." "Unfortunately for Boehner," Gohmert continued, Brat — who defeated former House Majority Leader Eric Cantor (Va.) in a stunning Republican primary upset last year — has said he will not vote to re-elect him speaker."
http://www.theblaze.com/stories/2015/01/05/louie-gohmert-reveals-real-intimidation-happening-in-speaker-battle/
The 9 Republicans Opposing House Speaker John Boehner
"As lawmakers prepare to kick off the 114th Congress tomorrow, a group of nine Republican members say they won't support House Speaker John Boehner in his quest to serve a third term as the House's leader. Dubbed the "Gang of Nine" by Oklahoma Rep. Jim Bridenstine, who announced his opposition to Boehner last week, two of the GOP lawmakers have stepped forward as candidates. The seven others have publicly said they wouldn't be voting for Boehner.
>>> Update:  Incoming Rep. Gary Palmer, R-Ala.,  said he will not vote for Boehner, bringing the number of announced opponents to 10. Palmer noted that he promised Alabama voters during a Republican primary that he would not support returning the Ohio Republican to the speakership. Republican lawmakers met in November to cast ballots for House speaker and other Republican leadership positions. There, Boehner won the support of the conference for a third term…
–Rep. Louie Gohmert, Texas – "At this point, the speaker's election is not about a particular candidate. It is about whether we keep the status quo or make the change the country demands. I am putting forward my name for consideration as speaker and hope that with a new speaker, be that me or someone else, we can fight for the ideals and principles that the voters wanted when they elected us in November."
–Rep. Ted Yoho, Fla. – "The American people have allowed us to choose who is best suited to lead the House by electing a deep bench of diverse and qualified members. Our Republic is built on choice, and if needed, I would stand up to give our members that option."
–Rep. Dave Brat, Va. – "In recent days and weeks, I have given careful consideration as to how I would cast my vote for speaker of the House. I do not cast this vote as an individual, but on behalf of the citizens of Virginia's 7th District who sent me to Washington to act as their representative. While I like Speaker Boehner personally, he will not have my support for speaker."
–Rep. Jim Bridenstine, Okla. – "The CR/omnibus legislation sufficiently undermines the checks and balances enshrined in the Constitution that it warrants my pending vote against the speaker. John Boehner went too far when he teamed with Obama to advance this legislation. He relinquished the power of the purse, and with it he lost my vote."
–Rep. Paul Gosar, Ariz. – "America needs bold leadership from the House of Representatives that breaks from the status quo and embraces an open and transparent legislative process. Our country deserves getting back to regular order and holding wrongdoers accountable for their actions. This will require courage, not fear. It is time for leadership that will stand up for America and the Constitution."
–Rep. Walter Jones, N.C. – "I want us to have a leader who is willing to stand up for conservative religious principles I believe in. It is to make a statement, and it's based on months of consideration."
–Rep. Steve King, Iowa – "We need a speaker who will help us all keep our oath, including his own, to the Constitution, not one who has consistently blocked our efforts to keep ours. I will vote for an alternative candidate for speaker. I can't vote for John Boehner again.
–Rep. Thomas Massie, Ky. – "Voting against the speaker means jeopardizing your committee assignments, your fundraising opportunities and literally your political career. Critics may call my vote unwise for these reasons, but I challenge them instead to defend the undemocratic manner in which the speaker has moved legislation through the House of Representatives."
–Rep. Marlin Stutzman, Ind. – "After careful consideration, I have decided to vote for a new speaker of the House. I have great respect for Speaker Boehner, for his time in office, and for the work we've done together. However, I do believe it is time to make a change."
http://dailysignal.com/2015/01/05/9-republicans-opposing-house-speaker-john-boehner/
Meet the Republicans Who Will Vote Against Boehner
"–Rep. Gary Palmer (R-Ala.) — Press reports noted that Palmer, a freshman, said last October that he promised voters that he would not support Boehner.
–Rep. Marlin Stutzman (R-Ind.) — Another Republican who is angry over the huge spending bill, Stutzman said a change at the top is needed to ensure the GOP fulfills its promise to govern transparently. "One month after winning the 2014 midterm elections, the current House leadership forced members to vote on the 'CROmnibus' legislation less than three days after it was introduced, a violation of the spirit of the House of Representatives 'three-day rule' before voting on bills," he said on Facebook. "Legislation that contains almost 1,700 pages of legal language deserves the time and attention required to comprehend its content before bringing it to the floor for a vote. Recorded votes that break our own rules are no better than 'passing a bill so we can find out what's in it.' "
http://www.theblaze.com/stories/2015/01/05/meet-the-seven-republicans-who-will-vote-against-boehner/
The Republicans who will vote against Boehner for Speaker
http://thehill.com/homenews/house/228425-these-republicans-will-vote-against-boehner
Here are the House Republicans on record against voting for Boehner
http://www.washingtonexaminer.com/here-are-the-house-republicans-on-record-against-voting-for-boehner/article/2558211
GOP Rep Who Accused Leadership of Cromnibus Lie Opposes Boehner
"Marlin Stutzman, the Indiana Republican who accused House leaders of tricking him into saving the December government-funding bill during the lame-duck session at the end of 2014, is joining the group of lawmakers who oppose John Boehner's continuing as speaker of the House. Stutzman didn't announce it himself, though. "Representative Marlin Stutzman also gave me permission to announce that his statement would be forthcoming Monday morning," said Representative Jim Bridenstine (R., Okla.), one of the ringleaders of the rebellion, in a Sunday-evening statement listing the nine members currently pledged to oppose Boehner. (Update: Here is Stutzman's statement.) The two Republicans are joined by Representative Ted Yoho (R., Fla.), who is most recently famous for authoring a symbolic rebuke of President Obama's immigration orders — a bill that Boehner and company had hoped would make it easier to pass the $1.1 trillion cromnibus. North Carolina's Walter Jones, Kentucky's Thomas Massie, Virginia's Dave Brat, Texas's Louie Gohmert, Iowa's Steve King, Arizona's Paul Gosar, and Gary Palmer of Alabama have also announced their opposition to Boehner."
http://www.nationalreview.com/corner/395731/gop-rep-who-accused-leadership-cromnibus-lie-opposes-boehner-joel-gehrke
Stutzman Opposes Boehner: 'My Word Will Be Kept'
"Representative Marlin Stutzman (R., Ind.) issued a statement explaining his opposition to House Speaker John Boehner (R., Ohio) continuing as leader of the House Republicans. Stutzman accused House leadership of tricking him into casting a crucial procedural vote in support of the $1.1 trillion cromnibus spending package in the lame-duck session, which might explain Stutzman's emphasis on giving his word and keeping his word. Here's his full statement: After careful consideration, I have decided to vote for a new Speaker of the House. I have great respect for Speaker Boehner, for his time in office, and for the work we've done together.  However, I do believe it is time to make a change. In November, voters all across America voiced their displeasure about the dysfunction that plagues this town. They want new leadership in Congress that will stand up to President Obama's big government policies and advance a common sense conservative reform agenda so that opportunities to  succeed can be expanded for more Americans. I gave my word to my constituents back home in Indiana that I would do everything I could to bring a fresh start to Washington. My word will be kept and I am hopeful tomorrow's vote will help bring that fresh start."
http://www.nationalreview.com/corner/395733/stutzman-opposes-boehner-my-word-will-be-kept-joel-gehrke
More conservative Republicans say they won't back Boehner for speaker
http://www.foxnews.com/politics/2015/01/05/more-conservative-republicans-say-wont-back-boehner-for-speaker/
Gohmert: More than 10 oppose Boehner
http://thehill.com/blogs/blog-briefing-room/news/228533-gohmert-more-than-10-will-oppose-boehner
Gohmert says he's rounding up 29 votes to defeat Boehner
"One of the two Republicans pledging to challenge the re-election of House Speaker John Boehner said conservatives are rounding up the 29 votes needed to defeat him. Rep. Louie Gohmert, R-Texas, told Laura Ingraham on her radio show that the effort to overthrow Boehner stands a better chance than a failed coup in 2012 because this time, disgruntled GOP lawmakers have another choice. "I was persuaded by some of my newer colleagues in the Congress that people have to have a name," Gohmert said. "My friends persuaded me the mistake we made last time was not having [lawmakers] commit to specific people." The House on Tuesday will vote to elect the speaker for the 114th Congress, which convenes at noon. A simple majority of the entire House, 218 votes, is needed. For Republicans, that means they can lose no more than 28 of their 246-member conference."
http://www.washingtonexaminer.com/gohmert-says-hes-rounding-up-29-votes-to-defeat-boehner/article/2558190
WHIP LIST: Boehner for Speaker
http://thehill.com/homenews/house/228474-whip-list-boehner-for-speaker
The 'Boehner for speaker' whip count
http://www.washingtonpost.com/blogs/the-fix/wp/2015/01/05/the-boehner-for-speaker-whip-count/
EXCLUSIVE: GOHMERT NAMES BOEHNER'S BROKEN PROMISES
http://www.breitbart.com/big-government/2015/01/05/exclusive-gohmert-names-boehner-s-broken-promises/
SIX TIMES JOHN BOEHNER PROVED HIS INCOMPETENCE
http://www.breitbart.com/big-government/2015/01/05/six-times-john-boehner-proved-his-incompetence/
EXCLUSIVE—BOEHNER, MCCARTHY, SCALISE TO ALL REPUBLICANS ON ALL BILLS: PASS THEM TO FIND OUT WHAT'S IN THEM
"Two top deputies to Speaker John Boehner defended on his behalf the tactic of forcing members to vote on legislation they haven't yet read in Monday evening's more than two-hour-long conference meeting of Republican members, one of the members challenging Boehner for Speaker told Breitbart News exclusively. Rep. Ted Yoho (R-FL), a candidate joining Rep. Louie Gohmert (R-TX) to challenge Boehner for Speaker on Tuesday, told Breitbart News that he stood up and offered in conference that Republicans should not vote on legislation without having 72 hours to read it at a minimum. But Yoho (pictured) was met with fierce opposition from both House Majority Leader Kevin McCarthy and Majority Whip Steve Scalise. It got turned down. Mr. Scalise and Mr. McCarthy talked against it so it would cripple our hand, because they have to do these things short notice. But to me, that's a lack of leadership, and that's the whole reason we have to do what we're doing in the House—that's a perfect example. The argument was, well, if the bill came out with language on Tuesday at 9 o'clock at night, that would mean we would have to stay here until Friday to vote on it. Why not stay here until next week and give members more than two or three days to read a bill? These things—they're ridiculous. The American people expect and deserve better from us, and they deserve better, and that's why we need different leadership."
http://www.breitbart.com/big-government/2015/01/05/exclusive-boehner-mccarthy-scalise-to-all-republicans-on-all-bills-pass-them-to-find-out-whats-in-them/
Steve King says he 'can't vote' for Boehner as speaker
http://www.washingtonexaminer.com/steve-king-says-he-cant-vote-for-boehner-as-speaker/article/2558186
Rep. Steve King: If More Candidates Challenge Boehner, It Would Encourage More To Vote Against Him
"SEAN HANNITY, FOX NEWS: The Washington Post says you've got about 14 members, there may be as many as 24 or 25, you need 29. How many people are flirting with the idea that have spoken to you or maybe Rep. Louie Gohmert (R-TX) or maybe Congressman [Ted] Yoho (R-FL)?
REP. STEVE KING (R-IA): When you look across the number there are 67 that voted against the omnibus spending bill. That's a pretty good place to start. I've had communications with many of them along the way. So the possibility is this: if one or two more candidates came forward, I think that would increase the number of people willing to vote for somebody other than John Boehner for Speaker. It's good that we have Ted Yoho and Louie Gohmert. They're both good friends. I've been talking to Daniel Webster for about two and a half years on this. I would not be surprised to see his name emerge, even tonight, to be a candidate also for Speaker. If that's the case, I think we pick up a number of other votes and perhaps get to that 29."
http://www.realclearpolitics.com/video/2015/01/05/steve_king_candidates_webster_gohmert_challenge_boehner_would_encourage_more_vote_against.html
KING: 'WOULD NOT BE SURPRISED' IF WEBSTER RUNS AGAINST BOEHNER
http://www.breitbart.com/video/2015/01/05/king-would-not-be-surprised-if-webster-runs-against-boehner/
CITIZENS UNITED: REPUBLICAN MEMBERS SHOULD VOTE FOR BOEHNER ALTERNATIVE FOR SPEAKER
""It's clear to Citizens United and millions of grassroots conservative activists nationwide that the time has come for new conservative leadership in the People's House," Citizens United president David Bossie, a former top aide to former House Speaker Newt Gingrich, said in a statement provided to Breitbart News. "We need a Speaker who will stand up to President Obama's dangerous policies and drive an optimistic conservative agenda. The failed status quo should not stand." There are currently two Republican candidates for Speaker other than Boehner, Reps. Louie Gohmert (R-TX) and Ted Yoho (R-FL). For Citizens United — along with scores of grassroots groups both national and local across America — to throw its support into the movement to replace Boehner is a sign that opposition to his leadership is growing. And Boehner is feeling it. Politico's Jake Sherman writes on Twitter that "Boehner allies say if someone wanted to challenge him, they should've run in party election. Instead, they are running against GOP nominee." Also, Boehner ally Rep. Tom Cole (R-OK) said on Monday morning that the effort by members to oppose Boehner for Speaker is "unprofessional." There are currently at least nine members who have publicly said they will not vote for Boehner, and more have reportedly pledged behind the scenes to do so. More statements from more members, sources close to the effort tell Breitbart News, are expected shortly."
http://www.breitbart.com/big-government/2015/01/05/citizens-united-republican-members-should-vote-for-boehner-alternative-for-speaker/
EXCLUSIVE—SEAN HANNITY: FIRE JOHN BOEHNER, REPLACE HIM WITH STRONG REPUBLICAN LEADER
http://www.breitbart.com/big-government/2015/01/05/exclusive-sean-hannity-fire-john-boehner-replace-him-with-strong-republican-leader/
TEA PARTY WARNS HOUSE GOP ON BOEHNER
Lawmakers told support for current speaker 'a vote for amnesty'
"Several tea parties and anti-illegal immigration groups joined in the movement to dump the House Speaker Monday. Late Monday TheTeaParty.net leader Niger Innis sent an "urgent call to action" to his email list titled "Replace John Boehner Now" in which he advised his followers that the time to call their congressmen is now. "Rep. John Boehner was elected Speaker after the Tea Party tsunami of 2010, having been minority leader previously. "During Boehner's tenure, both the expansion of the federal government and spending has run rampant with little resistance from the Republican-controlled House. It's time for Boehner to step aside or be replaced with someone who will stand up to runaway cronyism and a President bent on destroying a great nation. "Our supporters have been jamming the Congressional phone and email systems demanding that the ineffectual leadership of Boehner and his K Street controlled counterparts are replaced with someone who values the oath of office every member of Congress must swear to honor the Constitution and be a representative of the people, not the Washington lobby. "The message we the voters sent in the last election is simple. We are demanding that politics as usual is replaced with a Congress that will stop the illegal actions of the current President, reduce government spending and return the Federal government to its Constitutional boundaries. Unfortunately, John Boehner does not seem to have what it takes to lead and we are asking you to support our effort to remove him from the Speaker's position." Another group, Americans for Legal Immigration PAC, announced Monday it will pull its support from any member of Congress who supports Rep. John Boehner, R-Ohio, as speaker of the House."
http://www.wnd.com/2015/01/palace-coup-against-boehner-gaining-steam/
EXCLUSIVE — SOUTH CAROLINA TEA PARTY LEADER PRESSES STATE'S DELEGATION: VOTE AGAINST BOEHNER
"South Carolina Tea Party convention leader Joe Dugan, the head of the Myrtle Beach Tea Party, is putting his state's GOP House members on notice: he wants them to vote against John Boehner for Speaker on Tuesday. "I am confident that the astute, South Carolina Congressional delegation is keenly aware of the voter mandate they received in November," Dugan said in an email to Breitbart News. "SC citizens are freedom loving patriotic Americans, who are fed up with their rights being compromised and the enslavement by regulation of bigger and bigger government. They oppose in overwhelming numbers, Amnesty for illegal aliens, Obamacare, and open borders that threaten their safety and security. In South Carolina we are proud of our Congressmen and watch their backs because of the way they have stood by us and our Constitution, since 2010." Dugan said South Carolinians, some of the most conservative voters in America, will be let down should any member of the state delegation vote for Boehner. "We will be more than disappointed, should they vote to keep John Boehner on as Speaker, guaranteeing us more of the same creeping socialism," Dugan said. "The people voted for principled, bold new leadership and I fully expect that is what we will get. Congressman Louie Gohmert would be a fantastic choice and that would reassure voters that they are being heard!" The most likely South Carolina member to vote against Boehner would be Rep. Jeff Duncan, though he hasn't committed one way or the other. His office hasn't responded to multiple requests for comment from Breitbart News. Duncan is one of the most vocal conservatives in the House, and frequently leads efforts to oppose Boehner, even though he supported Boehner for Speaker in the last Congress."
http://www.breitbart.com/big-government/2015/01/05/exclusive-south-carolina-tea-party-leader-presses-states-delegation-vote-against-boehner/
Florida Constituents Pressure GOP Lawmaker To Vote Against Boehner [VIDEO]
http://dailycaller.com/2015/01/05/florida-constituents-pressure-desantis-to-vote-against-boehner-video/
SAY 'NO' TO BOEHNER
http://www.breitbart.com/big-government/2015/01/05/say-no-to-boehner/
MISSISSIPPI'S CHRIS MCDANIEL: OUST BOEHNER
"Mississippi state Sen. Chris McDaniel is calling on Republican lawmakers on Capitol Hill to oust Speaker John Boehner. "It is clear Republicans across America want someone other than John Boehner as speaker, and nowhere is that truer than here in Mississippi," McDaniel said in a statement provided to Breitbart News. The conservative favorite earned more Republican votes than Sen. Thad Cochran in last year's Republican primary and the subsequent runoff,  but Cochran retained his seat by convincing Democrats to back him in the GOP runoff. "With the new year and a new Congress, our elected officials have been given the opportunity to choose new leadership. Our Mississippi Representatives should do the right thing and vote for someone other than John Boehner for Speaker of the U.S. House," McDaniel said. "Republicans may be in control of the legislative branch, but they lack principled leadership.  Consequently, true conservatives have faced an increasingly hostile environment from the DC establishment. It takes more than empty rhetoric to lead. The GOP must become a party of principle again. And in so doing, we have to learn to fight for conservatism and our Constitution again." McDaniel's conservative ally in the state senate, Sen. Michael Watson, already called on Rep. Steven Palazzo to vote for a Republican alternative to Boehner. Palazzo's spokeswoman Jill Duckworth has not provided a comment yet to Breitbart News is response to either state senator's calls, but has received the requests and is checking with her boss as to which Republican—Boehner or one of the alternatives—he plans to vote for."
http://www.breitbart.com/big-government/2015/01/05/mississippis-chris-mcdaniel-oust-boehner/
MS STATE SEN. MICHAEL WATSON: REP. STEVEN PALAZZO SHOULD VOTE AGAINST BOEHNER FOR SPEAKER
"Conservative Mississippi state Sen. Michael Watson is calling on U.S. Rep. Steven Palazzo, his congressman, to vote for one of the Republican alternatives to Rep. John Boehner (R-OH) for Speaker of the House on Tuesday. "It seems clear the vast majority of conservative Republicans want someone other than Rep. Boehner for Speaker, and South Mississippi is no different," Watson said in a Facebook posting on Monday. "I encourage Rep. Palazzo to listen to the voices of South Mississippians and vote for a new speaker." Palazzo's spokeswoman Jill Duckworth didn't immediately respond to Breitbart News' request for comment in response to Watson's statement. The state's GOP base is already in an uproar over Sen. Thad Cochran's re-election campaign against state Sen. Chris McDaniel. McDaniel, Watson and another conservative state senator, Angela Hill, represent state senate districts within Palazzo's congressional district and could potentially challenge Palazzo in a GOP primary."
http://www.breitbart.com/big-government/2015/01/05/ms-state-sen-michael-watson-rep-steven-palazzo-should-vote-against-boehner-for-speaker/
REP. COLE: CHALLENGES TO BOEHNER'S SPEAKERSHIP 'UNPROFESSIONAL,' 'DISAPPOINTING'
"Rep. Tom Cole (R-OK) is not looking kindly at the current challenges to House Speaker John Boehner's leadership post. "I don't think they are very serious and frankly they are disappointing" Cole, a Boehner ally, told MSNBC's "Morning Joe" panel of those challenging Boehner. According to Cole, those who are looking to take on Boehner, could have done so during the conference elections — which resulted in a Boehenr victory. "Any of these people that wanted to run, could have run the conference elections and none of them did, so by going out and not voting for the conference choice, you're not attacking John Boehner, you're really attacking the Republican conference that you say you're part of," Cole said. To date, Reps. Louie Gohmert (R-TX) and Ted Yoho (R-FL) have offered their names as possible alternatives to Boehner's Speakership and others have already announced they will not be voting for Boehner as Speaker. "I find it frankly unprofessional and pretty disappointing," Cole added. Those who have already announced their opposition to Boehner include, Reps. David Brat (R-VA), Steve King (R-IA), Paul Gosar (R-AZ), Jim Bridenstine (R-OK), Marlin Stutzman (R-IN), Walter Jones (R-NC) and Thomas Massie (R-KY)."
http://www.breitbart.com/video/2015/01/05/rep-cole-challenges-to-boehners-speakership-unprofessional-disappointing/
Rep. Cole: Boehner Challengers 'Pretty Unprofessional, Very Disappointing'
http://www.nationalreview.com/corner/395714/rep-cole-boehner-challengers-pretty-unprofessional-very-disappointing-brendan-bordelon
FOURNIER: CHALLENGES TO BOEHNER 'PANDERING' BY 'NO GOVERNING CAUCUS'
"National Journal Senior Political Columnist and Editorial Director Ron Fournier denounced challenges to House Speaker John Boehner (R-OH) by other Republican members of the House as "pandering" to the "no governing caucus" on Monday's "On the Record" on the Fox News Channel. Fournier said of the challengers"they're pandering. This is the no governing caucus representing folks who would rather get nothing done than have any progress at all in Washington. Who would rather oppose everything the president wants to have done than make any progress at all . So, it's a political posturing. Some folks will make their position known and raise some money off of it. But, at the end of the day, the speaker will be reelected."
http://www.breitbart.com/video/2015/01/05/fournier-challenges-to-boehner-pandering-by-no-governing-caucus/
Boehner likely to survive another squeaker for speaker
"John Boehner could lose the support of as many as 20 Republicans on his way to a near-certain reelection as House speaker, his allies concede — a political embarrassment for a GOP leader who narrowly survived a conservative rebellion two years ago. The Ohio Republican needs votes from 217 lawmakers Tuesday to win a third term as speaker, meaning that opposition from 29 House Republicans could cost him the gavel. Boehner retained the speakership by a surprisingly narrow margin in January 2013, losing the support of 11 Republicans at a time when the GOP had a smaller majority. This time, Boehner's supporters say, he could lose anywhere from 12 to 20 GOP votes under a backlash from conservative members angry about their leaders' reluctance to wage a frontal attack on President Barack Obama's immigration policies. Losing that many votes won't prove fatal for Boehner or even have a long-term impact on his speakership, but it could still prove embarrassing for a GOP leadership that faces a spate of difficult legislative deadlines and is under pressure to prove it can govern during the Republican-controlled 114th Congress. The speaker's allies believe they have the opposition under control, and as of Monday, the anti-Boehner crowd was far from having the numbers to force a second-ballot vote, let alone deny him a new term. But the dissenters and their allies in conservative media are fanning the flames. "Washington is broken in part because our party's leadership has strayed from its own principles of free market, limited government, constitutional conservatism," new Rep. Dave Brat of Virginia wrote Sunday on the conservative website Breitbart.com. "While I like Speaker Boehner personally, he will not have my support for speaker," added Brat, who shocked the GOP establishment by toppling then-House Majority Leader Eric Cantor in a primary last year. Brat had once said he would back Boehner.
"I want us to have [a] leader who is willing to stand up for conservative, religious principles I believe in," North Carolina Rep. Walter Jones told a home-state newspaper Saturday, citing Florida Rep. Daniel Webster as a potential alternative. So far, Boehner's two announced challengers are Texas Rep. Louie Gohmert and Florida Rep. Ted Yoho — both long-shot candidates at best. Gohmert said he would fight "amnesty tooth and nail," while Yoho said Boehner is part of the "status quo." Besides Brat and Jones, Republicans who have said they will vote against Boehner include Indiana Rep. Marlin Stutzman, Oklahoma Rep. Jim Bridenstine, Kentucky Rep. Thomas Massie, Arizona Rep. Paul Gosar, Iowa Rep. Steve King and new Republican Rep. Gary Palmer of Alabama. Stutzman and King voted for Boehner in 2013, when the speaker drew a total of 220 votes. Brat's predecessor, Cantor, also voted for Boehner back then. Stutzman lost his own bid for Republican whip in June. Rep. Mick Mulvaney of South Carolina, who didn't vote in the 2013 speakership election, plans to vote for Boehner, his office said Monday. Rep. Justin Amash of Michigan, who voted for Idaho Rep. Raul Labrador in 2013, said on Twitter over the weekend that he had not decided whom he would vote for."
http://www.politico.com/story/2015/01/john-boehner-house-speaker-vote-2015-113968.html
New York Rep. Chris Gibson won't run for reelection
Gibson romped over Democrat Sean Eldridge last November.
"New York GOP Rep. Chris Gibson will not seek a fourth term in 2016, two GOP sources confirmed to POLITICO. Gibson's retirement, first reported by Roll Call, opens up a Republican-held, Upstate seat won twice by President Barack Obama. Democrats targeted Gibson last year and were bullish on their prospects when Sean Eldridge, husband of Facebook co-founder Chris Hughes, entered the race. But Eldridge's campaign floundered despite putting in more than $4 million of his own money, and Gibson cruised to a nearly 30-point win. Gibson's departure is sure to reenergize Democrats in the district, but the early announcement gives Republicans a full term to recruit a successor."
http://www.politico.com/story/2015/01/new-york-rep-chris-gibson-wont-run-for-reelection-113990.html
Disgraced Grimm finally leaves Congress
http://nypost.com/2015/01/06/disgraced-grimm-finally-leaves-congress/
Club for Growth vows fight against 'big government' Huckabee
http://thehill.com/blogs/ballot-box/presidential-races/228462-club-for-growth-promises-to-fight-big-government-huckabee
Santorum gathering top backers in DC
http://thehill.com/blogs/ballot-box/presidential-races/228521-santorum-gathering-top-backers-for-dc-meeting
Jindal to meet with Iowa religious leaders
http://thehill.com/blogs/ballot-box/presidential-races/228471-jindal-to-meet-with-conservative-religious-leaders-in
US weighs cutting aid to Palestinians over ICC move
http://cnsnews.com/news/article/us-weighs-cutting-aid-palestinians-over-icc-move
Obama Rolls Dice With American Lives Over GITMO Releases
http://dailycaller.com/2015/01/05/obama-rolls-dice-with-american-lives-over-gitmo-releases/
IRAQI HEALTH OFFICIAL: EBOLA HAS KILLED 5 ISIS FIGHTERS
"The Islamic State terror group has burned the corpses of five of its fighters due to the belief that they had contracted the deadly Ebola virus, according to an Iraqi health official who told Kurdish paper Rudaw. "The Islamic State organization incinerated five militants infected with Ebola to prevent further spread of the disease in Mosul (Iraq)," said Faisal Ghazi, who is part of Iraq's Health Committee in its council of ministries. He added, "ISIS had proof that these militants were infected with Ebola." On New Year's Day, Breitbart News reported that multiple Iraqi and Kurdish news outlets had claimed that Islamic State fighters in Mosul, Iraq had contracted the deadly virus. Iraqi news outlets claimed at the time that Ebola had started to spread in a Mosul hospital. A World Health Organization (WHO) official told Mashable at the time, "We have no official notification from the Iraqi government that it is Ebola."
http://www.breitbart.com/national-security/2015/01/05/iraqi-health-official-ebola-has-killed-5-isis-fighters/
North Korea Boosting Ability to Attack South, U.S.
http://www.bloomberg.com/news/2015-01-06/north-korea-may-have-missiles-able-to-threaten-u-s-south-says.html?cmpid=yhoo