News Briefing for Tuesday, January 13, 2015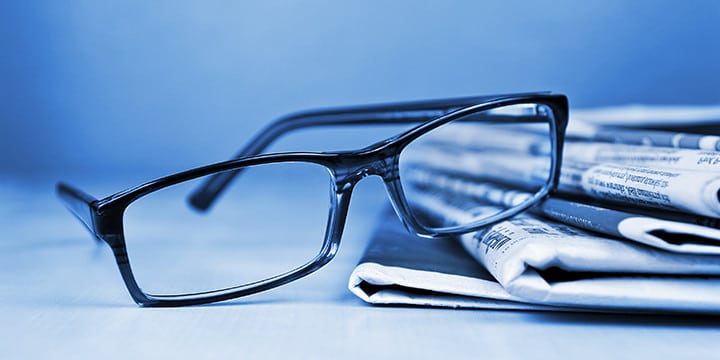 HEALTHCARE:
ObamaCare's Exchange Subsidies Are So Essential, People Are Turning Them Down
"According to U.S. News & World Report: "[B]rokers say they do hear from clients who are eligible for subsidies – which are based on household income and not assets – but want no part of them. Health officials have been boasting that 6.6 million people have enrolled in health coverage through state or federal marketplaces created under the Affordable Care Act, but in sharp contrast stands a small group of Americans who say they want nothing to do with the plans, even if they would save money. Their reasons vary: Some are protesting Obamacare, while others simply feel it's unethical to accept taxpayer dollars to pay for health insurance… For [Kansas City resident Grace] Brewer, buying a plan on her own would mean she would not have enough to pay for housing, she says, so she chose not to be insured this year and will have to pay a penalty in her 2016 tax filing that is likely to be 2 percent of her income. She has no dependents, is healthy, does not use prescriptions and says she has been careful about her health choices, not overusing medical care. "I am frustrated. I am angry. And I say 'no' to the exchanges," she says." Some people are turning down the subsidies because they don't need them: "Complicating the ethical question is that some people who qualify for subsidies based on their income could afford to pay their own way. "There is no question that we are enrolling people through these programs who would otherwise be considered middle-class or even affluent," says Ed Haislmaier, a senior research fellow for health policy studies at the right-leaning Heritage Foundation think tank. "We are seeing people with enrollment in these programs that have significant assets, but for whatever reason – usually a temporary reason – fall below the income line." Those reasons could range from early retirement to a midcareer job change. But whatever the case, some of those who are turning down subsidies are aware others are gaming the system, and they think it's wrong. "I won't be a part of it," Brewer says. "I don't think it's right. I don't think it's ethical, but the system has gotten so complicated that people can take advantage of those things."… The fact that the subsidies are causing controversy among the very people they're intended to help is "evidence that the government doesn't do charity very well," says Michael Cannon, director of health policy studies at the libertarian Cato CATO +2.49% Institute think tank. "Prior to Obamacare, the federal government was subsidizing all sorts of people who did not need health insurance subsidies," he adds, referring to services like the Children's Health Insurance Program, Medicaid and Medicare, the government's health program for seniors. "With Obamacare, we are subsidizing even more people who don't need assistance." Something to keep in mind when contemplating the impact of King v. Burwell.
http://www.forbes.com/sites/michaelcannon/2015/01/12/obamacares-exchange-subsidies-are-so-essential-people-are-turning-them-down/
Eligible Americans Turn Down Obamacare Tax Credits  (more stories like above)
http://www.usnews.com/news/articles/2015/01/12/americans-protest-obamacare-by-refusing-health-insurance-subsidies
The great Obamacare-Medicaid bait 'n' switch
"Hey, are you one of the 9.7 million Americans who have been put onto the Medicaid rolls since 2013 mostly as a result of theAffordable Care Act? Congratulations! But that and $2.75 will get you one ride on the New York City subway. That's because finding a doctor who accepts Medicaid payments – never all that easy to do even before 2013 – is getting harder than ever thanks to a steep drop in reimbursement rates for doctors who treat patients on Medicaid.
You can't fix stupid – When I say "steep," I mean it. We're talking an average of 43 percent nationwide and almost 60 percent in California. Incidentally, California has added 2.7 million more people to Medicaid since 2013. The result is simple: more and more doctors are simply not accepting Medicaid patients and/or dropping the ones they already have. And before you call those doctors greedy or evil, consider the alternative: Most private-practice doctors literally care for Medicaid patients at a personal financial loss. Do that too much and you start not being able to practice at all, and that will hurt everyone. By the way, did you know it was illegal for doctors to write off giving people care for free or at a financial loss on their taxes? Well it is. Meanwhile, lawyers and fancy law firms deduct tremendous amounts all the time for pro bono work. Remind me again, have there been more lawyers or doctors in Congress and the White House over the last 100 years? The results will be particularly cruel to the millions of people who were always eligible for Medicaid, but only found out and did something about it because of all the ACA publicity over the last few years. Without an existing doctor relationship to work with, shopping for physicians who do accept new patients on Medicaid alone will be daunting to say the least. So more and more Americans are "covered," but fewer and fewer Americans will actually be able to get health care. That's the Great Obamacare Bait 'n' Switch. Now hold your horses, all you progressives clamoring for a "single payer" health-care system! I know you think this and all the other Obamacare failings are proof that single payer is the only answer. But the truth is, this Medicaid debacle should be a stark warning to any of us who still think single payer can work. Because, my friends, when you consider the more than 130 million people currently "covered" by Medicaid and Medicare combined, the United States already is the largest single-payer health provider in the Western world. How's that working for you? And before you tell me how great Medicare is working relative to Medicaid and even private insurance, it's time for all of us to get real. First off, more and more doctors are also starting to cut off Medicare patients and refusing to accept new ones. The reasons are the same as they are for Medicaid: The reimbursements are going down just as demand is getting higher. Secondly, remember that Medicare has mostly worked decently since its inception in 1965 thanks to demographics. 50 years ago, the number of Americans old enough to be eligible for Medicare was tiny compared to our 65-and-older population now. Like Social Security, there was always a "Ponzi Scheme" aspect to the program. And please also remember that it was pushed into law by President Lyndon B. Johnson, a man who never took a breath without gauging how many votes or political donations it would get him. The idea that he advocated Medicare out of the kindness of his heart is naïve to say the least. And so, 2015 is already turning out to be the year when Americans are going to learn the hard way that single-payer systems can only function via rationing. And with Medicaid enrollees, that rationing will especially be cruel because we're talking about millions of poor people who won't even get in the door to see a doctor in the first place. And that also means breaking the promise that emergency rooms will get some kind of traffic relief thanks to Obamacare. Those rejected Medicaid patients are going to have to go somewhere, and the ER will remain the only places that can't turn them away. Not that some people aren't trying to change that. Newly-elected Virginia Delegate Kathleen Murphy has publicly called for a new state law forcing doctors to accept Medicaid and Medicare patients no matter what. As if the number of career physicians quitting the profession weren't bad enough, politicians like Murphy seem to be Hell-bent on pushing even more out the door whether they realize it or not. All of this is all the more frustrating because none of it was ever really necessary. Instead of disrupting the entire private health-coverage system and requiring all employers to provide costly plans, several studies have shown that the cost of providing 100-percent care for all Americans with pre-existing conditions would have been $25 billion to $50 billion. And even if you throw in a whopping $200 billion to $250 billion more to help boost Medicaid reimbursements for decades to come, you still would be talking about a much cheaper financial and political cost than what we're seeing from the ACA."
http://www.cnbc.com/id/102330644#
Colorado's glitchy Affordable Care Act marketplace still frustrating users
"If you're having problems getting health insurance coverage through Colorado's new marketplace, you're not alone. Connect for Health Colorado, the state marketplace created by the Affordable Care Act in October 2013, is two months into its second open enrollment period, and local health coverage guides are reporting users are encountering more system glitches than the first time around. "It was supposed to be so great and so much faster, and it's not working out quite as they had planned," said Karen Seater, a guide with the Family and Intercultural Resource Center in Silverthorne. "It's twice as bad this year." People are getting stuck in the system and not receiving coverage when they're supposed to, they're not seeing accurate amounts of tax credits they qualify for in real-time, and they're discovering the amount of tax credits they qualify for has dropped, forcing them to switch to cheaper plans, she said. "I feel frustrated for people and sad for people," she said, especially the ones giving up. "It's like a full-time job trying to keep coming back and checking to see if issues cleared up." The FIRC will offer free help during walk-in hours from 10 a.m. to 3 p.m. Wednesday, Jan. 14, and three other Wednesdays before the enrollment period's deadline for 2015 coverage. Seater explained that tax credits have dropped after a new insurance provider, Colorado Health-Op, entered the market with lower premiums. That caused average premiums to decrease but also shrank the associated tax credits by hundreds of dollars, she said. The Colorado Health-Op plans are now all that's affordable for some Summit County residents. Her own family of four previously qualified for a $1,300 monthly tax credit that dropped to about $400, she said, and her family plan raised in price from $2,100 a month to $2,400, forcing the family to choose a different plan. A 58-year-old Summit Cove resident with stage four cancer and an income around $23,000 has struggled with the system after her tax credit dropped from about $800 a month to roughly $200. To keep her same oncologist, she went from paying about $150 a month for insurance to $550. The woman is exhausted by the whole process and so angry, Seater said. For people whose incomes qualify them for Medicaid, the marketplace has been beneficial, she said, and the system's tax credits continue to help those who make a little too much money for the federal program. For those near or just over 400 percent of the qualifying income, however, finding affordable health insurance remains a challenge. Seater believes the fault lies beyond the marketplace and with the greater insurance system. She had heard of some success stories, of families who learned their children qualify for CHP (Colorado's version of Medicaid for kids) or who have received coverage for the first time in years because of Affordable Care Act changes. Most of the people coming to FIRC for help though have had negative experiences. About 20 people started the enrollment process in early December and still don't have the coverage they were supposed to receive by Jan. 1. Seater said they are understandably nervous about what to tell medical providers if they need care before the insurance issues are resolved. Another local woman didn't receive a tax credit, and FIRC was able to help her determine the system incorrectly changed her income from $30,000 a year to $300,000, Seater said. "She would never have known that on her own." FIRC staff can call or email state marketplace officials and troubleshoot and resolve issues faster than people can by themselves. Over the phone, FIRC employees can walk people through making sure their income information is accurate and the tax credits they qualify for are correct. "We see a lot of people who are seasonal employees, and the system doesn't really understand that," she said. Seater said she's also heard of some carriers sending insurance cards and welcome packets to residents' physical addresses instead of their mailing addresses. "As you know, in Summit County that's a huge problem," she said, encouraging people to make sure they've made their first payments and call their carriers if they believe they should've received their cards by mail."
http://www.summitdaily.com/news/14612370-113/colorados-glitchy-affordable-care-act-maretplace-still-frustrating-users
Here Are the New Tax Forms and Worksheets You May Need to Fill Out if You Have Obamacare
"…The IRS last week noted that Obamacare will make taxes more complicated for some, even though most should be able to simply check off a box on their tax return saying they have qualifying health insurance plan from their company. But others who receive Obamacare and need to figure out their exact insurance premium tax credit need to get psychologically ready for new and exciting tax forms. One of these is a 1095-A form, which you will get in the mail if you get insurance from an exchange. The IRS has created five pages of forms people can use to keep track of what they get from the government. The IRS is encouraging people to fill out these "Smart Worksheets" and keep them for the personal records, to help keep track of their health insurance data throughout the year. One of those worksheets might end up looking something like this:.. Anyone who needs to figure out their health insurance premium tax credit will have to navigate Form 8962. In its preliminary state, that form is two pages long, and helps people figure out exactly how much of a credit they get, based on their income and a sliding scale that reduces the credit the more people make."
http://www.theblaze.com/stories/2015/01/12/here-are-the-new-tax-forms-and-worksheets-you-may-need-to-fill-out-if-you-have-obamacare/
How Obamacare could complicate your tax return
http://www.washingtonpost.com/news/get-there/wp/2015/01/12/how-obamacare-could-complicate-your-tax-return/
Administration begins to issue vital Obamacare forms for tax filers
http://www.washingtontimes.com/news/2015/jan/12/wh-begins-issue-vital-obamacare-forms-tax-filers/
House passes third ObamaCare bill of new Congress
"The House passed legislation on Monday that would exempt volunteer firefighters from the healthcare law's employer mandate. Passed 401-0, the measure would prevent volunteer firefighters from being counted toward the mandate requiring employers with 50 or more full-time workers to provide health insurance or else pay hefty fines. The vote marked the third on an ObamaCare-related measure less than a week into the new Congress. The House passed bills last week to exempt veterans from the employer mandate and to redefine a full-time workweek as 40 hours instead of 30. Lawmakers said volunteer firefighters should be exempt from the employer mandate since they often have workweeks of more than 30 hours, which constitutes a full-time workweek under the healthcare law. Consequently, volunteer firefighters may be counted as full-time employees and force fire departments to provide health insurance. Rep. Lou Barletta (R-Pa.), the bill's sponsor, warned the unintended effects of the healthcare law could result in fire departments closing altogether due to fines imposed by the healthcare law. "Some fire companies would be forced to pay for the volunteers' health insurance or pay a fine, driving many fire departments out of business," Barletta said. "Simply put, this is a public safety issue." The Treasury Department released finalized regulations in February 2014 to exempt firefighters from the employer mandate. But lawmakers said the legislation would provide more certainty. "I think it's always better to have it in statute rather than rely on the whims of administrative agencies that can change with the change of administrations," said Rep. Joe Courtney (D-Conn.). The House passed an identical bill in March 2014 by a vote of 410-0."
http://thehill.com/blogs/floor-action/house/229270-house-passes-third-obamacare-bill-of-new-congress
Public Option Bill Hides Amid Health Law Adjustment Measures
"Much of new health care legislation introduced so far this year addresses some aspect of adjusting, cutting or repealing the 2010 Affordable Care Act. The bills are spurred by the new Republican majority in the Senate, which offers a more receptive pathway for some of the health overhaul adjustment measures. However, not all of the new health law adjustment measures seek to limit the law or are likely to gain the attention of GOP leaders. One particular bill adds a pivotal option to health plans offered on health insurance exchanges. Illinois Democratic Rep. Jan Schakowsky last week introduced a bill (HR 265) seeking to add a publicly run health insurance plan to the health insurance exchanges. The 'public option' concept seeks to effectively replicate a Medicare-like coverage option for the broader population. The plan would charge premiums to cover costs and pay providers based on Medicare provider payment rates. Rep. Schakowsky has couched the measure as a deficit reduction bill. The Congressional Budget Office in 2013 estimated that a public option could reduce the federal budget deficit by $158 billion through 2023. The reduction estimate is pegged on a decrease in insurance subsidies — since the public plan could lower the benchmark plan premiums and subsidy calculation levels. Also, the CBO estimates a public plan would increase revenues in part because more employers could forgo offering health coverage and possibly shift the share of employee compensation from non-taxable health coverage to taxable wages and salaries."
http://blogs.rollcall.com/healthopolis/public-option-bill-hides-amid-health-law-adjustment-measures/?dcz=
A Health Care Agenda for the New Congress Beyond "Repeal Obamacare" | Commentary
"With Republicans now controlling both chambers of Congress, no law will come under more scrutiny than Obamacare. Even though just about every Republican wants to scrap the law in its entirety, there is little chance of doing so with President Barack Obama wielding a veto pen. Yet, legislators have a great opportunity to roll back portions of the law that have a legitimate chance of being repealed — especially those that would improve our nation's economic outlook and help people obtain the quality health care they need. There are four parts of the Affordable Care Act that Congress should specifically target to accomplish this. First, get rid of silly Obamacare taxes. Obamacare includes about 20 new taxes, all of which should be scrapped. But in crafting a politically feasible agenda, Congress should seek to end the ones that are particularly nonsensical and counterproductive. High on this list should be the tax on tanning services, dubbed the "Snooki tax" after the "Jersey Shore" star. It was inserted into the bill at the last minute to replace the equally ridiculous "bo-tax" on cosmetic surgery. Though the tanning tax was projected to generate about $200 million a year it's actually brought in less than half that amount. Joining it in the dustbin should be the "medicine cabinet tax," which prevents individuals with Flexible Spending Accounts and Health Savings Accounts from dipping into these reserves to purchase over-the-counter drugs and health care supplies. This foolishly makes health care more expensive by discouraging the use of low-cost remedies. Second, do not allow the individual mandate tax penalty to increase. The individual mandate took effect at the beginning of 2014, meaning those that failed to obtain an Obamacare-approved health insurance plan will be hit with a sizeable tax penalty when they file their taxes early in 2015. The penalty is either up to $285 per family or 1 percent of income — whichever is greater.
Short of full repeal, Congress could block the massive tax penalty increases still to come, and none too soon. The increases are scheduled to take place in 2015 and 2016 — at which time the financial damage for a family will reach a whopping $2,085 or 2.5 percent of income. Third: Protect taxpayers from an insurance company bailout. Obamacare's "risk corridor" program shields insurance companies from taking big losses if they don't price their policies correctly. Under the law, taxpayers are potentially on the hook for the mistakes of large insurance companies. In the recently passed funding bill for 2015, Congress wisely took steps to temporarily block taxpayer funds from being used to bail out insurance companies. Now they need to extend this fix for the duration of the risk corridor program. Finally, it's time for Republicans and Democrats to come together and repeal the employer mandate, a major obstacle to economic growth and job creation. Even former White House Press Secretary Robert Gibbs said, "I think it (the employer mandate provision) will be one of the first things to go."
http://www.rollcall.com/news/a_health_care_agenda_for_the_new_congress_beyond_repeal_obamacare-239164-1.html
Cruz: GOP 'will get walloped' without action on Obamacare
"Republicans "will get walloped" in 2016 if they do not deliver on campaign promises, such as working to scrap the controversial national health care law and blocking President Barack Obama's immigration proposals, Sen. Ted Cruz said Monday. The freshman Texas lawmaker said fellow Republican candidates promised during last year's elections to scrap the health care law, which they call Obamacare, and to deny Obama's executive actions, which they call "amnesty." Cruz, a tea party favorite considering a White House campaign in 2016, said voters will punish Republicans in two years unless lawmakers have something to show for their new majority in the Senate and expanded majority in the House. He suggested a voting record against the policies could help win support in 2016. "Not only will we not win elections, we will get walloped," Cruz said. "And we will deserve to get walloped." Cruz cautioned allies, huddled for a two-day policy conference at the conservative Heritage Foundation, not to mistake the results of November's elections as endorsement of the Republicans. Instead, Cruz said the results were a rejection of business-as-usual Washington tactics. Republicans, Cruz said, must heed the public's frustration and deliver. "We need to do everything humanely possible to repeal Obamacare," Cruz said. "The only reasonable, prudent outcome is to acknowledge this thing isn't working and we need to repeal it and start over."
http://cnsnews.com/news/article/cruz-gop-will-get-walloped-without-action-obamacare
Ted Cruz: Preserve Filibuster, Even For Obamacare Repeal
"There's a limit to what Sen. Ted Cruz would do to repeal Obamacare. The Texas Republican said Monday that Republicans should do "everything humanly possible to repeal Obamacare" during a speech at Heritage Action's annual policy summit. It's a line he's used before. But he later added a caveat. When asked if Republicans should use the "nuclear option" to ditch the filibuster on legislation and get more bills to President Obama's desk, including a bill repealing Obamacare, Cruz told reporters, "no, we should not." "We should preserve the procedural protections in the Senate for the rights of the minority," he said. Borrowing an analogy used by the framers, Cruz said the Senate is "like the saucer under the tea cup to cool deliberations, and I think those checks and balances were inspired. And one of the ways to limit rash decision-making is the requirement in the Senate of a 60-vote threshold to overcome a filibuster." Senate Democrats effectively ended the ability of a minority to filibuster nominations except Supreme Court nominees. They did it using the "nuclear option" to effectively change Senate rules by overturning the ruling of the chair by a simple majority vote. The same process could be used to effectively end the filibuster for legislation, a prospect that was raised during the debate over the nuclear option in 2013, although Senate Majority Leader Mitch McConnell, R-Ky., has said it will take 60 votes to pass a repeal bill. Cruz is encouraging the use of the budget reconciliation process to use a simple majority to get legislation through the Senate that would undo as much of the health care law as is possible without going to the extreme step of upending rules and precedents. That method would get a measure to Obama's desk that could negate huge chunks of the law. But that would amount to a lot of trouble just to send a veto-cannon-fodder bill to Obama's desk. Reconciliation bills are immune from a filibuster but require passage of a joint congressional budget resolution, and the legislation is limited to budget-related issues."
http://blogs.rollcall.com/wgdb/ted-cruz-preserve-the-filibuster-even-for-obamacare-repeal/?dcz=
U.S. House Republican optimistic about Obamacare replacement plan
"Congressional Republicans believe they can replace Obamacare with their own healthcare reforms, if the Supreme Court strikes down a key segment of the current healthcare law in a ruling expected in June, a senior U.S. lawmaker said on Monday. Representative Tom Price, Republican chairman of the House Budget Committee, told a conservative forum that the high court's anticipated ruling in the case known as King v. Burwell could cause President Barack Obama's signature domestic policy to unravel quickly. "We need to be ready, willing and able to move forward," said Price, a leading Obamacare critic who replaced Wisconsin Republican Paul Ryan as House Budget Committee chairman earlier this year. "We believe we are going to get to that point. I believe the president is actually going to be open to a better way," he added. The White House had no immediate comment on Price's remarks. At issue in King v. Burwell is whether federal subsidies to help people pay for health insurance should be available through a federal insurance marketplace that serves 36 states. Plaintiffs contend that the law provides subsidies only through insurance marketplaces set up by individual states. If the high court decides that subsidies should not be available through the federal marketplace, coverage costs would rise sharply and more than 8 million people would lose health insurance, according to a recent study by the nonprofit Urban Institute. "It's not a good thing to not have any replacement, not to have any solution ready and available for Congress to act upon," Price said. Up to now, Republicans have not come up with their own replacement for Obamacare because of disagreements over the government role in healthcare. Until the Supreme Court decided to take up King v. Burwell late last year, party leaders seemed content to leave the issue to the 2016 Republican presidential nominee. Congressional aides say the prospect for an Obamacare replacement plan will be discussed later this week at a Republican retreat for House and Senate lawmakers. Price gave no details but said any plan would need to be based on the principles of "accessibility, affordability, quality and choice." "If you accept those principles … then you pretty much have a clear path to what the policies would be," he said."
http://news.yahoo.com/u-house-republican-optimistic-obamacare-replacement-plan-213852951.html
Why the White House won't budge on Obamacare — for now
"The White House rang in 2015 by promptly issuing a veto threat to the first Obamacare challenge from Republicans. But that doesn't mean Obama would never budge on adjustments to his signature domestic initiative, just that it makes little sense for him to do so now, say those at the center of the Obamacare clash. "From the perspective of somebody who has held a veto pen before, it's an art form as much as it is a direct power," said Mike Leavitt, former Utah governor and Health and Human Services secretary under President George W. Bush. "Often, it's best used as a means of pre-empting something as opposed to responding to action." The White House asserts that Obama will not compromise on legislation that undermines the core principle of his reforms: shrinking the number of uninsured Americans. And his refusal to engage in a debate about changing the law to require larger employers to provide health insurance to employees working 40 hours a week, rather than 30, is designed to avoid giving Republicans leverage for pursuing a larger Obamacare overhaul. The president also could veto legislation that would scrap Obamacare's tax on medical devices, a provision that both Republicans and many Democrats want to kill. Even if Obama vetoes both pieces of GOP legislation, many Republicans see it as a win because the president is defending an unpopular law. The White House counters that the conservative attack will become tired and undermine Republican pledges to prove they can effectively govern. In offering piecemeal legislation, the Republican approach is more about building a message, peeling off as much Democratic support as possible to paint Obama as an obstructionist unwilling to back smaller changes supported by centrist lawmakers in his own party. "To establish a position for future negotiations, it makes a lot of sense," said Stephen Northrup, a former senior Republican Senate health staffer. "Pass a few bills that have some Democratic support. That puts Republicans on stronger ground, perhaps during negotiations on a budget."
http://www.washingtonexaminer.com/why-the-white-house-wont-budge-on-obamacare-for-now/article/2558379?custom_click=rss
Emanuel: Don't Get Annual Obamacare Physical!
"You cannot make this stuff up.
"First, Obamacare's chief bioethicist, Ezekiel Emanuel, wrote that he wanted to die at 75–strongly implying we should too.   Now, he is telling you to be as good as he is by refusing your annual Obamacare checkup. From his NYT piece,"Skip Your Annual Physical:" "Not having my annual physical is one small way I can help reduce health care costs — and save myself time, worry and a worthless exam. Around 45 million Americans are likely to have a routine physical this year — just as they have for many years running. A poke here, a listen there, a few tubes of blood, maybe an X-ray, a few reassuring words about diet, exercise and not smoking from the doctor, all just to be sure everything is in good working order. Most think of it as the human equivalent of a 15,000-mile checkup and fluid change, which can uncover hidden problems and ensure longer engine life. There is only one problem: From a health perspective, the annual physical exam is basically worthless. If it is so worthless, then why in the hell did Obamacarians fight so damn hard to require insurance companies pay for a yearly "wellness" exam? Because they wanted us to think we are getting something valuable without charge? Even though that "something" is worthless? Now, that is cynical. Or maybe, to hurt us? Some are actually hurt by physicals, because healthy patients who undergo an exam sometimes end up with complications and pain from further screening or confirmatory tests. Funny, I didn't hear Emanuel shouting this warning during the Obamacare Congressional debate. When he was in the bowels of the beast, why didn't he work to keep the free annual checkup out of Obamacare's required coverage?  What's really going on? Cost control!"
http://www.nationalreview.com/human-exceptionalism/396203/emanuel-dont-get-annual-obamacare-physical-wesley-j-smith
EZEKIEL EMANUEL: GO RATION YOURSELF
Obamacare advisor says not to bother with annual wellness visit.
http://spectator.org/articles/61447/ezekiel-emanuel-go-ration-yourself
TN's Obamacare Expansion Would Give 'Free' Cash To The Insured
"Gov. Bill Haslam (R-TN), who has previously stood strong against Obamacare expansion, announced just before Christmas that he will push the legislature to create a new entitlement for able-bodied adults in a fast-approaching special session. We've previously written on Gov. Haslam's backroom deal to expand Obamacare and its questionable financing structure. Legislators still have very little information on the plan, having only sketched out the "basic concepts" and leaving many details blank. The informational packet Haslam recently delivered to legislators, for example, noted that many "operational details will be finalized" at a later date. But what little is known leaves no room for excitement. Taxpayers to Crowd Out Private Coverage Support with Volunteer Plan –  A key provision of Haslam's Obamacare plan is what he's calling the "Volunteer Plan." Haslam officials don't yet know how many of the program's features will actually function, but they're certain that it will be a success. Here's what we know so far. The Volunteer Plan is designed for individuals who already have access to employer-sponsored insurance and whose employers are willing to cover at least 50 percent of the cost of their premiums. Individuals eligible for the Volunteer Plan would then receive a "voucher" from taxpayers, equivalent to what it would otherwise cost the state to provide them benefits through the TennCare (Medicaid) program. Haslam officials indicate that these vouchers would offset any remaining premiums and also help offset enrollees' deductibles, copayments, coinsurance and other out-of-pocket costs. But it's likely Tennessee would have to provide more than just a voucher. According to the U.S. Department of Health and Human Services, such a plan would require states to provide additional coverage "to the extent that [employer-sponsored insurance] benefits are less and cost sharing requirements are greater than those in Medicaid." Haslam officials say they don't want to provide those additional wrap-around benefits, but they have no binding commitment from the federal government that those requirements can be or will be waived. Haslam's Plan Would Give Free Cash to Those Who Already Have Insurance The Haslam administration isn't sure how many people may ultimately sign up for the voucher. According to data from the Census Bureau, just 16 percent of uninsured adults who could become eligible for Haslam's Obamacare expansion work full-time jobs year-round. (Nearly half don't work at all, while the remainder work only part-time or seasonal jobs.) It's unclear how many of those with full-time jobs have access to employer-sponsored insurance. But even those who already have insurance will qualify for this cash handout. We do know there are somewhere between 125,000 to 150,000 able-bodied adults in Tennessee who earn less than 138 percent of the federal poverty level, but already receive private insurance through their employers. Despite the fact that they are already insured, all of these individuals would be eligible to receive "free" cash from taxpayers under Haslam's plan. This means that a new class of able-bodied adults who already have private insurance will be told that they can keep their existing insurance, but simply shift the costs of their premiums and out-of-pocket expenses to taxpayers. Employers will also be shifting some of their cost onto taxpayers as well, as many would simply drop their level of support down to 50 percent. Who would pass up a deal like that?…"
http://www.forbes.com/sites/theapothecary/2015/01/12/tns-obamacare-expansion-will-give-free-cash-to-the-insured/
Supreme Court rejects ObamaCare challenge from doctors' group
"The Supreme Court on Monday rejected a 2-year-old legal challenge to a central provision of ObamaCare from a conservative doctors group. The case, which was led by the Association of American Physicians and Surgeons, sought to strike down the law's individual mandate, which fines individuals who fail to purchase health insurance. The plaintiffs' argument had been rejected twice before: first by a district court judge in 2012 and then by the D.C. Circuit Court of Appeals in March 2014. The Association of American Physicians and Surgeons has aggressively fought the Affordable Care Act since its passage, staging rallies around the country and filing multiple legal challenges. The litigious group's self-stated mission is to "fight socialized medicine and to fight the government takeover of medicine," according to its website."
http://thehill.com/policy/healthcare/229189-court-dismisses-obamacare-challenge-from-conservative-doctors-group
Branstad doesn't join anti-Obamacare lawsuit
"Gov. Terry Branstad is not joining some of his Republican colleagues in asking the U.S. Supreme Court to toss out a key part of the Affordable Care Act. Iowa's governor joined a 2011 lawsuit that sought to have the court throw out the entire law, also known as Obamacare. But Branstad is not adding his name to the current challenge, which seeks to shut down part of the law. The challenge, called King vs. Burwell, asks the court to declare that the Affordable Care Act doesn't allow people to obtain public subsidies for health insurance purchased on the federal online marketplace, called healthcare.gov. The lawsuit contends that such subsidies are only allowed for insurance purchased on state-run systems. Most states, including Iowa, decided not to set up their own marketplaces, and are instead relying on the federal system. About 30,000 moderate-income Iowans obtained subsidized health insurance that way last year. If the Burwell challenge succeeds, those people could lose their subsidies, which often amount to hundreds of dollars per month.Branstad spokesman Jimmy Centers said Monday that the governor has not fully reviewed the current lawsuit's arguments, which the Supreme Court is expected to hear in March. "Though Gov. Branstad has not joined in this particular lawsuit, he continues to believe Obamacare is unaffordable, unsustainable and creates too much uncertainty for Iowans. The implementation of this law has been flawed from the very beginning," Centers wrote in an email to the Register. Centers alluded to Branstad's 2013 choice to accept a modified version of Medicaid expansion under the Affordable Care Act. Under that plan, some poor Iowans are receiving private coverage with federal money paying the premiums. Many others are receiving public insurance, similar to Medicaid but with some conditions, including that they participate in health screenings. Branstad "remains focused on health care reforms that improve care, lower costs and, most of all, empower people to take ownership over their health care outcomes," Centers wrote. State Sen. Joe Bolkcom, an Iowa City Democrat who is one of his party's top leaders on health care issues, said he was "pleasantly surprised" that Branstad has not offered formal support to the current legal challenge. Bolkcom said the governor's position suggests Branstad understands the value of the subsidized insurance. "If we're going to become the healthiest state, it's pretty important that people have health insurance when they get sick," Bolkcom said, referring to Branstad's stated goal of making Iowa the healthiest state in the nation. Fourteen states have their own insurance marketplaces, also known as exchanges. They would not be affected if the Supreme Court agrees with the current legal challenge. Iowa accepted millions of dollars under the 2010 Affordable Care Act to work toward having its own exchange, but Branstad decided in 2012 that it would be better to use the federal government's system. A New York Times article Saturday indicated that numerous Republican governors have not formally endorsed the current legal challenge to health-insurance subsidies obtained on the federal marketplace."
http://www.desmoinesregister.com/story/news/health/2015/01/12/terry-branstad-affordable-care-act-burwell-obamacare/21656319/
House Budget chairman: Supreme Court could unravel Obamacare 'pretty darn quickly'
"A Supreme Court case that could cut off Obamacare's subsidies to 34 states presents a "great opportunity" for Republicans to unravel the contentious overhaul, Rep. Tom Price said Monday. But the GOP better be ready to step in with an alternative, should the justices decide in June that the Affordable Care Act reserved premium tax credits for customers on health exchanges set up by the states." Mr. Price threw his support behind the challenge, which says the IRS unlawfully extended subsidies to states that decided to rely on the federal portal known as HealthCare.gov. "This unravels Obamacare pretty darn quickly. That's a good thing," Mr. Price, Georgia Republican and chairman of the House Budget Committee, said at a conservative policy summit hosted by the Heritage Foundation in Washington. Mr. Price and other GOP lawmakers have submitted alternative health reform plans, but the party has not coalesced behind one plan and put it on the floor. President Obama's veto pen dampens their prospects for repealing the health care law before they can replace it. So GOP leaders who now control both sides of the Capitol are increasingly pointing to the Supreme Court case, King v. Burwell, as their best chance to dismantle the law and step in with their own plans."
http://www.washingtontimes.com/news/2015/jan/12/tom-price-supreme-court-could-unravel-obamacare/
IMMIGRATION:
REP. RYAN ZINKE: POROUS SOUTHERN BORDER 'DIRECT THREAT' TO NATIONAL SECURIT
"Rep. Ryan Zinke (R-MT), the former Navy SEAL and newly-elected Member of Congress, believes the Southern border is now a "nexus between immigration and our national security" and a "direct threat" to America's national security. "It's not about Hispanics or South Americans," he said on Breitbart News Saturday, citing a Breitbart Texas report that found that illegal immigrants from at least 168 countries were apprehended at the Southern border last year. "It's not about immigration alone. It's about national security… if children can walk across our southern border without consequences, what makes this administration think that ISIS can't with weapons of mass destruction?" He added that "we know that ISIS now has access weapons of mass destruction," including "chemical weapons" and various "transportation methods." Zinke, who was awarded two Bronze Stars, said it is time for America to "think big" on immigration and noted that a country that built the Panama Canal in the 19th century can at least build a fence in the 21st. Zinke said that President Barack Obama's executive amnesty is illegal and, "we're going to challenge it" in the new Congress. Saying that the immigration problem is "out of control," Zinke said Republicans had to be the "party of go" on border security. But he also cautioned against throwing money at the problem with ineffective policies. "We have to have policy that makes sense," he said.
http://www.breitbart.com/big-government/2015/01/12/rep-ryan-zinke-porous-southern-border-direct-threat-to-national-security/
JEFF SESSIONS: 'NATIONAL SECURITY IMPERATIVE' TO STOP EXEC AMNESTY
http://www.breitbart.com/big-government/2015/01/12/jeff-sessions-national-security-imperative-to-stop-exec-amnesty/
Obama amnesty to impose billions in costs on states, lawsuit alleges
25 states detail financial burdens resulting from non-deportation order in lawsuit
"President Obama's new deportation amnesty will impose "billions of dollars in costs" on states, they told a federal court this week — including more than $130 for each Texas driver's license issued to illegal immigrants under the policy. More than 1,100 pages of documents submitted by Texas and two dozen other states suing to stop the amnesty detail the costs in depth, and include sworn affidavits from state officials, federal immigration officers and others arguing that the amnesty will increase illegal immigration, leaving the states with even bigger burdens. Wisconsin said the illegal immigrants granted amnesty would be eligible to apply for concealed weapons permits at a cost to state taxpayers. Indiana said it will end up paying unemployment benefits to the illegal immigrants. And in Texas, officials said they'll have to hire more than 100 new employees to process hundreds of thousands of driver's license applications, with state taxpayers shelling out more than $130 per applicant. "The states will lose money," Texas, which is leading the lawsuit, told Judge Andrew Hanen in legal papers. Judge Hanen, who sits in Brownsville, Texas, will hear oral arguments in the case Thursday, with the fate of Mr. Obama's most ambitious executive action to date riding on the outcome. The case turns on two key factors: first, whether Texas and the 24 other states that have joined the lawsuit can show they or their residents stand to suffer from the president's policies; and second, whether Mr. Obama's actions go beyond case-by-case discretion and tread on Congress' power to write laws and set policy. Texas and its fellow states argue the licenses and other benefits prove they will suffer, which means they have "standing" to sue in court. They also painted a compelling picture of the program as a rubber-stamp rather than the careful case-by-case decisions the Obama administration claims. Texas says a 95 percent approval rate for applicants for the existing amnesty for so-called Dreamers shows the program is a rubber stamp. The state even filed an affidavit to that effect from Kenneth Palinkas, head of the labor union of officers who process the applications. "Leadership has intentionally stopped proper screening and enforcement and, in so doing, it has guaranteed that applications will be rubber-stamped for approval, a practice that virtually guarantees widespread fraud and places public safety at risk," Mr. Palinkas said. Texas also says the administration has repeatedly hurt its own case with the way it's gone about attacking states that have cracked down on illegal immigration, while trying to make its own amnesty programs as generous as possible. In one instance, the administration argues that states don't have to issue driver's licenses to illegal immigrants — thus saying there's no financial burden to states from the amnesty. But the administration is currently arguing in another case out of Arizona that states must issue driver's licenses to those granted the amnesty and work permits. The 9th U.S. Circuit Court of Appeals has sided with the administration, meaning that all of the states under its jurisdiction, including three of the plaintiff states in the Texas case, do not have a choice. In another example, Texas submitted the declaration of a labor economist who said that because the illegal immigrants would become legal workers but still aren't eligible for Obamacare, they are cheaper to hire for some businesses. Texas said that's exactly the kind of "economic harm" that courts are allowed to step in and fight."
http://www.washingtontimes.com/news/2015/jan/11/obama-amnesty-for-illegal-immigrants-to-impose-bil/
Illegal immigrants will get to apply for concealed gun permits and unemployment benefits, states claim in bid to overturn Obama amnesty
"–'States will have to pay millions of dollars to remediate the problems created by the Directive,' a court filing states
–'It will be difficult or impossible to recover those costs from the federal government'
–Their first appearance in court is this Thursday; the 24 states are hoping to obtain a preliminary injunction
–Separately, Wisconsin is claiming that Obama's immigration order will allow illegal immigrants to apply for and obtain concealed carry permits
–But illegal immigrants are not able to lawfully purchase firearms in the U.S., an undated DOJ guideline says, nor can they own them"
http://www.dailymail.co.uk/news/article-2906980/Illegal-immigrants-apply-concealed-gun-permits-unemployment-benefits-states-claim-bid-overturn-Obama-amnesty.html
EXCLUSIVE: CATCH AND RELEASE 2.0 — LEAKS HIGHLIGHT TEARDOWN OF IMMIGRATION ENFORCEMENT
"Leaked internal training documents from U.S. Customs and Border Protection (CBP) reveal Border Patrol agents are now receiving guidelines instructing them that the vast majority of illegal immigrants in the U.S. are off limits to federal agents and are substantially immune to detention and deportation. A trusted federal agent in the CBP provided exclusive copies of the documents to Breitbart Texas and also agreed to an interview on the condition of anonymity. According to the source, these training documents were required training for U.S. Border Patrol agents and each agent was required to sign their name to confirm receiving the training. The documents outline three categories that illegal immigrants are now grouped into: Priority one, two, and three. Priority one includes aliens who "pose a threat to national security, border security, or public safety." Priority two includes aliens who are "misdemeanants and new immigration violators." Priority three includes all other illegal aliens and describes them as "other immigration violators." The leaked training documents are careful to note that no part of this training should be construed as discouraging arrests, but the entirety of the training appears to do exactly that. The training materials, when coupled with a November 20, 2014 memo on prosecutorial discretion from Homeland Security Secretary Jeh Johnson, indicate that agents should primarily only arrest someone who they directly see cross the border, if they are a wanted criminal, a convicted felon, have an extensive or a violent criminal history, or otherwise pose a national security or public safety threat. The majority of other illegal aliens cannot be detained or deported without specific approval from leadership. The source clarified this and said, "Nothing says don't arrest, but it clearly says don't waste your time because the alien will not be put into detention, sent back or deported. There is literally no reason to arrest an illegal alien because they are specifically telling Border Patrol there will be no consequence for the illegal alien. It is a waste of time and resources to arrest someone who is off limits for detainment or deportation and the documents make that fact clear. Border Patrol agents are now being trained to be social workers, not law enforcement." The memo from Jeh Johnson mentioned above is titled, "Policies for the Apprehension, Detention and Removal of Undocumented Immigrants" and was released on November 20, 2014. The guidelines became effective on January 5, 2015. The memo (embedded below) asserts: In the immigration context, prosecutorial discretion should apply not only to the decision to issue, serve, file, or cancel a Notice to Appear, but also to a broad range of other discretionary enforcement decisions, including deciding: whom to stop, question, and arrest; whom to detain or release; whether to settle, dismiss, appeal, or join in a motion on a case; and whether to grant deferred action, parole, or a stay of removal instead of pursuing removal in a case. While DHS may exercise prosecutorial discretion at any stage of an enforcement proceeding, it is generally preferable to exercise such discretion as early in the case or proceeding as possible in order to preserve government resources that would otherwise be expended in pursuing enforcement and removal of higher priority cases. Thus, DHS personnel are expected to exercise discretion and pursue these priorities at all stages of the enforcement process-from the earliest investigative stage to enforcing final orders of removal-subject to their chains of command and to the particular responsibilities and authorities applicable to their specific position."
http://www.breitbart.com/big-government/2015/01/11/exclusive-catch-and-release-2-0-leaks-highlight-teardown-of-immigration-enforcement/
Internet at heart of new tactics for Med people smugglers
http://apnews.myway.com/article/20150112/eu–europe-migrant_trafficking-56bed8fdb0.html
Week ahead: House GOP moves to defund immigration action
"The GOP-controlled Congress is moving ahead with a number of high-profile votes as they further test President Obama's hand in only their second week. Much of next week will revolve around the Keystone pipeline, with Republicans determined to send a bill to Obama's desk approving he oil pipeline project. Obama, for his part, has already said he'll veto legislation. The House will also consider a nearly $40 billion funding bill for the Department of Homeland Security. The bill, though, will include two measures defunding back executive actions on immigration taken by President Obama. If Congress does not pass a new spending bill, DHS will shut down on Feb. 27. The White House, though, insists that Obama won't sign a bill that reverses his immigration actions. It is also unclear if those measures would pass in the Senate. Republicans will also press ahead against ObamaCare's 30-hour workweek."
http://thehill.com/policy/finance/229085-week-ahead-house-gop-moves-to-defund-immigration-action
House panel advances DHS bill, immigration amendments
"The GOP-led House Rules Committee late Monday advanced a bill to the floor that would fund the Department of Homeland Security through September and several amendments that would roll back President Obama's immigration policies. The House will likely vote on each of the amendments and the spending bill on Wednesday. The GOP-sponsored amendments are expected to be adopted and wrapped into the spending bill. Rep. Pete Sessions (R-Texas), chairman of the Rules panel, said Republicans want to withhold funding for the executive orders because Obama's actions are "unlawful, illegal and unconstitutional." The amendments would defund Obama's executive orders on immigration from November, the Morton Memos of 2011 and 2012 that relaxed some immigration laws and the 2012 Deferred Action for Childhood Arrivals (DACA) program that defers deportations of children who came to the United States illegally. Other amendments focus on immigration enforcement for sex offenders and prioritizing people who came to the U.S. legally ahead of those who arrived illegally."
http://thehill.com/policy/finance/229294-house-gop-panel-advances-dhs-spending-bill-immigration-amendments
Boehner: House to Move Soon on Obama's Illegal Immigration Executive Action
http://townhall.com/tipsheet/katiepavlich/2015/01/12/house-to-move-soon-on-obamas-illegal-immigration-executive-action-n1941793
"YES" ON AMNESTY STOPPING DHS APPROPRIATIONS BILL (H.R. 240)
"On Wednesday, the House will vote on the Department of Homeland Security Appropriations Act (H.R. 240) and as many as five separate amendments.  Two of those amendments — Aderholt and Blackburn — would effectively stop President Obama's dangerous and unlawful amnesty. When President Obama took action to, as he said "change the law", the outcry from Congress was widespread.  Republicans and Democrats alike took issue with the President on the process and the policy.  The half-measures and strongly worded statements that followed have been insufficient given the magnitude of the challenge.  As Mitch McConnell, the new Senate Majority Leader, observed, "The only tool we have is the power of the purse." By asserting such a sweeping expansion of presidential powers, President Obama has precipitated a crisis.  The only way Congress can retain its constitutional authority — and fight for hardworking Americans all across the country — is to swiftly deny funding and resources for the program. The need for quick, decisive congressional action cannot be overstated. Proponents of Obama's actions are already planning enrollment seminars.  Rep. Luis Gutierrez (D-IL)17% and Chicago Mayor Rahm Emanuel, for example, plan to have "thousands upon thousands upon thousands" of illegal immigrants in the Chicago-area signed up by the "end of February" when current funding for DHS expires. Additionally, the recent terror attacks in France serve as a reminder that no commander-in-chief should tie the hands of those attempting to keep our nation safe.  As The Heritage Foundation's David Inserra explains, that is precisely what Obama's unlawful amnesty has done: "This leaves our immigration officers in a tough and highly frustrating spot. They have sworn to uphold the nation's laws, but their president, secretary and director are telling them to ignore their duty. Instead, they are pressured to rubber stamp applications and follow procedural gimmicks that ensure most of those they arrest for violating immigration laws are never deported." Security officials should never be "pressured to rubber stamp applications," especially when those applications come from individuals who reside unlawfully in the country.  The best way to secure our nation is to pass a DHS spending bill that takes concrete steps to stop the Obama administration's dangerous and unlawful amnesty.  No lawmaker should prioritize granting quasi-legal status, work permits and Social Security numbers to those who are in the country illegally above protecting America and its citizens."
http://heritageaction.com/key-votes/yes-amnesty-stopping-dhs-appropriations-bill-h-r-240/?utm_source=heritageaction&utm_medium=facebook&utm_content=011215HAFA02
Heritage to key vote Homeland Security bill
"Conservative group Heritage Action for America is urging lawmakers to vote yes on legislation funding the Department of Homeland Security and amendments that aim to roll back President Obama's immigration policies.  "If the bill is amended to stop President Obama's dangerous and unlawful amnesty as expected, Heritage Action will support H.R. 240 and will include it as a key vote on our legislative scorecard," Heritage Action said Monday. The House will likely vote on the amendments and bill on Wednesday. The Rules Committee is slated to meet Monday evening to consider the legislation. The GOP-led Appropriations Committee on Friday unveiled a nearly $40 billion bill that would fund the DHS through September. Congress must pass a new spending bill for the DHS by the end of February, or the department will shut down."
http://thehill.com/policy/finance/229225-heritage-to-key-vote-dhs-funding-immigration-amendments
Jeff Sessions: Not 'a single dime' for Obama's immigration moves
"Sen. Jeff Sessions (R-Ala.) is trying to win the messaging war on immigration. The conservative Republican and chief critic of President Barack Obama's executive actions on immigration is sending around a detailed and lengthy memo that encourages fellow GOP lawmakers to block the unilateral moves, even arguing that Congress' response to what he calls "this emergency" will "define its legacy." "Congress has the power to stop this action by denying funds for its implementation," Sessions writes in the memo sent to GOP congressional offices this week. "Surely, Congress must not allow the president a single dime to carry out an illegal order that Congress has rejected and which supplants the laws Congress has passed." The 25-page document is meant to frame the GOP's thinking on immigration in advance of the party's joint retreat in Hershey, Pennsylvania, during a week when House Republicans are set to pass a plan that would fund the Department of Homeland Security while killing Obama's executive actions on immigration. His aides spent much of Monday hand-delivering the memo to all GOP offices on the Hill. The text on so-called "executive amnesty" makes up a fraction of the memo from Sessions, who distributed a similar document before last year's House Republican as leadership unveiled their long-awaited list of principles on immigration reform. Those principles ultimately went nowhere. The document also touches on what Sessions called the "enforcement collapse" of immigration laws under the Obama administration, as well as immigration's impact on the economy and welfare, and what Sessions termed the "Silicon Valley STEM hoax" – the argument that the nation faces a shortage of high-skilled American workers to fill tech jobs. It also includes polling on immigration policies and suggestions for messaging. But Sessions' views on immigration, particularly on limiting the number of legal immigrants into the United States, runs counter to many in his own party — who advocate for reforms to the current system to allow more immigrant workers into the United States, both high-skilled and lower-skilled.
"Simply put, we have more jobseekers than jobs," Sessions writes. "It is astonishing, therefore, that prominent members[of] Congress wish to see record immigration levels increased yet further." Still, it's the GOP response to Obama's executive actions that will be at the forefront of Congress' agenda this week. The Obama administration issued a formal veto threat Monday night on the House Republicans' immigration plan, stressing that it supports the funding aspects of the bill but not the language meant to gut the executive actions. Homeland Security Secretary Jeh Johnson echoed that sentiment earlier Monday. "I urge the full Congress to pass this appropriation quickly, unburdened by any restrictions on our ability to pursue executive actions to fix our broken immigration system," Johnson said in a statement. "In these times, this Department cannot function on a continuing resolution much longer."
http://www.politico.com/story/2015/01/jeff-sessions-not-a-single-dime-for-obamas-immigration-moves-114208.html
GOP Can Win 2016 With Amnesty Pushback, Says Sessions
"Alabama Sen. Jeff Sessions is pushing his fellow GOP senators to treat the immigration debate as a middle-class economic issue that could help the GOP win the presidency in 2016. Republicans "must define themselves as the party of the American worker, the party of higher wages, and the one party that defends the American people from Democrats' extreme agenda of open borders and economic stagnation," he says in a 23-page memo. Obama's push to block deportations of nearly all illegals and to award work permits to five million foreign migrants "is our chance to stand up and fight for millions of loyal struggling citizens who have been neglected … for the good and decent people of this country who pay their taxes, fight our wars, follow the rules, love their country, and only expect in return that their country will defend their legitimate interests," Sessions says in the document, which is being delivered to every Republican House and Senate office. The memo is titled "Immigration Handbook for the New Republican Majority." Sessions' impassioned call comes as House leaders prepared a bill that would reverse Obama's rollback of immigration enforcement since 2010. Last week, House leaders agreed to a reform bill after the GOP base revolted against GOP leaders' December tacit support for Obama's amnesty and work-permit plan, announced Nov. 20. The GOP reform bill is expected to land on Majority Leader Mitch Connell's desk by mid-January, forcing him to decide how or whether to please the base — and many swing voters — or to please business groups eager for the additional flow of lower-paid workers and customers. Sessions' memo makes sure to tweak the business groups, with a section titled "The Silicon Valley STEM Hoax," plus a section on the economic impact of large-scale immigration. "From 2000 through 2014 — when 14 million new permanent legal immigrants were admitted to the U.S. in addition to the illegal immigration flow — all net employment gains went to immigrant workers … even as the population of U.S.-born workers climbed by 16.4 million," he says, citing federal data. So far, McConnell and his fellow GOP senators have shown no eagerness to reverse Obama's rollback — and little eagerness to force Democratic senators to uphold Obama's immigration policies. Instead, numerous GOP leaders are talking up draft bills that would increase the inflow of foreign guest workers by roughly 600,000 a year, up to roughly 1.3 million. Those guest workers would include manual laborers for the agriculture and food sectors, low-skilled labor for restaurants and resorts, plus university-trained labor for universities, hospitals, financial firms and back-office outsourcing firms. Roughly four million young Americans enter the workforce each year, where they must compete for jobs against one million new immigrants and a resident population of roughly 1.2 million guest workers. In late 2014, fewer native-born Americans held jobs than in 2007, while migrants' share of all jobs rose from one-sixth to one-fifth. However, Sessions' pitch is likely to be helped by the growing recognition that Americans' salaries have been flat for at least 14 years. Voters' stalled wages recently have been highlighted by the established media, and by a growing number of Democratic and GOP politicians, including Sen. Hillary Clinton, former Florida Gov. Jeb Bush and Sen. Marco Rubio. But many of those politicians have also championed greater immigration. In contrast, former Sen. Rick Santorum looks set to make immigration's impact on wages a central element of his campaign for the White House. Sessions has the support of handful of senators — chiefly Utah Sen. Mike Lee — but he is also offering Republicans what he says is a route to victory in November 2016 against former Sen. Hillary Clinton. "The largest untapped constituency in American politics are the 300 million American citizens who have been completely left out of the immigration debate," says his memo. "Speak to that constituency — with clarity and compassion—and change the issue forever … [because] Republicans cannot win in 2016 without these voters, and Republicans cannot win these voters unless they prove that they are willing to break from the donor class and defend the working class." "Donors don't win elections; voters win elections," he says."
http://dailycaller.com/2015/01/13/gop-can-win-2016-with-amnesty-pushback-says-sessions/
JEFF SESSIONS PENS 25-PAGE ROADMAP FOR NEW REPUBLICAN MAJORITY
"Sen. Jeff Sessions (R-AL) is explaining what he thinks the Republican Party position on immigration should be in a 25-page document delivered to all Republican members of Congress and all their key staffers on Capitol Hill. Sessions staff tell Breitbart News that copies of the "Immigration Handbook For The New Republican Majority" were hand-delivered on Monday. Sessions is also planning to discuss the memo's themes, they say, with his colleagues at the GOP retreat in Hershey, Pennsylvania, this coming weekend. It will also be discussed during an immigration meeting with conservative offices on Tuesday. Sessions also is aiming to get the document printed as a handout or pamphlet that can be given to grassroots activists nationwide in an effort to empower their efforts to hold politicians in both political parties accountable on immigration. "'Immigration reform' may be the single most abused phrase in the English language. It has become a legislative honorific almost exclusively reserved for proposals which benefit everyone but actual American citizens," Sessions writes in the introduction. Consider the recent Obama-backed "immigration reform" bill rejected by Congress. That bill—the culmination of a $1.5 billion lobbying effort—doubled the influx of foreign workers to benefit corporate lobbyists, offered sweeping amnesty to benefit illegal immigrants, and collapsed enforcement to benefit groups in the Democrat political machine that advocate open borders. But for American citizens, the legislation offered nothing except lower wages, higher unemployment, and a heavier tax burden. Sessions explains it is an "incoherent question" to assert that anyone who opposes the particular policies in the "Gang of Eight" immigration bill—whether done in a comprehensive bill, or in piecemeal fashion—is against "immigration reform" in general. "Nobody says opponents of tax hikes oppose 'tax reform,' or that opponents of cap-and-trade oppose 'energy reform,'" Sessions writes, before providing one particular answer Republicans could give when asked that trap question about what their "immigration reform" position happens to be: I am opposed to any immigration policy which makes it harder for the unemployed to find jobs and easier for employers to keep pay low. If by "immigration reform," you mean helping the unemployed return to the workforce, limiting work visas so wages can rise, and establishing firm control over entry and exit in the United States, then I am for it. Which do you mean?"
http://www.breitbart.com/big-government/2015/01/12/jeff-sessions-defines-republican-position-on-immigration-in-25-page-roadmap-document/
A DHS Shutdown May Not Really Shut Down DHS, and Wouldn't Stop Obama's Amnesty
"If DHS funding does run out, USCIS would hardly miss a beat. When the government closed down in October 2013, USCIS stayed open. More than 97 percent of its employees were exempt from the work stoppage, according to a September 2013 report from DHS. All of USCIS's programs, with the exception of E-Verify, continued despite the shutdown, according to the Congressional Research Service. Some House Republicans have recognized USCIS's unique position and introduced an amendment to the Homeland Security appropriations bill that targets the fees that would allow the president's executive action on immigration to be carried out. Representatives Robert Aderholt (R., Ala.), Mick Mulvaney (R., S.C.), and Lou Barletta (R., Penn.) have introduced an amendment that would block USCIS from accessing Immigration Examinations Fee Accounts to further the president's executive action. But it remains to be seen whether House Republicans will have any success in stopping USCIS. Jessica Vaughan, the director of policy studies at the Center for Immigration Studies, says Congress should block the use of the fee accounts and instead have all fees go to the U.S. Treasury Department so that it's easier for Congress to oversee where the money is going. However, she says, there's some indication that blocking the fees through an appropriations bill could be against the rules because Congress is not supposed to legislate through appropriations. How other components of DHS are preparing for the possibility of another shutdown remains unclear, but the agency's past experience suggests a shutdown wouldn't be catastrophic. Nearly 200,000 of DHS's estimated 231,117 civilian and military employees were shielded from the 2013 shutdown and continued working, according to the Congressional Research Service. In the event that funding does run out, employees responsible for saving lives and protecting property would remain in place. Chris Cabrera, vice president of the National Border Patrol Council Local 3307 in the Rio Grande Valley, tells NRO he expects that a shutdown at the end of February would mirror what happened last time. "Non-essential personnel wouldn't work and everyone else would be out there on the line like always," he says. "This time, especially late February, it'll be far too busy to be sending anybody home." DHS secretary Jeh Johnson has argued against a shutdown on the grounds that it would prevent new projects and not allow him to hire new Secret Service agents necessary for the 2016 election cycle. But, as former Oklahoma senator Tom Coburn pointed out in his final oversight report of DHS, the department could use some belt tightening. Coburn's report found tens of billions of dollars spent by the department on counterterrorism with little to show, and hundreds of millions of dollars wasted on cybersecurity. Given the recent terrorist attacks in France and the hacking of U.S. Army Central Command's Twitter and YouTube accounts, a DHS shutdown could turn public opinion against Republicans deciding to take a stand against the president's executive action by withholding funding from the department. A shutdown would also likely mean the executive action survives unscathed. Any DHS shutdown would halt some of the federal government's operations, but its collateral damage could be much more ruinous for the GOP."
http://www.nationalreview.com/corner/396237/dhs-shutdown-may-not-really-shut-down-dhs-and-wouldnt-stop-obamas-amnesty-ryan
Graham: GOP 'playing with fire' on immigration
"Sen. Lindsay Graham warned his GOP colleagues against connecting funding for the Department of Homeland Security with an effort to undermine President Barack Obama's immigration overhaul. "To my Republican colleagues, we're playing with fire here. We need a robust homeland security budget now," the South Carolina Republican said in an interview Monday on CNN's "The Situation Room." House GOP plans immigration showdown Graham's comment was part of his broader push to restore funding for the Pentagon as well as several agencies he ticked off by name — the National Security Agency, the Central Intelligence Agency and the Federal Bureau of Investigation. "All of the intelligence eyes and ears are beginning to be deaf and blind because of sequestration," he said. His comments come the day Obama's White House threatened to veto a House Republican measure aimed at undermining the President's executive overhaul of immigration rules. White House press secretary Josh Earnest said Obama has repeatedly warned the GOP not to "muck around with that legislation." "We've made clear, dating back to last fall, that the President would oppose any legislative effort to undermine the executive actions that he took to add greater accountability to our immigration system," he said during his daily press briefing. Asked whether that meant he'd veto the bill, Earnest said: "Yes." House Republicans unveiled a bill last week that funds the Homeland Security Department through September — with all other federal agencies — while also rolling back the executive action Obama took last year to shield the undocumented parents of U.S. citizens from deportation. It also takes aim at an earlier Obama move that protected young undocumented immigrants — those who would have been included in the "Dream Act" — from deportation. That bill, though, could face hurdles in the Senate, where it's unlikely to win support from Democrats — complicating its path to the 60 votes needed to clear procedural hurdles. Texas Republican Sen. John Cornyn said Sunday on CBS' "Face the Nation" that the GOP will in "a targeted way to try to address and defund" what he called Obama's "unconstitutional" executive action. Cornyn: GOP won't defund Homeland Security "But we're not going to take any chances with the homeland," Cornyn said. The GOP had insisted in a December budget deal that funding for the Department of Homeland Security end on Feb. 27 — rather than running through much of the rest of the year, as the rest of the funding measure did. Since the Paris attacks, GOP leaders have rushed to say they won't put the entire department at risk. Cornyn did insist, though, that the GOP will still force a confrontation with Obama over immigration. "His unconstitutional executive action is something that we are not going to take lying down. It's something I think we are obligated to respond to," Cornyn said."
http://www.cnn.com/2015/01/12/politics/obama-would-veto-gop-immigration-bill/
House GOP's immigration bill prompts White House to issue third veto threat in two weeks
"The White House Monday issued its third veto threat in two weeks — this time vowing to reject a House GOP Department of Homeland Security spending bill that takes aim at President Obama's immigration executive action. White House Press Secretary Josh Earnest told reporters that Obama made clear last fall that he would oppose any effort to try to undermine the immigration action giving legal relief to up to 5 million illegal immigrants, and plans to follow through with that threat if the House GOP-crafted DHS appropriations bill reaches his desk. Leading off his daily briefing by blasting the House GOP effort on immigration, Earnest said it wasn't a good idea to "muck around" with Homeland Security funding and right now "is a particularly bad time for them to do this." Earnest did not refer to the Paris terrorist attacks in taking issue with the bill, but last week the White House and other Democrats accused Republicans of jeopardizing national security by using a Homeland Security bill as the vehicle for its efforts to overturn the executive action."
http://www.washingtonexaminer.com/house-gops-immigration-bill-prompts-white-house-to-issue-third-veto-threat-in-two-weeks/article/2558538?custom_click=rss
Obama threatens veto on immigration, regulatory bills
http://www.foxnews.com/politics/2015/01/12/obama-threatens-veto-on-immigration-regulatory-bills/
White House threatens to veto House GOP's immigration gambit
"It's official: The White House issued a veto threat Monday on the House GOP plan to use funding for the Department of Homeland Security to fight President Barack Obama's immigration policies. The administration stressed that it supports the funding aspects of the bill, which would provide $39.7 billion for DHS through Sept. 30. But it "strongly opposes" GOP language that would effectively gut Obama's executive actions on immigration, including his November move to protect nearly 5 million undocumented immigrants from deportation and grant them work permits. "The president's immigration accountability executive actions strengthen our border security, ensure undocumented immigrants who are parents of U.S. citizens or lawful permanent residents pass background checks to obtain temporary relief from removal, and require everyone to play by the same rules," the statement issued Monday by the Office of Management and Budget read."
http://www.politico.com/story/2015/01/white-house-threatens-veto-house-gop-immigration-bill-114193.html
Pelosi: DHS bill threatens security at 'a time of rising terrorism'
"The Republicans' proposal to block President Obama's lenient new deportation policy threatens to shutter the Homeland Security Department (DHS) at a time of heightened terrorist risks, House Minority Leader Nancy Pelosi (D-Calif.) warned Monday. "It is clear Republicans' partisan recklessness knows no limits," Pelosi said in a statement. "House Republicans are threatening a partial government shutdown, choosing a time of rising terrorism to imperil the security of our entire country to satisfy the most radical anti-immigrant fringes of their party." As part of their proposal to fund the DHS beyond February, House GOP leaders are pushing provisions to block Obama's recent executive order, which would halt deportations and allow work permits for as many as five million people living in the country illegally. Although the program would be funded by user fees, not congressional appropriations, the Republicans' bill would prohibit the DHS from employing those fees to put the changes in place. The GOP bill would also roll back Obama's 2012 deferred action program, which allows high-achieving illegal immigrants brought to the country as youngsters to stay and work.  GOP leaders say the provisions are a common-sense response to a president they accuse of abusing his executive powers. They're quick to acknowledge the need to keep the DHS up and running, especially in light of recent terrorist attacks in Paris. And they're hoping that threat forces the Senate and the White House to swallow the immigration provisions for the sake of keeping the agency funded.  "We want to send a bill to the president that defunds his amnesty program, but also very importantly funds the Department of Homeland Security — the Coast Guard, TSA, the Border Patrol, the ICE teams [Immigration and Customs Enforcement], the Secret Service," said Hal Rogers (R-Ky.), House Appropriations Committee chairman, Friday. "It's a very dangerous time. I would wonder whether or not the president would have real deep misgivings about not signing a bill funding the Department of Homeland Security." Pelosi and the Democrats have a starkly different view, warning that the immigration amendments will strangle the debate and put the nation's security at risk. "Instead of building on the president's actions to restore accountability to our broken immigration system, Republicans have chosen to play games with the security of every American family," she said. "Republicans must abandon this spectacularly dangerous tactic, and come together with Democrats to restore certainty to the funding of Homeland Security."  The House is expected to vote on the DHS package later this week."
http://thehill.com/homenews/house/229218-pelosi-dhs-bill-threatens-security-amid-rising-terrorism
States back Obama's immigration action in court
"A group of 12 states are coming to bat for President Obama's controversial immigration actions by filing a "friend of the court" brief to defend the policies in a lawsuit filed by more than 20 other states. Washington Attorney General Bob Ferguson, who leads the charge, filed the brief in a Texas federal court on Monday. Attorneys General from California, Connecticut, Hawaii, Illinois, Iowa, Maryland, Massachusetts, New Mexico, New York, Oregon, Vermont and the District of Columbia join him on the brief.   "By properly using his authority to set enforcement priorities, the president's action benefits Washington and other states by improving public safety, keeping families together, and aiding our economy," Ferguson said in a statement.  "Hard working, tax paying immigrants can now emerge from the shadows." Obama's September decision to defer deportations for up to 5 million undocumented immigrants and allow them to apply for work permits has been criticized harshly from Republicans and some centrist Democrats. The coalition of top prosecutors argue that the will bring more economic benefit to the country than harm. It cites an estimate from the liberal Center for American Progress that the changes will provide the states millions in tax revenues over the next five years. California stands to benefit the most, according to the estimates, with $904 million in revenues over that period. Texas, the state that is leading the opposition in court, would receive $338 million in tax revenue according to the Center for American Progress. The states also make legal arguments that the states don't have the correct legal standing needed to file a challenge because of those benefits. A court would need to rule that the states have proper standing before allowing a case to continue. But the suit led by former Texas Attorney General and current Gov. Greg Abbott charges Obama with executive overreach and violating the constitution. That complaint says the president isn't abiding by his oath to execute Congressional laws, instead changing the law himself. The states also said that Obama's actions will force states to pay more for health care, education and law enforcement while adding to undocumented immigration along the southern border."
http://thehill.com/blogs/blog-briefing-room/229250-12-states-and-dc-side-with-white-house-on-immigration-action-in
12 states, DC file court brief in support of immigration actions
http://www.msnbc.com/msnbc/12-states-dc-file-court-brief-support-immigration-actions
D.C. Joins States Defending Obama's Immigration Action
"District of Columbia Attorney General Karl A. Racine announced Monday he is joining 12 other states in calling on a federal judge to uphold President Barack Obama's executive actions on immigration. In November, Obama issued an executive order that protected 4 million undocumented immigrants from deportation and made them eligible for work permits, and made a number of other changes to the immigration system. Republicans criticized the president's actions, with many arguing he overstepped his constitutional authority. Then-Attorney General Greg Abbott of Texas led a coalition of 25 states in December in suing the president over his immigration action. Abbott, now the governor of Texas, was joined by mainly conservative-leaning states, though some swing states, including Florida and Ohio, also signed onto the lawsuit. "This lawsuit is not about immigration. It is about the rule of law, presidential power, and the structural limits of the U.S. Constitution," the plaintiffs wrote in their lawsuit. On Monday, the president's allies countered with their own brief urging U.S. District Judge Andrew S. Hanen of Texas' Southern District to uphold the president's actions. Racine, D.C.'s first elected attorney general, said in a statement Monday, "We are proud to support the president's wise and lawful actions here to protect our immigrant families in the District and throughout the country." Racine joined attorneys general from Washington, California, Connecticut, Hawaii, Illinois, Iowa, Maryland, Massachusetts, New Mexico, New York, Oregon and Vermont in filing the brief. "The truth is that the [president's] directives will substantially benefit states, will further the public interest, and are well within the President's broad authority to enforce immigration law," the attorneys general argued in their brief."
http://blogs.rollcall.com/white-house/d-c-joins-states-defending-obamas-immigration-action/?dcz=
D.C., Maryland go to court to defend Obama amnesty
http://www.washingtontimes.com/news/2015/jan/12/dc-maryland-go-court-defend-obama-amnesty/
New York City's Identification Card Program Starts
IDNYC Meant to Ease Access to City Services for Almost a Half-Million Illegal Immigrants and Others
"New York City began issuing its first municipal identification cards Monday, under a program meant to ease access to city services for almost half million illegal immigrants, and others. The city's identification program is expected to be the largest of its kind in the U.S., offering an official form of identification to all New Yorkers, including those who don't traditionally qualify for state IDs. "It fulfills a promise that we made to uplift so many New Yorkers who needed to be recognized and respected," Mayor Bill de Blasio said Monday. "As a city of immigrants we had to honor our history." The cards will be accepted at New York City public schools, hospitals, and 33 museums and cultural institutions. It will also be accepted at 10 financial institutions including Popular Community Bank and Amalgamated Bank, and by the New York Police Department. The list of qualifying documents includes a foreign passport or consular ID, military ID and foreign birth certificate, among others. Applicants also need to show proof of residency. Mr. de Blasio said the program was already popular."
http://www.wsj.com/articles/new-york-citys-identification-card-program-starts-1421086369
Undocumented immigrants in New York get ID cards to open bank accounts
New IDNYC card, introduced in New York on Monday, will give undocumented immigrants an ID card to open bank accounts and enter federal buildings
http://www.theguardian.com/money/us-money-blog/2015/jan/12/undocumented-immigrants-id-cards-new-york
Europe's Immigration Problem
Its unassimilated populations — often openly hostile to their host countries — continue to grow.
http://www.nationalreview.com/article/396268/europes-immigration-problem-rich-lowry
French Attacks Prompt East Europe Calls for Curbs on Immigration
http://www.bloomberg.com/news/2015-01-12/hungary-s-orban-urges-eu-immigration-stop-after-france-attacks.html
SPENDING/BUDGET/ECONOMY:
Obama would veto Republican plan on security budget: White House
"President Barack Obama would veto legislation proposed by the Republican-led House of Representatives that would block his immigration initiatives through a funding bill for the Department of Homeland Security. The department is responsible for counterterrorism efforts as well as for enforcing immigration laws. White House spokesman Josh Earnest said the House plan would "muck around" with the agency at a critical time, given recent Islamic militant attacks in France. "There's never a good time for Republicans to do something like this, but right now it seems like a particularly bad time to do so," Earnest told reporters."
http://townhall.com/news/politics-elections/2015/01/12/obama-would-veto-republican-plan-on-security-budget-white-house-n1942013
Want Better Roads? Kill the Gas Tax
"…The basic reason the present system isn't working is that there is no longer a consensus in Congress on what a national transportation program should be. From 1956 to 1991, the objective was to build the interstate highway system. Then, the focus shifted to highway maintenance and transit. At this point, local interests became more important and the national mission faded. Absent a grand policy, earmarks kept every congressman invested in a big transportation bill; but these are no more. As a result, "getting back our share" has become the key objective, so that every state now gets as much (or more) money in transportation grants as it pays in federal gas taxes. Along with the money, the federal government issues various rules for spending it, many of which require the states to put in some of their own money, too. It's common to hear state transportation officials say that the feds provide 25 percent of the money and 75 percent of the hassle. Eliminating the federal role would enhance state autonomy and streamline decision making. What's more exciting is that it would also lead to more and better spending on transportation. In poll after poll, Americans say they are willing to invest in roads and bridges, as long as it brings about improvements they will use. This isn't just talk; state and local referendums on raising taxes or issuing debt to pay for transportation projects usually pass. However, people don't generally support raising the gas tax, for the simple reason that they think their current gas taxes, which are mostly federal, are wasted. Thus, the federal gas tax has become both a ceiling and a floor. It makes raising state gas taxes unpalatable. And since states get back at least what they contribute, the tax encourages them to keep spending even if they don't really need more roads. Getting rid of the tax would force a serious discussion in each state about how, and how much, to fund roads and transit. States could choose to reimpose the same tax, or they could set a different rate based on their desired level of transportation spending. They could choose to raise other kinds of revenue to pay for roads and transit — such as sales taxes, property taxes, local taxes or tolls. Or they could simply reduce their transportation spending. GREENER POLICIES – Because the biggest states have the biggest needs, this would probably increase investment nationally. It would also lead to greener transportation policies. Traditionally, environmentalists have supported higher federal gas taxes as a way to discourage driving and fund federal programs for transit and to mitigate congestion. But the current tax — roughly 6 percent at current prices — is too low to change consumer habits. And funding formulas that can gain congressional support usually benefit those states with the most automobile-dependent policies. In fact, the most car-centric states tend to be the ones most opposed to raising the gas tax. Without federal transportation money, they would be the most likely to reduce spending on new roads. Conversely, those states most willing to raise funds for transportation are already the ones most likely to invest in transit, walkable streets or bike lanes. Ending the federal program would be relatively straightforward. The gas tax and all programs it funds would sunset, perhaps after a few years to allow states time to adjust. This would amount to a $29 billion annual federal tax cut, plus a reduction in the federal deficit of roughly $10 billion per year, because the trust funds would stop overspending. Some 4,000 federal jobs could be trimmed. Washington's ability to set national standards for maintenance and highway design could even continue, because of commitments that the states made to the federal government years ago to obtain interstate highway dollars. Barack Obama's administration might find good politics in a proposal like this. Evoking Ronald Reagan's "new federalism,'' it would position the president as being in favor of tax cuts, deficit reductions and smaller government — when these things make sense. It would force 30 Republican governors to wrestle with the question of how to fund their own highway spending. And it would be good policy, consistent with Obama's support for the environment and for rebuilding U.S. infrastructure. Ending the federal surface-transportation program would be a radical move. But if Congress can't get in gear, moving its stalled car out of the way of American transportation policy might help us all get where we need to go."
http://www.bloombergview.com/articles/2013-01-23/drop-the-federal-gas-tax-and-build-better-roads
The Stupid Party Strikes Again: GOP Flirts with Gas Tax Hike
http://finance.townhall.com/columnists/danieljmitchell/2015/01/12/the-stupid-party-strikes-again-gop-flirts-with-gas-tax-hike-n1941642
Economic Mood Brightens, Thumbs Down For Gas Tax Hike
http://news.investors.com/ibd-editorials-polls/011215-734153-economic-optimism-rises-gas-tax-hike-opposed-poll.htm
Americans like Obama's free community college idea… if they don't have to pay for it
http://hotair.com/archives/2015/01/12/americans-like-obamas-free-community-college-idea-if-they-dont-have-to-pay-for-it/
Dems pitch controversial plan to tax Wall Street, to pay for new middle-class credit
"Influential Democrats are pushing a new plan to give middle-class Americans a big tax break, but only by imposing a new tax on Wall Street traders and other top earners — drawing a rebuke from majority Republicans who say the proposal would hurt the economy.  "Our economy is still struggling to create jobs — and the last thing we need is a new trillion-dollar tax hike added to the current broken tax code," said Michael Steel, spokesman for House Speaker John Boehner. Rep. Chris Van Hollen, D-Md., unveiled the tax plan on Monday at the Center for American Progress.  His plan would give a tax credit of roughly $2,000 per year to middle-class families, reportedly defined as couples making under $200,000. According to The Washington Post, the windfall would add up to roughly $1.2 trillion over the next decade.  However, to pay for the plan, Van Hollen wants to charge a fee on financial transactions, and curtail tax breaks for other top earners, effectively transferring wealth from Wall Street and beyond to everyone else.  Van Hollen on Monday said middle-class families need to keep more of what they earn, calling for a "fair" tax code that rewards work, and not just those who make money from making money — a dig at Wall Street.  House Republicans urged Democrats to work with them on reforming the tax code to eliminate loopholes and bring down rates overall. But they said Van Hollen's plan is not the right approach.  "Just as the sun rises in the east, Washington Democrats propose another massive tax increase," said Brendan Buck, spokesman for House Ways and Means Committee Chairman Paul Ryan, R-Wis. "Here in the House our focus is going to be on cleaning up the tax code so that we can lower rates for all taxpayers and help create good-paying jobs, not scaring them off with punitive tax hikes."  The plan stands little chance of advancing, given that Republicans have a tighter grip on the House and have taken control of the Senate, in the wake of the November midterms.  But it immediately puts congressional Republicans and Democrats at odds, once again, over the tricky topic of taxes and tax reform, which some hoped might be a priority in the new Republican-controlled Congress."
http://www.foxnews.com/politics/2015/01/12/dems-pitch-controversial-plan-to-tax-wall-street-to-pay-for-new-middle-class/
House Dems launch middle class tax plan
http://thehill.com/homenews/house/229210-house-dems-launch-middle-class-tax-plan
Top House Democrat lays out $1.2 trillion progressive tax plan
http://www.washingtonexaminer.com/top-house-democrat-lays-out-1.2-trillion-progressive-tax-plan/article/2558515?custom_click=rss
Big Labor Backs New Wealth Redistribution Plan
"Big labor praised Democratic Rep. Chris Van Hollen Monday for his aggressive new plan designed to redistribute wealth to middle class workers. "Congressman Chris Van Hollen is showing the kind of leadership that has become far too rare in Washington, DC today," AFL-CIO president, Richard Trumka, said in a statement. "Many of the policy prescriptions he outlined today are part of the blueprint to seriously addressing income inequality," he continued. "Together, they represent a major moment in progressive leadership that brings bold ideas to the forefront." "A modest Wall Street speculation tax, or 'high-roller fee' as Rep. Van Hollen has proposed, will help curb harmful Wall Street practices and raise billions of dollars annually," Trumka noted. "These are critical funds that could pay for infrastructure and education to lay the foundation for long-term productivity growth. Additionally, Rep. Van Hollen is absolutely right to deny tax breaks for ridiculous, out of control CEO pay – they don't need any more handouts." But not everyone sees this proposal as being beneficial to growing the economy or helping middle class workers."
http://dailycaller.com/2015/01/12/big-labor-backs-new-wealth-redistribution-plan/
Democrats unveil "new" strategy to tax the wealthy
http://hotair.com/archives/2015/01/12/democrats-unveil-new-strategy-to-tax-the-wealthy/
Dems make populist tax pitch
http://thehill.com/policy/finance/229181-dems-make-populist-tax-break-pitch
Tax Reform in 2015: Will it Be Purposeful or a Parody? | Commentary
http://www.rollcall.com/news/tax_reform_in_2015_will_it_be_purposeful_or_a_parody_commentary-239206-1.html
Cruz: Abolish The IRS
http://dailycaller.com/2015/01/12/cruz-abolish-the-irs/
Republicans retain Democrats' tax scorekeeper
"Republicans will retain the Democratic-picked head of the Joint Committee on Taxation, the in-house body of experts that estimates the cost of tax legislation for Congress. The current chief of staff for the committee, Thomas Barthold, will remain in place in the 114th Congress. Meanwhile, Republicans are mulling the status of Congress' other official budget estimator, the Congressional Budget Office. In a statement to Bloomberg, the heads of the tax-writing committees in the Senate and House, Sen. Orrin Hatch, R-Utah, and Rep. Paul Ryan, R-Wisc., endorsed Barthold, calling him a "strong, nonpartisan leader." "He and his staff produce quality, objective reports and analyses that help shape the major policy debates that are important to hard-working American taxpayers. We look forward to continuing our work with him," the lawmakers said in a statement to Bloomberg."
http://www.washingtonexaminer.com/republicans-retain-democrats-tax-scorekeeper/article/2558541?custom_click=rss
Social Security won't seize tax refunds to collect old debts
http://www.foxnews.com/politics/2015/01/12/social-security-wont-seize-tax-refunds-to-collect-old-debts/
COMMON CORE:
Louisiana's Common Core Debacle
Can an embattled ed reformer sell the standards to a state whose governor no longer wants them?
http://www.politico.com/magazine/story/2015/01/louisiana-common-core-john-white-114207.html#.VLTAS1qWtbw
MISC:
Senate votes to move Keystone forward with 9 Democratic votes
"Yet another Republican priority that's more bipartisan than ObamaCare that will go nowhere thanks to White House obstructionism. The Keystone XL bill moved through the Senate today on a procedural vote, overcoming a filibuster with 63 votes, 9 of them Democrats, 1 Independent. The bill does not have the support necessary to overturn a veto from the president, as of now:
The Senate voted to move forward with a bill approving the Keystone XL pipeline Monday night, but the chamber did not garner enough Democratic votes to block a White House veto. A bipartisan bill introduced by Sens. John Hoeven of North Dakota and Joe Manchin of West Virginia to approve Keystone XL got 63 votes, enough to overcome a filibuster and move forward. The legislation attracted nine Democrats, but failed to get enough liberal lawmakers to block a presidential veto should the bill pass. "We have everything to gain by building this pipeline, especially since it would help create thousands of jobs right here at home and limit our dependence on foreign oil," said Manchin, a Democrat. "Every state – including West Virginia – would benefit economically from this activity. It is my sincere hope that we can once and for all move forward with this important project." The roll call: The Senate voted 63-32 to clear a procedural hurdle and begin debate on the bill. Ten Democrats and one independent, Angus King (Maine), voted with every Republican to move the bill forward. Those Democrats included Sens. Michael Bennet (Colo.), Tom Carper (Del.), Bob Casey (Pa.), Joe Donnelly (Ind.), Heidi Heitkamp (N.D.), Joe Manchin (W.Va.), Claire McCaskill (Mo.), Jon Tester (Mont.), Tom Udall (N.M.) and Mark Warner (Va.). A final vote is expected later this week. Despite the strong vote, the Senate lacks the two-thirds majority vote needed to overcome a veto. The House passed the bill last week by a vote of 266 to 153 — also shy of the 290 votes needed to clear a veto.
A Nebraska court ruling last week took out one of the last flimsy excuses the Obama administration had for delaying Keystone approval."
http://hotair.com/archives/2015/01/12/senate-votes-to-move-keystone-forward-with-9-democratic-votes/
Senate Keystone XL Bill Moves Forward Without A Veto-Proof Majority
http://dailycaller.com/2015/01/12/senate-keystone-xl-bill-moves-forward-without-a-veto-proof-majority/
Senate Advances Keystone Bill, but Something Conspicuous Happened During the Vote With Mary Landrieu Gone
"More than thirty Senate Democrats on Monday voted against the idea of starting work on a bill to approve the Keystone oil pipeline, even though no Democrats at all objected when a similar vote came up in November, when considering the bill was seen as a way to keep Sen. Mary Landrieu (D-La.) in the Senate. The Senate voted 63-32 in favor of a motion to take up the bill, and every "no" vote came from a Democrat or an Independent."
http://www.theblaze.com/stories/2015/01/12/senate-advances-keystone-bill-but-something-conspicuous-happened-during-the-vote-with-mary-landrieu-gone/
Senate to Debate Keystone XL, Setting Stage for More Energy Battles
http://www.nytimes.com/2015/01/13/us/senate-votes-to-start-debate-on-keystone-bill.html?partner=rss&emc=rss&_r=0
Keystone XL amendments begin to take shape
http://www.washingtonexaminer.com/keystone-xl-amendments-begin-to-take-shape/article/2558561
Keystone XL: Could Obama strike a deal with Congress? (+video)
Keystone XL approval will soon make its way out of the GOP Congress and to the president's desk. Obama has promised to veto the bill, but it's still possible he'll approve the pipeline in a deal with congressional Republicans down the road.
http://www.csmonitor.com/Environment/Energy-Voices/2015/0112/Keystone-XL-Could-Obama-strike-a-deal-with-Congress-video
Moderate Republicans believe in climate change. There just aren't many moderate Republicans.
"The Yale Project on Climate Change Communication debuted a new study on Monday detailing what different factions of the Republican Party think about climate change. Their conclusion? "Republican voters are actually split in their views about climate change. A look at public opinion among Republicans over the past few years finds a more complex — and divided — Republican electorate." Strong majorities of liberal and moderate Republicans think global warming is happening, while majorities of conservative Republicans and tea party Republicans disagree. A majority of liberal and moderate Republicans also think there should be emissions limits on existing coal-fired power plants, and a majority of Republicans — every group except tea party Republicans — think carbon dioxide should be regulated as a pollutant and that Americans should receive tax rebates for buying efficient cars and solar panels. At first glance, the data make it seem that there is a major rift tearing apart the Republican Party on environmental issues — until you look at how big the liberal and moderate wing of the GOP happens to be. In the study's sample, 70 percent of the Republicans polled identified themselves as conservative or tea party Republicans. Thirty percent of those surveyed self-identified as liberal (a particularly rare breed) or moderate Republicans. There might be Republicans who think pursuing policy on climate change is a good idea, but they aren't the ones driving decisions in their party. And although that minority might believe in climate change and think it prudent to take steps to address it, that doesn't mean these respondents consider climate change their priority issue. In December, Gallup asked Americans to name the most important issue facing the country. Just 1 percent of respondents chose the environment or pollution. The role that liberal and moderate Republicans play in their party, of course, shrinks even more during primary season. As the Pew Research Center demonstrated in its study on ideology from last June, the more conservative you are, the more likely you are to consistently cast a ballot during primaries."
http://www.washingtonpost.com/blogs/the-fix/wp/2015/01/12/moderate-republicans-believe-in-climate-change-but-there-arent-many-moderate-republicans/
As Obama Vows to Nix Keystone Pipeline, Here's a History of Presidential Veto Power
"Minutes into the beginning of the 114th Congress last week, before any bill left either chamber, the White House vowed to veto legislation approving construction of the Keystone XL pipeline. "If this bill passes this Congress, the president wouldn't sign it," White House press secretary Josh Earnest told reporters Tuesday. That showdown could come soon. The House approved the measure Friday, 266-153. It now moves to the Senate, where it is expected to pass with Democratic support. So far, President Obama has used his veto pen only twice, less than any executive in more than a century. In 2010, he vetoed a controversial bill that allowed for expedited mortgage foreclosures and another continuing resolution rendered moot by other legislation. With the composition of the new Republican-controlled Congress, though, Obama warned in a December NPR interview, "There are going to be some times where I've got to pull that pen out." The president may have plenty of opportunities given the eagerness of Republicans in Congress. An enduring hallmark of executive authority, presidential veto power was designed as an integral constitutional safeguard, granting the chief executive "partial agency" over the legislature while preserving the separation of powers. Though never explicitly mentioned by name, veto power is specifically outlined in Article I, Section 7 of the U.S. Constitution. The president is empowered "to return [a bill], with his objections to that House in which it shall have originated." Congress can only overturn a presidential veto with a two-thirds majority in both the House and Senate. Veto power has endured a complicated evolution throughout American history. George Washington made the first veto to strike down the Congressional Appointment Act of 1792. Washington declared the act an unconstitutional violation of equal representation, thereby underscoring the classical understanding of veto power. This theory peaked during the presidency of Grover Cleveland, who issued the second most vetoes in history: 414. (During his second non-subsequent term, he issued another 170). In 1887, Cleveland defended his veto of the Texas Seed bill, a relief measure for Texas farmers, as he could "find no warrant for such an appropriation in the Constitution." Conceptions of presidential veto power evolved with an emerging progressive interpretation of the executive and the subsequent presidency of Woodrow Wilson. Wilson interpreted veto power along with other presidential power as "anything he has the sagacity and force to make it." Though Wilson issued just 44 vetoes, this theory of presidential veto power reached its zenith with President Franklin D. Roosevelt. Defending much of his New Deal and other policy initiatives, FDR issued 635 vetoes—more than any other president in history. In modern times, besides President Ronald Reagan, who vetoed 78 bills, most other presidents exercised comparative restraint. During his time in office, President Bill Clinton vetoed 37 measures—including Arctic drilling and a partial-birth abortion ban—and President George W. Bush vetoed just 12 bills."
http://dailysignal.com/2015/01/12/obama-vows-nix-keystone-pipeline-heres-history-presidential-veto-power/?utm_source=facebook&utm_medium=social
House to vote on bill targeting Obama regs
http://thehill.com/regulation/229222-house-to-vote-on-anti-regs-bill
On Federal Red Tape Reform, President Obama Prepares To Veto Himself
"It isn't enough to cut federal spending anymore, so one piece of good news about the new 114th Congress is the body's growing bipartisan recognition that economic and regulatory liberalization matter for economic rebound. The Regulatory Accountability Act of 2015 (RAA) was introduced last week by Rep. Bob Goodlatte (R-VA.) and Rep. Collin Peterson (D-MN.). That makes it bipartisan. It got 19 Democratic votes when it passed Congress before. On the Senate side of things, there are presumably 15 Democratic senators with whom the Republicans can work on some elements of liberalization. The RAA could hit the House floor this week. Obama pounced on RAA with a threatened veto, making this his fourth (at least) counting Keystone, executive immigration reforms, and defining a 40-hour work week with respect to Obamcare. It's the fifth veto threat if one counts his promise in past Congresses to repudiate the so-called REINS Act requiring congressional approval for the costliest agency rules. Modifying the Administrative Procedure Act (APA), the RAA would enhance, codify and make enforceable elements of executive orders on regulatory reform that have been in play since Ronald Reagan. For example RAA would:
–Enhance regulatory impact analysis and cost benefit analysis;
–Expand public comment opportunities;
limit agency overuse of difficult-to-challenge "interim final rules";
–Encourage selection of least costly rule options;
–Bringing "guidance documents" under scrutiny paralleling actual rules (these are one of today's many forms of "regulatory dark matter").
For the fattest of the fat rules, those costing over a billion annually, something called "hybrid" rulemaking would apply, whereby the standard (but inadequate) APA notice and comment process would be supplemented with formal hearings and proceedings. The White House burst forth Monday: "If the President were presented with the Regulatory Accountability Act, his senior advisors would recommend that he veto the bill." (Emphasis in original.) In other words, you are to comply with unnecessary regulations no matter what, but regulators should not themselves be troubled with so-called "unnecessary procedural requirements" such as democracy and constitutionality. Federal red tape and regulation, now costing around $1.9 trillion annually, dampen economic well-being to an intolerable degree and slam households to the tune of $15,000 a year. The White House fury brought to my mind the paradox that–in the flurry of all the executive orders and pen-and-phone actions to expand the State–Obama has actually issued four executive orders to ostensibly reform the regulatory process. Some provisions are reminiscent of what's in the RAA. This is the Twilight Zone moment when Obama presumably would to veto his own Executive Orders if they were bills."
http://www.forbes.com/sites/waynecrews/2015/01/12/on-federal-red-tape-reform-president-obama-prepares-to-veto-himself/
Obama waves veto pen at GOP regulations bill
http://thehill.com/regulation/229258-white-house-threatens-veto-of-anti-regs-bill
Dem blasts 'orgy' of GOP attacks on Obama regs
"A House Democrat on Monday accused Republicans of participating in an "orgy" of attacks on regulations from the Obama administration. Rep. Hank Johnson (D-Ga.) was testifying in opposition to the Regulatory Accountability Act when he made the remark on Monday. "This is actually part of an orgy of attacks on rule-making in this nation that we are dealing with here today in this committee," Johnson said. "The only basis for this bill are the unsupported claims that regulations erode employment and economic growth." The House is expected to vote as early as Tuesday on the Regulatory Accountability Act of 2015.  The bill, reintroduced last week by Reps. Bob Goodlatte (R-Va.) and Collin Peterson (D-Minn.), failed to gain traction in the last Congress but stands a better chance this time around with Republicans in control of both chambers. The House Rules Committee is taking up the bill Monday and is likely to send it to the floor for a vote."
http://thehill.com/regulation/business/229276-dem-blasts-orgy-of-gop-attacks-on-obama-regs
What Not Even the King of England Could Do
A federal researcher points out George III couldn't suspend laws — as many say Obama just did.
http://www.nationalreview.com/article/396261/what-not-even-king-england-could-do-joel-gehrke
Obama to propose legislation to protect firms that share cyberthreat data
"President Obama plans to announce legislation Tuesday that would shield companies from lawsuits for sharing computer threat data with the government in an effort to prevent cyber­attacks. On the heels of a destructive attack at Sony Pictures Entertainment and major breaches at JPMorgan Chase and retail chains, Obama is intent on capitalizing on the heightened sense of urgency to improve the security of the nation's networks, officials said. "He's been doing everything he can within his executive authority to move the ball on this," said a senior administration official who spoke on the condition of anonymity to discuss legislation that has not yet been released. "We've got to get something in place that allows both industry and government to work more closely together." The legislation is part of a broader package, to be sent to Capitol Hill on Tuesday, that includes measures to help protect consumers and students against ­cyberattacks and to give law enforcement greater authority to combat cybercrime. The provision's goal is to "enshrine in law liability protection for the private sector for them to share specific information — cyberthreat indicators — with the government," the official said. Some analysts questioned the need for such legislation, saying there are adequate measures in place to enable sharing between companies and the government and among companies. "We think the current information-sharing regime is adequate," said Mark Jaycox, legislative analyst at the Electronic Frontier Foundation, a privacy group. "More companies need to use it, but the idea of broad legal immunity isn't needed right now." The administration official disagreed. The lack of such immunity is what prevents many companies from greater sharing of data with the government, the official said. "We have heard that time and time again," the official said. The proposal, which builds on a 2011 administration bill, grants liability protection to companies that provide indicators of cyberattacks and threats to the Department of Homeland Security."
http://www.washingtonpost.com/politics/obama-proposes-legislation-to-protect-consumer-data-student-privacy/2015/01/12/539c4a06-9a8f-11e4-bcfb-059ec7a93ddc_story.html?wprss=rss_homepage
Obama to business: Share data for cyber-protection
http://thehill.com/homenews/administration/229299-obama-to-business-share-data-for-cyber-protection
Obama proposes measures to strengthen consumer cybersecurity
http://www.cbsnews.com/news/obama-proposes-measures-to-strengthen-consumer-cybersecurity/
What President Obama's Proposed Cyber Safeguards Mean for You
http://abcnews.go.com/Politics/president-obamas-proposed-cyber-safeguards/story?id=28169336
Obama: Hackers pose a 'direct threat' to families
http://thehill.com/policy/cybersecurity/229173-obama-turning-to-cybersecurity-ahead-of-state-of-the-union
Centcom's Twitter account hacked by ISIS fan — while Obama delivers speech on cybersecurity
http://hotair.com/archives/2015/01/12/isis-hacks-centcoms-twitter-account-while-obama-delivers-speech-on-cybersecurity/
Obama signs terrorism insurance renewal
"President Barack Obama has signed into law a renewal of a federal program credited with reviving the market for insurance against terrorist attacks after its collapse in the aftermath of 9/11. The White House says Obama signed the bill Monday — even though Obama had previously expressed reservations about an unrelated provision that chips away at new regulations on financial instruments called derivatives. The Senate approved the bill last week on a sweeping 93-4 vote, a day after it was approved by the House. The measure was a leftover from last year that became snagged in the waning days of the last session of Congress. It's the first piece of legislation to pass the Senate since Republicans took control of the chamber last week."
http://cnsnews.com/news/article/obama-signs-terrorism-insurance-renewal
Obama signs TRIA despite Dodd-Frank provision
http://thehill.com/homenews/administration/229296-obama-signs-tria-despite-dodd-frank-provision
Warren Defeats Obama's Treasury Nominee
"President Obama has been cowed by Sen. Elizabeth Warren into dropping his nomination of Antonio Weiss to a high-level Treasury Department position following weeks of protest. Weiss requested for his nomination to be withdrawn because he did not want to be a distraction to the White House, he said in a letter to the president obtained by Politico. "I do not believe that the Treasury Department would be well served by the lengthy confirmation process my renomination would likely entail," he wrote. Obama had nominated Weiss to serve as Under Secretary for Domestic Finance — the third-ranking position at the Treasury Department. He has years of experience on Wall Street and is the head of investment banking for a successful financial firm, Lazard, which his supporters have argued makes him qualified for the position. He is also a major Democratic donor, and the publisher of progressive magazine Paris Review. But Warren said she is fed up with Obama and the Democratic party allowing Wall Street to dominate Washington, and vowed to vote against his nomination. She drummed up furious opposition to the nominee among progressive Democrats in and out of Congress."
http://dailycaller.com/2015/01/12/warren-defeats-obamas-treasury-nominee/
Warren scores victory as Obama pick drops out
http://thehill.com/policy/finance/229253-obama-treasury-pick-opposed-by-warren-withdraws-nomination
Business groups to discuss next steps on US-Cuba policy
http://thehill.com/regulation/229240-business-groups-to-discuss-next-steps-on-us-cuba-policy
McConnell: Ready to work with Obama
http://www.cincinnati.com/story/opinion/contributors/2015/01/12/mcconnell-ready-work-obama/21592453/
CRUZ TO GOP LEADERSHIP: TELL THE TRUTH, DO WHAT YOU SAID YOU WOULD
"Monday at the Heritage Action for America second annual Policy Summit, Sen. Ted Cruz (R-TX)  had harsh words for the leadership of the GOP saying, "Every one of us has told our kids tell the truth and do what you said you would do."
http://www.breitbart.com/video/2015/01/12/cruz-to-gop-leadership-tell-the-truth-do-what-you-said-you-would/
Senate GOP Campaign Committee Targets Harry Reid
Even in a year where many of the Senate's most vulnerable incumbents are Republicans, the NRSC thinks the minority leader faces the greatest risk.
http://www.nationaljournal.com/politics/senate-gop-campaign-committee-targets-harry-reid-20150111
Romney moves to reassemble campaign team for 'almost certain' 2016 bid
http://www.washingtonpost.com/politics/romney-moves-to-reassemble-campaign-apparatus-for-2016/2015/01/12/d968592e-9a88-11e4-96cc-e858eba91ced_story.html
Ted Cruz on Mitt Romney: No need for 'mushy middle'
http://www.politico.com/story/2015/01/ted-cruz-mitt-romney-2016-elections-114194.html
Paul Ryan Won't Run for President in 2016
http://www.nbcnews.com/politics/first-read/paul-ryan-wont-run-president-2016-n284481
IRS keeps Albuquerque Tea Party in limbo 5 years after tax-exempt status application
http://www.washingtontimes.com/news/2015/jan/12/irs-keeps-albuquerque-tea-party-in-limbo-5-years-a/
Santorum, the Blue-Collar Brawler
His message for Romney: Bring on the re-match.
http://www.nationalreview.com/article/396182/santorum-blue-collar-brawler-eliana-johnson
Michigan tea party freshmen Todd Courser, Cindy Gamrat unveil 'contract for liberty'
"State Reps. Todd Courser and Cindy Gamrat — Michigan tea party leaders who won election in November — late last week released what they're calling "the contract for liberty." The signed document is a "legislative framework to restore liberty" and "the beginning of a roadmap to restore our Founder's intent for the proper role of government, free and independent states, individual liberty, and personal responsibility," they wrote. It's also another indication that the freshmen representatives will push socially and fiscally conservative legislation in the Republican-controlled House. But it remains to be seen how successful their push will be. The contract includes 10 tenets they said will inform pending bills, beginning with "the freedom to be born." Courser and Gamrat, who hail from Lapeer and Plainwell respectively, have already announced plans to introduce "life at conception" legislation that may seek to outlaw abortion. Other tenets listed in the contract include the freedom to "defend ourselves," health care freedom, freedom to worship, freedom from "regulatory tyranny," freedom to own property, freedom from unjust taxation and "restoration of the right to privacy from government intrusions."
http://www.mlive.com/lansing-news/index.ssf/2015/01/michigan_tea_party_freshmen_co.html
WH to Ed Henry: We're Actually Not Sure What Obama Did Instead of Going to Paris
http://www.nationalreview.com/corner/396230/wh-ed-henry-were-actually-not-sure-what-obama-did-instead-going-paris-andrew-johnson
WHY OBAMA WATCHED FOOTBALL INSTEAD OF GOING TO PARIS
"President Barack Obama, we are told, watched the NFL playoffs on Sunday instead of going to the anti-terror rally in Paris. Moreover, his apparent representative in Paris, controversial Attorney General Eric Holder, taped Sunday shows from the French capital but failed to attend the rally itself. Secretary of State John Kerry had a valid excuse–a critical mission to India–but Vice President Joe Biden did not. Why was the Obama administration so visibly absent in Paris? The answer is more specific than the Obama administration's general inattention to national security and foreign policy–though there is something to that: after all, this is the man who learned about the Benghazi terror attacks as they began, did little to respond, and flew to a Las Vegas fundraiser the next day. The answer also goes beyond Obama's odd desire to be seen as a mediator between the West and the Islamic world, rather than the leader of the free world against radicalism."
http://www.breitbart.com/big-government/2015/01/12/why-obama-watched-football-instead-of-going-to-paris/
Obama's Excuse: I Visited The French Embassy In DC!
http://dailycaller.com/2015/01/12/obamas-excuse-i-visited-the-french-embassy-in-dc/
Earnest: Obama Didn't Decide Not To Go To Paris; CNN Reporter: Then Who Did Decide?
http://www.realclearpolitics.com/video/2015/01/12/earnest_obama_didnt_decide_not_to_go_to_paris_cnn_reporter_then_who_did_decide.html
Jake Tapper: I'm ashamed by U.S. leaders' absence in Paris
http://www.cnn.com/2015/01/11/opinion/tapper-paris-march-u-s-leaders-absence/index.html
Fareed Zakaria: White House Explanation of Obama's Absence "Pathetic"
http://www.realclearpolitics.com/video/2015/01/12/fareed_zakaria_white_house_explanation_of_obamas_absence_paris_pathetic.html
Obama regroups after Paris no-show criticism
"President Obama and the White House are regrouping after an onslaught of criticism over the president's decision not to show up in Paris Sunday or send a high-profile surrogate to take part in an anti-terrorism solidarity march. White House spokesman Josh Earnest quickly and repeatedly conceded that not sending a high-ranking official to the march was a mistake and admitted that both Obama and Vice President Joe Biden were sitting at home on Sunday with no official duties. "I think it's fair to say we should have sent someone with a higher profile," Earnest told reporters at his daily briefing Monday, stressing the administration's strong support for France, its cooperation in intelligence matters and its offer of additional assistance in the aftermath of the attack. Leaders from around the world joined the march this weekend to mark Islamist attacks on a satirical magazine and a kosher grocery in the City of Lights."
http://www.washingtonexaminer.com/obama-regroups-after-paris-no-show-criticism/article/2558560?custom_click=rss
WHITE HOUSE: 'SHOULD HAVE SENT' BETTER REPRESENTATION TO PARIS MARCH
"White House Press Secretary John Earnest acknowledges that the Obama administration should have had better representation at the Paris unity march. "I think it's fair to say that we should have sent somebody with a higher profile to be there," Earnest said Monday. Earnest made the comments following a firestorm of criticism that the only administration attendee to march with dozens of world leaders in Paris Sunday — as a show of solidarity following the Islamic terror attacks in the city — was the U.S. Ambassador to France Jane Hartley. "That said, there is no doubt that the American people and this administration stand foursquare behind our allies in France as they face down this threat and that was evident last week," he added. The press secretary said that Obama would have liked to have been at the march. He pointed to the short planning time and security concerns as reasons why the president was not in attendance, but wouldn't provide details of Obama's Sunday schedule. "It wasn't just an arena that needed to be secured but a large outdoor area that poses significant security challenges. I'm confident that the professionals at the Secret Service could overcome those challenges but it would have been very difficult to do so without significantly impacting the ability of common citizens to participate in this march," he added."
http://www.breitbart.com/big-government/2015/01/12/white-house-should-have-sent-better-representation-to-paris-march/
WH admits Obama should have sent high-profile rep to Paris
http://www.washingtonexaminer.com/wh-admits-obama-should-have-sent-high-profile-rep-to-paris/article/2558536?custom_click=rss
White House Admits Snubbing Paris March Was a Mistake
http://www.nationalreview.com/corner/396227/white-house-admits-snubbing-paris-march-was-mistake-brendan-bordelon
Ed Henry Grills Earnest on Obama's "Anti-Extremism" Summit: Why Isn't This Specifically On Islamic Extremism?
http://www.realclearpolitics.com/video/2015/01/12/ed_henry_grills_earnest_on_obamas_anti-extremism_summit_why_isnt_this_specifically_on_islamic_extremism.html
Obama Sides With Muslim Brotherhood In Islamic Reform Debate [VIDEO]
"The president of the United States has somehow put himself on the opposite side of an Islamic theological debate from the Muslim president of Egypt. President Obama has aligned himself with revivalist groups — including the Muslim Brotherhood — that are trying to promote traditionalist Islam, while Egyptian President Abdel Fattah al-Sisi has begun championing Islamic modernizers. Those modernizers want to defang the militant and supremacist Islam that has reigned since Islam emerged in the 700s. In contrast, the revivalists — and their allied jihadis — want to regain the regional power that traditionalist Islam held until roughly 1800. The Islamic debate was dramatically exposed Jan. 1 when Sisi called a public meeting with the leaders of Islam's leading seminary, which is based in Cairo. "Is it possible that 1.6 billion people [Muslims] should want to kill the rest of the world's inhabitants — that is seven billion — so that they themselves may live? Impossible!" Sisi said in front of the TV cameras and religious leaders at Al Azhar. Sisi tried to portray Islam's traditional doctrines as outmoded ideas wrongly attached to the faultless core of Islam. "That thinking — I am not saying 'religion' but 'thinking' — that corpus of texts and ideas that we have sacralized over the years, to the point that departing from them has become almost impossible, is antagonizing the entire world. It's antagonizing the entire world!" "You need to step outside of yourselves to be able to observe it and reflect on it from a more enlightened perspective. … We are in need of a religious revolution. You, imams, are responsible before Allah. The entire world, I say it again, the entire world is waiting for your next move … because this umma [Muslim community] is being torn, it is being destroyed, it is being lost — and it is being lost by our own hands." In contrast, Obama has repeatedly praised Islam as a "religion of peace," and says that jihadis are violating the established beliefs of Islam. His attorney general, Eric Holder, told NBC's "Meet the Press" on Jan. 11 that "we are at war with terrorists who commit these heinous acts and who use Islam, they use a corrupted version of Islam, to justify their actions." When quizzed by ABC's George Stephanopolous the same day, Holder repeated the same traditionalist message. "We are at war with those who would commit terrorist attacks and who would corrupt the Islamic faith in the way that they do to try to justify their terrorist actions," Holder said. Obama's spokesman, Josh Earnest, repeated Obama's theological claim Jan. 7, shortly after Muslim revivalists murdered eight journalists, two cops and two other people at the Paris office of a satirical magazine, Charlie Hebdo. "There are some individuals that are using a peaceful religion and grossly distorting it," he claimed. "We have enjoyed significant success in enlisting leaders in the Muslim community, like I said, both in the United States and around the world to condemn that kind of messaging … and we're going to redouble those efforts in the days and weeks ahead," Earnest said. On Jan 11. the White House announced it would hold a Feb. 18 meeting to showcase its efforts to prevent "violent extremism" in the United States. The announcement didn't mention Islam."
http://dailycaller.com/2015/01/12/obama-sides-with-muslim-brotherhood-in-islamic-reform-debate-video/
CNN: Terrorism really isn't Obama's 'issue'
http://hotair.com/archives/2015/01/12/cnn-terrorism-really-isnt-obamas-issue/
CBS's Bill Plante: President Skipped Paris Rally Because His Security Requirements "Would Have Significantly Interfered"
http://www.realclearpolitics.com/video/2015/01/12/cbss_bill_plante_presidents_security_would_have_significantly_interfered_with_paris_rally.html
PRO-ISIS HACKERS STRIKE US CENTCOM TWITTER: 'WE ARE IN EACH MILITARY BASE'
"The pro-Islamic State "Cyber Caliphate" jihadist hacker group took control of the United States' Central Command Twitter account sometime after noon Eastern Time today, replacing the photos on the page with pro-jihadist artwork and posting the personal information of U.S. Army soldiers. In a series of tweets, the group identified itself as "Cyber Caliphate" and vowed to share sensitive American military information. "We won't stop! We know everything about you, your wives and children," read one tweet. In addition to distorting Central Command's Twitter page, the hackers left a message on Pastebin, a site known to often be used by hackers to share information they have stolen. The message has URLs to documents they claim has information stolen from U.S. military computers. The message also claims that the group functions "under the auspices of ISIS" and declares the hacking retaliation for U.S. strikes on ISIS targets in Syria and Iraq. The message mentions Afghanistan, too, after senior members of the Pakistani Taliban pledged allegiance to the Islamic State in a video circulating on social media. The documents subsequently posted show the names and contact information of the heads of U.S. Army Forces Command in Ford Bragg, North Carolina, Fort Eustis, Virginia, and Red Stone Arsenal, Alabama. They also posted what appeared to be a list with contact information for retired generals. The cyber attack occurs just as President Obama delivers an address on improving United States cyber security, proposing two new bills to enhance the nation's ability to thwart these sorts of attacks. The speech, The Hill notes, would address cyber security in the wake of a major hacking of the Sony corporation, widely believed by United States security sources to have been orchestrated at least in part by the North Korean government. While little is known about the "Cyber Caliphate" group– including whether or not they are officially working with Islamic State leaders or merely supporters working independently with the blessing of said leaders, they have risen to prominence in the last week in the United States after a number of similar hackings of American media outlets. Last week, the group attacked two news organizations– one in Maryland and one in New Mexico– and replaced their Twitter artwork with the same page seen at press time at @CENTCOM– the Islamic portrait with the words "i love you isis" written on the lefthand side. Both news organizations expressed confusion as to why they would be targeted for such an attack. Update, 1:08 PM EST: After posting several pages of documents on U.S. responses to scenarios in which China hacked the United States, the @CENTCOM account was suspended from Twitter. Update, 1:21 PM EST: It appears that Cyber Caliphate has also hacked a YouTube account associated with Central Command. The same "i love you isis" header image appears on the YouTube page, and the videos have been replaced by three uploads from the group, titled: "O Soldiers of Truth Go Forth," "FLAMES OF WAR ISIS VIDEO," and "Airstrike against an ISIL warehouse, Dec. 29, near Fallujah, Iraq."
http://www.breitbart.com/national-security/2015/01/12/pro-isis-hackers-strike-us-centcom-twitter-we-are-in-each-military-base/
CENTCOM's Twitter Hacked By ISIS?
"Central Command has been hacked by ISIS, according to messages posted on CentCom's Twitter page:… The hacker is claiming to be ISIS — and claimg to have personal information of U.S. military personnel:… UPDATE: It appears CENTCOM's YouTube account was also hacked:"
http://www.weeklystandard.com/blogs/centcoms-twitter-hacked-isis_823501.html
Apparent Islamic State backers hack U.S. military Twitter feed
http://www.reuters.com/article/2015/01/12/us-cybersecurity-centcom-hack-idUSKBN0KL1UZ20150112
COLLAPSE BEGINS: AL JAZEERA AMERICA CANCELS ALL MORNING SHOWS
"Al Jazeera America's inevitable collapse has begun with the elimination of all of its morning programming. Instead of producing its own programming, the basement-rated cable news network will simply re-broadcast Al Jazeera programs from its parent studio in Qatar. Also canceled is the late morning program, "Consider This With Antonio Mora." Mediabistro reports that behind-the-scenes staffers will be reassigned and "the fate of on-air talent is unclear." Variety, however, reports that primetime anchors Ali Velshi and Joie Chen will have less airtime and mid-to-late afternoon programming is also on the chopping block. Although the Qatar government that backs Al Jazeerra America has enough money to keep the network going until the end of time and beyond, the real problem isn't ratings. MSNBC and CNN's ratings are not much better than AJA's. No, the problem for AJA has always been traction and impact. Even though no one watches MSNBC and CNN, both of those left-wing cable news networks still have an impact on America's political and cultural debates. AJA has never penetrated in that way. Not once. Since its launch in August of 2013, not a single AJA story has ever had any kind of impact on the American news narrative. Not a single interview, YouTube moment, or AJA report has ever been anything other than a tree in a forest that no one heard fall. Other than its obvious brand problem, the last thing America needed was yet another left-wing, terrorist-appeasing, America-hating news outlet."
http://www.breitbart.com/big-journalism/2015/01/12/collapse-begins-al-jazeera-america-cancels-all-morning-shows/
French far-right leader faults EU policies for attacks
http://cnsnews.com/news/article/french-far-right-leader-faults-eu-policies-attacks