News Briefing for Tuesday, December 9, 2014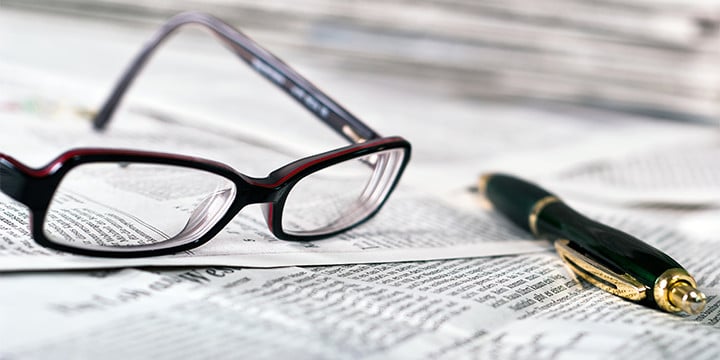 HEALTHCARE:
McConnell: Repealing Obamacare Could Be 'Number One' For New Senate
"Incoming Senate Majority Leader Sen. Mitch McConnell is set to make repealing Obamacare one of the first votes of the new, Republican-controlled Senate. "Number one: We certainly will have a vote on proceeding to a bill to repeal Obamacare," McConnell told Roll Call on Monday. "It was a very large issue in the campaign." That doesn't mean repeal will actually go through — McConnell was sure to note that while Republicans control the Senate, bills still end up on President Obama's desk. "It is a statement to the obvious, however, that Obama — of Obamacare — is the president of the United States," McConnell said. "What we want to be is a responsible,  right-of-center governing majority. … What we can't control is what the president does with legislation we put on his desk." But McConnell isn't backing off his pledge to dismantle the health-care law. He told Roll Call that Republicans are reviewing how they could use the budget reconciliation process to chip away at Obamacare. The process would allow Republicans to pass a bill without needing more Senate Democrats to vote for Obamacare's repeal as well — with 54 Senate seats, Republicans don't have a filibuster-proof majority. Apart from repeal, the new Congress is set to tackle unpopular provisions of Obamacare bit by bit."
http://dailycaller.com/2014/12/08/mcconnell-repealing-obamacare-could-be-number-one-for-new-senate/
Mitch McConnell's Obamacare gambit
Behind closed doors, Republicans are plotting one last tilt at the Affordable Care Act.
"Behind closed doors, Washington's top budget experts have quietly met with Sen. Mitch McConnell, the incoming majority leader, and the Senate Republican Conference to detail options for action next year. In a session with about a dozen senior GOP aides last month, the staff director for Republicans on the Senate Budget Committee privately laid out various scenarios that could occur when the Senate's parliamentarian weighs in on the GOP's Obamacare moves. And the conservative Senate Steering Committee has put together three giant binders of information detailing the budget wars dating back to 1986, turning piles of data into a 28-page PowerPoint presentation being distributed to senators and staff laying out the kinds of procedural hurdles that could thwart their efforts. The process they are considering, known as "reconciliation," has been used by Congress in the past to avoid a minority's filibuster of controversial bills, including Obamacare itself. While no one believes repealing the Affordable Care Act is feasible with President Barack Obama still in office, Republicans are eager to use a special procedure that might let them kill at least a large piece of the law — potentially the Medicaid expansion, subsidies for purchasing health insurance or even the individual mandate — with only a simple majority. Whether Republicans can navigate the byzantine Senate rules successfully will set a key precedent: It will show voters exactly how they would execute a strategy to gut the health care law should they take back the White House and keep control of Congress in 2016."
http://www.politico.com/story/2014/12/mitch-mcconnells-obamacare-gambit-113405.html
Gruber to face hostile House panel, tea party 'I'm with Stupid' T-shirts
Democrats shun Obamacare architect after 'stupidity of the American voter' comments
"A tea party group said its members will greet Jonathan Gruber, the man at the center of Obamacare's troubled public image, with T-shirts reading "I'm with Stupid" when he shows up to defend himself Tuesday before what's likely to be a hostile congressional panel. Republicans call Mr. Gruber, a professor at the Massachusetts Institute of Technology, a key architect of the Affordable Care Act, while Democrats are rushing to put distance between them and their erstwhile star after several rounds of caught-on-tape remarks about the "stupidity of the American voter" and the need to game budget rules to pass Obamacare were made public. The T-shirts, which were produced by Tea Party Patriots, are another symbol of how controversial Mr. Gruber has become as he prepares to face the House oversight committee. "With all that's going on in the Capitol, we didn't want Mr. Gruber's curtain call to go unnoticed," said Jenny Beth Martin, Tea Party Patriots co-founder. "We commemorated his appearance, and in the spirit of the Season, we'd like to offer the Obamacare architect a dozen. He can use them as stocking stuffers for the economically unsophisticated." Despite some gains, the health care law continues to suffer in public opinion from unpopular mandates, its shoddy rollout and President Obama's inaccurate pledge that everyone could keep their health plans under his overhaul."
http://www.washingtontimes.com/news/2014/dec/8/jonathan-gruber-to-face-hostile-house-panel-tea-pa/?utm_source=RSS_Feed&utm_medium=RSS
Ready For Gruber: Tea Party Patriots Prepare To Clothe The Hill
"Gruber rose to national prominence when multiple videos surfaced of President Barack Obama's adviser accusing the American people of being "stupid" when it comes to health care and economic issues, including issues specific to them. Tea Party Patriots co-founder Jenny Beth Martin told The Daily Caller, "With all that's going on in the Capitol, we didn't want Mr. Gruber's curtain call to go unnoticed. We commemorated his appearance, and in the spirit of the Season, we'd like to offer the Obamacare architect a dozen. He can use them as stocking stuffers for the economically unsophisticated." The group is handing out 250 shirts all around Capitol Hill, mostly on the House side. One place to watch are near the Capitol South Metro stop, but anywhere people who might be attending the hearing will be walking is "fair game." You can see what they look like below, they'll be handing them out starting at 8:00 a.m. and go until they're gone."
http://dailycaller.com/2014/12/08/ready-for-gruber-tea-party-patriots-prepare-to-clothe-the-hill/
Jonathan Gruber ADMITTED That Obama Lied…They Knew It Would Not Control Costs!
"Infamous Obamacare architect Jonathan Gruber told people not to read Obamacare, admitted he never knew how to control costs in the law and said he designed it by "throwing stuff at the wall" in one of his most characteristic public speeches. In between taking personal shots at conservatives, he actually thanked congressional Democrats for voting against their constituents. As Gruber faces the House Oversight and Government Reform Committee Tuesday morning, here are some classic Gruber-ish quotes from a San Francisco podcast appearance in January 2012: Obama lied about the law and told congressmen to vote against their constituents' wishes: "I wish that President Obama could have stood up and said, 'You know, I don't know if this bill is going to control costs. It might, it might not. We're doing our best. But let me tell you what it's going to do…" (goes on to explain that some people would die without insurance) (49:55) "If he could make that speech? Instead, he says 'I'm going to pass a bill that will lower your health care costs.' That sells. Now, I wish the world was different. I wish people cared about the 50 million uninsured in America…But, you know, they don't. And I think, once again, I'm amazed politically that we got this bill through. I mean, we actually asked many politicians to vote against their self-interest. Against what their constituents were telling them, to really do the right thing. And I think they deserve our support and applause for doing that." (51:04)"
http://dailycaller.com/2014/12/08/jonathan-gruber-admitted-that-obama-lied-they-knew-it-would-not-control-costs/
The Insiders: The Gruberization of the Democratic Party
"In a way, Gruber did the Republican cause a favor.  He bluntly confirmed what we already knew: That clever Hill staffers and lawyers purposely contrived Obamacare as an opaque thicket in order to disguise many of the law's fees, taxes, penalties and its general government overreach. After all, remember that then-Speaker Nancy Pelosi (D-CA) famously told us we had to wait until the law passed to find out what was in it. Well, in that regard, she is right.  Obamacare does appear to be the gift that keeps on giving. We just keep finding out more and more about the law's harsh consequences.  Most recently, we have seen how Obamacare disincentivizes the practice of medicine and how this affects doctors in America.  An AP story included the fact that already, "Nearly 1 in 5 Americans lives in a region designated as having a shortage of primary care physicians, and the number of doctors entering the field isn't expected to keep pace with demand."  For those who want to claim Obamacare is working, we'll have to see how our healthcare system will handle a steadily increasing number of patients while the number of doctors steadily decreases. It's too bad the Gruber videos weren't revealed before the 2014 elections, because they perfectly crystallize the entire Democratic 2014 campaign.  That is, don't admit what you really believe or what you will really do in government.  Say things that purposely deceive or at least misdirect the voters from your true intentions.  Anyway, Gruber isn't just a bad episode.  He is a living example of what the Democratic Party has become.  In its simplest form, Democrats want to talk to the right and then govern to the left. They hide behind platitudes and dishonest attacks on Republicans, but this just doesn't work, as illustrated by the Democrats' last gasp in Louisiana this past Saturday, when Senator Mary Landrieu lost her Senate seat to Bill Cassidy, 43 percent to 57 percent."
http://www.washingtonpost.com/blogs/post-partisan/wp/2014/12/08/the-insiders-the-gruberization-of-the-democratic-party/
Half of Doctors Listed as Serving Medicaid Patients Are Unavailable (continuation of yesterday's article)
http://www.nytimes.com/2014/12/09/us/politics/half-of-doctors-listed-as-serving-medicaid-patients-are-unavailable-investigation-finds.html?gwh=0A4BA3F4F22CF70A4615F7525981BE3E&gwt=pay
30 Of The 60 Senators Who Voted For Obamacare Will Soon Be Out Of Congress (continuation of yesterday's article)
http://dailycaller.com/2014/12/08/30-of-the-60-senators-who-voted-for-obamacare-will-soon-be-out-of-congress/
Colorado Nuns Fight Admin's Birth Control Mandate In Hours-Long Hearing
"The Little Sisters of the Poor, a Colorado-based convent, faced another federal court this week in its struggle against Obamacare's mandate that employers — nuns or not — provide free contraception to workers.  Of the many cases filed against the Obama administration's contraceptive mandate, the Little Sisters of the Poor may lend the most sympathy to the opposition. The 175-year-old group is an international order of nuns whose mission is to serve the elderly who live in poverty. The Little Sisters and their legal counsel, the Becket Fund for Religious Liberty, faced the Tenth Circuit Court of Appeals in Denver on Monday for oral arguments.  "We were in there for nearly three hours, and the judges asked good questions of both sides," Mark Rienzi, senior counsel at the Becket Fund, which represents The Little Sisters, told The Daily Caller. "Anytime that happens we feel positive." In Monday's hearing, Rienzi said "the government didn't have a really good answer for why they have to do it this way…The United States government can come up with a way to get contraceptives that doesn't require the nuns" to help. The contraceptive mandate included in the Affordable Care Act requires employers to provide all 20 types of Food and Drug Administration-approved contraception to employees at no cost. In response to outcry from many religious Americans, the Obama administration issued an exemption for religious employers, which includes the Little Sisters — and after a series of losses in the court system, amended the exemption time and time again."
http://dailycaller.com/2014/12/08/colorado-nuns-fight-admins-birth-control-mandate-in-hours-long-hearing/
IMMIGRATION:
Poll: Americans Favor Suing Obama For Immigration Overhaul
"Twenty states have now joined Attorney General Greg Abbott (R-TX) in a federal lawsuit to challenge President Obama's executive immigration overhaul. The plaintiffs include: Florida, Texas, Georgia, Arizona, Alabama, Idaho, Indiana, Kansas, Louisiana, Montana, Nebraska, South Carolina, South Dakota, Utah, West Virginia, Wisconsin, Mississippi, Maine, North Carolina, and Ohio. In the eyes of the American people, the scales are tipped slightly in favor of the lawsuit, according to a recent Rasmussen Reports poll: Forty-five percent (45%) of Likely U.S. Voters favor their state suing the administration over this new immigration policy, according to a new Rasmussen Reports national telephone survey. Forty-two percent (42%) are opposed to a state lawsuit of this kind. Thirteen percent (13%) are undecided. Unsurprisingly, these 20 states also have some of the largest illegal immigrant populations and are slated to be among those most affected by the measure. Texas and Florida have the two densest populations of illegal aliens after California. According to the Pew Research Center, Idaho will also take a heavy hit: Idaho, where 46% of the state's unauthorized immigrant population is eligible for deportation relief, tops all other states on this measure. Other states with at least four-in-ten eligible immigrants include Arizona, Arkansas, Colorado, Illinois, Kansas, Nebraska, New Mexico, Oregon, Texas, Wisconsin and Wyoming."
http://townhall.com/tipsheet/sarahjeanseman/2014/12/08/americans-lean-in-favor-of-nixing-obama-immigration-plan-n1928982
REPORT: BOEHNER'S AMNESTY OMNIBUS BEGINS TO FALL APART
"An action alert sent to Capitol Hill staffers from CQ Roll Call suggests that House Speaker John Boehner's plan to fund President Barack Obama's executive amnesty action for illegal aliens in a "CR-omnibus" bill may be beginning to fall apart—even as Nancy Pelosi's top lieutenant, Steny Hoyer, has been pushing Democrats to help Boehner pass it. The first sign of a crack in the coalition is that the bill—a more-than-$1 trillion omnibus that funds all of government except for the Department of Homeland Security (DHS) through the end of the 2015 fiscal year in September—may not be introduced on Monday. GOP leaders were hoping to have the text out today. The bill is expected to fund Obama's amnesty and all the rest of DHS through March 2015, and GOP leaders, including Boehner, have not pledged to fight it even then. "Senior GOP aides say the text of the so-called "CRomnibus" bill  may not be released Monday, as initially anticipated," CQ Roll Call said in the alert. "Several issues appeared to be holding up last-minute negotiations on the wrap-up government spending package, the staffers said. Lawmakers will likely need to clear a very short-term continuing resolution, since current spending expires Dec. 11. A House GOP appropriations aide said the committee hopes to file that bill tonight."
By splitting off just DHS funding into a separate portion of the bill and funding other parts of government, Republicans would be supporting funding for things including the Department of Health and Human Services' plans to give newly amnestied illegal aliens access to certain health benefits and the Social Security Administration's plans to let those illegal aliens have those benefits. White House spokesman Shawn Turner confirmed to the Washington Post in the wake of the president's executive amnesty announcement on Nov. 20 that yes, amnestied illegal aliens will have access to Medicare and Social Security. "If they pay in, they can draw," the White House's Turner said in an email to the Post. Short of impeachment — which Republicans have virtually unilaterally taken off the table — the only way to stop Obama's executive amnesty before work permits are handed out to millions of illegal aliens is for Congress to use the power of the purse. If Republicans wait until March, once illegal aliens have started getting work permits, Rep. Louie Gohmert (R-TX) noted in a recent interview with Breitbart News, it will be nearly impossible to pull them back. "It's going to be very, very difficult to claw that back," Gohmert said of the work permits for illegal aliens, if they're already handed out."
http://www.breitbart.com/Big-Government/2014/12/08/Report-Boehner-s-Amnesty-Omnibus-Begins-To-Fall-Apart
Massive spending bill hits snag in Congress as deadline draws near
"Plans to quickly approve a $1.1 trillion spending package to keep most of the federal government open through the end of the fiscal year fell apart late Monday, increasing the chance lawmakers will miss a Thursday deadline. Just in case, top appropriators said Monday that they were ready to pass a short-term extension of a few days in order to give the House and Senate more time to pass the final bill and end the least productive congressional session in modern history. Top leaders spent most of Monday reviewing the final details of the massive spending bill, but hopes of unveiling the legislation by midnight were dashed amid last-minute disagreements over the renewal of a terrorism insurance program. For months, Sen. Charles E. Schumer (N.Y.), a lead Democratic broker, and Rep. Jeb Hensarling (R-Tex.), chairman of the House Financial Services Committee, led talks to reauthorize the Terrorism Risk Insurance Act, which provides for a government-backed program to protect against catastrophic terrorist attacks. Both sides had reached agreement on continuing the program by Monday evening, but differences remained regarding proposed changes to 2010 financial regulatory reforms that were sought as part of the deal, according to aides familiar with the impasse. Leaders still hope to release the bill Tuesday, giving Congress less than 48 hours to beat the deadline. While the GOP-controlled House would be able to move quickly to pass the bill, Democrats in charge of the Senate would need to secure an agreement from Republicans to skip procedural rules and pass the bill by Thursday night. It was unclear late Monday whether GOP leaders would be able to get such an agreement from Republican senators hoping to strip federal agencies of the money and power to enforce President Obama's recent executive action changing the nation's immigration laws."
http://www.washingtonpost.com/politics/congress-on-verge-of-releasing-massive-spending-bill-before-leaving-for-the-year/2014/12/08/c8cf5b4e-7edb-11e4-8882-03cf08410beb_story.html
'Cromnibus' delayed as House, Senate leaders haggle
"A measure to fund the federal government and avert a shutdown later this week stalled Monday as leaders in the House and Senate haggled over last-minute details. The so-called 'Cromnibus' was supposed to be unveiled Monday shortly after the House of Representatives opened for business. But by late afternoon the omnibus package of 11 bills to fund the government running through September 2015 and a short term continuing resolution – or CR – to fund the Department of Homeland Security were still being negotiated. 'Now there are items being discussed by (House Speaker John) Boehner and (Senate Majority Leader Harry) Reid and (Senate Minority Leader Mitch) McConnell and (House Minority Leader Nancy) Pelosi,' said Sen. Barbara Mikulski, D-Md., chair of the Senate Appropriations Committee. 'At that level, when those are (issues) are resolved, we'll file the bill and be ready to go.' Mikulski said the party leaders in both chambers could resolve their issues Monday evening in time for the House to vote on the cromnibus Wednesday. But she wouldn't guarantee it. 'Everything is a sticking point until it's unstuck and filed,' she told reporters. 'I believe we will not have a shutdown and I believe we will not have a government on autopilot. The exact time and hour, I'm not exactly sure. Let's see what they can get done tonight, but we're ready to roll.' The budget to be rolled out by lawmakers, after days of back-room negotiations, would fund most of the government through the end of the fiscal year. But it'd fund the Department of Homeland Security only through February."
http://www.bradenton.com/2014/12/08/5520726/cromnibus-delayed-as-house-senate.html
HERITAGE ACTION STRESSES NEED TO BLOCK EXECUTIVE AMNESTY IN 'CROMNIBUS'
"With appropriators set to unveil their much anticipated government funding measure Monday, the conservative Heritage Action is reiterating its threat to negatively score lawmakers who vote in favor of the spending package if it fails to block Obama's executive amnesty. "[U]nless House GOP leaders reverse course and decide to fight the president's action on immigration, Heritage Action will key vote against the so-called cromnibus," Heritage Action spokesman Dan Holler said in an email. Leadership has kept the details of the $1.014 trillion spending bill close to the vest as the deadline for passing the measure fast approaches. The government would shut down after Dec. 11 if Congress fails to pass a spending bill. That leaves little time for lawmakers to actually work out the details of the legislation before they will be required to vote.  The package is expected to be a hybrid of an omnibus and a Continuing Resolution, with the measure funding most of the government through September 2015, except for the Department of Homeland Security. DHS would only be funded for a short time, into the next Congress.  DHS is charged with implementing Obama's executive amnesty and leadership argues it will have more leverage to fight Obama's executive actions on immigration when the next Congress convenes.  Of concern for many conservatives, however, is the issue of funding the president's executive actions on immigration at all. Some estimate that as many as 50 conservative lawmakers' votes hinges on seeing the defund language inserted into the package. Given that such language is not expected to be added, leadership will likely need Democratic support to get the measure over the finish line. Last week House Speaker John Boehner said he expected bipartisan support for the measure. Like the conservatives pushing to fight executive amnesty now, however, Heritage Action says the funding measure must confront Obama's executive actions and it will "key vote against the bill unless it contains legislative language that stops the implementation of the President's unlawful amnesty program."
http://www.breitbart.com/Big-Government/2014/12/08/Heritage-Action-Stresses-Need-to-Block-Executive-Amnesty-in-Cromnibus
NUMBERS USA: ACTIVISTS CALLING CONGRESS TO DEFUND EXECUTIVE AMNESTY
"Numbers USA says its activists have made tens of thousands of calls to lawmakers urging them to defund president Obama's executive amnesty. The anti-amnesty group is pushing Congress to use the budget process to block Obama's recent executive actions on immigration — which included offering legal status and work permits to nearly 5 million illegal immigrants.  According to Numbers USA, over the past few weeks their activists have made at least 100,000 calls to Congress pursuing that defunding.  Numbers USA's content and activism director Chris Chmielenski explained to Breitbart News that the group knows how many calls its activists have made because the group owns the 800 numbers they are directing people to call.  "We have a couple of different lines we're using. One is a simple redirect. Someone calls a 1-800 number and it automatically connects them to the Capitol switchboard," Chmielenski wrote in an email. "We also have another toll-free number we set up that allows [people] to enter their 5-digit zip code which then connects them directly to their Rep's office. We can track each one of them daily." In addition to encouraging their supporters to call their representatives, Numbers USA unveiled a new print ad Monday highlighting the negative aspects of executive amnesty on American employment. The ad features a long line of people waiting for an interview and declares that the law of supply and demand is "one law the president can't suspend." "The Obama amnesty promises to swell the supply of work permits for foreign citizens — the last thing struggling Americans need," the ad reads. "Americans are suffering from a giant surplus of workers chasing too few jobs. Real wages are stagnant or declining in many occupations. Income disparity widens. Lower and lower percentages of Americans are in the workforce at all. "Yet, if Congress doesn't stop him, Pres. Obama says he will offer millions more work permits to illegal migrants so they can compete directly with Americans for nearly every job in construction, manufacturing, truck-driving, hospitality and other service occupations, with many able to take professional jobs, as well," it concludes."
http://www.breitbart.com/Big-Government/2014/12/08/Numbers-USA-Activists-Calling-Congress-to-Defund-Executive-Amnesty
IMMIGRATION: CALIFORNIA ACTIVISTS LOOK OUTSIDE OF STATE
"California activist Robin Hvidson with We the People Rising (WTPR) and Stolen Lives Quilt told Breitbart California that the groups will "hold a stolen lives quilt display and stop Obama amnesty rally the same day sheriffs will be in Washington D.C." The groups are partnering with others and meeting in front of the Orange County Sheriff's office in Santa Ana, California on Wednesday, November 10. Wednesday, Sheriffs from across the country, including California, are scheduled to meet with Senators Jeff Sessions and David Vitter at the United States Capitol building demanding action to secure the nation's borders, as noted in a letter from Massachusetts, Bristol County Sheriff Thomas Hodgson. Hodgson's letter stated, "25 people in the United States are killed each day by illegal immigrants" and "benefits are being given and violations of laws forgiven for a select group of non-citizens." Breitbart recently reported, "Sessions said Congress must block federal dollars—any and all funding, whether it be from fees or tax dollars or other revenue, as the Congressional Research Service (CRS) says is within Congress' power—to implement the executive amnesty." Remembrance Project Stolen Lives Quilt founder Maria Espinoza will attend the Washington, D.C. Sheriff's meeting. According to the project's website, the organization, "educates, raises awareness, and conducts outreach in order to support and protect Americans and their families' well-being and safety through upholding U.S. laws and following the Constitution." We The People Rising represents the Remembrance Project Stolen Lives Quilt in California. Group leader Hvidson relayed in recent communication to their supporters: "California volunteers will display the Stolen Lives Quilt banners during the Stop Obama Amnesty Rally."
http://www.breitbart.com/Breitbart-California/2014/12/08/Immigration-California-Activists-Look-Outside-of-State
SHERIFFS TO CONVERGE ON DC, DEMAND GOP BLOCK BOEHNER'S PLAN TO FUND OBAMA'S AMNESTY
"On Wednesday, 50 sheriffs from around the country will converge on Washington, D.C. to demand that the GOP block House Speaker John Boehner's (R-OH) plans to fund Obama's executive amnesty. According to the Federation for American Immigration Reform (FAIR), "the sheriffs will speak out against the president's recent executive amnesty which grants deferred action to millions of illegal aliens." Sheriff Thomas M. Hodgson of Bristol County, Massachusetts organized the trip to the nation's capital. He will be joined by the other sheriffs at "a joint press conference with Sens. Jeff Sessions (R-AL) and David Ritter (R-LA), and other members of Congress." The press conference is being held on December 10 because that comes less than two days "before government funding expires." To date, FAIR reports that Boehner has been hesitant to say he will not fund Obama's amnesty, choosing instead to say "there are a lot of options on the table" or "we have limited options in terms of how we can deal with this."
In reality, Boehner can see to it that Congress separates Department of Homeland Security (DHS) funding "from the larger omnibus appropriation measure" and explicitly states that no funds can be used to fund Obama's amnesty. Senate Majority Leader Harry Reid (D-NV) is all but certain to oppose and attempt to block this move.  Therefore, another avenue — one of less resistance — is to "kick the can down the road on DHS funding until early 2015 when the Republicans control both houses of Congress." This option takes Reid out of the scenario but it also means Boehner will have to be pressured all over again in January when the measure comes back up.  Option three is to pass a bill that simply defunds amnesty. This is a straightfoward approach. And although it would face "a near certain veto" it would also force Obama to come out and "hold DHS hostage to his amnesty program."
http://www.breitbart.com/Big-Government/2014/12/08/Sheriffs-Converge-On-DC-Demanding-GOP-Block-Boehner-s-Plan-To-Fund-Obama-s-Amnesty
Analysis: Can House GOP stay on immigration script
"For better or worse, the strategy has three parts. The first is to approve symbolic legislation that declares Obama's order to shield millions of immigrants from deportation to be "null and void and without legal effect." That was accomplished on Thursday on a vote of 219-197. The second is to approve funding for the Department of Homeland Security through February or March without tying it to any immediate change in immigration policy, while also funding the rest of the government through the Sept. 30 end of the budget year. Without action, most agencies will run out of money Thursday at midnight. The third is to mount a fresh challenge to Obama's immigration policy after the new, Republican-controlled Senate takes office in January. The approach has its dissenters. "Having said we're going to do everything we can to stop this — and then to do nothing to stop it — really hurts," said Rep. Mick Mulvaney of South Carolina, a recognition that the stand-alone deportation bill will die in the Senate. It will be midweek at the earliest before it is clear if the in-house critics are able to force a new strategy on Boehner and the leadership. After four years of struggling with an unruly rank and file, the speaker said he wanted it known that this was not merely a leadership-devised approach to the latest clash with Obama. "We listen to our members, and we listen to some members who are, frankly, griping the most. This was their way to proceed," the Ohio Republican said on Thursday. Griping is not new among GOP lawmakers, many of whom never held office before their tea party-backed elections in 2010. Nor are showdowns with the White House that place a higher premium on unity than on ideological purity."
http://townhall.com/news/politics-elections/2014/12/08/analysis-can-house-gop-stay-on-immigration-script-n1928826
A Suit against One of Obama's Immigration Orders Can Go Ahead, and It's a Setback for the GOP Establishment
"Establishment Republicans have received an unexpected setback in the last few days that might help to shift the internal party debate in favor of conservatives on the hot topic of immigration reform. This setback is the decision of the U.S. District Court for the District of Columbia that the Washington Alliance of Technology Workers has the standing to challenge the Obama administration's extensions of high-end guest-worker programs on behalf of displaced American workers. An early report is here (hat-tip to Conn Carroll for his tweet). Legally speaking, this is the first step of a long battle. The Obama administration, the U.S. Chamber of Commerce, and the corporate wing of the GOP are likely to fight it all the way to the Supreme Court if need be. Politically, however, it focuses the attention of rank-and-file Republicans and Democrats on the impact of high immigration levels on the jobs and incomes of American workers; on the fact that this impact is spreading from unskilled blue-collar workers up the occupational ladder to high-skilled middle-income ones; and on proposals to double the number of new legal immigrants competing with Americans in the labor market as well as to amnesty those illegal immigrants already here."
http://www.nationalreview.com/corner/394176/suit-against-one-obamas-immigration-orders-can-go-ahead-and-its-setback-gop
RNC Chairman: GOP Is Not Breaking Immigration Campaign Promise
"Republican National Committee chairman Reince Priebus disputed Alabama senator Jeff Sessions's suggestion that the spending bill advanced by congressional leaders breaks Priebus's midterm pledge that lawmakers would fight President Obama's administrative amnesty. "I'm not quarreling with Senator Sessions," Priebus told National Review Online during an interview Monday morning. "I admire and respect his position on this issue. I think it's possible to have two very good strategies in place and it's up to the leadership to decide which strategy they want to take. I'm not saying that Sessions's strategy is worse, I'm just saying another strategy is the Yoho bill, the 17 governors [suing the president], and fighting this out as soon as we get our full strength in the House and the Senate." Sessions mentioned Priebus last week when he denounced a House funding proposal for failing to include language prohibiting the president from implementing his recent immigration orders. "The chairman of the Republican party made a promise to America on executive amnesty: 'We can't allow it to happen and we won't let it happen . . . everything we can do to stop it we will,'" he said. "Unfortunately, the plan now being circulated in the House fails to meet that test." Priebus stands by his campaign remarks but is also touting the current plan. "I think the Yoho bill goes pretty far in its statement against the executive amnesty, but I also think that having an opportunity to fight this with full artillery with a full Senate made up of 54 Republicans and about 247 congressional Republicans, I think, is a good opportunity for us to go at it full bore," he said. "I do think it's unconstitutional. I do think that it is something that the president doesn't have the authority to take action on and I think he should be fought tooth and nail on this issue, and I think that's what the Republicans are doing." The key, for the chairman, is that the short-term continuing resolution funding the Department of Homeland Security needs to be "extremely short-lived" so that the Republican Congress can target the orders before they are implemented."
http://www.nationalreview.com/corner/394207/rnc-chairman-gop-not-breaking-immigration-campaign-promise-joel-gehrke
Immigration Not High on McConnell Agenda
"The incoming Senate majority leader isn't eager to tackle immigration after President Barack Obama's recent executive action. While Republicans in both chambers are pushing responses to Obama, Sen. Mitch McConnell, R-Ky., said in an interview Friday not to expect the sort of big immigration package that moved with bipartisan support under Democratic leadership in the current Congress. "Well I can tell you for sure that what the president did after the election makes it unlikely that it is an early item for this conference. But no one believes the current immigration system is not broken," McConnell said. "At some point, I believe it would be appropriate to do something to secure the border and maybe to address other parts of the legal immigration system as well. "The president has taken it upon himself to deal with the question of the just about 11, so-called 11 million. That's the most challenging part of this issue," McConnell said. "So I think the takeaway for your purposes today is it's in my view not an early item for consideration in the Republican Senate. But that's not an endorsement of the status quo either. Because, I think, you know, that there is much wrong with the way things are going now on this issue and need to be corrected." The House voted Thursday to pass legislation that would disapprove of Obama's immigration action. Current Senate Majority Leader Harry Reid, D-Nev., said that it would not see the light of day on his watch."
http://blogs.rollcall.com/wgdb/immigration-reform-not-high-on-mcconnell-agenda/?dcz=
MITCH MCCONNELL: IMMIGRATION WILL BE LOW PRIORITY IN GOP SENATE
"Soon-to-be Senate Majority Leader Mitch McConnell says immigration reform will be a low priority next year in the wake of President Obama's executive action on immigration.
Speaking to Roll Call, McConnell said that while the current immigration system is "broken," Obama's recent executive actions — including offering legal status and work permits to nearly 5 million illegal immigrants — makes the prospect of moving quickly on reform next Congress far-fetched.  "Well I can tell you for sure that what the president did after the election makes it unlikely that it is an early item for this conference. But no one believes the current immigration system is not broken," McConnell told Roll Call. "At some point, I believe it would be appropriate to do something to secure the border and maybe to address other parts of the legal immigration system as well." According to McConnell, although there are issues with the system that need to be dealt with, the Senate likely will leave them alone early on in the Republican-controlled Senate.  "The president has taken it upon himself to deal with the question of the just about 11, so-called 11 million. That's the most challenging part of this issue," McConnell asserted, adding: So I think the takeaway for your purposes today is it's in my view not an early item for consideration in the Republican Senate. But that's not an endorsement of the status quo either. Because, I think, you know, that there is much wrong with the way things are going now on this issue and need to be corrected."
http://www.breitbart.com/Big-Government/2014/12/08/McConnell-Immigration-To-Be-Low-Priority-in-GOP-Senate
LEAKED DOCS: USA VULNERABLE TO CRIMINALS, TERRORISTS ENTERING WITHOUT SCRUTINY AFTER OBAMA EXEC AMNESTY
"Under the executive amnesty immigration action from President Barack Obama, internal administration documents show the administration is considering allowing terrorists, transnational criminals, and anyone else who wants to enter or stay inside the United States to not even answer if they've ever been connected with a crime. The internal Obama administration documents, obtained by Breitbart News through a Department of Homeland Security (DHS) source, include a draft application for illegal immigrants seeking to stay in the country and future prospective immigrants seeking to the enter the country. On the draft application, applicants for "T nonimmigrant status" or for "U nonimmigrant status" are not required to answer a series of key questions about their background. T nonimmigrant visas are for people who are petitioning the U.S. government to be considered a "victim of a severe form of trafficking in person" and U nonimmigrant visas are for those seeking to be considered a "victim of criminal activity." Part of the president's executive immigration action is to expand T and U visas. In order to engage in "[p]rotecting victims of crime and human trafficking as well as workers," a White House fact sheet on the president's executive action reads, "[t]he Department of Labor (DOL) is expanding and strengthening immigration options for victims of crimes (U visas) and trafficking (T visas) who cooperate in government investigations." This draft application form shows the administration is considering not requiring such applicants to answer whether they've ever been in the U.S. for a "period of 6 months or more," whether they've ever "filed an application or petition for immigration benefits with the U.S. government" or one has been filed on their behalf, whether they have ever been "denied or referred an immigration benefit by the U.S. Government, or had a benefit revoked or terminated (including but not limited to visas) or if they've ever been connected legally with a crime—regardless of its seriousness—inside or outside the United States of America."
http://www.breitbart.com/Big-Government/2014/12/08/Internal-DHS-Docs-Obama-Considering-Allowing-Transnational-Criminals-Terrorists-Into-America-Without-Scrutiny-If-They-Claim-To-Be-Crime-Victims
The Cost of Amnesty
President Obama touts the economic benefits of immigration, but the rising price of the Earned Income Tax Credit and Additional Child Tax Credit alone could be dizzying.
"Formerly illegal aliens may not qualify for "the same benefits that citizens receive," but they will very likely qualify for tens of billions of dollars worth of many of the most generous benefits available to citizens. How much, precisely, will become clearer in the coming weeks. Start, for example, with the Earned Income Tax Credit and the Additional Child Tax Credit. These two means-tested benefits "top up" the wages of low-paid workers. Both are first applied to offset any federal tax liability a worker may have. The remainder of the credit is then refundable in cash to the worker. In the 2011 tax year, the average EITC payment to a family with children was $2,905, according to the Center for Budget and Policy Priorities. The Additional Child Tax Credit works in much the same way, paying an average of $1,800 to qualifying households. The key fact about these two programs is that they are administered by the Internal Revenue Service as part of the tax code, not as social-welfare programs. The IRS asks only one question as it processes an EITC: Does the credit-seeker have a Social Security number? For the ACTC, the standard is even laxer: Does the credit-seeker have a Social Security number or an Individual Taxpayer Identification Number? (The ITIN is the substitute for a Social Security number widely used by illegal aliens.) The law and regulations governing whether immigrants qualify for tax credits have already ramified into baffling complexity.  Courts, Congress, and the administration will soon be wrangling over the technical legal status of the people who have received deferred action. As a practical matter, however, they will almost certainly collect cash. The IRS has neither the means nor the resources to deny EITC and ACTC to anyone with a valid nine-digit Social Security number. ACTC already pays huge amounts to illegal aliens holding only ITINs—$4.2 billion in 2010, according to the Treasury Department's own inspector general. Once those ITIN holders gain Social Security numbers, it will become even less feasible to distinguish between presidentially and congressionally authorized resident aliens, even supposing the administration wished to do so—which of course it does not. So both the EITC and the ACTC are destined to grow hugely… Many more such costs will come, and they will be even larger still, as pressure grows to enroll formerly illegal aliens in Medicaid. Quaintly enough, U.S. immigration law still forbids the president to grant residency to aliens likely to become "a public charge." The list of exceptions, however, overwhelms the rule. Here are the benefits that are "not intended for income maintenance" and therefore exempt, according to Citizenship and Immigration Services:
–Medicaid and other health insurance and health services (including public assistance for immunizations and for testing and treatment of symptoms of communicable diseases, use of health clinics, short-term rehabilitation services, prenatal care and emergency medical services) other than support for long-term institutional care
–Children's Health Insurance Program (CHIP)
–Nutrition programs, including the Supplemental Nutrition Assistance Program (SNAP)- commonly referred to as Food Stamps, the Special Supplemental Nutrition Program for Women, Infants and Children (WIC), the National School Lunch and School Breakfast Program, and other supplementary and emergency food assistance programs
–Housing benefits
–Child care services
–Energy assistance, such as the Low Income Home Energy Assistance Program (LIHEAP)
–Emergency disaster relief
–Foster care and adoption assistance
–Educational assistance (such as attending public school), including benefits under the Head –Start Act and aid for elementary, secondary or higher education
–Job training programs
–In-kind, community-based programs, services or assistance (such as soup kitchens, crisis counseling and intervention, and short-term shelter)
–Non-cash benefits under TANF such as subsidized child care or transit subsidies
–Cash payments that have been earned, such as Title II Social Security benefits, government pensions, and veterans' benefits, and other forms of earned benefits
–Unemployment compensation"
http://www.theatlantic.com/politics/archive/2014/12/the-cost-of-amnesty-obama-executive-order-earned-income-tax-credit/383405/?single_page=true
JEFF SESSIONS: ILLEGALS COULD RECEIVE THOUSANDS FROM FEDS WITHOUT PAYING INCOME TAXES UNDER 'POST-MODERN' AMNESTY
"On Monday, Sen. Jeff Sessions (R-AL) warned that illegal immigrants may receive thousands of dollars from the federal government without paying income taxes after President Barack Obama's "post-modern" executive amnesty is enacted.  Speaking at a Judicial Watch event, Sessions, who has said that Obama wants his executive amnesty and "alternative immigration system" implemented before Americans discover the consequences, mentioned that after illegal immigrants receive Social Security numbers and work permits under Obama's executive amnesty, they could be eligible for a $1,000 tax credit per child in addition to an average $2,600 Earned Income Tax Credit payment. That means that some illegal immigrants, if they have multiple children, could receive nearly $5,000 from the federal government without paying any income taxes. Sessions said Obama's "breathtaking" lawless executive amnesty is "bigger than just immigration" because it threatens to delegitimize the country's institutions. Sessions said that Obama's executive amnesty will cause a "corrosive effect" because more people will "lose confidence in government" and the legal system that is supposed to be "just" and "fair." He said Obama and his pro-amnesty allies are living in a "post-modern world" where laws and parts of the Constitution can just be reinterpreted to "make it say what you want it to say." Sessions, who is calling on lawmakers in Congress to prohibit federal funds from being spent to implement Obama's executive amnesty, said there is "great trepidation" that Obama is creating an "alternative" and "entirely new" immigration system that he does not have the power to create. He said the Framers would be "horrified" by Obama's executive amnesty."
http://www.breitbart.com/Big-Government/2014/12/08/Jeff-Sessions-Illegals-Could-Receive-Thousands-from-Fed-Gov-t-Without-Paying-Income-Taxes-Under-Post-Modern-Exec-Amnesty
25,108,000: Record Number of Foreign-Born Hold Jobs in U.S.
"The number of foreign-born individuals holding jobs in the United States hit a record high of 25,108,000 in November, according to the Bureau of Labor Statistics (BLS). In its data on foreign-born workers, the BLS does not distinguish between legal immigrants to the United States, who have a legal right to work here, and illegal aliens, who do not. "The foreign born are those who reside in the United States but who were born outside the country or one of its outlying areas to parents who were not U.S. citizens," says BLS. "The foreign born include legally-admitted immigrants, refugees, temporary residents such as students and temporary workers, and undocumented immigrants. The survey data, however, do not separately identify the numbers of persons in these categories." The BLS has been tracking the number of foreign-born and native-born workers annually since 2005 and monthly since 2007. In November 2007, there were 124,014,000 native-born workers employed in the United States and 23,104,000 foreign-born workers employed in the United States. By November 2014, the number of native-born employed in the United States had dropped to 122,558,000 and the number of foreign-born employed had increased to 25,108,000. In the seven years from November 2007 to November 2014, the number of native-born workers holding jobs in the United States declined by 1,456,000, and the number of foreign-born workers holding jobs increased by 2,004,000."
http://www.cnsnews.com/news/article/ali-meyer/25108000-record-number-foreign-born-hold-jobs-us#.VIXoDTtKsuE.twitter
Sessions On Executive Amnesty: Obama's 'Entirely New Immigration System' A 'Stunning Event' [VIDEO]
"Sen. Jeff Sessions continued his assault on President Barack Obama's executive amnesty Monday, telling Judicial Watch that Obama has created an "entirely new immigration system" with his immigration overhaul less than three weeks ago. In the address to the watchdog organization, the Alabama senator added that neither the president nor the executive branch are "empowered" to make these changes. "I think we're in a pretty serious situation here," Sessions said. "What has occurred is a creation of an alternative immigration system. An entirely new immigration system. The president is not empowered to do that, the executive branch is not empowered to do that." "It's pretty clear that, we've discovered… there wasn't even an executive order issued," Sessions continued. I guess they just whispered in the ear of Jeh Johnson over at Homeland Security, 'Just put out a memo, and tell everyone not to enforce the law.' Or 'set up this system and do it this way.' I mean, we don't even have a really significant direct legal direction that we can ascertain precisely what the president is doing."
http://dailycaller.com/2014/12/08/sessions-on-executive-amnesty-obamas-entirely-new-immigration-system-a-stunning-event-video/
SENATOR RIDICULES OBAMA FOR NOT SIGNING AMNESTY ORDER
http://www.wnd.com/2014/12/senator-ridicules-obama-for-not-signing-amnesty-exec-order/
Top GOP Sen.: Obama 'Devastated the Rule of Law' With Immigration Executive Action
"Sen. Jeff Sessions (R-Ala.) on Monday vowed to fight President Barack Obama's executive actions on immigration in "every way possible," saying Obama has "devastated the rule of law" in America. Sessions spoke to reporters during an event held by Judicial Watch, a conservative government watchdog group that recently published internal government memos it said is evidence that the administration is trying to override Congress' refusal to pass desired immigration policy. Under Obama's executive actions signed last month, up to 5 million illegal immigrants could be shielded from deportation, with the president saying he wants to focus efforts on people who have committed more serious crimes. Sessions said Obama's actions negate the balance of power in the federal government by making Congress irrelevant. The House of Representatives last week voted to nullify Obama's actions — a symbolic move that has no chance of becoming law, as no such bill would pass in the Senate and obviously would be vetoed by the president. "Obama devastated the rule of law," Sessions said. "The American people were never a stakeholder in the [immigration decision], and neither were the Immigration and Custom's Enforcement employees."
http://www.theblaze.com/stories/2014/12/08/top-gop-sen-obama-devastated-the-rule-of-law-with-immigration-executive-action/?utm_source=TheBlaze.com&utm_medium=rss&utm_campaign=story&utm_content=top-gop-sen-obama-devastated-the-rule-of-law-with-immigration-executive-action
GOODLATTE: OBAMA ADMINISTRATION REFUSING TO ENFORCE IMMIGRATION LAW
"The decline in deportation numbers is a result of the administration's refusal to enforce immigration law, House Judiciary Chairman Bob Goodlatte (R-VA) argues.  "The Obama Administration's abysmal immigration enforcement record for the past year confirms what we already know: it refuses to use the tools provided by Congress to enforce our laws," Goodlatte said in a statement. His committee has jurisdiction over immigration law. Last week the Los Angeles Times released new Department of Homeland Security immigration enforcement data, showing that just 315,943 illegal and criminal immigrants were deported last fiscal year — down 14 percent from the previous year. Digging deeper, just 102,224 were deported from the interior of the U.S., as opposed to apprehended trying to illegally enter the U.S., a 23 percent decline from last year and less than half the number deported in 2011.  "President Obama claims that he needs to set priorities for the enforcement of our immigration laws because he has limited resources, but he isn't fully using the resources given to him by Congress," Goodlatte says. "This year's removal numbers impugn the President's excuses for not enforcing our immigration laws and expose the Administration's true motive in setting enforcement 'priorities.'" Goodlatte further noted that the raw deportation figures were also inflated due to the manner in which the administration has chosen to calculate deportations in recent years.
"Additionally, for the past several years the Obama Administration has padded its already meager year-end removal numbers by including recent border crossers," Goodlatte said. "This year is no different. Collectively, the President's refusal to enforce our laws makes our communities less safe and undermines the American people's trust in his ability to preserve the integrity of our immigration system."
http://www.breitbart.com/Big-Government/2014/12/08/Goodlatte-Obama-Administration-Refusing-to-Enforce-Immigration-Law
No Justification
"With his aggressive executive action on immigration, President Obama has struck a constitutional nerve in the body politic. The first lawsuit challenging the president's action was filed last week by a coalition of 18 states led by Texas. Oklahoma is about to file, and other states may do so as well. As for the two houses of Congress, House Judiciary Committee chairman Robert Goodlatte told The Weekly Standard that the House "should litigate the issue." Probably a majority of his colleagues agree. Goodlatte expects that soon after the new Congress is sworn in, the House will authorize the filing of a complaint that the new Republican Senate will then vote to join. A sense of urgency is evident on the part of the lawyers involved in this challenge to the president. Goodlatte wants Congress to ask for expedited review of its case, and already the legal arguments against the president are starting to take shape. The fundamental complaint is that the president has violated the Constitution, in particular the separation of powers. The Constitution vests Congress, not the president, with "all legislative powers herein granted." And under law duly passed by Congress (and signed by the president), anyone entering the country illegally is a deportable alien who "shall upon the order of the Attorney General be removed. The Constitution also provides that the president "shall take care that the laws are faithfully executed"—the so-called take care clause. Faithful execution of the deportation law, as Obama's critics see it, should continue to require, as a rule, the removal of every illegal alien. But the president instead is implementing a policy prioritizing the removal of certain categories of aliens over others. The policy provides "deferred action"—a temporary reprieve from deportation—for undocumented parents of children who are citizens or lawful permanent residents. Up to five million illegal aliens are in this group. Obama has justified his policy in law enforcement terms as an effort to make better use of the limited resources available to the Department of Homeland Security for enforcing the immigration laws; in humanitarian terms as an effort to help families of aliens stay intact; and in political terms as something he had to do because Congress failed to enact his approach to immigration reform. But for Goodlatte and others in Congress, and for a large number of state attorneys general, Obama's action constitutes nothing less than a usurpation of congressional power. Of course, the president's lawyers see it differently. Obama sought advice from the Justice Department's Office of Legal Counsel, the elite unit of lawyers who provide nonpartisan (but executive-branch sympathetic) counsel to the president and the agencies. And in its 33-page memorandum, OLC says the president's action does not raise a constitutional issue and is justified as a proper exercise of "prosecutorial discretion."
http://www.weeklystandard.com/articles/no-justification_820649.html
CILLIZZA: JEB WANTS TO MOVE GOP 'WHERE IT NEEDS TO GO' ON IMMIGRATION
"Chris Cillizza, Editor of the Washington Post's "The Fix" argued that Jeb Bush is thinking about running for president because "he could help bring the Republican Party where it needs to go" on issues like immigration, but is wary about running because "he hates campaigning" on Monday's "Andrea Mitchell Reports" on MSNBC. "He [Jeb] would like to be president of the United States, Andrea, I think he thinks he's up to the job and I think he thinks he could help bring the Republican Party where it needs to go, which is not where it is today on things like immigration reform, for example" Cillizza stated. He added that Bush is also unsure about running because "at the same time, he hates campaigning. And, he didn't like campaigning in the early 2000s, the things he didn't like about it have only gotten bigger. More attention, more cameras in your face, more tweeting, more focus on what he would describe as the small things that don't matter."
http://www.breitbart.com/Breitbart-TV/2014/12/08/Cillizza-Jeb-Wants-to-Move-GOP-Where-it-Needs-to-Go-on-Immigration
Obama to Sit Down With Spanish-Language News Media
"President Barack Obama will sit down with the two major American Spanish-language television networks for interviews that will air on Tuesday. Mr. Obama will do interviews with both Univision and Telemundo amid a swing through Nashville, Tenn. to talk about his recent immigration executive action that will shield millions of illegal immigrants from deportation. Telemundo host José Díaz-Balart will interview the president during his Tuesday visit to Nashville. A version of that interview is scheduled to air Tuesday at 6:30 p.m. EST and an extended version will be broadcast on Sunday afternoon at 1 p.m. EST. The interview "will focus on immigration and other subjects of interest to the Hispanic community," Mr. Díaz-Balart wrote on Facebook. Mr. Obama will also do an interview with Jorge Ramos of Univision set to air Tuesday at 6:30 p.m EST. The president's trip to Nashville is designed to highlight the importance of immigrants to the U.S. economy and to build support for Mr. Obama's unilateral decision to partially overhaul the immigration system using executive action. The city is "home to one of the fastest-growing immigration populations in the United States," a White House spokesman said last week. "Nashville has been a leader in job growth among cities throughout the South and across the country."
http://blogs.wsj.com/washwire/2014/12/08/obama-to-sit-down-with-spanish-news-media/?mod=WSJBlog
Obama touting immigration measures in Tennessee
"President Barack Obama is going before an immigrant audience in Tennessee to pitch his executive action on immigration. The president plans to speak and take questions from the audience at an immigrant community center in Nashville called Casa Azafran. The White House says Obama will continue to urge Congress to pass an immigration overhaul. But with that unlikely, Obama last month took executive action. His measures will extend deportation relief and work permits to some 4 million immigrants in the U.S. illegally. It mostly would affect those who have been in the country more than five years and have children who are U.S. citizens or legal permanent residents. Republicans are hoping they can use their funding leverage to force Obama to roll back his decision."
http://townhall.com/news/general/2014/12/09/obama-touting-immigration-measures-in-tennessee-n1929292
VALERIE JARRETT, JEH JOHNSON ADVISE MAYORS ON EXEC AMNESTY IMPLEMENTATION AT DE BLASIO IMMIGRATION FORUM
"At New York Mayor Bill de Blasio's Monday immigration forum, Homeland Security Secretary Jeh Johnson and Valerie Jarrett, President Barack Obama's senior adviser and confidante, are instructing mayors across the country on how to implement Obama's executive amnesty.
De Blasio, the left-wing Democrat, has said he wanted to use the event with 20 mayors and officials–all of whom are Democrats–to "amplify a historical moment." "We're trying to take the president's actions, defend it and support it," de Blasio reportedly said before the event.
The officials had planned to "discuss the details of the executive actions and their implementation" in addition to sharing the "best practices for coordinating bureaucracies, collaborating with other government authorities and supporting community-based organizations that provide services" to illegal immigrants."
http://www.breitbart.com/Big-Government/2014/12/08/Valerie-Jarrett-Jeh-Johnson-Advise-Mayors-on-Exec-Amnesty-Implementation-at-De-Blasio-Immigration-Forum
Bowser Joins Mayors in NYC to Develop Immigration Strategy
"Two days after House Republicans took a largely symbolic vote condemning the president's executive immigration action,  District of Columbia Mayor-elect Muriel Bowser joined mayors from around the country in New York City to discuss strategies for implementing the order. "Mayors across the country recognize the important contributions immigrants have made in our nation's history – and that they continue to make in our cities every day," Bowser said in a statement Monday. "We applaud the Obama Administration for looking to address immigration reform in a responsible and respectful way. These new policies will ensure that thousands of undocumented immigrants in the District of Columbia are given a fair shot at the American Dream." In November, President Barack Obama announced an executive order to address undocumented immigrants in the United States, which protected 4 million people from deportation and made them eligible for work permits, and made a number of other changes to the immigration system. The administration also argued that the president's action was necessary in light of Congress not passing an immigration overhaul. The roughly two dozen mayors who met Sunday and Monday are also part of the Cities United for Immigration Action, a coalition focused on implementing the executive order. The mayors met to develop a cohesive implementation strategy and panelists included Homeland Security Secretary Jeh Johnson, U.S. Citizenship and Immigration Services Director León Rodríguez, and White House senior adviser Valerie Jarrett. According to a statement announcing the summit, the other goal of the conference was "creating consensus on the need for a permanent solution to the nation's broken immigration system through congressional action on comprehensive reform." Current D.C. Mayor Vincent Gray is one of 31 mayors who are members of the Cities United For Immigration Action steering committee and Bowser is also expected to play an active role in this issue. The coalition does not include any Republican mayors. However, though Gray is a member, he did not attend the summit in New York City due to a scheduling conflict."
http://blogs.rollcall.com/hill-blotter/bowser-joins-mayors-in-nyc-to-develop-immigration-strategy/?dcz=
Bill de Blasio Will Go to Washington to Fight for Immigration Reform
"Mayor Bill de Blasio will rally a coalition of mayors nationwide to fight for immigration reform in Washington, bringing the Democratic leaders to Capitol Hill this February. Mr. de Blasio, speaking with a handful of mayors at his back following an immigration summit at Gracie Mansion today, said he would lead a "coalition of the willing" to support President Barack Obama's immigration executive order and try to sway lawmakers, many of them Republicans, to support more comprehensive immigration reform like a pathway to citizenship for the undocumented. "We believe the voices of mayors have really not been heard in this immigration debate," Mr. de Blasio said. America's leaders of municipalities, the mayor claimed, represent a "sleeping giant." "America's mayors, representing tens of millions of people who are very involved together in common cause–I think that is going to add momentum to this discussion," he added. Mr. de Blasio's summit brought together the mayors of 25 cities like Atlanta, San Franciso, Seattle and Hartford to discuss how best to implement Mr. Obama's immigration executive action to shield as many as five million undocumented immigrants from deportation. Mr. Obama implemented the executive order over the anger of many conservatives, who saw the action as a blatantly political overreach of the executive branch's constitutional authority. In addition to a "day of action" in January and a Washington lobbying day in February, Mr. de Blasio said he would be uniting the mayors–executives from major cities like Los Angeles, Chicago and Boston were not present today–to launch a "mayoral war room" on immigration reform, safeguard immigrants from fraudulent services and spearhead grassroots campaigns to educate people about Mr. Obama's order and push back on criticism from the right. Before Mr. Obama signed his order last month, the mayor had already implemented a policy to stop New York from cooperating with U.S. Immigration and Customs Enforcement detainers. Mr. de Blasio, a liberal Democrat, said he had reached out to Republican mayors about joining his effort, but explained it would include only those most committed to the immigration reform cause. The mayors were singled out, Mr. de Blasio said, because their cities have high immigrant populations like New York. "We reached out to some Republicans mayors who fit the criteria of this particular gathering of cities that have very substantial immigrant populations," Mr. de Blasio said. "To borrow a phrase from the past, this will be a coalition of the willing. This will be people who want to support the president on the executive action and want to build a pathway to a comprehensive immigration reform package by the Congress."
http://observer.com/2014/12/bill-de-blasio-will-go-to-washington-to-fight-for-immigration-reform/
DE BLASIO: EXEC AMNESTY 'A GATEWAY TO SOMETHING GREATER'
"New York City Mayor Bill de Blasio said that President Obama's executive action on immigration is "a gateway to something much greater, to comprehensive immigration reform" in a speech after a meeting with other mayors on illegal immigration on Monday. "the president's action is a strong beginning, and it will affect millions. It's also a gateway to something much greater, to comprehensive immigration reform, the thing that's been worked on for years and years in this country. The consensus in the room today is that that reform is actually closer because of the president's executive action" he declared. Seattle Mayor Ed Murray also stated "whether folks arrived in Seattle because they were refugees, or whether they're arriving to work in the tech industry that our city is famous for, we need the action the president has taken."
http://www.breitbart.com/Breitbart-TV/2014/12/08/De-Blasio-Exec-Amnesty-A-Gateway-to-Something-Greater
Will Immigration Plan's Launch Repeat Obamacare's Mistakes?
The rollout of HealthCare.gov was a disaster. The White House wants to make sure that doesn't happen again.
http://www.nationaljournal.com/white-house/will-immigration-plan-s-launch-repeat-obamacare-s-mistakes-20141207
MEXICO STOPPED FLOW OF UNDOCUMENTED MINORS PRIOR TO US ELECTIONS
"A crackdown by Mexican immigration officials along the nation's southern border appears to have yielded major results before the U.S. 2014 midterm elections.  Amid the U.S. border crisis of summer 2014, Mexico implemented an initiative along its southern border to intercept the routes of migrants making their way to Southern Texas. So far, the effort has helped curb the flow of illegal immigrants attempting to enter U.S. illegally.   Mexico's immigration crackdown  began in July, and now thousands of migrants are held up at the country's southern border. The migrants have found it nearly impossible to get through the Mexican border states of Tabasco, Chiapas, and Vera Cruz, according to a new report by Buzzfeed.  Mexico's new initiative, called "Plan Frontera Sur," includes placing an increased number of troops and immigration agents all along the nation's southern border. These officials will reportedly form a "first control line" in order to force all of the migrants to one of Mexico's 11 official entry points. Two additional "control lines" were established to help prevent illegal aliens, drugs, and weapons from entering Mexico from its southern border.  Officials on the border have reportedly been stricter about deporting Central Americans apprehended in Mexico's interior.  Aerial surveillance has also been increased to aid in the efforts.  The Mexican government may also be using more unconventional methods to curb illegal immigration. The country has reportedly partnered with a well-known activist group to apprehend Central American migrants.  Representatives with Grupo Beta, a large group meant to give food and assistance to migrants trying to get to the U.S., have apparently started turning migrants over to immigration officials. Fray Aurelio, who runs a Mexico-based shelter for migrants, told Buzzfeed, "Now, it has collaborated in [immigration] operations. It helps with raid operations against migrants. At the beginning, they helped the house a lot with food, taking sick people placers. But suddenly they stopped [over the summer]."
http://www.breitbart.com/Breitbart-Texas/2014/12/08/Mexico-Stopped-Flow-of-Undocumented-Minors-Prior-to-US-Elections
TEXAS TO PLACE 4,000 CAMERAS ON BORDER
"The State of Texas will place 4,000 cameras on the Texas-Mexico border as a new phase in the state-led border surge begins. The border surge began shortly after Breitbart Texas released shocking images of minors warehoused in crowded Border Patrol detention facilities in the Rio Grande Valley Sector. Texas Department of Public Safety (DPS) Director Steve McCraw announced the planned addition during a briefing of House lawmakers serving on a select committee. The briefing was designed to bring these lawmakers up to date on military and law enforcement operations along the border. The briefing included information about a new border surveillance operation according to an article by David Saleh Rauf in the Houston Chronicle. McCraw told the lawmakers his department is transitioning from "deterrence" to "interdiction" and said this stage will also include expansion of aircraft surveillance and manpower. The manpower increases will come from overtime payments for DPS troopers which will provide the equivalent of about 600 additional troopers. McCraw told the lawmakers the new cameras would be a partial replacement for the National Guard which begins its withdrawal from the border region later this month. Unlike the National Guard, the cameras will not be restricted to the Rio Grande Sector of the border region. He told the lawmakers the cameras will be deployed from El Paso to Brownsville. McCraw also disclosed there had been "no credible information that a terrorist crossed or will cross" the Texas-Mexico border but acknowledged the importance of continuing to monitor the area according to an article by Kiah Collier in the Austin American-Statesman. He described the border surge as a success noting an increase in apprehensions since the prior year. The 294,000 captured so far this year exceeds last year's total of 246,000 for the entire year."
http://www.breitbart.com/Breitbart-Texas/2014/12/08/Texas-to-Place-4000-Cameras-on-Border
FORMER SHERIFF APPOINTED TO HEAD BORDER SECURITY AND ENFORCEMENT AT AG COMMISSION
"Texas Department of Agriculture Commissioner-Elect Sid Miller appointed a former Travis County Sheriff to be the new assistant commissioner for enforcement, consumer protection and border security. The appointment of Terry Keel was made to a newly created position by Miller to bring a solid law-enforcement background to a position that will protect Texans from fraud, abuse and the impact of illegal immigration. "When I announced the formation of my transition team, I promised that I would be seeking out the best and brightest to help me become the best Agriculture Commissioner in our state's history," Commissioner-Elect Miller said in a prepared statement, "folks who were dedicated to helping me strengthen the Texas Department of Agriculture and helping to ensure that it is working to improve the lives of the people of Texas. Terry Keel fits the bill. He has an extensive and unparalleled knowledge of state government and I am excited that he will be joining my team at TDA in this important new role." In 1992, Keel was elected to the position of Sheriff of Travis County (Austin). He was the first Republican ever elected to that position. In that position he supervised over 1,200 law enforcement, corrections and administrative employees and managed the inmate population of more than 2,500 prisoners. This was during one of the era of the worst jail over-crowding in Travis County history. He implemented numerous innovative initiatives to solve this problem and others including improved victims' services and joint law enforcement operations with the Austin Police Department. Prior to that, Keel served as an assistant district attorney in the Travis County District Attorney's Office where he worked as lead prosecutor in over fifty felony trials. He also served as the administrating official over important programs like the repeat offender program, major crimes and the child abuse division. Keel served the people of Texas as a state representative for five terms and represented the people of HD-47 (Austin). He chaired several committees including the House Committee on Jurisprudence and was vice chair of the Public Safety Committee. He also served on the General Investigating and Ethics Committee and the Judiciary Committee."
http://www.breitbart.com/Breitbart-Texas/2014/12/08/Former-Sheriff-Appointed-to-Head-Border-Security-and-Enforcement-at-Ag-Commission
Texas governor-elect seeks federal funds to cover immigration costs
"Texas has asked the White House for hundreds of millions of dollars illegal immigration has cost the state, Governor-elect Greg Abbott said on Monday, blaming President Barack Obama for not doing enough to secure the border. Abbott, a Republican who takes office next month, met Obama last week shortly after he filed a lawsuit on behalf of states suing the administration over its executive order that eased the threat of deportation for millions of immigrants. At a news conference in Austin, Abbott said he made the reimbursement request to two Cabinet members and a member of the president's staff, without offering further details. "We understand that this is a federal responsibility and we expect the federal government to step up and fulfill its responsibility to secure the border," Abbott, who is currently the state's attorney general, told reporters. Last summer's deployment of more police and National Guard troops on the border with Mexico has accounted for about a quarter of the state's estimated spending on immigration measures. U.S. Democrats and the Mexican government criticized Texas' deployment as being more political than practical. Democrats have cited data showing the flow of immigrants was slowing before the National Guard deployment started, that more U.S. Border Patrol agents have been assigned to the border. They also say members of the National Guard do not have the power to arrest, raising questions about what they are doing. Texas lawmakers estimate the state has spent at least $500 million to meet immigration challenges, Abbott said, adding he has received no answers from the Obama administration on the state's call for federal funds."
http://www.reuters.com/article/2014/12/08/us-usa-texas-immigration-idUSKBN0JM2B920141208
Judge on immigration case had criticized US policy
"The federal judge assigned to rule in the lawsuit over President Barack Obama's changes to immigration rules last year accused the Obama administration of participating in criminal conspiracies to smuggle children into the country by reuniting them with parents living here illegally. In the case last year, U.S. District Judge Andrew Hanen suggested that the Homeland Security Department should be arresting parents living in the U.S. illegally who induce their children to cross the border illegally and often pay for the trip. Instead, the government has generally been temporarily reuniting such children with their relatives inside the United States pending deportation proceedings, which take many years. "DHS has simply chosen not to enforce the United States' border security laws," the judge wrote. He said the government's failures to enforce immigration laws were "both dangerous and unconscionable," although he separately noted, "This court takes no position on the topic of immigration reform, nor should one read this opinion as a commentary on that issue." Hanen was assigned through an automated system to be the judge who will preside over a lawsuit filed by 20 states trying to block Obama's expansive executive actions to spare nearly 5 million people living in the U.S. illegally from deportation and refocus enforcement efforts on "felons, not families." Hanen is one of only two judges in the Brownsville division of the U.S. District Court for the Southern District of Texas, so he is assigned to half of all civil cases filed there. Last December, Hanen wrote a 10-page order in an immigrant smuggling case in which he expressed his frustration over four cases in a month in which a child who arrived in the U.S. illegally alone was reunited with a parent also in the country illegally. "Instead of arresting (the child's mother) for instigating the conspiracy to violate our border security laws, the (Homeland Security Department) delivered the child to her — thus successfully completing the mission of the criminal conspiracy," Hanen wrote. The judge compared the cases to the government seizing weapons being smuggled across the border and delivering them to the criminals inside the United States who ordered them."
http://townhall.com/news/politics-elections/2014/12/09/judge-on-immigration-case-had-criticized-us-policy-n1929296
SPENDING/BUDGET/ECONOMY:
House GOP leaders to unveil spending bill, may look to Pelosi for help
"House Republican leaders are preparing to unveil a critical spending bill, and could be forced to rely on Democratic votes to avert a partial government shutdown.  Current government funding lasts through Thursday at midnight, and House leaders are rushing to put forward a new funding bill. The complication is that conservative lawmakers want to use the debate as leverage to de-fund or otherwise undermine President Obama's newly announced executive actions on immigration.  Last week, the House approved a bill that aims to nullify those actions. But the legislation is sure to die in the Democrat-controlled Senate, leaving some Republicans complaining that the House is not doing all it can to combat the president's immigration plan. "The president's exceeded the laws of the United States dramatically. … It's illegal, unconstitutional," Sen. Jeff Sessions, R-Ala., told Fox News.  He complained that the House plan, which reportedly includes a $1.1 trillion spending bill, would "allow the president to move money around and fund his executive amnesty program" — and urged the House to do more.  Boehner is now faced with a delicate balancing act. The likely plan is to put forward a bill funding most of the government through fiscal 2015, but also a proposal funding the Department of Homeland Security and its immigration-related activities through February or March. That would ensure a new debate over funding for the immigration plan in early 2015, when Republicans control both chambers of Congress.  But Boehner can only afford to lose 17 House Republicans before he needs help from the other side on this week's vote. He could easily lose that many — and more — on this bill, leaving him looking to House Democratic Leader Nancy Pelosi for support.  Pelosi, D-Calif., has said her side would be willing to help, but has signaled she may make some demands. The spending bill is expected to be filed either Monday or Tuesday, but controversial policy riders continue to be the main issue of disagreement between the two sides.  The tentative plan is for the House Appropriations Committee to release the plan and tee it up for the floor on Wednesday. If it proceeds, that would allow for Senate action either late Wednesday or Thursday, before a midnight deadline. The House vote, though, could slip.  Appropriations Committee aides decline to furnish details of the House bill but the parameters of the measure were taking shape after lengthy negotiations last week and over the weekend."
http://www.foxnews.com/politics/2014/12/08/house-gop-leaders-to-unveil-spending-bill-may-look-to-pelosi-for-help/
Cromnibus Stalling Behind Closed Doors (Updated)
""Thursday will not be the last day of the session," Senate Armed Services Chairman Carl Levin, D-Mich., said Monday. "That much I'm confident [about]. This Thursday? Not a chance. Maybe this Saturday." Others, though, were more optimistic the work would be done on schedule. Senate Appropriations Chairwoman Barbara A. Mikulski, D-Md., said she and House Appropriations Chairman Harold Rogers, R-Ky., have come to an agreement on their parts of the spending bill and that House and Senate leadership negotiators are hammering out remaining issues. She said she still hoped the bill would be filed Monday night. "Everything is a sticking point until we can get it unstuck and filed," she said. Leaving the House floor in the afternoon, House Majority Leader Kevin McCarthy said he had to "catch up with" Rogers. The California Republican said negotiators appeared to be "closing in on some final points" and "finishing out final details." McCarthy, however, wouldn't commit to a timeline for filing the cromnibus, though he did predict the House, at least, would finish its work by Thursday. Among the issues remaining are a bevy of EPA riders. Republicans are looking to constrain the agency through a number of provisions, but with Democrats pushing back, negotiators were running into a mathematics question: If you gain five conservatives with this EPA rider, will you lose 10 Democrats? It's precisely the leverage Minority Leader Nancy Pelosi, D-Calif., has alluded to when discussing the cromnibus. If Republicans are leaning on Democrats to pass the bill, the measure will have to reflect some degree of compromise. But if it goes too far to the left, Republicans could be looking at a full-scale backlash from conservatives — especially those on the right who want to send President Barack Obama a message on his proposed deportation deferments for illegal immigrants. Pelosi has told House Democrats to wait until they see the final text of the bill, not wanting to draw lines in the sand on specific provisions and policy riders that could derail already delicate negotiations. But some members of the Congressional Hispanic Caucus are already prepared to say they'll vote against any spending package that sunsets funding for the DHS, which would oversee the president's immigration order, at an earlier date. One such member who plans to hold out on that front is Rep. Luis V. Gutiérrez, D-Ill., for whom the deal would represent "a misguided response … in order to make a political point," according to his spokesman. Several sources familiar with internal CHC conversations told CQ Roll Call the group, which consists of more than 20 voting House Democrats, could actually decide as a bloc to oppose a cromnibus that targets DHS funding specifically. But a final decision has not been made. Conservatives and other Democrats also were threatening an uprising over issues such as abortion. On Monday, Democratic Reps. Louise M. Slaughter of New York and Rep. Diana DeGette of Colorado, who are co-chairwomen of the Pro-Choice Caucus, wrote to House leaders asking the cromnibus not include a "conscience clause" that would allow businesses to deny some reproductive health insurance benefits."
http://blogs.rollcall.com/218/cromnibus-stalling-behind-closed-doors/?dcz=
Spending package faces delay as parties argue over EPA limits
"House Republicans on Monday worked behind closed doors to hash out the final details of a $1.1 trillion government spending bill in time to pass the legislation by a Dec. 11 deadline. House appropriators aimed to release the language of the bill late Monday night, which would allow a Wednesday House vote while satisfying a required two-day waiting period for lawmakers to review the measures. But a senior GOP aide told the Washington Examiner that a Monday release was "possible, but not probable," as lawmakers deal finish writing the deal. Part of the delay stems from a push from some Republicans to include policy riders that would rein in the Environmental Protection Agency. A Tuesday release, rather than a Monday release, would mean the House wouldn't be able to debate the bill until Thursday, the day a short-term government spending bill expires. The Senate would then have to take up the House bill the same day or risk a government shut down. The House and Senate may have to agree to pass a very short, stopgap bill lasting just a day or two in order to give themselves a few more days to pass the $1.1 trillion deal. Republicans plan to propose a two-part legislative spending plan: One bill would fund most of the government until the end of fiscal 2015, while a second bill would keep the Department of Homeland Security operating through February or March. The short-term measure is aimed at satisfying the GOP's conservative faction, who want to use future Homeland Security spending to block President Obama's new policy to curb deportations once Republicans control both the House and Senate beginning in 2015. Some conservatives say they'll vote against the bill because it doesn't defund Obama's deportation directive. "The Administration is already hiring over a thousand employees to implement his unfair amnesty plan, so it is not an option to wait until April or even March," Rep. Tim Huelskamp, R-Kan., said of the plan. In the Senate, the top Republican on the Budget Committee, Sen. Jeff Sessions of Alabama, gave a speech Monday before the conservative watchdog group Judicial Watch saying Congress should do everything in its power to stop Obama's deportation directive. "Congress can block it," Sessions said, although he added that GOP lawmakers faced better odds of taking on Obama's executive action in 2015, when Republicans control both chambers. "Yes, Congress should act," Sessions said. "Nobody wants a government shutdown but fundamentally, I don't think the president's hand is very strong in all of this, because the American people do not like what he's done, they don't like the policy behind it and they think it's unconstitutional."
http://www.washingtonexaminer.com/spending-package-faces-delay-as-parties-argue-over-epa-limits/article/2557117?custom_click=rss
Congress Should Let The Wind Production Tax Credit Bite The Dust
http://dailycaller.com/2014/12/08/congress-should-let-the-wind-production-tax-credit-bite-the-dust/
McConnell Pushes Campaign Finance Changes
"An effort to ease limits on spending by party committees was among the late lingering issues as negotiations continued on legislation to keep the government funded past Thursday. Senate Minority Leader Mitch McConnell has championed the change, telling CQ Roll Call on Friday that eliminating the spending restrictions would vest more power with the party national committees, as well as the congressional campaign committees, calling the current practice "an absurdity in the current law." "I have suggested and I think it's being discussed on a bipartisan basis whether or not this would be an improvement over the current system. Let me just sum it up: It would strengthen the parties, who have frankly not as much clout anymore, much of the firepower, it is now outside the parties," the Kentucky Republican said. "I don't think there is anything good about weakening the parties." "Under current law, a national party committee has a statutory limit on how much it may spend on it's own candidates by state," McConnell said. In the interview, McConnell didn't speculate as to the prospects his proposal would be bundled into the end-of-the-year spending package, but as of Monday evening the issue remained very much in play and it was one of the biggest sticking points being discussed at the leadership level, according to two Republican appropriators on the Senate side. Senate Appropriations Chairwoman Barbara A. Mikulski, D-Md., told reporters Monday that she had completed an agreement with her House counterpart, GOP Rep. Harold Rogers of Kentucky, on matters within their purview, but added that at this juncture, "everything is a sticking point until we can get it unstuck and filed." Mikulski said negotiations were ongoing at the leadership level on remaining elements, likely including the campaign finance language and other leadership priorities. The goal had been to file the spending package Monday evening before consideration by the House and Senate this week."
http://blogs.rollcall.com/wgdb/campaign-finance-among-remaining-issues-for-spending-deal-appropriators-say/?dcz=
Congress left with big agenda, little time to get it done
http://www.cbsnews.com/news/congress-left-with-big-agenda-little-time-to-get-it-done/
More Subsidies for Big Wind
The industry says it's cheaper than fossil fuels — then cries for subsidies.
http://www.nationalreview.com/article/394037/more-subsidies-big-wind-robert-bryce
Items on the agenda of the lame-duck Congress
"The lame-duck Congress has a stacked agenda and little time to accomplish it. Top items include:
—Preventing a government shutdown. Temporary funding expires Thursday, and Capitol Hill leaders are finalizing a sweeping $1.1 trillion spending bill that would fund the government through September 2015.
—Tax "extenders." Dozens of tax breaks for individuals and businesses expired in January. The House passed a bill last week extending them through the end of the year, so taxpayers can claim them on their 2014 returns. The Senate is expected to act this week.
—Tax-free savings accounts for people with disabilities. The House overwhelmingly approved a bill last week to allow Americans with disabilities to open tax-free bank accounts to pay for expenses from education to housing and health care. The measure was attached to the tax extenders bill.
—Ban on Internet access taxes. A provision that prevents state and local governments from taxing access to the Internet expires Thursday. An extension could be attached to a government funding bill.
—Terrorism risk insurance. The federal government's terrorism risk insurance program expires at the end of the year, and its renewal is important to economic sectors such as construction and hospitality. Chances are iffy at best for a long-term renewal.
—Defense policy. Last week, the Republican-controlled House approved a $585 billion defense policy bill that grants President Barack Obama the authority to expand the U.S. military campaign against Islamic militants in Iraq and Syria. The Senate is expected to take up the bill this week."
http://cnsnews.com/news/article/items-agenda-lame-duck-congress-0
Figures on government spending and debt
http://townhall.com/news/politics-elections/2014/12/08/figures-on-government-spending-and-debt-n1929148
More Income for Economy Not Employees — Optics Nevertheless Suggest First Fed Move in March
http://www.forbes.com/sites/stevenblitz/2014/12/08/more-income-for-economy-not-employees-optics-nevertheless-suggest-first-fed-move-in-march/
MISC.:
Obama Blamed For Decline In U.S. Global Leadership: Poll
"The U.S. standing in the world is in decline, and the public blames President Obama. That's the unambiguous finding of the December IBD/TIPP Poll. The poll comes amid a growing list of global crises that the U.S. appears unwilling or unable to control, from the rise of the Islamic State, Russia's defiance over Ukraine and stalled nuclear talks with Iran. When asked whether they agree that "America's global influence is on the decline," 69% said yes. That's up from 65% in March, which was the first time IBD/TIPP asked this question. IBD/TIPP's Standing in the World Index — based on ongoing foreign policy questions — is also at all-time lows. For all of 2014, the index averaged 36.1, down sharply from 55.6 in Obama's first year in office. The December index was 36.5. A reading below 50 signals pessimism. The public's belief in America's decline is incredibly widespread, with majorities in every age, demographic and ideological group. Even among Democrats, more than half (53%), see the country's influence falling. Nearly three-quarters (73%) of independents do. Among Republicans, it's 83%."
http://news.investors.com/ibd-editorials-polls/120814-729592-obama-blamed-for-decline-in-us-global-influence-ibd-poll.htm?ven=rss&utm_source=feedburner&utm_medium=feed&utm_campaign=Feed:%20PoliticRss%20(Politic%20RSS)
 CBO needs new blood: Opposing view
"Most Americans have never heard of the Congressional Budget Office, so it may come as a surprise that an intense debate is occurring in Washington about the agency and its director, Doug Elmendorf. While some are urging the new, Republican-controlled Congress to keep the Democratic appointee, the better approach would be to bring in new blood. CBO scores have an outsized impact on the workings of Capitol Hill; unfavorable scores often end legislative debates before they begin. Elmendorf's CBO is widely respected as a supposedly neutral arbiter of legislative costs. But on several occasions its rulings — rosy estimates of job gains from the stimulus and predictions downplaying job losses from Obamacare, for example — have done the policy debate a disservice. The problem is not that CBO is partisan; it is that CBO analysis has fallen behind the times in crucial respects. One of the most discussed reforms is "dynamic scoring." Dynamic scores acknowledge the obvious truth that taxed activities occur less while subsidized ones occur more. That isn't voodoo economics; it's common sense. CBO's inattention to dynamic effects causes it to overestimate revenue gains from tax hikes, overstate revenue losses from tax cuts, and discount the effects of welfare programs on individual behavior — arbitrarily placing conservative policy at a structural disadvantage. More fundamentally, whatever the merits of individual fixes to CBO's scoring rules, there is no reason CBO should be allowed a monopoly on legislative scoring. Why not open the agency's secret methodology to the public, allowing outsiders a look at all the assumptions of its analyses? Such a move would encourage scrutiny of CBO projections by academics left, right and center. This would strengthen both the office's own efforts and the broader policy debate. Director Elmendorf has had six years to reform CBO. Though perhaps a competent technocrat, he has shown no appetite for reforming the institution despite errors at crucial junctures. If Washington wants to get serious about fixing our nation's tax and health care policies, Congress must correct the office's flaws."
http://www.usatoday.com/story/opinion/2014/12/08/cbo-dynamic-scoring-heritage-action-for-america-editorials-debates/20115195/
DEMOCRATS RELEASE INTEL REPORT; OBAMA RELEASES TERROR DETAINEES
"In its last significant act, the Democrat leadership of the U.S. Senate plans to release a long-delayed report of the Intelligence Committee detailing the techniques used by the government to interrogate terror detainees in the years following the 9/11 attacks. At the same time, news has emerged that President Barack Obama has released another six terror detainees from the military prison at Guanánamo Bay. The men are being resettled in Uruguay as refugees.
These steps are the latest in an effort by the Obama administration and its allies in Congress to dismantle the interrogation and intelligence infrastructure that was hurriedly built by the Bush administration as the country reeled from attacks that killed thousands of Americans and sought to detect and destroy any future threats. Though some, including Secretary of State John Kerry, have pleaded with the Senate to delay the intelligence report, Obama backed the initial inquiry.
The chair of the Senate Intelligence Committee, Dianne Feinstein, is said to be concerned that once Republicans take over the upper chamber in February with a new 54-46 majority, they will prevent the report's release. Republicans do not agree with Democrats on the final report, and are said to be preparing their own version of the report. Intelligence officials have warned that the information in the report could provoke violence and attacks against the United States.
The report is said to accuse the CIA of lying to Congress, an allegation that former CIA director Michael Hayden rejected on Sunday. He told CBS News' Face the Nation, "To say that we relentlessly over an expanded period of time lied to everyone about a program that wasn't doing any good, that beggars the imagination. Obama who ran in 2008 on a promise to end the use of extraordinary interrogation techniques at the CIA, and to close Guantánamo within a year."
http://www.breitbart.com/Big-Peace/2014/12/08/Democrats-Release-Intel-Report-Obama-Releases-Terror-Detainees
White House confirms Senate torture report to be released Tuesday
""The administration has been for months preparing for the release of this report," Earnest told reporters Monday. "There are some indications that this – that the release of the report could lead to a greater risk that is posed to U.S. facilities and individuals all around the world. So the administration has taken the prudent steps to ensure that the proper security precautions are in place at U.S. facilities around the globe." He added that the administration "strongly supports" the release of the declassified summary, which runs 480 pages (the report itself is about 6,000).
"The president believes that on principle, it's important to release that report so that people around the world and people here at home understand exactly what transpired. There are obviously going to be some limits about what can be said, given the classified nature of the program, but because of the scrupulous work of the committee and the administration and the intelligence community, in particular, we've declassified as much of that report as we can, and we want to be sure that we can release that report, be transparent about it and be clear about what American values are and be clear about the fact that the administration believes and that – in a way that's consistent with American values – that something like this should never happen again." Last Friday, Secretary of State John Kerry called and requested, but did not pressure, Sen. Dianne Feinstein, D-California, the chairwoman of the Intelligence Committee, to hold off on releasing the report, sources told CBS News. They were concerned there might be backlash against U.S. personnel and facilities abroad."
http://www.cbsnews.com/news/white-house-confirms-senate-torture-report-to-be-released-tuesday/
OBAMA ADMINISTRATION PREPARING FOR VIOLENCE AFTER RELEASE OF TORTURE REPORT
"The White House confirms that the much buzzed about Senate Intelligence Committee's "torture report" will be released tomorrow, and that the Obama administration is preparing for violence around the world in response. Spokesman Josh Earnest explained that although it was "difficult to imagine a good time" for the release of the report, getting the information out was something that Obama supported. "The president felt it was important for us, for the American people, to have a clear, unvarnished look, at least a clear a look as possible, into this program about what actually transpired," he stated. Earnest added that the Obama administration had been "preparing for months" for any backlash from extremists against U.S. facilities around the world. When asked about reports that Secretary of State John Kerry requested Sen. Dianne Feinstein to postpone the release of the report, Earnest refused to discuss any additional details. "I will allow Secretary Kerry to explain why he made the phone call," Earnest replied."
http://www.breitbart.com/Big-Government/2014/12/08/Obama-Administration-Preparing-For-Violence-After-Release-Of-Torture-Report
CHANGE IN CLIMATE: CHINA REJECTS OBAMA ON EMISSIONS MONITORING
"Last month, President Barack Obama announced that the U.S. had reached an historic deal with China on climate change, according to which the U.S. would decrease carbon emissions more rapidly and China would stop growing its emissions 15 years from now. The president's media fans cheered, though critics noted that the one-sided deal kept the status quo and was unenforceable. Now, China has rejected U.S.-led efforts to monitor its carbon emissions levels.
The rejection came Sunday at an international conference on climate change in Lima, Peru, as reported by the South China Morning Post. China's refusal to allow foreign governments and non-governmental organizations to ask questions about its emissions levels has effectively blocked the Obama administration's diplomatic momentum. One analyst quoted by the Morning Post observed: "The spirit of constructive cooperation of the US-China agreement seems to have come to a full stop."
http://www.breitbart.com/Big-Peace/2014/12/08/Change-in-Climate-China-Rejects-Obama-on-Emissions-Monitoring
UN CLIMATE COMMITMENT IN TATTERS DUE TO CHINESE SECRECY
"That was over faster than a knife fight in a phone box. One minute the US and China are ready to join forces to save the world, the next they split on the precise mechanism for measuring that modest aim. Barely three weeks ago, US President Barack Obama announced a climate deal with China that committed the world's two biggest polluters to lowering their emissions by 2030.
The Chinese promised not just to peak their emissions by 2030 but to increase the share of non-fossil fuels in their energy mix to 20 percent by the same date. For its part, the US would cut greenhouse gas emissions 26-28 percent on 2005 levels by 2025. Huzzah, climate catastrophists cheered, Presidents Xi Jinping and Barack Obama have shown what is possible when it comes to tackling what they describe as "the greatest crisis of our age." "This announcement is a political signal from these two countries. If we understand it as a signal, it is a good thing and it is a first for China to stand up and say it will cap its emissions," Samantha Smith, the leader of the WWF's Global Climate and Energy Initiative, chirruped at the news. Today it seems nobody will ever be able to tell if China keeps its part of the deal because the secretive Communist state wants to block any outside countries from measuring its carbon pollution levels. According to The South China Morning Post, China is seeking to remove draft provisions for targets to be subject to other countries' scrutiny. We'll just have to trust that they'll do as they say. The revelation came to light at the COP 20 climate meeting underway in Lima, Peru."
http://www.breitbart.com/Breitbart-London/2014/12/08/UN-Climate-Commitment-in-Tatters-Due-to-Chinese-Secrecy
Report: 100 National, State Parks Violate EPA's New Clear Air Rule
"At least 100 national and state parks might not be in compliance with the Environmental Protection Agency's stricter ozone rule, according to a new report by the conservative American Action Forum. Not only is the EPA's new ozone rule possibly the most expensive regulation ever proposed, it is so strict that not even national and state parks will be able to be in compliance, according to AAF's report. "Hardly transportation corridors and centers of heavy pollution, many observers would be surprised to know that Death Valley National Park, Sequoia National Park, and Cape Cod National Seashore have ozone readings of 71 to 87 [parts per billion]," AAF policy experts Sam Batkins and Catrina Rorke write in their report. "The notion that EPA's ozone regulation will affect just dirty power plants and manufacturing facilities is farce," write Batkins and Rorke. "These new regulations will hit states, their parks, national wildlife refuges, and countless pending construction projects across the U.S." The EPA's ozone standard sets acceptable levels between 65 and 70 parts per billion, but the agency is also looking into an even stricter ozone standard of 60 parts per billion. But at such low levels, iconic national parks like Yellowstone and the Grand Canyon won't even be in compliance."
http://dailycaller.com/2014/12/08/report-100-national-state-parks-violate-epas-new-clear-air-rule/
CASSIDY: DEMS TRYING TO 'GRUBERIZE' KEYSTONE XL PIPELINE OPPOSITION
"Senator-Elect Bill Cassidy (R-LA) argued that the Democratic Party was trying to "Gruberize" their opposition to the Keystone XL Pipeline and revealing "their prejudice against these working jobs on Monday's "America's Newsroom" on the Fox News Channel. "The American people are incredibly upset with the president's policies and the direction he's taken us in. And you can start with Obamacare, in which if you're not getting a subsidy, you're getting hammered…but it goes beyond that Bill, if there is one party for working family it is the Republican Party. Working families want to see Keystone built, they may not have the job, but they know a family like there's that will, and they look at this and it's a no-brainer, and yet the president and his party find every excuse to kind of, if you will, Gruberize us, deceive us as to 'well, this is the reason we can't do it' when we know it's only their prejudice against these working jobs" he stated.  Cassidy said that the GOP should try to make Obamacare "less onerous or replace it," but that any attempts to do so by Congress will be vetoed, but would try to create a bipartisan consensus on fixing the law so that employees don't have their hours cut.   He concluded that while their will always be some "tension" within GOP Congressional ranks, he believed they would be able to make good on their campaign promises."
http://www.breitbart.com/Breitbart-TV/2014/12/08/Cassidy-Dems-Trying-to-Gruberize-Keystone-XL-Pipeline-Opposition
House Report: FDIC Targeted Gun Dealers Under Operation Choke Point
"The House Oversight and Government Reform Committee released a report Monday that said the Federal Deposit Insurance Corporation unfairly treated gun dealers and other companies as illegal entities, and convinced banks to stop doing business with them under the Obama administration's Operation Choke Point. Choke Point is a program run by the Departments of Justice and Treasury that is ostensibly aimed at making sure illegal businesses don't have access to the U.S. financial system. But many Republicans have said the Obama administration is using it to create hurdles for companies it doesn't support, such as gun dealers and payday lenders. The secretive program is rarely cited by banks as they close down banking services to companies. But many have said they believe they are victims of Choke Point, such as the Oregon gun maker who was told this year it no longer had access to credit card processing services. The House oversight committee, run by Rep. Darrell Issa (R-Calif.), has been looking at Operation Choke Point for the last year, and said in its final report that the initiative has prompted banks around the country to end relationships with "high-risk" companies identified by the government. But those companies, which FDIC encouraged banks to abandon, including many legal businesses, such as gun and ammo dealers, coin dealers and others. "FDIC explicitly intended its list of 'high-risk merchants' to influence banks' business decisions," the report said of the federal banking regulator. "FDIC policymakers debated ways to ensure that bank officials saw the list and 'get the message.' "
http://www.theblaze.com/stories/2014/12/08/house-report-fdic-targeted-gun-dealers-under-operation-choke-point/?utm_source=TheBlaze.com&utm_medium=rss&utm_campaign=story&utm_content=house-report-fdic-targeted-gun-dealers-under-operation-choke-point
Obama Administration Now Has 1,000 Government Investigators Targeting Businesses for Minimum Wage Violations
http://dailysignal.com/2014/12/08/obama-administration-now-1000-government-investigators-targeting-businesses-minimum-wage-violations/
Ann Compton on Obama: He Launches 'Profanity-Laced' Tirades Against Press
"According to retired ABC News journalist Ann Compton, Barack Obama launches into "profanity-laced" tirades against the press in off-the-record meetings with reporters. In a C-SPAN interview, Compton also derided the President for leading "the most opaque" administration of "any I have covered."  The journalist, who retired in August after a 40-year career, revealed to C-SPAN's Brian Lamb: "I have seen in the last year Barack Obama really angry twice. Both were off-the-record times. One, profanity-laced where he thought the press was making too much of scandals that he did not think were scandals." She explained, "And I don't find him apologetic. But I find him willing to stand up to the press and look them in the eye, even though it was off the record and just give us hell."  After Lamb wondered if the President had a point, she chided, "We cover what we are allowed to cover. And when policy decisions and presidents are inaccessible and don't take questions from the press on a regular basis, I think they reap what they sow."  Despite Obama's apparent rage against the press, he hasn't had much to complain about. The Media Research Center documented how journalists covered-up his failures and scandals.  Earlier in the hour-long C-SPAN interview, which aired on Sunday night, but was recorded in October, Compton slammed the "opaque" administration:  ANN COMPTON: Before I walked out the door on September 10, I was a strong voice for complaining that this particular administration has been more opaque than any I have covered about what the President does in the Oval Office everyday. He is far less accessible on photo-ops with meetings. Even some meetings on the record, meeting in the Roosevelt room with financial leaders from, from Wall Street or on issues with environmental groups, or with issues with environmental groups, with public opinion leaders, I think most presidents have been far more forthcoming than the second Obama term, in terms of what the President is doing every day and we almost never get photo-ops."
http://newsbusters.org/blogs/scott-whitlock/2014/12/08/ann-compton-obama-he-has-profanity-laced-tirades-against-press
Former ABC Reporter Reveals Unflattering Account of How Obama Sometimes Handled Press Behind Closed Doors
http://www.theblaze.com/stories/2014/12/08/abc-reporter-reveals-obamas-profanity-laced-complaints-about-the-press/?utm_source=TheBlaze.com&utm_medium=rss&utm_campaign=story&utm_content=abc-reporter-reveals-obamas-profanity-laced-complaints-about-the-press
Attkisson: I've Been On Receiving End Of Obama Official's Profanity-Laced Tirades [VIDEO]
"Appearing on "The Steve Malzberg Show" Monday afternoon, author Sharyl Attkisson responded to former ABC News correspondent Ann Compton's claim that President Barack Obama and his officials routinely direct profanity-laced tirades at reporters. Attkisson told Malzberg she has been on the receiving end of those conversations in the past, and others, specifically The Associated Press, have been subject to scorn at the hands of Obama officials. "Maybe this is just me or a personal opinion that a profanity-laced conversation with professionals in the press by the president of the U.S. is probably inappropriate," said Attkisson. "That's not surprising to me," the former CBS investigative reporter told Malzberg. "There have been profanity-laced discussions on their part with members of the Obama administration that they've talked to me about similar things, thinking that a cover story…was not warranted or fair." "They haven't just done this with me, but with reporters at The Associated Press and other colleagues," said Attkisson. "This is a tactic and a strategy."
http://dailycaller.com/2014/12/08/attkisson-ive-been-on-receiving-end-of-obama-officials-profanity-laced-tirades-video/
Documents Expose How The Obama Administration Plays the Media
http://www.forbes.com/sites/frankminiter/2014/12/08/documents-expose-how-the-obama-administration-plays-the-media/
Obama pokes fun at his presidency on 'The Colbert Report'
"His daughters mock his big ears, he leaves his socks on the floor and sitting behind Stephen Colbert's desk, he said, gives him a greater sense of power. When President Barack Obama was not seriously defending his economic record, his executive actions on immigration and his delayed decision on the Keystone XL oil pipeline Monday on "The Colbert Report," he was playfully confiding that the trappings of the presidency really don't go to his head. "When I go home, Michelle, Malia and Sasha give me a hard time," he told host Stephen Colbert. "There are no trumpets, and they tease me mercilessly." It was Obama's third appearance on the show, his second as president, and marked the beginning of the final two weeks for the Comedy Central show. Colbert will take over for David Letterman on CBS' "Late Show" next year. Obama kicked off the show sitting in for Colbert to perform a regular feature of the program called "the Word" wherein Colbert's rants are accompanied by snarky messages to the audience. So when Obama, as Colbert, declared that there are aspects of "Obamacare" that people from both parties actually like, the text aside to the audience read: "Everything but the Obama."
http://www.foxnews.com/politics/2014/12/08/obama-pokes-fun-at-his-presidency-on-colbert-report/
Tongue in cheek, Obama displaces comedian Colbert on popular show
http://townhall.com/news/politics-elections/2014/12/08/tongue-in-cheek-obama-displaces-comedian-colbert-on-popular-show-n1929261
Obama riffs on his presidency with Stephen Colbert
http://townhall.com/news/politics-elections/2014/12/09/obama-riffs-on-his-presidency-with-stephen-colbert-n1929259
Student: Professor's Anti-American 'Pledge of Allegiance' an 'Attempt to Propagandize an Entire Classroom'
"A tenured professor at Metropolitan State University of Denver requires his students to say an anti-American "pledge of allegiance" so they can see another perspective of their country, according to Campus Reform. Dr. Charles Angeletti, a professor of American Civilization at one of the largest schools in the state, told Campus Reform he has been distributing the pledge for 20 years. America is described in the pledge as "two nations, under Jesus, rich against poor, with curtailed liberty and justice for all except blacks, homosexuals, women who want abortions, Communists, welfare queens, treehuggers, feminazis, illegal immigrants, children of illegal immigrants, and you if you don't watch your step."
http://www.theblaze.com/stories/2014/12/08/student-professors-anti-american-pledge-of-allegiance-an-attempt-to-propagandize-an-entire-classroom/?utm_source=TheBlaze.com&utm_medium=rss&utm_campaign=story&utm_content=student-professors-anti-american-pledge-of-allegiance-an-attempt-to-propagandize-an-entire-classroom
Priebus seeks to make GOP history
"Reince Priebus says he has the votes to win another term as chairman of the Republican National Committee, an organization he successfully rebuilt following the 2010 midterm elections. Priebus told RNC members of his plan to seek a third term in an email Monday night and said that 150 of the 168 party officials and political activists who make up the national organization have pledged to support him, according to a copy of the note obtained by CNN.
"With such support it is impossible for me to say no," Priebus wrote. "Therefore, I write to seek your support for another term as RNC chairman. As some of you may have heard me say, thus far we accomplished about 80 percent of what we needed to accomplish with another 80 percent left to go. If we are going to win in 2016, we must build upon what we were able to accomplish over the last 4 years, and I ask for your continued support to make sure we do in fact accomplish that goal."
http://www.cnn.com/2014/12/08/politics/reince-priebus-rnc-chair-reelection/index.html
TED CRUZ: 'HELL WILL FREEZE OVER' BEFORE ESTABLISHMENT GOP LISTENS TO AMERICAN PEOPLE
http://www.breitbart.com/Big-Government/2014/02/13/Ted-Cruz-Hell-will-freeze-over-before-establishment-GOP-listens-to-American-people/
BUCHANAN ON GOP IMMIGRATION PUSH: 'REPUBLICAN PARTY IS INDEED GOING THE WAY OF THE WHIGS'
"On Newsmax TV's "America's Forum" on Monday, conservative commentator Pat Buchanan offer a pessimistic outlook for the Republican Party going forward, especially as they seem to embrace measure that would open the gateway for more low-cost immigrant labor to enter the United States. "In off-year elections where the turnout is not heavy and the Republicans have done an outstanding job of, if you will, gerrymandering the country to their own benefit, I think they'll do well," Buchanan said. "But at the presidential level where you've got the million new immigrants coming in legally every year and an untold number coming in illegally, I think in most of them for minorities who vote for 70 percent Democratic, I think there's an inevitability that the Republican Party is indeed going the way of the Whigs and at the presidential level, after around 2020 it becomes virtually impossible to win the presidency of the United States in the absence of some kind of cataclysm."
http://www.breitbart.com/Breitbart-TV/2014/12/08/Buchanan-on-GOP-Immigration-Push-Republican-Party-Is-Indeed-Going-the-Way-of-the-Whigs
Mitch McConnell would endorse Rand Paul for president
http://www.washingtonexaminer.com/mitch-mcconnell-would-endorse-rand-paul-for-president/article/2557113
Democrats Begin Push for Criminal Justice Reforms Ahead of Legislative Session
"Attorney General Eric Schneiderman requested on Monday that Governor Andrew Cuomo sign an Executive Order giving the Attorney General's office jurisdiction to investigate police killings of unarmed civilians. The move comes after Cuomo has said he plans a review of the criminal justice system and New York City sees day after day of protest in the wake of the decision by a Staten Island grand jury not to indict NYPD officer Daniel Pantaleo in the chokehold death of Eric Garner. "The horrible events surrounding the death of Eric Garner have revealed a deep crisis of confidence in some of the fundamental elements of our criminal justice system," said Schneiderman. "Nothing could be more critical for both the public and the police officers who work tirelessly to keep our communities safe than acting immediately to restore trust and confidence in the independence of reviews in any case involving an unarmed civilian killed by a law enforcement officer. While several worthy legislative reforms have been proposed, the Governor has the power to act today to solve this problem. I strongly encourage him to take action now," Schneiderman said. The attorney general made the announcement in New York City on Monday backed by city officials including Comptroller Scott Stringer, Public Advocate Letitia James, borough presidents Eric Adams and Gale Brewer, as well as a slew of state legislators and advocates. For some the push is a reflection that many advocates and officials don't have faith that Gov. Cuomo will move fast enough or look deep enough into the justice system in his promised review of the system. Cuomo has appeared on national media since the Garner verdict promising a "soup-to-nuts" evaluation of the state's justice system, but he has made sure not to show too much bend toward reformers or law enforcement officials."
http://www.gothamgazette.com/index.php/government/5460-democrats-begin-push-for-criminal-justice-reforms-ahead-of-legislative-session
New policy widens profiling ban, with key caveats
"The Obama administration released racial profiling guidelines for federal law enforcement agencies on Monday. The new policy broadens existing decade-old guidance on profiling, but contains significant exceptions that trouble some advocacy groups for minorities. A closer look at the changes:
Q: What's new in the guidelines?
A: The guidelines direct the FBI and other federal law enforcement agencies against profiling on the basis of religion, national origin, gender, gender identity or sexual orientation. They replace 2003 directives from the Bush administration that forbid profiling on the basis of race and ethnicity but created an exception for national security investigations. The new rules close that national security loophole and widen the profiling prohibition to include a broader set of characteristics.
Does that mean federal law enforcement agencies can never take those factors into account?
Not quite. The Justice Department says law enforcement officials may still consider those characteristics in certain situations, including while seeking a criminal suspect of a particular physical description. In other words, though U.S. Park Police officers may not indiscriminately stop speeding motorists on the basis of race or gender, they can use those factors to decide whom to pull over if they've been told to be on the lookout for a fleeing bank robbery suspect of a given race or gender. In other types of federal investigations, agents would be able to factor in a person's race, religion, gender or national origin if they have "trustworthy information" connecting individuals of those characteristics to a specific crime, homeland security that or immigration law violation. That means that if a terrorist group of a particular ethnicity sets off a bomb in a foreign country, the FBI could take ethnicity into account as it cultivates sources in the U.S. for information about the organization.
What other exemptions exist?
A: The primary carve-outs are in airports and at the nation's borders. Security screens by Department of Homeland Security employees in airports and at border checkpoints are exempt from the new protocols, as are interdictions at ports of entry and Secret Service protective activities. The department argued that the "unique nature of border and transportation security as compared to traditional law enforcement" justified the exclusion of those activities."
http://townhall.com/news/politics-elections/2014/12/08/new-policy-widens-profiling-ban-with-key-caveats-n1929102
US unveils federal law enforcement profiling curbs
http://townhall.com/news/politics-elections/2014/12/08/us-unveils-federal-law-enforcement-profiling-ban-n1928866
America to finally get new racial profiling guidelines
"As part of the President's executive actions to address issues of racial tension in the nation, today we are being treated to new federal guidelines on racial profiling. (Or maybe it's a byproduct of his bout of acid reflux disease.) Liz Shield at PJ media has the details. "Today, the Obama administration will reveal new updates to its guidelines on racial profiling. Politico explains the new guidelines will tighten "limits on the practice but still allow federal law enforcement agencies to employ it at airports and along the border." The new policy will make some additions to the 2003 guidelines instituted by the Bush administration. The Bush guidelines applied only to race, but the updated Obama administration guidelines will also ban "profiling on the basis of religion, national origin, sexual orientation and gender identification." The guidelines come on the heels of racial unrest across the country following grand jury verdicts not to indict police officers in the killing of two African American men. It's not clear how the addition of the new profiling guidelines would have changed either situation." This has been a work in progress for five years, but Holder is explaining that it's one of the last big ticket items he wants to check off on his bucket list before leaving the cabinet. And, of course, he's now framing it in terms of both Ferguson and the Eric Garner case. The new guidelines, as noted above, will make exceptions which allow for so called racial profiling at airport security and along the border. You might think that this makes perfect sense, and it does. But how about other places, such as New York City which Holder himself highlights in his comments? Is the practice harmful or disgraceful there?"
http://hotair.com/archives/2014/12/08/america-to-finally-get-new-racial-profiling-guidelines/
Eric Holder believes all cops are racists, targets 'unconscious bias'
"Following the Eric Garner verdict, New York cops can look forward to having their heads examined for "unconscious bias" by federal thought police unleashed by Attorney General Eric Holder. The NYPD can expect to undergo the same kind of "de-biasing" training that Holder put departments in Seattle, New Orleans, St. Louis and several other cities through while investigating them for alleged civil rights violations. Federal trainers teach cops not only to think twice about stopping or questioning suspects of color, but also to ignore signs of criminal behavior and threat indicators they've gleaned from years of street experience. That puts their own lives in danger — and risks the safety of residents. The Justice Department's unprecedented shift from prosecuting intentional discrimination to investigating unconscious or "implicit" bias began long before Ferguson, Mo. It's part of a "racial justice" movement launched by the Obama administration to "reform" the criminal justice system. In the past five years, Holder has more than doubled the number of police department probes compared with the previous five years, opening more than 20 investigations and pressuring 15 consent orders to stop "biased policing" and other alleged violations. What's striking about these federally mandated orders is the lack of evidence investigators found to show cops stopped and arrested black people simply because of bias. They assumed, but couldn't prove, they targeted blacks due to an automatic and unfair association between them and crime and not because they actually committed crimes."
http://nypost.com/2014/12/07/eric-holder-believes-all-cops-are-racists-targets-unconscious-bias/
President Obama Says Eric Garner, Ferguson Protests 'Necessary'
""As long as they're peaceful, I think they're necessary," Obama said during an interview that aired on BET Monday. "When they turn violent then they turn counterproductive." "Power concedes nothing without a fight, that's true , but it's also true that a country's conscious has to be triggered by some inconvenience," Obama said. "The value of peaceful protests, activism … is it reminds the society this is not yet done."
http://time.com/3624627/president-obama-says-eric-garner-ferguson-protests-necessary/?utm_source=feedburner&utm_medium=feed&utm_campaign=Feed%3A+time%2Ftopstories+(TIME%3A+Top+Stories)
Most Americans See Race Relations Worsening Since Obama's Election
A new Bloomberg Politics poll shows deep divisions over the outcomes of police shootings of unarmed black men.
http://www.bloomberg.com/politics/articles/2014-12-07/bloomberg-politics-poll-finds-most-americans-see-race-relations-worsening-since-obamas-election