News Briefing for Tuesday, December 30, 2014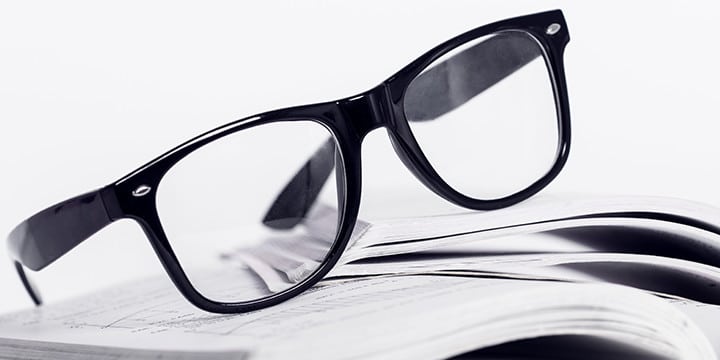 HEALTHCARE:
ObamaCare fines rising in 2015, IRS prepares to collect
"Don't have health insurance? Get ready to pay up.  The ObamaCare-mandated fines for not having insurance are rising in 2015 — and for the first time, will be collected by the Internal Revenue Service. The individual requirement to buy health insurance went into effect earlier this year. But this coming tax season is the first time all taxpayers will have to report to the IRS whether they had health insurance for the prior year.  The fines for the 2014 year were relatively modest — $95 per person or 1 percent of household income (above the threshold for filing taxes), whichever is more.  But insurance scofflaws face a sharp increase if they don't get covered soon. The fine will jump in 2015 to $325 or 2 percent of income, whichever is higher. By 2016, the average fine will be about $1,100, based on government figures. The insurance requirement and penalties remain the most unpopular part of the health care law. They were intended to serve a broader purpose by nudging healthy people into the insurance pool, helping to keep premiums more affordable. But the application of fines in 2015 could renew criticism of the law, at a time when Republicans are taking control of Congress and looking at ways to undercut the policy. According to government figures, tens of millions of people still fall into the ranks of the uninsured. Unclear is how many would actually be assessed a fine. The law offers about 30 different exemptions, most of which involve financial hardships. Further, it's unclear how aggressively the IRS would go after the fines.  Many taxpayers may be able to get a pass. Based on congressional analysis, tax preparation giant H&R Block says roughly 4 million uninsured people will pay penalties and 26 million will qualify for exemptions from the list of waivers. Deciding what kind of waiver to seek could be crucial. Some can be claimed directly on a tax return, but others involve mailing paperwork to the Department of Health and Human Services. Tax preparation companies say the IRS has told them it's taking steps to make sure taxpayers' returns don't languish in bureaucratic limbo while HHS rules on their waivers. TurboTax has created a free online tool called "Exemption Check" for people to see if they may qualify for a waiver. Charges apply later if the taxpayer files through TurboTax. People also can get a sense of the potential hit by going online and using the Tax Policy Center's Affordable Care Act penalty calculator.  Timing also will be critical for uninsured people who want to avoid the rising penalties for 2015. That's because Feb. 15 is the last day of open enrollment under the health law. After that, only people with special circumstances can sign up. But just 5 percent of uninsured people know the correct deadline, according to a Kaiser Family Foundation poll.  "We could be looking at a real train wreck after Feb. 15," said Stan Dorn, a health policy expert at the nonpartisan Urban Institute. "People will file their tax returns and learn they are subject to a much larger penalty for 2015, and they can do absolutely nothing to avoid that."  In a decision that allowed Obama's law to advance, the Supreme Court ruled in 2012 that the coverage requirement and its accompanying fines were a constitutionally valid exercise of Congress' authority to tax.  Sensitive to political backlash, supporters of the health care law have played down the penalties in their sign-up campaigns. But stressing the positive — such as the availability of financial help and the fact that insurers can no longer turn away people with health problems — may be contributing to the information gap about the penalties."
http://www.foxnews.com/politics/2014/12/29/obamacare-fines-rising-in-2015-irs-prepares-to-collect/
Being uninsured in America will cost you more
http://townhall.com/news/politics-elections/2014/12/29/being-uninsured-in-america-will-cost-you-more-n1936624
Iowa Obamacare Insurer's Collapse Could Leave Customers On The Hook For Thousands
"The first Obamacare-created nonprofit insurer announced just before Christmas that it would be taken over by the state of Iowa due to severe financial problems — and the shift will likely cost customers. CoOportunity Health, a co-op created in 2013 by the Affordable Care Act with almost $150 million in loans, serves between 110,000 and 120,000 customers in Iowa and Nebraska, according to Iowa state insurance commissioner Nick Gerhart. Now it's in the control of Iowa state regulators, after a solvency loan from the federal government failed to stave off financial ruin.  The co-op was hemorrhaging money — its net cash and investments fell from $121.5 million in October, after receiving a solvency loan from the Obama administration, to just $17 million on Dec. 12. But even while it was coming to the realization that it wouldn't be able to succeed financially, CoOportunity continued selling policies on the two states' federally-run Obamacare exchanges during the second open enrollment period, which began Nov. 15. By the time CoOportunity revealed it would be taken over by Iowa, the deadline to purchase or change coverage effective Jan. 1 had passed. Customers who want to change their coverage in light of the takeover — both Iowa insurance commissioner Nick Gerhart and the company itself encourage doing so — won't be able to in time for next month's coverage. The deadline for HealthCare.gov-run states like Iowa and Nebraska to change their coverage was Dec. 15; CoOportunity didn't announce the state takeover until Dec. 24. Customers who change their insurance plan now won't be able to start their new policies until Feb. 1 — meaning that a month into the year, they'll have to start building up their deductibles and out-of-pocket maximums all over again."
http://dailycaller.com/2014/12/29/iowa-obamacare-insurers-collapse-could-leave-customers-on-the-hook-for-thousands/
ObamaCare Hits Small Business Hard in Gloomy '15
"With businesses' one-year reprieve from financial penalties under ObamaCare ending, the horror stories of complying with the costly health care law already are trickling in. The worst is yet to come. ObamaCare Hits Small Business Hard in '15 – Starting Jan. 1, employers with 100 or more full-time workers face hefty increases in their health insurance costs as they comply for the first time with the mandate. They must now offer the government's comprehensive coverage — including "free" preventive care — for all employees working 30 or more hours a week, or risk being fined $2,000 per employee per year. But many of these small businesses are retailers that don't have the kind of margins where they can cover workers and still stay in business. Many grocers and restaurants have opted to pay the fine rather than swallow the larger cost of buying coverage for all workers. Others are cutting back worker hours to duck the law altogether. Universal health care is hardly "free," and its costs hit both employees and customers hard. Service companies — including even garbage collectors — are passing on the added cost to customers in the form of higher bills. Take God Bless the USA, a trash collection company outside Charlotte, N.C. It recently notified customers that it's raising prices 5% to help cover expenses. "Due to the Affordable Care Act, effective Jan. 1, 2015, we are obligated to provide health care coverage to all of our employees," it explained in a Dec. 5 letter. "Unfortunately, we are unable to internalize this cost and are sorry we have to pass this cost on to you." Requirements under ObamaCare tighten in 2016, when smaller firms employing 50 to 99 full-time workers also have to offer coverage or face fines. A few small businesses in Michigan that did offer employee-sponsored health coverage are now preparing to stop next year, says Michigan Group Benefits, an East Lansing-based insurance agency. Why? Sticker shock from the pricier ACA-compliant policies, which provide everything from "free" mammograms to colonoscopies. Blue Cross Blue Shield and other insurers have stopped allowing businesses to renew policies that aren't compliant with ObamaCare. In their place, they're offering plans with 14% to 45% rate increases, the National Association of Health Underwriters says. Though employers with fewer than 50 workers are exempt from mandates, they too are feeling ObamaCare's pain. Kaiser Permanente already has sent cancellation letters to such employers, explaining that their existing plans don't offer ObamaCare's richer benefits and therefore are no longer available. Some two-thirds of the 31 million employees who work for such firms and get health insurance from them could receive similar cancellation notices over the next year. When the president signed ObamaCare in 2010, he promised it would "lower costs for families and for businesses." As it turns out, neither is true."
http://news.investors.com/ibd-editorials-obama-care/122914-732483-obamacare-rings-in-new-year-with-gloom-for-small-business.htm
NYT: Those temporary Medicaid reimbursement rates really are temporary
"One doctor interviewed by the New York Times about the upcoming cut in Medicaid reimbursement rates calls it a "bait and switch," in which a seller promises one thing but replaces it with something less valuable. That label, however, misstates the situation with ObamaCare and its supposed cost-curve control. The bait-and-switch took place at the beginning, when the White House and Democrats temporarily suspended reimbursement cuts to Medicare and boosted Medicaid reimbursements, while using them both to paint ObamaCare as deficit neutral and attractive to doctors. This is more of a chickens-coming-home-to-roost moment: "Just as millions of people are gaining insurance through Medicaid, the program is poised to make deep cuts in payments to many doctors, prompting some physicians and consumer advocates to warn that the reductions could make it more difficult for Medicaid patients to obtain care. The Affordable Care Act provided a big increase in Medicaid payments for primary care in 2013 and 2014. But the increase expires on Thursday — just weeks after the Obama administration told the Supreme Court that doctors and other providers had no legal right to challenge the adequacy of payments they received from Medicaid. The impact will vary by state, but a study by the Urban Institute, a nonpartisan research organization, estimates that doctors who have been receiving the enhanced payments will see their fees for primary care cut by 43 percent, on average. Stephen Zuckerman, a health economist at the Urban Institute and co-author of the report, said Medicaid payments for primary care services could drop by 50 percent or more in California, Florida, New York and Pennsylvania, among other states."
Doctors have already bailed out of Medicaid even at the higher reimbursement rates. In California especially, they've also been exiting provider networks for insurers due to price pressures, and some doctors have moved to a concierge system to opt out of the reimbursement-fee model entirely. Had Democrats and Barack Obama taken an interest in real health-care reform, they would have pursued that model as one way to drive it, and to put pricing signals back into what has become an all-you-can-eat system in both private and public networks. Instead they chose ObamaCare, and with it explicit cuts to reimbursement rates even while pushing millions of people into Medicaid with temporary rate incentives to keep providers on board. Doctors initially opposed ObamaCare, though, which is why Harry Reid snuck in the delay in reimbursement cuts (for Medicare in this instance) at the last minute almost exactly five years ago. The "doc fix" dodge had been going on for some time, but Reid took it to a new level in order to fool the CBO into scoring ObamaCare as deficit-neutral. He submitted the Senate-written bill with the cuts to the CBO while winning AMA endorsement with a separate and temporary suspension of those cuts that the CBO didn't get to see. That and the "temporary" Medicaid reimbursement rates have kept up the pretense of deficit neutrality ever since while pushing off the day of reckoning … until now. The "bait and switch" complaint from doctors comes from the wink-and-nod Reid gave them at the time that those "temporary" cuts would never take place at all. As I wrote at the time: "The doctors support the bill because they know that Congress will eventually rescind the cuts; otherwise, providers will follow the example set by Mayo and simply stop treating Medicare patients.  When Congress rescinds the cuts, ObamaCare becomes a deficit-expanding program.  Harry Reid's double-talk should be a giant red flag for anyone interested in honest government, fiscal responsibility, or both." Except that this Congress has no particular incentive to rescind the cuts. First off, they can't afford to do it, as it further widens the flood of red ink in the federal budget, because ObamaCare is already a deficit entitlement program. The Republican Congress will not have a deep interest in fixing the ObamaCare disaster, either — they want to dismantle it, in part because the entire system is riddled with this kind of dishonesty and contradictions, and the price tag for them will only keep increasing. Obama and his team made these cuts part of their cost-curve-bending argument, and the AMA endorsed it — so why shouldn't both live with the consequences of their choices? The White House seems determined to own the reimbursement cuts. They went to the Supreme Court a few weeks ago to argue that providers cannot sue states to boost payments based on the "murky" statutory requirement that Medicaid patients have "equal access" to care as those with private insurance, as the NYT's Robert Pear explains: "Under federal law, Medicaid rates must be "sufficient to enlist enough providers" so that beneficiaries have at least as much access to care as the general population in their geographic area. In practice, doctors say, this standard is murky. The Obama administration told the Supreme Court last month that health care providers had no legal right to enforce the "equal access" requirement in court. This section of the Medicaid law provides guidance to federal and state officials in setting Medicaid rates, but does not allow health care providers to sue state officials to enforce it, said Donald B. Verrilli Jr., the solicitor general of the United States."
http://hotair.com/archives/2014/12/29/nyt-those-temporary-medicaid-reimbursement-rates-really-are-temporary/
New IRS rules crack down on nonprofit hospitals
"The federal government is cracking down on nonprofit hospitals under ObamaCare in an attempt to prevent harsh collection practices and steep charges for the uninsured. Newly finalized regulations from the Internal Revenue Service, announced Monday, will require nonprofit hospitals to "take an active role in improving the health of the communities" by making payment methods more fair and making costs more transparent. For example, nonprofit hospitals are banned from asking for money in patients' rooms or selling debt to third-party companies unless they make a "reasonable effort" to offer financial assistance. Each hospital must also take steps to improve the health of its community, including a semi-annual evaluation of the area's "health needs." "For hospitals to be tax-exempt, they should be held to a higher standard," Emily McMahon, a deputy assistant secretary for tax policy at the Department of the Treasury, wrote in a blog post Monday announcing the rules."
http://thehill.com/policy/healthcare/228211-new-irs-rules-crack-down-on-nonprofit-hospitals
IRS Goes After Nonprofit Hospitals On Asking Customers To Pay Bills
"The Obama administration announced new rules under Obamacare on Monday that target nonprofit hospitals' efforts to get paid by their patients. Nonprofit hospitals, which serve a charitable purpose and are often religiously affiliated, will now be subject to strict rules on when and how they can collect payments from customers, thanks to regulations included in the health-care law. As a condition of their tax-exempt status, these hospitals must "take an active role in improving the health of the communities they serve," Treasury Department deputy assistant secretary for tax policy Emily McMahon wrote in a blog post Monday. Under the new IRS rules, the penalty for failing to meet the new standards could even lead hospitals' tax-exempt status to be revoked entirely. "Reports that some charitable hospitals have used aggressive debt collection practices, including allowing debt collectors to pursue collections in emergency rooms, have highlighted the need for clear rules to protect patients," McMahon wrote. "For hospitals to be tax-exempt, they should be held to a higher standard." The rules cover a number of Obamacare requirements. For one, hospitals must charge the uninsured the same price for emergency care as those with insurance are "generally billed," whether they have private coverage, Medicare or Medicaid."
http://dailycaller.com/2014/12/29/irs-goes-after-nonprofit-hospitals-on-asking-customers-to-pay-bills/
Insurers work to increase Affordable Care Act customers
Companies want to make the process more convenient and ease the confusion for consumers not used to buying coverage
"The federal government and insurers learned from the last year's inaugural open enrollment period under the Affordable Care Act that it takes more than low premiums to persuade the uninsured to buy federally mandated health coverage, especially in a state like Texas, where leaders oppose the health care law. These consumers, many of whom have never been insured, want more in-person, one-on-one help from someone who speaks their language to explain how deductibles, out-of-pocket costs, premiums and subsidies can affect a plan's total value. That assistance also must be convenient because many people don't have the time or means to travel to find the help they need. In response, insurers are meeting the uninsured where they typically go for medical care, social services and shopping – health centers, neighborhood multiservice centers and grocery stores. They also have extended call center hours, increased their social media presence and improved websites to make insurance education and enrollment information, in English and Spanish, more accessible. Additionally, pharmacists at CVS Health, H-E-B, Kroger, Walgreens and Wal-Mart are helping customers find enrollment assistance and holding sign-up events.  Open enrollment for 2015 coverage lasts through Feb. 15. The law requires that almost all Americans have health coverage or face a penalty of $325 per person or 2 percent of family income, whichever is greater. In 2014, those who went without coverage could be penalized the greater of $95 per person or 1 percent of family income. "Last year, we learned a lot about the need to provide people the information they need," said Dr. Bob Morrow, the Southeast Texas chief medical officer for Blue Cross Blue Shield of Texas, one of the state's largest insurers. "Buying insurance can be confusing. We really learned how important it is to get information to people on their terms." The strategy makes perfect business sense, said Partha Krishnamurthy, marketing professor at the University of Houston's Bauer College of Business. The marketplace's first year was an experiment for insurers, who wanted to ensure that they could make a profit before investing a lot of money in products and marketing, he said. Obviously, the marketplace proved it could work because this year more insurers are offering plans and increasing their marketing efforts to attract new customers and retain current ones… Researchers locally and across the country found many people did not buy coverage for 2014 because they believed they couldn't afford it. Half of Texans eligible for subsidies to offset insurance premium costs said coverage still was too expensive. Last year, Blue Cross dominated Texas, selling marketplace insurance coverage to an estimated 550,000 residents statewide. Despite the insurer's success, Morrow said Blue Cross is operating an around-the-clock call center to answer consumers' questions and enroll more people. It also converted a recreational vehicle into a traveling enrollment center to help residents from the Houston area to Brownsville sign up. "People really need face-to-face opportunities," Morrow said. "The RV is a mobile information center and office. There are two offices in the RV where you can sit in there and sign up for insurance on the spot." The insurer also goes to H-E-B and Target stores to educate people and enroll them in coverage. "I think we've all learned that we need to be making sure we're paying attention to the consumer and what their needs are," Morrow said. After a dismal performance in the inaugural marketplace, Community Health Choice, the Houston area's largest managed care provider, came to the 2015 marketplace with more competitively priced insurance plans. The nonprofit organization also improved its website and call center and bought radio advertising spots and an RV, which it uses as a mobile insurance enrollment office. So far, the organization has enrolled more than 17,000 in coverage. Last year, it signed up 250. "We've had very good results," said its president and CEO, Ken Janda. "Now, we're scrambling to answer people's phone calls." The RV, which cost about $200,000, turned out to be a better investment than renting office or retail space, he said. It includes two offices and a small waiting area and goes to grocery stores, shopping centers, health centers and community events, primarily in low-income areas. "It doesn't tie us to one location," Janda said of the RV. "We need to be in lots of locations."
http://www.houstonchronicle.com/business/medical/article/Insurers-work-to-increase-Obamacare-market-share-5983731.php#/0
Regrets on Obamacare? Sebelius has very few
'I think it was not only well worth it, but a battle worth fighting.'
"During the worst days of the Obamacare rollout last year, Kathleen Sebelius kept her spirits up by thinking about … Medicare. As the Obamacare website was crashing and conservative interest groups were shining the spotlight on canceled health plans, the embattled Health and Human Services secretary flashed back to the fierce battles over the creation of Medicare in the 1960s, when the American Medical Association fought its passage and called it "socialized medicine." Now, she says, when the AMA speaks out about Medicare, it's when the doctors are trying to prevent their Medicare payments from being cut. The lesson for future political leaders who might be thinking about the next ambitious social programs? Don't shy away from them because of what happened with Obamacare, says Sebelius, who resigned at the end of the first enrollment season. Political battles don't last — and no matter how loud the critics of Obamacare are now, their perspective will change, even if it takes years. "I say go for it," Sebelius, now a speaker and consultant, said in an interview with POLITICO. "I think change is very, very hard, and there is always a default position of, either do nothing or do something very small and get in and out of the battle as quickly as possible." "I think it was not only well worth it, but a battle worth fighting," Sebelius said. "Millions and millions of people are the beneficiaries of this policy." The Affordable Care Act could easily be a chilling lesson for future political leaders: Don't be too ambitious in creating a new social program, keep it incremental and safe, because government can't handle anything this complicated. But Sebelius says there's no reason for up-and-coming lawmakers and policymakers to lower their sights, with plenty of other difficult social challenges to take on — especially long-term care, a big policy headache in itself that the health care law wasn't able to solve. Yes, she knows how bad the rollout was, and she wishes it had gone smoothly from day one. Looking back on it, she would have had better coordination between the tech teams and the policy people, and she hopes the federal government finally updates its rules so it can get better contractors. But she still insists that she and other top administration officials didn't get any clear warnings from the contractors that the website wasn't ready — the kind that might have given them a reason to delay it. And even though the website disaster is what everyone remembers, Sebelius says there was a whole series of other rapid-fire implementation actions that did go well — everything from putting early consumer protection provisions in place, including the popular coverage of young adults, to changes in payment incentives and the delivery of medical care. "There were pieces of this puzzle being put in place along the way that were not insignificant in either money or impact, and actually got up and running in very short order," Sebelius said… But unlike Sen. Chuck Schumer (D-N.Y.), Sebelius has no regrets about turning to health care reform right at the beginning of Barack Obama's presidency. Schumer argues that the Democrats addressed the "wrong problem" by taking on health care reform in 2009 rather than keeping their focus on the recession. Sebelius, however, sticks to the view Obama and most Democratic leaders held at the time: If health care reform didn't get done then, with a newly elected president and Democrats at the height of their power, it was never going to happen. "I certainly would have much preferred a very smooth rollout and robust enrollment from day one. But I also feel very good about the fact that this president was able to get a law passed that 70 years of debate prior to him, of both Republican and Democratic presidents, had failed to do," Sebelius said."
http://www.politico.com/story/2014/12/kathleen-sebelius-obamacare-lessons-from-leaders-113832.html
GOP Must Plan For Obamacare's Demise (Sally Pipes)
"But Republicans cannot be satisfied with simply repealing Obamacare. They must formulate a replacement plan that will reduce health costs and expand access to care. And with a final decision in King expected in late June, they must do so quickly. The plaintiffs aiming to bring down Obamacare have the law on their side. In a section known as 36B, the Affordable Care Act states that the federal government can only offer subsidies through exchanges "established by the State." Thirty-four states refused to build these exchanges and left the federal government to operate one for them. So according to the letter of the law, the government can't offer subsidies in those states. But the Obama administration needs those subsidies to prop up its health reform effort. Without them, people in the 34 states served by the federally-operated exchange — almost three-quarters of the country — would bear the full cost of Obamacare's overpriced health plans… If the U.S. Supreme Court defers to common sense and bars the distribution of insurance subsidies through the federal exchange, more than four million people would lose the federal cash they'd previously received. Many of them would be exempt from Obamacare's individual mandate, as the law waives the requirement if premiums exceed 8 percent of income. Only the truly ill or those with chronic conditions would purchase insurance. The individual mandate would then collapse. With fewer people in the insurance risk pool, premiums would shoot up. As they did, a steadily increasing number of people with insurance would find their premiums unaffordable — and would drop coverage. Thus would this death spiral cascade. The employer mandate would disappear, too. Obamacare bases the fine for employers who do not provide health insurance on the number of workers who receive subsidies through the exchanges. If the feds can't hand out subsidies, then firms won't face fines for failing to offer coverage. If the U.S. Supreme Court unravels the Obamacare status quo, then the Republican Congress must be ready with a health reform plan to replace it. Republicans can start by reforming Medicaid, the jointly-funded federal-state health insurance program for the poor. Currently, the federal government essentially matches states' Medicaid spending. That framework encourages states to expand their programs and gives them little incentive to root out waste. One report estimates that annual Medicaid spending could surpass $850 billion by 2022. A system of block grants would bring Medicaid costs under control and allow states the freedom to experiment with various mechanisms for delivering benefits. Such experimentation could lead to better care for Medicaid recipients at a lower cost to taxpayers. Republicans must then turn their attention to Medicare, which accounts for 20 percent of all health spending in this country. The program's annual costs for covering about 50 million seniors are expected to exceed $1 trillion by early next decade. With the baby boomers retiring, this figure will surely skyrocket. To rein in those costs, Congress should institute means-tested vouchers. Medicare beneficiaries could then purchase coverage from private insurers who compete for their business. Such competition would drive down costs and improve the overall quality of care. The next element of an Obamacare replacement plan? Reform of the tax treatment of health insurance. Right now, businesses can purchase health insurance for their employees with untaxed dollars. Congress should grant individuals the same privilege. To ensure that low-income Americans could take full advantage, Congress could create refundable tax credits that help offset the cost of insurance. Reforming the tax code in this way would empower consumers to choose health plans that meet their needs and budget — not those of their employers. This healthy dose of consumerism would also drive down costs, as patients have a greater incentive to consume care wisely when they're paying the bill themselves."
http://www.forbes.com/sites/sallypipes/2014/12/29/gop-must-plan-for-obamacares-demise/2/
IMMIGRATION:
OBAMA CLAIMS ILLEGAL IMMIGRANTS DON'T BURDEN TAXPAYERS
"President Barack Obama claimed that illegal immigrants do not burden taxpayers and are not a drain on public resources. In an interview with National Public Radio (NPR), Obama also slammed and dismissed those who are concerned about the negative impact that illegal immigration often has on American workers (U.S.-born and legal immigrants) as "nativists." "If you're concerned that somehow illegal immigrants are a drain on resources and forcing, you know, Americans to pay for services for these folks, well, every study shows that's just not the case," Obama claimed. "Generally, these folks don't use a lot of services, and my executive action specifically is crafted so that they're not a drain on taxpayers; instead, they're going to be paying taxes, and we can make sure that they are."
http://www.breitbart.com/big-government/2014/12/29/obama-claims-illegal-immigrants-dont-burden-taxpayers/
Morning Plum: Obama pokes the GOP's 'nativist' hornet's nest
"In an interview with NPR's Steve Inskeep that was published this morning, President Obama stirred the pot further. He said "nativist" elements within the GOP were holding up action, noting that his recent executive actions on deportations pose a challenge for Republicans who do want to act but don't want to take on those "nativists": "The question then becomes, by me having taken these actions, does that spur those voices in the Republican Party who I think genuinely believe immigration is good for our country? Does it spur them to work once again with Democrats and my administration to get a reasonable piece of legislation done? "Or does it simply solidify what I do think is a nativist trend in parts of the Republican Party? And if it's the latter, then probably we're not going to get much more progress done, and it'll be a major debate in the next presidential election."
http://www.washingtonpost.com/blogs/plum-line/wp/2014/12/29/morning-plum-obama-pokes-the-gops-nativist-hornets-nest/
Obama on immigration: 'Nativist trend' in parts of the Republican Party
http://www.washingtontimes.com/news/2014/dec/29/obama-immigration-nativist-trend-parts-republican-/
Obama: 'Nativist trend' could hurt Republicans in 2016
"Republicans will be doomed if they repeat history and blow off immigration reform, at least according to President Obama. In an interview published Monday, the president pointed to a "nativist trend" within the Republican Party that has blocked action on immigration reform in Congress and said that his recent executive action poses a challenge to Republicans who want to pass immigration reform legislation. "Does it spur them to work once again with Democrats and my administration to get a reasonable piece of legislation done?" Obama said in an interview with NPR. "Or does it simply solidify what I do think is a nativist trend in parts of the Republican Party?" If Republicans in Congress do not act on immigration, that could spark a major debate in the 2016 election, Obama said. That could hurt the GOP among Latino and Asian voters, . "And if it's the latter, then probably we're not going to get much more progress done, and it'll be a major debate in the next presidential election," he said. Immigration remains a divisive topic among Republicans, and the best hope for reformers in 2016 looks to be Jeb Bush. The former Florida governor is exploring a presidential bid and has frequently bucked his party on the issue, supporting a bill to legalize undocumented immigrants. Earlier this year, he even said many immigrants come to the U.S. illegally as an "act of love" for their families. Frank Sharry, executive director of the pro-reform group America's Voice, dubbed Bush a "real reformer" but said he faces a tough test in winning the GOP presidential primary while keeping true to his beliefs. "I am hoping he can survive the primary; it would be awesome to have a Republican nominee who is so pro-reform," Sharry told reporters earlier this month. "At the same time, I have a difficult time imagining the party's primary voters supporting him." A new CNN poll showed Bush leading other potential GOP presidential candidates, but indicated his immigration position could pose a problem in the primary. Forty-two percent of self-described Republicans said that Bush's "act of love" comment made them less likely to support Bush for the party's presidential nomination. Republicans struggled to win over Latino and Asian voters in 2012 after a brutal primary debate over immigration. Conservatives pilloried Texas Gov. Rick Perry for saying during a debate that people who oppose in-state tuition for undocumented immigrants have "no heart."
http://fusion.net/story/36140/obama-nativist-trend-could-hurt-republicans-in-2016/
Obama to Republicans: "We Have To Show Realism, Practicality" When It Comes To Immigration
"STEVE INSKEEP, NPR: In an interview in August, you described the Republican Party as being "captive to nativist elements of the party."
OBAMA: Yeah.
INSKEEP: What did you mean by that and can you work with people who you think of in that way?
OBAMA: Well, on immigration, I probably can't; I'm — Steve King and I fundamentally disagree on immigration.
INSKEEP: The Iowa congressman.
OBAMA: If — if — if your view is that immigrants are either fundamentally bad to the country or that we actually have the option of deporting 11 million immigrants, regardless of the disruptions, regardless of the cost and that that is who we are as Americans, I reject that. On the other hand, I think that there are a lot of Republicans who recognize that not only do we need to fix a broken immigration system, strengthen our borders and streamline the legal immigration system, but that we have to show realism, practicality and insist on accountability from those who are here illegally and that the best way to do that is to provide them a path to get legal — paying a fine, submitting to background checks and so forth…
INSKEEP: I think that if a Republican lawmaker was sitting here, he might say, "Wait a minute. I'm not captive to nativist elements. I have actual concerns and you're not addressing them."
OBAMA: Well, the problem is what are those concerns and — and how is it that I'm not addressing them? If — if the concern is border security, we've got more resources, more border police, more money being spent at our borders than any time in the last 30, 40 years. If the concern is the flow of illegal workers into the country, that flow is about half of what it was and is lower than any time since the 1970s."
http://www.realclearpolitics.com/video/2014/12/29/obama_to_republicans_we_have_to_show_realism_practicality_when_it_comes_to_immigration.html
OBAMA: 'STEVE KING AND I FUNDAMENTALLY DISAGREE ON IMMIGRATION'
http://www.breitbart.com/big-government/2014/12/29/obama-steve-king-and-i-fundamentally-disagree-on-immigration/
US Immigration Reform Appears Unlikely in 2015
"Tony Payan, Director of the Mexico Center at Rice University's Baker Institute, says Obama's action will help a lot of people come out of the shadows and "essentially, become a little more integrated, in a legal, formal sense, into the American economy and the American society. "But it was also very counterproductive because I feel that it polarized many of the Republicans who might have been willing to do something on immigration," he added. While some undocumented immigrants support the move, others have mixed feelings about what they see as a temporary fix. Payan says there are concerns about applying for legal status under this temporary measure. "Once they surrender their personal information to the government, once the government knows who they are and where they are and if the next president is not willing to extend that temporary protected status, then they are going to be found very quickly and to be denied," he said. Republicans say they want to secure the border with Mexico before approving other measures. The surge of Central American immigrants at the Texas border earlier this year underscored this concern. Republicans also oppose Democratic proposals for a so-called "pathway to citizenship," which they see as a ploy to increase the Democratic voter base. But Houston immigration attorney Charles Foster says most immigrants seek legal resident status, not full naturalization. "If you look at the last big legalization bill signed by President Reagan, in the last 40 years, barely 30 percent have even gotten around to applying for citizenship," he said. Foster says the immigration issue has divided the Republican Party. "While the business community is very supportive of immigration reform, there is a very vocal wing of the Republican Party that is adamantly against everything," said Foster. Analysts say it may still be possible for the Republican-controlled Congress and President Obama to achieve agreement on at least some parts of immigration reform next year, but that full reform is more likely to be delayed until after the 2016 presidential election."
http://www.voanews.com/content/us-immigration-reform-appears-unlikely-/2577632.html
Immigration Reform News 2014: Republicans Looking to Ready Series of Immigration Bills
"According to various reports, such as the Wall Street Journal, the GOP, which took control of the Senate in the November midterm elections to win both the Senate and the U.S. House of Representatives, is looking to get a series of legislative bills geared towards making changes to current immigration laws ready as the new Republican Congress gets ready to be sworn in during February. Republicans went on the attack last month after President Obama announced his initiation of executive actions that prevented the deportation of roughly four million immigrants in the U.S. House Speaker John Boehner warned days after the midterm elections that Obama would "poison the well" if he went ahead with unilateral actions without the approval of Congress, and such criticism has continued, the Washington Post reported.
However, Republicans have faced their own share of criticism from immigration advocates such as Angelica Salas, executive director of the Coalition for Humane Immigrant Rights of Los Angeles (CHIRLA), who accused Republicans earlier this month of "getting in the way of immigration reform" at an information session in Los Angeles, according to the New York Times. Conversely, new polls conducted by Pew Research and Gallup over the month indicated that most Latinos support the immigration actions taken by Obama, which could set the tone for a nasty political backlash from the Latino electorate during the 2016 presidential election if the Republicans take any negative actions on immigration reform. In that vein, Republican leaders in both houses have stated that they want to use their time in the incoming Congress to pass legislation on immigration, with some legislators on the GOP side making it known that they want to increase security along the Southwest border of the U.S. However, whether or not those talked-about bills will have any backing is something that Republican legislators have yet to give a strong indication toward.  Legislators in the Homeland Security Committee are looking at creating a bill targeted toward beefing up security with better or new equipment and technology along the Southwest border, while Sen. Ron Johnson, R-Wisconsin, has said that he anticipates that border legislation will be moved along, with such legislation adding additional surveillance, improved visa-tracking mechanisms, better fencing and a likely enforcement of background checks at workplaces via the E-verify system that can check the immigration status of employees for eligibility to work in the country. "Once we pass a strong border security enforcement bill, we'll turn our attention to the other things, as well" to adjust immigration policy, Johnson said, according to the WSJ.  Whether or not such legislation would include a repealing of the executive actions enacted by Obama is up in the air, but Republicans would likely face a stiff battle from the White House if such language is included, as President Obama could very well veto the bill on such grounds, while Democrats in Congress could also still mount opposition that would prevent any overriding votes on that front. Earlier this month, U.S. Senators Joe Donnelly, D-Indiana, and Heidi Heitkamp, D-North Dakota, sent a letter to House and Senate leaders in both parties calling for them to work together in order to pass "meaningful immigration reform." While noting that they disagreed with President Obama's decision to act unilaterally on immigration policy, they added that the way to fix the nation's immigration system was for Congress to "pass bipartisan, common sense legislation. We encourage you to reconsider the Senate-passed comprehensive immigration reform bill in the next Congress or use it as a starting point for a future compromise."
http://www.latinpost.com/articles/28950/20141228/immigration-reform-news-2014-republicans-looking-to-ready-series-of-immigration-bills.htm
'RAIN DANCE': GOP LEADERSHIP MAY BE DEVELOPING PLAN TO SOLIDIFY OBAMA'S EXECUTIVE AMNESTY
"But the incoming, bicameral congressional GOP leadership team may be working out a plan to fund President Obama's executive amnesty in totality through 2015 and even beyond, therefore enabling its implementation once and for all. While GOP leaders and their aides haven't said on the record that they're going to fund Obama's amnesty, recent reporting indicates that's a very real possibility despite a resounding midterm election where voters sent more Republicans to Washington, in large part, to push back against Obama's power grabs. "He's consulting with his members and the Speaker on how best to proceed," Don Stewart, a spokesman for incoming Senate Majority Leader Mitch McConnell, told Breitbart News of his boss's role in these matters—while explicitly not answering whether funding for executive amnesty would be blocked or not. When asked if incoming Senate Majority Whip John Cornyn is planning to go along with whatever McConnell and Boehner develop, a Cornyn aide emailed that "members are still discussing the best way to proceed." That aide adds: "Last week, Sen. McConnell said he is consulting with the Speaker and other members on how to best proceed." Aides to Speaker John Boehner, Majority Leader Kevin McCarthy and Majority Whip Steve Scalise haven't yet responded to requests for comment about their plans—or the discussions that are ongoing between House and Senate GOP leaders. But a series of comments by GOP leaders, those close to leadership and various reports over the past few weeks during the cromnibus battle and even since that fight indicate that House and Senate leaders may look to avoid blocking funding for Obama's amnesty in the Department of Homeland Security (DHS) appropriations bill. One of the details of the cromnibus package that convinced many Republicans to vote for it was the assumption that the new Congress would have more power to push back against Obama's amnesty. And a Senate GOP leadership aide even told National Review's Joel Gehrke that was the plan—to block executive amnesty funding in the DHS appropriations bill in February—before the cromnibus passed. "A Senate leadership aide emphasized that they would be able to fight Obama's orders using the appropriation process next year," Gehrke wrote, quoting the Senate GOP leadership aide as saying: "we will be doing approps next year. Next year's approps PLUS the DHS approps (we are only doing a CR on that department so that we can take up the immigration issue under Republican leadership)." But congressional GOP leaders have shown little commitment to actually doing that. McConnell, for instance, in an interview with the Associated Press refused to commit to blocking Obama's executive amnesty via the appropriations process. "On immigration, McConnell stopped short of pledging that Congress would block Obama's recent executive actions curbing deportations for millions of people who are in the United States illegally," the Associated Press wrote of its interview with McConnell. "Republicans strongly oppose Obama's move and are gearing up for a fight on the issue in February, when money runs out for the Department of Homeland Security, which oversees immigration matters. But the GOP's options appear limited, and 'exactly how the February episode unfolds I couldn't tell you at this point,' McConnell said." Boehner, for his part, was vague about his plans when he spoke to a closed-door meeting of House Republicans this month. "Everything is on the table. Maybe we do a funding limitation, maybe we attach a border security bill," Boehner told the GOP conference, according to a House member who spoke with Gehrke. The plan by GOP leaders to sell out and back up Obama's executive amnesty is already coming together. "Here's the architecture of the coming sellout: there will be a show vote on defunding exec amnesty—either as a stand alone or part of the DHS bill," a congressional GOP aide told Breitbart News: But once they've let members vote on it, it will fall away. Instead, they'll attach the McCaul "border securit"' bill—what we'll call free rides for illegal aliens to a city near you. The McCaul bill will follow the Pete Sessions' rule: no illegal aliens will be deported. No e-verify, no welfare stoppage, a free pass for the 12 million here to stay here. It will just be more money for King Obama to use to help illegals enter the country and get a free education. The White House will play along, pretend it's a tough bill, and then eagerly sign it—locking in the amnesty and taking real enforcement off the table (they'll say it's all done now). Then will come the gifts for the corporate sponsors. House Rules Committee chairman Rep. Pete Sessions (R-TX) laid out a potential first step of GOP leadership's plans to enable Obama's executive amnesty—the "show vote"—during a Rules Committee hearing about the cromnibus spending bill the night before the bill passed the House. Sessions specifically promised Rep. Mick Mulvaney (R-SC) that an amendment he was offering to the cromnibus that would have blocked funding for Obama's executive amnesty would get a vote as stand alone legislation in January. "I am pleased to tell you that the Rules Committee in the new Congress, in the first two weeks, before we go to our conference session where we all go off campus and we develop our plans for the year, we're going to have a Rules Committee meeting, we're going to bring back the Mulvaney amendment which I completely agree with, and we are going to be able to use the sustaining new members—the nine new members of the Senate—to where they can then judiciously take this act up and it will actually get a hearing, it will actually be talked about by them as a body as opposed to ignored or used as a weapon against anybody who is opposed to shutting down the government in the next day," Sessions said. "Mr. Mulvaney, I want you to know that regardless of what your argument is tonight, we're going to accept the amendment by the second week of January," Sessions added a moment later."
http://www.breitbart.com/big-government/2014/12/29/rain-dance-gop-leadership-may-be-developing-plan-to-solidify-obamas-executive-amnesty/
GOHMERT: GOP LEADERSHIP NOT 'ON BOARD' WITH DEFUNDING EXEC AMNESTY
"Representative Louie Gohmert (R-TX) declared that Republican leaders in Congress "need to get on board" with defunding the president's executive action on immigration on Monday's "Hannity" on the Fox News Channel. "Some of us wanted a contract that would include defunding the amnesty. I think that helped us win the majority in the Senate. Defund the amnesty, defund Obamacare as much as we can in next year's legislation. And release the energy sector to provide more jobs. It's ready. There's ready to be an economic boom if we will stop the overregulation. Let states that have the power do the regulation. Those are things we ought to do immediately upon taking over as a new Congress. but we promised people not amnesty, but defunding the amnesty, and Republican leaders need to get on board" he said. When asked what he wanted the GOP Congress to pass for legislation he stated "well, one of my favorite things would be to eliminate the massive overregulation that we're creating. We need to stop the invasion of privacy of people's lives. We need to defund as much of Obamacare as we can, and pass good things…we ought to be passing, we ought to force him to prevent people from getting freedom to pick their doctors and pick their insurance. There are a lot of those things we can do. And then we ought to defund this president's efforts to continue to help our enemies and hurt our allies abroad."
http://www.breitbart.com/video/2014/12/29/gohmert-gop-leadership-not-on-board-with-defunding-exec-amnesty/
Immigration action 2.0: Lessons learned from DACA
"After Obama unveiled the 2012 deferred action program, hundreds of thousands of DREAMers — immigrants brought to the U.S. as young children — were able for the first time to apply for temporary work permits and live lawfully in the states… Since then, more than 580,000 DREAMers have successfully applied for the Deferred Action for Childhood Arrival (DACA) program. They are now able to work, pay taxes and go to college. But the number of total applicants pales in comparison to the estimated 5 million people who could potentially benefit from the latest round of executive measures. After learning what works — and what doesn't — in getting DREAMers signed up for executive action during the past two years, immigration advocates say they are more prepared this time around as they brace for new programs likely to arrive in 2015. Camille Mackler, director legal initiatives at the New York Immigration Coalition, said there were several immediate lessons learned from the DACA implementation process. While the success rate of those who applied was relatively high — just more than 3% of applications nationwide were rejected with more than 70,000 cases still pending — the Pew Research Center found that hundreds of thousands of DREAMers who potentially qualified for benefits never enrolled. Advocacy groups fear that many of those young immigrants may not even know they could seek relief from deportation. Others may be aware of the program, but unclear on the details and fearful of coming forward to apply. "With DACA, we learned that outreach has to be a lot more focused. In New York, we don't have one major immigrant group — we have people from all over the world," Mackler said.  While the Latino community may be more clued-in on the details of the new executive actions, Mackler said it will likely require additional effort to target other groups that are not typically on the front lines of immigration advocacy. Certain cultures are best connected through religious leaders, she said. For others, community centers and niche radio stations serve as the best resources to spread the word. "Not having a cookie-cutter approach is going to be the most important outreach effort," she added. The sheer number of people expected to benefit from new programs creates a daunting situation for the local and federal officials tasked with its implementation. The Citizenship and Immigration Services is increasing its staff in preparation, opening 1,000 new full-time jobs to process applications. The agency is setting up a new operational center in Crystal City, Virginia, to accommodate the increase. Meanwhile, New York City Mayor Bill de Blasio has created a coalition of nationwide mayors to offer a forum for swapping tips on how to smoothly implement the executive actions.  Still, there are a number of hurdles to clear before federal officials start receiving the first applicants. Some 24 states have signed onto a lawsuit challenging Obama's immigration actions, which it claims are unlawful and place heavy burdens on the states. The fate of the executive measures is now with a federal court in Texas, where the suit is being brought before a President George W. Bush-appointed judge who has a history of critical views regarding Obama's immigration policies."
http://www.msnbc.com/msnbc/immigration-action-lessons-learned-daca
New laws in 2015 to benefit undocumented immigrants (California)
"From the federal government, here's what an estimated 1.6 million immigrants residing illegally in California have to look forward to in 2015: legal residency for three years and a work permit. From the state government, there's more:
–Access to a low-cost auto insurance program to assist unauthorized immigrants who will be eligible beginning Jan. 2 to apply for a California driver's license;
–A new California DREAM loan program at the University of California and California State University systems;
–And for minors who arrived without their parents and face deportation, $3 million for their legal representation.
The year 2014 also closed what Sen. Kevin de León, D-Los Angeles, called "a dark chapter in our state's history": the erasure of provisions of Prop. 187, an anti-illegal immigrant measure conceived in Orange County and adopted by California voters 20 years ago. The measure would have prohibited education, doctor visits and other public services to undocumented immigrants and their children. But most of its provisions were found unconstitutional and never implemented. "California has done a tremendous job in terms of fully integrating immigrants into our state. And we also closed the ugly chapter that was Prop. 187," said Joseph Villela, policy and advocacy director for the Coalition for Humane Immigrant Rights of Los Angeles (CHIRLA). Still, conservative residents and organizations against illegal immigration criticize the myriad laws that have placed California at the forefront of weaving unauthorized immigrants into the official fabric of society. "It is costing billions to provide for them. Instead of driver's licenses, education, health care, free housing and free natal care including birthing going to the illegals, it should be going to our servicemen. God knows they deserve it," said Anaheim resident Elaine Proko, a longtime activist against illegal immigration. "I have one question that I would like answered," Proko said. "What are immigration rights and who gave them to them?"… California laws — In California, Democratic legislators approved a number of new laws in 2014 that will benefit people living in the state illegally. One of the most prominent laws to take effect Jan. 1 was adopted last year: AB60. Beginning Friday, unauthorized residents in California can apply for a driver's license. Already, several local DMV offices are jammed up 90 days out for appointments as the first of an estimated 1.4 million eligible new drivers begin the process to get their new licenses. To help these new drivers secure the auto insurance that will be required when they register their cars, legislators passed another law this year to allow unauthorized immigrants for the first time to buy insurance through the California Low Cost Auto Insurance program.
Other laws that will impact undocumented immigrants include:
–College students who entered the country illegally or stayed beyond their visa expiration will now have access to the same loan opportunities as other students. This comes under state legislation endorsed by California's two public university systems. The California DREAM loan program is expected to make loans available to about 2,500 students.
–Nonprofits that offer aid to undocumented immigrant children will be able to tap into $3 million in legal aid to assist the minors as they go through the legal system;
–To reduce deportations of legal immigrants who are not yet citizens and who are convicted of misdemeanors, the maximum possible misdemeanor sentence in California was reduced by one day, from one year to 364 days. What's ahead  One significant law passed in 2014 that won't take effect until 2016 will allow all Californians, regardless of immigration status, to apply for a professional license, including doctors, nurses, beauticians, pharmacists, accountants, real estate agents and landscapers. The new law will require the state's licensing boards to accept federal individual taxpayer identification numbers in lieu of Social Security identifications. (The legislation expands on a 2013 California law that allows the California Supreme Court to approve law licenses to qualified individuals, regardless of immigration status.) Opponents said the professional licensing law violates federal law. Sen. Ricardo Lara, D-Bell Gardens, who sponsored the bill, counters that federal law prohibits unauthorized immigrants to be employees but that they can start businesses or work as independent contractors. "This is about doing right by those individuals who have studied, sacrificed and mastered their professions, but are unable to practice because of their immigration status," said Lara, calling the bill the first of its kind in the nation. "Our state is stronger when we have qualified, highly skilled workers contributing their talents and tax dollars to advancing our economy," Lara said in a recent statement."… For both immigration rights advocates and opponents, their battle in 2015 continues on a state level. In D.C., a GOP-controlled Congress in the coming year is unlikely to produce the immigration reform packages debated in recent years. For California, some of the focus will now turn to health care coverage for all, a proposed Office for New Americans and "ensuring that our state really invests in implementation" of Obama's plans, said Villela, of CHIRLA. Lara has two bills in the pipeline. One would expand opportunities for health care coverage to everyone in the state, regardless of their immigration status. (The federal Affordable Care Act specifically excludes people living in the country illegally from insurance coverage through health care exchanges such as Covered California.) And a second bill would create a California Office for New Americans to help the state's 2.6 million undocumented immigrants integrate into the state and coordinate efforts to provide education, fraud prevention services, assistance, legal services, English instruction and civics classes to the largest undocumented population in the country. Several states, including Nevada and Washington, have similar offices, Villela said. "Our state pushed the envelope this year," Villela said. "And I hope it will continue to push the envelope next year."
http://www.ocregister.com/articles/california-646538-state-immigrants.html
Can This Republican Bring the GOP Back to Its Senses on Immigration?
A prominent Republican senator tells 2016 contenders to skip the Iowa caucuses and its occasionally anti-immigrant crowd if they want to have a shot at winning the White House.
"Sen. Jeff Flake, the vocal proponent of immigration reform from Arizona, has a New Year's wish: serious action in the issue from the House of Representatives, and soon. The 2014 midterm elections are just months behind us, but already Flake feels the pressure of the 2016 presidential elections. In an interview with The Daily Beast earlier this month, the Republican senator—one of the few Republicans in Congress still aggressively push hard for immigration reform—urged quick legislative progress on a series of measures on the matter before politicians get too caught up in the next election cycle. "The closer we get to '16, the tougher it's going to be, so I hope we start quickly," he said. "When you get closer to any big election, people are more risk-averse. A lot of people see this as a risk, both ways." In particular, the Iowa caucuses looms large. For many Republicans presidential hopefuls, the road to the nomination passes through the Hawkeye State. That's home to Republican Rep. Steve King, long considered a roadblock to progress on immigration reform legislation. Iowa's place on the presidential primary calendar is "one of the very unfortunate parts of the presidential primary structure for Republicans," Flake said. "Often we spend so much time trying to win Iowa we can't win the rest of the states." The perception that Iowa Republicans won't support a proponent of immigration reform encourages some candidates to take more anti-immigration stances than they otherwise might. Flake joked that perhaps Arizona's primary should replace Iowa's on the Republican primary calendar. But failing that, he advised pro-immigration reform Republican candidates such as former Gov. Jeb Bush to just skip the state. "Some people skip Iowa. That's not unheard of. McCain basically did… It's tough to take positions in Iowa that don't play as well in New Hampshire. So some candidates may just say, 'hey, we'll skip it and move on,'" Flake said. "And frankly a lot of Republicans appreciate those who come there and say, I'm sorry, I just don't agree with Steve King… or other voices on this issue."
http://www.thedailybeast.com/articles/2014/12/29/can-this-republican-bring-the-gop-back-to-its-senses-on-immigration.html
Jeb answered immigrant pleas
"Immigration has long been a personal and important issue to likely 2016 GOP presidential candidate Jeb Bush, new emails from his time as Florida governor show.  Bush personally responded to desperate pleas from citizens who ran into immigration roadblocks and appealed to the governor in an attempt to stay in the country or reunite with their loved ones.
In one instance, Bush said he would direct his legal counsel to intervene in a case, and in others, offered his help or the help of his immigration lawyer in cases where citizens said they had nowhere else to turn. A sampling of the hundreds of thousands of emails Bush released ahead of a potential White House bid give new insight into the events that may have helped shape Bush's position that many immigrants are seeking a life in the U.S. out of an "act of love" for their families. In an email from 2003, a woman wrote to Bush about the plight of a husband and wife with three young children who arrived in the U.S. from Argentina on tourist visas. The email says a Florida man who advertised himself as an immigration lawyer stole $3,500 from the family after falsely promising to help them stay in the country permanently. "This family has entered our country legally and have now lapsed into illegal status due to the scam of a lawyer that was to help them," the email says. "Their dream of dreams is to work, raise their family and pay their taxes in this country. Mr. Bush, these are the type of immigrants who have made our country great." Bush responded saying he didn't know if there was anything that could be done, but that he would try. "My legal counsel will intervene with the [Immigration and Naturalization Service] officials in Miami," he said. The Bush emails, which have been put in a searchable archive by the Florida Center for Investigative Reporting, reveal the complexity of the immigration debate. Bush has argued that the current system puts a preference on family reunification, which he says should be replaced with a work-based preference system."
http://thehill.com/blogs/ballot-box/presidential-races/228178-bush-emails-shed-light-on-immigration
Visas for wealthy soar under Obama despite fraud concerns
Program for wealthy capitalists increases 700% under Obama
"While President Obama's grant of amnesty for nearly 5 million illegal immigrants is drawing furious criticism, a little-known visa program for wealthy foreign investors also is mushrooming on his watch despite a history of fraud and concerns in Congress about potential national security risks. Since Mr. Obama took office, the number of immigrants entering the U.S. legally under the "EB-5" program has risen nearly 700 percent, from 628 in fiscal year 2008 to 5,115 in fiscal 2014. The number of foreign citizens applying for the visas has grown even faster, from 853 in 2008 to 12,453 in 2014."
http://www.washingtontimes.com/news/2014/dec/29/visa-program-for-rich-investors-raises-concerns-on/
MEXICO DEPORTED MORE CENTRAL AMERICANS THAN US IN 2014
"During the immigration crisis of 2014, Mexico, a country known as an illegal immigration corridor used by human and drug smugglers, increased its deportation efforts and ended up surpassing the number of Central Americans that the United States deported during the year. From January to December, Mexico deported 107, 199 Central Americans immigrants by land, while the U.S. only deported 104, 688 illegal immigrants during that time period. Of those deported by land from Mexico, 43,456 are from Honduras, 41, 731 are from Guatemala, 20,988 are from El Salvador and 1,024 are from Nicaragua, information released by the Guatemalan Migration Office to Mexican news outlets reveals. In comparison to 2013, Mexico had only deported a little more than 77,000 showing a sharp increase in immigration enforcement for this year when hundreds of thousands of illegal immigrants from Central America swarmed the Texas border. According to Mexico's El Universal, U.S. authorities deported less Guatemalans and Hondurans by plane with the number of deportations decreasing from 88,563 in 2013 to 86,196 this year. It remains unclear if Mexico's increased interest in enforcement was due to pressure from the U.S. government. The current administration was under heavy criticism for their perceived failure in dealing with a humanitarian crisis. As Breitbart Texas previously reported, the housing of minors by immigration authorities became a nightmare for the Department of Homeland Security since immigration officers were forced to stuff dozens of children and teenagers into small rooms."
http://www.breitbart.com/texas/2014/12/29/mexico-deported-more-central-americans-than-the-u-s-in-2014/
Tiny fraction of 30,000 'border surge' families, children deported
"Contrary to claims by the Obama administration, only a small fraction of illegal immigrants who arrived at the U.S. border during this summer's "surge" have been deported. Roughly 30,000 families and children who were caught crossing the U.S.-Mexico border between between July 18 and Oct. 28 have not been deported. The news comes from a review of information provided to Local 2 in Houston, Texas, by Executive Office of Immigration Review officials. Of the 30,467 families and unaccompanied children caught between July and October, only 22 percent of their cases have been completed, the documents show. Of the 15,614 families caught but not detained, only 4,197 have been ordered removed from the U.S. 96 percent of the orders were done when the persons failed to show up in immigration court, otherwise known as "in absentia." Only 21 of the 1,428 families caught and detained have been ordered removed, while only 1,671 of 13,425 unaccompanied children caught have been ordered removed. Many of the removal orders came "in absentia" — and well above the annual 11 to 15 percent rate reported by EOIR. The numbers may even go higher, as total numbers are not yet available. Earlier this month, Homeland Security Secretary Jeh Johnson told the House Homeland Security Committee that border security is "a work in progress."
http://www.washingtonexaminer.com/tiny-fraction-of-30000-border-surge-families-children-deported/article/2557940
More than 90 Percent of a Group of Illegal Immigrants from Surge This Summer Never Showed Up to Their Immigration Hearings
"Once again, local-TV investigative reporters are showing up their national counterparts. Recall that this summer the administration insisted the thousands of Central American illegal immigrants it was waving across the border would be put into deportation proceedings and those who did not qualify for asylum would be removed. You'd think, then, that there'd be bigshot D.C. journalists interested in finding out how many actually bothered to attend their immigration hearings. You'd be wrong. But the investigative unit at Houston's KPRC, Channel 2, decided to ask. And when they didn't get an answer, they persisted. And persisted. And finally got some answers. Looking at the completed cases of people who snuck over the border and were released over a three-month period, the reporter found that more than 90 percent of them didn't show up for their immigration hearings and joined the illegal population. Surprise! The story included this reaction from DHS: Officials with the Department of Homeland Security reiterated all those caught crossing the border after Jan. 1 are a top priority to have their cases decided in immigration court and to track down those who've disappeared. As James Taranto says on Twitter: HA HA HA HA HA HA HA HA! My colleague Jessica Vaughan notes that these statistics simply reinforce the message sent by FY 2014's drop in overall deportations — this administration is engaged in enforcement theater, not real enforcement: In the context of current catch-and-release policies, a focus on border apprehensions as a measure of the effectiveness of border security is meaningless, and deliberately misleading. Apprehensions are not a metric of enforcement when illegal aliens are apprehended and then routinely released under the guise of "deportation proceedings", "asylum applications", or even "budget constraints." The relevant congressional committees please take note: The incoming Republican majorities in the House and Senate should be able to get even more information out of the Obama administration than the news team at Houston's NBC affiliate."
http://www.nationalreview.com/corner/395470/more-90-percent-group-illegal-immigrants-surge-summer-never-showed-their-immigration
Immigrants entering country illegally becoming more aggressive, Border Patrol official says
"Undocumented migrants arrested in the Arizona desert increasingly mount resistance and behave more aggressively during detentions, Border Patrol agents working in the state said. "In recent years, undocumented immigrants' aggressiveness has increased and that is something we face when we patrol the desert," Art Del Cueto, president of the union representing Border Patrol agents in Arizona, told Efe. Del Cueto recalled that when he began his career as a Border Patrol agent 12 years ago, during his first arrest of illegal immigrants he alone stopped 80 people and all of them followed his instructions without objection. "Now, when we stop two or three people, often we find that, at least, one of them is aggressive," he said. On Dec. 7, the Border Patrol's Tucson Sector reported that one of its officers had been assaulted by a Mexican migrant near the town of Gu Vo. The agent suffered facial injuries near an eye and required 22 stitches, the Border Patrol said. The assailant, identified as Carlos Manuel Pena Nieblas, fled and is wanted by U.S. authorities. "This incident is under investigation and it is another example of the dangers Border Patrol officers face daily," Del Cueto said. The union leader expressed disappointment because incidents in which officers are assaulted do not receive the same media attention as when the presumptive victim is an undocumented migrant. The year is coming to a close for the Border Patrol in the Rio Grande Valley Sector in Texas with an FBI investigation of a telephone call to La Joya police notifying them of the supposed abduction of a Border Patrol agent by a Mexican drug cartel. Last week, at the border crossing in San Ysidro, California, a man with an outstanding arrest warrant was arrested when he tried to cross the border and attacked an agent. More agents became involved in the brawl and one of them used a taser. The electric shock left the man unconscious and he later died."
http://latino.foxnews.com/latino/news/2014/12/29/migrants-becoming-more-aggressive-border-patrol-union-official-says/
Why a Federal Judge Says Obama's Immigration Action Is Unconstitutional
http://dailysignal.com/2014/12/29/federal-judge-says-obamas-immigration-action-unconstitutional/
SPENDING/BUDGET/ECONOMY:
In One Chart: What If a Typical Family Spent Money Like the Federal Government (Very good)
http://dailysignal.com/2014/12/28/1-chart-family-spent-like-government-amount-debt-theyd/
The U.S. Debt Continues To Climb
"The U.S. debt has surpassed $18.0 trillion and continues to grow with no signs of remission. In fact, it has more than doubled in the past 10 years, growing at an annual rate of 8.82%. In 2018, just four years from now, it is expected to exceed $22.0 trillion. What consequences may lurk as a result of this debt burden? Let's examine this now. Excessive Debt: Background – The U.S. debt is expected to increase by 50% in the coming decade before rising rapidly thereafter. This assumes existing policies remain in place. According to one Fed official I spoke with on July 11, 2014, the economy is improving and the deficit is shrinking. This will cause a slowdown in the growth of the debt. However, entitlement programs and other federal benefits will become a drag on the budget around 2020 and the debt will begin to accelerate. Excessive Debt: The Consequences – Excessive debt is never a good thing. This applies to a family, a business, and even a nation. At some point, the interest on the debt will become an unsustainable part of the budget and unless other government services are reduced, the debt will begin to grow rapidly. In addition, taxes will need to be raised to pay the debt. Of course, the higher the tax bite, the lower the growth in the private sector. Since the private sector is the growth engine of an economy, our economy will slow. When the economy slows, tax revenue will decline which will become a self-perpetuating cycle with a rather negative epilogue. There is also a relationship between high levels of government debt and unusually high interest rates. However, this is currently stalled due to excessive monetary policy. When this relationship resumes, and interest rates spike, the government budget will be burdened far beyond what we might imagine. The increase in debt is an unsustainable path to economic growth. In short, the crisis of 2008 emerged as a result of excessive debt. Now, we are trying to solve a crisis of excess debt with more debt. Many economists believe this is untenable. Conclusion – What can we do to thwart this negative outcome? We need to begin the process of cutting back on government expenditures. In other words, we should make some difficult decisions now rather than later. The longer we delay, the more serious the cuts will need to be to bring the deficit and debt back to a sustainable level. However, because this is politically unpopular, I suspect nothing of substance will be done until we are staring in the face of another, perhaps far worse crisis. I'll write more on this later."
http://www.forbes.com/sites/mikepatton/2014/12/29/the-u-s-debt-continues-to-climb/
Here's how inspectors found $43b Washington could save
"Taxpayers could save as much as $43 billion if officials running the biggest federal departments would do what their internal watchdogs recommended in 2014. That $43 billion would be about $27 returned for every dollar invested in the work of 14 of the 15 inspectors general overseeing White House cabinet-level departments. Together, the budgets of the 14 IGs amount to more than $1.6 billion, according to their semiannual reports to Congress. Total returns on investment were calculated by adding potentially avoidable costs identified by the IGs to amounts actually recovered. Then, the total was divided by their annual budgets. The Department of Treasury IG has yet to release its report, so it was excluded from calculations for this article. That's up from about $21 per dollar invested in 2013, according to the Council of the Inspectors General on Integrity and Efficiency. The 14 watchdog offices returned almost $11 billion to the U.S. Treasury as a direct result of their investigative work. They also made management recommendations worth more than $32 billion in savings. Such recommendations included actions such as implementing tighter controls and oversight to decreasing improper payments. Those alone represent almost $20 returned for every taxpayer dollar invested. Despite their success, however, the IGs face two main barriers. First, the watchdogs are limited in their actions. Despite the potential savings, departments are not obligated to follow their auditors' recommendations. "There's no consequence out there for ignoring the IGs' recommendations," said Leslie Paige, a spokeswoman for Citizens Against Government Waste. Her organization is a nonprofit oversight group that includes among its co-founders the crusading investigative reporter Jack Anderson. "[Return on investment] is helpful, but if there's no accountability and no change, you have to question if this is a useful activity," Paige said."
http://www.washingtonexaminer.com/heres-how-inspectors-found-43b-washington-could-save/article/2557914
2014's Quirkiest Tax Laws
"Using data from the Tax & Accounting business at Thomson Reuters, here are some of the wackiest tax laws from 2014."
http://www.forbes.com/pictures/fldd45mdd/2014s-quirkiest-tax-laws/
IRS says tax filing season to start Jan. 20
http://townhall.com/news/politics-elections/2014/12/29/irs-says-tax-filing-season-to-start-jan-20-n1936761
Federal spending drops to 20 percent of GDP
"The federal budget is shrinking as a percentage of gross domestic product, falling just below 20 percent in the third quarter of 2014. That's down four points from its peak of 24 percent in 2011, according to market analysis firm Strategas' survey of recent Treasury Department data. "That's a pretty large drop in government spending," said Daniel Clifton, head of policy research for Strategas. The drop puts current federal spending close to the norm for the last half-century. While the budget has grown in absolute numbers — the omnibus spending bill passed earlier this month totaled more than $1 trillion — federal spending has averaged just over 19 percent of GDP since 1963. The decline is due to a combination of factors, the main one being the restraints that were put on federal spending in 2011 as a result of the debt ceiling standoff in Congress. "While the debt-ceiling [fight] got a lot of negative headlines, it actually kept discretionary spending down. Those caps are still in place. They put in additional cuts with the budget sequestration [in 2013]," Clifton said. "There are other drivers too, such as low interest rates."
http://www.washingtonexaminer.com/federal-spending-drops-to-20-percent-of-gdp/article/2557957?custom_click=rss
Feds gave $450,000 for defunct women's cricket in Afghanistan
"The State Department issued a $450,000 grant to support women's cricket in Afghanistan even as the Islamic nation was pulling its own support for the sport. It now apparently has no women's cricket league at all. "It does not exist," Nasimullah Danish, the newly appointed chairman of Afghanistan's cricket board, told Reuters on Wednesday. He cited pressure from Islamic groups who object to women playing the sport. "The situation is not very much prepared for developing women's cricket in Afghanistan." That raises a question of what will happen to the State Department's grant issued June 3 through the U.S. Embassy in Kabul. It is not clear whether any money was issued through it or, if there was, whether any of the funds can be recovered. The State Department's press office did not respond to a request for comment. The federal government's official announcement solicited proposals "for the development, coordination and implementation of a regional sports leadership exchange for female cricket players from Afghanistan, Pakistan and India." The grant, which had a maximum allocation of $450,000 and a minimum of $300,000, would be used to host about 15 players and coaches, staff, and chaperones "as necessary" for a "one week-long leadership and cricket skill-building exchange programs in each of the three countries." The grant was intended as a cultural exchange effort among the three nations. Afghanistan created a women's league in 2010, but the effort was unraveling even before the grant was announced. Diana Barakzai, founder of the national women's team, resigned in April."
http://www.washingtonexaminer.com/feds-gave-450000-for-defunct-womens-cricket-league-in-afghanistan/article/2557961
Investing in the ObamaFund
Treasury rolls out a new savings plan without a Congressional vote.
"Hey, kids. Uncle Sam has a new investment offer for you. Even if you have several decades of productive work ahead—and thus a long investing time horizon—the White House wants you to consider a retirement plan that will invest in nothing but U.S. government debt. Any financial professional who advised a young investor to avoid stocks and corporate bonds—and everything else except Treasury bonds—would be sued for malpractice. But asset allocation is merely one of the problems with the new "myRA" fund rolling out from the Treasury this month. A form of Roth Individual Retirement Account that allows people to save after-tax dollars and watch them grow tax-free until retirement, the new myRA offers a single investment option. It's a private version of the G Fund that is available to federal workers and has lately been delivering annual returns of about 2% on its portfolio of Treasury securities. Intended for those who haven't started saving for retirement, don't have a retirement plan at work, and make less than $129,000 per year ($191,000 for married couples filing jointly), the myRA requires no minimum investment to open an account and promises no fees for investors. Readers will recall President Obama 's announcement of this program in January's State of the Union address. Mr. Obama said that he would direct the Treasury to create this new retirement plan, which was puzzling because such plans are normally created by law, not Presidential order. Congressional staff were as puzzled as anyone and wondered how the White House would justify the creation of this new savings vehicle. Or perhaps Team Obama would seek new authority from Congress? Well, Treasury is now offering these accounts and has hired Texas-based Comerica to manage them with a partner, Fidelity National Information Services . But the executive branch received no new authority from Congress this year to launch the program. Treasury is funding the program out of the budget for its Bureau of the Fiscal Service. The assertion here is that existing law allows this part of the Treasury to hire financial agents as part of its mission to efficiently finance the federal government. But that's a reach, because far from delivering efficiencies for the taxpayer, this program is designed to subsidize the investors. Not that a low-yielding Treasury securities fund is the right move for these first-time investors. But this is a deal they cannot find in the marketplace because it would be unprofitable for any company to offer it, given that the investor pays no fees and can contribute as little as he wishes in regular payroll deductions. Taxpayers are covering the costs, though their elected representatives in Congress never voted to create the program. So far Treasury also hasn't told us the fees it is paying Comerica. The subsidies in myRAs are likely to be small at first, but the history of government programs is that they expand over time. And if such a subsidy scheme can be enacted administratively, does anyone think this will be the last time such power is exercised?"
http://www.wsj.com/articles/investing-in-the-obamafund-1419898857
On a roll, US economy poised to propel global growth in 2015 as other nations struggle
http://www.foxbusiness.com/markets/2014/12/29/on-roll-us-economy-poised-to-propel-global-growth-in-2015-as-other-nations/
Why the US will power the world economy in 2015
http://cnsnews.com/news/article/why-us-will-power-world-economy-2015
Russia's economy shrinking as oil plunges
"Russia's economy is contracting as the effect of collapsing oil prices and international sanctions begin to take their effect on the energy-dependent country. Russia's economy ministry announced Monday that the nation's gross domestic product shrank by 0.5 percent year-over-year in November, the first such decline in five years. The nation's economy has been buffeted as oil prices have dropped by nearly half and other energy prices have decline since the summer.
Monday's announcement put further pressure on the ruble, which was up 7 percent versus the dollar as of Monday morning. In recent weeks, the Russian government has taken drastic steps to stave off a collapse in the currency, which has fallen by more than 40 percent against the dollar this year."
http://www.washingtonexaminer.com/russias-economy-shrinking-as-oil-plunges/article/2557951?custom_click=rss
Republicans and Wall Street
Just saying no to Elizabeth Warren isn't enough.
"Conservatives were caught off guard by this last-minute opposition from Warren. Unfortunately, though, she and the left wing of the Democratic party had a point. While the push-out provision hardly spelled doom and gloom for the country, as they warned, congressional Republicans went about repealing it the wrong way. To be clear, the 2010 Dodd-Frank financial reform law is a bad piece of legislation, built on two flawed premises. First, by enshrining in law the principle of too big to fail, it doubles down on the mistaken policies of the 1990s and 2000s that paved the way for the financial crisis. Businesses, whatever their size, should bear the consequences of the risks they take. They should not be able to count on Uncle Sam to bail them out. That generates moral hazard. It also creates unfair competitive advantages, as the largest and most politically connected firms enjoy lower borrowing costs. Second, Dodd-Frank wrongly assumes that an additional regulatory regime is what is needed to keep Wall Street in line. The old regime actually provided all the tools necessary to regulate the big financial firms; the regulators simply chose not to use them. One reason was "regulatory capture," a phenomenon as old as the Interstate Commerce Commission (ICC), the first U.S. government regulatory body, created in 1887. In fact, the experience of the ICC, especially its manipulation by the railroad barons, proves that more regulation can be worse than useless. If the regulated industry captures its regulator, then it actually enjoys the best of both worlds: the appearance of oversight and the reality of unfettered discretion.  The financial mess of the last decade had a lot to do with regulatory capture. For instance, the Office of Thrift Supervision, which oversaw outlets like Washington Mutual, and the Office of Federal Housing Enterprise Oversight, which regulated Fannie Mae and Freddie Mac, were clearly captured by their industries. In both instances, the mechanisms for capture were actually written into the originating laws, which predated the crisis by decades. So the problem was not so much laissez-faire economics run amok as bad regulations that facilitated interest group power run amok.  As for the push-out provision itself, it was not widely adored when the law was passed. As Tim Carney of the Washington Examiner notes, former Arkansas senator Blanche Lincoln insisted on its inclusion in Dodd-Frank as a way to beef up her anti-Wall Street bona fides in advance of her reelection bid, which eventually failed. Financial institutions have been agitating for repeal of the provision ever since, and not just the biggest banks. As Carney reports, a coalition that included even the Bank of Oklahoma wanted the provision undone. They had a point, too. Leading up to the financial collapse in 2008, the vast array of elaborate credit default swaps ultimately made matters worse because they did not mitigate risk as the firms thought they would. But that does not mean that swaps have no value. Employed properly, they can indeed provide a useful hedge. Elizabeth Warren, moreover, has been an inconstant opponent of corporate giveaways. When conservative House Republicans tried to eliminate the Export-Import Bank this summer, she refused to join the cause. That says a lot about her intentions. Ex-Im actually does what she claims push-out does: use taxpayer money to underwrite private bets, mostly by Boeing.  So Warren is only a sometime opponent of corporate cronyism. She is defending a fundamentally flawed regime, and in championing push-outs has taken up a cause of questionable importance. Regardless, House Republicans were wrong on this issue. Even if these swaps, in and of themselves, are not problematic investment instruments, they are a problem in the context of Dodd-Frank. Specifically, they create additional complexity in the financial markets, which historically has facilitated capture. In highly technical situations, the transaction costs of acquiring information are often so great for regulators that they must rely on the regulated industry to supply it. The same goes for Congress. Members are tasked with legislating in a seemingly infinite number of policy domains. The information required to make sound decisions can be prohibitively difficult to acquire—unless interest groups supply it. By injecting more complexity into the financial markets, Congress has given an informational edge to the private interests that specialize in such trades. The problem is not the swaps themselves, but the regime of Dodd-Frank. It harks back to the naïveté of Teddy Roosevelt and the Progressive campaign of 1912: the view that some private firms are systemically important and that the government must partner with them. All of this is anathema to conservatives, and history has shown time and again that such assumptions lead straight to regulatory capture. Conservatives are right to oppose this alliance of big government and big business, but until an alternative regime is put in place, they should not make regulatory capture easier. Moreover, the process by which Congress undid push-out was objectionable. The repeal was an ad hoc provision actually written by Citigroup, then placed in an interminably long, inscrutably complicated appropriations bill that did not allow for reasoned, informed debate. This was done only after the Senate refused to take up a bill dealing exclusively with this matter. In other words, the House's advocates of this provision decided to force the issue—compelling the Senate either to accept the push-out repeal or reject the entire cromnibus and shut the government down. An overwhelming majority of the country disapproves of how Congress handles its responsibilities, and this sort of factional gamesmanship is a big reason why. If the House Republicans are really interested in financial reform, they should not do it piecemeal, mysteriously, and at the urging of pressure groups. Instead, the process should be comprehensive, open, and rigorously public-spirited. And they should not give away such an important bargaining chip for nothing in return. The main goal for conservatives is the end of too big to fail, which will strip a valuable subsidy from megafirms like Citigroup. By making the current regime more tolerable for the big banks, House Republicans are only inducing them to fight harder to keep their federal guarantees.  For better or worse, the Republican party is now the dominant force in the House of Representatives, having won 8 of the last 10 elections. But this is actually a two-way street: The party's reputation, and for that matter the conservative movement's reputation, is now inextricably linked to the performance of the House of Representatives. How can the Republican party and the conservative movement credibly claim to be responsible stewards of the public trust when their most powerful agents legislate in such a shabby fashion?  And the politics of this are terrible. For 30 years, Democrats have had their cake and eaten it, too. Since the labor unions began to fall apart in the 1970s, Democrats have had to curry favor with business interests to fill their campaign coffers; yet for most of this period they have been able to maintain the absurd pretense that they stand for the people against the powerful. By allowing this provision to go through, congressional Republicans have given Democratic corporate stand-ins an easy opportunity to pose, once again, as the defenders of Main Street against Wall Street. In this case, they've allowed Warren—a potential presidential candidate who approves of Boeing's massive federal subsidy—to fulminate against federal subsidies to big banks. Unfortunately, the opportunity to rectify this error has passed. Let us hope that, moving forward, the Republicans in Congress will do a better job of resisting interest group pressure, particularly when it originates from the corner of Wall and Broad. Until a Republican president is elected, it falls to them to demonstrate that conservatives can govern in the public interest. In this recent instance, congressional Republicans failed their own side."
http://www.weeklystandard.com/articles/republicans-and-wall-street_821876.html?page=2
IRS Hikes Offshore Account Penalty To 50% For Bank Leumi, Sovereign, 10 Others
http://www.forbes.com/sites/robertwood/2014/12/30/irs-hikes-offshore-account-penalty-to-50-for-bank-leumi-sovereign-10-others/
MISC.:
Bungled IRS Liens, Levies, Audits…But No Targeting, Just Ask Christine O'Donnell
http://www.forbes.com/sites/robertwood/2014/12/29/bungled-irs-liens-levies-audits-but-no-targeting-just-ask-christine-odonnell/2/
Got a question for the IRS? It will cost you $42, and 20 minutes on hold
"Taxpayers pay sky-high costs for subpar service at call centers — the ones that answer questions to the Internal Revenue Service about how much of one's income has to be forked over to the government. It costs the government $42 for every call attendants at the IRS hotline answer. The calls average 12.5 minutes. The $42 figure was a nearly one-third increase over the prior year. There are 6,900 full-time employees dedicated to answering such calls. Despite the cost and manpower, "more than a third of calls ended with the taxpayer hanging up, receiving a busy signal, or being disconnected before reaching an assister," according to the Government Accountability Office. Callers had to wait an average of about 20 minutes to speak with an operator in fiscal year 2014. But the agency hasn't set any goals to reduce wait time. Government agencies should compare their functions to the "best in the business" in the private sector, but the IRS has not examined how large corporations provide call centers with prompter service and lower cost, GAO said."
http://www.washingtonexaminer.com/got-a-question-for-the-irs-it-will-cost-you-42-and-20-minutes-on-hold/article/2557960?custom_click=rss
Obama nominees in doubt
Democrats pushed through dozens in December, but Republicans have all the leverage now.
"In some ways, Democrats' last-minute push to approve dozens of Obama's nominees (69 were confirmed in the last five days of the Senate's session) is clarifying for Republicans. Democrats completely cleared the floor of judicial nominees, and many lower level and obscure positions in the executive branch were filled in bipartisan fashion. Murthy, Saldana and Blinken's hot-button appointments were pushed through over Republican objections, ending several bitterly contested disputes over nominations and clearing a politically-charged backlog. Now, Republicans have two key nominees to consider as they test their new majority: Loretta Lynch to be attorney general and Ashton Carter to be Defense secretary. Barring unforeseen circumstances or gaffes in their confirmation hearings, both are expected to be eventually confirmed, which will help set the narrative of McConnell's envisioned governing majority.
From there it's unclear what nominations that Obama will prioritize and how Republicans will handle them. But GOP leaders are rejecting calls from Sen. Ted Cruz (R-Texas) to block everyone non-essential to national security until Obama relents on his executive action to shield millions of immigrants from deportation. "Nominees are going to be evaluated on their individual merits and those who represent, I imagine, the mainstream, are going to get approved. Just as people that can show that they're capable and competent will be approved," said Sen. John Barrasso of Wyoming, the No. 4 Senate Republican. That's not say to Republicans will roll over on immigration or nominees. The GOP is sure to use nominees as chits in broader negotiations with the White House and will prioritize doing something to attack the executive action ahead of the Feb. 27 expiration of Homeland Security Department funding. But most members believe the most effective way to lash out at Obama is through immigration-related riders and restrictions on spending bills, rather than on Obama's nominations. "Confirmations ought to be based upon the need for that person to be confirmed, basically their qualifications," said Sen. Jerry Moran (R-Kan.). "I would focus on the appropriations rather than the nominations. I think it's more direct: The thing you're trying to change, you actually change though appropriations." Still, it's clear that the last day of the Senate's work this year represents a highwater mark for Democrats that will be impossible to achieve under Republicans. As a result of a procedural misstep by conservatives and a lack of will to keep fighting Democrats into the holidays, Republicans approved 11 District Court nominees without dissent, capping the confirmation of a dozen judges in one day. That came in addition to 15 other lame duck judicial confirmations, according to the Brookings Institution, totaling a record 27 lame duck judicial confirmations that cheered Democrats and incensed incoming Senate Judiciary Chairman Chuck Grassley (R-Iowa.) "What we typically don't do is report judges out of committee during a lame duck and also confirm them that same year," Grassley said on the Senate floor as Reid plowed forward on judges. "I think I've had a pretty good reputation working across the aisle on a lot of things [so] that somebody would realize these nominees would get a fair hearing" next year. Democrats did more than exploit their own rules change to confirm hundreds of nominees. They also seized on an agreement between Reid and McConnell that drastically lowered the amount of debate time for judges, which allowed the party to prioritize lifetime appointments to courts that are sure to eventually scrutinize legal actions against Obama's regulatory agenda and the Affordable Care Act. During the lame duck, it would have been nearly impossible to confirm so many judges without this agreement. That reform is set to expire in January and Democrats do not expect it to be renewed. Beyond that, Democrats have no idea how Obama's nominees will be treated. Statistically, presidential nominees have proceeded in the last two years of a presidency, though at a slower pace. But today's Senate has more filibusters and more bitter partisanship, leaving future confirmation outcomes in doubt. "No idea, no idea," Merkley said. "They're having an intense debate on what they're going to do. I don't know what they've decided."
http://www.politico.com/story/2014/12/obama-nominees-senate-113868.html
Inhofe: GOP Senate to push against regulations
http://www.sfchronicle.com/news/science/article/Inhofe-GOP-Senate-to-push-against-regulations-5983572.php
Key GOP House committee sets policy agenda
http://www.washingtonexaminer.com/key-gop-house-committee-sets-agenda/article/2557980
Obama's Poll Bump Is a Message for Republicans
http://www.realclearpolitics.com/articles/2014/12/29/obamas_poll_bump_is_a_message_for_republicans_125082.html
Obama: Progress is 'liberating'
"President Obama argues in a new interview it is "liberating" that his administration's accomplishments have started to "bear fruit." In an interview with NPR's Steve Inskeep, a confident Obama said he's looking forward to his final two years in office, when he believes he'll be able to work with congressional Republicans. While he rejected the idea that the midterm election losses liberated him, he repeatedly voiced confidence in the trajectory of the economy and of his presidency, arguing at one point that naysayers in Washington who believed his polices seeking to corral Russia weren't working are now being proved wrong. Obama tells NPR that he always saw 2014 as a breakthrough year, and that while it was a bumpy path, he believes the breakthrough is now at hand. At the end of 2014, Obama said he could "look back and say we are as well-positioned today as we have been in quite some time economically, that American leadership is more needed around the world than ever before — and that is liberating in the sense that a lot of the work that we've done is now beginning to bear fruit." "And it gives me an opportunity then to start focusing on some of the other hard challenges that I didn't always have the time or the capacity to get to earlier in my presidency," he said. Obama finished the year with a flurry of executive actions, including moves to give 4.5 million illegal immigrants legal status and open relations with Cuba. Along with a climate change agreement with China and a deal with congressional Republicans that will keep the government funded through September, the jolt of work pushed back at any sense he's entering the lame-duck, powerless portion of his presidency that seemed ordained after brutal midterm election losses for his party. Asked if he was shifting from things "you had to do" to things you "want to do," Obama replied, "I think that's fair." "Think about how much energy was required for us to yank ourselves out of the economic circumstances we were in when I came into office," he added. "That was a big lift, and it took up a lot of time." Obama held back on the immigration executive action this summer, after Senate Democrats worried it would hurt them in the midterms asked him to wait. And the president expressed frustration with Democrats' message in the campaign, and in the results, which saw the party lose nine Senate seats."
http://thehill.com/homenews/administration/228175-obama-progress-is-liberating
Obama: "Now I Have The Ability To Focus On Long-Term Projects"
"PRESIDENT OBAMA: Now I have the ability to focus on some long-term projects, including making sure that everybody is benefiting from this growth and not just some. And on the international front, you know, even as we're managing ISIL and trying to roll them back and ultimately defeat them, even as we've been executing the draw down in Afghanistan in a responsible way, the moves like the Cuba diplomatic initiative are ones that I want to make sure I continue to pursue partly because, frankly, a — it's easier for a president to do at the end of his term than a new president coming in. (NPR Interview with Steve Inskeep, aired December 29, 2014)"
http://www.realclearpolitics.com/video/2014/12/29/obama_now_i_have_the_ability_to_focus_on_long-term_projects.html
Obama readies veto pen and the new paradigm of obstructionism
"When we think of "news" regarding the President in late December, one word comes to mind: golf. But Barack Obama took some time out between rounds on the links to chat with the press, and he had a special message for congressional Republicans. Don't get your hopes up, guys. I've still got this veto pen. Warning from President Barack Obama to congressional Republicans: I have a veto pen and, come January, I won't be afraid to use it. Since taking office in 2009, Obama has only vetoed legislation twice, both in fairly minor circumstances. But with Republicans set to take full control of Congress next year, Obama is losing his last bulwark against a barrage of bills he doesn't like: the Senate. "I haven't used the veto pen very often since I've been in office," Obama said in an NPR interview airing Monday. "Now, I suspect, there are going to be some times where I've got to pull that pen out." He added: "I'm going to defend gains that we've made in health care. I'm going to defend gains that we've made on environment and clean air and clean water." This is the prelude to what some of us have been waiting for throughout the 2014 election cycle, as I've written about here previously. While control of the upper chamber was clearly desirable for the GOP, it never heralded the dawn of a new era of conservative legislation suddenly winging its way into law. The days of bipartisan cooperation on major legislative packages are, for all intents and purposes, gone. Some of us may find that to be a feature rather than a bug. (For the last examples of such times, just think of Medicare Part D under President Bush in the 2003 – 2006 sessions.)"
http://hotair.com/archives/2014/12/29/obama-readies-veto-pen-and-the-new-paradigm-of-obstructionism/?utm_source=hadaily&utm_medium=email&utm_campaign=nl
Obama Threatens GOP From Hawaii
"Warning from President Barack Obama to congressional Republicans: I have a veto pen and, come January, I won't be afraid to use it. Since taking office in 2009, Obama has only vetoed legislation twice, both in fairly minor circumstances. But with Republicans set to take full control of Congress next year, Obama is losing his last bulwark against a barrage of bills he doesn't like: the Senate. "I haven't used the veto pen very often since I've been in office," Obama said in an NPR interview airing Monday. "Now, I suspect, there are going to be some times where I've got to pull that pen out." He added: "I'm going to defend gains that we've made in health care. I'm going to defend gains that we've made on environment and clean air and clean water." Obama's notice to the GOP came as he sought to set the tone for a year in which Congress and the president are on a near-certain collision course. Buoyed by decisive gains in last month's midterm elections, Republicans are itching to use their newfound Senate majority to derail Obama's plans on immigration, climate change and health care, to name a few. To overturn Obama's veto, Republicans would need the votes of two-thirds of the House and Senate. Their majorities in both chambers are not that large, so they would still need to persuade some Democrats to defy the president. But Obama said he was hopeful that at least on some issues, that won't be necessary, because there's overlap between his interests and those of congressional Republicans. On that point, at least, he's in agreement with incoming Senate Majority Leader Mitch McConnell, R-Ky." "Bipartisan jobs bills will see the light of day and will make it to the President's desk, and he'll have to make decisions about ideology versus creating jobs for the middle class," McConnell said in response to Obama's comments. "There's a lot we can get done together if the president puts his famous pen to use signing bills rather than vetoing legislation his liberal allies don't like."
http://www.theblaze.com/stories/2014/12/29/obama-threatens-gop-from-hawaii/
Obama warns GOP he plans to use veto pen in 2015
http://townhall.com/news/politics-elections/2014/12/29/obama-warns-gop-he-plans-to-use-veto-pen-in-2015-n1936508
Obama threatens to wield veto pen to counter GOP-led Congress
http://www.foxnews.com/politics/2014/12/29/obama-threatens-to-wield-veto-pen-to-counter-gop-led-congress/
Obama: 'There are Going to be Some Times Where I've Got' to Veto Legislation
http://cnsnews.com/video/cnsnews/obama-there-are-going-be-some-times-where-ive-got-veto-legislation-2
Obama vows to use veto pen to defend environmental policies
http://www.washingtonexaminer.com/obama-vows-to-use-veto-pen-to-defend-environmental-policies/article/2557947?custom_click=rss
Obama: I Haven't Had to Veto Bills Because "Legislation I Objected To Was Typically Blocked In Senate"
http://www.realclearpolitics.com/video/2014/12/29/obama_i_havent_had_to_veto_bills_because_legislation_i_objected_to_was_typically_blocked_in_senate.html
Krauthammer On Veto Threat: Harry Reid 'A Living Veto Pen,' Spared Obama From Doing It Himself [VIDEO]
"Appearing on "Special Report" Monday night, columnist Charles Krauthammer said that while the Republicans have been dubbed the "party of no," the GOP now has their chance to show that the Democrats embodied that moniker in recent years. Krauthammer told guest host Ed Henry that former Majority Leader Harry Reid is a "living veto pen" and spared Obama, who's issued only two vetoes during his presidency, from having to do it himself.
KRAUTHAMMER: Harry Reid is a living veto pen and he saved the president from red states who were running for re-election having to cast a vote that would be unpopular. But Harry Reid is now gone at least as majority leader. This is a great opportunity for Republicans to do two things: pass everything that you believe in that you want to see passed. Jason [Riley] is absolutely right, they don't care if it gets the veto. It's win-win. If the president vetoes it, it proves what in fact the president actually said himself in the same interview. One of the reasons he didn't have to veto, is, as he said himself, Harry Reid blocked so much in the Senate that he didn't like. So, in fact, this is a way for Republicans to retroactively reshape their image. They have been called the party of no, Democrats did that for obvious reasons, the media has accepted it as gospel truth. This will be a way to show that the party of no for the four years before now has been Harry Reid, and once you got rid of him, the Republicans could actually enact stuff. Start with Keystone [XL pipeline], do tax reform, do a whole bunch of other stuff, and watch what the president does."
http://dailycaller.com/2014/12/29/krauthammer-on-veto-threat-harry-reid-a-living-veto-pen-spared-obama-from-doing-it-himself-video/
Obama Went on the War Path in 2014 Not Just for His Legacy, But Hillary's Too
"Maintaining a highly regimented schedule of executive actions, on the other hand, comes with no guarantee that any individual action will prove popular and durable, or that the public will applaud aggressive governing from within the executive branch. But Obama is operating with the benefit of insights he gained from watching the Republican Party's infantry-like opposition to his legislative agenda, and the GOP leadership's shaky control over rank and file members. He also understands that making decisions in the White House is much easier, procedurally, than passing bills in Congress. His ambition, then, will be to promulgate actions that enjoy broad support within the Democratic caucuses on Capitol Hill, but either divide Republicans or unite them in a way that stokes their worst impulses. The biggest actions he's taken thus far—deferred deportation, normalization of relations with Cuba—both fit the bill, as do forthcoming EPA rules that will limit greenhouse gas emissions. In every case, perhaps against the better judgment of party leaders, Republicans have allowed the environment they're trying to establish to become polluted by divisive politics. Rather than set Obama back on his heels, they are reacting to him, and in ways that reveal themselves, rather than him, to be reflexively hostile and stubborn. Writing at The Washington Post, Paul Waldman characterized this dynamic as a reimagining of the bully pulpit. Using policy actions, rather than publicity stunts, to focus Congress' attention on the president's agenda—except in this case, Obama's perfectly happy if Congress' reaction is viscerally negative. A strategy along these lines has deep implications because it places extremely consequential, but easily reversible, policies on the ballot. For them to mean anything in the long term, the Democrats' 2016 nominee has to agree with Obama, and she has to win. It is thus no surprise that Hillary Clinton has announced unequivocal support for the steps Obama has taken so far. This isn't happenstance. It's the budding of her legislative agenda. If Republicans win the White House in 2016, many of the steps Obama has taken in recent weeks, and will take over the next several months, will be halted or reversed. But if Clinton or another Democrat is elected, Republicans will have to reconsider their reluctance to legislate with a Democratic president. Four years into a Clinton presidency, federal policies like deferred action and greenhouse gas regulation will be deeply rooted. U.S. relations with Cuba will be significantly normalized. Eight years on, reversing any of them outright will be unthinkable. Republicans would thus be confronted with a choice between another decade of voluntary abdication in the federal policymaking realm, and placing a conservative imprimatur on all of these substantive realms in exchange for making the thrusts of the policies permanent. If Hillary Clinton is able to leverage the enshrinement of executive actions undertaken during Obama's presidency to pass legislation that addresses climate change and U.S. immigration in comprehensive and lasting ways, her presidential legacy will exceed her husband's and rival Obama's. She would be able to accomplish, with fresh tactics, what Obama simply can't at this point. And all because he's refusing to exile himself the way a late-term president is expected to."
http://www.newrepublic.com/article/120636/obamas-2014-executive-actions-will-help-hillary-clintons-presidency
Steve Hayes: Will Be Difficult For Republicans To Do Anything to Stop Obama
"CHRIS WALLACE, FOX NEWS SUNDAY Steve, do you buy that, as the new Republican majority in a box?
STEVE HAYES, THE WEEKLY STANDARD: Yes. I think it's difficult for them to practically do much to stop the president. Although I disagree strongly with Jason, I'm not optimistic at all that either Republicans or the president are going to try to work together in any kind of a concerted way."
http://www.realclearpolitics.com/video/2014/12/29/steve_hayes_will_be_difficult_for_republicans_to_do_anything_to_stop_obama.html
Obama Urges GOP To Ignore Low-Income Voters
"White voters are abandoning the Democratic Party because they feel left out, so the GOP should react by wooing Latino voters, President Barack Obama said in an interview with National Public Radio. "There's a burden on Democrats to need to make very clear to a broad swath of [white] working-class and middle-class voters that we are, in fact, fighting for them. And there's also an obligation on the part of the Republican Party to make sure that they are broadening their coalition to reach out to the new face of America," Obama said in the interview, released Monday. Obama's comments align him with many members of the GOP's establishment wing, who argue that a high-immigration policy can aid business allies and help win ballot-box support from low-income Latino immigrants. That policy is endorsed by the GOP's business allies, who want the GOP-led Congress to pass immigration laws in 2015 that deliver more workers and customers to their doors. That view is opposed by the GOP's populist wing, whose leaders argue that a low-immigration policy would spur 2016 support for the GOP from lower-income white, Latino and black swing voters in critical Midwest states. The leaders in this group include Sen. Jeff Sessions and likely 2016 candidate, former Sen. Rick Santorum, and they generally oppose Obama's Nov. 20 decision to award work permits to five million unauthorized migrants. Fewer U.S.-born Americans have jobs now than were employed to November 2007, despite a working-age population growth of 11 million."
http://dailycaller.com/2014/12/29/obama-urges-gop-to-ignore-low-income-voters/
2014: The Year The Liberal Lies Died
"And 2014 was the year that Americans had to choose sides – would they stand with the liberal liars or with us conservatives? Last November, they chose us conservatives, and maybe the truth will be enough to stop Hillary Clinton and save our country in 2016. The truth is poison to liberalism, so no wonder liberals hate the idea of a free press – after all, they are the ones who argued to the Supreme Court in the Citizens United case that the government has the right to ban books. Conservative magazines like National Review long fought the fight alone. But it is only recently that we saw the rise of a truly free press as technology put a camera in everyone's cellphone and conservative new media (including social media) created a path around the gates that the liberal mainstream media kept. The mainstream media used to get to decide what was and was not the truth. But the truth has been set free, and the mainstream media has been revealed as the guardian of the lies that the liberal establishment needs to fool normal Americans just enough to secure their votes. That's why we should laugh and cheer at the mainstream media's agonized death throes. Let's look at a few of the lies we saw collapse in 2014. Not one would have been revealed if the mainstream media was still in control. How about the Grubering of America? Obamacare was built and sold on a foundation of lies, buttressed with contempt and condescension toward normal Americans. Without the citizen journalists working in conservative new media, would we have ever seen Obamacare's architect on video laughing at the giant scam he and the Democrats pulled on the American people? Would we have seen video compilations of Obama promising that if we liked our health plan we could keep it? You think we would? Really? My unicorn's name is Chet. What do you call yours? Everyone knows Obamacare is a giant lie. We saw Jonathan Gruber on tape giggling about how the Democrats knew it. But the New York Times didn't tell you that. The Washington Post didn't tell you that. It was the citizen journalists who Andrew Breitbart inspired who told you that. If it weren't for Andrew and his progeny, most American would still not know it. But now they do… The problem isn't a failure of fact checking. The problem is these hacks don't care about the facts. Facts are only useful if they support the narrative. Otherwise, facts are racist or homophobic or some other kind of –ist or –phobic."
http://townhall.com/columnists/kurtschlichter/2014/12/29/2014-the-year-the-liberal-lies-died-n1936031/page/full
Hm: Only Three Democrats Make GQ's 'Craziest Politicians' List
"Remember when Senate Majority Leader Harry Reid claimed Obamacare victims, such as cancer patients, were making up their stories? Well, even an outrageous comment like that didn't place him on GQ's 'Craziest Politician' list for 2014. To make the cut, you just needed three simple criteria: You had to say something outrageous, you had to be in the headlines…and you had to be a Republican. Some were obvious and deserved a spot on the list. Rep. Michael Grimm, for instance, threatened to throw a reporter off a congressional balcony – on camera! Yet, many others the editors included were a stretch and emphasized GQ's bias. Here are just a couple examples of GQ's 'crazy' politicians: Rep. Ted Yoho (R-FL), whose sin was claiming that one side of our government was 'running toward socialism' and Joni Ernst (R-Iowa) simply because she likes carrying around her gun. Ernst was apparently crazy enough to win her election by 8.5 percentage points, becoming the first female U.S. senator in the state. Of course, GQ's list wouldn't be complete without including Ted Cruz (R-TX) and Rand Paul (R-KY), both of whom have been named as top contenders for the 2016 presidential election. The only Democrats to make the list included Rep. Sheila Jackson Lee (D-TX), Rep. Hank Johnson (D-GA) and, of course, Vice President Joe Biden. In addition to Harry Reid, a few other Democrats deserved scorn from both sides of the aisle. Nancy Pelosi, for example, claimed she didn't know who Jonathan Gruber was, although there is video evidence of her referencing him in a press conference a few years ago. Gruber, if you recall, is the Obamacare architect who claimed Americans were 'stupid.' As for Wendy Davis, she deserves her own list filled with gaffes from her shameful gubernatorial campaign in Texas, in which she even exploited her opponent's handicap in an ad. If you need more evidence for why Democrats earned their place on GQ's list, take a glance at this. Here was GQ's explanation for the GOP-heavy list: Yes, this list is Republican-heavy, and while that may seem like standard liberal-media bias, the reality is that Democrats just aren't keeping pace right now in the crazy department. Oh yeah, that explains it. Stay tuned later for my own 'Craziest Media' list.
http://townhall.com/tipsheet/cortneyobrien/2014/12/29/only-3-democrats-make-gqs-craziest-politicians-list-n1936557
Hey GQ, can't find any crazy Democrats? Here are 16
"In a survey of the "Craziest Politicians of 2014," GQ had difficulty locating any Democrats. Seventeen out of 20 on the list were Republicans, with the only liberals being Texas Rep. Sheila Jackson Lee, Georgia Rep. Hank Johnson and America's reigning nabob of nuttiness, Joe Biden.
In a note appended to the story, GQ defensively said it wasn't guilty of "standard liberal-media bias," it just couldn't find any loony Democrats to speak of. Let's give GQ a little help, shall we? Here are 16 more Democrats for the list of the most cra-cra political figures."
http://nypost.com/2014/12/28/hey-gq-cant-find-any-crazy-democrats-heres-some/
'Dumb as a rock' Nancy Pelosi calls Africa a 'country,' deletes tweet
"On Wednesday, House Minority Leader Nancy Pelosi, the California Democrat recently called "dumb as a rock" by retired Army Lt. Col. Ralph Peters, issued a tweet referring to Africa as a country, Twitchy said. Pelosi, perhaps recognizing her mistake, deleted the message, but not before it was captured by a number of people. "Honored to join my colleagues & @OfficialCBC at #USAfrica Leaders Summit to discuss the valuable relationship between our two countries," she wrote. There's only one problem, as many on Twitter pointed out. Africa is a continent, not a single country. "Okay, unlike Biden's minor slip-up, this is a legit gaffe," said T. Becket Adams. "Dear @NancyPelosi, Africa is not a country … you dingus." "I think she and Biden copied the talking points into their Twitter feeds," one person added. While speaking at the U.S.-Africa Business Forum this week, Vice President Joe Biden made the same mistake, referring to Africa as a country twice instead of a continent. "There is no reason the nation of Africa cannot, and should not, join the ranks of the worlds most prosperous nations," Biden said. Conservatives across the country pounced on his gaffe, recalling how liberals ridicule Sarah Palin for allegedly being "dumb." "In 24 hrs both Joe Biden & Nancy Pelosi referred to Africa as a 'nation,'" one person said on Twitter. "Is this a great country or what? You can get to the top ignorant!"
http://www.examiner.com/article/dumb-as-a-rock-nancy-pelosi-calls-africa-a-country-deletes-tweet
Embattled GOP Rep. Michael Grimm Announces He Will Resign From Congress Following Guilty Plea
"GOP Rep. Michael Grimm announced in a statement early Tuesday that he will vacate his seat in Congress on January 5th."
http://www.theblaze.com/stories/2014/12/29/embattled-gop-rep-michael-grimm-to-resign-from-congress-following-guilty-plea-reports/
Rep. Michael Grimm to resign after admitting to tax evasion
"U.S. Rep. Michael Grimm plans to resign, Fox News confirmed Monday, one week after the Staten Island congressman admitted to federal tax evasion. Grimm, who was re-elected to a third term representing New York's 13th district in November, is expected to resign sometime this week. "After much thought and prayer, I have made the very difficult decision to step down from Congress effective January 5th, 2015," Grimm said in a statement. "This decision is made with a heavy heart, as I have enjoyed a very special relationship and closeness with my constituents, whom I care about deeply. "The events which led to this day did not break my spirit, nor the will of the voters. However, I do not believe that I can continue to be 100% effective in the next Congress, and therefore, out of respect for the Office and the people I so proudly represent, it is time for me to start the next chapter of my life." Grimm, a Republican, pleaded guilty on Dec. 23 in federal court in Brooklyn to one count of aiding in the filing of a false tax return. He had been accused of hiding more than $1 million in sales and wages while running a Manhattan health-food restaurant. Under the plea agreement, he could face up to three years in federal prison. His sentencing is set for June 8. Following his guilty plea, Grimm said he planned to continue serving in the Congress."
http://www.foxnews.com/politics/2014/12/29/rep-michael-grimm-to-resign/
Michael Grimm, in a Reversal, Will Resign From Congress
http://www.nytimes.com/2014/12/30/nyregion/michael-grimm-in-a-reversal-will-resign-from-congress.html?partner=rss&emc=rss&_r=0
After guilty plea, NY congressman says he'll resign Jan. 5
http://townhall.com/news/politics-elections/2014/12/30/ap-source-convicted-ny-congressman-to-resign-n1936824
NYC congressman quitting after admitting tax evasion
http://www.cbsnews.com/news/nyc-congressman-quitting-after-admitting-tax-evasion/
Obama "Frustrated" By Election Results: "We Had A Great Record For Members Of Congress To Run On"
"STEVE INSKEEP, NPR: Is there anything that you personally intend to do differently in your approach to Congress in hopes of getting better results in your final two years than you have on some occasions in the past?
PRESIDENT OBAMA: I can always do better in every aspect of my job and congressional relations isn't exempt from that. I think the circumstances will have changed, though. I'm obviously frustrated with the results of the midterm election. I think we had a great record for members of Congress to run on and I — I don't think we — myself and the Democratic Party made as good of a case as we should have. And, you know, as a consequence, we had really low voter turnout and the results were bad. On the other hand, now you've got Republicans in a position where it's not enough for them simply to grind the wheels of Congress to a halt and then blame me. They are going to be in a position in which they have to show that they can responsibly govern, given that they have significant majorities in both chambers. (NPR Interview with Steve Inskeep, aired December 29, 2014)"
http://www.realclearpolitics.com/video/2014/12/29/obama_frustrated_by_election_results_we_had_a_great_record_for_members_of_congress_to_run_on.html
Jeb Bush resigns from board of timber and real estate firm
"In another sign that he is serious about a 2016 presidential bid, former Florida governor Jeb Bush resigned from the board of a Florida-based real estate firm, Rayonier Inc. The move, disclosed in a Securities and Exchange Commission filing Monday, follows recent announcements that Bush would be resigning from other business obligations. Last week, he said he would be stepping down from the board of Tenet Healthcare Corp, which saw its profits rise from the enactment of President Obama's health-care initiative. Shortly before that, Bush announced he would leave his advisory role with Barclays, the British-based banking firm. Rayonier, a real estate investment trust that is traded on the New York Stock Exchange, owns and manages millions of acres of forest land in the United States and New Zealand. Its headquarters is in Jacksonville, Fla. In a form filed with the Securities and Exchange Commission on Monday afternoon, Rayonier reported that Bush would step down at the end of the year. Bush has been a director of Rayonier since 2008. "Mr. Bush stated that there are no disagreements between the Company and him related to the Company's operations, policies or practices," Rayonier's corporate secretary, Christopher A. Van Tuyl, wrote in the SEC filing. Aides to Bush have said the former governor is reviewing all of his business and civic activities as he contemplates a 2016 race."
http://www.washingtonpost.com/blogs/post-politics/wp/2014/12/29/jeb-bush-resigns-from-board-of-timber-and-real-estate-firm/
Progressive group: 'Stand with Warren against Obama'
"A group against what it calls "the corrupting influence of money in politics" is calling on supporters to "Stand with Warren against Obama," over a Treasury Department nomination, playing up the divisions within the Democratic Party.  The email from Rootstrikers, a group founded by Harvard Law professor Lawrence Lessig, a leading campaign finance reform advocate, calls on supporters to sign a petition against the nomination of Antonio Weiss to be undersecretary of domestic finance. The nomination of Weiss, an executive at the investment firm Lazard, has heightened tensions within the Democratic Party. Economic populists such as Sen. Elizabeth Warren (D-Mass.) have been leading the fight against President Obama's nomination of Weiss, arguing someone from Wall Street should not be regulating Wall Street.
"We can't let this corporate raider lead one of the most powerful federal departments," the Rootstrikers email states. "If we prevent him from assuming the post," the email adds, "we could start to stem the flow of industry representatives into the regulatory agencies designed to serve the American people."
http://thehill.com/blogs/blog-briefing-room/228188-stand-with-warren-against-obama-group-declares
Polls Show Hillary Clinton's Challenges With White Voters
"President Barack Obama won re-election in 2012 with a historically low percentage of the white vote, backed by a strong coalition of minority voters. Now, as Hillary Clinton mulls a bid for the presidency in 2016, current polls indicate she may run into similar trouble with white voters — particularly white voters without a college degree. A Wall Street Journal/NBC News survey last month found particularly low support for Mr. Obama among white voters without college degrees. The president was viewed positively by 32% of that group, while 55% viewed him negatively. Mrs. Clinton's numbers with that group were only marginally better than the president's: 32% held a positive view of Mrs. Clinton, and 48% had a negative view. A Page One story in Monday's Journal examines how Mrs. Clinton might fare among white, working-class voters as a whole.  Allies of the former secretary of state say she would be able to bring that group back under Democrats' wing, while her critics say she is too aligned with a Democratic Party that was widely unpopular in the last election. Interviews with voters in Devalls Bluff, Ark., suggest Mrs. Clinton would face a significant challenge in appealing to those voters. To be sure, Mrs. Clinton hasn't always rated that poorly. Back in June 2008, she was viewed positively by 43% of white voters without a college degree, and negatively by 44%. And both Mr. Obama and Mrs. Clinton fared moderately better among white voters as a whole. The president was viewed positively by 38% of white voters in last month's WSJ/NBC survey, and 52% viewed him negatively. For Mrs. Clinton, 36% of white voters viewed her positively, compared with 47% who viewed her negatively. Working-class voters have long been a part of the Democratic base, and lower-income voters still tend to vote for Democrats, according to exit polls. But white, rural voters in the South and elsewhere have been moving away from the party in recent years, and the 2014 election left Arkansas without a single Democrat in a federal or statewide office. (Former President Bill Clinton, by contrast, carried that state twice by at least 17 percentage points.) And congressional Democrats are increasingly losing their hold on largely white, rural districts with incomes lower than the national average and few college graduates. The 2012 results showed the extent of the shift. Mr. Obama won 39% of the white vote in 2012, and just 36% of the vote from whites without college degrees, according to exit polls conducted by Edison Research. (By contrast, 42% of whites with college degrees voted for Mr. Obama.)  It was enough to win re-election, thanks to his strong showing among black and Hispanic voters. Polls do offer some favorable indicators for Mrs. Clinton. White women and suburban women like her: A majority of both groups said in a separate WSJ/NBC News survey this month that they would consider supporting Mrs. Clinton for president over seven potential GOP candidates and Democratic Sen. Elizabeth Warren of Massachusetts."
http://blogs.wsj.com/washwire/2014/12/29/hillary-clinton-faces-challenge-with-white-voters/?mod=WSJBlog
10 senators who could lose in 2016
"Here are 10 senators in danger of losing in 2016.
Sen. Mark Kirk (R-Ill.) – Kirk narrowly defeated a scandal-plagued Democratic candidate by less than 2 points in the 2010 Republican wave election. In the 2016 presidential election year, he will likely face a much more Democratic electorate. The senator has worked hard to bolster his bipartisan credentials, backing immigration reform, gun control and environmental protections. He was also the second Republican senator to embrace gay marriage. His hard-fought battle to return from a debilitating stroke could also earn him sympathy from voters. Kirk told The Hill in November that he's running "come hell or high water," seeking to dispel rumors he might retire. But in deep-blue Illinois even the strongest Republicans face uphill battles. Democrats are eying Illinois Attorney General Lisa Madigan (D) and Reps. Tammy Duckworth (Ill.), Cheri Bustos (Ill.) and Bill Foster (Ill.) as potential challengers.
Sen. Ron Johnson (R-Wis.) – Polls show Johnson isn't that well-known or well-liked in Democratic-leaning Wisconsin, where he won by 5 points in the 2010 GOP wave. He may face a rematch against Sen. Russ Feingold (D-Wis.) in a high-turnout election year. Adding to his worries: No GOP presidential nominee has carried Wisconsin in more than three decades. Johnson has done little to build bipartisan credentials in the Democratic-leaning state, and Feingold is giving serious consideration to another run. The big question is whether the former senator has learned his lesson after refusing outside money in 2010, letting Johnson outspend him by a wide margin, and declining to air any attack ads. If Feingold is the nominee and runs a smarter campaign this time around, Johnson could face an uphill battle to hold his seat.
Sen. Harry Reid (D-Nev.) – Polls show Reid's approval numbers are underwater in his home state. Strategists in both parties say he'd be the underdog if popular Nevada Gov. Brian Sandoval (R), who just won reelection with more than 70 percent of the vote, decides to run against him. Even if Sandoval doesn't run, Democrats admit Reid may have a tough fight on his hands if Republicans can find a strong candidate. But Nevada has been trending Democratic due to its fast-growing Hispanic population, and the party tends to do much better there in presidential years. Reid also won by a surprisingly comfortable margin in 2010 against a deeply flawed Republican candidate, and has proven to be a scrappy campaigner. His numbers, though, just aren't that good in Nevada — and the soon-to-be Senate minority leader is likely to face a tough fight.
Sen. Pat Toomey (R-Pa.) – Toomey faces a potential rematch against former Rep. Joe Sestak (D-Pa.), who he defeated by a narrow margin in 2010. The senator has worked hard to shed his image as an unyielding Tea Party candidate, working with Democrats on fiscal issues and taking the lead in crafting gun-control legislation with Sen. Joe Manchin (D-W.Va.). Democrats admit he'll be a tough out — but they believe Pennsylvania's blue lean in presidential years means Toomey's in trouble.
Sen. Kelly Ayotte (R-N.H.) – Ayotte hails from more of a swing state than Toomey, Kirk and Johnson, and Republicans believe she's done well to shore herself up in New Hampshire. But Democrats think she's beatable if they find the right candidate — and are hoping they can convince Gov. Maggie Hassan (D-N.H.) to run.
Sen. Richard Burr (R-N.C.) – Polls show Burr isn't that well-known in North Carolina, a tremendously difficult state to build name recognition because of its 15 distinct media markets. He also has little money in the bank for his reelection bid. Burr has worked hard to establish himself as an even-tempered lawmaker and while North Carolina has moved Democratic in recent years it still leans slightly Republican overall. Democrats are hoping they can find a top-tier candidate to challenge him — potentially outgoing Sen. Kay Hagan (D-N.C.), who lost a close race last month. They concede that the quality of their candidate and the national political climate will likely determine whether or not they can compete in North Carolina.
Sen. Michael Bennet (D-Colo.) – Bennet narrowly won in 2010 against a gaffe-prone Republican and is coming off a rough cycle as chairman of the Democratic Senatorial Campaign Committee. He also just lost his home-state colleague, outgoing Sen. Mark Udall (D-Colo.), defeated by Sen.-elect Cory Gardner (R-Colo.). Colorado has trended Democratic but remains a pure toss-up state — as Gardner's win shows. The big question is whether Republicans can find another candidate of Gardner's quality, as strategists admit they have a relatively thin bench in the state. Rep. Mike Coffman (R-Colo.) could be a top recruit that could put the seat in play.
Sen. Marco Rubio (R-Fla.) – Rubio has said he won't run for both reelection and the presidency, and the swing-state seat would become a tossup if he decides to focus on a White House bid. Democrats contend they have an outside shot at Rubio even if he runs for reelection, and tout potential candidates including Rep. Patrick Murphy (D-Fla.) and Rep.-elect Gwen Graham (D-Fla.). Both are fresh-faced members who won in Republican-leaning districts. Democratic National Committee Chairwoman Debbie Wasserman Schultz (D-Fla.) is another possibility.
Sen. Rob Portman (R-Ohio) – Portman recently declared he'll run for reelection instead of making a White House bid, and strategists in both parties say he'll be tough to beat. Portman is a fundraising powerhouse and has done little to stir controversy while in the Senate. But Democrats are hopeful they can compete in swing-state Ohio if they land a top recruit — and are mentioning former Ohio Gov. Ted Strickland (D) as the type of candidate who could give him a tough fight.
Sen. Lisa Murkowski (R-Alaska) – Murkowski is by far Alaska's most popular politician, and has been preparing for reelection ever since her surprise 2010 primary loss and subsequent write-in general election victory. But her old foe, 2010 Senate nominee Joe Miller (R), may give her another challenge, and her support for abortion rights, gay marriage and centrist fiscal and energy positions gives him fodder to again attack her in a primary. Democrats also mention outgoing Sen. Mark Begich (D-Alaska) as a candidate who could compete with her and Miller in a theoretical three-way race. She's unlikely to lose a reelection bid — but her race is one to closely watch."
http://thehill.com/blogs/ballot-box/senate-races/228020-10-senators-who-could-lose-in-2016
Gallup: Americans admire Hillary Clinton and Barack Obama most
"Hillary Clinton and Barack Obama were 2014's most admired woman and man in the world among Americans. The streak has been long for Clinton, the former first lady and secretary of state: She has held the top women's spot for the last 13 years and 17 of the last 18. She has also been the most admired woman 19 times, the most of any woman in the history of the question. Since his election in 2008, Obama has been the most admired man in each of the last seven years, according to a new Gallup poll. He leads a top five that is rounded out by Pope Francis, former president Bill Clinton, the Rev. Billy Graham and former president George W. Bush — Obama has appeared on the top 10 list each year since 2006."
http://www.washingtonexaminer.com/gallup-americans-admire-hillary-clinton-and-barack-obama-most/article/2557949?custom_click=rss
Soldiers Relocate Wedding to Accommodate Obama's Golf Game
"Natalie Heimel and her fiancé, Edward Mallue Jr., a pair of captains in the Army, were walking from their wedding rehearsal on Saturday at the 16th tee box at Kaneohe Klipper Golf Course in Hawaii when they were informed they'd have to move their wedding, scheduled for the next day. President Barack Obama wanted to play through… "It was kind of ironic they got the letter from them and then, within hours, they were told they had to be moved due to him," Jamie McCarthy, Mallue's sister, said in an interview. "It was emotional, especially for her—she's the bride and in less than 24 hours they had to change everything they had planned."
http://www.bloomberg.com/politics/articles/2014-12-29/soldiers-relocate-wedding-to-accommodate-obamas-golf-game
OBAMA GOLF GAME FORCES ARMY COUPLE TO RESCHEDULE WEDDING
http://www.breitbart.com/big-government/2014/12/29/obama-golf-game-forces-army-couple-to-reschedule-wedding/
Soldiers relocate Hawaii wedding so Obama can play golf
http://www.foxnews.com/politics/2014/12/29/soldiers-relocate-hawaii-wedding-so-obama-can-play-golf/
Barack Obama, wedding crasher
http://www.politico.com/story/2014/12/obama-hawaii-golf-wedding-moved-113846.html
President Obama Ruins Army Newlyweds' Nuptials
http://dailycaller.com/2014/12/29/president-obama-ruins-army-newlyweds-nuptials/
5 Things About Americans' Slipping Sense of Duty
"Americans are a little less likely to ask what they can do for their country these days. An Associated Press-GfK poll found that the sense of duty has slipped since a similar survey three decades earlier. Civic virtues such as staying informed or serving on a jury don't seem as important as they once did ? especially among the younger generation. The findings fit with research that's been worrying many experts who study civic engagement or advocate for teaching more about civics in school. "I don't see any recovery," said Rutgers University Professor Cliff Zukin. "The people who were 40 two decades ago aren't as engaged as the people who were 60 two decades ago. This generational slippage tends to continue." Here are five things to know about Americans' sense of civic duty:
CITIZENSHIP'S NOT WHAT IT USED TO BE
Americans' commitment to some traditional obligations of citizenship has slipped. An Associated Press-GfK poll repeated questions asked in 1984 about six civic-minded activities: voting, volunteering, serving on a jury, reporting crime, knowing English and keeping informed about news and public issues. Of the six, only voting and volunteering were embraced about as strongly as three decades ago, when NORC at the University of Chicago posed those questions to Americans on the General Social Survey, but volunteering doesn't rank very high on the list for many. While just 28 percent say volunteering is "a very important obligation" that a citizen owes the country, three-fourths of Americans consider voting central to citizenship. Nonetheless, only about 36 percent of eligible voters turned out for November's midterms, according to University of Florida Associate Professor Michael P. McDonald's analysis. That's the lowest since World War II…
SENSE OF DUTY LOWEST IN THE YOUNG – Young people are feeling less dutiful, or maybe just showing their libertarian streak. In every category except volunteering, adults under 30 were less likely than their elders to see any obligation, and also felt less obliged than young people of the past. In 2014 about a fourth of them said there's no duty to keep informed, volunteer or speak English…"
http://abcnews.go.com/Health/wireStory/things-americans-slipping-sense-duty-27879036
Security Firm Briefs FBI on Theory Sony Hack Was Done by Laid-Off Staffer
http://www.theblaze.com/stories/2014/12/30/security-firm-briefs-fbi-on-theory-sony-hack-was-done-by-laid-off-staffer/
Obama: US less racially divided than when I took office, despite protests
http://nypost.com/2014/12/29/obama-us-less-racially-divided-than-when-i-took-office/
Obama: US Race Relations Haven't Worsened in Decades
http://abcnews.go.com/Politics/obama-us-race-relations-worsened-decades/story?id=27869188
REPORT: LAPD OFFICERS AMBUSHED, SHOT AT IN UNPROVOKED ATTACK
"Sunday night at approximately 9:30 p.m local time in South Los Angeles, two officers responding to an unrelated call in their patrol vehicle were fired upon in an ambushed style attack. One person of interest was taken into custody moments after the shooting  but the second suspected gunman is still on the loose."
http://www.breitbart.com/video/2014/12/29/report-lapd-officers-ambushed-shot-at-in-unprovoked-attack/
FIVE ASSASSINATION ATTEMPTS on Police and Firefighters since NYC Executions
"Since the execution of two New York City policemen the Saturday before Christmas, there have been at least four assassination attempts on police officers and firefighters as well as the killings of two police officers who were fatally shot responding to calls. Also, police have been attacked at crime scenes by angry mobs. In Los Angeles Sunday night a tactical alert was declared after two men armed with a rifle opened fire on a patrol car. No one was hurt in the attack. In Florida firefighters in Jacksonville were sprayed with gunfire last Tuesday night in a drive-by shooting. Fortunately only one fireman was wounded—by a richochet that grazed his arm. In Durham, North Carolina on Christmas night a policeman narrowly avoided being assassinated when he caught sight of two men approaching his patrol car from behind and got out to speak to them. One of the men drew a gun and fired six shots—all of them missed the officer with one hitting his driver's side door. Again in Florida two Pasco County Sheriff's deputies were sitting in the patrol cars in early Sunday when a car drove by and someone fired three shots at them. The bullets missed but passed close enough the deputies could hear them whizzing by. In Arizona Flagstaff Police Officer Tyler Stewart was shot and killed while responding to a domestic violence call Saturday. The gunman subsequently killed himself. Again in Florida Tarpon Springs Officer Charles Kondek was shot and killed while responding to a noise complaint. The suspect ran over Kondek after shooting him. Police officers in Texas City, Texas were attacked by a mob early Friday morning after an officer shot and killed a gun-wielding man in a night club parking lot. Once again in Florida, Delray police were attacked by a growing mob. Two officers were assaulted and the windshield on a patrol car was smashed. In New York City on Tuesday, a fire station abandoned its post next door to a police station after the police were threatened by a Black prison gang, the Black Guerilla Family. The Black Guerilla Family is also reported by the FBI to be targeting white police officers in Maryland. All the while death threats against police are being chanted and sung at leftist protests."
http://www.thegatewaypundit.com/2014/12/open-season-on-police-and-firefighters-since-nyc-executions/
Black Police Chief Proclaims 'All Lives Matter' After Alarming Assassination Attempt You May Not Have Heard About
http://www.theblaze.com/stories/2014/12/29/black-police-chief-proclaims-all-lives-matter-after-alarming-assassination-attempt-you-may-not-have-heard-about/
Wary NYPD cops letting minor crimes slide
http://nypost.com/2014/12/29/wary-cops-letting-minor-offenses-slide/
'Traitor' de Blasio booed at Police Academy graduation
http://nypost.com/2014/12/29/traitor-de-blasio-booed-at-police-academy-graduation/
De Blasio calls emergency summit with cop unions
"With his relationship with the NYPD close to rock bottom, Mayor de Blasio has scheduled a face-to-face meeting with the heads of five police unions on Tuesday. City Hall officials said the tete-a-tete was set in motion at the mayor's direction over the weekend — about a week after the killing of two NYPD officers in Brooklyn broke what was already a frayed relationship between cops and City Hall. A union source said it was police commissioner Bill Bratton who served as go-between to arrange the summit, which will be held around 2 p.m. at the new police academy in Queens. Among the union leaders scheduled to attend are Patrolmen's Benevolent Association president Pat Lynch and Sergeant's Benevolent Association president Ed Mullins — who have been the most ardent critics of the mayor's dealings with police. The heads of the unions for detectives, captains and lieutenants are also scheduled to meet with Hizzoner. "I think it's good that the mayor has finally reached out to those who represent the members of the NYPD, but I'm disappointed in the issuance of a press release announcing the meeting, which now raises concerns of sincerity. Is this about politics or is it about working through problems?" Mullins said. "This is no longer about the mayor, but this is about the people of the city of New York and the people in this nation who are watching. There's a conflict of policies and an atmosphere of distrust between city hall and the police who serve this city."
While the mayor's relationship with the NYPD has never been rosy, tensions grew considerably in early December after protests erupted in response to a grand jury's decision not to to indict a Staten Island cop for the killing of Eric Garner. Days after the decision, Lynch said cops felt like the mayor had thrown them "under the bus" because he was siding more with the protesters than with police. The protesters were given wide latitude in blocking major intersections and bridges, chanted violent anti-cop rhetoric, and eventually assaulted two NYPD lieutenants."
http://nypost.com/2014/12/29/de-blasio-calls-emergency-summit-with-cop-unions/
Iran's Ayatollah Khamenei accuses US police of 'oppressing' black community
Supreme leader accused of gross hypocrisy given Iran's own record for police brutality
http://www.telegraph.co.uk/news/worldnews/middleeast/iran/11316261/Irans-Ayatollah-Khamenei-accuses-US-police-of-oppressing-black-community.html
Family of murdered Marine suing military over alleged cover-up
http://www.foxnews.com/politics/2014/12/29/family-murdered-marine-suing-military-over-alleged-cover-up/
NYT: US STRUGGLING TO DEFANG ISIS IDEOLOGY
http://www.breitbart.com/national-security/2014/12/29/nyt-us-struggling-to-defang-isis-ideology/
ISIS EXECUTING DOCTORS IN MOSUL WHO REFUSE TO TREAT JIHADISTS
http://www.breitbart.com/national-security/2014/12/29/isis-executing-doctors-in-mosul-who-refuse-to-treat-jihadists/
Obama: Iran has 'chance to get right with the world' – NPR
http://ca.reuters.com/article/topNews/idCAKBN0K70KX20141229?sp=true
Obama: Iran Can Be 'Very Successful Regional Power'
President mistakenly calls Tehran a 'country.'
http://www.weeklystandard.com/blogs/obama-iran-can-be-very-successful-regional-power_822522.html
Obama doesn't rule out U.S. embassy in Tehran
"Is there any scenario in which a U.S. embassy could reopen in Tehran in the final two years of President Obama's term in office? That was a question NPR's Steve Inskeep put to Mr. Obama in an interview taped last week. The president responded, "I never say never, but I think these things have to go in steps." During the interview, Mr. Obama considered Tehran in relation to Washington, pointing out its "track record of state-sponsored terrorism," its attempts to develop a nuclear weapon–"or at least [its] component parts," and the fact that its attitude toward Israel "has been incendiary." But if, over time, Iran can prove it's "actually not interested in developing a nuclear weapon," so that over time sanctions can be lifted, and its economy begins to grow, that, the President said, might be the basis for improving relations with the U.S. over time. He told Inskeep he believes there are some in Iran who want to resolve the nuclear issue, but there are still hardliners in Iran who remain invested in being "anti-American or anti-Western."
http://www.cbsnews.com/news/obama-doesnt-rule-out-embassy-in-tehran/
Obama on Opening Embassy in Iran: 'I Never Say Never'
Hopes to help them rejoin the global community despite "track record of state-sponsored terrorism"
http://www.truthrevolt.org/news/obama-opening-embassy-iran-i-never-say-never#.VKI4v2c3CBg.facebook
Obama: Maybe we'll normalize relations with Iran next
http://hotair.com/archives/2014/12/29/obama-maybe-well-normalize-relations-with-iran-next/
Obama: 'We Still Have Some Very Difficult Missions Around the World'
http://cnsnews.com/video/cnsnews/obama-we-still-have-some-very-difficult-missions-around-world-0
Russians Rage Against America
Enduring Sanctions, Anger Turns to Hate: Racist Names for Obama and Putin Disses Coca-Cola