News Briefing for Tuesday, December 23, 2014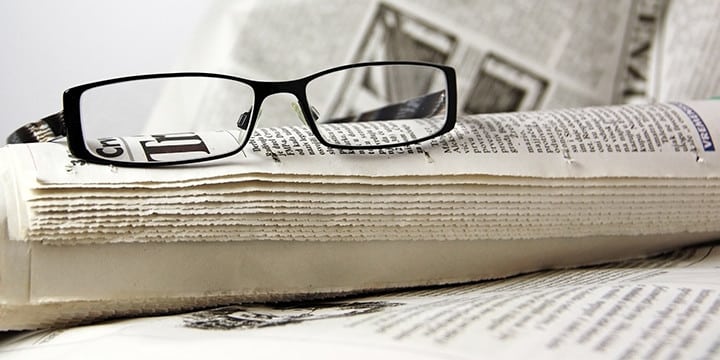 HEALTHCARE:
He beat that Obamacare deadline. Did you?
"New York City resident Nicolas Karlson was happy to be one of at least 2.5 million people who beat a major Obamacare enrollment deadline last week, but he's going to be paying a lot more for health insurance next year because of it. To cover himself, his wife, Monica, and their three children, 45-year-old Karlson will go from paying $1,805 every three months for their long-standing Aetna plan, to a new one from New York State's Obamacare exchange that will cost them $1,221.60 per month, or more than 100 percent more than his old plan cost. That steep bump in price is a result of Aetna's reacting to a feature in the Affordable Care Act, a law that Karlson said of with a laugh, "I literally had no idea that it would affect me at all." That feature, as well as others in the ACA, motivated millions of people since Nov. 15 to sign up for health plans sold on government-run Obamacare marketplaces such as HealthCare.gov. The deadline for choosing plans that take effect Jan. 1 was Dec. 15 for federally run HealthCare.gov, which serves two-thirds of the U.S., but a number of state-run exchanges extended their own deadlines… For six years or so, Karlson and his wife had an Aetna plan from a former employer of hers. Monica Karlson had kept the coverage via COBRA, which allows individuals to maintain their originally employer-provided coverage by paying for it directly. At some point the plan converted from COBRA, but the costs remained low. Several months ago, Aetna sent the Karlsons a letter "saying that our current plan is being canceled, and to go to the website and review plans that are available," Nicolas Karlson said. Despite that, the alternative were not posted for more than a month. And when Karlson looked at them, he was surprised. To get comparable coverage, he was looking at plans that cost between around $20,300 and $23,612 annually. He then called an Aetna rep. "I said, 'Right now, I'm paying $8,000 per year; what am I missing?' " Karlson recounted. "He said, 'That plan is discontinued.' He also said, 'I don't think that's what you're paying.' " "He said, '$1,800 per month,' and I said, 'No, $1,800 per quarter.' He said, 'Wow, you're really lucky,' " Karlson said… Although Karlson's non-compliant plan was allowed to continue in Obamacare's first year, Aetna pulled the plug for 2015."
http://www.cnbc.com/id/102289303#.
Macomb County hit with $1.5 million in Obamacare fees
"County officials are starting to feel the pain of Obamacare. The Board of Commissioners has learned the various fees levied on large employers by the Affordable Care Act will cost the county nearly $1.5 million for 2014. In a memo to the commissioners, county Risk and Insurance Manager John Anderson said the fees are based on the county's nearly 3,000 full-time employees who receive health care benefits. The largest cost, by far, is a 2.5 percent fee tacked onto health insurance premiums to help pay for the ACA's online insurance exchanges and overall implementation costs. The first year price tag: more than $680,000. A second charge, the so-called transitional re-insurance fee, is designed to stabilize premiums in the individual insurance policy market as people with pre-existing conditions attain coverage. The cost to the county is $63 per employee. About $98,000 is due the federal government by Jan. 15. This is a 3-year fee that drops in price annually. A third fee assessed on large employers will go toward a new federal trust fund that will finance research into the relative effectiveness of various medical treatments. Medicare may consider this government research institute's findings in determining what sorts of therapies it will cover. The cost to employers is $2 per worker receiving insurance benefits. For the county, these fees will equate to about $6,000. Anderson said Macomb's total cost should fall by about $360,000 next year. The research fee and the re-insurance charge will be phased out by 2019. The 2.5 percent fee on premiums is permanent…. Commissioner Don Brown, a Washington Township Republican, suggested the county consider gradually reducing some employees below the ACA definition of a full-time employee – meaning less than 30 hours per week. Some companies are moving in that direction. According to the county Human Resources Department, labor contracts negotiated with unionized workers now allow the county to fill nearly any vacant, full-time position with two part-time employees. "It's going to be the natural inclination to avoid paying these taxes. And those (employment) changes can't be good for the economy," Brown said. GOP Commissioner Jim Carabelli of Shelby Township said the fees will also hit the private sector with some force. Large employers provide health coverage to 59 percent of private sector workers. Estimates of the cost of Obamacare for large employers over the next decade range from $151 billion to $186 billion. "The cost of doing business just went up," Carabelli said, shaking his head. Experts say some private firms might continue providing coverage to most of their workforce but nudge their sickest, costliest employees onto the Obamacare exchanges by making the company insurance plan unattractive to them. Under this scenario, a company could shrink its network of doctors, raise co-payments or deductibles, or even offer a chronically ill employee a raise to opt out of the employer plan. Commissioner Fred Miller, a Mount Clemens Democrat, reminded his colleagues the ACA so far has provided coverage to 482,000 previously uninsured Michigan residents –- some 36,000 in Macomb County –- which allows them to gain access to doctors and hospitals."
http://www.macombdaily.com/government-and-politics/20141222/macomb-county-hit-with-15-million-in-obamacare-fees
O-Care premiums stable nationwide
"Health insurance premiums in ObamaCare's marketplaces did not rise on the whole for 2015, though 10 states saw double-digit increases, according to a new analysis. Researchers at the University of Chicago found that the monthly cost for benchmark ObamaCare plans went unchanged between 2014 and 2015, while the average deductible for a marketplace plan rose by 1 percent.  The study, released by the Commonwealth Fund, called the trend "unprecedented" in the individual health insurance market, where premiums rose an average of 10 percent or more per year prior to the passage of the healthcare reform law.  "Many factors underlie this year's stability in marketplace premiums, but three important contributors were: an increase in the number of participating insurance carriers; the design of the marketplaces; and the risk stabilization programs for participating insurers," the analysis stated.  At the same time, premiums increased by double digits in 10 state marketplaces, plus the District of Columbia. Average premiums declined in 14 states… The largest premium changes took place in Alaska, where average prices rose 31 percent; and Virginia, where costs fell by 56 percent. "In certain states, those double-digit increases and decreases can be tied to a single insurer decision," the analysis stated… Study authors said plans were lower in price due to ObamaCare's risk corridors program, which has been at the center of a political fight on Capitol Hill. The program is designed to transfer money to insurers who fare worse under the new system from those that fare better. "The risk stabilization programs … diminish insurers' risk of financial losses and allow them to price their plans more aggressively," the researchers wrote.  "The appeal of the marketplace structure and risk stabilization programs have, in turn, led to the increase in insurer participation, which also helps to contain costs."
http://thehill.com/policy/healthcare/227912-analysis-premiums-stable-nationwide
Turning 21 could mean big hike in Obamacare payments
"For young people, turning 21 is generally a reason to celebrate reaching adulthood. If they're insured through the federal health insurance marketplace that operates in about three dozen states, however, their birthday could mean a 58 percent jump in their health insurance premium in 2015, according to an analysis by researchers at the Center on Budget and Policy Priorities. The reason: They're no longer considered children under the age-rating rules that insurers use to set premiums. Many 21-year-olds who qualify for premium subsidies will be able to sidestep the rate increase if they r-eevaluate their coverage options on the federal marketplace and update their eligibility information before Feb. 15, when the annual open enrollment period ends. If they don't, they'll generally be automatically renewed into the same plan and with the same premium tax credit they had in 2014. In such cases, their premium will rise but their tax credit will not, and they may wind up spending much more than they need to. "If they don't come back to the marketplace, they're going to get a premium tax credit that's based on their age rating as a child, and that premium difference is going to hit them," says Judith Solomon, a vice president for health policy at the budget center. Families with federal marketplace plans whose now 21-year-old children are covered as dependents will face a premium jump as well. Under the health law, insurers can no longer base premiums on people's health or pre-existing medical conditions. They're permitted to apply just four factors in their calculations: age, where the applicant lives, how many people are going to be covered and whether anyone to be insured uses tobacco. The law also prohibits premiums for older adults from being more than three times as high as those for younger adults."
http://www.delawareonline.com/story/news/health/2014/12/22/turning-mean-big-hike-obamacare-payments/20780527/
Employers 'take step back' on private exchanges
"No matter who does the survey or how many times the surveys are done, the overall response of employers to questions about moving employers to a private health exchange is: "I want to see more evidence that they work and will save us money." A plethora of such studies has emerged in the last year — plus as more consulting firms and health insurers have launched private exchanges aimed at soaking up corporate business. The latest such survey, commissioned by the Private Exchange Evaluation Collaborative, confirms earlier study results. It reveals that, while an increasing number of corporations think they'll be ready to make the private exchange decision down the road, currently, most remain unconvinced of their efficacy. Their interest is piqued. But, according to this survey, they have more questions about private exchange costs, operating systems and options than they did a year ago. This survey, in contrast to others, was done by groups that have no financial interest in any private exchange. The collaborative is composed of Employers Health Coalition, Inc. (Ohio), Midwest Business Group on Health, Northeast Business Group on Health, and the Pacific Business Group on Health — "all independent coalitions representing employer health care interests — and PwC (not an exchange provider), the collaborative is careful to point out in the release containing the survey results. "Employers have taken a step back to assess the early implementation results and are seeking greater transparency in administrative, and consulting or broker fees to assure that employers and employees get better value," said Emma Hoo, director at the Pacific Business Group on Health. "Many are not yet ready to relinquish control of key stewardship roles such as funding, carrier, plan design, provider network choice and even their benefits consultant." The big picture takeaway is this: while 41 percent of respondents said they would consider moving employees to a private exchange by 2018, just 6.4 percent said they have availed themselves of private exchange services to date… The survey also found, as have other studies, that very few large employers are considering abandoning their employee health plans. Other details of its findings include:
–Employer commitment to providing medical benefits to employees remains very high with 97 percent of respondents indicating they were very likely to offer coverage in 2016, up from 77 percent in last year's survey.
–Employers reported less interest in public exchanges as options for key workforce segments with 67 percent say they are not considering such an approach for part-time employees and 84 percent not considering for their full-time active employees.
–98 percent of respondents said that the cost of plan options was "somewhat" or "very" important (up 5 points from last year) when it came to making a decision to switch plan designs. The level of fees was only 1 point behind at 97 percent (up 3 points from last year).
–Saving money and consumer choice were the top two reasons cited by employers who have already implemented an exchange.
–Hurdles to moving to a private exchange included employee readiness (84 percent), stability of carrier relationships (84 percent), loss of flexibility in plan design (78 percent) and loss of control or stewardship (72 percent).
–When asked to consider the importance of key elements of private exchanges for active employees, employers identified delivery and reporting capabilities such as implementation assistance (93 percent), spending account program administration (89 percent), member advocacy (85 percent) and enrollment and eligibility maintenance (85 percent) and employer specific reporting (91 percent) as somewhat or very important.
–85 percent said reducing the administrative burden on internal resources proved to be a compelling reason to consider a private exchange.
–There were sizeable increases in the importance employers place on the shopping experience: 85 percent said tools that aid in plan selection were "very important" (vs. 70 percent in 2013) and 35 percent rated mobile device compatibility as "very important" (vs. 26 percent in 2013).
http://www.benefitspro.com/2014/12/22/employers-take-step-back-on-private-exchanges
Supreme Court to hear King v. Burwell on March 4, decision likely in June
"The U.S. Supreme Court has scheduled oral arguments in King v. Burwell for March 4, meaning a decision in the landmark case is likely by the end of June.Lisa McElroy, an associate professor of law at Drexel University and an expert on the Supreme Court, said she can't think of a time when the court has issued an opinion later than the end of June. In this case, she guesses an opinion might come the last week of June and be one of the last issued. "Typically in these very big cases, there is a lot of sort of negotiating going on behind the scenes between the justices," McElroy said. Also, King v. Burwell is the only case scheduled for oral arguments March 4. So it's possible the court might allow arguments to go beyond the standard one-hour mark…"
http://www.modernhealthcare.com/article/20141222/NEWS/312229951
Supreme Court sets March hearing for new ObamaCare case
"The Supreme Court has set a hearing for March to take up a new, high-profile challenge to ObamaCare. The court announced Monday that it will hear the case on March 4, 2015. The move comes after the court first announced in November it would take up the challenge.  At issue in the case is the legality of subsidies offered to help millions of low- and middle-income people buy health insurance. Opponents argue that most of the subsidies are illegal. They have challenged the legality of providing them in states that do not have their own insurance exchanges — in other words, those using HealthCare.gov. In July, a Richmond, Virginia-based appeals court upheld Internal Revenue Service regulations that allow health-insurance tax credits under the Affordable Care Act for consumers in all 50 states. On that same July day, a panel of appellate judges in Washington, District of Columbia, sided with the challengers in striking down the IRS regulations. The Washington court held that under the law, financial aid can be provided only in states that have set up their own insurance markets, known as exchanges.  The administration has said the congressional intent behind the law is for eligible customers regardless of where they live to receive assistance from the government to subsidize the purchase of health care.  Though the case could mark the biggest challenge to the law since it was narrowly upheld in 2012, the White House has said such cases "won't stand in the way" of the Affordable Care Act."
http://www.foxnews.com/politics/2014/12/22/supreme-court-sets-march-hearing-for-new-obamacare-case/
Supreme Court to Hear Arguments in Big Health Care Case on March 4
http://blogs.wsj.com/washwire/2014/12/22/supreme-court-to-hear-arguments-in-big-health-care-case-on-march-4/?mod=WSJBlog
Obamacare Architect Gruber Going To The Supreme Court
"Erstwhile Obamacare adviser Jonathan Gruber is going to play a key role in the Supreme Court battle over the law's premium subsidies at HealthCare.gov. The disgraced adviser to the Obama administration on Obamacare may be best known for calling the American voters "stupid" and bragging about preventing transparency in the passage of the health-care law, but Gruber's notoriously candid style first got him into trouble when multiple recordings emerged of him explaining that premium subsidies were restricted to state-run exchange alone. The Supreme Court will hear a pivotal case, King v. Burwell, on March 4, they announced Monday. A decision is expected to follow in June. The case revolves around a phrase repeated throughout the text of the Affordable Care Act which doles out premium subsidies to health-care exchanges "established by the State." The plaintiffs in this case, along with several others that haven't made it to the Supreme Court, argue that the law restricts those subsidies to state exchanges — which would cut off the payments to the 37 states that currently use HealthCare.gov. The Obama administration is arguing that Congress didn't intend to cut off the subsidies and that an IRS rule that allows the agency to hand out the payments to all 50 states is legal. While the case was in lower courts, Gruber signed a brief in support of the Obama administration's position, but several recordings that surfaced over the summer display Gruber making the opposite argument. The embattled economist called the multiple instances a mistake — just a "speak-o."
http://dailycaller.com/2014/12/22/obamacare-architect-gruber-going-to-the-supreme-court/
ACA workweek vote coming up
"WORKWEEK VOTE JAN. 8 — Here's a bill that should have itself a very happy New Year's. Legislation from Republican Rep. Todd Young and Democratic Rep. Dan Lipinski changing the Obamacare 30-hour work week to 40 hours has been tentatively scheduled for a House vote on Jan. 8. The bill has passed the House in prior years, but it will be particularly significant this year because incoming Senate Majority Leader Mitch McConnell plans to make it a priority in the Senate."
http://www.politico.com/politicopulse/1214/politicopulse16556.html
Affordable Care Act enrollment assistance offered at S.A. libraries
"Help is still available if you need to sign up for Health insurance through the Affordable Care Act. ACA Health Insurance Marketplace Certified Navigators will be at several library locations in San Antonio. Help is free and on a first come, first served bases. Finding and enrolling for a plan can take up to two hours. Navigators will be available tomorrow at Memorial Library at noon. ACA Navigators will be available at the following branches and times for the remainder of December:"
http://www.kens5.com/story/news/local/2014/12/22/affordable-care-act-enrollment-assistance-offered-at-sa-libraries/20774211/
The Affordable Care Act—Countdown to Compliance for Employers, Week 1: Going Live with the Affordable Care Act's Employer Shared Responsibility Rules on January 1, 2015
http://www.natlawreview.com/article/affordable-care-act-countdown-to-compliance-employers-week-1-going-live-affordable-c
Public opinion of Affordable Care Act easily swayed
"A new poll finds the public easily swayed over arguments for and against the policy. Six in 10 respondents to the monthly tracking poll from the Kaiser Family Foundation (Kaiser Health News is an editorially independent program of the foundation) said they generally favor the requirement that firms with more than 100 workers pay a fine if they do not offer workers coverage. But minimal follow-up information can have a major effect on their viewpoint, the poll found. For example, when people who support the "employer mandate" were told that employers might respond to the requirement by moving workers from full-time to part time, support dropped from 60 percent to 27 percent. And when people who disapprove of the policy were told that most large employers will not be affected because they already provide insurance, support surged to 76 percent. Opinion also remains malleable about the requirement for most people to have health insurance – the so-called "individual mandate." It remains among the least popular aspects of the law – with just a 35 percent approval rating. But when people are told that the mandate doesn't affect most Americans because they already have coverage through an employer, support jumps to 62 percent. Conversely, when supporters are told that the requirement means some people might have to purchase insurance "they find too expensive or don't want," opposition grows from 64 percent to 79 percent. The poll also found that a year into full implementation, most Americans, and most of those without insurance, remain unaware about many of the health law's major features. Nearly four in 10 people say the law allows immigrants in the country illegally to get financial help to purchase insurance (it does not), and more than 40 percent say (incorrectly) that the law creates a government panel to make decisions about end-of-life care for Medicare recipients. At the same time, only about 3 percent were able to correctly say what the fine will be in 2015 for lacking insurance (the greater of $325 or 2 percent of household income). Among those without insurance, only 5 percent knew that the deadline for 2015 sign-ups is Feb. 15. The poll was conducted between Dec. 2 and 9 among a nationally representative sample of 1,505 adults age 18 and over. The margin of error is plus or minus three percentage points for the full sample."
http://www.govhealthit.com/news/public-opinion-affordable-care-act-easily-swayed
89 ACOs will join Medicare Shared Savings Program in January
"One of Medicare's largest attempts to overhaul how hospitals and doctors are paid will expand in January even as federal officials acknowledge the need to modify the program to sustain the interest.  The Medicare Shared Savings Program—a broad test of accountable care launched in 2012 under the health reform law—will add another 89 organizations in January. The additions will bring the total number of organizations in the program to 405 and help boost the number of Medicare enrollees who get care from doctors in ACOs to 7.2 million from 4.9 million. Sean Cavanaugh, director of the CMS' Center for Medicare, said in an interview that he viewed the growth as a sign of healthcare providers' interest in new incentives for quality and efficiency. ACOs already in the program have also added more doctors. "We're very excited," he said. But the program has met with some criticism from hospitals and doctors who say its rules have limited their efforts to manage the cost and quality of care, the two measures used to determine financial incentives. The Shared Savings Program ties the financial incentives to the organization's performance on quality targets. ACOs that succeed keep a share of their savings. After the first three years, they must also pay penalties if they fail to save money. Under an optional track, participants assume the risk of penalties in the first three years in exchange for a larger potential bonus. Only five of the current participants chose that option, and none of the 89 starting in January did so. More than 200 organizations will decide soon whether to continue in the Shared Savings Program as their initial contracts expire at the end of 2015. In an effort to prevent organizations from making an exit, the CMS and its Innovation Center recently introduced and proposed changes to Medicare's accountable care initiatives with the hope of maintaining its rapid early expansion.  Earlier this month, the CMS proposed new rules that would allow ACOs to avoid the risk of penalties for up to six years instead of three years.  The CMS also asked ACOs how best to change the formula used to calculate how much ACOs save Medicare and what amount they may keep. And in October, the CMS proposed a new vehicle to help ACOs with capital investments to begin in 2016. Cavanaugh said he hopes proposed changes will help "solidify growth" of the program, which officials would like to see as a permanent feature under Medicare. "We're in this for the long haul," he said. "This is not a quick hit to get some savings and run." Early ACOs have reported quality improvement, which benefits Medicare enrollees, Cavanaugh said. And greater savings will come in time as new ACOs gain experience with quality improvement and cost-control initiatives that will deliver results. The first Medicare ACOs have produced uneven results so far. ACOs that began in 2012 and 2013 outscored other providers on 17 of 22 measures of quality. Of those 220 ACOs, however, just 1 out of 4 slowed the cost of care enough to earn bonuses. Medicare saved $417 million and the ACOs shared another $300 million. Quality performance among ACOs that earned incentive payouts was mixed. But the sustained growth may come at the expense of the program's goals: greater accountability. The longer period under one-sided risk could allow some participants to take advantage of the program to consolidate markets without delivering savings, experts warn."
http://www.modernhealthcare.com/article/20141222/NEWS/312229929
Feds: HHS exchange agent who fibs could owe $250,000 fine
"Want to lie about your age to a Patient Protection and Affordable Care Act (PPACA) public exchange, or help consumers jiggle their income to qualify for better premium subsidy tax credits? Know that the cost of getting caught could be high. The Center for Consumer Information & Insurance Oversight (CCIIO) — the agency that runs the PPACA exchange system for the U.S. Department of Health and Human Services (HHS) — has made a point of warning agents and brokers about the dangers of exchange fraud in a new draft document aimed at the insurers that might sell plans through the exchanges in 2016. If adopted as written, the "draft letter to issuers" would apply directly to the insurers that sell qualified health plans (QHPs) through the exchanges managed by HHS. The letter could also influence the rules set by the states with state-based PPACA exchanges. HHS issued similar letters for the 2014 plan year and the 2015 plan year. In the new draft letter, CCIIO officials have added a more detailed list of the agreements producers need to execute when they register to sell QHP coverage for the HHS exchange issuers. CCIIO also has added a stern summary of the penalties for giving a public exchange inaccurate information. "HHS may impose a civil money penalty of up to $25,000 for each application for failure to provide correct information to the marketplace, or for improper use or disclosure of consumer [personally identifiable information], where such failure is attributable to negligence or disregard of any HHS rules or regulations," officials say. "HHS may impose a civil money penalty of up to $250,000 for knowingly and willfully providing false or fraudulent information to the marketplace." CCIIO officials also are continuing to include a requirement that producer agreements, and consumer marketing materials, state that each QHP "does not discriminate on the basis of race, color, national origin, disability, age, sex, gender identity, sexual orientation, or health status" — even though HHS officials themselves have repeatedly encouraged paid and volunteer exchange helpers to try to recruit more young adult applicants. Managers of the HHS Small Business Health Options Program (SHOP) posted a slidedeck emphasizing that the HHS exchange system clearly warns business owners about the risks of giving brokers access to their SHOP accounts."Once you authorize a SHOP agent or broker to access your account, he or she will be able to see your business and employee information," the site warns business owners. "For your privacy and security, confirm that your preferred agent or broker is licensed and in good standing with your state department of insurance before finalizing your authorization." Some observers said the warning was a simply a standard disclaimer, but Health Agents for America say one broker member has reported that a client ran into a negative attitude from a public exchange call center rep when she tried to help a broker get access to her account. The call center rep reportedly told the broker's client that insurance agents "are all about the money." The call center rep told the client, "You should be careful about any type of personal information that you give to your agent, and you need to make sure that your agent doesn't have any control over your health care choices," according to HAFA."
http://www.lifehealthpro.com/2014/12/22/feds-hhs-exchange-agent-who-fibs-could-owe-250000
Controversial VA projects waste billions
Costs of non-health related projects ballooned, reports show
"While veterans in recent years were dying as they waited for care at Department of Veterans Affairs hospitals, the VA has wasted billions of taxpayer dollars on controversial projects across the country, according to government reports and members of Congress. Critics say budget overruns and construction delays on several projects are burning money that could have been used to help more veterans access timely health care, with one lawmaker even comparing the elaborate projects to the Taj Mahal. For example, a massive construction project near Denver mired with problems ran hundreds of millions of dollars over budget and ended up in court over design and contract issues, according to court documents. The joint venture building the medical center near Denver, Kiewit-Turner, estimated the total project would cost more than $1 billion — almost double the contractual estimate of $583 million. Kiewit-Turner took the matter to court, saying the VA never provided a design for the medical center that could be built for its budget. The court sided with the builder, allowing Kiewit-Turner to walk away from the project earlier this month. Kiewit-Turner and the VA subsequently reached an agreement to resume construction. Judges with the United States Civilian Board of Contract Appeals said the total cost of the medical center remains unknown but will be "significantly in excess" of the VA's original budget. Various forms of VA mismanagement and changes in the medical center's design contributed to cost overruns and construction delays, according to court documents. During court proceedings, private contractors criticized the VA for including expensive, non-health-related projects within the medical center's design, such as an estimated $82.6 million, three-story glass concourse that would connect different parts of the facility, which included a "zigzag" wall to block the sun. "All of this was aesthetics," Paul Blatnak, a private construction manager on the project, said at a court hearing in May. "Nobody was interested in cleaning up the aesthetics so that we could improve or add to the patient care." The VA and contractor Kiewit-Turner resumed construction on the medical center Monday, but only after the VA paid the contractor $157 million in owed costs."
http://www.wtae.com/politics/controversial-va-projects-waste-billions/30362638
Obamacare by the Numbers: What a Difference a Year Makes
http://www.nbcnews.com/health/health-care/obamacare-numbers-what-difference-year-makes-n270591
IMMIGRATION:
Arizona Sheriff Joe Arpaio Sues President Obama Over Immigration Order
"A lawyer for controversial Arizona sheriff Joe Arpaio urged a federal court judge today to stop the president from "ramming" new immigration policies "down the throats of the American people." Larry Klayman, founder of the conservative legal group Judicial Watch, urged Washington, D.C. District Court Judge Beryl Howell to issue an injunction blocking Obama's executive actions, which Klayman called a "blanket amnesty." "The president does not have the right to take matters into his own hands and ram it down the throats of the American people because he thinks he's above the law," Klayman told reporters after a hearing on his motion that lasted more than an hour. Arpaio's legal move does not appear likely to succeed. Howell, a 2010 Obama appointee, seemed highly skeptical of Klayman's claim that "deferred action" is unconstitutional, pointing to what she called a "longstanding" practice of past administrations that have shielded immigrants from deportation. She also openly questioned whether Arpaio, the Maricopa County sheriff, has standing to sue, suggesting the federal courts are the wrong venue for the immigration debate. "Doesn't Congress have the power to step in?" Howell asked Klayman. Klayman argued for an emergency court order, citing the "irreparable harm" Arpaio's department suffers because the federal government refuses to deport immigrants. Some of them, he argued, are likely to commit crimes in Arpaio's jurisdiction, citing the sheriff's contention that 36 percent of the undocumented immigrants who have served time in Maricopa County jail are repeat offenders. "How is it that you can show any kind of irreparable harm, given it's taken you two years to file a challenge?" Howell asked Klayman, noting the DACA program for immigrants who came here illegally as children has been in effect since 2012. Howell said she would issue her written ruling "very shortly." Should Howell not issue an injunction, Klayman vowed to appeal immediately and said he's willing to take the case all the way to the Supreme Court. Klayman also told the judge in open court that Arpaio has been subject to bomb threats due to his public stance against illegal immigration and his recent vow to fight the president. "In my view, Sheriff Arpaio is an American hero," Klayman said after the hearing. "There are protests underway right now in front of the sheriff's office in Arizona that will result in more threats. Thank God he hasn't been hurt thus far."
http://abcnews.go.com/Politics/arizona-sheriff-joe-arpaio-sues-president-obama-immigration/story?id=27766668
Judge seems skeptical of challenge to Obama immigration plan
"A federal judge on Monday appeared deeply skeptical of an Arizona sheriff's lawsuit seeking to halt President Barack Obama's plan to spare nearly 5 million people from deportation. U.S. District Judge Beryl Howell questioned whether Maricopa County Sheriff Joe Arpaio had legal standing to challenge the immigration program announced last month. She suggested the topic is better left for Congress and the Obama administration to sort out. In the first courtroom battle over Obama's plan, Arpaio's lawyer Larry Klayman said the president violated the Constitution by doing an end-run around Congress. He argued that the program would let more illegal immigrants enter the country and commit crimes, burdening law enforcement. "It's not policy, he's creating law and he cannot do that under the U.S. Constitution," Klayman said of Obama. But Justice Department lawyer Kathleen Hartnett said Arpaio's lawsuit seemed to be raising a "political dispute" rather than a legal claim the court could address. The Obama administration has called the case "speculative and unsubstantiated" and has urged the court to dismiss it. Howell at times seemed exasperated with Klayman, a longtime conservative activist who has filed hundreds of lawsuits against the federal government, including challenges to Obama's U.S. citizenship. When Klayman said his client has been threatened because of his tough views on Obama's immigration policy, Howell responded: "That just doesn't cut it for me." Howell, an Obama appointee, also said it did not appear that Arpaio could show a "concrete" injury he has suffered from the new policy, especially since it will take months before the bulk of it actually goes into effect. "If Congress doesn't like it, doesn't Congress have the power to step in?" she asked. Howell said she would issue a ruling in the case soon. Arpaio has often clashed with the federal government over the enforcement of immigration laws and he has filed suit to stop new policies announced by Obama. He claims that more than 35 percent of immigrants living in Maricopa County illegally who wound up in Arpaio's jails in 2014 were repeat offenders, signifying in the sheriff's view that federal officials have done a poor job of deporting criminals. Obama's plan marks the most sweeping change to the nation's immigration policies in nearly three decades and set off a fierce fight with Republicans. The changes include work permits and three-year deportation stays for more than 4 million immigrants here illegally. It mostly applies to those who've been in the country more than five years and have children who are U.S. citizens or legal permanent residents. Under the program, the Homeland Security Department would prioritize the removal of immigrants who present threats to national security, public safety or border security. DHS officials could deport someone if an Immigration and Customs Enforcement field office director determined that removing the person would serve an important federal interest."
http://townhall.com/news/politics-elections/2014/12/22/ariz-sheriff-aims-to-halt-obama-immigration-order-n1934526
Arpaio kicks off legal campaign against Obama immigration order, in court hearing
"A longtime thorn in the side of the Obama administration's immigration policy got the first chance to stick it to the president Monday, arguing in court that his sweeping immigration order — designed to spare nearly 5 million people from deportation — is unconstitutional.  Arizona county Sheriff Joe Arpaio and his attorney Larry Klayman argued before U.S. District Judge Beryl Howell in Washington, D.C., in the first courtroom hearing for a case against the immigration actions.  "We have serious issues of constitutionality involved," attorney Larry Klayman told reporters, after the hearing.  Howell, during the hearing, seemed skeptical of the lawsuit brought by Arpaio, the Maricopa County sheriff known for his tough approach to illegal immigration.  Howell repeatedly questioned whether Arpaio has legal standing to challenge Obama's action. She told Klayman that Congress is in a better position to question the president's authority rather than a federal court.  A lawyer for the Obama administration called Arpaio's case a "political dispute" that should be dismissed. Howell, an Obama nominee, said she would issue a ruling soon.  But Klayman voiced confidence in their case afterward and suggested they might take their suit to a higher court if necessary. Their case is separate from one filed by two-dozen states against Obama's immigration actions — and separate from one in which a federal judge last week declared Obama's immigration plans "unconstitutional." The latter opinion, though, stemmed from an unrelated immigration case; Monday's hearing is the first to consider a direct challenge to Obama's orders.  Klayman and Arpaio say the president violated the Constitution by doing an end-run around Congress and say drastic changes in immigration programs should be stopped."
http://www.foxnews.com/politics/2014/12/22/arizona-sheriff-aims-to-halt-obama-immigration-order/
Judge hears Arpaio's suit against Obama immigration order
http://latino.foxnews.com/latino/news/2014/12/22/judge-hears-arpaio-suit-against-obama-immigration-order/
Larry Klayman's legal massacre
http://www.washingtonpost.com/opinions/dana-milbank-larry-klaymans-legal-massacre/2014/12/22/fd0a3bb6-8a0e-11e4-8ff4-fb93129c9c8b_story.html
Suit against immigration action doesn't get warm hearing
Judge takes issue with arguments in lawyer's case seeking to block Obama's policy.
"A federal judge considering a lawsuit challenging President Barack Obama's recent executive actions on immigration gave no sign Monday that she's prepared to block the effort through which the administration plans to offer quasi-legal status to as many as 5 million undocumented immigrants. Judge Beryl Howell allowed conservative legal activist Larry Klayman to present more than an hour's worth of arguments against the effort at a hearing in Washington on Monday, but her quizzical looks and pointed retorts left little doubt that the legal gadfly's effort will come up short, at least in her courtroom."
http://www.politico.com/story/2014/12/barack-obama-immigration-lawsuit-hearing-113747.html
Judge Skeptical of Sheriff Arpaio's Obama Immigration Suit
http://blogs.wsj.com/washwire/2014/12/22/judge-skeptical-of-sheriff-arpaios-obama-immigration-suit/?mod=WSJBlog
'Toughest Sheriff' Takes His Shot at Obama Immigration Plan
Arizona's Joe Arpaio asks the courts to stop part of the president's executive order until a ruling is made on its legality.
http://www.bloomberg.com/politics/articles/2014-12-22/toughest-sheriff-gets-first-draw-in-obama-immigration-fight
Immigration Reform 2014: Obama Immigrant Policy Will Result In More Crime, Border Crossings, Claims Arizona Lawsuit
"Arpaio's lawsuit claims Obama violated the Constitution by changing the nation's immigration policies without approval from Congress. "President Obama and others recite that the immigration system of the United States is broken," Arpaio's lawyer, conservative activist Larry Klayman, wrote in a court filing. "It is unmistakable that the only thing that is broken about the nation's immigration laws is that the defendants are determined to break those laws." Arpaio said more than 35 percent of immigrants living in Maricopa County in central Arizona who served time in his jails in 2014 were repeat offenders. It's the latest case for legal activist Klayman, known for previously claiming President Obama was not a U.S. citizen and petitioning the Homeland Security Department to start deportation proceedings against him, according to the Associated Press. The Arpaio lawsuit will be heard by U.S. District Judge Beryl Howell, who was appointed by Obama. The Justice Department slammed the lawsuit, calling Arpaio's theory that more legal immigrants will result in greater crime "speculative and unsubstantiated" in its own court filing. Arpaio, 82, calls himself "America's toughest sheriff." He is often celebrated by anti-immigration advocates and reviled by immigration proponents. A federal judge in 2013 ruled that his law enforcement tactics had violated the civil rights of Latinos, according to Bloomberg.  Obama announced in November his immigration policy aimed at halting illegal border crossings and allowing high-skilled and educated illegal immigrants to stay. "Why would we prefer a system in which they're in the shadows, potentially taking advantage of living here but not contributing?" Obama has said of his policy."
http://www.ibtimes.com/immigration-reform-2014-obama-immigrant-policy-will-result-more-crime-border-1764658
Tenn. joins multistate lawsuit over immigration
"Tennessee is joining a multistate lawsuit seeking to halt President Barack Obama's executive action on immigration, state Attorney General Herbert Slatery announced Monday. Slatery notified the parties in the lawsuit that Tennessee will become the 25th state to join the legal challenge filed in federal court in Texas, saying the state "cannot sit on the sidelines of this case, when unlawful directives of this magnitude grant lawful presence and other rights like work permits to such a large number."
http://www.washingtontimes.com/news/2014/dec/22/tenn-joins-multi-state-lawsuit-over-immigration/
Tennessee Joins Lawsuit Challenging Obama's Immigration Action
http://www.nashvillescene.com/pitw/archives/2014/12/22/tennessee-joins-lawsuit-challenging-obamas-immigration-action
On immigration, Obama beat Beltway GOP, but fight is far from over
"Congressional Republicans have run out of options in countering President Obama's decision to exercise "prosecutorial discretion" in the enforcement of federal immigration law. Such discretion means Obama's administration, like all administrations, is given the leeway to choose which methods of enforcement work best, and in this case, the result is that as many as 5 million undocumented immigrants will not face deportation. His order, announced on national TV, does not cover the approximately 7 million illegal residents that remain, but it is in keeping with actions taken by previous chief executives. According to the American Immigration Council, a nonprofit in Washington, every single president in the postwar era, whether Republican or Democrat, has acted independently of the Congress on immigration… So Obama beat Republicans inside the Beltway. But the fight is far from over. From a tactical view, this is where having control of a majority of governorships comes into play. On Dec. 3, attorneys general from 18 states filed suit in federal court in Brownsville, Texas, in a bid to stop the administration from implementing Obama's immigration order. By filing in Brownsville, a small city that's more than 93 percent Hispanic, the Republicans found in Andrew Hanen a sympathetic judge with a dim view of the administration. This effort, which has been joined by six more attorneys general since the initial filing, is doomed to fail. The complaint won't bear scrutiny. But the point isn't failure. It's to never cede ground to the enemy. The utter nihilism of this lawsuit should elucidate what shouldn't any longer require elucidation. Politics to the modern-day Republican Party is total warfare. If judged on the merits, Obama's immigration order is clearly within the constitutional limits of his authority. In any case, executive orders are temporary. They can be reversed by future presidents, Republican or Democrat, or they can be outlawed by Congress (Obama has come close to pleading with the Republicans to please, pretty please, pass immigration reform, please). More relevant to the Brownsville lawsuit, however, is that American jurisprudence is preponderantly acquiescent to the duties of the chief executive. Courts are exceedingly cautious and reluctant to say a president broke the law in the process of executing it. This is no secret. GOP lawyers know this. Consider the latest from John Yoo. You'll recall that John Yoo wrote the so-called torture memos while serving in President George W. Bush's Department of Justice. Those memos in essence rationalized the CIA's use of "enhanced interrogation techniques." Apropos to the Brownsville suit, the memos argued that any action taken by the Bush administration in the name of national security is in and of itself legal. Say what you will, but Yoo is consistent. In a paper coauthored with a faculty colleague at the University of California, Berkeley School of Law, Yoo wrote there is no legal or political "remedy" to Obama's executive actions on immigration, because "the prevailing standard of review of challenges to executive non-enforcement decisions is extraordinarily lenient." In other words, if the president does it, it's de facto legal, because there's no way to stop it. Like many Republicans, Yoo believes Obama's immigration order is a "constitutional wrong," but unlike fellow Republicans, he recognizes the main obstacle to suing the president over nonenforcement is something called "standing." That's a legal term meaning that one must show that one have been harmed in some way to have grounds on which a legal complaint "stands." The 24 attorneys general certainly believe they are poised for a world of hurt. Their states will suffer "dramatic and irreparable injuries" thanks to Obama's "unilateral exercise in lawmaking." But that's not entirely clear. For one thing, as Yoo writes, it's doubtful any "individual litigant could show the particularized harm necessary for … standing." For another, who's being harmed? States have lived with illegal immigration for a long time, something that Republicans have claimed is itself a source of "dramatic and irreparable injuries." More likely is a specific class of people fears "harm": large corporations and agribusiness firms that rely on cheap labor. Obama's immigration order in effect puts a floor under wages so immigrants formerly fearful of deportation can now demand at least the federal or state minimum, whichever wage is higher. That, economists say, puts upward pressure on wages, notably at the bottom of the labor market. And that helps everyone. So this lawsuit isn't about "amnesty" or "rewarding lawbreakers" or the integrity of the Constitution. Not at all. The longer Obama's immigration order is delayed, the more time there is to exploit cheap labor. It makes sense when you think about. Big business is, after all, the Republican Party's base — its real base, to paraphrase George W. Bush. There is virtually no downside, short of impeachment, to waging all-out war against the Obama administration. Even if you lose in the end, there is honor — and profit! — in fighting the good fight. The real question is whether national Democrats are prepared to meet power with power, or are they content with merely being the most reasonable people in the room."
http://thehill.com/blogs/pundits-blog/immigration/227829-on-immigration-obama-beat-beltway-gop-but-fight-is-far-from
Meeting to help Central Indiana immigrants prepare for immigration reform
http://www.wthr.com/story/27683932/meeting-to-help-central-indiana-immigrants-prepare-for-immigration-reform
Immigrants line up for Arizona driver's licenses
"Young immigrants protected from deportation under an Obama administration policy began getting Arizona driver's licenses Monday for the first time. Arizona was one of the last states in the country where officials refused to issue driver's licenses to young immigrants who were brought to the U.S. illegally as children but allowed to remain under the 2012 Obama administration program. Republican Arizona Gov. Jan Brewer waged a lengthy legal battle over the program. Courts ruled against the state on several occasions and cleared the way for licenses to be issued Monday. People lined up early at a Motor Vehicle Division office in Phoenix and cheered when the doors opened. They said they were excited about getting a license after driving to their jobs without one and fearing they would be pulled over. "It's going to be … peace of mind knowing that I'm legally allowed to drive now, not having to watch over my back and think of, 'Oh am I going to get pulled over and get a ticket, get my car towed, and how am I going to get to work the next day,'" said Jose Cazares, 21. After lining up in the dark outside Motor Vehicle Division offices, the immigrants filled out paperwork then took written exams and driving tests, performing parallel-parking maneuvers surrounded by TV cameras. "It feels pretty nice knowing that I finally have the piece of paper that I have been waiting for for over two years," 19-year-old Ramon Maldonado said as he emerged with a license. Jose Alberto Aguilar, a Mexico City native who was brought to the U.S. by his parents as a child, waited at a Motor Vehicle Division office in Tucson. The 23-year-old civil engineer rides the bus to work each day. "It's great because it allows me to get a car and be safer too," he said. Aguilar said he was hired as a civil engineer after an internship made possible when he acquired a Social Security number through the Obama administration program that he said "really opened a lot of doors for me." State officials expect the rush of applicants to continue in the weeks ahead since about 20,000 immigrants could be eligible for driver's licenses."
http://townhall.com/news/politics-elections/2014/12/22/young-immigrants-to-line-up-for-drivers-licenses-n1934527
Young immigrants to line up for driver's licenses
http://www.kvoa.com/news/young-immigrants-to-line-up-for-driver-s-licenses/
SPENDING/BUDGET/ECONOMY:
The coming pension meltdown
"For outrageous government scam of the year, it's hard to compete with the news of the supersized public-employee pensions in California. If you haven't already heard: In 2013, an assistant fire chief in Southern California collected a $983,319 pension last year. A police captain in Los Angeles received nearly $753,861. Talk about a golden parachute. The report on Golden State government pensions contains a list that runs pages and pages of hundreds of "public servants" who have hit the pension jackpot with annual pensions of a half-million a year. It's like they're playing the game "Who Wants to Be a Millionaire?" With taxpayer money. By some estimates, the unfunded pension liabilities in California have eclipsed $750 billion, which means that in a few years, residents will be paying their already-highest in the nation income and sales taxes not for roads, bridges, schools and public safety but for retired employees living like Daddy Warbucks. This same scandal — only on a slightly smaller scale — is happening in most states. The crisis dates back 20 to 30 years ago when public-employee unions negotiated fat pension deals with state and local politicians that were like ticking time bombs in municipal budgets. The fat and happy politicians who bought union votes didn't care much. They'd be long gone when these grenades detonated and the fiscal carnage began. Americans know instinctively that this is no way to run a city or state, and that the enormous pensions border on larceny from public treasuries. This will eventually cause rip-roaring problems for state and local budgets. Now we have a story from middle America of what happens when the crisis hits a financial boiling point. Look no further than Scranton, Pennsylvania. Scranton is a middle-class, blue-collar town of 76,000 with severe financial problems. The city recently raised its property taxes for 2014 by more than 50 percent and those taxes are expected to rise by another 20 percent in 2015. The city had to also raise various fees, such as the charge for garbage collection, by two-thirds. It's becoming a tax hell. These taxpayer costs are skyrocketing because the city's auditors calculate that the police and fire pension funds will be completely depleted of funds in three to five years. The local Times-Tribune newspaper reported this week that "pensions increased by as much as 80 percent" after a court order in 2011 awarded millions of dollars in added pensions to firefighters and police officers."
http://www.washingtontimes.com/news/2014/dec/21/stephen-moore-the-coming-pension-meltdown/
COMMON CORE:
How Bill Gates Bankrolled Common Core in 2014
"The Common Core State Standards had a tumultuous year across many states in 2014, but Microsoft founder Bill Gates – among the biggest proponents of the standards – was undeterred in his support, according to grant information reported by the Washington Post. The Post named the 15 largest education grants from the Bill and Melinda Gates Foundation, two of which were made to organizations focused heavily on promoting the controversial K-12 standards. The Gates Foundation gave a $10.3 million grant to the Washington, D.C.-based New Venture Fund and another grant of $3.4 million to the San Francisco-based WestEd. Neither organization immediately responded to inquiries from TheBlaze. The Post described the New Venture Fund's purpose as "to support the successful implementation of the Common Core State Standards and related assessments through comprehensive and targeted communications and advocacy in key states and the District of Columbia." The Gates' $10.3 million grant was made in May; the foundation also made several other smaller grants throughout the year, totaling nearly $3 million. The purpose of WestEd is described as more narrow — to support "teacher practice networks" in California and nationally. The Post reported that the Gates Foundation established the networks so teachers could form networks to share Common Core resources and lessons. Gates has been credited by some and blamed by others for the spread of Common Core, which was initially adopted by 44 states and the District of Columbia. Since then, several states have repealed Common Core altogether, while others are making changes to the testing or are reviewing the standards. Though Common Core is not a federal program, much of the controversy erupted after the U.S. Department of Education made "Race to the Top" grants in part contingent on adopting the standards. Gates also contributed millions toward charter schools and to higher education, according to the Post."
http://www.theblaze.com/stories/2014/12/22/how-bill-gates-bankrolled-common-core-in-2014/
Here's who got the biggest Gates Foundation education grants for 2014
http://www.washingtonpost.com/blogs/answer-sheet/wp/2014/12/21/heres-who-got-the-biggest-gates-foundation-education-grants-for-2014/
MISC.:
Poll: Obama's Support Among Military Craters
"Support for President Obama among members of the military has fallen drastically in recent years, according to the results of a poll published by the Military Times. A survey of 2,300 active-duty service members showed that only 15 percent of troops polled in 2014 said they approve of the job Obama is doing as commander in chief. That is down from 2009′s paltry 35 percent approval rating. In 2013, 28 percent approved of Obama. That was a slight increase from the year before when 25 percent backed him. As the Military Times notes, while troops appear to strongly disapprove of Obama overall, they do support some of the policies he's enacted since taking office. Sixty percent of those surveyed in 2014 said they believe openly gay people should be allowed to serve in the military. That is up from 31 percent who said the same in 2006."
http://dailycaller.com/2014/12/22/poll-obamas-support-among-military-craters/
Obama Support among Military Plummets to 15 Percent
http://www.nationalreview.com/corner/395212/obama-support-among-military-plummets-15-percent-john-fund
Report Blames Obama White House for Weaponizing the IRS and Turning It Against Conservatives
"The House Oversight and Government Reform Committee will release a report Tuesday that finds the Obama White House has turned the IRS into a political organization that has spent years attacking conservative groups. "The Internal Revenue Service has compromised its traditional position as an independent tax administrator," the report found. "The IRS's inability to keep politics out of objective decisions about interpretation of the tax code damaged its primary function: an apolitical tax collector that Americans can trust to treat them fairly." The document is its final staff report under Chairman Darrell Issa (R-Calif.) about the IRS targeting scandal, which ultimately led to the dismissal of the IRS commissioner and former IRS employee Lois Lerner. But the report said the fact-finding mission of Congress is not yet complete, and said the next Congress will have to continue this work. It made several suggestions for fixing the IRS and allowing it to act in a bipartisan fashion again. Among other things, it suggested replacing the IRS commissioner with a bipartisan commission, removing the IRS as a regulator for political speech, and creating a private right of action for victims of information leaks by the IRS. The report indicated that improper IRS activities began with a 2010 comment from President Barack Obama, who said some of the Tea Party groups were being funded with corporate money, and "we don't know where this money is coming from." That criticism was prompted by Democratic reactions to the Citizens United case in the Supreme Court, which many Democrats blamed for allowing the wealthy to pour more money into campaigns. Five days after Obama spoke in 2010, former IRS official Lois Lerner spoke at Duke University and said many wanted the IRS to "fix the problem." "The pressure to 'fix the problem,' as articulated by Lois Lerner, originated with President Obama and senior party leadership," the report found. "For twenty-several months, from February 2010 until May 2012, the Internal Revenue Service systematically targeted conservative tax-exempt applicants for additional scrutiny and delay." "As prominent Democratic politicians and the media condemned conservative non-profit groups, the IRS sought ways to rein in the groups' political speech," the report found. "Lois Lerner initiated a 'c4 project' — careful to ensure that it was not 'per se political' — and called applications filed by Tea Party groups "very dangerous" because she believed that they could undo existing IRS limits on non-profit political speech… The report also blamed Obamacare, which gave the IRS a key role in implementing Obama's health program, for turning the IRS into an arm of the White House, when it should have remained independent. "Evidence shows an IRS responsive to the partisan policy objectives of the White House and an IRS leadership that coordinates with political appointees of the Obama administration," it found. It said efforts to cover up the scandal were ultimately led by Obama himself. Obama initially said the IRS's actions were inexcusable, but later said there was not a "smidgen of corruption" at the IRS."
http://www.theblaze.com/stories/2014/12/22/report-blames-obama-white-house-for-turning-the-irs-into-a-political-weapon/
Report: IRS 'totally politicized' by Obamacare, targeting of Tea Party applicants
"Targeting conservative and Tea Party nonprofit applicants for harassment during the 2010 and 2012 campaigns was the most obvious, but far from the only illustration of how deeply President Obama politicized the daily operations of the IRS, according to a new report from a congressional oversight panel. "Most American taxpayers find themselves at the mercy of the IRS — they must turn over sensitive information and even successful efforts to fight off erroneous agency actions can create life-altering turmoil," said the report that will be made public Tuesday by the House Committee on Oversight and Government Reform. "Trust in the IRS is essential — Americans want and expect an IRS that treats them fairly and does not discriminate based on factors like race, religion, political beliefs, or legal participation in our democracy. The facts surrounding wrongdoing by the IRS and the agency's wholly inadequate response have broken the trust that Americans placed in the IRS as a neutral and unbiased enforcer of the tax code," it said. The 210-page report was prepared by the majority staff to update the public on the current status of an investigation that has continued for four years. The hope is that doing so will "improve the transparency and accountability of the nation's tax administration," the authors said. Events and decisions that led to the targeting of more than 200 conservative and Tea Party groups, as well as a handful of liberal applicants, received the bulk of attention in the report, but the committee's investigators also pointed to how what they described as the IRS's "outsized role in implementing ObamaCare — a highly partisan law rammed through Congress without any meaningful bipartisan compromise — has fundamentally transformed the tax agency." The tax agency could add as many as 19,000 new agents to ensure the Obamacare program's health insurance premium subsidies go only to qualified individuals. The transformation has produced "an IRS responsive to the partisan policy objectives of the White House and an IRS leadership that coordinates with political appointees of the Obama Administration." The inability of tax agency officials "to keep politics out of objective decisions about interpretation of the tax code damaged its primary function: an apolitical tax collector that Americans can trust to treat them fairly."
http://www.washingtonexaminer.com/report-irs-totally-politicized-by-obamacare-targeting-of-tea-party-applicants/article/2557749
Darrell Issa takes last stab at IRS for tea party affair
"Darrell Issa is having his last go at the IRS. President Barack Obama's chief congressional inquisitor on Tuesday will release his final report on the IRS tea party targeting scandal with a number of questions still unanswered, as he passes the gavel to the next House Oversight Chairman… Missing from the report: Evidence that the White House orchestrated a plot — a connection Republicans originally sought to make, but later scaled back as they failed to find a smoking gun. But they still slam IRS officials for what they call biased behavior. "Conservative organizations were not just singled out because of their political beliefs — they were targeted by IRS officials and employees who expressed a general loathing toward them even while begrudgingly admitting that those organizations were in compliance with the only thing the IRS should care about: the federal tax code," the report reads. Democrats declined to comment specifically on a report they have not seen, but have defended the agency against Republican attacks, while condemning of the original practice of added scrutiny given to conservative groups, originally revealed in an inspector general report in May 2013. "It is revealing that the Republicans — yet again — are leaking cherry-picked excerpts of documents to support their preconceived political narrative without allowing committee members to even see their conclusions or vote on them first," said Rep. Elijah Cummings, ranking member on the committee. "By leaking information to reporters on condition that they not disclose it to Democrats, Republicans are intentionally bypassing the normal congressional vetting process designed to distinguish fact from fiction." Democrats have also noted that some liberal organizations were also flagged and held up during the tax-exempt application process — but the treasury inspector general has said those numbers are far fewer than those of conservative organizations who were put on hold for years. That practice, linked to a handful of employees and blamed on management failures, has since stopped, according to the IRS and inspector general. The report puts forward questions for the incoming Oversight and Government Reform Committee chief Rep. Jason Chaffetz (R-Utah), who will be charged with sifting through the 30,000 previously considered lost emails from former tax exempt chief Lois Lerner in a computer crash. An IRS watchdog believes it has found the emails on backup tapes, and their probe is ongoing. Lerner, who became a lightning rod for Republicans when she asserted her Fifth Amendment right not to testify before Congress, maintains her innocence. The more than 200-page status report is the culmination of the committee's year-and-a-half investigation. It's one of half a dozen IRS inquiries still ongoing in Washington."
http://www.politico.com/story/2014/12/darrell-issa-irs-tea-party-affair-113757.html
GOP probe finds 'culture of bias' at IRS
http://thehill.com/policy/finance/227932-irs-infected-by-culture-of-bias-says-new-gop-report
GOP report: Top IRS official considered admitting targeting before 2012 election — but didn't
"A top IRS official considered going public with the agency's targeting of conservative groups at a hearing just months before the 2012 presidential election but ultimately decided against revealing the bombshell news, according to a new report from a GOP-led House committee. Then-Deputy Commissioner Steven Miller wrote in an email in June 2012, about a month before a House Ways and Means subcommittee hearing, that he was weighing whether to testify to "put a stake" in the "c4" issue — apparently a reference to allegations about politics playing a role in the agency's denial of tax-exempt, 501(c)(4) status to conservative-leaning groups. "I am beginning to wonder whether I should do [the hearing] and affirmatively use it to put a stake in politics and c4," Miller told his chief of staff, Nikole Flax, in a June 2012 email obtained by the House Committee on Oversight and Government Reform. Miller ultimately testified at the July 25 hearing but never revealed his knowledge of the misconduct. "Because he did not, he did a great disservice to the American taxpayers," the House oversight committee report states. The detail is one of many findings and allegations in the 226-page Republican-authored report, obtained by Fox News in advance of its release on Tuesday. The report highlights numerous examples of what House Republicans say is agency officials misleading congressional investigators and trying to slow their investigations. Miller testified before Congress on at least six occasions as deputy commissioner and later as acting commissioner, from May 2012 until May 2013, when he was forced to resign. During a final hearing, Miller apologized for the agency's "poor service" but maintained the targeting was not motivated by politics. The report states: "Though Miller was never asked as directly as [Commissioner Doug] Shulman about the targeting … Miller likewise never told Congress about the IRS misconduct. Miller's multiple missed opportunities to tell Congress about the targeting continued the IRS's pattern of failing to inform Congress." Now-retired IRS official Lois Lerner, in charge of the agency's tax-exempt division during the 2010-2012 targeting, eventually revealed the scandal at an American Bar Association event in May 2013 — roughly six months after President Obama won re-election and just days before an inspector general report on the allegations was scheduled for release. "They used names like Tea Party or Patriots and they selected cases simply because the applications had those names in the title," she said at the time. "That was wrong, that was absolutely incorrect, insensitive and inappropriate." Maryland Rep. Elijah Cummings, the top Democrat on the House oversight committee, on Monday accused the authors of the GOP-generated report of taking information out of context and selectively releasing information. "It is revealing that the Republicans — yet again — are leaking cherry-picked excerpts of documents to support their preconceived political narrative without allowing committee members to even see their conclusions or vote on them first," he said in a statement. "By leaking information to reporters on condition that they not disclose it to Democrats, Republicans are intentionally bypassing the normal congressional vetting process designed to distinguish fact from fiction." The report follows a recent congressional budget agreement for fiscal 2015 that cuts IRS funding to roughly fiscal 2000 levels, which agency officials argue will make oversight and other jobs even more difficult."
http://www.foxnews.com/politics/2014/12/22/gop-report-top-irs-official-considered-admitting-targeting-before-2012-election/
EPA Hits Coal Industry With A Massive Regulation Right Before Christmas
"While millions of Americans began their holiday travels last Friday, the  Environmental Protection Agency had an early Christmas gift for the coal industry: a new regulation on coal ash from power plants. "EPA is taking action to protect our communities from the risk of mismanaged coal ash disposal units, and putting in place safeguards to help prevent the next catastrophic coal ash impoundment failure, which can cost millions for local businesses, communities and states," EPA Administrator Gina McCarthy said in a statement. After years of delays, the EPA finalized the nation's first federal coal ash rule just in time for Christmas, which has got coal-fired power plant operators fuming. The coal ash rule not only comes with a hefty $735 million per year price tag, but the coal industry also argues it creates lots of uncertainty for plant operators. "We still have concerns with the self-implementing nature of the rule and the way in which EPA has left the door open to one day regulate coal ash as a hazardous waste, creating additional uncertainty for electric utilities," said Tom Kuhn, president of the Edison Electric Institute. Coal ash is a byproduct of power plants that can be made of various particles and pollutants, like mercury and cadmium, that are disposed of in landfills. The EPA estimates 110 million tons of coal ash is produced every year and about 40 percent of that is recycled by power plants operators."
http://dailycaller.com/2014/12/22/epa-hits-coal-industry-with-a-massive-regulation-right-before-christmas/
OBAMA ADMINISTRATION AIMS TO CREATE 'INSIDER THREAT' JOB SPECIALTY TO PLUG LEAKS
"A New Year's goal of the federal office responsible for averting employee leaks is to make a career out of catching so-called insider threats. It is a delicate task to simultaneously guard hard-working federal personnel and expose the bad apples. And it takes different talents than those one would find in a counterintelligence analyst, human resources professional or information security professional. The insider threat discipline melds all those disciplines.  "It's a privilege to work in that program. And the only reason that you are there is to help protect your colleagues, not to out them. So, we've got to professionalize that workforce of people who do this for a living," said Patricia Larsen, co-director of the National Insider Threat Task Force. "They have to view themselves as part of a community."
http://www.nextgov.com/cybersecurity/2014/12/administrations-plan-stopping-leaks-includes-boosting-insider-threat-teams/101763/
Obama picks Sally Yates for No. 2 spot at Justice Department
"President Barack Obama on Monday nominated Sally Yates, a federal prosecutor for the Northern District of Georgia, to fill the second-highest ranking position at the U.S. Justice Department on Monday. Yates, 54, has a record of fighting public corruption and has handled several high-profile cases, including the prosecution of the 1996 Atlanta Olympics bomber. She currently serves as U.S. Attorney for the Northern District of Georgia where she is known as a close ally of outgoing U.S. Attorney Eric Holder's Justice Department. She is a vocal proponent of Holder's policies on lowering incarceration rates by cutting jail time for low-level drug offenders… Some Republicans, including Senators Ted Cruz, Mike Lee and David Vitter, have threatened to hold up confirmation of the new attorney general, who would oversee Yates, over disagreements with Obama's new immigration policy. If confirmed, Yates will replace outgoing Deputy Attorney General James Cole, who is leaving in January and has not announced future plans. The choice of Yates signals that little may change at the Justice Department after Holder leaves the post. Yates currently serves on Holder's advisory committee of U.S. attorneys under the leadership of Loretta Lynch, Obama's pick to be the next attorney general. "Their very effective partnership leading the U.S. attorney community will be taken to a whole new level," said U.S. Attorney for New Jersey Paul Fishman, who previously led the committee."
http://www.chicagotribune.com/news/sns-rt-us-usa-justice-deputyag-20141221-story.html
Obama preparing to pick Sally Yates for deputy attorney general
http://www.cbsnews.com/news/obama-preparing-to-pick-sally-yates-for-deputy-attorney-general/
Going it alone, Obama rocked the boat in 2014
http://townhall.com/news/politics-elections/2014/12/22/going-it-alone-obama-rocked-the-boat-in-2014-n1934740
How Obama used his executive powers in 2014
"A look at the key areas where Obama sough to use executive authority in 2014:
CLIMATE CHANGE
— Proposed unprecedented carbon dioxide limits on U.S. power plants in a bid to reduce the emissions of heat-trapping gases blamed for global warming.
— Tasked the Environmental Protection Agency and the Transportation Department with developing new fuel efficiency standards for heavy-duty trucks.
— Expanded the Pacific Remote Islands Marine National Monument and withdrew Alaska's Bristol Bay from consideration for oil and gas exploration or drilling.
— Pledged $3 billion to the Green Climate Fund, a U.N.-established fund to help poorer countries prepare for a changing climate. It's unclear where Obama will find the money.
— Reached agreement with China to reduce or limit carbon dioxide emissions in future years.
ECONOMY
— Asked Congress to raise the federal minimum wage to $10.10 per hour. Congress didn't take that step, but 14 states increased their minimum wage in 2014.
— Ordered regulations requiring federal contract workers to be paid at least $10.10 per hour.
— Tasked Treasury Department with creating myRA retirement savings program for low-income individuals.
— Cracked down on certain overseas corporate mergers and acquisitions, aiming to stop companies from shirking U.S. taxes.
— Launched four regional manufacturing hubs.
IMMIGRATION
— Moved to shield roughly 4 million immigrants in the U.S. illegally from fear of deportation and grant them work permits.
— Reordered law enforcement priorities and expanded an existing deportation deferral program for immigrants brought illegally as kids.
— Loosen eligibility requirements for a waiver program for people seeking green cards.
EDUCATION
— Enabled student loan borrowers with some federal loans to cap monthly payments at one-tenth of their income.
— Secured private-sector commitments of $2 billion to get classrooms connected to high-speed Internet.
— Secured commitments from 60 U.S. school districts to offer basic computer science to all middle or high school students.
FOREIGN POLICY
— Extended the validity of visas for Chinese visitors to ten years for tourists and business travelers and five years for students.
— Restored diplomatic relations with Cuba and eased some sanctions and travel restrictions."
http://www.washingtonpost.com/national/energy-environment/how-obama-used-his-executive-powers-in-2014/2014/12/22/58a4bb30-8a0b-11e4-ace9-47de1af4c3eb_story.html
Obama's final press encounter of 2014: Where were the tough questions?
http://www.foxnews.com/politics/2014/12/22/obamas-final-press-encounter-2014-where-were-tough-questions/
'Everything Is Confidential': Obama Stiffs Congress on Details of Cuban Spy Swap
"The Obama administration has refused to give members of Congress any information about its decision to release three convicted Cuban spies, including how it justified their release. Members of the administration met with key House committee members and leaders on Friday to discuss the spy swap, which allowed Antonio Guerrero, Gerardo Hernandez and Ramon Labanino to return to Cuba. The meeting included officials from the White House and the Departments of Justice, State and Agriculture. But according to a House staffer with knowledge of the meeting, a lawyer from the Department of Justice said all information about that decision was between the White House and Attorney General Eric Holder, and that "everything is confidential." That means members have no details about how the administration was able to decide that the release of the spies was in the best national security interest of the United States. Another source told TheBlaze that the White House is claiming executive privilege, and said one way around that might be to ask if the FBI or other national security agencies recommended their release. In past years, national security agencies have often recommended against a release of a spy, only to be overridden by political officials. Members of Congress were told that the White House led the negotiations with Cuba, not the State Department. The House aide said that news surprised several members, since past negotiations have been led by State. "It's really unprecedented for the White House to lead these negotiations," the aide said. As reported last week, Congress was told that President Barack Obama commuted the sentence of the three spies, which means they would no longer be held. But Congress was not given any reason for this decision, or any other details. The Department of Justice and the White House did not reply to questions from TheBlaze about the details of the release. As of Monday, neither had published any formal decision or explanation for the move. The Obama administration has said it released the spies in a swap for a U.S. intelligence asset that had been held in Cuba for more than 20 years. On Friday, members of Congress asked for a briefing on this asset. The White House has also insisted that the spy swap was separate from Cuba's decision to return Alan Gross, a U.S. citizen who had been held prisoner for five years. But almost nobody believes Gross was a separate issue, and even White House spokesman Josh Earnest said last week that the spy swap was conditioned on Gross's release. Administration officials have played up the prisoner swap as a first step in trying to boost U.S.-Cuba ties, and have noted that Cuba agreed to release 53 Cuban political prisoners. But the House aide said the Obama administration has also refused to provide the names of those released in Cuba. That is already leading to problems in Congress, as some have said Cuba might easily re-arrest those who were released, and it will be hard for the U.S. to know when that happens without knowing who was released. Several members were already pointing to a new sign that many of those released could be re-arrested — Cuba arrested more than 100 political prisoners over the weekend. Additionally, the House aide said administration officials confirmed that Cuban officials did not ask the Obama administration to ease trade and travel restrictions. Instead, officials said, these changes were "something Obama wanted to do."
http://www.theblaze.com/stories/2014/12/22/everything-is-confidential-obama-stiffs-congress-on-details-of-cuban-spy-swap/
In Cuba deal, why did Obama back down on political prisoners?
"Barack Obama has long believed United States Cuba policy should change; he so when he first ran for president in 2008. Back then, though, Sen. Obama stressed that the U.S. should hold Cuba to a number of stringent conditions before even beginning to normalize relations. The first of those conditions was freedom for Cuba's political prisoners. Obama laid out his proposal in a May 23, 2008 speech in Miami. Noting the "unanswered cries of the political prisoners heard from the jails of Havana," Obama said his policy toward Cuba "will be guided by one word: libertad." "The road to freedom for all Cubans must begin with justice for Cuba's political prisoners," Obama said. The value of the U.S. embargo against Cuba, Obama went on to explain, is that it "provides us with the leverage to present the regime with a clear choice: If you take significant steps towards democracy, beginning with the freeing of all political prisoners, we will take steps to begin normalizing relations." Beginning with the freeing of all political prisoners. It was a pretty clear demand. Only after freedom was granted would Obama begin normalizing relations. Fast forward six and a half years. In an address from the Cabinet Room Wednesday, President Obama announced that he would "begin to normalize relations" with Cuba through "the most significant changes in our policy in more than fifty years." But the president did not insist on freedom for all political prisoners, which had once been a requirement for even the first steps toward normalization. Yes, there were prisoners involved in the deal: Cuba freed American Alan Gross, who had been held unjustly for five years. And there was a swap of three Cubans held by the United States — one of whom was convicted of conspiracy to commit murder — for an American spy imprisoned in Cuba. But that didn't touch the political prisoner issue. As far as that topic was concerned, Obama announced, "In addition to the return of Alan Gross and the release of our intelligence agent, we welcome Cuba's decision to release a substantial number of prisoners whose cases were directly raised with the Cuban government by my team." White House aides said the number of such prisoners was 53. "These are individuals that we believe are political prisoners, and we welcome very much their release," a senior administration official told reporters in a conference call. "A number of those individuals have already been released, and we expect to continue to see those releases going forward." Does the release, or the hoped-for release, of 53 political prisoners fulfill Obama's 2008 pledge that he would begin normalizing relations only after Cuba takes "significant steps towards democracy, beginning with the freeing of all political prisoners"? Are those 53 prisoners all the political prisoners in Cuba? The answer is no, and it's not even close. From a piece by USA Today's Alan Gomez this week: According to the Cuban Commission for Human Rights and National Reconciliation, the number of political prisoners detained in Cuba has risen from 2,074 in 2010 to 6,424 in 2013. Through the first 11 months of 2014, that number is at 8,410. [University of Havana professor Elaine] Diaz said those numbers could be even higher, but the Cuban government has devised ways to keep them low. For example, rather than arresting, prosecuting and sending someone to prison, Diaz said, authorities hold them without charge for short periods of time, which accomplishes the same goal in a different way. "You don't put someone in prison for 15 years, but every time they go out in the street, you detain them," Diaz said. And from Human Rights Watch: Cuba remains the only country in Latin America that represses virtually all forms of political dissent. In 2012, the government of Raul Castro continued to enforce political conformity using short-term detentions, beatings, public acts of repudiation, travel restrictions, and forced exile. Although in 2010 and 2011 the Cuban government released dozens of political prisoners on the condition that they accept exile in exchange for their freedom, the government continues to sentence dissidents to one to four-year prison terms in closed, summary trials, and holds others for extended periods without charge. It has also relied increasingly upon arbitrary arrests and short-term detentions to restrict the basic rights of its critics, including the right to assemble and move freely. So Obama settled for very little of his demand that Cuba release all its political prisoners before normalization could even begin. And just to underscore the point, Cuban President Raul Castro made a defiant speech Saturday telling Obama and the United States they can forget about making Cuba into a different place. "Every country has the inalienable right to choose its own political systems," Castro said, according to an account in the New York Times. "No one should believe that improving relations with the United States means Cuba renouncing its ideas." That doesn't sound like a Cuban leader who plans to make many changes in exchange for greater U.S. recognition. And it appears the White House really isn't expecting much, at least when it comes to the formerly critical issue of political prisoners. On Thursday, a reporter asked White House spokesman Josh Earnest, "When the Castro government starts rounding up political prisoners again, do you have to re-examine what — " At that moment, Earnest cut the reporter off. "They've been doing that for more than 50 years," he said of the Cuban government. "And we're going to continue to use this openness and this engagement to focus pressure on the Castro regime, to live up — or at least to respect if not protect the basic fundamental human and political rights that this country has long championed."
http://www.washingtonexaminer.com/in-cuba-deal-why-did-obama-back-down-on-political-prisoners/article/2557704
Exclusive: Senate Republican leader McConnell opposes Obama on Cuba
"Senate Republican leader Mitch McConnell said on Monday he opposed U.S. President Barack Obama's plans to normalize relations with Cuba, and spoke of steps lawmakers could take to try to rein in the new policy. Interviewed by Reuters, McConnell also said that he and Obama had discussed possible major tax reform legislation and that any effort should not focus on the country's biggest corporations alone, but also include help for small businesses. On another international matter McConnell, who takes over in January as Senate majority leader, said North Korea's computer hacking of Sony Corp was "more serious" than an act of vandalism, taking issue with a characterization Obama had used to describe the cyberattack. McConnell declined to spell out steps he thought the United States should take in response. Speaking by telephone from his home state of Kentucky, McConnell said he agreed with the Senate's most outspoken critics of Obama's new Cuba policy, Republican Senator Marco Rubio of Florida and Democratic Senator Robert Menendez of New Jersey, "that it was a mistake." McConnell said there were some "pretty obvious" ways to keep the policy from being fully implemented. Only Congress has the power to remove some barriers to relations with Cuba since "a number of sanctions" were written into law, he said. He added the Senate would have to confirm any U.S. ambassador to Cuba. "Look at Vietnam," McConnell said. "We normalized relations with them and they are a Communist regime that still represses people. Sometimes engagement works, sometimes it doesn't."
http://townhall.com/news/politics-elections/2014/12/22/exclusive-senate-republican-leader-mcconnell-opposes-obama-on-cuba-n1934898
Obama Admin. Allowed Cuban Spy's Sperm to Be Exported So His Wife Could Get Pregnant
"Cuban-Americans are seething after it was reported Monday that the Obama administration authorized an operation in which sperm from an imprisoned Cuban spy was transported to Panama for the purpose of impregnating his wife, another Cuban who many suspect of also being a spy. The story is raising questions about whether the Obama administration went too far to accommodate the needs of a spy who was facing two life sentences in prison in the United States. The New York Times reported that Sen. Patrick Leahy (D-Vt.) visited Cuba last year, and wanted to find a way for Adriana Perez to bear her imprisoned husband's child. Her husband is Gerardo Hernandez, one of the three convicted Cuban spies who Obama released last week. After being told conjugal visits were against the law, a staffer for Leahy arranged to transport Hernandez's sperm. When Hernandez returned to Cuba last week, his wife was nearly due, which raised questions about how she could be that pregnant with his child just days after his release. Leahy himself confirmed the events by congratulating the author for being "on top of that story." But not everyone is seeing the story as a romantic story of two spies facing impossible odds. A Cuban-American lawmaker told TheBlaze Monday and she and her constituents are shocked that the Obama administration allowed this transaction to take place. "The Cuban-American exile community is aghast at the special privileges this asset was able to get in spite of him having blood on his hands, and that this administration actually gave one whit about whether his wife would ever bear his baby," said Rep. Ileana Ros-Lehtinen (R-Fla.). "It's unbelievable where their priorities are."
http://www.theblaze.com/stories/2014/12/22/obama-admin-allowed-cuban-spys-sperm-to-be-exported-so-his-wife-could-get-pregnant/
How a Cuban Spy and His Wife Came to Be Expectant Parents
http://www.nytimes.com/2014/12/23/opinion/how-a-cuban-spy-and-his-wife-came-to-be-expectant-parents.html?ref=opinion&_r=0
How do Americans feel about reestablishing relations with Cuba?
"Evaluations of President Obama's handling of relations with Cuba are mixed: 44 percent of Americans approve and 36 percent disapprove. Even though the question of renewed relations with Cuba divides Republicans, they overwhelmingly disapprove (67 percent) of the President's handling of the matter. Most Democrats approve (72 percent), while independents are divided. Impact in Cuba – More than half of Americans (52 percent) think restoring diplomatic relations with Cuba will make the lives of the Cuban people better, but a third don't think it will make much difference. Americans are less sure about Democratic reforms. They are not convinced the agreement will lead to more democracy in Cuba. diplomatic-relations-with-cuba-will-lead-to.jpg
Nearly half don't think reestablishing relations will have much impact on that government. A quarter of Americans think relations will strengthen the Castro government (25 percent), while 16 percent think relations will weaken it. Impact in the U.S. – At this point, most Americans don't know enough to say whether this agreement will be good or bad for the United States overall. More Americans, however, think it will be a good thing (28 percent) than think it will be bad (11 percent). More than half of Americans have heard or read at least some about the recent agreement between the U.S. and Cuba to reestablish relations, but just 18 percent have heard a lot about it. Those who are paying the most attention view the agreement as a positive for the U.S. Under the recent agreement, more Americans will be permitted to travel to Cuba, but a travel ban for most Americans remains in effect. A large majority supports allowing all Americans to travel to Cuba – including most Republicans (66 percent), Democrats (86 percent), and independents (77 percent)."
http://www.cbsnews.com/news/what-americans-think-of-normalizing-relations-with-cuba/
Labor's big comeback
Obama appointees push for worker rights.
http://www.politico.com/story/2014/12/labor-comeback-113735.html
Tea partier braces for primary challenge from the establishment
Mike Lee's position back home is turning the GOP civil war on its head.
"Tea party favorite Mike Lee roiled the GOP establishment four years ago when he knocked off a sitting senator on his way to the Republican Senate nomination in Utah. Now, the establishment might strike back. As the 43-year-old Lee plots his 2016 reelection bid, he is courting business leaders under the radar, hoping to head off a primary challenge backed by business leaders and other establishment figures in his home state, like billionaire Jon Huntsman Sr., an influential bank CEO and a former Utah GOP party chairman. Some powerful establishment Republicans in Utah are tired of Lee's hard-line positions. He stood with Sen. Ted Cruz of Texas last year when the federal government closed and again this month when they tried to take on President Barack Obama on immigration but ended up giving Majority Leader Harry Reid of Nevada leverage to confirm controversial nominations. So as Lee fights to make sure he doesn't become the first tea party senator ousted by the party establishment, he's effectively turned the Republican intraparty war that has defined Senate primary politics for the past four years on its head. "I think I'm going to be OK," Lee said when asked about lingering concerns about his performance in Congress in corners of Utah's business world. Lee has made significant headway in some Utah establishment quarters — but threats are lingering. Huntsman, who founded the petrochemical giant that bears his name, refuses to meet with Lee because of his "extremely radical" positions and is considering putting his political and financial muscle behind a primary challenger. Scott Anderson, a prominent bank president in Salt Lake City, has privately commissioned polls to assess Lee's race while meeting with some of his prospective foes to gauge their interest. And one former state GOP party chairman, Thomas Wright, is actively considering a bid against the Utah freshman, while others in the business world are keeping the door open about a prospective bid. "All I can say is Mike Lee is an embarrassment to the state of Utah," Huntsman said in an interview, calling Lee "an extremist" for his role in the government shutdown fight that he said cost his cancer research institute millions in federal dollars and hurt small businesses affected by the closure of national parks. "He's been a tremendous embarrassment to our family, to our state, to our country to have him as a U.S. senator." Huntsman, who has longstanding ties to Lee's family, added: "He's tried to come in and see me several times. … I have no interest whatsoever in chatting with him." Asked if he had a response to Huntsman, Lee simply said: "I don't." What is happening in Utah marks a new chapter in the tea-party-vs.-establishment wars that have defined Republican politics since 2010. At that time, Lee seized on conservatives' frustration with a veteran GOP senator, Bob Bennett, to win the party's nomination and emerge as one of the country's most prominent tea party senators. But after four years in Washington, where he's aligned himself with the most conservative wing of the party, some Republicans are weighing whether there's an opening to challenge Lee now as an insurgent bankrolled by the establishment — or whether they should wait until 2018, if veteran Sen. Orrin Hatch carries through on his pledge to retire. In an interview, the 80-year-old Hatch said the current term would be his last "unless something very serious happened where I had to go forward." Hatch, who said he "probably" will back Lee, said "it's a little too early to make any judgments" on whether his junior colleague will have a serious fight on his hand. Since last year's shutdown, Lee's poll numbers have rebounded while he remains beloved by the tea party right. In the meantime, his courtship of business and political leaders has paid some dividends, including winning the backing of another executive of a Salt Lake City bank and aggressively promoting his "conservative reform agenda" on issues ranging from tax reform to housing policy. He has held scores of townhall meetings and let voters air their grievances while detailing why he took his infamous stand with Cruz to defund Obamacare, a fight that led to the 16-day shutdown last year. But his team knows full well that winning over the party establishment will be critical to heading off the prospects of a primary challenger. "Sen. Lee's biggest challenge politically has been a lack of a developed narrative for the establishment," said Lee's campaign chairman, Bud Scruggs, a veteran Republican operative with deep ties to insiders in Utah. Scruggs has attended at least two dozen meetings with the senator and business leaders over the past year. "I think the narrative is simply this: If you believe the country is headed in the right direction, you probably are never going to be an enthusiastic supporter of Sen. Lee. If you believe it's headed in the wrong direction, then you need leadership in Washington, D.C., that has real reforms and real changes in mind."
http://www.politico.com/story/2014/12/mike-lee-tea-party-2016-elections-113730.html
Establishmentum: Several potential Rubio, Christie backers already defecting to Jeb Bush
"While the vast number of influential figures in the Republican Party have not yet said who they support, a slew of political operatives and donors in Florida, including former state party chair Van Poole and ex-RNC finance chairman Al Hoffman, all told the Tampa Times over the last week they would choose Bush over Rubio if the two ran against each other. Several of them suggested Rubio should not run, since he would be fighting important political influencers in his own home state. Meanwhile, Mel Sembler, who was the Republican National Committee's finance chair from 1997 to 2000 and then served as George W. Bush's ambassador to Italy, told the Newark Star-Ledger that he was an "admirer" of Christie but will opt for Bush… "I've been associated with the family since 1979," Sembler said, referring to the Bushes. "I have a history with them and I will continue that history." Brian Ballard, a Florida lobbyist who was on Mitt Romney's finance committee in 2012, told NBC News, "I think Jeb's time is now. Marco's time may be now, but it may be later." "The people that were big Marco fundraisers? Bar none, all of those people are Jeb people first," GOP consultant Ana Navarro told the Tampa Times. "We love Jeb, and we love Marco. But we've loved Jeb longer." That's fine establishment logic — nothing signals that the party is young, dynamic, and forward-looking quite like backing George W. Bush's brother because he's been around longer than Rubio has. (Actually, knocking off a smart, creative policymaker like Mike Lee for some old, corporate-friendly GOP timeserver in Utah might signal it better.)"
http://hotair.com/archives/2014/12/22/establishmentum-several-potential-rubio-christie-backers-already-defecting-to-jeb-bush/
No Longer a Republican
"I am no longer a Republican. John Boehner, Mitch McConnell and their Democrat-lite, RINO Republican establishment have seen to that. They have betrayed their own constituents. They have actively turned against the American people – the very voters who granted them power to do good. Even before the gavel has sounded on the Republican-led 114th Congress, these treacherous cowards shamelessly, eagerly, it seems, squandered perhaps the one opportunity they had to stop, in his tracks, America's first cultural Marxist, anti-American, palpably evil president. If ever there were, there can no longer be any doubt. Barack Obama is bent on turning the land of the free and the home of the brave into the land of the conquered and the home of the weak. He is an egalitarian globalist who hates America. He has repeatedly spat upon the very Constitution he was sworn to uphold. Last month Republicans were elected by "We the people" in an unprecedented landslide – in a Democratic Party bloodbath – with clear marching orders. They were given one task and one task alone. Stop Barack Obama. They have failed both miserably and willfully. What's worse is that the Republican establishment has worked in concert with this wicked man. They have aided and abetted him as he and his godless Democratic Party summarily deconstruct all that has made America great. The Republican Party is complicit in the ill-fated fall of the American Empire. I don't know what kind of dirt Barack Obama and his NSA-KGB have on John Boehner, but within a week of the elections it became abundantly clear that the GOP would betray us. Republicans have, without batting an eye, and in the face of overwhelming bipartisan opposition from the electorate, funded executive amnesty, paid for Obamacare in all its abortion-mandating, economy-killing, freedom-trampling infamy, and otherwise approved every radical, unconstitutional and tyrannical dictate these statists have rammed down our throats. The magnitude of this betrayal cannot be overstated. I say again: I am no longer a Republican. And neither should you be."
http://townhall.com/columnists/mattbarber/2014/12/22/no-longer-a-republican-n1934188?utm_source=thdaily&utm_medium=email&utm_campaign=nl&newsletterad
Cory Fritz to become John Boehner's press secretary
http://www.politico.com/story/2014/12/cory-fritz-john-boehner-press-secretary-113738.html
AP sources: NYC congressman to plead guilty
http://townhall.com/news/politics-elections/2014/12/22/ap-sources-nyc-congressman-to-plead-guilty-n1934887
NY Rep. Michael Grimm To Plead Guilty To $1M Tax Fraud
http://www.forbes.com/sites/robertwood/2014/12/22/ny-rep-michael-grimm-to-plead-guilty-to-1m-tax-fraud/
NY MAYOR: NO PROTESTS UNTIL AFTER OFFICER FUNERALS
"New York's mayor on Monday called for protests and political debate to pause until after funerals are held for two officers shot and killed inside their patrol car this weekend by a man vowing retaliation for the deaths of black men at the hands of white police. "I think it's important that regardless of people's viewpoints that everyone step back," Mayor Bill de Blaiso said in a speech at the Police Athletic League. "I think it's a time for everyone to put aside political debates, put aside protests, put aside all of the things that we will talk about in all due time." Officers Wenjian Liu and Rafael Ramos were ambushed Saturday afternoon by a 28-year-old who wrote in an Instagram post that he would put "wings on pigs." The suspect, Ishmaaiyl Brinsley was black; the slain New York Police Department officers were Hispanic and Asian."
http://www.breitbart.com/news/ny-mayor-no-protests-until-after-officer-funerals/
REPORT: PROTESTERS YELL AT NYPD AT SLAIN OFFICER MEMORIAL
"CNN Correspondent Sara Ganim reported that a small group of protesters were yelling at police officers who had gathered to pay their respects at a memorial to slain NYPD officers Wenjian Liu and Rafael Ramos on Monday. While Ganim said that most of the people who had showed up were paying their respects to the officers, she added "I do, just in full disclosure, want to say that in the last couple of minutes, for the first time today, we've seen protesters come out here and start yelling at groups of police who are mourning their slain police officers." Ganim continued "it's just a few of them, Suzanne, and like I said, just in the last five minutes, and they're quite frankly yelling at a group of police officers who are standing here silently, just looking at the memorial of candles and flowers and posters, and they're yelling similar rhetoric that we've been hearing over the last couple of weeks related to the shooting of — the chokehold death of Eric Garner and the shooting of Michael Brown in Missouri." She also reported that people she had talked to earlier believed that while conversations on police brutality needed to take place, they shouldn't happen right after the deaths of two officers and that criticizing Mayor Bill de Blasio (D) was going to make the divisions in the city worse."
http://www.breitbart.com/video/2014/12/22/report-protesters-yell-at-nypd-at-slain-officer-memorial/
NY ASSEMBLYWOMAN BLASTS DE BLASIO FOR NEVER CONDEMNING ANTI-COP PROTESTS
"New York state Assemblywoman Nicole Malliotakis (R,C,I-Brooklyn/Staten Island) criticized New York Mayor Bill de Blasio for never condemning the vile anti-cop protests that erupted after grand juries in Ferguson and New York did not indict the officers involved in the deaths of Michael Brown and Eric Garner, respectively. Appearing on Breitbart News Sunday on Sirius XM Patriot channel 125 a day after two NYPD officers were executed in retaliation for Garner's death, Malliotakis criticized de Blasio's for his "sincere lack of leadership" and not condemning marchers who protested and chanted "we want dead cops now" while they shut down highways and took over bridges throughout the city. She said that though Americans have a right to assemble and protest, they can't incite violence. She reiterated that there has been "no condemnation" of the protests from de Blasio and other activist leaders. Saying she was heartbroken for the police officers, Malliotakis told Breitbart News Executive Chairman and host Stephen K. Bannon that "there's a sadness among them" because many believe city leaders "don't respect and don't care for them and don't appreciate them." "Our police officers need support," she declared. Malliotakis noted that police officers risk their lives during every shift, and officers Wenjian Liu and Rafael Ramos were cold-bloodedly executed while on a counter-terrorism assignment to protect New Yorkers of all backgrounds."
http://www.breitbart.com/big-government/2014/12/22/ny-assemblywoman-blasts-de-blasio-for-never-condemning-anti-cop-protests/
Peter King: Wrong of Obama, de Blasio to imply Garner incident 'involves race'
http://www.washingtonexaminer.com/peter-king-wrong-of-obama-de-blasio-to-imply-garner-incident-involves-race/article/2557728?custom_click=rss
Bill de Blasio goes after media
"New York City Mayor Bill de Blasio, on the defensive following the killing of two police officers in Brooklyn, accused the media Monday of stoking racial tensions rather than objectively covering "peaceful protests." "What are you guys going to do? Are you going to keep dividing us?" de Blasio said when asked whether aggressive demonstrations contributed to shootings of officers Wenjian Liu and Rafael Ramos. "The few who want conflict attempt that," he told reporters in a press conference Monday afternoon. "You guys enable that." The progressive New York City mayor has faced intense criticism for his handling of racial hostilities in the Big Apple, with some suggesting that his rhetoric on police officers put a target on the NYPD. Joined by New York City Police Commissioner Bill Bratton, de Blasio again called for a moratorium on protests until after the funerals for Ramos and Liu."
http://www.washingtonexaminer.com/bill-de-blasio-goes-after-media/article/2557741
NAACP Blames Guns, Not Anti-Cop Protests, For Murdered Police Officers
"The NAACP Legal Defense Fund came out swiftly with a statement condemning the brutal murder of two New York City police officers Sunday, while exploiting the event to demand gun control and trying to claim it had no connection to the recent protests against police following the deaths of Michael Brown and Eric Garner. "Yesterday's fatal shooting of two police officers in New York is shocking and tragic. The NAACP Legal Defense Fund and the Lawyers' Committee for Civil Rights under Law extend their condolences to the families and colleagues of both officers, and we stand with the residents of New York City in mourning this senseless loss of life," began the statement. "These two killings…like so many other unfortunate incidences of gun violence, provide a stark example of the need for sensible gun control measures," the statement continued."
http://dailycaller.com/2014/12/21/naacp-blames-guns-not-anti-cop-protests-for-murdered-police-officers/
SHERIFF ARPAIO PREDICTS WAR ON POLICE: 'I'M AFRAID IT'S GOING TO SPREAD ACROSS THE NATION'
"Arizona's Sheriff Joe Arpaio came on the Breitbart News Sunday Show on Sirius XM Patriot radio to talk about the national war on police with host Stephen K. Bannon. "America's toughest Sheriff" started off with a bang telling Breitbart's Executive News Chairman that, "I'm going to court tomorrow, down in Washington, suing Obama, so we'll see how that goes." Arpaio is suing the president, arguing that the imposed executive amnesty is unconstitutional. He is also suing Obama for ordering the release of some 4,000 criminals from his jail over the last year. He told the Daily News back in November that one of the many negative effects of the new executive order "will be the increased release of criminal aliens back onto streets." The sheriff said that he believes the heightened rhetoric coming from politicians and community leaders about police brutality and racism "at least indirectly" caused the death of Officers Liu and Ramos on Saturday. The two NYPD officers were shot execution style by an assassin while they were eating their lunch in a patrol car. Arpaio contends that there is no one more incendiary than Al Sharpton when it comes to race baiting. "We better tell him to chill out, knock it off, stop going to the White House sitting next to the president and talking about race," he said. According to Arpaio there is a war against cops and he strongly believes our leaders and the media should be siding with the cops. Critical of NYC Mayor Bill De Blasio for not supporting the police after the death of Eric Garner, the Maricopa County sheriff said, "If I was the Mayor [of NYC] right from the beginning I would have sided with the cops. At least give them the benefit of the doubt. That's the least you can do." Arpaio pointed out that  police officers report to the Mayor and they need to be supported. "It's sickening what's going on," he lamented. "I was on a show in New York a couple of nights ago and at that time I said I'm afraid some cops are gonna get killed and fourteen hours later it happened. It's sad for the families, sad for the NYPD, and I'm afraid it's going to spread across the nation." Bannon asked Arpaio what was it that prompted his prediction: "Was it protesters chanting in the streets for hours at a time, What do we want? Dead Cops. When do we want them? Now. And then not have Mayor De Blasio and other senior non-police officials condemn that?" The Sheriff said, "I'll tell you what it was. About a year-and-a-half ago, I had three separate threats on me and my family… all of them regarded my anti-illegal immigration position." Arpaio argued that the police authority controversy and the illegal immigrant situation are similar because they are political issues."
http://www.breitbart.com/california/2014/12/22/arpaio-predicts-war-on-police/
Mark Levin: "There Is A War On Cops"
http://www.realclearpolitics.com/video/2014/12/22/mark_levin_there_is_a_war_on_cops.html
Why the Federal Government (Probably) Can't Impose Oversight on Local Investigations of Police Misconduct
http://www.theblaze.com/stories/2014/12/22/why-the-federal-government-probably-cant-impose-oversight-on-local-investigations-of-police-misconduct/
Charges Expected To Be Filed Against MOA Protest Organizers
http://minnesota.cbslocal.com/2014/12/22/bloomington-city-atty-expected-to-file-charges-against-moa-protest-organizers/
Anti-Gun PSA Encourages Kids To Steal Parents' Guns And Turn Them In To Teachers [VIDEO]
"A provocative public service announcement released by a San Francisco-based production company encourages children to put themselves at risk and commit a slew of crimes by stealing their parents' guns from home and turning them in at school. In the anti-gun ad, published Dec. 13 by Sleeper 13 Productions, a boy who appears to be in his early teens is shown walking up the stairs of his home and wandering into his mother's bedroom. The boy is shown opening the drawer to his mother's dresser, where a handgun is hidden. The boy takes the gun from the dresser and leaves the room. The ad then flashes to his school. Sitting in a classroom, the boy ventures up to his teacher's desk after the rest of his classmates have left."
http://dailycaller.com/2014/12/22/anti-gun-psa-encourages-kids-to-steal-parents-guns-and-turn-them-in-to-teachers-video/
PSA encourages kids to steal parents' guns, hand over to teachers
http://www.washingtontimes.com/news/2014/dec/22/psa-encourages-kids-to-steal-parents-guns-hand-ove/
EX-CHIEF SAYS VIDEO RANTS MEANT TO SNARE THREATS
"A former small-town Pennsylvania police chief who posted online videos of himself ranting obscenely about liberals and the Second Amendment while shooting automatic weapons secretly fed information on people he considered militia members, anti-government extremists and so-called "sovereign citizens" to the FBI and state police, according to documents he showed to The Associated Press. The extent of former Gilberton Chief Mark Kessler's relationship with state and federal law enforcement, whether they asked for the information, what they did with it, and how they viewed him all remain unclear. FBI spokesman J.J. Klaver said the agency does not comment on people who claim to be informants. State police also declined comment. The ex-lawman attracted attention last year after posting incendiary videos of himself spraying machine-gun fire and cursing liberals and others. The videos got hundreds of thousands of views online. Kessler said that individuals advocating insurrection and violence contacted him as a result of the videos, and he saw them as a threat and had a responsibility to report them to federal and state authorities. He said he's going public now because he wants to reclaim his reputation. Kessler retired from the police department last February in a settlement with borough officials, who intended to fire him after the videos emerged. The ex-lawman had private Facebook communications that he shared via email with the state and the FBI, according to documents viewed by AP. The agents' names were redacted by Kessler. In one message, an individual advocates shooting the president. In another, someone talks about targeting mosques. "Any normal person who was contacted by these twisted individuals has a duty to report what they were planning," Kessler said. Kessler's attorney, Joseph Nahas, said his client reached out to law enforcement about his contacts with radical groups. Extremists "looked at Mark to be some sort of leader and further their cause of governmental destruction," Nahas said, and Kessler gathered intelligence about "who they were, what their plans were, what their targets were."
http://hosted.ap.org/dynamic/stories/U/US_POLICE_CHIEF_VIDEO_CONTROVERSY?SITE=AP&SECTION=HOME&TEMPLATE=DEFAULT&CTIME=2014-12-22-13-15-35
Ex-Police Chief Seen in Viral Video Ranting About Liberals Is Now Making Major Claim About Why He Did It
http://www.theblaze.com/stories/2014/12/22/ex-police-chief-seen-in-viral-video-ranting-about-liberals-is-now-making-major-claim-about-why-he-did-it/
FBI Bulletin Warns Of Possible ISIS Terror Plot in Memphis
"The Federal Bureau of Investigation's Memphis Division is warning police officers about a threat to blow up the Memphis-Arkansas Bridge sometime in December.  FOX13 News obtained the FBI bulletin sent to Mid-South Law Enforcement agencies warning about a possible Islamic State terror plot targeting the I-55 Bridge.  "According to an anonymous complainant, as of December 2014, ISIS instructed an ISIS member, a presumed USPER in Memphis, with a direct order to blow up the Memphis-Arkansas bridge on an unknown date, activating ISIS terror cells in the United States," the warning reads.  USPER is a law enforcement acronym for U.S. person. The Memphis Division's FBI Joint Terrorism Task Force is investigating the threat.  "Although we received an anonymous threat, there is no actionable intelligence regarding an attack on the bridge. We take every threat seriously and whenever we receive a threat like this we take steps to inform all of our law enforcement partners," Supervisory Special Agent Joel Siskovic, spokesman for the FBI Memphis Division, told FOX13 News.  Homeland Security Officials have been warning about ISIS inspired attacks in the U.S. since this fall.  A Memphis Police spokesperson told FOX13 the department is aware of the threat and officers are patrolling the area around the bridge looking for suspicious activity.  Surveillance cameras linked the  MPD's Real Time Crime Center are focused on the bridge 24 hours a day.  The Memphis-Arkansas Bridge is a major interstate thoroughfare connecting Tennessee and Arkansas.  Nearly 56,000 cars and trucks cross the bridge daily according to Tennessee Department of Transportation statistics. And it's not just road traffic. In addition, barge traffic traveling under the bridge on the Mississippi River pumps billions of dollars into the U.S. economy according to trade groups. The FBI is asking everyone in the region to remain vigilant.  If you see something suspicious they say to report it to police."
http://www.myfoxmemphis.com/story/27688684/fbi-bulletin-warns-of-possible-isis-terror-plot-in-memphis
Will Obama defy Congress on Gitmo prisoners?
"President Obama has long advocated closing the U.S. terrorist prison in Guantanamo Bay, Cuba. He likely would have done it long ago, had Congress not stopped him. Now, however, Obama is not in the mood to abide by anything Congress says. And he is again talking about closing Guantanamo. The result could be an ugly and protracted fight between the president and lawmakers of both parties. But it's also possible Obama will avoid a conflict and simply use his executive authority to release a prisoner here, a prisoner there, until Guantanamo is very nearly empty — all done without any meaningful debate. Meanwhile, as he has done with immigration, the environment, and Cuba, Obama will essentially dare Congress to do anything about it. It's all part of the new executive-action presidency. Back in 2010, when the House and Senate were still controlled by Democrats, huge bipartisan majorities opposed Obama's plan to close Guantanamo and transfer its inmates to the United States. A defense spending bill passed unanimously by the Senate in December 2010 barred the president from spending any funds to transfer inmates to the United States or to close the prison. That prohibition remains. The latest spending bill, the so-called "CRomnibus," forbids spending for any transfers to the United States or any effort to house Guantanamo prisoners in this country. But Congress has not barred Obama from transferring Guantanamo inmates to other parts of the world. So far, Obama has released 96 prisoners and is preparing to free more of the remaining 132 detainees. Just last week, the president released four Afghans who had been held almost since Guantanamo opened in 2002. While some estimates suggest one-third of released inmates have returned to the battlefield, the Obama administration argues that the recidivism rate is falling. Whatever the case, Obama will soon face an essentially unsolvable problem. Of the 132 remaining inmates, there is a hard core of perhaps 40 or 50 who, because of the nature of their terrorist activity and their detentions, the United States will never charge with crimes, will never put on trial, and will never release. In a May 21, 2009, speech at the National Archives outlining detainee policy, Obama admitted that those inmates present "the toughest single issue that we will face" in trying to close Guantanamo. "These are people who, in effect, remain at war with the United States," the president said. Granted, it is not a good thing that there are prisoners whom the United States must keep behind bars for life without ever charging or trying them. But that is just one of the baleful effects of the war on terror. The question is, where should those prisoners be held? Obama, the constitutional law professor, appears to believe there is some magic way to bring them into the United States, put them in the civilian justice system, and never grant them the basic constitutional rights of charge and trial. Who would be comfortable with that? It seems obvious that the best place for such prisoners is somewhere outside the United States. If such detentions have to exist — and they do, for this small group — it just so happens there is a prison at an American facility in Cuba that is perfect for the job."
http://www.washingtonexaminer.com/will-obama-defy-congress-on-gitmo-prisoners/article/2557746?custom_click=rss
SHOCK REPORT: US Paid $5 Billion & Released 5 Taliban Prisoners For Deserter Bergdahl (Video)
"Lt. Colonel Tony Shaffer, author of The Last Line, and Ret. Col. David Hunt joined Bill O'Reilly to give an update on the Bowe Bergdahl prisoner swap. Lt. Colonel Shaffer told Bill the Obama administration paid $5 billion and released five top Taliban Gitmo detainees in exchange for deserter Bowe Bergdahl. Obama celebrated the release of deserter Bowe Bergdahl with a White House press conference in the Rose Garden in May 2014. Lt. Col. Tony Shaffer, who was part of the negotiations, told Bill O'Reilly the US paid out $5 billion and traded five top Taliban detainees for Bergdahl.
Bill O'Reilly: Let me just stop you. There were three trade scenarios, there were three things they could have done. You were involved to try to work that out to some extent?
Lt. Col. Tony Shaffer: Not all of them involved trade. One of them essentially was a direct action. One of them involved my aspect, which was not again a trade. It was something working the issue. And, obviously the one the president went with was the $5 billion to Qatar and the trade of the five Taliban.
O'Reilly: Are you surprised this report… Why hasn't been released? The Pentagon, they're not supposed to be political.
Lt. Col. Shaffer: Bill, I understand General Dahl, the investigating officer did an incredible job… I understand he confirmed what was in previous report… Effectively, he deserted."
http://www.thegatewaypundit.com/2014/12/shock-report-us-paid-5-billion-released-5-taliban-prisoners-for-deserter-bergdahl-video/
Sony faces pressure to release 'The Interview'
http://nypost.com/2014/12/23/sony-faces-pressure-to-release-the-interview/
North Korean Web goes dark days after Obama pledges response to Sony hack
"North Korea's fledgling Internet access went dark Monday, days after President Obama promised a "proportional response" to the nation's alleged hack of Sony Pictures Entertainment. The question of who pulled the plug immediately became the stuff of a global cyber-mystery. Was it a shadowy crew of guerrilla hackers, under the flag of Anonymous? A retaliatory strike from the United States? A betrayal from China, North Korea's top ally and its Web gatekeeper? Or just a technical glitch or defensive maneuver from the Hermit Kingdom itself? On Monday, a State Department official issued a somewhat coy non-denial when asked about U.S. involvement in North Korea's blackout. The official wouldn't comment on how the government plans to avenge North Korea's alleged attack on Sony but added, "As we implement our responses, some will be seen, some will not be seen." The mystery behind North Korea's 9 1/2 -hour outage highlights a paradox of modern cyberwarfare: As attacks become more prominent, the combatants — and their motives — are becoming harder to identify. "This is the standard for espionage: Things are murky. It's not like the movies, where in the last scene someone ties it all together with one long soliloquy," said James Lewis, a senior fellow at the Strategic Technologies Program at the Center for Strategic and International Studies. North Korea continues to deny that it was responsible for the hack that hobbled Sony, exposed intimate e-mails from top executives and posted online copies of unreleased films — all efforts in an apparent revenge scheme for "The Interview," a comedy about two goofballs told to assassinate North Korean leader Kim Jong Un. After Obama accused the country last week and promised retaliation, North Korean officials at first offered to hold a joint investigation with the United States to find the source of the attack. Then Pyongyang warned through its state-owned news agency that it would fight any retaliation with "our toughest counteraction­ . . . against the White House, the Pentagon and the whole U.S. mainland, the cesspool of terrorism, by far surpassing the 'symmetric counteraction' declared by Obama."
http://www.washingtonpost.com/business/economy/north-korean-web-goes-dark-days-after-obama-pledges-response-to-sony-hack/2014/12/22/b76fa0a0-8a1d-11e4-9e8d-0c687bc18da4_story.html?wprss=rss_homepage
North Korea Experiencing Serious Internet Outages; White House Declines to Say If U.S. Is Responsible (UPDATE: N.Korea Is Back Online)
http://www.theblaze.com/stories/2014/12/22/north-korea-experiencing-serious-internet-outages-white-house-declines-to-say-if-u-s-is-responsible/
State Dept Strongly Suggests U.S. Attack Behind North Korean Internet Outage
"The State Department hinted heavily at U.S. involvement in a probable cyber-attack that knocked North Korea's Internet offline on Monday, refusing to discuss "operational details" but noting that President Obama had promised a response to the regime's devastating hack on Sony last month. All four networks linking North Korea to the Internet through China went dark on Monday, just days after the FBI accused the dictatorial regime of culpability in the Sony hack and the White House vowed to strike back. At the State Department briefing on Monday, a reporter asked whether spokeswoman Marie Harf could comment on whether North Korea was under virtual assault. Though the question did not even suggest U.S. involvement, Harf's response was telling. "As the president said, we are considering a range of options in response," she said. "We aren't going to discuss, publicly, operational details about the possible response options — or comment on those types of reports in any way — except to say that as we implement those responses some will be seen, some may not be seen." "So I can't confirm those reports, but in general, that's what the president has spoken to," Harf concluded."
http://www.nationalreview.com/corner/395239/state-dept-strongly-suggests-us-attack-behind-north-korean-internet-outage-brendan
North Korean websites back online after shutdown
http://www.aol.com/article/2014/12/22/north-korean-websites-back-online-after-shutdown/21120206/?icid=maing-grid7%7Cmain5%7Cdl1%7Csec1_lnk3%26pLid%3D587437&a_dgi=aolshare_facebook
Variety: Obama threw gasoline on the Sony fire
http://hotair.com/archives/2014/12/22/variety-obama-threw-gasoline-on-the-sony-fire/
UN Security Council takes up N. Korea's human rights
http://townhall.com/news/politics-elections/2014/12/22/north-korea-skipping-un-security-council-meeting-n1934498
North Korea snubbing milestone U.N. meeting
http://www.cbsnews.com/news/north-korea-snubbing-milestone-u-n-meeting/