News Briefing for Tuesday, December 2, 2014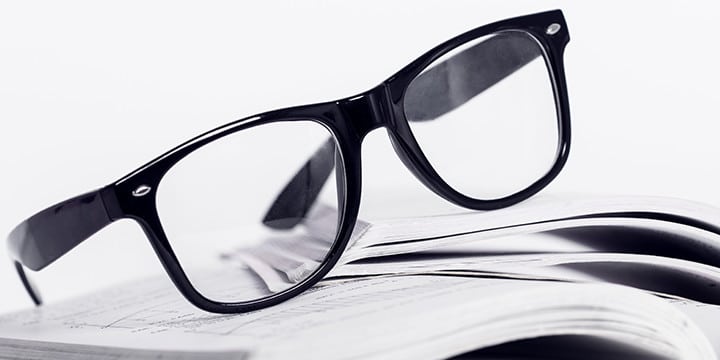 HEALTHCARE:
GAO: Largest Health Insurers Have Gotten Even Bigger Since Obamacare Passed
"Obamacare made it through Congress with top Democrats' constant assertions that big, corporate insurance companies were the problem, but in the three years after the health-care law passed those insurers only got richer.  The three largest insurance companies held an average of 86 percent of all customers in the individual health insurance market in 2013, up from 83 percent in 2010, when Obamacare was passed, according to a report from the nonpartisan General Accountability Office. It doesn't look like that's changing much this year. A September GAO report found that hefty regulations in Obamacare exchanges are driving smaller insurers to drop out of the exchanges entirely. In Obamacare's first year, the biggest, most established insurers had a better ability to offer lower premiums, in comparison to smaller, newer insurers without a stronger non-exchange customer base in case of unexpected losses. With larger insurers already taking the lead in Obamacare exchanges, it looks like those who were most demonized during the campaign for Obamacare are its most serious benefactors. Investors think so, at least. Aetna and UnitedHealth Group, two of the largest insurance companies in the country, are both doing better than expected under Obamacare exchanges. Large, consolidated hospital systems and large insurers are doing the best under Obamacare, according to CNBC, and it looks like stocks in health care giants are continuing to climb. That may not be great for physicians' private practices and small insurers — and it's definitely not what Obamacare was sold as."
http://dailycaller.com/2014/12/01/gao-largest-health-insurers-have-gotten-even-bigger-since-obamacare-passed/
Gallup Poll: Cost Concerns Continue to Thwart Health Care Treatment Decisions
"Increasing the availability of health insurance coverage — despite expanded insurance access offered through the Affordable Care Act — has not eliminated patient concerns over the cost of health care. A Gallup poll released over the holiday noted that the rate of insured persons who have put off medical treatment because of cost has increased from 25 percent in 2013 to 34 percent in 2014. However, only 22 percent of persons covered by Medicare or Medicaid indicated delayed treatment. Overall, the survey says that 22 percent have put off serious medical treatment due to cost concerns. Gallup suggests that the uptick in persons avoiding health care is possibly due to high insurance plan deductibles and co-payments due at the time of treatment, plus possible consumer confusion over coverage options."
http://blogs.rollcall.com/healthopolis/gallup-poll-cost-concerns-continue-to-thwart-health-care-treatment-decisions/?dcz=
Gallup: ObamaCare not shielding consumers from economic choices
"Among the promises of ObamaCare made by Democrats and especially the White House, the most evocative may have been the pledge that economic circumstances should not impact choices about care. Why that should be the case is anyone's guess; economic circumstances impact choices on housing, food, clothing, and everything else in our economy, but somehow ObamaCare would rescue Americans from having to make tough choices when it came to their health. That promise struck deep at our self-conception of equality, and certainly provided plenty of rhetorical ammunition for the class warfare that accompanied the ObamaCare debate.
How has that worked out in practice? According to a new Gallup survey, not so well. In fact, more people are having to make those choices now than ever before: "One in three Americans say they have put off getting medical treatment that they or their family members need because of cost. Although this percentage is in line with the roughly 30% figures seen in recent years, it is among the highest readings in the 14-year history of Gallup asking the question. Since 2001, Gallup has asked Americans each November if they have put off any sort of medical treatment for themselves or their families in the past 12 months. Last year, many hoped that the opening of the government healthcare exchanges and the resulting increase in the number of Americans with health insurance would enable more people to seek medical treatment. But, despite a drop in the uninsured rate, a slightly higher percentage of Americans than in previous years report having put off medical treatment, suggesting that the Affordable Care Act has not immediately affected this measure."
http://hotair.com/archives/2014/12/01/gallup-obamacare-not-shielding-consumers-from-economic-choices/
Report: Little interest in Obamacare's small business site (continuation of yesterday's article)
http://hotair.com/archives/2014/12/01/report-little-interest-in-obamacares-small-business-site/
Interest In Obamacare Exchanges For Small Business Still Languishing
"The Obamacare exchanges for small businesses still aren't attracting much interest, while some customers are reporting problems with the website, according to The Washington Post. Obamacare's small business exchanges haven't attracted nearly as much attention as the individual marketplaces. While the federal Small Business Health Options Program exchange, which serves 32 states, was open in 2014, it wasn't available online. It was supposed to launch in Oct. 2013 along with HealthCare.gov, but the Obama administration delayed the federal website by one year in order to handle the individual exchange's meltdown first. Unsurprisingly, enrollment for 2014 was appallingly low. In the 18 states which ran their own exchanges, just 76,000 workers at small businesses were signed up by Nov. 2014; the Obama administration didn't provide data for its own exchanges. The Congressional Budget Office had predicted two million enrollees nationwide in the SHOP exchanges' first year. The new federal website launched with 2015 plans on Nov. 15, the same day as HealthCare.gov's individual exchange, but unlike the three-month window to purchase an individual plan, SHOP exchanges are open for business year-round. But even with the launch of a new website, the SHOP portion of HealthCare.gov attracted just 200,00 visits during its first week; the website's individual exchange had 1.5 million visitors that same week, the Centers for Medicare and Medicaid Services told The Washington Post."
http://dailycaller.com/2014/12/01/interest-in-obamacare-exchanges-for-small-business-still-languishing/
ObamaCare's small business site reportedly opens to scant interest
"A long-delayed section of the federal health care exchange website intended to help small business owners enroll their employees in health insurance plans for 2015 has drawn relatively little interest compared to the site's plans for individuals, according to a published report.  The Washington Post, citing data from the Centers for Medicare and Medicaid Services, reported Sunday that the home page for the Small Business Health Options Program (SHOP) drew 200,000 visits during its first week. By contrast, more than 1.5 million people visited Healthcare.gov's plan page for individuals over the same period. It was not immediately clear how many employers have offered health coverage to their employees through the plans or how many employees have bought them.  The Post also reported that insurers are having trouble accessing their accounts on the site and are not appearing in the system's master lists of professionals available to advise small businesses. The paper reported, citing confidential federal documents, that parts of the online marketplace are still being tested. CMS spokesman Aaron Albright claimed that the sections of the site needed to explore and select health plans has been "thoroughly tested."
http://www.foxnews.com/politics/2014/12/01/obamacare-small-business-site-reportedly-opens-to-scant-interest/
CBS Allows a Scant 15 Seconds to Latest ObamaCare Problem
"ObamaCare has yet another problem, but one wouldn't know it from the networks. ABC and NBC on Monday ignored a new Washington Post report finding that small businesses are not embracing the President's health care law. CBS This Morning covered the story, but only for a scant 15 seconds."
http://cnsnews.com/video/newsbusters/cbs-allows-scant-15-seconds-latest-obamacare-problem
ObamaCare Poised to Become More Unpopular
"There's good reason to believe that while the White House seeks to minimize fall-out from now the infamous remarks of ObamaCare architect, Jonathan Gruber and tamp down opposition to the Affordable Care Act, things are moving in the exact opposite direction as we move through the Holiday season. Gruber, along with Centers for Medicare and Medicaid Services (CMS) Administrator Marilyn Tavennerhas, are set to testify before the House Oversight Committee on Dec. 9. The outgoing chairman, Rep. Darrell Issa (R-Calif.), has been a harsh critic of the White House and the law. The hearings will help to put Gruber's comments citing the lack of transparency behind ObamaCare and the notion of the stupidity of the American voter helping to pass it back in the news again.In addition to that, there is the ongoing open enrollment period, which has routinely failed to meet expectations. Meanwhile, ObamaCare has suffered other set-backs, as well. A Republican investigation revealed Nov. 20 that ObamaCare enrollment figures at HHS were inflated by roughly 400,000 people after the department miscounted dental plans as medical coverage."
http://www.breitbart.com/InstaBlog/2014/11/30/ObamaCare-Poised-To-Become-More-Unpopular
GRUBER SCANDAL MAY AFFECT STATE LEGISLATURE'S SELECTION OF NEXT GOVERNOR IN VERMONT
"Jonathan Gruber's testimony on December 9 before the House Oversight and Government Reform Committee on health law deception could help determine who becomes the next governor of Vermont. Since incumbent Governor Peter Shumlin (D-VT) failed to obtain more than 50 percent of the vote in the general election in November, the selection of the the state's next governor now lies in the hands of the state legislature. Under Vermont's state constitution, the state legislature selects the governor when no candidate secures more than 50 percent of the vote. Shumlin, who was favored by 12 points in the pre-election polls, narrowly won the popular vote over Republican challenger Scott Milne, 47 percent to 46 percent. Despite outspending Milne by a significant margin, Shumlin barely avoided, at least temporarily, becoming the first incumbent governor of Vermont to lose a re-election bid in more than half a century.  Gruber, the MIT professor and "architect" of Obamacare who said that American voters are "stupid" and need to be deceived about the true character of the law on tape, has played a key role in Governor Shumlin's efforts to introduce single payer health care to Vermont. Gruber had his pay cut in the July 2014 contract he signed with the State of Vermont to project the financial impact of Green Mountain Care on the state. Gruber is scheduled to help the Shumlin administration present its plan to the state legislature on January 15, 2015.
That presentation is scheduled to come just a few days after the state legislature meets in early January to select the new governor by secret ballot. Republican challenger Scott Milne may have a chance to become only the second person in the State's history to be named governor of the state despite coming in second place in the popular vote. The Shumlin administration's poor handling of the Green Mountain Care single payer health care plan implementation and its fumbling of the Gruber contract have increased distrust of the administration's transparency in a state with a long tradition of good government."
http://www.breitbart.com/Big-Government/2014/12/01/Gruber-Scandal-May-Influence-State-Legislature-s-Selection-of-Next-Governor-in-Vermont
Jonathan Gruber Contradicts Himself on Obamacare and Single-Payer
http://www.breitbart.com/InstaBlog/2014/12/01/Jonathan-Gruber-Contradicts-Himself-on-Obamacare-and-Single-Payer
Obamacare's Inertia Problem
http://www.newyorker.com/magazine/2014/12/08/obamacares-inertia-problem
Hispanics targeted in 2nd year of health overhaul
"Between the avocado and grapefruit displays, Adolfo Briceno approaches customers in the bustling Hispanic supermarket to ask whether they have health insurance. Turn left at the bucket of flower bouquets, he tells dozens of shoppers on a recent Saturday, to spot the table covered with the Blue Cross and Blue Shield of North Carolina logo and its Spanish-speaking agent. A local Mexican music radio station is doing a live remote broadcast from outside the grocery and periodically mentioning Blue Cross, backing up a line of people curious about coverage in front of the harried agent. Such atypical approaches to selling health insurance policies are playing out across the country since the second round of enrollment under the federal Affordable Care Act opened in mid-November. Insurance companies and some states are focusing heavily on signing up eligible Hispanics, a group that accounts for a large share of the nation's uninsured but largely avoided applying for coverage during the first full year the health care reform law was in effect. Hispanics accounted for just 11 percent of those who enrolled in the private policies sold during the initial sign-up period, which ended in March. Substantially boosting the overall number of enrollees beyond the 6.7 million who signed up the first year will depend on reaching people who have been uninsured for years or never been insured, and that will mean heavily targeting Hispanic communities. After talking to the Blue Cross agent while shopping at the Winston-Salem supermarket, Gabriela Camacho, 21, learned that policies for her 41-year-old mother and 46-year-old father will likely cost less than $100 a month each after government subsidies. "We have a lot of bills from the hospital for my dad," said Camacho, a military spouse whose health care is covered through her husband, a Marine stationed at Camp Lejeune. Before chancing on the agent, she had seen billboards for Blue Cross, the state's dominant insurer, during her drive from the Camp Lejeune area. The signs reminded her of the current enrollment period, which ends Feb. 15. Jose and Virgen Cardosa were happily surprised to meet the Blue Cross agent at the store because they have lacked coverage since emigrating from Cuba last year. They have worried about how they would cope if one of them suffers an emergency health condition "and if you go (to a hospital) and they won't take care of you," Virgen Cardosa said through an interpreter. The married couple heard about the signup period on Spanish-language TV, she said."
http://cnsnews.com/news/article/hispanics-targeted-2nd-year-health-overhaul
How to Replace Obamacare
Affordable Care Act opponents must make their goal the enactment of a better plan.
http://www.nationalreview.com/article/393678/how-replace-obamacare-james-c-capretta
Employer Mandate, Not Obamacare Tax Credit, Real Issue Before Supreme Court
http://www.forbes.com/sites/janetnovack/2014/12/01/employer-mandate-not-obamacare-tax-credit-real-issue-before-supreme-court/
Week Ahead: Children's Health Insurance Options and Veterans' Care
"The primary objective for Congress over the next two weeks is an agreement on a stopgap spending bill funding the federal government beyond Dec. 11. The current leading suggestion is a hybrid package offering possible full-year discretionary funding for most federal agencies, including health care programs, plus a temporary spending provisions for immigration programs. However, congressional committees continue year-end hearings on several  health topics. On Wednesday, a House Energy and Commerce Committee panel offers a preview of upcoming options on the 2015 renewal of the Children's Health Insurance Program. Also, congressional veterans' panels examine VA health caregiver support and Hepatitis C treatment programs. Meanwhile, on Wednesday afternoon the Bipartisan Policy Center sponsors a discussion on the use of technology to advance patient safety and the Cato Institute mulls the need for public funding to enhance scientific progress. On Friday, two groups offer an analysis of what Congress will do next year on health care issues. The Alliance for Health Reform hosts a media-only briefing with congressional staffers and the Cato Institute examines available GOP options for repealing the health care overhaul law."
http://blogs.rollcall.com/healthopolis/week-ahead-childrens-health-insurance-options-and-veterans-care/?dcz=
Tennessee Facing Fight Over Obamacare Medicaid Expansion
"Tennessee Republicans, after having just increased majorities in the state's General Assembly, likely will have to decide whether to expand Medicaid in the upcoming 2015 legislative session. That issue and others are expected to dominate the 2015 gathering, scheduled to begin in January. State Senate Democratic Caucus spokesman Matt Anderson said last week that, although in the minority, Democrats already are working on their agenda for the upcoming year. "Expanding Medicaid will be a top priority for all of our members," Anderson said, in an email. "We're losing $2.5 million of our own federal tax dollars each day that should be used for people who can't afford insurance and [to] protect struggling hospitals." Interest in expanding Medicaid under Obamacare isn't lost on the Beacon Center of Tennessee, a Nashville-based free market think tank. The Beacon Center released a report stating Medicaid expansion would kill more than 67,000 private-sector jobs in the state. The report also said expanding the service would undo whatever economic progress Tennessee has made since the national economy almost collapsed six years ago. Beacon Center spokesman Mark Cunningham said the nonprofit is prepared for the fight. "We don't believe that this expansion is going to help anybody. We think it doesn't help the health care problem. It just makes it worse," Cunningham said. "Instead of fixing the system through privatization or something else, we are expanding a system that is broken. We will fight it, as we think it is really, really bad for the taxpayers of Tennessee." Despite gearing for a fight, Democrats in both the Tennessee Senate and House are expected to have even less influence than before."
http://dailysignal.com/2014/12/01/tennessee-facing-fight-obamacare-medicaid-expansion/?utm_source=facebook&utm_medium=social
This Interactive Map Tells You Whether Obamacare Makes You Pay for Abortions in Your State
http://dailysignal.com/2014/12/01/this-interactive-map-tells-you-whether-obamacare-makes-you-pay-for-abortions-in-your-state/?utm_source=facebook&utm_medium=social
Interactive Map Reveals Which Obamacare Plans Cover Elective Abortion
http://www.theblaze.com/stories/2014/12/01/interactive-map-reveals-which-obamacare-plans-cover-elective-abortion/?utm_source=TheBlaze.com&utm_medium=rss&utm_campaign=story&utm_content=interactive-map-reveals-which-obamacare-plans-cover-elective-abortion
IMMIGRATION:
Sessions and Congressional Researchers Reinforce Immigration Hawks Ahead of Crucial House GOP Meeting
"Senator Jeff Sessions (R., Ala.) and the Congressional Research Service compiled a list of "17 separate restrictions on agencies' use of fees in the consolidated appropriations bill for FY 2014" into a memo on the eve of a crucial meeting of House Republicans debating how to respond to President Obama's administrative amnesty. The restrictions were passed and signed into law as part of the omnibus spending bill last year with the cooperation of President Obama and Senate Democrats, a point that buttresses the immigration hawks' argument that Congress can block funding for the implementation of Obama's latest executive orders. This memo marks the second time in a week that Sessions has turned to the Congressional Research Service for help in making the case that Congress should use the power of the purse to fight Obama. "In either case, the funds available to the agency through fee collections would be subject to the same potential restrictions imposed by Congress on the use of its appropriations as any other type of appropriated funds," the CRS announced last week, per Breitbart. House Republican appropriators have argued that Congress can't practically withhold finding for the U.S Citizenship and Immigration Service's efforts to implement the orders because the initiative runs on fees. The Department of Homeland Security, notably, emphasized last year that — even in a government shutdown — "fee for service activities such as those performed by U.S. Citizenship and Immigration Services" may continue. To counteract that, Sessions has marshaled a list of congressional actions, topped by a restriction that lawmakers passed last year on how money for USCIS might be used for the purpose of providing an immigrant integration grants program. "Notwithstanding section 1356(n) of title 8, United States Code, of the funds deposited into the Immigration Examinations Fee Account, $7,500,000 may be allocated by United States Citizenship and Immigration Services in fiscal year 2014 for the purpose of providing an immigrant integration grants program," the first example on the memo reads. House Republicans are meeting Tuesday morning to discuss their next move. The most aggressive of Obama's opponents want the House to attempt to block the implementation of the immigration orders during the lame-duck session, even with Harry Reid still in control of the Senate. Alternatively, Republicans might decide to pass a short-term funding measure prevents the government from running out of money this month, yet leaves long-term policy decisions to the GOP-controlled Congress next year. "The next 36 hours are going to be important," House Republican Policy Committee chairman Luke Messer told Roll Call."
http://www.nationalreview.com/corner/393760/sessions-and-congressional-researchers-reinforce-immigration-hawks-ahead-crucial-house
John Boehner gears up to shut GOP immigration dissenters down
"But Mr. Boehner said any strategy to defund the president's plans for immigration and amnesty isn't the way to go, and would surely result in shutdown, the Times reported. He's telling rank-and-file Republicans that the GOP — not the Democrats — would take the greater political hit from a shutdown, a message that is resonating with many within the party. "Shutting down the entire government over something never did make sense to the American people — still doesn't and won't in the future," Sen. Richard Burr, a member of Mr. Boehner's inner circle, told the Times. Dec. 11 is the deadline to approve funding for the government."
http://www.washingtontimes.com/news/2014/dec/1/john-boehner-gears-up-to-shut-gop-immigration-diss/
Boehner Hopes to Quash Rebellion in Ranks Over Amnesty
http://www.newsmax.com/Newsfront/amnesty-GOP-shutdown-House/2014/12/01/id/610233/?ns_mail_uid=80572804&ns_mail_job=1597634_12012014&s=al&dkt_nbr=sziabu2b
Boehner Uses New Mandate to Muffle Talk of a Shutdown
"As Congress returns from recess on Monday facing a Dec. 11 deadline for funding the government, Mr. Boehner and his fellow Republican leaders are working to persuade the rank and file — furious over President Obama's executive action on immigration — that engaging in a spending confrontation is the wrong way to counter the White House. That would set the wrong tone, they argue, as Republicans prepare to take over Congress and fulfill promises to govern responsibly. He made his views clear on Nov. 13, when House Republicans gathered in the Capitol for their first meeting since their emphatic sweep on Election Day. Representative Vicky Hartzler of Missouri posed the question on everyone's mind: How was the leader of the enlarged and emboldened House majority going to respond if Mr. Obama unilaterally eased the threat of deportation for millions of illegal immigrants? Mr. Boehner, according to those present, promised to fight the president "tooth and nail." But he warned that the party members needed to coalesce around a strategy that gives them a stronger chance of success in combating Mr. Obama. Only Republicans, he said, would be blamed for a shutdown, just as they were last year. "Shutting down the entire government over something never did make sense to the American people, still doesn't and won't in the future," said Senator Richard M. Burr, a North Carolina Republican who is part of Mr. Boehner's inner circle. Like other Boehner insiders, he believes that the speaker, bolstered by election victories, is looking beyond the immediate fight. "There is certainly an opportunity for him to put his mark on the largest Republican House majority in a long time," Mr. Burr said. "To me, that is a big motivating factor." Mr. Boehner's approaching third term as speaker holds both promise and peril."
http://www.nytimes.com/2014/12/01/us/politics/boehner-faces-the-first-days-of-new-power-in-congress.html?hp&action=click&pgtype=Homepage&module=first-column-region&region=top-news&WT.nav=top-news&_r=2
Boehner to seek support for plan to avoid government shutdown
"House of Representatives Speaker John Boehner will try to sell fellow Republicans this week on a government spending bill that avoids a shutdown fight but allows the party to strike back at President Barack Obama's immigration order. Republicans have a lot riding on their handling of must-pass government funding. Having scored huge wins in Nov. 4 voting that handed them a majority in the Senate and gave them a bigger majority in the House, Republican leaders want to demonstrate that they can govern responsibly next year. But many are still outraged that Obama bypassed Congress and is moving ahead unilaterally on immigration, granting what they claim is "amnesty" to people who came to the United States illegally. House Republicans will meet on Tuesday after a 10-day Thanksgiving break to discuss their response, including a leading option for Boehner that would fund most government agencies through September 2015, with only a short-term extension for the Department of Homeland Security (DHS). House Republican lawmakers and aides say this would give them a chance to use their stronger House and Senate majorities next year to pass explicit spending restrictions on some DHS agencies, to try to stop Obama's immigration overhaul. "That's an option. There are a lot of options. That's one of them so we'll see," House Appropriations Committee Chairman Hal Rogers told Reuters after a closed-door meeting of senior Republicans on Monday. Rogers is pressing for a full-year spending bill for all agencies. Representative Marlin Stutzman, a Republican from Indiana, said he supports the idea of short-term funding for DHS because it would allow Republicans some leverage over Obama next year on immigration, while avoiding a shutdown fight. "A short-term CR (continuing resolution) on DHS would give us flexibility," he said. "I think we need to have some ability to go back to the table." Senate Republicans are discussing similar proposals for a two-tier spending bill. Congress must pass a funding extension by Dec. 11 to avoid a government shutdown. Obama's immigration order lifts the threat of deportation for some 4.7 million undocumented immigrants. But opinions vary widely in Boehner's Republican caucus, and he may have difficulty persuading conservatives who are demanding an immediate retaliatory vote against Obama's order. "I just want to make sure that we do our job and that is to make sure no funds can be spent for this illegal action," said Representative Matt Salmon, a conservative from Arizona who is pushing for a full-year spending bill with language explicitly blocking the use of any funds to pay for Obama's immigration order. Still others, such as Kansas conservative Tim Huelskamp, want a short-term funding extension for all agencies, so that Republicans have a stronger negotiating position with Obama when they control both chambers of Congress."
http://www.reuters.com/article/2014/12/02/us-usa-congress-shutdown-idUSKCN0JF3EW20141202?feedType=RSS&feedName=topNews
Congress returns with immigration action threatening to fuel budget fight
"Though passing bipartisan legislation like the Senate did last year is a possibility, the lower chamber is more likely to attempt to craft a temporary spending bill that will limit President Obama's ability to spend money to carry out the executive orders on immigration he announced in November. And opposition from the Democrat-led Senate and White House could result in a temporary government shutdown. Arkansas GOP Rep. Tom Cotton told NBC's "Meet the Press" that his caucus will huddle early this week to decide on "the best way to proceed" that might include a short-term spending bill that also limits spending by the Environmental Protection Agency, which critics feel is hurting the economy by over-regulating, including putting limits on carbon-dioxide emissions from coal-burning power plants. Congress' to-do list also includes renewing expired tax breaks for individuals and businesses, considering Obama's requests for money to stop Ebola and the Islamic State and dealing with the influx of unaccompanied Central American children who have crossed into the United States. Among the lower profile items on the agenda: renewing the government's terrorism risk insurance program and extending the ban on state and federal taxes on access to the Internet. Obama's move to protect millions of immigrants from deportation proceedings and make them eligible for work permits appears to have made it more difficult to navigate the must-do items through a Capitol where cooperation already was in short supply. The No. 1 item is preventing a government closure when the existing temporary-funding measure expires Dec. 11. GOP congressional leaders have repeatedly said they don't want to force a shutdown over the issue. The House and Senate Appropriations committees are negotiating a $1 trillion-plus spending bill for the budget year that began Oct. 1 and are promising to have it ready by the week of Dec. 8. The president's authority to arm and train moderate Syrian rebels to fight Islamic State militants in Iraq and Syria also expires Dec. 11. Lawmakers probably will renew it while postponing action until 2015 on a broader, new authorization to use military force. Senate-elects Thom Tillis, R-N,C., and Gary Peters, D-Mich., each suggested Sunday that Congress should be part the re-authorization process next year, when Republicans also control the Senate."
http://www.foxnews.com/politics/2014/12/01/congress-returns-for-final-weeks-with-budget-immigration-isis-topping-to-do/
Conservatives work to block Obama on immigration
"Conservatives circulated draft legislation Monday aimed at blocking President Barack Obama's executive actions on immigration from taking effect, as Homeland Security Secretary Jeh Johnson prepared to offer GOP critics a full-throated defense of the new policies. Obama's move to shield some 4 million immigrants here illegally from deportation amounts to "simple common sense," Johnson was to tell the Republican-led House Homeland Security Committee Tuesday in the administration's first testimony on the issue since Obama announced the changes two weeks ago. "The reality is that, given our limited resources, these people are not priorities for removal," Johnson said in prepared written testimony. "It's time we acknowledge that and encourage them to be held accountable." Republicans have vowed to stop Obama's moves from taking effect, but how they will do so remained unclear as they returned to Capitol Hill on Monday after a weeklong Thanksgiving break. GOP leadership in the House planned to discuss options in a closed-door meeting with the rank-and-file on Tuesday morning. The issue is tied in with the need to pass a government funding bill by Dec. 11, or risk a shutdown. Conservatives have been agitating to use any government funding bill to block Obama's moves, and on Monday conservatives on and off Capitol Hill circulated bill language that would stipulate that no money or fees "may be used by any agency to implement, administer, enforce or carry out any of the policy changes" announced by Obama. White House spokesman Josh Earnest said Monday Obama would veto any government spending bill that undid his executive actions on immigration. "What the president announced about 10 days ago was entirely consistently with the precedent that was established by previous precedents — by previous presidents and is well within the legal confines of the law as it relates to prosecutorial discretion," Earnest said."
http://cnsnews.com/news/article/conservatives-work-block-obama-immigration
REPORT: CONSERVATIVES CONSIDER LEGISLATIVE LANGUAGE TO DEFUND EXECUTIVE AMNESTY
"House conservatives are considering legislative language that would prohibit appropriations or fees from being used by any agency charged with carrying out President Obama's executive amnesty, according to Britain's MailOnline. The text conservatives hope to insert into an upcoming spending bill, revealed by the newspaper on Monday, reads that "no part of any appropriation," including "funds or fees collected or otherwise made available for expenditure, may be used by any agency to implement, administer, enforce or carry out any of the policy changes set forth" in Obama's recent executive orders on immigration. While Republicans have been relatively unified in their rejection of President Obama's executive orders — which include providing legal status for nearly 5 million illegal immigrants and further limits on immigration enforcement — the GOP has yet to coalesce around a strategy to confront the executive's unilateral actions. Some House Republicans have pushed to use the power of the purse to block the orders, a strategy favored by many conservatives.  Before Congress left for Thanksgiving recess, however, the House Appropriations Committee attempted to pour cold water over the idea, saying the agency that would carry out many of Obama's executive actions — U.S. Citizenship and Immigration Services — cannot be defunded through the appropriations process because it is entirely fee-funded. But last week, the Congressional Research Service sent a letter to Sen. Jeff Sessions (R-AL) reporting that Congress does have the ability to restrict expenditures by an agency. "Importantly, amounts received as fees by federal agencies must still be appropriated by Congress to that agency in order to be available for obligation or expenditure by the agency," CRS wrote. "In some cases, this appropriation is provided through the annual appropriations process. In other instances, it is an appropriation that has been enacted independently of the annual appropriations process (such as a permanent appropriation in an authorizing act). In either case, the funds available to the agency through fee collections would be subject to the same potential restrictions imposed by Congress on the use of its appropriations as any other type of appropriated funds." According to MailOnline, conservatives are pushing leadership to include the aggressive defunding language in the spending bill that must pass by Dec. 11 to avoid a government shutdown."
http://www.breitbart.com/Big-Government/2014/12/01/Report-Conservatives-Consider-Legislative-Language-to-Defund-Executive-Amnesty
Republicans Try to Balance Immigration Action While Avoiding a Shutdown
http://www.nytimes.com/2014/12/02/us/politics/republicans-try-to-balance-immigration-action-while-avoiding-a-shutdown.html?partner=rss&emc=rss&_r=0
Conservatives' bill would block Obama's deportation directive
"House and Senate conservative lawmakers on Monday began circulating draft legislation that would attempt to block President Obama's executive action to limit deportations and provide work permits and Social Security cards to some illegal immigrants. The proposal runs in contrast to Republican appropriators in the House, who are planning to introduce a spending plan next week that would fund the remainder of fiscal 2015, without addressing the president's Nov. 20 deportation directive. The conservatives' plan would fund the government for a limited time, in the form of a continuing resolution, or CR, so that a new GOP Senate majority could work with the House GOP majority in 2015 to defund Obama's actions in a long-term spending bill. "Conservatives want a short-term CR with a policy rider that defunds the president's executive amnesty," a top conservative GOP aide told the Washington Examiner. "The idea would be to pass something like that ASAP out of the House, send it to the Senate for a vote, and force Senate Democrats to take a position on the president's executive amnesty."
http://www.washingtonexaminer.com/conservatives-bill-would-block-obamas-deportation-directive/article/2556825?custom_click=rss
Poll confirms that the GOP, not Obama, will be blamed for a new government shutdown
"This should come as no surprise. Despite delivering Republicans control of both the House of Representatives and the Senate in 1994, Americans blamed the GOP when the government shut down in 1995 and 1996 amid the Republican Party's efforts to impose fiscal responsibility on the profligate Clinton administration. Despite electing 63 GOP House members in 2010 amid a backlash against the passage of the Affordable Care Act, Republicans were blamed and faulted by the public for an Obamacare-related government shutdown. Now a new poll confirms that, in spite of the public's endorsement of the GOP as a check on the Obama administration in the 2014 midterms, a majority of voters will blame Republicans while far fewer will blame the president if there is another government shutdown. In the latest CNN/ORC survey released on Monday, only 24 percent of respondents said that a new shutdown for "a few days" would cause only "minor problems" while 39 percent worried about "major problems. Another 20 percent would consider a new shutdown a "crisis." That is a remarkable uptick from September of 2013 when 40 percent believed a government shutdown would only cause "minor" irritations and just 11 percent reportedly said they would view such an eventuality as a "crisis." Similarly, 39 percent said that a shutdown that lasts for longer than a "few weeks" would be a full-blown crisis. Another 38 percent anticipated "major problems," while only 9 percent foresaw "no problems at all." The majority of respondents in the latest CNN poll, 50 percent, said they would blame the GOP for another government shutdown. Just one-third of survey respondents said they would cast more blame on President Barack Obama. Those figures are nearly identical to CNN's survey of Americans the September prior to the last government shutdown. For their part, establishment Republicans in Congress appear cognizant of the potential damage a new shutdown could do to the GOP's favorability ratings which, according to CNN's latest survey, have reached rough parity with those of the Democratic Party – a historically atypical condition."
http://hotair.com/archives/2014/12/01/poll-confirms-that-the-gop-not-obama-will-be-blamed-for-a-new-government-shutdown/
New plan emerges to keep government open
"House Republican leadership is beginning to advocate for a two-part plan to avoid a government shutdown. They are pushing for a bill, authored by conservative Florida Rep. Ted Yoho, that responds to Barack Obama's recent actions on immigration. The bill states that the executive branch cannot exempt "by executive order, regulation, or any other means, categories of persons unlawfully present in the United States from removal under the immigration laws." A senior aide in Yoho's office confirmed that GOP leaders had said they wanted to push the Florida Republican's bill. Yoho also made the case to his colleagues on the floor Monday night to support the legislation. At the same time, House Republican leaders will begin advocating for a so-called "Cromnibus" – a two-part government funding bill which would keep most of the government funded until September 2015, while funding on a short-term basis immigration enforcement agencies. This idea was originally envisioned by conservative Georgia Rep. Tom Price. The plan was discussed in several small conversations around the Capitol Monday night, and at House Majority Whip Steve Scalise's (R-La.) whip meeting, according to multiple sources present. The full House Republican Conference will begin to discuss the strategy at a Tuesday morning meeting in the Capitol. The plan is in its infancy, and could easily fall apart. But the GOP leadership hopes that the dual-headed strategy — envisioned by Price and Yoho — will be well received by conservatives. The Yoho bill will almost certainly die in the Senate, which will remain under Democratic control through December. Government funding runs out Dec. 11."
http://www.politico.com/story/2014/12/government-funding-republican-plan-113244.html
GOP BUDGET REPS: WE'LL USE OMNIBUS/CR 'HYBRID' TO FIGHT EXEC AMNESTY
"Reps. Marsha Blackburn (R-TN) and James Lankford (R-OK), members of the House Budget Committee that the House would pass a "hybrid" of an omnibus spending bill and a continuing resolution that could enable the GOP to defund President Obama's executive action on immigration after the party takes control of the Senate in January without shutting down the government on Monday's "Lou Dobbs Tonight" on the Fox Business Network. "I think most likely what you're going to see our funding package look like is a hybrid of a CR and omnibus where some things would be covered in an omnibus mechanism, but in a CR which gives a second bite at the apple as well over the security provisions and dealing with immigration, so that we can come back early next year and address those differently and be ready to take some action. So we're looking forward to bringing it forward and putting it on the table and having the Senate take it up" Blackburn stated. Lankford added that Blackburn's approach "seems to be the [view of] majority of it [the GOP conference]. everybody wants to have some sort of sense of consistency…if you do a full year of funding to get everything done except for that one area of Homeland Security…it gives stability to the markets, it gives stability to the process, and then we can continue to deal with this issue of immigration."
http://www.breitbart.com/Breitbart-TV/2014/12/01/GOP-Budget-Reps-Well-Use-Omnibus-CR-Hybrid-To-Fight-Exec-Amnesty
White House says it would veto Tea Party legislation defunding Obama's immigration orders
"–MailOnline exclusively obtained a draft copy of the legislation under consideration by conservatives in the House
–It says 'no part of any appropriation,' including 'funds or fees collected' can be used by 'any agency to implement' Obama's immigration directives
–House Republicans will discuss the legislation at a closed-door meeting tomorrow on Capitol Hill
–The language could be part of a must-pass bill that would keep the government's doors open beyond next Thursday
–The White House reiterated its preference today that Congress pass a yearlong appropriations bill"
http://www.dailymail.co.uk/news/article-2856327/Tea-Party-members-GOP-Obama-immigration-plan-legislation-defund-green-cards-work-permits.html
Obama: Fund My Amnesty Or I'll Shut Down The Government
"White House spokesman Josh Earnest said Monday that President Barack Obama will block a government budget bill if the GOP denies him the funds needed to provide amnesty to millions of illegal immigrants. "Yes," Earnest said when asked by ABC News reporter Jonathan Karl if Obama would veto a government-wide budget that defunded the amnesty program. If Obama blocks the budget to help the illegals, large sections of the federal government would shut down on Dec. 12. But Earnest equivocated when he was asked if Obama would shut down the government if the GOP denies amnesty just for the immigration agency. "I don't believe that members of Congress or the majority of members of Congress, will go along with efforts to shut down the govern in protest over the president's executive actions on immigration," he said. Any veto would be a high-risk step by Obama, because it would brand the Democratic Party as willing to shut down the government to aid several million illegal immigrants."
http://dailycaller.com/2014/12/01/obama-fund-my-amnesty-or-ill-shut-down-the-government/
WH: Obama would veto bill undermining his immigration action
"President Obama would veto any legislation aimed at unraveling his executive action on immigration even if it means shutting down the government, White House spokesman Josh Earnest said Monday. Earnest predicted Obama would use his veto pen to reject any measure taking aim at his action providing relief for more than 4 million illegal immigrants, but cautioned that he didn't believe Republicans would craft a bill in such a way that it would lead to a government shutdown if he refused to sign it into law. "I actually don't believe that members of Congress are going to be willing to go along with an effort to shut down the government over the president's executive action on immigration," Earnest told reporters during his daily briefing. House Republicans are planning to target the president's executive action on immigration through the appropriations process, as early as this week. One strategy gaining traction among conservatives in the GOP conference is to pass a massive spending bill that funds all of the federal government except the Department of Homeland Security, which handles immigration. Earnest didn't indicate whether Obama would veto such a measure but stressed that the administration believes that Congress should fund the entire government through the rest of the fiscal year, which ends Sept. 30. "There are a variety of proposals that we've seen being floated on Capitol Hill," he said. "It's the view of the administration that Congress should fulfill its responsibility and pass a year-long budget." "We're not asking them to do anything heroic here," he continued. "We're asking them to do their job." Funding the federal government through September, he argued, would help lock in some economic certainty for businesses and help boost the domestic economy in a time of global uncertainty."
http://www.washingtonexaminer.com/wh-obama-would-veto-bill-undermining-his-immigration-action/article/2556803?custom_click=rss
White House Vows Veto Over Immigration Action
http://abcnews.go.com/Politics/video/white-house-vows-veto-immigration-action-27287494
WHITE HOUSE: OBAMA WILL SHUT DOWN GOV'T IF CONGRESS DEFUNDS EXEC AMNESTY
"White House Press Secretary Josh Earnest is warning that President Barack Obama would veto any spending bill that prohibits federal funds from being spent to enact Obama's executive amnesty. That means Obama is willing to shut down the government to preserve his executive amnesty.  When asked if Obama would veto a bill that prohibits federal funds from being spent to enact his executive amnesty, Earnest simply replied: "yes." When asked if that would mean Obama is willing to shut down the government if Congress passes a funding bill that would "tie the president's hands" on executive amnesty, Earnest spun and said, "I actually don't believe that members of Congress are going to be willing to go along with an effort to shut down the government over the president's executive action on immigration." Congress must pass a new spending bill by December 11. Earnest was not as clear about Obama's intentions before Obama announced his executive amnesty. On November 20, Earnest was asked, "So you don't rule out the President signing into law something that would undo the very thing he's going to announce tomorrow night?" He responded then, "Well, I think that seems–I think we'll have to sort of evaluate for ourselves what sort of proposals Republicans put forward, so I wouldn't want to hazard a guess at this point. But it won't surprise you to hear proposals that are floated like that certainly would not be among the kinds of proposals we'd support."
http://www.breitbart.com/Big-Government/2014/12/01/White-House-Obama-Will-Shut-Down-Gov-t-if-Congress-Defunds-Exec-Amnesty
White House: Obama will shut down the government with a veto if the GOP tries to stop amnesty
http://hotair.com/archives/2014/12/01/white-house-obama-will-shut-down-the-government-with-a-veto-if-the-gop-tries-to-stop-amnesty/
Video: Cotton shuts down "fear mongering" allegation over border security issue
"There's nothing quite as damaging as the backfire from an anticipated gotcha moment, as Meet the Press host Chuck Todd discovered yesterday. In a discussion about immigration policy, incoming Senator Tom Cotton (R-AR) talked about the economic and security implications of a poorly-secured southern border. Cotton didn't specifically mention terrorism (although he did specifically mention "border security"), and Todd dropped audio from a campaign call Cotton had made in which he argued that the lack of border security could create an opening for terrorists. "Some would argue that's fear mongering," Todd said, but Cotton made it clear that he was working from the facts (via Power Line):
CHUCK TODD: Now, you brought up one other issue during the campaign. I want to ask you about it. Let me play some audio from you about the immigration issue.
REP. TOM COTTON (ON TAPE): First off, we have a lot at stake to collaborate with drug cartels in Mexico that have clearly shown their ready to expand outside the drug trade into human trafficking and potentially even terrorism. They could infiltrate our defenseless southern border and attack it right here in places like Arkansas.
CHUCK TODD: You didn't bring up terrorism just now with me. You did in a campaign phone call. Is that just campaign rhetoric?
REP. TOM COTTON: No. I mean, Hezbollah–
CHUCK TODD: What's the evidence?
REP. TOM COTTON: No, Hezbollah has tried to launch terrorist attacks right here in Washington D.C. They're under federal indictment collaborating with locals in Mexico to cross our borders, attack us here. As long as our border is open and it's defenseless, then it's not just an immigration issue, it's a national security issue. And we know that these drug cartels in Mexico are focused primarily on power and profit. They'll branch out into any activity if it brings them more money and helps them consolidate control. That's yet another reason why we have to get control of our border.
CHUCK TODD: Do you worry that rhetoric like that ends up making it even that much harder to actually get some sort of agreeable immigration bill?
REP. TOM COTTON: No.
CHUCK TODD: Because that plays to fear. That's, you know, some would argue that's fear mongering.
REP. TOM COTTON: Well, the Islamic State is cutting the heads off of Americans right now. And their leader has said they want to strike us here in the United States. That's something that we should be fearful of and that we should take a strong stance against, whether it's in Iraq, in Syria, or whether it's securing our southern border."
http://hotair.com/archives/2014/12/01/video-cotton-shuts-down-fear-mongering-allegation-over-border-security-issue/
KRAUTHAMMER: GOP SHOULD RUN ON 'BUILD A DAMN FENCE'
"Columnist Charles Krauthammer argued that the GOP should try to "get the country behind border enforcement" such as "build[ing] a damn fence" on the border on Monday's "Laura Ingraham Show." "I think in the end, and I've been advocating this forever. The way to cut the Gordian knot is to get the country behind border enforcement…it is possible that we have a Republican president who campaigns on this. True border enforcement, you build a damn fence" he stated. And "you do that and then you show the country you're serious about this. Then I think the whole debate will change." Krauthammer also expressed skepticism towards polls showing that GOP voters agree with a path to citizenship for illegal immigrants. "you can set up the question in any way to get the result you want. If you simply ask whether you think people ought to be legalized, and what I would do is I would ask a question about 'would you do it before or after you've enforced the border,' you would get a very different [result]."
http://www.breitbart.com/Breitbart-TV/2014/12/01/Krauthammer-GOP-Should-Run-On-Build-a-Damn-Fence
Krauthammer To GOP: 'See A Psychiatrist' For 'Rage' Over Exec Amnesty, Don't Vote For Gov't Shutdown [VIDEO]
"Syndicated columnist Charles Krauthammer opined that a government shutdown would be "a disaster" for Republicans no matter who's truly at fault, on "Special Report" Monday night. The conservative commentator told host Bret Baier the GOP should pass a package that funds everything fully, pardon three-month extensions for the Environmental Protection Agency and Immigration and Customs Enforcement, which he says Republicans can deal with when the new Congress is installed in mid-March. Krauthammer pointed out that Republicans are finally ahead of Democrats in the poll of "who do you favor," saying this would be the worst time to "blow" the new-found advantage, adding that those with "pent up anger" and "rage over the president's unconstitutional action" should see a psychiatrist rather than vote to shut the government down.
Bret Baier: It's kind of like a dog whistle, those two words: government shutdown. Whenever it's said, it's automatically lumped onto Republicans causing this. As Jonathan Karl pointed out in that Q&A, there are two sides to that street.
Charles Krauthammer: There's reality, and there's the way reality is reported in the media. We know that you're right, if there were a government shutdown under these circumstances, it would be Obama being the one shutting it down with a veto. However, we also know that as night follows days, it will be reported everywhere as a Republican shutdown and they will suffer as they suffered last October, 2013, and it was a disaster. Republicans are finally ahead of Democrats in the poll about who do you favor, and this would be the worst time to blow it. I understand the pent up anger and the rage over the president's unconstitutional action. But the cure for that is to go see a psychiatrist, not to vote in the Congress to shut down the government."
http://dailycaller.com/2014/12/01/krauthammer-to-gop-see-a-psychiatrist-for-rage-over-exec-amnesty-dont-vote-for-govt-shutdown-video/
COULTER: PUT EMPLOYERS 'ON WARNING' ON EXECUTIVE AMNESTY
"Ann Coulter, author of "Never Trust a Liberal Over 3-Especially a Republican" said that Republicans should consider putting employers "on warning" for employing anyone given a work permit under the president's executive action on immigration on Monday's "Sean Hannity Show." Coulter pointed out that since the GOP does not have a majority in the Senate until the members elected in 2014 are sworn in, "for now it's delay things until January."
Once January rolls around, Coulter declared the GOP has many options, "starting with de-funding. Possibly, I mean, this is symbolic, but that doesn't mean it's worthless, saying to the president 'look, if you're not going to follow the Constitution we're not inviting you to come give a State of the Union address.' There are laws they can pass to put employers on warning 'these are not legal employees if you employ them we will hold you responsible for the costs to the taxpayers, to the towns, to the Americans who didn't get the jobs. That sort of thing is done with pollution all the time."
http://www.breitbart.com/Breitbart-TV/2014/12/01/Coulter-Put-Employers-On-Warning-On-Executive-Amnesty
Jeb Bush condemns Obama immigration order
"Hinting that a decision on his presidential ambitions is coming "in short order," former Florida Gov. Jeb Bush on Monday condemned President Barack Obama's recent immigration order for going "way beyond" what other presidents have done — including Bush's own father. Bush, the son of one president and brother of another, also reiterated his support for a pathway to legal status for immigrants in the U.S. illegally, but said Obama may have exceeded his constitutional authority by unilaterally lifting the threat of deportation from millions of such immigrants last month. "The idea that, well, Reagan did it, my dad did it — they did it on a much smaller scale and they did it with consent of Congress. There are a lot of differences," Bush said Monday night at the Wall Street Journal's CEO Council, an invitation-only event in Washington featuring some of the nation's most powerful CEOs. Obama's move "makes it harder" for Congress to adopt lasting immigration reform, Bush said, speaking publicly about the order for the first time. "It's a shame."
http://townhall.com/news/politics-elections/2014/12/01/jeb-bush-maintains-profile-in-washington-visit-n1925847
How to push back on Obama's executive amnesty
"Obama relishes the prospect of a new government shutdown — so much so that he taunted Republicans with the prospect of one during his prime-time immigration address. Thankfully, Republicans appear not to be taking the bait. Sen. Ted Cruz (R-Tex.) — the force behind the last shutdown — proposes avoiding a shutdown this time around by authorizing funding for government agencies one at a time — and then attaching a rider to the Department of Homeland Security funding bill that prohibits the use of tax dollars to carry out Obama's executive order. "If the president is unwilling to [accept] funding for, say, the Department of Homeland Security without his being able to unilaterally defy the law, he alone will be responsible for the consequences," Cruz says. Obama might be responsible, but Republicans will get the blame. It would be disastrous for the GOP to be seen as hampering the work of the Department of Homeland Security just as we face a growing threat from Islamic State terrorists — and could be catastrophic if, God forbid, we should suffer a terrorist attack. Moreover, how does it make sense to punish the president for failing to enforce our immigration laws by withholding funding for the agency responsible for securing our borders and our interior? Talk about cutting off your nose to spite your face. There is a better way for the GOP to turn the tables on Obama, by passing a rider limiting the president's executive order to those whom he says he wants to help — hard-working immigrants who have committed no crime other than coming to the United States to seek a better life. In his address to the nation, Obama said he would focus on deporting "criminals, not children." But he is already writing the rules so loosely that many illegal immigrants convicted of serious crimes will be allowed to stay in the country… Furthermore, Congress should insist that illegal immigrants allowed to stay under Obama's executive action be barred from receiving certain taxpayer-funded benefits, such as welfare, food stamps, tax credits, Social Security and Medicare. Obama claimed in his immigration address that he wanted to help "immigrant fathers who worked two or three jobs without taking a dime from the government." If that is the case, then he should have no problem with legislation ensuring that is the case. These two steps would have strong public backing. While a majority of Americans support a pathway to citizenship for those here illegally, 77 percent oppose making them "eligible for government benefits such as Social Security, food stamps and Medicaid before they become citizens." And even those who believe illegal immigrants should be allowed to stay support the deportation of criminals such as child predators. Obama would have a very hard time explaining why he opposed the deportation of illegal immigrants convicted of, let's say, a violent misdemeanor against a child or a misdemeanor involving child pornography."
http://www.washingtonpost.com/opinions/marc-thiessen-how-to-push-back-on-obamas-executive-amnesty/2014/12/01/b1a494f2-7963-11e4-84d4-7c896b90abdc_story.html
Abbott: Lawsuit Against Obama on Immigration "Will Be Any Day Now"
http://www.realclearpolitics.com/video/2014/12/01/abbott_lawsuit_against_obama_on_immigration_will_be_any_day_now.html
THE BRAND-NEW 'TASK FORCE ON NEW AMERICANS': FIVE QUESTIONS FOR OBAMA
"Since the memorandum states that the Department of Homeland Security (DHS) shall provide funding and administrative support for the task force, the House Committee on Homeland Security should ask DHS Secretary Jeh Johnson, who will testify at the committee's December 2 hearing on the impact of the executive order, the following questions:
1. Is it the Administration's view that we are a "nation of groups," and is this the vision that will be instilled in the new immigrants? The presidential memorandum that establishes the task force is only 1,227 words long, and not one of these words is "assimilation" or "assimilate." The memorandum does stress that the federal effort is meant to serve "our Nation's diverse people" and the "diverse communities that include new Americans." Will the task force envision assimilating immigrants and their children as individuals who will become members of the American nation, one of shared experiences? Or will the task force support the policies of the past four decades, under which immigrants are encouraged to see themselves not as Americans but as members of groups and, in the case of immigrants from Asia and Latin America, as members of aggrieved minorities lumped together by the federal bureaucracy as Asians and Hispanics? While "assimilation" does not appear in the memorandum, "integration," "integrate," or "integrating" appear 17 times. Does the Administration make a distinction?
2. Which other industrialized countries and which policies does the Administration think should serve as models for integration? The memorandum calls for developing "a Federal immigrant integration strategy that is innovative and competitive with those of other industrialized nations." Presumably, this means that President Obama finds some integrationist practices overseas to be attractive. In Western Europe, however, the breakdown in social cohesion is even more pronounced than it is in the U.S.[2] Japan, meanwhile, has opted out of mass immigration altogether and in fact seems bent on finding the answer to caring for an aging society in robotics.[3] Canada follows a "mosaic" or "salad bowl" immigration pattern which, while suitable for Canada, is very different from the American melting pot, at least as it used to be practiced.[4]
3. What role will the National Council of La Raza play in the task force? La Raza (Spanish for "Race") is a leftist umbrella group that covers several groups that emphasize division, not national unity. President Obama has made former La Raza vice president and top lobbyist Cecilia Muñoz co-chair of the task force, sharing authority with Jeh Johnson. Muñoz, who required an "ethics waiver" to be brought into the Administration, as the situation violates the Administration's own ban on hiring lobbyists,[5] has been one of many La Raza alumni to find work in the Administration, a turnstile relationship about which the President himself has boasted.[6] Government subsidies for La Raza went from $4.1 million to $11 million the year after Muñoz joined the Administration,[7] and the relationship grew tighter. Can Secretary Johnson assure the committee that La Raza will not play a role in the task force?
4. Will affirmative action be a part of this new "integration"? Will it include pressuring lenders to lower home mortgage standards for minorities or coercing communities to integrate through "fair housing" practices? Public Law 94-311 in 1976 provided affirmative action for Hispanics because they "suffer from racial, social, economic and political discrimination."[8] It quickly became clear, however, that extending to immigrants what was at first conceived as a remedy for past wrongs committed against African Americans was internally inconsistent and incoherent. Immigrants, after all, had immigrated to America of their own volition. Ricky Gaull Silberman, vice chairman of the Equal Employment Opportunity Commission, recognized this fact by stating that immigrant participation was "the ultimate nightmare of affirmative action. It is its Achilles' heel."[9]…
5. Will English be taught to new immigrant children through immersion or through "bilingual programs"? The memorandum mentions that "English language acquisition allows new Americans to attain employment or career advancement and be more active civic participants." While this is undeniably true, in the past, the liberal approach has been to teach English as a second language or in a bilingual setting, foregoing the immersion model that proved to work for centuries."
http://www.breitbart.com/Big-Government/2014/12/01/The-Brand-New-Task-Force-on-New-Americans-Five-Questions-for-Obama
Lawsuit claims ICE mounted campaign to 'purge' senior officials amid immigration changes
"A longtime federal immigration attorney claims Immigration and Customs Enforcement managers mounted a campaign of "humiliation" and "brutal scape-goating" to purge officials they didn't want, raising concerns from a top GOP lawmaker that the administration was trying to "force compliance" with its controversial policies. The attorney, Patricia Vroom, made the allegations in a lawsuit filed last month. The lawsuit is getting renewed attention in the wake of President Obama's executive actions to let potentially millions of illegal immigrants stay in the country and work. In the suit, Vroom claimed she was rebuked for her "push-back" on a prior effort to drop cases against illegal immigrants with identity theft convictions, and received a low performance rating at the time. "It was part of an orchestrated, coordinated effort … to purge [the ICE Office of the Principal Legal Advisor, OPLA] of senior Chief Counsel so that much younger, much less experienced, and thus much more impressionable individuals who were beholden to them, could be installed in their place," the lawsuit alleges. House Judiciary Committee Chairman Bob Goodlatte, R-Va., cited the lawsuit in a letter on Monday to Homeland Security Secretary Jeh Johnson and the acting ICE director. He said the suit shows the administration "bullied career lawyers" to "force compliance" with its policies, and ultimately replace them with "favored individuals." He asked for more information, and raised concerns that some of the individuals cited in the suit will now be carrying out the president's executive orders shielding more illegal immigrants from deportation. "What is troubling is that several of the people named in the complaint are tasked with enforcing our immigration laws and implementing the President's November 20, 2014, announcement which further curtails immigration enforcement," Goodlatte said in a statement on Monday. An ICE official said in an email on Monday that leadership "take these allegations seriously and when founded will always take the appropriate disciplinary action." The official said: "We are reviewing the allegations in the complaint, which largely refer to events from 2012 and 2013 concerning workplace environment and various personnel decisions taken by key officials, some of whom have since left the Department." The lawsuit names Johnson as the defendant and alleges the department retaliated against Vroom over prior complaints she made, and claims age and sex discrimination. The plaintiff is 59, has been at ICE and its predecessor agency for 26 years, and currently is chief counsel at the OPLA in Phoenix. Beyond the discrimination claims, though, the suit lays out what it describes as a "relentless" effort by office managers to target senior attorneys for "harassment, reassignment of duties to much less desirable ones, public humiliation, and brutal scape-goating" to ultimately get rid of them."
http://www.foxnews.com/politics/2014/12/01/attorney-claims-ice-mounted-campaign-humiliation-to-purge-senior-officials/  
'We Don't Give a S*%! About That': Lawsuit Exposes Relaxed Deportation Rules at DHS
"The chairman of the House Judiciary Committee is demanding that the Department of Homeland Security answer questions raised by a new lawsuit, which claims DHS has pushed officials to avoid the deportation of criminal aliens who were convicted of low-level crimes. That possibility was raised in a November lawsuit from Patricia Vroom, who has worked at DHS for 26 years. Vroom's lawsuit said senior officials tried to push out employees who didn't follow orders, raising questions about the unfair treatment of these employees, but also about whether DHS has decided to willfully ignore the law. "Management's conduct as described in the complaint was reprehensible," Judiciary Chairman Bob Goodlatte (R-Va.) wrote in a letter to DHS Secretary Jeh Johnson. The letter also went to U.S. Immigration and Customs Enforcement, whose Office of the Principal Legal Advisor (OPLA) has been implicated in the lawsuit. "The extremely disturbing allegations raise serious questions about the fitness of OPLA management, and about the apparent lack of oversight of OPMA management by your office," Goodlatte wrote. According to Goodlatte's letter, Vroom's lawsuit at one point alleged that DHS told employees to "ignore the law they were sworn to uphold and routinely release and dismiss cases for entire classes of criminal aliens." That includes drunk drivers, deferred action applicants, and illegal immigrants who tried to vote. It said that Jim Stolley, a manager of Field Legal Operations within OPLA, said "We don't give a s*%! about that, let it go," when asked about removing aliens with drunk driving convictions. "This statement, if true, is an insult to all of those killed and maimed by drunk drivers," Goodlatte wrote. Goodlatte also said he's "concerned" that some of the officials implicated are now charged with implementing Obama's executive action on immigration, which could give legal status to 4 million illegal immigrants and allow them to work. The letter acknowledged that the lawsuit is still ongoing, but said the questions being raised demand that DHS provide answers to Congress. Specifically, he asked DHS and ICE whether any disciplinary actions were taken against any officials, how many Equal Employment Opportunity complains have been filed, and what DHS is doing to protect "whistleblowers such as Ms. Vroom." Goodlatte also said studies show that DHS is losing almost half of the immigration cases it brings, the lowest rate in 20 years. "Have management directives — either verbal or written — played a role in the downturn of the rate at which ICE attorney's prevail in their cases?" he asked."
http://www.theblaze.com/stories/2014/12/01/we-dont-give-a-s-about-that-lawsuit-exposes-relaxed-deportation-rules-at-dhs/?utm_source=TheBlaze.com&utm_medium=rss&utm_campaign=story&utm_content=we-dont-give-a-s-about-that-lawsuit-exposes-relaxed-deportation-rules-at-dhs
Why President Obama just made comprehensive immigration reform tougher
"Before President Obama's big move on immigration, the prospects for comprehensive immigration reform in the new Congress were dim. Afterward, they're arguably even dimmer. Obama's decision to defer deportations for more than 5 million illegal immigrants has divided the American people in half — and even improved the president's numbers on the immigration issue — according to new polling from Quinnipiac University and CNN. What it also appears to have done, though, is exacerbated the real problem with getting comprehensive reform done: a very motivated opposition. This has long been the main obstacle to comprehensive reform — i.e. some form of legalization of illegal immigrants, plus border security — and since the executive action, the opposition is on the rise again. The Q poll shows support for allowing illegal immigrants to apply for citizenship falling to its lowest point since the survey started asking the question two years ago. Fewer than half — 48 percent — now support a path to citizenship, down from 57 percent one year ago. The poll also shows that 35 percent say these immigrants should be required to leave (the word "deportation" is not mentioned). That's a new high, and it's up nine points from the last poll. And here's the real kicker: The shift is almost completely among Republicans. Although they supported citizenship over deportation 43 to 38 percent in November 2013, today they support deportation/involuntary departure over citizenship, 54 to 27 percent."
http://www.washingtonpost.com/blogs/the-fix/wp/2014/12/01/why-president-obama-just-made-comprehensive-immigration-reform-tougher/
Homeland Chief Jeh Johnson Backs Immigration Action as 'Simple Common Sense'
"Homeland Security Secretary Jeh Johnson defends the administration's executive action on immigration as "simple common sense" and says he personally recommended each of the policies that impact his department—which is to say, the heart of the controversial policy announced last month by President Barack Obama. In testimony prepared for the House Homeland Security Committee, where he is scheduled to appear on Tuesday, Mr. Johnson outlines the changes and explains why he supports them. After weeks of shadow boxing, the hearing is the first opportunity for Republicans angry about the executive action to directly confront one of the people responsible for it."
http://blogs.wsj.com/washwire/2014/12/01/homeland-chief-jeh-johnson-backs-immigration-action-as-simple-common-sense/?mod=WSJBlog
HARRY REID: EXECUTIVE AMNESTY MADE THANKSGIVING 'PARTICULARLY UNIQUE AND SPECIAL'
"Senate Majority Harry Reid took the floor of the Senate this afternoon to praise President Obama for his executive action to block deportation for millions of illegal immigrants. "This Thanksgiving was particularly unique and special because of President Obama's recent executive actions, many immigrant families celebrated the holiday together for the first time without the threat of someone knocking on their door in a police uniform." Reid pointed out that many illegals were finally out of the shadows, thanks to Obama's action. "These people now, instead of staying in the shadows, are having a good time," he said. "Their holiday is not threatened to be ruined." Reid lamented that the House failed to vote on the Senate bill, but pointed out that thanks to Obama, these people were finally given peace of mind. "All over America they are openly giving thanks for the blessings of family that they haven't been able to enjoy in the past," Reid said. "Instead of looking over their shoulder, they joyously revel in the time they can spend with their loved ones."
http://www.breitbart.com/Big-Government/2014/12/01/Harry-Reid-Executive-Amnesty-Made-Thanksgiving-Particularly-Unique-and-Special
POPE FRANCIS'S 'US MESSENGER' PRAISES OBAMA EXEC AMNESTY, CONCERNED ABOUT PRIVACY OF ILLEGALS
"On Sunday, the Chicago Archbishop who has been described as "Pope Francis's American messenger" praised President Barack Obama's executive amnesty and expressed concerns about the privacy of illegal immigrants who will be coming out of the shadows.
Archbishop Blase Cupich, who was recently chosen by Pope Francis to lead the Catholic Church in Chicago, has said that amnesty for illegal immigrants is on God's agenda. He stated that the bishops of the United States are "very much in favor of action being taken to protect people who need to come out of the shadows. "It's been too long of a time for people to wait for comprehensive immigration reform. And so we see this as an important first step hopefully to jumpstart what's happening," he said on CBS's Face The Nation.  Cupich was also concerned about the privacy of illegal immigrants, worrying that illegal immigrants may be deported if a future president reverses Obama's executive amnesty. Cupich said that "my concern would be that we would have a policy and a procedure that would have a confidentiality provision because if people come out of the shadows and sign up and give their names and information they want to make sure that that is going to be protected in the future should the executive order change by another administration." "So, I think it's very important that this be done very carefully but we applaud it as a good first step," he continued. "But more needs to be done. And we encourage the president and members of Congress to get this work done." When asked about his recent remarks in which he said "the work of comprehensive immigration reform is not important because it is on my agenda, but because it is on God's," he replied:  Well, it means that the aspirations that people have for better life for their children in which they are reaching out in hope as many people who have come to this country have. Those aspirations were placed in their heart by God. We have to attend to that. This is not just something that they're wanting on their own, but God has always called us to a better life. Has always called us to experiencing how we can provide for our families in a better way. And I think that being a grandson of immigrants I feel that very deeply."
http://www.breitbart.com/Big-Government/2014/12/01/Pope-Francis-s-US-Messenger-Praises-Obama-Exec-Amnesty-Concerned-about-Privacy-of-Illegals
Hispanic approval of President Obama surges following immigration announcement
"Emory University political science Prof. Alan Abramowitz noticed something in Gallup's weekly assessment of President Obama's approval numbers: His approval among Hispanics has shot up by 14 points over the past two weeks. It's now at 68 percent — the highest it has been this year, and at a level last seen in early 2013. Here's how Hispanic approval has compared to the president's overall approval since February, according to Gallup."
http://www.washingtonpost.com/blogs/the-fix/wp/2014/12/01/hispanic-approval-of-president-obama-surges-following-immigration-announcement/
Gallup: Latino approval of Obama soars 14 points since executive amnesty, more than 20 points since September
"A striking graph from WaPo. For most of the country, his job approval has been flat in the low to mid-40s for nearly a year. His approval among Latinos was mostly flat too from February to the beginning of September, albeit a bit higher in the mid-50s. Then he announced on September 6th that executive action on immigration would be postponed; two and a half months after that, he finally came through with the power grab that amnesty fans have been dreaming of. Follow the bouncing ball: (graph) After the postponement, Latino support dropped below the 50 percent mark, almost to parity with the wider population. But as the White House started insisting that they'd act after the election, it began to creep up — and then, after he declared himself the lawgiver-in-chief on immigration in late November, it took off. At 68 percent, his job approval among Latinos is now the highest it's been since early 2013, when he was still enjoying a post-reelection honeymoon with the electorate. Now, look at that red line and ask yourself how Democratic leaders are likely to react circa summer 2016 if Hillary's stuck in a tight race with her GOP opponent and desperate for something to goose Democratic base voters. I wonder if one reason why Obama didn't go even bigger with his own amnesty, reaching the eight-to-ten million threshold on legalization that some amnesty fans begged for, is because he wanted to leave some policy meat on the bone either for President Hillary or for himself. The thing about amnesty is, there's always another amnesty right around the corner to "complete" the previous one. Especially when the political incentives are as sweet as they appear to be."
http://hotair.com/archives/2014/12/01/gallup-latino-approval-of-obama-soars-14-points-since-executive-amnesty-more-than-20-points-since-september/
CONNECTICUT SET TO BEGIN ISSUING DRIVER'S LICENSES TO ILLEGAL IMMIGRANTS (continuation of yesterday's article)
http://www.breitbart.com/Big-Government/2014/12/01/Connecticut-Set-to-Begin-Issuing-Driver-s-Licenses-to-Ilegal-Immigrants
Obama's immigration mandate leaves NY with hefty tab: Skelos
"President Obama's executive order on immigration could sock New York taxpayers with a $2 billion Medicaid bill by encouraging 300,000 undocumented residents to apply for free government health care, the Legislature's top Republican said Monday. "I am sure you agree that New York state should not have to finance this unfunded mandate," state Senate co-chair Dean Skelos (Nassau) said in a letter to Democratic US Sens. Charles Schumer and Kirsten Gillibrand. Skelos urged the state's congressional leaders to increase federal funding for the Medicaid program to offset the costs of the president's actions that protect a new class of undocumented immigrants, including the parents of American citizens who've been here for five years. A 2001 state Court of Appeals ruling said noncitizens are eligible to apply for Medicaid. But they are not entitled to federal funding. That means New York would have to foot the entire cost for all the new Medicaid recipients. Typically, the federal government splits the cost 50-50.
"While I believe the president acted outside of his authority, his executive actions will put an enormous strain on New York's Medicaid program, potentially increasing the number of enrollees by more than 300,000," Skelos said. Without federal assistance, Skelos said, Albany would have to consider cutting existing Medicaid programs to stay within a prescribed spending cap set by state law. The ax could fall on hospitals, nursing homes, mental-health and substance-abuse services, health-care workers and other people who rely on Medicaid. The other options are to slash spending to other popular programs or raise taxes. Neither is acceptable, he said."
http://nypost.com/2014/12/01/obamas-immigration-mandate-leaves-ny-with-hefty-tab-skelos/
Brewer wants driver's license decision put on hold
"Arizona Gov. Jan Brewer has asked an appeals court to put on hold its ruling that blocked her policy of denying driver's licenses to young immigrants who have avoided deportation under an Obama administration policy. The governor's lawyers asked the 9th Circuit Court of Appeals to put its ruling on hold while they ask the U.S. Supreme Court to review Brewer's appeal. Four months ago, a three-judge panel of the 9th Circuit concluded there was no legitimate state interest in treating young immigrants who were granted deferred action on deportation differently from other noncitizens who could apply for driver's licenses. Instead, the panel suggested the policy was intended to express hostility toward the young immigrants, in part because of the federal government's policy toward them."
http://www.chron.com/news/article/Brewer-wants-driver-s-license-decision-put-on-hold-5928201.php
Texas OKs extra $86M for border security surge
http://cnsnews.com/news/article/texas-oks-extra-86m-border-security-surge
Illegals Deported After Serving Jail Time For Murder Caught Re-Entering The Country
"Border patrol officials apprehended two convicted murderers who had illegally re-entered the country after being deported, it was announced Monday. The two unnamed brothers, 36 and 38 years old, had entered the country illegally over a decade ago, and were convicted of first-degree murder in Illinois. They served six and ten-year terms respectively, after which they were sent back to Mexico. On Nov. 24, the pair, both originally from Guadalajara, Mexico, was stopped by police officers for a routine traffic stop in Laredo, Texas. Because they were undocumented, the police informed Border Patrol, and their murder convictions were discovered during processing. "This unity of effort between Border Patrol agents and Laredo Police to apprehend and process these convicted murderers for immigration violations exemplifies the whole of government approach to border enforcement embodied by the South Texas Campaign," said South Texas Campaign Commander Robert L. Harris."
http://dailycaller.com/2014/12/01/illegals-deported-after-serving-jail-time-for-murder-caught-re-entering-the-country/
REPORT: OPRAH TARGETED IN FOILED BOMB PLOT DEVISED BY ILLEGAL ALIEN, ACCOMPLICE LINKED TO ISIS
"Oprah Winfrey's Chicago-based studio was targeted in a foiled terrorist truck-bomb plot in 2009 devised by an illegal alien, an individual who was waving an Islamic State flag from his car when he was arrested, and two of the FBI's most wanted terrorists, among others, reports the watchdog group Judicial Watch (JW). The alleged bomb plotters, based out of El Paso, Texas, included an illegal alien, currently under federal custody, charged with "reentry of a deported alien" for the third time in five years, and another individual who was arrested after he engaged the police on high-speed chase while an Islamic State flag was waving from his vehicle.
The illegal immigrant was initially arrested in El Paso, Texas for driving while intoxicated (third offense). It is unclear why neither of the conspirators is facing federal charges for their role in the terrorist truck-bomb plot. According to sources who spoke to JW on condition of anonymity for fear of reprisal, the other conspirators include two of the FBI's most wanted terrorists, who are currently at large.  The FBI and the Department of Justice did not respond to numerous requests for comment by JW on the foiled bomb plot. JW reports: "The plot called for the use of a U-Haul-style trailer, as well as a delivery-style "step van," that was purchased at auction in El Paso, Texas. Sources say the bombs were constructed with the plastic explosive C-4 and Tannerite, a binary explosive of ammonium nitrate and aluminum designed for detonation by means of a high-velocity firearms cartridge. Officials believe the C-4 explosives were obtained from Fort Bliss, the sprawling US Army base in El Paso, and the Tannerite was brought into the United States from Mexico. Federal law enforcement officials and Illinois police reportedly interdicted the bombers before they arrived in Chicago, according to sources with knowledge of the investigation. It is not clear if federal law enforcement officials were entirely successful in exploiting intelligence opportunities presented by the foiled bomb plot." Also a target of the alleged bomb plot was the iconic "Sears Tower," now known as the Willis Tower.According to JW, "The alleged bombers targeted Ms. Winfrey's Harpo Studios because they resented her popularity and power, while the tower was selected because of its obvious landmark status."
http://www.breitbart.com/Big-Peace/2014/12/01/Watchdog-Oprah-Targeted-in-Foiled-Bomb-Plot-Devised-by-Illegal-Alien-Individual-Linked-to-ISIS-Wanted-Terrorists  
SPENDING/BUDGET/ECONOMY:
Congress on the brink
Funding deadline, tax breaks come down to the wire.
"December was supposed to be a sleepy month for Congress — a chance to finish up a productive lame-duck session and leave the decks clear for the new Republican majority that takes control in January. Instead, the next two weeks have morphed into a minefield. Government funding is suddenly in peril, as conservatives fume over President Barack Obama's decision to end the deportation threat for millions of undocumented immigrants. Republicans and Democrats and the White House are locked in battle over extending lapsed tax provisions popular with corporate America. Congress had already punted a few issues into the new year, such as a broader debate about the president's war powers and voting on important executive-branch nominees. As Congress returns from its Thanksgiving break, problems are plentiful and finding solutions will test leaders of both parties — particularly Republicans, whose moves now could determine whether they can change the tone on Capitol Hill and prove the days of governing by crisis are over. First up: funding the government. The government will shut down Dec. 11 unless a funding bill is passed, and Speaker John Boehner of Ohio — the most powerful Republican in power until January — has to quell the furor within the House Republican Conference over Obama's immigration order to avoid an unwanted and dangerous December showdown. The politics are delicate for Boehner, House Majority Leader Kevin McCarthy (R-Calif.) and Majority Whip Steve Scalise (R-La.). A healthy number of House Republicans believe Obama overstepped his executive authority when he stopped deportations for millions of undocumented immigrants, and many of those lawmakers want to use the upcoming government-funding debate to hold his feet to the fire. But inside Republican leadership, senior aides and lawmakers freely admit that the executive order — no matter how unpopular it is — will likely stand and there's little Congress can do about it. So Boehner, McCarthy and Scalise need to craft a process that will allow conservatives to vent, but prevent a shutdown. The strategy will begin to take shape Tuesday morning, when the GOP meets in a closed session in the Capitol basement. One scheme has emerged as a favorite. The leadership would like to craft two bills to fund the government: one that would keep most of the government open through September 2015, and another that would fund immigration enforcement agencies through the first few months of the year. There's also the potential for stand-alone legislation to try to target Obama's executive action. GOP hard-liners have ideas of their own. Some have floated censuring Obama or canceling his State of the Union address, although neither will happen, senior aides say. Legislation is unlikely to come to the floor until next week.
This isn't exactly how Boehner and McCarthy envisioned this lame-duck session of Congress. House Appropriations Chairman Hal Rogers (R-Ky.) has been working for months to craft a large-scale omnibus spending bill that would remove the threat of a shutdown until late into 2015. Republicans envisioned a productive first quarter of 2015, but now they are suddenly facing another funding fight in February or March. For Boehner, the politics are particularly dicey. On Jan. 3, he will stand for reelection as speaker. If he loses any more than 26 GOP votes, he'll lose the speakership. There is no immediate threat to his power, but Boehner must move cautiously during this upcoming session in order to limit conservative opposition to his speakership.
Boehner and outgoing Senate Majority Leader Harry Reid (D-Nev.) also find themselves in an unexpected fight over the tax extenders package."
http://www.politico.com/story/2014/12/lame-duck-congress-agenda-113222.html?utm_content=bufferf43ef&utm_medium=social&utm_source=facebook.com&utm_campaign=buffer
House GOP preparing vote on tax breaks
"Struggling to reach a long-term agreement, House Republicans plan to vote on a one-year extension of temporary tax breaks affecting millions of businesses and individuals. Most of the more than 50 tax breaks expired at the end of 2013, so the extension would only run through the end of this month. However, it would allow taxpayers to claim the tax breaks when they file their 2014 tax returns. The tax breaks benefit big corporations and small businesses, as well as commuters, teachers and people who live in states without a state income tax. In all, they affect about 1 in 6 taxpayers, according to The Tax Institute, the independent research arm at tax giant H&R Block. Senate Democrats and House Republicans were negotiating to make some of the tax breaks permanent. But talks faltered last week after the White House threatened to veto an emerging package, saying it too heavily favored big corporations over families. Talks are continuing among congressional aides. But with the House scheduled to adjourn for the year next week, House Republicans are preparing to vote on the short-term measure, said Rep. Dave Camp, R-Mich., chairman of the tax-writing House Ways and Means Committee. "We were making really good progress until the president issued the veto threat, and that really caused, I think, a disagreement among Democrats about how to move forward," Camp said Monday. "That brought a halt to everything, so now we're looking at a one-year extension." The House could vote as early as this week. The IRS has warned that if Congress waits until the last minute to address the tax breaks, it could delay filing season and tax refunds. Each year, millions of families rush to file their returns so they can get quick refunds."
http://townhall.com/news/politics-elections/2014/12/02/house-gop-preparing-vote-on-tax-breaks-n1926097
Obama to urge Congress to loosen purse strings for Ebola fight
"President Barack Obama on Tuesday will press Congress to approve $6.18 billion in emergency funding to help fight the Ebola outbreak in West Africa and prepare U.S. hospitals to handle future cases. Most of the request is aimed at the immediate response to the disease at home and abroad. But the package also includes $1.5 billion in contingency funds – money that could become a target if lawmakers decide to trim the bill. "That is the part of the package that is most at risk," said Sam Worthington, president of InterAction, an alliance of U.S. non-governmental aid groups. While lawmakers recognize that the United States had to take action to arrest the deadly disease, some are wary of giving the administration leeway in investing money in public health systems in West Africa. "I think there is less understanding of the need to stay in it for the long run and to build the capacity of countries to ensure this doesn't happen in the future," Worthington said in an interview. The worst Ebola outbreak on record has killed at least 5,987 people since March, mainly in Guinea, Liberia and Sierra Leone. The Obama administration came under fire in September after a series of missteps with a man who traveled to Dallas from Liberia and later died of Ebola. Two nurses contracted the disease while caring for the man."
http://townhall.com/news/politics-elections/2014/12/02/obama-to-urge-congress-to-loosen-purse-strings-for-ebola-fight-n1926089
Obama to push Congress for more money to fight Ebola
http://www.cbsnews.com/news/obama-to-push-congress-for-more-money-to-fight-ebola/
Obama drawing attention to Ebola vaccine research
http://townhall.com/news/health/2014/12/02/obama-drawing-attention-to-ebola-vaccine-research-n1926099
Chart from U.S. Department of Treasury Shows Alarming Milestone the National Debt Just Passed
"The U.S. national debt hit $18 trillion for the first time on Friday, according to the U.S. Treasury Department. A website that tracks the national debt said it rose to $18.005 trillion, a jump of more than $40 billion from two days prior. There was no figure given for Thanksgiving, a holiday. The milestone is likely to renew Republican scrutiny over the federal government's spending habits, just as the GOP is set to widen its majority in the House and resume control of the Senate in 2015. While Republicans have made a point of saying they would use their new control of Congress to fight Obamacare and ease federal regulations, they have also made a point of saying debt reduction is critical. House Speaker John Boehner (R-Ohio) and incoming Senate Majority Leader Mitch McConnell (R-Ky.) said Congress must take steps to pare back "a national debt that has Americans stealing from their children and grandchildren, robbing them of benefits that they will never see and leaving them with burdens that will be nearly impossible to repay." The national debt has soared nearly 70 percent under President Barack Obama. When he took office, it stood at $10.626 trillion, and it's risen nearly $7.5 trillion under Obama. The annual budget deficit was above $1 trillion in each of the first four years of Obama's presidency. The budget deficit was just over $500 billion in the last fiscal year, but it's expected to grow again if no changes to current law are made. According to the government, national debt held by the public now stands at $12.922 trillion, and intergovernmental holdings — which reflects government borrowings against certain federal programs — are just over $5 trillion."
http://www.theblaze.com/stories/2014/12/01/u-s-national-debt-soars-to-18-trillion-under-obama/?utm_source=TheBlaze.com&utm_medium=rss&utm_campaign=story&utm_content=u-s-national-debt-soars-to-18-trillion-under-obama
Total US Debt Rises Over $18 Trillion; Up 70% Under Barack Obama
http://www.zerohedge.com/news/2014-12-01/total-us-debt-rises-over-18-trillion
This Chart Shows Why Social Security Will Be Broke in 10 Years
http://dailysignal.com/2014/12/01/chart-shows-social-security-will-broke-10-years/?utm_source=facebook&utm_medium=social
Nobody Is Pushing Thomas Piketty's Policies to Combat Economic Inequality
http://www.realclearpolitics.com/articles/2014/11/26/nobody_is_pushing_thomas_pikettys_policies_to_combat_economic_inequality_124770.html
'12 Days of Christmas' Items Cost More Than $116K
"The cost of six geese-a-laying spiked considerably this year, while most of the items in the carol "The Twelve Days of Christmas," saw little to no increase, according to the 31st annual PNC Wealth Management Christmas Price Index. A set of gifts in each verse of the song would set you back $27,673 in stores, an increase of less than $300 ? or 1 percent ? from last year. But shoppers turning to the Internet would see a bigger bump of about 8 percent over last year's online prices, bringing the set of gifts in each verse to $42,959. Buyers looking to purchase all the items each time they were mentioned in the song ? 364 that is ? would spend $116,273, a modest 1.4 percent increase from a year ago. PNC's sources for the Christmas Price Index include retailers, the National Aviary in Pittsburgh, Philadelphia-based PHILADANCO and the Pennsylvania Ballet Company."
http://abcnews.go.com/US/wireStory/12-days-christmas-items-cost-116k-27271352
Figures on government spending and debt
http://townhall.com/news/politics-elections/2014/12/01/figures-on-government-spending-and-debt-n1925955
COMMON CORE:
Parents, legislators push back against Common Core
"In New York, which administered the new Common Core-aligned tests for the second time this year, an estimated 55,000 to 60,000 students opted out, according to the state education department. (One oft-used loophole is the Children's Online Privacy Protection Act, which limits the collection of personal information from children under age 13.) Haimson, who is also a co-chair of the Parent Coalition for Student Privacy, said advocates are hoping for 100,000-plus opt-outs in New York this year. "It's really the only thing parents can do at this point," she said."
http://www.cnbc.com/id/102223870#.
MISC.:
IRS Prepping New Rules for Nonprofits
"The IRS will issue another round of proposed rules governing nonprofit groups in March of 2015, according to the regulatory agenda issued by the Treasury Department. The first round of these rules, unveiled in November of last year in response to the targeting scandal and the increased political activity of nonprofit groups in the wake of the Supreme Court's Citizens United decision, sparked a bipartisan political firestorm. Groups on the right and the left charged that, by classifying much of their routine activity, like voter education and registration, as political activity, the rules would endanger their tax-exempt status. The rules elicited a record number of comments — over 150,000, mostly negative — to the IRS website from nonprofit groups and citizens, and in the end caused the agency to back down. In May, IRS commissioner John Koskinen announced that the rules would be rewritten. Now, that process is underway. In the spring, the IRS said that much of the original language was likely to stay, and an IRS official told Politico that the agency "certainly is not starting over and certainly not starting from scratch." The IRS has not returned a request for comment, but if that remains true, another heated battle over the agency's right and ability to regulate political speech is on its way."
http://www.nationalreview.com/corner/393706/irs-prepping-new-rules-nonprofits-eliana-johnson
IRS Commissioner On The Agency's Biggest Challenge: It's A Serious Problem
"As Republicans and Democrats fight it out on the Hill over tax extenders, Internal Revenue Service (IRS) Commissioner John Koskinen doesn't care to take sides. It doesn't matter, he told me, how Congress resolves the issue, so long as they resolve it. The IRS is, he says, "agnostic" about the specifics, reminding taxpayers that, "Our job is in tax administration, we're not the tax policy people." That tax administration job has become a lot more difficult over the past year. With spending cuts already taking a toll on taxpayer services, the agency is bracing itself for another tough season. In fact, Koskinen cites funding the IRS as his biggest challenge since taking office last December. "It's a serious problem for us," he says. "I don't know who got our $500 million but I'll bet they're not gonna give you back the $2-3 billion we would have if we had it." The IRS has continued to bring in dollars even though funding is down and new challenges are up. Over the past four years, the IRS has made cuts to personnel in an effort to make up for a whopping $850 million in cuts. That means, for example, that the agency has 13,000 fewer employees to deal with 7 million more taxpayers – and to tackle the statutory mandates of implementing the Affordable Care Act (ACA, or sometimes called Obamacare) and the Foreign Account Tax Compliance Act (FATCA). The agency is, the Commissioner notes, being asked to do "more and more with less and less" which he says is doable for awhile "and then you run into a wall." The IRS is largely made up of people and technology. Cuts mean that one or both will be affected. The Commissioner says that, so far, they've tried to lessen the impact on taxpayers but that the concern continues to be the level of taxpayer services. In particular, taxpayer services on the phones have been dramatically affected: last year, 3 out of 10 taxpayers couldn't get through to the IRS on the phones. That looks to be worse for the 2015 filing season with answer rates expected to dip as low as 53% – and that's after an average of 34 minutes of wait time."
http://www.forbes.com/sites/kellyphillipserb/2014/12/01/irs-commissioner-on-the-agencys-biggest-challenge-its-a-serious-problem/
White House plans to force business to pay more overtime
"President Obama early next year will try to force employers to pay their workers more overtime by limiting which workers can be called managers. The administration in February is set to announce a proposed new rule under the Fair Labor Standards Act that would designate who is an "exempt employee" who cannot claim overtime for working more than 40 hours a week. The president and administration officials have indicated they plan to increase the $23,000 minimum amount a worker must make before his employer can opt to exempt him from federal overtime rules — also known as the "white-collar exemption." The administration has not released details, though. Groups such as the liberal Center for American Progress, which has close ties to the White House, have called for the threshold to be raised to $50,000. Business groups are hoping it won't be that high."
http://www.foxnews.com/politics/2014/12/01/white-house-plans-to-force-business-to-pay-more-overtime/
REID FLOATS EXTENDING SENATE SESSION: 'WE HAVE A LOT TO DO'
"Senate Majority Leader Harry Reid (D-NV) floated the possibility that the Senate might stay in session beyond the two weeks remaining on the legislative calendar. Speaking on the Senate Floor the soon-to-be minority leader outlined the items remaining on the docket before the end of the year — including the must-pass government funding measure, tax extenders, defense authorization, and nominations — concluding that there may be a situation that requires lawmakers to stay in Washington beyond Dec. 12.  "We may have to be here a third week and everyone should understand that," Reid said, adding that the most important task at hand is to pass funding bills to keep the government open.  He explained that there is the chance that the Senate might be in session the week of Dec. 15. "We have a lot to do, and there isn't much time to accomplish it," he said. "I urge all senators to work hard to complete our work in a timely and efficient fashion. We may have to be here the week before Christmas and hopefully, Mr. President, not into the Christmas holiday, but there are things we have to get done."
Reid further called on the House to move on the Senate-passed comprehensive immigration reform bill and praised Obama for moving forward with his executive amnesty before the Thanksgiving recess. "These people now, instead of staying in the shadows, are having a good time," Reid said. "Their holiday is not threatened to be ruined. All over America they are openly giving thanks for the blessings of family that they haven't been able to enjoy in the past. Instead of looking over their shoulder, they joyously revel in the time they can spend with their loved ones. What president Obama did needed to be done."
http://www.breitbart.com/Big-Government/2014/12/01/Reid-Floats-Extending-Senate-Session-We-Have-A-lot-To-Do
Liberal Groups Want Longer Lame Duck to Confirm Nominees
"A coalition of largely liberal organizations has written a letter asking the Senate to extend the lame duck to allow as many of President Barack Obama's nominees to win confirmation before Republicans take control of the chamber. The 33 signatories of the new letter include the American Federation of Labor and Congress of Industrial Organizations, the Communications Workers of America, the NAACP, the Natural Resources Defense Council and Public Citizen. The letter, sent Monday to Majority Leader Harry Reid, D-Nev., and Minority Leader Mitch McConnell, R-Ky., calls for prolonging the second session of the 113th Congress to help clear the nomination decks, a move that would no doubt draw criticism from Republicans. The letter comes from the Fix the Senate Now coalition, a group that has advocated for a substantial overhaul of the Senate's rules. "We urge you and your colleagues to fulfill the duties of the Senate, stay in session and vote on as many nominees as possible before the end of the 113th Congress. Longstanding vacancies in our government and courts will only make it more difficult to accomplish our goals and fulfill the needs of the American people," the letter said. "Thank you again for your leadership, and we look forward to continuing our work together in the future."
http://blogs.rollcall.com/wgdb/unions-other-liberal-groups-want-prolonged-lame-duck-to-confirm-nominees/?dcz=
Congress deals blow to plan to shut Guantanamo prison
"Lawmakers dealt a blow to President Barack Obama's five-year-long effort to close the prison camp at the Guantanamo Bay Naval Base in Cuba by omitting a plan to shut the facility from an annual defense authorization bill. U.S. Senator Carl Levin, chairman of the Senate Armed Services Committee, told reporters on Monday that the final version of the massive bill will not allow the president to transfer inmates to the United States. "Our language (on Guantanamo) … will not be in," Levin said. The defense bill, which has been passed annually for more than half a century, is likely to be approved by the House of Representatives and Senate in the coming days and then sent to the White House for Obama to sign into law. Obama has promised to shut the detainee camp since he entered the White House in early 2009, citing its damage to the U.S. reputation around the world. He has so far been unable to do so, partly because of resistance from Congress. In its version of the National Defense Authorization Act written earlier this year, the majority-Democratic Senate panel included language that would have allowed some transfers to the United States. Such transfers are strongly opposed by some Democrats and many Republicans, who hold a majority of seats in the House, and were left out of the compromise version of the bill. Advocates for closing the camp say it violates U.S. principles such as not holding prisoners without charge. They say it also acts as a recruiting tool for anti-American militants, and is very expensive to keep open."
http://townhall.com/news/politics-elections/2014/12/01/congress-deals-blow-to-plan-to-shut-guantanamo-prison-n1926026
Why Is the FBI Still Targeting Petraeus?
http://origin-www.bloombergview.com/articles/2014-12-01/why-is-the-fbi-still-targeting-petraeus
Clinton: Protect Obama environmental actions
"Former Secretary of State Hillary Rodham Clinton on Monday said steps President Barack Obama has taken to help the environment "must be protected at all costs." Clinton spoke at a dinner of the League of Conservation Voters in New York as she weighs another presidential campaign. She told the audience that this is an "exciting" time for environmental issues, and mentioned steps like the agreement the U.S. reached with China a few weeks ago over cutting emissions. But she didn't make any reference to another high profile issue, the Keystone XL pipeline. And before she attended the dinner, she was at a fundraiser for Sen. Mary Landrieu of Louisiana, who supports the project. Landrieu faces Republican Rep. Bill Cassidy in Saturday's runoff Senate election."
http://newsok.com/article/feed/766917
Obama's War on Blacks
"Broadcasting from the desert in Old Pueblo on 104.1, KQTH in Tucson, AZ, James T. is the quintessential Tea Party conservative, devout Christian and a dedicated father of three – all rolled into one . . . Oh yeah, and he's black. He's the kind of guy I hate to argue with, which is why I don't. I recently sat down with him and had a heart to heart about why the black leadership today is failing its own people. James T. doesn't mince words and never leaves a doubt about where he stands.
Me; "Do you think Obama failed the black people in this country, and if so, why?"
James T.; "Absolutely. Americans of African descent had very high expectations of the first black president. The President was given – I say 'given' – everything he needed to be successful. Everything! Yet the very group that propelled him to victory – twice – still has the highest unemployment rate in the nation. Add to that the ridiculous murder and incarceration rate, coupled with illiteracy and dependency on government handouts, and you have nothing short of a narcissistic despot who, by all statistical evidence, has failed black people – miserably. "Obama is an ideologue who used race to advance his agenda; he didn't have black folks' back."
Me; "Considering what happened during the race riots in L.A. in the 60's and more recently in Ferguson, MO, why – when black people riot – do they burn down their own neighborhoods?"
James T.; "Some would point you to America's racial history as an excuse for rioting and looting. I'm too young for the Civil Rights generation's melodramatic view of the 'cup of sorrows.' A perfect example of my early skepticism was the OJ decision. I was on – what the Civil Rights crew would consider – the 'wrong side'; I always believed he was guilty of murder even though Mark Furman used the N-word. "Let's be honest. Black men have been acquitted of killing white people but the whites don't react with mass violence. Whites don't riot or burn down their own neighborhoods. It's absolutely illogical that blacks do it. I mean, I used to think, what's the point?"
http://townhall.com/columnists/joannemoudy/2014/12/01/obamas-war-on-blacks-n1925449?utm_source=thfbp&utm_medium=fbpage&utm_campaign=thupdate
Report: Obama Quietly Endorses Mary Landrieu In Louisiana
"President Barack Obama has quietly endorsed the re-election of Democratic Sen. Mary Landrieu — an apparent attempt to increase African-American turnout as polls show Landrieu headed towards defeat in Louisiana's run-off election this weekend. Obama offered his endorsement in a campaign conference call, the Washington Examiner reported Monday. The president called Landrieu "an outstanding advocate on behalf of Louisiana working families every step of the way," according to a tweet from one participant in the call. The Real Clear Politics polling average shows Landrieu losing to GOP challenger Bill Cassidy by 15.7 points. The run-off is set to take place Saturday, Dec. 6. The endorsement seems to be a Hail Mary on Landrieu's part: Obama remains deeply unpopular in Louisiana, where Republicans have run negative ads tying the senator to the president, which would explain why Landrieu's campaign has not advertised the president's support. Like other vulnerable Democrats who used racially-tinged tactics this year to get black voters to the polls, the Landrieu campaign is running a radio ad of a black congressman lamenting the "crazy stuff" that "Republicans are always saying about President Obama." Though Republicans say there is no chance of it happening, Landrieu's campaign claims the GOP will impeach Obama if that happens. "They have shown our president so much disrespect," the ad says of Republicans. "They said he wasn't a U.S. citizen, they even sued him – and if Cassidy wins, they will impeach him."
http://dailycaller.com/2014/12/01/report-obama-quietly-endorses-mary-landrieu-in-louisiana/
Mary Landrieu stands with Obama — or hardly knows him
Embattled senator targets black vote in some ads, distancing herself from the president in others
"Depending on whose vote she's after, Mary Landrieu either stands with Barack Obama — or hardly knows the guy. The Louisiana Democrat, who is trailing in the polls ahead of Saturday's Senate runoff, has been quietly running ads on urban radio stations that criticize the GOP's treatment of the country's first black president, while her aides and surrogates have boasted to predominantly black audiences of how often she's supported him. Meanwhile, when addressing mostly white audiences, Landrieu has been adamant that the election has nothing to do with Obama, and that she can think for herself. "He's not for Keystone; I am," she said during a televised debate Monday night. "He shut down oil and gas drilling; we all are for it."
The strategy underscores the long odds Landrieu faces as she tries to survive in Louisiana, where whites and blacks have hugely divergent views on the president. Obama's approval rating in Louisiana among whites is in the teens, polls show; but among the state's sizable population of blacks, it's in the 90s. In a 60-second spot that emerged Monday, Rep. Cedric Richmond, a black congressman who represents the New Orleans area, warns that the GOP will impeach Obama if Landrieu's Republican challenger, Bill Cassidy, wins this weekend. "They have shown our president so much disrespect," Richmond says. "They said he wasn't a U.S. citizen, they even sued him and, if Cassidy wins, they will impeach him. …The president needs you to have his back now more than ever." The pro-Obama radio ad was first reported by BuzzFeed. Landrieu's campaign did not circulate it to the press, and a spokesman declined to comment on the record for this story."
http://www.politico.com/story/2014/12/mary-landrieu-barack-obama-113242.html
LANDRIEU AD: REPUBLICANS WILL IMPEACH OBAMA IF CASSIDY DEFEATS ME IN SENATE ELECTION
http://www.breitbart.com/Big-Government/2014/12/01/Landrieu-Ad-Republicans-Will-Impeach-Obama-if-Cassidy-Defeats-Me-in-Senate-Election
'Go vote again tomorrow': Video shows Louisiana mayor whose son is Sen. Mary Landrieu's chief of staff encouraging voter fraud as final US Senate contest's runoff election draws near
"–Black conservative group obtained videotape of Don Cravins Sr. telling Louisianans to vote twice in Nov. 6 Senate runoff election
–'One more time's not going to hurt,' he said on November 3, telling voters to cast multiple ballots for Democratic Sen. Mary Landrieu
–Cravins is a former Louisiana Democratic state legislator who is now mayor of the town of Opelousas
–His son is Landrieu's chief of staff
–Landrieu camp hastily scheduled press conference at the same time as video's unveiling and keeping the location a secret"
http://www.dailymail.co.uk/news/article-2856271/Go-vote-tomorrow-Video-shows-Louisiana-mayor-son-Sen-Mary-Landrieu-s-chief-staff-encouraging-voter-fraud-final-Senate-contest-draws-near.html
Louisiana's Early Vote Looks Particularly Ominous for Mary Landrieu
http://www.nationalreview.com/campaign-spot/393693/louisianas-early-vote-looks-particularly-ominous-mary-landrieu-jim-geraghty
Landrieu, Cassidy get testy in final Senate debate
http://www.utsandiego.com/news/2014/dec/01/landrieu-cassidy-get-testy-in-final-senate-debate/
Jeb Bush: GOP Nominee Should Be Willing to 'Lose the Primary to Win the General'
"Former Florida Gov. Jeb Bush on Monday said that for a Republican to win a presidential election, the 2016 nominee has to be wiling to "lose the primary to win the general." "I don't know if I'd be a good candidate or a bad one," Bush told an audience of CEOs at a conference sponsored by the Wall Street Journal. "I kinda know how a Republican can win, whether it's me or somebody else — and it has to be much more uplifting, much more positive, much more wiling to be, 'lose the primary to win the general' without violating your principles. It's not an easy task, to be honest with you." Bush also said the incoming GOP Congress needs "to actually show in an adult like way that we can govern. Lead."
http://www.nbcnews.com/politics/first-read/jeb-bush-gop-nominee-should-be-willing-lose-primary-win-n259471
Conservative leaders gang up to block Jeb Bush, say he opposes Reaganism
http://www.washingtonexaminer.com/conservative-leaders-gang-up-to-block-jeb-bush-say-he-opposes-reaganism/article/2556792
Rob Portman Says No To 2016 Presidential Race
"It's not even 2015, and the 2016 presidential race already has its first dropout. Ohio Sen. Rob Portman, a Republican who was once considered a top contender to be Mitt Romney's vice presidential nominee in 2012, said in a statement early Tuesday morning that he would not seek the 2016 Republican presidential nomination. Instead, he said, "I have decided to run for re-election in 2016. I am excited about continuing to serve, especially with the change in the Senate leadership." "With the new Republican majority, I see a real opportunity over the next two years to break the gridlock in Washington and actually get things done to help Ohioans and all Americans. That's where I believe I can play the most constructive role," he said. "I don't think I can run for president and be an effective senator at the same time." In an interview with ABC News' Jonathan Karl earlier this fall, Portman said he was "taking a look" at a White House bid in 2016. "I am concerned about the country, and I want to see who else jumps in," the Ohio Republican told ABC News. "I think it's a pivotal election so I am concerned enough that I am taking a look at it."
http://abcnews.go.com/Politics/rob-portman-2016-presidential-race/story?id=27296268
Truth of what retired military leaders think of Obama mistrust is frightening
"A stunning number of retired U.S. military leaders were not surprised when Barack Obama announced that Defense Secretary Chuck Hagel would be stepping down from his Obama cabinet last week. The announcement confirmed their expectations that the president's distrust of the military has caused him to go to the "extreme levels of micromanaging from the White House," said one Army general on Saturday, now retired in Texas, who wishes to remain anonymous. Secretary of Defense Chuck Hagel and U.S. President Barack Obama sit in a meeting with military senior leadership at the Pentagon on October 8, 2014 in Arlington, Virginia. Obama met with the military leaders for an update on the battle against ISIS. "Obama has shown his stripes and is dangerously suspicious of the Pentagon," revealed the general, who keeps close ties with current and former military leaders nationally. "Most of my colleagues are just hoping all the damage being planned is not completed before his time runs out on his term." "It's not just the army," noted the general. "All branches are worried because Obama, when he finally makes up his mind about something, gets his advice from Gen. (Martin) Dempsey (Joints Chiefs of Staff Chairman), Susan Rice, John Kerry and Denis McDonough." Obama's former defense chief and CIA head says Obama "lost his way" in setting the country's military policies in the Middle East recently. In his new book, Worthy Fights: A Memoir of Leadership in War and Peace, Leon Panetta faults the president as too often relying "on the logic of a law professor rather than the passion of a leader." When asked what concerns generals and him the most right now, the general quickly replied "how Obama is turning the military into his own personal laboratory for social engineering." The general shared an article of information from over 100 retired Navy admirals and several Marine Corp generals, revealing their concerns of American and global security because of the White House's continuing naval budget cuts. "We are concerned that if the Department of the Navy is required to continue to respond to crisis after crisis without the funding needed to build new ships, repair old equipment and provide routine maintenance to existing equipment, the nation risks permanent damage to our national defense and negative impacts on the domestic and international economies that rely on the safety and security that U.S. sea power provides," stated a letter from Navy Now, a military service advocacy organization. "As retired admirals and generals who have had the privilege of leading our military forces, we write to express our concern that the United States Department of the Navy is underfunded and overextended, placing our national defense, our Sailors and Marines, and the stability of the global economy at risk," the information from Navy Now noted. "It makes little sense to us why he (Obama) is sending Hagel to Mexico and other countries to discuss the global climate when we have mixed directions coming down regarding ISIS and Russia's actions in the Ukraine," the general told the Examiner. Critics were originally concerned when Obama selected Hagel to be his Secretary of Defense. They were apprehensive about his financial ties with a voting machine manufacturer that he failed to reveal in required disclosure forms prior to elections and high level appointments. Election Systems & Software (ES&S), is a subsidiary of McCarthy Group Inc., a private merchant banking company based in Hagel's home state of Nebraska. Hagel has special ties with McCarthy, including a financial ownership estimated to be between $1 million-$5 million in the privately held group. He served as president of the organization at one time. The general produced a 2009 report from the Army Command and General Staff at the Fort Leavenworth School of Advanced Military Studies that acknowledged "moderate Muslims are not exercising moderation; they are simply applying other means to accomplish the same goal of establishing global Islamic dominance."
http://www.examiner.com/article/truth-of-what-retired-military-leaders-think-of-obama-mistrust-is-frightening
FBI warns of 'destructive' malware in wake of Sony attack
"The Federal Bureau of Investigation warned U.S. businesses that hackers have used malicious software to launch destructive attacks in the United States, following a devastating cyber attack last week at Sony Pictures Entertainment. The five-page, confidential "flash" warning issued to businesses late on Monday provided some technical details about the malicious software that was used in the attack, though it did not name the victim. An FBI spokesman declined comment when asked if the software had been used against the California-based unit of Sony Corp (6758.T). The FBI occasionally issues "flash" warnings to provide businesses with details about emerging cyber threats to help them defend against new types of attacks. It does not name the victims of those attacks in those reports. The report said that the malware overrides data on hard drives of computers which can make them inoperable and shut down networks. It is extremely difficult and costly, if not impossible, to recover hard drives that have been attacked with the malware, according to the report, which was distributed to security professionals at U.S. companies."
http://www.reuters.com/article/2014/12/01/us-sony-cybersecurity-malware-idUSKCN0JF3FE20141201
Terrorists plotting to blow up 5 planes in Christmas 'spectacular': report
"Terrorists are plotting to blow up five passenger planes flying between European cities as part of a Christmas "spectacular," according to a British newspaper report. "Everyone is expecting something catastrophic very soon," a source told the Sunday Express. "We've been told that five planes are being targeted in a high-profile hit before Christmas. They've been waiting for the big one." London authorities were the first to uncover the threat, which would involve midair bombings, a source told The Post. "There is a credible threat that they're concerned about,'' another source said. "They've known about it for a while." Airport security sources told the Sunday Express that Islamic radicals plan to smuggle bombs onto the planes in carry-on luggage.
"That's a common theme that's out there,'' the first Post source noted. Due to the threat, British airport officials may require devices such as smartphones and iPads to be placed in checked luggage. Cellphones can be used as bombs or bomb triggers, and nonmetallic devices can be hidden inside them. The plot, the newspaper said, is believed to involve smuggling bombs onto planes bound for European cities. "The threat is aimed at Europe," the Sunday Express reported, adding, "The US has improved their security over the summer, but we have not.''
http://nypost.com/2014/11/30/terrorists-plotting-to-blow-up-5-planes-in-christmas-spectacular-report/
How This Tea Party Hopes to Help Ferguson Merchants
"That's where Bill Hennessy, a founder of the St. Louis Tea Party Coalition, hopes to help. Hennessy drafted a list of eight ideas to save Christmas in Ferguson and help DuBose and other business owners and employees. "Who got hurt last night?" he wrote on his blog Tuesday. "1. People who own businesses. people who work at businesses. 3. People who rely on businesses." He continued: Time is short. The people affected by last night's riots need help rebuilding and jobs right now. While I don't have complete plans, I can throw out eight ideas. Please make one of these come to life. Among other calls to action, Hennessy asked 100 companies in the St. Louis area to hire one person affected by the looting and riots for one year beginning Dec. 1  He proposed that companies both in the region and around the country "adopt" a damaged business and assist with rebuilding. Many of these, he wrote, need money to begin the process of fixing the damage. "We cannot rely on government — government is the problem, not the solution," he wrote. "We have to rely on ourselves." Hennessy, a native of Wildwood, Mo., organized a "buycott" in Ferguson in August as a way to help boost the local economy."
 http://dailysignal.com/2014/12/01/how-this-tea-party-hopes-to-help-ferguson-merchants/
8 Ideas to Save Christmas in Ferguson
http://hennessysview.com/2014/11/25/8-ideas-save-christmas-ferguson/  
Obama on post-Ferguson changes: 'This time will be different'
http://www.washingtonexaminer.com/obama-on-post-ferguson-changes-this-time-will-be-different/article/2556822?custom_click=rss
FERGUSON AGITATORS POST DEMANDS PROPOSED TO OBAMA DURING WHITE HOUSE MEETINGS
"Ferguson activists meeting with President Barack Obama at the White House today posted a list of demands they proposed to the president, which include:
–The federal government using its power to prosecute police officers that kill or abuse people
–Removing local district attorneys from the job of holding police accountable, and instead having independent prosecutors at the local level charged with prosecuting officers
–The establishment of community review boards that can make recommendations for police misconduct, instead of allowing police departments to police themselves
–Defunding local police departments that use excessive force or racially profile. Instead of having the Department of Justice (DOJ) wholesale giving more than $250 million to local police departments annually, DOJ should only fund departments that agree to adopt DOJ best practices for training and meaningful community input.
–The demilitarization of local police departments
–Investing in programs that provide alternatives to incarceration, such as community-led restorative justice programs and community groups that educate people about their rights.
http://www.breitbart.com/Big-Government/2014/12/01/Ferguson-Activists-Post-Demands-Proposed-to-Obama-Durin-White-House-Meetings
SHARPTON TO ATTEND WHITE HOUSE MEETING ON FERGUSON RIOTS
http://www.breitbart.com/Big-Government/2014/12/01/Sharpton-to-Attend-White-House-Meeting-on-Ferguson-Riots
OBAMA SIGNS ANOTHER EXECUTIVE ORDER TO SOLVE RACE RELATIONS FOLLOWING FERGUSON
http://www.breitbart.com/Breitbart-TV/2014/12/01/Obama-Signs-Another-Executive-Order-to-Solve-Race-Relations-Following-Ferguson
Obama to issue executive order on military weapons for cops
http://www.washingtonexaminer.com/obama-to-issue-executive-order-on-military-weapons-for-cops/article/2556798?custom_click=rss
Obama seeks more federal oversight of military equipment for police
"In the wake of the police response to protests in Ferguson, Missouri last August, President Obama is using an executive order to standardize the way the federal government distributes military-style equipment to state and local law enforcement agencies, the White House announced Monday. The administration is also proposing a $75 million investment to purchase 50,000 body cameras for police officers. That would be part of a three-year, $263 million package to expand training for law enforcement agencies, add more resources to reform police departments, and increase the number of cities where the Justice Department (DOJ) works to improve relations between the community and law enforcement agencies. Mr. Obama's executive order aims to address deficiencies found in a review of those programs which he ordered in August in the wake of Michael Brown's death in Ferguson. Police wore combat gear and used armored vehicles and military-style equipment to respond to the protesters. The White House report found the federal programs for distributing military equipment were unevenly implemented, and there appeared to be a lack of structure and inconsistent auditing of the federal programs. Five different agencies – DOJ, the Defense Department, the Department of Homeland Security, Treasury and Office of National Drug Control – are involved in providing small arms, vehicles, office supplies and grants to police departments around the country. A senior administration official said that about 4 percent of the items distributed to police departments – roughly 460,000 pieces of equipment — are classified as "controlled property," like guns, armored vehicles or night vision goggles."
http://www.cbsnews.com/news/obama-seeks-more-federal-oversight-of-military-equipment-for-police/
Obama Administration Planned To Require Police Body Cameras BEFORE Ferguson
"The Obama administration planned to require police body cameras before the Michael Brown shooting case in Ferguson, Mo., records reveal. President Barack Obama unveiled a proposed $263 million spending bill Monday that would pay for 50,000 new out-facing police body cameras that supposedly monitor police officers' conduct but also add new levels of government surveillance to our everyday lives. Obama made the announcement after a series of Ferguson-themed White House meetings, including with Al Sharpton. Attorney General Eric Holder's Department of Justice rushed out an extensive study called "Implementing a Body-Worn Camera Program" in September, just one month after the Brown shooting in Ferguson. But the plan is nothing new. "One of the latest technological advancements is the wearing of body cameras, which document the events of an incident, leaving no question as to appropriate safety measures and department protocol in handling a situation," said a DOJ overview on "Officer Safety and Wellness" in 2011. "Among the findings in the Las Vegas Metropolitan Police Department report is the need for significant changes to the use of force review board, new tactical practices when multiple officers respond to a crime scene and the implementation of new technologies, such as body cameras," DOJ stated after wrapping its investigation of the Las Vegas police force on Nov. 15, 2012."
http://dailycaller.com/2014/12/01/obama-administration-planned-to-require-police-body-cameras-before-ferguson/
Obama: Don't Want 'Militarized' Police Culture
http://www.theblaze.com/stories/2014/12/01/obama-dont-want-militarized-police-culture/?utm_source=TheBlaze.com&utm_medium=rss&utm_campaign=story&utm_content=obama-dont-want-militarized-police-culture
OBAMA: UNFAIR POLICING 'VIOLATES MY BELIEF IN WHAT AMERICA CAN BE'
http://www.breitbart.com/Big-Government/2014/12/01/Obama-Unfair-Policing-Violates-My-Belief-In-What-America-Can-Be
HOLDER KICKS OFF 'COMMUNITY DIALOGUE' ON FERGUSON, RACE IN ATLANTA
http://www.breitbart.com/Big-Government/2014/12/01/Holder-Kicks-Off-Nationwide-Community-Dialogue-on-Ferguson-Race-in-Atlanta
ERIC HOLDER: WE MUST 'SEIZE' THE 'UNIQUE OPPORTUNITY' FERGUSON PRESENTS
"On Monday evening, Attorney General Eric Holder told activists and law enforcement officials in Atlanta that Ferguson presents an opportunity to deal with issues like racial injustice and the perception that police treat minorities unfairly before announcing that new federal standards against racial profiling are on the way. "This presents this nation with, I think, a unique opportunity," Holder said, according to CNN. "And I think it's incumbent on all of us to seize this opportunity to deal with issues that for too long have been ignored." Holder kicked off the first of a series of community forums on Ferguson at Ebenezer Baptist Church in Atlanta and said he will, in the coming days, "announce updated Justice Department guidance regarding profiling by federal law enforcement, which will institute rigorous new standards—and robust safeguards—to help end racial profiling, once and for all." "This new guidance will codify our commitment to the very highest standards of fair and effective policing," Holder said. Holder was reportedly heckled at the event but told the hecklers that, "I ain't mad atcha, all right?" "There will be a tendency on the part of some to condemn what we just saw, but we shouldn't," Holder reportedly said. "What we saw there was a genuine expression of concern and involvement. And it is through that level of involvement, that level of concern and I hope a level of perseverance and commitment that change ultimately will come."
http://www.breitbart.com/Big-Government/2014/12/01/Holder-Says-Robust-Anti-Racial-Profiling-Guidelines-Imminent-We-Must-Seize-This-Unique-Opportunity-Ferguson-Presents
Minister Who Called Out Al Sharpton Has Just One Question for Ferguson Protesters
"Johnathan Gentry, a minister at the West Angeles Church of God in Christ, made headlines over the summer with a viral YouTube video condemning the rioters in Ferguson. He also had harsh words for President Barack Obama, the NAACP and Al Sharpton. On Monday, as Ferguson is once more gripped by riots, Gentry asked just one question of the protesters: "Are you happy?" "I guarantee you, you're going to look in the mirror and say, 'No,'" Gentry said on The Glenn Beck Program. "You're tearing up where you live! You're tearing up your own community. Not no one else's. You're tearing up yours! So if you can examine yourself — calm down and examine yourself — you will see that you're not in a place of happiness." Gentry said that instead of showing its greatest strength, many in the black community "specialize in showing our greatest weakness." "I'm in my early thirties, and that's what we've specialized in," he said. "Then we wonder why we're stereotyped. We wonder why people don't see us the same. It's because of our actions and how we respond to issues that take place in our lives!"
http://www.theblaze.com/stories/2014/12/01/minister-who-called-out-al-sharpton-has-just-one-question-for-ferguson-protesters/?utm_source=TheBlaze.com&utm_medium=rss&utm_campaign=story&utm_content=minister-who-called-out-al-sharpton-has-just-one-question-for-ferguson-protesters