News Briefing for Tuesday, December 16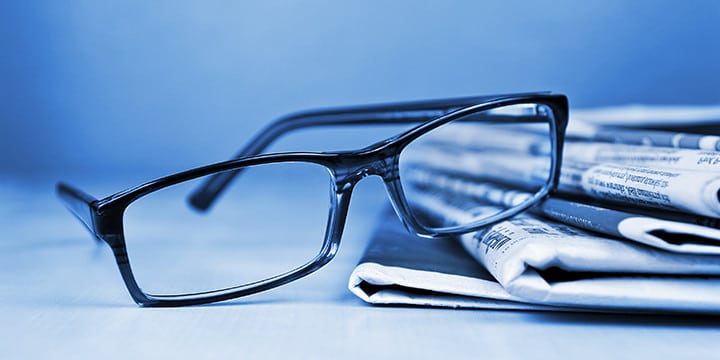 HEALTHCARE:
OBAMA: ALL I WANT FOR CHRISTMAS IS YOU … TO SIGN UP FOR OBAMACARE
"President Obama is turning to Mariah Carey's popular Christmas song  in an attempt to sell Obamacare. When the president appeared on Ryan Seacrest's radio show earlier this morning, the host sang part of the chorus which includes the lyrics: "I just want you for my own, more than you could ever know.  Make my wish come true, baby, all I want for Christmas…"
"… is for you to sign up for healthcare at healthcare.gov," Obama finished, without singing.
After the song, Obama joked that Seacrest should stick to being a radio host instead of trying to be an actual musician."
http://www.breitbart.com/Big-Government/2014/12/15/Obama-All-I-Want-For-Christmas-Is-You-To-Sign-Up-For-Obamacare
Obama: Obamacare "A Good Christmas Present"
"On Monday's broadcast of On Air with Ryan Seacrest President Obama made a push for Americans to sign up for his signature health care reform legislation, the Affordable Care Act. "It's a good Christmas present for people who already have signed up for the Affordable Care Act," the president said. PRESIDENT OBAMA: There was more competition and that drove prices down. So there's actually good deals to be had. It's a good Christmas present for people who already have signed up for the Affordable Care Act. If you don't already have health insurance, you should sign up today if you want it to start on January 1. If not, you will still have until February 15 to sign up. The bottom line is, for less than what it costs for your cell phone bill or your cable bill, you can have the security of knowing that if something happens to you or your family, you're covered."
http://www.realclearpolitics.com/video/2014/12/16/obama_obamacare_a_good_christmas_present.html
USDA's latest recommendation: Obamacare
"The U.S. Department of Agriculture is the latest wing of the government calling on Americans to buy Obamacare. While Obamacare might normally be seen as something for the Department of Health and Human Services to promote, Agriculture Secretary Tom Vilsack offered his own advice on the subject late Friday. Vilsack focused his comments on how Obamacare can help rural Americans who might be more likely to live and work on farms. "The Affordable Care Act gives hardworking rural families the financial security and peace of mind they deserve," Vilsack wrote. "It makes rural communities stronger and rural families healthier." Obamacare is in the midst of enrolling people for its second year. As Vilsack pointed out, people must sign up by the end of today, Monday, to get coverage by January. The open enrollment period lasts until February 15, although the Obama administration extended the deadline last year in order to give people more time in light of the glitches on the HealthCare.gov website. The Department of Health and Human Services said in November that it expected about 9 million people to be enrolled in a healthcare plan by the end of 2015 — that's 4 million fewer than what the Congressional Budget Office estimated."
http://www.theblaze.com/blog/2014/12/15/usdas-latest-recommendation-obamacare/
Federal, state health insurance sites brace for 2015 sign-up deadline
"President Obama's healthcare reform push faces the biggest test of its second year in existence Monday, the deadline for customers to choose an insurance plan for 2015.  Midnight Pacific time is also the deadline for current enrollees to make changes that could reduce premium increases ahead of the new year. HealthCare.gov and state insurance websites are preparing for heavy online traffic before the deadline, which gives consumers in the East until 3 a.m. Tuesday to enroll. Wait times at the federal call center started creeping up around the middle of last week, mainly due to a surge of current customers with questions about their coverage for next year. Many will face higher premiums, although they could ease the hit by shopping online for a better deal. Counselors reported hold times of 20 minutes or longer for the telephone help line. About 6.7 million people now have coverage through Obama's signature law, which offers subsidized private insurance. The administration wants to increase that to 9.1 million in 2015. To do that, the program will have to keep most of its current enrollees while signing up more than 2 million new paying customers… New wrinkles have kept popping up, even with seemingly simple features of the Affordable Care Act. For example, most current customers who do nothing will be automatically renewed Jan. 1 in the plan they now are in. At this point, it looks like that is what a majority intends to do. While that may sound straightforward, it's not. By staying in their current plans, people can get locked into a premium increase and miss out on lower-priced plans for 2015.  Not only that, they also will keep their 2014 subsidies, which may be less than what they legally would be entitled to for next year. Doing nothing appears to be a particularly bad idea for people who turned 21 this year, according to the Center on Budget and Policy Priorities, a Washington group that advocates for low-income people. Researchers at the center estimate that 21-year-olds will see a 58 percent increase in the sticker price for their premiums just because they're a year older. An age-adjustment factor used to compute premiums jumps substantially when a person turns 21. A 20-year-old whose premium was $130 per month in 2014 will see the premium climb to $205 a month in 2015, solely because of that year's difference. Tax-credit subsidies can cancel out much or even all of the impact. But if consumers default to automatic renewal, their tax credits will not be updated and they will get the same subsidy as this year."
http://www.foxnews.com/politics/2014/12/15/crunch-time-again-for-health-insurance-sign-ups/
Most Obamacare enrollees are ignoring tonight's deadline, and it will cost them
"Monday night marks a pretty important deadline for Obamacare — the last chance for most existing customers to sign up for new coverage starting Jan. 1 that would potentially save them hundreds, if not thousands, of dollars on health insurance next year. And it looks like a deadline that most are going to let slip by… People with existing ACA coverage who don't shop around could be missing out on big savings. More than 70 percent of current ACA marketplace enrollees could find a cheaper plan with comparable coverage on the marketplace, according to an Obama administration report released earlier this month."
http://www.washingtonpost.com/blogs/wonkblog/wp/2014/12/15/most-obamacare-enrollees-are-ignoring-tonights-deadline-and-it-will-cost-them/
California Obamacare Glitch Sending Some Customers Into Medicaid
"California's Obamacare exchange is struggling to fix yet another computer glitch that is shunting some applicants into Medicaid coverage. Some customers who don't quality for the state Medicaid program, Medi-Cal, have been diverted into it anyway, the San Diego Union-Tribune reports. Covered California, the state Obamacare exchange, acknowledged the problem just days before the Dec. 15 deadline to purchase health coverage for Jan. 1. "We are aware that this is happening, and we've been working to remedy the situation for customers," Covered California communications director Amy Palmer told the Union-Tribune. She said customers who have been incorrectly enrolled in Medicaid shouldn't be concerned if their coverage isn't straightened out by the deadline for 2015 coverage on Monday and that the exchange will make sure their health insurance is effective as planned. "It's really a mess," Craig Gussin, a San Diego insurance broker, told the newspaper. "It's why I'm going to be spending my whole weekend looking at every person's file to make sure that it's as accurate as we can make it." Gussin said that several of his own clients were shifted into Medicaid when they tried to modify their income levels on the Obamacare exchange's website. He said it took hours on the phone with exchange officials to fix the problem."
http://dailycaller.com/2014/12/15/california-obamacare-glitch-sending-some-customers-into-medicaid/
More extensions as Obamacare deadline looms
"Monday is the deadline for people in most of the United States to sign up for individual and family Obamacare insurance plans that take effect Jan. 1. If people don't meet that deadline, or some of the later ones this week set by individual states, they will have to wait until Feb. 1 at the earliest for their insurance to go into effect. By midday, the federal insurance exchange, HealthCare.gov, which serves two-thirds of the U.S., appeared to be working smoothly, as did a number of other state-run exchanges. Nonetheless, within hours, a number of state-run exchanges had effectively extended their Monday deadlines in the face of strong demand, among them California, whose marketplace has the largest number of Obamacare enrollees in the United States California's exchange will give applicants who began the sign-up process by midnight Monday until midnight Sunday to finish enrollment, according to officials. The extension is being granted on the honor system—the exchange won't be auditing applicants to see if they actually met the criteria. "We know we've got a lot of people in the pipeline," a spokesman told CNBC.com Monday evening. The spokesman noted that in the past eight days, as the deadline approached, Covered California exchange had signed up 42,000 people, which is more than 80 percent of the number of people who signed up in the first two-and-a-half weeks of enrollment. "We've just seen a real strong surge," the spokesman said. Monday remained the deadline for signing up online at HealthCare.gov. But late in the day, the agency that runs that site announced a grace period for people who were trying to start or finish an application or enroll. "As we have anticipated, we are seeing very high consumer demand on HealthCare.gov and at the call center for people looking to meet the deadline," said a spokesman for the Centers for Medicare and Medicaid Services. "Because the call center is experiencing longer-than-normal wait times, some callers are being asked to leave their contact information so they do not have to wait," the spokesman said. "We will call them back at a convenient time starting tomorrow and if they select a plan their coverage will still begin on January 1. Consumers can also shop for coverage and select a plan on HealthCare.gov anytime until midnight Pacific time tonight." New York's exchange had last week extended its deadline from Monday until next Saturday. The exchange cited snowstorms that slammed the western part of the state recently. Several other states—Massachusetts, Idaho, Rhode Island, Maryland and Washington—already had extended deadlines as well, to as late as Dec. 23 in some cases."
http://www.cnbc.com/id/102269082
Two More States Delay Obamacare Deadlines At The Last Minute
"Idaho and Minnesota are the two latest states to extend their Obamacare exchanges' deadlines to pick a health insurance plan for Jan. 1 coverage.  The national deadline to get coverage by the first of the year, when the individual mandate penalty gets hiked to at least $325, is Monday at 12 a.m. PST. But like last year, which saw a barrage of deadline delays, several states have pushed their deadlines back to hopefully accommodate more customers. On Friday, New York became the first state to issue an extension, issuing a statement saying an extension was necessary because heavy snowstorms in parts of the state last month had prevented customers from accessing the website or going to an enrollment event. Idaho is now allowing customers who start an application by Monday evening until Dec. 20 to select a plan. The state just launched its state-run exchange for the first time this open enrollment period and is dealing with some technology glitches.  The call center is overloaded with customers trying to sort out website problems and access premium subsidy information, according to the Idaho Statesman."
http://dailycaller.com/2014/12/15/two-more-states-delay-obamacare-deadlines-at-the-last-minute/
A State-by-State Look at Exchanges As Obamacare Deadline Looms
Some states have extended their deadlines, but report solid enrollment outcomes.
http://www.usnews.com/news/articles/2014/12/15/a-state-by-state-look-at-exchanges-as-obamacare-deadline-looms
President Obama DELETED His Website Telling American People They Could Keep Their Plans
"The Obama administration's original government website promoting Obamacare has been deleted. On the last day of the Obamacare enrollment period, uncovered records reveal the deleted website assured Americans they could keep their existing health insurance plans. HealthReform.gov was the first major online messaging project of Kathleen Sebelius' Department of Health and Human Services. It was later replaced by the glitch-ridden Obamacare enrollment website Healthcare.gov. But after Healthcare.gov went live, HealthReform.gov went dark. Thankfully, the Internet's "WayBack Machine" gives us a shot of HealthReform.gov's final big screaming homepage: "Keeping the Health Plan You Have…The rule announced today preserves the ability of the American people to keep their current plan if they like it."
http://dailycaller.com/2014/12/15/president-obama-deleted-his-website-telling-american-people-they-could-keep-their-plans/
A Lull Before the ObamaCare Rate Storm
Premiums this year are a nice surprise. It's 2017 when hikes will kick in—'bronze' family plans alone could rocket 45%.
"Risk corridors and reinsurance are simple concepts: They subsidize insurance companies with taxpayer money. With the former, the taxpayer is covering the difference when patients spend more on health care than insurance companies predicted. With the latter, taxpayers are paying for the most expensive patients—those that make more than $45,000 in claims annually. In a telling move, the White House quietly expanded the risk-corridor program earlier this year, implying that health-insurance companies are losing billions of dollars on ACA plans. This is why premiums on Healthcare.gov are cheaper than many predicted. The taxpayer's generosity allows insurance companies to hide the true costs of the plans. But this will likely end when both programs expire in two years. At the same time, the exemptions issued by the White House and the Department of Health and Human Services—including the exemptions that allowed millions of consumers to keep noncompliant plans that would have been canceled—will also expire on New Year's Day, 2017. I recently released a study, co-written by Michael Ramlet, through the University of Minnesota's Medical Industry Leadership Institute, estimating how premiums will react once this happens, using HHS enrollment data. We estimate that premiums—especially for the cheapest plans—will increase at a much faster rate after 2016. Bronze plans could increase 45% for families, to about $13,000 from $9,000. Individuals could see a 96% spike, to nearly $4,000 from $2,000. Other plan types—silver, gold and platinum—will see smaller, but still substantial, increases. Premiums for cheaper plans will increase at a faster rate because their deductibles will likely decrease to meet ACA regulations starting in 2016. After 2017, premiums will rise at the level they do now, a few percentage points every year. Yet our data still indicate that—for at least the next decade—premiums will increase faster than they did in the years before the Affordable Care Act's implementation. Federal subsidies for ACA plans won't be able to keep up. This will leave consumers with a dearth of cheap health-care plans—and some difficult decisions. Right now, average premiums for bronze plans are roughly half as expensive as premiums for silver plans, the next tier up. But by 2017 the bronze premium could be about 25% cheaper for families and 30% cheaper for individuals. Consumers will begin fleeing the individual health-insurance market in response to these rising costs. This will cause a 13% contraction in 2017 and a roughly 1% contraction about every year thereafter for the next decade, according to our estimates. The consumers who abandon the market will be acting rationally: They'll migrate to cheaper options, even if that means abandoning health insurance altogether. To wit: Our study estimates that the number of uninsured will steadily grow from 2017 onward. The number of uninsured could reach 40 million within the next decade—about 10% higher than it is today."
http://www.wsj.com/articles/stephen-t-parente-a-lull-before-the-obamacare-rate-storm-1418685506
New Obamacare Tax This Filing Season: Your Shared Responsibility
http://www.forbes.com/sites/ashleaebeling/2014/12/15/new-obamacare-tax-this-filing-season-your-shared-responsibility/
Univision's Unrelenting Obamacare Spin
http://cnsnews.com/video/newsbusters/univisions-unrelenting-obamacare-spin
'Wyoming's doctor' targets Obamacare
"Sen. John Barrasso has been waiting seven years for this. Appointed to the Senate in June 2007, the Wyoming Republican has never served in the majority. That will change in a few weeks, when the GOP assumes command of the Senate for the first time in eight years. Like most Republicans and every GOP leader in Congress, Barrasso vows that his party will use this new opportunity to prove to the American people that it can govern responsibly and make their lives better. But for the orthopedic surgeon who was known as "Wyoming's doctor" before being elected to the state Senate in 2002, the prize in winning control of the U.S. Senate lies in the opportunity to reform a national healthcare system that has been remade over the past few years by President Obama's Affordable Care Act. As chairman of the Senate Republican Policy Committee, No. 4 in the chamber's leadership hierarchy, Barrasso could be in a position to exert some influence. In an interview last week, Barrasso laid out a slew of policy priorities for the first six months of the new year, the period when the GOP will have its best chance of passing significant legislation. But the senator who delivers regular floor speeches to offer a "doctor's second opinion on Obamacare" made clear that repealing and replacing the president's healthcare law is his top priority. The interview was edited for length and clarity."
http://www.washingtonexaminer.com/wyomings-doctor-targets-obamacare/article/2557276?custom_click=rss
Three Republican governors have now endorsed the Medicaid expansion since the midterms
"Gov. Bill Haslam of Tennessee on Monday morning became the latest Republican governor to announce support of Obamacare's Medicaid expansion —and the third in the nation since Republicans gained more power at the state and federal levels in the November midterm elections. Like most other Republican governors who want to take the health-care law's generous federal funding, Haslam is now offering a plan that deviates from the Medicaid expansion envisioned under the Affordable Care Act. Haslam, who made the announcement almost a month after his re-election, said the Obama administration has verbally approved the approach. "We think we have a plan in Tennessee that fits our citizens and also is an answer to budget challenges we'd face in the future," Haslam said during a press conference Monday morning. The Tennessee plan, which Haslam said will be debated by a special session of the state legislature, is a two-year waiver program with two tracks. It will offer vouchers to people earning up to 138 percent of the federal poverty level — or about $16,100 for an individual — to help purchase employer coverage they would otherwise struggle to afford. Other newly eligible individuals can sign up in health plans modeled after health reimbursement accounts, with people earning above the poverty level required to pay premiums and copays. Haslam's administration didn't immediately offer details about how those payments are structured. In Tennessee, about 142,000 low-income adults fall into what's known as the coverage gap — people who earn too much to qualify for the existing Medicaid program but not enough to qualify for subsidies to purchase private coverage on the Obamacare health insurance marketplaces. That's according to a November estimate from the Kaiser Family Foundation, which finds that 3.8 million poor adults across the country fall into this gap. Haslam's announcement comes after almost a year-and-a-half of discussions with the federal Centers for Medicare and Medicaid Services over an acceptable Medicaid expansion alternative. That may have been the easiest part for Haslam, who joins Governors Matt Mead of Wyoming and Gary Herbert of Utah in offering a Medicaid expansion plan in the month since the midterms passed."
http://www.washingtonpost.com/blogs/wonkblog/wp/2014/12/15/three-republican-governors-have-now-endorsed-the-medicaid-expansion-since-the-midterms/
With Hospitals Under Stress, Tennessee's Governor Pursues Medicaid Expansion
"WASHINGTON — Under mounting pressure from financially strapped hospitals, Gov. Bill Haslam of Tennessee proposed on Monday an alternative plan for expanding Medicaid that he said would bring health coverage to tens of thousands more poor residents of his state without following traditional Medicaid rules. Mr. Haslam, a Republican, made clear that he still opposed President Obama's Affordable Care Act, which encourages states to expand Medicaid to everyone earning up to 138 percent of the federal poverty level, or $16,105 for a single person. Nonetheless, he proposed using federal Medicaid funds available under the law to cover some 200,000 low-income residents through their employer's health insurance plan or the state's Medicaid program.  Under the second option, some people would be charged co-payments that are not always required by Medicaid, along with premiums that are rarely required. But they could receive help paying those costs "by making healthy choices," Mr. Haslam said in a news conference in Nashville, such as by getting preventive screenings. Mr. Haslam said the Obama administration had informally agreed to the plan last week after months of negotiations. But it still needs an official federal waiver and the approval of the Republican-controlled Legislature — a potentially steep hurdle in a state where many lawmakers are aligned with the Tea Party and where opposition to Medicaid expansion has been strong. Mr. Haslam said he would call a special session in January for lawmakers to consider the plan, adding, "I believe something this important to Tennesseans should have a full discussion and its own focus." Katie Hill, a spokeswoman for the federal Department of Health and Human Services, said it had had "productive discussions with Governor Haslam, and we look forward to the state submitting its plan." Ron Ramsey, a Republican who is the state's lieutenant governor and Senate speaker, and who in the past has adamantly opposed Medicaid expansion, suggested in a statement that he was open to the plan. "Governor Haslam has negotiated a deal which returns tax dollars back to Tennessee while using conservative principles to bring health insurance to more Tennesseans," Mr. Ramsey said. The state's two United States senators, Lamar Alexander and Bob Corker, both Republicans, also issued supportive statements. If Mr. Haslam's plan receives the approval it needs, Tennessee will join 27 states that have expanded Medicaid under the Affordable Care Act, including nine with Republican leadership. Several other Republican governors have pushed for alternative forms of Medicaid expansion in their states since the November elections, partly a reflection of how badly hospitals and local communities want the federal funds that come with it. "We now have several hospitals that have closed, and all the hospitals in the state are hurting to some extent," said Michele Johnson, the executive director of the Tennessee Justice Center, an advocacy group. "It's creating more and more pressure, especially in some of those really rural, far-right Tea Party districts, to understand this in a different way."
http://www.nytimes.com/2014/12/16/us/with-hospitals-under-stress-tennessees-governor-pursues-medicaid-expansion.html
Tennessee tees up Medicaid expansion battle
"Tennessee is the latest conservative state to pursue Medicaid expansion under Obamacare. It just doesn't want to call it that. Republican Gov. Bill Haslam unveiled a proposal Monday morning to expand coverage up to 138 percent of the poverty level as spelled out in the federal health law, opening the door to billions of dollars in federal funding through the Affordable Care Act. Yet like several Republican governors before him, Haslam faces uncertain prospects as he tries to secure legislative approval in 2015 for the plan, called Insure Tennessee. His state is not eager to embrace the president's health law, or even its language. "We aren't expanding Medicaid," Haslam spokeswoman Laura Herzog said. "We unveiled Insure Tennessee."
Haslam's move isn't a surprise. He has long indicated he supports expanding low-income health insurance with these federal funds, although he didn't spell out the details until after his easy reelection last month. And he's been in talks with federal officials. GOP governors in Utah and Wyoming have also released details over the past month and want their state legislatures to approve the plans next year. Indiana had long been in negotiations with the Department of Health and Human Services on its proposal — Healthy Indiana Plan 2.0 — but talks appear to have stagnated as the state pushes for approaches that diverge from traditional Medicaid.
All of these states are trying to put their own, more conservative twist on the traditional Medicaid program, and all would need federal approval. Some, like Haslam, don't even want to call it Medicaid. However, his proposal appears to be "in the ballpark" of what the Centers for Medicare & Medicaid Services would approve, said Joan Alker, executive director of the Georgetown Health Policy Institute's Center for Children and Families. The Tennessee expansion would be a pilot program for two years. The Tennessee Legislature will convene in mid-January, and Haslam — the incoming chair of the Republican Governors Association — said Monday that he'll call a special session to focus on his Medicaid proposal later in the year. Haslam said his office is in the process of calling lawmakers to explain the plan — which also includes some conservative ideas that would have to be approved by federal Medicaid officials. For example, the proposal would set up health reimbursement accounts to help individuals cover their out-of-pocket costs, and premiums and co-pays would also be required. Haslam said at a news conference Monday that he was not asking for any hard commitments yet, and his timing remained unclear. Michele Johnson, executive director of the Tennessee Justice Center, said getting expansion through the legislature will be challenging. But recent comments by Lt. Gov. Ron Ramsey that he could sell lawmakers on a plan are encouraging. Johnson said Ramsey wouldn't make that claim unless it could be done. "That is a hopeful sign," she said.
http://www.politico.com/story/2014/12/tennessee-medicaid-expansion-113577.html
Tennessee governor proposes alternative plan to Obamacare
http://townhall.com/news/politics-elections/2014/12/15/tennessee-governor-proposes-alternative-plan-to-obamacare-n1932304
Obamacare Challenge Is A Contest For Justice Kennedy's Soul
http://www.forbes.com/sites/danielfisher/2014/12/15/obamacare-challenge-is-a-contest-for-justice-kennedys-soul/
IMMIGRATION:
Yes, Congress can stop Obama's immigration action
"Think Congress can't stop President Obama's unilateral executive action on immigration? It can. All money spent by the federal government is under the ultimate control of Congress. If they choose, lawmakers can issue exquisitely detailed instructions on how federal dollars are spent. For proof, look no further than the 1,695-page spending bill passed by Congress over the weekend. A particular phrase, "none of the funds," appears in the bill more than 450 times. In each case, Congress used those words to dictate how money can and cannot be spent. The first two times the phrase appears in the bill concern a $1.2 billion appropriation for salaries and expenses at the Farm Service Agency, part of the Agriculture Department. "None of the funds available to the Farm Service Agency shall be used to close Farm Service Agency county offices," the bill says. In addition, "none of the funds available to the Farm Service Agency shall be used to permanently relocate county-based employees that would result in an office with two or fewer employees without prior notification and approval of the Committee on Appropriations. That's pretty specific. The Agriculture Department can't close Farm Service Agencies or reorganize them, if the result is an office with fewer than three employees, unless specifically approved by Congress. That's using the power of the purse to dictate precisely what a government agency can do… Those are just a few examples of Congress using its power of the purse to tell the executive branch precisely what it may and may not do. There are many, many, many more — just in the new bill. And that's nothing new; this sort of restriction, and many of the specific ones in the new spending bill, have been in appropriations measures for years and years. Under Obama's immigration order, federal offices will process the cases of illegal immigrants in a variety of ways, awarding them work permits, assigning Social Security numbers, and distributing federal transfer payments. Given the routine restrictions of all sorts of federal actions in the new spending bill, and the thousands of such restrictions in similar bills over the years, does anyone believe Congress cannot limit what the president does on immigration? Yes, lawmakers have to be united to act. But if they choose, they can stop Obama cold."
http://www.washingtonexaminer.com/yes-congress-can-stop-obamas-immigration-action/article/2557399
LEE: WEEKEND SESSION FOR IMMIGRATION VOTE 'WORTH IT'
"Sen. Mike Lee is defending the weekend's acrimony-inducing Senate session, explaining that it was important to get a vote on the constitutionality of President Obama's executive amnesty.
"It's always worth it when you stand behind the American people, who want to make sure these that things are being voted on," Lee said during an appearance Monday on Fox News. "When we have a president who engages in acts of lawlessness and behaves as if he were a government of one. It's always worth it to stand up for the American people and get a vote on whether or not the president should have taken that action" Sens. Ted Cruz (R-TX) and Lee forced a vote on Obama's executive action on immigration over the weekend, after refusing to allow a quick vote on the must-pass government funding bill until their measure was allowed on the floor.
Lee explained that he opposed the secretive process of the creation of the so-called cromnibus, a $1.1 trillion government-funding bill. He takes issue with the lack of transparency and amendment process both in committee and on the floors of the House and Senate.
"So we felt that we should have at least one vote on some amendment, on some option somewhere to allow senators to signal their opposition to what the president was doing," he said."
http://www.breitbart.com/Big-Government/2014/12/15/Lee-Weekend-Session-For-Immigration-Vote-Worth-It
Ted Cruz, Mike Lee: It's Not Over
"Sens. Ted Cruz (R-Texas) and Mike Lee (R-Utah) are vowing to try again next year to defund President Barack Obama's executive action on immigration, after the Senate used the weekend to pass a huge spending bill that lets Obama do what he wants on immigration through February. The $1.1 trillion spending bill escaped the House without any vote to stop the Department of Homeland Security from implementing Obama's plan, which could let up to 5 million illegal immigrants stay and work in the United States. Senate Democrats also refused any votes on amendments, and Cruz was only able to attack it indirectly, through a procedural vote that challenged the constitutionality of Obama's action."
http://www.theblaze.com/stories/2014/12/15/ted-cruz-mike-lee-its-not-over/?utm_source=TheBlaze.com&utm_medium=rss&utm_campaign=story&utm_content=ted-cruz-mike-lee-its-not-over
Cruz, Lee Not Backing Down
"Though taking heat from Senate colleagues on his own side of the aisle, Sen. Ted Cruz (R-Texas) isn't backing down from the fight with Barack Obama over his executive amnesty, seeking to remind fellow Republicans of what they broadly campaigned on just one short month ago.
"I spent two months campaigning all over this country, helping retire Harry Reid and win this new majority, and I'll tell you, Senate and House candidates said over and over again, elect us and we will stop President Obama's illegal executive amnesty. We gotta honor our word."
Establishment-aligned Republicans attempted to portray both Cruz and Sen. Mike Lee (R-Utah) as selfish for standing their ground. Cruz dismisses that accusation.  "It's funny, they use the term selfish – to actually honor the commitments you made to your constituents. 'That's not playing the rules of the game.' Well you know what, the rules of the game have resulted in bankrupting our kids and grandkids and seeing our constitutional liberties eroded, and enough is enough," Cruz said. For his part, Lee also took a strong stand in defending his and Cruz's actions, taking his case to viewers via Fox News. Sen. Mike Lee (R-Utah) stands by his decision to delay with Sen. Ted Cruz (R-Texas) the final spending bill vote this past weekend, a move that many fellow Republicans have blamed for helping Democrats advance dozens of President Obama's nominees. "It's always worth it when you stand behind the American people who want to make sure that these things are being voted on," Lee said on Fox's "America's Newsroom."
 http://www.breitbart.com/InstaBlog/2014/12/15/Cruz-Lee-Not-Backing-Down
Rand Paul pushes against Obama's immigration executive action
"Sen. Rand Paul has introduced legislature to overturn President' Obama's immigration executive order. The bill, called "Preventing Executive Overreach on Immigration Act," points out that Obama has said at least 22 times before that he cannot ignore existing immigration law, nor can he create his own. "I believe that the Constitution is clear that the legislative power resides in Congress. The President is not a king and he does not have the power to enact laws then execute his own laws. Our Constitution is being violated by this executive order and other actions by the Obama Administration to govern by executive fiat," the Kentucky Republican said in a statement Friday. "President Obama's grant of deferred action […] is without any constitution or statutory basis," the bill says. Obama announced in November — after months of hinting he would do so — an executive action that would protect up to five million undocumented immigrants from deportation. In his prime-time speech announcing the major immigration system overhaul, Obama made sure to point out that his actions were lawful. Paul disputes Obama's claim. "His actions blatantly ignore the separations of powers and the principles our country was founded on. I will not sit idly by and let the president bypass Congress and our Constitution," he said after the speech. Rep. Ted Yoho, R-Fla., also sponsored a companion bill in the House that passed by a vote of 219-197 on Dec. 4."
http://www.washingtonexaminer.com/rand-paul-pushes-against-obamas-immigration-executive-action/article/2557418?custom_click=rss
Obama braces for immigration battle with GOP
"President Obama is bracing for a political and legal battle with Republicans next year over his executive actions on immigration, but as he seeks to rally support against the anticipated assault, a lingering frustration among some Latinos could mean renewed pressure on him to do even more to protect illegal immigrants. After six years in which his administration took a tough line on deportations, Obama's decision to shield up to 4 million more undocumented immigrants from being removed from the country was in part aimed at repairing damage with a key constituency whose support for the president has plummeted. Their backing will be critical for Obama in the face of GOP efforts in the coming months to block his deferred-action program by denying federal funding for it or to overturn the measure through legislation. Beyond immigration, the president also has been counting on Latinos to support his health-care law. In both cases, the administration's strategy is to enroll as many people as possible to make it politically difficult for Republicans to achieve their goals — and in the case of immigration, to put pressure on Congress to find a longer-lasting legislative solution in Obama's final two years. But as he attempts to shift the burden back to the GOP, Obama continues to face tough questions from Hispanic activists about why he had not done more and done it sooner. Of particular concern to the advocates are those who were left out of the new deportation protections. Obama's response to these competing forces could complicate his record on what he had hoped would be a legacy issue for his presidency. Recently in Nashville, where the president was touting the benefits of immigration to local communities, he was confronted by influential Spanish-language television host Jorge Ramos of Univision. "You destroyed many families," Ramos said, noting that Obama's administration has deported more than 2 million people. "They called you 'deporter in chief.' . . . You could have stopped the deportations."
http://www.washingtonpost.com/politics/obama-braces-for-immigration-battle-with-gop/2014/12/15/217a62aa-8235-11e4-9f38-95a187e4c1f7_story.html?wprss=rss_homepage
JORGE RAMOS: OBAMA 'ESTABLISHING HIS POWER' ON AMNESTY
"Univision's Jorge Ramos declared that President Barack Obama is "establishing his power" on race and immigration and his executive amnesty is a sign that Obama intends to be an "active president" for the rest of his term.  Appearing on Reliable Sources on CNN, Ramos said what he took away from his interview with Obama last week was that Obama intends to be an "active president" and not a "lame-duck president," especially on "race issues" and immigration. Ramos, who does not hide his biases and activism, challenged Obama for not going far enough on executive amnesty instead of questioning him on the legal merits of his executive amnesty.
"What he's saying right now is that he's an active president, that he's not a lame duck president," Ramos said, adding that Obama has been a "much more assertive president" who is "establishing his power" since he realizes that "he's not going to be able to work with Congress."
BET's Jeff Johnson, who appeared with Ramos, said that Obama "is a president who wants to show what the White House has the ability to do, without Congress, where some of his initiatives are going to be, whether it's through executive order or whether it's through utilization of mechanisms like the DoJ." "He wants to be very aggressive in saying, 'here's where we're going to use our authority to be able to address these very pressing issues,'" Johnson added. Obama gave interviews to Johnson and Ramos last week to discuss his executive amnesty and the nationwide Ferguson and Eric Garner protests."
http://www.breitbart.com/Big-Journalism/2014/12/15/Jorge-Ramos-Obama-Establishing-His-Power-on-Amnesty
BET HOST COMPLAINS OBAMA GIVING HISPANIC MEDIA MORE ATTENTION
"The BET host who interviewed President Barack Obama last week complained that the president has given Hispanic media outlets more attention than black outlets during his presidency. "I think the difference between the African-American community and the Latino community is that there have been much fewer interviews on television with African-American press," BET's Jeff Johnson said on CNN's Reliable Sources. "And so I think this interview was incredibly important because there have been fewer interviews with African-American press."
Johnson said he hopes that "in between now and the end of his term there's going to be a lot more conversation with the black press, not just on radio but on television." Last week, Obama gave interviews to BET and Spanish-language stations Univision and Telemundo to discuss race and his executive amnesty. Obama told BET that the violent anti-police protests across the country were "necessary" to trigger America's "conscience" with "some inconvenience."
http://www.breitbart.com/Big-Journalism/2014/12/15/BET-Host-Complains-Obama-Giving-Hispanic-Media-More-Attention
Immigrants urged not to fear applying for program
"A top federal immigration official on Monday urged qualified immigrants to apply for President Barack Obama's reprieve from deportation and sought to dispel fears that a future administration might unravel the program. At a conference for immigrant advocates in Los Angeles, U.S. Citizenship and Immigration Services director Leon Rodriguez said that in the past presidents have respected the immigration measures taken by their predecessors. "For all those people who are thinking about participating in a deferred action program: Stop worrying. Participate with confidence," Rodriguez said in Spanish. "Remember that in every moment that an American president has created a new immigration program, that program has been respected by other presidents." The remarks come as Rodriguez's agency gears up to oversee Obama's initiative to spare from deportation nearly 5 million immigrants living in the country illegally. At least 20 states led by Texas have filed a lawsuit to try to block the measure. Immigrants across the country are attending community forums and meeting with lawyers to see if they might qualify. The measure applies to those who have been in the country illegally for more than five years and have children who are American citizens or lawful permanent residents, and some immigrants who entered the country illegally as children and who were not previously covered by a 2012 reprieve. In a brief interview with reporters, Rodriguez said immigration officers don't share applicants' information with enforcement authorities unless an applicant has a disqualifying criminal history or is a national security threat. He said the program will be fully funded by application fees."
http://townhall.com/news/politics-elections/2014/12/15/immigrants-urged-not-to-fear-applying-for-program-n1932162
Pro-amnesty group: More applicants will make it harder for GOP to 'take it away'
"Sunday marked a huge day for nearly 5,000 illegal immigrants in Los Angeles. Thousands of people stood in line for the event at the Los Angeles Convention Center to join an informational session for undocumented immigrants on how to qualify for protection from deportation under President Obama's executive action. Obama's announcement last month gave nearly 3.5 million immigrants who have been living in the U.S. for five years hope they would be shielded from deportation and remain in the country via three-year deportation deferrals and work permits. The immigrants must also have no serious criminal records and a child who is an American citizen or legal permanent resident. Organizations such as the Coalition for Humane Immigrant Rights of Los Angeles helped organize the event, according to the New York Times. "We're telling all our families to get ready to apply if they qualify, because the more families apply, the harder it is for Republicans to take it away," Angelica Salas, the executive director of the Coalition, said. "All those children are going to be voters," she said, "and those voters are going to remember who stood with their dad and their mom." Thousands of the people attending the event were Mexican — a fair representation of the nearly two-thirds of immigrants eligible for Obama's actions, according to Pew Research Center. Groups at the event are planning to sign up at least 500,000 illegal immigrants for the president's program, according to Joshua Hoyt, the executive director of the National Partnership for New Americans."
http://www.washingtonexaminer.com/pro-amnesty-group-more-applicants-will-make-it-harder-for-gop-to-take-it-away/article/2557389?custom_click=rss
Immigration activists stop pretending it's not about more Democratic voters
"The mask dropped when The Times spoke with one of the activist organizers: Joshua Hoyt, the executive director of the National Partnership for New Americans, said groups gathered here were laying plans to sign up at least 500,000 immigrants for the president's program. Advocates also appealed to immigrants here illegally who cannot vote to contact people who can. "All those children are going to be voters," Ms. Salas said, "and those voters are going to remember who stood with their dad and their mom." So, for immigration activists, it really is about creating millions of new Democratic voters… just not right away. This seems an especially shortsighted strategy for supporters of an already unpopular action like the president's executive order to adopt. That overt partisanship will only further alienate those already predisposed to oppose this action and may turn those who were indifferent towards deferred deportations into vocal opponents. At the very least, this kind of untoward and crass politicking on the issue of immigration reform should give Republicans in Congress more ammunition to use in their fight over the implementation of this order next year. At least, it should if they have the will to use it."
http://hotair.com/archives/2014/12/15/immigration-activists-stop-pretending-its-not-about-more-democratic-voters/
LATIN AMERICAN OFFICIALS ADVISE ILLEGALS WITH CRIMINAL RECORDS AT AMNESTY 'COMING-OUT PARTY'
"At the largest amnesty workshop to date in Los Angeles, government officials from Mexico and El Salvador advised illegal immigrants, some of whom had criminal records, on President Barack Obama's executive amnesty program. Described as a "coming-out party" for nearly 5,000 illegal immigrants, "representatives from the consulates of Mexico and El Salvador" reportedly joined various pro-amnesty activists and organizations at the Los Angeles Convention Center for what will be a three-day immigrant rights event. The majority of the country's illegal immigrants are from Mexico while the vast majority of illegal immigrants who were apprehended this summer arrived from El Salvador, Guatemala, and Honduras.  Various amnesty workshops have been held from coast to coast as amnesty advocates try to inform nearly five million illegal immigrants that they can receive Obama's executive amnesty. According to the Los Angeles Times, one illegal immigrant woman asked whether she could qualify for Obama's executive amnesty if she had a DUI. She was told, "apologetically," that she would not. Nearly 450,000 illegal immigrants in Los Angeles are expected to qualify for Obama's executive amnesty, but "major questions, including what kinds of criminal records might disqualify an applicant, still loom." Echoing what Rep. Luis Gutierrez (D-IL) has emphasized, Angelica Salas, the executive director of the Coalition for Humane Immigrant Rights of Los Angeles, reportedly said, "We're telling all our families to get ready to apply if they qualify, because the more families apply, the harder it is for Republicans to take it away."
http://www.breitbart.com/Big-Government/2014/12/15/Officials-from-Mexico-El-Salvador-Advise-Some-Illegals-with-Criminal-Records-at-Amnesty-Coming-Out-Party
AZ SHERIFF BABEU: OBAMA EXECUTIVE ORDER COULD GIVE AS MANY AS 20 MILLION AMNESTY
"Monday on Fox News' "Your World With Neil Cavuto," Pinal County, Arizona Sheriff Paul Babeu (R) said as many as 20 million illegal immigrants will qualify for President Obama's deferred action, according to a memo from Secretary of Homeland Security, Jeh Johnson. Babeu said, "The fact is it's not just the 5 million that President Obama promised, we learned that Jeh Johnson the Secretary of Homeland Security, put out a six page memo, and he said that anybody who's been here since January of this year, anybody prior to that date, they are allowed to stay here. There will be deferred action," adding "This number that President Obama promised would be 5 million is now 20 million illegals."  When host Neil Cavuto asked for clarification, the sheriff explained, "Because Jeh Johnson put out this memo, President Obama said on TV, 'if you're been here five years or more, there will be deferred action, they will be given a work permit, a driver's license, all access to our social programs,' but Jeh Johnson, the very same day, put out a memo directed to all 23 agencies under the Department of Homeland Security saying that any illegal that's been here this year as of January of 2014, they are entitled to this deferred action."
http://www.breitbart.com/Breitbart-TV/2014/12/15/Az-Sheriff-Babeu-Obama-Executive-Order-Could-Give-As-Many-As-20-Million-Amnesty
Homeland Security Secretary Johnson Regarding Today's Trip to Texas
"Statement by Secretary Johnson Regarding Today's Trip to South Texas Family Residential Center: Good afternoon. I'm here in Dilley, Texas today. The purpose of this trip is to promote and to highlight the border security aspects of the executive actions President Obama announced on November 20. Our new policies emphasize the removal of felons over families. We must be smart in the use of our limited enforcement resources, and focus those resources on the removal of those who represent threats to public safety and national security.  Our new policies also offer undocumented immigrants who have been here for years, committed no serious crimes, and have children here who are U.S. citizens or lawful permanent residents, the opportunity to come out of the shadows, submit to a criminal records check, pay taxes and become accountable. This is an act of simple, common sense. The reality is that no president's administration – past, present or future, Republican or Democrat – is going to find and deport all these people. So, we want to encourage them to come out of the shadows, get on the books, and be accountable.  Our new policies—and this is the reason I'm here today—also place new emphasis on border security. Over the last 15 years, we've made considerable investments in border security, considerable investments in the U.S. Border Patrol, particularly in and on the southern border. We've invested in more personnel, resources, and technology and apprehensions on our southern border – which is a major indicator of attempts to cross the border illegally – are down dramatically from a high of 1.6 million in the year 2000 to about 480,000 this past fiscal year. This number is at the lowest it's been since the 1970s. But, we can and must do more to secure our borders. Our new policies therefore draw a sharp distinction between past and future. Those who came here illegally in the past, have been here for years, have committed no serious crimes, and have become integrated members of American life, are not priorities for removal. But, all those who came here illegally after Jan. 1, 2014, in other words, beginning of this year, are now priorities for removal to their home countries.  This must be clear going forward: Our borders are not open to illegal migration.   To enforce this policy, we are maintaining, and adding to, the border security resources we put in place to respond to the spike in illegal migration into south Texas last summer.  That's the reason I'm here today. Here in Dilley, Texas I am announcing the opening of a new detention center here. This facility will begin operating in a few days. It is intended for adults who cross the border illegally with their children. It replaces the temporary facility we set up in Artesia, New Mexico for the same purpose, which is closing. This new facility is much larger. The Artesia facility could hold up to about 700 people; this one will have the capacity to hold up to 2,400 people.  I am also here to announce a major step forward in our new Southern Border Campaign plan, which is why these gentlemen are standing next to me. The Department of Homeland Security will embark on a unified, Department-wide Southern Border Campaign plan. This plan will put to use, in a strategic and coordinated way, the assets and personnel of U.S. Customs and Border Protection (CBP), U.S. Immigration and Customs Enforcement (ICE), U.S. Citizenship and Immigration Services (USCIS), the U.S. Coast Guard, and other resources of the Department when and if necessary. We are discarding the stove pipes.  As part of this new strategy, we are establishing three new joint task forces, each headed by a senior official of this Department, to direct the combined resources of CBP, ICE, USCIS and the U.S. Coast Guard in three discrete areas. The first, Joint Task Force-East, will be responsible for our maritime approaches across the southeast, from the Gulf of Mexico to the Caribbean. The second, Joint Task Force-West, will be responsible for our southwest land border from Texas to California. And the third will be a standing Joint Task Force for Investigations to support the work of the other two task forces."
http://www.yumanewsnow.com/index.php/news/latest/9021-homeland-security-secretary-johnson-regarding-today-s-trip-to-texas
South Texas immigration detention center set to open
"The Obama administration on Monday unveiled a former oil field workers' camp in rural South Texas that is being converted into the nation's largest family immigration detention center, as federal authorities brace for another possible influx of mothers and children pouring across the U.S.-Mexico border illegally. Homeland Security Secretary Jeh Johnson visited the 50-acre compound featuring 80 tan, two-bedroom, one-bathroom cottages connected by dirt roads and newly laid grass sod in Dilley, about 70 miles southwest of San Antonio. The first wave of about 30 immigrants will begin arriving in coming weeks and the cabins will eventually hold up to 480 people. Housing being constructed nearby will push capacity to 2,400 by around May. Advocates say immigrant families are often fleeing drug or gang violence in Central America and should be released to relatives already in the U.S., rather than being locked up. The daily cost of family detention is about $296 per person, according to U.S. Immigration and Customs Enforcement, nearly double the average cost of holding adults as estimated by the National Immigration Forum advocacy group. Women and children at Dilley will remain until they are deported, released on bond or begin immigration court proceedings that could allow them to stay in the United States. ICE says 70 percent of immigrant families released into the U.S. never showed up for follow-up appointments – part of the reason the agency is adding detention capacity. Dilly's cottages include bunk beds and cribs that can sleep up to eight, a flat-screen TV and a kitchen – though cooking is prohibited to prevent fires. The cafeteria is open 12 hours daily and snacks can be had around the clock. There's medical care and counselors, trailer classrooms, library and email access and a basketball court and playgrounds – all meant to showcase the softer side of immigration detention. Yet Johnson stressed that despite President Barack Obama's recently announced executive actions on immigration, anyone who crossed illegally into the U.S. this year remains a priority for deportation. "This must be clear: Our borders are not open to illegal migration," he said. Dilley opens as officials are closing a temporary family immigration detention center that, at its height, held about 700 people on the grounds of a law enforcement training center in Artesia, New Mexico. It opened in June, at the height of a crush of families at the border, while Dilley begins during a lull."
http://www.cbsnews.com/news/south-texas-immigration-detention-center-set-to-open/
South Texas family lockup will be nation's largest
http://townhall.com/news/politics-elections/2014/12/15/south-texas-family-lockup-will-be-nations-largest-n1932253
HOUSE, SENATE GOP LEADERS GEARING UP TO INCREASE GUEST-WORKER PERMITS
"Top Republican leaders in the House and Senate are gearing up to push legislation in the next Congress that would increase the number of foreign guest-workers even in industries that do not need them. They are hoping such legislation would "open the door" to a broader comprehensive immigration bill. Sen. Orrin Hatch (R-UT), who chairs the Senate Republican High-Tech Task Force, wants to push his Immigration Innovation Act (I-Squared) that would increase the number of high-tech visas, even though there is no evidence that there is a shortage of American high-tech workers. Tech industry lobbies, like Mark Zuckerberg's FWD.us, have spent millions trying to secure massive increases in guest-worker visas that would give them an endless supply of cheap foreign labor even as companies like Microsoft are laying off 18,000 American workers.   "If we can do I-Squared, I think it would open the door to real, decent, honorable immigration reform itself," Hatch told Reuters. As Reuters notes, "Hatch represents the tech-rich 'Silicon Slopes' state of Utah, and regularly talks to tech moguls." He has met with Microsoft Chief Executive Satya Nadella and Apple CEO Tim Cook, and he recently told a gathering at Overstock.com headquarters that "there is agreement on reforming the rules governing high-tech visas, known as H-1b visas" and it could "help pave the way for additional and more far reaching reforms."  Hatch, whose "bill was first introduced last year with Republican Marco Rubio and Democrats Amy Klobuchar and Chris Coons" and ended up in the Senate's "Gang of Eight" comprehensive amnesty bill, reportedly said, "I think virtually every Republican would vote for this, and I suspect that we'll get a considerable number of Democrats too." In the House, Rep. Bob Goodlatte (R-VA), the Judiciary Committee Chairman, told The Hill that House Republican leaders are looking at "legislation dealing with reforming our legal immigration programs, particularly for high-skilled workers and for agricultural workers." He said, "I think that we are going to look at moving those early in a new Congress." Last year, Goodlatte hosted a Silicon Valley fundraiser in which donors gave between $10,000 and $40,000. One guest, venture capitalist Rob Conway, said that before he wrote his check to Goodlatte, he "wanted some assurances that Bob Goodlatte would be prepared to discuss immigration reform and what the timetable is for immigration reform, because we're coming down the wire here with the [midterm] elections [approaching] and we need accountability."
http://www.breitbart.com/Big-Government/2014/12/12/House-Senate-GOP-Leaders-Gearing-Up-to-Increase-Guest-Worker-Permits-for-Foreigners
NEW YORK TIMES EDITORIAL BOARD HAILS AMNESTY WHILE PAPER HIGHLIGHTS STRUGGLES OF LOW-WAGE US WORKERS
"The New York Times editorial writers may want to read their paper's own stories about the struggles of low-wage workers in President Barack Obama's economy before cheerleading Obama's executive amnesty that grants temporary work permits to millions of illegal immigrants.  A week after an extensive report on the "vanishing male worker" in America, the Times highlighted Jose Gutierrez, who works as a busboy in Manhattan and makes "about $450 a week when the tips are good." But his salary is "not enough to keep groceries in the refrigerator" and barely enough to cover his rent. According to the Times, one in six people in the city (about 1.4 million people) "could not afford a consistent, adequate supply of food throughout the year during the three-year period from 2011 through 2013, a time of economic recovery." That figure is "virtually unchanged from the three-year period of 2008 through 2010, which included the Great Recession," according to federal statistics.  Critics of Obama's massive amnesty programs have pointed out that minorities at the bottom of the economic ladder are hurt most when massive numbers of illegal immigrants are given formal work permits. U.S. Civil Rights Commissioner Peter Kirsanow, for instance, has repeatedly emphasized that massive amnesty legislation particularly hurts black American workers. Martinez's "heart sank" when his daughter gave him a Christmas list for Santa. Martinez said he "almost died" when he had to tell his daughter that Santa "can carry only so much on his sleigh," knowing that he could not afford all of the gifts on his daughter's list. Though millions of Americans like Martinez are struggling, Obama and the bipartisan political elite want to flood the labor markets with even more illegal immigrants."
http://www.breitbart.com/Big-Journalism/2014/12/15/New-York-Times-Editorial-Board-Hails-Amnesty-while-Paper-Highlights-Struggles-of-Low-Wage-US-Workers
TEXAS DEPUTIES HELP CAPTURE 25 ILLEGAL IMMIGRANTS — INCLUDING UNACCOMPANIED 15-YR-OLD GIRL
"Brooks County Reserve Deputy Daniel Walden assisted U.S. Border Patrol agents in the capture of twenty-five illegal immigrants, including a fifteen-year-old unaccompanied girl. The apprehensions occurred eighty miles north of the Texas-Mexico border. The group had reportedly hiked the entire trip from where they crossed the border to where they were captured. Deputy Walden was on patrol in Brooks County approximately 25 miles southwest of Falfurrias when he received the call that Border Patrol was tracking the group. This was Walden's first patrol since surviving an accident where his patrol vehicle hydroplaned in a downburst and rolled two-and-one-half times. Walden was badly shaken in the accident but was gratefully uninjured. This writer was a passenger in that accident and was also uninjured.
"These are twenty-five people who will not end up as death statistics in Brooks County," Walden observed. "This is why we search for them now and save them from a fate much worse."
More than fifty illegal immigrants have been found dead in Brook County this year according to Chief Deputy Benny Martinez. "It is a very sad thing when we have to go out and recover the bodies," Martinez said in an interview with Breitbart Texas. "By rescuing them on the south side of the county, we don't have to recover their bodies on the north side of the county." Walden told Breitbart Texas that one of the people being smuggled was a fifteen-year-old girl from Mexico. She was traveling without any adult family members. "It was impossible to tell, at the scene, if she was a human trafficking victim," Walden said in response to a Breitbart Texas inquiry. "This is a very long way for a young girl to be traveling alone with a large group of men."
http://www.breitbart.com/Breitbart-Texas/2014/12/15/Texas-Deputies-Help-Capture-25-Illegal-Immigrants-Including-Unaccompanied-Teen-Girl
SENATORS: OBAMA NOMINEE FOR ICE HEAD WILL 'RUBBER STAMP' EXECUTIVE AMNESTY
"On Monday, conservative Senators warned against nominating someone who has vowed to implement President Barack Obama's executive amnesty to head the agency that is supposed to enforce the country's immigration laws.  The Senate will vote on Tuesday to confirm Sarah Saldaña to head Immigration and Customs Enforcement (ICE). When Sens. Jeff Sessions (R-AL), Ted Cruz (R-TX), and Mike Lee (R-UT) asked Saldaña if she opposed Obama's executive amnesty, she replied to the Senators that she would implement it:  I believe that the President of the United States, as others before him, has legal authority to take Executive action to address areas within the purview of the Executive branch. It is my understanding that the recently announced Executive action pertaining to immigration was reviewed, shaped and considered by a number of people in whom I have great confidence, including Secretary of Homeland Security Jeh Johnson and Attorney General Eric Holder.  I also understand that the Office of Legal Counsel at the Department of Justice published an opinion explaining in great detail the legal authority and precedents for the President's actions concerning enforcement prioritization and deferred action. Unless and until the President's action is invalidated or withdrawn, I am bound to faithfully execute applicable laws, regulations and policy. After enacting his executive amnesty, Obama declared that most of the seven million illegal immigrants who do not qualify for executive amnesty are less likely to be deported unless they have committed violent crimes. In fact, Obama said his administration wanted to "retrain, reprioritize, and refocus ICE officials" to not deport illegal immigrants who are not violent criminals. Sessions and Sen. David Vitter (R-LA) spoke out against her nomination on the Senate floor, with Sessions saying that Saldaña's response in support of Obama's executive amnesty reflected "a remarkable disregard for the rule of law that demonstrates the difficulty she'll have as being the leader" of ICE, which is tasked with enforcing the country's immigration laws. Sessions noted that he worked with ICE officials when he was a U.S. Attorney and said that Obama has decided to tell ICE officials "not to follow their duties."
http://www.breitbart.com/Big-Government/2014/12/15/Senators-Unthinkable-to-Confirm-Rubber-Stamp-for-Exec-Amnesty-to-Head-ICE
U.N. SENDING THOUSANDS OF MUSLIMS TO AMERICA
Resettlement will cost billions of dollars
"The U.S. State Department announced this week that the first major contingent of Syrian refugees, 9,000 of them, have been hand-selected by the United Nations for resettlement into communities across the United States. The announcement came Tuesday on the State Department's website."
http://www.wnd.com/2014/12/u-n-sending-thousands-of-muslims-to-america/
SPENDING/BUDGET/ECONOMY:
Spending Bill: Who in Washington Came Out Ahead?
http://blogs.wsj.com/washwire/2014/12/15/whats-ahead-for-big-players-in-spending-bill-debate/?mod=WSJBlog
Spending bill is a modest achievement, but at least Congress got the job done
http://www.washingtonpost.com/opinions/spending-bill-is-a-modest-achievement-but-at-least-congress-got-the-job-done/2014/12/15/29ae5d2c-8493-11e4-a702-fa31ff4ae98e_story.html?wprss=rss_homepage
Stutzman's Star Role in the Cromnibus
Switching from "no" to "yes," he allowed the cromnibus through — and now he's mum.
http://www.nationalreview.com/article/394737/stutzmans-star-role-cromnibus-joel-gehrke
The Tea Party Is Wrong About The Cromnibus Campaign Finance Rider
http://dailycaller.com/2014/12/15/the-tea-party-is-wrong-about-the-cromnibus-campaign-finance-rider/
Economist Critiques the Daft World Health Organization
"Congress this weekend passed an omnibus spending bill, which includes $5.4 billion in added funds to respond to the Ebola crisis in West Africa.  The funding flows to federal agencies managing the Ebola response effort. However, leadership on the global response to combat Ebola rests on the World Health Organization (WHO). The UN agency has faced criticism for allowing the outbreak to grow out of control. In a lead commentary this week, the Economist newspaper urges a reorganization of the WHO's broad mission to fit limited and largely dismal resources. The magazine also comments on the WHO's "daft organizational structure," which mirrors other United Nations organizations.  The Economist notes:  The WHO's failure to lead the response to the Ebola crisis should be used as a spur to rethink what the WHO is for, and how it is financed and run. Instead of doing the job of governments, it should focus on the things they cannot manage alone, such as helping poor countries set up health systems, disseminating the best medical research and policies, and combating global epidemics. Politicians must be stopped from using regional offices as a parking-place for friends and relations of their allies. Dr Chan should be able to direct her own organisation: that means being able to hire and fire. And if the world wants an outfit capable of dealing with emergencies such as Ebola, it needs to pay for it. That means increasing dues—and not leaving it to scrabble for handouts."
http://blogs.rollcall.com/healthopolis/economist-critiques-the-daft-world-health-organization/?dcz=
Senate Rebuffs Cruz Critique of Travel Promotion
"In his last-ditch effort to stop the $1.1 trillion omnibus spending bill on Friday night, Sen. Ted Cruz, R-Texas, fired a glancing shot at Senate Majority Leader Harry Reid, D-Nev., and at his support for Brand USA, a public-private partnership Congress created in 2010 to persuade foreign tourists to visit the United States. Cruz ended up on the short end of a 56-to-40 Senate vote to pass the omnibus which includes a provision reauthorizing Brand USA. The travel promotion agency is funded through a $10 fee added to the application charge paid by visitors to the United States from the 38 countries in the Visa Waiver Program. The 38 include most of the western European countries as well as a few others such as Japan and Australia. Federal backing for Brand USA, limited to $100 million a year, is matched by U.S. travel and tourism companies and state and local visitor agencies. In a Senate floor speech Friday night, Cruz called Brand USA "another bit of corporate welfare," adding that it "is one of the current majority leader's pet projects because it helps promote casinos in his home state. Last I checked, casinos were very profitable endeavors that didn't need the taxpayers helping them out, didn't need the Congress serving your hard-earned dollars and handing it out to promote casinos." But Jonathan Grella, senior vice president of public affairs at the U.S. Travel Association, said Brand USA is about far more than luring foreigners to Las Vegas. He said many businesses in Texas who benefit from foreign tourism "would vehemently disagree with the senator, as would the main sponsors of the [Brand USA authorization] measure who hail from Minnesota, Missouri, Vermont, and Florida," referring to Sen. Amy Klobuchar, D-Minn., Sen. Roy Blunt, R-Mo., Rep. Peter Welch, D-Vt., and Rep. Gus Bilirakis, R-Fla. "I think that says everything about how broad the benefits from Brand USA go," Grella said. "The genesis of the focus on Vegas in particular is born out of the majority leader's support. And anything that the majority leader supports, in the view of others, must be a sop to his home state, which is obviously not accurate." He added, "This program helps create jobs in all 50 states and that's why it had such broad bipartisan support…. Many of the most active supporters are from smaller destinations who could use the help" in attracting foreign visitors."
http://blogs.rollcall.com/the-container/senate-rebuffs-cruz-critique-of-travel-promotion/?dcz=
20 Really Stupid Things In The U.S. Tax Code
http://www.forbes.com/sites/robertwood/2014/12/16/20-really-stupid-things-in-the-u-s-tax-code/
Schumer: Fed money should pay off hospitals' Ebola bills
"The US Department of Health and Human Services has 30 days to develop a spending plan for $733 million earmarked for response to the Ebola treatment in the US and Sen. Charles Schumer Monday called for the department to fairly reimburse several New York City Hospitals that have shelled out money for treatment and training. Schumer said he would like Bellevue Hospital and three others to get about $50 million of the funds. "Our city government has done a superb job doing all of this. However, it doesn't come without cost," Schumer said at a press conference outside Bellevue. "Up to now, including of course Bellevue, New York City has spent 30 million dollars to do this."
Schumer recognized that New York City has already reimbursed Bellevue $20 million for what it spent to treat Dr. Craig Spencer, who contracted the virus in West Africa and was diagnosed after returning home. He said more support from the federal government is needed for Bellevue and the three other Ebola centers: Montefiore Medical Center, New York Presbyterian Hospital and Mount Sinai Hospital. Montefiore Medical Center spent about $8 million on a bio-containment unit and training, Mount Sinai Hospital has spent about $7 million and New York Presbyterian Hospital has spent about $3.3 million, according to Schumer's office."
http://nypost.com/2014/12/15/schumer-fed-money-should-pay-off-hospitals-ebola-bills/
COMMON CORE:
COMMON CORE CHAMPION NYS EDUCATION COMMISSIONER RESIGNS, TAKES POST IN OBAMA ADMINISTRATION
"Common Core champion John King has resigned his post as the New York State education commissioner to take a job as senior adviser to U.S. Education Secretary Arne Duncan.
"John is an extraordinary leader who has dedicated his life to improving the opportunities of our young people, as a teacher, a school leader, and a leader of school systems," Duncan said in a press release about King's new role. "His passion, his fierce intelligence, and his clear understanding of the difficult but vital work of education change will be an enormous benefit to this Department and to the nation." According to the release, King will assume his new role early in the new year and "will be delegated the roles and responsibilities of the Deputy Secretary, which includes managing the Department's operations and overseeing implementation of major initiatives." However, on Friday, a Lohud Journal News editorial described King's demeanor during his tenure as New York State commissioner as "tone-deaf" and his legacy as characterized by "rapid change." The editorial notes that King urged the fast implementation of the Common Core standards but gave little, if any, response to parents and teachers who packed forums which focused on the controversial standards: Speaker after speaker stood up to decry the rapid rollout of the Common Core standards and new state tests. King appeared to listen, but said little and gave no ground. Most importantly, he didn't show a pinch of interest in connecting with parents, acknowledging their concerns or even making them feel as if they had been heard. Any criticism of the Common Core standards at these forums, says The Journal News editorial board, was met with King's claim that they were not committed to children's education. King even canceled a series of statewide forums after experiencing the strong emotions of frustrated parents and teachers, claiming the meetings had been taken over by "special interests."
http://www.breitbart.com/Big-Government/2014/12/15/Common-Core-Champion-NYS-Ed-Commissioner-Resigns-Takes-Post-in-Obama-Administration
MISC.:
Young People Are Less Likely to See Voting As Catalyst For Change
"A sizable number of Americans feel today's young people are less politically active than those in previous generations, but it may come down to what adults of different ages see as effective forms of activism. A new Rasmussen Reports national telephone survey finds that a plurality (44%) of American Adults believe young people are less politically active now than they were in previous generations. Eighteen percent (18%) say young adults are more politically active, while 29% say the level of activism is about the same as in prior generations. (To see survey question wording, click here.)"
http://www.rasmussenreports.com/public_content/politics/general_politics/december_2014/young_people_are_less_likely_to_see_voting_as_catalyst_for_change
Millennials exit the federal workforce as government jobs lose their allure
"Six years after candidate Barack Obama vowed to make working for government "cool again," federal hiring of young people is instead tailing off and many millennials are heading for the door. The share of the federal workforce under the age of 30 dropped to 7 percent this year, the lowest figure in nearly a decade, government figures show. With agencies starved for digital expertise and thousands of federal jobs coming open because of a wave of baby-boomer retirements, top government officials, including at the White House, are growing increasingly distressed about the dwindling role played by young workers. "Millennials are a very important constituency and talent pool to pull from," said Lisa Danzig, associate director for personnel and performance with the White House's Office of Management and Budget. Recruiting them, she acknowledged, "is a challenge. There's a lot of competition for new talent among them." Danzig said that the federal shutdown, furloughs and pay freezes in recent years have eroded the attraction of working for the government. Just last week, the government came within hours of shuttering again before Congress approved an annual spending bill. For those millennials who still want to land a government job, the hiring process can be an infuriating mystery. And the government's Pathways internship program, designed to help launch young people on a federal career, is so beset by problems that only a trickle of workers has been hired. Meghan Gleason, 29, abandoned her job at the National Institutes of Health last year. She had been hired in 2009 as a presidential management fellow under a marquee program for recent graduates with advanced degrees, and she rose to a management position at NIH's clinical center in Bethesda, Md."
http://www.washingtonpost.com/politics/millennials-exit-the-federal-workforce-as-government-jobs-lose-their-allure/2014/12/15/ea3d4418-7fd4-11e4-9f38-95a187e4c1f7_story.html?wprss=rss_homepage
Congress Can Pry Open a Clammed-Up IRS
The agency pleads that it can't share the documents that it may have shared illegally because that would be illegal.
"The White House and IRS are entangled in a sticky court case with major political ramifications. It concerns allegations that the IRS illegally shared private taxpayer information with the White House related to conservative individuals or organizations. The Treasury Department said this month that although it has found a cache of documents that may be pertinent, it is not allowed by law to release them. The question now is who can find out whether the Obama White House has in effect weaponized the IRS, turning it into an agency that targets Americans out of favor with the administration. Most likely, for reasons outlined below, Congress will have to be the one to find out. While we are far from knowing if any violations of the law have occurred, this is a serious issue. Misuse of the IRS was an article in Richard Nixon 's impeachment—and he was only accused of trying to politicize the tax agency. In March 2012 the conservative legal group Cause of Action filed a Freedom of Information request, asking the IRS for documents, including emails showing any disclosures of confidential taxpayer information to the White House. Predictably, the IRS and Treasury stonewalled the request. After the normal administrative requests and appeals failed, Cause of Action launched a federal suit. They wanted all the documents and any correspondence related to the IRS's refusal to hand them over. The IRS responded that it was exempt from such disclosures and that releasing the files would impede its own internal investigation. In September Judge Amy Berman Jackson of the U.S. District Court for the District of Columbia ruled decisively against the administration. The judge, an Obama appointee, said the plaintiff is entitled to see any relevant documents and ordered the Treasury to search for them. The office of the Treasury inspector general for tax administration, which oversees the IRS, announced in late November that it had found some 2,500 relevant documents. It said it would produce them by mid-December. Now Treasury has clammed up again, trying to keep its contacts with the White House secret and reiterating that it is exempt from disclosure. The administration has offered a bizarre rationale: It would be illegal to turn over documents the IRS shared illegally since it is illegal for the IRS to share the files with anyone, including the court. There still is a wide gap between our knowing that there is a cache of "responsive documents" and anyone establishing a direct connection between White House political operatives and the IRS. However revealing the documents may be, they would need to be followed up by interviews and depositions, which may lead to more documents. Only a thorough investigation can accomplish that. A politicized Justice Department cannot be trusted to conduct an impartial investigation or to appoint a reliable outside prosecutor. This means that any serious inquiry is up to Congress. Republican leaders are understandably cautious about this approach. When they take control of Congress in January, their overriding goal is to establish a track record for governing, not a pattern of investigating the Obama administration's past transgressions. But this case should be an exception. Any White House interference with the IRS is a fundamental assault on the rule of law and the disinterested application of the tax code. If allowed to stand, it will serve as a pernicious precedent for future administrations."
http://www.wsj.com/articles/charles-lipson-congress-can-pry-open-a-clammed-up-irs-1418601147
Thad Cochran to chair Appropriations Committee
"Mississippi Sen. Thad Cochran will once again chair the powerful Appropriations Committee when Republicans take control of the Senate next month, GOP leaders announced Monday. "We're just getting started," Cochran said last week about Republicans regaining the majority in the Senate. Cochran said everyone will be looking to see how the appropriations process works under GOP control. "I think it will make us a lot more careful and to ensure we don't waste money," he said. "We don't want to be embarrassed. So I think we're going to run a tight ship." Cochran chaired the Appropriations Committee, which allocates funding for federal programs and agencies, in 2005 and 2006 and was the panel's top GOP member until his term expired at the end of 2013. He will continue to serve on the Agriculture, Nutrition and Forestry Committee and the Rules and Administration Committee. During his campaign for re-election this year, Cochran and his supporters touted his record of securing federal funds for Mississippi."
http://www.clarionledger.com/story/news/2014/12/15/thad-cochran-chair-appropriations-committee/20459101/
Senate still has key votes on presidential nominees, tax extenders, terror insurance
http://www.foxnews.com/politics/2014/12/15/house-finished-senate-still-has-presidnetial-nominees-tax-extender-terror/
Reid in final push to clear Obama nominees, close Congress
"Senate Majority Leader Harry Reid (D-Nev.) is making a final push to wrap up the 113th Congress and bring an end to eight years of Democratic control of the upper chamber. Reid on Monday morning said that the year's leftover work could be finished that same day, offering his colleagues a tempting carrot to cooperate and waive procedural hurdles so that they can close the session and leave for the holidays. "We have some important stuff to do. We can complete everything we wanted to today," he said on the Senate floor. "Everything is scheduled now for moving forward, we could finish it today." Before senators can head to the airport, they need to vote on 23 of President Obama's nominees and pass a one-year extension of expired tax cuts. Another priority is the Terrorism Risk Insurance Act (TRIA), which provides a government safety net for insuring major development projects. After working late on Saturday evening in a surprise weekend session forced by Sens. Ted Cruz (R-Texas) and Mike Lee (R-Utah), senators are eager to get out of Washington as soon as possible. Reid warned that he is prepared to stretch the final days of the session late into the week or into the weekend if Republicans don't agree to speed up votes. "We're going to have to be here until we finish our work, whether that's Tuesday, Wednesday, Thursday, Friday or Saturday," he said. "So everyone should understand you can't be leaving." Reid threw Republicans a bone over the weekend by agreeing to pull Carolyn Colvin, Obama's choice to head the Social Security Administration, from the agenda. Republicans argued she could not get a vote while an investigation into a troubled $300 million computer project at the agency remained open. The Senate will begin voting at 5:30 p.m. Monday to end GOP filibusters stalling the batch of nominees, a time-intensive process if Republican senators refuse to yield back procedural time. Reid must wait for eight hours to elapse after cloture is invoked on each executive branch nominee before holding a final confirmation vote. District court nominees are subject to two hours of post-cloture debate before receiving a final vote.   The first of the nominations being considered are also some of the most controversial: Sarah Saldana to be assistant secretary of Homeland Security and Vivek Murthy to be surgeon general. Daniel Santos, Obama's pick to serve on the Defense Nuclear Facilities Safety Board, and Frank Rose, the nominee to serve as assistant secretary of State, also top the list. It's unclear how much time Republicans will be willing to yield back on all of the other nominations — they oppose most of them, but are motivated to get home to their families for the holidays. Democrats are hoping to reach a unanimous consent agreement to quickly clear several of the nominees. Once nominees are dispatched, the Senate will move next to the tax extenders package, which is expected to pass easily, and TRIA, which could prove a heavier lift. House Republicans sent over a TRIA extension that included language a provision of the 2010 Dodd-Frank Wall Street Reform Act. Senate Democrats have made clear they will pass it only if Republicans agree to strip the Wall Street language."
http://thehill.com/homenews/senate/227120-reid-in-final-push-to-clear-obama-nominees-close-congress
The 'nuclear option' worked for Dems. Will the GOP reconsider?
"On Nov. 21, 2013, Senate Democrats made a historic rules change to end filibusters of judicial and executive branch nominees. The move, which lowered the confirmation threshold from 60 votes to 51 votes, was considered so drastic that lawmakers labeled it the "nuclear option." It could soon backfire on Democrats, now that Republicans are about to take the Senate majority and, by 2016, possibly the White House. But the rules change, orchestrated by Senate Majority Leader Harry Reid, helped Democrats achieve critical gains for their party in the judicial and executive branch that will help President Obama carry out and maintain what has become an increasingly unilateral strategy to move his agenda on immigration, the environment and other issues. By sheer volume, Democrats are on course to confirm a near-record number of judges in the 113th Congress, which adjourns at the end of December… Reid's biggest rules-change win provided Democrats a path to confirm Obama's three nominees to the U.S. Court of Appeals for the D.C. Circuit, which is arguably the most important court in the land aside from the Supreme Court. The D.C. Circuit is responsible for hearing a wide array of cases related to Environmental Protection Agency regulations, labor relations, banking, election laws and many other rules, regulations and laws churned out by the government. This is the court that likely will rule on challenges to many of the Obama administration's regulations relating to reducing coal-fired power plant emissions and changes to deportation laws, for example… Thanks to the rules change, Democrats in this Congress were able to easily confirm to the court Obama's three nominees: Patricia Ann Millett, Cornelia Pillard and Robert Wilkins. Republicans had previously moved to block the trio using the 60-vote threshold. They argued the appointees were too liberal and would tip the balance in favor of Democrats. The GOP maintained that the court's light load did not necessitate filing every vacancy. The three were confirmed to the bench, and the court now splits 7-4 in favor of Democratic appointees."
http://www.washingtonexaminer.com/the-nuclear-option-worked-for-dems.-will-the-gop-reconsider/article/2557280
Senate confirms Vivek Murthy as new surgeon general
"The Senate on Monday narrowly confirmed Vivek Murthy as the nation's new surgeon general after a 13-month wait. "Today the Senate put public health over special interests by voting to confirm Dr. Vivek Murthy," said Sen. Dianne Feinstein, D-Calif., moments after the early evening vote. "The United States faces serious public health challenges, and we need a top doctor on the job to help address them." President Obama applauded the 51-43 vote, promising that Murthy will "hit the ground running to make sure every American has the information they need to keep themselves and their families safe." Despite having the widespread backing of the medical community, the Harvard and Yale graduate's nomination had been stalled for months amid Republican accusations he was too political and because of his pro-gun control stance. GOP opposition was focused largely on his co-founding of a political group in 2008 that advocated for the creation of the Affordable Care Act. Republicans said his association with Doctors for America — initially called Doctors for Obama — made him unsuited to be the nation's leading spokesman for healthcare issues. "The American people deserve a surgeon general who has proven throughout his or her career that their main focus is a commitment to patients, not a commitment to politics," said Sen. John Barrasso. R-Wyo., on the Senate floor Monday. Sen. Rand Paul, R-Ky., earlier this year placed a procedural hurdle preventing Murthy's confirmation to be fast-tracked, saying he had "serious concerns about [Murthy's] ability to impartially serve as the "nation's doctor." Doctors for America describes itself as "not affiliated with any partisan group or with the administration" and says it doesn't endorse or support any candidates or groups. Conservatives also have blasted Murthy for pressing for stricter gun control laws and for calling gun violence a "healthcare issue."
http://www.washingtonexaminer.com/senate-confirms-vivek-murthy-as-new-surgeon-general/article/2557426
Senate Confirms Obama Surgeon General Nominee; Vivek Murthy Worked With Gruber To Defend Obamacare
"The Democratic Senate majority confirmed President Barack Obama's British-born U.S. Surgeon General nominee Vivek Murthy, 37, Monday evening by a vote of 51 to 43. Murthy gained prominence as the founder of the doctors advocacy group Doctors for Obama, which later became Doctors for America in its pro-Obamacare messaging efforts. Murthy gained controversy for making anti-gun activism the hallmark of his messaging efforts after the Sandy Hook shooting, marching in step with the White House. Three Democrats: Indiana Sen. Joe Donnelly, North Dakota Sen. Heidi Heitkamp and West Virginia Sen. Joe Manchin voted "No" while Republican Illinois Sen. Mark Kirk voted "Aye." Obama released a statement that made it clear Murthy would be relegated to a political messaging role in the administration, with shades of First Lady Michelle Obama's "Let's Move" campaign talking points. "As 'America's Doctor, Vivek will hit the ground running to make sure every American has the information they need to keep themselves and their families safe," Obama stated."
http://dailycaller.com/2014/12/15/senate-confirms-obama-surgeon-general-nominee-vivek-murthy-worked-with-gruber-to-defend-obamacare/
Obama Opts For Politics Over Experience In Surgeon General Pick
"The soon to not be Democrat led Senate confirmed 36 year-old Dr. Vivek Murthy  in a 51-43 vote over the objections of Republicans, gun rights groups and even some Democrats.
Sen. Joe Manchin (D-W.Va.) on Monday bucked Democratic leadership to vote against the controversial surgeon general nominee whom conservatives have bashed for calling gun violence a public health concern. The 36 year-old Murthy, the youngest Surgeon General in America's history, is extremely short on medical experience but long on political activism. Even Democrat Manchin cited that issue in his opposition. "I don't believe it's appropriate for America's number one doctor to participate in political activism," Manchin said in a statement Monday an hour before the Senate confirmed Dr. Vivek Murthy in a 51-43 vote.
Current Senate Minority Leader, soon to be Majority Leader Republican Mitch McConnell elaborated on the broad opposition to Murthy, as much a part of an Obama political effort, than a doctor and also a well known anti-gun advocate. "The surgeon general is known as America's doctor and the men and women chosen to fill that role in the past have usually been highly qualified individuals with substantial experience in patient care," McConnell said in a statement.
"Unfortunately, Dr. Murthy's nomination had more to do with politics — he was a founder in 2008 of a group called Doctors for Obama, and has been an outspoken political advocate of Obamacare and gun control — than his medical experience," he said. "With America facing the challenge of Ebola and other serious health challenges, it's unfortunate that the President chose a nominee based on the candidate's political support instead of a long career delivering patient care and managing difficult health crises."
http://www.breitbart.com/InstaBlog/2014/12/15/Obama-Opts-For-Politics-Over-Experience-In-Surgeon-General-Pick
Surgeon general nominee Vivek Murthy, opposed by gun lobby, confirmed
http://www.washingtonpost.com/blogs/post-politics/wp/2014/12/15/surgeon-general-nominee-vivek-murthy-opposed-by-gun-lobby-confirmed/
Senate Approves Obama Surgeon General Who Called Guns a 'Health Care Issue'
http://www.theblaze.com/stories/2014/12/15/senate-approves-obama-surgeon-general-who-called-guns-a-health-care-issue/
Mike Lee: Don't blame Ted Cruz and me for letting Harry Reid push through a bunch of Obama's nominees
"But wait — how likely is that? How likely is it that Reid, with just a few days left in his eight-year tenure as majority leader and with enough votes to have all of these nominees confirmed (remember, there's no filibuster allowed anymore for presidential nominees apart from nominees to the Supreme Court), would let Senate Dems simply walk away and hand those nominations to new majority leader Mitch McConnell? C'mon. That's Lee's point below; skip to 2:15 of the clip. It would, he says, be "political malpractice" for Reid not to keep the Senate going as long as necessary in order to force Democrats to confirm Obama's picks. If Reid was prepared to give up on these nominees, there could be only two reasons why. One: Senate Democrats care more about extending their Christmas break than sticking around D.C. and ratifying a bunch of nominees, particularly O's nominee for surgeon general, whom their base has supported for months. Or two: The rift between Obama and Reid is now so deep that Reid would just as soon screw the White House by giving up on O's nominees than extend the lame-duck session a bit further to confirm them. Can't be the latter theory, though, since Reid did, after all, start moving on those nominees this past weekend. So evidently Lee and Cruz are chumps because … they assumed Democrats would take their job seriously enough to confirm a bunch of people before New Year's regardless of the precise timetable? I must be a chump too then because I assumed the same thing."
http://hotair.com/archives/2014/12/15/mike-lee-dont-blame-ted-cruz-and-me-for-letting-harry-reid-push-through-a-bunch-of-obamas-nominees/
Schumer: "Differences Among Democrats Are Small Compared To The Huge Chasm Of Republicans"
http://www.realclearpolitics.com/video/2014/12/15/schumer_differences_among_democrats_are_small_compared_to_the_huge_chasm_of_republicans.html
Obama, Warren emerge as potential political foils
http://townhall.com/news/politics-elections/2014/12/15/obama-warren-emerge-as-potential-political-foils-n1932208
Warren-Obama Rift About Tactics, Not Principle, White House Says
http://blogs.wsj.com/washwire/2014/12/15/warrenobama-rift-about-tactics-not-principle-white-house-says/?mod=WSJBlog
'What Are You Willing to Fight For?': Democrats' Depressing New Reality
The divisions that were on full display during the debate over a $1 trillion spending bill may become the norm in 2015.
http://www.theatlantic.com/politics/archive/2014/12/the-democrats-depressing-new-reality/383708/
Senate Republicans need to decide whether they're led by McConnell or Cruz
http://m.washingtonexaminer.com/senate-republicans-need-to-decide-who-their-leader-is/article/2557384?custom_click=rss&utm_source=twitterfeed&utm_medium=twitte
New Governing Coalition Emerges
"In the wake of the "cromnibus," a new governing coalition may have emerged in Washington. For the first time in eight years, it doesn't necessarily include Nancy Pelosi. It does include Steny H. Hoyer. The coalition doesn't seem to need Sens. Ted Cruz, Elizabeth Warren or Jeff Sessions. But it does need the more moderate wing of Democrats personified by Hoyer, the minority whip, who helped pass the compromise forged by Speaker John A. Boehner, Senate Democratic Leader Harry Reid and incoming Senate Majority Leader Mitch McConnell with appropriators Harold Rogers and Barbara A. Mikulski, among others. Most importantly, the new governing coalition includes President Barack Obama. The hard right and the hard left ended up out in the cold last week — free to raise their fists and their profiles and make a ruckus, but ultimately powerless to stop the cromnibus. The deal represents a return — at least for a week — to the fabled establishment Washington dealmaking of yore, warts and all, like it or loathe it. It's a return that could put the "do nothing" label back on the congressional shelf — with Republicans and the president eyeing deals next year on trade and taxes, in addition to keeping the government open for business after four years of serial shutdown and default dramas. The cromnibus's 1,603 pages are packed with special interest provisions sought by big businesses — some negotiated for months and voted on by the full House — others slipped in via backroom negotiations with the backing of lobbyists. When it came to the House floor on Dec. 11, the credibility of many a K Street powerhouse was on the line. So was the clout of the White House and the speaker after a difficult year. Likewise in the Senate, Reid and McConnell managed to hold the center on a bipartisan, 56-40, vote with 21 Democrats, 18 Republicans and independent Bernard Sanders of Vermont voting "no." Liberals and conservatives have plenty of reasons to hate the cromnibus. It's a deep, messy compromise — exactly what you might expect from a divided Congress and a president willing to strike a deal in a town fueled in part by the filling of campaign coffers. The Senate drama late on Dec. 13 could be a preview of what's to come in 2015, with Cruz forcing his fellow Republicans into an awkward vote on immigration to the consternation of many of his colleagues. Many Republicans blamed Cruz and Mike Lee, R-Utah, for easing the path for as many as 24 Democratic nominations by forcing a weekend session for the sake of what amounted to a show vote."
http://blogs.rollcall.com/white-house/new-governing-coalition-emerges-after-cromnibus/?dcz=
Politico: Get ready for Obama's attempts at triangulation
"Did the White House's all-hands-on-deck push for the cromnibus signal a change in direction for Barack Obama in the next two years? Obama tossed the Left under the bus to get a deal last week, and Politico's Todd Purdum says it's a sign of things to come. But will we get the Full Clinton in triangulation? Well … In the six years of his presidency, Obama hasn't had to do much of that kind of compromising, nor has he been willing to. But in the wake of the GOP's midterm rout, the president and his aides have now apparently come to the conclusion that that's what the American public wants — and even expects. The stakes facing the two presidents are not really comparable. Clinton — in the midst of his first term — was trying to reorient his party by upending three decades of Democratic orthodoxies concerning the social compact, while Obama — nearing the end of his second — was simply trying to avoid the threat of another round of brinkmanship over a government shutdown by passing what — in a less rancorous era — would have been a routine spending bill. This president bent on Democratic priorities — allowing the weakening of a key provision of the financial reform bill he himself fought so hard to pass, and a big increase in individual contribution limits to political parties and their congressional campaign committees — to stave off even more unpalatable elements: cuts to Obamacare, or retribution for his recent executive actions on immigration. From the administration's perspective, accepting this bill — warts and all — was better than risking an immediate shutdown or a 90-day continuing budget resolution that would have to be relitigated in the far more unstable circumstances of a larger House GOP majority and a Republican Senate. Obama's presumed intention is to live to fight another day. And if he has any hope of avoiding complete marginalization in his last two years in office, that's just what he'll have to do — if only by using his veto pen — in the new year. It's not as complicated as Purdum appears to think. The reasons why Obama never tried Clinton-style triangulation fall along two lines — different situations and fundamentally different politicians. Clinton was a people pleaser who sincerely wanted to govern. His political DNA derived from the Democratic Leadership Council, which expressly wanted the so-called Third Way to create a path between Left and Right, and then claim it for the Democratic Party. Clinton succeeded at that, but it didn't last past his own presidency, thanks to Al Gore's seeming repudiation of Clinton in 2000 in favor of a lean to the Left again."
http://hotair.com/archives/2014/12/15/politico-get-ready-for-obamas-attempts-at-triangulation/
PRESIDENT OBAMA'S JOKE CALLING TROOPS 'SANTA IN FATIGUES' SILENCES AUDIENCE
"Monday, at Joint Base McGuire-Dix-Lakehurst in New Jersey, during an address to the troops, President Obama made a joke that they are like "'Santa in Fatigues," which was received with complete silence, prompting the president to nervously name-drop the military aircraft C-130 to evoke a response. President Obama said, "We are free and safe and secure over here because you are willing to serve over there," adding "You never stop serving, you never stop giving, you guys are like Santa in fatigues. Although I bet one of those C-130's is a little more efficient then Santa's sleigh."
http://www.breitbart.com/Breitbart-TV/2014/12/15/President-Obama-Joke-Calling-Troops-Santa-in-Fatigues-Silenced-Audience
Obama: Service members are like "Santa in fatigues"
http://www.cbsnews.com/videos/obama-service-members-are-like-santa-in-fatigues/
Obama Revisits the Army Base Where His Buddy Bill Ayers Tried to Kill Servicemen
http://www.nationalreview.com/corner/394712/obama-revisits-army-base-where-his-buddy-bill-ayers-tried-kill-servicemen-deroy
Obama's 2014 year of redemption didn't quite go as planned
"President Obama envisioned 2014 as a year of redemption in which an ambitious slate of executive actions would ignite a dramatic turnaround for his unraveling second term. Twelve months later, Obama is even more isolated politically, his standing with the public is further diminished, and he is left to assess his culpability for a dismal Democratic performance in midterm elections that put the remainder of his priorities in jeopardy. Even Obama's closest allies are left wondering what went wrong for a president scrambling to shake off his lame-duck status. "It's funny — if you had told me that the economy was where it is today, that this would have been the 'state of the union,' I would have anticipated a major bump for him," a close former Obama adviser told the Washington Examiner. "Obviously, that didn't happen. And yeah, it's frustrating as hell."
http://www.washingtonexaminer.com/not-obamas-year-of-redemption/article/2557282
Democrats want someone, anyone, to challenge Hillary in the primaries
http://hotair.com/archives/2014/12/15/democrats-want-someone-anyone-to-challenge-hillary-in-the-primaries/
Elizabeth Warren: "I Am Not Running For President"
http://www.realclearpolitics.com/video/2014/12/15/elizabeth_warren_i_am_not_running_for_president.html
Warren Won't Rule Out 2016 as Draft Movement Gears Up
"Warren may not be "running for president" at the moment, but neither is anyone else, for that matter. Far more relevant is the question that she has repeatedly chooses not to answer: Might she run for president, after the 2016 campaign official kicks off next year?   The continued interest in her unwillingness to clarify this distinction is one that appears to frustrate Warren, yet the former Harvard Law School professor knows full well that the "will she or won't she" speculation is largely of her own making. "I believe her when she says she's not running for president, and she's not taking steps to do so, but as we know from history, these things are extremely fluid," said Scott Ferson, a former spokesperson for the late Massachusetts Sen. Ted Kennedy. "I'm sure she'd like the questions to go away, but I don't think she wants to do it at the expense of taking herself out of any potential future run. Why would she be the only person in D.C. to do that?"
http://www.realclearpolitics.com/articles/2014/12/16/warren_wont_rule_out_2016_as_draft_movement_gears_up__124966.html
Bush speaks in South Carolina, dropping 2016 hints
http://bigstory.ap.org/article/d63b36b409a74ab098b798c4624f93ea/bush-speaks-south-carolina-amid-new-2016-hints
TERRY MCAULIFFE TARGETS GUN SHOWS, CCWS, PROPOSES ONE-HANDGUN-A-MONTH PURCHASE LIMIT
http://www.breitbart.com/Big-Government/2014/12/15/Terry-McAuliffe-Targets-Gun-Shows-CCWs-Proposes-One-Handgun-A-Month-Purchase-Limit
STUDY: YOUR ALL-ELECTRIC CAR MAY NOT BE SO GREEN
"People who own all-electric cars where coal generates the power may think they are helping the environment. But a new study finds their vehicles actually make the air dirtier, worsening global warming. Ethanol isn't so green, either. "It's kind of hard to beat gasoline" for public and environmental health, said study co-author Julian Marshall, an engineering professor at the University of Minnesota. "A lot of the technologies that we think of as being clean … are not better than gasoline." The key is where the source of the electricity all-electric cars. If it comes from coal, the electric cars produce 3.6 times more soot and smog deaths than gas, because of the pollution made in generating the electricity, according to the study that is published Monday by the Proceedings of the National Academy of Sciences. They also are significantly worse at heat-trapping carbon dioxide that worsens global warming, it found. The study examines environmental costs for cars' entire life cycle, including where power comes from and the environmental effects of building batteries. "Unfortunately, when a wire is connected to an electric vehicle at one end and a coal-fired power plant at the other end, the environmental consequences are worse than driving a normal gasoline-powered car," said Ken Caldeira of the Carnegie Institution for Science, who wasn't part of the study but praised it."
http://hosted.ap.org/dynamic/stories/U/US_SCI_CLIMATE_FUEL_EFFECTS?SITE=AP&SECTION=HOME&TEMPLATE=DEFAULT&CTIME=2014-12-15-15-01-37
The Tea Party of the Left Is Back
Elizabeth Warren was briefly right about something, for the wrong reasons.
http://www.nationalreview.com/article/394731/tea-party-left-back-dustin-siggins
Dems, GOP press Obama to back Russian sanctions
http://cnsnews.com/news/article/dems-gop-press-obama-back-russian-sanctions
Boehner urges Obama to quickly sign Russia sanctions bill
http://www.politico.com/story/2014/12/senate-russian-sanctions-bill-113552.html
Interest Rate Rises to 17% in Russia
http://www.nytimes.com/2014/12/16/business/international/russia-central-bank-abruptly-raises-key-interest-rate.html?partner=rss&emc=rss&_r=0
Russia raises key rate to protect ailing economy
http://cnsnews.com/news/article/russia-raises-key-rate-protect-ailing-economy