News Briefing for Thursday, September 25, 2014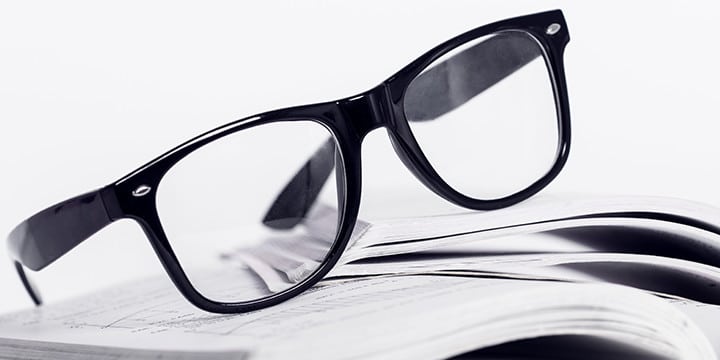 TEA PARTY PATRIOTS:
Renewed battle cry: 'The Tea Party army is deploying'
""A large group of our tea party coordinators just completed our grassroots leadership training. They are right this very minute heading into the field to do political battle with the liberal Democrats," says Jenny Beth Martin, co-founder of the Tea Party Patriots, which continues to be the nation's largest umbrella group for the cause. A tea party army is on the march, Ms. Martin observes, their sights set on five states where get-out-the-vote is the main strategy. "They are performing the hard, sweaty work that will enable us to win back the Senate this year. They are doing their part to save America," Ms. Martin continues, noting that this is the "largest and most sophisticated campaign ever undertaken by a tea party group." So much for claims that the group is fading from the political landscape. And the main targets for their countermeasures: Democratic Sens. Mary Landrieu of Louisiana, Jeff Merkley of Oregon, Kay Hagan of North Carolina, Mark Pryor of Arkansas and Bruce Braley of Iowa."
http://www.washingtontimes.com/news/2014/sep/23/inside-beltway-tea-party-deploying-take-liberal-de/
HEALTHCARE:
Insurance brokers say they are 'worse off' due to Obamacare
"Twenty-nine percent of independent insurance brokers claim their businesses have been injured by Obamacare, according to a new survey. Thirty-three percent of the respondents also said they are considering getting out of the health insurance business entirely because of Obamacare. The survey was conducted by McKinsey & Com. of more than 1,000 independent brokers during Obamacare's first "open enrollment" period from October 2013 to April 2014. The brokers are members of the National Association of Health Underwriters, which commissioned the survey. Twenty-three percent of the respondents said they are particularly worried about "premium stability" for consumers. Another 16 percent cited concerns about the long-term financial health or "sustainability" of Obamacare. Many of the respondents also claimed they spent countless hours with their clients on the error-prone healthcare.gov website."
http://washingtonexaminer.com/insurance-brokers-say-they-are-worse-off-due-to-obamacare/article/2553870?custom_click=rss
Insurance Brokers: Obamacare Is Harder Work For Lower Pay
"Insurance brokers' businesses are taking a hit due to Obamacare, according to a new survey from McKinsey and Company.  One-third of independent insurance brokers say they're considering leaving their profession entirely because of the health-care law, according to a nationwide survey of 1,000 independent brokers during Obamacare's first open enrollment period, the Washington Examiner reports. Twenty-nine percent report that the law has hurt their businesses directly. Although brokers say Obamacare is hurting their profits, that doesn't mean they haven't been working harder than ever. Respondents reported working intensively with Obamacare exchange customers — especially trying to get applicants through glitchy websites like HealthCare.gov. It took 69 percent of brokers two or more sessions to get a customer through Healthcare.gov. "There has been a 300 percent increase in time spent sharing information compared to the past — about three hours per enrolled life," one broker said. The insurance experts also have long-term concerns about the health-care law itself — not just their own ability to thrive. Twenty-three percent are worried about "premium stability" under Obamacare and 16 percent don't believe the law is financially sustainable.  Insurance brokers — especially small businesses and independent agents, which don't have the resources of larger firms — have long been pushing back against poorly-thought out Obamacare policies. In several states, brokers have reported that the exchanges aren't even paying brokers their commissions. Six insurance brokers filed a class action lawsuit against the Nevada Obamacare exchange and its former contractor, Xerox, for failing to pay.
http://dailycaller.com/2014/09/24/insurance-brokers-obamacare-is-harder-work-for-lower-pay/
Health Law Tax Forms Hint at Complex Tax Season
"Earlier this year the IRS unveiled draft individual and business tax forms for documenting compliance with requirements of the Affordable Care Act. The law imposes a tax penalty on persons that do have health insurance coverage but the provision is likely to impact only little more than 1 percent of taxpayers due to a wide-range of exemptions. However, CQ HealthBeat's (@CQHealthTweet) John Reichard reported this week on concerns about the complex instructions for claiming the tax exemptions, especially for taxpayers that are only familiar with filing the simplest tax return — or have never filed a tax return. Additionally, taxpayers who received a subsidy — really a premium tax credit — for health insurance exchange plan coverage will have to reconcile the tax credit on their tax forms. The instructions for the form used to adjust the premium tax credit pose additional taxpayer demands and possibly additional taxes."
http://blogs.rollcall.com/healthopolis/health-law-requirements-hint-at-complex-tax-season/?dcz=
Is Your Health Data Safe? New Report Details What Could Be 'Critical' Healthcare.gov Security Lapses
"Given the months-long botched rollout of Heathcare.gov, the online health insurance marketplace for Obamacare, in October 2013, the safety and security of Americans' health data have become a primary concern among many. Nearly one year later, it seems those concerns are just as relevant. The Department of Health and Human Services released a report Tuesday in which some of its own experts outlined "critical" susceptibility to hackers. Those HHS experts attempted to break into the site just as potential hackers might do. While they were blocked from taking certain actions, the report concluded that "more work" is needed to ensure total security of the site while auditors said they "remain concerned," CBS News reported. One of the system's flaws could allow potential hackers to go as far as to break in, take over the system, and even download or change data. The report did not provide details as to any more specific risks.  It simply noted that "Not all vulnerabilities lead to security breaches." Fox News reported last month that the Obama Administration refused to answer questions related to healthcare.gov security issues, despite earlier promises of transparency."
http://www.theblaze.com/stories/2014/09/24/is-your-health-data-safe-new-report-details-what-could-be-critical-healthcare-gov-security-lapses/
Burwell: 'Affordable Care Act Is Working'
"Health and Human Services Secretary Sylvia Burwell said in a speech at the Brookings Institution on Tuesday, "The Affordable Care Act is working." Then she outlined her mission as the new head of HHS, the agency in charge of implementing the health care law, including fixing the government enrollment website. "When you consider the law through the lens of affordability, access and quality, the evidence points to a clear conclusion: the Affordable Care Act is working," Burwell said."
http://cnsnews.com/news/article/penny-starr/burwell-affordable-care-act-working
Burwell Steers Clear of Specific Pledges on HealthCare.Gov
http://blogs.wsj.com/washwire/2014/09/24/burwell-steers-clear-of-specific-pledges-on-healthcare-gov/?mod=WSJBlog
Report: HealthCare.gov Actually Cost Over $2.1 Billion — And Counting
"HealthCare.gov alone has cost federal taxpayers $2.1 billion so far, according to a Bloomberg Government analysis — and the feds still aren't finished building it. The Obama administration's most recent estimate on spending related to HealthCare.gov was just $834 million through February 2014. Health and Human Services secretary Sylvia Burwell projected in May that through fiscal year 2015, additional costs would bring HealthCare.gov's grand total to just above $1 billion.  "The way in which Obamacare has been rolled out has been very messy," Peter Gosselin, the study author, told Bloomberg News. "One of the reasons it has been implemented in the way it has been, financially, is precisely to deny opponents of the law a clear target." Federal officials intentionally spread out HealthCare.gov spending across "dozens of contracts," according to the report, in a concerted effort to prevent transparency on the health-care website's true cost. The bungled process of building HealthCare.gov was characterized by infighting between federal agencies and constant misdirection to federal contractors, according to many emails obtained by Congress. And despite the massive cost, HealthCare.gov remains woefully incomplete. The back-end operations of the website are reportedly still not finished and the GAO reported this month that HealthCare.gov continues to lack basic security measures.  "Expenditures related to the Affordable Care Act are publicly available and widely known," Centers for Medicare and Medicaid Services spokesman Aaron Albright told Bloomberg. "CMS takes its responsibility for spending taxpayer dollars seriously."
http://dailycaller.com/2014/09/24/report-healthcare-gov-actually-cost-over-2-1-billion-and-counting/
Obamacare Website Costs Exceed $2 Billion, Study Finds
http://www.bloomberg.com/news/2014-09-24/obamacare-website-costs-exceed-2-billion-study-finds.html
How much Are We Really Spending On Health Care?
http://www.forbes.com/sites/johngoodman/2014/09/24/how-much-are-we-really-spending-on-health-care/
Young Adult Health Spending Surges After Parent Health Plan Expansion
http://blogs.rollcall.com/healthopolis/young-adult-health-spending-surges-after-parent-health-plan-expansion/?dcz=
Do you want to live beyond age 75? (Continuation of past article)
"If you read beyond the attention-getting headline, however, Emanuel is clear that he's not going to commit suicide at age 75. Rather, he'll just stop accepting life-extending interventions such as flu shots, preventative tests, chemotherapy and surgeries. In this case, it's a pretty safe bet he'll keep living well beyond age 75, when the odds of dying are roughly one in 25. His rationale for discontinuing life-extending measures? By age 75, Emanuel says he'll have lived a complete life. For instance, he'll have seen his children launched into the world and grandchildren born. He's concerned about the physical limitations that are inevitable as you age, including a loss of creativity and the ability to work and contribute to your family, society and the world. Emanuel rejects what he calls Americans' obsession with life extension by exercising, following strict diets, doing mental puzzles and popping supplements and other concoctions. He thinks our society isn't so much extending life as extending the dying process — lengthening the time you're a victim of a debilitating chronic illness or the fragility of old age. He wants to die before he becomes a burden on his family and society. He wants to be remembered as vital and healthy, not feeble and pathetic. These are good good points and worth thinking about, but I disagree with Emanuel's basic conclusion — that individuals, families and societies are better off if we die "swiftly and promptly," as his article's subtitle puts it. I plan to live a long, healthy life that extends well beyond age 75 and includes continued contributions to my family and society. So, I'm taking steps to increase the odds that I'll be vital and healthy as long as possible. And I've made financial plans so I won't be a burden on my family if I need medical or long-term care. That's the responsible thing to do. I'm not obsessed with popping pills and strict diets. Instead, I savor the food I eat, have fun getting my exercise and enjoy the way I look and feel. How many people are over the hill by age 75? According to a recent study by researchers at RAND, the University of Illinois, Stanford University, and the University of Southern California, 33 percent of people aged 75 to 79 reported their health as "very good" or "excellent." It's probably safe to say this group is glad they're alive! But "very good" or "excellent" is a pretty high bar. For many people, it's possible to have some health issues and still be able to work, contribute to your family or community, not be a burden on others and enjoy life. By this measure, the researchers found more than three-fourths — 77 percent — of those age 75 to 79 reported no limitations in their ability to work or do housework. Most likely this group isn't much of a burden on anybody. Only 12 percent reported needing some help with daily living activities or instrumental activities of daily living. This is the group that could possibly be considered a "burden" to others, although the actual proportion is likely to be much lower. In a recent interview on CBS News, medical contributor Dr. David Agus rejects the idea of an arbitrary age beyond which you're no longer vital. Agus is optimistic about developing science and research that will help us live a long, high-quality life, with the potential to arrest or reverse some of the existing deadly diseases of old age. Emanuel seems obsessed with how others will remember him and how they'll view him in his old age. "I want to celebrate my life while I'm still in my prime," he says. But is that really a good reason to stop living? My parents and other older relatives still had a lot to contribute to their family and friends well after their prime years. At age 91, my mother inspired our entire family by attending the wedding of her granddaughter, a year before mom passed away. She enjoyed herself and looked jubilant. My father hobbled to the high school graduation of another granddaughter — my daughter — a year before he died at age 88, inspiring us with an example of perseverance and family support. While both are gone now, our family reveres the memory of the entire arc of their lives, from vitality to old age. Both needed care in their final years, and it was our honor to shoulder the burden by helping with their transition. The grandchildren saw their parents take care of the grandparents with love and devotion — a great life lesson for younger generations."
http://www.cbsnews.com/news/do-you-want-to-live-beyond-age-75/?utm_source=feedburner&utm_medium=feed&utm_campaign=Feed%3A+CbsNewsEconwatch+(Econwatch+-+CBS+News)
Why Big Health Insurance is pouring money into startups
"…Insurers are interested in startup investments for the same reason venture capitalists are: because the Affordable Care Act is shaking things up. For insurance companies, an esoteric part of the Affordable Care Act mandates that insurers spend somewhere between 80% and 85% of the premiums they collect from patients on quality and efficiency measures. Called the medical loss ratio rule, it forces insurers to redeploy capital rather then distribute it to shareholders. Josh Kaye, a partner at the multinational law firm DLA Piper, believes the rule has been a big driver of venture deals for insurance companies. "They're mandated by law to use these funds in a variety of different ways," he says. "Why not use it in a way that could result in additional returns while at the same time meeting the requirements?" The ACA's emphasis on efficiency measures is intended to lower the cost of health care by removing incentives to conduct unnecessary tests and procedures. In turn, health care providers are looking to big data and data analytics technologies to create best practices, make better decisions, and get better outcomes. In this way, the Affordable Care Act blurs the categorical line between insurance company and health care provider by making insurers more responsible for measuring the quality and efficiency of providers. Meanwhile, providers take on more risk by conducting fewer tests and procedures, even if they're deemed unnecessary. "Payers and providers who learn to work as if they are owned by a single entity are going to drive the marketplace," Pomerantz says. Corporate venture investors tend to have a bad reputation in the startup and venture capital world. At best, they are a potential acquirer of the startups they invest in. At worst, they cull ideas and strategies from the startups in which they invest, only to compete with them down the road. (In the words of prominent venture investor Fred Wilson, "They suck" because they may not be interested in the success of the company or of the entrepreneur. He later clarified his position by stating that some corporate VC firms are better than others.) With health insurance companies serving as investors, they have the chance to help ambitious but possibly naïve startups figure out the country's complicated healthcare system."
http://fortune.com/2014/09/24/health-insurance-invest-startups/?utm_content=buffer58823&utm_medium=social&utm_source=twitter.com&utm_campaign=buffer
Thanks to Obamacare, virtual-reality doctors are booming
http://fortune.com/2014/09/24/obamacare-telemedicine-doctors-booming/
GOP: Obama Admin Still Wrong On Birth Control Mandate Rules
http://dailycaller.com/2014/09/24/gop-obama-admin-still-wrong-on-birth-control-mandate-rules/
IMMIGRATION:
Obama to attend Hispanic Caucus gala
"President Obama will attend the Congressional Hispanic Caucus Institute's annual gala next month. He has addressed the gala three times as president and in 2008 as a candidate, last talking to the crowd in 2011. Obama will be speaking this year amid anger from the Latino community on his delaying of executive action on immigration reform — something he will have to address, the White House told NBC Latino. "His attendance reflects his ongoing commitment to the Latino community and the future of Latino and Latina leaders that CHCI works so hard to develop each year," CHC chairman Rep. Rubén Hinojosa said in a statement. The official end of summer came and went without executive action by President Obama on immigration, something he originally promised. Under pressure from Democratic senators in tough re-election bids, Obama opted to delay executive action until after the midterm elections."
http://washingtonexaminer.com/obama-to-attend-hispanic-caucus-gala/article/2553868?custom_click=rss
AZ SHERIFF: EXEC AMNESTY WILL MAKE LAW ENFORCEMENT'S JOB 'FAR MORE DIFFICULT'
"Pinal County, AZ, Sheriff Paul Babeu reported that an executive order granting amnesty to illegal immigrants would make his and other local sheriffs' jobs "far more difficult" on Wednesday's "Your World with Neil Cavuto" on the Fox News Channel. "It's [executive amnesty] going to make it [law enforcement's job] far more difficult. We don't have enough resources to fully do our job for the families that are in our counties, in these rural counties, yet we're tasked with enforcing the laws on the federal side, and with the cartels, with the illegals and then what [Rep. Steve] Scalise (R-LA) just mentioned, the threat from ISIS, it's common sense for every American that this border is not secured, and forget just these issues we're talking about, but the grave national security threats that I'm concerned about, because it's going to be my deputies and local cops all over this country that if there is a disaster of some sort or an attack, it's going to be our cops that are going to be the initial responders" he said. Babeu also argued that building massive residential facilities for illegal immigrants incentivizes more illegal immigration, saying "we're sending the wrong message, not just to Mexico, but the Central American countries, that now we have 90,000 unaccompanied juveniles, some of which are housed even in my county, in Pinal County, Arizona, and we need to restore the law and enforce the law." And "it [building the facilities] incentivizes bad behavior, criminal behavior and undermines not just the rule of law. You're sending a message, not just to these 90,000. If anybody has an idea that they're going anywhere but staying here, think again. But, you're telling the hundreds of thousands, millions of future illegals that 'if you make it to the border, you're home free,' and we can't afford that."
http://www.breitbart.com/Breitbart-TV/2014/09/24/AZ-Sheriff-Exec-Amnesty-Will-Make-Law-Enforcements-Job-Far-More-Difficult
MASSIVE 'RESIDENTIAL CENTER' TO OPEN IN TEXAS FOR ILLEGAL IMMIGRANTS
"A large new immigrant housing center will be opened in South Texas. The South Texas Family Residential Center will ultimately hold 2,400 individuals, primarily families, who were apprehended while crossing the Texas- Mexico border. During their stay at the center foreigners will be provided with taxpayer-funded "medical care, play rooms, social workers, educational services, and access to legal counsel," Breitbart Texas has learned.  The facility will open in November in Dilley, Texas, which is located about 70 miles southwest of San Antonio. This is the fourth facility of its kind to be built in Texas, according to Fox News.  The new center is opening amid claims that the border crisis has slowed down; it could signal that U.S. Immigration and Customs Enforcement (ICE) is expecting the number of crossers to pick up again.  An ICE spokeswoman refused to give Breitbart Texas answers to specific questions and instead provided a statement that said the agency"plans to open and operate a new residential center in Dilley, Texas to house adults with children in response to the influx of adults traveling with children apprehended along the southwest border. "The massive facility, which will lie on a 50-acre property, will be "ready for full capacity within 210 days," the agency's statement continued. Such centers are used to house immigrants while they wait to be "processed" by ICE. Once processed, the migrants are placed in the custody of President Obama's Health and Human Services (HHS)."
http://www.breitbart.com/Breitbart-Texas/2014/09/24/Massive-Residential-Center-to-Open-in-Texas-for-Illegal-Immigrants
THREE CHINESE MEN ARRESTED IN HUMAN SMUGGLING OPERATION
"Federal agents arrested three illegal aliens from China who were among 11 aliens being held at a stash house on the Texas border; the human smuggler had her young child in the vehicle when she tried moving the immigrants.  The arrest came after an operation by a task force called FIST which includes federal and local law enforcement and is aimed at targeting human stash houses. During one of their operations, the agents followed Berta Cristina Gonzalez, who drove to a McAllen Burger King with her young child in a red Ford Mustang, according to court records obtained by Breitbart Texas. The agents saw another vehicle pull up and two men in dirty clothing get out and climb into the Mustang before Gonzalez drove away; the agents followed her to a home in Weslaco where everyone including the young infant went inside.  A few days later, agents continued their surveillance operation and were able to see the movement of aliens by smugglers that would drive up load them up and leave, court records show."
http://www.breitbart.com/Breitbart-Texas/2014/09/24/Three-Chinese-Men-Arrested-In-Human-Smuggling-Operation
Threat: Ever heard of 'Mexican Ebola?'
http://www.examiner.com/article/threat-ever-heard-of-mexican-ebola?CID=examiner_alerts_article
House Whip: Obama Should Reveal Plan to Stop ISIS from Crossing Border
"House majority whip Steve Scalise (R., La.) said that President Obama should reveal his planned executive orders regarding immigration before the election, especially in light of concerns that Islamic State terrorists might try to enter the country illegally. "If it was a good plan that he was thinking of doing, why would he wait until right after the election? It really raises a lot of red flags and it makes you wonder just how bad is the president's approach going to be on immigration, if he wants to shield it, hide it from the voters until after the election," Scalise told Fox News's Neil Cavuto.  Scalise noted that Republicans passed a border0security bill earlier this summer. "It's not only about immigration, this is a national-security issue," Scalise said, citing the Islamic State and other terrorist groups that have recruited Western members. "You don't want to have a porous border where anybody can just come across and nobody knows who is coming in," Scalise added."
http://www.nationalreview.com/corner/388793/house-whip-obama-should-reveal-plan-stop-isis-crossing-border-joel-gehrke
SCOTT BROWN: 'THIS RACE IS ABOUT IMMIGRATION'
http://www.breitbart.com/Breitbart-TV/2014/09/24/Scott-Brown-This-Race-Is-About-Immigration
SCOTT BROWN: OBAMA-SHAHEEN IMMIGRATION AND SECURITY POLICIES 'INVITING MORE CHAOS AND DANGER'
"Former Sen. Scott Brown pulled no punches in a foreign policy speech here on Wednesday, bashing President Barack Obama and incumbent Democratic Sen. Jeanne Shaheen (D-NH)—whom he's trying to unseat in November—for "pathetic" policies on immigration and national security that put America at risk. "The Obama-Shaheen agenda of amnesty and no border enforcement is only inviting more chaos and danger. Illegal immigration is above all a national-security challenge," Brown said. "And should I have the honor of representing New Hampshire in the Senate, I will vote each and every time to provide every resource we need to guard this nation's borders and enforce this nation's laws." Brown added that America's "terrorist enemies" plan to prey on Washington's lack of resolve when it comes to securing the border. "Think for a moment how it looks to our terrorist enemies that so many in Washington lack even the will to protect America's sovereignty… to know who's coming into this country, and to guard against the threat of attack," Brown said. "It conveys such a passive, pathetic attitude. It sends a message of such weakness at a time when the world needs to see the strength and resolve of the United States." Brown also argued that Shaheen's support for Obama's decision to withdraw American troops from Iraq suddenly after the surge destabilized the region, leading to ISIS picking up control over much of it. Brown cited a bipartisan letter he, Sen. Kelly Ayotte (R-NH), John McCain (R-AZ), and Joe Lieberman (I-CT), an independent who caucused with Democrats, among others, wrote to Obama asking him to "reconsider the complete abandonment of the Iraqi people." "We needed to leave a transition force there to help guide and assist the newly elected government," Brown said. "It was obvious to us, and to the commanders we had spoken to over there, that a residual force was essential to preserve America's hard-won gains. Leave all at once, and right away, and that pullout would be seen as a victory by our enemies all across the Middle East. And all kinds of bad actors would move in – exactly as ISIS has now done."
Brown said that Shaheen—whom he noted was on the Armed Services Committee from which the letter originated—refused to sign the letter because "then as now she wasn't in the habit of questioning the administration." Brown went on to say: I'm not sure she realizes – even now – the disastrous consequences of the complete military withdrawal that she supported. For most of 2014, the jihadists of ISIS have been storming across two countries, going from one conquest and atrocity to the next. So far as I can tell, she never even mentioned ISIS in public until last month. This is a member of the Foreign Relations Committee we're talking about, and it's been nothing but silence on the most urgent national-security threats that we are facing. In fact, when the Committee was hearing testimony on the emerging threat of ISIS a year and a half ago, guess what? She missed the meeting. Who knows where she was, but I hope it was important, because that was a critical hearing on a growing danger."
http://www.breitbart.com/Big-Government/2014/09/24/Brown-Passive-Pathetic-Obama-Shaheen-Immigration-Security-Policies-Inviting-More-Chaos-And-Danger-To-U-S
GOP Bordering On Victory
"Everyone is on tenterhooks wondering what the Republicans' national strategy for the November elections will be. Shouldn't they be thinking of that soon? The GOP desperately needs a "wave" election to rack up Senate seats this year, because the next two election cycles are not favorable for Republicans. Let's see, what would make a good national issue? Democrats are far savvier than Republicans when it comes to winning elections, and I note that Obama has decided to put off his "executive amnesty" until after the elections. Does that ping any neurons in your tired "Diversity Is a Strength" synapses, Republicans? Another obvious place to look for a good national issue is the polls. According to months of polling, the No. 1 most important issue to voters is immigration — by a landslide. In Gallup polls in July and then again in August, Republican and Republican-leaning Independent voters chose immigration as the "biggest problem" facing the nation. Commenting on its July poll, Gallup noted that more than twice as many Republicans as Democrats called immigration the nation's No. 1 problem, suggesting that by "problem" they mean illegal immigration, not the failure to pass "comprehensive immigration reform." In Gallup's August poll, immigration was again voted a bigger problem among Republicans and Republican-leaning Independents than either the economy or even Obamacare. It was the third "biggest problem" for Democrats and Democratic-leaning Independents, after dysfunctional government and unemployment/the economy. The magnificent Republican Tom Cotton, running for the Senate against amnesty-supporting Democrat Mark Pryor in Arkansas, says he's gotten more questions about immigration than any other issue. He says voters keep asking: "What can we do to stop the border crisis. … What can we do to stop Obama issuing another unilateral amnesty?" That sounds like a terrific opening for the GOP to shout: Vote Republican!"
http://dailycaller.com/2014/09/24/gop-bordering-on-victory/
American Samoa grants amnesty to more than 4,000
http://townhall.com/news/politics-elections/2014/09/24/american-samoa-grants-amnesty-to-more-than-4000-n1896388
SPENDING/BUDGET/ECONOMY:
Zombie Spending
If you try to kill a government program, you'll only make it mad.
http://www.nationalreview.com/article/388678/zombie-spending-michael-tanner
The Administration Gets It All Wrong on Inversions Again
http://www.nationalreview.com/corner/388747/administration-gets-it-all-wrong-inversions-again-veronique-de-rugy
Treasury approved millions in raises to GM executives as taxpayers lost billions
"The Treasury Department approved at least $1 million in pay last year for each of the top 25 senior executive officers at GM and Ally Financial Inc., even as taxpayers were seeing more than $11 billion in losses after the federal government sold the remaining stock it had acquired from the auto company during the 2009 financial bailout. In addition to the millions for the top executives, Treasury approved more than $500,000 in pay for the top 47 senior employees at the companies, according to a report released Wednesday by Christy Romero, special inspector general for the Troubled Asset Relief Program. The pay was approved despite President Obama's promise in 2009 that "top executives at firms receiving extraordinary help from U.S. taxpayers will have their compensation capped at $500,000." Ally, the former consumer finance arm of GM that formerly was called GMAC, is the last company still under the TARP program. The IG noted that the government had taken $1.8 billion in losses from selling some of its stock in the company in 2013."
http://washingtonexaminer.com/treasury-approved-millions-in-raises-to-gm-executives-as-taxpayers-lost-billions/article/2553918?custom_click=rss
Senate Dem Has a New Plan for Reducing Student Loan Debt — But Only for Government Workers
"Sen. Richard Blumenthal (D-Conn.) on Wednesday proposed legislation that would make it even easier for government workers to have their student loan debt forgiven. Blumenthal said the bill is needed to help people like teachers and "others who dedicate their careers to public service." "Teachers, police officers, public health workers and other public servants should be applauded and supported — and not drowned in debt to pay for the degrees many such jobs require," he said. Some public sector employees already get to have part of their student loans canceled under the Public Service Loan Forgiveness program. That program requires people to work in the government and make student loan payments for 10 years — after that, the rest of their loan is "forgiven." But Blumenthal says that isn't good enough, and introduced a plan that would cancel part of workers' qualifying student loan debt after every two years. "The current Public Service Loan Forgiveness program should be expanded — and made more flexible — to enable student debt to be worked down or off completely," he said. "My bill strengthens the Public Service Loan Forgiveness program to ensure that it enables repayment assistance proportional to years of service. We should reward public service — particularly as the need for talented and dedicated public servants grows."
http://www.theblaze.com/stories/2014/09/24/senate-dem-has-a-new-plan-for-reducing-student-loan-debt-but-only-for-government-workers/
World risks spending $250 billion just to monitor U.N. development goals
http://uk.reuters.com/article/2014/09/24/us-un-statistics-idUKKCN0HJ16320140924
Why is Social Security seizing your tax refund over your relatives' debt?
http://www.cbsnews.com/news/social-security-continues-seizing-old-debts/
The Recovery That Left Out Almost Everybody
America's economy has not worked for average families since the Clinton administration ended.
"If they were judging the economy by the monthly jobs report, working Americans would be popping champagne corks. Total employment has risen every month for more than four years. According to the Current Population Survey, more than eight million jobs have been created since the trough, while the number of unemployed has been cut by nearly six million. The unemployment rate has declined to 6.1% from 10%, and the number of Americans enduring long-term unemployment (27 weeks or more) has fallen to three million from 4.3 million in the past 12 months. Yet average Americans remain gloomy about the current economy and anxious about its future. According to a Pew Research Center report released this month, only 21% rate current conditions as excellent or good, versus 79% fair or poor. Only 33% say that jobs are readily available in their communities; when asked about good jobs, that figure falls to 26%. Only 22% believe the economy will be better a year from now; 22% think it will be worse, while fully 54% think it will be the same. More than five years after the official end of the recession, the Public Religion Research Institute finds, only 21% of Americans believe the recession has ended. Two recent reports help explain the disconnect between the official jobs numbers and the economic experience of most Americans. Every fall, the U.S. Commerce Department issues a detailed analysis of trends in income, poverty and health insurance. Although economists have some technical quibbles with the Commerce data, the broad trends are unmistakable. This year's report found that median household income was $51,939 in 2013, 8% lower than in 2007, the last year before the recession. Households in the middle of the income distribution earned about $4,500 less last year than they had six years earlier. No wonder 56% of Americans told the Pew Research Center that their incomes were falling behind the cost of living. The Federal Reserve's triennial Survey of Consumer Finances confirms these findings. Between 2010 and 2013, the Fed reports, median family income fell by 5%, even though average family income rose by 4%. This is, note the authors, "consistent with increasing income concentration during this period." Only families in the top 10%, with annual incomes averaging nearly $400,000, saw gains during these three years. Families headed by college graduates eked out a gain of 1%, while those with a high-school diploma or less saw declines of about 7%. Those in the middle—with some postsecondary education—did the worst: From 2010 to 2013, their annual incomes declined to less than $41,000 from $46,000—an 11% plunge. Families headed by workers under age 35 have done especially badly—even when the heads of those young families have college degrees. The economic struggles of the millennials are more than anecdotal. What's going on? The Census report offers a clue. The median earnings for Americans working full-time year round haven't changed much since 2007. But more than five years into the recovery, there are fewer such workers than before the recession. In 2007, 108.6 million Americans were working full time, year-round; in 2013 only 105.9 million were doing so. Although jobs are being created, too many of them are part-time to maintain growth in household incomes. This is not by choice. About the same number of Americans were employed last month as in December 2007. But during that period, according to the Bureau of Labor Statistics, the number of Americans working part time who wanted a full-time job jumped to 7.2 million from 4.6 million. Not only are hourly wages stagnating; America's families want more hours of work than the economy is providing. Although the Great Recession was the most severe since World War II, in many ways it underscored trends that have been under way for decades. Adjusted for inflation, median earnings of men working full time, year-round are no higher than they were in 1980. Median household income is almost $5,000 lower than it was in 1999, and no higher than it was it 1989."
http://online.wsj.com/articles/william-a-galston-the-recovery-that-left-out-almost-everybody-1411511226
BEANED-TOWN: MASS. POLS BOO RED SOX CRONY CAPITALISM BUT DON'T DO ANYTHING ABOUT IT
http://www.breitbart.com/Breitbart-Sports/2014/09/24/Beaned-Town
Adecco Says Weak Economy Hurt Hiring
Staffing Company Says Seasonal Hiring Pick-Up is Weaker than Usual
http://online.wsj.com/articles/adecco-says-weak-economy-hurt-hiring-1411536722?mod=pls_whats_news_us_business_f
COMMON CORE:
Bureaucrat SMACKED DOWN After Warning Homeschooling Parents They 'Must Follow' Common Core
"The Home School Legal Defense Association says it has successfully intervened in the case of two New Jersey parents who decided to homeschool their child instead of utilizing the Westfield, N.J. public school system. According to the homeschooling advocacy group, the trouble began earlier this school year when the assistant superintendent of the Westfield Public Schools sent a letter to the parents warning them that they have no choice but to abide by New Jersey's Common Core standards. The letter ordered the parents to present a "letter of intent" to school district officials and an outline of their proposed curriculum. Then, the letter reportedly said, the parents had to hope the superintendent would accept their curriculum and allow them to continue homeschooling their own child. The parents responded by contacting the Home School Legal Defense Association. In a letter of his own, Scott A. Woodruff, an attorney for the organization, schooled the assistant superintendent on New Jersey homeschooling law. After hearing from Woodruff, the assistant superintendent quickly changed his tune. In a second letter to the parents, the HSLDA claims, the mid-level bureaucrat ditched all of his demands and deferentially informed the parents that their homeschooling decisions "should be guided by the New Jersey Common Core State Standards." Now, EAGnews.org reports, the assistant superintendent is arguing that all he ever wanted was to inform the parents that they "need to be mindful that they should be following New Jersey Core content standards." Woodruff wrote a follow-up letter to the school district explaining that New Jersey parents who choose to homeschool their children have no duty whatsoever to follow Common Core."
http://dailycaller.com/2014/09/24/bureaucrat-smacked-down-after-warning-homeschooling-parents-they-must-follow-common-core/
'VOLCANO OF DISCONTENT' PARENTS PUSH SCHOOL BOARD TO ADD SUSPENSION OF HIGH STAKES TESTING TO LEGISLATIVE AGENDA
http://www.breitbart.com/Big-Government/2014/09/23/Volcano-of-Discontent-Parents-Push-School-Board-To-Add-Suspension-of-High-Stakes-Testing-To-Legislative-Agenda
Louisiana Auditor: Common Core Isn't Obama Plot
http://dailycaller.com/2014/09/24/louisiana-auditor-common-core-isnt-obama-plot/
MISC.:
JUDICIAL WATCH ASKS COURT FOR DISCOVERY IN IRS SCANDAL
"When a government agency becomes abusive and recalcitrant, that agency calls for the need of vigorous, legal challenge. That's why Judicial Watch is pleased to report that we have filed a Motion for Limited Discovery in our Freedom of Information Act (FOIA) lawsuit against the Internal Revenue Service.  Thus far, the IRS has refused to obey federal court orders to provide information that explains how its "lost and/or stolen" records pertaining to the targeting of conservative groups may be retrieved. And we intend to find out. Remarkably, the IRS has filed a total of seven declarations that make an end run around court orders and omit pertinent information about the missing emails. So, we filed our Motion for Discovery on September 17, 2014, with the U.S. District Court for the District of Columbia. In our latest filing, we describe how during a July 10, 2014, status conference, the Court directed the IRS to furnish sworn statements from agency officials that cut right to the heart of the ongoing controversy. These sworn statements were supposed to detail how the emails on Lois Lerner's laptop computer were stored and how they could possibly be retrieved. The Obama IRS, of course, has stonewalled the court order. So, as you can see, the discovery process is critical since it can tell us what steps the IRS has taken to obtain these missing emails. It can also tell if the IRS has not taken any steps. The discovery request is pending before U.S. District Judge Emmet Sullivan.
A critical turning point in this case came on August 22, 2014, during a telephone conference call when IRS attorneys admitted to us that an electronic data backup system existed. This matters because this system stores all government records in the event of a catastrophic event and the IRS did not disclose to the court the existence of any back-up system for IRS electronic records. The Treasury Inspector General for Tax Administration is now investigating whether or not these backup tapes include the missing emails. Judicial Watch asked the IRS to include this material in its declaration, but the agency, true to form, refused to cooperate with this request."
http://www.breitbart.com/Big-Government/2014/09/24/Judicial-Watch-Asks-Court-for-Discovery-in-IRS-Scandal
Targeting the Constitution
"It is now well known that the IRS targeted tea party organizations. What is less well known, but perhaps even more scandalous, is that the IRS also targeted those who would educate their fellow citizens about the United States Constitution. According to the inspector general's report (pp. 30 & 38), this particular IRS targeting commenced on Jan. 25, 2012 — the beginning of the election year for President Obama's second campaign. On that date: "the BOLO ['be on the lookout'] criteria were again updated." The revised criteria included "political action type organizations involved in … educating on the Constitution and Bill of Rights." Grass-roots organizations around the country, such as the Linchpins of Liberty (Tennessee), the Spirit of Freedom Institute (Wyoming), and the Constitutional Organization of Liberty (Pennsylvania), allege that they were singled out for special scrutiny at least in part for their work in constitutional education. There may have been many more. The tea party is viewed with general suspicion in some quarters, and it is not difficult, alas, to imagine the mindset of the officials who decided to target tea party organizations for special scrutiny. But federal officers swear an oath to "support and defend the Constitution of the United States against all enemies, foreign and domestic." It is chilling to think that these same officials who are suspicious of the tea party are equally suspicious of the Constitution itself. What is most corrosive about this IRS tripwire is that it is triggered by a particular point of view; it is not, as First Amendment scholars say, viewpoint-neutral. It does not include obfuscating or denigrating the Constitution; only those "involved in … educating on the Constitution" are captured by this criterion. This viewpoint targeting potentially skews every national debate about politics or government. And the skew is not strictly liberal; indeed, it should trouble liberals as much as conservatives. The ultimate checks on executive power are to be found in the United States Constitution. Insidiously, then, suppressing those "involved in … educating on the Constitution" actually skews national debate in favor of unchecked executive power."
http://www.washingtonpost.com/news/volokh-conspiracy/wp/2014/09/23/targeting-the-constitution/
Poll: 58 percent want major third political party
"Fifty-eight percent of people believe a major third party is needed in the U.S. political process, asserting Republicans and Democrats are not doing an adequate job representing their views. The Gallup poll released Wednesday found 35 percent believe both parties are doing an adequate job of representing their views. The call for a third party has slightly diminished since last year, when it peaked during the 16-day government shutdown. At that point, 60 percent expressed the need for a third party, while 26 percent said otherwise.  With a few exceptions, a majority has supported a major third party going back to 2007. Both exceptions came in presidential election years in 2008 and 2012. Independents continue to be the most in favor of a major third party, at 71 percent. Republicans and Democrats are nearly tied, with 47 percent and 46 percent, respectively, calling for a third party. With the constraints of the U.S. political system, Gallup noted that third party groups might have more successes operating within an established party, similar to the Tea Party movement. However, it noted that the Tea Party's clout appears to have diminished based on recent polling. "Americans' preference for a third party may reflect their frustration with the way the Republican and Democratic parties are performing, as well as the idea that the system ought to be open to new parties, regardless of whether this is viable in practice," Gallup wrote in an analysis. The poll surveyed 1,017 people from Sept. 4-7 and has a margin of error of plus or minus 4 percent."
http://thehill.com/blogs/blog-briefing-room/218741-poll-58-percent-want-major-third-political-party
Americans Continue to Say a Third Political Party Is Needed
http://www.gallup.com/poll/177284/americans-continue-say-third-political-party-needed.aspx?utm_source=WWW&utm_medium=csm&utm_campaign=syndication
CALIFORNIA VOTERS ABANDON BOTH MAJOR PARTIES; GOP HARDEST HIT
http://www.breitbart.com/Breitbart-California/2014/09/24/California-Voters-Abandon-Both-Major-Parties-GOP-Hardest-Hit
Poll: President Obama hits bottom in New York
"President Barack Obama has hit an all-time low in New York, according to a poll released Wednesday. The Marist College poll found that 39 percent of the largely Democratic state's residents think the president is doing an "excellent" or "good" job, the lowest percentage since Obama took office in 2009. That's a 6-point drop since July, when a Marist poll showed that 45 percent of New Yorkers gave Obama an excellent/fair rating, what the pollsters refer to as the president's "approval rating." Sixty-one percent of those surveyed in the most recent poll said Obama is doing a "fair" or "poor" job. The poll, which was conducted Sept. 17-21 among 958 people in the state, has a margin of error of plus or minus 3.2 percentage points."
http://www.politico.com/story/2014/09/poll-obama-new-york-111292.html
Obama's Poll Numbers Underwater for a Year
"President Barack Obama's Gallup tracking poll numbers are about to hit an ignominious milestone — a solid year with more people disapproving than approving of his performance. One year ago, Obama's approval numbers and disapproval numbers were bouncing around. His last positive result came Sept. 23-25, 2013, and 47 percent approved and 46 percent disapproved, according to Gallup's website. Then a series of fall crises hit — the government shutdown, the disastrous rollout of Healthcare.gov and Obama's admission that he failed to keep his "if you like it, you can keep it" promise. Obama hasn't had a single day above water since then, though he came within a point a couple of times. And he hasn't had an approval rating of 51 percent since a May 2013 Gallup poll. The tracking poll has its critics — Gallup had egg on its face after its polling suggested Romney would be president, but other polls have shown Obama's poll ratings below 50 percent as well. And the RealClearPolitics polling average hasn't had Obama with higher approval than disapproval since last June. The president's persistent unpopularity is one reason why he's been enlisted this year by his party primarily as the fundraiser in chief. Recently, Obama's approval rating has seen an uptick in Gallup from a couple of ugly 38 percent prints in early September. It stood at 44/51 yesterday. But other polls showed broad weakness for the president, particularly as a series of foreign policy crises have hit in recent months. A senior administration official at a recent deep background briefing for reporters argued that Obama's slumping poll numbers have more to do with world events happening in recent months — ISIS, Ukraine, etc. — than with the president. The official pointed instead to polls that showed support for the president's individual policies. That might be cold comfort for Democrats, whom, unlike Obama, have to face the voters in November."
http://blogs.rollcall.com/white-house/obamas-poll-numbers-underwater-for-a-year/?dcz=
6 Reasons Barack Obama Is A Failed President
http://townhall.com/columnists/johnhawkins/2014/09/23/6-reasons-barack-obama-is-a-failed-president-n1895258
MO BROOKS: OBAMA 'FUNDRAISER-IN-CHIEF'
http://www.breitbart.com/Breitbart-TV/2014/09/24/Mo-Brooks-Obama-Fundraiser-in-Chief
Reporters say White House sometimes demands changes to press-pool reports
"White House press-pool reports are supposed to be the news media's eyes and ears on the president, an independent chronicle of his public activities. They are written by reporters for other reporters, who incorporate them into news articles about President Obama almost every day. Sometimes, however, the White House plays an unseen role in shaping the story. Journalists who cover the White House say Obama's press aides have demanded — and received — changes in press-pool reports before the reports have been disseminated to other journalists. They say the White House has used its unusual role as the distributor of the reports as leverage to steer coverage in a more favorable direction. The disputed episodes involve mostly trivial issues and minor matters of fact. But that the White House has become involved at all represents a troubling trend for journalists and has prompted their main representative, the White House Correspondents' Association, to consider revising its approach to pool reporting. The decades-old White House press pool was created as a practical compromise between the news media and the nation's chief executive: Instead of having a mob of journalists jostling to cover the president at every semi-public function, a handful of reporters are designated to act as proxies, or "poolers," for the entire press corps. Poolers are chosen on a rotating basis from among regular White House correspondents, and they typically get more favorable access to presidential events to provide coverage that is shared with other reporters."
http://www.washingtonpost.com/lifestyle/style/reporters-say-white-house-sometimes-demands-changes-to-press-pool-reports/2014/09/23/e5e6fec8-42d9-11e4-9a15-137aa0153527_story.html
MSNBC GUEST: GLOBAL WARMING TO CAUSE THE OCEANS TO SHUT DOWN IN 20 YEARS
"On Tuesday's broadcast of MSNBC's "The ED Show," on the heels of President Barack Obama's climate change speech in New York City earlier in the day, Dr. Reese Halter, conservation biologist for the MUSE School in Calabasas CA, offered a dire warning of consequences if nothing is done to limit greenhouse gas emissions. Halter said over the next 20 years, the oceans would shut down and leave the planet uninhabitable if the current pace continues. Partial transcript as follows:
SCHULTZ: Dr. Halter, what happens over the next 20 years if we as a country do nothing?
HALTER: Good evening Ed and Michael. It is an unimaginable scenario — spending over 36 billion tons of greenhouse gases this past year, if we continue at this rate sometime soon after 2030 we will have spent the entire carbon budget for this century. We will then be in the realm of eclipsing 7 degrees Fahrenheit, and it will be an uninhabitable planet for our children. The oceans will shut down. The forests globally will shut down. Ed, that is a scenario that we are not going near.
SCHULTZ: And you have fellow scientists and there are studies that say in the next 20 years the temperature of the earth could go up 7 degrees?
HALTER: Soon thereafter, absolutely right, soon thereafter, because here's the thing. The carbon storage capacity of our forests around the world begins to shut down with another degree and a half from where we are now. So if you ramp it up that much more, it is an untenable situation.
But let us not dwell on doom. Let us look to the future as the biggest challenge for the entrepreneurs of United States of America to innovate, to provide solutions for green energies. Look, we just passed a moment last month with super critical steam from solar thermal in Australia, which is a game changer. This is analogous to the late 1940s and mock one when we broke the sound barrier. There's a lot to be excited, and at the same time we need to protect all of the standing forests now."
http://www.breitbart.com/Breitbart-TV/2014/09/24/MSNBC-Guest-Global-Warming-to-Cause-the-Oceans-to-Shut-Down-in-20-Years
Obama to expand Pacific habitat, creating the world's largest protected marine territory
"President Obama will expand a protected marine habitat to six times its current size, making it the largest aquatic area off limits to development in the world, the White House said Wednesday. Obama will officially sign a proclamation increasing the Pacific Remote Islands Marine National Monument in the south-central Pacific Ocean on Thursday to 490,000 square miles. The White House said it would help revive overfished populations, such as tuna, and preserve coral reefs that support marine life. "Expanding the Monument will more fully protect the deep coral reefs, seamounts, and marine ecosystems unique to this part of the world, which are also among the most vulnerable areas to the impacts of climate change and ocean acidification," the White House said. The move will likely draw criticism from industry groups and conservatives that have taken issue with the administration's use of executive authority to block development on federal lands and waters. House Republicans have in the past objected to Obama's use of the 1906 Antiquities Act, which he will exercise to expand the marine sanctuary. The administration first floated the idea of extending protections in July, though it hadn't at the time decided on whether to use the Antiquities Act to do so."
http://washingtonexaminer.com/obama-to-create-worlds-largest-protected-marine-territory/article/2553926?custom_click=rss
Obama to expand ocean preserve to 6 times the size
http://cnsnews.com/news/article/obama-expand-ocean-preserve-6-times-size
Illinois among top in US for campaign ad spending
"If it seems as though the number of political ads on television has ramped up markedly this election, now there's concrete proof. Fueled by a neck-and-neck contest for governor including a wealthy Republican candidate with money to burn, Illinois has seen a roughly 30 percent increase in the number of TV ads and the money spent to air them this election cycle compared to four years ago, according to an analysis by the non-partisan Center for Public Integrity. The review released Wednesday found candidates for Illinois offices spent more than $26.4 million to air an estimated 34,589 ads between Jan. 1, 2013, and Sept. 8 of this year. That's up from about $20.5 million for an estimated 26,554 ads during roughly the same time period in 2010, the last year Illinois elected a governor and other statewide office holders. The analysis includes only the cost of TV airtime — not expenses associated with producing the ads. It doesn't include spending for local cable TV advertising, or for radio or the internet, so the total spending on political ads can be significantly higher."
http://washingtonexaminer.com/illinois-among-top-in-us-for-campaign-ad-spending/article/feed/2167241?custom_click=rss
Climate change? China rebuts Obama
http://www.foxnews.com/world/2014/09/24/climate-change-china-rebuts-obama/
DAN SULLIVAN MOCKS MARK BEGICH USING HIS OWN AD FOOTAGE
http://www.breitbart.com/Big-Government/2014/09/24/Dan-Sullivan-Mocks-Mark-Begich-Using-His-Own-Ad-Footage
MICHELLE OBAMA: AMERICAN WOMEN SUBJUGATED BY HARMFUL CULTURAL NORMS
"Wednesday, First Lady Michelle Obama said that American women are suffering under "harmful cultural norms" at a U.N. education event. Mrs. Obama said, "Women here are still woefully underrepresented in our government and the senior ranks of corporations. We still struggle with violence against woman and harmful cultural norms that tell woman how they are expected to look and act."
http://www.breitbart.com/Breitbart-TV/2014/09/24/Michelle-Obama-American-Woman-Subjugated-By-Harmful-Cultural-Norms
BROWN: DEMS 'GETTING DESPERATE' SPENDING MILLIONS 'KICKING THE CRAP OUT OF ME' AS STATE'S BIGGEST PAPER SLAMS SHAHEEN
http://www.breitbart.com/Big-Government/2014/09/24/Brown-Slams-Shaheen
JEB BUSH CAMPAIGNS FOR THOM TILLIS
http://www.breitbart.com/Big-Government/2014/09/24/Jeb-Bush-Campaigns-for-Thom-Tillis
POLL: TOM COTTON LEADING MARK PRYOR IN ARKANSAS SENATE RACE
http://www.breitbart.com/Big-Government/2014/09/24/Poll-Tom-Cotton-Leading-Mark-Pryor-in-Arkansas-Senate-Race
DSCC freaking out over Cory Gardner ad that literally calls Udall a "nice guy"
"The ad is good, but what's better is the reaction from the national Democratic Senatorial committee about the ad. This is not the behavior of a winning team. First, the ad. It's a good ad, tapping into the idea that Sen. Mark Udall has been a creature of Washington for far too long, and that he comes from a family whose aspirations and careers live there, too. Unlike Gardner, who touts his tractor-building Coloradan past and family. It uses Gardner's engaging truly nice-guy charm to score a point on his opponent while keeping it positively sunshiney on the political ad scale. Stipulated that the "nice guy" has a hint of a "bless your heart" feel, but this is not an outrage-inspiring ad. The DSCC disagrees, and their reaction to it is so very out of sync with the content of the ad that it really. Here's the statement: "It's clear Congressman Cory Gardner's campaign is struggling to overcome the damage done by his support for laws that could block a woman's access to common forms of birth control, take away women's personal health care decisions even in cases of rape or incest, and roll women's health care rights back decades. It's disgusting that Congressman Gardner would stoop as low as attacking Senator Mark Udall's late father and it is beneath a candidate running for the U.S. Senate. Congressman Gardner should apologize to Senator Udall and his family and pull the ad off the air." An "attack" on Udall's father, you see. Mentioning a rather standard point in his biography is a "disgusting" "attack" "beneath a candidate running for the U.S. Senate" that should be pulled off the air. This ad."
http://hotair.com/archives/2014/09/24/dscc-freaking-out-over-cory-gardner-ad-that-literally-calls-udall-a-nice-guy/
Fight for Senate Control Down to Five States
"With six weeks to go, the fight for control of the Senate is down to five states, four of them currently held by Democrats. Republicans must win only two of those contests to guarantee the 51 seats they need to control the Senate for the last two years of Barack Obama's presidency. And they need to win only one of the Democratic states if they hold the only GOP seat at serious risk. While things could still change — and national polls continue to show an environment that may produce a substantial GOP wave in the House and Senate — the Senate battle has boiled down to two reliably red states and three swing states. While you can find Democrats spinning a yarn about how their party could pull off an upset in a multi-candidate race in South Dakota, that state, plus West Virginia and Montana, look poised to flip to the GOP in November. Two Southern Democrats, Arkansas' Mark Pryor and Louisiana's Mary L. Landrieu, have run aggressive races as they try to survive the Republican wave that has swept over their states during the past four years. But Arkansas Republican Rep. Tom Cotton has finally opened up a small but decisive lead in his race, a lead likely to grow in the coming weeks. The Louisiana contest will probably go to a December runoff, and while runoffs are unpredictable, the almost certain GOP alternative to Landrieu in that race, Republican Rep. Bill Cassidy, has the advantage. If they win both races, Republicans need to net only one more seat to win Senate control, with the focus, at least right now, on Alaska, North Carolina, Colorado, Iowa and Kansas."
http://www3.blogs.rollcall.com/rothenblog/senate-races-2014-five-states/
Republicans set sights on Dems in solid-blue states
http://thehill.com/blogs/ballot-box/house-races/218720-republicans-set-sights-on-dems-in-solid-blue-states
Crunching the Numbers: "Can Congress Change?"
http://www.cbsnews.com/videos/crunching-the-numbers-can-congress-change-2/
WHAT KARL ROVE WON'T TELL YOU
Wave goodbye to the Republican wave?
http://spectator.org/articles/60470/what-karl-rove-won't-tell-you
Conservatives plot to oust Boehner
"For months, several clusters of conservative lawmakers have been secretly huddling inside and outside the Capitol, plotting to oust John Boehner from the Speaker's office when House Republicans regroup after the November elections. The strategy — for now — seems disorganized and fluid: Find a way to push the Speaker's race to a second ballot, create turmoil in the conference, portray Boehner as highly vulnerable and offer up an alternative. The behind-the-scenes effort is taking place as Team Boehner is projecting confidence he will coast to a third term as Speaker, pointing to his unrivaled fundraising prowess and ability to corral his rowdy caucus, for example, to keep the government open and provide arms to moderate Syrian rebels. Boehner is "back on top," The Wall Street Journal declared. Yet behind all the chest-thumping, the picture is less rosy for the 64-year-old Ohio Republican. A number of conservative lawmakers, both in interviews on the record and on background, described enormous frustration with Boehner and his top lieutenants for taking too safe a political route ahead of the 2014 elections. "In tough times, it doesn't mean you play timid, it means to play bold, and I don't see that. And you know what? Time's up," Rep. Paul Gosar (R-Ariz.), who vowed to vote against Boehner, told The Hill in an interview. "I'm tired of the status quo of what's going on in Washington, D.C. America's tired, America's angry and they're scared, because they don't have leaders in Washington, D.C." Rep. Louie Gohmert (R-Texas) was more succinct: "I'll give him every bit as much support as I did last time." Gohmert in 2013 was one of a dozen Republicans who didn't support Boehner for Speaker. Ten of them will return to the next Congress and have a vote on Boehner's future. Rep. Walter Jones (R-N.C.), also said he'll again vote against Boehner, even though he admitted it could be a suicide mission.  A handful of other conservative rabble-rousers, including Reps. Steve King of Iowa and Tim Huelskamp of Kansas, declined to say whether they would vote to give Boehner a third two-year term. "When he makes an announcement on what his career is, I'll start to contemplate that, but I haven't really given it any thought in any kind of broader discussion," said King. Boehner has privately called King an "asshole" for comparing young illegal immigrants to drug mules. "I'll just say let's just see how this plays out," said King, who backed Boehner for Speaker in 2013. King told The Hill that "there have been a number of gatherings in the Capitol building and outside the Capitol building" focused on Boehner's leadership, but he declined to provide more specifics about the meetings or offer up any names of potential challengers. Jones, a second-generation congressman from coastal North Carolina, said he belongs to one of the groups holding anti-Boehner meetings. His group, made up of six to seven lawmakers, meets every few weeks in one of the members' congressional offices. "There's a group of members who'd like to see a change in the leadership, and we believe sincerely there needs to be a new direction for the House," Jones said in an interview just off the House floor. "If you're gonna have a new direction, it starts at the top." That Jones is seeking to oust Boehner from power is no surprise. He's been one of the Ohio Republican's most vocal critics and doesn't have much to lose by publicly campaigning against him. In late 2012, Boehner booted Jones and three other Tea Party-backed lawmakers from top financial committees for repeatedly bucking leadership (though Jones still serves on the Armed Services panel). The informal anti-Boehner meetings, Jones said, are held randomly and without much notice: his administrative assistant will often receive an invitation by email with the time and place. One such meeting took place last week while Congress was wrapping up work on a stopgap spending bill and Syria legislation. In fact, Jones acknowledged he didn't even know who the members of the other groups were, though he said that was by design to avoid being targeted by the Speaker and his allies. At some point, however, these Boehner foes will have to step forward and "show they will stick together on a vote," Jones said. Then, one of them can be offered up as a candidate. Jones declined to identify any of the other members in his anti-Boehner group, but he said it was not the same as the group of House conservatives who frequently huddle with Sen. Ted Cruz (R-Texas), the Tea Party favorite and prospective 2016 presidential hopeful. In a brief interview, Cruz denied that he was spearheading one of the groups seeking to oust the Speaker. "Leadership questions are for the House to decide," the senator said. As is standard, House Republicans will vote twice to elect the Speaker and their other leaders for the new Congress: once on a secret ballot during a closed-door conference meeting after the Nov. 4 elections and then again in January in a public vote on the House floor — the first vote of the 114th Congress. No one has publicly stepped forward to take on the sitting Speaker. Former Majority Leader Eric Cantor (R-Va.) is out of the picture after his sudden and spectacular defeat in his June GOP primary. And potential conservative rivals like Reps. Jeb Hensarling (R-Texas) or Raúl Labrador (R-Idaho) haven't been making any moves behind the scenes for the Speaker's gavel. In the private election slated for the week of Nov. 10, Boehner will need 50 percent of the votes plus one to win what many expect to be his final term as Speaker. If the GOP picks up between five and eight seats this fall, that would bring its majority to roughly 240 seats. That means two or more other Boehner challengers would need to capture more than 120 backers combined to push the race to a second ballot and throw the process into chaos — a scenario most observers see as implausible."
http://thehill.com/homenews/house/218725-conservatives-plot-to-oust-the-speaker#.VCN9OnJP1QV.facebook
FBI PLANS RAPID DNA DRAGNETS
"The FBI is preparing to accelerate the collection of DNA profiles for the government's massive new biometric identification database. Developers of portable DNA analysis machines have been invited to a Nov. 13 presentation to learn about the bureau's vision for incorporating their technology into the FBI's new database. So-called rapid DNA systems can draw up a profile in about 90 minutes. The Next Generation Identification system, or NGI, the successor to the FBI's criminal fingerprint database, is designed to quickly ID crooks through facial recognition, iris matching, tattoo cross-checks and vocal recordings, among other unique traits. But critics say aggregating DNA along with all this other data makes it easier for authorities to track the general population. Various FBI divisions "are collaborating to develop and implement foundational efforts to streamline and automate law enforcement's DNA collection processes" including at arrest, booking and conviction, according to an Aug. 19 notice about the industry briefing. The ongoing groundwork is expected to facilitate the "integration of Rapid DNA Analysis into the FBI's Combined DNA Index (CODIS) and Next Generation Identification (NGI) systems from the booking environment." CODIS is the government's central DNA database."
http://www.nextgov.com/emerging-tech/2014/09/fbi-plans-rapid-dna-dragnets/94892/?oref=ng-HPriver
Obama to address UN amid new Mideast strikes
"President Barack Obama is addressing the United Nations as a commander in chief overseeing a war against militants in two Middle Eastern nations, a striking shift in the trajectory of a presidency that had been focused on ending conflicts in the region. Instead, when he speaks to the world body Wednesday, he will cast the U.S. as the linchpin in efforts to defeat Islamic State militants in Iraq and Syria, administration officials said. After weeks of launching strikes against militant targets in Iraq, Obama extended the military action into Syria on Monday, joined by an unexpected coalition of five Arab nations. Bahrain, Saudi Arabia, Jordan and the United Arab Emirates joined the U.S. in carrying out airstrikes, while Qatar played a supporting role. The partnership with Arab countries marked a rare victory for Obama during a tough stretch in which his foreign policy has been challenged not only by the Middle East militants, but also Russia's provocations in Ukraine and an Ebola outbreak in West Africa."
http://townhall.com/news/politics-elections/2014/09/24/obama-to-address-un-amid-new-mideast-strikes-n1895890
In UN speech, Obama praised Muslim cleric who backed killing American soldiers
"Ed Morrissey did a comprehensive job of noting the many statements President Barack Obama made in his speech to the United Nations General Assembly which struck all the right notes, including his calling out of Islamic actors who have not done enough to condemn the behavior of groups like ISIS and his condemnation of Russian aggression. Morrissey also made note of the areas of the speech which were completely atonal and out of place; Obama's decision to condemn Israeli actions which created in his opinion a sentiment unconducive to peace in the region, and his decision to obliquely condemn the actions of law enforcement in Ferguson, Missouri as evidence of racial inequality despite the fact that an investigation into events there is ongoing, to name just two. There were also some portions of Obama's speech which did not seem to be thoroughly vetted by his staff. Take, for example, his decision to praise an Islamic cleric who had previously issued a fatwa urging fellow Muslims to kill American soldiers. … 'what?' you ask. Yes, that's right. Via the Washington Free Beacon's Adam Kredo, who made a great catch today, Obama's decision to praise the cleric Sheikh Abdallah Bin Bayyah is one he will likely come to regret. "Bin Bayyah himself has long been engulfed in controversy for many of his views, including the reported backing of a 2004 fatwa that advocated violent resistance against Americans fighting in Iraq," Kredo wrote. "Look at the new Forum for Promoting Peace in Muslim Societies—Sheikh bin Bayyah described its purpose: 'We must declare war on war, so the outcome will be peace upon peace,'" Obama told the assembled delegates at the United Nations. Kredo noted why this was a particularly undiplomatic move from the President of the United States:"
http://hotair.com/archives/2014/09/24/in-un-speech-obama-praised-muslim-cleric-who-backed-killing-american-soldiers/
Obama Cites Moderate Muslim in U.N. Speech — There's Just One Problem
http://www.theblaze.com/stories/2014/09/24/obama-cites-moderate-muslim-in-u-n-speech-theres-just-one-problem/
OBAMA DEFENDS ISLAM, SMACKS ISRAEL, AMERICAN RACISM AT UN
http://www.breitbart.com/Big-Peace/2014/09/24/Obama-UN-speech
OBAMA: MY FOREIGN POLICY IS 'AMERICAN LEADERSHIP AT IT'S BEST'
"During a New York fundraiser, President Obama detailed his foreign policy solutions in the midst of the chaotic events facing the world, describing it as "American leadership at it's best."
Obama admitted that although the United States was in far better economic shape than when he took office, there was still some "anxiety" in the United States about world events.
"It's not unprecedented," he said, but cautioned that world affairs weren't as bad as during the Cold War or World War I and II. To soothe the audience, Obama revealed that earlier that day he met with Arab leaders, who agreed to fight Islamic State terrorists. "I just came from a meeting in which we were actually able to get Arab countries, many of which have historically been on opposite sides of issues and sectarian conflict in the region, all united around fighting ISIL and eradicating the ideology, the extreme fanaticism that underlies what's happening in ISIL," he said. Under his leadership, he explained, the United States "made an unprecedented investment" in fighting Ebola in Africa. "As a consequence of our actions, we have a good chance of saving as many as a million lives and making sure that there's not the kind of spillover that could end up being an epidemic in our country and affect our loved ones," he said.
Obama also pointed out his efforts in fighting climate change. "We're going to be taking the lead and, in fact, potentially engaging with China in making sure that we move boldly and aggressively in confronting that significant threat," he explained. In the Ukrainian conflict with Russia, Obama reminded his friendly audience that under his leadership the world now isolated Vladimir Putin."
http://www.breitbart.com/Big-Government/2014/09/24/Obama-My-Foreign-Policy-is-American-Leadership-At-It-s-Best
Krauthammer's Take: Obama's UN Address 'The Weakest Statement Ever Issued on Iran and Nukes'
http://www.nationalreview.com/corner/388799/krauthammers-take-obamas-un-address-weakest-statement-ever-issued-iran-and-nukes-nro
Bill Clinton: Obama Will Be Judged On Whether U.S. Is 'More Secure' After ISIS Strikes
http://abcnews.go.com/Politics/bill-clinton-obama-judged-us-secure-isis-strikes/story?id=25708125
ISIS on the move as airstrikes continue
http://www.cbsnews.com/news/isis-syria-airstrikes-continue-near-iraq-turkey-borders/
Obama warns of "unprecedented" flow of foreign fighters
http://www.cbsnews.com/videos/obama-warns-of-unprecedented-flow-of-foreign-fighters/
Krauthammer on UN Speech: At Least Obama Stayed Home For The "Continuation Of His Apology Tour"
http://www.realclearpolitics.com/video/2014/09/24/krauthammer_on_un_speech_at_least_obama_stayed_home_for_the_continuation_of_his_apology_tour.html
ERIC HOLDER HINTS AT U.S. GROUND TROOPS GOING INTO SYRIA
"U.S. Attorney General Eric Holder, in an interview with Yahoo News, hinted at American ground troops "ultimately" going into Syria.  President Obama has repeatedly said that he will not send U.S. ground troops into Iraq or Syria.  Holder also indicated that the U.S. may launch more attacks against the al Qaeda-linked Khorasan Group and revealed that the White House has been monitoring the group for two years.  During an interview published Wednesdayday, Yahoo Global News Anchor Katie Couric asked Holder how the U.S. airstrikes in Syria on Monday night had impacted the Khorasan Group.  "We're certainly going to have to look at the impact of these strikes that were taken last night," Holder said. "I also assume that those are not the only strikes that will be taken against the Khorasan Group or the other strikes that we took in Syria. It will take a prolonged period of time for these strikes and ultimately for the ground troops that will have to come in and deal with these people." According to the Pentagon, "Khorasan group compounds, their manufacturing workshops, and training camps" were among the primary targets of the airstrikes in Syria on Monday night. None of the five Arab countries that have joined the U.S.-led airstrikes against the Islamic State (also known at ISIS and ISIL) in Syria and Iraq participated in attacking the Khorasan Group. Holder said the Obama White House has known about the shadowy al Qaeda cell for two years. "This is a group that has been known to us for two years. I've sat in the [White House] Situation Room with the president, with the national security team," said the Attorney General, "and we have been closely monitoring the Khorasan Group for that period of time."
http://www.breitbart.com/Big-Peace/2014/09/24/Holder-Hints-at-U-S-Ground-Troops-Going-Into-Syria
OBAMA FORBIDS FBI TO USE RELIGION IN IDENTIFYING TERROR THREATS, AS ISIS RECRUITS OPENLY IN U.S. MOSQUES
http://www.breitbart.com/Big-Peace/2014/09/24/Obama-Forbids-FBI-to-Use-Religion-in-Identifying-Terror-Threats-as-ISIS-Recruits-Openly-in-U-S-Mosques
Obama urges international cooperation in confronting ISIS, vows to defeat 'network of death'
http://www.foxnews.com/politics/2014/09/24/obama-to-address-un-as-britain-considers-launching-own-airstrikes/
Counterterrorism Expert: White House's 'Attempt to Miniaturize the Enemy' Ignores Dangerous Ideological Link Between Islamic State, Al Qaeda
http://www.theblaze.com/stories/2014/09/24/counterterrorism-expert-white-houses-attempt-to-miniaturize-the-enemy-ignores-dangerous-ideological-link-between-islamic-state-al-qaeda/
Obama's new muse: George W. Bush
http://www.politico.com/story/2014/09/obama-network-of-death-george-w-bush-111312.html