News Briefing for Thursday, September 18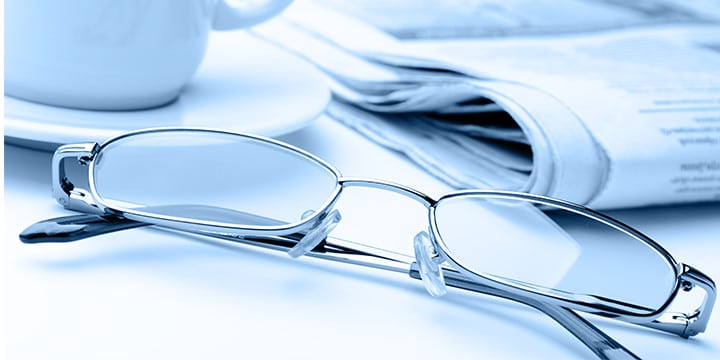 Below are some of the news stories that we are reading today.
---
HEALTHCARE:

Obamacare's Next Open Enrollment Starts In Two Months – And It Will Be Awful
http://www.forbes.com/sites/theapothecary/2014/09/17/obamacares-next-open-enrollment-starts-in-two-months-and-it-will-be-awful/
With New Health Law, Shopping Around Can Be Crucial
"If you bought health insurance at an Affordable Care Act marketplace this year, it really pays to look around before renewing your coverage for next year. The system is set up to encourage people to renew the policies that they bought last year — and there are clear advantages to doing so, such as being able to keep your current doctors. But an Upshot analysis of data from the McKinsey Center for U.S. Health System Reform shows that in many places premiums are going up by double-digit percentages within many of the most popular plans. But other plans, hoping to attract customers, are increasing their prices substantially less. In some markets, plans are even cutting prices. The combination will create a dilemma for many people and highlights both a benefit and drawback of the new insurance marketplaces created by the health law. As the law's designers intended, plans are competing for customers, which often holds cost down. But all the jostling around in the market means that consumers are stuck with tough choices — swallow a big premium increase or switch to a cheaper plan that may cover different doctors and hospitals. "It's a nuanced story," said Larry Levitt, a senior vice president at the Kaiser Family Foundation, a health research group that is also tracking premium changes. "You can still be protected, but it means you have to change plans." The McKinsey data is based on preliminary information about rates in 18 states and the District of Columbia. Many of the cheapest marketplace plans provide access to a limited groups of doctors and hospitals. That means that, in a lot of places, switching plans will also mean switching doctors. Plans also differ in their benefit designs, meaning they may have different deductibles or co-payment structures. The subsidies the federal government pays to low- and moderate-income households will decrease, on average, in 2015. But because of the way the Obama administration is processing renewals, many customers who don't shop may end up paying the wrong amount each month and getting a big bill (or refund) for the difference when they pay their federal income taxes."
http://www.nytimes.com/2014/09/18/upshot/with-new-health-law-shopping-around-can-be-crucial.html?partner=rss&emc=rss&_r=0&abt=0002&abg=0
46 percent of doctors give Obamacare a 'D' or 'F'
"Forty-six percent of doctors give President Obama's healthcare law a "D" or an "F," according to a new survey from the Physicians Foundation. In contrast, just 25 percent of those surveyed gave the law an "A" or a "B." The findings come from a survey that was emailed to "virtually every physician in the United States with an email address on record with the American Medical Association" this March through June as the law's major provisions were taking effect, and received more than 20,000 responses from doctors. In their comments that were included (but kept anonymous) in the report, a number of doctors complained about the vast amount of bureaucracy that has been added to the medical profession. "Get government OUT of healthcare," one doctor wrote. Another wrote, "Repeal Obamacare." Another comment read, "I'm a Canadian physician practicing in the United States. The politicians and policy makers need to understand that government involvement in healthcare never works." One argued that "health reform would be better served by removing many thousands of pages of laws and bureaucrats rather than adding many thousands of pages of laws and bureaucrats." Several doctors said they were planning to leave the profession, though it wasn't clear that it was necessarily due to the law. "The system is broken and I am out of here as soon as I can. I am tired of being used, abused and lied to. Has anyone here woken up to the fact that we are always the last ones to be considered in the equation of change?" one asked. Not all doctors quoted were opposed to the government playing a larger role in health care, as several expressed a desire for a single-payer system. "We need a single payer system that provides better coordination of care, reduces overhead and management costs, reduces complexity of reimbursements, provides a single formulary," the doctor wrote. "We also need federal tort reform to reduce the cost of medicine."
http://washingtonexaminer.com/46-percent-of-doctors-give-obamacare-a-d-or-f/article/2553569?custom_click=rss
The Outrageous Price Tag of Transitioning from Romneycare to Obamacare: Report
"The health care plan Massachusetts adopted in 2006 served as the model for the Affordable Care Act. But now, transitioning to federal law better known as Obamacare could cost the Bay State about $1 billion. Massachusetts, which originated the concept of exchanges or marketplaces will likely spend more than $600 million over two years on setting up an exchange that complies with Obamacare, according to an analysis by the Pioneer Institute, a Boston-based conservative think tank. The cost of the new exchanges alone will cost more than the state spent on public health, early education and care, housing, economic development or the environment in 2013, according to the analysis. The new transition to Medicaid – created last year when the state's exchange failed – will cost $540 million for calendar year 2014, according to the Pioneer Institute analysis released Wednesday. About 300,000 people are in the new Massachusetts Medicaid program. The Pioneer Institute study said the program had little eligibility verification. The costs for both exchanges and Medicaid comes to $1.14 billion. But Massachusetts Gov. Deval Patrick, a Democrat, contested the numbers in a statement issued by his office while the governor is on a European trade mission. "One thing I won't miss is having to answer spurious charges from the Pioneer Institute based on politics rather than facts," Patrick said. "The truth is that Massachusetts is still successfully expanding health care and doing so within budget. The philosophical objections to the ACA of this reliable critic don't change that." The exchanges were part of then-Gov. Mitt Romney's signature legislative achievement during his one term as governor. The state's health law was frequently referred to as Romneycare."
http://www.theblaze.com/stories/2014/09/17/the-outrageous-price-tag-of-transitioning-from-romneycare-to-obamacare-report/
Lawmakers Set To Grill Tavenner On Obamacare Exchange Flops
"Even though the country has had a year of the Affordable Care Act under its belt already, the next open enrollment period is already looking like it's going to turn out a lot like last year's. Thursday, the powerful House Oversight Committee under Rep. Darrell Issa will hold a hearing looking at the growing disaster of Obamacare exchanges, which are still facing the same problems they were last year, despite the House leadership's warnings. During the first open enrollment period, the federal Obamacare website was a disaster in almost every way. Customers could barely use HealthCare.gov for months after it launched. The back-end of the website, used to send information between the administration and insurance companies, has still not been completed. Verification systems went unbuilt. And this week, the independent General Accountability Office reports that the federal website wasn't secure when it launched and still isn't secure as of Wednesday. Issa's hearing is set to focus on CMS' failure to get HealthCare.gov — and the state exchanges, which CMS had final approval over — together in time for last year. It's especially pressing, because at this point, it doesn't look like this year's going to be much smoother for the administration. Andy Slavitt, the new second-in-command at Obaamcare administrator the Centers for Medicare and Medicaid Serivices, has already warned House Republicans that the second HealthCare.gov enrollment period will be "bumpy." It's no wonder. The administration is still building part of the website's infrastructure and hasn't yet finished verifying last year's batch of applications. Now officials are tasked with trying to attract even more customers, while simultaneously making sure they keep last year's sign-ups enrolled. The administration tried to make things easier by offering auto-enrollment, but because premium rates and subsidy benchmarks are in flux, customers who keep the same plan could be in store for huge cost hikes. It's more likely that customers will need to enroll all over again, making the enrollment period even more chaotic. And on top of that, HealthCare.gov's adding several new states as well. Oregon's and Nevada's Obamacare exchanges failed so spectacularly that both have decided it would be less expensive to move into HealthCare.gov rather than start over and build a second state-run exchange. At fault there: states official and contractors who wasted millions — and CMS, for overseeing the debacles."
http://dailycaller.com/2014/09/17/lawmakers-set-to-grill-tavenner-on-obamacare-exchange-flops/
'I Am Tired of the Cover Ups': Report Finds Obamacare Rollout Engulfed by Secrecy and Infighting
"The Obama administration sought secrecy and "covert ops" in dealing with the botched rollout of Healthcare.gov last year, prompting one federal official to say, "I am tired of the cover ups," according to a report by the House Oversight and Government Reform Committee. The committee released the report one day before Center for Medicare and Medicaid Services Administrator Marilyn Tavenner is set to testify about the problem-plagued Obamacare health law and online insurance exchange that was launched in October 2013. The report includes numerous emails that the committee report says displays agency infighting and secrecy. An email from a Department of Health and Human Services official complained about CMS incompetence. "I grow weary of the bull—t passive/aggressiveness of [CMS official] Henry [Chao], or rather his lack of engagement to the point that we can only speculate that it is passive/aggressiveness," the e-mail from the HHS officials said. "The other way to do this is through a complete covert ops mission to unseat the CMS FFE [federally-facilitated exchange] rules engine." CMS official Teresa Fryer seems to acknowledge that that other CMS officials did not tell the truth about state of security testing before the launch when an HHS official sought information. "[HHS official] Kevin Charest has asked for an update of the FFM [federally-facilitated market place] testing by noon tomorrow and I'm going to give him a truthful update of exactly what is going on. I am tired of the cover ups," Fryer wrote. The report also accuses Tavenner of deleting her emails in violation of the federal record-keeping rules. In an Oct. 5, 2013 email – just a few days after the botched Healthcare.gov rollout, Tavenner forwarded a complaint from White House advisor Jeanne Lambrew about call center workers giving callers incorrect information and wrote, "Please delete this email –but please see if we can work on call script [redacted]." The Government Accountability Office released a report about security problems with Healthcare.gov, which shows another problem, said House Oversight and Government Reform Committee Chairman Darnell Issa (R-Calif.). "Even today, the non-partisan Government Accountability Office informs Congress that CMS refuses to provide reports on 13 Healthcare.gov 'security incidents' for its audit of efforts taken by CMS to ensure the site's security," Issa said in a statement. "What vulnerabilities to sensitive personal information is CMS still so intent on hiding from an independent government auditor? The new report offers Americans insight into how this administration secretly responded to known security vulnerabilities while plotting to keep the truth from the American people."
http://www.theblaze.com/stories/2014/09/17/i-am-tired-of-the-cover-ups-report-finds-obamacare-rollout-engulfed-by-secrecy-and-infighting/
House Subpoenas Top WH Tech Official Over HealthCare.gov Security
"A House committee voted Wednesday evening to subpoena the Obama administration's top tech official Todd Park over HealthCare.gov security and privacy, after documents revealed Park knew more about the website than previously believed. The House Science, Space and and Technology Committee, which oversees the security of the federal Obamacare exchange HealthCare.gov, voted to issue a two-part subpoena against Park, who served as the country's Chief Technology Officer until August. Park led the so-called "tech surge" after HealthCare.gov's launch to belatedly repair the website. Park has refused to testify to Congress about the security of HealthCare.gov five times, according to committee leaders. The former tech official said that his White House agency, the Office of Science and Technology Policy, wasn't involved in ensuring the security or privacy of the website. "I don't actually have a really detailed knowledge base of what actually happened pre-October 1," Park told the House Oversight Committee last fall. "I am not even familiar with the development and teseting regimen that happened prior to October 1." But the science committee obtained e-mails between Park and Obamacare administrator Marilyn Tavenner that reference meetings between Park, CMS official Henry Chao and others regarding the IT security testing of the website after all. OSTP had failed to make the e-mails available to the science committee, although House Republicans requested all records on HealthCare.gov's security last December. "The Committee has invited Mr. Park to testify before us on five difference occasions on his knowledge of privacy and security matters relating to the Affordable Care Act website, HealthCare.gov," subcommittee chairman Rep. Paul Broun said in a statement. "It is inexcusable for an agency, of which this Committee has complete jurisdiction, to not provide records from a request made nine months ago. "The other reason for today's meeting is that it would certainly appear, upon reading the contents of some of the e-mails, that Mr. Park has more knowledge about the website than either he or OSTP has represented to Congress."
http://dailycaller.com/2014/09/17/house-subpoenas-top-wh-tech-official-over-healthcare-gov-security/
Auditor Critiques Healthcare.gov Security Efforts
"The federal health insurance exchange website, healthcare.gov, begins a new open enrollment period on Nov. 15. However, the turmoil over failures in the initial launch of the website last year continues with ongoing concerns about the website's security features. The Government Accountability Office on Tuesday reported that the initial website design included incomplete security controls, which have not been fully corrected and the site is still vulnerable to attacks. Federal auditors commented on the Centers for Medicare and Medicaid Services decisions on the website's security features: While CMS has taken steps to protect the security and privacy of data processed and maintained by the complex set of systems and interconnections that support Healthcare.gov, weaknesses remain in both the processes used for managing security and privacy as well as the technical implementation of IT security controls. CMS took steps to protect security and privacy, including developing required security program policies and procedures, establishing interconnection security agreements with its federal and commercial partners, and instituting required privacy protections. However, CMS has not fully addressed security and privacy management weaknesses, including having incomplete security plans and privacy documentation, conducting incomplete security tests, and not establishing an alternate processing site to avoid major service disruptions. The report was released ahead of previously scheduled House committee meeting today and a vote to subpoena testimony from the former U.S. Chief Technology Officer, Todd Park, who was privy to initial website security decisions."
http://blogs.rollcall.com/healthopolis/auditor-critiques-healthcare-gov-security-efforts/?dcz=
Vermont Shut Down Obamacare Website For Emergency Repairs
"Vermont officials have taken the state's Obamacare exchange offline entirely in an attempt to fix the website, which has long been riddled with functional glitches and security risks, before the next open enrollment period. Like the federal government, Vermont hired CGI Federal to build its Obamacare exchange, but fired the company just one month ago after months of dealing with functional problems and security breaches. It's replaced CGI with Optum, a subsidiary of top insurance company UnitedHealthcare. Optum now has just weeks to get the website up and running in time for Nov. 15. "Bringing down the site to now make improvements with our new partner Optum is the best choice to deliver a well-functioning, secure website for customers for the open-enrollment period that begins Nov. 15," Democratic Vermont Gov. Peter Shumlin said in a statement. The exchange is facing serious technical glitches. Customers can't change any personal information, such as addresses, once it's in the system. State officials say 14,000 residents can't update their coverage to reflect their changed circumstances. Small business enrollees can't pay premiums online and customers have reported disconnects between insurers and the exchange. But the most pressing problem appears to be the website's security. Lawrence Miller, Shumlin's senior adviser on health care reform, said the state's decision to shut down the website now is a "proactive step" to address security concerns. "We take the advice of our security experts, and when they see the environment changing from a threat perspective, we change to meet that threat," Miller said Tuesday, according to VT Digger. "You're careful not to create an attractive target." And the exchange has already been a target. A Romanian hacker gained access to the exchange's development server 15 times last December, National Review reported earlier this year, although no customer information was reached. The breach was undetected for a month."
http://dailycaller.com/2014/09/17/vermont-shut-down-obamacare-website-for-emergency-repairs/
Report: Do-Nothing Obamacare Contractor Processed Less Than 5 Percent Of Applications
"The Obamacare contractor awarded a $1.2 billion contract processed just five percent of the total of paper Obamacare applications it was expected to process, according to St. Louis CBS affiliate KMOV. KMOV reporter Chris Nagus reports that while the Obama administration and Obamacare contractor Serco expected the company to handle at least 6.2 million applications through Obamacare's first enrollment period, the reality was drastically lower. "We are prepared to manage an estimated 6.2 million paper applications representing about 30 percent of the total applications projected to be received between Oct. 1 and March 31," John Lau, Serco program director for CMS, told a congressional committee last year. According to CMS records Nagus obtained through a Freedom of Information Act request, Serco ended up processing just 271,341 applications. Serco protested that it had processed more than one million documents by April. Part of the disconnect could be glitches in the system that force customers to send in the same documents over and over. Nagus highlighted a customer who was told to submit the same income documentation to Serco three separate times because CMS continued to insist that it didn't have the information. Consumer advocates have previously raised similar concerns about the administration's ability to keep track of consumer documents for verification on immigration status and income. Serco employees have repeatedly told media outlets that supervisors are requiring normal work and overtime while giving them no work to do. Instead, workers are encouraged to sleep or play Pictionary, Nagus previously reported. The problem reportedly extends to Serco offices in Arkansas, Missouri, Kansas and Oklahoma."
http://dailycaller.com/2014/09/17/report-do-nothing-obamacare-contractor-processed-less-than-5-percent-of-applications/
Alaska Senate Dem Under Fire for Obamacare Rate Hikes
"With insurance rates set to spike in Alaska, a new ad faults Senator Mark Begich, one of the most vulnerable Democrats in the country, for supporting Obamacare and missing votes. "When Mark Begich promised Obamacare would reduce costs, we believed him," the narrator says. "Now, some Alaskans could see their rates increase by thousands of dollars each year." The ad, released by the Koch-backed Freedom Partners Action Fund cites a recent report on Obamacare rate hikes from Alaska Public Media. "The [Alaska] Division of Insurance says consumers can expect to pay an increase of more than 30 percent on average for coverage," the September 5 report says. "[An insurance company executive] says the way the individual market is structured under the Affordable Care Act is not sustainable in a small population state like Alaska." The new Obamacare ad opens by noting that "character is important." Though the ad doesn't mention it, it comes after Begich tried to blame his Republican opponent, former state attorney general Dan Sullivan, for a brutal crime. The victims' family attacked Begich for politicizing the tragedy. "You[r] campaign is playing pure politics at the expense of my clients, and frankly has done only what is in the best interests of 'Mark Begich' rather than protecting the victims of the most serious crime in Alaska history," attorney Bryon Collins wrote, after suggesting that Begich had "lied to" him."
http://www.nationalreview.com/corner/388168/alaska-senate-dem-under-fire-obamacare-rate-hikes-joel-gehrke
CDC: White House Is Exaggerating Obamacare Coverage Gains
"Glance at recent Obamacare headlines and you might think the healthcare law has turned out to be a smashing success, its initial glitches and legal foibles forgotten in the face of incontrovertible achievements. The proof is supposedly in the data, and we're told the latest data is a clear victory for the Affordable Care Act. "Another day, another survey showing that Obamacare is beginning to cure American's uninsured problem," led HuffPo's coverage this week of two surveys showing a drop in the uninsured rate. "CDC: Uninsured rate now the lowest on record," ran the headline at Vox, followed by the observation that, "This is, in part, a reflection of Obamacare." The surveys, one from the Centers for Disease Control and the other from the U.S. Census Bureau, do indeed show a declining uninsured rate nationwide. But as with so much of the data on Obamacare, they don't really tell us much more than that. Considered in the light of other evidence, however, they do help illuminate the shell game surrounding Obamacare, whereby the administration and the media inflate the law's achievements and hide its growing costs from American taxpayers. The CDC report largely confirmed what we already knew. In the first quarter of 2014, when the major provisions of the Affordable Care Act kicked in, the number of uninsured dropped by some millions. The CDC survey put the number at about 3.8 million, mostly from those who gained coverage through the ACA's health insurance exchanges or Medicaid expansion, both of which were aimed at covering the previously uninsured. (As some have noted, the figure doesn't account for the late surge in enrollment at the end of March, so the total is likely higher than 3.8 million.) But how many of those who signed up were previously uninsured? We don't know and probably never will because the Obama administration declined to collect this information. We do know, however, that about 6 million people lost their coverage last fall because their plans did not comply with ACA requirements, and that amid public outcry the Obama administration unilaterally decreed that those with noncompliant plans could keep them another year or so."
http://www.forbes.com/sites/theapothecary/2014/09/17/cdc-white-house-is-exaggerating-obamacare-coverage-gains/
Take It From A Restaurant Executive: Obamacare Is Shifting Workers Into Part-Time Jobs
http://www.forbes.com/sites/theapothecary/2014/09/17/take-it-from-a-restaurant-executive-obamacare-is-shifting-workers-into-part-time-jobs/
How Obamacare's Employer Mandate Harms Low-Wage Workers
http://www.forbes.com/sites/theapothecary/2014/09/17/how-obamacares-employer-mandate-harms-low-wage-workers/
Yet another Obamacare broken promise
"During the congressional debate over Obamacare, the law's defenders became indignant whenever critics suggested that the law would fund elective abortions. President Obama was adamant about this: "Under our plan," he said, "no federal dollars will be used to fund abortions." He denounced those saying otherwise as merely trying "to kill reform at any cost." When the bill finally did pass, former Rep. Bart Stupak, D-Mich., insisted on the House floor that Democrats had "stood up for the principle of no public funding of abortions." One Democratic member of Congress, Rep. Steve Driehaus, actually sued the pro-life Susan B. Anthony List PAC under Ohio's political false-statement law after group posted a billboard that equated his vote for Obamacare to a vote for government-funded abortion. That case ended last week when a federal judge struck down the Ohio speech law altogether. But according to a new report from the Government Accountability Office — a non-partisan watchdog agency within the federal government — the billboard was also correct on the merits. Obamacare is in fact subsidizing elective abortions, circumventing existing restrictions in federal appropriations law, just as Obamacare's detractors predicted before passage. GAO identified 1,036 subsidized Obamacare insurance plans that cover elective abortion. It then studied a sample of 18 Obamacare providers and found that 15 — or five-sixths of them — are simply ignoring the flimsy safeguards put in place against abortion funding in order to convince skittish Democrats (like Driehaus and Stupak) to vote for it. Under Obamacare, taxpayers subsidize premium payments for about 5.4 million Americans. In order to avoid having money flow to abortions, the government theoretically requires small, separate premium payments from those who want the procedure covered, and separate, non-subsidized insurance pools. In practice, GAO found that "all but three issuers" in their sample of 18 are ignoring the requirement and suffering no negative consequence. Only six of the 18 issuers reported giving their online customers any indication of whether a given plan covers abortion. In five states (Connecticut, Hawaii, New Jersey, Rhode Island, and Vermont), every single insurance plan subsidized under Obamacare includes elective abortion coverage. There is no other option for anyone interested, unless they are willing to forgo subsidies or go without coverage."
http://washingtonexaminer.com/yet-another-obamacare-broken-promise/article/2553497?custom_click=rss
GAO REPORT: MORE THAN 1,000 OBAMACARE PLANS INCLUDE TAXPAYER-FUNDED ABORTION COVERAGE
"The Government Accountability Office (GAO), the non-partisan government watchdog, has issued a new report that identifies 1,036 Obamacare plans that cover abortion on demand at the expense of taxpayers through subsidies, a fact that confirms the provision in the health reform law requiring individuals to pay separately for abortion coverage is being widely ignored.
As FoxNews.com reports, Republican lawmakers say the "bombshell" finding demonstrates the Obama administration misled the American people when it insisted that under Obamacare, abortions would not be paid for with federal funds. According to a press release by the pro-life Susan B. Anthony List (SBA-List), the GAO discovered that nearly all of the insurance issuers sampled are not itemizing the required separate abortion surcharge on their bills, again confirming that the Obama administration is ignoring the law's abortion accounting gimmick.
The GAO report also reveals that disclosure of abortion coverage in plans is inconsistent, a claim that has been made by both pro-life and pro-abortion individuals and suggests that coverage transparency is lacking."
http://www.breitbart.com/Big-Government/2014/09/16/GAO-Report-More-Than-1-000-ObamaCare-Plans-Include-Taxpayer-Funded-Abortion-Coverage
Obamacare's Taxpayer-Funded Abortions
A GAO report shows that abortions are being paid for with taxes in more than 1,000 exchange plans.
http://www.nationalreview.com/article/388189/obamacares-taxpayer-funded-abortions-carl-anderson
A looming problem: How to ration Ebola vaccines and medicines
"For doctors and public health officials trying to contain the Ebola epidemic, the dearth of drugs and vaccines is only part of the problem. Once these medicines become available, there certainly won't be enough of them to go around. So experts are devising ways to ration the precious products — and that forces them to ask some difficult questions: Is the life of a physician worth more than a truck driver? Is a foreign aid worker more deserving of a vaccine than a nurse who lives in West Africa? Is it fair to turn thousands of at-risk people into clinical trial guinea pigs? "It's hard to know what's the right thing to do," said Dr. William Schaffner, an infectious disease expert and professor at Vanderbilt University. Three vaccines and up to 10 medications are in various stages of development, according to health officials. If they aren't distributed wisely, the epidemic could last longer, spread farther and claim unnecessary victims. Whatever rationing strategy is adopted, there will be no time to waste in persuading the public to go along. "The situation is already a tinderbox," said Oliver Brady, a University of Oxford epidemiologist. "The decisions have to be made now." If Ebola drugs were plentiful, as many as 30,000 people would have been eligible to receive them so far, Brady argued last month in the journal Nature. The World Health Organization estimates that more than 20,000 people will be infected before the outbreak is brought under control, but some epidemiologists believe that number could be much higher. So far, at least 4,985 people have been sickened with Ebola and at least 2,461 have died, according to the WHO."
http://www.latimes.com/science/la-sci-ebola-drug-rationing-20140918-story.html#page=1
End-of-Life Care in U.S. Is Lacking, Report Says
Conversations About Dying Should be Held Throughout Life To Save Costs, Improve Care
http://online.wsj.com/articles/end-of-life-care-in-u-s-is-lacking-report-says-1410998804
Panel Urges Overhauling Health Care at End of Life
http://www.nytimes.com/2014/09/18/science/end-of-life-care-needs-sweeping-overhaul-panel-says.html
Ex-VA doctor: Report on Phoenix facility tries to "minimize" scandal
http://www.cbsnews.com/news/ex-va-doctor-report-on-phoenix-facility-tries-to-minimize-scandal/
V.A. Official Acknowledges Link Between Delays and Patient Deaths
http://www.nytimes.com/2014/09/18/us/va-officials-acknowledge-link-between-delays-and-patient-deaths.html?partner=rss&emc=rss
Veterans Affairs IG couldn't see records that didn't exist for dead vets
http://washingtonexaminer.com/veterans-affairs-ig-couldnt-see-records-that-didnt-exist-for-dead-vets/article/2553560?custom_click=rss
Ex-VA doctor: Phoenix report a 'whitewash'
http://townhall.com/news/politics-elections/2014/09/17/exva-doctor-phoenix-report-a-whitewash-n1893142
---
IMMIGRATION:

CRUZ WARNS: 'LAME DUCK' COULD INCLUDE AMNESTY PUSH
"Sen. Ted Cruz (R-TX) is warning that the "lame duck" session in December may be used to pass amnesty. Most lawmakers and aides on Capitol Hill expect the session, which occurs after the midterm election but before newly-elected lawmakers are sworn in, to be largely uneventful. But conservatives have criticized a stop-gap spending bill for expiring in December, and not after the beginning of the next Congress when Republicans may control the Senate. "A lame duck session occurs after the election and the only reason to have a lame duck session is there are members of Congress from both parties who want to pass terrible legislation and they want to pass tax increases. They want to pass amnesty," Cruz told radio host David Webb on Sirius-XM's Patriot 125 on Tuesday night. "They want to tax the internet and they know the only way to get that done is to do it during a lame duck with members of congress who have just been defeated at the polls and are not coming back, because there is no longer any accountability from the voters." Although Senate Majority Leader Harry Reid recently raised the prospect of tackling immigration in the lame duck session, House Republicans – even amnesty proponents – say the idea is a non-starter. "You know I'm committed to get it done, but this is too big, too controversial to do in a lame duck," Rep. Mario Diaz-Balart (R-FL) told Breitbart News last week.
Cruz told Webb he believes it is wrong for Congress to have a lame duck session for for anything but "a true emergency."
http://www.breitbart.com/Big-Government/2014/09/17/Cruz-Warns-Lame-Duck-Could-Include-Amnesty-Push
'Illegal': Priebus Slams Obama's Post-Election Amnesty Plan
"Republican National Committee Chairman Reince Priebus Wednesday toughened his criticism of President Barack's planned amnesty of illegals, saying the move would be illegal. "We ought to be unified against his illegal action, and I think we ought to be unified against a senator — in Mary Landrieu — that supports this president and what he is doing here illegally," Priebus told reporters during a Wednesday press conference about Landrieu's use of government money to pay for her flight to fundraisers. Last week, Landrieu's aides admitted she had used $33,700 in Senate funds to pay for 43 flights to 136 campaign events since 2002. In June, Obama said he would provide an unilateral amnesty to millions of illegals. But early this month, officials said he would delay the amnesty until after the election to protect Democratic candidates from public hostility. For example, a poll sponsored by Investors' Business Daily showed that the unilateral amnesty is unpopular among voters, and even among Obama's base groups. Obama's delay provoked an outcry among disappointed Latino lobbies. But this week, the Congressional Hispanic Caucus decided to accept an additional delay until after the expected Louisiana runoff election, slated for Dec. 6. The runoff will be held if no candidate gets more than 50 percent of the November vote. That's likely, because two GOP candidates are splitting the vote against Landrieu, whose polling support is roughly 45 percent. By delaying the amnesty, "the president is playing politics, we all know that," said Priebus. The president "will say and do anything to get an edge" in the pending election, which may give the GOP a small majority in the Senate, and block Obama's agenda for the remainder of his tenure."
http://dailycaller.com/2014/09/17/priebus-slams-obamas-post-election-amnesty-plan/
JEFF SESSIONS TO MOUNT ANTI-AMNESTY PUSH ON SENATE FLOOR
"Senate Budget Committee ranking member Sen. Jeff Sessions (R-AL) is drawing a line in the sand on immigration on a procedural vote on Thursday, he announced in a Senate floor speech Wednesday afternoon. Sessions is focusing on a procedural vote through which Senate Majority Leader Harry Reid needs to bring the Continuing Resolution to the floor and is working to paint the vote as a decision on whether or not to bring the House-passed immigration bills to the floor. The House bills were intended to prevent President Obama from extending unilateral amnesty to millions of illegal aliens. Reid has blocked every effort by Senate Republicans to hold a vote on the matter. "Let's vote," Sessions said on the floor. "You're either for it or not. So every member that supports Senator Reid—and we'll have another vote on this—is as much a supporter of President Obama's unlawful amnesty if they were sitting in a room helping him sign the order. This is the time, it's either stopped now or it may never be stopped. And we need to vote on it. And people need to be held accountable and every American needs to know where their senator stands on the president's unlawful assumption of power to violate plain law of the United States, to carry out a political agenda that the American people reject." The vote, a Sessions aide told Breitbart News, will come as part of a procedural package Senate Majority Leader Harry Reid will use to bring the Continuing Resolution to the floor. Reid is going to fill the amendment tree, barring any new amendments from being offered, and bring the CR to the floor using a Unanimous Consent (UC) agreement."
http://www.breitbart.com/Big-Government/2014/09/17/Sessions-To-Mount-Anti-Amnesty-Push-On-Senate-Floor
ASKING THE PRESIDENT FOR IMMIGRATION REFORM
http://www.realclearpolitics.com/video/changing_lanes/2014/09/17/asking_president_obama_for_immigration_reform.html
Senate Democrats balk at colleague's immigration bill
"Democrats in key Senate races said they do not support a fellow Democratic senator's bill that would provide amnesty to illegal immigrants in New York, allowing them entry into federal programs such as Medicaid and allowing them to get driver's licenses. Senate Republicans, battling to stay in power, have tried to tie Democratic candidates to the "New York is Home" bill sponsored by Sen. Gustavo Rivera, D-Bronx, heading into the November elections. "The Senate GOP are trying to distract from their extreme anti-women views and their fledgling campaigns," said Senate Democratic spokesman Mike Murphy. "The reality is that thousands of bills are introduced every year and that doesn't mean they will be passed. The conference has not even discussed this bill." Other Democrats, particularly ones in tough campaigns upstate, said in statements that they don't support the bill. "I do not support this legislation. We have thousands of people out of work in the Rochester area and hardworking families and small businesses trying to make ends meet under a crushing tax burden," said Sen. Ted O'Brien, D-Irondequoit, Monroe County. "Lowering the cost of living and creating new jobs in Monroe and Ontario Counties remain my top priorities, and that's where we should be focusing our state's resources." Justin Wagner, a Democratic candidate in the Hudson Valley said: "I strongly oppose the 'New York Is Home' bill. I don't support expanding voting rights to non-citizens, and this and other provisions in the bill are radical proposals that will be dead on arrival in the state Senate. As the next senator from the 40th district, I will be focused on mainstream agenda items like protecting women's rights, preserving public education, and lowering Hudson Valley residents' property taxes." Said Sen. Terry Gipson, D-Rhinebeck, Dutchess County: "I do not support the "NY is Home" legislation. I have never supported this piece of legislation. Despite those trying to use this bill as an election season political distraction, my focus remains working hard to reduce the cost of living and doing business in the Hudson Valley, delivering meaningful tax relief to our hard working families and passing the Women's Equality Act to ensure equal pay for equal work and give greater protections against domestic violence."
http://www.lohud.com/story/news/politics/politics-on-the-hudson/2014/09/17/senate-democrats-balk-at-colleagues-immigration-bill/15790647/
Ebola Expert: Illegal Immigrant Children Could Spread Ebola, TB [VIDEO]
"According to an Ebola expert, the porous U.S.-Mexico border is creating issues that could lead to widespread contraction of Ebola, tuberculosis and a mystery respiratory disease. Dr. Jane Orient, the executive director of the Association of American Physicians and Surgeons, told Laura Ingraham's radio show Wednesday that children who have crossed the border and are now in American schools, could spread the trio of viruses as the illegal children may not have been screened or quarantined thoroughly. According to Orient, the current situation America faces is a "public health nightmare" and that almost all cases of tuberculosis in America are brought to the country via "foreign born individuals." "Virtually all of the cases of drug resistant TB that have been discovered in the United States are in foreign born individuals, and the vast majority of any type of TB is in a person who was born in a foreign country," said Orient. "It is a public health nightmare to just have one of these cases in your community because the person needs to be quarantined, he needs to have therapy." Orient also warned against the possibility of Ebola being spread in America, stating that illegal children "could be" infecting other students, and that "it only takes one infected child." "We don't know for sure the government is being real tight-lipped about this. It only takes one infected child to infect the whole classroom. […] One infected child can infect somebody else and eventually you have thousands of cases being admitted to the hospital," Orient told the radio host. "It's extremely transmissible that's why people who like the idea of killing off 90 percent of population say it would be an ideal agent for accomplishing that," Orient said. "There have been attempts to weaponize it, [but] you don't really need an ICBM warhead to transfer this, you just some infected people coming across your border." Orient, a Tuscon, Ariz. based physician, also touched on Enterovirus D68, an intestinal virus that "may be kind of like Polio," according to the physician. Ingraham framed the virus as a "mystery respiratory disease."
http://dailycaller.com/2014/09/17/ebola-expert-illegal-immigrant-children-could-spread-ebola-tb-video/
DOCTOR: GOV'T 'TIGHT-LIPPED' ON RESPIRATORY VIRUS, MAY BE FROM ILLEGALS
"Dr. Jane Orient, Executive Director of the Association of American Physicians and Surgeons, reported that the government has been "real tight-lipped" about the mysterious respiratory illness that has struck children in the United States, expressed concern that the illegal immigrant minors from Central America could be the source, and argued that the government should devote more resources to border security to combat the spread of disease on Wednesday's "Laura Ingraham Show."  When asked whether illegal immigrant children who have been sent to various locations around the country could be the cause of the virus, she responded "Yes, they could be. We don't know for sure the government is being real tight-lipped about this, and it only takes one infected child to infect the whole classroom." Orient added "we don't know where it's coming from…are there immigrants from Central America, where this disease has allegedly been prevalent before? Should we be [looking at] the virus to see whether it's like what's been found in some of these countries that are just sending waves of children across our border and they haven't been quarantined long enough to make sure they're not sick?"
She also spoke about the risks posed by drug resistant tuberculosis, saying "virtually all of the cases of drug resistant TB that have been discovered in the United States are in foreign born individuals, and the vast majority of any type of TB is in a person who was born in a foreign country. It is a public health nightmare to just have one of these cases in your community because the person needs to be quarantined…and you could catch TB on a bus, there is no question about that." In addition, Dr. Orient about the contagiousness of and potential for weaponizing the Ebola virus, reporting "the CDC, on its website, still says you can't get it through the air, however, they're putting out more directives of a Canadian public health services saying 'well, maybe you can get it through the air.' This type of air transmission has occurred in animals who had no contact except through the air. And Even so, it's very, very contagious, it only takes between 5 and 10 virus particles to infect a person. You don't have to have cuts…there are receptors for the viruses in [people's] normal skin." And "it's extremely transmissible that's why people who like the idea of killing off 90% of population say it would be an ideal agent for accomplishing that. There have been attempts to weaponize it…but you don't really need an ICBM warhead to transmit this, you just some infected people coming across your border."  She further stressed that the government should devote more resources to securing the border to prevent the spread of disease."
http://www.breitbart.com/Breitbart-TV/2014/09/17/Doctor-Govt-Tight-Lipped-on-Respiratory-Virus-May-be-From-Illegals
DHS CHIEF UNABLE TO SAY WHETHER TERRORISTS HAVE CROSSED BORDER INTO U.S. UNDER HIS WATCH
"The U.S. Department of Homeland Security Secretary, when questioned during a House panel hearing today, was unable to say with certainty whether a suspected or a known terrorist has illegally entered the U.S. through the Southwest border. During a House Homeland Security Committee hearing today focused on worldwide threats to America, Rep. Jason Chaffetz (R-Utah), asked DHS Secretary Jeh Johnson whether he is "aware of any apprehensions of suspected or known terrorists" who have attempted to enter the U.S. illegally during his tenure as homeland security chief.  Johnson was sworn in as the fourth DHS secretary on December 23, 2013.  Rep. Chaffetz, who serves on the homeland security panel's Subcommittee on Counterterrorism and Intelligence, clarified that he was referring to whether known terrorists, suspected terrorists, or individuals with ties to terrorist organizations have been arrested trying to come into the country illegally. "Sitting here right now, no specific case comes to mind," responded Johnson. "That doesn't mean there is none."  The DHS chief later emphasized, "Siting here right now, none comes to mind, but that doesn't mean there isn't one. Nor does that mean there is no investigation of one either."  Rep. Chaffetz, who also chairs the House Committee on Oversight and Government Reform Subcommittee on National Security, told Johnson that four individuals with "ties to known terrorist organizations in the Middle East" were apprehended on September 10th trying the cross into the U.S. through two different stations in Texas.
When asked if he was aware of that situation, Johnson said, "I've heard reports to that effect. I don't know the accuracy of the reports or how much credence to give them, but I've heard reports to that effect."  Rep. Chaffetz' office did not respond to Breitbart News requests to elaborate further on the circumstances surrounding the alleged September 10th apprehension of terrorism-linked aliens trying to enter the U.S. across the Texas border. "I do agree with you that the challenge of those coming from countries other than Mexico particularly into the Rio Grande Valley sector [in Texas] is one I'm very concerned about. It's something I've been concerned about since I took office in January," the DHS secretary told Rep. Chaffetz. "I've seen it myself at our detention center in Brownsville when I visited there in January, there was something like 80 nationalities of illegal migrants present there." The congressman from Utah, citing an "internal" DHS document as the source, said that so far this fiscal year (Sept.1 thru October 30), the U.S. has apprehended aliens from 143 different countries trying to illegally enter the U.S., including 13 individuals from Syria, 6 from Iraq, and 4 from Iran. Those countries have been identified by the U.S. government as having ties to terrorism. Rep. Chaffetz noted that although nearly 466,000 illegal aliens have been apprehended so far in fiscal 2014, an estimated 157,012 have been identified as "got-aways" and 142,630 as "turn-backs."
He went on to say that there were under 5 million border sensor hits in fiscal year 2013 compared to more than 6 million so far this year. Rep. Chaffetz did acknowledge that animals in the area contribute to false positive hits.  The GOP representative questioned Johnson's claim during the hearing that 70 to 90 percent of individuals who attempt to cross the border are apprehended. Johnson then pointed out that the arrest rate varies by time and border sector."
http://www.breitbart.com/Big-Peace/2014/09/17/DHS-Chief-Unable-to-Say-Whether-Terrorists-Have-Crossed-Border-Into-U-S-Under-His-Watch
COPS SEARCHING FOR TEENAGE ILLEGAL ALIEN FOR CARTEL ASSASSINATION ATTEMPT IN TEXAS
"Cops are on the hunt for a previously deported 14-year-old illegal alien suspected of trying to execute a teenaged human smuggler on the Texas border in an apparent cartel hit. The victim in the case had a lengthy criminal history that had already resulted in two deaths. While details remain unknown, investigators with the Hidalgo County Sheriff's Office began looking into the case on Sunday when they found a 16-year-old with a gunshot wound to the head inside a crashed vehicle. The victim survived the hit but ended up dying on Monday morning; Justice of the Peace Luis Garza pronounced the teen dead at a local hospital and ordered an autopsy."
http://www.breitbart.com/Breitbart-Texas/2014/09/17/Cops-searching-for-teenage-illegal-alien-for-cartel-assassination-attempt-In-Texas
SEVEN ILLEGAL IMMIGRANTS WHO HAD BEEN DEPORTED FOR SEX CRIMES ARRESTED IN TUCSON
"The Tucson Sector Border Patrol has arrested seven illegal immigrants in the last two weeks for sex crimes; all seven had been deported from the United states before they returned. Rape, aggravated sexual abuse of a child, and soliciting or engaging in child prostitution were the prior charges against three of the men, who came from Mexico. Two of the men, who hailed from Guatemala, had convictions for lewd and lascivious acts with children under 14. Other charges the men were convicted of included assault, battery, voluntary manslaughter, aggravated domestic violence, kidnapping, and great bodily injury using a deadly weapon. They will be processed for prosecution and removal."
http://www.breitbart.com/Big-Government/2014/09/16/Seven-Illegal-Immigrants-Who-Had-Been-Deported-for-Sex-Crimes-Arrested-in-Tucson
DHS CHIEF CONCEDES BACKGROUND CHECKS FOR AMNESTY WOULD NOT CATCH CRIMINALS
"The requirement that illegal immigrants must come forward and subject themselves to background checks to attain legal status as required under various amnesty proposals likely would not catch criminals, the Department of Homeland Security Secretary Jeh Johnson acknowledged Wednesday.  Speaking before the House Homeland Security Committee, Johnson conceded, under pressure from Rep. Lou Barletta (R-PA), that criminals in the country illegally would not voluntarily undergo background checks.  Barletta questioned the DHS secretary about the Obama administration's pursuit of amnesty in the wake of ongoing concerns about terrorism in the United States and used the convicted 1993 World Trade Center bomber Mahmud Abouhalima as as example of a terrorist who received amnesty in 1986 by claiming to be an agricultural worker.  "I am very focused on knowing as much as we can about individuals who are undocumented in this country and I believe that if an earned path to citizenship were to become law, that would encourage people to come forward and submit to a background check so that they can get on the books," Johnson said."
http://www.breitbart.com/Big-Government/2014/09/17/DHS-Sec-Concedes-Background-Checks-for-Amnesty-Would-Not-Catch-Criminals
SF GIVES OK TO LEGAL AID FOR ILLEGAL IMMIGRANT KIDS
"On Tuesday, the San Francisco Board of Supervisors voted to spend $2.1 million over the next two years so that illegal immigrants in the city can have lawyers for fast-tracked deportation proceedings, according to the San Francisco Chronicle. Over 2,000 juveniles or parents with children are waiting for those proceedings. The Syracuse University Transactional Records Access Clearinghouse, analyzing information gleaned from courts, asserted that more than 25,000 deportation proceedings are waiting to be processed in San Francisco. By the beginning of July, 4,100 involved juveniles, 2,200 of whom have no lawyers. The university added that in recent years, 10% of illegal immigrant children without legal representation were given permission to stay in the United States, while 50% of those who had lawyers wound up staying legally. Supervisor David Campos, who moved to the United States illegally from Guatemala when he was 14, and wrote the $2.1 million budget, told the Chronicle, "We in San Francisco believe in due process and we're not going to turn our backs on these kids. This happened because of the very compelling stories that these kids shared, so it's ultimately their victory." San Francisco Mayor Ed Lee said he was content with the money being spent as long as it was parceled out as needed, rather than simply giving it all away immediately. He said, "Let's make sure we spend it the right way. In other words, make these lawyers do their billing hours for us."
http://www.breitbart.com/Breitbart-California/2014/09/17/SF-Gives-OK-to-Legal-Aid-for-Illegal-Immigrant-Kids
Obama's Migrant 'Children' Are Goldmine For Tax-Funded Groups
http://dailycaller.com/2014/09/17/obamas-migrant-children-are-goldmine-for-tax-funded-groups/
Border Patrol to Test Body Cameras
http://www.theblaze.com/stories/2014/09/18/border-patrol-to-test-body-cameras/
THE IMMIGRATION SILVER BULLET: INSURGENTS CHART A GOP PATH TO VICTORY
"How can Republicans recapture the U.S. Senate from Harry Reid and the Democrats? A new Politico poll points to a winning strategy — if GOP leaders have the courage to use the remaining seven weeks to nationalize the elections around one game-changing issue. Under the headline, "GOP has edge on immigration in midterms," Politico offered a surprising review of battleground House and Senate races. The generally liberal publication found that two-thirds of likely voters disapprove of President Obama's handling of the issue — and that even independent voters trust the GOP over the Democrats on the subject. The crystalizing issue: the Texas border crisis. While the administration and the liberal media have used the emergency to shill for open borders, everyday Americans have reiterated their support for law and order. According to the poll, nearly half (49 percent) of respondents believe migrant children should return to their homeland; only 29 percent want them to stay. The Politico tally is no outlier. It mirrors Gallup polls confirming that American attitudes this election year favor immigration control. In June, Gallup reported that just 22 percent of Americans want to increase immigration levels (while 41 percent want to see immigration actually reduced), while Gallup last month ranked "illegal immigration/illegal aliens" as the country's No. 2 problem."
http://www.breitbart.com/Big-Government/2014/09/17/The-Immigration-Silver-Bullet-Insurgents-Chart-a-GOP-Path-to-Victory
Shift In U.S. And Canadian Immigration Policy Will Affect Chinese And Other Investors Worldwide
http://www.forbes.com/sites/andyjsemotiuk/2014/09/17/shift-in-u-s-and-canadian-immigration-policy-will-affect-chinese-and-other-investors-worldwide/
---
SPENDING/BUDGET/ECONOMY:

Boehner and Pelosi Unite to Pass Bill Funding Planned Parenthood, Obamacare, Syrian Revolutionaries
"House Speaker John Boehner (R.-Ohio) and House Minority Leader Nancy Pelosi (D.-Calif.) joined forces early Wednesday evening as the House passed a continuing resolution that will fund the government after the end of the fiscal year on Sept. 30, and that will permit funding for Planned Parenthood (the nation's largest abortion provider), the entirety of Obamacare, and an amendment requested by President Barack Obama "to train and equip appropriately vetted elements of the Syrian opposition." The bill passed 319 to 108 with four members not voting. But there were not enough Republicans members to pass the bill without significant support from Democrats. While Pelosi sided with the Republican leadership and voted for the bill, 53 Republicans joined with 55 Democrats in voting against it. In addition to Pelosi, other Democrats voting for the Republican leadership's bill, included Rep. John Conyers (D.-Mich.), Rep. Debbie Wasserman Schlultz (D.-Fla.), and Xavier Becerra (D.-Calif.). Rep. Louie Gohmert (R.-Texas), Rep. Michele Bachmann (R.-Minn.), Rep. Trey Gowdy (R.-S.C.), Rep. John Fleming (R.-La.), Rep. Jim Jordan (R.-Ohio), and Rep. Dana Rohrabacher (R.-Calif.) were among the Republicans who voted against it. The Syrian opposition, which is seeking to overthrow the secular authoritarian regime of Bashar al Assad, includes al Nusrah Front, the al Qaeda affiliate in Syria, and the Islamic State in Iraq and al Sham (ISIS), which used to be an al Qaeda affiliate and now controls parts of Iraq and Syria. ISIS recently beheaded two American journalists and a British aid worker."
http://cnsnews.com/news/article/terence-p-jeffrey/boehner-and-pelosi-unite-pass-bill-funding-planned-parenthood
House Votes to Arm Syrian Rebels; CR Passes (Updated) (Video)
http://blogs.rollcall.com/218/house-votes-to-arm-syrian-rebels-passes-cr/?dcz=
Bill Passed to Avert Government Shutdown by U.S. House of Representatives
http://www.utahpeoplespost.com/2014/09/bill-passed-to-avert-government-shutdown/
Ted Cruz Opposes Funding Bill and ISIS Measures
"Senator Ted Cruz (R., Texas) plans to vote against the government-funding proposal and President Obama's plan to arm Syrian rebels as a counterweight to the Islamic State and dictator Bashar Assad. Cruz dislikes the government-funding measure because it sets up a lame-duck session of Congress. "I intend to vote no on any continuing resolution that expires in December," Cruz told reporters at the Capitol on Wednesday. "I think setting the expiration date for December is designed to ensure a lame-duck session, and lame-duck sessions historically have presented opportunities for Congress to pass terrible legislation, because in a lame duck you have members of Congress who were just defeated at the polls casting their final votes free from any accountability to the voters. And it is in lame-duck sessions that Congresses are much more likely to raise taxes, are much more likely to consider and pass things like amnesty, and are much more likely to hand out corporate welfare. In my view, substantive policy decisions should be made by elected members of Congress who are accountable to the voters and we should not have a lame-duck session for anything but true emergency legislation." Cruz also panned the president's plan to arm Syrian rebels. "I do not support arming the rebels in Syria, because the administration has presented no coherent plan for distinguishing the good guys from the bad guys," he said, noting that the Islamic State is a rebel group itself.  "Every time I have pressed the administration in both open hearings and classified hearings, as to how they would distinguish the good guys from the bad guys, the administration has failed to have an answer that makes any sense."
http://www.nationalreview.com/corner/388214/ted-cruz-opposes-funding-bill-and-isis-measures-joel-gehrke
Democrats Offer an Alternative Health Spending Bill
http://blogs.rollcall.com/healthopolis/democrats-offer-an-alternative-health-spending-bill/?dcz=
House passes bill to audit Federal Reserve
http://thehill.com/blogs/floor-action/house/218047-house-passes-bill-to-audit-the-federal-reserve
Ninety Percent of EPA Stimulus Funding for Diesel Reduction Program Misspent
IG: 'Significant financial management issues'
"Over 90 percent of funding for a diesel reduction program paid for by the stimulus law was misspent, according to a report by the Environmental Protection Agency's (EPA) Office of Inspector General (OIG). An audit analyzing $26.3 million in funding to non-profit organizations and state governments meant to reduce truck emissions and create jobs found that the program had "significant financial management issues." The OIG reviewed six projects under the Diesel Emissions Reduction Act (DERA) program, finding four "did not meet all the objectives of the award," or their requirements under the Recovery Act. Five of the six projects "did not have a financial management systems that met federal requirements that applied to the grant award."
"As a result, we questioned a total of $23.8 million of the $26.3 million claimed under the assistance agreements," the OIG said. The OIG said the entirety of a $9 million grant given to Cascade Sierra Solutions was wasted after the non-profit failed to accomplish any of the project's goals. The grant was intended for upgrading diesel trucks made before 2007 with emission control technologies. "Recipient did not install verified emission control technologies on pre-2007 model year trucks; therefore, trucks did not meet emission requirements," the OIG said. The company closed earlier this year, and was over $19 million in debt to banks and creditors. The company had received more than $60 million in grants from the federal government. The EPA has only recovered $1.8 million from Cascade Sierra Solutions, according to the OIG report. In 2010 alone Cascade Sierra Solutions received $28.5 million in grants from the EPA and the Department of Energy for projects that replaced trucks with "clean diesel and hybrid" vehicles and installed electric vehicle chargers at truck stops. Though more than 5 years have passed since it was signed into law, auditors continue to release reports damaging to the stimulus package. A recent report released by the Department of Agriculture's inspector general revealed $5 billion in misspent funds and found that most stimulus projects were "inherently not shovel ready." The diesel reduction grants financed by the stimulus were also intended to "promote economic recovery and create or retain jobs." However, of the projects reviewed by the OIG, two-thirds did not calculate the number of jobs created through the program correctly. Three out of six projects added labor hours that were not funded by the stimulus, and another project had no documentation for any jobs it claimed to create."
http://freebeacon.com/issues/ninety-percent-of-epa-stimulus-spending-for-diesel-reduction-program-misspent/
In Iowa, Biden preaches populist theme on taxes
http://townhall.com/news/politics-elections/2014/09/17/in-iowa-biden-preaches-populist-theme-on-taxes-n1893121
Occupy Wall Street buys, forgives almost $4 million in student loan debt
"An Occupy Wall Street campaign says it has abolished almost $4 million in student loan debts, in a Tuesday announcement marking the third anniversary of the Occupy protests that brought renewed attention to the issue of income inequality. The Rolling Jubilee Fund, an initiative of the Occupy movement, has been accepting donations and buying up student loan debt for pennies on the dollar from debt collectors, and then forgiving the loans altogether. The group has spent about $107,000 to purchase$3.9 million in debt, organizers said. The debts were held by students who attended Everest College, a for-profit institution part of the Corinthian Colleges  COCO -9.35%  network. The fund called Everest College a "predatory" institution that is helping fuel the $1.2 trillion in total student loan debt in the United States. "We chose Everest because it is the most blatant con job on the higher ed landscape," the organizers said. "It's time for all student debtors to get relief from their crushing burden." The debt belonged to 2,761 people who had taken at loans at Everest College. The group is only able to purchase private student debt, not the majority of outstanding U.S. student debt that's backed by the federal government. Corinthian Colleges told CNN it stands by the "high-quality" education it provides and denied charges of predatory lending."
http://fortune.com/2014/09/17/occupy-wall-street-buys-forgives-student-loan-debt/
IMF warns of risks from 'excessive' financial market bets
http://www.reuters.com/article/2014/09/17/us-imf-economy-idUSKBN0HC28320140917
---
COMMON CORE:

Common Core Expert: Techno-Progressives Seek To Violate Your Child's Privacy
""Techno-progressives" in local and federal governments are gathering more and more information on students in public and private schools — and many parents don't realize it, says Jane Robbins, an attorney and senior fellow at the American Principles Project. According to Robbins, "techno-progressives" hope to guide workers from birth to the workplace with their social engineering in a planned economy, which benefits vendors hoping to grow rich from big data. Whereas self-determination and families used to guide students in choosing their career path, proponents of Common Core think they know better when it comes to jobs that communities supposedly need. Privacy safeguards for concerned parents — much less for the students themselves — have been eviscerated over the last two-and-a-half years by agreements, regulations and the allure of federal funding to school districts for extensive, non-academic information being collected on students. "Common Core is not a political issue. It's an issue of their children," Robbins told The Daily Caller. "You can mess with a lot of things. You can have the IRS going after people. You can have the NSA spying on people, but when you start to mess with people's children, they start to pay attention." From Robbins' experience, most parents are surprised at how the education establishment typically "views parents as an adversary" in the process of teaching children. In her opinion, teaching — to the professionals — is not a joint effort and they want parents to remain quiet. Most troubling to Robbins, who co-authored a 60-page report issued from the Pioneer Institute, Cogs in the Machine: Big Data, Common Core and National Testing, were the hints of where the edu-crats want to go with the future of the fine-grained student data they are seeking to collect and analyze. Techno-progressives value smart, well-trained experts running society from the top down, with lots of data. Robbins' eye-opening report discusses the use of physiological and psychological measurements to see how students are responding to their lessons. In this 15-minute video interview, Robbins cites a recent appearance by Professor James Gee of Arizona State University, who has discussed how video games "cannot only impart academic knowledge, but they can change the child." He goes on to discuss how "if you can change the child, you can change society."
http://dailycaller.com/2014/07/27/common-core-expert-techno-progressives-seek-to-violate-your-childs-privacy/
---
MISC.:

Koskinen: 'Hard Drive Crashes Continue As We Speak'
"Internal Revenue Service (IRS) commissioner John Koskinen testified Wednesday that the IRS did not save any of the information on Lois Lerner's destroyed Blackberry and that there is no outside system to store agency emails. "Hard drive crashes continue as we speak," Koskinen admitted at a House Oversight and Government Reform subcommittee hearing when asked if any computers had recently crashed under his watch. Koskinen admitted that destroying records would be an act "not consistent with the law," but maintained that there's no evidence that the IRS intentionally destroyed records. "Ms. Lerner's Blackberry was replaced in February 2012 as part of an ongoing Blackberry update….it was disposed of under standard procedures at that time," Koskinen said. Koskinen claimed that information from Lerner's Blackberry could not be transferred to her new model because "Our Blackberries only display email that is displayed by our employees' Microsoft Outlook emails, which is maintained on IRS servers." Koskinen also said that there's no outside system to save IRS employees' emails. "There is no system outside the IRS, government or otherwise, that the IRS uses to back up or store emails," Koskinen said. Koskinen didn't mention that the IRS terminated its years-long contract with its email archiving company Sonasoft shortly after Lerner's computer crashed."
http://dailycaller.com/2014/09/17/koskinen-hard-drive-crashes-continue-as-we-speak/
9 of Obama's lowest lows
http://www.politico.com/story/2014/09/obama-record-low-approval-ratings-111061.html
The Left's Political Network, Exposed in One Chart (interesting)
"A new chart reveals the expansive network of progressive organizations funded by wealthy liberal donors, calling attention to the same "dark money" practices for which Senate Majority Leader Harry Reid, D-Nev., has publicly criticized conservatives. The graphic, which was circulated by Senate Republicans, illustrates a vast web of nonprofits, think tanks and grassroots organizations encircling Democracy Alliance, which recommends various liberal organizations to influential political contributors."
http://dailysignal.com/2014/09/17/183-organizations-lefts-political-network-exposed-one-chart/
OBAMA COMPLAINS TO FIRST GRADERS ABOUT PRESS PICKING ON HIM
"On Wednesday, President Barack Obama dropped into a first grade class at Tinker Elementary School in Tampa, FL and asked the class what they were learning. One child forgot his answer when the president called on him, which prompted Obama to quip about the press picking on his mistakes. Obama said, "That happens to me all the time. I thought I had a good point and then suddenly I forget it and the press makes fun of me, but that's OK."
http://www.breitbart.com/Breitbart-TV/2014/09/17/Obama-Complains-to-First-Graders-About-Press-Picking-On-Him
Trust in Mass Media Returns to All-Time Low
"After registering slightly higher trust last year, Americans' confidence in the media's ability to report "the news fully, accurately, and fairly" has returned to its previous all-time low of 40%. Americans' trust in mass media has generally been edging downward from higher levels in the late 1990s and the early 2000s.
http://www.gallup.com/poll/176042/trust-mass-media-returns-time-low.aspx
Tea Party group pushes Gowdy for speaker
http://washingtonexaminer.com/tea-party-group-pushes-gowdy-for-speaker/article/2553548?custom_click=rss
Democrats Slam Debbie Wasserman Schultz
http://www.breitbart.com/InstaBlog/2014/09/17/Democrats-Slam-Debbie-Wasserman-Schultz
Dem House Candidate's Business Faced Warrant for $100K in Unpaid Taxes
Aaron Woolf touts business experience, but his firm's problems could be a liability
"A business owned by a Democratic House candidate who frequently touts his private sector experience was hit with a tax warrant in 2008 for a failure to pay more than a hundred thousand dollars in New York state taxes. The warrant reveals that Urban Rustic, a Brooklyn "craft foods store" owned by congressional candidate Aaron Woolf, owed the state $131,734.93 in back taxes, penalties, and interest from 2005 to 2007. The office of the state's Commissioner of Taxation and Finance served the warrant in January 2008. The firm settled the debts more than a year later. The warrant refers to articles 28 and 29 of the New York State tax code, which deal with sales taxes. Woolf has pointed to Urban Rustic as an example of him "championing small business," and tried to tie its operations in New York City to the upstate district that he is running to represent. "It is a thriving market eatery that sells dozens of products from a variety of New York producers, a number of whom are from the 21st district," Woolf's website says. His campaign did not respond to a request for comment on the business' tax problems. Republicans say those problems undermine Woolf's business-centric message."
http://freebeacon.com/politics/dem-house-candidates-business-faced-warrant-for-100k-in-unpaid-taxes/
LA Senate poll: Landrieu stuck in the mid-40's, undecideds strongly disapprove of Obama
http://hotair.com/archives/2014/09/17/la-senate-poll-landrieu-stuck-in-the-mid-40s-undecideds-strongly-disapprove-of-obama/
THE SCANDALS ARE CATCHING UP WITH MARY LANDRIEU
Looks like the last straw, Mary.
http://spectator.org/articles/60431/scandals-are-catching-mary-landrieu
BUFFETT DROPS OUT OF CALIFORNIA FUNDRAISER FOR KENTUCKY DEMOCRATIC SENATE CANDIDATE
http://www.breitbart.com/Big-Government/2014/09/17/Buffett-Drops-Out-of-California-Fundraiser-for-Kentucky-Democratic-Senate-Candidate
NRA to Inject $11.4 Million into Senate Elections
http://www.nationalreview.com/corner/388179/nra-inject-114-million-senate-elections-charles-c-w-cooke
Former DHS Official: Admin Should Have 'Put Significant Amount of Priority' on Benghazi Security
http://www.nationalreview.com/corner/388182/former-dhs-official-admin-should-have-put-significant-amount-priority-benghazi
Full Video: House Select Committee on Benghazi Hearing
http://www.realclearpolitics.com/video/2014/09/17/full_video_house_select_committee_on_benghazi_hearing.html
Rep. Trey Gowdy: Benghazi committee must "rise above politics"
http://www.cbsnews.com/videos/rep-trey-gowdy-benghazi-committee-must-rise-above-politics/
NY TIMES/CBS POLL: MAJORITY OF U.S. DISLIKES OBAMA'S FOREIGN POLICY
"The latest New York Times/CBS News Poll shows Barack Obama has lost considerable ground with the American public regarding his foreign policy. Fifty-eight percent of respondents disapprove of how Obama deals with foreign policy, 10 points higher than the CBS News poll conducted last month; 50% don't approve of his actions regarding terrorism, a 12-point jump from last March. The percentage of those disapproving of Obama's handling of terrorism is the highest of his presidency. Even one-third of Democrats, normally in lockstep with Obama, now think he has no clear plan for confronting Islamic State, and roughly 40% of Democrats think he is too soft. Almost 60% of respondents think Islamic State is a major threat to America, while 70% believe in airstrikes against Islamic State, including a majority of voters from the GOP, Democrats, and independents. The percentage of those desiring U.S. leadership in global foreign affairs is rising quickly; in February, 65% of respondents opposed the U.S. taking the lead, but that dropped to 58% in June and 54% now. The public's growing sentiment for U.S. involvement abroad was reflected in Wednesday's vote in the House of Representatives, which approved by a vote of 273-156 Obama's request to arm and train Syrian rebels warring with Islamic State. The Senate will vote on the issue on Thursday. The poll showed 48% of voters backing Obama's proposal, with 40% dissenting. Obama isn't just losing ground on foreign policy and terrorism, where voters prefer the GOP to the Democrats; voters still place economic woes at the top of their priority list, and voters now prefer the GOP to deal with that issue, a change from last month when the same poll found voters evenly split between the two parties. The poll reveals that roughly 90% of voters want to give new people a chance in Congress, a danger for incumbents, but 45% of likely voters say they will vote for GOP representatives in the House in November, as opposed to 39% preferring Democrats."
http://www.breitbart.com/Big-Government/2014/09/17/NY-Times-CBS-Poll-Majority-of-U-S-Dislikes-Obama-s-Foreign-Policy
CBS/NYT poll shows Obama at new low on terrorism, foreign policy
http://hotair.com/archives/2014/09/17/cbsnyt-poll-shows-obama-at-new-low-on-terrorism-foreign-policy/
Poll: Record-low on foreign policy
http://www.politico.com/story/2014/09/poll-obama-foreign-policy-111044.html
Americans agree: Obama not being tough enough in dealing with Islamic State
http://www.washingtontimes.com/news/2014/sep/17/obama-not-being-tough-enough-dealing-islamic-state/
Former Navy SEAL: Over 90 Percent Of Troops Do Not Support Obama [VIDEO]
"According to former U.S. Navy SEAL Carl Higbie, over 90 percent of troops disapprove of President Barack Obama. Higbie made the comments to "On The Record" host Greta Van Susteren Wednesday. "Effective today, the president? A photo-op? or something in between?" Susteren asked. "Photo-op. Complete photo-op. This indicative of a global failure of his foreign policy," Higbie explained. "He has toted that he is behind the troops before and he stands in front of these guys, gets a photo-op, everything like that, while saying he's going to send 3,000 guys to combat Ebola, but I'm not going to send any to combat an actual enemy that's really threatening America." "What do you think they think? I mean, I suppose it's kind of a mixed bag?" Susteren pressed. "I'd say most of the troops," Higbie replied. "Probably over 90 percent, do not support the president." Susteren then asked Higbie about his time as a Navy SEAL, "As a Navy SEAL, you have trained foreign troops? Right? How many times? More than one trip to Iraq?"
http://dailycaller.com/2014/09/17/former-navy-seal-over-90-percent-of-troops-do-not-support-obama/
CORKER'S KERRY CRITIQUE LEAVES BOXER 'SHAKING AND TREMBLING'
"Wednesday at the Senate Foreign Relation Committee hearing on U.S. strategy for combating ISIS, after Sen. Bob Corker (R-TN) criticized Secretary of State John Kerry, Sen. Barbara Boxer (D-CA) was left "shaking and trembling" in shock. Boxer said, "I think it is shocking and a sad state of affairs that we heard just now, such angry comments aimed at you, Mr. Secretary, and through you, at our president instead of at ISIS, a savage group who decapitated two Americans and have warned, and I quote, that their thirst for more American blood is right out there."
"I think it's shocking," she continued. "I'm actually shaking and trembling. This is not the time to show anger at the people who are working night and day, whether you agree with them or not, to protect our people."
http://www.breitbart.com/Breitbart-TV/2014/09/17/Corkers-Kerry-Critique-Leaves-Boxer-Shaking-and-Trembling
Rep. Eddie Bernice Johnson Says Beheadings Do Not Justify Strikes
http://www.nbcdfw.com/news/politics/Rep-Eddie-Bernice-Johnson-Says-Beheadings-Do-Not-Justify-Strikes-274786351.html
SHEILA JACKSON LEE BLAMES BUSH FOR ISIS
"Wednesday at the House Homeland Security Committee hearing on terrorist threats, Rep. Sheila Jackson Lee (D-TX) cited an article dated 2006 in an attempt to blame President George W. Bush for the rising threat of ISIS. Lee said, "The ideal of ISIS began in 2006 long before President Obama long before Secretary Johnson," and "before the American withdrawal." in Iraq. Thus, she concluded, "Let be very clear — I believe our president has been very effective," she said, in addressing the national security threat ISIS poses."
Mark Levin: "A Revolt Going On With Top Generals And Obama"
http://www.realclearpolitics.com/video/2014/09/17/mark_levin_a_revolt_going_on_with_top_generals_and_obama.html
Sam Harris: Obama is Sleepwalking Toward Armageddon
http://www.breitbart.com/InstaBlog/2014/09/17/Sam-Harris-Obama-is-Sleepwalking-to-Armageddon
Former Secretary Of Defense Criticizes Obama's Plan To Deal With ISIS
http://dailycaller.com/2014/09/17/former-secretary-of-defense-criticizes-obamas-plan-to-deal-with-isis/
House OKs arms for Syrian rebels to combat ISIS
http://www.cbsnews.com/news/house-oks-arms-for-syrian-rebels-to-combat-isis/
Obama praises House vote on arming Syrian rebels
http://cnsnews.com/news/article/obama-praises-house-vote-arming-syrian-rebels