News Briefing for Thursday, September 11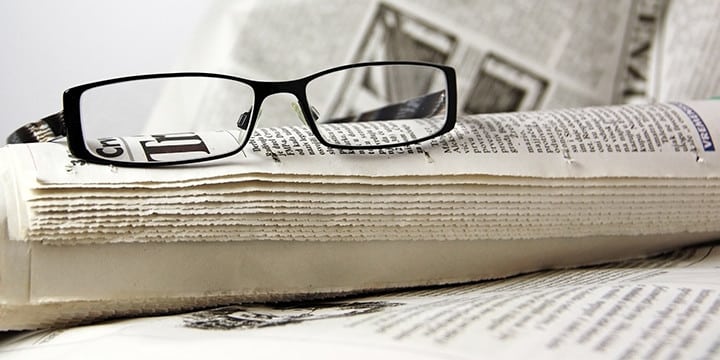 Below are some of the news stories that we are reading today.
---
HEALTHCARE:

Obamacare: Fewer Doctors, More Demand
The trends are not pretty if you're a physician — or a person who needs medical care.
"Obamacare, as its advocates increasingly point out, has succeeded in expanding the number of Americans with insurance. Even though this achievement came at enormous cost, still leaves millions of Americans uninsured, and dumped millions more into Medicaid, this is still one of the few "successes" that the health-care law can claim. However, health insurance and access to health care are not the same thing. And evidence is growing that Obamacare is likely to make it harder for us to see a doctor or otherwise obtain care. Of course, we already know that the limited network of physicians available through most Obamacare exchange-based insurance plans is making it more difficult to see the doctor of your choice. Despite efforts by state regulators to mandate that insurers include more doctors and hospitals in their networks, most Obamacare plans, especially the comparatively low-cost bronze and silver plans, continue to have restricted networks. Nationwide, roughly 70 percent of Obamacare plans offer fewer doctors and hospitals than typical pre-Obamacare plans. But there is an even bigger issue lurking below the surface. Even without Obamacare, the Association of American Medical Colleges warns us that we face a shortfall of at least 130,000 doctors by 2025. While both enrollment in medical schools and graduation are up slightly, the increase is nowhere near enough to offset expected retirements. Roughly 40 percent of current doctors are age 55 or over. Moreover, the United States already trails many other countries in the number of physicians per capita, at just 2.5 per 1,000 people. This is compared to nearly 4 per 1,000 in Germany and Switzerland. Medicine is simply no longer the profession that it once was. In 1970, the average income of general practitioners was $185,000 (in 2014 dollars). Today, even though doctors now see nearly twice as many patients as they did back then, average physician income has fallen to just $161,000. At the same time, the average medical-school graduate now begins his career with more than $170,000 in debt. Obamacare will squeeze physician incomes still further. Existing government programs already reimburse physicians at rates that are often less than the actual cost of treating a patient. Estimates suggest that on average physicians are reimbursed at roughly 78 percent of costs in Medicare, and just 70 percent of costs in Medicaid. Physicians generally shift some of those costs to patients who have insurance, raising prices for the rest of us, and lose money on the rest. However, under Obamacare the Independent Payment Advisory Board (IPAB) is charged with reducing the growth in Medicare spending to no more than 1 percent above GDP growth. While Medicare spending certainly needs to be controlled, restrictions on the IPAB essentially limit its options to further reductions in physician reimbursement. The Center for Medicare and Medicaid Services (CMS) estimates that if IPAB is to achieve its goal, Medicare will reimburse at a lower rate than Medicaid by 2024. And, by mid century, Medicare will be reimbursing at barely 50 cents on the dollar. After that, playing golf in Florida is going to look pretty good to a number of physicians."
http://www.nationalreview.com/article/387547/obamacare-fewer-doctors-more-demand-michael-tanner
DEM REP: OBAMACARE DOUBLED MY INSURANCE COSTS
"Rep. Gene Green (D-TX) reported that his insurance and deductible have doubled since he signed up for health insurance under the Affordable Care Act during a hearing by the House Committee on Rules on Tuesday. After Chairman Pete Sessions (R-TX) stated "I'm on ObamaCare … my plan is twice as expensive, and the deductible is twice as much," Green responded, "That's my experience also." In 2013, Green criticized Republican attempts to repeal ObamaCare, saying the ACA "will help not only the millions of uninsured but also everyone with health insurance because the ACA improves coverage."
http://www.breitbart.com/Breitbart-TV/2014/09/10/Dem-Rep-Obamacare-Doubled-My-Insurance-Costs
Dem Rep. Admits Obamacare Doubled His Family's Health Insurance Costs
http://dailycaller.com/2014/09/10/dem-rep-admits-obamacare-doubled-his-familys-health-insurance-costs/
Employer Health Premiums Rise 3 Percent, Boosting Out-of-Pocket Costs, Study Finds
http://www.moneynews.com/Personal-Finance/Health-Insurance-Coverage-Premiums-Costs-Deductibles/2014/09/10/id/593825/
Taking Care of Our Nation's Seniors and Women
"When Obamacare was sold to the American people, it was sold under the guise it would improve our access to and quality of health care. It was relayed to us that this law would bring about fairness and equality to women. But the reality is that this law has failed us — and it has failed women in particular. So when Obamacare called for a whopping 14 percent cut to Medicare's home health funding, it became clear that little regard was given to potential consequences. The Obama administration overlooked the devastating repercussions this would have on our nation's 3.5 million home health beneficiaries — 60 percent of whom are women.
The home health care industry is one that is overwhelmingly comprised of women, and as such, it is women who will be disproportionately affected by these onerous cuts. In addition to the direct impact on patients, there are serious consequences for those who serve this population in a professional capacity. As 90 percent of home health professionals are women, nearly 448,000 women are now at risk of losing their jobs. Nearly half a million women nationwide — all of whom have built their careers around serving our nation's elderly — could be forced into the growing ranks of the unemployed. Despite promises that Obamacare would benefit women and encourage affordability, it has done the exact opposite in my home state. Senior women in North Carolina were hit particularly hard by the health care law, as premiums have practically tripled for the average 64-year-old woman in North Carolina. In Hoke, Moore and Harnett counties, senior women have experienced increases of more than 200 percent, with an average premium jump of $450 a month. Ludicrous doesn't even begin to describe these spikes in pricing. Like the senior women in North Carolina's second district, Medicare's home health care program is just one more victim of Obamacare. This renowned program treats illness and injury for some of our nation's oldest, sickest and most vulnerable patients — a majority of whom happen to be women. Yet now, the program is suffocating from senseless cuts imposed by a misguided law better known as Obamacare. Medicare's home health program is widely-known for being both cost efficient and convenient, but perhaps most importantly; it's known for its effectiveness in keeping our loved ones out of a hospital or nursing facility and allowing them to receive quality health care services in the comfort of their own home. It's also played a vital role in rural communities, as it is one of the few areas where coordinated care can be provided to seniors. Home health care is a program offering patients clinically-advanced care while preventing lengthy and expensive hospital stays. But in choosing to drastically reduce the funding this program will receive, we are increasing the odds that more seniors will begin seeking care in even more expensive settings, thus increasing Medicare spending. Why touch a program that has proven its success time and time again? Jeopardizing the 28,000 North Carolina seniors' access to home health care is not just cruel — it's irresponsible. The same stands for the 11,000 home health professionals here in our state who are now at risk of becoming unemployed."
http://www.rollcall.com/news/taking_care_of_our_nations_seniors_and_women-236167-1.html
HHS HANDS OUT $500K TO PLANNED PARENTHOOD TO BOOST OBAMACARE ENROLLMENT
"The Department of Health and Human Services (HHS) announced Monday that two Planned Parenthood chapters, two United Way organizations and Ascension Health, the nation's largest Catholic hospital system, are among the 90 nonprofit groups serving as "navigators" that will receive a total of $60 million to help Americans sign up for ObamaCare, says Kaiser Health News.
The taxpayer funds will be allocated in 34 states that depend on the federal government for their ObamaCare online exchanges, where people can purchase ObamaCare policies. The role of the "navigators" is to push President Barack Obama's health law's new benefits and help people evaluate health plans for sale in the exchanges. Open enrollment this year will run from November 15 to February 15. The Obama administration states that over 8 million people signed up for private insurance during the first year of ObamaCare's rollout, though that number has been hotly contested. As Breitbart News' Chriss Street reported in June, over 6 million people have signed up for Medicaid since the ObamaCare rollout. "In-person assisters have an impact on the lives of so many Americans, helping individuals and families across the country access quality, affordable health coverage," Health and Human Services Secretary Sylvia Burwell wrote in a statement.  "We are committed to helping Americans get covered and stay covered with in-person assistance in their own communities." Planned Parenthood chapters in Montana and Iowa received grants totaling approximately $500,000. Planned Parenthood of the Heartland, in particular, is expected to receive $218,940. HHS states that, this year, "PPHeartland plans to have Navigators cover 69 counties and will work with community organizations to identify the best avenues to reach the target population and strategically base Navigators in regions across Iowa." Planned Parenthood of the Heartland receives more federal funding just several weeks after the U.S. Court of Appeals for the 8th Circuit reinstated a case brought against the Iowa chapter by one of its former employees who alleged the abortion giant defrauded and abused taxpayer funds."
http://www.breitbart.com/Big-Government/2014/09/10/HHS-Grants-60-Million-More-For-Navigator-Groups-To-Boost-ObamaCare-Enrollment
What's Next For Obamacare
http://www.nationalreview.com/corner/387460/whats-next-obamacare-veronique-de-rugy
'Someone is loving Obamacare, among them WellPoint shareholders'
"Remember when President Obama and the Democrats sold Obamacare as a way to stick it to the insurers and painted Obamacare opponents as shills for the HMOs? They weren't telling the truth. WellPoint owns many of the Blue Cross companies and other insurers. Check out this research note on WellPoint from stock market analyst site Seeking Alpha. The note is titled "Someone is Loving Obamacare, Among Them WellPoint Shareholders." Highlights: While the fundamental financial picture presented above seemed to be going just fine for WellPoint before Obamacare went into effect in 2014, the "special sauce" that has made the stock soar further could in fact be Obamacare. … With all these great developments for the company, what could possibly go wrong? Well, for one thing, something could happen to Obamacare. This isn't that surprising if you've been paying close attention. After all, Obamacare forces people to buy insurance, forces many employers to buy insurance for workers, subsidizes peoples purchase of insurance and provides bailouts for insurers who lose money. The insurance companies played both sides during the passage of the bill — publicly supporting most of the bill while quietly funding the guys who were trying to kill the law. But since the law passed, the industry has basically defended Obamacare. Blue Cross Blue Shield of Massachusetts filed a brief with the Supreme Court siding with the administration in 2012. But it was crucial for Obama and team to pretend they were battling the insurers, because people don't like health insurance companies. Obama in 2009 said from the Rose Garden that Obamacare opponents "would maintain a system that works for the insurance and the drug companies." It seems instead, Obamacare is "a system that works for the insurance" companies."
http://washingtonexaminer.com/someone-is-loving-obamacare-among-them-wellpoint-shareholders/article/2553129?custom_click=rss
The Great Obamacare Cashout: Medicare overhaul chief cashes out to CareFirst
"Jonathan Blum, described as "the top health official responsible for reforming Medicare under President Barack Obama's healthcare reform," has passed through the revolving door, becoming an executive vice president at insurance giant CareFirst, the Baltimore Business Journal reports. Obamacare has proven a goldmine for the congressmen, congressional staff and administration officials who crafted the bill. Dozens of these public servants have since gone to work for the companies subsidized, mandated and regulated by the Affordable Care Act. CareFirst has captured almost all of the Obamacare exchange business in Maryland."
http://washingtonexaminer.com/the-great-obamacare-cashout-medicare-overhaul-chief-cashes-out-to-carefirst/article/2553149?custom_click=rss
White House threatens veto of GOP Obamacare bill
"The White House issued a veto threat Wednesday against a Republican bill that would allow consumers to keep health insurance plans that don't meet Obamacare standards. According to the White House, the GOP bill sponsored by Rep. Bill Cassidy, R-La., "would roll back the progress made because of the Affordable Care Act and would allow insurers to deploy practices such as charging businesses more when a worker has a pre existing condition or when it has more workers who are women than men." "The bill would allow insurers to go back to capping the amount of care that enrollees receive or to excluding coverage of proven preventive care," the White House added. President Obama was widely criticized for his broken promise that all consumers could keep their health plans under Obamacare if they preferred. In response to the outcry, the administration issued limited exemptions for those who wanted to stay on their canceled healthcare plans. However, Cassidy's plan would allow consumers to keep their non-compliant insurance through the end of 2018. The House will debate the measure Wednesday. Given the veto threat, though, the bill is more about putting vulnerable Democrats, such as Cassidy's opponent in the Bayou State Senate Race, Sen. Mary Landrieu, in the uncomfortable position of either supporting the president or her GOP challenger."
http://washingtonexaminer.com/white-house-threatens-veto-of-gop-obamacare-bill/article/2553152?custom_click=rss
Obama Threatens to Veto Bill Letting People Keep Their Health Insurance
"President Obama issued a veto threat against a House bill designed to allow people to keep health-insurance plans otherwise unavailable due to Obamacare regulations. "With health care costs rising at low rates and choices for small businesses improving through the Health Insurance Marketplace, this bill would be a major step back," a statement of administrative policy from the Office of Management and Budget says. The president's opposition to the Employee Health Care Protection Act was always certain, but it plays into the hands of Representative Bill Cassidy (R., La.) and Representative Cory Gardner (R., Colo.) who are both running against incumbent Democratic senators this year. "The president and supporters of Obamacare promised numerous times that 'if you like your health-care plan, you can keep it, period,'" Cassidy said while touting the bill, which he sponsored, in July. "If supporters of this law really believe in keeping their word to the American people, they should support this legislation to help millions of Americans keep the healthcare plan they like."
http://www.nationalreview.com/corner/387584/obama-threatens-veto-bill-letting-people-keep-their-health-insurance-joel-gehrke
WH Says It'll Veto GOP Obamacare Bill That Would Make Obama's 'Administrative Fix' Law
http://dailycaller.com/2014/09/10/wh-says-itll-veto-gop-obamacare-bill-that-would-make-obamas-administrative-fix-law/
Dems struggle to get out from under ObamaCare in Senate races
"The politically divisive legacy of ObamaCare has vulnerable Democrats trying to downplay their past support of the legislation ahead of Election Day – by criticizing the president's execution of the law or by sidestepping the issue altogether. Lately, Democrats in tough Senate races have been slamming President Obama for breaking his pledge that everyone could keep their health plans and doctors "no matter what." Louisiana Sen. Mary Landrieu, locked in a race with Republican Rep. Bill Cassidy, says of Obama in a recent ad: "This is a promise you made. This is a promise you should keep." Landrieu previously offered legislation requiring people be allowed to keep their plans and doctors and not be forced into ObamaCare, though Senate Majority Leader Harry Reid has yet to schedule a vote on it.  Sen. Kay Hagan of North Carolina sponsored similar legislation, which she noted during a recent debate, saying "as soon as this came to my attention last fall, I immediately sponsored legislation allowing those plans to become permanent." Hagan, though, nevertheless voted against a 2010 Republican effort, which the White House threatened to veto, to limit such cancellations. Other Democrats are trying to sidestep the issue by talking health care without even mentioning the president or the Affordable Care Act. Sen. Mark Pryor, D-Ark., who is running against Rep. Tom Cotton in a very tight race, talks in a new ad about when he was diagnosed with cancer and wanted an experimental surgery his health insurance didn't want to pay for. "No one should be fighting an insurance company while you're fighting for your life," he said. "That's why I helped pass a law that prevents insurance companies from canceling your policy if you get sick, or deny coverage for preexisting conditions." Not once did he say "ObamaCare" or the "Affordable Care Act." And one analyst noted the Pryor ad, like others, avoids the most controversial details of the law. "It doesn't cover the fact that it has very large tax increases, [and] that it cut Medicare spending quite a bit, including for a lot of seniors in Arkansas and other states," said Jim Capretta of the Ethics and Public Policy Center in Washington."
http://www.foxnews.com/politics/2014/09/10/dems-struggle-to-get-out-from-under-obamacare-in-senate-races/
---
IMMIGRATION:

Obama's Politicking Is Damaging His Presidency
On foreign policy and immigration, the president has prioritized short-term politics over sound policy. And it's costing him badly in his final years in office.
"In the latest round of polls, President Obama's approval ratings are lowest on the two issues that once were strengths—foreign policy and immigration. In this week's ABC News/Washington Post poll, only 31 percent of Americans approved of his handling of immigration, an issue that he recently hoped to wield as a political weapon against the Republican Party. And the same survey showed his approval on international affairs at just 38 percent—the lowest point of his presidency and an 8-point drop from late July—even as he catered to the creeping isolationist sentiment in the country. To the White House, these numbers must come as an unwelcome surprise, given how transparently the president played politics on these issues at the expense of sound policy. On foreign policy, the president for far too long dismissed the threat ISIS posed in the face of glaring warnings from his own advisers. While leading Cabinet secretaries, from Defense Secretary Chuck Hagel to Attorney General Eric Holder, described ISIS as an "imminent threat" and "more frightening than anything," Obama's public tone was much more measured, even recently suggesting that containment of the jihadist group was an option. To this day, he still insists on ruling out ground troops, even as he struggles to explain how we can defeat the terrorist group's base in Syria without a greater American military presence. And many military experts are also puzzled why Obama is publicly telegraphing his strategy when it doesn't serve America's interests. But to understand the disconnect between Obama and his advisers, you have to understand how politics drives so much of the administration's decision-making. Obama's passive public posture was a direct response to the public's longstanding war weariness, and his insistence on a limited American military role in the fight is in reaction to what the polls still show today. For months, even as ISIS made territorial gains across Iraq, the public continued to oppose any military action there. It wasn't until the gruesome beheading of two American journalists that opinion on military intervention began to shift markedly. Support for airstrikes in Syria has now more than doubled in the past year, with a whopping 71 percent supporting military action in Iraq. Nearly nine out of 10 Americans now view ISIS as a serious threat to American interests, with 59 percent viewing it as "very serious." So the president has belatedly followed suit, and is now delivering a prime-time address Wednesday evening to outline a strategy. Such an address could have been delivered months ago, when the terrorist threat was first metastasizing and when he could have helped mobilize public opinion to the cause. The much-mocked phrase "leading from behind" isn't really accurate; for the Obama administration, it's leading where the public opinion of the moment takes them."
http://www.nationaljournal.com/against-the-grain/obama-s-politicking-is-damaging-his-presidency-20140909 collusion
Another Broken Promise on Immigration
"America cannot wait forever," said President Obama in June, when he denounced congressional paralysis on immigration reform and declared that he would soon act on his own to fix the problem. He promised to move by the end of the summer, presumably to suspend the deportations of many unauthorized immigrants — perhaps millions, though there is no way to know how many until a plan is unveiled. That unveiling will have to wait. On Saturday, Mr. Obama announced that his long-delayed decision was being delayed again. "I want to spend some time, even as we're getting all our ducks in a row for the executive action, I also want to make sure that the public understands why we're doing this, why it's the right thing for the American people, why it's the right thing for the American economy," he told a TV interviewer on Sunday. Ah, the ducks. The real reason, Mr. Obama's aides have acknowledged, is that the midterm elections are upon us, and Mr. Obama believes the issue is politically too hot. He listened to political operatives who didn't want to jeopardize Democratic control of the Senate. As for the immigrants and their families and advocates who have been battling for reform and have been disappointed for years, they were once again seen as safely expendable. A political emergency collided with a human one, and the humans lost. Several Republicans homed in on the disconnect: The president says he wants to do something that is vitally important but only if his party doesn't have to pay a price in November. It's so urgent that he has to bypass Congress to get it done. But not so urgent that it can't wait another month or two. Mr. Obama has repeatedly made the case for the moral urgency of fixing immigration now, set deadlines for doing so, and broken them. Now Mr. Obama's aides are saying definitely by New Year's, he will get around to making good on his promise. This time he really means it. Here's what Mr. Obama said in June about the costs of failing to act on immigration: "It has meant fewer resources to strengthen our borders. It's meant more businesses free to game the system by hiring undocumented workers, which punishes businesses that play by the rules, and drives down wages for hard-working Americans. It's meant lost talent when the best and brightest from around the world come to study here but are forced to leave and then compete against our businesses and our workers. It's meant no chance for 11 million immigrants to come out of the shadows and earn their citizenship if they pay a penalty and pass a background check, pay their fair share of taxes, learn English and go to the back of the line. It's meant the heartbreak of separated families." That was all true then, and will remain so as long as Mr. Obama and Congress fail to close the gap between oratory and courage and the administration keeps separating families and deporting people. Maybe 60,000 more will be gone by Election Day."
http://www.nytimes.com/2014/09/10/opinion/another-broken-promise-on-immigration.html?_r=0
President Obama's Delayed Action On Immigration Is Part Of A Long Pattern
"President Obama's much anticipated executive actions to reform immigration have been delayed, again. The president explained this by saying, "The truth of the matter is that the politics did shift midsummer because of that problem [unaccompanied children]." He further said he wants to "make sure that the public understands why we're doing this, why it's the right thing for the American people, why it's the right thing for the American economy." Regardless of his reasons, the president's decision to delay executive action has angered many of his pro-immigration supporters. However, those who support immigration reform should not be surprised by the president's delay. President Obama has a long history of tightening immigration enforcement and only tepidly supporting reform. Even when he was a senator, Obama voted for a poison-pill amendment that killed immigration reform in 2007. His vote for the Dorgan amendment, named after then-Sen. Byron Dorgan, D-N.D, gutted a portion of the bill and Republican support for the proposal along with it. The poison pill amendment passed 49 to 48 thanks to then-Senator Obama's unexpected support. Obama's actions as president are worse. Early in his administration he appointed noted immigration enforcer Janet Napolitano, the governor of Arizona who signed the strictest state level enforcement law up to that time, as head of the Department of Homeland Security (DHS). Under her watch, deportations skyrocketed as thousands of local communities were forced into a federal program called Secure Communities – a Bush era program to round up and deport unauthorized immigrants. President Obama's record deportations continued for years until early 2012. In that year, DHS shifted emphasis from deportations to border enforcement. Deportations remained high, but now more unlawful immigrants were removed with harsh consequences – spending long periods of time in detention facilities, going through immigration court, and being flown into the interior of Mexico. This so-called "enforcement with consequences" policy packed immigration courts to the brim. Currently, almost 400,000 cases are waiting to be heard due to the prosecution of so many unlawful immigrants. His administration also pursued regulatory rule changes that increased the barriers to legal migration. Rules for work visas in the tech sector, agricultural sector, and seasonal work were all toughened under his administration despite being loosened during the Bush administration. To President Obama's credit, in 2012 he pursued the Deferred Action for Childhood Arrivals program that temporarily halted the deportations of more than 600,000 unlawful immigrants who were brought here as children, allowing them to work for two years. President Obama also supported the 2013 bi-partisan immigration reform effort – albeit from the sidelines."
http://dailycaller.com/2014/09/10/president-obamas-delayed-action-on-immigration-is-part-of-a-long-patternt/
HOMELAND SECURITY CHIEF: AMNESTY DELAY TO AVOID 1994 MIDTERM REPEAT
"Wednesday at the Council on Foreign Relations, Homeland Security Secretary Jeh Johnson seemed to contradict his boss, President Barack Obama, by suggesting the decision to put of the executive order granting amnesty to upwards of 5 million illegal immigrants currently living in the United States until after the November midterm elections was purely political.
According to Johnson, the moved was designed to avoid Democrats taking heavy losses like they did in 1994 because of overreach with a federal assault weapons ban and a failed attempt to pass health care with the help of then first lady Hillary Clinton. Johnson citied the 1994 midterm elections, in which more than 50 Democratic seats were lost, as the determining factor saying, "As you know the president has determined we should wait until after the midterm elections to announce what we believe we can and should do to fix the system."
Johnson said the president reached this decision because "this kind of thing should not be introduced in a politically difficult climate like you had in a run up to an election."
http://www.breitbart.com/Breitbart-TV/2014/09/10/Homeland-Security-Chief-Amnesty-Delay-To-Avoid-1994-Rerun-of-Mid-term-Dem-Slaughter
Democratic support for immigration reform slips
"A poll by the Pew Research Center found that support for comprehensive immigration reform has dropped among Democrats, further explaining why President Obama has delayed any unilateral executive action on the issue until after the upcoming elections. Acting now would not only anger Republicans and turn off moderates, but it also could cause a portion of the Democratic base to stay home. The poll, released last week, found that Democratic support for a policy that legalizes existing immigrants and increases border security — that is, comprehensive reform — has fallen from 52 percent last year to 45 percent now. Support for a policy that focuses on "creating a way for illegal immigrants already here to become citizens" has risen from 32 percent among Democrats in 2013 to 33 percent now, within the poll's margin of error of 5.2 percent among the Democrats surveyed. But it's down from 38 percent in 2012. Meanwhile, support for a policy of just tighter border security rose from 14 percent to 19 percent. That indicates that some former supporters of a comprehensive policy have switched to a security-only one. Overall, support for a policy that includes some form of legalization among Democrats was 78 percent, down from 84 percent the previous year, though it is not clear how many of those now favoring the comprehensive approach would support anything short of that. Or if any of those favoring just legalization would accept stepped-up border security. The decline follows months of attention focused on the issue, as well as a surge of young illegal immigrants from Central America that has created chaos in Southwestern border states. Democratic leaders and pro-immigration activists have pointed to the surge as proof that a comprehensive policy is necessary and scorned Republicans as "obstructionists" for resisting an overhaul. Obama has repeatedly said the situation has risen to a level where he is justified to circumvent Congress and enact his own policy. On Saturday, though, the White House said that Obama would not announce any unilateral policy changes until after the November midterm elections. Several Democrats are running in tight Senate races in moderate or Republican-leaning states, and a major immigration policy change could hurt their chances in an election in which control of the Senate is at stake. "The reality the president has had to weigh is that we're in the midst of the political season, and because of the Republicans' extreme politicization of this issue, the president believes it would be harmful to the policy itself and to the long-term prospects for comprehensive immigration reform to announce administrative action before the elections," a White House official said Saturday. The Pew poll also found that support among independent voters for comprehensive immigration is also slipping. The percentage backing a comprehensive policy fell from 47 percent to 41 percent over the last year, outside the poll's margin of error of 4.9 points for independents. Support for a legalization-focused policy declined from 26 to 24 percent, while support for a border security-focused policy rose from 25 percent to 33 percent. That still leaves overall support among independents for a policy that includes some form of legalization at 65 percent, a nearly two-to-one margin over those who want only border security. The overall support for some form of legalization has fallen from 73 percent last year, though. Meanwhile, Republicans have become even more hawkish on immigration policy with an outright majority of 53 percent — up 10 points from last year — favoring just border security and just 9 percent favoring legalization only, down 2 points from last year. Support for comprehensive legislation among Republicans has dropped from 43 percent last year to 36 percent now. That puts overall GOP support for a policy including some form of legalization at 45 percent, down from 54 percent last year. The poll's margin of error among Republicans was 5.8 percent. The poll was based on live telephone interviews of 1,501 adults, including 382 Republicans, 473 Democrats and 534 independents, conducted over Aug. 20-24."
http://washingtonexaminer.com/democratic-support-for-immigration-reform-slips/article/2553116?custom_click=rss
IMMIGRATION REFORM UNLIKELY IN LAME DUCK SESSION
"The White House has delayed executive amnesty until after the elections and set another deadline for unilateral action before the end of the year, leaving Congress with the ability to revive the immigration reform debate after the November elections during the lame duck session. "The president stated he's going to do something administratively unless there is legislative action taken. It appears to me, based on what we have been told and what I see: Republicans still have a chance to do something — they complain, they plead, they stomp, 'Why should the president do anything administratively. Let's do it legislatively.' They'll have another chance to do it legislatively," Senate Majority Leader Harry Reid said Tuesday.  "If they don't, I hope the president goes real big and does something administratively. I believe he has the authority to do it," he said.  With another chance to move on immigration, the fact that the President — who many in the House GOP conference have said they do not trust to enact the law as written — will remain in the White House could still be a sticking point to getting immigration reform done in the House after the November elections. "Even if we had our way with the perfect bill, I just don't trust what he would do with it because he demonstrates over and over, with good laws we already have in place he ignores the important things we need to do and adds to is ad libs,"  Republican Rep. John Fleming (R-LA) told Breitbart News Tuesday. "Unless this president demonstrates a whole new Obama, I can't see working with him."
Rep. Mario Diaz-Balart (R-FL), who was heavily involved in efforts to achieve immigration reform in the House earlier this year, said that the lame duck simply does not offer enough space for such a complicated issue. "No, not in the lame duck," he said when Breitbart News asked him about the prospect of immigration reform after the midterm elections and before the end of the year.  "You know I'm committed to get it done, but this is too big, too controversial to do in a lame duck," Diaz-Balart said Tuesday. "I just think this is the kind of thing that to get it done you are going to have to get some bipartisan buy in and I just have never seen anything really big, substantive and controversial get done in the lame duck, since I've been here at least. I'm sure it has before, I just think this is too big, too controversial. I think the American people need to feel that we are not trying to do something that is behind their backs." Rep. Jeff Denham (R-CA),  on the other hand said he would be in favor of moving forward with immigration during the lame duck session. "Yes. Absolutely I want it to. As soon as we can bring it up," Denham said. One House Democrat expressed hope for action on immigration reform in the House before the end of the year but said that a lot of it likely will depend on the outcome of the elections in November and what the Congress will look like in the next term. Still House Speaker John Boehner has said a number of times that lawmakers simply do not trust Obama enough to move forward, reiterating that contention in June shortly after Obama announced his intention to move forward with executive amnesty alone.  "In our conversation last week, I told the president what I have been telling him for months: the American people and their elected officials don't trust him to enforce the law as written.  Until that changes, it is going to be difficult to make progress on this issue.  The crisis at our southern border reminds us all of the critical importance of fixing our broken immigration system.  It is sad and disappointing that – faced with this challenge – President Obama won't work with us, but is instead intent on going it alone with executive orders that can't and won't fix these problems," Boehner said, going on to blame Obama's earlier executive amnesty for childhood arrivals on the border crisis."
http://www.breitbart.com/Big-Government/2014/09/09/Immigration-Reform-Unlikely-In-Lame-Duck-Session
Harry Reid's List of Voting Priorities Does Not Include ISIS or Immigration
"Senate Majority Leader Harry Reid (D., Nev.) faulted Republicans for gumming up his legislative schedule at a time when there are so many important issues for the Senate to vote on. "We could be voting on issues critical to the middle class: pay equity, equal pay for men and women; Hobby Lobby; the minimum wage; and also, also, student debt," Reid told reporters Tuesday, referring to issues that are crucial to the Democratic campaign platform this year. Reid offered the list before heading to the White House to get a briefing on ISIS ahead of President Obama's Wednesday address to the nation about the threat posed by the group.  Reid took a shot at Senate Minority Leader Mitch McConnell (R., Ky.) for saying that Congress should vote on whatever response Obama outlines. "What he said says it all, 'no matter what the president decides,'" Reid said. "I am going to do what I think is appropriate, and that is, get the facts." Senator Ted Cruz (R., Texas) and other Republicans called for Reid to allow a vote on the border crisis bill written to prevent Obama from expanding his Deferred Action for Childhood Arrivals program. "The question is, is there any hope of bringing the repeal of the Dreamers DACA up for a vote?" Reid said. "Well, if I have anything to do with it, no, no, no."
http://www.nationalreview.com/corner/387572/harry-reids-list-voting-priorities-does-not-include-isis-or-immigration-joel-gehrke
Gutierrez: I Will Mobilize Millions Of Immigrants To Push For Action By Thanksgiving
"REP. LUIS GUTIERREZ:  Look, I have made my argument to the president, to this White House, to the cabinet, I lost that argument. I am now going to make sure this Thanksgiving, by this Thanksgiving, the president has said, he didn't say, oh, Luis, you're wrong on the public he didn't say that. Policy. He didn't say you're wrong on whether or not I have the power. He says, I have the power to do it, it's well established in the law, and I'm going to do it. And here's what I believe. I'm going to work to mobilize the immigrant community to say this should be the blessings of this Thanksgiving. And President Barack Obama, we're waiting for thanksgiving and we're waiting for the blessings of this Thanksgiving in which millions of families, immigrant families can finally rejoice that they have an America in which they're being protected and included. And I'm going to work outside in the neighborhoods throughout this great country of ours, and I'm going to work with government officials. I'm very delighted that, you know, we have a wonderful Homeland Security Secretary. Has an amazingly difficult job keeping us protected, both from external and internal threats. But I believe he's a man of great compassion, and he's a man that understands that there is urgency to his job to also make sure that there's fairness and equity in our immigration policy. And you know what; I'm not giving up on President Barack Obama. I say give us the blessings this thanksgiving. But, I do want to make one caveat. If the republicans come back and ask the president of the United States to delay his executive action, I say, no, no and no. The community will not tolerate disillusionment."
http://www.realclearpolitics.com/video/2014/09/10/gutierrez_i_will_mobilize_millions_of_immigrants_to_push_for_action_by_thanksgiving.html
House and Senate Republicans on Obama's Proposed Amnesty: 'Follow the Law, Mr. President!'
"Senator Ted Cruz (R-Texas), Sen. Jeff Sessions (R-Ala.), and many of their congressional colleagues on Tuesday called President Barack Obama's plan to take unilateral action to  legalize illegal aliens following the midterm elections "lawless," and stressed that he must follow the Constitution. Obama announced on Friday in Wales that if Congress does not act on immigration reform in the way he wants, then he will take unilateral action to give illegal aliens "some path" to "be legal." "The president announced openly and brazenly that he intended to provide amnesty and work authorization for 5 to 6 million illegals, that's an unbelievable statement," Sen. Sessions said during the Capitol Hill news conference on Tuesday. "The law prohibits people illegally here from working. He has no ability to do that.  It's clearly contrary to the law."
http://cnsnews.com/news/article/lauretta-brown/house-and-senate-republicans-obama-s-proposed-amnesty-follow-law-mr-0
Dems Just Blocked Ted Cruz from Calling Up the House Immigration Bill That Dems Hate
"Senate Democrats on Wednesday blocked an attempt by Sen. Ted Cruz (R-Texas) to call up House-passed legislation that would gut President Barack Obama's deferred action program for younger illegal immigrants. Cruz asked for unanimous consent to bring up the House bill after a speech in which he blasted Obama for delaying a new unilateral program to expand an amnesty-style program for illegal immigrants until after the mid-term elections. "The president's decision to delay the amnesty until right after the election reflects a cynicism that even in Washington DC is unusual," Cruz said on the Senate floor. "Because what it's saying is, 'I understand the policies that I as President Obama am trying to enforce are completely unpopular with the American people. So I'm going to jam them through right after the election,' " he said. "What it reflects is that President Obama, and unfortunately many of the Senate Democrats, hold their constituents in very low regard," Cruz said. "It reflects a view that, if we do this after the election, even if the people don't like it, they'll forget about it in two years." Cruz said if Democrats believe in expanding legal status for illegal immigrants, the Senate should agree to a vote on the issue this month, instead of waiting until after the election. Cruz suggested a House-passed bill that would go in the other direction, by gutting Obama's Deferred Action for Childhood Arrivals policy and preventing the creation of any similar attempt to provide temporary legal status for illegal immigrant adults. But Cruz was met on the floor by Sen. Robert Menendez (D-N.J.), who objected after a quick speech in which he rejected the Republican argument that the immigration crisis at the southern border was caused by the DACA program, which was launched in 2012."
http://www.theblaze.com/stories/2014/09/10/dems-just-blocked-ted-cruz-from-calling-up-the-house-immigration-bill-that-dems-hate/
TED CRUZ WAGES EPIC FLOOR FIGHT WITH DURBIN, MENENDEZ ON AMNESTY
"Sen. Ted Cruz (R-TX) took to the U.S. Senate floor on Wednesday afternoon to rip into Senate Democrats' conference-wide support for President Barack Obama's planned executive amnesty—which Obama recently delayed until the election in an sign of how unpopular the move would be. Senate Majority Leader Harry Reid (D-NV) "seems to view as his principal obligation protecting his members from hard votes," Cruz said after a lengthy floor bout with Sens. Bob Menendez (D-NJ) and Dick Durbin (D-IL) "And I'd like to point out the concept of a hard vote only makes sense if there's a disconnect between what a Senator says at home and what he or she does in Washington. Votes are hard if you have Democratic Senators who go home to their states and tell their constituents 'I'm really conservative. I don't agree with that crazy stuff President Obama is doing.' And then they come here and vote lock step with the Majority Leader and the President," Cruz added. Cruz was on the floor attempting a procedural motion to force a vote on the House-passed bill that would block the president from continuing or expanding his planned executive amnesty for illegal aliens via the Deferred Action for Childhood Arrivals (DACA) program or something like it. While on the floor, Durbin argued with him—at one point literally making the case that legalizing illegal aliens isn't "amnesty"—and Menendez objected to Cruz's motion, therefore blocking the bill from coming up for a vote.
Cruz called on Durbin to sponsor the anti-DACA bill with him, arguing it matches what Durbin and the White House say they support."
http://www.breitbart.com/Big-Government/2014/09/10/Ted-Cruz-Epic-Floor-Fight-With-Durbin-Menendez
SESSIONS: OBAMA AMNESTY COMING FROM COLLUSION WITH IMMIGRATION, CEO LOBBYISTS
"Wednesday, Sen. Jeff Sessions (R-AL) detailed 20 "special interests meeting held in secret at the White House" that the administration had with immigration and CEO lobbyists to craft the president's executive action granting amnesty to upwards of 5 million illegal immigrants already living in the United States. Sessions said, "Politico reports that White House officials have conducted more than 20 meetings — 20 meetings — in the White House. I doubt they've had 20 meetings on ISIS. 20 meetings in the White House in July and August with legal experts, immigration advocates, business leaders to gather ideas on what should be included in the order. Now, that's a quote from the "Politico" magazine. 20 meetings with legal experts, immigration advocates, business leaders to gather ideas on what should be included in his order." "So who are these so-called experts, advocates and business leaders?" Sessions continued. "They're not the law enforcement officers. They're not our ICE officers. They're not our Border Patrol officers. They're not the American working man and woman. They're not unemployed Americans, they weren't in the room, you can be sure of that. Their opinions weren't sought. No, White House officials are meeting with the world's most powerful and corporate immigration lobbyists and activists who think border controls are for the little people. we know better."  "The administration is meeting with the elite, the cosmopolitan set who scorn and mock the concerns of everyday Americans," he added."
http://www.breitbart.com/Breitbart-TV/2014/09/10/Sen-Sessions-Obama-Amnesty-Coming-From-Collusion-With-Immigration-And-CEO-Lobbyists
Get Angry Now
"President Obama now says he will wait until after the November elections to implement an "executive amnesty" for 11 million illegal aliens, so as not to hurt Democrats' chances this year. Instead of waiting to be enraged in December, voters, could you please be enraged now? Once the holiday season kicks off, you'll be too busy going to parties and Christmas shopping to notice that you're suddenly living in Mexico. Getting Obama to postpone a rancid idea isn't something to celebrate. Yay! We did it! We forced him to delay doing something the country doesn't want for SIX WEEKS! Every Republican candidate better be jamming Obama's threat down the throats of their Democratic opponents. Obama is claiming to have the powers of a dictator. Amnesty was considered by Congress, but — here's the important thing: It didn't pass. It only passed the Senate, with the votes of all Democrats and 14 not-bright Republicans. After that, widespread public revulsion prevented Marco Rubio's amnesty bill from even being considered in the House. But according to Obama, the only reason illegals haven't already been given amnesty is that Congress is not "doing its job." What does Obama imagine Congress' "job" is? Being his errand boys? Their job is to represent their districts. I promise you, House members are doing a better job representing their districts than at least a dozen senators are at representing their states — or than Obama is doing representing the country. It's called the "People's House" for a reason. Noticeably, every Republican senator running for re-election this year claims to oppose amnesty — even the ones who voted for it. (Let's hope they remember how unpopular mass immigration is when it's time to vote, not just when they're running.) Obama's base isn't even looking for representation. We could have a 1929-level stock market crash, Obama could commit a murder on the White House lawn — and they would still support the first minority president!"
http://dailycaller.com/2014/09/10/get-angry-now/
EXCLUSIVE–ANTI-AMNESTY GROUP HITS OBAMA IN TV ADS OVER FAILURE TO SECURE BORDER
""Thanks to President Obama's amnesty for illegal aliens, Texas is experiencing a border rush," a narrator says in the new NumbersUSA television ad, which is airing in the Dallas-Fort Worth and the Harlingen-Brownsville-McAllen media markets. "This nothing new," the narrator continues as images of illegal aliens scaling walls and piling into trucks to illegally enter the United States fly across the screen interspersed with photos of Obama. "Since the president began pushing amnesty, hundreds of thousands of illegal aliens crossed the Texas border adding to gang violence and crime and adding to already high poverty rates all at taxpayer expense. Now he's threatening a bigger amnesty. Enough is enough."
http://www.breitbart.com/Big-Government/2014/09/10/Exclusive-Anti-Amnesty-Group-Hits-Obama-In-Texas-TV-Ads-Over-Failure-To-Secure-Border
Colorado's Hispanic Voters Take Aim At Bennet Over Immigration Reform Delay
"Colorado's Hispanic voters are so infuriated that President Barack Obama delayed executive action on immigration until after the November election that they're taking out their anger on a Democrat who's not even up for re-election — Sen. Michael Bennet. Bennet is the chairman of the Democratic Senate Campaign Committee, essentially in charge of maintaining his party's majority. As such, according to the Denver Post, Bennet shared data with Obama showing that if the president acted on immigration before the election, it could hurt more Democrats than it would help. While that may be the case in states like North Carolina and Arkansas, pushing off executive action on immigration could hurt Bennet's colleague, Democratic Sen. Mark Udall, who needs every vote he can get in a state where Hispanics make up 21 percent of the population and 14 percent of registered voters. Apparently blaming Bennet for influencing Obama's change in a timeline for executive action — the president had originally promised to act before the election — Latino voters picketed Bennet's Denver office Tuesday. "How are you supposed to get people energized and mobilized when nothing is happening?" protest organizer Sonia Marquez of the Colorado Immigrant Rights Coalition, told the Denver Post. "It's not about Democrats or Republicans. It's about who is going to follow their word." The protest comes just days after a similar one at Democratic Party headquarters in Denver, which was directed at Democratic Gov. John Hickenlooper. The inspiration for that protest was what participants perceived as the lackluster implementation of a new law allowing illegal immigrants to obtain state drivers licenses. (RELATED: Colorado Hispanics Threaten To Boycott Hickenlooper) During both, picketers warned that Democrats risked losing the support of an influential voting bloc. Udall, who the Post painted as the clear loser in the political calculus guiding Obama's decision on the timing, said through a spokesman that he's disappointed in the decision. Bennet also went on the defense, with a spokesman telling the Post that Bennet had no role in Obama's decision other than sharing data and concerns from Democrats facing tough elections. The spokesman also said that Bennet personally supports executive action on immigration."
http://dailycaller.com/2014/09/10/colorados-hispanic-voters-take-aim-at-bennet-over-immigration-reform-delay/
GOP ad targets immigration bill
"A new ad from a national Republican group attacks Democratic Senate candidate Michelle Nunn over the bipartisan Senate immigration bill passed last year, a sign the politics of the issue could be shifting dramatically. The Senate bill, which included a path to citizenship for those here illegally, was supported by 14 Republicans, including potential presidential candidate Sen. Marco Rubio. But the new ad from the National Republican Senatorial Committee uses harsh language to attack the bill. "Michelle Nunn proudly supports Obama's amnesty plan for illegal immigrants," it says. Nunn opposes plans by President Obama to address immigration reform by executive action, which Republicans have heavily criticized, but she supports the 2013 Senate bill, which is currently stalled in the House. A RealClearPolitics average of polls has Nunn's Republican opponent David Perdue up by just 2.6 points."
http://washingtonexaminer.com/gop-ad-targets-immigration-bill/article/2553126?custom_click=rss
GOP Use "Gang of 8" Amnesty Bill to Hit Democrats, Senador Rubio Indirectly Stung
http://www.breitbart.com/InstaBlog/2014/09/10/GOP-Use-Gang-of-8-Amnesty-Bill-to-Hit-Democrats-Senador-Rubio-Indirectly-Stung
Utah hotel settles case with immigration officials
http://townhall.com/news/politics-elections/2014/09/10/utah-hotel-settles-case-with-immigration-officials-n1889928
DHS ACKNOWLEDGES POSSIBILITY OF ISIS PLANNING TO INFILTRATE SOUTHERN BORDER
"Wednesday at the Senate Homeland Security and Governmental Affairs Committee hearing on cybersecurity, the under secretary for intelligence at DHS, Francis Taylor, told Sen. John McCain (R-AZ) that ISIS are using social media to plan for infiltrating the United States via the southern U.S. border. When McCain asked about "recent reports on Twitter and Facebook of messages that would urge infiltration into the U.S. across our southwestern border." Taylor said, "There have been Twitter, social media exchanges among ISIL adherents across the globe speaking about that as a possibility." "Certainly any infiltration across our border would be a threat," Taylor added."
http://www.breitbart.com/Breitbart-TV/2014/09/10/Homeland-Security-ISIS-Planning-to-Infiltrate-Southern-Border
---
SPENDING/BUDGET/ECONOMY:

HOUSE GOP OFFERS PARTING GIFT TO REID, SENATE DEMS ON BUDGET
"Late Tuesday, House GOP leadership unveiled its proposal to extend government funding through mid-December, avoiding a potential government shutdown at the end of the month. Leadership plans to vote on the massive funding measure on Thursday, just over 24 hours after its public disclosure. If enacted, Congress would have to again revisit government spending just before the end of the year, after the midterm elections, but before a new Congress is sworn in. The GOP plan guarantees Harry Reid one more opportunity to shape the federal budget before, potentially, giving up control of the Senate. The current "continuing resolution" (CR) authorizing government spending expires on September 30. The House GOP plan would extend spending authority until December 11. House Appropriations Chair Rep. Hal Rogers has said the spending bill will be "clean," i.e. it won't contain any changes to federal policy. It will extend the charter of the Ex-Im Bank until June 2015 and continue the ban on state and local taxes on Internet access charges through mid-December. Congress will have to pass another spending bill before the end of the year to avoid a government shutdown. It would also have to take action to extend the Internet access tax ban beyond this year as well as any planned action to offset another round of spending cuts set to take affect in January. Any action in December will take place under the current Congressional make-up, i.e. with approval of a Democrat-controlled Senate.  Multiple sources on Capitol Hill say that the House GOP plan is predicated on the assumption that the Republicans will take control of the Senate his November. According to multiple press reports, the GOP wants to put off any real fights over the budget until after its political position is strengthened in the midterms. Which begs the question; why set up another potential budget showdown before political reinforcements arrive?"
http://www.breitbart.com/Big-Government/2014/09/10/House-GOP-Offers-Parting-Gift-to-Reid-Dems-on-Budget
House postpones vote on short-term spending bill
"House Republican leaders are postponing a vote on a short-term spending bill as they weigh President Barack Obama's request for the authority to train and equip Syrian rebels battling Islamic State militants. A top GOP lawmaker and a congressional aide said Wednesday that the vote was delayed. They spoke on condition of anonymity to freely discuss the House schedule. The House had been scheduled to vote on the bill on Thursday. Instead, he said the House will vote next week. Legislation is needed by Sept. 30 to keep the government operating. The bill would fund the government through Dec. 11, provide $88 million to battle the Ebola outbreak and extend the authority of the Export-Import Bank to continue helping foreign buyers purchase U.S. exports until June 30."
http://townhall.com/news/politics-elections/2014/09/10/house-postpones-vote-on-shortterm-spending-bill-n1890005
CONTINUING RESOLUTION DELAYED
"A vote on the continuing resolution to fund the government has been postponed, House Majority Leader Kevin McCarthy announced Wednesday on the House floor. The House had been scheduled to vote on the CR Thursday but a last minute request Tuesday evening from President Obama to House Appropriations Chairman Hal Rogers to include language in the CR authorizing the U.S. to arm Syrian rebels to combat ISIS put those plans in flux. Wednesday afternoon McCarthy announced that CR will be delayed until early next week.  President Obama is scheduled to address the nation Wednesday night about his plans to combat ISIS."
http://www.breitbart.com/Big-Government/2014/09/10/Continuing-Resolution-Delayed
Cruz to House GOP: Punt Spending Debate Into 2015
http://blogs.rollcall.com/wgdb/cruz-to-house-gop-punt-spending-debate-into-2015/?dcz=
Delay Opens Door for More Continuing Resolution Complications
http://blogs.rollcall.com/218/delay-opens-door-for-more-continuing-resolution-complications/?dcz=
As Democrats Fret About Inversions, Republicans Focus on Tax Overhaul
http://blogs.wsj.com/washwire/2014/09/10/as-democrats-fret-about-inversions-republicans-focus-on-tax-overhaul/?mod=WSJBlog
A Reminder: There's No Economic Case for Ex-Im, and the 'Win Win' Policy Have Plenty of Losers
http://www.nationalreview.com/corner/387566/reminder-theres-no-economic-case-ex-im-and-win-win-policy-have-plenty-losers-veronique
CONGRESS SHOULD FOCUS ON SAVING OUR ECONOMY, NOT THE EXPORT-IMPORT BANK
http://www.breitbart.com/Big-Government/2014/09/10/Congress-should-focus-on-saving-our-economy-not-ExIm-Bank
Does the Export-Import Bank Make or Lose Money?
http://www.forbes.com/sites/beltway/2014/09/10/does-the-export-import-bank-make-or-lose-money/
Manufacturers: Regulations cost economy $2 trillion annually
"Federal regulations cost U.S. businesses more than $2 trillion annually, according to a new industry analysis. The National Association of Manufacturers released a study Wednesday finding that federal rules on conducting business, protecting the environment, keeping workers safe, and complying with taxes impose an average cost of nearly $20,000 per worker for manufacturing and more than $233,000 for the average U.S. company. "This new data, from my perspective, is very alarming, because it shows that more than one-third of businesses' income is tied up in compliance costs," NAM President and CEO Jay Timmons said during a call with reporters. Calling regulations a "hidden tax," Timmons said that there "needs to be a discussion on what level is the right level to tax the economy through the regulatory system." NAM, which represents companies with an interest in reducing the regulations they face, published the study to give a full accounting of the burdens regulations impose on commerce. The White House Office of Management and Budget reports costs of major new regulations to Congress, but doesn't attempt to capture the total effects of cumulative rules. Adjusted for inflation, regulations cost between $74 billion and $110 billion annually, according to the OMB's 2014 draft report. The OMB's reported costs were significantly smaller than the estimated benefits. NAM's study, prepared by economists who performed a similar analysis for the Small Business Administration, examines data for the year 2012. It is based on surveys of NAM's member firms, who cite regulations as a top problem facing their businesses. The authors estimated the aggregate economic impact of regulations by comparing the cost of regulations across countries using the World Economic Forum Global Competitive Index to gauge the total regulatory burden. They also used government agency analyses to estimate the costs imposed by environmental and worker safety regulations, as well as tax compliance. The report does not attempt to quantify any benefits accruing from federal regulations. Timmons declined to suggest any government action that NAM hoped to provoke with the study, telling the Washington Examiner that he hoped to have "this dialogue continue for the long term and for members of Congress to step up and take responsibility for the costs imposed on the economy" by regulations. "Quite frankly, if it is part of the discussion leading into the congressional elections not only this year but also the presidential election in 2016, we're very pleased to have that be part of the dialogue," he said."
http://washingtonexaminer.com/manufacturers-regulations-cost-economy-2-trillion-annually/article/2553174?custom_click=rss
America's Challenge: Growth That Works for All
By a remarkable margin, Americans want a candidate who focuses on growth over inequality.
http://online.wsj.com/articles/william-galston-americas-challenge-growth-that-works-for-all-1410304351
Obama authorizes $25 million in immediate military aid to Iraq: White House
http://townhall.com/news/politics-elections/2014/09/10/obama-authorizes-25-million-in-immediate-military-aid-to-iraq-white-house-n1890040
Hill Republicans attack Dems' plan to limit election spending, use proposal against them
http://www.foxnews.com/politics/2014/09/10/democrats-plan-limit-election-spending/
Senior citizens burdened with student debt
http://www.heraldnet.com/article/20140910/BIZ/140919869
Professional Investors Are Preparing For A Stock Market Crash
http://etfdailynews.com/2014/09/10/professional-investors-are-preparing-for-a-stock-market-crash/
---
 COMMON CORE:

Common Core Is Designed to Make Our Children Common
http://cnsnews.com/commentary/rabbi-aryeh-spero/common-core-designed-make-our-children-common
'Pro' Common Core 'Experts' Too Unqualified to See How 'Standards Have Been Flawed from the Start'
http://cnsnews.com/commentary/sandra-stotsky/pro-common-core-experts-too-unqualified-see-how-standards-have-been-flawed
---
MISC.:

IRS Commissioner's Response When Asked by Texas Congressman If He Plans on 'Following the Law'
"IRS Commissioner John Koskinen admitted Wednesday that his agency has a little more flexibility when it comes to following the law than most taxpayers, who have been known to be raked over the coals for failing to adhere to every law and rule, no matter how intricate. Koskinen testified at a House Ways & Means subcommittee Wednesday, when he was asked by Rep. Kevin Brady (R-Texas) whether the IRS would follow the law and require people to pay back any subsidy under Obamacare for which they are not eligible. "Will you be following the law in that instance, an ineligible subsidy?" Brady asked. Koskinen first replied by saying those taxpayers would be "treated as anybody else would be in our compliance process." But Brady asked for more clarification, and got Koskinen to say, "Wherever we can, we follow the law." That prompted a surprised Brady to laugh and lose his train of thought. "I encourage you to follow the law in all instances," he said to snickers in the room. While the comment seemed to be a slip at the time, the committee followed up later in the day with a release noting that the IRS has a "long history of not following the law." "The IRS didn't follow the law when they targeted conservative groups for their beliefs," it said, a reference to the IRS targeting scandal. "The IRS didn't follow the law when they demanded information about the content of prayers," it added. "The IRS didn't follow the law when they handed out subsidies to states in the federal health care exchange. The IRS didn't follow the law when they leaked confidential taxpayer information." Koskinen's comment also drew a rebuke from House Speaker John Boehner (R-Ohio), who tweeted in reply, "This is the standard?"
http://www.theblaze.com/stories/2014/09/10/the-irs-commissioners-response-when-asked-by-texas-congressman-if-he-plans-on-following-the-law/
IRS Testifies to Congress: 'Wherever We Can, We Follow The Law'
http://www.forbes.com/sites/michaelcannon/2014/09/10/irs-testifies-to-congress-wherever-we-can-we-follow-the-law/
FOX NEWS: WHY AREN'T ANY LIBERAL NEWS ORGANIZATIONS AUDITED?
http://www.breitbart.com/Breitbart-TV/2014/09/10/Fox-News-Why-Arent-Any-Liberal-News-Organizations-Audited
DAILY SIGNAL: IRS UNDER FIRE FOR TARGETING BREITBART NEWS
http://www.breitbart.com/Big-Government/2014/09/10/Daily-Signal-IRS-Under-Fire-for-Targeting-Breitbart-News
It's Here! The Day Democrats Never Thought Would Come
"That tearing sound you hear throughout the land is the rending of garments by anguished Democrats. In a day they surely never expected would arrive, President Barack Obama has a worse image than former President George W. Bush in the just-completed WSJ/NBC September poll. Of the three presidents tested, Bill Clinton remains the most popular. He has a 56% positive/21% negative rating. That's not the key data point here. The last time 42 was below 50% positive was way back in December 2008. The last time Mr. Clinton was negatively perceived was June 2008. No, the big news from these data is that Mr. Bush, the president Democrats had planned to run against longer than Republicans ran against Jimmy Carter, has a better image than the man who was going to slow the rise of oceans, heal the planet, end a war in the Middle East, and restore our country's image overseas. It's not that Mr. Bush is suddenly beloved.  He has a 37% positive/38% negative image now.  That's quite a change from the 31%-59% rating he received when he left office in January 2009.  Mr. Bush's negative rating did not consistently drop below 50% until May 2011, and did not drop below 40% until July 2013 (the image ratings of the former presidents are not asked every month)."
 http://blogs.wsj.com/washwire/2014/09/10/its-here-the-day-democrats-never-thought-would-come/?mod=WSJ_Politics_Blog
Fox News poll: 10 pieces of bad news for the White House (Yikes)
"There's an avalanche of bad news for the Obama administration in the latest Fox News poll on foreign policy.  American voters feel:
– Barack Obama is weak and indecisive.
– The U.S. is less respected since Obama became president.
– The U.S. should do more to stop the Islamic extremist group ISIS.
– Obama isn't willing to do what it takes to defeat ISIS.
– ISIS will try to attack the U.S. soon.
– Embarrassed about Obama not having a strategy for dealing with ISIS.
– Obama will try to "manage" ISIS rather than "defeat" it.
The poll also finds:
– For the first time, more voters than not feel the U.S. is less safe today than before 9/11.
– Obama's job approval is at record lows on Syria, Iraq and terrorism. (Obama's overall job approval matches his all-time low.)
– Most would tell Obama to kill extremists beheading Americans now, rather than caution him against overreacting.
The new poll was released Wednesday, hours before President Obama's prime-time address to the nation about ISIS. Here are the numbers behind the bullet points above: 59 percent of voters think the U.S. is less respected today than when Obama took office. That's up 11 percentage points from 48 percent who felt that way last year — and up a significant 22 points from 37 percent in 2012.  Among independents, 67 percent feel the U.S. is less respected. That's a dramatic increase from 38 percent in 2012. By a 15-point margin, Democrats are more likely to say the U.S. is less respected (35 percent) since Obama took office. Just 20 percent of Democrats say the country is more respected today, a drop of 32 points from 52 percent who felt that way in 2012.  Overall, 57 percent of voters think Obama is "weak and indecisive" on foreign policy, up from 48 percent last year. Twenty-three percent of Democrats and 62 percent of independents say he's weak.  People fear an attack is coming — yet don't think the president will do what it takes to defeat ISIS. More than three-quarters of voters think ISIS is planning an attack on U.S. soil (77 percent) and about the same number say the U.S. should be doing more to stop ISIS (76 percent)."
http://www.foxnews.com/politics/2014/09/10/fox-news-poll-10-pieces-bad-news-for-white-house/
NBC/WSJ poll: 47% feel less safe than before the 9/11 attacks
http://hotair.com/archives/2014/09/10/nbcwsj-poll-47-feel-less-safe-than-before-the-911-attacks/
TRUST IN FEDERAL GOVERNMENT HITS HISTORIC LOW
"A new low has been achieved when it comes to the trust Americans have in the federal government to handle domestic and international issues. Gallup has been tracking America's faith in their Federal Overlords going back decades. Even during and after Watergate, faith wasn't as low as it is today. Today, only 43% of Americans trust the government to handle international issues. The number drops to 40% for domestic. Obviously this is a brutal condemnation of the Obama administration's non-stop fumbles domestic and foreign. After President Obama's re-election in 2012, 66% trusted the government to handle international affairs; while a majority of 51% said the same about things here at home. Since then, however, America has watched the president's once-lauded foreign policy completely collapse. There was not only Benghazi, there has been the total collapse of Libya — Obama's unauthorized and bungled war of choice. On top of that there's been the president's disastrous approach to Syria and calamitous withdrawal from Iraq. In the case of Syria, Obama's inaction and unwillingness to arm moderates resulted in the rise of ISIS. As far as Iraq, Obama lost a war that was won, which only allowed ISIS to expand its Islamic State to just outside Baghdad. Obama not only liquidated all of America's hard-earned gains in Iraq, he turned a won war into what will not be a whole new war with ISIS. Domestically, Americans have watched the disastrous and unpopular rollout of ObamaCare, 5 years of anemic job and GDP growth, the IRS abuse its powers in ways unimagined even during the Watergate years, and Obama's Orwellian expansion of the surveillance state. Naturally, after all of this, the Deadenders still enamored with the federal government are mostly Democrats, a full 63% of whom still trust their precious State to handle domestic affairs. A whopping 70% say the same about international affairs."
http://www.breitbart.com/Big-Government/2014/09/10/trust-in-fed-govt-hits-historic-low
Liberal Filmmaker Calls Obama a 'Huge Disappointment' Who Will Be Remembered for Only One Thing
"Unabashed left-wing filmmaker Michael Moore said President Barack Obama has been a "huge disappointment" who will be remembered in for only one thing. "When the history is written of this era, this is how you'll be remembered: He was the first black president," Moore said during the Toronto Film Festival, according to the Hollywood Reporter. "OK, not a bad accomplishment, but that's it," Moore said on video. "That's it, Mr. Obama. 100 years from now: 'He was the first black American that got elected president.' And that's it. Eight years of your life and that's what people are going to remember. Boy, I got a feeling, knowing you, that — you'd probably wish you were remembered for a few other things, a few other things you could've done." Moore also said he wrote Obama a letter after the president claimed during the 2012 election that his move to bail out the auto industry saved Detroit. "I said, 'Dear President Obama. God bless you. But you did not save Detroit. You saved General Motors, you saved Chrysler. Detroit at this point would stand a better chance if they were an Iraqi or Syrian city in terms of getting some sort of help,'" Moore recalled. "And I think Obama, sadly, has done many many good things but he's also been a huge disappointment."
http://www.theblaze.com/stories/2014/09/10/liberal-filmmaker-calls-obama-a-huge-disappointment-who-will-be-remembered-for-only-one-thing/
Michael Moore: Obama 'A Huge Disappointment,' Will Be Known As 'First Black President'
http://dailycaller.com/2014/09/10/michael-moore-obama-a-huge-disappointment-will-be-known-as-first-black-president/
Will's Take: 'Astonishing' Obama Doesn't Want Congressional Support for His Actions Against ISIS
http://www.nationalreview.com/corner/387659/wills-take-astonishing-obama-doesnt-want-congressional-support-his-actions-against
NBC Host: Obama On The Verge 'Of Doing Jimmy Carter-Like Damage' To The Democratic Party (On the verge?!)
http://dailycaller.com/2014/09/10/nbc-host-obama-on-the-verge-of-doing-jimmy-carter-like-damage-to-the-democratic-party/
Chuck Todd: Obama about to do Carter-like damage to Democrats on foreign policy
http://hotair.com/archives/2014/09/10/more-nbcwsj-poll-gop-takes-edge-on-top-issues/
Jay Carney joins CNN (surprise, surprise)
http://townhall.com/news/around-the-web/2014/09/10/jay-carney-joins-cnn-n1889871
OBAMA FLACK JAY CARNEY JOINS CNN AS POLITICAL COMMENTATOR
http://www.breitbart.com/Big-Journalism/2014/09/10/cnn-hires-jay-carney
MICHELLE OBAMA GIVES INNER CITY STUDENTS 'SOME INSIGHTS' RICH KIDS KNOW (class warfare at its best)
"In an address Monday at Atlanta's Booker T. Washington High School, while discussing the importance of education, first lady Michelle Obama shared with the students "some insights" that rich kids already possess. "Do you hear what I'm telling you? Because I'm giving you some insights that a lot of rich kids all over the country – they know this stuff, and I want you to know it, too. Because you have got to go and get your education. You've got to," Michelle Obama said.
The first lady's address to the students was part of a back-to-school "prep" rally with U.S. Department of Education Secretary Arne Duncan and other administration officials."
http://www.breitbart.com/Big-Government/2014/09/09/FLOTUS-Gives-Inner-City-Students-Some-Insights-That-Rich-Kids-Know
More schools dump Michelle O's lunch rules, others are gluttons for misery
http://eagnews.org/more-schools-dump-michelle-os-lunch-rules-others-are-gluttons-for-misery/
Ted Cruz and conservatives huddle, question leadership strategy
http://www.cbsnews.com/news/ted-cruz-and-conservatives-huddle-question-leadership-strategy/
FCC May Expand Net Neutrality to Cell Phones
Under fire from liberals, the commission chairman hints at broader rules.
http://www.nationaljournal.com/tech/fcc-may-expand-net-neutrality-to-cell-phones-20140909
Firefighters Say They Were Sent Home for Refusing to Remove Patriotic Stickers
The firefighters say they were suspended for refusing to remove the flag stickers after their fire chief implemented a ban on all stickers
http://www.nbcchicago.com/news/local/Firefighters-Sent-Home-for-Refusing-to-Remove-US-Flag-Decal-274563261.html
Brown wins New Hampshire GOP primary, will face Shaheen in November
http://www.foxnews.com/politics/2014/09/10/brown-shaheen-advance-in-new-hampshire-primaries-meet-in-november/
First lady will campaign in Iowa for Bruce Braley
http://www.kansascity.com/news/government-politics/article2056676.html
Harry Reid: Obama 'knows how to destroy terrorists'
http://washingtonexaminer.com/harry-reid-obama-knows-how-to-destroy-terrorists/article/2553138?custom_click=rss
Obama will strike ISIS "wherever they exist," including Syria
http://www.cbsnews.com/news/obama-will-strike-isis-wherever-they-exist-including-syria/
Obama: 'Core Principle of My Presidency: If You Threaten America, You Will Find No Safe Haven'
http://cnsnews.com/news/article/patrick-goodenough/obama-core-principle-my-presidency-if-you-threaten-america-you-will
Chris Matthews on Obama Speech: I Didn't Hear How We're Going To Defeat ISIS, "Didn't Sound Sufficient"
http://www.realclearpolitics.com/video/2014/09/10/chris_matthews_on_obama_speech_i_didnt_hear_how_were_going_to_defeat_isis_didnt_sound_sufficient.html
Full Obama Address on ISIS: "America, Our Endless Blessings Bestow An Enduring Burden"
http://www.realclearpolitics.com/video/2014/09/10/full_obama_address_on_isis_america_our_endless_blessings_bestow_an_enduring_burden.html
Congressional reaction to Obama's speech
http://townhall.com/news/politics-elections/2014/09/10/congressional-reaction-to-obamas-speech-n1890168
MS RUNOFF ELECTION:
TEA PARTY PATRIOTS:
Sean Hannity's Big Ethics Failure Makes A Liar Out Of Fox News (FYI)
"Sean Hannity used his Fox News program to promote the fundraising efforts of a paid sponsor of his radio show. Hannity read an advertisement for the Tea Party Patriots (TPP) on his September 8 radio show, and then hosted the group's president on Fox the following day to plug their fundraising website. At no point during the Fox segment was it disclosed that Hannity and TPP are financial partners. Fox News previously responded to criticism over ethical issues related to Hannity's relationship with TPP, which has included fundraising emails and live read radio advertisements, by claiming the network is not connected to the sponsorship. TVNewser wrote in February that "Fox News tells us Hannity's involvement with the Tea Party group is for his radio show, and has nothing to do with his FNC show or role with the network."   But as The Washington Post's Erik Wemple noted, Fox's explanation is "a brilliant and meaningless distinction. So Hannity's radio show will have a financial connection to and a rooting interest in the Tea Party Patriots, but presumably 'Hannity' on Fox News will not. When the star commentator moves from radio mic to television camera, his institutional ties to the Tea Party Patriots will go poof in a cloud of media-platform dust." Fox's ethical problems with Hannity got even worse last night when he helped his radio partner promote their immigration fundraising efforts on Fox just one day after doing an advertisement for them.  During his September 8 Premiere Radio Networks program, Hannity gave an "important update" from "our friends" at Tea Party Patriots. He told listeners that "we need you to sign the emergency petition. It's on the special website endthebordercrisis.com." He also urged his listeners to call the Tea Party Patriots' toll free number because "everything's on the line here":
http://mediamatters.org/blog/2014/09/10/sean-hannitys-big-ethics-failure-makes-a-liar-o/200714