News Briefing for Thursday, October 9, 2014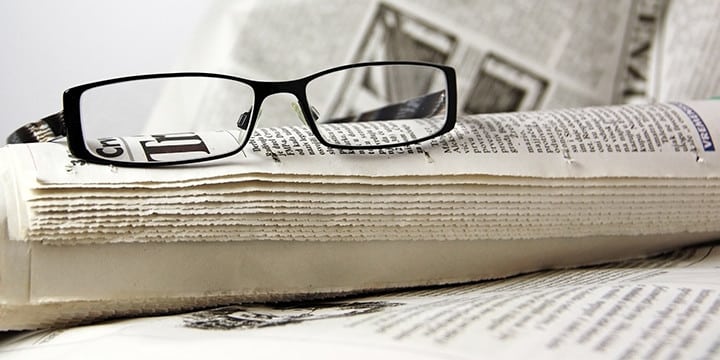 HEALTHCARE:
More than a dozen states plan to cancel health care policies not in compliance with ObamaCare
"More than a dozen states plan to cancel health care policies not in compliance with ObamaCare in the coming weeks, affecting thousands of people just before the midterm elections. "It looks like several hundred thousand people across the country will receive notices in the coming days and weeks," said Jim Capretta of the Ethics and Public Policy Center. The policies are being canceled because states that initially granted a reprieve at the request of President Obama are no longer willing to do so. In coming weeks, 13 states and the District of Columbia plan to cancel such policies, which generally fall out of compliance with the Affordable Care Act because they don't offer the level of coverage the law requires. Virginia will be hardest hit, with 250,000 policies expected to be canceled. And because federal law requires a 60-day notice of any plan changes, voters will be notified no later than November 1, right before the Nov. 4 midterms. Many of those forced out of their current plans and into ObamaCare may not be able to keep their doctors. They also could face higher deductibles and out-of-pocket expenses, making ObamaCare an election issue on the eve of voting. Obama had originally unequivocally promised that underhis health care plan, everyone could keep their doctors and plans."
http://www.foxnews.com/politics/2014/10/09/more-than-dozen-states-plan-to-cancel-health-care-policies-not-in-compliance/
New Edition of HealthCare.gov Rolls Out — and It Contains a Mistake the AP Said Can Suggest the Site Doesn't Meet 'Professional Standards'
http://www.theblaze.com/stories/2014/10/08/new-edition-of-healthcare-gov-rolls-out-and-it-contains-a-mistake-the-ap-said-can-suggest-the-site-doesnt-meet-professional-standards/
Nearly one-third of Americans say Obamacare has hurt them
"More Americans still say the Affordable Care Act has hurt instead of helped them. Though Americans overall that say the law has helped them has increased — from 10 percent to 16 percent — since the beginning of the year, those saying it has hurt them has also gone up by a similar percentage: from 19 to 27 percent, according to a new Gallup poll. Compared with early 2014, 54 percent of Americans say it has had no effect. Attitudes toward Obamacare have stayed constant over the year, the poll found. Currently, 41 percent of Americans approve the law, while 53 percent disapprove — attitudes toward it also remain sharply divided along party lines, with a little change. The 15 percent of Democrats who say the law has hurt them is from 6 percent in May. Republicans' views have essentially stayed the same. Americans also now see the long-term effect of Obamacare as negative rather than positive: 46 percent say the law will make things worse in the long run, 36 percent say better and 15 percent say no difference. The poll of 1,014 American adults was conducted Oct. 1-2 with a margin of error of plus or minus four percentage points."
http://washingtonexaminer.com/nearly-one-third-of-americans-say-obamacare-has-hurt-them/article/2554526?custom_click=rss
VIDEO: Poll shows more say Obamacare hurts rather than helps
"A new Gallup poll out Wednesday shows more Americans believe the Affordable Care Act hurts them and their families rather than helps. While most Americans say the ACA has had no impact on their lives, at 54 percent, 27 percent of Americans say the healthcare law has actually had a negative impact on them — a number which is up eight points from the beginning of 2014. The poll shows Americans' thoughts towards the ACA are strongly divided along party lines. Republicans are more likely to say the law is hurting them while Democrats are more likely to say the law is helping them. Same thing goes for the long-term view of the national impact of the law. Eighty percent of Republicans believe the law will make things worse in the U.S. over time and 66 percent of Democrats believe it will help overall."
http://washingtonexaminer.com/video-poll-shows-more-say-obamacare-hurts-rather-than-helps/article/2554534?custom_click=rss
GALLUP: NUMBER OF DEMOCRATS WHO SAY OBAMACARE HURT THEM MORE THAN DOUBLES
"A Gallup poll released Wednesday finds that the number of Democrats who say Obamacare has hurt them more than doubled in the last five months. In May, just 6% of Democrats said Obamacare hurt them. Now, 15% of Democrats polled said Obamacare hurt them.  Equally troubling for Democrats, the poll found that only 27% of Democrats say Obamacare has helped them, a slight 4% increase since May. Overall, more than one in five Democrats (21%) said in the long run Obamacare will "make things worse." Nationally, Americans remain sour on Obamacare. When Gallup asked, "In the long run, how do you think the healthcare law will affect the healthcare situation in the U.S.?" 46% of Americans said Obamacare would "make things worse" versus 36% who said it would "make things better."
Gallup concluded: "Americans' views toward the law overall and its effect on the U.S. healthcare situation in the long run continue to be more negative than positive."
http://www.breitbart.com/Big-Government/2014/10/08/Gallup-Number-of-Democrats-Who-Say-Obamacare-Hurt-Them-More-than-Doubles
Some Louisiana insurers moving ahead with higher premiums under Affordable Care Act
"Some Louisiana health insurers are imposing double-digit increases in 2015 for polices sold under the Affordable Care Act's health exchange, according to filings this week with the Louisiana Department of Insurance. Blue Cross Blue Shield of Louisiana, the state's largest provider, filed papers that it is moving forward with its original plan to increases rates between 18.3 percent and 19.7 percent for policyholders in its Blue Saver, Blue Max and its Multi-State individual health plans. The plans cover 52,638 people. The insurer previously said that rates are not increasing for policyholders in the metro markets of New Orleans, Baton Rouge and Shreveport who signed up for plans that limits health coverage to providers in a specified network of care givers. Humana Health Benefits Plan rates under the Affordable Care Act will increase by 9.9 percent, less than the company's original projected increase of 15.5 percent. Vantage Health Plan Inc. said it was moving forward with its plan for a 15.89 percent increase. Over 100,000 Louisianians signed up for coverage under the Affordable Care Act, which provided income-based subsidies to lower costs and required that carriers cover all applicants, including those with pre-existing conditions. Louisiana Insurance Commissioner James "Jim" Donelon said he asked the State Legislature to give him authority to reject unjustified rate increases, but was denied. The Affordable Care Act gives states grants to assess health care premium increases, but many states go further than Louisiana and allow insurance departments to roll back unjustified hikes. Donelon said the state's Texas-based insurance consultant estimates that increases proposed in Louisiana and the other eight or nine states he's working with are averaging about 10 percent from 2014. He said that's generally been the average in Louisiana for the last three years."
http://www.nola.com/politics/index.ssf/2014/10/some_louisiana_insurers_procee.html
Nonprofit health insurance pioneer closes its doors due to Obamacare costs
"Freelancers Insurance Company, the pioneering nonprofit health insurer that was once hailed as a model for the Affordable Care Act, is closing its doors because of the high cost of complying with Obamacare regulations. The New York nonprofit announced Sept. 30 that it would have to raise premiums 14 percent to comply with Obamacare regulations. Federal officials had granted a special one-year waiver to Freelancers in 2013 to meet the new rules. The waiver expires Dec. 31. The cost of regulatory compliance might not be the only factor in Freelancers' sudden demise. The latest rankings from the New York Department of Financial Services, the state's insurance regulator, showed that Freelancers continued a multiyear trend of having one of the lowest consumer satisfaction ratings in the state. Sara Horowitz, Freelancers' founder, has been under congressional scrutiny as a result of a 2012 decision by the Centers for Medicare & Medicaid Services to award $340 million in Obamacare funding to a related organization she created to establish health insurance co-ops in New York, New Jersey and Oregon. The Horowitz-backed trio were among 24 co-ops authorized by Obamacare to compete with private insurers under a $2 billion appropriation. Horowitz founded Freelancers Insurance as a nonprofit health insurance company in 2008, promising it could compete with for-profit insurers. She said Freelancers would offer great coverage at low cost. She had won a MacArthur Foundation "genius grant" in 1999 and convinced the Rockefeller Foundation and other liberal foundations to give her $7 million in grants to start Freelancers Insurance. Private investors provided another $10 million, according to the New York Times. Jaclyn Kessel, a vice president with the BerlinRosen communications firm and a spokeswoman for Freelancers, declined to disclose the extent of the company's financial losses or how the company would compensate its private investors. But New York state records show Freelancers performed badly throughout its six-year life span. DFS ranked Freelancers the state's third-worst insurer in terms of consumer complaints among 45 commercial insurance carriers in 2013. This was an improvement over DFS rankings in 2011 and 2012, when Freelancers was ranked at the bottom of all commercial health insurance carriers in New York. Freelancers told customers Sept. 30 that their coverage would end Dec. 31. The company said it would automatically transfer existing members to another insurer, Empire BlueCross BlueShield."
http://washingtonexaminer.com/nonprofit-health-insurance-pioneer-closes-its-doors-due-to-obamacare-costs/article/2554520?custom_click=rss
Republicans Eye Obamacare Showdown in Lame Duck
"A group of Senate Republicans have their eye on another Obamacare showdown in the lame-duck session. The 14 Republicans, led by Marco Rubio of Florida, wrote a letter urging Speaker John A. Boehner to "prohibit the Obama administration" from spending money on an "Obamacare taxpayer bailout." They point to a legal opinion from the Government Accountability Office that said additional funding authority would be needed to make payments to insurance companies under the risk-corridor component of the Obamacare health care exchanges. The Republicans say taxpayers could be on the hook for bailing out insurance companies that suffer losses. "Without that appropriation, any money spent to cover insurance company losses under the risk corridor program would be unlawful," the senators wrote to Boehner, later noting Congress needs to act to keep the government operating past Dec. 11, when the existing continuing resolution expires. "The American people expect us, as Members of Congress, to fulfill our Oath of Office and defend the Constitution," the senators wrote. "Therefore, we must act to protect Congress' power of the purse and prohibit the Obama administration from dispersing unlawful risk corridor payments providing for an Obamacare taxpayer bailout." The letter writers are mute on exactly what action they think Boehner should take. The GAO opinion says that language in the fiscal 2014 appropriations allowed the program to go forward but the language would need to be in the 2015 appropriations as well. If Republicans omit the language or explicitly prohibit spending on the program, that could provoke a shutdown fight. Republican leaders have sought to avoid more shutdowns after last year's shutdown over Obamacare failed to garner any concessions from the president. A Boehner spokesman declined to comment when asked if he could rule out a shutdown showdown over the issue. Rubio's been joined on the letter by John Barrasso of Wyoming, Mike Lee of Utah, David Vitter of Louisiana, Ted Cruz of Texas, Michael B. Enzi of Wyoming, James M. Inhofe of Oklahoma, Jeff Sessions of Alabama, Deb Fischer of Nebraska, John McCain of Arizona, John Boozman of Arkansas, Pat Roberts of Kansas, Rand Paul of Kentucky and Tom Coburn of Oklahoma."
http://blogs.rollcall.com/wgdb/republicans-obamacare-bailout-showdown/?dcz=
GOP wants to block Obamacare payments
"A group of Republican senators are pushing a plan to block $1 billion in payments to insurance companies meant to smooth over their entry into Obamacare marketplaces. In a letter to Speaker John Boehner, Sen. Marco Rubio proposed blocking the "risk corridor" payments, which compensate insurers who underestimate the costs of providing insurance through the Affordable Care Act. Critics charge that the payments are, in effect, taxpayer-funded bailouts. "The American people expect us, as Members of Congress, to fulfill our Oath of Office and defend the Constitution," Rubio wrote. "Therefore, we must act to protect Congress' power of the purse and prohibit the Obama administration from dispersing unlawful risk corridor payments providing for an Obamacare taxpayer bailout." The letter was signed by 13 additional GOP senators, including John Barrasso of Wyoming, Mike Lee of Utah and Ted Cruz of Texas. White House officials have signaled they plan to use the risk corridor payments to help insurers keep policy costs low in the healthcare marketplace. However, they may not be necessary if insurers priced their plans correctly for the pool of customers they ended up with. The fight will turn on whether or not Congress has the authority to block the payments. Administration officials said they money does not require congressional approval because they are considered "user fees." But a Government Accountability Office report last week concluded Obama would need permission from Congress to make the payments."
http://washingtonexaminer.com/gop-wants-to-block-obamacare-payments/article/2554540?custom_click=rss
Oklahoma Creates New Rules For Affordable Care Act Navigators
"At the behest of state Insurance Commissioner John Doak, Oklahoma has adopted emergency regulations to govern health care navigator programs that are part of the Affordable Care Act. Navigator programs were created by the Affordable Care Act to help consumers understand coverage options under the law and find affordable health care coverage. Among other requirements, the new rules require navigators to undergo a background check and submit to an inspection from the Oklahoma Insurance Department at any time. Navigators also must pay the Insurance Department an annual fee of $25 to $50. Chad Austin, Oklahoma CAA navigator consortium project coordinator for the Hugo-based Little Dixie Community Action Agency, said he doesn't foresee the new state rules creating many problems for navigators to operate in the state. Little Dixie receives federal grant money to administer navigator services that provide enrollment assistance to lower-income families in 68 of Oklahoma's 77 counties. "I don't see the new rules making it any more difficult for us," he said. "We've complied with all regulations so far and it won't interfere with us educating Oklahomans or offering unbiased assistance in a free and fair manner."
http://swtimes.com/news/oklahoma-creates-new-rules-affordable-care-act-navigators
Hillary on Obamacare Medical Device Tax: "I Don't Know What The Right Answer About The Tax Is"
http://www.realclearpolitics.com/video/2014/10/08/hillary_on_obamacare_medical_device_tax_i_dont_know_what_the_right_answer_about_the_tax_is.html
IMMIGRATION:
REPORT: 10 ISIS FIGHTERS ARRESTED CROSSING SOUTHERN BORDER
"US Representative Duncan Hunter (R-CA) reported that Border Patrol agents told him that ten ISIS fighters were caught trying to cross the southern border on Tuesday's "On the Record" on the Fox News Channel. "ISIS is coming across the southern border" he said. And "at least ten ISIS fighters have been caught coming across the Mexican border in Texas," knowledge he stated was from his conversations with Border Patrol agents. He added that "if they [the Border Patrol] catch five or ten of them, then you know there's going to be dozens more that did not get caught by the Border Patrol." Hunter further declared "if you want to protect Americans from ISIS, you secure them from the southern border…the only way that ISIS is going to harm Americans is by coming in through the southern border, which they already have."
http://www.breitbart.com/Breitbart-TV/2014/10/07/Report-10-ISIS-Fighters-Arrested-Crossing-Southern-Border/
Congressman: 'At least 10 ISIS fighters' caught trying to cross into US
"A Republican congressman claimed Tuesday that "at least 10" Islamic State "fighters" have been caught trying to cross the U.S.-Mexico border into Texas, though an administration official denied it. Rep. Duncan Hunter, R-Calif., said he learned the information from the Border Patrol, warning that the alleged attempts to cross into the U.S. raise serious security concerns.  "ISIS is coming across the southern border," he told Fox News. "They aren't flying B1 bombers bombing American cities, but they are going to be bombing American cities coming across from Mexico." Hunter continued: "I know that at least 10 ISIS fighters have been caught coming across the Mexican border in Texas." He claimed Border Patrol "caught them," but "you know there's going to be dozens more that did not get caught by the Border Patrol."  The Department of Homeland Security on Wednesday denied Hunter's claim. "The suggestion that individuals who have ties to ISIL have been apprehended at the Southwest border is categorically false, and not supported by any credible intelligence or the facts on the ground," a senior DHS spokesman said. "DHS continues to have no credible intelligence to suggest terrorist organizations are actively plotting to cross the southwest border." But Hunter spokesman Joe Kasper said the information — that about 10 individuals with "known ISIS affiliations" — came from a "high-level source within the Border Patrol."  "The congressman was conveying what he knows — and what he was told," Kasper said. "It makes sense that the left hand of DHS doesn't know what the right hand is doing — it's been that way for a long time and we don't expect that to change." Obama administration officials previously have downplayed the threat of Islamic State militants infiltrating the U.S. through the southern border, as warnings about that possibility have circulated."
http://www.foxnews.com/politics/2014/10/08/congressman-at-least-10-isis-fighters-caught-trying-to-cross-into-us/
Lawmaker Says 'At Least 10' Islamic State Fighters Have Been Captured at the Southern U.S. Border
http://www.theblaze.com/stories/2014/10/08/lawmaker-says-at-least-10-islamic-state-fighters-have-been-captured-at-the-southern-u-s-border/
No Islamic State fighters coming from Mexico, Homeland Security says
http://www.mcclatchydc.com/2014/10/08/242646_no-islamic-state-fighters-coming.html?sp=/99/200/&rh=1
NM MAYOR: 'ALL OF A SUDDEN' FED GOV RELEASING ILLEGAL IMMIGRANTS AT 4-TO-1 RATIO
"Wednesday on Newsmax TV's "America's Forum," Mayor Phillip Burch Mayor of Artesia, NM, a isolated town that houses a federal immigration detention center, said there has been a sudden large increase in the number of illegal immigrants being released from the center into the United States. Burch said, "We have seen some changes in how the cases of these immigrants are being handled. There can be gowing concern about how this is being handled by the government."  "Very early on we saw numbers, a 138 immigrants deported and 12 released into the United states and given asylum.' he added, "That is a rate of 10-to-1 being deported, this past week, there were 68 releases verses 13 deportations so all of a sudden that's a four-to-one ratio of people being released out into the United States."
http://www.breitbart.com/Breitbart-TV/2014/10/08/NM-Mayor-All-of-A-Sudden-Fed-Gov-Now-Releasing-Illegal-Immigrants-at-4-to-1-Ratio
GENERAL: US WILL FACE IMMIGRATION STAMPEDE IF EBOLA REACHES CENTRAL AMERICA
"On October 7, Marine Corps General John F. Kelly said it will be "Katie bar the door" and "mass immigration into the United States" if Ebola reaches Central America. Kelly was speaking to the National Defense University in Washington DC. According to The Weekly Standard, Kelly cited Centers for Disease Control and Prevention numbers predicting "1.4 million people infected with Ebola…by the end of the year…and 62 percent of them dying." He said that if the disease somehow reaches Guatemala, Honduras, or El Salvador, panic will ensue and people will flee those countries for the US. Said Kelly: "They will run away from Ebola, or if they suspect they are infected, they will try to get to the United States for treatment."  On July 5, Defense One reported Kelly's Congressional testimony about the porous condition of the US southern border and specifically, "the steady flow of illegal drugs, weapons, and people from Central America."
He stressed the need for "more drones, money, and ships" to protect the southern border at that time, and that was before the possibility of an immigration explosion due to Ebola was even imagined."
http://www.breitbart.com/Big-Peace/2014/10/08/General-US-Will-Face-Immigration-Stampede-If-Ebola-Reaches-Central-America
Time for a New Ellis Island? (by Michael W. Cutler, former INS Special Agent)
http://drrichswier.com/2014/10/08/time-new-ellis-island/
Polio-like illness claims fifth life in U.S.
"Link to Illegal Immigrant Children? Enteroviruses commonly circulate in the U.S. during summer and fall. EV-D68 was first identified in California in 1962. Over the past thirty years, only small numbers were reported in the U.S. The CDC hasn't suggested reasons for the current uptick or its origin. Without that answer, some question whether the disease is being spread by the presence of tens of thousands of illegal immigrant children from Central America admitted to the U.S. in the past year. The origin could be entirely unrelated. However, a study published in Virology Journal, found EV-D68 among some of the 3,375 young, ill people tested in eight Latin American countries, including the Central American nations of El Salvador and Nicaragua, in 2013.  (See Fig. 3) Though the U.S. government is keeping secret the locations of the illegal immigrant children, there are significant numbers of them in both cities in which the current outbreak was first identified, Kansas City, Missouri and Chicago, Illinois, according to local advocates and press reports."
http://sharylattkisson.com/polio-like-outbreak-claims-fifth-life-in-u-s
White House: Obama doesn't want immigration reform to be 'casualty' of election
"The White House said Wednesday that President Obama delayed his decision on immigration reform until after the midterm elections because he didn't want Republicans to win on the issue and become emboldened by it. "The concern is that, had the president moved forward with his announcement prior to Election Day, you would have seen Republican candidates do more to make the immigration issue central to their campaign," said White House press secretary Josh Earnest. "And in the event that they were successful in their campaign, the concern would be that they would cite their opposition to immigration reform as a reason for their success." He added, "That is not a storyline that the president wanted, or that anybody here wanted to contribute to." Mr. Earnest's explanation went a bit beyond previous justifications for the delay, which were mainly that Mr. Obama didn't want to inject the subject into a partisan election. The president is expected to take executive action in the lame-duck session of Congress on immigration, likely to include a broadening of deportation waivers for some of the estimated 11 million illegal immigrants. Mr. Earnest said the White House believes the "vast majority of congressional races" won't be swayed by candidates who oppose immigration reform."
http://www.washingtontimes.com/news/2014/oct/8/wh-immigration-reform-wont-be-casualty-election/
President Obama Immigration Reform Options: Executive Action Provides 'Temporary Protection' for Undocumented Immigrants Unless Congress Acts
http://www.latinpost.com/articles/23181/20141007/president-obama-immigration-reform-options-executive-action-provides-temporary-protection.htm
BIDEN VISITS CENTRAL VALLEY, TALKS AMNESTY, FAILS TO TALK ABOUT WATER
"Vice President Joe Biden travelled to to Cal State Bakersfield on Tuesday to stump for Democrats Alex Padilla and Amanda Renteria in their races for secretary of state and 21st congressional district, respectively. According to the Fresno Bee, Biden used his headlining speech to talk about the need for immigration reform and the struggles of middle-class workers, instead of talking about what is ostensibly the Central Valley's single biggest issue: California's four-year long drought. Bakersfield residents Michelle Henry, who told the Bee she came to hear "perspectives on how they're going to address the water issues," and Antonio Colley, who wanted "to hear what Joe Biden has to say about a range of issues, from the war in Iraq to the drought in the local area." However, Biden reportedly did not mention the word "water" once.
"This is a really, really big election, and there's a reason for that," Biden reportedly said in his speech. "The economy got absolutely clobbered in the Great Recession, and nobody got hit harder than hard-working Americans. People, who through no fault of their own, people who never missed a mortgage payment in their life but two houses in the neighborhood went under and all of a sudden they found out they owed more on their house than their house was worth. People who worked their whole life."
http://www.breitbart.com/Breitbart-California/2014/10/08/Biden-Visits-Central-Valley-Talks-Amnesty-Fails-to-Talk-About-Water
Murdock: 'There's Nothing Racist' about U.S. Immigration Policy, Whatever the Mexican President Says
http://www.nationalreview.com/corner/389846/murdock-theres-nothing-racist-about-us-immigration-policy-whatever-mexican-president
SPENDING/BUDGET/ECONOMY:
A Taxing Tale Of Two States: Illinois And Kansas
"Much of the political spotlight across the country is focused on the economies of two Midwestern states – Illinois and Kansas. These two states have adopted opposite economic growth and jobs strategies. In Kansas, Republican governor Sam Brownback cut income tax rates in 2013 on workers and small businesses, while in Illinois, in 2011 Democratic governor Pat Quinn raised the personal income tax rate to 5 percent from 3 percent with the corporate tax climbing to 9.5 percent- one of the most punitive rates in the nation.  This was the biggest tax increase in Illinois history. Both of these governors have come under attack nationally for their policies.  So it's worth examining which model has worked better. Start with jobs. According to the Bureau of Labor Statistics, in the last twelve months (ending with August 2014) Kansas has increased private sector employment by 1.13% compared to just 0.66% for Illinois. Data for the year so far show Kansas gaining more private sector jobs than Illinois (7,800 vs. 6,200), even though Illinois' population is more than four times larger. The growth of employment since January 2013 through August of 2014 was 72 % higher in Kansas compared to Illinois (0.78% vs. 0.46%). On economic growth, the Bureau of Economic Analysis reports that Kansas' real GDP increase was up 1.9 % last year – slighter higher than the national average of 1.8%.  Illinois crept up 0.9%. Admittedly, it's hazardous to draw any sweeping conclusions from such short term trends. But the left trashes Mr. Brownback for not creating enough jobs in Kansas, while they ignore the much worse jobs performance in Illinois. Mr. Brownback has also taken heat from critics at home and around the country for a claim that his tax cuts would be instant adrenaline for the Kansas economy. That may not have been a very smart thing to say, because the point of the tax cuts is to improve long term prospects for growth. Still, the Kansas economy has grown at about an average pace and clearly outperformed its tax hiking neighbor. Mr. Brownback is also under the gun for unexpected revenue declines this year. The credit rating agencies recently downgraded Kansas bonds.  But even with the unexpected revenue dip, the state will finish the year with a positive reserve fund. Contrast that with Illinois. Three years after Mr. Quinn's new income taxes, the state finished FY 2014 with nearly $4 billion in unpaid bills. Vendors have to wait months to get paid what they are owed by the state government.  Instead of one credit downgrade, Illinois has suffered nine. It now has one of the worst bond ratings of the 50 states. The extra tax money for Springfield was supposed to help finance and improve the public schools – but it hasn't happened. Reverend James Meeks, a long-time Democrat and head of Salem Baptist Church in Chicago, recently received publicity throughout the state by saying: "Our schools are still broken and getting worse. We're last in employment or business. Our neighborhoods are deplorable," he added. Kansas is a mostly rural state, and it will never be Beverly Hills or Miami Beach. But it appears to be on the track to economic revival. By contrast, Illinois is barely growing at all even though Chicago is a world class city and one of the nation's premier tourist destinations. It is a center of trade and capital markets. So Illinois has natural advantages that would seem to make the state thrive. Chicago could be the Hong Kong of the Midwest. Instead, it is near broke, as is Springfield. "We're looking at another giant deficit next year," says John Tillman of the conservative Illinois Policy Institute. "The tax increase wasn't used to fix holes in the budget and to buy time to reform programs. Instead they used the money to pay for union pensions."
http://www.forbes.com/sites/stevemoore/2014/09/27/a-taxing-tale-of-two-states/
Your tax dollars at work: D.C. nation's wealthiest
"Washington, D.C., home to the federal government that dishes out $100,000 paychecks as easily as the Redskins do fumbles, is the nation's wealthiest "state," according to a new survey that also found that Democratic blue states are wealthier than Republican red states. The in-depth study from WalletHub looked at income, gross domestic product per capita, taxes paid and super-high incomes to determine that the District, which is seeking to be the nation's 51st state, is tops in the nation on the wealth rating. In the study, "2014's Richest and Poorest States," the report found that Washington was No. 1 in incomes of $200,000 and over, the product of dual $100,000-plus federal incomes, military contracts and the swelling legal-lobbying industry. Not surprisingly, WalletHub found that the District also had the lowest percentage of households earning a measly $50,000-$99,000. The average federal salary is $78,000 and nearly 500,000 federal employees, some 22 percent of the workforce, take home $100,000 or more annually. The study said that Washington was also No. 1 in GDP per capita and taxes paid. It was No. 6 in raw income. Maryland, home to many federal workers, took that prize."
http://washingtonexaminer.com/your-tax-dollars-at-work-d.c.-nations-wealthiest/article/2554529?custom_click=rss
China Just Overtook The US As The World's Largest Economy
"Sorry, America. China just overtook the US to become the world's largest economy, according to the International Monetary Fund. Chris Giles at the Financial Times flagged up the change. He also alerted us in April that it was all about to happen.  Basically, the method used by the IMF adjusts for purchasing power parity, explained here. The simple logic is that prices aren't the same in each country: A shirt will cost you less in Shanghai than in San Francisco, so it's not entirely reasonable to compare countries without taking this into account. Though a typical person in China earns a lot less than the typical person in the US, simply converting a Chinese salary into dollars underestimates how much purchasing power that individual, and therefore that country, might have. The Economist's Big Mac Index is a great example of these disparities. So the IMF measures both GDP in market-exchange terms and in terms of purchasing power. On the purchasing-power basis, China is overtaking the US right about now and becoming the world's biggest economy."
http://www.businessinsider.com/china-overtakes-us-as-worlds-largest-economy-2014-10
China currency push takes aim at dollar
http://www.usatoday.com/story/money/business/2014/10/07/china-currency-push/16852193/
Report: Federal budget deficit falls to $486B
"The federal government's budget deficit has fallen to $486 billion, the smallest pool of red ink of President Barack Obama's six-year span in office, a new report said Wednesday. The Congressional Budget Office's latest estimate shows better results than earlier projections by both CBO and the White House budget office. It comes as Congress has mostly paused in its wrangling over the deficit in the run-up to the midterm elections next month. Obama inherited a trillion-dollar-plus deficit after the 2008 financial crisis but that red-ink figure has improved in recent years as the economy has recovered. Last year's deficit registered at $680 billion. The government registered deficits exceeding $1 trillion during Obama's first term, but the recovering economy has boosted revenues while Republican-imposed curbs on agency operating budgets have combined to shrink the deficit. The Treasury Department and the White House budget office will issue an official report on the budget in the next week or so, but their findings are likely to mirror CBO's data, which is based on the daily cash flow that Treasury reports. The good news may be temporary. CBO and budget hawks warn that the retirement of the Baby Boom generation will balloon deficits in coming years unless Washington can bridge its divides and curb the growth of expensive programs like Medicare."
http://cnsnews.com/news/article/report-federal-budget-deficit-falls-486b
COMMON CORE:
Teachers reprimanded for speaking out against Common Core
http://www.foxnews.com/politics/2014/10/08/teachers-reprimanded-for-speaking-out-against-common-core/
The Left's Legal War on Children
"Nearly 60 years after Milton Friedman proposed a system of universal school choice in his seminal essay "The Role of Government in Education," his vision is more popular than ever — and opponents of school choice are taking every measure to fight it. In a recent survey by Education Next, half of those polled expressed support for universal school vouchers, and 60 percent favored giving tax credits for individual and corporate donations to scholarship organizations that help low- and middle-income families pay private-school tuition. Moreover, a recent Friedman Foundation survey found that support for school-choice tax-credit laws was highest among groups that traditionally vote for Democrats, including low-income Americans (67 percent), younger people (74 percent), blacks (72 percent), and Hispanics (80 percent). That popularity has translated into political success. The number of private-school choice programs has more than tripled in the last decade, from 15 in 2004 to 51 programs in 24 states and Washington, D.C., today. In that time span, the number of students attending a private school with a voucher or tax-credit scholarship has grown from just under 100,000 to over 300,000."
http://www.nationalreview.com/education-week/389785/lefts-legal-war-children-jason-bedrick
MISC.:
Pulling 'an IRS'? EPA reportedly loses text messages now sought in request
"The EPA is being accused of pulling "an IRS" for reportedly planning to inform the National Archives it has lost text messages being sought in an open-records request. The Washington Times reported Wednesday that lawyers from the Department of Justice informed a federal court of the EPA's plans to tell the National Archives it cannot produce the text messages because they have been deleted. The open-records request in question came from the Competitive Enterprise Institute, which is seeking text messages from the devices of EPA administrator Gina McCarthy. Christopher Horner, a senior fellow for the institute, told FoxNews.com in a statement it is clear the EPA has not learned from the IRS' mistakes. The tax agency came under fire earlier this year after it announced it could not locate an untold number of emails sought in congressional probes into the agency's targeting of conservative groups. "Here we see EPA agreeing to the court to 'do an IRS', which is to say: notify the National Archivist of the loss of every one of Gina McCarthy's thousands of text messages we have discovered she destroyed, just as the IRS finally agreed to notify (the National Archives) about the emails lost from (former IRS official) Lois Lerner's destroyed hard drive," he said. "The IRS's insincere efforts at following through on Federal Records Act obligations drew the court's ire – the same court now hearing the EPA case.  Taxpayers should rightly expect EPA to have learned the proper lesson from the IRS's experience and hope for better." The Washington Times report did not specify the number of text messages being sought. According to the Washington Times, the EPA has acknowledged that the text messages have been lost. However, the agency argued that text messages are personal and therefore do not have to be stored as part of the agency's official record as required by law."
http://www.foxnews.com/politics/2014/10/08/pulling-irs-epa-reportedly-to-admit-it-lost-thousands-text-messages/
Lois Lerner And The Terrible, Horrible, No Good, Very Bad Day
http://www.forbes.com/sites/robertwood/2014/10/09/lois-lerner-and-the-terrible-horrible-no-good-very-bad-day/
Investigator claims he was told to delay Secret Service prostitution report until after election
"The lead investigator into the Secret Service prostitution scandal told Senate staffers that he was directed to delay the release of the report until after the 2012 election, according to a published report. According to The Washington Post, David Nieland also said that he was instructed by his superiors in the Department of Homeland Security (DHS) inspector general's office to "withhold and alter certain information in the report of investigation because it was potentially embarrassing to the administration." The Post also reported that senior White House aides were given information suggesting that a prostitute had stayed in the hotel room of a member of the White House's advance team, contrary to earlier denials that any member of the administration was involved. Nearly two dozen Secret Service agents were disciplined or fired as part of the scandal, which began when Secret Service agents brought prostitutes into their hotel in Cartagena, Colombia ahead of President Obama's trip to the Summit of the Americas in April 2012. The Post reports that the Secret Service twice shared the findings of its own internal investigation with top White House officials, who concluded that the advance team member had done nothing wrong. Charles Edwards, the Department of Homeland Security's acting inspector general at the time of the investigation, told the Senate staffers that any changes to the report were part of the editing process, a statement that was backed by White House spokesman Eric Schultz."
http://www.foxnews.com/politics/2014/10/09/investigator-says-was-told-to-delay-secret-service-prostitution-report-until/
New Bombshell Report Suggests Cover Up Took Place to Hide Possible White House Involvement in 2012 Prostitution Scandal
http://www.theblaze.com/stories/2014/10/08/new-bombshell-report-suggests-cover-up-took-place-to-hide-possible-white-house-involvement-in-2012-prostitution-scandal/
Martin O'Malley: 'WiFi Is a Human Right'
http://www.nationalreview.com/corner/389847/martin-omalley-wifi-human-right-charles-c-w-cooke
Google's Eric Schmidt Warns NSA Spying Could 'Break' the Internet
http://gadgets.ndtv.com/internet/news/googles-eric-schmidt-warns-nsa-spying-could-break-the-internet-604093
Panetta: "This Country Can Not Survive Another 2.5 Years Of Stalemate"
http://www.realclearpolitics.com/video/2014/10/08/panetta_this_country_can_not_survive_another_25_years_of_stalemate.html
Why Bill O'Reilly's Interview with Leon Panetta was So Devastating to President Obama
http://www.breitbart.com/InstaBlog/2014/10/08/Why-Bill-O-Reilly-s-Interview-with-Leon-Panetta-was-So-Devastating-to-President-Obama
Krauthammer: "People Think This Is Failed Presidency;" Obama An "Unserious" President
http://www.realclearpolitics.com/video/2014/10/08/krauthammer_leon_panetta_a_straight_shooter_obama_an_unserious_president.html
Obama allies getting harder to find these days
"President Barack Obama is finding himself with few friends in Washington. His former Pentagon chief is criticizing his foreign policy. Longtime political advisers are questioning his campaign strategy. And Democrats locked in tough midterm campaigns don't want Obama anywhere near them between now and Election Day. The disenchantment with Obama is in part a reflection of inevitable fatigue with a president entering his final years in office. But some Democrats say it is also a consequence of the president's insular approach to governing and his preference for relying on a small cadre of White House advisers, leaving him with few loyal allies on Capitol Hill or elsewhere. "This president is supremely independent," said Paul Begala, a Democratic strategist and longtime adviser to President Bill Clinton. "In many ways that is a very good thing. He probably came to the presidency owing less to other people than any president in memory. The risk is that independence can morph into isolation."
http://townhall.com/news/politics-elections/2014/10/08/obama-allies-getting-harder-to-find-these-days-n1902615
Tapper: Democrats Tell Me Obama Is An "Albatross Around Their Necks"
http://www.realclearpolitics.com/video/2014/10/08/tapper_democrats_tell_me_obama_is_an_albatross_around_their_necks.html
Embattled House Democrats Turn Against Nancy Pelosi
She has long been among Republicans' top targets, but some of her own now see value in turning against their leader.
http://www.nationaljournal.com/congress/embattled-house-democrats-turn-against-nancy-pelosi-20141008
Fox News Polls: Senate battleground races trending GOP, Roberts up in Kansas
http://www.foxnews.com/politics/2014/10/08/fox-news-polls-senate-battleground-races-trending-gop-roberts-up-in-kansas/
Hagan: Yeah, I skipped an Armed Services meeting for a fundraiser
"Did Kay Hagan finally admit to a charge that the North Carolina GOP has been lobbing at the incumbent Democrat for weeks — or did she offer an explanation? The local ABC affiliate believes that Hagan's admission in a post-debate press conference might be a "game changer" in the Senate race. During that presser, Hagan confirmed that she indeed did miss at least one meeting of the Senate Armed Services Committee to attend a fundraiser:"
http://hotair.com/archives/2014/10/08/hagan-yeah-i-skipped-an-armed-services-meeting-for-a-fundraiser/
Kay Hagan Seems To Contradict Herself In Debate [VIDEO]
"During Tuesday's North Carolina Senate Debate, Democratic Sen. Kay Hagan attacked her Republican opponent Thom Tillis for education cuts he supposedly supported as Speaker of the North Carolina House of Representatives. However, less than a minute later she admitted that spending had increased under Tillis' tenure. "He's done tax cuts for the wealthy and he has gutted our education system," Hagan claimed, "He has cut $500 million from the public education. And do you know what that means, folks? That means fewer teachers in the classroom, that means larger classroom sizes, and that means outdated textbooks, if there's any textbooks at all. Tillis responded by saying that Hagan's claim had been proved false by fact-checkers. "Since 2011, we're spending a billion more dollars a year in education. This year, we provided an average seven percent pay increase for teachers. … Next year, we're going to give them another seven percent raise!" After Tillis' rebuttal, Hagan seemed to contradict her own previous statement. "We are now 48th in the nation on what we spend per pupil. So we might be spending more on education, but we have so many more thousand students, it's being diluted." Democrats in the state legislature wanted to allocate $23.6 billion to education spending in 2011, while Tillis and fellow Republicans wanted to allocate only $23.1 billion. "Sen. Hagan's statement attacking Tillis said he 'has cut $500 million from public education.' Literally, the statement is wrong," PolitiFact wrote. "As North Carolina's Speaker of the House, Tillis helped pass a budget in 2013 that increased actual spending on education in comparison to previous years."
http://dailycaller.com/2014/10/08/kay-hagan-seems-to-contradict-herself-in-debate-video/
The 5 Feistiest Exchanges of the North Carolina Senate Debate
http://abcnews.go.com/Politics/feistiest-exchanges-north-carolina-senate-debate/story?id=26031775
Mary Landrieu replaces campaign manager
"In what appears to be a significant October campaign shakeup, Louisiana Sen. Mary Landrieu is replacing her campaign manager and hiring her former chief of staff as a senior adviser. The Democrat has pushed Adam Sullivan out of the manager role and replaced him with Ryan Berni, who ran her brother Mitch's reelection campaign as New Orleans mayor. Berni is a former aide to Clintonista and Louisianan James Carville."
http://www.politico.com/story/2014/10/landrieu-replaces-campaign-manager-111716.html
Ebola Scare Sends Dallas County Sheriff's Deputy To Hospital
http://dfw.cbslocal.com/?lead=frisco-patient-exhibiting-ebola-symptoms
Officials to take temperature of travelers from Ebola-stricken countries at 5 US airports
"Travelers arriving from Ebola-stricken countries in West Africa will start to have their temperatures taken upon arrival at five U.S. airports as part of extra screening measures being implemented in the coming days, officials said Wednesday. The new procedures will begin Saturday at New York's JFK International, and be launched next week at the Newark, Washington Dulles, Chicago O'Hare and Atlanta airports. "We believe these new measures will further protect the health of Americans, understanding that nothing we can do will get us to absolute zero risk until we end the Ebola epidemic in West Africa," Centers for Disease Control and Prevention Director Tom Frieden said in a statement. The screenings will be conducted for travelers arriving at those five airports from Guinea, Liberia and Sierra Leone. According to the CDC and Department of Homeland Security, all those travelers will be escorted by Customs officials to a screening area after their passports are reviewed."
http://www.foxnews.com/politics/2014/10/08/dhs-orders-agents-to-monitor-travelers-for-ebola/
Newly Vigilant, U.S. Will Screen Fliers for Ebola
http://www.nytimes.com/2014/10/09/us/newly-vigilant-us-is-to-screen-fliers-for-ebola.html?src=twr
Ebola: are thermal scanners effective prevention tools or just a placebo?
Devices meant to detect high body temperatures as a clue for infectious diseases may prove more reassuring than effective
http://www.theguardian.com/world/2014/oct/01/ebola-prevention-thermal-scanner-effective-placebo
EBOLA VICTIMS WITHOUT SYMPTOMS CAN STILL BE CONTAGIOUS
German doctors show CDC wrong about spread of disease
http://mobile.wnd.com/2014/10/ebola-victims-without-symptoms-could-still-be-contagious/
Keep Ebola Out of America by Dr. Ben Carson (NRO)
http://www.nationalreview.com/article/389815/keep-ebola-out-america-ben-carson
Cruz Asks FAA Tough Questions on Ebola: MSM Goes Nuts
http://www.conservativehq.com/article/18533-cruz-asks-faa-tough-questions-ebola-msm-goes-nuts?fb_action_ids=10204503759010726&fb_action_types=og.likes
Kerry: "We Need Airlines To Continue To Operate In West Africa And We Need Borders To Remain Open"
http://www.realclearpolitics.com/video/2014/10/08/kerry_we_need_airlines_to_continue_to_operate_in_west_africa_and_we_need_borders_to_remain_open.html
Jimmy Carter: Obama Waited Too Long to Confront ISIS
"Former president Jimmy Carter — hardly a foreign-policy hawk — accused President Obama of slow-walking the military response to the Islamic State on Tuesday. "First of all, we waited too long," the Democrat told the Fort Worth Star-Telegram on Tuesday. "We let the Islamic state build up its money, capability and strength and weapons while it was still in Syria," he said. "Then when [ISIS] moved into Iraq, the Sunni Muslims didn't object to their being there and about a third of the territory in Iraq was abandoned." But Carter believes the U.S. air campaign against the Islamic State could still prove successful — if effective ground troops are available to follow up. "You have to have somebody on the ground to direct our missiles and to be sure you have the right target," he said. "Then you have to have somebody to move in and be willing to fight ISIS after the strikes." Carter did not specify whether he meant American, coalition, or regional soldiers."
http://www.nationalreview.com/corner/389852/jimmy-carter-obama-waited-too-long-confront-isis-brendan-bordelon
Even Jimmy Carter Slams Obama, Calls For Boots On The Ground
http://dailycaller.com/2014/10/08/even-jimmy-carter-slams-obama-calls-for-boots-on-the-ground/
Obama's 'war' on ISIS remains strangely nameless
http://news.investors.com/Politics-Andrew-Malcolm/100814-720762-obama-isis-war-goes-nameless.htm?ven=rss&utm_source=feedburner&utm_medium=feed&utm_campaign=Feed%3A+PoliticRss+%28Politic+RSS%29
Americans not happy with Obama's handling of ISIS
"President Obama continues to receive negative ratings for his handling of the situation with ISIS militants in Iraq and Syria. Forty percent approve of the job the President is doing on ISIS, but more (51 percent) disapprove. In September, the split was 39 percent approval, 48 percent disapproval. A month ahead of the midterm elections, Republicans hold a large advantage on the issue of terrorism — as they did in September. Fifty-three percent of voters think the Republican Party will do a better job dealing with terrorism, while far fewer – 32 percent – pick the Democrats. Meanwhile, concerns about a terrorist attack in the U.S. are at a level similar to last month, with 54 percent saying a terror attack on the homeland in the next few months is somewhat or very likely, but they are slightly higher compared to March of this year (44 percent saying somewhat or very likely), before ISIS emerged as threat."
http://www.cbsnews.com/news/americans-not-happy-with-obamas-handling-of-isis/
We Must Return to Engaged American Leadership
http://www.realclearpolitics.com/articles/2014/10/08/we_must_return_to_engaged_american_leadership_124218.html
Obama Had Security Fears on JPMorgan Data Breach
"President Obama and his top national security advisers began receiving periodic briefings on the huge cyberattack at JPMorgan Chase and other financial institutions this summer, part of a new effort to keep security officials as updated on major cyberattacks as they are on Russian incursions into Ukraine or attacks by the Islamic State. But in the JPMorgan case, according to administration officials familiar with the briefings, who would not speak on the record about intelligence matters, no one could tell the president what he most wanted to know: What was the motive of the attack? "The question kept coming back, 'Is this plain old theft, or is Putin retaliating?' " one senior official said, referring to the American-led sanctions on Russia. "And the answer was: 'We don't know for sure.' " More than three months after the first attacks were discovered, the source is still unclear and there is no evidence any money was taken from any institution. But questions are being asked across Wall Street as other targets emerge. The F.B.I., after being contacted by JPMorgan, took the I.P. addresses the hackers were believed to have used to breach JPMorgan's system to other financial institutions, including Deutsche Bank and Bank of America, these people said. The purpose: to see whether the same intruders had tried to hack into their systems as well. The banks are also sharing information among themselves. In all, the authorities believe that the hackers may have tried to infiltrate about a dozen financial institutions, said one of the people briefed on the matter. Fidelity Investments and E*Trade are among those institutions that law enforcement officials believe were victimized in some way by the attacks, the person said."
http://dealbook.nytimes.com/2014/10/08/cyberattack-on-jpmorgan-raises-alarms-at-white-house-and-on-wall-street/?_php=true&_type=blogs&_r=0
Several US banks attacked by hackers who hit Chase
http://news.yahoo.com/several-us-banks-attacked-hackers-hit-chase-211237225.html