News Briefing for Thursday, October 30, 2014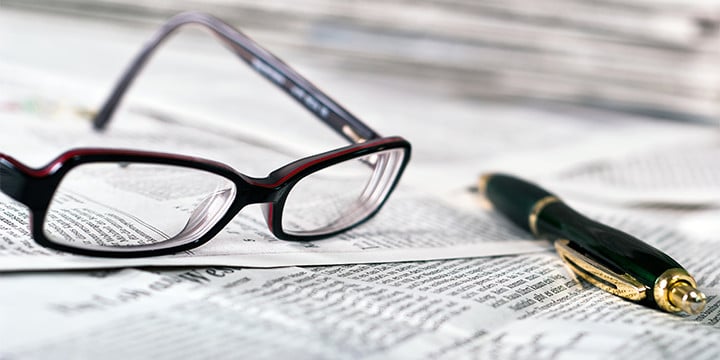 HEALTHCARE:
Death spiral? Short-term health plans grow as cheap alternative to ObamaCare
"A fast-growing, short-term alternative to ObamaCare that allows customers to get cheap, one-year policies could put the government-subsidized plan into a death spiral. The plans, the only ones allowed for sale outside of ObamaCare exchanges, generally cost less than half of what similar ObamaCare policies cost, and are increasing in popularity as uninsured Americans learn they are required to get health coverage. The catch — that the policies only last for a year — is not much of a deterrent, given that customers can always sign up for ObamaCare if their short-term coverage is not renewed. "Applications rose 30 percent compared to last year," eHealthInsurance.com Enrollment Specialist Carrie McLean told FoxNews.com. Other providers said they also see rapid growth in the plans, which have a typical monthly premium of just over $100, compared to traditional plans that cost an average of $271. "It's because the product is typically half the cost of ACA plans, and you can chose any doctor or hospital," Health Insurance Innovations CEO Mike Kosloske told FoxNews.com."
http://www.foxnews.com/politics/2014/10/29/death-spiral-short-term-health-plans-grow-as-cheap-alternative-to-obamacare/
Nearly 1/4 of doctors may opt out of Obamacare exchanges in 2015
"Do you suppose any of the 2014 candidates will find time in the closing week to talk about Obamacare again, in the midst of all the other slow rolling disasters? (Aside from the occasional Root and Branch repeal call, that is.) If they do, they might want to mention a new study from the Medical Group Management Association which has some rather depressing figures in terms of medical services availability next year for participants. Barbara Boland has the story."
http://hotair.com/archives/2014/10/29/nearly-14-of-doctors-may-opt-out-of-obamacare-exchanges-in-2015/
Less than half of doctors in insurance directories may be available
http://news.yahoo.com/less-half-doctors-insurance-directories-may-available-212320337.html
Obamacare's Success Has Small Business Dropping Coverage
"U.S. small businesses are dropping health insurance for their workers, as Obamacare lets them send employees to new marketplaces where they can often get subsidies from the government to buy coverage. WellPoint Inc. (WLP)'s small business insurance products lost 300,000 people this year, the company said today. Business owners are dropping coverage they previously bought through WellPoint and other insurers, and instead sending employees to shop for it on the government exchanges created under the Patient Protection and Affordable Care Act known as Obamacare. "You've got exchanges up and running and functioning well," Wayne DeVeydt, WellPoint's chief financial officer, said today on a call with investors. "Small group employers will have an opportunity to re-evaluate whether they choose to go to an exchange for their employees." The company is the second biggest U.S. insurer by market capitalization. The trend will continue into 2015, DeVeydt said, and WellPoint will try to recapture those lost customers on the Affordable Care Act markets, where the insurer offers plans in 14 states. The Indianapolis-based company, the second-biggest U.S. insurer by market value, currently covers about 1.6 million people on small business plans."
http://www.bloomberg.com/news/2014-10-29/wellpoint-raises-forecast-as-profit-beats-estimates.html
Obamacare premiums soar as much as 78% to help cover 'essential health benefits' (continuation of yesterday's article)
Covering pre-existing conditions and 'essential benefits' raising insurance plan costs
http://www.washingtontimes.com/news/2014/oct/28/obamacare-sends-health-premiums-skyrocketing-by-as/
Obamacare, Year One: 78 Percent Premium Hikes
http://dailycaller.com/2014/10/29/obamacare-year-one-78-percent-premium-hikes/
Obamacare Brings Wellpoint Even Bigger Profits Than Expected
"Wellpoint (WLP), one of the nation's largest health insurers, joined the parade of health plans increasing its enrollment of new privately insured members and Medicaid enrollees this year thanks to the Affordable Care Act, raising its financial guidance for the fourth time this year. Speaking on the company's third-quarter earnings call this morning, Wellpoint chief executive Joe Swedish said Wellpoint now expects 2014 earnings of $8.75 to $8.85 per share. That's a projection that is higher than an earlier forecast of $8.60 a share, a figure that had already been raised three times this year. Wellpoint, which will change its name next month to Anthem, operates Blue Cross and Blue Shield plans under the Blues and Anthem brands, said it now expects its medical enrollment to grow by 1.55 million to 1.65 million members for all of 2014. Almost half of these new members will come from the expanded Medicaid insurance program for poor Americans. "Our game plan for 2014 has played out better than expected," Swedish said on a 65-minute earnings call with analysts and investors this morning. "We raised our enrollment, cash flow and EPS outlook for 2014." In addition, Swedish told analysts he is increasing his projection on how many Americans will enroll in Wellpoint Medicaid plans to between 700,000 and 750,000 for the year from a previous projection of 500,000 to 600,000. Already through the third quarter, Swedish said the company has signed up 699,000 Medicaid members. Almost half of U.S. states have opted to expand the Medicaid program under the Affordable Care Act. Unlike the Medicaid program in the past that is funded by state and federal tax dollars, the expansion is paid for with federal dollars for the first three years. Even after 2016, more than 90 percent of funding will come from the federal government, so states that are expanding see it as a good deal."
http://www.forbes.com/sites/brucejapsen/2014/10/29/obamacare-brings-wellpoint-even-bigger-than-expected-profits/
Obamacare brings Democrats backlash, not benefits
"Most Americans don't want to get rid of Obamacare. They just don't share its fundamental goal of universal coverage anymore. And not only did the political benefits that Democrats thought the 2010 law would eventually bring them not materialize, opposition has only grown, according to an analysis of multiple polls taken between 2010 and last month. "There have been backlashes, but never like this," said Robert Blendon, a professor at the Harvard School of Public Health and co-author of the analysis released Wednesday by the New England Journal of Medicine. That backlash doesn't appear directed at the mechanics of the law but at its underlying core principle. Only 47 percent of Americans agree that it's the government's job to make sure everyone has health coverage, down from 69 percent in 2006, the analysis found. That shift is particularly pronounced among likely voters. Of those who are most likely to show up at the polls on Nov. 4, one in four believe in this principle. The study includes a new poll of likely voters by the Harvard School of Public Health showing that while only 31 percent want to see Obamacare repealed, 23 percent want it scaled back. This coalition of Republicans and independents could represent a mandate for congressional efforts to diminish the sweeping overhaul four years after it was enacted — and with millions of people now covered under its provisions. The debate is now "about whether or not you believe you want to get everybody covered," Blendon said. "Something happened on the way to the forum here that made that a much more controversial value." The polling analysis is a snapshot of public opinion today and how it's changed in recent years, so it does not capture the cause of the shift. But Blendon, citing a study from Kantar Media that found Obamacare's opponents spent $418 million on 880,000 negative spots between the law's enactment in 2010 and May of this year — outpacing spending by supporters 15 to 1, says the ad factor is hard to ignore. "The scale of the negative advertising is of historic significance," Blendon said. In the past, on issues like Medicare, the big campaigns came before the controversial votes in Congress. But after the law was enacted, "they just went away," Blendon said. That hasn't happened with the ACA."
http://www.politico.com/story/2014/10/obamacare-backlash-112312.html
Foreign Diplomats Get Obamacare Subsidies Too
"There are a lot of perks to being a foreign diplomat in the U.S. — including being eligible for taxpayer subsidies for Obamacare coverage, according to two House committees. Foreign diplomats working in the U.S. are eligible to purchase exchange coverage and to receive taxpayer premium subsidies for it, according to the House Foreign Affairs and Ways and Means committees. Congressional investigators came across the news the usual way — while looking into the arrest of 25 Russian diplomats last December who were attempting to illegally obtain Medicaid benefits. While communicating with the Foreign Affairs committee about the Medicaid fraud issue, the Department of Health and Human Services said that foreign diplomats with 'A' or 'G' visas, as well as their families, are eligible to enroll in an Obamacare exchange and to receive subsidies. Some diplomats are also eligible for Medicaid and the Children's Health Insurance Program, for kids of low-income families. The two committees are now asking IRS commissioner John Koskinen to detail who exactly is taking advantage of their new-found Obamacare eligibility, Foreign Affairs chairman Rep. Ed Royce and Ways and Means chairman Rep. Dave Camp wrote to Koskinen Wednesday."
http://dailycaller.com/2014/10/29/foreign-diplomats-get-obamacare-subsidies-too/
Clinton Judge Gives Catholic University Temporary Pass on Abortion Drug Mandate
"On Tuesday, a federal court in Tampa, Fla. stopped the Obama administration from enforcing the new and improved version of the Obamacare mandate that employers provide healthcare coverage of abortion-inducing drugs. Ave Maria University, a Catholic school based in Florida, challenged the so-called "accommodation" that allows it to avoid directly providing or paying for coverage of potentially life-ending drugs and devices by notifying the Department of Health and Human Services (HHS) of its objection. Judge James Moody, Jr. (a Bill Clinton-appointee) stopped HHS from enforcing the mandate against Ave Maria (or assessing fines for Ave Maria's noncompliance) pending resolution of Eternal Word Television Network v. Burwell, a similar case pending before the U.S. Court of Appeals for the Eleventh Circuit. Two lines of cases have been winding their way through the federal judiciary since the administration unveiled the HHS mandate in August 2011. The for-profit cases culminated in the Supreme Court's ruling in favor of religious liberty last summer in Burwell v. Hobby Lobby. The Court determined that closely-held for-profit companies, such as a chain of craft stores and a wood-working business, could challenge the HHS regulation forcing them to pay for healthcare coverage that violates their religious beliefs or face steep fines. The non-profit cases—challenging the "accommodation" from the anti-conscience mandate—have not yet reached the Supreme Court but could in the next term. The administration issued an "accommodation" for non-profit employers to self-certify to their insurance providers or a third-party administrator that they have a religious objection to providing or paying for certain drugs and devices, and this initiated the process of the insurance company or third-party administrator providing the mandated coverage to employees. Following the Hobby Lobby decision, the administration tweaked its regulations, including the accommodation. Now non-profit employers must notify HHS directly, rather than their insurance provider or third-party administrator, of religious objections to the requirements."
http://cnsnews.com/commentary/elizabeth-slattery/clinton-judge-gives-catholic-university-temporary-pass-abortion-drug
IMMIGRATION:
POLL: IMMIGRATION OBAMA'S WORST ISSUE — ONE WEEK BEFORE MIDTERMS
"Immigration is President Barack Obama's worst issue one week before the midterm elections that could give Republicans control of Congress.  A Fox News poll released on Tuesday found that only 34 percent of Americans approve of Obama's handling of immigration, while 60 percent disapprove.  Republicans need to gain a net of six seats to take back the Senate on Tuesday, but the poll found that Democrats have been closing the gap over the last two weeks among likely voters—"45 percent of Republicans are 'extremely' interested" in the midterm elections while 41 percent of Democrats are. The pollsters noted that "the GOP was up 15 points on that question" two weeks ago. When likely voters were asked which party they want to control the Senate, voters favored Republicans by two points (47 percent to 45 percent). Two weeks ago, Republicans had a four-point advantage. A strong majority of Americans (62 percent) "lack confidence in President Obama's leadership." Obama said his policies were on the ballot this year, and a majority (58 percent) "would vote against Obama and his policies if they were on the ballot this year."  Obama delayed his executive amnesty until after the midterms to help Democrats retain control of the Senate. But establishment Republican candidates have been reluctant to hammer illegal immigration on the stump. Republican Senate candidate Scott Brown has run on illegal immigration and, as a result, is in a dead heat with Sen. Jeanne Shaheen (D-NH) in the final week of the race. Obama polled terribly on the economy, terrorism, Ebola, health care, foreign policy, and combating ISIS:
Immigration: 34% approve,  60% disapprove
The economy: 41% approve,  56% disapprove
Terrorism: 41% approve, 54% disapprove
Ebola: 41% approve, 50% disapprove
Health care: 40% approve,  57 disapprove
Foreign policy: 36% approve, 57% disapprove
Combating ISIS: 35% approve, 56% disapprove
The Fox News Poll, which is conducted by the Shaw & Company, a Democrat firm, and Shaw & Company Research, a Republican firm, was conducted October 25-27 and has a margin of error of +/- 3.5 percentage points."
http://www.breitbart.com/Big-Government/2014/10/28/Poll-Immigration-Obama-s-Worst-Issue-One-Wk-Before-Midterms
US CIVIL RIGHTS COMMISSIONER: IS OBAMA ADMIN PREPARING TO GRANT 34 MILLION IMMIGRANTS GREEN CARDS?
"U.S. Civil Rights Commissioner Peter Kirsanow asked on Monday whether the Obama administration is preparing to allow 34 million new immigrants into the United States over the next five years. In a letter to Obama and the Congressional Black Caucus, Kirsanow warned President Barack Obama and the Congressional Black Caucus that Obama's planned executive amnesty would "devastate" America's black workers the most. He said his concerns "center around the effect such grant of legal status will have on two subsets of American workers: low-skilled workers, particularly low-skilled black workers, and high-skilled STEM workers."
He noted that a recent USCIS solicitation, which Breitbart News first reported, provides that "the estimated maximum for the entire contract is 34 million cards." "Given that the base ordering period is 02/01/15 to 01/30/16, with optional ordering periods that last only until 01/30/20, this solicitation contemplates that USCIS will grant an estimated 34 million Permanent Resident Cards (PRC) and Employment Authorization Documents (EAD) in only five years," he added. "Such an increase in lawful workers would have a deleterious effect on low-skilled American workers, particularly black workers." Kirsanow noted that "some members of your administration have attempted to dismiss questions about why DHS would issue a draft solicitation for such a large number of identity documents." But he added that "given that the solicitation itself states that it contemplates immigration reform, and you have publicly discussed issuing work authorizations via executive action (and have indeed done so in the past under Deferred Action for Childhood Arrivals), it seems prudent to take DHS at its word."
Obama said he intends to enact an executive amnesty "by the end of the year" after he delayed it to give Senate Democrats a better chance at retaining control of the Senate. He has also pressed Congress to pass comprehensive amnesty legislation that would give illegal immigrants a path to citizenship and allow for massive increases in foreign guest workers and immigrants. Last year, pro-amnesty advocates had a fit when Sen. Jeff Sessions (R-AL) said that the Senate's "Gang of Eight" amnesty bill would allow nearly 30 million more new immigrants into the United States. As Breitbart News has reported, a "Center for Immigration Studies (CIS) report found that all of the net gain in employment during that period (the last 13 years) went to illegal and legal immigrants. And the Congressional Budget Office determined that comprehensive amnesty legislation would lower the wages of American workers."
http://www.breitbart.com/Big-Government/2014/10/28/U-S-Civil-Rights-Commissioner-Is-Obama-Admin-Preparing-to-Grant-34-Million-Immigrants-Work-Permits-Green-Cards
REPORT: ERIC HOLDER, JEH JOHNSON TO GIVE FINAL INPUT ON EXECUTIVE AMNESTY ONE WEEK AFTER MIDTERMS
"Attorney General Eric Holder and Homeland Security Secretary Jeh Johnson will reportedly give President Barack Obama their final executive amnesty recommendations in two weeks, a week after the midterm elections in which Republicans could take back Congress.
And pro-amnesty activists are unhappy that Obama, who has promised to unilaterally act on immigration "before the end of the year," may not enact the biggest executive amnesty possible. According to BuzzFeed, the final executive amnesty recommendations "are expected to be delivered in the next two weeks." Obama administration officials are reportedly deciding whether illegal immigrants have had to be in the country for five or ten years to receive temporary amnesty and work permits. In addition, officials are considering whether the parents of DREAMers should be given temporary amnesty and work permits. As Breitbart News first reported, the Obama administration has ordered immigrant ID cards to prepare for a potential surge ahead of Obama's planned executive amnesty. But amnesty advocates told BuzzFeed that they are disappointed that Obama may only give amnesty to just 3 million illegal immigrants.
Rep. Luis Gutierrez (D-IL) has said that he demanded interest in the form of a bigger and broader executive amnesty after the White House asked him and other Hispanic leaders for "forbearance" after Obama missed his self-imposed "by the end of summer" deadline to help Senate Democrats preserve the Senate. And a "Draft Gutierrez" for president group is reportedly planning to convince him to run for president if Obama's executive amnesty is underwhelming. Pro-amnesty advocates vowed to the left-wing outlet that they were going to "unleash the ferocity of the movement." Another pro-amnesty advocate said the Obama administration has "disrespected" illegal immigrants by not granting them amnesty as soon as possible."
http://www.breitbart.com/Big-Government/2014/10/28/Report-DOJ-Homeland-to-Give-Obama-Final-Exec-Amnesty-Recs-in-Two-Weeks
AMNESTY ACTIVISTS PUT OBAMA ON NOTICE, DEMAND 'BOLD' ACTION
"With the midterm elections less than a week away, immigration activists are reminding President Obama that they still expect him to enact unilateral executive amnesty before the end of the year. "We won't take anymore excuses" Cristina Jimenez, the managing director of the pro-amnesty group United We Dream told reporters on a Wednesday conference call.
The Obama administration angered amnesty activists earlier this year after he promised to take unilateral action on immigration by the end of the summer, but balked at doing so in advance of the midterm elections. "We expect [Obama] to be unapologetic and bold abut his actions on any administrative package. He must be inclusive and he must be broad to protect as many people as possible from our community. It is his legal authority and any package of administrative reform must include our parents," Jimenez said, adding there there is "there is no excuse."
The call featured an immigration lawyer who argued that Obama has the legal authority to expand prosecutorial discretion to more illegal immigrants — particularly parents — of U.S. citizens and illegal immigrants who have been granted Deferred Action for Childhood Arrival (DACA) status — living in the United States.  "Any decision by the administration to include or exclude certain groups will be a policy choice, not a legal one," Shoba Sivaprasad Wadhia, a Penn State law professor, said. An illegal immigrant granted DACA status who lives in Northern Virginia — Diego Mariaca — and his illegal immigrant mother — Ingrid Vaca — also spoke on the call about the difficulties they face. "My mother continues to drive without a license and that leaves her helpless to being stopped and being deported," Mariaca said on the call, explaining he and his brother fear the potential deportation of his mother. "She deserves the same opportunities that I have with deferred action. My mother should not live in fear her whole live," he added."
http://www.breitbart.com/Big-Government/2014/10/29/Amnesty-Activists-Put-Obama-on-Notice-Call-for-Bold-Action
Report: Immigration activists hearing that Obama will go small on executive amnesty
"Don't get too excited. "Small" in this case means as many as three million illegals get legalized. Amnesty shills wanted that number to be eight million or more. Could be that this is just a pressure tactic, scaring Obama by threatening to spin his executive order as a sellout among Latinos unless he gives activists exactly what they want. They have a fair point on the strategic reality of it, though. If O decides to pull the trigger, going "small" seems destined to please no one. The GOP will be furious whether the number's three million or eight million; if Obama's order is constitutionally dubious, it's dubious regardless of how many people it applies to. In which case, why not go big and at least make your base happy?"
http://hotair.com/archives/2014/10/29/report-immigration-activists-hearing-that-obama-will-go-small-on-executive-amnesty/
http://www.breitbart.com/Breitbart-California/2014/10/29/Revealed-The-Tech-Sector-s-Permanent-Campaign-for-Amnesty
REVEALED: THE TECH SECTOR'S PERMANENT CAMPAIGN FOR AMNESTY
"FWD.us, the immigration reform initiative founded by Facebook CEO Mark Zuckerberg, plans to launch a massive political push in December to support President Barack Obama's planned executive action on immigration. On Tuesday evening, it brought roughly 100 entrepreneurs to a "mini-hackathon" at tech incubator Cross Campus as part of a nationwide push to support the president's strategy. Though FWD.us declares that its mission is "to advocate for policies that will make the American dream achievable in the 21st century economy," its main focus is immigration reform, which it describes as necessary both for economy growth and to "live up to our American ideals." The group includes tech heavyweights such as Microsoft's Steve Ballmer and Bill Gates; Google's Eric Schmidt; and former Napster founder Sean Parker. Materials distributed at Tuesday's gathering, one in a series of monthly meetings, called for "[e]ncouraging the President to take meaningful executive action, both for undocumented immigrants and talented tech workers in need of visas." The FWD.us organizers refer to such executive action as "administrative relief," rather than "executive amnesty," the term favored by opponents of the president's anticipated unilateral effort."
http://www.breitbart.com/Breitbart-California/2014/10/29/Revealed-The-Tech-Sector-s-Permanent-Campaign-for-Amnesty
Pew survey: Why Democrats are losing support among Latino voters (+video)
A Pew Research Center report released Wednesday shows that while Hispanic voters still lean Democrat, that support is diminishing.
"Although Democrats are still the more popular party among Hispanic voters, that popularity is waning, according to a new study from the Pew Research Center. Released in the run-up to Election Day on Nov. 4, the report shows that 57 percent of registered Hispanic voters support the Democratic candidate in their congressional district, down from 2010, when 65 percent of Latino voters supported Democrats. Meanwhile, Republicans have made gains among Hispanic voters, with 28 percent saying they lean Republican, up from 22 percent in 2010.  Similarly, fewer registered Latino voters say they identify with the Democratic Party. Sixty-three percent say they view themselves as Democrats, down from 70 percent in 2012. And just 50 percent said the Democratic Party had more concern for Latinos, as opposed to 61 percent who felt that way two years ago, according to the report. In that case, though, Republicans did not see any gains. Just 10 percent of those surveyed said the Republican Party had more concern for Latinos, unchanged from 2012. Instead, 35 percent of Latino voters said they saw no difference between the two parties, up from 23 percent in 2012.
http://www.csmonitor.com/USA/USA-Update/2014/1029/Pew-survey-Why-Democrats-are-losing-support-among-Latino-voters-video
POLL: OBAMA'S LATINO SUPPORT FADING
http://www.breitbart.com/Big-Government/2014/10/29/POLL-Obama-s-Latino-Support-Fading
Reince Priebus Whispers Opposition To Amnesty
"The chairman of the Republican National Committee told tea party activists Monday night that the GOP will unite against President Barack Obama's still-secret plans to enact an unpopular post-election unilateral amnesty. But there's little evidence that Priebus' promise is sincere. "We will do everything we can to make sure it doesn't happen," Priebus told hundreds of participants in TheTeaParty.net call Oct. 27, according to a Breitbart article. "Defunding, going to court, injunction. You name it. It's wrong. It's illegal," Priebus continued. "And for so many reasons, and just the basic fabric of this country, we can't allow it to happen and we won't let it happen. I don't know how to be any stronger than that. I'm telling you, everything we can do to stop it we will," he said. If Priebus' commitment is sincere, it would be a dramatic reversal of the GOP leadership's hands-off policy toward the president's unpopular immigration plans, just one week before a close midterm election."
http://dailycaller.com/2014/10/28/reince-priebus-whispers-opposition-to-amnesty/
Paul Ryan: Obama Executive Amnesty Plan 'Blatantly Unconstitutional' [VIDEO]
http://dailycaller.com/2014/10/29/paul-ryan-obama-executive-amnesty-plan-blatantly-unconstitutional-video/
RYAN VOWS LAWSUIT, PURSE POWER AGAINST EXECUTIVE AMNESTY
"Rep. Paul Ryan (R-WI) vowed to "explore every option" to use the power of the purse to defund any executive order to give work permits to illegal immigrants and to add such an executive order to the House's lawsuit against the president on Tuesday's "Hannity" on the Fox News Channel. "First of all, it's unconstitutional, so we're already going through the court system on other unconstitutional executive orders that he has worked on and we would add this to the pile" Ryan said of the prospect of executive amnesty. And "second of all, if we can get the power of the purse, we will explore every option we can to exercise that power of the purse, to get this executive to honor the Constitution. If he were to do something like that, by the way, he'll put millions of people in legal limbo, poison the well for Congress, and do something that's so blatantly unconstitutional and so we're telling the administration 'don't even think about doing this.'" Ryan added that a GOP Senate takeover means "we stop his agenda, we stop him from stacking the courts with liberal progressives that could never get a bipartisan vote, from stacking regulatory agencies with liberals that could never get a bipartisan vote. That's what the Senate does to begin with, but then we give the president the luxury to actually make a decision or two. Put bills on the desk."
http://www.breitbart.com/Breitbart-TV/2014/10/29/Ryan-Vows-Lawsuit-Purse-Power-Against-Executive-Amnesty
CONVICTED MURDERER ILLEGALLY IN US ARRESTED BY BORDER PATROL AGENTS
"A convicted murderer who was in the U.S. illegally was recently arrested by U.S. Border Patrol agents in Texas' Eagle Pass South Station.  44-year-old Francisco Rodriguez-Garcia is a Mexican man convicted of second degree murder in Sanford, North Carolina, in 1997. According to the El Paso Business Journal, Border Patrol agents learned of the Mexican national's criminal record — as well as the fact that he was in the U.S. illegally — while processing him at the Eagle Pass station.  Rodriguez-Garcia served 12 years in prison for the murder. He was subsequently deported back to his home country. It is unclear when or how Rodriguez-Garcia illegally re-entered the United States.  Chief Patrol Agent of the Del Rio Sector, Rodolfo Karisch, said in a statement, "Our encounter with this dangerous individual shows the type of environment agents and law enforcement officers deal with on a daily basis. We rely on the invaluable training we receive to protect our communities and the nation."
http://www.breitbart.com/Breitbart-Texas/2014/10/29/Convicted-Murderer-in-US-Illegally-Arrested-by-Border-Patrol-Agents
MOTHER OF MAN KILLED BY ILLEGAL: PRES 'IGNORING US COMPLETELY'
http://www.breitbart.com/Breitbart-TV/2014/10/29/Mother-of-Man-Killed-By-Illegal-Pres-Ignoring-Us-Completely
AFL-CIO IMMIGRATION CENTER BENT ON RECRUITING IMMIGRANTS FOR DEMS
"Tefere Gebre, executive vice president of the American Federation of Labor and Congress of Industrial Organizations (AFL-CIO), acknowledged publicly that a newly-built immigrant services center in Jersey City would be just the ticket to bring in more votes for Democrats.
The grand opening of the We Are One New Jersey immigration center brought out various Hudson County politicians to celebrate the new project of the AFL-CIO, which is designed to give free counseling to legal permanent immigrants, offer them a free 10-week class on how to take the U.S. citizenship test, and register the new citizens so they can vote.  Gebre, an Ethiopian immigrant, was optimistic that the labor union's project would gain enough Democrats to alter areas from red to blue. He opined, "We need your voice in the daily running of our country. We need your voice to go to the polling place and vote, to be counted on in decisions that we make in this country."  In an aside, he said, "In addition to that obvious fact, this is also good for the immigrants themselves."  Gebre noted that Orange County, California, a former GOP hotspot, gave former President Bill Clinton 38% of the vote in 1996, but in 2012, the same county gave Barack Obama 45% of their vote. He commented, "That didn't just happen by itself. People worked on it, like you guys are here starting something today."
http://www.breitbart.com/Big-Government/2014/10/28/AFL-CIO-Immigration-Center-Bent-on-Recruiting-Immigrants-for-Dems
AFL-CIO Exec Hopes New Immigration Facility Will Turn Out Democratic Voters
http://dailycaller.com/2014/10/29/afl-cio-exec-hopes-new-immigration-facility-will-turn-out-democrat-voters/
La Raza Promotes Washington Post Guide On Where People Can Vote Without An ID
"The pro-amnesty Hispanic activist organization the National Council of La Raza helpfully promoted a Washington Post article explaining which states people can vote in without having to use a photo ID. "Voter ID laws are at-issue across the country, with newly Republican-controlled legislatures having passed them in numerous states after the 2010 election," explained The Washington Post's Aaron Blake. "Most states still request some form of ID, but don't require it. Another 20 states don't require identification. In case you're wondering where your state is at in all of this, a helpful (sic) graphic from the Post's graphics team." So who ended up using the Post's helpful graphic? The country's foremost pro-amnesty Hispanic immigrant organization. The Chicago chapter of Asian Americans Advancing Justice tweeted Blake's article with the message, "Reminder — #Illinois does NOT require #voterID to cast a ballot," along with the pro-Democrat hashtag #TurnOutForWhat. The tweet was helpfully retweeted by the National Council of La Raza."
http://dailycaller.com/2014/10/29/la-raza-promotes-washington-post-guide-on-where-people-can-vote-without-an-id/
Non-citizen immigrants who voted in 2008 and 2010 may have swung elections
"Immigrants who are not naturalized, and therefore are ineligible to vote, are casting ballots, according to two Virginia political scientists. The political scientists, who are professors at Old Dominion University, say their research found that while the number of immigrants who vote despite not being naturalized is relatively small, "enough do that their participation can change the outcome of close races." The professors, who provided glimpses of their findings in an article they authored for The Washington Post, said that data from the Cooperative Congressional Election Study indicated more than 14 percent of non-citizens who took part in the CCES survey were registered to vote in 2008 and 2010. About 6 percent actually voted in 2008, and 2 percent did so in 2010, the professors said they estimated from the data. Democrats likely benefitted from this, since immigrants tend to prefer them over Republicans, said the authors, Jesse Richman and David Earnest. What is more, they noted, "this participation was large enough to plausibly account for Democratic victories in a few close elections. "Non-citizen votes could have given Senate Democrats the pivotal 60th vote needed to overcome filibusters in order to pass health-care reform and other Obama administration priorities in the 111th Congress."
http://latino.foxnews.com/latino/politics/2014/10/29/non-citizen-immigrants-who-voted-in-2008-and-2010-may-have-swung-elections/
POLL: 67 PERCENT OF TEXANS SUPPORT VOTER ID
"The latest University of Texas/Texas Tribune poll shows that over two-thirds of Texas voters have a favorable opinion of the state's Voter ID law, and over half have a very favorable opinion. The majority also do not believe that the law has a negative effect on voter turnout, with 43 percent saying that it has no effect, 8 percent saying it increases turnout, 38 percent saying that it decreases turnout, and 10 percent answered "don't know". Texas' Voter ID law was passed during the 2011 legislative session and requires voters to show a photo ID from a list of specific approved forms of identification in order to vote. Earlier this month, a federal judge appointed by President Barack Obama issued a ruling finding that the law was "imposed with an unconstitutional discriminatory purpose" and "constituted an unconstitutional poll tax." Attorney General Greg Abbott appealed this decision to the Fifth Circuit Court of Appeals, arguing that "voter confusion" would result if the law, which had been in place for over a year, was reversed so close to the November 4 election and the start of early voting. The Fifth Circuit agreed and issued a stay, allowing the law to be enforced during the Texas elections this year. The litigation over the law has not yet reached a final resolution and will resume after the election."
http://www.breitbart.com/Breitbart-Texas/2014/10/29/Poll-67-Percent-of-Texans-Support-Voter-ID
ERNST: NO EXEC AMNESTY, DON'T DOUBLE GUEST WORKERS
"State Senator and Iowa candidate for the U.S. Senate, Joni Ernst, stated her opposition to executive amnesty and doubling the number of guest workers in an interview on Wednesday's "Laura Ingraham Show." Ernst vowed to oppose any executive amnesty by President Barack Obama, arguing that immigration should be handled by the Congress, not by executive order.
On guest workers, Ernst initially said that she wanted to get American workers "excited" about current job opportunities, but added that "I don't know if we need to be doubling it [the number of guest workers], I don't agree with that." And "I do believe that we need some sort of support … when it comes to agricultural workers, but what we've really got to do … why have we stigmatized those types of jobs that require trade school, why do we stigmatize working with our hands?" Ernst also denied that GOP is playing it safe in the 2014 elections, pointing to her plans to visit all of the counties in Iowa before Election Day."
http://www.breitbart.com/Breitbart-TV/2014/10/29/Ernst-No-Exec-Amnesty-Dont-Double-Guest-Workers
INGRAHAM RIPS SHAHEEN FOR OPEN BORDERS JOKE
"On Wednesday, talk radio host Laura Ingraham slammed Senator Jeanne Shaheen (D-NH) for joking about the lack of security on the southern border. Shaheen quipped "we sort of let this guy [her Republican opponent Scott Brown] sneak over the southern border. You've probably noticed that we've been debating border security a little bit in this campaign.  Clearly we didn't do enough to secure the southern border of New Hampshire," on Monday. Ingraham said "Jeanne Shaheen thinks our porous border hilarious," and pushed Republicans to support Brown in order to remove Shaheen from the Senate. Ingraham then criticized "Republican-oriented groups" like the Chamber of Commerce for failing to lend support to Brown and instead supporting "whatever candidate is going to agree to flood our marketplace with cheap labor and is for immigration amnesty." She concluded by urging Republican candidates, "Get with it on immigration. Get with it on guest workers. Speak to the needs and the concerns of the American people on these issues. Don't worry about your donor class, worry about doing the right thing for the American people, and you will do so much better than you will do by a milquetoast moderate approach on immigration that would maybe win the approval of Jeb Bush, but certainly isn't going to get people off their couches to go vote for you."
http://www.breitbart.com/Breitbart-TV/2014/10/29/Ingraham-Rips-Shaheen-For-Open-Borders-Joke
SPENDING/BUDGET/ECONOMY:
HHS Misspent Millions Of Tax Dollars On Medicare Payments … Again
"U.S. taxpayers lost about $7.5 million in Medicare overpayments to two hospitals in less than two years. The Department of Health and Human Services erroneously paid a New Jersey hospital at least $1.5 million, and a Tennessee hospital at least $5.8 million in Medicare payments between April 2011 and September 2012, the HHS Inspector General reported Wednesday. The IG identified a large pool of payments most likely to be incorrect — based on its experience auditing other hospitals — then examined a smaller sample. Many of the improper payments were because the hospital either charged for something not covered by Medicare, or it incorrectly identified the services it had offered and then overcharged Medicare. Hackensack University Center billed Medicare for removing teeth, which isn't covered by Medicare, and charged Medicare to replace a device in a patient that it was later reimbursed for. Methodist Healthcare sometimes charged for the wrong service, as in some cases where it charged someone as an inpatient rather than an outpatient. In a review covering 7.6 million in Medicare payments to Hackensack University Medical Center for 1,553 patients, the IG identified $352,000 in specific overpayments for 62 claims, and estimates it received $1.5 million total. In a similar review covering $29 million in Medicare payments to Methodist Healthcare-Memphis Hospitals for 3,590 patients, the IG identified $353,000 specific overpayments for 48 claims, and estimates it received $5.8 million total. "The truth of the matter is that this is so common within the Medicare program it's not even funny," Bob Moffit, a senior fellow in the Heritage Foundation's Center for Health Policy Studies, told The Daily Caller News Foundation. Moffit, who served as a senior official at HHS and the Office of Personnel Management during the Reagan administration, noted he was briefed when he first took office in 1986 and has seen it every year since. "The complexity of the system enables very clever fraud artists to hide in this big paperwork jungle, while honest doctors and hospitals get caught up in paperwork errors," he said."
http://dailycaller.com/2014/10/29/hhs-misspent-millions-of-tax-dollars-on-medicare-payments-again/
Quantitative Easing Is Over, For Now. Take a Look at How Many Trillions of Dollars It Cost.
"After six years of pumping money into the U.S. economy by buying up unwanted assets, the Federal Reserve officially ended quantitative easing on Wednesday. Spurred by the collapse of financial markets in 2007-08, quantitative easing was three waves of the Fed binge-buying trillions of dollars of Treasuries and mortgage-backed securities. Now, as the American economy seems to have largely, finally recovered (though unemployment figures may not actually as good as they've been reported to be), the Fed is calling it quits — for now. How much did the Fed buy through the program? More than $3 trillion worth of bonds — the chart below shows how the Fed's holdings exploded over the past six years."
http://www.theblaze.com/stories/2014/10/29/quantitative-easing-is-over-for-now-take-a-look-at-how-many-trillions-of-dollars-it-cost/
VIDEO: New poll shows bleak outlook on economy
"A new poll out Wednesday shows the bleak outlook Americans have on the economy. With less than a week to go until the 2014 midterm elections, only 38 percent of Americans believe the economy is doing well while 62 percent of Americans say the economy is either doing "somewhat poor" or "very poor." The CNN/ORC International poll shows the percentage of Americans who think the economy is in good shape is down four points from 42 percent in September. One positive takeaway from the poll is that 52 percent of Americans believe the economy will be in good shape a year from now, which is a slight edge over the 46 percent who say it'll be in poor shape."
http://www.washingtonexaminer.com/video-new-poll-shows-bleak-outlook-on-economy/article/2555424?custom_click=rss
Want to Find a Home You Can Afford? If You're in the Middle Class, Head Somewhere Flat and Conservative
"Their residents might be more likely to lament wealth inequality, but America's most liberal cities have a big, ironic problem: middle-class Americans can't afford to live there. It turns out, regulation doesn't come cheap. Jed Kolko, chief economist for the real estate website Trulia, made the connection between politics and housing prices clear in a blog post on the subject earlier this week. He included one simple chart that graphically depicted how much more expensive, on average, liberal cities are than conservative cities."
http://www.theblaze.com/stories/2014/10/29/want-to-find-a-home-you-can-afford-if-youre-in-the-middle-class-head-somewhere-flat-and-conservative/
Pa. Taxi Union Boss: Uber Is Just Like ISIS
"The head of a Philadelphia taxi union, Alex Friedman, isn't holding back in his campaign against Uber, which just started operating in the city. He told a city commission Tuesday night: "I try to equate this illegal operation of Uber X as a terroristic act like ISIS invading the Middle East . . . It is exactly the same menace." That's true, Alex, you can certainly try."
http://www.nationalreview.com/corner/391433/pa-taxi-union-boss-uber-just-isis-patrick-brennan
CALIFORNIA TEACHERS' PENSION STILL INSOLVENT
http://www.breitbart.com/Breitbart-California/2014/10/29/Cal-Teachers-Pension-Still-Insolvent
51 Countries Sign Deal in Tax Evasion Crackdown
http://cnsnews.com/news/article/51-countries-sign-deal-tax-evasion-crackdown
COMMON CORE:
Poll: Parents Turn on Common Core
Nearly two-thirds said they back national standards, but more now view Common Core negatively.
"The more parents hear about the Common Core State Standards, the less they like them.  A new Gallup poll shows that while the number of parents familiar with Common Core has remained steady since April – the last time parents were polled – an increasing number of public school parents view the standards negatively. The poll, which was conducted Sept. 16-17 and sampled 532 parents, found 35 percent of parents view the standards negatively, up from 28 percent in April. The number of parents who view them positively dropped from 35 percent in April to 33 percent, while those who had no opinion or had not heard of the standards dropped from 37 percent to 32 percent.  Most parents also still support the idea of having national education standards, although that number has slipped to 65 percent, from 73 percent in April. American parents also still mostly support using standardized computer-based tests to measure student performance, and linking teacher evaluations to student test scores.  Much of the souring attitude toward Common Core comes from stronger opposition among. Republicans, wrote Gallup analyst Justin McCarthy in a report on the poll."
http://www.usnews.com/news/blogs/data-mine/2014/10/28/gallup-more-parents-now-oppose-common-core-standards
The more parents learn of Common Core, the less they like it
"The more parents of public school students learn about Barack Obama's Common Core education agenda, the less they like it. A new national poll from Gallup reports: "The overall proportion of public school parents who report having heard at least a little about the new standards has not changed appreciably since April, now at 73%.
However, nearly half (49%) of public school parents now say they have heard a great deal or fair amount about the new standards, up from 38% in April. "The data suggest that this increase in awareness has led to an increase in negativity, given the seven-percentage-point increase in those viewing the standards negatively and the two-point decrease in those viewing them positively." While greater public awareness has not improved Common Core support among Democrat-leaning parents, increased awareness has reduced support among Republican-leaning parents. Among GOP supporters, 58% now have negative views of Common Core. That's up from only 42% last spring. Also, those with a "Very Negative" opinion has grown to 35% while the "Somewhat Negative" has faded to 23%."
http://news.investors.com/Politics-Andrew-Malcolm/102914-723938-common-core-obama-midterm-elections.htm?ven=rss&utm_source=feedburner&utm_medium=feed&utm_campaign=Feed%3A+PoliticRss+%28Politic+RSS%29
SCHOOL BOARD MEMBER ON COMMON CORE STANDARDS: 'FOLLOW THE MONEY'
http://www.breitbart.com/Big-Government/2014/10/29/Local-School-Board-Member-Urges-Citizens-to-Follow-the-Money-Regarding-the-Common-Core-Standards
Teachers Now Lack Faith In Common Core Too
"One day after a poll showing that a plurality of parents split opinions on Common Core, another survey by Gallup shows public school teachers are having major doubts about the new multistate education standards as well. Only 41 percent of teachers view Common Core very or somewhat positively, according to Gallup's survey. That's less than the 44 percent who view it very or somewhat negatively (16 percent have no opinion). After accounting for the margin of error, the poll essentially measures a tie between supporters and opponents of the standards. That's a bad sign for Common Core supporters, however, who have fought to defend the standards from a rising tide of opposition by emphasizing popularity with professional educators. Those who know the most about the standards, they say, are the most enthusiastic about them. But if teachers are no more upbeat on Common Core than parents, that claim holds less water. Supporters can take heart that in states that have progressed the farthest in implementing Common Core, teachers are more likely to view it favorably. In states where Common Core has been fully implemented already, 61 percent of teachers are favorable to it, and 35 percent view it negatively. Where the implementation is still a work in progress, only 37 percent think positively of the Core, while 43 percent dislike it. In states that have never used Common Core or have abandoned it, only 26 percent view the standards positively and 59 percent view them negatively. Those numbers have supporters of the standards sticking to the narrative that familiarity with Common Core breeds support rather than contempt. "Teachers who have implemented the standards like the standards," Michael J. Petrilli, president of the pro-Core Thomas B. Fordham Institute, told The Daily Caller News Foundation."
http://dailycaller.com/2014/10/29/teachers-now-lack-faith-in-common-core-too/
Jeb Bush Blames Obama's Support for Opposition to Common Core
"Jeb Bush framed opposition to Common Core as a misunderstanding and blamed President Barack Obama for the opposition. Speaking amid mounting speculation that the former Florida governor will enter the 2016 Republican presidential race, Bush said discussion of the Common Core State Standards "has gotten way off track," the Nashville Tennessean reported. Bush said opposition emerged to the standards because Obama began to "take credit for it." That's because the Obama administration tied adoption of Common Core standards with receiving Department of Education "Race to the Top" grants. "A lot of moms concerned about their children expressed those concerns, and they're doing it today," Bush said, speaking from Vanderbilt University. "But the shame is that no accountability and low standards and no assessment of how those kids are (performing) will doom those kids. That's the tragedy."
http://www.theblaze.com/stories/2014/10/29/jeb-bush-blames-obamas-support-for-opposition-to-common-core/
MISC.:
Majority Of Millennials Turn On Obama, Favor a GOP-Led Congress
"Many Democrats who are fighting to win re-election next week were swept into office with President Obama in 2008, with the help of millennial voters. Now, more than half of likely 18-29 year-old voters want a Republican-led Congress, according to a new poll from the Harvard University Institute of Politics. It's a marked shift for the youngest and largest generation of voters, who have supported Democrats reliably since 2004. The group now appears more in line with the rest of the country. Economic, Political Discontent Make for a Midterm Double Punch Record Disapproval for Dems in Congress, Poll Shows Millennials who said they will "definitely be voting" favor a Republican-led Congress 51-47 percent, according to the poll. An ABC News/Washington Post poll released earlier this week found that roughly half of Americans plan to vote for Republicans this election, 50-44 percent. The two polls had identical approval ratings for Obama's performance, at 43 percent. Get real-time results pushed to your phone on Election Night. Click here to sign up for the races that matter most to you. According to Harvard/IOP poll, 46 percent of young Hispanic voters approve of the president, down from 60 percent this spring, a troubling sign for Democrats counting on Hispanic support in places like Colorado. The poll found that millennials continue to support Democrats overall, and trust the party to handle issues like race relations, immigration and foreign policy, but the fact that the millennials most motivated to vote favor Republicans makes the group a "swing constituency," according to John Della Volpe, the IOP's director of polling."
http://abcnews.go.com/Politics/majority-millennials-turn-obama-favor-gop-led-congress/story?id=26553815
Millennials Bolt Obama for GOP in Midterms
Long term, the future American electorate isn't sold on either party.
http://www.nationaljournal.com/politics/millennials-bolt-obama-for-gop-in-midterms-20141029
HARVARD POLL: MILLENNIALS DONE WITH OBAMA, WANT GOP TO CONTROL CONGRESS
http://www.breitbart.com/Big-Government/2014/10/29/Harvard-Poll-Millennials-Done-With-Obama-Want-GOP-To-Control-Congress
IOP Poll Finds Declining Support for Obama among Millennials
http://www.thecrimson.com/article/2014/10/30/support-for-obama-declines/
Crash: Wall Street gives Obama 17% approval rating, 69% want GOP control
"If money talks, then the Democrats will be walking away from controlling the Senate after Tuesday's elections. A new Wall Street survey of industry officials finds that just 17 percent approval of President Obama's performance and 69 percent want Republicans in charge of the Senate. The U.S. midterms survey from ConvergEx Group, which provides global brokerage and trading related services, also said that Wall Street gives Obama a grade of D or F. What's more, Wall Street believes that Republican control of Capitol Hill will be better for financial markets. "We are looking at the worst relationship between the financial services industry and Washington in living memory," said Nicholas Colas, ConvergEx Group chief market strategist, in a statement to Secrets. "You would have to go back before the modern era of regulation to find comparable antagonism toward the federal government from Wall Street."
http://www.washingtonexaminer.com/crash-wall-street-gives-obama-17-approval-rating-69-want-gop-control/article/2555423?custom_click=rss
Ex-Lib: I Kept Listening Even Though I Hated You
"CALLER:  Hey, Rush, first of all, I just wanted to tell you that, you know, I absolutely hated you for years.
RUSH:  Oh.  Well, that's nice.
CALLER:  I mean, for years.  But, listen to this.  I want to take this time to give you accolades, and I want you to understand why.  I'm a 47-year-old African-American, and the majority of my life I was and voted as a far to the left liberal Democrat.
RUSH:  Okay.
CALLER:  Okay?  I didn't realize that I was living in a nightmare.  However, during that period of my life I was listening to you, but I didn't like you, period, but I kept listening to you.  However, recently I woke up out of this nightmare and was reborn into conservatism.  Actually, now I'm a Tea Party patriot.  So I want to give you accolades, Rush, for shining that light through a dark tunnel that I was in."
http://www.rushlimbaugh.com/daily/2014/10/29/ex_lib_i_kept_listening_even_though_i_hated_you?utm_source=feedburner&utm_medium=feed&utm_campaign=Feed%3A+RushLimbaugh-Transcripts+%28The+Rush+Limbaugh+Show+-+Transcripts%29
The IRS Closed This Grandmother's Bank Account and Seized Nearly $33,000 From Her — but Wait Until You Hear Her 'Crime'
"Grandmother and small business owner Carole Hinders said the seizure happened one day in May 2013, and it took her completely by surprise because the money seized was the fruit of her honest labor. "How can I be committing a crime by depositing money that I worked for, and deposited in my own bank account?" Hinders asked. "In 30 years of banking with the same bank, no one ever mentioned that I was making my deposits wrong." It all relates to what the IRS calls "structuring," when someone makes withdrawals or deposits strategically under the amount of $10,000 to avoid having their bank file a currency transaction report with the Feds. But in cases like Hinders', small business owners aren't "structuring" to avoid paperwork or get away with illicit uses of money — they just make frequent deposits under $10,000 because their businesses aren't bringing in more money."
http://www.theblaze.com/stories/2014/10/29/the-irs-closed-this-grandmothers-bank-account-and-seized-nearly-33000-from-her-but-wait-until-you-hear-her-crime/
Conservatives ready to give leaders hell
"Conservatives in Congress are drawing up their wish list for a Republican Senate, including "pure" bills, like a full repeal of Obamacare, border security and approval of the Keystone XL pipeline — unlikely to win over many Democrats and sure to torment GOP leaders looking to prove they can govern. Interviews with more than a dozen conservative lawmakers and senior aides found a consensus among the right wing of the Republican Party: If Republicans take the Senate, they want to push an agenda they believe was hamstrung by the Democratic-controlled chamber, even if their bills end up getting vetoed by President Barack Obama. Their vision could create problems for congressional leaders who want to show they aren't just the party of "hell no." And while conservatives say they agree with that goal, their early priorities will test how well John Boehner and Mitch McConnell can keep the party united. "The excuse that we can't get that past the Senate gets weaker. I imagine it will still be trotted out from time to time, but the whole 'Harry Reid won't let that go through' argument will be put to bed," said Rep. Mick Mulvaney of South Carolina. "That creates a really good opportunity for conservatives." Their plan is to pressure Boehner and McConnell into taking up bills designed to force the Obama administration to defend some of its most unpopular policies, including the 2010 health care law. And they want to increase border security without any legislative sweeteners like increases in visas for high-tech workers or allowing a pathway to citizenship for undocumented immigrants. Conservative Republicans also want to create work requirements for welfare recipients and force Obama to veto the Keystone XL pipeline."
http://www.politico.com/story/2014/10/conservatives-ready-to-torment-gop-leaders-112270.html
The highly sophisticated hacking of Sharyl Attkisson's computers
http://www.foxnews.com/politics/2014/10/27/highly-sophisticated-hacking-sharyl-attkisson-computers/
VOTER FRAUD DENIERS RESURFACE JUST IN TIME FOR THE MIDTERM ELECTIONS
http://www.breitbart.com/Big-Journalism/2014/10/29/Voter-Fraud-Deniers
Md. Board of Elections Probe Republican-To-Democratic Ballot Switch Claims
http://baltimore.cbslocal.com/2014/10/28/ballot-switch-claims/
Video: Votes for Republicans Switched to Democrats in Illinois
http://www.weeklystandard.com/blogs/video-illinois-votes-republicans-switched-democrats_817687.html
African-American Turn-out Up in Early Voting
"Getting out the vote among minorities and women, who tend to vote for Democrats in higher numbers, has always been qa part of the Democrat's mid-term strategy. An item at The Hill, 'Dems pin hopes on black vote,' suggests it may be working. Whether it proves to be enough to keep the Senate remains to be seen. Early voting by African-Americans is outpacing the 2010 midterms in many of the key races the party must win to hold the Senate, Democratic operatives say, with new registrations up among that segment of the electorate.
Generally, the black vote drops from about 13% of the electorate in years with presidential races, to as low as 10 or 11% for mid-term years. The article may also help to explain why Obama has focused his efforts in certain areas, while ignoring many. In Arkansas, black voters increased as a proportion of the electorate by 1.9 points between 2010 and 2012, according to a study released last week by the Joint Center for Political and Economic Studies. In Louisiana, their share rose by 2.5 points. And in North Carolina, the swing between 2010 and 2012 was 6.7 points. Those numbers could help explain why President Obama — whose approval rating among African-Americans is 85 percent — has devoted much of his campaign efforts to bringing out the black vote."
http://www.breitbart.com/InstaBlog/2014/10/29/African-American-Turn-out-Up-in-Early-Voting
WASSERMAN SCHULTZ: DEMS WILL PICK UP MORE GOVERNORSHIPS THAN LOSE SENATE SEATS
http://www.breitbart.com/Breitbart-TV/2014/10/29/Wasserman-Schultz-Dems-Will-Pick-Up-More-Governorships–Than-Lose-Senate-Seats
STEPHANOPOULOS TO MODERATE FINAL NH SENATE DEBATE — DESPITE TIES TO SHAHEEN OPERATIVE
http://www.breitbart.com/Big-Government/2014/10/28/Stephanopoulos-To-Moderate-Final-NH-Senate-Debate-Despite-Longtime-Ties-To-Shaheen-Operative
JEANNE SHAHEEN ON TIES TO CLINTON'S GEORGE STEPHANOPOULOS: 'NO, NO COMMENT'
http://www.breitbart.com/Big-Government/2014/10/29/Shaheen-On-Her-Longtime-Political-Ties-To-Clinton-s-George-Stephanopoulos-No-No-Comment
SCOTT BROWN EXPRESSES 'CONCERNS' OVER STEPHANOPOULOS TIES TO JEANNE SHAHEEN
http://www.breitbart.com/Breitbart-TV/2014/10/29/Scott-Brown-Expresses-Concerns-Over-Stephanopoulos-Ties-to-Jeanne-Shaheen
HARRY REID, OBAMA'S ALLIES PUMP $1.3 MILLION INTO NH TV ADS IN BID TO SAVE JEANNE SHAHEEN
"Super PACs of the institutional left, including Senate Majority Leader Harry Reid's personal Super PAC, are pumping more than a million dollars into the Granite State in a last-minute bid to save struggling incumbent Democratic Sen. Jeanne Shaheen. "A trio of Democratic-backing independent groups is adding another $1.3 million in TV ads to New Hampshire's U.S. Senate race as the contest there remains tight," the Associated Press' Phillip Elliott wrote on Wednesday evening. "Senate Majority PAC, Patriot Majority USA and Women Vote are running joint ads criticizing Democratic Sen. Jeanne Shaheen's Republican challenger, former Sen. Scott Brown. The ads started Wednesday and will run through Election Day on Boston broadcast and cable stations, as well as Manchester cable." Senate Majority PAC is Reid's personal Super PAC. Patriot Majority PAC is funded by labor unions, and Women Vote is a project of pro-abortion EMILY's List. Shaheen has struggled as of late, even stooping as low this afternoon to attacking Brown's past when he posed for a photograph in Cosmopolitan magazine. "I'm happy to talk about what Scott Brown was doing 30 years ago when he was in New York modeling," she said in response to Brown criticizing her history on energy from years ago."
http://www.breitbart.com/Big-Government/2014/10/29/Harry-Reid-Obama-s-Allies-Pump-1-3-Million-Into-NH-TV-Ads-In-Bid-To-Save-Jeanne-Shaheen
JUDICIAL WATCH SENDS ELECTION INTEGRITY TEAM TO NH TO PREVENT VOTER FRAUD
"To prevent Democrats like incumbent Sen. Jeanne Shaheen (D-NH) or her allies from committing voter fraud, Judicial Watch has sent a top-tier election integrity team to the battleground state. In a release earlier this week, Judicial Watch announced the team, which Robert D. Popper, a senior Judicial Watch attorney, will lead. Popper is the former Department of Justice (DOJ) Civil Rights Division voting section deputy chief and has stated that citizens in New Hampshire have the right to monitor polling places on election day. "That is precisely what Judicial Watch volunteers will be doing," Popper said, adding: We will be there to silently observe and record whether state and federal election laws are faithfully followed. Judicial Watch is particularly interested in whether the requirements for voter ID are followed. We will also focus on whether those who want to both register and vote on Election Day are held to proof-of-identity requirements under New Hampshire law. "Having supervised precisely these kinds of Election Day monitoring operations for the U.S. Department of Justice, I can say election monitoring deters fraud and reassures honest voters and election officials," Popper remarked in the Judicial Watch release. Judicial Watch President Tom Fitton said that these steps are necessary because Democrats and the institutional Left plan to create confusion on Election Day. "To put it plainly: the Left plans to sow confusion on Election Day," Fitton said. Elaborating, he stated:"
http://www.breitbart.com/Big-Government/2014/10/29/Judicial-Watch-Sends-Election-Integrity-Team-To-NH-To-Prevent-Voter-Fraud
Shaheen Campaigns On Funding For Start-Ups, Brown Visits Seabrook Nuclear Plant
http://nhpr.org/post/shaheen-campaigns-funding-start-ups-brown-visits-seabrook-nuclear-plant
HAGAN WON'T SAY WHETHER OBAMA HAS DONE A GOOD JOB
"Sen. Kay Hagan (D-NC) still can't say whether President Obama is doing a good job.
In an interview with WSOC-TV, which Republican groups highlighted Wednesday morning, Hagan would not give an up or down opinion of Obama's job performance. Instead, she opted to describe Obama's effort as a "very difficult job."
WSOC: Do you think the President has done a good job?
Hagan: You know, once again, this election is not about the President, he is not on the ballot. Speaker Tillis is trying to make that happen.
WSOC: But regardless of what your opponent is saying, do you think the President has done a good job?
Hagan: I think we look at what's happened in our country today, whether it's Afghanistan, Iraq, the issue right now in ISIS, Ebola, there are so many things that have hit our country. And that he's got a very, very difficult job. And I think everybody with a 24-hour news cycle wants instantaneous answers. They want everything they can go back and, you know, 20-20 hindsight is always sort of the answer. But I think he's got a very difficult job."
http://www.breitbart.com/Big-Government/2014/10/29/Hagan-Still-Cannot-Say-if-Obama-Has-Done-a-Good-Job-Answer-to-Controversies
Kay Hagan's corporatism and cronyism enriches her campaign, family
http://wexmain.newsok.com/kay-hagans-corporatism-and-cronyism-enriches-her-campaign-family/article/2555397
POLL SHOWS PERDUE SURGING IN GEORGIA
"Republican Senate candidate David Perdue leads his Democratic opponent Michelle Nunn in Georgia, a SurveyUSA/11Alive poll shows. According to the poll, with a "5-point right turn in one of the nation's most high-visibility contests," David Perdue now leads 48-45 over Nunn.
Perdue spokesman Mark Bednar said: Our campaign continues to gain momentum, because Georgians know that David Perdue has the right experience and vision to get our country back on track. Like so many Georgians, David knows Washington has gotten us into this mess, and it will take a true outsider to get us headed in the right direction. That's why he will go to Washington to grow our economy and create jobs, repeal and replace Obamacare, and create more opportunity for all Georgians. It's clear that voters want a Senator who will work for Georgia, not a Senator who will work for President Obama."
http://www.breitbart.com/Big-Government/2014/10/28/Poll-Shows-Purdue-Surging-in-Georgia
GOP opponents call Landrieu rubber stamp for Obama
http://www.chron.com/news/article/Last-Senate-debate-scheduled-for-Wednesday-night-5855289.php
Learjet Landrieu: Senator Pressed On Taxpayer Funded Private Plane Use In Final Debate [VIDEO]
http://dailycaller.com/2014/10/29/learjet-landrieu-senator-pressed-on-taxpayer-funded-private-plane-use-in-final-debate-video/
Alaska incumbent Sen. Mark Begich avoids even saying 'Obama'
http://www.tidewaterreview.com/news/politics/la-na-begich-obama-20141029,0,275901.story
Poll suggests Scott Walker is poised for a big victory in Wisconsin
"Wisconsin Gov. Scott Walker leads his Democratic challenger, businesswoman Mary Burke, by seven points among likely voters, according to a survey released Wednesday by Marquette University Law School. The Marquette poll, which was conducted from Oct. 23-26, shows that 50 percent of 1,164 likely voters plan to vote for the Republican governor, while only 43 percent in this same category plan to vote for Burke. Marquette's last poll, two weeks ago, had shown Burke and Walker tied at 47 percent with likely voters, suggesting a late trend in Walker's favor. Among registered voters, Walker leads Burke by just a point — 46 to 45 percent — the new poll shows. "Simply put, more Walker supporters say they will vote than Burke supporters say that, at this point," the polling group said on Wednesday, citing poll director Charles Franklin."
http://www.washingtonexaminer.com/poll-suggests-scott-walker-is-poised-for-a-big-victory-in-wisconsin/article/2555435
Fifth Ward Alderman accused of violating election code
"A Chicago alderman may be in hot water after she offered people the chance to win prizes if they vote. Fifth Ward Alderman Leslie Hairston has since pulled the post off her Facebook page, but not after it caught the attention of the Cook County State's Attorney. FOX 32 News went to the Southside office of Hairston to see if they're really handing out prizes for voting. The post on the alderman's Facebook page went up Monday telling residents they could win raffle prizes if they go to the polls. Hairston's instructions: "Vote–you're eligible no matter the candidate, then put their name and contact information on the back of their voter receipt…. And stop by the Fifth Ward office and drop it off." Among the raffle prizes were gift cards from area businesses, including Walgreens, Potbelly's and Starbucks. Plus, $100 visa gift cards. FOX 32 showed the Facebook post to election attorney Burt Odelson. "[This is] not okay. Not legal. It violates Article 29-1 of the election code," Odelson said. Article 29-1 bans the practice of vote-buying, and carries a class four felony."
http://www.myfoxchicago.com/story/27148791/fifth-ward-alderman-accused-of-violating-election-code
Americans may still see some Ebola cases, Obama says
"President Barack Obama said on Wednesday that Americans may continue to see individual cases of Ebola in the United States until the outbreak in West Africa is contained. Obama said it was essential the United States and other countries work to stop the Ebola outbreak at its source in Africa. Until the outbreak is stopped, he said, "we may still continue to see individual cases in America in the weeks and months ahead." "We can't hermetically seal ourselves off," he said at the White House. He said the U.S. healthcare system is proving to be well capable of handling those Americans who have contracted Ebola."
http://www.reuters.com/article/2014/10/29/us-health-ebola-obama-idUSKBN0II2A020141029
Obama on Ebola: "No One Can Promise There Won't Be More Cases In America"
http://www.realclearpolitics.com/video/2014/10/29/obama_on_ebola_no_one_can_promise_there_wont_be_more_cases_in_america.html
Obama: U.S. can't "hermetically seal" itself off from Ebola
http://www.cbsnews.com/videos/obama-u-s-cant-hermetically-seal-itself-off-from-ebola/
Obama: Americans 'Hiding Under the Covers' over Ebola Makes Me 'Frustrated'
http://www.nationalreview.com/corner/391436/obama-americans-hiding-under-covers-over-ebola-makes-me-frustrated-brendan-bordelon
Obama 'frustrated' by critics of U.S. Ebola response
http://www.washingtonexaminer.com/obama-frustrated-by-critics-of-u.s.-ebola-response/article/2555443?custom_click=rss
Poll: 80% Of The American People Support Quarantines – 70% Support Travel Restrictions
http://www.breitbart.com/InstaBlog/2014/10/29/Poll-80-Of-The-American-People-Support-Quarantines-70-Support-Travel-Restrictions
CBS poll: 80% back quarantines for Ebola; Update: Hagel approves quarantines for returning troops
"Yesterday, Barack Obama scolded governors who imposed quarantines on people who recently traveled from western Africa. He may want to reconsider his lecture. According to a new CBS poll, eight in ten Americans think quarantine during a potential incubation period sounds like a pretty smart idea — and more than a quarter want a travel ban imposed on non-Americans in Ebola-impacted nations:"
http://hotair.com/archives/2014/10/29/cbs-poll-80-back-quarantines-for-ebola/
Uproar over US troops' Ebola quarantine in Italy
http://www.thelocal.it/20141029/us-soldiers-ebola-quarantine-in-italy-sparks-alarm
GOODLATTE, GRASSLEY EXPRESS ALARM AT MEMO TO BRING NON-CITIZEN EBOLA PATIENTS TO U.S. FOR TREATMENT
http://www.breitbart.com/Big-Government/2014/10/29/Goodlatte-Grassley-Express-Alarm-at-Memo-to-Bring-Non-Citizen-Ebola-Patients-to-U-S-for-Treatment
Ebola doctor 'lied' about NYC travels
"The city's first Ebola patient initially lied to authorities about his travels around the city following his return from treating disease victims in Africa, law-enforcement sources said.
Dr. Craig Spencer at first told officials that he isolated himself in his Harlem apartment — and didn't admit he rode the subways, dined out and went bowling until cops looked at his MetroCard the sources said. "He told the authorities that he self-quarantined. Detectives then reviewed his credit-card statement and MetroCard and found that he went over here, over there, up and down and all around," a source said. Spencer finally 'fessed up when a cop "got on the phone and had to relay questions to him through the Health Department," a source said.
Officials then retraced Spencer's steps, which included dining at The Meatball Shop in Greenwich Village and bowling at The Gutter in Brooklyn."
http://nypost.com/2014/10/29/ebola-doctor-lied-about-his-nyc-travels-police/
Maine Governor Seeks to Make Nurse Abide by Quarantine
http://www.bloomberg.com/news/2014-10-29/nurse-kaci-hickox-says-she-won-t-follow-maine-s-ebola-quarantine.html
Netanyahu responds to "chickensh*t" comments: "I'm being attacked simply because I defend the State of Israel"
http://hotair.com/archives/2014/10/29/netanyahu-responds-to-chickensht-comments-im-being-attacked-simply-because-i-defend-the-state-of-israel/
WHITE HOUSE ATTACKS BOEHNER'S 'SALTY LANGUAGE' TO DEFEND 'CHICKENSH-T' REMARKS
http://www.breitbart.com/Breitbart-TV/2014/10/29/White-House-Attacks-Salty-Language-of-Speaker-to-Defend-Chickensh-t-Remarks
Earnest on "Chickensh*t" Remark: "Comments Like That Do Not Reflect The Administration's View"
http://www.realclearpolitics.com/video/2014/10/29/earnest_on_chickenshit_remark_comments_like_that_do_not_reflect_the_administrations_view.html
State Department Says It Won't Try to Find Out Which U.S. Official Called Netanyahu a 'Chickens**t'
http://www.theblaze.com/stories/2014/10/29/state-department-says-it-wont-try-to-find-out-which-u-s-official-called-netanyahu-a-chickenst/
Ambassador: U.S. 'Warned By Everybody' About ISIS, But 'Did Almost Nothing'
http://townhall.com/news/around-the-web/2014/10/29/ambassador-us-warned-by-everybody-about-isis-but-did-almost-nothing-n1911471
TEA PARTY PATRIOTS:
Obama's game of high-stakes postelection policy poker
Until Election Day, the president is playing his hand close to the vest
http://www.washingtontimes.com/news/2014/oct/29/jenny-beth-martin-obamas-game-of-high-stakes-poker/