News Briefing for Thursday, October 2, 2014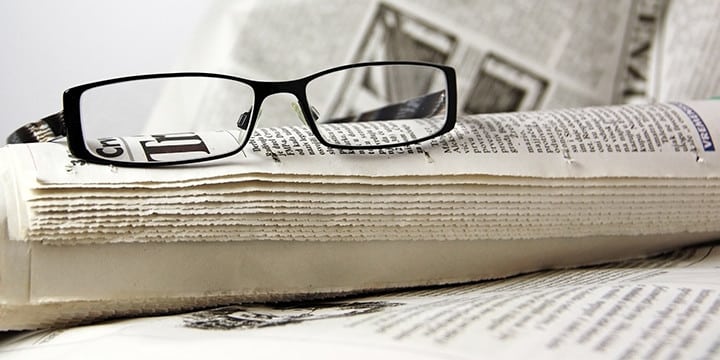 HEALTHCARE:
One year in, Obamacare marketplace still subject to political spin (Features tweet from Jenny Beth)
"One year after the disastrous launch of HealthCare.gov, the federal website that serves as the Obamacare hub for dozens of states, the views on the 2010 health care law are decidedly mixed.
According to the CBS News/ New York Times poll released two weeks ago, 51 percent of Americans disapprove of the Affordable Care Act while 41 percent approve. The split comes down along partisan lines — 83 percent of Republicans said they disapprove of the law, while 67 percent of Democrats approve of it. That partisan split may not be too surprising, given that politicians have had the luxury of cherry-picking health care data to support one theory or another about the law's success. There are several metrics that can be used to judge the state of the nation's health care system, such as the number of Americans who've gained coverage, rising premiums, the cost of building HealthCare.gov and its technical security. Here's a look at some of those metrics and the partisan spin they inspire:"
http://www.cbsnews.com/news/one-year-in-obamacare-marketplace-still-subject-to-political-spin/
VIDEO: Happy anniversary, Obamacare
"Democrats and Republicans one year later remain split on whether the law has been a success. Republicans point to higher premiums for some as an indicator the law failed while Democrats say the law's a success based on the decreased number of uninsured Americans."
http://washingtonexaminer.com/video-happy-anniversary-obamacare/article/2554216?custom_click=rss
My Aggravating Year With Obamacare
Being forced onto Obamacare will likely lead to me leaving my current career altogether just so I can afford my kids' health care, ensnaring me in a poverty trap.
http://thefederalist.com/2014/09/30/my-aggravating-year-with-obamacare/
60 Percent of Voters Want Obamacare to Be Repealed
"A new poll finds that three-fifths of likely voters support the repeal of Obamacare.  A large plurality — 44 percent — wants to see Obamacare repealed and replaced with a conservative alternative. A much smaller group —16 percent — wants to see it repealed but not replaced. Less than one in three respondents — 32 percent — would like to keep Obamacare, whether in its current form or in amended form.  So, with a conservative alternative in play, 60 percent of Americans support repeal, while only 32 percent oppose it. McLaughlin & Associates asked 1,000 likely voters: "Which comes closest to your view of the Patient Protection and Affordable Care Act, commonly known as Obamacare?  "1. It should remain the law of the land, either in its current form or in amended form. "2. It should be repealed and replaced with a conservative alternative that aims to lower health costs and help people get insurance.  "3. It should be repealed but not replaced with an alternative." Repeal and replace was chosen by a plurality of every age group, every income group aside from those making over $150,000, and both sexes.  Among independents, 62 percent said they support repeal, with 46 percent backing a conservative alternative.  Only 31 percent of independents support keeping Obamacare in its current form or in amended form.  Among those who make between $20,000 and $100,000, 63 percent support repeal, with 48 percent backing a conservative alternative.  Only 30 percent of such voters want to try to salvage Obamacare. The poll included 38 percent Democrats and 32 percent Republicans. These results are consistent with straight up-or-down polling on Obamacare during President Obama's second term.  Over that 20-month span, according to Real Clear Politics, 147 polls have been conducted on Obamacare.  All 147 have found that Americans oppose it, giving Obamacare a second-term record of 0-and-147 — far worse than the 40-120 record of the hapless 1962 New York Mets.  Meanwhile, some Republican consultants and commentators, armed with polls that either don't ask about an Obamacare alternative or else are conducted by the left-leaning, pro-Obamacare Kaiser Family Foundation, are trying to convince GOP candidates to talk about "repairing" Obamacare — the obvious Democratic message — rather than about repealing and replacing it.  Such messaging is bad enough politically.  In terms of looking out for the future of the country, it's horrendous. Obamacare is like a house that's built on a poor foundation by the world's worst architect, with cost-overruns and maintenance expenses that make each year's tab higher than the last.  When confronted with such a monstrosity, one doesn't change the placement of a closet or tweak the color scheme in the kitchen.  One calls for a bulldozer and hires a different architect to build a better house on a strong foundation at a lower price.  Such is how it is with Obamacare."
http://www.realclearpolitics.com/2014/10/01/60_of_voters_want_obamacare_repealed_342413.html
Freelancers Union ends low-cost insurance due to ObamaCare
"The Freelancers Union is ending its popular program that provides health insurance to thousands of its members — because the increase in rates resulting from ObamaCare is too expensive, according to a report. The union for independent workers, which provides low-cost insurance to more than 25,000 members in New York state, decided to eliminate its insurance plan because new federal regulations would force it to increase premiums by 14 percent, according to The New York Times. The union had been given a state one-year exemption from ObamaCare provisions, but announced Tuesday that the increase would conflict with its goal of providing low-cost insurance for its members, according to the report. Freelancers Union members went ballistic on social media after learning they would have to switch. Those who do nothing will wind up in Empire BlueCross BlueShield, and they will likely no longer have access to out-of-network doctors. "I'm infuriated," Andrea Bertola Shaw wrote on Facebook. "I'll be paying more and getting less coverage? What a joke." Meanwhile, a federal judge in Oklahoma ruled that tax subsidies vital to the implementation of ObamaCare are unlawful. US District Judge Ronald White found the IRS rule that the Obama administration issued to set up tax-credit subsidies to help people pay insurance premiums was "an ­invalid implementation" of the law."
http://nypost.com/2014/10/01/freelancers-union-ends-low-cost-insurance-due-to-obamacare/
VIDEO: Why Your Plan Was Cancelled: Health Insurance and the Affordable Care Act
https://www.youtube.com/watch?v=p9BJ6bL0a-M
Obamacare Enrollment and Low Expectations
"The infamous bungled launch of HealthCare.gov came exactly a year ago. While this year's open enrollment doesn't start until Nov. 15, administration officials, mindful of last year's "debacle," are already working to lower expectations. Health and Human Services Secretary Sylvia Mathews Burwell declined, when speaking with reporters last week, to endorse the Congressional Budget Office's enrollment target of 13 million participants in insurance exchanges next year. She also declined to say when a new target might be announced. It's perhaps not surprising that the administration is seeking to tamp down expectations. This year's open-enrollment period starts later than last year's did; it runs for only three months, compared with six in 2013; and it falls in the middle of the Thanksgiving and Christmas holidays. When it comes to enrollment and outreach, most of the "low-hanging fruit"–individuals with a strong desire to purchase health insurance–have already signed up. The fact that this year's open-enrollment period is also the first Obamacare re-enrollment period will also drive traffic to the online exchanges–and could create confusion. Even advocates of the law have talked about the "massive technological challenges" associated with such an effort. And individuals who do not actively re-enroll through HealthCare.gov and choose instead to remain in their 2014 plans through 2015 could face significant premium increases. President Barack Obama came into office hoping to restore Americans' faith in government. Yet last fall the federal government's ability to provide basic functionality to a Web site was viewed as nothing short of miraculous, and this fall the administration has declined to say whether 2015 insurance enrollment will meet expectations. The administration appears to be hoping that Obamacare will benefit from low expectations–and that in itself says a lot about the status of President Obama's legacy."
http://blogs.wsj.com/washwire/2014/10/01/obamacare-enrollment-and-low-expectations/?mod=WSJBlog
Next Big Bailout May Go To ObamaCare Health Insurers
"It didn't get much attention outside Capitol Hill, but late last week House Republican leaders scuttled a vote to repeal an ObamaCare bailout plan for major heath insurance companies if they lose money on new Affordable Care Act policies. Taxpayers could be on the hook for billions of dollars of payouts for ACA insurance policies that incur losses that exceed premiums collected. Despite pleas from conservatives to hold a vote to repeal the sham subsidy program to the biggest insurers — like Aetna (NYSE:AET), Cigna (NYSE:CI) and Humana (NYSE:HUM) — our sources tell us the House leadership reportedly said that it "ran out of time to hold a roll call vote." Conservative activists are complaining that the real motive for killing a vote was to avoid ruffling the feathers of the health insurance lobby by ending the ObamaCare insurance industry safety net. Conservative lawmakers also fear that in the anticipated lame-duck session in December, Republicans will allow the Obama administration a de facto blank check to make payments to insurance companies that lose money on ObamaCare policies without congressional approval. The bailout measure is the Affordable Care Act's controversial "risk corridor" program, which provides financial "protection" against losses to insurers that sponsor exchange plans. The idea of this short-term program was to create a pool of funds from the profits of some insurers with ObamaCare plans to offset the losses of others. A 2013 analysis by the Society of Actuaries says that the risk corridors program "provides a strong incentive for insurers to participate in the health insurance exchanges set up by the Affordable Care Act." Perhaps too strong an incentive, budget experts worry. Under the program, if "allowable costs" to an insurer top 103% of the "target amount," the feds subsidize half of those excess payments. The subsidy climbs to 80% of allowable costs that exceed 108% of the target amount. The potential liability to taxpayers is "uncapped," so the sky is the limit on losses. The White House understands the stakes. Without these subsidized risk corridors to backstop the ObamaCare plans, insurance companies will stop issuing ACA plans, and the entire program could be derailed. ObamaCare's Fannie? But insurance experts warn that this program creates the same moral hazard problem for health insurance that we saw in the mortgage market with Fannie Mae and Freddie Mac. The guarantee on bad mortgages encouraged bad mortgages. The guarantee against losses on ObamaCare enrollees encourages insurers to toss sound underwriting standards out the window. This didn't turn out so well with Fannie and Freddie, which received a taxpayer-funded bailout of more than $180 billion after issuing subprime mortgages that should have never been issued."
http://news.investors.com/politics-obamacare/100114-719719-obamacare-risk-corridors-a-taxpayer-bailout-for-insurers.htm?ven=rss&utm_source=feedburner&utm_medium=feed&utm_campaign=Feed:%20PoliticRss%20(Politic%20RSS)
GAO Opinion Bolsters GOP Case on Insurer Risk Payments
"A group of Republican lawmakers on Tuesday obtained a legal opinion on legislative instructions for funding a key factor enticing health insurance participation in the state and federal exchanges. Exchange health plans can be obtained without restrictions due to preexisting health conditions and eliminating insurance limitations on preexisting conditions is a primary objective of the Affordable Care Act. However, to avoid a catastrophic insurance market breakdown, the law instituted an individual coverage mandate, which broadens the coverage pool.  Also, the law added a temporary premium stabilization program for insurers to re-balance the coverage risk. The federal government subsidizes plans that have losses above a set amount and recovers money from plans that have gains. CQ Health Beat's (@CQHealthTweet) Rebecca Adams reported that the Centers for Medicare and Medicaid Services, in insurance exchange rules issued in May, tweaked the amounts this year given to insurers to cover losses and offset the cost of caring for high-cost patients. CMS expects the insurer subsidies and recouped payments to offset each other, but the final rule text notes: In the unlikely event of a shortfall for the 2015 program year, HHS recognizes that the Affordable Care Act requires the Secretary to make full payments to issuers. In that event, HHS will use other sources of funding for the risk corridors payments, subject to the availability of appropriations. On Tuesday, the Government Accountability Office provided Alabama Sen. Jeff Sessions and Michigan Rep. Fred Upton with an opinion noting that legislation covering fiscal year 2015 spending, which begins today and is funded through a stopgap spending resolution through Dec. 11, should also include special funding instructions for risk payments."
http://blogs.rollcall.com/healthopolis/gao-opinion-bolsters-gop-case-on-insurer-risk-payments/?dcz=
Obamacare quirk makes childless people buy pediatric dental insurance
http://www.marketwatch.com/story/obamacare-quirk-makes-childless-people-buy-pediatric-dental-insurance-2014-09-30
U.S. delays plans to replace Healthcare.gov site host: WSJ
"The U.S. government has shelved plans to move the HealthCare.gov insurance website to a new host, the Wall Street Journal reported on Wednesday. The decision represented "the best path forward to ensure a successful second open enrollment period. It was made in order to improve the consumer experience and have sufficient time for testing," the journal reported, citing Aaron Albright, a spokesman for the Centers for Medicare and Medicaid Services. The agency signed a contract last November to replace Verizon Communications Inc with Hewlett-Packard Co as the host of the HealthCare.gov website. Verizon, which was blamed for the outages last year, has upgraded its servers and brought in additional staff to handle the load when open enrollment begins, the Journal said, citing people familiar with the situation. Albright also said the agency was taking other steps to manage peak traffic, including transferring around 75 percent of newcomers visiting the site to a portion hosted by Amazon Web Services. Testing so far suggested that the capacity for this portion of the site had grown significantly, but was still likely to be maxed out at certain points, forcing users into virtual "waiting rooms," the Journal quoted one person familiar with the matter as saying."
http://townhall.com/news/politics-elections/2014/10/01/us-delays-plans-to-replace-healthcaregov-site-host-wsj-n1899657
Bosses Face Affordable Care Act Deadline
Employers Must Make Changes to Employees' Health Insurance Before Year-End
"The clock is ticking for Tommy Cain and thousands of other U.S. employers facing deadlines to make changes to the health insurance they offer their employees under the Affordable Care Act. Mr. Cain has already met one of the law's key requirements: offer health insurance to at least 70% of full-time staffers by 2015, or face penalties. Back in January, he put a no-frills plan in place for his 250 employees. His Gulf Coast grocery chain offers to pay 60% of premiums costs, deducting $25 weekly from the paychecks of those who opt for the coverage. But his dilemma now is figuring out whether that plan is affordable to those employees, as required under the law. The cost cannot exceed more than 9.5% of employees' annual salaries, the law says. With just three months to go before 2015, Mr. Cain is worried that he will be penalized next year if the plan doesn't meet the technical standard. As part of its "Faces of the Affordable Care Act" multimedia series, the Journal has been following two small businesses—T. Cain Grocery chain, based in Fairhope, Ala., and Ovenly LLC, a Brooklyn, N.Y., retail and wholesale bakery, to see how they are dealing with the changes they face under the law. A minority of business owners are considering trimming their head counts below the 50 full-time-worker cutoff or reducing their workers' hours rather than comply with the requirement, which begins in January for companies with 100 or more employees. Others have run the numbers and concluded that their best financial move is simply to skip the requirement and instead pay penalties, $2,000 for each full-time worker after the first 30."
http://online.wsj.com/articles/bosses-face-affordable-care-act-deadline-1412202286?mod=pls_whats_news_us_business_f
How Much Did HealthCare.gov Really Cost? More Than the Administration Tells Us
"As you may remember, back in May we were told by the Department of Health and Human Services (HHS) secretary Sylvia M. Burwell that the cost of building HealthCare.gov totaled $834 million, glitches and all. HHS's Office of the Inspector General (OIG) provided its own estimate of $800 million. However, that $800 million price tag is roughly 40 percent of the actual cost of the defective website. According to a new report produced by Bloomberg Government (BGOV), the cost of HealthCare.gov is closer to $2,142 million than $834 million. The difference is mostly due to the fact that, according to BGOV, the administration's estimates omit some pretty significant costs such as the budgetary cost of the IRS (which among other things is doling out subsidies through HealthCare.gov) and other agencies. That discrepancy accounts for $387 million. Another $300 million comes from omitting the contracting costs for processing paper applications as backup in case of the failure of the website.  Another $255 million comes from using a different time frame. BGOV uses a longer one than HHS does, but as the report notes: "The Burwell and OIG estimates stopped counting just as a major drive got underway to make permanent repairs to healthcare.gov."  And then there is $400 million unaccounted for in OIG's estimate due to HHS's questionable accounting techniques. Most of that is owing to HHS's need to find money that Congress didn't originally appropriate in the Affordable Care Act (ACA) for the construction of a federal exchange (HealthCare.gov). HHS had to get creative and ended up shuffling money around from 204 other existing contracts to pay for the construction of one of the most defective websites ever. Yet this money needs to be counted as a cost of HealthCare.gov, as BGOV noted: Of the 434 contracts BGOV identifies as used to implement the full ACA, 204, or nearly half, were signed for other purposes before the law's 2010 enactment and only later re-worked to help pay for the law. Half of the dollars spent have been via old contracts. So far the cost of HealthCare.gov has been $2.1 billion. That's a lot, but it is nothing compared with the overall cost of the "reform," which BGOV estimates to be $73.4 billion to this date. Note that this figure doesn't include the cost of ACA's expansion of Medicaid "because reliable data on actual spending, as opposed to forecasts, isn't publicly available."
http://www.nationalreview.com/corner/389187/how-much-did-healthcaregov-really-cost-more-administration-tells-us-veronique-de-rugy
U.S. Cannot Subsidize Health Plans in States With No Marketplace, a Judge Rules
http://www.nytimes.com/2014/10/01/us/us-cannot-subsidize-health-plans-in-states-with-no-marketplace-a-judge-rules.html?_r=0
Judge: No Obamacare subsidies through federal insurance marketplace
http://www.cbsnews.com/news/judge-no-obamacare-subsidies-through-federal-insurance-marketplace/
Democrats should embrace ACA successes
"The Affordable Care Act figured prominently in the last two election cycles. Arguments by candidates and media outlets opposed to the law carried the day, especially in the Republican takeover of the House in 2010. It's very likely that the ACA will again play a role in the upcoming midterms. This time, though, the law's successes could have the most impact in the voting booth. By a number of measures, the story of the Affordable Care Act has been a positive one. Cost projections by the Congressional Budget Office for both the ACA, and healthcare spending in general, have actually gone down. More than 8 million Americans and counting now have access to coverage via the state-level insurance exchanges and more than 5 million have benefited from the expansion of Medicaid. Despite a very messy rollout, the exchanges continue to grow, with the number of insurers offering plans in 2015 increasing by 25 percent. This could be part of the reason that, in several cities, the prices of plans are now falling. And contrary to what many opponents of the law claimed, the ACA did not cause a massive loss of jobs. The jobs story actually turns out to be a big plus for the ACA. Before it took effect, naysayers claimed — without evidence — that the law would cause employers to cut back on hours (leading to a higher level of involuntary part-time employment) or that some people might lose their jobs altogether. In fact, the latest numbers from the Bureau of Labor Statistics — which tracks both how many people work 35 hours or less and whether they choose to work part-time or do so involuntarily because they can't find full-time work — show that involuntary part-time employment has actually decreased since the exchanges opened. Over the same time, the number of people who chose to work part-time has gone up. A closer look at the data reveals that young parents made up the biggest part of this increase. This essentially means that now that working people can get health insurance from the exchanges, they are no longer locked into a full-time job because they need to rely on their employer for coverage. Parents can now work part-time to accommodate the needs of family life. While the picture will become clearer as more data come in, freedom from "job lock" could make it easier for would-be entrepreneurs to quit their jobs or cut back on their hours to work on building their own businesses. It could allow people to work fewer hours to care for family members with serious health condition (whom insurers now have to cover under the ACA) or allow near-retirees to move to part-time work and still have coverage. Furthermore, since the job market still hasn't fully recovered from the recession, people voluntarily choosing to switch to part-time employment will open up full-time jobs for people who need more hours. All of this represents an opportunity for Democrats running for office this year."
http://thehill.com/blogs/pundits-blog/healthcare/219354-democrats-should-embrace-the-successes-of-the-aca
After death, VA persists to collect 59 cents
http://www.usatoday.com/story/news/nation/2014/09/29/after-death-va-persists-collect-payment/16425881/
IMMIGRATION:
IMMIGRATION EXPERT: OBAMA ADMIN RESPONSIBLE FOR LETTING EBOLA PATIENT INTO U.S.
"President Barack Obama, Health and Human Services Secretary Sylvia Burwell, Department of Homeland Security Secretary Jeh Johnson, and Secretary of State John Kerry are directly responsible for allowing Ebola into the United States, the Center for Immigration Studies Director of Policy Studies Jessica Vaughan told Breitbart News. Vaughan points to federal law–the Immigration and Nationality Act (INA)–which she notes gives the administration "broad authority" to bar non-citizens like Thomas Eric Duncan, the first Ebola patient allowed into the U.S., from entering the country. The administration took no steps pursuant to that federal law, however, to block people like him from potentially endangering Americans. "They have broad authority to bar any non-citizen from entering the country," she said in a phone interview with Breitbart News. "But the INA does have a provision on the books already that bars people who have communicable diseases who of public health significance. It gives the authority to HHS to create that list. The language says it's only people who have them who are barred."  "So what you have to do is set up a system of screening to make sure people you're allowing to travel into the country are clear," she explained. "We've done that with some of these other diseases in the past-and the way they do that is every visa issuing post has local doctors that they work with who will screen people who get immigrant visas to make sure they don't have tuberculosis or leprosy or other diseases. You could similarly require that people who want to travel here on visitor's visas go through a medical screening and put the burden of proof on the traveler to show they are not infected and are not carrying the disease."
http://www.breitbart.com/Big-Government/2014/10/01/Immigration-Expert-Obama-John-Kerry-HHS-DHS-Secretaries-Personally-Responsible-For-Not-Stopping-Ebola-Patient-Getting-Into-U-S
INGRAHAM: 'WHY DID OBAMA LET EBOLA VIRUS INTO THE UNITED STATES?'
http://www.breitbart.com/Breitbart-TV/2014/10/01/Ingraham-Why-Did-Obama-Let-Ebola-Virus-Into-The-United-States
US Visas Held By 13,500 People In Three Ebola Countries
http://dailycaller.com/2014/10/01/us-visas-held-by-13500-people-in-three-ebola-countries/
CDC Warning: Immigrant Children Could Be Spreading This New Mystery Virus In Public Schools
"As we reported in our first article on the EV-D68 outbreak, the CDC and our Federal government are completely ignoring the fact this this virus seems to have been spread by illegal immigrants who've been dumped throughout the country – thanks in large part to the Obama administration. Although it's received very little mainstream media coverage, the current outbreak of EV-D68 is common to El Salvador, Honduras, and Nicaragua, three countries where a bulk of the illegal immigrant children come from. These unaccompanied illegal immigrant children have been allowed into the nation's school systems without medical screenings and without required vaccinations. The CDC may be pretending that they have no idea where this outbreak came from, but for months now similar neurological illness outbreaks have been occurring in border towns throughout the U.S.. In fact, back in February of 2014, an outbreak of a polio-like illness caused as many as 25 children in California to come down with paralyzed limbs and little hope of recovery. According to the BBC, at least five of these cases were directly linked to enterovirus-68, proving the CDC has known about this outbreak for quite some time now. In July of 2014, the Inspector General of the Department of Homeland Security confirmed that communicable diseases were being spread throughout detention centers set up to house incoming illegal immigrant children. These children were then being dumped in unsuspecting communities around the country. "Many UAC and family units require treatment for communicable diseases, including respiratory illnesses, tuberculosis, chicken pox, and scabies," the IG report said. "UAC and family unit illnesses and unfamiliarity with bathroom facilities resulted in unsanitary conditions and exposure to human waste in some holding facilities."
Unless this government starts to control the crisis at the border, this is only the beginning. When you allow entire populations of people into a country without medical screenings, the results are actually quite predictable. This isn't a mystery; it's well-known medical science. This is exactly why we once required medical screenings of all incoming immigrants, and why we built special islands in New York's Harbor to quarantine incoming ships. When you introduce new populations to a country, you introduce diseases that have not been seen in that area. You also immediately increase the risk of deadly disease outbreaks."
http://www.westernjournalism.com/obama-adminstrations-immigration-policy-responsible-new-mystery-virus-causing-paralysis-children/
How Mexico Helps Pay for Some of Its Citizens to Remain in the U.S.
"An immigration program created in 2012 to help people who came to the U.S. at a young age remain in the country longer might have roadblock: money. But a report from NPR pointed out that Mexico is helping with some of this cost, thus allowing its citizens to remain in America. The Deferred Action for Childhood Arrivals program, which was announced by the Department of Homeland Security on June 15, 2012, allows "certain people who came to the United States as children and meet several guidelines [to] request consideration of deferred action for a period of two years, subject to renewal." According to U.S. Citizenship and Immigration Services, these people are eligible to receive work authorization, but it "does not provide lawful status." According to NPR, fees for this application total about $465 and could be preventing some people from applying for deferred action. Some Mexican consulates in the U.S. have financial assistance to meet this need though. The Mexican Consulate in Los Angeles, for example, dedicated $250,000 for financial assistance in DACA applications, according to NPR. It has helped more than 260 Mexican citizens with part of their application fees thus far. As a whole, the Mexican Embassy in Washington, D.C., is not sure how many consulates have provided financial assistance for DACA, according to NPR. Julian Escutia with the embassy told NPR that the funds for financial assistance are limited. "This is on a case-by-case basis," he said. "We are not in the position of assisting all of them financially." He added that the intent of this assistance is not necessarily to encourage Mexican citizens to live in the U.S. permanently but to help "our nationals wherever they are." "If it's a program that helps youth to work in this country, well, that helps our nationals, and that helps us," Escutia told NPR."
http://www.theblaze.com/stories/2014/10/01/how-mexico-helps-pay-for-some-of-its-citizens-to-remain-in-the-u-s/
REPORT: FEDS TO GRANT REFUGEE STATUS TO CENTRAL AMERICAN CHILDREN
"The Obama administration will reportedly allow immigrants from Honduras, Guatemala, and El Salvador to apply for refugee status from their countries.  The program, which was announced on Tuesday, will reportedly "establish in-country processing to screen the young people to determine if they qualify to join relatives in the U.S." and will accept 4,000 immigrants "from Latin America and the Caribbean for next year." Nearly all of the nearly 66,000 illegal immigrant juveniles who have been detained at the border since October of last year have come from those three Central American countries, and according to the Associated Press, "immigrants from those countries who are lawfully in the United States will be able to request that child relatives still in those three countries be resettled in the United States as refugees."
Even the Associated Press notes that "the program is not likely to stop other minors or migrant families from seeking to cross the border" illegally. Just last month, "Border Patrol agents apprehended 3,129" illegal immigrant juveniles. The new program will reportedly "not provide a path for minors to join relatives illegally in the United States and would not apply to minors who have entered the country illegally." The AP noted that the presidential memorandum "also singled out Cuba, Iraq, Eurasia, and the Baltics as locations where the United States could screen individuals for potential refugee status" in the future."
http://www.breitbart.com/Big-Government/2014/09/30/Report-Feds-to-Grant-Refugee-Status-to-Central-American-Minors-Establish-In-Country-Processing
Obama will let Central American kids apply for refugee status: report
http://www.cbsnews.com/news/obama-will-let-central-american-kids-apply-for-refugee-status-report/
Labor Secretary on Immigration: "The Question Of Executive Action, My Friends, Is A When Question"
"THOMAS PEREZ, SECRETARY OF LABOR: The president, as he has done with the Department of Labor on minimum wage, on overtime, on so many other issues, he will not hesitate to take executive action. So let me be slightly clearer: the question of executive action, my friends, is a when question because the question of immigration reform is not a question. The need for immigration reform is an economic imperative. It's a moral imperative. It's a national security imperative. And it is an issue that is all about his values and his leadership. That is why I love working for this president, and that is why — again, as I said to you about eight minutes ago, the most important thing I have learned in my job is you have got to get it right. And I am confident because I have worked with this guy for a while and I have watched him in action, that on immigration, we're going to get it right on the executive side, but we've got to get it right as a society in Congress. I am confident that we can do that."
http://www.realclearpolitics.com/video/2014/10/01/labor_secretary_on_immigration_the_question_of_executive_action_my_friends_is_a_when_question.html
Labor Sec. Perez On Immigration: We Have to Get It Right
"Sounding and looking like a motivational speaker, Labor Secretary Tom Perez argued before a largely Hispanic crowd Wednesday that the president is getting it right by taking more time to act on immigration. Perez abandoned the podium and walked up and down the stage as he passionately spoke about his allegiance to President Barack Obama and his boss' commitment to fixing immigration. "As he has done with minimum wage over time, he will not hesitate to take executive action," Perez said of Obama. "I'm confident, because I've worked for this guy a while, that on immigration, we're going to get it right on the administration side," Perez said. Although a range of issues have been highlighted at the Congressional Hispanic Caucus Institute's conference, immigration inaction by Republicans in Congress followed by the president's delay of executive action have hung over the annual meeting. Obama speaks Thursday and he's expected to address immigration. At least one immigration group plans a protest. Perez lightly touched on the disappointment immigrant and Latino advocates have expressed about the executive action delay, saying patience is a luxury that many don't have. He told the the story of Obama meeting with a group of women after a job training event, outside the spotlight of the media, and was asked by them what is the single most thing he hoped to accomplish. Perez said Obama answered immigration reform. "Because he's met so many people across this country who want opportunity, for whom opportunity continues to be elusive," said Perez. Perez is considered a potential replacement for retiring Attorney General Eric Holder, although his is one of several names being floated. Before becoming Labor Secretary he headed up the Department of Justice's civil rights division under Holder and also worked as deputy assistant attorney general for the civil rights office under former attorney general Janet Reno. But Perez declined to talk about his prospects for the job to reporters after his speech. "My focus is on the DOL," he said."
http://www.nbcnews.com/news/latino/labor-sec-perez-immigration-we-have-get-it-right-n216251
LABOR SECRETARY: OBAMA WANTS AMNESTY BECAUSE HE BELIEVES AMERICA IS PART OF GLOBAL UNIVERSE
"Wednesday at his speech to members of the Congressional Hispanic Caucus Labor Secretary, Thomas Perez said President Barack Obama will fulfill his promise to use an executive order to grant amnesty for up to 6 million illegal immigrants already living in the United States because he "has someone who has lived overseas, he understands that we are a global universe here in the United States and everywhere." Perez said, "When you look at the president on immigration, his commitment to this issue dates way back to his time in Illinois state government. Way, way back, because he has understood, and as someone who has lived overseas, he understands that we are a global universe here in the United States and everywhere. And he understands that we are a nation of immigrants, and we are a nation of laws, and we can be both. I have seen those values in action."
http://www.breitbart.com/Breitbart-TV/2014/10/01/Labor-Secretary-Obama-Pushes-Amnesty-Because-He-Believes-America-is-Part-of-Global-Universe
Hispanics promised Obama will act on immigration by year's end
Obama seeks to temper anger, shore up key Democrat voting bloc ahead of midterms
http://www.washingtontimes.com/news/2014/oct/1/hispanics-promised-executive-action-this-year-on-i/
Obama seeks to restore trust with disappointed Latinos
"After enraging Latino voters last month by delaying promised immigration reforms, President Barack Obama is expected to assure Hispanic-American lawmakers on Thursday that he is on their side and help is on the way. Obama, who for the past two years missed the annual gala held by the Congressional Hispanic Caucus, will return to the group and reiterate his ongoing commitment to immigration reform, according to a White House official. The official, who asked not to be identified, said Obama also will say he intends to fix as much of the U.S. immigration system as he can by using his presidential powers."
http://www.reuters.com/article/2014/10/02/us-usa-obama-latino-idUSKCN0HR09F20141002
GUTIERREZ: IF GOP TRIES TO REVERSE OBAMA AMNESTY, IT WILL END THE GOP FOREVER
"Wednesday during a meeting with members of the Congressional Hispanic Caucus, Rep. Luis Gutiérrez (D-IL) warned the Republicans that after President Barack Obama fulfills his promise to uses an executive order to grant amnesty for up to 6 million illegal immigrants already living in the United States, if they try and reverse it in any way, "They will be the end of the Republican Party as a national party in the United States of America." The Illinois congressman said, "Imagine for a moment the president of the United States makes an announcement. We figure out who the 5 million, 6 million people are. We get ready to register them and the Republican majority decides they will obstruct the process. They will be the end of the Republican Party as a national party in the United States of America, because then it won't be that the Democrats didn't act and that the Republicans didn't act. It will be the last act."  "This is a concrete example of justice for a community of people that we love and cherish and will defend. I'm ready for the president to act. And let me tell you something. Whoever attacks the decision of the president to bring justice and fairness to millions of undocumented immigrants and allow them to have justice in this country, I'm ready for that fight and I'm ready to join everybody in this room in winning that fight."
http://www.breitbart.com/Breitbart-TV/2014/10/01/Gutierrez-If-GOP-Tries-To-Reverse-Obamas-Executive-Amnesty-It-Will-End-The-Republican-Party-Forever
The Two Words Nancy Pelosi Won't Use to Describe Illegal Immigrants
"House Minority Leader Nancy Pelosi (D-Calif.) got into a verbal scuffle with a reporter Wednesday over whether it's okay to call certain immigrants "illegal aliens." At a morning briefing, Pelosi took a question from a reporter who asked whether Iraqis who entered the country illegally should be allowed to stay in the country under President Barack Obama's planned immigration policy changes. But the reporter barely got the question out, as Pelosi interrupted her twice when she used the term "illegal alien." "If President Obama does what he has promised to do and take executive action to legalize some illegal aliens in the United States…" she said before Pelosi cut her off. "Are you referring to undocumented people who are in the United States?" Pelosi asked. "Illegal aliens, yes ma'am," the reporter said. "Undocumented people, OK," Pelosi shot back, getting in the last word on the matter."
http://www.theblaze.com/stories/2014/10/01/the-two-words-nancy-pelosi-wont-use-to-describe-illegal-immigrants/
NANCY PELOSI CHIDES REPORTER FOR USING TERM 'ILLEGAL ALIENS'
http://www.breitbart.com/Big-Government/2014/10/01/Pelosi-Corrects-Reporter-s-Usage-of-Illegal-Aliens
From the Border, Whistleblowin' in the Wind
When Ron Zermeno warned of the secret relocation of illegal immigrants, CBP disciplined him.
"A whistleblowing Border Patrol agent alleges that the Department of Homeland Security ignored health and safety concerns in attempting to transport illegal immigrants to a facility in Murrieta, Calif., the site of a high-profile confrontation between DHS and local citizens this past summer. In a whistleblower disclosure document obtained by National Review Online, the agent alleges that the federal government knowingly transported illegal immigrants to facilities that were unequipped to process them; disregarded repeated warnings from a Border Patrol agent about the public-health risks posed by the immigrants, many of whom were suffering from infectious diseases; rejected multiple offers of assistance from local officials; and suspended law-enforcement operations at part of America's southern border while denying a congressman's repeated requests for information about the government's plan to process the immigrants and about the startling events unfolding in his district… The whistleblower disclosure was filed by Border Patrol agent Ron Zermeno, the health and safety director of National Border Patrol Council Local 1613. Zermeno writes in the disclosure about how, as early as May of 2014, when he learned of the government's plan to relocate the immigrants, he began raising the alarm, reaching out to Border Patrol management, local officials, and a congressman. He gained no ground with these warnings, he says. He also spoke with NRO and other media about his concerns but was disciplined — for the first time in his decades-long career — for allegedly exposing sensitive law-enforcement information to the press. Zermeno declined to comment for this story. His disclosure suggests that while the images coming out of Murrieta showed American citizens fighting the arrival of illegal immigrants, the confrontation would have been avoided entirely if only the federal government had heeded the warnings of its employees. Zermeno says in the document that on May 7, he received word from a senior agent of the federal government's plan to send 140 illegal immigrants every 72 hours to the Murrieta Border Patrol Station, despite its inability to accommodate their arrival. His disclosure says he was concerned for the safety of the agents because of reports that the detainees would be carrying infectious diseases, scabies, and lice. The facility could not safely house the incoming women and children, he writes.   But the senior agent, according to Zermeno, said that immigrants would nonetheless be processed and then released to the community, and that the directive was "concealed for unknown reasons."
http://www.nationalreview.com/article/389232/border-whistleblowin-wind-ryan-lovelace
SPENDING/BUDGET/ECONOMY:
FIVE REASONS AMERICANS CAN'T FIND JOBS
"Friday, the Labor Department is expected to report the economy added about 215,000 jobs in September, about half of what is needed each month to bring unemployment down to pre-financial crisis levels. The official unemployment rate is 6.1 percent, but that hardly provides a fair description of the jobs crisis. Not counted are prime working age adults who have quit looking for a job, part-time workers who want full-time positions, and young college graduates who have enrolled in graduate school because they can't find decent employment. The real jobless rate is likely closer to 20 percent, and the root cause is slow economic growth.
Since 2000, GDP has advanced 1.7 percent annually, about half the pace of the Reagan-Clinton years. Five factors are slowing growth and making jobs scarce."
http://www.breitbart.com/Big-Government/2014/10/01/Five-Reasons-Americans-Cant-Find-Jobs
US companies added 213,000 jobs in September
http://www.bostonglobe.com/business/2014/10/01/companies-added-jobs-september/3g8RfHPs7mdQoKORP87x9H/story.html
Markets Buckle, Hit by Weak Economic News
http://www.nytimes.com/2014/10/02/business/daily-stock-market-activity.html
Feds spend $2 million to get elderly to join choirs
"The National Institutes of Health (NIH) has spent more than $2 million to promote how joining a community choir can be beneficial to older adults. The government is currently financing a five-year project that is recruiting 450 "minority elders" to participate in choirs at senior centers in San Francisco. The premise of the study, entitled, "Community Choirs to Promote Healthy Aging and Independence of Older Adults," is that the country is facing a demographic crisis and needs to prepare for a larger elderly population. "The United States is experiencing a rapid increase in the number of older adults. In 2009, there were 39.6 million individuals over age 65, and this number is expected to almost double by 2030," the NIH grant states. "During the same time period, there will be an increase in the number of older adults with diverse racial/ethnic and socioeconomic status (SES) backgrounds who are at increased risk for poor health outcomes relative to non-minority elders." "Thus, there is an immediate need to identify cost-effective, widely applicable, and sustainable programs that promote health and well-being of older adults," it said."
http://www.foxnews.com/politics/2014/10/01/feds-spend-2-million-to-get-elderly-to-join-choirs/
COMMON CORE:
The new New Math: Byzantine subtraction in Common Core
http://hotair.com/archives/2014/10/01/the-new-new-math-byzantine-subtraction-in-common-core/
Watch Bill Gates Confirm Everybody's Worst Fears About Common Core
http://reason.com/blog/2014/09/30/watch-bill-gates-confirm-everybodys-wor
MISC.:
IRS Erased Key Records in Lawsuit, NetJets Says
"There may be a pattern involving the IRS losing e-mails and other key computer records. For months, the House Oversight Committee has been pursuing the lost e-mails of Lois Lerner and other figures in the IRS tax-exempt organization scandal.  Now, the private-jet company NetJets is claiming in a lawsuit that as part of its tax dispute with the agency the IRS "wiped clean a number of computer hard drives containing emails and other electronic documents that the Government was required to produce." NetJets sued the IRS in 2011, claiming that it improperly applied a ticket tax on users of its aircraft that is meant for commercial airline passengers. The IRS countersued claiming that NetJets "has failed, neglected or refused to pay its federal tax liabilities . . . in full." But its argument was undercut in 2012 when Congress changed the tax code to make it clear the air-passenger-ticket tax doesn't apply to private firms such as NetJets, whose customers buy time-shares in planes operated by the company. In its latest court filing, NetJets claims the IRS has been concealing evidence. Its lawyers say the computers of three key IRS employees were wiped clean, including the computer of "an excise-tax policy manager and a key decision maker regarding the application of the section 4261 ticket tax to whole and fractional aircraft-management companies." Should the Republicans take the Senate this November, a key early goal should be to use the budget process to ensure the IRS doesn't suffer more e-mail "accidents" in the future."
http://www.nationalreview.com/corner/389251/irs-erased-key-records-lawsuit-netjets-says-john-fund
IRS Bungles FOIA Requests
"A recent government audit has uncovered that the Internal Revenue Service has been mishandling Freedom of Information Act requests, withholding information from nearly 600 requests in fiscal year 2012 alone. The audit reviewed "a statistically valid sample" of FOIA and Privacy Act requests and found that 16.4 percent "may have" violated taxpayer rights because "the IRS improperly withheld or failed to adequately search for and provide information to requestors." Of the 12,198 FOIA and Privacy Act requests processed in Fiscal Year 2012, 24 percent were denied outright–a 20 percent increase from the previous fiscal year. 118 requests were still backlogged at the end of FY 2012, despite the IRS having hired 21 new "disclosure specialists" to combat the backlog that year. As of June 2013, the backlog had increased to 122. The report, conducted by the Treasury Inspector General, estimates that "approximately 559 FOIA/Privacy Act requests may have had information erroneously withheld," based on the sample they reviewed. "We expect the number of requests that had information erroneously withheld to range from 265 to 984 requests." This is a dramatic increase from previous years–in 2012, the IG found that information was improperly withheld from just 3.3 percent of requests. The report speculates that the "influx of new employees" may be the root of the problem–since 2011, the IRS has hired 45 new disclosure specialists to deal with such requests. The report notes that during FY 2012, all 45 of these employees were still either in formal or on-the-job training, and that they constituted nearly 50 percent of the entire disclosure specialist team. On a more positive note, the report found that all requests were responded to in a timely manner, presumably because incomplete, inaccurate reports are less time-consuming to compile. The report also found that "disclosure specialists may be inadvertently disclosing taxpayer information," which is bureaucratese for "16 percent of requests improperly disclosed sensitive taxpayer information." These violations included releasing information to people unauthorized to receive it; failing to redact sensitive information consistently throughout documents, meaning that the same information would be both blacked out and visible at different points in the release; and releasing IRS transcripts for an incorrect Social Security Number. The IG recommended that the IRS "should emphasize the importance of the disclosure laws and regulations with all disclosure specialists and their managers, and ensure that the procedures for reporting inadvertent disclosures are periodically reviewed."
http://dailycaller.com/2014/10/01/irs-bungles-foia-requests/
EXCLUSIVE – MITCH MCCONNELL: HOLDER REPLACEMENT MUST OPPOSE OBAMA'S PLANNED EXECUTIVE AMNESTY
"The replacement for Attorney General Eric Holder must oppose President Barack Obama's planned executive amnesty and other executive overreaches, Senate Minority Leader Mitch McConnell (R-KY) told Breitbart News on Tuesday evening. In a statement provided to Breitbart News on Tuesday, McConnell said: As attorney general, Eric Holder too often put political and ideological commitments ahead of the rule of law. That's not something the American people expect in the nation's highest law-enforcement official, and it's something Mr. Holder's replacement should commit to avoiding at all costs as a condition of his or her confirmation — whether it relates to the President's acting unilaterally on immigration or anything else.
McConnell's comment comes in the wake of Sen. Rand Paul (R-KY), his Kentucky colleague, backing Senate Budget Committee ranking member Sen. Jeff Sessions (R-AL) on this matter."
http://www.breitbart.com/Big-Government/2014/09/30/Exclusive-Mitch-McConnell-Holder-Replacement-Must-Oppose-Obama-s-Planned-Executive-Amnesty
FLASHBACK: OBAMA ADMINISTRATION DUMPS QUARANTINE RULES
"The Obama administration withdrew updated quarantine regulations in 2010, prompting questions about how the policy change may have impacted the current Ebola situation.
In April 2010, Politico reported the administration "quietly dumped quarantine rules that would have required air passengers to submit more information to airlines and strengthened the government's authority to detain travelers suspected of carrying disease." Politico initially reported in August of 2009 that the Obama administration examined Bush administration 2005 quarantine regulations, which were criticized by civil liberty advocates. "The proposals to limit liberty represent a dangerous precedent to constitutional theory, particularly when there's almost no evidence it will matter… It wouldn't surprise me if they try to sneak this past in August, when people are away," said Wendy Mariner, a professor of law and public health at Boston University of the Bush proposal, which would have required airlines and cruise lines to store additional data about domestic and international travelers, like e-mail addresses, traveling companions, and return flight information. However, giving the information would have been voluntary for the passengers. The Centers for Disease Control sent the new rules forward for formal approval in June, 2009, despite the criticism. "It's important to public health to move forward with the regulations," CDC spokeswoman Christine Pearson told Politico. "We need to update our quarantine regulations, and this final rule is an important step." However, the CDC later withdrew the regulations from the approval process at the Office of Management and Budget."
http://www.breitbart.com/Big-Government/2014/10/01/FLASHBACK-Obama-administration-dumps-quarantine-rules
Steve Wynn: I'm 'more scared' about US than China
http://www.cnbc.com/id/102049852
White House to Media: Sit Down and Don't Interview
"Even though Barack Obama rode into office in 2008 on a wave of media adulation, the Obama administration has exhibited a fiercely hostile attitude towards reporters. It has vigorously prosecuted low-level national-security leakers — while it ignores friendly leakers from the White House who puff up its image. This has led former Washington Post editor Leonard Downie to observe, "In the Obama administration's Washington, government officials are increasingly afraid to talk to the press." Last year, the Committee to Protect Journalists concluded that Obama "will surely pass President Richard Nixon as the worst president ever on issues of national security and press freedom." The White House's contempt for the news-gathering process extends to the most petty incidents. On Monday, Michelle Obama came to Milwaukee to campaign for Democrat Mary Burke, who is challenging Governor Scott Walker. To the astonishment of reporter Meg Kissinger of the Milwaukee Journal Sentinel, aides to Obama and Burke told her she could not talk to the crowd at a Burke event in Milwaukee. "Assigned to cover Michelle Obama's speech today and was told by a Mary Burke aide and one for the White House that I could not speak to the people in the crowd," she recounted on her Facebook page. "To say that I was creeped out is an understatement. This is what reporters do in America: we speak to people. At least that's how I've been doing things — at all kinds of political events — since 1979."
http://www.nationalreview.com/corner/389250/white-house-media-sit-down-and-dont-interview-john-fund
For Julia Pierson, No Face-to-Face Meeting With Obama
"Secret Service Director Julia Pierson was fired so fast she didn't even get a face-to-face meeting with the president. Ms. Pierson, already under fire due to cascading scandals at the agency tasked with protecting the president, sealed her fate with a disastrous performance before the House Oversight Committee Tuesday. By mid-afternoon, when Sen. Chuck Schumer (D., N.Y.) called for her resignation, the show was already over. The 30-year Secret Service veteran left the Obama administration in record time for someone appointed by the president. The only other key officials fired in the midst of a public storm were Gen. Stanley McChrystal, whom President Barack Obama inherited upon becoming president, and former Veterans Affairs Secretary Eric Shinseki, who lingered for weeks amid growing concerns about VA facilities. But unlike those two, who each got an Oval Office meeting upon their departures from the government, Ms. Pierson spoke with Mr. Obama by phone, White House Press Secretary Josh Earnest said Wednesday. That conversation took place after she'd already submitted her resignation to Homeland Security Secretary Jeh Johnson. Mr. Obama "took time out of his day" to call Ms. Pierson, Mr. Earnest said. Unlike Mr. Shinseki's departure, there was no sign the president regretted her resignation. "The president is deeply appreciative of her service," Mr. Earnest said."
http://blogs.wsj.com/washwire/2014/10/01/for-julia-pierson-no-face-to-face-meeting-with-obama/?mod=WSJBlog
Julia Pierson resigns as Secret Service director after series of security lapses
http://www.washingtonpost.com/politics/julia-pierson-resigns-as-secret-service-director/2014/10/01/ea39a396-499f-11e4-891d-713f052086a0_story.html?wprss=rss_homepage
Pierson failed to provide fresh start for Secret Service that administration wanted
http://www.washingtonpost.com/politics/pierson-failed-to-provide-fresh-start-for-secret-service-that-administration-wanted/2014/10/01/51a642a2-49a8-11e4-891d-713f052086a0_story.html
New Federal Guidelines Aim to Rid Schools of Racial Inequality
"With racial minorities still less likely than white students to have access to rigorous academic classes or experienced and qualified teachers, the Obama administration will announce guidelines on Wednesday to ensure that strong teachers, high-level math and science courses, quality extracurricular programs, and equivalent technology and school facilities are available for all public school students. In a 37-page document issued by the Office for Civil Rights of the Department of Education, the administration urges state officials, superintendents and principals to monitor policies and facilities and to make sure they are equitably distributed among students of all races. "Education is the great equalizer," Arne Duncan, the secretary of education, said in a statement prepared for the Public Policy Conference of the Congressional Hispanic Caucus Institute in Washington on Wednesday morning. "It should be used to level the playing field, not to grow inequality." Data collected by the Education Department show that while black and Latino students represent close to 40 percent of all public high school students in the United States, they make up just a quarter of students taking Advanced Placement classes. Two-thirds of black students attend a high school that offers calculus classes, compared with 81 percent of white students and 87 percent of Asian-American students. Given that such courses can better prepare students for college admission, and in some cases offer college credit, students who do not have access to them are often at a disadvantage."
http://www.nytimes.com/2014/10/02/education/new-federal-guidelines-aim-to-rid-schools-of-racial-inequality.html?partner=rss&emc=rss&_r=0
Appeals court blocks some North Carolina voting changes
http://www.politico.com/blogs/under-the-radar/2014/10/appeals-court-blocks-north-carolina-voting-changes-196421.html?hp=l12
'Republicans Are People Too': Romney ad guru has a message for America
"Republicans drive Priuses. Republicans recycle. Republicans have tattoos. Okay, so maybe this isn't shocking news to hear. But a former Mitt Romney ad guru has made little reminders like this the centerpiece of a strange new social media campaign aimed at softening the public image of his Republican Party. The campaign is called "Republicans Are People, Too." Right now, it's a low-budget endeavor, with an online and social media presence on Facebook and Twitter. The man behind the push, Vinny Minchillo, told FoxNews.com he's trying to "catch a wave" of interest by launching "Republicans Are People, Too" shortly before the midterm elections – though he's not advocating for any particular candidates. Rather, he said he's trying to "encourage and embolden" Republicans to get more involved, easing them out of the stigma he says is associated with being a conservative."
http://www.foxnews.com/politics/2014/10/01/republicans-are-people-too-romney-ad-guru-has-message-for-america/
PRIEBUS PREDICTS 95% OF GOP WILL AGREE WITH NEW 'AMERICAN RENEWAL' PRINCIPLES
"Republican National Committee chairman Reince Priebus predicted that the Republican "American Renewal" principles he plans to lay out in a speech on Thursday would receive agreement from 95 percent of Republicans on Wednesday's "Hugh Hewitt Show." "The point of this is to lay out the principles of our party that candidates across the country, you know, they can choose what three or four things they want to emphasize, but this is about uniting our party. And I think what you're going to see tomorrow is that people from every spectrum in our party, the most conservative and the moderate and some people in between, are all going to be on board with this" he said. And "I think these are things that you know, 95 percent of Republicans and conservatives, and everyone in between, are going to agree with." Earlier in the interview, Priebus stated that immigration would be one of the issues he would discuss."
http://www.breitbart.com/Breitbart-TV/2014/10/01/Priebus-Predicts-95-of-GOP-Will-Agree-With-New-American-Renewal-Principles
MITT ROMNEY BACKS SCOTT BROWN: JEANNE SHAHEEN IS 'SIMON SAYS SENATOR' FOR OBAMA
"A new web video to be released by the Scott Brown campaign in New Hampshire on Wednesday features Mitt Romney, the 2012 GOP presidential nominee, slamming incumbent Democratic Sen. Jeanne Shaheen (D-NH) as President Barack Obama's "Simon says Senator."
"Now you know that this is a critical year," Romney says in the video. "The people of New Hampshire have a chance to vote on what they think about the president's agenda. Washington is not a place where New Hampshire wants to play a game of Simon Says. One person is his number one supporter, Jeanne Shaheen. She votes with the President 99% of the time. She's the Simon Says senator." "We don't need that," he continues. "We need to have an independent voice. You have a choice. Your next United States Senator from New Hampshire, Scott Brown."
The video of Romney campaigning for Brown was shot at Scamman Farm in Stratham, New Hampshire. A CNN poll in early September showed Brown tied with Shaheen at 48 percent, but three more recent polls suggest he's slipped since then. A Rasmussen Reports poll in the second week of September has Shaheen up six points, a New England College poll in the third week of September had Shaheen up seven points, and an ARG poll in the last week of September had Shaheen up 10. Brown has run aggressively on immigration and national security and says the Democrat party has poured millions into his race to fight him. "This is the last chance to pass judgment on the Obama administration," Brown said in a recent interview on the Laura Ingraham show. "He's not up for reelection but his number one foot soldier is, and there's no one — no one– in this country more invested in the failures of the president than Sen. Shaheen."
"If people want to make a real statement and they want to take back our country and right the ship — and re-establish who we are as Americans — then they need to get online and help me," he stated. "I'm getting the crap kicked out of me. That's okay because I'm a big boy and I'm gonna fight, and as a result of all that I'm up four, that's fine I'm going to continue to march. But they're getting desperate. Why are they getting desperate? Their rule and dysfunction in the United States Senate is soon coming to an end."
http://www.breitbart.com/Big-Government/2014/09/30/Mitt-Romney-Backs-Scott-Brown-Jeanne-Shaheen-Is-Simon-Says-Senator-For-Obama
DEMOCRATS DOUBLE DOWN ON AD SPENDING FOR GRIMES IN KENTUCKY SENATE RACE WHILE GROUND GAME LAGS
"Though Alison Lundergan Grimes continues to trail in recent polls, Democrats are doubling down on their ad spending to prop up her faltering challenge to incumbent Senator Mitch McConnell (R-KY) in the Kentucky U.S. Senate race. The Democratic Senatorial Campaign Committee (DSCC) is spending another $1.4 million in television advertising this week in support of Grimes, this time for a new ad titled "Alison Cares." The strategy for Democrats in Kentucky appears at first glance to be almost exclusively media oriented, a contrast with the strategy in other contested states, where traditional get-out-the-vote efforts appear to play a larger role than they have so far in Kentucky.  The New York Times reported on Tuesday that in four other key Senate races Democrats have spent more than twice as much on grassroots get-out-the-vote and canvassing activities as have the allies of their Republican opponents. That comparative advantage for the Democratic candidate derived from the ground game in the Kentucky Senate race, on the surface at least, appears to be less significant than it is in other targeted states. "We haven't seen much ground game from Grimes. She's making appearances all over the state and they're doing a lot of radio and TV advertising," Scott Hofstra, a Tea Party activist in Kentucky, told Breitbart News on Wednesday."
http://www.breitbart.com/Big-Government/2014/10/01/Democrats-Double-Down-on-Ad-Spending-for-Grimes-in-Kentucky-Senate-Race-While-Ground-Game-Lags
Joni Ernst Claims 'Momentum' Against Bruce Braley in Senate Race
http://www.nationalreview.com/corner/389339/joni-ernst-claims-momentum-against-bruce-braley-senate-race-joel-gehrke
Al Franken Stumbles in First Debate
http://www.breitbart.com/InstaBlog/2014/10/01/Al-Franken-Stumbles-in-First-Debate
FYI: Scott Brown missed all border security hearings in Senate, records suggest
http://www.washingtonpost.com/blogs/post-politics/wp/2014/10/01/scott-brown-missed-all-border-security-hearings-in-senate-records-suggest/
Pelosi: Dems will take Congress, WH in '16
"House Minority Leader Nancy Pelosi (D-Calif.) predicted a Democratic sweep in 2016. If Republicans keep the House in November, Pelosi said they wouldn't hold their majority for long. "Their days are numbered. I know that in two years, I know we'll have a Democratic Congress and a Democratic president," she told reporters at her weekly press conference.
"I'd like it to be in two months," she added. Asked if she was conceding that Republicans would hold the House in November's midterms, Pelosi insisted, "No, I'm not."  "I think we'll do okay," said Pelosi, who was headed to the Democratic Congressional Campaign Committee to discuss the elections.
Pelosi compared November's midterms to the Olympics, in which the final result can come down to a matter of inches or seconds. "Five weeks from today, we can have no regrets," she said."
http://thehill.com/blogs/ballot-box/presidential-races/219461-dems-will-win-control-of-congress-wh-in-2016-pelosi
DICK MORRIS: OBAMA MISSING IN-PERSON INTEL BRIEFINGS AKIN TO 'NOT DOING THE JOB'
http://www.breitbart.com/Big-Government/2014/10/01/Dick-Morris-Obama-Missing-In-Person-Intel-Briefings-Akin-to-Not-Doing-the-Job
MARK LEVIN CALLS FOR INVESTIGATION INTO OBAMA INTEL BRIEFINGS
http://www.breitbart.com/Big-Government/2014/10/01/Mark-Levin-Calls-for-Investigation-into-Obama-Intel-Briefings
CHRIS MATTHEWS: OBAMA HAS GOTTEN 'LAZY'
http://www.breitbart.com/Breitbart-TV/2014/10/01/Chris-Matthews-Obama-Has-Gotten-Lazy
Chris Matthews: Obama Getting "Intellectually Lazy," "Atrophied" By People Like Valerie Jarrett, Michelle Obama
http://www.realclearpolitics.com/video/2014/10/01/chris_matthews_obama_getting_intellectually_lazy_atrophied_by_people_like_valerie_jarrett_michelle_obama.html
OBAMA BLASTED FOR 'SHAMELESS, REPREHENSIBLE BUCK-PASSING' BY… PIERS MORGAN?
http://www.breitbart.com/Big-Journalism/2014/10/01/Obama-Blasted-for-Shameless-Buck-Passing-by-Piers-Morgan
HUFFPO AUTHORS: CLIMATE CHANGE TO BLAME FOR RISE OF ISIS
"A read-it-to-believe-it column in the Huffington Post is demanding that each American do more to stop the looming threat of the Islamic State– by recycling. Arguing a direct correlation between droughts in Syria and the rise of Islamist extremism, the authors blame climate change for the terrorist group's advance in the Middle East. With a title like "How Climate Change Helped ISIS," one would expect the article to be two words long: "it didn't." Instead, authors Charles B. Strozier and Kelly A. Berkell argue that a wave of droughts in Syria beginning in 2006 made the nation a fertile ground for jihadist extremism, and that, without humanity's hand in climate change, those droughts may not have occurred, thus possibly preventing the reign of terror the Islamic State has over the lands it calls its "Caliphate."  "While ISIS threatens brutal violence against all who dissent from its harsh ideology, climate change menaces communities (less maliciously) with increasingly extreme weather," the authors write, earnestly. "Most of us perceive these threats as unrelated." But they are related, the authors argue, because the desperation that grows when climate change triggers a severe shortage of food could snowball into an international terrorist movement:"
http://www.breitbart.com/Big-Peace/2014/10/01/HuffPo-Authors-Climate-Change-to-Blame-for-Rise-of-ISIS
MS RUNOFF ELECTION:
Man indicted for photographing senator's invalid wife
http://www.usatoday.com/story/news/politics/2014/10/01/clayton-kelly-indicted-in-cochran-photo-case/16562667/
Man in Cochran photo case indicted for burglary
http://townhall.com/news/politics-elections/2014/10/01/man-in-cochran-photo-case-indicted-for-burglary-n1899664
Tea party Senate challenge in Mississippi shows rift in the GOP
http://www.pbs.org/newshour/bb/tea-party-senate-challenge-mississippi-shows-rift-gop/#.VCyZw9MPoBU.facebook