News Briefing for Thursday, October 16, 2014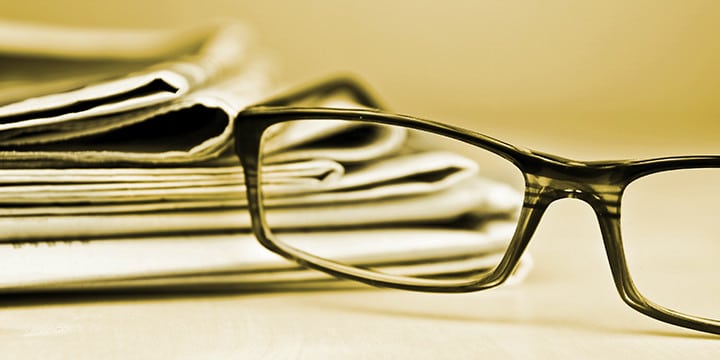 HEALTHCARE:
Report: Deficit will grow $131 billion under Obamacare
"Obamacare will add more than $100 billion to the nation's deficit, according to a report issued by the Republican staff of the Senate Budget Committee. Democrats dispute the findings of the report, however, with one top aide calling it "garbage." The Senate Budget Committee GOP staff crunched updated data on the Affordable Care Act, provided by the Congressional Budget Office, which they said refutes the agency's 2012 conclusion that the health care law would cut the deficit by $109 billion by 2022. Instead, GOP budget staffers say the law will increase the deficit by $131 billion between now and 2024 because of "significant changes" since the law was enacted. "Today's report proves that taxpayers were sold a bill of goods," said Andrew Logan, a spokesman for the GOP side of the Budget Committee. "Not only will the Democrats' health law not reduce the deficit, it will, despite massive tax increases, actually make it worse by more than $100 billion over the next decade alone." Republicans say lower-than-expected initial enrollment figures, lower penalty payments by employers and individuals because of the exemptions to the coverage mandate and lower tax revenue from a reduced labor force under the law have eliminated the anticipated deficit reductions. The healthcare law, for example, requires employers to provide insurance to employees who work more than 30 hours per week, and that rule is expected to reduce hours and jobs. In addition, the CBO has concluded some workers are expected to drop out of the labor force in part because they can now receive subsidized healthcare coverage. According to the CBO, 2.5 million full-time workers will leave the work force by 2024 because of the law. Republican Budget Committee staff calculated $280 billion in tax revenue will be lost from the labor markets between 2017 and 2024."
http://www.washingtonexaminer.com/report-deficit-will-grow-131-billion-under-obamacare/article/2554821?custom_click=rss
How Obamacare Will Do Even More Damage to the Labor Market than the CBO Said
"…Why? Because there's not much to say. And that's even though, as insurance expert Robert Laszewski explained this week in USA Today, the administration has become a master at spinning the facts about Obamacare. The administration, for instance, "put a gag rule on insurance companies from talking about just how well the second version of HealthCare.gov is working," which is probably a sign that it isn't going as well as they hoped it would. It's also "delayed the start of the 2015 open enrollment from last year's October 1st start date to November 15th this year," which is conveniently after the elections. But that just means we need to docment the side effects of the law. A new Mercatus Center study, "The Affordable Care Act and the New Economics of Part-Time Work," by University of Chicago's Casey Mulligan looks at the law's damage on labor markets. There are three major ways it discourages work: (1) an explicit tax on full-time work, (2) an implicit tax on full-time work for those who are ineligible for the ACA's health-insurance subsidies, and (3) an implicit tax that links the amount of available subsidies to workers' incomes. What's the sum of these problems? The health subsidies' structure will put millions in a position in which working part-time (29 hours or less, as defined by the ACA) will yield more disposable income than working their normal full-time schedule. This creates a strong incentive to work less. He estimates these ACA disincentives will reduce work by about 3 percent, or about 4 million full-time-equivalent workers. This is the aggregate result of the law's employment disincentives, and it's nearly double the impact most recently estimated by the Congressional Budget Office. Nearly half of American workers will be affected by at least one of the ACA's employment taxes — and this does not account for the indirect effect on others as the labor market adjusts. Notably, the ACA will push more women than men into part-time work. Because a greater percent­age of women work just above 30 hours per week, it is women who will be more likely to drop to part-time work as defined by the ACA. Mulligan's findings are consistent with the work of other economists, such as Nobel laureate Ed Prescott. I explained the connection in the past: "In his famous 2004 paper, 'Why do Americans work so much more than Europeans?' [Prescott] shows that workers spend considerably more hours working when marginal tax rates on their incomes are lower. So basically, over time, people will reduce the number of hours of work, economic growth slows down, and less revenue is collected." In other words, we can expect tax increases to have an impact on the available labor supply. But Prescott's other big insight is that a generous redistributive system makes it easier to reduce one's labor supply. As George Mason University economist Garett Jones explains, "Prescott argues that if you raise taxes for pure redistribution from the 'average person' back to the 'average person,' then the tax hike doesn't make the 'average person' poorer: The government is taking money out of everyone's right pocket and slipping it into their left. But if the income effect is gone, what's left? The disincentive to work: The pure substitution effect." In other words, higher taxes coupled with more generous benefits equal a strong incentive to work less. The bottom line: Lawmakers can try to distance themselves from Obamacare, but Americans will feel its deep consequences on the labor market for a long time. Unless, of course, Congress finds the courage to reform the whole thing.
http://www.nationalreview.com/corner/390382/how-obamacare-will-do-even-more-damage-labor-market-cbo-said-veronique-de-rugy
Obamacare Is a Job-Slashing, Deficit-Deepening Disaster
http://www.bloombergview.com/articles/2014-10-14/obamacare-is-a-job-slashing-deficit-deepening-disaster
US Ebola Hospital Laid Off Staff Due To Obamacare, Now Has Staff Constraints
"The Nebraska hospital at the center of U.S. medical efforts to fight Ebola recently laid off staff due to budget cuts caused by Obamacare, and its Ebola-fighting resources are now limited due to staff constraints. The Nebraska Medical Center in Omaha recently treated journalist Ashoka Mukpo after the NBC News freelancer contracted Ebola. The center is one of the only hospitals in the country that can adequately treat Ebola patients in its biocontainment units. The center is used as an example by officials who favor the Center for Disease Control and Prevention's plan of having a dedicated Ebola hospital in every state.But the center's Ebola-fighting capacity is limited due in part to staff constraints. "That's pretty much the level of staffing that we have as well," said the center's biocontainment unit nursing director Shelly Schwedhelm, referring to the center's capability to hold only two or three Ebola patients at once.
The Nebraska Medical Center announced 38 layoffs, including those of top officials, in October 2012 with more possible layoffs to come. The center directly blamed the layoffs on decreased revenue from Obamacare's reduction of Medicare reimbursement rates. "The lay-offs at Nebraska Medical Center. Is this a sign of things to come under Obamacare?" asked Nebraska radio station 1110 KFAB in December 2012."
http://dailycaller.com/2014/10/15/us-ebola-hospital-laid-off-staff-due-to-obamacare-now-has-staff-constraints/
'Special Treatment' for Congress Inspires Another Obamacare Lawsuit
"This time it's not a lawmaker, but an outside conservative group that plans to file suit over alleged "special treatment" for members of Congress enrolled in gold-level coverage plans through DC Health Link. Judicial Watch, the group that continues to dog the Department of Health and Human Services for more transparency about implementation of the 2010 health care law, will share details Wednesday of a "taxpayer lawsuit challenging the District of Columbia's special treatment of Congress concerning Obamacare." The announcement is planned at an event at the National Press Club, where plaintiff Kirby Vining and Judicial Watch President Tom Fitton plan to join attorneys. Details are sparse. Congress accounts for more than a quarter of the 50,520 people enrolled in the D.C. health exchange, and the subsidy members and staff receive to cover premiums has been taking heat from all sides. DC Health Link offered private sessions to staffers in advance of the Dec. 9 open enrollment deadline, plus on-site help sessions at the Capitol with employees from Aetna and Blue Cross Blue Shield. Several staffers who worked in district offices in other parts of the country complained about the enrollment process, and those working in Washington offices experienced technical glitches. This is not the first suit Judicial Watch has filed related to the exchanges. In March, they filed two lawsuits against HHS to obtain records, one of which related to security and privacy concerns surrounding the Healthcare.gov web portal. On August 8, they filed a Freedom of Information Act lawsuit seeking emails and documents involving communications to and from former HHS Secretary Kathleen Sebelius and Centers for Medicare and Medicaid Services Administrator Marilyn Tavenner. Judicial Watch wants to know what was said about enrollment figures, performance and security testing of the site, decisions about when to make certain information publicly available, plus other FOIA requests. Jill Sutherland Farrell, director of Judicial Watch, declined to provide further information on the plaintiff or the nature of the lawsuit in a phone call with CQ Roll Call. The liberal watchdog group Citizens for Responsibility and Ethics in Washington has criticized the special support sessions at the Capitol and help hotlines offered to members and staff. They challenged that insurance companies provided perks in violation of congressional ethics rules."
http://blogs.rollcall.com/hill-blotter/special-treatment-for-congress-inspires-another-obamacare-lawsuit/?dcz=
Obamacare Lawsuit Challenges Congress' 'Small Business' Status
http://blogs.rollcall.com/hill-blotter/obamacare-lawsuit-challenges-congressional-health-care/?dcz=
Obamacare Headed to the High Court Again?
The bill began in the Senate, but taxes must originate in the House — so says the Constitution.
"Developments in the last ten days make it more likely that the entire U.S. Court of Appeals for the D.C. Circuit will agree to hear the leading challenge of the Pacific Legal Foundation (PLF) to the Obamacare individual-mandate penalty — and whoever does not prevail at this level will have a compelling case to take to the Supreme Court. An order from the D.C. Circuit last week, instructing the Obama administration to respond to PLF's petition for rehearing, and an impressive set of amicus briefs supporting PLF's petition filed yesterday confirm that this is no ordinary litigation. Readers will recall that Chief Justice John Roberts joined four justices in 2012 to hold that the individual mandate was not authorized by the Commerce Clause or other congressional power, but he sided with four other justices in holding that the penalty for not buying insurance could be read as a tax, pursuant to Congress's taxing power. No judge below had accepted the tax theory, so the debate over the tax issue in the Supreme Court briefs was truly brief. The Court was careful to write that Congress still had to comply with all constitutional requirements for the exercise of its taxing power, so the initial Obamacare ruling did not purport to end litigation that raised that and other issues."
http://www.nationalreview.com/article/390416/obamacare-headed-high-court-again-todd-gaziano
States Expanding Medicaid Under the Affordable Care Act Expect 18% Enrollment Growth in Fiscal Year 2015, With Federal Funds Picking Up Most of the Cost
http://kff.org/medicaid/press-release/states-expanding-medicaid-under-the-affordable-care-act-expect-18-enrollment-growth-in-fiscal-year-2015-with-federal-funds-picking-up-most-of-the-cost/
Chuck Todd: Republicans Were Right That Once Obamacare Got Implemented, It Would Never Be Repealed
http://www.realclearpolitics.com/video/2014/10/15/chuck_todd_republicans_were_right_that_once_obamacare_got_implemented_it_would_never_be_repealed.html
IMMIGRATION:
Federal Agency Warns That Border Patrol Is At Risk Of Contracting Ebola
"The federal government's Occupational Safety & Health Administration (OSHA) warns that Border Patrol and immigration enforcement agents are at risk of coming into contact with Ebola. OSHA's Ebola directive provides interim general guidance for companies and agencies to protect workers who might be exposed to the Ebola virus. The directive contradicts federal government efforts to downplay the threat of Ebola coming over through illegal immigration at the U.S.-Mexico border. OSHA specificically identified Border Patrol and security workers as being "at the greatest risk of exposure" alongside healthcare workers, airline and travel industry personnel, mortuary and death care workers, lab workers, "Workers who interact with people, animals, goods, and equipment arriving in the U.S. from foreign countries with current EHF outbreaks are at the greatest risk for exposure," OSHA stated. "Workers involved in border patrol and security, immigration and customs enforcement, and public health investigation and quarantine work may encounter individuals with EHD arriving at U.S. borders from foreign countries impacted by the ongoing epidemic," OSHA stated. "These types of workers may also be exposed to infected blood and body fluids or other potentially infectious materials, contaminated objects, or other contaminated environmental surfaces as they perform tasks such as inspection of cargo, baggage, and arriving aircraft or vessels."
http://dailycaller.com/2014/10/15/federal-agency-warns-that-border-patrol-is-at-risk-of-contracting-ebola/
Nearly 900,000 Illegals with Removal Orders Still in U.S.–167,000 Are Convicted Criminals
"Nearly 900,000 illegal aliens who have received a final order of removal are still in the United States – and about 167,000 of these are convicted criminals who were released by ICE and are currently at large, a new analysis of government data by the Center for Immigration Studies (CIS) shows. According to the CIS's review,of a leaked Dept. of Homeland Security (DHS) document, 883,000 total illegal aliens are legally required to leave the U.S, but are still here: "As of the end of the 2014 fiscal year, there were approximately 167,000 convicted criminal aliens at large in the United States (released by ICE) who have been ordered removed and exhausted all appeals. In addition, there were approximately 716,000 deportable non-criminal aliens at large who have been ordered removed and exhausted all appeals." According to U.S. Immigrations and Customs (ICE) officials who spoke off the record, ICE officers are instructed to release or take a pass on illegal aliens whose crimes are designated as "minor" or who have family members in the United States. The result, the report says, is "that only a fraction of deportable aliens that ICE identifies actually will be processed for deportation." And, only about half (53%) of criminal illegal aliens encountered by ICE agents were actually deported, the report finds: "It is important to note that, similarly, only a fraction of those aliens labeled as a criminal threat at the time of encounter were selected for deportation by ICE in 2014. According to the weekly ICE metrics report cited above, as of September 20, 2014, ICE officers had reported 170,125 encounters with aliens deemed a criminal threat. Meanwhile, only 90,500 criminal aliens were issued charging documents, indicating a startlingly large number – potentially nearly 80,000 – of illegal aliens with criminal histories who were able to escape deportation proceedings in 2014, even after being encountered by an ICE officer."
http://www.cnsnews.com/mrctv-blog/craig-bannister/nearly-900000-illegals-removal-orders-still-us-167000-are-convicted
Obama Keeps 167,000 Foreign Criminals In The United States
http://dailycaller.com/2014/10/15/obama-keeps-167000-foreign-criminals-in-the-united-states/
90 Percent Of Migrant Youths In DC United With Parents
"Almost 90 percent of the so-called "unaccompanied children" who were sent by federal agencies to live in Washington D.C. were united with their parents, according to a statement from Democratic Rep. Eleanor Holmes Norton. "Experts at [an Oct. 14] roundtable reported 301 children had recently come to the District to flee violence in El Salvador, Honduras, and Guatemala, with nearly 90 percent reunited with their own families," Norton's statement said. The 90 percent claim contradicts progressive' media-magnified claims that migrant children should be treated as refugees because they are involuntarily fleeing broken families, violence and crime. Instead, the 90 percent figure highlights the role of illegal immigrants in creating and funding the migration of roughly 100,000 "unaccompanied alien children" from Central America into the United States since 2012. The inflow spiked this summer, and helped to derail the hugely expensive push by progressives and businesses for an amnesty that would provide work-permits to at least 11 million illegal immigrants. GOP leaders blocked the push after polls showed it was very unpopular. Since last September, roughly 68,000 children and youths have arrived at the U.S. border, after being guided past Mexican gangs and corrupt police by paid smugglers."
http://dailycaller.com/2014/10/14/90-percent-of-migrant-youths-in-dc-united-with-parents/
Courts reject another Arizona immigration law
"Arizona's authority to confront its illegal immigration woes was again reined in Wednesday when a federal appeals court threw out a 2006 voter-approved law denying bail to people in the country illegally who are charged with certain crimes. The decision by the 9th U.S. Circuit Court of Appeals follows other battles over the state's immigration policies, including rulings that struck down much of Arizona's landmark 2010 immigration enforcement law. A small number of the state's immigration laws have been upheld, including a key section of its 2010 law that requires police to check people's immigration status under certain circumstances. But the courts have slowly dismantled other laws that sought to draw local police into immigration enforcement as frustrations in the state grew over what critics said was inadequate border protection by the federal government. "It's proved to be a failed experiment," said Peter Spiro, a Temple University law professor who specializes in immigration law."
http://townhall.com/news/politics-elections/2014/10/15/court-tosses-arizonas-nobail-law-for-immigrants-n1905614
Silicon Valley company pushes online forms to prevent immigration 'backlog'
"A Silicon Valley company has been meeting with Obama administration officials about making immigration forms easier to fill out with a new online system that would resemble TurboTax. Executives with FileRight, based in San Francisco, have made several trips to Washington since hiring lobbyists in January, scoring meetings with the White House, the United States Citizenship and Immigration Services (USCIS) and congressional offices in both parties, including House Republican leadership. The company and its lobby team say they are not advocating for immigration reform but instead are making the case for moving away from a paper-based system that they say causes problems. USCIS receives millions of immigration forms and applications each year, and that number would greatly increase if the more than 11 million individuals living illegally in the United States are someday allowed to register with the government. "We think that we, as online immigration service providers, fill that gap," said Cesare Alessandrini, FileRight's founder and chief executive. The future of changes to the immigration system remain unclear, with Congress deadlocked and President Obama vowing executive action after the elections. But executives from FileRight say the government needs to prepare for a wave of new applicants now. "When those people do come online and there's a form for them to fill out, that's a huge backlog," Alessandrini said. Alessandrini, a first-generation American born to Italian parents who immigrated in to New York in 1968, began tinkering with the technology behind FileRight in 2003."
http://thehill.com/business-a-lobbying/business-a-lobbying/220764-silicon-valley-company-pushes-online-forms-to-prevent
The GOP Is Winning the Immigration Debate
On the campaign trail, Republicans are working to mobilize anti-immigrant voters.
"In nearly every Senate race this cycle, anti-immigration sentiment is playing a greater role in motivating voters than immigration reform and could help Republicans win the Senate. Two years after the Republican National Committee released an autopsy admonishing lawmakers to "embrace and champion comprehensive immigration reform," the GOP is reaping the benefits of its intransigence on the issue. While the Senate passed a comprehensive reform package, the House of Representatives did not touch comprehensive reform. And now, Republicans may be in a better place in the midterms because of it. While polls show a greater number of people support immigration reform than oppose it, anti-immigration activists are more likely to cite immigration as a top issue and remain more intense, reliable voters than those on the other side of the debate. "That has always been the burden for progressives and Democrats," says Joshua Ulibarri, a Democratic pollster who studies changing opinions on immigration. "We do not punish the people who are wrong on our issues as much as Republicans punish people who are wrong on theirs." NumbersUSA – a group that advocates to reduce the number of immigrants in the U.S. – is hoping to harness the anti-reform movement's frustrations. The group announced a seven-figure ad buy that will run on local news stations in the weeks leading up to Election Day in Kentucky, North Carolina, Arkansas, Alaska, Georgia, Massachusetts, Iowa, Michigan, New Hampshire and Kansas. At a time when NumbersUSA could have stoked fear about border insecurity, Ebola or the rush of young migrants who came to the U.S. this summer, the group's ads have a simple premise: immigrants are taking jobs."
http://www.usnews.com/news/blogs/ballot-2014/2014/10/15/in-2014-republicans-are-winning-the-immigration-debate
SPENDING/BUDGET/ECONOMY:
Survey: 1 in 3 Seniors Went Without Medical Care Due to High Energy Prices
"More than one in three low-income seniors, or 41 percent, has already gone without medical or dental care because of high energy bills, according to a survey included in a newly released report. And things will only get worse for seniors, says the 60 Plus Association, as states scramble to comply with the Environmental Protection Agency's carbon-reduction rules. The 60 Plus Association's report, titled Energy Bills Challenge America's Fixed-Income Seniors, cited an Applied Public Policy Research Institute for Study and Evaluation (APPRISE) survey from 2010, which provides "insights into the real-world consequences of high energy costs among America's senior population." APPRISE reported several years ago that energy costs are "constraining household budget choices for necessities such as food and limiting access to medical services." For example, because of high energy prices, 41 percent of seniors went without medical or dental care, 30 percent of seniors went without food for at least a day, 33 percent did not fill a prescription or took less than their full dose, 22 percent were unable to pay their energy bill because of medical expenses, and 25 percent became sick because their home was too cold. "They may have not intended to freeze people, but that is what regulation after regulation — and particularly these new regulations we're talking about today — are going to do to the vulnerable in our society. And the most vulnerable in our society today are our seniors," Rep. Morgan Griffith (R-Va.) said Thursday at the National Press Club, where the 60 Plus Association unveiled its report."
http://www.cnsnews.com/news/article/ali-meyer/survey-1-3-seniors-went-without-medical-care-due-high-energy-prices
MICHELLE OBAMA BRAGS ABOUT OBAMA ECONOMY AS STOCK MARKET TUMBLES
"First Lady Michelle Obama was praising her husband's handling of the economy today as the Dow Jones Industrial Average began plunging. "I don't know if you remember how bad things were back then, because sometimes we forget — especially when things get better," she said during remarks that began at 11:30 am. The First Lady spoke at a Grassroots campaign event for Tom Wolf, a Democratic candidate for governor in Pennsylvania. She reminded the crowd that in 2008, the country was in "full-blown crisis mode" and "on the brink of collapse." "By almost every economic measure, we are better off today than when Barack took office," she said.
By 1:30 pm, however, the Dow had plunged over 400 points – the worst drop in nearly three years. The market eventually recovered from some of the losses on the day by market close.
http://www.breitbart.com/Big-Government/2014/10/15/Michelle-Obama-Brags-About-Obama-Economy-As-Stock-Market-Tumbles
Is Falling Stock Market the Death Knell for Dems?
http://www.realclearpolitics.com/articles/2014/10/16/is_the_stock_market_crash_the_death_knell_for_democrats_124311.html
Wal-Mart cuts sales outlook amid tough economy
http://cnsnews.com/news/article/wal-mart-cuts-sales-outlook-amid-tough-economy
Federal debt now $200,000 per full-time private-sector worker
"Which will be greater: The burden of student debt on Americans who went off this fall to their first year of college, or the amount of federal debt per full-time private-sector worker when these students earn their degrees and start looking for jobs? There is no doubt: It will be the amount of federal debt per full-time private-sector worker. As of last Friday, the total debt of the federal government was $17,858,480,029,490.28, according to the U.S. Treasury. That equaled $200,258.81 for each of the 89,177,000 full-time private-sector workers that, according to the Census Bureau, were in the United States in 2013. (There were a total of 105,862,000 full-time workers in the United States in 2013, according to the Census Bureau. However, 16,685,000 of these full-time workers worked for government, getting paid with tax dollars or from government borrowing. That left only 89,177,000 who were self-employed or worked for private-sector employers.)"
http://www.washingtonexaminer.com/federal-debt-now-200000-per-full-time-private-sector-worker/article/2554825?custom_click=rss
Federal government's tax-take hits all-time high
"The federal government collected a record amount of taxes in fiscal year 2014, topping $3 trillion in revenue for the first time in its history, according to Treasury Department numbers released Wednesday that show the influx helped drop the deficit to its lowest level under President Obama. The recovering economy was the key, sending personal and corporate incomes higher — and thus sending more money to Washington. Individual taxes rose 6 percent and corporate-income taxes, which are the best indicator of a business recovery, leapt 17 percent."
http://www.washingtontimes.com/news/2014/oct/15/feds-tax-take-hits-all-time-high/
MISC.:
Lois Lerner's Emails Aren't The Only Thing The IRS Can't Keep Track Of
"The IRS is an even bigger mess than originally thought. While a recent audit by the inspector general of the Treasury Department found the agency did a good job of complying with the Plain Writing Act, requiring federal communications be written in plain English, it also found it has no idea how many messages it sends to taxpayers. It also doesn't have a complete record of what those messages were. It also has a problem when it comes to writing in proper and complete English. The Hill reports, "The watchdog also said that half the letters and two-thirds of the notices it examined either weren't written clearly or didn't give enough information." The problem? IRS employees send too many correspondences to taxpayers each year to be able to track, more than 200 million. According to The Hill, "Agency officials say they have tried to inventory all the messages they send out, but that the sheer number makes that difficult. The IRS office that corresponds with taxpayers also has 44 separate systems it uses to craft letters or notices to taxpayers." It's not a comforting thought to know the agency with the most terrifying return address to find in your mailbox sends out so many letters each year that they can't even keep track of them. And if you get one, you're responsible for responding, even though there's a 50-67 percent chance you won't be able to understand clearly what they're asking for."
http://dailycaller.com/2014/10/15/lois-lerners-emails-arent-the-only-thing-the-irs-cant-keep-track-of/
POLL: DEMOCRATS' APPROVAL RATING PLUMMETS TO 30-YEAR LOW
"According to two new polls, trust in the Democratic Party has hit a 30-year low. A new Washington Post/ABC poll conducted last week finds that that only 39 percent of respondents have a favorable view of the Democrat Party with 51 percent saying the Democrats are failing, a 30-year low according to this poll. But the Republicans aren't loved any better: only 33 percent saying the Grand Old Party is doing well. More ominously for Democrats, only three weeks out from the midterm election, it appears that President Barack Obama may serve as a drag on the party. The poll found that only 40 percent say the President is doing a good job. That is the lowest rating the Washington Post poll has ever recorded for the President. Obama's rating is even worse among independents, with only 33 percent saying the President is doing well.
The President has suffered from multiple failures, namely his failed handling of the Islamic threat of ISIS, his bungling of the Ebola crisis, and his fecklessness in the face of Russian aggression. But Obama's worst rating comes from his failed response to the immigration crisis. A dismal 29 percent said they felt Obama had did well handing the tens of thousands of illegals that swamped our southern borders earlier this year. The Post poll also found that Republicans are highly motivated to vote in next month's elections. 77 percent said they are certain to vote, while only 63 percent of Democrats replied that way. Meanwhile, an NBC News/Wall Street Journal poll of registered voters also released this week handed Obama a similarly dismal 42 percent approval rating (52 percent disapproved)."
http://www.breitbart.com/Big-Government/2014/10/15/Poll-Democrats-Approval-Rating-Plummets-to-30-Year-Low
ABC/WaPo poll: For the first time in 30 years, majority views Democrats unfavorably
http://hotair.com/archives/2014/10/15/abcwapo-poll-for-the-first-time-in-30-years-majority-views-democrats-unfavorably/
Fox News Poll: As election nears, voters say things are 'going to hell in a handbasket'
"The new poll, released Wednesday, finds 58 percent of voters feel things in the world are "going to hell in a handbasket." That includes nearly half of Democrats (48 percent) and majorities of independents (61 percent) and Republicans (71 percent). Some 35 percent of voters channel Bob Marley's mantra that everything will be all right. Meanwhile, by a 61-36 percent margin, voters say they don't feel hopeful about the direction of the country. That's a reversal from 2012 when 57 percent felt hopeful. The shift is driven by a nearly 30-point drop among Democrats: 80 percent felt hopeful two years ago, while just 52 percent say the same now. In August 2012, Democrats were likely buoyed by Obama's re-election campaign. In a recent economic speech at Northwestern University, Obama said even though he wasn't on the ballot this election — his policies were. He should be glad that's not actually the case: a 53 percent majority would vote against his policies if they were up for a vote. That includes one in six Democrats (17 percent)."
http://www.foxnews.com/politics/2014/10/15/fox-news-poll-as-election-nears-voters-say-things-are-going-to-hell-in/
Obama to nominate ACLU lawyer to lead Justice Department's civil rights division
http://feeds.washingtonpost.com/c/34656/f/645348/s/3f7d565d/sc/7/l/0L0Swashingtonpost0N0Cworld0Cnational0Esecurity0Cobama0Eto0Enominate0Eaclu0Elawyer0Eto0Elead0Ejustice0Edepartments0Ecivil0Erights0Edivision0C20A140C10A0C150C3630A985e0E54720E11e40E892e0E60A2188e70Ae9c0Istory0Bhtml0Dwprss0Frss0Ihomepage/story01.htm
Obama's Government Is The Problem – The GOP Needs To Articulate the Solution
http://www.breitbart.com/InstaBlog/2014/10/15/Obama-s-Government-Is-The-Problem-The-GOP-Needs-To-Articulate-the-Solution
Obama administration details climate deal wish list
http://www.washingtonexaminer.com/obama-administration-details-climate-deal-wish-list/article/2554814?custom_click=rss
University officials threaten students passing out U.S. Constitution
"–Students for Concealed Carry were passing out U.S. Constitutions and collecting signatures against restrictive speech policies at Southern Oregon University.
–University officials threatened the students with disciplinary action and said they would call the police."
http://www.campusreform.org/?ID=5970&app=cro
US Troops Found Huge Caches Of Chemical Weapons In Iraq — And The Pentagon Tried To Keep It A Secret
"Numerous US troops found and were exposed to chemical weapons while serving in Iraq after the 2003 invasion of the country, and they were plagued by not only the terrible aftereffects but also by substandard medical care and little recognition after the military attempted to keep the discovery of the munitions a secret. In a long exposé highlighting the "secret US casualties" posted Tuesday evening by The New York Times, journalist C.J. Chivers brings to light what has been suppressed for years by military officials. Between 2004 and 2010, according to The Times, troops found thousands of rusty, corroded chemical munitions throughout Iraq, though all were manufactured before 1991. "I love it when I hear, 'Oh there weren't any chemical weapons in Iraq,'" former Army Sgt. Jarrod L. Taylor told Chivers. "There were plenty."
http://www.businessinsider.com/us-chemical-weapons-iraq-2014-10?utm_content=buffer821d9&utm_medium=social&utm_source=facebook.com&utm_campaign=buffer
It's On: Top 20 Races to Watch
http://www.theblaze.com/stories/2014/10/15/its-on-top-20-races-to-watch/
The Poll That Has Democrats Sweating
http://abcnews.go.com/blogs/politics/2014/10/the-poll-that-has-democrats-sweating-the-note/
Poll shows Obama approval low, GOP enthusiasm higher than Democrats'
"Heading into the final weeks of the midterm campaign, the political landscape continues to tilt in favor of the Republican Party, with President Obama's overall approval rating at the lowest level of his presidency and GOP voters signaling greater likelihood than Democrats that they will cast ballots, according to a new Washington Post-ABC News poll. Americans are looking to November and beyond with dissatisfaction about the state of the country and the political leadership in Washington. Two-thirds say the country is seriously off-track. And while more than 6 in 10 say the president lacks a clear plan for governing, a slightly higher percentage says the same of Republicans in Congress. Public impressions of the two political parties are similarly gloomy. "Favorable" ratings for the Democratic Party (39 percent) are at a 30-year low, and for the first time a majority (51 percent) gives the Democrats an "unfavorable" rating. The Republicans are rated even lower, with a 33 percent "favorable" mark. That is little changed since last year's government shutdown, although the party's "unfavorable" rating has improved. Most worrisome for Democrats is that their candidates will be weighed down by unhappiness with the president. Obama's overall approval rating stands at 40 percent, the lowest recorded in a Post-ABC News poll during his six years in office, though it is only a point lower than last month. Among independents, his rating is 33 percent.
http://www.washingtonpost.com/politics/poll-shows-obama-approval-low-gop-enthusiasm-higher-than-democrats/2014/10/14/d9e7e4d6-53d5-11e4-ba4b-f6333e2c0453_story.html?wprss=rss_homepage
Democratic Ads Off the Air in Kentucky Senate Race
"The Democratic Senatorial Campaign Committee has stopped running TV ads in Kentucky's U.S. Senate race, a severe blow to Alison Lundergan Grimes in her challenge to Republican leader Mitch McConnell.In a statement issued three weeks before the Nov. 4 election and a day after the candidates' sole debate, the committee said Tuesday that it had spent more than $2 million in Kentucky and continued to fund get-out-the-vote operations. However, the committee made no commitment to go back on the air in support of Grimes, who has been pummeled by tens of millions of dollars in attack ads by McConnell and his allies."
http://www.newsmax.com/Politics/Grimes-Senate-ads-Obama/2014/10/15/id/600728/
SHAHEEN RETREATS, REMOVES 'WAR ON WOMEN' AD AGAINST SCOTT BROWN FROM AIRWAVES
"Incumbent Democratic Sen. Jeanne Shaheen (D-NH) withdrew from television false ads attacking former Sen. Scott Brown in the vein of the infamous 2012 "war on women" theme.
"Shaheen unveiled a commercial Monday that said Republican Scott Brown wants to take away insurance coverage for birth control and force women to look at color photographs of fetuses before they can get abortions," Politico's James Hohmann wrote on Wednesday, adding though that just a couple days later now Shaheen has abandoned the strategy. "Her campaign has decided to sub that out on Thursday for a new spot that's called 'For You,' shared first with POLITICO, that shows the senator talking straight to camera," Hohmann wrote. "It will be the only Shaheen ad running on WMUR-TV and New Hampshire cable as of Thursday, according to a source tracking the air war." The ad that Shaheen pulled included a false statement that Brown, as a Massachusetts state senator, backed legislation that would "force" women to look at photographs of fetuses before getting abortions."
http://www.breitbart.com/Big-Government/2014/10/15/Shaheen-Retreats-Removes-War-on-Women-Ad
Is Greg Orman a liberal Democrat? Sen. Pat Roberts thinks so
http://www.cbsnews.com/news/is-greg-orman-a-liberal-democrat-sen-pat-roberts-thinks-so/
UDALL FAILS TO NAME SINGLE OBAMA AGENDA ITEM HE IS AGAINST
"During Wednesday's Colorado senatorial debate between Sen. Mark Udall (D-CO) and Rep. Cory Gardner (R-CO), Mark Udall was asked by debate moderator Kyle Clark "which of [President Barack Obama's] proposed policies are you prepared to vote against in the next two years?"
In his answer, Udall declined to name a single policy. "I don't know the list of policies that you're alluding to," Udall said. "Certainly I'm more than ready to raise the minimum wage, for paycheck fairness, which we pay a woman what a man pays for doing the same job. I think we ought to make college more affordable, we ought to ensure that tax credits go to companies that keep jobs here. Those are four differences between Congressman Gardner and myself."
http://www.breitbart.com/Breitbart-TV/2014/10/16/Udall-Fails-to-Name-Single-Obama-Agenda-Item-He-Is-Against
Georgia Senate Democratic Nominee Michelle Nunn Refuses To Say If She Voted For Obama
http://www.breitbart.com/InstaBlog/2014/10/15/Georgia-Senate-Democratic-Nominee-Michelle-Nunn-Refuses-To-Say-If-She-Voted-For-Obama
Obama juggles campaign duties with Ebola response
http://www.cbsnews.com/news/obama-juggles-campaign-duties-with-ebola-response/
UNEXPECTED! 42 DAYS EBOLA INCUBATION PERIOD INSTEAD OF 21 DAYS, WHO REPORT
"A jaw-dropping report released by the World Health Organization on October 14, 2014 reveals that 1 in 20 Ebola infections has an incubation period longer than the 21 days which has been repeatedly claimed by the U.S. Centers for Disease Control. This may be the single most important — and blatantly honest — research report released by any official body since the beginning of the Ebola outbreak. The WHO's "Ebola situation assessment" report, found here, explains that only 95% of Ebola infections experience incubation within the widely-reported 21-day period. Here's the actual language from the report: 95% of confirmed cases have an incubation period in the range of 1 to 21 days; 98% have an incubation period that falls within the 1 to 42 day interval. Unless the sentence structure is somehow misleading, this passage appears to indicate the following:
–95% of Ebola incubations occur from 1 – 21 days
–3% of Ebola incubations occur from 21 – 42 days
–2% of Ebola incubations are not explained (why?)
If this interpretation of the WHO's statistics are correct, it would mean that:
–1 in 20 Ebola infections may result in incubations lasting significantly longer than 21 days
–The 21-day quarantine currently being enforced by the CDC is entirely insufficient to halt an outbreak
–People who are released from observation or self-quarantine after 21 days may still become full-blown Ebola patients in the subsequent three weeks, even if they have shown no symptoms of infection during the first 21 days. (Yes, read that again…)"
http://www.topworldheadlines.com/2014/10/unexpected-42-days-ebola-incubation.html
CDC: You Can Give—But Can't Get—Ebola on a Bus
http://cnsnews.com/news/article/brittany-m-hughes/cdc-you-can-give-can-t-get-ebola-bus
ICYMI: Sen. Cruz Calls for Flight Bans On Travelers From Ebola-Afflicted Nations
http://www.cruz.senate.gov/?p=press_release&id=1806
Ban flights from Ebola-stricken nations
http://tribtalk.org/2014/10/15/ban-flights-from-ebola-stricken-nations/
Boehner Says Obama Should 'Absolutely Consider' Travel Ban
"House Speaker John Boehner (R-Ohio) said Wednesday that President Barack Obama should "absolutely consider" a travel ban on people entering the United States from countries affected by the outbreak of Ebola. "A temporary ban on travel to the United States from countries afflicted with the virus is something that the president should absolutely consider along with any other appropriate actions as doubts about the security of our air travel systems grow," Boehner said in a statement. Last week, two dozen Republicans and three Democrats sent a letter to Obama urging him to restrict travel."
http://www.huffingtonpost.com/2014/10/15/boehner-travel-ban_n_5993432.html?ncid=fcbklnkushpmg00000013
A Leaderless GOP Asks Obama to "Consider" Ebola Travel Ban
http://www.breitbart.com/InstaBlog/2014/10/15/A-Leaderless-GOP-Asks-Obama-to-Consider-Ebola-Travel-Ban
White House: Nope, an Ebola travel ban still isn't on the table; Update: CDC told nurse to fly — despite her fever
http://hotair.com/archives/2014/10/15/white-house-nope-an-ebola-travel-ban-still-isnt-on-the-table/
Obama Speaks on Ebola, Promises His Administration Will Be 'Much More Aggressive' Moving Forward
http://www.theblaze.com/stories/2014/10/15/obama-speaks-on-ebola-promises-his-administration-will-be-much-more-aggressive-moving-forward/
Lawmakers Want Answers on Hospital's Failed Ebola Safety Protocols: 'Highly Concerning'
"On Wednesday, senior lawmakers were scrambling to keep up with information on the growing Ebola threat after a second person in Dallas was diagnosed with the deadly virus. Several lawmakers told TheBlaze that they want answers as to why Obama administration and health officials failed to take extensive precautions immediately when evidence suggested that an Ebola outbreak was possible and why first responders have had ineffective training regarding the contagion. The issue became more perilous Wednesday when it was reported that another nurse working in close proximity to Ebola patient Thomas Eric Duncan was diagnosed with the virus. Amber Vinson, 29 is the second nurse that treated Duncan to contract Ebola. Complicating matters further, it was reported that Vinson took a roundtrip flight from Texas to Ohio after she provided care to the contagious Duncan, possibly exposing those with whom she came in contact during her trip. Information released by the health officials indicates Vinson was possibly symptomatic, registering a slight fever (99.5) on her return flight. The Centers For Disease Control is asking all 132 passengers on Frontier Airlines flight 1143 to report to the CDC. CDC officials confirmed that Vinson, who lived in an apartment complex where four Blaze employees also reside, will be transferred from the Dallas hospital to Emory University Hospital in Atlanta."
http://www.theblaze.com/stories/2014/10/15/lawmakers-want-answers-on-hospitals-failed-ebola-safety-protocols-highly-concerning/
2nd nurse with Ebola called CDC before boarding flight
"In the case of Amber Vinson, the Dallas nurse who flew commercially as she was becoming ill with Ebola, one health official said "somebody dropped the ball." Infected Ebola healthcare worker flew on commercial flight. The Centers for Disease Control and Prevention said that Vinson called the agency several times before flying, saying that she had a fever with a temperature of 99.5 degrees. But because her fever wasn't 100.4 degrees or higher, she didn't officially fall into the group of "high risk" and was allowed to fly. Officials in the U.S. have been trying to calm fears over the Ebola crisis, but time and again events have overtaken their assurances. In August, before the first U.S. infection, CDC Director Dr. Tom Frieden said: "We're confident that we have the facilities here to isolate patients, not only at the highly advanced ones like the one at Emory, but really at virtually every major hospital in the U.S." On Sept. 30, Thomas Duncan tested positive in Dallas."
http://www.cbsnews.com/news/ebola-nurse-called-cdc-several-times/
CDC: Ebola Patient Traveled By Air With "Low-Grade" Fever
"The CDC has announced that the second healthcare worker diagnosed with Ebola — now identified as Amber Joy Vinson of Dallas — traveled by air Oct. 13, with a low-grade fever, a day before she showed up at the hospital reporting symptoms. The CDC is now reaching out to all passengers who flew on Frontier Airlines flight 1143 Cleveland to Dallas/Fort Worth. The flight landed at 8:16 p.m. CT. All 132 passengers on the flight are being asked to call 1 800-CDC INFO (1 800 232-4636). Public health professionals will begin interviewing passengers about the flight Wednesday afternoon. "Although she (Vinson) did not report any symptoms and she did not meet the fever threshold of 100.4, she did report at that time she took her temperature and found it to be 99.5," said CDC Director Tom Frieden.  Her temperature coupled with the fact that she had been exposed to the virus should have prevented her from getting on the plane, he said.  "I don't think that changes the level of risk of people around her.  She did not vomit, she was not bleeding, so the level of risk of people around her would be extremely low."
http://dfw.cbslocal.com/2014/10/15/ebola-patient-traveled-day-before-diagnosis/
Official: Vinson called CDC before flight from CLE to report slightly-elevated temperature
http://fox8.com/2014/10/15/official-vinson-called-cdc-before-flight-from-cle-to-report-slightly-elevated-temperature/
Ebola nurse got CDC OK for Cleveland trip
The nation's top doctor says Amber Vinson should not have been allowed to travel on a commercial flight
http://www.wfaa.com/story/news/health/2014/10/15/second-dallas-hospital-worker-diagnosed-ebola/17290677/
Dallas Ebola patient traveled on Frontier flight from Cleveland; Airline contacting passengers on flight
http://www.cleveland.com/healthfit/index.ssf/2014/10/dallas_ebola_patient_traveled.html?fb_action_ids=10152783002314467&fb_action_types=og.likes&fb_ref=s%3DshowShareBarUI%3Ap%3Dfacebook-like
NURSES UNION: DUNCAN NOT PUT IN ISOLATION, WASTE PILED NEARLY UP TO CEILING
"CNN Chief Medical Correspondent Dr. Sanjay Gupta reported on further allegations made by a nurses union that Dallas Ebola patient Thomas Eric Duncan was not put into isolation, allowed his blood to circulate through the hospital's tube system, and that waste "piled up nearly to the ceiling" inside patient's rooms on Tuesday's "CNN Tonight." Gupta said that the National Nurses United stated that they were informed by nurses that "Mr. Duncan was not in isolation. He was not in isolation for several hours, despite the fact that a nursing supervisor asked that he go into isolation, and that he may have come in contact with seven patients at that time." The also claimed, "the blood, the laboratory blood that was taken from Mr. Duncan was sent through the hospital tube system…and the concern is that tube system could potentially become contaminated as a result of the fact that this blood with Ebola was circulating through it." According to Gupta, nurses "were told at least according, again, to this union to wrap medical tape around their neck, four to five times, they said wrap medical tape around their neck, to try to prevent any of that bodily fluid from touching their exposed skin." And "also commented on the fact that waste, they didn't know what to do with the waste, and it would pile up nearly to the ceiling in some of these patients' rooms because they didn't know quite what to do with it."
Gupta also reported that Wendell Watson, the Director of Public Relations for Texas Health Resources (which owns the hospital where Duncan was treated) issued a statement that "patient and employee safety is our greatest priority and we take compliance very seriously.  We have numerous measures in place to provide a safe working environment, including mandatory annual training and a 24/7 hotline and other mechanisms that allow for anonymous reporting.  We will continue to review and respond to any concerns raised by our nurses and all employees." Gupta opined that "it would be very irresponsible to suggest this was a hospital sort of protocol to tell nurses to wrap tape around their neck, to try to do this. I think probably this was somebody who said, 'you know what? I don't know what to do. I'm not sure what the right answer is here, but we need to take care of this patient. So here is a solution.' As outrageous a solution as it may be, that is one that at least some of these nurses say was offered up."
http://www.breitbart.com/Breitbart-TV/2014/10/14/Nurses-Union-Duncan-Not-Put-In-Isolation-Waste-Nearly-Piled-Up-to-Ceiling
Obama on Ebola: Trust Us, We've Got This Under Control
http://dailycaller.com/2014/10/15/obama-on-ebola-trust-us-weve-got-this-under-control/
WHITE HOUSE: AMERICANS 'SHOULD CONTINUE TO BE CONFIDENT' IN GOVERNMENT RESPONSE TO EBOLA
http://www.breitbart.com/Big-Government/2014/10/15/White-House-Americans-Should-Continue-To-Be-Confident-in-Government-Response-to-Ebola
Obama cancels campaign trip; vows Ebola 'SWAT team'
http://www.politico.com/story/2014/10/obama-ebola-response-111912.html
Louie Gohmert: CDC Has Collective Heads 'Up Where the Sun Doesn't Shine'
"Rep. Louie Gohmert (R-Texas) said Wednesday that the American public should have no trust in the Centers for Disease Control after it failed to impose protocols in Dallas to stop the spread of Ebola, and then blamed nurses for contracting the virus. The CDC initially indicated that the Dallas nurse who was treating the first Ebola patient, Thomas Duncan, somehow violated a safety protocol, and that allowed the virus to spread. But a nurse group on Wednesday day there were no protocols, and that practices were changing daily in Dallas when dealing with Duncan. "Clearly there were protocols breached, but it wasn't by the nurses," Gohmert said on WBPA radio. "It was by the CDC collectively having their heads up where the sun doesn't shine." "It is outrageous that we have a CDC, and the best they can do is to blame people that get the disease for breaching non-existant protocols," Gohmert said. "How can we have faith in a Centers for Disease Control that immediately blames people with the disease without even knowing how they got it?" he asked. "I mean, you can't have faith in a group like that." Gohmert laid part of the blame on President Barack Obama, who said the chances that Ebola would come to America were very low. He said Obama's words were not backed up by any visible, effective policy to actually stop Ebola. "I think that in his own mind he's not lying," he said. "He really does believe that if he says something, that it must be true, even though there were no protocols in place." "He just said it, and expected that by saying it, everyone would be safe," Gohmert added. Gohmert also seized on the CDC's admission that it still doesn't know exactly how the virus was spread to two health care workers. That, he said, means the CDC can't say with any certainty what rule either nurse might have violated. "Until the CDC actually gets to the bottom of how it's being spread, they can't say if anyone breached [protocol]," he said. On Wednesday, health officials were struggling to deal with a second nurse who contracted the virus, and flew from Cleveland, sparking fears of wider exposure. President Barack Obama was expected to hold a cabinet meeting in the afternoon, and make brief public remarks about Ebola."
http://www.theblaze.com/stories/2014/10/15/lawmaker-cdc-has-collective-heads-up-where-the-sun-doesnt-shine/?utm_source=facebook&utm_medium=story&utm_campaign=ShareButtons
BECK: EBOLA RESPONSE 'CRIMINALLY INCOMPETENT'
"Talk radio host Glenn Beck slammed the Obama administration for its response to the Ebola virus on Wednesday, arguing that their response was "criminally incompetent." "You're listening to broadcast that is 15 miles away from that hospital, 15 miles, we now have…four employees that, just this morning, have come to work and said 'that guy who just went into the hospital, that's my apartment complex'" he reported. Beck wondered aloud what should be done regarding these employees, and blasted the CDC for not providing needed information, and declared "this is the problem with the CDC, what do we do?" He described the federal government's Ebola response as "massive, massive incompetence." Adding, this administration, and the entire government, is going to go down as criminal on this. They are going to be remembered as criminally incompetent on this." And "we're not thinking, we're being politically correct." Beck also pointed out that the virus will have more chances to mutate if more people contract it, which increases the likelihood that the virus could become more easily transmissible.  He concluded, "and what is the CDC doing? They're playing the blame game…it's time for an adult to show up in Washington DC."
http://www.breitbart.com/Breitbart-TV/2014/10/15/Beck-Ebola-Response-Criminally-Incompetent
WE'LL TELL YOU HOW DANGEROUS EBOLA IS AFTER THE ELECTION
"There had never been a case of Ebola in the U.S. until a few months ago. Since then, thousands of people have died of the disease in Africa, and millions upon millions of dollars have been spent treating Ebola patients in the U.S. who acquired it there, one of whom has died. But the Obama administration refuses to impose a travel ban. This summer, the U.S. government imposed a travel ban on Israel simply to pressure Prime Minister Netanyahu into accepting a ceasefire agreement. But we can't put a travel restriction on countries where a contagious disease is raging. It's becoming increasingly clear this is just another platform for Obama to demonstrate that we are citizens of the world. The entire Ebola issue is being discussed — by our government, not the United Nations — as if Liberians are indistinguishable from Americans, and U.S. taxpayers should be willing to pay whatever it takes to save them. Maybe we should give them the vote, too! If Ebola were concentrated in Finland and Norway — certainly Israel! — we'd have had a travel ban on Day One. The head of the Centers for Disease Control and Prevention, Dr. Tom Frieden, justifies Obama's refusal to prohibit flights originating in Ebola-plagued countries, saying, "A travel ban is not the right answer. It's simply not feasible to build a wall — virtual or real — around a community, city or country." What is it with liberals living in gated communities always telling us that fences don't work? THAT'S WHAT A QUARANTINE IS. At the congressional hearing on Ebola last week, Republicans repeatedly pressed the CDC representative, Dr. Toby Merlin, to explain why Obama refuses to impose a travel ban. In about 17 tries, Merlin came up with no plausible answer. Like Frieden, Merlin kept insisting that "the only way to protect Americans" is to end the epidemic in Africa. Why, precisely, must we attack Ebola in Africa? Research on a cure doesn't require cuddling victims in their huts. Scientists who discovered the AIDS cocktail didn't spend their nights at Studio 54 in order to "fight the disease at its source." Until there's a treatment, we can't put out the disease there, or here. The only thing Americans will be doing in Liberia is changing the bedpans of victims, getting infected and bringing Ebola back to America. When there's a vaccine, we can mail it. Naturally, Obama is sending troops from the 101st Airborne, the pride of our Army, to Liberia. Their general should resign in protest."
http://humanevents.com/2014/10/15/well-tell-you-how-dangerous-ebola-is-after-the-election/
Obama's Deadly Ebola Failure
http://www.rushlimbaugh.com/daily/2014/10/15/obama_s_deadly_ebola_failure
Obama Is Risking a U.S. Ebola Outbreak for His Own Ambitions
"Nearly 60 percent of Americans want the government to shut down flights to the U.S. from Sierra Leone, Guinea and Liberia, sources of the Ebola virus. Why isn't the White House playing ball? One theory: because once again, President Barack Obama is serving his legacy at the expense of the country. Six years ago he put his legacy-building healthcare legislation ahead of the need to create jobs and reboot our fragile economy. Today, his ambition to be a hero to Africa is undermining common sense approaches to protecting Americans from the Ebola virus.   At issue is the enormous popularity of George W. Bush in Africa, a love affair that highlights how little, by comparison, Mr. Obama has done for that continent. As The New York Times reported in 2013, Bush "is seen as a lifesaver who as president helped arrest a deadly epidemic [AIDS] and promoted development of impoverished lands." As The Times noted, "During a final trip as president in early 2008, Mr. Bush was warmly greeted by huge crowds of the sort he never saw at home anymore." That's a bitter pill for Mr. Obama, who makes little secret of his dislike for his predecessor and who, as our nation's first black president, was expected to make great contributions to Africa. It must gall him that U.S. approval ratings in numerous important African countries have tumbled under his leadership."
http://finance.yahoo.com/news/obama-risking-u-ebola-outbreak-091500185.html?soc_src=mediacontentstory
The Centers for Everything But Disease Control
http://www.realclearpolitics.com/articles/2014/10/15/the_centers_for_everything_but_disease_control_124300.html#.VD8yWjvPgsA.facebook
U.S. troops assisting in Ebola mission may be quarantined
http://www.cnn.com/2014/10/15/us/ebola-us-troops/index.html
Fox News Poll: Voters say Obama waited too long to act against ISIS, approve of airstrikes
"With ISIS now moving on Baghdad, majorities of U.S. voters think President Obama "waited too long to take action" against the extremists, and disapprove of the way he's dealing with the group, according to the latest Fox News national poll. By a 57-34 percent margin, voters say Obama "waited too long" to take action against ISIS."
http://www.foxnews.com/politics/2014/10/15/fox-news-poll-voters-say-obama-waited-too-long-to-act-against-isis/
TEA PARTY PATRIOTS:
BREITBART NEWS TO STREAM TEA PARTY PATRIOTS BORDER CRISIS FILM LIVE ON THURSDAY
http://www.breitbart.com/Big-Journalism/2014/10/15/Tea-Party-Patriots-Border-Crisis-Film-LIVE-on-Thursday
Report: Joe Biden calls tea party 'crazy'
"The Tea Party Patriots responded to Biden's comments on Wednesday. "Joe Biden could benefit from some remedial education on his own judgment," Jenny Beth Martin, a co-founder of the group, said in a statement. "Whether he's apologizing to our Turkish allies for insulting them, smearing Jewish Americans with ethnic slurs or plagiarizing speeches, Joe Biden has sadly managed to parlay his vice presidency into a late-night TV punchline. He really ought to know better."
http://www.politico.com/story/2014/10/joe-biden-tea-party-111899.html