News Briefing for Thursday, November 27, 2014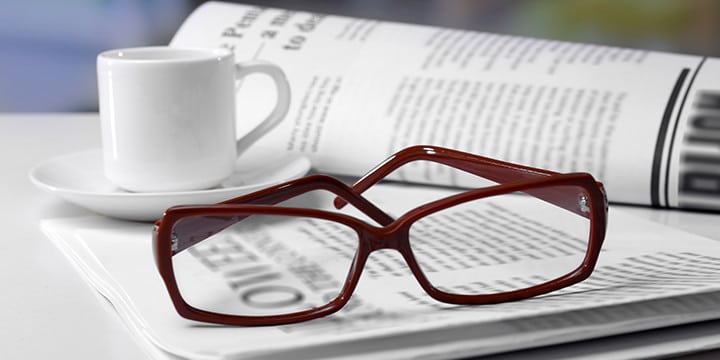 HEALTHCARE:
Obamacare, coming to a mall near you
"HHS is hitting the malls this weekend to make sure that Obamacare is on the minds of consumers during the busiest shopping weekend of the year. The department on Wednesday will announce new partnerships it has made with retail stores, pharmacies and popular websites to spread the word about the current open enrollment season, which began on Nov. 15 and ends Feb. 15. On three key days after Thanksgiving — Black Friday, Small Business Saturday and Cyber Monday — as well as dates beyond, Westfield Shopping Centers, the National Community Pharmacists Association and the XO Group will provide consumers with information about how they can sign up for coverage through the exchanges. The outreach approach is a stark shift from Obamacare's first year, when HHS utilized celebrities and other high-profile figures to generate buzz about HealthCare.gov. But with a shorter enrollment period this time around, the necessity of capturing renewals and the challenges of messaging in the midst of a frenetic holiday season, HHS is turning to more practical approaches to get people to enroll.
HHS Secretary Sylvia Mathews Burwell said the Obama administration was excited about the three partnerships and their potential for reaching Americans, "whether consumers are shopping at a mall, online or at their community pharmacy." The administration has already launched a more precise marketing strategy that uses targeted digital ads, focuses on specific demographics and uses social media. As part of the new outreach initiative, Westfield malls in eight states will let navigators and other enrollment workers hand out fliers and do other outreach work to get people to enroll. The states are California, Florida, Illinois, New Jersey, Connecticut, Maryland, New York and Washington. HHS says it is teaming with retail pharmacies since they're often the first source of insurance information for consumers. NCPA will host calls with HHS officials to train pharmacists about open enrollment, plus share information on the health care law with its 23,000 members. Association CEO B. Douglas Hoey said the pharmacists would be able to guide individuals on getting covered. "Community pharmacists are front-line health care providers who serve as a critical access point to care for many Americans," he said.
The XO Group, which owns popular websites like The Knot and The Bump, will use its sites to reach women who may be on the verge of getting married or having a baby. Such life events can trigger a change in health insurance."
http://www.politico.com/story/2014/11/obamacare-113187.html
HHS targets holiday shoppers for Obamacare sign-ups
http://www.washingtonexaminer.com/hhs-targets-holiday-shoppers-for-obamacare-sign-ups/article/2556680?custom_click=rss
Health Insurance Sign-Ups Coming to Shopping Malls
http://cnsnews.com/news/article/health-insurance-sign-ups-coming-shopping-malls
US government says 462,125 health plans selected on Healthcare.gov
"During the first week of open enrollment for 2015 in the individual health plans created by the national healthcare reform law, 462,125 people selected plans from the federal healthcare website Healthcare.gov, the U.S. government said on Wednesday. Of the people selecting the plans between Nov. 15 when enrollment began and Nov. 21, 48 percent were new customers and 52 percent were individuals enrolled in a 2014 plans. New customers included people in Oregon and Nevada who are using the federally run exchange for the first time because those states are no longer running their own exchanges. The exchange covers 35 states and the remaining states release their data separately."
http://townhall.com/news/politics-elections/2014/11/26/us-government-says-462125-health-plans-selected-on-healthcaregov-n1924247
HHS sees strong start to first week of Obamacare signup
"About 462,000 people chose Obamacare plans in the first week of the 2015 enrollment season — a pace that's well ahead of last year's disastrous launch and a preliminary sign that the administration can meet its more modest second year signup goals. "It's still early and we have a long way to go but we're off to a solid start," HHS Secretary Sylvia Mathews Burwell said Wednesday on a conference call. Officials also reported that the overhauled HealthCare.gov website is running well. HHS announced the preliminary data for the week starting Nov. 15. The enrollments were roughly split between new customers and those renewing health coverage for a second year. It only included the federal exchange, not the state-run markets. These are signup figures; it's too early for data on premium payments, which aren't due yet. Spanish-language activity on the website the first week was not high. More than 3.7 million people visited HealthCare.gov in the first week, filing about 1 million applications, but only about 96,000 went to CuidadoDeSalud.gov. Latinos have a high uninsurance rate, and are a key target population for sign-up Under pressure recently for lack of transparency and accuracy, HHS also promised to provide detailed monthly enrollment reports on state and federal exchanges and a weekly "snapshot" of preliminary data. The weekly reports may fluctuate, Burwell cautioned. The Obama administration hopes for more than 2 million new signups by the end of the enrollment season Feb. 15. The HHS goal is to have at least 9.1 million covered during 2015 — which is significantly less ambitious than an earlier 13 million Congressional Budget Office projection. HHS was recently forced to admit that current paid enrollment is below 7 million; two recent agency announcements had erroneously double counted dental plans to boost the figure. The agency apologized for the mistake but has not fully explained it."
http://www.politico.com/story/2014/11/obamacare-plan-enrollment-113191.html
A half-million people sign up for insurance during HealthCare.gov's first week
"Nearly a half-million people chose health plans through HealthCare.gov during the first week of the new open-enrollment period in the online insurance marketplace, federal health officials announced Wednesday. The figures show that nearly half of those who have just signed up for insurance do not currently have coverage through the federal insurance marketplace. That group — 48 percent of the 462,000 people who picked a health plan during the week that started Nov. 15 — is significant, because a major goal during the enrollment window this time is attracting uninsured Americans who did not get coverage through HealthCare.gov in its maiden year. On the other hand, the figures indicate that few of the 6.7 million people who already have insurance through the marketplace moved immediately to renew it. The report also shows that the interest in — or ability to get — insurance is running ahead of what was seen during the first HealthCare.gov enrollment period, which began in October 2013 and was marred in its initial months by computer problems that prevented many from signing up. In the first month of last year's enrollment period, slightly over 500,000 people completed insurance applications through the federal marketplace, and nearly 30,000 went on to choose a health plan. The new figures show that this year, in the first week, just over 1 million people completed applications and almost half of them picked a health plan."
http://www.washingtonpost.com/national/health-science/a-half-million-signups-during-healthcaregovs-first-week/2014/11/26/09679cee-7576-11e4-bd1b-03009bd3e984_story.html?wprss=rss_homepage
Obamacare Enrollment Tops 450,000 So Far
http://dailycaller.com/2014/11/26/obamacare-enrollment-tops-450000-so-far/
House Panel Set to Begin Work on Children's Health Insurance Program Renewal
"Senate Democrats, who hold enough votes next year to stall consideration of controversial measures, will likely block action Republican-led action on contentious health topics — particularly regarding the Affordable Care Act. President Obama also can halt any measures with a presidential veto. However, the renewal of a significant, federally funded health care program could entice some bipartisan compromises. Funding for the Children's Health Insurance Program (CHIP) is due for congressional renewal prior to the Oct. 1 start of the new fiscal year. Next week, a House Energy and Commerce Committee panel opens up a discussion on renewal options. The hearing is the next step in mulling options for the program, which began in August with a bicameral committee request for suggestions from state governors. The CHIP program has seen rapid growth. Enrollment has surged by 32 percent since 2005 and federal spending has increased 45 percent. Last month, the Pew Charitable Trusts offered a 50-state review of CHIP enrollment and spending."
http://blogs.rollcall.com/healthopolis/house-panel-set-to-begin-work-on-childrens-health-insurance-program-renewal/?dcz=
NY Times makes the case to fully repeal Obamacare
"Given that Obama will be wielding a veto pen next year, the focus has shifted to whether Republicans could roll back pieces of the law — maybe even with bipartisan support. In an editorial for its Nov. 23 print edition, the New York Times slammed the idea of repealing the medical device tax, the employer mandates, the insurer bailout, and the individual mandate. Much of the editorial was misguided, but to the extent that it did raise legitimate points about the consequences of repealing certain measures in isolation, that only reaffirmed the case for fully repealing the law. Let's start with the tax on medical device makers. Because so many device makers are in Democratic states, repealing this aspect of Obamacare has attracted broader bipartisan support than any other proposed change to the law. The Times argued that "there is no good reason to eliminate the tax" and followed up by citing a Congressional Research Service report."
http://www.washingtonexaminer.com/ny-times-makes-the-case-to-fully-repeal-obamacare/article/2556623?custom_click=rss
More Surprising Jonathan Gruber Comments Surface…and This Time They Have to Do With Abortion
"Jonathan Gruber, the MIT economist who gained unwelcome fame for talking about the "stupidity of the American voter," previously wrote that legalized abortion reduces welfare costs and means more children are likely to graduate college. The paper published in 1997 and later updated in 2009, was written with Gruber of MIT; Douglass Staiger of the Kennedy School of Government at Harvard University and Phillip Levine of Wellesley College, 25 years after the Roe v. Wade Supreme Court decision. "[T]he average living circumstances of cohorts of children born immediately after abortion became legalized improved substantially relative to preceding cohorts, and relative to places where the legal status of abortion was not changing," the 1997 paper co-written by Gruber said. The paper, first reported on by CNSNews.com, goes on to say that children who were aborted would have had a poorer quality of life had they lived. "Our results suggest that the marginal children who were not born as a result of abortion legalization would have systematically been born into worse circumstances had the pregnancies not been terminated: they would have been 70 percent more likely to live in a single parent household, 40 percent more likely to live in poverty, 35 percent more likely to die during the first year of life, and 50 percent more likely to be in a household collecting welfare," the paper says. The paper continues, "The last of these finding implies that the selection effects operating through the legalization of abortion saved the government over $14 billion in welfare payments through the year 1994."
http://www.theblaze.com/stories/2014/11/26/more-surprising-jonathan-gruber-comments-surface-and-this-time-they-have-to-do-with-abortion/?utm_source=TheBlaze.com&utm_medium=rss&utm_campaign=story&utm_content=more-surprising-jonathan-gruber-comments-surface-and-this-time-they-have-to-do-with-abortion
Jonathan Gruber to testify before House panel on Obamacare (continuation of yesterday's article)
http://www.cbsnews.com/news/jonathan-gruber-to-testify-before-house-panel-on-obamacare/
'Stupid' ObamaCare architect set to face Congress
http://nypost.com/2014/11/27/stupid-obamacare-architect-set-to-face-congress/
Chuck Schumer: Obamacare Was a Mistake, but Only in the Timing! (continuation of yesterday's article)
"Schumer needs an explanation for two consecutive blowout losses in the midterms that indicate Democrats have a difficult time winning without Obama's personality on the ballot. He's in the right neighborhood, by recognizing that economic fears are still strong, but he can't quite bring himself to acknowledge that neither the stimulus nor Obamacare lived up to the hype for the average American."
http://www.nationalreview.com/campaign-spot/393543/chuck-schumer-obamacare-was-mistake-only-timing-jim-geraghty
Schumer's ObamaCare Mea Culpa
The Senator admits the law has been disastrous for Democrats.
http://online.wsj.com/articles/schumers-obamacare-mea-culpa-1416960209
Chuck Schumer's Shrewd Break With ObamaCare
http://www.breitbart.com/InstaBlog/2014/11/25/Chuck-Schumer-s-Shrewd-Break-With-ObamaCare
Senator Charles Schumer, Democratic congress focused on the wrong problem
"Senator Schumer argued that the Democratic Congress focused on the wrong problem at the wrong time during this term. He suggested they should have focused on aiding the middle class instead of health care. By aiding the middle class, Democrats could have increased their confidence in the party and in turn secure more votes, Senator Schumer explained. According to an article on Bloomberg, White House spokesman Eric Schultz commented on this and said, "I saw that he [Schumer] talked about the need to have an emphasis on the middle class, and that is something that drives us and this president every single day." In regards to the 2016 Presidential election, Senator Schumer added "We must have our presidential candidate, or candidates, on same page," he said. "This is our most important mission during the year of 2015." Schumer also expressed his support for former fellow New York senator and Secretary of State Hillary Clinton, adding that she would be "a great candidate" for president and that he hopes that she runs since "She's just right for the times." Later on in his speech, he also suggests that it is in the favor of Democrats to "embrace government" as opposed to the Republican shift in recent years to distrust government. Schumer made his point that Democrats made a mistake by passing President Barack Obama's health-care law in 2010 rather than focusing on helping the middle class. Though addressing the issue of uninsured Americans is important, the Democratic party needed to spend its immediate time in office on securing the confidence of voters for the next election, but "unfortunately, Democrats blew the opportunity the American people gave them." Senator Schumer's position on Democrats losing their opportunity to gain votes from the middle class is strongly expressed in this speech."
http://dailydigestnews.com/2014/11/senator-charles-schumer-democratic-congress-focused-on-the-wrong-problem/
Schadenfreude overload: Senate Democrats and Obama staffers at war over Obamacare
"There are certain laws of political physics that just cannot be ignored for long. All the bravado about minuscule midterm turnout or audacious executive actions out of the White House cannot forever mask the fact that two disastrous midterm election cycles have sapped the Democratic Party of authority. In 2015, the party will be in one of the weakest positions it has been in nearly a century. As Democrats begin to internalize that suboptimal reality, the effects are spectacular beyond Republicans' wildest imaginings. On Tuesday, the third-ranking Democrat in the Senate, Chuck Schumer (D-NY), said aloud what many Democrats had been thinking privately for years when he observed that the party "blew the opportunity the American people gave them" by focusing on passing health care reform amid a recession in 2009 and 2010. Schumer admonished Democrats for being myopically consumed with addressing "the wrong problem" at the time. Schumer went on to add that the Affordable Care Act was not only the wrong policy at the wrong time but that its goals were misguided as well. "To aim huge change at such small percentage of electorate made no political sense," Schumer added. Translated, New York's senior senator is saying that reshaping the entire American health care system in order to insure just 30 million Americans – an objective which the ACA seems unlikely to achieve – was a foolhardy approach to governance. By essentially legitimizing a series of Republican talking points, Schumer sparked a firestorm. "It's a gut punch for a member of leadership who's supposed to be our message guy to throw his colleagues under the bus like this purely for self-promotion," one unnamed Senate aide told Politico. "There's no question the politics of ACA have been challenging, but millions of people now have health care who didn't have it before and that's something Democrats should be proud of and working together to defend – not using as a backboard to score cheap self-promotional points." The communications director for Howard Dean's Democracy for America told Politico that Schumer, and anyone else who thinks like he does about the ACA, needs to have "their head examined." But the most pugnacious, antagonistic, unceasing deluge of criticism for Schumer came from President Barack Obama's team of young former speechwriters: Tommy Vietor, Jon Favreau, and Jon Lovett. Taking to Twitter on Tuesday, the group unleashed a tirade of recriminations directed at Schumer. "I'm sure Chuck Schumer has his reasons for wanting to debate 2009 Democratic political tactics but I'm also sure those reasons are terrible," Lovett tweeted. After defending what he said was the administration's victory in a "century-long policy battle," Lovett added that Democrats who lost their seats over it knew they were sacrificing them for the greater good. "In a way, it's refreshing to see Schumer admit to being so cynical," Lovett added. "It's been his MO forever."
http://hotair.com/archives/2014/11/26/schadenfreude-overload-senate-democrats-and-obama-staffers-at-war-over-obamacare/
FOURNIER: 'ASININE' SCHUMER TRYING TO HELP HILLARY ON O-CARE
"National Journal Senior Political Columnist and Editorial Director Ron Fournier said that Sen. Chuck Schumer's (D-NY) attempts to distance himself Obamacare were "asinine" attempts to help Hillary Clinton on Wednesday's "Special Report" on the Fox News Channel.
"It's asinine…First, have they forgotten that we now all have videotape we don't have to rely on Fox News that we can just on YouTube ourselves and see what he said? He's obviously contradicting himself" he stated. Fournier continued "he is trying to help Hillary distance herself from the president, but let me explain why that's not going to to work. No matter what she tries to do, she can't distance herself from the fact that she is basically running for a third Obama term, okay? The only way that she can overcome that is by coming up with her own agenda that is so big, so big, so breathtaking, so transparent, so effective and modern and authentic that it overwhelms his agenda, that it dominates his agenda. She can never distance herself from the agenda because she served in the administration. She's a Democrat. Heck, Obamacare has its roots in Romneycare and in Hillarycare."
http://www.breitbart.com/Breitbart-TV/2014/11/26/Fournier-Asinine-Schumer-Trying-to-Help-Hillary-on-OCare
Krauthammer: Schumer Criticizing Obamacare Not Because It's Bad For the Country, But Because It's Bad For Democrats
"CHARLES KRAUTHAMMER: The essence of Schumer's cynicism is precisely that he's identifying what was wrong with Obamacare and then saying it was a terrible thing not because it's bad for the country but because it's going to work against Democratic partisan interests. He said, for example, why did we spend all this effort on the uninsured, a third of them aren't even registered. There's only 5% of the population who are helped by Obamacare. So on balance there are more people hurt, they will then oppose us politically.  This is all about whether it's going to help the Democrats. He is repeating precisely the argument conservatives and Republicans have made at the time of Obamacare. We argued it was against the interest of the country to jeopardize the health insurance of the over 80% of Americans who liked it, and for whom it was working, had this huge transfer of wealth. But most importantly, why did they have to essentially nationalize healthcare, have all these mandates — decisions on what has to be in your plan, what isn't in your plan, you lose your plan if you don't have it, the whole change of procedures? The change of American medicine in order to help a very small population who could have helped in a very different way if you had been honest about it and said it's going to cost to get more uninsured, expand the Medicaid, do it 100 other ways and say what Gruber has admitted, is that they knew in advance that it would damage a lot of folks, help a small number. In other words, the argument we made of why it was going to hurt the country and disrupt medicine and decrease the choices people have is now accepted by a Chuck Schumer because he sees it's hurting his party. That is a definition of cynicism.
http://www.realclearpolitics.com/video/2014/11/26/krauthammer_schumer_criticizing_obamacare_not_because_its_bad_for_the_country_but_because_its_bad_for_democrats.html
IMMIGRATION:
Obama changes tune on immigration: Yes, I changed the law
"Did President Obama change the law or not when he unilaterally decided that millions of illegal immigrants in the U.S. would be protected against deportation? Until this week, both the president and White House staff insisted that Obama did not change the law and indeed could not change the law without the cooperation of Congress. Obama's move was just a revision of executive branch enforcement priorities, according to the official White House line. A Justice Department memo backed up the president's contention. "This notion that somehow I can just change the laws unilaterally is just not true," Obama said at a Hispanic Roundtable meeting in the White House in 2011. "We are doing everything we can administratively." Obama said similar things several times since then, and on Nov. 18, just two days before Obama announced his action, White House spokesman Josh Earnest pointed to the "large number of cases in which the president has said, 'I'm not an emperor, I'm not a king, and I can't change the law.' " Fast forward to Tuesday, when Obama was speaking on immigration reform to a group in Chicago. When protesters began yelling at Obama to stop all deportations, the president became frustrated and answered: "There have been significant numbers of deportations. That's true. But what you're not paying attention to is the fact that I just took action to change the law." In an instant, Obama's insistence that "this notion that somehow I can just change the laws unilaterally is just not true" became "I just took action to change the law." In Chicago, Obama went on to explain, "The way the change in the law works is that we're reprioritizing how we enforce our immigration laws generally." Perhaps defenders will take that to mean Obama really wasn't saying he changed the law and just meant that he had changed enforcement. But a more reasonable reading would be that Obama was suggesting his "reprioritization" of immigration law enforcement is so broad and far-reaching that it amounts to changing the law itself. That's why the president's short-version description of his move was, "I just took action to change the law." Obama's latest statement will give new energy to Capitol Hill Republicans who argue that he did indeed change the law, and that such sweeping changes lie within the exclusive authority of Congress. Until Tuesday, Obama had been quite disciplined in how he described his authority in the area of immigration. Now, that has changed."
http://www.washingtonexaminer.com/obama-changes-tune-on-immigration-yes-i-changed-the-law/article/2556678?custom_click=rss
Obama: "I just took an action to change the law"
"Isn't this an admission against interest? Barack Obama has spent the past several days insisting that his changes in enforcement of immigration law and regulation is entirely constitutional, since it doesn't actually change or conflict with statute. It only took a heckler in a crowd last night to get Obama to brag that he "changed the law" — a process which the supposed Constitutional law scholar would know is impossible without Congress: ""Don't just start yelling, young ladies," Obama said as multiple women stood up to demand that Obama stop deporting people. "I let you holler," he said as they continued shouting. "You've got to listen to me too." Obama said that the protesters were right about a lot of illegal immigrants getting deported but that he was acting to change it. "What you're not paying attention to is the fact that I just took an action to change the law," Obama said."
http://hotair.com/archives/2014/11/26/obama-i-just-took-an-action-to-change-the-law/
Seeking Love, Obama Admits to Having Rewritten Immigration Laws
http://www.nationalreview.com/corner/393585/seeking-love-obama-admits-having-rewritten-immigration-laws-charles-c-w-cooke
OBAMA USES TURKEY PARDON TO MOCK CONCERNS OVER EXECUTIVE AMNESTY
"Wednesday at the 67th anniversary of the National Thanksgiving Turkey presentation, which had to be moved inside due to Washington, D.C. weather, President Barack Obama used the tradition to mock Republican concerns over his executive action granting amnesty to upwards of 5 million illegal immigrants.  "I'm here to announce what I'm sure will be most talked about executive action this month," Obama said. "Today I am taking an action fully within my legal authority, the same kind of action taking by Republican and Democrats before me." The president then called the turkey pardon amnesty."
http://www.breitbart.com/Breitbart-TV/2014/11/26/Obama-Uses-Turkey-Pardon-to-Mock-Concerns-Over-Executive-Amnesty
Obama gives turkey 'amnesty'
"President Obama used the annual pardoning of a Thanksgiving turkey at the White House Wednesday to try out some new comedic material on his recent executive action on immigration reform. "I know some will call this amnesty," Obama joked ahead of pardoning one lucky turkey from a "delicious fate." The president was in a playful mood on the eve of Thanksgiving, calling his move "the most talked about executive action this month" and "fully within my legal authority." Last week, Obama announced his executive action to protect up to 5 million undocumented immigrants from deportation. For those keeping score, Cheese, not Mac, received the presidential pardon. However, both birds will live out the rest of their days at a farm in Northern Virginia."
http://www.washingtonexaminer.com/obama-gives-turkey-amnesty/article/2556714?custom_click=rss
OBAMA AT TURKEY PARDON: 'I KNOW SOME WILL CALL THIS AMNESTY'
http://www.breitbart.com/Big-Government/2014/11/26/Obama-At-Turkey-Pardon-I-Know-Some-Will-Call-This-Amnesty
Obama makes immigration joke at turkey pardon
http://www.politico.com/story/2014/11/obama-2016-turkey-pardon-113201.html
Obama Sneaks in Joke About His Immigration Order During Thanksgiving Tradition
http://www.theblaze.com/stories/2014/11/26/obama-sneaks-in-joke-about-his-immigration-order-during-thanksgiving-tradition/?utm_source=TheBlaze.com&utm_medium=rss&utm_campaign=story&utm_content=obama-sneaks-in-joke-about-his-immigration-order-during-thanksgiving-tradition
JOSE ANTONIO VARGAS: 'NOW IS THE TIME' FOR ILLEGAL IMMIGRANTS TO 'COME OUT'
"After President Barack Obama granted an executive amnesty to nearly five million illegal immigrants, Jose Antonio Vargas, the pro-amnesty advocate who will benefit from Obama's executive action, declared "now is the time" for illegal immigrants to come out.  "In the same way that coming out of LGBT people changed the LGBT community, now is the time for undocumented people everywhere, especially if you qualify [for Obama's executive amnesty] like me… now is the time for us to come out," he told Fusion's Jorge Ramos. Vargas, who won a Pulitzer Prize while working for the Washington Post as an illegal immigrant, has described himself as the nation's "most privileged" illegal immigrant. He made waves when he came out as an illegal immigrant in a New York Times Magazine piece in 2011 and has traveled across the country campaigning for amnesty and more rights for illegal immigrants."
http://www.breitbart.com/Big-Government/2014/11/26/Jose-Antonio-Vargas-Now-Is-the-Time-for-Illegal-Immigrants-to-Come-Out
Dem. Rep: Opponents of Executive Amnesty Really Opposed to 'Person of Color in White House'
"Opponents of the president's executive order halting deportations and providing select documentation to some 5 million illegal immigrants only care because the president is black, says one Democratic congressman. Appearing on The Joe Madison Show last Friday, Representative Bennie Thompson of Mississippi declared, "The president, by executive order, which everybody agrees — who has a real brain — that presidents since George Washington have had executive authority privilege to do certain things." "He's not doing anything that the Bushes, the Reagans, the Clintons, and other presidents all the way back to Eisenhower, as it addressed immigration," Thompson continued. "So but again, this is just a reaction in Bennie Thompson's words to a person of color being in the White House." The reference is to Thompson's own comments earlier this year, when he said on a New Nation of Islam radio show, "I've been in Washington. I saw three presidents now. I never saw George Bush treated like this. I never saw Bill Clinton treated like this with such disrespect." "That Mitch McConnell would have the audacity to tell the president of the United States — not the chief executive, but the commander-in-chief — that 'I don't care what you come up with, we're going to be against it.' Now if that's not a racist statement I don't know what is." Thompson has represented Mississippi's second congressional district since 1993."
http://www.nationalreview.com/corner/393569/dem-rep-opponents-executive-amnesty-really-opposed-person-color-white-house-ian-tuttle
Businesses to receive incentive for hiring illegal immigrants, report says (continuation of yesterday's article)
"Businesses reportedly will have a $3,000-per-employee incentive to hire illegal immigrants over native-born workers under President Obama's sweeping action on illegal immigration. Because of a kink in ObamaCare, businesses will not face a penalty for not providing illegal immigrants health care, The Washington Times reports. Illegal immigrants are ineligible for public benefits such as buying insurance on ObamaCare's health exchanges. Congressional aides condemned the loophole saying it puts illegal immigrants ahead of Americans in the job hunt. "If it is true that the president's actions give employers a $3,000 incentive to hire those who came here illegally, he has added insult to injury," Rep. Lamar Smith, Texas Republican told The Washington Times. "The president's actions would have just moved those who came here illegally to the front of the line, ahead of unemployed and underemployed Americans." Fighting hecklers in Chicago Tuesday, Obama praised the contributions to the U.S. by a broad patchwork of immigrants, saying it is imperative that the U.S. act now to change its broken immigration policy. He cited studies showing that immigrants open one-fourth of all new U.S. businesses and that 40 percent of Fortune 500 companies were founded by immigrants or their children. "Being a nation of immigrants gives us this huge entrepreneurial advantage over other nations," he said. Obama's executive action could make nearly 5 million immigrants eligible to avoid deportation."
http://www.foxnews.com/politics/2014/11/26/businesses-to-receive-incentive-to-hire-illegal-immigrants-report-says/?intcmp=latestnews
Report: Under Obama's Amnesty, Obamacare Will Make Illegals $3,000 Cheaper To Hire
"President Barack Obama now swears his executive amnesty will be good for American workers, but formerly illegal immigrants will have at least one big advantage over legal immigrants and Americans: they won't spark Obamacare penalties for businesses. Illegal immigrants eligible for amnesty after Obama changed the law will not be eligible for Obamacare, according to the administration, in a move to cut down on political opposition to the president's executive action.  According to The Washington Times, because those who have received amnesty will not be eligible for Obamacare, those workers won't count against business' employee total that trigger employer mandate penalties — making illegal immigrants much more attractive than either native-born Americans or legal immigrants, who are eligible for Obamacare coverage. Obamacare's employer mandate, which will partially take effect in January, requires businesses with a certain number of full-time employees to provide "affordable" health coverage (as defined by the federal government) or pay a $3,000-per-worker penalty for failing to do so. Federal Reserve banks across the country have reported that the mandate is forcing many businesses to stop hiring or to cut back workers' hours to part-time only in order to avoid the tax and costly health coverage. But illegal immigrants, because they don't qualify for Obamacare, won't count against the total; The Washington Times reports that the loophole has been confirmed by congressional aides. That will give illegal immigrants a massive edge not only over native-born Americans and citizens, but those immigrants who came here legally."
http://dailycaller.com/2014/11/26/report-under-obamas-amnesty-obamacare-will-make-illegals-3000-cheaper-to-hire/
Immigrants Social Security eligible in Obama plan
"Many immigrants in the United States illegally who apply for work permits under President Barack Obama's new executive actions would be eligible for Social Security and Medicare benefits upon reaching retirement age, according to the White House. Under Obama's actions, immigrants who are spared deportation could obtain work permits and a Social Security number. As a result, they would pay into the Social Security system through payroll taxes. No such "lawfully present" immigrant, however, would be immediately entitled to the benefits because like all Social Security and Medicare recipients they would have to work 10 years to become eligible for retirement payments and health care. To remain qualified, either Congress or future administrations would have to extend Obama's actions so that those immigrants would still be considered lawfully present in the country. None of the immigrants who would be spared deportation under Obama's executive actions would be able to receive federal assistance such as welfare or food stamps, or other income-based aid. They also would not be eligible to purchase health insurance in federal exchanges set up by the new health care law and they would not be able to apply for tax credits that would lower the cost of their health insurance. The issue of benefits for immigrants who are illegally in the United States is a particularly sensitive one for the Obama administration. As a result, the White House has made it clear that none of the nearly 5 million immigrants affected by Obama's actions would be eligible for federal assistance. The Obama administration first denied younger immigrants who entered the U.S. illegally as children access to health care exchanges and tax credits in 2012, especially disappointing immigrant advocates. "They were specifically carved out of that, which is deeply unfortunate because it cuts directly against the spirit" of the health care law, said Avideh Moussavian, an attorney at the National Immigration Law Center. "They should have had the opportunity to buy health insurance just like anybody else." Less clear until now was their eligibility for retirement benefits for which they would have paid into through payroll taxes. Describing the administration's position, one official said Wednesday that any immigrant considered lawfully present and holding a Social Security number would be entitled to Social Security and Medicare upon retirement because they would have paid into the system."
http://cnsnews.com/news/article/immigrants-social-security-eligible-obama-plan
Opportunities for Tech Workers, Firms in Obama's Immigration Order
"With Washington and much of the country abuzz about the politics and legality of President Barack Obama's executive order on immigration, it is useful to recognize the economic benefits of certain overlooked features of that order–things that, to a modest degree, enhance work opportunities for skilled immigrants. For example, as immigration expert Vivek Wadhwa has highlighted, the president's order makes the temporary (six-year) H-1B visa for technical workers portable. H-1B visas, currently capped at 65,000 per year, are loved by the tech industry, and why not? They give employers market power over visa holders. Making it easier for these skilled immigrants to move to other employers benefits not only them but potentially many new or young companies in need of tech talent. While "coding academies" are springing up around the U.S. to train Americans of all ages on software coding, the tech market could still use a lot more talent, even if some of it comes from abroad. The president's order also could allow as many as 10,000 additional immigrant entrepreneurs to remain in the U.S. This step is significant in light of evidence compiled by Mr. Wadwha and his research colleagues that immigrants punch well above their weight in forming successful tech companies: They accounted for 25% of successful tech enterprises from 1995 to 2005, almost double the share of the U.S. population born elsewhere (13%). These successful immigrant-founded companies generate jobs for native-born Americans and are clearly a win for the U.S. economy. "
http://blogs.wsj.com/washwire/2014/11/26/opportunities-for-tech-workers-in-obamas-immigration-order/?mod=WSJBlog
Where will Obama's immigration action have the biggest impact? (map)
"While the president's actions do impact the whole nation, there's a reason he chose to deliver those remarks at Del Sol High School in Las Vegas, Nevada. As many 67,000 people in Nevada could be eligible to stay in the nation legally under Mr. Obama's actions, according to the Migration Policy Institute (MPI). While other states will have more eligible candidates, the impact of the new programs may be greatest in Nevada, where undocumented immigrants account for nearly 8 percent of Nevada's total population — greater than in any other state. Nationwide, there are an estimated 11.4 million undocumented immigrants living in the United States. In some states with low unauthorized immigrant populations, Mr. Obama's actions "will pretty much be a non event," Michael Fix, president of MPI, told CBS News. But in other states, like Illinois, "it's a huge deal," said Vanessa Esparza-Lopez, an attorney for the Chicago-based National Immigrant Justice Center. There are more than 510,000 undocumented immigrants in Illinois. According to MPI, an estimated 280,000 of them could receive temporary legal status under Mr. Obama's actions. Esparza-Lopez said her clients are breathing a "sigh of relief." Mr. Obama on Tuesday traveled to Chicago to meet with community leaders at the Copernicus Community Center and discuss his executive actions. "Immigrants have made this city," Mr. Obama said. "We are Swedish and Polish and German and Italian — everybody's Irish on St. Patrick's Day." Specifically, Mr. Obama has issued memos to shield certain undocumented immigrants from deportation and allow them to apply for a three-year work permit if they can pass a background check, register with the government, submit biometric data, and establish they are eligible for relief. The new offer applies to the parents of children who were either born in the U.S. or are lawful permanent residents. It also applies to children who were brought into the country illegally prior to January 1, 2010, and have lived in the U.S. for at least five years. The latter category represents an expansion of the Deferred Action for Childhood Arrivals program (DACA), which previously required applicants to have arrived before June 15, 2007. MPI's estimates show that the changes will have the biggest impact in California, where more than 1.5 million immigrants are estimated to qualify. That includes 1,116,000 immigrants who are eligible as parents and an estimated 456,000 who should be eligible under the expanded version of DACA. Texas has an estimated 743,000 eligible unauthorized immigrants, while New York has 338,000."
http://www.cbsnews.com/news/where-will-obamas-immigration-action-have-the-biggest-impact/
Obama's immigration move disappoints businesses
"President Barack Obama's executive actions on immigration left out some of the business community's top priorities, disappointing business leaders who might have stepped up to defend his policies in the face of Republican attacks. Months of lobbying by high-tech businesses failed to persuade the administration to make allotted but unused green cards available for foreign workers — probably the top item on the executive action agenda for business. And the administration only partially answered pleas to increase the length of time foreign students can stay in the U.S. before or after graduating to work in their fields. The administration announced plans to expand the program at some point in the future, but it offered no details on timing or scope. Business lobbyists contended that these and other "asks" were fairly modest to begin with, since all acknowledged that the big-ticket items on their agenda — such as increasing the number of high-tech visas available for foreign workers — could only be done by Congress. Even so, they were deflated to find their priorities overlooked as Obama announced plans to curb deportations for 4.5 million people in the country illegally and make them eligible for work permits. "We didn't ask for the moon to begin with. There's just not an opportunity for the administration to deliver the moon for us — that's a congressional action," said Scott Corley, executive director of Compete America, which represents high-tech companies including Google, Intel and Microsoft. "But we asked for some terrestrial things, things within reach, and we didn't see the detail we hoped for." A White House spokesman didn't respond to requests for comment. Rep. Zoe Lofgren, D-Calif., who represents the Silicon Valley, said Obama was constrained by the legal advice he received. "There's what you want, and what's possible to do, and people do understand that what you might want him to do is constrained by the law," Lofgren said. Lofgren had been among those saying Obama could take executive action to allow businesses to "recapture" permanent resident green cards that had been authorized by Congress but never issued. Obama can't issue green cards on his own, but business officials say that more than 200,000 that have already been authorized by Congress never have been distributed, and the administration could redistribute them. The administration did not take that step. Instead, Obama directed the secretaries of the State and Homeland Security departments to come up with recommendations within 120 days to ensure that all the green card visas allotted by Congress get used."
http://townhall.com/news/politics-elections/2014/11/26/obamas-immigration-move-disappoints-businesses-n1924085
Obama to the American Worker: Happy Thanksgiving, Sucker
"You've been working hard to support your family, paying taxes — including Social Security and Medicare taxes — for nearly 20 years. Now you find out that the 5 million illegal aliens the president legalized with a stroke of a pen will be eligible for Social Security, Medicare, and disability benefits – you know, the programs you've been supporting with your tax dollars your entire working life. The plant you've been working at most of your career is considering lay-offs and benefit cuts due to the cost of new regulations imposed by bureaucrats who've never run so much as a pop stand, and who know absolutely nothing about your business. So your employer is forced to hire cheaper labor and is interviewing (formerly) illegal aliens to replace some of your co-workers (and maybe you) because the company won't have to pay the $3,000 Obamacare penalty on such illegal aliens for not providing health-care coverage. So, to keep your job, you try to make yourself more valuable to the company by getting additional training and skills at the nearby college. But the school, supported by your tax dollars, rejects your application in favor of an illegal alien under the  admissions office's affirmative-action program that makes it 170 times more likely a preferred minority will be admitted over you. He'll even get in-state tuition rates, as well as a grant funded, in part, by your tax dollars. And so what if that may be unconstitutional? Indeed, you feel a bit chastened when one of the school's professors suggests you might be racist for thinking this all somewhat unfair. You thought that, if push came to shove, you could always get a job at your brother-in-law's tool-and-die shop over on West Plymouth. But it got burned down when the  elected officials — to whom you've remitted  tens of thousands in tax dollars to protect property (as well as dictate your toilet's water flow), failed to deploy sufficient law-enforcement personnel to control the rioters the very same elected officials helped to inflame. Well, no worries. You're pretty sure that, much like your preternaturally serene neighbor Julia (who never seems to have worked a job in her entire life), you'll be able to access a variety of social benefits to keep your family afloat. At least for awhile. Admittedly, you became a little nervous upon learning that the newly "legal" immigrants could drain the treasury of nearly $2 trillion dollars. But hey, all the smart people in academia, Hollywood, and Washington say this is all good for America. The Fundamentally Transformed States of America."
http://www.nationalreview.com/corner/393554/obama-american-worker-happy-thanksgiving-sucker-peter-kirsanow
Executive reaction
White House hones immigration defense while GOP plans attack.
http://www.politico.com/story/2014/11/obama-immigration-action-democrats-113199.html
EXCLUSIVE — CONGRESSIONAL RESEARCH SERVICE: CONGRESS HAS POWER TO BLOCK FUNDING FOR OBAMA'S EXECUTIVE AMNESTY
"The Congressional Research Service (CRS) has concluded that House Appropriations Committee chairman Rep. Hal Rogers (R-KY) is wrong, and that Congress can in fact block funding for President Barack Obama's executive amnesty order. "In light of Congress's constitutional power over the purse, the Supreme Court has recognized that 'Congress may always circumscribe agency discretion to allocate resources by putting restrictions in the operative statutes,'" the CRS, a legislative authority on Capitol Hill, wrote in a report sent to incoming Senate Budget Committee chairman Sen. Jeff Sessions (R-AL). "Where Congress has done so, 'an agency is not free simply to disregard statutory responsibilities.' Therefore, if a statute were enacted which prohibited appropriated funds from being used for some specified purposes, then the relevant funds would be unavailable to be obligated or expended for those purposes." Sessions' team provided the CRS report—which is not made public unless members of Congress who request such reports decide to make them so—exclusively to Breitbart News.  Rogers, last week, argued that Congress could not block funding for Obama's executive amnesty because the agency that will be printing the work authorization and other documents for illegal aliens—U.S. Citizenship and Immigration Services (USCIS)—operates primarily on fees it collects rather than from tax revenue collected by the federal government. The House Appropriations Committee, which Rogers chairs, said in a statement last week: The primary agency for implementing the President's new immigration executive order is the U.S. Citizenship and Immigration Services (USCIS). This agency is entirely self-funded through the fees it collects on various immigration applications. Congress does not appropriate funds for any of its operations, including the issuance of immigration status or work permits, with the exception of the 'E-Verify' program. Therefore, the Appropriations process cannot be used to 'de-fund' the agency. The agency has the ability to continue to collect and use fees to continue current operations, and to expand operations as under a new Executive Order, without needing legislative approval by the Appropriations Committee or the Congress, even under a continuing resolution or a government shutdown. But the CRS report that Sessions requested shows that is untrue. Even if an agency like USCIS operates on fees rather than tax revenues appropriated by Congress, the Congress can still block funding for the implementation of such matters as Obama's executive amnesty. CRS wrote: A fee-funded agency or activity typically refers to one in which the amounts appropriated by Congress for that agency or activity are derived from fees collected from some external source. Importantly, amounts received as fees by federal agencies must still be appropriated by Congress to that agency in order to be available for obligation or expenditure by the agency. In some cases, this appropriation is provided through the annual appropriations process. In other instances, it is an appropriation that has been enacted independently of the annual appropriations process (such as a permanent appropriation in an authorizing act). In either case, the funds available to the agency through fee collections would be subject to the same potential restrictions imposed by Congress on the use of its appropriations as any other type of appropriated funds. Cutting the legalese language here, basically this means that, no matter how USCIS gets it money—even if it's from a prior authorization appropriation that is permanent and based on fee collection—Congress can still restrict the use of that money for some purposes. On the night Obama announced the amnesty—last Thursday—Sessions said that the House of Representatives must lead by passing a government funding bill that blocks any money being spent on Obama's amnesty. "The House should send the Senate a government funding bill which ensures no funds can be spent for this unlawful purpose," Sessions said. "If [Outgoing Senate Majority Leader Harry] Reid's Senate Democrats vote to surrender their own institution to an imperial dictate and block the measure, then the House should send a short-term funding measure so the new GOP majority can be sworn in and pass a funding bill with the needed language." The Conservative Review's Daniel Horowitz laid out on Tuesday how one of the things "lost amidst the hullabaloo of mob rule in Ferguson" is that the GOP is planning to "capitulate" to Obama's amnesty. Part of that caving by Speaker John Boehner to Obama on executive amnesty, Horowitz notes, is that Republicans will promise to fight later—but won't block the funding of it now. "This strategy allows GOP leaders to promise a fight three months from now, after Obama's executive action becomes more entrenched, without having to fight on defund immediately," Horowitz wrote. "It will also buy them time to work on the second step: negotiating with Obama to pass amnesty legislatively." If Rogers—or other top allies of Speaker Boehner like 2012 GOP vice presidential candidate Rep. Paul Ryan (R-WI)—don't block the funding of Obama's executive amnesty, they could face dire consequences."
http://www.breitbart.com/Big-Government/2014/11/25/Exclusive-Congressional-Research-Service-Congress-Has-Power-To-Block-Funding-For-Obamas
Actually, Republicans Can Cut The Funding For Obama's Amnesty
http://dailycaller.com/2014/11/26/actually-republicans-can-cut-the-funding-for-obamas-amnesty/
Nonpartisan organization confirms the GOP can defund Obama's immigration order
http://hotair.com/archives/2014/11/26/nonpartisan-organization-confirms-the-gop-can-defund-obamas-immigration-order/
Report: Congress can block Obama's immigration mandate
http://www.washingtonexaminer.com/report-congress-can-block-obamas-immigration-mandate/article/2556718?custom_click=rss
Congress can block use of fees for immigration overhaul: memo
http://townhall.com/news/politics-elections/2014/11/26/congress-can-block-use-of-fees-for-immigration-overhaul-memo-n1924465
CONSERVATIVE LAWMAKERS OFFER HOUSE LEADERSHIP THREE PRONGED STRATEGY TO COMBAT EXECUTIVE ACTION
"Conservative lawmakers are calling on House leadership to vigorously act against President Obama's executive amnesty. Republican congressional leaders have yet to articulate what actions they plan to take to combat Obama's recent unilateral actions to change immigration enforcement and policy in the U.S., including legalizing nearly 5 million illegal immigrants.
In a letter to House Speaker John Boehner and House Majority Leader Kevin McCarthy, seven center-right House Republicans lead by Rep. Paul Gosar (R-AZ) say they have a path forward and stressed the need to push back against what they say is "lawlessness." "It is important that we clearly communicate our complete and absolute rejection of the president's illegal actions and layout our plan of how the Constitution grants Congress the ability to reign in this executive overreach," Gosar said. "Our constituents want to know what we are going to do, so several members in the House and I developed three action items that we call on House leadership to take as soon as possible." The letter, signed by Gosar as well as Reps. Mo Brooks (R-AL), Ted Poe (R-TX), Cynthia Lummis (R-WY), Bill Posey (R-FL), Steve Stockman (R-TX) and Paul Broun (R-GA), lays out a three-step plan, beginning with moving a short-term spending measure that defunds Obama's executive orders.  The seven then want to pass an authorization to sue Obama over his actions and finally restrict all funding that would go toward providing work permits or green cards to illegal immigrants.  The conservative House members write that they believe Obama's actions violate Article II, Section 3 of the Constitution, that the president "…take care that the laws be faithfully executed…" "There is too much at risk for this lawlessness to go unchallenged," they write.  Meanwhile there is a new plan being circulated in leadership circles, according to The Hill, and being promoted by Rep. Tom Price (R-GA) the soon-to-be chairman of the House Budget Committee, is the idea of a government spending measure that would only fund immigration services for a short time — or what is being called a "cromnibus." The "cromnibus," The Hill reports, would fund the rest of the government through Sept. 2015, but kick the funding fight over immigration into the next Congress.  The House Appropriations Committee — which has argued that Congress cannot defund the agency tasked with implementing much of the executive order U.S. Citizenship and Immigration Services — plans to reveal its spending package the second week in December."
http://www.breitbart.com/Big-Government/2014/11/26/Conservative-Lawmakers-Offer-House-Leadership-Three-Pronged-Strategy-to-Combat-Executive-Action
GOP Pushes Leadership To Block Obama Amnesty
"GOP leaders are still debating if they'll allow conservative legislators to block funding for President Barack Obama's unpopular $2 trillion amnesty. But Rep. Tim Price, the incoming chairman of the House budget committee, is trying to win leadership support for a plan that would fund Obama's immigration agencies only until early 2015, when a GOP-majority Senate can block the amnesty spending. The plan would pass a 12-month budget for nearly all of the government in a giant omnibus bill, but provide only a few months of funding for immigration agencies in a short-term "continuing resolution." "The plan Dr. Price has been proposing is… an omnibus to fund through the [2015] fiscal year but separating out into a short-term CR those funds related to immigration," a Hill aide told The Daily Caller. At least 60 GOP legislators are pushing for budget curbs on Obama's amnesty. "If we stick together, this president cannot successfully assert his lawless act," Rep. Steve King told TheDC. "If we stare the president down on this, and give him the money to run all aspects of government except his lawlessness… then I think we do win the [public] argument."
http://dailycaller.com/2014/11/26/gop-pushes-leadership-to-block-obama-amnesty/
House GOP could respond on immigration next week
"The House Republican leadership is tentatively reserving time on the floor next week to respond to President Barack Obama's executive order on immigration, according to sources involved with planning. The House Republican Conference will hold a closed meeting Tuesday morning when it returns from the Thanksgiving recess, and if there is consensus early in the week on a way to respond, a bill could come to the floor as early as Thursday, an aide said. Speaker John Boehner has several options: The leadership team is considering trying to pass a government funding bill that could target some immigration enforcement funding, or they might directly responding to the executive action in a standalone bill. At this point, there's no indication that the GOP is unified in a way to respond. Lawmakers have floated everything from censuring Obama to canceling the State of the Union to shutting down the government — and the leadership doesn't seem particularly interested in any of those options. The GOP leadership have a preferred option for government funding. They are moving toward passing two bills: one that would fund the government through September 2015, and another that would extend immigration-related funding for a shorter period of just a few months. This will all begin when Congress returns Monday for what's expected to be a tumultuous end to the 113th Congress. Government funding runs out Dec. 11, giving Congress just 10 days to avoid a shutdown. The conservative right is steaming mad over Obama's decision to unilaterally change immigration enforcement laws, and the GOP leadership has begun surveying the membership to see how it should respond. Boehner (R-Ohio), House Majority Leader Kevin McCarthy (R-Cailf.) and incoming Senate Majority Leader Mitch McConnell (R-Ky.) have all said they want to avoid a government shutdown."
http://www.politico.com/story/2014/11/house-gop-immigration-response-113203.html
Should Boehner protest Obama's amnesty order by refusing to invite him to deliver the State of the Union?
"This idea's been kicking around for a week. Today, the editor of National Review gives it a thumbs up in the NYT. "Yes, there's a risk to overreacting, but there's a risk to underreacting as well," said Rich Lowry, the editor of National Review. "And I fear that's the way the congressional leadership is leaning." Mr. Lowry suggested one way Congress could react. "If I were John Boehner," he said, referring to the House speaker, "I'd say to the president: 'Send us your State of the Union in writing. You're not welcome in our chamber.'"
http://hotair.com/archives/2014/11/26/should-boehner-protest-obamas-amnesty-order-by-refusing-to-invite-him-to-deliver-the-state-of-the-union/
MITT ROMNEY: REPUBLICANS SHOULD 'SWALLOW HARD,' PASS 'PERMANENT' AMNESTY BILL
"Former Massachusetts Governor and failed presidential candidate Mitt Romney believes Republicans should "swallow hard" and pass a permanent amnesty bill in the wake of President Barack Obama's executive amnesty that even Romney conceded would encourage more illegal immigrants to enter the country.  Romney recently told Spanish-language Univision that Obama is "giving people false hope" and "communicating to people outside this country, 'Hey, get into the United States illegally and stay, because they'll always let you stay.'" Romney's solution is for Congress to pass a "permanent clarification of our immigration laws so that people know where they stand," because Obama's executive amnesty is only temporary. But Romney said that he was "pretty confident that what the president's doing will so inflame passions on the part of many in my party… that they will be far less likely to move aggressively on the type of permanent reform that's so badly needed." He hoped the party could work on some piecemeal solutions on immigration to get the ball rolling. "Maybe even then, Republicans will swallow hard and say, 'OK, even despite the fact that we now have a stick in our eye launched by the president, we're going to go ahead and try and see if we can't make some improvements to the immigration system,'" Romney said. "I hope we're able to do that."
http://www.breitbart.com/Big-Government/2014/11/26/Mitt-Romney-Republicans-Should-Swallow-Hard-Pass-Permanent-Amnesty-Bill
Obama's Immigration Abuses
"There have been a lot of excellent legal critiques of President Obama's recently announced executive actions on immigration and of the Office of Legal Counsel opinion that the White House solicited. I will heartily recommend for your reading this NRO essay by Shannen Coffin and Michael Edney and this Wall Street Journal op-ed by David Rivkin and Elizabeth Price Foley. On the important broader distinction between legalistic constitutionalism and political constitutionalism, I'd also encourage you to read my Ethics and Public Policy Center colleague Yuval Levin's take from the Corner. But, as usual with this Administration, things are even worse than they first appear. According to this article in today's Washington Post, many of the millions of illegal immigrants who would be protected from deportation under Obama's actions would be eligible to receive Social Security, Medicare, and other federal benefits under the theory that they are "lawfully present in the United States." But his theory would appear to contradict the reasoning of the OLC opinion, which repeatedly emphasizes that the proposed deferred-action programs would not alter the fact that the covered immigrants are unlawfully present in the United States: [T]hese proposed deferred action programs would not 'legalize' any aliens who are unlawfully present in the United States." [p. 2] Deferred action does not confer any lawful immigration status. [p. 2] Deferred action … expressly communicat[es] to the alien that his or her unlawful presence will be tolerated for a prescribed period of time. [pp. 20-21 (emphasis added)] The contradictions between Obama's legislative-style programs ("I just took an action to change the law," he boasted yesterday) and his imposition of them by unilateral executive fiat will continue to compound."
http://www.nationalreview.com/bench-memos/393578/obamas-immigration-abuses-ed-whelan
For Obama, Inconvenient Law Is Irrelevant Law
The president dismantles immigration law that he finds incompatible with his own larger agenda.
http://www.nationalreview.com/article/393602/obama-inconvenient-law-irrelevant-law-victor-davis-hanson
SPENDING/BUDGET/ECONOMY:
How immigration killed the tax deal
GOP didn't want to aid new class of immigrants; Obama balked
"How could a major tax deal brokered by the top Senate Democrat die so quickly at the hands of a Democratic president? Immigration politics and Democratic infighting came together to doom the $400 billion deal even before it had made it into print. The brinksmanship threatens to disrupt the lives of millions of taxpayers who rely on the mishmash of expired provisions the plan was trying to revive. The collapse highlights the fragile coalitions in Congress, where even leaders of opposition parties agreeing to a deal can't bring it home. It also shows the newly found boldness of President Barack Obama in the aftermath of the midterm elections, where the looming takeover by Republicans has him tilting back toward the liberal base. Interviews with the key players showed that the two tax-writing panels in the Senate and House had for weeks been making solid progress toward a final tax package that looked like it would include the breaks for low- and middle-income people sought by the president. But the deal fell apart just as it seemed to be coming together. The immigration executive order soured the GOP on the tax cuts for the working poor and middle class sought by Democrats. Republicans worried undocumented immigrants targeted by the order would begin claiming the credits in droves. They found a friend in Senate Majority Leader Harry Reid, who reluctantly agreed to drop his party's demands to extend expiring parts of the earned income tax credit (EITC) and its companion, the child tax credit. The decision infuriated Reid's colleagues. "Everyone felt that Reid had suddenly given the store to Republicans and not gotten much in return," said a Democratic House aide. The president, with liberal Democratic backing on the Hill, issued the veto threat and the plan imploded, making the tax deal the first major collateral damage of the White House's immigration action. The internecine fight comes at the lowest point of the Obama's relationship with Reid and the Senate's soon-to-be disempowered Democratic leadership. White House officials — from Obama on down — have been feuding with Reid's brash chief of staff, David Krone, and The New York Times has reported that Obama took the extraordinary step of asking Reid to exclude Krone from White House meetings. Until late last week, Senate Finance, Ways and Means and leadership met regularly and were making progress on the package of tax breaks known as tax extenders. The group of some 55-plus tax breaks have expired, and many lawmakers in both parties want to renew by the end of the year, amid warnings from the IRS that failing to act would disrupt the upcoming tax filing season. They include everything from a major business research credit to one for teachers to be reimbursed for buying supplies. Both sides wanted to go big and include more, throwing concerns about the budget deficit aside. Senate Finance Chairman Ron Wyden (D-Ore.) and the Democrats were entertaining the idea of more permanent business tax relief that Republican wanted, and Republicans had even offered to make the expansion of the earned income tax credit permanent, according to a senior Senate Democrat aide. Senate Democrats had made the EITC, a wage supplement for the working poor, and the $1,000 child tax credit key priorities weeks ago. In October, Wyden huddled with Finance members to find out what concessions he should wrestle from Republicans as part of the talks. They agreed on the provisions. But then the president announced his executive action on immigration late last week, and it all started to unravel. Republicans took the Democrats' tax credits off the table completely. Republicans had been railing against undocumented immigrants claiming the child tax credit for years, and the immigration order raised the prospect that they would begin claiming the EITC as well. If they agreed to extend them now, it would look like they were voting to expand government benefits to illegal immigrants. What's more, the EITC was notorious among Republicans for fraud. It had one of the highest rates of improper payments of any federal program. How would they sell that to rank-and-file Republicans in the House? Some Democrats worried that the only way Republicans would ever agree to the provisions is if they included tough new rules aimed at preventing illegal immigrants from claiming them. So they dropped the idea, figuring that was better than either risking a crackdown on immigrants trying to claim the breaks or not getting a deal at all. "It's a political reality for Republicans," said a source familiar with the negotiations between Reid and House Ways and Means Chairman Dave Camp (R-Mich.). "Our two biggest priorities, EITC and CTC, got taken off the table with the immigration announcement." The source added: "If the immigration announcement had been delayed, we probably could have gotten something done."
http://www.politico.com/story/2014/11/immigration-tax-deal-113206.html
Obama Wrecks Tax Cut Compromise
http://dailycaller.com/2014/11/26/obama-wrecks-tax-cut-compromise/
A conservative case to make tax extenders permanent (for now)
http://www.washingtonexaminer.com/a-conservative-case-to-make-tax-extenders-permanent-for-now/article/2556708?custom_click=rss
Weak consumer, business demand may slow US growth
"U.S. consumers and businesses spent cautiously last month, a sign that strong growth during the spring and summer may decelerate in the final three months of the year."
http://www.sfchronicle.com/news/article/US-consumer-spending-up-0-2-percent-in-October-5919100.php
Income, Spending Gains So-So Heading Into Holidays
"Personal income and spending rose 0.2% last month, the Commerce Department said Wednesday, both slightly below analyst estimates. Spending on big-ticket durable goods fell for a second straight month, as car-buying cooled somewhat. Overall incomes rose 4.1% vs. a year earlier, the best gain since December 2012, when fiscal cliff fears spurred companies to front-loand dividends and bonuses. But spending rose just 3.6%, the smallest annual gain since February but firmly in a multiyear range. Meanwhile, the PCE deflator, the Federal Reserve's favorite price gauge, rose just 1.4% vs. a year earlier, the same as in October. The core inflation measure edged up to 1.6%. In both cases, inflation is below the Fed's desired 2% pace, but also isn't showing a worrisome lowflation trend."
http://news.investors.com/economy/112614-728120-personal-income-consumer-spending-rose-in-october.htm?ven=rss&utm_source=feedburner&utm_medium=feed&utm_campaign=Feed:%20EconomyRss%20(Economy%20RSS)
Economic News: U.S. Heat Check After Run Of Hot Data
"Reports on durable goods, jobless claims, home sales, consumer spending and more were mildly disappointing on Wednesday, following a slew of bullish economic data. The overall U.S. trend is still upbeat, though. Durable goods orders rise in October – Durable goods orders rose 0.4% last month, the Commerce Department said, vs. expectations for a 0.5% decline. Credit a 45.3% increase in defense aircraft orders. But excluding transportation goods, orders fell 0.9% vs. forecasts for a 0.5% increase. Meanwhile, core capital goods orders, a proxy for business investment, fell 1.3% for a second straight month to the lowest level since May. The ISM-Chicago manufacturing index fell to 60.8 in November from October's one-year high of 66.2. Readings over 50 signal expansion, and readings over 60 indicate robust growth. The new-orders index tumbled 11.7 points to 61.9. The employment reading fell to its lowest level since March.
Initial jobless claims top 300,000 New filings for unemployment benefits unexpectedly spiked 21,000 last week to 313,000, the first reading over 300,000 since early September. The current level remains low, though. The 4-week average rose 6,250 to 294,000, the third straight increase from a cycle low. Continuing claims fell to 2.316 million, the lowest in years."
http://news.investors.com/economy/112614-728130-home-sales-durable-goods-jobless-claims-miss-estimates.htm?ven=rss&utm_source=feedburner&utm_medium=feed&utm_campaign=Feed:%20EconomyRss%20(Economy%20RSS)
Mixed Economic Data Signal Growth But Muddle Q4 View
"Instead of powering ahead like a brand-new sports car, the latest batch of economic data suggest that the U.S. economy is more like a reliable, if unsexy, automobile that gradually accelerates. U.S. consumer spending rose 0.2% in October, below forecasts for a 0.3% monthly gain, though September's decline was revised upward to show a flat reading.
Incomes also rose a tepid 0.2% last month, about half of what analysts expected and in line with September's uptick. The latest data should give the Federal Reserve continued leeway to keep rates low. Wages and salaries were up 4.4% year over year, little changed from the trend seen throughout 2014. The PCE (personal consumption expenditures) deflator, the central bank's main price gauge, rose 1.4% in October vs. a year earlier, the same as the prior month. Core inflation edged up to 1.6%. In both cases, inflation is below the Fed's 2% target but not showing a "lowflation" trend. Durable goods orders climbed 0.4% last month vs. September, driven by defense orders and topping expectations for a 0.5% drop. But underlying numbers were weak.
Non-defense capital goods orders excluding aircraft, considered an indicator of business investment plans, dropped for the second straight month, slipping 1.3%. Electrical equipment fell 3.1%, and machinery eased 1.2%. Muddled Q4 Outlook –  "It is unclear what to make of today's numbers," Joel Naroff, president and chief economist at Naroff Economic Advisors, said in a research note. "Nothing was overly strong, and there were some weak reports as well. So the best that can be said is that confusion about the strength of fourth-quarter growth remains high." Estimates range from 1% to 4%, vs. 3.9% in Q3. And while Q4 growth approaching 4% is possible, Naroff thinks a strong holiday shopping season is needed. Meanwhile, sales of new single-family homes rose 0.7% last month to an annualized 458,000 pace, the highest number in just over a year but below forecasts for 470,000. The previous three-month period was also revised downward by 2.2%. The median price spiked 16.5% from the prior month, and the sticker shock could push the return to a normal sales level even further into the future.
"A sales pace of about 700,000 is considered healthy," said Jennifer Lee, senior economist at BMO Capital Markets. "We're not even close." Pending home sales fell 1.1% to a 104.1 index reading in October from an upwardly revised 105.3 in September, the National Association of Realtors (NAR) said. But the overall trend remains positive, showing a year-over-year gain for the second consecutive month. Contract signings for existing homes previously saw 11 straight months of annual declines. "In addition to low interest rates, buyers entering the market this autumn are being lured by the increase in homes for sale and less competition from investors paying in cash," said NAR Chief Economist Lawrence Yun. Initial jobless claims jumped by 21,000 to 313,000 for the week that ended Nov. 22, said the Labor Department. Economists expected a dip to 286,000. Naroff called the surge "very strange" and stressed that the latest number "should be viewed with caution," given that Thanksgiving came late this year. "Keep in mind: the level is still consistent with solid, though not robust, job gains," he added."
http://news.investors.com/economy/112614-728168-latest-batch-of-economic-data-suggests-growth.htm?ven=rss&utm_source=feedburner&utm_medium=feed&utm_campaign=Feed:%20EconomyRss%20(Economy%20RSS)
U.S. jobless claims rise to 300,000
"The number of Americans seeking unemployment benefits rose last week, with the total number of applications rising above 300,000, the highest in almost three months. The Labor Department reported on Wednesday that weekly applications increased 21,000 to 313,000. That marked the highest level since the beginning of September. A less volatile indicator, the 4-week average, increased 6,250 to the seasonally adjusted 294,000. The rise is not likely to cause concerns about the wider health of the job market. Some of the increase was due to seasonal layoffs at least in sectors such as construction which are affected by the chilly weather. The Labor Dept. seeks to minimize such seasonal layoffs but has not achieved much success. Applications were less than 300,000 for ten consecutive weeks, a low level that indicated that firms were unusually laying off less number of workers. Despite last week's rise, the number of applications overall is bellow the level where it was twelve months ago. The 4-week average has also fallen 12.2% in the past one year, and is close to the 279,000 level reached in October, the lowest in 14 years. Derek Lindsey, economist with BNP Paribas, said that despite the increases that have been experienced in the 4-week average in the last three weeks, the trend of claims for aid is still low. The decrease in claims was matched with strong job gains. Employers have recruited 229,000 people this month, making 2014 the best year for hiring since 1999. This is above last year's average of 194,000. The jobless rate fell to 5.8%, the lowest in six years, down from 7.2% last year. However, the jobless numbers are still alarming, with almost 9 million Americans not employed. This is in comparison to 7.6 million prior to the recession. Yet only about one quarter of those unemployed are receiving unemployment benefits. To some extent this depicts the decrease in layoffs. However it means also that Americans are hopeful that they will get work when they lose jobs. There is also the possibility that they are getting jobs faster compared to the time just after the recession. Consequently they are less likely to seek jobless aid. Economists estimate that the percentage of the unemployed who seek for aid is less than during the first phases of the recovery. The latest report available showed that the total number of Americans receiving benefits fell to 2.3 million in the second week of November. This being the lowest since Dec. 2000. Still, gains in jobs is yet to drive wages up significantly, hindering the wider growth of the American economy. Mean hourly pay increased 3% to $24.57 in October. That is only 2% above the mean wage twelve months earlier and slightly ahead of the 1.7% inflation rate."
http://www.betawired.com/u-s-jobless-claims-rise-to-300000/1418396/
U.S. Jobless Claims Rise to 313,000
Remain at Level Suggesting Steady Job Growth
http://online.wsj.com/articles/u-s-jobless-claims-rise-to-313-000-1417008702?mod=pls_whats_news_us_business_f
Nearly 1 in 5 Households Will Celebrate Thanksgiving on Food Stamps
"Nearly one in five U.S. households will celebrate Thanksgiving on food stamps this year, according to the latest data from the U.S. Department of Agriculture on participation in the Supplemental Nutrition and Assistance Program. Back in fiscal 2000, there were 106,061,000 households in the United States and, according to a USDA report published in November 2012, there was a monthly average of 7,335,000 households—or 6.9 percent—getting food stamps that year."
http://cnsnews.com/news/article/cnsnewscom-staff/nearly-1-5-households-will-celebrate-thanksgiving-food-stamps
The Insiders: The Democrats' economic failures will follow them to 2016
http://www.washingtonpost.com/blogs/post-partisan/wp/2014/11/24/the-insiders-the-democrats-economic-failures-will-follow-them-to-2016/
Economy to get a boost from GOP Congress
"The next two years of unified Republican control of Congress are expected to see fiscal policy easing and boosting economic growth, in a reversal of the pattern that has held since the rise of the Tea Party. Government and Wall Street economists believe that for the first time since Democrats ceded control of the House of Representatives to the GOP in 2010, government spending will cease being a drag on output growth and possibly even start aiding the recovery. Following the bitter legislative battles that led to the "fiscal cliff" tax increases, the sequester spending cuts and the most recent spending deal brokered by Rep. Paul Ryan, R-Wis., and Sen. Patty Murray, D-Wash., the political outlook is for steady fiscal policy. There are no big tax hikes or spending reductions are on the horizon, said the Brookings Institution's David Wessel. "Nothing's baked into the cake, nor does it seem likely that something's about to happen," said Wessel, a long-time economic policy journalist who now directs the think tank's Hutchins Center on Fiscal & Monetary Policy. The Hutchins Center maintains a "fiscal barometer" that measures the impact of fiscal policy on growth of the gross domestic product. Following Tuesday's GDP report that showed an unexpected increase in federal defense spending, the barometer showed fiscal policy adding 0.5 percentage points to GDP. That is the first positive reading since the GOP took over the House in 2011 and reversed the Democrats' stimulus efforts, setting aside a brief episode in 2012 in which the barometer was just barely positive. This time, economists don't see any looming political showdowns or other events that could prevent fiscal policy from boosting growth for the foreseeable future. "After imposing a substantial drag on growth in 2013, the effect of federal fiscal policy on growth looks roughly neutral over 2014 and our current expectation is that it should remain roughly neutral in 2015 as well," Goldman Sachs economists wrote in a recent research note. Speaking in Abu Dhabi earlier in the month, Federal Reserve Bank of New York President William Dudley predicted that "fiscal restraint … is likely to disappear altogether next year." That is a view shared by other members of the Federal Reserve's monetary policy committee. In its most recent policy statement in late October, the committee omitted a warning that fiscal policy was "restraining economic growth." The Fed had included such a warning in its communications since the across-the-board sequester spending cuts were established in March 2013. Even greater than the impact of easing federal fiscal policy, however, might be growing state and local payrolls. States and cities hemorrhaged employees throughout the recession, as governors and mayors balanced their budgets by laying off teachers, police and administrators by the million. But local employment bottomed out at just over 14 million in March 2013, and state payrolls followed soon after in July, at roughly 5 million. This year, governments have begun slowly reversing some of those cuts, adding 85,000 jobs at the state and local level. The trend is expected to continue as tax collections and budgets improve with the labor market. With Tuesday's upward revision of third-quarter GDP to a 3.9 percent annual rate, adjusted for inflation and seasonal variation, 2014 growth is on track to eclipse 2013's 2.2 percent. Then, the Fed expects growth to pick up in 2015 to 2.6 percent to 3 percent, with fiscal policy providing a "tailwind" boosting growth. But that acceleration would likely come too late to reverse the political fortunes of the Democratic Party. Voters have long been deeply skeptical of President Obama's handling of economic issues."
http://www.washingtonexaminer.com/economy-to-get-a-boost-from-gop-congress/article/2556660?custom_click=rss
'OLIMPIC BLVD'?: $120M SIGN PROJECT BOTCHED WITH TYPO
"A subcontractor for the California Department of Transportation misspelled Olympic Boulevard on an exit sign on the northbound 710 Freeway. The sign read Olimpic Blvd.
The word Olympic in terms of spelling difficulty may not qualify for an elementary school spelling bee, however, the word did prove to be a challenge for whomever crafted the sign. Apparently, sign makers don't have access to spell-check capabilities when printing street names. Although CALTRANS rushed to remove the sign the next day, it was too late because the glaring mistake was eye candy for Los Angelenos who were quick to capture it on their cell cameras.  A costly mistake it is, nevertheless, because Caltrans said it will be making the contractor pay for their large typo. "I want to emphasize that all costs associated with the removal, replacement and installation of the Olympic Boulevard sign will be paid by the subcontractor who fabricated the sign, not taxpayers or the state," said Caltrans spokeswoman Kelly Markham. According to the Los Angeles Times, the sign is part of a highway development project underway on the 710 Freeway."
http://www.breitbart.com/Breitbart-California/2014/11/26/120-Highway-Project-Botches%20-Sign-With-Olimpic-Typo
Oklahoma City taxpayers fork over millions to retiring city workers
"In the past five years, Oklahoma City taxpayers have cut checks totaling $20.6 million to retiring city employees for accrued vacation and sick leave, Watchdog.org found through an analysis of city databases. Nearly 500 employees — almost half — left the city with checks of $10,000 or more, including one employee who cashed out $108,000 and another 17 who took home more than $80,000 each upon retiring, records show. State Sen. David Holt, an Oklahoma City Republican who served as an Oklahoma City mayoral chief of staff, has been a critic of the state system that can take union negotiations out of local elected officials' hands and can put them before an arbitrator. He said the payouts are based on salaries negotiated in the contract so that's why payments are costing taxpayers so much. "The binding arbitrating system is so accepted that most people do not complain about it as much as they should," he said. "It's not in the best interests of taxpayers." While Oklahoma City policies allow all employees to accrue and cash out 1,000 hours of sick leave and 400 hours of vacation time, police and firefighters account for most of the large leave payments, the database shows."
http://www.foxnews.com/politics/2014/11/26/oklahoma-city-taxpayers-fork-over-millions-to-retiring-city-workers/
COMMON CORE:
OKLAHOMA NO CHILD LEFT BEHIND WAIVER REINSTATED FOLLOWING REPEAL OF COMMON CORE STANDARDS
"The federal government reinstated Oklahoma's waiver from No Child Left Behind (NCLB) restrictions this week, restoring the state's flexibility to use $29 million in public school funding.
The restoration of the waiver comes following a battle between the U.S. Department of Education (USED) and Oklahoma, in the wake of the state's repeal of the Common Core standards and new law that returned its public schools to its former PASS standards.
As Breitbart News reported in August, USED essentially punished the state for its repeal of the controversial Common Core, making it the second state — after Indiana — to lose its waiver from the burdensome NCLB federal law. Since, save for a few tweaks, Indiana merely "rebranded" the Common Core as its own standards, its waiver was extended for one year. The battle over the Oklahoma waiver underscores the stronghold the federal government now has over states since their adoption of the Common Core standards. Though proponents of the nationalized education initiative have asserted the standards are "voluntary" and "state-led," states that adopted "college- and career-ready standards" in math and English Language Arts that are "common to a significant number of states" or "certified by a state network of institutions of higher education" avoided NCLB requirements. As Fox News notes, Oklahoma officials filed a 139-page appeal with USED, in which they demonstrated their PASS standards were able to serve as a substitute for the Common Core standards."
http://www.breitbart.com/Big-Government/2014/11/26/Oklahoma-No-Child-Left-Behind-Waiver-Reinstated-Following-Repeal-of-Common-Core-Standards
MISC.:
GALLUP: OBAMA APPROVAL PLUNGES WITH WORKING-CLASS WHITES TO 27 PERCENT
"A new Gallup poll finds that President Barack Obama's approval rating with working-class white Americans has fallen to just 27 percent, a record-low for his presidency.  Among whites who've graduated college, Obama's approval stands at 41%, also a new low in the Gallup poll."
http://www.breitbart.com/Big-Government/2014/11/26/Gallup-Obama-Approval-Plunges-with-Working-Class-Whites-to-27-Percent
Obama Approval Drops Among Working-Class Whites
"President Barack Obama's job approval rating among white non-college graduates is at 27% so far in 2014, 14 percentage points lower than among white college graduates. This is the largest yearly gap between these two groups since Obama took office. These data underscore the magnitude of the Democratic Party's problem with working-class whites, among whom Obama lost in the 2012 presidential election, and among whom Democratic House candidates lost in the 2014 U.S. House voting by 30 points."
http://www.gallup.com/poll/179753/obama-approval-drops-among-working-class-whites.aspx
Obama unleashed: Defies GOP election wins, moves in opposite direction
http://www.mcclatchydc.com/2014/11/26/248268_obama-unleashed-defies-gop-election.html?sp=/99/104/244/106/&rh=1
EPA unveils contentious plan to tighten ozone standards
"The Obama administration unveiled an ambitious plan Wednesday that it said would improve public health by slashing the ozone pollution that causes smog. Environmental Protection Agency (EPA) Administrator Gina McCarthy framed the update to the ground-level ozone standard as an imperative, bringing agency rules in line with the latest science to protect the nation's most vulnerable populations from a range of respiratory illnesses including asthma. "Bringing ozone pollution standards in line with the latest science will clean up our air, improve access to crucial air quality information, and protect those most at-risk," McCarthy said in a statement Wednesday morning. "It empowers the American people with updated air quality information to protect our loved ones — because whether we work or play outdoors — we deserve to know the air we breathe is safe." The EPA sought to ward off criticisms surrounding the proposal's costs, saying that many other recent regulations, such as those on vehicle fuels, will reduce ozone and help states meet the standards."
http://thehill.com/policy/energy-environment/225371-epa-pushes-to-cut-smog-in-new-rule
US tightens smog limits in bid to protect health
http://townhall.com/news/politics-elections/2014/11/26/ap-sources-govt-to-set-stricter-smog-standard-n1924081
'The most expensive regulation ever'
Obama rolls out a major EPA rule.
http://www.politico.com/story/2014/11/epa-ozone-standard-113183.html?hp=t1_r
Obama Announces 'Most Expensive Regulation' of All Time
"Wednesday the Obama administration is expected to announce a "sweeping regulation, which would aim at smog from power plants and factories across the country, particularly in the Midwest…", a controversial regulation the opposition insists is the "most expensive regulation ever'." Both politically – and democratically-speaking, given the mid-term election results, Obama is arguably in a much weaker position that when he "blinked" on the regulation once before. President Barack Obama has already blinked once on the rule, which aims to limit smog-creating ozone pollution from power plants and factories: Just before Labor Day in 2011, he forced the Environmental Protection Agency to withdraw an almost-final version of the rule, infuriating green groups that accused him of capitulating to industry pressure to ease his reelection. Obama said he was acting to "underscore the importance of reducing regulatory burdens and regulatory uncertainty." However, Obama isn't expected to ever have to face voters, again, which may leave him emboldened at the very same time an 'emboldened' GOP coming off a huge electorally controls both houses of Congress. As for the regulation itself, it's much prized by the so called Green movement. The proposed regulation would lower the current threshold for ozone pollution from 75 parts per billion to a range of 65 to 70 parts per billion, according to people familiar with the plan. That range is less stringent than the standard of 60 parts per billion sought by environmental groups, but the E.P.A. proposal would also seek public comment on a 60 parts-per-billion plan, keeping open the possibility that the final rule could be stricter. The politics and economic impact of the regulation may be setting the stage for the Washington confrontation of, perhaps not all time, but at least the last six years. It may also go a long way to setting the stage for the dynamics between district Democrats and Republicans for the next two years."
http://www.breitbart.com/InstaBlog/2014/11/25/Obama-Announces-Most-Expensive-Regulation-Of-All-Time
EPA Smog Rules: Costly Regulation To Hit Rural Areas
"Does Missaukee County, Michigan, really have a dangerous air pollution problem?
The 574-square-mile region, nestled in the northwestern part of the state's lower peninsula, is home to all of 15,000 people. Its economy consists mainly of Christmas tree, dairy and livestock farms, and summer vacationers. The nearest "cities" are Cadillac to the west (population 10,281), and Grayling to the northeast (population 1,863). Yet new smog rules proposed by the Environmental Protection Agency on Wednesday would treat this little county like Los Angeles, with pollution serious enough to harm its people and require EPA-approved, and potentially very costly, remediation. Under the proposed regulations — which the Obama administration put off over two election cycles — communities would have to keep their ozone levels below 70 parts per billion, and possibly as low as 60 ppb. Smog Rule Vs. Rural America – That's down from the 75 ppb limit set in 2008. While that might seem like a small drop, it would push vast numbers of sparsely populated areas of states like Idaho, South Dakota, Maine, New Hampshire, Kansas, Iowa, Oklahoma, Minnesota and West Virginia — where no counties violate today's standard — into the red zone. Even Colorado's La Plata County — almost half of which is inside the San Juan National Forest — would violate the new standard. By the EPA's own estimate, 558 counties across all but a handful of states would be deemed smog polluters under its new rules. In 2012, the EPA classified just 231 counties as noncompliant with the existing standard. And except for those in California, all were deemed to have either "marginal" or "moderate" problems. Results like this are why critics say that the new smog rule would be the most intrusive and expensive regulation imposed on the country, with compliance cost estimates ranging up to $270 billion a year. While the EPA says that it will cost just $15 billion a year by 2025, no one denies that the rule will, if enacted, be sweeping and vastly expensive.
The Supreme Court said Tuesday that it will hear a case to decide if the EPA should have considered the cost of rules on mercury and other toxic emissions."
http://news.investors.com/112614-728197-epa-smog-rules-expensive-regulation-benefit-hazy.htm?ven=rss&utm_source=feedburner&utm_medium=feed&utm_campaign=Feed:%20PoliticRss%20(Politic%20RSS)
Backers of Alaska gold mine win court battle with EPA
http://www.foxnews.com/politics/2014/11/26/backers-alaska-gold-mine-win-court-battle-with-epa/
Obama Admin Plots New Teacher Training Regulations
"Fed up with teacher education programs it believes routinely underperform, the Obama administration wants to compel states to start rating the programs programs based on how well they prepare students for the profession. And teachers are not happy about it. Recently, more focus has been given to the perceived need to boost the quality of America's teachers, especially in the country's most struggling schools. Activists on every side of the debate have pushed a variety of solutions, from restricting tenure so that ineffective teachers can be easily fired to greatly boosting teacher pay so that better teaching candidates are attracted to the profession. A new rule announced by the Obama administration on Tuesday night attempts to influence teacher quality at the source, in the country's hundreds of different teacher education programs. The rule will, for the first time, compel each state to establish standards for evaluating and rating training programs for teachers. Programs that are found lacking in each particular state will in turn be punished with the loss of certain federal funds. Currently, the federal government dispenses TEACH grants to education students who agree to begin teaching in disadvantaged schools after graduating. The grants are up to $4,000 per student and amount to over $150 million per year. Under the newly announced rule, TEACH grants will no longer be universally available, but will instead only be granted to aspiring teachers attending programs that are found to be performing well by their state. Whether a teacher-training program is up to snuff will be based on a variety of factors, including what percentage of its graduates quickly find jobs, how well the program is evaluated by graduates, and, critically, how well graduates' students perform on standardized tests."
http://dailycaller.com/2014/11/26/obama-admin-plots-new-teacher-training-regulations/
President Barack Obama signs presidential records reform
"President Barack Obama signed a bill Wednesday that has the potential to curtail prolonged delays in the release of historical White House records. White House Press Secretary Josh Earnest announced Wednesday afternoon that the "Presidential and Federal Records Act Amendments of 2014" was among a set of bills Obama approved just prior to the Thanksgiving holiday. The legislation will end the practice of White House lawyers repeatedly extending the review of records of prior presidents that the National Archives has designated for release. Under the new law, the current president and affected former president have 60 business days to review records the Archives declares an intention to make public. That period can be extended 30 business days, but only once. Under an executive order issued by Obama in 2009 and a previous order by President George W. Bush, there was effectively no time limit on such reviews. Records obtained by POLITICO under the Freedom of Information Act show that Obama White House lawyers repeatedly used 30-day extensions to delay the release of thousands of pages records from President Bill Clinton's White House, sometimes extending the review a half-dozen times or more."
http://www.politico.com/blogs/under-the-radar/2014/11/president-barack-obama-signs-presidential-records-199326.html
Why Obama Is Finding It Hard to Get a New Defense Secretary
"Secretary of Defense Chuck Hagel's dismissal was so sudden that President Obama didn't have a replacement ready when the two men went before the cameras on Monday. Yesterday, the search for that replacement became more complicated when Michèle Flournoy, a former Pentagon official viewed as the front-runner, took herself out of contention for the Cabinet post. Flournoy had previously served as undersecretary of Defense for policy from 2009 to 2012, and had been seen as a candidate to become the first female defense secretary. Another often-touted possibility for defense secretary is Rhode Island senator Jack Reed, but he's staying put too. Why the unwillingness to take the top Pentagon job? Too many people view it as a job not worth having in an atmosphere where the White House micromanages everything. It's well known after Secretary Hagel's clashes with White House staff that anyone who takes the Pentagon job will be butting heads with Susan Rice, the National Security Council adviser who exercises an iron grip on key aspects of foreign policy. Not to mention Valerie Jarrett, the influential presidential counselor who seems to have both hands in every pie at the White House. "Why should anyone put up with those headaches and not even have full command of your department?" asks one leading Democratic defense analyst I spoke with. He said the White House's need to micromanage the national-security apparatus is notorious in Washington. Larry Korb, a former Pentagon official and senior member of Obama's 2008 campaign team, told Defense News that "there's no doubt" Obama and the White House have a trust deficit with the Pentagon and other security agencies. "I think that hurts policymaking," Korb said. "I really do. I think Obama probably was dumbfounded when he came into office . . . that everyone in the government didn't do what he wanted right away. . . . So the reaction is to look for Obama loyalists."
http://www.nationalreview.com/corner/393546/why-obama-finding-it-hard-get-new-defense-secretary-john-fund
Andrea Mitchell: 'Embarrassing' Obama Is Unable To Find Hagel Successor
http://dailycaller.com/2014/11/26/andrea-mitchell-embarrassing-obama-is-unable-to-find-hagel-successor/
DHS head on new short list to replace Hagel
"Homeland Security Secretary Jeh Johnson emerged on Wednesday as a new leading contender to replace Chuck Hagel as secretary of defense, but the race remains fluid and the timetable for an appointment still unclear. Johnson is part of a field that's said to include Bob Work and Ash Carter, the current and former deputy secretaries of defense, as well as Navy Secretary Ray Mabus and Air Force Secretary Deborah Lee James. And Rep. Adam Smith of Washington state, the top Democrat on the House Armed Services Committee, is still another possibility."
http://www.politico.com/story/2014/11/jeh-johnson-contender-defense-secretary-113198.html
Obama increasingly becoming butt end of late night jokes
http://www.washingtonexaminer.com/obama-increasingly-becoming-butt-end-of-late-night-jokes/article/2556701?custom_click=rss
Who Will Save the Democratic Party From Itself?
http://www.nytimes.com/2014/11/26/opinion/who-will-save-the-democratic-party-from-itself.html
Incoming House Chairmen: It's Big Government All Around
http://reason.com/blog/2014/11/26/incoming-house-chairmen-its-big-governme
Tensions flare between Senate Democrats, White House
http://townhall.com/news/politics-elections/2014/11/26/tensions-flare-between-senate-democrats-white-house-n1924428
JERRY BROWN NOMINATES OBAMA ADMIN LAWYER TO SERVE ON CA SUPREME COURT
http://www.breitbart.com/Breitbart-California/2014/11/26/Jerry-Brown-Nominates-Obama-Admin-Lawyer-to-Serve-on-California-Supreme-Court
The Judiciary's Role In Fundamental Transformation
http://dailycaller.com/2014/11/26/the-judiciarys-role-in-fundamental-transformation/
Is the tea party ready to chill out?
After 2014 losses, conservative activists chart a new strategy.
"Most of their candidates were crushed this year, even as their party won big. Now, many tea party activists are embracing a strategy for 2016 that's strikingly at odds with the movement's take-no-prisoners approach. It's time, they say, to show a little restraint. In interviews, more than a dozen conservative leaders said the activist right needs to be pickier about which Republican incumbents it challenges in primaries, acknowledging its total wipeout in primary challenges to resurgent establishment Republicans. "I would generally urge my conservative friends to not focus on the primaries as much as on open races," said Richard Viguerie, a veteran tea party operative. "There's some primaries you have to go out there — and you should — but I wouldn't spend as much energy and resources on incumbents, particularly for Senate." Though many of the conservatives noted that just the threat of a primary challenge can pull a mainstream Republican senator to the right, some questioned the wisdom of targeting relatively reliable conservatives this year, such as Kansas' Pat Roberts and Kentucky's Mitch McConnell. As a general rule, they said, the tea party should only go after Republican incumbents who are to the left of their state's electorate. They mentioned New Hampshire's Kelly Ayotte, Illinois' Mark Kirk and Pennsylvania's Pat Toomey — Republicans representing liberal or moderate electorates – as senators up for reelection in 2016 who may deserve a pass on those grounds. Such a strategic change may be easier said than done; many of the conservative movement's ideological leaders and top funders are dedicated to the notion that it's better to be right than to win. And the question of which moderate Republicans deserve a pass is a subject of inevitable dispute. Joe Carr, who ran unsuccessfully in the GOP primary against Tennessee Sen. Lamar Alexander, is one who urges a more cautious, strategic approach — even as he defends his decision to take on Alexander. "As conservatives, we have to do a good job of choosing the battles that move the pendulum in the Senate more to the right," said Carr, who maintains that Alexander is still more liberal than the voters of Tennessee. "If we move the pendulum to the right, let's make sure we don't knock some of our own players out of the way unnecessarily."
That would be a reversal for groups like Senate Conservatives Fund and Tea Party Patriots, which — along with groups like Club for Growth, the Madison Project and FreedomWorks — spent north of $11 million on ads during primary season, according to the Center for Responsive Politics, only to see its candidates flop. Neither group would make its leaders available to comment on its thinking about 2016. It was a miserable year for the tea party, with its highest-profile candidates all losing to establishment-backed incumbents. In Kansas, Milton Wolf, a doctor and distant relative of President Barack Obama, was roiled by a professional scandal and lost to Roberts. In Mississippi, conservative challenger Chris McDaniel bested Republican Sen. Thad Cochran on primary day but fell short in a runoff that still has the right crying foul. In Kentucky, Matt Bevin was crushed by McConnell despite tea party support for the challenge. Alexander, South Carolina Sen. Lindsey Graham and Texas Sen. John Cornyn also survived feeble tea party-backed challenges. "I think strategically we'll have to be a little bit smarter," said Drew Ryun, political director of the Madison Project, a conservative political action committee. "I think there's going to maybe have to be a narrowed focus, maybe not spreading the field as we did this election cycle." Indeed, it's not enough to run losing candidates simply to make a statement, argued Marjorie Dannenfelser, president of the anti-abortion Susan B. Anthony List: "If you're going to shoot a bear, you better kill it. If you actually are going to engage in a primary challenge, play to win." Rick Santorum, the former Pennsylvania senator who was the choice of many social conservatives during his 2012 presidential bid, is one who argues that conservatives should take on moderate Republicans in conservative states but give a pass to moderates representing more liberal constituents. "I think you have to be smart," he said. "If your voting record or level of activism isn't up with what the majority of folks in your state would like to see in your party, then I think a challenge is a legitimate thing." That, Santorum said, could exempt Ayotte, Toomey and Kirk — all top Democratic targets in 2016. He added that he doesn't expect any of them to face a serious challenge from the right… Leaders of some conservative groups say their decisions to go after incumbents in primaries will depend largely on how the new Republican Senate majority governs. If leaders capitulate to Democratic demands or water down their ideological principles, they say, conservatives may be as fired up as ever to mount challenges. "Republicans create the most problems when they're in the majority a lot of the time," said Chris Chocola, president of the Club for Growth. He argued that GOP lawmakers often "work hard to protect the majority at all costs and therefore lose." "Let's see how our officeholders behave between now and 2016," added Jim Gilmore, a former Virginia governor who embraces — and has been embraced by — the tea party movement. "If Republicans adopt a good [policy agenda] and move the country ahead, I think that a lot of these primary challengers will take care of themselves … We need to have a positive, conservative approach to the challenges facing the nation. I think that we can unify the tea party conservatives and the regular conservatives."
http://www.politico.com/story/2014/11/tea-party-113175.html
Tea Party's Singular Focus on Amnesty Troubles GOP
http://www.newsmax.com/Newsfront/illegals-tea-party-amnesty-immigration/2014/11/26/id/609680/
Jihadist training camps expand across Syria and Iraq
http://www.telegraph.co.uk/news/worldnews/middleeast/syria/11250606/Jihadist-training-camps-expand-across-Syria-and-Iraq.html
Gutfeld: Ferguson Is Dead, and You Can't Blame Cops
"As I heard protesters bragging about the attention, taunting the police, deciding which building to burn, I realized that this wasn't about injustice," Gutfeld said. "It was a conduit for destruction, a time to break things that aren't yours and take things that aren't yours." He explained that racial conflict became an excuse for a free-for-all of looting and vandalism and fun. "But if one burns businesses to the ground in your community, what does that say about your investment in that community?" he asked. "No person who loves Ferguson would burn Ferguson." Gutfeld noted, of course, there were outsiders, but they are simply "out" for themselves, and it wasn't their community that burned. "When all that's left are cinders, we can return to our cities," Gutfeld said. "Our stores and our cafes will be fine. But Ferguson is done. It's dead. You can't blame the cops for that."
http://insider.foxnews.com/2014/11/25/greg-gutfeld-ferguson-dead-and-you-cant-blame-cops
'TIME' MAGAZINE COLUMNIST: VIOLENT RIOTS 'NECESSARY'
http://www.breitbart.com/Big-Journalism/2014/11/25/Time-Mag-Columnist-Violent-Riots-Necessary-for-Society
'HANDS UP DON'T SHOP' BLACK FRIDAY FERGUSON PROTESTS ANNOUNCED
http://www.breitbart.com/Big-Journalism/2014/11/26/Hands-Up-Don-t-SHOP-Black-Friday-Ferguson-Protests-Announced
A town ravaged by anger: Before and after pictures show extent of damage to buildings in Ferguson
http://www.dailymail.co.uk/news/article-2850383/A-town-ravaged-anger-pictures-extent-damage-buildings-Ferguson.html
Martin Luther King III: My Father "Would Be Greatly Disappointed" That Violence Broke Out
"MARTIN LUTHER KING III: I don't know that any of us can really speak for my father, but I will try the best that I can based on some of his writings and the views that he took. He would be greatly disappointed, first and foremost he would certainly be very, feeling very bad for the family. he would have empathy for the family.  Secondly, he would be disappointed that it erupted into a scenario of violence, all across the community. He used to say that violence is the language of the unheard. And he constantly talked about finding non violent ways to address our conflicts. So he would be always advocating non violence."
http://www.realclearpolitics.com/video/2014/11/26/martin_luther_king_iii_my_father_would_be_greatly_disappointed_that_violence_broke_out.html
How One Woman's Vandalized Bakery Has Become the Greatest Story to Come Out of Ferguson Riots
"Natalie DuBose, the owner of Natalie's Cakes and More in Ferguson, Missouri, was left devastated after her business was unjustly vandalized during the recent riots over a grand jury's decision not to indict police officer Darren Wilson in the fatal shooting of Michael Brown. She reached out to her fellow Americans to help her repair her shop damaged by Ferguson protesters earlier this week. Her business had just held its grand opening over the summer. DuBose set up a GoFundMe page and aimed to raise a modest $20,000. Thousands of generous Americans quickly stunned the small business owner, donating more than $158,000 in roughly one day. Many conservative websites, personalities and public figures took up the cause, including actress Patricia Heaton, who used her social media influence on Twitter to drive some of her 243,000 followers to the fundraising page. Conservative radio host Rush Limbaugh also gave out the web address of the GoFundMe page on the air. Some offered $5, others $500, and one woman even apparently offered Dubose money from her own Social Security check. "Thank you to EVERYONE for the kind words, prayers, and emotional support," DuBose wrote on the GoFundMe page on Tuesday. "I am so humbly blessed!" In a previous post, she wrote that she had "never felt so loved" in her entire life. With all the headlines about America's problems and alleged cases of racism, instances like this can be a breath of fresh air and serve as a reminder of the tremendous good Americans are capable of — regardless of skin color, gender or any other differences that can sometimes divide us."
http://www.theblaze.com/stories/2014/11/26/how-one-womans-vandalized-bakery-has-become-the-greatest-story-to-come-out-of-ferguson-riots/
10 Key Facts Ferguson Grand Jury Discovered
http://www.cnsnews.com/mrctv-blog/curtis-kalin/10-key-facts-ferguson-grand-jury-discovered?utm_source=facebook&utm_medium=marketing&utm_term=facebook&utm_content=facebook&utm_campaign=b-ferguson-ten-facts
Ferguson grand jury witnesses often cited fear in testifying
http://www.latimes.com/nation/la-na-ferguson-fear-20141127-story.html
Sources: Plot to bomb Arch, kill McCulloch foiled
"Two members of the New Black Panther Party arrested last week on federal weapons charges were planning to bomb the Gateway Arch, and to kill St. Louis County Prosecuting Attorney Bob McCulloch and Ferguson Police Chief Tom Jackson, sources tell NewsChannel 5. The men, identified in an indictment as Brandon Baldwin and Olajuwon Davis, are said to have given false information and bought guns from the Cabellas in Hazelwood, Missouri. Baldwin and Davis were arrested November 20. Sources tell NewsChannel 5 that Baldwin and Davis were being investigated for months. The suspects were aggressively pursuing explosive devices. Chief Jackson said he "was warned about a plot" by federal agents, but was "not given a lot of detail." NewsChannel 5 will have more information on this story as it becomes available."
http://www.ksdk.com/story/news/local/ferguson/2014/11/26/sources-plot-to-bomb-arch-kill-mcculloch/19565733/