News Briefing for Thursday, November 13, 2014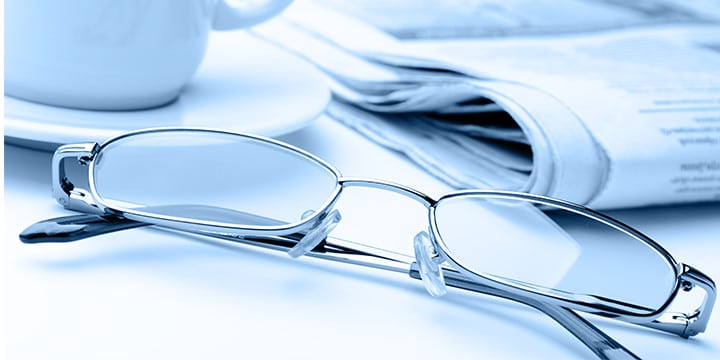 HEALTHCARE:
Obamacare 2015: Higher costs, higher penalties
"With the Affordable Care Act to start enrollment for its second year on Nov. 15, some unpleasant surprises may be in store for some. That's because a number of low-priced Obamacare plans will raise their rates in 2015, making those options less affordable. On top of that, penalties for failing to secure a health-insurance plan will rise steeply next year, which could take a big bite out of some families' pocketbooks. "The penalty is meant to incentivize people to get coverage," said senior analyst Laura Adams of InsuranceQuotes.com. "This year, I think a lot of people are going to be in for a shock." In 2014, Obamacare's first year, individuals are facing a penalty of $95 per person, or 1 percent of their income, depending on which is higher. If an American failed to get coverage this year, that penalty will be taken out of their tax refund in early 2015, Adams noted. While that might be painful to some uninsured Americans who are counting on their tax refunds in early 2015, the penalty for going uninsured next year is even harsher. The financial penalty for skipping out on health coverage will more than triple to $325 per person in 2015, or 2 percent of income, depending on whichever is higher. Children will be fined at half the adult rate, or $162.50 for those under 18 years old. Based on the flat-rate method, the maximum dollar amount an uninsured family could be fined is $975. That flat-rate penalty "will affect lower-income or middle-income households," Adams said. Some middle-class families "may be making enough that they don't qualify for a subsidy, so they won't get a break if they are getting health coverage. It's a big penalty for the middle class for not having insurance." Considering that Americans' average tax refund is about $3,000, that 2015 penalty could take a big chunk out of some payouts."
http://www.cbsnews.com/news/obamacare-2015-higher-costs-higher-penalties/
Eight States Are Facing Double-Digit Premium Hikes In 2015
"Federal and state officials have kept fairly quiet about Obamacare premiums in the days before the health law's next open enrollment period, but one thing's for sure: rates are going up this year. A PricewaterhouseCoopers report on all individual market premiums — on and off Obamacare exchanges — found a large range of rate changes, from a drastic 35 percent hike in Colorado to a 22 percent cut, also in Colorado (the state's Obamacare exchange changed the geographic rating areas this year to cut costs for ski resort towns). Overall, the average rate hike nationwide is 5.6 percent, according to PWC. First, all that information isn't set in stone. Most states haven't compiled final premium information for the Obamacare exchange. Just seven states — Colorado, Maryland, New York, Ohio, Oregon and Vermont — and Washington, D.C. have made final rate announcements. Of course, the states that did publish final rates had more reason to want the data out there — they had a lower average hike of 3.5 percent. But the number of big losers is far outweighing the winners. Eight states are facing double-digit rate hikes, while just four states have reported decreases. Louisiana and Kansas are facing Obamacare premium hikes of more than 15 percent on average. Iowa, Pennsylvania, Virginia, North Carolina, South Carolina and Tennessee will see rate lower double-digit rate hikes as well. Connecticut, Rhode Island and Oregon reported rate decreases of one to two percent, according to PWC. But Mississippi — hailed by Politico earlier this month as the state Obamacare left behind — has the single largest premium decrease at 9.3 percent."
http://dailycaller.com/2014/11/12/eight-states-are-facing-double-digit-premium-hikes-in-2015/
'People Are Going To Be In For A Shock': Penalty For Uninsured Not Signing Up For Obamacare To More Than Triple
"Americans will see their bank accounts shrink if they don't sign up for Obamacare in its second enrollment season. Uninsured Americans who decide not to enroll will face a penalty of $325 per person, more than tripling the $95 penalty those who did not enroll had to pay the first time around. Children under the age of 18 will be fined $162.50. The maximum amount an uninsured family will be penalized is $975 under the flat-rate method. "The penalty is meant to incentivize people to get coverage," Laura Adams, senior analyst of InsuranceQuotes.com, told CBS News. "This year, I think a lot of people are going to be in for a shock." CBS News reports that many Obamacare plans will be charging more as a 27-year-old earning 250 percent of the poverty rate will now have to pay an average of 7 percent more for the lowest-cost bronze plan. The analysis from Investor's Business Daily found that the lowest-cost silver plan will rise 9 percent and the lowest-priced catastrophic policy will go up by 18 percent. Adams stated that very few uninsured Americans don't understand the penalties they are facing. "There is very little awareness of this," she told CBS News. "Until people understand the financial consequences, they don't have an incentive." The Health and Human Services Department said earlier this week that between 9 to 9.9 million Americans will receive health care plans through the Affordable Care Act marketplaces for next year's coverage. That's lower than the 13 million estimated by the Congressional Budget Office."
http://washington.cbslocal.com/2014/11/12/people-are-going-to-be-in-for-a-shock-penalty-for-uninsured-not-signing-up-for-obamacare-to-triple/
Medicaid Spending Has Exploded, And It Will Keep Rising Faster Than Expected
"According to the Centers for Medicare & Medicaid Services (CMS), spending on Medicaid, the jointly funded state-federal welfare program that provides health benefits to low-income people, increased 6.7 percent in 2013 to $449.5 billion. And it will keep growing at a fast rate. In 2014, total Medicaid spending is projected to grow 12.8 percent because Obamacare has added about 8 million dependents. A large minority of states have chosen to increase residents' eligibility for Medicaid by expanding coverage to adults making up to 138 percent of the federal poverty level. Unfortunately, more states are likely to expand this welfare program. This is expected to result in a massive increase in the number of Medicaid dependents: From 73 million in 2013 to 93 million in 2024. Medicaid spending is expected to grow by 6.7 percent in 2015, and 8.6 percent in 2016. For 2016 to 2023, spending growth is projected to be 6.8 percent per year on average. This comprises a massive increase in welfare dependency and burden on taxpayers. Further, official estimates often low-ball actual experience. This is because it is hard to grapple with how clever states are at leveraging federal dollars. The Office of the Inspector General of the U.S. Department of Health & Human Services has just released a report that summarizes a decade of research on how states game the system to increase spending beyond that which the federal government anticipated."
http://dailycaller.com/2014/11/12/medicaid-spending-has-exploded-and-it-will-keep-rising-faster-than-expected/
Senate Republicans zero in on 'reconciliation' to try to dismantle Obamacare
"Senate Republicans will likely move to gut Obamacare after they assume the majority next year by using a parliamentary maneuver that would allow them to skirt an expected Democratic filibuster, GOP sources said. The Senate's complicated "reconciliation" rule, designed to ease the passage of deficit-reduction legislation, won't permit Republicans to repeal the Affordable Care Act in its entirety. But the tactic will allow them, with the support of a simple majority rather than the customary, filibuster-proof 60 votes, to eliminate key provisions of the law, like the individual mandate to purchase health insurance, so as to render it effectively inoperable. "That will be one avenue for us," incoming Senate Majority Whip John Cornyn, R-Texas, told reporters on Wednesday, when asked where reconciliation fit into Republicans' plans to dismantle Obamacare. "Of course, in order to do that, we have to pass a budget, which hasn't happened since 2009."
http://www.washingtonexaminer.com/senate-republicans-zero-in-on-reconciliation-to-try-to-dismantle-obamacare/article/2556077?custom_click=rss
Senate Republicans ready to use reconciliation to repeal ObamaCare?
http://hotair.com/archives/2014/11/12/senate-republicans-ready-to-use-reconciliation-to-repeal-obamacare/
GOHMERT: PUBLIC SHOULD BE 'BURNING UP THE PHONE LINES' ON OBAMACARE
"Rep. Louie Gohmert (R-TX) declared that the public should be "burning up the phone lines" on Capitol Hill in support of Obamacare's repeal in light of comments insulting the American public's intelligence and citing the opaque nature of the law as an "advantage" by the law's architect Jonathan Gruber on Wednesday's broadcast of the "Sean Hannity Show." "Who really needs to be upset with what was said, is the American public, they were called stupid, and he fooled them once, but now if they don't get upset, and say 'you called us stupid? You lied to us? You didn't think we'd ever find out?' … the American people need to be demanding, they need to be burning the phone lines and e-mails, letting their members of Congress know this has got to be repealed." He also said that Gruber's remarks would "hopefully" stir up enough outrage to get a complete repeal of the law. He also predicted that the law would be massively unpopular and hurt Democrats' chances in 2016 because the law would be fully in effect by 2016.  He also argued that if the Supreme Court strikes down subsidies for states without their own exchanges, the law's popularity would tank. Gohmert also talked about the funding prospects for the government, and expressed his opinion that a continuing resolution to keep the government running until the new Congress is sworn in would be better than an omnibus spending bill for Republicans."
http://www.breitbart.com/Breitbart-TV/2014/11/12/Gohmert-Public-Should-Be-Burning-Up-the-Phone-Lines-to-Repeal-Obamacare
Another Video of Obamacare Architect Jonathan Gruber Calling American Voters 'Stupid' Surfaces (continuation of yesterday's article)
"The Affordable Care Act architect at the center of controversy over remarks he made last year about how the health law was passed had called the American voter "stupid" on at least one other occasion. Jonathan Gruber, who helped craft the controversial law, was heavily criticized this week after video of him surfaced saying a "lack of transparency" and the "stupidity of the American voter" were "really critical" in moving the landmark legislation through Congress. Appearing on MSNBC Tuesday, Gruber said he regretted making the comments, adding that he "was speaking off the cuff." Fox News host Megyn Kelly, however, didn't appear to buy into his explanation, airing a never-before-seen video on her program where Gruber used similar language. "The American voters are too stupid the understand the difference," the Obamacare architect said in the 5-second clip taken in October 2013."
http://www.theblaze.com/stories/2014/11/12/another-video-of-obamacare-architect-jonathan-gruber-calling-american-voters-stupid-surfaces/?utm_source=TheBlaze.com&utm_medium=rss&utm_campaign=story&utm_content=another-video-of-obamacare-architect-jonathan-gruber-calling-american-voters-stupid-surfaces
New video surfaces of Obamacare architect
"A new video has surfaced of a key architect of Obamacare slamming voters once again. "American voters are too stupid to understand the difference," Jonathan Gruber said in a clip of remarks he made last year discussing the passage of Obamacare. The clip aired Tuesday on Fox News' "The Kelly File." It is the second video of Gruber, a professor at MIT and former Romney adviser, taking aim at the intelligence of the American electorate. "Lack of transparency is a huge political advantage. And basically, call it the stupidity of the American voter, or whatever, but basically that was really, really critical for the thing to pass," he said in a video that has recently emerged — and touched off an uproar. Those remarks as well, were from a separate event in 2013. On Tuesday, Gruber apologized for the remarks in the initial video. "I was speaking off the cuff, and I was basically speaking inappropriately and I regret having made those comments," Gruber said on MSNBC's "Ronan Farrow Daily," noting that he made the comments at an "academic conference."
http://www.politico.com/story/2014/11/jonathan-gruber-obamacare-voters-112812.html
Another tape surfaces of ObamaCare architect calling American people 'stupid'
http://www.foxnews.com/politics/2014/11/12/another-tape-surfaces-obamacare-architect-calling-american-people-stupid/
Obamacare Architect: Americans 'Too Stupid to Understand'
http://cnsnews.com/mrctv-blog/curtis-kalin/obamacare-architect-americans-too-stupid-understand
'American voters are too stupid': Obamacare architect explains law's passage
http://www.washingtonexaminer.com/american-voters-are-too-stupid-obamacare-architect-explains-laws-passage/article/2556075?custom_click=rss
Another Video Shows Gruber Bragging about 'Exploitation' of American Voter's Stupidity
http://www.nationalreview.com/corner/392556/another-video-shows-gruber-bragging-about-exploitation-american-voters-stupidity
Gruber video #2: No, really, American voters are stupid; Update: Third video?
http://hotair.com/archives/2014/11/12/gruber-video-2-no-really-american-voters-are-stupid/
In Third Video, Obamacare Architect Talks About 'Basic Exploitation' Of American Voters [VIDEO]
"A third video has surfaced of Obamacare architect Jonathan Gruber bragging about pulling the wool over the eyes of the American public in order to help implement Obamacare. "It's a very clever, you know, basic exploitation of the lack of economic understanding of the American voter," Gruber, an economist at the Massachusetts Institute of Technology, said during a speech at the University of Rhode Island in November 2012. He was discussing what is known as the Cadillac tax and how it came into being. In an effort to add a cost-control measure to Obamacare, former Massachusetts Sen. John Kerry, who Gruber called a "hero," successfully pushed through a 40 percent excise tax on insurance companies for plans that cost more than $10,200 for individuals and $27,000 for families. This was an alternative to putting a cap on tax breaks employers provide employees for health insurance plans, which, according to Gruber, the public mistook for a tax increase rather than the removal of a tax break. "You just can't get through, it's just politically impossible," Gruber said during his talk."
http://dailycaller.com/2014/11/12/in-third-video-obamacare-architect-talks-about-basic-exploitation-of-american-voters-video/
In a Third Video, Obamacare Architect Brags About 'Exploiting' the American Voter (Update: Video Added)
http://pjmedia.com/tatler/2014/11/12/in-a-third-video-obamacare-architect-brags-about-exploiting-the-american-voter/
Yet another video shows ObamaCare architect disparaging voter intelligence
http://www.foxnews.com/politics/2014/11/12/yet-another-video-shows-obamacare-architect-disparaging-voter-intelligence/
Yet Another Video Emerges of Obamacare Architect Explaining How to Trick the American Voter
http://www.theblaze.com/stories/2014/11/12/yet-another-video-emerges-of-obamacare-architect-explaining-how-to-trick-the-american-voter/?utm_source=TheBlaze.com&utm_medium=rss&utm_campaign=story&utm_content=yet-another-video-emerges-of-obamacare-architect-explaining-how-to-trick-the-american-voter
Turns Out Jonathan Gruber Made Lots of 'Off the Cuff' Insulting Speak-os
http://www.breitbart.com/InstaBlog/2014/11/12/Turns-Out-Jonathan-Gruber-Made-Lots-of-Off-the-Cuff-Insulting-Speak-os
Jonathan Gruber Thinks You're Too Stupid To Understand How Stupid He Thinks You Are
"How many times can a guy say, "I lied to you and you fell for it, you morons," before he and his codependents stop trying to make you think he was saying anything else? First there was his "speak-o," which is Obamacare architect Jonathan Gruber's delightful term for a "spoken typo." Or: "A ludicrous excuse for having told the truth about a previous lie, which I hope will obfuscate reality all the more." Speak-o, Jonathan. Speak-o out loud: "I think what's important to remember politically about this is, if you're a state and you don't set up an exchange, that means your citizens don't get their tax credits. But your citizens still pay the taxes that support this bill. So you're essentially saying to your citizens, 'You're gonna pay all the taxes to help all the other states in the country.' I hope that that's a blatant enough political reality that states will get their act together and realize that there are billions of dollars at stake here and sitting at these exchanges and that they'll do it. But, you know, once again the politics can get ugly around this.""
http://dailycaller.com/2014/11/12/jonathan-gruber-thinks-youre-too-stupid-to-understand-how-stupid-he-thinks-you-are/
GRUBER: GOP 'MASTER STRATEGY' TO 'CONFUSE' PEOPLE ABOUT OBAMACARE (continuation of yesterday's article)
http://www.breitbart.com/Breitbart-TV/2014/11/12/Gruber-GOP-Master-Strategy-to-Confuse-People-About-ObamaCare
DEAN: OBAMACARE CREATED BY 'ELITISTS' WHO DON'T UNDERSTAND AMERICANS
"On Wednesday's "Morning Joe" on MSNBC, former Gov. Howard Dean (D-VT), also the former Democratic National Committee chairman, criticized the ObamaCare legislation in the wake of revelations that one of the architects, Jonathan Gruber, dismissed the American people as "stupid," which he said allowed for that bill to be passed into law.
According to Dean, one of the primary problems was the law was crafted by so-called "elitists" that were out of touch with the American people. "The problem is not that he said it, but the problem is that he thinks it," Dean explained. "The core problem under the damn law is it was put together by a bunch of elitists two don't fundamentally understand the American people. That's what the problem is."
http://www.breitbart.com/Breitbart-TV/2014/11/12/Dean-ObamaCare-Created-by-Elitists-Who-Dont-Understand-Americans
Howard Dean: Obamacare Written By "Elitists" Who "Don't Fundamentally Understand The American People"
http://www.realclearpolitics.com/video/2014/11/12/howard_dean_obamacare_written_by_elitists_who_dont_fundamentally_understand_the_american_people.html
WH Spokeswoman Disavows Gruber, Claims Transparency 'Key' To Obamacare
"The Obama administration is trying incredibly hard to distance itself from Obamacare architect Jonathan Gruber in the wake of his comments on deceiving "stupid" American voters in order to get the president's namesake health-care law passed. Gruber, who's become known as quite the colorful speaker, has had a number of old videos come to light over the past several months that are detrimental to the Obama administration's case. First, several bloggers discovered recordings of Gruber arguing against the Obama administration's position in a key Supreme Court case on Obamacare subsidies over the summer. Over the past week, Gruber's been caught on video previously calling the Americans voters "stupid" and arguing that Obamacare only passed because Democrats were able to conceal its real wealth distribution effects and spending from voters — "clever," "basic exploitation," according to Gruber. "Transparency is a key goal of the ACA: consumers now have more access to information about their health insurance than ever before," White House spokeswoman Jessica Santilla told Talking Points Memo Wednesday night. "The Affordable Care Act was publicly debated over the course of 14 months, with dozens of Congressional hearings, and countless town halls, speeches, and debates."
http://dailycaller.com/2014/11/12/wh-spokeswoman-disavows-gruber-claims-transparency-key-to-obamacare/
MEGYN KELLY GOES OFF ON DEM OVER OBAMACARE: THEY 'LIED TO OUR FACES'
"Tuesday on Fox News Channel's "The Kelly File," host Megyn Kelly offered an emphatic response to ObamaCare architect Jonathan Gruber calling American voters "stupid," she launched into a rant, at one point raising her voice as she said, "They rely on people that lie to our faces!" Democratic pollster Bernard Whitman tried to fight back but Kelly rebutted him.
"What he was saying in the first clip, the long one where he said we had to write in it a way where they didn't score it as taxes, that would have been a problem," she said. "He was saying that the system is set up to hide its true nature, which is wealth redistribution. He was saying, if we said explicitly that we were going to make the young and healthy people pay and to help the old and unhealthy people, it would not have passed, so we had to lie."
http://www.breitbart.com/Breitbart-TV/2014/11/12/Megyn-Kelly-Goes-Off-on-Dem-Over-Obamacare-They-Lied-to-Our-Faces
MSNBC's Krystal Ball: GOP Should Be "Dismayed" By Hearings Over What Gruber "May or May Not Have Said"
http://www.realclearpolitics.com/video/2014/11/12/msnbcs_krystal_ball_gop_should_be_dismayed_by_hearings_over_what_gruber_may_or_may_not_have_said.html
KURTZ: 'INEXCUSABLE,' 'VIRTUAL BLACKOUT' ON GRUBER COMMENTS SHOWS BIAS
http://www.breitbart.com/Breitbart-TV/2014/11/12/Kurtz-Inexcusable-Virtual-Blackout-on-Gruber-Comments-Shows-Bias
NY Times: Gruber's Comments Merely an 'Infelicitous' Expression of Frustration
http://www.breitbart.com/InstaBlog/2014/11/12/NY-Times-Gruber-s-Comments-Merely-an-Infelicitous-Expression-of-Frustration
Fired-Up Trey Gowdy Slams 'Arrogance' of Obamacare Architect As Only He Can Do
http://townhall.com/news/around-the-web/2014/11/12/firedup-trey-gowdy-slams-arrogance-of-obamacare-architect-as-only-he-can-do-n1917706
Hearings floated as Hill Republicans seize on Gruber Obamacare comments
"Congressional Republicans seized Wednesday on controversial comments made by a former health-care consultant to the Obama administration, with one leading House conservative suggesting that hearings could be called in response as part of the GOP effort to dismantle the law in the next Congress and turn public opinion ahead of the 2016 election. "We may want to have hearings on this," said Rep. Jim Jordan (R-Ohio), an influential voice among GOP hardliners and a member of the House Oversight and Government Reform Committee, in an interview at the Capitol. "We shouldn't be surprised they were misleading us." The firestorm began when a video emerged showing Jonathan Gruber, a high-profile architect of the Affordable Care Act and one of its fiercest advocates, suggesting that the health reform law passed through Congress because of the "stupidity of the American voter" and a "lack of transparency" over its funding mechanisms. The remarks were originally made in 2013 during a panel discussion at the University of Pennsylvania but began heavy circulation on social media Monday. "This bill was written in a tortured way to make sure CBO did not score the mandate as taxes," Gruber said. "Lack of transparency is a huge political advantage. And basically, call it the 'stupidity of the American voter' or whatever, but basically that was really, really critical to getting the thing to pass." Gruber apologized for his incendiary remarks in an on-air interview with MSNBC Tuesday afternoon, calling his comments inappropriate and saying he was speaking "off the cuff." On Tuesday evening, Fox News' Megyn Kelly aired a second video, of Gruber calling voters stupid, also from 2013."
http://www.washingtonpost.com/blogs/post-politics/wp/2014/11/12/hearings-floated-as-hill-republicans-seize-on-gruber-obamacare-comments/
GOP Rep. Jim Jordan: Maybe it's time for House hearings on Jon Gruber's ObamaCare remarks
http://hotair.com/archives/2014/11/12/gop-rep-jim-jordan-maybe-its-time-for-house-hearings-on-jon-grubers-obamacare-remarks/
Obamacare Architect's 'Speak-o's' Could End Up Having Legal Consequences
"Congressional Republicans may be considering having hearings about Obamacare architect Jonathan Gruber's comments applauding the "lack of transparency" surrounding the passage of the health-care law, The Washington Post reports. "We may want to have hearings on this," Ohio Rep. Jim Jordan, a member of the House Oversight and Government Reform Committee told The Washington Post Wednesday. "We shouldn't be surprised they were misleading us." "I just had a colleague text me saying, 'We've got to look into this!'" Jordan said. Gruber is the now-notorious Obamacare architect who has attributed Obamacare's passage to "the stupidity of the American voters," a "lack of transparency" about what was in the law, and "the basic exploitation" of voters, which he deemed a "very clever" way to get the law passed.  Whether the latest videos become the center of new congressional hearings on the how the health-care law was passed, more of Gruber's years-old comments on the legality of Obamacare subsidies in the states have already been cited in Supreme Court briefs submitted this fall, after recordings were re-discovered over the summer. Several videos feature Gruber explaining that the health law's premium subsidies are restricted to state-run Obamacare exchanges — the subject of several lawsuits, one of which, King v. Burwell, the Supreme Court has agreed to hear next session."
http://dailycaller.com/2014/11/12/obamacare-architects-speak-os-could-end-up-having-legal-consequences/
Obamacare's Foundation of Lies
There is only one kind of lie, it's apolitical, and it cripples the best of intentions.
http://www.nationaljournal.com/white-house/obamacare-s-foundation-of-lies-20141112
Fournier: 'Obamacare Built on Foundation of Lies'
"National Journal's Ron Fournier is not happy. As a vocal supporter of Obamacare, he feels betrayed — and believes the entire country should too — for the sheer mendacity of the effort that birthed the ACA into law. He laments about it today, and concludes: "And so even I have to admit, as a supporter, that Obamacare was built and sold on a foundation of lies. No way around it, unless you're willing to accept a political system that colors its lies—the reds, the whites, and the blues."
http://www.nationalreview.com/corner/392558/fournier-obamacare-built-foundation-lies-wesley-j-smith
Obamacare's foundation of lies a warning for new Supreme Court case
"The deceptions Gruber was admitting can be explained this way: First, Obamacare's authors gamed the CBO to make the bill's cost look a lot smaller. Also, Obamacare's authors disguised a middle-class tax hike as a non-tax provision. Finally, Gruber admitted that Obamacare was made so complex in order to hide one of its central purposes: redistributing money from the healthy and low risk to the unhealthy and high-risk — from the young to the old. These deceptions were crucial to Obamacare's passage. In September 2009, as the Obamacare push hit full stride, ABC's George Stephanopoulos called the individual mandate "a tax increase." Obama glowered at Stephanopoulos: "No, no. That's not true, George. The — for us to say that you've got to take a responsibility to get health insurance is absolutely not a tax increase." Keeping the price tag of the bill under a trillion dollars was also crucial to getting wary Democratic senators. The CBO gaming got the bill under that threshold. Finally, Obama and his allies always pitched the individual mandate as a way to prevent free-riders from going uninsured to an emergency room. Gruber seems to admit that the mandate is part of a jury-rigged effort to make "healthy people pay in and sick people get money." Compromise, and passing second-best policies is part of politics, but Obamacare stands out as a law built on a foundation of lies. Here are some others: "If you like your current insurance," President Obama said, directly facing the camera, in the West Wing, "you keep your current insurance. Period. End of Story." He knew that wasn't true, but he knew he had to say it in order to sell the bill. "Under our plan, no federal dollars will be used to fund abortions," Obama said, scolding those who disagreed. The GAO found that in Washington State, at least, this was false: Federal subsidies were paying the entire premium for policies that cover elective abortions. Obama sold the bill as a broadside to the special interests. From the Rose Garden in July 2009, Obama knocked the drug companies as a "special interest" trying to "kill" the bill. He knew that wasn't true, because the drug lobby was working hand-in-hand with his top aide to craft the bill, get it passed, and to defend Democratic Senators endangered by supporting it. Behind closed doors, the White House apologized to drugmakers for that line, blaming a "young speechwriter." Obamacare's defenders thought their bill was best for Americans, but apparently felt they were up against the "stupidity of the American voter," as Gruber put it. We silly Americans just don't know what's good for us, and so Obama and Gruber had to lie to get us to take our medicine. This matters because the debate over Obamacare continues next year in the Supreme Court case King v. Burwell. The question is whether the law's subsidies for people on "an exchange created by a state" can be offered on the exchange created by the federal government. Gruber, in another video, explained that states would have an incentive to build an exchange so its people could get subsidies. Given the clear text of the law and Gruber's admissions on other occasions, the Democrats' argument in King is: we obviously never intended to exclude the federal exchange. If it's an argument about legislative intent, Obamacare's authors are asking us to trust them."
http://www.washingtonexaminer.com/obamacares-foundation-of-lies-a-warning-for-new-supreme-court-case/article/2556038?custom_click=rss
Gruber's Obamacare comments expose what's wrong with liberalism
"MIT economist Jonathan Gruber, a leading architect of President Obama's healthcare law, is under fire for recently surfaced comments in which he conceded that to pass Obamacare, supporters relied on "the stupidity of the American voter" to hide its actual effects. My colleague Tim Carney has already written about how the comments are just the latest reminder of how the law was built on a foundation of lies. But there is a broader message in all of this — that Gruber's comments get to the heart of what's wrong with liberalism. At the end of the day, liberals not only believe that they're smarter than the public, but that they have a better sense of what's good for the people than Americans themselves. During the legislative debate over Obamacare, Gruber was frequently cited by liberal writers. He was portrayed as the numbers whiz who had all the stats and data to show that it was objectively the right policy. Opponents were portrayed as alternately stupid, dishonest or heartless. Never mind that the law, among other things, raised rates on young and healthy individuals, forced individuals to purchase insurance, dictated to them what type of insurance they had to have, kicked them out of insurance that they may have liked, and resulted in plans with fewer choices of doctors and hospitals. The smart liberals have had an answer to all of these things. As they tell it, young and healthy Americans will someday be old and sick; healthy individuals can sometimes suffer unexpected illnesses or accidents; the cheaper insurance they want to buy or want to keep isn't as good for them as the more expensive insurance they will be forced to buy; and restricting access will contain costs. It doesn't stop with Obamacare, of course. Liberals want to make Americans eat differently and to travel differently. They want taxes to be higher, because they think Americans waste their own money and that experts in government can spend it more wisely. They don't believe that Americans should have more choice when it comes to saving for their retirement, because they think Americans are too stupid and irresponsible, so they'll blow it. They don't think that they should be able to have more choice over where to send their children to school. Liberals don't think that state and local governments should resolve most issues, because there are some states they think are dominated by dumb and unsophisticated people. So, to mitigate this, they support giving more power to the federal government, so that the smart people can impose their preferences on the whole country."
http://www.washingtonexaminer.com/grubers-obamacare-comments-expose-whats-wrong-with-liberalism/article/2556091?custom_click=rss
Snopes revisits fact check on Obamacare architect's 'stupidity of voters' remarks
http://www.washingtonexaminer.com/snopes-revisits-fact-check-on-obamacare-architects-stupidity-of-voters-remarks/article/2556074?custom_click=rss
The high court & ObamaCare: Language matters
"ObamaCare's undoing is a welcome step closer, thanks to the U.S. Supreme Court agreeing to hear a challenge based on the health-care law's plain language. At issue in King v. Burwell is Affordable Care Act language that makes premium subsidies available for health insurance bought through "an exchange established by the state." The challenge contends those subsidies should apply only where states set up their own exchanges. The Obama administration contends Congress intended those subsidies to also apply where the federal government set up exchanges for states. The Supreme Court took the case even though a similar case is still in the appeals process. And since four justices must agree to hear a case, "it is extremely likely that at least four justices … are willing to strike down subsidies in exchanges run by the feds," according to The Washington Post's Jennifer Rubin. That's how the Supreme Court should rule — and it should do so easily, given what the law plainly says. If it does, National Journal warns that premium costs will soar for millions, many of them will drop coverage and "the dreaded 'death spiral' … would likely become a real threat" for federal exchanges. But offsetting the high court's regrettable prior ruling upholding ObamaCare and providing an opening for real, market-based reform by the new GOP-controlled Congress, that ruling can't come soon enough."
http://triblive.com/opinion/editorials/7127187-74/court-exchanges-language#axzz3IrKt3Gqz
Bad Month for Obamacare
The law's supporters keep painting a rosy scenario, but voters didn't buy it.
http://www.nationalreview.com/article/392518/bad-month-obamacare-michael-tanner
Obamacare case pulled from appeals court schedule
"A federal appeals court on Wednesday delayed plans to handle a challenge to the Obama administration's health care law because the Supreme Court is stepping into a separate case covering the same legal ground. On Wednesday, the U.S. Court of Appeals for the District of Columbia Circuit decided not to move forward with an Obamacare case that was to have been argued on Dec. 17. It will be held back until the Supreme Court rules on its case, probably in late June. The subject of both lawsuits is the subsidies that help millions of low- and middle-income people afford their health insurance premiums. The Supreme Court ruling will directly impact the appeals court case. In July, the Richmond, Virginia-based appeals court upheld Internal Revenue Service regulations that allow health insurance tax credits under the law for consumers in all 50 states. On the same day, a panel of appellate judges in the District of Columbia, sided with the challengers in striking down the IRS regulations. The Washington court held that under the law, financial aid can be provided only in states that have set up their own exchanges. In October, the entire Washington appeals court voted to rehear the case and threw out the panel's ruling."
http://cnsnews.com/news/article/obamacare-case-pulled-appeals-court-schedule
D.C. Court Cancels Arguments In Obamacare Subsidies Case
http://dailycaller.com/2014/11/12/d-c-court-cancels-arguments-in-obamacare-subsidies-case/
Morning Plum: Democrats' electoral disaster puts Obamacare in serious peril
http://www.washingtonpost.com/blogs/plum-line/wp/2014/11/12/morning-plum-democrats-electoral-disaster-puts-obamacare-in-serious-peril/
Now Can We Finally "Wave" Goodbye To Obamacare?
http://www.forbes.com/sites/theapothecary/2014/11/11/now-can-we-finally-wave-goodbye-to-obamacare/
FOUR TIMES OBAMACARE ADVOCATES ADMITTED IT WILL KILL OLD PEOPLE
http://www.breitbart.com/Big-Government/2014/11/12/Four-Times-Obamacare-Lie
Senator-Elect Thom Tillis: Obamacare Harms The Same People It's Trying To Help
"MIKE BARNICLE, MSNBC: Senator, in your first few weeks, months in the Senate beginning in the next session in January, what will you consider a larger priority — finding a place for the underemployed and the unemployed to get work or repealing Obamacare?
SENATOR-ELECT THOM TILLIS (R-NC): Well, I think you have to have several tracks going. There's been inaction over the past several years that you're going to have to have several things moving at the same time. There has to be a solution to replace Obamacare, solve the problem —
BARNICLE: Why?
TILLIS: Because it's fiscally unsustainable. We need to remember that we're talking about something is going to add to the debt, nearly a trillion dollars. It's going to threaten future reimbursements for doctors and hospitals to the tune of $700 billion out of Medicare. And you've also got enrollment numbers and a number of other things that raise questions about whether or not it's fiscally sustainable. And that could potentially threaten what you can do for the very people that we're trying to provide a solution to. At the same time, there are dozens of bills that I understand that have come from the House that are job-creating bills, regulatory reform, tax reform. Things that can get business back on track. The more we're able to create economic activity the easier the problems become to fix the economy and start retiring the debt."
http://www.realclearpolitics.com/video/2014/11/12/senator-elect_tillis_obamacare_harms_the_same_people_its_trying_to_help.html
Thom Tillis: Obamacare Hurts Exact Same People It's Supposed To Help
http://dailycaller.com/2014/11/12/thom-tillis-obamacare-hurts-exact-same-people-its-supposed-to-help/
IMMIGRATION:
Source: Obama to announce 10-point immigration plan via exec action as early as next week
"President Obama is planning to unveil a 10-part plan for overhauling U.S. immigration policy via executive action — including suspending deportations for millions — as early as next Friday, a source close to the White House told Fox News. The president's plans were contained in a draft proposal from a U.S. government agency. The source said the plan could be announced as early as Nov. 21, though the date might slip a few days pending final White House approval. Obama was briefed at the White House by Homeland Security officials before leaving on his Asia-Pacific trip last week, Fox News has learned. The plan contains 10 initiatives than span everything from boosting border security to improving pay for immigration officers. But the most controversial planks pertain to the millions who could get a deportation reprieve under what is known as "deferred action." The plan calls for expanding deferred action for illegal immigrants who came to the U.S. as children — but also for the parents of U.S. citizens and legal permanent residents. The latter could allow upwards of 4.5 million illegal immigrant adults with U.S.-born children to stay, according to estimates.  Another portion that is sure to cause consternation among anti-"amnesty" lawmakers is a plan to expand deferred action for young people. In June 2012, Obama created such a program for illegal immigrants who came to the U.S. as children, entered before June 2007 and were under 31 as of June 2012. The change would expand that to cover anyone who entered before they were 16, and change the cut-off from June 2007 to Jan. 1, 2010. This is estimated to make nearly 300,000 illegal immigrants eligible. One of the architects for the president's planned executive actions at DHS is Esther Olavarria, the late Sen. Ted Kennedy's former top immigration lawyer. Under the changes, Immigration and Customs Enforcement officers also would see a pay raise in order to "increase morale" within the ICE workforce.  DHS also is planning to "promote" the new naturalization process by giving a 50 percent discount on the first 10,000 applicants who come forward, with the exception of those who have income levels above 200 percent of the poverty level. Tech jobs though a State Department immigrant visa program would offer another half-million immigrants a path to citizenship. This would include their spouses as well. The other measures include calls to revise removal priorities to target serious criminals for deportation; and end the program known as "Secure Communities" and start a new program.  The planning comes as immigrant advocates urge Obama to act. As lawmakers returned for a lame-duck session, Democrats in Congress on Wednesday."
http://www.foxnews.com/politics/2014/11/12/source-obama-to-announce-10-point-immigration-plan-via-exec-action-as-early-as/
Report: Obama to Announce 10-Point Immigration Plan Through Executive Action as Early as Next Week
http://www.theblaze.com/stories/2014/11/12/report-obama-to-announce-10-point-immigration-plan-through-executive-action-as-early-as-next-week/?utm_source=TheBlaze.com&utm_medium=rss&utm_campaign=story&utm_content=report-obama-to-announce-10-point-immigration-plan-through-executive-action-as-early-as-next-week
Report: Obama Executive Amnesty, 10-Point Plan Coming As Early As Next Week [VIDEO]
http://dailycaller.com/2014/11/12/report-obama-executive-amnesty-10-point-plan-coming-as-early-as-next-week-video/
Obama to announce action on immigration overhaul: Fox News
http://townhall.com/news/politics-elections/2014/11/12/obama-to-announce-action-on-immigration-overhaul-fox-news-n1917924
OBAMA EXPECTED TO UNVEIL EXECUTIVE ACTION PLAN ON IMMIGRATION AS EARLY AS NEXT WEEK
http://www.breitbart.com/Breitbart-Texas/2014/11/12/Obama-Expected-to-Unveil-Executive-Action-Plan-on-Immigration
FNC REPORT: OBAMA'S EXECUTIVE AMNESTY FOR 4.5 MILLION
"Wednesday on Fox News Channel's "Special Report With Bret Baier," chief congressional correspondent Mike Emanuel reported on a Fox News exclusive after obtaining government documents that detail President Barack Obama's plans for his executive amnesty.
Emanuel reported, "In this draft proposal from a government agency, up to 4.5 million illegal immigrants living with American-born children would be allowed to stay in the U.S., an expansion of deferred action, also expanding deferred children for DACA who came to this country with their parents following President Obama's action of June 2012. Also included in the ten point plan is a pay raise for ICE officers in order to increase morale. The draft also includes allowing family members who enroll in the military delayed entry program another avenue for citizenship. A source tells Fox that category is likely to be exploited because people will join to get american citizenship and not show up for boot camp."
http://www.breitbart.com/Breitbart-TV/2014/11/12/Fox-Report-Obama-Executive-Amnesty-For-4-5-Million
Under Obama program, illegals get driver's license, credit cards, Obamacare
"President Obama's 2012 program to defer deportation of young illegal immigrants greatly eased their ability to get jobs, credit cards, bank accounts, driver's licenses and even Obamacare despite their undocumented status, according to a new Harvard University report. The review of over 2,000 young illegals given relief from deportation by Obama's June 2012 Deferred Action for Childhood Arrivals, or DACA, found that many have won the same benefits as U.S. citizens, including higher education despite the failure of the so-called Dream Act that led to the president's initiative. "Since receiving DACA, many have obtained new jobs and internships. Some have also opened bank accounts and obtained credit cards," said the study just published in the journal American Behavioral Scientist. It added: "And although the Affordable Care Act does not guarantee health insurance to DACA recipients, a significant share of our respondents have reported obtaining health care since receiving their DACA paperwork. The report, made available to Secrets, even coined a special phrase for the new class of illegal immigrants created by Obama. "They may grade their label 'undocumented' for 'DACAmented,'" it said. The study provides a window into what would likely happen if Obama moves forward with rumored plans to grant amnesty to some 5 million illegal immigrants. It was authored by Roberto G. Gonzales, an expert on DACA at Harvard, and co-authored by experts at the University of Southern California and City University of New York. The study said that DACA hasn't paved the way for younger illegals to win "full membership in U.S. society," but it has helped them to "become integrated into an array of U.S. institutions." The program has also helped the "emotional well-being" of the undocumented younger illegals. "For many of these young people, this policy represents an affirmation of legitimacy, and the 2-year stays of deportation can ease some of their fears of apprehension, detention and deportation."
http://www.washingtonexaminer.com/article/2556011
WHITE HOUSE: OBAMA HASN'T MADE 'FINAL DECISION' ON AMNESTY NUMBERS
"Speaking with Fusion TV's Jorge Ramos, White House Press Secretary Josh Earnest explained that President Obama would keep his promise to use his executive authority to enact immigration reform, but cautioned that he had not made a final decision on the numbers of illegal immigrants to which it would apply. Ramos told Earnest that immigration reform activists would be upset if Obama's executive action would only help two million illegal immigrants, encouraging the President to be bold and apply it to up to seven million. "Well, Jorge, the President hasn't made a final decision yet, so I'm going to shy away from making any numbers," Earnest said. Earnest argued that reform for two million illegal immigrants was not timid.
"If we're in the position where we think that changing the lives of two million immigrants to this country is timid…I don't think that's most people's definition of timid," he replied. Earnest also cautioned that Obama's executive power would not completely fix what he characterized as a broken immigration system. "That won't solve everything, but it will make a substantial impact on our economy, and it will make a substantial impact on the lives of millions of immigrants in this country who are ready to come out of the shadows and find a path to citizenship," Earnest concluded."
http://www.breitbart.com/Big-Government/2014/11/12/White-House-Obama-Hasn-t-Made-A-Final-Decision-On-Amnesty-Numbers
White House: Obama Hasn't Decided on Immigration Specifics
http://blogs.rollcall.com/white-house/white-house-obama-hasnt-decided-on-immigration-specifics/?dcz=
WH SPOX: OBAMA 'LOOKING FORWARD' TO ENACTING EXECUTIVE AMNESTY
"On Tuesday, White House press secretary Josh Earnest said President Barack Obama was "looking forward" to taking so-called executive action on immigration in an appearance on Fusion TV's "America with Jorge Ramos." "Jorge, I'll just be as clear and candid as I possibly can," Earnest said. "The president made a promise in the fall that if Congress didn't act that the president himself would take executive action to try to solve the problems of our broken immigration system before the end of the year. The president is going to keep that promise and is going to make that announcement before the end of the year. And it reflects a disappointment on part of the president." "We're very disappointment House Republicans have blocked a common sense proposal that passed in bipartisan fashion through the Senate that would be really good for the economy," he continued. "It would create jobs. It would expand economic growth. It would strengthen our security at the border and it would also provide a path to citizenship for millions of immigrants who are living in the shadows here. So, the president is disappointed that this legislative solution won't be achieved, but the president is looking forward to taking executive action on his own to solve as many of these problems as he can."
http://www.breitbart.com/Breitbart-TV/2014/11/12/WH-Spox-Obama-Looking-Forward-to-Enacting-Executive-Amnesty
House Liberals to Obama: Legalize Basically Everyone by Fiat, Please
"According to Politico, the liberal wing of the House Democratic caucus has sent a memo to the president outlining what they would like his planned executive action on immigration to look like, and it's . . . broad. The categories of people they want to receive deferred action, meaning work authorization and essentially immunity from deportation:
Individuals eligible for relief under S.744 [the Senate Gang of Eight immigration bill];
Parents, siblings, and spouses of citizens, lawful permanent resident (LPR) holders, and individuals eligible for DACA [last year's DREAM Act by fiat];
Individuals who have resided in the country for three or more years;
Individuals who are "regularly employed," including agricultural and seasonal workers;
Individuals that entered the country after the age of 18 but satisfy the DACA educational requirement.
In other words, an incredibly wide swath of illegal immigrants. Cutting Christmas trees in North Carolina right now? You're good. Came here in 2010? You're fine."
http://www.nationalreview.com/corner/392565/house-liberals-obama-legalize-basically-everyone-fiat-please-patrick-brennan
Progressives push Obama to shield more immigrants
http://www.politico.com/story/2014/11/obama-immigration-progressives-112823.html
Progressive House Caucus Wants Obama To Grant Amnesty To 7 Million Illegal Immigrants
"Leaders of the Congressional Progressive Caucus are calling on President Obama to act unilaterally to grant amnesty to seven million illegal immigrants. That number is larger than the one the Obama administration is reportedly considering as it also weighs whether to act in the lame-duck congressional session. "The president has the legal authority and moral imperative to provide relief for over 7 million undocumented immigrants currently living in the shadows," wrote Arizona U.S. Rep. Raul Grijalva and Minnesota U.S. Rep. Keith Ellison in a memo to Obama, which Politico obtained. "This memo contains our requests for a new affirmative relief program and an expanded Deferred Action for Childhood Arrivals (DACA) program," the Democrats wrote, citing Obama's 2012 executive action which granted amnesty to children who were brought to the U.S. illegally. Obama has repeatedly threatened to act unilaterally on the issue if Congress failed to put an immigration bill on his desk to sign. Republican Alabama Sen. Jeff Sessions suggested during the summer that Obama wanted to grant amnesty to between 5 million and 6 million illegal immigrants. Immigration activists hoped relief would be given to at least 8 million. More recent reports have suggested that the administration's plan will grant amnesty to around 3 million. Obama has not made clear his current target."
http://dailycaller.com/2014/11/12/progressive-house-caucus-wants-obama-to-grant-amnesty-to-7-million-illegal-immigrants/
FATHER ASKS OBAMA TO USE EXECUTIVE ORDER TO BRING SON SLAIN BY ILLEGAL ALIEN BACK TO LIFE
"A grieving father is asking President Barack Obama to bring his son, who was killed by an illegal alien, back to life with an executive order on immigration. "While your Executive Order pad is out, can you write one to bring my son and the tens of thousands (actually over 100,000) killed by illegal aliens back to life and to bring our destroyed families back together?" asks Don Rosenberg in a letter to Obama. His son Drew was killed by an illegal alien who ran over him in 2010. In the letter, Rosenberg notes that President Obama's administration refused to deport the illegal alien who killed his son. "I know that shortly you will be issuing some sort of Executive Order protecting millions of lawbreakers, many of whom have killed people but all of whom share some responsibility for those killed," Rosenberg wrote. "I know that you want to prevent their families from being separated. By the way, your administration refused to deport the man who killed my son. I was told, 'He's only committed one crime of moral turpitude.'"
http://www.breitbart.com/Big-Government/2014/11/12/Father-Asks-Obama-To-Bring-Son-Slain-By-Illegal-Alien-Back-To-Life-With-Executive-Order
Krauthammer: Impending Obama Executive Amnesty 'Illegal,' 'Constitutionally Odious' [VIDEO]
http://dailycaller.com/2014/11/12/krauthammer-impending-obama-executive-amnesty-illegal-constitutionally-odious-video/
SESSIONS: EXECUTIVE AMNESTY WILL MAKE IT 'ALMOST IMPOSSIBLE' TO ENFORCE LAWS
http://www.breitbart.com/Breitbart-TV/2014/11/12/Sessions-Executive-Amnesty-Will-Make-It-Almost-Impossible-to-Enforce-Laws
SESSIONS: 'I THINK WE DO HAVE THE VOTES' TO BLOCK EXECUTIVE AMNESTY
"Senator Jeff Sessions (R-AL) said he believes that Republicans "have the votes" to block executive action on immigration by the president on Tuesday's "Mark Levin Show." Sessions repeatedly emphasized that such an order would go against the will of the American people and would be an abuse of the executive branch's power, arguing such an order "conveys to the president a power the executive branch has never had, and Congress should defend its legitimate power of the purse." He added that an executive order to grant legal status or work permits to individuals in the country illegal would wreck, "any principle, any moral ability, I think, to enforce any immigration laws." Sessions stated that in response to such an executive order, "the right thing to do…is to put in language that says 'OK, we're funding the government, but we're not going to fund an unlawful abuse of power, an executive amnesty that Congress has explicitly rejected.'"  He then declared, "I think we do have the votes," additionally remarking that some Democrats had campaigned against the president's executive order and should be held accountable for that position."
http://www.breitbart.com/Breitbart-TV/2014/11/11/Sessions-I-Think-We-Do-Have-the-Votes-to-Block-Executive-Amnesty
Jeff Sessions: 'The Elites Have Had Their Day'
"Senator Jeff Sessions (R., Ala.) called for Republicans to embrace "a humble and honest populism" as they consider changing immigration law and writing a budget that will balance in ten years. "The elites have had their day. It is time for the middle class to have theirs," Sessions said Wednesday.  "A billionaire activist has just one vote—a vote no greater than that of the truck driver or the plumber." Sessions spoke at the Calvin Coolidge Foundation Budget Conference and invoked the back-in-vogue Republican president's immigration policies, specifically his preference for a smaller pool of labor in order to drive up wages for workers. "We need to help people get off of welfare, off of unemployment, and into good-paying jobs," Sessions said. "But the immigration bill championed by the president doubles the rate at which foreign workers are brought into the U.S. What sense does it make to spend billions sustaining Americans on welfare while bringing in millions of lower-wage workers to fill jobs in their place? Doesn't it make more sense to use the welfare office, instead of the immigration office, as a job placement center?"
http://www.nationalreview.com/corner/392577/jeff-sessions-elites-have-had-their-day-joel-gehrke
Priebus Says Republicans Should Use The Budget To Block Obama's Amnesty
"Republican National Committee chairman Reince Priebus is stepping up his advocacy for budget curbs that would block the president from awarding work permits to millions of illegal immigrants. "Number one, we ought to stop it at all costs and not allow the president to do it, at all costs," Priebus said during an interview with Breitbart News. "Secondly, we [should] not allow the president to use executive amnesty to bring us to the negotiation table, because I think it's inappropriate, and it's wrong, and it's illegal," he said. On Nov. 5, the day after he lost the midterm election, President Barack Obama threatened to use his power over agency operations to aid illegals, unless Congress passes a new law that would aid illegals. Priebus also pushed for a short-term budget deal that would allow the new GOP majority in Congress to draft a new 2015 budget early next year. That's a critical issue, because it is the only way for the GOP to bar Obama from using taxpayers' money to print work permits and residency cards for millions of illegals."
http://dailycaller.com/2014/11/12/priebus-gop-should-use-the-budget-to-block-obamas-amnesty/
Executive Action on Immigration Could Imperil Omnibus, Cornyn Warns (Video)
"The No. 2 Senate Republican said Wednesday that President Barack Obama's plans to take executive action on immigration could endanger bipartisan efforts to craft an omnibus spending bill in the lame-duck session. "Part of what's I think creating the difficulty is the president's threatened Obama amnesty, and one of the ways that that could be addressed would be through the spending," said Sen. John Cornyn, R-Texas. "The president seems hell bent to do this, which I think is a terrible mistake, but it's his to make." Senate Minority Leader Mitch McConnell of Kentucky, who is poised to become the next majority leader, again cautioned Obama about the effect of making the widely-expected moves on immigration. "There's a lot both parties can accomplish together over the next couple years. I hope that happens. I'm optimistic. But working together requires trust," McConnell said on the floor. "I think President Obama has a duty to help build the trust we all need to move forward together, not to double-down on old ways of doing business." "That's why I think moving forward with the unilateral action on immigration he's planned would be a big mistake," McConnell said."
http://blogs.rollcall.com/wgdb/executive-action-on-immigration-could-imperil-omnibus/?dcz=
EXCLUSIVE: VITTER, CASSIDY: CUT FUNDING FROM OBAMA'S PLANNED EXECUTIVE AMNESTY
"In exclusive interviews here, Sen. David Vitter (R-LA) and Rep. Bill Cassidy (R-LA) both called for Congress to cut off funding from President Barack Obama's planned executive amnesty.
"I agree with that completely," Vitter said when asked if he agrees with a plan incoming Senate Budget Committee chairman Jeff Sessions (R-AL) laid out for Breitbart News in an exclusive interview. Sessions says there are two pathways the GOP can take in the new Congress.
First Republicans—if they insist on a long-term omnibus spending bill in the lame duck to get the government through the 2015 fiscal year, which ends in September—could include language to block expenditure of tax dollars on Obama's plans to grant work permits and other documents to illegal aliens. Second, Republicans could do a short-term funding bill so the government can pay its bills until January or February, when the new GOP Senate majority will be in office—and then defund the amnesty plans then. "President Obama's executive amnesty will require him to order immigration officers to abandon their statutory enforcement duties in order to process millions of amnesty applications. These applications, like DACA, will confer illegal immigrants with work permits, social security numbers and photo ID's at great expense," Sessions says. "All Congress has to do is prohibit the expenditure of funds for this unlawful purpose. Congress does this all the time – it's how we prevented the President from closing Guantanamo Bay. Controlling all spending is the most basic and routine application of Congressional power."
"I think a lot of other folks agree with that," Vitter says. "With this threat of an unconstitutional executive amnesty, we can't give away our main opportunity and leverage to block that. So either we put something in it now or we have a shorter-term bill." Cassidy, the GOP U.S. Senate candidate against incumbent Sen. Mary Landrieu (D-LA) in the upcoming Dec. 6 runoff, agrees that Republicans need to cut off the funding for Obama's amnesty plans. "We can fight over immigration but Congress should make immigration policy. Obviously, under Harry Reid's Senate we're at a disadvantage but come January we will have the ability to defund whatever aspect of it takes money," Cassidy said in an interview with Breitbart News right after a GOP unity rally here. "That's just one option and there will be others floated out there and I think we need to consider them all. What the president is doing is pushing the envelope on the Constitution and he had previously said that. It's one more indictment of his presidency that he would do so even though he understands its implications."
http://www.breitbart.com/Big-Government/2014/11/12/Sens-Cut-Funding-From-Obama-Planned-Immigration-Amnesty
Conservatives threaten immigration showdown
"Some conservative Republicans want to drag must-pass spending bills into their fight with President Barack Obama over his planned executive action on immigration, inviting comparisons to last year's shutdown showdown over the health care law. In the Senate, Jeff Sessions of Alabama and Mike Lee of Utah are among those arguing to use an upcoming must-pass spending bill — either in December or next year — to try to block Obama from taking unilateral action to protect millions of immigrants here illegally from deportation "Congress appropriates the money," Sessions told reporters Wednesday. "That's a clear constitutional power. If Congress disapproves of the president providing ID cards for people who've been in the country illegally, then it should not appropriate money to fund it." GOP leaders appear cool to the effort since it could lead to a confrontation with Obama that, if taken too far, could spark another government shutdown. They have given the Appropriations Committee the green light to negotiate a catch-all omnibus spending bill for the budget year that began last month. Any deal with Democrats still in control of the Senate would not include language to block Obama on immigration. A temporary spending measure expires Dec. 11 and a partial government shutdown would occur if Congress doesn't act by then. Sessions said he'd rather have Congress pass another short-term spending bill so that the new Republican Senate could be in place to tackle the issue."
http://townhall.com/news/politics-elections/2014/11/12/conservatives-want-to-block-obama-immigration-move-n1917823
RNC Says Border First Needs to Be Secured, Then 'Next Steps Can Be Taken'
"After the 2012 drubbing, the Republican National Committee said the party "must embrace and champion comprehensive immigration reform," or its "appeal will continue to shrink." But after GOP candidates increased their share of the Hispanic vote in key 2014 races, the RNC says immigration "not the only issue" of concern to Hispanic voters. "The gains Republicans made with Latino voters in key races was because they showed up, engaged and offered solutions to their top issues," Ruth Guerra, RNC director of Hispanic media, told TheBlaze. "While an important issue for Latinos, immigration is not the only issue. At a time when tens of thousands of undocumented immigrants crossed the U.S.-Mexico border over the summer, all Americans want to see the border secured. Once that is done, the next steps can be taken. " Republicans surpassed 40 percent of the vote in several key races in Texas, Georgia, Nevada and Kansas. Nationally, Hispanic voters heavily favored Democrats in House races by 62 percent to 36 percent, according to a Pew Research Center poll. But, that's down nominally from 2012 when House Democratic candidates got 68 percent of the Hispanic vote. "Like anybody else, any other demographic, people are starting to see there is no future in the Obama administration," Gonzalo Ferrer, acting chairman of the Republican National Hispanic Assembly told TheBlaze. "Immigration reform is used by Democrats to create a rift. If they wanted an immigration bill, they would have passed it with Obamacare and they didn't." Passing immigration reform was among changes the Republican National Committee suggested in its March 2013 evaluation, popularly known as the "autopsy" to explain why the party lost in 2012."
http://www.theblaze.com/stories/2014/11/11/rnc-says-border-first-needs-to-be-secured-then-next-steps-can-be-taken/?utm_source=TheBlaze.com&utm_medium=rss&utm_campaign=story&utm_content=rnc-says-border-first-needs-to-be-secured-then-next-steps-can-be-taken
KRISTOL: DON'T CUT A DEAL WITH OBAMA ON IMMIGRATION
"Weekly Standard Editor Bill Kristol argued Republicans should block the president from implementing executive amnesty and not cut a compromise with the president on immigration in an interview on Tuesday's "Laura Ingraham Show." Kristol said the GOP should be "polite," but send a "clear signal that Republicans were sent there to stop the president from doing certain things he has been doing or intends to do, and that means rolling back as much of Obamacare as possible, stopping the president on immigration, I do think they should say, simply to the president 'if you, after this election, go ahead with your immigration executive amnesty, we are not in the mode of bending over backwards or bending over even a little bit to work with you on anything else.'" He agreed that cutting a deal with Obama on immigration reform would hurt Republicans "the idea that you're going to sit down with the president and negotiate an immigration bill, a tax reform bill is a fantasy, I think.  And, I agree, Republicans shouldn't get in that mode, they shouldn't talk themselves into that. On immigration, in particular…just pass a border security, the best border security bill, and just tell the president to sign it or veto it.  But, just pass it, it doesn't need to be combined with anything else." Kristol additionally stated that "the Republican share of the Latino vote, the Hispanic vote went up in 2014 after being screamed at and [hearing] 'the House Republicans are destroying the future of the Republican Party,' the House Republicans, to their credit…held the line, and things are much better now than they were when the Republican elites, 20 months ago, were saying 'were absolutely have to capitulate on this.'"
http://www.breitbart.com/Breitbart-TV/2014/11/12/Kristol-Dont-Cut-a-Deal-With-Obama-on-Immigration
PARDON ME? WHY OBAMA'S PROPOSED PARDON AND EXECUTIVE ORDER MAY LACK DEPTH
"The President has been teasing the public about pardoning millions of illegal aliens through an Executive Order. Constitutionally, the President could in fact take this act.  Article II, Section 2, of the Constitution gives the President the power to pardon criminals for "offenses" against the United States. Politically, there could, and in my view there should, be a high price to pay for such recklessness and disregard of the public good, including impeachment. It is worth noting that the last time amnesty was granted, in 1986, it was done so by an act of Congress signed into law by President Reagan. That is far different than a unilateral act. The political consequences are one thing. If the inability to understand the will of the voters in 2014 is insufficient to cause the amnesty proponents to reconsider, nothing we can say would alter that reality. My focus here is the legal consequences of such a grand pardon-amnesty. The President is constitutionally free to pardon criminals who have violated federal laws. The President is also free to pardon thousands (and now perhaps millions) of criminals at once. In January 1977, Jimmy Carter pardoned all Vietnam War draft dodgers. President Washington pardoned convicts involved in the Whiskey Rebellion. President Lincoln pardoned Civil War deserters if they returned to their units. The precedent and the power exists to take this action. Once the proclamation of pardon is issued, then an accompanying Executive Order would be signed giving the implementing instructions to federal agencies. Note, however, that the pardon power cannot create law. The President cannot grant citizenship through executive orders or pardons. He cannot give non-citizens the right to vote or access to free health care by executive order or pardons. Congress has the sole power to create substantive laws. Nor can he allow more illegal immigrants to come here tomorrow through the pardon power. In short, the President has no substantive lawmaking power—either under his pardon power or executive order power. His primary Constitutional instruction is to faithfully execute the laws Congress passes."
http://www.breitbart.com/Big-Government/2014/11/11/Van-Flein-Executive-Amnesty
My Prescription for Immigration Reform
Achieving a secure border is a matter of political will rather than ability.
http://www.nationalreview.com/article/392540/my-prescription-immigration-reform-ben-carson
SEN JOHNSON: OBAMA AMNESTY FOR FAMILY OF DREAMERS WILL CAUSE GIANT INFLUX OF ILLEGALS
http://www.breitbart.com/Breitbart-TV/2014/11/12/Sen-Johnson-Obamas-Amnesty-For-Family-Of-Dreamers-Will-Cause-Giant-Influx-of-Illegals
AZ SHERIFF: FEDS REFUSE TO GIVE US NAMES OF RELEASED CRIMINAL ALIENS
"Pinal County, AZ Sheriff Paul Babeu reported that that federal government "refuses" to give him the names of illegal aliens who commit crimes in the US and are released on Wednesday's "Your World with Neil Cavuto" on the Fox News Channel. Babeu said that "law enforcement in many cases have let these criminals go even when there's an outstanding hold or a warrant for them from immigration [officials]." And "what we've had happened right here in my county, there were hundreds of convicted criminals that were released right here. There are thousands including California, Georgia, and Texas, and to this day the federal government refuses to tell us their names…there's no consequences for all of these criminals. They're back out on the street and the federal government will refuse to give us these names because they know we can then connect thousands of these criminals who the federal government once held in custody and then released them." He added, "we in law enforcement, both at the local, state, and federal level here literally are handcuffed from doing our jobs, from protecting our families, our communities, and the president has said this time and time again, that there will be no action taken and oftentimes what they do to skirt consequences or punishment for these criminals is they finally do deport them, and so victims are denied justice."Babeu also proclaimed that the president's planned executive order "has to be stopped…it's a federal overreach of his power, and our Congress, and now an emboldened majority in the House and now a majority in the Senate, this president must be stopped."
http://www.breitbart.com/Breitbart-TV/2014/11/12/AZ-Sheriff-Feds-Refuse-to-Give-Us-Names-of-Released-Criminal-Aliens
ANOTHER 'ERADICATED DISEASE' INVADING U.S.
Dengue fever brought in by 'unaccompanied minors'
"Dengue hemorrhagic fever has been added to the list of diseases brought by the surge of "unaccompanied minors" who have illegally entered the U.S. this year. "The big picture here is that we are getting all these diseases brought into the United States by the 'imported disease people' from Latin America," Dr. Lee Hieb, past president of the Association of American Physicians and Surgeons, explained to WND in an interview. Other diseases tied to illegal aliens include Chagas disease, Enterovirus D-68, drug-resistant tuberculosis and malaria. "We don't generally test for dengue fever, because until recently we have not had hordes of people coming into the United States from areas of the world like Latin America where dengue fever is endemic," said Hieb, a WND columnist. "With other diseases, like TB, we generally test to see if immigrants coming into the United States legally have the disease. But if your one of the 'chosen few' coming into the United States illegally from Latin America, the U.S. does no health screening whatsoever." In March, as the Ebola outbreak was first becoming evident in West Africa, the United Nations World Health Organization warned the incidence of dengue hemorrhagic fever had "grown dramatically" around the world in recent decades. At least 2.5 billion people, more than 40 percent of the world's population, are now at risk from dengue, and the WHO anticipated some 50 to 100 million dengue infections would occur worldwide every year. The WHO has documented that before 1970, only nine countries had experienced severe dengue epidemics. The disease has been diagnosed in more than 100 countries in Africa, Latin America, Indonesia, the Eastern Mediterranean, Southeast Asia and the Western Pacific. As WND reported Oct. 29, dengue hemorrhagic fever mosquito has surfaced in San Diego and Los Angeles, with suspicion growing the disease-bearing mosquitoes have been carried into the United States on the clothing and baggage of the "unaccompanied minors."
http://www.wnd.com/2014/11/another-eradicated-disease-invading-u-s/#oxObD4jVb7UuEHfT.99
REPORT: ILLEGAL IMMIGRANTS FAKING VIOLENT CRIMES AGAINST THEM TO GET SPECIAL VISAS
"Some illegal immigrants are reportedly faking violent crimes against them in order to secure a special visa that will put them on a path to citizenship. WSOTV in North Carolina reported that Oscar Beltran, an illegal immigrant who "told police two men approached him in a parking lot on Kilborne Drive, hit him in the forehead with a gun and stole $6,000," tried to scam his way to a U-Visa. Police later "determined that Beltran had staged the robbery — they say in court papers — in order to get a U-Visa because he had an upcoming immigration hearing." Beltran's story is not uncommon. The "U Visa" is meant for illegal immigrants like Christian Fernandez, who came to the country illegally as a child. Fernandez was reportedly "shot in the back outside a club" and doctors told him he would be "paralyzed from the chest down for the rest of his life."
As WSOTV noted, the "federal government awards 10,000 U Visas a year to victims of certain — mostly violent — crimes and their family members," and "Fernandez and his mother received theirs in July."
http://www.breitbart.com/Big-Government/2014/11/12/Report-Illegal-Immigrants-Faking-Violent-Crimes-Against-Them-to-Get-Special-Visas
Could This Become a Popular Way Illegal Immigrants Try to Cheat the System to Stay in the United States?
"There's a special visa that allows illegal immigrants to stay in the U.S. longer that some say could be resulting in dishonest applications. According to WSOC-TV, people could be staging fake crimes to pose as a victim and be awarded what's called a U visa. U nonimmigrant status visas are given to "victims of certain crimes who have suffered mental or physical abuse," U.S. Citizenship and Immigration Services stated on its website. The purpose of such visas, which were passed in 2000, are to allow the victim to remain in the U.S. to help law enforcement and officials with investigations or prosecution. The U.S. will only issue 10,000 U visas each year, but it doesn't cap visas that are extended to family members of the principal applicant. WSOC reported that even if a visa isn't granted, the application itself can stop deportation proceedings until the situation is resolved. In the Charlotte, North Carolina, area alone this has resulted in a flood of more than 700 U visa applications this year. Some of these applications might be legitimate, some might not."
http://www.theblaze.com/stories/2014/11/12/fake-victims-how-illegal-immigrants-could-stage-crimes-to-obtain-a-special-visa-in-the-u-s/?utm_source=TheBlaze.com&utm_medium=rss&utm_campaign=story&utm_content=fake-victims-how-illegal-immigrants-could-stage-crimes-to-obtain-a-special-visa-in-the-u-s
PREVIOUSLY DEPORTED GANG MEMBER CAUGHT CROSSING BORDER
http://www.breitbart.com/Breitbart-Texas/2014/11/12/Criminal-Gang-Member-Previously-Deported-Caught-Crossing-California-Border
ABBOTT: NEW SECRETARY OF STATE WILL GIVE BORDER COMMUNITIES A STRONG VOICE IN AUSTIN
http://www.breitbart.com/Breitbart-Texas/2014/11/12/Abbott-New-Secretary-of-State-Will-Give-Border-Communities-a-Strong-Voice-in-Austin
TEXAS GRASSROOTS ACTIVISTS PUSH TO END IN-STATE TUITION FOR ILLEGALS
http://www.breitbart.com/Breitbart-Texas/2014/11/12/Texas-Grassroots-Activists-Push-to-End-In-State-Tuition-for-Illegals
SPENDING/BUDGET/ECONOMY:
In Control, Republicans See Budget as Way to Push Agenda
"Next year, House Republicans will try again to transform Medicare and Medicaid, repeal the Affordable Care Act, shrink domestic spending and substantially cut the highest tax rates through the budget process. Then they will leave it to the new Senate Republican majority to decide how far to press the party's small-government vision, senior House aides said this week. House Republican officials said the first budget blueprint of the 114th Congress will not stray far from the plans drafted by Representative Paul D. Ryan, Republican of Wisconsin and the departing Budget Committee chairman. Those plans, passed along party lines three times since Republicans took control of the House in 2011, were never going anywhere with the Senate in Democratic hands. With this month's Republican sweep in the midterm elections, the stakes have changed. "They're firing with real budget bullets," said Representative Chris Van Hollen of Maryland, the ranking Democrat on the House Budget Committee. "Real people will get hurt." Senator Ron Johnson, Republican of Wisconsin, a Budget Committee member, said Tuesday that House and Senate Republicans dealing with the budget would "try and coordinate as much as possible," and "hew to some basic principles," the first being on a balanced budget in 10 years. Congressional Republicans intend to present a plan to overhaul Medicare, calling for voucherlike "premium supports" to steer seniors into buying commercial health insurance, and to transform Medicaid, which would be cut and turned into block grants to state governments. They also intend to set up a new commission to study options on Social Security, while relying on what one House Republican aide called "the solid foundation" of the Ryan budget plan. The fate of the effort will rest with the new Republican Senate. The incoming Senate Budget Committee chairman, Senator Jeff Sessions of Alabama, has been a staunch defender of the Ryan plans. Mr. Sessions is scheduled to give a speech Wednesday on Capitol Hill to lay out his principles for the committee: reaching annual accord on a budget, consolidating government functions, ending what aides called a tolerance of wasteful spending, enforcing fixed spending caps and addressing long-term fiscal issues like an aging population."
http://www.nytimes.com/2014/11/13/us/politics/in-control-republicans-see-budget-as-way-to-push-agenda.html?partner=rss&emc=rss&_r=0
EXCLUSIVE: RAND PAUL TELLS GOP TO SAY 'NO' TO OMNIBUS
"Sen. Rand Paul (R-KY) is coming out guns-a-blazing against efforts by the Washington political establishment to rush through Congress a giant spending bill, called an "omnibus." In an exclusive interview, he tells Breitbart News that he plans to rally his colleagues against such a bill. Instead, Paul thinks Republicans, who will control the Senate come January, should use their power to retake control from the Democrats by passing individual appropriations bills.
"I'm against any kind of Continuing Resolution or omnibus," Paul says, adding: We should do appropriations bills. If they have to do one for a month until they can tide it over—or a couple months—maybe, but even that, I'm not for spending the same amount of money we spend because the money we spend now has led to a $17.5 trillion debt. So what I would say is—this is what I will say in my caucus—there are twelve appropriations bills, and we should work on all twelve. That stand puts Paul at odds with his fellow Kentuckian, House Appropriations Committee Chairman Rep. Hal Rogers (R), who is pushing for an omnibus. But Paul points out that Republicans just won the midterm elections, and he adds that by passing individual appropriations bills, Republicans can tell President Barack Obama how to spend Americans' money."
http://www.breitbart.com/Big-Government/2014/11/12/Rand-Paul-Say-No-To-Omnibus
JEFF SESSIONS OPPOSES OMNIBUS: HARRY REID 'SHOULDN'T BE ENTITLED TO BIND' AMERICA
"Incoming Senate Budget Committee chairman Sen. Jeff Sessions (R-AL) says it'd be smart for congressional Republicans to oppose any long-term omnibus spending bill in the lame duck session of Congress that begins this week. Sessions says that's because voters nationwide removed Democrats from power, so outgoing Senate Majority Leader Harry Reid shouldn't get to "bind" the nation's fiscal policies after such a resounding election. "Sen. Reid shouldn't be entitled to bind the country next year when we get a new Congress so I think that would be smart for a whole lot of reasons," Sessions said in a conversation with reporters, according to The Hill. Sessions thinks this would give Republicans the best shot possible at blocking funding for implementation of President Barack Obama's planned executive amnesty.  "He argues a short-term funding bill, rather than an omnibus spending bill that would run through September 2015, would better position Republicans to block Obama [on immigration]," The Hill's Rebecca Shabad wrote. Sessions had just finished delivering a lengthy speech about the budget to the Calvin Coolidge Presidential Foundation. Sessions, who is currently the ranking member of the Senate Budget Committee, will chair that committee in the next Congress with its GOP majority.
In the speech, Sessions called for economic populism—a direction he has been pushing the Republican Party in for a long time."
http://www.breitbart.com/Big-Government/2014/11/12/Sessions-Opposes-Omnibus-Harry-Reid-Not-Entitled-to-Bind-America
Realistic Budget Rules Would Save Taxpayers Billions
"A failure to account properly can lead a business to fail. Our government's failure to count properly is costing taxpayers billions. The federal budget is one area where our counting system has gotten way off track. There are simple policy solutions — such as replacing the dollar bill with the dollar coin — that could make government work better and more efficiently, but outdated one-size-fits-all rules are masking the true, long-term savings of the switch to the dollar coin. Coins last far longer than paper bills, and are recyclable at the end of their lifetime, unlike bills that must be shredded and put in landfills. Low denomination coins are cheaper for businesses to process (think of the automated change machines at some restaurants). The non-partisan Government Accountability Office has studied the dollar note vs. dollar coin question nine times over the past 20 years and every time has concluded that switching to the dollar coin saves taxpayers billions. Every other major industrialized nation — Canada, England, the European Union, Japan, Switzerland and others — have made a similar switch. So why haven't we? It is based in our lack of fiscal accountability. First, Congress has been using a fixed time-window of 10 years to account for costs and benefits of all policies. While 10 years may make sense for some policies, a one-size-fits-all approach clearly skews data. When the GAO and others study the coin vs. the note, the analysis is based a 30-year time window as that better maps to the average life-span of a dollar coin (a note lasts anywhere from two years to five years, on average). Using only a 10 year time window will mislead you from potential savings.
Second, the Congressional Budget Office simply doesn't count the profit of printing and minting currency, often called seigniorage. This is not the CBO's fault. Rather, the Budget Act of 1974, which established the CBO, directly prohibited it from counting changes in seigniorage as affecting the budget. Of course savings from seigniorage directly affects the budget, as the more the government saves the less it has to borrow, despite the CBO's blinders to that reality. The result of this quirk is that new ideas which save taxpayers real money are not counted as savings, and budgeting gimmicks that push outlays beyond the 10 year window are not counted as costs. Finally, there are a host of other benefits that CBO doesn't account for at all; 15.2 million tons of shredded dollar bills are put in a landfill each year, but that is not counted. The savings to businesses from more efficient operations, estimated at more than $100 million a year, are never acknowledged. Taken together, the real economy could see large effects from making this switch — more than $13 billion in savings to the government and billions more in savings to the private economy. But when it comes time for Congress to officially count these savings, they will likely come up with a number far, far lower, because the CBO is restricted from looking at the full budgetary impact of legislation based on anticipated legislation."
http://www.rollcall.com/news/realistic_budget_rules_would_save_taxpayers_billions_commentary-237746-1.html
Where Republicans and Obama Could Compromise: Defense Spending
http://blogs.wsj.com/washwire/2014/11/12/where-republicans-and-obama-could-compromise-defense-spending/?mod=WSJBlog
Obama's Ebola plans: A new boondoggle?
"The Obama Administration's proposed $6.18 billion emergency package to combat the Ebola epidemic is drawing skepticism from conservative analysts who suggest the crisis is being used to jam a massive dose of spending through the lame-duck Congress before a Republican majority takes over both Senate and House next January. Their concern comes amid a rising chorus of statements from U.S. and international organizations, including United Nations agencies, urging more and faster international aid spending to ward off starvation and childbirth deaths in West Africa as a result of Ebola. So far, the Administration has largely limited itself to providing a broad-brush sketch of the various areas where it intends to shower funds, including $4.64 billion for "immediate needs" and another $1.54 billion as a contingency "to ensure that there are resources available to respond to the evolving epidemic both domestically and internationally," as the White House declared on November 5."
http://www.foxnews.com/politics/2014/11/12/obamas-ebola-plans-new-boondoggle/
Feds Give South Carolina $300,000 to Fight…Food Stamp Fraud
"The U.S. Department of Agriculture has given a $300,000 grant to South Carolina to set up a pilot program for going after food stamp fraud and traffickers. Food stamp use has skyrocketed in recent years with a weak economy to a monthly average of 47.6 million uses, costing $80 billion in 2013. That's almost double the pre-recession monthly average in 2008 of 28.2 million, costing taxpayers $37 billion. The South Carolina program will add investigators and prosecutors to conduct more probes to bring felony trafficking convictions for food stamp fraud. If successful, it could be used as a national model for rooting out corruption in the Supplemental Nutrition Assistance Program, Stateline reported. Trafficking, in this context, describes the crime of selling food stamp benefits for cash or using the SNAP benefits for personal profit instead of buying food. "It's what you hear about when people talk about SNAP fraud," Karama Bailey, acting deputy for economic services in the South Carolina Department of Social Services told Stateline. "It's hard to identify. We know it's going on, but we can't quantify it."
http://www.theblaze.com/stories/2014/11/12/feds-give-south-carolina-300000-to-fight-food-stamp-fraud/?utm_source=TheBlaze.com&utm_medium=rss&utm_campaign=story&utm_content=feds-give-south-carolina-300000-to-fight-food-stamp-fraud
Figures on government spending and debt
http://townhall.com/news/politics-elections/2014/11/12/figures-on-government-spending-and-debt-n1917848
Report: Major federal lab misused contract funds
"Managers at one of the nation's premier federal laboratories improperly used taxpayer funds to influence members of Congress and other officials as part of an effort to extend the lab's $2.4 billion management contract, the U.S. Department of Energy's Office of Inspector General said in a report Wednesday. A review of documents determined that Sandia National Laboratories formed a team and worked with consultants beginning in 2009 to develop a plan for securing a contract extension without having to go through a competitive process. That plan called for lobbying Congress, trying to influence key advisers to then-Energy Secretary Steven Chu and reaching out to a former director of the National Nuclear Security Administration and former New Mexico Gov. Bill Richardson, a Democrat who led the Energy Department under the Clinton administration. One consultant suggested the lab's message to decision-makers should be that competition was not in the best interest of the government."
http://cnsnews.com/news/article/report-major-federal-lab-misused-contract-funds
Coming soon: Fight over expired tax breaks
http://www.politico.com/story/2014/11/lame-duck-congress-tax-breaks-112834.html
These 5 Republicans Ran On Conservative Tax Policies And Won
http://dailycaller.com/2014/11/12/these-5-republicans-ran-on-conservative-tax-policies-and-won/
White House Nominates Lazard Banker to Treasury Post
http://dealbook.nytimes.com/2014/11/12/white-house-said-to-weigh-appointing-lazard-banker-to-treasury-post/?_r=0
COMMON CORE:
Two More States Eye Repeal of Common Core
"On the heels of Republican victories last week, attempts to replace Common Core with homegrown standards are resurfacing in states across the nation. Most prominently, elected officials in Wisconsin and Ohio are spearheading efforts to reclaim more control of education. On Nov. 5, the day after the midterm elections, an Ohio House committee passed a bill to repeal the Common Core standards. Although officials on both sides doubt the bill will garner enough support to pass by the end of the year, they are hopeful the legislature will take up the issue in 2015. But to be safe, Common Core supporters like state Rep. Gerry Stebelton, R-Lancaster, say they will double down on efforts to defeat the House committee's repeal bill. "It deserved to die," said Stebelton of the bill. "It has no merit." In Wisconsin, state Senate Majority Leader Scott Fitzgerald said on Thursday changes to Common Core are definitely on next year's agenda, according to the Associated Press. Even though Fitzgerald wouldn't offer specifics, his plan to reexamine Common Core aligns with that of Gov. Scott Walker, who won his re-election bid campaigning on a platform of expanding school choice, among other issues."
http://dailysignal.com/2014/11/12/two-states-eye-repeal-common-core/?utm_source=heritagefoundation&utm_medium=email&utm_campaign=morningbell&mkt_tok=3RkMMJWWfF9wsRokvqnNZKXonjHpfsX56uUsX660lMI%2F0ER3fOvrPUfGjI4CSsdrI%2BSLDwEYGJlv6SgFQrLBMa1ozrgOWxU%3D
Common Core Defenders Argue Politics Still Favorable
http://dailycaller.com/2014/11/12/common-core-defenders-argue-politics-still-favorable/
MISC.:
GALLUP: GOP CONGRESS MORE POPULAR THAN OBAMA
"As things stand today, Republicans in Congress enjoy a 42% approval rating. Obama, on the other hand, sits at a 39% approval rating. His disapproval rating sits at a whopping 56%. When asked by Gallup who should have more influence over the direction of the country, a majority of Americans chose Republicans in Congress over Obama by a whopping 56-36% margin."
http://www.breitbart.com/Big-Government/2014/11/12/gallup-gop-congress-more-popular-than-obama
Referendum: Majority wants GOP to set the agenda for next two years in Gallup poll
http://hotair.com/archives/2014/11/12/referendum-majority-wants-gop-to-set-the-agenda-for-next-two-years-in-gallup-poll/
GALLUP: DEM APPROVAL PLUNGES TO RECORD LOW
"The Gallup poll has finally caught up with the results of last week's historic midterms that saw national Republicans make gains unseen since the 1930's. Approval for Congressional Democrats has dived to a record low (for this poll) of 36%, and for the first time in 3 years, the public has a higher opinion of congressional Republicans than their Democrat counterparts.
Republicans currently sit at a just-okay 42% approval. Where Democrats lost support was among their own and Independents. Last month 88% of Democrats supported their own party; that number is now down to 81%. Among Independent voters support for Democrats plummeted from an already low of 35% to just 25%."
http://www.breitbart.com/Big-Government/2014/11/12/gallup-dem-approval-plunges-to-record-low
Nancy Pelosi: That wasn't a wave
""I do not believe what happened the other night is a wave," Pelosi said in her first sit-down interview since Democrats lost a dozen House seats to Republicans on Nov. 4. "There was no wave of approval for the Republicans. I wish them congratulations, they won the election, but there was no wave of approval for anybody. There was an ebbing, an ebb tide, for us." As for whether she would consider stepping down as minority leader, Pelosi said she's needed now more than ever.
"Quite frankly, if we would have won, I would have thought about leaving," Pelosi declared, a remark that will likely surprise both admirers and detractors."
http://hotair.com/archives/2014/11/12/nancy-pelosi-that-wasnt-a-wave/
Obama vows drastic emissions cut, gets little back from China in new deal
"President Barack Obama announced Wednesday that the U.S. has set a new goal to reduce emissions of greenhouse gases by between 26 percent and 28 percent over the next 11 years as part of a climate change agreement with China.  The new target is a drastic increase from earlier in Obama's presidency, when he pledged to cut emissions by 17 percent by 2020. By contrast, Obama's counterpart, Xi Jinping, did not pledge any reductions by a specific date, but rather set a target for China's emissions to peak by 2030, or earlier if possible. Xi also pledged to increase the share of energy that China will derive from sources other than fossil fuels. China's emissions have grown in recent years due to the building of new coal plants.  "This is a major milestone in the U.S.-China relationship," Obama told a news conference in Beijing, with Xi at his side. "It shows what's possible when we work together on an urgent global challenge." The Associated Press reported that the deal was the result of months of secret discussions between U.S. and Chinese officials. It was unclear how feasible it would be for either country to meet their goals, and Obama's pledge was sure to confront tough opposition from ascendant Republicans in Congress."
http://www.foxnews.com/politics/2014/11/12/obama-vows-us-will-cut-emissions-by-at-least-26-percent-over-next-11-years/
OBAMA'S CLIMATE DEAL: WE CUT EMISSIONS NOW, CHINA CUTS LATER… MAYBE
"The Obama administration is touting a new deal on greenhouse gas emissions between the U.S. and China, according to which the U.S. will decrease its emissions more rapidly now, and China will stop increasing its emissions around 2030. The deal was supposedly discussed and finalized between President Barack Obama and Chinese President Xi Jinping in meetings Wednesday at the Asia-Pacific Economic Cooperation summit. According to the Wall Street Journal, the deal's details are sketchy, but its scale "caught most climate-change experts by surprise." The U.S. would "double the average pace of its carbon-dioxide reductions after 2020, eyeing an overall reduction of greenhouse-gas emissions of between 26% and 28% by 2025, compared with 2005 levels." China would increase emissions for 15 years and draw 20% of its power from renewable sources. The hope appears to be to jump-start global climate change talks, which foundered in Copenhagen early in President Obama's first term, with China and other developing countries a major obstacle to progress. The U.S. has decreased emissions drastically in recent years owing to a market-driven switch to natural gas from other fossil fuels–a move the Obama administration has largely resisted, under pressure from environmental groups."
http://www.breitbart.com/Big-Peace/2014/11/11/Obama-s-Climate-Deal-We-Cut-Emissions-Now-China-Cuts-Later-Maybe
What a deal! Obama vows greenhouse gas cuts now, China stops gas growth later
http://news.investors.com/Politics-Andrew-Malcolm/111214-726056-obama-greenhouse-gas-pact-with-china.htm?ven=rss&utm_source=feedburner&utm_medium=feed&utm_campaign=Feed%3A+PoliticRss+%28Politic+RSS%29
Obama Gets Only Vague Promises From China On Global Warming Efforts
http://dailycaller.com/2014/11/12/obama-gets-only-vague-promises-from-china-on-global-warming-efforts/
Obama: U.S.-China climate change accord "historic"
http://www.cbsnews.com/news/u-s-china-announce-climate-change-agreement/
Obama Unveils Secret Climate Deal with China to Do . . . What Exactly?
"The U.S. has pledged that existing emissions-reduction schedule to . . . no one in particular, and China does not exactly have a sterling record of sticking to international agreements (hello, Hong Kong). President Obama announced the original U.S. goal at an otherwise fruitless meeting in Denmark in 2009 and the U.S. has almost been on track to meet it, though a good bit of that is due to the global economic downturn. Today's agreement is not binding in any particular way, and neither country announced actions that are going to slow emissions significantly. The key action provisions, according to Mother Jones:
–Expanding funding for clean energy technology research at the US-China Clean Energy Research Center, a think tank Obama created in 2009 with Xi's predecessor Hu Jintao.
–Launching a large-scale pilot project in China to study carbon capture and sequestration.
–A push to further limit the use of hydroflourocarbons, a potent greenhouse gas found in refrigerants.
–A federal framework for cities in both countries to share experiences and best practices for low-carbon economic growth and adaptation to the impacts of climate change at the municipal level.
–A call to boost trade in "green" goods, including energy efficiency technology and resilient infrastructure, kicked off by a tour of China next spring by Commerce Secretary Penny Pritzker and Energy Secretary Ernest Moniz."
http://www.nationalreview.com/corner/392534/obama-unveils-secret-climate-deal-china-do-what-exactly-patrick-brennan
Obama fires latest salvo in war on coal
http://www.foxnews.com/politics/2014/11/12/obama-fires-latest-salvo-in-war-on-coal/
ADMINISTRATION OFFICIAL: WE'RE READY TO RAM CARBON EMISSIONS DEAL THROUGH
http://www.breitbart.com/Big-Government/2014/11/12/Admin-Official-Ready-to-Ram-Deal-Through
Mitch McConnell Slams Climate Change Deal as an 'Unrealistic Plan' in Scathing Statement
"Sen. Mitch McConnell (R-Ky.) slammed the climate deal announced early Wednesday morning by President Barack Obama, contending it would hurt the American economy. "Our economy can't take the president's ideological war on coal that will increase the squeeze on middle-class families and struggling miners," McConnell said in a statement emailed to TheBlaze. "This unrealistic plan, that the president would dump on his successor, would ensure higher utility rates and far fewer jobs," he continued. "The president said his policies were on the ballot, and the American people spoke up against them." "It's time for more listening, and less job-destroying red tape," the senator, who is expected to be the next majority leader, concluded. "Easing the burden already created by EPA regulations will continue to be a priority for me in the new Congress." Obama announced Wednesday that the U.S. would move much faster in cutting pollution, with a goal to reduce by 26 percent to 28 percent by 2025, compared with 2005 levels. Earlier in his presidency, Obama set a goal to cut emissions by 17 percent by 2020. Chinese President Xi Jinping, whose country's emissions are still growing as it builds new coal plants, didn't commit to cut emissions by a specific amount. Rather, he set a target for China's emission to peak by 2030, or earlier if possible. He also pledged to increase the share of energy that China will derive from sources other than fossil fuels."
http://www.theblaze.com/stories/2014/11/12/mitch-mcconnell-slams-climate-change-deal-as-an-unrealistic-plan-in-scathing-statement/?utm_source=TheBlaze.com&utm_medium=rss&utm_campaign=story&utm_content=mitch-mcconnell-slams-climate-change-deal-as-an-unrealistic-plan-in-scathing-statement
Mitch McConnell slams U.S.-China climate deal
http://www.cbsnews.com/news/mitch-mcconnell-slams-u-s-china-climate-deal/
Boehner, Republicans Blast 'Job-Crushing' Emissions Deal With China (Updated)
"Republicans in Washington are already pushing back hard against the carbon-emissions deal President Barack Obama and Chinese leaders announced Wednesday in Beijing. "Job-crushing," said Speaker John A. Boehner. Mitch McConnell, the presumed next Senate majority leader, also weighed in against the deal, which calls for the U.S. to cut emissions by as much as 28 percent from 2005 levels by 2025. China agreed to begin reducing its own emissions by 2030. In a statement, Oklahoma Sen. James M. Inhofe, who will likely chair the Committee on Energy and Natural Resources in the next Congress, called the deal a "non-binding charade." But Rep. Chris Van Hollen, D-Md., responding to GOP critics of the deal on MSNBC, said "the president doesn't need the Congress" to make the agreement with China. Boehner issued the following statement Wednesday: "This announcement is yet another sign that the president intends to double down on his job-crushing policies no matter how devastating the impact for America's heartland and the country as a whole. And it is the latest example of the president's crusade against affordable, reliable energy that is already hurting jobs and squeezing middle-class families. Republicans have consistently passed legislation to rein in the EPA and stop these harmful policies from taking effect, and we will continue to make this a priority in the new Congress." McConnell blasted the deal as well."
http://blogs.rollcall.com/218/emissions-china-deal-obama-boehner/?dcz=
Republicans battle Obama over China climate pledge
http://www.washingtonexaminer.com/republicans-battle-obama-over-china-climate-pledge/article/2556084?custom_click=rss
Obama picks new fights with GOP
http://www.washingtonexaminer.com/obama-picks-new-fights-with-gop/article/2556042?custom_click=rss
Obama, China's president unveil flurry of accords
"Following an intense two days of talks, President Obama and Chinese President Xi Jinping unveiled an array of agreements on climate change, military cooperation and trade as they sought to overcome persistent tensions between the nations with the world's two largest economies. Areas of discord still bubbled to the surface during their rare joint news conference in the heart of the Chinese capital. Mr. Obama gently pressed Xi on human rights and rejected rumors that the U.S. is fueling pro-democracy protests in Hong Kong, while the Chinese president repeatedly reminded his American guest that his nation wants to be seen as an equal to the United States. As he closed his first visit to China in six years, Mr. Obama said he and Xi have reached a "common understanding on how the relationship between our two countries should move forward." "Where we have disagreements, we will be candid about our intentions, and we will work to narrow those differences where possible," Mr. Obama said shortly before departing for Myanmar, his second stop on a three-country trip through the Asia-Pacific region."
http://www.cbsnews.com/news/obama-chinas-president-unveil-flurry-of-accords/
Is China trade deal a win for U.S. manufacturers?
http://www.cbsnews.com/news/is-beijings-nod-to-a-global-it-deal-a-win-for-u-s-manufacturers/
House, Senate to vote on Keystone XL pipeline
http://www.washingtonpost.com/blogs/post-politics/wp/2014/11/12/louisiana-lawmakers-jockey-to-approve-keystone-xl-pipeline/
Big Truthy Is Watching (Some of) You
A government-funded study snoops into how conservatives use Twitter.
"This week, President Obama launched a prominent social-media campaign on behalf of "net neutrality" and urged the FCC to "keep the Internet free and open." The man has gall. This is the same speech-squelcher-in-chief whose administration snooped on reporters; vengefully audited the Tea Party, pro-life activists, and conservative election watchdogs, and slow-walked the probe into the IRS witch hunt against them; entertained a government scheme to monitor story selection in TV newsrooms; and forked over $1 million to a researcher building a Twitter-snooping database. On Monday, House Committee on Science, Space, and Technology chairman Representative Lamar Smith (R., Texas) requested that the National Science Foundation send him all information about how and why the taxpayer-subsidized "Truthy" data-mining project came into existence. Its lead researcher is Filippo Menczer — professor of informatics and computer science and the director of the Center for Complex Networks and Systems Research at the Indiana University School of Informatics and Computing — who is now on sabbatical at Yahoo! Labs. Menczer and Indiana University vehemently deny that Truthy is a "political watchdog," a "government probe of social media," "an attempt to suppress free speech or limit political speech or develop standards for online political speech," "a way to define "misinformation," a partisan political effort, "a system targeting political messages and commentary connected to conservative groups," "a mechanism to terminate any social media accounts," or "a database tracking hate speech." But Menczer himself admits the project arose after he learned about a conservative Twitter-bomb campaign against failed Democratic Senate candidate Martha Coakley in 2010. His information-gathering system bears liberal comedian Stephen Colbert's neologism "truthy." And the Washington Free Beacon's Elizabeth Harrington reports that Menczer "proclaims his support for numerous progressive advocacy groups, including President Barack Obama's Organizing for Action, Moveon.org, Greenpeace, the Sierra Club, Amnesty International, and True Majority." In presentations to academic groups, Menczer has specifically highlighted his team's research on conservative groups, individuals, and hashtags. I've seen it. At Harvard University's "Truthiness Conference" in March 2012, for example, he showed his audience the results of monitoring and mapping the hashtag "#obamacare" and singled out the D.C.-based Heritage Foundation for using it. His government-funded database mined information on who was retweeting #obamacare-labeled tweets and pinpointed "patterns of propagation."
http://www.nationalreview.com/article/392529/big-truthy-watching-some-you-michelle-malkin
OBAMA: 'WITH OR WITHOUT HELP FROM CONGRESS, I'M NOT DONE MAKING REAL CHANGE'
"Organizing for America is letting Americans know that President Obama remains in denial about the Republican tidal wave that soundly rejected his policies last week. "With or without help from Congress, I'm not done making real change for the American people," the president wrote in a new email, just three days after a similar email from the Democratic National Committee. Obama also echoed a theme he touched on in his post-election press conference in which he oddly claimed that he had not only heard the voters, he had also heard the two-thirds of Americans who had not voted on Tuesday.  "The elected officials I'll work with in the last two years of my presidency need to be reminded that people like you aren't going away," the president asserted in Monday's email. Friday's email, in which the president wrote: "the Republicans had a good night on Tuesday… but… we had better results," suggested Obama was unable to comprehend the reality of the political drubbing he and the Democratic Party took last week. This new email also suggests that the president intends to provoke a constitutional crisis by exceeding his constitutional authority and implementing policies that require statutory authority from Congress."
http://www.breitbart.com/Big-Government/2014/11/10/New-Obama-Email-With-or-without-help-from-Congress-I-m-not-done-making-real-change-for-the-American-people
Senate Dems Consider Keystone Flip-Flop in Bid to Save Last Senate Seat
"Senate Democrats on Wednesday were debating whether to reverse their position and suddenly allow a vote on legislation to approve the Keystone XL pipeline, a move they could make in order to help Sen. Mary Landrieu (D-La.) keep her Senate seat. Landrieu's is the last unclaimed Senate seat after a midterm election that saw widespread Republican victories. She'll face Rep. Bill Cassidy (R-La.) in a runoff election on Dec. 6, and is expected to lose that race."
http://www.theblaze.com/stories/2014/11/12/senate-dems-consider-keystone-flip-flop-in-bid-to-save-last-senate-seat/?utm_source=TheBlaze.com&utm_medium=rss&utm_campaign=story&utm_content=senate-dems-consider-keystone-flip-flop-in-bid-to-save-last-senate-seat
Mary Landrieu sure does love that crazy Keystone XL pipeline
http://www.breitbart.com/InstaBlog/2014/11/12/Mary-Landrieu-sure-does-love-that-crazy-Keystone-XL-pipeline
Fight for Louisiana Senate seat prompts dueling votes on Keystone
http://www.latimes.com/nation/politics/politicsnow/la-pn-congress-keystone-votes-20141112-story.html
Louisiana Senate Candidates Race to Hold Lame Duck Votes On Keystone XL Pipeline
http://abcnews.go.com/Politics/louisiana-senate-candidates-race-hold-votes-keystone-xl/story?id=26871209
Reid "Shakes Down" Dems To Help Landrieu
http://www.breitbart.com/InstaBlog/2014/11/12/Reid-Shakes-Down-Dems-To-Help-Landrieu
Republican Dan Sullivan Wins Alaska's U.S. Senate Race
"Republican Dan Sullivan won Alaska's U.S. Senate race, defeating incumbent Democrat Mark Begich. Sullivan led Begich by about 8,100 votes on Election Night last week, and when state officials counted absentee and questioned ballots Tuesday, the results indicated that Begich could not overcome Sullivan's lead. The Alaska seat was initially considered key to the Republicans' hopes of taking control of the U.S. Senate, but that was accomplished election night with the GOP sweep. Sullivan, a first-time candidate, ran a confident campaign, ignoring the debate schedule Begich released during the primary and setting his own agenda. He also attracted some star power to the state, with Texas Sen. Ted Cruz, a tea party favorite, and 2012 GOP presidential nominee Mitt Romney rallying support for Sullivan in the waning days of the hotly contested race. Sullivan pledged to fight federal overreach, talked about the need for an energy renaissance in the U.S. and at seemingly every opportunity, sought to tie Begich to President Barack Obama and Senate Democratic Leader Harry Reid, who are unpopular in Alaska. Begich complained that Sullivan offered little in the way of proposals for what he would do as senator. Begich also tried to paint sharp contrasts between himself and Sullivan in areas such as women's health, education and Alaska issues. Begich, for example, was born and raised in Alaska. He cast Sullivan, who grew up in Ohio, as an outsider, and many of the early attacks by pro-Begich groups keyed in to that theme. That perception of Sullivan made for an at-times uncomfortable debate on fisheries issues, in which questioners grilled Sullivan about his knowledge of one of Alaska's most important industries."
http://www.theblaze.com/stories/2014/11/12/republican-dan-sullivan-wins-alaskas-u-s-senate-race/?utm_source=TheBlaze.com&utm_medium=rss&utm_campaign=story&utm_content=republican-dan-sullivan-wins-alaskas-u-s-senate-race
Alaska win gives GOP another US Senate seat
http://townhall.com/news/politics-elections/2014/11/12/alaska-win-gives-gop-another-us-senate-seat-n1917531
Sullivan defeats Begich in Alaska
http://thehill.com/blogs/ballot-box/senate-races/223815-sullivan-defeats-begich-in-alaska
Harry Reid wants Warren in Senate leadership
http://www.politico.com/story/2014/11/elizabeth-warren-harry-reid-senate-leadership-112847.html
While Obama pursues climate deal with China, ISIS expands into Egypt, Libya
http://hotair.com/archives/2014/11/12/while-obama-pursues-climate-deal-with-china-isis-expands-into-egypt-libya/
John McCain Says Obama's ISIS Strategy Reminds Him of Vietnam
http://abcnews.go.com/Politics/john-mccain-obamas-isis-strategy-reminds-vietnam/story?id=26857963
China takes new stealth jet for test flight during Obama visit
http://www.foxnews.com/politics/2014/11/12/china-flight-tests-new-stealth-jet-during-obama-visit/
Report: Obama believes Assad must be removed to defeat Islamic State
http://www.washingtonexaminer.com/report-obama-believes-assad-must-be-removed-to-defeat-islamic-state/article/2556103?custom_click=rss
Amid Nuke Talks, Obama Extends Carter-Era Executive Action on Iran
http://www.theblaze.com/stories/2014/11/12/amid-nuke-talks-obama-extends-carter-era-executive-action-on-iran/?utm_source=TheBlaze.com&utm_medium=rss&utm_campaign=story&utm_content=amid-nuke-talks-obama-extends-carter-era-executive-action-on-iran
Dem Think Tank: If You Don't Support Obama's Iran Deal, Maybe You're Rooting Against America
http://www.breitbart.com/InstaBlog/2014/11/12/Dem-Think-Tank-If-You-Don-t-Support-Obama-s-Iran-Deal-Maybe-You-re-Rooting-Against-America