News Briefing for Thursday, January 8 2015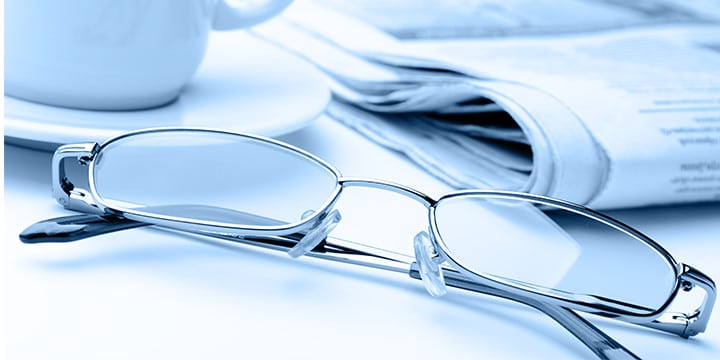 TEA PARTY PATRIOTS:
A.B. Stoddard: Tough road ahead for Boehner
"Outraged members urged retribution, and Boehner stripped two dissenters of their committee assignments, but the rebels are undaunted. Rep. Louie Gohmert (R-Texas), considered too far on the fringe to become Speaker but who nonetheless started the rebellion on Sunday, wrote that Boehner's punishment of his dissenters meant that "it appears before we can work together, we are now going to have to have another fight." Jenny Beth Martin, co-founder of Tea Party Patriots, said Republicans should study the names of the brave members who opposed Boehner because "one day, they will lead that party, and the party and our nation will be far better for it."
http://thehill.com/opinion/ab-stoddard/228842-ab-stoddard-tough-road-ahead-for-boehner
HEALTHCARE:
Health Premiums Rise More Slowly, but Workers Shoulder More of Cost
"When Charlotte Alger, 25, was working at a Home Depot just outside Boston last year, she said she earned $10.75 an hour working on the sales floor in the woodworking department. She chose one of the more comprehensive health insurance plans offered, but it came with a whopping $3,000 deductible. Paying for such a large share of her costs upfront was burdensome, particularly because Ms. Alger, who recently went back to college, regularly sees a psychologist for depression and anxiety. "I felt sort of ripped off," she said, adding that none of her previous doctors were included in the plan's network. "I see a mental health care professional, and it's not the kind of doctor you want to switch." She ultimately decided to switch employers, largely in an effort to find better benefits. She recently started working as an accounting clerk with a more affordable plan. Although the rise in premiums has slowed since passage of the Affordable Care Act, workers who receive health insurance through their employers are shouldering more health care expenses at a time when wages are stagnant, according to a new report from the Commonwealth Fund that analyzed costs across the states. These costs are particularly high — relative to median income — for workers in the South and south central states, where income is below the national average, the report found, even though the growth of premiums had slowed in several states in those regions. "Without growth in income, rising out-of-pocket costs means less affordable care," said Cathy Schoen, executive director of the Commonwealth Fund's Council of Economic Advisors. Insurance premiums have risen faster than median incomes for workers under 65 in all states in the decade from 2003 to 2013. Average annual premiums — including what both employers and employees contribute — represent 20 percent or more of the median income in 37 states. That was the case in only two states in 2003. While employers are trying various strategies to contain health care costs, shifting more expenses to employees is one of the main tools. "Increasing cost-sharing is the tried and true way to keep their premiums down," said Drew Altman, president of Kaiser Family Foundation. "We're seeing a steady, slow increase in cost-sharing every year."
http://www.nytimes.com/2015/01/08/business/health-premiums-rise-more-slowly-but-workers-shoulder-more-of-cost.html
Study: Premium growth slowed after Obamacare
"The Affordable Care Act may be helping to slow down the ever-growing costs of health care, according to a new report. Still, the health care law has yet to entirely live up to its name. Employer-sponsored health insurance premiums grew more slowly in 31 states and the District of Columbia between 2010 and 2013 — after the passage of Obamacare — compared with 2003 to 2010, according to the nonpartisan foundation the Commonwealth Fund. The slowdown in the growth in premiums is tied to the recent historic slowdown in health care costs, Commonwealth Fund President David Blumenthal told reporters Wednesday, and could be attributed to a variety of factors. Those include the continuing effects of the recession and new Obamacare policies. Do Americans think their health care costs are affordable? However, wages have grown even more slowly since 2003, meaning workers and their families have yet to see the benefits of the changes in the health care market. Health insurance costs — including employee premium costs and deductibles — grew faster than income in every state, the report found. "This means that out of pocket costs … are consuming a greater share of income," Cathy Schoen, executive director of the Commonwealth Fund Council of Economic Advisors, explained to reporters Wednesday. "Rising out of pocket costs mean less affordable care." By 2013, average annual premiums, including both employer and employee contributions, represented 20 percent or more of household income in 37 states. That's compared to just two states in 2003. Workers in Southern states face the highest cost burdens, since median incomes are lower there. In 12 Southern states, average total premiums amounted to at least 22 percent of median income. While some living expenses in the South — such as housing costs — may correspond with incomes, Schoen noted that there's little variation in health care costs nationwide. "Health insurance is expensive, no matter where you live," she said. In addition to paying more in premiums, the report found that workers are also paying more for deductibles. From 2003 to 2013, deductibles doubled or more in all but six states and the District of Columbia. "High deductibles are now the rule rather than the exception," Schoen said."
http://www.cbsnews.com/news/study-premium-growth-slowed-after-obamacare/
Affordable Care Act surcharge tacked on to restaurant bills
"The Buffalo Wild Wings restaurants in both Amarillo and Lubbock recently attempted to pass their employee health insurance costs on to their customers by adding an Affordable Care Act surcharge. The two percent surcharge started appearing on bills January 1–the same day businesses with 100 or more employees were mandated to provide insurance to at least 70 percent of their full-time employees. The Howard Restaurant Group who owns the Buffalo Wild Wings said it implemented the surcharge instead of cutting employee hours or raising prices. "Due to the Affordable Healthcare Act and its requirement of healthcare coverage to all full-time employees, our restaurant group has decided instead of cutting employee hours and raising food and beverage prices, to implement a two percent surcharge on all guest checks to offset the cost of the federally mandated employee healthcare with the least possible impact to the consumer." However, the surcharge did not last long. After being contacted by NewsChannel 10 on Wednesday, Heather Leiferman, the director of public relations for Buffalo Wild Wings, Inc, released a statement saying, "The health care surcharge at our franchised Buffalo Wild Wings in Lubbock and Amarillo has been removed. We regret any inconvenience this may have caused. Our priority is to always provide our guests a great experience every day so they can enjoy our wings, beer and sports." Some economic experts said even though you may not see a charge from a business up front, you are still fronting the bill because companies are raising prices elsewhere."
http://www.newschannel10.com/story/27788195/affordable-care-act-surcharge-tacked-on-to-restaurant-bills
ObamaCare: Young Adults, Unsubsidized Shun Exchanges
"One number stands out from ObamaCare's second enrollment season: Among those signing up for coverage via Healthcare.gov, 87% have qualified for subsidies. That's even higher than the 85% subsidized share of the 8 million people who signed up for ObamaCare exchange plans during the first enrollment season that wrapped up last April. The data are early and lack key details, but suggest that the unsubsidized may be shunning the exchanges. That's a surprise: The Congressional Budget Office had projected that 1 in 3 of this year's new enrollees will earn too much to qualify for premium subsidies. Another red flag is the lagging participation among young adults: Just 24% of the 3.4 million new and renewing sign-ups via Healthcare.gov through Dec. 15 are in the 18-to-34 age group. That's down from 28% among the first 8 million to sign up for coverage for 2014, and far below the 40% that is consistent with the young-adult share of the potential exchange population. Because the data lump together new and renewing enrollees, definitive conclusions are impossible. The picture also could change as figures from the final two months of open enrollment become available. But the trend so far is a cause for concern about the health of the exchanges. Individual Mandate Doubted –  Low participation among unsubsidized ObamaCare enrollees would cast doubt on the individual mandate tax penalty's ability to compel healthy middle-class households to buy coverage, and it would tend to drive up exchange premiums — especially for those without subsidies. While households earning up to 400% of the poverty level (about $47,000 for a single and $63,000 for a couple) supposedly are eligible for premium subsidies, the actual income cutoff can be much lower for younger adults. A Kaiser Family Foundation calculator shows subsidies don't kick in until age 41 for singles who earn $35,000 a year, or 300% of the poverty level. Thus, low participation by the unsubsidized and young adults is, to some degree, two sides of the same coin. Premium Rate Hike Risks –  While 2015 premium hikes for exchange plans as a whole were quite modest, customers were shielded to a significant extent by temporary government supports for insurer profits that will begin to be withdrawn next year. If enrollment continues to skew old, premiums could spike in 2016. That could spur more young and healthy Americans to exit, fueling further rate hikes. However, the huge percentage of Healthcare.gov customers dependent upon subsidies could cause a shock as soon as June. That is when the Supreme Court is expected to rule on the King v. Burwell challenge to the legality of subsidies issued via the federally operated exchange."
http://news.investors.com/politics-obamacare/010715-733648-obamacare-enrollment-signups-lag-with-young-unsubsidized.htm
Small Businesses Snub Health Exchanges for Coverage
Owners, Brokers Blame Limited Federal Tax Credits and Small Menu of Offerings
"Some small-business owners are snubbing the new health-insurance exchanges, operating under the Small Business Health Options Program, citing limited federal tax credits and a small menu of insurance offerings in a few states, companies and health-insurance brokers said. Under the program, small businesses in 33 states have been able since Nov. 15 to buy coverage for their employees through HealthCare.gov, the Affordable Care Act's online insurance enrollment site. The federal government operates SHOP exchanges in these states, which include Delaware, Georgia and Missouri. Seventeen others and the District of Columbia choose to operate their own SHOP marketplaces. By obtaining insurance through SHOP, some business owners can qualify for tax credits worth up to 50% of their contribution toward their employees' premium costs. There is no requirement for the businesses to sign up, and the tax credits can only be received by firms that employ fewer than 25 employees, and that pay average annual salaries of about $50,000 or less. In Missouri, for instance, three small-business clients of insurance broker Emily Bremer of St. Louis qualified for the tax credits but they "said it was so much work for so little money that it wasn't worth it," she said. One of these companies, which employed fewer than 10 workers with an average salary of about $25,000, received a $1,400 tax credit a year, she said. Although Ms. Bremer said she has seen the marketplace for individuals take off—in early December she was working 80-hour weeks signing up individuals—she refers to the SHOP exchange as a "non-starter."
http://www.wsj.com/articles/small-businesses-are-bypassing-health-exchanges-for-coverage-1420671638?mod=pls_whats_news_us_business_f
5 Reasons to Repeal the Entirety of Obamacare in 2015
Obamacare creates $1.8 trillion in new health care spending and uses cuts to Medicare spending to help pay for some of it. The law's exchange subsidies and Medicaid expansion will cost more than $1.8 trillion over the next decade. This new spending is irresponsible, especially given the deficit spending already taking place. What's more, the law makes unprecedented and unrealistic payment reductions to Medicare providers and Medicare Advantage plans in order to offset some of this new spending on subsidized coverage for the non-Medicare population. The cuts amount to more than $700 billion from 2013 to 2022, and if they take place as scheduled, they will significantly impact seniors' ability to access care and the quality of care.
Millions of Americans already have lost, and more likely will lose, their coverage because of Obamacare. The law has significantly disrupted the insurance market for those who buy coverage on their own by imposing new coverage and benefit mandates, causing a reported 7 million health insurance cancellations in 32 states in 2013. The same is true for those with employer-sponsored insurance. During the first half of 2014, Heritage Foundation analysis of the market enrollment data found that net enrollment in employer-group coverage declined by almost 4 million individuals, offsetting the gains in individual-purchased coverage by 61 percent. The Congressional Budget Office projects 7 million fewer Americans will have employer-sponsored coverage in 2016 because of Obamacare.
Many Americans have not been able to keep their doctors as insurers try to offset the added costs of Obamacare by limiting the number of providers in their networks. In many of the law's exchange plans, access to providers is limited. An analysis by the consulting firm McKinsey and Co. found that nationwide, 48 percent of all exchange plan provider networks are deemed to be "narrowed," and of those narrowed networks, nearly 40 percent are classified as "ultra-narrow."
In spite of the president's now-infamous promise, the law increases the cost of health coverage. In 2014, the first year Obamacare's insurance mandates took effect, coverage in the exchanges was more expensive than comparable 2013 coverage in the pre-Obamacare individual market in 42 states. For Americans with coverage through their employer, premiums also continue to increase as family premiums for employer-sponsored coverage have increased by an average of $3,459 since 2009.
Obamacare contains 18 separate tax increases, fees and penalties. Altogether, Obamacare's taxes and penalties will collect more than $770 billion in new federal government revenues from 2013-2022. The individual mandate, the medical device tax, the federal health insurer tax and new penalties and limits on health savings accounts and flexible spending accounts are just a few of the taxes that affect middle-class Americans."
http://dailysignal.com/2015/01/07/5-reasons-repeal-entirety-obamacare-2015/
The GOP's new Obamacare offensive
"One of the first items on their agenda in January is President Obama's signature health care legislation. But Republican's won't be pushing for a full repeal of Obamacare. They're not even pushing for partial repeal. Instead, they're angling for a seemingly incremental change: to be counted as full-time, workers should need to rack up 40 hours a week, not 30 hours. The rule is part of Obamacare's employer mandate, which requires firms with 50 or more full-time employees to provide health coverage and begins to take effect this year. Weakening the mandate is one of the first legislative priorities for the new GOP-controlled Congress, which is betting that Democrats will help them bring the proposed change to the president's desk. "They think there's a good chance they'll get a lot of Democratic votes for this. When you have a new majority coming, Republicans will be looking for a few things that will be easy for them to pass," said Stephen Nothrup, a lobbyist and former Senate GOP staffer on health policy. "They want to put some early points on the board."  President Obama has already indicated that he would veto the measure, but business groups argue it's a commonsense change that isn't intended to undermine the central pillars of the Affordable Care Act. "We maintain this is not a campaign to repeal and replace the ACA. It's a return to the traditional definition of 40 hours," said Stephen Caldeira, president of the International Franchise Association. The employer mandate predominantly affects restaurant, retail, agriculture and other low-wage industries that tend to have part-time employees working closer to the 30-hour threshold. But the GOP's proposed change is hardly a minor tweak to Obamacare—and not all conservatives agree it's the best way forward."
http://www.msnbc.com/msnbc/the-gops-new-obamacare-offensive
Senators introduce bill to counter Obamacare's 40-hour week
"A bipartisan group of senators introduced legislation Wednesday that would change the definition of "full-time employment" under Obamacare from 30 hours or more a week to 40 hours or more. The senators argued that the current definition is causing businesses to cut back the hours they give employees to avoid the law's mandates, hurting those workers. A companion bill is set to be voted on in the House soon, possibly Thursday. The Affordable Care Act requires businesses that employ 50 or more full-time employees to provide them with healthcare. The law considers anyone who works an average of at least 30 hours a week to be full time. The provision was included to keep employers from circumventing the requirement by giving some employees less than the standard 40-hour work week. The Senate bill's co-sponsors, Sens. Lamar Alexander, R-Tenn.; Susan Collins, R-Maine; Lisa Murkowski, R-Alaska; Joe Donnelly, D-Ind.; and Joe Manchin, D-W.Va., said the provision had resulted in an even more perverse incentive: to reduce employee hours to just 29 a week."
http://www.washingtonexaminer.com/senators-introduce-bill-to-counter-obamacares-40-hour-week/article/2558334?custom_click=rss
Senate health panel takes up 40-hour week
"The Senate committee on health will devote one of its first hearings of the new Congress to a GOP-led bill aimed at weakening ObamaCare's employer mandate, its chairman announced Wednesday. Sen. Lamar Alexander (R-Tenn.), who cosponsored the bill, said he will hold a hearing this month to highlight ways the employer mandate's definition of a 30-hour work week has "made it harder" for American businesses to stay afloat. The bill, which was introduced Tuesday by Sens. Susan Collins (R-Maine) and Joe Donnelly (D-Indiana), would raise the threshold for "full time" work to 40 hours. The hearing will also help the committee "work toward undoing the damage Obamacare has done and preventing future damage from this historic mistake of a law," Alexander wrote in a statement, his first remarks since officially becoming chairman on Wednesday. The bill is expected to reach a vote in the House on Thursday."
http://thehill.com/policy/healthcare/228820-senate-health-committee-obamacare-will-be-first-hearing-of-2015
Senate GOP: Vote on ObamaCare's 30-hour week inevitable
"Senate Majority Leader Mitch McConnell (R-Ky.) on Wednesday promised the upper chamber will vote to eliminate a healthcare law provision requiring businesses to provide insurance for people working at least 30 hours per week. There is "almost no chance" the Senate would bypass the vote, McConnell said. "One of the worst things we can do is destroy the 40-hour workweek which has been a part of American culture and life for a very long time," he said.
The GOP argues the 30-hour rule is leading to job losses, and wants to up the requirement to 40 hours per week.  The House is expected to pass legislation to redefine full-time work to 40 hours a week on Thursday despite a veto threat issued by the White House on Wednesday."
http://thehill.com/policy/healthcare/228823-senate-gop-says-vote-on-obamacares-30-hour-week-inevitable
White House Veto Threat Makes A Pretty Good Case Against Obamacare's Employer Mandate
"As expected, the White House issued a formal veto threat Wednesday against the first change the Republican Congress hopes to make to Obamacare — but oddly enough, used conservatives' arguments against the law's employer mandate at large. White House press secretary Josh Earnest said Tuesday that President Obama intends to veto the bill. House Republicans are expected to vote on a bill Thursday that will change the health-care law's definition of "full-time" employment to 40 hours per week from 30 hours, greatly affecting the number of businesses caught by the employer mandate, which requires all companies with 50 or more full-time workers to provide health insurance. Earnest pointed to a conservative argument against the change, which actually calls for the all-out repeal of the employer mandate. Critics of the change on the right have argued that the employer mandate provides an incentive for employers to cut workers' hours and warn that by upping the definition of the "full-time" work, more people will be adversely affected — millions more Americans work just over 40 hours week and would be more likely to have their hours cut than work 30 hours a week. The White House statement on the legislation appears to admit that the employer mandate does adversely affect those hourly employees. "While the Administration appreciates the concerns that result from the current 30-hour definition of full-time work, there is no evidence that this has caused a broad shift to part-time work to date," the White House wrote in a statement of administration policy on the House's legislation. "By moving the threshold to 40 hours, this legislation could cause the problem it claims to solve by greatly increasing the number of workers for whom employers may have an incentive to reduce hours to avoid the requirement." "While the administration welcomes ideas to improve the law, H.R. 30 would shift costs to taxpayers, put workers' hours at risk, and disrupt health insurance coverage," the statement concludes. While the bill in question would change the group of people hurt by the employer mandate, it doesn't change how the mandate works. By admitting that an Obamacare that defines full-time work at 40 hours per week would "shift costs to taxpayers, put workers' hours at risk, and disrupt health insurance coverage," the White House seems to be acknowledging that Obamacare that considers 30 hours a week "full-time" does the same — albeit for a smaller, quieter group of Americans. A similar bill is expected to be introduced in the Senate on Wednesday. The White House cited a Congressional Budget Office summary of the bill Wednesday, which concludes that changing the employer mandate would, overall, increase the number of uninsured Americans by less than 500,000 people. CBO predicts that 1 million fewer Americans would have employer-sponsored health insurance if the bill passes, while between 500,000 and 1 million would get new coverage through Medicaid, Obamacare exchanges, or the Children's Health Insurance Program.Because fewer employers will have to pay taxes for choosing not to provide health coverage, the bill would increase budget deficits by $18.1 billion between 2015 and 2020, the CBO found."
http://dailycaller.com/2015/01/07/white-house-veto-threat-makes-a-pretty-good-case-against-obamacares-employer-mandate/
White House threatens to veto 40-hour bill
http://thehill.com/policy/healthcare/228760-white-house-threatens-to-veto-40-hour-bill
White House threatens veto on Republican bill to weaken Obamacare
http://news.yahoo.com/white-house-issues-veto-threat-house-bill-obamacare-163028119.html
Obamacare, full-time workers and the veto threat: explained in 7 steps
http://www.cleveland.com/open/index.ssf/2015/01/obamacare_full-time_workers_an.html
Senator: ObamaCare's 30-hour week sowing 'chaos and confusion'
"It's time to "remedy a flaw" in ObamaCare that has forced employers to cut workers' hours, Sen. Susan Collins said Monday. Collins (R-Maine) and Sen. Joe Donnelly (D-Ind.) are working to drum up support for legislation introduced this week that would restore the "traditional" workweek in ObamaCare by changing the definition from 30 to 40 hours. Speaking at a press conference Wednesday with Donnelly, Collins said the 30-hour rule has caused "considerable chaos and confusion" for the business sector. The workweek bill drew more than a dozen Democratic votes when offered last year, but the White House on Wednesday promised the measure would be met with a veto if it ever reached President Obama's desk. "By moving the threshold to 40 hours, this legislation could cause the problem it claims to solve by greatly increasing the number of workers for whom employers may have an incentive to reduce hours to avoid the requirement," the White House said in a statement of policy. Collins and Donnelly urged Obama to reconsider. "My hope is that the president will reconsider this veto threat, which is bipartisan, which does not undermine the essential structure of [the law]," Collins said. "The president has said repeatedly that he is open to bipartisan proposal to fix provisions of the law. It's evident that even the president believes there are problem with the employer mandate," she said, citing multiple delays in the policy.  Donnelly said he supported ObamaCare but added, "that doesn't mean that the law can't be strengthened." "A full-time work week is 40 hours," he said. The bill is one of several measures — including legislation on the Keystone XL pipeline — that Republican leaders hope to pass in the early weeks of the new Congress. The workweek measure has also been at the center of a heavy lobbying campaign from  business groups such as the Chamber of Commerce, the National Retail Federation and the National Restaurant Association. Several representatives from industry groups were on hand for Wednesday's press conference, which featured testimony from a restaurant industry leader and a community college official."
http://thehill.com/policy/healthcare/228777-obamacare-workweek-sowing-chaos-and-confusion-says-senator
CBO: ObamaCare bill would raise deficit
"A bipartisan measure changing ObamaCare's definition of full-time work would raise the deficit by $53.2 billion over 10 years and move up to 1 million people into government sponsored health insurance, congressional budget analysts said Wednesday. The projection from the Congressional Budget Office (CBO) poses a messaging challenge to Republican supporters of the measure who are using it as their first attack on the healthcare law this Congress.  Democrats immediately pounced on the news to denounce the bill.  "Republican leaders have said they want to work with Democrats on policies that would help workers and the economy, so it's extremely disappointing that they appear to be doing the exact opposite right out of the gate," said Sen. Patty Murray (D-Wash.), a member of Democratic leadership.  The legislation would raise ObamaCare's definition of full-time work from 30 to 40 hours a week for the purposes of applying the law's employer mandate. In practice, according to the CBO, it would lower the number of companies liable for penalties, reducing government revenues.  The measure from Rep. Todd Young (R-Ind.) would also reduce the number of people receiving employer-based health insurance by 1 million, with between 500,000 and 1 million expected to join Medicaid, CHIP or the healthcare law's exchanges. The number of uninsured would also increase by less than 500,000, the CBO said. The legislation is scheduled to receive a vote in the House on Thursday."
http://thehill.com/policy/healthcare/228769-cbo-obamacare-bill-would-raise-deficit
Support builds for medical device tax repeal
"A bipartisan group of lawmakers predicted Wednesday that the House could repeal ObamaCare's tax on medical device sales by the end of March. Republicans have pushed to roll back the tax for years, and have insisted for months that would be a top goal if they wrested away full control on Capitol Hill. The latest effort at repeal, a bill introduced on Tuesday by Rep. Erik Paulsen (R-Minn.), already has the backing of well over half the House – including two dozen Democrats. "Many of us were saying from the outset this is a very ill-conceived idea," Paulsen said at a news conference on Wednesday with other repeal supporters. "You're going to have fewer start-ups, less ideas in the garage." Repealing the medical device tax has long had bipartisan support, in large part because several states have large device industries. The U.S. home for device giant Medtronic, for instance, is in Paulsen's district. That support from both parties is a major reason that Republicans have eyed scrapping the tax, which K Street has also lobbied extensively to repeal. But some hard-line Republicans seeking to repeal the entire Affordable Care Act aren't interested in just getting rid of chunks of the law. In any event, the bipartisan effort to get rid of the 2.3 percent tax on device sales could easily be tripped up if lawmakers can't find money elsewhere to offset the revenue lost from repeal. The tax raises almost $30 billion over a decade. Paulsen and Rep. Ron Kind (Wis.), a prominent Democratic opponent of the tax, both said at Wednesday's news conference that they expected top lawmakers in both parties and both chambers to work to find ways to pay for repeal. The House bill would also allow device companies to seek refunds for taxes already paid under the law. "The pay-fors are not going to be a problem," said Paulsen, who, like Kind, is a member of the tax-writing House Ways and Means Committee. But Paulsen softened that tone a bit after the news conference, insisting "it'll be up to the leadership to decide" if the legislation is offset. "But we've done that in the House before, where we've had a pay-for," Paulsen said. The House passed a device tax repeal in 2012 that would have offset the costs by recovering subsidy overpayments from the healthcare law. Sen. Orrin Hatch (R-Utah), the incoming chairman of the Finance Committee, would be one of the lawmakers involved in finding an offset, Paulsen and Kind said. But Hatch told reporters on Wednesday he doesn't think that's necessary."
http://thehill.com/policy/finance/228839-lawmakers-see-opening-on-medical-device-tax-repeal
GOP Introduces Medical-Device Tax Repeal Again
"Republican efforts to reel back parts of the Affordable Care Act are already underway early in the new Congress, as Representative Erik Paulsen (R., Minn.) introduced a bill that has been a longstanding talking point for the GOP. The legislation would repeal the medical-device tax, a controversial 2.3 percent excise tax on medical devices that is included in the Affordable Care Act. Paulsen introduced the bill in the last two sessions of Congress, where it passed in the House with bipartisan support. But both times failed to get a vote in the Democratic-controlled Senate, even as some Democrats expressed support for the cause. The closest the Senate ever came was a non-binding budget resolution that passed 79–20 in 2013. The current iteration of the Protect Medical Innovation Act introduced on Wednesday has nearly 300 co-sponsors, including 27 Democrats. With Senate majority leader Mitch McConnell at the helm, a repeal is expected to pass both chambers and go to the president's desk. From there, it is unclear whether he will sign it, although proponents of the repeal are optimistic."
http://www.nationalreview.com/corner/395903/gop-introduces-medical-device-tax-repeal-again-andrew-johnson
A Prescription That No Pharmacist Ever Sees | Commentary
"Secretary of Health and Human Services Sylvia Mathews Burwell recently said the administration wants to address difficulties faced by consumers following the implementation of the Affordable Care Act. A good starting point is a provision that's costing consumers and needlessly burdening doctors, which has received bipartisan support for change. A provision of the ACA eliminated over-the-counter medicines as eligible reimbursable expenses under flexible spending arrangements and health savings accounts. Given that OTCs are the first line of treatment for most Americans, this provision seems to contrary to the intent of the act.
Clearly, the OTC prescription requirement is creating unforeseen consequences. But it can be easily corrected with passage of the Restoring Access to Medication Act, commonsense legislation that would repeal that provision of the Affordable Care Act and has bipartisan support in both the House and Senate. For those unfamiliar, FSAs and HSAs are voluntary plans self-funded by consumers with pre-tax dollars. The funds can then be used to pay for qualified medical expenses, up to specified limits, reducing taxable income by the same amount. Prior to 2011, OTC medicines could be freely purchased using funds from these accounts. That's no longer the case. The Affordable Care Act included a provision stipulating that OTC expenditures would still be eligible for reimbursement — but only if a doctor first issued a prescription for a nonprescription medicine. In other words, medicines readily available over-the-counter could be purchased with pre-tax dollars after a consumer had taken the unnecessary time and expense to visit a doctor and get a prescription solely for the IRS and individual tax returns.
A number of physicians have told us they're routinely asked for prescriptions for OTC medicines solely to enable patients with FSAs or HSAs to get reimbursed for such expenditures.
For patients with chronic conditions that can only be treated with OTC medicines, this provision can be a significant burden. Sjögren's disease, for example, is a common autoimmune disorder that destroys tear ducts and salivary glands, causing dry mouth and eyes and, if untreated, more severe health complications. It affects about 4 million Americans, 90 percent of them women, who rely on OTC products such as eye drops and mouthwashes to treat their condition.
Without passage of corrective legislation, the Restoring Access to Medication Act, the costs and burden on consumers, physicians and the health care system will only continue to grow and be exacerbated for years to come amid the growing number of prescription medicines being approved by the Food and Drug Administration for over-the-counter sale. Over a hundred popular medicines have already made this transition, including medicines for allergies and acid reduction, as well as nicotine-replacement therapies to help smokers kick the habit."
http://www.rollcall.com/news/a_prescription_that_no_pharmacist_ever_sees_commentary-239068-1.html
Galen Institute Updates List of Changes to ObamaCare: Forty-six…so far
"The Galen Institute today released an updated version of its list of significant changes made to the Affordable Care Act by the Obama administration, the Congress, and the U.S. Supreme Court since the law was passed in March of 2010. Today's list includes four additional changes made by the Obama administration, most of them contrary to statutory language. By our count, more than 46 significant changes have been made to the law: at least 28 that the administration has made unilaterally, 16 that Congress has passed and the president has signed, and 2 by the Supreme Court. Here are the latest additions:
–Bay State Bailout: More than 300,000 people in Massachusetts gained temporary Medicaid coverage in 2014 without any verification of their eligibility, with the Obama and Patrick administrations using a taxpayer-funded bailout to mask the failure of the commonwealth's disastrously malfunctioning website. (January 2014)
–Failure to enforce abortion restrictions: A GAO report found that many exchange insurance plans don't separate charges for abortion services as required by the ACA, showing that the administration is not enforcing the law. In 2014, abortions were being financed with taxpayer funds in more than 1,000 exchange plans. (Sept. 16, 2014)
–Risk Corridor coverage: The Obama administration plans to illegally distribute risk corridor payments to insurers, despite studies by both the Congressional Research Service and the GAO saying a congressional appropriation is required before federal agencies can make the payments. (Sept. 30, 2014)
–Transparency of coverage: CMS delays statutory requirements on insurance companies to disclose data on the number of people enrolled, disenrollment, number of claims denied, costs to consumers of certain services, etc. (Oct. 20, 2014)"
http://www.forbes.com/sites/gracemarieturner/2015/01/07/galen-institute-updates-list-of-changes-to-obamacare-forty-six-so-far/
Ryan: Congress can't 'save' ObamaCare (continuation of yesterday's article)
http://thehill.com/policy/healthcare/228743-ryan-congress-cant-save-obamacare
Poll: Uninsured rate drops under ObamaCare
"The country's uninsured rate dropped nearly 5 percent in one year under ObamaCare, falling to a low of 12.9 percent last month, according to a new Gallup poll. The rate of Americans without health insurance plunged sharply from 17.1 percent at the start of 2014, which marked the first year that the healthcare law's individual mandate went into effect. African-Americans and Hispanics gained coverage at higher rates under the healthcare law, according to the polling data. The uninsured rate among those populations dropped 7 percent and 6.3 percent, respectively, over the last year. The differences were also stark among Americans who made less than $35,000 per year and young people between the ages of 18 and 25, which also saw rates fall 6 percentage points or more."
http://thehill.com/policy/healthcare/228736-poll-uninsured-rate-drops-to-129-percent
Uninsured Rate Falls With Affordable Care Act, Poll Finds
At 12.9 percent, the uninsured rate is at its lowest since Gallup began daily measurements in 2008.
http://www.usnews.com/news/newsgram/articles/2015/01/07/uninsured-rate-falls-with-affordable-care-act-poll-finds
NHS CRISIS DEEPENS AS NINE MORE HOSPITALS DECLARE MAJOR INCIDENTS
http://www.breitbart.com/london/2015/01/07/nhs-crisis-deepens-as-nine-more-hospitals-declare-major-incidents/
IMMIGRATION:
Poll shows most Americans favor cutting aid to Mexico if they can't stop illegal border crossings
"So I assume that the Democrats are still pushing for "comprehensive" immigration reform with a side helping of amnesty? And there are, I am told, still a number of Republicans making noises about wanting to go along with it. Much like the gun control issues, what if the common knowledge inside the Beltway is completely wrong? What is it precisely that the average voter wants to see when it comes to the immigration question? Rasmussen has a new poll out which a few of our elected leaders might want to take a look at before they begin drafting any bills. Most U.S. voters think the Mexican government doesn't do enough to stop illegal immigration and drug trafficking and favor stopping foreign aid to our southern neighbor until it does more to prevent illegal border crossings. Just 14% of Likely U.S. Voters think the Mexican government wants to stop its citizens from illegally entering the United States, according to the latest Rasmussen Reports national telephone survey. Fifty-five percent (55%) say Mexico is not interested in stopping illegal immigration. But 31% are not sure. Even if you combine the "not sure" vote with the ones who have no problem with the way Mexico handles their part of the bargain you're still well short of a majority. And the reason I brought up the gun control question is that it's a parallel example of how the political chattering class is able to cherry pick a few stats out of oddly worded and complex poll samples to make it look as if they've got the majority behind them when the opposite is actually true."
http://hotair.com/archives/2015/01/07/poll-shows-most-americans-favor-cutting-aid-to-mexico-if-they-cant-stop-illegal-border-crossings/
California to Subsidize Car Insurance for Illegal Immigrants
"California lawmakers not only issued driver's licenses to illegal immigrants but are also going to subsidize their insurance. KPCC reported, via the California Political Review: State officials hope a new law that offers California driver's licenses to immigrants in the country illegally will also spur them to buy insurance. To encourage the practice, the California Department of Insurance is aggressively marketing its Low Cost Auto Insurance program to the large pool of immigrants projected to seek licenses under the AB 60 law taking effect Jan. 1. "It would be a tragedy if after all this effort, the 1.4 million people who are getting driver's licenses for the first time don't have auto insurance," said Insurance Commissioner Dave Jones. Jones and others recognized that the cost of getting licensed — $33 — is a lot cheaper than buying insurance for hundreds of dollars a year. So, Jones, working with Senator Ricardo Lara, D-Bell Gardens, got the state Legislature to open up the low-cost insurance program to the new category of immigrant drivers. "The price will be less than $450 a year, which is less than $38 a month," Jones said. He said that's about a third of what it costs to get private auto insurance in many markets across California. So, why would any immigrant enter California legally when the government is offering all the free stuff to lawbreakers?"
http://www.thegatewaypundit.com/2015/01/california-to-subsidize-car-insurance-for-illegal-immigrants/
Illegal Immigrants Rush to Get Driver's Licenses in California
New Law Allows Undocumented Immigrants in Calif. to Apply for Permit
http://www.wsj.com/articles/illegal-immigrants-rush-to-get-drivers-licenses-in-california-1420663013
Obama's Attorney General Nominee Won't Answer Questions about the Executive Amnesty
"President Obama's nominee for attorney general, Loretta Lynch, would not directly answer whether she supports the president's executive action on immigration in a meeting with Louisiana senator David Vitter today. While the Department of Homeland Security will be implementing the deportation-relief program, the Department of Justice that Lynch has been nominated to run is closely tied to such law-enforcement issues. "President Obama's illegal executive action to grant amnesty to millions of illegal immigrants is still a major concern," Vitter said in a statement. "I didn't get any straight answers during our meeting today, and I'm not convinced Ms. Lynch will put any stop to it."  Vitter, a member of the Judiciary Committee, met with her in anticipation of her confirmation hearing. He has been outspoken about his opposition to the president's nomination of Lynch, and has said Congress has a responsibility to stop her confirmation in order to prevent the president's executive action. Lynch has already met with several Democratic members of the Judiciary Committee and incoming Senate Judiciary Committee chairman Chuck Grassley (R., Iowa), and has received favorable views from some Republicans. Grassley reportedly plans to conduct Lynch's confirmation hearing later this month or sometime in early February, according to Politico."
http://www.nationalreview.com/corner/395908/obamas-attorney-general-nominee-wont-answer-questions-about-executive-amnesty-ryan
Lawsuits on Obama's immigration directives won't move us closer to reform
http://www.latimes.com/opinion/editorials/la-ed-immigration-lawsuits-20150108-story.html
Grassley: House should go first on immigration
"The new Republican chairman of the Senate Judiciary Committee says the House should act first on comprehensive immigration reform. "I think since we spent so much time on immigration last time and the House didn't do anything, I want to wait for the House to take some action and review what they've done and then act if I think it's going to be productive for the Senate to act," Judiciary Chairman Chuck Grassley (R-Iowa) told reporters Wednesday, the Des Moines Register reports. "And it'll be more productive for us to act if the House has acted first," Grassley added. "I've had conversations with the Republican chairman in the House and I think they're intending to act." The Senate passed a bipartisan immigration reform bill in 2013, but it was never taken up by the House. Conservatives opposed the overhaul, saying the focus should be on border security. President Obama cited the congressional inaction when he issued an executive order to delay deportations for as many as 5 million immigrants in the country illegally. House GOP lawmakers say they intend to block the president's actions. Grassley comments came as he laid out his committee's priorities in the new Congress. He said that he expects Attorney General nominee Loretta Lynch to get a hearing at the end of January or beginning of February — but only if the Justice Department gives the committee records it has requested. The panel has asked for the department's legal analysis of executive orders issued by the president. Grassley said that the now-Republican controlled committee would likely engage in increased oversight of the White House. The new chairman also told reporters that the door is open to criminal justice reforms amid a national debate over alleged inequalities and police tactics. "There's things that moved along last year in a bipartisan way that I think can possibly move," he told reporters. "Perhaps something dealing with juvenile justice reform." Grassley is the co-sponsor of a bill to reauthorize the Juvenile Justice and Delinquency Prevention Act, which would tighten standards for how the justice system handles minors. Grassley is believed to be particularly interested in new accountability measures built into the bill. He also said that the committee might be able to move legislation forward to address problems with the law enforcement practice of civil forfeiture — which allows police to keep property they believe could have been used to commit a crime, even if no charges amount from the investigation."
http://thehill.com/blogs/blog-briefing-room/228825-grassley-house-should-go-first-on-immigration
On immigration, will the Tea Party dominate the new Congress?
http://thehill.com/blogs/pundits-blog/immigration/228723-on-immigration-will-the-tea-party-dominate-the-new-congress
House GOP likely to try to nix Obama's immigration action
"Speaker John Boehner and the House Republicans are planning to try to choke off President Barack Obama's immigration executive action next week, according to multiple GOP leadership aides involved in the talks. House Majority Leader Kevin McCarthy (R-Calif.) plans to bring up a bill next week to fund the Department of Homeland Security, and embedded in the text will probably be language to limit funding for carrying out Obama's executive action, which changed the enforcement of immigration laws. No final decisions have been made, and it's not clear what language the GOP leadership will use. But Rules Chairman Pete Sessions (R-Texas) said Wednesday that House Republicans are poised to use a measure written by Rep. Mick Mulvaney (R-S.C.) that would explicitly bar any funds — even those collected by fees — to be used to carry out Obama's immigration actions."
http://www.politico.com/story/2015/01/house-republicans-obama-immigration-action-114028.html
Republicans weigh options on immigration
"House GOP leaders huddled with rank-and-file members Wednesday in search of a strategy for blocking President Obama's recent executive action on immigration policy. Gathered in the Capitol office of Majority Leader Kevin McCarthy (R-Calif.), the Republicans discussed a handful of different GOP proposals designed to prevent Obama's order from taking effect. Emerging from that meeting, the lawmakers said they haven't settled on a final design surrounding either the policy or the strategy for moving the language through the lower chamber. But they said they made enough progress that they hope to vote on the measure next week as part of a larger package funding the Department of Homeland Security (DHS) beyond February. "We have to deal with the president's unlawful activity," said Rep. Michael McCaul (R-Texas), chairman of the House Homeland Security Committee. "We also need to keep this department open — it's very important." There are several GOP proposals under discussion, all designed to block Obama's new policy of halting deportations and allowing work permits for as many as five million immigrants living in the country illegally.  "The goal is to, you know, undo the president's unconstitutional actions," said Rep. Mick Mulvaney (R-S.C.), who is pushing one such proposal. "I don't think we've settled on the specific technicalities. I think what you saw in there was an agreement on the goal, and that's important."  It's unclear if the Republicans will present the immigration language as part of the DHS spending package, or introduce it as a separate amendment later in the debate. "Those are things that are being discussed," said Rep. Hal Rogers (R-Ky.), head of the House Appropriations Committee. "No conclusion yet." But GOP leaders think they're close enough to finalizing their strategy that they can move the bill well ahead of Feb. 27, when DHS funding expires. "I want to do the bill next week," Rogers said. As part of December's government spending package, GOP leaders funded the DHS only through Feb. 27, providing a much shorter leash to the agency overseeing Obama's executive action to give Republicans another shot at blocking the order early this year. Complicating the debate for the Republicans, the DHS branch that will oversee the executive changes is funded by user fees, not taxpayer dollars — a dynamic the Republicans readily acknowledge. "You can't do it in an appropriations bill," Rogers said. "You can do it if you have a rider that changes the law."  Rep. Matt Salmon (R-Ariz.) said some Republicans are pushing to attach additional policy riders to the must-pass bill. But he cautioned that the best way to fight Obama's order is to keep the riders cleanly focused on the immigration order. "We're dealing with this as a constitutional issue. It's not the policy, it's the way it was done," Salmon said. "There's a lot of good competing ideas, and I think that what's going to come out of this meeting with the leadership is going to frame a bill that we're going to vote on probably by next Tuesday."
http://thehill.com/homenews/house/228827-republicans-search-for-immigration-strategy
House GOP plots immigration strategy
Republicans could make their first moves as early as next week.
"House Republicans are ready to fire the opening salvo in the war over President Barack Obama's executive actions on immigration. House leadership plans to move as early as next week on legislation to override Obama's actions that could protect millions of undocumented immigrants from deportations. That move is likely to be paired with spending for the Department of Homeland Security, which got only short-term funding from an agreement in December. The GOP strategy — emerging just one day after Republicans officially took over both chambers of Congress — follows through on the party's promise last year to strike back at Obama on immigration. Republicans chose to defer that fight to early this year, when the GOP would be in complete power. But Republicans will also have to balance retaliating against Obama for his executive actions — which the GOP views as an unconstitutional overreach — and ensuring that DHS stays open and funded. That delicate balance was made even more clear Wednesday, when a terror attack at a satirical publication in Paris left a dozen people dead.
"If we want to target immigration to retaliate against the president, that's fine," said Rep. Peter King (R-N.Y.). "But we have to make it clear that Homeland Security, at a time when we saw this massive attack in Paris, that we can't be cutting funding or programs which would protect Americans from a terrorist attack." Congressional Republicans are very unlikely to let DHS funding lapse. Senate Majority Leader Mitch McConnell (R-Ky.) stressed to reporters Wednesday: "At the end of the day, we're going to fund the department." Speaker John Boehner and House Republicans are planning to try to choke off money for the executive action next week, with legislation to fund DHS most likely tied to language to limit funding for carrying out Obama's executive action. No final strategy decisions have been made, and it's not clear what language the GOP leadership will ultimately use. But Rules Committee Chairman Pete Sessions (R-Texas) described one possible companion bill on Wednesday: a measure written by Rep. Mick Mulvaney (R-S.C.) that would explicitly bar any funds — even those collected by fees — to be used to carry out Obama's immigration actions. But other ideas are being batted around. Rep. Martha Roby (R-Ala.) has introduced legislation that essentially mirrors Mulvaney's measure. Fellow Alabama Republican Rep. Robert Aderholt finalized a bill — which has attracted more than a dozen GOP sponsors — that would combat Obama's executive actions on immigration, toughen enforcement on undocumented immigrants and deal with the surge of unaccompanied migrant children who arrived in record numbers at the southern border last summer. Sen. Ron Johnson (R-Wis.), the incoming chairman of the Homeland Security and Governmental Affairs Committee, plans to offer legislation similar to Aderholt's in the Senate, a Johnson aide said. To that end, House Majority Leader Kevin McCarthy (R-Calif.) huddled with several House Republicans in his office Wednesday to chart out potential strategy on what to do with the DHS funding bill, which is tentatively planned to hit the floor early next week before congressional Republicans leave for their joint retreat in Hershey, Pennsylvania.
No decisions were made at that afternoon meeting, according to lawmakers who attended, and House Republicans are set to meet again Thursday to continue to strategize.
"I think we all agree on the goal," Mulvaney said. "And the goal is to undo the president's unconstitutional actions." Funding for DHS runs through Feb. 27. That Boehner, McCarthy and House Republicans are acting this early shows that they want plenty of time to calculate strategy before that deadline to bring up the bill."
http://www.politico.com/story/2015/01/house-gop-immigration-strategy-114066.html
The two GOP plans to stop Obama's immigration action
"On Tuesday Republican Rep. Martha Roby filed a bill, the "Prevention of Executive Amnesty Act of 2015," to block President Obama's unilateral action on immigration. Now, another House Republican has filed another proposal — this one more far-reaching — that would stop the president's plan to offer quasi-legal status to millions of illegal immigrants. The new bill, the "Repeal Executive Amnesty Act of 2015," is from Rep. Robert Aderholt, who, like Roby, is from Alabama. The 44-page measure "not only defunds the president's actions towards amnesty but also removes the president's discretion in the ability to grant work permits, Social Security, and other federal benefits that go along with his order," Aderholt said in a press release Wednesday. In addition, the proposal will "put limits on the president's future ability to enact such wide-reaching actions that circumvent the Constitution's separation of powers," Aderholt said. Roby's bill is a simple, three-page measure intended to be part of the upcoming appropriation for the Department of Homeland Security. In a few paragraphs, it prohibits the Department from using any funds to enforce the administration directives issued on November 20 and 21 of last year in which DHS Secretary Jeh Johnson and President Obama ruled out deportation and offered a number of federal benefits to immigrants in the country illegally. Aderholt's bill does the same thing, but in addition voids a number of other administration immigration memoranda, dating from 2011 and 2012. In addition to that, Aderholt would put new limits on the ability of executive branch officials to offer "humanitarian parole" to immigrants who have entered the United States illegally. The bill would also restrict the eligibility of illegal immigrants for permits to work, for Social Security, for transfer payments and other federal programs. Beyond that, the bill would put pressure on state and local governments to cooperate with Immigration and Customs Enforcement in detaining illegal immigrants. It would also restore the "Secure Communities" enforcement program that Obama ended. Finally, the bill would amend the 2008 law known as the William Wilberforce Trafficking Victims Protection Reauthorization Act, which allowed the relatively quick return of unaccompanied minors who enter the United States illegally from Canada or Mexico, but set up elaborate and lengthy procedures for children who come to the U.S. from non-contiguous countries. (Almost none of the children and adults who surged across the U.S. border illegally from Guatemala, Honduras, and El Salvador last summer have been returned.) Under the Aderholt bill, they could be sent back to their home countries more quickly."
http://www.washingtonexaminer.com/the-two-gop-plans-to-stop-obamas-immigration-action/article/2558347?custom_click=rss
Rubio Alters Immigration Stance in Gearing Up for 2016
"A new book by likely presidential contender Sen. Marco Rubio (R-Fla.) distances the senator from his previous position supporting a pathway to citizenship for illegal immigrants, the Associated Press reported. "When people hear that we have over 12 million people here illegally, they feel as if we are being taken advantage of," Rubio writes in "American Dreams: Restoring Economic Opportunity for Everyone," to be released next week. "They see how hard it is to find and keep a steady and well-paying job, and they worry that more people will mean more competition for already scarce work." The book preview came out late Tuesday, the same day that former Florida Gov. Jeb Bush announced his "Right to Rise" political action committee to raise money for his potential presidential bid. Rubio said last week that his decision to run for president in 2016 would not be contingent on what Bush decides. Rubio, the son of Cuban immigrants, adds in the book that he understands opposition to granting legal status to illegal immigrants. "That's not nativism. That's human nature," the book said. The AP said the "nativism" comment was a response to an August 2014 interview President Barack Obama did with the Economist magazine, where the president said the Republican Party "knows we need immigration reform, knows that it would actually be good for its long-term prospects, but is captive to the nativist elements in its party." Immigration is just one of a number of topics the book covers. Rubio was among the top co-sponsors of a comprehensive immigration reform bill that passed the Democratic-controlled Senate in 2013. The bill never came to a vote in the Republican-led House. The bill included a pathway to citizenship for illegal immigrants along with increased border security. Rubio now supports a piecemeal approach for securing the border first then taking action on workplace enforcement before dealing with those already in the country illegally. Under Rubio's plan, illegal immigrants in the United States could pay fines to obtain work visas but wouldn't be eligible for federal benefits, the AP reported. Meanwhile, illegal immigrants in the United States for more than a decade would be allowed to apply for permanent residency but not citizenship."
http://www.theblaze.com/stories/2015/01/07/rubio-alters-immigration-stance-in-gearing-up-for-2016/
SPENDING/BUDGET/ECONOMY:
White House to release its first on-time budget proposal since 2010
"President Obama will roll out his 2016 budget on Feb. 2, the earliest release for the White House's fiscal framework in five years. A spokeswoman for the Office of Management and Budget said the Obama administration hoped the on-time release of the president's proposal would restore some discipline to a budget process that has broken down on both Capitol Hill and the White House in recent years. "We look forward to working with Congress on returning to regular order in the annual budget process," the spokeswoman said.  The president is supposed to send a budget to Congress on the first Monday of February. But Obama has only met that deadline once, in 2010, and has been as much as two months late."
http://thehill.com/policy/finance/228832-wh-budget-to-come-feb-2
Gas Tax Hike Not Ruled Out by Inhofe
"Senate Environment and Public Works Chairman James M. Inhofe said Wednesday that the GOP continues to look at a gas tax increase among other alternatives to cover shortfalls in transportation spending, characterizing the mechanism as a "user fee." The Oklahoma Republican also said he's confident he will succeed in negotiating a long-term transportation authorization bill with Democrats while at the same time doing everything he can to thwart the Obama administration's environmental agenda. Inhofe's comments came even as lawmakers struggle to identify viable options for shoring up the Highway Trust Fund and as the administration stands firm against opposition to EPA regulations. At a roundtable discussion with reporters, Inhofe echoed comments made in recent days by other Senate Republicans that no options for offsetting the cost of a five- or six-year highway bill should be taken off the table. That includes an increase in the 18.4-cents-per-gallon federal gasoline tax. Inhofe prefers to call it a "user fee," although he also called it "the most fair tax you can have" because only drivers who need gas would have to cover that cost. "If you had an increase of a few cents in terms of a user fee, that's not quite like having an increase — a doubling in the cost of energy," he said, contrasting the gas tax with a carbon tax that would affect all electricity consumers. But Inhofe insisted that he wasn't defending the user fee concept as the way forward on highway spending. "I'm saying we have a lot of things to look at," he said. He also said he didn't think Republicans could sell a gas tax increase alone as a bill offset, signaling that members will be searching for viable alternatives. Inhofe, who previously led the committee from 2003 to 2007, is planning rigorous oversight over EPA regulations, an area where he thinks more Democrats will change their minds about voting with President Barack Obama as his term ends and they face reelection battles at home. Inhofe also said he expects attempts by Congress to throw out administration rules under the Congressional Review Act to have a better chance of success than when Democrats controlled the Senate. However, that would require finding Democratic votes to help overcome a filibuster against proceeding to such a measure, which could be a difficult task with less moderate Democrats in the chamber."
http://www.rollcall.com/news/gas_tax_hike_not_ruled_out_by_inhofe-239086-1.html
Key GOP senator says gas tax hike on the table
"The Republican senator in charge of infrastructure policy says his committee might look at raising the federal tax on gasoline to pay for roads. Sen. Jim Inhofe (R-Okla.) defended the gas tax and said that it is one of the methods on the table as the Environment and Public Works Committee figures out how to better fund infrastructure projects. Inhofe referred to Sen. John Thune (R-S.D.), who said Sunday that Republicans should leave the door open for a gas tax increase. "John Thune made the statement that 'nothing is off the table,' and I agree with his statement," Inhofe told reporters Wednesday. But Inhofe did not go as far as to endorse hiking the gas tax above 18.4 cents per gallon, where it has been since 1993."
http://thehill.com/policy/energy-environment/228833-key-gop-senator-says-gas-tax-hike-possible
Dick Durbin: Time to raise gas tax
"As Congress stares down another looming highway cliff, an old idea is getting some new attention: Raising the gas tax. Congress has avoided confronting the politically nettlesome issue for more than 20 years; the federal gas tax last increased in 1993. In the meantime cars have become more fuel efficient, the 18.4 cents per-gallon tax has lost buying power and Congress has repeatedly kicked the can, choosing tens of billions in general fund bailouts over raising a tax that would hit the vast majority of Americans right in the pocket. But gas prices are at a recent nadir, dipping below $2 a gallon in many parts of the country. Several influential Republicans have expressed tepid openness to raising the tax by May, when Congress needs to pass a new transportation bill and figure out where to find $15 billion — the current annual funding deficit — needed to keep federal funding at current levels. Otherwise federal payments to contractors across the country would run out, leaving Congress staring at a perilous funding cliff that's now just four months away. Democrats too have been reticent to touching the unpopular tax, a resistance that has extended all the way to the White House. But on Wednesday Senate Minority Whip Dick Durbin (D-Ill), filling in as Democratic leader while Sen. Harry Reid (D-Nev.) recuperates from an exercise injury, offered the most enthusiastic endorsement from a congressional leader yet this year on raising the gas tax. "Now's the time do it. But we ought to do it in a thoughtful way," Durbin said, adding that the regressive nature of the gas tax must be confronted to shield lower- and middle-income drivers. "We've got to find some tax relief for them." Though Democrats have generally avoided strongly backing the broad tax increase, the real opposition lies in the GOP wings. While maverick lawmakers like Sen. Bob Corker (R-Tenn.) have explicitly endorsed raising the tax, Senate Majority Leader Mitch McConnell recently told the Wall Street Journal: "We all know we're not going to pass a gas-tax increase."
http://www.politico.com/story/2015/01/gas-tax-senate-dick-durbin-114049.html
Taxing Carbon Won't Help the Economy
There's nothing in it for conservatives.
"In his December 29 piece for National Review Online, Irwin Stelzer tries to convince conservatives that they should support a carbon tax because — coupled with cuts in payroll taxes — it would boost the economy. Stelzer thinks conservatives can put aside their differences with Al Gore and other extreme environmentalists: A carbon tax, the title of the piece asserts, offers "something for everyone." However, this is not what the peer-reviewed economics literature says. There are several reasons that a carbon tax will not deliver the boost to the economy that Stelzer and a few other conservative icons have been promising, even if it's 100 percent revenue neutral. Some of these reasons are straightforward, while others are quite subtle. First and most obvious: A carbon tax will most definitely not be revenue neutral, and it will not be used to phase out existing regulations. Environmentalists have a long wish list of renewable-energy and other "green" projects for which they will earmark at least some of the receipts from a major carbon tax. Furthermore, they are not even pretending that they would be willing to trade a carbon tax for other policy concessions or to make it revenue neutral. Senator Sheldon Whitehouse (D., R.I.), leader of the Senate's carbon-tax coterie, has mused that revenues from a carbon tax "should be returned to the American people," but his actual proposal classifies increased federal spending as one way of doing that. Second, even to the extent that a new carbon tax's revenues were devoted to minimizing the blow to the economy, any politically plausible legislation would be quite inefficient from the perspective of supply-side economics. For example, many proposals include provisions to direct funds from a new carbon tax to lower-income households, since they will be disproportionately hit by higher energy prices. This makes perfect sense from an egalitarian point of view, but it does little to promote economic growth. Suggestions of payroll-tax reductions are poorly suited to unleash entrepreneurs and job creation: On the margin, a given amount of tax reduction would be much better targeted at the corporate rate or the top personal-income-tax bracket. Third, the true policy wonk who wants to assess the impact of a carbon tax needs to research the so-called "tax interaction effect." This is a well-known result in the economics literature, but it has had surprisingly little impact on the broader carbon-tax policy debate. Most people in the public-policy debate get this issue exactly backwards. It is true that, given a massive new carbon tax, the blow to the economy can be reduced if the revenues are devoted to reducing preexisting taxes, rather than funding more government spending. However, that is not the same thing as saying that a new carbon tax, tied dollar-for-dollar with tax cuts elsewhere, is better for the economy than not having a carbon tax at all."
http://www.nationalreview.com/article/395835/taxing-carbon-wont-help-economy-robert-p-murphy
Report: 1 million corporations closed, 60,000 a year; taxes blamed
"America has lost 1 million corporations since their height during the Reagan era, in part driven out of business by the industrialized world's highest corporate tax rate, according to a new report from the nonpartisan Tax Foundation. The just-issued research revealed that the number of traditional "C" corporations has fall to a "historically low level" and wiped out the corporate tax base, resulting in the federal government relying much more on individual income taxes to fund its operation. "There is now more net business income taxed under the individual income tax system than the traditional corporate tax code, a trend that does not appear to be stopping any time soon," said the report provided to Secrets. It said that corporate closings have recently picked up steam and now 60,000 a year are shut down. A driver in the loss of traditional corporations has been the ever-rising corporate tax rate, an issue Washington has been ducking for years. The Tax Foundation said that many corporate titans have taken matters into their own hands by restructuring as "pass through" operations which allows profits to be taxed at lower individual rates. "More than 60 percent of U.S. business profits are now taxed under the individual income tax code rather than the corporate tax code, which explains why the U.S. collects a relatively small amount of tax revenue from corporations despite having the developed world's highest corporate tax rate," said the foundation. "Although this kind of do-it-yourself tax reform is beneficial to the overall economy because it lowers the tax burden on business investment, something is nevertheless lost," said Tax Foundation Chief Economist William McBride in a statement. "Pass-through businesses do not offer the same ability to invite investment from thousands of shareholders or easily transfer shares. That means the decline of the traditional corporate sector represents an economic distortion that is hobbling American industrial capacity and job growth. No other developed country has such a distorted business sector," he added."
http://www.washingtonexaminer.com/report-1-million-corporations-closed-60000-a-year-taxes-blamed/article/2558317?custom_click=rss
Obama: Auto bailout 'was the right thing to do'
"President Obama said Wednesday that the federal government's $80 billion bailout of the U.S. auto industry was the "right thing to do" during a speech in Michigan on Wednesday.  The auto bailouts, which were initiated by former President George W. Bush but largely overseen by Obama, were unpopular at the beginning of the Obama administration.  The president has moved to take credit for the bailouts as they have become more popular following the turnaround of the U.S. auto industry.  "Betting on you was the right thing to do… And that bet has paid off for America, because the American auto industry is back," Obama told workers at a Ford plant in Wayne, Mich.  Ford was the only major U.S. automaker that did not take a bailout from the federal government when the rescue money was issued in 2008 and 2009."
http://thehill.com/policy/transportation/228836-obama-auto-bailout-was-the-right-thing-to-do
Obama: "Saving the American auto industry was the right thing to do" (video)
http://www.cbsnews.com/videos/obama-saving-the-american-auto-industry-was-the-right-thing-to-do/
Obama: Auto industry "leading the way" in America's comeback
"The President traveled to the heart of the American auto industry on Wednesday to lay out an optimistic message ahead of his State of the Union address later this month, pointing to the performance of U.S. auto companies as evidence of America's broader economic rebound. "Thanks to the hard work of people like you, America's coming back," Mr. Obama told employees at the Ford plant. The president said the auto industry and the broader manufacturing sector are "leading the way" in the longest stretch of uninterrupted job growth in American history. "You're helping rebuild the middle class for the 21st century," he said. "Because of you, manufacturing has a future in this country." The president's remarks previewed a central theme of his upcoming State of the Union address, which he will deliver before a joint session of Congress on January 20. "Now that we've got some calmer waters…if we all pitch in, then we can make sure that this rising tide is actually lifting all of the boats, not just some," he said. "That's going to be the focus of my State of the Union in a couple of weeks: building on the progress that we've already made." The factory the president spoke at is the first of its kind: a flexible manufacturing facility that produces both gas/electric hybrid vehicles and plug-in electric cars. The president said such technological advances – and the skilled workers to take advantage of them – could lay the groundwork for more prosperity to come. He cited the expansion of apprenticeships in the year since his administration announced a $100 million apprenticeship grant competition designed to expand the most successful worker-training programs. He also hailed the official end of the auto industry bailout, a costly endeavor initiated during his first year in office to pull General Motors and Chrysler back from the brink of potential liquidation. "Last month the rescue of the auto industry officially came to an end," he said. "The auto companies have now repaid taxpayers every dime and more of what my administration invested…..you paid the taxpayers back with your hard work, with your dedication." The president said the auto industry bailout was "not popular," recalling polls taken at the time that gauged public support for the rescue plan at around 10 percent. But he argued it was worth saving the companies, despite public opposition. "The auto industry has proven that any comeback is possible," he said. During a press gaggle on Air Force One en route to Detroit, White House press secretary Josh Earnest told reporters the president's remarks weren't intended to be a "victory lap," but merely an opportunity to highlight some good economic news. "I do hope that this is a useful opportunity for us to highlight the momentum of the American economy," he said."
http://www.cbsnews.com/news/obama-auto-industry-leading-the-way-for-americas-comeback/
Obama takes victory lap on auto bailout
http://www.washingtonexaminer.com/obama-takes-victory-lap-on-auto-bailout/article/2558330?custom_click=rss
Obama pushes his economic record in Detroit
But labor groups accuse him of hurting auto industry by backing trade deals.
"But even before he landed, Obama was being attacked by labor, Hill Democrats and others in his base for boasting about American manufacturing while getting ready to resume his call for new trade deals when he goes before the joint session of Congress on Jan. 20. Those deals are a priority for Obama and one of the major areas where he hopes to strike a deal with Republicans now in the majority in the Senate. Many Democrats say there's a bitter irony in the president backing them while talking about the booming auto industry and all the jobs delivered in Michigan. "My concern is that what we gained through that auto rescue, we could lose if we don't have the kind of provisions in these trade deals that protect American manufacturers and American exports," said Rep. Dan Kildee (D-Mich.), speaking during a break from voting back in Washington as the president arrived in Michigan. Kildee, who represents Flint, compared the Trans-Pacific Partnership deal being worked out between the U.S. and 11 other countries to the North American Free Trade Agreement of the 1990s. He said that agreement helped put the auto industry on the path to decline in the first place. Kildee, who said he and other Democrats feel they've been left out of the process, will join a number of House colleagues and representatives from labor, environmental and other core advocacy groups for an event on Capitol Hill calling for Congress to reject the "fast track" trade authority that Obama's seeking to expedite a variety of trade deals. Among them will be Richard Trumka, head of the AFL-CIO. Celeste Drake, the AFL-CIO's policy specialist for trade and international economics, said there's no way to make an argument both for a major international trade deal and for American workers, as Obama is attempting to do. "Detroit's auto and public-sector workers have already learned the lesson of NAFTA: It doesn't work. Let's not force that lesson on any more American communities," Drake said. "If you're serious about reviving U.S. manufacturing and raising wages for America's workers, the last thing you want is yet another race-to-the-bottom trade agreement that doesn't empower workers, it empowers companies to offshore jobs. And you fight fast track — the process that guarantees that bad trade deals become law — tooth and nail." Obama and the White House, though, kept the focus Wednesday on the now-booming auto industry and the rows of new, sharply designed and energy-efficient cars he toured before a pre-State of the Union messaging speech."
http://www.politico.com/story/2015/01/obama-pushes-his-economic-record-in-detroit-114058.html
Obama addresses middle-class issues as prep for State of Union
"Starting a campaign-style swing to focus on middle-class issues, President Obama told auto workers in Michigan Wednesday that America's economic recovery is nearly complete after his six years in the White House. "America's resurgence is real — don't let anybody tell you otherwise," Mr. Obama said at a Ford Motor Co. factory in Wayne, Michigan. "One of my New Year's resolutions is to make sure more Americans feel like they're coming back." The president's speech had the feel of a victory lap as he began to lay the groundwork for his State of the Union address to Congress on Jan. 20, which he said will focus on "building on the progress that we've already made." Mr. Obama took credit for the improving economy and the $79 billion auto industry bailout that saved GM and Chrysler — as well as Ford, which, unlike the other two automakers, didn't take emergency loans from the government during the recession. "Thanks to the steps we took early on to rescue our economy," Mr. Obama said, "America is coming back." Last month, the government said it lost $9.26 billion on the auto bailout. The Treasury Department said it recovered $70.42 billion of the $79.68 billion it gave to GM, Chrysler, Ally Financial Inc. and automotive suppliers. Mr. Obama also took credit for plummeting gas prices, saying increased U.S. oil production is "helping to save drivers about a $1.10 at the pump over this time last year." OPEC decided in November to maintain production instead of cutting output to eliminate a global surplus."
http://www.washingtontimes.com/news/2015/jan/7/obama-addresses-middle-class-issues-as-prep-for-st/
An upbeat Obama basks in good economic news
"President Obama used a visit to an auto plant outside Detroit on Wednesday to celebrate an economy that after years of doldrums and disappointment appears to be surging to life. "There is no doubt thanks to the steps we took early on to rescue our economy . . . America is coming back," the president said at the Ford plant. "The facts are the facts." Obama's appearance was more of a pep rally than a policy speech, a celebration of some of what he believes are his administration's biggest victories. Speaking before a crowd of more than 700 autoworkers he joked about the Lions' NFL playoff loss a few days earlier following an officiating controversy. "Even a Bears fan has to admit that that was a little suspect," joked Obama to the delight of the crowd. "I had never seen anything like that before. I would have been pretty irritated." He then laid out his case for a resurgence of America's economy and its manufacturing base. The president said that the United States added more jobs in 2014 then in any year since the mid-1990s. He cited the impact of lower gas prices, which have left Americans with more disposable income, and lower federal deficits, which have fallen by two-thirds since he took office."
http://www.washingtonpost.com/politics/an-upbeat-obama-basks-in-good-economic-news/2015/01/07/10d0bf20-96bd-11e4-8005-1924ede3e54a_story.html?wprss=rss_homepage
Obama asks nation to embrace recovery
http://thehill.com/homenews/administration/228829-obama-asks-nation-to-embrace-economic-recovery
Obama to lower mortgage insurance fees
"President Obama will lower the fees charged on Federal Housing Administration-backed loans, a move meant to reduce mortgage costs for many first-time home buyers and boost the housing recovery. The FHA will reduce annual mortgage premiums by 0.5 percentage points from 1.35 percent to 0.85 percent, the White House said Wednesday. The FHA insures home lenders against default to increase the availability of mortgages and homeownership. The FHA has 4.8 million home loans in its portfolio. The White House estimated that the fee reduction will translate into a $900 decrease in the annual mortgage payment for the typical first-time homebuyer. President Obama and Housing and Urban Development Secretary Julian Castro are expected to discuss the rate cut and other changes in an appearance in Phoenix on Thursday. A White House press release said the move would "help millions of families save billions of dollars in mortgage payments in the coming years, helping to support the housing market recovery. In recent weeks, some housing groups and Senate Democrats have called on the White House to lower the fees to free up credit. The FHA took on added market significance in the wake of the financial crisis as the private sector pulled back, and has raised its fees to high levels by historical standards to make up for losses on bad loans. The FHA insures loans with down payments as low as 3.5 percent, making it popular with first-time borrowers. But in recent weeks it has faced the possibility that the government-sponsored enterprises Fannie Mae and Freddie Mac will cut into its business, following an announcement by their regulator that they could buy loans with down payments as low as 3 percent. Fiscal conservatives have faulted the FHA for taking on risk and failing to meet statutory requirements related to cash reserves. By law, it is required to have 2 percent of its portfolio of guarantees held in reserve, but it hasn't met that requirement in years. Before the announced changes, the Obama administration did not expect it to meet the requirement before 2016. In 2013, the FHA required a $1.7 billion bailout from the Treasury. "The federal government should be winding down its involvement in the mortgage business, not engaging in a race to the bottom," said Sen. Bob Corker, R-Tenn., in response to the announcement. House Financial Services Chairman Jeb Hensarling, a Texas Republican, called the move "a grave mistake" that would put the FHA behind in rebuilding capital reserves. He noted that the committee plans to question Castro on the FHA's finances."
http://www.washingtonexaminer.com/obama-to-lower-mortgage-insurance-fees/article/2558329?custom_click=rss
Obama to reduce FHA mortgage premium rate to spur buying
http://cnsnews.com/news/article/obama-reduce-fha-mortgage-premium-rate-spur-buying
Shrinking foreign oil bill sends US trade deficit lower
http://townhall.com/news/politics-elections/2015/01/07/us-trade-deficit-hits-11month-low-of-39-billion-n1939721
Scorekeeping change may help GOP pass tax reform
"Republicans controlling the House have changed the rules on budget scorekeeping and Democrats are unhappy with the new math. At issue is so-called dynamic scoring, which factors in the economic effects of legislation when estimating its effect on the deficit. The rules change promises to make it somewhat easier for Republicans to advance legislation such as an overhaul of the loophole-ridden tax code, since the positive economic effects of such legislation would generate greater tax revenue. That means lawmakers would have to come up with less in offsetting revenues to make up for bold cuts in income tax rates. The House adopted the rule changes on a nearly party-line vote on Tuesday. Republicans call it "macroeconomic scoring." The rule would direct congressional scorekeepers to incorporate the macroeconomic effects of major legislation into their official cost estimates. Democrats say the shift to dynamic scorekeeping will drive up the deficit. "The bottom line is that this is a way to try to fast-track tax cuts for millionaires and make it look like there are not large costs," said Rep. Chris Van Hollen of Maryland, the top Democrat on the Budget Committee. The rules change comes as Republicans appear likely to replace Congressional Budget Office Director Doug Elmendorf, a Democratic appointee, whose term expired last week. Democrats fear that a new GOP appointee to run the agency would be more likely to take liberties with the new scorekeeping mandate to help drive the GOP agenda. There are several competing models for evaluating the economic effects of legislation and estimates can vary widely. Republicans say that the twin scorekeeping agencies — the Joint Committee on Taxation focuses on tax legislation while the CBO deals with most everything else — already perform macroeconomic analysis of major bills such as the Senate's 2013 immigration overhaul or the 2010 health care law. The new mandate would incorporate such analysis into official cost estimates of legislation. The incoming chairman of the House Budget Committee denied that the change amounted to "cooking the books" in favor of tax cuts."
http://townhall.com/news/politics-elections/2015/01/07/scorekeeping-change-may-help-gop-pass-tax-reform-n1939622
House Democrats defeat Dodd-Frank relief bill
http://www.washingtonexaminer.com/house-dems-defeat-dodd-frank-relief-bill/article/2558333
Top Democrats pushing minimum wage hike
http://www.washingtonexaminer.com/top-dems-pushing-minimum-wage-hike/article/2558279
COMMON CORE:
Huck's Core Problem
His controversial history on Common Core
http://www.nationalreview.com/article/395918/hucks-core-problem-andrew-johnson
MISC.:
OVERNIGHT FINANCE: Terrorism insurance bill heads to Senate
"TOMORROW STARTS TONIGHT: HOUSE PASSES TERROR INSURANCE (TRIA). Cristina Marcos and I report: The House voted to reauthorize the Terrorism Risk Insurance Act (TRIA) on Wednesday, sending the legislation to the Senate. The measure passed overwhelmingly by a vote of 416-5, with one lawmaker voting present…  — SENATE VOTE TOMORROW? "Multiple insurance industry sources said that the Senate leadership is working to have a vote on TRIA on Thursday, but the timing has yet to be locked down. Still, the measure should have enough votes to pass through the now GOP-controlled upper chamber."
http://thehill.com/policy/finance/overnights/228834-overnight-finance-terrorism-insurance-bill-heads-to-senate
Boehner: 'Talk to the RNC' about abolishing IRS
"Speaker John Boehner (R-Ohio) on Wednesday brushed aside the Republican National Committee's push to abolish the IRS. Asked if the House GOP agreed with that stance, Boehner only told reporters: "Why don't you go talk to the RNC about whatever they've got to say."
The RNC started circulating a petition to allies and potential donors to get rid of the tax agency last year, in the wake of the IRS's singling out of Tea Party groups applying for tax-exempt status. But top GOP lawmakers have never embraced the idea, even as Republican anger grew at what was already one of the least popular federal agencies.  Some Republicans have proposed a national sales tax that would allow the government to shutter the IRS, but that idea also hasn't gained traction among GOP leaders."
http://thehill.com/policy/finance/228785-boehner-talk-to-the-rnc-about-abolishing-irs
FCC chief tips hand on utility rules for Internet
"Tom Wheeler all but confirmed on Wednesday that new federal regulations will treat the Internet like a public utility. During a chat at the Consumer Electronics Show in Las Vegas, the Federal Communications Commission (FCC) chairman reportedly hinted that the new rules will take the controversial step to enact tough Internet regulations under Title II of the Communications Act, though he refrained from saying so explicitly. The model for new rules, Wheeler said, would be the wireless industry. He added that there are several sections of the law that the agency might not apply if it did hand down utility-style rules for the Internet, to avoid restricting competition online. "There are many parts of Title II that are inappropriate and would thwart investment, but a model has been set in the wireless business that has billions of dollars of investment" and is thriving in other ways, Wheeler said."
http://thehill.com/policy/technology/228831-fcc-chief-tips-hand-at-utility-rules-for-web
FCC Chairman Strongly Hints He'll Favor Internet Reclassification – CES
"Chairman Tom Wheeler didn't say so directly, but he left little doubt that he and fellow Democrats on the FCC will stand up to cable and telco Internet providers next month by adopting net neutrality rules that redefine broadband as a regulated, communications service. ISPs have said that such a move would chill investment. But for the last 20 years the wireless industry has been regulated under so-called Title 2 rules — with provisions limiting the FCC's ability to set prices —  and it "has been monumentally successful," Wheeler said today at the International CES conference in Las Vegas. "There is a way to do Title 2 right …A model has been set in the wireless business."
http://deadline.com/2015/01/fcc-chairman-tom-wheeler-net-neutrality-title-2-ces-1201343353/
EPA delays rule to cut carbon from new coal power plants
"The Obama administration on Wednesday said it would delay for months a final rule to control carbon dioxide emissions at new coal-fired power plants, thwarting for now one way the Republican-controlled Congress could have blocked the administration's plans on global warming. A final rule was due by law on Jan. 8, a year after it was first proposed. But the Environmental Protection Agency said Wednesday it would wait until midsummer, and issue the new power plant rules with a separate regulation aimed at cutting the pollution blamed for global warming from the existing coal-fired power fleet. That would put the rule weeks past the deadline set by President Barack Obama when he announced his second-term plans for climate in June 2013. "This is all about the best policy outcome, and the appropriate policy outcome," said Janet McCabe, the acting administrator for air and radiation at the agency. "That is what we are talking about here, and that is why we think it is important to finalize these rules in the same time frame." Senate Majority Leader Mitch McConnell of Kentucky has vowed to overturn the emissions rules in short order to halt what he views as a war on coal, an industry important to his state but in decline there. McConnell tried in January 2014 when Democrats controlled the chamber, but Congress' investigative arm said the effort — which relied on a rarely used procedural move — was premature and could not be attempted until the rule was final. Don Stewart, a McConnell spokesman, said the new Republican majority could attack EPA rules by other means. Among the options are attaching amendments to must-pass spending bills. "We will have a diverse approach to the president's job-killing regulatory overreach," Stewart said. The regulation sets the first-ever national limits on the carbon dioxide released by new coal-fired power plants, by requiring all new coal power plants that are built to capture some of the carbon and bury it underground. But even the EPA admitted in the proposal said the rule for new power plants would have little impact on greenhouse gases, because few if any new coal-fired power plants are planned."
http://cnsnews.com/news/article/epa-delays-rule-cut-carbon-new-coal-power-plants
EPA to Issue Power-Plant Emissions Rules This Summer
Final Regulations on Carbon Emissions to Make Up Cornerstone of Obama Climate-Change Agenda
http://www.wsj.com/articles/epa-to-issue-power-plant-emissions-rules-this-summer-1420650958?mod=pls_whats_news_us_business_f
Senate environment panel to hit EPA regulations early and often
"Sen. Jim Inhofe said he plans to use a legislative maneuver that would allow rejection of environmental regulations by majority vote to take whacks at President Obama's agenda, signaling a contentious two years between the White House and Congress with the Oklahoma Republican helming the Environment and Public Works Committee. Inhofe said he intends to use the Congressional Review Act to strike down a proposed rule limiting carbon emissions from power plants along with other regulations once they are finalized. Any attempt to do so, however, almost certainly would be vetoed by Obama, who has said he plans to protect his environmental and climate policies. "It's not just all that partisan," Inhofe told reporters Wednesday. "Democrats and Republicans alike will go home and people will yell and scream about a regulation and you say, 'Well, we can't do anything about that. That was done then by the administration.' But they can do something about it now. They can pass legislation or they can use the [Congressional Review Act], and we plan to use the [Congressional Review Act]."
http://www.washingtonexaminer.com/senate-environment-panel-to-hit-epa-regulations-early-and-often/article/2558338
Why Sen. Jim Inhofe doesn't trust China on climate change
http://www.washingtonexaminer.com/why-sen.-jim-inhofe-doesnt-trust-china-on-climate-change/article/2558327
DEMOCRATS WANT TO PREVENT U.S. BUSINESSES FROM MOVING ABROAD
"One has to give Rep. Nancy Pelosi (D-CA) credit for trying to push an anti-American agenda as the minority party in Congress.  Pelosi has unveiled a Democratic legislative "package" that includes the "Stop Corporate Expatriation and Invest In America's Infrastructure Act," a bill that prevents U.S. businesses from moving overseas, which according to Pelosi, would prevent these companies from "paying their fair share of taxes." Pelosi's "fair share" is taken right out of "tax the wealthy" liberal mindset and President Obama's "Buffet Rule," which calls on billionaires and millionaires to pay their "fair share" of taxes. "In sharp contrast to Republicans whose first vote in the new Congress will be to advance additional tax cuts for the wealthy and special interests, we will bring forward the Stop Corporate Expatriation and Invest in America's Infrastructure Act, which prevents U.S. corporations from renouncing their citizenship to dodge paying their fair share of taxes," said Pelosi. "It's time to stop rewarding companies that move overseas, and instead use those dollars to create good-paying jobs here at home." This bill will likely fall flat on its face. Remember, this is an anti-business bill, and Republicans control the House. Pelosi and her fellow Democrats continue to deny, and purposely ignore the real reason why U.S. corporations continue to move their businesses overseas. The whopping U.S. corporate tax rate makes it almost impossible for U.S. businesses to survive stateside."
http://www.breitbart.com/big-government/2015/01/07/democrats-want-to-prevent-u-s-businesses-from-moving-abroad/
The Disturbing Coburn Report
The departing senator's final oversight report shows a DHS that's wasteful, prone to corruption, and unable to keep us safe.
"Only three in every 100 illegal immigrants will ever face deportation. That's one of many shocking revelations found in the final oversight report of Oklahoma senator Tom Coburn. Coburn, who was the ranking member of the Homeland Security and Governmental Affairs Committee, has exposed some glaring problems at the Department of Homeland Security. Coburn's report, released on Saturday, details DHS's failure to fulfill any of its five core functions: securing the border, enforcing immigration law, preventing terrorism, safeguarding cyberspace, and strengthening national preparedness.  While the federal government continues to increase spending on border security, more than 700 miles of the nation's southern border and thousands of miles of its northern border remain unsecured, according to the report. "With these broad gaps in coverage of both our Southern and Northern borders, the problem of people and goods illegally entering our country remains a significant concern," the report states. "DHS has not succeeded in its efforts to secure U.S. port facilities, infrastructure, and incoming cargo from potential terrorist attacks, despite spending upward of $5 billion on these initiatives since 2002."  One of the reasons for its failures, as the report goes on to point out, is that the DHS lacked a department-wide border-security plan until late last year. And the department's efforts to administer and enforce immigration law have been even less successful. Coburn's report finds that the Immigration and Customs Enforcement (ICE) agency has routinely neglected to remove immigrants who overstay their visas and pose threats to public safety and national security. Millions of illegal aliens reportedly continue to reside in the United States as a result. The massive challenge of immigration enforcement is compounded at the DHS by what the report describes as the department's "problem of potentially widespread corruption within its workforce along the Southern border." As of December 2012, more than 140 current and former U.S. Customs and Border Protection (CBP) officers had been arrested for corruption offenses, 125 of whom had been convicted, and as recently as 2011, DHS's Office of Inspector General had 600 open cases examining CBP employees, according to the report. The department has failed to minimize potential corruption, in part, the report states, because the DHS inspector general has yet to reach an agreement to share information with the FBI, which could assist in shutting down departmental corruption. And when DHS employees do attempt to expose wrongdoing, they often face blowback. Departmental misconduct has been made worse by the "culture of retaliation that continues to permeate throughout DHS," which Coburn detailed in a letter to DHS secretary Jeh Johnson in July 2014."
http://www.nationalreview.com/article/395852/disturbing-coburn-report-ryan-lovelace
Human Rights Advocate Says Three Cuban Political Prisoners Have Been Freed, Offers Explanation Why
"Three Cuban political prisoners were freed Wednesday and a leading human rights advocate said he believed their liberation was part of a U.S.-Cuban deal to release 53 dissidents. The head of Cuba's Human Rights and Reconciliation Commission, Elizardo Sanchez, told The Associated Press that 19-year-old twins Diango Vargas Martin and Bianko Vargas Martin were released without any of the judicial procedures that normally precede the liberation of those held in politically related cases. He said Wednesday night that Enrique Figuerola Miranda had just been freed under similar circumstances. The releases followed days of mounting criticism in the U.S. of a rapprochement between Cuba and Washington that included an agreement on the release of 53 prisoners that the Obama administration wanted released."
http://www.theblaze.com/stories/2015/01/07/human-rights-advocate-says-three-cuban-political-prisoners-have-been-freed-offers-explanation-why/
McConnell: 'Time to change the business model' of the Senate
"New Senate Majority Leader Mitch McConnell extended an olive branch to Democrats on Wednesday, saying he will run an open chamber and give the new minority a say in running things. "It's time to change the business model" of the Senate, the Kentucky Republican said on the Senate floor during his first full day as majority leader. "We need to return to regular order. We need to get committees working again. We need to recommit to a rational, functioning appropriations process. We need to open up — open up — the legislative process in a way that allows more amendments from both sides." McConnell said returning the Senate to more regular order, a process in which spending bills are drafted out of committees — not jammed through at the last minute like last month's $1.1 trillion omnibus spending package — "is the right thing to do and it's the practical thing to do."
http://www.washingtonexaminer.com/mcconnell-time-to-change-the-business-model-of-the-senate/article/2558300
Obama Is Ready to Ramp Up the Vetoes
"President Barack Obama has vowed to veto one of the first bills to be taken up by the Republican Congress and is being advised to veto another one, according to two formal White House statements Wednesday. The two pieces of legislation are the first controversial bills of this session of Congress. For Obama, who has only vetoed two bills since taking office in 2009, this is a shift and a potential signal to the GOP about how he will work with the new majority over the last two years of his presidency. White House spokesman Josh Earnest has already said Obama will continue to take executive actions in the "fourth quarter" of his presidency. The Office of Budget and Management released two statements of administration policy saying only that the president's senior advisers believe he should veto a bill to build the Keystone XL pipeline, but definitively said Obama would veto another bill to eliminate the Obamacare 30-hour work week requirement, replacing it with a 40-hour week. Versions of both bills passed the House with bipartisan support last year. Earnest has previously indicated the president would veto the bills, but Wednesday marked the first formal statement of administration policy during the 114th Congress. The bills are two of the first three bills the Republican Congress is taking up this session. The House passed the non-controversial "Hire our Heroes" bill Tuesday with overwhelming bipartisan support to employ more veterans. Republicans backing the legislation on the 30-hour workweek bill say the Obamacare language gives companies an incentive to cut worker hours to less than 30 hours per week. The OMB said the workweek bill would "significantly increase the deficit, reduce the number of Americans with employer-based health insurance coverage, and create incentives for employers to shift their employees to part-time work – causing the problem it intends to solve." It said the bill would "weaken a provision of the Affordable Care Act" and that "there is no evidence that this has caused a broad shift to part-time work to date." "If the president were presented with H.R. 30, he would veto it," the statement continued. As for the Keystone bill, which has the support of a filibuster-proof 60 senators and 60 percent of the public, the OMB took a somewhat softer tone, saying, "if presented to the president, his senior advisors would recommend that he veto this bill." Still, the statement said the administration strongly opposes Keystone, and should allow the traditional State Department review of cross border infrastructure projects to be completed."H.R. 3 seeks to circumvent longstanding and proven processes for determining whether cross-border pipelines serve the national interest by authorizing the Keystone XL pipeline project prior to the completion of the Presidential Permitting process," the statement said. "In doing so, it would cut short consideration of important issues relevant to the national interest. The bill also would authorize the project despite uncertainty due to ongoing litigation in Nebraska."
http://www.theblaze.com/stories/2015/01/07/obama-is-ready-to-ramp-up-the-vetoes/
Obama issues 3 veto threats in 2 days
"The White House threatened more vetoes Wednesday against top-priority legislation of the two-day-old Republican-controlled Congress, and GOP leaders said they intend to keep challenging President Barack Obama to sign early measures that demonstrate bipartisan support. "We're calling on the president to ignore the voices of reaction and join us," Senate Majority Leader Mitch McConnell said as he and Speaker John Boehner lined up legislation to approve the Keystone XL oil pipeline, make changes to the health care law they also have vowed to repeal, and delay a key provision of a 2010 financial regulation law. The conflict comes at a time when the president and the two Republican congressional leaders have all stressed the opportunity for bipartisanship in the two years ahead, and polls generally indicate the public wants divided government to produce compromise instead of gridlock. By approving measures with bipartisan support — the pipeline legislation has well over 60 supporters from both parties in the Senate — it appears Republicans are trying to make the president pay at least a short-term political price if he makes good on his veto threats. Far larger and more partisan fights likely lie ahead, particularly if, as expected, Republicans attempt to seek large savings in government benefit programs as part of an attempt to balance the budget. One day after saying Obama would reject the pipeline bill, the White House said he would veto legislation to make a change in the health care law he signed into law four years ago. In a written veto threat, the administration said the measure "would significantly increase the deficit, reduce the number of Americans with employer-based health insurance coverage, and create incentives for employers to shift their employees to part-time work – causing the problem it intends to solve." The measure would increase the definition of a full-time worker who must be offered health coverage at work to 40 hours from the current 30. A similar bill cleared the House last year with the support of 18 Democrats but died in the Senate, which was then under Democratic control."
http://cnsnews.com/news/article/obama-issues-3-veto-threats-2-days
White House finally issues formal veto threat on Keystone bill
"Today, the White House made it explicit: The Administration strongly opposes H.R. 3, which would immediately authorize the construction, connection, operation, and maintenance of the Keystone XL pipeline and related cross-border facilities and declare that the Secretary of State's January 2014 Final Supplemental Environmental Impact Statement satisfies the National Environmental Policy Act and any other provisions of law requiring Federal consultation or review with respect to the Keystone XL pipeline or its related facilities. H.R. 3 seeks to circumvent longstanding and proven processes for determining whether cross-border pipelines serve the national interest by authorizing the Keystone XL pipeline project prior to the completion of the Presidential Permitting process.  In doing so, it would cut short consideration of important issues relevant to the national interest.  The bill also would authorize the project despite uncertainty due to ongoing litigation in Nebraska. Because H.R. 3 conflicts with longstanding Executive branch procedures regarding the authority of the President and prevents the thorough consideration of complex issues that could bear on U.S. national interests (including serious security, safety, environmental, and other ramifications), if presented to the President, his senior advisors would recommend that he veto this bill."
http://hotair.com/archives/2015/01/07/white-house-finally-issues-formal-veto-threat-on-keystone-bill/
Off to a bad start? McConnell blasts Obama for early veto threat on Keystone
"Senate Majority Leader Mitch McConnell blasted President Obama on Wednesday for vowing to veto the first bill of the new, Republican-controlled Senate — legislation to approve the controversial Keystone XL oil pipeline. In his first major floor speech as majority leader, the Kentucky Republican pushed for bipartisan cooperation on major issues but said it could "only be achieved if, if, President Obama is interested in it."  He added: "And I assure you, threatening to veto a jobs and infrastructure bill within minutes of a new Congress taking the oath of office — a bill with strong bipartisan support — is anything but productive."  McConnell's top lieutenants echoed his concerns, with Senate Majority Whip John Cornyn, R-Texas, calling the "premature" veto threats "deeply irresponsible and troubling."  The White House on Tuesday threatened to veto two pieces of legislation being produced by the new Congress — one related to ObamaCare and the economy, and the other on the Keystone pipeline. On Wednesday, the White House issued formal statements vowing to veto the bills.  On the Keystone bill, the White House claimed the legislation would prevent "the thorough consideration of complex issues that could bear on U.S. national interests."  The Obama administration wants to let a separate State Department review process play out, though pipeline supporters complain that process already has been underway for years.  The veto threat over Keystone sets up a looming showdown between Obama and the GOP-controlled Congress, while underscoring the deep tensions likely to persist as majority Republicans challenge the president's agenda during his final two years in office."
http://www.foxnews.com/politics/2015/01/07/mcconnell-keystone-senate/
Senate GOP defiant after veto threats
"Senate Republicans were defiant Wednesday in the face of multiple veto threats from President Obama for the bills at the top of their legislative agenda.  "It seems with every new day we have a new veto threat from the president," Senate Majority Leader Mitch McConnell (R-Ky.) said. The Obama administration issued formal veto threats for bills that would approve the Keystone XL pipeline and raise the threshold for defining full-time work under ObamaCare from 30 to 40 hours per work. Senate Republicans are working to bring both bills to the floor, perhaps as early as next week."
http://thehill.com/homenews/senate/228801-senate-gop-defiant-after-veto-threats
Flood of anti-Boehner calls rattles leadership
"It wasn't the Republican votes against House Speaker John Boehner that truly rattled the GOP leadership, it was the phone calls. There were hundreds of them, jamming the phone lines of the district and Capitol offices of dozens of House GOP lawmakers. The callers were not angry about legislation. Nor were they asking for help with a local matter. They were demanding their representative vote against Boehner Tuesday in his bid to win election to a third term as speaker. For the GOP leadership, the flood of calls was a game changer. It thrusted the leadership into triage mode as it scrambled to heal the growing rift among House Republicans. "We've never been lobbied quite like that," House Rules Committee Chairman Pete Sessions, R-Texas, told the Washington Examiner on Wednesday. "We yesterday began a new era of circumstances, and one is that we have members who are going to solicit the outside in ways that they have not previously." Boehner was so agitated by the phone calls that he raised the issue to his rank and file in a private meeting Wednesday morning, those in the room reported. Boehner was defensive, according to witnesses. He told GOP lawmakers he has long espoused the Tea Party principles that the callers accused him of abandoning. But he was also conciliatory to conservatives who are dissatisfied with him. After the meeting, he told reporters he may reverse the punishment against two lawmakers who ran against him Tuesday. "We're going to have a family conversation, which we had this morning, about bringing our team together," Boehner said. "And I expect that those conversations over the next couple of days will continue and we'll come to a decision about how we go forward." Twenty-four Republicans voted against Boehner Tuesday, including many who specifically pointed to the phone calls as influencing their decision. "After hearing from the fine people of N.C. with the desire to change the status quo, I cast my vote for a new direction in leadership," Rep. Mark Meadows tweeted after voting for Rep. Daniel Webster of Florida for speaker. Other Republicans who voted for Boehner put out statements qualifying their support for him. Their messages were aimed specifically at the constituents who jammed the phone lines in opposition. "Many constituents from Idaho contacted me to let me know that I should not support him," Rep. Raul Labrador said in a statement after voting for Boehner. "I want them to know that I did not make this decision lightly. I share the view of the majority of my constituents who are deeply frustrated by the way the House has run the last four years." Jammed phone lines on Capitol Hill are not uncommon, particularly if a high-profile or controversial bill is nearing a vote. Tea Party groups in December called Congress en masse to protest the $1.1 trillion government spending bill, for example. But this time, the callers were opposed to the leaders, not legislation."
http://www.washingtonexaminer.com/anti-boehner-calls-rattle-leadership/article/2558339
Gohmert on Speaker Election: 'The Fight Does Not End Today'
"The goal was to have a new speaker with wisdom and honesty to lead the Congress. The fight does not end today. Our cause is a worthy one that we will continue. We must not be breaking our promises to the American people. We must keep the momentum that we created so that the House of Representatives can be as intended "the People's House" and not just a rubber stamp for broken promises. This is not the last battle. We still have a president acting as if he were the executive, legislative and judicial branches all in one. We also need a House and Senate that are kept accountable. After being told that we should now all come together and work together, we have been told late today that two of our congressmen [Florida Reps. Daniel Webster and Rich Nugent] are being taken off of the committee they were on, simply for voting like their voters wanted. So, it appears before we can work together, we are now going to have another fight. It would be a shame if the speaker of the House who has so much power is a sore winner."
http://dailysignal.com/2015/01/06/gohmert-speaker-election-fight-not-end-today/
STEVE KING: BOEHNER RECONSIDERING REVENGE PUNISHMENT OF FOES
"Wednesday on NewsMax TV's  "America's Forum,"  Rep. Steve King (R-IA) said House Speaker John Boehner (R-OH) is reconsidering his revenge removal of  Reps. Daniel Webster (R-FL) and Richard Nugent (R-FL) from the Rules Committee for opposing  him in his successful third term as Speaker of the House. The congressman from Iowa and member of the House Judiciary Committee said, "Well let me say the speaker is going to  reconsider that action and we will see how that comes out. It will take a few hours to get this result. I don't think they will let it sit for very long. I can understand why the speaker needs people he can count on, on the Rules Committee. We know how that system works, but you don't kick them off for voting their conscience on a constitutional vote on the floor."
http://www.breitbart.com/video/2015/01/07/steve-king-boehner-reconsidering-revenge-punishment-of-foes/
Boehner Acknowledges Punishing Conservatives For Opposing His Re-Election
"Speaker of the House John Boehner acknowledged Wednesday that he punished two Republicans who opposed his re-election by stripping them of committee assignments. Reps. Daniel Webster and Richard Nugent, both Republicans, lost their seats on the House Rules Committee hours after voting for someone else for speaker on Tuesday. In total, 25 Republicans voted against Boehner. "Because of some of the activities on the floor," Boehner explained in a Wednesday news conference, "two of our members weren't put back on the committee immediately." Referencing the vote, Boehner said he plans to talk to his members about how to unify as the new session of Congress heats up. "We're going to have a family conversation," Boehner said. "Which we had this morning about bringing our team together. And I expect that those conversations over the next couple of days will continue."
http://dailycaller.com/2015/01/07/boehner-acknowledges-punishing-conservatives-for-opposing-his-re-election/?utm_source=twitterfeed&utm_medium=twitter
Who's next on Boehner's hit list?
http://thehill.com/homenews/house/228859-whos-next-on-john-boehners-hit-list
After Taking a 'Battering' From Beck for Voting for Boehner, GOP Congressman Returns to Defend His Vote
"Glenn Beck said he gave Rep. Chris Stewart (R-Utah) a "pretty bad battering" on his radio program Tuesday after the congressman, who is a friend of Beck's, voted to re-elect John Boehner as speaker of the House. "We love Chris Stewart. He is a good friend," Beck explained on his radio program Wednesday. "[I] tried to hire him here. But we were concerned about the direction he was going." Beck saluted Stewart for coming back on his radio program on Wednesday, saying "no one else" would have the courage to do it. "So Chris, here's the thing," Beck began. "We want you to prove us wrong, let's say by June. We'd like to have you back on where we can say, 'You know what, Chris? You were right.' Because I don't understand. … We have the facts right. You can't convince me that John Boehner is a good guy, because a good guy doesn't do what John Boehner does, get up and start punishing the people who voted against him." "I'd love to come back in February and March and do a month-end recap of what we do," Stewart said. "We may not be perfect, and you may not be entirely satisfied, but I think you and the listeners, by and large, are going to see things begin to move. … And I told someone the other night, the worst-case scenario over the next two years is far better than anything that we've lived through in the last two years."
http://www.theblaze.com/stories/2015/01/07/after-taking-a-battering-from-beck-for-voting-for-boehner-gop-congressman-returns-to-defend-his-vote/
Mia Love explains why she voted for John Boehner as House speaker
""There were no qualified or notable campaigns for speaker within the Republican Party other than John Boehner," Love said. "Casting a vote for a candidate who has not actively campaigned and does not have the support to be speaker is an indirect vote for Nancy Pelosi, and I will not vote for Nancy Pelosi."
http://www.washingtonexaminer.com/love-explains-why-she-voted-for-john-boehner/article/2558302
GOP CONFERENCE TO HAVE 'FAMILY CONVERSATION' FOLLOWING ANTI-BOEHNER REBELLION
"The 25 House Republicans who voted against John Boehner's reelection as speaker Tuesday will be part of a "family conversation" about unity, Boehner tells reporters. "'We're going to have a family conversation,'" Boehner recalls telling the GOP caucus, "which we had this morning, about bringing the team together. And I expect those conversations over the next couple days will continue. And we'll come to a decision about how we move forward." Following the vote for House speaker Tuesday afternoon, two of the rebellious 25 members who voted against Boehner — Reps. Daniel Webster (R-FL) and Richard Nugent (R-FL) — were removed form the powerful House Rules Committee. "We had a situation yesterday where we had to constitute the Rules Committee but because of some of the activities on the floor, two of our members weren't put back on the committee immediately," Boehner said. "I have not had a chance to talk to them, I have not had a chance to talk to our members." When asked about the possibility of more committee assignment shake ups, Boehner reiterated "We're going to continue to have a family conversation." Boehner also further addressed the allegation that Whip Steve Scalise (R-LA) talked to a David-Duke founded group in 2002. The Ohio Republican was understanding, saying that he too served in a state legislative where staffing was short and requests to speak in front of groups were plentiful. "I know this man. I worked with him. I know what's in his heart. He's a decent, honest person who made a mistake. We've all made mistakes," Boehner said."
http://www.breitbart.com/big-government/2015/01/07/gop-conference-to-have-family-conversation-following-anti-boehner-rebellion/
The GOP's major 2016 problem — in 3 maps
"Republicans have two major problems when it comes to winning presidential elections: demographics and the Electoral College. And as the 2016 election gets off the ground, both of these problems are getting worse. On the Electoral College front, Democrats quite simply have more electoral votes "in the bank" (i.e. safe blue states) and need to win fewer swing states than Republicans do. And demographically, the Democrats' gains among Hispanic voters in particular pose a real long-term problem for Republicans, given this population is growing extremely fast and the white population is, well, not. We say "long-term" because population can only grow so fast — i.e. it's not necessarily an imminent problem for the GOP in 2016. Or maybe it is, according to a new study from the left-leaning Center for American Progress. The study, conducted by policy analyst Patrick Oakford, ran three simulations of the 2016 election:
1) Racial and ethnic groups turn out to vote at 2012 levels and vote for Republicans and Democrats at 2012 levels
2) Racial and ethnic groups turn out at 2012 levels, but vote at 2004 levels (when George W. Bush was reelected)
3) Racial and ethnic groups turn out at 2012 levels, but whites vote at 2012 levels, while racial minorities vote at 2004 levels
You'll have to bear with us a bit here, because this is a little dense. But the main takeaway is this: Republicans lose in all three of these simulations — handily.
http://www.washingtonpost.com/blogs/the-fix/wp/2015/01/06/the-gops-2016-problem-in-3-maps/
EXCLUSIVE: TRUMP TO ADDRESS SOUTH CAROLINA TEA PARTY CONVENTION
"Real estate magnate and potential 2016 Republican presidential candidate Donald Trump will test the waters in the nation's first-in-the-south primary state, South Carolina, this month. He will deliver a keynote address to the South Carolina Tea Party convention in Myrtle Beach. "I look forward to being with my friends in South Carolina," Trump said in a statement provided to Breitbart News. "I have always had great admiration for the people and state of South Carolina. It will be a wonderful afternoon." Joe Dugan, the head of the Myrtle Beach Tea Party and organizer of the annual conference, praised Trump—a solid opponent of amnesty—for making the trip down. "Our mission is providing South Carolinians an opportunity to hear directly from experts, elected officials and national voices," Dugan said. "We're looking forward to a great event this year and are please to have Mr. Trump join our stellar lineup as they address the critical issues facing our state and the nation."
http://www.breitbart.com/big-government/2015/01/07/exclusive-trump-to-address-south-carolina-tea-party-convention/
The Paris Attack Is an Assault on American Values
When President Obama committed U.S. forces to combat the Islamic State, he said it was necessary to defend the nation's core beliefs. That's why an assault on a French newspaper hits so close to home.
http://www.nationaljournal.com/white-house/the-paris-attack-is-an-assault-on-american-values-20150107
SLAIN CHARLIE HEBDO EDITOR: 'I PREFER TO DIE STANDING THAN TO LIVE ON MY KNEES'
http://www.breitbart.com/national-security/2015/01/07/slain-charlie-hebdo-editor-i-prefer-to-die-standing-than-to-live-on-my-knees/
HOWARD DEAN: DON'T CALL PARIS TERRORISTS 'MUSLIM'
"On Wednesday's "Morning Joe," former Gov. Howard Dean (D-VT) downplayed any ties of gunmen that killed 12 at the offices of a French satirical magazines in Paris have to the religion of Islam. According to Dean, we should stop attributing the "Muslim" label to them because they fall in line with a cult that is able to overcome France's strict gun laws to carry out such an attack. "You know, this is a chronic problem," Dean said. "I stopped calling these people Muslim terrorists. They're about as Muslim as I am. I mean, they have no respect for whatever anybody else's life. That's not what the Koran says. You know, Europe has an enormous radical problem. I think ISIS is a cult, not an Islamist cult. I think it's a cult. I think you got to deal with these people." "You know, the interesting thing here is we talked about guns the last time regarding the United States, regarding how guns get in the hands of the kind of people that kill the two police officers here two weeks ago — France has tremendous gun control laws, yet, these people are able to get Kalashnikovs," he continued. "So, this is really complicated stuff. I think you have to treat these people basically as mass murders. But I do not think we should accord them any particular religious respects because I think whatever they are claiming, motivation clearly is a twisted cultage mind."
http://www.breitbart.com/video/2015/01/07/howard-dean-dont-call-paris-terrorists-muslim/
Muslim Cleric Who Battled Hannity: Free Speech Doesn't Extend to Insulting Prophets of Allah
"The Muslim cleric infamously featured in heated interviews on both CNN and Fox News last year took to Twitter on Wednesday morning to react to the terrorist attack on the French newspaper Charlie Hebdo. His general theme: People must understand that Muslims want to protect the Prophet Muhammed's image; and free speech should not allow for blasphemous material. Hebdo is famous for printing cartoons depicting Muslim clerics and prophets in a satirical light. The attack on their Paris offices left 12 dead, reportedly including four cartoonists. "Muslims love the Messenger Muhammad (saw) more than their parents, children and even themselves!" British cleric Armen Choudary wrote on the social media site. "Why don't people understand?" He followed that up not with a condemnation of the attacks, but rather a rebuking of the cartoons and similar political displays. "Freedom of expression does not extend to insulting the Prophets of Allah," he wrote, "whatever your views on the events in Paris today!" In another tweet, Choudary suggested there should be more laws against blasphemous images of Muslim prophets. "May Allah allow all Muslims & non-Muslims live together under divine law where the honour of citizens & Prophets is protected," he declared, following it up with this: "If freedom of expression can be sacrificed for criminalising incitement & hatred, Why not for insulting the Prophet of Allah?" For background: Choudary was once spokesman for al-Muhajiroun, a radical group now banned in England. The organization has allegedly reformed under various aliases, while the cleric himself has denied ever supporting any acts of terror. He became well-known in the American media after he sparred with Fox's Sean Hannity, resulting in the host shouting at him on-air: "Are you that dumb and ignorant?" Choudary later returned to cable news for a contentious debate with CNN's Brian Stelter, this time "jokingly" invoking 9/11 attacks during a sound check."
http://www.mediaite.com/online/muslim-cleric-who-battled-hannity-free-speech-doesnt-extend-to-insulting-prophets-of-allah/
ANJEM CHOUDARY: PARIS SHOWS 'CONSEQUENCES' OF INSULTING ISLAM
http://www.breitbart.com/video/2015/01/07/anjem-choudary-paris-shows-consequences-of-insulting-islam/
The Obama Administration Has History Of Blaming Free Speech For Islamic Backlash
http://dailycaller.com/2015/01/07/the-obama-administration-has-history-of-blaming-free-speech-for-islamic-backlash/
Flashback: White House Questioned Newspaper's 'Judgment Behind the Decision to Publish' Muhammad Cartoons
http://www.theblaze.com/stories/2015/01/07/flashback-white-house-questioned-newspapers-judgment-behind-the-decision-to-publish-muhammad-cartoons/
Lindsey Graham: We Are In A Religious War, This Isn't A Cartoon Problem, And Obama's Policies Are Getting People Killed
http://hotair.com/archives/2015/01/07/lindsey-graham-we-are-in-a-religious-war-this-isnt-a-cartoon-problem-and-obamas-policies-are-getting-people-killed/