News Briefing for Thursday, December 4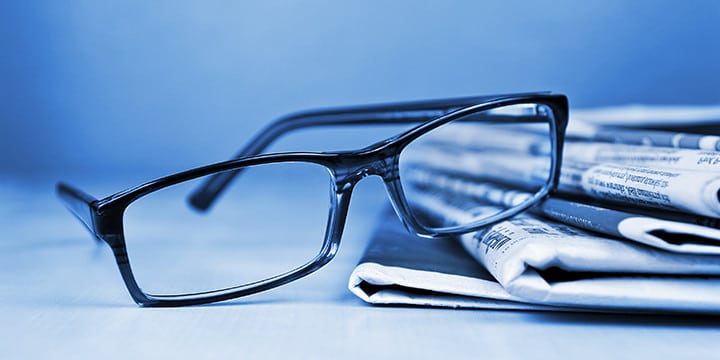 HEALTHCARE:
NYT: WORKING-CLASS DISGUST WITH DEMOCRATS HITTING 'DANGEROUS LEVELS'
"Progressive New York Times columnist Thomas B. Edsall wrote on Tuesday that Democrats' embrace of Obamacare's redistribution scheme has angered and alienated working-class and middle-class Americans.  "Even though midterm elections favor Republicans, the 2014 results show middle and working-class dissatisfaction with the Democratic Party rising to dangerous levels, which threatens the party's growing demographic advantages," wrote Edsall.  As Breitbart News reported last Wednesday, the latest Gallup poll finds that President Barack Obama's approval rating with working-class white voters has hit an all-time low 27%. Moreover, the Gallup poll's findings were taken from opinion data collected prior to racially-charged riots in Ferguson, Missouri.  Edsall cites numbers showing that working-class and middle-class Americans fully understand that Obamacare takes money from the working class and gives it away to the lower class, thereby making things "worse for people like you and your family."
http://www.breitbart.com/Big-Journalism/2014/12/03/NYT-Working-Class-Disgust-with-Democrats-Hitting-Dangerous-Levels
My Family's Health Plan Was Cancelled And ObamaCare's One-Size-Fits-All Doesn't Fit Us
"It finally arrived – the letter from my health insurance company announcing that my family will be moved to a new plan beginning January 1, that "meets all of the requirements of the Affordable Care Act" . . . for a mere $500 more a month. I knew this was coming. Golden Rule has been sending me "warning" letters for months now. But really I've known this was coming for much longer – ever since Congress created the government-run, one-size-fits-all system known as ObamaCare. And I've watched as millions of others – like those on MyCancellation.com – have gone through the same ordeal of losing plans they liked and could afford. Unfortunately a lot of the blame goes to my fellow women's groups – not the Independent Women's Forum, of course – but progressive outlets like UltraViolet, NOW, Feminist Majority, and Emily's List, which campaigned for expanding specific "rights" for women's health care with no consideration for how these "benefits" would impact individual bank accounts, the economy, and our freedom. It's well-noted that women have unique healthcare needs. Not only do we require maternity care, but also we make the majority of decisions related to our family's health care, take the majority of prescription drugs, and spend about two-thirds of the healthcare dollars. All of this is true for me personally. But I'd argue that everyone has unique healthcare needs. In fact, no two people are exactly the same. I know this from experience. One might assume that my situation is typical of other women, but then I look at the women on my staff and see just how varied we are:  One newly married without children, others just beginning families, still others whose family and situation might appear very similar to mine on the surface, but really have healthcare needs significantly different from mine."
http://www.forbes.com/sites/sabrinaschaeffer/2014/12/02/my-familys-health-plan-was-cancelled-and-obamacares-one-size-fits-all-doesnt-fit-us/
Washington Obamacare Exchange Kicks 6,000 Off Their Plans
"A problem with Washington state's Obamacare exchange cancelled 6,000 accounts' insurance plans and payments, the exchange admitted Tuesday night. The state-run exchange is facing more technical struggles than many Obamacare exchanges during the second open enrollment period. The exchange went offline just hours after the open enrollment period began on Nov. 15. Officials said the website was incorrectly calculating the amount of premium subsidies and shut down the site for about a day while they fixed the problem. Now, some 6,000 customers will have to sign up for coverage all over again. "Early analysis indicates that our system integrator, Deloitte, ran an automated enrollment cancellation process in error," said Richard Onizuka, the Washington Health Benefit Exchange CEO, in a statement. "The affected accounts, which are a portion of the total number of customers who are enrolled in coverage starting on Jan. 1, 2015, experienced an erroneous cancellation of both their enrollment and payment for 2015 coverage." Washington customers who had their coverage canceled will have to make their way through the process again by Dec. 23 in order to make sure they get their insurance by Jan. 1 as planned. The exchange said the first payments will not be deducted from customers' accounts. "It will take a few days to contact everyone," said Bethany Frey, spokeswoman for the exchange. "Every individual will be contacted by a customer support rep, exchange staff member, broker or navigator…they will also receive a letter, which is going out tomorrow, or an e-mail, depending on their preference."
http://dailycaller.com/2014/12/03/washington-obamacare-exchange-kicks-6000-off-their-plans/
Minnesota Obamacare Slashes Sign-Up Expectations By A Third
"Minnesota officials drastically cut their expectation for this year's total Obamacare enrollment on Wednesday due to the exit of the state's largest health insurer. The state originally expected to attract 100,000 customers into private health insurance plans on the exchange by Obamacare's second year, but exchange officials have slashed that by a third. Scott Leitz, MNsure's CEO, said Wednesday that they're now expecting about 67,000 enrollees by the end of the 2015 enrollment period. The Obama administration already significantly cut its national enrollment projections last month. While the Congressional Budget Office predicted 13 million total enrollees by 2015, the Obama administration drew that estimate back to just 9 million, in a move some speculated was to lower the public's expectations."
http://dailycaller.com/2014/12/03/minnesota-obamacare-slashes-sign-up-expectations-by-a-third/
Obamacare Sign-Ups Stall In Week Two
"The number of Americans signing up for Obamacare coverage on HealthCare.gov slowed significantly in the second week of the open enrollment season for the health-care law. Just over 303,000 people chose plans on HealthCare.gov between Nov. 22 and Nov. 28, down from 462,125 who selected insurance coverage on the federal website during its first week, the Department of Health and Human Services announced Wednesday. In all, 765,135 people have selected plans so far; about 48 percent of those are new customers, while 52 percent are returning to renew or change plans they purchased on HealthCare.gov last year. The number of total applications submitted dropped by half in comparison to the first week. While over one million applications were submitted during the first week, that total fell to just 520,427 in the next seven days. Interest in window shopping on both HealthCare.gov and the Spanish-language version of the website, CuidadoDeSalud.gov also fell. During the 2013 open enrollment season, sign-ups were incredibly low at the beginning and interest surged in the month before the deadline — although part of the initial lack of interest was due to HealthCare.gov's tech failure."
http://dailycaller.com/2014/12/03/obamacare-sign-ups-stall-in-week-two/
Health law sign-ups slowed over Thanksgiving
http://townhall.com/news/politics-elections/2014/12/03/health-law-signups-slowed-over-thanksgiving-n1927117
Enrollment in Obamacare plans for 2015 remains strong
"The second week of open enrollment in 2015 health insurance plans offered under President Barack Obama's healthcare reform almost matched the pace of the first week, federal health officials said on Wednesday. Last week, which included the Thanksgiving holiday, 303,010 people chose Obamacare plans from Healthcare.gov. Almost half, 49 percent, were new customers, while the others renewed 2014 policies. From Nov. 15-21, 462,125 people chose health plans; 48 percent were new customers. The federal website, which serves people in the 35 states that are not operating their own Obamacare exchange, has operated essentially without a hitch since it opened on Nov. 15, in dramatic contrast to the disastrous roll-out a year ago. Enrollment for 2015 coverage closes on Feb. 15. Current customers who do not actively sign up again by Dec. 15 will be automatically re-enrolled in their 2014 plan, though consumers might find a cheaper or better plan if they comparison shop on the exchange."
http://townhall.com/news/politics-elections/2014/12/03/enrollment-in-obamacare-plans-for-2015-remains-strong-n1927098
Obamacare Author: We Shouldn't Have Passed Obamacare The Way We Did
"Democratic Sen. Tom Harkin, who helped co-author Obamacare in 2009 and 2010, says the bill is too complicated and Congress probably shouldn't have passed it at all. Harkin, a liberal senator who's in favor of a single-payer health-care system, told The Hill Wednesday that the Affordable Care Act turned out too complicated and doesn't actually make health care more affordable for most people. As chairman of the Senate Health, Education, Labor, and Pensions Committee, Harkin was instrumental in constructing Obamacare and getting the bill passed, but is retiring this year. "We had the power to do it in a way that would have simplified healthcare, made it more efficient and made it less costly and we didn't do it," Harkin told The Hill. "So I look back and say we should have either done it the correct way or not done anything at all." Harkin's the second high-profile Democrat to pull his support from the law. New York Sen. Chuck Schumer, the third-ranking Democrat in the Senate, said in November that Congress should not have passed Obamacare because the law does not help the middle class.  "Unfortunately Democrats blew the opportunity the American people gave them," Schumer said. "We took their mandate and put all of our focus on the wrong problem — health-care reform." Harkin is less worried about the middle class and more concerned that Obamacare lacks a government-provided coverage option."
http://dailycaller.com/2014/12/03/harkin-we-shouldnt-have-passed-obamacare-the-way-we-did/
Harkin Joins Schumer: Maybe We Shouldn't Have Done Obamacare
"Outgoing senator Tom Harkin (D., Iowa) joined the chorus of Democratic lawmakers expressing some regret about the passage of Obamacare in 2010 — because he believes Democrats passed up an opportunity to pass a single-payer system and settled for "complex, convoluted" Obamacare. "We had the votes to do [a fully public plan] and we blew it," he told the Hill in a recent interview. He cited concerns raised by more centrist, moderate Democrats — such as former senators Blanche Lincoln of Arkansas and Ben Nelson of Nebraska — as the reason for what ultimately passed. But a public-option plan or single-payer system could have made it out of Congress had Democrats capitalized on President Obama's popularity after his 2008 election and moved to pass the bill in his first months in office rather than waiting over a year, Harkin said."
http://www.nationalreview.com/corner/393873/harkin-joins-schumer-maybe-we-shouldnt-have-done-obamacare-andrew-johnson
Harkin: Yeah, ObamaCare was a mistake
"Chuck Schumer isn't the only Democrat suffering from buyer's remorse from March 2010. Outgoing progressive Senator Tom Harkin, whose seat will be filled by conservative Joni Ernst in large part because of voter unhappiness with ObamaCare, told The Hill that the Affordable Care Act was a huge mistake — but not quite for the same reasons Schumer believes. While Schumer belatedly lamented the lost opportunity to boost the middle class rather than climb on the Democratic hobby horse of health-insurance overhauls, Harkin regrets not doing more to demolish the health-insurance industry: "He wonders in hindsight whether the law was made overly complicated to satisfy the political concerns of a few Democratic centrists who have since left Congress. "We had the power to do it in a way that would have simplified healthcare, made it more efficient and made it less costly and we didn't do it," Harkin told The Hill. "So I look back and say we should have either done it the correct way or not done anything at all. "What we did is we muddle through and we got a system that is complex, convoluted, needs probably some corrections and still rewards the insurance companies extensively," he added. … Harkin says in retrospect the Democratic-controlled Senate and House should have enacted a single-payer healthcare system or a public option to give the uninsured access to government-run health plans that compete with private insurance companies. "We had the votes in '09. We had a huge majority in the House, we had 60 votes in the Senate," he said. He believes Congress should have enacted "single-payer right from the get go or at least put a public option would have simplified a lot."
http://hotair.com/archives/2014/12/03/harkin-yeah-obamacare-was-a-mistake/
Harkin creates stir over Affordable Care Act
http://qctimes.com/news/local/government-and-politics/harkin-creates-stir-over-affordable-care-act/article_63e64300-933a-54a3-a940-4cef36957305.html
NY Times op-ed: Obamacare is tearing the Democratic Party apart
http://hotair.com/archives/2014/12/03/ny-times-op-ed-obamacare-is-tearing-the-democratic-party-apart/
Kathleen Sebelius: Healthcare.gov was 'like buying an airline ticket using your fax machine'
"On whether she felt like a scapegoat for the failures of Healthcare.gov:
Kathleen Sebelius: No. I think that I was the CEO of a big company with an important rollout and health care.gov was something that had been promised to work smoothly, to work like you were buying an airline ticket using your app on your computer. Instead it worked like buying an airline ticket using your fax machine
On the description of Jonathan Gruber as an architect of the health care law:
KS: Dr. Gruber could be regarded as the architect of Romneycare, but he was a consultant, one of many, on the issues around how to frame the subsidies … I know our staff did [meet with him] and I think he met with various advisers, but I did not meet with Jonathan Gruber. … Maybe he was in a large room, he could have been on a phone call. But in terms of small meetings, discussing policy, that never happened."
On whether she's concerned about what Gruber might say when he testifies next week before a House committee:
KS: Well, clearly he is not a very articulate with the phrasing he uses. I have no idea what Dr. Gruber is going to say. But frankly I don't think that it's relevant in terms of his personal opinions of what happened. He was not author of the bill itself. He didn't influence the members of Congress who actually wrote the legislation. He is making some headlines, which is unfortunate because I think he's harming the very product that he helped to push forward."
http://www.washingtonpost.com/blogs/post-politics/wp/2014/12/03/kathleen-sebelius-healthcare-gov-was-like-buying-an-airline-ticket-using-your-fax-machine/
Sebelius: Gruber. . . Where Do I Know that Name?
"Former Health and Humans Services secretary Kathleen Sebelius became the latest Democrat to attempt to rewrite Jonathan Gruber's role in the creation of Obamacare. The MIT health-care expert who was credited as the "architect" of the controversial law became a headache for the White House last month after a series of videos emerged of him boasting that he and the bill's supporters deceived voters who were too "stupid" to realize it. But Sebelius rebuffed claims that Gruber was integral to the process, telling USA Today that she wasn't sure if she ever interacted with him. "Maybe he was in a large room; he could have been on a phone call," she said. "But in terms of small meetings, discussing policy, that never happened." She did say that her staff definitely met with Gruber. Sebelius added that Gruber "didn't influence the members of Congress" to vote for the bill, although then-speaker Nancy Pelosi and others cited his work while pushing the law. She also rejected Gruber's characterization of the process, insisting that it was very open and transparent and that the professor "is not very articulate with the phrasing that he uses."
http://www.nationalreview.com/corner/393864/sebelius-gruber-where-do-i-know-name-andrew-johnson
Health Spending Rises Only Modestly
"Spending on health care in the United States grew in 2013 at the lowest rate since the federal government began tracking it in 1960, the Obama administration said Wednesday. It was the fifth straight year of exceptionally small increases in the closely watched indicator. The data defied critics who had said such slow growth would not continue for long once the recession ended in mid-2009. Health spending totaled $2.9 trillion last year, up 3.6 percent from 2012, the administration said. The share of the economy devoted to health care, which appeared to be growing inexorably for decades, has been the same since 2009. "The 3.6 percent increase in 2013 is the lowest increase on record in the national health expenditures going back to 1960," said Micah B. Hartman, a statistician at the Centers for Medicare and Medicaid Services and lead author of the report, published in the journal Health Affairs. "The next lowest increase was 3.8 percent in 2009. These rates are within the range of the recent low rates of growth in health care spending, between 3.6 and 4.1 percent from 2009 to 2013." Spending for health care in 2013 averaged $9,255 a person, government economists and statisticians reported. Health spending grew at about the same pace as the economy and accounted for 17.4 percent of the gross domestic product, which reflects the total output of goods and services. Among factors restraining the growth of health spending, the administration pointed to new limits on Medicare payments to hospitals and health maintenance organizations; automatic across-the-board cuts in federal spending required by a 2011 law; and the proliferation of high-deductible health insurance plans, which tend to discourage the use of care by requiring consumers to pay more of the cost. Faster growth in Medicaid spending offset some of the slowdown in spending by Medicare and private insurance in 2013, officials said. The 2013 figures did not show the effects of major expansions in coverage that took effect this year."
http://www.nytimes.com/2014/12/04/us/pace-of-health-care-cost-increases-falls-to-a-54-year-low.html?partner=rss&emc=rss
Health spending grows at lowest rate in over 50 years in 2013
http://www.washingtonexaminer.com/health-spending-grows-at-lowest-rate-in-over-50-years-in-2013/article/2556917?custom_click=rss
McConnell on Obamacare: "A Full Repeal Not Likely To Happen"
""Who may ultimately take it down is the Supreme Court of the United States. I mean there's a very significant case that will be decided before June on the question of whether the language of the law means what the language of the law says, which is that subsidies are only available for states that set up state exchanges. Many states have not. If that were to be the case, I would assume that you could have a mulligan here, a major do-over of the whole thing — that opportunity presented to us by the Supreme Court, as opposed to actually getting the president to sign a full repeal, which is not likely to happen," Sen. Mitch McConnell (R-KY) said to the Wall Street Journal in an interview."
http://www.realclearpolitics.com/video/2014/12/03/mcconnell_on_obamacare_a_full_repeal_not_likely_to_happen.html
IMMIGRATION:
POLL: SUPPORT FOR PATH TO CITIZENSHIP FOR ILLEGALS AT RECORD LOW AFTER OBAMA EXEC AMNESTY
"A record percentage of Americans polled by Quinnipiac do not want illegal immigrants to have a path to citizenship and feel illegal immigrants should be deported. Quinnipiac found that support for a pathway to citizenship "is at its lowest level ever measured by the" independent polling outfit while the percentage of Americans who feel that "illegal immigrants should be required to leave" is "higher than this number ever has been." The poll, which was taken after Obama announced his executive amnesty, found that 48% of Americans believe illegal immigrants "should be allowed to stay, with a path to citizenship, down from 57 percent November 13, 2013, and the lowest this number ever has been." Another 11% said "immigrants should be allowed to stay, but not be allowed to apply for citizenship," and 35% felt "illegal immigrants should be required to leave the U.S., up from 26 percent 12 months ago and higher than this number ever has been." A plurality of Americans also disapproved of Obama's executive amnesty—48% opposed while 45% approved. Quinnpiac conducted the poll from November 18-23, and its margin of error is +/- 2.4 percentage points."
http://www.breitbart.com/Big-Government/2014/12/02/Poll-Support-for-Path-to-Citizenship-for-Illegals-at-Record-Low-after-Obama-Exec-Amnesty
Republican Boehner tries to avoid spending fight on immigration
http://www.srnnews.com/republican-boehner-tries-to-avoid-spending-fight-on-immigration-2/?utm_source=headlines_newsletter&utm_medium=email&utm_campaign=December-3-2014
YOHO DUCKS ON WHETHER BOEHNER WILL DEFUND EXEC AMNESTY IN MARCH
"Congressman Ted Yoho (R-FL), the sponsor of a bill that asserts President Obama does not have the legal authority to implement his executive action on immigration, dodged on whether House Speaker John Boehner (R-OH) would fight to defund the president's executive order on immigration in March during an interview on Wednesday's "Laura Ingraham Show." Towards the end of the interview, the discussion turned to whether Boehner would defund the president's executive order in March after the stopgap funding for DHS that is currently being pushed by Republicans expired, Yoho said "it's not a matter of trust," when asked why he had faith that Boehner would battle to defund the executive action when Yoho himself has been critical of Boehner in the past.  He then was asked whether he believed Bohener would fight the funding for the executive order, to which Yoho responded "it's going to be a new Congress, come first of the year, and there's a lot of people that came up here on idealistic principles that we're going to stand firm." And "we look forward to the ensuing fight to do what's right for this country."
http://www.breitbart.com/Breitbart-TV/2014/12/03/Yoho-Ducks-on-Whether-Boehner-Will-Defund-Exec-Amnesty-in-March
BUCHANAN PREDICTS BOEHNER WILL BACK DOWN ON AMNESTY FIGHT
"Wednesday on Newsmax TV's "The Steve Malzberg Show," conservative commentator Pat Buchanan predicted House Speaker John Boehner (R-OH) will back down in the battle against President Barack Obama's executive order amnesty. Buchanan said, "Boehner and those folks up on the Hill are going to follow the people who pay their room and board and tuition. The business community doesn't want anything done. They would like to have the amnesty just go forward," he added, "I think thats what the republican party is going to do."
http://www.breitbart.com/Breitbart-TV/2014/12/03/Buchanan-Predicts-Boehner-Will-Back-Down-on-Amnesty-Fight
CADDELL: DEMS 'PANICKING,' GOP LEADERSHIP DOESN'T 'GRASP' ELECTION RESULTS
"Former Democratic pollster Pat Caddell said that Democrats are "panicking" because they know President Obama is "fully prepared to sacrifice them in the future" but that the GOP leadership doesn't have "any idea that the American people just voted to stop Obama, not to fall over and surrender," on Wednesday's "Your World with Neil Cavuto" on the Fox News Channel. "The Democratic Party is falling apart on this [Obamacare] and immigration because the numbers are very bad…something is going on. It's called politics. They just got crushed in the election. Not that the Republican leadership has any idea that the American people just voted to stop Obama not to fall over and surrender, which seems to be their plan now. But [outgoing Senator] Harkin (D-IA) just saw his state lose a Senate seat they should have had, jeopardize other seats. Other Democrats are looking at this saying, 'we're going to go under on this stuff.' And that is what is happening" he stated. Caddell continued, "these people are looking at the election results and panicking. As they are on immigration where you already have five Democratic Senators who have said they disagree with what the president did and oppose what he did even though the Republican leadership doesn't seem to grasp that they have the wind at their back. Democrats are panicking because they're watching their base collapse. And what you're seeing is the left wing of the party and the centrist wing of the party starting to go, 'oh, my God, what are we going here?' They kn[o]w one thing about Barack Obama he's fully prepared to sacrifice them in the future."
http://www.breitbart.com/Breitbart-TV/2014/12/03/Caddell-Dems-Are-Panicking-Obama-Prepared-To-Sacrifice-Them
Trey Gowdy On Executive Amnesty: 'Candidate Obama Was Right, But President Obama Is Wrong' [VIDEO]
"GOWDY: You have a Con Law professor who admits he lacks the power to do something, but because of political expediency, and the elections are over, and he's never going to be on the ballot again, he goes ahead and does it anyway. That is very dangerous. Lay politics aside; it's dangerous to any country that is grounded in respect for the law.
HOST BILL HEMMER: But based on the law, it appears he went a certain length on his executive order, and refrained from doing other things to keep it within the bounds of the law. That's what the White House would argue. Is the White House right or not?
GOWDY: No sir, they are not right. Senator Obama was right and candidate Obama was right, but President Obama is wrong. There's a difference between exercising prosecutorial discretion on a case-by-case basis, all prosecutors do that. But to announce ahead of time we are no longer going to prosecute certain categories of crime, with respect to immigration, that's not criminal. That's a civil matter."
http://dailycaller.com/2014/12/03/trey-gowdy-on-executive-amnesty-candidate-obama-was-right-but-president-obama-is-wrong-video/
Conservatives scoff at Boehner deal
Hardliners are again ready to cause leaders problems.
"The "Hell No" caucus is once again causing headaches for Republican leadership.
A cadre of the House's most conservative members will meet Wednesday morning at the Capitol Hill Club for Rep. Steve King's regular breakfast to discuss lame duck legislation. Texas Republican Sen. Ted Cruz, who often serves as a de facto spokesman for congressional hardliners, is expected to attend. hese hard-line Republicans are already expressing their dissatisfaction with the plan outlined by Speaker John Boehner (R-Ohio) during a closed door meeting Tuesday morning. Instead of a spending bill that keeps the government funded through September with a chance to review the the Department of Homeland Security's funding in March, the lawmakers want to pass a much shorter resolution. "I think a lot of us, in discussion, we don't see the purpose of having a long CR. Why not do it the first day we're in session?" said Rep. John Fleming (R-La.) "I'm not sure it's going to pass the way they are proposing it. I think it's likely they are going to have to improve it if they want it to pass." These conservatives estimate the number of Republican "no" votes to be near 30 to 40 — enough to derail a vote on the government funding bill if Democrats oppose the measure. Senate conservatives are beginning to badger House leaders over their plan to fund the government and symbolically disapprove of the president's immigration action. GOP Sens. Jeff Sessions of Alabama, David Vitter of Louisiana and Mike Lee of Utah all began to blast the House GOP leadership's plan on Tuesday afternoon, arguing that the House needs to block funding for implementation of Obama's executive action now, not later. Lee laid out a detailed road map to taking on the executive action in a statement to Breitbart News, arguing for a short-term continuing resolution that blocks funding for the executive action — the opposite of what Republican leaders in both chambers want."
http://www.politico.com/story/2014/12/conservatives-scoff-at-boehner-deal-113280.html#ixzz3KqHFRKWp
When Ted Cruz huddles with his House counterparts
http://www.msnbc.com/rachel-maddow-show/when-ted-cruz-huddles-his-house-counterparts
Cruz Joins House Conservatives on Defunding Immigration Policy
"Sen. Ted Cruz (R. Texas) Wednesday joined forces with House conservatives to fight GOP leaders' proposal to avoid a government shutdown while opposing President Barack Obama's immigration initiative. With government funding due to run out Dec. 11, Mr. Cruz issued a statement calling for a short-term government spending bill that includes a ban on funding for Mr. Obama's immigration initiative — a harder line approach than the plan being advanced by House Speaker John Boehner (R., Ohio) that would fund the government for a full year and put off the fight over immigration policy until next year."
http://blogs.wsj.com/washwire/2014/12/03/cruz-joins-house-conservatives-on-defunding-immigration-policy/?mod=WSJBlog
Ted Cruz to House GOP: Forget the "cromnibus" and defund Obama's amnesty now
http://hotair.com/archives/2014/12/03/ted-cruz-to-house-gop-forget-the-cromnibus-and-defund-obamas-amnesty-now/
Ted Cruz Pushes the House to Have All-Out Spending Fight on Obama Immigration Action
Conservatives in the House look to Cruz once again for solutions to stop Obama.
http://www.nationaljournal.com/congress/ted-cruz-pushes-the-house-to-have-all-out-spending-fight-on-obama-immigration-action-20141203
Boehner faces conservative ire over plan to delay immigration fight
"Conservative Republicans are pushing back hard against House Speaker John Boehner's plan to effectively push off the battle over President Obama's immigration plan to next year in order to pass a spending bill, increasing the likelihood he'll need help from Democrats to get it through the House and Senate. The speaker on Tuesday had put forward a plan to address two tricky issues: letting Republicans vent over the president's controversial immigration executive actions, while also backing a spending bill to keep the government running past Dec. 11, when current funding runs out.  Boehner's solution is to call a vote on a bill this week opposing and trying to block Obama's immigration orders — though it would likely die in the Senate. Then, the House would vote next week on a bill funding the government through the full fiscal year, and funding immigration-related agencies through early next year. This would kick the fight over the president's immigration plan to 2015, when Republicans have control of both chambers.  But that's not enough for many conservatives, who want to use the current spending fight as leverage to defund the president's plan now. They complain that the planned vote this week would merely be symbolic.  Sen. Jeff Sessions, R-Ala., blasted Boehner's proposal in a statement late Tuesday, suggesting it violates a campaign promise by Republicans to do "everything" they can to stop executive "amnesty." "Unfortunately, the plan now being circulated in the House fails to meet that test," Sessions said. Sen. David Vitter, R-La., said "sending a bill to the Senate without first making an attempt to include defund language is telling the American people that you support Obama's executive amnesty. That would be a slap in the face to the voters who sent a message last month by electing Republican majorities in Congress."  Sen. Ted Cruz, R-Texas, on Wednesday urged GOP colleagues to "do what you said you would do" to battle the "amnesty."  Boehner is likewise facing some pushback from conservative members of the House GOP caucus. This increases the likelihood that he'll need help from Minority Leader Nancy Pelosi and her Democratic rank-and-file…. Pelosi has not definitively said what she might do with the current package… Boehner said Tuesday that Obama has ignored the American people.  "This is a serious breach of our Constitution," Boehner said. He also said lawmakers "have limited options and abilities to deal with it directly."
http://www.foxnews.com/politics/2014/12/03/boehner-faces-conservative-pushback-over-plan-to-delay-immigration-fight/
Hardliners push opposing Obama immigration actions
"In a defiant challenge to GOP leaders, immigration hardliners in Congress announced Wednesday they will oppose upcoming legislation to keep the government open. They demanded specific provisions to stop President Barack Obama's executive actions that granted a reprieve from deportation for millions. "We aren't with our vote going to give him one dime to execute his illegal action, and we believe the American people are going to stand with us," said Rep. Michele Bachmann, R-Minn., at a press conference outside the Capitol where she was joined by other House conservatives and Sen. Ted Cruz, R-Texas. Cruz warned against "having a meaningless show vote" and said: "We should announce we mean what we say, we will use our constitutional authorities to force this president to faithfully execute the laws." The growing conservative opposition was a problem for House Speaker John Boehner and other Republican leaders a day after they presented House Republicans with a two-part plan to respond to Obama's move on immigration and keep the government running past Dec. 11, when a current funding measure expires. The plan involves voting on stand-alone legislation this week to declare Obama's immigration move "null and void." Then next week, lawmakers would pass a spending bill that funds most government operations for a year but keeps the Department of Homeland Security running only for a few months. Since Homeland Security overseas immigration issues, the approach is meant to maintain leverage over those programs and revisit them next year when Republicans will control both the House and the Senate."
http://townhall.com/news/politics-elections/2014/12/03/immigration-hardliners-push-to-oppose-obama-n1927012
Conservatives Push Short-Term Funding to Block Obama on Illegal Immigrants
"Breaking with House Republican leaders, conservatives are pressing for a short-term plan to fund the government while blocking President Obama's move to grant legal status to millions of illegal immigrants. The measure would allow the new Congress to weigh in on the president's unilateral action and shape the spending debate. Speaking yesterday during Conversations with Conservatives, a monthly Capitol Hill gathering with reporters, some of the House's most vocal conservative Republicans pushed back on the option of  a "continuing resolution," or CR, to fund the government through the end of the fiscal year Sept. 30. A short-term funding bill, they argued, would allow the new Congress to counter the president's run around lawmakers to shield illegal immigrants from deportation and grant them work permits. The 114th Congress will boast Republican majorities in the Senate as well as the House. "The cavalry is coming," Rep. Jim Jordan of Ohio said of Republican freshmen arriving next month, adding: Why in the world would you want to extend a CR, a funding bill, for several months out? Why not wait for those people to get here? I think the voters have elected us, that's what they would expect. I think that makes a lot of sense. Fund the government, but let's do it for a short period of time. One option for Republicans is to pass, by a Dec. 11 deadline, what has been dubbed a "cromnibus" spending bill — one that combines omnibus legislation with a short-term continuing resolution. It would fund all of the government through September except for the Department of Homeland Security, which includes immigration enforcement agencies and would get only a few months of funding at most."
http://dailysignal.com/2014/12/03/conservatives-push-short-term-funding-block-obamas-action-illegal-immigrants/?fb_action_ids=1591851614376469&fb_action_types=og.shares
GOP Congressman: Boehner Doesn't Have the Votes
"A Republican Study Committee meeting today gave some indication of how much work House leadership has to do to rally support for a government funding bill that does not withhold funding for President Obama's executive orders on immigration. "There were opinions all over the place," Representative Mike Pompeo (R., Kan.) told National Review Online. "There were members that were adamant that we shouldn't vote for anything that funded any of these institutions surrounding these executive orders or soon to be set of actions. there were others who were simply saying, 'hey, let's do a short-term CR for the whole thing' . . . and then there were others who said, hey look, let's get this thing done'" by backing something like a CRomnibus — a proposal that would fund most of government for the year but leave the Department of Homeland Security on a short-term continuing resolution. Conservative lawmakers want a bill that includes a prohibition on implementing Obama's new immigration policy. "Related to the president's unconstitutional executive order, we should precisely isolate that and make sure that we don't do anything to fund that," Representative Trent Franks (R., Ariz.) told NRO after the RSC meeting.  A leadership attempt to pass a bill that stops short of that would pit two former Republican Study Committee chairmen against each other. "I'd vote against that if that's what's put on the floor," said Representative Jim Jordan (R., Ohio), who led the RSC in 2011 and 2012. "This was a big issue in the campaign and we're not going to respond with the ultimate power that we have, which is the spending authority?" Jordan's successor as RSC chairman is now the House whip, Louisiana Representative Steve Scalise, who is tasked with rounding up the votes for leadership proposals. Most of the chatter this week suggests that House Republicans will pass a CRomnibus spending bill that funds most of government for the next year, but leaves the Department of Homeland Security on a short-term continuing resolution. One Republican who attended the RSC meeting suggested that leadership is very far from having the votes to pass such a bill. "They're welcome to file it, they're welcome to present it, and they're welcome to go find 100 Democrats [to help pass it]," the lawmaker told NRO."
http://www.nationalreview.com/corner/393907/gop-congressman-boehner-doesnt-have-votes-joel-gehrke
Republicans shout down Ted Cruz
"Republican senators panned Ted Cruz and his conservative colleagues' Wednesday as they picked up traction on their push to derail the House GOP's plan to keep the government funded.
The high-profile Texas conservative made a splash on Wednesday in announcing his opposition to House leaders' plans to pass an omnibus spending bill to keep the government funded through September, revisit Department of Homeland Security funding early next year and pass a proposal disapproving of Obama's immigration policy — which the Democrat-controlled Senate will not take up. First he joined colleagues from the Senate's right flank and demanded both chambers take a harder line against Obama than proposed by GOP leaders, then he joined House hardliners at a press conference at which urged Republicans to "do what you promised" in pushing back against Obama's executive order shielding millions from deportation.
"We should pass a short-term continuing resolution that includes language defunding the implementation of the president's executive action on amnesty," Cruz said on Wednesday.
But Cruz's push, which is backed by a number of GOP senators and House members from the GOP's right flank, is beginning to irk colleagues that still smart when reminded of last year's government shutdown over Obamacare funding — a drama in which Cruz was a central player. And though Cruz insists he does not want a government shutdown, some of his Senate colleagues say that's where his plan would end up. Asked if some Republicans are advocating a strategy that will ultimately result in a government shutdown due to Democratic opposition to any GOP bill that eliminates funding to DHS, Sen. John McCain (R-Ariz.) said "just a few are."
"I hope everybody learned the lesson of the last time we shut down the government. If it hadn't of been for the crisis of Obamacare it would have done much more damage than it did," McCain said. "The overwhelming majority of us are against shutting down the government." In the Senate, most members close to leadership are strong supporters of Boehenr's plan to revisit DHS funding next year when the GOP controls the Senate, which will allow more avenues to respond to Obama's immigration action beyond just using Congress's power of the purse.
"The challenging thing is we're limited in the toolbox of how to show outrage without a shutdown," said Sen. Richard Burr (R-N.C.), a close ally of Boehner who agrees with the speaker's plan to . "What we've got to do is have a measured, calculated response to it. And I don't think you can do that when you're only limited to one avenue. We'll be in a different situation in January."
http://www.politico.com/story/2014/12/ted-cruz-spending-bill-immigration-113287.html
GOP Rep. Amodei: Democrats Have Promised to Help Pass Funding Bill
"House Democratic whip Steny Hoyer has promised to help Republican leadership overcome rank-and-file opposition to passing a funding bill that does not include language barring President Obama from implementing his executive orders, according to one House appropriator. House Republican whip Steve Scalise conferred "informally" with his Democratic counterpart earlier this week, Representative Mark Amodei (R., Nev.) tells National Review Online. "There was earlier talk about, 'Hey, Steny, are you going to be able to deliver some folks on this?' and, at least earlier, he was like, 'Yeah,'" said Amodei, who suggested that Republicans could muster 80 percent of the 218 votes needed to pass the bill. "It was not a discussion that was white-knuckled. Maybe it's getting to white-knuckle the closer we get, but, I hope not." He disputed the idea that Republicans would need 100 Democrats to help them have a majority of House members. "It's going to take some Democrats, but I don't know if it's a hundred," Amodei said."
http://www.nationalreview.com/corner/393916/gop-rep-amodei-democrats-have-promised-help-pass-funding-bill-joel-gehrke
Pride Goeth: Boehner Begs Hoyer for Dem Votes to Fund Obama Amnesty
http://www.breitbart.com/InstaBlog/2014/12/03/Pride-Goeth-Boehner-Begs-Hoyer-for-Dem-Votes-to-Fund-Obama-Amnesty
Boehner Plans Amnesty Sellout To Pelosi
"Press reports say House Speaker John Boehner will ask Rep. Nancy Pelosi to help him overcome "snowballing" GOP opposition to the GOP leadership's draft 2015 government budget bill. Boehner's draft bill funds the entire government for 2015, but makes merely token efforts to stop President Barack Obama's agencies from implementing his unpopular amnesty, according to rank-and-file GOP legislators. That claim of snowballing opposition was boosted early Wednesday evening, when aides to House Speaker John Boehner said they would change their funding bill to reduce the number of months of funding for Obama's immigration agencies. Late Wednesday night, the Washington Post reported that top Democrat Rep. Steny Hoyer also said Boehner's aides had asked him to deliver Democratic votes to ensure passage of the amnesty-funding bill. GOP Rep. Mark Amodei made the same claim to National Review. Boehner is looking for Democratic help because many of the 234 GOP legislators don't want to fund the business-backed amnesty. Boehner needs at least 218 votes to pass the bill. Obama's amnesty, announced Nov. 21, has blocked the enforcement of immigration law for 12 million illegals, will grant work-permits to five million illegals, will provide government benefits to millions of illegals and will make it cheaper for companies to hire illegals instead of Americans. "Right now, it is just snowballing opposition," Kansas Rep. Tim Huelskamp told The Daily Caller Wednesday."
http://dailycaller.com/2014/12/03/boehner-plans-amnesty-sellout-to-pelosi/
Conservative Opposition to Spending Bill Could Give Pelosi Leverage
"With many conservatives now insisting they won't vote for any government spending bill that doesn't block the president's executive action on immigration, could House Minority Leader Nancy Pelosi's Democrats get a sweeter deal in exchange for votes to pass a bill to fund the government beyond Dec. 11? Conservatives spent much of Wednesday firing up their base, building opposition to any spending bill — omnibus, continuing resolution or "cromnibus" — that doesn't explicitly defund the immigration order. "Some will say we'll vote to fund it for now and then we'll have reinforcements from the Senate next year," Rep. Steve King, R-Iowa, said during a press conference-turned-tea-party-rally Wednesday. "Two problems with that: One of them is that we would have lost our virtue. How do we make the argument that we're going to defend the Constitution in January, February, March or April, if we're not willing to defend the Constitution in December?" King said he was unwilling to vote for any bill that funds the Department of Homeland Security without blocking the executive action, even if it only funded the department for a month. "This is a matter of principle," King said. "This is a matter of constitutional issue." But if Republicans can't pass a spending bill on their own, won't that force Republicans to seek Democratic votes and potentially move the legislation further to the left? "If they do, they do," King said. "It's better than damaging the virtue of Republicans." That seemed to be the position of many Republicans in attendance at Wednesday's outdoor press conference, which included Sen. Ted Cruz of Texas, King, Michele Bachmann of Minnesota, Louie Gohmert of Texas, Randy Weber of Texas, Tim Huelskamp of Kansas, and other conservative voices. "There's an old saying: It's never wrong to do the right thing," Weber told CQ Roll Call before the press conference started. "And so if we vote for what the American people want, if the Democrats want to vote for something the American people don't want and be held accountable in their own districts, that's up to them." "Funding unconstitutional actions for any length of time is a real problem," Gohmert said. That position puts GOP leadership in a tough bind. "The same members who oppose an omni/CR because it would 'fund amnesty' would oppose a short-term CR for the very same reason," a senior GOP aide told CQ Roll Call in an email. "It's a transparent attempt to provoke a shutdown simply to ingratiate themselves in the eyes of some Washington-based activists." Republicans want to avoid a shutdown, but a steadfast refusal from conservatives to vote for anything that may fund the immigration executive action leaves them in need of votes. And if Obama won't sign a bill that blocks his action, and if conservatives won't vote for a bill that funds it, Republicans will have to rely on Democrats to pass a spending bill — and that could put Democrats in a strong negotiating position. Whether Democrats could get a full omnibus spending bill that funds every department until October remains to be seen. Senate Majority Leader Harry Reid, D-Nev., has already shown some support for the current cromnibus plan, and Minority Whip Steny H. Hoyer, D-Md., gave the plan — which would fund everything for the remainder of the fiscal year with the exception of Homeland Security, which would be funded until March — said he wasn't a "hard 'no' or 'yes.'"
http://blogs.rollcall.com/218/conservative-opposition-to-government-funding-bill-could-give-democrats-leverage/?dcz=
MITCH MCCONNELL TO MEET WITH OBAMA AS REPUBLICANS DEBATE AMNESTY FIGHT
"President Obama will meet with incoming Senate Majority Leader Mitch McConnell this afternoon, according to the White House press office. The meeting will take place at the White House, as Republicans debate how to handle a funding fight over Obama's decision to grant executive amnesty to as many as five million illegal immigrants. The scheduled meeting will not be a "bourbon summit" according to CBS reporter Mark Knoller, just a meeting. After heavy Democratic losses in the midterm elections, Obama signaled that he would be willing to meet with McConnell more often… But that was before Obama announced his executive amnesty, something Republican leaders warned would kill inter-party relations. McConnell discussed Obama's hostile actions on Tuesday during The Wall Street Journal CEO Council meeting in Georgetown. "By any objective standard the president got crushed in this election," he said. "So I've been perplexed by the reaction since the election, this sort of in-your-face dramatic move to the left. So I don't know what we can expect in terms of reaching bipartisan agreement. That's my first choice, to look at things we agree on — if there are any." White House Press Secretary Josh Earnest signaled optimism on Tuesday about the possibility of avoiding a funding fight over Obama's executive action on immigration reform. "Senator McConnell, as I mentioned yesterday, was pretty declarative shortly after the election that there wouldn't be a shutdown," he said. "He obviously is somebody who is going to have pretty significant say over how this process works. So we certainly take some heart in Senator McConnell's comments."
http://www.breitbart.com/Big-Government/2014/12/03/Mitch-McConnell-To-Meet-With-Obama-Republicans-Debate-Amnesty-Fight
Obama, McConnell hold rare one-on-one meeting
http://cnsnews.com/news/article/obama-mcconnell-hold-rare-one-one-meeting
Sources: Senate GOP didn't want to talk about countering Obama's amnesty in this week's caucus meeting
http://hotair.com/archives/2014/12/03/sources-senate-gop-didnt-want-to-talk-about-countering-obamas-amnesty-in-this-weeks-caucus-meeting/
Dem Rep. Sanchez on Immigration: Obama "Didn't Change The Law; He Just Prioritized What He Wants To Do"
"BROOKE BALDWIN, CNN: So we have just gotten word of what looks to be this emerging plan, a challenge to the president on immigration, no impeachment, no formal censure. That's been floated. We're also hearing maybe they want to tinker with some funding, maybe debate a resolution declaring the president is breaking the law. Congresswoman Sanchez, what would you say to that?
REP. LORETTA SANCHEZ (D-CA): I would hope that the Republicans would come to the table and start working on a reform with us to pass a law.  The president did not change the law. The current law exists. What he did was say, you know, there are — there are limited resources, and I want to use those resources on getting the bad guys out of our country first. And for those who have families, real family ties to this country, we're not going to go after you. That's all he said. He didn't do much more than that. So he didn't change the law. He just prioritized what he wants to do. And he's allowed to do that."
http://www.realclearpolitics.com/video/2014/12/03/dem_rep_sanchez_on_immigration_obama_didnt_change_the_law_he_just_prioritized_what_he_wants_to_do.html
OBAMA: EXECUTIVE AMNESTY ANGER MEANS IMMIGRATION REFORM LOW PRIORITY
"Wednesday at Business Roundtable quarterly meeting, President Barack Obama said that his executive action granting amnesty to upwards of 5 million illegal immigrants already living in the Untied States means "temperatures need to cool" before comprehensive immigration reform can be passed. After answering a question on his legislative priorities the president said, "Finally on immigration I think that's something that probably comes last. I suspect that temperatures need to cool a bit in wake of my executive action."
http://www.breitbart.com/Breitbart-TV/2014/12/03/Obama-Anger-Over-My-Executive-Amnesty-Means-Immigration-Reform-Lowest-Priority-in-DC
The GOP's War On Obama's Executive Action Lasted About 5 Minutes
"Five months ago, conservative were so livid over President Barack Obama's upcoming "executive amnesty" that incoming House Majority Whip Steve Scalise (R-LA) couldn't bring himself to rule out impeaching the president as punishment. Now, even firebrand Rep. Steve King (R-IA) and Sen. Jeff Sessions (R-AL), Obama's chief immigration foes, have ruled that out. GOP leaders were never seriously considering the idea, but they've successfully tamped down any talk of it. What's more, Republicans may be on the brink of avoiding a government shutdown fight, at least until March, and effectively permitting the executive actions by "Emperor Obama," as Speaker John Boehner's (R-OH) office has dubbed him, with no pushback other than a symbolic vote of disapproval. Republicans don't have the votes for this watered down plan yet, and it could still collapse. But it has significant GOP support, a sign that the fury has calmed quite a bit. How did things change so much? Many Republicans gradually realized that they have no realistic chance of stopping Obama, at least while they control only one chamber of Congress before January, and have heeded calls from leadership to put off the fight until they take over the Senate and expand their House majority in January. "You need to utilize every political means that you can in the environment that you're in. We have limited capabilities now politically, with one house of government," freshman Rep. Robert Pittenger (R-NC) said. "We're not going to take that bait," Rep. Dennis Ross (R-FL) said of a potential shutdown. "We learned from what happened last time. We also learned that no matter what we do until we get a dance partner in the Senate … we've got to be realistic. And shutting down the government is not a realistic alternative at this juncture." And for all their fighting words, many Republican members never had much of an appetite for another government shutdown in less than two years."
http://talkingpointsmemo.com/dc/gop-war-immigration-fizzles
CRUZ, KING, BACHMANN RALLY CONSERVATIVES TO DEFUND EXECUTIVE AMNESTY
"Conservatives rallied supporters against funding President Obama's "lawless, unconstitutional" executive amnesty Wednesday afternoon on the lawn of the Capitol. Led by Reps. Steve King (R-IA), Michele Bachmann (R-MN), and Sen. Ted Cruz (R-TX), the lawmakers slammed the president's unilateral actions on immigration and charged that it is Congress's duty to stop them.  Cruz rallied the crowd saying, "This is a choice between truth and mendacity," pointing out that many Republicans campaigned during the midterm elections on stopping executive amnesty. "What I'm here urging my fellow Republicans to do is very, very simple. Do what you said you'd do," Cruz said, going on to stress a strategy of blocking all of Obama's non-vital national security related nominations and refusing to allocate "taxpayer dollars for lawless and illegal amnesty."  "What the president is doing is dangerous," Cruz said.  According to the Texas Republican, doing what the GOP promised does not mean "a stern letter and having a meaningless show-vote." In the middle of his remarks, one of the attendees shouted, "Ted Cruz, 2016" to a smattering of cheers. House Leadership is looking at the idea of funding most of the government through September, 2015 but only funding the Department of Homeland Security — which will largely implement Obama's executive actions — a few months, in what's been dubbed a "cromnibus." If no spending bill passes by Dec. 11, however, the government will shut down. Speaking to reporters as he left the event, Cruz said he wants to see Obama's actions defunded now, not kick the issue into the next Congress."
http://www.breitbart.com/Big-Government/2014/12/03/Cruz-King-Bachmann-Rally-Conservatives-to-Defund-Executive-Amnesty
Conservative Leaders: Don't Fund Obama's Illegal Amnesty
http://cnsnews.com/video/cnsnews/conservative-leaders-dont-fund-obamas-illegal-amnesty
Ted Cruz's Tough Message to House Republicans
"Sen. Ted Cruz (R-Texas) on Wednesday called on House Republicans to pass a spending bill that defunds President Barack Obama's executive action on immigration, and said failure to do so would be a failure of the GOP to live up to its campaign promises to fight Obama's plan. "What I'm here urging my fellow Republicans to do is very, very simple," Cruz said. "Do what you said you would do." "Honor your commitments. Answer the question today, the exact same way you would have answered it a month ago when you were campaigning before the voters," he added. Cruz spoke after meeting with several House Republicans who are hoping the House can adopt Cruz's recommendation. Several dozen GOP lawmakers are known to be pushing for language in the 2015 spending bill that blocks the use of any funds to implement Obama's plan, which could allow millions of illegal immigrants to stay and work in the United States. On Tuesday, however, House GOP leaders proposed a different plan. House Speaker John Boehner (R-Ohio) called for passage of a separate bill that would nullify Obama's action, although that bill would not get any vote in the Democratic Senate because it would not be attached to the spending bill. After that bill, Boehner proposed passing bills to fund the government, and has made no mention of trying to defund Obama's immigration initiative. Boehner's proposal seemed to be a sign that he had no interest in attaching language to defund Obama's immigration plan to the spending bill, since that would be unlikely to pass in the Senate, and government funding expires on Dec. 11. Cruz joined with Reps. Steve King (R-Iowa), Michele Bachmann (R-Minn.) and House lawmakers who are trying to convince Boehner to take a tougher stand against Obama. "Congress should stand up and use the power of the purse to say: we will fund the government, we will fund the operation of the federal government, but we will not allocate taxpayer dollars to lawless and illegal amnesty," Cruz advised. He also indicated Boehner's plan to pass a separate bill — one that will go nowhere in the Senate — would only allow for a meaningless "show vote." "Do what you promised," Cruz said. "And doing what you promised doesn't mean, as it so often does in Washington, sending a really stern letter, and having a meaningless show vote." "Why do you think people are so frustrated with Washington?" he asked. "Because they recognize there are a whole lot of politicians that say one thing at home and do something different here."
http://www.theblaze.com/stories/2014/12/03/ted-cruzs-tough-message-to-house-republicans-do-what-you-promised-on-immigration/?utm_source=facebook&utm_medium=story&utm_campaign=ShareButtons
TED CRUZ TO HOUSE REPUBLICANS: BOX DEMOCRATS IN, STOP EXECUTIVE AMNESTY
"Sen. Ted Cruz (R-TX) is backing up several other conservative senators in publicly calling on all House Republicans to band together to block funding for President Barack Obama's executive amnesty. He advocates using a strategy that will hurt the Democrats politically—rather than House Speaker John Boehner's plan, which funds Obama's amnesty. "This November's election was a referendum on executive amnesty, and the American people overwhelmingly oppose President Obama's illegal amnesty," Cruz said in a release on Wednesday. He also said: Republicans in Congress should use every tool at our disposal—our constitutional checks and balances—to stop President Obama's amnesty. The Senate should use its constitutional authority to halt confirmations for non-national security positions, until the President stops this illegal amnesty. And both Houses should use the power of the purse, which the Framers understood to be the most potent tool Congress has to rein in an out-of-control Executive. Cruz went on to specifically back a detailed plan from Sen. Mike Lee (R-UT), which Sens. Jeff Sessions (R-AL)—the incoming chairman of the Senate Budget Committee—and Sen. David Vitter (R-LA) have both backed. Lee's plan is to have the House Republicans block funding for Obama's amnesty now, and then force Reid to either shut down the government or take up the House bill blocking the funding for Obama's amnesty and try to pull that language out. If Reid does have the votes to strip the language under Lee's plan, the new Republican-controlled Congress can block the funding for Obama's amnesty in early 2015. If Reid doesn't have the votes, Obama can either veto the bill—as he has threatened to do—or sign it into law."
http://www.breitbart.com/Big-Government/2014/12/03/Cruz-To-House-Republicans-Box-The-Democrats-In-Stop-Obama-s-Executive-Amnesty
Cruz: Congress must stop Obama's immigration reforms
"Sen. Ted Cruz urged fellow Senate Republicans to use whatever congressional authority they have to push back at President Obama's immigration reforms, including blocking presidential nominees and threatening to defund certain government programs or agencies. While the Texas Republican stopped short of calling for an outright government shutdown to stop Obama's executive action to allow more than 4 million illegal immigrants to legally remain in the United States, he called on Congress to "stand up and use the power of the purse to say … we will fund the operation of the federal government but we will not allocate taxpayer dollars to lawless and illegal amnesty." Speaking to a crowd of conservative activists gathered outside the Capitol Wednesday afternoon, Cruz called on Republicans not to shirk from campaign promises to stop the president's "illegal amnesty." "One month ago on Election Day, America had a referendum on amnesty," he said. "Republican candidates in the House and Republican candidates in the Senate campaigned across this country and they said … if you elect us will will do everything possible to stop President Obama's illegal amnesty," he said. "What I'm here urging my fellow Republicans to do is very, very simple: Do what you said you would do. Honor your commitment." Cruz also called on incoming Senate Majority Leader Mitch McConnell, R-Ky., to block most Obama nominations unless the president rescinds the immigration directive."
http://www.washingtonexaminer.com/cruz-congress-must-stop-obamas-immigration-reforms/article/2556904?custom_click=rss
Gohmert Remarks: Defund Obama's Unlawful Executive Amnesty
https://www.youtube.com/watch?v=Y8XRO6G8peg&feature=youtu.be
GOHMERT: US MUST SECURE BORDER BEFORE CONSIDERING AMNESTY
"Speaking to a crowd on Wednesday, Gohmert said the the U.S. must learn from history. "History has happened, and we either learn from it or repeat it," Gohmert said. "But we're repeating it. In 1986, one of our greatest presidents — I think the greatest of the 20th century — got duped. Why? Because he believed the Democratic leaders of the House and Senate who told him, 'If you'll just sign this amnesty then we'll make sure the borders secured. We'll give you the money we'll take care of it.' Well he did his part and gave the amnesty, and the Congress did not give him the money to secure the border." The Texas Congressman went on to say that before amnesty can be considered, the border must be secured.  He mentioned building a physical wall along the U.S.-Mexico border as a deterrent. "If the president wants to be consistent then he either needs to build a wall where a wall is capable of being built on our border, or he needs to [be told], 'Tear down your fence.' Either it works or it doesnt work. If [a wall] works in the White House — and I have to admit it doesn't work all that well — but we're finding out it's somewhat of a deterrent." Gohmert continued, "Well if it's somewhat of a deterrent just down the street, it should be on our border."
http://www.breitbart.com/Breitbart-Texas/2014/12/03/Gohmert-US-Must-Secure-Border-Before-Considering-Amnesty
GOP: Obama's Amnesty Is Unfair To Americans
"A growing number of Republican legislators say President Barack Obama's business-backed amnesty unfairly discriminates against Americans. "When it comes to illegal immigration, the conversation is always about the illegal immigrant, not about the people it will effect," Pennsylvania Rep. Louis Barletta said a Dec. 2 hearing with Obama's amnesty deputy, Homeland Security Secretary Jeh Johnson. "I don't think it is fair … to put illegal immigrants ahead of the American worker," Barletta said. The president's amnesty and his Obamacare law ensures that employers must pay $3,000 extra to hire an American instead of an illegal carrying with a work permit issued by Obama, Kansas Rep. Tim Huelskamp said Dec 2. "How fair is it that?" he asked The Daily Caller. "The more folks learn about that, I think the more angry they're going to be." So far, Republican leaders have objected to the way Obama enacted the amnesty, rather than the substance of the executive order. For example, the leaders have made impersonal complaints that Obama's amnesty makes it more difficult for Congress to draft an congressional immigration bill, and that his amnesty violates several articles of the Constitution."
http://dailycaller.com/2014/12/03/gop-obamas-amnesty-is-unfair-to-americans/
SESSIONS TO GOP: QUIT 'COWERING,' WE'RE NOT DEFUNDING TO GET A BILL REPEALED
"Sen. Jeff Sessions (R-AL) argued that the GOP should stop "cowering and hiding under our desks" on defunding the president's executive action on immigration, arguing "it's not like we're saying 'we're not going to fund the government unless you wipe out a 1,600 page bill'" on Wednesday's "Mark Levin Show." Sessions declared the GOP had "moral commitment" to defund the president's executive action on immigration. He continued that cutting off the funding could "absolutely" be done without shutting down the government, adding "in the Defense budget it's very frequent, Sen. Carl Levin (D-MI) said this happens all the time, we say 'well you can spend money on this weapon system or this program, but you can't spend money on that one.' That's a part of the power of the purse." He also stated that the GOP was "working on" plans to exercise the power of the purse, and "trying to put something together." Sessions did urge his colleagues to send a bill from the House to bar funding the executive action and to be braver, stating "I don't know why we're cowering and hiding under our desks about this. We will fund the government. It's not like we're saying 'we're not going to fund the government unless you wipe out a 1,600 page bill,' this is saying 'we're going to fund the entire government of the United States, we're simply not going to fund your scheme to provide, unlawfully, IDs for people illegally in the country and work authorization."
http://www.breitbart.com/Breitbart-TV/2014/12/03/Sessions-to-GOP-Quit-Cowering-Were-Not-Defunding-to-Get-a-Bill-Repealed
Gingrich wants to block Obama's executive actions
"Former House Speaker Newt Gingrich has aligned himself with a conservative faction of House and Senate lawmakers who want to block Obama's executive action on deportations through the government funding bill. Gingrich, a Republican who served as speaker from 1995 to 1999, said in a series of tweets on Wednesday that Congress should avoid passing a spending bill that lasts until the end of fiscal 2015. "Congress should only approve very short spending bill to set up fight in January on Obama unconstitutional power grab," Gingrich tweeted. "He must be stopped now." Gingrich said on Twitter that Obama's move to stop deportations is a step toward dictatorship. "Our entire constitutional structure is at stake," Gingrich, who ran for president in 2012, tweeted. "This new Obama power grab is the greatest threat to freedom since King George third."
http://www.washingtonexaminer.com/gingrich-wants-to-block-obamas-executive-actions/article/2556942?custom_click=rss
How the GOP Can Shut Down Obama's Amnesty Order, But Not the Government
"Once again, a very wise man named Jonathan Rothenberg knows precisely what to do. I met Jonathan in autumn 2012 as he walked by my apartment building in Manhattan's East Village clad in a Romney-Ryan T-shirt. This sight stunned me. We shook hands and soon became friends. The Wall Street Journal occasionally runs Jonathan's sharp and insightful letters to the editor. He should write more often and should be heeded for more than just his commercial advice. "The solution seems painfully simple," Jonathan tells me. "Pass a continuing resolution funding all of the government except for the EPA, and a second CR funding EPA with a prohibition on amnesty. Few Americans will care if EPA is shut for a few weeks, and Democrats can decide which constituency is more pander-worthy." How fun to make Democrats choose between the environmentalists who finance their campaigns — such as the Sierra Club and former coal monger Tom Steyer — and illegal aliens, whom they hope eventually to recruit as future Democrats. "If the lame duck Democratic Senate refuses to pass or the president refuses to sign the bills, it will be clear for all to see who is responsible," Rothenberg adds. "Democrats will rely on their dutiful media allies to push a Republican shutdown story. But, with all due respect to Jonathan Gruber, the American people are not that stupid." Rothenberg's proposal is simple, elegant, and should put Emperor Obama and his Democrats on defense. This idea also will show that Republicans can govern their way out of this tight spot. How far into the future should such a spending plan run? So long as Emperor Obama occupies the Oval Office, Republicans should avoid all long-term appropriations. GOP lawmakers must keep Obama on a very short, very tight chain — as if he were a hungry panther being walked through a nursery school. Obama is a menace to society and a 24/7/365 danger to the principles of the American Founding. As such, Republicans must use their spending authority to prevent him from further assaulting the Constitution. It's bad enough that Obama is America's chief executive. Republicans must stop him from acting as this nation's one-man parliament. Thus, Republicans should enact appropriations only through the end of each quarter. For starters, any spending beyond this December 11 should expire no later than March 30, 2015. This may cause more brinkmanship with Obama. But it also would mean that new spending bills could be written every 90 days to defund whatever new decrees that America's autocrat might promulgate. Obama is disturbingly comfortable ruling as a dictator. Now and — even more so — in the 114th Congress, Republicans must assure that Obama lacks the tax dollars to fund his authoritarian dreams."
http://www.nationalreview.com/corner/393870/how-gop-can-shut-down-obamas-amnesty-order-not-government-deroy-murdock
17 States Suing on Immigration
"Texas and 16 other states filed a federal lawsuit on Wednesday challenging President Obama's executive actions on immigration, arguing that he violated his constitutional duty to enforce the laws and illegally placed new burdens on state budgets. The lawsuit, filed in federal court in Brownsville, Tex., was the first major legal challenge to initiatives Mr. Obama announced Nov. 20 that will provide protection from deportation and work permits to up to five million immigrants in the country illegally. Attorney General Greg Abbott of Texas, which led the coalition bringing the challenge, said Mr. Obama was "abdicating his responsibility to faithfully enforce the laws that were duly enacted by Congress and attempting to rewrite immigration laws, which he has no authority to do." The suit added to the broadside by angry Republicans against Mr. Obama's unilateral actions. In Washington, Republicans in the House of Representatives moved toward holding a largely symbolic vote on Thursday on a bill to dismantle the president's programs, with a plan to vote next week on a spending bill that could fund the Department of Homeland Security, the agency administering the new programs, for only a few months. The states' lawsuit also argued that the Obama administration had failed to comply with requirements the federal government must follow in issuing new rules, and it warned that Mr. Obama's measures would encourage a new wave of illegal crossings at the Southwest border, forcing Texas and other states to spend additional funds on law enforcement, health care and education."
http://www.nytimes.com/2014/12/04/us/executive-action-on-immigration-prompts-texas-to-sue.html
Multistate coalition sues over immigration order
http://townhall.com/news/politics-elections/2014/12/03/multistate-coalition-sues-over-immigration-order-n1927045
Texas leads coalition of states in lawsuit against Obama immigration actions
"He said President Obama's recently announced executive actions — a move designed to spare as many as 5 million people living illegally in the United States from deportation — "directly violate the fundamental promise to the American people" by running afoul of the Constitution.  "The ability of the president to dispense with laws was specifically considered and unanimously rejected at the Constitutional Convention," he said.  Abbott specifically cited Article 2, Section 3 of the Constitution which states the president "shall take care that the laws be faithfully executed."  He said the lawsuit asks the court to require Obama to go through Congress before enforcing laws, "rather than making them up himself."  However, a White House official defended the actions as perfectly within the president's authority. "The Supreme Court and Congress have made clear that federal officials can set priorities in enforcing our immigration laws, and we are confident that the President's executive actions are well within his legal authorities," the official told Fox News. The announcement opens a new front in the roiling debate across the country over the immigration actions."
http://www.foxnews.com/politics/2014/12/03/texas-leads-lawsuit-by-17-states-against-obama-immigration-actions/
17 states sue to block Obama immigration order
"Texas Attorney General Greg Abbott, the Republican governor-elect, took the lead, filing the suit in the Southern District of Texas.  Other states joining are Alabama, Georgia, Idaho, Indiana, Kansas, Louisiana, Maine, Mississippi, Montana, Nebraska, North Carolina, South Carolina, South Dakota, Utah, West Virginia and Wisconsin. "The President is abdicating his responsibility to faithfully enforce laws that were duly enacted by Congress and attempting to rewrite immigration laws, which he has no authority to do — something the President himself has previously admitted," Abbott said in a statement. "President Obama's actions violate the Take Care Clause of the U.S. Constitution and the Administrative Procedure Act, which were intended to protect against this sort of executive disregard of the separation of powers."
http://www.politico.com/story/2014/12/states-sue-obama-immigration-order-113299.html
17-State Coalition Led by Texas Is Suing the Obama Administration
http://www.theblaze.com/stories/2014/12/03/17-state-coalition-led-by-texas-is-suing-the-obama-administration/?utm_source=TheBlaze.com&utm_medium=rss&utm_campaign=story&utm_content=17-state-coalition-led-by-texas-is-suing-the-obama-administration
Texas leads coalition of states suing Obama for immigration executive action
http://www.washingtonexaminer.com/texas-leads-coalition-of-states-suing-obama-for-immigration-executive-action/article/2556921?custom_click=rss
17 STATES FILE LAWSUIT CHALLENGING EXECUTIVE AMNESTY
http://www.breitbart.com/Big-Government/2014/12/03/17-States-File-Lawsuit-Challenging-Executive-Amnesty
17 States Join Lawsuit to Sue Obama over Immigration Action
http://www.nationalreview.com/corner/393900/17-states-join-lawsuit-sue-obama-over-immigration-action-andrew-johnson
TEXAS SUES OBAMA OVER EXECUTIVE AMNESTY
http://www.breitbart.com/Breitbart-Texas/2014/12/03/Texas-Sues-Obama-Over-Illegal-Immigration-Leads-17-State-Coalition
FL Stays Out Of Lawsuit Against Obama's Immigration "Fiat"
http://www.breitbart.com/InstaBlog/2014/12/03/FL-Stays-Out-Of-Lawsuit-Against-Obama-s-Immigration-Fiat
PERRY ORDERS TEXAS AGENCIES TO USE E-VERIFY TO SCREEN FOR ILLEGAL WORKERS
"Governor Rick Perry announced on Wednesday an executive order requiring all Texas state agencies to use "E-Verify" to check the employment eligibility of current and prospective employees. The announcement was a reversal of his past public comments on the issue.
E-Verify is an online system that allows employers to search a government database to determine if their employees are eligible to work in the United States. Currently, seventeen Texas agencies already use E-Verify. Perry's executive order will expand the system to require it for "all state agencies under control of the Governor's Office and all those with whom they enter into contracts for services to determine the work eligibility of employees and subcontractors."
Four years ago, facing a primary challenge from Senator Kay Bailey Hutchinson, Perry had been dismissive of the E-Verify system, saying that it would "not make a hill of beans' difference when it comes to what's happening in America," according to the Quorum Report. According to Wednesday's press release from Perry's office, there have been "improvements to E-Verify that have streamlined the system and improved its accuracy." The executive order specifies that "various necessary improvements have been made" to the system that have resulted in a higher percentage of employees being cleared as "work authorized" within 24 hours, fewer employees erroneously being designated as "unauthorized workers," and a better ability to successfully identify "unauthorized workers" and "prevent them from entering the workforce."
http://www.breitbart.com/Breitbart-Texas/2014/12/03/Perry-Orders-Texas-Agencies-to-Use-E-Verify-to-Screen-for-Illegal-Workers
BREAKING: Govt. Hiring Thousands of New Federal Employees to Immediately Approve Applications For Obama's Executive Amnesty
"A December 1 bulletin from the United States Citizenship and Immigration Services (USCIS) details the immediate opening of 1,000 permanent federal employee positions at a new operational facility that will open soon in Crystal City, Virginia. Newly hired employees will be tasked with approving applications submitted by illegal immigrants taking advantage of President Obama's recently announced executive amnesty program. "USCIS is taking steps to open a new operational center in Crystal City, a neighborhood in Arlington, Virginia, to accommodate about 1,000 full-time, permanent federal and contract employees in a variety of positions and grade levels. The initial workload will include cases filed as a result of the executive actions on immigration announced on Nov. 20, 2014. Many job opportunities at the operational center will be announced in the coming days and please continue to monitor USAJOBS if you are interested," the USCIS bulletin reads, urgently listing the availability of jobs in red."
http://townhall.com/tipsheet/katiepavlich/2014/12/03/breaking-new-facility-to-open-in-virginia-thousands-of-employees-to-be-hired-to-approve-executive-amnesty-applications-n1927103
Feds Hiring 1,000 Permanent Employees to Implement Obama's Immigration Orders in Virginia
""USCIS is taking steps to open a new operational center in Crystal City, a neighborhood in Arlington, Virginia, to accommodate about 1,000 full-time, permanent federal and contract employees in a variety of positions and grade levels," the agency announced Monday in a bulletin flagged by Senator Jeff Sessions (R., Ala.). "The initial workload will include cases filed as a result of the executive actions on immigration announced on Nov. 20, 2014." Sessions said that the bulletin emphasizes the need for Congress to withhold funding for the agency. "Some have suggested that implementing this amnesty would not have a financial cost, but this action unmistakably demonstrates otherwise," he said in the statement. "The President cannot spend money unless the Congress approves it, and certainly the Congress should not approve funds for an illegal amnesty."
http://www.nationalreview.com/corner/393905/feds-hiring-1000-permanent-employees-implement-obamas-immigration-orders-virginia-joel
Homeland Security already hiring 1,000 employees to carry out Obama amnesty
http://www.washingtontimes.com/news/2014/dec/3/dhs-hiring-1000-employees-carry-out-obama-amnesty/
JEFF SESSIONS EXPOSES OBAMA PLANS FOR AMNESTY PROCESSING FACILITY WITH 1,000 NEW IMMIGRATION AGENTS IN NORTHERN VIRGINIA
http://www.breitbart.com/Big-Government/2014/12/03/Jeff-Sessions-Exposes-Obama-Plans-For-Amnesty-Processing-Facility-With-1-000-New-Immigration-Agents-In-Northern-Virginia
REPORT: HHS SPENT MORE THAN $182 MILLION FOR 'BASIC SHELTER CARE' OF 2,400 ILLEGAL IMMIGRANT MINORS
"The Department of Health and Human Services has spent more than $182 million funding the housing, entertainment and food of unaccompanied illegal immigrant minors, a conservative watchdog reveals.  Documents obtained via a Freedom of Information Act request by Judicial Watch show that HHS paid the Baptist Children and Family Services (BCFS) $182,129,786 for the "basic shelter care" of 2,400 unaccompanied minors (UAC) over several months this year.
Judicial Watch reported the group spent $104,215,608 on UACs at Fort Sill and $77,914,178 on UACs at Lackland Air Force Base. The charges, Judicial Watch noted, amount to about $86,846.34 per UAC at Fort Sill from June 12 to October 18. The charges for the remaining 1,200 UACs at Lackland AFB came out to a $64,928 cost per minor from May 18 to September 18.
The group further highlighted "extravagant high-tech equipment and lavish benefits" including laptops, big screen TVs, cell phones, $75 in daily food expenses, and pregnancy tests. "It is outrageous that the Obama administration spent nearly $200 million of taxpayer funds to provide illegal alien children with the types of extravagant high-tech equipment and lavish benefits many American families cannot even afford for their own children," said Judicial Watch president Tom Fitton.  The group further questioned the average $88,293 pay for members of the BCFS' Incident Management Team over a period of four months. "Obama's lawlessness resulted in an illegal alien 'surge' that has cost taxpayers tens of millions of dollars in 2014," Fitton added. "Based on his new lawless amnesty plans, we can expect hundreds of millions more in taxpayer costs for the resulting wave of illegal aliens trying to take advantage of Obama's illegal nullification of our nation's immigration laws."
http://www.breitbart.com/Big-Government/2014/12/03/Report-HHS-Spent-More-Than-182-Million-for-Basic-Shelter-Care-on-2-400-Illegal-Immigrant-Minors
U.S. mayors form coalition, plan summit to roll out executive action on immigration
"About two dozen U.S. mayors will be meeting next week to lay the groundwork for putting in place President Obama's executive action on immigration. The mayors of Detroit, Los Angeles, San Francisco, Atlanta, Baltimore and Philadelphia, among others, have formed a coalition entitled "Cities United for Immigration Action," and will hold a summit in New York City on Sunday and Monday. Last month, the president issued an executive order sparing potentially up to 5 million undocumented immigrants from deportation, and prioritizing the removal of criminals and people who recently have crossed into the United States illegally.  Those eligible for a reprieve from deportation are people who have lived here for at least five years, and have children who are U.S. citizens or legal permanent residents. "Our cities recognize and celebrate the contributions of immigrants to our nation, and we welcome immigrants in our communities," the mayors coalition said in a statement. "The president's action on immigration will strengthen our cities. It will keep families together, grow our economies and foster additional community trust in law enforcement and government." "We are ready — and together we're rolling up our sleeves to turn this policy into a better reality for millions of hardworking people in the communities we serve," the statement continued. "While we continue to urge Congress to enact comprehensive and long-lasting reform, the president's action will help many immigrants gain the opportunities, skills and status to reach their fullest potential, which will help America's cities prosper."
http://latino.foxnews.com/latino/politics/2014/12/02/us-mayors-form-coalition-plan-summit-to-roll-out-executive-action-on/
Obama Administration Releases Illegal Aliens with Terror Ties, Blames It on a 'Judge'
The DHS secretary needs to answer some questions.
"Homeland Security secretary Jeh Johnson gave some peculiar testimony in a House hearing Tuesday about two men tied to a designated terrorist organization who, he says, fled to Canada after "they were released by the judge" in an immigration hearing. Representative Jason Chaffetz pressed Secretary Johnson on the matter but appears either to have run out of time or not known what to ask. He and the committee should follow up promptly."
http://www.nationalreview.com/article/393876/obama-administration-releases-illegal-aliens-terror-ties-blames-it-judge-andrew-c
How Obama's Amnesty Could Threaten Our National Security
Experts warn of document fraud and a new wave of illegal immigration.
"Veterans of the law-enforcement and intelligence communities are worried about the federal government's ability to protect the homeland once President Obama's executive amnesty takes effect. In interviews with NRO, they expressed concerns about rampant fraud in federal documents and the possibility of a new wave of immigrants at the southern border. Having lived through the amnesty of 1986, James Chaparro, a former senior official at the Department of Homeland Security who managed intelligence efforts across the department, warns of the potential for massive fraud. "Very frequently you see unscrupulous immigration consultants and criminal organizations taking advantage of new programs that are being implemented," he says. "You will likely see an industry grow up around fraud." Chaparro, who left his position as the assistant director of intelligence at Immigration and Customs Enforcement (part of DHS) in the summer of 2013, says he expects to see instances of fraud similar to the complications that followed the 1986 amnesty. In fact, fraud has already begun and counterfeiters are already being called upon to provide falsified records for illegal immigrants seeking to take advantage of Obama's amnesty, says former national deputy chief of the U.S. Border Patrol Ronald Colburn. "All this does is mask those that could or would do harm to the U.S. in the future," he says. "The worst is yet to come."
http://www.nationalreview.com/article/393833/how-obamas-amnesty-could-threaten-our-national-security-ryan-lovelace
The Economic Impact of the President's Immigration Action: Exaggerated?
"The economic impact of the president's executive actions, while probably positive overall, is unlikely to change these attitudes. It will be small and unevenly distributed, but the administration is portraying it differently, running the risk of creating expectations that will not be met. Its projections may not be as disingenuous as the president's "[i]f you like your plan, you can keep your plan" lies, but they are skewed in a way that reminds one of the administration's claims that raising the federal minimum wage will destroy not a single job and lead to a massive consumer spending boom. The Council of Economic Advisers estimates that the president's executive order will increase gross domestic product by 0.4 percent after 10 years, will not affect the likelihood of employment for native workers while raising their wages and will cut deficits by $25 billion in 2024. Much like the council's minimum wage increase forecasts, these numbers appear to be based on fairly extreme assumptions, even though it refers to them as "lower-bound" estimates. For example, about three quarters of the Council of Economic Advisers' estimate of increased GDP is driven by administrative actions that encourage high-skilled immigration. These actions have not received nearly as much attention as the administrative actions helping undocumented, generally low-skilled immigrants, probably because they affect fewer people and the people affected never broke immigration law."
http://www.nationalreview.com/corner/393849/economic-impact-presidents-immigration-action-exaggerated-michael-r-strain
Legal immigrants are an essential part of U.S. economy
http://www.washingtonexaminer.com/legal-immigrants-are-an-essential-part-of-u.s.-economy/article/2556901?custom_click=rss
CASTRO BROTHERS DON'T THINK GOP CONGRESS WILL PASS AMNESTY BILL BEFORE 2016
"Housing and Urban Development Secretary Julian Castro and Rep. Joaquin Castro (D-TX) do not think a GOP-led Congress will pass a major amnesty bill before 2016. "If you gave me an under-over, 50-50, whether I think they're going to pass a major overhaul of the immigration system, I would say no, I don't think they're going to do that by 2016," Rep. Castro said, according to Politico, at a Tuesday "Lessons for Leaders" event in Washington, D.C. Democrats are trying to hype Secretary Castro, who had been San Antonio's mayor, as a possible running mate on the 2016 ticket. There are some Democrats who think immigration can be used to gin up the Latino vote in a presidential election.  Potential moderate Republican presidential candidates—like former Florida Governor Jeb Bush—and establishment Republican strategists, on the other hand, have urged Republicans to pass sweeping amnesty legislation even though Republicans took back Congress, in part, because Americans opposed Obama's executive amnesty and lawlessness on illegal immigration. They think Republicans can only win the White House if the party passes amnesty legislation and takes immigration off the table as a potential wedge issue
Some studies, though, have suggested that Republicans can oppose massive amnesty legislation and still win the White House when Obama is not on the top of the ticket. In essence, there is a path to the White House for Republicans without massively flipping the Hispanic vote, because Republicans actually need white working-class voters to take back the White House because the Hispanic vote is concentrated in states like Texas and California which are not swing states."
http://www.breitbart.com/Big-Government/2014/12/02/Castro-Brothers-Don-t-Think-GOP-Congress-Will-Pass-Amnesty-Bill-by-2016
Genial Force Behind Bitter Opposition to Immigration Overhaul
Roy H. Beck Quietly Leads a Grass-Roots Army
http://www.nytimes.com/2014/12/04/us/politics/roy-h-beck-quietly-leads-a-grass-roots-army.html?partner=rss&emc=rss&_r=0
GOP opposition to Obama pick for immigration post
"Republicans are opposing President Barack Obama's pick to head the U.S. Immigration and Customs Enforcement agency over her support for Obama's executive actions on immigration. Sarah Saldana, now the U.S. attorney in Dallas, would likely be confirmed by the Democratic Senate majority anyway if her nomination is voted on before the end of the year, when Republicans will regain control. She cleared the Senate Judiciary Committee on a 10 to 8 vote Wednesday. Saldana claimed strong support among Republicans when she was nominated earlier in the year, including from Texas' senior senator, John Cornyn. But Obama's move to lift the threat of deportation for millions here illegally changed that. Saldana told senators she believed Obama acted within his authority, and Cornyn announced Wednesday he could no longer support her."
http://townhall.com/news/politics-elections/2014/12/03/gop-opposition-to-obama-pick-for-immigration-post-n1926937
You're in. Your neighbors are out. Life as an immigrant after Obama's executive action.
A tight-knit trailer park community of immigrants negotiates the dividing lines of executive action.
"Even before President Obama finished describing his executive action on immigration, they know, these construction workers, janitors, gardeners, painters and factory workers in a trailer park on the south side of town. Some of them will be left behind. It is the story of their lives. A line is drawn. You're on one side or the other. Here, as in close-knit immigrant enclaves across the country, they crowded into living rooms, gathered in factory break rooms, sat in their cars, radios on, listening to the president's announcement. Here, as elsewhere, this is what they heard: I will protect many of you from deportation, but maybe not your neighbors. I will give some Social Security numbers and leave others to their fake numbers and their cash under the table. Some of you will get driver's licenses and many of you will make do as you have. The woman with a child born here may be no more deserving than a woman with a child born there or a man with no children, but this is the best I alone can do. Dividing lines shoot through communities. In the days that have followed Obama's action, a bittersweet accounting has taken place. In or out. It was that way with the Reagan administration amnesty of the '80s. It is that way today, although the impact of this president's action is not nearly as great. Obama drew a line — temporary, conditional, but a line. Several million people will be on one side. Many more millions on the other… In this neighborhood, the line zigs: Eulogia de Jesus, mother of four young American citizens, 14-year resident of the United States, qualifies. And it zags: Her husband, with two DUIs — the last of which landed him in immigration detention, where he now sits — probably will not."
http://www.washingtonpost.com/news/storyline/wp/2014/12/03/youre-in-your-neighbors-are-out-life-as-an-immigrant-after-obamas-executive-action/
SPENDING/BUDGET/ECONOMY:
House on Brink of Spending Deal to Avoid Another Government Shutdown
"House Republican leaders appeared ready to buck their Tea Party flank on Wednesday as they closed in on a spending deal to avert a government shutdown and prepared to call a vote next week. If the plan by Speaker John A. Boehner and his leadership team prevails, it will be a significant victory for Republicans eager to avoid the kind of bitter and politically harmful fight that led to a 16-day shutdown last year. But many conservative Republicans were venting their frustrations in private meetings and news conferences at the Capitol as they called on their colleagues not to ignore the anger from their base over President Obama's decision to defer deportations for millions of illegal immigrants. It is a fight Mr. Boehner is willing to have. Speaker John A. Boehner, right, with other Republican leaders on Tuesday. A spending fight would risk the support voters gave them at the polls last month, some party members said.House Republicans Ready Plan to Avoid a Government ShutdownDEC. 2, 2014
John Boehner, the House speaker, and his Republican leadership team have been clear both publicly and privately about their desire to avoid a government shutdown at almost all costs. Republicans Try to Balance Immigration Action While Avoiding a ShutdownDEC. 1, 2014
Speaker John A. Boehner has told Republicans that only they would be blamed for a government shutdown.Boehner Uses New Mandate to Muffle Talk of a ShutdownNOV. 30, 2014
He and his allies believe they will find themselves in the uncomfortable position of having to rely on Democrats to pass the spending bill through the House because of the number of Republicans who will vote against it. But the trade-off is one the speaker can accept: He may draw the ire of conservatives and Tea Party groups, but he will demonstrate to voters that Republicans can be pragmatic and not beholden to their most far-right elements. Republican leaders have put forward a two-step plan that would first allow their members to vote as soon as Thursday to disapprove of Mr. Obama's executive action on immigration. Then they would approve a hybrid bill next week, when the government's spending authority is set to expire. It would fund the bulk of the federal bureaucracy through the end of the current fiscal year next Sept. 30. But the Department of Homeland Security, which is responsible for carrying out the president's action, would receive money only until early next year, when what will then be a Republican-controlled Congress would revisit the matter. Some conservative members expressed concern that funding Homeland Security into March, as the initial plan called for, would give the administration time to begin carrying out its immigration action, making it harder to roll back. The Republican leadership is now considering funding that would extend only into early January or February."
http://www.nytimes.com/2014/12/04/us/politics/house-on-brink-of-deal-to-avoid-government-shutdown.html
House passes short-term tax cut package
"The House Wednesday passed a broad package of tax cuts that expired a year ago, but the legislation is merely a short-term fix that will expire at the end of the year. The 378-46 vote sends the package to the U.S. Senate, where Democrats on Wednesday continued to work behind closed doors to construct a tax deal that would last longer and perhaps make some of the cuts permanent. It's likely that the Senate will clear the House plan for President Obama's signature, rather than take up a new bill, aides told the Washington Examiner. Lawmakers in both chambers were close to broader deal, but it was scuttled after President Obama threatened to veto the proposal because it would have made tax cuts permanent for businesses and not lower-income individuals. The House-passed bill comes with a $42 billion price tag and would extend for 2014 more than 50 tax cuts, including those for business research and development and equipment purchases, as well as renewable energy. The legislation also restored a variety of tax breaks for individuals, including the popular sales tax deduction."
http://www.washingtonexaminer.com/house-passes-short-term-tax-cut-package/article/2556935?custom_click=rss
Obama lays out tax reform demands
"Obama's remarks to the Business Roundtable came as lawmakers rallied behind a short-term deal to extend tax breaks through the end of this year. A White House veto threat effectively scuttled a deal that would have extended the tax breaks through 2015. "As a general rule, we are open to short-term extensions," Obama said, explaining that in a broader package, however, he wants the Earned Income Tax Credit and Child Tax Credit included, among other measures. Under the current tax "extenders" deal gaining traction on Capitol Hill, the tax breaks would be renewed retroactively to Jan. 1 but last only through the end of 2014. And the president acknowledged that the differences between Republicans and Democrats make corporate tax reform an uphill climb, saying the window is "not too wide" for a breakthrough. "If we are going to in fact accomplish revenue-neutral corporate tax reform … then we have to go after some deductions that people are very comfortable with," Obama said. "In the short term, there are going to be some winners and losers." Obama added that he would prefer to do corporate tax reform before overhauling personal income taxes, rather than pursuing both simultaneously. And Obama defended his business record to a roomful of CEOs, even as Americans remain pessimistic about the state of the economy. "Wages and incomes still haven't gone up significantly and certainly have not picked up the way they did in earlier generations," he said. "That's what is causing this quiet in the general public even though the aggregate numbers look good."
http://www.washingtonexaminer.com/obama-lays-out-tax-reform-demands/article/2556899?custom_click=rss
Audit: Taxpayer dollars paid for eco group's $25G Christmas party, and more
"$25,000 for a Christmas party. $11,000 for premium coffee services.  Millions more for questionable construction costs.  All this was billed to taxpayers by an obscure federally funded science group, according to a scathing new inspector general report.  The audit, conducted by the National Science Foundation inspector general and the Defense Contract Audit Agency, detailed spending by the Colorado-based National Ecological Observatory Network (NEON). The nonprofit, designed to operate a network of ecological observatories across the continent, is solely funded by the National Science Foundation.  The report found that spending at the group has gotten out of control. "Given the present lack of controls, there is virtually no accountability over the contingency funds … NSF does not have sufficient safeguards over the significant and unsupported contingency costs included in NEON's award budget," the report said.  The report, and the spending, was the subject of a House science committee hearing Wednesday morning."
http://www.foxnews.com/politics/2014/12/03/audit-taxpayer-dollars-paid-for-eco-groups-25g-christmas-party-and-more/
Josh Earnest Tells TheBlaze How Obama Admin. Has Made 'Historic Progress' on Federal Deficit as National Debt Passes $18 Trillion
http://www.theblaze.com/stories/2014/12/03/josh-earnest-tells-theblaze-how-obama-admin-has-made-historic-progress-on-federal-deficit-as-national-debt-passes-18-trillion/?utm_source=TheBlaze.com&utm_medium=rss&utm_campaign=story&utm_content=josh-earnest-tells-theblaze-how-obama-admin-has-made-historic-progress-on-federal-deficit-as-national-debt-passes-18-trillion
Why The Race For Senate Budget Committee Chair Matters To The Economy
http://www.forbes.com/sites/jonhartley/2014/12/04/why-the-race-for-senate-budget-committee-chair-matters-to-the-economy/
COMMON CORE:
Lieutenant Governor: Let's Scrap and Replace Common Core in Mississippi
"Common Core in Mississippi might be on the chopping block if Lt. Gov. Tate Reeves has his way. Reeves said this week he supports scrapping Common Core and replacing it with another curriculum. The Republican said he wants to form a task force of parents, teachers and business leaders to investigate a new curriculum to replace Common Core, which has been under fire in the state by the Mississippi Senate Conservative Coalition and others. Reeves said he's inspired to junk the curriculum because of Oklahoma's experience with Common Core. The state lost its waiver from the most onerous standards of the 2001 No Child Left Behind Act for returning to its old curriculum, but later appealed and got its waiver back. "Oklahoma was the straw that broke the camel's back," Reeves said. "They (the federal government) was going to penalize Oklahoma's kids because their leaders wanted a better approach." The move aligns Reeves, who could face a primary challenge from the right in 2015, with other Republicans in the region. Mississippi Gov. Phil Bryant has stated his opposition to the curriculum and signed an executive order in 2013 to ensure the state and not the federal government would be in charge of developing a new curriculum. Louisiana Gov. Bobby Jindal has taken his state off the new standards. Bryant applauded the move in a statement and called Common Core a "failed program." Mississippi adopted the new standards for math and science in 2010 — one of 46 states participating — and testing of students was to begin in 2015. The Mississippi Department of Education said in a statement that junking Common Core would be "changing the playbook in the middle of the game" and could be costly. Last year, the state spent $694,000 implementing Common Core."
http://dailysignal.com/2014/12/03/lt-gov-lets-scrap-replace-common-core-mississippi/?utm_source=facebook&utm_medium=social
Arizona Teacher Accuses State Of Common Core Retaliation
"A public school teacher in Arizona has filed a lawsuit against the state government, accusing the state school system of retaliating against him for his outspoken opposition to the Common Core multistate education standards. Brad McQueen, a fifth grade teacher in the Tanque Verde school district near Tucson who has been in the field for eleven years, has been a very vocal critic of the controversial education standards. In addition to writing newspaper columns and making appearances on talk radio, McQueen has also has self-published a book — titled "The Cult of Common Core" — attacking the standards in detail. McQueen has been especially critical of the PARCC standardized tests Arizona is scheduled to begin using this year, which are aligned with Common Core. McQueen argues that the tests create a major danger of student data being taken and exploited. His criticism carry additional weight because McQueen has served on several committees created to facilitate Arizona's implementation of Common Core."
http://dailycaller.com/2014/12/03/arizona-teacher-accuses-state-of-common-core-retaliation/
Common Core: It Really Is All About the Tests (and Corporate Profits)
http://www.huffingtonpost.com/alan-singer/common-core-tests_b_6170832.html?utm_hp_ref=tw
MISC.:
Obama Administration REFUSES To Release Documents About White House Role in IRS Scandal
"The Obama administration said that it is withholding all of the thousands of pages of documents related to the White House's coordination with the Internal Revenue Service (IRS) during the IRS conservative targeting scandal. Secretary of the Treasury Jacob Lew, Obama's former White House Chief of Staff, took the documents that were set to be released and now refuses to ever turn them over. His rationale? Lew cannot release information about improper disclosures of confidential taxpayer information because that would be an improper disclosure of confidential taxpayer information. The Daily Caller reported that the Treasury Department's inspector general found nearly 2,500 pages of documents that chronicle investigations into the confidential taxpayer information that the White House exchanged with the IRS."
http://dailycaller.com/2014/12/03/obama-administration-refuses-to-release-documents-about-white-house-role-in-irs-scandal/
IRS holding "thousands" of requests by White House for tax documents Update: Congress already knew?
http://hotair.com/archives/2014/12/03/irs-holding-thousands-of-requests-by-white-house-for-tax-documents/
Feds balk at releasing docs showing IRS sharing tax returns with White House
http://www.washingtonexaminer.com/feds-balk-at-releasing-docs-showing-irs-sharing-tax-returns-with-white-house/article/2556890
Obama Calls U.S. Infrastructure 'Embarrassing' Compared to China — Before Acknowledging One Big Difference
""I'd much rather have our problems than China's problems. That I'm confident about," Obama said speaking about the broader economy. "On the other hand, the one thing I will say, if they need to build some things, they will build it. Over time, that wears away our advantage competitively. It's embarrassing," Obama continued. "You drive down the roads and you look at what they are able to do. The place that we stayed at for the APEC summit was this lavish conference center. It probably put most of the conference centers here to shame. They built it in a year." Obama added there is a reason for efficiency. "Now, you've got an authoritarian government that's not necessarily accountable," Obama, said. "I understand we're not going to do that. They're able to build their ports, their airports, smart grid, and their air traffic control systems with that rapidity, and they are highly superior to ours. Overtime, that is going to be a problem for us." Obama said that he wanted to work with Republican leaders, House Speaker John Boehner of Ohio and incoming Senate Majority Leader Mitch McConnell of Kentucky, to push infrastructure initiatives. "I'm going to talk to McConnell and Boehner to see what we can do short term and to see if these bipartisan bills have any legs," Obama said. "They'll have a better sense of head counts. Even if we were able to get something done, it would not be the kind of 10-year solution that we need."
http://www.theblaze.com/stories/2014/12/03/obama-calls-u-s-infrastructure-embarrassing-compared-to-china-before-acknowledging-one-big-difference/?utm_source=TheBlaze.com&utm_medium=rss&utm_campaign=story&utm_content=obama-calls-u-s-infrastructure-embarrassing-compared-to-china-before-acknowledging-one-big-difference
Despite first lady's vow to end veteran homelessness, VA fails miserably
Over 400,000 who called for help weren't served, audit finds
http://www.washingtontimes.com/news/2014/dec/3/despite-michelle-obamas-vow-to-end-veteran-homeles/
Social Security nominee stalled over $300M project
"President Barack Obama's pick to head the Social Security Administration could be stalled over the agency's handling of a $300 million computer project that doesn't work. A group of Republican senators said Wednesday they will try to block the nomination of Carolyn W. Colvin until an investigation into the troubled computer project is concluded. A senior Democratic senator agreed that Colvin's confirmation should be delayed until she answers questions about the project, increasing the likelihood that a vote will be pushed into next year, when Republicans take control of the Senate. All 11 Republican members of the Senate Finance Committee signed a letter to Colvin Wednesday. They said there is evidence Social Security officials may have misled Congress and investigators about problems with the computer program, which is supposed to help workers process and manage disability claims."
http://cnsnews.com/news/article/social-security-nominee-stalled-over-300m-project
Obama, Hillary Clinton meet at White House but details are few
http://townhall.com/news/politics-elections/2014/12/03/obama-hillary-clinton-meet-at-white-house-but-details-are-few-n1927130
DEVASTATING NEW AD: MARY LANDRIEU 'A PARTY TO A LIE'
"Just days ahead of a runoff election, the conservative Super PAC Ending Spending Action Fund is running a devastating new web ad that cites incumbent Senator Mary Landrieu (D-LA) parroting President Obama's famous claim that "if you like your health care plan, you can keep it." Landrieu cast one of the last critical votes needed to move Obamacare through the Senate in December of 2009. Using a controversial reconciliation method, the Senate and House skirted decades of Congressional tradition and passed Obamacare in March 2010. President Obama signed the bill into law just a few days later. The ad is just part of the $1.7 million the Super PAC and its related 501(c)(4) groups — whose communications are specifically issue-oriented rather than in favor of one candidate over another — are spending prior to this Saturday's runoff election between Landrieu and Republican challenger Representative Bill Cassidy. Titled "A Party To a Lie," the web ad begins with a clip of President Obama speaking at a rally before Obamacare became law in 2010."
http://www.breitbart.com/Big-Government/2014/12/03/Devastating-New-Ad-Mary-Landrieu-A-Party-to-a-Lie
Report: Iranian Gov't May Be Behind Global Cyberattack Campaign
http://www.theblaze.com/stories/2014/12/03/report-iranian-govt-may-be-behind-global-cyberattack-campaign/?utm_source=TheBlaze.com&utm_medium=rss&utm_campaign=story&utm_content=report-iranian-govt-may-be-behind-global-cyberattack-campaign
Obama on Eric Garner: 'Not just a black problem'
http://www.washingtonexaminer.com/obama-on-eric-garner-not-just-a-black-problem/article/2556925?custom_click=rss
Obama Talks Eric Garner: 'This Is an American Problem' (Updated)
http://blogs.rollcall.com/white-house/obama-talks-eric-garner/?dcz=
DOJ to open criminal civil rights investigation into Eric Garner's death
http://www.cbsnews.com/news/doj-to-open-criminal-civil-rights-investigation-into-eric-garners-death/
THE ACTUAL FACTS OF THE ERIC GARNER CASE
http://www.breitbart.com/Big-Government/2014/12/03/actual-facts-Eric-Garner
Protests throughout city in wake of NYPD chokehold decision
http://nypost.com/2014/12/03/protests-against-nypd-chokehold-decision-begin/
David Clarke, black Milwaukee sheriff: Eric Holder has 'disgusted' me
http://www.washingtontimes.com/news/2014/dec/3/david-clarke-black-milwaukee-sheriff-eric-holder/
American possibly exposed to Ebola being transferred to Atlanta hospital
http://www.reuters.com/article/2014/12/03/us-health-ebola-usa-emory-idUSKCN0JH2P320141203