News Briefing for Thursday, December 24, 2014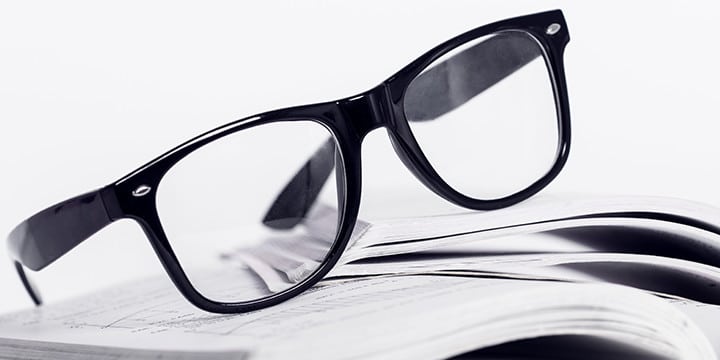 TEA PARTY PATRIOTS:
Tea Party Patriots Slam IRS: Targeting 'Still Going On'
"The Tea Party Patriots on Tuesday slammed the IRS after a House oversight panel released its report, saying that the agency moved to scrutinize conservative groups by Democrats calling for tighter regulation of nonprofits' political activities. "There is no question that the IRS as an agency, and its leaders individually, directed and implemented a scheme to silence and demoralize tea party groups," said Jenny Beth Martin, co-founder of the Atlanta-based group. "We knew it was going on before Congress and the Treasury inspector general confirmed it. "The truth is that it is still going on," Martin said. "The IRS still plans to defy the will of hundreds of thousands of Americans by its plot to reissue cumbersome regulations early next year that will likely be little different from the regulations they proposed a year ago to shut down citizen free speech." Rep. Darrell Issa, in his final act as chairman of the House Oversight and Government Reform Committee, released a report Tuesday saying that IRS officials were swayed by Democrats calling for stronger regulations on nonprofits that had become more involved in politics. The 210-page report blamed senior IRS executives for failing to tell Congress what they knew about these efforts. "Nearly five years after the IRS first began targeting conservative organizations for additional scrutiny due to their political beliefs, the agency has still not escaped the shadow of its misdeeds and abuse of power," the report said. Issa's committee was among several on Capitol Hill investigating the IRS' scrutiny of tea party, conservative and religious groups. The Senate Finance Committee also is investigating, as well as the Justice Department… The Tea Party Patriots was among the groups targeted. Other groups included True the Vote, the Houston group that combats election fraud, and Crossroads Grassroots Policy Strategies, a nonprofit political group advised by Republican strategist Karl Rove. The IRS division that processed the applications was headed by Lois Lerner, who retired in September 2013 because of the scandal. She had been held in contempt of Congress for refusing to twice testify before Issa's committee. According to Issa's report, investigators reviewed 1.3 million pages of documents and interviewed 52 officials. Issa, a California Republican, is stepping down as chairman of the oversight panel because of term limits. He will be succeeded by Utah Rep. Jason Chaffetz, who will continue the investigation. "We want the IRS and Treasury to hear us loud and clear: we are not going away," Martin said. "We will not be silenced, and we will continue to fight every effort they devise to target and intimidate our movement." She said he hoped that the GOP-controlled Congress that takes office next month "will pass legislation to rein in the out-of-control IRS once and for all."
http://www.newsmax.com/Newsfront/Tea-Party-Patriots-IRS-scandal-conservative-groups/2014/12/23/id/614764/
IRS to Keep Targeting US Conservative Groups: Tea Party Leader
Co-founder of the Tea Party Patriots said IRS continues to target and silence conservative groups as part of a scheme that Congress should stop.
"The US Internal Revenue Service (IRS) continues to target and silence conservative groups as part of a scheme that Congress should stop, co-founder of the Tea Party Patriots Jenny Beth Martin, has stressed in a statement. "There is no question that the IRS as an agency, and its leaders individually, directed and implemented a scheme to silence and demoralize tea party groups," Martin said in a statement released Tuesday. "The truth is that it is still going on," the Tea Party leader emphasized. Martin's comments came just hours after the US House of Representatives Oversight and Government Reform Committee released a report that concluded that IRS employees have conspired to deny tax exempt status to conservative organizations in the United States because of their political beliefs, regardless of the organizations' meeting the requirements of the federal tax code or not. "We only hope that the next Congress will take this report and finish the job," Martin said Tuesday, calling on Congress "to pass legislation to rein in the out-of-control IRS once and for all". According to Martin, the Tea Party group was aware of the IRS scheme well before any government bodies publicly confirmed it. "We want the IRS and Treasury to hear us loud and clear: we are not going away, we will not be silenced and we will continue to fight every effort they devise to target and intimidate our movement," Martin stressed in the Tuesday statement."
http://sputniknews.com/us/20141224/1016171812.html
HEALTHCARE:
New York Couple Jolted By Obamacare Rate Shock (same as yesterday's CNBC article)
http://www.newsmax.com/US/obamacare-media-enrollment-figures/2014/12/23/id/614819/
Democratic Obamacare supporters: Doctors are watching
"Beleaguered members of Congress who support Obamacare and squeaked by in the recent election now have a nemesis – a PAC of doctors, surgeons and nurses demanding they change their ways because the health-care law will only wreak more havoc in 2015. "A lot of the Democrats in Congress have gotten the message in this past election of people's unhappiness with Obamacare," said Dr. Jeffrey Singer, a co-founder of Our Patients First PAC. "The pain of the Affordable Care Act is just going to get worse, not better." Singer, an Arizona surgeon, formed the PAC in September after watching helplessly while many of his patient's policies were canceled and others found that he wasn't in their networks. Three of them were enrolled in Medicaid by default because their policies were deemed "not ACA compliant." Access to providers in Medicaid is even worse than in the private plans available in the exchanges. Our Patients First now has representatives in 15 states and hopes to expand significantly next year. It has been sponsoring radio and television ads in five congressional districts where the newly elected incumbents lost by fewer than 10,000 votes and could be vulnerable in the next election. The ads detail the fiasco surrounding Obamacare architect Jonathan Gruber, who was caught on video calling Americans who backed the reform "stupid" and saying details were hidden in the massive bill or no one would have supported it. "Gruber is actually guilty of candor, but he said it in an offensive way," Singer said. "He was saying that the general public is too dumb to know what's good for them, so we have to disguise what we are doing because if they knew, they wouldn't want it." The dangers of Obamacare will become even more apparent after Jan. 1, Singer said, when several mandates that were tabled will become reality. For example, the employer mandate to offer insurance in companies that employ more than 50 people will start being enforced. Cancellations that were postponed will happen and premiums will rise. "All these things are churning and its imperative that the subject of the ACA come up (in Congress), Singer said. "The ACA is not sustainable. We want to play a role in influencing the agenda to make sure patients are first." To that end, Our Patients First ran their television ad the weekend of Dec. 12 in Iowa because it is one of the key primary states and gets a lot of political attention. The radio ads are running through Dec. 28 on five news/talk radio stations in the following areas: central California; north of New York City; the Florida Panhandle; Omaha, Neb; and northeast Arizona."
http://watchdog.org/190186/anti-obamacare-pac/
HHS reports 6 million signups so far for Obamacare next year
"Nearly 6.4 million people were enrolled in the federal Obamacare marketplace one month into the 2015 signup season, a pace that Health and Human Services Secretary Sylvia Mathews Burwell on Tuesday called a good start. "People are shopping for coverage and people are signing up," Burwell said at a news conference where she personally announced the latest numbers. "We still have a ways to go and a lot of work before Feb. 15, but we do have an encouraging start," she added. The pace puts HHS well on the way to its goal of having more than 9 million people covered in state and federal exchanges in 2015. The sign-up season ends Feb. 15. Nearly 2 million of those 6,394,046 people were newcomers who were signing up for the first time through HealthCare.gov. Burwell estimated that more than 60 percent of the approximately 4.4 million returning consumers were automatically re-enrolled in their 2014 plan or a similar one. But HHS didn't release precise numbers yet."
http://www.politico.com/story/2014/12/obamacare-enrollment-numbers-113765.html
Obamacare Enrollment Jumps By Millions — Thanks To Admin's Auto Sign-Ups
http://dailycaller.com/2014/12/23/obamacare-enrollment-jumps-by-millions-thanks-to-admins-auto-sign-ups/
Enrollment for Obamacare jumps with 2 million new sign-ups
"Enrollment in health insurance through the Affordable Care Act is increasing rapidly, with more than 2 million people so far signing up for coverage for the first time, figures released Tuesday show. In addition to the new enrollments, which surpass last year's sign-up rate, several million more people have been re-enrolled in plans in the law's second year of expanding coverage."
http://www.latimes.com/nation/la-na-obamacare-2-million-new-signups-20141223-story.html
HHS touts 6.4 million Obamacare sign-ups
"The Obama administration Tuesday announced that 6.4 million people had signed up or were automatically re-enrolled in health plans through federal exchanges, a smoother launch to open enrollment for 2015 than the disastrous rollout of the president's signature domestic initiative. "We still have a lot of work to do before the Feb. 15 enrollment deadline, but this is an encouraging start. People shopped for coverage and signed up – finding more choices and greater competition," Health and Human Services Secretary Sylvia Mathews Burwell said. "Thanks to the Affordable Care Act, so far nearly 6.4 million consumers, including about 1.9 million new consumers, have access to quality, affordable health coverage for 2015 through the federal Health Insurance Marketplace. This law is working, and families are better off as a result."… The majority of the 6.4 million sign ups this year were automatic re-enrollments. Those individuals, however, could be surprised by rate increases in 2015, having passed on the chance to shop for a cheaper plan. Critics of Obamacare say the White House has glossed over rate increases, leaving many consumers unaware of the spike in healthcare costs. However, the early enrollment figures are undoubtedly good news for Team Obama. The Obama administration has been on the defensive in recent weeks for 2014 enrollment figures after it was revealed they padded the figures by including roughly 400,000 dental plans in the final count. The administration said the overall enrollment total for 2014 was closer to 6.7 million."
http://www.washingtonexaminer.com/hhs-touts-6.4-million-obamacare-sign-ups/article/2557760
So Far, 6.4 Million Obtain Health Care Coverage for 2015 in Federal Marketplace
"The Obama administration said Tuesday that 6.4 million people had selected health insurance plans or had been automatically re-enrolled in coverage through the federal insurance marketplace. New customers accounted for 30 percent of the total, or 1.9 million. For 2014 enrollees who took no action by Dec. 15, coverage was automatically renewed for 2015 by the federal government. Sylvia Mathews Burwell, the secretary of health and human services, who is in charge of the federal marketplace, said she did not know how many people had been automatically re-enrolled by her department. But she and her aides suggested that the number was in the range from 2.7 million to three million. Dec. 15 was the deadline to sign up for coverage that would start on Jan. 1. The automatic or passive re-enrollments, combined with a surge of interest among consumers just before the deadline, produced a big increase in activity in the federal marketplace. People could sign up a first time, switch to new plans, choose to extend coverage in their current plans for a year, or do nothing and be re-enrolled in the same or similar plans. In the first four weeks of the three-month open enrollment period, through Dec. 12, nearly 2.5 million people selected health plans, the administration said. In the week after that, more than 3.9 million people signed up or had their coverage automatically renewed, lifting the total to 6.4 million. The enrollment period ends on Feb. 15."
http://www.nytimes.com/2014/12/24/us/64-million-sign-up-for-health-coverage-in-2015-through-federal-marketplace.html?_r=0
Report: Obamacare Exchanges Still Don't Measure Up To The Private Market
"Obamacare exchanges are more competitive in their second year, but they still fall far behind the private insurance market before the health-care law took them over, according to an analysis from the Heritage Foundation. After a number of insurers declined to participate in Obamacare exchanges during the first, riskiest year of their operation, the Obama administration made much of the increase in insurers for the second open enrollment period. Ahead of year two, 77 more insurers joined Obamacare exchanges across the country, a 25 percent boost in participating companies. But that still leaves the public exchanges far behind the pre-reform individual insurance market, according to Heritage. The Obamacare market is 21.5 percent less competitive than the individual insurance market was in 2013, the year before Obamacare regulations hit and exchanges opened, when the number of insurance carriers in all 50 states are considered. That's better than the first year of the health-care law. At Obamacare's launch, the exchanges were 36 percent less competitive than the 2013 market, according to a similar analysis Heritage ran in 2014. But a competition gap of thousands of insurance companies remains. Heritage noted that the General Accountability Office had demonstrated an even bigger disparity between the private insurance market and Obamacare exchanges by using a broader methodology. According to the GAO, in 2013 the individual insurance market encompassed 1,232 insurance carriers selling full health coverage. Obamacare exchanges support just 310 insurance companies as of 2015."
http://dailycaller.com/2014/12/23/report-obamacare-exchanges-still-dont-measure-up-to-the-private-market/
Measuring Choice and Competition in the Exchanges: Still Worse than Before the ACA
http://www.heritage.org/research/reports/2014/12/measuring-choice-and-competition-in-the-exchanges-still-worse-than-before-the-aca
Jonathan Gruber Pops Up in Obamacare Supreme Court Brief
"Jonathan Gruber is on the record in a Supreme Court case that could unravel parts of Obamacare. Gruber's name is mentioned six time in a brief filed by the plaintiffs challenging the health care law in King v. Burwell. The plaintiffs argue that Obamacare subsidies can only go to people in states that created their own state exchanges, which would mean millions of people who get an insurance plan from the federal healthcare.gov exchange would be ineligible. The Obama administration and other Democrats contend the language was just a drafting order. But recently unearthed comments by Gruber, an MIT economist who consulted in drafting the Affordable Care Act, imply a more literal meaning. "If you're a state and you don't set up an exchange, that means your citizens don't get their tax credits … I hope that that's a blatant enough political reality that states will get their act together and realize there are billions of dollars at stake here in setting up these exchanges, and that they'll do it." Gruber said in January 2012. The court documents refer to a YouTube video at the 32-minute mark: The plaintiff brief goes on to identify how Gruber is characterized by media reports as a "key architect" of the Affordable Care Act who was paid "close to $400,000 as a consultant" by the Department of Health and Human Services during 2009 and 2010, according to a Nov. 15 New York Times story. Another Times article on March 29 said Gruber helped congressional staff "draft the specifics of the legislation." Gruber made news earlier this year about for talking about the "stupidity of the American voter" in selling Obamacare. Democrats have warned that $65 billion in funding could be at stake in the lawsuit, The Hill reported. The high court will hear the case on March 4, 2015. "From the outset of this case we have argued that the Obamacare statute clearly limits subsidies to exchanges established by states," Michael Carving, lead counsel for the plaintiffs, said in in a statement, according to The Hill. "[Our position] is further supported by factors ranging from the law's legislative history and lower court rulings to Jonathan Gruber's recently rediscovered statements."
http://www.theblaze.com/stories/2014/12/23/jonathan-gruber-pops-up-in-obamacare-supreme-court-brief/
Supreme Court to hear Obamacare subsidy case in March (continuation of yesterday's articles)
http://www.washingtonexaminer.com/supreme-court-to-hear-obamacare-subsidy-case-in-march/article/2557768?custom_click=rss
Defiant health chief says ObamaCare will win day at Supreme Court
"Health and Human Services (HHS) Secretary Sylvia Mathews Burwell is taking a defiant stance against the upcoming court challenge to ObamaCare that threatens to unravel the administration's healthcare law. If successful, the lawsuit could cripple the healthcare law by denying billions in federal subsidies provided to consumers to help pay for premiums. Burwell faced a barrage of questions from reporters on Tuesday about how the administration is preparing states for the worst-case scenario but repeatedly declined to discuss what could happen if the suit is successful. "We believe we are in a place where our argument and our position will prevail," she told reporters. "I think anyone can create any kind of hypothetical in life and in policy. I think what we're focused on now is the law of the land," she said. She declined to say whether the administration had a contingency plan for the potential loss of $64 billion in subsidies, adding: "I'm going to stick with where I am." The Supreme Court announced in November that it would take up the subsidies case, surprising many court-watchers and healthcare experts."
http://thehill.com/policy/healthcare/227964-defiant-health-chief-says-obamacare-will-win-day-in-court
Troubled ObamaCare vendor awarded new Hawaii contract
"Montreal-based CGI Group Inc., the company that received a $74 million contract to develop and maintain the Hawaii Health Connector web portal, will be awarded another year-long state maintenance contract despite the ongoing problems with the site. The money comes from a $204 million federal contract the state received in 2012 to set up the ObamaCare network in the islands. The CGI-developed website has experienced a number of technical problems and delays since it launched in October 2013. Because of similar problems, the federal government and other states that had contracts with CGI Corp. cut ties with the vendor. Hawaii Medical Service Association, the state's largest health insurer, recently announced it won't participate in the Connector's Small Business Health Options Program as of January. The Connector, already under fire for being the most costly exchange in the nation, is left with just one insurance company for local small business owners to select – Kaiser Permanente. The decision by HMSA came after it spent 8,000 hours dealing with the exchange's technical problems, which drained finances and staffing resources, and information on 133 patient accounts vanished as they were transferred from the connector to HMSA."
http://www.foxnews.com/politics/2014/12/23/troubled-obamacare-vendor-awarded-new-hawaii-contract/
Obama Symbolically Re-Enrolls in Obamacare
He bought a bronze plan
"President Barack Obama re-enrolled in health insurance coverage for 2015 through his eponymous healthcare law, at least symbolically, the White House said Tuesday. Obama, who is in Hawaii on a two-week vacation for the holidays, purchased a bronze-level health plan in the Washington, D.C. marketplace a year ago and re-upped for 2015, a White House official said. But as president, Obama is provided with employer-provided coverage, in his case through the White House Medical Unit and its military healthcare professionals. "As we said last year, the act of the President signing up for insurance coverage through the DC exchange is symbolic since the President's health care will continue to be provided by the military," the official said. "But, he was pleased to participate in a plan as a show of support for these marketplaces which are providing quality, affordable health care options to millions of people. The President selected a bronze plan last year, and he remains on that plan." Last year, aides to the president enrolled him in the exchange personally, rather than using the then-troubled Affordable Care Act website HealthCare.gov, due to the complicated nature of the president's situation. As president, some of Obama's personal information is not readily available through traditional means in government databases. Obama also only purchased coverage for himself, and not his family. In 2010, as Republicans sought to use legislation to force Obama to participate in the exchanges, the White House said Obama would do so voluntarily. "The president will participate in the exchange," then-White House spokesman Reid Cherlin told USA Today."
http://time.com/3646217/obama-obamacare-enrollment/
Obamacare's Insurers Are Receiving a Well-Deserved Lump of Coal
"But this year is different, at least in the realm of health care. The same insurance industry that was complicit in crafting the calamitous Affordable Care Act (ACA), commonly known as Obamacare, has increasingly been seeking shelter from it. But Santa must have checked his list twice, because the industry is receiving a well-deserved lump of coal in its stocking this year, rather than more taxpayer largesse. The CRomnibus spending bill, which was recently passed in the lame-duck Congress, protects federal taxpayers from a ​blank​-check bailout of the same health-care insurance providers that were complicit in passing the president's health-insurance overhaul. A little-known, but important, portion of the ACA includes provisions to pay insurers for their financial losses in the Obamacare exchanges. Known as "risk-corridor payments," money is pooled from each insurer and added to revenue from a new Obamacare tax on health-insurance plans, which are costs that are passed on to consumers in the form of higher health-insurance premiums. The issue at hand was whether these payments were supposed to be budget-neutral – limited to the amount of money available from insurers and the health plan tax revenue pool – or whether taxpayers could be on the hook for a blank check to the insurance industry if an insurance company's losses were higher than originally predicted. It should come as no surprise that the insurers had the blank-check bailout on their Christmas wish list. But the CRomnibus codifies that the ACA payments to insurers are budget-neutral – not the $47 billion or more that insurers were hoping for. As it turns out, the insurers were already hedging their bets on the president's health-insurance overhaul. Insurers participating in the federal health exchange did so this year only with the inclusion of an "escape hatch" protecting them from the possibility that the Supreme Court rules premium subsidies to insurers illegal in the vast majority of states. And that possibility is very real. At issue is what the plain text of Section 1401 of the ACA means. Even though the text of the law states that the subsidies are available "through an Exchange established by the State under 1311 of the Patient Protection and Affordable Care Act," the IRS, without congressional authorization, allowed federal subsidies to flow into states participating in the federal exchange when it implemented the law. There are currently four legal challenges based on this issue. The Supreme Court has agreed to hear the King v. Burwell challenge, where the 4th U.S. Circuit Court of Appeals upheld the legality of the IRS subsidies."
http://www.theblaze.com/contributions/obamacares-insurers-are-receiving-a-well-deserved-lump-of-coal/
All Gov Bill Haslam Wants For Christmas Is Obamacare Expansion — And Your Money
"Governor Bill Haslam (R-TN) recently released a few scarce details of his plan to expand Obamacare in Tennessee. Although heavy on buzzwords, his plan thus far is light on substance, amounting to little more than a re-branding of Obamacare expansion. Yet one of the strangest claims Gov. Haslam has made in support of his plan is that it would not "add any state cost to the budget." This argument appears flimsy, and not only because Tennessee taxpayers also pay federal taxes. According to the left-leaning Urban Institute, the state share of the cost for expansion will be upwards of $400 million per year by 2022, with federal taxpayers kicking in an extra $3.8 billion annually. So how exactly does the Governor plan to spend billions of dollars on a new welfare entitlement for able-bodied adults and not spend any money out of the state budget? Haslam Wants to Fund 'Insure Tennessee' With A "Provider Tax" Scheme – The Governor argues that state taxpayers won't be on the hook for Obamacare expansion costs because Tennessee hospitals have agreed to cover the state's share of the cost of expanding Medicaid, through the form of a provider tax. Here is how the provider tax works– hospitals take money out of their right pocket in the form of a "tax" and send it to the state, it cycles through state government in order to look like state spending but it is returned to the hospital's left pocket. Why do they do this? This "state spending" triggers additional federal taxpayer contributions, driving up spending in the program. What does this mean for Tennessee? For every new dollar Tennessee collects as a "tax" on hospitals for Obamacare expansion, taxpayers will pay more than $5 to those same hospitals and an extra $8 to other medical providers. This funding scheme means Tennessee hospitals will pay roughly $1.7 billion in new taxes over the next decade. But the expansion, made possible by these taxes, forces all federal taxpayers to kick in another $22.5 billion. This ultimately allows hospitals to collect up to $9.3 billion in new Medicaid expansion revenue. This gimmick certainly isn't new: Tennessee already receives a third of the "state share" of Medicaid spending from provider taxes and funds from local governments. But while this may seem like a clever budget gimmick, there's only a slim chance that this scheme will survive much longer. This Scheme's Days Are Numbered – Federal law prohibits states from holding hospitals harmless under these new "taxes," meaning they can't provide a direct or indirect guarantee that the hospitals will receive their tax dollars back in the form of additional Medicaid spending. This protects consumers and taxpayers from special interests colluding with government. Ironically, Tennessee's two U.S. Senators – Bob Corker (R-TN) and Lamar Alexander (R-TN) –have led the charge to eliminate this provider tax scheme altogether by lowering the amount of provider taxes that can be used to pay for state's Medicaid costs. (Federal law currently caps these tax schemes at 6 percent of net patient revenue; their proposal would reduce it to zero). Even President Obama has proposed phasing out the authority to use these budget gimmicks. By promising to expand Obamacare with the help of a new provider tax, Gov. Haslam isn't just undermining his congressional delegation's efforts to repeal Obamacare – he's also undermining their efforts to restore fiscal sanity and end these kinds of budget shenanigans that drive up the national debt…"
http://www.forbes.com/sites/theapothecary/2014/12/23/all-gov-bill-haslam-wants-for-christmas-is-obamacare-expansion-and-your-money/
Obama administration celebrates Medicaid enrollment explosion
"President Obama's administration began celebrating Christmas early by announcing 9.7 million Americans have enrolled in Medicaid and the Children's Health Insurance Program in the past year. "As we approach the New Year, we take time to reflect on the many individuals and families who have been helped by the Affordable Care Act," began the U.S. Department of Health & Human Services release recognizing Obama's "milestone achievement." According to HHS, Medicaid and CHIP enrollment increased by 24 percent from October 2013 to October 2014 in the states expanding Medicaid under the Patient Protection and Affordable Care Act, more commonly known as Obamacare. The vast majority of Americans eligible for Medicaid under Obamacare are able-bodied, working age adults with no dependent children. "As of October 2014, approximately 9.7 million additional Americans were enrolled in Medicaid and CHIP – a 17 percent increase over the average monthly enrollment for July through September 2013, the months before the Marketplaces first opened," Center for Medicaid and CHIP Services director Cindy Mann boasted. "Enrollment in Medicaid and CHIP happens year-round and states can expand their Medicaid programs to cover more people at any time," Mann said. "And, even more Americans could access affordable coverage if all states take the Medicaid expansion option. "Coverage for newly eligible adult beneficiaries is fully federally paid for under the Affordable Care Act through 2016, and never less than 90 percent for the years following. This is a good deal for states." Mann is a former research professor at the left-wing Georgetown University Health Policy Institute and a former policy director at the leftist Center on Budget and Policy Priorities. "The Affordable Care Act is working, especially in states that expanded Medicaid," Judy Solomon, CBPP vice president for health policy, said in an email to Watchdog.org. "Those states are seeing dramatic drops in the share of people without insurance and are experiencing slower growth in their state Medicaid costs than states that have failed to expand. "The most important further Medicaid eligibility change would be for more states to adopt the expansion." Conservative groups are skeptical both of adding millions to Medicaid and of the Obamacare funding promised to compliant states. "Obamacare is turning into basically a Medicaid expansion," Heritage Foundation senior research fellow Ed Haislmaier told Watchdog in a phone interview. "There are people who actually think that's a good thing, of course, including the people running HHS." In October, Haislmaier coauthored a Heritage report showing 71 percent of Obamacare's health insurance coverage gains through the first half of the year resulted from Medicaid expansion."
http://watchdog.org/188419/obama-admin-medicaid/
State-by-state guide to report Obamacare, Medicare or insurance fraud and abuse
http://www.examiner.com/article/state-by-state-guide-to-report-obamacare-medicare-or-insurance-fraud-and-abuse?cid=db_articles
IMMIGRATION:
GOP Rep: 'The Important Thing Is to Start Doing Things' on Immigration
"Senate Republican leadership distributed a pamphlet of talking points that contains no mention of immigration or counteracting President Obama's amnesty orders, but a member of the House leadership is calling for lawmakers to pass at least some immigration-related legislation in 2015. "We have a responsibility to start moving serious legislation ourselves," Representative Tom Cole (R., Okla.), deputy whip for the Republican conference, told The Hill in an interview published Monday.  "Now, that doesn't mean we'll get everything we want in the bill. Whatever we do is going to be a compromise, but, I think the important thing is to start doing things." Cole suggested that Republicans pass legislation related to border security, e-verify, and high-tech visa reform — "so that we sort of take American business out of this debate," he said — without adopting Obama's most cherished changes. Senate Republican leadership isn't pushing that idea, though, at least not in the pamphlet distributed to members for messaging over the recess and obtained by National Review Online.  Nor does offer any guidance on how members should frame their opposition to President Obama's administrative amnesty, to the frustration of conservative opponents of the executive orders. "This is just one more signal GOP establishment doesn't want to fight Obama's amnesty — that's why they are ignoring it and hoping lawmakers won't gin up opposition," according to one Republican aide. "This is an incredible omission from an official party document." The pamphlet does coach lawmakers on how to talk about Obamacare. After stating that the GOP "is committed to repealing and replacing it with reforms that lower costs and increase access," the pamphlet focuses on a few aspects of the law. "[The GOP w]ill also work to chisel away at most harmful provisions," the bullet point says, referring to the individual mandate, the medical device tax, and the 30-hour workweek rule. "GOP must stay focused on Americans' top priorities," the pamphlet says, referring to the economy, jobs, and the middle class."
http://www.nationalreview.com/corner/395316/gop-rep-important-thing-start-doing-things-immigration-joel-gehrke
TOP BOEHNER ALLY: GOP HAS 'RESPONSIBILITY' TO 'COMPROMISE' ON IMMIGRATION
"One of House Speaker John Boehner's (R-OH) top allies believes Republicans have a "responsibility" to compromise on immigration legislation with Democrats in the next Congress. Rep. Tom Cole (R-OK) told The Hill that the GOP-led Congress has a "responsibility to start moving serious legislation" on immigration. He pushed for a nebulous "border security" bill and those dealing with "high-tech visa reform" and seasonal labor. The tech industry, which has spent millions lobbying for more guest-worker visas that would lower the wages of American workers, covets "high-tech visa reform" even though there is no proof that America has a shortage of tech workers. In fact, the opposite is true–there is actually a significant surplus.
Cole said Republicans must "start moving serious legislation ourselves" without mentioning bills that would defund President Barack Obama's executive amnesty. "Whatever we do is going to be a compromise, but I think the important thing is to start doing things," he said, advocating a piecemeal approach to immigration reform. Obama has repeatedly pushed for Congress to pass comprehensive amnesty legislation, and he has said multiple times that he will not sign a bill that does not provide some type of path to citizenship for nearly every illegal immigrant in the country. Republicans will most likely need the support of Democrats to pass immigration bills, and prominent Democrats like Rep. Luis Gutierrez (D-IL) have made it clear that a piecemeal approach to amnesty legislation is acceptable to them so long as Democrats under Obama get all of the pieces in the Senate's "Gang of Eight" bill, which the Congressional Budget Office determined would lower the wages of Americans."
http://www.breitbart.com/big-government/2014/12/23/top-boehner-ally-gop-has-responsibility-to-compromise-on-immigration/
Lawmaker: GOP can find immigration compromise
http://thehill.com/video/in-the-news/227914-republican-congressman-says-gop-to-compromise-on-immigration
MITCH MCCONNELL: BEING PARTY OF YES MORE IMPORTANT THAN DEFUNDING EXEC AMNESTY
"To incoming Senate Majority Leader Mitch McConnell (R-KY), it is more important for Republicans to be the party of yes than go all-out to defund President Barack Obama's executive amnesty. According to the New York Times, McConnell "acknowledges that changing the mind-set of opposition" in the next Congress "will be crucial to advancing legislation that will attract Democratic support and force" Obama "into difficult choices over whether to sign measures pushed by his adversaries." The Times notes "that is why his focus will be lawmakers he thinks he can meld into a governing coalition." "All of us from time to time make a point," Mr. McConnell told the outlet. "But it is time now to make a difference." But on the issue that is arguably most important to conservatives–defunding President Barack Obama's executive amnesty–McConnell is squeamish. The Associated Press noted that in a recent interview, "McConnell stopped short of pledging that Congress would block Obama's recent executive actions curbing deportations for millions of people who are in the United States illegally." The Times emphasized that, "as for immigration policy, the leader seemed unclear himself just how the new Republican Congress would approach the issue, saying only that 'we will be back at it in February.'" McConnell, who has vowed to bring the Senate back to regular order, will focus primarily on getting appropriations bills passed. "Many of my members are not used to voting for appropriations bills," McConnell reportedly said. "But if we are going to pursue our agenda to push back against the bureaucratic overreach seemingly on steroids for the last five or six years, we need to put appropriations bills on the president's desk and make him make a choice." In addition, McConnell will reportedly focus on bills dealing with the Keystone XL pipeline, pro-life issues,"tax reform, trade promotion and infrastructure spending," and those dealing with dismantling Obamacare. McConnell, who has wanted to be Senate Majority Leader for most of his life, said, "I have studied this job and reached my own conclusions about how it ought to be done… It has been a long wait." He may need to reach deep into his playbook to figure out how he can keep the GOP's majority in the Senate beyond 2016 while avoiding a showdown over the implementation of Obama's executive amnesty."
http://www.breitbart.com/big-government/2014/12/23/mitch-mcconnell-being-party-of-yes-more-important-than-defunding-exec-amnesty/
Immigration lawsuit thrown out
"President Barack Obama's executive actions on immigration survived their first major court test Tuesday, when a federal judge tossed out a lawsuit claiming the president exceeded his constitutional power. U.S. District Judge Beryl Howell dismissed a challenge brought by Arizona Sheriff Joe Arpaio and backed by conservative legal activist Larry Klayman. Howell ruled that Arpaio had not shown the direct harm from Obama's actions needed to institute a lawsuit in the federal courts. "The role of the Judiciary is to resolve cases and controversies properly brought by parties with a concrete and particularized injury— not to engage in policymaking better left to the political branches," Howell wrote in an opinion filed Tuesday night. "The plaintiff's case raises important questions regarding the impact of illegal immigration on this Nation, but the questions amount to generalized grievances which are not proper for the Judiciary to address."
The ruling came just one day after Klayman, Arpaio's lawyer, presented a colorful argument laced with political barbs at a hearing that extended to more than an hour. During the session, Howell — an Obama appointee — shot several quizzical looks at the well-known lawyer and made a serious of pointed remarks suggesting she was highly skeptical of his arguments. The lawsuit challenged a policy Obama implemented in 2012 deferring deportation of individuals brought to the U.S. illegally as children, as well as two moves the administration announced last month: expanding that program and instituting a broader deferred deportation program for illegal-immigrant parents of U.S. citizens. Both programs will soon carry the possibility of three-year reprieves from deportation, along with work permits. White House spokesman Eric Schultz hailed the judge's ruling. "Judge Howell's decision today confirms what the Department of Justice and scholars throughout the country have been saying all along: the President's executive actions on immigration are lawful," Schultz said in a statement. "The Supreme Court and Congress have made clear that federal officials can set priorities in enforcing our immigration laws, and the actions announced by the President are consistent with those taken by administrations of both parties for the last half century." Arpaio and Klayman immediately appealed the ruling to the U.S. Court of Appeals for the D.C. Circuit. "It's a weak decision," Klayman said in an interview late Tuesday. "We're confident that we'll win in the end."
The Obama administration is facing a potentially more serious lawsuit in federal court in Brownsville, Texas, where 24 states are pursuing a similar legal challenge. That case is in front of a judge who is a George W. Bush appointee who has expressed criticism of what he argued was lax immigration enforcement under the Obama administration. In her 33-page ruling Tuesday, Howell concluded that Arpaio's suit failed on several different grounds, including showing a "particularized" harm and demonstrating that the judge had the power to redress whatever problems Obama's policy changes were creating for the sheriff."
http://www.politico.com/story/2014/12/immigration-lawsuit-joe-arpaio-larry-klayman-113795.html
U.S. judge throws out Arizona sheriff's immigration suit against Obama
http://www.reuters.com/article/2014/12/24/us-usa-arizona-immigration-idUSKBN0K205N20141224
Judge Rejects Arizona Sheriff Joe Arpaio's Suit Over Obama Immigration Order
http://abcnews.go.com/Politics/arizona-sheriff-joe-arpaio-sues-president-obama-immigration/story?id=27803495
Arizona Sheriff Loses Bid to Block Obama on Immigration
http://www.bloomberg.com/news/2014-12-24/arizona-sheriff-loses-to-block-obama-immigration-policy.html
Judge rejects lawsuit against Obama on immigration
http://townhall.com/news/politics-elections/2014/12/23/judge-rejects-lawsuit-against-obama-on-immigration-n1935443
Judge rejects Arizona sheriff's lawsuit against Obama on immigration
http://www.cbsnews.com/news/judge-rejects-arizona-sheriffs-lawsuit-against-obama-on-immigration/
ILLEGAL ALIEN CHURCH CHOIR LEADER ACCUSED OF MOLESTING GIRL IN TEXAS
"An illegal alien from Mexico who was working as a choir teacher for a Texas border church has been arrested for allegedly trying to seduce an 11-year-old girl. Authorities believe other girls may have been victimized. Police in the rural border city of Palmview arrested Jesus Bustos earlier this week on the charge of indecency with a child, court documents obtained by Breitbart Texas show. Bustos, 48, had been a singing teacher at a local Christian church where he also gave individual lessons to choir members. The case began weeks ago when Palmview police were contacted by the mother of the victim who noticed late calls and text messages from Bustos to her daughter. When the woman checked the messages she found them to be sexual in nature and reached out to police. Authorities took the girl to the Hidalgo County Children Advocacy Center, where forensic nurses interview the child to determine if the child had been abused. During the interviews the girl said that Bustos had touched her inappropriately. A municipal judge set bond for Bustos at $80,000 however he was turned over to the U.S. Border Patrol because he is believed to be in the country illegally and will be facing immigration proceedings in addition to the criminal charges. Palmview Police has reached out to the community in an effort to identify additional victims."
http://www.breitbart.com/texas/2014/12/23/illegal-alien-church-choir-leader-accused-of-molesting-girl/
MORE ILLEGAL ALIENS FROM OTHER NATIONS CROSSING SOUTHERN BORDER THAN MEXICANS
"For the first time, more immigrants illegally crossing the southern border of the United States came from countries other than Mexico. Central Americans from El Salvador, Guatemala and Honduras accounted for 239,229 of the FY 2014 apprehensions while the number of Mexican nationals being apprehended during the year was 229,178. The numbers reflect a continuing change in the demographics of illegal immigrants according to a Department of Homeland Security (DHS) report obtained by Breitbart Texas. The apprehension of Mexican nationals actually fell by fourteen percent compared to FY 2013. However, the apprehension of what DHS refers to as OTMs (Other Than Mexicans) rose by sixty-eight percent. The OTM apprehensions were predominately from Central America. An unnamed official for the Obama Administration told the Washington Times this is the first time on record that border authorities have apprehended more non-Mexicans than Mexicans at the border. Out of a total of 486,651 nationwide apprehensions, only 18,244 came from countries other than Mexico, Guatemala, Honduras and El Salvador. The report states that nearly all of the total apprehensions came along the southwestern U.S./Mexico border region. Mexican nationals continued to lead all other illegal immigrant groups with 229,178 being apprehended. This accounts for over forty-seven percent of the total apprehensions. Mexicans were followed by Hondurans with 91,475; Guatemalans with 81,116; and  El Salvadorians with 66,638."
http://www.breitbart.com/texas/2014/12/22/more-illegal-aliens-crossing-southern-border-than-mexicans/
Deliberation Could Fix Tech's Immigration Problem
http://techcrunch.com/2014/12/23/deliberation-could-fix-techs-immigration-problem/
Constitutional Points of Order Must Cite Offensive Provisions
"Sen. Ted Cruz, R-Texas, attempted Dec. 6 to block funding for the president's executive order on immigration by raising a constitutional point of order against the Homeland Security portion of the "cromnibus" appropriations bill. It was a clever eleventh-hour gambit to dramatize the issue. However, it completely missed the mark as a credible point of order because it did not cite any provision of the bill that clearly violated some provision of the Constitution. Instead, Cruz reeled of reasons the president's executive order exceeded his constitutional authority while the bill itself was silent on the legitimacy of the president's action. The targeted portion simply funds the Department of Homeland Security and its myriad activities and responsibilities. Whether the president uses those funds to implement his order was a matter beyond the immediate reach of the Senate absent any opportunity to prohibit the use of funds for the order's execution. That option was precluded by the majority leader's filling of the amendment tree, blocking any amendments to the cromnibus. Rather than being an assault on the Constitution, the bill belatedly fulfilled one of the most basic responsibilities of Congress to make appropriations by law for the operations of the government. Moreover, divison L of the bill funding the Department of Homeland Security, at which Cruz's point of order was directed, contains money for carrying out Congress' specific constitutional responsibilities relating to the regulation of immigration and naturalization, including the protection of the borders. All that is not to say that constitutional objections cannot be raised against certain legislation or amendments. Former Parliamentarian Floyd Riddick's "Senate Procedure" makes clear that, "Under the uniform practices of the Senate, whenever a question of constitutionality is raised, the Chair submits the question to the Senate for decision." Unlike on other points of order, the presiding officer does not make a determination either sustaining or overruling the point of order. Thus, on the Cruz point of order, the chairman explained, "Under the precedents and practices of the Senate, the Chair has no power or authority to pass on such a point of order," and "submits the question to the Senate, Is the point of order well taken?" Following the roll call, the chairman announced, "On this vote the yeas are 22, the nays are 74. The point of order is not well taken." Most of the Senate precedents on constitutional points of order have been over the constitutional question of whether a Senate originated measure or provision is in violation of the House's constitutional privilege with respect to originating revenue legislation. The House, on the other hand, has a slightly different way of handling the matter since under House precedents the chairman does not construe constitutional points of order nor put the question directly to the House. The chairman simply refuses to recognize someone attempting to raise the point of order — a refusal that cannot be appealed and overturned. Instead, the House may send a Senate-originated revenue measure back to the other body by adopting a so-called "blue slip" resolution, offered by any member, raising a question of the constitutional privileges of the House. By extension, the same method could be used to send a Senate-originated appropriations measure back to the Senate which by precedent must also originate in the House. The angry backlash in the Senate over Cruz's point of order was due in part to its disruptive effect on a weekend senators had promised would be free. But it was also occasioned by the recognition that the point of order was beyond clearly delineated bounds for such an objection. As the Majority Leader Harry Reid explained just before the vote: "The House of Representatives passed this legislation before us in an exercise of its powers under article I of the United States Constitution," and "this bill has thus, originated in the House within the meaning of the origination clause of the Constitution." Reid concluded, in exasperation, "The Constitution objection is completely — completely — without merit and should be rejected." The Senate overwhelmingly agreed with that immediate assessment, keeping its powder dry and the government open, at least until next Feb. 27 when the homeland security continuing resolution in the bill expires."
http://blogs.rollcall.com/beltway-insiders/ted-cruz-constitutional-points-of-order-must-cite-offensive-provisions-procedural-politics/?dcz=
SPENDING/BUDGET/ECONOMY:
Obama's next sales job: The economy
Wage stagnation, long-term unemployment undermine rosy numbers.
"President Barack Obama will use his State of the Union address to roll out an agenda aimed at tackling stagnating wages and helping Americans who feel left out of the economy's surge, and he's planning to use the first few weeks of January to travel the country promoting a new economic message. The White House planning reflects a dilemma for the president on the economy: With the Dow breaking 18,000 on Tuesday, buoyed by the fastest GDP growth in more than a decade, Obama wants to tout the bigger picture successes without looking insensitive to people who are still struggling. Yet he doesn't want to ignore the bullish data and miss an opportunity to tell the story of the American economic recovery. Changing Americans' sense of the economy is Obama's critical project for the next two years, and he and his aides know it. His own legacy depends on it — neither health care, immigration reform, opening an embassy in Cuba nor anything else is going to add up to much if most people feel like they're worse off than the day of his inauguration. Analysts agree that improving Americans' sense of the economy is the single most important thing Obama can do for Hillary Clinton as the presumptive Democratic nominee: Whether she wins will likely hinge significantly on whether the "Obama-Clinton economy" is a positive Democratic slogan or a snide Republican talking point. But for now, the growing pile of economic data that Obama and his aides believe demonstrate his success digging the country out after the financial collapse hasn't broken through, and they know it. Wages haven't kept up, prices keep rising, and Obama seems to be presiding over a period in which Americans' lives are getting more difficult. "You can't convince people that their paycheck is going farther than it was — and you shouldn't try. That would be a big mistake. What you can do is try to affect people's optimism for the long term," said a senior Obama adviser. "If we can make people understand that there are reasons for a bright future and the president has a plan to address what ails them, then that will be real progress." Ideas are still being proposed, vetted through the budget process, nixed and reworked for the State of the Union. But already, White House aides are starting to see some preliminary proposals that they believe will break through to talk about and show where economic progress is taking hold, and trying to spark what they like to refer to as a serious debate about issues middle class families care about, with possible initiatives ranging from early childhood education to housing. But Obama won't have much time immediately after the Jan. 20 speech to press the message himself. Only a few days after he addresses Congress, he'll head to India for a number of events with the new prime minister."
http://www.politico.com/story/2014/12/barack-obama-economy-113789.html
Secret Service budget frozen over immigration
"First came the White House fence jumpers. Now it's Congress, fencing off money for the embattled Secret Service because of a totally unrelated fight with President Barack Obama over immigration. Just last Thursday, an independent review panel warned that the Service is already stretched thin and "in many cases, beyond its limits." Training has "diminished far below acceptable levels" the panel found, and "under any scenario, the Service has to increase significantly in size." But two days before, on Dec. 16, Obama signed into law a governmentwide spending bill that did quite the opposite. The Service's chief operating account was frozen at $1.534 billion — about $50 million less than the president's request and the number bipartisan House-Senate negotiators had agreed to for 2015. To relieve some of the pressure, Section 150 of the same bill allows the Service to temporarily spend at a higher rate as needed to prepare for "presidential candidate nominee protection" in the 2016 elections. But that says nothing about improved security at the White House, where early estimates run from $25 million to $32 million to support additional canine units, overtime and training, as well as improvements to the security infrastructure for Pennsylvania Avenue and the vice president's residence. Indeed, the whole arrangement is a fragile patchwork since the Department of Homeland Security — of which the Service is a part — is guaranteed funding only under a continuing resolution that expires Feb. 27. How did it reach this point? Top lawmakers in both parties and the White House acquiesced to the compromise, which was judged the fastest way to send Congress home, avoid a shutdown and put the rest of the government on permanent footing through Sept. 30 next year. But it was House Republicans who really drove the bargain because the GOP insisted on holding Homeland hostage as a spending vehicle with which to challenge Obama over his Nov. 20 executive order shielding millions of undocumented immigrants from the threat of deportation. Before the Homeland CR runs out, Republicans can count on being fully in charge of Congress. Their immediate target is the United States Citizenship and Immigration Services, the office within Homeland that will implement Obama's order including the issuance of temporary work permits for qualified individuals who come forward. Ironically enough, USCIS is largely self-funded, living off the fees it collects and not the relatively small share of annual appropriations it gets from Congress. By contrast, the Secret Service is wholly dependent on appropriations and now caught in the political crossfire. "There was absolutely no intention to freeze the Secret Service," said a House Republican aide, who quickly added that "the president must bear some responsibility for any fallout that occurs as a result of the Homeland CR." "Though he [Obama] obviously feels that he can act with impunity when he exceeds his constitutional powers, there are bound to be consequences," the aide said. "He must shoulder some responsibility for those consequences." Rep. David Price (D-N.C.), who helps to oversee the Homeland budget in the House Appropriations Committee, roundly criticized the CR decision, which was "all about political pique directed at the president," he said. Even Sen. Dan Coats (R-Ind.), Price's counterpart on Senate Appropriations, cheerfully acknowledged a certain illogic to the strategy. "If you transfer the word politics in the place of logic, you get a better idea of why this is being done," Coats said."
http://www.politico.com/story/2014/12/secret-service-immigration-budget-113767.html
Exclusive: Taxpayers Fund Legal Group With Role in Rap Video About Killing Police Officers
"The Obama administration's Justice Department funneled at least $1.5 million in grants to a New York legal-aid group featured in a new rap video that depicts two young black men aiming handguns at a white police officer. Some may find the lyrics eerily similar to the social media postings of the man accused of shooting and killing two New York City police officers execution-style in Brooklyn on Saturday. The video for  "Hands Up," which also shows a white police officer gunning down a black motorist wearing a hoodie, contains lyrics suggesting revenge for much-publicized deaths of black men in confrontations with police. Credited to rappers Uncle Murda and Maino, the video is subtitled "Eric Garner Tribute," a reference to a black man who died while being pinned and restrained on a sidewalk by New York police officers. The taxpayer money that went to the organization shown in the video, the Bronx Defenders, comes from a Justice Department program named for Edward Byrne, a New York Police Department officer who was shot dead at close range in 1988."
http://dailysignal.com/2014/12/22/exclusive-taxpayers-fund-legal-group-role-rap-video-killing-police-officers/
US economy accelerates and helps lift Dow to 18K
"A surge in U.S. economic growth lifted stocks Tuesday to record highs and showed that the United States is putting distance between itself and struggling economies around the world. Fueled by hiring gains, cheaper gas and rising confidence, consumers and businesses drove growth to a sizzling 5 percent annual rate last quarter. Though the economy is likely cooling a bit, its solid pace is brightening hopes for 2015. The economic strength could also shape the Federal Reserve's timetable for raising interest rates from record lows. The government's third and final estimate of growth for the July-September period was the strongest for any quarter in 11 years. The result cheered investors. The Dow Jones industrial average ended the day up about 64 points to 18,024, the first time it's surpassed 18,000. In its report Tuesday, the government sharply upgraded third-quarter growth from its previous 3.9 percent estimate. Much of the increase came from consumer spending on health care and business spending on structures and software. The economy has been benefiting from sinking energy prices, which have helped keep overall inflation ultra-low. Gas prices have fallen for 88 straight days, according to AAA, the longest consecutive decline on record. Cheaper gas has acted like a tax cut to free up money for Americans to spend on other items, including cars, clothes and appliances. Last quarter's growth was the fastest since summer 2003, and it followed a 4.6 percent annual rate in the April-June quarter. The government separately reported Tuesday that in November, consumer spending rose the most in three months and income by the most in five months. Both figures brightened hopes for the 2015 economy."
http://cnsnews.com/news/article/us-economy-accelerates-and-helps-lift-dow-18k
Dow crosses 18,000, sets record in time for Christmas
http://nypost.com/2014/12/24/dow-crosses-18000-sets-record-in-time-for-christmas/
Robust economic growth in third quarter raises hopes that a boom is on horizon
"The U.S. economy is growing at an increasingly rapid pace, government data released Tuesday shows, raising hopes that a slow-going American recovery is transforming into a far more robust expansion. The 5 percent annualized growth reported Tuesday — for the three-month period ending in September — has led some analysts to believe that the U.S. economy could expand next year at a clip reminiscent of the booming late 1990s. But while that period was driven by a surge in commerce unleashed by computers and the Internet, this expansion has many drivers. They include brisk consumer spending, low levels of personal debt, plunging oil prices, a soaring stock market and a federal government that for the first time in years is encouraging growth rather than detracting from it. The period of relative prosperity — third-quarter economic growth was the best in 11 years — is even more striking because it contrasts with what is happening in much of the rest of the rich world, with Japan and countries in Europe teetering on the edge of recessions, if they are not already in them. The better-than-expected economic numbers on Tuesday helped push the Dow Jones industrial average to another record high, with the index closing above 18,000 for the first time. The Standard & Poor's 500-stock index also edged up and closed at a record high. The numbers come as the economy has shown other signs of improvement — including an unemployment rate that is down to 5.8 percent. The economy created 321,000 jobs in November, part of the strongest trend in job growth since the late 1990s. "We've had this two-steps-forward-one-step-back kind of expansion — a good quarter and a reversion — but it seems like this is different this time," said Scott Anderson, chief economist at the Bank of the West. Few expect a repeat of the third-quarter growth anytime soon. Though the United States has seen six months of booming expansion, including growth at a 4.6 percent annualized rate in the second quarter, the first quarter of the year was dragged down by a brutal East Coast winter that kept shoppers indoors."
http://www.washingtonpost.com/business/economy/robust-economic-growth-in-third-quarter-raises-hopes-that-a-boom-is-on-horizon/2014/12/23/aff3a962-8adf-11e4-8ff4-fb93129c9c8b_story.html?wprss=rss_homepage
Consumers Lift GDP Growth To Fastest Pace Since 2003
"The economy grew at its fastest rate in more than a decade during the third quarter, lifted by stronger spending from consumers, businesses and government. Some data out Tuesday underscored the choppy nature of the expansion but pointed firmly to economic momentum.
GDP growth was revised up to an annualized 5% from an earlier reading of 3.9%, the Commerce Department said. It was the steepest gain since 2003 and solidly ahead of expectations. Separately, orders for long-lasting items sank 0.7% in November, defying expectations for a 3.1% increase and seeming to contradict other reports suggesting stronger industrial output. Sales of new homes also slid, touching an annual pace of 438,000 in November, down from a sharp, downward revision of 445,000 in October and below expectations for a stronger read of 460,000. Still, a revitalized consumer was on display in other data. Personal incomes rose 0.4% in November, better than in October, though less than analysts had forecast. Consumer spending rose 0.6%, better than expected and a solid increase from October's 0.3% gain. Consumers 'Lead The Way' Consumer sentiment hit an 8-year high in the University of Michigan's final December read, with the gauge of expectations stronger than the measure of current conditions. Stocks surged on the news, with the Dow pushing past 18,000 for the first time. "The takeaway is the consumer," said Joel Naroff, president and chief economist of Naroff Economic Advisors. "If the consumers (are) going to lead the way, and they haven't been, they now are. They have the confidence, they're getting more money. That's really the story." The consumer sector, which accounts for about two-thirds of the economy, has lagged in the current expansion. Most economists and the Federal Reserve believe that deep-rooted challenges in the labor market kept wage gains too muted for consumers to feel confident about spending. Incomes barely kept pace with inflation over the past few years. But a solid jump in payrolls in 2014, which is on track to see the most jobs created since 1999, may finally change that formula. Employers added 321,000 jobs in November, helping average hourly earnings to their best gain in a year and a half. Consumers also have more money in their pockets, thanks to plunging oil prices. Average gas prices were $2.376 nationwide, the American Automobile Association (AAA) said Tuesday, down nearly a dollar from $3.25 a year ago. "The steady decline in gas prices this autumn is now longer than any period AAA has previously tracked," the auto group said in a note on its website."
http://news.investors.com/economy/122314-731877-consumers-lift-gdp-at-fastest-pace-since-2003.htm?ven=rss&utm_source=feedburner&utm_medium=feed&utm_campaign=Feed:%20EconomyRss%20(Economy%20RSS)
As 2015 Starts, the American Consumer Is Back
http://www.bloomberg.com/news/2014-12-23/consumer-spending-beats-forecast-as-u-s-gasoline-prices-drop.html
U.S. economy surged in third quarter
http://www.cbsnews.com/news/us-economy-surged-in-third-quarter/
Economic Vital Signs in 3rd Quarter Were Strongest in a Decade
http://www.nytimes.com/2014/12/24/business/us-q3-gdp-revised-up-to-5-percent.html?partner=rss&emc=rss
Final Q3 GDP growth estimate at 5.0% – best in 11 years
"The US economy had its best quarter in 11 years, according to the Bureau of Economic Analysis in its third and final estimate of gross domestic product. The annualized growth in GDP hit 5.0%, and the Q2 GDP got re-estimated at 4.6% as both consumer and business spending expanded faster than early estimates guessed: "Real gross domestic product — the value of the production of goods and services in the United States, adjusted for price changes — increased at an annual rate of 5.0 percent in the third quarter of 2014, according to the "third" estimate released by the Bureau of Economic Analysis. In the second quarter, real GDP increased 4.6 percent. The GDP estimate released today is based on more complete source data than were available for the "second" estimate issued last month. In the second estimate, the increase in real GDP was 3.9 percent. With the third estimate for the third quarter, both personal consumption expenditures (PCE) and nonresidential fixed investment increased more than previously estimated (see "Revisions" on page 3)." Some of this may be a little overblown. Real personal consumption expenditures (PCEs) went up 3.2% in Q3 and 2.5% in Q2. The Q3 number is good without question, but it's not 5%. Durable goods sales went up sharply by 9.2% as consumption appeared aimed at catching up to long-delayed consumer choices, but that may be coming down a bit in Q4: "New orders for manufactured durable goods in November decreased $1.7 billion or 0.7 percent to $242.3 billion, the U.S. Census Bureau announced today. This decrease, down three of the last four months, followed a 0.3 percent October increase. Excluding transportation, new orders decreased 0.4 percent. Excluding defense, new orders decreased 0.1 percent. Transportation equipment, also down three of the last four months, led the decrease, $0.9 billion or 1.2 percent to $75.5 billion." Defense spending rose considerably in Q3 too, 16% after a 0.9% increase in Q2. Overall government spending rose 9.9%, while in Q2 it declined by 0.9%. Most of that came from the federal government, as state and local spending only rose 1.1% in Q4. Still, the other indicators show the economy building long-term strength. A 3.2% growth in PCEs demonstrates considerable consumer confidence, and the business indicators look good too. Nonresidential fixed investment rose 8.9%, investment in equipment rose 11%, and intellectual property rights spending went up 8.8%. Exports went up 4.5% and imports dropped 0.9%, both good signs for the US manufacturing sector. Inventory adjustments only accounted for a minute shift in GDP — a slight decline of 0.03% — as real final sales of domestic product rose 5.0%, the same as overall GDP."
http://hotair.com/archives/2014/12/23/final-q3-gdp-growth-estimate-at-5-0-best-in-11-years/
Economic News: GDP Soars, Durables Disappoint, Spending Heats Up
http://news.investors.com/economy/122314-731804-economic-news-gdp-soars-durables-disappoint-spending-up.htm
Keynesian Reality Check: The Doom and Gloom of The Sequester Never Came to Pass (good)
http://www.nationalreview.com/corner/395217/keynesian-reality-check-doom-and-gloom-sequester-never-came-pass-veronique-de-rugy
89 straight days of lower gas prices
http://money.cnn.com/2014/12/23/news/economy/lower-gas-price-streak/
COMMON CORE:
Common Core survives in Ohio, will be challenged again
"The Common Core standards have survived in Ohio, for now. An attempt to repeal the education standards died this year as the Ohio House failed to even take a vote on the measure. But both sides agree the issue is not dead — although both also believe time under the standards will aid their cause. In the meantime, some grass-roots opposition groups are urging parents to rebuke the standards in the most direct way — by keeping their children from taking the Common Core-backed standardized tests. Rep. Andy Thompson, R-Marietta, said he will renew the effort to repeal Common Core in early 2015, backed by what he hopes is a more amenable legislature. He noted several of the new incoming representatives actively campaigned on repealing the standards and that states across the country are re-examining them. "I think the groundswell continues," he said of the repeal effort. "There will be momentum around us." The failure of the repeal effort this year will give schools more time to implement and work with the standards, which will help people realize they aren't as bad as opponents profess, said Rep. Gerry Stebelton, R-Lancaster. "Opponents have misconstrued and twisted and misrepresented what Common Core really is," he said. "Hopefully, there will be enough information to ward off any successful challenge." Stebelton, the chairman of the House Education Committee, will leave the legislature this year because term limits prevented him from seeking another term. His departure is seen as a challenge for supporters of the standards and an opportunity for those who want to see them repealed. Chad Aldis, vice president for Ohio policy and advocacy at the pro-Common Core Fordham Institute, said it is never good to lose a champion such as Stebelton, but he is hopeful new people will come in with a full understanding of the standards."
http://www.cincinnati.com/story/news/education/2014/12/21/common-core-repeal-ohio/20737853/
MISC.:
House Report: IRS Called Tea Party Groups 'Icky'
…could have stopped the targeting of conservative organizations…
"House Oversight and Government Reform Chairman Darrell Issa (R-CA) released a new report Tuesday which shows several high ranking officials in the Internal Revenue Service (IRS) could have stopped the targeting of conservative organizations seeking 501(c)(4) tax exempt status, but failed to do so. The report also reveals an IRS employee calling Tea Party groups "icky." Entitled "The Internal Revenue Service's Targeting of Conservative Tax-Exempt Applications," the 210-page report details, among other things, how former acting IRS commissioner Stephen Miller considered telling a congressional panel about the scandal before the 2012 election. The following is an email exchange detailed in the report between Miller and Nikole Flax, his then Chief of Staff:
Miller: I am beginning to wonder whether I should do [Chairman] Boustany['s hearing] and affirmatively use it to put a stake in politics and c4.
Flax: [I]f the hearing is as generic as I recall, seems like you are too senior. Would be silly to think the c4 issues won't come up – but I think Sarah [Hall Ingram] could hand it fine as well. The report names eight senior IRS officials who could have stopped the IRS's targeting. Along with Miller and Flax, they are: Doug Shulman, former Commissioner; Jonathan Davis, Chief of Staff to Shulman; William Wilkins, Chief Counsel; Joseph Grant, Former Acting Commissioner, Tax Exempt and Government Entities; Lois Lerner, Former Director, Exempt Organizations; Holly Paz, Rulings and Agreements.
Issa's report also details an exchange between two IRS employees who colluded to deny tax exempt status for an applicant they did not like. The exchange below took place in April 2013 between a Cincinnati-based IRS agent working under Lois Lerner and tax law specialist Hilary Goehausen:
Lerner Subordinate: It appears that the org is funneling money to other orgs for political purposes. However, I'm not sure we can deny them because, technically, I don't know that I can deny them simply for donating to another 501(c)(4)… Any thoughts or feedback would be greatly appreciated.
Goehausen: I think there may be a number of ways to deny them. Let me talk to Sharon [Light] tomorrow about it and get some ideas from her as well… This sounds like a bad org. :/ … This org gives me an icky feeling. Lerner also expressed her dismay over having to approve several organizations for (c)(4) status. Her Chief of Staff, Holly Paz, wrote: "Lois [Lerner] would like to discuss our planned approach for dealing with these cases. We suspect we will have to approve the majority of these applications." IRS official Don Spellman responded, "This line in particular stood out: 'We suspect we will have to approve the majority of c4 applications.' That's an interesting posture." Deputy Division Counsel Janine Cook answered, "[G]uess they are thinking they'll have suspicions about reality but the paper/reps will pass muster." In a press release, the Committee stresses the "report is not a final report on the IRS Targeting scandal but it nonetheless draws on more documents and interviews than any other report released to date."
http://www.westernjournalism.com/house-report-irs-called-tea-party-groups-icky/#m6VskoHEd10mL7D9.97
BOMBSHELL REPORT: IRS Targeted 'Icky' Conservative Groups
http://dailycaller.com/2014/12/22/bombshell-report-irs-targeted-icky-conservative-groups/
IRS Considered Tax on Donations to Political Groups
Move Could Have Disproportionately Hurt Conservative Activists
http://www.wsj.com/articles/irs-considered-tax-on-donations-to-political-groups-1419297700
Americans for Prosperity Foundation Sues the California AG
"and George Leef is on the case, which raises some important First Amendment issues: California attorney general Kamala Harris has demanded that the free-market Americans for Prosperity Foundation disclose its donor information, including their names, addresses, and contribution levels."
http://www.nationalreview.com/bench-memos/395281/americans-prosperity-foundation-sues-california-ag-roger-clegg
Obama Admin. Crams Over 1,200 New Regulations Just Before The New Year
"The Obama administration is cramming like a college student trying to study for a final exam, publishing more than 1,200 new regulations in the last 15 days alone, according to data from Regulations.gov. Energy and environment rules are the biggest category, with 139 published by the federal government in the last 15 days, according to Regulations.gov. One of the most contentious new regulations is the EPA's coal ash rule. The rule has been criticized by the coal industry and environmental groups — though for entirely different reasons — and has a price tag of up to $20.3 billion. The rule was finalized last Friday. Before that, the Obama administration finalized a new ozone standard that could become the costliest rule ever proposed by the EPA. The EPA released the rule while millions of Americans were getting ready to eat some turkey and pie for Thanksgiving. Regulations listed on Regulations.gov include "Notices from the Federal Register; Proposed Rules; Final Rules." The government website shows that 309 rules were proposed or finalized in the last 15 days and 892 notices from the federal register were received — some of which could lead to new rulemakings."
http://dailycaller.com/2014/12/23/obama-admin-crams-over-1200-new-regulations-just-before-the-new-year/
Video: WH Science advisor says man made global warming saving us from another ice age
"I have a feeling that somebody on the White House staff is going to be sitting down for a little holiday chat with Obama science advisor [John] Holdren. (Not to be confused with Eric Holder, but that's another story.) The official Assistant to the President for Science and Technology held an online Q&A where he fielded questions submitted by the public. The former professor at both Harvard and Berkeley read one question about whether or not climate change was the result of the activities of man or the natural cycles of the planet. In this video supplied by MRC TV, Holdren toes the line of human caused global warming, but tosses in some Mr. Science fun facts at the end which the administration likely won't appreciate. "We know beyond any reasonable doubt that humans are the main cause of the warming of the earth's climate that has been measured over the past few decades. The warming is unequivocal. "While the climate of the earth has changed over the millennia as a result of natural factors – principally changes in the tilt and orientation of the earth's axis and rotation, and in the shape of its orbit around the sun – those changes occur far too gradually to have noticeable effects over a period of mere decades. In their current phases, moreover, they would be gradually cooling the earth – taking us to another ice age – if they weren't being more than offset by human-caused warming." It's rather unpopular in the Circle of Believers to bring up anything which paints industrial activity as other than evil, so this won't go over well. But Holdren does do us a favor by raising a subject which doesn't get nearly as much air time when this topic is debated in the media. No matter what you think about the viability of various climate models predicting the effects of various atmospheric agents on the biosphere, there has always been a long term question about what mankind will do when (not if) the next ice age comes. Rather than looking at hockey sticks for global temperature trends in the 20th century, a more alarming picture comes into focus when you look at our track record for the last half million years."
http://hotair.com/archives/2014/12/23/video-wh-science-advisor-says-man-made-global-warming-saving-us-from-another-ice-age/
Actually, Raising Beef Is Good for the Planet
Despite environmentalists' worries, cattle don't guzzle water or cause hunger—and can help fight climate change
http://www.wsj.com/articles/actually-raising-beef-is-good-for-the-planet-1419030738
The Supreme Court's Hidden Climate Change Agenda?
http://www.forbes.com/sites/realspin/2014/12/23/the-supreme-courts-hidden-climate-change-agenda/
Just 36% approve of Obama's climate change effort, worse than his job approval rating
"President Obama is getting no credit for his sweeping climate change plans, the focus of his second Inaugural Address. In fact, in a new poll the public grades his climate change efforts even lower than his overall job approval and efforts to improve the environment. The latest Economist/YouGov poll finds that just 36 percent approve of Obama's job on climate change. That is worse than the 45 percent who approve of his environmental efforts and his overall job as president. "The public's judgment of President Obama on the issue of climate change is negative," said the poll analysis. "He fares somewhat better when Americans are asked about his handling of the environment in general — 45 percent approve of his performance there, higher than his approval rating on issues like the economy and immigration, and about the same as his approval rating overall," it said. The results were in a poll that found most Americans believing that the U.S. has a big role in helping poor countries fight climate change."
http://www.washingtonexaminer.com/just-36-approve-of-obamas-climate-change-effort-worse-than-his-job-approval/article/2557774
Americans back normalizing relations with Cuba, but has anyone examined the costs?
http://hotair.com/archives/2014/12/23/americans-back-normalizing-relations-with-cuba-but-has-anyone-examined-the-costs/
Obama selects longtime NRC attorney as chairman
"President Barack Obama has selected a 33-year veteran of the Nuclear Regulatory Commission, Stephen G. Burns, to serve as its chairman. The five-member commission oversees the safety of the nation's 62 nuclear power plants, and the chairman serves as the group's official spokesman. Burns replaces Allison Macfarlane, who is stepping down to take a position at George Washington University. Burns served as the NRC's general counsel from 2009-2012, and prior to that served in a variety of roles at the agency. He is the second general counsel to later become the agency's chairman. He has also served a stint as head of legal affairs for the Organization for Economic Cooperation and Development's Nuclear Energy Agency."
http://townhall.com/news/politics-elections/2014/12/23/obama-selects-longtime-nrc-attorney-as-chairman-n1935368
Former Keystone XL lobbyist to serve as Obama Senate liasion
"President Obama has chosen a former lobbyist for the Keystone XL pipeline as his new liaison to the Senate. Marty Paone will be the new deputy assistant for legislative affairs with the White House, the White House confirmed to the Washington Examiner. Paone has previously lobbied for construction of the 1,200-mile TransCanada Corp. oil sands pipeline on behalf of a coalition of Canadian oil companies through his job at lobbying shop Prime Policy Group, where he most recently served as executive vice president. The Wall Street Journal first reported the hire. Paone will replace Anne Wall, who is leaving to become counselor to Treasury Secretary Jack Lew. Paone likely will have his hands busy with Keystone XL early, as incoming Senate Majority Leader Mitch McConnell, R-Ky., has said he will bring up legislation approving the Canada-to-Texas project as his first action next year. Paone pushed for approval on behalf Alberta In Situ Oil Sands Alliance."
http://www.washingtonexaminer.com/former-keystone-xl-lobbyist-to-serve-as-obama-senate-liasion/article/2557786?custom_click=rss
Sharyl Attkisson: White House Hiding Photos Taken Night Of Benghazi Attack [VIDEO]
"In an interview Tuesday morning with C-SPAN, former CBS reporter Sharyl Attkisson revealed that secret photos taken by the White House photographer have never been released to the public, and current White House Press Secretary Josh Earnest was the one keeping them secret. (VIDEO: Sharyl Attkisson: Mainstream Media Too 'Swayed By Propaganda') "One of the things my producer and I did early on to try to get clues, because you know they told us so little initially, we requested White House photos taken that night. Because if you know how the White House works, a photographer is omnipresent. He would have been there taking photographs in the Situation Room. He would have been taking photographs of the president that night. So we asked for the photos, which in my view, are public information. They are paid for with tax dollars, and they release them when they want them released and they are positive. The Photo Office indicated initially– this was probably in October or November of 2012– that we could have the photos at the end of the day, and that never materialized. They suddenly started referring us a White House deputy press secretary Josh Earnest, who is now press secretary. And they said that Josh would have to approve it, and Josh would never return a call or e-mail. We would try to maintain communication with him or try to make communication with him over a long period of time, and he wouldn't even answer. We would go back to the White House press, photographer's office and say, 'You have given us an impossible task. You have told us to talk to someone who will not talk to us. You need to give us another route to follow to try and get these photos.' And they would say no, you have to talk to Josh Earnest. So that just went down a dead-end road. I think that is entirely unacceptable. The press officers work for the public. They are publicly paid to be responsive to the press and the public. Those White House photos belong to the public, in my view, to the extent that they wouldn't reveal any national secrets. To this day, they remain secret."
http://dailycaller.com/2014/12/23/sharyl-atktisson-white-house-hiding-photos-taken-night-of-benghazi-attack-video/
Obama's Still In Charge But Also Still Failing
http://www.commentarymagazine.com/2014/12/19/obamas-still-in-charge-but-also-still-failing-immigration-cuba-iran/
Parting Shot: Outgoing Arizona Gov. Brewer calls Obama a 'failed president'
"Arizona Gov. Jan Brewer, stepping down after six years in office where she was a perpetual thorn in the side of the Obama administration, is leaving with a parting shot — calling President Obama a "failed president."  "He's been a very big disappointment to me," Brewer told Fox News in an interview. "I think he has done things that certainly we would never have expected any president to do — by executive order and because he says so."  Brewer has spent the last few years locked in legal battles with the Obama administration and others, largely over provisions in her state's strict immigration bill, SB1070.  Multiple times, the federal courts have rejected provisions in the bill as unconstitutional. Even this week, just days before leaving office, a federal court rejected Brewer's effort to deny driver's licenses to young undocumented immigrants known as "dreamers."  Brewer said her biggest disappointment during her tenure was not getting the Arizona-Mexico border secured — though she tried with SB1070, which would have made it a crime for immigrants to be in Arizona without the proper papers, before that too was struck down. Brewer, in the interview, rejected the criticism of those who have called her a racist for supporting the bill."
http://www.foxnews.com/politics/2014/12/24/parting-shot-outgoing-arizona-gov-brewer-calls-obama-failed-president/
Meet The Senator Tasked With Keeping Rebellious Republicans In Line
"Next year Republican senators, thrust into the majority by dominating the 2014 election, will be faced with a difficult question: How well can the caucus, split in recent years between rabble-rousers and party diehards, wield its newfound power? "We're going to be a well-oiled machine," says Texas Sen. John Cornyn with a laugh. One of Congress' savviest operators, the 62-year-old Houston native undoubtedly knows that will be a challenge. As incoming majority whip, Cornyn — more than others — is in for a roller-coaster ride when Republicans take control of the Senate next year. It's not just keeping head counts for votes, or helping incoming Majority Leader Mitch McConnell show that the party can actually govern after eight years in the minority wilderness. The chamber also is about to get turned into a platform for the presumptive presidential candidacies of three Republican senators: Rand Paul, Marco Rubio and the junior senator from Texas, Ted Cruz. (Also considering a run at the White House is Vermont Sen. Bernie Sanders, a left-wing independent. Sen. Bob Corker, a more mainstream Republican from Tennessee, may also be thinking about a run.) The firebrands' relationships with leadership, meanwhile, are complicated; Cruz couldn't even bring himself to endorse Cornyn for re-election this year. "Now that we're driving the car … holding this unruly band together is going to be tough," says South Carolina Republican Sen. Lindsey Graham, who adds that he thinks Cornyn is the "best guy in the conference to bring us together." Even without the presidential aspirants, deep divisions remain within the GOP. And, as retired Arizona senator and former Republican whip Jon Kyl observes, "It's tougher to get stuff passed than it is to stop it." That's because in today's Senate, you now need to get 60 votes to avoid a filibuster on most legislation. Republicans will have 54 senators next year. For his part, Cornyn says he talks "all the time" to the GOP insurgents — and 2016 aspirants; Cruz's spokesperson insists the Texan senators "have a great working relationship." "We agree on most things," Cornyn says. "The disagreements around here tend to be more about tactics than anything else." But that's the crux of the Republican rift, which has more to do with process than ideology and divides those looking to work within the system from those who want to blow it up. Colleagues and political analysts say Cornyn, who will be entering his third term in the Senate, is as equipped as anyone to bridge that gap. "Light on his political feet" is the way Southern Methodist University political scientist Cal Jillson describes the Texan lawyer, who cut his political teeth in the '80s and '90s running for judicial posts. His performance on the Texas Supreme Court attracted the attention of Karl Rove. He recruited Cornyn, who in 1998, Cornyn became the first Republican attorney general elected in Texas since Reconstruction. His ties with Rove and Texas Governor-turned-President George W. Bush then helped him make the leap to the Senate in 2002. Cornyn also can thank those relationships, in part, for his quick rise within the party's Senate leadership. But as Bush's star waned, the rookie senator had to carve out his own identity. He's done that, colleagues and observers say, through a combination of smarts and an ability to balance politics and policymaking. "I think in Texas there are two [elected officials] who look kind of similar, one of whom has survived and one who was taken out," says Jillson. Cornyn is the survivor. Outgoing Lt. Gov. David Dewhurst, who lost to Cruz in the Senate primary in 2012, is the washout. Both were business-friendly, establishment conservatives. But unlike Dewhurst, Cornyn survived his tea party primary challenge earlier this year, even without Cruz's help. "He's a conservative guy; nobody doubts his conservatism," says Graham. "But he's a very practical, let's-move-the-ball-forward kind of guy." And Cornyn is confident "people will be pleasantly surprised," he says, by how much yardage his ambitious, sometimes squabbling caucus is going to pick up in the next two years."
http://www.npr.org/2014/12/23/372746396/meet-the-senator-tasked-with-keeping-rebellious-republicans-in-line
REPORT: GOP ESTABLISHMENT PLOTTING TO OUST CONSERVATIVE LEADER SEN. MIKE LEE
(continuation of yesterday's article)
http://www.breitbart.com/big-government/2014/12/23/report-gop-establishment-plotting-to-oust-conservative-leader-sen-mike-lee/
Mitch McConnell: Senate 'didn't do squat for years'
"In an interview with The New York Times published Monday, McConnell also took a shot at his party's tea party wing, which has resisted most forms of new spending. "One of my challenges is to try to convince some of my members that passing an appropriations bill is a good thing, not a bad thing," McConnell said. "The Senate basically didn't do squat for years. I don't think most members of the Senate wanted it run that way," McConnell said. McConnell has promised to bring some changes to the chamber — including extending the workweek to Friday — but other battles he won't let go of just yet. The paper said McConnell indicated his party will attempt to repeal Obamacare one more time before moving on to individual aspects of the law, as POLITICO has previously reported."
http://www.politico.com/story/2014/12/mitch-mcconnell-senate-harry-reid-113760.html
'I've got a lot of problems with you people'! Rand Paul airs his #Festivus grievances
http://twitchy.com/2014/12/23/ive-got-a-lot-of-problems-with-you-people-rand-paul-airs-his-festivus-grievances/
Rand Paul Celebrates Festivus With List of Grievances, Hints at 2016
http://dailysignal.com/2014/12/23/rand-paul-celebrates-festivus-list-grievances-hints-2016/?utm_source=facebook&utm_medium=social
Rick Santorum eyes 2016 White House bid, promises political rebirth
Former Republican senator from Pennsylvania vows 'very different candidacy' than in 2012
http://www.washingtontimes.com/news/2014/dec/23/rick-santorum-eyes-2016-white-house-bid-promises-p/
10 Races to Watch in 2016: Illinois Senate
http://atr.rollcall.com/races-to-watch-2016-mark-kirk-illinois-senate/?dcz=
GOP unveils proposal to require 'dynamic' scoring on major bills
"House GOP leaders late Tuesday introduced a proposed rules change that would require the Congressional Budget Office (CBO) to apply "dynamic" scoring to major pieces of legislation in the next Congress.  Republicans, preparing to take full control of Congress, have said for weeks that they'll move to force CBO to evaluate the macroeconomic impacts of fiscal proposals."
http://thehill.com/policy/finance/228025-gop-unveils-proposal-to-require-dynamic-scoring-on-major-bills
Rep. Michael Grimm Pleads Guilty but Says He Won't Resign
http://www.nytimes.com/2014/12/24/nyregion/rep-michael-grimm-pleads-guilty-to-tax-fraud.html
New York Republican Won't Resign After Pleading Guilty to Tax Fraud
http://www.theblaze.com/stories/2014/12/23/new-york-republican-wont-resign-after-pleading-guilty-to-tax-fraud/
Grimm's future in Congress "doesn't look very bright"
http://www.cbsnews.com/news/grimms-future-in-congress-doesnt-look-very-bright/
Pelosi: Boehner Has to Oust Michael Grimm (Updated)
"House Minority Leader Nancy Pelosi became the first member of leadership on either side of the aisle to call for Rep. Michael G. Grimm's ouster from Congress. Amid reports that Grimm, a New York Republican, hopes to remain in Congress if he escapes jail time in an expected plea deal in a felony tax evasion case, Pelosi said Tuesday that Speaker John A. Boehner must act. "Now that the election is over, Congressman Grimm is finally admitting the truth to his constituents," the California Democrat said in a statement. "Clearly, Speaker Boehner must insist that Congressman Grimm resign immediately." Josh Schwerin, a spokesman for the Democratic Congressional Campaign Committee, made it clear Tuesday morning that national party operatives were gearing up to pressure Grimm to leave office — and field a strong candidate who could reclaim the seat for Democrats. "Speaker Boehner has let this go on long enough. It's past time for Michael Grimm to go and it's John Boehner's responsibility to make it happen. Speaker Boehner and Republican leaders' continued complicity in letting Michael Grimm stay in Congress despite his guilt of felony tax evasion is a disservice to the people of Staten Island and Brooklyn and a stain on the institution of the United States House of Representatives. After Speaker Boehner abbetted Grimm's lies to voters about his guilt in this past election, he owes it to the constituents and the Congress to make sure Michael Grimm doesn't serve in this next Congress." Boehner spokesman Michael Steel said in an e-mail statement not to expect any immediate reaction from the top House Republican's office. "We won't have any announcements until the Speaker discusses the matter with Mr. Grimm," Steel said. A senior GOP aide, meanwhile, suggested that people in glass houses ought not throw stones, saying, "After standing behind Reps. Bill Jefferson, Charlie Rangel, Jack Murtha, and many others, Rep. Pelosi has zero credibility on these issues." Grimm's plea agreement hearing is scheduled for 1 p.m. Tuesday in New York. Some news organizations have reported that Grimm hopes to keep his seat, but Boehner has traditionally taken a hard line on misbehaving Republicans. Grimm has maintained his innocence since being indicted on 20 counts of tax evasion and fraud charges in April, and he easily won re-election in November. During the campaign, he indicated he would step aside "if I was not able to serve."
http://blogs.rollcall.com/218/grimm-guilty-plea-pelosi-boehner/?dcz=
FMR DHS CYBER OFFICIAL: GOV'T TOO SLOW TO DEFEND US AGAINST CYBER ATTACKS–EMPOWER THE PRIVATE SECTOR
http://www.breitbart.com/national-security/2014/12/22/fmr-dhs-cyber-official-govt-too-slow-to-defend-us-against-cyber-attacks-empower-the-private-sector/
MSNBC Cyber Security Expert: Evidence That North Korea Behind Sony Hack "Speculative"
http://www.realclearpolitics.com/video/2014/12/23/msnbc_cyber_security_expert_evidence_that_north_korea_behind_sony_hack_speculative.html
Obama 'applauds' release of 'The Interview'
"President Obama supports Sony Pictures' choice to release "The Interview," the White House said Tuesday, applauding the movie studio as he vacations in Hawaii. "The president applauds Sony's decision to authorize screenings of the film," said White House spokesman Eric Schultz. "As the president made clear, we are a country that believes in free speech, and the right of artistic expression. The decision made by Sony and participating theaters allows people to make their own choices about the film, and we welcome that outcome." Earlier Tuesday, Sony announced it would give the film about an assassination plot against North Korea's Kim Jong Un a limited release in independent movie theaters. The studio is also expected to make the comedy available on video on demand."
http://www.washingtonexaminer.com/obama-applauds-release-of-the-interview/article/2557785?custom_click=rss
Obama welcomes Sony release of 'The Interview'
http://www.politico.com/story/2014/12/obama-the-interview-release-sony-113771.html
How Obama Can Support Sony's Release of 'The Interview'
http://www.washingtonexaminer.com/gitmo-moves-will-test-obamas-pen-powered-mojo/article/feed/2175403?custom_click=rss
North Korea's internet is shut down AGAIN after losing connectivity for nine hours yesterday
"–Continuous problems today and for nine hours yesterday could mean North Korea was under cyber attack
–Cybersecurity expert says normal internet failings are 'isolated blips'
–Unclear if the connectivity problems were an act of retribution for hack
–The US has not come forward about the North Korean internet outage but online experts say that it resembles a 'denial of service' attack"
http://www.dailymail.co.uk/news/article-2885359/North-Korea-s-internet-shut-losing-connectivity-nine-hours-yesterday.html
Obama Admin. Offers $5 Million Reward for Top Al Qaeda Terrorist — Just Guess Where He Was Until 2006
"The Obama administration has offered a $5 million reward for information about a top al-Qaeda terrorist who was released from Guantanamo Bay years ago and transferred to a "rehabilitation" program in Saudi Arabia, Fox News reports. Following his time in the "rehabilitation" program, he returned to the battlefield and became a top leader of al-Qaeda in the Arabian Peninsula. The George W. Bush administration released Ibrahim al-Rubaysh in 2006 after being held since 2002. "Al-Rubaysh also serves as a senior advisor for AQAP operational planning, and is involved in the planning of attacks," according to the State Department's Rewards for Justice website. A Defense Department spokesman defended the Obama administration's release of Gitmo prisoners, claiming more than 90 percent of detainees transferred under the president's watch "have resumed quiet lives in various countries." The spokesman, Lt. Col. Myles Caggins, reportedly said the "Defense Department and five government departments and agencies conduct thorough security and intelligence reviews prior to transferring Guantanamo detainees." In 2014, 23 detainees have been released from Guantanamo Bay. Further, roughly 132 more prisoners are expected to be transferred in the near future. Critics have urged against releasing Gitmo prisoners out of fear that they will return to the battlefield and plot new attacks, just like al-Rubaysh is accused of doing."
http://www.theblaze.com/stories/2014/12/23/obama-admin-offers-5-million-reward-for-al-qaeda-terrorist-theres-just-one-significant-inconvenient-truth/
Women, girls ISIS held describe horrors they endured
"Women and girls from Iraq's Yazidi minority endured horrors at the hands of extremists from the Islamic State of Iraq and Syria (ISIS) after they were taken as slaves last summer, leaving them deeply traumatized, an international watchdog group said in a report issued Tuesday.
The Amnesty International report is based on interviews with over 40 former captives who were among hundreds of women and girls from the Yazidi religious minority captured by fighters from ISIS (also known as the Islamic State of Iraq and the Levant, or ISIL) in early August when the militants overran their hometown of Sinjar. Hundreds were killed in the attack, and tens of thousands were either stranded in nearby Mount Sinjar or fled mostly to the Kurdish-held parts of northern Iraq. The London-based group said the captives, including girls aged 10-12, faced torture, rape, forced marriage and were "sold" or given as "gifts" to ISIS fighters or their supporters in militant-held areas in Iraq and Syria. Often, captives were forced to convert to Islam. "Hundreds of Yazidi women and girls have had their lives shattered by the horrors of sexual violence and sexual slavery in (ISIS) captivity," Amnesty's Senior Crisis Response Adviser Donatella Rovera said in a statement. "Many of those held as sexual slaves are children – girls aged 14, 15 or even younger," Rovera added. Fearful of rape, some captives committed suicide – like the 19-year old Jilan, according to her brother and one of the 20 girls who were with her.
"One day, we were given clothes that looked like dance costumes and were told to bathe and wear those clothes," said the girl quoted in the report. "Jilan killed herself in the bathroom. She cut her wrists and hanged herself. She was very beautiful; I think she knew she was going to be taken away by a man and that is why she killed herself," added the girl, who was among those who later escaped. It was unclear how many Yazidi women were abducted, but Iraq's Human Rights Ministry put the number in the "hundreds." Amnesty reports said the number is "possibly thousands." The Yazidis are a centuries-old religious minority viewed as apostates by extremists in Iraq. They have suffered religious persecution for generations because of their beliefs, which include some elements similar to Christianity, Judaism and other ancient religions. Many Muslims consider them devil worshippers, an accusation that Yazidis strongly dispute. The June onslaught by ISIS stunned Iraqi security forces and the military, which melted away and withdrew as the extremists advanced, capturing key cities and towns in the country's north. The militants also targeted Iraq's indigenous religious minorities, including Christians and Yazidis, forcing tens of thousands from their homes."
http://www.cbsnews.com/news/women-girls-isis-held-describe-horrors-they-endured/
Russia, 4-ex-Soviet nations finalize new alliance
http://news.yahoo.com/russia-4-ex-soviet-nations-finalize-alliance-144828097–finance.html
CHARLIE RANGEL: FORGET COPS' CONCERNS, WE NEED MORE GUN CONTROL
"Rep. Charles Rangel (D-N.Y.) apparently has no regard at all for concerns expressed by New York City cops or their union spokespersons in the wake of the assassination of two of their colleagues. Rangel gives NYC Mayor de Blasio a complete pass, claiming that the focus should now be on gun control and keeping guns out of the hands of the mentally ill. He seemed to give no weight at all to the argument that de Blasio's siding with protesters over police in recent demonstrations should be cause for concern. He also called for people to "fight this after the burial." So much for healing and all getting along. "They should be conducting interviews mourning those that they lost and their family, talking about how do insane people get firearms and not criticizing but seeing how we can stop insane people from getting an opportunity to get firearms to kill anybody," Rangel said on MSNBC's "The Rundown." "Two human beings were shot dead, we should not be pointing fingers at the mayor of the city of New York." Rangel dismissed those claims and said that the true takeaway of the tragedy should be an increased push for gun control, specifically focused on restricting access to guns by the mentally ill. "What we should do is follow Cardinal Dolan [the Archbishop of New York] and have our spiritual leaders say, 'Hey, we can fight this after the burial, after we heal the wounds that are lost by this tragic episode,' " he said. "We've got serious problems to deal with and screaming and pointing fingers about 'blood on your hands?' No, we have to come together as a city."
http://www.breitbart.com/big-government/2014/12/22/charlie-rangel-forget-cops-concerns-we-need-more-gun-control/
NAACP pushes gun control after NYPD shooting
http://www.washingtonexaminer.com/naacp-pushes-gun-control-after-nypd-shooting/article/2557767?custom_click=rss
Black Woman Unleashes Blistering Tirade Against Sharpton, Obama and de Blasio: 'Race-Baiting, Tired, Pathetic'
http://www.theblaze.com/stories/2014/12/23/black-woman-unleashes-blistering-tirade-against-sharpton-obama-and-de-blasio-race-baiting-tired-pathetic/
Protesters flood New York City streets despite mayor's call for moratorium
"Hundreds of protesters took to the streets of New York City Tuesday night, defying a call by Mayor Bill de Blasio for a moratorium on demonstrations until two NYPD officers killed Saturday could be laid to rest.  The New York Post reported that over a thousand activists marched through one of midtown Manhattan's most prominent shopping districts two nights before Christmas. The march began at 5th and 59th Street and headed south to 53rd Street before turning north. Marchers told the paper they planned to end with a protest at a precinct in East Harlem.  Some of the activists turned their fury on de Blasio, who was elected mayor last year on a platform of reforming the city's police force, including ending the controversial so-called "stop and frisk" tactic. "The mayor says stop that, we say [expletive] that!" yelled activists, while jumping in place. "We're protesting tonight, because the mayor specifically said not to," 25-year-old Tarik Grand, of Brooklyn told the Post. "They asked for a moment of silence for the cops, but not for [Eric] Garner." Garner died this past July after apparently being placed in a chokehold by NYPD officers on State Island during a confrontation over his selling of so-called "loosies," or untaxed cigarettes. A grand jury's decision to not indict the officer has sparked ongoing protests."
http://www.foxnews.com/us/2014/12/24/protesters-flood-new-york-city-streets-despite-mayor-call-for-moratorium/
'To Protest Is A First Amendment Right': New Yorkers Defy Mayor's Request To Pause Demonstrations
http://www.huffingtonpost.com/2014/12/23/shut-down-fifth-avenue_n_6375124.html
Damage Control: Left Issues Slew of Statements After Execution Style Police Killings
http://townhall.com/tipsheet/katiepavlich/2014/12/21/damage-control-left-issues-slew-of-statements-after-execution-style-police-killings-n1934305