News Briefing for Thursday, December 18, 2014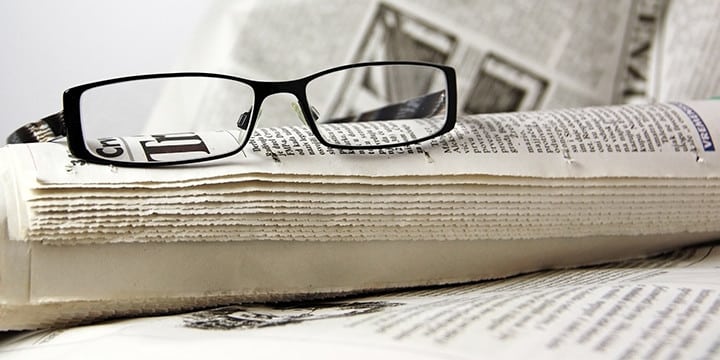 HEALTHCARE:
Tales from Obamacare
"My older daughter, who is 28, married with 2 children, Her husband is in optometry school and she works three jobs. They have a bunch of loans and I pay their rent. They have refused to take food stamps or anything else from the government.  They went on the O'care website because their private insurance was going to go from $600 to $1000 per month. They were hoping to get a plan that would allow them to keep their pediatrician and her OB-GYN and thought they would qualify for a subsidy that would make it affordable.  Instead, they were directed to Medicaid. None of her doctors take Medicaid. My daughter spoke to a supervisor who kept telling her what she didn't make enough to qualify for an insurance plan and all that the federal government was doing for them. No matter how many times my daughter said she did not want Medicaid and was willing to pay for private insurance, the supervisor kept telling her all about how much the federal government was doing for her and said she had to take Medicaid.  In six months my son in law graduates and I am hopeful he will be able to find decent insurance where he works. In the meantime he and my daughter are scrambling."
http://www.nationalreview.com/corner/394875/tales-obamacare-jack-fowler
ObamaCare fines loom for uninsured
"People without insurance are running out of time to avoid the hefty ObamaCare penalties that the IRS will be handing down in 2016. Consumers face a Feb. 15, 2015, deadline to buy insurance, after which those without coverage could be hit with fines of $325 per adult or 2 percent of family income, whichever is higher. Uninsured people looking to escape the penalties are turning to the exchanges before they close, while insurance companies and tax preparers are seizing on the looming tax hit as a business opportunity. One recent mass mailer from CareFirst BlueCross BlueShield obtained by The Hill warned potential customers in the Washington, D.C., region that going without health insurance coverage would come with a steep cost."
http://thehill.com/policy/healthcare/health-reform-implementation/227364-obamacare-fines-loom-for-uninsured
Senate Leaders Demand Treasury, HHS Inform Consumers About Risks Of HealthCare.gov Coverage
"The Obama administration is boasting that 2.5 million Americans have selected health insurance plans for 2015 through the Exchanges it operates in 36 states under the Patient Protection and Affordable Care Act, and that they are well on their way to enrolling 9.1 million Americans in Exchange coverage next year. But there's a problem. The administration is not warning ObamaCare enrollees about significant risks associated with their coverage. By mid-2015, 5 million HealthCare.gov enrollees could see their tax liabilities increase by thousands of dollars. Their premiums could increase by 300 percent or more. Their health plans could be cancelled without any replacement plans available. Today, the U.S. Senate leadership — incoming Majority Leader Mitch McConnell (R-KY), Majority Whip John Cornyn (R-TX), Conference Chairman John Thune (R-SD), Policy Committee Chairman John Barrasso (R-WY), and Conference Vice Chairman Roy Blunt (R-MO) — wrote Treasury Secretary Jacob J. Lew and Health and Human Services Secretary Sylvia M. Burwell to demand the administration inform consumers about those risks." Cue the senators: "It is imperative that people understand this risk as they contemplate signing up for coverage. On December 9, 2014, Centers for Medicare and Medicaid Services (CMS) Administrator Marilyn Tavenner testified that the administration does not plan to inform federal exchange enrollees that they could face much higher tax bills and higher premiums next year should the Court find that the IRS was improperly providing the tax credits. Without this information, many families could turn down more-secure coverage options (e.g., through a different employer) in favor of less-secure Obamacare coverage. We urge you to reconsider this position and to ensure that these Americans have all available information as they make decisions about health insurance coverage next year." At the same time, the Obama administration is taking care of insurance companies: "Furthermore, while the Administration has decided not to inform people about the potential ramifications of King, the administration has protected insurers, at their request, from a ruling that strikes down the IRS rule. According to an October report, at the request of insurers, the contracts between CMS and insurers "include a new clause assuring issuers that they may pull out of the contracts, subject to state laws, should federal subsidies cease to flow. … The language in the clause says that CMS acknowledges that the issuer has developed its products for the FFM 'based on the assumption that (advanced payment tax credits) and (cost-sharing reduction payments) will be available to qualifying (e)nrollees.'" In the House hearing, Administrator Tavenner testified that CMS negotiated these contracts with insurers over the summer and that every contract has the same clause. It is troubling that the administration decided to protect insurers from a King ruling that restricts the law's tax credits to state exchanges while at the same time failed to inform people enrolled or considering enrolling in federal exchanges of the potential consequences of such a decision." The senators end by demanding the administration be honest and transparent with the public and particularly HealthCare.gov enrollees: "Given the enormity of the financial stakes involved, we request that you use your department's fiscal year (FY) 2016 budget submission to inform Congress of how the Administration plans to respond to a possible ruling in King that recognizes that the IRS's rule is at odds with the law. We also urge you to inform all current federal exchange enrollees and all visitors to HealthCare.gov about the King suit and how a ruling against the administration could affect them. Finally, please provide information on any actions that the Administration is preparing to ensure that people inappropriately subjected to Obamacare's individual and employer mandates and associated tax penalties are not punished further."
http://www.forbes.com/sites/michaelcannon/2014/12/17/senate-leaders-demand-treasury-hhs-inform-consumers-about-risks-of-healthcare-gov-coverage/
Overnight Health: Senate showdown over ObamaCare funding?
"The Senate's new budget leader has a record of aggressively trying to defund ObamaCare, an ominous sign for the president's healthcare law under a GOP-controlled chamber. Sen. Mike Enzi (R-Wyo.) became the first in line to lead the Senate Budget Committee on Wednesday after ranking member Sen. Jeff Sessions (R-Ala.) pulled himself out of the running. Enzi's rise to the top will likely force President Obama on the defense again over his signature healthcare law, especially with Senate leadership already vowing to tackle ObamaCare. The Wyoming senator, along with Sens. Mike Lee, (R-Utah), Ted Cruz, (R-Texas) and Rand Paul (R-Ky.), has pushed to erase funding for ObamaCare since the law's inception. Together, they have worked on 17 bills to "repeal, defund, and dismantle Obamacare piece-by-piece," according to a statement from Enzi's office. Read more here."
http://thehill.com/policy/healthcare/overnights/227498-overnight-health-senate-showdown-over-obamacare-funding
MN STATE REP WANTS $329,000 REFUND FROM JONATHAN GRUBER FOR WORK WITH 'BEYOND LAUGHABLE' ERROR RATES
"Minnesota State Representative Greg Davids is calling for embattled MIT economics professor Jonathan Gruber, the "architect" of Obamacare, to return all $329,000 he was paid by the state of Minnesota as a subcontractor on a 2011 contract to analyze the state's plan to develop its Obamacare health care exchange, MNSure. On November 21, Davids sent a letter to Minnesota Attorney General Lori Swanson requesting her to investigate Gruber's work. "In recent weeks," Davids wrote, "significant concerns have been raised regarding the contract between the State of Minnesota and Dr. Jonathan Gruber entered into in March 2011. In light of troubling remarks by Dr. Gruber and MNsure, I believe that a review of Dr. Gruber's work, and payments made to him, is necessary." On December 9, Davids sent a second letter to Swanson. "Earlier today," Davids wrote, "in testimony before Congressional investigators, Dr. Jonathan Gruber refused to answer questions regarding compensation for his work with state-based insurance exchanges. The evasiveness displayed by Dr. Gruber reinforces my concerns expressed in the previous letter." "I implore your office to investigate Dr. Gruber's work and its relationship to MNsure's fiscal troubles," Davids requested again, "and urge you to explore all possible remedies for recovering the taxpayer funds wasted on his report."
"To date," Davids told Breitbart News in an exclusive statement on Wednesday, "I have received word via phone call that the Attorney General's office was working on a response, but nothing in writing yet."
http://www.breitbart.com/Big-Government/2014/12/17/Minnesota-State-Rep-Wants-329-000-Refund-from-Gruber-for-Work-With-Beyond-Laughable-Error-Rates
OBAMACARE AND EUGENICS
Is "positive selection" a part of PPACA's cost control strategy?
"The scariest words uttered during Jonathan Gruber's recent appearance before the House Oversight Committee were "positive selection." They were read aloud by Republican Rep. Thomas Massie, from a 1997 paper the professor co-authored concerning abortion. The opus in question made the Congressman uneasy because of the following passage: "By 1993 all cohorts under the age 19 were born under legalized abortion and we estimate steady state savings of $1.6 billion per year from positive selection." Rep. Massie asked the professor what was meant by "positive selection." This question was evidently not anticipated in Gruber's pre-testimony coaching, so he became evasive. Considering what it means, this is no surprise. "Positive selection" is no ordinary example of academic jargon. The term is frequently used by evolutionary biologists, who tell us it is responsible for the development of "traits that define our species—notably the enormous brain, advanced cognitive abilities, complex vocal organs, bipedalism and opposable thumbs." And Gruber refers to mass abortions of unborn babies, whom he describes as "marginal children," as an example of positive selection that includes the added benefit of saving the government money.  Should we be worried that an architect of Obamacare seems to be an advocate of what sounds an awful lot like eugenics?… When Massie continued to press him about whether he supported the rationing of end-of-life care, Gruber finally claimed, "I do not advocate that government should ration end of life care." This was almost certainly a lie. Gruber is on record saying that, where medical decisions are concerned, "seniors do a terrible job." And other academics who participated in the development of Obamacare are well-known advocates of rationing care to the elderly. Ezekiel Emanuel, for example, co-authored an article that overtly promoted allocation of health care resources according to the age of the patient: "Unlike allocation by sex or race, allocation by age is not invidious discrimination." And there are, of course, provisions of Obamacare that are obviously designed for the purpose of denying care to seniors. The most obvious of these is the Independent Payment Advisory Board (IPAB), whose function will be to instruct Medicare that certain expensive drugs and treatment strategies will no longer be provided to patients above a certain age, regardless of availability. There is also the innocuous-sounding "end-of-life counseling," which was recently revived for the third time by Medicare bureaucrats who want to pay physicians extra money to discuss "alternatives" with elderly patients whose conditions are so serious that it will be extremely expensive to keep them alive. Which brings us back to "positive selection." If Obamacare can stop seniors from overstaying their welcome and prevent "marginal children" from escaping the womb, the result will be a younger, healthier population that consumes fewer resources. It will have "fundamentally transformed" us into a superior race. Moreover, our gene pool will have been altered such that this process will tend to snowball. It would appear then, considering the views of PPACA architect Jonathan Gruber and other participants in the law's design, that Obamacare is just the latest progressive experiment in eugenics."
http://spectator.org/articles/61239/obamacare-and-eugenics
The Court and Obamacare
Republicans had better be prepared with something better than Obamacare Lite.
"Probably no later than next June, we can expect the Supreme Court to rule on whether the Obama administration can provide subsidies for Obamacare through federally run exchanges despite explicit language in the law that limits subsidies to "an exchange established by a State." There is no guarantee, of course, about how the Court will rule. The language of the statute is clear, and the ever-loquacious Jonathan Gruber has stated that the law was set up that way to entice states into establishing their own exchanges. And the fact that the Court reached down to take this case even before the legal process had fully played out in the lower courts suggests that several justices believe the challenge has merit. But one never knows whether the justices will twist themselves into John Roberts–like pretzels in their desire to avoid upending a president's signature legislative accomplishment. Opponents of Obamacare should also realize that even if the Court upholds the challenge to Obamacare's subsidies, it would not actually strike down the law. Obamacare's insurance regulations, for example, would largely remain on the books. In fact, it could truthfully be said that what the Court would actually be doing is ordering Obamacare to be implemented exactly as written. Among Obamacare opponents there will be satisfaction and a widespread feeling of vindication. But after the cheering dies down, what happens next?… But Republicans should resist any such quick fix. Not only would they be agreeing to lock Obamacare into place for the foreseeable future, they would, in effect, be acquiescing to the Obama administration's illegal taxes and the usurpation of legislative power. A second option would be for those states with federal exchanges to try to set up state exchanges instead. Most of the states without their own exchanges are run by Republican governors, but that's no guarantee against capitulation. Just look at the Medicaid expansion, where, in the last few months alone, Republican governors in South Dakota, Tennessee, Utah, and Wyoming have been unable to resist the lure of "free" federal money. (Those expansions have not yet been approved, however, by either their state legislatures, the Obama administration, or both). Still, setting up an exchange is easier said than done. Indeed, the trend has actually been for states to abandon their state exchanges for the federal one. Oregon and Nevada, for example, have gone this route, while New Mexico, although it still technically has its own exchange, has decided to use the federal exchange's enrollment portal for a second year. But if Republicans at both the federal and state levels can hold their ground, they will be able to use this opportunity to force Congress to open Obamacare up to wholesale revision, possibly even repeal. To accomplish that, however, Republicans will have to be ready with their own replacement option. So far, they have shown no sign that they can agree on such a policy. Worse, most of the plans talked about so far are little more than Obamacare Lite. The good news, though, is that June is still six months away. There is still time for Republicans to offer a free-market alternative. Whether or not they can will be a major test of the incoming Congress. If they don't, it's an opportunity that may not come again."
http://www.nationalreview.com/article/394815/court-and-obamacare-michael-tanner
Directors: ObamaCare storefronts working
"Storefronts for ObamaCare coverage are panning out well this year as a way to bring in customers to the exchanges, state officials from around the country said Wednesday.  California and Kentucky exchange directors said they're relying on storefronts more heavily this year to connect shoppers with individual help navigating the marketplaces. California has more than 300 agent and community storefronts assisting with enrollment, said Covered California Chief Deputy Executive Director Yolanda Richardson.  While Kentucky has just one location, Kentucky Health Benefit Exchange Director Carrie Banahan said the storefront has received nearly 5,000 visitors.  "They appreciate they have somewhere to go and get their questions answered," Banahan said on a call hosted by FamiliesUSA, an advocacy group. "We're off to a great start." The call gave officials with state-run exchanges a chance to update journalists about the first month of 2015 open enrollment.  Directors said interest has been strong, though none was able to say how many people have actively renewed their coverage or what kinds of people are signing up for plans for the first time. "The demographics, I don't know if there is any way of knowing at this particular point," said Richardson.  Storefronts for exchange coverage are one way exchanges are ramping up consumer support this year. While some systems have continued to struggle with technical glitches, including Washington's, many exchanges now have time to focus on making their outreach more sophisticated and approachable.  Officials with the New York and Washington Health Benefit Exchanges said they are also focused on giving shoppers the ability to buy coverage in person.  In Washington, the marketplace is holding pop-up events at shopping malls, sometimes several in one day around the state, while in New York, officials are preparing to announce a shopping mall tour around the state."
http://thehill.com/policy/healthcare/227435-exchange-directors-obamacare-storefronts-working
Vermont's Giving Up On Single-Payer Health Care Over Ballooning Costs
"Vermont Gov. Peter Shumlin is canceling his dream plan to create a single-payer health system in the state, he announced Wednesday. "I am not going to undermine the hope of achieving critically important health care reforms for this state by pushing prematurely for single payer when it is not the right time for Vermont," Shumlin said in a statement Wednesday. "In my judgment, now is not the right time to ask our legislature to take the step of passing a financing plan for Green Mountain Care." The problem is, of course, how to pay for it. Even while plans were moving forward for a 2017 launch of the single-payer system, to be called Green Mountain Care, Shumlin had held off on releasing a plan for how to pay for the system, waiting until his announcement Wednesday. Tax hikes required to pay for the system would include a 11.5 percent payroll tax as well as an additional income tax ranging all the way up to 9.5 percent. Shumlin admitted that in the current climate, such a precipitous hike would be disastrous for Vermont's economy. "Pushing for single payer health care when the time isn't right and it might hurt our economy would not be good for Vermont and it would not be good for true health care reform," Shumlin said. "It could set back for years all of our hard work toward the important goal of universal, publicly-financed health care for all."
http://dailycaller.com/2014/12/17/vermonts-giving-up-on-single-payer-health-care-over-ballooning-costs/
Governor Abandons Single-Payer Health Care Plan
http://abcnews.go.com/US/wireStory/governor-abandons-single-payer-health-care-plan-27676445
Shumlin won't seek single-payer health care in 2015
http://www.wcax.com/story/27652911/shumlin-wont-seek-single-payer-health-care-in-2015
IMMIGRATION:
Obama and Immigration: What He Did vs. How He Did it
"A slim majority of Americans support the immigration program created by Barack Obama's executive action – but divisions on whether he exceeded his authority impede most of the political capital he might have gained. Overall, 52 percent support Obama's initiative, with 44 percent opposed. But 49 percent say he exceeded his authority, 51 percent say congressional inaction on the issue doesn't justify his approach and the public also divides closely on whether or not Congress should try to block the program. These sharp rifts in views of Obama's method, combined with overall post-election advances for the GOP, are limiting the benefits the president may have hoped to glean. Fifty-five percent of Americans disapprove of his handling of the issue – down by 6 points since October, but still a majority. And more now trust Republicans in Congress over Obama to handle immigration issues, by 48-39 percent, reversing an 8-point Obama advantage a year and a half ago.
AUTHORITY – Even among people who support Obama's program, a third don't approve of his handling of immigration generally, and as many don't pick him over the Republicans to handle the issue. That's particularly true of those who back his initiative, but only "somewhat." At least some of this reflects the view that Obama acted outside his authority. Even among people who favor his program, nearly one in four thinks he exceeded his authority in creating it. In that group, 62 percent disapprove of his handling of immigration overall, regardless of the initiative; and 53 percent better trust the GOP on this issue.
RACE – Not surprisingly, this poll, produced for ABC by Langer Research Associates, finds there are very sharp racial and ethnic divisions on the issue. Obama's executive action wins support from 72 percent of Hispanics, and an equal number of nonwhites overall, compared with 42 percent of whites. Decidedly more Hispanics approve of the president's handling of immigration now than in October, but that's up from a low level – three in 10 then, 53 percent now. It was seven in 10 percent in May 2013, when congressional action on the issue seemed near.
Approval among whites, meanwhile, has held essentially even in the past six weeks, now just 26 percent, and also trails what it was a year and a half ago, by 11 points. Further, six in 10 whites think Obama went beyond his authority; as many say that congressional inaction is not a valid reason for him to have acted and that Congress should block the program."
http://abcnews.go.com/blogs/politics/2014/12/obama-and-immigration-what-he-did-vs-how-he-did-it/
Poll: Obama's Standing Rebounds With Hispanics
"President Barack Obama's standing with Hispanic Americans has rebounded in the wake of his decision to act unilaterally to shield millions of illegal immigrants from deportation, according to a new Wall Street Journal/NBC News/Telemundo survey. The survey also shows Hillary Clinton would begin a presidential race with a strong advantage over her potential rivals in both parties among this fast-growing set of voters, should she decide to run. Hispanic voters were among Mr. Obama's strongest supporters in 2012, but they grew dissatisfied with his presidency in the two years since. Their drop-off in support mirrored falling approval among white voters, but also may have reflected particular frustration with the stalemate over immigration in Washington. The new survey shows the president rebounding. Fifty-seven percent of Latinos said they approved of the job he is doing as president, up from 47% in September though still shy of the 62% mark in April 2013. Fifty-six percent said they approved of the job he was doing handling immigration, up from 45% in May 2010. Additionally, 66% said the president was doing "very" or "somewhat" well addressing the concerns of the Hispanic and Latino community, compared to just 30% who said the same when asked about "Republican elected officials." That support may be helpful as the president and his administration work to sign up undocumented immigrants for his new deferred action program, which offers a shield from deportation for those who qualify. The program is under withering attack from Republicans and supporters believe it needs robust enrollment to assure it survives. The survey underscored the challenges ahead for the GOP. About half of all Hispanics said it would be better for the country to have a Democrat as the next president, vs. 27% who said a Republican."
http://blogs.wsj.com/washwire/2014/12/18/poll-obamas-standing-rebounds-with-hispanics/?mod=WSJBlog
No One's Minding the Store
The president's immigration-amnesty program could result in a flood of fraud.
"U.S. Citizenship and Immigration Services officials tasked with preventing fraud from taking place are instead being forced to do administrative work, according to the federal official who created and directed the division of the government responsible for preventing immigration fraud. Opponents and supporters of President Obama's executive action on immigration say the Department of Homeland Security is not prepared to handle the fraud that will come from the implementation of amnesty. The sheer volume of applications the department could receive — millions are expected — will make it difficult to weed out document fraud and instances of false representation. Despite the increasing potential for fraud, Louis "Don" Crocetti Jr., the architect and former director of USCIS's Fraud Detection and National Security Directorate, says the Obama administration has stopped conducting fraud assessments entirely. The directorate's primary responsibility is to determine whether individuals or organizations that file for immigration benefits pose a threat to the nation. Crocetti, who built and led the directorate from 2004 until 2011, says he does not think USCIS has conducted one immigration-benefit fraud assessment in the past five years. Such assessments allow government officials to identify instances and causes of fraud and then determine possible corrective actions. Yet fraud has been a persistent problem. In almost every assessment conducted during Crocetti's time with the directorate, he says, a significant amount of fraud was discovered. According to Crocetti, the directorate routinely discovered that more than 10 percent of the items surveyed in its assessments was deemed fraudulent. "I think if the agency and the department were truly that concerned about detecting and combating fraud, they would have started resuming the benefit-fraud assessment years ago," he says. "We're going in the wrong direction." Crocetti expects an "astronomical" number of forged and falsified documents to result from the president's executive action on immigration and does not believe the Obama administration is making the effort to prevent such fraud. In fact, counterfeiters may have already begun creating false records for illegal immigrants seeking to take advantage of the amnesty, Ronald Colburn, former national deputy chief of the U.S. Border Patrol, previously told NRO. Crocetti thinks some illegal immigrants will also claim false relationships with lawful residents in order to benefit from the executive action's extension of deferred action on deportation to the parents of lawful residents."
http://www.nationalreview.com/article/394859/no-ones-minding-store-ryan-lovelace
DOJ ARGUES EXEC AMNESTY WON'T ATTRACT MORE ILLEGAL IMMIGRANTS, IS NOT 'AMNESTY'
"In asking a federal judge to dismiss Sheriff Joe Arpaio's lawsuit asking for an injunction on President Barack Obama's executive amnesty, the Justice Department claimed that President Barack Obama's executive amnesty will not attract more illegal immigrants and is not even amnesty.  In its Monday evening filing, the Justice Department argued that Arpaio's claim that "deferred action serves as a magnet for more illegal entries by aliens who will then commit crimes within his county and thus burden his law enforcement resources" is a "theory" that is "speculative and unsubstantiated."  The Arizona (Maricopa County) sheriff filed his lawsuit hours after Obama enacted his executive amnesty, arguing that Obama's executive amnesty "fundamentally transforms the definition of key terms to create a radically new and different regime of immigration law and regulation." In addition, the Department of Justice claimed that Obama's executive amnesty is not actually "amnesty" for illegal immigrants because it "does not grant legal status to any alien. Rather, it authorizes a temporary exercise of prosecutorial discretion on a case-by-case basis for certain individuals who have been in the United States since 2010 and have deep ties to the community, while making work authorization available under existing statutory authority." The Justice Department told the court that Obama's executive amnesty serves to "enhance DHS's capacity to focus limited resources on threats to national security, border security, and public safety" and "to recognize family ties and other humanitarian concerns under" the Immigration and Naturalization Act (INA). Justice Department lawyers also accused Arpaio of ignoring "the reality that these initiatives promote border security and prevent crime." A U.S. District Court judge (Beryl Howell), whom Obama appointed, will hear the case on December 22 in the U.S. Court of Appeals for the D.C. Circuit. Howell granted Arpaio an expedited hearing on the matter. Twenty-four states have also sued the Obama administration over Obama's executive amnesty, while another federal judge ruled Obama's executive amnesty was unconstitutional this week."
http://www.breitbart.com/Big-Government/2014/12/17/DOJ-Argues-Exec-Amnesty-Won-t-Attract-More-Illegal-Immigrants-Is-Not-Amnesty
GOODLATTE: COURT'S 'UNCONSTITUTIONAL' EXECUTIVE AMNESTY OPINION 'GOOD SIGN'
"The recent court opinion declaring portions of President Obama's executive actions on immigration to be "unconstitutional" bodes well for future litigation against the president's recent order, House Judiciary Committee Chairman Bob Goodlatte tells Breitbart News.
Tuesday, District Court Judge Arthur Schwab ruled that aspects of Obama's executive actions go "beyond prosecutorial discretion" to actually legislating. He made these judgments as part of an opinion dealing with a criminal case. "President Obama's unilateral legislative action violates the separation of powers provided for in the United States Constitution as well as the Take Care Clause, and therefore, is unconstitutional," Schwab wrote. In a statement to Breitbart News, Goodlatte — whose committee has jurisdiction over immigration matters — said he agreed with Schwab's analysis and expressed optimism about future court challenges to Obama's executive actions.  "I agree with Judge Schwab that President Obama's unilateral rewriting of our immigration laws violates the separation of powers and the President's duty to enforce the law," the Virginia lawmaker said. "This ruling is a good sign for the states' lawsuit challenging President Obama's unilateral, unconstitutional actions." Goodlatte continued, saying that when Congress returns next year it must look at all options to take on Obama's executive actions.
"Congress will continue fighting the President's actions early next year and should consider all the tools it has at its disposal, including potential litigation. Additionally, I am hopeful that the states will be successful in their effort to stop the President's actions from being implemented."
http://www.breitbart.com/Big-Government/2014/12/17/Goodlatte-Court-s-Unconstitutional-Executive-Amnesty-Opinion-Good-Sign
Federal judge's surprise ruling finds Obama amnesty orders 'unconstitutional'
http://news.investors.com/Politics-Andrew-Malcolm/121714-730933-federal-judge-deems-obama-executive-amnesty-unconstitutional.htm
AP NewsBreak: Lawsuit over immigrant license data
"Immigrant advocates filed a lawsuit Wednesday over concerns that federal immigration agents could use state driver's license databases to track down people for deportation. The National Immigration Law Center sued the Department of Homeland Security demanding documents detailing how federal immigration agents access and use driver's license data. The lawsuit comes after immigrant advocates in Maryland received reports that federal agents earlier this year arrested several immigrants with prior deportation orders after apparently identifying them with help from driver's license photo and vehicle information. A message was left for the Department of Homeland Security seeking comment on the lawsuit, which aims to compel officials to release records under the Freedom of Information Act that were requested in April. The lawsuit also comes about two weeks before California starts issuing driver's licenses to immigrants in the country illegally. More than 1 million people are expected to apply over the next three years. "We need to at least know what the current policy is," said Melissa Keaney, an attorney at the Los Angeles-based advocacy organization. "We don't want to cause unnecessary panic, but we don't want to cause a repeat of what happened in Maryland." Ten states have approved driver's licenses for immigrants in the country illegally, many of them with a distinct marker so the documents can be distinguished from those carried by U.S. citizens and permanent residents. Meanwhile, a ruling by the U.S. Supreme Court on Wednesday has moved thousands of young immigrants a step closer to obtaining driver's licenses in Arizona. In California, advocates have long raised concerns about privacy protections for immigrants applying for the new licenses, fearing the information could be used by law enforcement agencies that have access to driver data for investigative purposes. The Center argues more information is needed about how immigration enforcement agents use driver data to dispel any concerns that might discourage immigrants from applying for driver's licenses. A message was left for California's Department of Motor Vehicles seeking comment. After the Maryland arrests, state officials there told immigrant advocates that federal immigration officials can query the database by name but can't execute a bulk download, said Elizabeth Alex, lead organizer for CASA de Maryland. Alex said she was surprised to learn of the arrests after Maryland resumed issuing driver's licenses to immigrants in the country illegally. "We started getting a lot of questions from people saying, 'Is it safe?"', she said, adding that the group has been encouraging immigrants with a deportation record to seek legal advice before applying for a license."
http://townhall.com/news/politics-elections/2014/12/17/ap-newsbreak-lawsuit-over-immigrant-license-data-n1933258
Tucson police to stop some immigration checks
"The Tucson Police Department says it will no longer fully enforce an Arizona state law that requires police to question the immigration status of some people believed to be in the country illegally. Police Chief Roberto Villaseñor said Wednesday that officers will only check the immigration status of suspects who have prior serious felony convictions, pose a threat to national security or have gang affiliations. The law, SB 1070, requires police, while enforcing other laws, to question immigration status. Villaseñor says it is no longer practical for police to fully enforce SB 1070 because immigration authorities do not respond to calls by police in a vast majority of cases. Former state Sen. Russell Pearce, the law's architect, called the new policy insulting and said it violates state law."
http://townhall.com/news/politics-elections/2014/12/17/tucson-police-to-stop-some-immigration-checks-n1933390
NYT: Controversial Ecuadorian Family Donated About $100,000 to Obama…and the State Department Returned the Favor
"A politically-connected Ecuadorean woman, whose family contributed heavily to President Barack Obama's campaign and other Democrats, was previously barred from entering the United States but is now living in Miami after the State Department under former Secretary of State Hillary Clinton overturned the ban, the New York Times reported. Estefanía Isaías had been charged with fraudulently obtaining visas for her maids. After the State Department overturned the ban, Isaías went to work for an Obama fundraiser. The government of Ecuador accuses Isaías family of getting political favors in the United States after fleeing justice over a banking scandal in Ecuador. The key figures in the alleged banking scandal in Ecuador were Roberto and William Isaías, who also live in Miami. The Ecuadorian government says the brothers used phony balance sheets to profit from bailout funds, costing the country $400 million. The United States has refused to extradite the brothers. U.S. federal law enforcement officials have also investigated the family for suspicion of money laundering and immigration fraud, the Times reported. Sen. Robert Menendez (D-N.J.), the chairman of the Senate Foreign Relations Committee, helped assist the family and pushed the State Department to lift the ban on Estefanía Isaías. Menendez's staff urged then-Secretary Clinton's chief of staff, Cheryl Mills, to waive the ban."
http://www.theblaze.com/stories/2014/12/17/nyt-controversial-ecuadorian-family-donated-about-100000-to-obama-and-the-state-department-returned-the-favor/
Obama overturns ban preventing criminal Ecuadorean Democratic donor from entering U.S.
http://hotair.com/archives/2014/12/17/obama-overturns-ban-preventing-criminal-ecuadorean-democratic-donor-from-entering-u-s/
Jeb Bush and the perils of immigration
"That exploration will involve mapping out a viable path through the Republican primary process, and Bush has staked out positions on the Common Core educational standards and immigration that starkly differ from the positions many of his potential opponents have taken. Immigration will likely generate a fair amount of debate in light of President Obama's recent executive action to shield millions of undocumented immigrants from deportation, a move that has infuriated many on the right. Back in 1994, when he first ran for Florida governor, Bush sounded like many of his more conservative colleagues, telling the Miami Herald that the government should "start deporting people" who were here illegally. But in recent years, that tone has changed. A PolitiFact article that traces the evolution of Bush's views on immigration cites an email exchange with the Los Angeles Times from 2006 when he said it would be "just plain wrong" to charge illegal immigrants with a felony and suggested it was unfair to penalize their children by denying them the chance to become citizens. After former Gov. Mitt Romney advocated for reducing the population of illegal immigrants through "self deportation" in 2012, it was Bush who told CNN that, "there's a better way of saying we need to control the border," and Republicans needed to figure out how to be more respectful in their debate in order to avoid "turning people off." Romney ultimately won just 27 percent of the Latino vote, alarming Republican party leaders about their ability to win a fast-growing sector of the electorate. The Senate began work on a bipartisan immigration reform bill, and leaders in both parties sounded positive about the prospects for a comprehensive overhaul. It was in that context that Bush released his 2013 book, "Immigration Wars: Forging an American Solution." He argued that immigrants in the U.S. illegally should be able to pursue permanent legal resident status, but not citizenship, to maintain the "integrity of our immigration system." That seemed to contradict some past statements where he said he could support a path to citizenship, and within days of the book's release, he was saying once again that he could support a path to citizenship so long as it didn't incentivize people to come to the U.S. illegally in the future. Since then, the political winds have shifted sharply. House Speaker John Boehner, R-Ohio, declared the bipartisan Senate bill dead on arrival. Bush drew sharp criticism for characterizing illegal immigration as "an act of love" at an anniversary event for his father's presidential library. He defended those remarks, saying, "There is no conflict between enforcing our laws, believing in the rule of law and having some sensitivity to the immigrant experience, which is part of who we are as a country." In August, the Republican-controlled House ultimately ended up passing a bill that would bar Mr. Obama from continuing or expanding the Deferred Action for Childhood Arrivals (DACA) program, which suspends the threat of deportation for certain immigrants brought to the U.S. illegally as children. And after the president announced further executive actions on immigration after the midterm elections, many Republicans warned this would only make comprehensive immigration reform more difficult. Bush was one of those Republicans. "President Obama's ill-advised unilateral action on illegal immigration undermines all efforts to forge a permanent solution to this crisis…President Obama has once again put divisive and manipulative politics before the sober leadership and sound laws required of an exceptional nation," he wrote in a Facebook post. Yet he said it was all the more important that Congress pass meaningful immigration reform. "It is time for Republican leaders in Congress to act," he wrote. Immigration will likely continue to be a point of contention during the 2016 presidential primaries, and should Bush make a final decision to run, his support for legalization or citizenship will come under heavy scrutiny in the early contests in Iowa, New Hampshire and South Carolina. "They call anything that is not deportation by the "A" word – amnesty. [Bush] is going to have an A tattooed on his forehead," said Frank Sharry, the executive director of the pro-immigration reform America's Voice. But one person who knows Bush's stance on immigration best is sure that he will be ready to make a compelling argument for reforming the nation's immigration system. "He is not going to make the mistake that Mitt Romney made," said Clint Bolick, who co-wrote Bush's 2013 book on immigration. "If he's nominated, I believe he'll have a mandate on this issue and be able to speak to voters who have tuned out the Republican Party in the past."
http://www.cbsnews.com/news/jeb-bush-and-the-perils-of-immigration/
JEB BUSH: 'I HAVE NO PROBLEMS' PUSHING FOR AMNESTY BILL DURING GOP '16 PRIMARY
"Just hours after he announced his plan "actively explore" a 2016 presidential run on Monday, former Florida Governor Jeb Bush said he would have "no problems" pushing for comprehensive immigration reform in a GOP primary. "We've got to protect the borders, enforce the law, be respectful of the rule of law, and at the same time be able to encourage young aspirational people to come to our county," Bush, who has said that illegal immigration is an "act of love," told a local Miami television station. "It's a win-win; I have no problems advancing that idea." When NBC 6 mentioned that "a lot of your base disagrees with that" position, Bush replied, "We'll see. If I run, we'll see." Though he is aware that the conservative base distrusts him because of his support for massive amnesty legislation, which would also increase the number of guest-worker permits for foreigners, and Common Core, Bush seems intent on not backing down from his more moderate positions."
http://www.breitbart.com/Big-Government/2014/12/17/Jeb-Bush-I-Have-No-Problems-Pushing-for-Amnesty-Bill-During-GOP-16-Primary
Jeb Bush: I'm going to try to persuade Republican voters to back immigration reform
"The key bit comes at 1:20. BuzzFeed headlines this clip, "Jeb Bush Thinks He Can Persuade The Republican Base To Get Behind Immigration Legislation." Is that what Bush said? "A candidate gets to persuade," Bush said to Miami's NBC 6. "I think there's a compelling case that if we want to be young and dynamic again, we have to make legal immigration easier than illegal immigration, that we control our borders, enforce the laws. But that we embrace our immigrant heritage and allow our country to take off. You gotta do both." "You gotta protect the borders, enforce the law, be respectful of the rule of law, and at the same time be able to encourage young aspirational people to come to our county," Bush said. "It's a win-win. I have no problems advancing that idea." Asked about it's deep unpopularity again with the party base, Bush added "well we'll see. If I run, we'll see."
http://hotair.com/archives/2014/12/17/jeb-bush-im-going-to-try-to-persuade-republican-voters-to-back-immigration-reform/
WALL STREET JOURNAL TO JEB: DON'T BUDGE ON AMNESTY, COMMON CORE
"The pro-amnesty and open borders Wall Street Journal wants former Florida Governor Jeb Bush to not back down on Common Core and amnesty, the two issues that may represent the greatest divide between the bipartisan political class and Main Street.  The Journal, which Bush has hailed as his "paper of record," argued that Bush was right when he recently said during a Journal event that a Republican must be willing to "lose the primary to win the general" election. "Mr. Bush's two main political liabilities in the primaries are said to be his support for immigration and for Common Core education standards," the Journal opined. "Neither is an insuperable barrier to the nomination." The Journal declared that Bush "needn't repudiate his support" for Common Core and "shouldn't budge in his support" for comprehensive amnesty legislation.  Despite Gallup polls that found illegal immigration is the top concern for Republicans, the Journal claimed that "immigration isn't the most important issue for most Republicans, beyond countering President Obama 's recent decree, and Mr. Bush can make a strong case for reform that promotes economic growth and keeps the U.S. a magnet for talent." During the 2008 election cycle, when the Republican party was less conservative than it is today according to Gallup measurements, Sen. John McCain (R-AZ) almost lost the nomination because of his support for comprehensive amnesty legislation. McCain's embrace of amnesty caused his fundraising to dry up and forced him to fly in coach class and carry his own bags during trips to New Hampshire town halls."
http://www.breitbart.com/Big-Government/2014/12/17/Wall-Street-Journal-to-Jeb-Don-t-Budge-on-Amnesty-Common-Core
SPENDING/BUDGET/ECONOMY:
Obama Signs $1.1 Trillion Bill Into Law Funding Gov't Through September
"President Barack Obama has signed a massive $1.1 trillion spending bill that keeps the government operating over the next nine months. The legislation was a bipartisan compromise that angered liberals and conservatives alike but avoided a government shutdown and put off partisan clashes over immigration to next year. Ensuring a debate over immigration, though, the legislation only finances the Homeland Security Department until Feb. 27. The bill was one of the last acts of Congress under the current Republican House and Democratic-controlled Senate. In January, the new Congress will return with Republicans in charge of both chambers."
http://www.theblaze.com/stories/2014/12/16/obama-signs-1-1-trillion-bill-into-law-funding-govt-through-september/
Tax Extenders Vote a Bipartisan Affair
"The final vote on the $41.6 billion tax extenders package was, like the cromnibus last week, a very bipartisan affair. Handing out mostly corporate tax breaks and adding to the debt to do it has proven to be a popular thing for Congress. Democrats including President Barack Obama spent the better part of 2013 trying to get Republicans to agree to more revenue as part of a budget deal, but are now signing on to deficit expansion for the sake of tax breaks that will expire, again, in two weeks. Usually, these tax breaks — which range from the R&D tax break to breaks for NASCAR, racehorse owners and wind farms — are touted as incentives — and indeed some senators called them that Tuesday. But it's hard to retroactively incentivize anything — a point made on the Senate floor by outgoing Finance Chairman Ron Wyden, D-Ore., who voted no and said the tax bill didn't even have the shelf life of a carton of eggs.
Wyden wanted a two-year deal that he hoped would be a bridge to a broader tax overhaul. But that ended up not being in the cards. After President Barack Obama threatened to veto an emerging deal after the midterms that would have added close to half a trillion to the debt over a decade, the scaled-back bill was all Congress could muster. The opponents of the bill are an eclectic mix — from liberal Democrats like Elizabeth Warren, D-Mass., to conservative Republicans. Deficit hawks and liberal groups aren't typically keen on what they consider corporate welfare by another name; and some groups on the right, like the Club for Growth, believe the tax extenders are part of the worst of Washington back-room dealing and should go away. Former club president Sen. Pat Toomey, R-Pa.., voted no. So did Tom Coburn, R-Okla., who blasted the package as an unfair Christmas tree. "This bill represents the worst habits in Washington. Politicians in a lame duck, end-of-the-year session, passing out goodies to well-connected industries instead of lowering tax rates for all Americans." Coburn said in an emailed statement accompanied by a picture of a tree with dollar bills attached. "For each of these that benefit only one company or industry, other taxpayers must pay more." Other Republicans voting no include Dan Coats of Indiana, Michael D. Crapo of Idaho, Jeff Flake of Arizona, former OMB director Rob Portman of Ohio, Jim Risch of Idaho and Tim Scott of South Carolina. Six Democrats voted no in addition to Wyden and Warren: Michael Bennet of Colorado, Sherrod Brown of Ohio, Patrick J. Leahy of Vermont, Joe Manchin III of West Virginia, Jeff Merkley of Oregon and Sheldon Whitehouse of Rhode Island. Eight senators didn't vote — Democrat Barbara Boxer of California, independent Bernard Sanders of Vermont, and Republicans Saxby Chambliss of Georgia, Thad Cochran of Mississippi, Mark Kirk of Illinois, Jeff Sessions of Alabama and Mike Lee of Utah. Everyone else voted aye. Senate Majority Leader Harry Reid, D-Nev., touted provisions important to Nevada, like an extension of the sales tax deduction, and mortgage debt forgiveness. And he said he hopes Republicans will work with Democrats next year to make many of the tax cuts permanent. The president is expected to sign the bill."
http://blogs.rollcall.com/wgdb/tax-extenders-vote-a-bipartisan-affair/?dcz=
Federal department's CFO says accurate spending reports won't help taxpayers
""The costs of ensuring 100 percent accuracy … would far outweigh the benefit to the public." That's how a top federal official explained opposition to a government watchdog's call on her department to do a better job of accounting for spending on conferences. The comment by Ellen Murray, the department's assistant secretary for financial services and chief financial officer, came in response to an investigation by the inspector general of how government workers spent $1.4 million on conferences in 2012 that was never reported. The IG recommended that HHS officials report actual conference costs instead of estimates after finding discrepancies in the actual costs for four of the events held that year. The four events included an international AIDS conference, an awards ceremony and two medical preparedness meetings. In 2012, HHS sponsored 140 conferences that cost more than $100,000 each, according to the report. The agency spent more than $56 million on conferences that year. In her response to the IG, Murray added that "striving for perfection would put the department at risk of not fulfilling the statutory requirement for a timely report," citing the availability of data as a factor in its ability to produce accurate reports.
HHS failed to list $1.4 million between the four conferences that the IG reviewed for its report. The agency reported spending $15.8 million for those conferences on its website as required by new Office of Management and Budget rules. Partly in response to public backlash over reports of the General Service Administration's lavish Las Vegas conference in April 2012, OMB issued stricter requirements for approving and reporting such spending that May."
http://www.washingtonexaminer.com/federal-departments-cfo-says-accurate-spending-reports-wont-help-taxpayers/article/2557491?custom_click=rss
$4.20 Per Pound: Price of Ground Beef Climbs to Another Record
"The average price of a pound of ground beef climbed to another record high — $4.201 per pound — in the United States in November, according to data released today by the Bureau of Labor Statistics (BLS). In August 2014, the average price for a pound of all types of ground beef topped $4 for the first time, hitting $4.013, according to the BLS.  In September, the average price jumped to $4.096 per pound, and in October, the average price climbed to $4.154 per pound. In November, the average price hit the highest price ever recorded — $4.201 per pound."
http://www.cnsnews.com/news/article/ali-meyer/420-pound-price-ground-beef-climbs-another-record
Fed confident on U.S. growth, opens door wider to rate hike
http://in.reuters.com/article/2014/12/18/usa-fed-idINKBN0JV2GW20141218
Fed to be 'patient' about a rate hike; stocks soar
"The Federal Reserve is edging closer to raising interest rates from record lows given a strengthening U.S. economy. But it will be "patient" in deciding when to do so. That was the message sent Wednesday as the Fed ended a meeting amid heightened expectation about a forthcoming rate increase. At a news conference afterward, Chair Janet Yellen said she foresaw no rate hike in the first quarter of 2015. The Fed said in a statement that a "patient" approach to raising rates is consistent with its previous guidance that it would keep its key rate near zero for a "considerable time." Yellen said the strength of U.S. economic data and the level of inflation, not a calendar date, will dictate when it raises rates. At a time of global economic turmoil and collapsing oil prices, she stressed that the Fed was making no policy changes. "The Fed is sending the message that the broader U.S. economy is on the path toward healing," said Steven Ricchiuto, chief economist at Mizuho Securities. "They don't know how fast it will heal, but it's on the mend." The Fed chair said she's prepared to let the U.S. unemployment rate fall from its current 5.8 percent to exceptionally low levels because doing so could help cause inflation to rise closer to the Fed's 2 percent target. Uncertainty about when the economy will fully heal from the ravages of the Great Recession, which officially ended 5½ years ago, is why the Fed's policy statements remain vague, Ricchiuto added."
http://townhall.com/news/politics-elections/2014/12/17/fed-to-be-patient-about-a-rate-hike-stocks-soar-n1933389
Fed Vows To Be 'Patient,' Exciting Investors
http://news.investors.com/economy/121714-731045-federal-reserve-patient-expects-2015-rate-hikes.htm?ven=rss&utm_source=feedburner&utm_medium=feed&utm_campaign=Feed:%20EconomyRss%20(Economy%20RSS)
Why the Fed thinks US economy still needs its help
http://townhall.com/news/politics-elections/2014/12/18/fed-promises-patient-approach-to-rate-hikes-n1933237
Figures on government spending and debt
http://townhall.com/news/politics-elections/2014/12/17/figures-on-government-spending-and-debt-n1933329
'Free' stimulus broadband project costs Minnesota taxpayers millions
""Get connected, stay connected, live connected." That marketing tagline sums up how Lake County officials manage to keep one of the most expensive federal stimulus broadband projects in the country alive. The costs of the Lake Connections fiber optic network project in the vast northern Minnesota wilderness continue to increase, and local taxpayers are now footing part of the ever-growing bill. In recent months, the USDA Rural Utilities Service began withholding county payments, reportedly concerned the project might run out of $66.5 million in federal stimulus grants and low-interest loans before finishing the job. Companies owed several million dollars pulled back from the project, while other vendors began insisting on payment up front. "In the past, I was having such a hard time. They wouldn't pay us and they wouldn't pay us," said Larry Sandretsky, line superintendent for Cooperative Light and Power. "So once they shut down for a while, when they came back on board, I requested that we're paid up front." The beleaguered project just got back up and running again, however, under a deal evidently brokered by U.S. Rep. Rick Nolan, D-Minn. The northeastern Minnesota congressman's announcement of a compromise to allow cash to start flowing again included news of a $3.5 million Federal Communications Commission grant for the network."
http://www.foxnews.com/politics/2014/12/17/free-stimulus-broadband-project-costs-minnesota-taxpayers-millions/?intcmp=latestnews
COMMON CORE:
Will Common Core Doom Jeb Bush?
http://dailycaller.com/2014/12/17/will-common-core-doom-jeb-bush/
Rand Paul: Jeb Has a Common Core Problem
http://www.nationalreview.com/corner/394872/rand-paul-jeb-has-common-core-problem-maggie-gallagher
MISC.:
U.S. to Restore Full Relations With Cuba, Erasing a Last Trace of Cold War Hostility
"President Obama on Wednesday ordered the restoration of full diplomatic relations with Cuba and the opening of an embassy in Havana for the first time in more than a half-century as he vowed to "cut loose the shackles of the past" and sweep aside one of the last vestiges of the Cold War. The surprise announcement came at the end of 18 months of secret negotiations that produced a prisoner swap brokered with the help of Pope Francis and concluded by a telephone call between Mr. Obama and President Raúl Castro. The historic deal broke an enduring stalemate between two countries divided by just 90 miles of water but oceans of mistrust and hostility dating from the days of Theodore Roosevelt's charge up San Juan Hill and the nuclear brinkmanship of the Cuban missile crisis. "We will end an outdated approach that for decades has failed to advance our interests and instead we will begin to normalize relations between our two countries," Mr. Obama said in a nationally televised statement from the White House. The deal will "begin a new chapter among the nations of the Americas" and move beyond a "rigid policy that is rooted in events that took place before most of us were born."
http://www.nytimes.com/2014/12/18/world/americas/us-cuba-relations.html?_r=0
Obama moves to normalize relations with Cuba as American is released by Havana
"The United States and Cuba ended more than a half-century of enmity Wednesday, announcing that they would reestablish diplomatic relations and begin dismantling the last pillar of the Cold War. The historic move, following 18 months of secret negotiations and finally made possible by Cuba's release of detained U.S. aid contractor Alan Gross, fulfilled one of President Obama's key second-term goals. The decision is likely to reverberate across many political frontiers where the standoff between Washington and Havana has played a role — including across much of Latin America, where U.S. policy on Cuba has long been a source of friction. "These 50 years have shown that isolation has not worked," Obama said in a televised, midday address. "It's time for a new approach." Saying that he was "under no illusion about the continued barriers to freedom that remain for ordinary Cubans," Obama said he was convinced that "through a policy of engagement, we can more effectively stand up for our values and help the Cuban people help themselves."… In addition to reopening its embassy in Havana, the administration plans to significantly ease trade and financial restrictions, as well as limits on travel by Americans to Cuba, by using its regulatory and enforcement powers to evade limits imposed by a congressionally mandated embargo. Americans will be permitted to send more money to Cuban nationals, use their debit and credit cards in Cuba, and bring $100 worth of Cuban cigars into this country. U.S. exports to Cuba will be made easier, and additional items will be authorized. U.S. banks will be allowed to open correspondent relations with banks in Cuba."
http://www.washingtonpost.com/world/national-security/report-cuba-frees-american-alan-gross-after-5-years-detention-on-spy-charges/2014/12/17/a2840518-85f5-11e4-a702-fa31ff4ae98e_story.html
U.S. to launch diplomatic talks with Cuba, open embassy in Havana
"The Obama administration will initiate diplomatic relations with Cuba and open an embassy in Havana in coming months, President Obama will announce later Wednesday. The major shift in U.S. policy comes after the release of American government worker Alan Gross from a Cuban prison. "We believe the policy of the past has not worked," said a senior administration official, previewing the announcement. "That does not for a moment mean we're lessening our emphasis on human rights and democracy." The president at the White House will announce his Cuba blueprint at noon. Obama spoke with Cuban President Raul Castro by phone Tuesday, the first such discussions between the nations' two leaders in more than five decades. The terms of the deal were hashed out during secret talks in Canada in which Pope Francis personally intervened, officials said. The president will also announce measures to ease travel and the flow of goods between the United States and Cuba. U.S. travelers will be licensed to visit Cuba for family reasons, government business, religious activities and other humanitarian projects. However, the economic embargo on Cuba cannot be completely lifted without congressional approval. And critics were quick to denounce the president's latest executive action, saying Obama should have gone to Congress to seek approval for such a landmark change in U.S. policy."
http://www.washingtonexaminer.com/article/2557512/
Exclusive: Obama Doesn't Rule Out Presidential Visit to Cuba: 'Let's See'
"Marking an abrupt sea change in U.S. policy toward Cuba, President Obama said today he is open to visiting the communist Caribbean country before he leaves office. "I don't have any current plans, but let's see how things evolve," Obama told ABC "World News Tonight" anchor David Muir in an exclusive interview. The president also told Muir he spoke by phone with Alan Gross, the American detained in Cuba for more than five years, as he flew back to Washington following his release from a Cuban prison. More of the interview will air on "World News Tonight" at 6:30 pm ET. In the wide-ranging conversation, Muir also asked Obama about Fidel Castro, the 2016 presidential race and the Hollywood hacking scandal. "The first thing he said was, 'Mr. President, for you I don't mind interrupting my corned beef sandwich.' So I told him he has mustard on his upper lip," Obama joked. "But we had a nice conversation. He obviously is joyful about being reunited with his family." No sitting U.S. president has visited Cuba since Calvin Coolidge in 1928, according to the American Presidency Project at the University of California at Santa Barbara. "I certainly wouldn't rule out a presidential visit," Obama spokesman Josh Earnest said earlier today. "Like many Americans, he has seen that Cuba is a place where they have a beautiful climate and a lot of fun things to do," he said. "So, if there's an opportunity for the president to visit, I'm sure he wouldn't turn it down."
http://abcnews.go.com/Politics/obama-rule-presidential-visit-cuba-lets/story?id=27675478
Obama: "Time for a new approach" to Cuba
http://www.cbsnews.com/videos/obama-time-for-a-new-approach-to-cuba/
Obama Will Drop Terrorism Sanctions against Cuba
"President Obama is ordering Secretary of State John Kerry to review Cuba's place on the list of state sponsors of terrorism. "This review will be guided by the facts and the law," Obama said during his Wednesday announcement. "A nation that meets our conditions and renounces the use of terrorism should not face this sanction." The State Department has listed Cuba as a sponsor of terrorism since 1982:"
http://www.nationalreview.com/corner/394888/obama-will-drop-terrorism-sanctions-against-cuba-joel-gehrke
Miami, heart of Cuban exile community, stunned by U.S. policy shift
"Shock reverberated through Miami, the heart of the exile community, where detractors lambasted the policy shift — and the Democratic president — for what they called a betrayal. A frenzy of reporters and politicians descended on Versailles Restaurant in Little Havana, a mecca of traditional anti-Castro sentiment. But only a small crowd had gathered in protest. Miami's streets, into the early evening, remained quiet."
http://www.miamiherald.com/news/local/community/miami-dade/article4552516.html
Reaction In Little Havana: Deal is 'ultimate bailout'
"Cuban Americans reacted with mixed emotions to President Obama's announcement today that the U.S. was normalizing relations with Cuba after severing ties more than 50 years ago. In the Little Havana neighborhood — the unofficial political heart of this city, where more than half the population, 54%, is of Cuban descent — hardliners protested with signs decrying Obama's move and chanting, "Traitor, traitor." Carlos Munoz, a retired veterinarian who left Cuba in 1970, was among a group outside the well-known Cuban restaurant Versailles that was heated in opposition and disappointed by the historic move. Munoz said he felt betrayed by Obama's actions. "We've been in the fight for Cuban independence for over 50 years, and we just got back-stabbed," said Munoz, 78… Osvaldo Hernandez, a 50-year-old orthopedic technician who left Cuba on a raft with 13 others in 1995, wondered why the president didn't use the military to recover Gross. "Why didn't they send in the SEALS, like they've done in so many other countries?" he asked. Saavedra and Hernandez are members of a group called Vigilia Mambisa, a collection of exiled Cubans who want to maintain the economic embargo against the Communist island and advocate stronger sanctions to remove the Castro regime. On Wednesday, they said Obama basically handed Cuban President Raul Castro everything he ever wanted in exchange for no institutional changes in Cuba. "Obama is on his knees in front of a terrorist regime," he said. "It's sad."
http://www.usatoday.com/story/news/nation/2014/12/17/cuban-americans-react/20532429/
South Florida Congressman: My Constituents 'Are Outraged'
"His district, which was represented by Democrat Joe Garcia before Curbelo won election in November, makes up the tip of Florida, south of Miami, and is home to a large share of Florida's Cuban Americans. "People are outraged, people are hurt," Curbelo tells National Review Online. "It's a new low point for this administration." Cuban-American voters, who traditionally supported Republicans in Florida and on a national level, have drifted toward the Democratic party in recent years; the president's decision could alienate voters in a crucial swing state. Curbelo laughed at one of the reasons President Obama offered for his decision, the suggestion that a growing Cuban-American population signals a need to change U.S. policy. The hundreds of thousands of Cubans who fled the country did so because they opposed the Castro regime, not because they wanted to cooperate with it, he says. "The reason we have had a policy change now is because the president believes in peace through weakness," he says. "As alarming as it is, it comes as no surprise — this is a president that has doubled down on a weak foreign policy where our enemies are rewarded and our allies are abandoned."
http://www.nationalreview.com/corner/394898/south-florida-congressman-my-constituents-are-outraged-andrew-johnson
Congressional critics ready to block Obama push to normalize Cuban relations
"The historic plan announced by President Obama on Wednesday to normalize relations with Cuba was met with heavy bipartisan resistance on Capitol Hill, raising questions of whether Congress will even consider easing a more than 50-year trade embargo against the communist state — let alone end it. Obama said the United States will cease what he called an "outdated approach" with Cuba, and take steps to normalize diplomatic relations — including opening an embassy in Havana — after American Alan Gross was released from the country following five years in prison as part of an agreement that also included the release of three Cubans jailed in the U.S. Obama also called on Congress to have an "honest and serious debate" about lifting the trade embargo, which has been in place since 1962. But Republicans, and even some Democrats, pushed back strongly, with some GOP heavy hitters calling Obama's plan "another concession to tyranny." "These changes will lead to legitimacy for a government that shamelessly continuously abuses human rights but it will not lead to assistance for those whose rights are being abused," Sen. Marco Rubio, R-Fla., said Wednesday. "It's absurd and it's part of a long record of coddling dictators and tyrants," Rubio told Fox News, claiming the administration is "constantly giving away unilateral concessions … in exchange for nothing." Rubio called Obama the "worst negotiator" the U.S. has had as president "since at least Jimmy Carter." He also said Congress would not support lifting the embargo. Incoming Senate Majority Leader Mitch McConnell also criticized the administration's plan to change the current U.S. relationship with Cuba. McConnell said he defers to Rubio on the matter. Sen. Bob Menendez, D-N.J., who, like Rubio, is a Cuban-American lawmaker, said this is a moment of "profound relief" for Gross and his family. But he voiced concerns that this constituted a "swap of convicted spies for an innocent American." "President Obama's actions have vindicated the brutal behavior of the Cuban government," he said in a statement. "Trading Mr. Gross for three convicted criminals sets an extremely dangerous precedent. It invites dictatorial and rogue regimes to use Americans serving overseas as bargaining chips." Sens. Lindsey Graham, R-S.C., and John McCain, R-Ariz., said in a joint statement that the move damages American values. "Unfortunately, we fear the most damaging chapter to America's national security is still being written. We dread the day President Obama takes to the podium to announce a nuclear deal with the Iranian ayatollahs which does little, if anything, to deter their nuclear ambitions, placing our nation and our closest allies in even deeper peril," the said in a joint written statement. Other U.S. lawmakers hailed the agreement, and some even joined Gross on the plane ride to the U.S. — Rep. Chris Van Hollen, D-Md.; Sen. Patrick Leahy, D-Vt.; and Sen. Jeff Flake, R-Ariz., were on that flight."
http://www.foxnews.com/politics/2014/12/17/american-alan-gross-released-from-cuban-prison-official-says/
SPEAKER JOHN BOEHNER SLAMS OBAMA'S 'CONCESSIONS TO A DICTATORSHIP' WITH CUBA
http://www.breitbart.com/big-government/2014/12/17/speaker-john-boehner-slams-obama-s-concessions-to-a-dictatorship-with-cuba/
Republican Boehner calls Obama's Cuba deal a 'mindless concession'
http://townhall.com/news/politics-elections/2014/12/17/republican-boehner-calls-obamas-cuba-deal-a-mindless-concession-n1933188
CUBA-BORN GOP REP: OBAMA GIVING CASTRO BROTHERS 'ANOTHER PROPAGANDA COUP'
"The Obama administration's exchange of American aid worker Alan Gross for three Cuban spies poses a threat to national security and is a "slap in the face" to the families of the men they killed, according to Cuba-born Rep. Ileana Ros-Lehtinen (R-FL). "President Obama has unilaterally released three convicted Cuban spies who were responsible for the deaths of three American citizens and one U.S. resident: Carlos Costa, Armando Alejandre, Mario de la Peña, and Pablo Morales, whose planes were unjustly shot down over international waters on direct orders of the Castro brothers," she said. Ros-Lehtinen, a former chairwomen of the House Foreign Affairs Committee, stressed that the agreement the Obama administration reached ignores the Cuban people and argued that since the Obama administration began easing restrictions on the dictatorship the situation for the Cuban people has "gotten worse." She noted that the Obama administration's attempts to normalize relations with the dictatorship will only serve to enrich the Castro brothers.  "The liberalization policies aimed at easing trade and remittances to Cuba is another propaganda coup for the Castro brothers, who will now fill their coffers with more money at the expense of the Cuban people," she said. The Florida lawmaker also says she believes that Obama's unilateral actions could be a violation of U.S. law, specifically: the Cuban Liberty and Democratic Solidarity (LIBERTAD) Act of 1996, Cuban Democracy Act of 1992, and the Trading with the Enemy Act."
http://www.breitbart.com/big-government/2014/12/17/cuba-born-gop-rep-obama-giving-castro-brothers-another-propaganda-coup/
U.S. senator pledges to block efforts to normalize Cuba relations
https://ca.news.yahoo.com/u-senator-pledges-block-efforts-normalize-cuba-relations-164400470.html
Cuba decision marks a bet by Obama that Cold War politics have turned a corner
"But the new stance immediately came under challenge. Many leading Republicans — and one Democratic senator — denounced the president as feckless, overreaching and naive in his negotiations with the government of President Raúl Castro, the brother of longtime Cuban leader Fidel Castro. "This entire policy shift announced today is based on an illusion, on a lie, the lie and the illusion that more commerce and access to money and goods will translate to political freedom for the Cuban people," said Sen. Marco Rubio (R-Fla.), who is considering a presidential bid and whose parents emigrated from Cuba in the 1950s. "All this is going to do is give the Castro regime, which controls every aspect of Cuban life, the opportunity to manipulate these changes to perpetuate itself in power."
http://www.washingtonpost.com/politics/cuba-decision-marks-a-bet-by-obama-that-cold-war-politics-have-turned-a-corner/2014/12/17/787f613a-860f-11e4-a702-fa31ff4ae98e_story.html
Marco Rubio: 'This Congress Is Not Going to Lift the Embargo'
http://www.theblaze.com/stories/2014/12/17/marco-rubio-this-congress-is-not-going-to-lift-the-embargo/
Rubio: "Outrageous" & "Unacceptable" To Give Concessions To Cuba And Get "Nothing For The Side of Democracy"
http://www.realclearpolitics.com/video/2014/12/17/rubio_outrageous__unacceptable_to_give_concessions_to_cuba_and_get_nothing_for_the_side_of_democracy.html
RUBIO BLASTS OBAMA ON CUBA: 'WORST NEGOTIATOR WE'VE HAD SINCE AT LEAST JIMMY CARTER"
http://www.breitbart.com/blog/2014/12/17/rubio-blasts-obama-on-cuba-worst-negotiator-we-ve-had-since-at-least-jimmy-carter/
Marco Rubio Blasts Obama's Cuba Decision
http://abcnews.go.com/Politics/video/marco-rubio-blasts-obamas-cuba-decision-27664525
Cruz on Cuba: "This Is Another Manifestation Of The Failures Of The Obama/Clinton/Kerry Foreign Policy"
"SEN. TED CRUZ: This is another manifestation of the failures of the Obama/Clinton/Kerry foreign policy. For six years we've followed the pattern of alienating and abandoning our friends and allies and at the same time coddling up to and appeasing those who are enemies to the country and it's a consistent pattern. First it was Russia, then it was Iran and now it's Cuba. This announcement today will be remembered as a tragic mistake. Cuba was struggling, it was gasping for air , it has been relying on Venezuela with oil prices cratering, Venezuela is hurting economically and just like the admin did with Iran, right when the administration was feeling maximum pain it throws them an economic lifeline and continues the brutal repression in a dictatorship of the Castro brothers… Cuba is an ally of North Korea, it is an ally of Iran, it is an ally of Venezuela – it is a vowed enemy of this country. It was striking, the president's remarks. He talked about the Bay of Pigs Invasion, but somehow completely omitted the Cuban Missile crisis, somehow completely omitted an incredible threat to US national security with nuclear weapons that were almost 90 miles off our shore. It was sad to see both the president and John Kerry essentially blame America first. Blame America for the relation between the United States and Cuba. Look, the Castros are the ones who have decided to brutal, repressive dictators. We should not be taking blame for the fact that we responded to their active acts of war and hostility. They are a leading state sponsor of terrorism and just like President Obama did with Russia, just like President Obama did with Iran, he does not understand the difference between our friends and our enemies."
http://www.realclearpolitics.com/video/2014/12/17/cruz_on_cuba_this_is_another_manifestation_of_the_failures_of_the_obama_clinton_kerry_foreign_policy.html
Ted Cruz: Cuba Relations Thaw 'a Tragic Mistake'
http://www.nationalreview.com/corner/394925/ted-cruz-cuba-relations-thaw-tragic-mistake-brendan-bordelon
CRUZ ON CUBA: ANOTHER OBAMA 'VERY, VERY BAD DEAL'
http://www.breitbart.com/big-government/2014/12/17/cruz-on-cuba-another-obama-very-very-bad-deal/
CRUZ: CUBA DEAL 'CONTINUES THE BRUTAL REPRESSION AND DICTATORSHIP'
http://www.breitbart.com/video/2014/12/17/cruz-cuba-deal-continues-the-brutal-repression-and-dictatorship/
Lindsey Graham Balks at Funding U.S. Embassy in Cuba (Updated)
http://blogs.rollcall.com/wgdb/lindsey-graham-balks-at-funding-u-s-embassy-in-cuba/?dcz=
Congress deeply divided over Obama's Cuba deal
http://www.cbsnews.com/news/congress-deeply-divided-over-obamas-cuba-deal/
ROYCE: CUBAN PRISONER SWAP SIGNALS 'DISTURBING TREND'
"Chair of the House Foreign Affairs Committee Rep. Ed Royce (R-CA) pointed to a "disturbing trend" under the Obama Administration, in which there are increased negotiations with spies and terrorists, culminating with President Obama's decision to release three Cuban spies in exchange for U.S. aid worker Alan Gross. The Obama administration has also announced its intention to fully restore U.S.-Cuba relations by opening an embassy in Havana for the first time in over 50 years, a move Royce says could destabilize U.S. security. Rep. Royce issued the following press release on Wednesday regarding the prisoner exchange: For more than five years, Alan Gross, a humanitarian worker, was wrongly imprisoned by the Castro regime.  He should have been unconditionally released a long time ago.  Period.  Instead, a disturbing pattern is emerging where the Obama Administration is willing to negotiate the release of spies or terrorists.  I fail to see how this trend will improve the long-term security of the United States and its citizens. The President outlined today numerous changes to U.S. policy toward Cuba, intended to bolster civil-society and Cuban access to information.  It's ironic that's exactly what Alan Gross was imprisoned for. It is still unclear what steps the Cuban government is taking in return for this change in U.S. policy.  It doesn't look like much.  The President compared our economic relationship with Cuba to that of China and Vietnam.  But in China and Vietnam, while Communist, at least foreign firms can hire and recruit staff directly, without their pay going to and bolstering the government, as it does in Cuba. In this respect, Cuba is more like North Korea than it is China.  For your Cuban worker at the foreign-owned resort, they only receive a fraction of their salary – as little as 5 percent.  Castro or Kim, the method is the same – extract hard currency from the outside, invest in the security apparatus, and make zero changes at home.  Ordinary Cubans will not be economically or politically empowered unless Cuba's economic system changes; until President Obama's announcement today, the United States had been demanding this change. I am very troubled by the lack of engagement with Congress on this serious policy shift."
http://www.breitbart.com/california/2014/12/17/rep-royce-cuban-prisoner-swap-signals-disturbing-trend-in-obama-presidency/
CHAMBER OF COMMERCE 'WELCOMES' OBAMA CUBA ANNOUNCEMENT
"The U.S. Chamber of Commerce said it "welcomes" President Barack Obama's announcement that the United States and Cuba will start to normalize relations. Chamber of Commerce President and CEO Tom Donohue said the "U.S. business community welcomes today's announcement, and has long supported many of the economic provisions the president touched on in his remarks." "We deeply believe that an open dialogue and commercial exchange between the U.S. and Cuban private sectors will bring shared benefits, and the steps announced today will go a long way in allowing opportunities for free enterprise to flourish," he added. "In countries around the world, where leaders from across the political spectrum have made a concerted effort to liberalize their economy, we have seen a sharp rise in the quality of life of their citizens." Obama announced on Wednesday that the United States "will begin to normalize relations between our two countries" and declared that, "it's time for a new approach."
http://www.breitbart.com/big-government/2014/12/17/chamber-of-commerce-welcomes-obama-cuba-announcement/
Ed Schultz: Cuba Move is Obama's 'Tear Down This Wall, Mr. Castro' Moment
http://cnsnews.com/video/newsbusters/ed-schultz-cuba-move-obamas-tear-down-wall-mr-castro-moment
Intel concerns about Russia-Cuba ties preceded Obama's deal to dismantle sanctions
"Months before President Obama announced on Wednesday that he is seeking to do away with decades of U.S. economic sanctions against the communist regime in Cuba, Russia concluded a security deal with Havana aimed at bolstering intelligence and military ties to the island dictatorship. The Russia-Cuba agreement was announced May 16 when a memorandum was signed in Moscow establishing a joint working group between Russia's Security Council and the Cuban Commission for National Security and Defense. The security agreement comes amid fresh U.S. intelligence agency concerns that Russia is taking steps to follow through on plans to conduct strategic nuclear bomber flights over the Gulf of Mexico and Caribbean Sea, possibly with the help of Cuba and Venezuela."
http://www.washingtontimes.com/news/2014/dec/17/inside-the-ring-us-intel-concerns-about-russia-cub/
Castro Urges Obama to Embrace Inner Dictator by Lifting Embargo with Executive Action
http://freebeacon.com/politics/castro-urges-obama-to-embrace-inner-dictator-by-lifting-embargo-with-executive-action/
CUBAN DICTATOR CASTRO URGES PRESIDENT TO USE EXECUTIVE ACTION TO BYPASS CONGRESS ON EMBARGO
http://www.breitbart.com/blog/2014/12/17/cuban-dictator-castro-urges-president-to-use-executive-action-to-bypass-congress-on-embargo/
UPDATE 1-Some big stock market winners emerge from Obama move on Cuba
"A tiny mutual fund based in Miami, a clutch of cruise line operators and a Canadian natural resources company rank among the early winners in the Obama administration's surprise move on Wednesday to thaw relations with Cuba. After more than five decades of frosty relations and U.S.-imposed economic embargoes, President Barack Obama unveiled plans to relax some aspects of commerce and transportation between the two countries. An outright end to the longstanding trade embargo, however, is not in the cards for now."
http://www.reuters.com/article/2014/12/17/cuba-usa-business-idUSL1N0U124420141217
Stocks with exposure to Cuba rise sharply
"A batch of stocks with exposure to Cuba rose sharply Wednesday after President Obama moved to restore diplomatic relations between the U.S. and Caribbean island after more than 50 years of hostility. The move could re-establish economic ties between the countries for the first time since 1961, when Fidel Castro took power. Here are some companies who saw their shares rise on the news:
— Copa Holdings: Shares rose $6.36, or 7 percent, to $94.48. Copa Airlines is one of the leading carriers in Latin America, with more than 280 daily flights from its Panama City hub. It is also one of the world's most-successful airlines with a net profit margin of 17.5 percent in its most recent quarter.
— The Herzfeld Caribbean Basin Fund: The fund jumped $1.97, or 29 percent, to $8.78. The closed-end mutual fund, with the stock ticker "CUBA," owns several companies with exposure to Cuba, including Copa Holdings and Royal Caribbean.
— Royal Caribbean, Carnival: Shares rose on speculation that an eventual opening of Cuba to U.S. tourism could be a boon for the cruise industry. Major cruise lines operate out of Miami, which is about 230 miles from Havana. Royal Caribbean rose $5.08, or 6.6 percent, to $81.84. Carnival rose $1.49, or 3.5 percent, to $44.61.
— MasTec: The utility infrastructure company jumped $1.84, or 10 percent, to $20.71. MasTec has heavy exposure to Latin America and the Caribbean."
http://cnsnews.com/news/article/stocks-exposure-cuba-rise-sharply
OBAMA IN 2008: NO NORMALIZED RELATIONS WITH CUBA UNTIL ALL POLITICAL PRISONERS RELEASED
"On May 23, 2008, then-presidential candidate Sen. Barack Obama (D-IL) gave a speech at the Cuban-American National Foundation's annual Cuban Independence Day luncheon where he promised he would not begin to "normalize" relations with Cuba until all political prisoner are released, saying "beginning with with the freeing of all political prisoners, we will take steps to begin normalizing relations." According to Human Rights Watch's "World Report 2014," the Cuban Commission for Human Rights and National Reconciliation reported over 3,600 arbitrary political detentions in 2013. Obama said, "My policy towards Cuba will be guided by one word, liberty. The road to freedom for all Cubans must begin with justice for Cuba's political prisoners, the right of free speech, a free press, freedom of assembly, and it must lead to elections that are free and fair. That is my commitment." He added, "I will maintain the embargo. It provides us with leverage to present, so do not be confused about this, I will maintain the embargo. It provides us with the leverage to present the regime with clear choice. If you take significant steps towards democracy, beginning with with the freeing of all political prisoners, we will take steps to begin normalizing relations. That is the way to bring about real change in Cuba, through strong, smart, principled diplomacy. We cannot keep playing political games on this issue. It is time for us to finally bring about the changes that will release the enormous potential of the people that are currently trapped in Cuba."
http://www.breitbart.com/video/2014/12/17/obama-in-2008-no-normalized-relations-with-cuba-until-all-political-prisoners-released/
Obama making record use of presidential memos to carry out policy
"President Obama reportedly is using a unique form of executive action known as the "presidential memorandum" at a historic pace – a tactic that allows him to, technically, claim he's not over-using executive orders while still pursuing high-level policy changes without involvement from Congress. A review by USA Today, published Wednesday, shows that, in fact, Obama has issued more memoranda than any U.S. president in history. He's issued 198 – more than the 195 executive orders from his White House. The executive action is strikingly similar to an executive order, with only slight differences. But by using the memos, this is how Obama and his advisers have claimed the president is not over-using executive orders. According to USA Today, when the memos and executive orders are combined, Obama is on pace to issue more "high-level executive actions" than any president since Harry Truman. As noted in the review, Obama's most controversial executive action of late – an overhaul of the U.S. immigration system including de facto legal status for up to 5 million illegal immigrants – was done through memoranda. Those actions already have led to legal challenges – and one judicial rebuke. On Tuesday, U.S. District Court Judge Arthur Schwab, in Pennsylvania, issued an opinion claiming some of Obama's actions were unconstitutional. The opinion, though, was delivered in a case not directly related to those actions, and the Justice Department downplayed Schwab's opinion as "unfounded" and "flatly wrong." According to the USA Today review, Obama has used memoranda to take a number of other actions, including directing the Labor Department to collect salary data from federal contractors to see what they're paying women and minorities, and directing federal law enforcement agencies to trace firearms that are part of federal probes. The differences between an order and a memorandum are slight. According to the USA Today review, executive orders are numbered and memoranda are not. Executive orders have to cite the law they're based on, and memoranda do not. Both actions can be used for similar purposes, though."
http://www.foxnews.com/politics/2014/12/17/obama-making-record-use-presidential-memos-to-carry-out-policy/
'We have to talk'
How Obama and Castro came together.
http://www.politico.com/story/2014/12/obama-castro-cuba-talk-113657.html
Elizabeth Warren, other Democrats raise concerns about free-trade pact with Asia
http://www.washingtonpost.com/politics/elizabeth-warren-other-democrats-raise-concerns-about-free-trade-pact-with-asia/2014/12/17/19de1c48-8632-11e4-b9b7-b8632ae73d25_story.html?wprss=rss_homepage
QUARTER-MILLION LETTERS: BOEHNER FACES JUDGMENT DAY
Livid Americans demand eviction of House speaker
"t took only about 48 hours after the launch of a "Don't be Yellow: Dump Boehner Now Campaign" to allow constituents to encourage their members of Congress to reject Ohio Rep. John Boehner as speaker for more than 250,000 letters to be ordered on their way. "It appears this campaign will generate millions of letters by the time Boehner reconvenes the House," said WND CEO Joseph Farah, who started the effort. "Will that have an impact on his fate? It will unless Republican House members have a political tin ear and can't tell which way the wind is blowing." On Twitter, the hashtags #BoehnerMustGo and #DumpBoehner were surging, and other commentators, while not adopting the specific letter writing campaign launched, agreed with the goal. At the American Thinker blog, editorialist Layne Hansen wrote, "It is time to stop thinking of John Boehner and the rest of the Republican congressional leadership as being cowardly and recognize them for what they are: part of The Ruling Class that believes it has the right to tell the rest of us how to live. "The current GOP leadership has got to go; this has ceased to be an arguable point. We cannot count on these people to do what is right. Conservatives did not give them majorities in both chambers for them to keep playing the same game," he wrote. "To retain his position as speaker of the House, John Boehner must receive 218 votes, which is a simple majority. There will be 246 Republicans in the House in the 114th Congress. This means that 29 Republicans must state that under no circumstances will they vote for John Boehner for the speakership. Yes, there are stories of bribery and intimidation by the leadership, but this point in history has to be the conservative caucus's Alamo. They must stand here." Actually, following a recount in Arizona that gave a contested seat to Retired Air Force Col. Martha McSally, a Republican, over Democrat incumbent Ron Barber, the GOP total is 247 seats. And at RedState.com, Editor Erick Erickson also delivered a "no-other-options" message. JOIN THE DON'T BE YELLOW, DUMP BOEHNER NOW CAMPAIGN. "House conservatives must summon the courage to oppose Boehner's nomination on the floor in January. It is a moral imperative. You cannot consistently complain about leadership's many failures – and the treachery involved with a speaker fresh off a successful wave election conspiring with President Obama to fund amnesty and enjoy a celebratory phone call in the aftermath – and then vote for him to continue in this role. To paraphrase Albert Einstein, that is the definition of insanity, and it is enabled by a vote for Rep. John Boehner," he wrote. "One of the main obstacles to unseating Boehner is that House conservatives sort of like him. You hear them say, 'He really is a good guy. He just has the worst job in the world.' What they do not realize is that at all times, Boehner and the entire leadership team are looking to screw and distract conservatives. Leadership has a phrase for this – it's called 'member management.' It is code to themselves for outright deception towards those they lead. Most of the time they don't get caught, but occasionally the corruption is exposed," he continued. "Boehner's team lied to Rep. Marlin Stutzman, R-Ind., to get his vote on the all-important procedural 'rule' setting up the debate on the cromnibus. He promised to pull the cromnibus if Stutzman voted for the rule. Stutzman gave his vote, and Boehner went back on his word," he wrote. "House conservatives need to understand that they are not conspiring against a family member or team member. They are conspiring against an adversary intent on thwarting the change they came to Washington to bring. It is that simple."
http://mobile.wnd.com/2014/12/quarter-million-letters-boehner-faces-judgment-day/
'Worst Congress ever,' by the numbers
http://www.politico.com/story/2014/12/congress-numbers-113658.html?hp=r2_3
Senate abruptly wraps up, capping least productive Congress in modern history
http://www.washingtonpost.com/politics/another-republican-upends-the-senates-year-end-plans/2014/12/16/127292d8-8559-11e4-9534-f79a23c40e6c_story.html?wprss=rss_homepage
Boehner and Obama Have Something in Common: Both Contributed to the Failure of Transparency Reform | Commentary
http://www.rollcall.com/news/boehner_and_obama_have_something_in_common_both_contributed_to_the_failure-238788-1.html
IRS chief: Budget cuts to freeze hiring, cut enforcement
"The IRS will freeze hiring and stop overtime as a result of the budget cuts just passed by Congress, according to an email obtained by POLITICO. IRS Commissioner John Koskinen on Wednesday told employees that the $346 million cut to the agency budget is bound to reduce tax collections from potential tax cheats by at least $2 billion and hurt taxpayer services. "Our hiring — already limited at a ratio of one hire for every five people who leave — will be frozen with only a few mission-critical exceptions," he wrote in an email to employees. "We will stop overtime except in critical situations." But there's potentially more to come, as IRS leadership decides what else to cut over the next nine months of the fiscal 2015 budget, he warned. Koskinen also said IRS leadership is "consulting with the leadership of the NTEU" — referring to the National Treasury Employees Union, meaning the cuts in some way could affect employees.
"There's no doubt we will have to take some difficult steps," he said. Union president Colleen M. Kelley said in a statement that NTEU "will be doing everything we can to prevent these draconian cuts from resulting in hardship to frontline employees who provide vital services to taxpayers." Republicans have made it a priority to gut the IRS's budget following the tea party targeting scandal — and they intend to continue doing so next year. The approved $10.9 billion budget is $1.5 billion below what the IRS requested and $900 million below 2010 levels.
The cuts come as the IRS portfolio expands to include implementing the Affordable Care Act and another new international reporting law that's expected to confuse taxpayers. Koskinen, who was brought in after the tea party ruckus to turn the agency around, has warned the cuts are crushing the IRS and that taxpayer services are suffering. He said in the email that their budget is now akin to what it was in 1998, when Congress had to reorganize the agency because it was in such disarray. According to his letter, employee travel will also be scaled back further, including his trips to visit and meet with IRS employees around the country — something he'd done since taking charge of the agency. He also specifically mentioned pay raises in the email as an "additional" cost on the IRS, though he did not say anything about future cuts to pay. "In addition, we must absorb additional costs of $250 million this year to cover the government-wide pay raise of one percent and additional benefit costs," he wrote.
http://www.politico.com/story/2014/12/irs-budget-cuts-113651.html
AP INTERVIEW: MCCONNELL WANTS TO STOP COAL RULES
"Incoming Senate Majority Leader Mitch McConnell, R-Ky., pledged on Wednesday to do all he can to stop President Barack Obama's coal plant regulations, saying a White House "crusade" has devastated his state's economy. The Environmental Protection Agency "has created a depression in my state and it's done a lot of damage to the country all across the country with these efforts to essentially eliminate coal fired generation," he said in an Associated Press interview. "I couldn't be angrier about it and whatever we can think of to try to stop it we're going to do. … I know it won't be easy with Barack Obama in the White House." McConnell takes over the Senate leadership and its new Republican majority in January. He reaffirmed plans to make approving the Keystone XL pipeline, which would run from Canada to Texas, as the first order of business. He said other moves to counter Obama's environmental policies await, but he did not offer details. The Obama administration is trying to get fossil-fuel fired power plants to reduce carbon dioxide emissions by 30 percent from 2005 levels by 2030. The White House also recently announced a deal with China to curb the greenhouse gases blamed for global warming."
http://hosted.ap.org/dynamic/stories/U/US_CONGRESS_MCCONNELL?SITE=AP&SECTION=HOME&TEMPLATE=DEFAULT&CTIME=2014-12-17-14-11-05
In surprise move, Mike Enzi will chair Senate Budget Committee
Sen. Jeff Sessions, of Alabama, the top Republican on the Senate Budget Committee for the past four years ended his effort Wednesday to becomes the panel's chairman. Sen. Mike Enzi, of Wyoming, will head the committee.
"The Alabama lawmaker who has been the top Republican on the Senate Budget Committee for the past four years ended his effort Wednesday to become the panel's chairman, clearing the way for a colleague from Wyoming to lead the committee when the GOP controls Congress next year. The move means that Sen. Mike Enzi, R-Wyo., will chair the committee instead of Sen. Jeff Sessions, R-Ala., according to emailed statements from both lawmakers. Though men both arrived in the Senate 18 years ago, Enzi has seniority on the Budget Committee — usually the key factor in determining committee chairmanships. Until now, he was best known for his work on the Senate Health, Education, Labor and Pensions Committee. In a surprise, Enzi said after last month's elections — in which Republicans captured Senate control — that he would pursue the Budget panel chairmanship. Sessions and Enzi are both conservatives and had been expected to compete for the job. In their statements, both senators lauded each other and said they'd made the decision after talking it over. They said Sessions would lead efforts to overhaul welfare. The Budget Committee is expected to be at the center of GOP efforts next year to confront President Barack Obama over deficit cutting and other GOP policies. Republican senators choose committee chairs by a vote of each panel's GOP members, which is then almost always rubber-stamped by the entire Senate GOP membership."
http://www.csmonitor.com/USA/Latest-News-Wires/2014/1217/In-surprise-move-Mike-Enzi-will-chair-Senate-Budget-Committee
ALABAMA'S SESSIONS STEPS ASIDE IN BUDGET CHAIR RACE, GIVES SPOT TO WYOMING'S ENZI
http://www.breitbart.com/Big-Government/2014/12/17/DO-NOT-PUBLISH-UNTIL-5-PM-ET-Alabama-s-Sessions-Steps-Aside-In-Budget-Chair-Race-Gives-Spot-To-Wyoming-s-Enzi
REPUBLICAN WINS ARIZONA HOUSE SEAT AFTER RECOUNT
"Republicans will have their largest U.S. House majority in 83 years when the new Congress convenes next month after a recount in Arizona gave the final unresolved midterm race to a Republican challenger. Retired Air Force Col. Martha McSally won a House seat over Democratic incumbent Ron Barber by 167 votes out of nearly 220,000 cast, according to results released Wednesday."
http://hosted.ap.org/dynamic/stories/U/US_ARIZONA_ELECTION_CONGRESS?SITE=AP&SECTION=HOME&TEMPLATE=DEFAULT&CTIME=2014-12-17-12-24-35
It's official: GOP will have biggest House majority since before the New Deal
"On Wednesday, the Associated Press called the outstanding race for congress in Arizona's 2nd Congressional district. Rep. Ron Barber (D-AZ), a former aide to Rep. Gabrielle Giffords (D-AZ) and her successor in office, was narrowly defeated by Republican Martha McSally. With McSally's victory, the 2014 midterm elections have officially concluded. At the start of the 114th Congress, Republicans will enjoy their largest majority in the House of Representatives since prior to the Great Depression and the presidency of Franklin Roosevelt with 247 members. The last time the GOP enjoyed that large of a majority was the 71st Congress in 1929 and 1930."
http://hotair.com/archives/2014/12/17/its-official-gop-will-have-biggest-house-majority-since-before-the-new-deal/
BEST-SELLING AUTHOR BRAD THOR: 'IF JEB BUSH IS THE NOMINEE, I WILL NEVER VOTE REPUBLICAN AGAIN'
"Best-selling author Brad Thor is expanding the tweet that started a social media firestorm. On Tuesday, he sent out this tweet: "Hey @Reince & @GOP – let me be perfectly clear.  If Jeb Bush is the nominee, I will never vote Republican again." "The whole of idea of a Jeb Bush candidacy and potential Presidency is managing the country's decline, not fixing it, not repairing it," Thor told Breitbart News in an exclusive interview on Tuesday, shortly after his tweet exploded across the conservative blogosphere. "At this point America doesn't want another Bush," Thor told Breitbart News. "I don't want Jeb Bush for President and I will not vote for him." "If this is really about what's good for the country, Jeb Bush should run for senator in Florida four years from now and take it for the Republicans," Thor said."
http://www.breitbart.com/Big-Government/2014/12/16/Best-Selling-Author-Brad-Thor-If-Jeb-Bush-is-the-Nominee-I-Will-Never-Vote-Republican-Again
Jeb Bush's policy minefields
Conservative activists already on attack over taxes, spending, immigration, Common Core
http://www.politico.com/story/2014/12/jeb-bushs-policy-minefields-113624.html
CRUZ: DON'T LISTEN TO CONSULTANT 'CABAL' AND PICK ANOTHER ROMNEY IN 2016
"Senator Ted Cruz (R-TX) argued that the GOP should not listen to the "cabal" of consultants in the 2016 presidential race and should also not nominate another Bob Dole, John McCain, or Mitt Romney on Wednesday's "Your World with Neil Cavuto" on the Fox News Channel.
Regarding a potential run by former Florida Governor Jeb Bush, Cruz stated "Jeb Bush is a good man, I think he was a good governor of the state of Florida." And "in my view, Republicans should nominate whoever's standing up and leading, whoever is taking on the great challenges of the day, whoever is standing up for free market principles, standing up and making the case that the Obama economy isn't working, it's a disaster…whoever is making the case that Obamacare is a trainwreck and we can do better [whoever's] standing up and defending our Constitutional rights that are under assault from Washington, whoever's standing up and defending rule of law…whoever is standing up and championing restoring America's leadership in the world, getting back to peace through strength," although he did not specify which candidates fit that description. When asked about big GOP donors supporting candidates like Jeb or Chris Christie instead of Cruz, he responded "there's this small cabal of consultants in Washington who keep running national campaigns, and they keep losing, they keep losing over and over again…what we're doing isn't working, and Neil, what seems clear to me is if we nominate another candidate in the mold of a Bob Dole, or a John McCain, or a Mitt Romney, and let me be clear, all three of them are good, honorable, principled men, but it isn't working. And if we do it again, the same voters who stayed home in '08 and '12 will stay home in '16 and Hillary Clinton's the next president."
http://www.breitbart.com/Breitbart-TV/2014/12/17/Cruz-Dont-Listen-to-Consultant-Cabal-and-Pick-Another-Romney-in-2016
Did Ted Cruz really bungle the lame-duck session for Republicans?
"There's no doubt that many Republican senators, and plenty of conservative commentators, were angry at GOP Sen. Ted Cruz for raising a time-consuming objection to passage of the "Cromnibus" spending bill in an effort to oppose President Obama's unilateral executive action on immigration. It's not that fellow Republicans don't oppose the president's move; they do. It's just that 1) Cruz's gambit had no hope of succeeding, and 2) the maneuver set off a series of parliamentary events that allowed Majority Leader Harry Reid to get a head start on his other remaining business, which was the confirmation of a number of President Obama's nominees. What followed Cruz's action was a series of sometimes bitter complaints that the renegade senator had, through his own ill-considered tactics, not only failed to make a dent in Obama's immigration edict but also made it easier for the president to confirm his nominees in the last days of a Democratic majority in the Senate… There are four problems with the anti-Cruz scenario. The first is that on Dec. 9, days before Cruz threw a wrench in the works, Reid signaled his intention to confirm all of Obama's remaining nominees, no matter how long it took. "You know, maybe we'll have to work the weekend and maybe even work next week," Reid told reporters. "I know that's tough duty for everybody, but we may have to do that. We have a number of nominations we're going to do. We're going to — we have nine judges left. We're going to do those. We're going to do [Surgeon General nominee] Dr. [Vivek] Murthy. We're going to do the head of Immigration Naturalization, ICE. Social Security administrator and other things. I've given a list to the Republicans and it's up to them to decide how long we stay." Does that sound like a majority leader who is ready to pack up and go home without passing his party's nominees? No, it doesn't. And that leads to the second problem with the scenario, which is the nature of Harry Reid himself. It is simply impossible to believe that the man who made the Senate pass Obamacare on Christmas Eve would abandon the president's nominees out of the goodness of his heart so that Republican colleagues could go home to make scheduled dates at the ballet or visits with family. That is not Harry Reid's style. If Cruz had not acted, would Reid have said, 'Well, it looks like we would have to work all the way until Dec. 18 to finish these nominations, so let's just put them aside and go home and have a nice time, even though it's our party's last chance to pass them." Does anyone believe Reid would have done that? The third problem with the scenario is Reid's authority as majority leader. He can keep the Senate in session whenever he wants (just as Majority Leader Mitch McConnell will be able to do next year.) No, Reid cannot keep every individual senator in the chamber or even in Washington. But he can make the Senate function. And there is little doubt he was determined to pass Obama's nominees. Finally, the fourth problem with the scenario is Reid's filibuster "reform." The whole point of Reid's exercise of the so-called "nuclear option" was to make it possible for Democrats to roll over Republicans when it came to confirming the president's nominees. Yes, GOP lawmakers could force brief delays in such confirmations, but when push came to shove — as it did at the end of a session with the Democratic majority set to disappear — Reid could muscle through any nominee for whom he had 51 votes. And so he did; if there was any single factor that accounted for the rush of year-end confirmations, that was it."
http://www.washingtonexaminer.com/did-ted-cruz-really-bungle-the-lame-duck-session-for-republicans/article/2557498
The Obamas Discuss Their Experiences With Racial Prejudice
"In a new interview set to be published in People magazine on Friday, Barack and Michelle Obama discuss a number of race-based topics, including the deaths of Michael Brown and Eric Garner, as well as their own experiences with what Obama calls small racial "irritations." "There's no black male my age, who's a professional, who hasn't come out of a restaurant and is waiting for their car and somebody didn't hand them their car keys," President Obama told People, in a 30-minute interview conducted Dec. 10. The first lady also shared stories of incidents in which President Obama was profiled because of his race. "Before that, Barack Obama was a black man that lived on the South Side of Chicago, who had his share of troubles catching cabs," said Obama, telling about another time when her husband "was wearing a tuxedo at a black-tie dinner, and somebody asked him to get coffee." Michelle Obama said she's had her share of racial slights as well."
http://dailycaller.com/2014/12/17/the-obamas-discuss-their-experiences-with-racial-prejudice/
Obama: I've been mistaken for a valet driver
http://www.cbsnews.com/news/obama-ive-been-mistaken-for-a-valet-driver-waiter/
Michelle Obama's Example of Racism in America: I Was Asked to Get Something Off the Shelf at Target
"First lady Michelle Obama said a woman asked her for help getting something off a shelf at Target, describing racial experiences she's had. "I think people forget that we've lived in the White House for six years," Michelle Obama told People magazine. "Before that, Barack Obama was a black man that lived on the South Side of Chicago, who had his share of troubles catching cabs." She said, "I tell this story – I mean, even as the first lady – during that wonderfully publicized trip I took to Target, not highly disguised, the only person who came up to me in the store was a woman who asked me to help her take something off a shelf. Because she didn't see me as the first lady, she saw me as someone who could help her. Those kinds of things happen in life. So it isn't anything new."
http://www.theblaze.com/stories/2014/12/17/michelle-obama-i-was-asked-to-get-something-off-the-shelf-at-target/
FLOTUS FLASHBACK: WOMAN ASKED FOR HELP AT TARGET 'BECAUSE SHE WAS SHORT'
"However, two years ago the 5'11" first lady told David Letterman it was because the woman "was short," saying, "I thought I was undercover. I have to tell you something about this trip though. No one knew that was me because a woman actually walked up to me, right? I was in the detergent aisle, and she said, I kid you not, she said, 'Excuse me, I just have to ask you something,' and I thought, 'Oh, cover's blown.' She said, 'Can you reach on that shelf and hand me the detergent?'  I kid you not…And the only thing she said. I reached up because she was short, and I reached up, pulled it down. She said, 'Well, you didn't have to make it look so easy.' That was my interaction. I felt so good."
http://www.breitbart.com/video/2014/12/17/flotus-flashback-woman-asked-me-for-help-at-target-because-she-was-short/
From 'Printing' to 'Publishing': The GPO Has a New Name
"The U.S. Government Printing Office has officially become the Government Publishing Office, after President Barack Obama signed the year-end "cromnibus" spending package late Tuesday night. The name change was a provision in the legislative branch portion of the bill, which allocated $120 million to the publishing office, an increase of $1 million from 2014. In the bill, the GPO provision notes that the title change was instituted "to acknowledge that the information needs of Congress, Federal agencies, and the public have evolved beyond print." "This is a historic day for GPO. Publishing defines a broad range of services that includes print, digital, and future technological advancements," the agency's director, Davita Vance-Cooks, said in a statement Wednesday. "The name Government Publishing Office better reflects the services that GPO currently provides and will provide in the future." Vance-Cooks has been working to update the agency's brand since taking the top job there in August 2013. In an interview with CQ Roll Call before she was sworn in, Vance-Cooks said, "We want to attract another generation of people to our government products, and that generation we want to attract believes in digital." The office is responsible for producing, cataloging, indexing, authenticating, and preserving official documents for the all three branches of the U.S. government. For example, on Monday, the GPO released the official digital and print versions of the Senate Intelligence Committee's report on the Central Intelligence Agency's interrogation program. The agency's new name reflects its transition to digital technologies. The GPO has incorporated more digital platforms into its functions, which includes providing access to federal government information through the Federal Digital System, utilizing applications and eBooks, and becoming the first legislative branch agency to transition to "cloud" technology. "I appreciate the efforts of the members of Congress for their support and understanding GPO's transformation," Vance-Cooks said Wednesday. "GPO will continue to meet the information needs of Congress, Federal agencies, and the public and carry out our mission of keeping America informed."
http://blogs.rollcall.com/hill-blotter/from-printing-to-publishing-the-gpo-has-a-new-name/?dcz=
Sony Cancels Release of The Interview Amid Hacker Threats of Violence
The decision comes after the nation's largest theaters had pulled the film amid recent threats of terrorism from the "Guardians of the Peace" hackers.
"Newt Gingrich @newtgingrich No one should kid themselves. With the Sony collapse America has lost its first cyberwar. This is a very very dangerous precedent."
http://www.nationaljournal.com/tech/major-movie-theaters-cancel-release-of-the-interview-amid-sony-hack-fears-20141217
Exclusive: Sony Emails Say State Department Blessed Kim Jong-Un Assassination in 'The Interview'
CEO Michael Lynton showed a rough cut of the movie to U.S. officials before moving ahead. Now hackers are threatening to bomb any theater that shows it.
http://www.thedailybeast.com/articles/2014/12/17/exclusive-sony-emails-allege-u-s-govt-official-ok-d-controversial-ending-to-the-interview.html
Obama: Sony Hack Proves U.S. Needs to Do 'A Lot More' to Protect Against Cyber Threats
http://abcnews.go.com/Politics/obama-sony-hack-proves-us-lot-protect-cyber/story?id=27676765
U.S. Said to Find North Korea Ordered Cyberattack on Sony
http://www.nytimes.com/2014/12/18/world/asia/us-links-north-korea-to-sony-hacking.html
U Michigan Department Chair: We Should 'Hate Republicans'
A professor explains that studies show the GOP is bad.
"A University of Michigan department chairwoman has published an article titled, "It's Okay To Hate Republicans," which will probably make all of her conservative students feel really comfortable and totally certain that they're being graded fairly. "I hate Republicans," communications department chairwoman and professor Susan J. Douglas boldly declares in the opening of the piece. "I can't stand the thought of having to spend the next two years watching Mitch McConnell, John Boehner, Ted Cruz, Darrell Issa or any of the legions of other blowhards denying climate change, thwarting immigration reform or championing fetal 'personhood.'" She writes that although the fact that her "tendency is to blame the Republicans . . . may seem biased," historical and psychological research back her up, and so it's basically actually a fact that Republicans are bad! Douglas said that in the 1970s she did work for a Republican, Rhode Island's senate minority leader Fred Lippitt, but she hates them all now because Lippitt was a "brand of Republican" who no longer exists in that he was "fiscally conservative but progressive about women's rights, racial justice and environmental preservation."  Republicans now, she writes, are focused on the "determined vilification" of others, and have "crafted a political identity that rests on a complete repudiation of the idea that the opposing party and its followers have any legitimacy at all." (Apparently, the irony of this accusation given the content of her own article was lost on her.) Douglas adds that Republicans are really good at being mean because studies have proven that they usually have psychological traits such as "dogmatism, rigidity and intolerance of ambiguity," and that  "two core dimensions of conservative thought are resistance to change and support for inequality."
http://www.nationalreview.com/article/394724/u-michigan-department-chair-we-should-hate-republicans-katherine-timpf
It's Okay To Hate Republicans
In our era of polarization, one party is guiltier than the other.
http://inthesetimes.com/article/17426/theres_good_reason_to_hate_republicans
TEA PARTY PATRIOTS:
GOP Leaders Stomp GOP Voters on Amnesty
""Executive amnesty is what they were elected to stop… [but] they punted on first down," said Jenny Beth Martin, co-founder of Tea Party Patriots. "Everybody is opposed to the amnesty, and they're not willing to take the steps" to fight it, said Dan Holler, the communications director for Heritage Action for America. If the GOP leadership had stepped up to fight, "all of last week and this week would have been spent talking Obama's amnesty and how it is hugely unpopular," he said."
http://dailycaller.com/2014/12/16/gop-leaders-stomp-gop-voters-on-amnesty/