News Briefing for Thursday, December 11, 2014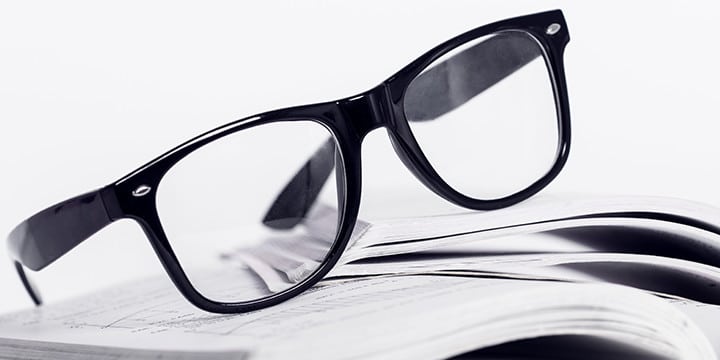 HEALTHCARE:
GOP Misleads On ObamaCare Funding
"Assuming one reads what they want to read into information being put out by Republican House Speaker Boehner's office on the Omnibus spending bill, one might think the GOP is actually not funding ObamaCare in the deal. That would be wrong. It says, "No new funding for ObamaCare." However, as the Washington Post points out, the law is still funded. Given that the entire deal is new, it absolutely contains new funding for ObamaCare. AFFORDABLE CARE ACT: The law is still funded, but there's no new money for it. There's also no new ACA-related funding for the Internal Revenue Service and the Centers for Medicare and Medicaid Services, the two agencies most responsible for implementing the law. The bill also would cut the budget of the Independent Payment Advisory Board — what Republicans have called "the death panel" — by $10 million."
http://www.breitbart.com/InstaBlog/2014/12/10/GOP-Misleads-On-ObamaCare-Funding
CRomnibus Doesn't Do Enough on Obamacare
"Risk Corridors. The CRomnibus funding prevents the use of appropriated and transferred funds to pay insurers in Obamacare's risk corridor program. However, it does not prevent using other funds in the Centers for Medicare and Medicaid Services (CMS) program management account to make risk corridor payments in excess of risk corridor receipts. The language allows the CMS Program Management account to receive and spend funds from other sources. Those other sources include: (1) Clinical Laboratory certification user fees ("section 353 of the PHS [Public Health Service] Act"); (2) user fees paid by MA [Medicare Advantage] and PDP [Prescription Drug Plans] plans to fund CMS enrollment administration ("section 1857(e)(2) of the Social Security Act"); and (3) "such sums as may be collected from authorized user fees and the sale of data." Thus, CMS may still have ways to fund insurer "bailouts." In order to definitively prevent bailouts, Congress would need to adopt language that explicitly requires the Secretary to operate the risk corridor program on a budget neutral basis, as in the Rubio–Griffin bill (S. 2214/H.R. 4354)… IPAB. The CRomnibus funding bill cuts funding for Obamacare's Independent Payment Advisory Board (IPAB) by $10 million. IPAB is a board of 15 appointed bureaucrats that is tasked with cutting Medicare spending if it exceeds a certain level. The board isn't expected to be called upon for a few more years due to the recent slow-down in Medicare spending growth, and thus far, no one has been appointed to it. Medical Loss Ratio. The bill also allows nonprofit health insurers (mainly BlueCross and BlueShield carriers) to count spending on "quality improvement measures" as "spending on medical care" when calculating the amount of premium revenues that they may keep to cover their administrative expenses under Obamacare's Medical Loss Ratio (MLR) provision—something they are not currently allowed to do. Separately, the bill also exempts expatriate insurance plans from complying with the MLR provision. Expatriate insurance plans provide coverage for Americans working in other countries, and are used by companies, religious missionary organizations, and charities that send American employees or volunteers to work in other countries. In many cases, those individuals work in locations that are remote or impoverished, which means that expatriate plans incur substantial administrative costs for providing those individuals with access to appropriate medical care—and thus, cannot possible meet the Obamacare MLR standards."
http://dailysignal.com/2014/12/10/cromnibus-doesnt-enough-obamacare/
How (And Why) Cronyism Works
"All the way on page 1602, in the next-to-last substantive provision of the entire bill, we have this beautiful passage: SEC. 102. MODIFICATION OF TREATMENT OF CERTAIN HEALTH ORGANIZATIONS. (a) IN GENERAL.—Paragraph (5) of section 833(c) of the Internal Revenue Code of 1986 is amended— (1) by striking ''this section'' and inserting ''paragraphs (2) and (3) of subsection (a)'', and (2) by inserting ''and for activities that improve health care quality'' after ''clinical services''. (b) EFFECTIVE DATE.—The amendments made by this section shall apply to taxable years beginning after 11 December 31, 2009… This section is, simply put, a special favor for Blue Cross/Blue Shield allowing them to count "quality improvement" spending as part of the medical loss ratio calculation required of them under Obamacare. And it's made retroactive for four years, saving them loads of money. (You can find some background here.)"
http://www.nationalreview.com/corner/394369/how-and-why-cronyism-works-yuval-levin
The Cromnibus and corporate welfare: Special lucrative deal for Blue Cross and handouts for overseas business
http://www.washingtonexaminer.com/the-cromnibus-and-corporate-welfare-special-lucrative-deal-for-blue-cross-and-handouts-for-overseas-business/article/2557217?custom_click=rss
CROMNIBUS CONTAINS CRONY KICKBACKS FOR BLUE CROSS
http://www.breitbart.com/Big-Government/2014/12/10/Cromnibus-Contains-Crony-Kickbacks-for-Blue-Cross
Fox News Poll: Record 58 percent would repeal ObamaCare
"Few American voters feel their family is better off under ObamaCare, and a record number would repeal the law if they could.  In addition, if comments by one of the health care law's authors about lying to "stupid" Americans are true, over half of voters think President Obama or other administration officials are responsible for that deception.  These are just some of the findings from a Fox News poll released Wednesday. Jonathan Gruber, an MIT economist who helped develop the health care law, has said several times that a lack of transparency and the stupidity of American voters were critical to getting the law passed.  The new poll finds 56 percent of voters are at least somewhat bothered by Gruber's comments.  Gruber apologized for his "insensitive" comments during testimony before a House oversight committee hearing Tuesday. One night of the poll's interviewing was conducted after he testified.  If Americans were lied to about the law, people are most likely to think President Obama (37 percent) or his administration (16 percent) is responsible for that.  Another 32 percent blame Congress and 15 percent are unsure. By a narrow 49-43 percent margin, voters think Gruber's comments prove the administration intentionally lied about the law. That includes 26 percent of Democrats.  Twice as many independents (54 percent) and nearly three times as many Republicans (72 percent) believe Gruber's comments prove the White House lied.  Insurance plans under the new health care law took effect January 1, 2014.  So far, 14 percent say their family is better off under ObamaCare, up from 9 percent in February."
http://www.foxnews.com/politics/2014/12/10/fox-news-poll-record-58-percent-would-repeal-obamacare/
I'm an Obama supporter. But Obamacare has hurt my family. (very good)
Obamacare has been far more frustrating than I'd ever dreamed.
http://www.washingtonpost.com/posteverything/wp/2014/12/10/im-an-obama-supporter-but-obamacare-has-hurt-my-family/
Supporter Says Obamacare is 'More Frustrating Than I'd Ever Dreamed'
"In a piece published by the Washington Post, 56-year-old freelance writer Catherine Keefe describes the ups and downs of life under Obamacare. Keefe writes that she was "elated" when Obamacare passed. Now she is one of many who learned the hard way that the reality of the new system was different from the promises repeatedly made by the President. In November 2013, Jim learned his small-business policy would be canceled because it didn't comply with the new mandate to cover pediatric dentistry and maternity care. So Jim went to Covered California, the state's health insurance exchange, to look for coverage for his employee and himself. He found that the cost of his employee's individual "bronze" plan monthly premiums went up 13 percent, and that his own new individual "silver" plan was also more expensive. In 2014, Jim was individually paying $82 more a month in premiums. The deductible (the amount you have to pay before the insurance company starts footing the bill) did go down — from $5,000 to $2,000 for each individual insured. But if you added together 12 months of premiums, the deductible, and the new policies' out-of-pocket maximums, we were potentially on the hook for $13,260 — rather than the $11,024 from 2013 — if Jim got very sick. Around this time, Jim was diagnosed with prostate cancer, so the threat of high medical bills was real. The individual plan I had with Blue Cross was canceled, too. The bronze plan I got at Covered California raised my monthly premium payment from $301 to $422, with a $5,000 deductible. The maximum I might be responsible for if I got really sick went from $8,612 to $11,314.
After experiencing significant frustration trying to sign up for a health plan via Covered California, Keefe and her husband finally settled on a Blue Cross plan. But that wasn't the end of the story: On Jan. 22, we finally got our enrollment number and made our first payment to Blue Cross so we could start seeing doctors. Jim went to his cardiologist on Feb. 10, only to discover the doctor had left Blue Cross. […] We canceled Blue Cross and enrolled in Blue Shield so Jim could see his urologist. Then, when the urologist's office said they didn't accept Blue Shield patients enrolled through the state exchange, we canceled California Covered Blue Shield and bought directly from the insurance company, even though that meant foregoing the subsidies. But the urologist wouldn't accept our new Blue Shield plan – even though the Blue Shield website said he did. Jim's regular dermatologist left Blue Shield, too. Fortunately, Keefe's husband found a new urologist who they liked better than the one he had lost. Keefe also says that they wound up saving some money their first year because her own medical expenses stayed "well below my annual deductible." Obviously neither of those outcomes were guaranteed."
http://www.breitbart.com/InstaBlog/2014/12/10/Supporter-Says-Obamacare-is-More-Frustrating-Than-I-d-Ever-Dreamed
OBAMA SUPPORTER: 'OBAMACARE HAS HURT MY FAMILY'
http://www.breitbart.com/Big-Government/2014/12/10/Obama-Supporter-Obamacare-Has-Hurt-My-Family
Primary care doctors treating Medicaid patients face steep cuts as program keeps expanding
"Primary care doctors caring for low-income patients will face steep fee cuts next year as a temporary program in President Barack Obama's health care law expires. That could squeeze access just when millions of new patients are gaining Medicaid coverage. A study Wednesday from the nonpartisan Urban Institute estimated fee reductions will average about 40 percent nationwide. But they could reach 50 percent or more for primary care doctors in California, New York, New Jersey, and Illinois — big states that have all expanded Medicaid under the health law. Meager pay for doctors has been a persistent problem for Medicaid, the safety-net health insurance program. Low-income people unable to find a family doctor instead flock to hospital emergency rooms, where treatment is more expensive and not usually focused on prevention. To improve access for the poor, the health law increased Medicaid fees for frontline primary care doctors for two years, 2013 and 2014, with Washington paying the full cost. The goal was to bring rates up to what Medicare pays for similar services. But that boost expires Jan. 1, and efforts to secure even a temporary extension from Congress appear thwarted by the politically toxic debate over "Obamacare." Doctors probably won't dump their current Medicaid patients, but they'll take a hard look at accepting new ones, said Dr. Robert Wergin, a practitioner in rural Milford, Neb., and president of the American Academy of Family Physicians. "You are going to be paid less, so you are going to have to look at your practice and find ways to eke it out," Wergin said. Medicaid covers more than 60 million people, making the federal-state program even larger than Medicare. The health care law has added about 9 million people to the Medicaid rolls, as 27 states have taken advantage of an option that extends coverage to many low-income adults."
http://www.startribune.com/lifestyle/health/285405551.html
TRUMP: OBAMACARE NOT WORKING FOR BUSINESS, GOING TO COLLAPSE
"This week on Fox News Radio's "Vipp Jaswal Report,"  real estate mogul Donald Trump said the biggest current hindrance to America business is ObamaCare which he predicted will "fall on it's own weight." "ObamaCare has to be ended," Trump said. "The cost is so high and you know people who had good plans don't have good plans anymore. They don't have their doctors anymore, and the deductibles are so high. I think its going to fall on it's own weight."
http://www.breitbart.com/Breitbart-TV/2014/12/10/Trump-Obamacare-Not-Working-For-Business-Going-To-Collapse
Obamacare is slowing the rise of health care spending! Well, not so much
http://hotair.com/archives/2014/12/10/obamacare-is-slowing-the-rise-of-health-care-spending-well-not-so-much/
HealthCare.gov Doesn't Have Many Returning Customers Yet
"Returning HealthCare.gov customers have just five days left to renew their health-care plans for coverage on Jan. 1, but only a small fraction of last year's sign-ups have selected plans so far. Just over 1.3 million people have selected plans on HealthCare.gov alone so far this enrollment period, with a marked increase in sign-ups during the last week for which the Department of Health and Human Services has numbers. Of those 1.3 million sign-ups, 52 percent are customers who are renewing coverage, while 48 percent are new customers. If last year's HealthCare.gov customers still want continuous health insurance through 2015, there are millions more that will need to select plans before Dec. 15. As of October, 6.7 million people were still enrolled in health coverage through both HealthCare.gov and state-based exchanges, according to HHS. But just around 719,000 returning customers have selected plans on HealthCare.gov so far this year. While the Obama administration still hasn't made detailed enrollment reports publicly available for the updated total, as of April 2014, 68 percent of all Obamacare sign-ups used HealthCare.gov. If that proportion has held steady, only around 15 percent of last year's remaining HealthCare.gov customers have renewed their plans. Surveys have trudged up conflicting results on returning customers so far. Seven in ten Americans who purchased Obamacare coverage in 2014 rated it as excellent or good, according to a Gallup study; a Bankrate survey from the week before found that 51 percent of 2014 Obamacare sign-ups aren't planning on buying another plan this time around."
http://dailycaller.com/2014/12/10/healthcare-gov-doesnt-have-many-returning-customers-yet/
Health law sign-ups pick up
The Obama administration says sign-ups picked up last week under the president's health care law. More than 618,000 people selected a plan for 2015 from Nov. 29 through Dec. 5, the Health and Human Services department reported Wednesday. It was the highest weekly number since open enrollment began Nov. 15. Sign-ups were about evenly split between new customers and consumers making changes to existing coverage. Cumulatively, nearly 1.4 million people have enrolled through HealthCare.gov, the online market that offers subsidized private insurance in 37 states. Statistics for states running their own websites will be reported later. The administration set a target of 9.1 million people enrolled across the country for 2015. That includes 6.7 million current customers, most of whom will be automatically re-enrolled."
http://townhall.com/news/general/2014/12/10/health-law-signups-pick-up-n1930183
Reid: ObamaCare rollout killed us, not the issues
"Not much, it seems. Reid tells Jeremy Peters in a New York Times profile that the American people agree with Democrats on the issues, despite what the polls and two elections have made very clear to practically everyone else. If it hadn't been for those darned kids at HHS, Reid would have gotten away with another election cycle, dagnabbit (via TWS): "Mr. Reid's remarks, which he made in an interview from his suite just off the Senate chamber (the door outside will say "Office of the Majority Leader" for another few weeks), reflected a hardening sense within the Democratic Party that voters still supported its positions on issues like raising the minimum wage, college affordability and women's rights. But Mr. Reid and his fellow Democrats also believe that they did a poor job of communicating their policies in a way that gave voters a reason to look past the deepening dysfunction in Washington. He acknowledged that he thought Democrats had been in pretty good shape until just a few days before the election. "Things went south quickly," he said. "But we always thought we had issues on our side." In hindsight, Mr. Reid said, it was easier to see how damaging the mismanaged rollout of the Affordable Care Act exchanges had been. "We never recovered from the rollout because the election became one that was directed toward the president. We couldn't overcome that," he said. Still, he added, "I should have seen it coming."
http://hotair.com/archives/2014/12/10/reid-obamacare-rollout-killed-us-not-the-issues/
HARRY REID BLAMES OBAMACARE FOR MIDTERM LOSSES: 'WE NEVER RECOVERED'
"On Tuesday, Sen. Harry Reid (D-NV) joined the growing group of Democrats who blame Obamacare for their party's electoral woes. "We never recovered from the [Obamacare] rollout because the election became one that was directed toward the president. We couldn't overcome that," Reid told the New York Times. "I should have seen it coming."  Reid is the latest high profile Senate Democrat to blame the deeply unpopular Obamacare program for Democrats' historic midterm losses. Outgoing Sen. Tom Harkin (D-IA) said last week he wishes his party had passed nothing at all rather than be saddled with a "complex, convoluted" law that "still rewards the insurance companies extensively."  "We blew it," admitted Harkin. "I look back and say we should have either done it the correct way or not done anything at all."
Top Senate Democrat Chuck Schumer (D-NY) agrees, saying Obamacare has been a self-inflicted political wound for Democrats. "Unfortunately, Democrats blew the opportunity the American people gave them," Schumer said two weeks ago. "We took their mandate and put all of our focus on the wrong problem: health care reform."
http://www.breitbart.com/Big-Government/2014/12/10/Harry-Reid-Blames-Obamacare-for-Midterm-Losses-We-Never-Recovered
Harry Reid: HealthCare.gov Glitches Are The Only Thing Holding Democrats Back
"Outgoing House Majority Leader Sen. Harry Reid is blaming the Democratic Party's failure last year on HealthCare.gov's infamous glitches, and nothing else. "We never recovered from the Obamacare rollout," Reid told Politico when asked why the Democrats suffered so many losses during the midterm elections. "I'm not going to beat up on Obama. The rollout didn't go well. We never recovered from that." Other than the malfunctioning website, Reid couldn't name any other reason Democrats took such hits. Other top Democrats have attributed electoral losses to Obamacare, but have admitted to policy flaws or timing — and at least assigned some of the responsibility to Congress itself. New York Sen. Chuck Schumer made waves last month when he argued that health reform should have waited until Democrats addressed the economy for the struggling middle class — because Obamacare doesn't do much at all to help most people. "Americans were crying out for the end to the recession, for better wages and more jobs — not changes in health care," Schumer admitted. "Even though health care had very real benefits, it did for a small slice of the country. … There were even some policies that would help constituencies in the middle class, but not a great deal of people. Those policies should be considered, but shouldn't be the core of the Democratic platform."
http://dailycaller.com/2014/12/10/harry-reid-healthcare-gov-glitches-are-the-only-thing-holding-democrats-back/
Kathleen Sebelius on 'Obamacare': Change the name
"Former Health and Human Services Secretary Kathleen Sebelius on Wednesday suggested a simple fix to the "bad brand" of Obamacare — change the name. "I think we may need to call it something in the future different, but it is working," Sebelius said at POLITICO's "Lessons from Leaders" event. Sebelius, who resigned in April following the botched roll out of President Barack Obama's signature health law, said that current issues involving the Affordable Care Act have to do with its commonly used name. "Obamacare, no question, has a very bad brand that has been driven intentionally by a lot of misinformation and a lot of paid advertising," Sebelius said. But she insisted the law is working. "Not only are people getting coverage, [but also] the largest drop in uninsured rates in this country, the lowest healthcare cost growth in this country ever recorded," Sebelius said. "So, it's actually doing what it's supposed to do and creating a competitive market for people who had no choice."
http://www.politico.com/story/2014/12/kathleen-sebelius-obamacare-fix-113466.html
KATHLEEN SEBELIUS: OBAMACARE NEEDS A NAME CHANGE
http://www.breitbart.com/Big-Government/2014/12/10/Kathleen-Sebelius-Obamacare-Needs-a-Name-Change
Sebelius on Obamacare: "I Think We May Need To Call It Something Different In The Future"
http://www.realclearpolitics.com/video/2014/12/10/sebelius_on_obamacare_i_think_we_may_need_to_call_it_something_different_in_the_future.html
Sebelius has figured out why Obamacare is unpopular: The 'Obama' part
http://hotair.com/archives/2014/12/10/sebelius-has-figured-out-why-obamacare-is-unpopular-the-obama-part/
Sebelius: People 'Universally' Oppose Obamacare, But We Just Need To Rebrand It
"Former top Obamacare official Kathleen Sebelius admits that the public "universally" dislikes Obamacare, but is charging ahead by saying the health-care law just needs a rebranding. "If you ask people do they like Obamacare, the answer is pretty universally no," Sebelius said at a Politico "Lessons from Leaders" event. "Unless they have coverage." The public's distaste for the Affordable Care Act is irrefutable. While many Democratic supporters of the law continue to blame unpopularity on the botched website during Sebelius' tenure as secretary of the Department of Health and Human Services, Obamacare reached its lowest approval rating from Gallup just last month. But Sebelius charges that the law is working and simply needs to be re-branded and re-sold to the American people. "So Obamacare no question has a very bad brand that has been driven intentionally by a lot of misinformation and by a lot of paid advertising and I think we may need to call it something, in the future, different," Sebelius said. "But it's working and now people are getting coverage." Sebelius specifically blamed political ads from 2013 that centered around Obamacare itself — not specific political races in the 2010 midterms and 2012 presidential elections. The former cabinet member blamed heavy ad spending even more than her agency's failure to create a functional website."
http://dailycaller.com/2014/12/10/sebelius-people-universally-oppose-obamacare-but-we-just-need-to-rebrand-it/
Republican Senate Conference Votes to Send All Staff Onto Obamacare Exchanges
"The Republican conference on Wednesday approved a resolution that will require all GOP Senate staffers to purchase health insurance from the federal exchanges established by the Affordable Care Act. The resolution was proposed last month by Louisiana senator David Vitter and, according to a Vitter spokesman, was approved unanimously in a Republican conference meeting today by a voice vote. House Republicans voted down a similar resolution, proposed by Florida representative Ron DeSantis, last month.  Whether the law required all congressional staffers to purchase their insurance from the federal exchanges has been the subject of controversy, and the Office of Personnel Management eventually ruled that each member of Congress could more or less decide for themselves. I explained the origins of the dispute here.  Now, Republicans in the Senate and the House have decided the issue differently, but, on the Republican side at least, it has been settled once and for all."
http://www.nationalreview.com/corner/394366/republican-senate-conference-votes-send-all-staff-obamacare-exchanges-eliana-johnson
GOP: Staffers Should Use Obamacare
http://blogs.rollcall.com/wgdb/republican-conference-adopts-non-binding-vitter-amendment/?dcz=
GOP approves David Vitter's Obamacare amendment
http://www.politico.com/story/2014/12/david-vitter-obamacare-amendment-113475.html
Jonathan Gruber and the Obamacare memory hole
http://www.washingtonexaminer.com/jonathan-gruber-and-the-obamacare-memory-hole/article/2557215?custom_click=rss
Jonathan Gruber LIED To Congress About Not Writing Obamacare [VIDEO]
"Obamacare architect Jonathan Gruber lied to Congress when he said that he did not write Obamacare. Gruber said in a heated exchange with Wisconsin Republican Rep. Cynthia Lummis at Tuesday morning's Oversight hearing that he did not write Obamacare. But in this video, produced by a man named Philip Kerpen, Gruber tells a classroom of students that he, in fact, wrote Obamacare. It's presented below."
http://dailycaller.com/2014/12/10/jonathan-gruber-lied-to-congress-about-not-writing-obamacare-video/
HEARING RECAP: OBAMACARE ARCHITECT JONATHAN GRUBER CONFIRMS HE THINKS THE AMERICAN VOTER IS 'STUPID'
http://www.breitbart.com/Big-Government/2014/12/10/Hearing-Recap-Obamacare-Architect-Jonathan-Gruber-confirms-he-thinks-American-Voter-is-Stupid
Gruber Showcases Democrats' Own '47 Percent' Philosophy
http://www.nationalreview.com/campaign-spot/394332/gruber-showcases-democrats-own-47-percent-philosophy-jim-geraghty
PRO-LIFE FAMILY NO LONGER FORCED TO PAY OBAMACARE 'ABORTION SURCHARGE'
"When a pro-life family in Connecticut found that their state Obamacare exchange only offered plans that included abortion coverage, they filed a lawsuit against federal and state officials because they could not purchase a plan that did not require its participants to pay for the elective abortions of others. Last month, the Bracy Family dismissed its lawsuit after the addition of health plans to the exchange that will not require them to pay for abortions."
http://www.breitbart.com/Breitbart-Texas/2014/12/10/Pro-Life-Family-No-Longer-Forced-To-Pay-Obamacare-Abortion-Surcharge
IMMIGRATION:
Report: 'Omnibus Contains $2.5 Billion to Accommodate Illegal Immigrants and Refugees'
"Conservatives on Capitol Hill are passing around a document titled, "Omnibus Contains $2.5 Billion to Accommodate Illegal Immigrants and Refugees," which claims to new spending bill has dedicated a lot of money to helping people in the U.S. illegally. "The House CR/Omnibus bill contains $2.5 billion in available funding for federal agencies to accommodate illegal immigrant minors, relatives and self-professed refugees streaming across the border and into the US, answering the President's supplemental spending request from this last summer. The language mirrors that of Senator Mikulski's bill that was defeated this summer and does not include the language the House adopted this summer to try to compel the repatriation of illegal border crossers as a condition of funding. The Obama Administration continues to allow virtually all illegal immigrants minors and adults to remain in the US, relocating them into cities and towns across the country," reads the document, passed along by a Republican Capitol Hill staffer. Here are some of the specific funding items:
–Unaccompanied Alien Children (UACs): $948 million ($80 million more than the Fiscal Year 2014 enacted level) for HHS to continue to provide health and education services, including legal services, for UACs when they first arrive in the U.S. This also provides expanded transfer authority to HHS.
–Department of Education: $14 million in new funding to all "State educational agencies within States with at least one county where 50 or more unaccompanied children have been released to sponsors since January 1, 2014, through the Department of Health and Human Services, Office of Refugee Resettlement."
–HHS: $1.5 billion to HHS for refugee and entrant assistance, available through September 30, 2017.
–Department of State: $931.9 million for the State Department for Migration and Refugee Assistance, available until expended (of which not less than $35 million shall be made available to respond to small-scale emergency humanitarian requirements, and $10 million shall be made available for refugees resettling in Israel). Additionally, in the U.S. Emergency Refugee and Migration Assistance Fund, $50 million is appropriated and will remain available until expended. Of note, the text also mentions Syria and Burma with regards to Refugee Assistance.
No specific dollar amounts are allocated for border security, deportations, or immigration enforcement."
http://www.weeklystandard.com/blogs/report-omnibus-contains-25-billion-accommodate-illegal-immigrants-and-refugees_821134.html
Boehner: Spending Bill 'Sets Up a Direct Challenge' to Obama's Immigration Action–Later
"Tomorrow we'll pass a responsible bill that keeps the government running," House Speaker John Boehner (R-Ohio) told a news conference on Wednesday. He indicated that Republican efforts to block President Obama's executive amnesty will come next year, when the a Republican-led Congress takes charge: "Without a threat of a government shutdown, this (bill) sets up a direct challenge to the president's unilateral actions on immigration when we have new majorities in both chambers of Congress. This is all part of preparing for a new American Congress, which will bring new opportunities to help middle class families and get our economy moving again."
http://cnsnews.com/news/article/susan-jones/boehner-spending-bill-sets-direct-challenge-obamas-immigration-action-later
GOP to Bring Up Bill Blocking Obama Immigration Action — Next Year
"While it may be little consolation to conservatives, House Republicans announced their intention Wednesday to vote on an amendment — in January, when the new Congress is sworn in — that would block the president's executive action on immigration. Rules Chairman Pete Sessions said during a panel hearing on the "cromnibus" Wednesday that Republicans plan to bring up legislation similar to an amendment offered by Mick Mulvaney of South Carolina that would prohibit the president from carrying out his immigration action."Mr. Mulvaney has given us an amendment that works perfectly well," Sessions said, saying he will "guarantee" that the Rules Committee, "in the new Congress, in the first two weeks," would have a meeting to put that legislation on the House floor. Sessions said he believed those in the country posed a threat to national security, and that the "rule of law" must be upheld. But he made it clear that the Rules Committee did not intend to have a fight over the president's executive action in the cromnibus, thus effectively saying the amendment would not be made in order. GOP leadership is trying to present the argument that the best chance for success is after the new Congress is sworn in. "We should not put a government shutdown on the table when Republicans have minimal leverage to change this law, particularly when Republican control of the Senate is a month away," Sessions said. While that argument won't quiet every GOP detractor who wants to immediately block the president, it is true that Republicans will have an enhanced ability to get those sorts of pieces of legislation to the president's desk once the new Congress is sworn in — and making President Barack Obama veto those bills could fire up the GOP base in advance of the 2016 elections. According to aides, Sessions has been fighting behind closed doors for a more aggressive stance on the immigration action, as he's taken a good deal of heat from conservatives — and conservative media, as he noted Wednesday night — for not doing enough to derail GOP leadership bills that do not block the president's immigration order. "I do not support it," Sessions said of the executive action, "despite what you may read in leading-edge blogs around the country. I have not changed my position that I have held over a number of years."
http://blogs.rollcall.com/218/gop-to-bring-up-bill-blocking-obama-immigration-action-next-year/?dcz=
Republicans Just Lost Their Last Chance to Defund Obama's Immigration Move This Year
"A key House committee led by Republicans ignored several GOP proposals Wednesday night that were aimed at defunding President Barack Obama's executive action on immigration. Those proposals were brought forward as amendments to a $1 trillion spending bill, and represented the last chance Republicans had to amend that huge bill before its expected passage on Thursday. The House Rules Committee debated the proposals for a few hours, but they were doomed to fail from the start. Republican leaders have decided that including them on the bill would lead to opposition and delays in the Democratic Senate, and risk a government shutdown when federal funding expires at the end of Thursday. Still, the amendments put Republican members of the committee in the awkward position of having to oppose them to avoid a shutdown. Earlier in the day, one House aide guessed that the committee might reject the proposals in a voice vote, in order to avoid a formal vote tally showing GOP opposition to the amendments. But in the end, no Republican on the committee formally offered up any of the proposals for a vote, which let the committee escape without having to hold any vote at all on Obama's immigration plan. Rules Committee Chairman Pete Sessions (R-Texas) made it clear during the meeting that he and other GOP members were worried about the prospect of a government shutdown, and wanted to delay the immigration fight until next year. "We are, whether we like it or not, on a timetable," he said. Sessions added that the Senate would never be able to consider the bill in the next few days if the House did "something that is extraneous to the process that's been agreed to." Sessions also warned that including the language could lead to a government shutdown, and said that could make it harder for Republicans to bring up similar language next year. "If something happened where the government got shut down as a result of this, because it was never gonna be successful, then we might not come back to it, and we might not be able to prevail on the issue because the time before we should have learned our lesson," he said."
http://www.theblaze.com/stories/2014/12/10/republicans-just-lost-their-last-chance-to-defund-obamas-immigration-move-this-year/
Spending fees curbed in 7 programs — but not to block Obama amnesty
"A review of the long legislation shows that Congress would limit or bar agencies from using fees they collect in at least seven programs. GOP leaders have stated that they can't touch the fees collected by U.S. Citizenship and Immigration Services because they aren't taxes. Conservatives have been pressing the leadership to shut down Obama's pricey effort to grant worker amnesty to some 5 million illegal immigrants. Sen. Jeff Sessions has highlighted one part of the program to print identification cards that would cost millions and employ hundreds more federal workers. They argue Congress has the power to block the spending of Customs fees on expanded immigration amnesty, but GOP leaders have claimed they don't have that kind of power. But pending spending legislation would do exactly that in other programs such as for Agriculture Department spending as noted in this section:
SEC. 719. (a) None of the funds provided by this Act, or provided by previous Appropriations Acts to the agencies funded by this Act that remain available for obligation or expenditure in the current fiscal year, or provided from any accounts in the Treasury derived by the collection of fees available to the agencies funded by this Act, shall be available for obligation or expenditure through a reprogramming, transfer of funds, or reimbursements as authorized by the Economy Act, or in the case of the Department of Agriculture, through use of the authority provided by section 702(b) of the Department of Agriculture Organic Act of 1944 (7 U.S.C. 2257) or section 8 of Public Law 89–106 (7 U.S.C. 2263), that
(1) creates new programs;
(2) eliminates a program, project, or activity;
(3) increases funds or personnel by any means for any project or activity for which funds have been denied or restricted;
(4) relocates an office or employees;
(5) reorganizes offices, programs, or activities; or
(6) contracts out or privatizes any functions or activities presently performed by Federal employees; unless the Secretary of Agriculture or the Secretary of Health and Human Services (as the case may be) notifies in writing and receives approval from the Committees on Appropriations of both Houses of Congress at least 30 days in advance of the reprogramming of such funds or the use of such authority.
There are multiple other sections in the spending bill that read the same way."
http://www.washingtonexaminer.com/spending-fees-curbed-in-7-programs-but-not-to-block-obama-amnesty/article/2557201?custom_click=rss
BOEHNER OMNIBUS GIVES SOCIAL SECURITY BENEFITS TO ILLEGAL ALIENS UNDER OBAMA AMNESTY
"Pages 958 and 959 of the 1,603-page omnibus spending bill from House Speaker John Boehner include a provision that gives Social Security benefits to illegal aliens under President Barack Obama's executive amnesty. The seemingly wonky legislative language in that relevant section reads: None of the funds appropriated in this Act shall be expended or obligated by the Commissioner of Social Security, for purposes of administering Social Security benefit payments under title II of the Social Security Act, to process any claim for credit for a quarter of coverage based on work performed under a social security account number that  is not the  claimant's number and the performance of such work under such number has formed the basis for a conviction of the claimant of a violation of section 208(a)(6) or (7) of the Social Security Act.
Right after Obama's executive amnesty announcement, the White House confirmed to the Washington Post that illegal aliens who get amnesty from Obama—paid for by Boehner, and any Republican who votes for this omnibus bill—will have access to Social Security benefits. By not including language saying that Social Security benefits can't go to illegal aliens under the executive amnesty—just as they didn't include language going after funding for the implementation of the executive amnesty itself—Republicans are completely surrendering, ensuring that millions of illegal aliens will get Social Security. "Absent from this conversation is the reality that the Obama amnesty program requires departments and agencies throughout the whole government to implement," a congressional GOP aide familiar with the legislation said in an email to Breitbart News. "By doing a long-term omnibus with Reid, instead of a short-term Continuing Resolution until January, Republicans are giving up all kinds of avenues for undoing the amnesty. A big one of those is the Social Security element. Appropriators made a decision not to include language in this section denying social security cards to those receiving SSN's under the Obama amnesty regime, thereby allowing them to be sent out." Despite omitting language that would prohibit any funding for any part of Obama's executive amnesty, congressional leaders did include 451 other times where they prohibited funding from being used for a given purpose. According to Roll Call's White House correspondent Steven Dennis, the phrase "None of the funds" appears that many times throughout the bill."
http://www.breitbart.com/Big-Government/2014/12/10/Boehner-Omnibus-Gives-Americans-Social-Security-Benefits-Away-To-Illegal-Aliens-Under-Obama-Amnesty
Boehner's Funding Bill Won't Stop Obama's Social Security Giveaway
http://dailycaller.com/2014/12/10/boehners-funding-bill-wont-stop-obamas-social-security-giveaway/
Obama's Executive Order Does Harm to American Workers | Commentary (Barletta)
"The most frustrating part of the debate over President Barack Obama's executive amnesty program is that the conversation is almost entirely centered on what is good for illegal immigrants, rather than what is beneficial to legal American workers. There are substantive constitutional separation of powers concerns and national security implications in the president's decree, but it seems that no one wants to talk about the nearly 20 million Americans who woke up this morning either unemployed or underemployed. At long last, isn't it time someone stood up for American workers? What is lost on people scrambling to defend the president's actions is the basic economic law of supply and demand when it comes to available jobs. If there are almost 20 million unemployed or underemployed Americans, how exactly will it help them to introduce 5 million more job seekers to the equation? To flood the market with new applicants will make jobs harder to obtain and force wages lower. It is glaringly obvious the president's amnesty plan puts people who are already finding it difficult to find employment in immediate and direct competition with illegal immigrants. Neither should we be assuaged by the promise that the Obama executive amnesty program stops at 5 million illegal immigrants. If the history of illegal immigration policies has taught us anything, it is that waiving penalties for illegal immigration draws even more applicants for the protection. Under the amnesty program created by President Ronald Reagan in 1986, Americans were promised there would be only 1.5 million people covered. In truth, when the final tally was realized, the number had more than doubled. It is ingrained in human nature that when something attractive is offered, more people will flock to claim it. There is no reason whatsoever to believe Obama's program will stop at a mere 5 million people, meaning ever-increasing interference for Americans looking for work."
http://www.rollcall.com/news/obamas_executive_order_does_harm_to_american_workers_commentary-238611-1.html
REVEALED: HUNDREDS OF MILLIONS SPENT HOUSING ILLEGAL ALIENS LURED BY OBAMA'S AMNESTY
"Despite all the budgetary pressure impacting vital programs of importance to the American people, the Obama administration has determined there's still plenty of money to go around for illegal aliens. That's what we learned back on September 9, 2014, when we obtained documents from the Department of Health and Human Services (HHS) that showed the Obama Administration paid Baptist Children and Family Services (BCFS) $182,129,786 to provide "basic shelter care" to 2,400 "unaccompanied alien children" (UAC) for four months in 2014. The BCFS budget included charges for $104,215,608 for UACs at Fort Sill, Oklahoma and an additional $77,914,178 for UACs at Lackland Air Force Base in San Antonio, Texas. These documents were obtained in response to an August 1, 2014, Freedom of Information Act (FOIA) request seeking BCFS applications for funding, correspondence between the HHS Administration for Children and Families (ACF) and BCFS, and correspondence within ACF relating to BCFS. The records we received include the "Budget Information and Project Narrative portions of the BCFS applications funded in calendar 2014" for both the Ft. Sill and the Lackland facilities."
http://www.breitbart.com/Big-Government/2014/12/10/Obama-Lawless-Amnesty-Costs-Exposed-Congress-AWOL
Republican Leadership Is Already Dropping the Ball On Immigration
http://dailycaller.com/2014/12/10/unity-versus-incoherence-republican-leadership-is-already-dropping-the-ball/
Rep. Jordan 'No' on Omnibus Vote: 'Doesn't Address Executive Amnesty'
http://cnsnews.com/video/cnsnews/rep-jordan-no-omnibus-vote-doesnt-address-executive-amnesty
CONSERVATIVES EXPRESS ANGER THAT AMNESTY NOT DEFUNDED IN OMNIBUS: 'THE FIX IS IN'
"Conservatives who had wanted to see language to block President Obama's executive actions inserted into the massive, must-pass government funding bill are expressing frustration and anger at House Republican leadership's lack of an appetite to fight amnesty now. "The fix is in, which I've been saying all along," Rep. Matt Salmon said after leaving the GOP's conference meeting Wednesday morning. Tuesday night the House Appropriations Committee posted its $1.1 trillion spending package. The measure is expected to receive a vote Thursday. If no funding bill is passed by that night, the government would shut down. "Promises around here — regardless of who they are made by — don't seem to mean anything," Salmon told reporters.
He explained that lawmakers' phones have been "lighting up" with constituents asking them "do what [they] were elected to do." The Arizona lawmaker is spearheading an amendment with other conservative lawmakers to attach an amendment to the funding bill that would prohibit funding for Obama's executive amnesty. His spokesman estimated to Breitbart News that the amendment currently has 55 co-sponsors. The amendment is, however, unlikely to receive a vote.  Leadership's spending package instead is designed to fund most of the government through September, but only fund the Department of Homeland Security into February, when Republicans will have more reinforcements in the Senate to pursue a fight against Obama's executive actions on immigration."
http://www.breitbart.com/Big-Government/2014/12/10/Conservatives-Express-Anger-That-Amnesty-Not-Defunded-In-Omnibus-The-Fix-Is-In
SARAH PALIN THROWS DOWN GAUNTLET TO GOP: BLOCK OBAMA AMNESTY FUNDS OR FACE 'AMERICA'S WRATH'
""Grant me this use of America's voice," Palin asked her audience of millions of followers. "When you cut through all the 'inside baseball' stuff in this Omnibus Spending Bill that's in front of Congress, you're left with two cold hard facts: this bill doesn't defund Obama's amnesty (so he gets to reward lawbreakers with your tax dollars) and it adds to our dangerous, unsustainable debt." "It also breaks campaign promises made by quite a few of our incumbent politicians on both sides of the aisle," Palin added.  Hey, if you thought we wanted more of the same as we worked our butts off to get good folks elected in November, then why did we vote to oust liberals who got America into this mess in the first place? Guess what, GOP: our victory party is over and voters are wide awake and trusting you to keep your promises to America. Get a handle on your debt. Stop Obama's amnesty to illegal aliens. Support our military. Bottom line: we elected you to stop Obama's "fundamental transformation of America." Do it – especially you Republicans who promised to do it. Or face America's wrath next go 'round because an elephant never forgets. Palin linked to two different news stories. The first is a Politico story that details how Sen. Ted Cruz (R-TX) and incoming Senate Majority Leader Mitch McConnell differ greatly on how to handle this lame duck session of Congress."
http://www.breitbart.com/Big-Government/2014/12/10/Sarah-Palin-Throws-Down-Gauntlet-To-GOP-Block-Obama-Amnesty-Funds-Or-Face-America-s-Wrath
SESSIONS: 'STILL HOPEFUL' CONGRESS BLOCKS EXEC AMNESTY 'THIS YEAR'
"Sen. Jeff Sessions (R-AL) said that he was "still hopeful" that Congress would block President Barack Obama's executive action on immigration "this year" on Wednesday's "Kelly File" on the Fox News Channel. "This is so an basic erosion of congressional authority that it goes without saying that Republicans and Democrats together should reject it. We absolutely have to reject it, and sooner or later we're going to do so. This is not going to be able to stand. We cannot allow it to stand … our Congress needs to stand up and be counted. And so far, I'm still hopeful they'll get that done this year and in the future" he stated. Sessions added that "the president has just basically refused to enforce law that Congress has passed, and he's created an alternative system of immigration that Congress explicitly refused to pass, and that's what he's making law. He cannot do that. Congress makes the law, not the president."  And, "This is a sad day for the country that the president has demonstrated such a lack of credibility. I got to tell you this is a very sad day. The president of the United States should look the American people in the eye day after day and tell the truth."
http://www.breitbart.com/Breitbart-TV/2014/12/10/Sessions-Still-Hopeful-Congress-Blocks-Exec-Amnesty-This-Year
BUCHANAN: GOP LEADERSHIP HAS SAME AGENDA AS CHAMBER OF COMMERCE
Columnist Pat Buchanan declared "find out what the agenda is of the Chamber of Commerce and the Business Roundtable and you will find out what the agenda is of the leadership of the Republican Party on Capitol Hill" on Wednesday's "Hannity" on the Fox News Channel.
"There are parts of the Republican Party, the corporate conservatives or the corporate Republicans, they want an amnesty…and basically they're throwing the Tea Party folks under the bus" he stated. And "I think that the leadership of the Republican Party in its heart would like to fulminate against this, to keep the folks, say 'we fought the good fight, we tried to stop it.' But in the end, I think the Republican leadership will go into the tank on this one." He later added "find out what the agenda is of the Chamber of Commerce and the Business Roundtable and you will find out what the agenda is of the leadership of the Republican Party on Capitol Hill" Buchanan was more optimistic on Obamacare, stating "I think there's things they can do on Obamacare that they will try to do because that is an enormous thing, and that frankly you get a lot of corporate conservatives and others want the battle fought there," but that the GOP would not go for full repeal and replace."
http://www.breitbart.com/Breitbart-TV/2014/12/10/Buchanan-GOP-Leadership-Has-Same-Agenda-as-Chamber-of-Commerce
THE NUCLEAR OPTION: IF REPUBLICANS DON'T FIGHT NOW, THEY NEVER WILL
"Call it the mysterious case of the Incredible Shrinking GOP. Barely one month ago, the party sailed to victory in one of the biggest rout election waves of the past century. They ran the board and took control of the U.S. Senate. They grew to historic levels in the U.S. House. The Democratic Party was left in tatters in state, local, and governor races across the country.
But today, just a few weeks later, before GOPers even take hold of their new reins of power, the party is crying poverty. They are stricken with paralysis. House Speaker John A. Boehner, known for his weeping, begs powerlessness. "Frankly, we have limited options and limited abilities to deal with it directly," Mr. Boehner said last week when asked about President Obama's unconstitutional executive action to grant amnesty to millions of illegal aliens presently living illegally in the U.S. "Limited options?" "Limited abilities?" We have an unbridled madman in the White House right now taking a machete to the U.S. Constitution and the leader of the opposition party that was just thrust to power in a historic rejection of the president and his cleptocratic policies is now talking about "limited" options and abilities? Funny, I don't recall a single Republican running in a single race this year on a campaign that Republicans in Congress have only "limited" options and abilities to stop Mr. Obama. No, in fact, every single one of them ran their entire campaigns on the singular promise that we have to vote for Republicans so they could stop Mr. Obama. And Americans voted. Now the chads have not even settled yet and already we are being told the whole meaning of the election is something different now. Now that they have won. Either Republicans did not really believe their campaign promises, they were lying or they are just scared to keep those promises to stand up to Mr. Obama and do everything in their power to stop him. Or maybe Republicans are now listening that elusive "two-thirds of voters" that Mr. Obama claims are telling him what to do."
http://www.breitbart.com/Big-Government/2014/12/10/The-Nuclear-Option-If-Republicans-Dont-Fight-Now-They-Never-Will
WHITE HOUSE 'GRATIFIED' THAT REPUBLICANS ARE NOT BLOCKING AMNESTY
"The White House is "gratified" that Republicans aren't trying to block President Obama's election actions on immigration reform in the multi-layered "cromnibus" bill released by the House of Representatives. During the White House press briefing on Wednesday, Press Secretary Josh Earnest reminded reporters that Republicans had made Obama's executive action "a priority" but failed to include any effort to block it in the bill. "Republicans had identified as their priority to try to undermine the president's effort to reform our broken immigration system using executive actions and to cut carbon pollution," Earnest said. "Based on a cursory review of that agreement it doesn't appear that Republicans were successful in that effort, so that's certainly something that we're gratified by."Earnest reminded reporters that the bill was always going to be a compromise for both Republicans and Democrats, but that the staff in the White House would have to review the full bill before President Obama would sign it.
He added that Obama "does have an option" to veto the legislation if he saw fit. "As always, we believe that Democrats should vote their conscience," he concluded."
http://www.breitbart.com/Big-Government/2014/12/10/White-House-Gratified-That-Republicans-Are-Not-Blocking-Amnesty
Obama taunts GOP: The next president won't reverse my executive amnesty
http://hotair.com/archives/2014/12/10/obama-taunts-gop-the-next-president-wont-reverse-my-executive-amnesty/
Obama Makes Up Bible Verse To Justify Immigration Power-Grab
http://dailycaller.com/2014/12/10/obama-makes-up-bible-verse-to-justify-immigration-power-grab/
Is President Obama's 'glass houses' scripture reference in the Bible? Not exactly.
http://www.washingtonpost.com/blogs/the-fix/wp/2014/12/10/is-president-obamas-glass-houses-scripture-reference-in-the-bible-not-exactly/
Obama immigration chief says amnesty designed to cement illegals place in society
"The man who will oversee President Obama's new temporary amnesty said Tuesday that part of the reason for the program was to get the illegal immigrants working on the books, making it economically impossible for them ever to be deported by a future president. Leon Rodriguez, speaking during a town hall meeting with his employees at U.S. Citizenship and Immigration Services, said illegal immigrants shouldn't fear coming forward to report for the program because the order Mr. Obama issued last month will cement their place in society. "If this program does what we want it to do, you will now have literally millions of people who will be working on the books, paying taxes, being productive. You cannot so easily by fiat now remove those people from the economy," said Mr. Rodriguez, who took over as agency director earlier this year.
http://www.washingtontimes.com/news/2014/dec/9/obama-amnesty-designed-cement-illegals-place-socie/
White House Thinks GOP Will Blink on Immigration Action
"The White House sounds ready to call the GOP's bluff on President Barack Obama's immigration action. GOP leaders are suggesting the real fight will happen next year, when the Homeland Security funding in the "cromnibus" — what makes it a cromnibus and not just a plain old omnibus — expires in February. But the prospect of Republicans shutting down the Department of Homeland Security — including the Border Patrol — in retaliation for Obama's temporary executive amnesty strikes the White House as unlikely, to say the least. "I would be surprised if Republicans take the position that they are going to withhold funding from border security, from people who are conducting criminal background checks, from other elements of our federal government that are critical to homeland security, just in protest over the president taking an executive action that is consistent with the kind of actions that Democratic and Republican presidents have taken in the past," Press Secretary Josh Earnest said Wednesday.
Earnest's statement isn't far off from conservatives like Rep. Steve King, R-Iowa, who have ripped the omnibus for not blocking the executive amnesty now. King and other conservatives have expressed doubts that Republican leaders would fight in two months when they are punting now."
http://blogs.rollcall.com/white-house/white-house-thinks-gop-will-blink-on-immigration-action/?dcz=
Planned Parenthood Backs Obama Amnesty: 'Health Care' Needed 'Regardless' of 'Citizenship'
"The Planned Parenthood Federation of America, the largest abortion provider in America, has posted on its website a statement in support of President Barack Obama's plan to protect millions of illegal aliens from deportation, stating that "everyone in this country should have access to health care, regardless of income, geography, or citizenship status." Planned Parenthood President Cecile Richards issued a statement on Nov. 21, one day after Obama announced his plan to take executive action on immigration reform. "We commend President Obama for extending much needed and long overdue relief to millions of women and families currently living in fear of deportation due to our nation's broken immigration system," said Richards. "This is a bold step forward that will help strengthen communities, our country and create a path to the American dream."
http://cnsnews.com/news/article/penny-starr/planned-parenthood-backs-obama-amnesty-health-care-needed-regardless
Obama spars with reporter over immigration
"President Obama sparred with a reporter over immigration Tuesday in a testy interview in which the president denied that he could have halted deportations earlier. During a lengthy one-on-one with Fusion anchor Jorge Ramos, Obama took issue with claims that he could have done more during his presidency to keep families intact. Ramos had challenged Obama on past statements in which he said he didn't have the legal authority to suspend deportations because he wasn't a "king" or an "emperor." Ramos pointed out that Obama did "just that" last month when he issued an executive order allowing millions of immigrants to remain in the country without the threat of deportation. Obama said he hadn't flip-flopped on the issue and stressed that he requested a Department of Homeland Security review that wrapped up this year and provided the legal steps his administration could take on the issue. "What I've said very clearly and consistently is that we have to enforce our immigration laws, but that we have prosecutorial discretion given the limited resources," he said. "And we can't deport 11 million people." Listening to Obama explain his executive action on immigration, Ramos asked, "you already had the legal authority to stop deportations, then why did you deport two million people?" "For six years you did it," he added. "You destroyed many families. They called you 'deporter in chief.' " Clearly angry, Obama immediately took issue with the label. "You called me 'deporter in chief,' " he remarked. Ramos countered that he was repeating the phrase Janet Murguia of the national Council of La Raza, an activist group, had used earlier this year. "That is not true," Obama retorted. "Listen, here's the fact of the matter, Jorge. … As president of the United States, I'm always responsible for problems that aren't solved right away."
http://www.washingtonexaminer.com/obama-spars-with-reporter-over-immigration/article/2557191?custom_click=rss
Obama: I'm not the Deporter in Chief because I only just discovered my awesome powers, or something
http://hotair.com/archives/2014/12/10/obama-im-not-the-deporter-in-chief-because-i-only-just-discovered-my-powers-or-something/
Univision Anchor to Obama: 'You Destroyed Many Families'
http://blogs.wsj.com/washwire/2014/12/10/univision-anchor-obama-destroyed-many-families/?mod=WSJBlog
RAMOS: 'PRESSURE FROM JOURNALISTS' MAY HAVE CHANGED OBAMA ON EXEC AMNESTY
"Univision and Fusion anchor Jorge Ramos argued that President Obama "evolved" in his position on whether he had the authority to take executive action on immigration "maybe because of the pressure from journalists" on Wednesday's "Hannity" on the Fox News Channel.
"I think the president's position, honestly and that's my own interpretation, evolved. I think he changed his mind, maybe because of the pressure from journalists or from the Hispanic community, but at the end this is what many people were expecting him to do for many, many years" Ramos said of the president's executive action on immigration."
http://www.breitbart.com/Breitbart-TV/2014/12/10/Ramos-Pressure-from-Journalists-May-Have-Changed-Obama-on-Exec-Amnesty
OBAMA: I'M NOT WORRIED ABOUT GETTING IMPEACHED
"President Obama says he isn't worried about getting impeached, even though some Republicans are still angry about about his executive action on immigration reform.
During an interview with Fusion's Jorge Ramos, Obama was asked about the lawsuit filed by 17 governors who opposed his actions on immigration reform. "Are you concerned about being impeached?" asked Ramos. "No," Obama replied shortly, reminding Ramos that his actions were "lawful" and in the same vein as past presidents. Ramos then asked Obama why he deported millions of illegal immigrants if he always had the authority to let them stay in the country."
http://www.breitbart.com/Big-Government/2014/12/10/Obama-I-m-Not-Worried-About-Getting-Impeached
Sheriff Warns of Violent Cartels: 'They're Coming'
"President Obama's recent immigration orders encourage transnational cartels to bring their violent activities closer to the border and even into the country, a group of sheriffs told reporters and lawmakers at the Capitol Wednesday. "It's on the border now and it's spreading into Texas and across the nation," A.J. Louderback, sheriff of Jackson County, Texas, told National Review Online after a press conference in which he described a four-hour gun battle involving cartels just across the border on Sunday that left at least 50 people dead. "The welcome sign is out," he said. "It's out. They're coming." Louderback attended the press conference with Senator Jeff Sessions (R., Ala.), Senator David Vitter (R., La.) and Representative Marsha Blackburn (R., Tenn.) and other sheriffs. He said that Obama's orders make it easier for smugglers to tell prospective immigrants that they will receive amnesty once they've paid to get across the border — a deal in which cartels get a cut of the profits. "They have to pay to get on that road, they have to pay the cartels, so, the message is that if you don't stop the amnesty and thereby stop the cartels from being able to market it then you're not going to get anywhere," Louderback said."
http://www.nationalreview.com/corner/394378/sheriff-warns-violent-cartels-theyre-coming-joel-gehrke
TEXAS SHERIFF JOINS NATIONAL SHERIFF'S ANTI-AMNESTY MARCH IN DC
"A South Texas sheriff will join with other sheriffs from across the nation in an anti-amnesty march in Washington, D.C. The group of county law enforcement officers will meet with Senators Jeff Sessions (R-AL) and David Vitter (R-LA). The move by these sheriffs comes after a twice deported criminal illegal alien allegedly shot and killed two California Sheriff's Deputies. Jackson County Sheriff A.J. "Andy" Louderback, a Republican, will join an estimated 200 sheriffs from across the United States on Wednesday morning. Louderback, who's county is located a major drug and human smuggling highway southwest of Houston, has long been an active sheriff on the war against illegal immigration and smuggling. He told Breitbart Texas in a phone interview that his deputies have been responsible for the seizure of drugs, cartel money and human cargo on U.S. Highway 59. This highway is the major thoroughfare from the Rio Grande Valley to Laredo funneling cartel cargo to Houston."
http://www.breitbart.com/Breitbart-Texas/2014/12/10/Texas-Sheriff-Joins-National-Sheriffs-Anti-Amnesty-March-in-DC
JEFF SESSIONS PLEDGES TO FIGHT EXECUTIVE AMNESTY, SHERIFFS DETAIL HOW 'EVERY COUNTY EVENTUALLY WILL BECOME BORDER COUNTY'
"Sessions, Sen. David Vitter (R-LA), Rep. Marsha Blackburn (R-TN), and sheriffs from around the country spoke to reporters Wednesday about not only the illegality of president Obama's executive amnesty but also the damaging effect it would have on Americans' employment and safety.  "We must stop and roll back this illegal executive order," Vitter said. "It's exactly the wrong policy because it is rewarding illegal crossings and when you reward something you're going to get more of it not less of it. It's exactly the wrong policy that is going to make this problem much worse." The lawmakers and the sheriffs argued that without border security the problem of illegal immigration permeates the country.  "When we can't secure our borders, something interesting happens in our country: Every state becomes a border state and every town becomes a border town," Blackburn said.  The lawmakers spoke surround by more than 15 sheriffs. Several of the sheriffs relayed their own struggles with illegal immigration, specifically drug violence, as they railed against Obama's executive orders.  Texas Sheriff's Association President, Jackson County Sheriff Andy Louderback, recalled a four hour gun battle just on the other side of the border from McAllen, Texas. More than 50 people were killed.  "Every community is affected by the cartel violence in this country," he said."
http://www.breitbart.com/Big-Government/2014/12/10/Sessions-Pledges-to-Fight-Executive-Amnesty-Sheriffs-Detail-How-Every-County-Eventual-Will-Become-Border-Counties
Sen. Sessions: 'We Will Not Yield' On Executive Amnesty [VIDEO]
"Appearing at a conference with the National Sheriffs Association, Sen. Jeff Sessions continued his assault against President Barack Obama's executive amnesty. At the conference, the Alabama Republican remarked that he and other elected officials in Congress "are going to fight this illegal amnesty and we are not going to stop." "We are going to carry out the mission the voters sent us here to do.  We are not going to give in," continued Sessions. "We are not going to yield. We are going to stand strong for the American people."
http://dailycaller.com/2014/12/10/sen-sessions-we-are-going-to-fight-illegal-amnesty-and-we-are-not-going-to-stop-video/
SESSIONS ON EXEC AMNESTY: WE WILL NOT YIELD
http://www.breitbart.com/Breitbart-TV/2014/12/10/Sessions-On-Exec-Amnesty-We-Will-Not-Yield
4 more states join Texas-led immigration lawsuit
"Four more states have joined a Texas-led coalition suing the Obama administration over executive action on immigration. The addition of Arkansas, Michigan, North Dakota and Oklahoma brings to 24 the number of states fighting the order in a federal district court in Brownsville. Announced last month, the president's unilateral move is designed to spare millions of people living illegally in the United States from deportation. But the lawsuit accuses the White House of "trampling" the U.S. Constitution. Outgoing Attorney General Greg Abbott says Texas is uniquely qualified to sue because its sprawling border with Mexico means it will be especially harmed. Abbott, the governor-elect of Texas, added Wednesday that the presidential decree "circumvents the will of the American people."
http://townhall.com/news/us/2014/12/10/4-more-states-join-texasled-immigration-lawsuit-n1930061
Judge sets hearing on blocking Obama immigration orders
"A federal judge has set a court hearing later this month on a request from Arizona sheriff Joe Arpaio to block the series of executive actions President Barack Obama recently announced allowing millions of illegal immigrants to obtain work permits and quasi-legal status. U.S. District Court Judge Beryl Howell said she'll hear arguments Dec. 22 in Washington on Arpaio's request for a preliminary injunction to prevent Obama from moving forward with plans to grant three years of "deferred action" status to up to about 5 million undocumented immigrants. The Obama program allows parents of U.S. citizens to gain quasi-legal status and expands the so-called DACA program (Deferred Action for Childhood Arrivals) to cover more people. Arpaio filed suit over the changes Nov. 20, the same daya Obama announced them. The colorful Maricopa County sheriff, who has a history of run-ins with immigrant rights groups, is represented by Attorney Larry Klayman. Klayman is a conservative gadfly, formerly affiliated with Judicial Watch. Many of his suits are quickly tossed out by judges, but last year he won an injunction against the National Security Agency's collection of information on U.S. phone calls. A similar lawsuit over the Obama immigration actions was filed last week in federal court in Brownsville, Texas. A total of 24 states have now joined in the suit being led by Texas Attorney General and governor-elect Greg Abbott, a Republican. The plaintiffs in that case have also moved for a preliminary injunction but no hearing has been set. Howell, the judge in the D.C. case, is an Obama appointee and former Senate aide. The judge in the Texas cases, Andrew Hanen, is a George W. Bush appointee formerly in private practice."
http://www.politico.com/blogs/under-the-radar/2014/12/judge-sets-hearing-on-blocking-obama-immigration-orders-199819.html
SPENDING/BUDGET/ECONOMY:
Boehner Blames McConnell for Funding Strategy
"House Speaker John Boehner (R., Ohio) promised rank-and-file Republicans that they would fight President Obama's administrative amnesty next year, blaming the decision to pass a $1.1 trillion funding bill in the lame-duck session on Senate Republicans. A CRomnibus bill that funds most of government for a year but keeps the Department of Homeland Security on a continuing resolution that expires on February 27 was filed last night. "Boehner got up and said 'look, we are going to fight this immigration thing but, now is not the right time to do it,'" a GOP congressman who attended the Wednesday morning conference meeting told National Review Online. Next year, "everything is on the table. maybe we do a funding limitation, maybe we attach a border security bill," Boehner assured the conference, according to the lawmaker. The top House Republican emphasized that the Republican takeover of the Senate would strengthen their ability to fight Obama.  "Without a threat of a government shutdown, this sets up a direct challenge to the president's unilateral actions on immigration when we have new majorities in both chambers of Congress," as he put it to reporters after the conference meeting. That point elicited pushback during the meeting from rank-and-file members who, having failed to convince leadership to pass a bill in the lame-duck that withholds funding for the president's orders, hoped Republicans would settle on a short-term continuing resolution for all of government that would expire early next year. "If the cavalry is coming, why don't we just punt it into January and let's do all of it so that we have more leverage?" the lawmakers asked, according to the GOP source. Boehner put the onus on Senate Republicans.  "He said that the Senate GOP preferred an omnibus now — that they didn't want to have to deal with the funding next year, even though they'll be in the majority," the congressman told NRO. "He said that their argument to him was that it will crowd out what they need to be doing." A Senate leadership aide emphasized that they would be able to fight Obama's orders using the appropriation process next year."
http://www.nationalreview.com/corner/394346/boehner-blames-mcconnell-funding-strategy-joel-gehrke
BOEHNER ALLY ADMITS OMNIBUS BILL WAS CRAFTED IN LITERAL CIGAR SMOKE-FILLED BACK ROOM
"The 1,603-page omnibus spending bill–or at least part of it–was, according to one of Speaker John Boehner's top allies, actually negotiated in a literal cigar smoke-filled backroom somewhere in Washington, D.C.  "There's no secrets in this body," Rep. Tom Cole (R-OK), a close friend of Boehner's who sits on the Appropriations Committee and Rules Committee, said in the first part of the hearing, adding:  John Kline [a Minnesota Republican who chairs the House Education and Workforce Committee] is my best friend in the United States Congress, and George Miller [a California Democrat who's the ranking member of that committee] is certainly one of my best friends on the other side of the aisle. I've had the opportunity to talk about this particular pension problem over a cigar at the end of the day on more than one occasion. I've heard about his great frustrations and the cost and the only other person who seemed to realize the problem was named George Miller, which was pretty shocking in and of itself. The revelation–which came during the open hearing where House Rules Committee chairman Rep. Pete Sessions (R-TX) cleared Boehner's omnibus spending bill for a Thursday House floor vote–is a brazen caricature of just how bad bureaucrats and politicians in Washington, D.C. are. The garish tableau aside, the bill funds many policies harmful to America's working class, moving along President Obama's amnesty and many big government programs. Miller and Kline, who were sitting in the Rules Committee testifying about pension provisions they managed to slip into Boehner's omnibus spending bill, beamed with smiles as Cole told the world of their backroom cigar smoking."
http://www.breitbart.com/Big-Government/2014/12/10/Boehner-Ally-Admits-In-Open-Hearing-Bill-Negotiated-In-Literal-Cigar-Smoke-Filled-Back-Room
TOP DEMOCRAT ADMITS: NOT ONE MEMBER OF HOUSE RULES COMMITTEE ACTUALLY READ OMNIBUS BILL BEFORE HEARING
"House Rules Committee ranking Democratic member Rep. Louise Slaughter (D-NY) admitted at the opening of the House Rules Committee hearing on Speaker John Boehner's 1,603-page omnibus spending bill that nobody had actually read the bill before the hearing.
"There's some things I think I really have to say about this, mostly process, 1,600 pages right here" Slaughter said as she gestured toward the bill. "Released in the middle of the night. Not one member of the committee has been able to read all the way through it or anything of it, I suppose. No opportunity for public input. No hearings. No committee markups. And no time to adequately consider $1.1 trillion in spending." Slaughter went on to note, correctly, that "this process goes against all of the transparency pledges that House Republicans themselves have made." In addition to Rep. Pete Sessions of Texas, the Republican members of the committee include: Reps. Virginia Foxx (R-NC), Rob Bishop (R-UT), Tom Cole (R-OK), Rob Woodall (R-GA), Richard Nugent (R-FL), Daniel Webster (R-FL), Ileana Ros-Lehtinen (R-FL) and Michael Burgess (R-TX). The Democratic members of the Committee, in addition to Slaughter, are: Reps. Jim McGovern (D-MA), Alcee Hastings (D-FL) and Jared Polis (D-CO)."
http://www.breitbart.com/Big-Government/2014/12/10/Top-Democrat-Admits-Not-One-Member-Of-House-Rules-Committee-Actually-Read-Omnibus-Bill-Before-Hearing
CONSERVATIVE REVIEW: BOEHNER'S OMNIBUS USES BUDGET GIMMICKS TO BUST THROUGH SPENDING CAPS SET BY CONGRESS–AGAIN
"A new analysis from the Conservative Review finds that the omnibus spending bill backed by Speaker John Boehner and House Appropriations Committee chairman Rep. Hal Rogers (R-KY) would bust through the spending caps set by a budget deal from House Budget Committee chairman Rep. Paul Ryan (R-WI) and Senate Budget Committee chairwoman Sen. Patty Murray (D-WA).  "Like most budget bills, far from cutting spending, this bill actually adds to the deficit," Conservative Review senior editor Daniel Horowitz writes. He adds: While the bill is being advertised as adhering to the budget cap of $1.013.6 trillion, it actually authorizes billions more in spending. Managers of the bill employed a special budget gimmick, which allows Congress to shift around payments on programs outside of the annual budget bill and gives them cover to increase spending in this budget bill by $19 billion. Horowitz walks readers through the budgeting gimmicks to find that the bill spends at least more than $85 billion more than previously congressionally-agreed upon spending caps.  Additionally, war spending, known as "Overseas Contingency Operations (OCO)," are exempt from the budget caps. Last year, Congress authorized $85 billion in OCO spending, and due to the drawdown of forces in the Middle East, Obama initially requested only $59 billion. This bill authorizes $74 billion in war spending. There is also another $6 billion in disaster relief and the $5 billion in Ebola funding, which is designated as emergency spending and exempt from the caps. None of the extra spending is offset with spending cuts. Taken as a whole, this bill will total $1.119 trillion, over $85 billion more than the agreed-upon discretionary budget caps."
http://www.breitbart.com/Big-Government/2014/12/10/Conservative-Review-Boehner-s-Omnibus-Uses-Budget-Gimmicks-To-Bust-Through-Spending-Caps-Set-By-Congress-AGAIN
Controversial Assets Forfeiture Fund Tapped for Marshals Service Budget
"Congress plans to fund around 40 percent of the U.S. Marshals Service budget for fiscal 2015 by tapping a controversial Justice Department program's receipts, according to the fiscal 2015 spending deal that House and Senate negotiators struck. The move to use $1.1 billion from the Assets Forfeiture Fund appears to give lawmakers wiggle room under stringent spending caps to give targeted increases to other programs in the Commerce-Justice-Science appropriations title by tapping a reservoir of funding that counts as mandatory, not discretionary, funding. The C-J-S section of the bill (HR 83) shows those funds removed from the Justice Department, the main chunk in a $706 million overall decrease for the department highlighted by the House GOP appropriators' summary. According to the bill charts, appropriated funds for the Marshals Service would drop from $2.7 billion in fiscal year 2014 to $1.7 billion in fiscal 2015. But the text of the explanatory statement for the C-J-S title includes a line that says, "This Act includes $1,595,307,000 for Federal prisoner detention (FPD), of which $1,100,000,000 is to be funded from excess unobligated balances in the Assets Forfeiture Fund." Congress has often dipped into the Assets Forfeiture Fund to close smaller funding gaps. But such a large amount raises questions about whether appropriators could become increasingly reliant on that pot of money to fund core programs, such as the prisoner detention by the Marshals Service."
CQ NEWS – NO LINK WAS PROVIDED
HAL ROGERS FALSELY CLAIMS OMNIBUS DOESN'T BREAK BUDGET CAPS IN CONGRESSIONAL TESTIMONY
"In testimony before the House Rules Committee, where he pushed Speaker John Boehner's 1,603-page, $1.1 trillion omnibus spending bill, House Appropriations Committee chairman Rep. Hal Rogers (R-KY) made false claims about the bill's budget calculations. "We abide by the Ryan-Murray budget caps on the act of a couple years ago," Rogers testified, claiming that the omnibus bill sticks to spending caps set in a budget deal that House Budget Committee chairman Rep. Paul Ryan (R-WI) and Senate Budget Committee chairwoman Sen. Patty Murray (D-WA) last year. But conservative and liberal analysts agree that the omnibus requires a series of accounting gimmicks to avoid busting through the spending caps. The Conservative Review found that "taken as a whole, this bill will total $1.119 trillion, over $85 billion more than the agreed-upon discretionary budget caps." Maya MacGuineas, the president of the liberal Committee for a Responsible Federal Budget, found the same thing.  "That Congress appears to have agreed to full-year funding for 11 of the 12 appropriations bills — avoiding a government shutdown — is welcome news," MacGuineas said in a statement.  But the legislation includes too many gimmicks and is coming too late in the legislative process. Appropriations bills are supposed to pass well before the October 1 start of the fiscal year, not two months after it has begun. The pattern of policymakers governing after-the-fact is unfortunately an increasingly common one, as demonstrated by not only by this legislation but the tax extenders bill, which arrived more than 11 months after the tax breaks expired. Policymakers can't keep missing their deadlines if they intend to start making responsible policy choices. We need to get back to something that at least resembles regular order."
http://www.breitbart.com/Big-Government/2014/12/10/Hal-Rogers-Falsely-Claims-Omnibus-Doesnt-Break-Budget-Caps-in-Congressional-Testimony
House Republicans Scattered on 'Cromnibus' Support
"Just hours after releasing the text of a 289,861-word, $1.013 trillion bill to fund the government, House GOP leaders stood before their members Wednesday morning to sell the plan. Lawmakers emerging from the closed-door meeting offered a checkered assessment of the collective response among the rank-and-file, and a true read on the level of support for the bill within the conference might not come until the formal whipping begins later Wednesday afternoon. And funding for federal operations is set to expire on Thursday at 11:59 p.m. Reps. Matt Salmon, R-Ariz., Mo Brooks, R-Ala., and John Fleming, R-La., predicted that anywhere from "dozens and dozens" to "50 or 60" members would rebuff the legislation because it does not explicitly block President Barack Obama's executive orders on immigration. Others, such as Rep. Diane Black, R-Tenn., said she would vote "yes," albeit reluctantly. "This is the best we're going to get right now," she said. "I'm going to live to fight another day." Rep. Tom Reed, R-N.Y., said the so-called "cromnibus" contained "successes" as far as the spending levels and the policy riders, and urged his colleagues to "claim those victories." Rep. Raúl R. Labrador, R-Idaho, walked down a hallway in the Capitol basement shaking his head. Asked how he felt about the bill, he said, "I don't feel good." Asked how he would vote on the bill he said, "I haven't decided." Speaker John A. Boehner, R-Ohio, Majority Leader Kevin McCarthy, R-Calif., and Majority Whip Steve Scalise, R-La., made the case to their conference to support the bill in spite of concerns about the lack of policy riders dealing specifically with the immigration executive orders. Scalise, in particular, promised that members would very early on in the new year have a chance to get at these issues and craft a strategy for going forward, according to Rep. Jeff Duncan, R-S.C., who added that Scalise mentioned the joint House and Senate GOP retreat in January as a setting for that discussion. Also, the end-of-February sunset date for Department of Homeland Security funding would also ensure House Republicans get some leverage on the issue sooner than later. "Something else that is ultimately a component of this legislation is that it finally sets up a battle in just a few weeks with the president on immigration and his attempt at a legal action," Scalise said at a press conference following the members' meeting. "When we have a Republican Senate, when we can actually move legislation through the process that puts a check on this president — on the things that he's trying to do that are illegal." Scalise added that there were a number of provisions in the cromnibus that were wins for conservatives, from blocking EPA rules on lead and water to cutting funding for the IRS."
http://blogs.rollcall.com/218/house-republicans-scattered-on-cromnibus-support/?dcz=
GOP REP FLEMING: CROMNIBUS 'DISGRACE' 'GIVES UP' TO DEMS
"Rep. John Fleming (R-LA) described the CR/omnibus hybrid pushed by GOP leadership as "a disgrace" that "gives up all the priorities to the Democrats for the next year" on Wednesday's "Laura Ingraham Show." "[The bill is] a disgrace, here we win the largest majority in 80 to 90 years and this bill has Democrat priorities on it despite the rhetoric from our Speaker Boehner (R-OH)…this really gives up all the priorities to the Democrats for the next year" he stated.
On the president's executive action on immigration, he argued "the sooner we put a stop to that through de-funding, the easier it'll be, the more likely we'll be able to stop that and there is no language in this bill that de-funds anything in that regard, it simply stops the funding at the end of February," and discussed the amendment he supported to defund the action. Fleming predicted that the CR/omnibus will pass, but urged conservatives to vote against bill, anticipating that there will only be about 60 no votes even though "this thing is stuffed full of pork, stuffed full of all sorts of things that mollify and reward spending politicians. It's a bad bill," and he characterized the bill as a "surrender."
http://www.breitbart.com/Breitbart-TV/2014/12/10/GOP%20Rep%20Fleming-Cromnibus-Disgrace-Gives-Up-to-Dems
House GOP will need Democratic help to pass spending measures
http://www.washingtonexaminer.com/house-gop-will-need-democratic-help-to-pass-spending-measures/article/2557198?custom_click=rss
Top 10 Problems With Omnibus Budget Bill (Good list)
https://www.conservativereview.com/commentary/2014/12/top-10-problems-with-omnibus-budget-bill
SHAPIRO: BOEHNER PURSUING 'STUPID OPTION' WITH OMNIBUS PROPOSAL
"Ben Shapiro is back with another "reality check." On Wednesday, Shapiro released a new video explaining why House Speaker John Boehner (R-OH) is pursuing a "stupid option" when it comes to funding President Obama's executive amnesty. "There is the only one way to explain the new proposal by Speaker of the House John Boehner and other top Republicans for stopping President Obama's executive amnesty: they don't want to stop it at all," Shapiro opens the video."Here's the story: Republicans have two options: the smart option and the stupid option." "The smart option would be for Republicans to pass a short-term continuing resolution to fund the government through January. That would allow Republicans to come into office and take power in the Senate. Then Republicans could do what Congresses have done for centuries: avoid passing omnibus spending bills, which tie all spending together and lead to shutdowns, and instead fund the government through separate appropriations bills, one per department. That de-links funding for the Defense Department, for example, from funding for Obama's executive amnesty. Obama would have a tough time vetoing a standalone Defense funding bill that has nothing to do with executive amnesty." "Then there's the stupid option. Republicans could push forward an omnibus spending bill that would completely fund the government through next September, but fund the Department of Homeland Security – and Obama's amnesty –through next March. That would effectively allow 60 days of funding for Obama's program to give work permits to illegal immigrants." "Now, Obama probably won't accept the deal, and will shut down the government over the failure to fully fund his executive amnesty. Speaker Boehner will then cave, and fund the entire program. We know this because that's exactly what he did regarding Obamacare two years ago, during the infamous government shutdown."
http://www.breitbart.com/Breitbart-TV/2014/12/10/Shapiro-Boehner-Pursuing-Stupid-Option-with-Omnibus-Proposal
GOP REP: NON-CROMNIBUS-BILL DISCUSSED IN GOP CONFERENCE
"Representative Cynthia Lummis (R-WY) reported that House Republicans discussed a short-term continuing resolution that would fund the entire government until the new Congress is sworn in, thus allowing the GOP to have a shot at attacking the funding for Obamacare without having to wait until the end of the fiscal year during Wednesday's conference on "The Sean Hannity Show." When asked "in conference today, did it not come up, the issue of a continuing resolution for the very reason I'm describing? [the opportunity to defund Obamacare without having to wait for several months]" "It did, and, I can't argue with you that a continuing resolution for all of the agencies…that would be reasonable," adding that the executive action on immigration would be "appropriate fodder" for one of the GOP's first act in January.
Earlier, when Hannity floated the possibility of a short-term CR that only funds the government until January, Lummis said "we could do that," and also conceded that the cromnibus would erase any opportunity to defund Obamacare for several months, but that she was "undecided" about her vote on the cromnibus. She suggested that it a short-term CR should probably fund the government until February so Senate Republicans have time to arrange committee chairs and get set-up before embarking on any funding battles."
http://www.breitbart.com/Breitbart-TV/2014/12/10/GOP-Rep-Non-Cromnibus-Spending-Discussed-at-GOP-Conference
Mammoth spending bill poised for passage
After a tense Wednesday, Republicans say they have the votes.
"The margin could be razor thin, but House Republicans think they will pass their funding bill before the government shuts down Thursday. Top aides and lawmakers on the GOP whip team privately say they believe between 150 and 175 Republicans will support the $1.1 trillion, nine-month government funding bill. And senior House Democrats predict that some of their members will help make up for the Republican defections to get the bill across the finish line. House Majority Leader Kevin McCarthy (R-Calif.) and his staff have been in contact with Minority Whip Steny Hoyer (D-Md.) throughout the whole process, despite Minority Leader Nancy Pelosi's (D-Calif.) public proclamation that Democrats were worried about provisions tucked into the bill that would loosen Wall Street regulations and campaign finance laws… In back-channel conversations, White House officials signaled to Capitol Hill Democrats that they prefer the so-called "cromnibus" than the short-term stop-gap bill. The larger package locks in many Democratic – and Republican – funding priorities deep into 2015. As of late Wednesday evening, Republicans were not formally making fallback plans if the bill failed, and House Democrats weren't formally whipping against the measure. House Democratic leadership plans to meet Thursday morning ahead of the vote. The government will begin to shut down by Friday morning if nothing passes. Almost no one expects a shutdown. The session of Congress that started with a failed coup attempt against Boehner will likely end with a bipartisan vote to fund the government – including Obamacare and the president's changes to immigration law that conservatives hate."
http://www.politico.com/story/2014/12/spending-bill-poised-for-passage-113488.html?hp=t2_r
PELOSI VOICES CONCERNS WITH OMNIBUS PACKAGE
"House Minority Leader Nancy Pelosi (D-CA) is signaling discontent with the government funding deal reached by House negotiators. In a statement released Wednesday, the Democratic leader cited the inclusion of two "special interest" provisions in the omnibus spending bill released Tuesday night as a cause for concern:  "Buried in the more than 1,600 pages of the omnibus package Republicans posted in the dead of night are provisions to put hard-working taxpayers back on the hook for Wall Street's riskiest behavior," she said in a statement. "This provision, allowing big banks to gamble with money insured by the FDIC, opens the door to another taxpayer-funded bailout of big banks – forcing middle class families to bear the burden of Wall Street's mistakes." She further took issue with a campaign finance measure also included in the massive bill.  "To make matters worse, the package includes a provision that would work to drown out the voices of the American people and massively expand the role of big money in our elections. With this provision, Republicans would multiply ten times the amount of money wealthy individuals can give to a political party," she said.  Pelosi stressed that the measures must be eliminated from the package. The Democratic leader voicing troubles and other House Democrats already saying they will vote no could be a cause for concern for House Republican leadership."
http://www.breitbart.com/Big-Government/2014/12/10/Pelosi-Voices-Concerns-with-Omnibus-Package
Pelosi: Democrats will insist on changes to U.S. spending bill
http://townhall.com/news/politics-elections/2014/12/10/pelosi-democrats-will-insist-on-changes-to-us-spending-bill-n1930100
Elizabeth Warren is really angry about Dodd-Frank change
"Elizabeth Warren came out swinging against a Capitol Hill compromise that she says undermines protections established after the financial crisis. She blasted a change to the government funding bill as "the worst of government for the rich and powerful." Major banks lobbied for the provision, which "would let derivatives traders on Wall Street gamble with taxpayer money and get bailed out by the government when their risky bets threaten to blow up our financial system," she said. "This provision is all about goosing the profits of the big banks," she said. "People are frustrated with Congress. … If big companies can deploy their armies of lawyers and lobbyists to get the Congress to vote for special deals that will benefit themselves, then we will simply confirm the view of the American people that the system is rigged." The original Dodd-Frank financial regulation included a restriction on "swaps." Those are a type of transaction where traders sell loans. Swaps were used to sell risky loans and ultimately led to the global economic collapse of 2008. The law blocked those loans from being federally insured — or, as Warren said in a passionate speech on the Senate floor, it "prevents future government bailouts" when the bad loans sour."
http://money.cnn.com/2014/12/10/news/economy/elizabeth-warren/
Elizabeth Warren Channels Ted Cruz on 'Cromnibus'
"One of the Senate's leading liberals is borrowing a page from the playbook of Texas GOP Sen. Ted Cruz. Sen. Elizabeth Warren, D-Mass., is pushing to strike out language from the "cromnibus" spending bill unveiled Tuesday that would roll back restrictions on "swaps" transactions included in the 2010 financial regulatory overhaul known as Dodd-Frank. Repealing the "push-out" provision would mean that certain derivatives could again be held in bank units with federal deposit insurance. Using a strategy sometimes employed by Cruz for entirely different policy reasons, Warren said that with the $1.013 trillion spending package first being considered by the House, her counterparts there should act to strip it out. "Right now, the fight is in the House. That's the fight we are going to pursue. It is up to the House to strip this out," Warren said. "That's what keeps the government operating. That's what keeps a compromise omnibus bill moving forward without endangering the American taxpayer."
http://blogs.rollcall.com/wgdb/elizabeth-warren-channels-ted-cruz-on-cromnibus/?dcz=
Warren won't say if she would singlehandedly block 'cromnibus'
http://thehill.com/regulation/finance/226681-warren-wont-say-if-she-would-singlehandedly-block-cromnibus
Warren to Dems: Kill the bill
"Sen. Elizabeth Warren called on Democrats in the House to use their leverage and reject a bipartisan spending bill to keep the government open until a measure tucked inside rolling back a piece of the Dodd-Frank financial reform law is removed. "Who does Congress work for?" Warren said in a speech on the Senate floor Wednesday afternoon. "Does it work for the millionaires, the billionaires, the giant companies with their armies of lobbyists and lawyers? Or does it work for all the people?" Warren's call went further than Rep. Nancy Pelosi, who said Wednesday that she is "deeply troubled" by the banking measure. The Democratic discontent with the measure could make passing the bill more difficult, as Speaker John Boehner is not expected to have enough votes on his own. Warren, a popular figure on the left, told Democrats to withhold their support for the funding bill until the Wall Street provisions are removed. Warren is a fierce opponent of Wall Street, a populist who has supported reforming banks for years. "Now, the House of Representatives is about to show us the worst of government for the rich and powerful," she continued. "The House is about to vote on a budget deal, a deal negotiated behind closed doors that slips in a provision that would let derivatives traders on Wall Street gamble with taxpayer money and get bailed out by the government when their risky bets threaten to blow up our financial system."
https://www.politicopro.com/go/?id=41685
Democrats' Discontent on 'Cromnibus' Bubbles to Surface
"After taking a "wait-and-see" approach over the past week on the massive appropriations bill needed to fund the government past Thursday, Democrats on Wednesday began staking out positions — from consternation to flat-out opposition — to the 289,861-word, $1.013 trillion measure unveiled the night before. Rep. Steve Israel, D-N.Y., the newly installed chairman of Policy and Communications for House Democrats, told CQ Roll Call the reception to the bill was grim. "[It] didn't exactly get a standing ovation at the caucus this morning," he said, "and my guess is, if the speaker can't agree on taking out the more onerous provisions, we're gonna wake up tomorrow morning not knowing how long government will be funded past tomorrow night." According to Israel, Democratic discontent primarily hinges on three key areas: A policy rider rolling back portions of the 2010 financial regulatory overhaul bill known as Dodd-Frank, which Republicans say is too burdensome; a provision changing campaign finance laws to increase the amount of money a single donor can give annually to a national political party; and the Feb. 27 sunset date for Homeland Security funding, setting up a fight on President Barack Obama's immigration executive orders early in the new year. Israel, who said he would vote against the bill unless he saw some substantial changes, said Minority Leader Nancy Pelosi, D-Calif., has spoken to Speaker John A. Boehner, R-Ohio, in the hours since the bill text was introduced late Tuesday. "So far, negotiations have been in good faith," Israel said. "I think she made a good-faith effort to let the speaker know that the votes just aren't there right now, and there was still work to be done." Pelosi stopped short of pledging a "no" vote Wednesday, issuing a statement that served more than anything else as a stern warning to GOP leaders. The Dodd-Frank and campaign finance provisions, she said, "are destructive to middle-class families and to the practice of our democracy. We must get them out of the omnibus package." Whether Democrats have leverage to demand changes to the bill will ultimately depend on how many votes House Republicans have among their conference. The extent of GOP drop-off won't be determined until later Wednesday, when the cromnibus is formally whipped. Several House Republicans left a closed-door conference meeting Wednesday morning saying they had anywhere from "dozens" to "60″ colleagues prepared to join them to rebuff the spending measure."
http://blogs.rollcall.com/218/cromnibus-democrats-discontent-bubbles/?dcz=
Support frays on left for spending bill
http://www.politico.com/story/2014/12/house-gop-budget-deal-113462.html?hp=t1_r
BLOOD IN THE WATER: TEAMSTERS, JIMMY HOFFA, JR. TO CONGRESS: KILL THE OMNIBUS BILL
"Hoffa added that a "last minute $2 billion bailout to a $100 billion Fortune 50 company for breaking its promise to its retirees is outrageous and only adds to the list of special interest provisions in this bill." "This disgraceful government subsidy to one of the most profitable companies in America should be stopped in its tracks," Hoffa wrote, adding that "hiding behind a rule that prevents Members of Congress from directly voting to cut retiree benefits is a shameful act that may well be remembered at the ballot box in the future."
http://www.breitbart.com/Big-Government/2014/12/10/BLOOD-IN-THE-WATER-TEAMSTERS-JIMMY-HOFFA-JR-TO-CONGRESS-KILL-THE-OMNIBUS-BILL
Liberals and conservatives gripe about $1.1T bill
http://cnsnews.com/news/article/liberals-and-conservatives-gripe-about-11t-bill
Budget winners? Boy Scouts. Budget losers? Michelle Obama.
http://www.politico.com/story/2014/12/spending-bill-kicks-off-policy-scavenger-hunt-113460.html
Campaign Finance Provisions Causing 'Cromnibus' Heartburn
"Despite backlash from Democrats, good government groups think the language in the year-end spending bill that alters campaign finance law benefits both parties' pocketbooks too much for it to be carved out. The watchdogs were among the first to criticize provisions buried deep in the "cromnibus" released Tuesday night that would dramatically ease spending limits on individual contributions to national political party committees. House Minority Leader Nancy Pelosi followed suit. The California Democrat said she learned about the provisions only one day before the carefully negotiated agreement was released. Pelosi, one of the top fundraisers for the Democratic Congressional Campaign Committee, announced she's "deeply troubled" by how that part of the package would increase by tenfold the amount of money wealthy individuals can contribute. Reps. Chris Van Hollen of Maryland and Steve Israel of New York, former chairmen of the DCCC, joined in the criticism of the legislation that would allow a single individual to contribute to each national party's three committees a total of $1.5 million per two-year election cycle. "We should not pass legislation that just further empowers these special interests," Van Hollen told reporters, placing the blame on Senate Minority Leader Mitch McConnell for the campaign contribution change and a rider that rolls back portions of a 2010 financial overhaul bill known as Dodd-Frank. The Kentucky Republican told CQ Roll Call late last week he was hoping for campaign finance changes in the appropriations deal, and has promised to continue pushing to ease spending limits when his party takes control of the Senate in January. McConnell has long fought to roll back restrictions on political money."
http://blogs.rollcall.com/hill-blotter/campaign-finance-provisions-causing-cromnibus-heartburn/?dcz=
Five ways the spending deal wastes your money (good)
http://www.washingtonexaminer.com/five-ways-the-spending-deal-wastes-your-money/article/2557220?custom_click=rss
The Cromnibus Is Great: It Spends $1 Billion to Extend a Program That Hurts Unemployed Workers
"Should Congress spend $1 billion a year on a program that hurts unemployed workers? Congressional appropriators apparently think so: They just appropriated that much for the Trade Adjustment Assistance (TAA) program in the cromnibus leadership proposed today. Evaluations have shown the program lowers earnings for the workers it's supposed to help, and yet Congress appears intent on wasting tax dollars on it. Congress created TAA as a way to compensate American workers who lost their jobs because of trade treaties. Over time it's transformed into deluxe unemployment benefits for anyone who loses their job to trade – whether or not that had anything to do with a trade deal. TAA provides covered workers with up to two years of unemployment insurance benefits, two years of job training, related subsidies, and payments for almost three-quarters of their health-insurance premiums. It costs taxpayers about a billion dollars a year, and was scheduled to sunset at the end of this year – until appropriators resuscitated it. As my colleague David Muhlhausen and I explain in a recent paper, this spending does not appear to help unemployed workers. Mathematica recently conducted a study comparing workers who participated in TAA with similar displaced workers who did not. Their conclusion: Participating in TAA lowers workers' overall incomes substantially. How so? The government can certainly give away tax dollars. But TAA encourages unemployed workers to go into government job-training programs to get those benefits. Like most federal job training, programs they do little to improve participants' wages when they finish. But while enrolled the participants rarely look for work. Many of the non-participants get jobs and make more than they would on TAA benefits."
http://www.nationalreview.com/corner/394377/cromnibus-great-it-spends-1-billion-extend-program-hurts-unemployed-workers-james
Cromnibus and corporate welfare: Insurer bailout and Ex-Im provisions in spending bill
"The massive appropriations bill that Congress is poised to pass seems to block Obamacare's bailout of health insurers. "Risk corridors" is a provision of Obamacare that basically taxes insurers if their profits are big enough, and pays them if they don't profit enough. Under Obamacare, the money paid out can exceed the money brought in, meaning taxpayers might have to bail out health insurance companies Section 227 of the omnibus bill, by my reading, prevents HHS from making payments to insurers through the risk corridor provision beyond the money brought in through the risk corridors. So struggling insurers can still get risk corridor money, but only if successful insurers have paid in enough to cover those payments. In other words, the program is made budget neutral and becomes a true risk-pooling program…This is an important development. It puts House Republican leaders on record fighting against corporate welfare. A party that preaches limited government ought to oppose a taxpayer bailout of insurance companies. But insurance companies have lobbied hard against any cap on the risk corridors. This would mean that the GOP stood up to the insurer lobby. If Republicans are getting real about battling corporate welfare, then here's a full anti-corporate-welfare agenda they can take up in the next Congress. The other corporate welfare-related provision in the bill regards Ex-Im. By my reading, the bill clarifies that if Ex-Im's charter is not renewed, the agency can continue to administer its outstanding financing deals — a sensible provision that may actually make it easier to kill Ex-Im this summer."
http://www.washingtonexaminer.com/cromnibus-and-corporate-welfare-insurer-bailout-and-ex-im-provisions-in-spending-bill/article/2557195?custom_click=rss
Deal to allow multiemployer pension benefits cuts
"Retirees covered by financially troubled multiemployer pensions could soon see their benefits cut under a congressional spending deal to keep the government running. Architects of the proposal said it was the best way to keep the pension plans viable and benefits flowing to retirees. "We have a plan here that first and foremost works for the members of the unions, the workers in these companies and it works for the companies," said Rep. George Miller, D-Calif., who worked the deal out with Rep. John Kline, R-Minn. But it quickly drew fire from some labor unions and AARP, who denounced what they call backroom deal-making that will create hardships for older Americans. A vote on the overall spending plan was expected before week's end. Some questions and answers about multiemployer pension plans and the impact of the congressional move."
http://townhall.com/news/politics-elections/2014/12/10/deal-to-allow-multiemployer-pension-benefits-cuts-n1930227
1.5 million pensioners may soon see benefit cuts
http://www.cbsnews.com/news/millions-of-pensioners-may-soon-see-benefit-cuts/
$1T bill would roll back parts of Dodd-Frank reform bill
http://nypost.com/2014/12/11/1t-bill-would-roll-back-parts-of-dodd-frank-reform-bill/
Spending measure would roll back rules on banks
"A provision in the $1.1 trillion spending bill moving through Congress would ease regulations imposed on big banks in the Dodd-Frank overhaul of financial regulations after the 2008 economic meltdown. The Republican-backed provision would roll back regulations that prohibit financial institutions from using federal deposit insurance to back investments on some complex financial instruments called derivatives. Supporters said that would help farmers and other borrowers secure loans, and opponents derided it as a bailout."
http://townhall.com/news/politics-elections/2014/12/10/spending-measure-would-roll-back-rules-on-banks-n1930230
Spending bill includes significant Dodd-Frank change
http://www.washingtonexaminer.com/spending-bill-includes-significant-dodd-frank-change/article/2557194?custom_click=rss
Spending bill eases school lunch nutrition rules
First lady Michelle Obama championed new sodium and whole-grain requirements for schools
"School nutrition workers have scored a partial victory in their battle with the Obama administration over federal school lunch standards. The 1,603-page, $1 trillion spending deal before Congress this week gives states the power to relax standards on whole grains in school meals and keeps in place current caps on the amount of sodium in meals."
http://www.usatoday.com/story/news/politics/2014/12/10/spending-bill-eases-michelle-obama-school-lunch-rules/20210703/
Spending Bill Weakens Obama School Lunch Regs
http://dailycaller.com/2014/12/10/spending-bill-weakens-obama-school-lunch-regs/
Congressional deal upends pot legalization in DC
"A Congressional spending deal will block the District of Columbia from legalizing marijuana through next September. Top lawmakers reached the sweeping deal Tuesday, a $1.1 trillion omnibus spending bill funding every government agency through Sept. 30, 2015. The bill also contains dozens of policy provisions. Among them is a prohibition on using federal or local funds to implement a referendum that legalized recreational marijuana use in Washington. The referendum, passed with 65 percent voter approval last month, would make it legal to possess up to three mature marijuana plants for personal use. The measure left implementing the legal sale of marijuana to the D.C. Council. Supporters of legalizing marijuana in the District blasted Congress' action as undemocratic and were planning a protest Wednesday."
http://cnsnews.com/news/article/congressional-deal-upends-pot-legalization-dc
Norton Raises Questions About D.C. Pot Rider in 'Cromnibus'
"Just hours after news broke that the House and Senate spending package included a rider targeting the District of Columbia's marijuana policy, Del. Eleanor Holmes Norton, D-D.C., raised questions as to how the rider's specific language would actually affect the District. The rider prohibits federal and local funds from being used "to enact any law, rule, or regulation to legalize or reduce penalties associated with the possession, use or distribution" of marijuana in D.C. At issue is whether the ballot initiative approved by nearly 65 percent of D.C. voters in November would need to be enacted after Dec. 11, when the new spending bill would take effect. In the opinion of the House Appropriations Committee, the referendum is required to undergo a 30-day congressional review period before it can become law. Both Kentucky's Harold Rogers, R-Ky., and New York's Nita M. Lowey, the top House Republican and Democrat on the panel, concur that the spending agreement would prohibit federal and local funds from being used to implement the referendum. But, after learning Norton's interpretation of the amendment, Lowey switched her position. According to her spokesman, Lowey agrees with Norton that the rider should not block the referendum from going into effect."
http://blogs.rollcall.com/hill-blotter/norton-raises-questions-about-d-c-pot-rider-in-cromnibus/?dcz=
DC Can't Legalize Pot and Other Secrets of the 'Cromnibus'
http://abcnews.go.com/Politics/dc-legalize-pot-secrets-cromnibus/story?id=27509980
Flap Over Sage Grouse Spurs Congress to Intervene
"Congress is poised to make an end-run around the Endangered Species Act with a legislative rider on a massive spending bill that would delay protections for several struggling bird populations in the Western U.S. The rider blocks the Interior Department from spending money on rules to protect greater sage grouse and three related birds. The chicken-sized sage grouse has been on a collision course with oil and gas companies, agriculture and other industries in recent years. The Obama administration was up against a September 2015 deadline to either turn around the bird's fading fortunes, or propose protections that could mean severe restrictions on industry. Worries about a potential endangered species listing for sage grouse already prompted the deferral of sales on more than 8 million acres of potential federal oil and gas leases. The sage grouse rider was tucked deep within the 1,603-page spending package at the behest of Western lawmakers. The bill faces a Thursday House vote after leaders of both parties came to agreement on the $1.1 trillion measure to fund much of the federal government through the next fiscal year. Critics said the rider would hasten the sagebrush-dependent bird's demise, by forestalling work to shore up its population across a range that spans 11 states and two Canadian provinces. Their hopes that the rider could be stripped out of the spending bill were bolstered when some Democrats came out in opposition to the bill's environmental provisions. But U.S. Rep. Cory Gardner, a Colorado Republican set to join the Senate in January, said the rider was likely to stay intact ? and even get carried over for future years. "Once you have a policy rider that's been approved in legislation, the odds of it remaining significantly increase," said Gardiner, who sponsored unsuccessful stand-alone legislation to delay sage grouse protections."
http://abcnews.go.com/US/wireStory/flap-sage-grouse-spurs-congress-intervene-27520526
House Spending Bill Blocks US Funding For The UN's 'Green Climate Fund'
"An "omnibus" spending bill to fund the federal government through October 2015 throws up roadblocks for the Obama administration's climate agenda, namely by blocking taxpayer dollars from going to the United Nations global warming fund. The House's $1.1 trillion spending bill will prevent President Obama from fulfilling his pledge to give $3 billion to the UN's Green Climate Fund. The White House promised to fund the UN's green ambitions to show its serious about fighting global warming, hoping to spur other countries to action ahead of the next major climate summit in Paris in 2015. Republicans have opposed Obama's pledge to fund the UN's climate agenda, saying it was wasteful spending and ignores the results of November's election where many Democrats were defeated at the polls. "President Obama's pledge to give unelected bureaucrats at the U.N. $3 billion for climate change initiatives is an unfortunate decision to not listen to voters in this most recent election cycle," Oklahoma Republican Sen. James Inhofe said in a statement."
http://dailycaller.com/2014/12/10/house-spending-bill-blocks-us-funding-for-the-uns-green-climate-fund/
GOP Rep: Leadership Blocked Bill Protecting Churches from Funding Abortion
"House Republicans blocked a legislative rider that would have protected churches in California from being forced to pay for abortions, according to one lawmaker, because they needed Democratic support to pass the CRomnibus. Representative John Fleming (R., Ariz.) tried to have the Abortion Non-Discrimination Act added to the cromnibus in response to a new regulation in California that requires all insurance plans to cover elective abortions. "Even our own leadership stripped it out," Fleming told reporters Wednesday. The rider didn't make it through negotiations with Democrats in the House and Senate. The federal government is supposed to revoke federal funding from state governments that "discriminat[es]" against those who refuse to provide abortion coverage, but President Obama's administration has not enforced that provision of the law against California. Fleming hoped Congress would "give a basis for private action" — that is, empower churches to file lawsuits against such rules."
http://www.nationalreview.com/corner/394360/gop-rep-leadership-blocked-bill-protecting-churches-funding-abortion-joel-gehrke
Signs from the Lame Duck Are Getting Even Worse
"Sign me up as agreeing with Michael Needham's post about what we can learn from this lame-duck session. I am afraid that the cromnibus bill is the latest sign that Republican leadership isn't actually on board with shrinking the size and scope of government and fighting for free-market principles. Needham writes: Indeed, it's tough to look at over four years of tactical disagreements and not conclude there is a difference in desired destination. . . .Maybe then, like now, House GOP leadership was being tactically overly cautious. Another option is that — in both 2013 and now in this lame-duck session — the GOP leadership's objective is to make the trains run on time for a big-business donor community frustrated that the gravy train runs marginally slower than it used to and that the GOP's conservative base has different objectives: reining in a lawless president, cutting unsustainable spending, providing opportunity for struggling working Americans, and attacking the unfair cronyism of Washington, D.C. If there are, indeed, different objectives being sought by the leadership and their base, nobody should be surprised that we keep having these disagreements over tactics."
http://www.nationalreview.com/corner/394345/signs-lame-duck-are-getting-even-worse-veronique-de-rugy
RUSH: 'MAINSTREAM' GOP 'DOES NOT OPPOSE A BIG GOVERNMENT'
"Talk radio host Rush Limbaugh criticized GOP leadership for its actions on the cromnibus spending bill on Tuesday, saying "the mainstream Republican Party does not oppose a big government." "The Republican Party has never really been enamored of conservatives, the Republican Party has been tolerant, but for the most part, the Republican Party did not like Reagan, I mean the establishment wing of it did not like Reagan, they don't like conservatives" he argued. He stated that he believes one of the reasons for this attitude is that "the mainstream Republican Party does not oppose a big government and believe in less intrusive government and believe in individual liberty and freedom." Limbaugh then criticized the GOP for failing to put up a fight and letting the Democrats essentially write next years budget despite its huge electoral victory in November, declaring "they essentially threw away all of next year and let [Sen.] Harry Reid (D-NV) have pretty much what he wanted. The Democrats got pretty much what they wanted in this budget."  He wondered "where is the evidence that the Republicans in any way are willing to fight for a belief in smaller government? Don't see it yet."
http://www.breitbart.com/Breitbart-TV/2014/12/10/Rush-Mainstream-GOP-Does-Not-Oppose-a-Big-Government
Obama, Shakira Push Preschool Education
"The Obama administration teamed up with pop singer Shakira and The Walt Disney Company on Wednesday to announce a billion-dollar investment for American children's access to pre-K education, while pressuring Republicans in Congress to add far more. The Colombian musical artist may be more famous for her bestselling singles "Hips Don't Lie" and "Waka Waka [This Time For Africa]," but Shakira also has a longstanding interest in education, a fact that the Obama administration used to its advantage by having her team up with Secretary of Education Arne Duncan to take questions on Twitter about expanding access to preschool."
http://dailycaller.com/2014/12/10/obama-shakira-push-preschool-education/
Obama hails new commitments to expand early childhood education
http://www.cbsnews.com/videos/obama-hails-new-commitments-to-expand-early-childhood-education/
Obama announces $1B for early childhood education
http://cnsnews.com/news/article/obama-announces-1b-early-childhood-education
More DC Lies on Debt and Spending
http://www.valuewalk.com/2014/12/debt-spending-lies/
$404,155,000,000: Taxes Set Record in First 2 Months of FY15—Deficit Still $179B
"The U.S. Treasury continued to rake in tax dollars at a record rate in November as the federal government closed out the first two months of fiscal 2015 with $404,155,000,000 in total receipts, according to the Monthly Treasury Statement released today. In constant 2014 dollars, this is the first time federal revenues have topped $400 billion in the first two months of the fiscal year. Even with these record revenues, the Treasury ran a deficit of $178.531 billion deficit in October and November as it spent $582.686 billion."
http://cnsnews.com/news/article/terence-p-jeffrey/404155000000-taxes-set-record-first-2-months-fy15-deficit-still-179b
U.S. third-quarter growth likely to be revised higher on services data
http://www.reuters.com/article/2014/12/10/us-usa-economy-services-idUSKBN0JO1QT20141210
42.9 million Americans have unpaid medical bills
http://townhall.com/news/politics-elections/2014/12/11/429-million-americans-have-unpaid-medical-bills-n1930346
COMMON CORE:
New Teachers Aren't Ready For Common Core, Says Report
http://dailycaller.com/2014/12/10/new-teachers-arent-ready-for-common-core-says-report/
MISC.:
Obama Justice Department Was Involved In IRS Targeting, Lerner Emails Reveal
http://www.forbes.com/sites/robertwood/2014/12/10/obama-justice-department-was-involved-in-irs-targeting-lerner-emails-reveal/
Report From Lima Climate Conference: Al Gore Preaches Hellfire And Redemption
"Former star of stage and screen Al Gore arrived at COP-20 early Wednesday morning to give one of the opening speeches at an all-day conference put on by the Chinese delegation on Making the Future of Cities Green. I got there a few minutes too late hear him, so made sure I was early to hear his big talk at 1:15. It was scheduled for one of the COP's two big plenary meeting rooms. I arrived at 12:50. The UN security officer guarding the door told me that the official session was over and the Cusco Room was now closed. I said, What about Al Gore's speech at 1:15? He said that there was nothing until 3 PM, but when I pressed him, he went and got his list of the day's events in the Cusco and Lima Rooms (which are actually very large tents–the whole COP is being held in very nice temporary structures erected on the grounds of Peru's Pentagonito). Sure enough, there were the Climate Reality Project and Al Gore listed at 1:15. The former U. S. Vice President arrived early, but did not start speaking until 1:30. That may be because there weren't many people in the very large room.  By the time he began to speak, perhaps half the seats were occupied. More people came as he continued talking. At the end, he got a polite round of applause. Such are the indignities of being a former movie star."
http://dailycaller.com/2014/12/10/report-from-lima-climate-conference-al-gore-preaches-hellfire-and-redemption/
Congress passes sanctions on Venezuela officials
http://cnsnews.com/news/article/congress-passes-sanctions-venezuela-officials
The Hillary Clinton Documents the State Department Has Failed to Release to the Associated Press
"The State Department has failed to turn over government documents covering Hillary Rodham Clinton's tenure as secretary of state that The Associated Press and others requested under the U.S. Freedom of Information Act ahead of her presumptive presidential campaign. They include one request AP made four years ago and others pending for more than one year. The agency already has missed deadlines it set for itself to turn over the material. The State Department denied the AP's requests, and rejected the AP's subsequent appeals, to release the records sought quickly under a provision in the law reserved for journalists requesting federal records about especially newsworthy topics. In its requests, the AP cited the likely prospect of Clinton entering the 2016 race. The former first lady is widely considered the leading Democratic contender hoping to succeed President Barack Obama. She has made scores of recent high-profile speeches and public appearances. On Wednesday, the conservative political advocacy group Citizens United sued the State Department for failing to disclose flight records showing who accompanied Clinton on overseas trips. Citizens United, which in 2009 mounted a legal battle that led to the landmark U.S. Supreme Court decision overturning campaign finance limits, said the department unlawfully was withholding the records it sought nearly five months ago. The State Department is among the U.S. government's worst-performing federal agencies under the Freedom of Information Act. There is no direct evidence that political considerations in a Democratic presidential administration have delayed the release of files about the party's leading contender for 2016. But the agency's delays, unusual even by government standards, have stoked perceptions about what could be taking so long."
http://www.theblaze.com/stories/2014/12/10/the-hillary-clinton-documents-the-state-department-has-failed-to-release-to-the-associated-press/
Nearly 9 in 10 doubt Obama, GOP can break gridlock
"Americans may not agree on much lately, but one opinion is nearly universal: There's almost no chance that President Barack Obama, a Democrat, and the Republican Congress can work together to solve the country's problems. A new Associated Press-GfK poll finds just 13 percent of Americans are confident the leaders, separated by nearly 2 miles of Pennsylvania Avenue, can work together, while 86 percent have no such faith. That's far more than the 58 percent who felt that way just after the 2010 midterm elections in which the tea party movement rose to prominence. The doubts cross party lines: Fewer than 1 in 5 Democrats or independents have confidence the two sides can cooperate. Republicans are even more pessimistic, with just 1 in 10 confident Obama and Congress can work together."
http://cnsnews.com/news/article/nearly-9-10-doubt-obama-gop-can-break-gridlock
Ted Cruz Rips Obama's Foreign Policy: 'Friends No Longer Trust Us, and Our Enemies No Longer Fear Us'
http://www.theblaze.com/stories/2014/12/10/ted-cruz-rips-obamas-foreign-policy-friends-no-longer-trust-us-and-our-enemies-no-longer-fear-us/
Jose Rodriguez: Obama Does Not Have "Fortitude" To Capture Terrorists, "Disgraceful What They're Saying"
http://www.realclearpolitics.com/video/2014/12/10/jose_rodriguez_obama_does_not_have_fortitude_to_capture_terrorists_disgraceful_what_theyre_saying.html
U.S. lawmakers skeptical of Obama strategy against Islamic State
http://townhall.com/news/politics-elections/2014/12/10/us-lawmakers-skeptical-of-obama-strategy-against-islamic-state-n1930140
TEA PARTY PATRIOTS:
TEA PARTY PATRIOTS DEMAND HOUSE BLOCK FUNDING OF EXECUTIVE AMNESTY
"The Tea Party Patriots are demanding that "the House Rules Committee block funding for executive amnesty" contained in the bill. If the committee fails to do so, the group said, "the bill should be defeated." "If the Rules Committee won't allow the proper amendments, the Rule should be taken down; if the necessary language blocking funding for executive amnesty is not added, the bill should be defeated," Jenny Beth Martin, co-founder of Tea Party Patriots, said in a statement. Martin urged "fellow concerned citizens . . . I to get in touch with your Member of Congress and demand it." The day after the Republican Party's sweeping electoral victory last month, Martin noted that: "The Republicans have been given the ball. It's up to them to show that they deserve it." On Wednesday, Martin made clear that, so far, the Republicans don't deserve the ball. "I suppose we shouldn't be surprised that it's taken the Republicans all of 35 days to drop that ball in spectacularly disappointing fashion," Martin said in a released statement. The Republican leaderships' $1.1 trillion CR-Omnibus bill, Martin said, had been "dropped under the cover of darkness." It had been "created behind closed doors," and as a result "congressmen won't even have time to read [it before Thursday's currently scheduled vote on the floor of the House]." "Make no mistake," Martin said, "this bill DOES fund Obama's executive amnesty, and so much more." "We've not seen a 'Lame Duck Congress' these last several days," Martin added. "We've seen an 'All Powerful, Unaccountable American Nightmare.'" Martin was highly critical of the entire Republican House leadership, singling out Speaker Boehner for specific criticsm. "Speaker Boehner, who promised to fight executive amnesty 'tooth and nail,' won't even allow amendments to this mammoth bill on the floor," Martin said. "Shame on him. Shame on them all," Martin said of Boehner and the Republican House leadership."
http://www.breitbart.com/Big-Government/2014/12/10/Tea-Party-Patriots-Demand-House-Block-Funding-of-Executive-Amnesty-in-Pending-1-1-Trillion-Budget-Vote
RULES COMMITTEE REPUBLICANS MEET, WRITING 'BLANK CHECK' FOR OBAMA'S EXECUTIVE AMNESTY TODAY
"Because of Pete Sessions' chicanery on behalf of Obama's amnesty, Tea Party Patriots co-founder Jenny Beth Martin is calling on all congressional Republicans to kill the Rules Committee process by which he'll enable Boehner's omnibus bill. "If the Rules Committee won't allow the proper amendments, the Rule should be taken down; if the necessary language blocking funding for executive amnesty is not added, the bill should be defeated," Martin said, while urging "fellow concerned citizens" to visit Tea Party Patriots' website "for more information and to get in touch with your Member of Congress and demand it."
http://www.breitbart.com/Big-Government/2014/12/10/Meet-Rules-Committee-Republicans-Writing-Blank-Check-For-Obama-s-Executive-Amnesty-Today
TEA PARTY PATRIOTS: DEMAND YOUR CONGRESSMAN DEFUND EXECUTIVE AMNESTY
"Tea Party Patriots is joining the chorus of conservative voices expressing frustration that the House's government funding bill does not block executive amnesty.  "Make no mistake, this bill DOES fund Obama's executive amnesty, and so much more," Jenny Beth Martin, Tea Party Patriots co-founder, said in a statement."We've not seen a 'Lame Duck Congress' these last several days. We've seen an 'All Powerful, Unaccountable American Nightmare.'" Martin adds that those voting on the 1,603 page, $1.1 trillion funding measure are unlikely to even read it.
"America rises this morning to find that another massive, 1,600-page bill dropped under the cover of darkness. A bill created behind closed doors, of course, that congressmen won't even have time to read," she said. The Tea Party leader went on say Americans should call their congressman and demand language be added to the spending bill to defund executive amnesty. If not, she said, the bill should be defeated.  "If the Rules Committee won't allow the proper amendments, the Rule should be taken down; if the necessary language blocking funding for executive amnesty is not added, the bill should be defeated," Martin continued in her written statement. "I urge fellow concerned citizens to go here for more information and to get in touch with your Member of Congress and demand it."
http://www.breitbart.com/Big-Government/2014/12/10/Tea-Party-Patriots-Demand-Your-Congressman-Defund-Executive-Amnesty
Conservative Groups Oppose $1 Trillion Spending Deal In Congress
"Jenny Beth Martin, the co-founder of Tea Party Patriots, also referenced Obama's executive order on immigration as why the bill should be opposed. "I suppose we shouldn't be surprised that it's taken the Republicans all of 35 days to drop that ball in spectacularly disappointing fashion," Martin said in a Wednesday statement. "Make no mistake," Martin added, "this bill DOES fund Obama's executive amnesty, and so much more."
http://dailycaller.com/2014/12/10/conservative-groups-oppose-1-trillion-spending-deal-in-congress/
The 7 Most Awkward Moments in the Jonathan Gruber Hearing
"The hearing also provided plenty of awkward moments for the bumbling professor. Submitted for your enjoyment:.. 7. The fact that these shirts were being passed around outside the hearing:
http://www.nationalreview.com/article/394355/7-most-awkward-moments-jonathan-gruber-hearing-benny-johnson