News Briefing for Saturday, September 20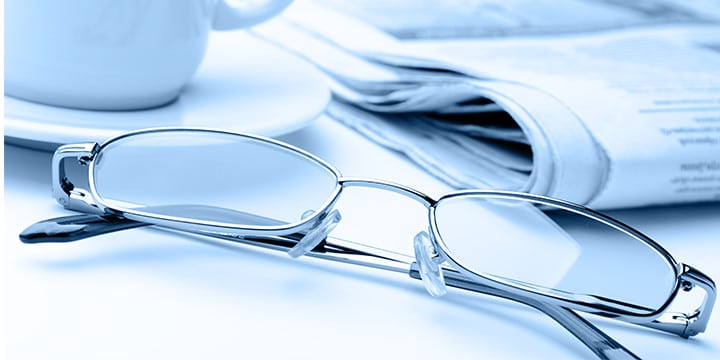 Below are some of the news stories that we are reading today.
---
HEALTHCARE:

FEDS MUM ON PROSECUTION OF ILLEGAL BORDER CROSSERS
"The federal government refuses to say whether prosecutors in Yuma, Arizona, have scaled back a years-old program that guarantees jail time for most immigrants caught crossing the border illegally and which law enforcement officials say is crucial to public safety. Reports that federal prosecutors have stopped some prosecutions under Operation Streamline surfaced nearly two weeks ago when Arizona Sens. John McCain and Jeff Flake wrote a letter to Attorney General Eric Holder seeking information on the status of the zero-tolerance program that circumvents the civil immigration system and lumps together months' worth of criminal proceedings into one day for immigrants caught crossing the border illegally. Yuma County Sheriff Leon Wilmot said in a letter to the senators that he had been informed that federal prosecutors in Yuma are no longer going after first offenders. But the government has been completely silent on the issue. Public affairs officials from the Department of Homeland Security, Justice Department and the U.S. Customs and Border Protection have all refused to answer questions about whether the program has been scaled back. Brett Worsencroft, president of the Border Patrol union for Yuma Sector border agents, said the U.S. Attorney's Office has in fact ended prosecutions of first-time offenders. "Operation Streamline is like one of the last strongholds we have as a deterrent. Our manpower is dwindling on a daily basis," Worsencroft said. "The fence can only do so much." Worsencroft said the program was a large factor in the steep decline in border-crossers in Yuma because it sent a message that even first-time offenders would serve jail time and because it allowed agents to focus their attention on drug smugglers and other dangerous criminals. Getting rid of prosecutions for first-time offenders is a "free ticket into the U.S." for those who cross the border without legal status, he said. Operation Streamline is used as a deterrent. Federal judges sentence large groups of immigrants within days of their arrival into the U.S. in fast court proceedings that include an arraignment, plea and sentencing in the span of one day. Most immigrants who participate in the program plead guilty to entering the country illegally and receive sentences of 30 to 120 days. Many get credit for time served. In Yuma, all immigrants who are caught crossing the border illegally went through the program. That differs from the Border Patrol's Tucson sector, where the much higher volume of border crossers means that mostly immigrants with prior deportations are prosecuted under Operation Streamline. Prosecutors in Del Rio, Texas, also use the program, but those in California do not do so. The Yuma Sector made 6,106 apprehensions in fiscal year 2013. The Tucson Sector, which includes most of southern Arizona, made more than 120,000 in that timeframe. But the low numbers haven't always been the case for Yuma, which in 2004 and 2005 saw upward of 140,000 immigrant apprehended. Many attribute that drop to the implementation of Operation Streamline."
http://hosted.ap.org/dynamic/stories/U/US_BORDER_SECRECY_YUMA?SITE=AP&SECTION=HOME&TEMPLATE=DEFAULT&CTIME=2014-09-19-16-20-09
Obamacare Enrollees Are Paying Premiums. We Think.
"We know that 8 million people have enrolled in Obamacare. But how many of them have actually paid their premiums? The Barack Obama administration has been curiously silent on this point. By now, it must have the data, but for some reason, it chose not to issue it. Until now. Apparently, Marilyn Tavenner, the head of the Centers for Medicare & Medicaid Services, just told Congress that 7.3 million people have paid premiums and are currently enrolled in exchange policies. What does that mean? It's a little hard to tell, because according to Jason Millman of the Washington Post, she also says that this is a "snapshot" of Aug. 15, not a cumulative figure. Why does that matter? Because there's a 90-day grace period between missing a premium payment and getting dropped from your insurance. The administration says that this figure only includes people who have "paid their premiums." But what does that mean? That they paid a premium at least once? Or that they are current on their premium payments? Remember that out of 8 million total enrollments, almost 4 million people signed up in March and early April, most of them in those last few weeks (about 910,000 just in April). Those people didn't have their premiums due until May, or June 1. So someone who paid a single premium in May or June and then stopped paying would still be in the grace period, and they would technically still be covered by an exchange policy, pending payment. For that matter, if you started coverage in January and stopped paying six months later, you would still show up as enrolled in Tavenner's figure. How much does this matter? It depends on the relative attrition rate: How many people stopped paying, and how many people never paid at all? If the latter accounts for almost all the attrition, then we can expect that 7.3 million is pretty close to the final figure for paid enrollment in 2014; I wouldn't expect it to fall much below 7 million,1 and it might be well over that figure. If the "stopped paying" group is substantial, then we can expect this number to grow substantially as policies written during the late-enrollment surge lapse. All of which points to the need for better data on what's happening with the exchanges. The administration mysteriously stopped issuing enrollment reports as soon as open enrollment closed, leaving us to guess what's happening from insurer statements and partial data like this."
http://www.bloombergview.com/articles/2014-09-18/obamacare-enrollees-are-paying-premiums-we-think
OBAMA ADMINISTRATION ADMITS OBAMACARE FIGURES INFLATED
"During testimony before the House Oversight Committee Thursday, Centers for Medicare & Medicaid Services administrator Marilyn Tavenner admitted that the White House's original number of eight million Obamacare enrollments was inflated. The real number, Tavenner now claims, is 7.3 million. Oversight Chairman Darrell Issa (R-CA) said the Obama administration's new numbers represent a "precipitous drop." Other Republicans, like Rep. Michael Burgess (R-TX), also took aim at the administration's Obamacare revision. "For the past five months, the administration has been silent on enrollment details for the president's health care law, and now we know why: the number was going down," said Burgess. "Sadly, this comes as no surprise." Adding to the unpopular Obamacare program's woes, reports Investor's Business Daily, is the fact that "as many as 115,000 could lose their coverage this month because they haven't validated their citizenship or legal status. Another 360,000 or so could lose their Obamacare subsidies because of discrepancies over income, which will likely drive many of them to drop their now overpriced health plans." Obamacare remains unpopular nationally. According to the RealClearPolitics average of polls, just 41% of Americans approve of Obama's controversial healthcare overhaul."
http://www.breitbart.com/Big-Government/2014/09/19/Obama-Admin-Admits-Obamacare-Figures-Inflated-Revises-Down-700-000
JUST 28 PERCENT OF SUBSIDY-ELIGIBLE INDIVIDUALS SIGNED UP FOR OBAMACARE
"Despite aggressive and expensive Obamacare recruitment efforts, new data released by the Kaiser Family Foundation reveal that just 28% of Americans eligible for taxpayer-funded subsidies have chosen to enroll in the unpopular Obamacare program. In fact, just three states–Rhode Island, California, and Vermont–have enrolled over 40% of those eligible for Obamacare subsidies. Indeed, in 29 states and the District of Columbia, fewer than 85,000 people per state selected an Obamacare plan. The new numbers come as the Obama administration admitted on Thursday that its much-touted eight million enrollment figure was inflated. The real number, the administration now claims, is actually 7.3 million. Despite years of promotion by the Obama White House, President Barack Obama's signature legislative achievement remains unpopular. According to the RealClearPolitics average of polls, just 41% of Americans support Obamacare."
http://www.breitbart.com/Big-Government/2014/09/19/Just-28-Percent-of-Subsidy-Eligible-Individuals-Signed-Up-for-Obamacare
Replacing Obamacare Saves a Lot of Money
Republicans have multiple plans to offer basically the same health-care at lower cost.
http://www.nationalreview.com/article/388386/replacing-obamacare-saves-lot-money-james-c-capretta
One year after disaster, Obama administration hasn't fixed HealthCare.gov security flaws
"During a Thursday hearing before the House Oversight and Government Reform Committee, Marilyn Tavenner was quick to defend the data security practices of healthcare.gov, the infamous insurance website run through her agency, the Centers for Medicare and Medicaid Services. The CMS administrator noted that no one's personal data has been compromised to date in any "malicious attack" on the site, such as the one that occurred in August. Her statement was technically true, but so clearly calculated to deceive that it brought out the angry side of Chairman Darrell Issa, R-Calif. "So if you just screw up and put the public's information out there, it's okay," Issa asked sarcastically, "because it wasn't a 'malicious attack?' " Tavenner had to concede the point. For when healthcare.gov was first launched, Issa said in the hearing, the site's data security was so bad that users could easily obtain other users' personal data by slightly altering their browser URL while logged in. Miraculously, few people figured this out or stumbled upon it accidentally before it was corrected. But there were at least 13 breaches of users' personal information, and understandably, Tavenner did not want to utter the whole truth before the committee. The jaw-dropping simplicity and scale of this security screw-up confirms the impression that the Obama administration was so hell-bent on launching the website by last year's Oct. 1 deadline, it threw aside all reasonable precautions. And Tavenner's casuistry in talking around the problem confirms another unflattering impression — that those defending and running this program will say or do anything to hide their mistakes, even if it brings them within inches of committing perjury. Most of the front-end problems with healthcare.gov and its basic functionality were eventually resolved (at great expense) after the disastrous launch. Yet the Government Accountability Office, the federal government's independent watchdog agency, states in a new report this week that many security problems with user data on the site persist. Gregory Wilshusen, GAO's director of information security, discussed his findings in Thursday's hearing. Tavenner's agency "did not fully or effectively implement key technical security controls to sufficiently safeguard the confidentiality, integrity, and availability of the federally facilitated marketplace and its information," he said in his testimony. Wilshusen's report confirmed that the agency had failed to run important security tests on many of the system's components before launching it. This was the main reason the agency's Chief Information Security Officer — Teresa Fryer, who is now a whistleblower — refused to sign off on the site ahead of its launch. To circumvent her security-related objections, Tavenner simply signed off on it herself instead. According to the GAO report, "CMS has not fully addressed security and privacy management weaknesses" even now, nearly a year after healthcare.gov was launched. With the political crisis of healthcare.gov long behind it, President Obama's appointees apparently feel much less urgency about dealing with healthcare.gov's ongoing problems."
http://washingtonexaminer.com/one-year-after-disaster-obama-administration-hasnt-fixed-healthcare.gov-security-flaws/article/2553649?custom_click=rss
As open enrollment nears, Obamacare website still isn't totally safe
http://money.cnn.com/2014/09/19/technology/security/obamacare-website-security/
Central planners don't like old people (continuation of yesterday's article)
http://www.breitbart.com/InstaBlog/2014/09/19/Central-planners-don-t-like-old-people
House hires new lawyer for Obamacare suit
"The House has hired a new lawyer to prosecute its lawsuit against President Obama after previous counsel bowed out, citing political pressure, the House Administration Committee confirmed on Friday. William A. Burck has been retained as the lead outside attorney in a House Republican initiated lawsuit challenging as unconstitutional Obama's 2013 decision to unilaterally delay the implementation of the Affordable Care Act's employer mandate. Burck previously served as outside counsel for the House Committee on Oversight and Government Reform in a lawsuit brought against Attorney General Eric Holder. A House Republican source familiar with the Obamacare lawsuit said that the attorney originally retained to represent the House, David Rivkin, backed out because his firm, BakerHostetler, was under political pressure from other clients to drop the case. Rivkin previously planned to leave BakerHostetler and start his own firm so that he could remain as the lead outside counsel."
http://washingtonexaminer.com/house-hires-new-lawyer-for-obamacare-suit/article/2553679?custom_click=rss
---
IMMIGRATION:

474 ILLEGALS FROM TERRORISM-LINKED COUNTRIES APPREHENDED IN 2014 ALONE
"U.S. Border Patrol agents have apprehended at least 474 aliens from terrorism-linked countries attempting to sneak into the country illegally this year alone, according to a leaked document obtained by Breitbart Texas. According to the document from the U.S. Customs and Border Protection (CBP) Office of Intelligence and Investigative Liaison, of the 474 aliens, 76 are from terrorism-linked nations located in and around the jihadist Islamic State's area of operation — Turkey (41), Saudi Arabia (13), Syria (7), Jordan (7), Iraq (4),Iran (3), and J Kuwait (1).
The Islamic State, also known as ISIS and ISIL, controls areas inside Syria and Iraq, both countries are bordered by Saudi Arabia, Turkey, Iran, Kuwait and Jordan.  Illegals from terrorism-linked countries apprehended by Border Patrol agents are referred to as Special Interest Aliens (SIAs) in the CBP intelligence document.   SIAs are individuals whose native country is found on a list of 35 nations described in a November 2004 CBP memo as "special interest countries." A 2011 audit by the DHS inspector general, which originally included a similar list that was later taken down, described special interest countries as those "that have shown a tendency to promote, produce, or protect terrorist organizations or their members." CBP refused to respond to numerous requests for comment on this story. On September 14, CNN, citing an ISIS recruit, revealed that the extremist group is recruiting foreign fighters from Somalia, Turkmenistan, Tajikistan, Uzbekistan, Egypt, Libya, Tunisia, and Lebanon, among other countries."
http://www.breitbart.com/Big-Peace/2014/09/18/474-Aliens-From-Terrorism-Linked-Countries-Apprehended-in-2014-Alone
Sessions Forces Five Democratic Senators, GOP Caucus To Vote Against Obama Amnesty
"Sen. Jeff Sessions pressured five Senate Democrats — plus the entire GOP caucus — to symbolically vote late Sept. 18 against President Barack Obama's plans to grant work permits to millions of illegal immigrants. "Tonight's vote proved beyond a shadow of doubt that Democrats are aware of how much Americans are opposed to Obama's plans," said a congressional aide. GOP House and Senate candidates can use the amnesty issue to win in November if they "wake up, smell the Democrats' fear, and get aggressive and relentless," the aide said. The vote, and a series of recent polls, show that "the path to long-term majorities for the GOP … [is] appealing to what's always been the solid core of America — working Americans," and not by appealing to Democratic-leaning ethnic subgroups, the aide said. The remarkable vote capped a complicated process in which Sessions used the Senate's debate rules to force Democratic senators to vote on an issue they wanted to ignore. Sessions started the process by launching a debate amendment that would shelve the short-term funding bill prepared by Democratic Majority Leader Sen. Harry Reid. But Sessions characterized the amendment as a vote on whether Congress would bar Obama from spending any money to implement his much-touted amnesty plan. Under that plan, Obama is expected to unilaterally — and possibly illegally — give work permits and residency cards to four million or more illegal immigrants after the November election."
http://dailycaller.com/2014/09/19/sessions-forces-five-democratic-senators-to-vote-against-obama-amnesty/
SESSIONS: SENATE DEMS 'LEMMINGS' FOR OBAMA 'PALACE GUARD' HARRY REID
"Senator Jeff Sessions (R-AL) criticized Senate Democrats for rejecting an amendment to block President Obama's planned executive amnesty on Friday's broadcast of "The Laura Ingraham Show." Sessions said that Senate Majority Leader Harry Reid allowing a few vulnerable Democrats to vote against the amendment while making sure the amendment did not pass was a "craven political act that is just beneath dignity" and "Washington at its worst."  Sessions further blasted Senate Democrats as Harry Reid's "lemmings," while declaring Reid a "palace guard" for President Obama. He argued that the stakes in the debate on the president's proposed executive amnesty were high, saying "this is a time for Congress to say, are we going to allow the President of the United States to unlawfully alter American law, not enforce American law, and to execute an immigration policy that the Congress has not passed and the American people reject." Sessions also discussed the economic impact of the president's proposed executive amnesty, which he stated would "hammer" working-class Americans.  Sessions also argued that the major problem facing the US economy is an "excess of labor and a big part of that is immigration." The senator further claimed that the immigration bill passed by the Senate "doubled the illegal flow of workers into America," "did nothing to fix the visa problem," and "weakened the current law."  He added that  RNC Chairman Reince Priebus was "insufficiently informed about the reality of this immigration [proposal]."
http://www.breitbart.com/Breitbart-TV/2014/09/19/Sessions-Senate-Dems-Lemmings-for-Obama-Palace-Guard-Harry-Reid
Menendez says he expects 'big and bold' immigration reform from Obama this fall
http://www.nj.com/hudson/index.ssf/2014/09/menendez_says_he_expects_big_and_bold_immigration_reform_from_obama_post-election.html
Congressional Hispanic Caucus comes under fire after it backs Obama's delay on immigration
"A Congressional Hispanic Caucus (CHC) resolution asking President Obama to take executive action on immigration before the end of the year is drawing fire from groups that say the administration has been dragging its feet for too long. On Thursday, the CHC, which has an all-Democratic membership, passed a resolution that both expressed frustration over the repeated delays by the president to move unilaterally on changing aspects of immigration policy and demanded that he take action before the end of the year. The resolution urged Obama to "act boldly and use all legal means available to provide immediate and temporary relief from deportation to qualified immigrant workers and immigrant families." Obama earlier this year promised that, given congressional inaction on comprehensive immigration legislation, he would act on his own by the end of the summer. He has made similar promises in recent years. But the president then said he would delay moving ahead unilaterally until after the midterm election, reportedly because Democrats in Congress expressed concern that executive action would hurt their re-election chances. Some immigrant activist groups are upset about the CHC's resolution, characterizing its members as sellouts for what they see as a rubber-stamp of the president's latest delay in taking action. "The Congressional Hispanic Caucus resolution does not adequately reflect the views of undocumented immigrants, their families or the immigrant rights community at large," said Pablo Alvarado, Executive Director of the National Day Laborer Organizing Network (NDLON). "The CHC should not acquiesce to the president's most recent timeline." "There is clearly a failure of leadership in Washington, D.C., that extends well beyond the White House," Alvarado said in a statement, "and it is time to tell the truth about those who put partisan interests above the welfare of those who propelled them into positions of leadership." Advocates of more lenient immigration policies increasingly have directed their anger over inaction in Congress on deportations and providing relief to millions of undocumented immigrants at Obama, who has presided over more deportations during his tenure than any other president. "We insist that the president act with the full extent of his legal authority today, not after the election," Alvarado said, "to prevent unnecessary suffering and injustice caused by his brutal deportation policy, and we will continue to insist that the president meet directly with undocumented immigrants and their families." Efforts to obtain a comment by the CHC about the criticism against it were unsuccessful. Initially, caucus members openly expressed their exasperation with the president. Last week, White House Chief of Staff Denis McDonough met with some members to try to smooth things over. According to lawmakers who attended, McDonough heard their concerns and renewed the president's commitment to act — pledging under questioning that it would happen even if Democrats lose the Senate, the political environment turns worse and Obama once again faces calls to put off such action. The CHC resolution gives Obama some credit for pushing a bipartisan comprehensive immigration reform bill passed in the Senate in 2013 but stalled in the House, asserting that the president "continues to support a bipartisan legislative solution to permanently fix our immigration laws." One of the congressmen who attended the meeting last week with the White House chief of staff, Rep. Juan Vargas, D-Calif., said, "We told [McDonough] we were mad. We thought for sure he was going to act because he said he would – we're very upset about that." Vargas added, "At the same time we got the promise that [the president] is going to act as generously as he possibly can before the end of the holiday season."
http://latino.foxnews.com/latino/politics/2014/09/19/congressional-hispanic-caucus-resolution-backing-delay-on-immigration-draws/
TWO TEXAS MEN SMUGGLE SEVEN ILLEGAL ALIENS ACROSS THE BORDER
"Two Austin men stand accused of driving a tractor trailer with illegal aliens inside, running a U.S. Border Patrol checkpoint and leading police in a high speed chase for more than 180 miles before coming to a stop, but not before crashing through a motel. The high speed pursuit is the second of its kind in recent days. Court records obtained this week by Breitbart Texas show that last week, Lorance Jones Jr. and Larry Williams drove a tractor trailer with seven immigrants hidden inside as they drove to a U.S. Border Patrol checkpoint just north of the border city of Laredo where a police dog alerted the agents to something in the vehicle. An agent told Jones, who was the driver, to pull the tractor trailer to a secondary inspection area, however rather than stop in the inspection area Jones sped up out of the checkpoint and onto Texas Highway 59. Jones led authorities in chase that pushed the tractor trailer to speeds of over 100 miles per hour. Authorities chased the vehicle to the San Antonio area where Texas State Troopers were able to use road spikes to deflate the tires of the tractor trailer. Near the 144 mile marker near Jourdanton, Texas, the tractor trailer crashed into a motel but managed to continue its attempt to escape through Interstate 35 up through San Antonio's downtown and eventually coming to a stop near Kyle Texas. Once authorities arrested the two men and the seven aliens, Jones told agents with Homeland Security Investigations that he was going to be paid $4,200 for moving the group to San Antonio by a man known only as Juan. Jones also said he did not know how much Williams was going to be paid.  Earlier this week, Jones and Williams went before U.S. Magistrate Judge Diana Song Quiroga who formally charged them with human smuggling and set their bond at $75,000 each."
http://www.breitbart.com/Breitbart-Texas/2014/09/19/Two-Texas-Men-Smuggle-Seven-Illegal-Aliens-Across-the-Border
COLORADO REJECTS JAILING ILLEGALS FOR ICE
"Colorado is now the first state in the union whose complete roster of county jailers has individually rejected retainer requests from Immigration and Customs Enforcement. Due to pressure brought by the ACLU, no more immigrants will be held in the jails until federal agents make a decision as to whether the immigrants will be jailed for possible immigration violations.
Mark Silverstein, legal director for the American Civil Liberties Union of Colorado, cheered, "All sheriffs have agreed that they don't have the ability to deprive people of liberty, even for a few days, because they are suspected of being here illegally." The pressure brought to bear by the ACLU had been building for six months; state law precludes Colorado sheriffs from holding suspected illegal immigrants in jail any longer than they would be if released on other charges.
The jails had been honoring ICE's request to hold people in jail for up to five days after their usual release date; between October 2011 and August 2013, there were over 8,700 detainer requests. But when the Colorado Legislature repealed SB-90 last year, which required local law enforcement to aid federal immigration authorities by reporting suspected illegal immigrants and holding them in jail, the ACLU jumped into battle. In June, the ACLU negotiated a $30,000 settlement with Arapahoe County for a female illegal immigrant who had been a victim of domestic violence; she was arrested and held in jail for three days by dint of an ICE detainer request. Silverstein said the use of the detainer system is particularly troublesome in domestic violence cases because victims were reluctant to report abuse."
http://www.breitbart.com/Big-Government/2014/09/18/Colorado-Rejects-Holding-Illegals-For-ICE
Immigration sweep nets more than 80 illegals in N.E.
http://bostonherald.com/news_opinion/local_coverage/2014/09/immigration_sweep_nets_more_than_80_illegals_in_ne
DE BLASIO NEW YORK GIVES ILLEGAL ALIENS PERK PACKAGE FOR GETTING FREE ID (continuation of yesterday's article)
http://www.breitbart.com/Big-Government/2014/09/19/NYC-Mayor-Bill-de-Blasio-Offers-Valuable-Perks-to-Encourage-Illegals-to-Sign-Up-for-ID-Program
DHS PUSHING FOR SOUTHWEST COMMAND TO CRACK DOWN ON ILLEGAL IMMIGRATION AND CRIMINALS
"Department of Homeland Security Secretary (DHS) Jeh Johnson is pushing for the agency to create "Southcom," a southern-based command to manage resources.  Southcom would aim to decrease illegal immigration across the U.S.-Mexico border and make it easier for officials to crack down on criminals, according to the Washington Times. The command would reportedly work to help Customs and Border Protection (CBP) and Immigration and Customs Enforcement (ICE) collaborate more effectively. According to the Wall Street Journal, the Obama Administration will likely not act on the creation of Southcom until after November's midterm elections. Breitbart Texas Contributing Editor and border security expert Sylvia Longmire said of Southcom, "It shouldn't come as a surprise that Secretary Johnson is exploring the concept of a larger joint command for the southwest border. In fact, a smaller version of what he envisions, called the Joint Field Command in southern Arizona, has been in operation for a few years. It has also been very successful at combining intelligence collection efforts and deconflicting information flow to CBP and Border Patrol." She pointed out, "The concern about further militarizing the border is always going to crop up any time a structural change is proposed that even remotely resembles the Department of Defense. However, there's no other law enforcement agency in the country with a mission like CBP's mission, and the strategies and resources they require for dealing with international threats warrants structure and operations that are going to look a bit different than the NYPD or LAPD." Creating a successful Southcom will not be an easy task; DHS has had issues with transparency and efficiency in the past. But according to Longmire, the very fact that DHS has proposed Southcom is a good sign.
"Johnson has a lot of hoops to jump through to make this a reality," Longmire said. "Given DHS' track record when it comes to efficiency and accountability, there's always the potential for a unified border command to just make things worse between agencies. But just the fact that DHS is thinking about making such a drastic change means top leadership is acknowledging that what's in place now isn't working."
http://www.breitbart.com/Breitbart-Texas/2014/09/19/DHS-Pushing-for-Southwest-Command-to-Crack-Down-on-Illegal-Immigration-and-Criminals
Poll: Immigration concern doubles among Hispanics
"A quarter of Hispanic adults believe immigration is the nation's most pressing problem, according to the latest Gallup Poll, nearly double the number who rated it on top earlier this year. The numbers mean that President Obama's decision to delay executive action on deportations of illegal immigrants could have an impact on the November election, according to Gallup. "This lack of action on policymakers' behalf could result in a Hispanic surge at the ballot box in November, or, alternatively, it could be a reason why many Hispanics choose not to vote," Gallup concluded in the survey, taken between July and September. The survey of more than 3,000 adults found 25 percent of Hispanics listed immigration atop the list of what is most important to them, up from 13 percent in the first half of 2014."
http://washingtonexaminer.com/poll-immigration-concern-doubles-among-hispanics/article/2553697?custom_click=rss
SCOTT BROWN: OBAMA AMNESTY A 'GREEN LIGHT' TO SEND YOUR KIDS HERE FOR EBT CARDS
"Friday on Fox News Channel's "Your World With Neil Cavuto," former Republican U.S. Senator from Massachusetts and current New Hampshire GOP Senate candidate Scott Brown said President Barack Obama's plan to grant amnesty to upwards of 6 million illegal immigrants already living in the United States is "circumventing our constitution" and a "green light, saying, send your kid here, don't follow our laws and you'll be rewarded with EBT [Electronic Benefit Transfer] cards and preferential housing." Brown, who is running against incumbent Sen. Jeanne Shaheen (D-NH) said, "We can't have that green light, saying, send your kid here, don't follow our laws and you'll be rewarded with EBT cards and preferential housing" Brown added Obama is "circumventing our constitution and the rules and regulations we have dealing with immigration." and he promised if elected he would do, "Anything and everything that is legally able to be done to reverse and stop that policy. That's what i would do."
http://www.breitbart.com/Breitbart-TV/2014/09/19/Scott-Brown-Obama-Amnesty-A-Green-Light-to-Send-Your-Kids-Here-For-EBT-Cards
More Than 700 Infants Exposed To TB At Texas Hospital
http://dfw.cbslocal.com/2014/09/19/more-than-700-infants-exposed-to-tb-at-texas-hospital/
---
SPENDING/BUDGET/ECONOMY:

Democrats introduce bill to tax overseas-profit companies leaving the U.S.
"Senate Democrats are trying to give corporations another reason not to move their headquarters out of the U.S. Sherrod Brown of Ohio and Dick Durbin of Illinois introduced a bill Friday that would make companies pay taxes on their foreign income held abroad before completing tax inversions. "When individuals decide to renounce their U.S. citizenship, they must pay their tax bill before they leave. Corporations should do the same," Durbin said. Tax inversions, in which companies buy a business in a low-tax foreign country and then move their headquarters there to reduce their tax bills, have become an important issue in Washington as corporations like Burger King and Medtronic have sought to move their official addresses out of the U.S. Experts think that one major impetus for inversions is that they allow U.S. companies to access their foreign earnings without paying taxes on them. The U.S. worldwide tax system, unusual for advanced economies, taxes companies on their foreign income, but only when they bring it back into the U.S. As a result, U.S. companies have more than $2 trillion in assets held overseas, according to the research firm Audit Analytics. The Brown-Durbin bill, the Pay What You Owe Before You Go Act of 2014, would require companies to pay U.S. taxes on those funds before moving their headquarters out of the U.S. Democrats have introduced legislation to address other economic benefits of inversions to companies. With Chuck Schumer of New York, Durbin proposed a bill earlier in September that would reduce inverted companies' ability to use accounting maneuvers to shift income out of the U.S. and into the lower-tax country where its new headquarters is located. But with Congress out until after the November elections, it is not likely that the legislation is likely to move anytime soon. Ron Wyden, the Oregon Democrat who heads the Senate's tax-writing committee, has said that he is pursuing legislation that could get support from Republicans, who generally are opposed to measures that would penalize companies. House Republicans favor comprehensive tax reform to lower the U.S. corporate tax rate, which at 35 percent is the highest among industrialized nations. In the meantime, Treasury Secretary Jack Lew said this week that his department would act "very, very soon" to try to undercut the benefits of inversions through changing tax rules. But he has cautioned that administrative action is not a substitute for legislation."
http://washingtonexaminer.com/democrats-introduce-bill-to-tax-overseas-profit-companies-leaving-the-u.s./article/2553674?custom_click=rss
Gauge of US economy edges up 0.2 percent in August
"A gauge designed to predict the economy's future health rose in August but at a much slower pace than in July. The Conference Board said Friday that its index of leading indicators rose 0.2 percent in August, the seventh straight increase. But that was much slower than the revised 1.1 percent gain in July. "The leading indicators point to an economy that is gaining traction, but most likely won't repeat its stellar second quarter performance in the second half," said Conference Board economist Ken Goldstein. The economy, as measured by the gross domestic product, grew at an annual rate of 4.2 percent in the April-June quarter after going into reverse and contracting at a 2.1 percent rate in the January-March quarter, a decline that reflected the adverse impacts of a harsh winter. Many economists say that the economy is growing at a solid pace of around 3 percent in the current quarter and will also expand at that rate in the final three months of the year. For August, the small gain in the leading index came from strength in financial market conditions as measured by low interest rates and a rise in factory orders. The index is composed of 10 forward-pointing indicators. Three showed strength during the month, four declined and three were unchanged. The biggest negative factor holding the index back was a drop in applications for housing permits."
http://cnsnews.com/news/article/gauge-us-economy-edges-02-percent-august
U.S. leading indicator rises less than expected in August
"Economic activity in the United States rose less than expected in August, but was still consistent with the economy expanding at a moderate pace for the rest of this year, The Conference Board said on Friday. The research organization's monthly Leading Economic Index inched up 0.2 percent, after an upwardly revised 1.1 percent increase in July. Economists polled by Reuters predicted that the index would rise 0.4 percent after July's earlier reported 0.9 percent increase. The slower-than-expected pace of growth last month, the report said, was driven by dismal applications for housing permits and new orders for non-defense capital goods. "The leading indicators point to an economy that is continuing to gain traction, but most likely won't repeat its stellar second-quarter performance in the second half," said Ken Goldstein, economist at The Conference Board. The Coincident Economic Index, a measure of current economic activity, continued to expand, "amid improving personal income, employment and retail sales," he added. "However, industrial production registered a slight decrease for the first time in seven months." Analysts expect the U.S. economy to gain traction in the second half of this year after the economy was hurt earlier by harsh winter conditions that put a damper on economic activity across the board."
http://www.reuters.com/article/2014/09/19/us-usa-economy-indicators-idUSKBN0HE1OI20140919
Economic News: Leading Indicators Point Up, Should Fed Sell MBS?
http://news.investors.com/economy/091914-718157-economic-news-leading-indicators-rise-should-fed-sell-mbs.htm?ven=rss&utm_source=feedburner&utm_medium=feed&utm_campaign=Feed:%20EconomyRss%20(Economy%20RSS)
OMB Director Warns of Warming's Fiscal Costs
"Office of Management and Budget Director Shaun Donovan used his first speech in his new position to decry a multibillion-dollar drain on the federal budget that lawmakers don't account for – climate change. "From where I sit, climate action is a must do; climate inaction is a can't do; and climate denial scores — and I don't mean scoring points on the board," he said Friday at the Obama administration-friendly Center for American Progress. "I mean that it scores in the budget — climate denial will cost us billions and billions of dollars." It's a new but familiar Democratic talking point — not planning now for unavoidable climate impacts could yield immense losses later on as agencies shift money around to cover unforeseen costs. Senate Budget Chairwoman Patty Murray, D-Wash., held a hearing in July on the issue and called on Congress to start considering the long-term fiscal impacts that a warming planet could have on the federal budget. OMB plays a major role in the effort to more adequately consider the costs and benefits of acting to mitigate, or adapt to, climate change as a coordinator among agencies, Donovan said. It also bears the responsibility to "fund and demand" the data needed to support climate policies, he said. "It is our job to ensure the capacity to fund and demand data and data-driven climate action," Donovan said. "We need to make sure we know that we're rebuilding stronger. And we need to collect the data to make sure that verify our assumptions about that."
http://blogs.rollcall.com/energy-xtra/omb-director-warns-of-warmings-fiscal-costs/?dcz=
O'Reilly: President Obama Has Failed on the Economy
"OBAMA: So — so I just want everybody to understand because you wouldn't always know it from watching the news. By almost every measure, the American economy and American workers are better off than when I took office. We're better off by almost every measure.
O'REILLY: But that turns out not to be true. Let's begin with the most important economic statistic wages. The median household income in the U.S.A. last year was about $52,000 pretty much what it was in 2012. However, over the past six years, median income in America has fallen eight percent under President Obama. And it's worse for households led by people under the age of 65. This is important. From 2000 to 2013, their income has dropped more than 11 percent. That's brutal because as everybody knows prices have gone up big time on almost everything. So the end result is that the American middle class continues to get hammered and President Obama's rosy outlook simply has not materialized. On the subject of poverty, it went down slightly last year but the 14.5 percent poverty rate is above the rate when President Obama took office. 2013, slightly more than nine million American families lived in poverty a small increase since 2009. It's about stagnant when President Obama began his term. So there has been no improvement in poverty. But there is this from the Heritage Foundation. This is interesting. One third of the U.S. population is receiving aid from at least one welfare program. There are 80 so-called means tested welfare programs currently available to low income folks. In some states people on welfare receive more than $40,000 a year in services. That means the poor have purchasing power and 75 percent of them have a car or a truck; 92 percent a microwave oven, 67 percent cable or satellite TV; 50 percent have a personal computer; 43 percent Internet access; 40 percent a wide screen plasma TV and more than 50 percent of poor families with children have video game systems like XBox or Playstation. So while it's not pleasant to be poor, Americans are not destitute. The major reason the economy is not improving is that business continues to keep the payroll down. There are more people seeking jobs than jobs available. President Obama does not seem to understand that the private marketplace drives wages. The more jobs created, the higher salaries will be because companies need good workers."
http://www.realclearpolitics.com/video/2014/09/18/oreilly_its_not_pleasant_to_be_poor_but_americans_are_not_destitute.html
Senators look to lame-duck session to pass Internet sales tax bill
"Top Senate lawmakers think they have found a way to allow states and local governments to tax Internet purchases: Link online sales taxes to separate legislation prohibiting Internet access taxes and pass it in the post-election "lame duck" session of Congress. The moratorium on access taxes runs out Dec. 11. A bill by Sen. Mike Enzi, R-Wyo., titled the Marketplace and Internet Tax Fairness Act, would extend the moratorium for a decade while allowing states to require online merchants to charge sales taxes. Senate Majority Whip Dick Durbin, D-Ill., the number-two ranking Democrat, is a co-sponsor. The backers are hoping that access taxes — which would slap levies on customers for their Comcast or Verizon Internet accounts — will be the more unpopular of the two provisions and that Congress will accept the sales taxes to get rid of them. "Both … have been debated at length and discussed in numerous committee hearings. Neither are new issues and Senator Enzi believes both should be signed into law this year," said Enzi spokesman Daniel Head. Head said the legislation had a strong chance to be voted on in December, which lobbyists on both sides expect as well. A Senate Democratic leadership source said they were "keeping their options open." Sen. Ron Wyden, D-Ore., accused the bill's backers of "holding the Internet economy hostage" in a statement Thursday. "I fully expect another misguided attempt to tie [the access tax issue] to an unrelated and harmful proposal that would turn small businesses into tax collectors for hundreds of different jurisdictions across the country," Wyden said. The House passed an extension of the access tax moratorium by voice vote in July. But key House Republicans, especially Virginia Rep. Bob Goodlatte, chairman of the Judiciary Committee, which has jurisdiction, are opposed to the sales tax provisions and have given no sign of wavering. The lobbying has been fierce. "We are up there on the Hill talking about this every week. This is our number one priority," said Stephen Schatz, spokesman for the National Retail Federation, a major supporter of the Enzi bill. Any congressional gridlock creates the possibility that consumers could start seeing access taxes tacked onto their bills by the end of the year. That would create new pressure on Congress to address the issue, though which side would feel more heat from voters is not clear. "I think they are going to come to a game of chicken here … and will come to an agreement at the eleventh hour," said Phil Bond, executive director of We R Here, a group of online retailers opposing Enzi's bill. Bond predicts that the Senate will blink first and compromise on a temporary extension of the access-tax ban without the sales tax provision."
http://washingtonexaminer.com/senators-look-to-lame-duck-session-to-pass-internet-sales-tax-bill/article/2553654?custom_click=rss
Obama signs short-term funding bill
http://washingtonexaminer.com/obama-signs-short-term-funding-bill/article/2553699?custom_click=rss
FEDERAL RESERVE ACHIEVEMENT: RICH GETTING RICHER, POOR GETTING POORER, MIDDLE CLASS BEING SQUEEZED
"Media coverage of Federal Reserve Chairman Janet Yellen's speech ignores the continuing predicament of the middle income American. Sure, those with highly leveraged portfolios or a large pile of retirement assets might care, but that's not the median income worker. For conversation sake let's call her Julia. Julia is far more concerned with whether her earnings will ever catch up to those in 2007. The massive Fed interventions and record low interest rates over the last 6 years haven't helped her. The government recently reported that the 2013 median income of Americans had plummeted 8 percent from 2007. Over half of that happened while the Federal Reserve trumpeted its various "Quantitative Easing" programs. Instead of wasting so much time bantering about the Fed's latest pronouncement, political leaders and the media should be focused on how to make workers able to thrive again. The often conflicting interpretations of the Fed's positions points out one problem – the primary product of the current monetary system is more and more uncertainty. The Federal Reserve has adopted what is called in foreign diplomacy "the art of ambiguity," parsing every word and nuance in each sentence. An economy that rises and falls on statements from bureaucrats is not a healthy one. It doesn't have to be that way. Eliminate uncertainty by returning to the gold standard and return to the equitable prosperity that made America great. In contrast over the five years before the dollar was formally cut loose from gold in August 1971, the real earnings of the average American worker grew by 6.3% per year. Compared to the 8% drop Julia has experienced the last five years, that's a difference of 14.3% in her buying power.
With the dollar fixed to gold, people did not wake up every morning and listen for how much their paycheck had shrunk in its buying power. Family budgeting was so much easier!
It's time for a useful discussion. Let American workers flourish. Fix the dollar."
http://www.breitbart.com/Big-Government/2014/09/19/Federal-Reserve-achievement
Fitch keeps 'AAA' rating on US credit
http://townhall.com/news/general/2014/09/19/fitch-keeps-aaa-rating-on-us-credit-n1894274
Can The Economy Withstand Another Housing Breakdown?
http://www.forbes.com/sites/sharding/2014/09/19/can-the-economy-withstand-another-housing-breakdown/
---
COMMON CORE:

Common Core Will Have an Impact on College
"Common Core is supposed to improve learning for students in in their K-12 years. There are many reasons to doubt that it will do that. In today's Pope Center piece, English professor Mary Grabar argues that Common Core will have a detrimental impact on higher education. She writes, "I have taught college English for twenty years and have researched Common Core for the last three years. I know that the project-based learning, the replacement of extensive reading and papers with group discussions on selective snippets, the replacement of literary classics with 'informational texts' and video, and the diversion from writing to 'speaking and listening skills' will make students even less prepared to do the work of a traditional English class." Moreover, Mary points out, colleges will be expected to align their courses with Common Core standards. That will only put further pressure on professors to lower their standards. I find especially revealing a comment from the director of teacher preparation at Arizona State that Common Core: "Students will come not with a new set of information they didn't have before but with different types of thinking that really are required for success in higher education." Those "different types of thinking" probably mean the social attitudes that are dear to "progressive" educationists, not a better command of reason."
http://www.nationalreview.com/phi-beta-cons/388421/common-core-will-have-impact-college-george-leef
Ole! Louisiana Will Offer Common Core ENGLISH LANGUAGE ARTS Test In SPANISH
http://dailycaller.com/2014/09/19/louisiana-will-offer-common-core-english-language-arts-test-in-spanish/
---
MISC.:

POLL: PLURALITY SUPPORT TEA PARTY
"A recently released poll shows that a plurality of the country still supports the Tea Party movement. A recent YouGov/Economist poll found that 33% of Americans support the movement, 22% neither support nor oppose, and 29% oppose. Republicans in large part support the movement, which is consistent with four years of polling from Pew Research. In every poll the organization has conducted in the last four years, more Republicans or Republican-leaning voters have supported the movement than opposed. As Breitbart News noted, though, some mainstream media outlets like Newsweek have not counted out the Tea Party, observing that the movement's losses in the primaries this year "shouldn't be viewed as a diminishment of conservative fervor" heading into 2016. The YouGov/Economist online poll was conducted September 13-15 and has a margin of error of +/- 4.5 percentage points."
http://www.breitbart.com/Big-Government/2014/09/19/Poll-Plurality-Support-Tea-Party
AFTER DECLARING WAR ON TEA PARTY, KARL ROVE FRETS GOP ESTAB CANDIDATES NOT GETTING ENOUGH DONATIONS
"After declaring war on the Tea Party and often showing nothing but contempt for grassroots conservatives that powered Republicans to record gains in the 2010 midterm elections, Karl Rove whined that the GOP may not take back the Senate this year because of the lack of enthusiasm for his establishment-approved candidates. Writing in the Wall Street Journal, Rove notes that even though Obama's "job approval numbers are lousy, no Democrat in a competitive Senate race polls regularly above 50%, GOP enthusiasm is high, and independents are trending Republican… each passing day provides evidence as to why a GOP Senate majority is still in doubt."After declaring war on conservatives and the Tea Party last year, Rove now realizes that the very voters the establishment trashed are not donating to more moderate and establishment Senate candidates in states like North Carolina and Colorado. Rove says that "Republican candidates and groups must step up" to reduce the fundraising gap with Democrats. He said "Republicans must reach a certain sufficiency of advertising in the next six weeks" to "tip the needle in the GOP's direction." Rove said "that will only happen if Republicans open their wallets to candidates whom they may have never met, and, if they live in a battleground state, they clear their calendars to volunteer to identify and get out the vote."
Last year, Rove formed the "Conservative Victory Project," a group whose purported goal, according to the New York Times, is to "recruit seasoned candidates and protect Senate incumbents from challenges by far-right conservatives and Tea Party enthusiasts who Republican leaders worry could complicate the party's effort to win control of the Senate."
Breitbart News noted that after Rove formed a PAC to attack conservatives, donations dried up–"Rove's organization has been so tarnished among the conservative base that candidates fear donors will not contribute to any group associated with him." As a result, his network has "reloaded with groups that share donors but are technically not affiliated on paper with them" to try to deceive donors and voters even more."
http://www.breitbart.com/Big-Government/2014/09/19/After-Declaring-War-on-Tea-Party-Karl-Rove-Frets-GOP-Estab-Candidates-Not-Getting-Enough-Donations
Exclusive: Angry with Washington, 1 in 4 Americans open to secession
http://www.reuters.com/article/2014/09/19/us-usa-secession-exclusive-idUSKBN0HE19U20140919
Congress Moves To Reform The IRS
http://www.forbes.com/sites/robertwood/2014/09/19/congress-moves-to-reform-the-irs/
GOHMERT INTRODUCES BILL TO GET FEDS OUT OF SCHOOL CAFETERIAS
"As the federal government continues to exert influence over public schools, Texas Congressman Louie Gohmert has introduced a bill that would limit the feds from mandating which foods schools must serve. The bill is called the "EDIBLE Act." "EDIBLE Act" stands for "Eliminate Dogmatic Interference by Bureaucratic Lunch Extremists Act." Under the bill, the federal government could only require schools to serve certain foods if those foods are completely paid for with federal funds.  The bill would cut waste in schools, as oftentimes cafeterias are forced to provide large amounts of food that are ultimately thrown out.
In a statement obtained by Breitbart Texas, Gohmert said, "The best thing the federal government could do, regarding the federal food mandates for students, is completely drop the demands. It is grossly unfair for unelected bureaucrats or spouses of elected officials to mandate what must be eaten and not eaten where they have never lived, resided or eaten."
He continued, "When cafeteria workers have shown me the list of allowed foods, I was shocked that there were so many foods that I had never even heard of as well as foods I did not eat as an east Texas student. Now as an east Texas adult it is exceedingly clear that the best control is local control, and that is especially true of students' food.'  Cafeteria workers all over east Texas have complained about the massive amount of food they are federally required to cook and throw away. Sanity must return to local school menus." First Lady Michelle Obama has been at the forefront of expanding the federal government's influence in school cafeterias."
http://www.breitbart.com/Breitbart-Texas/2014/09/19/Gohmert-Introduces-Bill-to-Get-the-Feds-Out-of-School-Cafeterias
Bringing the Noise on Climate Change
"Next Tuesday, leaders of a hundred and twenty nations, President Barack Obama among them, are scheduled to gather in New York for the United Nations climate summit, called by Secretary-General Ban Ki-moon. Ahead of the summit, on Sunday, tens of thousands of demonstrators are expected to march through midtown Manhattan demanding that those leaders take action. Almost certainly, the leaders will disappoint the marchers, not to mention anyone else who cares about the future of the planet, though by how much, exactly, will probably not be clear for many months. According to the U.N. Web site for the summit, the Secretary-General convened the meeting in order "to galvanize and catalyze climate action" and has asked world leaders to "bring bold announcements." But, as a preview of the meeting posted recently on Grist put it, "The most important thing for you to know about the upcoming United Nations Climate Summit is what it isn't." What the summit isn't is an official part of the ongoing—some might say interminable—international negotiations that began with the adoption of the United Nations Framework Convention on Climate Change. The Framework Convention on Climate Change, which was negotiated in Rio in 1992, committed all the signatory nations, which includes pretty much all nations, to stabilizing "greenhouse gas concentrations in the atmosphere at a level that would prevent dangerous anthropogenic interference with the climate system." Unfortunately, the U.N.F.C.C.C. did not specify what that level was, or how this "stabilization" was supposed to be achieved. These gaps led to the Kyoto Protocol, negotiated in 1997, which committed developed countries to reducing their greenhouse-gas emissions by various, specified amounts. (The U.S., under President Bill Clinton, signed the Kyoto Protocol, but never ratified it.) The Kyoto Protocol, too, was clearly inadequate to the task of preventing "dangerous anthropogenic interference," and a successor treaty was supposed to be negotiated in Copenhagen in the fall of 2009. The Copenhagen talks collapsed without resolution, and so it was agreed that the successor treaty would be negotiated in Paris in the fall of 2015. And this time we really mean it! Perhaps the best way to think about next week's climate summit in New York is as a pep rally for Paris. Organizers of Sunday's march are hoping to demonstrate that there's broad-based political support for cutting emissions; the other day, they told the Times that they are expecting buses from as far away as Kansas and Minnesota. The march is supposed to culminate not with speeches but with a great, deafening clamor. "Own a trumpet?" the author and environmental activist (and former New Yorker staff writer) Bill McKibben has advised. "Bring it. Own a vuvuzela? Definitely bring it." When the world leaders attending the summit speak on Tuesday, some will make genuinely impassioned statements; others may even make "bold announcements." Unfortunately, still others will skip the meeting entirely; significantly, Xi Jinping, the President of China, which is now the world's largest emitter of CO2, has begged off, as has Indian Prime Minister Narendra Modi, Russian President Vladimir Putin, and Canadian Prime Minister Stephen Harper. In the years since the Framework Convention on Climate Change was negotiated, global greenhouse-gas emissions have risen by nearly fifty per cent, which means that the task of staving off "dangerous anthropogenic interference" has become that much more daunting—if, indeed, it is even possible any more. For next year's meeting in Paris to produce an agreement that's meaningful, that agreement is going to have to somehow yield truly significant emissions reductions, and do so quickly. After twenty-two years of failed attempts, it's hard to be optimistic about this prospect."
http://www.newyorker.com/news/news-desk/last-chance-climate-change
MICHELLE OBAMA: AMERICANS 'TAKE FOR GRANTED' HOW MUCH BARACK HAS IMPROVED US
"First Lady Michelle Obama proudly defended her husband's record at a Washington, D.C. fundraiser, reminding the attendants how far the country had come since the Obamas entered the White House. "Just think about how different our country looks to children growing up today," she said. "Think about how our kids take for granted that a black person or a woman can be President of the United States." She also praised President Obama for changing history on gay marriage and the Supreme Court. "They take it for granted that for the first time in history, there are three brilliant women serving on our Supreme Court," she said. "They take for granted that their president will end hurtful policies like 'don't ask, don't tell,' they'll speak out for gay marriage. The First Lady emphasized her continued belief in the hope and change that they promised in 2008. "Today, when folks ask me whether I still believe everything we said about change and hope back in 2008, I tell them that I believe it more strongly now than ever before, because, look, I've seen it with my own eyes," she said, citing Obamacare, the stimulus, and the auto bailout. The First Lady told donors that it was Congress that was stalling and blocking their agenda, reminding them of the importance of the midterm elections. "If we lose these midterm elections, it's going to be a whole lot harder to finish what we've started," she warned. "Because things will be even worse here in Washington." She also skewered members of Congress for blocking her anti-obesity agenda in public schools "In fact, it's gotten so bad, they've even tried to block the work I do on child obesity — and that's really saying something," she said. "I mean, for most folks in this country, making sure our kids get decent nutrition isn't all that controversial — it shouldn't be."
http://www.breitbart.com/Big-Government/2014/09/19/Michelle-Obama-Because-of-Barack-Kids-Take-For-Granted-That-A-Black-Person-or-a-Woman-Can-Be-President
Joe Biden's Unfortunate Statement to a Democratic Women's Group
"Vice President Joe Biden raised some eyebrows Friday morning by praising former Sen. Bob Packwood (R-Ore.), who had to resign in 1995 amid sexual harassment charges, before the Democratic National Committee Women's Leadership Forum. Biden, who is known for the occasional verbal gaffe, told the women's group that today's Republicans are "a different breed of cat," given their attempts to push for voter ID legislation and other policies Democrats oppose. In past, he said, many Republicans worked to expand access to the polls."
http://www.theblaze.com/stories/2014/09/19/bidens-unfortunate-statement-to-a-democratic-womens-group/
Obama, Biden team up to combat sexual assault
http://washingtonexaminer.com/obama-biden-team-up-to-combat-sexual-assault/article/2553677?custom_click=rss
Why are Democrats so mad at DNC chief Debbie Wasserman Schultz?
Political DC is buzzing about a Politico story quoting critics who claims Democratic National Committee chair Wasserman Schultz put her own ambitions ahead of the party's. Are they looking for a scapegoat for Democrats' likely drubbing in the mid-terms, or is something else at work?
http://www.csmonitor.com/USA/DC-Decoder/Decoder-Buzz/2014/0919/Why-are-Democrats-so-mad-at-DNC-chief-Debbie-Wasserman-Schultz
VALERIE JARRETT: I 'RESPECT AND ADMIRE' DEBBIE WASSERMAN SCHULTZ
http://www.breitbart.com/Big-Government/2014/09/19/Valerie-Jarrett-Respect-and-Admire-Debbie-Wasserman-Schultz
Comey Island
There's a new war on terror. So just what is Obama's mysterious FBI director up to?
"One of the first visible changes to the century-old law enforcement agency by new FBI Director James Comey was his decree, in April, that new agents would tour the memorial as part of a lesson highlighting one of the bureau's darkest chapters, when founder J. Edgar Hoover abused the rights of the civil rights leader, illegally monitoring King and later even attempting to blackmail him into giving up his quest for civil rights. Those tourists at the King Memorial surely also missed a little-noticed FBI announcement that same day that its Next Generation Identification system had achieved "full operational capability." Almost no one outside the bureau—and few even inside it—understands the full scope of NGI, but the facial recognition system is designed to be the next evolution of its vaunted fingerprint database, incorporating new forms of biometric data and more than 50 million photos of Americans—including by next year at least 4.3 million photos pulled from non-criminal settings like job applications—aimed at spitting out names of possible suspects based on source images like surveillance cameras.
Together, the two moments on Monday represent the confusing mix that is James Comey, perhaps the most complex and philosophical figure ever to occupy the seventh-floor director's suite in the hulking J. Edgar Hoover Building on Pennsylvania Avenue, named for the fearsome leader who built the crime-fighting agency—only to preside in his final years over its most grotesque excesses. Comey cheered civil liberties advocates when he was nominated to take over the bureau last June. As the Justice Department's No. 2 in March 2004, he had dramatically confronted the Bush White House over its controversial domestic spying program, staring down Chief of Staff Andrew Card in front of Attorney General John Ashcroft's hospital bed. Maybe Comey—the man who had stood up to the worst impulses of the post-9/11 homeland security machine and took office just months after Edward Snowden laid bare the full excesses of the intelligence community over the last decade—would be the one to arrest the spread of the intrusive surveillance state. Instead, the FBI has forged ahead with powerful new technologies and sought sweeping new powers to surveil and investigate the computers of people all over the world, even as Comey has launched a new era of openness and transparency within the bureau itself. A year into the job and amid a global surge of new terrorist threats, America's top lawman is still an enigma, keeping the lowest profile of any of the top members of President Obama's national security team. The thing is, Jim Comey's always been hard to pin down.
But it'll help if you're willing to read a 123-page PDF by the 67th wealthiest man in the world."
http://www.politico.com/magazine/story/2014/09/comey-island-111120.html#.VBxmML6RafQ
Porn Viewed In Obama's EPA House
"Of all the really dumb things that Congress is forced to address, the fact that a bill had to be introduced to prevent government workers from view porn on the government's dime is really disturbing, yet funny at the same time. North Carolina Congressman Mark Meadows has introduce the 'no porno for you act.' Not really, that's just me having a little fun with the measure. The bill is called "Eliminating Pornograghy from Agencies Act, which of course would restrict federal workers from being able to access porn and other naughty stuff on the federal government's computers and other devices. This type of behavior is just par for the course in President Barack Obama'a administration, which seems to be asleep at TV remote since coming into office in 2008. Apparently this bill came about after the Environmental Protection Agency (EPA) reported that one of its employees was busted viewing up to 6 hours of porn every day in his office. Dang! Either someone doesn't have much of a social life, or there really isn't much to do over at the EPA, or both. I say both. It seems as if this pornoholic at the EPA still has his job, but this should be of no surprise to anyone, considering that AG Eric Holder still has his."
http://www.breitbart.com/InstaBlog/2014/09/19/Porn-Viewed-In-Obama-s-EPA-House
THE 'WATER BOND': GOV. JERRY BROWN'S PAYOFF TO THE ENVIRO-EXTREMISTS IN EXCHANGE FOR GROUNDWATER CONTROL
http://www.breitbart.com/Breitbart-California/2014/09/19/The-Water-Bond
Voter registration fraud probe looms over tight Georgia Senate race
"As the pastor of Atlanta's famed Ebenezer Baptist Church, Rev. Raphael Warnock knows how to deliver a line for maximum effect. He employed that skill Wednesday, decrying a fraud probe the state has launched into a minority voter registration drive.  "You don't have to wear a hood — you don't have to be a member of the Ku Klux Klan to be engaged in voter suppression. We know voter suppression when we see it," Warnock told a press conference in Georgia's Capitol building.  The charge, harkening back to a dark period in the South's history, was aimed squarely at Georgia's Republican Secretary of State Brian Kemp. Kemp's office is investigating whether the group Warnock is associated with — the New Georgia Project — has committed fraud in its drive to register more than 100,000 minority voters before the Oct. 6 deadline.  "There's somebody clearly doing something wrong," Kemp told Fox News.  "And we want to figure out who that is, and try to make sure that we stop that.  And bring charges against those people."  At an emergency hearing of the state Election Board this week, Kemp's investigator Chris Harvey laid out the elements of the case. Harvey said he had confirmed 28 cases of fraud in 14 counties — 25 fraudulent voter registration applications and three fraudulent canvassing sheets. Some had forged signatures; others, false information. Another 26 cases were labeled suspicious. Falsifying a voter registration form is a felony in the state of Georgia.  "Any time that you're talking about forgery and fraud in Georgia law, it's certainly very serious," Kemp told Fox News."
http://www.foxnews.com/politics/2014/09/19/voter-registration-fraud-probe-looms-over-tight-georgia-senate-race/
Voter registration fraud probe looms over tight Georgia Senate race
http://www.foxnews.com/politics/2014/09/19/voter-registration-fraud-probe-looms-over-tight-georgia-senate-race/
Obama's Strategy for Midterm Campaigning
"President Barack Obama's domestic agenda has been drowned out by a deluge of high-stakes foreign-policy crises just as his campaigning for November's midterm elections is expected to heat up. Despite the country's intense focus on events overseas, namely the threat of the militant group Islamic State, White House officials say the president won't use foreign policy and national security issues on the campaign trail. Mr. Obama will continue to explain his strategy and make his case to Americans for waging the fight against Islamic State, a senior administration official said, but the president won't use the issue as a way to improve Democrats' electoral situation. That's a stark contrast to President George W. Bush, who in 2002 made national security and terrorism an issue in the midterm elections. The reason, a senior administration official said, is that Mr. Obama wants to keep the politics out of what he views as a serious national security issue that should unite, not divide, the country."
http://blogs.wsj.com/washwire/2014/09/19/obamas-strategy-for-midterm-campaigning/?mod=WSJBlog
GOTCHA! How oppo took over the midterms
http://www.politico.com/story/2014/09/2014-election-stories-111114.html
Obama: "When women succeed, America succeeds"
http://www.cbsnews.com/videos/obama-when-women-succeed-america-succeeds/
Did Begich Sell-Out Alaska For Harry Reid's Campaign Cash?
http://www.breitbart.com/InstaBlog/2014/09/19/Did-Begich-Sell-Out-Alaska-For-Harry-Reid-s-Campaign-Cash
Chamber of Commerce Drops Big $ On Non-Issue in New Hampshire
"From the New Hampshire Journal we learn: The U.S. Chamber of Commerce will launch its second ad of the New Hampshire U.S. Senate campaign on Saturday, this one focusing on Sen. Jeanne Shaheen's vote in favor of the Affordable Care Act. The ad campaign is a three-week, seven-figure buy on broadcast and cable television, as well as in digital format. In the 30-second ad, a narrator says, "Senators are meant to be a check and balance on the White House," but says Shaheen "parroted" President Barack Obama's promise that "if you like the (insurance) plan you have, you can keep it." Which sounds fine, except that it comes ten days after polls showing ObamaCare simply isn't the vote driver a Chamber of Commerce and GOP consulting class afraid to talk illegal immigration, want it to be. In fact, it's gotten so bad, National Review, not exactly the GOP establishment's worst enemy, is calling for the mass firing of Republican consultants for bad advice driven by their reluctance to talk issues that drive voters, instead of serving only their deep-pocketed donor class. Karl Rove Upside Down on Amnesty Versus ObamaCare With Barack Obama now publicly backing away from executive action, or perhaps an amnesty for illegal immigrants until after November, anyone watching the mid-term elections closely has to admit that the border crisis and the amnesty issue is now a significant factor, especially in competitive states, as we move toward November."
http://www.breitbart.com/InstaBlog/2014/09/19/Chamber-of-Commerce-Drops-Big-On-Non-Issue-in-New-Hampshire
US troops heading into Africa soon for Ebola fight
https://news.yahoo.com/us-troops-heading-africa-soon-ebola-fight-152133481–politics.html
DOCTORS: 'IRRESPONSIBLE' TO SEND TROOPS TO 'COMBAT' EBOLA
Call for quarantine, banning flights to U.S. from nations with virus outbreaks
"According to the World Health Organization, at least 4,985 people have contracted Ebola and at least 2,461 have died. Several doctors have fallen ill with Ebola, and two of them have died. New reports indicate a Doctors Without Borders staff member has contracted the virus in Liberia and will be evacuated to France for treatment. "You can see that these doctors, who are highly trained people, got themselves infected," said Dr. Lee Hieb, former president of the Association of American Physicians and Surgeons. "So sending troops into an area, if they're dealing one-on-one with a patient, they're not going to be able to protect themselves very well. It's not easy to [prevent transmission], because you get tired and you get careless and you make some simple mistakes. All it takes is one virus particle." Dr. Hieb said quarantine measures should be taken to control the outbreak and prevent Ebola from coming to America. "You don't get Ebola from Europe," she told WND. "You get Ebola from Africa. And it's a really simple formula: Don't let people fly to America if they've been to areas where there's an outbreak. When there's an outbreak, stop air [traffic] flow." Hieb added, "If they're going to use the troops to do population control, which is one of the ways you contain it, basically you just don't let anybody out. You'd make a ring around where it is, and you'd quarantine the area." With quarantines in places where the outbreaks are occurring, even if a person infected with Ebola were to try to board a plane to the U.S., it would be far more difficult for them to make the journey, she explained. "Could somebody sneak through by going to Pakistan or some place?" she asked. "Yes, potentially. Ebola comes on so rapidly, you would know it. They wouldn't make it. We should not allow flights from nations that are having Ebola outbreaks."
http://www.wnd.com/2014/09/doctors-irresponsible-to-send-troops-to-combat-ebola/
Obama signs bill to arm and train Syrian rebels
http://www.cbsnews.com/news/obama-signs-bill-to-arm-and-train-syrian-rebels/
Dem. Rep: WH Plan to Arm Syrian Rebels 'Lame'
"Criticism of President Obama's strategy in Iraq and Syria from his own party got a little middle-school-esque on Friday, with congresswoman Jackie Speier (D., Calif.) calling the White House plan to train and arm moderate Syrian rebels "lame." The lawmaker — who voted against providing material support and training to Syrian rebels – spoke Friday with MSNBC's Jose Diaz-Balart about the plan, which passed the House on Wednesday and the Senate on Thursday with mostly Republican votes. "It wasn't a plan," Speier said. "To actually train and arm three to five thousand Syrians in the Free Syrian Army is not a plan. There are many within the establishment, former generals, who said it was lame, actually. That if you were going to do it, you'd need to do at least 15,000." "ISIL is making about $3 million a day," she said. "We need to disrupt their line of income. And that means blowing up oil wells and the roads that they use to get those oil tankers to shipment. So I actually think ISIL is something we have to address, I think it is dangerous. But if we're going to address it, it's not with three to five thousand trained [Syrian rebels]." "I think we really moved too quickly, quite honestly," Speier said, worrying that Free Syrian Army rebels supported by the U.S. may end up running from the Islamic State — or even joining them — once confronted by jihadists on the battlefield."
http://www.nationalreview.com/corner/388427/dem-rep-wh-plan-arm-syrian-rebels-lame-brendan-bordelon
DEM REP CALLS OBAMA'S PLAN TO ARM SYRIAN REBELS 'LAME'
http://www.breitbart.com/Breitbart-TV/2014/09/19/Dem-Rep-Obamas-Plan-to-Arm-Syrian-Rebels-is-Lame
Josh Earnest: Ignore Obama's military critics because they served under Bush (Then, how do you explain the above?)
http://hotair.com/archives/2014/09/19/josh-earnest-military-critics-of-obamas-isis-strategy-backed-iraq-war-so/
France launches first airstrike against ISIS in Iraq, Hollande's office says
http://www.foxnews.com/world/2014/09/19/france-isis-strike/
TURKISH NURSE: 'I AM SICK OF TREATING WOUNDED ISIL MILITANTS'
"A nurse in Turkey told authorities she is tired of treating members from the Islamic State. The nurse, only known as E.G., works in a hospital in Mersin, which is on the coast of the Mediterranean Sea and across the ocean from Syria. "We treat them, and they go on to decapitate people," she said. "I am sick of treating wounded ISIL militants."
The private hospital receives numerous Syrians since the civil war began three years ago. But E.G. is alarmed at the rise of wounded Islamic State terrorists transported to her hospital, especially since the group still has over 48 Turkish nationals, including women and children, as hostages. The jihadists captured the nationals from the Turkish consulate in Mosul, Iraq, on June 11. "I was extremely distressed about this," she said. "I am very sorry about this situation. I am disturbed by the fact that these people are being treated in our hospitals while our people are being held by them."
http://www.breitbart.com/Big-Peace/2014/09/19/Turkish-Nurse-I-am-Sick-of-Treating-Wounded-ISIS-Militants
Susan Rice: I hope everyone realizes it's going to take "many months" to train these Syrian rebels
http://hotair.com/archives/2014/09/19/susan-rice-i-hope-everyone-realizes-its-going-to-take-many-months-to-train-these-syrian-rebels/
Mark Steyn: Obama Has 'No Interest In Driving A Stake' Through ISIS
http://dailycaller.com/2014/09/19/mark-steyn-obama-has-no-interest-in-driving-a-stake-through-isis/
Megyn Kelly: Is Obama Setting American Troops Up To Fail?
http://www.realclearpolitics.com/video/2014/09/19/megyn_kelly_is_obama_setting_american_troops_up_to_fail.html
Dem Rep: 40 American ISIS fighters have already returned to the United States
"Rep. Tim Bishop, D-N.Y., warned during a recent speech that up to 40 radicalized U.S. citizens who have fought alongside the Islamic State of Iraq and Levant (ISIL or ISIS) have already returned to the United States, where they could pose a terrorist threat. Bishop claims that of the 100 or so Americans who have traveled to the Middle East to join ISIL's ranks, some 40 have returned and are currently being surveilled by the FBI, according to his remarks, which were filmed and uploaded to YouTube last week. "One of the concerns is the number of U.S. citizens who have left our country to go join up with ISIS," Bishop said during the speech. "It is believed there have been some number up to 100 that have done that." "It is also believed that some 40 of those who left this country to join up with ISIS have now returned to our country," Bishop said, eliciting shocked responses from some in the crowd. These 40 individuals, Bishop said, "are under FBI attention and surveillance. So they are known and being tracked by the FBI."
http://www.foxnews.com/politics/2014/09/19/dem-rep-40-american-isis-fighters-have-already-returned-to-united-states/
Dem Rep: 40 American ISIL Fighters Have Already Returned to the United States
These individuals under surveillance, 'being tracked' by the FBI
http://freebeacon.com/national-security/dem-rep-40-american-isil-fighters-have-already-returned-to-the-united-states/
Russian Nuclear Bombers Buzz Alaska, N. Europe
Bear H bomber runs timed to Ukrainian leader visit
http://freebeacon.com/national-security/russian-nuclear-bombers-buzz-northern-europe/
---
MS RUNOFF ELECTION:

Chris McDaniel continues challenging Mississippi Senate primary results
http://www.cbsnews.com/news/chris-mcdaniel-continues-challenging-mississippi-senate-primary-results/