News Briefing for September 13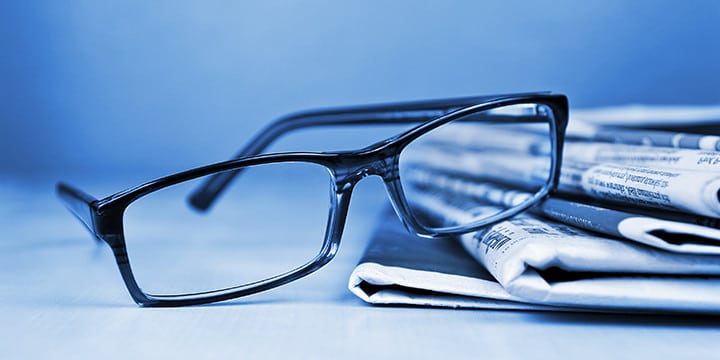 Below are some of the news stories that we are reading today.
---
HEALTHCARE:

Americans Still Think Obamacare's Hurting The Country
"Most of Obamacare has kicked in already and Americans still overwhelmingly think that it's hurting the country more than it's helping, according to a Pew poll published Friday.  Forty-five percent think the health-care law has had a mostly negative effect on the country as a whole, Pew found. Another 18 percent think it hasn't done much at all. That leaves just a third of respondents that believe Obamacare's doing mostly good. That pessimistic view of the law has actually grown since Obamacare went into action. In September 2013, Pew found that 38 percent of Americans thought the Affordable Care Act had a mostly negative effect on the country; just 24 percent thought at that time that it had a positive effect. The Obama administration continues to struggle with glitches and problems with Obamacare's technology and implementation, but the ongoing opposition to the health-care law is surprising, given that a number of Americans have taken begun to take advantage of some provisions — especially premium subsidies. But the remaining problems, from canceled insurance plans to rising health insurance premiums and deductibles, are keeping the health-care law unpopular.  It doesn't look like that's going to change anytime soon. Forty-six percent think Obamacare will continue to have a negative effect on the country in the future, while just 37 percent think it will have a positive effect. That goes for Americans' personal interactions with the health-care law as well. Just over a quarter of Americans say Obamacare's negatively affected them personally, while just 19 percent said the health-care law's been positive. Thirty-eight percent of Americans think Obamacare will hurt them in the future. Obamacare's underwater on pretty much every front. Voters are not enthused about the health-care law and most Democratic candidates are shying away from their Obamacare support ahead of November. Even the law's supporters have made it a given that the health-care law needs a lot of changes to make it work.  Several polls this week found that just 34-35 percent of voters are in favor of Obamacare. A NBC News-Wall Street Journal poll found while opinions on the law are split largely on partisan lines, 51 percent of independents also disapprove of the law."
http://dailycaller.com/2014/09/12/americans-still-think-obamacares-hurting-the-country/
Glitch in health care law allows employers to offer substandard insurance
"A flaw in the federal calculator for certifying that insurance meets the health-care law's toughest standard is leading dozens of large employers to offer plans that lack basic benefits, such as hospitalization coverage, according to brokers and consultants. The calculator appears to allow companies enrolling workers for 2015 to offer inexpensive, substandard medical insurance while avoiding the Affordable Care Act's penalties, consumer advocates said. Insurance pros are also surprised such plans are permitted. Employer insurance without hospital coverage "flies in the face of Obamacare," said Liz Smith, president of employee benefits for Assurance, an Illinois-based insurance brokerage. At the same time, a kind of Catch-22 bars workers at these companies from subsidies to buy more comprehensive coverage on their own through online marketplaces. No federal tax credits for health coverage are available to people with workplace plans approved by the calculator. The calculator is used by self-insured employers, which include most large firms. Like insurance companies, self-insured employers must certify that their plans pass the law's standards for consumer value. One official way to do that is to get a passing score on the Health and Human Services Department's "minimum-value" calculator, an online tool. An employer checks boxes on the screen indicating what benefits are offered — such as hospitalization, mental health care and pharmacy coverage — as well as workers' share of the cost. The calculator then determines whether the plan covers enough potential medical costs to be considered adequate insurance."
http://www.washingtonpost.com/business/economy/glitch-in-health-care-law-allows-employers-to-offer-substandard-insurance/2014/09/12/27af2a24-39f7-11e4-bdfb-de4104544a37_story.html
Shocker: HHS Obamacare Technology Has Yet Another Glitch
"There's yet another problem with technology the Obama administration is using to approve health insurance plans for Obamacare regulations, The Washington Post reports.  Flaws in a calculator the Obama administration created to approve group health coverage is causing the federal government to okay health plans that don't cover hospitalization costs and other benefits supposed to be required by the Affordable Care Act. The Department of Health and Human Services created the calculator for self-insured employers, which encompasses most large firms, to ensure that health insurance offers meet standards. Consumer advocates told the Post that the flawed calculator allow "inexpensive, substandard medical insurance" without triggering Obamacare penalties. "There are a lot of errors in the calculator," Shannon Demaree, actuarial services director at broker Lockton Companies, told the Post. "It allows more plans to pass as qualifying coverage than we believe really do."  If a company's health insurance plan doesn't pass the calculator's test, they're liable to be fined up to $3,000 per worker in 2015. Demaree said Lockton's clients are very interested in the ability to offer the less inclusive and less expensive plans. Chicago-based consulting company Assurance has 35 employers looking to offer lower-coverage plans, while another Illinois company, the American Workers Plans, has 30 clients considering it. "I think they were somewhat naive in not realizing that people were going to game the heck out of it," actuary Hobson Carroll told the Post. The Washington Post said that HHS directed questions about the calculator's problems to the Treasury Department, while the Treasury Department said to ask HHS."
http://dailycaller.com/2014/09/12/shocker-hhs-obamacare-technology-has-yet-another-glitch/
Will Recent Data Breaches Scare Consumers Away from Healthcare.gov?
"This summer a test server behind the healthcare.gov website was infiltrated by an alien computer code, or malware. The Department of Health and Human Services notified Congress last week on the security breach and said the infected server did not contain personal information. However, the event, combined with other recent consumer site data breaches, call into question how consumers will react to the healthcare.gov site when the new open enrollment period begins on Nov. 15.  A House committee next week plans to quiz administration officials over the recent security breach and the exchange website security concerns. CQ HealthBeat's (@CQHealthTweet) John Reichard inquired on Thursday about any administration concerns about negative consumer reaction to the recent reports of security breaches. Former White House health reform adviser Chris Jennings commented: I doubt the White House is losing too much sleep over this particular issue, though the commitment to privacy and security should be and I think is always there. Re-enrolling the current covered population and targeting the harder to reach folks are much higher on the list."
http://blogs.rollcall.com/healthopolis/will-recent-data-breaches-scare-consumers-away-from-healthcare-gov/?dcz=
Expected insurance cancellations latest fuel in Va. race between Warner, Gillespie
"Health-insurance plans of as many as 250,000 Virginians will be canceled in January because the policies do not meet the standards set by the Affordable Care Act, a development that Republican Ed Gillespie hopes will boost his prospects as he tries to unseat Sen. Mark R. Warner. The high number of potential cancellations, predicted this week at a meeting of the Virginia Health Insurance Reform Commission, instantly became fodder in the Senate race. Gillespie has made Warner's support for the ACA the central theme in his uphill battle against the incumbent Democrat, a former governor who had a 22-point lead over the Republican in a recent poll. Gillespie, a former Republican National Committee chairman and lobbyist, rolled out a series of statements, headlining one of them "250,000 broken promises." His campaign also touted the number as it unveiled a TV ad with video of Warner promising in 2009 that he would not support a health-care law that takes away policies that people already had and liked. "Because Mark Warner worked to pass Obamacare, 250,000 Virginians are losing the health insurance they liked, with thousands getting hit with huge out-of-pocket cost increases while unable to see the doctors they trust," Gillespie said in a prepared statement. Warner's campaign shot back by highlighting some of the law's more popular components and repeating the senator's vow to fix any of its flaws. "Just weeks from election day, Gillespie still has not said how he would fix health care. Instead he would take us back to the days when families were denied health care because of pre-existing conditions and women were charged more than men for the same coverage," Warner campaign spokesman David Turner said in a written statement."
http://www.washingtonpost.com/local/virginia-politics/possible-health-care-policy-cancelations-roil-senate-race-between-gillespie-warner/2014/09/12/188b0f7e-3a9f-11e4-bdfb-de4104544a37_story.html?tid=hpModule_13097a0c-868e-11e2-9d71-f0feafdd1394
California Club: A Triple-Decker 56% Labor Cost Jump
"Diners don't want sandwich-makers sneezing on their turkey, so there's an obvious logic to California's new law mandating three paid days of sick leave.
But as California piles up the costs of employing low-wage workers with paid sick leave and a higher minimum wage, employers also face another large cost spike via ObamaCare.
From June 2014 — just before California bumped up the minimum wage from $8 to $9 an hour — to January 2016 (when the minimum wage hits $10), the cost of employing a 40-hour-per-week minimum-wage worker could rise as much as $4.82, or 56%, to $13.43 an hour, an IBD analysis finds. That includes $2.15 in more wages and Social Security and Medicare taxes; an additional 13 cents for sick leave; and a potential ObamaCare penalty equivalent to $2.54 an hour in wages. Fewer Jobs, Hours. One big risk is that industries employing a primarily low-wage workforce will hire less. That's the prediction of the Congressional Budget Office, which has said the combination of ObamaCare's employer mandate penalties and a hike in the minimum wage to the $10 range would cause more job loss than a higher mandated wage by itself as employers find it more cost-effective to replace workers with technology. The other risk is that employers will keep workers' hours below 30 per week — full time under ObamaCare — to dodge a big part of these new costs. Restricting workers to 29 hours per work would avoid ObamaCare employer penalties and limit the compensation increase to a still-hefty $2.32 an hour, or 27%.
Interestingly, Bureau of Labor Statistics data show that big minimum-wage hikes have been passed in four of the five states seeing the biggest year-over-year drop in the average workweek among leisure and hospitality workers. Inhospitable Wage. Those states are Vermont, where average work hours in the sector fell 4.7% from a year ago in July; Connecticut (-4.1%); Delaware (-3%) and Maryland (-3%). Evidence of an ObamaCare impact in depressing the workweek is piling up. In private industries paying up to $14.50 an hour, rank-and-file workers are clocking the shortest workweek on record, just 27.3 hours. Further, the number of workers clocking hours just above the 30-hour-per-week mark has plunged relative to those with workweeks just below it. The employer penalty for each full-time worker who receives ObamaCare exchange subsidies in 2015 will be $3,120. Penalties are assessed based on the work hours during a measurement period in 2014, so employers have had an incentive to act in advance to limit liability by reducing work hours."
http://news.investors.com/politics-obamacare/091214-717337-california-obamacare-minimum-wage-paid-sick-leave-labor-costs.htm?ven=rss&utm_source=feedburner&utm_medium=feed&utm_campaign=Feed:%20PoliticRss%20(Politic%20RSS)
Morning Plum: Yes, some Dems are campaigning on Obamacare
http://www.washingtonpost.com/blogs/plum-line/wp/2014/09/12/morning-plum-yes-some-dems-are-campaigning-on-obamacare/
'100 Days of Neglecting Obamacare?'
http://www.weeklystandard.com/blogs/100-days-neglecting-obamacare_804891.html
COUPLE FIGHTS OBAMACARE OVER BIRTH CONTROL
Contraceptive mandate blasted as 'wrecking ball in the cathedral of conscience'
http://www.wnd.com/2014/09/couple-fights-obamacare-over-birth-control/
HHS Awards More Than $295 Million in Affordable Care Act Funds to Increase Access to Primary Care at Health Centers
http://www.enewspf.com/latest-news/health-care-reform/55436-hhs-awards-more-than-295-million-in-affordable-care-act-funds-to-increase-access-to-primary-care-at-health-centers.html
---
IMMIGRATION:

BREAKING: White House Reconfirms Obama to Issue Executive Action on Illegal Immigration By The End of The Year
"Speaking to reporters Friday afternoon, White House Press Secretary Josh Earnest reconfirmed President Obama will make an announcement and take executive action on illegal immigration by the end of the year, adding that the "bulk of the work" on the issue already done.  "We're in a position where a vast majority of the work has been done," Earnest said in response to a question from TIME's Zeke Miller. "The bulk of the work has been done." "That [remaining] work will be done in sufficient time for the President to make an announcement before the end of the year,"  he added. "There are still some additional decisions that need to made." Earnest also said President Obama has been working with Attorney General Eric Holder at the Justice Department and Homeland Security Secretary Jeh Johnson "for months" to form decisions about what action to take on the issue. He has also been taking suggestions from outside groups. Last week the White House announced President Obama will delay executive action on illegal immigration until after the 2014 midterm elections in an effort to save vulnerable Democrats from voters. Obama had originally promised to use executive action on the issue by the end of the summer."
http://townhall.com/tipsheet/katiepavlich/2014/09/12/breaking-obama-issue-executive-action-on-immigration-by-the-end-of-the-year-n1891041?utm_source=hefbp&utm_medium=fbpage&utm_campaign=heupdate
Obama's coming "amnesty first" immigration policy
"The sorry and dangerous state of the immigration debate is framed by two recent events:
* President Barack Obama's decision to delay taking executive action until after the election.
* A letter from Arizona Sens. Jeff Flake and John McCain pleading with the Obama administration not to back off an enforcement program in the Yuma area that has produced a reasonably secure border. Obama had said that he would take action by the end of the summer. And he gave every indication that he would go bold, as amnesty advocates had urged him to do. Administration leaks indicated that Obama would at least give work permits to four or five million illegal immigrants who came to this country as adults. The administration had already, by administrative fiat, established a program for those brought here illegally as children to receive renewable two-year work permits. In recent weeks, Obama hinted he might go even further, saying he was looking for ways to make the legal residency of those granted amnesty by his executive order permanent. Although I support amnesty, I think such administrative action will spark a political explosion. And not just among the populist right, which will kick against amnesty however and whenever it is granted. I fear a president claiming a magical wand he can wave to create millions of new legal residents will awaken a dormant nativist sentiment within the body politic that will reverberate for years. The political pressure that forced Obama to back off, at least in terms of timing, wasn't that apocalyptic. Instead, it came from endangered Democratic members of Congress, particularly in the Senate, fearing not for the country, but for themselves. If Obama acted before the election, they thought they'd lose. So, Obama backed off, saying he'd wait until after the election."
http://www.azcentral.com/story/robertrobb/2014/09/11/obama-amnesty-operation-streamline/15471437/
No immigration action yet, but deportations are down (continuation of past articles)
"When President Obama decided to delay his plans to unilaterally implement immigration reforms, immigrant advocates slammed him as the "deporter-in-chief." Yet according to an analysis from the Associated Press, the president has quietly slowed deportations by nearly 20 percent in about the past year. The Homeland Security Department is now on pace to remove the fewest number of immigrants since 2007. Immigration and Customs Enforcement (ICE), the agency responsible for deportations, sent home 258,608 immigrants between the start of the budget year last Oct. 1 and July 28 this summer, a decrease of nearly 20 percent from the same period in 2013, when 320,167 people were removed. Over 10 months in 2012, ICE deported 344,624 people, some 25 percent more than this year, according to federal figures obtained by the AP. The president has been mulling executive action to grant deportation relief to some undocumented immigrants in the United States and strengthen border security resources. In June, he announced that he'd asked Homeland Security Secretary Jeh Johnson and Attorney General Eric Holder to present a list of executive actions he could take within the scope of his authority to modernize and streamline U.S. immigration policy. Mr. Obama previously signaled he would move on the issue by the end of summer, but earlier this month, he announced he would delay any action until after the congressional elections in November. The White House suggested that Republicans' "extreme politicization of the issue" would harm the policymaking. "The reality the President has had to weigh is that we're in the midst of the political season, and because of the Republicans' extreme politicization of this issue, the President believes it would be harmful to the policy itself and to the long-term prospects for comprehensive immigration reform to announce administrative action before the elections," a White House official explained. There are two principal reasons fewer immigrants already are being deported:
-The Obama administration decided as early as summer 2011 to focus its deportation efforts on criminal immigrants or those who posed a threat to national security or public safety. Many others who crossed into the United States illegally or overstayed their visas and could be subject to deportation are stuck in a federal immigration court system. Last month the backlog in that system exceeded 400,000 cases for the first time, according to court data analyzed by the Transactional Records Access Clearinghouse at Syracuse University. For each case, it now takes several years for a judge to issue a final order to leave the U.S.
-As Border Patrol agents detain more people from countries in Central America, not Mexico, the volume and circumstances of the cases take more time for overwhelmed immigration officials and courts to process because, among other reasons, the U.S. must fly such immigrants home rather than letting them walk back across the border into Mexico. A surge in the number of immigrant families, mostly women and young children, has swamped temporary holding facilities, leading the Homeland Security Department to release many people into the U.S. interior with instructions to report back to authorities later."
http://www.cbsnews.com/news/no-immigration-action-yet-but-deportations-are-down/
GOSAR: FEDS REFUSING TO PROSECUTE MANY FIRST-TIME ILLEGALS
"Rep. Paul Gosar (R-AZ) reported that the Justice Department and president told one of his sheriffs the federal government was ending expeditious processing of first-time illegal immigrants and refusing to prosecute many first-time illegal aliens on Friday's broadcast of the "The Laura Ingraham Show." Gosar said that under the expeditious processing plan, Operation Streamline, "usually those that were picked up together were processed together they're quickly given opportunities to say 'listen, the plea bargain is that you have to go home immediately' and they plea to lesser charges." And that "we were made aware that Eric Holder and the president had decided to end this process of enforcement." A letter written to Gosar by Yuma Co., AZ Sheriff Leon Wilmot read on the show stated that Wilmot was informed the federal government would be "no longer be prosecuting first-time undocumented aliens (UDAs) under Section 1325. Furthermore, I was advised that only undocumented aliens with an adverse immigration history, excluding voluntary returns and voluntary departures, [or a criminal history] … would be prosecuted."
http://www.breitbart.com/Breitbart-TV/2014/09/12/Gosar-Feds-Refusing-to-Prosecute-Many-First-Time-Illegals
Will's Take: 'The Real Threat of Deportation is Negligible'
"On Friday's Special Report, George Will questioned whether any executive action President Obama may plan to take on immigration would actually change the operating procedure of federal officials. "Well, again, what difference does this make?" Will said. "[O]f the 11.5 million [illegal immigrants residing in the U.S.], only 200,000 were removed from the interior. That's two percent of those who are here illegally. So the real threat of deportation is negligible for almost everyone here." Will went on to explain that he did not think immigration would be much of a factor in the midterm elections, rating immigration a two on a scale of one to ten where ten is the greatest amount it could matter. Will added that immigration may be a more important political issue in Colorado this November. Will's fellow panelist Charles Lane of The Washington Post rated immigration a five or a six on the ten-point scale, and Charles Krauthammer agreed calling it a 5.5."
http://www.nationalreview.com/corner/387899/wills-take-real-threat-deportation-negligible-nro-staff
ICE PLANS NEW FACILITY FOR ILLEGAL IMMIGRANT FAMILY UNITS (continuation of past article)
"While the Obama administration has boasted about a decline in the number of apprehensions at the southern border, federal officials revealed this week that they are planning a new facility to house hundreds of illegal immigrant family units. Immigration and Customs Enforcement spokeswoman Adelina Pruneda told the Associated Press Thursday that the agency is working to "finalize contracts with construction and service providers" for a facility to temporarily house illegal immigrant family units in Dilley, Texas.  "Structures on the site may be used temporarily to house up to 680 residents while the new facilities are built," she told the AP. She declined to reveal the number of adults with children the facility would house, how much it would cost, or when it would open. The news of a new immigrant detention facility comes in the wake of a massive increase in the number of unaccompanied minors and family units apprehended illegally entering the United States. The crisis hit a fever pitch in the spring as the surge strained government resources and captured the attention of lawmakers in Washington. The hot months of July and August however saw major declines in the number of apprehensions.  "I am pleased that in August the number of apprehensions along the southwest border declined again, reflecting a continued sharp decline in the number of unaccompanied children and adults with children apprehended while attempting to cross our southwest border illegally at the Rio Grande Valley," Department of Homeland Security Secretary Jeh Johnson said in a statement this week. "This decline began around mid-June. In July the numbers of unaccompanied children were about half of what they were in June. August was even lower— lower than August 2013 and the lowest since February 2013." While there has been a decline, the department is still dealing with the crisis. The AP reports that in August, federal officials turned an all-male facility in Karnes City, Texas, into one that could house 532 mothers and children. Other facilities in New Mexico and Pennsylvania have a capacity of 800. "ICE's family residential centers are an effective option to maintain family units as they await the outcome of immigration hearings or return to their home countries," Pruneda said in a statement to the AP. "ICE ensures that family detention facilities operate in an open environment that includes play rooms, social workers, medical care, and classrooms with state-certified teachers and bilingual teachers." The AP notes that advocates have expressed opposition to the government's plan, saying there is a history of inhumane conditions in Texas immigrant detention facilities."
http://www.breitbart.com/Big-Government/2014/09/12/ICE-Plans-New-Facility-for-Illegal-Immigrant-Family-Units
PROF: IT INDUSTRY AT WAR WITH MIDDLE CLASS
"Dr. Ron Hira, professor of public policy at Howard University, argued that the tech industry supports executive action by President Obama on illegal immigration in order to depress wages, which he stated amounts to a war on the middle class on Thursday's "Lou Dobbs Tonight" on the Fox Business Network. Hira said that the claimed shortage of Science, Technology, Engineering, and Mathematics (STEM) workers is refuted by the lack of increase in STEM wages.  And that increasing the number of foreign STEM workers crowds out American STEM workers, in addition to "discouraging US students from going into these fields, and these fields are really important stepping stones to the middle class."  He added "most of the rhetoric is about the best and brightest, in reality, most of the foreign workers they're bringing in, have no more than ordinary skills and are paid cheaper wages, and so this is really about bringing in cheaper labor."
Hira concluded by agreeing with Dobbs that "class warfare is being practiced in this country, just not by the president and Democrats, the first front in that war is Corporate America, technology companies, Silicon Valley, against middle class American workers," further declaring that Silicon Valley was warring  "against the middle class and it's against those who are aspiring upward mobility into the middle class from the working class."
http://www.breitbart.com/Breitbart-TV/2014/09/12/Prof-IT-Industry-at-War-with-Middle-Class
FACEBOOK'S MARC ANDREESSEN: JEFF SESSIONS 'CLINICALLY INSANE' FOR SUPPORTING U.S. WORKERS
"Do not dare challenge the Masters of the Universe, the Party of Davos, or the Permanent Political Class with facts.  After Sen. Jeff Sessions (R-AL), in a thunderous Wednesday speech on the Senate floor, denounced Facebook co-founder Mark Zuckerberg for pushing amnesty on foreign soil and high-tech executives for demanding more guest-worker permits while laying off American workers, Facebook board member Marc Andreessen maligned the Alabama Senator in a series of incensed Tweets. "Outright slander from an odious hack," Andreessen Tweeted on Thursday evening. "Mark has directly&indirectly created 10s, maybe 100s, of thousands of US jobs." He implied that Sessions was "clinically insane" and even said Sessions' embrace of American workers will "guarantee" that the "Republican Party never wins a national election ever again."  If only the facts, politics, and the American people were on Andreessen's side.
Business Insider noted that Andreessen was also "an early Facebook investor," so he is as biased for importing cheaper foreign labor to boost his bottom line as Sessions is for American workers that high-tech moguls like Andreessen want to replace and displace. A Sessions aide told Breitbart News that "it's clear that a few mega-millionaire and mega-billionaire activists are calling the shots for Democrats on immigration." "The question at hand is pretty straightforward: who should get preference for American IT work – the 11.4 million Americans with STEM degrees but no STEM jobs, or the citizens of foreign countries now living overseas?" the aide told Breitbart News. "It appears that Democrat politicos and their super-elite patrons believe the answer is the latter." After criticizing "young Mr. Zuckerberg" for blasting America's laws in a foreign capital, Sessions singled out Zuckerberg's FWD.us, largely because the pro-amnesty lobby has spent millions of dollars trying to ram through a comprehensive amnesty bill that would give the tech lobby massive increases in guest-worker visas at a time when there is a surplus of American high-tech workers and a record number of Americans out of work.
In fact, as Sessions noted, the comprehensive amnesty bill that the tech industry wants and pro-amnesty advocates have spent $1.5 billion over the last decade pushing would "double the supply of low-wage foreign workers brought into the United States." Sillicon Valley companies, which have even been notoriously accused of trying to keep wages down with "no-hire" agreements, believe they will get a good return on their investment if Congress grants them massive increases in guest-worker visas. After pointing out that Microsoft is laying of 18,000 workers, Sessions posed "a question to Mr. Zuckerberg" if he wanted to expand Facebook's workforce by 10 percent."
http://www.breitbart.com/Big-Government/2014/09/12/Facebook-Board-Member-Marc-Andreessen-Jeff-Sessions-Clinically-Insane-for-Supporting-US-Workers-over-Masters-of-the-Universe
Feds Force Public Schools To Enroll Illegal Immigrant Children With No Medical Screening
"Since October 2013, 50,303 "unaccompanied children" from El Salvador, Guatemala and Honduras have crossed America's porous Southern border to claim green cards via the immigration courts. The Obama administration has sent none of these children home. Instead, federal officials have chosen to set aside normal immigration practices and to allow this wave of young illegal immigrants to apply for green cards via asylum applications and to disperse across the country.  With school now in session, these kids have enrolled in public schools nationwide. In the event that any of these thousands of Central American children are carrying communicable diseases, experts claim, any subsequent health crisis will likely first manifest itself within a public school environment. That's alarming news. But wait! There's more! According to the National Center for Public Policy Research, a conservative think tank, the Obama administration has not subjected a large number of these children to proper medical screening processes. Instead, the federal government has sent the unaccompanied minors to various U.S. locations to live with relatives or, in some cases, to live as foster wards. The children then enroll in local, taxpayer-funded public schools with no questions asked — by law. Dr. Elaina George, a member of the national advisory council of the Project 21 black leadership network and a board-certified otolaryngologist, warned that this policy adds up to the possibility of a very serious disease outbreak."
http://dailycaller.com/2014/09/10/feds-force-public-schools-to-enroll-illegal-immigrant-children-with-no-medical-screening/
524 Non-Citizens Received Regular Colorado Driver's Licenses, DMV Says
"Colorado's Department of Motor Vehicles mistakenly issued U.S. citizen driver's licenses to 524 non-citizens, including some illegal immigrants, CBS4 has learned. The licenses look like those given to state residents. The DMV blamed a software problem at a contractor, who is working with DMV to retrieve the licenses and re-issue correct IDs. The licenses were mailed at the beginning of September. The contractor said it learned on Sept. 8 that the printing error occurred Aug. 8. "What happened is there was a software update error on the part of the vendor," said Director of Dept. of Revenue Barbara Brohl. The DMV said Friday that drivers left its offices with correct temporary licenses, but the contractor later mailed the incorrect permanent licenses. The contractor emailed the recipients of the licenses on Friday to ask for the licenses back. The contractor will issue the correct credential, it said, along with a gift card to compensate the individuals affected."
http://denver.cbslocal.com/2014/09/12/524-non-citizens-received-regular-colorado-drivers-licenses-dmv-says/
Colorado mistakenly sends valid driver's licenses to illegal immigrants
http://townhall.com/news/politics-elections/2014/09/12/colorado-mistakenly-sends-valid-drivers-licenses-to-illegal-immigrants-n1891185
ICE OFFICIALS DEPORT MEXICAN NATIONAL WANTED FOR MURDER
"A twenty-four year old Mexican national named Heriberto Montoya-Merino was deported back to Mexico earlier this month  by U.S. Immigration and Customs Enforcement's (ICE) Enforcement and Removal Operations (ERO). Montoya-Merino was wanted in connection with a murder back in Mexico. Montoya-Merino had been residing in Bradley Beach, New Jersey until he was arrested on November 19, 2013. The Bradley Beach Police Department and the Monmouth County Prosecutor's Office coordinated with ERO to detain him and process the deportation order, which was issued by an immigration judge in July of this year. ICE Air Operations (IAO) arranged a charter flight from New Jersey to Texas, where ERO officers turned him over to Mexican authorities at the Brownsville Port of Entry. He had previously been deported back to Mexico in 2013 and had reentered the United States illegally. In a press release regarding this matter, John Tsoukaris, field office director of ERO Newark, discussed how ERO works to deport criminal aliens. "ICE takes its responsibility toward public safety very seriously. Individuals who flee their home country in order to avoid prosecution will be arrested by ERO," he said. "ERO, working with our local and international law enforcement partners, will identify, locate and deport criminal aliens so they can face justice at home." ERO's mission, as described on the ICE website, is "to identify arrest and remove aliens who present a danger to national security or are a risk to public safety, as well as those who enter the United States illegally or otherwise undermine the integrity of our immigration laws and our border control efforts." Since October 1, 2009, ERO has deported more than 720 criminal aliens who were wanted in their home countries for serious crimes, including kidnapping, rape, and murder."
http://www.breitbart.com/Breitbart-Texas/2014/09/12/ICE-Officials-Deport-Mexican-National-Wanted-for-Murder
AZ SHERIFF: BORDER PATROL BAKING BIRTHDAY CAKES
http://www.breitbart.com/Breitbart-TV/2014/09/11/AZ-Sheriff-Border-Patrol-Baking-Birthday-Cakes
Immigration Reform Stalled, But CA's 'Health For All' Bill on Its Way Back
"A day before President Obama announced that he will not take executive action on immigration reform before the November elections, Sen. Ricardo Lara (D-Los Angeles) renewed his pledge to extend health coverage to undocumented immigrants in California.  Speaking to a group of ethnic media reporters in Los Angeles, Lara said that his "Health For All" bill, which in 2014 was intended to expand health care access for the undocumented, will be the first legislation that he reintroduces when the state legislature reconvenes in January.  While the federal government puts the brakes on immigration reform, Lara is pushing forward: "Our communities can't wait … California has to lead where the federal government continues to fail," he said.  "I'm very confident we can get this done this upcoming legislative session," he continued. "We all know that what happens in California moves through the rest of the nation … It is our responsibility to show the federal government that we can cover our undocumented community." The state senator also discussed possibilities for how this expanded coverage might be funded. The change can't come soon enough for undocumented individuals who have had to postpone getting care, several of whom spoke along with Lara at the press briefing convened by New America Media last week."
http://newamericamedia.org/2014/09/immigration-reform-stalled-but-cas-health-for-all-bill-on-its-way-back.php
Zuckerberg's Wingman Enters Debate Fray But Facebook Founder Nowhere To Be Found
"The L.A. Times calls Fwd.us founder Joe Green Mark Zuckerberg's political wingman.
Tonight Zuckerberg's "wingman" fired off a shot in an on going debate, or is it a debate Mark Zuckerbeg appears too afraid to engage. The back and forth began when radio host Laura Ingraham's Ingraham Angle Twitter account posed a question."
http://www.breitbart.com/InstaBlog/2014/09/12/Zuckerberg-s-Wingman-Enters-Debate-Fray-But-Facebook-Founder-Nowhere-To-Be-Found
Sen. Sessions: Zuckerberg Spent $30 Million on Four Houses to Secure HIS Borders
http://cnsnews.com/mrctv-blog/craig-bannister/sen-sessions-zuckerberg-spent-30-million-four-houses-secure-his-borders
REPORT: MILITIA PLANNING TO BLOCK BORDER PORTS OF ENTRY TO PROTEST ILLEGAL IMMIGRATION
"Members of a militia are planning to block ports of entry along the Rio Grande Valley to protest illegal immigration, according to a local news report. According to a KRGX report Thursday, local officials say militia members are planning to protest by blocking traffic at the international ports on September 20.  Rio Grande City Mayor Ruben Villarreal told the station that law enforcement is preparing for the disruption but is unsure what to expect. "What can we expect? I don't know. The unknown becomes an issue that we really got to prepare for," he said, explaining that local law and federal enforcement are preparing to deal with the matter when it happens. Villarreal said that a concern he has is safety."If they're here to block traffic, to be a hindrance between traffic and the port of entry, that causes a problem. It's a huge safety issue," he told KRGX, going on to add that is could also serve to disrupt the area economy. "A port of entry is not just a port of entry for people; it's also a port of entry for commerce. There are hundreds of millions of dollars that transact at the ports of entry," he added. "If their intent is to cause a disruption at a port of entry, it's not only a matter of people, it's a matter of commerce as well." Villarreal continued to KRGX that the ability for the militias to show their guns makes him "nervous."
"We've never dealt with militia here in Starr County," KRGX quoted Villarreal. "We don't know what their temperament is or their personality might be. I can tell you that knowing that they might be here … helps us prepare for what ever may come," he said."
http://www.breitbart.com/Big-Government/2014/09/12/Report-Militia-Planning-to-Block-Border-Ports-of-Entry-To-Protest-Illegal-Immigration
Krauthammer: Executive Action On Immigration After Midterms Is 'Pure Politics'
http://dailycaller.com/2014/09/12/krauthammer-executive-action-on-immigration-after-midterms-is-pure-politics/
---
SPENDING/BUDGET/ECONOMY:

$2.66T: Tax Revenues for FY14 Hit Record Through August; Gov't Still Runs $589B Deficit
"Inflation-adjusted federal tax revenues hit a record $2,663,426,000,000 for the first 11 months of the fiscal year this August, but the federal government still ran a $589,185,000,000 deficit during that time, according to the latest Monthly Treasury Statement. Each month, the Treasury publishes the government's "total receipts," including all revenue from individual income taxes, corporate income taxes, social insurance and retirement taxes (including Social Security and Medicare taxes), unemployment insurance taxes, excise taxes, estate and gift taxes, customs duties, and "miscellaneous receipts." The largest share of the tax revenue so far this year has come from individual income taxes, which totaled $1,233,274,000,000 in the first 11 months of fiscal 2014. The rest of the receipts came from corporation income taxes totaling $247,200,000,000, employment and general retirement (off-budget) totaling $674,338,000,000, employment and general retirement (on-budget) totaling $209,281,000,000, unemployment insurance totaling $54,591,000,000, other retirement receipts totaling $3,155,000,000, excise taxes totaling $73,051,000,000, estate and gift taxes totaling $17,702,000,000, customs duties totaling $30,902,000,000 and miscellaneous receipts totaling $119,933,000,000. In constant 2014 dollars, the $2,663,426,000,000 that the federal government collected from October through August in fiscal year 2014 was $134,705,540,000 more than the $2,528,720,460,000 it collected in October through August in fiscal year 2013. The Treasury has been tracking this data since 1977, and at that time, the federal government collected $1,262,469,450,000 in inflation-adjusted revenue in the first 11 months of fiscal 1977. This means that since then, revenues have more than doubled, increasing by 111 percent. After the current fiscal year, the second highest federal tax intake in the first 11 months of a fiscal year occurred in the first 11 months of fiscal 2007, when the government collected $2,622,537,950,000 in 2014 dollars – or $40,888,050,000 less than in the first 11 months of this fiscal year. The first half of fiscal 2007 ran from Oct. 1, 2006 through March 31, 2007. The last recession hit in December 2007 and ended in June 2009. Although the federal government brought in a record of approximately $2,663,426,000,000 in revenue in the first 11 months of fiscal 2014, according to the Treasury, it also spent approximately $3,252,611,000,000, leaving a deficit of approximately $589,185,000,000."
http://cnsnews.com/news/article/ali-meyer/266t-tax-revenues-fy14-hit-record-through-august-gov-t-still-runs-589b
​Feds "vastly overpaid" for Border Patrol employee housing, probe reveals
"U.S. Customs and Border Protection (CBP) "vastly overpaid" for a new employee housing development in southern Arizona, according to a report released Friday by the Department of Homeland Security's inspector general. The agency paid an average of $680,000 each for 21 single-family homes to house Border Patrol and CBP field operations agents in Ajo, Arizona, a community in which home prices average just over $86,000, according to the watchdog's report. "This is a classic example of inadequate planning and management leading to wasteful spending," said Inspector General John Roth. "This project could have been completed at much less cost to the taxpayers." The report found that the CBP paid a "premium" price for the land on which the houses were built, forking over "about $975,000, or almost triple the amount it may have actually needed to pay, for about 12 acres of land."
http://www.cbsnews.com/news/feds-vastly-overpaid-for-border-patrol-employee-housing-probe-reveals/
Democrats' whopper of a strategy flop
"President Barack Obama and his Democratic allies hoped to capitalize on the recent wave of companies ditching the U.S. to slice their tax bill as a populist issue to fire up the progressive base and bash Republicans as slaves to corporate interests. So far, rather than becoming the political whopper that Democrats dreamed of, the issue has turned out to be pretty much a massive dud. The one recent high-profile corporate name to consider the move, fast-food chain Burger King, did so with the stamp of approval from top White House ally Warren Buffett. Almost no one is talking about the issue on the campaign trail. And there is little chance legislation will advance or even come to a vote on Capitol Hill before the midterm elections. Meanwhile, some influential tax policy analysts suggest any of the administration's possible unilateral actions could make the problem worse, be deemed illegal, or wouldn't have much impact at all. At the same time, Republicans seem increasingly comfortable arguing that companies looking to "invert" by moving their official address out of the U.S. highlights the disaster of the American Tax Code and the need for a complete overhaul, not another one-off fix sure to be shredded by corporate accounting wizards. "The politics and policy of inversions are both really challenging and we have seen that play out over the summer and into the fall," said Chris Krueger, policy analyst at Guggenheim Securities. "You had the one marquee name in Burger King taken off the table. And it's really just a very esoteric and complex issue."
Democrats on Capitol Hill and in the administration insist they are absolutely not giving up on turning inversions — often taking the form of a U.S.-based company acquiring a foreign firm from a nation with a lower tax rate and moving its headquarters there, often only in name — into a big campaign issue. Treasury Secretary Jack Lew gave a speech this week promising some type of unilateral proposals through the Tax Code to reduce inversions "in the very near future." Lew, however, offered no new specifics and couched his remarks in very mild language, dropping most of the fiery, populist "un-American" rhetoric that Obama used on the issue in an interview with CNBC at the beginning of the summer. Sen. Chuck Schumer (D-N.Y.) introduced legislation Wednesday to make inversions less attractive. But if Congress does not pass any inversion legislation — and few expect it will — Schumer told POLITICO Democrats still plan to hammer the issue in the midterms, arguing that Republicans are soft on "corporate deserters."
"I still think it's a red-hot political issue and it's very easy to explain that companies are moving overseas to avoid paying taxes," Schumer said in an interview. "And there is very little the American people dislike more than that."
http://www.politico.com/story/2014/09/democrats-tax-inversions-burger-king-110872.html
Dems' tax-inversion demagoguery a whopper flopper
http://hotair.com/archives/2014/09/12/dems-tax-inversion-demagoguery-a-whopper-flopper/
Consumer Spending Jumps As Pain At The Pump Eases
http://news.investors.com/economy/091214-717161-consumers-spend-big-as-pain-at-pump-eases.htm?ven=rss&utm_source=feedburner&utm_medium=feed&utm_campaign=Feed:%20EconomyRss%20(Economy%20RSS)
US retail sales gain slightly
http://www.bostonglobe.com/business/2014/09/12/retail-sales-gain-slightly/AQYGKm58tVlqrEZq4UEWaJ/story.html
Student debt over $50K is on the rise
http://money.cnn.com/2014/09/12/news/economy/student-loan-debt-50000-or-more/
How to brace for next week's Fed meeting: Pros
http://www.cnbc.com/id/101997048
---
COMMON CORE:

BILL BENNETT GETS PAID TO SPIN COMMON CORE TO 'CONSERVATIVES'
"While in a Wall Street Journal op-ed on Wednesday, former Reagan Secretary of Education Bill Bennett put out what was described as the "Conservative Case for Common Core," he admitted he is paid by a lobbying firm for his continued work in support of the controversial standards.
Bennett's admission, reported by Politico, that the public relations, lobbying, and business consulting firm DCI Group paid him to write the op-ed perhaps explains why it doesn't sound much like the writing of the Reagan appointee who agreed with his president that there was no real necessity for a federal Department of Education. But not only does Bennett not adhere to true conservative principles in his piece, he also doesn't seem to know much about the Common Core standards that he's being paid to sell to the American people. For starters, Bennett writes to conservatives, "First, we can all agree that there is a need for common standards of assessment in K-12 education." Apparently out of touch with "we, the people," if Bennett is a "conservative," he would know that most of them believe the individual states, and not the federal government, should decide their own education standards. Neal McCluskey, writing at Cato, responds as well that Bennett provides no evidence that "we" can "all agree" on the need for common standards. "[E]ven loaded polling questions find that only about two-thirds of Americans support generic standards 'that are the same across states,'" writes McCluskey. "And I, for one, think there needs to be competing standards in order to see what works, what works better, and what works for different subsets of the unique individuals we call 'children.'"
As evidence of why the Common Core standards have a basis in conservative philosophy, Bennett writes: When I was chairman of the National Endowment for the Humanities in the 1980s, I asked 250 people across the political spectrum what 10 books every student should be familiar with by the time they finish high school. Almost every person agreed on five vital sources: the Bible, Shakespeare, America's founding documents, the great American novel "Huckleberry Finn" and classical works of mythology and poetry, like the Iliad and the Odyssey.
"That's the fundamental idea behind a core curriculum: preserving and emphasizing what's essential, in fields like literature and math, to a worthwhile education," he continues. "It is also, by the way, a conservative idea." Sorry, but the Common Core ELA standards don't include those readings thought to be essential by Bennett's survey participants. After citing these "vital" books, however, Bennett then goes on to say, "a myth persists that Common Core involves a required reading list. Not so." So, which is it? Bennett believes the Bible, Huck Finn, and classical literature are "vital" books that should be "common" experience for American students, but then asserts as a Common Core "plus," that there is no "required reading list?" McCluskey writes: Here we see a basic problem for Core supporters: they want the public to believe either that the Core is rich and rigorous, or that it is empty and just a floor, depending, it seems, on whom they are trying to convince to support it. So in one breath they'll talk about the obvious need for core content, and in the next they'll protest if anyone says the standards have, well, core content. This may be because there actually is no unanimous agreement on what students should read. Regarding Bennett's "common knowledge" argument, Peter Wood, writing at Minding the Campus, points out that Bennett makes the mistake of proceeding "as though 'common knowledge' and 'The Common Core' are one and the same. They're not." Wood says a true "core curriculum" does focus on what's "essential," rather than on what's incidental, but notes, "that doesn't mean that everything that hoists the flag of 'core curriculum' really is 'core curriculum.'" "Look around American higher education today, and you can barely help crashing into 'core curricula' that are barely distinguishable from swarms of intellectual gnats," Wood points out. In Politico Bennett is cited as responding to critics that he was merely suggesting that such literature makes up the "intellectual roots" of the Common Core, but that curriculum or required reading lists are "a decision that ought to be made at the local level." Bennett seems to be either just towing the pro-Common Core line (that's his paid job), or doesn't understand the Common Core 101 connection between the Core and the textbooks and the testing. Students will take Common Core-aligned multi-state standardized, federally-funded tests, and their school districts have chosen Common Core-aligned textbooks and instructional materials that tell them what they will read and learn in order to pass the consortia's tests.
Unfortunately, Bennett's piece is steeped in the same old, same old pro-Common Core talking points."
http://www.breitbart.com/Big-Government/2014/09/12/Bill-Bennett-Gets-Paid-To-Spin-Common-Core-To-Conservatives
Bennett's Tepid Defense of the Common Core
He likes the idea but skips major questions about what comes after.
http://www.nationalreview.com/article/387773/bennetts-tepid-defense-common-core-frederick-m-hess
Peter Wood Takes on Bill Bennett over Common Core
http://www.nationalreview.com/phi-beta-cons/387795/peter-wood-takes-bill-bennett-over-common-core-george-leef
---
MISC.:

DOJ Working With Elijah Cummings To Protect The IRS
"An aide to the attorney general accidentally calls the office of the House Oversight Committee chairman, asking for help in spinning the defense of the agency whose head just said they obey the law when they can. We have commented many times of the all-too-cozy relationship between the IRS and Democratic members of the House and Senate, with members writing to the agency demanding that specific conservative groups and political action committees they find particularly irritating be subject to the "special scrutiny" that the Tea Party and other conservative and religious groups were subjected to in the ongoing scandal. Of particular interest to us has been Rep. Elijah Cummings, D-Md., ranking member on Rep. Darrell Issa's House Government Reform and Oversight Committee, who has made every effort to keep the committee from finding out the true extent of IRS corruption and abuse of power in its targeting of conservatives. As we've noted, emails released by Issa, a California Republican, show that Cummings' Democratic staff had requested information from the IRS' tax-exempt division, the one headed by Lois Lerner, on True the Vote, a conservative group that monitors polling places for voter fraud and supports the use of voter IDs, something that Cummings opposes.
"The IRS and the Oversight Minority made numerous requests for virtually identical information from True the Vote, raising concerns that the IRS improperly shared, protected taxpayer information with Rep. Cummings' staff," the Oversight panel said in a statement.
According to Issa, Cummings and his staff sought "copies of all training materials used for volunteers, affiliates or other entities" from True the Vote. Five days later, True the Vote received an almost identical request for information from the IRS. As we reported, Holly Paz, the deputy of Lois Lerner who headed the IRS division handling tax-exempt organizations, had forwarded True the Vote's 990 forms (on which nonprofit groups report their financial information) to Cummings' staff. Now we have Brian Fallon, a former aide to New York Democratic Sen. Chuck Schumer and a communications aide to Attorney General Eric Holder, who mistakenly called Issa's office thinking it was the office of Cummings and asked for help in leaking documents to selected reporters for the purpose of creating media spin before Issa and his committee could make them public. As Jonathan Strong reports at Breitbart News, now the subject of an IRS audit, a letter sent by Issa to Holder about the call "describes Fallon as 'audibly shaken' when he realizes his request to leak documents to help get ahead of news stories about them was mistakenly made to the very office he was seeking to undermine."
http://news.investors.com/ibd-editorials/091114-717066-eric-holder-trying-to-protect-irs.htm
Women Voters Express Their Disappointment with Obama
"Kimberly Cole voted for Obama twice but now she tells the Washington Post, "he's lost his way." Karlene Richardson, another big supporter, has a more specific critique. She tells the Post, "I'm starting to wonder whether the world takes us seriously."
The Post notes that both women were part of the recent poll which found the President's approval rating sliding among his usual constituencies. For instance, his approval among women has dropped to 44% while disapproval is up to 50 percent. Among Hispanics his approval dropped from 75% last year to 57% now. Foreign affairs has become a particularly low point in recent polls. The Post poll found 37 percent of respondents approve of his handling of crises like the ones in Iraq and Ukraine. This generally agrees with a recent Gallup poll which found Republicans have a 23-point advantage over Democrats on the issue of protecting the U.S. from terrorism. There is a cottage-industry within the media of stories about people expressing disappointment with President Obama. Usually that comes from the left since the right never expected much from the President. In just the last week Michael Moore expressed his profound disappointment and a few days earlier it was proponents of his executive order on immigration who were "livid" over his refusal to act."
http://www.breitbart.com/InstaBlog/2014/09/12/Women-Voters-Express-Their-Disappointment-with-Obama
OBAMA LOSING SUPPORT AMONG WOMEN, YOUTHS, LATINOS
"Three essential groups that formed part of Barack Obama's voting coalition are slipping away from him, according to a new Washington Post/ABC News poll: women, young voters, and Latinos. 50% of female respondents disapproved of Obama, while 44% approved, a huge shift from 2012, when 55% approved and 44% disapproved. When Obama was inaugurated the second time in 2013, 60% of women approved of him. Traditionally, single women tend to vote more for Democrats while married women vote more for Republicans. The poll reflected women's discomfort with Obama's handling of foreign affairs. Only 37% approved of his actions, the lowest women have ever rated him. When asked why they distrusted Obama, women mentioned the ISIS beheadings and Obama going golfing immediately after stating his feelings about the beheading of journalist James Foley. Among voters between the ages of 18-29, 43% approved of Obama, a startling 11% less than the 54% of them who approved of him in June. In 2012, 60% of those voters approved of him. In the first half of 2013, a whopping 75% of Latinos approved of Obama; now that figure is down to 57%. Suburban women, called "soccer moms" in the 1990s, "security moms" after 9/11, and "Wal-Mart moms" were targeted to be part of focus groups to see which way they would vote. On Tuesday night, focus groups comprised of suburban moms met in  Little Rock, Arkansas, and Des Moines, Iowa. Both focus groups took place in states where crucial and close Senate races exist for 2014. Neil Newhouse was the GOP pollster, while Margie Omero was the Democratic partner helping him run the groups. Newhouse pointed out that the suburban moms are primarily concerned about security issues now that ISIS is on the move. He said, "There was a sense that their personal safety and security was threatened," adding that the ISIS threat "has these moms concerned, and these are women who don't naturally gravitate to international issues." Omero agreed and added that the women were also worried about crime in their communities and riots after the trouble in Ferguson, Missouri. She said, "It was more pronounced than concerns about the economic downturn. There was a lot more concern about crime and international unrest than we've seen in the past." Newhouse and Omero wrote, "Regardless of their 2012 vote, moms' opinions of Obama have dulled. At best, some feel sorry for him … While he may be a player in how moms perceive the dysfunction in Washington, they will not have President Obama directly in mind when casting their vote in November."
http://www.breitbart.com/Big-Government/2014/09/11/Obama-Losing-Support-Among-Women-Youth-Latinos
Minnesota's largest high school ditches Michelle O's lunch rules
http://eagnews.org/minnesota-school-ditches-michelle-os-lunch-rules/
Sotomayor: Americans Should be Alarmed by Spread of Drones
http://blogs.wsj.com/law/2014/09/12/justice-sotomayor-americans-should-be-alarmed-by-spread-of-drones/
Union to repay teachers $92,000 they claim was spent on political work
Obama Depicts AmeriCorps Volunteers As Progressive Missionaries
"Working for the government-run AmeriCorps is a quasi-religious calling that gives meaning to peoples' lives and helps to change America, according to President Barack Obama. "If we're smart, Congress will fund this calling that's meant so much to so many, and keep AmeriCorps strong," Obama told at least 200 new AmeriCorps volunteers at a White House event that was part-celebration, part group-hug. "We're here to rededicate ourselves to the work that lies ahead," Obama said, echoing President Abraham Lincoln's Gettysburg speech at the graves of dead Union soldiers. "The idea of making a difference in other people's lives made a difference in mine," Obama said. "It made me whole. It gave me center. It gave me a compass." AmeriCorps was formed 20 years ago by Democratic legislators, and it uses roughly $1 billion per year to indirectly pay left-leaning volunteers to join activities favored by government officials. For example, AmeriCorps funding is now being used to provide lawyers to young illegal immigrants who have crossed over the Texas border this year. In his speech, Obama described the roughly 60,000 young illegals in favorable terms, as "unaccompanied immigrant children." In fact, the vast majority of the young illegals are being conveyed by a chain of coyotes and federal agencies to their parents living illegally in the United States, under polices established by the Obama administration. Some of AmeriCorps' funds went to the Obama household, Obama said. His wife, Michelle Obama, quit her job at a law firm and in 1993 "became the founding executive director of Public Allies in Chicago, a non-profit that trains young people for careers in public service," he said. "And soon after, Public Allies received one of the very first grants that AmeriCorps ever awarded… so the Obama household was on board with AmeriCorps from the start," he said."
http://dailycaller.com/2014/09/12/obama-depicts-americorps-volunteers-as-progressive-missionaries/
Iowa Republicans: We're Happy With the Senate Polls
http://www.nationalreview.com/campaign-spot/387869/iowa-republicans-were-happy-senate-polls-jim-geraghty
MARY LANDRIEU ADMITS TAXPAYERS FUNDED $33K OF CAMPAIGN TRAVEL, RNC SAYS IT'S MORE
"Hours after the Republican National Committee released a report Friday that claims Senator Mary Landrieu (D-LA) took nine more charter flights between 2000 and 2008 to campaign events that cost taxpayers an additional $130,527, Landrieu released her own report in which she admitted that taxpayers spent $33,700 on 43 charter flights to political events.
It is illegal for members of Congress to pay for campaign activities with taxpayer funds.
In Landrieu's report, released four days after an announced deadline of September 8, she claimed that her campaign has now fully reimbursed the taxpayers for those flights.
Republican spokespersons pounced on the news, which was released late Friday afternoon—the time of the week traditionally used by Washington politicians to "dump" news that is bad for them. In an emailed statement sent to Breitbart News late Friday, Republican National Commitee Chairman Reince Priebus called for an independent review of Landrieu's travel expenses. "Forty-three inappropriately billed flights and misuse of tens of thousands in taxpayer dollars is a slap in the face to Louisianans," Preibus said. "The sheer number of flights on the taxpayer dime warrants a more detailed investigation. Senator Landrieu needs to open her books to a purely independent review." Jason Dore, Executive Director of the Louisiana Republican Party, told the Times-Picayune late Friday that "[w]ith 43 illegal flights and more than 100 campaign events, this was clearly policy of her office to use taxpayer means whenever possible to attend events."
http://www.breitbart.com/Big-Government/2014/09/12/Landrieu-Admits-Taxpayers-Funded-33k-of-Campaign-Travel-RNC-Says-It-s-More
Landrieu Apologizes for Improperly Charging Taxpayers for Airfare, Reveals More Wrongdoing
http://www.nationalreview.com/corner/387874/landrieu-apologizes-improperly-charging-taxpayers-airfare-reveals-more-wrongdoing-ryan
Mary Landrieu reimburses feds for plane travel
http://www.politico.com/story/2014/09/mary-landrieu-plane-travel-reimburse-110905.html
Report: Landrieu Billed Taxpayers for Campaign Trips Dating Back to 2000
http://www.nationalreview.com/corner/387783/report-landrieu-billed-taxpayers-campaign-trips-dating-back-2000-ryan-lovelace
Democrats Lead Republicans 42%-30% in Congressional Generic
"One thing you should know before I even get started: I have never missed a Congressional generic ballot yet. No other polling company has published a generic ballot in September so this is the first out of the chute and the new Zogby Analytics matchup shows the Democrats leading by 12 points – 42% to 30%. Now, in the full interests of truth, the Congressional generic is not the best barometric reading for an election outcome, but it is at least a useful trend to watch. So this is not a prediction but look at what we found. The Democrats hold a double digit lead among both men (43%-29%) and women (40%-30%). They also lead 64% to 10% among 18-29 year olds and 44% to 28% among 30-49 year olds. The Republicans lead among older voters, however – 41% to 31% among 50-64 year olds and 38% to 31% among those over 65. The "Democratic congressional candidate" does better among Democrats (87% to 3%) than the "Republican congressional candidate" does among Republicans (74% to 7%). The same is true among liberals who support the Democrat in their district (83% to 6%), while conservatives only back the Republican 61% to 15%. But the real story here in this poll is to be found among both independents and moderates – two groups that are separate and distinct. Self-described moderates choose Democrats by a wide margin – 42% to 19%, with 6% selecting "other" and 34% undecided. That might not mean a hill of beans in November because there are so many gerrymandered safe districts that moderates don't mean much. But independents are the truly interesting ones, only half of whom are moderates, with two in three of the remaining describing themselves as conservatives. In this new Zogby poll 20% say they will vote for the Democrat, 16% for the Republican, 15% say "other" and 49% are undecided. That certainly tells a story right there. First, we have no idea how many of these independents will actually turn out to vote. Second, the groups that the GOP normally count on are more likely to be undecided today – for example, whites (27%), as opposed to African Americans (11%) and Hispanics (8%), and Protestants (24%). Even one in three Born Again/Evangelical voters is undecided. District by district, the GOP is favored to hold on to the House of Representatives majority. But, at least for now, there is no sign of a wave in their favor, something that had started to take shape at this point in time in 2010."
http://www.forbes.com/sites/johnzogby/2014/09/12/democrats-lead-republicans-42-30-in-congressional-generic/
Democrats in Desperation
In the battle for Senate control, analysts from left to right give the GOP an edge.
http://www.nationalreview.com/article/387727/democrats-desperation-john-fund
Dear GOP, Watch Bill Whittle And Learn
http://dailycaller.com/2014/09/12/dear-gop-watch-bill-whittle-and-learn/
Most Hawkish on ISIS? Tea Party Wing of GOP
http://blogs.wsj.com/washwire/2014/09/12/most-hawkish-on-isis-tea-party-wing-of-gop/?mod=WSJBlog
PEW SURVEY: GOP BECOMING LESS LIBERTARIAN ON FOREIGN POLICY
"Republicans may be moving away from a more libertarian foreign policy approach after the Islamic State's public beheadings of two American journalists. A recent Pew Research poll led the Los Angeles Times to note that the GOP's "libertarian tide on foreign policy, which waxed strongly over the last four years, has begun to recede in the face of growing public fears about Islamic militancy in the Mideast." According to the Pew survey, "fewer conservatives are worried that government anti-terrorism activities will lead to violations of civil liberties" after "concern over the tradeoff between civil liberties and security had risen sharply after Edward Snowden's" revelations about the various National Security Agency spying programs. The Pew poll found that "47% of Americans said they were more concerned that government anti-terrorism policies had gone 'too far in restricting the average person's civil liberties' a year ago. Only 35% now believe "government anti-terrorism policies" have gone "too far." In addition, "50% say their greater worry is that the policies will not go 'far enough.'"  Republicans, especially those associated with the Tea Party, have shifted the most. In November, 43% of Republicans felt the government's anti-terrorism policies had gone "too far," and 41% felt they had not gone "far enough." As the Times noted, 24% now believe the anti-terrorism policies have gone "too far" while 64% believe they have gone "not far enough."  Sen. Rand Paul (R-KY), who still has wide appeal among libertarians because of his embrace of privacy and opposition to the government's spying of emails and cell phone records, is trying to strike a balance on foreign policy. He recently declared that he was not an isolationist in a recent Time op-ed. Paul also declared that he supports air strikes to decimate ISIS but did not believe in arming Syrian rebels whose allegiances are still nebulous.  The Pew survey was conducted September 2-9 and has a margin of error of +/- 2.5 percentage points."
http://www.breitbart.com/Big-Government/2014/09/12/Pew-Survey-GOP-Becoming-Less-Libertarian-on-Foreign-Policy
Now White House Reverses Course, Says U.S. 'Is at War with ISIL'
http://www.nationalreview.com/corner/387860/now-white-house-reverses-course-says-us-war-isil-brendan-bordelon