News Briefing for Saturday, January 10 2015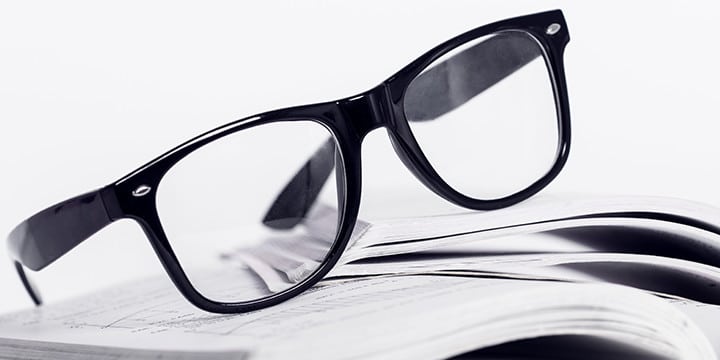 TEA PARTY PATRIOTS:
Cokie and Steven V. Roberts: Troubled assets no trouble
"Weeks after voters dissed the Democrats, an important economic benchmark was passed with little public notice: The U.S. government sold off its stake in Ally Financial, the auto financing company once known as GMAC. It even made money on the deal — about $2.4 billion. That sale ended the six-year effort to rescue the American auto industry from financial disaster. Treasury Secretary Jacob Lew was correct in saying, "This program worked." In 2014, American carmakers sold 16.5 million vehicles, their best year in almost a decade. That boom fits into a broader picture of economic progress: declining unemployment, soaring stock prices, steady inflation and interest rates. But President Obama has gotten little credit for those successes. Last November, voters were gripped by gloom, even as they crowded into car showrooms. In exit polls, 3 out of 4 expressed anxiety about the economy's direction this year. Half said living standards would decline for the next generation… Despised it is. Critics on both sides — tea partyers on the right, Elizabeth Warrenites on the left — use the same catchphrases to undermine public confidence in the program: special interests, taxpayer bailouts, Wall Street fat-cats. Big is bad. The little guy always loses. "What we learned from TARP, the stimulus and the Detroit bailout is when big government, big business and big labor join forces at the taxpayers' expense, it's the average citizen who is left out," says Jenny Beth Martin, co-founder of the Tea Party Patriots. That's classic class warfare — cheap and easy populism, echoed by Warren in her repeated denunciation of "the billionaires and the big corporations and the lawyers and lobbyists."
http://www.battlecreekenquirer.com/story/opinion/columnists/2015/01/09/troubled-assets-trouble/21504105/
This program worked
http://www.the-messenger.com/none/article_cc1faca9-55b2-5a10-ab4c-8cc484caceaf.html
23 Conservative Leaders Warn Boehner Not to Punish GOP Dissenters (Jan 7th article)
"A coalition of 23 leaders in the conservative movement today urged Speaker John Boehner not to punish Republicans who voted against him for the House's top job. Boehner, who removed two of those dissenters from the powerful Rules Committee after the speaker vote, is now rethinking the decision, according to Politico. A total of 25 Republicans did not vote for Boehner. "It is unacceptable and disappointing to see that some conservatives are already being punished by you and your leadership team for disagreements over policy and the direction of the conference. This must end immediately," the 23 conservatives wrote in a letter from the Conservative Action Project. Reps. Daniel Webster and Richard Nugent, two Florida Republicans who opposed Boehner, lost their seats on the Rules Committee. Rep. Randy Weber, R-Texas, said he was being punished for voting for another candidate… 11. Jenny Beth Martin, co-founder of Tea Party Patriots."
http://dailysignal.com/2015/01/07/23-conservative-leaders-warn-boehner-not-punish-gop-dissenters/
HEALTHCARE:
HHS execs doing good and living large, flying first class around the world
"Helping America's poor, aged and sick is the U.S. Department of Health and Human Services' reason for being, but hundreds of its top officials are traveling in style and luxury at taxpayer expense. Records obtained by the Washington Examiner under the Freedom of Information Act show that HHS executives spent $31 million taking 7,000 first class and business class flights between 2009 and 2013, including 253 trips for which a one-way ticket cost more than $15,000. Half the records listed the price of a coach ticket for comparison. For that portion alone, the upgrade boosted the cost by almost $14 million, from $4.9 million to $18.5 million. Federal employees are allowed to fly business or first class if the flight is longer than 14 hours, but only 1,400 of the 7,000 flights met that description."
http://www.foxnews.com/politics/2015/01/09/hhs-execs-doing-good-and-living-large-flying-first-class-around-world/
HHS spent $31M on upgraded flights, records show
"The Department of Health and Human Services spent $31 million on 7,000 first-class and business-class flights in four years, according to records obtained by The Washington Examiner. On about 250 of those trips, a single ticket cost more than $15,000, according to requests made under the Freedom of Information Act. A majority of the trips were made by employees of the Food and Drug Administration, the Centers for Disease Control and Prevention and the National Institutes of Health, all of which require some international travel. Former HHS Secretary Kathleen Sebelius also took more than a dozen first- or business-class trips that tallied $56,000, including flights to India, Paris and Vietnam."
http://thehill.com/policy/healthcare/229067-hhs-spent-31m-on-upgraded-flights-records-show
HHS Splashed Out Tens Of Millions On First Class Flights
http://dailycaller.com/2015/01/09/hhs-splashed-out-tens-of-millions-on-first-class-flights/
Some ObamaCare Progress
Restoring the 40-hour workweek will help low-income workers.
"Maybe the new Republican majority really is getting politically smarter about how to advance its economic agenda, at least if a Thursday vote on ObamaCare is the measure. Inexplicably, however, some conservatives have joined the White House and liberals to impede this policy and political progress. By 252 to 172, the House passed a modest bill that would restore the normal U.S. 40-hour workweek under the Affordable Care Act. A dozen Democrats joined every Republican in favor, despite a veto threat from President Obama. The question now is whether enough Senate Democrats like Indiana's Joe Donnelly will also defy the White House and try to help the working-class Americans who are most harmed by the law's employer mandate. The federal bureaucracy defined a full-time employee as anyone who works more than 30 hours under ObamaCare's mandate that businesses with the equivalent of 50 such workers must cover everybody or else pay a fine. Most large employers also sponsor insurance. But small businesses and certain industries like restaurants and hospitality have been responding to this higher cost of labor and the onerous reporting requirements by cutting back on hiring or hours and shifting workers to part-time. This tax on work has been particularly harmful at the bottom of the labor market to low-wage, low-skilled, marginally attached workers who want to find a job or earn more, as John Goodman explains nearby. They can qualify for ObamaCare coverage but often they can't find a good job. Let's stipulate that it would be better as policy to repeal the employer mandate in toto. But Democrats will block that reform in the Senate, at least until the Supreme Court rules on the ObamaCare subsidy case in June. Meantime, the workweek bill represents progress. So it's a shame some conservatives are abetting Mr. Obama's veto threat. As the White House put it in a statement echoing the conservative critics, "Furthermore, by moving the threshold to 40 hours, this legislation could cause the problem it claims to solve by greatly increasing the number of workers for whom employers may have an incentive to reduce hours to avoid the requirement." Keep in mind that the White House favors retaining the mandate as a way to supposedly increase private coverage, and it has spent years denying any shift to part-time work under ObamaCare. Well, which is it? And either way, then why did the White House relax and then suspend enforcement of the employer mandate entirely for a year in 2013? The theory that employment disruption will increase with a 40-hour week is also confused, as if more businesses will cut hours to 39 to avoid the mandate than did to 29 from 30. Anything can happen, especially under ObamaCare. Yet companies still need to attract and retain workers amid a middle-class expectation that a full-time job carries some non-wage benefits. That and the tax exclusion for employer-sponsored coverage are the main reasons businesses provide this insurance, not some federal threat."
http://www.wsj.com/articles/some-obamacare-progress-1420762814
Superintendents say Obamacare's 30-hour work week bad for schools
"The School Superintendents Association [AASA] supports changing Obamacare's definition of a full-time employee from 30 hours a week to 40. The 30-hour full-time threshold "limits the ability of schools to meet the delicate staffing balance that's needed to successfully administer educational programs," Noelle Ellerson, the Associate Executive Director of Policy & Advocacy at the AASA, told the Washington Examiner. "It's an arbitrary limit that's counter to the longstanding American tradition of the work week being 40 hours." Districts use a combination of crucial part-time personnel, such as bus drivers, cafeteria workers, and coaches, whose jobs add up to between 30 and 39 hours a week. Under the 30-hours-or-more definition of a full-time employee, school districts must provide health insurance that they would not under the typical 40-hour definition. These added costs make it difficult to affordably maintain staffing levels. All that funding for health insurance means less money going to students' educations. "One of the most immediately impactful examples of this is the use of substitutes," said Ellerson. She explained that schools consistently rely on high-quality substitute teachers to fill in for sick teachers, whether teachers are sick for five days in a week or out on maternity leave. The 30-hour work week definition means districts would have to provide these substitutes with health coverage. As a result, districts are compensating by using fewer high-quality substitutes or giving high-quality substitutes only partial weeks of work."
http://www.washingtonexaminer.com/superintendents-say-obamacares-30-hour-work-week-bad-for-schools/article/2558409
House passes 40-hour workweek for Obamacare; just 12 Democrats back change
http://www.washingtontimes.com/news/2015/jan/8/house-passes-40-hour-workweek-obamacare-mandate/
New Congress must make a new push to stop ObamaCare
"For the new Congress, a vote to repeal the Affordable Care Act (ObamaCare) is a civic obligation and a practical necessity. It is equally as important for the new Congress to advance a new path for health reform. Full repeal is a civic obligation because most, if not all, of the newly elected majority have promised to oppose the unpopular law. They are honor-bound to keep their promises to the people who elected them. Those senators who have been protected from such a recorded vote for six years by the former Senate majority leader will now have a chance to make their position clear as well. Of course, the president certainly will veto a full repeal of his signature legislative accomplishment, but that is quite beside the point. In a democratic society, elected representatives are to be accountable to the people, not to the president. Voting for repeal is a practical necessity, as well. This law is profoundly unfair. It has forced millions of Americans out of coverage they liked and wanted to keep. Moreover, its key provisions are simply unworkable. Pressure to address the law's highly unpopular mandates forced the administration to broaden the hardship exemption from the individual mandate and soften its enforcement while delaying implementation of the employer mandate. Administering the law's hideously complex system of insurance subsidies (soon to include clawing back overpayments to low-income persons through the tax system) promises to be yet another managerial mess on the horizon. The notion that this fundamentally flawed program can be "fixed" is fanciful. Any random amputation or adjustment to the law's unpopular parts, while perhaps worthy of consideration, will not resolve the fundamental problems with the law."
http://thehill.com/blogs/pundits-blog/healthcare/228992-new-congress-must-make-a-new-push-to-stop-obamacare
King introduces bill to repeal Affordable Care Act
"U.S. Steve King, R-Kiron, on Friday introduced legislation that would repeal the Affordable Care Act. King in a statement called President Barack Obama's health care legislation "nothing short of a complete failure when millions of people had their health insurance plans cancelled." The repeal legislation has 29 co-sponsors. King in the statement said the midterm election shows that Americans want lawmakers to act. "Now that Republicans have control of both the House and the Senate, we must take swift action to keep pressure on the White House by repealing this unconstitutional and egregious law," he said. King on Thursday also introduced legislation that would defund all executive amnesty on "unconstitutional actions regarding immigration."
http://siouxcityjournal.com/news/local/govt-and-politics/king-introduces-bill-to-repeal-affordable-care-act/article_aaac973a-cd9d-5d62-990c-4e42fc626822.html
Obamacare penalties, payouts ahead for many tax filers
"Uncle Sam could take a bigger bite at tax time for consumers who received too much government help last year with their Obamacare premiums. That may be just one of several surprises for millions of Americans in advance of the first tax deadline involving the Affordable Care Act. The majority of Americans who get their health insurance at work should see few changes when filing their taxes. Most will just need to check a box on their tax return indicating they had coverage in 2014. It stands to be more complicated for those individuals who purchased a private health plan in government-run exchanges or went without insurance at some point last year. Obamacare launched a year ago, but it's only now that people will incur tax penalties for being uninsured. Others will realize their federal premium subsidy was incorrect. Experts project that 40% to 50% of families that qualified for financial assistance might have to repay some portion because their actual household income for 2014 was higher than what they estimated during enrollment. Those repayments could range from a relatively small amount to thousands of dollars in some cases. In California, some of the first clues may emerge later this month when the state issues tax notices to 1 million consumers. About 85% of the roughly 7 million Americans who signed up last year through government-run exchanges paid discounted premiums thanks to subsidies. "This could flip people from having a refund to not," said John Graves, an assistant professor of health policy at Vanderbilt University in Nashville. "Nobody can project their income down to the last dollar. It could be a huge deal." The Obama administration, state health officials and tax preparers are gearing up to help consumers make sense of it all and respond to the potential anger that may arise. "We are still in the first steps of a historic change, and the challenge we all have is educating Californians and all Americans on how this works," said Peter Lee, executive director of the Covered California exchange. "The individual mandate is really kicking in and some people will find out, 'Oh I actually received more of a tax credit than I should have.'" Covered California is sending tax notices to its more than 1 million policyholders starting Jan. 20. This new form, called 1095-A, will serve as proof of insurance and specify how much federal assistance customers received last year."
http://www.latimes.com/business/la-fi-obamacare-taxes-20150110-story.html
What You Need to Know About the Fight to Make Members of Congress Enroll in Obamacare
"Is Congress a "small" business? That's the debate playing out in a Washington courthouse between the federal government's personnel office, the District of Columbia's health exchange and a local taxpayer who brought the case. For years, Republicans have made the case that members of Congress and their staffs are getting special treatment under Obamacare. Their complaint stems from a 2013 decision by the federal Office of Personnel Management that allowed more than 12,000 congressional employees, their spouses and dependents to purchase health insurance from D.C.'s small business exchange. Now, as the case makes its way through D.C. Superior Court, the city's attorneys say those congressional employees should not be permitted to purchase health insurance through the District's Small Business Health Options Program. Yesterday, the conservative watchdog Judicial Watch posted court filings from D.C. Attorney General Irvin Nathan and Deputy Attorney General Ellen Efros. SHOP, where small businesses buy health plans, is the portal operated by the D.C. Health Benefit Exchange. Under the Affordable Care Act, a small business is defined as an entity with fewer than 50 employees. There are more than 20,000 employees on Capitol Hill. Despite the discrepancy, D.C.'s attorneys also argued that the 2013 guidance issued by the Office of Personnel Management supersedes the D.C. Health Benefit Exchange's rule classifying a small business as an entity that employees 50 people or fewer. The OPM rule, issued just before Obamacare's implementation, allows Congress to purchase health insurance through the small business exchange. The D.C. Superior Court has not decided whether it will hear oral arguments on the case. By enrolling in the D.C. SHOP exchange rather than the individual marketplace, members of Congress and their staffs are eligible for an employer contribution. According to OPM, the employer contribution can cover a maximum of 75 percent of a congressional worker's total premium for a plan."
http://dailysignal.com/2015/01/09/need-know-fight-make-members-congress-enroll-obamacare/
Harvard Professors Balk As Obamacare Comes To Cambridge (continuation of previous articles)
http://www.forbes.com/sites/stephenbrozak/2015/01/09/harvard-professors-balk-as-obamacare-comes-to-cambridge/
Seahawks stars line up for ObamaCare
"The president is calling on a pair of National Football League stars to help rack up the points for ObamaCare coverage, as the clock ticks down ahead of the 2015 enrollment deadline. Seattle Seahawks quarterback Russell Wilson and cornerback Richard Sherman are the stars of a video released by the Department of Health and Human Services on Friday, helping the administration pad its stats during this year's crucial sign-up period. "When your health or the game is on the line, nothing is more important than quality coverage," Sherman says in the video. "So make the right call, visit HealthCare.gov and get covered," Wilson adds. HHS will use the video to go on the offense for ObamaCare throughout the open enrollment period, spreading the video on Facebook and Twitter, a spokesman said. Nearly 6.6 million people have already signed up for ObamaCare since the start of this year's open enrollment on Nov. 15. The pace of sign-ups is expected to put the administration past its target of at least 9 million. To get out the word about insurance sign-ups, federal health officials have also tapped the help of shopping malls on Black Friday as well as companies like CVS Pharmacy and 7-Eleven. The 2013 Superbowl champs met with Obama at the White House last May. Shortly after, Sherman teamed up with first lady Michelle Obama to tout her anti-obesity program "Let's Move" in a video called Let's Cook," which has attracted more than 800,000 views."
http://thehill.com/policy/healthcare/229028-seahawks-stars-make-pitch-for-obamacare
Russell Wilson, Richard Sherman shill for Obamacare as health care deadline nears
http://www.washingtontimes.com/news/2015/jan/9/russell-wilson-richard-sherman-shill-obamacare-hea/
Jill Biden targets women in latest ObamaCare sign-up drive
"The White House has tapped second lady Jill Biden to help promote ObamaCare sign-ups among women in an effort to appeal to the country's healthcare decision-makers. Biden will join Health and Human Services (HHS) chief Sylvia Mathews Burwell on a call with women's groups on Friday to highlight new research that proves health benefits for women and their families, according to a statement provided first to The Hill. HHS officials have made outreach to women a priority in the second year of ObamaCare sign-ups, stepping up the effort with a new campaign called "Women's Week of Action." "[Women are] often the ones who hold their children's hands while they get their vaccinations and remind their spouses to get a checkup. They are often the family member who figures out how to stretch and re-work the family budgets to pay the doctor's bills. And too often, women put their own health last," Judy Sarasohn, a spokeswoman for HHS, wrote in a blog published Friday."
http://thehill.com/policy/healthcare/229040-jill-biden-targets-women-in-latest-obamacare-signup-drive
Obamacare Author Rips Obama Admin, Valerie Jarrett For 'Incompetence,' 'Protecting' POTUS [AUDIO]
"In an interview with NPR, Steven Brill, author of "America's Bitter Pill," slammed the White House for its Obamacare launch, saying there has "never been a group of people who more incompetently launched something." Brill's premiere Obamacare critique, as he tells host Terry Gross, is that the health care overhaul is "emblematic of what's eating away at our country," pointing directly to the politics and the "challenge of governance" it presents. Brill also told NPR that President Obama was largely protected by the likes of Valerie Jarrett, and had no idea of the issues until they ultimately reared their head.
BRILL: In every respect, this whole saga of Obamacare, the politics of it, the bitter partisan of it, the lobbying and, in this case, the challenge of governance all are emblematic of what's eating away at our country. The incompetence in the White House — there have never been a group of people who more incompetently launched something and it's principally because the people in the administration who knew it was going wrong went to the president directly with memos in person, to his chief of staff  and said 'we need to bring people in from the outside to launch this,' and the president was protected, mostly by Valerie Jarrett from doing anything. And, I guess one of the really sadder aspects of this is that nobody who knew it was going wrong spoke out and still hasn't spoken out, even in the aftermath of the whole thing being a total bust, and for a whole year discrediting the notion that government can actually run a program.
GROSS: So you're saying Obama was protected by his own people for knowing what was going wrong?
BRILL: He was protected, but you know what, at the end of the day he's responsible. He kept getting all these reports, he kept getting all these green lights on his laptop on a grid, everything's going great. Literally the night before the launch on October 1st, his chief of staff called a friend of his and said 'we're going to knock your socks off.' Well, he was right about that. The president, whatever we can say about him on policy and on giving speeches, as a manager, he failed. He did not know what was going on in the single most important initiative of his administration."
http://dailycaller.com/2015/01/09/obamacare-author-rips-obama-admin-valerie-jarrett-for-incompetence-protecting-potus-audio/
Greg Abbott Aide: Texas Governor Will Not Expand Medicaid
"Governor-Elect Greg Abbott (R., Texas) will not expand Medicaid despite hopes by Obamacare supporters that he would do so following a report that he inquired about Utah's variation of the health program. "Fear not — Governor-elect Abbott has fought Obamacare and will continue to fight against it. He believes the ACA is not the best option for patients, doctors or taxpayers," spokeswoman Amelia Chasse tells National Review Online in a statement. "Greg Abbott believes that Texas should be able to address our unique health-care situation without federal interference, putting patients and doctors in charge of health-care decisions." Abbott and his team "were surprised" to read a Houston Chronicle article that construed his request for information about Utah's compromise with the federal government as a statement of interest in bringing Obamacare to Texas, according to one source close to Abbott's team. "His position has been grossly mischaracterized," the source tells NRO. The confusion traces back to a report that Abbott had "asked for more information" about the Healthy Utah plan, which is Republican Governor Gary Herbert's way of expanding Medicaid in his state. Abbott inquired about it not because he might replicate the model in Texas, but because it was mentioned in the conversation and he was ignorant about the Utah plan. Abbott does have a reform proposal for Medicaid, but it doesn't involve using the dollars from Obamacare's expansion. "Medicaid  is in dire need of reform by giving the states more local control in the form of block grants," a campaign document of Abbott's "Healthy Texans" plan says."
http://www.nationalreview.com/corner/396109/greg-abbott-aide-texas-governor-will-not-expand-medicaid-joel-gehrke
Supreme Court Holds Keys to the Fate of Health Law
"While Congress wrestles with various bills addressing the Affordable Care Act, immediate action to entirely repeal the law is unlikely. President Obama will not sign any repeal bill and even some Republicans are wary of an immediate repeal effort. However, the Supreme Court this year may provide the catalyst for a major restructuring of the health overhaul law. The court later this year will offer an opinion on a challenge to insurance subsidies offered to plans purchased through federally operated insurance exchanges. The federal government operates exchanges in 34 states and the elimination of subsidies would drastically change insurance enrollment and premium prices. Two studies released this week examine the impact of the elimination of insurance subsidies. A RAND report notes that an end to subsidies would cause a dramatic drop in enrollment and a 47 percent hike in premiums. A separate Urban Institute study also estimates levels of lost of coverage and higher premiums."
http://blogs.rollcall.com/healthopolis/supreme-court-holds-keys-to-the-fate-of-health-law/?dcz=
Here's the anti-Obamacare lawsuit that just might deserve to win
"Lawsuits aimed at eviscerating the Affordable Care Act have been lining up in federal courts like airliners on America's taxiways. Most are frivolous or partisan or both, and some have already been tossed. The Supreme Court on Friday will ponder whether to hear one that actually has some merit. Half of it has merit, anyway. Coons v. Lew is a double-barreled attack on Obamacare's individual mandate and its Independent Payment Advisory Board, or IPAB. The latter is a board empowered to hold Medicare spending below an inflation-indexed ceiling, chiefly by imposing cuts on provider reimbursements. The constitutionality of the individual mandate has already been considered and settled by the Supreme Court, so that part of Coons v. Lew is a loser. But IPAB hasn't been examined, and it should be — and quite possibly eliminated.   Coons v. Lew was originally filed by the conservative Goldwater Institute of Phoenix in U.S. District Court in Arizona, which threw it out. The plaintiffs, including a physician who argues that IPAB has too much power and too little oversight by Congress, appealed to the 9th Circuit Court of Appeals in San Francisco. The appeals judges rejected the IPAB challenge as "unripe," since the board hasn't even been appointed yet, and under the law its first recommendation for payment cuts wouldn't be implemented before 2020.   Legal observers think the Supreme Court on Friday will defer a decision on whether to take the case, because a brief on its merits that the court ordered from the government isn't due until Jan. 21. Yet even if the court turns down the challenge outright, the IPAB warrants reconsideration by Congress. Here's the story.  IPAB is one of the few provisions of the Affordable Care Act that takes direct aim at healthcare costs. But it's a strange creature that has at once too much and too little power. The 15-member board, appointed by the president with Senate approval, swings into action whenever the annual increase in Medicare costs exceeds a certain threshold tied to economic growth.  When that happens, the board is empowered to make recommendations to bring costs back into line. But its proposals can't involve rationing healthcare, increasing Medicare premiums or co-pays, cutting benefits, or restricting eligibility. As a result, IPAB must find savings in the payment and delivery of healthcare services–that is, in payments to doctors and hospitals–rather than loading costs on patients. The hope is that this focus will inspire greater creativity in how we pay and incentivize providers to achieve better patient outcomes. But it leaves IPAB with influence over a very narrow slice of the healthcare system. That's too little power. On the other side of the coin, Congress is given a very short time frame to rule on IPAB's recommendations, once they're filed. If Congress doesn't act, the proposals go into effect automatically. And Congress can't modify or reject them unless its modifications produce the same or greater savings. The IPAB provision in the ACA bristles with requirements for supermajority votes by Congress; repealing the provision itself requires Congress to act within a four-month window in 2017. IPAB decisions aren't subject to court review. In those respects, IPAB has too much power. IPAB has been controversial from the start. Conservatives caricature the board as a "death panel," although obviously it has nothing like that level of authority. Some liberals are uneasy about its power, and dubious about its effectiveness. Timothy S. Jost, the estimable healthcare reform expert at Washington & Lee law school, has described its concentration of power as "troubling" and possibly unconstitutional."
http://www.latimes.com/business/hiltzik/la-fi-mh-heres-the-antiobamacare-lawsuit-20150109-column.html#page=1
IMMIGRATION:
Low income workers say immigrants are taking 'our jobs, healthcare, housing'
"Low income Americans, more than any other income group, are angry with immigrants, believing that they are taking their jobs, healthcare and housing. Providing a rare view into the battle between the poor and immigrants, the Pew Research Center found that 44 percent of the "least financially secure" in America believe immigrants hurt the United States because "they take our jobs, housing and health care." The results are from Pew's new American Trends Panel, a nationally representative panel of randomly selected U.S. adults surveyed online and by mail. Pew found that the political views of the poor are generally more liberal than the rich, except on immigration: On only one item – perceptions of the economic impact of immigrants – are the least financially secure more conservative than those who are better off: 44% of the least secure say immigrants are a burden on the U.S. because "they take our jobs, housing and health care." That is considerably higher than the share of the most financially secure (27%) who express this view."
http://www.washingtonexaminer.com/low-income-workers-say-immigrants-are-taking-our-jobs-healthcare-housing/article/2558364?custom_click=rss
Boehner Pays Back the Base
Conservatives who supported cromnibus and returned Boehner the gavel now take the House lead against Obama's amnesty.
"When House Speaker John Boehner needed the votes to pass the $1.1 trillion "cromnibus" in the final hours before the government ran out of money, he turned to an unlikely ally: Representative Lou Barletta (R., Penn.), an immigration hawk who opposed the bill because it did not do anything meaningful to thwart President Obama's executive amnesty. Now, Barletta and his allies in the right flank of the GOP are about to get something in return: a tough response to President Obama's executive amnesty, set to be introduced on the House floor on Friday. Boehner needed Barletta because the twelve Republicans in Pennsylvania's congressional delegation had agreed to follow Barletta's lead and his vote. To win their votes, Boehner promised Barletta that, come January, the Keystone Stater would play a leading role in writing the House's response to Obama's immigration orders. "It was a crossroads moment for me," Barletta tells National Review Online. "There could not have been a tougher vote for someone like me to take than the one I took in December to vote for the cromnibus without the opportunity to defund the president's action." The bargain is only one example of the dynamic described by multiple Republican lawmakers that has played out as House Republicans plot their response to the executive amnesty: Far from marginalizing the conservative wing of the conference, the fights have left both Republican rebels and GOP leadership with an urgent need to counter Obama's immigration orders in a manner that will mollify frustrated activists. "Members who voted for the cromnibus and Boehner are getting killed and really want to demonstrate a strong constitutional response to Obama," one Republican congressman tells NRO. Barletta, Representative Matt Salmon (R., Ariz.), and other immigration hawks think they're about to get one. Multiple sources tell NRO that the House Republican conference is on the cusp of introducing legislation that will — at a minimum — withhold funding for Obama's most recent executive orders on immigration. More likely, it will also take aim at a series of perceived White House overreaches related to the November executive actions. Over the last two days, House Majority Leader Kevin McCarthy (R., Calif.) and House Whip Steve Scalise (R., La.) have moderated a series of debates between dozens of Republicans about how to undermine Obama's executive actions. At the end of a Thursday-afternoon meeting, the third in two days, McCarthy summarized the consensus of the conference. The bill he outlined, according to three House Republicans who participated in the meeting, would withhold funding for Obama's November orders; for the Deferred Action for Childhood Arrivals (DACA) program that contributed to the summer border crisis; and also for two memoranda that are predicates for DACA that were written by Obama appointee and former Immigrations and Customs Enforcement director John Morton. The bill is on pace to be filed Friday so that the House can vote on it next Tuesday without violating the Republicans' rule that lawmakers must have at least 72 hours to read a bill before casting their votes."
http://www.nationalreview.com/article/396034/boehner-pays-back-base-joel-gehrke
House Republicans expand push to undo Obama immigration actions
"House Republicans are expanding their push to take on President Obama's immigration policies, looking to block not only his recently announced executive actions but also a 2012 program shielding immigrants brought illegally to this country as children.  GOP lawmakers crafted their game-plan on Friday in the hopes of putting related budget legislation to a House vote next week. Under the recently struck budget deal, the Department of Homeland Security is only funded through Feb. 27 — and Republicans want to use the deadline as leverage to block the president's immigration policies.  But the working plan goes further than the approach initially discussed by some House Republicans. That approach would have taken aim just at executive actions Obama announced in November that provided deportation protections for millions of immigrants in the country illegally — mostly the illegal immigrant parents of legal residents. Conservatives in the GOP caucus pressed leadership to go further, and shut down an earlier 2012 program that has granted work permits to more than 500,000 immigrants brought here illegally as kids. Other changes would undo Obama directives to immigration agents that had sought to limit deportations of people with no significant criminal record.  Conservative lawmakers said their plan would combat the president's "lawlessness." Rep. Robert Aderholt, R-Ala., predicted the approach would "garner a lot of support among our colleagues when the leadership brings this bill forward." The outcome won't have the support of a handful of moderates in the caucus, including lawmakers representing heavily Latino districts.  "Just picking on the children that came here through no fault of the own I think is the wrong way to start," said Rep. Jeff Denham, R-Calif. "I know that there are a number that feel the same concerns that I do. … I am certainly not happy with the current status of the bill."  But several influential Republicans appeared to be on board. While some lawmakers are warning Congress not to jeopardize DHS funding — particularly in the wake of the Paris terror attacks — others put the onus on the president. "I would wonder if the president would have deep misgivings about signing a bill to fund the Department of Homeland Security," House Appropriations Committee Chairman Hal Rogers, R-Ky., said. Rogers' committee released the DHS funding bill on Friday afternoon. The bill provides $40 billion in discretionary funding, an increase of $400 million from fiscal 2014. Lawmakers said the goal is to keep the agency running on full funding, while at the same time blocking Obama's administrative moves on immigration. Rogers' office said it is expected that the immigration policies will be addressed in an amendment to the bill.  Obama's directives in November gave temporary relief from deportation to about 4 million immigrants in the country illegally, along with permits allowing them to work legally in the U.S. They applied mostly to immigrants who'd been in the country more than five years and have kids who are citizens or legal permanent residents. The earlier program, called Deferred Action for Childhood Arrivals, applied to immigrants brought here illegally as kids. Ending the program would eventually expose those young people to deportation. The developments come in the first week that Congress was back in session under full Republican control. Yet there's no guarantee that the Senate, where minority Democrats still exercise considerable sway, would accept the House legislation. And Obama could threaten to veto it."
http://www.foxnews.com/politics/2015/01/09/house-republicans-expand-push-to-undo-obama-immigration-actions/?intcmp=latestnews
House GOP expands attacks on Obama's immigration actions
Republicans will seek to undo actions dating back to 2011.
"The House is likely to vote next week on a plan to fund the Department of Homeland Security through September while unraveling President Barack Obama's recent executive action on immigration and a separate program that protects young undocumented immigrants.
The legislative package — crafted by the Republican leadership and key rank-and-file lawmakers — is likely to sail through the chamber with hefty GOP support. But it might just be a setup for disappointment. It is extraordinarily unlikely to make it through the Republican-controlled Senate. And it's not clear how, exactly, Congress will fund DHS if this package does not clear Mitch McConnell's (R-Ky.) chamber. The proposal goes further than brushing aside Obama's November executive action. It reaches back to the 2012 directive that shielded young undocumented immigrants from being deported, as well as a series of 2011 administration memos that changed who should be targets for deportation. The package, which is drawing some concern from moderates, is a true reflection of the priorities of the House Republican Conference. Leadership worked late into the night Thursday to craft the legislation with key offices — those of Rep. Bob Goodlatte (R-Va.), who chairs the House Judiciary Committee, and Rep. Robert Aderholt (R-Ala.). The plan that GOP leadership hopes to be unveiled later Friday takes a lot of Aderholt's ideas that he laid out in a standalone bill this week. "It was important not just to nullify what the president said back in November but to make sure that he doesn't come back again and do the same thing," Aderholt said in an interview Friday. He said House Republicans were trying to "get to the roots of [the executive action] so we're not just trying to just nullify one thing that was done back in November but also try to address it for the future."
http://www.politico.com/story/2015/01/house-gop-obama-immigration-actions-114121.html
House GOP takes broad aim at Obama immigration policies
"The vote will come on a $39.7 billion spending bill to keep the Homeland Security Department running past February. Lawmakers said the goal is to keep the agency running on full funding — an especially critical goal in the wake of the Paris terror attacks — while at the same time blocking Obama's administrative moves on immigration. Obama's directives in November gave temporary relief from deportation to about 4 million immigrants in the country illegally, mostly those who'd been in the country at least five years and have kids who are citizens or legal permanent residents. The earlier program, called Deferred Action for Childhood Arrivals, applied to certain immigrants brought here illegally as kids, known as "Dreamers" by their supporters. The immigration fight is coming to a head as Congress wraps up its first week of work for the year after convening under full Republican control. Republicans deliberately kept the Homeland Security Department on a short leash when they passed a full-year spending bill for all other government agencies late last year, so that they could deal with Obama's immigration moves with more Republicans on Capitol Hill. Yet the dynamic does not appear to have shifted much. Even though Republicans now command a larger House majority, the biggest in decades, giving Speaker John Boehner more room to maneuver, leadership still catered to the most conservative lawmakers in crafting the immigration bill, as happened several times in the last Congress. Indeed, some of the same conservatives who voted against Boehner for speaker in a failed overthrow attempt this week were cheering loudest Friday at the shape the legislation was taking. "I liked what I heard," said Rep. Louie Gohmert, R-Texas, after a closed-door meeting to discuss the legislation. "I really appreciate the process of allowing all of us to have some input," said Gohmert, a frequent critic of House Republican leaders. "One of the things that has really been lacking for the last eight years is having more input like we've finally gotten in this bill, so this is a good thing." And even with the Senate under GOP control, minority Democrats still exercise considerable sway, and there's no guarantee senators will agree to the House legislation. Even if they did, Obama could very well threaten to veto it. That leaves the ultimate outcome of the legislative dispute unclear."
http://townhall.com/news/politics-elections/2015/01/09/house-gop-takes-broad-aim-at-obama-immigration-policies-n1940880
House GOP releases details of the plan to fight Obama's executive amnesty
http://hotair.com/archives/2015/01/09/house-gop-releases-details-of-the-plan-to-fight-obamas-executive-amnesty/
GOP prepares legislative assault to stop Obama on immigration
"…The GOP-led House Appropriations Committee unveiled the base spending bill for DHS on Friday afternoon. The bill will hit the House floor on Tuesday or Wednesday, along with three amendments. One of those amendments, from Rep. Mick Mulvaney (R-S.C.), would defund Obama's executive orders on immigration. Mulvaney said Republicans debated in a closed-door meeting Friday morning whether to focus solely on Obama's move to shield illegal immigrants from deportation, or whether to attack the president's policies on multiple fronts. Some more moderate, swing-district Republicans "wanted the rifle shot, … maybe didn't want to muddy the waters," Mulvaney said. "But there were other voices in the room who said they wanted a chance to get at DACA, to get at the Morton memos" that relaxed some immigration laws in 2011. Language nullifying the Deferred Action for Childhood Arrivals Program (DACA), introduced by Rep. Marsha Blackburn (R-Tenn.) last summer, will be offered as a separate amendment on the floor. The DACA program, created by DHS in 2012, offers legal status to illegal immigrants brought to the United States as children, provided they meet certain criteria. Several other amendments will likely be considered on the floor as well. Reps. Martha Roby (R-Ala.) and Robert Aderholt (R-Ala.) have introduced immigration-related amendments that could be adopted and folded into the measure. Hal Rogers (R-Ky.), House Appropriations Committee chairman, said he was "very, very thrilled" that the bill will defund "amnesty." He said the proposal takes into account that the Citizenship and Immigration Services is not funded through congressional appropriations, but through user fees. "It takes a change in law, which this bill would do, that allows the Congress to say that these fees cannot be used," said Rogers, who added how important it is to keep DHS funded after the latest terrorist attack in Paris. "We want to send a bill to the president that defunds his amnesty program, but also very importantly funds the Department of Homeland Security — the Coast Guard, TSA, the Border Patrol, the ICE teams, the Secret Service. It's a very dangerous time. I would wonder whether or not the president would have real deep misgivings about not signing a bill funding the Department of Homeland Security." Rep. Matt Salmon (R-Ariz.), who led the charge to defund in the lame-duck session, said there were some Republicans, including Reps. Jeff Denham (R-Calif.) and Mike Coffman (R-Colo.), who expressed concern with the plans, but most of the GOP conference was in agreement. "I think it'll be as close to unanimous as we can possibly get it," he said. There was confusion, Salmon added, among Republicans about the process for adding each amendment. Rep. Tom Cole (R-Okla.), a member of the House Rules Committee, said he expects the Mulvaney language to defund the executive orders to be considered as an amendment on the floor."
http://thehill.com/homenews/house/229030-house-to-take-action-on-immigration-next-week
House prepares to confront Obama on immigration
http://www.cbsnews.com/news/house-prepares-to-confront-obama-on-immigration/
GOP takes first shot at blocking Obama's executive action on immigration
"In a bill announced Friday, Republicans essentially declared war on Obama's "pen and phone" policy, which he adopted as a way to implement his agenda in the face of staunch GOP opposition in Congress. Both provisions will be attached to a $40 billion Department of Homeland Security funding measure, a must-pass bill needed to keep the agency running past the Feb. 27 expiration of stopgap legislation. The bill Republicans introduced Friday includes an amendment authored by Rep. Mick Mulvaney, R-S.C., which would prevent the Department of Homeland Security from using federal funding or fees to carry out Obama's November directive allowing more than 5 million illegal immigrants to obtain work permits and some federal benefits. "We're going to have what's called the Mulvaney language, which … says the president can not fund an activity that is unconstitutional and illegal," said House Rules Committee Chairman Pete Sessions, R-Texas. A second provision would reverse a 2012 executive action by Obama that provides work permits and benefits for some people who arrived in the U.S. as children illegally. "We have a strong position with the president's overreach and he's acted unconstitutionally," Rep. Peter King, R-N.Y., said. Obama implemented the Deferred Action for Childhood Arrivals policy, known as DACA, after Republicans in Congress blocked a similar proposal in the form of legislation known as the Dream Act. Democrats are all but guaranteed to vote against the measure, and President Obama is certain to veto it even in the unlikely event the GOP is able to round up enough Democratic votes in the Senate to stop a filibuster. That means House Republicans likely will be forced to come up with an alternative proposal that can garner enough votes to become law and avert the threat of the Department of Homeland Security running out of money at the end of February. Leadership aides said Republicans will be hashing out what to do next week at the joint GOP Senate-House retreat, which will begin following the vote on the DHS bill, which is likely Wednesday. Democrats have already staked out their opposition to the DHS amendments."
http://www.washingtonexaminer.com/gop-takes-first-shot-at-blocking-obamas-executive-action-on-immigration/article/2558435?custom_click=rss
Expansive House G.O.P. Immigration Bill Undercuts the President
http://www.nytimes.com/2015/01/10/us/house-gop-proposes-sweeping-reversal-of-obama-immigration-steps.html?partner=rss&emc=rss
House Unveils Plan to Fight Obama's Amnesty Orders
http://www.nationalreview.com/corner/396084/house-unveils-plan-fight-obamas-amnesty-orders-joel-gehrke
Republicans to deny funding for Obama immigration agenda
"Funding for the Department of Homeland Security, which spearheads domestic counter terrorism efforts, secures U.S. borders, airports and coastal waters and protects the president, was left out of a $1.1 billion government spending bill passed in December. Boehner had told his party he would use the DHS budget as leverage to try to stop an executive order in November by the Democratic president lifting the threat of deportation for millions of undocumented immigrants. "This is the fulfillment of a promise by Speaker Boehner," Representative Kevin Cramer of North Dakota said of the Republican plans after a closed-door strategy session. Representative Tim Huelskamp, one of 25 Republicans to withhold support from Boehner on Tuesday, said he believed the party was unified behind Boehner's strategy. "Folks appreciate this," Huelskamp said. "The question we don't know is what happens in the Senate" on the provisions to block the immigration order. The strategy, however, risks a cut-off in funding for DHS at a time when domestic terrorism concerns have been heightened by deadly attacks by Islamist gunmen this week in France. "It's a very dangerous time and I would wonder whether the president would have real deep misgivings about not signing a bill funding the Department of Homeland Security," House Appropriations Committee Chairman Hal Rogers of Kentucky told reporters."
http://townhall.com/news/politics-elections/2015/01/09/republicans-to-deny-funding-for-obama-immigration-agenda-n1940969
GOP's immigration 'reform' likely to target 'dreamers'
http://jaybookman.blog.ajc.com/2015/01/09/gops-immigration-strategy-is-deeply-unpopular/#__federated=1
Immigration Reform 2015: House Republicans Want To Fund Border Security, Block Obama's Immigrant Policy
http://www.ibtimes.com/immigration-reform-2015-house-republicans-want-fund-border-security-block-obamas-1778832
House Conservatives Expect 'Solid Votes' for New Immigration Strategy (Updated)
"But that doesn't seem to have cooled conservatives to the idea. On the contrary, the Republicans most accustomed to thwarting GOP proposals seemed pleased about the proposal. Rep. John Fleming of Louisiana, who has openly fought against immigration proposals, called the plan "excellent" and "probably the best since I've been here in six years." He added: "We're going to get a very strong vote on this." Conservative Republicans seemed certain their amendments would ultimately be attached to the DHS funding bill. "We're going to have a very solid vote," said Tim Huelskamp, R-Kan., addding that in his four years in Congress, "the most solid votes we always have are on conservative issues." Asked if he trusts leadership to whip the vote to ensure the immigration amendments were adopted, Huelskamp, who voted against Speaker John A. Boehner earlier this week, reiterated that he didn't think there would be any problem drumming up support for the amendments. "They don't have to work the votes," Huelskamp said of leadership. "The only time they have to work the votes is when they're working against conservative principles." Even Rep. Steve King, R-Iowa, one of the most outspoken critics of the GOP leadership when it comes to immigration, was upbeat Friday after participating in the strategy session — which didn't go unnoticed by Democrats. "It's disturbing that House Republican leadership discussions now include an individual who spoke to a white supremacist group and an individual who compared immigrants to dogs, and accused DREAMers of being drug smugglers and having 'calves the size of cantaloupes,'" said Jorge Silva, an adviser to Senate Minority Leader Harry Reid, D-Nev., referring in a statement to House Majority Whip Steve Scalise of Louisiana and King. Another frequent critic of GOP leadership, Raúl R. Labrador of Idaho, expressed renewed optimism after House Majority Leader Kevin McCarthy worked with him this week to bring a "disparate" group of lawmakers to McCarthy's office and "air out all the ideas." Labrador was more than supportive of the plan to vote on a host of amendments to the DHS funding bill, though he did express concern to reporters and in the conference meeting Friday morning, that Republicans need to be mindful of the next step in the Senate. "We need to think about what exactly — how are we going to draw a line in the sand so that the president understands that he's putting the nation's national security at risk and he's putting illegal immigration ahead of people that are here legally," Labrador said. Of course, the Senate and the White House will have a say in the bill. That's a big part of the reason Republicans seemed to be starting early on the DHS funding measure — bill text was released Friday and the measure is expected on the House floor early next week."
http://blogs.rollcall.com/218/immigration-reform-gop-conservatives-optimistic/?dcz=
House GOP's immigration push faces split with Senate
Moderate Senate Democrats and a handful of GOP senators are wary of using the Homeland Security spending bill to thwart Obama's immigration policies.
"House Republicans rolled out an aggressive response to President Barack Obama's immigration policies on Friday, rallying conservatives hungry for a confrontation between the GOP-led Congress and the White House. But a big hurdle stands in their way: the United States Senate. Moderate Senate Democrats and a handful of GOP senators are balking at a House plan that would block Obama's new policy of deferring deportations for millions of undocumented immigrants, along with the administration's earlier protections for immigrants brought to the country illegally at a young age. While those senators oppose the president's unilateral moves on immigration, they are wary of linking the issue with a must-pass bill to fund domestic security programs, worried that a stalemate could shut down the Department of Homeland Security. The opposition from these key senators makes it almost certain that the plan would fail to gain the 60 votes needed to break a Democratic filibuster, reigniting long-festering tension between the House and the Senate that GOP leaders have been eager to avoid. "I think the defunding action leads us to a potential government shutdown scenario, which is a self-inflicted political wound for Republicans," Sen. Mark Kirk, a moderate Illinois Republican facing reelection in 2016, said in an interview."I don't want to," West Virginia Sen. Joe Manchin, a Democrat who has opposed Obama's executive action on immigration, said when asked if he'd back the House's approach. "I really don't want to." The comments speak to the sharp limits Republicans still face in advancing a conservative agenda, despite taking control this week of both houses of Congress for the first time since 2006. While they have their biggest House majority in decades, Republicans are still six votes shy of breaking a Senate filibuster — much less the two-thirds majority needed to override a veto. The dynamic presents a fresh test for the newly empowered House Speaker John Boehner (R-Ohio) and Senate Majority Leader Mitch McConnell (R-Ky.). They must appeal to their conservative base, which is eager to roll back Obama policies over health care, energy and immigration. But lacking votes to enact laws to build the Keystone XL oil pipeline, chip away at Obamacare and roll back the White House immigration order, Republican leaders are trying to find a way to score legislative victories without provoking a government shutdown or a national debt default. In essence, they will have to quickly find a Plan B to move their policies — or move on to issues that could garner White House support. "We've got to stop negotiating with ourselves here … based on, 'What will the Senate do?' and 'What will the president do?'" said Rep. Lou Barletta (R-Pa.), who has sat in on a series of meetings with leadership this week to determine the legislative strategy on this issue. "We are at a point in time where the American people expect us to do what is right, and that policy to do what is right should not be based on what the Senate may do." Tension between the chambers is hardly a new dynamic. For decades, the fast-moving House — with its rules that allow the majority to rubber-stamp legislation — has long been consistently thwarted by the more deliberative Senate, where the minority has enormous power to derail legislation. With liberals dominating Senate Minority Leader Harry Reid's (D-Nev.) caucus and a powerful White House veto pen behind them, Republicans are bound to face a recurring dilemma over the next two years: Should they fight mainly to show a contrast with Democrats, or should they compromise and water down legislation that could upset the right? The battle over the homeland security funding bill presents Republicans with their first real test. "I'm a little leery about it," Republican Sen. Dean Heller, whose home state of Nevada has an influential Latino voting bloc, said of the House GOP plans. "I just want to make sure those individuals that are affected by that legislation are treated respectfully. I just want to be very, very careful that we do it in the right manner, and we don't do it in a way that is offensive." On Friday, House Republicans unveiled an immigration plan that moves significantly to the right of what they had considered earlier in the week, which would have solely targeted the executive actions Obama announced in November. The new proposal would block Obama's post-election move, gut a 2012 directive that shielded young undocumented immigrants from being deported and thwart a series of 2011 administration memos meant to limit deportations of people who weren't criminals or serial immigration violators. The House plan also includes measures to toughen enforcement of immigration laws, including by reviving a 2008 program known as Secure Communities, which called on local law enforcement officials to provide federal immigration authorities with fingerprints of people booked into jails. The administration dropped that program as part of its executive actions last November…"
http://www.politico.com/story/2015/01/house-gops-immigration-push-faces-split-with-senate-114140.html#ixzz3ONLA76Uq
Dem aide: Immigration bill 'a joke'
"A House Republican-authored package rolling back President Obama's executive order protecting millions of immigrants from deportation is dead on arrival in the Senate, senior Democratic aides say. Senate Democratic sources characterized the legislation as a political gambit designed to throw red meat to conservative activists and said Democratic senators would feel no pressure to support it. "It's a joke. Not only will it not pass the Senate, it won't put any pressure on Democrats because it's way too far to the right," said a senior Democratic aide.
"They're trying to roll back something Democrats support and prevent them from doing anything in the future. Instead of selecting between different plans, they mush them together. It's a hodgepodge of different conservative priorities," the aide added. Another senior Democratic aide said, "this bill won't pass the Senate." "It's embarrassing that the House Republican leadership has moved so far to the right that even their few remaining moderate members are leery of this bill," the aide added. House Republicans plan to attach several amendments to a bill funding the Department of Homeland Security that would reverse Obama's executive immigration actions."
http://thehill.com/homenews/senate/229089-dem-aide-immigration-bill-a-joke
Rep. Castro: Don't block immigration action funding
"As House Republicans huddle Friday morning to strategize on how to override President Barack Obama's executive actions on immigration, one House Democrat is trying to rally lawmakers against the GOP's plan. Rep. Joaquin Castro (D-Texas) is circulating a "Dear Colleague" letter, urging members to tell House Republicans to keep funding for the Department of Homeland Security free from measures that would gut Obama's immigration actions, which could affect more than 5 million undocumented immigrants. The letter, addressed to Speaker John Boehner (R-Ohio), calls on Republicans to avoid using the DHS funding bill — which runs through Feb. 27 — to block funding for Obama's executive action, which Castro contended would "save lives, keep families together, and reaffirm that the United States thrives as a nation of immigrants."
Defunding the action "will only set the House up for another manufactured crisis," according to the letter obtained by POLITICO. "Americans have been waiting on Congress for years to fix our immigration system, and we have yet to act," the letter says. "Gaming the appropriations process and using the Homeland Security funding bill as a way to defund the President's immigration executive order is a political shot that misses the mark and puts our nation at risk."
http://www.politico.com/story/2015/01/joaquin-castro-dhs-funding-immigration-action-114116.html
Charlie Hebdo attack: Will it undercut Republican bid to hold DHS budget hostage?
The GOP bid to block Department of Homeland Security spending over a relatively minor dispute on immigration policy has always seemed doubtful. Now the plan makes even less sense.
http://www.csmonitor.com/USA/DC-Decoder/Decoder-Voices/2015/0109/Charlie-Hebdo-attack-Will-it-undercut-Republican-bid-to-hold-DHS-budget-hostage
Tax service offers help preparing for immigration reform
"Immigration reform has the potential to affect nearly 5 million people who live in the United States. Clemencia Courtney, manager of the newly opened Siempre Tax+ office wants to help the area's Latino community achieve the American dream. "I am very Latino and I want to help," said Courtney. "Through this service, I can help people prepare to go through the legal system for them to be recognized as people living in the United States." Siempre Tax+, associated with Liberty Tax, was opened especially for the Latino community, Courtney said. "We're here to help the community prepare for President Obama's immigration reforms," she said. "Our community services are free. We can help with ITINs, translations, driver's license services, navigating the ACA marketplace, notary services and more."
http://www.mohavedailynews.com/news/tax-service-offers-help-preparing-for-immigration-reform/article_8cf15536-97d2-11e4-bb84-f3f668faccee.html
Where Americans and immigrants are moving in — and out
"The 2013-14 numbers just released, for example, show interesting contrasts with those of 2010-11, when the economy was flagging and stimulus money disbursed. Back then the Washington metropolitan area — Virginia, Maryland, D.C. — was growing well above the national average. Now, with the sequester cuts, growth in the region is below average. Similarly, growth has fallen below the national average in Alaska, where North Slope oil production is declining, and in Hawaii, with its big defense installations. California, with domestic out-migration and reduced immigration, has been growing just a bit more than the national average. But it has been far outpaced by Texas, which since 2010 has steadily accounted for almost 20 percent of U.S. population increase. Most states either have growth well above the national average (Texas, the South Atlantic states, most of the West) or well below (most of the Northeast and industrial Midwest). Only a few states with little else in common have growth rates near the national average: Tennessee in the South, Minnesota and Nebraska in the Midwest, Oklahoma with its surging oil and gas production, Oregon with its microbreweries and light-rail lines and Massachusetts with its highly educated population."
http://www.washingtonexaminer.com/where-americans-and-immigrants-are-moving-in-and-out/article/2558391
To Beat Amnesty, Beat Jeb. Early.
"Cherchez la Bush: Why are Speaker Boehner and other Republican leaders so relentless in continuing to pursue an immigration amnesty deal during Obama's presidency?  The well will not be poisoned for them. Even after Obama went around them — brutally dissed them — with his executive amnesty, they persist in dropping loud hints (here's the latest)  that they're open to a big immigration compromise.  Put up a for-show fight against Obama's executive action for now, throw in a bogus border-security bill, and maybe later in the year they can push something through with Democratic support (the way Boehner recently pushed through the "Cromnibus"). They're not going to let a little unconstitutional Caesarist power grab stop them. It's a bit of a mystery. Sure, Republican business interests want a supply of inexpensive labor, Republican strategists want a bigger share of the Latino vote. But that doesn't quite explain it. After all, the lopsided 2014 election suggests that, with a few tweaks, Republicans don't really need a sweeping immigration deal to win in the electoral college. Business lobbyists could be placated with some more "guest workers." Put that extra dollop of cheap labor together with Obama's "prosecutorial discretion" (for existing illegal immigrants) and you've in effect cobbled together a half-assed "comprehensive" bill, minus the enforcement part (even better for business!). Why don't Boehner and McCarthy discreetly shoot for that? A thought: Maybe it's all about Jeb. Jeb Bush is the one presidential candidate who's based his strategy on what can only be described as a lovefest between him and the Latino electorate.** The Jeb Effect would explain the relentlessness:  I've learned to never underestimate the power of the Bush family to produce semi-vicious robotic loyalty among the GOP elite. Why wouldn't that include the congressional elite?…"
http://dailycaller.com/2015/01/09/to-beat-amnesty-beat-jeb-early/
This May Be Some of the Most Disturbing News Out of Mexico: Cartel Members Are Eating the Hearts of Victims
http://www.theblaze.com/stories/2015/01/09/this-may-be-some-of-the-most-disturbing-news-out-of-mexico-cartel-members-are-eating-the-hearts-of-victims/
SPENDING/BUDGET/ECONOMY:
RECORD 92,898,000 AMERICANS NOT IN THE WORKFORCE
"A record 92,898,000 Americans 16 years and older did not participate in the labor force last month, according to data released by the Bureau of Labor Statistics. The BLS defines people not in the work force as people 16 years and up who are not employed and haven't "made specific efforts to find employment sometime during the 4-week period ending with the reference week." The labor force participation rate — or the "The labor force as a percent of the civilian noninstitutional population" — also dipped back down to 62.7 percent, from 62.9 percent in November. September also saw a labor force participation rate of 62.7 percent, however prior to then, the last time the rate hit 62.7 percent was in February of 1978. While the level of labor force participation declined — due not only to potentially discouraged workers but also baby boomers hitting retirement age — the BLS reported Friday that in December the unemployment rate declined to 5.6 percent and payroll jobs increased by 252,000. "Today's solid employment report caps off a strong year for the U.S. labor market, which achieved a number of important milestones in 2014," Jason Furman, Chairman of the Council of Economic Advisers, said in a statement. "Total job growth last year was the strongest since 1999, while the unemployment rate fell at the fastest pace in three decades." "Although nominal wages fell in December, inflation-adjusted wages have generally been rising, and job growth has picked up in sectors that traditionally provide good, middle-class jobs," he added. House Speaker John Boehner (R-OH) reacted to the labor news by touting the jobs bills the new Republican Congress have been pushing, including the Keystone pipeline. "It's always welcome news when more Americans find work," he said. "Yet while the economy is showing some signs of improvement, far too many middle-class families are struggling to bridge the gap between rising costs and stubbornly flat paychecks."
http://www.breitbart.com/big-government/2015/01/09/record-92898000-americans-not-in-the-workforce/
Record 55,807,000 Women Not In Labor Force; Participation Rate Matches 26-Year Low
"A record 55,807,000 women 16 years and older did not participate in the labor force in December, according to data from the Bureau of Labor Statistics (BLS). This means that 55,807,000 women in the United States did not have a job and did not actively seek one in the past four weeks. The number of women not in the labor force increased from 55,195,000 in November to 55,807,000 in December, an increase of 612,000. The participation rate for women hit a record low for this year of 56.6 percent, which also matches the 56.6 percent seen in September 1988, a 26-year low. The labor force participation rate, as calculated by the BLS, is the percentage of this population that either has a job or actively sought one in the last four weeks."
http://www.cnsnews.com/news/article/ali-meyer/record-55807000-women-not-labor-force-participation-rate-matches-26-year-low
252,000 Jobs Added in December, But Don't Call This a Boom
"Last month, the U.S. economy finished off a good year of job creation, adding 252,000 jobs, above trend for this recovery. That number has been typical for the past year, the best year of job creation (without adjusting for population) since 1999: As the Bureau of Labor Statistics points out, the economy added an averageof 246,000 jobs per month in 2014, versus 194,000 per month in 2013. Jobs reports for October and November were revised up too, with November seeing a revised 353,000 jobs added. But there were weak spots in this morning's report: After overall hourly wages rose noticeably in November, they dropped by almost the same amount in December. Hourly wages wages went up just 1.7 percent in 2014, before adjusting for inflation. That translates into a very small real increase in earnings per hour. Inflation's been just below that number, and dropping energy prices have dragged it way down. As economist Bob Stein has noted in this space often, the BLS has found that people are steadily adding more hours, so their cash wages are rising pretty noticeably — but that's only one element of a recovery. (The flipside to this, economist Justin Wolfers pointed out on Twitter, is that strong jobs growth — i.e., raising people's incomes from zero to a salary — can do a lot more than a point or two of wage growth.) Noticeably, the labor-force-participation rate dropped 0.2 percentage points in December (all these numbers are seasonally adjusted), which suggests that that number still hasn't bottomed out. That is a constant battle, of course, because the population is aging so fast — but higher wages should draw many inactive Americans back into the labor force. That's what a great recovery would look like.
http://www.nationalreview.com/corner/396057/252000-jobs-added-december-dont-call-boom-patrick-brennan
December report: More jobs, lower wages
http://www.politico.com/story/2015/01/december-2014-unemployment-numbers-114111.html
US gains 252K jobs; unemployment falls to 5.6 pct.
"The government said Friday that employers added 252,000 jobs last month and 50,000 more in October and November combined than it had previously estimated. The unemployment rate dropped to 5.6 percent from 5.8 percent in November. The rate is now at its lowest point since 2008. Still, wage growth remains weak. Average hourly pay slipped 5 cents in December. And the unemployment rate fell partly because many of the jobless gave up looking for work and so were no longer counted as unemployed. Even so, nearly 3 million more people are earning paychecks than at the start of 2014 — the largest annual job gain since 1999. Gas prices have also plunged, which will give consumers — the main driver of the U.S. economy — a further boost in coming months. "We are in a recovery that is accelerating," said Michael Strain, an economist at the American Enterprise Institute, a conservative think tank. The unemployment rate is now near the 5.2 percent to 5.5 percent range that the Federal Reserve considers consistent with a healthy economy — one reason the Fed is expected to raise interest rates from record lows by midyear. Yet for now, the plummeting oil prices and weak pay growth are helping keep inflation even lower than the Fed's 2 percent target rate. Many economists think inflation may fail to reach even 1 percent this year. A result is that the Fed could feel pressure to avoid raising rates anytime soon. "There is still room for stimulus without having to worry about inflation taking off," Strain said. Most economists forecast that the U.S. economy will expand more than 3 percent this year. If it does, 2015 would mark the first time in a decade that growth has reached that level for a full calendar year. American businesses have been largely shrugging off signs of economic weakness overseas and continuing to hire at solid rates. The U.S. economy's steady improvement is especially striking compared with the weakness in much of the world."
http://apnews.myway.com/article/20150109/us–economy-8ac1593494.html
252,000 new jobs in December; unemployment at 5.6%
http://www.cnbc.com/id/102324257
U.S. WAGES STAGNANT UNDER OBAMA
"After six years of Obamanomics, Federal Reserve Chair Janet Yellen is still citing "stagnant wage growth as a sign of continued problems in the labor market," and the immediate future isn't looking much better. "Average hourly earnings dipped in December, after a nice boost the month before, according to the government jobs report released Friday. Over the year, the gauge rose only 1.7% — just barely over the inflation rate," according to a report. As Lynn Reaser, chief economist at Point Loma Nazarene University, pointed out, the decline did not come from increased hiring in low-wage sectors." Employers across the board — from manufacturing to financial services — paid lower wages last month. Also, unfortunately, economists aren't predicting any significant wage boost soon."
http://www.breitbart.com/big-government/2015/01/09/u-s-wages-stagnant-under-obama/
Republicans Have a Mixed Message On December Jobs Report
"On Wednesday Senate Majority Leader Mitch McConnell said the country's economy was improving because the new Republican majority on Capitol Hill has boosted confidence. By Friday, House Speaker John Boehner was calling the monthly Labor Department figures the "unemployment report" and bemoaning that "far too many middle class families are struggling." The internal GOP whiplash foreshadows the difficulty to come during the next two years of Republican control of Congress. Mr. McConnell – who at this moment hasn't responded to the jobs report – is aiming to claim credit for some tangible progress, while Mr. Boehner's best card is to blame President Barack Obama for economic anxiety. For Mr. McConnell, there is an imperative to show results with his new majority. Mr. Boehner's clout among House Republicans is contingent upon his opposition to the White House, as shown in this week's failed attempt to oust him as speaker. The Labor Department on Friday reported that the U.S. economy added 252,000 nonfarm jobs in December, making 2014 the strongest year of job growth since 1999. The unemployment rate dropped to 5.6%, down from 5.8% one month ago. The decrease was in part caused by people leaving the job market, according to the report. At the same time wages, fell in December. Over the course of 2014, wages increased at 1.7%, slightly more than the 1.3% inflation rate. Mr. Boehner didn't address wages in his reaction to the jobs report. Republican National Committee Chairman Reince Priebus, who quickly changed the subject to the Keystone XL pipeline, said, "We're glad to see jobs created, but Republicans believe we can and must do better than this, especially when we see so many people leaving the workforce and earnings declining." Mr. Priebus continued: "It's simply unacceptable that the president would issue a veto threat on the Keystone pipeline."
http://blogs.wsj.com/washwire/2015/01/09/on-december-jobs-report-gop-struggles-for-a-unified-message/
Reid rips McConnell for economy comments
http://thehill.com/policy/finance/229099-reid-rips-mcconnell-for-economy-comments
Reid Touts 2009 'Cash For Clunkers' Program
http://blogs.rollcall.com/the-container/reid-touts-2009-cash-for-clunkers-program/?dcz=
The 7 Things Obama Isn't Telling You When He Brags About Reducing the Budget Deficit
"1) The Annual Budget Deficit is Falling, but It's Still Big, and It's Still Adding to the Total National Debt. The budget deficit is the amount that the government spends over its annual collection of taxes. Yes, it has fallen — it was $1.4 trillion in 2009, and was $483 billion in 2014. But that $483 billion is huge. For example, it's just a bit lower than the entire Defense budget for the current fiscal year. And that still adds to the national debt, which now stands at $18 trillion.
2) Obama's Lowest Budget Deficit is Still Higher Than George W. Bush's Biggest Deficit. President Bush was seen by many as a big spender who squandered a rare budget surplus. But according to the Office of Management and Budget, Bush's highest annual budget deficit was $458 billion. That's still $25 billion less than Obama's lowest deficit: $483 billion in the just-finished 2014 fiscal year, and several years into what Obama himself has called an economic recovery. So for all of Obama's boasting this week, Obama still hasn't managed to preside over a deficit that's lower than Bush's highest deficit.
3) Real Credit for the End of $1 Trillion-plus Budget Deficits Belongs to the End of the Great Recession, and Renewed Republican Pressure to Keep Spending Down. Bush and Obama together created the huge, $1.4 trillion deficit that emerged in 2009, thanks to the bank and auto bailouts under Bush, and the huge stimulus and extended auto bailouts under Obama. As the crisis receded, it was House Republicans that finally forced some spending reductions through passage of the Budget Control Act. That pressure from the House led to reduced overall spending for two years in a row, in 2012 and 2013. That, combined with a growing economy and growing tax revenues over those years, nearly cut the budget deficit in half by 2013.
4) Obama Was Opposing Those Spending Reductions Year After Year. While House Republicans were putting their foot down on spending, Obama was proposing even more spending in his annual budget proposals. Since 2011, Obama has proposed spending between $3.7 and $3.8 trillion each year, more than $200 billion more per year than what was actually spent in those years. Those proposals fly in the face of Obama's boast that his own actions are helping to reduce the deficit. A few of Obama's budget proposals received votes in the House and were rejected unanimously, by both Republicans and Democrats.
5) Obama Has Rejected GOP Proposals to Eliminate the Deficit and Start Paying Down the Debt.
In 2012, when some Republicans were proposing a plan to balance the budget in 10 years, GOP members argued that none of Obama's plans would ever balance, and that Obama was rejecting any attempt to finally balance the budget. That charge is confirmed by Obama's own budget documents. His budget proposal for 2015 foresees deficits that average $500 billion per year for the next decade, a recipe for adding $5 trillion more to the national debt over that time period. That assumes very optimistic increases in tax receipts that Obama assumes would increase $200 or $300 billion per year.
6) Other Analysts Say the Deficit is About to Get Worse. About those optimistic estimates on tax receipts? They're not shared by the Congressional Budget Office. CBO says the government will collect $40.2 trillion over the next decade, not the $43.8 trillion Obama anticipates. And that means annual trade deficits that won't stay in the $500 billion range, as Obama hopes. Instead, CBO sees the deficit rising again to more than $600 billion by 2019, and nearly $1 trillion by 2024.
7) Total National Debt Will Nearly Double Under Obama. When Obama took office, the national debt was $10.6 trillion. As of January 2015, it stood at just over $18 trillion. If the budget deficit stays around $500 billion a year for the next two years, as expected, total debt will exceed $19 trillion by the time Obama leaves office."
http://www.theblaze.com/stories/2015/01/09/the-7-things-obama-isnt-telling-you-when-he-brags-about-reducing-the-budget-deficit/
Federal Reserve paid government record $98.7 billion in 2014
"The Federal Reserve announced Friday that it paid the federal government a record $98.7 billion in 2014, a payment that reflects the central bank's earnings from holdings of Treasury bonds and mortgage-backed securities purchased to keep long-term interest rates low to boost the economy. The 2014 payment is up 24 percent from a 2013 payment of $79.6 billion and is higher than the previous record of $88.4 billion paid in 2012. The Fed is funded from interest earned on its portfolio of securities. After covering its expenses, the Fed pays the remaining amount to the Treasury Department. Those payments have surged in recent years, reflecting three rounds of bond purchases the Fed made to lower interest rates and boost economic growth following the Great Recession. Fed payments averaged $28.4 billion in the three years before 2008, but since then the Fed's bond purchases have increased its balance sheet to nearly $4.5 trillion, a four-fold increase since the financial crisis hit. In October, the Fed ended its third round of bond purchases but announced it would maintain its current level of holdings by re-investing the bonds when they mature. It said it would not start trimming its holdings until after it began to boost short-term interest rates, something most economists don't expect to occur until mid-year. In releasing a preliminary accounting of its finances Friday, the Fed said that it had $101.5 billion in net income last year and that this amount was derived primarily from $115.9 billion in interest income on its securities. The Fed said it had operating expenses of $3.6 billion last year. Those expenses included $711 million for the cost of producing and issuing the nation's currency and $563 million to fund the operations of the Consumer Financial Protection Bureau, the agency created by the Dodd-Frank Act of 2010 to serve as a watchdog on how financial institutions deal with consumers."
http://cnsnews.com/news/article/federal-reserve-paid-government-record-987-billion-2014
Which States Rely the Most on Federal Aid? New Map Has the Answer
"A new analysis by a nonprofit organization found that nearly one-third of state revenue is provided from the federal government. Using data from 2012, the Tax Foundation produced a map that shows federal aid as a percentage of state revenue. Mississippi was the state most reliant on the federal government, while oil-rich Alaska was least. Interestingly enough, however, South Dakota was one of the most reliant states on the federal dollar, while North Dakota was one of the least."
http://www.theblaze.com/stories/2015/01/10/which-states-rely-the-most-on-federal-aid-new-map-has-the-answer/
HUD Secretary: Obama Economy Is 'Hot and Sure to Get Even Warmer'
"Before introducing President Obama at a high school in Arizona on Thursday, Secretary of Housing and Urban Development Julian Castro compared the economy to the weather in Phoenix, "hot and sure to get even warmer." Castro told the crowd at Central High School in Phoenix, "Six years into the president's term in office it's clear that his bold actions have steered our nation to greater prosperity. Ladies and gentlemen, we're in the midst of economic momentum in 2015. We know this because our economy today is kind of like the Phoenix weather – hot and sure to get even warmer in the coming months." "Because millions of Americans now have access to affordable health care; because in this 21st century global economy where brain power is the new currency of success, the graduation rate is at an all-time high, and because the housing market is strengthening with wealth growing, confidence expanding and optimism rising."
http://cnsnews.com/news/article/eric-scheiner/hud-secretary-obama-economy-hot-and-sure-get-even-warmer
Budget Reconciliation Through the Years
"Congress has employed budget reconciliation to enact dozens of laws, addressing issues that range from tax cuts to student loans. Here are some of the most notable uses in recent history:
–Health care: Reconciliation was used to enact a portion of the 2010 health care law, which is why it's housed under two different statutes (PL 111-148, PL 111-152). After a version of the health care bill was passed by the Senate, the House was encouraged by its leaders to pass the legislation and use a separate reconciliation bill to make changes to the Senate-passed version, making it more palatable to lawmakers. Reconciliation was "just a safety valve, in case the bill didn't come to pass," said G. William Hoagland, senior vice president of the Bipartisan Policy Center. "It turned out to be an advantage."
–Student loans: In 2007, legislation to revamp student loan financing rules became law through reconciliation in an effort to make college more affordable. It was one of the first issues with a limited budgetary purpose to be passed by such a process.
–Tax cuts: Several of the George W. Bush administration's tax cuts were pushed through Congress using reconciliation. But because of the procedural rules restricting a bill's impact on the deficit, the cuts were set to expire after 10 years. Other tax-cutting measures were passed with the same process; some were paired with spending reduction bills, while others were not.
–Budgets: The most common use of reconciliation has historically been to pass omnibus budget bills through Congress, 10 of which have become law since 1980."
http://www.rollcall.com/news/budget_reconciliation_through_the_years-239167-1.html
Obama: Two Years of College Would Be as 'Free and Universal as High School'
"President Barack Obama on Friday called his plan to make two years of community college free a "game-changer." "Two years of college will become as free and universal as high school is today," Obama said at Pellissippi State Community College in Knoxville, Tennessee. "The good news is, you already do something like this," Obama said Friday, "You call it Tennessee Promise and we thought why not just build on what works? So we're going to call it America's College Promise. The concept is simple. America's College Promise will make two years of community college free to responsible students who are willing to work for [it]." But "build on what works" could be speaking too quickly: Tennessee Promise only takes effect for the state's 2015 high school graduates, so the state's program hasn't been fully vetted yet. Obama heralded Tennessee for being the "first state in decades" to make community college free, and praised his former White House chief of staff Rahm Emanuel, now the mayor of Chicago, for doing the same there. "Students who started at community colleges during their first two years and then go on to a four-year institution, they essentially get their first half of their bachelor's degree for free," Obama said. "People who enroll for skills training will graduate already ready to work and they won't have a pile of student debt." Though he said "free" several time in the speech, Obama also insisted the program "it is not a free ride" because both students and the colleges would have expectations. Under the proposal, students who keep at least a 2.5 grade point average and make progress toward getting a college diploma would have the two years of community college paid for; the federal government would cover three-fourths of the cost, and the state would pick up the rest."
http://www.theblaze.com/stories/2015/01/09/obama-two-years-of-college-would-be-as-free-and-universal-as-high-school/
Obama on community college: 'I want to make it free'
"President Obama formally announced his plan for tuition-free community college Friday, calling the blueprint a potential "game-changer" in how Americans obtain post-secondary education. "I'm announcing an ambitious new plan to bring down the cost of community college tuition in America," Obama said in Knoxville, Tenn. "I want to bring it down to zero. I want to make it free." Under Obama's plan, students who maintain a 2.5 grade point average and are enrolled at least half-time would be eligible for the publicly-funded tuition. Critics are already balking at the price tag, however. Earlier Friday, Obama's aides said the proposal would cost $60 billion at the federal level over the next decade, with states on the hook for another $20 billion during those 10 years. The initiative is likely dead on arrival on Capitol Hill, where Republicans control both chambers. Sen. Bob Corker, R-Tenn., who traveled with Obama to Knoxville Friday, voiced his objections to the proposal. "You're always better off letting states mimic each other," he told reporters on Air Force One. Obama's plan is mirrored after a program in Tennessee that is funded by the state lottery. Still, Obama said he would send the proposal to Congress soon after his Jan. 20 State of the Union address. "This is an American issue," he insisted, trying to frame his plan in non-partisan terms."
http://www.washingtonexaminer.com/obama-on-community-college-i-want-to-make-it-free/article/2558450?custom_click=rss
Obama pitches free community college plan
http://thehill.com/homenews/administration/229062-obama-unveils-free-community-college-plan
More free stuff from Obama: Two years of college at no cost to you
http://news.investors.com/Politics-Andrew-Malcolm/010915-733974-obama-free-college-for-everyone.htm
Obama's Latest Promise
http://www.nationalreview.com/phi-beta-cons/396058/obamas-latest-promise-jane-s-shaw
Three Problems With President Obama's 'Free' Community College Pitch
"1) Nothing is free. President Obama is using the same "free college" pitch as he did for "free healthcare" under the Affordable Care Act. And similar to the ACA Medicaid expansion where states shoulder some costs, President Obama's tuition plan would cover just 75 percent of the average cost of community college, leaving states to foot the rest. Governors worried this 75 percent could diminish over time then face the unenviable scenario where they're portrayed as the Grinch for failing to continue to shoulder the expensive cost of college, especially for wealthier students who don't need the support.
2) High school should already offer most of these same skills. President Obama cites data showing an estimated 35 percent of job openings will require at least a bachelor's degree and 30 percent will require some college or an associate's degree, a telling signal for today's high school students: 2 out 3 of jobs won't require the albatross of 4-year student loan debt. As I've argued elsewhere, America lags behind our European competitors in providing skills-based education, the same kind that President Obama wants to expand for older adults. Younger Europeans complete high school with the equivalent skill set of an American community college graduate. The question is why can't our policymakers introduce greater efficiency in education to reduce the opportunity cost of time away from the labor force?
3) States are not the funding model to emulate. President Obama traveled to Tennessee to tout his proposal, pointing to The Volunteer State as a purportedly shining example. Using funds from a lottery system, that state will start funding two years of community college for any graduating high school senior, "regardless of socioeconomic status." The problem with this model, as Florida can attest, is that this scenario ends up being Robin Hood in reverse: poorer families are more likely to play and spend more of their income on the lottery than richer ones, and thus they subsidize richer, whiter students, who are more likely to apply for the college money. To make things worse, the kids who drop out of high school altogether and never even reach community college are more likely to be non-white. Thus in practice, Obama is praising a system where poor families are subsidizing rich families and are less likely to get that diploma. Bizarre. Since we don't know the full funding stream for President Obama's plan other than he wants 75 percent of funds to come from the feds, there will likely be fewer poor lottery-playing families subsidizing wealthier kids. Though the plan is unlikely to go anywhere in a Republican Congress, should President Obama try to use executive fiat as he's wont to do of late, here's hoping the proposal includes at least some income-based tests."
http://www.forbes.com/sites/carriesheffield/2015/01/09/three-problems-with-president-obamas-free-community-college-pitch/
Why Free Community College Is Anything But Free
"The administration's proposal begs certain questions. Low-income students already have access to federal Pell Grants, which can be used to finance their tuition obligations at a community college. Indeed, the number of Pell recipients has doubled since 2008. So the proposal will serve as little more than a federal handout to the community college system. And it's a system that hasn't exactly produced stellar outcomes. Just 20 percent of students who begin community college each year complete their program within 150 percent of the standard time, according to the U.S. Department of Education. And, as the Cato Institute's Neal McCluskey found: "According to the National Student Clearinghouse Research Center, only 20 percent of community college students transfer to four-year schools, and only 72 percent of those will have finished or remained enrolled four years later. So, from what we can tell, we are looking at completion for just around 34 percent of community college students." And what is to prevent community colleges from escalating tuition and fees once the federal government – via taxpayers – begins paying the tab? The White House says the federal government will pay three-quarters of the costs of "average" tuition at community colleges, but we'll most certainly see that "average" increase in the years to come thanks to this new federal largesse. Then there is the impact on the K-12 system. More than one-third of students have to take remedial courses when they enter college, as they leave high school unprepared for university-level work. Free community college would put even less pressure on high schools to produce graduates who are prepared for college-level work, as they could expect the new free community colleges to fill in what the high schools are failing to do. The proposal is more likely to produce a six-year high school system than a two-year gratis workforce preparation experience. The administration's proposal is another step toward the White House's goal of a "cradle-to-career" education system, starting with free preschool and now free community college. And then, even if a student does accrue debt in this new federally funded free-for-all, the administration has capped loan repayments at 10 percent of discretionary income, and any remaining balance is forgiven by the taxpayers after 20 years. And those benefits are even more generous for individuals who work in "public service," largely defined as government jobs. Once again, the administration is pursuing initiatives to subsidize rising costs, instead of working with Congress on policies that actually would address the driver of college cost increases: the open spigot of federal student aid. Over the past several decades, college costs have risen at more than twice the rate of inflation, thanks in large part to federal subsidies. Allow markets in higher education to work by limiting federal subsidies instead of increasing them, and costs will fall for students attending colleges of all types."
http://dailysignal.com/2015/01/09/free-community-college-anything-free/?utm_source=heritageaction&utm_medium=facebook&utm_content=010915HAFA02
6 reasons the math on Obama's college plan doesn't add up
"–The price tag – It would cost $60 billion over 10 years. White House officials wouldn't say where they'd find the billions to pay for it. And the spending would have to be approved by Congress, where Republicans just gained seats in midterm elections after campaigning against more federal spending. Administration officials say they'll indicate where the money will come from when Obama releases his budget proposal Feb. 2. "Without details to review, this plan is more like a talking point," said Cory Fritz, a spokesman for House Speaker John Boehner, R-Ohio.
— The national debt – In December, the national debt reached $18 trillion, sparking renewed criticism from fiscal conservatives about the increase in government spending. Obama touted the declining federal budget deficit when he spoke in Knoxville on Friday, but he didn't mention that the debt continues to increase. "Why stop there?" Republican Louisiana Gov. Bobby Jindal said. "Why not have the government buy a car and a house for everyone?"
–The states – While the federal government would pick up 75 percent of the tab, the final quarter would come from states that opt into the program. The states, which have already slashed funding for colleges and universities as they face budget shortfalls and competing priorities, would have to cut other programs to pay for the cost or to raise taxes.
–The students – The program would provide aid to some students who don't need it, instead of focusing on low-income students through, for example, expanding Pell Grants or reducing the paperwork for student aid. Administration officials estimate that 9 million students could participate if they attend at least half-time, maintain 2.5 GPAs and make progress toward completing degrees or certificate programs. "Making tuition free for all students regardless of their income is a missed opportunity to focus resources on the students who need aid the most," said the Institute for College Access & Success, which usually sides with the Obama administration.
–The emphasis – The lure of free tuition might lead some students who should go straight to four-year institutions to attend community colleges instead. "Why support community college instead of college?" asked Russ Whitehurst, a former official at the Department of Education who now heads the Brown Center on Education Policy at the Brookings Institution, a center-left policy research center.
–The regulations – States and community colleges would have to abide by certain rules to get the federal money. For example, states would have to agree not to cut higher education funding elsewhere to pay for the proposal. Community colleges would have to offer programs that transfer to public four-year colleges or lead to degrees and certificates that are in demand among employers, and implement programs that would improve student achievements."
http://www.mcclatchydc.com/2015/01/09/252584_6-reasons-the-math-on-obamas-college.html?rh=1
Obama proposes free community college program, funding details unclear
http://www.foxnews.com/politics/2015/01/09/obama-to-propose-free-community-college-program-for-those-willing-to-work-for/
Federal price tag for Obama's 'free college' proposal: $60 billion
"The Obama proposal to provide millions of students with two years of free community college tuition finally has a price tag: $60 billion over a decade. That's according to Eric Schultz, the White House deputy press secretary, who spoke to media as President Barack Obama was heading to Knoxville, Tennessee, to announce the initiative. It represents "a significant investment," Schultz said, "but it's one the president believes is worthwhile because we need to make sure that America's young people are getting the skills they need to succeed in the 21st century economy." Schultz said the proposal generated "intense" interest. By this morning, more than 5.7 million people had watched Obama's brief video announcing the plan, which the White House posted on Facebook late Thursday. He said it was the administration's most successful Facebook post ever. Analysts have said there's little chance Congress would approve a new entitlement like free tuition. But Schultz said the administration would push hard for it. "We take Republicans at their word when they say there is an interest in education," he said."
http://www.politico.com/story/2015/01/obama-free-community-college-federal-price-tag-114129.html
Obama's free community college plan has $60 billion price tag
President Barack Obama's proposal to offer two years of free community college tuition to any student who keeps up their grades would cost the federal government about $60 billion over 10 years, the White House said on Friday. White House officials had initially declined to disclose projected costs of the program. Obama announced on Thursday that he would like to make two years of college free in a social media post that went viral. The $60 billion price tag also became a hot topic on Twitter, with Republicans lambasting the White House for calling the program "free." "Does President Obama's #FreeCommunityCollege include an accounting class? Or macroeconomics? Or even simple arithmetic?" Caleb Smith, a social media strategist for Republican Speaker John Boehner, asked in a post on Twitter. Obama was due to elaborate on the plan on Friday during a visit to Tennessee, where the Republican-led state has started a free community college program."
http://townhall.com/news/politics-elections/2015/01/09/obamas-free-community-college-plan-has-60-billion-price-tag-n1940938
Obama's college tuition plan to cost $60 billion over 10 years
http://thehill.com/homenews/administration/229036-obamas-college-tuition-plan-to-cost-60-billion-over-10-years
Obama's free-tuition plan to cost taxpayers $80 billion over 10 years
"President Obama's plan to offer tuition-free community college would cost taxpayers $80 billion over the next decade, the White House said in advance of Obama rolling out his program Friday. The federal government would pay $60 billion, while the states would pay $20 billion. "That is a significant investment, but it's one the president believes is worthwhile because we need to make sure that America's young people are getting the skills they need to succeed in the 21st century economy," said White House spokesman Eric Schultz. The White House originally refused to say how much the program would cost, but under repeated questioning, told reporters Friday it would cost the federal government $60 billion.That number covers only the federal share of the program, not what states would have to pay for students to attend community college who maintain a 2.5 grade point average."
http://www.washingtonexaminer.com/obamas-free-tuition-plan-to-cost-taxpayers-80-billion-over-10-years/article/2558438?custom_click=rss
Critics Call Free Community College A Plan To Subsidize Failure
http://dailycaller.com/2015/01/09/critics-call-free-community-college-a-plan-to-subsidize-failure/
For-Profit Universities Take A Hit As Obama Unveils Free Community College Plan
http://www.forbes.com/sites/maggiemcgrath/2015/01/09/for-profit-universities-take-a-hit-as-obama-unveils-free-community-college-plan/
Kasich administration interested in details of Obama plan to expand community college access
"Gov. John Kasich's administration, while reserving judgment until more details are known, said President Barack Obama's plan to boost access to higher education through community colleges is consistent with some of its own priorities. Kasich has talked about a prominent role for community colleges, particularly in training and educating workers for the needs of businesses in the economy. "Strengthening Ohio's higher education system has been and will remain a key priority for the administration and our college presidents have been strong partners in helping drive needed change," said Kasich spokesman Rob Nichols. "College affordability is the number one issue facing higher education, and the governor is sympathetic to the concerns of students and their families." Obama on Thursday on Facebook and again on Friday at an appearance in Tennessee pitched the idea that students be allowed to attend two years of community college for free, saving them an average of $3,800 a year. The White House says 9 million students a year could benefit if every state participates. The community colleges would be a stepping stone to further education at a four-year university or provide job preparation through occupational training programs. States would have to agree to participate. Under Obama's plan, the federal government would pay 75 percent of the program. The states would pick up the rest. Approval of Congress would be needed for the program. Ohio members of Congress from both political parties said they like the idea of expanding higher education to more Americans, but most would like to see more details."
http://www.cleveland.com/open/index.ssf/2015/01/kasich_administration_interest.html
Community Colleges Long Seen by Presidents as Key to Education, Work Force
http://blogs.wsj.com/washwire/2015/01/09/obamas-predecessors-also-loved-community-colleges/?mod=WSJBlog
Cole Suggests Replacing, Not Raising, Gas Tax
http://blogs.rollcall.com/the-container/cole-suggests-replacing-not-raising-gas-tax/?dcz=
Corker's Folly
Raise the federal gas tax? Here's a better idea.
https://www.nationalreview.com/article/396121/corkers-folly-larry-kudlow
Fix, Don't Raise The Gas Tax
http://www.forbes.com/sites/jamestaylor/2015/01/09/fix-dont-hike-the-gasoline-tax/
Back To Priming The Housing Pump
"The Obama administration's fillip for first-time homebuyers this week, part of an ongoing if measured effort to galvanize anew the American housing market through agencies such as the Federal Housing Administration or FHA, should give the "rebalancing" scolds at international finance agencies pause. They and Western pundits scold China for its seeming housing addiction. They are right to do so, as the Chinese bend every which way to avoid having economic reform hurt important constituencies–and overall GDP growth–too much. The world wants Beijing and the provinces to have a more normal economy for consumer goods and services instead of one largely driven by state spending on infrastructure and exports and individual speculation on property. The supposedly shrewd central planners have a hard time doing so. But the more diversified U.S. economy, now in sustained recovery, has plenty of its own crutches and none bigger than housing ownership.  The sector's main lobby claims it accounts for 18% of GDP. The abundance of physical supply in recent years (both in units and in their average size) has led to an overall low return on that capital versus general business investment.  (Only high-end homes, which draw much marketing-driven media coverage, have provided owner-occupants with widespread gains of late.)  The favorable tax treatment of mortgage interest payments, along with other legal factors, is a powerful impetus for pouring more private resources into U.S. housing. Add to these, of course, the FHA, Fannie Mae and Freddie Mac–the latter two being the huge quasi-public entities that support the private mortgage market. After a 60-year binge that culminated in the subprime lending crisis of 2008, the flatline reality of most of the market since then plus various borrowing restraints served to temper demand. This, in turn, has spawned now-familiar laments that housing investment as a share of GDP has dropped. Horrors! Just as China needs to get off its constant state fixes, so too does Washington need to let Americans find other things to spend money on–especially if it's borrowed."
http://www.forbes.com/sites/timferguson/2015/01/09/back-to-priming-the-housing-pump/
DNC Pays Just Part Of Costs For Obama Fundraiser Trips
"The Democratic National Committee spent nearly $2 million flying President Obama to campaign events during the 2014 election cycle — and taxpayers shouldered some of the cost. According to Open Secrets, the DNC spent $1,792,668 on "White House airlift operations," most of which went to reimburse the government for the cost of transporting Obama to campaign-related events on Air Force One and Marine One. On the surface, this may seem like an exercise in fiscal responsibility, but as the Washington Examiner points out, "federal election law requires the DNC … to pay for these presidential perquisites at just a fraction of the costs—the equivalent of a commercial airline ticket." Judicial Watch reports that flight expenses for two previous Obama family vacations amounted to more than $200,000 per hour. The largest single airfare expenditure by the DNC, in comparison, was just $78,427 for an entire trip. In addition to that discount, the Examiner claims, "Obama tends to piggyback official events onto fundraising trips," further reducing expenses for the DNC, which is only required to pay the share of travel expenses directly related to campaign activities. The formula for calculating reimbursement rates for these mixed trips "is complicated and opaque, confounding even the most experienced federal election law experts."
http://dailycaller.com/2015/01/09/dnc-pays-just-part-of-costs-for-obama-fundraiser-trips/
WARREN'S WEALTH HYPOCRISY ON DISPLAY
"The hypocrisy of Elizabeth Warren is becoming more and more a matter of record. The same woman who said of the hate-the-rich Occupy Wall Street movement, "I created much of the intellectual foundation for what they do. I support what they do," is not only wealthy beyond the dreams of most Americans but is part of the very 1% that the Occupy Movement venomously vilifies. How rich is Warren?
–She is worth between $3.7 million and $10 million, leaving out her three-story Victorian home in Cambridge, Mass., worth 1.9 million.
–Her average net worth is $8.75 million.
–Most of her wealth is invested with TIAA-CREF; she and her husband each have $1 million in the TIAA-CREF Traditional fund, which guarantees your principal will never be affected, you are guaranteed a minimum interest rate, and your income stream will never die.
–She received an advance of $525,000 to write her book A Fighting Chance.
–She and her husband earned $981,000 in 2009 and $955,000 in 2010.
–She was paid $430,000 as a Harvard professor in 2010 and part of 2011."
http://www.breitbart.com/big-government/2015/01/09/warrens-wealth-hypocrisy-on-display/
White House to raise overtime exemption to $42,000
http://www.washingtonexaminer.com/white-house-to-raise-overtime-exemption-to-42000/article/2558424
MISC.:
'Fears of man-made global warming exaggerated'
"Two of three scientists at a session on climate change and society at the Indian Science Congress on Tuesday felt fears of man-made global warming were greatly exaggerated. Their presence at the conference was particularly significant in light of the current 'development-versus-envir- onment' debates. "While I agree that glaciers are melting because of global warming, if this is because of man, then what was the reason for the melting of the glaciers in the Gondwana period long before man arrived on the planet?" asked Dhruv Sen Singh, Centre of Advanced Study in Geology, University of Lucknow. "Climate change is a natural phenomenon while pollution is caused by man. We are definitely accelerating the process of climate change, but we cannot predict the rate or extent of climate change that can be attributed to man," Singh said. According to him, fears of climate change amount to propaganda and "unnecessarily cause panic". "The Cretaceous period 65 million years ago was the hottest in the history of the earth. Man was not around at the time," he added. Singh said that if climate change was the cause of glaciers retreating, they should all be retreating at the same rate. "But in reality they are retreating at different rates, and some were advancing," said Singh. "Despite the melting of glaciers, only at some places the sea level is rising, whereas at others it is constant, possibly due to the sinking of land," he added."
http://economictimes.indiatimes.com/news/environment/global-warming/fears-of-man-made-global-warming-exaggerated/articleshow/45786412.cms
Don't Give In on EPA Regs
The new Congress will be tempted to concede for the sake of Keystone. It mustn't.
"With the new Republican congressional majorities in place, the time has come for Obama's Climate Action Plan to face the music. But with the president advertising his intent to use his veto power to defend what he sees as his achievements in his fight against climate change, victories by either side are going to come hard fought. Already there is talk of trading concessions on energy policies for support of the Keystone XL pipeline. But throughout this process, Republicans need to distinguish between issues that are largely symbolic, like the Keystone pipeline, and those that are concrete and invasive, such as burdensome EPA regulations. In the grand scheme of things, the Keystone XL pipeline is of little significance to anything tangible — including gas prices, jobs, and, yes, the environment. The price of gasoline is for the most part determined by global forces in the oil market, of which the Keystone XL oil will be but a drop. The pipeline's job-creation potential is largely ephemeral; although the construction of the pipeline will create tens of thousands of jobs, the operation of it thereafter is expected to create fewer than 100 permanent jobs. And least significant of all is its impact on climate change. If it were to operate at full capacity for the next 85 years, the consumption of oil delivered by the pipeline would lead to global warming of less than a hundredth of a degree — an amount that is scientifically undetectable and environmentally inconsequential. The fight over the Keystone XL pipeline is, and always has been, nothing but a symbol — of dedication to environmentalism, for the Left; of resistance to excessive government interference, for the Right. Huge amounts of time and money have been spent – or, more accurately, wasted — arguing fruitlessly that it is something more concrete. Practically speaking, its implications are tiny. This is not true, however, of the litany of carbon-dioxide–limiting regulations that President Obama has imposed through the EPA. These onerous regulations try to force a reduction in demand through increasing the price of energy derived from fossil fuels (that is, coal, oil, natural gas). They will infiltrate each of our daily lives, making everything more expensive and potentially threatening the reliability of our energy supply. And for what? As far as the environment is concerned, the EPA's meddling will have no demonstrable effect. Even a complete cessation of all greenhouse-gas emissions from the U.S., starting now and lasting forever, would avoid only a fraction of a degree of global temperature rise. At the local level, where we interact with the climate, natural variability would swamp any effect that U.S. emission reductions may have on the daily weather."
http://www.nationalreview.com/article/396020/dont-give-epa-regs-paul-c-knappenberger
Keystone Passed by House, Short of Votes to Override an Obama Veto
"The U.S. House of Representatives voted to approve TransCanada Corp.'s Keystone XL pipeline, moving toward a showdown with President Barack Obama, who has said he would veto the measure. The House's 266-153 vote today fell short of the two-thirds that would be required to override Obama's veto. All but one Republican voted for the measure, joined by 28 Democrats. The passage sends the matter to the Senate, where Majority Leader Mitch McConnell has said he's confident the new Republican majority has enough votes to pass a bill and send it to Obama. Republicans seized on a Nebraska Supreme Court ruling today, clearing the pipeline's route in that state, to argue that Obama is "out of excuses" for delaying a decision on whether to authorize the pipeline first proposed in 2008."
http://www.bloomberg.com/news/2015-01-09/keystone-approval-bill-passed-by-house-amid-obama-veto-threat.html
28 House Democrats Defy Obama, Join GOP to Pass Keystone
"Defying President Barack Obama, 28 House Democrats joined Republicans Friday to help pass legislation to jump-start the long-stalled Keystone XL pipeline project. The defections are another indication that moderate Democrats, frustrated with midterm losses and weary of defending an unpopular president, may be more willing to break ranks with party leaders in 2015. A day earlier, three top leaders of the fiscally conservative Blue Dog Coalition sent a letter to President Barack Obama urging him not to veto the bill, as he has promised, should it come to his desk. "The Blue Dog Coalition stands ready to work with you and Congressional leaders to provide stringent oversight of construction and operation of the Keystone XL Pipeline, but we cannot miss this opportunity to create good paying jobs and put America on the path to be less reliant on oil from our foes," wrote Democratic Reps. Kurt Schrader of Oregon, Jim Cooper of Tennessee and Jim Costa of California. A few lawmakers who align themselves with the more centrist New Democrat Coalition were also among the "yes" votes, but the support from Democrats was not strictly limited to the center of the party: Progressives such as Assistant Leader James E. Clyburn of South Carolina and Sheila Jackson Lee of Texas voted in favor of the legislation, too. A House Democratic aide said leadership had expected there would be roughly 30 defections from inside the caucus, so the final tally did not come as much of a surprise. House Republicans carried the measure across the finish line, where the final tally was 266-153. Rep. Justin Amash, R-Mich., voted "present," in keeping with his personal rule not to vote for any bill that benefits one corporation. Lawmakers who oppose the Keystone project argue the potential negative environmental impact would outweigh the economic boons. Democrats were united in opposition to the terms by which the legislation was brought to the floor. It did not go through "regular order" — that is, via committee markups — and House Republican leaders opted not to allow amendments to be made to the bill during chamber consideration."
http://blogs.rollcall.com/218/keystone-vote-28-democrats-join-gop/?dcz=
Court, not Congress, raises Keystone pressure on Obama
"President Barack Obama may be closer than ever to deciding the fate of the Keystone XL pipeline. That has more to do with the Nebraska Supreme Court than pressure from congressional Republicans, whose Friday passage in the House of a bill to push forward the long-delayed pipeline fell well short of a veto-proof majority. The Nebraska court preempted the House vote by issuing its ruling early Friday that upheld the state's law that fast-tracked a new route for the $8 billion oil project. The ruling effectively forces the the Obama administration to resume its years-long review that will ultimately determine whether Keystone is in the nation's interest. As expected, the House easily passed its bill that would circumvent that process, but only 28 Democrats joined Republicans, putting the 'yes' votes in the lower chamber at 266. That's five more than the last time the House passed a Keystone measure, but dozens of votes short of the support needed from Democrats to guarantee the bill would overcome the veto that the White House has promised. Undeterred, Republicans vowed to force Obama to uncap his veto pen for only the third time in six years. "What we're trying to do is get to the point where the president has to make a decision," said Rep. Pete Sessions, the Texas Republican who chairs the Rules Committee. "If he says he's going to [veto] it, let's give him a chance."
The White House reiterated its veto threat on Friday after the Nebraska court ruling, saying Congress wouldn't stand in the way of the review being conducted by the State Department. "We are going to let that process play out," Obama spokesman Eric Schultz said."
http://www.politico.com/story/2015/01/court-keystone-xl-114138.html
Court Ruling, House Vote Pressure Obama to Act on Keystone Pipeline
Nebraska Court Rules Against Landowners' Challenge of Route on Same Day House Approves Bill
http://www.wsj.com/articles/nebraska-suit-blocking-keystone-xl-pipeline-route-rejected-by-state-supreme-court-1420815722?mod=pls_whats_news_us_business_f
Keystone clears hurdles, stage set for Washington showdown
http://www.reuters.com/article/2015/01/09/us-usa-keystone-idUSKBN0KI20K20150109
Obama Facing Rising Pressure on Keystone Oil Pipeline
http://www.nytimes.com/2015/01/10/us/keystone-pipeline-nebraska-supreme-court-transcanada.html?partner=rss&emc=rss
Keystone decision barreling toward Obama
http://www.foxnews.com/politics/2015/01/09/keystone-decision-barreling-toward-obama/
Labor unions urge Senate to pass Keystone XL bill
http://www.washingtonexaminer.com/labor-unions-urge-senate-to-pass-keystone-xl-bill/article/2558456
Upton: Obama 'Out of Excuses' after Court Okays Keystone Pipeline Route
"Rep. Fred Upton (R-Mich), chairman of the House Energy and Commerce Committee, issued a statement on Friday after news broke that the Nebraska Supreme Court has approved the course of the Keystone XL Pipeline through the state. Upton said President Barack Obama can no longer say no action should be taken ahead of the court's decision. "The president has been hiding behind the Nebraska court case to block this critical jobs project," Upton said in the statement. "With that contrived roadblock cleared, the White House is now out of excuses, and out of time." After Upton issued his statement, the House passed Keystone legislation in a bipartisan vote of 266 to 153. According to the Houseroll call, 28 Democrats voted with 238 Republicans to pass the bill. According to the Omaha ABC affiliate KETV, the court overturned a Lancaster County District Court ruling, although a majority of the justices have said the law that allowed a governor to determine the route of the pipeline was unconstitutional."
http://cnsnews.com/news/article/penny-starr/upton-obama-out-excuses-after-court-okays-keystone-pipeline-route
Open thread: House vote on Keystone as Nebraska court OK's pipeline; Update: Passes with 28 Dem votes, WH "unmoved"
http://hotair.com/archives/2015/01/09/nebraska-court-oks-keystone-pipeline/
White House unmoved by Keystone ruling
""Our posture and our position hasn't changed," White House spokesman Eric Schultz told reporters aboard Air Force One on Friday. "This is a process that is still underway at the State Department. I don't have any updates for you."  The administration had cited the pending Nebraska litigation as one reason why the State Department could not complete its review of the controversial construction project. But with the question of the route settled, pressure will intensify on State to finish its work. In March of last year, the department announced its review found the pipeline would not increase greenhouse-gas emissions and have only a limited environmental impact along its route. But the department still must make a final determination on whether the pipeline is in the "national interest." Once that decision is reached, the State Department will send the project to Obama's desk for final approval. "As you know, it is undergoing rigorous review and we're going to wait for that review to be completed before the president makes any decisions," Schultz said Friday, adding that he did not have an update on how quickly the State Department planned to move."
http://thehill.com/blogs/blog-briefing-room/229038-white-house-unmoved-by-keystone-decision
Reid: Keystone isn't going to happen
"Senate Minority Leader Harry Reid (D-Nev.) said he doesn't think Keystone XL is "going to happen" and is "confident" the president will stand by his veto threat. In an interview with KNPR in Nevada, Reid said, "the more light that is shone on Keystone, the dimmer the project becomes." "I don't think it's going to happen. I'm confident the president is going to veto it and, good, I hope he does," Reid said. He railed against Senate Majority Leader Mitch McConnell (R-Ky.) for touting Keystone XL legislation, which is set to come to the Senate floor on Monday for cloture vote, as a jobs bill."
http://thehill.com/policy/energy-environment/229049-reid-keystone-isnt-going-to-happen
'Bolder' Obama has Keystone opponents hopeful
"Friday's Nebraska court decision leaves opponents of the Keystone XL pipeline pinning their hopes on President Barack Obama. And they're increasingly optimistic he'll side with them.
Obama has consistently declined to say whether he favors or opposes the proposed Canada-to-Texas oil pipeline, but for months he has repeatedly dismissed supporters' arguments that the project would be an economic boon for the United States."
http://www.politico.com/story/2015/01/obama-keystone-xl-opponents-114120.html
GOP senator contesting Obama's regulatory powers
"A top Senate Republican is again challenging President Obama's use of executive power. Sen. Chuck Grassley (R-Iowa), who presides over the Judiciary Committee, is demanding the Department of Justice weigh in on the "constitutionality and lawfulness" of some of President Obama's executive actions. "Unfortunately, the president's resort to unilateral executive action is threatening the Constitution's separation of powers by circumventing Congress's role to make the law," Grassley wrote in a letter to Attorney General Eric Holder sent this week. President Obama has taken heat from Republicans ever since he threatened to use his "pen and phone" to accomplish his regulatory agenda through executive action during last year's State of the Union address. Republicans say he is overstepping his authority by going around Congress and acting unilaterally on many issues. Grassley has been among the congressional leaders contesting some of the president's most controversial uses of executive power. In his latest letter to Holder, Grassley requests the Justice Department make public the legal advice it has provided the president regarding his use of executive power. The Justice Department has previously denied similar requests from Grassley, who originally wrote to the DOJ following the president's comments in last year's State of the Union address. He wrote again later in the year after President Obama decided to release five senior Taliban leaders from Guantanamo Bay without congressional consent. DOJ denied his second request in December, stating the "executive branch has substantial confidentiality interests in legal advice provided by the department" and that "such advice is generally not disclosed."
http://thehill.com/regulation/229057-gop-senator-contesting-obamas-regulatory-powers
Obama-GOP alliance on trade raises hopes for new agreements
"Trade pacts create odd politics. That's why advocates hope new trade agreements might advance this year despite tensions between the Republican-run Congress and the Democratic White House on so many other issues. President Barack Obama, like presidents of both parties before him, wants renewed authority to negotiate complex, multinational trade deals that Congress can approve or reject, but not amend. This "trade promotion" or "fast track" authority is crucial to keep critics on the left and right from attaching killer amendments. Many Republicans favor freer trade, while many liberal groups vehemently oppose it, claiming it encourages companies to send U.S. jobs overseas. These fault lines are creating new and rare sniping between Obama and countless activists who have considered him a political hero. Dozens of these activists — along with several Democratic lawmakers — crammed a Capitol Hill news conference Thursday to condemn "fast track" authority as a freeway to U.S. job losses, environmental wrongdoings by trade partners, riskier imported foods and drugs, and many other woes. Even "the root causes of Ferguson" — the Missouri suburb where a fatal police shooting led to national angst and protests — "lie in the shutdowns in St. Louis," which stem from deals like the 1994 North American Free Trade Agreement, said Larry Cohen, president of the Communications Workers of America. "This is the biggest coalition on trade ever," Cohen said of the combined efforts of groups focused on the environment, food safety, organized labor, generic drugs, religious outreach, world hunger and many other causes. One target is the long-debated Trans-Pacific Partnership deal involving the United States and 11 other nations, including Japan but not China. The liberal coalition, however, says its main goal is to thwart trade promotion authority, or TPA, for Obama and future presidents. That would make the Pacific plan and all other large U.S. trade proposals nearly impossible. Obama acknowledges the challenge of persuading a Congress full of Republicans who intensely dislike him and Democrats whose pro-labor, pro-environment constituents don't want "another NAFTA." "Some of those same anti-trade impulses are more ascendant in the Republican Party than they might have been 20 years ago," the president told the pro-trade Business Roundtable last month."
http://townhall.com/news/politics-elections/2015/01/09/obamagop-alliance-on-trade-raises-hopes-for-new-agreements-n1940690
TPP Trade Deal Could Divide Obama, House Democrats
http://blogs.rollcall.com/218/trade-deal-split-obama-democrats/?dcz=
Ranking Dems on Senate Appropriations subpanels named
http://thehill.com/policy/finance/229016-top-dems-on-senate-approps-subcommittees-announced
House Veterans' Affairs picks subcommittee chairs
"Rep. Jeff Miller (R-Fla.), chair of the House Committee on Veterans' Affairs, has made his picks for subcommittee chairs.  Rep. Mike Coffman (R-Colo.) will head the Subcommittee on Oversight and Investigations. Rep. Dan Benishek (R-Mich.) will chair Health, Rep. Brad Wenstrup (R-Ohio) will chair the Economic Opportunity and Rep. Ralph Abraham (R-La.) will lead on Disability Assistance and Memorial Affairs.   "Whether providing much-needed oversight to the Department of Veterans Affairs or championing legislation designed to improve the care and benefits America's returning heroes have earned, our subcommittees and their chairmen fulfill vital roles," Miller said in a news release."
http://thehill.com/regulation/229080-house-veterans-affairs-picks-subcommittee-chairs
Exclusive: Sen. Mitch McConnell lays out new Senate's agenda
http://www.foxnews.com/transcript/2015/01/09/exclusive-sen-mitch-mcconnell-lays-out-new-senate-agenda/
TX to Grant Massive Amnesty — to Classroom Cupcakes
"Further proof that Texas is the greatest state in the union. Via a press release from the Office of Texas Agriculture Commissioner Sid Miller: On Monday, Jan. 12, Agriculture Commissioner Sid Miller will host a press conference declaring amnesty for cupcakes across the state of Texas. "We want families, teachers and school districts in Texas to know the Texas Department of Agriculture has abolished all rules and guidelines that would stop a parent from bringing cupcakes to school," said Commissioner Miller. "This act is about providing local control to our communities." In 2004, the Texas Department of Agriculture (TDA) published the Texas Public School Nutrition Policy. The initial version of this policy restricted foods both sold and given away in schools based on nutritional value. However, the policy has since been repealed to allow for greater control and decision-making at the local level. Many Texas residents are unaware of the repeal, and as his first act at the helm of TDA, Commissioner Miller wants to ensure Texans are clear on the policy. Federal guidelines still cover food sold during the day at schools that participate in the National School Lunch program. Additional restrictions are the purview of local school districts."
http://www.nationalreview.com/corner/396079/tx-grant-massive-amnesty-classroom-cupcakes-ian-tuttle
Photo captures tea party angst
"The votes are not there against Boehner," Rep. Raul Labrador wrote.
http://www.politico.com/story/2015/01/no-way-to-beat-boehner-114103.html?ml=po
ANGRY BOEHNER LOOKS TO 'DEAL' WITH DETRACTORS
"After 25 Republicans in the U.S. House of Representatives embarrassed Speaker John Boehner by voting against his re-election bid, the newly re-elected Boehner has begun to exact his revenge on those that opposed him. According to a Politico source, conservative House members Daniel Webster and Rich Nugent, both from Florida, will lose their spots on the highly coveted House Rules Committee. Webster, along with fellow Florida Republican congressman, Ted Yoho and Louie Gohmert (R-TX), ran against Boehner for speakership of the House. Gohmert told Sean Hannity that the reason they decided to run was to show House naysayers that there was an alternative to Boehner. Gohmert added that during Boehner's second re-election, many of his colleagues told him that they voted for Boehner simply because no one else had stepped up to take his place. According to Politico: The Rules Committee is a panel appointed by the speaker, and it controls the flow of legislation to the House floor. It's a prestigious appointment for members who are loyal to leadership. More punishment is likely to come for others that crossed Boehner"
http://www.breitbart.com/big-government/2015/01/09/angry-boehner-looks-to-deal-with-detractors/
GOP divided over handling Boehner opposers
"The House GOP is divided over how to deal with 25 Republicans who opposed Rep. John Boehner's bid for a third term as Speaker of the House. The Hill spoke with lawmakers on both sides of the thorny issue. Rep. Sean Duffy (R-Wis.) believes the defectors should be shown leniency. "I think that there's been a lot of tension with this last vote. I think it would only create more if there's punishment. I think we should let it go. People have voiced their opinion — let's put that behind us, let's work together," Duffy said in an interview with The Hill.
Rep. Peter King (R-N.Y.) has the polar opposite view, saying the defectors should be shown no mercy. "Listen this is serious business and if you want to undermine the Speaker of the House — the third-highest elected official in the country — on the day that he's being nominated, there has to be consequences to that," King said. Listen to the lawmakers' full comments in our video interviews."
http://thehill.com/video/in-the-news/229003-gop-divided-over-handling-boehner-opposers
Boehner should pardon Speaker coup plotters
http://thehill.com/blogs/pundits-blog/national-party-news/229052-boehner-should-pardon-speaker-coup-plotters
Conservative Lawmakers Condemn Boehner's 'Political Retribution'
"Two conservatives in the House are encouraging fellow lawmakers to come out and condemn Speaker John Boehner's "political retribution" on Republicans who voted against his re-election to lead the body. Oklahoma Rep. Jim Bridenstine and Kentucky Rep. Thomas Massie issued a joint statement Thursday evening criticizing the Ohio Republican for removing Reps. Daniel Webster and Richard Nugent from their seats on the House Rules Committee because they voted for someone else for speaker on Tuesday. "This retribution compromises the ability of Members of Congress to faithfully represent their constituents and subverts our representative democracy," Bridenstine and Massie said. "The Speaker must immediately reinstate these members," the conservative lawmakers added. "No member should be punished for voting his or her conscience. We expect other members of the House of Representatives to condemn this act of political retribution." In total, 25 Republicans voted against Boehner, who still won re-election regardless. He acknowledged Wednesday that he punished stripped Webster and Nugent from their seats because of their "activities on the floor" during the vote."
http://dailycaller.com/2015/01/09/conservative-lawmakers-condemn-boehners-political-retribution/
BOEHNER RETALIATION HAUNTS REPUBLICANS WHO DEFENDED, VOTED FOR HIM
"In response to a followup question, the Speaker—who by tradition rarely casts any votes in Congress unless his vote is needed to pass contested legislation—answered by arguing his voting record when he did vote was the "eighth most conservative voting record" in Congress. "It does pain me to be described as spineless or a squish and I will tell you what pains me the most is when they describe me as the establishment," Boehner said. "Now, I'm the most anti-establishment Speaker we've ever had. Who was the guy who got rid of earmarks? Me. Who's the guy who believes in regular order? Me. Who believes in allowing more members to participate in the process from both sides of the aisle? Me." While that sounds good, Boehner has broken regular order—and not allowed members to participate in the process—frequently. In fact, a five-page document that circulated around conservative circles on Capitol Hill leading up to the speakership vote on Tuesday noted several instances where Boehner broke transparency and regular order rules and norms—including rules he created—in just this past Congress. There were other times throughout his first term as Speaker heading into the 2012 election where he also didn't follow regular order. The document points to how Boehner has been "manipulating" the so-called three-day rule—where members and the public were supposed to have three full days, or 72 hours, to read legislation before the House voted on it—to mean instead that bills could be made public late one night and voted on early two days later. When Yoho, one of Boehner's GOP alternative challengers for the Speakership, stood up in conference the night before the vote asking for a hard 72-hour rule, Boehner's top two lieutenants—Majority Leader Kevin McCarthy and Majority Whip Steve Scalise—fought against the effort for transparency. "I'm pretty comfortable in my own skin and I'm going to do my best to show all of our members, Democrats and Republicans, and those members who voted against me, that I'm up to the job I was given," Boehner continued. Nonetheless, within hours of the vote on Tuesday, Boehner's aides rushed to Politico and Bloomberg News, among others, to announce his "revenge" against the Republicans who voted their conscience for an alternative. Two of the most powerful members, Boehner alternative Webster and Rep. Richard Nugent (R-FL), were stripped from their slots on the House Rules Committee. Rep. Randy Weber (R-TX) told the press he was retaliated against by having his original cosponsorship of major planned legislation taken away. Gohmert, another of the alternatives against Boehner, responded harshly to the retaliation, calling Boehner a "sore winner."
http://www.breitbart.com/big-government/2015/01/09/boehner-retaliation-haunts-republicans-who-defended-voted-for-him/
How not to oust a speaker
House conservatives spent almost a year pondering a challenge to John Boehner but couldn't deliver.
"Other obstacles for the rebels: Several freshmen voted for Boehner after promising to oppose him; other wavering Republicans changed their minds and supported the speaker after declaring they wouldn't; and a last-minute lobbying effort by Boehner shored up enough support to get him over the top. Boehner also got lucky in that inclement weather and the funeral for the late Democratic New York Gov. Mario Cuomo caused a number of lawmakers to be absent, making it easier for Boehner to reach a majority of the members voting. In addition, the conservatives failed to woo some of the most vocal critics of the Republican leadership team. They included Rep. Raul Labrador of Idaho, a hardline conservative Republican who had made a point of abstaining from the 2013 speakership vote, later telling an Idaho newspaper that "there was nobody at that moment I thought would be a good speaker." This time, Labrador voted for Boehner, even though he appeared to refer to the anti-Boehner camp as "we" in an email he was typing on his smartphone shortly before the tally. "The votes are not there against Boehner," Labrador wrote on the device, which a POLITICO photographer shot from the House chamber's balcony. He added: "I led the effort last time. … Now we need 35 and they only have 15 at most. There's no way to get to 35." Labrador spokesman Dan Popkey said Thursday that the lawmaker was emailing "a longtime constituent and supporter, and he was explaining to her his vote." Two other critics of House leadership, Republican Reps. Jim Jordan of Ohio and Mick Mulvaney of South Carolina, also wound up backing Boehner. Boehner huddled privately with some of the members in the hours before the vote. Rep. Ted Yoho (R-Fla.), one of the leaders of the "Dump Boehner" movement, said the conservatives went into Tuesday's proceedings thinking they had "35 to 40 votes" against the Ohio Republican, which would have been enough. Instead, Boehner got 216 votes out of 408 cast, enough to avoid a second ballot that conservatives thought would have forced him to step aside. "There's a lot of people who said they wanted change," Yoho noted ruefully. "Many are called, but few show up."
Yoho had his own apparent change of heart: In October, he co-hosted a golf-outing fundraiser for Boehner in Florida, the Huffington Post reported this week. Boehner, meanwhile, spent a long time preparing for a potential challenge."
http://www.politico.com/story/2015/01/how-not-to-oust-a-speaker-114104.html
After John Boehner Claimed to Be the 'Most Anti-Establishment Speaker We've Ever Had,' Glenn Beck Had an Idea
"Beck speculated that Boehner is attempting to reconcile with the conservative wing of the party after facing pressure from those who voted for him for speaker, against the wishes of their constituents. "[People are] all calling their congressmen and saying, 'You know, I voted for you because you said you wouldn't support him. I voted for you because you said enough is enough. Now you get in and your first vote is for more of this establishment nonsense.' And the congressmen are saying, 'Wait. He's not establishment! You have it all wrong…'" Beck encouraged his listeners to keep the pressure on their congressmen, saying they are "freaking out" over the number of calls that have come through about the speaker vote. One of Boehner's first moves after being re-elected was to strip those who voted against him of their prestigious committee chairmanships, an act of revenge that Beck said proves he is not the right man for the job. Beck speculated that people like Reps. Chris Stewart and Mia Love of Utah immediately contacted Boehner and said something like, "Are you out of your mind? I just told my people that you were not the establishment, and now you're punishing the Tea Party! You don't have my support from here on out." Because Boehner needs the support of conservatives, Beck said, he appears to be moving towards the center. "So here's the thing," Beck concluded. "You've got to call those congressmen, and you tell them, 'I am mad as hell about that vote, and I am not taking my eye off you. I will campaign against you if you are wrong. I am watching you.'" Beck's co-host Stu Burguiere said another way to keep the pressure on their elected officials is to request an official explanation, in a mailed letter, justifying their vote. "Make them send those letters. Make them print out 1,000, 2,000 of those letters to send to various constituents with the explanation of why they voted this way," he said. "If you had 1,000 people in your district keeping record of your words, you know you're in trouble," Beck agreed. "It's not just some old guy or old lady down the street that's keeping record. 'Here comes Mrs. Hoffelmeyer, and she has every word.' No, no, no. Here are 1,000 people in your district that know everything. 'No, no, no. Excuse me, congressman, that's not what you told me in this letter.' That changes everything." "It goes back to Ben Franklin talking about the best way to cure poverty is to make people uncomfortable in it," Burguiere said. "When they let you down, make them uncomfortable for it. Be polite, but make them do the work. Make them respond." Beck admitted that he felt "defeated" after Wednesday's speaker vote, but said the establishment is "counting" on people getting too frustrated with politics to continue paying attention. "Call them now," he urged. "Call them … and say, 'I want your written record on why you voted that way.' It's 202-224-3121."
http://www.theblaze.com/stories/2015/01/09/after-john-boehner-claimed-to-be-the-most-anti-establishment-speaker-weve-ever-had-glenn-beck-had-an-idea/
Romney tells donors he is considering 2016 campaign
"Mitt Romney, the 2012 Republican presidential nominee, told Republican donors in New York on Friday that he is seriously considering a third presidential campaign in 2016, according to a source present at the meeting. Spencer Zwick, Romney's former national finance co-chairman who was at the New York meeting, confirmed that Romney is weighing a 2016 run. "I believe Mitt Romney is too much of a patriot to sit on the sidelines and concede the presidency to Hillary Clinton or Elizabeth Warren when he knows that he can fix the country," Zwick said. "He traveled the country in 2014, met with voters, met with citizens, and I think at the end of the day he believes he could actually make a difference." Zwick added, "He won't make a decision to run for president based on who else is in the race. He will make a decision based on his own desire and his own abilities. He has to decide on his own."
http://www.washingtonpost.com/blogs/post-politics/wp/2015/01/09/romney-tells-donors-he-is-considering-2016-campaign/
MITT ROMNEY 2016: FAILED GOP CONTENDER TELLS DONORS HE'S SERIOUS
http://www.breitbart.com/big-government/2015/01/09/mitt-romney-2016-failed-gop-contender-tells-donors-hes-serious/
Pat Toomey's top Democratic challenger could get indicted
"Kathleen Kane was supposed to be the woman who took out freshman Sen. Pat Toomey, R-Pa., possibly tipping the balance of power in the upper chamber to the Democrats after the 2016 election. Today, state Attorney General Kane faces possible indictment, according to the Philadelphia Inquirer. The case is winding and complex, but it presents an irony that a woman who rose in political popularity by throwing charges of political tampering with investigation could be taken down by the same charges. Liberal pollsters repeatedly touted Kane as the strongest 2016 Senate candidate against Toomey, widely considered one of the three most vulnerable Republicans in an election year that gives Democrats a good chance to take back the Senate."
http://www.washingtonexaminer.com/pat-toomeys-top-democratic-challenger-could-get-indicted/article/2558452
Data shows drop in U.S. nuclear arsenal, growth in Russia's
"The numbers of U.S. nuclear missiles, and deployed bombers, have continued to drop while Russia's have climbed, according to a new U.S. State Department report on strategic weapons. The State Department every year releases a breakdown of the U.S. military's nuclear arsenal to comply with the New START treaty with Russia. Under the treaty, which was signed in 2010, the U.S. and Russia by 2018 must meet a limit of 700 deployed ballistic missiles and deployed heavy bombers; a limit of 1,550 nuclear warheads on deployed missiles and bombers; and a limit of and 800 launchers. As of Sept. 1, according to the report released in January, the U.S. military showed declines from the previous year in all three categories, while Russia showed increases:
–The U.S. has 794 deployed Intercontinental Ballistic Missiles, submarine-launched ICBMs and deployed heavy bombers, down from 809 the year before. Russia's inventory climbed to 528, up from 473.
–The U.S. has 1,642 warheads on deployed ICBMs, SLBMs and nuclear warheads for deployed bombers, down from 1,688. Russia also has 1,642, but that is up from 1,400.
–The U.S. has 912 deployed and non-deployed missile launchers, down from 1,015. Russia, meanwhile, has 911, up from 894.
The majority of the U.S. nuclear arsenal is assigned to the Air Force. Throughout 2014, the service has been demolishing deactivated launch facilities to comply with the treaty. In August, crews with the 341st Missile Wing at Malmstrom Air Force Base, Montana, completed the demolition of 50 Minuteman III launch facilities. Russian inspectors verified that the launchers were demolished."
http://www.navytimes.com/story/military/pentagon/2015/01/09/new-start-treaty-numbers-nukes/21436187/
Al Qaeda Claims It Directed France Attacks
"Al-Qaida in the Arabian Peninsula directed the attack against the French satirical magazine Charlie Hebdo in Paris "as revenge for the honor" of Islam's Prophet Muhammad, a member of the group told The Associated Press on Friday. At least one of the two brothers involved in the attack travelled to Yemen in 2011 and either received training from or fought alongside the group, according to U.S. and Yemeni officials. A U.S. intelligence assessment described to the AP shows that Said Kouachi was trained in preparation to return home and carry out an attack."
http://www.theblaze.com/stories/2015/01/09/ap-al-qaeda-claims-it-directed-france-attacks/
Al Qaeda turncoat who helped US nail Al-Awlaki warns of more sleeper cells
"A former Danish motorcycle gangster who joined Al Qaeda, only to become a double agent who claims to have helped the U.S. hunt down one of the terrorist organization's top leaders, said this week's attacks in Paris prove that sleeper cells are positioned around the west, ready to carry out fresh attacks. Morten Storm, who, as an informant for Denmark's national intelligence agency Security and Intelligence Service (PET), had first-hand dealings with Anwar Al-Awlaki while the U.S.-born cleric was head of Al Qaeda in the Arabian Peninsula, said western countries must  protect themselves by canceling the citizenships of homegrown radicals who travel to the Middle East to fight or train. Once radicalized, homegrown jihadists can easily blend into society until given the signal to strike, he said. "Deception is their warfare," Storm said on a conference call facilitated by the New York-based terrorism research group Clarion Project. "One of the things that these groups believe in is that you are allowed to trick someone into believing that you stand for something else when you really have other agendas. They will act as normal members of western society."
http://www.foxnews.com/world/2015/01/09/al-qaeda-turncoat-who-helped-us-nail-al-awlaki-warns-more-sleeper-cells/
Want to See What It Looks Like When a World Leader Makes a Strong Statement on Terrorism? Here's Canada's Stephen Harper…
http://www.theblaze.com/stories/2015/01/09/want-to-see-what-it-looks-like-when-a-world-leader-makes-a-strong-statement-on-terrorism-heres-canadas-stephen-harper/
If You're Going Abroad Soon, You Should Read This Rare Travel Alert Just Issued by the State Dept.
http://www.theblaze.com/stories/2015/01/09/if-youre-going-abroad-soon-you-should-read-this-rare-travel-alert-just-issued-by-the-state-dept/