News Briefing for October 25, 2014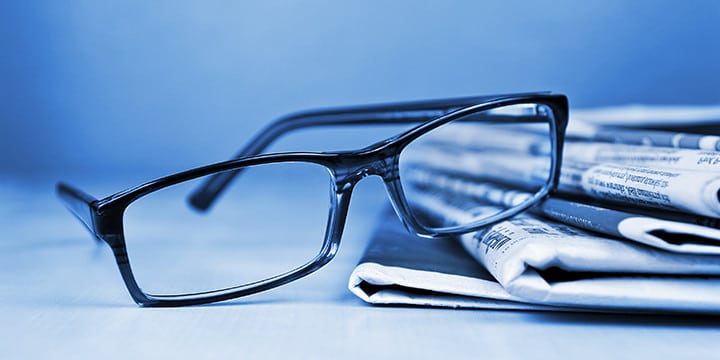 HEALTHCARE:
Mass Obamacare cancellations, part 2
"In fall 2013, there was a political firestorm after millions of Americans were told their individual 2014 health insurance policies would be canceled because they didn't provide the full range of coverage mandated by the Affordable Care Act. This prompted President Obama to unilaterally delay by one year the requirement that individual health plans be compliant with Obamacare. Most states — but not California — went along with this decision. That year is nearly up, and the White House has ruled out another delay. Otherwise, the administration is waiting until after the Nov. 4 elections to say what 2015 holds for the millions of Americans with noncompliant individual health insurance. It won't even comment on what's ahead in the 32 states where the federal government runs the insurance exchange programs. (California runs its own.) Nevertheless, most evidence indicates millions of Americans with individual policies are likely to lose them in coming months — this time for good. Semanticists may claim these policies haven't been changed, just amended. But Americans facing much higher premiums and co-pays and fewer options on doctors aren't likely to agree that this is what President Obama meant when he said, "If you like your plan, you can keep it." And this may not be the biggest coming tempest over the ACA. Although there is a crazy quilt of exceptions and loopholes, businesses with more than 100 employees generally have to be compliant beginning Jan. 1, offering broad coverage to at least 70 percent of workers. These companies employ more than 75 million people in the U.S. No one disputes that the vast majority of the coverage they now offer is noncompliant. So barring some new unilateral rewrite of the law, tens of millions of people are either going to have much costlier company-provided health insurance in 2015 or are going to have to use government insurance exchanges to get coverage as businesses abandon the costly benefit and pay token fines instead."
http://www.utsandiego.com/news/2014/oct/22/mass-obamacare-cancellations-part-2/
Report: Minnesota's Obamacare Premiums Rising More Than The State Claimed
"Minnesota state officials initially claimed that their Obamacare exchange's premiums were going up just 4.5 percent on average, but a more accurate estimate is an almost 12 percent rate hike. MNsure, the state-run Obamacare exchange, has been touting a press release that the average rate hike on the exchange for 2015 will be just 4.5 percent, but the non-weighted average doesn't take into account that the plans with the most customers are more drastically increasing their prices. Four insurers are returning to the Obamacare exchange in 2015, and their rate changes vary: 1.8 percent; 8.1 percent; 17.2 percent; and 9.1 percent. Put it all together, as the Minnesota commerce department did, and you get a 4.5 percent hike. But a closer look at the numbers shows a much different picture. The one company to lower its rates, UCare, had just 549 exchange customers in 2014 — out of over 55,000. Blue Cross Blue Shield of Minnesota, by comparison, has 23 percent of the exchange's customers and raised their rates. The commerce department's analysis weighs Blue Cross Blue Shield's over 12,000 customers' rate hikes the same as UCare's 549 enrollees. When the number of customers affected is taken into account, Minnesotans who bought plans on their Obamacare exchange can expect their plans to increase 11.8 percent on average. There's a lot of variation in there — smokers can expect the biggest increases, a small number of customers are up for a rate cut — but many people who bought plans will see their costs rise by double-digits. Minnesota commerce department commissioner Mike Rothman defended his office's calculations to Minnesota's Star Tribune."
http://dailycaller.com/2014/10/24/report-minnesotas-obamacare-premiums-rising-more-than-the-state-claimed/
Who says Obamacare isn't major factor in midterms?
"Some Democrats and their advocates in the press believe Obamacare, a year into implementation, is no longer much of a factor in the midterm elections. But no one has told Republican candidates, who are still pounding away at the Affordable Care Act on the stump. And no one has told voters, especially those in states with closely contested Senate races, who regularly place it among the top issues of the campaign. In Arkansas, Republican challenger Tom Cotton is pulling ahead of incumbent Democratic Sen. Mark Pryor partly on the strength of a relentless focus on Obamacare. Cotton's newest ad attacks Pryor over the law, as did two of Cotton's four previous ads. "In our polling, [Obamacare] continues to be just as hot as it's been all year long," says a source in the Cotton campaign. "If you look at a word cloud of voters' biggest hesitation in voting for Mark Pryor, the two biggest words are 'Obama' and 'Obamacare.' Everything after that is almost an afterthought." Republican Rep. Bill Cassidy, challenging incumbent Democratic Sen. Mary Landrieu in Louisiana, is pushing just as hard. "Sen. Landrieu, I voted for you before, but when you voted for Obamacare, I knew I'd made a mistake," says a woman in a Cassidy ad featuring Landrieu voters who say her support of the health care law turned them away from Democrats."
http://www.washingtonexaminer.com/who-says-obamacare-isnt-major-factor-in-midterms/article/2555179?custom_click=rss
ObamaCare rate increases fuel Republican attacks ahead of midterm elections
"ObamaCare rate increases are coming to some key battleground states, fueling Republican attacks ahead of next month's midterm elections. "It looks like we're going to have double-digit premium increases in places like Alaska, and Iowa and Louisiana," said health economist John Goodman. "Where we've got very close races for Senate, and Republican candidates are making a big deal over this." The next ObamaCare open enrollment begins Nov. 15, just 11 days after the Nov. 4 elections. Because the enrollment season is so close, the rate increases in many states already are known. "Where we have the tight Senate races, the fact that we're getting these big rate increases just adds fuel to the fire for ObamaCare as a political issue and the Republicans' attack on it," said Bob Laszewski of Health Policy and Strategy Associates. In Iowa, for example, where Republican Joni Ernst is challenging Democrat Bruce Braley for the Senate, the Des Moines Register recently reported that premiums will be rising by double digits. "We heard just last week," Ernst said in a debate Oct. 16, "that health care policies, their cost is going up an average of 19 percent." In the Louisiana race, Democratic Sen. Mary Landrieu has tried to distance herself from the president, even as he suggested those who do that still really support him. But the largest insurer in the state, Blue Cross/Blue Shield, will raise rates as much as 19.7 percent, so her opponent, Republican Bill Cassidy, is running an ad with supporters pegged to the issue. One woman says, "Senator Landrieu, I voted for you before, but when you voted for ObamaCare, I knew I had made a mistake." A second woman adds, "cancelled health plans, now big rate increases.." Alaska appears to be the hardest hit of all, with increases as high as 37 percent. An ad from an outside group, Freedom Partners Action Fund, shows a screen with the words "Huge increase for healthcare.gov insurance rates in Alaska" as an announcer says "Alaskans could see their rates increase by thousands of dollars each year." Meanwhile, Sen. Mark Begich, the Democratic candidate, held the plan at arm's length, saying in a radio ad, "When I think about the health care law, frustrated, disappointed, you can put a lot of words toward it, but every day I work to try to fix it." Then there's the president's promise that everyone could keep their plans and doctors "no matter what." A Fox News poll earlier this month showed 55 percent of those surveyed viewed that as a misrepresentation just to get the law passed, with only 37 percent disagreeing."
http://www.foxnews.com/politics/2014/10/23/obamacare-rate-increases-fuel-republican-attacks-ahead-midterm-elections/
VA fires first staffer under new rules
http://www.washingtonexaminer.com/va-fires-first-staffer-under-new-rules/article/2555259
IMMIGRATION:
Naive Immigration Policy Is An Existential Threat
"With planes being grounded in my home state of Ohio and hospital workers in Texas contracting Ebola, Americans now have stark examples of the danger of President Barack Obama's policies. Obama has refused to impose a travel ban on flights from Ebola-stricken African countries for political reasons. He does not want to quarantine people who have been in those regions during the past month because it would hurt the already fledgling prospects of Democrats during this midterm election. Our campaigner-in-chief is now dangerously derelict in his official duties. But this weakness on a Ebola travel ban is simply an extension of his larger, pro-amnesty, open border position. While promising voters in 2008 that he would secure the border, it is clear that not only is the border not a priority, but Obama is promising to use an executive order to grant amnesty to millions of illegal immigrants in this country. In addition, not only are deportations down 15 percent this calendar year, the Obama administration is already secretly preparing to print permits for approximately 11 million illegal immigrants. The president is acutely aware that the more impoverished immigrants come to America, the more muscle Democrats have to expand social welfare programs and ensure electoral victories. But at what cost? Local communities along the Southern border are especially hard by having to fund the types of law enforcement that the Federal government has failed to do. And states everywhere face the extraordinary burden of illegal immigrants, which are bussed around the country without warning. This puts an unbearable strain on public services, increases crime rates, and spreads dangerous communicable diseases such as scabies and chickenpox. As illegal immigrant families — along with their children — are shoved into substandard housing facilities where bathrooms are not properly used, the chances for a widespread epidemic of deadly diseases among illegal immigrants is extraordinary. Anyone who thinks its more humane to keep those illegals in such conditions than send them home are sorely mistaken. Shamefully, it was recently announced that thousands of illegal immigrants with felony convictions are being released from detainment. The cost is so great to manage incarcerated illegal immigrants that local agencies are unwilling to hold them beyond their scheduled release date to start deportation proceedings. The Obama administration is bending over backward to ensure these violent criminals are released into American cities."
http://dailycaller.com/2014/10/24/naive-immigration-policy-is-an-existential-threat/
Boehner Slams Obama On Executive Amnesty
"House Speaker John Boehner sharply criticized President Barack Obama's promise to reduce enforcement of immigration laws after the election — but the GOP leader didn't promise to reverse Obama's actions with the midterm election is only 11 days away. "As it actively undermines the safety and security of U.S. families, it's understandable that the Obama administration would want to keep its actions a secret," said a Thursday statement from Boehner on his website. "Americans have a right to know the truth — not to mention secure borders that actually mean something," Boehner said. "The Obama administration must disagree, however, because it's clear from recent news reports that it is going to great lengths to keep the American people in the dark," said Boehner's statement, which listed several actions taken by Obama to reduce immigration enforcement."
http://dailycaller.com/2014/10/24/boehner-slams-obama-on-executive-amnesty/
INGRAHAM CALLERS: ILLEGAL IMMIGRATION IS HURTING US
"Two callers to Wednesday's "Laura Ingraham Show" who identified themselves as immigrants from Central America argued that illegal immigration was hurting their economic livelihood's and lack of assimilation was hurting the US."
http://www.breitbart.com/Breitbart-TV/2014/10/24/Callers-Illegal-Immigration-Is-Hurting-Us
STUDY: ILLEGAL NON-CITIZEN VOTES COULD SWAY U.S. ELECTIONS
"An upcoming study to be published in the publication Electoral Studies has its authors positing the question "Could non-citizens decide the November election?" Writing in the Washington Post, Old Dominion University political science professors Jesse Richman and David Earnest preview some of the results of their findings, using data from the Cooperative Congressional Election Study.  According to the author's preview published Friday, more than 14 percent of non-citizens in 2008 and 2010 "indicated" they were registered to vote and some did.
"Our best guess, based upon extrapolations from the portion of the sample with a verified vote, is that 6.4 percent of non-citizens voted in 2008 and 2.2 percent of non-citizens voted in 2010," wrote Richman and Earnest. They note that non-citizens tend to be Democratic voters and that in their 2008 sample, 80 percent of non-citizens cast ballots for Obama. Given that, they conclude that non-citizen participation "was large enough to plausibly account for Democratic victories in a few close elections." The professors used the 2008 election of Sen. AL Franken (D-MN) and Obama's victory in North Carolina in 2008 as examples.  "Non-citizen votes could have given Senate Democrats the pivotal 60th vote needed to overcome filibusters in order to pass health-care reform and other Obama administration priorities in the 111th Congress," they wrote. "Sen. Al Franken (D-Minn.) won election in 2008 with a victory margin of 312 votes. Votes cast by just 0.65 percent of Minnesota non-citizens could account for this margin. It is also possible that non-citizen votes were responsible for Obama's 2008 victory in North Carolina. Obama won the state by 14,177 votes, so a turnout by 5.1 percent of North Carolina's adult non-citizens would have provided this victory margin." Richman and Earnest note that their research is not comprehensive as it relies on a sample of voters and a reliance on self-reporting of citizenship status. They also highlighted that requiring photo identification to vote might not be able to suss out this type of voter fraud as "Nearly three quarters of the non-citizens who indicated they were asked to provide photo identification at the polls claimed to have subsequently voted." The research comes less than two weeks before the midterm elections where many races are in a dead heat and the same week the North Carolina State Board of Elections discovered 145 illegal immigrants who had been granted "deferred action" on the voting rolls."
http://www.breitbart.com/Big-Government/2014/10/24/Study-Considers-If-Illegal-Non-Citizen-Votes-Sway-U-S-Elections
Is Tough Talk on Immigration Just Boob Bait for Bubba?
http://www.nationalreview.com/corner/391105/tough-talk-immigration-just-boob-bait-bubba-mark-krikorian
SESSIONS: ELECTING NH'S SCOTT BROWN 'WHERE WE MAKE OUR STAND' TO OBAMA'S EXECUTIVE AMNESTY
"Senate Budget Committee ranking member Sen. Jeff Sessions (R-AL) is marshaling the conservative movement forces to the Granite State on behalf of former Sen. Scott Brown. Sessions, in a letter to the public asking them to help Brown, is defining New Hampshire's Senate race as the battle between amnesty supporters and opponents in November.
"Scott Brown urgently needs your help in his fight to stop Obama's amnesty and protect our national security," Sessions wrote in a fundraising appeal to the grassroots. "Open borders billionaire Mark Zuckerberg is spending one million dollars to defeat Scott Brown. He knows that a Scott Brown victory is a massive defeat for Obama's extreme immigration policies. Scott Brown's opponent in this race, on the other hand, is a reliable vote for Obama's immigration policies and his desire to bring in millions of new low-wage workers to compete for your jobs and wages." Sessions' support for Brown comes amid a campaign against incumbent Democratic Sen. Jeanne Shaheen (D-NH) in which he's made immigration a key issue. Sessions is arguably the intellectual leader in Congress of the anti-amnesty and pro-American worker immigration movement.  Brown has hammered Shaheen for her support for amnesty for illegal aliens, her failure to secure the border in the face of terrorist and biological threats to the United States, and most recently for her support for open borders immigration policies that would displace or depress the wages of struggling American workers with newly amnestied illegal aliens and future guest workers from foreign countries. Sessions called this election the "epicenter" of the fight to stop Obama's planned executive amnesty, in which the president plans to legalize and grant work authorization to upwards of five million illegal immigrants in America right after the election. "The President's immigration policies will reduce your pay, increase your tax bill, and squeeze millions of Americans out of the middle class," Sessions wrote in the New Hampshire GOP fundraising email on Brown's behalf. "We need to help struggling Americans find good jobs and rising pay — not import more low-wage workers to replace them. Your donation to the Brown Campaign can help level the playing field. This election is the epicenter of the fight to stop Obama's immigration agenda. This is where we draw the line. This is where we make our stand."
http://www.breitbart.com/Big-Government/2014/10/24/Sessions-Electing-NH-s-Scott-Brown-Where-We-Make-Our-Stand-To-Obama-s-Executive-Amnesty
FACT CHECK: JEANNE SHAHEEN LIES ABOUT SENATE IMMIGRATION BILL
"Incumbent Democratic Sen. Jeanne Shaheen (D-NH) lied at least twice about the Senate immigration bill during Thursday night's debate against former Sen. Scott Brown.
The first lie Shaheen told about the Senate's "Gang of Eight" bill was that she claimed President Barack Obama didn't support it. "The bill that I'm talking about is one that passed the Senate with strong bipartisan support from Republicans and Democrats. It's not a bill that the president supported," she said. The claim that the bill is "not a bill that the president supported" is simply untrue. Obama has actually been one of the bill's chief supporters, and has called for its passage multiple times. "There are a few differences here and there, but the truth of the matter is that the Senate bill has the main components of comprehensive immigration reform that would boost our economy, give us an opportunity to attract more investment and high-skilled workers who are doing great things in places like Silicon Valley and around the country," Obama said in December 2013, for instance. "So let's go ahead and get that done." Later in the debate, Shaheen said that people who are in the United States illegally do not get public benefits.
"First of all, people who are here illegally don't get preferential benefits," she said. "The fact is, if you want border security you should support comprehensive immigration reform. This is a bill that has bipartisan support. It deals not only with border security; it deals with the people who are here illegally. And it deals with our broken visa system." The way the senator worded that statement could be understood in one of two ways. She could be talking about how people here illegally would be treated under the Senate immigration bill or she could be speaking about what benefits illegal aliens have access to in general. Either way, she's wrong."
http://www.breitbart.com/Big-Government/2014/10/24/Fact-Check-Jeanne-Shaheen-Lies-About-Senate-Immigration-Bill
EXCLUSIVE–LAURA INGRAHAM: SEND PRO-AMNESTY 'BOOSTER OF THE BILLIONAIRE CLASS' JEANNE SHAHEEN HOME
http://www.breitbart.com/Big-Government/2014/10/24/Exclusive-Laura-Ingraham-Send-Pro-Amnesty-Booster-Of-The-Billionaire-Class-Jeanne-Shaheen-Home
SPENDING/BUDGET/ECONOMY:
The Insiders: Will Democrats cheer for record government revenue?
"Recently, the Obama Treasury Department announced that the government collected record revenue in 2014. Is this a cause for celebration? If the government is taking in more money than ever, is it a sign of collective achievement or another sign that President Obama is driving us down? I would love to hear a Democrat campaigning for office cheer about how well the government is doing; how the government is collecting a record amount of money while the median household income for American families has dropped by about $1,600 since June 2009. Hooray! Anyway, this raises the question of whether we are getting our money's worth from this record revenue. A quick review of recent headlines – from the VA mismanagement to Obamacare costs to the Centers for Disease Control's claim they need more money to combat Ebola – would suggest that we are not. And this highlights the management failures of this president. When a crisis confronts the White House, Obama feels compelled to appoint someone new, rather than delegate to his own Senate-confirmed Cabinet to address the problem du jour. No doubt the White House is currently patting itself on the back for hiring Ron Klain as the Ebola czar; for "thinking outside the box" as The Post's Juliet Eilperin and David Nakamura wrote this week. Well, maybe a little thinking inside the box is in order. It is remarkable that, despite the record government income and our skyrocketing national debt, Obama never seems to think the government is quite big enough or sufficient to handle the task at hand."
http://www.washingtonpost.com/blogs/post-partisan/wp/2014/10/24/the-insiders-will-democrats-cheer-for-record-government-revenue/
Rep. Jim Jordan Grills HHS Official Over Wasteful Spending While Ebola Work Languished
http://www.nationalreview.com/corner/391099/rep-jim-jordan-grills-hhs-official-over-wasteful-spending-while-ebola-work-languished
HILLARY: 'DON'T LET ANYBODY TELL YOU' THAT 'BUSINESSES CREATE JOBS'
"Appearing at a Boston rally for Democrat gubernatorial candidate Martha Coakley on Friday, Hillary Clinton told the crowd gathered at the Park Plaza Hotel not to listen to anybody who says that "businesses create jobs." "Don't let anybody tell you it's corporations and businesses create jobs," Clinton said. "You know that old theory, 'trickle-down economics,'" she continued. "That has been tried, that has failed. It has failed rather spectacularly." "You know, one of the things my husband says when people say 'Well, what did you bring to Washington,' he said, 'Well, I brought arithmetic,'" Clinton said, which elicited loud laughs from the crowd."
http://www.breitbart.com/Breitbart-TV/2014/10/24/Hillary-Dont-Let-Anybody-Tell-You-That-Businesses-Create-Jobs
MISC.:
GALLUP: 73 PERCENT OF TEA PARTY FIRED UP AND READY TO VOTE
"A newly released Gallup poll shows "Tea Party Republicans" are fired up and ready to storm the election polls on November 4. The poll found that 73% of Tea Party Republicans say they are "extremely/very motivated" to vote in 11 days. That compares to just 57% of "other Republicans" and 42% of "non-Republicans" who said they were equally eager to vote. The issues of strongest concern for Tea Party members were Islamic State (ISIS) terrorists, the federal budget deficit, "the way the federal government is working," and the economy.
Gallup concluded that one in four Americans support the Tea Party.  Gallup's sample was collected throughout September."
http://www.breitbart.com/Big-Government/2014/10/24/Gallup-73-Percent-of-Tea-Party-Fired-Up-Ready-to-Vote
Gallup poll shows Tea Party supporters the most motivated to vote
http://hotair.com/archives/2014/10/24/gallup-poll-shows-tea-party-supporters-the-most-motivated-to-vote/
Valerie Jarrett Key Player in Fast and Furious Cover-Up After Holder Lied to Congress
http://www.judicialwatch.org/blog/2014/10/valerie-jarrett-key-player-fast-furious-cover-holder-lied-congress/
MAN-MADE GLOBAL WARMING 'A MYTH', SAYS WEATHER CHANNEL FOUNDER
http://www.breitbart.com/Breitbart-London/2014/10/24/Science-Behind-Man-Made-Global-Warming-Not-Valid-Says-Weather-Channel-Founder
Dems on FEC move to regulate Internet campaigns, blogs, Drudge
"In a surprise move late Friday, a key Democrat on the Federal Election Commission called for burdensome new rules on Internet-based campaigning, prompting the Republican chairman to warn that Democrats want to regulate online political sites and even news media like the Drudge Report. Democratic FEC Vice Chair Ann M. Ravel announced plans to begin the process to win regulations on Internet-based campaigns and videos, currently free from most of the FEC's rules. "A reexamination of the commission's approach to the internet and other emerging technologies is long over due," she said. The power play followed a deadlocked 3-3 vote on whether an Ohio anti-President Obama Internet campaign featuring two videos violated FEC rules when it did not report its finances or offer a disclosure on the ads. The ads were placed for free on YouTube and were not paid advertising."
http://www.washingtonexaminer.com/dems-on-fec-move-to-regulate-internet-campaigns-blogs-drudge/article/2555270
President 'Not Interested In Photo Ops' Overheard Telling Nurse Pham, 'Let's Hug For The Cameras'
http://www.breitbart.com/InstaBlog/2014/10/24/President-Not-Interested-In-Photo-Ops-Overheard-Telling-Nurse-Pham-Let-s-Hug-For-The-Cameras
MATTHEWS: OBAMA NOT A 'REAL CHIEF EXECUTIVE'
"MSNBC's "Hardball" host, Chris Matthews wondered aloud if President Obama would change and "become a real chief executive" rather than "just a really good speech-giver" on Friday.
Matthews asked if "Obama is ready to change his last two years and become a real chief executive, not just a really good speech-giver or inspirational leader, but actually accept the job of running the US government? Is he ready to take that job on every day, 24/7, I'm the guy running this place?" He added, "one of the problems he's [Obama's] got is organization…there's two ways to run a White House. the Kennedy method, spokes in the wheel. Calling up the captain, calling up the major, calling up anybody during the Cuban Missile Crisis to find out what's going on…and then there's the chain of command, the Eisenhower method, the Reagan method, a strong chief of staff who cracks the whip, and everybody knows their job and who their boss is…I'm waiting for one of those to clarify itself and say, 'okay this is the way Obama does things.' I don't know which way he does things." Matthews also stated that columnist Charles Krauthammer's accusation that the president is a "bystander" to problems that happen under his watch was made "brilliantly."
http://www.breitbart.com/Breitbart-TV/2014/10/24/Matthews-Obama-Not-A-Real-Chief-Executive
The 'War on Women' chokes out in a cloud of hypocrisy and failure
http://www.breitbart.com/InstaBlog/2014/10/24/The-War-on-Women-chokes-out-in-a-cloud-of-hypocrisy-and-failure
LENA DUNHAM LIP-SYNCS IN FEMINIST PSA: 'MY BODY IS NOT A BATTLEGROUND'
http://www.breitbart.com/Big-Hollywood/2014/10/23/Lena-Dunham-Lip-Sync-s-In-Feminist-PSA-Ahead-Of-Midterm-Elections-My-Body-Is-Not-A-Battleground
The Narrow Path to Victory: Dems fight to keep control of Senate in final week
http://www.foxnews.com/politics/2014/10/24/narrow-path-to-victory-dems-fight-to-keep-control-senate-in-final-week/
White House: Obama didn't really mean it when he said a vote for Nunn is a vote for a Dem majority
http://hotair.com/archives/2014/10/24/white-house-when-obama-campaigns-for-democrats-dont-take-him-literally/
T MINUS 11: DEMS STRUGGLING TO ESCAPE OBAMA
http://www.breitbart.com/Big-Government/2014/10/24/T-Minus-11-Dems-Struggling-to-Escape-Obama
EXCLUSIVE–MARK LEVIN: TOM DONOHUE'S 'CHAMBER OF HORRORS' IS DEMOCRATS' SECRET WEAPON TO KEEP SENATE
"Radio's Mark Levin told Breitbart News that if a Georgia or Louisiana loss is the reason why the Democrats keep control of the Senate in November, it's the U.S. Chamber of Commerce's fault.
"I hope everyone understands that if Harry Reid remains Senate Majority leader because of a Georgia or Louisiana loss, the responsibility rests with Tom Donohue and big business," Levin said in an email. "The Chamber of Commerce is a chamber of horrors." Levin was responding to the news out of the Chamber on Friday that the business group will not be supporting David Perdue, the Republican nominee for U.S. Senate in Georgia, in the general election in November. "The U.S. Chamber of Commerce will stay neutral in the Georgia Senate race in the final days — even as Democrats put more resources behind Michelle Nunn — but will reconsider if the race moves to a runoff," Politico's Tarini Parti wrote on Friday. Parti quotes Chamber of Commerce national political director Rob Engstrom from an interview he conducted with Politico's Ken Vogel. "We aggressively and proudly backed Jack Kingston during the [Republican] primary and during the [primary] runoff," Engstrom said in the interview, on C-SPAN's Newsmakers program, which Vogel co-hosted. "We surveyed our members in state of Georgia, and their advice and counsel to us is that we stay neutral in this race. What we learned last time after the 2012 election was that sometimes we should be measured by what we don't do."
http://www.breitbart.com/Big-Government/2014/10/24/Exclusive-Mark-Levin-Tom-Donohue-s-Chamber-Of-Horrors-Is-Democrats-Secret-Weapon-To-Keep-Senate
MCCONNELL RELEASES INTERNAL POLL SHOWING 8 POINT LEAD AS DEMOCRAT GROUP GOES BACK ON AIR
"Barely a week after the Democratic Senatorial Campaign Committee (DSCC) announced it was not going to fund additional television ads in support of challenger Alison Lundergan Grimes' campaign to defeat incumbent Senator Mitch McConnell (R-KY) in the Kentucky U.S. Senate race, the committee has reversed course. On Wednesday, the DSCC confirmed it will be launching a new ad buy in support of Grimes for the last two weeks of the campaign.
According to Politico, the new buy will be for $650,000. Seeking to stop press reports that the DSCC reversal indicates the Grimes campaign has regained the momentum in the race, the McConnell campaign released an internal poll, also on Wednesday, that shows he now leads Grimes by eight points. The renewed commitment of DSCC resources in support of Grimes comes after two weeks of non-stop gaffes from her campaign. First came Grimes' repeated refusal to tell anyone if she voted for President Obama in 2008 and 2012. Then came a James O'Keefe undercover video that showed her supporters saying she was lying about her support for the coal industry. Finally, several left-wing organizations who support her called for the withdrawal of her campaign ad attacking McConnell for voting yes on the 1986 immigration reform law that granted amnesty to three million illegal aliens."
http://www.breitbart.com/Big-Government/2014/10/24/McConnell-Releases-Internal-Poll-Showing-8-Point-Lead-As-Democrat-Group-Goes-Back-on-Air
Dem Sen. Udall Introduces Michelle Obama: "We Judge People By The Content Of Their Color"
""I'm so proud of our country," Sen. Mark Udall (D-CO) said as he introduced First Lady Michelle Obama at a campaign event on Thursday. "We showed that Dr. Martin Luther King [Jr.] had it right. Which is that in America, at our best, we judge people by the content of their color." Udall quickly corrected himself. "The content of their character, not the character of their skin," he said. "I got it right. I got it both ways!" he said the audience which gave an audible reaction. "We judge people by the content of their character, not the color of their skin," Udall said again for good measure. Udall, the incumbent Senator, is in a close race with Republican challenger U.S. Rep. Cory Gardner."
http://www.realclearpolitics.com/video/2014/10/24/dem_sen_udall_introduces_michelle_obama_we_judge_people_by_the_content_of_their_color.html
Three New Ads Hit Michelle Nunn in Georgia Senate Race
http://www.breitbart.com/InstaBlog/2014/10/24/Three-New-Ads-Hit-Michelle-Nunn-in-Georgia-Senate-Race
Scott Brown slams the president, Jeanne Shaheen on Ebola
http://www.cbsnews.com/news/scott-brown-talks-rational-fear-of-ebola-in-new-hampshire-debate/
TILLIS: LACK OF LEADERSHIP FROM OBAMA ON EBOLA HAS 'CREATED A CRISIS OF CONFIDENCE'
http://www.breitbart.com/Big-Government/2014/10/24/Tillis-Lack-of-Leadership-From-Obama-on-Ebola-has-Created-a-Crisis-of-Confidence
Quarantined Traveler Who Returned To N.J. From West Africa Develops Fever
http://newyork.cbslocal.com/2014/10/24/quarantined-traveler-who-returned-to-n-j-from-west-africa-develops-fever/
NEW YORK, NEW JERSEY SAY THEY WILL REQUIRE EBOLA QUARANTINES
http://www.breitbart.com/Big-Government/2014/10/24/NY-and-NJ-say-they-will-require-Ebola-quarantines
Obama mulls quarantining health workers returning from Ebola hot zones
"The Obama administration is considering quarantining healthcare workers returning to the United States from the Ebola hot zone of West Africa, after a New York doctor who treated Ebola patients there tested positive for the virus. Tom Skinner, a spokesman for the U.S. Centers for Disease Control and Prevention (CDC), told Reuters on Friday that quarantine is one option being discussed by officials from across the administration. "There are a number of options being discussed pertaining to the monitoring and mobility of healthcare workers who are returning to the United States from affected countries," Skinner said. "We want to strike the right balance of doing what is best to protect the public's health while not impeding whatsoever our ability to combat the epidemic in West Africa. Our risk here will not be zero until we stop the epidemic there." As for a possible quarantine, "that's one of the options on the table," Skinner said. The CDC-led discussions began on Thursday after Dr. Craig Spencer in New York became the fourth person diagnosed with the disease in the United States."
http://nypost.com/2014/10/24/obama-mulls-quarantining-healthcare-workers-returning-from-ebola-hot-zones/
**EBOLA HEARING LIVE UPDATES** UPDATE: WHY NOT A QUARANTINE?
http://www.breitbart.com/Big-Government/2014/10/24/EBOLA-HEARING-LIVE-UPDATES
EBOLA MONITORED CDC NO FLY LETTER SURFACES
http://www.breitbart.com/Breitbart-Texas/2014/10/24/Ebola-Monitored-CDC-No-Fly-Letter-Surfaces
GOP CALLS OBAMA'S BLUFF: SHOW US THE EBOLA NUMBERS
http://www.breitbart.com/Big-Government/2014/10/23/GOP-Calls-Obama-s-Bluff-Show-Us-the-Ebola-Numbers