News Briefing for October 18, 2014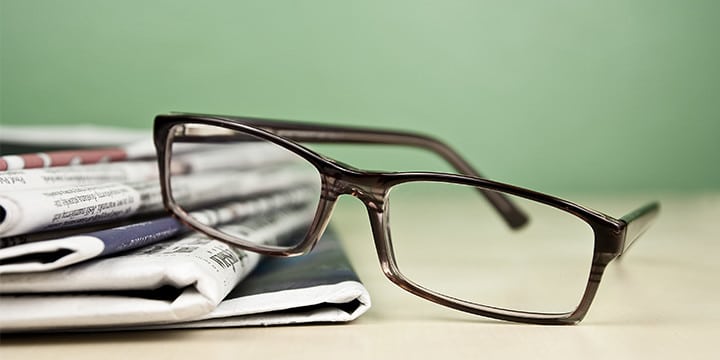 HEALTHCARE:
Unable to Meet the Deductible or the Doctor
http://www.nytimes.com/2014/10/18/us/unable-to-meet-the-deductible-or-the-doctor.html?src=twr
ObamaCare Bronze Plan Premiums To Jump 14% In 2015
"ObamaCare shoppers in search of the lowest-cost plan may come down with a mild case of rate shock when 2015 exchange enrollment begins next month. An examination of next year's rates in the biggest city in 15 states and Washington, D.C., reveals that the cost of the cheapest bronze plan will jump an average of 13.9% for 40-year-old non-smokers earning 225% of the poverty level ($26,260). In Seattle, the cost of the cheapest bronze plan, after subsidies, will soar 64%, from $60 to $98 per month, for individuals at this income level. Some other cities seeing notable gains include Providence (up 38%, from $72 to $99 per month); Los Angeles (up 27%, from $88 to $111); Las Vegas (up 22%, from $100 to $122); and New York (up 18%, from $97 to $114). The surge in the cost of the cheapest subsidized bronze policy could negatively impact enrollment in 2015. This year, 39% of bronze plan choosers picked the lowest-price option. One might expect that share to rise in 2015, when millions of people who passed on ObamaCare exchanges this year are expected to enroll. While some potential enrollees may opt out because of the higher cost of bronze, some young adults may instead pick catastrophic plans available to those under 30. The latter scenario is also not great news for ObamaCare exchanges, since catastrophic plan members are grouped separately, leaving the main risk pool relatively older and more costly. In general, double-digit ObamaCare premium increases have been the exception rather than the rule, leading news outlets and health policy experts to deride earlier predictions by the law's critics that rates would spiral this year. Perhaps the clearest evidence of the benign rate environment for 2015 came from an analysis by the Kaiser Family Foundation . The authors found that the cost of the benchmark silver plan would fall an average 0.8% in the same 16 cities that IBD looked at. Further, the report found that the after-subsidy cost of the second-lowest-cost silver plan would also fall an average 0.8%. IBD relied upon the same bronze and silver premium data that Kaiser foundation researchers collected. So what accounts for the dramatic difference in findings about the path of bronze and silver premiums? There are two big reasons for the difference. First, Kaiser researchers calculated after-subsidy premiums for someone whose expected income in 2015 is the same as in 2014, while IBD's illustration assumes income rises with inflation."
http://news.investors.com/politics-obamacare/101714-722269-obamacare-bronze-plan-premiums-to-jump-in-2015.htm?ven=rss&utm_source=feedburner&utm_medium=feed&utm_campaign=Feed:%20PoliticRss%20(Politic%20RSS)
Reports: Colorado's Pricey Obamacare 'Messaging' Missed The Mark
"Uninsured Coloradans are avoiding the state-run Obamacare health exchange for one overriding reason — it's too expensive. That's the conclusion of a pair of reports commissioned by the Colorado Health Foundation to find out why more of the state's uninsured low-income residents haven't signed up for health insurance under the Affordable Care Act. Fifty-two percent, the vast majority, said cost was the biggest factor. The Global Strategy Group, which conducted the survey, said many people didn't understand the subsidies available and got confused about tax credits. Many were also put off by the complicated requirement to first apply for Medicaid. Twelve percent of those surveyed, the next largest group, said they didn't sign up in protest of Obamacare's mandated coverage. Others said they considered themselves healthy and don't need insurance, or they complained that the process of enrolling was too complicated. Only 4 percent said they wanted to sign up but missed the enrollment deadline. Another study conducted by the RAND Corp. had similar findings, including that "Messaging about insurance was not compelling and did not discuss the health benefits of insurance."
http://dailycaller.com/2014/10/17/reports-colorados-pricey-obamacare-messaging-missed-the-mark/
Obamacare Kills 22,000 Health Plans In Colorado
"Over 22,000 Coloradoans have had their health insurance canceled by Obamacare in the past month — and 200,000 are slated to be shut down in 2015, the state insurance department announced Friday. The Colorado Division of Insurance wrote to state Senate Republicans Friday, notifying them that five more insurance carriers have ended plans for 18,783 more Coloradoans in just the last month. By far, the most canceled plans will come from Humana Insurance Company and Humana Health Plan. That brings the state's Obamacare total to almost 340,000 canceled plans, according to Republican Rep. Cory Gardner, who's in a tight race for Senate with incumbent Democrat Sen. Mark Udall. "Coloradoans continue to pay the price for Senator Udall's broken promise," Gardner said in a statement Friday. "It's unfortunate that Senator Udall has been so eager to please President Obama that he has forgotten thousands of Coloradoans across our state." Widespread Obamacare cancellations have been a political loser for Obamacare-supporters across the country, but the issue is especially fraught in Colorado. Udall, who voted for Obamacare and made the same debunked promises as President Obama that Americans could keep their health insurance plans, took heat earlier this year when emails suggested that his office tried to interfere with a state analysis of the number of plans cancelled by Obamacare. He was cleared of wrongdoing by a panel that refused to document its hearing."
http://dailycaller.com/2014/10/17/obamacare-kills-22000-health-plans-in-colorado/
How ObamaCare's Victories Count Against It In Sissel v. HHS
"Randy Barnett has an excellent post at the Volokh Conspiracy about his recent amicus brief requesting the D.C. Circuit grant en banc review of Sissel v. HHS. (Sound familiar?) Sissel challenges the constitutionality of ObamaCare's individual mandate — which the Supreme Court ruled could only be constitutional if imposed under Congress' taxing power — on the grounds that this, ahem, tax originated in the Senate rather than the House, as the Constitution's Origination Clause requires. A three-judge panel of the D.C. Circuit ruled against Sissel. The panel's rationale was that the Patient Protection and Affordable Care Act was not the sort of "Bill[] for raising revenue" that is subject to the Origination Clause, because the purpose of the PPACA is to expand health insurance coverage, not to raise revenue. Barnett explains why this reasoning is nutty. Under the Sissel panel's ruling, no bills would ever be considered revenue measures because all revenue measures ultimately serve some other purpose.  The panel's interpretation would therefore effectively write the Origination Clause out of the Constitution. Barnett argues instead that the courts must recognize the PPACA as a revenue measure subject to the Origination Clause because the Supreme Court held the taxing power is the only way Congress could have constitutionally enacted that law's individual mandate. A shorter way to describe Barnett's argument is that he turns ObamaCare supporters' own victory against them:  "You say the individual mandate is constitutional only as a tax? Fine. Then it's subject to the Origination Clause." Barnett again corners the D.C. Circuit with another sauce-for-the-gander argument on the procedural question of whether that court should grant en banc review of its panel decision in Sissel: Of course, en banc review is rarely granted by the DC Circuit, but given that it recently granted the government's motion for en banc review of the statutory interpretation case of Halbig v. Burwell presumably because of the importance of the ACA, the case for correcting a mistaken constitutional interpretation is even more important, especially as the panel's reasoning has the effect of completely gutting the Origination Clause from the Constitution… Or, the shorter version:  "You guys think Halbig is worthy of en banc review? Fine. If the Sissel panel erred, the downside is even greater." We'll see whether the D.C. Circuit thinks the Constitution is as worthy of its protection as ObamaCare."
http://www.forbes.com/sites/michaelcannon/2014/10/15/how-obamacares-victories-count-against-it-in-sissel-v-hhs/
Obama's claim that Obamacare has helped produce a '$1,800 tax cut'
http://www.washingtonpost.com/blogs/fact-checker/wp/2014/10/17/obamas-claim-that-obamacare-has-helped-produce-a-1800-tax-cut/
If You Thought Obamacare Was Bad Already, What Is About To Happen To It Will Enrage You
"Those considering buying Obamacare Bronze Plans may be met with an ugly surprise: the cost of buying the cheapest bronze plan is set to jump. That's right. An examination of next year's rates for a number of large cities and Washington, D.C. found that the cost of the cheapest bronze plan is set to jump 13.9% for 40 year old non-smoking males making $26,260."
http://www.westernjournalism.com/obamacare-bronze-plan-premiums-set-jump-2015/
The Second Obamacare Election
The voters haven't changed their minds.
"A Gallup survey earlier this month showing that Americans oppose Obamacare by a margin of 53 to 41 percent was  the 150th poll listed by Real Clear Politics during President Obama's second term to find Obamacare unpopular. The number that found it to be popular was zero. The mainstream media, meanwhile, seemingly operating in an alternative universe, think that Obamacare is here to stay. Politico writes, "Deep down, Republicans who know health care know the truth: Obamacare isn't about to be repealed. .  .  . [T]hink of the last time a major social program was repealed after three enrollment seasons, with millions of people getting benefits. That's right—it hasn't happened." But to conclude that the track record of major social programs indicates that Obamacare cannot be repealed requires historical cluelessness. Social Security passed the House with 92 percent of the vote (365 in favor, 30 opposed). Medicare and Medicaid (which were voted on together) passed the House with 73 percent of the vote (307 in favor, 116 opposed). Obamacare passed the House with 50.8 percent of the vote (219 in favor, 212 opposed). Moreover, support for Social Security, Medicare, and Medicaid was bipartisan. House Republicans backed Social Security by 81 to 15. House Republicans backed Medicare and Medicaid by 70 to 68. House Republicans opposed Obamacare by 178 to 0.  There's a big difference between major social programs that passed the House with majority support from both parties and majority support from the citizenry and a major social program passed by the House over the unanimous opposition of one of the two parties and the clear opposition of a majority of the citizenry—opposition that (at least in the case of the citizenry) remains every bit as strong an Olympiad later."
http://www.weeklystandard.com/articles/second-obamacare-election_816401.html#
Now There Can Be No Doubt: Obamacare Will Increase The Deficit
"Remember this categorical assurance from President Obama? "I will not sign a plan that adds one dime to our deficits." This was no casual, throw-away campaign promise. The pledge was made on September 9, 2009 in his health speech before a joint session of Congress. In reality, we have known for years that Obamacare would violate this promise. But champions of Obamacare have repeatedly pointed to the CBO score that purported to show that the law would reduce federal deficits by $143 billion in its first 10 years.[1]  They conveniently ignored the fact that less than four weeks before the law even passed, Paul Ryan had deftly exposed all the "gimmicks and smoke-and-mirrors" underlying that calculation. In scoring legislation, CBO is forced to assume we will follow current law, as opposed to current policy even though we know from experience that Congress repeatedly has side-stepped current law in order, for example, to prevent statutorily-required cuts in doctor pay from being adopted by Medicare. So all previous efforts to demonstrate that the CBO' deficit-reducing prediction about Obamacare was wrong have focused on using more realistic assumptions. Now, a new analysis from the Senate Budget Committee Republicans shows that Obamacare will increase the deficit by $131 billion over the next decade even using the CBO's own scoring conventions. This should be bombshell news: no longer can Obamacare proponents hide behind the fig-leaf that Obamacare somehow is improving Uncle Sam's fiscal picture. Here's a quick history of previous efforts to correct the record regarding Obamacare's impact on the deficit. While the particulars vary due to differences in time-frames and methodologies, the basic story remains the same. Rather than reduce the deficit, these various analyses–conducted by a diverse array of public agencies and health policy research centers–conclude that Obamacare will over its first decade add to federal deficits an amount measured in hundreds of billions of dollars."
http://www.forbes.com/sites/theapothecary/2014/10/17/now-there-can-be-no-doubt-obamacare-will-increase-the-deficit/
California spends $13.4 million to fix Obamacare service woes
"California's health insurance exchange hired two outside firms for $13.4 million to address long wait times for consumers calling about their Obamacare coverage. Covered California said it will pay $9.8 million to Faneuil Inc. and $3.6 million to Maximus Inc. to add more call-center capacity during the next open enrollment season starting Nov. 15. "We had call response times that were far too long," said Peter Lee, the exchange's executive director. "We were swamped." Many consumers and insurance agents have complained about the exchange's shoddy customer service and long hold times. In August, the exchange answered 1% of calls within 30 seconds, far short of its 80% goal. The average wait time was under five minutes Thursday, according to the exchange. Lee said the exchange is nearly doubling its service-center staff to 1,300 to help more than 1 million Californians renew their health-law policies by Jan. 1. The first batch of renewal notices for 2015 went out this week. The state said it has spent $22.6 million on improving the speed and reliability of its website and online enrollment. Covered California said more than 200,000 people have signed up for Obamacare coverage since regular enrollment ended in April under the Affordable Care Act. But in a sign of the churn in the individual insurance market, an additional 150,000 people dropped out of the exchange after getting health benefits at work or failing to pay their premium. People who move, lose their employer coverage or have some other qualifying event in their life can enroll outside the normal sign-up period. Overall, Covered California said it has 1.1 million people enrolled now, down from its previous tally of 1.2 million. Part of that was because the exchange said 81% of enrollees paid their initial premium compared with its earlier estimate of 85%."
http://www.latimes.com/business/healthcare/la-fi-obamacare-california-enrollment-20141016-story.html
Oregon and Our Future of 'Set It and Forget It' Leftism
"Oregon: Our Progressive Future of Corrupt Government and Oblivious Voters Greetings from Portland, Oregon — the state with the most egregiously failing Obamacare exchange in the country, now set to reelect the governor whose administration oversaw that disaster and wasted all that money. Okay, the CBS News/New York Times poll, conducted from September 20 to October 1, has Governor John Kitzhaber only up by 7 points against Republican Dennis Richardson. So it's not a rout, and it's not a slam-dunk. But Kitzhaber's heavily favored. Richardson is now focusing heavily on the scandals surrounding Oregon's "First Lady", the governor's fiancée, Cylvia Hayes. The Oregon Republican Party filed a state ethics complaint on Wednesday naming Gov. John Kitzhaber, his fiancée Cylvia Hayes and his political consultant Patricia McCaig. It's the second complaint filed with the Oregon Government Ethics Commission this week naming Kitzhaber and Hayes. The governor made his own request on Monday, asking the commission for advice on whether the first lady is considered a "public official" and subject to state ethics laws. He also asked for guidance on whether Hayes' private consulting work conflicted with her role as the first lady and self-described advisor to the governor. In addition, Hayes admitted in recent days that she married an immigrant as part of a visa-fraud scheme in 1997 and had a role in an illegal marijuana-growing operation around that same time."
http://www.nationalreview.com/campaign-spot/390567/oregon-and-our-future-set-it-and-forget-it-leftism-jim-geraghty
IMMIGRATION:
Thousands of Illegal Immigrants Released — Including 3,000 With Felony Charges or Convictions
"Immigration officials say local authorities across the U.S. released thousands of immigrants from jails this year despite efforts to take them into federal custody, including more than 3,000 with previous felony charges or convictions. The numbers are the first time federal immigration authorities have publicly detailed how many times local agencies have refused to comply with their requests. They highlight the friction between the federal government and police and sheriff's departments, some of which say holding immigrants beyond their release dates harms community policing efforts. In the first eight months of this year, immigration agents filed roughly 105,000 requests for local agencies to hold immigrants for up to 48 hours after they were eligible for release on the allegations for which they initially were arrested, said Virginia Kice, a spokeswoman for Immigration and Customs Enforcement. The agents wanted the immigrants held so they could take them into federal custody and start deportation proceedings. Local law enforcement agencies declined 8,800 such requests, also known as detainers, during the same period. Those released include people arrested for investigation of domestic violence and drug charges, as well as others detained on lesser offenses but who had past convictions for crimes such as assault with a deadly weapon, Kice said. Across the country, many local agencies no longer are willing to hold jailed immigrants beyond their scheduled release dates. They say immigrants should not be held longer than U.S citizens for the same crime, and turning them over to ICE creates an atmosphere of distrust among community members. Colorado stopped honoring detainers earlier this year, and New York City is considering doing the same. In California, local law enforcement agencies scaled back their collaboration with ICE to comply with a state law that took effect this year limiting the use of immigration detainers. After a federal court in nearby Oregon ruled a woman's constitutional rights were violated when she was held in jail without probable cause, some agencies stopped honoring the requests altogether."
http://www.theblaze.com/stories/2014/10/17/thousands-of-illegal-immigrants-released-including-3000-with-felony-charges-or-convictions/
Thousands released after immigration holds denied
"Immigration officials say local authorities across the U.S. released thousands of immigrants from jails this year despite efforts to take them into federal custody, including more than 3,000 with previous felony charges or convictions. The numbers are the first time federal immigration authorities have publicly detailed how many times local agencies have refused to comply with their requests. They highlight the friction between the federal government and police and sheriff's departments, some of which say holding immigrants beyond their release dates harms community policing efforts. Immigration officials say the denials pose a public safety threat as immigrants who previously would have been placed in federal custody once they were eligible to leave jail are being released into communities where they could commit new crimes. In the first eight months of this year, immigration agents filed roughly 105,000 requests for local agencies to hold immigrants for up to 48 hours after they were eligible for release on the allegations for which they initially were arrested, said Virginia Kice, a spokeswoman for Immigration and Customs Enforcement. The agents wanted the immigrants held so they could take them into federal custody and start deportation proceedings. Local law enforcement agencies declined 8,800 such requests, also known as detainers, during the same period. Those released include people arrested for investigation of domestic violence and drug charges, as well as others detained on lesser offenses but who had past convictions for crimes such as assault with a deadly weapon, Kice said."
http://cnsnews.com/news/article/thousands-released-after-immigration-holds-denied
Thousands Released After Immigration Holds Denied
http://abcnews.go.com/US/wireStory/thousands-released-immigration-holds-denied-26278788
Local jails refusing to hold illegal immigrant offenders, forcing feds to track them down
http://www.foxnews.com/politics/2014/10/17/local-jails-refusing-to-hold-illegal-immigrant-offenders-forcing-feds-to-track/
DHS OPENS DOOR TO NEW IMMIGRANTS FROM HAITI, EXTENDS SPECIAL PROTECTIONS FOR HONDURAN, NICARAGUAN IMMIGRANTS
"The Department of Homeland Security announced Friday that is will be extending Temporary Protected Status to nationals from Honduras and Nicaragua for an additional 18 months and instituting a new program to bring thousands of Haitian immigrants to U.S. Temporary Protected Status is a designation the DHS secretary may declare for certain foreign countries if "conditions in the country that temporarily prevent the country's nationals from returning safely, or in certain circumstances, where the country is unable to handle the return of its nationals adequately." The status allows the protected nationals — in this case those from Honduras and Nicaragua — to remain and be eligible to work in the United States. Honduran and Nicaraguan nationals must apply to extend their TPS between Oct. 16, 2014 through Dec. 15, 2014 and the 18 month extension will run from Jan. 6, 2015, through July 5, 2016. They will also need to re-apply for work authorizations.  Additionally, DHS announced a new program to allow thousands, the Miami Herald reported, of Haitians to legally come to the United States.  According to DHS, the Haitian Family Reunification Parole (HFRP) Program will expedite the "family reunification" of U.S. citizens and lawful permanent residents who have family members in Haiti by allowing such immigrants whose family-based visa petitions have already been approved come to the U.S. two years early. "The rebuilding and development of a safe and economically strong Haiti is a priority for the United States," Deputy Secretary of Homeland Security Alejandro Mayorkas said in a statement. "The Haitian Family Reunification Parole program promotes a fundamental underlying goal of our immigration system – family reunification." The program will also allow the new immigrants to apply for work permits."
http://www.breitbart.com/Big-Government/2014/10/17/DHS-Extends-Honduran-Nicaraguan-Immigrants-Temporary-Protected-Status-Opens-Door-to-New-Immigrants-from-Haiti
When Immigration Expansionists Use a Word, It Means Just What They Choose It to Mean
"Some interesting items in the Friday news dump from U.S. Citizenship and Immigration Services: Certain illegal aliens from Honduras and Nicaragua are having their amnesty extended, and USCIS is establishing the "Haitian Family Reunification Parole Program." The common element in these three developments is falsification of language. It's not quite as bald as "war is peace, freedom is slavery, ignorance is strength," but Minitrue could take a few pointers from the open-borders crowd. The first items announce yet another extension of Temporary Protected Status for Hondurans and Nicaraguans who were here illegally (or, in a handful of cases, on a temporary visa) when Hurricane Mitch hit their home countries in October 1998. The status (which has also been granted to illegals from Somalia, Haiti, El Salvador, South Sudan, Sudan, Syria, and, under a different name, Liberia) is intended to provide for a pause in deportations after a natural disaster or civil conflict. It provides the illegal aliens with work authorization, a Social Security number, a driver's license, and all the other trappings of legal residence, and is usually granted for 18 months at a time. TPS is provided for in statute (in other words, it's not simply another example of Obama's lawlessness), but its fundamental dishonesty is clear in its application. Honduran and Nicaraguan illegals (a total of about 90,000 people) were granted the amnesty in early 1999, a few months after the hurricane, and have had it renewed like clockwork ever since. I haven't gone back to count, but this Honduran newspaper report says it's the twelfth such extension (actually, I think it's the twelfth time the Honduran government has requested TPS for its illegals here, which would make it the eleventh extension). In any case, you see the problem — this "temporary" status has now persisted for 15 years. Maybe in geologic time 15 years can be termed "temporary," but in human terms it's permanent."
http://www.nationalreview.com/corner/390580/when-immigration-expansionists-use-word-it-means-just-what-they-choose-it-mean-mark
MS-13 GANG MEMBERS CHARGED WITH MURDERS NEAR WASHINGTON, DC
http://www.breitbart.com/Breitbart-Texas/2014/10/17/MS-13-Gang-Members-Charged-with-Murders-Near-Washington-DC
Why Immigration Talk in Senate Races Took a Hard Right
"If high-profile Senate candidates are talking about immigration at all this cycle, it usually involves foreboding music or warnings of criminals, terrorists or even Ebola coming over the nation's Southern border. That's far from the tone Republican sages took earlier this year, as a comprehensive immigration bill faltered in the United States House and and strategists pronounced that the Republican Party's spiking of the reform could mean its demise as a political party. But a new number from the Pew Research Center's Hispanic Trends Project sheds some light on why most GOP candidates have taken such a hard right turn on immigration, despite widespread disapproval of the party from Latinos. According to Pew researchers, only an average of 4.7 percent of eligible voters are Latino in the eight states with the most competitive Senate races. That's compared to a national average of 10.7 percent. In fact, the only competitive Senate race state where the Latino population of eligible voters exceeds the national average is in Colorado, where Republican candidate Cory Gardner has been pushed to moderate some of his hardline stances on immigration. But in a state like Kentucky, Arkansas or Louisiana, where the Latinos don't even make up three percent of the eligible voting population, it's no surprise that support for the most stringent immigration laws is the political norm — sometimes from both candidates. Case in point: Democrat Alison Lundergan Grimes, who sounded a note from the GOP playbook when she accused Senate Minority Leader Mitch McConnell of supporting "amnesty" in an ad. That spot won the derision of liberal groups, who called it "offensive" and pushed her to pull it off the air. The percentage of Kentucky's eligible voting population that's Latino? Just 1.6 percent. In New Hampshire, Republican candidate Scott Brown has even suggested that Ebola could enter the country through the "porous" border. (The percentage of eligible voters who are Latino isn't available in the Pew data, but Census data shows that Latinos make up only about three percent of the state's total population.) In Iowa, where the Latino population of eligible voters is about 2.7 percent, GOP candidate Joni Ernst frequently voices opposition to "amnesty" and advocates for stricter border security. But she also surprised observers this week, when she said she would not vote to repeal the Deferred Action for Childhood Arrivals program that help young undocumented immigrants. Asked about how different candidates around the country are addressing the immigration issue, the National Republican Senatorial Committee's Rob Collins said that Republicans echo what their constituents want. "Immigration works differently in all these states, and Brown's position might not be the same as what Ernst is saying, but both positions mirrors where their voters are," he said."
http://www.nbcnews.com/politics/first-read/why-immigration-talk-senate-races-took-hard-right-n227616
Hispanics Seem to Be Souring on Obama Democrats
"It's looking like a tough offyear election for Democrats, with their Senate majority at serious risk and their chances of gaining House seats down toward zero. Every party has a bad offyear sometimes; Republicans did in 2006. Sooner or later they recover. But in the crosstabs of polls and in party strategists' moves I see evidence that one group Democrats have been counting on is moving away from them: Hispanics. Hispanics voted 71 percent for Barack Obama in 2012, 20 points above his national average of 51 percent. According to Gallup, Hispanics' latest Obama job approval has sunk to 44 percent, just 3 points above the national average. You probably haven't heard much about this because Hispanics are scarce in all but one of the states with serious Senate races this year. The one exception is Colorado, where the 2012 exit poll said 14 percent of voters were Hispanic. Non-Hispanic whites there voted 54 to 44 percent for Mitt Romney. But Hispanics voted 75 to 23 percent for Barack Obama, providing all of his popular vote margin and more. In the last decade liberals have surged to victories in all top-of-the-ticket races in a state that once seemed safely Republican. This year that chain may well be broken. Incumbent Sen. Mark Udall trails Republican Rep. Cory Gardner in the RealClearPolitics average of recent polls and is at 44 percent, well below 50. Incumbent Gov. John Hickenlooper leads former Rep. Bob Beauprez by only 0.4 percent. Looking at poll crosstabs where available, I find that neither Democrat is close to Obama's 75 percent and both Republicans are running at or above Romney's level. One poll even has the Hispanic vote evenly split. Precision is impossible, because the Hispanic sample size is only 90 to 160, with a large statistical margin of error. But there's other evidence of Democratic weakness among Hispanics, notably the withdrawal of national Democratic funding of Andrew Romanoff, the well-known former state legislator challenging 6th district Republican incumbent Mike Coffman. The 6th district's population is 20 percent Hispanic and it voted 52 percent for Obama. Coffman switched to favoring comprehensive immigration legislation and his campaign and the state Republican party launched Hispanic outreach efforts. Romanoff could not carry the district without a big Hispanic margin; evidently internal polling says he's not getting it. The same may be true in California's Central Valley, where House Democrats withdrew funding for challengers to Republicans Jeff Denham in the 10th district (40 percent Hispanic) and David Valadao in the 21st district (72 percent Hispanic). Environmental regulators' cutoff of water to the Central Valley have hurt the area's economy and apparently Hispanic voters don't like that."
http://www.realclearpolitics.com/articles/2014/10/17/hispanics_seem_to_be_souring_on_obama_democrats_124334.html
GOP Can Win Senate Without Amnesty Fight, Says GOP Director
"If the GOP does not win a majority in the Senate, the GOP senators' chief election strategist will get shoved into an unmarked grave, that strategist said Oct. 16. "I'll be in an unmarked grave in Kentucky," Rob Collins, the executive director at the National Republican Senatorial Committee, told reporters. But Collins is optimistic about his future because he's confident the GOP will win a Senate majority in November — even though he and his aides have ignored their own polls that show Democratic and swing voters are strongly opposed to Democratic senators' immigration votes. "We're going to win the Senate, I feel very good about that," said Collins, whose committee isn't supposed to pick legislative priorities or push ideological goals, but just to fund, train and elect GOP incumbents and candidates. The unpopularity of the Democrats' push for more foreign workers is underlined by large-scale polls conducted recently for the senatorial committee. For example, 51 percent of unmarried women said they would be much more likely to vote for a GOP candidate who said that "the first goal of immigration policy needs to be getting unemployed Americans back to work — not importing more low-wage workers to replace them," according to a September poll. An additional 19 percent of unmarried women said they would be "somewhat more likely" to vote for the GOP, said the poll, which was conducted for the committee by Paragon Insights. Forty-two percent of Hispanics said they would be much more likely to support a GOP candidate who says that "immigration policy needs to serve the interests of the nation as a whole, not a few billionaire CEOs and immigration activists lobbying for open borders," according to Paragon's survey. An additional 24 percent of Hispanics said they would be "somewhat more likely" to vote GOP, said the poll. In 2012, Gov. Mitt Romney won only 23 percent of Hispanic voters, and 35 percent of unmarried women, after Democrats spent months running visceral TV-ads accusing him of being hostile to Latinos and women. The NRSC poll matches results from prior surveys, including a work-and-immigration survey by Kellyanne Conway. Collins acknowledged that the immigration issue has grabbed voters' attention — but suggested that the attention has declined in recent months. "At the summertime… it was a huge national topic when you had unaccompanied [Central American] minors down at the border in record numbers and the American people were very focused on it," Collins told The Daily Caller. The immigration issue has come up in many Senate races, he said."
http://dailycaller.com/2014/10/16/gop-can-win-senate-without-amnesty-fight-says-gop-director/
Democrats target an immigration warrior in Kansas
"The Kansas Republican Party's infighting has not only put the governor's mansion and a Senate seat in play this year — it's also offered Democrats a tantalizing shot at ousting one of the GOP's leading immigration and voter ID hard-liners. Kris Kobach, the 48-year-old Kansas secretary of state, helped draft the highly contentious Arizona immigration law, urged Mitt Romney to advocate for "self-deportation" and has been the driving force behind Kansas' far-reaching voter ID law, which requires not just identification but also proof of citizenship. When Democrats tried to remove their struggling Senate candidate's name from the ballot here to help Greg Orman, the independent in the race, Kobach turned to the courts to try to block them. Conservatives admire Kobach's willingness to tackle divisive social issues and take on the left, even if it has landed him in court battles with the Justice Department. Liberals revile him for policies and links to groups they say are hostile to minorities; they also accuse him of using his nonpartisan office for political purposes, including interfering in the Senate race. Kobach apologizes for nothing and says he's simply pushing the government to follow the "rule of law." "Absolutely," he says when asked if he still favors stringent policies that encourage undocumented immigrants to self-deport. "And it works." But it's that conservative warrior image that has made Kobach yet another Republican at risk of being booted out in Kansas, which has emerged as the most unpredictable state of the 2014 election cycle."
http://www.politico.com/story/2014/10/kansas-2014-election-immigration-111970.html
SPENDING/BUDGET/ECONOMY:
There's no sugar-coating Obama's economy
"During his 60 Minutes interview late last month, President Obama put an old and familiar rhetorical question to the voters: "Ronald Reagan used to ask the question, 'Are you better off than you were four years ago?'…And the answer is, the country is definitely better off than we were when I came into office." Most members of the public do not share this view, according to this week's Washington Post/ABC News poll. Only 22 percent surveyed agreed that they are "better off financially" than they were when Obama was inaugurated in January 2009 — including only 37 percent of Democratic partisans. This says a lot about how people feel, because six years ago, the nation was embroiled in the very financial crisis that Obama still cites to absolve himself from blame for America's continued economic doldrums. When pressed in the same interview, Obama had to concede that most Americans aren't feeling the recovery he has been touting ever since the so-called "Recovery Summer" of 2010. That's because for workers, there hasn't been much of a recovery. The U.S. economy did experience robust economic growth in the second quarter, but on Wednesday, the Commerce Department reported a drop in retail sales in September — a potentially worrying sign as the holiday shopping season approaches. Furthermore, fears are growing that the weak global economy could weigh down the U.S. The stock market boom had been a sign of growing confidence among investors, but even that has been recently cast into doubt by repeated triple-digit bear-raids on the Dow that have wiped out all of the market's gains for 2014. Another bright spot has been the standard unemployment rate, which at just 5.9 percent last month has fallen off significantly since Oct. 2009. But that statistic doesn't reflect the reality faced by many Americans. For one thing, the rate fails to capture a strong current trend toward the substitution of part-time for full-time work. Even as the overall number of jobs in the United States recently surpassed the pre-recession highs of late 2007, the number of full-time employees in America last month was still about 2 million less than it was in September 2007. Part-time work, which jumped as the recession began, has remained at historically high levels, 2.4 million higher than it had been seven years earlier."
http://www.washingtonexaminer.com/theres-no-sugar-coating-obamas-economy/article/2554897
Obama's tax changes roll back 'half a decade' of rising inequality: WH adviser
"President Obama's top economic adviser is pushing back against pessimism about inequality in the U.S., with a new paper making the case that Obama's policies have lowered inequality and that the U.S. economy can sustain growth and reduce inequality in the future. In a paper for the Milken Institute released Friday, Council of Economic Advisers Chairman Jason Furman notes that income inequality has risen, but writes that just three changes to the tax code during the Obama administration have had "the equivalent of a rollback of about half a decade of drift toward greater inequality." Those changes are the expiration of the Bush tax cuts for high-income earners, new taxes on payrolls for Medicare and tax credits for low-income families. Taken together, Furman argues, those policies will boost the economy by improving the safety net, eventually resulting in "$500 extra per year for a typical family of four." Furman, who has been the top White House economic adviser since June 2013, argues that greater equality can boost economic growth by fostering trust and political stability and ensuring that more people get education and engage in entrepreneurship. "It is time – long past time – to reject the conventional wisdom that greater inequality is the inevitable consequence of allowing technological change and global economic integration to power growth," Furman concludes. "There is just no compelling reason to believe that well-designed policies to narrow this widening gap would meaningfully reduce the level or growth of output, and every reason to believe they could provide a meaningful boost to working families." That conclusion is partly aimed at the work of the French economist Thomas Piketty, whose best-selling book Capital in the 21st Century attracted widespread attention this year for warning of the possibility that slow economic growth could yield ever-higher wealth inequality. Although Piketty's book was extremely well received in the U.S. by liberals, Furman has written in criticism of some of Piketty's findings before and returns to second-guessing some of Piketty's claims in Friday's paper."
http://www.washingtonexaminer.com/obamas-tax-changes-roll-back-half-a-decade-of-rising-inequality-wh-adviser/article/2554928?custom_click=rss
Over 48 million Americans live in poverty
http://money.cnn.com/2014/10/16/news/economy/48-million-americans-poverty-census-bureau/
Census Bureau: California still has highest U.S. poverty rate
http://www.sacbee.com/news/politics-government/capitol-alert/article2916749.html
$39,643,352 Worth of NIH Funding That Could Have Gone to the Ebola Vaccine
http://freebeacon.com/issues/39643352-worth-of-nih-funding-that-could-have-gone-to-the-ebola-vaccine/
Latest Obama order aims to combat identity theft, data breaches
"President Obama signed an executive order on Friday designed to increase Americans' financial security and strengthen protections against identity theft. The new "BuySecure" initiative is an attempt to expedite the transition away from debit and credit cards with magnetic strips, a dated technology that's more vulnerable to intrusion, and toward cards with microchips and PIN numbers, which are considered more secure. Under the order, starting next year, all government-issued cards will make use of the newer technology. The president said Friday that the changes would add new layers of protection for consumers against financial fraud, nodding at data breaches at large retailers like Target and Home Depot in the past year that have exposed information on millions of customers to potential hackers. "Last year, millions of Americans became victims of identity theft," he said. "More than 100 million Americans had information that was compromised in data breaches in some of our largest companies, and identity theft is now America's fastest growing crime." "The idea that somebody halfway around the world could run up thousands of dollars of charges in your name just because they stole your number or because you swiped your card at the wrong place in the wrong time, that's infuriating," he added. "For victims, it's heartbreaking, and as a country we've got to do more to stop it." As part of the new initiative, the government will upgrade payment terminals at facilities like the passport office and national parks to enable them to accept microchip-based cards, and a number of large retailers like Wal-Mart and Home Depot have agreed to follow suit."
http://www.cbsnews.com/news/latest-obama-order-aims-to-combat-identity-theft-data-breaches/
Scott Brown: "We Would Not Be Worrying About Ebola Right Now" If Romney Won
""Gosh can you imagine if Mitt was the president right now? He was right on Russia, he was right on Obamacare, he was right on the economy. And I guarantee you we would not be worrying about Ebola right now and, you know, worrying about our foreign policy screw ups," U.S. Senate candidate Scott Brown (R-NH) said on the Friday broadcast of Brian Kilmeade's radio show."
http://www.realclearpolitics.com/video/2014/10/17/scott_brown_we_would_not_be_worrying_about_ebola_right_now_if_romney_won.html
NEW POLL SHOWS GRIMES HURT BY RECENT GAFFES AS MCCONNELL LEADS BY 8 IN KENTUCKY
"On Friday, Rasmussen Reports released a new poll that shows incumbent Senator Mitch McConnell (R-KY) has increased his lead over Democratic challenger Alison Lundergan Grimes to 8 points in the Kentucky U.S. Senate race. The poll of 1,000 likely voters, conducted between October 15 and 16, shows that 52% support McConnell while only 44% support Grimes. The poll was taken after Grimes committed several serious gaffes highlighted by her refusal to say whether she voted for President Obama on two occasions–at a meeting with the editorial board of the Louisville Courier-Journal last week and on Monday in her only debate with Senator McConnell. Only 2% of voters intend to support another candidate, and a mere 3% are undecided. The poll does not include "leaners." Rasmussen Reports has never shown McConnell behind in the race. In the May Rasmussen Reports poll he was up 48% to 41%, and in the September Rasmussen Reports poll he was up 46% to 41%. This is the first time since polling of the race between McConnell and Grimes began that McConnell has exceeded 50%. (Two polls — a CBS poll in July and a CNN poll in August — showed him right at 50%). A recent poll by Survey USA, released earlier this month, caused a stir when it showed Grimes leading McConnell by a 46% to 44% margin. The results of that poll, however, have not been supported by any subsequent poll."
http://www.breitbart.com/Big-Government/2014/10/17/New-Poll-Shows-Grimes-Hurt-by-Recent-Gaffes-as-McConnell-Leads-by-8-in-Kentucky
BILL CLINTON TO STUMP FOR ALISON GRIMES IN KENTUCKY SENATE RACE
http://www.breitbart.com/Big-Government/2014/10/17/Bill-Clinton-to-stump-for-Alison-Grimes-as-new-poll-favors-GOP
New Ad: Thom Tillis Takes Aim At Kay Hagan's Family Profiting from Stimulus
http://www.nationalreview.com/corner/390572/new-ad-thom-tillis-takes-aim-kay-hagans-family-profiting-stimulus-joel-gehrke
Kay Hagan's October Surprise
Her family's businesses benefited from $400K in stimulus funds.
http://www.nationalreview.com/article/390552/kay-hagans-october-surprise-joel-gehrke
Will The GOP Lose South Dakota Senate Race?
http://www.breitbart.com/InstaBlog/2014/10/17/Will-The-GOP-Lose-South-Dakota-Senate-Race
Dems' West Virginia Senate Candidate Won't Mention Obama by Name When Asked Whom She Voted For
"Citing Grimes's mishaps, the Charleston Daily Mail editorial board asked during a candidates' forum whether the candidates would be willing to say whom they last supported for president. Republican Shelley Moore Capito and the Libertarian, Constitution, and Mountain party candidates volunteered the information, responding with their respective party's presidential nominee. Tennant would only say she "voted for the Democratic party" before immediately citing her objections to the president and Environmental Protection Agency administrator Gina McCarthy. She then launched in to a long explanation that evolved in to a stump speech about how she will stand up for West Virginians regardless of party. Capito is expected to win the state's Senate race to replace retiring Democrat Jay Rockefeller."
http://www.nationalreview.com/corner/390577/dems-west-virginia-senate-candidate-wont-mention-obama-name-when-asked-whom-she-voted
Watchdog: Obama to bring non-American Ebola victims to U.S. for treatment
"While the bipartisan voice grows to ban Ebola victims from entering the United States, a new report claims that President Obama is considering a plan to bring the world's Ebola patients to the United States to be treated. Judicial Watch, the conservative public watchdog group, says in a shocking report that the president is "actively formulating plans" to admit Ebola-infected non-citizens just to be treated. "Specifically, the goal of the administration is to bring Ebola patients into the United States for treatment within the first days of diagnosis," said the group. Such a plan would likely cause a political outcry throughout the nation, on edge over the spread of the virus. Judicial Watch, which probes federal spending and uses federal and administration sources to root out corruption, said it is unclear who would pay for transporting and treating non-Americans. But they have details nobody else has. "The plans include special waivers of laws and regulations that ban the admission of non-citizens with a communicable disease as dangerous as Ebola." The organization added, "the Obama administration is keeping this plan secret from Congress. The source is concerned that the proposal is illegal; endangers the public health and welfare; and should require the approval of Congress." Editor's note: Judicial Watch is representing the Washington Examiner in the newspaper's federal lawsuit seeking access to Consumer Financial Protection Bureau records under FOIA."
http://www.washingtonexaminer.com/watchdog-obama-to-bring-non-american-ebola-victims-to-u.s.-for-treatment/article/2554956?custom_click=rss
Judicial Watch: Obama Plans to Transfer Ebola-infected Foreigners to U.S. for Treatment
http://www.breitbart.com/InstaBlog/2014/10/17/Judicial-Watch-Obama-Plans-to-Transfer-Ebola-infected-Foreigners-Into-U-S-for-Treatment
Obama adds "Ebola czar" to contentious list of White House czars
"President Obama on Friday appointed former White House official Ron Klain to serve as the "Ebola czar," following calls from a number of lawmakers for a single point person in the administration to oversee the government's response to the virus. "There has to be some kind of czar," Sen. John McCain, R-Arizona, said Sunday — even though he once maligned the Obama administration for having "more czars than the Romanovs." Similarly, Sen. Jerry Moran, R-Kansas, called on the president to appoint an Ebola czar, even though five years ago he introduced a bill that would have stymied Mr. Obama from appointing more czars. Those Republicans and others loudly decried the so-called "czars" populating the White House at the start of the Obama administration — even though, as then-White House communications director Anita Dunn pointed out, many of the "czars" in question were actually Senate-confirmed appointees, while others held White House jobs that have existed in previous administrations."
http://www.cbsnews.com/news/obama-adds-ebola-czar-to-contentious-list-of-white-house-czars/
Ebola 'czar' knows Washington, but not medicine
"If there's one thing the "Ebola czar" knows, it's government. Ron Klain, President Barack Obama's new point man on Ebola, has no medical or public health background. But he does have a wealth of experience managing unruly federal bureaucracies in times of crisis. The White House says that makes him the perfect candidate to shepherd the government's response to a deadly, growing outbreak. Yet after demanding that Obama appoint a "czar," some Republicans are balking at the president's choice of a Washington insider and political operative to handle a public health emergency that has many Americans in fear. And though Klain has tackled the national financial crisis and served as chief of staff to two vice presidents — he's even been portrayed by Kevin Spacey in an HBO film — his latest gig may prove his toughest challenge. "He's there to get the job done, not win the Nobel Prize in medicine," said Bruce Reed, another former chief of staff to Vice President Joe Biden. Reed worked with Klain in both the Obama and Clinton administrations. Under immense pressure to step up his response, Obama turned to Klain on Friday. He's being asked to synchronize an alphabet blizzard of federal agencies: the CDC, NIH, HHS, DHS, FDA and DOD, to name a few. All are working in one fashion or another to stem Ebola in the U.S. and in West Africa, but breakdowns in the system that led to two health workers contracting Ebola in Dallas have raised concerns that the government isn't doing enough. No, his title isn't "czar." He's the government's Ebola response coordinator. Klain was Obama's first choice for the job, said White House spokesman Josh Earnest. He's expected to stay on the job just five or six months and will report to Obama's homeland security adviser, Lisa Monaco, and his national security adviser, Susan Rice. Those two advisers have been at the forefront of the Ebola operation at the White House, but with other threats competing for their attention, Earnest said Obama saw a need to bring on outside help to focus exclusively on Ebola. An attorney and longtime Democratic operative, Klain served as Vice President Al Gore's chief of staff and was a key figure during the 2000 Florida presidential election recount, leading to his portrayal by Spacey in the HBO film "Recount." He previously served under Attorney General Janet Reno in the Clinton administration and later as Biden's chief of staff. During Obama's first term, Klain helped spearhead the roughly $800 billion stimulus package in 2009 in response to the financial crisis — a massive, cross-government project that Klain's supporters say offers parallels to the challenge he is now undertaking with Ebola. Out of government since 2011, Klain is currently president of the holding company of former AOL chairman Steve Case and general counsel for a Washington-based technology venture capital firm. Yet Republicans criticized Obama's selection, calling Klain's experience insufficient and wondering why the president didn't choose someone with a background in, say, infectious disease control. With the midterm elections closing in, GOP lawmakers argued that picking a Democratic operative was tone-deaf to the public's growing concerns about Ebola and declining confidence in the government's competence. "Leave it to President Obama to put a liberal political activist in charge of the administration's Ebola response," said Rep. John Fleming, R-La., himself a physician."
http://townhall.com/news/politics-elections/2014/10/17/ebola-czar-knows-washington-but-not-medicine-n1906732
Obama's New Ebola Czar Was For Solyndra, Against Asbestos Victims
http://cnsnews.com/news/article/joseph-perticone/obama-s-new-ebola-czar-was-solyndra-against-asbestos-victims
New Ebola Czar Ron Klain Is A Long-Time Lobbyist, Democratic Operative
http://thefederalist.com/2014/10/17/new-ebola-czar-ron-klain-is-a-long-time-lobbyist-democratic-operative/
White House: Ron Klain Is NOT an Ebola 'Czar'
http://blogs.wsj.com/washwire/2014/10/17/white-house-ron-klain-is-not-the-ebola-czar/?mod=WSJBlog
WHITE HOUSE: EBOLA CZAR RON KLAIN IS NOT A CZAR – WILL REPORT TO SUSAN RICE
http://www.breitbart.com/Big-Government/2014/10/17/White-House-Ebola-Czar-Ron-Klain-Is-Not-A-Czar-Will-Report-To-Susan-Rice
Naked Politics: The Ebola Czar Has No Clothes
Why Obama flipped and chose Ron Klain to oversee the political crisis.
"1. We shouldn't need an Ebola czar.
We already put somebody in charge of corralling federal bureaucracies and coordinating local responses to national emergencies. His name is Barack Obama.
He has a chief of staff, the nation's chief operating officer, Denis McDonough; a homeland security adviser, Lisa Monaco; a national security adviser, Susan Rice; a director of the Centers for Disease Control and Prevention; and a Cabinet full of secretaries.
That should be enough.
If it isn't—if all the president's men and women can't coordinate among themselves, if McDonough isn't strong enough to ride herd, maybe a massive shakeup is in order. But I repeat myself (here, here, and here).
So now the president wants a czar. He flipped. What type of person should he choose? He could turn to a respected and passionate medical professional with management experience, but such people already run the CDC and the National Institute of Allergy and Infectious Diseases."
http://www.nationaljournal.com/white-house/naked-politics-the-ebola-czar-has-no-clothes-20141017
Sessions: 'Zero Confidence' in Ebola Czar
"The selection of Democratic political operative Ron Klain as Ebola czar is the latest example of President Obama "surround[ing] himself with loyalists" rather than qualified officials to deal with the nation's crises, says Senator Jeff Sessions (R., Ala.). "One would think, faced with the prospect of an epidemic, the president would task an expert in epidemiology not an expert in political spin," Sessions said in a statement on Friday. "The American people can have zero confidence in Ron Klain's competence to carry out this critical role." Klain's Democratic ties run deep: He previously served as chief of staff to vice presidents Joe Biden and Al Gore, Gore's general counsel on his recount committee in the 2000 election, and chief counsel during the Senate Judiciary Committee's contentious confirmation hearings for conservative Supreme Court Justice nominee Clarence Thomas. Sessions said the "danger" of Ebola spreading is "profound," and called for a ban on travel from Ebola-stricken countries, as well as increased security on the Mexico–U.S. border if the disease breaks out in Latin American."
http://www.nationalreview.com/corner/390605/sessions-zero-confidence-ebola-czar-andrew-johnson
NN Reporter To WH: What Does Obama's Ebola Czar Know About Ebola?
http://freebeacon.com/issues/cnn-reporter-to-wh-what-does-obamas-ebola-czar-know-about-ebola/
ENERGY AND COMMERCE REPUBLICANS: KLAIN APPOINTMENT 'SHOCKING,' 'TONE DEAF'
"Republican leaders on the House Energy and Commerce Committee expressed shock at the Obama administration's decision to tap a political operative with no health background as his so-called Ebola czar.  "This appointment is both shocking and frankly tone deaf to what the American people are concerned about," Oversight and Investigations Subcommittee Chairman Tim Murphy (R-PA) said in a statement. "Installing yet another political appointee who has no medical background or infectious disease control experience will do little to reassure Americans who are increasingly losing confidence with the Administration's Ebola strategy." Friday the Obama administration named of Ron Klain to be the Ebola Response Coordinator, or "Ebola czar." Klain is a former chief of staff to Vice President Joe Biden. Murphy's committee held a hearing on the Ebola threat Thursday. During the hearing and after Republican lawmakers called for a travel ban and expressed concern about the level of leadership.  "I was glad the president got off the campaign trail to finally focus on Ebola, but with this appointment of a 'czar' with no health background, he just got right back on," House Energy and Commerce Committee Chairman Fred Upton (R-MI) added, nothing that Americans are "petrified about the preparedness and response efforts." According to Upton and Murphy a new figurehead is not the answer, but rather a real strategy to confront the threat, specifically instating a travel ban."
http://www.breitbart.com/Big-Government/2014/10/17/Energy-and-Commerce-Republicans-Klain-Appointment-Shocking-Tone-Deaf
GOP reaction: Obama Ebola czar pick 'incredibly disappointing'
http://www.washingtonexaminer.com/gop-reaction-obama-ebola-czar-pick-incredibly-disappointing/article/2554930?custom_click=rss
Lots of disagreement on possible Ebola travel ban
"There's little agreement on possible travel restrictions on persons coming from African nations afflicted by Ebola: President Barack Obama: "A travel ban is less effective than the measures that we are currently instituting that involve screening passengers who are coming from West Africa." Louisiana Republican Gov. Bobby Jindal: "The no-fly list should be temporarily expanded to include non-U.S. citizens in the United States or in West African countries who are not first responders, health care professionals or relief workers, and American citizens who want to travel to Ebola-stricken countries for pleasure." New Jersey Republican Gov. Chris Christie: "That's something that the president's going to have to decide. … I probably don't have all of the information I'd need to make it." Surgeon and former Senate Republican leader Bill Frist of Tennessee: "A travel ban, I believe, would be ineffective from a public and personal health perspective and would be grossly counterproductive to ensuring a cooperative, inclusive and closely aligned effort to eradicate the virus." Democratic Sen. Mark Udall of Colorado: Doctors and other health experts should decide whether to "close borders. … Senators and congressmen shouldn't be making those decisions." Rep. Cory Gardner of Colorado, the Republican nominee opposing Udall: "We must have an immediate travel ban into effect from the affected areas." Thom Tillis, North Carolina House Speaker and GOP Senate nominee: "The White House should immediately ban travel from Liberia, Sierra Leone and Guinea to contain the spread of Ebola." (Oct. 2). Democratic Sen. Kay Hagan of North Carolina: "We could look at a travel ban" as one of several steps, but it is "not going to contain the epidemic that we see happening in Africa." (Oct. 15). "I am calling on the administration to temporarily ban the travel of non-U.S. citizens from the affected countries in West Africa." (Oct. 17)."
http://townhall.com/news/politics-elections/2014/10/17/lots-of-disagreement-on-possible-ebola-travel-ban-n1906739
Wendy Davis Endorses Ebola Travel Ban
http://www.nationalreview.com/corner/390615/wendy-davis-endorses-ebola-travel-ban-brendan-bordelon
Dems in Tough Races Break With Obama over Ebola Travel Ban
"Democrats in difficult races have started to break with President Obama by calling for the government to implement a travel ban for ebola-affected countries. "I am calling on the administration to temporarily ban the travel of non-U.S. citizens from the affected countries in West Africa," Senator Kay Hagan (D., N.C.), who has fallen into a tie in one of the most expensive, competitive Senate races in the country, said Friday. Hagan expressed openness to such a ban during her October 7 Senate debate with Republican state House Speaker Thom Tillis, but she defended Obama's decision not to issue a ban this week. "That's not going to solve this problem," Hagan said, per the New York Times. "That's not going to contain the epidemic that we see happening in Africa." Texas state Senator Wendy Davis, whose gubernatorial campaign is much more desperate than Hagan's, also called for a ban on Friday. "We must do everything we can as a state and as a nation to ensure [Ebola] remains contained and that families stay safe," Davis said, per The Hill."
http://www.nationalreview.com/corner/390614/dems-tough-races-break-obama-over-ebola-travel-ban-joel-gehrke
Lawmakers push for travel restrictions over Ebola concerns
http://www.cbsnews.com/videos/lawmakers-push-for-travel-restrictions-over-ebola-concerns/
Cruz: Time For Congress To Reconvene And Pass Travel Ban From Countries With Ebola
http://www.realclearpolitics.com/video/2014/10/17/cruz_time_for_congress_to_reconvene_and_pass_travel_ban_from_countries_with_ebola.html
White House Backtracks, Now Says Travel Ban 'On the Table'
http://www.nationalreview.com/corner/390581/white-house-backtracks-now-says-travel-ban-table-brendan-bordelon
Let's face it, Obama is probably going to impose travel restrictions on West Africa
http://hotair.com/archives/2014/10/17/lets-face-it-obama-is-going-to-impose-travel-restrictions-on-west-africa/
Mexico fails to grant access to cruise ship carrying Texas health worker
"The cruise ship carrying a Texas health-care worker who "may have" handled lab specimens from Dallas Ebola victim Thomas Eric Duncan is headed back to the United States after Mexican authorities failed to grant permission for the ship to dock off the coast of Cozumel, according to a Carnival spokeswoman. The Carnival Magic had been waiting off the Mexican coast since Friday morning for its scheduled port visit. Mexican authorities still hadn't given clearance by noon, so the ship continued to its home port of Galveston, Tex., where it was due back on Sunday, according to Carnival. The health worker, a lab supervisor who has not been named, has shown no symptoms of the disease but remains on board and in voluntary isolation, according to Carnival. "We greatly regret that this situation, which was completely beyond our control, precluded the ship from making its scheduled visit to Cozumel and the resulting disappointment it has caused our guests," read a statement from Carnival."
http://www.washingtonpost.com/news/morning-mix/wp/2014/10/17/cruise-ship-carrying-texas-ebola-nurse-refused-entry-in-belize/
U.S. Soldiers Get Just Four Hours of Ebola Training
As the U.S. military rushes to combat Ebola in West Africa, soldiers are receiving on-the-fly instructions on how to protect themselves against the deadly virus.
http://www.thedailybeast.com/articles/2014/10/17/u-s-soldiers-get-just-four-hours-of-ebola-training.html
Watch what happens when a Republican congressman asks the CDC director about Ebola safety protocols and travel bans
http://www.washingtonexaminer.com/watch-what-happens-when-a-republican-congressman-asks-the-cdc-director-about-ebola-safety-protocols-and-travel-bans/article/2554915?custom_click=rss&utm_campaign=Weekly+Standard+Story+Box&utm_source=weeklystandard.com&utm_medium=referral
News Guide: A look at latest Ebola developments
http://townhall.com/news/us/2014/10/17/news-guide-a-look-at-latest-ebola-developments-n1906603
"Frontier Airlines notifies 800 passengers they were on the plane that carried Amber Vinson as Ohio health officials monitor 16 people who had contact with her
"–Health officials in Ohio are now monitoring 16 people who had contact with Amber Vinson last weekend – up from seven on Thursday
–Passengers on both of Ms Vinson's flights from Texas to Ohio and back are being told to contact the CDC for monitoring
–800 more passengers flew on Ms Vinson's plane after she touched down in Dallas with a low-grade fever
–The CDC revealed on Thursday that she may have been contagious for her entire trip to Ohio – as early as last Friday"
http://www.dailymail.co.uk/news/article-2797403/frontier-airlines-notifies-800-passengers-plane-carried-amber-vinson-ohio-health-officials-monitor-12-people-contact-her.html
EBOLA SCARE HITS PENTAGON, PARKING LOT CORDONED OFF
http://www.breitbart.com/Big-Government/2014/10/17/Ebola-Scare-Hits-Pentagon-Parking-Lot-Cordoned-Off
Chris Matthews: Washington D.C. Is Now "Ground Zero" For Ebola Fear
"Ebola and all the terror it inspires is now the number one focus of the nation's capital. Chris Matthews has more with Rep. Peter Welch.
CHRIS MATTHEWS: Ebola steals the election. It's not only topic A, it's topic A to Z. Good evening, I'm Chris Matthews in Washington, which is now ground zero for the Ebola fear. It's now official, Ebola is now the number one focus in the nation's capital, as well as the rest of the country where now it's the most watched news event, believe this or not, since the entire Obama presidency began. The most watched news event — Ebola. Politicians are at their battle stations, with many on the right calling for an all-out travel ban of anyone coming from infected West Africa. The call we're hearing is to stop all human traffic, period. And government experts are saying they're open to any step that will protect Americans."
http://www.realclearpolitics.com/video/2014/10/17/chris_matthews_washington_dc_is_now_ground_zero_for_ebola_fear.html
Obama fights to keep Ebola from becoming Katrina
http://news.investors.com/Politics-Andrew-Malcolm/101714-722280-ebola-nurses-obama-army-reserves-national-guard.htm?ven=rss&utm_source=feedburner&utm_medium=feed&utm_campaign=Feed%3A+PoliticRss+%28Politic+RSS%29
Chuck Todd: Before Ebola, Obama's Approval Rating Had Been "Ticking Up"
http://www.realclearpolitics.com/video/2014/10/17/chuck_todd_before_ebola_obamas_approval_rating_had_been_ticking_up.html
UPDATE 2-Hershey says U.S. cocoa stocks will last 'well into next year'
"U.S. chocolate manufacturer Hershey said on Friday that U.S. cocoa stocks are high enough to prevent disruption to supplies well into 2015, playing down concerns that Ebola in West Africa could roil the $12 billion global cocoa market. More than half of the annual cocoa supply needed for the United States is already in the country, one of the world's top consumers, a company spokesman said in an email to Reuters. The comments from the maker of Hershey's Kisses, some of the most candid from the industry, came as the global death toll from the disease that has ravaged three West African countries rose and calls for a U.S. travel ban from West Africa grew louder. Ivory Coast and Ghana, which together produce 60 percent of the world's cocoa beans, have not reported any cases of the deadly Ebola virus, which has killed more than 4,500 people in Liberia, Sierra Leone and Guinea."
http://in.reuters.com/article/2014/10/17/health-ebola-hershey-idINL2N0SC1MU20141017
Obama Foreign Policy Allows ISIS To Acquire WMDs
"Media bias, disaster in the Middle East, and a befuddled White House. It's just another day in the Obama administration. In Wednesday's New York Times, veteran reporter C.J. Chivers set the Internet ablaze with his eight-part investigative report that alleges that from 2004­–2011, the American military in Iraq encountered massive troves of dangerous chemical weapons but were required to remain silent on the important discoveries, as well as the injuries multiple soldiers endured while in their presence. Chivers, citing multiple sources in the military, says that because the weapons found were produced prior to 1991, "[t]he discoveries of these chemical weapons did not support the government's invasion rationale." Chivers says that because President George W. Bush based his support for an invasion, at least in part, on Saddam Hussein's alleged efforts to produce new chemical and biological weapons, any evidence that stood in the way of that narrative had to be silenced. Additionally, in a majority of cases where soldiers were injured by chemical weapons, "the munitions appeared to have been designed in the United States, manufactured in Europe and filled in chemical agent production lines built in Iraq by Western companies," Chivers wrote, adding to the embarrassment the Bush administration faced regarding the invasion. While these allegations against President Bush are important and deserve to be thoroughly investigated, both Chivers' piece and The Times' op-ed that ran today, "A Deadly Legacy in Iraq," curiously neglect to mention a single critical word about the current president, despite describing, in vivid detail, the story of American soldiers discovering hundreds of deadly mustard rounds at an Iraqi security compound in 2010 or early 2011, when Barack Obama had been president for over a year."
http://dailycaller.com/2014/10/17/obama-foreign-policy-allows-isis-to-acquire-wmds/
Where the Tea Party Rules
http://www.rollingstone.com/politics/news/where-the-tea-party-rules-20141014?page=2
Fueling Decentralization: Solar Power & the Tea Party
http://www.realclearpolitics.com/2014/10/17/fueling_decentralization_solar_power_amp_the_tea_party_343614.html