News Briefing for November 28th and 29th, 2014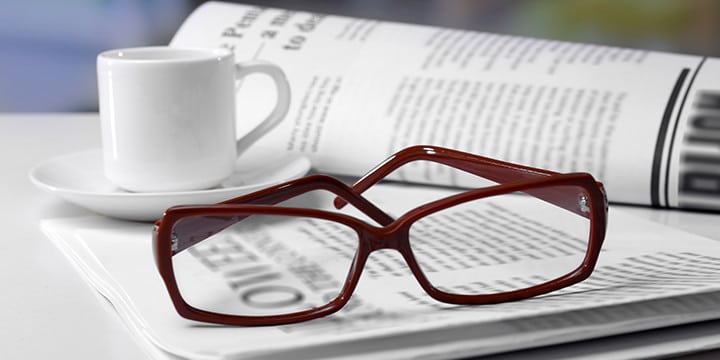 HEALTHCARE:
Majority of Americans Say It's Not Federal Government's Role to Provide Health Care Coverage
"For the third year in a row, a majority of Americans say it's not the proper role of government to make sure everyone has health care coverage. According to a new Gallup poll, 52 percent of respondents said it is not the responsibility of the federal government to make sure all Americans have health care coverage, while 45 percent responded that it is."
http://dailysignal.com/2014/11/26/majority-americans-say-not-role-federal-government-provide-health-care-coverage/?utm_source=facebook&utm_medium=social
Majority Say Not Gov't Duty to Provide Healthcare for All
http://www.gallup.com/poll/179501/majority-say-not-gov-duty-provide-healthcare.aspx
Gallup: Peak Number Of Americans Delaying Medical Care Over Costs
"One in three Americans has put off seeking medical treatment in 2014 due to high costs, according to Gallup — the highest percentage since Gallup began asking the question in 2001. Thirty-three percent of Americans have delayed medical treatment for themselves or their families because of the costs they'd have to pay, according to the survey. Obamacare, of course, had promised that it would help make health care more affordable for everyone, but the number of people who can't afford a trip to the doctor has actually risen three points since 2013, before most Obamacare provisions took effect. The hardest-hit: the middle-class. Americans with an annual household income of between $30,000 and $75,000 began delaying medical care over costs more in 2014, up to 38 percent in 2014 from 33 percent last year; among households that earn above $75,000, 28 percent delayed care this year, compared to just 17 percent last year. The lowest-income section, some of whom can take part in Medicaid and who are more likely to qualify for significant premium and cost-sharing subsidies on an Obamacare exchange, are less likely to delay care this year. Now, 35 percent of those who earn under $30,000 a year are putting off seeking medical care, down from 43 percent last year. It's a remarkable shift: after Obamacare's redistribution of wealth, the middle class is actually delaying medical care due to high costs at a higher rate than the poorest section of the country, which is highly subsidized by taxpayers. The growing problem could have serious consequences for the middle-class. Twice as many people (22 percent) have delayed treatment for serious illnesses than than for smaller problems (11 percent)."
http://dailycaller.com/2014/11/28/gallup-peak-number-of-americans-delaying-medical-care-over-costs/
HHS dispatches workers to push ObamaCare info at malls on Black Friday
"Shoppers ready to look for deep Black Friday retail deals could get more than they bargained for this year. Malls in a number of states across the country are allowing health care navigators to set up shop around stores to hawk the benefits of ObamaCare. It's all part of a Health and Human Services campaign to snag as many sign-ups as possible. Government reps will be armed with information packets and other promotions to pitch to Americans. This year's effort marks a stark shift from last year's celebrity-heavy campaign used to build up buzz about HealthCare.gov. As part of the new outreach initiative, Westfield malls in eight states, including California, Florida, Illinois and New Jersey, will let navigators and other enrollment workers hand out fliers and other outreach work to get people to enroll. The goal is to get 9 million new sign-ups by next year. The government's enrollment push with Westfield Shopping Centers will involve setting up outreach tables at malls in Florida, Illinois, New Jersey, Connecticut, Maryland, New York and Washington state. Separately, the California insurance marketplace, Covered California, will work with Westfield malls in that state. The administration released what it called a snapshot of signups for the first week of the enrollment period, which started Nov. 15. U.S. Department of Health and Human Services Secretary Sylvia Burwell said 462,125 people chose a health plan in the 37 states using the federal website. Of those, 48 percent are new customers, including enrollees in Oregon and Nevada, which turned over their troubled insurance markets to the federal government. The figures don't include states running their own insurance markets. The numbers represent only the choice of a plan, and not whether consumers paid their first month's premium — a requirement for coverage to start."
http://www.foxnews.com/politics/2014/11/27/hhs-dispatches-workers-to-push-obamacare-info-at-malls-on-black-friday/
Obama Administration and Supporters Use Black Friday to Pitch Health Coverage
http://blogs.wsj.com/washwire/2014/11/28/obama-administration-and-supporters-use-black-friday-to-pitch-health-coverage/?mod=WSJBlog
A year after Thanksgivukkah, Obama grants holiday break from Obamacare
"Remember Thanksgivukkah? In 2013, Hanukkah began on November 27, with Thanksgiving following on the 28th. For the Obama White House, the rare convergence of the two holidays offered an opportunity for the administration to promote Obamacare, then off to an extremely rocky start. "Make sure everyone who sits down with you for #Thanksgivukkah dinner is covered. #GetTalking," President Obama tweeted on November 27, 2013, with a photo of the young man who became known as "Pajama Boy" sitting at a table with symbols of both holidays. Next to the photo was the message: "Celebrating Thanksgiving. Lighting the Hanukkah candles. Talking about health insurance. Gotta love dinners like these."… That was last year. Now, even though Obamacare open enrollment is again underway, and even though the administration has lowered its signup target, suggesting it is falling behind on its goals, the president refrained from adding an Obamacare pitch to America's twitter feeds. While that hasn't kept some liberal groups from giving it a shot — the Center for American Progress published "How To Talk To Your Tea Party Uncle About Obamacare This Thanksgiving" — the White House has been mostly quiet. Give thanks."
http://www.washingtonexaminer.com/a-year-after-thanksgivukkah-obama-grants-holiday-break-from-obamacare/article/2556732?custom_click=rss
Bad Obamacare month could haunt White House
"November has been a terrible month for President Obama, between his party losing control of the Senate and seemingly unending bad news for Obamacare. The last few weeks were the worst stretch for his signature domestic initiative since the botched rollout of Obamacare in fall 2013, stoking doubts about whether the president can ever sell his healthcare policies to the American public. First, the Supreme Court announced it would hear arguments on the legality of Obamacare subsidies, a move that could gut the centerpiece of the Affordable Care Act. Then, a string of videos surfaced in which Obamacare architect and MIT economist Jonathan Gruber said the legislation passed because of the "stupidity of the American voters." Next, the White House had to account for a pair of enrollment problems. The Department of Health and Human Services projected that between 9 and 9.9 million people would enroll in Obamacare plans next year, well short of the 13 million predicted by the independent Congressional Budget Office. Just a few days later, administration officials admitted they inflated sign-up figures for Obamacare in 2014, including dental plans, to pad the numbers by 400,000 — allowing the administration to meet its original goal of enrolling 7 million consumers. Perhaps most surprisingly, Sen. Chuck Schumer, D-N.Y., a major Obama ally, admitted this week that Democrats wasted political capital in passing Obamacare instead of other initiatives so early in the president's first term. "Democrats blew the opportunity the American people gave them," Schumer told reporters. "We took their mandate and put all our focus on the wrong problem — healthcare reform." And for good measure, Republicans finally filed a long-anticipated lawsuit against Obama for his unilateral delays of the healthcare law. Critics contend that the setbacks are indicative of problems likely to shape the president's legacy. "As the law is implemented, it becomes more unpopular and less sustainable. This is just the beginning — it's only going to get worse," predicted Republican consultant Mark Corallo. "Obama has chosen to wallow in his own arrogance when it comes to the healthcare law. It's part of the reason he's wrecked his own party and destroyed large majorities in the House and Senate." The fallout from the November blunders was hard to ignore. When the administration trumpeted that roughly 460,000 people had signed up for 2015 Obamacare coverage in the first week of open enrollment, the announcement was immediately met with suspicion."
http://www.washingtonexaminer.com/bad-obamacare-month-could-haunt-white-house/article/2556724?custom_click=rss
Fewer Dems to fight for ObamaCare
"There were 60 Democrats in the Senate on Christmas Eve 2009 when they voted in lockstep to pass the Affordable Care Act. Soon there will be 46 Democrats in the Senate, or perhaps 47 if Sen. Mary Landrieu manages to eke out a win in Louisiana. In plain numbers, the post-ObamaCare trajectory has not been good for Senate Democrats. The 46 or 47 Democrats in the next Senate are a bit different from the group that passed ObamaCare. Sixteen of them took office after the Affordable Care Act was signed into law. They never had to vote for it and have never had to defend voting for it. Are those post-ObamaCare Democrats as strongly opposed to changing the law as their colleagues who voted for it? Or are they possibly a little less personally invested in staving off challenges? It's a question that will be tested in coming months. To make fundamental changes in ObamaCare, Senate Republicans will have to muster 60 votes, which means — if the GOP has 54 — they will need to find six Democrats to go along. Of course, even if six or more Democrats join Republicans to pass ObamaCare-related measures, the president can still veto them. But he would have to overturn the will of a supermajority in Congress. Maybe that will give him pause. Or maybe not. Some Democrats, and some outside observers, have tried to convince themselves that ObamaCare did not play a central role in the 2014 campaign. That would come as a surprise to the newly elected Republican senators who campaigned on a pledge to repeal ObamaCare. And it would also come as a surprise to House Speaker John Boehner and Senate Majority Leader-elect Mitch McConnell, who in the second paragraph of their joint post-election article in The Wall Street Journal said the voters' decision "means renewing our commitment to repeal ObamaCare." What's unclear is the timing of the Republican move to repeal ObamaCare — which will not succeed — and then efforts to strip away parts of the law, which may find some success. Also in the mix: the jaw-dropping statements by ObamaCare architect Jonathan Gruber. So far, Republicans are still trying to digest and figure out how best to use Gruber's frank admissions that he and fellow Democrats deceived the public on the nature of ObamaCare during its passage in 2009 and 2010. House GOP lawmakers were expected to discuss the Gruber revelations but never got around to it after long talks on immigration and the budget. At the very least, Gruber's words give Republicans a new basis to emphasize what they've been saying for a long time. Back in May, McConnell said that Obama "sold (ObamaCare) to us on a mountain of lies." A year ago, Republican Sen. Marco Rubio wrote that "ObamaCare's passage was built on a foundation of lies." Now, they and other Republicans can provide striking new evidence. But the question always comes back to those moderate Democrats. Could the election results, plus new leadership in the Senate, plus damaging revelations like Gruber's and the party's downward trajectory since passing ObamaCare, influence enough moderates to join Republicans? January could be the start of a new phase in the years-long ObamaCare war."
http://triblive.com/opinion/featuredcommentary/7191779-74/obamacare-democrats-senate#axzz3KQW1jheB
BLUE STATE BLUES: THANK YOU, CHUCK SCHUMER–SORT OF
"No sooner had the new conservative class arrived in D.C. in 2011 than Schumer began spoiling for a fight. He was virtually begging for a government shutdown from day one–and whenever Republicans caved to President Barack Obama to keep the government going, Schumer goaded them. He believed Democrats would benefit from any confrontation. He was wrong. Though Republicans suffered short-term political damage from the shutdown of the fall of 2013, voters had long since forgotten by November, 2014, when the GOP dealt Obama and the Democrats an historic defeat.  Now, Schumer–perhaps with his eye on replacing Minority Leader Harry Reid after the 2016 elections–has admitted candidly, in a speech on Monday at the National Press Club, that the Tea Party was right after all. Specifically, Schumer admitted that pushing for Obamacare in 2009 was not a good idea–that the reforms only benefited a small number of Americans, while imposing costs on many. He also said that the 2009 stimulus "was not the bright spot it could have been," partly because it was too "wide" (though he still thinks it ought to have been bigger).  These two major political events, he acknowledges, helped fuel the ongoing Tea Party revolt. Of note: Schumer failed to list racism as a factor. Instead, he acknowledged that the Tea Party was motivated by political events. That is a profoundly important acknowledgment–and a sign that the leading lights of the Democratic Party know just how cynical a game they have played by introducing claims of racism into the political mix.
On that count, Schumer's speech amounts to a vindication of the Tea Party–a sin the left will not soon forgive. The left is also furious at Schumer for knocking Obamacare. Several former Obama staffers have vented their rage against Schumer on Twitter–and they have a point: he supported Obamacare enthusiastically at the time. Like Hillary Clinton, who is desperately trying to shed any responsibility for foreign policy decisions Obama made while she was Secretary of State, Schumer is throwing Obama under the bus to save his own ambitions. Conservatives, however, are also unimpressed. Matthew Clark noted at RedState that Schumer still "doesn't get it." Schumer's prescription for the Democrats' woes is not that they must re-think their approach to government but that they must "embrace government."  Schumer still believes "the public knows in its gut that a strong and active government is the only way to reverse the middle class decline and help revive the American dream." He never describes quite what he means by "middle class," and his concept of government is rather murky. Schumer says government's job is "to stand up to…economic forces like technology and globalization." Never mind that no government has been able to stop these developments without making its citizens vastly poorer or less free. And notably, Schumer does not think government should protect middle class jobs from illegal immigration. Clark calls Schumer's approach nothing more than spin. Schumer, he charges, recognizes "that the Left is losing the battle for hearts and minds over ObamaCare and in broader terms big government itself," but is unwilling to reject those policies or principles.  Instead, Schumer proposes a political strategy: embrace government, take on a few special interests, produce a plan. Communicate better, he says, and the middle class will come running."
http://www.breitbart.com/Big-Government/2014/11/28/Blue-State-Blues-Charles-Schumer-Admits-the-Tea-Party-Was-Right
The Democrats' family feud is counterproductive
http://www.washingtonpost.com/opinions/dana-milbank-the-democrats-family-feud-is-counterproductive/2014/11/28/a3cf06d0-7695-11e4-bd1b-03009bd3e984_story.html?wprss=rss_homepage
Sounding Off: Dallas County residents react to possible repercussions of Affordable Care Act
"Peter Gudmundsson, Preston Hollow: We are only beginning to see the fallout from the ill-conceived and ironically named Affordable Care Act. Camera monitoring makes sense, although the skill level of a retired law enforcement professional may not be required to perform the function adequately.
Beverly Lowry, Preston Hollow: I think the value of experience and wisdom in this scenario cannot be underscored. Ideally, these officers could come back to the same job as part-time or contract employees. Otherwise, I would think a smart temporary agency would sign these retired officers and then repackage their services back to the department. This is so disheartening — we need these experienced officers, and this type of monitoring is a key component of crime prevention.
Jonathan Kutner, Uptown: Experience is important, but before answering intelligently we need to know: What's the cost of keeping them on? What other alternatives exist to keep experienced watchers, i.e., 20-hour work weeks?
Jeremy Larsen, Turtle Creek: This is unfortunate, but I don't see improvements in situations such as this given that the implementation of the Affordable Care Act is hampered by a gross lack of administration in congress to settle these details and other minutiae that surround most laws. I doubt that Dallas is really any different than many other municipalities facing these obstacles due to congress' inaction.
Thom Stayart, Dallas: It only makes sense for the city to continue using these retirees since they have the experience to spot suspicious activity. Plus, they need the income from their work. Then again, since when does the city do anything logically?
Fred Speno, Turtle Creek: It seems like it would be more economical to assign the experienced people. I can't understand why the police chief would want to replace the existing force and encounter the headaches and expense of training new people with little, if any, prospect of improving the effectiveness of that department.
Laurel Ornish, North Dallas: I have a solution to this problem: Get rid of the so-called Affordable Care Act, and get rid of Obama. Then hire back the laid-off officers.
Steve Love, Northwest Dallas: It is good to have experienced eyes on this sort of job, but when it comes to retirees continuing to be employed, it becomes more complicated. For every retiree returning to work, there is a breadwinner of a young family waiting for a job to open up. Yes, as a retiree, I like a few more dollars at the end of the week, but I must balance that with the need to open up jobs for the next generation coming along — a generation perfectly able to do our job, even though we might think we are indispensable.
Barry Coleman, Northwest Dallas: This appears to be a waste of talent. [The plan] needs to be altered to make it work. Police officers have value in judgments — that is an important talent and needs to be used for society's benefit.
Kristin Curreri, Preston Hollow: Wow — retired police doing surveillance for the city — that's fabulous. [There's] nobody better for that job. No question. Great for them and great for the city. The law of unintended consequences is fully in play here — the first snowflake in what will likely become an avalanche of such stories as [the Affordable Care Act] is fully implemented. Such a shame."
http://www.dallasnews.com/news/community-news/park-cities/headlines/20141127-sounding-off-dallas-county-residents-react-to-possible-repercussions-of-affordable-care-act.ece
More ObamaCare Lies Matter
"If this kind of fibbing seems familiar, it should be. From its inception, the ACA has been passed and sold to the American people in the way that Gruber described in his offensive video clips: as something that it was not. And whenever figures have been needed to analyze what was going on, it seems that the administration treats the public like a first grade arithmetic class: every figure gets rounded up. While Obama, let alone the signature health-care legislation that is informally named for him, did not invent government falsehoods, this predilection for lying is not a minor issue given that these numbers are being used to defend its success as well as its legitimacy. And though its advocates think its acceptance is a done deal, what will happen in 2015 will make any further fibbing even more important. With the imposition of individual and employer mandates looming, the importance of the number of ObamaCare policies sold will be matched by the impact of the bill on employment as well as the insurance rates that may skyrocket in the new year. In its initial enrollment periods the only significant figures about the ACA were the total of enrolled and throughout the process we have seen these numbers manipulated to include unpaid policies and now plans that are unrelated to the actual legislation. If this continues as the accounting becomes more complex, then it will be impossible for anyone to know what is going on or whether it is helping or hurting more Americans. In the first year, we know millions lost their insurance or their doctors despite promises from the president that this wouldn't happen. In the second, the toll will extend to different groups that may soon find themselves counted among the growing numbers of ACA losers to be matched up against the millions who have benefited by receiving insurance that they might not otherwise have obtained. A government with a credibility gap is always in trouble. But an Obama administration that can be counted on to tell the truth about ObamaCare is a government with an approval rating that will not only sink lower in the polls but also be unable to justify the president's main legislative achievement. If its honesty does not improve, don't count on its health-care law being able to move smoothly into a period of greater acceptance."
http://www.commentarymagazine.com/2014/11/25/more-obamacare-lies-matter-enrollment-figures/
IMMIGRATION:
Obama: The only people with the right to object to immigration are Native Americans
"Returning to his hometown to speak, the president tried to place his recent executive action, which saved five million immigrants from deportation, within a great American tradition of welcoming foreigners. "If you look at the history of immigration in this country, each successive wave there have been periods where the folks who were already here have said, 'Well I don't want those folks,'" he said. "Even though the only people who have the right to say that are some Native Americans." His orders were sufficient in upsetting the GOP, but he also faced criticism from immigration activists who feel they do not go far enough."
http://www.independent.co.uk/news/world/americas/obama-the-only-people-with-the-right-to-object-to-immigration-are-native-americans-9887501.html
Obama Pushed 'Fullest Extent' of His Powers on Immigration Plan
"Months before President Obama took executive action last week to reshape the nation's immigration system, Jeh C. Johnson, the secretary of Homeland Security, quietly convened a small group of advisers to explore the legal limits of the president's powers. Working in secrecy, Mr. Johnson's team huddled for hours daily under orders to use "our legal authorities to the fullest extent" on a new deportations policy, a senior administration official said. In five White House meetings over the summer, Mr. Johnson and Mr. Obama, both lawyers, pored over proposed changes, eventually concluding that the president had the authority to enact changes that could affect millions of people and significantly alter the way immigration laws are enforced. "I don't think he wanted to be in the position of taking executive action," Ali Noorani, executive director of the National Immigration Forum, an advocacy group, said of Mr. Obama. "It was not the way he wanted to fix the system." Nonetheless, "at the end of the day, he felt this was the only option he had."
http://www.nytimes.com/2014/11/29/us/white-house-tested-limits-of-powers-before-action-on-immigration.html?partner=rss&emc=rss
Univision's Ramos To Journalists: 'Stop Pretending We're Neutral'
'We must take sides. Neutrality helps the oppressor, never the victim.'
"Univision's Jorge Ramos was presented the Burton Benjamin Memorial Award for "lifetime achievement in defending press freedom" Tuesday at the 2014 Committee to Protect Journalists International Press Freedom Awards. During his speech before the group of journalists and media executives, Ramos made the case for journalists to drop the facade of impartiality and to use their voices and influence not just to inform but as activists to change policy: "The best of journalism happens when we take a stand: when we question those who are in power, when we confront the politicians who abuse their authority, when we denounce an injustice," Ramos said. "The best of journalism happens when we side with the victims, with the most vulnerable, with those who have no rights. The best of journalism happens when we, purposely, stop pretending that we are neutral and recognize that we have a moral obligation to tell truth to power." The Huffington Post reports that the journalist many consider to be one of the most influential in America used the Iraq war as an example of what journalists should do with their power:  "Sadly, we stayed silent before the war in Iraq and thousands of American soldiers and tens of thousands of Iraq civilians died unnecessarily," he continued. "We have to learn from that. Silence is the worst sin in journalism. But the best is when journalism becomes a way of doing justice and speaking truth to power." Ramos pointed to a quote by the great Nobel Peace Prize winner Elie Wiesel to bring his point home: "We must take sides. Neutrality helps the oppressor, never the victim."
http://www.truthrevolt.org/news/univisions-ramos-journalists-stop-pretending-were-neutral
Rep Luis Gutierrez Most Grateful for Obama's Amnesty This Thanksgiving
"Representative Luis Gutierrez (D-Ill.) seems especially grateful for Barack Onama's executive amnesty this Thanksgiving. He's featured at the end of this short clip as some House members tell the Hill what they're most thankful for this Thanksgiving. Gutierrez says this Thanksgiving is "bountiful because millions and millions of American citizen children just like mine get to celebrate it with the security that very soon their mom and their dad won't be deported and separated."
http://www.breitbart.com/InstaBlog/2014/11/28/Rep-Luis-Gutierrez-Most-Grateful-for-Obama-s-Amnesty-This-Thanksgiving
The Immigration Demagogues
Hoping for surrender on amnesty, Representative Luis Gutierrez demagogues and bullies.
http://www.nationalreview.com/article/393630/immigration-demagogues-john-fund
Some in US illegally could get retirement benefits
http://cnsnews.com/news/article/some-us-illegally-could-get-retirement-benefits
Foes say President's immigration plan costs jobs
"Immigration advocates held a Thanksgiving march on Wednesday in support of the President's plan, which will allow millions to avoid deportation. On the other side is businessman Kirtis Baxter, who owns a home construction company in Phoenix. When asked if illegal immigration has impacted his business, Baxter says yes. "We lose jobs," he said. "It costs us. I know people who have gone out of business because of it." Baxter hires only legal immigrants and says it's hard to compete with others who employ cheaper illegal labor. According to the Pew Research Center, of the 156 million workers in the nation's labor force, 8.2 million are undocumented immigrants. Baxter says President Obama's plans to secure the border don't go far enough. "I think before you figure out what you can do with who's here, you definitely have to stop the flow of people who are still coming in," he says. Baxter heads a group called "Riders USA," which is strongly anti-illegal immigration. Rusty Childress said the President is exceeding his authority. "There is no sense in not allowing Congress to pass laws which by the Constitution is their duty," said Childress. "Not the President of the United States. This is not supposed to be a one-man government." More than 2 million undocumented immigrants have been deported by President Obama's administration, according to the Department of Homeland Security. That's more than any other president. But his new plan allows millions to stay. Asked what he would do in a situation where there are a couple of kids who are citizens and mom is not, Baxter says, "That's the tough question. You obviously can't give everyone blanket amnesty because you end up waving a welcome flag saying, 'Hey, they aren't doing anything, let's go over.' But what do you do with a family and kids who are in high school here? It's a tough, heart-wrenching situation." Baxter worries the President has now made the road to bipartisan immigration reform much longer."
http://www.cbsnews.com/news/foes-say-presidents-immigration-plan-costs-jobs/
Small business owners upset with Obama's immigration action
http://www.cbsnews.com/videos/small-business-owners-upset-with-obamas-immigration-action/
CONSERVATIVE HISPANICS DISSATISFIED WITH OBAMA'S IMMIGRATION PLAN
"President Barack Obama's announcement last week that he intended to enact immigration reform by executive order, granting millions of illegal immigrants protection from deportation, was immediately the subject of sharp criticism, not just from Republicans and immigration hard-liners, but also from those who have advocated for immigration reform and increased opportunities for immigrants to obtain work and live in the United States. Breitbart Texas spoke with several conservative Hispanics who shared their unique perspectives on why Obama's plan is the wrong solution for America's immigration challenges. Breitbart Texas interviewed Rachel Campos-Duffy, The LIBRE Initiative's National Spokesperson and wife of Republican Congressman Sean Duffy, and shared her organization's concerns about Obama's executive orders. "The concern that we have at LIBRE is, because because it's a temporary fix, it's only as good as long as this president is president, and can be overturned by a court, or by another president," she said. "As Hispanics, we want immigration reform, but we want it done right." Campos-Duffy characterized immigration as a "very complex, arcane issue" and the President could not expect to "with a wave of your pen solve all of the problems." A recent Wall Street Journal/NBC poll said that only 42 percent of Hispanics agreed with Obama taking action by executive order, which was "not a very high number when you think about how many want immigration reform," she said. She also worried that Obama's plan could end up causing more harm than help for immigrants, because of its uncertainty and lack of permanence, saying that it could end up "coaxing people out of the shadows and potentially exposing them to potential deportation," if their applications were denied or if the policy was later reversed.  "I don't understand how something this complex can be decreed," continued Campos-Duffy. She called the executive orders a "poke in the eye" against Congressional Republicans, the latest in a troubling line of executive orders covering issues like Obamacare, marijuana prosecutions, DACA, etc., where every time Obama has taken this step, "he kills the chance of finding a compromise," and makes it even more challenging for any bipartisan legislation to happen. Obama has created a "real lack of trust between conservatives and the president,"she said, making them fear agreeing to any compromises at all, because they expect that he will decide what laws he wants to enforce no matter what. "That's what happens when you do these kind of exec actions instead of hammering out the details through the legislative process," said Campos-Duffy. "Everything [Obama has] done, ramming this through, chips away at the trust between the parties and makes it less likely that we'll get the immigration reform we all want: something real, something durable." One of LIBRE's significant concerns, shared by many other conservatives, is the lack of border security measures in Obama's plan. "If you don't include border security, you're just going to have another wave of undocumented people coming across the border," said Campos-Duffy. "What do we do to stem the flow of more people coming?"
http://www.breitbart.com/Breitbart-Texas/2014/11/28/Conservative-Hispanics-Dissatisfied-With-Obama-s-Immigration-Plan
REPORT: HOUSE GOP COULD RESPOND TO OBAMA'S AMNESTY AS EARLY AS NEXT WEEK
"House Republicans could formally respond to President Obama's executive amnesty as early as next week, according to reports. A senior GOP aide confirmed to The Hill Friday that House leaders have reserved time on the floor in the hope that they may pass a bill by the end of next week in response to Obama's recent executive actions on immigration.  The matter will be discussed during the House Republican Conference meeting Tuesday morning, The Hill noted.
Last week, Obama announced a number of unilateral changes to U.S. immigration policy, including granting legal status and work permits to nearly five million illegal immigrants, while further reducing immigration enforcement capabilities. While House Republicans have vowed to push back against Obama's executive actions, the caucus, to date, has not publicly coalesced around a strategy. Members left for their Thanksgiving recess last week without a concrete response. "In the days ahead the people's house will rise to this challenge" House Speaker John Boehner (R-OH) said, a day after Obama announced the details of his executive actions. "We will not stand idle as the president undermines the rule of law in our country and places lives at risk." Some ideas Republicans have spitballed include a lawsuit, restricting funding for immigration services, and even censuring Obama. According to Politico, leadership currently favors the idea of passing two funding bills, one funding most of the government through September, 2015, and the other funding immigration functions for just a few months.
If Congress cannot pass a funding bill by Dec. 11, the government would shut down, a possibility Republican leadership seems to prefer to avoid."
http://www.breitbart.com/Big-Government/2014/11/28/Report-House-GOP-Could-Respond-to-Obama-s-Amnesty-as-Early-A-Next-Week
Congress CAN pull financial rug from under Obama's immigration amnesty: Republicans given boost by non-partisan body in row over deportation agency's cash
"-Republican civil war broke out after Obama's Nov. 20 'amnesty' speech over whether the GOP can stop the White House from issuing green cards and work permits
-Congress's official fact-checkers now say the new Republican majority on Capitol Hill can legally pull the plug
-At issue is whether immigration authorities can do whatever they want with fees they collect from immigrants, both legal and illegal
-One congressional aide proposed a hypothetical situation where the Department of the Interior diverted National Parks entrance fees to give 'tap-dance lessons to grizzly bears'
-'If we could stop that, we can stop this,' the staffer insisted"
http://www.dailymail.co.uk/news/article-2850882/Nonpartisan-Congressional-Research-Service-says-lawmakers-power-fund-Obama-s-immigration-push.html
SEPARATION OF POWERS ACT INTRODUCED TO STRIP OBAMA'S AMNESTY FUNDS
"Representatives Ted Poe (R-TX) and Diane Black (R-TX) introduced a bill entitled the "Separation of Powers Act" to strip President Obama of the funds necessary to carry out his announced executive amnesty Thursday night. The bill is designed to prohibit the use of any funds for granting deferred action. Poe said the bill will also prohibit funds from being appropriated or otherwise made available to provide work permits or green cards to aliens who are currently unlawfully in the United States. "Our founders designed the Constitution in a way that gives Congress the ability to 'check' the President so he or she does not behave like a monarch," Poe said in a statement on his Facebook page. "This bill would do just that."
President Obama had previously stated that he was not "a king" or "an emperor" of the United States, but rather, he was the President of the United States. Many Republicans feel Obama's actions tonight illustrate king-like behavior. Facebook readers quickly responded to Poe's initiative. Nicholas Walters posted, "It's sad when you all have to draw up legislation that shouldn't have to be used, if a normal President remembered what they swore an oath to defend." Janet Bridge asked Poe if Obama wouldn't just veto this bill? She suggested instead that Poe "pass a bill to fund securing the border."  Others like Judy Johnson took an opposing view and blamed Congress for failing to take action. "I am so happy that President Obama is using the Executive Actions. Since Congress can't get their act together, it has left him no choice." And then another liberal radio reporter from KPFT radio 90.1 in Houston, Dean Becker played the inevitable race card by saying, "No idea of your own Ted? Just stop the black man any way you can."
http://www.breitbart.com/Breitbart-Texas/2014/11/25/Separation-of-Powers-Act-Introduced-to-Strip-Obama-of-Amnesty-Funds/
The New G.O.P. Showdown Threat
"Senator Jeff Sessions of Alabama announced with great gravity the other day that Republicans had decided not to impeach President Obama over his plan to allow millions of immigrants to remain in this country without fear of deportation through his executive authority. But that concession is not the end of the matter. He is planning much more serious mischief: using Congress's power of the purse to pressure the White House into backing off. Condemning the immigration action as "unlawful," Mr. Sessions says he and other Republicans may filibuster any attempt to pay for government operations through the full fiscal year, which ends Oct. 1. Instead, he wants to pay for government through a series of short-term bills, possibly month to month, with each one trying to overturn Mr. Obama's actions. That raises the possibility of a budget shutdown fight every month for nearly a year. And Mr. Sessions' voice will count in that fight — he is in line to be the new chairman of the Budget Committee. Some Republican leaders, including the next majority leader, Senator Mitch McConnell, have tried to take a loftier position, saying they want a full year's spending bill to avert a widespread shutdown. Nonetheless, they are seriously considering using short-term bills to pay for immigration enforcement. That approach is an implicit and reckless threat to close down immigration agencies to prevent them from issuing work permits to immigrants. In the House, Speaker John Boehner has refused to rule out the possibility of threatening either a narrow or a full-scale shutdown to get Mr. Obama to back off his plans. Did Mr. Boehner learn nothing from the 16-day shutdown the House imposed on the country in October 2013? That deeply irresponsible act — a futile tantrum aimed at the health reform law — harmed hundreds of thousands of government employees, along with countless citizens who depend on important programs. It hurt the reputation of the country, and particularly that of the House and the Republican Party. Still, he has decided not to anger the most extreme wing of his party, which is agitating for obstruction. When one prominent House Republican — Harold Rogers, chairman of the Appropriations Committee — pointed out that these tactics probably wouldn't work because many immigration services are funded by fees, not appropriations, he was shouted down by House leaders, who said that he was not speaking for them. Mr. Obama would presumably veto any spending bill that damages the immigration system or domestic security, at which point Republicans would no doubt blame any resulting shutdown on him. As Senator Ted Cruz of Texas wrote recently in Politico, "If the President is unwilling to accept funding for, say, the Department of Homeland Security without his being able to unilaterally defy the law, he alone will be responsible for the consequences." When Congress returns on Monday, it will have only a few business days to choose its approach before the current spending bill runs out on Dec. 11. To be the "mature governing body" that some Republicans promised, Congress needs to pass a full year's spending bill for every department, along the lines of the bipartisan budget agreement approved last December. Once Republicans take over both houses of Congress next year, they have every right to pass an immigration bill of their choosing, which Mr. Obama would have a right to veto. But threatening to shut down the government or any part of it to achieve their aims is outrageous."
http://www.nytimes.com/2014/11/28/opinion/the-new-gop-showdown-threat.html?smid=fb-share&_r=0
Any Amnesty Court Challenge Needs To Look At Last Year's Near-Win In Texas
"Congressional leaders and state attorneys general looking to use the courts to block Obama's latest amnesty decree need to remember that much of the work was already done in April of last year. Although forced to dismiss the case for lack of jurisdiction, Judge O'Connor of the Northern District of Texas found that ICE union chief Chris Crane and 9 other ICE agents were "likely to succeed on the merits of their claim in challenging [deferred action for childhood arrivals (DACA)] as contrary to the provisions of the Immigration and Nationality Act." Although the Court found that the Civil Service Reform Act stripped it of the jurisdiction to decide federal employee disputes, Judge O'Connor's ruling lays out the arguments that plaintiffs with firmer standing could use in their efforts to overturn Obama's unconstitutional decree. Crane v. Johnson, now on appeal in the 5th Circuit, deals with what's required under the enforcement provisions of the INA and whether Obama's 2012 DACA announcement conflicts with the act's requirements. In the case, DHS defendants basically argue what Obama's arguing now: that the Executive has long exercised prosecutorial discretion in the immigration context and therefore mass deferrals of deportation are within their authority. But these and other arguments from DHS were swiftly knocked down by the Texas federal court in Crane. Aliens not yet lawfully admitted into the country are generally referred to as "applicants for admission" in the INA. Obama's 2012 DACA directive had purported to apply relief from deportation to these applicants if they met a broad set of criteria. But according to the INA, as it was amended in 1996 under Clinton, "applicants for admission" must be inspected by immigration officers and then detained if found to be illegal. As it clearly states, "applicants for admission shall be inspected by an immigration officer" and, upon inspection, if the officer determines the alien is "not clearly and beyond a doubt entitled to be admitted," they "shall be detained for removal proceedings." As the court noted, under any sensible construction of a statute, the word "shall" denotes an obligation to act. Lawyers for DHS, however, argued otherwise and attempted to tell the court that "shall" in the INA really means "may," as in ICE officials may or may not initiate the removal process when they come across an alien unlawfully residing in the country. Along with the general structure of the INA and the detailed exceptions to removal requirements it offers, the court concluded that the INA "imposes a mandatory duty on immigration officers to initiate removal proceedings" and that DHS's baseless formation was against the "basic rules" of statutory construction. In addressing Heckler v. Chaney, a case currently used by Obama's apologists to justify his latest amnesty, the court found that although in that case the use of "shall" in the Federal Food, Drug and Cosmetic Act did contain some discretion for prosecutions, the INA by contrast "is not structured in such a way." Nothing in it, the court said, suggests, "Congress's use of the term 'shall' imposes anything other than a mandatory duty."
http://dailycaller.com/2014/11/28/any-amnesty-court-challenge-needs-to-look-at-last-years-near-win-in-texas/
In chairman fight, Jeff Sessions is battling his perception on immigration debate
"Jeff Sessions (R-Ala.) and Mike Enzi (R-Wyo.) were elected to the Senate on the same day in 1996, but Enzi holds seniority over his longtime friend through a totally random feature of party rules: They drew names out of a hat. That quirk of history has led to a showdown over the chairmanship of the Budget Committee that has caused a backlash among conservatives, who say Enzi is unfairly laying claim to the powerful position at the behest of party leaders. Sessions has been serving as the top Republican on the committee for the past four years and was in line to take the chairmanship after the GOP won control of the Senate this month. But since then, Sessions has undercut party leaders with his strident opposition to President Obama's immigration action, even raising the specter of another fiscal showdown that resembles previous confrontations with the White House. Party leaders are eager to fight back against the president, but in a more measured way in line with their desire to show that they are up to the task of governing. That has provided an opening for Enzi, whose name-out-of-a-hat seniority gives him the standing to challenge Sessions and who is pitching himself as a less-confrontational alternative. Minority Leader Mitch McConnell (R-Ky.) and other members of his team have publicly stayed out of the contest, but conservative activists nevertheless say they are quietly backing Enzi because he would be a more reliable party man. Gaston Mooney — who served as an aide to former senator Jim DeMint (R-S.C.), who often clashed with McConnell's leadership team — wrote in an article last week in Conservative Review: "If Sessions loses the chair of the budget committee, it is only under the orders and direction of McConnell." Enzi's advisers reject the idea that he's making a run at the leadership's bidding, instead stressing his experience on fiscal matters such as health care. McConnell's office issued a strong denial of playing any role. "The only members who decide the chairman are the Republican members of the committee. The leadership plays no role," Don Stewart, McConnell's spokesman, said Wednesday. Sessions has spent his three terms in the Senate advancing a conservative agenda and has become one of the most reliable voices opposing Obama. He can be every bit as confrontational as his much-better-known colleague Ted Cruz (R-Tex.), with the key difference being that Sessions actually holds power and position within the Senate. On immigration, Sessions has been the leading voice among Republicans who want to use the budget process to try to force Obama to back off his unilateral decision to offer protections to illegal immigrants. Republicans who disagree with that strategy think that a better counter to Obama's action would be to pass a border-security bill and other conservative immigration legislation and send it to the White House, rather than cutting off the budget and risking even a partial shutdown of government agencies. Aware that critics say his approach will lead to a shutdown, Sessions has repeatedly vowed that if push came to shove, he supports funding the government. But he has been vague on how his strategy would work once the president vetoed legislation that included restrictions on implementing the immigration order."
http://www.washingtonpost.com/politics/in-chairman-fight-jeff-sessions-is-battling-his-perception-on-immigration-debate/2014/11/26/605187c4-73f8-11e4-a589-1b102c2f81d0_story.html
Obama's immigration goal: Enrage Republicans
"Maybe President Obama is just trolling? For those who don't know, in Internet parlance, trolling is an effort to elicit outrage from a specific group or the public generally. As the always useful Urban Dictionary explains, "Trolling requires deceiving; any trolling that doesn't involve deceiving someone isn't trolling at all; it's just stupid." I don't like the president's executive action on immigration. I think it's constitutionally dubious — for exactly the reasons Obama has insisted more than 20 times in the past. "I'm not a king. My job as the head of the executive branch ultimately is to carry out the law," Obama told Telemundo in 2013. "When it comes to enforcement of our immigration laws, we've got some discretion. We can prioritize what we do. But we can't simply ignore the law." If all King Obama was doing was opting not to deport some immigrants here illegally, he'd be on safer ground. But his new proposal would allow an estimated 3.5 million "undocumented Americans" to get all sorts of documents — Social Security numbers, work permits, drivers licenses, etc. That's not prosecutorial discretion, that's a rewrite of existing law. Still, the fine print of what Obama is doing is far less dramatic than many of his defenders and critics claim. Some are comparing it to the Emancipation Proclamation, which is ridiculous. People who voluntarily come to America illegally are in no way comparable to poor souls kidnapped abroad and forced into eternal bondage. Moreover, the Emancipation Proclamation didn't have a two-year time limit or require slaves to fill out paperwork and pay back taxes. Others claim it's no big deal and perfectly consistent with executive orders taken by Ronald Reagan and George H.W. Bush. This goes too far the other way. Reagan and Bush were mostly cleaning up problems with laws passed by Congress. In the other instances, they were responding to specific foreign crises. Meanwhile, the only "crisis" Obama claims he is responding to is Congress' "failure to act." This is a dangerous standard."
http://nypost.com/2014/11/27/obamas-immigration-goal-enrage-republicans/
OBAMA'S EXECUTIVE AMNESTY: DRAGGING SCHOOLS DOWN ACADEMICALLY?
"However, long before Obama's amnesty, several respected think tanks examined the effects illegal immigration had on the education system. Their findings suggested that the crisis was far bigger than just the financial aspects, it was academic, too. In 2008, Judicial Watch pointed out that even though cities have passed ordinances to stave off the devastating toll of illegal immigration on the system, public schools nationwide do not have that ability. They cannot opt out. It is federal law that they provide a free education to all K-12 youngsters regardless of their immigration status, which Breitbart Texas has reported. Public schools have no recourse against illegal immigration, any influxes, or the amnesty. At the time, California had the highest percentage of illegal immigrants in public education and it cost the taxpayers $7.7 billion. Texas followed at $3.9 billion. Today, those figures are $14.4 billion for California and $8.5 billion for the Lone Star state, Breitbart Texas reported. Many of those students required assistance with the English language. Judicial Watch estimated it cost Texas property taxpayers in 2008 nearly $6,000 a year to educate each student. Additionally, districts shelled out more than $1.5 million annually to pay extra for these harder to find bilingual teachers who had requisite credentials. The article stated, "Illegal immigrants are well aware of the free education perks and admit they are a big incentive to enter the country illegally." The conservative watchdog organization also underscored the alarming $12 billion annually shouldered by the American taxpayer for educating illegals aliens and their often anchor babies. The nation's tab jumped to $39 billion by 2013. Judicial Watch contended that the longstanding and ever-increasing introduction of an immigrant population with so many assimilation hurdles "contributed to an overall lowering of academic standards across the board." They would come to that conclusion after taking a look at Texas public schools, which they did because of a huge jump in illegal immigrant Hispanic students "with dismal Mexican and Central American education histories." They highlighted the Irving Independent School District (ISD) in the Dallas-Ft. Worth area. In 2008, it had one of the nation's largest increases of illegal immigrant students. "It has suffered one of the nation's largest increases — 63% of illegal immigrant students in the last year compared to a 33% increase in 1995. Irving's superintendent said it was "tough to bring so many students with such poor schooling up to state and federal standards," according to the Judicial Watch article. They also emphasized that Mexican government statistics revealed that only 58% of Mexicans 15 and older had some elementary school education and working with them requires slowing down and teaching the very basics. Ironically, in 2014, Rector pointed out similarly in the Breitbart News article when he said, "you are taking 4 million people with a 10th grade education and giving them access to the largest entitlement and welfare system in the globe." Many of the students that attended Irving ISD campuses had not been in a classroom for years and educating them was an ongoing uphill battle, also depleting public resources. Other services beyond English Language Learners (ELL) are often needed — counseling, public health and safety issues, overcrowded classrooms, social services, and the emotional strain on communities that exacerbate fears with gangs, Breitbart Texas reported. There are also taxpayer costs associated with Title I, the federal lunch program, and the more recent Big Education shove into low income Head Start pre-kindergarten programs for all. 2009 statistics from the Federation for American Immigration Reform (FAIR) showed that taxpayers also spent over $440 million on English instruction classes for the undocumented children. Houston was one of several cities where a local district created schools specifically for such children — and all these children were eligible for free or reduced lunches under the federal school lunch program. This placed a huge burden on local districts and states — many of which already were struggling to provide a good education for the children who lived there legally, said Judicial Watch. A 2010 report by the Center for Immigration Studies (CIS), an independent nonprofit, examined California's immigrant population (legal and illegal) from 1970-2008 when it tripled from 9 percent to 27 percent, according to the New American. These disturbing findings lent further credence to Judicial Watch's assertion that educating undocumented school aged children has academically depleted the system. CIS found that California had been transformed from a state that traditionally did not have a disproportionately large unskilled population "like Appalachia or parts of the South" had to the least-educated labor force in the nation by 2008."
http://www.breitbart.com/Breitbart-Texas/2014/11/26/Obama-s-Executive-Amnesty-Dragging-Schools-Down-Academically
Obama's Action Fuels Worry About Immigration Scams
"Advocacy groups barely waited for President Barack Obama to finish speaking about sweeping changes to the U.S. immigration system to start warning about scams. "We hear horror stories about people getting taken advantage of horribly," attorney Ginger Jacobs told several dozen people who watched the president's speech at Alliance San Diego offices. California Attorney General Kamala Harris and Mexican consulates sounded similar alarms after Obama promised executive action that is expected to shield about 5 million people from deportation. For decades, immigrants have fallen victim to attorneys and consultants who disappear with their money or give bad advice that may land them in deportation proceedings. "Anything related to immigration tends to have this activity associated with it," said Laura Vazquez, senior immigration legislative analyst at National Council of La Raza, a Latino advocacy group. "There are people who really want to get right with the law and seek any opportunity to adjust their status. They'll sometimes believe things that aren't true." Harris, whose state is home to an estimated 2.4 million people who immigrated to the U.S. illegally, issued a lengthy "consumer alert" Tuesday, saying changes of the magnitude Obama announced often invite con artists. Her tips include making sure that attorneys are licensed and advisers are recognized by the U.S. Justice Department's Board of Immigration Appeals. The Coalition for Humane Immigrant Rights of Los Angeles warned of fraud when delivering Thanksgiving turkeys Wednesday and will repeat the message at a workshop next month at the Los Angeles Convention Center, said political director Apolonio Morales. The advocacy group recommends working through trusted community organizations. There have been few reports of efforts to profit from the president's announcement, which promises work permits for parents of U.S. citizens and legal residents who have been in the country for five years and have a clean criminal record. It also makes more people who arrived as young children eligible to stay. Some are encouraged that a 2012 reprieve for some young immigrants didn't produce widespread abuse. Dan Kowalski, editor of Bender's Immigration Bulletin, credits advocacy groups for aggressive outreach and says social media has allowed word of scams to spread quickly. The Federal Trade Commission reported 891 complaints for immigration services last year, up from 746 the previous year but down from 1,220 in 2011. The extent of abuse is believed to be underreported. "A lot of immigrants don't have anywhere to go," said California Assemblywoman Lorena Gonzalez, a San Diego Democrat who plans to propose disclosure requirements for anyone selling services tied to Obama's moves. "It's in the shadows." Kowalski, like many attorneys and advocates, believes it is too early to hire anyone because the government isn't expected to publish applications for three to six months. "There's no application date, there's no form, there's no procedure," he said. "Anyone who pays a dime is gambling." Waiting is the hardest part for some. A woman at the San Diego gathering to watch Obama's speech asked if someone who gets stopped by police would be deported before applying. Jacobs said she didn't know but that U.S. Immigration and Customs Enforcement was unlikely to expel someone who qualifies under Obama's announcement. She recommended carrying children's birth certificates, leases and other documents. Another attorney, Cesar Luna, agreed that agents were unlikely to deport someone who appears eligible, saying, "They tend to give the person the benefit of the doubt."
http://abcnews.go.com/US/wireStory/obamas-action-fuels-worry-immigration-scams-27218026
New York Immigration Groups Prepare to Meet Demands of New Policy
"President Obama's sweeping executive actions on immigration present daunting logistical challenges across the nation, but especially in New York, which Gov. Andrew M. Cuomo has called "the gateway for immigrants worldwide." The changes come amid growing recognition that the state's large and diverse population of illegal immigrants cannot be reached with a one-size-fits-all approach. Some government officials and advocates see the executive actions as the biggest test yet for an extensive network of immigrant-focused resources and services that has emerged in recent years and that could serve as a model for other states. A key part of the new actions will allow many undocumented parents whose children are citizens or legal residents to apply for reprieves from deportation and work permits — though not formal legal immigration status — through a newly created program called Deferred Action for Parental Accountability, which is expected to begin in six months. The actions also expand a 2012 program that offers relief to undocumented young people who came to the country as children, called Deferred Action for Childhood Arrivals. Steven Choi, executive director of the New York Immigration Coalition, a policy and advocacy organization, said that the new and expanded programs could draw more than 250,000 applications from New Yorkers in the first few months, posing what he described as "a massive human services challenge." "We're talking about a tidal wave that could potentially swamp organizations if we don't have the right preparations in place," Mr. Choi said. While the federal government sets immigration policy, it is the informal networks of advocacy groups, community organizations, social service agencies and others that play a crucial role in whether new initiatives succeed or falter. They are the ones who go into neighborhoods to reach undocumented families and shepherd them through an often frustrating bureaucratic process. In New York, where such networks have long thrived, many immigration advocates say that they have been strengthened in recent years through partnerships with state and city agencies. Last year, the Cuomo administration created an Office for New Americans within the New York Department of State that runs 27 "opportunity centers" for immigrants — including 13 in New York City — that help immigrants learn English, become citizens and start businesses. "People don't normally trust government, particularly immigrants, and I think we've been successful in getting their trust," said Cesar A. Perales, the New York secretary of state. In response to the immigration actions, the Office for New Americans, which has an annual budget of $7 million, plans to expand services at the opportunity centers and increase operating hours for an information hotline, Mr. Perales said. It is also working with local bar associations to recruit and train a volunteer corps of lawyers to assist with applications, and with a nonprofit group to adapt a screening questionnaire used at the opportunity centers for citizenship applications to determine eligibility for the new deferred action program for parents."
http://www.nytimes.com/2014/11/29/nyregion/new-york-agencies-gear-up-to-meet-demands-of-new-immigration-policy.html?partner=rss&emc=rss
Bahamas fends off critics over new migrant rules
"On the first day new immigration rules took effect this month in the Bahamas, officers in green fatigues swept through poor sections of the capital filling two yellow school buses with dozens of people who couldn't document their right to be in the island chain. The government, amid fierce criticism of the raid, later insisted the timing of the operation was coincidence. Still, the message of the surprise morning raid, in which the officers were accompanied by local media, couldn't be clearer: The Bahamas aims to become less hospitable to its swelling population of migrants lacking legal status. "The fact is that illegal migration is a huge problem for us," Foreign Minister Fred Mitchell said in a recent interview. "We spend enormous resources for it. It is a drain on our social services, health care and education and we need to get the matter under control." The island chain of about 360,000 has a foreign-born population of more than 18 percent, according to an official report released last month. While the precise number of those who migrated illegally is unclear, the islands long have drawn migrants sailing from nearby Haiti. Census figures from 2010 show more than one out of 10 people in the Bahamas is Haitian, up from 3.6 percent in 1970. Mitchell said haphazard enforcement of existing laws has put too many people in legal limbo and has made the Bahamas a magnet for migrants, arriving often in dangerously overloaded smuggling vessels. But the manner in which the Bahamas is carrying out this tightening of its borders is coming under criticism from human rights activists, who complain of arbitrary and heavy-handed enforcement that is sparking fear in the shantytowns where many migrants live. "People are afraid to go to work," said Annette Martinez, a human rights lawyer documenting the situation with local activists. "They say 'We are afraid because at any moment the immigration officers will come or their bosses will identify them as foreigners.'" Martinez also said conditions at the detention center where migrants are held are "appalling," with heavy crowding and poor access to adequate food, sanitation or medical care. The government says it's working to reduce the population in the detention center and sent two planeloads of migrants to Haiti on Wednesday. "In the Bahamas, they treat Haitians like dogs," Youtchike Dormeus, an 18-year-old deportee, said as she got off the plane in Port-au-Prince. The country, which denies treating anyone inhumanely, has deported 3,000 people this year. Under the new rules that took effect Nov. 1, everyone must have the passport of their nationality and, if they are not a Bahamian, a valid residency or work stamp. In addition, the government is tightening the process for employers to receive work permits for non-Bahamians and requiring first-time applicants for residency permits to apply in their home countries. Mitchell says the Bahamas briefed Haiti's government before the new rules took affect and was assured it could provide the passports and other documents needed by Haitians. He has defended the new policies in blunt terms. "You can't just jump off a boat with your wet feet and come into the immigration department and apply for a work permit," he told Parliament. The new rules may be particularly tricky for people who were born in the Bahamas to people who migrated illegally. While the constitution allowed them to apply for Bahamian citizenship, many did not. Now, before they can seek legal status — a process that has no guaranteed outcome — they first will need to obtain passports from "home countries" they may never have seen. A similar situation has been playing out in the Dominican Republic, which borders Haiti and is attempting to regulate a much larger population of people lacking legal status."
http://www.fresnobee.com/2014/11/27/4257576_bahamas-fends-off-critics-over.html?rh=1
British Premier Plans Tougher Stance as Anti-Immigration Sentiment Grows
"With his eye on a general election just five months away, Prime Minister David Cameron on Friday sketched out proposals to make Britain less attractive to immigrants that, he acknowledged, would require tough negotiations with European Union partners and changes to union treaties. In a speech delivered in a factory in Staffordshire, in the English Midlands, Mr. Cameron said that if re-elected, he would move to stop immigrants from the European Union from claiming welfare assistance, including social housing and child benefits, in their first four years in Britain. In trying to sound tough on immigration, Mr. Cameron hoped to blunt intense criticism from within his own Conservative Party and from the anti-Europe, anti-immigration U.K. Independence Party, which has threatened his chances of remaining prime minister in the election set for May 7. Those critics seized on government figures released this week showing that net immigration over the year from June 2013 was 260,000, up from 182,000 over the same period the year before, despite pledges from Mr. Cameron to get it down to "tens of thousands" a year. On Friday, Mr. Cameron backed away from proposing an outright cap, or quota, on the number of immigrants Britain would accept from fellow nations of the European Union, which his European partners have made clear is unacceptable. But Mr. Cameron did say they should not be allowed to take advantage of government help for low-wage workers. He pledged to prevent immigrants from receiving child benefit payments if their children live outside Britain. Before they arrive, he said, they should have firm job offers, and if they do not find work within six months, they should leave. Citizens of any new member state of the European Union, he said, should not be allowed to work in Britain until the economies of their countries grow to become more similar to those of other members. Such measures would have to be negotiated with the bloc, however, and if Britain enacted such changes unilaterally, the rules would most likely be challenged in the European Court of Justice. Critics in the Conservative Party and the U.K. Independence Party argue that the best way to control immigration from Europe is for Britain to leave the bloc altogether, which Mr. Cameron says he does not want. He has already promised that if he remains prime minister, he will negotiate a "new deal" for Britain with a skeptical European Union and then hold a referendum on membership in 2017… The flexible British labor market has also drawn young people from newer members of the European Union, like Bulgaria, the Baltic countries and Romania. Mr. Cameron, having failed to convince European counterparts of the need to alter the principle of freedom of movement within the bloc, or that Britain needs to pull an emergency brake on European migration, has decided instead to make it less attractive for immigrants. Britain is not especially generous in its social benefits, but it is easier for new immigrants to qualify for them than in most European countries. Mr. Cameron said that immigration was a divisive topic all over Europe, and that overhauls would be good for the bloc as a whole. "It is contributing to a corrosion of trust in the European Union, and the rise of populist parties," he said. While negotiations would most likely be difficult, he said, "I say to our friends in Europe: It's time we talked about this properly."
http://www.nytimes.com/2014/11/29/world/europe/david-cameron-of-britain-toughens-stance-on-immigration.html?partner=rss&emc=rss
BRITISH PM CAMERON: NO MORE WELFARE FOR IMMIGRANTS
http://www.breitbart.com/Breitbart-TV/2014/11/28/British-PM-Cameron-No-More-Welfare-for-Immigrants
SPENDING/BUDGET/ECONOMY:
Obama Kills Tax Cut Because It Didn't Help Illegals
"President Barack Obama quietly killed a draft tax-cut because the GOP leadership wouldn't agree to his demand that valuable tax breaks be given to millions of illegal immigrants, according to a Politico article about the secret negotiations. Just before Thanksgiving, "the deal fell apart just as it seemed to be coming together… [because] Republicans worried undocumented immigrants targeted by [Obama's Nov. 21 amnesty] would begin claiming the credits," Politico reported. The GOP leadership's reluctance to award tax-breaks to illegals suggests top leaders may use the required December budget bill to deny funds to operate Obama's promised amnesty. So far, GOP leaders have not said if they will block the amnesty funds — despite growing GOP grassroots pressure — partly because Democrats are threatening to block the complete budget if the amnesty is blocked. The now-dead tax bill, dubbed the "tax extenders package," is a grab-bag of tax breaks that are usually passed late in every congressional session. If the bill is not passed, businesses and voters will both face tax increases. This year's draft bill was expanded to include more tax-breaks for businesses, and was reputedly valued at more than $400 billion over 10 years. Politico's report said Democratic senators initially offered to approve the GOP's demand for business-boosting tax cuts if the GOP agreed to extend the popular Earned Income Tax Credit for poor Americans."
http://dailycaller.com/2014/11/28/obama-kills-tax-cut-because-it-didnt-help-illegals/
Obama Taking Hard Line, Blows Up Bipartisan Tax Deal
http://news.investors.com/112714-728239-obama-opposes-tax-extenders-bipartisan-deal.htm?ven=rss&utm_source=feedburner&utm_medium=feed&utm_campaign=Feed:%20PoliticRss%20(Politic%20RSS)
Unintended Consequences: How The 'College-For-Everybody' Agenda Harms Both Students And The Economy
http://www.forbes.com/sites/tomlindsay/2014/11/28/unintended-consequences-how-the-college-for-everybody-agenda-harms-both-students-and-the-economy/
Ponzi: Treasury Issues $1T in New Debt in 8 Weeks—To Pay Old Debt
"The Daily Treasury Statement that was released Wednesday afternoon as Americans were preparing to celebrate Thanksgiving revealed that the U.S. Treasury has been forced to issue $1,040,965,000,000 in new debt since fiscal 2015 started just eight weeks ago in order to raise the money to pay off Treasury securities that were maturing and to cover new deficit spending by the government. During those eight weeks, Treasury took in $341,591,000,000 in revenues. That was a record for the period between Oct. 1 and Nov. 25. But that record $341,591,000,000 in revenues was not enough to finance ongoing government spending let alone pay off old debt that matured. The Treasury also drew down its cash balance by $45.057 billion during the period, starting with $126,568,000,000 in cash and ending with $81,511,000,000. The only way the Treasury could handle the $942,103,000,000 in old debt that matured during the period plus finance the new deficit spending the government engaged in was to roll over the old debt into new debt and issue enough additional new debt to cover the new deficit spending. This mode of financing the federal government resembles what the Securities and Exchange Commission calls a Ponzi scheme. "A Ponzi scheme," says the Securities and Exchange Commission, "is an investment fraud that involves the payment of purported returns to existing investors from funds contributed by new investors," says the Securities and Exchange Commission. "With little or no legitimate earnings, the schemes require a consistent flow of money from new investors to continue," explains the SEC. "Ponzi schemes tend to collapse when it becomes difficult to recruit new investors or when a large number of investors ask to cash out." In testimony before the Senate Finance Committee in October 2013, Lew explained why he wanted the Congress to agree to increase the federal debt limit—and why the Treasury has no choice but to constantly issue new debt."
http://cnsnews.com/mrctv-blog/terence-p-jeffrey/ponzi-treasury-issues-1t-new-debt-8-weeks-pay-old-debt
UC Davis Economics Professor: There Is No American Dream
"A UC Davis economics professorhas determined there is no American Dream.
Gregory Clark is sharing his research as a hard truth with no hope—whether or not you can get ahead in America is as predictable as any formula. In fact, he says, the formulas for social mobility in the United States show there's nothing to dream about. "America has no higher rate of social mobility than medieval England, Or pre-industrial Sweden," he said. "That's the most difficult part of talking about social mobility is because it is shattering people s dreams."
Clark crunched the numbers in the U.S. from the past 100 years. His data shows the so-called American Dream—where hard work leads to more opportunities—is an illusion in the United States, and that social mobility here is no different than in the rest of the world. "The status of your children, your grandchildren, your great grandchildren your great-great grandchildren will be quite closely related to your average status now," he said. UC Davis students CBS13 spoke to dismissed the findings. "The parents' wealth has an effect on ones life but it's not the ultimate deciding factor," Andy Kim said. Clark has heard the naysayers before. "My students always argue with me, but I think the thing they find very hard to accept, is the idea that much of their lives can be predicted from their lineage and their ancestry," he said. Stuck in a social status is no American Dream—Clark says it's the American reality. "The good news is that this is coming from an economist, because economists are used to being unpopular, and so we are the right people to bear this message that the world is a limiting place," he said. There's one caveat to the study, and that is for any one of us, there is always an exception to the rule. Clarks' study was published by the Council on Foreign Relations."
http://sacramento.cbslocal.com/2014/11/26/uc-davis-economics-professor-there-is-no-american-dream/
COMMON CORE:
COMMON CORE CONCERNS LEAD TO HOMESCHOOL INCREASE
"More parents are removing their children from traditional school environments and are choosing to homeschool them instead due to increased concern over the use of the Common Core standards. The Heartlander reported earlier this month that in the state of North Carolina homeschooling increased by 14 percent during the last academic year as the controversial Common Core standards grew to be more of a concern for parents. Similarly, a new report at Fox News indicates that the number of students homeschooled in Virginia, California, and New York has increased. "If you look at national, and even state polls, you can see that the more familiar people become with Common Core, the more they dislike it," Bob Lubke, a senior policy analyst for the North Carolina-based Civitas Institute, said. "They feel like they are losing control of what their kids are learning." "More and more private traditional schools are choosing to align to the Standards," Lynne Taylor, a North Carolina parent who has been homeschooling her children for over ten years, told the Heartlander. Taylor said concern about the Common Core standards is the primary reason for the recent increase in homeschooling. "I have met people almost on a daily basis who are escaping Common Core Standards via home education because the traditional system is failing their families," Taylor said. "My main concern is that they receive the proper guidance in remaining Common Core standard-free." "In North Carolina, Common Core is not only available to home education," she added. "It is, most times, hidden in plain sight. If you're not careful, the system you seek to escape can meet you all over again."
http://www.breitbart.com/Big-Government/2014/11/27/Common-Core-Concerns-Lead-to-Homeschool-Increase
MISC.:
Prisoners get millions from IRS in bogus refund claims, watchdog finds
"Hundreds of thousands of prisoners are filing phony tax refund claims and the IRS is not doing enough to quash the problem, according to a watchdog report. The Treasury Inspector General for Tax Administration (TIGTA) said in its report Tuesday that refund fraud associated with prisoner Social Security numbers is a "significant problem" for the tax agency that is only getting worse over time. According to the report, more than 137,000 phony tax returns were filed in 2012 using a prisoner's Social Security number to the tune of $1 billion. While many of the fake refunds were flagged and prevented by the agency, the IRS issued $70 million in bogus refunds. This was a significant increase from 2007, when more than 37,000 fake tax returns were filed for amounts equaling $166 million. "Tax refund fraud associated with prisoners remains a significant problem for tax administration," the report said. The watchdog conducted the review after previous reports showed that the IRS was not doing enough to identify and crack down on fraudulent prisoner tax refund claims. The review was aimed at determining if the agency was doing enough to correct the problem."
http://www.foxnews.com/politics/2014/11/28/prisoners-get-millions-from-irs-in-bogus-refund-claims-watchdog-finds/
Obama Builds Environmental Legacy With 1970 Law
"President Obama could leave office with the most aggressive, far-reaching environmental legacy of any occupant of the White House. Yet it is very possible that not a single major environmental law will have passed during his two terms in Washington. Instead, Mr. Obama has turned to the vast reach of the Clean Air Act of 1970, which some legal experts call the most powerful environmental law in the world. Faced with a Congress that has shut down his attempts to push through an environmental agenda, Mr. Obama is using the authority of the act passed at the birth of the environmental movement to issue a series of landmark regulations on air pollution, from soot to smog, to mercury and planet-warming carbon dioxide. The Supreme Court could still overturn much of Mr. Obama's environmental legacy, although the justices so far have upheld the regulations in three significant cases. More challenges are expected, the most recent of which was taken up by the court on Tuesday. The act, however, was designed by lawmakers in a Democratic Congress to give the Environmental Protection Agency, which was created at the same time, great flexibility in its interpretation of the law. "It's the granddaddy of public health and environmental legislation," said Paul Billings, a vice president of the American Lung Association. "It empowers the E.P.A. and states to be bold and creative." Gina McCarthy, the E.P.A. administrator, credits the act for the authority that Mr. Obama claims in setting environmental policy. "The administration is relying very heavily on this tool that Congress provided us 44 years ago," she said. Jody Freeman, director of Harvard University's environmental law program, and a former counselor to the president, said Mr. Obama was using the Clean Air Act "to push forward in a way that no president ever has." Taken together, the Clean Air Act regulations issued during the Obama administration have led to the creation of America's first national policy for combating global warming and a fundamental reshaping of major sectors of the economy, specifically auto manufacturing and electric utilities. The regulations could ultimately shut down existing coal-fired power plants, freeze construction of new coal plants and end demand for the nation's most polluting fuel. Republicans and the coal industry have attacked the new rules as a "war on coal." Mr. Obama's most recent regulation, proposed on Wednesday, would curb factory and coal-plant emissions of ozone, a smog-causing pollutant linked to asthma, heart disease and premature death. That regulation is the latest of six new rules intended to rein in emissions of hazardous pollutants from factory and power-plant smokestacks, including soot, mercury, sulfur and nitrogen oxide. The most consequential regulations are those that cut emissions of carbon dioxide, the gas dispersed from automobile tailpipes and coal plants and which contributes to global warming. More rules are on the way: By the end of the year, the E.P.A. is expected to announce plans for regulating the emission of methane at natural gas production facilities."
http://www.nytimes.com/2014/11/27/us/without-passing-a-single-law-obama-crafts-bold-enviornmental-policy.html?partner=rss&emc=rss
EPA Proposes Stricter Smog Standards; Current Ones Not Being Met
http://scvnews.com/2014/11/28/epa-proposes-stricter-smog-standards-current-ones-not-being-met/
Highway to the Danger Ozone
As Obama rewrites the law, Congress and the courts begin to push back.
http://online.wsj.com/articles/highway-to-the-danger-ozone-1417122149
GOP ready to fight Obama on climate change pact
"A showdown is brewing between the Obama administration and Republicans over climate change. U.S. negotiators are heading into international negotiations this week to try to reach a rough draft of a deal to cut greenhouse gas emissions that wouldn't require Senate approval. Republicans, who will take control of the upper chamber in January, want to quash that plan. Nations will begin hammering out a draft Dec. 1 in Lima, Peru, that will guide talks in Paris next year. The goal is to establish a system for governing reductions of the greenhouse gases blamed for exacerbating climate change, including a legal framework. The Obama administration says it can strike a pact that wouldn't need Senate ratification, largely by using existing United Nations frameworks to set up a binding structure to make sure global emissions targets are being reached. The State Department's top negotiator, Todd Stern, has touted a plan floated by New Zealand that would hold nations accountable for emissions cuts. But the size of the cuts wouldn't be binding. That, Stern and other advocates believe, could allow President Obama to bypass a Republican-led Senate, which is unlikely to approve any climate change deal. Senate Republicans don't believe that's the case. "I don't know the answer to that. But [Obama] doesn't know, either," Sen. Jim Inhofe, R-Okla., incoming chairman of the Environment and Public Works Committee, told the Washington Examiner. Inhofe, who has called climate change a "hoax," was angered by the nonbinding accord Obama signed last month with Chinese President Xi Jinping. He called it a "charade." China, the world's largest greenhouse gas emitter, said in the deal that its emissions would peak in 2030 and then begin declining. But China had already expected its emissions to peak by then. The United States, meanwhile, must double its current pace of emissions cuts after 2020 to meet a goal of reducing them at least 26 percent below 2005 levels by 2025. Inhofe, who intends to bring Obama's pledges before his committee, said that if there is a way to block the commitments, he plans to do it. The Obama administration probably has not figured out how to make the agreement legally binding without Senate approval, observers say. "It's one of the issues that they really haven't grappled with that much," said Alden Meyer, policy director with the Union of Concerned Scientists and a longtime observer of the U.N. climate process. "But they're going to have to start getting to that at Lima." Veterans of the U.N. negotiating process say the Obama administration is looking for a pact that has less scope than a legal treaty, which would require Senate approval. That's where the approach differs from the Kyoto Protocol in 1997. Kyoto was a legally binding agreement requiring specific emissions cuts by developed nations, which needed an OK from the Senate. It didn't get it."
http://www.washingtonexaminer.com/gop-ready-to-fight-obama-on-climate-change-pact/article/2556693?custom_click=rss
Exclusive: Obama plan to 'Power Africa' gets off to a dim start
"Barack Obama last year told a cheering crowd in Cape Town that a $7 billion plan to "Power Africa" would double electricity output on the world's poorest continent and bring "light where currently there is darkness". A year later, the U.S. president's flagship project for Africa has already achieved 25 percent of its goal to deliver 10,000 megawatts of electricity and bring light to 20 million households and businesses, according to its annual report. But the five-year plan has not yet delivered the power. Power Africa has not measured its progress by counting actual megawatts added to the grid but promises of additional power made in deals it says it helped negotiate, according to sources inside the project and documents seen by Reuters. Some projects facilitated by Power Africa — a program operated by the U.S. aid agency USAID — were under way years before the scheme's inception, others are still in the planning stage. It is unclear how much of the $7 billion Obama pledged has actually been spent or if a further $20 billion in private sector investment commitments will materialize. "Saying you've met targets on projects that might never happen or taking the credit for projects that have been worked on for years makes me uncomfortable," a source working on Power Africa told Reuters. "It's misleading." Obama's pledge to double power generation in Africa within five years looked highly ambitious from the start. Per capita electricity output in Sub-Saharan Africa has been flat for three decades because most promised power plants never get built. "We're dealing with megawatts on paper, rather than on the grid," a second source working on the project said. "Is that really what Obama promised?" The first African-American U.S. president, the son of a Kenyan father, Obama has often been criticized for a lukewarm engagement in Africa, consisting more of words than deeds."
http://townhall.com/news/politics-elections/2014/11/28/exclusive-obama-plan-to-power-africa-gets-off-to-a-dim-start-n1924806
'I,' 'Me,' 'My'—Obama Uses First Person Singular 91 Times in Speech on Immigration
"Leaving aside passages in which he quoted a Chicago pub owner and a letter from a citizen from Georgia, President Barack Obama used the first person singular—including the pronouns "I" and "me" and the adjective "my"—91 times in a speech he delivered in Chicago Tuesday to explain his unilateral action on immigration. But as often as Obama used "I," "me" and "my" in Chicago this week, it was no match for the speech he delivered in Austin, Texas, on July 10, when he used the first person singular 199 times. In that Texas speech, however, Obama had not focused specifically on immigration policy. In that speech, Obama had explained his intention to act unilaterally wherever he could. "It is lonely, me just doing stuff," Obama said then. "I don't have to run for office again, so I can just let her rip," he said. On Tuesday, in Chicago, Obama said: "This isn't amnesty, or legalization, or even a pathway to citizenship–because that's not something I can do." The number of times he resorted to the first person singular was significantly expanded by his decision to engage a group of hecklers in the crowd, who apparently did not believe he had gone far enough in his unilateral actions on immigration. "I understand," Obama told the hecklers, according to the White House transcript and video posted by C-SPAN."
http://cnsnews.com/mrctv-blog/terence-p-jeffrey/i-me-my-obama-uses-first-person-singular-91-times-speech-immigration
GOP MAY INCREASE GOVERNMENT SURVEILLANCE IN LAME DUCK
"A lame duck Congress is always fraught with danger for those who want to restrain government. Inevitably there will be one or two pieces of legislation that "must pass" before the end of the year. The public isn't paying attention and there are a handful of politicians who will be casting the final votes of their political careers. Combine this environment with mega-donor Sheldon Adelson's desire for a federal ban of online gaming and an expansion of the federal leviathan is a very real possibility. At issue is Senate and House legislation titled the "Restore America's Wire Act," legislation that would apply federal sports betting regulations to online gambling. The legislation, introduced by Republicans Sen. Lindsey Graham (SC) and Rep. Jason Chaffetz (UT), is a top priority for gambling mogul Shelden Adelson, who has pledged to "spend whatever it takes" to secure the law's passage. The proposed legislation would "update" a federal statute regulating wire transactions originally created in the 1960s. It would also supersede state laws and regulations of gambling, an action courts have long ruled would violate constitutional protections of state sovereignty.  In a recent op-ed, former GOP Rep. Ron Paul argued, "Nowhere in the Constitution is the federal government given any authority to regulate activities such as online gambling. Arguing that "states rights" justifies creating new federal crimes turns the Tenth Amendment, which was intended to limit federal power, on its head." Last week, a letter from 12 national conservative organizations echoed this argument. "The real intention of this bill is to remove the state's 10th Amendment authority to regulate online gambling as states see fit within their own borders. We hope you will not allow RAWA to become yet another instance where the federal government expands its encroachment of the states' purview. State governments are more than capable of making this decision." A previous attempt to ban online poker and other games of chance on the internet was slipped into a Port Security bill by then GOP Leader Bill Frist with almost no debate. That legislation was enacted, causing dozens of online poker sites to shut down in the US, but the law itself has been mired in the courts.  This tactic, though, could be used again in the upcoming Congressional lame duck session. Setting aside constitutional concerns about the separation of powers, the proposed law would also necessitate a dramatic increase in federal surveillance of on-line activity.
Republicans just won historic majorities in the House and Senate, largely because of voter fatigue with an ever expanding federal government. If ever there were a time for federal politicians to show humility when debating the reach of federal power, this is certainly that time. The new GOP era in Congress hasn't yet begun, but it ought not to be born out of another federal overreach."
http://www.breitbart.com/Big-Government/2014/11/28/GOP-May-Increase-Government-Surveillance-in-Lame-Duck
GOP Senate Candidate Bill Cassidy Says LSU Part-Time Job Is a 'Non-Issue'
"Was Louisiana Rep. Bill Cassidy, who is locked in a bitter battle for a U.S. Senate seat runoff, getting paid by taxpayers for work he didn't do? That's the allegation raised after the release of new documents about the GOP candidate's part-time job as a professor of medicine at Louisiana State University during his time in Congress. The documents, first published Tuesday by the Louisiana news website The American Zombie, have become a late campaign issue for Cassidy just two weeks before he heads to a runoff election against incumbent Sen. Mary Landrieu. Among the documents released is a collection of timesheets that indicate Cassidy worked as few as seven hours in one month for his part-time teaching job that earned him $2,000 a month in addition to his Congressional salary. But in an interview with ABC News, Cassidy brushed aside the notion that he has been getting paid for work he hadn't done. "I don't earn more money by recording hours, I am on salary," Cassidy told ABC News. "All I am trying to do is let LSU know what I am doing, I get the same no matter what I do." Cassidy, who worked as a doctor for two decades before being elected to Congress in 2008 and was employed by LSU at the time of his election, obtained permission through the House Ethics Committee to continue working part-time as a professor on the condition that his additional earnings not exceed $25,000 a year. A series of emails among LSU employees, also obtained through the document release, detail that Cassidy would be expected to carry 20 percent of his previous workload and hours for 20 percent of his full-time salary, amounting to about 30 hours of work for $2,000 a month. Landrieu's campaign has seized on the new documents, suggesting that Cassidy may have been double-dipping with his two taxpayer-funded jobs. "Congressman Cassidy may have taken home over $100,000 in taxpayer funds for work he never did," Landrieu campaign Communications Director Fabien Levy said in a statement. "Most people don't get paid enough for the work they do, let alone for the work they don't do. But it seems Congressman Cassidy got a pat on the back and a check in the bank." But Cassidy said his detractors have a "non-issue" with this new line of attack."
http://abcnews.go.com/Politics/gop-senate-candidate-bill-cassidy-lsu-part-time/story?id=27209419
CAUGHT ON CAMERA: Landrieu Chief-Of-Staff Admits She'll Vote With Obama 97 Percent Of The Time [VIDEO]
"In a new video uncovered by the Black Conservative Fund, Louisiana Democratic Senator Mary Landrieu's Washington chief-of-staff Don Cravins Jr. tells a crowd of supporters that if reelected in the December run-off election, Landrieu would vote for President Barack Obama's agenda 97% of the time. (RELATED: Democrats Write Off Landrieu, Cancel Ad Buys In Louisiana) "He can't finish his agenda, because he doesn't have people like Mary Landrieu with him…" Cravins says. "So I'm asking you to go out and vote tomorrow for Senator Landrieu." "She's been in office for eighteen years, and in the Senate, that's what you need to get things done," he continues, "And she will go on to vote with Barack Obama 97 percent of the time!"
http://dailycaller.com/2014/11/28/caught-on-camera-landrieu-chief-of-staff-admits-shell-vote-with-obama-97-percent-of-the-time-video/
Southern Democrats trying to recover lost ground
"To rebuild in the conservative South, Democratic leaders say their party must become more aggressive advocates for the middle class in an effort to energize African-Americans and attract whites. After the Republicans' success in the midterm elections, many say the Democratic Party should openly embrace government as a tool for lifting people out of economic hardship. They are advocating a return to party roots by emphasizing education and public works spending, stronger voting rights laws, tighter bank regulation and labor-friendly policies such as a higher minimum wage."
http://www.washingtontimes.com/news/2014/nov/27/southern-democrats-trying-to-recover-lost-ground/
Pelosi's Grip Seems to Have Weakened
http://www.realclearpolitics.com/articles/2014/11/28/pelosis_grip_seems_to_have_weakened__124791.html
2-Minute Thanksgiving NFL Ad Warns of Rogue President
"This brilliant ad is coming to your televisions this Thanksgiving from Conservative War Chest."
http://townhall.com/tipsheet/greghengler/2014/11/26/2minute-thanksgiving-nfl-ad-warns-of-rogue-president-n1924438
Happy 225th birthday to Washington's Thanksgiving proclamation!
http://news.yahoo.com/happy-225th-birthday-washington-thanksgiving-proclamation-111608417.html
A Special Thanksgiving Message From Ronald Reagan
http://www.westernjournalism.com/special-thanksgiving-message-ronald-reagan/
George F. Will: Thanks, or something
http://www.washingtonpost.com/opinions/george-will-thanks-or-something/2014/11/26/67da136e-74e6-11e4-a755-e32227229e7b_story.html
Pentagon prepares for more detainee releases from Guantanamo Bay
"The Pentagon is preparing to transfer more detainees from Guantanamo Bay in coming weeks despite continued Republican opposition, according to defense and congressional officials. The Wall Street Journal reports that, after five detainees were transferred last week, there will be another round in December, but defense officials refused to disclose further information on their numbers or nationalities. Rep. Howard McKeon, R-Calif, chairman of the House Armed Services Committee, complained at a recent hearing of an increase in notifications by the administration to lawmakers on coming transfers from the detainment facility. President Obama promised since before he took office that he would close the controversial detention center, a move that has been opposed by many Republicans. The transfers come shortly after the announcement of the resignation of Defense Secretary Chuck Hagel, who was criticized by administration officials who spoke to The Wall Street Journal for moving too slowly to certify detainees for release. Senior officials at the White House are impatient as the president's term in office draws nearer to its end with the promise of the closure of Guantanamo unfulfilled, according to the Wall Street Journal. House and Senate negotiators are debating whether to revise the rules governing transfers as a part of this year's defense authorization bill, which sets Pentagon policy. The House version of the measure has proposed much stricter restrictions on transfers. The House proposed its restrictions in the wake of the Obama administration's decision to move five Taliban detainees out of the camp as part of the deal to secure the release of Sgt. Bowe Bergdahl, who was held in Pakistan by a militant group."
http://www.foxnews.com/politics/2014/11/28/pentagon-prepares-for-more-detainee-releases-from-guantanamo-bay/
Does anyone really want to endorse Obama's defense policy?
http://hotair.com/archives/2014/11/28/does-anyone-really-want-to-endorse-obamas-defense-policy/
Islamic State spreading into northern Africa, alarming U.S.
Libya, Egypt at risk of Shariah brutality
http://www.washingtontimes.com/news/2014/nov/27/islamic-state-opening-front-in-north-africa/
Demonstrators Deploy Mass 'Die In' Tactics at Major U.S. Malls
"Demonstrators temporarily shut down two large malls in suburban St. Louis on one of the busiest shopping days of the year Friday, as rallies were held nationwide to protest a grand jury's recent decision not to indict the police officer who fatally shot 18-year-old Michael Brown in nearby Ferguson."
http://www.theblaze.com/stories/2014/11/28/demonstrators-deploy-mass-die-in-tactics-at-major-u-s-malls/?utm_source=TheBlaze.com&utm_medium=rss&utm_campaign=story&utm_content=demonstrators-deploy-mass-die-in-tactics-at-major-u-s-malls
6 arrested for alleged plans to disrupt Macy's Thanksgiving Day Parade over Ferguson decision
http://www.foxnews.com/us/2014/11/27/agitators-planned-to-disrupt-macy-thanksgiving-day-parade/?cmpid=cmty_twitter_fn
BROWN FRIDAY: FERGUSON PROTESTORS SHUT DOWN OAKLAND BART
http://www.breitbart.com/Breitbart-California/2014/11/28/Brown-Friday-Ferguson-Protestors-Shut-Down-Oakland-BART
Darren Wilson To Retire From Police Work At Age 28
"Darren Wilson, the white Ferguson, Mo. police officer who shot and killed Michael Brown, an 18-year-old black male, will never work again as a police officer. Wilson's attorney, Neil Bruntrager, made the announcement this week, according to Agence France-Presse. "There's no way in the world he can go back to being a police officer," Bruntrager explained. "It's not a question of if, it's a question of when," Bruntrager noted. "The first day he would be back on the street something terrible would happen to him or to someone that would be working with him," the lawyer told CNN earlier, according to AFP. "The last thing he wants is to put other police officers at risk," he also said previously."
http://dailycaller.com/2014/11/28/darren-wilson-to-retire-from-police-work-at-age-28/