News Briefing for November 1, 2014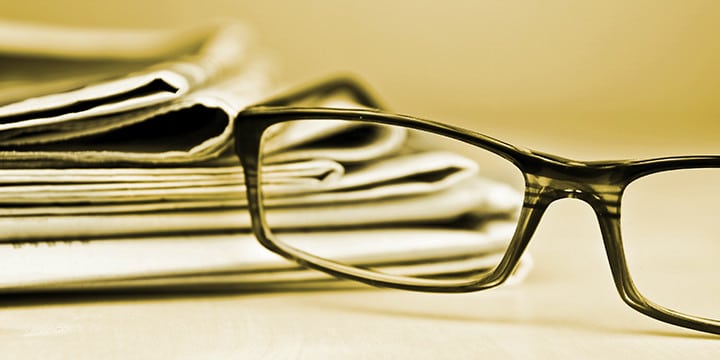 HEALTHCARE:
Politico: ObamaCare still not a boon for Democrats at the polls
"Remember when Democrats insisted they'd run in the midterms on the success of ObamaCare? Good times, good times. Granted, the last time Debbie Wasserman-Schultz uttered that bon mot was almost a year ago, and it was so ridiculous a notion even at that time (while the rollout melted down) that the DNC chair had to reiterate it three days later. Her Democratic colleagues in the House tried following through in January with an ad filled with anecdotes about all of the successes of the Affordable Care Act, which ran for, oh … sixty-six seconds.  By April, House Minority Whip Steny Hoyer backtracked to an argument that ObamaCare would have no impact on the election at all. Hoyer also said that Democrats would pick up seats in November. Good times, indeed. According to Politico, ObamaCare has produced an unprecedented voter backlash, not just on the effects of the law but on its core:"
http://hotair.com/archives/2014/10/30/politico-obamacare-still-not-a-boon-for-democrats-at-the-polls/
Confirmed: Obamacare is Hurting Democrats
"Long gone are the days of Democratic chest-thumping about "running on" Obamacare in 2014. That boast was abruptly replaced with assertions that the issue was receding from the scene and wouldn't really benefit either party.  As it turns out, candidates on one side of the aisle has been talking quite a lot about the healthcare law on the campaign trail and in ads, while the other side has been notably tight-lipped.  And now Politico finally states the obvious: …Not only did the political benefits that Democrats thought the 2010 law would eventually bring them not materialize, opposition has only grown, according to an analysis of multiple polls taken between 2010 and last month. "There have been backlashes, but never like this," said Robert Blendon, a professor at the Harvard School of Public Health and co-author of the analysis released Wednesday by the New England Journal of Medicine. That backlash doesn't appear directed at the mechanics of the law but at its underlying core principle. Only 47 percent of Americans agree that it's the government's job to make sure everyone has health coverage, down from 69 percent in 2006, the analysis found. That shift is particularly pronounced among likely voters. Of those who are most likely to show up at the polls on Nov. 4, one in four believe in this principle."
http://townhall.com/tipsheet/guybenson/2014/10/31/confirmed-obamacare-is-hurting-democrats-n1912221
NYT: 14% Is Good Enough To Call Obamacare A Success
"The Times poses the question "Is the Affordable Care Act Working?" Given all the ACA's problems, one could be forgiven for thinking it was a rhetorical question. It wasn't. The paper asserts, "After a year fully in place, the Affordable Care Act has largely succeeded in delivering on President Obama's main promises, an analysis by a team of reporters and data researchers shows." That's a remarkable—one might say "dubious" or even "dishonest"—conclusion given the seven questions considered in the article (below). Of the seven, the Times has only one unqualified yes. That's a 14 percent success rate."
http://www.forbes.com/sites/merrillmatthews/2014/10/30/new-york-times-14-is-good-enough-to-call-obamacare-a-success/
AFP's Tim Phillips: A Republican Senate should vote to repeal Obamacare
"Even as Republicans have begun trying to tamp down on expectations that they will repeal Obamacare if the party wins a Senate majority, one of the largest and most influential outside groups is saying "not so fast." Americans for Prosperity, the group funded by billionaire brothers Charles and David Koch, has focused its messaging efforts this election cycle on the ills of Obamacare — and the group's president, Tim Phillips, says he would expect a Republican Senate to bring the law to a vote. "Obviously we're going to want repeal votes on Obamacare and reform votes on Obamacare," Phillips said in an interview with the Washington Examiner. "If Republicans are given a [Senate] majority next year, it will be exceedingly important for them to show results," Phillips added. "Sometimes that's going to mean putting a budget or a piece of legislation on the president's desk, knowing he will most likely veto it."
http://www.washingtonexaminer.com/afps-tim-phillips-a-republican-senate-should-vote-to-repeal-obamacare/article/2555506?custom_click=rss
Massachusetts Obamacare Fixer Moves To Company She Helped Get A No-Bid Contract
"Massachusetts' top Obamacare coordinator is taking a job at a company she helped to award a no-bid contract to fix the state's failed health exchange website. "There's not a conflict here, and I'm really excited and looking forward to this new job," former Obamacare czar Sarah Iselin told The Boston Herald. "I will not be working on Massachusetts-related work." Iselin was the top Obamacare official in the state after taking a leave of absence from Blue Cross Blue Shield in February to run the effort to save Massachusetts' failed first try at an Obamacare exchange website. She'll become an executive-in-residence at Optum, a subsidiary of United Health, which received the no-bid contract to fix the website in time for the next open enrollment period Nov. 15. (RELATED: Mass. Obamacare Exchange Granted Federal Extension As Director Gently Weeps) Not only was Iselin in charge of the Obamacare effort, she recommended that Massachusetts give the no-bid contract to Optum, as well as to hCentive, an IT company of which Optum owns a 24 percent stake on May 8. But the exchange denied that Iselin was involved in making the decision to bring in Optum."
http://dailycaller.com/2014/10/31/massachusetts-obamacare-fixer-moves-to-company-she-helped-get-a-no-bid-contract/
Mitch McConnell's office: On second thought, he's willing to try to repeal ObamaCare with just 51 votes
"Follow the bouncing ball. Two years ago, after the Supreme Court upheld the ObamaCare individual mandate, McConnell said, "The chief justice said it's a tax. Taxes are clearly what we call reconcilable. That's the kind of measure that can be pursued with 51 votes in the Senate." Aha! A way to get rid of O-Care that would be immune to a Democratic filibuster without taking the momentous step of nuking the filibuster altogether. A Republican-majority Senate could simply use reconciliation, the same procedure used by Democrats in 2010 to pass the law, to un-pass it. Why, Robert Reich and his friends at MoveOn are already on guard for this sinister possibility, having suffered a collective brain injury that prevents them from remembering how lefties used the same means to get ObamaCare enacted. All we need is 51 votes! Then, a few days ago, McConnell replied to a question from Neil Cavuto about the prospects of repeal by noting, "It would take 60 votes in the Senate. Nobody thinks we're going to have 60 Republicans." Say what? I thought we only needed 51 votes. Granted, Obama's going to veto the repeal bill even if McConnell manages to pass it, but if you've got a means to get it on his desk, why not use that means and force him to pull the trigger? Why allow Democrats in the Senate to protect Obama by filibustering repeal? Conservatives were angry after the Cavuto interview so now here's the inevitable walkback. We're back to 51 votes for repeal:"
http://hotair.com/archives/2014/10/30/mitch-mcconnells-office-on-second-thought-hes-willing-to-try-to-repeal-obamacare-with-just-51-votes/
Conservatives not satisfied with Mitch McConnell on Obamacare
"Four days before Election Day, conservatives are attacking Mitch McConnell, potentially the next Senate majority leader and in a tight race himself, as insufficiently committed to repealing Obamacare. At issue are McConnell's remarks to Neil Cavuto of Fox News on Tuesday, when McConnell said that a standalone repeal of the health care law would take 60 votes and a presidential signature — essentially an impossibility during the next term of Congress."
http://www.politico.com/story/2014/10/conservatives-not-satisfied-with-mitch-mcconnell-on-obamacare-112379.html
Boehner Spokesman: Obamacare Lawsuit Will Be Filed 'Soon'
"House Speaker John Boehner plans to move forward with his Obamacare lawsuit "soon" and is not concerned about a government report that liberal critics say wipes out its legal arguments, a spokesman said. "We will hold the president accountable for unilaterally rewriting the law, and the lawsuit will be filed soon," Boehner spokesman Kevin Smith told TheBlaze. A report from the nonpartisan Congressional Research Service garnered unwarranted attention in recent days, Smith said, because liberal commentators have misinterpreted the report. "That isn't going to change simply because two liberal advocates have drawn inaccurate conclusions from a CRS report," Smith added. The report cites, among other things, that the Supreme Court gives discretion to agencies on delaying or not enforcing certain regulation, a potential justification for the Department of Health and Human Services not to enforce the Obmacare employer mandate to provide health insurance plans to workers."
http://www.theblaze.com/stories/2014/10/30/boehner-spokesman-obamacare-lawsuit-will-be-filed-soon/
If You Thought the Legal Challenges to the Affordable Care Act Were Over, You'd Be Wrong
http://abcnews.go.com/Politics/thought-legal-challenges-affordable-care-act-wrong/story?id=26582982
IMMIGRATION:
PEW RESEARCH: MAJORITY OF HISPANICS SAY CANDIDATE'S IMMIGRATION POSITION NOT DEAL-BREAKER
"While the Republican establishment, Democrats, and the mainstream press repeatedly say Republicans have to pass amnesty legislation to appeal to Hispanics, a majority of Hispanics believe a candidate's position on immigration is not a deal-breaker.  An extensive Pew Research Hispanic survey found that 54% of Hispanic registered voters said they would vote for a candidate who disagrees with them on immigration "if that candidate shares their views on most other issues." A majority of Hispanics were for a pathway to citizenship for illegal immigrants, but, consistent with other surveys of the Hispanic electorate, immigration was not the top concern for Hispanic voters. Education, jobs and the economy, and health care were issues that Hispanic voters were more concerned with than immigration. The survey also found that while "65% of Latino registered voters backed the Democrat in their congressional district and 22% favored the Republican candidate" in 2010, only "57% of Latino registered voters support the Democratic candidate in their congressional district or lean Democratic, while 28% favor the Republican candidate or lean Republican" this year.  The number of Latinos who identify as Democrats is also down. The survey found that "63% today say they identify with or lean toward the Democratic Party, down from 70% who said the same in 2012." Pew Hispanic Research noted that "Republicans have made some progress among Hispanic voters" since 2012—"about one-quarter (27%) today say they identify with or lean toward the Republican Party. In 2012, 22% said the same."
http://www.breitbart.com/Big-Government/2014/10/30/Pew-Research-Majority-of-Hispanics-Say-Candidate-s-Immigration-Position-Not-Deal-Breaker
GOP Sen: Taxpayers Funding Organic Garden, Petting Farm, Guitar Lessons for Illegal Immigrant Children
"Sen. Chuck Grassley (R-Iowa) on Thursday demanded more details from the Obama administration about a detention facility for illegal immigrant children that says it offers guitar lessons and other amenities that raises more questions about how taxpayer dollars are being spent. Over the summer, Grassley said the Department of Health and Human Services told members of Congress that it costs anywhere from $250 to $1,000 a day to house just a single illegal immigrant child. On Thursday, Grassley said he has received information about one facility in California that includes pricey features that probably explain why it costs so much to house these children. That facility is in El Cajon, California, and is run by Southwest Key Programs, which described several amenities in documents it submitted to the government. "We have an organic orchard of orange, lemon, and grapefruit trees," according to the grant documents that the company gave HHS, which were obtained by Grassley. "As well as an Organic (sic) garden that supplements our kitchen with a wide variety of organic vegetables throughout the year." "We have a small petting farm with ducks, chickens, and miniature ponies," the grant documents added. "We have also established an Acuaponics system where we are cultivating over 1000 Tilapia." The grant papers also boasted that the facility's windows offer a "splendid view of the beautiful California sunset."
http://www.theblaze.com/stories/2014/10/30/gop-sen-taxpayers-funding-organic-garden-petting-farm-guitar-lessons-for-illegal-immigrant-children/
PELOSI, GUTIERREZ: OBAMA SHOULD GIVE TEMPORARY AMNESTY TO ALL ILLEGALS
"House Minority Leader Nancy Pelosi (D-CA) and Rep. Luis Gutierrez (D-IL) want President Barack Obama to give temporary amnesty to all of the country's illegal immigrants.
In a joint op-ed in Spanish-language Univision, Pelosi, Gutierrez, and Rep. Zoe Logfren (D-CA) said that "there are dozens of reforms" that Obama can enact with executive actions, and expanding deferred action and "parole" authorities would have the greatest impact.  "President Obama could defer action against persons who would be covered by the Senate-passed bill that Republicans blocked," they write. The Senate's "Gang of Eight" amnesty bill they referenced provides a pathway to citizenship for all of the country's illegal immigrants. The Democrats note that Obama has "broad authority" to give temporary amnesty and work permits to "undocumented close family members of U.S. citizens, lawful permanent residents, or DACA beneficiaries." They also want Obama to ensure that illegal immigrant "farmworkers who toil in our fields do so without fear." Obama, who promised to enact executive amnesty by the end of the year, will reportedly receive final recommendations on executive amnesty a week after the midterms. Gutierrez demanded "interest" in the form of a bigger and bolder executive amnesty after the White House asked him for "forbearance" when Obama missed his self-imposed "by the end of summer" deadline."
http://www.breitbart.com/Big-Government/2014/10/30/Pelosi-Gutierrez-Obama-Should-Give-Temporary-Amnesty-to-All-Illegals
CRUZ: GOP HAS RESPONSIBILITY TO STOP EXEC AMNESTY
"Sen. Ted Cruz (R-TX) argued "it will be incumbent" on the GOP to stop any executive amnesty by President Obama if the Republicans re-take the Senate on Thursday's "Hannity" on the Fox News Channel. When Cruz was asked if the GOP has the authority to block executive amnesty, Cruz declared they "absolutely" did. And "it will be incumbent if we have a majority for Republicans to lead, for us to step up and do something about it…I hope and believe that come January of next year, with a Republican majority in the House and the Senate, we will see strong, bold leadership." Cruz added, "I think we are on the verge of an historic Election Night next Tuesday. I think Republicans are going to re-take the US Senate. I think we're going to retire Harry Reid as Majority Leader." He also slammed the media for ignoring comments made by Democratic candidate Vincent Sheheen against South Carolina Governor Nikki Haley (R), saying "The Democratic nominee for governor in South Carolina used a misogynist, sexist insult for your and my friend Nikki Haley…you can see this Democrat running for governor laughing about it with the crowd and then embracing it, embracing, you know, if this were a Republican, if this were Todd Aiken, it would lead the news on every channel across the country [yet] to have a Democrat use a nasty personal misogynist insult, and yet the mainstream yawns and ignores it."
http://www.breitbart.com/Breitbart-TV/2014/10/30/Cruz-GOP-Has-Responsibility-to-Stop-Exec-Amnesty
McCain, Graham and Rubio: No Executive Immigration Relief
"Three Republican architects of the Senate's immigration bill are warning President Barack Obama not to give relief without Congress to immigrants here illegally, warning that would "open the floodgates" to more illegal immigration. "We write to you today to strongly discourage such action," John McCain of Arizona, Lindsey Graham of South Carolina and Marco Rubio of Florida said in a letter Thursday. "Providing legal status by executive order to people who entered this country unlawfully will only incentivize illegal immigration and open the floodgates to more visa overstays and illegal entries over our southern border," the letter continued. Obama has vowed to act on his own on immigration before the end of the year citing a lack of action in the House. McCain, Graham, and Rubio were part of the Gang of Eight senators — four Republicans and four Democrats — whom drafted the bill and shepherded it through the Senate. Sen. Jeff Flake, R-Ariz., was the fourth Republican, but was not on the letter. After Senate passage, House Republicans never considered the measure or one of their own, as they split over their own leadership's immigration principles. The three argued in the letter that no relief should be given until the southern border is sufficiently secured. "Moreover, the need to secure our southern border and effectively enforce the law has been underscored — not diminished — by recent developments at home and abroad of which you are well aware," the letter said."
http://blogs.rollcall.com/wgdb/immigration-reform-mccain-graham-and-rubio-no-executive-action-deportation-relief/?dcz=
GANG OF EIGHT REPUBLICANS DISCOURAGE OBAMA AGAINST EXECUTIVE AMNESTY
http://www.breitbart.com/Big-Government/2014/10/30/Gang-of-Eight-Republicans-Discourage-Obama-Against-Executive-Amnesty
GOP: Obama's Immigration Action Will Cripple 2016 Democrats
http://blogs.rollcall.com/218/gop-obamas-immigration-action-will-cripple-2016-democrats/?dcz=
Obama's Border Policy Fueled Epidemic, Evidence Shows
"The deadly EV-D68 enterovirus epidemic, which struck thousands of kids this fall, was likely propelled through America by President Barack Obama's decision to allow tens of thousands of Central Americans across the Texas border, according to a growing body of genetic and statistical evidence. The evidence includes admissions from top health officials that the epidemic included multiple strains of the virus, and that it appeared simultaneously in multiple independent locations. The question can be settled if federal researchers study the genetic fingerprint of the EV-D68 viruses that first hit kids in Colorado, Missouri and Illinois to see if they are close relatives to the EV-D68 viruses found in Central America."
http://dailycaller.com/2014/10/31/obamas-border-policy-fueled-epidemic-evidence-shows/
MCCLINTOCK: ILLEGAL IMMIGRATION HAS HAD 'HUGE IMPACT' ON CA POLITICS
http://www.breitbart.com/Breitbart-TV/2014/10/31/McClintock-Illegal-Immigration-Has-Had-Huge-Impact-on-CA-Politics
MAIL CALL: JEB BUSH LETTER TO IOWANS PUSHES AMNESTY, COMMON CORE
"Former Florida Governor Jeb Bush is urging Iowans to donate to his education group (that backs Common Core) and also support amnesty legislation. "Dear Friend, Because of your consistent support for conservative principles, I want to talk to you about some of the most critical challenges facing our nation and the path to restoring opportunity for all Americans," a letter from the potential 2016 presidential candidate reads. In the letter, Bush goes on to say that he is "gravely concerned about the direction of our country, the lack of leadership in Washington, and the economic stagnation we have suffered through for the past six years." He slams the Obama administration on taxes, entitlements, regulations, Obamacare, and education before telling Iowans that Americans need to "embrace our immigrant heritage and finally fix our immigration system after first securing the border." Bush hypes his education reforms as governor of Florida and embraces school choice that would "put pressure on the system" and unions while empowering "parents to make choices for their children." The letter asks Iowans to donate to his Excellence in Education National group, which is a companion group to his education foundation that strongly advocates for Common Core. As the Des Moines Register noted, "several Iowans" mentioned that "they've never received a thing from Bush or his foundation until now, so they detect some possible 2016 implications."
http://www.breitbart.com/Big-Government/2014/10/30/Jeb-Bush-Sends-Letter-to-Iowans-Pushes-Amnesty-Asks-for-Donations-to-Ed-Group-Supporting-Common-Core
SHAHEEN SEEKS DISTANCE FROM OBAMA'S IMMIGRATION PLANS AS BROWN HAMMERS HER NH JOB-KILLING AMNESTY SUPPORT
"Incumbent Democratic Sen. Jeanne Shaheen (D-NH) wants to keep importing foreign workers—both legally and illegally—to take jobs away from New Hampshire's citizens, former Sen. Scott Brown said at Thursday night's debate. "Since the senator brought up the border and the immigration bill, I think it's important to discuss that once this bill—the bill that the senator is referring to—would have been passed and the president signs it, it immediately gives him the ability to give preference to people who are recently here on jobs," Brown said during the final debate Thursday night. "I want to fight for jobs for New Hampshire. If you read the recent article about the jobs that are right now going to illegal immigrants and people who are new to our state, 70 percent of them are going to those people. I want to make sure that we can protect jobs right here right now." Brown a recent study from the Center for Immigration Studies (CIS) which found that despite native-born population growth in New Hampshire of at least 65 percent since 2000, a whopping 71 percent of jobs in New Hampshire since then have gone to both legal and illegal immigrants. The study was first reported by Breitbart News and has since been highlighted by the Drudge Report and other influential media outlets. "Job growth in New Hampshire has not been very strong," Steven Camarota, CIS's research director and the report's co-author, said in a statement accompanying the report's release. "The situation for natives without a college education has been particular bad. Thus, it is surprising that many of New Hampshire's politicians supported the Gang of Eight bill, which would give work authorization to illegal immigrants and dramatically increase the number of foreign workers allowed into the country in the future." Brown slammed Shaheen on immigration multiple times in the final debate, lighting her up over supporting the president's planned executive amnesty—and for voting for the Senate "Gang of Eight" bill."
http://www.breitbart.com/Big-Government/2014/10/30/Shaheen-Seeks-Distance-From-Obama-s-Immigration-Plans-As-Brown-Hammers-Her-NH-Job-Killing-Amnesty-Support
PERDUE: SECURE BORDER, REDUCE OVERALL IMMIGRATION
"David Perdue, Republican candidate for the US Senate in Georgia, argued against the "Gang of Eight" Senate bill and urged increased border security in an interview on Friday's "Laura Ingraham Show." Perdue argued that his opponent, Democrat Michelle Nunn "has said she wants to broaden Obamacare…she also says she supports the Senate bill, the Gang of Eight bill for amnesty, which I have opposed over the last year and a half." He added, "she hasn't said anything strong about securing the border… The border is not just an immigration issue, it's a national security issue. And bringing in a million and a half legal immigrants is about five times the average over the last hundred years we had about 580,00 during the 1880 to 1920 immigration influx, but that's just not acceptable. It puts in jeopardy the real workers here in Georgia, and that's what I'm working so hard to do is to be the champion for them. Barack Obama wants Michelle Nunn to come to Washington to fight for him, I want to go to Washington to fight for the people of Georgia." Perdue also highlighted the problem of visa overstays and laid out his solution, stating "I'm not a politician. I'm a business guy. I got in here because we have got a full blown crisis and I think I can help make a difference in the Senate…I've stood up last year against the Chamber of Commerce when they put $3 million into the primary against me because I stood up against their position on immigration. I believe we've got a huge crisis with immigration, but we've got to break this into its components secure the border first and then start dealing with the different components of the legal immigration problem as well as the illegal immigration problem.  40% of the people here illegally came in on a visa legally, they just overstayed their visa."
http://www.breitbart.com/Breitbart-TV/2014/10/31/Perdue-Secure-Border-Reduce-Overall-Immigration
NC BOARD OF ELECTIONS INVESTIGATING ALLEGATIONS OF CAMPAIGN WORKER ASSISTING ILLEGAL IMMIGRANT TO VOTE
"The North Carolina State Board of Elections has opened an investigation into the allegation of voter fraud from the North Carolina Republican Party in the wake of an activist video purporting to show campaign workers assisting an illegal immigrant to vote. "We have folks who are investigating it. We actually have one of our people going down to Charlotte today to look into this matter more fully," Josh Lawson, a State Board of Elections spokesman, said in an interview Friday with Breitbart News.  He added that the SBOE has also requested that creators of the video — conservative activist James O'Keefe's Project Vertias — provide the full, unedited video of the interactions.  It is illegal to vote as a non-citizen. It is also illegal to assist non-citizens to vote.  Thursday, Project Veritas released a new video showing campaign workers in North Carolina appearing to assist an individual posing as an illegal immigrant from Brazil vote in the midterm elections.  The same day the North Carolina GOP called on the SBOE to investigate the matter. The investigation comes days after the SBOE released the results of an audit dealing with suspected non-citizens on the voting rolls.  According to Lawson of the 1,425 suspected non-citizens on the voting rolls, so far about 20 have already casts early or absentee ballots.
"These are folks that based on the database comparisons from Homeland Security and from the DMV showed up as non-citizens, but they have not had a hearing yet," he explained, "so it is not like I could say to you definitively non-citizens are voting." He noted that of the 1,425 suspected non-citizens flagged on the voting rolls, some 226 had voted before.  "We're looking today to finalize a guidance to the counties regarding a challenge procedure in the event that an individual flagged by the citizenship audit shows up to the polls. So we're hoping to get that out to the counties later this afternoon," Lawson said.  He added that the process will be unique in that it will provide an avenue to challenge a potential voter's citizenship at the polls and stressed the seriousness with which the SBOE takes potential fraud."
http://www.breitbart.com/Big-Government/2014/10/31/NC-Board-of-Elections-Investigating-Allegations-of-Campaign-Worker-Assisting-Illegal-Immigrant-to-Vote
SPENDING/BUDGET/ECONOMY:
Obama Touts Economic Record: "You're Welcome"
"After touting his economic record and Obamacare, President Obama said "you're welcome" to an audience member who shouted "thank you" during a speech at Rhode Island College on Friday morning. "The good news is we've made a lot of progress since the worst economic crisis of our lifetimes," Obama said Friday. "So when I first came into office, the economy was in a freefall, the auto industry was in a freefall." "Over the past 55 months, our businesses have now added 10.3 million new jobs," Obama touted. "For the first time in more than six years, the unemployment rate is below 6 percent. Over the past six months, our economy has grown at its fastest pace in more than 10 years." "Ten million Americans have gained the peace of mind that comes with having health insurance," Obama also said. At this point someone from the audience shouted out "thank you!" "You're welcome," President Obama said with an audience of only women standing behind him. PRESIDENT OBAMA: Now, the good news is we've made a lot of progress since the worst economic crisis of our lifetimes. So when I first came into office, the economy was in a freefall, the auto industry was in a freefall. Banks were frozen up. We were losing 800,000 jobs a month. Over the past 55 months, our businesses have now added 10.3 million new jobs. (Applause.) For the first time in more than six years, the unemployment rate is below 6 percent. Over the past six months, our economy has grown at its fastest pace in more than 10 years."
http://www.realclearpolitics.com/video/2014/10/31/obama_touts_economic_record_youre_welcome.html
Find Out How Your State Ranks When Measured by Unemployment
http://dailysignal.com/2014/10/31/find-state-ranks-unemployment/?utm_source=facebook&utm_medium=social
A Return to the JFK-Reagan Economic Model
"Election Day will produce a new Republican Congress, or so the latest polls tell us. If so, the huge losses for the Obama Democrats — both in 2010 and this year — will have come in large measure from the economic failures of a party that has moved radically left over the past 20 years. A Republican victory on Tuesday won't change this. But the GOP can make an early start on free-market energy reforms, lower corporate tax rates, holding back the regulatory tide, and knocking down some Obamacare tax hikes. Republicans can also continue the war on overspending. Since the GOP landslide in 2010, government spending as a share of GDP plunged from 24.4 percent to 20.3 percent. This has had something of a tax-cut effect, and shows what Congress can do if it has a mind to do it. But the bigger theme is the need for the U.S. and the world to return to the free-market, free-trade, entrepreneurial, supply-side, tax-incentive model of growth with stable money. That model worked during the Coolidge-Mellon 1920s, the JFK 1960s, the Reagan 1980s, and the Clinton 1990s."
http://www.nationalreview.com/kudlows-money-politics/391649/return-jfk-reagan-economic-model-larry-kudlow
Obama to meet Federal Reserve chair Yellen Monday: White House
"President Barack Obama will meet with Federal Reserve Chair Janet Yellen on Monday to discuss "the long-term outlook for the American economy and the global recovery," a White House official said. Obama met periodically with Yellen's predecessor, Ben Bernanke, and was continuing that trend, the official said. "This meeting is a continuation of that important dialogue on the state of the economy, financial reform, and other economic issues," the official said."
http://www.reuters.com/article/2014/10/31/us-usa-fed-obama-yellen-idUSKBN0IK29A20141031?feedType=RSS&feedName=politicsNews
Obama Focuses on Economy, Equal Pay for Women in R.I. Speech
http://blogs.wsj.com/washwire/2014/10/31/obama-focuses-on-economy-equal-pay-for-women-in-r-i-speech/?mod=WSJ_Politics_Blog
Obama: Moms Shouldn't Have To Choose Between Higher Wages And Staying At Home With Their Child
http://dailycaller.com/2014/10/31/obama-dings-stay-at-home-moms-not-a-choice-we-want-americans-to-make-video/
OBAMA DEMANDS CHEAPER, BETTER DAY CARE
http://www.breitbart.com/Big-Government/2014/10/31/Obama-Demands-Cheaper-Better-Day-Care-For-Children
The True Cost Of Hiring An Employee? Much More Than Their Salary
http://www.forbes.com/sites/jasonhesse/2014/10/30/here-is-the-true-cost-of-hiring-an-employee/
Federal Government Made $20 Billion in Secret Purchases in Recent Months
I-Team review finds $30,000 in one agency's Starbucks purchases kept confidential from public
http://www.nbcwashington.com/investigations/Federal-Government-Made-20-Billion-in-Secret-Purchases-in-Recent-Months-280997562.html
Medicare paid for meds after patients were dead
"Call it drugs for the departed: A quirky bureaucratic rule led Medicare's prescription drug program to pay for costly medications even after the patients were dead. That head-scratching policy is now getting a second look. A report released Friday by the Health and Human Services Department's inspector general said the Medicare rule allows payment for prescriptions filled up to 32 days after a patient's death — at odds with the program's basic principles, not to mention common sense. "Drugs for deceased beneficiaries are clearly not medically indicated, which is a requirement for (Medicare) coverage," the IG report said. It urged immediate changes to eliminate or restrict the payment policy. Medicare said it's working on a fix. Investigators examined claims from 2012 for a tiny sliver of Medicare drugs — medications to treat HIV, the virus that causes AIDS — and then cross-referenced them with death records. They found that the program paid for drugs for 158 beneficiaries after they were already dead. The cost to taxpayers: $292,381, an average of $1,850 for each beneficiary. Medicare's "current practices allowed most of these payments to occur," said the report. It underscored that the problem extends beyond HIV drugs. Investigators found that of 348 HIV prescriptions dispensed for dead beneficiaries, nearly half were filled more than a week after the patient died. Sometimes multiple prescriptions were filled on behalf of a single dead person."
http://bigstory.ap.org/article/c174e3f138024e7ab4241e834e0eed5b/apnewsbreak-medicare-bought-meds-dead-people
IG sees massive security flaws in CFPB's consumer financial info database
http://www.washingtonexaminer.com/ig-sees-massive-security-flaws-in-cfpbs-consumer-financial-info-database/article/2555547
MISC.:
O-No: Voters More Apt To Oppose Obama Backers By 2-1
"Voters heading to the polls next week are increasingly downbeat about the direction of the country and the economy, are concerned about Ebola and largely oppose President Obama's plans on immigration, the latest IBD/TIPP Poll finds. Obama also continues to get extremely low marks for his handling of the economy, the Islamic State and Ebola, and for his leadership of the country. Those feelings could be a huge drag on Democratic candidates in Tuesday's midterm elections, with Republicans favored to win back control of the Senate. But Obama's overall approval rating actually climbed this month from a record low, and voters are split on who should control Congress. The poll found that 64% are dissatisfied with the direction of the country, which is up from 59% in the previous IBD/TIPP poll. Nearly two-thirds (65%) don't like the direction the country is going in terms of morals and ethics. The public is particularly unhappy with the economy. Six in ten say that they are not satisfied with current federal economic policies; only 39% say they are. Independents are even more distraught, with 67% saying they're dissatisfied and 32% saying they're happy with current economic policies.
More troubling still is the finding that nearly 5 1/2 years after the recession officially ended — and despite Obama's efforts to talk up recent economic results — 43% think we're still in a reces sion. And that's up from 39% who thought so the month before. More than half (52%) say that the economy is not improving, and just 20% think things will improve over the next six months."
http://news.investors.com/ibd-editorials-polls/103114-724360-voters-in-foul-mood-likely-to-oppose-obama-democrats.htm?ven=rss&utm_source=feedburner&utm_medium=feed&utm_campaign=Feed:%20PoliticRss%20(Politic%20RSS)
Obama's Midterm Approval Rating Among Lowest in Decades
"President Barack Obama's approval rating in the Gallup poll ranks near the lowest of any recent president ahead of a midterm election — narrowly topping George W. Bush's rating in 2006, when Democrats swept into power. Obama's Gallup number dipped two points Friday to 41 percent approval in the tracking poll, with 54 percent disapproving — close to his all-time record disapproval of 57 percent lodged a few weeks back. Bush in 2006 had just a 38 percent approval rating, Gallup Editor-in-Chief Frank Newport said in a video this week. Obama's approval in 2010 — when Democrats lost the House — was higher, at 44 percent, per Gallup. Obama could set a modern record for midterm-election losses dating back to President Harry S. Truman. President Ronald Reagan also had poor poll ratings during the 1982 midterms, when his party lost seats amid a poor economy, Newport noted."
http://blogs.rollcall.com/white-house/obama-approval-rating-ahead-of-midterms/?dcz=
Gallup: Public support for stricter gun laws drops 11 points in less than two years
http://hotair.com/archives/2014/10/31/gallup-public-support-for-stricter-gun-laws-drops-11-points-in-less-than-two-years/
White House Keeping These Global Warming Documents out of the Sunlight
"The White House isn't releasing information about how its top science adviser came up with the claim that global warming was the cause of the severe winter in 2014, prompting legal action by a free market think tank this week. Numerous scientists, many believers in climate change, strongly disagreed with the conclusions by John Holdren, director of the White House Office of Science and Technology Policy. That's not the issue that concerns Sam Kazman, general counsel for the Competitive Enterprise Institute, which is bringing the Freedom of Information Act lawsuit against the White House's science office. "This is not about what side of the global warming debate you are on," Kazman told TheBlaze. "It's about transparency that this administration claims to represent." While Kazman said this is far from the administration's biggest breach of transparency, he still stressed it is a serious one. "It might be a minor example, but it is a particularly outrageous one because the erroneous nature of his claims are so obvious," Kazman said of Holdren. The White House Office of Science and Technology did not respond to phone and e-mail inquiries for comment. In January, Holdren blamed global warming for the harsh winter throughout much of the country in a video that was posted on WhiteHouse.gov titled, "The Polar Vortex: Explained in 2 Minutes."
http://www.theblaze.com/stories/2014/10/31/white-house-keeping-these-global-warming-documents-out-of-the-sunlight/
OBAMA CANCELS PRESS BRIEFING; GIVES REPORTERS CAKE
http://www.breitbart.com/Big-Government/2014/10/31/Obama-Cancels-Press-Briefing-Gives-Reporters-Cake
Career Diplomats Worried About Influx of Political Appointees at State Department
http://abcnews.go.com/Politics/career-diplomats-worried-influx-political-appointees-state-department/story?id=26605856
Obama Courts Women in Campaign Swing
"President Obama on Friday promoted his proposals to raise wages and expand benefits for working women, making an election-season push to portray Republicans as stuck in the past and hindering an economic recovery. "We need Republicans in Congress to stop blocking a minimum-wage increase," Mr. Obama said at Rhode Island College, where he highlighted elements of his agenda aimed at helping women, including paid leave, pay equity and the health care law's required insurance coverage for mammograms. "We've got to raise our voices," the president said, to "do away with policies and politicians that belong in a 'Mad Men' episode." He was referring to the period television drama focusing on a male-dominated advertising agency in the 1960s. The speech came in the middle of a campaign swing Mr. Obama is making through Democratic strongholds in advance of next week's elections, but it steered almost entirely clear of electoral politics."
http://www.nytimes.com/2014/11/01/us/politics/obama-courts-women-in-campaign-swing.html?partner=rss&emc=rss&_r=0
Democrats Count on Edge With Women to Limit Election Losses
http://www.nytimes.com/2014/11/01/us/democrats-count-on-edge-with-women-to-limit-election-losses.html
A New War on Women
The New York Times cares deeply about rape victims — unless they advocate armed self-defense.
http://www.nationalreview.com/article/391550/new-war-women-michelle-malkin
DEMOCRATS SEND 'CREEPY MAILER' BEFORE HALLOWEEN: WE'LL KNOW IF YOU DIDN'T VOTE!
"Both the New York State and Connecticut Democratic Committees are threatening people into voting on Tuesday by sending bullying letters that claim they can easily determine which potential voters failed to cast ballots. The New York Post confirms tweets sent out by New York voters with photos of the threatening letters. "Who you vote for is your secret," the letter reads. "But whether or not you vote is public record." "We will be reviewing voting records… to determine whether you joined your neighbors who voted in 2014," it continues. "If you do not vote this year, we will be interested to hear why not."
Brooklyn musician Jonathan Coulton tweeted out that he was "threatened:"
I think the Democrats just threatened me: pic.twitter.com/wGvYInosk5
— Jonathan Coulton (@jonathancoulton) October 30, 2014
@madfilkentist "Paid for by the NY State Democratic Commitee"
— Jonathan Coulton (@jonathancoulton) October 31, 2014
In Connecticut, public radio reporter and children's book author Jeff Cohen wondered if the "creepy mailer" was related to Halloween:"
http://www.breitbart.com/Big-Government/2014/10/31/Bullying-Democrats-Send-Letters-Threatening-People-To-Vote-Or-Else
Democrats: Vote or we'll kick your ass
http://nypost.com/2014/10/30/democrats-threaten-voters-to-get-to-the-polls/
Krauthammer to Dems: War on Women Becoming A Broken Record, Try Something Different Next Time
http://www.realclearpolitics.com/video/2014/10/31/krauthammer_to_dems_war_on_women_becoming_a_broken_record_try_something_different_next_time.html
GEORGIA, NORTH CAROLINA MIDTERMS: RACE MATTERS
"With Republicans confident of reclaiming control of the U.S. Senate, Democrats are looking to black voters in two southern states to help preserve their majority."
http://hosted.ap.org/dynamic/stories/U/US_SENATE_BLACK_VOTERS?SITE=AP&SECTION=HOME&TEMPLATE=DEFAULT&CTIME=2014-10-31-17-56-59
THE NUCLEAR OPTION: DEMOCRATS WIN IF NANCY PELOSI AND HARRY REID LOSE POWER NOV. 4
"If pollsters are to be believed, Democrats nationwide do not have much to look forward to in next week's elections. There is, however, a silver lining that stands to benefit the party and liberal-leaning voters everywhere in ways that far outweigh the anguish they might suffer on Election Day. Poised to lose control of the Senate and give up even more seats in the House, Democrats in Congress will have no choice but to finally dump House Minority Leader Nancy Pelosi and Senate Majority Leader Harry Reid. This is good news for Democrats and any serious voters who consider themselves "progressives." For too long, Mr. Reid and Mrs. Pelosi have held these Democratic voters hostage by their impossibly clownish behavior whose zany public comments and outlandish political views place them far, far outside any political norm on the left or the right. In short, Mrs. Pelosi and Mr. Reid have been not just an embarrassment to America, but dangerous and distracting liabilities to Democrats in Congress and the voters back home they are supposed to serve."
http://www.breitbart.com/Big-Government/2014/10/29/Democrats-will-win-if-Nancy-Pelosi-and-Harry-Reid-lose-power-Nov-4
Black Grandmother Calls C-SPAN to Explain Why She Voted 'Straight Republican'
"There's no way I could continue to say I'm a Christian and stay with the Democrat Party."
http://www.truthrevolt.org/news/black-grandmother-calls-c-span-explain-why-she-voted-straight-republican
Battle for New Hampshire: Why Democrats Are Obsessing Over 'Sullivan County'; UPDATE: Moderator Apologizes to Brown
"Again, the stakes for tonight's debate were high. According to a brand new WMUR/UNH poll released just before the curtains opened (showing Sen. Jeanne Shaheen statistically ahead), 25 percent of likely voters said they do not yet know who they will vote for. In a race this tight, that's a huge plurality of voters to still be openly noncommittal. Any misstep, or gaffe, could tip the scales just enough to influence the outcome of the election. And if you ask Democrats, there was one tonight. More on that later. For what it's worth, the rapid response section of the debate was utterly useless. The moderators actually asked the candidates what they thought about the Washington Redskins' team mascot, and if our popular culture was too "politically correct." Towards the end of the debate, however, sparks flew during the Obamacare kerfuffle. Brown relentlessly attacked Sen. Shaheen for voting for it. At the same time, he didn't just explain why the bill was disastrous for New Hampshire; he called her out for never addressing or apologizing for lying to her constituents. This perhaps struck a chord. When she later tried to argue in her rebuttal that she had pledged to repeal the medical device tax, Brown reminded her that that very provision was in the original bill, which she voted for. She also had no real answer when Brown directly confronted her about the fact she votes with the president 99 percent of the time. On the other hand, Shaheen was quick on her feet all night. Every time Brown accused her of something, she didn't just deflect, she deflected and attacked his record. She certainly had the upper hand on some exchanges tonight. Also, unlike the last debate, she didn't have any noticeable missteps or stumbles."
http://townhall.com/tipsheet/danieldoherty/2014/10/30/battle-for-new-hampshire-n1912313?utm_source=thfbp&utm_medium=fbpage&utm_campaign=thupdate
Debate moderator apologizes for accusing Scott Brown of botching NH geography
http://www.foxnews.com/politics/2014/10/31/debate-moderator-apologizes-for-accusing-scott-brown-botching-nh-geography/
STEPHANOPOULOS, ABC NEWS REFUSE TO APOLOGIZE FOR FALSE SCOTT BROWN ATTACK
http://www.breitbart.com/Big-Government/2014/10/31/Stephanopoulos-ABC-News-Refuse-To-Apologize-For-False-Scott-Brown-Attack-As-Mitt-Romney-Slams-Debate-Co-Moderator
SCOTT BROWN: VETERANS 'RESENT' JEANNE SHAHEEN FOR CALLING AMERICAN TROOPS 'OCCUPIERS'
http://www.breitbart.com/Big-Government/2014/10/30/Scott-Brown-Veterans-Resent-Jeanne-Shaheen-For-Calling-American-Troops-Occupiers
CONSERVATIVE GROUP: IRS, JEANNE SHAHEEN HIDING COMMUNICATIONS THEY HAD ABOUT TARGETING US
"A conservative group targeted by the IRS here is filing a lawsuit in federal court to force the tax agency, Sen. Jeanne Shaheen (D-NH), and Rep. Carol Shea-Porter (D-NH) to comply with open records laws requests regarding communications the Democrats had with the IRS about targeting them. The lawsuit, which was filed by Citizens for a Strong New Hampshire—which is being represented by national conservative legal group American Center for Law & Justice (ACLJ)—seeks the communications IRS staff had with Shaheen, Shea-Porter, and their staffs leading up to wrongful targeting by the agency. According to an early 2012 Roll Call article, Shaheen "spearheaded," alongside Colorado Democratic Sen. Michael Bennet (D-CO), "letters to the IRS and the FEC" asking them to probe conservative groups. "We write to inquire if the Internal Revenue Service ('IRS') is investigating or intends to investigate whether groups designated as 'social welfare' organizations, and thus receiving tax and other advantages under section 501(c)(4) of the Internal Revenue Code (IRC), 26 U.S.C. S. 501(c)(4), are improperly engaged in a substantial or even a predominant amount of campaign activity," Shaheen, Bennet, and others wrote to then IRS commissioner Doug Shulman."
http://www.breitbart.com/Big-Government/2014/10/30/Conservative-Group-IRS-Jeanne-Shaheen-Hiding-Communications-They-Had-About-Targeting-Us
Hagan Up Slightly In North Carolina Early Voting
http://www.breitbart.com/InstaBlog/2014/10/31/Hagan-Up-Slightly-In-North-Carolina-Early-Voting
MICHELLE NUNN HECKLED AT CAMPAIGN STOP
http://www.breitbart.com/Big-Government/2014/10/31/Nunn-Heckled-At-Campaign-Stop
Jonathan Martin: Joni Ernst More Of A "Down Home Iowan" Than Braley
http://www.realclearpolitics.com/video/2014/10/31/jonathan_martin_joni_ernst_more_of_a_down_home_iowan_than_braley.html
MSNBC's Wagner: Udall's "Singular Focus" on Women's Issues Has Been The Problem For His Campaign
http://www.realclearpolitics.com/video/2014/10/31/msnbcs_wagner_udalls_singular_focus_on_womens_issues_has_been_the_problem_for_his_campaign.html
Polls: Close Senate races in Iowa, North Carolina
http://theweek.com/speedreads/index/271094/speedreads-polls-close-senate-races-in-iowa-north-carolina
Fox News Poll: 1-point margin in Iowa, Kansas and North Carolina Senate races
http://www.foxnews.com/politics/2014/10/31/fox-news-poll-1-point-margin-in-iowa-kansas-and-north-carolina-senate-races/
PRYOR: OBAMA 'HAS BEEN A DRAG' ON MY RE-ELECTION
http://www.breitbart.com/Breitbart-TV/2014/10/31/Pryor-Obama-Has-Been-a-Drag-on-My-Re-Election
REPUBLICANS TAKE BIG LEAD IN COLORADO EARLY VOTING
http://hosted.ap.org/dynamic/stories/U/US_COLORADO_ELECTION_EARLY_VOTES?SITE=AP&SECTION=HOME&TEMPLATE=DEFAULT&CTIME=2014-10-31-18-46-58
Who Will Win The Senate?
According to our statistical election-forecasting machine, the Republicans have a moderate edge, with about a 69% chance of gaining a majority.
http://www.nytimes.com/newsgraphics/2014/senate-model/
Election Lab
Republicans are favored to control the Senate. 95% chance as of today.
Republicans are favored to control the House. Greater than 99% chance as of today.
http://www.washingtonpost.com/wp-dre/politics/election-lab-2014
Fired-up Republicans have edge in midterm turnout war
http://www.reuters.com/article/2014/10/31/us-usa-elections-turnout-idUSKBN0IK28520141031
Cruz: We don't need another Romney or McCain in 2016
"Republicans are doomed in 2016 if they again nominate a candidate like Mitt Romney or John McCain, Sen. Ted Cruz said Thursday. Cruz, a tea party favorite who is considering a presidential bid, said his party needs to nominate a "strong conservative" to win back the White House in 2016. If not, Hillary Clinton will be president, he said in an interview on CNBC. When asked if former Florida Gov. Jeb Bush is too far to the left to fit the conservative bill, the junior senator from Texas said he is a "fan of Jeb Bush's" but added that "we need to learn from history."
"We need to look to history and what works and what doesn't and the one thing is clear is if Republicans run another candidate in the mold of a Bob Dole, or a John McCain, or a Mitt Romney — and let me be clear, all three of those are good, honorable men. They're decent men. They're patriots," Cruz said. "But if we run another candidate in the mold of a Bob Dole, or a John McCain, or Mitt Romney, we will end up with the same result, which is millions of people will stay home on Election Day." "And if we run another candidate like that, Hillary Clinton will be president," Cruz said. It's not the first time Cruz has criticized Dole, McCain and Romney's candidacies. Just this spring at the Conservative Political Action Conference Cruz pointed to the three former nominees as examples of "when you don't stand and draw a clear distinction, when you don't stand for principle, Democrats celebrate." Cruz drew fire from Dole and McCain for those remarks with Dole saying Cruz needed to "check the record before passing judgment."
http://www.cnn.com/2014/10/30/politics/ted-cruz-on-2016-slams-romney-mccain-dole/index.html
Dems Laying the Groundwork to Blame 2014 Losses on Race
http://www.theblaze.com/stories/2014/10/31/dems-laying-the-groundwork-to-blame-2014-losses-on-race/
If This New Information About Ebola is True, It's a Game Changer – And You Should Be VERY Worried
If This New Information About Ebola is True, It's a Game Changer – And You Should Be VERY Worried "Or so we've been told. Repeatedly. In hour-long lectures by the likes of Shep Smith on Fox News. But the CDC claims, at least for a moment, that it's now possible that Ebola can be spread more easily that first reported. The New York Post reported this week that at least one expert claims Ebola can be spread through droplets, such as those emitted during a sneeze. "If you are sniffling and sneezing, you produce microorganisms that can get on stuff in a room. If people touch them, they could be" infected, said Dr. Meryl Nass, of the Institute for Public Accuracy in Washington, DC. Dr. Nass also referenced a poster on the website of the Centers for Disease Control's website, which clearly labels Ebola as a virus that can be spread through droplets."
http://www.ijreview.com/2014/10/194999-new-information-ebola-true-game-changer-worried/
New CDC confusion over Ebola as it deletes warning that virus can spread through coughs and sneezes from its website
"–It has replaced the old language with new guidance that says there's 'no evidence' Ebola is spread through either
–The CDC also took down on Thursday a poster that said that Ebola can be transferred through 'droplets' on hard surfaces, like doorknobs
–It's unclear why the CDC abruptly changed it's Ebola advisories
–The quiet removal of information follows a public health campaign by Sen. Rand Paul to get the CDC to be 'forthright' about Ebola transfer"
http://www.dailymail.co.uk/news/article-2815903/New-CDC-confusion-Ebola-deletes-warning-virus-spread-coughs-sneezes-website.html
WHO URGES SNEEZE PROTECTION WHILE CDC RETREATS
U.S. agency removes warning of airborne Ebola transmission
http://www.wnd.com/2014/10/who-urges-sneeze-protection-while-cdc-retreats/
The Evidence Demands Ebola Quarantines
We can applaud health workers and take the prudent steps at the same time.
"President Barack Obama and Kaci Hickox, a nurse who returned from treating Ebola patients in Sierra Leone on October 24, are attacking states' efforts to keep returning health-care workers away from the public for 21 days. Governors in New Jersey, Illinois, Maine, Connecticut, and other states say it's a wise precaution to prevent the virus from possibly spreading. But Obama claims that these regulations are based on fear, not science. And Hickox has successfully defied Maine's effort to restrict her to her home, bashing the quarantine as "unnecessary" and "not evidence-based." Judge Charles C. LaVerdiere ruled on Friday that Hickox is free to travel without restrictions. But, in fact, science is against Obama, Hickox, and the judge. Evidence shows that to protect the public, travelers from Ebola-plagued West Africa, especially doctors and nurses who battled the virus, should be quarantined for 21 days."
http://www.nationalreview.com/article/391643/evidence-demands-ebola-quarantines-betsy-mccaughey
Not All Health Care Workers Are Against 21-Day Quarantines: 'We Need to Err on the Side of Caution'
http://www.theblaze.com/stories/2014/10/31/not-all-health-care-workers-are-against-21-day-quarantines-we-need-to-err-on-the-side-of-caution/
Canada restricts visas amid Ebola scare
http://townhall.com/news/politics-elections/2014/10/31/canada-restricts-visas-amid-ebola-scare-n1912747
SPANISH INTELLIGENCE INTERCEPTS PLOT TO WEAPONISE EBOLA
http://www.breitbart.com/Breitbart-London/2014/10/30/Ebola-Weaponisation-Spain-Blackmail-Prague
Weekly Recap: Obama National Security Team in Turmoil, ISIS Fight Rolls On
http://blogs.rollcall.com/five-by-five/weekly-recap-obama-national-security-team-in-turmoil-isis-fight-rolls-on/?dcz=