News Briefing for Monday, September 29, 2014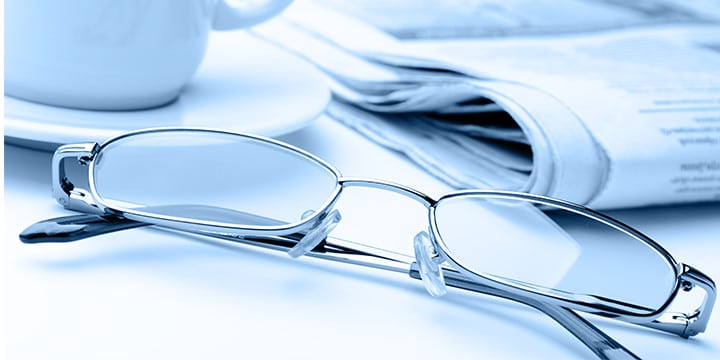 HEALTHCARE:
For Many New Medicaid Enrollees, Care Is Hard to Find, Report Says
"Enrollment in Medicaid is surging as a result of the Affordable Care Act, but the Obama administration and state officials have done little to ensure that new beneficiaries have access to doctors after they get their Medicaid cards, federal investigators say in a new report. The report, to be issued this week by the inspector general at the Department of Health and Human Services, says state standards for access to care vary widely and are rarely enforced. As a result, it says, Medicaid patients often find that they must wait for months or travel long distances to see a doctor. The inspector general, Daniel R. Levinson, said federal and state officials must do more to protect beneficiaries' access to care, in view of the program's rapid growth. Just since October, the administration says, eight million people with low incomes have enrolled. By 2016, the Congressional Budget Office estimates, one in four Americans will be on Medicaid at some time during the year. Affordable Care Act Reduces Costs for Hospitals, Report SaysSEPT. 24, 2014. Twenty-seven states have expanded Medicaid eligibility since the passage of the health care law in 2010, and President Obama is urging other states to do so. Most states hire insurance companies to manage care for Medicaid patients. In return for monthly fees, the insurers provide comprehensive services through networks of selected doctors and hospitals. Federal rules say managed-care organizations must "provide adequate access to all services covered," but states can define what "adequate" means. Some states set time and distance standards for access to doctors. Other states specify the maximum number of days that a Medicaid patient should have to wait for an appointment. Still others require a minimum number of doctors and other providers, based on the number of people in a health plan. In some places, insurers must have at least one primary care provider for every 100 Medicaid beneficiaries, while other states require at least one for every 2,500. Some states say Medicaid patients should be able to see specialists within 15 days, while others allow waits up to 60 days. In any event, the inspector general said, most states have not cited any insurers for violations in the last five years, and the federal government "provides limited oversight of state standards for access to care." Three states, Georgia, New York and Ohio, accounted for three-fourths of violations reported in the last five years. The federal government "uses a checklist to confirm that states have access standards," but does not analyze whether the standards ensure access to care, Mr. Levinson said. Federal officials, he said, view the setting of standards as "primarily a state responsibility." In assessing whether health plans have enough doctors, states typically rely on information supplied by insurers, Mr. Levinson said, but "this information is often inaccurate or out of date." Some doctors are no longer in health plan networks. Some are not taking new Medicaid patients. Some were never at the address listed in the insurer's directory of providers. Only a handful of states try to verify the information reported by insurers — for example, by making "secret shopper" calls to doctors' offices, the report said. Marilyn B. Tavenner, the administrator of the Centers for Medicare and Medicaid Services, generally agreed with recommendations by the inspector general, who said federal and state Medicaid officials should adopt stronger standards for access to care and do more to enforce them. Ms. Tavenner said she expected to provide "additional guidance to states," but did not say when. Jeff M. Myers, the president of Medicaid Health Plans of America, a trade group, said: "Our plans do everything they can to make sure beneficiaries have access to the care they need. But in some underserved areas, it's very hard to find additional specialists and primary care physicians." Health plans often provide transportation to help Medicaid patients get to doctor's appointments, Mr. Myers said. And some try to recruit doctors by offering to pay them more. Mr. Levinson's findings are likely to fuel concern across the political spectrum. "Medicaid shows that access to a government health care program does not guarantee access to health care," said Senator Tom Coburn, Republican of Oklahoma. Sarah Somers, who represents poor individuals as a lawyer at the National Health Law Program, said federal Medicaid standards must be updated because "beneficiaries have reported serious problems obtaining the care they need, particularly reproductive health and specialty care." The inspector general's report focused on Medicaid, but Obama administration officials are wrestling with similar issues as they set standards for private health plans sold on insurance exchanges under the Affordable Care Act."
http://www.nytimes.com/2014/09/28/us/for-many-new-medicaid-enrollees-care-is-hard-to-find-report-says.html?_r=0
LA TIMES: DOCTOR SHORTAGES, BUYER'S REMORSE PLAGUE CALIFORNIA OBAMACARE
"California's narrow Obamacare networks have many Obamacare customers experiencing buyer's remorse over health care plans that are turning out to include far fewer doctors than they were led to believe, reports the Los Angeles Times. "Where was the state in protecting people from these false promises?" California Obamacare customer Heidi Shurtleff, 53, told the Times. "I'm not getting what I paid for." President Barack Obama infamously promised Americans, "If you like the doctor you have, you can keep your doctor."  But so-called "narrow networks" are a key component of Obamacare designed to limit doctor choice in an effort to drive down costs. A Times analysis found that insurers in California, which has the nation's largest number of Obamacare customers, have no intention of expanding the number of doctors available to plan holders. "The state's largest health insurers are sticking with their often-criticized narrow networks of doctors, and in some cases they are cutting the number of physicians even more, according to a Times analysis of company date," the Times reported on Sunday. Mary Edwards, 63, found out the hard way that "several physicians listed on her plan didn't accept the insurance or weren't taking new patients."  "This game of who's in and who's out is tiresome," said Edwards. Edwards is not alone. Hundreds of customers have already issued complaints, and UCSF Dr. Kevin Grumbach has warned that Obamacare's extreme narrow networks have created a "medical homelessness" crisis.  As Breitbart News reported in March, Obamacare's narrow networks are spawning buyer's remorse nationwide. "Obamacare's narrow networks are going to make people furious–but they might control costs," wrote former Washington Post health reporter Sarah Kliff. According to Bloomberg News, insurance premiums are expected to increase by as much as 16% in "eight of the nine states where insurers have submitted 2015 rates for approval." Still, with Democrats scrambling to fend off losses in the upcoming midterm elections, Obama and some Democrats continue to tout the highly unpopular law. Recently, the Obama administration admitted that its much-touted eight million enrollment figure was inflated and actually stands at 7.3 million. Moreover, many of those included are merely individuals who were among the 5 million who saw their insurance plans canceled when Obama broke his now-infamous promise that "If you like your plan, you can keep your plan." What role Obama's unpopular health care overhaul will have in the upcoming midterm elections remains to be seen. According to the RealClearPolitics average of polls, just 41% of Americans support Obama's signature legislative achievement. Voters head to the polls in 37 days. One Obamacare-related proposition awaits on the ballot."
http://www.breitbart.com/Breitbart-California/2014/09/28/LA-Times-Doctor-Shortages-Buyer-s-Remorse-Plague-California-Obamacare
Obamacare doctor networks to stay limited in 2015
"Finding a doctor who takes Obamacare coverage could be just as frustrating for Californians in 2015 as the health-law expansion enters its second year. The state's largest health insurers are sticking with their often-criticized narrow networks of doctors, and in some cases they are cutting the number of physicians even more, according to a Times analysis of company data. And the state's insurance exchange, Covered California, still has no comprehensive directory to help consumers match doctors with health plans. This comes as insurers prepare to enroll hundreds of thousands of new patients this fall and get 1.2 million Californians to renew their policies under the Affordable Care Act. Even as California's enrollment grows, many patients continue to complain about being offered fewer choices of doctors and having no easy way to find the ones that are available. Some consumers have been saddled with huge medical bills after insurers refused to pay for care deemed out of network. These complaints have sparked a state investigation and consumer lawsuits against two big insurers."
http://www.latimes.com/business/la-fi-0928-obamacare-doctors-20140928-story.html#page=1
On its one-year anniversary, ObamaCare gets an 'F'
http://nypost.com/2014/09/28/on-its-one-year-anniversary-obamacare-gets-an-f/
As Obamacare Pays Medical Bills, Red States Pressured On Medicaid
"A new report showing the continued pileup of unpaid medical bills in states that didn't expand Medicaid under the Affordable Care Act is escalating criticism on these Republican-led areas of the country to expand the health insurance program for the poor. The report out last week from the Obama administration shows the costs of uncompensated care are projected to fall by $5.7 billion this year largely because millions of Americans are eligible for expanded Medicaid insurance for the poor under the Affordable Care Act and they are taking advantage. About half of U.S. states opted in favor of expanding Medicaid which the Supreme Court allowed when it upheld the law two years ago. "The projections . . . suggest that $4.2 billion of this reduction will come from the 25 states plus Washington D.C. expanding Medicaid as of the beginning of FY2014, representing a 25 percent reduction from baseline uncompensated care spending and 74 percent total savings," the authors of the report from the Department of Health and Human Services' Office of the Assistant Secretary for Planning and Evaluation wrote. Republicans have become vulnerable to attacks and a continued series of reports showing economic benefits of an expanded Medicaid. In Texas, for example, where Gov. Rick Perry has balked at a Medicaid expansion, the Center for Public Policy Priorities in Austin told the Dallas Morning News last week that "states that haven't addressed their coverage gap haven't moved," the group's associate director Anne Dunkelberg said who said local taxes pick up the costs of uninsured patients when they have no coverage. And public hospitals generally in rural areas and inner cities where there are large numbers of uninsured say they are hit particularly hard in states that haven't expanded Medicaid. "Essential hospitals still face high levels of uncompensated care and looming cuts to disproportionate share hospital funding – a problem of particular concern in states that have denied patients the same opportunity for Medicaid coverage so many others enjoy today," said Dr. Bruce Siegel, president and chief executive officer of America's Essential Hospitals, which represents public health systems across the U.S., in a statement following the release of the uncompensated care report. Pressure on GOP-led states has worked in some cases. In Pennsylvania, for example, Republican Gov. Tom Corbett, who is facing a difficult re-election challenge, dropped his opposition to the Medicaid expansion a few months ago. The Obama administration report didn't include Pennsylvania or New Hampshire because theses states hadn't started enrolling people in their expanded Medicaid programs as of the end of the second quarter, a key period for the report's analysis. "Medicaid expansion states saw substantial declines in their uninsured admissions, ranging from 28 to 33 percent relative reductions compared to one year prior," the report said."
http://www.forbes.com/sites/brucejapsen/2014/09/28/as-obamacare-pays-medical-bills-red-states-pressured-on-medicaid/
Can Republicans Repeal Obamacare Without Disrupting Coverage For Tens Of Millions?
http://www.forbes.com/sites/theapothecary/2014/09/27/can-republicans-repeal-obamacare-without-disrupting-coverage-for-tens-of-millions/
Swiss reject switch from private to state health insurance
"Swiss voters on Sunday rejected a plan for a seismic shift from the country's all-private health insurance system to a state-run scheme. Referendum results showed that almost 62 percent of voters had shot down a reform pushed by left-leaning parties which say the current private system is busting the budgets of ordinary residents. The results also underlined the national divisions over the hotly-contested issue as the country's German-speaking regions voted against the plan, while their French-speaking counterparts were in favour. Switzerland's private insurance lobby hailed the vote. "The Swiss population does not want a single national scheme," said the Swiss Insurance Association."
http://news.yahoo.com/public-versus-private-swiss-mull-health-system-shift-073917245.html
IMMIGRATION:
Boehner 'Absolutely' Confident GOP Would Back Immigration Overhaul
"Speaker John A. Boehner says it's still time to do an immigration overhaul, and believes "absolutely" he can convince the GOP to do it. "I said the day after the 2012 election it was time to do immigration reform. I meant it then and I mean it today," the Ohio Republican said on ABC News'  "This Week." When exactly he might schedule a vote isn't clear. Boehner said the nation first needs border security. He pointed to the child migrant crisis as preventing passage of an immigration bill earlier this year. "We had a flood of children coming across the border once again proving that no good immigration bill can pass until we have real border security," he told George Stephanopoulos. "Big things in Washington take bipartisan majorities. Issue of immigration, only way to do it, and frankly the right way to do it, is to do it in a broad bipartisan way," Boehner said. "And you think you can bring your party along on that?" "Absolutely," Boehner answered. Boehner, of course, has expressed confidence on immigration at various points over the last two years, but the only measures that have come to the floor would roll back President Barack Obama's executive actions granting deportation relief to young illegal immigrants brought to the United States as minors. Our whip count of the GOP leadership's immigration principles earlier this year found just 18 Republicans willing to publicly embrace them. Obama is planning to dramatically expand deportation relief after the midterm elections — after Boehner told him earlier this year that the House would not vote on an immigration bill. Boehner also suggested that in the next Congress, the president could work with Republicans on a tax reform package and a big highway bill, while also pointing to the Keystone pipeline and the repeal of the medical device tax as items a Republican Senate could pass. In the same interview, Boehner also backed a ground war if needed to destroy ISIS."
http://blogs.rollcall.com/218/boehner-absolutely-confident-gop-immigration-reform/?dcz=
'This Week' Transcript: House Speaker John Boehner
http://abcnews.go.com/ThisWeek/week-transcript-house-speaker-john-boehner/story?id=25778660
JOHN BOEHNER: I CAN 'ABSOLUTELY' MAKE REPUBLICANS PASS IMMIGRATION REFORM
"Sunday on ABC's "The Week," House Speaker John Boehner said he could "absolutely" get immigration reform passed. Boehner said, "We had a flood of children coming across the border, once again, proving that no good immigration bill can pass until we have real border security. Big things in Washington take bipartisan majorities. The issue of immigration, only way to do it and, frankly, the right way to do it is to do it in a broad, bipartisan way."
He continued that he could "absolutely" get Republicans to sign on to immigration reform, adding, "I said the day after the 2012 election it was time to do immigration reform. I meant it then and I mean it today."
http://www.breitbart.com/Breitbart-TV/2014/09/28/Boehner-I-Can-Absolutely-Make-Republicans-Pass-Immigration-Reform
A New Border Surge Opens Us To Surge Of Epidemics
"Secretary of State John Kerry warns of a new surge of illegals, just as Central America is being hit by a new wave of epidemics. No doubt about it: President Obama's open-borders policy is exposing us to disease, too. In a background press briefing at the U.N. last Tuesday, a senior State Department official said Secretary of State John Kerry told his counterparts from Guatemala, Honduras, El Salvador and Mexico that the pause in minors coming across our southern border was temporary, and that "we have to use this time to put in place more efforts, greater efforts to get at the root cause of this, because we know that those numbers may rise again." The next wave may be worse than the first, however, because monsoon conditions, a harsh drought and the globalization of transport are ensuring that the 50,000 or so unscreened new entrants will be bringing a raft of new diseases with them. Though little reported, the Caribbean is on high alert for the spread of chikungunya, known as "the virus of pain." Its Tanzanian-origin Bantu name means "to contort," describing the agony it leaves in joints for years. Some 183,000 cases were detected in the region this year as it spreads from the same mosquitoes that transmit dengue and yellow fever. Central America, according to a report in El Pais, is the epicenter. Puerto Rico has reported 2,000 cases and three deaths. But the disease has worked its way up to the U.S.; Texas and Florida reported victims who have already contracted it without traveling to the affected regions. As IBD reported last week, there's also a monster dengue fever epidemic raging through Honduras, El Salvador and Guatemala right now, with 120,000 cases, 60 deaths and public health emergencies declared in those countries, also a result of the rainy season. Don't forget older diseases, either. There's tuberculosis, which has infection rates in Central America roughly 10 times that of the U.S. According to the World Health Organization's 2013 annual report, El Salvador, Guatemala and Honduras reported 8,509 cases in the three countries, which have a combined population of about 29.2 million. The U.S., by contrast, reported 9,945 cases from a population of 318 million. WHO reports the prevalence of TB at 34 cases per 100,000 in El Salvador, 110 cases per 100,000 in Guatemala and 82 cases per 100,000 in Honduras. The U.S. has 4.7 cases per 100,000. Then there's the mysterious hemorrhagic fever hitting Venezuela's Aragua state that has yet to be given a proper name and has killed at least nine people there. Venezuela is right on the same disease vector as the Caribbean and its health care system is in collapse. There is also a new virus known as Enterovirus D68 that is spreading among children across the U.S. It, too, has been known to afflict Central America in the past. All of this raises the possibility that in throwing open our border for political purposes, the U.S. is exposing itself to a host of nasty diseases and epidemics. Dr. Jane Orient, Executive Director of the Association of American Physicians and Surgeons, told radio host Laura Ingraham last week the Obama administration has been "real tight-lipped" about EV-D68's origins. "We don't know where it's coming from … are there immigrants from Central America, where this disease has allegedly been prevalent before? Should we be (studying) the virus to see whether it's like what's been found in some of these countries that are just sending waves of children across our border and they haven't been quarantined long enough to make sure they're not sick?" she asked. It's plain what's bringing up this great wave of diseases: immigration politics. President Obama is so obsessed with winning Latino votes for Democrats by neglecting border laws that he's unwittingly opened the U.S. up to a variety of third-world diseases. He's released tens of thousands of medically unscreened illegal immigrants into the U.S., supposedly to prepare for their immigration hearings, which 70% never show up for. The epidemics are small now, but the risk is rising. And with a new wave of illegals in the pipeline, where's the will to stop this?"
http://news.investors.com/ibd-editorials/092614-719288-a-new-border-surge-opens-us-to-a-new-wave-of-diseases.htm
Thousands of apprehended illegal immigrants fail to report to immigration offices
http://washingtonexaminer.com/thousands-of-apprehended-illegal-immigrants-fail-to-report-to-immigration-offices/article/2554054?custom_click=rss
AP: ARMY OF 800 LAWYERS TO REPRESENT IMMIGRANT CHILDREN FOR FREE
"Most of the nearly 60,000 Central American children who have arrived on the U.S.-Mexico border in the last year still don't have lawyers to represent them in immigration court, and advocates are scrambling to train volunteer attorneys to help cope with the massive caseload.
With the number of unaccompanied immigrant children more than doubling this past fiscal year, the need for attorneys has surged, and it has been exacerbated by the immigration courts' decision to fast-track children's cases, holding initial hearings within a few weeks instead of months. Immigrants can have counsel in immigration courts, but lawyers are not guaranteed or provided at government expense. Having an attorney can make a big difference: While almost half of children with attorneys were allowed to remain in the country, only 10 percent of those without representation were allowed to stay, according to an analysis of cases through June by the Transactional Records Access Clearinghouse at Syracuse University. Efforts are underway from White Plains, New York, to New Orleans to train attorneys at private law firms on the country's byzantine immigration laws and how to work with traumatized, Spanish-speaking children, many of whom are fleeing violence — a far cry from the corporate clients most deal with on a daily basis. "We're doing pretty well on finding willing lawyers. We've got to get them trained, we've got to get them matched to that child," said Reid Trautz, director of the American Immigration Lawyers Association's practice and professionalism center. "It just takes time." Last month, Vice President Joe Biden urged lawyers to increase efforts to take on the children's cases. Since then, the cities of San Francisco and New York have each announced plans to allocate roughly $2 million to help provide more lawyers for unaccompanied minors. California has appropriated $3 million toward the effort. About 800 immigration lawyers have signed up to volunteer on the cases, the immigration lawyers association said. So have many other attorneys without any background in immigration law. They are being trained and paired with experienced immigration practitioners, who serve as mentors. "We've had tax lawyers do this, corporate lawyers, real estate — anybody can do it," said Ricardo Martinez-Cid, president of the Cuban American Bar Association, which started a program earlier this year to represent unaccompanied children in Miami."
http://www.breitbart.com/Big-Government/2014/09/28/Help-wanted–Free-lawyers-for-immigrant-children
BORDER PATROL AGENTS RESCUE DISTRESSED WOMAN IN DESERT
"A nearly unconscious woman was rescued and transported to a local hospital when Border Patrol agents found her hiding in a hollowed out log along with five other individuals who had crossed into the United States illegally Thursday. El Centro border sector agents had followed foot signs that afternoon that led them to the log and five illegal crossers. The 32-year-old Mexican woman appeared to be suffering from heat related injuries when agents called an ambulance to transport her to the El Centro Regional Medical Center to be evaluated. The remaining four were male Mexican citizens found to indeed be illegally present in the United States and were taken to El Centro Border Patrol Station for processing. In mid-August Breitbart reported on five illegal aliens who were rescued when Border Patrol agents answered a distress call. Three were found to be suffering from heat exhaustion and two others had injuries including fractures, from a fall. National Border Patrol Union spokesman Gabe Pacheco told Breitbart News, "Compassion and professionalism, are demonstrated through the actions of these agents who carried out their duties in difficult conditions. Even though these individuals were recognized as criminals, they were recognized as human beings with basic human needs. They needed rescuing, medical aid, and understanding in their vulnerable predicament."
http://www.breitbart.com/Breitbart-California/2014/09/27/Border-Patrol-Agents-Rescue-Distressed-Woman-in-Desert
15 ILLEGAL IMMIGRANTS ARRESTED IN PANGA BOAT AT MISSION BEACH
"On September 26 US Border Patrol Agents arrested 15 illegal immigrants in a panga boat that came ashore near Mission Beach.  NBC San Diego reported that the boat was initially spotted on the ocean around 3:45 am. It was "moving north, directly west of Belmont Park." Border Patrol Agents were dispatched to the location and were waiting on Mission Beach when the boat washed ashore at 4 am. Border Patrol officials said "14 men and one woman were in the boat–all of whom were Mexican nationals" between the ages of "12 and 47 years old." A witness said all 15 occupants "were told to lie down on the boardwalk while agents cuffed them and secured the scene." All the occupants were arrested."
http://www.breitbart.com/Breitbart-California/2014/09/27/15-Illegal-Immigrants-Arrested-In-Panga-Boat-At-Mission-Beach
OBAMA SILENT ON AMNESTY IN ADDRESS TO CONGRESSIONAL BLACK CAUCUS DINNER
"Weeks before he will reportedly enact a massive executive amnesty for illegal immigrants, President Barack Obama was silent on immigration when he addressed the Congressional Black Caucus' Phoenix Awards Dinner on Saturday evening in Washington, D.C.  Critics of amnesty, like U.S. Civil Rights Commissioner Peter Kirsanow, have warned that granting work permits to millions of more illegal immigrants would have a disparate impact on black workers trying to move up the economic ladder. The black unemployment rate is 11.2%, and a record number of blacks are not even in the workforce. Like former Alaska Governor Sarah Palin and Sen. Jeff Sessions (R-AL), Obama conceded that Americans of all races and backgrounds have been struggling in his economy.  "Our work is not done when working Americans of all races have seen their wages and incomes stagnate, even as corporate profits soar; when African-American unemployment is still twice as high as white unemployment; when income inequality, on the rise for decades, continues to hold back hardworking communities, especially communities of color," Obama told the audience. "We've got unfinished work. And we know what to do. That's the worst part–we know what to do." Immigration reform was conspicuously absent from the to-do list on Saturday evening. Obama mentioned investing in "infrastructure, and manufacturing, and research and development that creates new jobs." "We've got to keep rebuilding a middle class economy with ladders of opportunity, so that hard work pays off and you see higher wages and higher incomes, and fair pay for women doing the same work as men, and workplace flexibility for parents in case a child gets sick or a parent needs some help," he concluded. "We've got to build more Promise Zones partnerships to support local revitalization of hard-hit communities. We've got to keep investing in early education. We want to bring preschool to every four-year-old in this country. And we want every child to have an excellent teacher."   He talked about investing in community colleges and expanding pell grants to "make college more affordable.. because every child in America, no matter who she is, no matter where she's born, no matter how much money her parents have, ought to be able to fulfill her God-given potential. That's what we believe."
http://www.breitbart.com/Big-Government/2014/09/28/Obama-Silent-on-Amnesty-in-Address-to-Congressional-Black-Caucus-Dinner
JORGE RAMOS SWAM IN RAW SEWAGE FOR 'SOLIDARITY,' SAYS BORDER PATROL AGENT
"News anchor Jorge Ramos unintentionally swam in raw sewage in a recent publicity stunt where he crossed the Rio Grande, according to a Border Patrol agent who works in the area. The swim was intended to show solidarity with illegal immigrants who cross the shallow river that separates Texas from Mexico."
http://www.breitbart.com/Breitbart-Texas/2014/09/28/Jorge-Ramos-Swam-in-Raw-Sewage-for-Solidarity-Says-Border-Patrol-Agent
GOP REP JEFF DENHAM APPLAUDS DREAMERS BEING ALLOWED TO SERVE IN MILITARY
http://www.breitbart.com/Big-Government/2014/09/26/Denham-New-DoD-Policy-to-Allow-Illegal-In-Military-Step-Forward-But-Not-Enough
EXCLUSIVE – TED CRUZ: NEXT ATTORNEY GENERAL MUST PUBLICLY DISAVOW OBAMA'S PLANNED EXECUTIVE AMNESTY
"Sen. Ted Cruz (R-TX) told Breitbart News on Friday that he supports a plan by Senate Budget Committee ranking member Sen. Jeff Sessions (R-AL) to require the candidate to replace Attorney General Eric Holder to publicly disavow President Obama's planned executive amnesty.
"I'll give you three answers to that, yes, yes, and absolutely yes," Cruz said in an interview at the Value Voters Summit hosted by the Family Research Council, when asked if he agrees with what Sessions laid out in a Breitbart News exclusive Friday morning. "One of the most troubling aspects of the Obama administration has been its consistent pattern of lawlessness. We have never seen a president who, if he disagrees with a law, simply refuses to follow it, refuses to enforce it, ignores it, or claims the power to unilaterally change it. Eric Holder and the Department of Justice has been the facilitator for this lawlessness," Cruz added. The interview with Cruz aired Saturday afternoon on Breitbart News Saturday on Sirius XM Patriot channel 125. Sessions had said, in a statement published early Friday by Breitbart News, that the U.S. Senate should reject any nominee to replace Holder if they support the president's planned executive amnesty. "We need someone at the Department of Justice who will restore fidelity to our national laws and boundaries," Sessions said. "No Senator should vote to confirm anyone to this position who does not firmly reject the President's planned executive amnesty—or any other scheme to circumvent our nation's immigration laws—and who does not pledge to serve the laws and people of the United States."
http://www.breitbart.com/Big-Government/2014/09/27/Exclusive-Ted-Cruz-Next-Attorney-General-Must-Publicly-Disavow-Obama-s-Planned-Executive-Amnesty
Poll Shows Latino Divide, Opportunity For GOP
"A new poll of Latino voters in California reveals a path to ballot-box success for GOP politicians who are trying to win a larger share of the fast-growing Latino population. Deep in the data, the poll shows that native-born, third-generation Latinos tend to be better educated, more likely to be middle-class, more skeptical about illegal immigration, and more likely to vote GOP. In contrast, recent immigrants and first generation Latinos are locked into the wealth-redistributing and diversity-boosting Democratic Party. The poll of 1,507 Californian voters showed that 66 percent of immigrant Latinos favor a Democratic plan to provide taxpayer-funded immigration lawyers to the rising wave of unskilled Central American migrants. Fifty-seven percent of first-generation Latinos support the free lawyers. Only 48 percent of second-generation Latinos supported the free lawyers, and 44 percent opposed the free legal aid. That 44 percent is a big leap over the 27 percent share of the national Latino vote gained by the GOP's 2012 presidential candidate, Mitt Romney. Although progressives say Romney took a hard line on immigration, he largely abandoned the pro-American language during the general election after he won the GOP primary. The free lawyers are politically important. That's because they can help win green cards for 80 percent of the roughly 200,000 migrants, few of whom will pay enough in taxes to match taxpayer spending on their welfare, health, schooling and retirement."
http://dailycaller.com/2014/09/26/poll-shows-latino-divide-opportunity-for-gop/
SPENDING/BUDGET/ECONOMY:
We've Spent $22 Trillion on War on Poverty. What Have We Achieved?
"It's been 50 years now since the federal government launched its "War on Poverty." But the numbers just released by the Census Bureau suggest we're in a losing battle. The poverty rate now stands at 14.5 percent. That's a drop from the previous rate of 15 percent. But don't celebrate too quickly. The new rate is almost exactly the poverty rate we had in 1967, only three years after President Lyndon Johnson announced his war. To put it in further perspective: The poverty rate in 1950 was 32.2 percent. It dropped steadily throughout the '50s, and had been nearly cut in half before the War on Poverty began. After that, the rate declined slightly, then leveled out. That was $22 trillion ago. That's right, trillion with a "t." A 22 with 12 zeros behind it. To understand how much that is, if you laid a trillion $1 bills end to end, they would reach the sun. Now multiply that by 22. That's enough for 11 round trips. In short, it's a lot of money. Yet the poverty rate is essentially the same as it was 50 years ago. The federal government runs more than 80 means-tested welfare programs that provide cash, food, housing and medical care to low-income Americans. Federal and state spending on these programs last year was $943 billion (not counting Social Security, Medicare or unemployment insurance). This money is going to a lot of people. More than 100 million — about one third of the U.S. population — receives aid from at least one welfare program. The average cost per recipient in 2013? $9,000. If converted into cash, current means-tested spending is five times what's needed to eliminate all poverty in the United States. So how can the poverty rate be practically the same? You have to understand two things."
http://dailysignal.com/2014/09/28/weve-spent-22-trillion-on-war-on-poverty-what-have-we-achieved/?utm_source=facebook&utm_medium=social
Economy expected to continue steady recovery
http://cnsnews.com/news/article/economy-expected-continue-steady-recovery
Economy grew at 4.6% rate in 2Q, shaking off winter
http://www.fresnobee.com/2014/09/26/4145109_economy-grew-at-46-rate-in-2q.html?sp=/99/170/&rh=1
Geneva Report warns record debt and slow growth point to crisis
"A "poisonous combination" of record debt and slowing growth suggest the global economy could be heading for another crisis, a hard-hitting report will warn on Monday. The 16th annual Geneva Report, commissioned by the International Centre for Monetary and Banking Studies and written by a panel of senior economists including three former senior central bankers, predicts interest rates across the world will have to stay low for a "very, very long" time to enable households, companies and governments to service their debts and avoid another crash. The warning, before the International Monetary Fund's annual meeting in Washington next week, comes amid growing concern that a weakening global recovery is coinciding with the possibility that the US Federal Reserve will begin to raise interest rates within a year."
http://www.ft.com/cms/s/0/4df99d28-4590-11e4-ab10-00144feabdc0.html#axzz3Eg68N5BF
Americans play debt card in credit binge
http://nypost.com/2014/09/27/americans-play-debt-card-in-credit-binge/
COMMON CORE:
Ten Things Parents Hate About Common Core
http://www.realclearpolitics.com/2014/09/27/ten_things_parents_hate_about_common_core_341936.html
CLAIM: NEA LINKED TO STUDENT WALKOUT ORGANIZED BY COLORADO TEACHERS UNION
"The Jefferson County Education Association (JCEA) teachers' union plan to use hundreds of students as pawns in their endeavor to exert control over the district's school board was organized by a specialist funded by the National Education Association (NEA), one of the nation's largest teachers' unions. Anita Stapleton of Stop Common Core Colorado told Breitbart News that the union is behind the ever-increasing number of students walking out of school to protest what they believe to be a school board that wants to censor what they learn about American history. However, Stapleton says, the student protests are part of a strategic plan by a union that has a history of using students for their own purposes. "Teachers are manipulating their agenda to gain student support," Stapleton said. "Now our students believe that our strong opposition to the new APUSH is for censorship and to strip them of their right to freedom of speech. The resolution was to form a study committee to review the framework to determine if it should he repealed."
http://www.breitbart.com/Big-Government/2014/09/26/Colorado-Teachers-Union-Organized-Student-Walkouts-With-NEA-Grant-For-Organizing-Specialist
MISC.:
CONSERVATIVE POLITICAL OPERATIVES FORM 'CONSERVATIVE REVIEW' MEGA-SCORECARD FOR CONGRESS
"In a move that's likely to cause heartburn for the GOP establishment and Democratic Party, a band of hardcore conservative politicos have grouped together to form a new scorecard and rating system for members of Congress. FreedomWorks' director of minority outreach Deneen Borelli; Daniel Horowitz, a conservative who worked for Madison Project and has written columns for Breitbart News and RedState; former U.S. Senate Steering committee policy adviser Gaston Mooney; and conservative communications staffer Rachel Semmel, among others, have just launched the "Conservative Review."… They say the organization will feature scorecards for members of Congress, similar to the widely-known conservative scorecards from groups like FreedomWorks or Heritage Action or Club For Growth. This group's scoring, however, is generally much harsher—there are hardly any As—and is designed to encompass the entire conservative movement. FreedomWorks, for instance, focuses its energies on specific parts of the movement often aligned with libertarian thinking. The Club For Growth similarly hones in on what's in the interest of true free market capitalism, and Heritage Action hammers members on a variety of issues, especially cronyism.
What the Conservative Review is trying to do, the group says, is help those other facets of the conservative movement coordinate its messaging better to correctly define what being a "conservative" actually is—and help people across America understand what their members Congress are actually doing rather than just what they're saying. Their website, which is still being upgraded but has been soft-launched online, is designed to function like a social media site where people can create their own profile and track how their members of Congress vote. For most—eventually all, once they have it all together—members of Congress in both the House and Senate, the Conservative Review will have a scorecard with a "Liberty Score," but will also have lengthy sections that go deeper than just a grade in explaining what members of Congress are actually doing. For instance, even though Senate Budget Committee ranking member Sen. Jeff Sessions (R-AL) has an 80 percent Liberty Score—which even though it's a "B," it's relatively good by this group's harsh ranking system. His member profile that lays out "What You Don't See on the Scorecard" notes Sessions' work for the conservative movement in fighting the efforts of the political elite to pass a comprehensive immigration reform, or amnesty, bill through Congress. "Sessions is widely considered the conservative leader in the Senate on immigration issues," the group writes on that page. There are only three U.S. Senators with "A" grades—Lee, who a has 100 percent rating, and Sens. Ted Cruz (R-TX), and Rand Paul (R-KY), who have 95 and 94 percent ratings, respectively. Sens. Tim Scott (R-SC), Jim Inhofe (R-OK), Jim Risch (R-ID),  Tom Coburn (R-OK), Mike Crapo (R-ID) and Sessions are the only ones with "B" grades, getting 84 percent, 84 percent, 83 percent, 81 percent, 80 percent, and 80 percent respectively. The group's ratings contrast sharply with similar ratings from organizations like the American Conservative Union (ACU). For example, ACU, which recently came under the helm of a new executive director and has made overtures to conservatives, awarded McConnell an "A" in its latest rankings. McConnell, by contrast, receives a "D" from the Conservative Review.
The reason why their scorecard is harsher, they say on their website, is because it "grades members of Congress on the top 50 votes over the past six years." The purpose behind it—and the other parts of their site, which will aggregate news from conservative and other sources as well have its own editorial staff—is to put the key votes, statements, actions, and everything else lawmakers are constantly graded on into perspective and context that's often lost in Washington."
http://www.breitbart.com/Big-Government/2014/09/28/Conservative-Political-Operatives-Form-New-Conservative-Review-Mega-Scorecard-Member-Rating-System
7 things you should know about the Forest Service's media restrictions in wilderness
"The U.S. Forest Service is cracking down on press coverage in federal wilderness areas. As we reported, under rules being finalized, a reporter who shot a video or photo on an iPhone in 36 million acres of wilderness would first need to pay for a special permit. Permits cost up to $1,500, says Forest Service spokesman Larry Chambers, and reporters who don't get them could face fines up to $1,000. First Amendment advocates say the rules ignore press freedoms and are so vague they'd allow the Forest Service to grant permits only to favored reporters shooting videos for positive stories. Our story drew swift outrage from across the country. "What does the Forest Service plan to do next—monitor Instagram accounts and fine users that post pictures of our wilderness areas?" asked U.S. Rep. Peter DeFazio, an Oregon Democrat. "I will organize and send the Forest Service a bipartisan letter telling them the current rule is unacceptable and that it needs to be fixed." Here are seven key things you should know about the policy.
1. These rules are already in place. The Forest Service says they've been in place for 48 months and are now being chaptered in law. The agency adopted the rules shortly after it refused to allow an Idaho Public Television crew into a wilderness area in 2010 to film student conservation workers because the show sold DVDs of its episodes. Idaho's governor intervened and the Forest Service caved to pressure.
2. This isn't just about the media. The policy applies to documentary film crews, nonprofits and private citizens who might use a photo or video to sell something or earned a salary while in the wilderness area. They'd need a special permit first…
4. The Forest Service couldn't provide any actual examples of what problems it's trying to address. Liz Close, the agency's acting wilderness director, said the agency was implementing the Wilderness Act of 1964, which aims to protect wilderness areas from being exploited for commercial gain. "It's not a problem, it's a responsibility," she said. "We have to follow the statutory requirements." Another federal agency that also manages wilderness areas, the Bureau of Land Management, does not require any special permit for newsgathering.
5. The Forest Service is giving itself wide discretion to decide when it would and wouldn't grant a special permit. "If you were engaged on reporting that was in support of wilderness characteristics, that would be permitted," Close said. Press advocates worry that would allow the agency to squelch coverage of stories it didn't like.
6. The rules apply across huge swaths of Oregon and the West. More than 63,000 acres on Mount Hood is federally designated wilderness, including the peak. Oregon has 48 wilderness areas, including parts of Mount Jefferson and Mount Washington.
7. A serious fight is brewing. Gregg Leslie, legal defense director at the Reporters Committee for Freedom of the Press in Alexandria, Va., said his organization would consider suing over the plan if the Forest Service continues to pursue it. The National Press Photographers Association also said it would also weigh litigation. Those interested in commenting on the proposal can do so online."
http://www.oregonlive.com/environment/index.ssf/2014/09/7_things_you_should_know_about.html
Watch: Eric Holder Scandal Montage
http://townhall.com/tipsheet/sarahjeanseman/2014/09/26/watch-eric-holder-scandal-montage-n1896835?utm_source=thfbp&utm_medium=fbpage&utm_campaign=thupdate
6 Years of Eric Holder in 1 Timeline
"Eric Holder's plan to resign as U.S. attorney general will mark the end of nearly six contentious years at the Department of Justice. The nation's chief law-enforcement officer was confronted with controversies throughout his tenure. The following timeline highlights some of the most noteworthy events. Use the arrows to advance or jump to an event using the scrollbar at the bottom."
http://dailysignal.com/2014/09/26/6-years-eric-holder-1-timeline/?utm_source=facebook&utm_medium=social
EXCLUSIVE – Border Patrol Agent Brian Terry's Sister on Timing of Holder Resignation: "Not a Coincidence"
http://townhall.com/tipsheet/katiepavlich/2014/09/25/exclusive-brian-terrys-sister-on-holders-resignation-not-a-coincidence-n1896769
There's One Big Problem with Millennials. Republicans Have It, Democrats Don't — But if Barack Obama Is a Bad Enough President, He Could Reverse the Whole Thing
http://www.theblaze.com/stories/2014/09/27/theres-one-big-problem-with-millennials-republicans-have-it-democrats-dont-but-if-barack-obama-is-a-bad-enough-president-he-could-reverse-the-whole-thing/
Inventor of World Wide Web warns of threat to internet
"The British inventor of the World Wide Web warned on Saturday that the freedom of the internet is under threat by governments and corporations interested in controlling the web. Tim Berners-Lee, a computer scientist who invented the web 25 years ago, called for a bill of rights that would guarantee the independence of the internet and ensure users' privacy. "If a company can control your access to the internet, if they can control which websites they go to, then they have tremendous control over your life," Berners-Lee said at the London "Web We Want" festival on the future of the internet. "If a Government can block you going to, for example, the opposition's political pages, then they can give you a blinkered view of reality to keep themselves in power." "Suddenly the power to abuse the open internet has become so tempting both for government and big companies." Berners-Lee, 59, is director of the World Wide Web Consortium, a body which develops guidelines for the development of the internet. He called for an internet version of the "Magna Carta", the 13th century English charter credited with guaranteeing basic rights and freedoms. Concerns over privacy and freedom on the internet have increased in the wake of the revelation of mass government monitoring of online activity following leaks by former US intelligence contractor Edward Snowden."
http://news.yahoo.com/inventor-world-wide-warns-threat-internet-224455080.html;_ylt=AwrTWf2ygCdUCj8AYlfQtDMD
'The People Have to Be Awakened': One of China's Biggest Cities Is Rising Up Against the Communist Government
http://www.theblaze.com/stories/2014/09/28/the-people-have-to-be-awakened-one-of-chinas-biggest-cities-is-rising-up-against-the-communist-government/
Crackpot, Taxpayer-Funded Professor In Delaware Warns US Military Is Killing Liberians With Ebola
"A tenured professor at a taxpayer-funded American university has written a screed published in a major Liberian newspaper, the Daily Observer, which suggests that U.S. Department of Defense bioterrorism experiments unleashed the Ebola virus epidemic currently sweeping West Africa. The Liberian-born professor is Cyril Broderick. He is an associate professor in the Agriculture and Natural Resources department at Delaware State University, a historically black public school in Dover. Previously, he was a member of the faculty of the University of Liberia. Broderick's conspiracy-laden Sept. 9 article is entitled "Ebola, AIDS Manufactured By Western Pharmaceuticals, US DoD?" "Reports narrate stories of the US Department of Defense (DoD) funding Ebola trials on humans, trials which started just weeks before the Ebola outbreak in Guinea and Sierra Leone," Broderick claims. "The reports continue and state that the DoD gave a contract worth $140 million dollars to Tekmira, a Canadian pharmaceutical company, to conduct Ebola research. This research work involved injecting and infusing healthy humans with the deadly Ebola virus." In addition to the American military and the Canadian pharmaceutical industry, the nutty professor also implicates the United Kingdom, France, Tulane University, the U.S. Centers for Disease Control, the World Health Organization and Doctors Without Borders. Richard Preston's epidemiological thriller "The Hot Zone" rates a mention in Broderick's rant as well. The Washington Post describes the professor's potboiler of an article as "semi-intelligible" and interviewed Broderick. "There are many references to what was contained in my letter," Broderick told the Post. "You may read the letter and double-check the sources listed. They are available and legitimate."
http://dailycaller.com/2014/09/27/crackpot-taxpayer-funded-professor-in-delaware-warns-us-military-is-killing-liberians-with-ebola/
OKLAHOMA BEHEADER LINKED TO AL QAEDA LEADER AWLAKI, BOSTON BOMBER'S MOSQUE
"Suhaib Webb, an Imam with ties to former Al Qaeda mastermind Anwar al-Awlaki, had also previously been the leader of the Islamic Society of Greater Oklahoma City, which had been attended by Alton Nolen — the man who on Thursday beheaded a former coworker after recently converting to Islam, Breitbart News has learned. Webb now serves as Imam of the sister organization of the mosque attended by Boston Marathon bombers Dzhokhar and Tamerlan Tsarnaev. Imam Suhaib Webb has a history of ties to radicalism. FBI surveillance documents found that he was a known confidant of Al Qaeda mastermind Anwar al-Awlaki. Just two days before the September 11, 2001 attacks on America, Webb spoke at a fundraiser with Awlaki with hopes to raise funds for Atlanta-based H. Rap Brown, a man that shot and killed two police officers. The FBI documents also found that "Webb and Awlaki may be associated with the Muslim American Society," which is a group described by the Investigative Project on Terrorism as being "founded as the United States Chapter of the Muslim Brotherhood."
Nolen took a picture of himself (above) September 5th, just three weeks before he brutally murdered an innocent woman, standing in front of the gates of the Islamic Society of Greater Oklahoma City. The caption read: "At The Masjid (Mosque)Today For Jumar 9/5/2014 & Peforming Wudu!!!"
http://www.breitbart.com/Big-Peace/2014/09/26/OKC-Killer-Linked-Through-Imam-to-Al-Qaeda-Leader-Awlaki
MARK LEVIN ON 2016: GOP MUST NOMINATE CONSERVATIVE FOR FIRST TIME SINCE RONALD REAGAN
"Conservative scholar and talk radio host Mark Levin said the GOP is "a party in trouble" that must nominate a bold conservative for president in 2016 if they do not want to get walloped yet again. Speaking at Values Voter Summit on Saturday with Family Research Council President Tony Perkins, Levin, who is cementing himself as the intellectual godfather for conservatives in the age of Obama, said moderate candidates favored by the establishment and stand for nothing will never appeal to Americans who are hungry for leadership. "It's very, very, important that we nominate a conservative for the first time since Ronald Reagan," Levin said. "There are people under 50-years-old who have never had an opportunity to vote for a conservative president. We want to show them what it's like. It's our generation's responsibility." Levin said "it's invigorating, energizing" and "almost spiritual to get behind somebody with enthusiasm and excitement. To go door-to-door. That's how you win elections." He said conservatism cannot be chopped up "conservatism is a way of life" where faith, spirituality, individuality, individual liberty, respect for the rule of law, and the Constitution are valued. Levin said conservatives try "to project founding principles onto modern day events."  "We are people of faith," he said. "We believe in free-market capitalism and private property rights." In the 2016 primary, Levin said conservatives can't be split among various candidates. He said conservatives must look for "the most articulate, intelligent, charismatic conservative candidate that we can get behind" and "we need to start rallying behind one or two." Levin said Obama was beatable in 2008 and "more defeatable in 2012," and he just cannot stomach establishment consultants saying candidates like John McCain and Mitt Romney are the only ones who can beat someone like Hillary Clinton, whom Levin said was Obama in a pantsuit.  "We need to take this party back," he said. "We're taking it back from cowards. We're taking it back from corporatists."
Levin said he is a free-market capitalist and blasted crony capitalists who "use government and government policies to defeat their competition and take money from We the People, the taxpayers." "I've had it with an incompetent Republican bureaucracy and all of their consultants," Levin said. "These people are not conservative Republicans. They are neo-statist, big-government Republicans."
http://www.breitbart.com/Big-Government/2014/09/27/Mark-Levin-on-2016-GOP-Must-Nominate-Conservative-for-First-Time-since-Ronald-Reagan/
TED CRUZ: MORNING IN AMERICA AWAITS IF REPUBLICANS DON'T ABANDON CONSERVATIVE VALUES
http://www.breitbart.com/Big-Government/2014/09/27/Ted-Cruz-Morning-in-America-Awaits-if-Republicans-Don-t-Abandon-Values
Ben Carson: Government Is Supposed To Conform To The People, Not The Other Way Around
http://www.realclearpolitics.com/video/2014/09/28/ben_carson_government_is_supposed_to_conform_to_the_people_not_the_other_way_around.html
Cruz wins Values Voter straw poll again, Biden finishes ahead of Christie
http://www.foxnews.com/politics/2014/09/28/cruz-wins-values-voter-straw-poll-again-biden-finishes-ahead-christie/
GOP has solid shot at winning Senate
http://www.dispatch.com/content/stories/local/2014/09/28/gop-has-solid-shot-at-winning-senate.html
Iowa Poll: Joni Ernst now leads Bruce Braley for Senate
"The ground under Bruce Braley has shifted. The Democratic U.S. Senate candidate is 6 points behind his GOP rival, Joni Ernst, according to The Des Moines Register's new Iowa Poll of likely voters. Ernst leads 44 percent to 38 percent in a race that has for months been considered deadlocked. She leads nearly 4-1 with rural voters, and is up double digits with independents. "Very interesting, and good news not just for Ernst but also for the GOP's chances of taking the U.S. Senate," said national political prognosticator Larry Sabato of "Sabato's Crystal Ball." Just seven months ago, political analysts considered Braley almost a shoo-in for a seat held for 30 years by liberal Democrat Tom Harkin. Still, the 6-point deficit isn't insurmountable with 37 days left until the Nov. 4 election, political analysts say. Twelve percent of likely voters remain undecided. Some of the vulnerabilities for Braley, a lawyer and eight-year congressman: He isn't winning in his home district, in northeast Iowa. Two-thirds of likely voters think it's a problem that he missed a large percentage of Veterans Affairs Committee meetings in the U.S. House. Fifty-nine percent think his role in crafting the Affordable Care Act, often called Obamacare, is a problem. And he's suffering badly with rural voters. Only 15 percent support him compared with 58 percent for Ernst. One potential reason: Two-thirds of likely voters who live in the country are bothered by a remark he made about Republican U.S. Sen. Chuck Grassley that's been perceived as besmirching farmers…."
http://www.desmoinesregister.com/story/news/elections/2014/09/27/iowa-poll-joni-ernst-leads-bruce-braley/16351013/
Joni Ernst's Iowa campaign makes quick work of the 'war on women'
"She, nourished by a cinnamon roll, is preparing for a bus tour taking her Senate candidacy to all of Iowa's 99 counties, and she seems to love campaigning even more than bacon, not that any proper Iowa farm girl — her description of herself — would publicly rank bacon second to anything. Ernst, a 44-year-old state senator, or Bruce Braley, a 56-year-old four-term Democratic congressman, will replace Sen. Tom Harkin, who is retiring after five terms. Of the five Senate contests in purple states — Iowa, Virginia, North Carolina, New Hampshire, Colorado — this is currently the closest: The Real Clear Politics average of polls shows a tie (Ernst ahead by 0.2 percentage points as of Friday). Which should make Republicans anxious as they try to take control of the Senate and as they contemplate the 2016 presidential landscape. Although Iowa has voted Democratic in six of the last seven presidential elections, the Ernst-Braley contest should not be this close. Only 38 percent of Iowans approve of Barack Obama's performance. Braley, a past president of an Iowa trial lawyers association, is as awkward as Ernst is ebullient when campaigning. And the Democratic Party's single idea — the trope that Republicans live to wage a "war on women" — leaves Ernst bemused: "I am a woman, and I have been to war and this is not war." A 5-foot-2 grandmother, she is a National Guard lieutenant colonel who served in Iraq. Although outspent by her chief opponent 10-to-1 in the first quarter of this year, she won a five-candidate primary with 54 percent of the vote, propelled by an ad in which she said that, having grown up castrating pigs, she would be able to cut Washington spending. She does, however, genuflect at the altar of Iowa's established religion, the Church of Ethanol, a federally mandated Iowa sacrament made from corn… Iowa is one of two states — hello, Mississippi — that have never elected a woman to a federal office or governorship. In other circumstances, might Braley consider this, too, evidence of a war on women?"
http://www.washingtonpost.com/opinions/george-will-joni-ernst-and-bruce-braley-battle-in-iowa-senate-race/2014/09/26/fdeefde0-44e1-11e4-b47c-f5889e061e5f_story.html
Wow: Joni Ernst suddenly opens a 6-point lead in Iowa
http://www.breitbart.com/InstaBlog/2014/09/27/Wow-Joni-Ernst-suddenly-opens-a-6-point-lead-in-Iowa
GOP's Ernst pulls ahead in Iowa Senate race
http://www.mcclatchydc.com/2014/09/28/241295_gops-ernst-pulls-ahead-in-iowa.html?sp=/99/104/463/&rh=1
ERNST CALLS OUT BRALEY: HOW CAN YOU PLEDGE BIPARTISANSHIP WHEN YOU THREATENED NEIGHBOR OVER CHICKENS?
"A placid debate between GOP state senator Joni Ernst and Democratic Rep. Bruce Braley became heated in its closing minutes as Braley lunged at Ernst with attacks over the "Koch brothers" and Ernst swung back by asking how Braley could possibly claim bipartisanship when he is in a colorful feud with his next door neighbor. Braley, who had carried a hard edge in his remarks throughout the debate, began the frenetic closing minutes by alleging that Ernst had told wealth donors at a "secret meeting" set up by conservative philanthropists Charles and David Koch. Ernst then addressed Braley directly, saying, "Congressman Braley – you're not running against these other people, you're running against me. I am a mother, I am a soldier, and I am and independent leader. You're being funded by Tom Steyer, who is a California billionaire extreme environmentalist. So remember, please, that you are running against me." "I realize that. And, Sen., President Obama's name is not on the ballot. And I'm not going to owe President Obama anything on election day, you're going to owe the Koch Brothers everything," Braley responded. A few minutes later, after Braley had attacked her over minimum wage issues, Ernst brought up a colorful feud between Braley and his next-door neighbor, who just this week announced in an interview with Breitbart News she will be voting for Ernst after decades of pulling the lever for Democrats. "Congressman, you threatened to sue a neighbor over chickens that came onto your property. You're talking about bipartisanship. How do we expect as Iowans to believe that you will work across the aisle when you can't walk across your yard?" Ernst asked. Braley, who was visibly shaken, said "That's just not true. It's just not true. I never threatened to sue anyone. It's not true." Braley has admitted to bringing a formal complaint about four chickens owned by his neighbor, Pauline Hampton, but denied he threatened to sue her over the issue. However, a contemporaneous email about the complaint quoted Braley telling a lawyer for neighborhood board of directors that he was demanding action that would "avoid a litigious situation."
http://www.breitbart.com/Big-Government/2014/09/28/IA-Sen-Debate-Turns-Feisty
Ernst, Braley spar over immigration in first Iowa Senate debate
"In the first debate showdown in the pivotal Iowa U.S. Senate race, Rep. Bruce Braley and state Sen. Joni Ernst butted heads over the thorny issue of immigration — and the definition of "amnesty." Mr. Braley, a Democrat, said that Congress has missed an opportunity to fix what he called the nation's broken immigration system, because House Speaker John A. Boehner, Ohio Republican, has refused to take up a bill that passed the Senate with the support of Republican Sens. John McCain of Arizona and Marco Rubio of Florida. "Will you join John McCain and Marco Rubio in calling on Speaker Boehner to bring this immigration bill to the floor of the House so we can pass it?" Mr. Braley asked Mrs. Ernst. Mrs. Ernst, a Republican, said that Congress should "secure the border," "enforce the laws on the books" and then move to "modernize" the legal immigration system. She said, "I don't support amnesty" and said she is opposed to President Obama taking executive action to "grant amnesty" — which some conservatives fear he will do after the 2014 mid-term elections. "I do support bringing a lot of these illegal immigrants forward, but not granting them amnesty," she said. "We have 5 million people waiting in line right now to receive U.S. citizenship and we need to honor that commitment to those people."
http://www.washingtontimes.com/news/2014/sep/28/joni-ernst-bruce-braley-spar-over-immigration-in-f/
Bruce Braley, Joni Ernst tear into each other
http://www.politico.com/story/2014/09/bruce-braley-joni-ernst-debate-2014-iowa-senate-elections-111409.html
Love Obamacare? Braley Doesn't Know
"Rep. Bruce Braley flip-flopped on his Obamacare position tonight during the Senate debate in Iowa against Republican candidate Joni Ernst. When asked his opinion on Obamacare, Braley said, "We need to fix what's wrong and improve the Affordable Care Act." Braley's statement contradicted an earlier remark made in the Iowa Democratic primary, where the congressman passionately spoke of President Obama's healthcare legislation. "No I wouldn't vote to repeal anything that's in the bill," Braley said. Braley and Ernst are running to replace the seat currently held by Sen. Tom Harkin."
http://freebeacon.com/politics/love-obamacare-braley-doesnt-know/
Greg Orman Shamelessly Dodges ObamaCare Question
'You know, that's an interesting question…'
http://freebeacon.com/politics/greg-orman-shamelessly-dodges-obamacare-question/
McFadden offers Affordable Care Act alternative
http://blogs.mprnews.org/capitol-view/2014/09/mcfadden-offers-affordable-care-act-alternative/
NC's Tillis Gives GOP Weekly Address: "We Have An Opportunity To Spark Economic Growth"
"My family's story isn't unique. It's the story of many Americans in my generation. That if you worked hard, played by the rules and persevered through good times and bad, you'd realize your American Dream and pass on something even greater to your children. "But unfortunately, that dream is becoming harder and harder to realize today because this President and his fellow Democrats are crushing our nation under a broken economy that continues to underperform and fails to create the opportunities needed for working-class Americans. "Unfortunately, we have an administration that has lost sight over what makes our country the most exceptional on this planet. "And today, Washington doesn't play by the same rules that American families have to play by every single day. "Instead of living within its means, Washington has punted on making the tough decisions, spending our nation to the brink and adding $7 trillion to our national debt. "In midst of an economic collapse, while hardworking Americans are losing jobs and their livelihoods, Washington is using our hard-earned dollars to bailout big Wall St. banks and billion-dollar corporations. "With Americans struggling to afford rising health-care costs, President Obama and the Senate Democrats rammed through Obamacare, which subsequently caused millions of people to lose their healthcare plans and caused premiums to skyrocket. And the only dream realized in Obamacare was a nightmare of broken promises that we could keep our doctor and our health insurance if we wanted to.  "As we look at the crises boiling over across the globe, we see a President who has been leading from behind with a failed foreign policy that has weakened America. "Iran is getting closer and closer to developing a nuclear weapon. Russia continues to infringe upon the sovereignty of Ukraine. Our ally Israel is being attacked by terrorist groups. "And the President still doesn't have a strategy to destroy the terrorist group known as the Islamic State. "Simply put, America lacks leadership and is no longer considered to be an exceptional nation by our allies and our adversaries alike. "But this November, we can change that. "The American people have a chance to send a message to Washington by electing a new Senate majority that will move our country in a new direction and restore the American Dream.  "A new majority that empowers the people of this great nation to live out their aspirations. That rebuilds our working-class workforce and restores America as the strong leader in the world that is desperate for our leadership.  "We have an opportunity to get our debt crisis under control once and for all by spending taxpayer dollars more responsibly and by passing a balanced budget amendment. "We have an opportunity to repeal Obamacare and replace it with reforms that empower patients and doctors, while making healthcare more affordable and accessible. "And most importantly, we have an opportunity to spark economic growth and create millions of jobs and higher wages for middle-class families by overhauling our broken tax code and cutting burdensome government red tape for our small businesses on Main Street. "A new Senate majority will give our nation those opportunities and many more. We owe it to our children to offer the same shot at the American Dream that we inherited from our parents.  "Thank you so much, and may God bless America."
http://www.realclearpolitics.com/video/2014/09/27/ncs_tillis_gives_gop_weekly_address_we_have_an_opportunity_to_spark_economic_growth.html
TILLIS: AMERICA NOT CONSIDERED 'EXCEPTIONAL'
"Senate candidate and Speaker of the North Carolina House of Representatives Thom Tillis argued that the policies of the president and the Democrat-controlled Senate had damaged the country to the extent that it "is no longer considered to be an exceptional nation" during the Republican Party's Weekly Address on Saturday. "The story of many Americans in my generation, that if you worked hard, played by the rules and persevered through good times and bad, you'd realize your American Dream and pass on something even greater to your children…that dream is becoming harder and harder to realize today because this President and his fellow Democrats are crushing our nation under a broken economy that continues to underperform and fails to create the opportunities needed for working-class Americans" he said.  And "unfortunately, we have an administration that has lost sight over what makes our country the most exceptional on this planet." Tillis then cited examples of the Democratic Party losing sight of what makes America exceptional such as the national debt, regulations and costs imposed by Obamacare, Russian aggression, Iran's pursuit of a nuclear weapon, and lack of a coherent strategy to fight ISIS.  He concluded, "simply put, America lacks leadership and is no longer considered to be an exceptional nation by our allies and our adversaries alike."
He then argued the way to change this is by electing Republicans to the Senate in November.  Tillis argued a Republican majority would cut spending, repeal Obamacare, pass tax reform, and reduce regulation."
http://www.breitbart.com/Breitbart-TV/2014/09/27/Tillis-America-Not-Considered-Exceptional
GOP's Thom Tillis: 'America lacks leadership.' We can start repairs Nov. 4
http://news.investors.com/Politics-Andrew-Malcolm/092714-719140-thom-tillis-senate-north-carolina.htm?ven=rss&utm_source=feedburner&utm_medium=feed&utm_campaign=Feed%3A+PoliticRss+%28Politic+RSS%29
GOP: America not leading the world under Obama
http://www.cbsnews.com/news/gop-candidate-thom-tillis-america-not-leading-the-world-under-obama/
Fumbled Bid for Governor Imperils Ohio Democrats
"With a wounded candidate at the top of their ticket, Democrats in Ohio have been forced to adopt a Plan B as they seek to avoid a disastrous shutout in elections for governor and other statewide offices. "Voting from the bottom to the top: That is the way we need to roll this year," said Nina Turner, a candidate for secretary of state. Translation: Ignore the contest for governor and concentrate on the down-ballot races for the five other statewide offices, where Democrats are challenging Republican incumbents. Ms. Turner, a fiery state senator from Cleveland cited as a name to watch by MSNBC, was rallying party loyalists at Blind Bob's, a bar in downtown Dayton. It was the kickoff of a tour by Democratic candidates across the length and breadth of Ohio, whose much bled-over terrain in presidential races is belied by solid Republican control of state government. Democrats here and nationally had high hopes of ousting Gov. John Kasich, whose job approval was below 50 percent among voters in Quinnipiac University polls taken early this year. But that was before the challenger, Ed FitzGerald, suffered self-inflicted wounds and his campaign all but imploded. With donors fleeing, top aides to Mr. FitzGerald quit last month as it became clear there was not enough money for a hard-fought race."
http://www.nytimes.com/2014/09/29/us/fumbled-bid-for-governor-imperils-ohio-democrats.html?_r=0
Republicans shift away from tax cutting mania
"Something is missing from this year's midterm elections. Republicans are talking about ISIL and President Barack Obama and the Affordable Care Act and Harry Reid. But what they aren't talking about? Slashing tax rates. Though tax cuts have been a mainstay of their campaigns since at least Ronald Reagan, though the top marginal tax rate is now the highest since the 1980s, though the party could win control of both chambers of Congress for the first time in almost a decade, Republicans are barely mentioning reducing tax rates with voters. "In a campaign, you talk about what people are interested in," said Sen. Chuck Grassley (R-Iowa). "I keep notes on all my town meetings" and "tax cuts haven't come up."
http://www.politico.com/story/2014/09/republicans-shift-away-from-tax-cutting-mania-111359.html?hp=f2
Obama: Democrats will hold the Senate
"President Obama predicted that Democrats would be able to hold majority control of the Senate in the critical midterm elections this November and touted his record of fixing the economy as better than any other world leader's. "I can put my record against any other leader around the world in terms of digging ourselves out of a terrible, almost unprecedented financial crisis," Obama told Steve Kroft of CBS' "60 Minutes" in part of an interview that aired Sunday night. Just moments later, Kroft flatly asked if he thought Democrats would be able to keep control of the Senate. "Yes, I do," the president stated. In recent months, Obama's poll numbers have sunk to some of the lowest in his six-year tenure. A RealClearPolitics.com average of recent polls shows that just 41 percent of the public approves of the job he is doing while 54 percent disapprove."
http://washingtonexaminer.com/obama-democrats-will-hold-the-senate/article/2554079?custom_click=rss
Obama voices confidence Democrats can keep control of U.S. Senate
http://townhall.com/news/politics-elections/2014/09/28/obama-voices-confidence-democrats-can-keep-control-of-us-senate-n1897912
US 'underestimated' rise of ISIS, Obama says
http://www.foxnews.com/politics/2014/09/28/us-misjudged-iraqi-army-isis-threat-obama-says/
Obama: U.S. misjudged the rise of the Islamic State, ability of Iraqi army
http://www.washingtonpost.com/world/national-security/obama-us-underestimated-the-rise-of-the-islamic-state-ability-of-iraqi-army/2014/09/28/9417ab26-4737-11e4-891d-713f052086a0_story.html?wprss=rss_homepage
Obama: U.S. underestimated rise of ISIS in Iraq and Syria
The U.S. had expected the Iraqi army to do more against extremists, president says in acknowledgment of intelligence shortcomings
http://www.cbsnews.com/news/obama-u-s-underestimated-rise-of-isis-in-iraq-and-syria/
Obama: "Islam Is A Religion That Preaches Peace"
http://www.realclearpolitics.com/video/2014/09/28/obama_islam_is_a_religion_that_preaches_peace.html
Obama: US Not At War, Says ISIS Not Most 'Difficult' Situation Faced During Presidency [VIDEO]
http://dailycaller.com/2014/09/28/obama-us-not-at-war-says-isis-not-most-difficult-situation-faced-during-presidency-video/
POLL: 72% DO NOT BELIEVE OBAMA'S 'NO BOOTS ON THE GROUND' PROMISE
"A new NBC News/Wall Street Journal/Annenberg poll finds that, despite President Barack Obama's promises to the contrary, 72% of Americans believe the United States will end up using combat troops in the war against the Islamic State (ISIS).
Americans were divided in whether they favored putting boots on the ground, with 37% opposed and 45% backing the move should military commanders deem it necessary to defeat Islamic State terrorists.  Given the clarity of Obama's promise not to launch a ground war–"As your commander-in-chief, I will not commit you and the rest of our Armed Forces to fighting another ground war in Iraq"–the poll raises questions about whether the nation has begun discounting Obama's rhetoric altogether. Indeed, just 20% of poll respondents said the U.S. won't commit ground forces. "At the end of the day, I think it's going to take more than airstrikes to drive them [Islamic State] out of there," House Speaker John Boehner (R-OH) said on Sunday. "At some point, somebody's boots have to be on the ground." When asked if the boots must be American, Boehner responded, "We have no choice."
http://www.breitbart.com/Big-Peace/2014/09/28/72-Do-Not-Believe-Obama-s-No-Boots-on-the-Ground-Promise
Poll Shows Americans Expect U.S. to Send Troops to Fight Islamic State
"Nearly three-quarters of Americans don't believe President Barack Obama's assertion that the country won't use ground troops to fight the militant group Islamic State in Iraq or Syria, the latest Wall Street Journal/NBC News/Annenberg survey finds. The poll shows a substantial lack of trust in Mr. Obama's repeated assertions that American military efforts will be limited to airstrikes and other efforts that don't include ground troops. Some 72% of registered voters surveyed said U.S. ground troops eventually will be deployed against Islamic State's fighters. Only 20% said they believe the U.S. won't end up using military ground forces. The Obama administration has cautioned that the battle against Islamic State won't be won quickly. It has said it will proceed with an international coalition and that the U.S. won't  commit ground troops to combat.
"I want to be clear: The American forces that have been deployed to Iraq do not and won't have a combat mission," Mr. Obama said Sept. 17. "As your commander in chief, I won't commit you and the rest of our armed forces to fighting another ground war in Iraq."
http://blogs.wsj.com/washwire/2014/09/28/voters-see-u-s-troops-fighting-islamic-state-militants-despite-obama-denial/?mod=WSJBlog
Top Hill Republicans say Obama responsible for calling back Congress for military force vote
"Top congressional Republicans on Sunday put the responsibility on President Obama to call Congress back to Washington for a vote on the use of U.S. military force to attack and destroy the Islamic State in Iraq and Syria. "I'd bring the Congress back," House Speaker John Boehner said on ABC's "This Week." "The president, typically in a situation like this, would call for an authorization vote and go sell that to the American people and send a resolution to the Hill. The president has not done that." Boehner was joined Sunday by Wyoming GOP Sen. John Barrasso in saying Obama must order Congress to return. "The president has an obligation to call us back," Barrasso, chairman of the Senate's Republican Policy Committee, told "Fox News Sunday." "The public deserves it. They demand it." He also suggested that Senate Majority Leader Harry Reid won't allow such a vote because it could hurt fellow Democrats in tough re-election bids and cost his party control of the upper chamber. "No member of Congress should be let off the hook," Barrasso argued."
http://www.foxnews.com/politics/2014/09/28/boehner-senators-say-obama-responsible-for-calling-back-congress-for-military/
BOEHNER: HAPPY TO CALL BACK CONGRESS FOR WAR RESOLUTION VOTE IF OBAMA PRESENTS ONE
http://www.breitbart.com/Breitbart-TV/2014/09/28/Boehner-Happy-to-Call-Back-Congress-For-War-Resolution-Vote-If-Obama-Presents-One
Boehner: Obama May Have 'No Choice' But To Put U.S. Boots On The Ground vs. ISIS [VIDEO]
http://dailycaller.com/2014/09/28/boehner-obama-may-have-no-choice-but-to-put-u-s-boots-on-the-ground-vs-isis-video/
Chris Wallace vs. WH's Tony Blinken: "How Could The President Have Been So Wrong?"
http://www.realclearpolitics.com/video/2014/09/28/chris_wallace_vs_whs_tony_blinken_how_could_the_president_have_been_so_wrong.html
Obama Adviser: We Agree With Bush Belief Of Getting The Terrorists Before They Get Us
http://www.realclearpolitics.com/video/2014/09/28/obama_adviser_we_agree_with_bush_belief_of_getting_the_terrorists_before_they_get_us.html
OBAMA: FOR A COUPLE YEARS, OUR INTELLIGENCE AGENCIES HAD NO IDEA WHAT WAS HAPPENING IN SYRIA
http://www.breitbart.com/Breitbart-TV/2014/09/28/Obama-For-Couple-Year-Our-Intelligence-Agencies-Had-No-Idea-What-Was-Happening-Inside-Syria
Dem Senator: 'Concerns Me' That Obama Would Bomb ISIS Unilaterally
http://www.nationalreview.com/corner/389013/dem-senator-concerns-me-obama-would-bomb-isis-unilaterally-eliana-johnson
Krauthammer: "Constitutionally Indecent" For Obama Not To Seek Authorization For War
http://www.realclearpolitics.com/video/2014/09/27/krauthammer_constitutionally_indecent_for_obama_not_to_seek_authorization_for_war.html
TEA PARTY PATRIOTS:
Should the next attorney general be confirmed in a lame-duck session?
""There's no doubt the president will try to ram through a lame-duck Senate another partisan hack for attorney general," said Jenny Beth Martin, co-founder of Tea Party Patriots. "We cannot allow that to happen."
http://www.csmonitor.com/USA/DC-Decoder/Decoder-Voices/2014/0927/Should-the-next-attorney-general-be-confirmed-in-a-lame-duck-session