News Briefing for Monday, September 22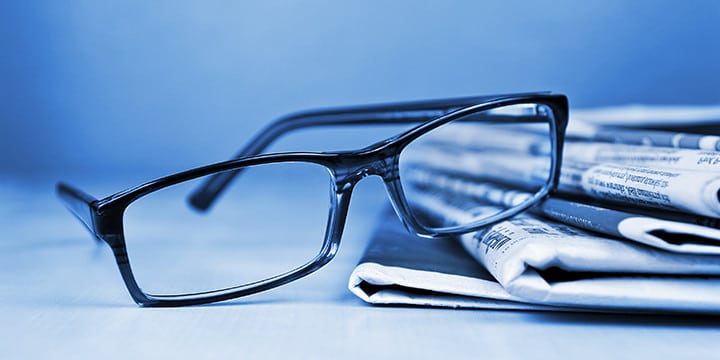 Below are some of the news stories that we are reading today.
---
HEALTHCARE:

Alaska Physician Shuts Down Practice, Citing Obamacare
"After a long list of Obamacare failures in Alaska, one physician is shutting down his decades-old practice, charging that the health-care law and other federal programs are "unsustainable" for practicing doctors. Dr. William Wennen, a plastic surgeon, is closing his Fairbanks practice after 38 years of working in the state. Dr. Wennen blames federal health insurance programs, citing Obamacare, Medicaid and Medicare, for shutting down his practice. "It is an unsustainable system," Dr. Wennen wrote to his customers in a letter obtained by The Daily Caller. "I am personally writing off upwards of three quarters of a million dollars annually in free/uncompensated care." "My reasons for closing down the office are simply economic," Wennen wrote. "The governmental agencies that are supplying 'medical insurance' to the elderly, the disadvantaged, the indigent and the sick, injured, or disabled have placed an unrealistically low value of worth on physician's services." Medicaid typically has the lowest physician reimbursements of any federal program. Doctors have been protesting pay cuts for services through Medicaid and Medicare. It's increasingly difficult for customers to actually find health care providers that accept the coverage — especially in private practice, where doctors are more hard-pressed to be profitable than at big-budget hospitals. "Within the last month, Fairbanks has lost three other much respected physicians for the same or similar reasons," Dr. Wennen wrote. "I am not the first and certainly will not be the last of the exodus of physicians from active practice because of all of this." Dr. Wennen is far from alone in his stark opposition to the health-care law. A recent survey from the Physicians Foundation found that 46 percent of doctors in the U.S. would give Obamacare a "D" or an "F," the Washington Examiner reported. For his part, Wennen hopes to continue providing medical care through other avenues, but can no longer afford to keep his practice. Other doctors nationwide have simply refused to accept coverage provided by federal agencies — even private coverage sold through Obamacare exchanges."
http://dailycaller.com/2014/09/21/alaska-physician-shuts-down-practice-citing-obamacare/
 Affordable Care Act lies [Commentary]
Obamacare is a failure that should be repealed and replaced (good list)
http://www.baltimoresun.com/news/opinion/bs-ed-ehrlich-0921-20140917,0,3689426.column
Young Physicians OK With Obamacare While Older Doctors Bristle
"Though U.S. physicians continue to have issues with the Affordable Care Act, it appears to be a generational taste developing of the law making sweeping changes to their profession. More than half, or 50.8 percent, of doctors 46 years of age and older give the health law a "D" or "F" while just 37 percent of doctors 45 and younger give the legislation such poor grades, a new survey released last week of physicians commissioned by The Physicians Foundation. Meanwhile, nearly 30 percent of the younger doctors gave the health law an "A" or "B" when asked: "What overall grade would you give the Affordable Care Act as a vehicle for healthcare reform?" One-third, or 33.1 percent of doctors 45 and younger gave the law a "C." By comparison, just 22.9 percent of the older doctors gave the law an "A" or "B" with 26 percent giving it a "C," the survey shows. The survey comes as the ACA and other forces are moving doctors away from fee-for-service medicine that allows doctors to order procedures and tests liberally as opposed to more value-based care that encourages evidence-based approaches to treatment and reimbursement for keeping patients healthy."
http://www.forbes.com/sites/brucejapsen/2014/09/21/young-doctors-ok-with-obamacare-while-older-docs-bristle/
GOP finds ObamaCare opening
"Republicans have found a new opening against ObamaCare after struggling for months to craft a fresh strategy against a healthcare law that now covers millions of people. Lifted by a pair of federal audits that found major flaws with the law's implementation, Republicans see their first chance in months to launch a serious attack against the law."
http://thehill.com/policy/healthcare/218386-gop-finds-obamacare-opening
The Non-Issue of 2014: Obamacare (Zogby)
http://www.forbes.com/sites/johnzogby/2014/09/21/the-non-issue-of-2014-obamacare/
Obamacare is back: Chamber of Commerce attacks Shaheen over 2009 vote
http://washingtonexaminer.com/obamacare-is-back-chamber-of-commerce-attacks-shaheen-over-2009-vote/article/2553714?custom_click=rss
Americans for Prosperity official: Obamacare attacks Oklahoma again
http://newsok.com/americans-for-prosperity-official-obamacare-attacks-oklahoma-again/article/5343697
---
IMMIGRATION:

The One Thing a Doctor Says We Should Do to Everyone Who Comes into the U.S.
"Should America be testing travelers who enter the country from Ebola-stricken regions? That's the opinion of  Dr. Jorge Rodriguez, a Board Certified internal medicine professional and frequent contributor to CNN, NBC's TODAY Show, Fox News and The Doctors. On this week's "Pure Opelka" heard on TheBlaze Radio, Dr. Rodriguez addressed the latest news about the virus. During the segment, the host reminded "Dr. Jorge" that America used to give a cursory health scan to people entering the country from overseas. And, when asked if this policy should be reinstated, especially for travelers coming from Ebola-stricken regions, the doctor agreed, stating, "I've been advocating that for a couple of months now…and not just in immigration, but in commuter flights." Listen to the segment, starting at the 6:00 mark."
http://www.theblaze.com/stories/2014/09/20/ebola-tests-doctor-says-everyone-who-comes-to-america-should-be-checked/
DOJ SILENT ABOUT WHETHER HOLDER BARRED AZ OFFICIALS FROM PROSECUTING ILLEGAL IMMIGRANTS
http://www.breitbart.com/Big-Government/2014/09/19/DOJ-Silent-About-Whether-Holder-Barred-AZ-Officials-from-Prosecuting-Most-Illegal-Immigrants
HOMELAND SECURITY APPROVES DESIGN OF DRIVER'S LICENSES FOR CALIFORNIA'S ILLEGAL IMMIGRANTS
The Department of Homeland Security (DHS) has approved the design of driver's licenses for illegal immigrants in California. DHS had previously rejected an earlier design (pictured above) because it was not sufficiently distinctive from regular driver's licenses. According to the Sacramento Bee, DHS sent a letter to Department of Motor Vehicles director Jean Shiomoto on September 17 informing them of their approval. "DHS commends California's efforts to improve the security of its licenses and identification cards and looks forward to continuing to work with you on this matter," the letter read.  California Governor Jerry Brown signed into law in October a bill that provides illegal immigrants in California with specially-marked driver's licenses, calling the move "the first step" of a national movement.  But the Department of Homeland Security rejected the initial design of the licenses, saying they were too similar to regular licenses. According to the Los Angeles Times, the only distinction on the first proposed design were the letters "DP," for "Driving Privileges," in the space where "DL," for "Driver's License" was.
According to the Bee, the new, accepted design has the words "FEDERAL LIMITS APPLY" written across the front of the license.  "We tried to have much more subtle changes, but that was not acceptable to the Department of Homeland Security," Assemblyman Luis Alejo (D-Watsonville), the author of the original bill, told the Bee. "We got the best compromise under the situation."
http://www.breitbart.com/Breitbart-California/2014/09/20/Homeland-Security-Approves-Design-of-Driver-s-Licenses-for-California-s-Illegal-Immigrants
'Cartel Threatening a Blood Bath': Huge Border Protest Was Just Cancelled for a Disturbing Reason (UPDATE)
"One of the "Shut Down All Ports of Entry" organizers has shed more light on why the protest was called off hours before it was supposed to begin: cartel threats. "It was [a] cartel threatening a blood bath, [Facebook] hits coming [en] masse from Mexico," Stasyi Barth told TheBlaze Saturday. "One of the organizers was being followed and was verbally told not to go."
— The plan had been to take a stand for American sovereignty, with ordinary citizens taking action to block the ports of entry along the U.S. border. But early Saturday morning, a lead organizer of the "Shut Down All Ports of Entry" protest pulled the plug: Because of "an unsubstantiated threat of mass violence to attendees," the event was cancelled mere hours before it was supposed to begin. Citing the threat of violence and "suspicious activity" on the group's Facebook page, Stasyi Barth said the protest was cancelled around 5 a.m. EDT Saturday.
"Your lives, and the lives of our law enforcement, are more important than any protest," she wrote. The protest had called for "deeply concerned" Americans to coordinate en masse and drive up to ports of entry all along the U.S. border and stop their vehicles, with the hope, organizers said, that the resulting economic disruption would force elected officials on both sides of the border to find solutions to illegal immigration into the U.S."
http://www.theblaze.com/stories/2014/09/20/cancelled-facing-threat-of-mass-violence-organizer-nixes-border-protest-hours-before-it-was-supposed-to-start/
TEXAS DPS CONFIRMS BREITBART STORY ON FALFURRIAS SEARCH AND RESCUE OPERATION
"The Texas Department of Public Safety (DPS) confirmed a report from Breitbart Texas that members of the Texas State Guard and DPS have established special search teams to assist the Brooks County Sheriff's Office in Falfurrias. The teams will be searching for human remains of illegal immigrants who died while attempting to bypass the U.S. Border Patrol checkpoint located about 13 miles south of Falfurrias. The missions began this week and will continue through the weekend. Breitbart Texas has been providing extensive coverage of Brooks County's problems in dealing both with the cost of the burials and the impact of the illegal immigrants hiking through the ranch lands in the county. Over 50 bodies have been found so far this year, however, officials readily admit they only find a small portion of the number of people they believe have died in these fields. "For many years, law enforcement and landowners in this area have been overwhelmed by the tragic impacts of human smuggling across our county," said Brooks County Sheriff Rey Rodriguez. "We are grateful for the assistance these search teams will provide in locating the numerous individuals who have lost their lives. Each of these victims – regardless of how or why their lives ended in our community – deserve the dignity of being found, and if possible, returned to their families for proper interment." DPS officials were quick to point out in a statement obtained by Breitbart Texas that this operation is not part of the Operation Strong Safety deployment of DPS troopers and Texas National Guard members currently underway in a section of the Rio Grande Valley sector of the Texas-Mexico border. However, the officials admitted the bodies and remains they are searching are "primarily suspected to be individuals who were smuggled and trafficked into the county by the Mexican cartels and criminal operatives exploiting security gaps along the Texas-Mexico border."
http://www.breitbart.com/Breitbart-Texas/2014/09/20/Texas-DPS-Confirms-Breitbart-Story-on-Falfurrias-Search-and-Rescue-Operation
PRESIDENT OF ZUCKERBERG PRO-AMNESTY GROUP RESIGNS
"Joe Green, the president of Facebook co-founder's Mark Zuckerberg's pro-amnesty FWD.us lobbying group who suggested that foreign workers were better than Americans, was reportedly "forced" out  for failing to pass amnesty legislation despite the millions of dollars the group has spent on both sides of the aisle. On Friday, Zuckerberg announced in a "confidential" email Re/Code obtained that Green, who was also his college roommate, had "resigned as President of FWD.us, effective immediately." Todd Schulte, the former official for the pro-President Barack Obama Priorities USA Super PAC, will become the new president. "While FWD.us has achieved important milestones in the fight to reform immigration laws, Joe and I agreed a change in leadership was necessary," Zuckerberg wrote in a Friday email.  High-tech lobbying groups like FWD.us have been pushing for massive increases in guest-worker visas even though nonpartisan studies and scholars in addition to Census data have found that there is actually a surplus of American high-tech workers. The guest-worker visas would, as the Congressional Budget Office determined, contribute to lowering the wages of American workers. Re/Code said that "it looks like Green was pushed" and it was not "much of a surprise" given "the lack of any significant movement related to immigration reform, which was one of Green's big focuses."
http://www.breitbart.com/Big-Government/2014/09/20/President-of-Zuckerberg-Pro-Amnesty-Group-Resigns-After-Failing-to-Get-Amnesty-Passed
Head Of Mark Zuckerberg's Pro-Amnesty Group Resigns
http://dailycaller.com/2014/09/20/head-of-mark-zuckerbergs-pro-amnesty-group-resigns/
RICK PERRY DEFENDS IN-STATE TUITION FOR ILLEGALS, DESPITE TOUGH BORDER TALK
"At an event today at the University of Texas Austin campus, Texas Governor Rick Perry reaffirmed his support of allowing illegal immigrant students to pay in-state tuition at Texas colleges and universities, while U.S. citizens from other states continue to pay higher out-of-state tuition rates. Perry made his remarks in a "One-on-One Conversation" with Texas Tribune CEO and Editor-in-Chief Evan Smith at the Texas Tribune Festival, an annual event organized by the online media outlet. Breitbart Texas made several queries to Governor Perry's press office for comment, but as of press time, had not received a reply. A UT student asked Perry a question inspired by a Tribune Festival panel from the previous day titled "What to do with DREAMers," referring to the children who were brought here by their parents without legal immigration status and want to attend public state universities. The student mentioned that Perry had signed a law granting in-state tuition to illegal immigrants and asked if he was still in support of that law, and also asked why Republicans had moved away from supporting this issue. The law in question, HB 1403, was signed into law by Perry on June 16, 2001 and allows undocumented immigrant students who have lived in Texas at least three years and have a Texas high school diploma or GED equivalent to qualify for in-state tuition if they sign an affidavit that they intend to apply for permanent residency status as soon as they can.
HB 1403 passed by a substantial majority vote in both chambers of the Texas legislature with only four dissenting votes, but has been criticized since then as being one of the "magnets" that encourages people to enter the United States illegally. Perry defended the law six years later in an interview with the Houston Chronicle, and has repeated his support several times since then."
http://www.breitbart.com/Breitbart-Texas/2014/09/21/Perry-Defends-In-State-Tuition-for-Illegal-Immigrants
INGRAHAM: 'IMMIGRATION COULD BE TO 2016 WHAT OBAMACARE WAS TO 2010'
"Talk radio host Laura Ingraham stressed the importance of immigration to the 2016 presidential election and assessed the declining probability of the Republican Party re-taking the Senate on Friday. Ingraham pointed out that because "the establishment pretty much got all the candidates they wanted." "if the GOP loses … all these people [in the establishment] who have been running around high-fiving each other…all of them should be fired." She argued that simply attacking President Obama was insufficient because "you have to argue for an affirmative agenda," and that immigration was an "underutilized" issue for the GOP. Ingraham then responded to Karl Rove's charge that Republicans needed to give more money to support GOP Senate candidates, saying "how much money did the establishment spend to save Thad Cochran … Eric Cantor … Lamar Alexander … [and] Lindsey Graham?" She concluded by declaring immigration could be the unifying issue that pushes the Republican Party to victory in 2016 in the same way Obamacare provided the impetus for the Republican victories in 2010, stating, "immigration could be to 2016 what ObamaCare was to 2010."
http://www.breitbart.com/Breitbart-TV/2014/09/20/Ingraham-Immigration-Could-Be-to-2016-What-Obamacare-Was-to-2010
ABBOTT CLAIMS HE IS PREPARING TO SUE OBAMA ADMINISTRATION
"Attorney General and gubernatorial candidate Greg Abbott said he is preparing to sue the Obama administration to recuperate the money spent by the state dealing with the recent border crisis.  He made the claim on Friday evening when he faced off against his Democratic opponent Wendy Davis during the first gubernatorial debate which was held near the Texas-Mexico border.  According to Abbott, the Obama administration failed to secure the border and prevent the immigration surge that resulted in a humanitarian crisis and became a financial burden on the state and the municipalities of the Texas border."
http://www.breitbart.com/Breitbart-Texas/2014/09/21/Abbott-Claims-He-Is-Preparing-to-Sue-Obama-Administration
Mi Familia Vota Education Fund, Voto Latino, U.S. Hispanic Chamber of Commerce, Latino Victory Project and 50-plus groups Launch Robust National Voter Registration Drive
http://www.mifamiliavota.us/mi_familia_vota_education_fund_voto_latino_u_s_hispanic_chamber_of_commerce_latino_victory_project_and_50_plus_groups_launch_robust_national_voter_registration_drive
Push for Immigrants to Become Citizens
Mayors of New York, Los Angeles and Chicago Launch 'Cities for Citizenship'
http://online.wsj.com/articles/mayors-push-for-immigrants-to-become-citizens-1410919766
Georgia's foreign-born population up by 5 percent since 2009
http://www.ajc.com/news/news/state-regional-govt-politics/georgias-foreign-born-population-up-by-5-percent-s/nhQGZ/?__federated=1
City to weigh immigrant-friendly policies
"Mayor Stephanie Rawlings-Blake plans to unveil dozens of recommendations Wednesday intended to lure immigrant families to Baltimore and retain them. The proposals, from increasing the availability of translators at city agencies to making it easier for the undocumented to buy homes, offer insight into the mayor's pledge to attract 10,000 new families over the next decade — an effort that is focused in part on the city's burgeoning immigrant neighborhoods. "I want to make sure that Baltimore isn't behind the curve on this trend," said Rawlings-Blake, who will formally announce the recommendations today. "This is about taking advantage of the growth that we've already seen." The proposals are part of a new report crafted by a city task force and the Abell Foundation. Census data show that 46,000 people in Baltimore were born in another country, and 40 percent of them are naturalized citizens. That represents a 55 percent increase in the number of people who identified themselves as immigrants in 2000. Most analysts believe those numbers significantly underrepresent the number of immigrants who entered the country illegally. The task force suggests the city should approve an ordinance requiring agencies to develop policies that comply with federal regulations on "language access" to ensure that those who don't speak English can take advantage of city programs. And noting that potential homebuyers who don't have Social Security numbers often struggle to obtain mortgages, the panel also recommends creating a committee to study programs that allow immigrants to borrow instead with a Tax ID Number issued by the Internal Revenue Service."
http://articles.baltimoresun.com/2014-09-17/news/bs-md-city-immigrants-20140917_1_task-force-city-agencies-immigrants
In tight Senate races, immigration could still be a priority issue
http://www.latimes.com/nation/politics/la-na-immigration-2014-campaigns-20140921-story.html
---
SPENDING/BUDGET/ECONOMY:

Obama's malaise
Americans are giving up hope for an economic rescue from Washington
"After outlining his strategy to combat ISIS, President Obama gave a pep talk on the state of the nation. Rosily, he described the U.S. as on the move in a big comeback from 9/11 and the Great Recession. But the public ain't buying what the President is selling. Deep, experienced-based and worsening pessimism is abroad in the land, according to the sobering findings of a national poll conducted this summer by the Heldrich Center for Workforce Development. Consider:
– 71% of those surveyed said the recession that ended in 2009 permanently changed the U.S. economy — up from 49% five years ago.
– 88% said good jobs with good pay will never be as available as they were before the recession, or will only rebound after many years.
– 53% said job security is gone for good.
– 59% said they are in poor or fair financial shape.
– 57% predicted their family finances would stay at a shrunken post-recession level, while only 21% expected to eventually recover lost ground.
Disastrously, the dour outlook reflects reality. In 2013, the median income of American families was 4% less than at the end of the recession and 7% less than before the recession started in 2007, the Census Bureau reported last week. Translated into dollars and adjusted for inflation, a family smack in the middle of the pack made $51,939 last year, compared with $54,059 in 2009 and $56,436 in 2007. Translated into economic pain, that family lost almost $4,500 in annual income since the financial meltdown. At the same time, "only families at the very top of the income distribution saw widespread income gains between 2010 and 2013," the Federal Reserve reported this month. This is the horrible new normal in an economy that is not creating enough new jobs to keep up with population growth, that is trading well-paying jobs for low-paying positions, that has trapped more than 7 million people in part-time work and that has seen millions of prime working-age Americans drop out of the labor force. And there was Obama, partner with Congress in doing absolutely nothing to stimulate economic growth, talking about sunshine and lollipops. With good reason, Americans have tuned him out. In January 2013, 42% said they had some or a lot of confidence that the government could help improve the economy. In August this year, fully 78% said they had limited or no confidence that Washington could ride to their rescue. The indictment is damning."
http://www.nydailynews.com/opinion/editorial-obama-malaise-article-1.1946156
Curtain, reviews come down on taxpayer-funded climate change musical
"The curtain has come down on Climate Change: The Musical and reviews of the taxpayer-funded play about global warming are downright icy. The play, which is actually entitled "The Great Immensity," and was produced by Brooklyn-based theater company The Civilians, Inc. with a $700,000 grant from the National Science Foundation, ended its run early amid a storm of criticism from reviewers and lawmakers alike. It opened a year late, reached just five percent of its anticipated audience and likely fell short of its ambitious goal of informing a new generation about the perceived dangers of man-caused climate change.  Plus, it apparently wasn't very good. "Despite fine performances, the musical mystery tour is an uneasy mix of fact and credulity-stretching fiction. It's neither flora nor fauna," New York Daily News reviewer Joe Dziemianowicz wrote in a review at the time. "[The] songs — whether about a doomed passenger pigeon or storm-wrecked towns — feel shoehorned in and not, pardon the pun, organic." The play, which featured songs and video exploring Americans' relationships to the environment, opened in New York in April with a three-week run before going on a national tour that was supposed to attract 75,000 patrons. But it stalled after a single production in Kansas City, falling short of the lofty goals outlined in a grant proposal. It was envisioned as a chance to create "an experience that would be part investigative journalism and part inventive theater," help the public "better appreciate how science studies the Earth's biosphere" and increase "public awareness, knowledge and engagement with science-related societal issues."
http://www.foxnews.com/politics/2014/09/20/curtain-reviews-come-down-on-taxpayer-funded-climate-change-musical/
The War on Poverty; Failure redefined as success
"We just hit the 50th anniversary of the War on Poverty, and the numbers are grim: $22 trillion spent, but according to the Census Bureau, a slightly greater percentage of Americans fall below the poverty line. On the other hand, some people say the numbers look great, and the War on Poverty was a smashing success… because the official definition of poverty doesn't include the value of the extensive benefits bestowed by that $22 trillion bureaucracy.  If you count those benefits, virtually no one in America is actually impoverished.  Nearly everyone has food and shelter.  In fact, in some states, unemployed welfare families have more disposable income than working middle-class families. But then, isn't the system fundamentally broken if people can spend generations on public assistance and live better than the working poor?  Not only is that unfair, it's a solid disincentive to work.  Is it any wonder the percentage of technically impoverished Americans doesn't change much, if entering the workforce represents a net loss to their standard of living? I wrote an extensive analysis along these lines at RedState this weekend, contrasting two well-sourced analyses that used exactly the same data to declare the War on Poverty either a failure or a triumph.  I lean strongly toward the "failure" conclusion myself, and I think the way we judge the performance of anti-poverty programs has powerful implications for way we view Big Government in general.  A sample: The most recent controversy is the use of EBT cards to buy marijuana in states where it's legal.  Put that in your pipe and smoke it, welfare-state apologists.  That's a million light-years from what the majority of the American public has in mind when they say they support a "safety net" for the disadvantaged. You don't even have to get into such outright lunacy to consider the notion of people who live comfortable lives at the expense of others a sign of failure, not success.  Again, most people support the notion of a safety net, but the panoply of benefits Worstall exults mean that people who aren't working – sometimes families that haven't worked much over the course of several generations – are living every bit as comfortably as the working poor.  Sometimes they live as comfortably as the middle class.  It is not difficult to find states in which people on welfare have more disposable income than families working hard to earn solid middle-class incomes.  That is wrong, period, full stop…"
http://www.breitbart.com/InstaBlog/2014/09/21/The-War-on-Poverty-Failure-redefined-as-success
U.S. drug maker leaves the U.S. and moves its headquarters to Ireland
http://www.statecolumn.com/2014/09/u-s-drug-maker-leaves-the-u-s-and-moves-its-headquarters-to-ireland/
---
COMMON CORE:

​The debate over Common Core
http://www.cbsnews.com/news/the-debate-over-common-core/
---
MISC.:

Editorial: IRS — abuse and cover
http://www.timesdispatch.com/opinion/our-opinion/editorial-irs-abuse-and-cover/article_aea929e0-8d5d-589c-946e-f097c86a6a37.html
Republicans and the IRS
"If you wonder what difference this fall's elections might make in Washington, look no further than the IRS. On Tuesday, the Republican House passed several reform bills. One would ensure that anyone who did what Lois Lerner did — i.e., send out confidential taxpayer info on her private e-mail — would be violating the law. Others are designed to help taxpayers appeal when their groups are denied tax-exempt status or to ensure that officials who deliberately destroy federal records get the old heave-ho. Here's the problem: The bills now head to a Senate controlled by Democrat Harry Reid. During his time as majority leader, Reid has ensured that the best reforms passed by House Republicans never even come up for a vote — sparing President Obama the bother of an embarrassing veto. That's not the path to a more honest IRS, not to mention to more accountability in Washington. And it's not just about the IRS: Sen. Reid has been bottling up reform legislation for years. Our federal system is based on presidents making decisions, defending them against critics — with the people left to decide who is right. But when legislation doesn't even make it to a president's desk, there's no real debate and no accountability. We'll be eager to see if Reid allows this IRS legislation to come to a vote in the Senate. If not, it's but another reminder of what would change if November's elections brought about a GOP Senate where Harry Reid could no longer keep President Obama in his protective bubble."
http://nypost.com/2014/09/22/republicans-and-the-irs/
POLL: NEARLY 25% OF AMERICANS WOULD CONSIDER SECESSION (continuation of past article)
"Nearly 25% of Americans, largely fueled by their anger toward the permanent political class in Washington, D.C., would consider secession.  According to a new Reuters/Ipsos poll released a day after voters in Scotland rejected an "independence referendum" by nearly 10 points, "23.9 percent of Americans polled from Aug. 23 through Sept. 16 said they strongly supported or tended to support the idea of their state breaking away, while 53.3 percent of the 8,952 respondents strongly opposed or tended to oppose the notion." The poll found that the "urge to sever ties with Washington cuts across party lines and regions," and anger with President Barack Obama on Obamacare and foreign policy and a "long-running Washington gridlock had prompted them to wonder if their states would be better off striking out on their own." The poll found that "Republicans were more inclined to support the idea, with 29.7 percent favoring it compared with 21 percent of Democrats." And while secession "was least popular in New England," it "was most popular in the Southwest, where 34.1 percent of respondents back the idea."
http://www.breitbart.com/Big-Government/2014/09/19/Poll-Nearly-25-of-Americans-Would-Consider-Secession
THE NUCLEAR OPTION — DR. OBAMA'S PRESCRIPTION: MORE TROOPS FOR EBOLA THAN ISLAMIC STATE
http://www.breitbart.com/Big-Peace/2014/09/18/nuclear-option-Dr-Obamas-prescription-More-troops-for-Ebola-than-Islamic-State
Obama Declines Invitation to Attend Memorial Dedication for Disabled Veterans
"For some unexplained reason, the president has declined an invitation to attend a dedication ceremony in October for a new memorial honoring American veterans who have been disabled fighting for their country in wars.  According to the Washington Free Beacon, the American Veterans Disabled for Life Memorial (AVDLM) is the first memorial of its kind, and is set to be dedicated during a ceremony on Oct. 5 near the National Mall in downtown Washington, D.C.
The memorial's organizers say "the memorial will serve as a constant reminder of the cost of human conflict."  The Free Beacon reports "according to a source close to the situation" Obama declined the invitation, making him the first president in recent history not to formally accept a new national memorial. Organizers of the event were caught off guard when informed by the White House of the president's decision this week and are hoping to receive an explanation from the White House as to why Obama will not be attending the ceremony, according to the source, who is involved with the memorial and was informed of the decision this week.
U.S. presidents have historically been on hand during dedication ceremonies for major memorials in D.C., including the Air Force memorial, the World War II memorial, the Vietnam War memorial, the Korean War memorial, and the Martin Luther King Jr. Memorial, which Obama attended and spoke at. The White House declined to comment when asked by the Washington Free Beacon to confirm if Obama would be unavailable to attend the ceremony.
"It's disappointing that the president is unable to celebrate the dedication of this historic memorial with the heroes that it honors—our nation's disabled veterans," said the source.
The 5th of October falls on a Sunday – which is typically a day this president likes to golf."
http://www.breitbart.com/InstaBlog/2014/09/21/Obama-Declines-Invitation-to-Attend-Memorial-Dedication-for-Disabled-Veterans
Biden Escapes Washington for Private Equity Conference in Aspen
"Vice President Joe Biden spent the weekend in Aspen at a private equity conference. That's a fact the White House tried to downplay.  This is his how Biden's official public schedule read: Saturday, September 20, 2014 On Saturday, the Vice President will attend a private conference in Aspen. This event is closed press.  But Biden's presence at the private equity conference was picked up by local press. "Vice President Joe Biden is in town through this evening for an event sponsored by the private equity firm Forstmann Little & Co.," reports aspendailynews.com."
http://www.weeklystandard.com/blogs/biden-escapes-washington-private-equity-conference-aspen_805383.html
Taking a Call for Climate Change to the Streets
http://www.nytimes.com/2014/09/22/nyregion/new-york-city-climate-change-march.html
'F*** the Police': Communists, Radicals Spotted Throughout Climate March in New York City Demanding 'Revolution, Nothing Less'
http://www.theblaze.com/stories/2014/09/21/f-the-police-communists-radicals-spotted-throughout-climate-march-in-new-york-city-demand-revolution-nothing-less/
Climate Science Is Not Settled
We are very far from the knowledge needed to make good climate policy, writes leading scientist Steven E. Koonin
http://online.wsj.com/articles/climate-science-is-not-settled-1411143565?mod=WSJ_hp_RightTopStories
Top-level turnover makes it harder for DHS to stay on top of evolving threats
"An exodus of top-level officials from the Department of Homeland Security is undercutting the agency's ability to stay ahead of a range of emerging threats, including potential terrorist strikes and cyberattacks, according to interviews with current and former officials. Over the past four years, employees have left DHS at a rate nearly twice as fast as in the federal government overall, and the trend is accelerating, according to a review of a federal database. The departures are a result of what employees widely describe as a dysfunctional work environment, abysmal morale, and the lure of private security companies paying top dollar that have proliferated in Washington since the Sept. 11, 2001, attacks."
http://www.washingtonpost.com/politics/top-level-turnover-makes-it-harder-for-dhs-to-stay-on-top-of-evolving-threats/2014/09/21/ca7919a6-39d7-11e4-9c9f-ebb47272e40e_story.html
These days, Democrats aren't talking much about Obama in congressional speeches
http://www.washingtonpost.com/blogs/in-the-loop/wp/2014/09/20/these-days-democrats-arent-talking-much-about-obama-in-congressional-speeches/
Ponnuru: Dems Running Away from Obama a Strategy 'That's Always Tempting and Never Works'
http://www.nationalreview.com/corner/388545/ponnuru-dems-running-away-obama-strategy-thats-always-tempting-and-never-works-nro
"Meet The Press" Roundtable: Democrats "Running And Gunning" From Obama
http://www.realclearpolitics.com/video/2014/09/21/meet_the_press_roundtable_democrats_running_and_gunning_from_obama.html
Democrats Urge Michelle Obama to Hit the Trail
With President's Popularity Low, Some Candidates See First Lady as a Better Source of Star Power
http://online.wsj.com/articles/democrats-urge-michelle-obama-to-hit-the-trail-1411342576
DEMOCRATIC STRATEGIST: DEMOCRATS NEED 'MIRACLE' TO KEEP SENATE
"Democratic strategist Joe Trippi said on Sunday that it would be a "miracle" if Democrats manage to fend off a Republican takeover of the U.S. Senate come Nov. 4. "I would gauge that Republicans are likely to pick up between five and eight seats," Trippi said on Fox News Sunday.
Trippi added, "I don't think there are anybody within any of those races who believes they are not going to be in the GOP hands in November." Trippi said a favorable outcome for Democrats would be a scenario wherein they lose just five Senate seats. The Democratic strategist noted that the use of President Barack Obama's 2012 get out the vote efforts may be the party's only hope. "If they can actually generate that there's a chance they–they do have a miracle and stop the Republicans from taking the Senate," said Trippi. Still, Republican strategists like Karl Rove have been careful to caution Republicans of overconfidence heading into the midterm elections. Rove cited Democrats' cash advantage as a potential GOP pitfall. "Reducing the Democratic cash advantage will tip the needle in the GOP's direction," Rove wrote in the Wall Street Journal. "That will only happen if Republicans open their wallets to candidates whom they may have never met, and, if they live in a battleground state, they clear their calendars to volunteer to identify and get out the vote."
http://www.breitbart.com/Big-Government/2014/09/21/Democratic-Strategist-Democrats-Need-Miracle-to-Keep-Senate
Close races mean possibility Senate control will be decided by post Election Day runoffs
http://www.foxnews.com/politics/2014/09/21/close-races-mean-possibility-senate-control-will-be-decided-by-post-election/http://www.foxnews.com/politics/2014/09/21/close-races-mean-possibility-senate-control-will-be-decided-by-post-election/
EXCLUSIVE–TED CRUZ: DEMOCRATS 'HAVE BECOME AN EXTREME PARTY'
"In an exclusive interview, Sen. Ted Cruz (R-TX) said Thursday will go do as a "dark day" in Senate history, with Senate Democrats blocking GOP legislation addressing the Islamic State (ISIS) and President Obama's threat of executive amnesty. "Unfortunately the Senate Democrats have become an extreme party," Cruz said in an interview backstage at the Liberty Political Action Conference (LPAC) in Alexandria, Virginia. "They have become a party that has abdicated their responsibilities. Under Harry Reid and the Senate Democrats, we have a do-nothing Senate. There are over 350 bills the House of Representatives has passed and they're all sitting on Harry Reid's desk. He will not allow a vote on them." The interview with Cruz aired on Breitbart News Saturday on Sirius XM Patriot. Cruz has introduced two pieces of legislation designed to protect Americans both from U.S. citizens who join the terrorist organization ISIS and from President Obama's amnesty. The ISIS bill would revoke U.S. citizenship from any American who joins ISIS, a concept that enjoys support from almost everyone in politics, including former Secretary of State Hillary Clinton and Sen. Jeanne Shaheen (D-NH). But when Cruz sought unanimous consent to bring the bill up for debate and a vote, Senate Democrats—through Sen. Mazie Hirono (D-HI)—blocked it. "So the legislation I introduced was to address this crisis we're facing with ISIS. ISIS is the face of evil," Cruz told Breitbart News. "They are crucifying Christians, they are beheading children, they are beheading American journalists—and they have pledged to take jihad back to America to murder Americans here at home. There are roughly 100 Americans fighting alongside ISIS who have taken up arms in jihad against America."  "The legislation I introduced was legislation that said if you take up arms with ISIS, a terrorist group, you have constructively forfeited your U.S. citizenship," he explained. "We're not going to allow ISIS terrorists to come back to this country with a U.S. passport and walk in freely and commit acts of terror murdering Americans here at home. This ought to be an issue that brings everyone together."
http://www.breitbart.com/Big-Government/2014/09/20/Exclusive-Ted-Cruz-Thursday-Dark-Day-In-Senate-History-Democrats-Have-Become-An-Extreme-Party
In heated midterm contests, GOP candidates explore a move to the middle
http://www.washingtonpost.com/politics/in-heated-midterm-contests-gop-candidates-explore-a-move-to-the-middle/2014/09/21/e7f43ce2-4001-11e4-9587-5dafd96295f0_story.html
Rand Paul blisters Obama and Clinton, calls for GOP diversity
"It is a terrible tragedy, it is a danger to us as a country, and we need to do everything we can to stop him from abusing our laws," Paul said. He said later, "We have a president who basically has created a lawless atmosphere in Washington." Speaking about Clinton, he used her famous 2008 primary ad, which argued that she more than Obama would be the president capable of answering a phone call about a middle-of-the-night crisis: "I think she had a 3 a.m. moment. She didn't answer the phone, and I think it absolutely should preclude her from being [president]," he said after detailing what he termed her failings leading up to the 2012 attack on the U.S. mission in Benghazi, Libya. (His final word was obscured by applause from the strongly anti-Clinton crowd.) Those were the easy targets, however.  Paul's more passionate appeal was one that he has forwarded across the country in such unlikely venues as UC Berkeley. Paul's argument — that the party needs to expand from its older and white base, groups amply represented among the delegates — was framed as one that could reverse the party's long record of thumpings in California and its national presidential losses."
http://www.latimes.com/nation/politics/politicsnow/la-pn-rand-paul-blisters-obama-and-clinton-calls-for-gop-diversity-20140920-story.html
DUI CHARGES DIMINISHED, DELAYED FOR LAWMAKER BEN HUESO UNTIL AFTER NOV. ELECTION
http://www.breitbart.com/Breitbart-California/2014/09/20/DUI-Charges-Diminished-Delayed-for-Lawmaker-Hueso-Until-Days-After-Nov-Election
Dem rep under fire over video with lewd reference to Maine GOP senator, sex act
http://www.foxnews.com/politics/2014/09/20/dem-rep-under-fire-over-video-with-lewd-reference-to-maine-gop-senator-sex-act/
FORMER TEA PARTIER CORY GARDNER HAS BETRAYED HIS CONSERVATIVE PRINCIPLES
http://www.breitbart.com/Big-Government/2014/09/19/Former-Tea-Partier-Cory-Gardner-Has-Betrayed-His-Conservative-Principles
"Post-Constitution Day" for Tim Kaine and the Senate Democrats
"If September 17th was Constitution Day, then the 18th must have been Post-Constitution Day, right?  Generally I've critical of conservative thinkers, such as Mark Levin, when they say we now live in a post-Constitutional order.  I just don't think that's accurate, even though we're rather plausibly on the way there.  But this last Thursday sure provided some uncanny evidence in support of that idea. Item:  whereas on September 16th, Virginia Senator Tim Kaine published an editorial in the NYT insisting that Obama had to have authorization from Congress to wage war against ISIS, on September 18th, he supported his Democratic Senate colleagues' decision to delay a vote on the war until after the election!   This, despite the fact that for many months, Kaine has been talking up his efforts to develop and promote bipartisan legislation, which he calls the War Powers Consultation Act of 2014, that would better allow Congress to resist unilateral attempts by the executive branch to make decisions about war (part of the bill requires a vote after seven days of combat) and peppering this talk with quotations from Thomas Jefferson and James Madison, and effusions of patriotic love for that wise document, the Constitution.  If Tim Kaine is looking for another illustrious quote of old with which to make his case, allow me to recommend these words from a prayer of the younger Augustine:  "Lord, make me chaste!  But not yet!"
http://www.nationalreview.com/postmodern-conservative/388504/post-constitution-day-tim-kaine-and-senate-democrats-carl-eric-scott
America's Worst Republican Could Soon Lose His Office
Why everyone must tune in to Kris Kobach's race in Kansas
http://www.newrepublic.com/article/119514/kris-kobach-race-americas-worst-republican-may-lose-his-office
GEORGE P. BUSH: 'I WILL NOT ENDORSE' MY DAD IN 2016 GOP PRESIDENTIAL PRIMARY
"On Friday evening, George P. Bush said he will not endorse anyone in the 2016 GOP presidential primary. This includes his father, former Florida Governor Jeb Bush, should he decide to run. Speaking at The Texas Tribune Festival, Bush, who endorsed Ted Cruz in the GOP Senate primary in 2012, was asked what he would do if Cruz–or any of the potential 2016 presidential candidates–wanted his endorsement. "I'm staying out of that," he told Tribune Editor-in-Chief Evan Smith. "I will not endorse." Smith then asked, "What if your dad runs?" and jokingly added, "What kind of son are you?"  Bush replied in good nature, "I think folks know that I love him."
http://www.breitbart.com/Big-Government/2014/09/20/George-P-Bush-I-Won-t-Endorse-My-Dad-in-2016-GOP-Presidential-Primary-if-He-Runs
TEA PARTY AUCTIONS OFF SHOTGUN AT GOP CONVENTION IN L.A.
http://www.breitbart.com/Breitbart-California/2014/09/21/Shotgun-Tea-Party-Auction-Mark-of-Growing-Energetic-Alliance-During-LAX-Convention
Brit Hume: Obama Not Giving "Full-Hearted Effort" Against ISIS
http://www.realclearpolitics.com/video/2014/09/21/brit_hume_obama_not_giving_full-hearted_effort_against_isis.html
Obama's half-hearted war on terror
http://nypost.com/2014/09/21/obamas-half-hearted-war-on-terror/
Panetta: Obama Should Have Maintained Military Presence In Iraq [VIDEO]
http://dailycaller.com/2014/09/21/panetta-obama-should-have-maintained-military-presence-in-iraq-video/
DEM REP: CONGRESS CEDING ITS CONSTITUTIONAL WAR AUTHORITY TO OBAMA
http://www.breitbart.com/Breitbart-TV/2014/09/21/Dem-Rep-Congress-Ceding-Its-Constitutional-War-Authority-to-Obama
Obama congratulates new power-sharing leaders in Afghanistan
http://washingtonexaminer.com/obama-congratulates-new-power-sharing-leaders-in-afghanistan/article/2553746?custom_click=rss
U.S. Suspects More Direct Threats Beyond ISIS
http://www.nytimes.com/2014/09/21/world/middleeast/us-sees-other-more-direct-threats-beyond-isis-.html?_r=0
---
MS RUNOFF ELECTION:

McDaniel: Old case shows appeal not late
http://djournal.com/news/mcdaniel-old-case-shows-appeal-late/
---
TEA PARTY PATRIOTS:

Will Tea Party, GOP establishment be 'mending fences' to win Senate in November?
"Kevin Broughton, spokesman for the Tea Party Patriots Citizens Fund, a political action committee, singled out a few races, particularly in Kansas and Mississippi, but suggested his troops will rally for the general election. "While Tea Party people and conservative activists might have a bad taste in their mouth, the goal is to keep Barack Obama from making more bad appointments to the federal appeals courts," he said. "And the way you stop that is to take away (Nevada Sen.) Harry Reid's Democratic majority and his nuclear option." Broughton said they will focus on such grassroots efforts as get-out-the-vote, instead of buying TV or other media spots.  The establishment and its deep-pocket supporters made clear from the start of the 2014 election cycle that their goal was to field a full squad of electable candidates, thus avoiding past mistakes, and to weed out anybody who might get elected and undermine their legislative agenda."
http://www.foxnews.com/politics/2014/09/21/will-tea-party-gop-establishment-need-to-mend-fences-to-win-senate-in-november/
Jenny Beth's interview with CSPAN: