News Briefing for Monday, October 6, 2014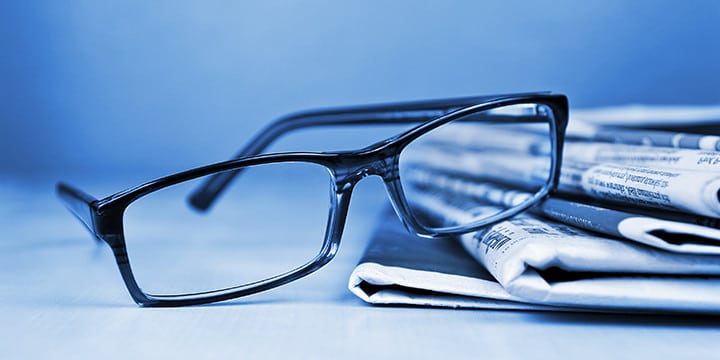 HEALTHCARE:
ObamaCare signups return with more plans but concerns about software, cost, care options
"The ObamaCare exchanges that opened for business last fall to disastrous consequence are expected to be largely improved with better technology and more insurance plans when they re-open next month, but critics are still raising concerns about consumer costs and choices. The Department of Health and Human Services said in a preliminary report released Sept. 23 that the number of insurers has increased by 25 percent, which officials argue should lower premium costs through competition, in addition to offering customers more choices. "When consumers have more choices, we all benefit," agency Director Sylvia Burwell said upon release of the progress report. "In terms of affordability, access and quality, (the) news is very encouraging. It's a real sign the Affordable Care Act is working." The eight-page report shows that Americans when they start shopping Nov. 15 at the 36 federally-facilitated marketplaces can now choose from 248 qualified health plans, compared to 191 last year. Sixty-seven new insurers joined the exchanges, but 10 withdrew for a net increase of 57.  States under the federal program and with the biggest increases were Indiana, with five, followed by Georgia, Michigan, Missouri, New Hampshire, Ohio and Texas with four. Eight states had zero additional choices and no state had fewer choices. Georgia GOP Rep. Tom Price, a doctor and member of the Congressional Health Care Caucus, acknowledged Thursday that ObamaCare has made some progress toward reducing federal spending on millions of uninsured Americans by helping many get insurance but said consumer costs remain too high.  "They have bent the cost curve," he told FoxNews.com. "But who's still spending more here? Seniors and the rest of Americans are." Moreover, Price said, the plans aren't providing Americans with the coverage choices they want and need. "You can have all of the plans you want," he said. "But what's happening is the networks are forcing people into places they don't want to go. That's the important point. That's the consequence of having a managed health-care plan." The report last week also included information on eight of the 14 state-run sites. It showed 67 companies now offering insurance policies, compared to 61 in 2014. Ten new companies entered the competition but four withdrew. Washington gained the most, with two, and California was the only state to have less, minus two. However, the additions are essentially existing, private insurance companies going into new states, not new companies offering policies for the first time, a source told FoxNews.com. The massive problems faced by online ObamaCare shoppers when the exchanges debuted Oct. 1, 2013, and in the ensuing weeks — including system crashes, error messages, incorrect information and lost applications — appear largely to have been fixed in roughly the past 12 months. President Obama, angry and "frustrated" by the start of arguably his biggest legislative accomplishment, made sure the software problems were essentially fixed after the first several weeks by hiring industry experts to work around the clock to write better computer code and fix software bugs. The report last week included no update about the federal site — HealthCare.gov. A source said federal officials are scheduled to release such information in the coming days. "They're scared to death about what they know … about the web platform," Price said. "They know the technology is not up to par." He argued that the so-call "front end" of the computer system that allows Americans to buy insurance online might be largely improved, but the back end that connects patients' insurance information to health-care providers remains a "terrible problem for doctors and hospitals." The president crafted the legislation to help an estimated 30 million uninsured Americans get coverage."
http://www.foxnews.com/politics/2014/10/04/obamacare-enrollment-returns-with-more-insurances-plans-but-with-concerns-about/
Obamacare Round 2: States gear up for start of next enrollment period in November
"As states gear up for Round 2 of Affordable Care Act enrollment next month, they have their sights set on people like Miles Alva. Alva, 28, works part time at a video store and is about to graduate from California State University at Northridge. Getting insured is about the last thing on his mind. "It's not a priority," the television and cinema arts student said. "I am not interested in paying for health insurance right now." The second round of enrollment under the nation's health-care law promises to be tougher than the first. Many of those eager to get covered already did, including those with health conditions that had prevented them from getting insurance in the past. About 30 million to 40 million people remain uninsured in the United States, according to various surveys. "When you look at those who remain uninsured, they are in many ways harder to reach," said Anne Filipic, president of Enroll America, a nonprofit group that signs up consumers for new health coverage. "This is really about doubling down and reaching those folks who didn't get the message the first time." During the inaugural round, computer glitches and other missteps delayed sign-ups and created a political backlash. Yet more than 7.3 million people purchased health plans through new insurance marketplaces, and nearly 8 million low-income people enrolled in Medicaid. The massive effort helped to bring the nation's uninsured rate down to its lowest level since 2008. This time, states and the federal government aim to renew the people they signed up last year, as well as add about 6 million uninsured residents to the exchanges and 4 million to the Medicaid rolls, according to estimates from the Congressional Budget Office."
http://www.washingtonpost.com/national/health-science/obamacare-round-2-states-gear-up-for-start-of-next-enrollment-period-in-november/2014/10/05/031f0522-4b44-11e4-a046-120a8a855cca_story.html?wprss=rss_homepage
PENNSYLVANIA SENIORS EXPRESS 'SHOCK' OVER PREMIUM JUMPS DUE TO OBAMACARE
"Pennsylvania seniors are expressing outrage as their health insurance premiums skyrocket and in some cases more than double due to Obamacare. "I was shocked," Charles Stull, a 74-year-old retired teacher from Mt. Lebanon told the Pittsburgh Tribune Review. "I'm thinking that I'm going to have to switch." The largest insurer in the state, Highmark Inc., says the rate spikes are caused by Obamacare.  "The biggest driver is reduced government funding as a result of Obamacare," said Highmark spokesperson Aaron Billger. Others, like 78-year-old Art Walker, worry what the rate increases will mean for his ability to choose the doctors he wants to see.
"I don't want my options limited at my age," said Walker. "I don't want to be limited where I can go for my doctors." Other Pennsylvanians can also expect substantial rate increases. A new PricewaterhouseCoopers study of 2015 individual market health insurance premiums finds an average premium increase of 15.4%. According to the latest Associated Press poll, just 30% of likely voters support Obamacare."
http://www.breitbart.com/Big-Government/2014/10/05/Pennsylvania-Seniors-Express-Shock-Over-Premium-Jumps-Due-to-Obamacare
Watchdog claims union's legal fight reveals ObamaCare fraud
"A Texas union's dirty laundry — aired out in court when workers charged they were cheated out of overtime pay – also shows the labor organization ripped off taxpayers under a $1.3 million contract to sign people up for ObamaCare, a watchdog group is claiming. Non-profit group Southern United Neighborhoods got a $1.3 million federal grant in 2013 to serve as a "navigator," enrolling people in Affordable Care Act coverage. The group subcontracted with United Labor Unions Local 100, which, according to Cause of Action, paid members less than it billed the government and, in some cases, paid them to recruit union members. The watchdog group discovered the alleged discrepancy in court papers filed by union workers suing the labor organization for unpaid overtime. "Southern United Neighborhoods and ULU Local 100, both rebranded ACORN entities, present a risk of violating the law – this time by potentially misusing over $1.3 million of taxpayer dollars for union activities instead of enrolling individuals in the Affordable Care Act," Daniel Epstein, executive director for Cause of Action said to FoxNews.com. Epstein and his group sent a letter to the federal Health and Human Services Inspector General this week asking that SUN and the union be investigated for fraud."
http://www.foxnews.com/politics/2014/10/04/watchdog-claims-union-legal-fight-reveals-obamacare-fraud/
Reality Check: Is Obamacare 'Working Pretty Well in the Real World'?
http://townhall.com/tipsheet/guybenson/2014/10/03/real-world-responds-to-presidents-obamacare-boast-n1900523
The Trouble With Sunny Obamacare Charts
"You have  to read Cohn's New Republic piece very closely to realize that the benchmark second-cheapest "silver" plans are typically new entrants trying to grab market share, not the plans people actually already have (which may well be getting more expensive). … Obamacare boosters are quixotically telling consumers that they have to be ready to switch plans annually in order to savor the benefits of the A.C.A.'s competitive structure.  But having to switch plans constantly to save money is a huge anxiety-producing transaction cost, compared with (say) Medicare. There are worries about possible gaps in coverage,  doc switches, paperwork hassles. What if you need to change insurers in the middle of a course of treatment? It's not like switching brands of gas."
http://dailycaller.com/2014/10/04/the-trouble-with-sunny-obamacare-charts/
OBAMA IS WRONG: REPUBLICAN CANDIDATES ARE TALKING PLENTY ABOUT OBAMACARE
"In a recent speech at Northwestern University, President Obama claimed that fewer Republicans are running against Obamacare because "while good, affordable health care might seem to be a fanged threat to freedom on Fox News, it turns out it's working pretty well in the real world." But are Republican candidates actually backing away from criticizing Obamacare? Not in the real world. Check out the websites of GOP candidates in key Senate races. Tom Cotton's currently features an attack on Obamacare as its second lead item (just below a fundraiser with Mike Huckabee). Dan Sullivan's features a piece called "Promoting Affordable Healthcare while Fighting ObamaCare." Bill Cassidy's includes a tweet about how Obamacare is "forcing companies to cut jobs." If you think Arkansas, Alaska, and Louisiana are too conservative to be representative, then look at two of our most centrist states, as measured by the last two presidential elections. In North Carolina, the donation page of Thom Tillis' website lists repeal of Obamacare as the first item that a donation will help him achieve. And the main page features an article called "Hagan's ObamaCare Set To Cause Premiums To Surge In N.C." "Hagan's Obamcare" — it doesn't sound like Tillis is backing off on the issue. In Virginia, meanwhile, Ed Gilespie's "agenda" page lists "replacing Obamacare" as the first item. And a Gillespie ad that aired recently in the Northern Virginia market mentioned his opposition to Obamacare twice. Iowa went twice for Obama. Yet Joni Ernst's website states: Joni is staunchly opposed to the Obamacare law. Joni supports immediate action to repeal Obamacare and replace it with common sense, free-market alternatives that put patients first, and health care decisions back in the hands of each of us rather than Washington bureaucrats. Similarly, in New Hampshire, Scott Brown (who as a Senator voted against Obamacare) hasn't changed his mind. On his issues page, he states: Obamacare Isn't Working. The people of New Hampshire take pride in individual liberty and freedom. Obamacare demolishes both. No ambiguity there. Even in liberal Michigan, the Republican candidate, Terri Lynn Land, is attacking Obamacare. In her "Michigan First" plan, , she argues that Americans "needlessly suffer" due to Obamacare. She also points out that "nearly every single promise made about ObamaCare in 2009 has been broken."
http://www.powerlineblog.com/archives/2014/10/obama-is-wrong-republican-candidates-are-talking-plenty-about-obamacare.php
As midterm elections loom, GOP continues pushing Obamacare repeal
"Republican congressional hopeful Elise Stefanik, who's running for a House seat in upstate New York, delivered the weekly Republican address Saturday, indicting President Obama and Democrats on health care and energy policy and promising a better way forward if Republicans can seize the reins of power in November. Stefanik highlighted the struggles her family business had in signing up for insurance after the passage of the Affordable Care Act, also known as Obamacare. "Our new plan carried a 30 percent premium increase, higher deductibles and higher out-of-pocket co-pays," she said. "This is a story that's become all too common, here and all around the country, whether you were promised lower costs or told you'd be able to keep the plan you like." She proposed repealing Obamacare and replacing it with "common-sense proposals that lower costs, improve health care quality and increase accessibility, especially for rural communities like New York's North Country." Though Republicans vowed to make the president's health care law a central fixture of the 2014 midterm elections, the issue has recently receded somewhat from the campaign trail, especially as a variety of foreign policy issues move to the fore. The president, for his part, has taken to highlighting what he sees as the law's successes. "I'm feeling pretty good about it being called Obamacare," he said at a town hall in Indiana Friday. "I suspect that about five years from now when everybody agrees that it's working, then they won't call it Obamacare anymore." Mr. Obama cited a drop in health care inflation to argue that the law is doing its part to rein in costs. "Across America, on average … if it had not been for this drop in health care inflation, premiums would probably be about $1,800 higher per family than they actually have turned out to be," he said. "That's like an $1,800 tax cut for every family that's got health insurance. And that's good news."
http://www.cbsnews.com/news/as-midterm-elections-loom-gop-continues-pushing-obamacare-repeal/
GOP congressional candidate pushes Obamacare repeal
http://www.cbsnews.com/videos/gop-congressional-candidate-pushes-obamacare-repeal/
Something Healthier
Christians get intentional about health care.
http://www.nationalreview.com/article/389552/something-healthier-interview
Illinois prepares for 2nd round of Obamacare
"This year, the state is targeting people who often need a thorough explanation and several face-to-face meetings to understand their options. With a shorter enrollment period and a stiffer penalty for going without insurance this time, the state is intensifying its efforts to get the enrollment message out. The law's second open enrollment period runs from Nov. 15 through Feb. 15, half as long as last year's enrollment period. The penalty for not having insurance will jump in 2015 to $325 or 2 percent of annual adjusted income, up from $95 or 1 percent of income. Last year, a late surge in sign-ups brought the total number of enrollees to about 217,000. The state ramped up advertising and increased staffing toward the end of the enrollment period, warning people of the deadline. This year, the state plans to advertise three key dates: the start of open enrollment, the Dec. 15 deadline to get insurance that takes effect at the beginning of the year, and the end of open enrollment, said Jose Munoz, chief marketing officer for Get Covered Illinois, the Illinois Department of Public Health's enrollment arm. The state will also encourage those who signed up last year to revisit their options, as new plans hit the market and premiums change, said Brian Gorman, Get Covered Illinois' director of outreach and consumer education. "Ultimately, what this process is going to be about between now and open enrollment is targeted engagement of populations that either need to get renewals or get enrolled," Gorman said. Latinos, African-Americans and millennials were the hardest-to-reach groups last year, officials said. Only about 5.6 percent of eligible Latinos and 11.7 percent of eligible African-Americans signed up, according to federal data. About 27 percent of eligible whites signed up. This year, with $25.8 million in federal money to support enrollment, the state is planning to flood minority communities with consumer advisers, known as "navigators." The navigators will seek out members of those groups at schools, churches, farmers markets and other public places. Alivio Medical Center, a Hispanic-focused outreach organization that received about $150,000 in grants last year for its enrollment work on the Southwest Side, got about $860,000 this year to expand its role in South Side neighborhoods and in western suburbs with large Hispanic populations."
http://www.washingtonpost.com/national/health-science/obamacare-round-2-states-gear-up-for-start-of-next-enrollment-period-in-november/2014/10/05/031f0522-4b44-11e4-a046-120a8a855cca_story.html?wprss=rss_homepage
IMMIGRATION:
Border Patrol on alert after 71 people from hard-hit Ebola countries illegally enter U.S. this year
"With a number of prominent conservative politicians raising fears that the Ebola outbreak could spread to the U.S. via the country's porous borders with Mexico and Canada, Customs and Border Protection and the Centers for Disease Control and Prevention sought to reassure a worried public that they are doing everything they can to monitor people entering the U.S. – whether legally or illegally – for the virus. "CBP and the CDC have closely coordinated to develop policies, procedures, and protocols to identify travelers that are known by U.S. public health officials to have a communicable disease and to handle in a manner that minimizes risk to the public," Jennifer Evanitsky, a spokeswoman for the CBP told Fox News Latino in an emailed statement. The CBP's statement comes after Republican senator and prospective GOP presidential candidate Rand Paul raised fears that infected individuals could enter the country through the U.S.-Mexico border, stoking more concern in states like Texas where Thomas Eric Duncan became the first American to bring the virus to the country. The "border is not only a danger for national security purposes, it is also a danger for a worldwide pandemic should it occur," Paul told talk show host Glenn Beck. A CBP report published online earlier this week on Breitbart.com broke down where undocumented immigrants are coming from and, between January and July of this year, at least 71 people reportedly arrived from the three West African nations hit with the current Ebola outbreak."
http://latino.foxnews.com/latino/health/2014/10/03/border-patrol-on-alert-after-71-people-from-hard-hit-ebola-countries-illegally/
Is the CDC Playing Immigration Politics with Ebola?
http://www.americanthinker.com/2014/10/is_the_cdc_playing_immigration_politics_with_ebola.html#.VDFjESJg5u4.facebook
Health Official: Ebola Bioterrorism 'Very Far-Fetched'
"A top U.S. public health official rebuffed the suggestion that Americans could potentially be at risk  from Ebola brought into the country by illegal immigrants or as part of a terrorism plot. "I wouldn't be worrying about illegal immigrants coming from southern borders when we have an issue right now with Ebola in West Africa," said Anthony Fauci, director of the National Institute of Allergy and Infectious Diseases, in an exchange Sunday on Fox. "That's a hypothetical that's very far-fetched." Dr. Fauci also said Ebola would be an ineffective weapon for bioterrorists because it is difficult to transmit compared with other hypothetical biological weapons.  "I'm worried more about the natural evolution in West Africa than I am about a terrorist," he said.  "If I were a bioterrorist, that would not be my choice." The remarks came as Dr. Fauci and other U.S. officials have been urging calm after a Liberian man was hospitalized in Dallas and diagnosed with the deadly virus. Officials say they have the problem under control and have identified people who may have come in contact with the man. Public health officials have been emphasizing that Ebola spreads due to direct contact with blood or other body fluids and contaminated objects, but not by air."
http://blogs.wsj.com/washwire/2014/10/05/health-official-ebola-bioterrorism-very-far-fetched/?mod=WSJBlog
The skewed priorities of border security
"As the story unfolded of how Ebola carrier Thomas Duncan waltzed right through every layer of protection the U.S. government has erected against contagion – the very same barriers Barack Obama was touting as nigh-infallible just a few weeks ago, which should have been all the warning we needed that disaster was afoot – I found myself thinking of an anecdote Mark Steyn told recently of U.S. border security cracking down on bagpipe players inbound from Canada.  Steyn, naturally, made the same association in his latest post: What is the priority of America's deranged border regime right now? As I wrote two months ago: "This weekend [Campbell Webster] was returning to New Hampshire from a competition in Canada, which is how a newspaper story comes to open with a sentence never before written in the history of the English language: 'BAGPIPERS have expressed their fear over a new law which led to two US teenagers having their pipes seized by border control staff at the weekend.' They can chisel that on the tombstone of the republic. On the northern border, bagpipers are "expressing their fear", while on the southern border gangbangers have no fear and stroll through the express check-in." As do Ebola-bearing Liberians at Dulles. US border security devotes more time and resources to Campbell Webster of Concord bringing in a bagpipe than to Thomas Duncan of Monrovia bringing in Ebola. Come to that, US border security devotes more time and resources to my kid bringing in a Kinder chocolate egg from Canada than to Thomas Duncan bringing in Ebola. Steyn has discussed the Kinder egg lunacy at length in previous posts, but since he says it will also figure prominently in his next book, I'll happily refer you there for the full story.  The conclusion reached in his current column fits in beautifully with the "Ineptocracy" kick I've been on lately.  In fact, he makes the same essential point word-for-word: this government's inability to set reasonable priorities, and put the interests of the American citizen at the top of the list, makes it functionally idiotic, no matter how smart and highly-credentialed its bureaucrats and executives are: "To function, institutions have to be able to prioritize – even big, bloated, money-no-object SWAT-teams-for-every-penpusher institutions like the US Government. You can't crack down on Kinder eggs, bagpipes and Ebola: At a certain point, you have to choose. My line with the Homeland Security guys is a simple one: every 20 minutes you spend on me, or my kids' chocolate eggs, or Cameron Webster's bagpipe is 20 minutes you're not spending with the guy with Ebola, or Tamerlan Tsarnaev. The price of bagpipe scrutiny is a big hole blown in the lives of American families attending the Boston Marathon, or a bunch of schoolkids in Dallas having to be quarantined for a vicious, lethal disease. But, of course, giving additional attention to West African visitors would be racist. Not like terrorizing Scotsmen over their bagpipes. Meanwhile, the Department of Homeland Security expands its curious priorities from raiding Boston strip clubs for selling knock-off Red Sox T-shirts to raiding private homes to seize vintage cars that don't meet EPA standards. And yet more emission creep: Homeland Security Is Now Helping To Protect Communities From The Effects Of Climate Change. Big Government is, inevitably, stupid government. The bigger it gets the more it will focus on trivia, and the less it will even be able to discern the few things it should be doing. But something more pathological is going on here: "Homeland Security" is more interested in controlling law-abiding Americans than protecting them."
http://www.breitbart.com/InstaBlog/2014/10/04/The-skewed-priorities-of-border-security
MEXICAN PRESIDENT: ANTI-IMMIGRATION AMERICANS ARE RACIST
"Sunday on CNN's "Fareed Zakaria GPS," Mexico's President Enrique Peña Nieto said the anti-immigration views of many Americans is racist. Zakaria asked, "When you hear some of the anti-immigrant language, the rhetoric, do you think it's racist?" Nieto answered, "I think it's discriminatory, yes, and I think it's unfortunate for a country whose formation and historic origin relies so much on the migration flows of many parts, Europe and Asia, for instance. I think this is a country whose origin to a great extent is one of migration and that's why it's unfortunate to hear this exclusionary and discriminatory tones regarding migration flows into the United States."  "Today we have to recognize that the migration that comes from Mexico to the United States has fallen. There is a lower number of migrants to balance between those who are coming to the United States and that's going back to Mexico is practically a zero balance today, and that reflects the fact that in Mexico we are opening greater opportunities for those who don't want to leave their country or those who have no need to go looking for a new opportunity of personal or professional growth," he added."
http://www.breitbart.com/Breitbart-TV/2014/10/05/President-of-Mexico-Anti-Immigration-Americans-Are-Racist
US CATHOLIC BISHOPS TO RECEIVE $4 MILLION FEDERAL GRANT FOR LEGAL AID TO UNACCOMPANIED ILLEGAL MINORS
"The Department of Health and Human Services (HHS) is funneling $4 million over the next two years to the U.S. Conference of Catholic Bishops' (USCCB) Office of Refugee Resettlement to provide legal representation for 2,600 unaccompanied illegal minors.
"I think it's a recognition that many of these children have valid protection claims and they need legal representation," Kevin Appleby of the USCCB told MSNBC. "It is a result of advocacy and raising awareness about why these children are coming and why they're fleeing."
As Breitbart News reported Wednesday, a grant in a similar amount will be provided to the U.S. Committee for Refugees and Immigrants also to pay for legal services for unaccompanied illegal minors. The U.S. Catholic Bishops' Migration and Refugee Services (MRS) states that it is "the largest resettlement agency in the United States." According to the MRS's most recent annual report, "Upwards of 90,000" young illegal immigrants were projected to arrive between October 1, 2013, and September 30, 2014. Additionally, MRS showed a total budget of approximately $71 million, of which nearly $66 million – or about 93% – has come from federal grants and contracts."
http://www.breitbart.com/Big-Government/2014/10/03/U-S-Catholic-Bishops-To-Receive-4-Million-Federal-Grant-To-Provide-Legal-Aid-to-Unaccompanied-Illegal-Minors
More jails refuse to hold inmates for federal immigration authorities
"Emboldened by recent court rulings, more and more counties and cities across the country are refusing to jail inmates extra days to give federal authorities time to deport them. In most jails until recently, inmates booked on criminal charges and suspected of being in the country illegally were often held for an additional 48 hours at the behest of federal immigration officials. These "holds" created a pipeline for the deportation of thousands of people from the United States in the last decade. Now, that enforcement tool is crumbling. Although some localities started limiting the number of immigration holds a few years ago, the trend of completely ignoring the requests gathered steam this spring after a series of federal court rulings determined that the immigration holds are not mandatory and that local agencies should not be compelled to follow them. "I think there's momentum," said Kate Desormeau, an American Civil Liberties Union staff attorney who has helped litigate immigration hold cases. "The more localities recognize that they don't have to do this — and that it doesn't make sense for them to do this — makes it easier for other localities sitting on the sidelines to say they're going to stop treating ICE detainers like warrants."
http://www.latimes.com/nation/immigration/la-na-ff-immigration-holds-20141005-story.html
SPENDING/BUDGET/ECONOMY:
5 INDICATORS THE ECONOMY IS STILL STAGNATING
http://www.breitbart.com/Big-Government/2014/10/03/5-Indicators-the-Economy-Is-Still-Stagnating
FOOD STAMP ENROLLMENTS TOP 46 MILLION FOR 35 MONTHS IN A ROW
"The government's newly released food stamp enrollment figures reveal that the number of individuals in America on food stamps has topped 46 million for 35 consecutive months.
According to the Department of Agriculture, the number of individuals in July (the most recent month figures are available) who received food stamps was 46,486,434. The last time food stamp enrollments fell below 46 million was July 2011. The new food stamp figures come on the heels of comments last week by President Barack Obama touting the revival of the American economy under his leadership. "By every economic measure, we are better off now than when I took office," Obama told an audience at Northwestern University on Thursday.
The number of individuals on food stamps has soared under Obama. Obama's categorical eligibility changes, the administration's aggressive food stamp marketing, and the abysmal Obama economy have all helped skyrocket food stamp enrollments. In 2009, 31.9 million people were on food stamps."
http://www.breitbart.com/Big-Government/2014/10/05/Food-Stamp-Enrollments-Top-46-Million-for-35-Months-in-a-Row
SPRINT ANNOUNCES $160 MILLION IN LAYOFFS
"Sprint's latest round of layoffs come on the heels of its March downsizing which included the shuttering of 55 stores and the elimination of 330 workers' jobs. The wireless company's newest layoffs are expected to wrap up by the end of October. "We're still working through the details so exact numbers and locations are not available at this time," a Sprint spokesperson told the Associated Press. On Thursday, Obama told an audience at Northwestern University that, "By every economic measure, we are better off now than when I took office." However, during a Sunday broadcast of NBC's Meet the Press, MSNBC anchor Andrea Mitchell blasted Obama's economic record and the administration's Friday jobs report. "All the reporting on the jobs data from Friday reported that the participation rate is at historic lows, decade lows. 59% are involved in the labor force," said Mitchell. That's just not a sustainable recovery. We have two Americas. We really do." Nearly one in four Americans in their prime working years (ages 25 to 54) no longer work."
http://www.breitbart.com/Big-Government/2014/10/05/Sprint-Announces-160-Million-in-Layoffs
Obama-conomy Wreaking Havoc on Middle Class
"While the media has been quick to carry Barack Obama's mid-term water in pushing the notion that unemployment is down to "5.9% … its lowest level since 2008," what they aren't pointing out is how disastrous the Obama economy has been for the middle class.
In essence, real wages continue to shrink and any gap with a so called 1%, many of whom support Democrat policies, has only continued to grow during Obama's time in office.
The number of people collecting paychecks rose more than had been expected and the tally of people counted as jobless fell, placing the unemployment rate — 5.9% — at its lowest level since 2008. While the trends are positive, they offer only distant hope to a middle class that is taking home less pay than it used to and can only watch as the wealthy enjoy ever greater prosperity. It wasn't supposed to be this way under President Obama, tribune of ordinary folks who, as he likes to say, play by the rules. Six years into his administration, five years after the end of the Great Recession, the President is out talking up his economic record to bolster Democrats' chances in the November congressional elections. He stresses that U.S. businesses have created 10 million jobs since 2009 in "the longest uninterrupted stretch of private-sector job creation in our history." All of which is true — and far less than the full story. If you've been looking for low-wage, part-time work, for example, you've been a winner during Obama's recovery."
http://www.breitbart.com/InstaBlog/2014/10/05/Obama-conomy-Wreaking-Havoc-on-Middle-Class
Obama: GOP "running out of excuses" to oppose minimum wage hike
http://www.cbsnews.com/videos/obama-gop-running-out-of-excuses-to-oppose-minimum-wage-hike/
Obama Weekly Address: Economic Progress "Direct Result" Of My Decisions
"PRESIDENT OBAMA: Hi, everybody. I'm at Millennium Steel in Princeton, Indiana, to have a town hall with workers on National Manufacturing Day. Because in many ways, manufacturing is the quintessential middle-class job. And after a decade of losing jobs, American manufacturing is once again adding them – more than 700,000 over the past four and a half years. In fact, it's been a bright spot as we keep fighting to recover from the great recession. Last month, our businesses added 236,000 new jobs. The unemployment rate fell to under six percent for the first time in more than six years. Over the past 55 months, our businesses have added 10.3 million new jobs. That's the longest uninterrupted stretch of private sector job creation in our history. And we're on pace to make 2014 the strongest year of job growth since the 1990s. This progress has been hard, but it has been steady, and it is real. It is a direct result of the American people's drive and determination, and decisions made by my administration. During the last decade, people thought the decline in American manufacturing was inevitable. But we chose to invest in American auto industry and American workers. And today, an auto industry that was flatlining six years ago is building and selling new cars at the fastest pace in eight years. American manufacturing is growing almost twice as fast as the rest of the economy, with new factories opening their doors at the fastest pace in decades. That's progress we can be proud of. What's also true is that too many families still work too many hours with too little to show for it. And the much longer and profound erosion of middle-class jobs and incomes isn't something we're going to reverse overnight. But there are ideas we should be putting into place that would grow jobs and wages faster right now. And one of the best would be to raise the minimum wage. We've actually begun to see some modest wage growth in recent months. But most folks still haven't seen a raise in over a decade. It's time to stop punishing some of the hardest-working Americans. It's time to raise the minimum wage. It would put more money in workers' pockets. It would help 28 million Americans. Recent surveys show that a majority of small business owners support a gradual increase to ten dollars and ten cents an hour. The folks who keep blocking a minimum wage increase are running out of excuses. Let's give America a raise.  Let's do this – because it would make our economy stronger, and make sure that growth is shared. Rather than just reading about our recovery in a headline, more people will feel it in their own lives. And that's when America does best. We do better when the middle class does better, and when more Americans have their way to climb into the middle class.  And that's what drives me every single day. Thanks, and have a great weekend."
http://www.realclearpolitics.com/video/2014/10/04/obama_weekly_address_economic_progress_direct_result_of_my_decisions.html
OBAMA TOUTS ECONOMIC 'PROGRESS WE CAN BE PROUD OF'
http://www.breitbart.com/Breitbart-TV/2014/10/04/Obama-Touts-Economic-Progress-We-Can-Be-Proud-Of
We Can Raise Taxes, Sure, But We'll Not Get Much Tax Revenue By Doing So
http://www.forbes.com/sites/timworstall/2014/10/05/we-can-raise-taxes-sure-but-well-not-get-much-tax-revenue-by-doing-so/
COMMON CORE:
6 Steps to Subtract 2 Numbers: Common Core Homework in 1 Photo
http://dailysignal.com/2014/10/02/6-steps-subtract-2-numbers-common-core-homework-one-picture/
MISC:
GALLUP: VOTER OPPOSITION TO PRESIDENT HITS 16-YEAR-HIGH
"A new Gallup survey finds opposition to the President of the United States, now Barack Obama, at a 16-year high. When respondents were asked whether their vote in the upcoming midterm elections is meant to "send a message" that you support or oppose Barack Obama, 32% said their vote would signal opposition to Obama versus only 20% who said it would show support.
Gallup's findings are similar to those under George W. Bush in 2006 when Republicans suffered losses that gave Democrats control of the House and Senate. In 2006, 18% said their vote would be a sign of support and 31% said their vote would signal opposition to Bush. The poll also found Democratic Party enthusiasm for Obama waning. While 58% of Republicans said their vote will send a message of opposition against Obama, just 38% of Democrats said their vote signals support for the president. Voters head to the polls in 30 days."
http://www.breitbart.com/Big-Government/2014/10/05/Gallup-Voter-Opposition-to-Obama-Hits-16-Year-High
Gallup: Voter opposition to Obama at 16-year high, worse than Bush, Clinton
http://washingtonexaminer.com/gallup-voter-opposition-to-obama-at-16-year-high-worse-than-bush-clinton/article/2554404
POLL: AMERICANS WORRY _ CAN GOVERNMENT PROTECT US?
"Americans lack confidence in the government's ability to protect their personal safety and economic security, a sign that their widespread unease about the state of the nation extends far beyond politics, according to the latest Associated Press-GfK poll. With Election Day about a month away, more than half those in the survey said Washington can do little to effectively lessen threats such as climate change, mass shootings, racial tensions, economic uncertainty and an unstable job market. "I think what we've got going on here in America is the perfect storm of not good things," said Joe Teasdale, 59, who lives in southwest Wisconsin and works as an assistant engineer at a casino. For many of those questioned in the poll, conducted before doctors in Texas diagnosed a Liberian man with the Ebola virus, the concern starts with the economy. The poll found that 9 in 10 of those most likely to vote in the Nov. 4 election call the economy an extremely or very important issue. Teasdale is among those who say the slow recovery from the recession is a top concern."
http://hosted.ap.org/dynamic/stories/U/US_AP_POLL_SAFETY_AND_SECURITY?SITE=AP&SECTION=HOME&TEMPLATE=DEFAULT&CTIME=2014-10-05-09-36-46
Obama's Limitless Government
The phrase, "change the laws on my own," is not in the U.S. Constitution.
http://online.wsj.com/articles/dan-henninger-obamas-limitless-government-1412203893
Netanyahu "Baffled" By Obama: White House Criticism Goes "Against American Values"
http://www.realclearpolitics.com/video/2014/10/05/netanyahu_baffled_by_obama_white_house_criticism_goes_against_american_values.html
DNC chief vows to stay in office
"Rep. Debbie Wasserman Schultz (D-Fla.) reaffirmed her commitment to stay on as Democratic National Committee chairwoman in the aftermath of reports suggesting the party is souring over her leadership.  "I was elected to a four-year term, and I will serve as DNC chair till Jan. 21, 2017," she said to the Sun Sentinel."
http://thehill.com/blogs/blog-briefing-room/news/219734-dnc-chief-vows-to-stay-in-office
Rep. Cummings on Secret Service: Blacks Tell Me This Wouldn't Happen To A White President
"BOB SCHIEFFER: You know, there are these reports — and I know you're aware of them — in the black community that a lot of African-Americans are worried that the president is not being protected because he's an African-American and that this wouldn't be the case if he were white.
REP. ELIJAH CUMMINGS: Eighty-five percent of all the African-Americans that come to me mention what you just said.
SCHIEFFER: Really?
CUMMINGS: Yes. And I don't agree with it. And let me tell you why. Again, we have information that this goes all the way back to the Bush administration, a lot of the problems that we are talking about now. It's just that they're coming to light. So a lot of these things existed before President Obama. And back to to the present situation, the president's people have told me that he feels very comfortable, particularly with Mr. Clancy that has now come in to take over the Secret Service… So he feels good about it and most importantly, the — the first lady feels very good about it."
http://www.realclearpolitics.com/video/2014/10/05/rep_cummings_on_secret_service_blacks_tell_me_this_wouldnt_happen_to_a_white_president.html
CUMMINGS: AFRICAN-AMERICANS THINK RACIST SECRET SERVICE INTENTIONALLY NOT PROTECTING OBAMA
http://www.breitbart.com/Breitbart-TV/2014/10/05/Cummings-African-Americans-Think-Racist-Secret-Service-Intentionally-Not-Protecting-Obama
DOES KARL ROVE WANT THE GOP TO CAPTURE THE SENATE OR HELP A BUSH RESTORATION?
http://www.breitbart.com/Big-Government/2014/10/04/Does-Karl-Rove-Want-the-GOP-to-Capture-the-Senate-Or-Help-a-Bush-Restoration
Conservatives Look To Oust Speaker Boehner in 2015
http://www.breitbart.com/InstaBlog/2014/10/04/Conservatives-Look-To-Oust-Speaker-Boehner-in-2015
GOP's Elise Stefanik: 'My generation can't just complain' about government
"Elise Stefanik gives the Republican Party's Weekly Remarks / Hi, I'm Elise Stefanik, and I'm running for Congress in New York's 21st District. I'm proud to say I was born and raised in Upstate New York. And I grew up in a small business family. When I was a kid, my parents risked everything they had to start our family's small business. And more than 20 years later, we've been proud to work with hundreds of small businesses in New York's North Country. (Scroll down for video of her remarks.) But Washington has made it harder for small businesses like ours to succeed and grow. President Obama has piled on more taxes, more regulations, more debt for future generations, and higher health care costs — hurting our Main Street economy.
As a matter of fact, because of ObamaCare, my family's small business had our coverage cancelled. Our new plan carried a 30 percent premium increase, higher deductibles, and higher out-of-pocket co-pays. This is a story that's become all too common, here and all around the country, whether you were promised lower costs or told you'd be able to keep the plan you like.
I decided to run for office because my generation can't just complain about these problems. We have to help solve them as well. It starts with working every day on improving the economy and bringing jobs home to Main Street. That's why I've pledged if elected, I'll work to overhaul our tax code to make it flatter, fairer, and simpler. Let's clear out all the special interest loopholes and put the focus on promoting job creation and economic growth, especially for our young people. We also have to work to repeal and replace ObamaCare with commonsense proposals that lower costs, improve healthcare quality, and increase accessibility, especially for rural communities like New York's North Country."
http://news.investors.com/Politics-Andrew-Malcolm/100414-720140-elise-stefanik-for-congress-republican-remarks.htm?ven=rss&utm_source=feedburner&utm_medium=feed&utm_campaign=Feed%3A+PoliticRss+%28Politic+RSS%29
GOP CANDIDATE STEFANIK: OBAMA HAS 'PILED ON' MAIN STREET
"Elise Stefanik, a Republican candidate for Congress in New York's 21st district argued that President Obama has "piled on" harmful policies that have hurt small businesses during the Weekly GOP Address on Saturday.  "Washington has made it harder for small businesses like ours to succeed and grow.  President Obama has piled on more taxes, more regulations, more debt for future regulations, and higher healthcare costs hurting our Main Street economy" she said. She reported that her family's small business lost their healthcare plan, and that their new policy had premiums that were 30% higher, as well as increased co-pays and deductibles.  Stefanik vowed to work to "repeal and replace Obamacare." She also pledged support for tax reform and argued Congress should "clear out" special interest loopholes.  In addition, she advocated an "all of the above energy policy" that included "expanding energy exploration," and "developing more nuclear energy."
http://www.breitbart.com/Breitbart-TV/2014/10/04/GOP-Candidate-Stefanik-Obama-Has-Piled-On-Main-Street
Stopping A Republican Wave
"The GOP  has been in a pretty good position to pick up the six seats needed to gain a majority in the Senate. The president is very unpopular, the GOP Senate candidates have been vetted to be unoffensive, and they have run their campaigns to be as boring as possible. It looked good enough. It still looks good enough but… The president's RCP approval rating has recently been bouncing around from 41% to 43%. That is noticeably worse than his approval rating this time in 2010. Obama's disapproval rating is also higher. Basically, the traditional floating voters are unanimously not approving and some Democrats are demoralized. If 2010 is the standard, Obama's approval rating is 3% lower and his disapproval rating is 4% higher. That's the good news. The bad news is that Obama is now at the high end of the band for his approval rating. He is almost at 43%, the good jobs report has yet to sink into public consciousness, and gas prices are falling. I've never seen an improving economy rescue an unpopular incumbent during his second term, but then again, I've never seen an economy this bad for this long. A shift of a few points in Obama's approval rating could make it a little easier for Democrats to turn out some Democratic voters and make a few of the traditional floating voters a little more open to voting Democratic. The Republicans are (were?) on track to winning a lot of Senate races very narrowly. Circumstances might turn their narrow victories into narrow defeats. Then the Republicans might regret not having a positive agenda and counting on Obama's unpopularity to do the work. Or else, establishment Republicans could just blame the Tea Party, and the Tea Partiers could blame the establishment."
http://www.nationalreview.com/postmodern-conservative/389588/stopping-republican-wave-peter-spiliakos
Republicans remain poised to take Senate
"Republicans remain favored to win Senate control in the upcoming midterm elections, a new poll says. If the election were today, Republicans would keep their edge, though they have not cemented their lead heading into the final weeks before Nov. 4, according to a new CBS News/New York Times Upshot's Battleground Tracker. Republicans have now gained ground in Arkansas, where Tom Cotton leads incumbent Sen. Mark Pryor 45-41, and in Alaska, where Dan Sullivan leads Sen. Mark Begich 48-42. Overall, the poll has the GOP taking the Senate at 51-49, but the close races suggest that they could get as many as 52 or 53 seats. A Democratic hold is not out of the question, either: Dems are still hanging on in a number of close races, including in North Carolina, Michigan, Colorado and New Hampshire. Furthermore, Kansas is now a battleground state, the poll shows. Independent candidate Greg Orman is deadlocked with Republican incumbent Pat Roberts, 40-40, which could easily decide the fate of the control of Congress. The survey of 105,277 voters was done from Sept. 20 to Oct. 1, based on demographics of registered voters."
http://washingtonexaminer.com/republicans-remain-poised-to-take-senate/article/2554403
Axelrod: Obama Made 'A Mistake' by Saying His Policies Are on the Ballot in November
http://www.nationalreview.com/corner/389587/axelrod-obama-made-mistake-saying-his-policies-are-ballot-november-brendan-bordelon
"Fox News Sunday" Panel: Obama's WH Faces Multiple Crises, Criticism From Insiders
http://www.realclearpolitics.com/video/2014/10/05/fox_news_sunday_panel_obama_foreign_policy_criticized_by_insiders_during_multiple_crises.html
Obama Factor in 2014 Vote Similar to 2010
As in 2010, more say they will vote to oppose rather than support him
"Registered voters are more likely to view their choice of candidate in this year's midterm elections as a message of opposition (32%) rather than support (20%) for President Barack Obama. That 12-percentage-point margin is similar to what Gallup measured for Obama in 2010 and George W. Bush in 2006, years in which their parties performed poorly in the midterm elections."
http://www.gallup.com/poll/178043/obama-factor-2014-vote-similar-2010.aspx
Souring on Obama is at center in NH's Senate race
http://townhall.com/news/politics-elections/2014/10/04/nhs-senate-race-centers-on-souring-on-obama-n1900718
Durbin ties Oberweis to tea party attacks
http://www.chicagotribune.com/news/local/politics/elections/ct-durbin-city-club-met-20141003-story.html
Dick Durbin's wife discovered to be a Lobbyist
http://americanthinker.com/blog/2014/10/dick_durbins_wife_discovered_to_be_a_lobbyist.html
The CDC & The UN Are Forced to Admit That Ebola is Airborne
"This Was Then / The Original CDC Position on How is Ebola Spread The following was on the CDC website in early September and this is the mantra that the mainstream media is parroting as the "official and irrefutable doctrine of science". "The virus is spread through direct contact (through broken skin or mucous membranes) with blood and body fluids (urine, feces, saliva, vomit, and semen) of a person who is sick with Ebola, or with objects (like needles) that have been contaminated with the virus. Ebola is not spread through the air or by water or, in general, by food; however, in Africa, Ebola may be spread as a result of handling bushmeat (wild animals hunted for food) and contact with infected bats." This Is Now / The Present CDC Position on How Ebola Is Spread The following represents the present position on how Ebola is spread by the CDC. "Ebola is killed with hospital-grade disinfectants (such as household bleach). Ebola on dried on surfaces such as doorknobs and countertops can survive for several hours; however, virus in body fluids (such as blood) can survive up to several days at room temperature. If a symptomatic patient with Ebola coughs or sneezes on someone, and saliva or mucus come into contact with that person's eyes, nose or mouth, these fluids may transmit the disease. Ebola on dried on surfaces such as doorknobs and countertops can survive for several hours; however, virus in body fluids (such as blood) can survive up to several days at room temperature." A CDC released a very hastily prepared advisory entitled Interim Guidance about Ebola Virus Infection for Airline Flight Crews, Cleaning Personnel, and Cargo Personnel. This smoking gun document reveals that the CDC is clearly concerned about likely airborne contamination of Ebola. The CDC urges airline staff to provide surgical masks to potential Ebola victims in order "to reduce the number of droplets expelled into the air by talking, sneezing, or coughing". The phrase "expelled into the air" means that there is clearly the existence of the "airborne transmission of Ebola ". Of course, the aforementioned facts do not constitute new revelations to the CDC and the NIH. On May 8, 2002, over 12 years ago, a National Institute of Health publication stated that airborne transmission of Ebola "cannot be ruled out". And for 12 years, the CDC has been publishing lies to contrary."
http://www.dcclothesline.com/2014/10/04/cdc-un-forced-admit-ebola-airborne/
News chopper caught Ebola clean-up crew; Um. Notice anything missing? (It's enraging) [photo]
http://twitchy.com/2014/10/02/news-chopper-caught-ebola-clean-up-crew-um-notice-anything-missing-its-enraging-photo/
OUTRAGE! EBOLA VOMIT WASHED DOWN STORM DRAIN
'Nice! This is how the gov't protects us! No one is in charge'
"A photo posted online by Dallas/Fort Worth's WFAA-TV News showed workers pressure washing the sidewalk where Thomas Duncan, a man who arrived from Liberia on Sept. 20 and was confirmed to have the Ebola virus, had vomited all over the ground outside The Ivy Apartments on Sept. 26. Hunter's family members are reportedly quarantined in an apartment unit under armed guard after they attempted to violate orders to remain in their home. The workers, who appeared to be allowing the potentially contaminated water wash down the storm drains, wore no protective gear – not even gloves… According to the Centers for Disease Control, the "virus in body fluids (such as blood) can survive up to several days at room temperature." Univision also posted an image of the clean-up effort and the vehicles in the parking lot while the spraying took place:"
http://www.wnd.com/2014/10/outrage-ebola-vomit-washed-down-storm-drain/
CDC RUSH TO NEWARK AIRPORT IN HAZMAT SUITS TO REMOVE VOMITING LIBERIAN PASSENGER
"On Saturday at Newark Airport, the Centers for Disease Control and Prevention officials rushed to meet with a United Airlines flight from Brussels and removed a passenger, believed to be from Liberia, suspected of having Ebola.
The CDC crew responded to flight 998 in full hazmat gear and took the man and his daughter to University Hospital in Newark for further evaluation. According to a senior federal official, the passenger was manifesting "flu-like symptoms." The passenger was reportedly vomiting in the plane but did not exhibit other Ebola-like symptoms. "He's now being treated with protocols as if he has it, but no clear indication at this point that he does," the official said.
ABC News reported that United Airlines released a statement saying, "Upon arrival at Newark Airport from Brussels, medical professionals instructed that customers and crew of United flight 998 remain on board until they could assist an ill customer. We are working with authorities and will accommodate our customers as quickly as we can." During the removal of the sick passenger and his daughter, all other passengers were instructed to remain seated and to stay on the plane. ABC reported that after passengers were allowed to leave the plane it was determined that he was not contagious."
http://www.breitbart.com/Big-Government/2014/10/04/CDC-Rush-to-Newark-Airport-in-Hazmat-Suits-To-Remove-Vomiting-Liberian-Passenger
NATIONAL PHYSICIAN ORGANIZATION DIRECTOR: 'RESTRICTED ENTRY' NECESSARY TO STOP SPREAD OF EBOLA
"The executive director of the Association of American Physicians and Surgeons states that restricted entry to the United States will be necessary to stop the spread of the deadly Ebola virus. "The potential for devastating loss of life is real," wrote Dr. Jane M. Orient on the website of AAPS. "The disease must be stopped before there are millions of persons exposed instead of 100." Orient said that restricting entry to the United States means that travelers from areas affected by Ebola must be "carefully screened and quarantined when indicated." Additionally, she warned that to contain the spread of Ebola, the United States must observe a high degree of suspicion, including a "travel and exposure history" for patients with fever and other symptoms, precautionary isolation, and careful contact tracing so that at-risk individuals are "identified, notified, monitored, and isolated as needed."
http://www.breitbart.com/Big-Government/2014/10/04/National-Physician-Organization-Director-on-Ebola-Restricted-Entry-To-U-S-Necessary-To-Stop-Spread-of-Disease
How To Stop Ebola: Ban Air Travel From Liberia, Sierra Leone, And Guinea
http://www.forbes.com/sites/stevensalzberg/2014/10/05/how-to-stop-ebola-ban-air-travel-from-liberia-sierra-leone-and-guinea/
WHITE HOUSE: NO TRAVEL BAN FROM AFRICA NEEDED DESPITE EBOLA SCARE IN DALLAS
"The federal government is not considering a travel ban to the United States from Africa, thanks to a "sophisticated multi layer screening system" at airports in Africa, according to the White House. "If we can screen through the transportation system to ensure that individuals that are exhibiting symptoms don't have access to a transportation system, then you can keep the transportation system secure," White House Press Secretary Josh Earnest explained to reporters aboard Air Force One. A travel ban would make it more difficult for professionals to reach Africa to help end the Ebola epidemic, he explained. "The strong preference here is to keep the transportation system open, but safe," he said, reminding reporters that passengers traveling through African airports were visually scanned, asked to fill out questionnaires, and had their temperature taken. Earnest added that in response to the Ebola case in Dallas, federal government officials had "recirculated guidance" to public health agents.
"We continue to have strong confidence in the medical protocols that our professionals recommend for both treating Ebola patients and preventing the broader spread of Ebola," he said. Earnest also revealed that President Obama would host an Ebola meeting on Monday at the White House with administration officials. Obama will leave Washington, D.C. on Tuesday for a series of fundraisers in Connecticut and New York."
http://www.breitbart.com/Big-Government/2014/10/04/White-House-No-Travel-Ban-From-Airports-in-Africa-Needed-After-Ebola-Scare-In-Dallas
EXCLUSIVE: THOUSANDS FROM EBOLA NATIONS ALLOWED TO ENTER US WITHOUT ADDITIONAL SCREENING
"Over 3,500 passengers from Ebola affected nations have been allowed to enter the U.S. without any special screening since January 1, 2014, according to a leaked internal intelligence report from the U.S. Customs and Border Protection Office of Intelligence and Liaison exclusively obtained by Breitbart Texas. In addition, the individuals entered into at least 18 heavily populated U.S. cities across the nation. The leaked report specifically reads, "According to CBP [Customs and Border Protection] data, since January 1, 2014 to June 30, 2014, a total of 3,566 passengers with a nexus to Guinea transited through or arrived at U.S. airports." The term "nexus" refers to passengers who flew from the Ebola stricken nation to a second nation, and then from the second nation into the United States. Guinea is attributed as the nation of origin for the current Ebola outbreak."
http://www.breitbart.com/Breitbart-Texas/2014/10/2/Exclusive-Thousands-from-Ebola-Nations-Allowed-to-Enter-US-Without-Additional-Screening
NURSES UNION CONTRADICTS CDC DIRECTOR'S CLAIM THAT HOSPITALS ARE WELL PREPARED FOR EBOLA
http://www.breitbart.com/Big-Government/2014/10/03/Nurses-Union-Contradicts-CDC-Director-s-Claim-That-Hospitals-Are-Well-Prepared-for-Ebola
CDC Director: 'Glitch' Prevented Quick Removal of Ebola-Contaminated Material in Dallas
http://www.nationalreview.com/corner/389575/cdc-director-glitch-prevented-quick-removal-ebola-contaminated-material-dallas-brendan
We Gambled with Ebola and Lost
http://www.nationalreview.com/article/389471/we-gambled-ebola-and-lost-michelle-malkin
ENTEROVIRUS D68 MAY LINK TO PARALYSIS, SPREADS IN CALIFORNIA
http://www.breitbart.com/Breitbart-California/2014/10/03/Enterovirus-D68-May-Link-to-Paralysis-Spreads-in-California
TEA PARTY PATRIOTS:
WINNING OR WHINING WITH THE TEA PARTY IN 2014?
An attack on David Catron's Monday piece, with a reply by Mr. Catron.
http://spectator.org/articles/60557/winning-or-whining-tea-party-2014