News Briefing for Monday, October 27, 2014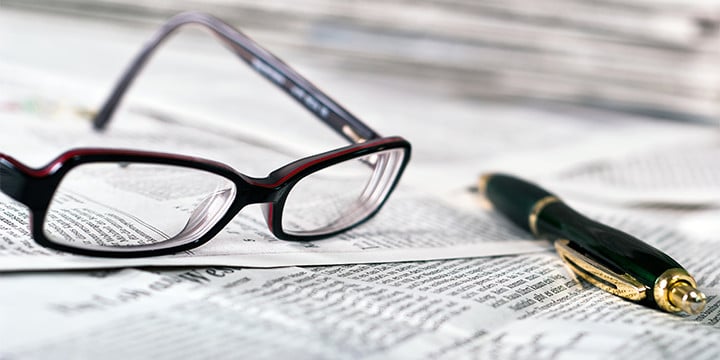 HEALTHCARE:
Insurers' Consumer Data Isn't Ready for Enrollees
"With health insurance marketplaces about to open for 2015 enrollment, the Obama administration has told insurance companies that it will delay requirements for them to disclose data on the number of people enrolled, the number of claims denied and the costs to consumers for specific services. For months, insurers have been asking the administration if they had to comply with two sections of the Affordable Care Act that require "transparency in coverage." In a bulletin sent to insurers last week, the administration said, "We do not intend to enforce the transparency requirements until we provide further guidance." Administration officials said the government and insurers needed more time to collect and analyze the data. "We expect this will begin after a full year of claims data is available," said Aaron Albright, a spokesman at the Centers for Medicare and Medicaid Services, when asked about the government's eventual plan to enforce the transparency requirements. Consumer advocates said they were disappointed because the information would be helpful to millions of consumers shopping for insurance in the open enrollment period that starts on Nov. 15. The data will not be available before the enrollment period closes on Feb. 15. In a new poll from the Kaiser Family Foundation, nine of 10 uninsured Americans said they were unaware that open enrollment begins in November, and two-thirds of the uninsured said they knew "only a little" or "nothing at all" about the marketplaces. Arming consumers with information was a major goal of Democrats, who wrote the health care law. It was signed by President Obama in March 2010. Under the law, consumers in each state have access to a public marketplace, or exchange, where they can buy insurance and apply for federal subsidies to help pay premiums. The law says each exchange shall require insurers to disclose their claims payment policies, "data on enrollment, data on disenrollment, data on the number of claims that are denied, data on rating practices" and information on the use of doctors and hospitals outside a health plan's network."
http://www.nytimes.com/2014/10/26/us/insurers-consumer-data-isnt-ready-for-enrollees.html?partner=rss&emc=rss&_r=0
The Obamacare News Just Keeps Getting Worse
"Those 30,000 Wal-Mart employees who are losing their health insurance aren't alone. There's another huge wave of cancellations of health plans coming. Fox News reported that 13 states and the District of Columbia are cancelling plans that are not in compliance with the Patient Protection and Affordable Care Act, otherwise known as Obamacare. Virginia will be the hardest hit, with some 250,000 families losing their health insurance.
Of course, all of the plans being canceled now weren't in compliance a year ago. But back then, President Obama asked that they be granted a reprieve from enforcement. That is now coming to an end. As a result, hundreds of thousands more people will lose their health insurance."
http://www.thenewamerican.com/reviews/opinion/item/19375-the-obamacare-news-just-keeps-getting-worse
Obamacare may mean high drug costs for Floridians with HIV
http://www.tampabay.com/news/health/obamacare-may-mean-high-drug-costs-for-floridians-with-hiv/2203818
Vitter: Top priority in GOP Senate would be repealing ObamaCare
"Sen. David Vitter (R-La.) said on Sunday that the number-one priority if Republicans take control of the Senate is to repeal Obamacare. "Now that would be vetoed by President Obama, but I think it's very important to move forward with that, the House and Senate together.
"And then also look at specific reforms after that veto that can make a difference in the next two years before the next presidential election," he said on Fox News. Vitter called the upcoming midterm elections "a great chance for the Republicans to pick up the Senate." Vitter noted that Republicans only need to win six Senate seats to gain control over the Senate in about a dozen competitive races."
http://thehill.com/policy/healthcare/221904-vitter-top-priority-in-gop-senate-is-repealing-obamacare
IMMIGRATION:
WILL IMMIGRATION SWING NEW HAMPSHIRE TO THE GOP?
"This article was originally posted on powerlineblog.com and written by John Hinderacker.
In New Hampshire, Scott Brown has pulled into a statistical dead heat with incumbent Democrat Jeanne Shaheen. Brown is not a staunch conservative on every issue; if he were, he would not be competitive in purple New Hampshire. But one issue on which Brown is strong is immigration. That, plus the fact that by all accounts he has crushed Shaheen in their debates, has propelled him into a strong position. If Brown wins in New Hampshire, the GOP will have an insurance seat in the battle for control of the Senate, even if something goes haywire in Kansas or Kentucky. So both parties are pouring resources into the Granite State. Conservative bellwether Jeff Sessions is backing Brown strongly:"
http://www.breitbart.com/Big-Government/2014/10/25/WILL-IMMIGRATION-SWING-NEW-HAMPSHIRE-TO-THE-GOP
New Hampshire's Hawk
Brown's tough stances on immigration and foreign policy are wooing Granite State voters.
"Against all expectations, Scott Brown has made the New Hampshire Senate race competitive — and done it with hawkish stands on immigration and national security. Brown's victory in the 2010 special election to replace the late senator Ted Kennedy in the liberal stronghold of Massachusetts provided the most dramatic symbol of the country's distaste for President Obama's pending health-care overhaul; it was a harbinger of the resounding defeats that Democrats would suffer in the November midterms. Now, as the Republican challenger to Senator Jeanne Shaheen (D., N.H.), Brown has run a variation of his 2010 strategy, with an emphasis on immigration rather than Obamacare (a law he still opposes). "This race is about immigration," Brown told conservative talk-show host Laura Ingraham during a September interview. "There is a rational fear from citizens in New Hampshire and throughout this country that people are coming — either criminal elements, terrorist elements, or people with diseases — coming through our border," he said Thursday evening during a debate with Shaheen. Of the three state races considered a reach for Republicans at the outset of the midterm-election season — Minnesota, Oregon, and New Hampshire — only Brown's campaign remains a contender; he trails Shaheen by 1.8 points in the Real Clear Politics polling average. Brown's decision to beat the drum on border security has won him the hearts of conservative activists and voters. After his stunning win in the deep-blue Bay State, the moderate Brown quickly frustrated the tea-party voters who had helped carry him to victory, siding with Democrats on key issues from the Dodd-Frank financial-reform bill to John Kerry's arms-reduction treaty with Russia. In 2012, the year of his doomed reelection campaign, he voted with President Obama about 78 percent of the time. His focus on border security, the terrorist threat posed by the Islamic State, and the federal government's inadequate response to the Ebola crisis has allowed him to consolidate the Republican base while reaching the independent voters who make up the bulk of the New Hampshire electorate. These issues have crossover appeal, and Brown emphasized them during televised debates. "Scott has discovered that those issues resonate with constituencies that had been drifting away from Republicans," former New Hampshire governor John Sununu tells National Review Online."
http://www.nationalreview.com/article/391179/new-hampshires-hawk-joel-gehrke
SCOTT BROWN AT NH BEER FESTIVAL: 'SHUT THE BORDER ONCE AND FOR ALL'
"Former Sen. Scott Brown called for the U.S. to close down the borders during a campaign stop here at a beer festival with hundreds of supporters. "I'll be very frank with you, we have a very different position on our border, on immigration and on a whole host of other things," Brown, who's running against incumbent Democratic Sen. Jeanne Shaheen (D-NH), said when asked by Breitbart News about Shaheen's immigration lies during Thursday night's debate. "I voted to secure the border, I voted troops to the border," Brown said. "She hasn't. When it comes to the president having enhanced access and potentially doing what he's going to do right now by giving people and others benefits they're not entitled to, she supports that. I don't. I believe that right now if in fact he does do what he says he's going to do—which is give benefits to those people that they're not entitled to—the only recourse we have is to go after the funding stream which I'm committed to do. But when it comes to the safety and security of our country, I believe right now we have an affirmative obligation to shut the border once and for all not only to deal with illegal immigration, but also potential disease or potential criminals or terrorists coming into our country." Shaheen lied about immigration at least twice during Thursday night's debate, first saying that President Obama didn't support the Senate "Gang of Eight" immigration bill that she voted for and then saying illegal aliens don't get public benefits. But as a fact check by Breitbart News showed, Obama has been one of the biggest supporters of the Senate immigration bill and illegal aliens according to the Treasury Department's Inspector General do in fact have access to the Earned Income Tax Credit. Brown's efforts to nationalize the race around immigration and national security were furthered this past week, when Senate Budget Committee ranking member Sen. Jeff Sessions (R-AL) backed him up—defining the race as the place where anti-amnesty activists take a stand against President Obama's planned executive amnesty. A new Ebola infection in New York doesn't hurt what Brown has been warning about with the ineffectiveness of Obama to handle the crisis—and the president's refusal to stop immigration via flights from Ebola-stricken countries into the U.S. And now with the revelation that an illegal alien in Sacramento allegedly shot three cops and a civilian after being deported twice, Brown's riding national headlines into election day."
http://www.breitbart.com/Big-Government/2014/10/26/Scott-Brown-At-NH-Beer-Festival-Shut-The-Border-Once-And-For-All
New Hampshire's Tight Senate Race Keeps Focus on Baggage
"Mr. Brown has tried to nationalize the race, framing everything in relation to Mr. Obama. He casts both the president and Ms. Shaheen as having left the country vulnerable to the Ebola virus and terrorism, both of which he says could easily cross the unsecured Mexican border. In fact, he told Fox News, referring to the militant group in Iraq and Syria that calls itself the Islamic State, "There's deep concerns that there are members of ISIS actually coming through the border right now." Polls suggest the anti-Obama tack may work. Half of likely voters in New Hampshire say they do not trust the federal government to handle the Ebola crisis properly. And a majority opposes Mr. Obama's signature legislative achievement, the Affordable Care Act, which Ms. Shaheen supports and Mr. Brown wants to repeal. Laura Gamache, 30, a real estate agent in Bedford, said she was voting for Mr. Brown because he had met with people in her office and she liked his ideas about how to grow a business. "He spent 45 minutes with us and was easy to talk to," she said. "And I do think we need to do something about border security."
http://www.nytimes.com/2014/10/26/us/politics/new-hampshires-tight-senate-race-keeps-focus-on-baggage-.html?partner=rss&emc=rss
CHUCK GRASSLEY: OBAMA ADMIN 'SURGE' OF IMMIGRANT IDS 'SUSPECT AND ALARMING'
"Given that President Obama has promised to take executive action, the recent government solicitation for material for millions of green cards and work permits is suspicious, Sen. Chuck Grassley (R-IA) said in a statement to Breitbart News on Friday. "President Obama has made it very clear that he plans to use authority that he doesn't have to unilaterally allow people to come into and remain in the United States, ahead of those who have stood in line for years," Grassley, the Ranking Member of the Senate Judiary Committee, said.  "So, knowing the President's desire to act unilaterally, a contract solicitation for up to 34 million green cards and work permits is suspect and alarming," he added."
http://www.breitbart.com/Big-Government/2014/10/24/Grassley-USCIS-Green-Card-Work-Permit-Supply-Solicitation-Suspect-and-Alarming
GOP LEADERS CLAMORING FOR MORE 'HIGH-TECH IMMIGRATION' IF PARTY WINS SENATE
"GOP leaders are clamoring behind the scenes to massively increase the number of guest-worker visas for high-tech companies if Republicans control Congress after the midterms.
According to The Hill, Sen. Orrin Hatch (R-UT) recently said that "there is agreement on reforming the rules governing high-tech visas, known as H-1b visas." Hatch, "the chairman of the GOP's High-Tech Task Force," told an Overstock.com corporate office in Utah that H-1b reform could "help pave the way for additional and more far reaching reforms." Rep. Raul Labrador (R-ID), who was part of a House working group on immigration before leaving it, pushed for more "high-tech immigration" in an interview with BuzzFeed. And, as Breitbart News noted, Rep. Jeb Hensarling (R-TX) also pushed for massive increases in high-tech and low-skilled visas in a weekend interview with The Wall Street Journal.  Though there is a surplus of American high-tech workers, companies like Microsoft are laying off 18,000 American workers–while pushing for more foreign workers. Massive increases in guest-worker visas would only cut off opportunities for Americans to enter the middle class. Liberals, such as Vice President Joe Biden, conservatives, like Alabama Sen. Jeff Sessions, and nonpartisan scholars, including Professor Ron Hira, have all agreed on this point."
http://www.breitbart.com/Big-Government/2014/10/24/GOP-Leaders-Clamoring-for-More-High-Tech-Immigration-if-Party-Wins-Back-Senate
Officials say suspect in killings of California deputies was deported twice
"The suspect alleged to have shot three northern California sheriff's deputies Friday, killing two, was deported twice and has a criminal record, federal officials said late Saturday.  A U.S. Immigration and Customs Enforcement spokeswoman said that the fingerprints of the suspected shooter match those of a man named Luis Enrique Monroy-Bracamonte. Monroy-Bracamonte was initially deported to Mexico in 1997 after being convicted of drug possession in Arizona. Four years later, he was arrested and deported again for an unspecified offense.  "The fingerprints were the basis for our request for an immigration detainer," ICE spokeswoman Virginia Kice told The Associated Press. The detainer requests that local authorities transfer him to federal custody after his case is adjudicated so ICE can purse his deportation, Kice said. The suspect initially identified himself as Marcelo Marquez, 34, of Salt Lake City. He is charged with two counts each of murder, attempted murder and carjacking. The suspect's wife, Janelle Marquez-Monroy, was also arrested Friday and charged with carjacking and attempted murder.  Investigators spent Saturday at the multiple crime scenes "trying to kind of sort through the chaos so we can methodically rebuild this," Placer County Sheriff Ed Bonner said. The shootings began when Sacramento County sheriff's Deputy Danny Oliver, 47, was shot in the forehead with an assault rifle at close range as he checked out a suspicious car in a motel parking lot. The suspects have talked to investigators, Bonner said, but what sparked the shootings remained unclear."
http://www.foxnews.com/us/2014/10/26/officials-say-suspect-in-killings-california-deputies-was-deported-twice/
"Suspect in Killing of Two California Sheriff's Deputies Was Twice Deported to Mexico
http://www.theblaze.com/stories/2014/10/25/suspect-in-killing-of-two-california-sheriffs-deputies-was-twice-deported-to-mexico/
Man Accused Of Killing Two California Deputies Friday Was Deported Twice, Gave False Name
http://dailycaller.com/2014/10/25/man-who-killed-two-california-deputies-friday-was-deported-twice-gave-false-name/
Alleged California cop killer was deported twice
http://hotair.com/archives/2014/10/26/alleged-california-cop-killer-was-deported-twice/
OBAMA & BROWN GUILTY OF SHIELDING ALLEGED ILLEGAL ALIEN COP KILLER
http://www.breitbart.com/Breitbart-California/2014/10/26/Obama-Brown-Guilty-of-Shielding-Alleged-Illegal-Alien-Cop-Killer
24TH GANG MEMBER ARRESTED AT EL CENTRO SECTOR OF U.S.-MEXICO BORDER
"Luis Felipe Avila-Flores of the "El Monte Flores" criminal street gang was arrested Wednesday when Border Patrol agents caught him illegally entering the United States in the Calexico, California region Wednesday. Avila, a 29-year-old Mexican national, revealed his participation in the dangerous criminal organization after agents transported him back to the Calexico Border Patrol station. Upon further investigation, agents found Avila had "an extensive criminal and immigration history," according to a U.S. Customs and Border Protection press release.
Avila is an aggravated felon with convictions for his crimes in Nevada, including conspiracy to commit robbery and robbery with the use of a deadly weapon.  In Border Patrol custody as of Thursday, Avila will be prosecuted for re-entering the U.S. after being ordered removed in December of 2013. Avila is the 24th gang member to be arrested this year in the El Centro Sector alone. CBP agents face danger and uncertainty in regards to those they apprehend."
http://www.breitbart.com/Breitbart-California/2014/10/25/24th-Criminal-Gang-Member-Arrested-At-El-Centro-Sector-of-U-S-Mexico-Border
The City Council's gift to thugs and terrorists
"The City Council passed two bills last week to ensure that New York remains a sanctuary for illegal aliens — even if they're violent, convicted felons, known gang members or on the terrorist watch list. Speaker Melissa Mark-Viverito has spent years chipping away at the ability of the federal government to detain and deport illegals who wind up at Rikers Island. Now she's taken it to a new level: She's shutting down Immigration and Customs Enforcement's offices at Rikers, and ending virtually all city cooperation with ICE. Until now, arrestees at Rikers had their names run through a federal database of illegal immigrants. ICE then went after those most likely to pose a threat, particularly previously-convicted felons. The feds would issue a "detainer," a request for the city to hold these people for an extra 48 hours, so it could pick them up and put them into deportation proceedings. These weren't just people who were in the United States in violation of the law. They'd also been arrested for a crime serious enough to wind them up on Rikers Island, and had other serious "risk markers," from gang membership to terror ties to actual US violent-felony convictions. In other words, the policy was not a means of generally rounding up otherwise law-abiding undocumented immigrants, but a way to ensure that the few truly bad apples among them were sent home."
http://nypost.com/2014/10/26/the-city-councils-gift-to-thugs-and-terrorists/
Media darling illegal immigrant seeks drivers licenses for all
"Jose Antonio Vargas, renowned "undocumented immigrant" and journalist, is back in the news. You may recall that ICE actually apprehended the illegal alien in 2012 in Minnesota, but mysteriously just let him go. Then, earlier this summer, they finally arrested him again in Texas. But after being arraigned, he was released on his own recognizance yet again and the case seems to be sitting on the back burner, with many observers believing that nothing will ever come of it. How many times can you bring the same fish into the boat and keep throwing him back over the side? Vargas clearly has no fear of the law, since he has published yet another op-ed at Vanity Fair, injecting himself into the upcoming referendum in Oregon over the idea of issuing drivers licenses to illegals."
http://hotair.com/archives/2014/10/26/media-darling-illegal-immigrant-seeks-drivers-licenses-for-all/
GOP REP: ICE DIRECTOR LIED UNDER OATH
"On Saturday's "Justice with Judge Jeanine" on the Fox News Channel, Congressman Randy Forbes (R-VA) accused then-ICE Director John Morton of lying under oath when he told Congress that illegal immigrants released by the Obama administration did not have serious criminal records. "[House Judiciary Committee] Chairman [Bob] Goodlatte (R-VA) had made him [Morton] stand up, take an oath, swear that he'd tell the whole truth. You heard what he said, and now the facts [are] disputing [his testimony]. He was just lying to us in that hearing" Forbes declared.   He added, "they weren't blind-sided with this question. My staff had asked them this question almost a month before, so they had plenty of time to prepare for it, and then they came back in and still lied to us about it." Forbes also rebutted claims by ICE that the illegal aliens' release was "dictated by special circumstances outside of the agency's control," stating "they didn't tell us that 'we released these individuals, and there was some sort of special circumstances.' They only made that up after the fact. The second thing is, you know how tough it is to get some of these people anyway, charge them or convict them with crimes, and they just unilaterally released them back. Aggravated felonies back into our communities…they acknowledged that they were releasing gang members back. Didn't even know whether they were releasing them or not." He asked "which one frightens you the most? That they intentionally did it and lied about it? Or they didn't have a clue who they were releasing back into the community? Either one is very, very dangerous." Forbes vowed to talk to Chairman Goodlatte about reviewing whether Morton committed perjury, and stated "I hope that he'll look into this, and perhaps we bring charges, at least get some answers as to why, as you mention, this wasn't perjury, and again, just a false misrepresentation to the Congress of the United States."
http://www.breitbart.com/Breitbart-TV/2014/10/25/GOP-Rep-ICE-Director-Lied-Under-Oath
MA SHERIFF: OBAMA 'MARGINALIZING LAW ENFORCEMENT' ON IMMIGRATION
"Bristol County, MA Sheriff Thomas Hodgson (R) argued that "the Obama administration, has been marginalizing law enforcement since the beginning, in regards to our ability to get the criminally illegal aliens out of our neighborhoods" on Saturday's "Justice with Judge Jeanine" on the Fox News Channel. Speaking about the recent revelations that the government released illegal aliens with serious criminal records, Hodgson said that budget limitations could have played a role, but "these kinds of things don't happen without the administration knowing about it." And "Frankly, this administration, the Obama administration, has been marginalizing law enforcement since the beginning, in regards to our ability to get the criminally illegal aliens out of our neighborhoods." Hodgson added that ICE officials are dedicated individuals, but "the problem that is that they're paralyzed by the fact that the politicians, particularly the administration, if they dare to say or do something different that breaks away from the political agenda of the Obama administration, they'll be transferred to someplace they never want to go or they'll be fired from their jobs." Hodgson argued that the political agenda of the Obama administration is "to break down now-secure communities and then rebuild it back up again, and this is consistent with the Obama administration's attempt to try to get more and more people, illegals in here, and the Deferred Action for Childhood Arrivals is a perfect example of that, where we've seen these kids coming in in droves, and we're not able to manage it."
http://www.breitbart.com/Breitbart-TV/2014/10/25/MA-Sheriff-Obama-Admin-Marginalizing-Law-Enforcement-on-Immigration
Schlafly: Immigration Is Killing The American Family
http://dailycaller.com/2014/10/26/schlafly-immigration-is-killing-the-american-family/
SPENDING/BUDGET/ECONOMY:
Deficit Day
"Imagine that the federal government collected all $3 trillion of its 2014 tax revenue in one lump sum on January 1. If the 2014 budget were balanced, the government would draw down on that sum over the course of the year, spending its last dollar at midnight on December 31. Of course we haven't had a balanced budget since the Eisenhower administration (or the Clinton administration if one is willing to play accounting games). Since we don't have a balanced budget, the money will run out long before we reach the end of the year. The day the money runs out is Deficit Day, and this year it falls on October 26. Every dollar the government spends from October 27 through the end of the year goes on the nation's credit card. Spending at the rate of $10 billion a day, Washington will rack up about $660 billion in debt by the time the ball drops in Times Square. Believe it or not, this year's 66 days of deficit spending are actually an improvement. Last year, we had 72 days. In 2013, when Deficit Day landed on September 10, we endured a whopping 112 days in the red. This annual fiscal madness has yielded a debt of $17.9 trillion. To pay it off, the government would have to shut down entirely for six full years. When politicians talk about the debt, they invariably refer to the debt-to-GDP ratio, which is presently around 106%. That measure is fine for comparing debt levels across countries (it is noteworthy that the Greek and Cypriot economies imploded when their ratios reached 120%), but it doesn't tell us much about a government's ability to make good on what it owes. To measure the government's ability to repay its debt, we need to look at the debt-to-income ratio. That is 600%. Alone, this would be cause for tremendous concern. But the government never pays a dime toward principal; it simply borrows more every year. This means that we are fast approaching the point at which it will become mathematically impossible for the government to pay off its debt – ever. And we're only counting the official debt. Excluded are unfunded liabilities like Social Security and Medicare benefits the government has promised but which it does not have the money to cover. With debt and unfunded liabilities of around 3,000% of its annual income, the federal government has already passed the point of no return."
http://www.realclearpolitics.com/articles/2014/10/26/deficit_day_124426.html
GOP: The Obama administration 'spends too much and listens too little'
"House Candidate Will Hurd gives the Republican Party's Weekly Remarks Good morning. My name is Will Hurd. My hope is to be elected representative of Texas' 23rd Congressional District.
Because, like you, I want to get this mess in Washington cleaned up once and for all. For too long, we've had an administration in DC that spends too much and listens too little, that thinks the answer to every question is more government. But when we can't trust that government to protect our economy … secure our borders … to provide basic services to our veterans, we know something has to change. (Scroll down for video of these remarks.) Now, the president expects you to go to the polls and stick with the people who have stuck with him. To stick with the politicians who helped him push through ObamaCare…who helped him block solutions that would create jobs. "These are all folks who vote with me," he said. But don't we want representatives who vote with us? Don't we want to send to Washington leaders who will take on the tough issues and focus on getting things done? I've been in real fights — as an overseas officer in the CIA, I witnessed folks struggling for freedom and stared down those trying to end our way of life. And working in the private sector trying to help companies compete, I see how our government is threatening our economic security. We need to clean up the mess of debt and waste by balancing our budget and simplifying our tax code. We need to reduce the burdens on middle class families and small business owners who are trying to achieve the American Dream. We need to ensure our ability to be energy independent.
And we need to make border security, countering drug traffickers and fighting cyber criminals all national priorities. It is time we come together to do these things. America doesn't need more politicians who vote in lock step with the president. We need new energy to keep our country strong, at home and abroad."
http://news.investors.com/Politics-Andrew-Malcolm/102514-723524-will-hurd-texas-23d-district-republican-remarks.htm?ven=rss&utm_source=feedburner&utm_medium=feed&utm_campaign=Feed%3A+PoliticRss+%28Politic+RSS%29
Treasuries Fall on Expectations Fed to End Bond-Buying Program
http://www.businessweek.com/news/2014-10-26/treasuries-fall-on-expectations-fed-to-end-bond-buying-program
COMMON CORE:
Outrage After Teacher Tells Students to Report Contents of Family Medicine Cabinets
"According to Fox 13 Salt Lake City, a "health" teacher at Mapleton Junior High in Utah have student a "homework" assignment to raid the family's medicine cabinets and report back to her with the contents therein. The assignment was made public by parent Onika Nugent, who posted it to Facebook and sent a note to both the teacher and principal, in which she said "Although it may be a good idea for parents to do an inventory of their medicine cabinet, I believe it is inappropriate for students to counsel their parents, or report to the school what that inventory is. It is a complete invasion of privacy." The administration claims they were "blindsided" and that they had no idea of this assignment. Um, ok. Many parent were concerned that the assignment was part of the national "Common Core" curriculum that is angering parents nationwide, and on which Top Right News has extensively reported. The local media and administration said it was not Common Core and just some rogue teacher, and that parent's "minds were put at rest". Don't believe it. One of the key tenets of Common Core is intrustive data collection — what families eat, what are their parents' political views, do they own guns — all have been asked of children in Common Core programs across the nation. It seems highly unlikely this teacher could have created this slick form on her own, without outside help, and further investigation is call for:"
http://toprightnews.com/?p=6805
MISC.:
BREAKING: Judicial Watch Obtains List of Fast and Furious Documents Held Under Obama's Executive Privilege
http://townhall.com/tipsheet/katiepavlich/2014/10/23/fast-and-furious-news-n1909193?utm_source=thdailypm&utm_medium=email&utm_campaign=nl_pm
'The Wheels Are Falling Off the Wagon at the IRS': Six Things We Learned When a Former IRS Employee Opened Up Online — And the Big Reason People Didn't Trust Him
"Did a longtime tax collector come out and reveal the gory details of problems at the IRS…or did he merely come out begging for more money? The "Ask Me Anything" session that former IRS Territory Manager Michael Gregory hosted on Reddit Saturday left readers divided. Some people seemed satisfied with his answers, while others accused him of just being an IRS shill, even in retirement, because of the one thing he seemed to bring up most: giving the IRS more funding."
http://www.theblaze.com/stories/2014/10/26/the-wheels-are-falling-off-the-wagon-at-the-irs-six-things-we-learned-when-a-former-irs-employee-opened-up-online-and-the-big-reason-people-didnt-trust-him/
How the IRS is seizing bank accounts with no criminal action charged
"…But as this rather startling report from the New York Times shows, the IRS has moved this law enforcement tool into brave new worlds. For almost 40 years, Carole Hinders has dished out Mexican specialties at her modest cash-only restaurant. For just as long, she deposited the earnings at a small bank branch a block away — until last year, when two tax agents knocked on her door and informed her that they had seized her checking account, almost $33,000. The Internal Revenue Service agents did not accuse Ms. Hinders of money laundering or cheating on her taxes — in fact, she has not been charged with any crime. Instead, the money was seized solely because she had deposited less than $10,000 at a time, which they viewed as an attempt to avoid triggering a required government report. According to their records, Ms. Hinders has still yet to be charged with any crime, but has gone into debt while attempting to get the money returned. And she's not the only one they turned up. The IRS used this tactic 639 in 2012 alone, with only 20% of those cases ever being prosecuted. Another interesting item of note show up here. When such funds are seized, law enforcement agencies get to keep a share of whatever is forfeited. If that doesn't set off some red flags for you, nothing will. In case you might still think that this is well intentioned, business as usual at the Internal Revenue Service, this part of the story is the real kicker. On Thursday, in response to questions from The New York Times, the I.R.S. announced that it would curtail the practice, focusing instead on cases where the money is believed to have been acquired illegally or seizure is deemed justified by "exceptional circumstances." If the people in charge at the IRS honestly thought that this practice was ethical and in the interest of justice, why would they immediately announce that it was being curtailed as soon as the details were dragged out into the sunlight? And if they will now focus only on money that they think is acquired illegally, what sort of money were they focusing on before? Part of the problem may be that the law needs a fresh look in terms of what they are making the banks do. They are required to not only report transactions over the ten grand limit, but any suspicious patterns of transactions below the $10K threshold. The banks, not wanting to run afoul of the law and risk exposure themselves, wind up reporting all sorts of things. More than 700,000 such suspicious reports were filed last year alone."
http://hotair.com/archives/2014/10/26/how-the-irs-is-seizing-bank-accounts-with-no-criminal-action-charged/
Guilty Until Proven Innocent: Law Lets IRS Seize Citizens' Cash When No Crime Is Suspected
http://dailycaller.com/2014/10/26/guilty-until-proven-innocent-law-lets-irs-seize-citizens-cash-when-no-crime-is-suspected/
WOODWARD: LOTS OF UNANSWERED QUESTIONS ON OBAMA'S INVOLVEMENT IN IRS SCANDAL
http://www.breitbart.com/Breitbart-TV/2014/10/26/Woodward-Lots-of-Unanswered-Questions-on-Obama-Involvement-in-IRS-Scandal
Why Ronald Reagan's 'A Time for Choosing' endures after all this time
http://www.washingtonpost.com/opinions/why-ronald-reagans-a-time-for-choosing-endures-after-all-this-time/2014/10/23/d833c49e-587a-11e4-bd61-346aee66ba29_story.html
In Chicago, Candidate Votes Republican, But His Vote Is Changed to Vote for Democrat
"Early voting in Illinois got off to a controversial start Monday, as votes being cast for Republican candidates were transformed into votes for Democrats. Republican state representative candidate Jim Moynihan went to vote Monday at the Schaumburg Public Library. "I tried to cast a vote for myself and instead it cast the vote for my opponent," Moynihan said. "You could imagine my surprise as the same thing happened with a number of races when I tried to vote for a Republican and the machine registered a vote for a Democrat." The conservative website Illinois Review reported that "While using a touch screen voting machine in Schaumburg, Moynihan voted for several races on the ballot, only to find that whenever he voted for a Republican candidate, the machine registered the vote for a Democrat in the same race. He notified the election judge at his polling place and demonstrated that it continued to cast a vote for the opposing candidate's party. Moynihan was eventually allowed to vote for Republican candidates, including his own race. Moynihan warned his followers on Twitter: "Be careful when you vote in Illinois. Make sure you take the time to check your votes before submitting." Cook County Board of Elections Deputy Communications Director Jim Scalzitti said the machine was taken out of service and tested."
http://dailysignal.com/2014/10/23/in-chicago-candidate-votes-republican-but-his-vote-is-changed-to-vote-for-democrat/?utm_source=facebook&utm_medium=social
Ohio's Kasich goes own way in bid for re-election
"Now, waiting for his lunch in a bowling alley, Kasich dismisses concerns express by aides that his remarks didn't have enough "red meat" for the conservative crowd, which was largely silent for his 28-minute address. He said he's less interested in political attacks than doing good things for Ohio. "This is what they need to hear," he said. He later added, "I have a right to define what conservatism is."
http://www.newarkadvocate.com/story/news/politics/elections/2014/10/21/ohios-kasich-goes-way-bid-re-election/17681407/
Republicans, Democrats Launch Broad Push for Early Voting
Parties Succeed in Getting Residents Who Sat Out 2010 to Cast Ballots Before Election Day
http://online.wsj.com/articles/republicans-democrats-launch-broad-push-for-early-voting-1414371214
Stephanie Cutter: If I Were A Republican I'd Be Making The Election About Obama As Much As Possible
http://www.realclearpolitics.com/video/2014/10/26/stephanie_cutter_if_i_were_a_republican_id_be_making_the_election_about_obama_as_much_as_possible.html
KIRSTEN POWERS: I'VE GIVEN UP EXPLAINING WHY OBAMA DOES SOME THINGS
http://www.breitbart.com/Breitbart-TV/2014/10/25/Kirsten-Powers-Ive-Given-Up-Explaining-Why-Obama-Does-Some-Things
New polls show GOP with edge in tight race for Senate control
"Two major polls released Sunday showed Republicans solidifying a slight edge in the battleground races that will determine control of the Senate. Both a new NBC News/Marist poll and a New York Times/CBS News/YouGov survey suggest that the GOP holds narrow but increasingly stable leads in enough swing states to give them a slight majority in the Senate if the results hold up through the midterm elections nine days away. The Marist polls of six key states released Sunday show the GOP picking up momentum and maintaining tight leads in four of the races. In another race, South Dakota, the Republican candidate Mike Rounds has moved into a 14-percentage-point lead, outside the margin of error.
http://www.washingtonexaminer.com/new-polls-show-gop-with-edge-in-tight-race-for-senate-control/article/2555299
CHANNELING HER INNER MARTHA COAKLEY: LIBERALS BOO JEANNE SHAHEEN FOR INTERRUPTING SCOTT BROWN AGAIN
"MANCHESTER, New Hampshire — Liberals booed incumbent Democratic Sen. Jeanne Shaheen (D-NH) for interrupting closing remarks by former Sen. Scott Brown at a forum Sunday morning, calling her actions "rude," video from the event shows. "She's voting against small business 100 percent of the time. She's got a zero rating from the National Federation of Independent Business," Brown was saying. "I received their endorsement, but not only them but from the Chamber of Commerce because—" Shaheen cut him off and interrupted: "Koch Brothers funded organization." The audience at the forum, at the Temple Adath Yeshurun here in Manchester, yelled at Shaheen, saying she was "rude" and booing her for trying to silence Brown.
"That's rude! Rude! Rude! Boo! Boo!" various audience members shouted. Brown took control of the situation and gave Shaheen another opportunity to comment. She had previously given her closing remarks. "No, I'd like to defer to Sen. Shaheen," Brown said, calming the boos from the audience. "I think you objected to my saying that," Shaheen replied. "And given the support you've gotten from the Koch Brothers, I don't know why you'd object to my saying that."
"Well, because I was closing, and I gave you the courtesy to allow you to speak," Brown fired back to cheers from the New Hampshire audience. Brown's campaign says this is because Shaheen is getting "desperate" after losing both of last week's debates. "On the heels of Scott Brown's decisive back-to-back debate victories, it appears that Senator Shaheen is growing rattled and more desperate in the closing days of the campaign," Brown spokeswoman Elizabeth Guyton said in an email to reporters."
http://www.breitbart.com/Big-Government/2014/10/26/Channeling-Her-Inner-Martha-Coakley-Liberals-Boo-Jeanne-Shaheen-For-Interrupting-Scott-Brown-Again/
LIZ WARREN BRINGS FAUX POPULISM TO GRANITE STATE TO BAIL OUT STRUGGLING JEANNE SHAHEEN
"Incumbent Democratic Sen. Jeanne Shaheen (D-NH) and Massachusetts' liberal icon Sen. Elizabeth Warren (D-MA) took the stage more than a hour later than they were scheduled to here Saturday morning at the University of New Hampshire. Shaheen and Warren were supposed to start the event in Huddleston Hall here at 10:30 a.m., but neither took the stage until 11:37 a.m. Most of the roughly 50 people in attendence weren't college students. They were mostly older, silver-haired liberal activists who comprise Shaheen's Democratic Party base.
Shaheen spoke first, and started out by defining the election as a "fundamental choice" about "what kind of future do we want for New Hampshire and for this country?" Without mentioning his name at all, Shaheen celebrated several policies of President Barack Obama—including Obamacare. "I want a future where middle class families are strong, where our small businesses have a fair shot at success," Shaheen said. "Now, we've had some good economic news lately. Unemployment is down and the housing market has rebounded somewhat. Consumer confidence is up. More people have healthcare." Neither Shaheen nor Warren mentioned Obama by name even once. But Shaheen said without naming him that he has helped with the economy. She said that "despite all of that good news" there remains "too many people in New Hampshire" who are "still anxious about their futures" because "those economic indicators don't pay the bills." She then delved into a series of leftwing talking points, arguing that the reason people across America and the Granite State are struggling is because of "income inequality," something she said "continues to be a very big threat to our future." "You know it, I know it, and Elizabeth Warren knows it," Shaheen said. "We need to elect people who are going to work to close that gap, not people who are going to make matters worse by giving more to the big corporations and the people at the top while everyone else falls further behind." She pushed for student loan forgiveness, and backed Warren's bill to do so. Shaheen also pushed the "equal pay for equal work" Democratic Party talking point, even though according to Brown she pays women on her staff 95 cents for every dollar a men who work for her make.
She accused Brown of voting to give "$20 billion in subsidies to the oil companies" and "voting to allow employers to deny women birth control."
http://www.breitbart.com/Big-Government/2014/10/25/Liz-Warren-Brings-Faux-Populism-To-Granite-State-To-Bail-Out-Struggling-Jeanne-Shaheen
South Side pastor who backs Bruce Rauner has church broken into
"Corey Brooks, a South Side pastor featured in an ad endorsing Republican gubernatorial candidate Bruce Rauner, says he's moved his family from his home while police investigate an overnight burglary of his church, as well as threatening derogatory phone calls he received which claim he'll be beaten for being Rauner's "puppet." On Saturday, Brooks rushed to the New Beginnings Church of Chicago after a maintenance employee found the church's back doors shattered and an estimated $8,000 stolen from a glass charity box, meant to build a community center across from the church. Police say they were notified of the burglary at 6620 S. King Dr. about 8:30 a.m. on Saturday."
http://breakingnews.suntimes.com/chicago/south-side-pastor-who-backs-bruce-rauner-has-church-broken-into/
Joni Ernst, trumpeting 'the Iowa way,' shakes up her state
Republican is making strong challenge for Democratic Senate seat
http://www.washingtonpost.com/lifestyle/style/joni-ernst-trumpeting-the-iowa-way-shakes-up-her-statejoni-earnst/2014/10/26/8387b208-592d-11e4-bd61-346aee66ba29_story.html?wprss=rss_homepage
Ernst cancels meeting with Register's editorial board
"Republican U.S. Senate candidate Joni Ernst has canceled a scheduled meeting with The Des Moines Register's editorial board, citing the newspaper's recent negative editorials about the candidate. Ernst met with the opinion writers at the Register and other Iowa newspapers before the GOP primary in June, but has declined invitations from some of the papers during the general election. The Register's president and publisher, Rick Green, said in a statement that he's disappointed by the Ernst campaign's decision.  "This has been an incredibly nasty, competitive race where both sides have spent millions and aired tens of thousands of TV spots," Green said. "Undecided voters I talk to want Sen. Ernst to break through the rhetoric and cacophony of campaign ads about hogs, Obamacare and balanced budgets. It's a time for sharing specifics. It's a chance to have a serious conversation about vision, priorities, the economy, national security, foreign relations and Social Security."
http://www.desmoinesregister.com/story/news/elections/2014/10/23/ernst-declines-meeting-with-register-editorial-board/17782955/
POLLS: COLORADO SENATE AND GOVERNOR RACE IN STATISTICAL TIE
http://www.breitbart.com/Big-Government/2014/10/25/Colorado-Senate-and-Governor-Race-in-Statistical-Tie
Election 2014: Michigan Senate
Michigan Senate: Peters (D) 51%, Land (R) 42%
http://www.rasmussenreports.com/public_content/politics/elections/election_2014/michigan/election_2014_michigan_senate
Wasserman Schultz: Republicans Are Scarier Than Ebola, ISIS
http://www.realclearpolitics.com/video/2014/10/26/wasserman_schultz_republicans_are_scarier_than_ebola_isis.html
Harry Reid-Backed Group Politicizes Trayvon Martin's Death
http://dailycaller.com/2014/10/26/harry-reid-backed-group-politicizes-trayvon-martins-death/
Tea Party allies launch social media turnout effort
http://www.washingtonexaminer.com/tea-party-allies-launch-social-media-turnout-effort/article/2555283?custom_click=rss
White House concerned about state-imposed Ebola quarantines
http://www.cbsnews.com/news/white-house-concerned-about-state-imposed-ebola-quarantines/
OBAMA ADMIN ASKS STATES TO BACK OFF EBOLA QUARANTINE ORDERS
http://www.breitbart.com/Breitbart-Texas/2014/10/26/Obama-Administration-Asks-States-to-Back-Off-Quarantine-Executive-Orders
New York revises controversial policy on Ebola quarantines amid pressure
http://www.washingtonpost.com/national/state-quarantines-amid-ebola-threat-draw-criticism-as-governors-defend-actions/2014/10/26/00eff94c-5d22-11e4-8b9e-2ccdac31a031_story.html?wprss=rss_homepage
LIBERTY VS. SECURITY: EBOLA QUARANTINES RAISE CENTURIES OLD QUESTIONS
http://www.breitbart.com/Breitbart-Texas/2014/10/26/Liberty-v-Security-Ebola-Quarantines-Raise-Centuries-Old-Questions
Health Expert: Obama's Ebola Response Has 'Failed Public Health 101′
http://dailycaller.com/2014/10/26/health-expert-obamas-ebola-response-has-failed-public-health-101/
Obama in Sept.:'We're Prepared' For Ebola; Last Week: It'll Take 'Several Weeks and Months'
http://cnsnews.com/mrctv-blog/terence-p-jeffrey/obama-sept-we-re-prepared-ebola-last-week-itll-take-several-weeks-and
SNL RIPS OBAMA ON EBOLA
"NBC's "Saturday Night Live" mocked President Barack Obama for his handling of Ebola and other problems in his administration's second term. In the sketch, Obama says "some people want to criticize the way our administration has handled this crisis, and it's true we made a few mistakes early on. But, I assure you, it was nowhere near as bad as how we handled the ISIS situation. I mean, our various Secret Service mishaps, or the scandals of the IRS and NSA. And I don't know if you guys remember, but the Obamacare website had some pretty serious problems too. In fact, if you look at all the stuff that's happened in my second term, this whole Ebola thing is probably one of my greatest accomplishments."
http://www.breitbart.com/Breitbart-TV/2014/10/25/SNL-Rips-Obama-on-Ebola
SNL's Obama: Ebola "One Of My Greatest Accomplishments"
http://www.realclearpolitics.com/video/2014/10/26/snls_obama_ebola_one_of_my_greatest_accomplishments.html
Mitch McConnell: I stand with Obama on Ebola
http://www.redstate.com/2014/10/20/mitch-mcconnell-stand-obama-ebola/?utm_source=rsfbp&utm_medium=fbpage&utm_campaign=rsupdate
Obama Weekly Address on Ebola: "We Can Beat This Disease"
http://www.realclearpolitics.com/video/2014/10/25/obama_weekly_address_on_ebola_we_can_beat_this_disease.html
MILITARY EBOLA RESPONSE TRAINING UNDERWAY IN SAN ANTONIO
http://www.breitbart.com/Breitbart-Texas/2014/10/25/Military-Ebola-Response-Training-Underway-in-San-Antonio
MS RUNOFF ELECTION:
Mississippi's Chris McDaniel Loses Court Bid
The state's high court ruled that Chris McDaniel waited too long to challenge the results of the Republican primary.
http://www.bloomberg.com/politics/articles/2014-10-25/mississippi-high-court-denies-tea-party-challengers-ballot-bid
Chris McDaniel appeal rejected in state supreme court
http://hotair.com/archives/2014/10/25/chris-mcdaniel-appeal-rejected-in-state-supreme-court/