News Briefing for Monday, October 20, 2014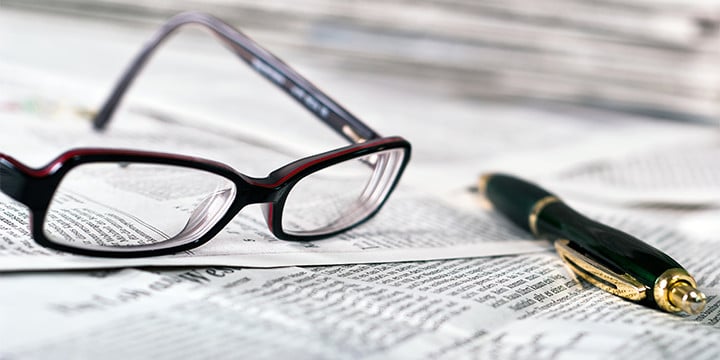 HEALTHCARE:
How Much Will Obamacare Cost? Bet on 'More Than Expected'
"As the nation prepares for the second enrollment period under The Affordable Care Act in November, there is officially no way of figuring out what Obamacare is going to do to federal deficits compared to the estimates used to push the program through Congress. Back in 2009, it was really important to President Obama that people understand he would not "sign a plan that adds one dime to our deficits—either now or in the future. Period." He sold the plan as costing about $938 billion in its first decade of operation (2010 through 2019) but saving about $143 billion overall because of the various taxes and other revenue it raised. A 2012 Congressional Budget Office (CBO) report figured that Obamacare would shave $109 billion off the deficit between 2013 and 2022. This past June, however, the CBO said it will no longer try to estimate the law's effects on the deficit. There have been too many delays, postponements, modifications, you name it, to the original bill. "Isolating the incremental effects of those provisions on previously existing programs and revenues four years after enactment of the Affordable Care Act is not possible," the CBO concluded. So what's going on? The deficit for fiscal year 2014, which ended on September 30, came in at "just" $483 billion and 2.8 percent of GDP, the lowest figures in years. President Obama was quick to say it was because of his signature health-care reform plan. "Healthcare has long been the single biggest driver of America's future deficits," reports The Hill. "Healthcare is now the single biggest factor driving those deficits down." At the same time, the CBO (and everyone else) expects deficits to start growing again in fiscal 2016, so it's a bit premature to break out the bubbly just yet. Senate Republicans have just released a report based on CBO data claiming that Obamacare will end up adding $300 billion to federal deficits between 2015 and 2024. The Republican report is ultimately a political document, so its methods and conclusions deserve to be taken with more than a few grains of salt. But if past experience with massive government-run health care programs is any indicator, the odds are high that Obamacare will end up costing way more than it was supposed to. Indeed, all signs suggest that overall health-care spending, including the government's already-large share, will keep growing over the next decade. Official figures show that local, state, and federal governments will spend a record-high 46 percent of all health-care dollars this year and the percentage is expected to grow over the next decade, to 48 percent.  The New York Times reports that by 2023, all spending on health care will equal 19.3 percent of GDP, which is "two percentage points more than last year." So whether it's through taxes, increased premiums, or out-of-pocket costs, we'll be paying more for health care in the coming years. If that's disappointing, it's not exactly surprising. Government-run health-care programs have a track record of costing more than advertised."
http://reason.com/archives/2014/10/17/obamacare-unknowable-price-tag
ObamaCare's Failing Cost Control
The law's 'accountable care' experiment is a bust so far.
"A major claim of ObamaCare's political salesmen is that it will reduce U.S. health spending. The heart of this claim is the Accountable Care Organization, or ACO, but already evidence is accumulating that it isn't working. That's the news in the recent Health and Human Services release of the results from the first two years of ACO experience under the Affordable Care Act. The much-delayed data received zero media notice despite a speech from HHS Secretary Sylvia Mathews Burwell citing "evidence that we have bent the cost curve." The data show the opposite. ACOs were supposed to be a new paradigm for health care, with hospitals, primary care physicians and specialists working in teams to be more efficient and coordinate patient treatment across providers. In 2011 HHS introduced this business model as a new federal regulation, so providers that reduce spending according to a formula are paid a bonus that is a portion of the savings. If participants boost spending over this benchmark, they pay a penalty. The Medicare "Pioneer" ACO project originally featured 32 experienced health systems hand-selected by HHS because they had already made progress toward the ACO model. Thirteen—or one-third of the program—have since dropped out as they spent more than the old status quo. In year one, spending increased at 14 sites and only 13 of the 32 qualified for a bonus. In year two, spending increased at six of the remaining 23 and 11 received a bonus. Spending did fall somewhat overall, driven by a few high-performance successes. After netting out the bonuses and penalties, the Pioneer ACOs saved taxpayers a grand total of $17.89 million in 2012 and $43.36 million in 2013. All in, per capita spending was a mere 0.45% lower compared to ordinary fee for service Medicare."
http://online.wsj.com/articles/obamacares-failing-cost-control-1413758684
Obamacare 'bronze' plan premiums expected to jump 14% in 2015
"Obamacare "bronze" plan owners may be in for a shock next year. Investors predict the cheapest healthcare offering under the Affordable Care Act could jump nearly 14 percent in price. In an analysis of expected rates for the biggest 15 cities in the nation, including Washington, D.C., Investor's Business Daily reported Friday that the cost for the plan could increase by an average of 13.9 percent for 40-year-old non-smokers earning 225 percent of the poverty level. In Providence, R.I., the plan cost is expected to soar from $72 to $99 per month, from $88 to $111 in Los Angeles, $100 to $122 in Las Vegas, and $97 to $114 in New York. Millions of people who did not enroll in ObamaCare last year are expected to sign up for a plan during the open enrollment session in 2015, but the increase in pricing could negatively impact that enrollment. Some potential enrollees could opt out of their plans because of the double-digit cost increases, and younger enrollees may chose emergency "catastrophic" plans available to those under 30. However, if younger enrollees opt for emergency care plans, they are then grouped separately, leaving the a main insurance pool filled with relatively older and more costly participants."
http://www.washingtontimes.com/news/2014/oct/18/obamacare-bronze-plan-premiums-expected-jump-14-20/
Obamacare Customers Afraid to Use Benefits Due to Sky-Sigh Deductibles
"It must have pained the New York Times to publish its article about how many ObamaCare customers fear to make use of their taxpayer-subsidized, hyper-regulated benefits because the deductibles are so high.  It's a devastating indictment of the Affordable Care Act, cutting deep into the very small number of Americans who actually find the ACA somewhat useful. Not only does ObamaCare have low approval ratings from the American public at large, it doesn't even score well among the group it was nominally intended to benefit most directly, the uninsured.  We hear a lot from ObamaCare defenders about how all of the expense, confusion, and abject failure of the program are worthwhile, because some number of people who formerly lacked insurance now have it.  That argument drifts into the stratosphere of lunacy once a rational observer backs out the number of "newly insured" who are actually enrolled in the ancient, insolvent, and inadequate welfare program known as Medicaid, and computes the cost per person who picked up real health insurance due to the ACA – it would have been far cheaper to simply hand each of those people a card that says "get all the medicine you want from any doctor you want, free, for life."   And now we see vindication of a point made long ago by ObamaCare critics: not only are insurance premiums rising at least as much as they would have without the trillion-plus dollars sunk into ObamaCare – and absolutely skyrocketing because of the ACA in many parts of the country – but even among those who receive enough subsidy money from the rest of us to offset the high premiums, killer deductibles make their coverage much more expensive in practice, to the point of rendering them virtually useless: Patricia Wanderlich got insurance through the Affordable Care Act this year, and with good reason: She suffered a brain hemorrhage in 2011, spending weeks in a hospital intensive care unit, and has a second, smaller aneurysm that needs monitoring. But her new plan has a $6,000 annual deductible, meaning that Ms. Wanderlich, who works part time at a landscaping company outside Chicago, has to pay for most of her medical services up to that amount. She is skipping this year's brain scan and hoping for the best. "To spend thousands of dollars just making sure it hasn't grown?" said Ms. Wanderlich, 61. "I don't have that money." About 7.3 million Americans are enrolled in private coverage through the Affordable Care Act marketplaces, and more than 80 percent qualified for federal subsidies to help with the cost of their monthly premiums. But many are still on the hook for deductibles that can top $5,000 for individuals and $10,000 for families — the trade-off, insurers say, for keeping premiums for the marketplace plans relatively low. The result is that some people — no firm data exists on how many — say they hesitate to use their new insurance because of the high out-of-pocket costs. Insurers must cover certain preventive services, like immunizations, cholesterol checks and screening for breast and colon cancer, at no cost to the consumer if the provider is in their network. But for other services and items, like prescription drugs, marketplace customers often have to meet their deductible before insurance starts to help. While high-deductible plans cover most of the costs of severe illnesses and lengthy hospital stays, protecting against catastrophic debt, those plans may compel people to forgo routine care that could prevent bigger, longer-term health issues, according to experts and research. Among other things, this means people are still using "cost-shifting" tactics to get "free" care at emergency rooms, which was one of the major problems ObamaCare was supposed to address.  In fact, there have been studies showing the abuse of emergency rooms has gotten worse since the ACA was passed."
http://www.breitbart.com/InstaBlog/2014/10/18/ObamaCare-customers-afraid-to-use-their-benefits-due-to-sky-high-deductibles
OBAMACARE CAUSING BIG LAYOFFS FOR UNION NURSES
"Kaiser Permanente and other health providers are putting pressure on the powerful California Nurses Association (CAN) in negotiations for reductions in medical staffing and compensation due to the implementation of California's version of Obamacare. Union nurses on Friday tried to launch a new initiative by demanding an extra compensation supplement and more staffing to be prepared to fight the Ebola virus.  But just three years after union nurses won huge contract gains by striking, Obamacare rules that cut patient access to care could now result in huge nurse layoffs. Nurses are demanding a form of "risk" pay to prepare to fight Ebola. They also are demanding improved training, higher staffing levels, protective gear that exceeds the Centers for Disease Control and Prevention (CDC) requirements, and an added life insurance benefit.
Diane McClure, a bargaining agent and nurse at Kaiser Permanente's hospital in Sacramento, treated a suspected Ebola patient earlier this month, told North State Public Radio that "We'd like to have an extra supplemental coverage, for specifically Ebola, if we were to contract Ebola while we're at work." Although the patient tested negative for the Ebola hemorrhagic virus, McClure said risk of exposure to the deadly disease and nurses in her hospital never receiving sufficient hands-on-training caused staff enormous stress. She complained that management thought just putting some flyers on the tables and having nurses pull up some online CDC information would be enough to protect staff. In a National Public Radio (NPR) interview with Joanne Spetz, economics professor at the School of Nursing at the University of California San Francisco said the California Nurses as part of the National Nurses' Union (NNU) are taking advantage of the Ebola crisis to point out that they are willing to fight for nurse safety and pay.
With two nurses at Texas Health Presbyterian Hospital in Dallas already infected while treating just one Ebola patient, NNU jumped in quickly to criticize hospital management's incompetence. According to Spetz, "Texas is a state that has had virtually no union representation for registered nurses. So NNU may view this as an opportunity to demonstrate to nurses in the state what the value of their representation might be." But the implementation of Obamacare has resulted in a huge loss in bargaining power for the CNA. In 2011, two of the biggest American strikes were led by members of the California Nurses Association and their allies in the National Union of Healthcare Workers (NUHW) against Kaiser Permanente. The company caved, resulting in a huge victory in pay and benefits that set the standard for nursing compensation in California and became a goal for the National Nurses Union's bargaining demands."
http://www.breitbart.com/Breitbart-California/2014/10/19/Obamacare-Causing-Big-Layoff-offs-for-Union-Nurses
A health-care plan worse than Obamacare
"REPUBLICANS CALLING for repeal of the Affordable Care Act, also known as Obamacare, are a dime a dozen. Fewer offer a plan to replace the law with something they claim would work better. To his credit, Virginia's Ed Gillespie, a GOP Senate candidate, is in the more select group. Meanwhile, his Democratic opponent, Sen. Mark Warner, favors tweaking the law without upsetting its framework. Mr. Gillespie's proposal was developed by a conservative group called the 2017 Project, which, as the name implies, aims to provide templates for Republican policymaking after the next presidential election. It is a real plan, which is to be commended. But it would be worse than the Affordable Care Act. The proposal aims to reduce government spending on health care for the young and middle-aged. Much of what it does allow would pay for tax credits to help people buy health insurance. Everyone — lower-, middle- and upper-class — of a certain age group would get the same amount of help, even if some wouldn't need it to pay premiums and others would struggle to make premium payments of any kind without assistance. The 2017 proposal insists that this system is fairer, lacking Obamacare's "obsession with income." By cutting overall spending and diverting subsidy dollars toward those who need them less, the plan leaves itself with relatively little for the most vulnerable, who would not be able to afford any more than a bare-bones "catastrophic" plan. For a while, they could finance out-of-pocket costs with extra money the government would deposit in health spending accounts, but that would only be a one-time credit."
http://www.washingtonpost.com/opinions/ed-gillespies-health-care-plan-would-be-worse-than-the-affordable-care-act/2014/10/17/b6dd9360-54b5-11e4-892e-602188e70e9c_story.html
Health care law winds up discouraging work, upward mobility
Economist's study is damning
"BACKERS of Obamacare sometimes claim that increasing insurance coverage will make it easier for many citizens to achieve the American dream. Yet research by economist Casey B. Mulligan finds that Obamacare's perverse incentives will effectively trap many people in part-time jobs and impede upward mobility. In a paper done for the Mercatus Center at George Mason University, Mulligan studied how Obamacare's taxes — both explicit and implicit — will affect workers. His conclusion: The so-called Affordable Care Act will ultimately reduce weekly employment per person by about 3 percent. That translates into roughly 4 million fewer full-time-equivalent workers. Mulligan notes that three major provisions of Obamacare "introduce incentives to change the workweek" with two provisions particularly influencing workers' behavior. One of those provisions makes employees ineligible for government insurance subsidies if a business offers coverage to full-time workers. "This is, in effect, an implicit tax on full-time employment," Mulligan writes. "The forgone subsidies include cost-sharing assistance — federal dollars that reduce a family's health insurance deductibles and copayments — as well as premium assistance administered through the federal personal income tax. Altogether, these subsidies can easily be worth more than $10,000 per year." The other Obamacare provision affecting workers' behavior reduces subsidies as income increases. As a result, a worker earning additional income will not only face increased federal and state income tax liabilities, but also the loss of insurance subsidies. "Like any additional marginal earnings tax, this implicit tax can reduce hours worked," Mulligan notes. To illustrate his point, Mulligan compares two scenarios. In one, a worker has a full-time job (40 hours per week). In the other, he has a part-time job (29 hours). Based on gross compensation — $52,000 versus $37,700 — one would assume the full-time job would be preferable. But after accounting for the loss of Obamacare subsidies, the impact of other non-Obamacare taxes, and deducting traditional employment expenses (such as commuting and child care), Mulligan notes the wage difference disappears. In fact, the part-time job could provide the worker slightly more money overall — $28,854 versus $27,021."
http://newsok.com/health-care-law-winds-up-discouraging-work-upward-mobility/article/5356773
Maryland postpones effort to recover millions on failed healthcare web site… right before the election
"Of all the state health insurance exchanges which were rolled out in conjunction with Obamacare, Maryland's was certainly in contention for the biggest disaster of the bunch. Warned for an entire year before launch of the impending disaster, the state plugged on forward anyway. The point person on the project was Lt. Governor Anthony Brown, who eventually abandoned the entire effort and firing the developer, Noridian Healthcare Solutions, in April of this year. It seemed that no amount of money or effort was going to bring the site back from the grave and they decided to start over from scratch with a new contractor. It was also clear that the state would need to take legal action to recoup the many millions of dollars they had flushed into the site. Oddly, though, even with that much of the taxpayers' money on the line, that action suddenly ceased this week. Officials from Maryland's health care exchange in April fired the contractor, Noridian Healthcare Solutions, and vowed to seek court actions to recoup the money. Both sides have struck a temporary deal so state officials can focus on the second year of ObamaCare enrollment that starts Nov. 15, according to The Baltimore Sun. A spokeswoman for Democratic Gov. Martin O'Malley told The Sun that officials are still "evaluating claims that we may pursue in litigation.""
http://hotair.com/archives/2014/10/18/maryland-postpones-effort-to-recover-millions-on-failed-healthcare-web-site-right-before-the-election/
Maryland to delay legal effort to recoup $55 million for state's failed ObamaCare site
"Maryland officials reportedly have agreed to delay court action seeking $55 million from the primary contractor for the state's problematic ObamaCare website. Officials from Maryland's health care exchange in April fired the contractor, Noridian Healthcare Solutions, and vowed to seek court actions to recoup the money. Both sides have struck a temporary deal so state officials can focus on the second year of ObamaCare enrollment that starts Nov. 15, according to The Baltimore Sun. A spokeswoman for Democratic Gov. Martin O'Malley told The Sun that officials are still "evaluating claims that we may pursue in litigation." The first ObamaCare enrollment, on Oct. 1, 2013, got off to a disastrous start, marked by an overwhelming public response that crashed the federal site, HealthCare.gov, and several state-run sites. President Obama, angry and "frustrated" by the start of arguably his biggest legislative accomplishment, made sure the software problems were essentially fixed after the first several weeks by hiring industry experts to work around the clock to write better computer code and fix software bugs. But at least two state-run sites — Maryland and Oregon's — had to scrap their failed, multi-million dollar, online projects. Oregon has moved online customers to the federal site after software bugs and other technical problems kept the state from fully enrolling a single customer online. The problems and transition is estimated to cost state and federal taxpayers at least an additional $85 million — including $50 million to manually enroll thousands of customers and $35 million to Deloitte Consulting to salvage the faulty technology. Maryland officials have decided to replace their technology, instead of fixing the system or like Oregon joining the federal exchange system. They have hired Deloitte Consulting, which has successfully run the Connecticut exchange. The effort is expected to cost $43 million. The decision also comes just weeks before Election Day for Democratic nominee for governor Lt. Gov. Anthony Brown, who was O'Malley's point man for ObamaCare."
http://www.foxnews.com/politics/2014/10/19/maryland-to-delay-legal-effort-to-recoup-55-million-on-state-failed-obamacare/?cmpid=app_pulse
MSNBC PANEL HOPES FREEZING EGGS WILL BE COVERED BY OBAMACARE
"A panel on MSNBC's "Melissa Harris-Perry" on Saturday dreamed of women having the costs of freezing their eggs covered under the Affordable Care Act during a discussion on Facebook and Apple agreeing to cover the costs of such a procedure. Harris-Perry stated, "we do talk about choice a lot, the language of those on the reproductive justice side tends to be…pro-choice. But choice is only relevant within, sort of, having the resources to do so, and the fact is that for most people reproductive technologies are so overwhelmingly expensive that there is no choice."
She then raised the possibility of "whether or not we could ever imagine this going from perk to ACA basic coverage, for example," to which some of the panelists responded, "that would be great," and "that's what I'm hoping for."
http://www.breitbart.com/Breitbart-TV/2014/10/18/MSNBC-Panel-Hopes-Freezing-Eggs-Will-Be-Covered-by-Obamacare
GOP House candidate talks Ebola, Obamacare
http://www.cbsnews.com/videos/gop-house-candidate-talks-ebola-obamacare/
Obamacare insurance cancelations roiling Colorado races.
"Nearly 22,000 Coloradoans will have their insurance policies canceled beginning in January at least in part due to Obamacare. As you might expect, Republican Senate candidate Cory Gardner pounced on the news, tying incumbent Democratic Senator Mark Udall to the disruption of service. Politico: The 22,000 cancellations represent a surge: The Division of Insurance said last month that insurers reported no cancellations from mid-August to mid-September. The agency's August report indicated that about 2,100 policies had been marked for closure over the summer, and about 6,100 plans had been canceled prior to that point this year. The sharp increase from September to October is likely the result of state requirements that consumers get 90-day notice before their plans are canceled. That means, consumers whose policies began in January — a common time to begin health coverage — and face cancellations would have gotten word last month. State rules require that insurers inform consumers with canceled plans that they have the right to buy other available offerings from their insurer and the opportunity to buy plans on the state's Obamacare exchange, Connect for Health Colorado. Health plan cancellations in late 2013 exploded into a national controversy that only subsided when President Barack Obama rewrote Obamacare rules to let states and insurers revive canceled health plans and continue them for up to three years. Colorado was one of those states, but the Rocky Mountain State only agreed to let substandard plans continue through 2015. Ten insurers have agreed to continue their plans through 2015, Salazar noted, but the nearly 200,000 people covered by those insurers face the same cancellation notices next year if they haven't obtained coverage that meets Obamacare standards by then. Udall became embroiled in controversy over health insurance cancellations early this year, when emails release suggested his office had pressured state officials to revise downward the number of plans canceled in Colorado. The state Division of Insurance has reported that about 335,000 Coloradans' plans were marked for cancellation at the beginning of the year, although it's unclear how many have since obtained other coverage or were able to continue coverage because of the federal rule change."
http://www.americanthinker.com/blog/2014/10/obamacare_insurance_cancelations_roiling_colorado_races.html
IMMIGRATION:
Is CDC Hiding Enterovirus Link To Illegal Alien Kids?
"A disease that was once rare in the U.S. is killing Americans, and its rise coincides with the tidal wave of unaccompanied minor children arriving from Latin America under our de facto open-border policy. Eli Waller, a 4-year-old New Jersey boy, died Sept. 25. He was reportedly fine and healthy when he went to bed but died overnight, with the cause confirmed by the Centers for Disease Control to be enterovirus D-68 (EV-D68), one more casualty in an epidemic that has swept the country seemingly out of nowhere. The CDC website reports that from mid-August to Oct. 10, the CDC itself or state authorities confirmed that 691 people in 46 states and the District of Columbia had come down with some sort of respiratory illness caused by EV-D68. Five children, including Eli, died from their infections. More than a few observers have noticed that the sudden increase in EV-D68 cases coincides with the rapid rise of unaccompanied minors crossing our porous border. These children, often without proper health screenings, have been distributed throughout the U.S. The CDC denies any connection, noting that cases of EV-D68 have occurred in the U.S. for decades, having first been detected in California in 1962.
"There is no evidence that unaccompanied children brought EV-D68 into the United States, we are not aware of any of these children testing positive for the virus," the CDC told World Net Daily in an email response to an inquiry into the possible connection. It is true that EV-D68 has been in the U.S. at least since 1962. But according to a study done by doctors from the Division of Viral Diseases at the National Center for Immunization and Respiratory Diseases published on the CDC's own website, EV-D68 "is one of the most rarely reported serotypes, with only 26 reports throughout the 36-year study period (1970 through 2006)." There's often a disconnect between coincidence and correlation. But we suspect that the jump in cases from 26 in 36 years to nearly 700 in one year coming at the same time as the open-border influx of improperly screened illegal aliens is more than just a coincidence. As the relentless investigative reporter Sharyl Attkisson points out, a 2013 study in Virology Journal found human enteroviruses, including EV-D68, present in 3% of nose and throat swab samples taken from children from Latin America under 8 years old with a median age of 3. Related human rhinoviruses were found in 16% of the samples, according to the study authored by a team of virologists headed by Josefina Garcia from U.S. Naval Medical Unit 6 in Lima, Peru."
http://news.investors.com/ibd-editorials/101714-722387-enterovirus-outbreak-illegal-alien-kids.htm
GOP REP: MYSTERIOUS CHILD-PARALYZING ENTEROVIRUS TIED TO ILLEGAL ALIEN INFLUX
"In an interview that aired on Huntsville, AL CBS affiliate WHNT, Rep. Mo Brooks (R-AL) emphasized the need for the United States to get a grasp on its immigration policy, particularly because of the potential for the spread of infectious diseases brought into the country due to uncontrolled illegal immigration. According to Brooks, not only is the Ebola threat cause for concern due to immigration, but the mysterious enterovirus D68 that is causing paralysis for some children throughout the United States is as well. "Let me emphasize something in context to your question," Brooks said. "Immigration is part of Ebola, is a part of this new virus – I say 'new' in quotations marks because it's relatively new to the degree we've seen it in the United States of America that taking the lives of American children, that is causing partial or complete paralysis of American children. All of this is related to immigration because some of these diseases are coming from abroad. By way of example, there was a study in 2013 – I think it was called the enterovirus that is causing the paralysis and death of young children in America – that thousands of residents of Central American countries were found with this illness over a year ago in 2013. And because the southern border is not being protected, one has to wonder whether this sudden surge of illegal alien children along with the normal numbers of illegal aliens coming into America might have contributed to the spread of this disease, which heretofore was not very widespread in the United States of America. So all of it's tied together."
http://www.breitbart.com/Breitbart-TV/2014/10/20/GOP-Rep-Mysterious-Child-Paralyzing-Enterovirus-Tied-Illegal-Alien-Influx
EXCLUSIVE: OBAMA ADMINISTRATION QUIETLY PREPARES 'SURGE' OF MILLIONS OF NEW IMMIGRANT IDS
"Despite no official action from the president ahead of the election, the Obama administration has quietly begun preparing to issue millions of work authorization permits, suggesting the implementation of a large-scale executive amnesty may have already begun. Unnoticed until now, a draft solicitation for bids issued by U.S. Citizenship and Immigration Services (USCIS) Oct. 6 says potential vendors must be capable of handling a "surge" scenario of 9 million id cards in one year "to support possible future immigration reform initiative requirements."
The request for proposals says the agency will need a minimum of four million cards per year. In the "surge," scenario in 2016, the agency would need an additional five million cards – more than double the baseline annual amount for a total of 9 million. "The guaranteed minimum for each ordering period is 4,000,000 cards. The estimated maximum for the entire contract is 34,000,000 cards," the document says. The agency is buying the materials need to construct both Permanent Residency Cards (PRC), commonly known as green cards, as well as Employment Authorization Documentation (EAD) cards which have been used to implement President Obama's "Deferred Action for Childhood Arrivals" (DACA) program. The RFP does not specify how many of each type of card would be issued. Jessica Vaughn, an immigration expert at the Center for Immigration Studies and former State Department official, said the document suggests a new program of remarkable breadth. The RFP "seems to indicate that the president is contemplating an enormous executive action that is even more expansive than the plan that Congress rejected in the 'Gang of Eight' bill," Vaughn said. Last year, Vaughn reviewed the Gang of Eight's provisions to estimate that it would have roughly doubled legal immigration. In the "surge" scenario of this RFP, even the relatively high four million cards per year would be more than doubled, meaning that even on its own terms, the agency is preparing for a huge uptick of 125 percent its normal annual output. It's not unheard of for federal agencies to plan for contingencies, but the request specifically explains that the surge is related to potential changes in immigration policy. "The Contractor shall demonstrate the capability to support potential 'surge' in PRC and EAD card demand for up to 9M cards during the initial period of performance to support possible future immigration reform initiative requirements," the document says.
A year ago, such a plan might have been attributed to a forthcoming immigration bill. Now, following the summer's border crisis, the chances of such a new law are extremely low, giving additional credence to the possibility the move is in preparation for an executive amnesty by Obama. Even four million combined green cards and EADs is a significant number, let alone the "surge" contemplated by USCIS. For instance, in the first two years after Obama unilaterally enacted DACA, about 600,000 people were approved by USCIS under the program. Statistics provided by USCIS on its website show that the entire agency had processed 862,000 total EADs in 2014 as of June. Vaughn said EADs are increasingly coming under scrutiny as a tool used by the Obama administration to provide legalization for groups of illegal aliens short of full green card status."
http://www.breitbart.com/Big-Government/2014/10/19/Exclusive-Obama-Admin-Quietly-Prepares-Surge-Of-Millions-Of-Immigrant-IDs
Obama Quietly Begins Unilateral Immigration Reform
"President Obama Friday made a downpayment on the sweeping immigration "reform" he is expected to unilaterally declare once the elections are out of the way, permitting up to around 100,000 prospective Haitian immigrants to bypass immigration law and enter the country. The move, a typical Friday announcement designed to attract minimum notice, eliminated wait times for future Florida Democratic voters Haitians who have been approved to gain green cards in two years, allowing them to make their way to the United States beginning in 2015 instead and begin working if they want. Their entry has to have been petitioned by "family" members already in the United States. There's a gentleman near me who runs a flop house renting rooms out to immigrants, and the local authorities can't do a thing about it because they're all "family" and the burden of proof is on the state to show they're not. I'll tell ya, that fellow has a large, changing, and even ethnically diverse family. Fortunately those living there now seem nice and even possibly related. According to the New York Times, the new legalization has the same rationale that may be used as part of Obama's expected mass legalization program: Friday's announcement is not part of that broader executive action, but includes an element that the administration is considering for wider use. In some proposals, temporary parole, like that planned for the Haitian relatives, could be offered to a much larger group of close relatives of American citizens who are in the United States illegally. However, Haitians who snuck into the United States illegally are not included. Yet."
http://www.whitehousedossier.com/2014/10/18/obama-quietly-begins-unilateral-immigration-reform/
Blue Oregon . . . Strongly Opposed to Driver's Permits for Illegal Immigrants
"Something to keep in mind for future immigration debates: Oregon — deep-blue, heavily Democratic, crunchy, progressive, let-me-pour-you-another-organic-quinoa-microbrew Oregon — appears set to decisively reject a proposal to provide driver's permits to individuals who cannot prove legal residence in the state. The driver cards would be issued by the Driver and Motor Vehicle Services Division. As with a driver's license, the recipient would have to pass the state's written driver knowledge test and behind-the-wheel driver test, provide proof of residence in Oregon for more than one year, proof of identity and date of birth.
Unlike a license, the recipient would not have to prove legal U.S. residency. The pro-measure Yes on Oregon Safe Roads political action committee has raised about $421,000, a relatively small amount for a statewide campaign. Meanwhile, the main opposition group has raised just over $37,000. Despite the lop-sided fundraising, recent polling suggests the ballot measure will lose, heavily. Sixty percent of likely voters polled by Oregon Public Broadcasting earlier this month said they firmly or tentatively opposed a driver card. Only 31 percent firmly or tentatively supported the measure, OPB said. The margin of error was 4.3 percentage points. It appears a wide swath of the population does not like the idea of giving driver's licenses to people in the country illegally. Even if someone doesn't necessarily approve of mass deportation, they may be wary — or downright staunchly opposed to the idea of changing existing laws to make life easier for illegal immigrants."
http://www.nationalreview.com/campaign-spot/390637/blue-oregon-strongly-opposed-drivers-permits-illegal-immigrants-jim-geraghty
Petitions urge Obama to disclose immigration policy, premium hikes before election
"President Obama has pushed a number of key policy decisions until after the Nov. 4 election, and Colin Hanna wants voters to realize that before they hit the ballot box. Mr. Hanna, president of the Pennsylvania-based conservative group Let Freedom Ring, is gathering signatures for two online petitions calling on Mr. Obama to reveal prior to the election his plans for an executive order on immigration and the 2015 Obamacare premium figures."
http://www.washingtontimes.com/news/2014/oct/19/petitions-urge-obama-disclose-immigration-policy-p/
COULTER: IF GOP WANTS TO WIN, IT NEEDS TO TALK ABOUT IMMIGRATION
"Ann Coulter said she was "not surprised" only 36% of voters have a favorable view of the Republican Party because Republicans "aren't the populist party" and that changing this perception will require them to "bring up issues like immigration" on Friday's "O'Reilly Factor" on the Fox News Channel. "They're [Republicans] not pushing the issues that Americans care about. They aren't the populist party. They're allowing themselves to be painted as the party of Wall Street and not the party of the people. If the Republican Party is going to win they're going to have the populist party and bring up issues like immigration, which they won't touch."
She added, "the country has changed…Democrats have been bringing in ringers since the 1965 Immigration Act, you think it's the same people voting, it isn't.  The Democrats get, basically, every immigrant group to block vote for the Democrat." And "look, Americans are out of work. No more guest workers. we need a little time to consolidate, and instead of constantly sucking up to a group of people who will never vote for you, how about appealing to the other voters who are just going to stay home and say 'screw you'?" She also expressed that she hoped Mitt Romney would be the Republican Party's nominee for president in 2016, and that the nominee "has to be either Ted Cruz or Mitt Romney."
http://www.breitbart.com/Breitbart-TV/2014/10/18/Coulter-If-GOP-Wants-to-Win-It-Needs-to-Talk-About-Immigration
GOP has derailed immigration reform
"Even Sen. John McCain has surrendered. A steadfast supporter of immigration reform with a pathway to citizenship, the Arizona Republican has essentially acknowledged that his party's anti-immigration forces have demolished any hope of soon legalizing the roughly 11 million undocumented immigrants in the U.S. McCain's assessment is as unimpeachable as it is irrational. In an interview with the Atlanta Journal-Constitution, he said that, "I understand now, especially in my home state of Arizona, that these children coming, and now with the threat of ISIS … that we have to have a secure border." Follow that? Immigration reform, including the legalization of millions of immigrants already living in the U.S., is on hold because tens of thousands of Central American children have surrendered to border authorities. Also, because a sadistic army is killing people in Syria and Iraq. McCain, often a summer soldier when the forces of demagogy call, was perhaps too embarrassed to link Ebola to the new orthodoxy; of course, others already have. It's hard to see how Republicans walk this back before 2017 — at the earliest. What began with the national party calling for immigration reform as a predicate to future Republican relevancy has ended with complete capitulation to the party's anti-immigration base. Conservatives are busy running ads and shopping sound bites depicting immigrants as vectors of disease, criminality and terrorism, a 30-second star turn that Hispanic and Asian voters, in particular, may not entirely relish."
http://www.chicagotribune.com/news/opinion/commentary/ct-gop-killed-immigration-reform-perspec-1020-20141017-story.html
GOP Voters See Growing Immigration Crisis
"Talk of Bill Clinton's role in the campaign stretch, where his wife hopes to make a difference, a 2016 GOP buildup and some 2014 observations from the trail made for a lively trip around the "Inside Politics" table on Sunday. 1. GOP grass roots sees a growing immigration crisis. We thought after the 2012 presidential election that Republicans would see their crisis with Latino voters and find some way to strike an immigration reform compromise with President Obama. It didn't happen, largely because of pressure from grass-roots conservatives who oppose any path to citizenship for the undocumented and consider even granting legal status tantamount to amnesty. Well, if you believed perhaps there would be room, and motivation, for a deal after the 2014 midterms — think again. One striking common theme from a 1,200 -mile drive this past week across Colorado, Kansas, Missouri and Iowa is the visceral reaction of conservatives when immigration comes up — and often they are the ones to raise it early in any chat about what is driving their politics. Perhaps it's not surprising to hear this anger at a Colorado tea party meeting, where one speaker warned that Islamist suicide bombers are deliberately infecting themselves with Ebola and coming across the U.S.-Mexican border planning to "cough and spit" on Americans "before blowing themselves up." But talk of a wide-open border being exploited by terrorists also animated four Kansas women during a chat at a senior center in Bob Dole's hometown of Russell, and came up in conversations with voters in conservative rural Iowa. The bottom line: There appears to be little political space for House Speaker John Boehner and Senate GOP leader Mitch McConnell, who could well be majority leader in January, to negotiate any deal that would be acceptable to Obama. And, when the President takes executive actions, as he promises to do after the election unless there is some legislative breakthrough, it is clear the conservative grass roots will demand confrontation — leaving the issue front and center as we head into the 2016 presidential cycle."
http://www.wibw.com/home/headlines/279730182.html
Despite opposing Obama's immigration reform, Cory Gardner leading among Colorado Hispanics
"Opposing comprehensive immigration reform was supposed to spell doom for Republicans like Colorado's Rep. Cory Gardner because of the nation's growing Hispanic population, but that isn't proving to be the case. Recent polls have given Gardner a consistent lead in his effort to oust incumbent Democratic Sen. Mark Udall. His lead has grown, despite regularly being hammered by Democrats for opposing immigration reform. Gardner leads Udall among Hispanic voters, 49 to 35 percent, according to a little-noticed breakdown in a recent Denver Post poll. A month ago, Udall had a narrow 48-46 percent lead with that demographic group. Colorado's Hispanic population grew by about 45 percent between the 2000 and 2010, according to the Census Bureau. Hispanics now total 21 percent of the state's population, up from 17 percent a decade earlier. Gardner's own home town of Yuma has seen an influx of Latino immigrants. That was widely assumed to be a problem for Gardner, who has endorsed the GOP's border security first approach and opposed President Obama's executive order allowing children of illegal immigrants to remain in the country. "Americans are tired of watching the political establishment lack the will to enforce our nation's laws," Gardner says on his campaign website. But Gardner has not made immigration a focus of his campaign and has even expressed sympathy for their plight. "Cory Gardner has made the calculation that he can say a few nice things, fool enough voters and get away with this," Patty Kupfer of America's Voice, which supports comprehensive reform, told the Associated Press. Gardner appears to have been aided by missteps from Udall's campaign, which has highlighted hot-button social ones like immigration and especially contraception. In its endorsement of Gardner, the Denver Post was lukewarm in its praise but nevertheless said it was time for Udall to step down. It scolded Udall for devoting a "shocking amount of energy and money trying to convince voters that Gardner seeks to outlaw birth control despite the congressman's call for over-the-counter sales of contraceptives … His obnoxious one-issue campaign is an insult to those he seeks to convince."
http://www.washingtonexaminer.com/despite-opposing-obamas-immigration-reform-cory-gardner-leading-among-colorado-hispanics/article/2554988?custom_click=rss
U.S. Chamber election spending at odds with immigration push
http://www.tri-cityherald.com/2014/10/19/3208890/us-chamber-election-spending-at.html?sp=/99/915/
SPENDING/BUDGET/ECONOMY:
Texas breaks record for jobs added in 12-month span
"Texas created enough jobs last month to help the state set a 12-month record.
The Texas economy added 36,400 jobs in September, according to data released Friday by the Texas Workforce Commission. Over the past 12 months, employers added 413,700 jobs — the most ever recorded by the state. The unemployment rate fell to 5.2 percent in September, down from 5.3 percent in August. A year ago, the rate was 6.3 percent. "We're having a broad -based increase in job growth in Texas, and sooner or later we're going to have to see wage increases," said Trinity University economist David Macpherson. Those strong September numbers preceded the recent decline in oil prices and the Ebola outbreak in Dallas, but economists said those occurrences aren't expected to affect the Texas job market.
"People with long memories back to the 1980s are getting nervous about oil prices," said Jim Glassman, senior economist at Chase Commercial Banking. The U.S. benchmark of crude oil, West Texas Intermediate, declined to $82 a barrel this week, its lowest level since 2012.
The state has been "spoiled" by stable oil prices and now people panic when it goes down a little, said Keith Phillips, senior economist with the Federal Reserve Bank of Dallas.
"People shouldn't forget that there's an upside to the lower oil prices, even in Texas," he said. "Lower gasoline prices could prompt consumer spending." Oil prices would have to fall significantly lower before today's high-cost drilling shuts down and energy jobs are lost, Glassman said. Similarly, economists weren't too concerned that the Ebola outbreak will have a lasting impact on business in Dallas. "Some people are making knee-jerk reactions possibly by canceling trips here, but that's not something that has a lasting economic impact," Macpherson said. It's not just the energy industry that is helping the state set job growth records every month, economists said."
http://www.dallasnews.com/business/headlines/20141017-texas-breaks-record-for-jobs-added-in-12-month-span.ece
Fannie Mae and Freddie Mac nearing agreement to ease lending to borrowers
http://www.statecolumn.com/2014/10/fannie-mae-and-freddie-mac-nearing-agreement-to-ease-lending-to-borrowers/
U.S. companies still optimistic, but cautious
"U.S. corporations were slightly less upbeat about sales and hiring in the third quarter as Europe's economic slowdown emerged as a headwind to growth, a new survey shows. Forty-nine percent of industry and corporate economists said sales at their firms rose from July through September, down from 57% in the second quarter, according to the survey by the National Association for Business Economics. The group surveyed 76 members from Sept. 22 to Oct. 1. Some moderation was expected. The economy was bolstered by a snap-back effect that yielded 4.6% growth at an annual rate in the second quarter after harsh weather caused the economy to shrink in the first quarter.- Still, the company and industry economists were a bit less optimistic about future growth, with 54% expecting sales to rise the next three months, down from 59% in July."
http://www.usatoday.com/story/money/business/2014/10/20/nabe-third-quarter-survey/17572407/
AP Investigation: Nazi war crime suspects collected millions of dollars in US Social Security
http://www.neurope.eu/news/wire/ap-investigation-nazi-war-crime-suspects-collected-millions-dollars-us-social-security-0
COMMON CORE:
Common Core Horror Stories From Florida
"Earlier this week, parents and teachers convened at Royal Palm Beach High School in South Florida to discuss the massive torment which children in taxpayer-funded schools have endured as a result of the implementation of the Common Core Standards Initiative and the standardized tests that go along with it. The sad misery of kindergarten students subjected to computerized testing was among biggest complaints presented by irate parents and frustrated teachers, reports the Palm Beach Post. "I watched a student suffer for over an hour," explained one elementary school teacher. "They had no idea how to work the computer mouse."  Not surprisingly, teachers discovered that five- and six-year-old students either have insufficient experience with computers or don't possess the motor skills to use a mouse to take standardized tests. Over the course of one day, for example, five teachers worked with 10 students — out of 120 —to complete their tests, notes the Post. "What's 'drag and drop' to a child who's not worked on a computer?" vented another exasperated teacher. The teacher also griped that the textbooks her school purchased aren't even the rights ones for the standardized test her school uses, according to the local newspaper. A middle school teacher said the computers students were supposed to use for online standardized testing failed to work properly."
http://dailycaller.com/2014/10/19/common-core-horror-stories-from-florida/
MISC.:
New Zogby Analytics Poll: Obama Approval Bounces to 46%
http://www.forbes.com/sites/johnzogby/2014/10/19/new-zogby-analytics-poll-obama-approval-bounces-to-46/
Poll: Likely voters want GOP-led Congress
"When the new Congress reconvenes in January, voters increasingly want it to be a Republican-led one. With approximately two weeks to go until the 2014 midterm elections, likely voters prefer them to produce a GOP-led Congress over a Democratic one, 49 percent to 44 percent, according to a new Wall Street Journal/NBC News/Annenberg poll. Registered voters — a larger group than likely voters — also said they'd prefer Congress to become led by Republicans, 45 percent to 43 percent, the poll found. This favoring of Republicans is a first since the poll began asking about it five weeks ago. Though Democrats carry a 10-point lead among low-interest voters, Republicans carry a 10-point lead among high-interest voters, the poll also found. The poll of 1,172 registered voters — 484 of them likely voters — was conducted Oct. 10-16 with an overall margin of error of plus or minus 3.56 percentage points."
http://www.washingtonexaminer.com/poll-likely-voters-want-gop-led-congress/article/2554999
MARTIN LUTHER KING, JR. NIECE: 'MORAL BANKRUPTCY' RULING WASHINGTON D.C. UNDER OBAMA
"There is a "moral bankruptcy" that's settled into leadership of America in the White House and throughout Washington, D.C., Dr. Alveda King—the niece of Martin Luther King, Jr.—said in an interview Friday morning. "All of our leaders—or many of our leaders—are just morally bankrupt right now," King said when asked if President Obama and Attorney General Eric Holder have helped or hurt the black community in America. "They're not calling on God. We still stay 'In God We Trust' and 'One Nation Under God' but we're not practicing that. We need to call on God. There's a moral bankruptcy in this country and we really need to come back to God." Dr. King is part of an effort that will be announced publicly early next week by various conservative black, Hispanic and Tea Party leaders to reach out to the black community and get them engaged in an effort to help urban centers reject big government in favor of smaller, limited government. The project, called "Restore The Dream 2014," includes other black leaders like TheTeaParty.net's Niger Innis, FreedomWorks' the Rev. C.L. Bryant, radio host Wayne Dupree, Conservative Campaign Committee chairman Lloyd Marcus, Conservative Review president Deneen Borelli, columnist Star Parker, former U.N. Commission on Civil Rights ambassador Ken Blackwell, and others. In an interview, Innis—whose father Roy Innis has led the Congress of Racial Equality (CORE), one of the major organizations behind the Civil Rights movement, since 1968—said that progressive and big government policies have created a "welfare state that has largely not only destroyed the black and increasingly so Latino—and American family generally—they have killed the types of incentives that had led people to achieve and build a better life for themselves."
http://www.breitbart.com/Big-Government/2014/10/17/Martin-Luther-King-Jr-Niece-Moral-Bankruptcy-Ruling-Washington-DC-Under-Obama
Obama makes rare campaign trail appearance, people leave early
"President Barack Obama made a rare appearance on the campaign trail on Sunday with a rally to support the Democratic candidate for governor in Maryland, but early departures of crowd members while he spoke underscored his continuing unpopularity. With approval levels hovering around record lows, Obama has spent most of his campaign-related efforts this year raising money for struggling Democrats, who risk losing control of the U.S. Senate in the Nov. 4 midterm election. Most candidates from his party have been wary of appearing with him during their election races because of his sagging popularity. Not so Lieutenant Governor Anthony Brown of Maryland, who is running for governor, and Governor Pat Quinn of Illinois, who is running for re-election. Obama plans to appear at an event for Quinn later in the evening. "You've got to vote," Obama repeated over and over at a rally for Brown in Upper Marlboro, Maryland, near Washington. Democrats have a history of not turning up to vote in midterm elections."
http://www.reuters.com/article/2014/10/19/us-usa-politics-obama-idUSKCN0I80V320141019
Toxic: People Head For The Exits As Obama Speaks At Campaign Rally In Maryland
"Multiple media sources are reporting that at a campaign rally in Maryland, Sunday, crowds dispersed early as President Obama made an appearance in support of Lieutenant Governor Anthony Brown, the Democratic candidate for governor. Reportedly, within ten minutes of his speech, people started stampeding toward the exits causing a "traffic jam." Reuters reported that  "early departures of crowd members while he spoke underscored his continuing unpopularity." Most candidates from his party have been wary of appearing with him during their election races because of his sagging popularity. Until this weekend, Obama had appeared at zero campaign rallies for Democrat candidates. Later Sunday evening he appeared at a rally for Governor Pat Quinn of Illinois, who is running for re-election. The pool report via The Weekly Standard noted the "unusual" timing of the mass exodus – specifically – that some of the people started leaving as soon as Obama started speaking. He was also "heckled" by a pro-amnesty activist – if you consider a left-winger who shares the same ideology and objectives as the president a "heckler." Remarks are open press, but one unusual thing that fellow veterans of campaign rallies confirm: some in the crowd started leaving as soon as Obama started speaking and by the time he was about 10 minutes in, there was a traffic jam next to the pool's tables as folks tried to exit the gym. As that was going on, a young man started shouting. Pool couldn't tell what he was saying but as he was taken out of the room, we could see his sign, which read "#not1more," a reference to the deportation of immigrants. As the man screamed, the crowd drowned him out, chanting, "Obama! Obama!" More reports from journalists via Twitchy:"
http://www.breitbart.com/InstaBlog/2014/10/19/Toxic-People-Ditch-Obama-At-Campaign-Rally-In-Maryland
During Obama's Speech at Democratic Campaign Rally, Crowd Does Something 'Weird'
http://www.theblaze.com/stories/2014/10/19/during-obamas-speech-at-democratic-campaign-rally-crowd-does-something-weird/
Democratic National Committee chief predicts Dems 'are going to hold the Senate'
"Rep. Debbie Wasserman Schultz, the leader of the Democratic National Committee, said Sunday that her party will keep control of the Senate next month, suggesting that a GOP effort to drag President Obama into races is a failed strategy. "We are going to hold the Senate," the Florida lawmaker told "Fox News Sunday." "The president is not on the ballot." Her remarks come weeks after Obama argued that he indeed was "not on the ballot this fall" but that "every single one" of his policies are. Since the start of the 2014 election cycle, Republicans have tried to tie incumbent Democrats to some of the Obama administration's policies and actions that have alienated many voters — including ObamaCare and the IRS targeting of conservative political groups. Those efforts have been a centerpiece of tight Senate races such as the one in Kentucky, where Senate Minority Leader Mitch McConnell has continuously tried to tie Democratic challenger Alison Lundergan Grimes to ObamaCare and the president's efforts to put tighter regulations on the coal industry — a key part of the state's economy. "Republicans are desperate to put him on the ballot because they're trying to turn away from their own terrible record," Wasserman-Schultz said. She made her prediction amid a majority of polls that give Republicans at least a 60 percent chance of retaking the upper chamber, including a Washington Post forecast that gives the GOP a 93 percent chance."
http://www.foxnews.com/politics/2014/10/19/wasserman-schultz-predicts-are-going-to-hold-senate/
Republican Strategist: GOP Midterm Win Coming Thanks To 'Conga Line Of Screw-ups' By Obama [VIDEO]
http://dailycaller.com/2014/10/19/republican-strategist-gop-midterm-win-coming-thanks-to-conga-line-of-screw-ups-by-obama-video/
Voters Poised to Hit Brakes on Obama, Dems
"Midterm elections are the political equivalent of a gas pedal or a brake pedal. This will be a brake-pedal election, centered on competency and trust — from the launch (disastrously) of the healthcare.gov website, to telling Americans (incorrectly) that if they like their health-care policy they can keep it, to not caring for veterans, the growth of ISIS and the handling (or, more appropriately, mishandling) of the Ebola crisis."
http://www.realclearpolitics.com/articles/2014/10/19/voters_poised_to_hit_brakes_on_obama_dems_124347.html
Obama's standing with women hurts Senate Dems
"In battleground states across the country, Obama is underwater with female voters — especially women unaffiliated with a political party — and it's making it harder for Democrats to take advantage of the gender gap, according to public polling and Democratic strategists. Already Democrats are taking a beating from men, who back Republicans over Democrats by double digits in most of the key Senate races. But to overcome that deficit, Democrats need to win over female voters by a wider margin in battleground states like Colorado, Iowa, Alaska, North Carolina and New Hampshire. That task that will be the primary focus of Democratic campaigns as they prepare an intensive voter-turnout operation. First, they must overcome the Obama factor. After defeating Mitt Romney by 11 points among women in 2012, the president has seen his approval rating drop sharply with females, particularly in the battleground states.
In Alaska, for instance, Obama lost soundly in 2008 and 2012. But he's only gone downhill from there, especially among female voters, only 29 percent of whom give him high marks. Obama's unpopularity could be having a spillover effect on Sen. Mark Begich (D-Alaska), who is fighting for his political life against Republican Dan Sullivan. In one recent CNN/ORC poll of likely voters, Begich was losing women to Sullivan by 7 points. Begich disputes the validity of the poll, but he knows full well that female voters will be a key part of his equation if he manages to pull off a win next month. So he's hammering home Sullivan's opposition to abortion rights and pay equity legislation and slams his views on birth control and a version of the Violence Against Women Act. In an interview, Begich said voters will see "a clear contrast" in the coming two weeks when the candidates square off for six more debates before Election Day.
While he acknowledged Obama's poor standing among Alaska women remains a "big piece" of the hurdle he needs to clear, he said he has been making the case to voters that the president will soon be gone."
http://www.politico.com/story/2014/10/senate-democrats-women-voters-2014-elections-112010.html
"I Won't Say I Voted for Obama" virus seems to be spreading faster than that other one
http://hotair.com/archives/2014/10/18/i-wont-say-i-voted-for-obama-virus-seems-to-be-spreading-faster-than-that-other-one/
Clinton seeks to boost Democrats in Arkansas
http://www.oanow.com/apwire/news/national/article_f8c26e90-7506-5cdc-9ee5-657754b5a27f.html
Sec. Grimes launches Eastern Kentucky bus tour
http://www.wkyt.com/wymt/home/headlines/Grimes-Senate-Campaign-Makes-Stop-in-Pike-County-279680972.html
Tillis-Hagan showdown could be nation's most expensive Senate race ever
"From the Koch brothers and Art Pope to George Soros and Michael Bloomberg, wealthy donors are making North Carolina's U.S. Senate race one of America's first $100 million contests. Outside groups continue to flood the state with ads and accusations, forcing Democratic U.S. Sen. Kay Hagan and Republican Thom Tillis to keep scrambling for dollars in the campaign's final two weeks. Money spent or committed in the race is poised to top $103 million, according to public records and interviews with donors. Three-quarters of it comes from party and interest groups. More than $22 million is "dark money" from groups that don't disclose their donors."
http://www.charlotteobserver.com/2014/10/18/5250909/tillis-hagan-showdown-could-be.html#.VESfc76RafQ
Black Vote Seen as Last Hope for Democrats to Hold Senate
http://www.nytimes.com/2014/10/19/us/in-black-vote-democrats-see-lifeline-for-midterms.html?_r=0
GOP: 'Aren't we tired of the way Washington fails to listen to us?'
"House Candidate Lee Zeldin of New York gives the Republican Party's Weekly Remarks
Hello, I'm Lee Zeldin, and I'm the Republican candidate for New York's First Congressional District here on Long Island, a special place where I was born and raised. Let me start by saying that our hearts go out to all those affected by the Ebola outbreak. Right now, the president and his administration need to be taking every necessary step to protect the American people. (Scroll to bottom for video of these remarks.) Today, I just want to share with you the most important reason I'm running for Congress. There are two of them actually, and they're our beautiful twin daughters, Arianna and Mikayla. They inspire my wife, Diana, and I every day to do all we can to provide them and their generation with more opportunities than we had.
That's just the American way, but that is not the path we find ourselves on right now. Our government spends more than it takes in, fails to keep basic promises to our veterans, and squanders opportunity after opportunity to create good-paying jobs. Instead of courage, we see caution and inaction. Aren't we tired of the way Washington fails to listen to us? This November 4th is our chance to send a message that the challenges we face can't wait. That it's time to turn things back in the right direction. We can start by focusing on creating good-paying, private sector jobs. Too often in today's economy, people find themselves taking second, third jobs, and that's still not enough to make ends meet. We can do better, and help families get ahead, not just get by. We need to fight for our veterans who fought for us. We can't rest until we know the VA will be able to provide the first-rate, 21st-century care our men and women in uniform deserve. We need to repeal and replace ObamaCare with solutions that cost less and guarantee more freedom, certainty and security. And we have to improve our education system, to put parents in charge of their kids' education, and give every child an opportunity to succeed.
I know we can do this. It's going to take hard work, tough decisions, and embracing the duty we all share to protect and pass on the blessings on which our country was built. That's why I proudly served as a U.S. Army paratrooper in the 82nd Airborne Division, why I still serve as a major in the Army Reserves, and why I'm running for Congress now. Together, we can end the dysfunction, and restore the American Dream for our kids and grandkids. They're what this is all about. Thank you for listening, and have a great weekend."
http://news.investors.com/Politics-Andrew-Malcolm/101814-722354-lee-zeldin-republican-weekly-remarks-economy.htm?ven=rss&utm_source=feedburner&utm_medium=feed&utm_campaign=Feed%3A+PoliticRss+%28Politic+RSS%29
NATIONAL SECURITY QUESTIONS DEMOCRATS MUST ANSWER THIS MIDTERM SEASON
http://www.breitbart.com/Big-Peace/2014/10/18/National-Security-Questions-Democrats-Must-Answer-This-Midterm-Season
Obama: 'We can't give in to hysteria or fear' of Ebola
"President Obama on Saturday sought to tamp down fears of an Ebola outbreak and defend his administration from Republican critics who have called for a more aggressive response to the disease, including sealing off U.S. borders to visitors from countries battling widespread outbreaks. "We can't just cut ourselves off from West Africa, where this disease is raging," Obama said in his weekly radio address. "Trying to seal off an entire region of the world — if that were even possible — could actually make the situation worse." Such actions would make it harder for American health-care workers, soldiers and supplies to reach stricken areas and could prompt residents of countries in West Africa where Ebola is still spreading to try to evade screening on their way to the United States or Europe, Obama said. The president's main message was one of calm, coming at a time of growing worry in communities throughout the country. "We can't give in to hysteria or fear, because that only makes it harder to get people the accurate information they need," Obama said. "If we're guided by science — the facts, not fear — then I am absolutely confident we can prevent a serious outbreak here in the United States." Later on Saturday, Obama received updates on the process to identify and monitor individuals who may have come into contact with Ebola patients in Dallas. The president also was informed about measures to ensure that the city had all the resources it needed to diagnose new cases, the White House said."
http://www.washingtonpost.com/national/obama-we-cant-give-in-to-hysteria-or-fear-of-ebola/2014/10/18/3c0ed856-56ef-11e4-ba4b-f6333e2c0453_story.html
President Obama urges nation to keep Ebola cases 'in perspective'
"Trying to calm an increasingly alarmed public, President Obama on Saturday urged Americans to keep the Texas Ebola cases "in perspective," as the Centers for Disease Control and Prevention prepared new guidelines for health care workers who might handle patients with the deadly virus. In his weekly radio address, Obama stressed that in a nation of more than 300 million people, only three Ebola cases have been diagnosed. "This is a serious disease," he said, "but we can't give in to hysteria or fear, because that only makes it harder to get people the accurate information they need." The remarks came amid a growing public concern over the virus that has killed 4,500 people in West Africa and last month landed in the U.S. when Thomas Eric Duncan arrived in Dallas from Liberia. Duncan died of the disease Oct. 8, and two registered nurses who treated him at Texas Health Presbyterian Hospital in Dallas have since contracted Ebola. On Saturday, Duncan was remembered at a memorial service in Salisbury, N.C., as a compassionate man whose virtues may have led to his infection in his native Liberia and death as the first victim of the disease in the United States. Duncan's neighbors in Liberia believe he was infected by helping a pregnant neighbor who later died from Ebola."
http://www.sfgate.com/news/article/President-Obama-urges-nation-to-keep-Ebola-cases-5832122.php
Obama: US can't cut itself off from West Africa
http://www.washingtonexaminer.com/obama-us-cant-cut-itself-off-from-west-africa/article/feed/2174208?custom_click=rss
Obama declares: 'Ebola is actually a difficult disease to catch'
http://news.investors.com/Politics-Andrew-Malcolm/101814-722353-ebola-nurses-obama-army-reserves-national-guard.htm?ven=rss&utm_source=feedburner&utm_medium=feed&utm_campaign=Feed%3A+PoliticRss+%28Politic+RSS%29
'EBOLA CZAR' ABSENT FROM WHITE HOUSE EBOLA STRATEGY MEETING
"Ron Klain, the newly-appointed "Ebola Czar" for Barack Obama's administration, did not attend a White House meeting Friday discussing the federal response to the domestic threat of the deadly Ebola virus. An email blast from the White House listing the meeting's participants did not include Klain, who was given the position earlier in the day."
http://www.breitbart.com/Big-Government/2014/10/17/Ebola-Czar-Absent-from-White-House-Ebola-Strategy-Meeting
GOP: Ebola "czar" Ron Klain steeped in politics, not medicine
http://www.cbsnews.com/news/gop-ebola-czar-ron-klain-steeped-in-politics-not-medicine/
Ebola Czar: Et Tu Al Hunt?
"When Obama has lost liberal Al Hunt with his choice of Ron Klain for Ebola czar … well, you get the picture. I've know Ron Klain for years, respecting him as a smart operative who understands the nexus of politics and policy. His selection yesterday by President Barack Obama as the "Ebola czar" is a bad choice that will not stop the Democrats' political problems on this issue.
While conservatives may not usually have much in common with the thinking of Al Hunt, it's difficult to disagree with him this time out. Many said as much early on. Were Obama a mature, competent leader, he would have recognized the lead for same in this case, most especially one capable of bridging the current political divide."
http://www.breitbart.com/InstaBlog/2014/10/19/Ebola-Czar-Et-Tu-Al-Hunt
Obama's Ebola Czar Is A Dangerous Mistake: Here Are 3 Who Could Do The Job
http://www.forbes.com/sites/steveforbes/2014/10/19/obamas-ebola-czar-is-a-dangerous-mistake-here-are-3-who-could-do-the-job/
Obama to seek Congress funding in Ebola fight
http://www.houstonchronicle.com/news/nation-world/nation/article/Obama-to-seek-Congress-funding-in-Ebola-fight-5832488.php
WHO says it won't discuss Ebola mistakes document
"The World Health Organization said Saturday that it wouldn't explain details contained in an internal document obtained by The Associated Press in which the U.N. health agency said it fumbled early attempts to contain the Ebola outbreak in West Africa. In the draft document, which wasn't released publicly, WHO blamed numerous factors for the now explosive Ebola epidemic, including incompetent staff, bureaucracy and a lack of reliable information. "WHO will not do interviews or explain details on this document until it is completed," the health agency said in a statement Saturday. "WHO believes in transparency and accountability and will release this review when it is fact-checked." So far, Ebola has been blamed for 4,546 deaths in West Africa out of at least 9,191 cases. WHO estimated that there could be 10,000 cases every week by December unless stronger measures are enacted to fight the outbreak. WHO said in the draft document that "nearly everyone" involved in the response to Ebola failed to notice factors that turned the outbreak into the biggest-ever on record. When Doctors Without Borders warned in April that Ebola cases were out of control, a dispute on social media broke out between the charity and a WHO spokesman who insisted the virus was being contained. According to the internal report, it was only in June that WHO's chief, Dr. Margaret Chan, was alerted to the seriousness of the outbreak — and of the organization's botched efforts in West Africa. At a meeting of WHO's network of outbreak experts in June, Dr. Bruce Aylward, normally in charge of polio eradication, emailed Chan about the major concerns being raised about WHO's leadership in West Africa, telling her that some of the agency's partners — including national health agencies and charities — believed WHO was "compromising rather than aiding" the response to Ebola. In its statement on Saturday, WHO said it would conduct "a full review and analysis" of the global response to Ebola once the outbreak is over. Canada's government, meanwhile, said it will start shipping an experimental Ebola vaccine to WHO on Monday. Canada will send 800 vials of the vaccine in three shipments."
http://www.foxnews.com/health/2014/10/18/who-says-it-wont-discuss-ebola-mistakes-document/
Ted Cruz SLAMS Obama: Lack of Travel Ban Arguments 'Don't Make Sense' [VIDEO]
"Ted Cruz is at it again. The Texas senator hit President Barack Obama left and right for his missteps and mistakes combating the ongoing Ebola scare currently facing the U.S on CNN's "State of the Union" Sunday. His point of contention is the lack of a travel ban from West Africa, which he says would aid the U.S. in warding off a possible outbreak. "We should stop issuing travel visa's from Liberia. Which, interestingly enough, the neighboring countries in Africa have done. What we need from the president is serious leadership to protect the American people," Cruz said. "It shouldn't be a partisan issue. We should be protecting citizens of this country." Host Candy Crowley pushed Cruz, pressing him about what he would do if he were the president and the doctors were advising against a travel ban, as they currently with Obama. "The doctors and the experts that are saying this are working for the administration and repeating the administration's talking points, and their arguments don't make sense."
http://dailycaller.com/2014/10/19/ted-cruz-slams-obama-lack-of-travel-ban-arguments-dont-make-sense-video/
Republican Makes a Powerful Case for a Travel Ban — Despite What the 'Experts' Say
http://www.theblaze.com/stories/2014/10/19/republican-makes-a-powerful-case-for-a-travel-ban-despite-what-the-experts-say/
FRUM: OBAMA CORRECTLY 'TAKING A RISK WITH AMERICANS' ON TRAVEL BAN
http://www.breitbart.com/Breitbart-TV/2014/10/17/Frum-Obama-Correctly-Taking-a-Risk-With-Americans-on-Travel-Ban
ALAN GRAYSON CALLED FOR EBOLA TRAVEL BAN IN JULY; OBAMA 'INEXPLICABLY' IGNORED REQUEST
"On July 29, Representative Alan Grayson (D-FL) became the first member of Congress to formally call on the Obama administration to ban travel from the three countries in West Africa experiencing Ebola outbreaks.  In a letter to Secretary of State John Kerry and Secretary of the Department of Homeland Security Jeh Johnson dated July 29, Grayson stated, "I write to request the imposition of a travel ban on the citizens of Guinea, Liberia, and Sierra Leone, and any foreign person who has visited one of these nations 90 days prior to arriving in the United States."  But both the State Department and Homeland Security ignored his request. Instead, on August 15, Homeland Security's United States Customs and Immigration Service (USCIS) announced the implementation of a new policy, "Ebola Outbreak-related Immigration Relief Measures to Nationals of Guinea, Liberia and Sierra Leone Currently in the United States," that made it easier for citizens of these countries with visas to extend their stay in the United States, as Breitbart News reported on Friday."
http://www.breitbart.com/Big-Government/2014/10/18/Congressman-Alan-Grayson-Called-for-West-Africa-Travel-Ban-in-July-Obama-Inexplicably-Ignored-Request
DOES NUNN SUPPORT A FULL EBOLA TRAVEL BAN?
"Georgia Senate Democratic candidate Michelle Nunn released a statement on Friday altering her position on the current Ebola crisis. Nunn originally said she would defer to "the CDC and other scientists and public health practitioners" on how the administration should respond. However, after members of Congress had grilled CDC Director Dr. Tom Frieden on Thursday at a hearing, she changed her stance and called for "temporary" travel restrictions for everyone except military and aid workers. According to The Atlanta Journal Constitution, Nunn said in the release: As we continue to gain new information about this horrible disease, our public health officials should take every precaution to make sure that it doesn't spread. I support a temporary travel ban to affected countries in West Africa with an exception for military and health workers. Scientists and public health experts at the CDC are in the best position to guide our response to this crisis, but our leaders in Washington must provide clear, bipartisan and strong leadership as well as the resources we need to stop the spread of Ebola." Frieden made a similar recommendation on Fox News Channel's The Kelly File when he stated on Tuesday,
"We've already recommended that all non-essential travel to these countries be stopped for Americans," Frieden stated. "We've already put into place screening at the airports where people are leaving and screening at airports where people are arriving here." In contrast, Nunn's GOP opponent businessman David Perdue released his own statement on the issue and supports broader travel restrictions into the U.S. : Georgia is now at the forefront of our national response to Ebola. President Obama once again failed to lead and took a serious threat far too lightly….Georgians deserve to know their government is handling our domestic response to Ebola with a sense of urgency. The Obama administration must protect Americans with an aggressive comprehensive plan to stop the spread of this deadly disease, including immediate flight and travel restrictions to prevent additional individuals from entering the United States from Ebola-stricken countries." After reading Nunn's statement on  Fox News Channel's Special Report, host Brett Baier said to the panel, "Nobody is worried about the 'to'," he said. "They're worried about the 'from'."
http://www.breitbart.com/Big-Government/2014/10/17/Does-Nunn-Support-a-Full-Ebola-Travel-Ban
WHITE HOUSE: TRAVEL BAN 'NOT IN THE BEST INTEREST' OF AMERICANS' SAFETY
http://www.breitbart.com/Big-Government/2014/10/17/WH-Ebola-Travel-Ban-on-the-Table-but-Not-Being-Considered-to-Protect-Americans
Wanted: Ebola screeners at JFK for $19 an hour
"Coast Guard corpsmen with EMT training are also being recruited for the risky screening gig, a source said. About 150 people travel from or through the three Ebola-afflicted countries to the US every day, customs officials said. Most of them land at JFK, where officers fear catching the deadly disease. "We were told what to do for a passenger, but what happens with us? What if I get a fever? What should I do?" one officer said. The officer was also troubled by possible flaws in the screening plan. "For example, if someone has 108 fever and we catch it after they deplane, there were 132 other people on the plane with him and you just let them go," he said.
"You just possibly contaminated the person next to you and the flight attendant who handed you something." Meanwhile, a law-enforcement official at JFK was outraged over the handling of a plane carrying a man from Nigeria who died following an onboard vomiting fit.
The door to the jet was already open when first responders showed up. Even though Ebola isn't airborne, the official insisted it could have been a potential health threat. "We don't know if anybody bolted from that plane or if the inside of the door is contaminated," he said."
http://nypost.com/2014/10/18/airports-now-hiring-medics-for-ebola-screening/
Military Preps 30 Person Ebola "Quick Strike Team"
"Comprised of 30 members, including 5 doctors, 20 nurses and 5 trainees with the capability to deploy within 72 hours, the military is setting up an Ebola "Quick Strike Team" tasked with providing "direct treatment to Ebola patients inside the United States." The concept is said to have come out of Obama's recent White House meeting, one in which reports had him berating staff for an inadequate response to the growing crisis around Ebola. The Pentagon has been working to determine what assistance it could offer the civilian health care sector following a White House meeting last week during which President Barack Obama said he wanted a more aggressive response, according to two Defense officials. Rear Adm. John Kirby released a statement that said, in part: "In response to a request by the Department of Health and Human Services — and as an added prudent measure to ensure our nation is ready to respond quickly, effectively, and safely in the event of additional Ebola cases in the United States — (Defense Secretary Chuck Hagel) today ordered his Northern Command Commander, Gen. Chuck Jacoby, to prepare and train a 30-person expeditionary medical support team that could, if required, provide short-notice assistance to civilian medical professionals in the United States."
http://www.breitbart.com/InstaBlog/2014/10/19/Military-Preps-30-Person-Ebola-Quick-Strike-Team
101st Airborne Won't Get Full Protective Hazmat Suits for Ebola Mission in West Africa
http://www.thegatewaypundit.com/2014/10/101st-airborne-wont-get-full-protective-hazmat-suits-for-ebola-mission-in-west-africa/
"Face The Nation" Panel: Can Government Handle Ebola? People Are Losing Confidence
http://www.realclearpolitics.com/video/2014/10/19/face_the_nation_panel_can_government_handle_ebola_people_are_losing_confidence.html
NYT Reporter: Ebola Another Example Of Obama Not Running Competent Government [VIDEO]
"As talking heads banter incessantly about whether Ebola should be a politicized issue, one thing is certain, according to New York Times reporter Jonathan Martin: this is a winning issue for the GOP with the midterms lurking just 16 days away. 'This is a gift-wrapped issue for the GOP," Martin told CNN's John King Sunday morning. "The fact is this is one more example they can cite to point out that President Obama has not run a competent federal government," he said. "It's a pretty visceral issue." "The second issue is this larger question of a world coming undone. And the backdrop of events to which this election is playing out, whether it's beheadings. Whether it's Ebola. The events taking place with Vladimir Putin," said the NYT reporter. "For Republicans, they simply have the point in saying "Competence and Chaos?" and that's a pretty compelling message in a year that's structurally good for them anyways."
http://dailycaller.com/2014/10/19/nyt-reporter-ebola-another-example-of-obama-not-running-competent-government-video/
TOP NIH OFFICIAL: BUDGET CUTS NOT TO BLAME FOR LACK OF EBOLA VACCINE
"The head of the National Institute of Allergy and Infectious Diseases said on Sunday that budget cuts are not to blame for the Obama administration's failure to produce an Ebola vaccine. "You can't say that. I think you can't say we would or would not have this or that. Everything is slowed down, but I wouldn't make that statement," said National Institute of Allergy and Infectious Diseases chief Dr. Anthony Fauci on NBC's Meet the Press on Sunday.
Fauci added, "I won't agree with that. I have to tell you quite honestly, I think the NIH has had constraints in resources for ten years, and all the biomedical research has been less than its robust activity." Fauci's comments contradict those made by NIH chief Dr. Francis Collins, who told the Huffington Post: "Frankly, if we had not gone through our 10-year slide in research support, we probably would have had a vaccine in time for this that would've gone through clinical trials and would have been ready."
http://www.breitbart.com/Big-Government/2014/10/19/Top-NIH-Official-Budget-Cuts-Not-to-Blame-for-Lack-of-Ebola-Vaccine
Ebola in Nurse who Flew Possibly Worse Than First Thought
http://www.newsmax.com/Headline/US-Ebola-Frontier-Airlines/2014/10/18/id/601527/
More Than 100 Monitored for Ebola Symptoms in Ohio
http://abcnews.go.com/US/wireStory/100-monitored-ebola-symptoms-ohio-26295722
TSA Officer Who Patted Down Second Nurse to Contract Ebola Is Placed on Leave, Will Self Monitor
http://www.theblaze.com/stories/2014/10/19/tsa-worker-who-patted-down-second-nurse-to-contract-ebola-is-placed-on-leave-will-self-monitor/
CIDRAP DIRECTOR: TWO EBOLA POSSIBILITIES THAT 'SHOULD KEEP US UP AT NIGHT'
http://www.breitbart.com/Big-Government/2014/10/19/CIDRAP-Director-Two-Ebola-Possibilities-Should-Keep-You-up-at-Night
U.S. Humanitarian Aid Going to ISIS
Not only are foodstuffs, medical supplies—even clinics—going to ISIS, the distribution networks are paying ISIS 'taxes' and putting ISIS people on their payrolls.
http://www.thedailybeast.com/articles/2014/10/19/u-s-humanitarian-aid-going-to-isis.html
Suspected Militants From Al Qaeda-Linked Terror Group Try to Enter Kenya With TNT and Suicide Vests. Soldiers Are Having None of That.
http://www.theblaze.com/stories/2014/10/19/suspected-militants-from-al-qaeda-linked-terror-group-try-to-enter-kenya-with-tnt-and-suicide-vests-soldiers-are-having-none-of-that/