News Briefing for Monday, October 13, 2014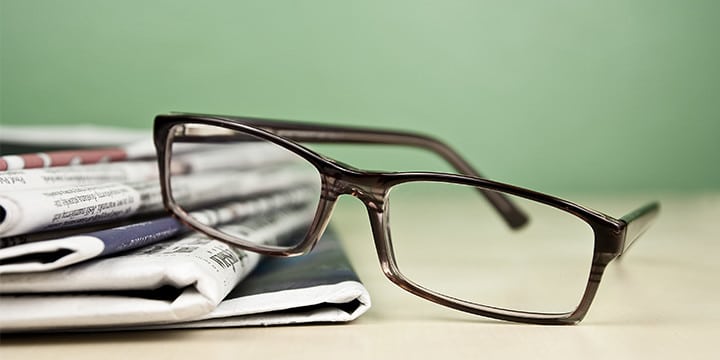 HEALTHCARE:
You can find out your 2015 Obamacare premiums… after the election
http://hotair.com/archives/2014/10/12/you-can-find-out-your-2015-obamacare-premiums-after-the-election/
Obamacare is in hiding until after the election: Column
How our government is obscuring facts about your health insurance until after the election.
"The second Obamacare open enrollment is scheduled to begin on November 15th and end on February 15th. Instead of learning critical lessons from the mistakes of the first open enrollment fiasco, the Obama administration appears to be trying to silence potential critics. Last week, The Wall Street Journal reported that the administration sent an email to the insurance companies participating in Obamacare telling them to keep their mouths shut about the testing of the new health law's enrollment system saying, that unlike last year, they would require "all testers (the insurance companies) to acknowledge the confidentiality of this process" before they would be allowed to participate. The administration reminded insurers that their confidentiality agreement with the Obama administration means that insurance executives "will not use, disclose, post to a public forum, or in any way share Test Data with any person or entity, included but not limited to media…" This includes any "results of this testing exercise and any information describing or otherwise relating to the performance or functionality" of the Obamacare enrollment and eligibility system. A year ago when the Obamacare enrollment system crashed and shut out millions of people trying to sign up for health insurance the only credible information we had came from the insurers who were participating in the program. During Obamacare's first few weeks the administration refused to admit anything was wrong. In fact, just as consumers were vainly trying to sign up for insurance then Secretary of Health and Human Services Kathleen Sebelius encouraged people to keep trying saying, "We're working to ensure it's easy to use," arguing that more than 13 million people had visited the site, proof of "extraordinary" interest. She told all of us that HealthCare.gov was "open for business." But as we now know, the truth was a lot different. That's not the only way the administration continues to use dubious methods to manage public opinion. Last month the administration announced that 7.3 million people were insured under Obamacare as of mid-August. That was the first announcement of enrollment made by the administration since April. They provided just one number and no backup and admitted that they had been collecting enrollment data from insurers all along. They conveniently reported this figure just before enrollment is expected to take a big fall when thousands of people hit the deadline to clear up discrepancies in their income and legal resident status or risk losing subsidies or coverage altogether. We still don't know how many lost coverage or are still in limbo. The administration has trumpeted the low average health insurer rate increases for 2015. But these low average increases have more often been low because the majority of insurers who did not get much enrollment have cut their rates while the insurers that got most of the enrollment have raised their rates. But current participants in the 36 federally run state insurance exchanges and most state-run exchanges won't see their own renewal rates until the open enrollment is about to begin. In short, the administration is comparing different plans with different benefits between 2014 and 2015. Those who want to keep the same plan might have big price increases. So why all this effort to keep clear information away from the public? Why put a gag rule on insurance companies from talking about just how well the second version of HealthCare.gov is working when we will all know anyway in less than six weeks when open enrollment begins? Why not open their books and give us a good look at who is really enrolled in the program? Why not now let consumers know now what their 2015 Obamacare health insurance rates look like? For the same reason the administration delayed the start of the 2015 open enrollment from last year's October 1st start date to November 15th this year. There is an election on November 4th. Every administration spins the facts. But when it comes to a lack of openness and transparency about Obamacare, this administration has no peer."
http://www.usatoday.com/story/opinion/2014/10/12/obamacare-health-care-enrollment-transparency-lacking-column/16933173/
New strategy: Underselling Obamacare for Year 2
"The Obama administration vastly oversold how well Obamacare was going to work last year. It's not making the same mistake this year. Gone are the promises that enrolling will be as easy as buying a plane ticket on Orbitz. The new head of HHS is not on Capitol Hill to promise that HealthCare.gov is on track. And no one is embracing Congressional Budget Office projections of total sign-up numbers. Sobered — and burned — by last fall's meltdown of the federal website, the administration is setting expectations for the second Obamacare open enrollment period as low as possible. Officials say the site won't be perfect but will be improved. They refuse to pinpoint how many people they plan to enroll, instead describing general goals of reducing the number of uninsured and providing a positive "customer experience" — not exactly metrics that can be immediately judged. "What we have said is that the experience will be better," Health and Human Services Secretary Sylvia Mathews Burwell told reporters on Thursday. "It will not be perfect. We know that, and we know that there will be issues that will be raised as we go on in the process." Andy Slavitt, principal deputy administrator for the Centers for Medicare & Medicaid Services and one of the people responsible for HealthCare.gov's technology, wouldn't make any projections on how the website would operate when open enrollment begins Nov. 15.
"We are much more comfortable talking about results than expectations," Slavitt said Wednesday. "We are extremely focused on meeting our milestones. We're very focused on making sure that everyone has a good customer experience."
http://www.politico.com/story/2014/10/obamacare-strategy-year-2-111814.html
California's corrupt Obamacare exchange
"Covered California, the state's Obamacare health insurance exchange, let $184 million in no bid contracts – including millions to a firm that has ties to the exchange's executive director. Associated Press: "Covered California's no-bid contracts were for a variety of services, ranging from public relations to paying for ergonomic adjustments to work stations, according to an Associated Press review of contracting records obtained through the state Public Records Act. Several of those contracts worth a total of $4.2 million went to a consulting firm, The Tori Group, whose founder has strong professional ties to agency Executive Director Peter Lee, while others were awarded to a subsidiary of a health care company he once headed. Awarding no-bid contracts is unusual in state government, where rules promote "open and fair competition" to give taxpayers the best deal and avoid ethical conflicts. The practice is generally reserved for emergencies or when no known competition exists. Covered California was created in 2010 and given broad authority to award no-bid contracts as a way to meet tight federal deadlines for getting the new health insurance marketplace operational by last year. The same law also exempted it from sections of the state's public records law, a loophole lawmakers closed last year after it was disclosed by the AP. The agency confirmed some no-bid contracts were awarded to people with previous professional ties to Lee, but emphasized Covered California was under pressure to move fast and needed specialized skills. The fledgling exchange "needed experienced individuals who could go toe-to-toe with health plans and bring to our consumers the best possible insurance value. Contractors like The Tori Group possess unique and deep health care experience to help make that happen and get the job done on a tight deadline," Lee said in a statement. "As this organization matures," he added, "we will rely less on private contractors." With so much taxpayer money in play, a government watchdog group said more oversight is essential. Kathay Feng, executive director of California Common Cause, said she recognized the need to free Covered California from cumbersome contracting rules that could have hampered its ability to meet Affordable Care Act deadlines. But with tens of millions of taxpayer dollars at issue, "some accountability and transparency is needed, whether through audits or an alternative oversight body," she said, adding, "To spend $4.2 million on anything, let alone a contract to a friend and former colleague, raises serious questions."
http://www.americanthinker.com/blog/2014/10/californias_corrupt_obamacare_exchange.htm California's health insurance exchange awards $184 million in no-bid contracts
California's health insurance exchange awards $184 million in no-bid contracts
http://www.foxnews.com/politics/2014/10/13/california-health-insurance-exchange-awards-184-million-in-no-bid-contracts/
Hispanics want Obamacare for illegal immigrant 'dreamers'
White House vows executive action on immigration reform after election
"Under government policy, illegal immigrants are barred from buying insurance on Obamacare's exchanges, and about half the states also prohibit them from getting Medicaid benefits. But the National Hispanic Leadership Agenda said those whom Mr. Obama has freed from the danger of deportation should be considered "lawfully present for all purposes, including eligibility for public benefits and affordable health care." "NHLA asks that you apply the fairness and equality that your Administration has shown in various other areas in the health care context and ensure that no one — regardless of their immigration status — lacks access to critical health care services," Hispanic leaders said in their letter. Nearly 600,000 illegal immigrants had been approved for tentative legal status under what the administration labeled Deferred Action for Childhood Arrivals (DACA). Their status means they cannot be deported for two years from the time of their approval, and they can apply to renew that status every two years. They have also been given work permits. Most states have also decided to allow them driver's licenses.
http://www.washingtontimes.com/news/2014/oct/12/hispanics-want-obamacare-for-illegal-immigrant-dre/?utm_source=RSS_Feed&utm_medium=RSS
Susan Collins Says It's Too Late To Repeal Obamacare
"Sen. Susan Collins (R-Maine) thinks it's time for Republicans to let go of their efforts to repeal Obamacare. Speaking to an NBC affiliate in Portland on Thursday, Collins argued that the GOP has missed its chance to get rid of the health care law entirely. She noticeably did not say whether she would vote to repeal or defund Obamacare, despite being asked. "You know at this point, I think we're past that," Collins said. "I think it would've been much better if there'd been a bipartisan bill crafted in 2008 that had provisions that both parties could agree on, such as prohibiting insurance companies from discriminating against people with pre-existing conditions." "I think at this stage what we should do is a number of bills that would fix flaws in Obamacare. I think we're past the point of being able to repeal the bill altogether," she added. "And as you point out, there are some good provisions in the bill, as well as some that have increased the cost of health care."
http://www.huffingtonpost.com/2014/10/10/susan-collins-obamacare_n_5967106.html
Ohio congressional candidates explain their positions on repeal of Affordable Care Act (Obamacare)
"As for the direct question on a repeal:
Republicans Bob Gibbs, Richard May, Mark Zetzer and libertarian David Macko were clear in saying they favored a repeal.
Republican Jim Renacci said he would support a full repeal "coupled with replacement legislation." He also said in his answer that going back to the old system is not an option.
Republican David P. Joyce said he opposed the law, but did not directly say whether he favored a straight repeal.
Democrats Marcy Kaptur, Marcia Fudge, Michael Wager and Pete Crossland, as well as independents George Skalsky and Cory Hoffman said they opposed a straight repeal. They also added comments about the changes they would like to see."
http://www.cleveland.com/open/index.ssf/2014/10/ohio_congressional_candidates.html
IMMIGRATION:
10 ILLEGAL IMMIGRANT MINORS DIAGNOSED WITH TB
"Ten unaccompanied alien children (UAC), who entered the U.S. illegally, were diagnosed with Tuberculosis (TB) between January through September, CNS News is reporting. All were detained while trying to enter the United States from the Mexican border, according to the Department of Health and Human Services' Office of Refugee Resettlement (ORR). Their points of entry were not disclosed. According to CNS News, these children were allowed to stay in the United States. ORR spokesman Kenneth Wolfe told the news outlet in an email that the children were isolated and treated, "after being rendered non-infectious, all 10 were released to verified sponsors in the U.S." Wolfe also said, "The respective local health department connects with the health department in the city in which the child is released through the inter-jurisdictional TB notification system, and our Office of Refugee Resettlement also notifies the state.  Then, the local TB control program follows up with the child and family." He said that none of the illegal minors with active TB are currently in the UAC program. Besides the 10 illegal minors diagnosed with TB, 125 were also diagnosed with chicken pox (Varicella), according to the article. Wolfe also told CNS News that the ORR has not had reports of other diseases requiring isolation. He said that the ORR follows CDC guidance on these and other public health concern matters."
http://www.breitbart.com/Breitbart-Texas/2014/10/12/10-Illegal-Immigrant-Minors-Diagnosed-with-TB
10 Unaccompanied Illegal Alien Minors Diagnosed With TB
http://cnsnews.com/news/article/melanie-hunter/10-unaccompanied-illegal-alien-minors-diagnosed-tb
Illegal immigration jumps for third straight year under Obama
"Illegal immigration on the southwestern border spiked 14 percent over the past year, marking the third straight increase, though Homeland Security Secretary Jeh Johnson said it was almost all because of the surge of illegal immigrant children and families from Central America — a crisis he said is subsiding. In a broad speech on the state of border enforcement, Mr. Johnson promised more transparency from his department but challenged the press to be responsible in reporting on threats such as Ebola and the possibility of terrorists crossing the border. However, he said the summer flood of unaccompanied Central American children and families has fallen to rates not seen since 2012. "The worst is over for now," Mr. Johnson said in remarks to the Center for Strategic and International Studies. Overall, the Border Patrol apprehended 479,377 illegal immigrants in fiscal year 2014, a jump of nearly 65,000 in one year alone and almost a 45 percent increase over the low point in 2011, when fewer than 330,000 were apprehended. Still, it's far less than the million-plus catch recorded every year in the middle of the last decade, or the record 1.6 million illegal immigrants caught in 2000."
http://www.washingtontimes.com/news/2014/oct/9/illegal-immigration-leaps-third-straight-year/
TODDLER ALLEGEDLY DRUGGED, SMUGGLED ACROSS BORDER TO REUNITE WITH MOTHER
"A smuggler attempting to take a 3-year-old girl from Mexico to her mother in the U.S. allegedly drugged the child. Authorities caught the smuggler, 24-year-old Maria Guadalupe Gutierrez, as she attempted to cross the Pharr International Bridge on the Texas-Mexico border, according to Action4 News. Gutierrez and the child were in a taxi at the time.  While going through the check point, Gutierrez gave U.S. Customs and Border Protection authorities a U.S. passport with her information on it, as well as a birth certificate for the girl in the car. The birth certificate reportedly stated that the child was from Edinburg, Texas.  Gutierrez told officers that the girl, who appeared to be sleeping, was her friend's daughter. Officers became suspicious when they told Gutierrez to wake up the toddler, and she was unresponsive. It was at this point that officers referred the pair for secondary inspection, according to Action4 News.  It was then that Gutierrez reportedly admitted the child was not a citizen of the United States — rather, she was from Jalisco, Mexico.  Before long, the child's mother, Elida Alvarz-Ortiz, reportedly showed up at the port looking for her daughter. She admitted that Gutierrez was her friend, and that she had provided her with the fake birth certificate.  Action4 News reported that Gutierrez had given the child five milliliters of Oxcarbazepin to make her sleep. Oxcarbazepin is used to treat seizures and epilepsy.  The girl received medical care, and then was taken back to Mexico with her mother."
http://www.breitbart.com/Breitbart-Texas/2014/10/12/Toddler-Allegedly-Drugged-Smuggled-Across-border-to-reunite-with-mother
Latino activist is bringing attention to Americans killed by illegal aliens
http://www.examiner.com/article/latino-activist-is-bringing-attention-to-americans-killed-by-illegal-aliens
GOP's Scott Brown: Secure the borders and halt Obama's defense cuts
"Senate Candidate Scott Brown gives the Republican Party's Weekly Remarks
Hello, I'm Scott Brown, Republican candidate for U.S. senator in New Hampshire. In these closing weeks of the 2014 campaign, Americans are realizing how much is on the line — especially when it comes to national security. We are at a dangerous moment for our country and our friends. It's starting to feel like the world is on fire, with so many crises getting worse, so many adversaries gaining ground. (Scroll down for video of these remarks.) In Iraq and Syria, an expanse of territory larger than New England has now been lost to a terrorist army, ISIS. Our closest ally in the Middle East, Israel, faced rocket attacks by Hamas all summer long. In Iran, the extremist regime is still intent on building nuclear weapons. In Ukraine, America's friends are dealing with belligerence from Vladimir Putin and the Russian army. China, meanwhile, is bullying its neighbors, while also pressing ahead with a massive military buildup. So many challenges, so many threats and problems — and all at the same time. Yet the Obama administration seems only more confused as things unravel. This is what the world looks like without American leadership. So it's hardly surprising that national security is a central issue in this election. I believe our state deserves an independent senator who will put party loyalty aside, and put our national interests first, each and every time—rather than simply voting with President Obama 99 percent of the time. Like many other Republicans, I'm running to restore American leadership. And how about we start by protecting our own borders? ISIS thugs have been threatening for months to send people here to kill Americans unless their demands are met. Well, a porous border is an obvious pathway for terrorists to get in here. And yet, all we've heard from the administration is more talk of amnesty, by executive decree and right after the election. Let's not kid ourselves: When the enemies of our country are planning attacks and our leaders in Washington are planning amnesty, something is wrong. We have got to get serious about guarding this nation's borders and enforcing this nation's laws.
Second, we need to reverse the defense draw-down of the Obama years. We have seen massive reductions in personnel everywhere — Army, Navy, Air Force, Marines. We're now on track to have an Army smaller than it was before the Second World War."
http://news.investors.com/Politics-Andrew-Malcolm/101114-721329-scott-brown-ISIS-is-coming-and-we-are-not-ready.htm?ven=rss&utm_source=feedburner&utm_medium=feed&utm_campaign=Feed%3A+PoliticRss+%28Politic+RSS%29
ZUCKERBERG GROUP RUNS ADS FOR JEANNE SHAHEEN AFTER SCOTT BROWN CAMPAIGNS AGAINST AMNESTY
"A group associated with Facebook co-founder Mark Zuckerberg's pro-amnesty FWD.us is running ads for Sen. Jeanne Shaheen (D-NH) after Republican New Hampshire Senate challenger Scott Brown turned the race into a dead heat by running against illegal immigration.  According to Politico, "the Council for American Job Growth, an affiliate of the Zuckerberg group FWD.us," will spend "nearly $1 million to boost" Shaheen's reelection bid. The ad reportedly "highlights Shaheen's work in Congress on veterans issues" and "doesn't mention immigration at all." Shaheen voted for the Senate's comprehensive amnesty legislation that the Congressional Budget Office determined would lower the wages of American workers. FWD.us has said they would double down on comprehensive amnesty legislation, even as its president Joe Green was recently "forced" out after failing to make progress on amnesty legislation. On Saturday, Brown continued to hammer the political class for pushing amnesty for illegal immigrants while "enemies of our country are planning attacks": When the enemies of our country are planning attacks and our leaders in Washington are planning amnesty, something is wrong.
Scott P. Brown (@SenScottBrown) October 11, 2014"
http://www.breitbart.com/Big-Government/2014/10/11/Zuckerberg-Group-Runs-Ads-for-Jeanne-Shaheen-After-Scott-Brown-Campaigns-Against-Amnesty
SPENDING/BUDGET/ECONOMY:
Obama continues pushing minimum wage hike
http://www.cbsnews.com/videos/obama-continues-pushing-minimum-wage-hike-2/
Obama: 'Could you live on $14,500 a year?'
"President Obama on Saturday pressed Congress to increase the federal minimum wage to $10.10 an hour, saying that doing so would help millions of Americans rise above poverty and spur economic growth. "Ask yourself: could you live on $14,500 a year? That's what someone working full-time on the minimum wage makes," the president said. "If they're raising kids, that's below the poverty line. And that's not right. A hard day's work deserves a fair day's pay." Congress last raised the $7.25 hourly minimum wage seven years ago. Obama said a minimum wage hike of $2.85 would benefit 28 million low-wage workers, most of whom are women. "That extra money would help them pay the bills and provide for their families," he said. "It also means they'll have more money to spend at local businesses — which grows the economy for everyone."
http://washingtonexaminer.com/obama-could-you-live-on-14500-a-year/article/2554683?custom_click=rss
Obama: Let's pay higher wages
http://news.investors.com/Politics-Andrew-Malcolm/101114-721285-obama-minimum-wage-hike-to-ten-ten.htm?ven=rss&utm_source=feedburner&utm_medium=feed&utm_campaign=Feed%3A+PoliticRss+%28Politic+RSS%29
Obama Weekly Address: "I've Done What I Can On My Own" For Minimum Wage
http://www.realclearpolitics.com/video/2014/10/11/obama_weekly_address_ive_done_what_i_can_on_my_own_for_minimum_wage.html
Global funk is latest threat to U.S. economy
"The economy has been jolted by a number of speed bumps since the U.S. exited recession five years ago, and now another hurdle is looming. Even as U.S. growth accelerates, the rest of the world is slowing down. Continental Europe and Japan might be on the verge of another recession and China's economy has clicked down to a lower gear. See the IMF's forecasts on more than 100 countries. What happens around the world is no small matter to American consumers and businesses since trade represents a greater share of the economy than ever before. That's why worries about the global outlook spooked U.S. stock markets last week."
http://www.marketwatch.com/story/global-funk-is-latest-threat-to-us-economy-2014-10-12
Global Slowdown Threatens Recovery
http://www.msn.com/en-us/money/money/global-slowdown-threatens-recovery/ar-BB8Xbj7
Student Loan Debt Skyrockets—and So Do Delinquencies
http://reason.com/blog/2014/10/06/student-loan-debt-skyrocketsand-so-do-de?utm_source=feedburner&utm_medium=feed&utm_campaign=Feed%3A+reason%2FHitandRun+%28Reason+Online+-+Hit+%26+Run+Blog%29
Abolish the IRS? A New Documentary Says It Can be Done and Replaced With a 'Fair Tax'
http://www.theblaze.com/stories/2014/10/11/abolish-the-irs-a-new-documentary-says-it-can-be-done-and-replaced-with-a-fair-tax/
Lax reporting makes $41 billion in federal highway spending tough to track
http://washingtonexaminer.com/lax-reporting-makes-41-billion-in-federal-highway-spending-tough-to-track/article/2554650?custom_click=rss
MISC.:
Record Disapproval for Obama in Gallup Poll (Updated)
"President Barack Obama lodged his worst-ever disapproval Saturday in the Gallup tracking poll — another ominous sign for Democrats scrambling on defense ahead of the midterm elections, which are less than a month away. While the Gallup tracking poll is notoriously noisy, the 57 percent who disapproved of the president's performance marked a new high, while his approval rating, at 39 percent, was just a tick above his all-time low. Obama hit 56 percent disapproval a couple of times in the Gallup tracker during his presidency. But he's less popular in the Gallup poll than he was than during either of his elections or the 2010 midterms, when the Democratic House was wiped out. Obama's numbers improved Sunday."
http://blogs.rollcall.com/white-house/record-disapproval-for-obama-in-gallup-poll-approval-rating/?dcz=
Obama Approval Rating Bounces Back in Gallup Poll — But It's Still Bad
"A day after recording his worst-ever disapproval rating in the Gallup daily tracking poll, President Barack Obama's approval rating improved to merely terrible. As noted Saturday, Gallup's poll is notoriously noisy. (Critics repeatedly note that it predicted a President Mitt Romney). Obama's Sunday result in the three-day tracker bounced to 42 approval, 54 disapproval from 39 percent approval, 57 disapproval. That's very close to where he stood in the RealClearPolitics average, and is still sufficiently in the dumps for Democrats to want to avoid making appearances with him."
http://blogs.rollcall.com/white-house/obama-bounces-back-in-gallup-poll/?dcz=
Obama's Attorney General, Secret Service And Prostitutes? Ask IRS
"The White House is facing rekindled questions about a Secret Service prostitution scandal two years ago. It could even impact the replacement for outgoing Attorney General Eric Holder. Who knew what, and when did they know it? Now, two years later, we learn that aides knew of a White House link to the prostitution scandal. Predictably, numerous Secret Service agents were punished or fired following the tawdry 2012 prostitution scandal in Colombia. Yet Obama administration officials repeatedly insisted that no one from the White House was involved. Turns out senior White House aides knew yet didn't ask for an investigation, much less acknowledging they knew. Is it a big deal that one of President Obama's advance team allegedly had a prostitute in his hotel room? Probably, but it is a far bigger deal that no one seems to know anything, nor can they remember who said what to whom. Two years on, the Obama administration has a good reminder. The investigation was conducted by White House Counsel Kathryn Ruemmler, now a leading candidate to replace Mr. Holder. She could be grilled over her role, which involved firing eight Secret Service employees."
http://www.forbes.com/sites/robertwood/2014/10/12/obamas-attorney-general-secret-service-and-prostitutes-ask-irs/
SEN PAT ROBERTS: I'M 'CONVINCED' VALERIE JARRETT TIED TO IRS SCANDAL
"Sen. Pat Roberts (R-KS) declared that he was "convinced" that "Valerie Jarrett was involved" in the IRS' targeting of Tea Party groups on Friday's "Hugh Hewitt Show." "If you follow the communications, if we can get it, right up to the Treasury, to the top of the Treasury and right up to the top of the White House, I'm convinced that even Valerie Jarrett was involved.  I think this was White House driven.  I think all of the information, at least that I saw, leads to that," he said.
Roberts also reported that Democrats in Congress attempted to "whitewash," the IRS by simply having Congress issue minority and majority reports, a move that he resisted, stating "I'm a member of the Finance Committee, we have conducted an investigation with regards to the IRS…the effort was made by the majority, by the Democrats in the Congress to simply end that investigation."
http://www.breitbart.com/Breitbart-TV/2014/10/11/Pat-Roberts-Convinced-Valerie-Jarrett-Tied-to-IRS
CRUZ: OBAMA WAGING WAR ON WOMEN, MEET THE THREE WOMEN WHO INSPIRED ME
"For the last six years under President Obama, 3.7 million have entered poverty," Cruz said in opening remarks before taking questions from local reporters on a panel. "Under President Obama, the median income for women has dropped by $733. You want to talk about a war on women? That's a war on women." Cruz opened his speech with some familiar and some new jokes about how distant Washington, D.C., is from the rest of America… That helped him shift into the theme of his speech, which is that the reason why the 50 or so folks were there in the audience on a Saturday morning—rather than doing something else—is because "the stakes in our country are incredible."  "We're here today because we're concerned about the future for our kids and our grandkids," Cruz said, adding that "there is no force in politics like Republican women" and he "would not be in the U.S. Senate today if it were not for Republican women."
In his speech, Cruz laid out the three women in his life who had the most impact on him as a person: his mother, his wife Heidi and his aunt Sonia—who like his father Rafael fled communism in Cuba for America after fighting against the rise of Fidel Castro's regime.
"What I want to do today is I want to talk about three women I admire, three women in my life who have had a real impact on my life," Cruz said. Cruz's father Rafael and his story have been prominent during Cruz's rise to political superstardom since first getting elected to the U.S. Senate a couple years ago, but his aunt Sonia's story, his wife's story and his mother's story have not—Cruz later told Breitbart News this was one of, if not the first time he's ever brought Sonia's story up in public. But each of the three women—his mother, his wife and his aunt—have their own compelling narratives that surround them, and their impact on Cruz as a senator and as a person."
http://www.breitbart.com/Big-Government/2014/10/12/Ted-Cruz-Obama-Waging-War-On-Women-Meet-The-Three-Women-Who-Inspired-Me
Obama Said to Warn of Crippling Cyber Attack Potential
"President Barack Obama believes cyber terrorism is one of the biggest threats to national security and says the White House is bracing for a possible doomsday scenario if hackers can successfully penetrate government and business computer systems, the FOX Business Network has learned. The president shared his thoughts on cyber terrorism last week, during a fundraising tour in New York City and a stop in Greenwich Conn., according to people who attended the events. At the same series of events, the president also downplayed the threat of a large Ebola outbreak in the United States, citing the nation's medical infrastructure as the main reason the deadly virus hasn't spread as it has in West Africa, these people say. A White House spokesman did not return requests for comment."
http://www.foxbusiness.com/economy-policy/2014/10/12/obama-said-to-warn-crippling-cyber-attack-potential/
OBAMA PLAYS 200TH ROUND OF GOLF AS 2ND EBOLA CASE EMERGES
http://www.breitbart.com/Breitbart-Texas/2014/10/12/Obama-Plays-200th-Round-of-Golf-as-2nd-Ebola-Case-Emerges
Obama Achieves Milestone That Some Consider Symbolic of His Presidency
http://www.theblaze.com/stories/2014/10/12/obama-achieves-milestone-that-some-consider-symbolic-of-his-presidency/
Obama now phoning it in — literally
"..Then he grabbed his leather bag of tools, which also bears the presidential seal and the number "44" (in case he forgets which number president he is). He stomped out of the White House and boarded his presidential motorcade just before a pool of traveling reporters was ushered out (he would, again, go unseen for the day, not unlike Kim Jong-un of late). That was at noon. And yes, you guessed it, the president was not off to "work," but to play golf — and set a milestone in the doing. Mr. Obama was heading out for his 200th round since taking office. Two hundredth! Tiger Woods, perhaps the most famous professional golfer in the world, has played just 269 rounds since Jan. 20, 2009 — and that's his day job. Go figure… Something had suddenly come up. What else could explain why the president was loaded and ready to roll, the media had been led out on leashes and put in their little metal pens for transport, but then the whole process had been aborted? Had there been a calamitous development in any of the numerous simultaneously unfolding crises around the world? Had something just then happened that forced the president to call off his golf game and scramble into the White House, perhaps down to the Situation Room to handle the outbreak of World War III? No. Not at all. The president rushed back into the White House to talk — by phone, mind you — with Secretary of Health and Human Services Sylvia Burwell. Even though news reports about a second diagnosed case of Ebola in the U.S. — the first actually to spread here — had hit the wires very early Sunday morning, the president was, hours and hours later, getting an update "on the response to the diagnosis." In answer to an emailed question, Mr. McCumber, the pool reporter, said: "We were loaded for trip to golf course, then unloaded, apparently because POTUS wanted to discuss Ebola situation with Sec. Burwell. After his phone convo we were loaded again."
http://www.washingtontimes.com/news/2014/oct/12/joseph-curl-obama-now-phoning-it-in-literally/
FBI Director James Comey: "Americans Should Be Deeply Skeptical Of Government Power"
http://www.realclearpolitics.com/video/2014/10/12/fbi_director_james_comey_americans_should_be_deeply_skeptical_of_government_power.html
Democrats' 10-Foot Obama Pole | Capitol Quip
http://hoh.rollcall.com/democrats-10-foot-obama-pole-capitol-quip/?dcz=
Barack Obama, disappointer in chief
"All presidents disappoint. It comes with the job, the unreasonable expectations Americans have for their presidents, and the inherent conflict and disconnect between campaigning (promising people all they can have) and governing (explaining to people why they won't get it). So Barack Obama isn't the first president to fail to meet expectations — and he won't be the last. But he has come to embody something else, too: the risks and travails of reaching for greatness in the presidency without the crisis, character and capacity necessary to achieve it. "Now, there are some who question the scale of our ambitions, who suggest that our system cannot tolerate too many big plans," the new president declared in his 2009 inaugural address to a 1.8 million-strong crowd on the Mall. ". . . What the cynics fail to understand is that the ground has shifted beneath them, that the stale political arguments that have consumed us for so long no longer apply." From pledging an Earth-moving transformation, Obama has been reduced to hitting singles and getting his lonely paragraph right . After drawing early comparisons to Abraham Lincoln, Franklin Roosevelt and John F. Kennedy all rolled into one, Obama has fallen so low that journalists wonder whether Jimmy Carter is not a more appropriate parallel… He has certainly not been a failed president. But neither is Obama likely to be judged a great or iconic one. Unlike FDR, JFK or even LBJ, there will not be a BHO. Certainly, Obama inherited a unique set of circumstances, as all presidents do, and his were scarier than most. But neither the crises he has faced nor the system in which he has operated have been wholly untethered from his predecessors' problems and experiences. The challenges of the post-FDR presidency have plagued Obama, too: intractable problems, intensifying political polarization, mistrust of government, an intrusive and ubiquitous news media. This president's fate has been the same as that of many recent predecessors — the job is just too big and expectations just too high. The undeniable greatness of presidents such as George Washington, Lincoln and Roosevelt requires three elements: a crisis that severely threatens the nation for a sustained period, setting the stage for historic change; the capacity to extract from such a crisis some long-term transformative changes through political smarts, persuasion and dealmaking with Congress; and the character needed for effective leadership."
http://www.washingtonpost.com/opinions/barack-obama-disappointer-in-chief/2014/10/10/eeb90022-48ac-11e4-b72e-d60a9229cc10_story.html
Barack Obama: the end of a love affair
Six years after offering hope and change, polls show the American public has fallen out of love with their president – so where did it all go wrong?
http://www.telegraph.co.uk/news/worldnews/us-politics/11150023/Barack-Obama-the-end-of-a-love-affair.html
Elizabeth Warren claims President Obama protected Wall Street, not the people
Warren has good things and bad things to say about President Obama's financial legacy.
http://www.upi.com/Top_News/US/2014/10/12/Elizabeth-Warren-claims-President-Obama-protected-Wall-Street-not-the-people/5361413154792/?spt=sec&or=tn
PAGE: SENSE THAT OBAMA ADMINISTRATION 'NOT COMPETENT' WILL BE MIDTERM FACTOR
"Sunday on CBS's "Face the Nation," USA Today Washington bureau chief Susan Page said the American people have begun to question the competence of President Barack Obama.
Page said, "I think both of these stories, the Ebola virus and ISIS are feeding into a sense that Americans have that the world is not only a dangerous place but the government is not competent to handle them. Even the secret service controversy. I think contributes to that sense. I think it is a very dangerous thing for President Obama, the sense that his administration is not competent to protect the American people, that is the most fundamental job of a U.S. president and I think it is a big factor in the midterm elections."
http://www.breitbart.com/Breitbart-TV/2014/10/12/Page-Sense-That-Obama-Administration-Not-Competent-Will-Be-Mid-Term-Factor
White House Won't Say How Much Taxpayers Pay For Obama Fundraising
"When President Barack Obama takes Air Force One on a fundraising swing, he is required under the law to reimburse taxpayers for certain travel expenses. But as Mark Knoller of CBS News reports, the White House has made it a practice of not publicly releasing specific reimbursement figures, making it impossible for the public to see exactly how much they pay every time the president goes on a political trip. Knoller says it's not about national security reasons, but rather about saving face. "Very simply, the White House doesn't want to disclose the material because it might be embarrassing and would draw lots of criticism, which Mr. Obama can do without," Knoller reports. Obama isn't the only president to not release the figures. Previous White Houses have also refused to give a specific breakdown."
http://dailycaller.com/2014/10/12/white-house-wont-say-how-much-taxpayers-pay-for-obama-fundraising/
EXCLUSIVE–MILITARY LEADERS: MICHIGAN DEM SENATE NOMINEE GARY PETERS EXAGGERATED, MISREPRESENTED MILITARY RECORD ON CAMPAIGN TRAIL
"Rep. Gary Peters (D-MI) has exaggerated and misrepresented his military service record on the campaign trail for U.S. Senate in Michigan, military community leaders including one of his former commanding officers told Breitbart News for an exclusive investigative report. Peters' military service record jacket, obtained via the Freedom of Information Act (FOIA) from the Department of the Navy and provided exclusively to Breitbart News, shows a man who had a broken service record that was substandard, one of his indirect commanding officers, retired Navy Commander Jim Semerad, said in an interview with Breitbart News. "Gary was pretty much a warm body in virtually all of the units I saw him assigned to," Semerad said when reached by phone early Thursday. "He was never selected for anything." Semerad has done decades of work for the Navy. After growing up in Baltimore, he and his parents moved to Louisiana when he was 17—and he joined the Navy in 1974 as an electronics technician on radar and missile systems. He served as an active duty officer for several years, visiting 18 countries and 22 different cities. He's since been in the Naval Reserves as well as global IT expert with several different major companies like General Dynamics, General Motors, Ross Perot's Electronic Data Systems (EDS), Starbucks, Intel, Motorola, Mellon Bank, and more—then did another active duty stint for the U.S. Navy at the Pentagon in 2008."
http://www.breitbart.com/Big-Government/2014/10/12/Exclusive-Military-Leaders-Michigan-Dem-Senate-Nominee-Gary-Peters-Exaggerated-Misrepresented-Military-Record-On-Campaign-Trail
New Iowa Poll: Ernst 47, Braley 46
http://washingtonexaminer.com/new-iowa-poll-ernst-47-braley-46/article/2554692
Scott Brown: Elect Republicans to make America "safer"
http://www.cbsnews.com/news/scott-brown-elect-republicans-to-make-america-safer/
CDC Says More Ebola Cases 'Possible' in the U.S.
"Centers for Disease Control and Prevention Director Tom Frieden warned Sunday that the transmission of Ebola from a patient to a Texas health worker means there is a risk the virus has been transmitted to others, and said the CDC is now scrambling to determine which other workers might be at risk. "Unfortunately, it is possible in the coming days that we will see additional cases of Ebola," Frieden said Sunday morning. "This is because the health care workers who cared for this individual may have had a breach of the same nature of the individual who appears now to have a preliminary positive test." Frieden said officials are now trying to figure out how many people the unnamed female nurse may have been in contact with while she was infectious, after helping to treat the now-deceased Thomas Duncan. Those contacts will added to the several dozen people already being monitored — but for now, he said the CDC is not sure how many more people to add. Frieden said the risk of Ebola is in "the 48 people who are being monitored, all of whom have been tested daily, none of whom so far have developed symptoms or fever, and in any other health care workers who may have been exposed to this index patient while he was being cared for." "We're still determining how many health care workers that will be," he said. "That is an intensive investigation. It takes many hours of tracing steps."
http://www.theblaze.com/stories/2014/10/12/cdc-says-more-ebola-cases-possible-in-the-u-s/
Health care worker catches Ebola from man who died
"Health officials are intensifying the monitoring of hospital workers who provided care to the first person to be diagnosed with Ebola in the U.S. after one of them was infected with the virus despite wearing protective gear. Tests confirmed the first known case of Ebola transmitted in the nation, raising questions about assurances by health officials here that the disease will be contained and any American hospital should be able to treat it. Dr. Tom Frieden, head of the Centers for Disease Control and Prevention, said Sunday that there had been a breach of protocol that led the worker to become infected while treating patient Thomas Eric Duncan, but officials are not sure what went wrong. Duncan, who traveled from Liberia to visit family, did not get sick until he arrived in the U.S. He died Wednesday The worker, who has not been identified, has not been able to point to how the breach might have occurred. President Barack Obama asked the CDC to move as quickly as possible to investigate the incident, the White House said."
http://townhall.com/news/us/2014/10/13/dallas-nurse-contracts-ebola-from-man-who-died-n1904280
SECOND EBOLA PATIENT'S HOUSE SEALED; REVERSE 911 CALLS TO NEIGHBORS
http://www.breitbart.com/Breitbart-Texas/2014/10/12/Second-Ebola-Patient-s-House-Sealed-Reverse-911-Calls-to-Neighbors
'A Private Hospital in a Red State': MSNBC Host Lays Blame for 'Spread of Ebola' in U.S.
"Joy Reid is host of MSNBC's "The Reid Report" and apparently has a pretty good idea of who's responsible for the "spread of Ebola" in the United States. Tweeting out a message to all the "anti-government wingers" in her thread, Reid opined that "so far, the only 'spread of Ebola' in the U.S. was caused by a private hospital in a red state."
http://www.theblaze.com/stories/2014/10/12/a-private-hospital-in-a-red-state-msnbc-host-lays-blame-for-spread-of-ebola-in-u-s/
U.S. lacks a single standard for Ebola response
http://www.usatoday.com/story/news/nation/2014/10/12/examining-the-nations-ebola-response/17059283/
CDC ADMITS EBOLA PROTOCOLS NEED TO BE 'ENHANCED'
http://www.breitbart.com/Breitbart-Texas/2014/10/12/CDC-Admits-Ebola-Protocols-Need-to-Be-Enhanced
ABC CHIEF MEDICAL EXPERT: CDC WRONG, ALL US HOSPITALS CAN'T TREAT EBOLA SAFELY
http://www.breitbart.com/Breitbart-Texas/2014/10/12/ABC-Chief-Medical-Expert-CDC-Wrong-All-US-Hospitals-Cant-Treat-Ebola-Safely
GOP lawmaker: "Eliminate the threat" of Ebola in West Africa
"House Homeland Security Committee Chairman Michael McCaul, R-Texas, said Sunday that U.S. officials should do more to eliminate the threat of Ebola, including considering temporarily suspending visas for West Africans to come to the United States."
http://www.cbsnews.com/news/gop-lawmaker-eliminate-the-threat-of-ebola-in-west-africa/
GOP REP: EBOLA NOT BEING HANDLED PROPERLY BECAUSE OBAMA ELIMINATED BIO THREATS ADVISER
"Sunday on Fox News Channel's "America's News HQ," Rep. Blake Farenthold (R-TX) said, "maybe the protocols aren't enough," in light of a Texas nurse testing positive for Ebola, which would be the first transmission within the United States. The congressman called for suspending the visas of those who are traveling from West Africa and beefing up airport screening.
"I'm also concerned we're not doing enough with respect to screening," he said. "We've got airport screening at some airports but not all. Why don't we funnel everybody coming from West Africa through airports with screening or put the screening in every airport. My fear is this is worse than folks think and I don't think we can be too careful even if it isn't. I don't think it's time for panic. I think it is time for a cautious dose of concern." Farenthold explained his concern is also peaked because during the CDC's field hearing this week "the most troubling" thing he learned was, "You saw the CDC pointing fingers at Customs and Border Patrol and Customs and Border Patrol pointing fingers at the State Department. There's nobody in the government that I've been able to identify where the buck stops. Under the Bush administration, the president had a special advisor for bio issues. That position was eliminated under Obama. My fear is that if this gets bad we're going to have one agency pointing the finger at another agency in just a bureaucratic game of dodge ball. That's not what we need. We need somebody focused on solutions, focused on learning from every case and learning from every mistake and learning from every success."
http://www.breitbart.com/Breitbart-TV/2014/10/12/GOP-Rep-Ebola-Not-Being-Handled-Properly-Because-Obama-Eliminated-Bio-Threats-Advisor
L.A. TIMES BLAMES 'FOURTH BRANCH OF GOVERNMENT'–THE NRA–FOR EBOLA
"On October 4, Breitbart News reported an emerging narrative on the left, as MSBNC blamed the National Rifle Association (NRA) for Ebola's arrival in the U.S., as well as new cases of the disease that have followed since. Why is the NRA to blame? Because they successfully opposed President Obama's surgeon general nominee–Dr. Vivek Murthy–in March 2013. Murthy wanted to treat gun violence as a public health issue instead of a criminal matter, thereby opening the back door for gun edicts that usurped the Second Amendment via administrative law.  A columnist for the Los Angeles Times is now pushing the same narrative.  On October 12 the Times ran a column by Michael Hiltzik that detailed those newly infected with Ebola and suggested things could be better if we only had a Surgeon General. But "we don't have a surgeon general. And for that, blame belongs to the fourth branch of government, the National Rifle Association."
http://www.breitbart.com/Breitbart-California/2014/10/12/LA-Times-Blames-Fourth-Branch-Of-Government-The-NRA-For-Ebola
U.S. military faces new kind of threat with Ebola
"The message at Fort Campbell and at American military bases elsewhere is that the threat from Ebola is manageable. With the right precautions, the risk is low. U.S. soldiers certainly will not be treating sick Liberians and, if all goes according to plan, they will not interact with them either. But there is still concern among military families. That is something U.S. forces on the ground say they are wrestling with, even as they report feeling relatively safe from infection…. To operate safely in Monrovia and beyond, the Army is giving soldiers safety training, including a course for 150 soldiers on Thursday at Fort Campbell. The group of soldiers carefully listened to instructors from the U.S. Army Medical Research Institute of Infectious Diseases, who spelled out the dangerous of Ebola, which kills nearly half of the people it infects. Captain Alex Willard, who was undergoing the training, said the West Africa mission was far different than the kinds of operations in Iraq and Afghanistan than many in the 101st "probably are more comfortable with."
http://news.yahoo.com/u-military-faces-kind-threat-ebola-073048900–finance.html
Another Toddler Dies From Enterovirus D68
http://www.theblaze.com/stories/2014/10/11/another-toddler-dies-from-enterovirus-d68/
Panetta: Washington Is at Its Worst
"On CBS's Face the Nation, former secretary of defense Leon Panetta said Washington has hit a low point, and he urged President Obama to fight to fix the problem. "Having been in this town close to 50 years I've seen Washington at its best and Washington at its worst, and right now I think it's Washington at its worst because of the gridlock and the stalemate that's involved in this town," Panetta said. "This country cannot tolerate another two-and-a-half years of stalemate."  Panetta said he believes the president must go to work if he wants to accomplish his goals. "If he wants to be able to get the things done that he wants done, and I respect him for what he wants to get done, he has got to get in the ring, everybody has got to get in, and fight to make sure that we do the right thing for the country," Panetta said. He said the problem with the Obama White House is that it has isolated the president from contrasting points of view. New people with different ideas will be needed to make the best decisions for the American people in the final years of Obama's presidency, he added."
http://www.nationalreview.com/corner/390129/panetta-washington-its-worst-ryan-lovelace
War against Isis: US air strategy in tatters as militants march on
World View: American-led air attacks are failing. Jihadis are close to taking Kobani, in Syria – and in Iraq western Baghdad is now under serious threat
http://www.independent.co.uk/voices/comment/war-against-isis-us-strategy-in-tatters-as-militants-march-on-9789230.html
American suicide bomber's travels in U.S., Middle East went unmonitored
http://www.washingtonpost.com/world/national-security/american-suicide-bombers-travels-in-us-middle-east-went-unmonitored/2014/10/11/38a3228e-4fe8-11e4-aa5e-7153e466a02d_story.html
Woodward: ISIS Strategy 'a Mess'
http://www.nationalreview.com/corner/390125/woodward-isis-strategy-mess-andrew-johnson
McCain on ISIS: 'They're Winning, and We're Not'
http://www.nationalreview.com/corner/390124/mccain-isis-theyre-winning-and-were-not-andrew-johnson
Susan Rice: We Are Not Reassessing ISIS Strategy
http://www.nationalreview.com/corner/390128/susan-rice-we-are-not-reassessing-isis-strategy-andrew-johnson
Fight against ISIS 'a war for the soul of Islam,' Sanders says
http://thehill.com/policy/international/220520-isis-fight-a-war-for-the-soul-of-islam-sanders-says
St. Louis Protesters March Under Array of Banners
""The killing of innocent black youth is systemic," said Adeline Bracey of Chicago, who marched here on Saturday in a crowd of demonstrators down the middle of Market Street, not far from the Gateway Arch. "It has to stop — everywhere." Demonstrators on Friday in St. Louis County began a weekend of protest over the shooting of a black teenager in Ferguson, Mo.Protests Begin Over Ferguson Shooting Amid Dismay in St. Louis CaseOCT. 10, 2014 Demonstrators confronted the St. Louis police on Thursday near the site where an 18-year-old was fatally shot by an off-duty police officer who was on patrol for a private security company. In the two months since the shooting death of Michael Brown, 18, in suburban Ferguson, a steady stream of demonstrations has often been local and personal, but the events this weekend, and expected to continue through Monday, were a test of the wider reach of efforts that have grown out of the case. The result was a mix of races and ages. It brought a blur of signs with messages referring to the police officer who shot Mr. Brown, "Indict Darren Wilson Now," but also broader notions, "Protest then vote." Among an array of interests gathered: seminarians, voting rights advocates, college students and, perhaps most notably, a sizable contingent from labor unions, many wearing yellow T-shirts with the words: "Justice for all of us." "This is the perfect opportunity for organized labor to get out the message of equality in the workplace," said Mike Louis, the president of the Missouri A.F.L.-C.I.O. "We're here for economic justice."
http://www.nytimes.com/2014/10/12/us/st-louis-protesters-march-under-array-of-banners.html?partner=rss&emc=rss&_r=0