News Briefing for Monday, November 3, 2014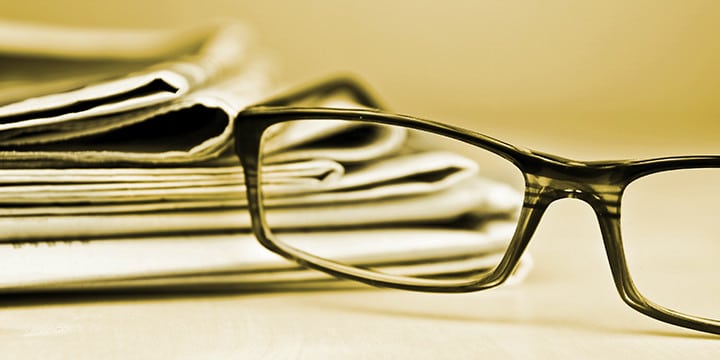 HEALTHCARE:
'Obamacare Works,' Obama Tells Voters
"Mired in low approval numbers, President Obama has shied away from campaigning for Democratic candidates before the midterms, but when he spoke at a rally this evening in Michigan, the president made a forceful case for his signature health law. "I don't know if you've noticed, but Obamacare works," the president said. Criticized by Republicans as an overreaching law that was rolled out ineptly, the Affordable Care Act eventually supplied health coverage to 8 million Americans who signed up for 2014 plans on Obamacare-created exchanges. The law faces a critical test this month, as the 2015 open-enrollment period begins Nov. 15 for health plans on the exchanges. Obama urged Michiganders to vote for Democratic Senate candidate Gary Peters and gubernatorial candidate Mark Schauer, telling an energetic crowd that Republicans aren't on their side. "They don't have an agenda for the middle class. They don't have an agenda for Detroit. They don't have an agenda for Michigan," Obama said. Before Saturday, Obama had visited Maryland to campaign for gubernatorial candidate Anthony Brown, Illinois for Gov. Pat Quinn, Wisconsin for gubernatorial candidate Mary Burke, Maine for gubernatorial candidate Mike Michaud. He is scheduled to head back out on the trail Sunday in Connecticut. Saturday's appearance was Obama's first with a Democratic Senate candidate."
http://abcnews.go.com/Politics/obamacare-works-obama-tells-voters/story?id=26628419
30,000 Indiana Residents To Lose Their Insurance Due To Obamacare [VIDEO]
"Notifications have been sent out to 30,000 residents of Indiana informing them their health insurance plans no longer meet the requirements of the Affordable Care Act, also known as Obamacare, and will be cancelled at the end of this year. Indiana joins Virginia (the hardest hit with 250,000 cancellations), Kentucky, Colorado, North Carolina, New Mexico, Tennessee and Maine, among the more than dozen states and the District of Columbia that are experiencing another round of health insurance cancellations this year."
http://dailycaller.com/2014/11/02/30000-indiana-residents-to-lose-their-insurance-due-to-obamacare-video/
Key Study On Obamacare 2015 Premium Rates Is Out And You Won't Believe What's Going To Happen
"While political slanting continues to dominate the public's opinion on Obamacare, there is nothing like throwing a few facts into the mix to cause people to begin scratching their heads in confusion. One of the best sources of actual facts is the annual study done by the McKinsey Center for U.S. Health System Reform. Any self-respecting conservative knows all too well that McKinsey is immune from attack as an organization committed to presenting a left leaning political slant as it remains a bastion of business advice and a company that simply cannot be painted with a blue brush. So, how do we explain the McKinsey findings, which reveal some awfully good news when it comes to premium rates, as Obamacare begins its second year sign up period beginning November 15? We explain it by simply pointing out that when your sole approach to a program is based on your preferred political point of view, the truth may sometimes disappoint—even when the truth comes in the form of some pretty good news. Here are the bullet points of the study: Despite the cries of the Obamacare bashers that insurance companies would leave the exchanges in droves once they discovered how much money they are losing , it turns out that competition and choice are increasing as we head into 2015. According to the McKinsey study,  "In the 41 states releasing exchange participation carrier data, the number of health insurers increased by 26 percent between 2014 and 2015. In the 19 states with complete fillings, the number of products grew 66 percent, with most in the silver tier." While 65 percent of existing policies will see an increase in premium costs for 2015, the medium increase will be just 4 percent. 2015-individual-market-health-insurance-rate-filings When was the last time we saw insurance premiums experience an annual increase of less than 5 percent? I cannot remember such a time and doubt that you can either. What's more, based on the popularity of the lowest priced policies in a given tier that we saw during the 2014 season, McKinsey expects that a number of people purchasing higher price plans in their preferred tier will move to either the lowest or second lowest plan in the chosen category.  For those people, the study suggests the mean increase will be less than 2 percent. To back this up, the report notes, "According to a recent ASPE report, 64 percent of the 2014 enrollees in federally facilitated marketplaces chose either the lowest-price or second-lowest-price plan in their rating area." To be sure, the range of prices, based on policy and regional influences are all over the place."
http://www.forbes.com/sites/rickungar/2014/10/31/key-study-on-obamacare-2015-premium-rates-is-out-and-you-wont-believe-whats-going-to-happen/
Obamacare's Shocking Effect on Premium Prices
http://www.fool.com/investing/general/2014/11/02/obamacares-shocking-effect-on-premium-prices.aspx
Flaws Found In Testing Of Delayed Obamacare Small-Business Exchanges
"Obamacare exchanges for small businesses were delayed a year as the administration struggled to build its individual exchanges, and just weeks away from their full launch, they're still battling several defects in the site. This year, the administration opted for a soft launch of the small business exchanges, as opposed to 2013′s cataclysmic grand opening for HealthCare.gov — a smarter move, as several glitches have been discovered in the small business exchanges, The New York Times reports. The small business exchanges will provide a place for employees of small businesses (49 workers or less) to choose from a selection of health care plans, instead of having their employers choose plans on their own. They're similar to the individual Obamacare exchanges, but don't offer a selection of different "metal levels" — the different levels of varying premium and deductible levels, ranging from the least inclusive bronze plans to the most inclusive and most expensive platinum insurance offerings. The exchanges were supposed to launch in October 2013, just like the individual health care exchanges, but the Obama administration allowed states and their own to push back the start date by over a year when it was realized it was struggling enough to get HealthCare.gov up and running in time. Delaware, Illinois, Missouri,  New Jersey and Ohio were allowed to begin testing the Small Business Health Options Program, or SHOP, last week and the states have found several problems with the website."
http://dailycaller.com/2014/11/02/flaws-found-in-testing-of-delayed-obamacare-small-business-exchanges/
OBAMACARE AS UNPOPULAR AS EVER
"Despite Obamacare being the law of the land for 1,685 days, President Barack Obama's signature legislative achievement remains as unpopular as ever. According to the RealClearPolitics average of polls, just 38 percent of Americans now support Obamacare. Obama signed his health care overhaul into law four years and seven months ago on March 23, 2010.
Obamacare's deep unpopularity continues to weigh on vulnerable Democrats in tight midterm elections, as candidates are left to defend many of the president's Obamacare promises that turned out to be untrue. President Obama promised at least 19 times that Obamacare would lower the health insurance premiums by $2,500 per family. Politifact labeled Obama's statement a "Promise Broken." President Obama promised at least 36 times that "if you like your health care plan, you can keep your health care plan," a statement that was crowned Politifact's "Lie of the Year." President Obama promised, "If you like your doctor, you can keep your doctor," only to later concede that Americans "might end up having to switch doctors." Still, despite the broken promises and the policy's deep unpopularity, Obama continued to boast that Obamacare enrolled "eight million" people — a figure that the Obama administration later admitted was inflated by at least 700,000 people. Moreover, given that Obamacare canceled the plans of five million Americans, many of those the administration counts as "enrollees" are merely the millions of individuals who lost their plans due to Obamacare and were then forced by the threat of penalty to re-enroll through Obamacare. Now, nearly five years after its passage, Obamacare will soon face judgment by midterm election voters. Indeed, as Obama himself has stated, "Make no mistake: these policies are on the ballot. Every single one of them." Voters' disdain for Obamacare will soon be registered. Voters head to the polls in three days."
http://www.breitbart.com/Big-Government/2014/11/02/Obamacare-as-Unpopular-as-Ever
Why Health Insurers Are Rooting For Democrats To Win Tuesday
"Health insurance companies, already seeing an influx of millions of new customers from the Affordable Care Act's expanded Medicaid program, could see millions more enrollees if Democratic candidates win in Tuesday's midterm gubernatorial elections. Under the health law, states have the option to expand Medicaid coverage to more poor Americans, but only 28 states and the District of Columbia have decided to do so thus far. While some of these expansion states have included Republican support, most states opting against Medicaid expansion are led by GOP governors or legislatures. But in at least a half dozen states, Democrats are leading, tied, or within the margin of error of various polls. And that means these Democrats could lead to more Medicaid expansion. Here's a link to Real Clear Politics polling in governor's races. "Democratic gubernatorial candidates in Florida, Georgia, Kansas, Maine and Wisconsin, along with an independent in Alaska, could pursue an expansion if elected," Avalere Health, a Washington-based research and advisory services firm tracking implementation of the ACA, said in a report last week. The Medicaid expansions come as more programs are already agreeing to have such coverage administered by private insurers. The Medicaid expansion has been a key reason that several companies in recent weeks have raised their profit forecasts while announcing their third-quarter earnings. Last week, for example, Aetna (AET) and Wellpoint (WLP) said 2014 would lead to greater profits than initially projected. UnitedHealth Group (UNH) and Humana (HUM), too, have seen their Medicaid numbers soar."
http://www.forbes.com/sites/brucejapsen/2014/11/02/why-health-insurers-may-root-for-democratic-wins-tuesday/
Obamacare Likely Under New Scrutiny in GOP-Controlled Senate
"After years of trying to repeal Obamacare, Republicans are planning a new strategy to eliminate some of the law's most unpopular provisions by using targeted legislation with the potential to attract enough Democratic votes to reach President Barack Obama's desk.
First they have to pick up the six seats they need for a U.S. Senate majority in Tuesday's midterm elections, which would give the party control of both congressional chambers for the first time since 2006. With opinion polls showing the odds for Senate control increasingly in their favor, Republicans are exploring a series of efforts to repeal some of Obamacare's taxes and penalties on businesses. The Affordable Care Act, Obama's signature domestic policy achievement, aims to reduce the number of uninsured Americans by offering subsidized private coverage to lower income Americans and by extending Medicaid program for the poor. But the law has been a target for constant Republican attack since Congress enacted it in 2010, when both chambers were controlled by Democrats. Republicans view it as an unworkable expansion of big government that will only raise healthcare costs while hurting businesses, job growth and the economy. A Republican-controlled Congress would still be expected to kick off in January with separate bills to repeal the entire law, as well as the penalty for individual Americans who fail to obtain health coverage and the federal subsidies for low-income people enrolled in private Obamacare health policies. Senate Republican Leader Mitch McConnell came under fire from conservatives critics last week after saying the party was unlikely to have the 60 Senate votes, out of 100, needed to repeal the law with standard legislation. A McConnell spokesman said his position had not changed: a Republican-controlled Senate would still see a full repeal vote and McConnell remained committed to undoing the law's funding provisions through a special parliamentary process requiring only a simple 51-vote majority."
http://www.newsmax.com/Newsfront/obamacare-republicans-healthcare-midterms/2014/11/02/id/604615/
ObamaCare Buyers Club
Liberals are fighting liberals over referenda that would make the health law worse.
http://online.wsj.com/articles/obamacare-buyers-club-1414793493
Chuck Todd to Rand Paul: Are You Lying When You Say You're Going To Repeal Obamacare?
"CHUCK TODD, MEET THE PRESS: Let's talk about a Republican agenda if you get control. Are Republicans going to send a repeal of health care, a repeal of the Affordable Care Act, to the president's desk or not? Mitch McConnell has said that was a priority, and then he has said, "Well, we don't have 60 votes. So, it's not going to happen." Then he had said, "Well, maybe with 51 ones votes we can do it." Are you lying to your base when you say you're going to try to repeal health care? Or, I mean, is it a serious effort? Or is it just something to gin-up base turnout?
RAND PAUL: No. I think we should repeal Obamacare. And I think what's made people most unhappy about it is they've lost their freedom of choice. It isn't about the wonky health care policy. It's about whether every American can choose their doctor or choose their insurance policy. When they have made it illegal through Obamacare for you to choose an inexpensive insurance policy, that should be overturned.
CHUCK TODD: So, it's a priority?
RAND PAUL: We will definitely have a priority. And we will introduce it and try to pass it."
http://www.realclearpolitics.com/video/2014/11/02/chuck_todd_to_rand_paul_are_you_lying_when_you_say_youre_going_to_repeal_obamacare.html
MTP Panel Insists Repealing ObamaCare Is 'So Retro'
"Video cross-posted here at NewsBusters. On Sunday, Senator Rand Paul (R-Ky.) spoke with Meet the Press moderator Chuck Todd to discuss the future of the Republican Party and following the conclusion of the interview the entire MTP panel eagerly criticized the Kentucky Senator for daring to call for a repeal of ObamaCare if the Republicans win control on the Senate. Andrea Mitchell, NBC News Chief Foreign Affairs Correspondent, argued that the repeal of ObamaCare was "a waste of time, it contributes to gridlock…it's so retro."
http://cnsnews.com/video/newsbusters/mtp-panel-insists-repealing-obamacare-so-retro
Michelle Nunn Won't Say If She Would Have Voted For Obamacare [VIDEO]
"Georgia Democratic Senate hopeful Michelle Nunn is locked in a close race with businessman David Perdue, the Republican nominee. In the final debate in the race before Tuesday's elections, Nunn refused to say whether she would have voted in favor of the Affordable Care Act, also known as Obamacare. Asked if she would have voted in favor of President Obama's signature piece of legislation, Nunn did not give a direct answer. "I have said many times that I wasn't there, and I do with that has been more bi-partisanship," Nunn said. "And I think it's emblematic of what's broken in Washington. We have people like David [Perdue] who think that compromise means coming to them and not actually working together to get something done." She went on to praise aspects of the ACA and again accuse her opponent of fostering gridlock."
http://dailycaller.com/2014/11/02/michelle-nunn-wont-say-if-she-would-have-voted-for-obamacare/
IMMIGRATION:
EXCLUSIVE–IMMIGRATION CRISIS: 94% OF BORDER CROSSERS SKIP COURT HEARINGS OVER 11-WEEK PERIOD
"Thousands of family units that recently entered the United States illegally failed to appear before immigration judges between July 18 and October 7 of this year. Documents from the Executive Office of Immigration Review provided to the House Judiciary Committee this week and exclusively obtained by Breitbart News offer a brief snapshot into the failure of certain undocumented immigrants who've been released into the United States to appear in immigration court.  According to the EOIR documents, in that two-and-a-half month period from mid-July to early October, immigration judges across the country rendered 3,885 decisions on removal cases dealing with "aliens" in family units. Of those decisions, 94 percent (3,661) were made "in absentia," or the alien's failure to appear resulted in an order of removal.  The document also showed that 9,874 cases were still pending over those months.  Also during that same brief snapshot of time, there were 9,274 first hearings scheduled for unaccompanied minors. An EOIR document shows that of the 9,170 cases that appeared before a judge, there were 7,330 adjournments, 436 venue changes, and 1,404 decisions rendered. Of the 1,404 decisions, 1,229 unaccompanied minors were ordered removed, 1,148 of which were made in absentia, or their order for removal resulted from a failure to show up. This year the southern border experienced a massive wave of illegal immigration from unaccompanied minors and family units. The situation reached a fever pitch in the spring and summer months as the government strained to cope with the influx. Overall, the fiscal year saw apprehensions of 68,541 unaccompanied minors and 68,445 family units illegally entering the U.S. Many of the apprehended unaccompanied minors and family units were simply released in the U.S with a notice to appear in court.  The new EOIR data comes a little over a month after the Associated Press pinned the number of family units who failed to report back to immigration agents at 70 percent."
http://www.breitbart.com/Big-Government/2014/10/31/2-1-2-Month-Snapshot-Thousands-of-Family-Units-Failed-to-Appear-in-Immigration-Court
CALIFORNIA DENTIST SUES OBAMA ADMINISTRATION TO STOP TRANSPORTATION OF ILLEGAL ALIENS OUT OF BORDER AREA
http://www.breitbart.com/Breitbart-Texas/2014/11/01/Dentist-Sues-Obama-Administration-To-Stop-Transportation-of-Illegal-Aliens-Out-of-Border-Area
Obama heckled at Connecticut rally
"A rally in Connecticut on Sunday proved that dragging down Democrats with his unpopularity isn't the only danger the campaign trail holds for President Obama: there are plenty of hecklers awaiting him too. The president repeatedly lost control of the rally as "Dreamers" — young Hispanic activists — interrupted his speech protesting lack of immigration reform legislation and the administration's high rate of deportations. His response: You're at the wrong rally. "You're a 'Dreamer' and I gave you relief administratively and we're going to work on the next one," the president said, referring to the executive action he passed that deferred deportation for certain young immigrants brought to the U.S. illegally as children. "The Republicans are blocking immigration reform. That's one more reason we need a Democratic Senate. So I support you. I'm with you," he said. "And you need to go protest the Republicans, because I'm not the one blocking it!" As the interruptions continued every few minutes, the crowd began to respond to the protesters with boos and chants of "four more years" in support of Gov. Dannel Malloy, the Connecticut Democrat whom Obama was there to support. The protesters were eventually escorted out by local police. This is not the first time the president has been interrupted by an audience member focused on immigration, but the protesters were notable both for their size and their continued interruptions once Mr. Obama addressed the issue. "This is a rowdy crowd today!" he remarked at one point. During another interruption, he said that, "folks get frustrated and so they want to yell at everybody." Eventually he began pausing his speech as the crowd drowned out the hecklers."
http://www.cbsnews.com/news/obama-repeatedly-interrupted-by-dreamers-at-connecticut-rally/
Obama repeatedly heckled at Connecticut rally
http://www.cbsnews.com/videos/obama-repeatedly-heckled-at-connecticut-rally/
OBAMA TELLS HECKLERS HE'S 'SYMPATHETIC' TO AMNESTY
"On Sunday, President Barack Obama said he was "sympathetic" to amnesty advocates and DREAMers who heckled him during a campaign appearance for Connecticut Gov. Dan Malloy (D).  Obama's speech was reportedly interrupted "at least four times by hecklers," according to pool reports. One woman shouted that she was a "DREAMer" and demanded amnesty while another heckler wore a shirt that said "Obama Deports Parents." Two other hecklers "shouted down the president for several minutes near the stage." Obama, who delayed his executive amnesty until after the midterms to help Democrats retain control of the Senate, blamed Republicans for "blocking immigration reform." "That's one more reason we need a Democratic Senate," Obama said. He said he was "sympathetic" to amnesty advocates before pointing out that, "unfortunately folks get frustrated, and they yell at everybody."  DREAMers also heckled Michelle Obama last week when she was in Connecticut campaigning for Malloy."
http://www.breitbart.com/Big-Government/2014/11/02/Obama-Tells-Hecklers-He-s-Sympathetic-to-Amnesty
Romney: A Republican Senate Will Pass Immigration Reform
"CHRIS WALLACE, FOX NEWS SUNDAY: But, Governor, let's talk about the Republicans and how much they have changed. After 2012, the Republican National Committee did what was called a post mortem on what they need to do, on how to do better, how to reach out of the more. Here's what they had to say about Hispanics, "We must embrace comprehensive immigration reform. If we do not, our party's appeal will continue to shrink to its core constituencies only." But, Governor, after the Senate, in a bipartisan basis passed comprehensive immigration reform, House Republicans blocked it.
MITT ROMNEY: Well, what you're going to see is when you have Republican House and Republican Senate, you're going to have to have, of course, Democrats still vote for the bills that Republicans come up with, because you can't get something through the Senate unless you have 60 votes. And that means you got to get a lot of Democrats. But you're going to see a provision first of all to secure the border, second of all, to deal with those who have come here illegally and, third, to make sure our immigration policies are open and transparent to many people who do want to come here illegally. That's going to happen. You're going to be a bill actually reached the desk of the president, if we finally have someone besides Harry Reid sitting in the Senate. So, we're going to get it done. I think Republicans in the House were looking at what was coming from the Senate saying, you know what? We can do better if we pick up more seats in the Senate. I can't tell you whether we're going to win the Senate on Tuesday, but I can tell you, we're going to pick up a lot of seats and we have a lot better prospect of having a piece of legislation, which deals with the issue in the way I described."
http://www.realclearpolitics.com/video/2014/11/02/romney_a_republican_senate_will_pass_immigration_reform.html
ROMNEY: GOP SENATE WILL PASS IMMIGRATION REFORM
"On "Fox News Sunday, former Gov. Mitt Romney (R-MA) said a Republican-led Senate would pass new, stronger legislation on immigration reform. Romney said, "You're going to see a provision, first of all, to secure the border. Second of all, to deal with those who come here illegally. And third, to make sure our immigration policies are more open and transparent … That's going to happen. You're going to see a bill actually reach the desk of the president if we finally have someone besides Harry Reid sitting in the Senate. So, we're going to get it done."
Romney also said he will not be running for president in 2016, "I'm not running. I'm not planning on running."
http://www.breitbart.com/Breitbart-TV/2014/11/02/Romney-GOP-Senate-Will-Pass-Immigration-Reform
Alabama Senator: Obama wants immigration amnesty, your vote can stop it
http://www.foxnews.com/opinion/2014/11/02/alabama-senator-obama-wants-immigration-amnesty-your-vote-can-stop-it/
N.H. GOP Hits Shaheen For Replacing American Workers
"The New Hampshire GOP is using the hot-button issue of jobs and immigration to help Scott Brown squeak ahead of incumbent Democrat Sen. Jeanne Shaheen in their neck-and-neck race. "The Obama-Shaheen plan brings in millions of lower-paid workers to compete for your jobs and wages," says one get-out-the-vote online ad, which also carried an image saying "New Hampshire Workers Need Jobs." "Scott Brown's priority is helping New Hampshire workers — not bringing in lower-paid workers to replace them," says another one of the four online ads. "Vote Scott Brown and send a message to the open borders lobby." That's a sharp change from the usual immigration-related pitches, including those made by Scott Brown in debates. The usual pitches focus on the non-controversial need for greater border security against assorted terrorists, diseases and illegal immigrants. The New Hampshire ads hit Shaheen for her support of the Senate's 2013 "Comprehensive Immigration Reform" bill. The bill would have doubled the annual inflow of immigrant and guest workers up to nearly 4 million, which would be almost level with the roughly 4.3 million Americans who turn 18 each year."
http://dailycaller.com/2014/11/01/n-h-gop-hits-shaheen-for-replacing-american-workers/
DAVID PERDUE: MICHELLE NUNN SUPPORTS OBAMA IMPORTING 15 MILLION FOREIGN WORKERS
"During the Georgia senatorial debate David Perdue (R) criticized Michelle Nunn (D) importing foreign workers. Perdue said, "The fact that this amnesty bill, that my opponent supports, will bring 15 million people into this country over the next ten yeas, over and above what we have now, low wage workers competing for these jobs. Barack Obama wants his policies represented on this ballot, and they are, unfortunately, in Georgia, they go by the name of Michelle Nunn."
http://www.breitbart.com/Breitbart-TV/2014/11/02/David-Perdue-Michelle-Nunn-Supports-Obama-Importing-15-Million-Foreign-Workers
SPENDING/BUDGET/ECONOMY:
Obama Weekly Address: "The Gains Of A Growing Economy Aren't Yet Felt By Everyone"
"PRESIDENT OBAMA: Hi, everybody. On Friday, I had a discussion with working women in Rhode Island about the economic challenges they face in their own lives — challenges shared by many of you. Thanks to the work we've all put in, our economy has come a long way these past six years. Over the past 55 months, our businesses have added 10.3 million new jobs. For the first time in six years, the unemployment rate is below 6 percent. And on Thursday, we learned that over the past six months, our economy has grown at its fastest pace since 2003. But the gains of a growing economy aren't yet felt by everyone. So we've got to harness this momentum, and make the right choices so that everyone who works hard can get ahead. In recent weeks, I've talked about these choices, from raising the minimum wage to creating new jobs in construction and manufacturing. Today, I want to focus on what I discussed with those women — the choices we need to make to help more women get ahead in today's economy. Right now, women make up almost half of our workers. More women are their family's main breadwinner than ever before. So the simple truth is, when women succeed, America succeeds. And we should be choosing policies that benefit women — because that benefits all of us. Women deserve fair pay. Even though it's 2014, there are women still earning less than men for doing the same work. We don't have second-class citizens in this country — we shouldn't in the workplace, either. So let's make sure women earn equal pay for equal work, and have a fair shot at success. Women deserve to be able to take time off to care for a new baby, an ailing parent, or take a sick day for themselves without running into hardship. So let's make sure all Americans have access to paid family leave. Pregnant workers deserve to be treated fairly. Even today, women can be fired for taking too many bathroom breaks, or forced on unpaid leave just for being pregnant. That's wrong — and we have to choose policies that ensure pregnant workers are treated with dignity and respect. New parents deserve quality, affordable childcare. There's nothing like the peace of mind that comes with knowing that your kids are safe while you're at work. And the benefits that children get out of early enrichment can pay off for a lifetime. But in many states, sending your kid to daycare costs more than sending them to a public university. So let's start demanding Pre-K for our kids. And when most low-wage workers are women, but Congress hasn't passed a minimum wage increase in seven years, it's long past time that women deserve a raise. About 28 million workers would benefit from an increase in the minimum wage to ten dollars and ten cents an hour. And more than half of those workers are women. The local businesses where these workers spend their money would benefit, too. So let's do this — let's give America a raise."
http://www.realclearpolitics.com/video/2014/11/01/obama_weekly_address_the_gains_of_a_growing_economy_arent_yet_felt_by_everyone.html
OBAMA'S LAST MIDTERM SPEECH: THE ECONOMY'S GREAT! …EXCEPT FOR WOMEN
http://www.breitbart.com/Big-Government/2014/10/31/Obama-s-Last-Address-Before-Election-I-Am-Woman-Hear-Me-Roar
Unease over economy, Obama may turn Iowans redder — if they vote at all
"Hillary Rodham Clinton had been to town the night before to energize voters, and just that morning another good report on the economy had been released in Washington. But as Jay Johnson emptied cardboard boxes into a trash bin outside Ace Hardware — he's the guy you see about tools — he had little to say about either one. He'll vote Tuesday. Probably. But if he does, this two-time Obama voter, a Democrat, says he's leaning toward Republican Senate candidate Joni Ernst, not her Democratic opponent, Bruce Braley, because "being from here, you can kind of relate to Joni." Beyond that, he doesn't think that anything that occurs Tuesday in the national midterm elections will affect what still matters most to him, six years after the crash: the economy. "They say it's good — that it has turned around," Johnson said, as he shifted one flattened box after another from a shopping cart into the bin. "I guess most people just don't feel it." Johnson, 37, recently lost his second job as a carpenter at a nonprofit that helps rehabilitate houses for first-time buyers. Things were good for a while; they were doing 10 to 15 houses a month, but then the group's money dried up. His wife, a foreclosure counselor, is swamped: "She has a lot of job security."
http://www.latimes.com/nation/politics/la-na-election-atmosphere-20141102-story.html#page=1
Sen. Rand Paul Advocates Corporate Tax Bill as Top Priority Under GOP-Led Senate
http://blogs.wsj.com/washwire/2014/11/02/sen-rand-paul-advocates-corporate-tax-bill-as-top-priority-under-gop-led-senate/?mod=WSJ_Politics_Blog
COMMON CORE:
Parents Confused But Common Core Supporters Swear It Teaches 'Sophisticated Understanding'
http://dailycaller.com/2014/11/02/parents-confused-but-common-core-supporters-swear-it-teaches-sophisticated-understanding/
PRO-COMMON CORE MATH INSTRUCTOR: KIDS ARE 'CLEAN SLATE,' PARENTS MUST BE 'RETRAINED'
"The frustration and confusion over the Common Core math curricula aligned with the nationalized standards has opened up the role of parent "instructional coach," educators who are teaching not only students, but also parents, in the strange and non-instinctive ways of the nationalized math standards. Lyndsey Layton at the Washington Post reports that elementary school parents, especially, are upset because the Common Core way of math leaves them unable to assist their children with homework. Throughout the country, school districts are holding special classes for parents and offering "homework hotlines" to help them understand Common Core math. "The kids who come to us are a clean slate," states Jennifer Patanella, an instructional coach with the Rochester, New York public schools who teaches parents in the strange ways of Common Core math. "It's the adults who have to be retrained." "Almost every parent comes in and says, 'This is not how I learned math,'" states Melissa Palermo, a fourth grade teacher who also now coaches other teachers in math in the Nathaniel Hawthorne public schools in Rochester. Palermo is a proponent of the Common Core and says her students are reaping the benefits of being able to show a more sophisticated understanding of math and an ability to perform operations they would otherwise not have learned until they were older.
"The toughest part is the homework part because parents, it's so hard for them, " Palermo said. "A lot of parents, they doubt themselves because there are all these models and things they've never seen before." In Las Vegas, instructor Bill Hanlon is teaching a five-month course in Common Core math strategies to a class consisting of 50 parents. "They're a little frustrated because they can't help their kids," said Hanlon. "One of the messages I give to teachers is that if you're going to send home stuff that parents have not seen before, send a note explaining, this is what we're doing and why and a couple of examples. Otherwise, you're going to get a lot of complaining."
http://www.breitbart.com/Big-Government/2014/11/02/Pro-Common-Core-Math-Instructor-Kids-Are-Clean-Slate-Parents-Must-Be-Retrained
Common Core math can be a mystery, and parents are going to school to understand it
http://www.washingtonpost.com/local/education/common-core-math-can-be-a-mystery-and-parents-are-going-to-school-to-understand-it/2014/11/01/af57efa0-604f-11e4-9f3a-7e28799e0549_story.html?wprss=rss_homepage
Stalwarts push to revive cursive in city schools
"If your kid can't sign his or her name, here's why: Most city public schools stopped teaching cursive handwriting years ago. The focus on high-stakes testing and rigorous Common Core math and reading standards has reduced handwriting to a "lost art." The city Department of Education leaves the decision to teach it up to each school. But some school officials want to bring cursive back. Marlon Hosang, principal of PS 64 in Alphabet City, plans to launch a cursive curriculum this spring, saying it will boost learning — and students love it. "We should use technology, but not at the expense of being able to write your thoughts on paper," he told The Post. The act of handwriting is "soothing," and research shows it stimulates a different part of the brain, Hosang said. "It helps kids get smarter," he said. His fifth-grade teacher, Amanda Roccanova, used to teach in city Catholic schools, where handwriting is still taught in second grade. She has already taught her PS 64 class the basics: the slant, downcurve, undercurve, overcurve and loop."
http://nypost.com/2014/11/02/stalwarts-push-to-revive-cursive-in-city-schools/
MISC.:
Obama Approval Rating Drops Again in Gallup Poll (Updated)
"With two days before election day, the Gallup poll has the President Barack Obama approval rating approaching the worst of his presidency. The Gallup daily tracking poll now has Obama's approval rating at just 40 percent, down 3 points from Thursday. His disapproval rating held steady Sunday at an ugly 54 percent. It's worth noting that in many battleground states where control of the Senate will be won or lost, Obama's poll ratings have been even worse, providing a significant drag on his party's prospects. Obama's campaigning has been confined to strongly blue states where Senate races are not being fiercely contested. On Sunday, with the chamber appearing to be tilting toward the GOP, the president headed to Connecticut for a campaign event for Gov. Dannel P. Malloy and later a campaign event in Philadelphia for Democratic gubernatorial candidate Tom Wolf. Wolf is favored by the Rothenberg Political Report/Roll Call to win. Malloy's race is rated a tossup. (Full race ratings and map). On Monday, the last day before the election, Obama tellingly will be ensconced in the West Wing. He has no public events on his public schedule released late Sunday. Bush in 2006 had just a 38 percent approval rating when Democrats swept into power, Gallup Editor-in-Chief Frank Newport said in a video last week. Obama's approval rating is also close to a personal low for him in the RealClearPolitics average. Newport noted that the president's approval rating has strongly correlated to the results in midterm elections. President Ronald Reagan had poor poll ratings in the 1982 midterm elections and his party lost significant ground in both chambers. Obama's approval rating in 2010 — when Democrats lost the House — was 44 percent, per Gallup. Obama could set a modern record for midterm-election losses dating back to President Harry S. Truman."
http://blogs.rollcall.com/white-house/obama-approval-rating-poll-midterm-elections-2014/?dcz=
Americans Want Obama to Shift Direction — WSJ/NBC Poll
"More than two-thirds of Americans want to see President Barack Obama make a substantial change to the way he leads the country, according to the latest Wall Street Journal/NBC News poll – and virtually no one is happy with the president's leadership. When asked how much change they would like to see in the direction Mr. Obama has been leading the country, the survey found 67% of registered voters would like to see either "a great deal of change" or "quite a bit of change" to Mr. Obama's direction. Another 23% called for "just some change." Only 8% said Mr. Obama should make "not that much change" to his direction. Not surprisingly, Republicans – 87% — would most like Mr. Obama to change how he operates, but even Democrats are unsatisfied with the president's direction. Among Mr. Obama's own party, 47% said they want substantial change in his direction. Only 39% said he should make just some change. Another 12% of Democrats said there should be not that much change in his direction. If it wasn't clear already that voter disenchantment with the president is bleeding into votes for GOP congressional candidates, 25% of people who say they want Republicans to have control of Congress say it is specifically to protest the performance of Mr. Obama's administration – a figure 10 percentage points higher than at this point in the 2010 election cycle. Only 26% of those who want Democrats to control Congress say their vote is because of the Obama administration's actions."
http://blogs.wsj.com/washwire/2014/11/02/americans-want-obama-to-shift-direction-wsjnbc-poll/?mod=WSJBlog
The Observer view on Barack Obama and the US midterm elections
"It is easy to blame the guy at the top, and as Tuesday's US midterm congressional elections approach, Barack Obama appears fated to be cast as principal scapegoat by American voters dissatisfied with the ostensibly parlous state of their nation's affairs. Numerous polls have dramatised how deep this discontent runs. One recent survey found 68% of voters are angry "about the way things are going in the country". A similar majority thinks the US is "on the wrong track". And many appear to believe Obama bears primary responsibility. His approval rating, never impressive, has slumped to 42%. Put another way, about 54% of Americans, if the polls are averaged out, believe he is not up to the job. Against such a nightmarish statistical backdrop, it seems reasonable to assume Obama's Democrats will pay a big price on Tuesday, as they did in the 2010 midterms when they lost control of the House of Representatives. Such fears may be justified. The latest projections suggest the Republicans, while retaining control of the House, could overturn the Democrats' current 55-45 advantage in the Senate, gaining outright majorities in both chambers. In this scenario, the grubby efforts of Democrat candidates in swing states to distance themselves from Obama will have backfired. The recent tub-thumping campaign trail efforts of Bill and Hillary Clinton, recalling what a conservative commentator sardonically termed their "1990s holiday from history", will have come to naught. And Obama will spend his final two years as lame duck hostage to a wholly hostile Congress."
http://www.theguardian.com/commentisfree/2014/nov/02/us-barack-obama-midterm-elections
Brutal Poll Numbers Reveal How America Is Losing Faith in the Government
http://www.theblaze.com/stories/2014/11/01/brutal-poll-numbers-reveal-how-america-is-losing-faith-in-the-government/
Ouch: Obama Claims America Doesn't Want Stay-At-Home Moms
"At best, this was a slip of the tongue. During a speech in Rhode Island Friday, President Obama claimed that Americans do not want to become stay-at-home moms. "Moms and dads deserve a great place to drop their kids off every day that doesn't cost them an arm and a leg," Obama said, stressing the need for public pre-schools. This sentiment is in line with Obama's "Preschool for all Initiative." "In many states, sending your child to daycare costs more than sending them to a public university. True? And too often, parents have no choice but to put their kids in cheaper daycare, that maybe doesn't have the kinds of programming that makes a big difference in a child's development. And then sometime their just may not be any slots or the best programs may be too far away. Sometimes, someone, usually mom, leaves the workplace to stay home with the kids, which then leaves her earning a lower wage for the rest of her life as a result. That's not a choice we want Americans to make." Now while this may be true for some individuals who cannot afford day-care, many women see it as privilege to be able to leave the workplace to invest in their loved ones, and, through the raising of the next generation, the future of their country."
http://townhall.com/tipsheet/sarahjeanseman/2014/10/31/ouch-obama-claims-america-doesnt-want-stayathome-moms-n1912706
3 Reasons President Obama Is Wrong About Stay-At-Home Mothers
http://thefederalist.com/2014/10/31/3-reasons-president-obama-is-wrong-about-stay-at-home-mothers/
Here's How a Seasoned Political Observer Says Republicans Should Respond When They're Called Racists
"The best response might be no response at all. Speaking on Fox News' "Hannity" Friday night, Charles Krauthammer discussed the upcoming midterm elections and said Democrats have been airing nasty campaign ads because they're desperate. "The desperation and the ad hominems come into play when you don't have any arguments," Krauthammer told host Sean Hannity, going on to say: The 2010 election, the shellacking the Democrats took was about ideology. It was about liberal overreach–the stimulus, Obamacare, over-taxation, over-regulation, and we know what the result was. That set off this counterreaction called the Tea Party. And what we're seeing now six years later is an election that's not only about ideology. It is a rejection of hyper-liberalism, but there's now an overlay of sheer incompetence. Krauthammer's predictions came as Americans have been signaling that they don't trust huge portions of the government, from the Centers for Disease Control and Prevention to the Secret Service. "It's not just that [Democrats] are the party in government, they are the party of government," Krauthammer said. "[Yet] they can't run the d**n thing! And that's why there's this huge resentment against the Democratic Party and that's why they've got to start calling people names." One of those names: racist. Krauthammer offered his advice for Republicans who get hit with the rhetorical charge of racism: I think that when you're accused of being a racist, you don't even dignify the accusation with a response because then you're conceding the premise. I have to prove I'm not a racist. I oppose the president because of his policies, I have since the beginning of his administration. If someone wants to imply it's on account of his race, I will not give them the dignity of a response. That's not America."
http://www.theblaze.com/stories/2014/11/01/heres-how-a-seasoned-political-observer-says-republicans-should-respond-when-theyre-called-racists/
Election Tally: One Million Senate Ads
Outside groups are saturating the television airwaves as the Nov. 4 election nears.
"Political ads in the 2014 U.S. Senate elections will have aired more than 1 million times by the time the smoke clears. The most recent ad-spot count: 908,032, according to data from Kantar Media's CMAG current to Oct. 27. And that includes 83,614 spots in the last seven days of that period. There really have been more than 1 million Senate ad on all TV stations, if you include local cable stations that aren't included in CMAG's sweep. And there surely will be more than 1 million ads either by Nov. 4 or by the time of a likely runoff in Louisiana on Dec. 6. There may be another runoff in Georgia a month after that. The Senate-race leader in CMAG's count: North Carolina, where ads in the contest between Kay Hagan and Thom Tillis have run 101,808 times. The total includes television activity before a Republican primary in May that Tillis won outright with the help of groups like the U.S. Chamber of Commerce and American Crossroads, a Republican super-PAC."
http://www.bloomberg.com/politics/articles/2014-10-31/election-tally-one-million-senate-ads
TEA PARTY SUPPORT MAY PUT GOP OVER THE TOP IN 'THE HOLD YOUR NOSE ELECTION OF 2014'
"From Kansas to Kentucky, North Carolina to Alaska, Tea Party supporters who saw their endorsed candidates lose to establishment Republicans in U.S. Senate primaries are holding their noses as they prepare to put endangered Republican candidates over the top with their votes in closely fought U.S. Senate races. Control of the U.S. Senate hangs in the balance. Republicans must pick up 6 seats to obtain a 51 seat majority. On Friday, Real Clear Politics estimated that if the election were held today, Republicans would hold 47 seats, Democrats 45, with 8 seats up for grabs on Tuesday tossups that either party could take on election night.
Several of these tossup states went through bitter Republican primaries in which the establishment candidate defeated the Tea Party-endorsed candidate. While support for the establishment victors by the vanquished Tea Party primary opponents is a mixed bag, recent endorsements by some former intra-party foes, combined with pragmatic decision making in the minds of Tea Party voters around the country, may bring enough reluctant voters to the polls for Republican candidates to ease the party into a Senate majority. In Kansas on Thursday, Tea Party-backed Dr. Milton Wolf endorsed incumbent Senator Pat Roberts (R-KS), albeit reluctantly, in his tight race with Democrat-backed "Independent" candidate Greg Orman. Wolf's endorsement came one day after the Tea Party Patriots Citizens Fund, which had backed Wolf in the primary, endorsed Roberts. Earlier this month in Alaska, both Tea Party-endorsed Joe Miller and Tea Party Express publicly supported Republican primary winner Dan Sullivan in his efforts to unseat incumbent Senator Mike Begich (D-AK). In Kentucky, Tea Party-endorsed Matt Bevin is "flirting with endorsing" incumbent Senator Mitch McConnell (R-KY), according to the Lexington Herald Leader. In North Carolina, Rand Paul, who endorsed Dr. Greg Brannon in the primary, has endorsed and campaigned for primary victor Thom Tillis in the general election race with incumbent Senator Kay Hagan (D-NC)."
http://www.breitbart.com/Big-Government/2014/10/31/Tea-Party-Support-May-Put-GOP-Over-the-Top-in-The-Hold-Your-Nose-Election-of-2014
REPUBLICANS BESTING DEMOCRATS WITH EFFECTIVE GOTV TECHNOLOGY
"Republicans seem to be besting Democrats when it comes to effective political technology that gets their base out this election cycle.  RNC spokeswoman Kirsten Kukowski told Yahoo News that 70 percent of its volunteers are using smartphone apps as opposed to paper when they do door knocks.  A Democratic data company executive revealed that only 30 percent of Democratic Party canvassers use smartphone apps instead of paper to attain voter ID information for their party.  Democrats say this is because the average Republican volunteer "has a higher income than the average Democratic volunteer, and is thus more likely to have a smartphone," according to Yahoo News. RNC spokesman Sean Spicer has a different theory.
"We got five percent of the data through the mobile devices [in 2012]. So in other words, we go to your house and knock on your door. Normally, the volunteer asks five questions and fills out the bubble sheet and then they bring t back and then that night we would input it in the machine," he said. "So five percent of the data and a few people here and there had smartphones—apps that they were using. Obviously, you can tell from the statistic, not many. So fast forward to this cycle, we're taking in 70 percent of our data through mobile devices. Put that in a big picture for a second. So if you think about it, not only are we outdoing ourselves, we're outdoing the other side tremendously." He explained, "Here's what people miss when they say that. It wasn't 'they' [as in all Democrats]. It was Obama. Think about it. It was Obama in 2008 and 2012 that had all this [technology] you're talking about.  It wasn't the Democrats and so that's a vastly different set up to what we're talking about now."
http://www.breitbart.com/Big-Government/2014/11/02/Republicans-Besting-Democrats-With-Effective-GOTV-Technology
Dems Pin NC Hopes on Black Vote
"North Carolina Democrats are taking to black churches today – and tomorrow for so called "Moral Monday" in an effort to drag Kay Hagan over the finish line before Republican Thom Tillis in North Carolina's Senate race. Hagan is a mere +1 in the current Real Clear Politics poll average, making the race too close to call. At churches across North Carolina, ministers took to pulpits Sunday morning with messages laced as thickly with pleas to turn out at the polls as they were with scripture. Led by the local NAACP, black churches have engaged in months of voter education efforts and "moral Monday" events urging voters to go to the polls. North Carolina went for Barack Obama in 2008, yet bailed on him in 2012. Now, with his popularity all but non-existent among many voters, Democrats are looking to drive up voting among blacks in North Carolina, who continue to have a mostly popular view of him. They hope to boost black participation up to approximately 20%. The morning's third sermon was delivered by Rev. Dr. William Barber, president of the NC NAACP chapter … Barber never mentioned either Senate candidate by name, but railed against "politicians in the state of North Carolina" who have opposed early voting, have "attacked education" (a popular critique of Tillis because of his support for state education cuts), and those who have "tried to limit healthcare." "Almost as though they have been seduced by another spirit to deny healthcare and deny living wages and deny public education," Barber declared in deep baritone, clad in a purple and white pastoral robe. "They do it just because they can! They give more wealth to the wealthy and they give more grief to the poor!" North Carolina is home to what is considered one of this year's least predictable electorates. The state was the only one in the nation to vote for President Obama in 2008 but not in 2012. They also helped elect a wave of GOP and tea party state leaders in 2010."
http://www.breitbart.com/InstaBlog/2014/11/02/Dems-Pin-NC-Hopes-on-Black-Vote
DEAN: AFRICAN-AMERICANS WON'T SOON FORGET THE GOP VILIFYING THE FIRST BLACK PRESIDENT
"Sunday on MSNBC's "Weekends With Alex Witt," former Gov.Howard Dean (D-VT), the former chairman of the Democratic National Committee said African-American won't forget by the 2016 presidential elections that in their view Republicans have vilified the first African American president. While discussing a possible 2016 presidential bid by Sen. Rand Paul (R-KY), Dean said, "The biggest problem that Rand Paul's going to have in appealing to African-American voters is the success of the republicans in this election is based on making Barack Obama the issue. The only African-American president we have ever had and the only issue that republicans are talking about is vilifying the President of the United States. Now, I grant you, he has not such great numbers and they'll probably be successful in picking up a few seats, but i don't think voters are going to forget what this party has done to the first African-American president."
http://www.breitbart.com/Breitbart-TV/2014/11/02/Dean-African-Americans-Wont-Soon-Forget-The-GOP-Vilifying-The-First-Black-President
RENDELL: LANDRIEU TOLD THE TRUTH, THE SOUTH IS RACIST
"Sunday on CNN's "State of the Union With Candy Crowley," former Gov. Ed Rendell (D-PA) backed up comments from Sen. Mary Landrieu's (D-LA) attributing President Barack Obama's unpopularity in Louisiana to racist southerners. Rendell said, "When President Obama was running in the primary, I said there are places in Pennsylvania where he is not going to get votes because he's African-American everyone came down on me, but it's the truth, it didn't hurt me a bit, and it won't hurt Mary because she is a truth teller."
http://www.breitbart.com/Breitbart-TV/2014/11/02/Rendell-Senator-Landrieu-Told-The-Truth-The-South-Is-Racist
SNL SUGGESTS BLACK VOTERS WILL ALWAYS SUPPORT OBAMA
http://www.breitbart.com/Breitbart-TV/2014/11/01/SNL-Suggests-Black-Voters-Will-Always-Support-Obama
Campaign ads use racial scare tactics in Southern black strongholds for Democrats
Race-baiting seen in nonprofit group's appeal to black voters
http://www.washingtontimes.com/news/2014/nov/2/campaign-flyer-tells-blacks-alabama-vote-or-face-h/
DNC MEMBER: SOME RED STATES 'HUNT DEMOCRATS WITH DOGS'
"Democratic National Committeeman Robert Zimmerman argued that voters in some of the red states holding Senate elections "hunt Democrats with dogs" on Saturday's "Huckabee" on the Fox News Channel. Zimmerman said, "what's really stunning about this election is these states are so Republican. I mean governor, they hunt Democrats with dogs in these states. Barack Obama lost these states by double-digits, yet Democrats are running even and in some cases, slightly ahead. And that's because it's an economic election and the issues Democrats are campaigning on, minimum wage, making college more affordable, trying to expand the middle class, that seems to be resonating. The Republicans, the Wall Street Journal said they don't have a positive agenda yet."
http://www.breitbart.com/Breitbart-TV/2014/11/01/DNC-Member-Some-Red-States-Hunt-Democrats-With-Dogs
SPANISH AD BY BEXAR COUNTY DEMOCRATS CALLS TEA PARTY 'RADICAL TERRORISTS'
"The Bexar County Democratic Party has launched a controversial Spanish-language ad during the final week before the November 4 elections, calling tea party Republicans "radical terrorists." The ad begins showing the American and Mexican flags, with a male narrator saying in Spanish that the flags represent "friendship, liberty, opportunity, and justice," then showing a Gadsden flag with its famous "Don't Tread on Me" motto. The Gadsden flag, which the ad calls "muy peligrosa," or "very dangerous," was designed in 1775 during the American Revolution and has since been adopted as a symbol by various libertarian and tea party groups. The ad then proceeds to call tea party Republicans "radical terrorists" while showing images of militia members holding guns and wearing camouflage, threatening "our children and families with violence and firearms," urging viewers to "¡Voto Demócrata!"
http://www.breitbart.com/Breitbart-Texas/2014/11/02/Spanish-Ad-by-Bexar-County-Democrats-Calls-Tea-Party-Radical-Terrorists
NM State University Prez Encourages Students To 'Vote As Often As Possible'
http://www.breitbart.com/InstaBlog/2014/11/02/NM-State-University-Prez-Encourages-Students-To-Vote-As-Often-As-Possible
First case of voter fraud confirmed in Rio Arriba Co.
http://www.kob.com/article/stories/S3607682.shtml#.VFcNkr6RafQ
Barack Obama: 'Vote. Vote. Vote. Vote. Vote.'
"President Barack Obama finished out his brief midterm campaign run here Sunday, urging Democrats to get to the polls and to oust sitting Republican Gov. Tom Corbett. "You've gotta to vote," he told the crowd of 5,500 filling a partitoned-off gym at Temple University, gathered in support of gubernatorial candidate Tom Wolf. "I have got a simple message: we've got to vote …. Vote. Vote. Vote. Vote. Vote."
http://www.politico.com/story/2014/11/2014-elections-barack-obama-112437.html
Obama Campaigns Before Half Curtained-Off Arena, 'Several Hundred Empty Seats' In Philadelphia [VIDEO]
"On the campaign trail two days before the midterm elections, President Obama went to one of the few places that would take him: Philadelphia. Campaigning in support of gubernatorial candidate Tom Wolf, Obama spoke to about 5,500 attendees at a mid-sized 10,000 seat arena that had to be partitioned off with a curtain to cater to the incoming crowd; a far cry from his former days as candidate Obama, when he filled Denver's then-named Invesco Stadium in 2008 at the Democratic National Convention before more than 70,000 attendees. According to the White House pool report Sunday night, Obama spoke to a venue which featured "several hundred empty seats" in the upper deck as well as an empty space on the floor. Wolf, who's expected to defeat GOP incumbent Tom Corbett on Tuesday, is yet another race Obama has featured in that is hardly competitive — unlike the many toss-up Senate races in which Obama has not campaigned in for a multitude of reasons."
http://dailycaller.com/2014/11/02/obama-campaigns-before-half-curtained-off-arena-several-hundred-empty-seats-in-philadelphia-video/
Obama always pointing the finger of blame at someone else
http://nypost.com/2014/11/02/obama-always-pointing-the-finger-of-blame-at-someone-else/
It's Not Obama, It's You
Mary Landrieu's explanation for the president's unpopularity is positively Brechtian.
http://www.nationalreview.com/article/391620/its-not-obama-its-you-jonah-goldberg
Both Parties See Campaign Tilting to Republicans
"Republicans entered the final weekend before the midterm elections clearly holding the better hand to control the Senate and poised to add to their House majority. But a decidedly sour electorate and a sizable number of undecided voters added a measure of suspense. The final drama surrounded the Senate, which has been a Democratic bulwark for President Obama since his party lost its House majority in 2010. Republicans need to gain six seats to seize the Senate, and officials in both parties believe there is a path for them to win at least that many. Yet the races for a number of seats that will decide the majority remained close, polls showed, prompting Republicans to pour additional money into get-out-the-vote efforts in Alaska, Georgia and Iowa. Democrats were doing the same in Colorado, where they were concerned because groups that tend to favor Republicans voted early in large numbers, and in Iowa. While an air of mystery hung over no fewer than nine Senate races, the only question surrounding the House was how many seats Republicans would add. If they gain a dozen seats, it will give them an advantage not seen since 1948 and potentially consign the Democrats to minority status until congressional redistricting in the 2020s."
http://www.nytimes.com/2014/11/02/us/politics/both-parties-see-campaign-tilting-to-republicans.html?_r=0
Expect an Anti-Obama National Electorate on Tuesday
http://www.nationalreview.com/campaign-spot/391677/expect-anti-obama-national-electorate-tuesday-jim-geraghty
How Obama Lost America
http://www.nytimes.com/2014/11/02/opinion/sunday/ross-douthat-how-obama-lost-america.html
Nate Silver: 74% Chance Republicans Will Take Senate
http://www.realclearpolitics.com/video/2014/11/02/nate_silver_74_chance_republicans_will_take_senate.html
Senate Control Comes Down to Eight Races
Overall Climate Continues to Favor Republicans in Costly Battle
http://online.wsj.com/articles/senate-control-comes-down-to-eight-races-1414795941
CNN Panel: Ten Senate Races Too Close To Call
http://www.realclearpolitics.com/video/2014/11/02/cnns_john_king_ten_senate_races_too_close_to_call.html
Iowa Poll: Ernst takes 7-point lead
"Joni Ernst has charged to achieve a 7-point lead over Democrat Bruce Braley in a new Iowa Poll, which buoys the GOP's hope that an Iowa victory will be the tipping point to a Republican takeover of the U.S. Senate. Ernst, a state senator and military leader, enjoys 51 percent support among likely voters. That's a majority, and it's her biggest lead in the three Iowa Polls conducted this fall. Braley, a congressman and trial lawyer, gets 44 percent, according to The Des Moines Register's final Iowa Poll before Tuesday's election. "This race looks like it's decided," said J. Ann Selzer, who conducted the poll for the Register. "That said, there are enormous resources being applied to change all that."
http://www.desmoinesregister.com/story/news/politics/iowa-poll/2014/11/01/iowa-poll-joni-ernst-leads-bruce-braley/18345157/
IOWA DEMOCRAT BRALEY SAYS POLLS ARE WRONG, HE 'FEELS IT IN HIS GUT'
"Republican Senate candidate Joni Ernst has been steadily pulling away from Democrat Bruce Braley for the last few months in Iowa. But Braley is warning his supporters to ignore the polls. He insists they're wrong — and he says the only poll he needs is the one "in his gut." On Saturday, The Des Moines Register touted a last-minute poll that shows State Senator Joni Ernst has achieved a seven-point lead over trial lawyer Bruce Braley. This isn't anything sudden, either. Ernst has been steadily gaining on Braley as the last undecided voters begin to make up their minds. The Real Clear Politics average has seen a steady advance for Ernst since September in this contentious election. But despite the mounting number of polls showing the Republican's advance, Iowa Democrats are refusing to believe them. Democrat powerhouse, Senator Tom Harkin, says he doesn't "feel" that the polls are going to the GOP. Harkin, the man responsible for initiating this contest after his announcement that he wouldn't run for another term, insists that the ground game is different from the polls. "I'm tellin' you, I sense it, I feel it," he recently said. Iowa Democratic Party Chair Scott Brennan agreed. "That's not the number we are seeing on the ground," he said. Finally, despite the surge for Republican Ernst, her opponent, Bruce Braley, says he doesn't believe the polls, either. "You know the only poll that I'm counting on? It's the poll right here in my gut," Braley said."
http://www.breitbart.com/Big-Government/2014/11/02/Iowa-Democrat-Braley-Says-Polls-are-Wrong-He-Feels-it-in-His-Gut
Reid: Senate hinges on Iowa
"If Joni Ernst beats Rep. Bruce Braley in Iowa on Tuesday, Senate Majority Leader Harry Reid said he expects to kiss the Democratic majority goodbye. The Nevada Democrat said if Braley wins in Iowa, Democrats will do "just fine." And if they lose? Say hello to Majority Leader Mitch McConnell, Reid said in a conference call Saturday with the Progressive Change Campaign Committee. "Joni Ernst would mean — coming to the United States Senate — that Mitch McConnell would be leader of the United States Senate, who agrees with her on everything. Think of what would mean for our country," Reid said of Ernst, repeatedly attacking her positions against raising the federal minimum wage to $10.10 an hour. Caitlin Conant, a spokeswoman for Ernst, replied: "Reid says Democrats will be 'just fine' if Braley wins, but Iowa can do better. Reid is only backing Braley because he supports Obama's agenda of higher taxes, more debt and Obamacare."
http://www.politico.com/story/2014/11/harry-reid-iowa-senate-elections-112405.html?hp=f2
Tom Harkin: Don't Be Fooled Because Joni Ernst Is "Really Attractive," "Sounds Nice"
"I don't care if she's as good looking as Taylor Swift…"
http://www.buzzfeed.com/andrewkaczynski/tom-harkin-dont-be-fooled-because-joni-ernst-is-really-attra
STREET ART APPEARS IN NH CALLING TO 'QUARANTINE SHAHEEN' AS HILLARY CLINTON CAMPAIGNS FOR STRUGGLING DEMOCRAT
"As former Secretary of State Hillary Clinton joined incumbent Democratic Sen. Jeanne Shaheen (D-NH) for her final campaign push, street art began appearing statewide calling for New Hampshire voters to "Quarantine Shaheen." "Fear is the last resort of those who have run out of ideas and who have run out of hope," Clinton said at a Shaheen rally on Sunday, mocking former Sen. Scott Brown for criticizing Shaheen and President Barack Obama for their handling of crises like the Ebola crisis. The street art that's on posters in peculiar spots around the state vilifies Shaheen, making her look like a zombie, and zeroing in on the concerns people statewide have about Ebola. The art shows a zombie-esque drawing of Shaheen with President Obama's "O" campaign logo for eyes. In the background the word "Zombie" is repeated many times using that same Obama "O" for the letter "o" in "Zombie."
http://www.breitbart.com/Big-Government/2014/11/02/Street-Art-Appears-In-NH-Calling-To-Quarantine-Shaheen-As-Hillary-Clinton-Campaigns-For-Struggling-Democrat
POLICE: SHAHEEN CAMPAIGN ALLY UNDER INVESTIGATION FOR ALLEGEDLY ASSAULTING BROWN VOLUNTEER
"A campaign ally for incumbent Sen. Jeanne Shaheen (D-NH) is under criminal investigation by the Portsmouth Police Department for allegedly assaulting a campaign volunteer for former Sen. Scott Brown, Sergeant Chris Kiberd confirmed to Breitbart News via telephone on Saturday.
"I have nothing else I can give you on it at this point because that information broke last night during his shift [Sgt. Dave Keaveny's] and it's only been a few hours," Kiberd said when reached by phone on Saturday. "The detective who's handling that is not in right now. But he's assigned to the case and he's going to be following up on that." Keaveny, the sergeant on duty on Friday night, told the Portsmouth Herald that former Democratic Sen. Burt Cohen is under investigation by the Portsmouth Police Department for allegedly assaulting a Brown campaign volunteer, shouting obscenities at the Brown campaign bus, and attempting to force his way onto the bus after being asked to leave. "Our portion is still under investigation at this point," Keaveny told the local paper. "We got a call because there was a disturbance by the bus. We responded but are still trying to sort out what happened." Kiberd confirmed to Breitbart News that Cohen is "under investigation" and that local Detective Robert Munson has been assigned to investigate the matter. "This will hopefully be resolved by tomorrow," Kiberd said. It's unclear at this time what resolution may come and whether charges will be filed against Cohen.
According to Brown campaign adviser Ryan Williams, after the campaign bus dropped Brown, his wife Gail Huff, daughter Ayla Brown, and many other campaign staff off in downtown Portsmouth for a Halloween festival, the bus took Brown's sister and niece to the local high school for the annual Halloween football game. When the bus got there, Brown's niece—a student at Portsmouth High School—invited some of her friends onto the bus to check it out before they headed to the game. But their plans went horribly awry when Shaheen's campaign ally Cohen allegedly began "screaming obscenities" at the bus, according to Williams. Cohen's behavior prompted the Brown campaign volunteer aboard the bus to come out and ask him to stop and leave, Williams said. At that point, Williams claimed things got physical."
http://www.breitbart.com/Big-Government/2014/11/01/Police-Shaheen-Campaign-Ally-Under-Criminal-Investigation-For-Allegedly-Assaulting-Brown-Volunteer
Tavis Smiley on Grimes Not Admitting She Voted For Obama: Peter Only Denied Jesus 3 Times
http://www.realclearpolitics.com/video/2014/11/02/tavis_smiley_on_grimes_not_admitting_she_voted_for_obama_peter_only_denied_jesus_3_times.html
KANSAS PRO-LIFE VOTING BLOC COULD WIN RACE FOR PAT ROBERTS
"The pro-life vote in Kansas is shaping up to be a bloc that could win the race for U.S. Sen. Pat Roberts (R) on Tuesday. As The Hill reports, Roberts, who is in a virtual tie with independent candidate Greg Orman, launched a radio ad (below) this week charging that Orman "would give President Obama another pro-abortion vote in the Senate." Roberts also noted that Orman recommended during their debate that America should move on from the abortion issue."
http://www.breitbart.com/Big-Government/2014/10/31/Pro-Life-Vote-Could-Be-Bloc-That-Wins-Race-For-Roberts-in-Kansas
GEORGIA DEMOCRATS PREPPING TO FIGHT OVER 50,000 CLAIMED VOTER REGISTRATIONS
http://www.breitbart.com/Big-Government/2014/11/02/Georgia-Democrats-Prepping-to-Fight-Over-50-000-Claimed-Voter-Registrations
Cruz aims to take on Obama if GOP wins Senate; won't vow support for McConnell
http://www.washingtonpost.com/politics/cruz-provides-the-assist-but-hes-looking-beyond-tuesday/2014/11/02/d54b1e50-62aa-11e4-836c-83bc4f26eb67_story.html?wprss=rss_homepage
Rand Paul: If Republicans Win The Senate, You Will See Legislation Sent To Obama's Desk
"CHUCK TODD, MEET THE PRESS: So, on Tuesday, if you guys, the Republican Party gets control of the Senate. Have the voters said they're voting for the Republican Party? Or have the voters simply said they're voting against President Obama and it's not a mandate for the GOP? How should the GOP interpret winning control of the Senate, if that does happen?
SENATOR RAND PAUL: I think it'll be a combination of both. This is going to be a repudiation of the president's policies. The president is on the ballot, in a way. This is a referendum on the president. So, no question this is a big message to the president. But also, it's a message that people are tired of nothing getting done. The gridlock in Washington has largely been from the Democrats, who haven't allowed any legislation to come forward in the Senate. So, I think if we win, you will see legislation passed and you will see legislation sent to the desk of the president."
http://www.realclearpolitics.com/video/2014/11/02/rand_paul_if_republicans_win_the_senate_you_will_see_legislation_sent_to_obamas_desk.html
Can Obama Reboot?
Does he even want to?
http://www.politico.com/magazine/story/2014/11/obama-reboot-112432_full.html#.VFcMs76RafQ
David Brooks on Midterms: Has GOP "Detoxified Themselves" From Tea Party?
http://www.realclearpolitics.com/video/2014/11/01/david_brooks_on_midterms_has_gop_detoxified_themselves_from_tea_party.html
SCIENTISTS TRY TO PREDICT NUMBER OF US EBOLA CASES
"public should expect more cases to emerge in the United States by year's end as infected people arrive here from West Africa, including American doctors and nurses returning from the hot zone and people fleeing from the deadly disease. But how many cases? No one knows for sure how many infections will emerge in the U.S. or anywhere else, but scientists have made educated guesses based on data models that weigh hundreds of variables, including daily new infections in West Africa, airline traffic worldwide and transmission possibilities. This week, several top infectious disease experts ran simulations for The Associated Press that predicted as few as one or two additional infections by the end of 2014 to a worst-case scenario of 130."
http://hosted.ap.org/dynamic/stories/U/US_EBOLA_HOW_BAD_CAN_IT_GET?SITE=AP&SECTION=HOME&TEMPLATE=DEFAULT&CTIME=2014-11-01-10-25-24
Returning From Africa, U.S. Ambassador Reports 'Positive Signs' on Ebola
http://blogs.wsj.com/washwire/2014/11/02/returning-from-africa-u-s-ambassador-reports-positive-signs-on-ebola/?mod=WSJ_Politics_Blog
PENTAGON CHIEF MANDATES 21-DAY QUARANTINE FOR ALL TROOPS RETURNING FROM W. AFRICA
http://www.breitbart.com/Big-Peace/2014/10/31/Pentagon-Chief-Mandates-21-Day-Quarantine-For-All-Troops-Returning-From-W-Africa