News Briefing for Monday, November 24, 2014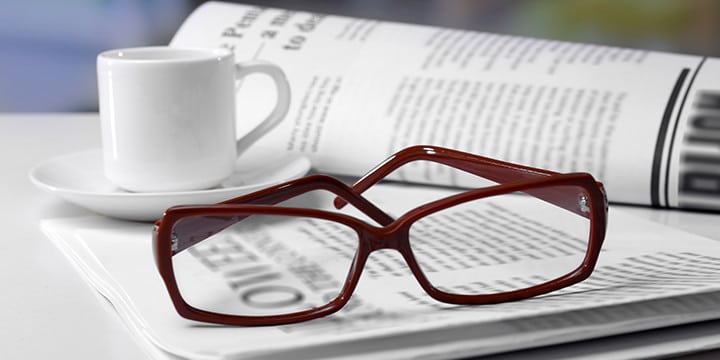 HEALTHCARE:
ObamaCare 2016: If you like your plan, you'll love it when we pick a different one
"Alternate headline: HHS Decides to Make Plan Choices for the Grubes. In a Friday afternoon filled with document dumps, HHS announced that its controversial auto-enrollment plan would be significantly changed in 2016. This year, enrollees who allowed their plans to auto-renew risked running up big tax bills, thanks to annual recalculation of subsidies and base rates. To solve that problem, HHS wants people to allow the Obama administration to auto-enroll them into the lowest-cost plan in their 2016 tier, regardless of what the coverage or deductibles will be: "Another proposal calls for having Obamacare customers be "defaulted" to a lower-cost insurance plan instead of their current plan. "Under current rules, consumers who do not take action during the open enrollment window are re-enrolled in the same plan they were in the previous year, even if that plan experienced significant premium increases," CMS said. "We are considering alternative options for re-enrollment, under which consumers who take no action might be defaulted into a lower-cost plan rather than their current plan." Although CMS said it is considering allowing state-run Obamacare exchanges to implement that default option in 2016, the agency is eyeing using that option on the federal Obamacare exchange HealthCare.gov starting only in 2017. While the defaulted option could protect customers from sticker shock once their now-pricier plan renews, the option also increases the likelihood that people will find themselves in a plan that doesn't include their preferred doctors or hospitals." The ObamaCare sales pitch has really progressed, has it not? We started at If you like your plan, you can keep your plan, which Politifact belatedly called the Lie of the Year once ObamaCare rolled out in 2013. After that, the White House line was If you liked your plan, it's because you were too stupid to know what's good for you, but you'll like what you can pick now. Finally, we've arrived at You're still too stupid to choose your own plan, so you'll like what we tell you to like. If this sounds familiar, it's because it follows the basic message of Jonathan Gruber ever since Congress passed ObamaCare. This system was set up by people who have contempt for Americans exercising free choice, and it was designed to remove choice in favor of elitist diktats."
http://hotair.com/archives/2014/11/22/obamacare-2016-if-you-like-your-plan-youll-love-it-when-we-pick-a-different-one/
HHS calls for slew of Obamacare rule changes
The Obama administration late Friday called for numerous significant changes to rules controlling the Obamacare health care program, including ones that would shorten open-enrollment seasons, increase transparency of insurance plans and prices, and push current customers toward lower-cost plans. Most of the new rules proposed by the Health and Human Services Department would go into effect in 2016 if they are approved.
The extensive proposed changes were outlined by a six-page fact sheet distributed by HHS, containing 35 different individual explanations of the suggestions. The proposals themselves are 324 pages long. "It is one of our many goals to strengthen the integrity of programs that fall under the Affordable Care Act to ensure the delivery of quality care with affordable options," said Marilyn Tavenner, administrator of the federal Centers for Medicare and Medicaid Services, the HHS division that oversees Obamacare. CMS, in a press release announcing the proposed changes, said, "Taken together, we believe these policies will ensure that consumers have access to high-quality, affordable health insurance. The rule takes steps to help consumers keep their premiums low."
http://www.cnbc.com/id/102209250
MOST POPULAR OBAMACARE PLANS WILL SPIKE 10 PERCENT IN 2015
"Obamacare customers enrolled in the most popular health plans will experience an average 10% premium spike in 2015, a new analysis by Avalere Health finds. The rate hike may come as a surprise to many Obamacare customers whose plans will automatically be renewed if they fail to make changes. "Many plans that priced attractively last year are playing catch up for 2015," said Avalere Health CEO Dan Mendelson. "Consumers who care about costs need to shop."
News of the double-digit rate jump is just the latest bad news for Obamacare. According to Gallup, Obamacare's approval rating is now at an all-time low of just 37%. On Thursday, the Obama administration admitted it fudged its oft-cited eight million Obamacare enrollment figure. The real number, it now claims, is just 6.7 million."
http://www.breitbart.com/Big-Government/2014/11/22/Most-Popular-Obamacare-Plans-Will-Spike-10-Percent-in-2015
States Don't Have the Money to Run Their Obamacare-Mandated Health Insurance Exchanges
"The federal government shelled out billions of dollars to get health insurance marketplaces going in the 14 states that opted to run their own. Now they must act like true marketplaces and start paying for themselves. Under President Barack Obama's Affordable Care Act, state-run health insurance exchanges need to be financially self-sustaining starting in January. Some appear to be on that path, while others have shaky funding models or even none at all. Some states, prohibited from using state money, are imposing fees on plans sold on the marketplaces. Others are spreading costs more widely — which, in one instance, has drawn a federal lawsuit. Rhode Island received high marks for the smooth rollout of HealthSource RI amid last year's stumbles by the federal government, and the agency director says the state's health care reform "revolution" has begun. But the state does not have a way to pay for the exchange's long-term operations, and some lawmakers in the state General Assembly have suggested shifting to the federal exchange. The cost to operate Rhode Island's exchange is estimated at $17 million a year, although an earlier estimate pegged the cost at $24 million. Republican state Rep. Patricia Morgan introduced a bill last session to transfer its operations to the federal government, but the legislation was held for further study…. Some states have decided to tap existing revenue. New York is relying on two agencies' general revenue, while Maryland is using money from an existing 2 percent tax on insurance plans. Republican Delegate Anthony O'Donnell, a critic of Maryland's decision to create its own exchange, said he continues to question its sustainability. He said last week that he is concerned "about the entire structure and that it may collapse of its own weight." To cut costs, Colorado's state-run exchange has reduced overall spending 18 percent, including on technology and marketing. It's imposing a 1.4 percent fee on monthly premiums for its plans but also approved charging a $1.25-a-month "general market" fee on all individual and small group policies, including those sold outside the state exchange. Some lawmakers called the fee unfair, and one board member voted against it. It is expected to raise an estimated $13 million a year before it expires in 2016. In the District of Columbia, which also is operating its own marketplace, the exchange's budget is being funded by a new 1 percent tax on all health insurance policies. The American Council of Life Insurers is suing, arguing it unfairly taxes insurance products that cannot be purchased on the exchange. Taxing only plans offered on the exchange would have required a 17 percent tax to cover costs, officials said, reducing the benefit to low-income residents. Earlier this year, California's exchange said it was setting aside $184 million in federal money to fight off projected budget shortfalls through 2016. About 1.1 million people enrolled in the first year, exceeding projections, and officials hope to grow that to 1.7 million during the second round of open enrollment. Officials with Covered California, as the exchange is known, express confidence about its financial health. The agency's board has projected a $250 million reserve for the coming year, built partly from a $13.95 monthly surcharge on individual policies. "We do not have a deficit; our enrollment is sufficient to fund ongoing operations through 2015-16," Covered California spokesman James Scullary said. "We remain committed to managing our resources prudently."
http://www.theblaze.com/stories/2014/11/23/states-dont-have-the-money-to-run-their-obamacare-mandated-health-insurance-exchanges/?utm_source=TheBlaze.com&utm_medium=rss&utm_campaign=story&utm_content=states-dont-have-the-money-to-run-their-obamacare-mandated-health-insurance-exchanges
Cat got your tongue, HealthCare.gov? Obamacare's secrets
"California's done it, Kentucky's done it, Minnesota's done it, and even Massachusetts somehow manages to do it every day, for goodness' sake. Yet HealthCare.gov isn't doing it—at least not for now. A week into open enrollment for Obamacare, that federal exchange serving 37 states has still not revealed how many new customers are selecting health plans for 2015, how many existing customers are renewing and how many applications for eligibility have been completed. While the agency that oversees Obamacare is now promising monthly updates, some advocates want more frequent data disclosures. A number of state-run Obamacare exchanges have disclosed just that sort of information, to varying degrees, raising questions of why HealthCare.gov doesn't follow suit. Those questions became more pressing Thursday when the Obama administration, in an embarrassing admission, confirmed that it had included nearly 400,000 dental insurance plans in tallies of existing Obamacare health plan enrollments nationwide. The cavity left from extracting those dental enrollments meant that actual Obamacare enrollments have been just below 7 million since September. That number is significant because then-Health and Human Services Secretary Kathleen Sebelius said in 2013 that success for Obamacare's first open-enrollment season would be signing up 7 million people by April 2014. Ever since, Republican opponents of the Affordable Care Act have repeatedly questioned the accuracy of official Obamacare tallies."
http://www.cnbc.com/id/102208522
Using your Obamacare plan can come at a great cost
"Customers signed up in the most popular kinds of Obamacare plans for 2015 won't see big increases in how much they have to pay in out-of-pocket health costs compared to this year, a new analysis finds. But those individual and family plan customers still are responsible for significantly higher deductibles than people who get health coverage through their jobs, according to the HealthPocket study released Thursday. That said, an increasing number of job-based plans are offering high-deductible options. The often-steep Obamacare deductibles, which are on top of monthly premiums that customers have to pay to have insurance, can come as a surprise to enrollees, said Kev Coleman, head of research and data for HealthPocket. "You're paying a lot of money for health insurance and then you go to use it, and then you say, 'OK, until this deductible is satisfied, I might be paying completely for doctor and specialist visits?'" he said."
http://www.cnbc.com/id/102204181
A GUN TO THE HEAD: OBAMACARE MEDICAID EXPANSION AND THE FEDERAL TAKEOVER OF STATE GOVERNMENTS
"More than any other event in the last fifty years, the advent of Obamacare has reignited a debate over the proper relationship between the federal government and the states.
This probably isn't what Obama administration officials were hoping for when Congressional Democrats passed the sweeping healthcare law in 2010, but they should have seen it coming. By relying on states to implement major provisions of the Affordable Care Act, like the Medicaid expansion and the creation of health insurance exchanges, the White House opened the door to state resistance and a debate over federalism. Before Obamacare, federalism wasn't something we talked about much, in part because so much power and policymaking have consolidated in Washington, D.C., over the years. But that's not how our Republic was originally designed. As James Madison explained in Federalist 45, the powers of the federal government were to be "few and defined… most extensive and important in times of war and danger; those of the State governments, in times of peace and security." The idea, animated by our Founders' wariness of centralized power, was that the states and the federal government were to have separate, sovereign spheres, and that federal powers were to be enumerated, thus placing structural limits on what it could do. The Supreme Court's 2012 ruling in NFIB v. Sebelius revived the question of federalism in an unexpected way. Before the ruling, most observers speculated about how the court would rule on the individual mandate. Could commerce clause jurisprudence be extended to compel individuals to engage in commerce by buying health insurance? In the end, the Court dodged that question by ruling the mandate's penalty a "tax." The real shock was how the Court interpreted Obamacare's mandatory Medicaid expansion.
As written, the ACA compelled states to expand their Medicaid programs to include non-disabled adults up to 138 percent of the federal poverty level. If not, they would lose all their federal Medicaid funding. But Chief Justice John Roberts found the Medicaid expansion was "a gun to the head"—an unconstitutional coercion of the states by the federal government, and a violation of the principle of federalism. And yet compelling states to administer federal programs is precisely what Obamacare attempted to do through its expansion of Medicaid. Although technically run by state agencies, the federal Centers for Medicare and Medicaid Services (CMS) promulgates copious rules for Medicaid, all of which the state must adhere to or risk losing federal funds. Forcing states to expand would have made their already weak position worse. States, after all, rely on those federal Medicaid funds, which can run into the tens of billions for larger states like California and Texas. For every dollar a state spends on Medicaid, the feds reimburse it about 60 cents, depending on the state (some get more, some less). Because Medicaid now comprises nearly a quarter of state budgets on average, they have no choice but to comply with federal rules, which means the feds effectively control the program.
But Medicaid isn't the only program the federal government uses to deputize states into implementing its policies. Common Core, the Clean Air Act, and the federal highway system all operate under the guise of "cooperative federalism"—the feds give money to the states with conditions attached, effectively controlling policy at the state level while retaining the fiction of state sovereignty. According to some estimates, the federal government has transferred about 15 percent of its budget to the states since the 1980s—almost as much as the average annual federal deficit."
http://www.breitbart.com/Big-Government/2014/11/22/Obamacare-Medicaid-Expansion-and-the-Federal-Takeover-of-State-Governments
MEDICAID EXPANSION IN NEW HAMPSHIRE: THE NEED FOR FEDERALISM
"Medicaid expansion, an Obamacare feature, was dragged into New Hampshire by a bipartisan team of legislators, in spite of the GOP platform plank that said very clearly they "oppose the implementation of Obamacare in New Hampshire." What happened? Likely what usually happens when a state adopts a federal program: free money. The problem, as always, is that free money from the feds isn't really free. To make matters worse, New Hampshire's adoption of the expansion offers health care coverage to residents without any guarantee that the program can be extended beyond 2016. This was supposed to placate expansion advocates as well as fiscal conservatives.  Yes, fiscal conservatism was allegedly involved: New Hampshire's participation in the expansion is supposed to sunset in 2016 if federal money dries up.
Sunset an entitlement program in an election year? Not likely. This year's free money from Washington is assured. When that largesse dries up, New Hampshire will be responsible for providing health care coverage for tens of thousands of residents beyond those who were already enrolled in Medicaid before expansion.  Existing revenue sources will be inadequate. A state sales and/or income tax raise will be all but assured. That's what today's "free money" from Washington means.  As recently as July, after the expansion vote but before the 2014 election, a Foundation for Government Accountability poll found that 74.5% of self-identified GOP voters in New Hampshire opposed Medicaid expansion. Nevertheless, those voters returned to office most of the Republican leaders who shepherded expansion through the state Senate. Federalism isn't yet a top-tier issue in the Granite State. It will be forced to the front pages in 2016 when the legislature has to take up the sunset provision of Medicaid expansion.
Expansion advocates had no trouble making a case for counterfeit compassion: promising medical care to economically vulnerable New Hampshire residents when funding for the program is precarious. They cast opponents as being uncaring toward low-income New Hampshire neighbors.  Leaders trying to fight that accusation need the confidence and determination to explain how promising medical care without being able to pay for it is not compassionate. It's time for leaders who understand the dangers of Washington's "free money." Leaders need to understand that Medicaid itself is providing substandard care, compared to medical outcomes for people with other forms of insurance. (Americans for Prosperity – NH has taken the lead in warning legislators about that point.) Every New Hampshire resident will be touched by increased taxation when the Medicaid expansion bills start coming to Concord instead of Washington. New Hampshire problems need New Hampshire solutions, not "free money."
http://www.breitbart.com/Big-Government/2014/11/22/Medicaid-Expansion-in-New-Hampshire-The-Need-for-Federalism
Push for more openness after Obamacare data mix-up
Behind the Obamacare numbers mixup.
"Controversy over inflated Obamacare enrollment numbers has renewed demands for the administration to be far more open about sign-up data and other crucial aspects of the health care law. And it's not just Republican opponents on the Hill insisting on change: Consumer groups, health experts and even strong Obamacare advocates are pushing for the administration to be more forthcoming. Journalists have also voiced frustration over the lack of timely and complete enrollment reports from a White House that pledged to be transparent. "Everybody needs the data," said Betsy Imholz, special projects director at Consumers Union. "Out in the real world, what we want is regular, transparent data so we can make good policy choices going forward — snapshots in time regularly." House Oversight Committee Chairman Darrell Issa's committee revealed Thursday that nearly 400,000 dental plans were included in recent enrollment figures that made it appear — wrongly — that the administration had hit the 7 million target for Obamacare's first year. The panel has called CMS Administrator Marilyn Tavenner and former Obamacare adviser Jonathan Gruber — the center of a separate flare-up over the law's passage — to testify next month about the "repeated transparency failures and outright deceptions."The second season of Obamacare began last Saturday, and there's been no enrollment update since Sunday morning, when HHS Secretary Sylvia Mathews Burwell tweeted that there were more than half a million log-ins on HealthCare.gov on the first day and that 100,000 applications were submitted. By contrast, several of the 13 health insurance exchanges run by states have been regularly releasing traffic and enrollment-related data. Massachusetts is issuing daily traffic counts. CMS declined to provide an enrollment update Friday afternoon. The agency has said it would provide detailed monthly reports of plan selection, although that would fall far short of a detailed list of suggestions that the Association of Health Care Journalists sent to the agency in late October. The group requested weekly or biweekly releases with more granular data than last year's reports provided. Federal health officials have yet to fully explain the nature of what Burwell said Thursday was an "unacceptable" mistake in including the dental plan data in the August and October enrollment totals. But in a letter to Issa, Tavenner suggested Thursday that part of the problem was the still unfinished back end of HealthCare.gov — the part that communicates with insurance companies. The insurers generally have more reliable data on the number of people paying premiums, and Tavenner acknowledged as much.
"[O]nce the automated system for effectuated enrollment is functional, [CMS] will be able to more easily report the number who has paid their premiums," Tavenner wrote. Yet the administration seemed able to turn the numbers around pretty quickly when Obamacare's initial drama started turning around. "Once HealthCare.gov started rocking in the early months of 2014, HHS eased up a bit, blasting out releases on key mileposts as they reached them," Erik Wemple wrote in The Washington Post this week. "In February and March, enrollment hit 4 million and 5 million, respectively, and HHS saw no need to wait weeks to tell the public."
http://www.politico.com/story/2014/11/obamacare-aca-openness-113106.html
Gruber and Obama's Big Lie
http://www.realclearpolitics.com/articles/2014/11/21/gruber_and_obamas_big_lie_124726.html
'Jonathan Gruber, You Have Met Your Soul Mates!': Liberal Panelists Proclaim That Americans Are Stupid
"Liberal journalists and commentators Chris Matthews, Bill Maher and Roland Martin told America how they really felt on Maher's HBO show "Real Time" on Friday night. Their subject: Jonathan Gruber, the MIT economist who helped craft Obamacare and who has come under fire in recent weeks as his comments about how a "lack of transparency" and "the stupidity of the American voter" helped get the healthcare bill passed have come to light. Their verdict: Americans really are stupid. "Gruber was right," Maher said. "He just said what people don't want to hear." Maher proudly showed a highlight reel of all the times he's personally called Americans stupid, then declared, "Jonathan Gruber, you have met your soul mates!" and questioned why there was even any controversy around Gruber's comments. For his part, Matthews tried to deny calling Americans stupid, but Maher wouldn't let him get away from the comments, and the group quickly hushed the lone Canadian who tried to defend Americans' intelligence."
http://www.theblaze.com/stories/2014/11/22/jonathan-gruber-you-have-met-your-soulmates-chris-matthews-bill-maher-and-roland-martin-proclaim-that-americans-are-indeed-stupid/?utm_source=TheBlaze.com&utm_medium=rss&utm_campaign=story&utm_content=jonathan-gruber-you-have-met-your-soulmates-chris-matthews-bill-maher-and-roland-martin-proclaim-that-americans-are-indeed-stupid
FORMER VERMONT GOVERNOR BLASTS STATE'S $450K CONTRACT WITH JONATHAN GRUBER
http://www.breitbart.com/Big-Government/2014/11/23/Former-Governor-Blasts-Gruber-Contract-Deceiving-the-Public-is-Not-The-Vermont-Way
How One Senator's Scheme Could Come Back to Haunt Obamacare
"Former U.S. Sen. Ben Nelson may go down in history for casting the crucial 60th vote needed to pass Obamacare, but the concessions he got in exchange for that vote ultimately could doom the health care law. Nelson is well known for negotiating for extra Medicaid money for Nebraska—in what was derided as the Cornhusker Kickback, which was later scuttled. He was much less known for also insisting that states be allowed to run their own health care exchanges, where people shop around for health insurance. The question of whether federal subsidies can be given to people who did not sign up for the Affordable Care Act through state-run exchanges is the subject of a lawsuit, King vs. Burwell, the U.S. Supreme Court will take up next year. The plaintiffs argue the law bans the subsidies in 36 states that use a federal enrollment portal. If they prevail, subsidies would go only to low- to middle-income people in the 14 states that chose to run their own exchanges. If the challenge to the law is successful, some believe Obamacare would be obliterated. Who's responsible for insisting the federal government set up those two options for states? Nelson. In 2010, Nelson told Politico and Fox News host Greta Van Susteren giving states the option of running their own exchanges was non-negotiable. And even now, Nelson confirms he insisted on the state-run exchanges "rather than just a federal program without any state options." The critical nature of Nelson's involvement was confirmed by none other than MIT economics professor Jonathan Gruber, an Obamacare architect who has come under fire after videos surfaced of him saying voter stupidity was crucial to passage of the health care law. In a 2012 speech in San Francisco, Gruber characterized the decision to add state exchanges as "a political compromise"—with Nelson—and said they were the centerpiece of the law."
http://dailysignal.com/2014/11/23/one-senators-scheme-come-back-haunt-obamacare/
OBAMA ADMIN ADMITS IT INFLATED OBAMACARE NUMBERS BY 1.3 MILLION
"President Barack Obama's much-touted 8 million Obamacare enrollment number was inflated by 1.3 million, the Obama administration now admits. "The mistake we made is unacceptable," tweeted Health and Human Services (HHS) Secretary Sylvia Burwell. "I will be communicating that clearly throughout the department." Burwell, now under fire for the inflated figures, says the Obama administration counted nearly 400,000 dental plan subscribers as health insurance customers to boost the figures. In September, HHS admitted Obama's oft-cited eight million enrollment figure was inflated by 700,000 and was really 7.3 million. Burwell conceded Americans may remain "skeptical" about the Obama administration's numbers but said she hopes "our clarity that this is a mistake and the fact that we have quickly corrected the numbers should give people confidence." Admission of the 1.3 million Obamacare "mistake" comes on the heels of newly uncovered videos of Obamacare architect Jonathan Gruber admitting the Obama administration actively misled voters about the president's healthcare overhaul."
http://www.breitbart.com/Big-Government/2014/11/22/Obama-Admin-Admits-it-Inflated-Obamacare-Numbers-by-1-3-Million
Four words that could deep-six Obamacare
"The most serious challenge to President Obama's health care law since it survived the Supreme Court by a single vote in 2012 isn't a balky website, public opinion or the Republican takeover of Congress. It's the Supreme Court — again. In a case likely to be heard in March and decided in June, the justices will dissect the meaning of four words on page 95 of the 906-page Patient Protection and Affordable Care Act — four words that could render health insurance premiums unaffordable for millions of Americans.
Question: Why the fuss over four words? Answer: The law states that tax credits will be available through so-called exchanges, or online marketplaces, "established by the State." When it was being crafted, it was assumed that all 50 states would create their own exchanges. After it passed in March 2010, it became clear that many states would rely on the federal government to operate them, as the law allows. In 2012, the Internal Revenue Service made the subsidies available in all states. The law's challengers claim they cannot be offered in exchanges operated by the federal government. Thirty-six states fit into that category. Without subsidies, insurance costs would skyrocket.
Q: What's more important — the plain meaning of those words, or the context? A: That depends on whom you ask. The challengers say the plain meaning is clear: Subsidies can be offered only in state exchanges. If that's what Congress wrote, they say, the Supreme Court cannot change it, and the IRS cannot extend tax credits to federal exchange customers. The administration and other proponents say the words must be read in the context of a law clearly intended to make health insurance more widely available and affordable. Even the suspect words appear in a subtitle of the law that reads, "Affordable Coverage Choices for All Americans."
http://www.usatoday.com/story/news/politics/2014/11/22/supreme-court-obama-health-care/19271273/
Clues to Chief Justice John Roberts' thinking on new ObamaCare case
http://triblive.com/opinion/featuredcommentary/7172982-74/court-roberts-congress#axzz3JtKjMVNZ
In Partisan Washington, Health Law Faces Grave Legal Technicalities
http://www.nytimes.com/2014/11/24/us/politics/in-partisan-washington-health-law-faces-grave-legal-technicalities.html?partner=rss&emc=rss
IMMIGRATION:
Watch as CNN pushes Josh Earnest to explain Obama's immigration 'flip-flop'
"White House Press Secretary Josh Earnest was pressed Friday by CNN's Chris Cuomo to explain the thinking behind President Obama's executive action on immigration, a course of action the chief executive repeatedly promised before Thursday he would never take. "Republicans have had more than a year and a half to act on a compromise piece of legislation that passed the Senate in bipartisan fashion," Earnest said. "So we certainly are hopeful that Congress is going to view this as, as a motivation you might say, to try to take action finally on common-sense comprehensive immigration reform that would be good for border security." "It would be good for national security to finally bring some accountability to our immigration system. That's what's been missing for too long. And we're hopeful that Congress is going to take those steps," Earnest said."
http://www.washingtonexaminer.com/watch-as-cnn-pushes-josh-earnest-to-explain-obamas-immigration-flip-flop/article/2556545?custom_click=rss
President Obama Defends Use of Executive Action on Immigration
"President Barack Obama defended his decision to use executive authority to enact changes to the U.S. immigration system during an exclusive interview with "This Week," challenging Republican Speaker John Boehner to "pass a bill" if he was not satisfied with the president's unilateral actions. "Congress has a responsibility to deal with these issues and there are some things that I can't do on my own," the president told ABC News' chief anchor George Stephanopoulos during an interview in Las Vegas on Friday. "What I do have is the legal authority to try to make the system better. Given the resource constraints that we have, we have to prioritize." During a primetime address on Thursday from the White House, the president – expressing frustration over a lack of Congressional action — announced he would be employing executive action to circumvent Congress and offer temporary legal status to approximately five million undocumented immigrants, among other actions.
During the interview with Stephanopoulos, the president pushed back against the argument made by some of his detractors that he is taking action that he previously said he did not have the authority to take. "What is absolutely true is that we couldn't solve the entire problem and still can't solve the entire problem," Obama said. "But what we can do is to prioritize felons, criminals, recent arrivals, folks who are coming right at the border and acknowledge that if somebody's been here for over five years — they may have an American child or a legal permanent resident child — it doesn't make sense for us to prioritize them when we know that we need more resources."
http://abcnews.go.com/blogs/politics/2014/11/president-obama-defends-use-of-executive-action-on-immigration/
Obama defends moves on immigration
http://cnsnews.com/news/article/obama-defends-moves-immigration
Obama Defends His Use of Executive Authority on Immigration
http://www.nytimes.com/2014/11/24/us/politics/obama-immigration.html?partner=rss&emc=rss&_r=0
Obama says executive order on immigration legally justified by Congress' inaction
"President Obama on Sunday said Congress' failure to approve immigration legislation served as legal justification for his executive order legalizing 4.1 million undocumented immigrants. Indeed, Obama suggested during an interview with ABC News' "This Week" that his action would have been on shakier legal ground had Congress actually passed comprehensive immigration reform. Obama made his claim when asked to explain how his executive order compared to previous presidents, who acted only after the enactment of a law approved by Congress, and to fulfill the intent of the legislative branch. "I'm not sure that argues in favor," Obama said. "If Congress acted specifically and left something out and then a president goes in right afterwards and does more than Congress agreed to, it's actually not different. It's similar." Obama sidestepped when pressed by "This Week" host George Stephanopoulos to explain why he moved forward with executive action he had previously claimed was beyond his constitutional authority. The president also dismissed the notion that future presidents could use Obama's precedent to take expansive executive action on immigration to give Americans a pass on paying their taxes without approval from Congress. "That's not true. If you've looked, George, I often times was asked, 'Can you just halt deportations?' And I said, 'No, I can't do that,' " Obama said, when asked why he changed his mind. "What is absolutely true is that we couldn't solve the entire problem and still can't solve the entire problem," Obama added. "But what we can do is to prioritize felons, criminals, recent arrivals, folks who are coming right at the border, and acknowledge that if somebody's been here for over five years, they may have an American child or a legal permanent resident child — it doesn't make sense for us to prioritize them when we know that we need more resources." On taxes, Obama said the Internal Revenue Service already exercises prosecutorial discretion, only choosing to audit taxpayers who are deemed possible cheaters."
http://www.washingtonexaminer.com/obama-says-executive-order-on-immigration-legally-justified-by-congress-inaction/article/2556565?custom_click=rss
DURBIN: OBAMA 'HAD NO CHOICE" BUT TO ACT ON IMMIGRATION
"Sunday on CBS's "Face the Nation," the number-two Democrat in Senate leadership, Sen. Dick Durbin (D-IL) said President Barack Obama "had no choice," but to grant amnesty to upwards of 5 million illegal immigrants already living in the Untied States. Durbin said, "He had no choice. I listen to the Republicans response to the presidents executive action. It is clear that they can complain, they can threaten, they can talk about lawsuits, cutting off funding, shutting down the government in the extreme even impeachment but the real question is, can they govern. Can they govern?" "It's been 51 days since we sent the bipartisan comprehensive immigration reform bill from the senate which passed with 68 votes to the house of representatives. They have never called the bill. They never had a hearing on the bill. They never taken up any part of it. Now they complain because the president stepped in said we need accountability when it comes to immigration."
http://www.breitbart.com/Breitbart-TV/2014/11/23/Durbin-Obama-had-no-choice-but-to-act-on-immigration
Mr. Obama's Wise Immigration Plan
"…Now, though, there are reasons for encouragement, tempered with caution. Mr. Obama's plan to register and give working papers to perhaps four million to five million people has rightly gained the most attention, but he and the Homeland Security Secretary, Jeh Johnson, have also declared a sweeping reordering of immigration enforcement. They are ending Secure Communities, a blighted program that used local police to funnel arrested immigrants to Immigration and Customs Enforcement. President Obama boarding Air Force One en route to a rally Friday at a Las Vegas high school. Amid Attacks, Obama Presses Congress to Move on ImmigrationNOV. 21, 2014 In theory, this widened the dragnet for dangerous criminals. But in practice, it terrorized the innocent, alienated immigrant neighborhoods from their police protectors and encouraged — nationalized — Arizona-style campaigns of indiscriminate immigration crackdowns and racial profiling. The replacement for Secure Communities will be called the Priority Enforcement Program, and it is meant to pursue only high-priority deportation targets. The local police will no longer routinely be asked to detain immigrants on ICE's behalf — in violation of the Fourth Amendment — but asked instead simply to notify ICE when a wanted suspect is about to be released. This could fulfill Mr. Obama's promise to use the deportation machinery only against real threats. But history is littered with similar efforts at reprioritizing that failed. It is unclear how this fixes the problems of abusive and discriminatory policing that arise before an immigrant is jailed. Immigrant advocates are right to greet this apparent improvement with caution."
http://www.nytimes.com/2014/11/22/opinion/mr-obamas-wise-immigration-plan.html?_r=0
OBAMA: I'VE 'BEEN VERY RESTRAINED WITH RESPECT TO IMMIGRATION'
"President Barack Obama claimed he has been "restrained" on immigration and that his position on executive actions has not changed after he unilaterally granted temporary amnesty and work permits to millions of illegal immigrants. On ABC's This Week, Obama said that he has "been very restrained with respect to immigration" and has "bent over backwards and will continue to do everything I can to get Congress" to pass a more permanent and comprehensive executive amnesty bill.  When asked if his view of executive power has changed since he was a Senator, Obama replied, "it actually hasn't."  Not only has Obama previous said while president that he could not unilaterally act to stop all deportations because he is not a "king" or an "emperor," then-Senator Obama blasted President George W. Bush in 2008 for his executive overreach.
"You know I taught constitutional law for 10 years, I take the Constitution very seriously," he said in 2008. "The biggest problems that we're facing right now had to do with George Bush trying to bring more and more power into the executive branch and not go through Congress at all, and that's what I intend to reverse when I'm president of the United States of America."
Obama, though, claimed that the "difference is the response of Congress" and suggested that his executive action had more legal authority because Congress did not pass a bill.  When asked to compare his executive action to those of Presidents George H.W. Bush and Ronald Reagan, both of whom acted in response to bills that Congress passed, Obama said, "I'm not sure that argues in favor." "If Congress acted specifically and left something out and then a President goes ahead right afterwards and does more than Congress agreed to, it's actually not different," he claimed. "It's similar. The fact is is that we exercise prosecutorial discretion all the time."
http://www.breitbart.com/Big-Government/2014/11/23/Obama-Claims-He-s-Been-Restrained-on-Immigration-Position-on-Exec-Actions-Hasn-t-Changed
OBAMA CLAIMS 'BORDERS MEAN SOMETHING,' ILLEGAL IMMIGRANTS SHOULDN'T GET REWARDED
"On Friday, at the Las Vegas, Nevada high school where then-candidate Barack Obama pivoted to his "Si, Se Puede" (Yes, we can) message in 2008, President Barack Obama celebrated his executive amnesty in which he essentially declared, "Yes, I can." After announcing his executive amnesty at the White House on Thursday evening that will give temporary amnesty and work permits to millions of illegal immigrants, Obama went to Del Sol High School in Nevada and became the salesman-in-chief. Obama will reportedly try to "aggressively" sell his executive amnesty in the coming weeks across the country, including next Tuesday in Chicago with Rep. Luis Gutierrez (D-IL) and Mayor Rahm Emanuel. He sold his executive overreach by claiming that his executive amnesty was not "amnesty" but actually "accountability" for illegal immigrants.
"It's not amnesty," Obama claimed. "What we are offering is accountability."  Obama also said that illegal immigrants "shouldn't get rewarded for cutting in line" and conceded that "undocumented workers broke our immigration laws." He even conceded that "some are dangerous" criminals.  Obama said that since illegal immigrants who qualify for his executive amnesty will have to register with the federal government, pass a background check, pay their fair share of taxes, they will be held "accountable" even though Obama is rewarding them for breaking the country's immigration laws and treating them differently under the rule of law. All that was still not enough for a heckler who felt Obama did not go big enough on his executive amnesty.  Obama also said America was exceptional not because of its rule of law but because "we welcome" illegal immigrant DREAMers. Obama said he believes in "fairness" and mentioned that the "immigration system feels fundamentally unfair" even though Obama's executive amnesty rewarded illegal immigrants at the expense of legal immigrants who have been waiting in line for years or decades to come lawfully to the United States."
http://www.breitbart.com/Big-Government/2014/11/21/Obama-Starts-Amnesty-Road-Tour-Claims-Borders-Mean-Something-Illegals-Shouldn-t-Get-Rewarded-America-Exceptional-for-Welcoming-DREAMers
Obama signs controversial executive action on immigration
"President Obama made his immigration policy official Friday by signing two executive orders that will change how the government treats some undocumented immigrants. Julianna Goldman reports on how Congressional Republicans plan to respond, and Bloomberg's Washington bureau chief Jon Allen joins "CBS This Morning Saturday" to discuss what it means for the country."
http://www.cbsnews.com/videos/obama-signs-controversial-executive-action-on-immigration/
OBAMA FLIES LUIS GUTIERREZ ON AIR FORCE ONE FOR EXEC AMNESTY CELEBRATION
"On Friday, President Barack Obama flew Rep. Luis Gutierrez (D-IL) on Air Force One with other Democrats to a speech at a Las Vegas high school (Del Sol) where he delivered a speech to celebrate and promote his executive amnesty.  Others aboard Air Force One, according to the White House, were Sen. Majority Leader Harry Reid (D-NV), House Minority Leader Nancy Pelosi (D-CA), Sen. Bob Menendez (D-NJ), Rep. Xavier Becerra (D-CA), Rep. Steven Horsford (D-NV), Rep. Ben Ray Lujan (D-NM), Rep. Dina Titus (D-NB), Arturo Rodriguez, the president of the United Farm Workers, Marc Morial, the president of the National Urban League, and Gabriel Salguero of the National Latino Evangelical Coalition. "It's a beautiful day to celebrate #ImmigrationAction in Las Vegas!" Gutierrez, who was arguably the most vocal pro-amnesty advocate, said."
http://www.breitbart.com/Big-Government/2014/11/21/Obama-Flies-Luis-Gutierrez-on-Air-Force-One-for-Exec-Amnesty-Celebration
Obama Returns to Vegas a Weaker President
In his second immigration speech at the same Nevada high school, the president faced a very different political reality.
"It really hasn't been that long since President Obama's last visit to Del Sol High School in Las Vegas. It was only 661 days ago that he launched the immigration push he hoped would give him the first big legislative victory of his second term. But to really measure how much political time has passed all you had to do was watch the president's return to the home of the Dragons on Friday and hear his adjusted assessment of the current immigration debate. Though he ended his remarks with a rousing and emotional appeal that brought his audience to their feet, the Obama on display for most of the speech was a more somber and more reflective version of the president seen here on Jan. 29, 2013. That president enjoyed a 55 percent approval rating. That president was only eight days removed from a well-received Inaugural Address in which he singled out immigration, promising to "find a better way to welcome the striving, hopeful immigrants who still see America as a land of opportunity." And that president saw a bipartisan opening in Washington where, he said, "the differences are dwindling, where a broad consensus is emerging and where a call for action can now be heard coming from all across America." That president drew chants of "Sí, se puede"—"Yes, we can!"—when he declared, "I'm here today because the time has come for commonsense, comprehensive immigration reform. The time is now. Now is the time. Now is the time. Now is the time." But this president—the one who noted his much grayer hair—knows better. This president's ratings have dropped by more than 15 points. This president knows the differences are sharper than ever, the consensus has narrowed, and the call for action in the recent election was not for his type of comprehensive immigration reform. If he had any doubts about how much things have changed, all Obama had to do Friday was glance to his right. There, seated along with other members of Congress, was Rep. Steve Horsford, just as he was at the last speech. But this year, a still-stunned Horsford is in his last days in office. Considered a rising Democratic star, he was upset 48 to 46 percent in this month's House election by a tea-party Republican, Cresent Hardy, who was widely considered too much on the fringe to ever appeal to this nominally Democratic district. Horsford, who would have been a vote for Obama's brand of immigration reform, was a victim of being seen as too close to the unpopular president."
http://www.nationaljournal.com/white-house/obama-returns-to-vegas-a-weaker-president-20141121
OBAMA: DON'T MAKE IMMIGRATION 'DEALBREAKER,' 'NOT HOW OUR DEMOCRACY WORKS'
"President Obama urged Republicans not to make his executive action on immigration a "dealbreaker" on other issues because "that's not how our democracy works" in his weekly address on Saturday. Transcript as Follows: "Hi everybody. Today, I'm at Del Sol High School, in Las Vegas, to talk with students and families about immigration. We are a nation of immigrants. It has always given America a big advantage over other nations. It keeps our country young, dynamic, and entrepreneurial. But today, our immigration system is broken, and everybody knows it. That's why, nearly two years ago, I came to this school and laid out principles for immigration reform. And five months later, Democrats, Republicans, and Independents in the Senate came together to pass a commonsense compromise bill. That bill would have secured our border, while giving undocumented immigrants who already live here a pathway to citizenship if they paid a fine, started paying their taxes, and went to the back of the line. Independent experts said it would grow our economy, and shrink our deficits. Now, had the House of Representatives allowed a yes-or-no vote on that kind of bill, it would have passed with support from both parties. Today it would be the law. But for a year and a half, Republican leaders in the House have refused to allow that simple vote. Now, I still believe that the best way to solve this problem is by working together — both parties — to pass that kind of bipartisan law. But until that happens, there are actions I have the legal authority to take as President — the same kinds of actions taken by Democratic and Republican Presidents before me — that will help make our immigration system more fair and more just. I took those actions this week. We're providing more resources at the border to help law enforcement personnel stop illegal crossings, and send home those who do cross over. We'll focus enforcement resources on people who are threats to our security — felons, not families; criminals, not children. And we'll bring more undocumented immigrants out of the shadows so they can play by the rules, pay their full share of taxes, pass a criminal background check, and get right with the law. Nothing about this action will benefit anyone who has come to this country recently, or who might try and come to America illegally in the future. It does not grant citizenship, or the right to stay here permanently, or offer the same benefits that citizens receive. And it's certainly not amnesty, no matter how often the critics say it. Amnesty is the immigration system we have today — millions of people living here without paying their taxes, or playing by the rules. And the actions I took this week will finally start fixing that. As you might have heard, there are Members of Congress who question my authority to make our immigration system work better. Well, I have one answer for that: Pass a bill. The day I sign it into law, the actions I've taken to help solve this problem will no longer be necessary. In the meantime, we can't allow a disagreement over a single issue to be a dealbreaker on every issue. That's not how our democracy works. This debate deserves more than politics as usual. It's important for our future. It's about who we are, and the future we want to build. We are only here because this country welcomed our forebears, and taught them that being American is about more than what we look like or where we come from. What makes us Americans is our shared commitment to an ideal — that all of us are created equal, and all of us have the chance to make of our lives what we will. That's the country we inherited, and it's the one we have to leave for future generations."
http://www.breitbart.com/Breitbart-TV/2014/11/22/Obama-Dont-Make-Immigration-Dealbreaker-Not-How-Our-Democracy-Works
Obama: Immigration fight can't be "dealbreaker"
""We can't allow a disagreement over a single issue to be a dealbreaker on every issue," Mr. Obama said in the address, which was taped Friday during the president's trip to Las Vegas. "That's not how our democracy works. This debate deserves more than politics as usual." Conservatives have accused the president of grossly overstepping the bounds of his authority with the action, which will shield roughly 5 million undocumented immigrants living in the country from the threat of deportation and authorize them to live and work legally in the United States for at least three years. Some Republican lawmakers have pushed their leaders to strip funding for new green cards and visas in a spending bill that must pass Congress by mid-December to prevent a government shutdown. House Speaker John Boehner, R-Ohio, and Senate Republican Leader Mitch McConnell, R-Kentucky, have lodged stiff objections to Mr. Obama's policy changes, vowing a swift response when the new Congress convenes in January, but they've not yet indicated what actions they will take. Of course, goading Congress into action on immigration is exactly what the president hoped to accomplish by acting unilaterally. "As you might have heard, there are members of Congress who question my authority to make our immigration system work better," he said in his address. "Well, I have one answer for that: Pass a bill. The day I sign it into law, the actions I've taken to help solve this problem will no longer be necessary."
http://townhall.com/news/politics-elections/2014/11/22/obama-immigration-plan-good-not-great-for-economy-n1922562
Obama to GOP: Don't paralyze government over immigration fight
http://www.cbsnews.com/videos/obama-to-gop-dont-paralyze-government-over-immigration-fight/
AP'S PACE: WHITE HOUSE DISAPPOINTED GOP HASN'T SHUT DOWN GOVERNMENT
http://www.breitbart.com/Breitbart-TV/2014/11/23/AP-Pace-White-House-Disappointed-GOP-Hasnt-Shut-Down-Government
Obama to Republican critics on immigration: 'Pass a bill' – ABC
"President Barack Obama shrugged off criticism of his executive action on immigration with a challenge to House of Representatives Republicans: if you don't like it, do something. Obama was asked in an interview broadcast on Sunday about House Speaker John Boehner's assertion that he was acting like an emperor in using executive powers to tackle the issue of the 11 million immigrants living in America without documents. "Well, my response is pass a bill," Obama said in the interview with ABC's "This Week," which was taped on Friday. "Congress has a responsibility to deal with these issues and there are some things that I can't do on my own." Obama announced on Thursday he was easing the threat of deportation for millions of undocumented immigrants. His measures include allowing some 4.4 million people who are parents of U.S. citizens and legal permanent residents and who have been in the country for five years to remain in the country temporarily, with the right to work.
In the ABC interview, Obama, who has long said he preferred legislation to unilateral action, cited a bipartisan immigration bill passed by the U.S. Senate last year and urged the House to take it up. He said Boehner still had several weeks to bring the bill before the House or could work with Democrats to craft a new one, according to an ABC transcript of the interview."
http://townhall.com/news/politics-elections/2014/11/23/obama-to-republican-critics-on-immigration-pass-a-bill–abc-n1922846
Obama urges GOP to pass immigration bill
"President Barack Obama said there's "a lot of rhetoric" but not a lot of action coming out of Congress, as he defended his move to shield nearly 5 million undocumented immigrants from deportation. "There's often a lot of rhetoric coming out of Congress … and in Washington. But it doesn't match up to what I think the American people expect," the president said in an interview when asked about the call by Sen. Ted Cruz (R-Texas) to block presidential nominations and concern expressed by Sen. Tom Coburn (R-Okla.) about possible violence."
http://www.politico.com/story/2014/11/obama-urges-gop-to-pass-an-immigration-bill-113119.html
LUIS GUTIERREZ: EXEC AMNESTY CRITICS THINK OBAMA 'TOOK THE GAVEL AWAY' FROM SPEAKER BOEHNER
"On Sunday, Rep. Luis Gutierrez (D-IL) said critics of President Barack Obama's executive amnesty are acting as if Obama took House Speaker John Boehner's gavel after his State of the Union address in January when Obama declared he would not hesitate to act unilaterally on issues like immigration.  On Face the Nation, Gutierrez said that listening to critics of executive amnesty, "anybody would think that the President of the United States, when he gave the State of the Union address last January, kind of took the gavel away from the Speaker of the House after he finished his State of the Union address." Critics of Obama's amnesty–like Sens. Jeff Sessions (R-AL) and Ted Cruz (R-TX)–have called on Congress to use its power of the purse to prohibit the White House from using federal funds to enact Obama's executive amnesty.
Gutierrez–who previously has said that he would accept a piecemeal solution to immigration only if he gets all of the pieces in the Senate's amnesty bill–said that since Republicans control Congress, they could have passed an amnesty bill after the Senate passed its "Gang of Eight" amnesty bill. He said, "we could have been in conference right now." He also called on Congress to pass a more permanent amnesty bill before illegal immigrants start applying to receive executive amnesty in about 180 days. He claimed that because of Obama's executive action, more resources will be shifted to catching criminal illegal aliens even though former Obama administration officials have said that the chances are slim that illegal immigrants who are not the most violent of criminals will be deported. He told host Bob Schieffer that, "I'm sure you feel better and I feel better that they're paying taxes. I'm sure, you and I feel better that they have gone through a background check. Now we can put the resources on criminals."
http://www.breitbart.com/Big-Government/2014/11/23/Luis-Gutierrez-Exec-Amnesty-Critics-Think-Obama-Took-the-Gavel-Away-from-Speaker-Boehner
After Obama's immigration announcement, Dems challenge GOP to respond
"As Republicans challenge the legality of President Obama's unilateral action on immigration, Democrats are firing back with a challenge of their own. "It is clear that they can complain, they can threaten, they can talk about lawsuits, cutting off funding, shutting down the government, in the extreme, even impeachment. But the real question is: Can they govern? Can they govern?" asked Sen. Dick Durbin, D-Illinois, on CBS' "Face the Nation" Sunday. The GOP is weighing their options to undo the president's moves – "a bit of a threat to our democracy," as House Homeland Security Committee Chairman Michael McCaul, R-Texas, said in a separate interview. But Democrats say their real focus should be on passing their own legislation, something they have been urging Republicans to do since the Senate passed a bipartisan immigration reform bill in 2013."
http://www.cbsnews.com/news/after-obamas-immigration-announcement-democrats-challenge-gop-to-respond/
BROOKS AND MARCUS: OBAMA MADE GRIDLOCK WORSE WITH EXEC AMNESTY
"Columnists David Brooks and Ruth Marcus argued that President Obama's unilateral action on immigration will make gridlock in Washington worse on Friday's "PBS NewsHour."
Brooks stated, "the ones [legal scholars] who think it was an unprecedented grab of executive power are probably on the right side, but that's me…gridlock is going to end some day…but what happened last night will make that harder and push that date further on. The sort of unilateral action the president took will make passing immigration reform harder and it will make other reform harder." Marcus agreed with Brooks about increased gridlock, but took a different approach on legality, saying that he was "a little bit overstating the case of the president overstepping his executive authority." But, she added "that doesn't mean it's a good idea. I have some concerns along the lines of what David has about what I call the constitutional prudence of what he did. I have fewer doubts of legality. My concern is how future presidents are going to use this precedent to do other things, to ignore other laws. But on immigration, maybe the time just had to come to act." And "you could make an argument that the president was acting in a way to restore some faith in the ability of government to rectify injustices."
http://www.breitbart.com/Breitbart-TV/2014/11/22/Brooks-and-Marcus-Obama-Made-Gridlock-Worse-With-Exec-Amnesty
Obama Weekly Address: Executive Action "Not Amnesty, No Matter How Often The Critics Say It"
http://www.realclearpolitics.com/video/2014/11/22/obama_weekly_address_executive_action_not_amnesty_no_matter_how_often_the_critics_say_it.html
OBAMA TO SELL EXEC AMNESTY IN CHICAGO WITH 'GODFATHERS' GUTIERREZ, EMANUEL
"President Barack Obama will continue his tour to sell his massive executive amnesty on Tuesday in Chicago with Rep. Luis Gutierrez (D-IL), considered the godfather of the pro-amnesty movement, and Mayor Rahm "godfather" Emanuel (D). According to a Chicago Sun-Times report, Obama's trip will be part of an "aggressive sales job to win public support for bypassing Congress and issuing immigration executive orders to" give temporary amnesty and work permits to million of illegal immigrants. Emanuel, Obama's former White House Chief of Staff, and Gutierrez have vowed to make Chicago, where Obama got his start in community organizing and politics, the model city for the implementation of Obama's executive amnesty. Gutierrez and Emanuel have long been rivals, but the two joined forces on amnesty this year, with Gutierrez even becoming a co-chair of Emanuel's reelection campaign."
http://www.breitbart.com/Big-Government/2014/11/21/Obama-to-Sell-Exec-Amnesty-in-Chicago-with-Godfathers-Gutierrez-Emanuel
DHS SECRETARY: 'OUR BORDERS ARE NOT OPEN TO ILLEGAL MIGRATION'
"The Secretary of Homeland Security said that America's borders were not open to illegal "migration" and that those wanting to make the journey illegally would be met with swift deportation.  Secretary Jeh Johnson traveled to the border city of McAllen to discuss the effects of the executive action on immigration announced by President Barack Obama and to announce an extension of the surge of federal agents in the area. McAllen is the same city that just months ago was the epicenter of an immigration crisis as thousands of illegal aliens from Central America sought to enter the county. The event overwhelmed the detention facilities and forced authorities to release them while they waited for an immigration hearing. Johnson said that as part of the new action, he would be overseeing the strengthening of border security in the area by keeping the surge as well as by adding additional infrastructure and other assets to the Texas border. During a brief meeting with the press, Johnson said that the federal officials would work to expedite the deportation of convicted felons, gang members and individuals who had entered the country after January 1, 2014. "The message is clear, our borders are not open to illegal migration," Johnson said."
http://www.breitbart.com/Breitbart-Texas/2014/11/22/DHS-Secretary-Our-Borders-Are-Not-Open-to-Illegal-Migration
DOJ Releases Letter From 10 Pro-Obama Legal Scholars Defending His Immigration Edict
"The Department of Justice released a letter earlier this week from 10 legal scholars at colleges across the country defending the president's controversial executive action on immigration.
The scholars – the letter is careful to point out – don't always see eye-to-eye on presidential power and immigration policy, but as far as the president's immigration edict goes, they "are all of the view that these actions are lawful."  Which is pretty impressive when you think about it; ten legal scholars from various backgrounds – and they all support Obama's imperial immigration edict! Fox News thought it might be helpful to look into qualities these "prominent professors"might have in common – like political affiliation, for instance – and (surprisingly!) found that their neutrality in this matter might be just a tad compromised. Of the 10 legal scholars, seven are registered Democrats. Two live in states that don't release party affiliation, but they both donate exclusively to Democratic candidates. The lone Republican, Eric Posner, is also an exclusive Democratic donor and has repeatedly written that Obama can literally "do whatever he wants" when it comes to executive authority. Three of them worked at the University of Chicago, where Obama (ironically) taught constitutional law. Another one – Lee Bollinger,  the president of Columbia University, where Obama also went to school –  is also "directly involved in the effort to make Columbia the site of Obama's presidential library."
Walter Dellinger served in the Clinton administration and is friends with Supreme Court Justice Elena Kagan, who was nominated by Obama, Then, there's Laurence Tribe, a mentor to Obama at Harvard Law School, who gushed that he is "the best student I ever had and the most exciting research assistant" and also campaigned for him."
http://www.breitbart.com/InstaBlog/2014/11/22/DOJ-Releases-Letter-From-10-Pro-Obama-Legal-Scholars-Defending-His-Immigration-Edict
Since Obama's Selectively Enforcing Immigration Law, Could Another President Selectively Enforce Tax Law? Hear How Obama Answered That Question.
"If President Barack Obama can exercise "prosecutorial discretion" — basically deciding not to enforce the law in certain cases — when it comes to immigration, could later presidents decide not to enforce other laws? Could, say, a Republican president decide not to enforce tax laws? That's the question that ABC News correspondent George Stephanopoulos asked the president in a Sunday morning interview, and Obama fired back by saying, essentially, there were too many illegal immigrants to enforce immigration law and because tax cheats are richer and less numerous, they couldn't get a free pass in the future: The reason that we have to do prosecutorial discretion in immigration is that we know we are not even close to being able to deal with the folks who have been here a long time. The vast majority of folks understand that they need to pay taxes, and when we conduct an audit, for example, we are selecting those folks who are most likely to be cheating. We're not going after millions and millions of people who everybody knows are here and we're taking advantage of low wages as they're mowing lawns or cleaning out bedpans, and looking the other way. Obama added, "Everybody knows, including Republicans, that we're not going to deport 11 million people."
http://www.theblaze.com/stories/2014/11/23/since-obamas-selectively-enforcing-immigration-law-could-another-president-selectively-enforce-tax-law-listen-to-how-obama-answered-that-question/?utm_source=TheBlaze.com&utm_medium=rss&utm_campaign=story&utm_content=since-obamas-selectively-enforcing-immigration-law-could-another-president-selectively-enforce-tax-law-listen-to-how-obama-answered-that-question
OBAMA: NOT LEGITIMATE FOR FUTURE PRESIDENTS TO LOWER TAXES VIA EXECUTIVE ACTION
"After unilaterally granting temporary amnesty and work permits to millions of illegal immigrants last week, President Barack Obama said it would not be legitimate for a future president to unilaterally lower tax rates. When asked on ABC's This Week if his successor could unilaterally act to lower taxes if Congress does not, Obama replied, "absolutely not." Obama, despite the IRS's targeting of conservative and Tea Party organizations, also said that his administration only audits "folks who are most likely to be cheating" and said that even though the IRS does not "audit every single person… we still expect that people are going to go ahead and follow the law."
http://www.breitbart.com/Big-Government/2014/11/23/Obama-Not-Legitimate-for-Future-Pres-to-Lower-Taxes-via-Exec-Action
KURTZ: MEDIA SUPPORT FOR 'END RESULT' OF EXEC AMNESTY 'COLORING' COVERAGE
"Media analyst Howard Kurtz, host of the Fox News Channel's "Media Buzz," argued that the media's support of the "end result" was "coloring the coverage" of President Obama's executive order on immigration on Friday's broadcast of "The Kelly File." "I don't think a lot of journalists like the process or the fact that the president is acting unilaterally. They would prefer to see the Senate compromise get passed by the House and all of that. But i do think they like the end result and I do think that's coloring the coverage" he stated. Kurtz laid out examples of the media being favorable to Obama, saying "I've seen a lot of [Sen.] Ted Cruz (R-TX) and [Rep.] John Boehner (R-OH) on TV. But a lot has to do with the tone and the framing of stories. Most journalists actually think immigration reform is a pretty good idea, in fact overdue…instead of the howls of outrage you would have if it was say George w. bush unilaterally imposing Social Security privatization you have stories that say 'Republicans say it's outrageous.' And that's a very important tonal difference." And "what is missing [is] what I call the media drumbeat because when the press is really ticked off about something and particularly we hate flip-flops and we hate when politicians seem to do something very different from what they said they were going to do, then it's a story that we drive…the drumbeat that you might have seen in other circumstances is absent." He also said that at first, there were "a lot of stories, including a pretty tough piece in the New York Times saying President Obama [is] blatantly contradicting what he said repeatedly in the past, that he's not an emperor," but that this changed after "the White House spin machine kicked into action, and by Friday morning, the headline in the same New York Times said 'Obama's Action has Precedent[s], but [May Set a New One],' meaning that the president's pushback had resulted in making the story a he said/she said and that's a win for the White House."
http://www.breitbart.com/Breitbart-TV/2014/11/21/Kurtz-Media-Support-for-End-Result-of-Exec-Amnesty-Coloring-Coverage
MATTHEWS: 'TOO WEIRD' THAT HISPANICS CRUZ AND RUBIO OPPOSE EXEC AMNESTY
"MSNBC's "Hardball" host Chris Matthews expressed bewilderment that Hispanic Senators Ted Cruz (R-TX) and Marco Rubio (R-FL) could oppose President Obama's executive action on immigration on Friday's "Real Time" on HBO. "why are the two biggest guys opposed to this [executive amnesty] Hispanic guys? Why [are] Marco Rubio and Ted Cruz opposing Hispanics? It's too weird" Matthews declared.  Matthews seemed to have his confusion cleared up after TV One's "NewsOne Now" host Roland Martin pointed out that Hispanics from different countries do not always agree with each other. Later, host Bill Maher declared "can we put one myth to rest, that America is a country that's welcoming to immigrants? When has America ever, ever been welcoming to any immigrant?" Matthews responded "probably the last time Heidi Klum visited…if there were 10 million Heidi Klums showing up from south of the border, no problem, no problem check that with Pat Buchanan, no problem." Although he added "you can move to France, but you don't have to become a Frenchman. I think when you do come to this country, this is a place you become an American. You're here, you assimilate."
http://www.breitbart.com/Breitbart-TV/2014/11/22/Matthews-Too-Weird-That-Hispanics-Cruz-and-Rubio-Oppose-Exec-Amnesty
Obama's immigration move is a win (CNN)
"The President's Executive Action on deferring deportations for noncriminal undocumented immigrants who have been in the country for many years and contributed to our society will achieve three major goals:
Obama: We were strangers once too Boehner rips Obama's immigration order Is there a border surge coming?
Boost the American economy
Studies show that passing comprehensive immigration reform will increase our economic gain by more than $1.5 trillion over 10 years, decrease our deficit by almost a trillion dollars in the next 20 years, and boost GDP growth by more than 5 percentage points. While the President's action is not the permanent legislative reform we ultimately need to gain all these benefits, starting out by letting a large group of people legally work and holding them accountable by ensuring they pay their fair share of taxes will put us on a more prosperous path.
Strengthen our national security
Millions of undocumented immigrants will now be allowed to come out of the shadows, be identified, given background checks and legal work permits. This will help us understand who they are and if any are here to do us harm.
Help keep families together
America was built on the labor of generations of immigrants. Our strength as a country comes also from the strength of families. Instead of deporting grandmothers and fathers and children, the President will use our precious resources to deport gang members instead. This priority will reduce the tragic loss that occurs when families are torn apart by senseless deportations.
For a political party that prides itself in standing for a strong economy, strong national security and strong family values, please tell me — which of these values are Republicans so adamantly against? The President's detractors say he has no constitutional authority to give relief to so many people. While the courts may ultimately decide this, as someone who has worked in what was formerly known as the Immigration and Naturalization Service, I can tell you without question, the President indeed has prosecutorial discretion to decide which limited resources to dedicate to which undocumented immigrants he wants to deport. In fact, immigration officials, district attorneys and other law enforcement personnel exercise prosecutorial discretion every single day."
http://www.cnn.com/2014/11/20/opinion/cardona-obama-executive-order/index.html
MAHER: OBAMA 'REACHED OUT' TO GOP WITH EXEC AMNESTY
"On Friday, HBO's "Real Time" host Bill Maher argued that Republican outrage over President Obama's executive action on immigration was unwarranted because Obama "reached out" to the GOP. "He [Obama] purposely reached out to the Republicans in his executive order. It says specifically these Latinos, who by the way, pay taxes, do jobs nobody else wants to do, OK, they're not going to get healthcare benefits, no Obamacare for them, not going to get welfare benefits, no voting rights, no unemployment benefits. So he's saying to conservatives, 'hey, guys, we're still being a**holes. just not as big an a**hole" he said."
http://www.breitbart.com/Breitbart-TV/2014/11/22/Maher-Obama-Reached-Out-to-GOP-With-Exec-Amnesty
Here's What Chris Matthews Says Will Get Conservatives To Support Mass Immigration [VIDEO]
"When has America ever, ever been welcoming to immigrants?" Maher asked. "Certainly not the Irish. Need not apply." Matthews, who was raised in an Irish Catholic family, chimed in, saying "probably the last time Heidi Klum visited," referencing the German supermodel. "What, you mean because she's hot?" asked Maher. "Yes!" exclaimed Matthews, adding "Hey, if there were 10 million Heidi Klums coming up from south of the border, no problem, no problem."
http://dailycaller.com/2014/11/22/heres-what-chris-matthews-says-will-get-conservatives-to-support-mass-immigration-video/
Ruth Marcus: Obama "Was Acting In A Way To Restore Some Faith In The Ability Of Government To Rectify Injustices"
http://www.realclearpolitics.com/video/2014/11/22/ruth_marcus_obama_was_acting_in_a_way_to_restore_some_faith_in_the_ability_of_government_to_rectify_injustices.html
Clinton: Obama immigration effort 'historic step'
"Hillary Rodham Clinton says she supports President Barack Obama's executive actions to protect about 5 million immigrants living in the U.S. illegally, calling it a "historic step" and urging Congress to pursue a measure approved by the Senate last year. Clinton placed the efforts aimed at changing immigration policy in the context of families, many of whom she said are longtime residents raising children and paying taxes. "This is about people's lives," she said Friday during an appearance at the New York Historical Society, adding that it was about "people who serve us tonight, who prepared the food tonight." Clinton is considering a presidential campaign in 2016 and her embrace of Obama's actions come in sharp contrast to Republican condemnation of the changes the president has ordered. "I think the president took an historic step and I support it," the former secretary of state said in her first public comments on the issue. She had issued a statement shortly after Obama's speech Thursday night expressing support. Obama's actions were in line with previous moves by Democratic and Republican presidents alike, she said. However, many Republicans in Congress accuse Obama of overstepping his executive powers. Charging hypocrisy, the Republican National Committee released a Web video earlier in the day that included the audio of an April 2008 Clinton speech in which she criticized President George W. Bush's use of signing statements and other means "to transform the executive into an imperial presidency." Clinton spoke about the immigration plan during an interview with Walter Isaacson, the biographer and CEO of the Aspen Institute, at the event. She said she was studying the life and presidency of Theodore Roosevelt and discussed the need for Americans to find a "common purpose."
http://townhall.com/news/politics-elections/2014/11/22/clinton-obama-immigration-effort-historic-step-n1922522
CLINTON ALLIES THINK SUPPORT FOR OBAMA'S AMNESTY WAS 'SMART MOVE'
http://www.breitbart.com/Breitbart-California/2014/11/23/Clinton-Allies-Think-Support-for-Obama-s-Amnesty-Was-Smart-Move
Gutsy Delta Goes to Bat for Obama Immigration Move
"Gutsy Delta Air Lines DAL -1.98% stuck its neck out Friday, endorsing President Obama's move to reshape immigration policy by restricting deportations. "Delta Air Lines applauds the steps announced this week to enact much-needed reforms to the nation's immigration system," said Joanne Smith, Delta's executive vice president and chief human resources officer, in a prepared statement. "The President's actions will provide economic development opportunities and enhance public safety by streamlining legal immigration while cracking down on illegal immigration at the border and focusing on deporting felons rather than families," Smith said. Smith's statement was part of a brief press release issued Friday afternoon. It began "Delta Air Lines issued the following statement on the announcement by the Obama Administration of reforms to the nation's immigration system." It was an unusual move in a country where major corporations generally seem unwilling to publicly take controversial stands, fearing that they might offend somebody, even if they ceaselessly lobby behind the scenes. But Delta has broken the mold, particularly among airlines, seeming eager to leverage off the widespread perception that it has become, since its 2005 bankruptcy, the most successful and most respected U.S. airline."
http://www.forbes.com/sites/tedreed/2014/11/22/gutsy-delta-goes-to-bat-for-obama-integration-moves/
Crash and burn: Rider backlash slams airline for backing Obama on amnesty
http://www.bizpacreview.com/2014/11/23/crash-and-burn-rider-backlash-slams-airline-for-backing-obama-on-amnesty-160789
SILICON VALLEY TECH LEADERS PUSH FOR GREATER IMMIGRATION STATUS EXPANSION
"Silicon Valley and technology leaders were left wanting more after Obama's Thursday evening declaration of sweeping executive expansion of legal status for approximately five million illegal aliens.  Despite the mass expansion, high-skilled workers seeking visas and green cards, along with some tech employers, are echoing the President's push for further Congressional immigration status expansion. "I will make it easier and faster for high-skilled immigrants, graduates, and entrepreneurs to stay and contribute to our economy, as so many business leaders have proposed," Obama said in his speech Thursday. Caps on the number of those seeking "green card" status will not change under Obama's new plan, which will reportedly only adjust the process. An expansion of green card availability to children and spouses through employment-based green card allotments means decreased availability for foreign tech workers due to current limits. Emily Lam, vice president of the Silicon Valley Leadership Group (SVLG) said, "We absolutely need legislative fixes because the president cannot increase the [visa] cap, and that is what really hurts start-ups and large companies," according to the Los Angeles Times. SVLG represents close to 400 tech companies. There is a 65,000 cap on general H-1B visas, with an additional 20,000 available under an advanced degree exemption. The Times reports almost twice as many applicants seek these visas each year. Microsoft Corp. board director Maria Klawe sees Obama's high-tech immigration issue adjustments as not helpful to the tech workforce, the Times further reported. "U.S. businesses use the H-1B program to employ foreign workers in occupations that require highly specialized knowledge in fields such as science, engineering and computer programming," according to a U.S. Citizenship and Immigration Services (USCIS) release. In April of 2014, USCIS announced it had, "received a sufficient number of H-1B petitions to reach the statutory cap for fiscal year (FY) 2015." At the same time, USCIS had received applications in excess of the 20,000-advance degree exception limit. A computer-generated process randomly selects those applications that will be approved within the acceptable limits. "It doesn't help my situation," Sandeep Chandra said, according to KPBS. Chandra made the comment in response to Obama's Thursday announcement. Chandra told KPBS he works for the San Diego based Supercomputer Center while on an H-1B visa. "There are people like me who've been here for 14 years now and still haven't gotten their immigration done," said Chandra, who has been waiting for a green card since he applied in 2008."
http://www.breitbart.com/Breitbart-California/2014/11/22/Not-Satisfied-Silicon-Valley-Tech-Leaders-Push-for-Greater-Immigration-Status-Expansion
TEXAS CONSTRUCTION FIRMS, DESPERATE FOR WORKERS, CALL FOR IMMIGRATION REFORM
"After President Barack Obama announced on Thursday his intention to enact immigration reforms by executive order, his plans are being criticized by construction companies in Texas, who say that this approach is inadequate to address their hiring needs. A group of representatives from the industry convened in Houston with other business leaders this week and called for Congressional action on immigration."
http://www.breitbart.com/Breitbart-Texas/2014/11/23/Texas-Construction-Firms-Desperate-For-Workers-Call-for-Immigration-Reform
Legal but Still Poor: The Economic Consequences of Amnesty
Expanding amnesty to undocumented immigrants without creating new jobs is a recipe for keeping new Americans poor and dependent on social services.
http://www.thedailybeast.com/articles/2014/11/21/legal-but-still-poor-the-economic-consequences-of-amnesty.html
Winners and losers under Obama's immigration plan
http://townhall.com/news/us/2014/11/22/winners-and-losers-under-obamas-immigration-plan-n1922587
Immigration battle: Response to Obama's executive action
"Millions of undocumented immigrants will be protected from deportation under President Obama's executive action on immigration. But many Americans oppose the changes. David Begnaud reports on how both sides are reacting."
http://www.cbsnews.com/videos/immigration-battle-response-to-obamas-executive-action/
SACRAMENTO REACTS TO OBAMA'S AMNESTY
"Sacramento citizens had widely disparate reactions to Barack Obama's granting of amnesty to illegal immigrants on Thursday night. Sacramento County Sheriff Scott Jones, who has reacted in highly critical fashion to Obama's purported immigration moves after two of his deputies were killed by an alleged illegal immigrant, said, "This is not immigration reform. This is something the president can do to check a box and then ignore it till the next round of elections."
Jones added, "I am disappointed in the sense that I don't think we're any closer to immigration reform than we were yesterday. And in fact frankly I think we're a bit further because it divides the group.  It sends some of them further into the shadows while qualifying or validating some of them."
http://www.breitbart.com/Breitbart-California/2014/11/22/Sacramento-Reacts-to-Obama-s-Amnesty
Latin America applauds Obama's immigration plan
http://bigstory.ap.org/article/dba11914e9724447afb7b54589477ca2/latin-america-applauds-obamas-immigration-plan
SNL RIPS OBAMA WITH UPDATED VERSION OF SCHOOLHOUSE ROCK
"NBC's "Saturday Night Live" made fun of President Obama's executive action on immigration with an updated version of the "Schoolhouse Rock" song "I'm Just a Bill." The sketch starts out like the "Schoolhouse Rock" song, with a child discovering a bill and learning about the lawmaking process through a song. The song is then disrupted when President Obama shows up and pushes the bill down the steps of the Capitol and introduces a singing executive order who sings "I'm an executive order, and I pretty much just happen." When the child asks if the executive order has to go through Congress he's told "that's adorable that you still think that's how government works." The bill then stumbles up and sings "look at the midterm elections, people clearly don't want this" before being pushed down the steps by Obama a second time.
When Obama is asked if the executive order is constitutional he responds "of course, presidents issue executive orders all the time," with the executive order adding "I can do lots of things, I'll create a national park or a new holiday" before Obama adds "or grant legal status to 5 million undocument[ed] immigrants," a revelation even the executive order is startled by. He then protests "I didn't have time to read myself," before the bill re-appears and threatens to take Obama to court and shut the government down before being pushed down the steps of the Capitol yet again. After the child is asked what he thinks about the government, he responds "I think want to go into the private sector," a sentiment Obama agrees with."
http://www.breitbart.com/Breitbart-TV/2014/11/22/SNL-Rips-Obama-With-Updated-Version-of-Schoolhouse-Rock
How a bill *really* becomes a law, courtesy of "Saturday Night Live"
http://www.washingtonpost.com/blogs/the-fix/wp/2014/11/23/how-a-bill-really-becomes-a-law-courtesy-of-saturday-night-live/
SNL's Obama Pushes 'The Schoolhouse Rock' Bill Down The Capitol Steps
https://screen.yahoo.com/capital-hill-cold-open-074234364.html
Remember the Government Lessons of 'Schoolhouse Rock'? Watch 'President Obama' Destroy What You Learned With One Hard Shove.
http://www.theblaze.com/stories/2014/11/23/remember-the-government-lessons-of-schoolhouse-rock-watch-president-obama-destroy-what-you-learned-with-one-hard-shove/?utm_source=TheBlaze.com&utm_medium=rss&utm_campaign=story&utm_content=remember-the-government-lessons-of-schoolhouse-rock-watch-president-obama-destroy-what-you-learned-with-one-hard-shove
Obama's immigration action "not enough" for some
"Arlete's mother Maria brought her to the U.S. from Mexico on a visitor's visa. They overstayed. Maria went on to have two more children born in the U.S. and, because of that, now qualifies for a three-year work permit under the president's plan. "It's unbelievable," Pichardo said. "It takes me back to two years ago when I got the news that I was going to qualify for deferred action." That deferred action from the president gave Pichardo the chance to become one of the hundreds of thousands of so-called "dreamers" in California, eligible to work, legally. And now it's her mother who's benefiting from Mr. Obama's action. "I think it's not enough, but it's definitely a step to the right direction," Pichardo said. Patricia Moore opposes the president's executive action. She waited 15 years to become a U.S. citizen after legally immigrating from Colombia. "I am a person that believes in law," she said. "I believe in a framework. In order to have a country that will respect my rights, I have to respect the regulations." Despite opposition from people like Moore and thousands of others who've protested around the country, change is coming this time for Arlete's mother, even though she believes it's not enough. "I'm going to be honest with you, I feel like that's the least he can do," she said. "… This is just a Band-Aid." According to the Public Policy Institute of California, the country's largest immigrant population lives in the Golden State – nearly 10 million people. Most are from Mexico, and 30 percent are undocumented."
http://www.cbsnews.com/news/obamas-immigration-action-not-enough-for-some/
Analysis: Veto gives Obama edge on immigration
"President Barack Obama has the upper hand in the fierce struggle over immigration now taking shape, with a veto pen ready to kill any Republican move to reverse his executive order, Democrats united behind him and GOP congressional leaders desperate to squelch talk of a government shutdown or even impeachment. With the public favoring changes in the current immigration system, the Republicans' best short-term response appears to be purely rhetorical: that the president is granting amnesty to millions, and exceeding his constitutional authority in the process. Beyond that, their hopes of reversing his policies appear to be either a years-long lawsuit or the 2016 presidential election. Neither of those is likely to satisfy the tea party adherents in Congress — or the Republican presidential contenders vying for support among party activists who will play an outsized role in early primaries and caucuses just over a year away. "We alone, I say it openly, we the Senate are waiting in our duty to stop this lawless administration and its unconstitutional amnesty," said one of them, Sen. Ted Cruz of Texas. In remarks on the Senate floor, according to his office, he was channeling Cicero, the ancient Roman orator. In a portion of the oration that Cruz did not mention, Cicero referred to a Roman Senate decree calling for a conspirator against the Roman republic "to be put to death this instant." More than 2,000 years later, impeachment in the House and a trial in the Senate stand as the sole established remedy against high crimes and misdemeanors by any president. House Speaker John Boehner and Senate leader Mitch McConnell want none of that. Nor are they interested in provoking a government shutdown as a way to block spending needed to carry out Obama's order, viewing that as a poor way to embark on a new era of Republican control of Congress. "We're considering a variety of options. But make no mistake. When the newly elected representatives of the people take their seats, they will act," said McConnell, who will become majority leader when his party assumes control of the Senate in January. Led by Boehner, House Republicans on Friday filed a lawsuit accusing Obama of abusing his authority in the implementation of the health care law. Officials say the immigration executive order could be added, but it is unclear how long a final judgment might take or who will be sitting in the Oval Office when it does."
http://townhall.com/news/politics-elections/2014/11/22/analysis-obama-holds-upper-hand-on-immigration-n1922519
ZUCKERMAN: EXEC AMNESTY 'FUNDAMENTAL DISRUPTION' IN WAY GOV'T WORKS
"US News and World Report Chairman and Editor-in-Chief and publisher of The New York Daily News, Mort Zuckerman, argued that President Obama's executive action on immigration was "very negative" and "a fundamental disruption in the way our government was supposed to work" on Friday's "McLaughlin Group." "I think the residue of this [the president's executive action on immigration] is very negative for this country. I really do. I think it's going to be extremely difficult to address a lot of issues in this country as a result of the breakdown in whatever constructive relationship would have exist[ed] between the president and the Congress. "that is not what the president ought to be doing." Zuckerman later added, "I think it is a fundamental disruption in the way our government was supposed to work."
http://www.breitbart.com/Breitbart-TV/2014/11/22/Zuckerman-Exec-Amnesty-Fundamental-Disruption-In-Way-Govt-Works
Ted Cruz: Obama's In The Business Of 'Counterfeiting Immigration Papers' [VIDEO]
http://dailycaller.com/2014/11/23/ted-cruz-obamas-in-the-business-of-counterfeiting-immigration-papers-video/
Ted Cruz: Obama 'counterfeiting immigration papers'
http://www.politico.com/story/2014/11/ted-cruz-obama-counterfeiting-immigration-papers-113117.html
TED CRUZ: OBAMA 'COUNTERFEITING' IMMIGRATION PAPERS
http://www.breitbart.com/Breitbart-TV/2014/11/23/Ted-Cruz-Obama-Counterfeiting-mmigration-Papers
Wallace Corners Cruz: You Would Hold Up AG Confirmation over Immigration and 'Leave Holder In?'
"Cruz began by decrying Obama's "wholesale refusal to enforce our immigration laws," alleging the president had "essentially gotten into the position of counterfeiting immigration papers." Wallace asked him if he was willing to attach a rider to an upcoming spending bill that could repeat last year's government shutdown, and that's when Cruz unveiled his idea to use nominations as leverage. "Are you saying that the Senate should refuse to confirm Loretta Lynch, the president's new nominee for attorney general, and thereby leave Eric Holder, who you don't like very much, in that position even longer?" Wallace asked, somewhat incredulously. "What I'm saying is we should use the constitutional checks and balances we have to rein in the executive," Cruz replied. "In my view the majority leader should decline to bring to the floor of the Senate any nomination other than vital national security positions….If the majority leader announced that, it would impose real consequences on the president and the administration." Cruz added that Wallace and others had said the shutdown would damage the Republican Party in the midterms but nyah nyah nyah nyah nyah nyah."
http://www.mediaite.com/tv/wallace-corners-cruz-you-would-hold-up-ag-confirmation-over-immigration-and-leave-holder-in/
Cruz calls on Congress to block presidential nominees over executive action
"Texas Sen. Ted Cruz said Sunday that President Obama refuses to accept that only Congress has the authority to establish federal immigration laws and that members should block the president's nominees and some funding until he rescinds his executive action on the issue. "This is a stunning and sad display by the president," Cruz, a Republican, told "Fox News Sunday." "We need to impose real consequence." Cruz suggested, as he has since Obama announced the executive action Thursday, that Congress should take action next year when Republicans, who already control the House, will also have the majority in the Senate. He said Congress, which confirms or votes down presidential nominees for judgeships and top administrative posts, should block all of Obama's judicial and executive nominations for two years, except for those of "vital, national" importance. The outspoken, first-term senator would not directly say whether Congress should try to block the nomination of Loretta Lynch, Obama's pick to be the next U.S. attorney general."
http://www.foxnews.com/politics/2014/11/23/cruz-calls-on-congress-to-block-presidential-nominees-over-executive-action/
SESSIONS: 'COMPANIES DON'T GET TO SET THE IMMIGRATION POLICY'
"Sen. Jeff Sessions (R-AL) railed against President Barack Obama's executive action on immigration, saying that "companies don't get to set the immigration policy" on Friday's "The Kelly File" on the Fox News Channel.  "Companies don't get to set the immigration policy in America. They need to understand that. We have a shortage of jobs in America. Wages are falling … we've got people on welfare. We've got people unemployed. People whose wages are down, people working part time, who want to work full time, and that's who's being forgotten in this business. 20 times reporters said this summer business groups are in the White House negotiating this kind of a deal. And I think it's really awful. Somebody needs to stand up for the American worker on the integrity of our legal system" he stated. Sessions continued, "It provides benefits to increased immigration for businesses. It gives everyone here that he would approve the right to take jobs throughout the economy, whether it's a power company, truck drivers or the county commission or city hall. So, it's a massive move to provide more job seekers when we don't have enough jobs in this country." Regarding the means to stop the president's executive action, he declared "nobody wants a shutdown, certainly not I. Congress should fund the government of the United States, but Congress has a duty not to fund programs that we believe are bad, unlawful, or unworthy of financial support. And I think we will fund this government. I think we should not fund the proposal that the president wants to carry out."
http://www.breitbart.com/Breitbart-TV/2014/11/21/Sessions-Companies-Dont-Get-to-Set-the-Immigration-Policy
MA SHERIFF: EXEC AMNESTY WILL 'MAKE IT IMPOSSIBLE' FOR US TO NOTIFY ICE
"Bristol County, MA Sheriff Thomas Hodgson (R) reported that President Obama's executive action on immigration will "make it impossible for us to be able to notify ICE when we have people that ought to be detained and deported" on Saturday's "Justice with Judge Jeanine" on the Fox News Channel. "There's a movement around the country right now, called the Trust Act, where they're trying to prevent us from even notifying ICE, if we have somebody about ready to be released, that has a detainer on them. I mean, this is as bad as it gets when they start to handcuff law enforcement from being able to protect the people of our communities. And that's what's going on here with this president's executive order, and what he's been doing over the last few years in regards to preventing us from working with ICE and other agencies, to keep the criminals out of our neighborhoods…now the president wants to get rid of Secure Communities, [which was ended by the president's executive action] to make it impossible for us to be able to notify ICE when we have people that ought to be detained and deported" he stated. He continued "our job is to make sure that we don't let people back out in the community to victimize people. And this, exactly, sets up the opportunity for these people to get out the door, and be able to get away from ICE before ICE even has the chance, costing taxpayers more money to have them go track these people down and hope that they don't do something to hurt somebody in the meantime." Hodgson also further criticized the president's executive action on immigration, saying "this was obviously a very politically motivated executive order. It really did nothing to change anything with regards to immigration reform. In fact, it made our situation more dangerous in regards to our border."
http://www.breitbart.com/Breitbart-TV/2014/11/22/MA-Sheriff-Exec-Amnesty-Will-Make-It-Impossible-For-Us-to-Notify-ICE
MCCAUL: OBAMA'S IMMIGRATION ACTION THREATENS DEMOCRACY
"Sunday on CBS's "Face the Nation," the chairman of House Homeland Security Committee, Rep. Mike McCaul (R-TX), said President Barack Obama's executive order granting amnesty to upwards of 5 million illegal immigrants already living in the Untied States is a "threat to our democracy," but he promised  the GOP would not shut down the government. McCaul said, "I think it hurts the situation, it poisons the well going in to new congress. The American people have spoken in the election and one of the first things out of the box he grants amnesty to five million people." adding, "I think this is bit of threat to our democracy, regardless of where you stand on this issue, I understand it's emotional issue but right way to do this and wrong way to do it. I think the right way is work with congress to get real results and solutions." "I want to make one thing very clear. We're not going to shut the government down. but we are going to shut down this president and his actions as it pertains to granting amnesty to five million people." he added."
http://www.breitbart.com/Breitbart-TV/2014/11/23/McCaul-Obama-immigration-action-threatens-democracy
Bigger Than Immigration
"This hostility and animosity toward this president is, in fact, larger than this president. This is about systems of power and the power of symbols. Particularly, it is about preserving traditional power and destroying emerging symbols that threaten that power. This president is simply the embodiment of the threat, as far as his detractors are concerned, whether they are willing or able to articulate it as such."
http://www.nytimes.com/2014/11/24/opinion/charles-blow-bigger-than-immigration.html
ABBOTT: OBAMA'S IMMIGRATION ORDER 'THE EPITOME OF LAWLESSNESS'
"The governor-elect of Texas, Attorney General Greg Abbott, claimed that President Obama is is "dispensing with the immigration law as it currently exists and is rewriting that law."
http://www.breitbart.com/Breitbart-Texas/2014/11/23/Greg-Abbott-Obamas-Immigration-Order-the-Epitome-of-Lawlessness
Texas politicians plotting immigration retaliation against Obama
"Don't mess with Texas. Infuriated with President Obama for allowing up to 5 million undocumented immigrants to stay here legally​, a trio of Texas Republican politicians are plotting retaliation at separate levels of government. Governor-elect Greg Abbott pledged the state would sue Obama over the executive order, alleging it's illegal and will cost the border state more money to deal with a likely influx of immigrants through Mexico. " We have​ ​a president who feels completely unconstrained by the constitution,"​ ​Abbott, who already sued Obama 30 times as ​his state's ​attorney general, said on Fox News Sunday. Texas Sen. Ted Cruz said the n​​ew GOP-led Congress should ​retaliate by ​block​ing​ Obama's executive and judicial nominees in the Senate, which would include Obama's attorney general pick, Loretta Lynch, the US Attorney for the Eastern District of New York. "It is a stunning and sad display of a president declining to honor his constitutional obligation to take care that the laws be faithfully executed," Cruz said on Fox News Sunday. "​It would impose real consequences on the president and the administration." Holding up Lynch's nomination ​might not sit well with many Republicans as the move would likely keep current AG Eric Holder — someone who Republicans loathe​ — in office longer​. Cruz led the effort last year to de-​fund Obamacare through the budget process, which led to a 17-day shutdown that most Republicans acknowledged was a mistake – except for Cruz. ​Asked about the shutdown, he responded: ​"Let me point out we just had a historic election where we won." He suggested a similar move to de​-​fund the immigration order by restricting ​money for the Department of Homeland Security. Republicans need to "honor" pledges to voters to block amnesty. "We need to actually do what we said two weeks ago on the campaign trail," Cruz said. In the US House, Rep. Mike McCaul (R-Texas) said they are reviewing various options to block the president. Congress must pass a budget bill by Dec. 11 or risk another shutdown. "We are not going to shut the government down, but we are going to shut down this president and his actions," McCaul, chair of the Homeland Security Committee, said on CBS' Face the Nation."
http://nypost.com/2014/11/23/texas-politicians-plotting-immigration-retaliation-against-obama/
How to Rebuke a President
Censure-plus.
http://www.weeklystandard.com/articles/how-rebuke-president_819709.html
BUCHANAN: EXEC AMNESTY 'IMPEACHABLE ACT' BY 'ROGUE PRESIDENT'
"Columnist and author Pat Buchanan argued that the President's executive action on immigration was an "impeachable act" by a "rogue president" on Friday's "McLaughlin Group."
"He [Obama] is behaving as a rogue president, John. Politically, it may be a very clever move, he's divided the Republicans, no doubt about it. He's sticking it into their face after their victory, he's saying 'I'm going to do what I want to do and now you pass your bill.' But the problem is, I think he has really poisoned the well with the Republicans for the next two years…I think, John, this is going to be, no doubt about it, along with Obamacare, one of the signal achievements of the Obama administration. I think it's going to backfire on him politically, and I think it's going to backfire on the Democratic Party." Buchanan later added "it's an impeachable act, but they should not impeach them."
http://www.breitbart.com/Breitbart-TV/2014/11/22/Buchanan-Exec-Amnesty-Impeachable-Act-By-Rogue-President
President Palpatine: Obama Dissolves the Old Republic
Obama is building a system in which everything depends on executive power.
http://thefederalist.com/2014/11/21/president-palpatine-obama-dissolves-the-old-republic/
OBAMA CANNOT HIDE BEHIND IMMIGRATION PRECEDENT
"As justification for the President's controversial executive order, his administration cites the Constitution's Take Care Clause. The problem for Obama is that this constitutional provision, instructing the President to "take care that the Laws be faithfully executed," gives him discretion about how to enforce the law, not discretion about whether to enforce the law. President Obama admitted as much earlier this year in an interview with Univision, explaining that "the reason that these deportations are taking place is, Congress said, 'You have to enforce these laws.' … And I cannot ignore those laws any more than I could ignore, you know, any of the other laws that are on the books." Claims that Obama's unilateral action on immigration merely enforces current immigration law do not pass the laugh test, given his repeated vow to issue an order that would be an improvement over what he sees as a dysfunctional immigration system. Replacing the current law with something more functional is a far cry from enforcing or trying to enforce the current law. The White House says the President is simply engaging in the long-established practice of prosecutorial discretion—that is, he's prioritizing resources insufficient to target all of the more than 11 million immigrants illegally in the country. But prosecutorial discretion is a power exercised in service of a law's enforcement, not a euphemism for doing an end-run around a law you believe is dysfunctional or ill-conceived. Whatever justification Obama had under the principle of prosecutorial discretion—and it wasn't much in light of the millions covered by the order and the President's intent to thwart, rather than carry out, Congress' intent—evaporated when it became clear that the administration plans to issue work permits to those covered. Prosecutorial discretion is, by definition, a decision to refrain from prosecution; it does not include taking affirmative steps, such as the issuance of work permits, to put the government's imprimatur on unlawful behavior. For example, while a president can direct federal prosecutors to focus their efforts on people possessing more than a certain quantity of an illegal narcotic, he cannot unilaterally declare that possession of smaller amounts is legal, no less issue permits to that effect. In his speech Thursday night, Obama alluded to supposedly similar executive actions taken by previous presidents. In particular, the White House and other Obama defenders point to actions taken by Presidents Ronald Reagan and George H.W. Bush. Indeed, both issued orders protecting groups—albeit smaller ones—of illegal immigrants from deportation. However, neither was attempting to do what Obama just did—that is, thwart the letter and intent of existing immigration law. To the contrary, after working with a Democrat-controlled House to enact the Immigration Reform and Control Act of 1986 (Simpson-Mazzoli), Reagan issued an order to implement one of its provisions which explicitly authorized the attorney general to allow illegal immigrants not qualifying for legal status under the Act to avoid deportation if needed "to assure family unity." A few years later, the Bush administration did the same. Obama's appeal to precedents set by past presidents would make sense if the Reagan and Bush orders were borne of frustration with Congress' failure to pass or revise Simpson-Mazzoli. That those order were issued, instead, to implement Simpson-Mazzoli only serves to emphasize the degree to which Obama's action this week is both unprecedented and unconstitutional."
http://www.breitbart.com/Big-Government/2014/11/22/On-Immigration-Obama-Can-t-Hide-Behind-Precedent
PIRRO: EXEC AMNESTY 'THUGGISH, ILLEGAL MOVE'
"On Saturday, the Fox News Channel's "Justice with Judge Jeanine" host, Judge Jeanine Pirro slammed President Obama's executive action on immigration, dubbing it a "thuggish, illegal move" and a "deliberate, unrestrained, irresponsible, and unprecedented defiance of the US Constitution and the rule of law. "this is not prosecutorial discretion. It is deliberate, unrestrained, irresponsible, and unprecedented defiance of the US Constitution and the rule of law. As a former Constitutional Law professor, I don't have to remind you that Congress has exclusive authority to enact laws and that you are only one of three separate but equal branches of government. And you don't even have the popular sentiment behind you. Almost half of Americans disapprove of your executive action. You want to change a law? How about you get both houses of Congress to agree? And stop with the smug Tony Soprano-like threats. You're so arrogant that instead of giving the new Congress a chance to pass a fair immigration law, you just do your own thing" she declared. Pirro continued, "but I have to give you credit, within two weeks of an historic political shellacking, your thuggish, illegal move has cornered Republicans. They now must act or suffer political consequences." She also predicted that there will be a greater surge in illegal immigrants, stating "in 2012, after you announced your DREAMers policy for young people, we saw an influx of almost 100,000 from Central America. No surprise, historically every action on amnesty, without securing the border, creates yet another surge of illegals. But most important, you skirt the issue of what your actions will do to hard-working Americans. You say our immigration system is broken and that we can't afford it anymore. Mr. President, pray tell, what exactly can we afford?" Pirro also expressed doubt that the president's promise that individuals impacted by the act will not have criminal records, and not receive taxpayer benefits or vote.  She concluded that President Obama's actions would create a precedent allowing future presidents to act unilaterally to change laws they don't like and declaring the president's move "a slap in the face" to legal immigrants."
http://www.breitbart.com/Breitbart-TV/2014/11/22/Pirro-Exec-Amnesty-Thuggish-Illegal-Move
'WE WILL NOT ENGAGE': MICHELE BACHMANN REVEALS GOP PLANS TO IGNORE EXECUTIVE AMNESTY
"Rep. Michele Bachmann (R-Minn) revealed on Saturday that Republican leadership, led by Speaker of the House John Boehner (R-Oh), has no intention of resisting President Obama's executive amnesty that he ordered on Thursday. Breitbart News Executive Chairman Steven K. Bannon asked the congresswoman, who was a guest on Breitbart News Saturday Sirius XM Patriot channel 125, "Has there been any firm commitment from the leadership of the Republican party saying that this amnesty is not going to happen?" Bachmann replied with a question, "Do you want the truth? Okay, I'll tell all of Breitbart listeners what happened this week. I was floored!" In the weekly meeting called "Republican Conference" in the House of Representatives, "we all knew that the big issue for the week was going to be the president announcing his amnesty," she explained. Bachmann recounted that all of the leadership went to the microphone, including John Boehner. "They acted as though the amnesty issue wasn't even an issue. They said that the President is going to do what he's going to do, and we are not going to get down in the mud with him. We are not going to engage, and what we are going to do is to talk about our positive solutions on jobs, the economy, education, and manufacturing," Bachmann said.  She added that each congressman who spoke reiterated that not engaging Obama and staying positive was a "brilliant strategy." "We will not engage," she reiterated with disgust. Bachmann, who was elected to Congress in 2006 and is ending her service this year, is stupefied by the Republican leadership not taking action or having a plan. "While the country is talking about amnesty, and the president is taking unconstitutional actions, our leadership wants to change the subject and not engage," she said. Bannon said he was "stunned" that, on the walk-up to a day that is going to go down as "one of the most important days in constitutional history," there was no pre existing plan or course of action by the GOP. The Congresswoman asserts that Boehner and the leadership "think that the smarter strategy is to not engage."
http://www.breitbart.com/Big-Government/2014/11/22/Michelle%20Bachmann-GOP-Will-Not-Resist-Obama-Executive-Amnesty
Senate GOP likely to come up short if it confronts Obama on immigration
"Republicans will have an uphill battle securing the support they'll need from Senate Democrats if they try to confront the White House on President Obama's immigration executive action. The GOP assumes the Senate majority in January for the first time in eight years. Having won control of the chamber in the midterm elections, they are vowing to use their expanded power to try and roll back Obama's unilateral immigration action, which the GOP argues was an unconstitutional breach of executive authority. "We're considering a variety of options. But make no mistake. When the newly elected representatives of the people take their seats, they will act," incoming Senate Majority Leader Mitch McConnell, R-Ky., said Thursday in remarks on the Senate floor. But it takes 60 votes to overcome a filibuster and pass a bill in the Senate. Based on the number of Senate Democrats who have voiced opposition to Obama's action, Republicans are likely to come up one vote short under the best of circumstance any time they try and move legislation to address the issue."
http://www.washingtonexaminer.com/senate-gop-likely-to-come-up-short-if-it-confronts-obama-on-immigration/article/2556556?custom_click=rss
GOP still split over anti-'amnesty' strategy
"Boehner and incoming Majority Leader Mitch McConnell, R-Ky., want to avoid any budget fights or threats to shut down the government – especially during the lame-duck session — right after a wave election in which voters expressed deep frustration with Washington dysfunction. Both have tried to convince their conferences to pass a massive spending bill funding the government through the end of the fiscal year, which ends Sept. 30. But right-wing stalwarts in the House argue that such an effort gives away the store, that Republicans will have little power or leverage to defund Obama's immigration "executive amnesty," Obamacare and other administration regulations if they pass such a sweeping and long-term spending measure. Throughout the week, Boehner and House GOP leaders have tried to convince conservatives in the conference to back down. During a closed-door conference meeting mid-week, Republican leaders tried to persuade conservatives to pass the omnibus now, telling them that if they did, they could de-fund Obama's "executive amnesty" next year through after-the fact budget cuts knows as recisions. But anti-amnesty hawks argued that such a scenario would require a presidential signature on a bill that Obama would undoubtedly veto. On Thursday afternoon, the Republican leadership made a second bold attempt to control conference rebels. The House Appropriations Committee released a statement saying it is impossible to defund Obama's executive action on immigration because the primary agency responsible for implementing Obama's actions is funded entirely by user fees. Baffled by the series of excuses, conservatives say that argument is specious because Congress can change the way the agency is funded at any time or can shut off the spending spigot for the workers' salaries or office supplies, among other options. One option Republicans have is to advance a stop-gap spending bill that funds the government into the first few months of the new year at current spending levels and puts off the amnesty fight until Republicans control both chambers of Congress. But they don't believe Senate Majority Leader Harry Reid, D-Nev., will go along with it because he has no incentive to do so. Instead, House conservatives, such as Rep. Louie Gohmert, R-Texas, are pushing their leaders not to cave in to Reid and instead attach a rider defunding amnesty to a stop-gap spending bill to keep the government running after Dec. 11. "The logical thing to do is to pass a continuing resolution instead of a massive omnibus" spending bill, Gohmert told the Washington Examiner. "People who have been voted out of office and no longer have the trust of their constituents shouldn't be the ones deciding on a whole lot of Christmas trees and ornaments to be giving folks as they leave." Gohmert dismisses other possibilities Republicans leaders are suggesting to undo the president's amnesty next year, such as attaching a rider to other bills Obama wants passed. But Gohmert also argues that such an effort will be much more difficult than if Republicans stick to their guns and pass a defund measure now."
http://www.washingtonexaminer.com/gop-still-split-over-anti-amnesty-strategy/article/2556560?custom_click=rss
Conservative expert on immigration law to pursue suit against executive action
"President Obama is minutes from announcing his executive action on immigration, and among those most desperate for the details is Kobach, a 48-year-old lawyer and the person many conservatives have anointed to defeat it. For a decade, he has led the legal effort to strengthen the country's immigration laws and toughen their enforcement. But he is also Kansas's secretary of state, which is why, on a night he describes as "my absolute, worst-case, Armageddon scenario," he has come to Tonganoxie to speak to 46 members of the Leavenworth County Republican Party about local voter turnout. "Sorry, I'm a little distracted tonight," he tells them. Governors have been texting his cellphone and Senate staffers have been sending e-mails, and everyone is asking Kobach a version of the same question: Can he beat this? "I really need to hear what Obama says here," Kobach says, and finally someone hands him a cellphone playing the beginning of Obama's speech. Kobach walks by himself to a quiet table, takes out a notebook and hunches over the phone. He has devoted his career to an immigration fight he always believed would be incremental. First he sued states for offering in-state college tuition to illegal immigrants. Then he wrote tough immigration enforcement laws for Arizona and Alabama. Then he counseled Texas Gov. Rick Perry (R) on the legality of using the National Guard to patrol the U.S.-Mexico border. He has been playing the long game, hoping to build a consensus case against amnesty over the course of his career, but now, listening on the phone, it sounds to him as if Obama is saying the case is over and the ruling is in. If so, his life's work is unraveling, and a last stand will have to come now. "Unbelievable," he says, listening to Obama explain the basics of his plan to defer action for up to 4 million illegal immigrants, and when Obama says he will no longer deport people who have "played by the rules," he begins writing notes. "Illegal means not playing by rules," he writes. "Huh?" he writes when Obama explains his reasons for acting alone. "You have NO AUTHORITY!" By the time Obama's speech ends, Kobach can't even pretend to be interested in talking about local voter turnout. "A huge thing just happened tonight in the history of this country," he announces to the group, and then he explains the details. "Imperial, executive amnesty," he says. "The sacrificial shredding of our Constitution." People are enraged. They ask about the possibilities of impeachment or arresting the president for treason, and Kobach shakes his head. "Then what can we do?" one man asks. Kobach says he has spent the last week considering that question, and he can think of only two options. "Congress could vote to defund parts of the government," he says, but his friends in Congress tell him that is unlikely. The other option is a lawsuit filed by states and U.S. Immigration and Customs Enforcement agents against the federal government. "That one's on me," he says. He tells the group he has already begun drafting a suit as the lead attorney, with plans to file it in early December. Texas is interested in being a plaintiff. So are a few other states. "Either we win this way or we lose big," Kobach says. "If that happens, all of these illegal aliens will be eligible to feed at the trough filled by hardworking American people."
http://www.washingtonpost.com/national/2014/11/22/f6d2b3fe-728a-11e4-ad12-3734c461eab6_story.html
BREAKING: Tennessee moves to sue Obama over amnesty
http://benswann.com/breaking-tennessee-moves-to-sue-obama-over-amnesty/
TX LT GOV-ELECT: HISPANICS 'WANT LAW AND ORDER ON THE BORDER'
"Texas State Senator and Lt. Governor-elect Dan Patrick argued that Hispanic voters "want law and order on the border" on Saturday's "Huckabee" on the Fox News Channel. Patrick credited his success among Hispanic voters (he received 46% of the vote among Hispanics) to the fact that "we treat people as people  not as groups as the Democrats do. And Hispanic voters are concerned about property taxes and school choice and educational and economic opportunities. And they want law and order on the border." He also spoke about the impact of illegal immigration on the state of Texas, saying "Last year, Governor, on average, we apprehended more people crossing the border illegally each week than are born in Texas each week. Now, we think we get 4 or 5. That means for every child born in Texas 4 or 5 are coming here illegally. That would put the number at just one year at about a million and a half." And "our real concern is about terrorists and criminals. We arrested over 143,000 hardened criminals and we charged them with a half a million crimes including 5,000 rapes and over 2,000 murders in just a four year period [note: Texas' figures on criminal alien apprehensions and charges are over a six year period.] We apprehended hundreds of people from countries of interest. From Syria, from Pakistan, from Somalia. This is an issue of national security."
http://www.breitbart.com/Breitbart-TV/2014/11/22/TX-Lt-Gov-Elect-Hispanics-Want-Law-and-Order-on-the-Border
MORE ILLEGAL IMMIGRATION COULD BE SPURRED BY CENTRAL AMERICAN MEDIA
http://www.breitbart.com/Breitbart-Texas/2014/11/23/Central-American-Newspapers-Likely-to-Encourage-More-Illegal-Immigration
Turmoil Over Immigration Status? California Has Lived It for Decades
http://www.nytimes.com/2014/11/23/us/turmoil-over-immigration-status-california-has-lived-it-for-decades.html?partner=rss&emc=rss
OBAMA'S EXECUTIVE AMNESTY: WE ARE ALL CALIFORNIANS NOW
"While President Barack Obama's executive amnesty is unpopular nationwide, and only enjoys 47% nationally among Latino voters, Californians surveyed in August were broadly supportive of the measure. That marks a remarkable turnaround since Proposition 187, which sought to exclude illegal immigrants from most public services, passed twenty years ago–and may be a sign of political shifts to come across the rest of the country. "History doesn't repeat itself," said Dan Schnur, director of the University of Southern California's Unruh Institute of Politics, quoted by Josh Richman and David Early in the San Jose Mercury News. "It just moves east." The argument is that while white (and black) Californians initially resisted the state's demographic change, most came to accept it, as well as the leading role Latino votes now play in California politics. The power of the Hispanic electorate was revealed most recently in the gubernatorial election, when Republican Neel Kashkari kept the race competitive among white voters and independents but was blown away by Gov. Jerry Brown among Latino voters. Just as a previous round of legalization in 1986 created a new cohort of Latino voters, it is thought that a new round, affecting more people, could change the nation's political balance. The key difference, of course, between the Simpson-Mazzoli Act signed by President Ronald Reagan and the executive amnesty declared by President Obama is that Reagan acted in accordance with his constitutional powers. In addition, those five million or so illegal aliens granted a reprieve from deportation by Obama are not on a path to citizenship–though Democrats want to pass legislation that would make them citizens (and voters). Should that happen, Democrats could reap the rewards, and could look forward to decades of dominance in presidential elections, as well as revived fortunes at the congressional level. That is certainly the calculation behind Obama's amnesty, which (cynically, some say) preserved the immigration issue as a political cudgel. Hillary Clinton's decision to support Obama's amnesty was no doubt motivated by similar considerations."
http://www.breitbart.com/Breitbart-California/2014/11/23/Obama-s-Executive-Amnesty-We-Are-All-Californians-Now
Obama immigration plan good, not great for economy
"The executive order signed Friday would prevent the deportation of about 4 million parents and guardians who lack the same legal status as their children. By gaining work permits, they will likely command higher wages, move more easily between jobs and boost government tax revenues, according to multiple economic analyses. "This is focused on people who are already in the economy today, who are contributing mightily but are basically operating in the shadows," said Raul Hinojosa-Ojeda, a professor at the University of California, Los Angeles. "Their economic potential is being held back." The new order could boost labor income by $6.8 billion, helping to generate 160,000 new jobs and $2.5 billion in additional tax revenues, according to estimates by Hinojosa-Ojeda. The findings dovetail with separate research showing that a 1986 amnesty measure raised incomes for illegal workers in the years that followed. Still, any gains from the executive action would be modest in the $17 trillion U.S. economy. White House officials estimate that the executive order would expand gross domestic product less than 0.1 percent a year over the next decades. Along with the Congressional Budget Office, independent economists say growth would be much stronger with a broader overhaul that would more than double the number of illegal workers eligible for legalized status, in addition to reforms that would attract high-skilled immigrant workers who are more likely to lead and found new companies. The Senate passed a measure last year to fix the immigration system, but it stalled in the Republican-majority House that favored a step-by-step approach. The CBO estimated the Senate-backed reform would have added another 0.33 percent annually to GDP growth. The president's order "falls short of a comprehensive reform that would have a more sweeping effect on the economic landscape," said Joel Prakken of the forecasting firm Macroeconomic Advisers. More substantial reforms could lift economic growth by an additional 0.24 percent a year — or about $41 billion — for the next two decades, according to an analysis that Prakken contributed to last year for the Bipartisan Policy Center. The reforms could also cut the federal debt by $1.2 trillion over the same period, increase home construction, lift wages and add 8.3 million workers to the economy. A broader overhaul would also create a framework for attracting more immigrants, which would mute the negative economic impacts of an aging population. As more Americans retire, the percentage of the population with jobs has slipped, limiting the ability of the economy to expand. But the executive order would do little to promote additional immigration, nor would it fully address the concerns of technology companies looking for high-skilled foreigners. Obama's plan does not raise the current annual limit of 65,000 so-called "H-1B" visas for skilled workers, although he promised to streamline some of the rules governing them. Scientists, engineers and computer programmers all earn higher wages than the comparatively low-paid workers who would be helped by Obama. Silicon Valley entrepreneur Mike Galarza knows the issue first hand. A native of Mexico, he described a daunting bureaucratic obstacle course to obtain a visa that allowed him to launch Entryless, an online business accounting startup, last year in Menlo Park, California. Now he's struggling to find talent. Galarza said he recently lost a job candidate with a Ph.D. in computer science because there were no more H-1B visas available. "The U.S. is not welcoming enough to entrepreneurs who want to create value for the American economy," Galarza said. "I'm glad if (Obama) is able to help those 5 million people, but he needs to focus on the issue of tech workers and foreign entrepreneurs as well." Groups such as the Center for Immigration Studies have critiqued the benefits of adding immigrants, noting that many U.S. citizens are still searching for work more than five years after the Great Recession ended. By giving these workers legal status, it will inevitably help their earnings prospects but do little for the rest of the economy, said Steven Camarota, the organization's research director. But the business community disagrees, saying they need immigrants in order to expand their operations. In response to Obama's executive action, Buffalo Wings & Rings estimates it would be able to add five restaurants to its more than 45 franchised outlets. "For us, it's an opportunity," said Philip Schram, executive vice president of development at the Cincinnati-based chain. A 2013 survey by the advocacy group Small Business Majority showed 84 percent of small business owners are in favor of immigration reform. Owners believe it will help them have a more stable workforce, especially in industries like agriculture, hotels and restaurants, said the group's CEO, John Arensmeyer. The obstacle has been that jobs in agriculture don't appeal to people born in the United States, so Jim Gilbert, owner of Northwoods Nursery in Molalla, Oregon, hires immigrants to tend to the plants he grows and sells. "There are not enough people to do the jobs we need to do," Gilbert said."
http://townhall.com/news/politics-elections/2014/11/22/obama-immigration-plan-good-not-great-for-economy-n1922562
Obama's Amnesty Will Cost $22,000 Per US College Grad
"President Barack Obama's amnesty for four million illegal immigrants will cost Americans about $2 trillion, or roughly $40 billion a year for the next five decades. The cost of Obama's generosity is equivalent to 30 cents extra for every gallon of gas bought by Americans. Or a $10 monthly fee added to every cellphone. Or a $22,000 tax on every American graduate's four-year college degree. The $2 trillion cost is driven by the federal government's support for all poor people, says Robert Rector, a budget analyst at the Heritage Foundation. Rector explained that, on average, the illegal immigrants benefiting from the amnesty have a 10th grade education. That low education ensures they can't earn enough money, or pay enough taxes, to pay for the many benefits they'll get if they progress from temporary residents to legal residents and then to citizens, Rector said."
http://dailycaller.com/2014/11/23/obamas-amnesty-will-cost-22000-per-us-college-grad/
1.1 MILLION ILLEGAL ALIEN PARENTS TO STAY IN CA UNDER NEW OBAMA AMNESTY
"More than 1.1 million illegal immigrant parents in California will qualify for deportation protection under President Obama's executive immigration action, according to the results of a Pew Research Center Study. According to the study, 1,116,000 immigrant parents in California are eligible for deportation protection, the highest total of any state in the country. The number of eligible parents in California is about double the amount of the state with the next highest total, Texas, where 560,000 immigrant parents will qualify, reports the Los Angeles Times.
President Obama's action will allow 51% of all illegal immigrants in California to qualify for deportation protection, according to the Times. An additional 925,000 immigrants will be newly protected under the Deferred Action for Childhood Arrivals Act, or DACA, which was previously limited to those who had arrived as children prior to 2007. The act now offers protection to those who arrived before 2010. Rounding out the top ten states with newly protected immigrant parents are New York with 234,000; Illinois with 199,000; Florida with 163,000; New Jersey with 137,000; Georgia with 122,000; North Carolina with 117,000; Arizona with 97,000; and Washington with 77,000. Of the roughly one million illegal immigrants that qualify for deportation protection in California, 40% will be eligible to receive Medi-Cal, the state's free health service."
http://www.breitbart.com/Breitbart-California/2014/11/22/1-1-Million-Illegal-Immigrant-Parents-Eligible-for-Deportation-Protection-in-CA
Flood of illegal immigrants to pour into NYC schools
http://nypost.com/2014/11/23/city-schools-warned-of-plans-to-enroll-2350-migrant-children/
ILLEGAL IMMIGRANT NUMBERS INCREASING IN TEXAS COUNTY — 80 MILES FROM BORDER
"Illegal Immigrant captures are on the rise again in Brooks County, Texas, located 80 miles from the U.S. Mexico border. Friday night, Breitbart Texas witnessed the capture of six illegal immigrants and an additional twenty illegal immigrants who were being held at the Falfurrias checkpoint. U.S. Border Patrol agents began following a Saturn View four-door passenger vehicle packed with people in the northern portion of Hidalgo County. They followed the vehicle while waiting for back-up to arrive and noticed suspicious behavior in the vehicle.
Brooks County Reserve Deputy Don White witnessed the activity of Border Patrol and pulled up to provide backup. Breitbart Texas was engaged in a ride-along with Deputy White. White observed the agents searching the bailout vehicle and searching the immigrants who were captured. Six illegal immigrants were captured while the driver who was allegedly their smuggler, escaped. Breitbart Texas spoke with one of the immigrants who spoke perfect English. "I graduated from high school in Chicago," the Mexican national told this writer. "I have been gone for about a year and one-half and was heading back to Chicago to get married."
http://www.breitbart.com/Breitbart-Texas/2014/11/22/Illegal-Immigrant-Numbers-Increasing-in-Texas-County-80-Miles-From-Border
BACHMANN, KING IN TEXAS BORDER TOWN DEVASTATED BY ILLEGAL IMMIGRATION: LOOKS LIKE 'WORLD WAR II AFTER A BOMBING'
"Standing on a cliff looking over the Rio Grande river in this border town, Rep. Michele Bachmann (R-MN) notes the buildings behind us on the American side—largely abandoned, run-down houses and a seemingly abandoned local chamber of commerce outpost—look like they've been ravaged by war. "This looks like it's post-World War II, like after a bombing," Bachmann said while Breitbart News and CNN accompanied her and Rep. Steve King (R-IA) to an outpost on the border where illegal immigration and drug cartel crime runs rampant. "We don't see people living here, but they told us these are stash houses for the drug cartels. You wouldn't want to be here after dark." King and Bachmann headed down here the day after President Barack Obama announced his long-planned executive amnesty for upwards of 5 million illegal aliens. They met with Border Patrol and local law enforcement on the border trip, which was designed to show the American people the damage to American communities thanks to illegal immigration and lawlessness on the border that the president is encouraging with amnesty.
The two fiercely conservative lawmakers are rallying the American people to pressure their members of Congress to block Obama's amnesty. They're leading a rally on Capitol Hill when Congress comes back after Thanksgiving and calling on Americans to "melt the phone lines" to their lawmakers, demanding they don't pass an omnibus spending bill—and use Congress's power of the purse to block Obama's amnesty."
http://www.breitbart.com/Big-Government/2014/11/23/Bachmann-King-In-Texas-Border-Town-Riddled-With-Illegal-Immigration-Looks-Like-Post-World-War-II-After-A-Bombing
CONSULATE TO ISSUE ID CARDS AND PASSPORTS TO MEXICAN NATIONALS IN BRUNSWICK, GEORGIA
"A flyer produced by the City of Brunswick, Georgia states that the Mexican Consulate in Atlanta will be in the city from December 2-5 to issue ID cards and passports to Mexican nationals.
According to Pamela Shierling, editor of the Islander Newspaper, a local print publication, the Glynn County School system assisted in the distribution of the flyer. Breitbart News received Shierling's reports and also interviewed her about the event. Although originally the flyer indicated that the Mexican Consulate would be using the Roosevelt Lawrence Community Center for the event, Shierling reports that Brunswick City Manager Bill Weeks told her the city is no longer willing to permit the consulate to use the center. Shierling writes that Pastor Wayne Rogers has indicated he would allow the Mexican Consulate to use the sanctuary ministries building in Brunswick. Rogers reportedly worked with Monica Hardin, Neighborhood and Community Services Manager for the city, and Lisa Martinez, founder of Su Casa, a former local Hispanic outreach program, to find another location for the consulate. Hardin told the Islander she was contacted by the consulate in Atlanta about a month ago about the prospect of going to Brunswick to issue the IDs. "The Mexican Consulate in Atlanta has a mobile consulate that travels throughout the state," Hardin said. "They do this to save people time and trouble from traveling to Atlanta to get a passport." Both Weeks and Hardin referred to the event as an outreach to the Hispanic community.  According to Martinez, Mexican nationals have already made appointments with the consulate to obtain IDs and passports. The original flyer indicated that walk-ins would not be accepted and that applicants must bring a copy of a birth certificate and picture ID. As Shierling reports, the city received permission from the Glynn County School System to distribute the flyer to teachers and interpreters of English as a second language.
In the summer of last year, local Atlanta WALB reported that officials from the Mexican Consulate went to the Goodwill Career Center in Valdosta to help Mexican nationals obtain paperwork they needed "to live legally in the United States." "Hundreds of Mexicans living here in south Georgia showed up at the Goodwill Career Center Tuesday to get the identification they need to live in the states," said the WALB report. "They're here to get everything from passports and identification to reports of birth. Identification needed to do everyday things."
"With the overwhelming response from the Mexican community, Goodwill hopes to host the Mexican Consulate once every year," the report stated. Additionally, Bank of America was reportedly on hand to help Mexican nationals open bank accounts immediately after their IDs were issued. Other WALB reports state that a business in Moultrie, Georgia invited the Mexican Consulate for the same purpose in June. Similarly, a local WTVM report indicated that in September of last year the consulate went to a Goodwill Center in Columbus, Georgia where Hispanic people from various states visited to obtain IDs and passports."
http://www.breitbart.com/Big-Government/2014/11/21/Consulate-To-Issue-ID-Cards-and-Passports-To-Mexican-Nationals-in-Georgia-City
 ILLEGAL ALIEN SENTENCED FOR ROLE IN MASSIVE TEXAS METH DEAL
"An illegal alien, 30-year-old Jorge Alejandro Galvan-Ibarra, will serve 50 months in prison for possessing more than a kilogram of methamphetamine with the intent to distribute it.
28-year-old Francisco Calderon — a naturalized citizen from Mexico living in the Texas border city of McAllen — was also sentenced in connection to the meth bust. According to the FBI, Calderon was sentenced to 145 months in prison.  Both men were arrested on June 3, and plead guilty in July.  The duo was arrested while they attempted to distribute meth. Calderon "brokered" the drug deal and Galvan-Ibarra was set to transport the drugs to the client.
At a hearing on November 21, Judge Alvarez reportedly claimed that the two men distributed meth for financial gain only — they had "total disregard for the harm caused to others by their actions," the FBI reported. Calderon additionally admitted that he had been heavily involved in two substantial meth deals. In both cases, Galvan-Ibarra delivered the drugs."
http://www.breitbart.com/Breitbart-Texas/2014/11/22/Illegal-Alien-Sentenced-for-Role-in-Massive-Meth-Deal
"You have to live in fear": One undocumented immigrant's story
"President Obama said his immigration plan is about "deporting felons, not families." While his executive actions may provide protection to millions of immigrants living in the United States illegally, some say their lives are still filled with uncertainty. "We just want to be acknowledged in this society as human beings. I just want to be acknowledged that I exist," said Armando Ibanez, a 32-year-old undocumented worker in Los Angeles. "In general, I think you have to live in fear of being separated from your family any time, any moment." Ibanez was born and raised in Mexico, but considers the United States home. He crossed the border illegally 14 years ago, and has been living in California ever since. "Not having food to eat every day and seeing your mother struggling — seeing your mother struggling to provide food, that's one of the sad memories I have from Mexico," a tearful Ibanez told CBS News. His mother, along with his brother and sister, snuck into the United States a year before Armando. His younger siblings will be allowed to stay temporarily under a special immigration program already in place for children, but President Obama's new immigration plan will not protect Armando or his mother from deportation since they came to the U.S. as adults. "How am I supposed to come home and tell [my mother] she's not going to be a part of this?" said Ibanez. "I wish President Obama could come to my house and tell my mom that, because I can't." Martha Arevalo is the Executive Director of CARECEN, a non-profit group in Los Angeles that provides education and legal services to 20,000 immigrants each year. Most of their clients are undocumented, according to Arevalo, who says she sees families being split apart every day."
http://www.cbsnews.com/news/you-have-to-live-in-fear-one-undocumented-immigrants-story/
SPENDING/BUDGET/ECONOMY:
OBAMA ADMIN THREATENS TO CUT MAINE FOOD STAMP FUNDS OVER PHOTO ID LAW
"The Obama administration threatened to cut Maine's food stamp funding on Thursday over its law requiring welfare recipients to show their photo ID when receiving their taxpayer-funded benefits. In a letter to Maine officials, the U.S. Department of Agriculture, which oversees the food stamp program, said the state's law could be a civil rights violation and may have a "chilling effect" on individuals seeking food stamps.  "Any individual who applies for SNAP [Supplemental Nutrition Assistance Program] on behalf of eligible household members must be able to access the program without fear," said the USDA's letter. Maine officials rejected the Obama administration's logic. "We do not believe that a policy putting photos on EBT cards has a 'chilling effect' on their appropriate use any more than putting photos on drivers licenses has a 'chilling effect' on driving," said Maine Health and Human Services Commissioner Mary Mayhew.
Mayhew added, "The fed's objective in coming to Maine was nothing more than an attempt to undermine our ongoing efforts to reduce fraud, waste and abuse in welfare programs."
How much of Maine's annual $360 million food stamp funding the Obama administration is threatening to cut remains unclear."
http://www.breitbart.com/Big-Government/2014/11/22/Obama-Admin-Threatens-to-Cut-Maine-Food-Stamp-Funds-Over-Photo-ID-Law
More taxpayer aid headed to UN for victims of Syrian civil war
http://www.washingtonexaminer.com/more-taxpayer-aid-headed-to-un-for-victims-of-syrian-civil-war/article/2556547?custom_click=rss
COMMON CORE:
FEDERALISM AND THE COMMON CORE STANDARDS
http://www.breitbart.com/Big-Government/2014/11/22/Federalism-and-the-Common-Core-Standards
PRACTICAL FEDERALISM: 'FIRST LINE OF DEFENSE AGAINST INTRUSIVE FEDERAL EXECUTIVE SHOULD BE CONGRESS'
http://www.breitbart.com/Big-Government/2014/11/22/Practical-Federalism-First-Line-of-Defense-Against-Intrusive-Federal-Executive-Should-Be-Congress
MISC.:
Surprise, 30,000 Lois Lerner IRS Emails Discovered Late Friday Afternoon
"If a Friday afternoon when the GOP is suing the administration over the Affordable Care Act, while still scrambling internally to formulate an official response to last night's announced amnesty for five million illegal immigrants, isn't the best time to suddenly discover 30,000 Lois Lerner emails once pronounced lost forever, it's difficult to think of a better one if one's intention is to minimize the news. Up to 30,000 missing emails sent by former Internal Revenue Service official Lois Lerner have been recovered by the IRS inspector general, five months after they were deemed lost forever. The U.S. Treasury Inspector General for Tax Administration (TIGTA) informed congressional staffers from several committees on Friday that the emails were found among hundreds of "disaster recovery tapes" that were used to back up the IRS email system. "They just said it took them several weeks and some forensic effort to get these emails off these tapes," a congressional aide told the Washington Examiner. Yes, sometimes things just happen that way. And when the Obama administration finally leaves office, they're all going to go into the used cars sales business together, too. Imagine that. Committees in the House and Senate are seeking the emails, which they believe could show Lerner was working in concert with Obama administration officials to target conservative and Tea Party groups seeking tax-exempt status before the 2012 presidential election. The missing emails extend from 2009 to 2011, a period when Lerner headed the IRS's exempt-organizations division. The emails were lost when Lerner's computer crashed, IRS officials said earlier this year."
http://www.breitbart.com/InstaBlog/2014/11/21/Surprise-30-000-Lois-Lerner-IRS-Emails-Discovered-Late-Friday-Afternoon
Kids 'thank' Michelle Obama for 'mystery mush' school lunches
http://nypost.com/2014/11/23/kids-thank-michelle-obama-for-mystery-mush-school-lunches/
Obama: Voters will want "new car smell" in 2016 presidential race
"Acknowledging the "dings" he's taken as president, President Obama said voters shouldn't expect to see much of him on the 2016 campaign trail in an interview that aired Sunday. "I think the American people, you know, they're going to want that new car smell," he told ABC News. "They want to drive something off the lot that…doesn't have as much mileage as me." The president said he's "very interested" in making sure a fellow Democrat succeeds him in the White House, "So I'm going to do everything I can, obviously, to make sure that whoever the nominee is, is successful." "They're probably not going to be looking at me to campaign too much," he added."
http://www.cbsnews.com/news/obama-voters-will-want-new-car-smell-in-2016-presidential-race/
AG pick Lynch may face grilling over seizing properties, experts say
http://www.foxnews.com/politics/2014/11/24/civil-forfeiture-likely-to-be-hot-issue-at-lynch-confirmation-hearing-experts/
AMERICA HAS BEEN WARNED: EDWARD GIBBON'S THE DECLINE AND FALL OF THE ROMAN EMPIRE
http://www.breitbart.com/Big-Government/2014/11/22/America-Has-Been-Warned-Virgil
Obama Quietly Approves Broadened Mission Against Taliban in Afghanistan, Officials Say
"President Barack Obama has quietly approved guidelines in recent weeks to allow the Pentagon to target Taliban fighters in Afghanistan, broadening previous plans that had limited the military to counterterrorism missions against Al Qaeda after this year, U.S. officials said. The president's decisions also allow the U.S. military to conduct air support for Afghan operations when needed. The officials said that Obama issued the guidelines in recent weeks, as the American combat mission in Afghanistan draws to a close and the military prepares for narrower counterterrorism and training missions. Obama's moves expand on what had been previously planned for next year. The officials were not authorized to discuss the president's action by name and insisted on anonymity. The New York Times first reported the new guidelines. "There was a school of thought that wanted the mission to be very limited, focused solely on Al Qaeda," one American official told the Times, though adding that "the military pretty much got what it wanted."
http://www.theblaze.com/stories/2014/11/22/obama-quietly-approves-broadened-mission-against-taliban-in-afghanistan-officials-say/?utm_source=TheBlaze.com&utm_medium=rss&utm_campaign=story&utm_content=obama-quietly-approves-broadened-mission-against-taliban-in-afghanistan-officials-say
Sharpton's National Action Network Releases List of National #MikeBrown Protest Sites
"Al Sharpton's National Action Network released its list of national protest sites across the US following the St. Louis County grand jury decision on the Mike Brown case is announced."
http://www.thegatewaypundit.com/2014/11/sharptons-national-action-network-releases-list-of-national-mikebrown-protest-sites/
TEA PARTY PATRIOTS:
WATCH: LIVESTREAM OF TEA PARTY ACTION CONFERENCE
"On Saturday, the Tea Party Action Conference will be livestreamed on Breitbart.tv beginning at 10:00 a.m. ET and ending at 8:30 p.m. ET. The conference will take place at the Omni Richmond Hotel in Richmond, VA. The event, "Raising Our Game: Winning Strategies," will feature co-founder and national coordinator of the Tea Party Patriots Jenny Beth Martin, Rep-elect David Brat (R-VA), former Gov. Jim Gilmore (R-VA), Frederick Douglass Republicans founder K. Carl Smith and others."
http://www.breitbart.com/Breitbart-TV/2014/11/22/Watch-Livestream-of-Tea-Party-Action-Conference