News Briefing for Monday, December 8, 2014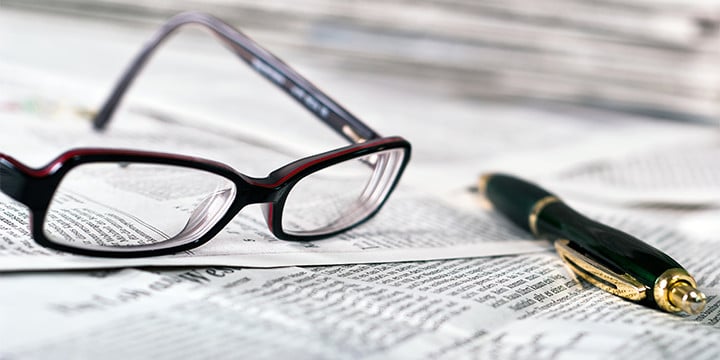 HEALTHCARE:
Half of the Senators who voted for Obamacare won't be part of new Senate
"On Dec. 24, 2009, the Democratic-controlled Senate passed President Obama's healthcare law with a filibuster-proof 60-vote majority, triggering a massive backlash that propelled Republicans to control of the House the following year. On the Senate side, going into this year's midterm elections, 25 senators who voted for Obamacare were already out or not going be part of the new Senate being sworn in next month. After Democratic losses on Nov. 4 and Saturday's defeat of Sen. Mary Landrieu, D-La., the number has risen to 30. In other words, half of the Senators who voted for Obamacare will not be part of the new Senate. To be sure, it isn't fair to attribute all of the turnover in the chamber to Obamacare. In some cases — such as John Kerry leaving his seat to become secretary of state, or Robert Byrd passing away — Obamacare clearly had nothing to do with the departures. Additionally, some outgoing pro-Obamacare votes were replaced by new Democratic senators (although that tended to be the case in heavily Democratic states). That having been said, many senators who voted for Obamacare lost re-election battles in which they were hit hard for their support for the law and other Democrats were forced to retire because they had no hope of getting re-elected given their support for the law. A total of 16 Senators who voted for Obamacare either failed to win reelection or declined to run for reelection and had their seats turned over to Republicans. The following is an updated breakdown of senators who voted for Obamacare and will not be part of the next Senate.
Lost and replaced by a Republican: Sen. Mark Begich, D-Alaska, Sen. Mark Pryor, D-Ark., Sen. Mark Udall, D-Colo., Sen. Kay Hagan, D-N.C., Sen. Mary Landrieu, D-La., Russ Feingold, D-Wis., Blanche Lincoln, D-Ark., Arlen Specter, D-Penn.
Left Senate and replaced by a Republican: Jay Rockefeller, D-W.V., Max Baucus, D-Mont., Tim Johnson, D-S.D., Tom Harkin, D-Iowa, Ben Nelson, D-Neb., Byron Dorgan, D-N.D., Evan Bayh, D-Ind., Roland Burris, D-Ill.
Left Senate and replaced by a Democrat: Jim Webb, D-Va., Joe Lieberman, I-Conn., Herb Kohl, D-Wis., Daniel Akaka, D-Hawaii, Jeff Bingaman, D-N.M., Chris Dodd, D-Conn., Paul Kirk, D-Mass. (appointed to replace Ted Kennedy — seat later held by Republican Scott Brown), John Kerry, D-Mass., Ted Kauffman, D-Del., Kent Conrad, D-N.D., Sen. Carl Levin, D-Mich.
Died in office: Robert Byrd, D-W.V, Daniel Inouye, D-Hawaii, Frank Lautenberg, D- N.J"
http://www.washingtonexaminer.com/article/2555721
Obamacare Impacts Primary Care Doctor Shortage
"When Olivia Papa signed up for a new health plan last year, her insurance company assigned her to a primary care doctor. The relatively healthy 61-year-old didn't try to see the doctor until last month, when she and her husband both needed authorization to see separate specialists. She called the doctor's office several times without luck. "They told me that they were not on the plan, they were never on the plan and they'd been trying to get their name off the plan all year," said Papa, who recently bought a plan from a different insurance company. It was no better with the next doctor she was assigned. The Naples, Florida, resident said she left a message to make an appointment, "and they never called back." The Papas were among the 6.7 million people who gained insurance through the Affordable Care Act last year, flooding a primary care system that is struggling to keep up with demand. A survey this year by The Physicians Foundation found that 81 percent of doctors describe themselves as either over-extended or at full capacity, and 44 percent said they planned to cut back on the number of patients they see, retire, work part-time or close their practice to new patients. At the same time, insurance companies have routinely limited the number of doctors and providers on their plans as a way to cut costs. The result has further restricted some patients' ability to get appointments quickly. One purpose of the new health law was connecting patients, many of whom never had insurance before, with primary care doctors to prevent them from landing in the emergency room when they are sicker and their care is more expensive. Yet nearly 1 in 5 Americans lives in a region designated as having a shortage of primary care physicians, and the number of doctors entering the field isn't expected to keep pace with demand."
http://www.huffingtonpost.com/2014/12/07/obamacare-doctor-shortage_n_6285564.html?utm_hp_ref=politics
ObamaCare's Threat to Private Practice
The payment system is forcing doctors to sell out to hospitals. The trend, and the law, will be unstoppable without reform.
"Here's a dirty little secret about recent attempts to fix ObamaCare. The "reforms," approved by Senate and House leaders this summer and set to advance in the next Congress, adopt many of the Medicare payment reforms already in the Affordable Care Act. Both favor the consolidation of previously independent doctors into salaried roles inside larger institutions, usually tied to a central hospital, in effect ending independent medical practices. Republicans must embrace a different vision to this forced reorganization of how medicine is practiced in America if they want to offer an alternative to ObamaCare. The law's defenders view this consolidation as a necessary step to enable payment provisions that shift the financial risk of delivering medical care onto providers and away from government programs like Medicare. The law's architects believe that doctors, to better bear financial risk, need to be part of larger, and presumably better-capitalized institutions. Indeed, the law has already gone a long way in achieving that outcome. A recent Physicians Foundation survey of some 20,000 U.S. doctors found that 35% described themselves as independent, down from 49% in 2012 and 62% in 2008. Once independent doctors become the exception rather than the rule, the continued advance of the ObamaCare agenda will become virtually unstoppable. Local competition between providers, who vie to contract with health plans, is largely eliminated by these consolidated health systems. Since all health care is local, the lack of competition will soon make it much harder to implement a market-based alternative to ObamaCare. The resulting medical monopolies will make more regulation the most obvious solution to the inevitable cost and quality problems. A true legislative alternative to ObamaCare would support physician ownership of independent medical practices, and preserve local competition between doctors and choice for patients. First, Congress should remove the pervasive biases in ObamaCare that favor hospital ownership of medical practices. Payment reforms that create incentives for the coordinated delivery of medical care (like Accountable Care Organizations and payment "bundles") all turn on arrangements where a single institution owns the doctors. They're biased against less centralized engagements where independent doctors enter into contractual relationships among themselves. These ObamaCare payment reforms are fashioned after 1990s-style health maintenance organizations, or HMOs, in which entities like hospitals would get a lump sum of money from Medicare (or now, ObamaCare) for taking on the risk of caring for a large pool of patients. But right now all of these payment schemes are tilted far in favor of having hospitals pool that risk, and not looser networks of doctors."
http://www.wsj.com/articles/scott-gottlieb-obamacares-threat-to-private-practice-1417990367
Bill Cassidy: Obamacare 'pounding the American people'
"Rep. Bill Cassidy, who toppled Democratic Sen. Mary Landrieu in Saturday's runoff election, says his top priority is to tackle Obamacare. "It's pounding the American people," the Republican senator-elect said on "Fox News Sunday." "People are upset about this law, and we must do something about it." "The Supreme Court is now considering a case as to whether the administration is breaking a law in terms of how they give subsidies – and a plain reading of the law suggests that they are," he said. "If the Supreme Court rules that the administration is breaking the law, it crashes in 30 some odd states." Asked by host Chris Wallace why so many Republicans were elected in the South this fall, Cassidy said, "If there's one party for the working person right now, it's the Republican Party. The Republican Party is pushing the use of natural resources to create American jobs. It is the Democratic Party is trying to kill those jobs."
"For example, in the coal industry," he added, "they clearly have a war on coal, the oil and gas industry, Barack Obama continues to impede our jobs with regulations." Asked if he sees himself more like incoming Senate Majority Leader Mitch McConnell (R-Ky.), who is known to compromise, or more like Sen. Ted Cruz (R-Texas), who takes a "much harder line," Cassidy said he represents "the people of Louisiana, and it is their concern that is uppermost."
"I don't necessarily align myself with anybody," Cassidy said. "It sounds like campaign rhetoric, but it's from the heart."
http://www.politico.com/story/2014/12/bill-cassidy-obamacare-pounding-the-american-people-113370.html
Congressional Republicans to grill Obamacare consultant at hearing
"Republicans in the U.S. Congress plan to renew their attacks on President Barack Obama and his signature healthcare plan on Tuesday when they grill a consultant who said "the stupidity of the American voter" helped ensure the law's passage. Representative Darrell Issa, chairman of the House Oversight Committee, said panel members will ask consultant Jonathan Gruber about possible deceptions and a lack of transparency in the 2010 Affordable Care Act, better known as Obamacare. Republicans have seized on videos in which Gruber, a healthcare economist at the Massachusetts Institute of Technology and an Obamacare consultant, says the law was written in a "very tortured way" to hide taxes, and passed thanks to "the stupidity of the American voter." Issa said the public deserved an explanation from Gruber at Tuesday's hearing. "If you can't trust what he says, and what he says he'll do, to get votes and trick the American people into voting for something, then can you trust his analytics?" Issa said of Gruber. "It is our job to see that the administration is working to run the country and that they are reporting honestly their successes and their failures," he told Reuters. Republicans say Gruber's comments show the administration deceived Americans as it pushed the law through Congress. Americans For Prosperity, a group backed by the billionaire Koch brothers, used Gruber's comments to attack Democrat Mary Landrieu in the runoff for the Louisiana Senate race. Democrats have distanced themselves from Gruber. Obama referred to him as "some adviser who never worked on our staff" who "expressed an opinion that I completely disagree with."
https://ca.news.yahoo.com/congressional-republicans-grill-obamacare-consultant-hearing-140542532.html
Will Jonathan Gruber Topple Obamacare?
The health economist's controversial remarks could undo him and the law he worked so hard to create.
"Now America is about to see Gruber in a new role: congressional witness. He's going to Capitol Hill on Tuesday to testify before Darrell Issa's committee, where he'll be forced to answer a ton of questions, if he can, about all those things he said. For some Republicans, Gruber is a dream witness: All they have to do is play the videos that confirm their worst suspicions about President Barack Obama's signature health care law—especially the one where Gruber boasts that "lack of transparency [about the law] is a huge political advantage"—and watch him squirm. Better yet, they can ask him about the video that presents the biggest danger of all to the White House: the one where he undermines the Obama administration's case in the upcoming Supreme Court lawsuit that could bring a screeching halt to subsidies for millions of Obamacare customers. For just about everyone else who has dealt with Gruber, though—Democrats, academics, policy wonks, and the health care reporters who used to call him regularly for catchy quotes about what the latest Obamacare development really means—the videos are just head-scratchers. He's a smart guy, everyone says, and he has been a hugely successful economist who clearly knows his health care policy. So they're all coming back to the same question: Why the hell would he say that? Does he really believe it? The answer, according to the people who know Gruber best, is that he has always been someone who is two seconds away from putting his foot in his mouth. Yes, he has had an astonishing rise in the world of health care policy—and it's completely deserved, in their view, because of his groundbreaking work on predicting the cost impact of different kinds of health care legislation. Gruber is the man who developed an economic model that could basically work like a faster Congressional Budget Office—a huge help to congressional staffers as they drafted the Affordable Care Act, as well as the Massachusetts policymakers who wrote Mitt Romney's health care reform law that preceded it.  But politically savvy? No, no, no. Gruber is a chatty, affable guy, but he's also a man with no filter—and he knows it. It's always when he drifts away from economics, and tries to talk about politics, that he gets into trouble, colleagues say. That's where Gruber stepped on so many land mines in those videos—claiming there was a strategy to hide uncomfortable details from voters, as if he knew the political strategy and not just the economics, and that the "stupidity of the American voter" allowed them to get away with it. "This is the repetition of a pattern," said Harvard's John McDonough, a former Ted Kennedy aide who worked on both Obamacare and the Massachusetts law. "Whenever he would get outside of the areas he knows best, it was like he was sticking a needle into his knee or something."  McDonough recalls one meeting of the Massachusetts exchange board where, in the middle of an argument about how much low-income people can afford to pay for their health care—a debate where Gruber thought they could afford more than most of the other board members did—"he told a joke that we all thought was completely tone-deaf." Afterwards, he says, he took Gruber aside and scolded him for the remark. Gruber's response, according to McDonough: "Every time I talk about politics, I get into trouble."
http://www.politico.com/magazine/story/2014/12/will-jonathan-gruber-topple-obamacare-113369.html#.VIVMwL6RafQ
JONATHAN GRUBER: 'ANYTHING I SAY WILL JUST FEED THE HATERS'
"Internal emails between Vermont bureaucrats and controversial MIT economics professor Jonathan Gruber reveal that Gruber's public silence is a strategic decision to avoid engaging with what he calls the "haters" who have criticized him. Gruber, the "architect" of Obamacare, has been silent since YouTube videos showing his disdain for "stupid" American voters went viral last month. Approached repeatedly by Breitbart.com, he's responded "no comment" each time.
The newly-released emails also reveal Gruber is a man on a mission. He believes he is leading the country to a historic destiny: single-payer health care. "I am laying low on this," Gruber emailed Vermont bureaucrat Michael Costa on November 12. "Anything I say will just feed the haters. I went on MSNBC yesterday and apologized but other than that I have been strongly advised to stay off the radar," Gruber added. Earlier that day, Costa had sent Gruber an email timidly asking him to explain his controversial comments. "I'm loath to distract you from your excellent work, but this forward [of comments captured on YouTube] is making the rounds up here. Would you care to clarify your comments with additional context?" Costa asked Gruber. Costa accepted Gruber's explanation that his strategy was to not "feed the haters." "Got it. Thanks," Costa emailed back to Gruber, then apologized for even having posed the question. "I didn't intend to be rude," he explained to Gruber in another email a week later."
http://www.breitbart.com/Big-Government/2014/12/07/Jonathan-Gruber-Anything-I-Say-Will-Just-Feed-the-Haters
OBAMACARE ARCHITECT JONATHAN GRUBER: ABORTION OF 'MARGINAL CHILDREN' A 'SOCIAL GOOD'
http://www.breitbart.com/Big-Government/2014/12/07/Obamacare-Architect-Calls-Abortion-of-Marginal-Children-a-Social-Good
CIVIL WAR ERUPTING AMONG DEMOCRATS OVER OBAMACARE
"A civil war has opened up inside the Democratic Party over Obamacare.
With half of all Senate Democrats who voted for Obamacare no longer in office, top Senate Democrats Chuck Schumer (D-NY) and outgoing Tom Harkin (D-IA) have begun trashing Democrats' decision to embrace the deeply unpopular Obamacare program. Indeed, even progressive New York Times columnist Tom Edsall now concedes that Obamacare is partly to blame for working-class Americans' all-time low 27% approval rating of Democrats, which Edsall says has now nosedived to "dangerous levels." "We blew it," said Harkin. "What we did is we muddled through and we got a system that is complex, convoluted, needs probably some corrections and still rewards the insurance companies extensively."  Harkin added, "I look back and say we should have either done it the correct way or not done anything at all."
Schumer agrees. "Unfortunately, Democrats blew the opportunity the American people gave them," Schumer said two weeks ago. "We took their mandate and put all of our focus on the wrong problem: health care reform." Schumer added, "We were in the middle of a recession, people were hurting and said, 'What about me? I'm losing my job. It's not health care that bothers me.'"
http://www.breitbart.com/Big-Government/2014/12/07/Civil-War-Erupting-Among-Democrats-Over-Obamacare
Republicans set to relaunch Obamacare attack in new year
"Republicans are ramping up for a fresh fight against Obamacare in the new year, banking on Democratic support to repeal a key component of the law. Republicans have slowed their anti-Obamacare drumbeat in recent months, with their success in the midterm elections, President Obama's executive action on immigration, government funding and end-of-year business dominating the GOP agenda. But come early 2015, Republicans will restart their push to repeal the 2.3 percent tax on medical devices that kicked in last year as part of the Affordable Care Act. And with the GOP controlling both chambers of Congress in January — and with several Democrats also calling for an end to the tax — Republicans believe such a move can be a meaningful first step in dismantling Obamacare. "The [Republican] agenda for next year will likely have low-hanging fruit — the low-hanging bipartisan issues that Republicans can begin to rack up successes in both House and Senate. And one of the first pieces will be the Medical Device Repeal Act," said Ron Bonjean, a Republican strategist. "Obamacare will be back front and center when they bring up the Medical Device Repeal Act." The medical device tax, which applies to a broad range of products — from pacemakers and dental instruments to surgical gloves — is one of several taxes built into the Affordable Care Act to help pay for the reforms. So instead of legislation aimed at undoing Obamacare in one big swoop, a GOP-led repeal of the tax is aimed at starving the healthcare law of $30 billion over 10 years. Rep. Erik Paulsen, R-Minn., who sponsored legislation to repeal the tax this year and who expects to reintroduce his bill again in early 2015, said it makes tactical and strategic sense to destroy Obamacare piece by piece — and to focus first on provisions of the law unpopular with many Democrats. "The medical device tax is one of those things where we can show that we can govern and pass something early on in the session and move it forward," he said. "We're looking for the best opportunities to garner bipartisan support to show that we can start to chip away at it. "Republicans have a history and a reputation of just voting no, no, no, and this is an opportunity to really repeal one of the really bad provisions of the law [and] start replacing it with provisions that are actually going to lower healthcare costs and move in a better direction."
http://www.washingtonexaminer.com/republicans-set-to-relaunch-obamacare-attack-in-new-year/article/2557072?custom_click=rss
Pessimist's persistence could pay off against Obamacare
"A Supreme Court challenge that poses a grave threat to President Obama's health care law had its genesis precisely four years ago as a power-point presentation by a self-proclaimed pessimist from South Carolina. The idea was picked up by an Ohio law professor, given a policy and public relations push by a Washington health economist and turned into a lawsuit by an Oklahoma attorney general. Three more lawsuits followed. Nearly five years after the law was passed, their effort has reached the Supreme Court, which saved the president's signature domestic policy achievement in 2012 but now could deal Obama a significant setback. The challenge hinges on four words repeated several times in the statute: "established by the State." It posits that only state-operated health insurance exchanges can offer the federal subsidies that make premiums affordable for millions of participants. In 36 states where the federal government runs the exchanges, the lawsuit claims, such assistance shouldn't be allowed. If the challengers succeed — a prospect that once seemed far-fetched but now looks like a 50-50 proposition — it would threaten federal tax credits averaging $4,700 a year for more than 7 million people. Without that help, most of them would not be required to get health insurance, because it would not be affordable. If they drop out, insurers would be forced to raise rates on everyone else, and the entire economic model behind Obamacare could collapse."
http://www.usatoday.com/story/news/politics/2014/12/07/supreme-court-obamacare-challengers/19291951/
Inside 321,000 New Jobs, An Obamacare Hiring Bump
"The surprisingly robust U.S. jobs report includes a boost to overall employment from a major increase in health industry jobs some credit to Americans' ability to buy more medical care under the Affordable Care Act. Of the 321,000 new jobs added in November, nearly 29,000 were in the health care sector. Unlike retail jobs, which typically jump now for holiday shopping, health-related employment has grown steadily all year with providers of medical care staffing up as the first year of broader coverage under the health law brought more paying customers and more states expand Medicaid coverage for poor Americans. "Over the past 12 months, employment in health care has increased by 261,000," the U.S. Department of Labor's bureau of labor statistics said in its report. "Employment continued to trend up in offices of physicians (+7,000), home health care services (+5,000), outpatient care centers (+4,000), and hospitals (+4,000)."
http://www.forbes.com/sites/brucejapsen/2014/12/06/inside-321000-new-jobs-an-obamacare-hiring-bump/
IMMIGRATION:
EXCLUSIVE: HOUSE GOP LEADERS TRICK 216 HOUSE REPUBLICANS INTO ACCIDENTALLY SUPPORTING OBAMA'S EXECUTIVE AMNESTY
"In a lengthy interview on Friday afternoon, Rep. Louie Gohmert (R-TX) exposed how House Speaker John Boehner, Majority Leader Kevin McCarthy and Majority Whip Steve Scalise strengthened President Barack Obama's executive amnesty with procedural trickery former Speaker Nancy Pelosi and Obamacare architect Jonathan Gruber would envy—and they did it all in the name of pushing a bill that they told Republicans would block Obama's executive amnesty.  What's more is that a series of interviews and recent developments indicate that Boehner's gambit here is placing several of his top lieutenants—including at least two committee chairmen—at political risk of serious primary challenges just a few months after newly elected Rep. Dave Brat (R-VA) beat now former House Majority Leader Rep. Eric Cantor (R-VA) in a Republican primary. Gohmert said most members had no idea what they were actually voting for when 219 members—216 of which were Republicans—approved a measure, H.R. 5759, first put forward by Rep. Ted Yoho (R-FL), but subsequently dramatically altered by leadership officials in the Rules Committee process. "I was a cosponsor of the original Yoho bill. I thought it was a very decent bill, it was very short—it was only about a page and a half—and it basically said that anything the president did in violation of current law including what he's done with ordering work permits for people who are illegally here, it's illegal," Gohmert said…. Gohmert walked Breitbart News through the text of Section Three of the new bill line by line, explaining how each word fits into the legal patchwork of immigration law before getting to the key additions that were made without notifying many of the members who voted for it. "They added another section called 'exceptions.' And the exceptions part says this 'shall apply except' and then there's three parts," Gohmert said while reading the actual text of the bill on the phone with Breitbart News.  "The third one is "for humanitarian purposes where the aliens are at imminent risk of serious bodily harm or death." That's what they added. Well, this president has been arguing for months that the things he's doing is because these people are at imminent risk of serious bodily harm and that's why he's doing them. So actually by adding this exception it gives the president for the first time a solid statutory basis to argue that providing those work permits is now legal." Gohmert said that this addition gives President Obama a foot in the door for a legal argument justifying executive amnesty. "By adding that exception to the original bill, we would now give the president the statutory authority to do what he's doing to issue these work permits," Gohmert said. "I know that this language is in there for people claiming asylum and for refugee status, but not ever for providing work permits. But by adding this to this bill that's supposed to claim his effort to provide work permits is illegal, unconstitutional, and inappropriate, the exception that was added gives him a statutory basis for arguing his work permits are now statutorily allowed." "I understand that the president issued a veto threat if we were going to pass this, but I think that was to give this bill more credibility after this language was added," Gohmert added. "I understand Harry Reid said he's never going to take this up. But if Harry Reid took it and passed it in the Senate, and the president signed it, then I think it gives the president a statutory basis to argue he has the power to issue these work permits now." Gohmert says that even he doesn't think that it should be interpreted as such—just that it gives the president something to lean on. "I don't necessarily agree that this should be interpreted that this exception gives the president the authority to do what he's done," Gohmert said. "What I'm saying is this gives him the argument that it does."
However, Yoho's office challenges the assertion that this loophole that was inserted into his new bill—which his office does admit was an "alternative" bill, different than his original legislation—would give the president such a legal argument."
http://www.breitbart.com/Big-Government/2014/12/07/Exclusive-House-GOP-Leaders-Trick-216-House-Republicans-Into-Accidentally-Supporting-Obama-s-Executive-Amnesty
Tom Cotton: Break the Capitol Phone Switchboard to Fight Obama's Amnesty
"Senator-elect Tom Cotton (R., Ark.) tried to jumpstart a phone-banking campaign against the funding measure that House leadership is expected put on the floor next week, saying that lawmakers might change course of voters break the Capitol switchboard. "In 2007, there were reports that the Capitol switch board actually stopped working because so many people called, and asked their senators and congressmen to stop an amnesty bill going through at the time, and it stopped," Cotton told Laura Ingraham on Friday. "And it helped in 2013 when the House was on the verge of considering something like the Gang of Eight bill in the Senate, so I would encourage you to call your senator, call your congressman next week and in the new year." Cotton wants the House to pass a bill in the lame-duck session that bars President Obama from using any federal funding to implement his recent executive orders on immigration. "Congress needs to take action using the strongest power that we have which is the spending power under the Constitution to stop President Obama's unlawful amnesty decree," Cotton said. "Pass a short-term funding measure, try to defund these measures now, put the Senate Democrats on record, and then simply fund the government in the new year . . . then we can take action to defund the specific executive overreaches."
http://www.nationalreview.com/corner/394103/tom-cotton-break-capitol-phone-switchboard-fight-obamas-amnesty-joel-gehrke
New GOP Senator Urges GOP Voters To Slam GOP Leaders
"Americans can defund President Barack Obama's amnesty by calling their GOP legislators to demand changes in the 2015 budget bill, says Arkansas GOP Rep. Tom Cotton, who won election to the Senate in November. "Call your Congressman and call your Senator," Cotton told radio host Laura Ingraham. "I assure you having been in the Congress that Congressman and Senators listen when the people they serve, their bosses, are calling them and asking them to vote in a certain way," said Cotton, who campaigned against amnesty during his successful campaign against an incumbent Democratic senator. "In 2007… the Capitol switchboard actually stopped working because so many people called, and asked their Senators and Congressmen to stop an amnesty bill going through at the time, and it stopped," said Cotton."
http://dailycaller.com/2014/12/06/new-gop-senator-urges-gop-voters-to-slam-gop-leaders/
LAURA INGRAHAM: HOUSE GOP LEADERSHIP PUTTING OUT 'WELCOME MAT' FOR ILLEGALS
"On Friday, conservative talk radio host Laura Ingraham called out top House GOP leaders for wanting to give permanent legal status to nearly all of the country's illegal immigrants even after an election in which Republicans took back Congress because Americans disapproved of President Barack Obama and Democrats on illegal immigration and amnesty. On The Laura Ingraham Show, Ingraham, whose relentless campaign against former House Majority Leader Eric Cantor (R-VA) because of his pro-amnesty positions not only helped oust him in a shocking June primary but also derailed whatever chance an amnesty bill had of passing in the last Congress, simply asked, "What is the point of having a Republican Congress?" "Why do I know they're going to sell you out on the immigration question?" she said, referring to House Speaker John Boehner's (R-OH) Thursday press conference in which he did not commit to defunding Obama's executive amnesty. "We had a lot of Senators and Congressmen campaign on the pledge of defunding executive amnesty… This was never about shutting down the government. This was about the American people seeing that John Boehner would stand up for them.
Ingraham said even though Republicans took back the Senate and increased their majority in the House largely because candidates ran against Obama's executive amnesty, "when push comes to shove, we get sold out by the Speaker of the House." "I held out hope that John Boehner would stand up for American people first: Black, white, brown, asian– everyone here in this country legally deserves the opportunity to get a job at a market wage– not a distorted market wage," she said, referring to the detrimental impact that illegal immigration may have on the wages of American workers."
http://www.breitbart.com/Big-Government/2014/12/05/Laura-Ingraham-House-GOP-Leadership-Putting-Out-Welcome-Mat-for-Illegals
SESSIONS: UNDER OBAMA AMNESTY FED GOV WILL BE WRITING CHECKS TO ILLEGAL IMMIGRANTS
"Sunday on Fox News Channel's "America's News Headquarters,' ranking Senate Budget Committee member Sen. Jeff Sessions (R-AL) said considering the majority of those effected by President Barack Obama's executive order amnesty have low income jobs, when you factor in both the Earned Income Tax Credit and child tax credits, the federal government will end up writing checks to the majority of the 5 million illegal immigrants effected by the executive order.
"Some of the people will pay taxes. but a huge percentage of them will be in that income level, the Earned Income tax level, or who have children, child tax credit, which are basically checks from the federal government," Sessions said. "So their incomes will be so low, they'll pay no income taxes. Many millions of Americans do today. But they will get a check from the government for Earned Income Tax Credit or child tax credit. So it is going to cost money really in the long run."
http://www.breitbart.com/Breitbart-TV/2014/12/07/Sessions-Under-Obama-Amnesty-Fed-Gov-Will-Be-Writing-Checks-to-Illegal-Immigrants
Rush Limbaugh: 'Republican Establishment Doesn't Want To Stop Obama' [VIDEO]
"On Fox News Sunday, talk radio host Rush Limbaugh said Republicans were not talking drastic action against the Barack Obama's executive action — such as shutting down the government — because the Republican establishment actually agreed with Obama.
LIMBAUGH: The point is, this is a trick. I think the shutdown's a trick. You know what, here's what it really means, Chris, the Republicans want what Obama wants on immigration, and they are using the government shutdown as an excuse to not stop him. Because the truth of matter is they agree with him: Romney agrees with it, Jeb Bush agrees with it, Chamber of Commerce agrees with it. Obviously, the Republican establishment doesn't want to stop Obama on comprehensive immigration reform. And very conveniently, here this government shutdown. "Oh, we can't act because they'll blame us. They'll be mad at us for shutting down the government." It's absurd. I think it's ridiculous, and the American people are being let down here. They're voting, they are expressing their desires, they want this stuff stopped and the Republican Party is not listening."
http://dailycaller.com/2014/12/07/rush-limbaugh-republican-establishment-doesnt-want-to-stop-obama-video/
CONSERVATIVES WILL NEVER FORGET THE OBAMA AMNESTY
"Conservatives will never forget the illegal Obama amnesty. In fact, the Obama amnesty will become a rallying cry just like Obamacare continues to be. Conservatives continue to help elect Republican Members of Congress across the country because these candidates promise to fight Obama on critical issues like illegal immigration. It's time for these Representatives and Senators to make good on a central campaign promise. It's time for real results! On Thursday, House Republicans passed a toothless bill to voice their discontent with Obama's illegal amnesty executive order. While this rebuke is decent optics and buys some time, it does absolutely nothing to actually help fix the disaster that Obama unilaterally created. The measure passed on highly partisan lines; however one of the five Republicans who voted against the bill was Rep. Marlin Stutzman of Indiana, who stated, "I am afraid it is nothing more than a symbolic gesture at best and does little to prevent the president's dangerous action from being put into place. I strongly believe Congress should continue to listen to our constituents and find meaningful ways to stop it." I fully support this statement by Congressman Stutzman and wonder why every Member of Congress – supposedly in office to defend their co-equal branch of government – isn't saying the same thing."
http://www.breitbart.com/Big-Government/2014/12/05/Conservatives-Will-Never-Forget-The-Obama-Amnesty
Rahm, Rep. Gutierrez to Rally Immigrants Under Obama's Executive Order
"The mayor and a leading Chicago congressman pledged Friday to rally undocumented immigrants eligible to take advantage of President Barack Obama's executive order issued last month on immigration reform. "This is a unique opportunity the president presented, and we have to make the most of it," said Mayor Rahm Emanuel Friday after addressing the Illinois Business Immigration Coalition in an office at the Civic Opera House. "The light doesn't go green for another 178 days. So we've got to get ready to make sure everybody's prepared." "Not one person has been freed from the fear of deportation, because not one person has got their work authorization" under the new plan, added U.S. Rep. Luis Gutierrez (D-Chicago). "So our job is to get them their work authorization." To that end, they'll start by registering 500 people already signed up to take that first step toward legalization at an event set for Dec. 13, but both emphasized it will take the involvement of businesses as well as colleges, universities, schools, doctors, clinics, churches and other social agencies to spread the word on the exact process of how to move toward legal status. "You all have a role to play," Emanuel said. "This is not the city's responsibility. This isn't the state's responsibility. We're gonna put our shoulder to the wheel, but collectively we have to take advantage of this. "The president provided not the certainty that 4 to 5 million would get this," he added, "but the opportunity for 4 to 5 million to get this." Emanuel said he told the president last week during an appearance on immigration at the Copernicus Center: "We owe you now execution." Obama's executive order largely addresses longtime undocumented immigrants who've had children here who are U.S. citizens, even as the parents continue to face deportation. Emanuel said the reforms were necessary "so they can pick up a report card, go to a soccer game or a play after school, because they're not living in fear." The mayor and Gutierrez said they'd be leading outreach efforts to get the word out on the process and eligibility, but that they'd also be on the lookout for those seeking to take advantage of the confusion. "The mayor is gonna use all the resources of the city to go after those people who would victimize us," Gutierrez said. "But what's really important in this conversation is we're gonna set an example for the right way to do it." The mayor said he would step up enforcement "to make sure nobody's taken advantage of" by "shady operators out there." Emanuel added, "If somebody's stepping forward, we gotta make sure there are legitimate operators helping them." He said businesses have a self-interest in legalizing immigrant workers, and that colleges are universities are largely untapped reservoirs of immigrants who would benefit from permanent residence in the United States."
http://www.dnainfo.com/chicago/20141205/west-loop/rahm-rep-gutierrez-rally-immigrants-under-obamas-executive-order
MORE CHURCHES JOINING 'SANCTUARY' MOVEMENT TO SHIELD ILLEGAL IMMIGRANTS FROM DEPORTATION
"More churches in Arizona are joining the Sanctuary 2014 movement to protect illegal immigrants from deportation. Eleazar Misael Perez Cabrera's deportation date was November 16, but he has been shielded from deportation by staying at Shadow Rock Church while his attorney tries to get him a stay from deportation. According to an Arizona Republic report, Cabrera's story is not unusual. For instance, "in Tucson, Mexican immigrant Rosa Robles Loreto hasn't left Southside Presbyterian Church since early August," and "Guatemalan immigrant Luis Lopez-Acabal has lived at the Tempe Church since September." As the Republic notes, "Cabrera and Shadow Rock Church are part of a growing movement of activist congregation leaders who believe the United States has violated human rights by deporting millions of immigrants to unsafe countries and separating families," and the churches have "opened spare rooms, kitchens and bathrooms to immigrants who fear deportation." These churches provide illegal immigrants with shelter, legal advice, and other churches who want to join the movement are reportedly building showers so they can accommodate illegal immigrants. The illegal immigrants are generally "safe from deportation as long as they don't leave the church," since "Immigration and Customs Enforcement has a policy that discourages agents from conducting arrests at places of worship, schools or hospitals." Leaders of the Sanctuary movement have declared that they will play an even more critical role to protect those who do not qualify under Obama's executive amnesty."
http://www.breitbart.com/Big-Government/2014/12/05/More-Churches-Joining-Sanctuary-Movement-to-Shield-Illegals-from-Deportation
De Blasio to Host Mayors at Immigration Forum
"If Mayor Bill de Blasio of New York heard the death knell for comprehensive immigration reform this year, he is paying it no heed. Undaunted by Republican resistance in Congress and the midterm election results, Mr. de Blasio, a Democrat, is trying to marshal a lobby of the country's municipalities, led by a coalition of Democratic mayors, to jump-start the campaign to overhaul immigration legislation. "The only way to get to comprehensive legislation is to intensify that fight," he said. But largely absent from the struggle, he added, has been what he called "the voice of cities." To that end, 20 Democratic mayors from around the country, as well as top officials from several other cities, will gather Monday in New York City for a one-day summit meeting that will be part campaign planning session, part pep rally. The initiative, part of Mr. de Blasio's push to galvanize the progressive elements of the Democratic Party, echoes a task force of mayors that he formed over the summer to address income inequality. In an interview on Friday, he expressed confidence that a lobby for the reform of immigration legislation could still get traction in Washington well before the next presidential election. "I think we're in a very fluid dynamic," he said. "We've seen a lot of things change in the national debate very rapidly." As an example, he cited the drastic shift in the national conversation about marriage equality. In a similar way, he argued, immigration politics on Capitol Hill lagged behind sentiment in the rest of the country. An impetus for the summit meeting, which will take place at Gracie Mansion on Monday after a reception on Sunday night at City Hall, was President Obama's recently announced executive actions that will provide protection from deportation and work permits to as many as five million immigrants who are in the country illegally. While a longer-term goal of the mayoral coalition, named Cities United for Immigration Action, will be to push for comprehensive reform legislation, a more immediate goal will be to help put Mr. Obama's initiatives into effect. "What we're trying to do is amplify a historical moment," Mr. de Blasio said. "We're trying to take the president's actions, defend it and support it." Though planned last month, the meeting comes days after a group of 20 states filed a federal lawsuit challenging Mr. Obama's decision."
http://www.nytimes.com/2014/12/07/nyregion/de-blasio-to-host-mayors-at-immigration-forum.html?partner=rss&emc=rss
NBC: White GOP Congressional Districts Preventing Immigration Reform
"During a panel discussion on NBC's Meet the Press on Sunday, Amy Walter of the Cook Political Report argued that the reason comprehensive immigration reform wasn't getting passed was because of the racial makeup of House Republican districts: "Here's the problem with the House, at the end of the day, the House does not look like the country." CNBC's Rick Santelli, immediately pushed back: "Who sent them there? Come on!" Walter continued: "Well, that's right, they sit in districts – no listen, the average House – the average House Republican district is 75% white." Moderator Chuck Todd chimed in his agreement: "That's the problem."
http://cnsnews.com/video/newsbusters/nbc-white-gop-congressional-districts-preventing-immigration-reform
3 states join 17 states fighting immigration order
"Three more states have joined a Texas-led multistate coalition suing over the Obama administration's recently announced executive actions on immigration. The addition of Arizona, Florida and Ohio brings to 20 the number of states fighting the order in a federal district court in Brownsville. Many top Republicans have denounced the president's unilateral move designed to spare as many as 5 million people living illegally in the United States from deportation.
But Texas Gov.-elect Greg Abbott took it a step further with filing a lawsuit in federal court in the Southern District of Texas. Most of the 20 states participating in the lawsuit are in the South and Midwest, but Abbott argues that Texas could be uniquely hurt by the executive orders because of its large border."
http://www.wsbtv.com/news/ap/west-virginia/3-states-join-17-states-fighting-immigration-order/njMd6/#__federated=1
Abbott: The Lawsuit is Not About Immigration, It's About Abuse Of Executive Power
"GREG ABBOTT, TEXAS GOV-ELECT: Well, in a way I understand this even more powerfully because my wife is going to be the first Hispanic first lady in the history of Texas. And Texas has had a long tradition of uniting the Hispanic culture with Texas values. But remember this, there is a reason why people come from across the world to the United States and that is because of the power of what the Constitution has enabled this country to be. It's the Constitution itself that is under assault by the president of the United States by this executive order. Chuck, what we are doing is this issue and this lawsuit is not about immigration. The issue in this lawsuit is about abuse of executive power. And if this abuse is not stopped it will erode the constitution that has attracted so many people to this country for generations."
http://www.realclearpolitics.com/video/2014/12/07/abbott_the_lawsuit_is_not_about_immigration_its_about_abuse_of_executive_power.html
Experts See Legal Hazards in States' Immigration Suit
"A group of 20 states that filed a federal lawsuit this week against President Obama's executive action on immigration could face difficult legal and factual hurdles, legal experts said, because federal courts have been skeptical of similar claims in the past. Several lawyers said the states could have a hard time convincing the federal courts that they could suffer specific harms as a result of Mr. Obama's actions. Those harms are the legal foundation for them to bring the suit. "The injury the states are alleging seems a bit speculative," said Cristina Rodriguez, a professor of immigration and constitutional law at Yale Law School. "In many ways this is a political document," she said of the suit, adding, "It feels more rhetorical than legal." Others counter that the suit is sound. Jay Sekulow, chief counsel of the American Center for Law and Justice who has argued several cases involving conservative causes before the Supreme Court, said that Mr. Obama had gone far beyond the bounds of executive discretion and that the lawsuit would demonstrate that. "The scope and breadth of what the president has done is so impressive that it changes the dynamic dramatically," he said."
http://www.nytimes.com/2014/12/06/us/experts-see-legal-hazards-in-states-immigration-suit.html?partner=rss&emc=rss&_r=0
BREAKING: ILLEGAL ALIEN BASHES BORDER PATROL AGENT IN HEAD WITH ROCK, AGENT SEVERELY INJURED
"A Border Patrol agent is suffering multiple head fractures after an illegal alien attacked him and bashed his head in with a rock, according to several Border Patrol agents who spoke with Breitbart Texas on the condition of anonymity. The attack occurred near the Ajo Station of the Tucson Sector. The agent was new to the U.S. Border Patrol agency. According to the sources, the illegal alien tackled the agent and used a rock to bash the agent's head. A drug trafficking group was apprehended earlier in the day, according to the sources. When the agent was attacked, he reportedly deployed intermediate weapons such as OC spray and a baton. One Border Patrol agent source told Breitbart Texas, "After the Ferguson ordeal, agents are so apprehensive about using their firearm that incidents like these may become more frequent. Agents are so hesitant that it is actually risking our lives." One Border Patrol source told Breitbart Texas that the agent was taken by an air ambulance and is currently conscious with multiple severe head fractures. Breitbart Texas will provide updates as they become available."
http://www.breitbart.com/Breitbart-Texas/2014/12/06/BREAKING-Illegal-Alien-Bashes-Border-Patrol-Agent-in-Head-With-Rock-Agent-Severely-Injured
BORDER WRECK KILLS TWO DURING FAILED HUMAN SMUGGLING ATTEMPT
"Authorities are looking into a fatal wreck caused by illegal alien smugglers, trying to elude capture, that resulted in their death while injuring seven others. The wreck took place Wednesday morning near the farming town of Ricardo, Texas about 15 miles north of the U.S. Border Patrol checkpoint in Sarita, Texas, according to information released by the Texas Department of Public Safety to Breitbart Texas. The wreck took place when authorities pulled over a Chevrolet Tahoe that was travelling north on U.S. Highway 77 where the driver initially pulled over but then sped off. Soon after driving away, the driver lost control, rolled over and ended up in a ditch on the side of the road. At the scene authorities found one person dead and rushed the rest to a local hospital where the second died. The crash comes just two days after a van with 39 illegal aliens crashed in the border city of Pharr killing the vehicles driver. In that wreck, the driver had also been trying to elude authorities."
http://www.breitbart.com/Breitbart-Texas/2014/12/07/Border-Wreck-Kills-Two-During-Failed-Human-Smuggling-Attempt
CRIMINAL ALIEN FIGHTS IMMIGRATION CHARGES AND LOSES
"A previously deported criminal alien went to court to fight charges and deportation, claiming he was a citizen of the world, but lost the case and is currently awaiting a possible 20-year sentence. Earlier this week 40-year-old Victor Manuel Blancas Rosas was convicted of illegally re-entering the country after a short trial where he represented himself and his mental sanity was brought into question but a judge had ruled that he was competent enough to continue.
U.S. Border Patrol agents arrested Blancas in April near the Falfurrias Border Patrol Checkpoint when agents caught him trying to run into the brush, according to court records obtained by Breitbart Texas. During the investigation by Border Patrol, agents learned that Blancas had been deported at least four other times before. According to information provided to Breitbart Texas by the U.S. Attorney's Office, Blancas claimed to have renounced his Mexican citizenship and to have trademarked his name as part of his defense."
http://www.breitbart.com/Breitbart-Texas/2014/12/07/Criminal-Alien-Fights-Immigration-Charges-and-Loses
SPENDING/BUDGET/ECONOMY:
Watchdogs brace for surprises in massive $1.014T spending bill
"Outside groups are bracing for surprises in the massive government-funding bill the Congress is expected to consider next week. The $1.014 trillion bill funding most of the government through September 2015 is one of the last trains out of the station, as the 113th Congress is set to close shop on Friday. That means it could be a final chance for lobbyists and lawmakers alike to find a vehicle for their priorities. "We're ready to be surprised," said Steve Ellis, vice president at Taxpayers for Common Sense, which regularly highlights hidden measures included in funding bills."
http://thehill.com/policy/finance/226162-watchdogs-brace-for-surprises-in-massive-1014t-spending-bill
Conservatives complain House GOP leaders ramming through spending bill
"House conservatives are griping that Speaker John Boehner (R-Ohio) is putting the squeeze on them by rushing through a $1 trillion spending bill in Congress's last week in session. Appropriators are expected to roll out the legislation early next week, giving critics scant time to figure out what's inside before they cast their votes by the end of the week. The government would shut down on Dec. 12 without a new funding bill. "Here we are doing the appropriations bill the last couple days" before a government shutdown, conservative Rep. Tim Huelskamp (R-Kansas) said in an interview this week. "That's not to squeeze Harry Reid. That's to squeeze us." Boehner critics say there's no reason the Speaker couldn't have brought the spending package to the floor this past week, giving the House more time to consider it. But doing so would also give more time for the right to build a case against it. "They don't want you to read it, that's why! You think they want you to analyze all the mischievous items in there?" Rep. Walter Jones (R-N.C.)  told The Hill. Asked if the timing of the plan was aimed at jamming the Senate or House conservatives, Jones replied: "I think its aimed at screwing over the American people. You can quote me on that." Pushing a government funding bill through Congress at the 11th hour is nothing new. What's striking this time, however, is that Boehner and outgoing Senate Majority Leader Harry Reid (D-Nev.) are mostly in agreement on how to do it. And the Speaker, fresh off a big midterm victory, seems in no mood to kowtow to conservatives who've been agitating for a lame-duck spending fight to stop President Obama's executive action on immigration. House Appropriations Chairman Hal Rogers (R-Ky.) said the legislation will be unveiled on Monday, setting up a likely House vote on Wednesday — just one day before money runs out for the government. Boehner and Rogers blame the Senate for the bill's timing. The House passed seven of the 12 appropriations bills this Congress, while eleven passed out of committee. The Senate passed zero. "And as a result, it makes it that much more difficult to come to an agreement with the Senate on an omnibus appropriations package," Boehner told reporters on Thursday. Rogers also pointed the finger at the upper chamber and said House negotiators were doing "the best we can."
http://thehill.com/homenews/house/226180-conservatives-complain-house-gop-leaders-ramming-through-spending-bill
House-Senate negotiators near spending deal
The goal is to have the massive measure ready by late Monday.
"House-Senate negotiators neared agreement Sunday on the last pieces of a $1.1 trillion spending bill designed to avert any shutdown this week and put most government agencies on firm footing through next September. Building on a long weekend of talks, the goal was to file the giant measure by late Monday and then push for quick floor action before the current funding runs out Thursday night. Details were closely held given the tense political climate. But the formula for the compromise was direct: Freeze domestic appropriations at home and direct the most dollars and punch to counter new threats from overseas. Almost all the big initiatives begin at the water's edge: containing Ebola in West Africa, fighting the Islamic State of Iraq and the Levant in the Mideast, shoring up Europe against Vladimir Putin's Russia, helping Central America counter the violence and poverty that sent thousands of children across the Rio Grande into Texas last spring. By comparison, President Barack Obama's domestic agenda — like Alice's Red Queen — will have to run hard just to stay in place. Even the president's popular TIGER transportation grants are reduced to $500 million, $100 million below 2014 and less than half of what Obama wanted in 2015. The National Institutes of Health will benefit from new Ebola funds for clinical trials, but its core $29.8 billion budget is expected to grow by just $150 million — not enough to keep pace with inflation. Indeed, from Amtrak to Head Start and low-income fuel assistance, much of the domestic budget is flat. Modest increases are allowed to hire more immigration judges and make good on promises to beef up child care grants. Funding for Pell Grants is preserved and new steps begun to address the problem of college affordability. But Republicans resisted repeated efforts by retiring Sen. Tom Harkin (D-Iowa) to allow some cap adjustment for NIH. And despite support from Obama and Western Republicans, it remained a hard sell to allow emergency, off-budget spending for catastrophic wildfires. Caught in the middle of this zero-sum game are two favorite Republican targets: the Internal Revenue Service and the Environmental Protection Agency."
http://www.politico.com/story/2014/12/house-senate-spending-deal-113375.html
Boehner's Budget Cram-Down Imposes Risks On GOP Reps
"House Speaker John Boehner is releasing the huge, $1 trillion 2015 government budget on Monday, only three days before the vote on Wednesday, Dec. 11. That delay jams GOP legislators, who won't be able to identify or oppose many of the unpopular spending programs that are likely buried deep inside the complex budget, which was drafted by GOP and Democratic members of the appropriations committees. "There's no way this huge bill can be addressed effectively," Sen. Jeff Sessions, the ranking GOP member of the Senate'e budget committee, said on Sunday. "There are going to be thousands of pages." Boehner has held the budget bill secret until the last days before much of the federal government shuts down for lack of cash on Dec. 12. Boehner declined to describe or release the proposed budget last week, which would have allowed legislators — plus GOP voters and advocacy groups — time to identify and rally against spending programs that are opposed by their constituents and supporters. Those spending allotments could fund new energy regulations, enforcement of rules requiring employers to fund abortions, and President Barack Obama's award of work-permits to foreigners living illegally in the United States."
http://dailycaller.com/2014/12/08/boehners-budget-cram-down-imposes-risks-on-gop-reps/
Obama warns Congress: No government shutdown for Christmas
"President Obama pushed lawmakers on Saturday to resolve their budget disputes before the government runs out of funding on Thursday. "A Christmas shutdown is not a good idea," he warned in his weekly address. "We need the outgoing Congress to pass a budget and keep our government open," he said. "Then, when the new Congress convenes in January, we need to work together to invest in the things that support faster growth in higher-paying jobs."
http://www.cbsnews.com/news/obama-warns-congress-no-government-shutdown-for-christmas/
Obama: Let's build new roads and bridges
"Last month, our businesses created 314,000 new jobs. And that's not a fluke — it keeps up the solid pace of job creation we've seen all year long. November was the tenth month in a row we've added more than 200,000 jobs. So far this year, our economy has created 2.65 million new jobs. That's the most of any year since the 1990s — even with a full month to go. All told, our businesses have created 10.9 million new jobs over the past 57 months. And that's the longest streak of private-sector job creation on record. We also know that the upswing in job growth this year has come in industries with higher wages. Overall wages are on the rise. And that's some very welcome news for millions of hardworking Americans. Because even though corporate profits and the stock market have hit all-time highs, the typical family isn't bringing home more than they did 15 years ago. And that still has to change. And a vibrant jobs market gives us the opportunity to keep up this progress, and begin to undo that decades-long middle-class squeeze. But first, we need the outgoing Congress to pass a budget and keep our government open. A Christmas shutdown is not a good idea. Then, when the new Congress convenes in January, we need to work together to invest in the things that support faster growth in higher-paying jobs. Building new roads and bridges creates jobs. Growing our exports creates jobs. Reforming our outdated tax system and our broken immigration system creates jobs. Raising the minimum wage would benefit nearly 28 million American workers, giving them more money to spend at local businesses — and that helps those businesses create jobs.
America, we still have a lot of work to do together. But we do have real, tangible evidence of our progress. 10.9 million new jobs. 10 million more Americans with health insurance. Manufacturing has grown. Our deficits have shrunk. Our dependence on foreign oil is down. Clean energy is up. More young Americans are graduating from high school and earning college degrees than ever before. Over the last four years, this country has put more people back to work than Europe, Japan and every advanced economy combined."
http://news.investors.com/Politics-Andrew-Malcolm/120614-729449-obama-sees-economy-booming.htm?ven=rss&utm_source=feedburner&utm_medium=feed&utm_campaign=Feed%3A+PoliticRss+%28Politic+RSS%29
Obama Weekly Address: "America, We Still Have A Lot Of Work To Do Together"
http://www.realclearpolitics.com/video/2014/12/06/obama_weekly_address_america_we_still_have_a_lot_of_work_to_do_together.html
Dems: Obama must tout improving economy in 2016
"President Obama must trumpet the improving economy as he overhauls his message for the 2016 elections, a sales pitch that has eluded him throughout his six years in office, argue Democratic Party strategists and insiders. That would represent a dramatically different strategy for Obama than what he employed in the lead-up to the November midterms, which ended in embarrassment for the White House. "Under Obama, America is better," said Simon Rosenberg, a presidential campaign adviser for Bill Clinton and founder of the New Democratic Network, a Washington think tank. "Democrats need to make the contrast between performance of the U.S. economy under the last two Democratic and GOP presidents a central theme of 2016 election." Obama has made a more concerted effort lately to promote his handling of the economy. "So far this year, over the first 11 months of 2014, our economy has created 2.65 million jobs," Obama said Friday, trumpeting the strong November jobs report from the Bureau of Labor Statistics before he announced his nomination for secretary of defense. "That's more than in any entire year since the 1990s. Our businesses have now created 10.9 million jobs over the past 57 months in a row. And that's the longest streak of private-sector job growth on record."
http://www.washingtonexaminer.com/dems-obama-must-tout-improving-economy-in-2016/article/2557056?custom_click=rss
Top business economists believe 2015 could bring US strongest growth in a decade
"The U.S. economy, helped by a stronger job market and falling oil prices, should enjoy the fastest economic growth in a decade next year, according to a panel of top business economists. The National Association for Business Economics said Monday it expects the overall economy, as measured by the gross domestic product, to expand by 3.1 percent next year. That would be the strongest GDP growth since 2005 when the economy grew 3.3 percent. The 2007-2009 recession was the worst downturn since the 1930s, and the economy has struggled to regain its footing. The U.S. has been stuck with sub-par growth averaging 2.2 percent per year. The NABE forecasters believe growth this year will average an anemic 2.2 percent, matching last year's performance. But the NABE forecasting panel, composed of 48 economists, believes growth will finally move into higher gear next year, reflecting continued job gains and a boost in consumer spending linked to the recent big drop in energy prices. The 3.1 percent forecast for 2015 is up slightly from a 3 percent projection the NABE panel made in September. The government reported Friday that the economy created 321,000 jobs in November, the most in nearly three years. With just one month to go, the country is on track to see the largest annual gain in jobs since 1999. More people working means more incomes and higher consumer spending, which accounts for about 70 percent of economic activity."
http://www.foxbusiness.com/markets/2014/12/07/top-business-economists-believe-2015-could-bring-us-strongest-growth-in-decade/
Falling Oil Prices Spur New Bets on Global Economic Growth
Policy Makers Shrug Off Concerns That Tumbling Oil Costs Are Harbinger of Slowdown
http://www.wsj.com/articles/falling-oil-prices-spur-new-bets-on-global-economic-growth-1418001937?mod=rss_markets_main
Low labor force participation rate continues to plague the economy
"The November jobs report released by the Bureau of Labor Statistics on Friday was largely encouraging due to higher-than-expected job gains, but unfortunately, the labor force participation rate held at the historically low 62.8 percent. The labor force participation rate measures what portion of Americans are either working or trying to find work. Students, for instance, are considered to be not participating in the labor force. In 1978, approximately half of American women were part of the labor force. By the time female labor force participation peaked at just over 60 percent in 2000, the overall labor force participation rate had grown to 67.3 percent. Some argue that overall labor force participation is falling because Baby Boomers are retiring. However, data give little evidence to support this claim. Since December 2007, the labor force participation rate for ages 55 and older has actually risen by 1.2 percentage points. Meanwhile, the labor force participation rate for ages 25 to 54 has fallen by 2.2 percentage points. The 25 to 54 age group has 45 million more people in it, so its labor force participation decline has a significant impact."
http://www.washingtonexaminer.com/low-labor-force-participation-rate-continues-to-plague-the-economy/article/2557053?custom_click=rss
Excellent Jobs Report; Should The Fed Raise Rates In 2015 Or Reverse QE First?
http://www.forbes.com/sites/timworstall/2014/12/06/excellent-jobs-report-should-the-fed-raise-rates-in-2015-or-reverse-qe-first/
COMMON CORE:
JEB BUSH'S 'EDUCATION REFORM' EMPIRE
"This past week, possible GOP 2016 presidential contender Jeb Bush doubled down on his support for the Common Core standards, scolding conservative critics of the controversial education reform by stating that he had "lost patience" with them and telling them they were not needed by moderate Republicans to win the White House. With polls showing Republican support for Common Core plummeting, common sense would dictate that Bush call it a day with the nationalized standards, as has been done by other Republicans, such as Maine Gov. Paul LePage and U.S. Sen. David Vitter, who plans to run for governor of Louisiana next year.
However, as a review of Bush's history with the education initiative demonstrates, his interest in pushing onto the entire nation the reforms he introduced while governor of Florida – and his methods for doing so – have led his critics to claim he is more about big government crony capitalism than concern for children's education. Bush is the founder of several organizations that all play into a reported strategy that involves not only motivating "the people" at large for changes in education, but also using state education officials to administratively make some of those changes happen without the scrutiny or approval of the public."
http://www.breitbart.com/Big-Government/2014/12/06/Jeb-Bush-s-Education-Reform-Empire
JINDAL: COMMON CORE WAS BAIT AND SWITCH, LIKE OBAMACARE
"On "Fox News Sunday with Chris Wallace," Gov. Bobby Jindal (R-LA) said the Common Core program was a a "bait and switch" just like ObamaCare. "Common Core was never supposed to be a top-down government-run approach," Jindal said. "I've never been for the federal government making curriculum decisions. It was supposed to be voluntary standards. This was a bait and switch. The race to the top was never supposed to be about Common Core and that's why we're suing the federal government."  "This is a violation of the 10th Amendment of the Constitution. Existing law says the federal government shouldn't make curriculum decisions," he continued. "They've broken federal law in the race to the top funding, in the no child left behind waivers using federal dollars to force states into Common Core. By the way, I'm still for high standards. I don't want a one size fits all approach coming out of D.C."
http://www.breitbart.com/Breitbart-TV/2014/12/07/Jindal-Common-Core-was-Bait-and-Switch-Just-Like-Obamacare
MISC.:
OBAMA SETS RECORD AS TWO-TERM PRESIDENT WITH MOST MIDTERM LOSSES FOR PARTY
"Majorities are not lasting long as they used to and as of Saturday night's elections, Barack Obama has just surpassed Harry S. Truman as the U.S. president who presided over the most midterm election defeats in his own party over two terms. Historically, midterms are usually unkind to the President's own party and gains tend not to be massive. Truman's Democratic Party racked up a total of 74 seats lost during both of his presidential terms, while the Democratic Party lost 75 seats by 2014—63 in 2010 and 12 this year. This number has the potential to grow by one if Republican Martha McSally defeats Rep. Ron Barber (D-AZ) in an election recount she currently leads by less than 200 votes. Following the failure of Hillarycare and the passage of the Assault Weapons Ban, President Bill Clinton watched helplessly when Republicans took the House in 1994 after being in the chamber's minority for four decades. Known as the "Republican Revolution" and led by then-Rep. Newt Gingrich, the GOP won 54 House seats and 8 Senate seats, giving them majorities in both. The GOP would hold these majorities until 2006 when Democrats took back the House and Senate Republicans lost enough seats to be on the edge of losing their majority by the next election cycle. The Democratic Party started with majorities in both chambers at the beginning of 2009, when Obama first took office. Obama's tails were long and Democrats were guaranteed to be running on his campaign agenda.  By April of 2009, Democrats held a 60-vote majority with the defection of then-Republican Sen. Arlen Specter of Pennsylvania to the Democratic Party, guaranteeing the GOP could not put forth a filibuster. House Democrats expanded their 2006 majority win in 2008, when Obama was first elected, giving their party a 79-seat majority over Republicans."
http://www.breitbart.com/Big-Government/2014/12/07/Obama-Sets-Record-As-Two-Term-President-With-Most-Midterm-Losses-For-Party
Obama's Net Neutrality Bid Divides Civil Rights Groups
"When President Obama laid out his vision for strict regulation of Internet access last month, he was voicing views thought to be held by many at the most liberal end of the Democratic Party. A few days later, however, the N.A.A.C.P., the National Urban League and the Rainbow/PUSH Coalition sent representatives, including the Rev. Jesse L. Jackson, to tell Tom Wheeler, chairman of the Federal Communications Commission, that they thought Mr. Obama's call to regulate broadband Internet service as a utility would harm minority communities by stifling investment in underserved areas and entrenching already dominant Internet companies. Their displeasure should not be read as a sign that most civil rights organizations were unhappy with Mr. Obama's plan, however. When it comes to the details of Internet regulation, groups that otherwise have much common ground simply don't see eye to eye. ColorofChange.org, a black political coalition, and the National Hispanic Media Coalition, for example, support treating Internet access as an essential service like electricity or water — as Mr. Obama proposed — while the League of United Latin American Citizens opposes it. "The civil rights community is like every sector anywhere. While from the outside it seems like a monolith, it is not," said Cheryl A. Leanza, a policy adviser for the United Church of Christ Office of Communication. Though she was part of the 11-member group that included Mr. Jackson, she asked the chairman to embrace the president's plan. The debate is but one slice of a huge campaign to lobby the five F.C.C. commissioners as they weigh net neutrality, the concept that all Internet traffic should be treated equally, and whether to reclassify broadband as a more heavily regulated service. Since 2002, broadband has been classified as a Title I information service under the Telecommunications Act of 1996, meaning that the F.C.C. lightly regulates it. Title II services include "common carriers" like telephone companies, whose rates the F.C.C. can regulate and whose business plans often require the commission's approval. In May, Mr. Wheeler made a proposal that would allow companies to pay Internet providers to give them a "fast lane" to consumers. Mr. Wheeler is against that practice, known as paid prioritization, and he said his proposal would discourage it. But the regulatory outline released by the F.C.C. would still allow for paid prioritization in some circumstances, a loophole that was seized on by opponents. President Obama urged the F.C.C. to reclassify broadband as a Title II service, which would generally give the commission the authority to prohibit broadband providers from blocking or discriminating against legal online content."
http://www.nytimes.com/2014/12/08/business/obamas-net-neutrality-bid-divides-civil-rights-groups.html?partner=rss&emc=rss
New Mexico Just Fined the Feds $54 Million
"New Mexico on Saturday levied more than $54 million in penalties against the U.S. Department of Energy for numerous violations that resulted in the indefinite closure of the nation's only underground nuclear waste repository. The state Environment Department delivered a pair of compliance orders to Energy Secretary Ernest Moniz, marking the state's largest penalty ever imposed on the agency. Together, the orders outline more than 30 state permit violations at the Waste Isolation Pilot Plant in southeastern New Mexico and at Los Alamos National Laboratory. The orders and the civil penalties that come with them are just the beginning of possible financial sanctions the Energy Department could face in New Mexico. The state says it's continuing to investigate and more fines are possible. The focus has been on a canister of waste from Los Alamos that ruptured in one of WIPP's storage rooms in February. More than 20 workers were contaminated and the facility was forced to close, putting in jeopardy efforts around the country to clean up tons of Cold War-era waste. The state accuses Los Alamos of mixing incompatible waste, treating hazardous waste without a permit and failing to notify regulators about changes in the way waste was being handled. The penalties for the lab total $36.6 million. "New Mexico does not need to choose between fulfilling the laboratory's mission and protecting the environment," Ryan Flynn, state environment secretary, said in a letter to Los Alamos officials. "DOE now has an opportunity to learn from these mistakes and implement meaningful corrective actions that will ensure the long-term viability of the Los Alamos National Laboratory."
http://www.theblaze.com/stories/2014/12/06/new-mexico-just-fined-the-feds-54-million/?utm_source=TheBlaze.com&utm_medium=rss&utm_campaign=story&utm_content=new-mexico-just-fined-the-feds-54-million
UNION EXPLOITS ENVIRONMENTAL LAW TO SECURE ORGANIZING ADVANTAGE
"The International Brotherhood of Electrical Workers (IBEW) used the California Environmental Quality Act(CEQA) to out maneuver Japanese light rail manufacturer Kinkisharyo to secure a card-check provision to organize employees. Kinkisharyo won a $900 million dollar contract from the Metropolitan Transportation Authority in 2012 to build a $60 million facility in Palmdale to manufacture and test electric rail cars. However, the IBEW and its allies stymied Kinkisharyo efforts by using a forty-year old environmental law.  "As a union official, I believe in the right of everyone to organize for better pay, benefits and working conditions," Marvin Kropke an IBEW executive wrote in a letter to the Los Angeles Times. "But our recent talks with Kinkisharyo have been about environmental issues — namely, its failure to ensure the proposed manufacturing plant will be built in a way that does not harm residents of Palmdale."
However, according to the Times, the environmental concerns that the IBEW ostensibly threatened litigation over were never addressed in their new labor contract with Kinkisharyo. The unions obvious ploy worked by frustrating Kinkisharyo to allowing the union to get their way in lieu of being held up in expensive and time consuming litigation. On the other hand, the Japanese company was not entirely innocent in its plans to build its manufacturing facilities. Palmdale city officials said that Kinkisharyo "appeared to cut corners on CEQA and were prepared to build a factory without much study of its potential impact."
http://www.breitbart.com/Breitbart-California/2014/12/07/Union-Exploits-Environmental-Law-to-Secure-Organizing-Advantage
Deep in coal country, pondering future without it
http://www.mercurynews.com/breaking-news/ci_27083143/deep-coal-country-pondering-future-without-it
HOUSE VOTE TO PASS NDAA VIOLATES GOP'S 2010 PLEDGE TO AMERICA
"Republican House members who voted to pass the National Defense Authorization Act (NDAA) broke the 2010 GOP Pledge to America.  Under a section entitled "Read the Bill" in the Pledge to America that Republicans penned up in 2010, the GOP promised:  We will ensure that bills are debated and discussed in the public square by publishing the text online for at least three days before coming up for a vote in the House of Representatives. No more hiding legislative language from the minority party, opponents, and the public. Legislation should be understood by all interested parties before it is voted on. Nevertheless, the 1,648-page NDAA was voted on in the the GOP-majority House on Dec. 4, less than two days after the final text of the bill was posted online on Dec. 2 at 10:32 pm. The NDAA passed the House by a largely bipartisan vote of 300 to 119.  There were 32 Republicans who voted against the bill. Meanwhile, there were 194 Republicans who voted in favor of passing the NDAA. The Republican-controlled House required the help of 106 Democrats to pass the defense authorization act.  In the pledge, under a section titled, "Advance Legislative Issues One at a Time," Republicans promised to "end the practice of packaging unpopular bills with 'must-pass' legislation to circumvent the will of the American people. Instead, we will advance major legislation one issue at a time."
http://www.breitbart.com/Big-Peace/2014/12/07/House-Passage-of-NDAA-Violates-GOP-Pledge-to-America
Obama, congressional Dems show cracks in unity
"It used to be that Democrats would mutter under their breath about President Barack Obama and the White House. Now, with the midterm elections behind them, some leading members of the president's own party are airing their frustrations with little restraint and charting their own course. In speeches, negotiations and congressional hearings, several high-profile Democrats are disregarding the White House in ways large and small. The White House has responded with an extraordinary veto threat while Obama has made a round of calls to liberal Democrats urging them to stand up against their own leadership. Consider that in just a week's time:
—Sen. Harry Reid, the Senate's Democratic leader, was on the verge of cutting a deal with Republicans with a 10-year price tag of more than $400 billion in tax breaks without White House input.
—Sen. Chuck Schumer, a prominent member of the Senate Democratic leadership, raised new doubts about the timing of Obama's 2010 health care law.
—Sen. Robert Menendez, the outgoing chairman of the Senate Foreign Affairs Committee, began work with Republicans against the Obama administration's wishes on new penalties against Iran.
"There is always going to be some friction between somebody who's never going to run again and a bunch of people who are," said Sen. Claire McCaskill, D-Mo. "There's going to be a natural rub there — the president never has to worry about his approval rating again." Put differently, many senators have served a long time; presidents come and go. With two years left in his two-term presidency, Obama's time is running out. That doesn't mean Obama necessarily wields a weaker hand. The deal by Reid, D-Nev., to permanently extend certain tax breaks failed after the White House rallied liberals and issued a veto threat. Menendez, D-N.J., has yet to put together a veto-proof majority on his Iran plan. What's more, Obama also appears to be setting his own postelection path, distinct from Democrats. In remarks to corporate executives Wednesday, Obama expressed his wish to complete trade deals before the end of his presidency and urged Democrats drop their opposition to pending deals with Europe and Pacific Rim countries. "Don't fight the last war," he said. "Those who oppose these trade deals ironically are accepting a status quo that's more damaging to American workers."
http://bigstory.ap.org/article/a2b6e7ac1638436f97c820de1b7537da/obama-congressional-dems-show-cracks-unity
Mary Landrieu Storms Off Radio Interview on Eve of Runoff
"Stunned by her late acceptance, after more than a year of rejected invitations, Crouere had her on for the nine o'clock hour (CST) of his morning show Ringside Politics on WGSO 990 AM, based in New Orleans. The anticipation surrounding her appearance saw listeners flood Crouere with dozens of emails and calls to recommend questions for the incumbent. Right from the outset, however, the interview took a turn for the worse, and it only snowballed from there. Landrieu became so frustrated with the challenging questions that she lost her temper and hung up without even getting through the first segment. Crouere began by asking her why she had been absent for so long, to which she apologized — albeit awkwardly — and then countered that "I've been looking for you as well." The first question of substance was on why Landrieu gave a decisive vote in favor of Obamacare, since Crouere sees it as the death knell to her career in the US Senate. After she responded for 50 seconds, acknowledging that the law had flaws but diverting attention to Hurricane Katrina aid, he gently interjected, "well, right," but he could not get another word in. "Hold on, Jeff," she said curtly. "You asked me a question. Let me finish." After Crouere then suggested that her loyalty to Obamacare and the president had placed her in a vulnerable position, she let loose, and not in a way likely to score points with the listeners. "Let me just tell you something. I am really sorry you're a part of the Tea Party, because they're taking this country in the wrong direction." She then went on to compare Obamacare to Social Security and Medicare, two other fiscal train wrecks that apparently she sees as monumental and admirable. But Crouere countered that it "has killed [her] campaign." Landrieu then wanted to know where Crouere went to high school. "The brothers at De La Salle would teach you to read," she said. Crouere, however, would not relinquish the point that Obamacare is the president's signature legislation, the one for which he will be most remembered for. That pushed Landrieu over the top. "You are smart enough, and the brothers at De La Salle taught you well enough, to know that [is not the case].… Love you man, love your family. Jeff, take care." She did accept one more question from Crouere, but it was regarding an allegation of fraudulent votes in her favor, so there was no let up. "It is such an insult for you and your listeners to claim that black people in the state, or African Americans, cannot cast votes honestly. It's truly sickening.… You're repeating it because it makes you just such a happy person." At that point she repeated her out-of-context pleasantries and hung up abruptly.
http://blog.panampost.com/fergus-hodgson/2014/12/06/mary-landrieu-storms-off-radio-interview-on-eve-of-runoff/
LANDRIEU STORMS OFF RADIO INTERVIEW
http://www.breitbart.com/Breitbart-TV/2014/12/06/Landrieu-Storms-Off-Interview
This Radio Interview Sums Up Why Mary Landrieu Has a '99.8 Percent' Chance of Losing
http://www.theblaze.com/stories/2014/12/06/this-radio-interview-sums-up-why-mary-landrieu-has-a-99-8-percent-chance-of-losing/?utm_source=TheBlaze.com&utm_medium=rss&utm_campaign=story&utm_content=this-radio-interview-sums-up-why-mary-landrieu-has-a-99-8-percent-chance-of-losing
DEMOCRATIC LOUISIANA SEN. MARY LANDRIEU DEFEATED
"Republican Rep. Bill Cassidy defeated Democratic Sen. Mary Landrieu on Saturday, denying her a fourth term and extending the GOP's domination of the 2014 midterm elections that put Republicans in charge of Capitol Hill for the final two years of President Barack Obama's tenure. With Cassidy's victory, Republicans will hold 54 seats when the Senate convenes in January, nine more than they have now. Republican victories in two Louisiana House districts Saturday – including the seat Cassidy now holds – ensure at least 246 seats, compared to 188 for Democrats, the largest GOP advantage since the Truman administration after World War II. An Arizona recount leaves one race still outstanding. With nearly all the votes counted, unofficial returns showed Cassidy with a commanding victory. Landrieu had narrowly led a Nov. 4 primary ballot that included eight candidates from all parties. But at 42 percent, she fell well below her marks in previous races and endured a one-month runoff campaign that Republicans dominated via the air waves while national Democrats financially abandoned her effort. Landrieu's defeat is a blow for one of Louisiana's most famous political families, leaving her brother, New Orleans Mayor Mitch Landrieu, to carry the banner."
http://hosted.ap.org/dynamic/stories/U/US_SENATE_LOUISIANA?SITE=AP&SECTION=HOME&TEMPLATE=DEFAULT&CTIME=2014-12-06-21-17-12
Bill Cassidy defeats Mary Landrieu in Louisiana runoff
Swells Republican majority in Senate; other races give House GOP biggest margin since Truman
http://www.washingtontimes.com/news/2014/dec/6/bill-cassidy-defeats-mary-landrieu-louisiana-runof/
Landrieu loses reelection bid in Louisiana to Republican challenger Cassidy
"Louisiana Democratic Sen. Mary Landrieu lost her reelection bid Saturday in a runoff race with Republican challenger Rep. Bill Cassidy, despite a relentless, against-long-odds effort. Landrieu, who was seeking a fourth term, trailed by double digits and had lost most of her support going into the election. With 100 percent of the precincts reporting late Saturday, Cassidy had received 56 percent of the vote, to 44 percent for Landrieu. Landrieu barnstormed the state this week, driving some 1,200 miles in a rented SUV, stopping in little towns and bigger cities, making one last appeal to voters to give her another term in Washington. "There is no quit," Landrieu said in her concession speech. "It's been nothing but a joy to serve this state for over 34 years." Cassidy's win extends the GOP's domination of the 2014 midterm elections that put Republicans in charge of Capitol Hill for the final two years of President Obama's tenure. Republicans will hold 54 seats when the Senate convenes in January, nine more than they have now. "Once again, voters have spoken clearly," Republican National Committee Chairman Reince Priebus said. "They have rejected the Democrat agenda and the Obama-Clinton policies that have produced higher healthcare costs and job-killing regulations." The race mirrored contests in other states that Obama lost in 2012, with Landrieu joining Alaska Sen. Mark Begich, North Carolina Sen. Kay Hagan and Arkansas Sen. Mark Pryor in defeat. Democrats ceded seats in Montana, South Dakota and West Virginia after incumbents opted not to run again."
http://www.foxnews.com/politics/2014/12/07/la-senate-race/
Dems' final insult: Landrieu crushed
Cassidy trounces incumbent with Republicans set to control 54 Senate seats in the next Congress.
http://www.politico.com/story/2014/12/bill-cassidy-mary-landrieu-2014-louisiana-senate-elections-results-113367.html
Sen.-Elect Bill Cassidy: Win Is the 'Exclamation Mark' on the Message Voters Sent Last Month
http://dailysignal.com/2014/12/07/sen-elect-bill-cassidy-win-exclamation-mark-message-voters-sent-last-month/?utm_source=facebook&utm_medium=social
NY TIMES: LANDRIEU LOSING BECAUSE WHITE VOTERS DON'T LIKE HER, NOT ENOUGH BLACKS LEFT
"The New York Times has decided that there is one simple reason why Mary Landrieu will likely not win reelection to the Senate: race. The Times writes: "At risk is not only her Senate seat… but a family dynasty dating back to her father, Moon Landrieu, a former mayor of New Orleans. There is also a sense that the black-white coalition that moderate Democrats like Ms. Landrieu once forged to win statewide office here may be fading into history." Of course, Barack Obama's presidency is a factor in Landrieu's troubles: "The rise of the first black president helped accelerate the white migration to the Republicans, which was reflected in the Republican tide that swept away many surviving Democratic officeholders across the South in November."
And, there's always the fallback position of implicitly attacking George W. Bush: "And Louisiana lost a hefty chunk of its black population after Hurricane Katrina." Let's visit with some of those racist white folks, shall we? "Before she headed to Hammond on Tuesday, Ms. Landrieu stopped in the working-class New Orleans suburb of Gretna. There, a group of white, retired gas company workers were sitting in a coffee shop on Huey P. Long Avenue, ignoring the rally that Ms. Landrieu's team was preparing… Joe Ortolano, another one of the men in the coffee shop, said the Landrieu clan had created an environment where 'everything catered to the black.'"
Landrieu has been tied to Obama, as she voted with him 97% of the time, but as Roy Fletcher, a political consultant, pointed out, if Landrieu put some daylight between herself and Obama, the blacks in her base would likely abandon her. Black voters, he asserted, "are so wedded to the Obama thing that they would not allow her to maneuver." The Times writes wistfully, "They will need to turn out in tremendous numbers if Ms. Landrieu is to have a chance. Since the general election, prominent African-Americans including Stevie Wonder and Senator Cory Booker of New Jersey have come to Louisiana to campaign for Ms. Landrieu, but some experts here say it's hard to envision a black turnout so big that it could save her."
http://www.breitbart.com/Big-Journalism/2014/12/04/NY-Times-Landrieu-Is-Losing-Because-White-Voters-Don-t-Like-Her-Not-Enough-Blacks-Left
Fresh Off His U.S. Senate Election, Republican Cassidy Vows to Fight Obama's Policies
"Republican Bill Cassidy said he will use his new Louisiana Senate seat to continue fighting President Barack Obama's policies. The senator-elect said on Fox News Sunday that Republicans are best for working-class Americans — and that Democratic policies on health care, energy and immigration are wrong and kill jobs. Cassidy defeated Democratic Sen. Mary Landrieu in Saturday's runoff with 56 percent of the vote. "It is the exclamation mark on the message the American people sent on November the fourth," Cassidy said of his victory. "The American people do not like the agenda that Barack Obama has staked out for our country." Cassidy's victory will give Republicans a 54-seat Senate majority in January. In the House, the GOP will have its largest majority since Democrat Harry Truman was in the White House after World War II. And the GOP will hold every U.S. Senate seat and governor's chair from the Carolinas to Texas."
http://www.theblaze.com/stories/2014/12/07/fresh-off-his-u-s-senate-election-republican-cassidy-vows-to-fight-obamas-policies/?utm_source=TheBlaze.com&utm_medium=rss&utm_campaign=story&utm_content=fresh-off-his-u-s-senate-election-republican-cassidy-vows-to-fight-obamas-policies
Hillary Clinton has lost that 'new car' smell
"There was something in the air before Hillary Clinton addressed Georgetown University students Wednesday, but it definitely wasn't a new-car smell. It was a faint but unmistakable whiff of indifference. When the front-runner for the 2016 Democratic presidential nomination spoke in the same place a year ago, the room was reportedly packed. When she spoke in October, Gaston Hall again "was filled to capacity," the campus newspaper reported; some students lined up overnight and others were turned away. But when it was time for Clinton's appearance to begin Wednesday morning, half of the 700 seats in the place were empty. After a half-hour "weather delay," diplomats and VIPs filled a few more chairs, but more than 300 remained vacant when the former secretary of state and first lady walked in wearing a robin's-egg-blue jacket and her signature pants."
http://www.washingtonpost.com/opinions/dana-milbank-hillary-clinton-shows-shes-lost-that-new-car-smell/2014/12/03/8c86a77e-7b24-11e4-9a27-6fdbc612bff8_story.html
Predictable CNN Suggests Tea Party Could Destroy GOP
"Video cross-posted here at NewsBusters. On Sunday's CNN Inside Politics, an entire panel of journalists spent several minutes hyping the supposed headache Tea Partiers could give GOP leadership despite the Republican Party winning their 54th Senate seat following Saturday's runoff in Louisiana. During the discussion, Robert Costa of The Washington Post insisted that Senator Mitch McConnell (R-Ky.) wanting "to govern responsibly and he wants to set the party up for major gains in '16. And that started in 2014 by pushing back the Tea Party and it starts now by making sure that all the passions and eagerness in the House don't overtake the party."
http://cnsnews.com/video/newsbusters/predictable-cnn-suggests-tea-party-could-destroy-gop
U.S. to keep more troops in Afghanistan as violence spikes
http://www.reuters.com/article/2014/12/06/us-usa-afghanistan-military-idUSKBN0JK0GH20141206
WORLD VIEW: OBAMA ORDERS 1,000 MORE TROOPS FOR AFGHANISTAN
http://www.breitbart.com/Big-Peace/2014/12/06/7-Dec-14-World-View-Obama-orders-1000-more-troops-for-Afghanistan
Saudi-born US naval engineer allegedly gave undercover agent info on how to sink carrier
http://www.foxnews.com/us/2014/12/06/saudi-born-us-naval-engineer-allegedly-gave-undercover-agent-info-on-how-to/
What's Really Going on with Holder's Civil-Rights Crusade against Police Departments
Federal investigations of the Garner and Brown cases are just a pretext.
http://www.nationalreview.com/article/394116/whats-really-going-holders-civil-rights-crusade-against-police-departments-andrew-c
Obama calls for persistence in confronting 'deeply rooted' racism
http://www.latimes.com/nation/la-na-obama-race-police-bet-interview-20141207-story.html
Poll: Race relations have worsened under Obama
"Most Americans think relations between white and black communities have gotten worse since President Obama was elected, according to a new Bloomberg Politics poll. The poll released Sunday also revealed deep racial divides on recent decisions by grand juries in St. Louis County, Mo., and New York City declining to indict police officers in the deaths of unarmed black men. In the Dec. 3-5 poll of 1,001 adults, 53 percent said race relations had gotten worse since Obama, the nation's first black president, took office in 2009. That figure included 56 percent of white respondents and 45 percent of black respondents. Only 9 percent of respondents said race relations had gotten better under Obama, including just 3 percent who said they had gotten a lot better. Thirty-six percent said relations had stayed about the same."
http://www.washingtonexaminer.com/poll-race-relations-have-worsened-under-obama/article/2557078?custom_click=rss
Majority See Race Relations Worse Under Obama
http://www.breitbart.com/InstaBlog/2014/12/07/Majority-See-Race-Relations-Worse-Under-Obama
Obama Says America Has Made 'Progress' on Reducing Racism; Poll Shows Most Americans Believe Race Relations Have Worsened Under Him
http://www.theblaze.com/stories/2014/12/07/obama-says-america-has-made-progress-on-reducing-racism-poll-shows-most-americans-believe-race-relations-have-worsened-under-him/?utm_source=TheBlaze.com&utm_medium=rss&utm_campaign=story&utm_content=obama-says-america-has-made-progress-on-reducing-racism-poll-shows-most-americans-believe-race-relations-have-worsened-under-him
Obama tells BET audience despite grand jury verdicts 'things are better'
http://www.cnn.com/2014/12/07/politics/obama-bet-ferguson-eric-garner-grand-jury/
Obama: Racism, bias in US will take time to tackle
http://townhall.com/news/general/2014/12/07/obama-will-take-time-to-tackle-racism-bias-in-us-n1928561
Ebola Czar, We Hardly Knew Ye
Ron Klain, who plans on leaving the White House early next year, has been a target of frequent criticism.
"After less than two months on the job, the Obama administration's Ebola response coordinator, Ron Klain, has already planned his return to the private sector, according to Fortune magazine.  Klain has committed to former AOL chief Steve Case that by March 1, he'll be back on the job as president of Case Holdings and general counsel for Case's venture firm Revolution LLC, Case tells Fortune. An administration official confirmed the plan. This puts a damper on speculation that Klain might take over for John Podesta, the counselor to President Barack Obama who is leaving the White House early next year. It also puts an end to one of the administration's least effective public-relations moves. While it's hard to say how much of the eventually successful response to Ebola in the U.S. is due to Klain's contributions, it's easy to track how much of the criticism he drew."
https://www.bloomberg.com/politics/articles/2014-12-07/ebola-czar-we-hardly-knew-ye
The outbreak persists, but Obama's Ebola Czar is moving on
"The height of the Ebola outbreak in Africa, Europe, and the United States also coincided with a period in which the Obama administration came under the heaviest scrutiny over its response to that health crisis. Amid criticism, President Barack Obama rejected calls from lawmakers to impose some travel restrictions on the areas affected by Ebola, but he did say his administration was open to appointing one figure to oversee his government's response to the crisis. Days later, Obama appointed Ron Klain, a long-time Democratic political operative and veteran of both Bill Clinton and Al Gore's presidential campaigns, to serve as the principal figure ensuring that Ebola did not spread any further into the United States. But Klain's experience as a partisan political operator with experience handling crisis communications for national campaigns led some critics to believe the Obama administration's priority for their new Ebola Czar was to manage the bad press they were receiving. "The president again, wanted somebody who could serve in a coordinating function to manage the implementation of our whole government approach to our Ebola situation," White House Press Sec. Josh Earnest told CNN's Jim Acosta in October when asked what Klain's qualifications for his new position were. "I guess, to more directly address your question, what we were looking for was not an Ebola expert, but rather an implementation expert."
http://hotair.com/archives/2014/12/07/the-outbreak-persists-but-obamas-ebola-czar-is-moving-on/
Emory's 'Sickest' Ebola Patient, Now in Recovery, Reveals Identity
http://time.com/3622735/ebola-emory-university-hospital-ian-crozier/