News Briefing for Monday, December 29, 2014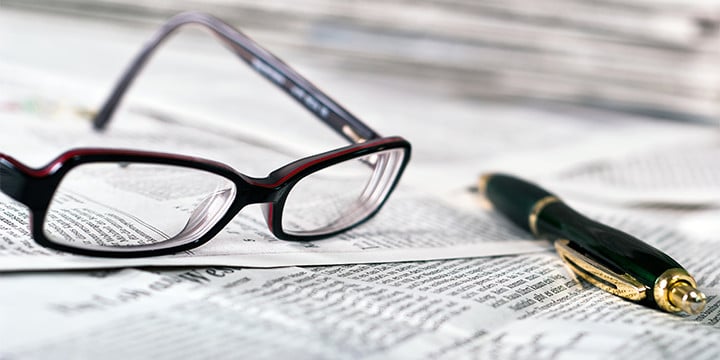 HEALTHCARE:
As Medicaid Rolls Swell, Cuts in Payments to Doctors Threaten Access to Care
"Just as millions of people are gaining insurance through Medicaid, the program is poised to make deep cuts in payments to many doctors, prompting some physicians and consumer advocates to warn that the reductions could make it more difficult for Medicaid patients to obtain care. The Affordable Care Act provided a big increase in Medicaid payments for primary care in 2013 and 2014. But the increase expires on Thursday — just weeks after the Obama administration told the Supreme Court that doctors and other providers had no legal right to challenge the adequacy of payments they received from Medicaid. The impact will vary by state, but a study by the Urban Institute, a nonpartisan research organization, estimates that doctors who have been receiving the enhanced payments will see their fees for primary care cut by 43 percent, on average. Stephen Zuckerman, a health economist at the Urban Institute and co-author of the report, said Medicaid payments for primary care services could drop by 50 percent or more in California, Florida, New York and Pennsylvania, among other states. In his budget request in March, President Obama proposed a one-year extension of the higher Medicaid payments. Several Democratic members of Congress backed the idea, but the proposals languished, and such legislation would appear to face long odds in the new Congress, with Republicans controlling both houses. Dr. David A. Fleming, the president of the American College of Physicians, which represents specialists in internal medicine, said some patients would have less access to care after the cuts. It would make no sense to reduce Medicaid payments "at a time when the population enrolled in Medicaid is surging," he said. Dr. George J. Petruncio, a family physician in Turnersville, N.J., described the cuts as a "bait and switch" move. "The government attempted to entice physicians into Medicaid with higher rates, then lowers reimbursement once the doctors are involved," he said. But Nicole Brossoie, a spokeswoman for the New Jersey Department of Human Services, which runs the state's Medicaid program, said the increase was not meant to be permanent. "The enhanced rates will not be extended in New Jersey," Ms. Brossoie said. "It was always understood to be temporary." The White House says Medicaid is contributing to the "largest coverage gains in four decades," with 9.7 million people added to the Medicaid rolls since October 2013, bringing the total to 68.5 million. More than one-fifth of Americans are now covered by Medicaid. But federal officials have not set forth a strategy to expand access to care with enrollment, and in many states Medicaid payment rates for primary care services, like routine office visits and the management of chronic illnesses, will plunge back to 2012 levels, widely seen as inadequate. For the last two years, the federal government has required state Medicaid agencies to pay at least as much as Medicare pays for primary care services. Family doctors, internists and pediatricians have thus received Medicare-level payments for primary care, with the federal government making up the difference in costs. The impending cuts are larger in states like California that have the widest gaps between Medicaid and Medicare rates. A survey by the Ohio State Medical Association found that some Ohio doctors began accepting Medicaid patients because of the rate increase in 2013. Ohio doctors who were already participating in the program said they had accepted more Medicaid patients after the rate increase. And almost 40 percent of Ohio doctors indicated that they planned to accept fewer Medicaid patients when the extra payments lapsed. Under federal law, Medicaid rates must be "sufficient to enlist enough providers" so that beneficiaries have at least as much access to care as the general population in their geographic area. In practice, doctors say, this standard is murky. The Obama administration told the Supreme Court last month that health care providers had no legal right to enforce the "equal access" requirement in court. This section of the Medicaid law provides guidance to federal and state officials in setting Medicaid rates, but does not allow health care providers to sue state officials to enforce it, said Donald B. Verrilli Jr., the solicitor general of the United States. The case, Armstrong v. Exceptional Child Center, was filed against Richard Armstrong, director of the Idaho Department of Health and Welfare, by five providers of residential habilitation services to children with disabilities. They argued that Idaho's payment rates fell below federal standards, and they sued to enforce federal law, invoking the supremacy clause of the Constitution, which makes federal law "the supreme law of the land." The court sidestepped the issue in a similar case from California in 2012. Chief Justice John G. Roberts Jr. said then, in a dissenting opinion, that "nothing in the Medicaid Act allows providers or beneficiaries (or anyone else, for that matter) to sue to enforce" the equal-access provision."
http://www.nytimes.com/2014/12/28/us/obamacare-medicaid-fee-increases-expiring.html?_r=0
First year of Obamacare in California tests quality of health plans
"Many said that for the Affordable Care Act to succeed in America, it must be a success in California, where 5.5 million people who qualified were uninsured. So when the state's health insurance exchange opened for business in October 2013, many watched it carefully. Called Covered California, the exchange offers various plans for different prices. Most people qualified for tax subsidized care. Others found the plans expensive. But by the end of the first enrollment period in March, 1.2 million people had signed up for a health care plan through Covered California and an additional 2 million had qualified for Medi-Cal. That means of the 10 million total who enrolled in Obamacare nationwide, California's totals played an important part and the Golden State managed to reduce its uninsured rate from 22 percent to 11 percent. That's the largest rate reduction in the nation, said Peter Lee, executive director for Covered California. But once the plans kicked in 2014, those on Medi-Cal, the state's version of Medicare, seemed to struggle the most. Some recipients were told there were not enough physicians or specialists. There also were delays in processing Medi-Cal applications and some people were unable to see doctors. The result was a lawsuit. Those who were deemed qualified for Medi-Cal, such as former foster care children, were unable to gain coverage through Covered California as promised. And Medi-Cal recipients who were sick also were noticing that their procedures and devices were being increasingly being denied under an insurance term known as "medical necessity." Those who purchased regular health coverage plans outside Medi-Cal also saw changes to their coverage. Some who thought they could go to any cancer center, such as City of Hope, were no longer eligible. In addition, some insurance carriers listed on Covered California were under investigation for promising providers that were never part of the plans. Meanwhile, as the second enrollment period began on Nov. 15, Covered California focused on a new population and goal: to enroll 500,000 new people by the Feb. 15, 2015, deadline. They hoped to reach the thousands who have adapted to what Lee and others called a culture of coping without health coverage."
http://www.dailynews.com/government-and-politics/20141227/first-year-of-obamacare-in-california-tests-quality-of-health-plans
Kill the Obamacare Cadillac Tax Now
http://townhall.com/columnists/hankadler/2014/12/27/kill-the-obamacare-cadillac-tax-now-n1935676
Mich. should head-off Supreme Court's Obamacare ruling
Congress should be prepared with a bill that lowers the cost of insurance policies should court toss out subsidies
"It's a given that one of the first things the new Republican-controlled Congress will be pressured by its constituents to do is pass a bill to repeal Obamacare. And if it does, the measure will without a doubt be vetoed by the law's namesake, President Barack Obama. Once that formality is out of the way, lawmakers should get busy on fixes to the Affordable Care Act to head off a potential disaster for consumers should a Supreme Court ruling dismantle the foundation of Obamacare this spring. In King vs. Burwell, the court is being asked to decide whether the law means what it says — that insurance subsidies can only go to states that established insurance exchanges, and not to the 36 states, including Michigan, where the federal government stepped in to run the exchanges. If the court rules against the Health and Human Services Department, 5.4 million policyholders will lose their subsidies. Without the subsides, rates will soar — in Michigan, HHS estimates consumers will see a 353 percent hike. Obviously, many if not most will not be able to continue their health insurance plans. Once the court rules, its decision will go into effect in 25 days. If the ruling goes against the government, Congress will have little time to respond. Of course, many Republicans would prefer to see Obamacare collapse, accomplishing through the law's own bungling what they couldn't through the legislative process. But they should fully know by now that they will get the blame once the media starts spinning out stories of Americans being denied health care. If they wait for the court to rule, they will face a choice of either passing a simple bill that rewrites the law to restore the subsidies, or risk throwing the nation's health care industry into chaos. Health insurers have been reorganizing their business for five years to comply with Obamacare. The changes they've made can't quickly or cheaply be undone. It's not simply a matter of saying goodbye to the ACA and returning to the old system. Repairing the mess will take years. A better approach for Republicans would be to get out ahead of the ruling with a reform bill that addresses the high costs of Obamacare. Return oversight of insurance policies to the states, and allow them to strip away much of the regulations that came with the ACA. A key cost-saving reform would throw out the layers of mandated coverage and allow insurance companies to sell policies tailored to the individual needs of consumers. Also, allowing multi-state exchanges would spur competition and offer consumers more choice. Lowering the cost of Obamacare policies will lessen the need for subsidies, should the court rule them illegal. While it's at it, Congress should attack provisions in Obamacare that discourage full-time hiring, raise costs for small businesses and oppressively tax the medical device industry. These are all measures that enjoy some level of bipartisan support. Republicans and moderate Democrats should work together to craft a bill that would mitigate the impact of a Supreme Court ruling that kills the subsidies. Send it to the president and let him make the choice of either signing it or allowing the nation's insurance industry to collapse."
http://www.detroitnews.com/story/opinion/editorials/2014/12/24/edit-plan-needed-obamacare/20867681/
What went wrong with Nevada's Obamacare exchange?
"…In January 2013, Linda Rolain was experiencing dizzy spells. She became forgetful and began having vivid dreams of a 19-year-old granddaughter who had recently died. Her husband, Robert, picked her up from work one afternoon and took her to the doctor. After imaging tests came the diagnosis: A brain tumor. Her symptoms soon forced her onto temporary disability. In June 2013 — as Xerox was starting to miss key deadlines for exchange system testing — Linda Rolain no longer could work. After her company insurance ran out in July, the family tried to enroll her in Medicaid, but she and Robert had too much income to qualify. So in October 2013, the Rolains visited the new nevadahealthlink.com, along with hundreds of thousands of other Nevadans, to enroll in a private, federally subsidized plan. And like thousands of others, they ran into a thicket of technical glitches and red tape. They picked a plan, made a payment in November for coverage to begin Jan. 1, and waited for a confirmation letter and membership cards. January came. So did February and March. They paid the $136 premiums every month, but no paperwork arrived. The Rolain family's attorney, Matthew Callister, said Linda's coverage was ensnared in a series of administrative problems, including ascribing two separate accounts to her. "The bottom line was a complete failure to do anything correctly, except take her payments," Callister said. Approval for treatment finally came in May, but Linda Rolain's May 15 surgery came too late. She died in hospice June 30. Callister said the surgeon told him Rolain's life — and quality of life — could have "at least been extended" by faster treatment. The Rolains are now part of a lawsuit over botched exchange policies. Callister said 400 to 500 people have joined the lawsuit since April, and 30 to 50 of them experienced delayed medical treatment. He said 8,000 to 10,000 Nevadans might have paid for plans they never received. If his firm, Callister, Immerman &Associates, wins class-action certification in late January, he said he will investigate the request-for-proposal process and payment-posting practices. "I served in the Legislature," said Callister, a Nevada assemblyman and senator in the 1980s and '90s. "I'm aware of how easy it is to have a skilled, well-oiled lobbyist approach you and say, 'This is Xerox, they're a good company, they can build this,' despite whatever the state requirements for bidding were at the time." Meanwhile, the exchange said in early December that its list of problem cases was down to around 700. But the Rolains still have issues with the exchange. Scull said Robert Rolain, who paid premiums from January until his wife's death in June, received an October letter warning that if he didn't catch up on the premiums, Linda would lose her coverage. HARD LESSONS LEARNED The exchange's initial turmoil doesn't have to be a total loss if state officials learn from it, observers said. Investing 5 percent or less of the contract cost in a "project health check" could have identified red flags early, Ashby said. Nor is it a bad idea for public employees who deal with RFPs to learn contract management, he added. For Gilbert, the message is that the exchange "really fell short in two areas." Its technology wasn't "robust" enough, and its customer service wasn't strong enough. "Some of that (service) relates back to the technology issues," he said. "When the boat starts to sink, everybody is trying to figure out what to do. Aside from improvements in our technology, one of the things we have made certain of this year is that we can't be like the proverbial DMV, where you have people wait in line and get to where they think they want to go, only to be told, 'No, you belong over there.' To some degree, that happened last year. So we've spent a lot of time talking about being advocates for consumers, assisting them, and adopting not a bureaucratic mindset but a service mindset." The exchange's first chapter will soon close. Xerox's Silver State Health Insurance Exchange contract ends in March, when the company is to wrap work on 2014 enrollments. That's also when Linda Rolain would have turned 65 and become eligible for Medicare, the guaranteed federal insurance program for seniors. The irony is not lost on her daughter-in-law, Erin Scull. "I blame them all. Not only Xerox, but the state exchange, too," Scull said. "They tried to slam together a full Thanksgiving meal at 1 p.m. on Thanksgiving Day. It's not gonna happen. You can't do that much stuff in that little time. You can't open a website that's not ready."
http://www.reviewjournal.com/news/what-went-wrong-nevada-s-obamacare-exchange
From 'hellish' to health care: The Affordable Care Act in Maine 1 year later
"A little over a year ago, things weren't going very well for the Affordable Care Act. For some Mainers, "hellish" might have been the right word. The website for the federal insurance marketplace kept failing. Phone lines jammed for the popular new health insurance co-op in Lewiston. Overall, it took people longer to sign up for health insurance than it did to fly cross-country, and the process was about as frustrating. And those were the lucky ones. Many very poor Mainers couldn't get insurance, period. All from health care reform that no one completely understood. Since then, a lot has changed. And a lot has stayed the same. More than 40,000 Mainers have gotten insurance through the marketplace, 90 percent of them with a federal subsidy to help pay for it. But the very poorest still don't have insurance. Hospitals, doctors and others in health care are changing the way they do business, focusing more on cost, quality and keeping people healthy. At the same time, hospitals and clinics still are having trouble paying for growing demands on charity care. Insurance sign-ups are quicker, easier, less frustrating (Woo!). But people are still confused (Groan.). That's where we come in. Last year, the Sun Journal and the Bangor Daily News joined forces to bring you ACA 101, a big look at the big law. There were tips. There were resources. There were examples featuring the characters of "Grey's Anatomy." (Because that's just how we roll, yo.) This year we bring you ACA 201, a look at how Maine has fared in the year since health insurance became mandatory for most Americans and a gander at what Mainers can expect in Year Two and beyond… Same old, same old But not everything has changed. Although more than 44,000 people in Maine have signed up for insurance through the marketplace and the number of Mainers covered by individual policies has doubled, it's unclear whether Maine actually has more insured people. And if it does, whether it has a lot more or just a few. That's because the state didn't expand its Medicaid program, MaineCare, to cover people living below the poverty line. Experts say those people — who, if they're living alone, made less than $11,450 this past year — can't get federal health insurance subsidies and probably can't afford to spend $300 a month or so to buy insurance on their own. So they likely weren't added to the insured column. Also, the state tightened MaineCare eligibility in recent years. And in January, it started cutting 22,000 Mainers from the insurance program altogether. Experts say those people probably can't afford to buy insurance on their own either. But Gov. Paul LePage, who strongly supported tightening MaineCare eligibility and not expanding MaineCare, has said the ACA itself may have caused an increase in the uninsured. "Although the employer mandate was delayed until after the election, there have been many stories about adjustments companies are making to avoid costly mandates or penalties. These changes could have affected the 60 percent of Mainers receiving insurance through their employer," LePage spokeswoman Adrienne Bennett said in September. "We also know that more than 10,000 private health insurance plans in Maine were canceled because of Obamacare mandates." Earlier this year, the U.S. Census said Maine was one of only two states to see more uninsured people between 2012 and 2013, before the ACA's insurance mandate kicked in. A Gallup poll, however, found that between 2013 and the first half of 2014, the number of uninsured Mainers dropped, from about 16 percent to about 13 percent. So where does Maine stand now, a year after the ACA's insurance mandate kicked in? Experts say 2014 Census data will be the best way to gauge, but those numbers won't be out until next September. They predict fewer uninsured people, but not the kind of drop other states have seen. They point to a July report from the Washington, D.C.-based Urban Institute that said the uninsured rate has dropped 37.7 percent in states that expanded Medicaid and 9 percent in the states that didn't. Another aspect of health care in Maine that hasn't changed since the ACA: patient debt and hospital charity care for people without insurance. Both continue to climb. "We saw people roll off insurance that were Medicaid (recipients) and not see a big increase in enrollees," said Joe Wood, who deals with finances at St. Mary's Regional Medical Center in Lewiston. "What it's meant to us is a struggle financially this year." For the first 10 months of 2013, St. Mary's spent $18.9 million on charity care and bad debt. For the same period in 2014, it spent about $20.6 million, an increase of $1.7 million, or about 9 percent. It has been a problem at Central Maine Healthcare, too, where bad debt and charity care are up $5 million from 2013 to 2014, a 10 percent increase. At MaineHealth, the state's largest health care organization, 2014 figures aren't available yet. But based on what its hospitals have seen, "We don't anticipate that it's going to go down, I can say that," said Katie Fullam Harris, MaineHealth's senior vice president for government relations. Also unchanged for some Mainers: uncertainty. Will the state expand MaineCare, find some alternative that helps insure very poor people or keep the status quo? How will businesses respond when they're required to offer health insurance — or pay the penalty — starting in 2015? Will the U.S. Supreme Court kill the whole ACA thing next summer by nixing subsidies in states that use the federal marketplace — including Maine? Only time will tell. "People are just waiting for the next shoe to drop," said Patrick Marvin, policy analyst for the Maine Heritage Policy Center."
http://bangordailynews.com/2014/12/28/health/from-hellish-to-health-care-the-affordable-care-act-in-maine-1-year-later/
The not-Obamacare solution — Alabama hospitals back Bentley in finding ways to expand health coverage: Guest opinion [AL Hospital Association]
"Alabama's providers appreciate Governor Robert Bentley's leadership in the development of Regional Care Organizations, which will fundamentally reform the Alabama Medicaid program. As of last week, the conversion of the Medicaid program to community-led managed care organizations is fully underway in each of the five Medicaid regions. This totally revamped program will provide better care to Medicaid patients and give the state fiscal certainty by placing the financial risk at the provider level. The reform is a testament to the fact that in Alabama, we can tackle tough problems and be successful.  With this reform, Alabama now has a chance to develop a unique plan to meet the needs of our citizens by offering health care coverage to an estimated 300,000 uninsured Alabamians – our neighbors, our friends and our family members. The majority of these men and women are employed but don't make enough money to afford health coverage. Hospitals treat these adults every day and strongly encourage any discussions that would lead to increased coverage and a healthier Alabama.  Governor Bentley recently stated he would be open to discussing additional state innovations to build on the successful creation of the Regional Care Organizations. He mentioned exploring options that would ensure personal accountability and that would take advantage of private health care options. This would not be "Obamacare." This would be Alabama's solution to it. As with Arkansas and other states, the federal government has demonstrated a willingness to allow states flexibility in designing their own plans. Republican governors from Indiana, Michigan, and Pennsylvania have already developed state-specific solutions that give more of their citizens access to care while increasing personal responsibility. Currently, individuals without health insurance depend on costly emergency care for their health care needs. An Alabama-driven solution to expanding health coverage would provide access to routine, preventative care, leading to early detection of medical problems and earlier treatment.  The entire state would benefit since access to care improves the health of working families. Healthier families mean better outcomes in schools and a more productive workforce. A more productive workforce means a growing economy and more jobs.  Additional coverage would also help support the health care infrastructure, the hospitals, doctors and other providers who care for all Alabamians. Rural areas would particularly benefit from increased coverage as a large number of their patients often do not have the means to pay for their care and earn too much to qualify for Medicaid. Our hospitals look forward to the new year and the opportunity it provides. It is our hope that in 2015, Governor Bentley and other state leaders will continue to explore options to provide additional coverage, while we all work to make our state Medicaid program the most efficient and effective program in the country."
http://www.al.com/opinion/index.ssf/2014/12/guest_opinion_opinion_from_ala.html
Know the Affordable Care Act lingo
http://bangordailynews.com/2014/12/28/health/know-the-affordable-care-act-lingo/?ref=moreInpolitics
The administration could be missing a major chance to boost Obamacare enrollment
"The Obamacare enrollment period just re-opened, but the Obama administration is already starting to lay down new ground rules for how enrollment will work in the future. Among the ideas: changing when the enrollment period will actually take place. And that could have big implications for how many people will sign up for coverage. The law's first ever enrollment period ran a lengthy six months, from Oct. 1, 2013 to March 31. The second enrollment period now underway will be half as long — it started on Nov. 15 and is scheduled to end Feb. 15. Starting in fall 2015, the Obama administration says enrollment in the law's health insurance marketplaces, or exchanges, will run Oct. 1 through Dec. 15 of each year. What's the point of shifting up the dates? It's all about eliminating possible confusion about when a person's coverage actually starts, according to the proposed rule issued Friday afternoon by HHS. In the future, all health plans purchased in the enrollment window will start on Jan. 1 of the following year, which is a change from how things work now. Under the current enrollment window, if you purchase a plan on Dec. 15, your coverage starts start Jan. 1. But if you purchase a health plan on Dec. 16, you have to wait until Feb. 1 for your coverage to kick in. "This will be less complicated for Exchanges and issuers to implement," HHS wrote about the proposed change. But there are some experts who think that having people sign up for health insurance during the fall is a bad idea in the first place."
http://www.washingtonpost.com/blogs/wonkblog/wp/2014/12/27/the-administration-could-be-missing-a-major-chance-to-boost-obamacare-enrollment/
High noon for federal health records program?
2015 will be a critical year for testing the system.
"Vast spending, frustrating software, angry doctors facing a punch in the wallet — and a hungry new Congress. It could add up to a powerful threat to the Obama administration's $30 billion program to digitize the nation's medical records. Many doctors hate the clunky, time-sucking software they got through the massive subsidy program, and most complain that cumbersome information exchange is frustrating their efforts to coordinate and improve patient care. A quarter-million — half of those eligible for the electronic health records program — will face fines in 2015 for failing to use the systems in the way the government required. State Medicaid officials don't know how many of their doctors are using electronic records, although they have handed out $9 billion of those federal funds to encourage their adoption. Nor do they have much sense of how much the technology is helping low-income patients. All in all, while many believe digital health will eventually bring huge benefits, physicians have seen few of them to date. Now, as the government begins cutting payments to those who have failed to demonstrate "meaningful use" of the electronic health records Washington began subsidizing four years ago, physician groups are fighting mad. And Congress wants to know why an industry with three freshly minted billionaires isn't making better software. 2015 promises to be a critical year for determining whether electronic health records will enable physicians to communicate with each other efficiently to create better care. If they can't get their systems to interact, the program may be seen as largely a waste. Why it has failed – Since 2011, U.S. doctors and hospitals have had to show they were using electronic records to do things like prescribing and ordering tests, getting patients to download information, and to prove they were asking patients questions about things like smoking and blood pressure control. When the subsidy program was announced as part of the federal stimulus, 12 percent of doctors had computerized records. Now, 60 percent of doctors and nearly all hospitals do. That's a major commitment, and no one wants to go back to paper. But it's a two-edged sword. Those who see Medicare patients can earn up to $43,720 in federal payments for demonstrating "meaningful use" of their computers, but eventually they face penalties of as much as 5 percent of their Medicare payments for failing to meet the program's requirements. The first year of penalties starts in January; more than 250,000 doctors will have 1 percent of their Medicare payments docked. Members of Congress who track health IT are convinced the program is on the wrong track, according to House Energy and Commerce Committee staff. They aren't entirely sure how to fix it, but 30 House members, including two Democrats, have co-sponsored a bill that would keep more doctors from being penalized by Medicare. The fines are a bitter pill for doctors, who are spending an average of nearly an extra hour a day typing information into their computers because of the new rules. That means lost time with patients, and less income. Rather than saving physicians and health care money, the program in effect has created a new industry — the medical scribe. About 100,000 of these glorified typists are expected to be working for doctors by 2020. "After five years I can't really do anything I couldn't do before the program started," says Martin O'Hara, a cardiologist who practices in northern Virginia. Computers make everything more legible, O'Hara says, but otherwise the payoff has been slim. At one hospital in the D.C. area, administrators were pulling their hair out over the huge fees charged to transmit data including routine lab and radiology tests. "I talk to EHR vendors all day long and many of them have these criminal-like practices of setting whatever price tag they want because they can," said a medical informatics officer who spoke on condition he not be named. Recently an EHR vendor charged the hospital $50,000 just to pull information from the computers of 20 affiliated physician practices and send it to the Department of Health and Human Services. The hospital had no choice but to pay, because HHS would withhold certain Medicare payments without the data. EHR vendors promise they are working to improve the flow of data between medical offices and hospitals. But these blocked exchanges have attracted the attention of the Federal Trade Commission, and Congress put language in the spending bill President Barack Obama signed Dec. 16 that requires HHS' Office of the National Coordinator for Health IT to investigate why records aren't flowing smoothly — and to decertify software that blocks such transactions. Free data flows were a prime objective of the federal health IT push. The idea was that computers would make it easy for, say, a doctor to learn that his diabetic patient had been hospitalized. He could make sure she went home with the right drugs and a home nurse, so she didn't end up back in an ER a week later after falling during a blood sugar-related bout of dizziness. And if she had other specialists, perhaps affiliated with different hospitals, they could follow her progress and communicate with each other too. The idea is to both help the individual patient have better coordinated care, and to save the health care system money. If the records of 10,000 such diabetics flowed into databases used by researchers, went the thinking, they could more easily figure out the best drugs and treatments and make health care safer, cheaper and more effective…"
http://www.politico.com/story/2014/12/federal-health-records-program-113787.html
3,000 ops cancelled as demand rises (UK)
More than 3,000 operations have been cancelled by the NHS in the first two weeks of this month as an "unprecedented demand" takes its toll.
http://home.bt.com/news/uk-news/3000-ops-cancelled-as-demand-rises-11363951944358
IMMIGRATION:
The immigration strike team
Democrats are already plotting ways to boost Hispanic voter turnout in 2016.
"After a midterm election in which declining Hispanic turnout cost Democrats dearly in close races, causing some leaders to question whether President Barack Obama made a mistake in delaying his immigration order, the party is devising far-reaching plans to reverse the slide in 2016. The efforts, according to party operatives, include a multimillion-dollar fundraising drive to boost Democrats in congressional districts with large Hispanic populations. With the incoming Republican-controlled Congress unlikely to support a comprehensive immigration package, Democrats in the White House and on Capitol Hill are forming a new "Immigration Strike Team" to go on a messaging offensive on the issue. And last month, House Minority Leader Nancy Pelosi made a surprise choice to head the Democratic Congressional Campaign Committee: New Mexico Rep. Ben Ray Luján, a little-known third-term lawmaker who promises to make Hispanic voter engagement a top priority of the campaign arm. The moves follow an election that saw Hispanics — the nation's fastest growing voting bloc, and a group that helped power Obama's reelection — stay home. According to exit polling, Hispanics made up just 8 percent of the 2014 electorate, down from 10 percent in 2012. And of those who did vote, fewer of them supported the president's party. Hispanics broke for Democrats over Republicans by a margin of 28 percent, down from 44 percent in 2012. "You had the perfect storm: a lack of enthusiasm, a lack of movement on immigration reform and a lack of capital investment to turn people out," said Chuck Rocha, a Democratic strategist who specializes in Hispanic voter targeting. "I think everyone is reevaluating what went wrong to make sure it doesn't happen again." Much of the internal Democratic finger-pointing surrounded the question of whether Obama should have signed his executive action on immigration before the midterms rather than after with an eye toward activating Hispanics for the midterms. While House Democrats ensconced in safe blue districts supported a pre-election move, their Senate colleagues, many of whom were locked in tough contests in red states, pressed him not to. Obama's popularity among Hispanics has been on the rise since the executive action: A Wall Street Journal/NBC News/Telemundo survey released last week showed 57 percent of Hispanics approving of the president, up from 47 percent in September, just prior to the midterms. "It was really bad timing for some senators who approached the president and asked him to put off taking executive action on immigration," said California Rep. Tony Cárdenas, the incoming chairman of the Congressional Hispanic Caucus's political action committee. "Talking to Latinos, a lot of them were very bothered, a lot of them were very perplexed and confused." Now Cárdenas is gearing up to play a central role in the Democratic comeback with Hispanics. The Los Angeles-area lawmaker recently sent his Democratic colleagues a memo announcing his intention to raise $2 million, double the amount the caucus spent on behalf of candidates in 2014. Cárdenas also said he wants to elect two or three additional Hispanic Democrats to the House in 2016, and over the next decade to double their number to 50. While Democrats are still sorting through district-by-district data, they believe Hispanic turnout was on a par with previous midterm elections, when the voting pool is typically whiter and less diverse than presidential ones. During a post-election conference call with other House Democrats, just-defeated Nevada Rep. Steven Horsford, who occupies a liberal-friendly district where Hispanics make up nearly 30 percent of the electorate, blamed his loss squarely on lack of turnout in the Las Vegas area, the most Hispanic-heavy part of his district. Democrats, confident that the 2016 presidential contest will bring a more diverse electorate to the polls, are drawing up plans to target Hispanic-oriented districts like Horsford's by painting Republicans as out of touch on issues like immigration. In the next Congress, 75 Republicans will occupy districts where Hispanics make up 10 percent or more of the electorate, up from 68 currently. "I think Republicans have a problem right now with immigration reform," Luján, the newly minted DCCC chair, said in an interview. "Republicans are going further and further to the right instead of trying to find a way to work in the middle to get this done. That's going to hurt GOP chances in the debates, in the presidential campaign, as well as in these House elections.".. Some Republicans are warning their party about the potential peril and urging it to embrace a moderate approach on immigration reform. In Florida, Republican Carlos Curbelo, who in November ousted a Democratic incumbent in a congressional district where Hispanics make up nearly 70 percent of the electorate, has said he supports a comprehensive package that includes a path to citizenship for undocumented immigrants and their children. "I don't want the Republicans to look like the party that refuses to address the nation's challenges," Curbelo said in an interview, adding that he hoped the GOP-controlled House would take up an immigration bill next year. Democrats are laying the groundwork to highlight any GOP recalcitrance on the issue. The Immigration Strike Team, which will include White House officials, congressional leaders and CHC members, is designed to develop a coordinated response to the GOP, something Democrats say they lacked in the run-up to the midterms. The group, which is working together in Washington, D.C., has already begun organizing conference calls, according to an aide to one lawmaker who is involved. At party headquarters on Capitol Hill, meanwhile, Luján, the 42-year-old scion of a prominent New Mexico political family, said he'd begun a detailed internal review to understand why Democrats fell short with Hispanics in 2014. "I think the Latino vote is going to be critically important in 2016," Luján, 42, said in an interview. "I think turnout was one of the things I was most concerned about and that was one of the challenges we had this cycle … We still need to understand all of those dynamics, down to the precinct level."
http://www.politico.com/story/2014/12/democrats-immigration-elections-113818.html
GOP lawmakers preparing changes to immigration system
"Interest in reforming the immigration law remains high as Republican lawmakers prepare bills that would make changes to the current system. President Obama received harsh criticism after proposing an executive action steering clear from congressional approval to halt deportation for nearly four million immigrants. However, Republicans remain up to the task to enact their own proposals into the bill. GOP lawmakers want to tighten security on the Southwest border, but are still noncommittal when it comes to backing any of the new proposed immigration legislation. It is also unclear if Congress would insist a bill to include a reversal of the illegal immigrant action. Democratic lawmakers insist that Congress pass a bill to fix a wide variety of immigration problems. "We need a practical plan that strengthens our borders, addresses the systemic problems with our legal immigration policies and provides a tough, fair process for those who want to earn the opportunity for citizenship," said a recent letter to congressional leaders from Democratic Sens. Joe Donnelly of Indiana and Heidi Heitkamp of North Dakota. Congress hopes to pass a bill for border-security. Homeland Security Committee, on the Senate side, hopes to have a framework for the bill ready by January. "We want to set our own agenda on this," said Rep. Michael McCaul (R., Texas), chairman of the House committee. House leaders have asked him to have a border bill ready for action by late January or February, committee aides said. Other bills being discussed are a temporary worker program that would allow nearly 350,000 foreigners to help out in low-skilled jobs. Another bill would prevent undocumented immigrants from winning legal status through normal channels repealing the "three-and-10-year bars."
http://www.foxnews.com/politics/2014/12/27/gop-lawmakers-preparing-change-to-immigration-system/
US Chamber of Commerce to push immigration reform, tax breaks in Congress
"The U.S. Chamber of Commerce flexed its muscle in the midterm election, winning 14 of 15 Republican primaries in which it was involved and helping the GOP recapture the Senate. Now it wants the Republican majority in Congress to get to work. Chamber Chief Executive Tom Donohue said in an interview that the GOP has two years to enact "a vigorous program aimed at meeting the needs of the American people" or risk losing their majority. The Chamber wants Congress to act on business priorities such as an immigration overhaul, transportation funding, tax breaks and trade agreements. Mr. Donohue warned lawmakers to move beyond intraparty skirmishes and partisan bickering that paralyzed the last Congress, hinting that his group might look to oust lawmakers who try to derail the legislative process. The Chamber played a central role in the midterm campaigns, spending more than $70 million, according to an official. After backing a number of losing candidates in 2012, the goal for the group—and the Republican party—in 2014 was to nominate candidates with the best prospects of winning a general election, and an aptitude to govern once they arrived in Washington. "We had candidates who were fundamentally more interested in turning over the apple cart than they were in governing," Mr. Donohue said of the congressional elections in 2010 and 2012. Of 268 candidates the Chamber endorsed in the 2014 election, 249 won, including 22 in the 30 most contested races in which the group was involved. In the eyes of Mr. Donohue and other Chamber officials, the results sent a clear message: "People want Congress and the Senate to govern," Mr. Donohue said. "They want them to be competent."
http://www.foxnews.com/politics/2014/12/27/us-chamber-commerce-to-push-immigration-reform-tax-breaks-in-congress/
U.S. Chamber of Commerce Pushes Priorities in Congress
Immigration, Tax Breaks Are Among Items on Business Group's Agenda
http://www.wsj.com/articles/u-s-chamber-of-commerce-pushes-priorities-in-congress-1419631349
US CHAMBER OF COMMERCE THREATENS GOP ON IMMIGRATION, SPENDING
http://www.breitbart.com/big-government/2014/12/27/us-chamber-of-commerce-threatens-gop-on-immigration-spending/
US CHAMBER OF COMMERCE THREATENS GOP ON IMMIGRATION, SPENDING
http://www.breitbart.com/big-government/2014/12/27/us-chamber-of-commerce-threatens-gop-on-immigration-spending/
Graham: 2016 hinges on immigration
"If Republicans don't wield their congressional majority next year to pass immigration reform legislation, a GOP takeover of the White House in 2016 will be "difficult, if not impossible," Sen. Lindsey Graham of South Carolina said during a CNN interview released on Sunday. Graham, a Republican who has long-favored comprehensive immigration reform, said he believes the GOP has hurt itself with Hispanic voters due to its resistance to reforming the current system. And without a major change, Democrats will get another four years in the Oval Office, Graham told CNN's Dana Bash on "State of the Union." "If we don't at least make a down payment on solving the problem and rationally dealing with the 11 million [illegal immigrants believed to be in the U.S.], if we become the party of self-deportation in 2015 and 2016, then the chance of winning the White House I think is almost non-existent," he said. But Graham, who is mulling a 2016 presidential run, slammed President Barack Obama's executive action last month to safeguard as many as 5 million undocumented immigrants. He accused the President of "acting in a rogue fashion" for "political reasons." Republicans, though, need to "do more than just fight the executive order," he added. Graham supports giving a pathway to citizenship to the so-called DREAMers — undocumented immigrants who crossed into the U.S. illegally as children and have lived in the U.S. since. And in 2014, Graham showed the political viability of his position by successfully beating back a tough primary challenge in his conservative state by reaffirming — rather than running away from — his stance on immigration. "If the Republican Party cannot muster the political courage to deal with the DREAM Act children in a fair and balanced way after we secure our border, that says a a lot about the Republican Party's future regarding the Hispanic community," Graham said. "I don't believe most Americans would fault the Republican Party if we allowed children who have been here since they're babies to assimilate into society with a pathway to citizenship after we secure our borders." Graham was one of the most ardent supporters of a bipartisan immigration bill he helped negotiate in 2013 that passed the Senate but did not get a vote in the House. The bill would have bolstered border security and created a path to citizenship for millions — many of whom are now getting temporary relief under Obama's executive action."
http://www.cnn.com/2014/12/28/politics/lindsey-graham-2016-immigration/
Sen. Graham: If GOP Won't Work on Immigration White House Will Stay Democratic
http://jpupdates.com/2014/12/28/sen-graham-gop-wont-work-immigration-white-house-will-stay-democratic/
Graham: GOP must tackle immigration to win White House
http://thehill.com/blogs/ballot-box/228146-graham-gop-must-tackle-immigration-to-win-white-house
If The US Doesn't Fix This Problem Right Now, 'It Could Be Seriously F—ed,' Top Tech Investor Warns
"Y Combinator co-founder and Dropbox investor Paul Graham estimates that 95% of the world's top engineers live outside the United States. But immigration laws are strict, even for brilliant engineers who start companies and create a lot of job opportunities in America. A lot of founders and top engineers are either not allowed into the country or they're turned away after creating businesses for Visa reasons. Graham cautions that if politicians don't majorly reform immigration laws, and fast, the United States could be, well, "f—ed." Graham spoke with one founder who leads an engineering team of 70 people. This person said he'd hire 30 top engineers tomorrow if he could find them. But he can't, because talent is scarce, and it certainly isn't rampant in the United States. A few startups are trying to solve this problem and connect tech companies to tech talent abroad. Power to Fly, for example, was created by a technical executive Milena Berry and a serial startup executive Katherine Zaleski to vet talent overseas and place engineers with U.S. companies in need of their services. Matt Shampine is the co-founder of WeWork Labs, a company that incubates hundreds of startups around the world; WeWork just raised money at a valuation that exceeds $1 billion. Shampine says a number of founders in his startup work spaces are having visa issues, including Atulya Pandey, the founder of a venture-backed startup Pagevamp. Pagevamp is a quick way to publish a website that's backed by First Round Capital. Right now, top programmers would like to come to (or continue living in) the United States, Graham notes. But if the U.S. makes it too difficult for them and another country makes it easier, all the top tech talent might migrate there instead. If that happens, the United States could fall from being a technology super power. Graham also warns that not fixing immigration laws could become "the defining mistake this generation of American politicians later become famous for." From Graham's blog: The more of the world's great programmers are here, the more the rest will want to come here. And if we don't, the US could be seriously f—ed. I realize that's strong language, but the people dithering about this don't seem to realize the power of the forces at work here. Technology gives the best programmers huge leverage. The world market in programmers seems to be becoming dramatically more liquid. And since good people like good colleagues, that means the best programmers could collect in just a few hubs. Maybe mostly in one hub. What if most of the great programmers collected in one hub, and it wasn't here?…We have the potential to ensure that the US remains a technology superpower just by letting in a few thousand great programmers a year."
http://www.businessinsider.com/paul-graham-on-startups-and-immigration-reform-2014-12
Farmers brace for labor shortage under new policy
"Farmers already scrambling to find workers in California – the nation's leading grower of fruits, vegetables and nuts – fear an even greater labor shortage under President Barack Obama's executive action to block some 5 million people from deportation. Thousands of the state's farmworkers, who make up a significant portion of those who will benefit, may choose to leave the uncertainty of their seasonal jobs for steady, year-around work building homes, cooking in restaurants and cleaning hotel rooms. "This action isn't going to bring new workers to agriculture," said Jason Resnick, vice president and general counsel of the powerful trade association Western Growers. "It's possible that because of this action, agriculture will lose workers without any mechanism to bring in new workers." Although details of the president's immigration policy have yet to be worked out, Resnick said the agricultural workforce has been declining for a decade. Today, the association estimates there is a 15 to 20 percent shortage of farmworkers, which is driving the industry to call for substantial immigration reform from Congress, such as a sound guest worker program. "Hopefully there will be the opportunity for comprehensive immigration reform," said Karen Ross, secretary of the California Department of Food and Agriculture. "That's the right thing to do for this country." California's 330,000 farmworkers account for the largest share of the 2.1 million nationwide, according to the U.S. Bureau of Labor Statistics. Texas comes in a distant second with less than half of California's farmworkers. Once Obama's executive action starts going into effect next year, it will protect the parents of legal U.S. residents from deportation and expand a 2012 program that shields from deportation people brought into the U.S. illegally as children. Manuel Cunha, president of the Fresno-based Nisei Farmers League, estimates that 85 percent of California's agricultural workers are using false documents to obtain work. Cunha, who has advised the Obama administration on immigration policy, figures that 50,000 of the state's farmworkers who may benefit from the president's executive action could leave the fields and packing houses in California's $46.4 billion agricultural industry. "How do I replace that?" he said. "I think we're going to have a problem." Many farmworkers are paid above minimum wage, earning more hourly than they will in other industries, but he said that workers that leave will gain year-around jobs and regular paychecks, rather than seasonal employment. While farmers may face a setback, Obama's order is good for workers, who support families and fear that any day they may be pulled over driving to work and deported, said Armando Elenes, national vice president of the United Farm Workers. With proper documentation, workers will feel empowered and be more valuable, Elenes said. Confronted with abuse at work – such as being paid less than minimum wage or denied overtime – workers will be able to challenge their employer or leave, he said. In addition, their newfound mobility will create competition for farmworkers and potentially increase wages, Elenes said, adding, "It's going to open up a whole new world for workers. A lot of times, if you're undocumented, you feel like you're stuck." Ed Kissam, an immigration researcher at the immigrant advocacy group, WKF Giving Fund, said he doubts a significant number of farmworkers will leave the industry. Farmworkers often lack the language, education and technical skills to move up the employment ladder, he said. "Surely some will," Kissam said. "It's not going to be a mass exodus." Edward Taylor, a researcher at the University of California, Davis, said a shortage of farmworkers could be exacerbated by a dwindling flow of workers from Mexico, the largest supplier of labor to the United States. Taylor said the lower birthrates, more industrial jobs and better schools in rural Mexico are cutting into the supply of farmworkers."
http://www.newson6.com/story/27717112/farmers-brace-for-labor-shortage-under-new-policy
Obama's executive action on immigration forcing farmers to brace for labor shortages
http://www.cleveland.com/nation/index.ssf/2014/12/obamas_executive_action_on_imm.html
Farmers fear even greater labor shortage under new Obama policy
http://www.foxnews.com/politics/2014/12/28/farmers-fear-even-greater-labor-shortage-under-new-obama-policy/
The Texas Tribune: Church Volunteers Say Immigrant Surge Will Continue
"…But after a brief lull, the surge of undocumented families passing through a temporary shelter set up by Catholic Charities of the Rio Grande Valley seems to be rising again. The spotlight may have turned away, but if the sense of crisis is gone, the people have not stopped coming. "The numbers increased a lot this past month, almost to 100 every day [last week]," said Sister Norma Pimentel, executive director of Catholic Charities of the Rio Grande Valley. "We have seen some that have already been caught and tried again. They have hope that they have a chance at a better life here." After Christmas, she said, the charity will begin searching for a facility to turn what began as a temporary shelter into a permanent offering. Pimentel oversees the volunteer effort providing short-term shelter to some of the thousands of women and children who have trekked to Texas from Central America. About 52,300 families surrendered to the U.S. Border Patrol in the Rio Grande Valley during the 2014 fiscal year, an increase of more than 500 percent over 2013. About 50,000 unaccompanied children were caught or surrendered to border agents in the Valley in fiscal year 2014. The number of unaccompanied minors apprehended, or who have surrendered, has gone down from about 5,460 in October and November of 2013 to about 3,220 during the same months this year. But the number of parents with one or more minor children has stayed about the same: 3,430 in October and November of last year compared with 3,360 this year. "It doesn't look like it's going to end any time soon," Pimentel said. "[The Border Patrol] considered the fact that we're here and we're prepared to receive them." With so many arrivals, the Border Patrol releases most families to the church shelter with orders for them to appear before an immigration judge in whatever city they reach. Some stay in Texas. Others head for New York, Miami, Boston or Chicago, among other cities. Some of the migrants now show up at the shelter with ankle bracelets so officials can track their movements. Nina Pruneda, a spokeswoman with Immigration and Customs Enforcement, said the agency's first priority is to make sure dangerous criminals aren't released. Beyond that, she said in an email, the agency decides where to send families and children on a case-by-case basis."
http://www.elpasotimes.com/latestnews/ci_27217511/texas-tribune-church-volunteers-say-immigrant-surge-will
Ending Executive Amnesty
Let's strike a blow for states' rights.
"…In 1798, Congress passed the Alien and Sedition Acts, which were signed into law by President John Adams. The A&S Acts comprised four bills that increased the federal government's power to shut up dissenters; most noxious was a provision that permitted the prosecution of anyone who said anything about the government that the government considered "seditious." Fourteen of the dominant Federalist party's political enemies were arrested and imprisoned. John Adams has — to date — been our only Federalist president. Prior to the presidential election of 1804, votes were cast only for president; each elector in the Electoral College cast two presidential votes, and whoever came in second became the vice president. In 1798, Federalist John Adams's VP was Democratic-Republican Thomas Jefferson — and Thomas Jefferson hated the Alien and Sedition Acts. So did future president James Madison.
Like all VPs, Vice President Jefferson had approximately no power. And James Madison wasn't even vice president. So, like all great dissenters, they grabbed their pens and — anonymously — wrote the Kentucky and Virginia resolutions. The K&V resolutions laid out what would come to be known as the nullification doctrine. The nullification doctrine posits that, as the federal government is the product of the Constitution, and the Constitution is a compact of the states, it's the states that have the final say on any law's constitutionality. If a state determines that a law exceeds the terms of the compact to which it agreed, it has the right to nullify that law within its own borders. Jefferson and Madison's idea was for states to declare the Alien and Sedition Acts null and void. Instead of joining a lawsuit against the executive amnesty, those 25 states could simply deem the executive amnesty null and void, and refuse to recognize illegal aliens' work permits or issue them driver's licenses. Why, you wonder, would that be better than filing a lawsuit? In a certain sense, it wouldn't — because winning that suit would strike down Mr. Obama's order in all 50 states. Which is not an unlikely outcome, given the order's extremely shaky legal footing. However — The judiciary has consistently ruled against the nullification doctrine, asserting its unique, judicial right to declare laws unconstitutional. But this executive order isn't a law. And given its extremely shaky legal footing, it isn't difficult to imagine a federal bench recognizing the states' right to disregard federal orders that don't clearly have the force of law. And that would be a tremendous — tremendous — blow against the executive's assumption of legislative powers. But in the shorter, directer term: It would force the Obama administration to go on offense, suing the states to enforce a law that isn't a law. And I don't think that case can be made. Power to the states; power to the people. Huzzah. Write your governor; call your attorney general."
http://www.nationalreview.com/article/395388/ending-executive-amnesty-josh-gelernter
SPENDING/BUDGET/ECONOMY:
U.S. agencies ignore thousands of suggestions to cut waste, stop fraud
"For one federal agency, 2014 is likely to end the same way the 16 preceding years did: with a 1998 memo from government auditors that identified fraud in the food stamp program — and how the government can stop it — tucked away in a stack of papers, ignored. Thousands of official recommendations identifying definitive steps to improve government operations — 8,899 of them, to be exact — generated by the nonpartisan auditors at the Government Accountability Office have been ignored by hundreds of agencies, a Washington Examiner analysis of GAO recommendations found. Half of those recommendations have languished for years. This towering stack of "open recommendations" illustrates that identifying waste, fraud and abuse in the federal government — and how to stop it — is only the beginning of the battle. It can take much longer, it turns out, to get agencies to do anything about it. The government has sat on a total of 500 homeland security recommendations, including a 1996 report that called for "immediate action" on "aviation security," warning that domestic airliners would become targets of terrorism without better passenger screening. "We face an urgent national problem that needs to be addressed at the highest levels of government now," the GAO wrote. But the Federal Aviation Administration failed to respond. "When we confirm what actions the agency has taken in response to this recommendation, we will provide updated information," the GAO's status on the report states… Across government, unaddressed recommendations date back as far as 1982. Fifty-three were identified in the 1980s, 300 in the 1990s, and 682 in the 2000s. There are 3,705 open recommendations dated between 2010 and 2012. The recommendations contain concrete steps to fix some of the federal government's most broken sectors, such as information technology, which logged a total 637 proposed reforms. More than 500 open recommendations deal with financial management, and 1,000 deal with national defense, including ways to rein in the Pentagon's unwieldy accounting systems. More than 200 agencies have open recommendations from 1,700 GAO reports, many of which are hundreds of pages long. Following the Departments of Defense and Homeland Security is the Department of Veterans Affairs, whose myriad flaws and institutional resistance to address internal problems were in the spotlight for much of 2014. The VA has doled out five-figure bonuses annually to high-ranking bureaucrats whose performance is objectively abysmal, and the agency fired only one person since news reports revealed that veterans died awaiting care while bureaucrats falsified wait-list statistics. But before the VA's inspector general, Congress and media focused the nation's attention on flaws in the department's healthcare program, there was the GAO. The VA declined to take action on 63 GAO recommendations from 2000 to 2010. In a 2012 report, years before the issue gained national attention, the GAO wrote: "To ensure reliable measurement of veterans' wait times for medical appointments, the Secretary of VA should direct the Under Secretary for Health to take actions to improve the reliability of wait time measures." That recommendation, along with others dating back to 2004, is still open, according to GAO data. Close behind the VA in the number of open recommendations are the Departments of Agriculture and Health and Human Services, which administer the largest federal anti-poverty programs. A 1998 four-state study found 20,000 people were receiving food stamps from multiple states by using false addresses — fraud made possible because USDA had no national system to monitor who was registered in the program. Some recommendations relate to improving government services, while others show agencies how to recover money owed to the government or how to cut back on wasteful spending. The IRS has 266 open recommendations dating back to 1991, including some illustrating ways to stop large-scale tax fraud. The GAO's oldest open recommendation, from 1982, noted that the Air Force is paying too much overtime because supervisors aren't able to monitor their employees' hours effectively. If a business owner were approached by a third party with access to the business' internal records and learned that he could recover millions of dollars in missing revenue, he would likely be grateful for the tip, said Pete Sepp, president of the National Taxpayers Union. But many federal agencies "treat it as an annoyance," Sepp said. "Leaving wasted money on the table year after year is a sign of pure disrespect for the people who pay government's bills." Agencies that were indifferent to constructive criticism from the GAO were also reluctant to defend their records to the media. The departments of Veterans Affairs, Transportation, Energy and Agriculture all declined to respond to questions from the Examiner about why they haven't acted on so many GAO recommendations."
http://www.washingtonexaminer.com/u.s.-agencies-ignore-thousands-of-suggestions-to-cut-waste-stop-fraud/article/2557912
Minimum wage fights turns to states, cities
"The movement to raise the minimum wage had a great year, winning increases in 15 states. Voters in five states — Alaska, Arkansas, Illinois, Nebraska and South Dakota — approved raising their minimum higher than the federal floor of $7.25 an hour through ballot measures, while lawmakers in Connecticut, Delaware, Hawaii, Maryland, Massachusetts, Michigan, Minnesota, Rhode Island, Vermont and West Virginia voted to raise theirs. That's not counting raises approved in previous years that are still being phased in. Overall, 21 states are set to raise their minimum wages next year. When all is said and done, 26 states will have rates higher than the federal minimum in 2015. Yet for all that success, few expect it to prompt the federal government to raise its rate. Instead, activists on both sides say the momentum will remain confined to the state and local level since Congress will be in control of the Republican Party. "I think what you'll see [in 2015] is additional efforts to hike the minimum wage at the state level across the country," said Neil Sroka, spokesman for the activist group Democracy for America, founded by former Vermont Gov. Howard Dean. "The fact that we won minimum wage increases in Arkansas and South Dakota means that this is incredibly fertile terrain." The main effort will be to push grassroots organizers to use their states' ballot initiative process or to press state lawmakers to raise the minimum. Conservative groups agree state and local governments are where the action will be. "I think that advocates for a higher minimum wage will take November's ballot initiative victories to heart and try to replicate that across the country," said Cara Sullivan, a spokeswoman for the American Legislative Exchange Council. Jeanne Mejeur, legislative policy analyst for the nonpartisan National Conference of State Legislatures, said state and local efforts to raise the minimum wage tend to come in waves when the federal level has been stagnant for years. "I expect that we will not see the level of introductions we saw this year but probably 20-30 states will look at the issue," Mejeur said."
http://www.washingtonexaminer.com/minimum-wage-fights-turns-to-states-cities/article/2557848
China Steps In as World's New Bank
"Thanks to China, Christine Lagarde of the International Monetary Fund, Jim Yong Kim of the World Bank and Takehiko Nakao of the Asian Development Bank may no longer have much meaningful work to do. Beijing's move to bail out Russia, on top of its recent aid for Venezuela and Argentina, signals the death of the post-war Bretton Woods world. It's also marks the beginning of the end for America's linchpin role in the global economy and Japan's influence in Asia. What is China's new Asian Infrastructure Investment Bank if not an ADB killer? If Japan, ADB's main benefactor, won't share the presidency with Asian peers, Beijing will just use its deep pockets to overpower it. Lagarde's and Kim's shops also are looking at a future in which crisis-wracked governments call Beijing before Washington.  China stepping up its role as lender of last resort upends an economic development game that's been decades in the making. The IMF, World Bank and ADB are bloated, change-adverse institutions.  When Ukraine received a $17 billion IMF-led bailout this year it was about shoring up a geopolitically important economy, not geopolitical blackmail. Chinese President Xi Jinping's government doesn't care about upgrading economies, the health of tax regimes or central bank reserves. It cares about loyalty. The quid pro quo: For our generous assistance we expect your full support on everything from Taiwan to territorial disputes to deadening the West's pesky focus on human rights. This may sound hyperbolic; Russia, Argentina and Venezuela are already at odds with the U.S. and its allies. But what about Europe? In 2011 and 2012, it looked to Beijing to save euro bond markets through massive purchases. Expect more of this dynamic in 2015 should fresh turmoil hit the euro zone, at which time Beijing will expect European leaders to pull their diplomatic punches. What happens if the Federal Reserve's tapering slams economies from India to Indonesia and governments look to China for help? Why would Cambodia, Laos or Vietnam bother with the IMF's conditions when China writes big checks with few strings attached? Beijing's $24 billion currency swap program to help Russia is a sign of things to come. Russia, it's often said, is too nuclear to fail. As Moscow weathers the worst crisis since the 1998 default, it's tempting to view China as a good global citizen. But Beijing is just enabling President Vladimir Putin, who's now under zero pressure to diversify his economy away from oil. The same goes for China's $2.3 billion currency swap with Argentina and its $4 billion loan to Venezuela. In the Chinese century, bad behavior has its rewards. If ever there were a time for President Barack Obama to accelerate his "pivot" to Asia it's now. There's plenty to worry about as China tosses money at rogue governments like Sudan and Zimbabwe. But there's also lots at stake for Asia's budding democracies. The so-called Washington consensus on economic policies isn't perfect, but is Beijing's model of autocratic state capitalism with scant press freedom really a better option? With China becoming Asia's sugar daddy, the temptation in, say, Myanmar might be to avoid the difficult process of creating credible institutions to oversee the economy."
http://www.bloombergview.com/articles/2014-12-25/china-steps-in-as-worlds-new-bank
'It's Gonna Be a Bloodbath': Expert Reveals the Economic Defects Under the Government's Numbers
"On Tuesday, the Commerce Department released a fantastic estimate: In the third quarter of 2014, U.S. GDP grew at a rate of 5 percent, the fastest it's grown since 2003. But things might not be all they're cracked up to be. "Overall the economy is quite weak," Peter Schiff, CEO and chief global strategist at Euro Pacific Capital Inc., told TheBlaze this week. The fact that the Federal Reserve has kept interest rates near zero, where they've been since the onset of the recession in 2007-08, speaks volumes about what the nation's financial leadership really thinks about the economy's strength, Schiff said. "If this economy really is so strong, why haven't they raised rates?" Schiff questioned. "Why do they have to be patient? What are they afraid of?" He said that the third quarter GDP figures, "however the stats are doctored up," belie the true fragility of the U.S. economy — and its dependence on the Federal Reserve's largesse. Quantitative easing has artificially stimulated the economy for the past four years, and $3 trillion later the bond-buying program was ended with inconclusive results. "Next year might be a recession without [more quantitative easing]," Schiff said. It's a recession that needs to happen, in Schiff's view. "Let the recession happen, raise rates," was his prescription. "It's gonna be a bloodbath but it's got to happen." Easy monetary policies aren't a permanent fix, Schiff said, but merely "delay the Day of Reckoning" — meaning that day "will just be worse when it comes." Schiff pointed to a slew of economic indicators that demonstrate relative weakness in the economy: durable goods orders slacking off, a weak purchasing managers index and a weak holiday shopping season (though last-minute shopping may have helped boost retailers' bottom line). "The average consumer has way too much debt and household net worth has declined," Schiff said. "Real wages are lower today than they were five years ago. I think people are overestimating the shape of the consumer and his ability to spend." Schiff also pointed to less-noticed indicators, like "the 5 percent decline in movie box office sales" to back up his point: "It's all a bubble masquerading as a recovery."
http://www.theblaze.com/stories/2014/12/27/its-gonna-be-a-bloodbath-expert-says-the-economy-is-actually-still-weak-and-that-a-day-of-reckoning-needs-to-happen/
AP-GfK Poll: 5 things to know about the economy
"Few issues in a presidential campaign come close to being as meaningful as the economy. The latest Associated Press-GfK poll offers a look at how the public feels about this issue, which touches nearly every aspect of American life. As the 2016 candidates get set to kick off their campaigns, here are five things to know about public opinion on the economy. THE ECONOMY ISN'T A MONOLITH – The economy, writ large, has been America's top policy priority for the entirety of Barack Obama's presidency, despite the slowly building recovery and the recent skyrocketing stock market. But focusing on this overall concern masks a distinction that matters to many Americans. Though negative perceptions of the economy overall are down compared with four years ago (57 percent describe it as "poor" compared with 83 percent who did in November 2010), Americans' ratings of their own finances are actually a bit worse than they were back then (38 percent describe their household's finances as poor, up from 30 percent in 2010). Young Americans, under age 30, have an exceptionally negative take on their finances, with nearly half describing them as poor. Along the same lines, while a majority of Americans say the stock market and big businesses have mostly recovered from the Great Recession, just 16 percent think small businesses have, 27 percent say the job market where they live is mostly recovered and only 34 percent say their family is largely back to normal… EXPECTATIONS ARE SOMEWHAT BETTER – The poll finds an uptick in Americans' hopes for their own finances and the nation's finances in the coming year. In the new poll, 34 percent say they expect their household's financial situation to improve over the next 12 months, better than the 27 percent saying so in October. And 38 percent think the overall economic situation in the country will improve in the coming year, up from 31 percent in October. On both measures, the share saying things would worsen dropped significantly. Still, 48 percent see stagnation ahead for themselves and 42 percent see sluggishness for the economy more broadly."
http://www.washingtonpost.com/business/ap-gfk-poll-5-things-to-know-about-the-economy/2014/12/27/02f60588-8dce-11e4-ace9-47de1af4c3eb_story.html
The Big Economic Unknowns of 2015, From Unemployment to Oil
http://www.nytimes.com/2014/12/28/upshot/the-big-economic-unknowns-of-2015-from-unemployment-to-oil.html?partner=rss&emc=rss&abt=0002&abg=0
The Economy in 2015: What's in Store?
http://www.nationalreview.com/corner/395423/economy-2015-whats-store-michael-r-strain
Clinton economic approach under scrutiny
http://townhall.com/news/politics-elections/2014/12/27/clinton-economic-approach-under-scrutiny-n1936152
COMMON CORE:
JEB BUSH 'OWNS' COMMON CORE
"Writing at The Washington Post, Will explains clearly how Bush's support of the Common Core is at extreme odds with what it means to be conservative. "It is not about the content of the standards, which would be objectionable even if written by Aristotle and refined by Shakespeare," he asserts. "Rather, the point is that, unless stopped now, the federal government will not stop short of finding in Common Core a pretext for becoming a national school board." "Bush says 'standards are different than curriculum' and: 'I would be concerned if we had a national curriculum influenced by the federal government. My God, I'd break out in a rash,'" Will continues. "But standards will shape what is tested, and textbooks will be 'aligned' with the tests." By way of example, Will cites the federal government's use of Title IX as a means to take over the area of sexual assault accusations at colleges and universities. Title IX states no person "shall, on the basis of sex, be excluded from participation in, be denied the benefits of, or be subjected to discrimination under any education program or activity receiving federal financial assistance." "Title IX's 31 words beget hundreds of pages of minute stipulations and mandates," he observes, pointing out the rape charge "epidemic" that has now become even ludicrous. Will writes that "if Bush does not see the pertinence of this episode to Common Core, which is the thin end of a potentially enormous federal wedge, he should not be put in charge of the executive branch." If he desired, Bush could easily find similar examples of federal intrusions in education – usually tied to federal funding – such as the invasion of the LGBT agenda in public schools, sex education à la Planned Parenthood, and the enormously unpopular and wasteful school meals program, courtesy of First Lady Michelle Obama. Yet, despite what David Kirp, public policy professor at University of California, Berkeley, aptly calls a "buzz saw of opposition because of his embrace of the Common Core," Bush appears intent on advancing the cause of the standards as he also condescends to the conservatives he seems to believe are a negligible portion of the base of the Republican Party. At this point, however, it is too late for Bush to separate himself from the Common Core standards. He owns them."
http://www.breitbart.com/big-government/2014/12/27/jeb-bush-owns-common-core/
Common Core will be defining issue for GOP presidential contenders in 2015
http://www.washingtonexaminer.com/common-core-will-be-defining-issue-for-gop-presidential-contenders-in-2015/article/2557928
MISC.:
'Liberated' Obama builds momentum
"President Obama is responding to a drubbing in the midterm elections with action. So far, it's paying off. Obama's poll numbers — which had previously slid into the low 40's — are up, and the president has enjoyed a streak of good headlines. Those factors, coupled with a rising economy, are making the White House optimistic about his final two years in office. White House allies say the president feels an increased sense of liberation with the elections over. They predict that he will continue to be proactive in the face of the Republican Congress that will take power early next year. After a mostly lackluster 2014, Obama was able to score a series of wins in the last six weeks by going on the offensive with a string of executive actions, a hitherto-secret plan to normalize relations with Cuba and a satisfying compromise on the omnibus. "He doesn't feel constrained anymore," said Steve Elmendorf, the prominent Democratic lobbyist and veteran of Capitol Hill. "I think he felt constrained before the election, a little too constrained, to protect vulnerable senators. Now he has a little more breathing room." A former senior administration official said that a more confident Obama has emerged since the midterm dustup: the one who hates to lose. While political pundits and others in the Beltway have been portraying him as a lame duck, Obama has fought back against that notion, the official said. "The most remarkable trait of Barack Obama is that he's always had a confidence about him regardless of political wins or what pundits are saying," the former official said. "Throughout his presidency, even in the lowest moments when everyone was piling on, he's always had this sense that ultimately he's going to be vindicated and I think these events certainly helped." Obama's winning streak was extended on Tuesday when new data from the Commerce Department showed that the economy grew at a 5 percent rate from July to September, the fastest pace in 11 years. The news will surely add to Obama's swagger on the economy. White House aide say he'll continue to tout the recovery – and remind people of just how dire the situation was when he first took office — as part of an effort to define his legacy. But as the president continues to play in the "fourth quarter," as he put it at his year-end press conference last week, even some of his most loyal allies are wondering how can he keep the momentum going.
http://thehill.com/homenews/administration/228017-liberated-obama-builds-momentum
Yes-We-Can president faces twilight of maybes
http://news.yahoo.com/yes-president-faces-twilight-maybes-144801865–politics.html
Obama's Executive Memoranda Highlights Constitutional Crisis
http://www.commentarymagazine.com/2014/12/26/obamas-executive-memoranda-highlights-constitutional-crisis-orders-immigration/
Obama's 'pen and phone' barrage
"It's been the year of the "pen and phone" for President Obama. Obama in January declared his intent to use executive power to enact policy changes without Congress, and he has lived up to his promise, making aggressive moves on climate change, immigration, land protections and the minimum wage… The pace has only picked up since the midterm elections, with big announcements on immigration, climate change and foreign policy with Cuba. "He's pushing every executive power to the limit," said Robert Cresanti, executive vice president of government relations at the International Franchise Association. Here's a look at how Obama used his power in 2014, and where he might be headed.
— Immigration – Obama after the midterm elections issued an order protecting about 4.5 million illegal immigrants from deportation. Obama directed federal agencies not to deport the parents of immigrants who are living legally in the U.S. He also expanded the scope of young immigrants who qualify for such protections.  The move enraged Republicans, who accused the president of going around Congress to act alone on immigration.  And Republicans have promised to take action to curb the president. But it's unclear if there's much they can do. Even a government shutdown would leave most federal employees involved with processing the new immigrant cases at their desks. That could leave the decision on what happens to immigrants newly granted legal status to Obama's successor. Which means immigration could be a major issue in 2016.
— Minimum wage – President Obama signed an executive order in February effectively raising the minimum wage for employees at government contractors. Federal contractors are now required to pay their employees no less than $10.10 an hour or risk losing business with the government. With Congress not willing to raise the federal minimum wage for all workers up from the current rate of $7.25 an hour, Obama acted alone to lift thousands of employees of government contractors out of poverty. However, the president's authority only extends to federal contractors, because he can dictate the terms of their contracts with the government. Obama cannot raise the federal minimum wage for all private sector workers without congressional action, and with Republicans in control of the House and Senate, that seems unlikely.
— Gay rights – Obama this summer ordered new workplace protections for lesbian, gay, bisexual, and transgender employees of federal contracts. The Labor Department carried out the executive order earlier this month with new rules prohibiting federal contractors from discriminating against LGBT employees because of their sexual orientation or gender identity.  Federal contractors that do not comply with the new workplace protections for LGBT employees risk losing business with the government. Gay rights advocates had long called for such workplace protections, but without congressional action Obama's authority only extends as far as federal contractors. Congress would need to act to provide workplace protections for the majority of private sector LGBT employees.
— Police militarization – In the wake of the police killings of two unarmed black men, Obama this month acted unilaterally to reform law enforcement practices around the country. He signed an executive order last week creating a task force to review police practices. The task force will deliver its recommendations by March. Obama also called for $263 million in funding for state and local police departments to purchase body-worn cameras and improve training for officers using military-style weapons.
— Environment – President Obama has also called for a number of environmental reforms. The Environmental Protection Agency and the Department of Energy have been leading the charge for Obama's climate change agenda. In January, the EPA moved forward with rules to cut carbon emissions at new power plants, and followed that up a few months later with even more controversial rules that would cut carbon emissions at existing power plants by 30 percent through 2030. The rules, which critics have labeled a "war on coal," are likely to be one of the most consequential policy changes of Obama's second term, should they be enacted before he leaves office. More recently, the EPA proposed a new air pollution rule that industry groups warn could be the "most expensive regulation in history." The National Association of Manufacturers estimates the new ozone rules would cost industry $270 billion per year to comply with.  Environmental groups say the new ozone standards are long overdue. The EPA punted on the rules ahead of the 2012 presidential election, in a move that was heavily criticized as politically motivated.
— National parks – President Obama has designated 13 national monuments through the Antiquities Act, leading to more than 1 million acres of public land being protected. Often times, these monuments evolve into national parks over time.  Before Obama took office, previous presidents had designated 144 monuments. But Republicans complain that Obama is abusing his power by tightening the restrictions on so much public land."
http://thehill.com/regulation/pending-regs/228093-obamas-pen-and-phone-barrage
Zogby Report Card: The start of Obama comeback
"Pollster John Zogby finds in our weekly White House report card that President Obama not only had a great week, but that it could be the basis of a lame duck comeback of sorts. "It's Christmastime, and the Obamas have reason to celebrate. First and foremost, they are in Hawaii, and that is a good thing in itself. "Second are the new numbers showing the Gross Domestic Product growing at an annual pace of 5 percent in the third quarter, well beyond the expectations of economists. Investment in the U.S. economy is way up, and consumer confidence has risen substantially. "The president has raised expectations by potentially opening markets in Cuba. The American public supports the overtures to Cuba by 2 to 1, and the president's poll numbers are up as well. "North Korea got nailed, and there will be more to follow, no doubt. "And now the ruble is not even worth, shall we say, a ruble. This week, it is sunshine literally and figuratively for the president."
http://www.washingtonexaminer.com/zogby-report-card-the-start-of-obama-comeback/article/2557884?custom_click=rss
As Economy Strengthens, Obama's Popularity Is Likely to Rise
http://www.nytimes.com/2014/12/24/upshot/as-economy-strengthens-obamas-popularity-is-likely-to-rise.html?abt=0002&abg=0
Obama asks supporters to back Organizing for America
"President Obama has asked his supporters to recommit to backing his beleaguered organizing operation in 2015. "I'm not done," he said in a message from Organizing for Action (OFA), which was created from the remains of Obama's 2012 campaign operation to marshal support for the president's initiatives. "No matter how much partisan gridlock gets in the way or how powerful some special interests seem, I know we can keep making real, lasting change," he said."
http://thehill.com/blogs/ballot-box/fundraising/228142-obama-asks-supporters-to-back-organizing-for-america
Obama Group To Train 10,000 Community Organizers In Search For Next 'Organizer-In-Chief'
http://dailycaller.com/2014/12/28/obama-group-to-train-10000-community-organizers-in-search-for-next-organizer-in-chief/
Critical decisions after 9/11 led to slow, steady decline in quality for Secret Service
"The Secret Service began struggling to carry out its most basic duties after Congress and the George W. Bush administration expanded the elite law enforcement agency's mission in the wake of the Sept. 11, 2001, terrorist attacks. According to government documents and interviews with dozens of current and former officials, the recent string of security lapses at the White House resulted from a combination of tight budgets, bureaucratic battles and rapidly growing demands on the agency that have persisted through the Bush and Obama administrations in the 13 years since the attacks. At the same time, the Secret Service was hit by a wave of early retirements that eliminated a generation of experienced staff members and left the agency in a weakened state just as its duties were growing. The agency assumed new responsibilities monitoring crowds at an increasing number of major sporting events and other large gatherings seen as potential targets for terrorists. A new anti-terrorism law gave the agency a leading role in tracking cyberthreats against U.S. financial systems. And Bush expanded the circle of people granted round-the-clock protection to include the president's and vice president's extended family and some White House aides — an expansion that has been largely maintained under President Obama. Where the Secret Service had been a gem of the Treasury Department for more than a century, its post-9/11 transfer to the sprawling new Department of Homeland Security suddenly forced it to compete for money and attention with bigger and higher-profile agencies focused on immigration and airport security. The changes set in motion during that critical period after 2001 led to a slow, steady slide in quality, leaving an agency that, according to a DHS report released on Dec. 18, is "stretched to and, in many cases, beyond its limits."
http://www.washingtonpost.com/politics/critical-decisions-after-911-led-to-slow-steady-decline-in-quality-for-secret-service/2014/12/27/48fa3cd6-7f3a-11e4-81fd-8c4814dfa9d7_story.html
Foreign leader forced to defend golf with Obama
"Malaysian Prime Minister Najib Razak on Saturday was forced to defend his recent golf outing with President Obama after coming under fire back home.  Razak golfed with Obama in Hawaii on Wednesday, triggering an outcry in Malaysia, which is contending with floods that have forced more than 100,000 people from their homes… Obama travelled to Malaysia in April, and Najib said the golf outing was long planned.  "Actually, during President Obama's visit to Malaysia, he had said that if coincidentally I were in Hawaii together with him, he would like to play golf with me," Najib said. "Every day when I was there, I received the latest report on the flood situation," he added. "As it became more serious, I decided to return to the country as soon as possible and went directly to Kota Baharu [the affected region]. I have not even returned home yet." Najib cut short his trip on Friday to return to Malaysia amid headlines such as the Malaysia Chronicle's "Stop Playing Golf, Najib," which appeared above images of the flooding and of Najib on the golf course with Obama. "The President and Prime Minister Najib of Malaysia enjoyed golf together today," a White House official said on Wednesday after the outing. "The two leaders took the opportunity to discuss the growing and warming relationship between the United States and Malaysia," the official added. "The President said he looked forward to working with Prime Minister Najib in 2015, during Malaysia's chair year of the Association of Southeast Asian Nations."
http://thehill.com/blogs/blog-briefing-room/228124-malaysian-prime-minister-forced-to-defend-golfing-with-obama
Pope Francis's edict on climate change will anger deniers and US churches
Pontiff hopes to inspire action at next year's UN meeting in Paris in December after visits to Philippines and New York
http://www.theguardian.com/world/2014/dec/27/pope-francis-edict-climate-change-us-rightwing
Republicans plan to attack Obama's climate agenda early and often
"President Obama's climate agenda has dominated the energy and environment debate for the past year. Next year, the debate will be defined by how his administration defends it against a Republican Congress. GOP lawmakers plan an early attack against an Environmental Protection Agency proposal to regulate carbon emissions from power plants. While putting legislation on the floor to approve the Keystone XL oil pipeline will be the Senate's first order of business, incoming Majority Leader Mitch McConnell has vowed that limiting or stopping that rule is one of his top legislative priorities. "I couldn't be angrier about it, and whatever we can think of to try to stop it, we're going to do," the Kentucky Republican told the Associated Press earlier this month, adding, "I know it won't be easy with Barack Obama in the White House." The policy is the cornerstone of Obama's climate agenda, and it's likely to end up in the court system soon after the rule is finalized in June."
http://www.washingtonexaminer.com/gop-plans-to-attack-obamas-climate-agenda-early-and-often/article/2557856
Graham Says Iran Sanctions Vote Will Come in January (Video)
http://blogs.rollcall.com/wgdb/graham-says-iran-sanctions-vote-will-come-in-january-video/?dcz=
The Strangest 50 State Laws Across America That Still Exist
http://www.ijreview.com/2014/12/222618-50-state-laws/
Muslim Group Suing Navy Over Alleged Beard Discrimination
"A Muslim group is suing the Navy on behalf of a man who says he was discriminated against because of his beard. The former Navy enlisted man alleges that he requested to keep his beard for religious reasons and was later made fun of because of it. He also claims he was rejected for a promotion due to his beard. The Navy has not commented on the lawsuit. Read more below from SFGate.com: "Jonathan Berts of Fairfield applied to wear a beard in January 2011, but Defense Department policy did not allow religious exemptions from grooming requirements. The Pentagon relaxed its policy in January, allowing accommodations for an individual's religious beliefs, but it came too late to help Berts, said his lawyers at the Council on American-Islamic Relations. After his request for a religious accommodation was turned down, Berts, an African American Muslim who had enlisted in 2002, was denied a previously recommended promotion and was subjected to "a barrage of derogatory terms, anti-Islamic slurs, and inappropriate lines of questions about his religious beliefs and loyalty to the United States," said the lawsuit, filed this week in U.S. District Court in Sacramento. The supervisor who had rejected Berts' promotion to first class petty officer called him names like "camel jockey" and "towel head," his lawyers said. They said Berts, a barracks instructor who taught military history and physical education to recruits at the Great Lakes naval base in Illinois, was soon transferred to an "abandoned, roach-infested building" where he spent his days in isolation guarding piles of old office equipment. Berts, who had wanted to stay in the Navy, agreed to an honorable discharge in December 2011 and has applied unsuccessfully for re-enlistment several times since, the suit said. He manages low-income apartment buildings in Fairfield but still serves in the Naval Reserves with high evaluations, said attorney Brice Hamack, the Muslim group's Northern California civil rights coordinator. Hamack said Berts was allowed to wear a beard during his first four years in the Navy for medical reasons, because of a skin condition, and was turned down only when he later asked to wear one because of his Islamic faith."
http://insider.foxnews.com/2014/12/28/muslim-group-suing-navy-over-alleged-beard-discrimination
Paperwork Filed For New Ted Cruz Super PAC
"The reason we're starting it…"
"A new independent Super PAC has been formed with the intention of playing a supporting role in a presidential run for Republican Senator Ted Cruz of Texas. According to The Daily Mail, The "Stand For Principle" PAC filed paperwork with the Federal Election Commission (FEC) Friday. Its chairman and director, Maria Strollo Zack, who worked for former Arkansas governor Mike Huckabee in 2008 and former House Speaker Newt Gingrich in 2012, strongly hinted to the The Daily Mail that Cruz could make a run for the White House. "We'd like to be $50 million by the end of March 2016, going into Super Tuesday," she said. "The reason we're starting it, is that America craves, thirsts, and hungers for strong, bold, principled conservative leadership."
A RealClearPolitics average has Cruz in eighth place in a group of 2016 Republican presidential hopefuls, including Senator Rand Paul of Kentucky, former Governor Jeb Bush of Florida, former Arkansas Governor Mike Huckabee, Governor Chris Christie of New Jersey, Rep. Paul Ryan of Wisconsin, Gov. Rick Perry of Texas, and Senator Marco Rubio of Florida. This is how some people feel about Ted Cruz running, despite the fact the "Draft Ted Cruz For President Super PAC" has only collected 17,889 signatures as of Friday evening (according to its website):"
http://www.westernjournalism.com/paperwork-filed-new-ted-cruz-super-pac-run-president-2016/#jIF3kEkVUZUV2MfA.97
CNN/ORC Poll: Bush surges to 2016 GOP frontrunner
"Jeb Bush is the clear Republican presidential frontrunner, surging to the front of the potential GOP pack following his announcement that he's "actively exploring" a bid, a new CNN/ORC poll found. He takes nearly one-quarter — 23% — of Republicans surveyed in the new nationwide poll, putting him 10 points ahead of his closest competitor, New Jersey Gov. Chris Christie, who tallied 13%. Physician Ben Carson comes in third, with 7% support, and Sen. Rand Paul and former Arkansas Gov. Mike Huckabee are both tied for fourth with 6%. That marks a drop in support for all but Christie and Bush from the last CNN/ORC survey of the field, conducted in November. That poll showed Bush in the lead, but only taking 14% of the vote, while Carson came in second with 11% and Christie tied Rep. Paul Ryan for fourth with 9% support. Bush's 10-point lead is a milestone for the potential GOP field — it marks the first time any prospective candidate has reached a lead beyond a poll's margin of error in the past two years."
http://www.cnn.com/2014/12/28/politics/bush-leads-gop-field-poll/index.html
Jeb Bush leads GOP 2016 field: Poll
"Jeb Bush is the front-runner for the Republican ticket in 2016, according to a new poll. The former Florida governor was backed by 23 percent of respondents in a CNN/ORC poll. New Jersey Gov. Chris Christie came in second, with 13 percent; physician Ben Carson grabbed 7 percent; and Kentucky Sen. Rand Paul and ex-Arkansas Gov. Mike Huckabee both tallied 6 percent. Florida Sen. Marco Rubio and Wisconsin Rep. Paul Ryan each scored 5 percent, while Texas Sen. Ted Cruz polled at 4 percent. Bush is one of the few candidates in the field to announce he's exploring a presidential run. Of the Democratic respondents polled, former Secretary of State Hillary Clinton was the runaway favorite at 66 percent, followed by Massachusetts Sen. Elizabeth Warren at 9 percent. In head-to-head match-ups with Clinton, it's Bush who fared best out of the GOP field. The poll found he'd grab 41 percent of the vote compared to Clinton's 54 percent. Ryan was the second-best, falling behind Clinton in a 56-41 split."
http://www.washingtonexaminer.com/jeb-bush-leads-gop-2016-field-poll/article/2557921
Poll: Jeb Bush Well Ahead of GOP Presidential Pack, Leads Christie by 10 Points
http://www.theblaze.com/stories/2014/12/28/poll-jeb-bush-well-ahead-of-gop-presidential-pack-leads-christie-by-10-points/
Everyone Says Jeb Bush Is A Conservative – Except Conservatives
http://www.conservativehq.com/node/19273
Policies of GOP governors could find national play
"One group of potential candidates for president probably won't be shuffling off to Iowa, New Hampshire or other early campaign spots in the new year. They'll be hunkered down in statehouses across the Midwest, pushing bills through their legislatures. Few outside their home states will notice, but these governors and their policies could wind up in the national campaign picture. Scott Walker of Wisconsin, Mike Pence of Indiana, Rick Snyder of Michigan and John Kasich of Ohio were all elected after Republicans began taking political control of the middle of the country back in 2010. Since then, they have offered a glimpse of what some conservative policies would look like if put into wider effect. Should any of these governors join the race for the White House, their state records would become their chief qualification for higher office and might provide some distance from partisan battles in Washington. The governors could also benefit from being in a region rich with swing states."
http://apnews.myway.com/article/20141227/us–gop_2016-midwest_governors-987de82252.html
GOP puts up a bigger tent for minority challenge
"The faces of the Republican Party's most ambitious members are changing. Long criticized as the party of old white men, the GOP's next class of presidential contenders may include two Hispanic senators, an Indian-American governor, a female business leader and an African-American neurosurgeon. In a group that could exceed a dozen Republican White House prospects, all but a few are in their 40s or 50s, while one of the oldest white men is a fluent Spanish speaker whose wife is a native Mexican. The diverse group is a point of pride for those Republicans who have long pushed for a welcoming "big tent" party. "This is a diverse nation, and we need to be a diverse party," said Carly Fiorina, the former Hewlett-Packard chief executive and only Republican woman openly weighing a 2016 bid. "That doesn't mean we sacrifice our principles, but it means we need to look like and understand and empathize with the nation." Republican strategists hope that a more diverse slate of candidates will help appeal to a growing minority population that has given Democrats a decided advantage in the last two presidential contests. It's unclear, however, whether changing the faces of the GOP's messengers will be enough to take back the White House in 2016. As critics point out, Republicans have alienated some minority voters by pushing for voter identification laws that disproportionately affect nonwhites, while resisting comprehensive changes in the immigration and criminal justice systems. "They're going to have to make a decision about whether they're going to build a meaningful multiracial coalition by respecting and defending the rights of all people in this country," said Benjamin Jealous, a former president of the National Association for the Advancement of Colored People, "or whether they're going to continue to play this dog-whistle politics that have besmirched the Republican Party since the days of Barry Goldwater." The Republican Party has struggled with attracting support from minorities since Democratic President Lyndon B. Johnson signed into law the Civil Rights Act of 1964. Goldwater, the Republican presidential nominee, opposed it. But Jealous and others suggest there are signs of hope in a crowded and diverse 2016 Republican class. Florida Sen. Marco Rubio and Texas Sen. Ted Cruz are both Hispanic, while Louisiana Gov. Bobby Jindal is the first Indian-American governor in the U.S. Former Florida Gov. Jeb Bush recently announced plans to "actively explore" a presidential bid. At 61, he is among the older would-be Republican candidates. Bush speaks fluent Spanish, is married to a native Mexican and lists as one of his signature issues an immigration overhaul that includes a pathway to citizenship for immigrants in the country illegally. The field of prospective candidates also includes Kentucky Sen. Rand Paul, a libertarian-minded Republican who has already shown an ability to attract younger people and minorities. Paul, who is white, was the only Republican presidential prospect to visit Ferguson, Missouri, as the city was ripped apart by racial tension this fall over a white police officer fatally shooting an unarmed, black teenager."
http://www.charlotteobserver.com/2014/12/28/5410636/a-bigger-tent-gop-faces-minority.html#.VKDQGrgFAQ
Poll finds Clinton up 57 points on Warren
http://thehill.com/blogs/ballot-box/228136-hillary-clinton-keeps-massive-lead-over-warren
2014: The 10 most memorable speeches from the floor
http://thehill.com/blogs/floor-action/floor-speeches/227771-2014-the-10-most-memorable-floor-speeches
Hackers release cache of 13,000 passwords and credit cards of PlayStation, Xbox and Amazon users
"–Hackers took down PlayStation and Xbox networks on Christmas Day
–Now, hackers have released 13,000 passwords and credit card details
–Amazon, PlayStation and Xbox One users all affected by the latest breach
–Hackers also released Sony's movie The Interview for illegal download
–Thousands of children were disappointed as they could not play online
–The Christmas Day attack was claimed by hacking group LizardSquad"
http://www.dailymail.co.uk/news/article-2888339/Hackers-release-cache-13-000-passwords-credit-cards-Playstation-Xbox-Amazon-users.html
North Korean Internet, 3G mobile network 'paralyzed:' Xinhua
"North Korea's Internet and 3G mobile networks were paralyzed again on Saturday evening, China's official Xinhua news agency reported on Saturday, with the North Korean government blaming the United States for systemic instability in the country's networks. Internet connectivity had not returned to normal as of 21:30 local time, Xinhua reported, citing reporters in the country that had confirmed the situation over fixed telephone systems. The report comes after the North Korean government called Obama a "monkey" and blamed the United States for enduring instability in the country's internet infrastructure, after the U.S. blamed North Korea for hacking attack on Sony Studios. The attack was allegedly conducted to deter Sony from showing a comedy film called "The Interview," the plot of which featured a scheme to assassinate North Korean leader Kim Jong Un, and it resulted in major expense and embarrassment for Sony. U.S. President Barack Obama promised retaliation for the attack but did not specify its form. North Korea has denied responsibility for the attack on Sony. Most of North Korea's heavily restricted internet traffic passes through Chinese routers on its way to the outside world, and some have suggested it is China – increasingly annoyed by recalcitrant North Korean behavior despite the two country's long-standing alliance – that is behind North Korea's internet troubles."
http://news.yahoo.com/north-korean-internet-3g-mobile-network-paralyzed-xinhua-140541171.html
'Police Officers and Police Families Are a Different Breed': Vice President Chokes Back Tears as He Speaks at NYPD Funeral
http://www.theblaze.com/stories/2014/12/27/police-officers-and-police-families-are-a-different-breed-vice-president-chokes-back-tears-as-he-speaks-at-nypd-funeral/
Biden: 'Our hearts ache for you'
http://thehill.com/blogs/blog-briefing-room/228119-biden-thanks-god-for-police-at-officers-funeral
Biden at NYPD funeral: 'Thank God' for police officers
http://www.washingtonexaminer.com/biden-at-nypd-funeral-thank-god-for-police-officers/article/2557911
Hundreds Turn Their Back on de Blasio at NYPD Officer's Funeral
http://abcnews.go.com/US/nypd-officers-turn-back-de-blasio-cops-funeral/story?id=27851746
Massive Outpouring of Support from Police Across Nation for Slain NYPD Officer & His Grieving Family
http://www.ijreview.com/2014/12/223087-thousands-show-nypd-wake/
Cleveland pro-police rally draws thousands, including family members of fallen officers
http://www.cleveland.com/metro/index.ssf/2014/12/cleveland_pro-police_rally_dra.html#incart_m-rpt-1
Giuliani: Sharpton The "Poster Boy For Hating The Police"
"GARRETT: Let's clear one thing up. You said awhile ago that President Obama contributed to a rhetorical atmosphere about hating American police. And "The Washington Post" fact-checked you on that. I cover the president every single day. I have never detected anything that comes along the line of propaganda urging the country to hate police. Do you want to recast that or take that back?
GIULIANI: Oh, not at all. I think you missed one very important point. He has had Al Sharpton to the White House 80, 85 times. Often, when he's talking about police issues, he has Al Sharpton sitting next to him. If you would like to have poster boy for hating the police, it's Al Sharpton. You make Al Sharpton a close adviser, you are going to turn the police in America against you. You're going to tell the police in America, we don't understand you. I saw this man help cause riots in New York. I have heard his anti-police invective firsthand. To have a man who hasn't paid $4 million in taxes, have a man who has spent his career helping to create riots, phony stories about police, to have that man sitting next to you speaks volumes. You know, actions speak louder than words. You put Al Sharpton next to you, you just told everyone, I'm against the police.
GARRETT: But what about the president's rhetoric itself? Do you still believe the president's rhetoric, not…
GIULIANI: His rhetoric…
GARRETT: Go ahead.
GIULIANI: Well, look, who you associate with is part of your rhetoric. If I was talking to you about ending the mafia, as I did in the 1980s, or fighting the mafia, and I had Joe Colombo sitting next to me, you would say I was a big hypocrite, wouldn't you? It wouldn't matter what my rhetoric was. Oh, I'm fighting the mafia. There's Joe Colombo. I'm for the police and there is Al Sharpton? Every cop in America is going to say, give me a break. I get the point, Mr. President. His interference in the Gates affair, the fact that he pays great attention to these so-called racial incidents, some of which are not racial incidents, sends representatives to funerals of people who were killed in the commission of committing a crime, and I haven't heard him make very strong comments about the deaths of Ramos and Liu to that extent. So, I think the "Washington Post" fact-checking was substantially inaccurate. And they missed the one big point, Al Sharpton."
http://www.realclearpolitics.com/video/2014/12/28/giuliani_sharpton_the_poster_boy_for_hating_the_police.html
Giuliani: Obama Backing Police with Al Sharpton Next to Him Like Promising to Fight the Mafia Alongside Joe Colombo
http://www.nationalreview.com/corner/395412/giuliani-obama-backing-police-al-sharpton-next-him-promising-fight-mafia-alongside-joe
SHERIFF CLARKE: DE BLASIO THREW NYPD UNDER THE BUS, THEN BACKED IT UP
http://www.breitbart.com/video/2014/12/28/sheriff-clarke-de-blasio-threw-nypd-under-the-bus-then-backed-it-up/
Bill Bratton: Police Officers 'Feel Under Attack from the Federal Government at the Highest Levels'
"National attention on recent cases and the ensuing comments from President Obama and attorney general Eric Holder have led to police forces across the country feeling as if they are "under attack," says New York Police Department commissioner Bill Bratton. "They really do feel under attack — rank-and-file officers and much of American police leadership — they feel that they are under attack from the federal government at the highest levels," Bratton said on Meet the Press. "We have a lot of talking that we're going to have to do here to understand all sides of this issue — this is not a one-sided issue."
http://www.nationalreview.com/corner/395413/bill-bratton-police-officers-feel-under-attack-federal-government-highest-levels
Ferguson protesters in Portland: 'Deck the halls with rows of dead cops'
"A YouTube video posted Sunday by Laughing at Liberals shows Ferguson protesters in Portland harassing drivers and singing parodies of Christmas carols. Among the "songs" sung by protesters was "Deck the halls with rows of dead cops" and "Cop free Christmas." Protesters also chanted "What do we want? NO COPS." According to the YouTube description, they also got into shouting and shoving matches with drivers. One driver, Laughing at Liberals said, plowed into protesters on Peacock Lane, home to one of the biggest Christmas light displays in Portland. The protest took place on the same day that thousands of policemen paid their final respects to Rafael Ramos, one of the NYPD officers gunned down execution-style by Ismaaiyl Abdullah Brinsley, a man characterized by Walid Shoebat as a "Muslim jihadist." Some 30,000 police attended the funeral, turning their backs on New York Mayor Bill de Blasio. One elderly woman tells protesters to move, informing them that she needs to get on the bus because she is handicapped. A mother says she has to reach her son. In both cases, protesters refuse to move, apparently not caring about their situation. It's not the first time protesters have advocated the murder of police officers. In mid-December, a video surfaced showing protesters calling for dead cops. "What do we want? Dead cops," protesters demanded. "When do we want it? Now!" A few days after that protest, Ramos and fellow NYPD officer Wenjian Liu were shot and killed. Protesters have also called for genocide — the deliberate murder of all white people — on Twitter. Others have openly called for Communist revolution, claiming that is the only solution."
http://www.examiner.com/article/ferguson-protesters-portland-deck-the-halls-with-rows-of-dead-cops
LA PROTESTER: 'IF YOU AIN'T BLACK THEN YOU DON'T NEED TO BE TALKING'
"Protesters at a rally in Los Angeles on Saturday made race the central issue. A man holding up a Pan-African Flag at Pan Pacific Park, where thousands of protesters congregated as part of a #MillionsMarchLA event, stood on a sidewalk and preached a sentiment many present shared. We ain't talking to you. [This is] black lives matter, baby. Because black lives matter over here. If you ain't black then you don't need to be talking. Yeah I said it. Black lives matter. Black lives matter. This is a black instant right here."
http://www.breitbart.com/california/2014/12/27/la-protester-if-you-aint-black-then-you-dont-need-to-be-talking/
'BLACK LIVES MATTER' PROTEST BURNS FLAG IN HOLLYWOOD
http://www.breitbart.com/big-government/2014/12/28/black-lives-matter-protest-burns-flag-in-hollywood/
ANTI-POLICE PROTESTERS PLAN TO DISRUPT NEW YEAR'S EVE CELEBRATIONS
http://www.breitbart.com/big-government/2014/12/28/anti-police-protesters-plan-to-disrupt-new-years-eve-celebrations/
Obama: America 'less racially divided' since he took office in 2009
http://www.foxnews.com/politics/2014/12/28/obama-america-less-racially-divided-since-took-office-in-200/
Obama Ignores Black Economic Woes To Focus On Racism
"President Obama is using racial tensions to distract attention from the painful impact of his economic policies on African-Americans. The tactic was crudely and successfully used Dec. 19 in his year-end press conference, when Obama waved away a reporter's question about the economic condition of African-Americans in the sixth year of his presidency, and quickly shifted the topic to racial conflict. "Like the rest of America, black America in the aggregate is better off now than it was when I came into office," he said, before switching to his preferred subject. "Now, obviously, how we're thinking about race relations right now has been colored by Ferguson, the Garner case in New York, a growing awareness in the broader population of what I think many communities of color have understood for some time, and that is that there are specific instances at least where law enforcement doesn't feel as if it's being applied in a colorblind fashion," he said. Obama's speech came one day before an unemployed African-American man implemented his plan to kill two cops in New York City. The man killed himself while being chased by cops."
http://dailycaller.com/2014/12/28/obama-ignores-black-economic-woes-to-focus-on-racism/
Jason Riley: Obama Will Use SOTU To "Lecture America" On Racism
http://www.realclearpolitics.com/video/2014/12/28/jason_riley_obama_will_use_sotu_to_lecture_america_on_racism.html
Holder and Obama are making race relations worse, inflaming hatred
http://nypost.com/2014/12/28/holder-and-obama-are-making-race-relations-worse-inflaming-hatred/
Bob Woodward: World "Clearly" Less Safe Under Obama Than It Was A Year Ago
"CHRIS WALLACE, FOX NEWS SUNDAY: You know, Bob, one of the things that struck me preparing for this show is a year ago Crimea was still part of Ukraine. A year ago maybe Steve, because he's very up on these issues, but I'd never heard of ISIS, which, again, overview, is the world safer than it was a year ago?
BOB WOODWARD: Well, it clearly is not, and Obama has contradicted himself on that because he's declared war on ISIS and said not just are we going to contain it, but we are going to destroy it. So there's lots of danger out there. But at the same time, if I may say this, there was some excellent reporting in my own paper, "The Washington Post," by Liz Sly about ISIS and said they have lots of trouble putting this government together. Electricity is not sufficient. Water is not sufficient. You can't — you know —
WALLACE: They're talking about creating an Islamic state, not just having …
WOODWARD: Yeah. They don't have a capital or they've created a capital. They don't get Baghdad. They don't get Damascus. They have no currency as they've promised. There are lots of governing problems that are very real that are staring them down. Now, does that mean they're going to go away? Absolutely not. I thought in your paper, Jason, there was an excellent interview with General Allen, who's the envoy to the region for President Obama. And essentially what Allen said is we're going to move along slowly on this. It is a giant problem. And there's almost a disconnect with Obama where he said we're going to destroy him and Allen says we're going to contain them."
http://www.realclearpolitics.com/video/2014/12/28/bob_woodward_world_clearly_less_safe_under_obama_than_it_was_a_year_ago.html
Obama: Afghanistan war coming to 'responsible conclusion'
http://www.washingtonpost.com/blogs/post-politics/wp/2014/12/28/obama-afghanistan-war-coming-to-responsible-conclusion/
ISIS savages behead four children: Christian leader
http://nypost.com/2014/12/12/christian-leader-isis-savages-behead-four-children/
Ebola czar: Americans should be "proud" of the CDC's work
"Ron Klain, the Obama administration's point man in the fight against the Ebola virus, said it was "unacceptable" that a sample of the virus was mishandled at the Centers for Disease Control and Prevention (CDC) but said it is important to keep the incident in context. Last week, a sample of the virus at the CDC's campus in Atlanta was mistakenly transferred to a lower-security lab where a technician might have been exposed. The technician is being monitored but has shown no signs of having contracted the disease and Klain stressed that there was no risk to the public or the larger CDC campus. "They've been studying Ebola there for 20 years without a single incident. They processed more than 10,000 Ebola samples during this current crisis. They save thousands of lives," he said in an interview on "Face the Nation." "The CDC is a national treasure. People around the world look to us for leadership, for the kind of leadership they provided on the Ebola response. The American people should be very proud of the job that's being done in Atlanta by Dr. [Thomas] Frieden and the team at the CDC." Klain also said that the Food and Drug Administration's move to give emergency approval for a blood test kit that can detect Ebola is a "very significant step." The kit will allow health care workers to quickly test whether patients have Ebola and isolate those who are infected with the virus to avoid contamination. "This is a big step forward for the response in West Africa. We're already seeing some good results there. This will really help," he said. Klain said there has been a lot of progress in Liberia, where the number of cases has decreased from between 50 and 100 to between five and 10. But there is still a lot of work to be done in Sierra Leone, and some troubling sings in Guinea, he said. "This won't be done 'til we get all the way to zero. It's like a forest fire," he said. "A few embers burning, and the thing can reignite at any time."
http://www.cbsnews.com/news/ebola-czar-americans-should-be-proud-of-the-cdcs-work/
US Ebola czar: Fight against deadly disease reaching 'pivot point,' but more domestic cases expected
"The United States' months-long effort to stop the deadly Ebola outbreak is reaching a "pivot point," but Americans should expect more domestic cases, White House Ebola czar Ron Klain said Sunday. "We will see (cases) from time to time," Klain told CBS' "Face the Nation." "There's still work to be done in Sierra Leone and Guinea. But we're nearing a pivot point." Klain was appointed to the post in October by President Obama to lead the U.S. response to Ebola, days after the first death on U.S. soil as a result of the disease."
http://www.foxnews.com/politics/2014/12/28/us-ebola-czar-pivot-point-reached-in-stopping-deadly-disease-but-more-domestic/