News Briefing for Monday, December 1, 2014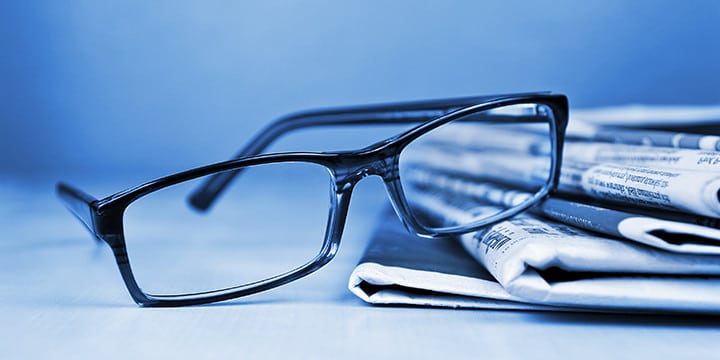 HEALTHCARE:
Exclusive: U.S. CEOs threaten to pull tacit Obamacare support over 'wellness' spat
"Leading U.S. CEOs, angered by the Obama administration's challenge to certain "workplace wellness" programs, are threatening to side with anti-Obamacare forces unless the government backs off, according to people familiar with the matter. Major U.S. corporations have broadly supported President Barack Obama's healthcare reform despite concerns over several of its elements, largely because it included provisions encouraging the wellness programs. The programs aim to control healthcare costs by reducing smoking, obesity, hypertension and other risk factors that can lead to expensive illnesses. A bipartisan provision in the 2010 healthcare reform law allows employers to reward workers who participate and penalize those who don't. But recent lawsuits filed by the administration's Equal Employment Opportunity Commission (EEOC), challenging the programs at Honeywell International and two smaller companies, have thrown the future of that part of Obamacare into doubt. The lawsuits infuriated some large employers so much that they are considering aligning themselves with Obama's opponents, according to people familiar with the executives' thinking. "The fact that the EEOC sued is shocking to our members," said Maria Ghazal, vice-president and counsel at the Business Roundtable, a group of chief executives of more than 200 large U.S. corporations. "They don't understand why a plan in compliance with the ACA (Affordable Care Act) is the target of a lawsuit," she said. "This is a major issue to our members." "There have been conversations at the most senior levels of the administration about this," she added. Business Roundtable members are due to meet Obama in a closed-door session on Tuesday, where they may air their concerns. It is not clear how many members of the group, whose companies sponsor health insurance for 40 million people, are considering any action. It is also not clear if the White House can stop the EEOC from challenging wellness programs. A threat of a corporate backlash comes at a time when Obama faces criticism even from his Democrats' ranks that he had devoted too much political capital to healthcare reform. Such action could take the form of radical changes in health benefits that employers offer. It could also mean supporting a potentially game-changing challenge to Obamacare at the Supreme Court next year and expected Republican efforts to eviscerate the law when they take control of Congress in 2015. Obamacare allows financial incentives for workers taking part in workplace wellness programs of up to 50 percent of their monthly premiums, deductibles, and other costs. That translates into hundreds and sometimes thousands of dollars in extra annual costs for those who do not participate. Typically, participation means filling out detailed health questionnaires, undergoing medical screenings, and in some cases attending weight-loss or smoking-cessation programs. One of the arguments presented in the lawsuit against three employers is that requiring medical testing violates the Americans with Disabilities Act. That 1990 law, according to employment-law attorney Joseph Lazzarotti of Jackson Lewis P.C. in Morristown, N.J., largely prohibits requiring medical tests as part of employment. "You can't make medical inquiries unless it's consistent with job-necessity, or part of a voluntary wellness program," he said. The lawsuits are based on the view that it is no longer voluntary if employees face up to $4,000 in penalties for non-participation, loss of insurance or even their jobs."
https://news.yahoo.com/exclusive-u-ceos-threaten-pull-tacit-obamacare-support-120556143–sector.html
U.S. CEOs threaten to 'turn up the noise' over ObamaCare workplace wellness lawsuits
http://theweek.com/article/index/272770/us-ceos-threaten-to-turn-up-the-noise-over-obamacare-workplace-wellness-lawsuits
Why Some Big Business Leaders May Be Turning Against Obamacare
http://www.theblaze.com/stories/2014/11/29/why-some-big-business-leaders-may-be-turning-against-obamacare/?utm_source=TheBlaze.com&utm_medium=rss&utm_campaign=story&utm_content=why-some-big-business-leaders-may-be-turning-against-obamacare
Big business group considers formally opposing Obamacare
"The Business Roundtable, an association of chief executive officers of 200 leading U.S. companies, is weighing formally opposing Obamacare, which it had previously supported. The association cited recent lawsuits by the Equal Employment Opportunity Commission against company health policies as the reason for the shift. "The fact that the EEOC sued is shocking to our members," said Maria Ghazal, the group's vice president, told Reuters on Saturday. "They don't understand why a plan in compliance with the ACA is the target of a lawsuit. This is a major issue to our members." Roundtable members are scheduled to meet in private with President Obama on Tuesday to discuss their objections. The association has objected to EEOC lawsuits directed at company "wellness programs" — policies that are aimed at reducing employer-sponsored medical insurance costs by promoting healthier lifestyles, such as avoiding smoking or exercising regularly. Obamacare allows companies to reward employees who participate and penalize those who don't."
http://www.washingtonexaminer.com/big-business-group-considers-formally-opposing-obamacare/article/2556763?custom_click=rss
BIG BUSINESS EXPERIENCES BUYER'S REMORSE OVER BACKING OBAMACARE
""The fact that the EEOC sued is shocking to our members," said Business Roundtable Vice President and counsel Maria Ghazal. Some big businesses and interest groups are reportedly considering going on record opposing Obamacare. Contrary to conventional thinking, several big businesses and industries backed Obama and Obamacare. Indeed, in 2008, the healthcare industry donated $22,471,562 to Obama, and has posted record profits as a consequence of Obamacare. The new EEOC challenges to workplace wellness programs threaten to further erode Obamacare's already anemic levels of public support. According to a recent Gallup poll, a record-low 37 percent of Americans now support Obama's signature legislative achievement."
http://www.breitbart.com/Big-Government/2014/11/29/Big-Business-Experiences-Buyer-s-Remorse-Over-Backing-Obamacare
HealthCare.gov's insurance marketplace for small businesses gets off to a slow start
"A year after the Obama administration temporarily shelved an unfinished part of HealthCare.gov intended for small businesses, it has opened with reports of only modest technical flaws — but with doubts that it will soon benefit the millions of workers at little companies with inadequate health insurance or none at all. Insurance brokers are, at times, having trouble getting into their accounts and, in scattered cases, are not showing up in the computer system's lists of local insurance professionals available to coach small businesses. More broadly, interviews with brokers and others suggest that, in the two weeks since the marketplace's health plans went on sale for 2015, interest within the niche they are intended to help seems scant. During the first week, that part of HealthCare.gov drew 200,000 visits, compared with more than 1.5 million people who looked at the Web site's health plans for individuals, according to the Centers for Medicare and Medicaid Services (CMS), the branch of the Department of Health and Human Services overseeing the ­online insurance marketplaces. CMS officials would not provide figures on how many small businesses in that first week decided to offer workers coverage through the health plans created for them — or how many workers, in turn, have bought it. But John Arensmeyer, chief executive of Small Business Majority, a group eager for this part of the marketplace to succeed, voiced a widespread view. "We are not expecting a massive surge," he said."
http://www.washingtonpost.com/national/health-science/healthcaregovs-insurance-marketplace-for-small-businesses-gets-off-to-a-slow-start/2014/11/30/9f83c8ee-74ca-11e4-a755-e32227229e7b_story.html?wprss=rss_homepage
OBAMACARE'S BACK-END STILL NOT BUILT; OFFICIALS VERIFYING APPLICATIONS BY HAND
"Obamacare was signed into law four years and eight months ago, yet the highly unpopular program's back-end computer systems still remain unbuilt. The problem is so bad, health officials have been forced to perform some verifications by hand. "Health insurers have been exasperated by the delays, as health officials verify some account and application details by hand," reports The Hill. Far from denying the headaches caused by its busted Obamacare website, the Obama administration blamed its recent enrollment figure embarrassment on the unbuilt back-end system. When it was revealed that the Obama administration had inflated its Obamacare enrollment number by 1.3 million people, Centers for Medicare and Medicaid Services Administrator Marilyn Tavenner sent the House Oversight and Government Reform committee a letter blaming its unfinished back-end system for the inflated figures. "Once the automated system for effectuated enrollment is functional, the Centers for Medicare & Medicaid Services will be able to more easily report the number who has paid their premiums," wrote Tavenner. The Obama administration now claims just 6.7 million, not the widely-touted eight million figure, are enrolled in Obamacare. How many of those are among the five million individuals who had their plans canceled due to Obamacare and were forced to enroll in the program the administration won't say. Nationally, Obamacare remains as unpopular as ever. According to Gallup, a record-low 37 percent of Americans support Obamacare. Over the next ten years, Obamacare will cost American taxpayers $2.6 trillion."
http://www.breitbart.com/Big-Government/2014/11/29/Obamacare-s-Back-End-Still-Not-Built-Officials-Verifying-By-Hand
Dark days ahead for ObamaCare
"The Obama administration is facing a slew of healthcare challenges as the winter holidays approach.  While this fall has been a far cry from last year, when HealthCare.gov was melting down, 2014 has brought wholly unexpected problems to the fore for federal health officials and the White House. Take the conflict surrounding Jonathan Gruber, the ObamaCare consultant whose suggestion that a "lack of transparency" and voters' "stupidity" helped the law pass, went viral.  Though Democrats have sought to distance themselves from Gruber, his remarks have become a new flashpoint in debate over healthcare reform, invigorating GOP critics as the party prepares to take control of the Senate.  Gruber has agreed to testify before the House Oversight Committee on Dec. 9, in a final hearing for outgoing chairman and relentless administration antagonist Rep. Darrell Issa (R-Calif.).  The gathering, also set to include Centers for Medicare and Medicaid Services (CMS) Administrator Marilyn Tavenner, is sure to prove a distraction for the White House as officials try once again to keep a lid on opposition to the law.  Here are four additional challenges that the administration faces on healthcare this winter. Open enrollment – ObamaCare's health insurance exchanges have opened for enrollment with few stumbles this year, in a victory for Health and Human Services Secretary Sylvia Burwell.  But that doesn't mean the open enrollment period doesn't come with other difficulties. The administration has just until Feb. 15 to bring millions of new customers into the system and encourage existing enrollees to come back and shop again.  The three-month window — about half as long as last year — is proceeding while the back-end of HealthCare.gov remains partly unfinished. Health insurers have been exasperated by the delays, as health officials verify some account and application details by hand.  The goal for 2015 is to ramp up enrollment in a way that continues to bring down the uninsured rate and deepen roots for the exchanges.  Yet in a sign of lowered expectations, the administration is projecting just 9 to 9.9 million will sign up this year, short of the 13 million predicted by the Congressional Budget Office.  Flawed enrollment figure fallout – A Republican investigation revealed Nov. 20 that ObamaCare enrollment figures at HHS were inflated by roughly 400,000 people after the department miscounted dental plans as medical coverage.  The finding was a public relations setback for Burwell and the Obama administration, bringing back partisan strife over enrollment figures that had quieted since the spring… Still, Tavenner is expected to receive tough questions about the mistakes when she testifies before House Oversight on Dec. 9. The blunders are also likely to cloud any future enrollment figures the administration seeks to tout for 2015. The Obama administration was not pleased with the Supreme Court this month when it decided to hear King v. Burwell, a case that challenges the validity of subsidies distributed through ObamaCare's federally run exchanges. Coverage of that case distracted from the fact, however, that the administration faces mounting challenges to the law's birth control mandate from non-profit groups. Religious plaintiffs in more than 50 cases argue that participating in any process that leads to birth control coverage for their employees violates their faith, even if they do not pay for or distribute the benefits. The administration says that it has made several accommodations that adequately address these concerns."
http://thehill.com/policy/healthcare/225348-dark-days-ahead-for-obamacare
Obamacare Facing Slew of New Problems
http://www.newsmax.com/Newsfront/obamacare-facing-new-problems/2014/11/29/id/610086/
HOWARD DEAN: OBAMACARE PROCESS, BILL PROBLEMATIC
"Former Gov. Howard Dean (D-VT) argued that Sen. Chuck Schumer's (D-NY) recent attempt to distance himself from the Affordable Care Act was "revisionism" on Schumer's part, but that the bill and the process by which it was passed were flawed on Saturday's "Up" on MSNBC.
"The process was the problem and the bill was the problem" he stated. And, "The way this was handled, into the White House went the insurance companies, the lawyers, the doctors, the hospitals, the drug companies. Everyone got their deal, incredibly publicly. You can't do that, especially if you're the president of change." Regarding Schumer's comments, Dean said, "this is revisionism. The fact of the matter was he was leading the charge. It got screwed up in [Sen. Max] Baucus' (D-MT) committee, it was basically written by the insurance companies. And we have this bill now and it's going to work, but it was a really bad way to go about it."
http://www.breitbart.com/Breitbart-TV/2014/11/29/Howard-Dean-Obamacare-Process-and-Bill-Problematic
The real lesson from 'Grubergate': Column
The bigger the law, the more room for political manipulation.
"The American people know firsthand how the Obamacare approach harms them. At nearly 1,000 pages—and with more than 11,000 pages of regulation added since then—no lawmaker could hope to understand what they were voting on. We all remember then-Speaker Nancy Pelosi's now-infamous words, "We have to pass [Obamacare] so that you can find out what's in it." It was precisely this lack of transparency that led to several of the law's most divisive provisions: The individual mandate—which effectively forces healthy people to pay for unhealthy people's health care — and the "Cadillac" tax on expensive health plans. Obamacare was designed so that no one could figure out that it was created as a tax — and a massive wealth transfer away from the middle class. Gruber even acknowledged, "If [the Congressional Budget Office] scored the mandate as taxes, the bill dies." No problem, said Gruber. They simply wrote the law "in a tortured way to make sure the CBO did not score the mandate as a tax." Of course, the Obama administration went on to argue to the Supreme Court the mandate was indeed a tax all along. But by then it didn't matter — they'd already exploited the legislative process to pass Obamacare and hoodwink American voters. The "Cadillac" tax is another textbook case of how a incomprehensible law can be exploited to disguise harmful legislation. The Obama administration wanted to eliminate the tax break for employer-provided health insurance as a way to pay for Obamacare. But like the individual mandate, if voters saw it for what it really was — another tax increase on middle-class Americans— the bill would have been dead on arrival. Obamacare's architects again gamed the system. As Gruber explained, "The only way we could take it on was first by mislabeling it, calling it a tax on insurance plans rather than a tax on people, when we really know it's a tax on people who hold those insurance plans." Obamacare's sheer breadth cloaks numerous other wolves in sheep's clothing. Millions of Americans are now discovering this first-hand during Obamacare's second enrollment season, finding higher health care costs and fewer choices when they thought they'd find the opposite. This is the most important lesson to be learned from Jonathan Gruber's honesty: The bigger and more complex the bill, the more vulnerable it is to political manipulation — and the more likely it is to deceive the American people. Obamacare epitomizes why Congress should tackle such sweeping reforms with a piecemeal, straightforward, and transparent approach. Hopefully the incoming Congress will remember this as they take up health care reforms of their own."
http://www.usatoday.com/story/opinion/2014/11/29/affordable-care-act-jonathan-gruber-column/19352877/
Grubergate Part 1: 'The Stupidity Of The American Voter'
""Grubergate" has so many facets, I divided this post into several parts. Here in part one, I present the full context behind Gruber's "stupidity of the American voter" comments. The context is essential for understanding the breadth and depth of the deception he admitted. Part two explains that indeed Gruber admitted the entire PPACA is just one giant deception. Part three explains that Gruber also admitted he approves of such deceptions when necessary to achieve universal coverage. (Too harsh? Read on.) Part four explains how Gruber's remarks prove Chief Justice John Roberts was wrong in NFIB v. Sebelius. Part five explains how King v. Burwell, the next big ObamaCare case to go before the Supreme Court, could thwart efforts to hide the law's costs from voters. Part six shows how Gruber and other PPACA architects, including President Obama and former House Speaker Nancy Pelosi, are determined to keep the deception going. Part seven explains how many supporters of universal coverage don't even realize they are among those the architects deceived. Part eight offers Congress suggestions on minimizing the harm from the PPACA's deceptions and preventing similar deceptions in the future."
http://www.forbes.com/sites/michaelcannon/2014/11/30/grubergate-part-1-the-stupidity-of-the-american-voter/
Grubergate Part 2: Gruber Admits ObamaCare Is One Giant Deception From Beginning To End
http://www.forbes.com/sites/michaelcannon/2014/11/30/grubergate-part-2-gruber-admits-obamacare-is-one-giant-deception-from-beginning-to-end/
Grubergate Part 3: Gruber Embraces Deception Where Needed To Achieve Universal Coverage
http://www.forbes.com/sites/michaelcannon/2014/11/30/grubergate-part-3-gruber-embraces-deception-where-needed-to-achieve-universal-coverage/
Grubergate Part 4: Gruber Shows Why Chief Justice Roberts Was Wrong On ObamaCare
http://www.forbes.com/sites/michaelcannon/2014/12/01/grubergate-part-4-gruber-shows-why-chief-justice-roberts-was-wrong/
Grubergate Part 5: How King v. Burwell Would (Finally) Bring Transparency To ObamaCare
http://www.forbes.com/sites/michaelcannon/2014/12/01/grubergate-part-5-how-king-v-burwell-would-finally-bring-transparency-to-obamacare/
Grubergate Part 6: Deny, Deny, Deny
http://www.forbes.com/sites/michaelcannon/2014/12/01/grubergate-part-6-gruber-never-heard-of-him/
Grubergate Part 7: Many ObamaCare Supporters Are (Still) Among The Deceived
http://www.forbes.com/sites/michaelcannon/2014/12/01/grubergate-part-7-many-obamacare-supporters-are-still-among-the-deceived/
Grubergate Part 8: Where To Go From Here?
http://www.forbes.com/sites/michaelcannon/2014/12/01/grubergate-part-8-where-to-go-from-here/
Suit on Health Law Puts Focus on Funding Powers
"In their lawsuit, House Republicans say the Obama administration needed, but never received, an appropriation to make these payments to insurance companies. As a result, they contend, the spending violates the Constitution, which says, "No money shall be drawn from the Treasury, but in consequence of appropriations made by law." President Obama requested the money as part of the budget he sent Congress in April 2013, but Congress did not act on the request. Seeing the issue as an urgent priority, the administration began making the payments early this year, using money from a separate account established for tax refunds and tax credits. "The cost-sharing reductions are really important and valuable," said Judith Solomon, a vice president at the Center on Budget and Policy Priorities, a liberal-leaning research and advocacy group. Under a standard insurance policy, for example, consumers might have to pay a deductible of $2,500 before the health plan starts to pay. But with cost-sharing subsidies, the deductible could be reduced to $750 or just $100. And the co-payment for a doctor's office visit could be cut to $15 from $45. The lawsuit, House of Representatives v. Burwell, is the latest battle in a political war over the Affordable Care Act, which was adopted in 2010 without any Republican votes. "Time after time, the president has chosen to ignore the will of the American people and rewrite federal law on his own without a vote of Congress," Speaker John A. Boehner of Ohio said. "The House has an obligation to stand up for the Constitution, and that is exactly why we are pursuing this course of action." Congress provided an open-ended appropriation for tax refunds more than 30 years ago, and in the health care law it said the money could be used for tax credits that subsidize insurance premiums. But in their lawsuit, House Republicans say, "Congress has not, and never has, appropriated any funds" for the cost-sharing reductions. Both types of assistance, tax credits and cost-sharing reductions, are important to the goal of providing affordable health care to all Americans, Democrats say. The Congressional Budget Office estimates that the government will provide $855 billion worth of premium tax credits and $175 billion of cost-sharing subsidies in the coming decade. Sylvia Mathews Burwell, the secretary of health and human services, who was previously the White House budget director, said officials were using the same account for both types of assistance "to improve the efficiency in the administration of subsidy payments" under the health care law."
http://www.nytimes.com/2014/11/30/us/politics/suit-on-health-law-puts-focus-on-funding-powers-.html?partner=rss&emc=rss
GOP May Thwart Obamacare's Huge Pay Raise For Doctors
"A huge pay raise under the Affordable Care Act for primary care doctors who treat the nation's poor covered by Medicaid health insurance is set to expire at the end of the year. And with Republicans taking control of the U.S. Senate and retaining a majority in the U.S. House, maintaining the reimbursement increase is in doubt come January. "Unless Congress acts to extend and fund this provision, Medicaid's sudden return to disparate and inadequate payment for primary care services will again shut out people who have come to know and depend on their primary care physicians," said Dr. Robert Wergin, President of the American Academy of Family Physicians. "Without this legislation, Medicaid payment will plunge to 2012 levels — as much as 63 percent lower in some states." Under the health law, a primary care doctor – a family physician, a pediatrician or an internist – who treats Medicaid patients has been reimbursed to the generally higher level of the Medicare health insurance program for the elderly for scores of primary care services but only for 2013 and this year.  A 2012 Henry J. Kaiser Family Foundation study on the rate increases is here. One idea behind the pay increase was to get more doctors to accept Medicaid patients and prevent other physicians from dropping out of a government program that hasn't historically been well funded through a mix of state and federal tax dollars. Supporters hoped the new payment formula, funded with federal dollars from the ACA, would get more doctors to accept Medicaid patients just as the health law expands health insurance to millions more Medicaid beneficiaries who need a primary care physician. Because many doctors are paid  by private health plans like Aetna AET +0.38% (AET), Centene (CNC), Humana HUM +0.35% (HUM) and UnitedHealth Group UNH +0.53% (UNH), the insurance industry and its provider networks could also be impacted. The family doctors including others like the American College of Physicians, are urging Congress to pass the "Ensuring Access to Primary Care for Women & Children Act," which has been introduced by U.S. Sen. Sherrod Brown, an Ohio Democrat, and U.S. Rep Kathy Castor, a Florida Democrat."
http://www.forbes.com/sites/brucejapsen/2014/11/29/gop-may-thwart-obamacares-huge-pay-raise-for-doctors/
Pennsylvania launches Medicaid expansion, overhaul
http://cumberlink.com/news/local/govt-and-politics/pennsylvania-launches-medicaid-expansion-overhaul/article_d6004d20-78a8-11e4-a8c7-6f5a95c51cf6.html
IMMIGRATION:
Why Obama's executive action on immigration excluded parents of 'dreamers'
"The dreamers, in the eyes of many advocates, were an especially sympathetic group, children who had been brought into the country illegally and had been granted temporary relief under the president's 2012 Deferred Action for Childhood Arrivals program, or DACA. Now these advocates were saying the parents deserved similar relief as well. The administration sought a way to include them, but lawyers from the Department of Homeland Security, the Justice Department and the White House examined the legal arguments and decided against it. "We looked at this pretty hard," one senior administration official said in an interview last week, speaking on the condition of anonymity to discuss internal ad­ministration deliberations. "We hoped to come up with a rationale that would work but concluded that we couldn't." A lawyer briefed on the administration's internal debate said that when it came to that category, "some of the policy people were pushing too hard to do things the lawyers thought were questionable." Ultimately, the lawyers won. The decision to exclude the parents of dreamers — along with all agricultural workers and H-1B visa seekers — from President Obama's executive actions announced Nov. 20 highlights the legal and political challenges the administration is navigating as it aims to curb the ongoing deportation of illegal immigrants. The president has faced criticism from all sides on the issue, with conservatives accusing him of giving amnesty to lawbreakers and immigration advocates decrying what they see as excessive deportations… The administration's legal reasoning for its actions is laid out in a 33-page memo issued Nov. 19 by the Justice Department's Office of Legal Counsel — a road map to the choices Obama's deputies made along the way as they navigated contested legal terrain. At the heart of the administration's justification is the idea of prosecutorial discretion. The memo is full of references to historical and judicial precedents intended to bolster the idea that the president had some discretion in deciding which illegal immigrants should be expelled from the country and which should be protected from deportation, but it also acknowledges that the sustainability of such a policy rests in the political arena. "And because the exercise of enforcement discretion generally is not subject to judicial review . . . neither the Supreme Court nor the lower federal courts have squarely addressed its constitutional bounds," states the memo. "Rather, the political branches have addressed the proper allocation of enforcement authority through the political process." There was broad agreement among Obama's lawyers that he had the authority to expand the deferred program to parents of U.S. citizens and legal permanent residents. David Rivkin, a senior legal official in the Reagan and George H.W. Bush administrations, called that unanimity and lack of debate "stunning." "The reason you go to the Office of Legal Counsel is because it's a difficult issue, because there are disagreements among agencies and departments," Rivkin said. "It's an indication of the fact that the OLC opinion was made to order." But David Strauss, a constitutional-law expert at the University of Chicago, said the process played out exactly as it should have. "It's the way conversations often go between lawyers and clients,'' he said. "The client says: 'Here's something I'd like to do. I think it's appropriate. What do you think?' And if the lawyer says, 'I'm sorry, you can't do it,' the client says, 'Okay, that's why they hired you.' '' Both of Obama's previous actions, and some undertaken by past presidents of both parties, offered a partial legal basis for the administration's action. Presidents dating to Dwight D. Eisenhower have granted relief to immigrants who otherwise would have been vulnerable to deportation. Republicans, however, argue that those actions were on a much smaller scale. In terms of prioritizing which immigrants should be removed from the country, Congress had already placed criminals at the top of the list. In addition, it had recognized that there is a humanitarian justification for keeping families together — this serves as part of the basis for why the relatives of legal immigrants get a higher priority in terms of their visa applications. So both of those directives made it easier for government lawyers to make the parents of U.S. citizens and legal permanent residents eligible for a deferral."
http://www.washingtonpost.com/politics/why-obamas-executive-action-on-immigration-excluded-parents-of-dreamers/2014/11/29/325a404e-757a-11e4-bd1b-03009bd3e984_story.html?wprss=rss_homepage
Obama's 2012 DACA move offers a window into pros and cons of executive action
http://www.washingtonpost.com/politics/obamas-2012-daca-move-offers-a-window-into-pros-and-cons-of-executive-action/2014/11/30/88be7a36-7188-11e4-893f-86bd390a3340_story.html?wprss=rss_homepage
CHUCK TODD SUGGESTS GOP SENATOR-ELECT TOM COTTON FEAR-MONGERING ON IMMIGRATION
"Sunday on NBC's "Meet the Press," after host Chuck Todd played one of U.S. Senator-elect Tom Cotton's campaign ad about immigration that touched on terrorism the host said, "That plays to fear, some would say that is fear-mongering."
Cotton shot back, "The Islamic State is cutting the head off of Americans here. That's something we should be fearful of and we should take a stance against whether in Iraq and Syria or securing our southern border."
http://www.breitbart.com/Breitbart-TV/2014/11/30/Chuck-Todd-Accuses-GOP-Senator-Elect-Tom-Cotton-of-Fear-Mongering-on-Immigration
CONNECTICUT LAWMAKERS SET TO GIVE ILLEGAL IMMIGRANTS DRIVER'S LICENSES
"Illegal immigrants in Connecticut will soon be able to obtain legal state driver's licenses under a new program approved by the legislature in 2013. Starting at noon on December 1, illegals will be allowed to begin applying for licenses or driver's permits. Applicants must be 16 or older and must pass the written driver's test, officials say. The program was approved by the legislature in Hartford in 2013 and will go into full force on January 2, 2015. The law maintains that applicants must have two forms of identification but don't need legal status or a Social Security number.
In preparation for the launch of the 2015 program, the state has spent tens of thousands of tax dollars revising driver's manuals and website pages and hiring and training Department of Motor Vehicle (DMV) employees so that Spanish-speaking applicants will be better able to understand the requirements. It was initially estimated that the program would cost $1.3 million over the next two years. "Our goal is to make this work as easily as possible for our undocumented residents who may have been waiting a long time to obtain this credential, which can open many doors for them," DMV spokesman William Seymour told the media. Supporters claim that the licenses will allow people who are currently driving illegally to be better, safer drivers because they will no longer fear being arrested for driving violations or accidents. In 2013, Connecticut Governor Dannel Malloy claimed the bill was a "public safety" measure.
"This bill is first and foremost about public safety," Malloy said. "It's about knowing who is driving on our roads, and doing everything we can to make sure those drivers are safe and that they're operating registered, insured vehicles. " Connecticut Republicans, however, opposed the bill. Danbury Republican Senator Michael McLachlan said it was not the state's job to fix the immigration problem. Other Republicans complained that giving illegal immigrants licenses is the wrong decision because it is too much like rewarding them for breaking the law. No Republicans supported the measure, and two Democrats joined the Republicans in opposition when the bill passed nearly two years ago."
http://www.breitbart.com/Big-Government/2014/11/28/Connecticut-Lawmakers-Set-to-Give-Illegal-Immigrants-Drivers-Licenses
California pushes to expand immigrant health care
"President Barack Obama's executive order to spare some immigrants from deportation has galvanized Democrats, immigration groups and health care advocates in California to push for expanding health coverage to a segment of the population that remains uninsured. The president's action excludes immigrants who came to the country illegally from qualifying for federal health benefits. But California has its own policy of providing health coverage with state money to low-income immigrants with so-called "deferred action" that allow them to avoid deportation. Immigrant and health care advocates say that means Obama's executive order will enable hundreds of thousands of low-income immigrants in California to apply for Medi-Cal, California's version of Medicaid. Anthony Wright, executive director of Health Access California, said allowing this expanded group of immigrants to participate in the Medicaid program will enable people to get primary and preventive care, "rather than just at the emergency room." The California Department of Health Care Services, however, has yet to receive formal guidance. A state official said it's too early to tell how the immigration program will impact the overall Medi-Cal program, which is consuming an increasing share of state funds. Medi-Cal is a health program for the poor paid for by the federal government and the state. It has grown by about 3 million people in California under federal health care reform and now covers more than 11 million Californians, about 30 percent of the state's population. The federal government is paying for the expansion, but the state will eventually pay 10 percent of additional costs to cover low-income adults, many of whom are childless. The state is expected to spend more than $17 billion of its own money on the program this year, up 3.5 percent a year ago, according to the Legislative Analyst's Office. "We are assessing what some of the potential impacts could be, but it would be premature for us to comment until we have more specific information available," said Norman Williams, a spokesman for the Department of Health Care Services. The president's action has also emboldened a Democratic lawmaker to revive a bill that would provide health coverage to all Californians, regardless of their immigration status. Sen. Ricardo Lara, D-Bell Gardens, plans to reintroduce his Health4All bill on Monday to open Medi-Cal to immigrants, as well as extending subsidized health benefits in a new insurance marketplace for those without legal status. The proposal, which previously carried a cost as high as $1.3 billion a year, stalled in a legislative committee last cycle and Republicans had criticized the cost of the expansion. "The president's action covers almost half of California's undocumented population, but that still leaves over a million people with no access to health care. We can do better. The bill will cover those remaining uninsured that will not benefit from Obama's action," Lara said."
http://townhall.com/news/politics-elections/2014/11/30/california-pushes-to-expand-immigrant-health-care-n1925435
California May Give Some Health Benefits To Illegals Under New Amnesty
"California may extend some health benefits to illegal immigrants who take advantage of President Obama's executive amnesty, according to the Associated Press. The state, which boasts the largest number of illegal immigrants in the country, already provides Medicaid coverage (called Medi-Cal in California) to DREAMers, those who were eligible under Deferred Action for Childhood Arrivals (DACA). That includes anyone earning up to 133 percent of the federal poverty level. After Obamacare's expansion, California's Medicaid rolls grew by 3 million people, according to the AP. In light of the White House's move to provide amnesty and stop deportations on up to 5 million illegal immigrants, those people will likely become eligible for California's Medicaid program as well. The White House has said that Obamacare exchanges will remain closed to illegal immigrants. That will significantly up Medi-Cal's bill for California taxpayers. The program, which covers 11 million people in all, is expected to cost $17 billion of state funding in 2014, which is 3.5 percent higher than 2013′s total, the AP reports. The federal government is currently funding Medicaid expansion patients entirely and partially pays for the rest of Medi-Cal's patients. Expanding Medi-Cal to people under the latest amnesty could up the costs even more. "We are assessing what some of the potential impacts could be, but it would be premature for us to comment until we have more specific information available," Norman Williams, spokesman for California's Department of Health Care Services, told the AP. Meanwhile, some activists and state politicians are again pushing to extend state health coverage to everyone in California, illegal immigrants or not."
http://dailycaller.com/2014/11/30/california-may-give-some-health-benefits-to-illegals-under-new-amnesty/
Fight brewing over Social Security benefits for illegal immigrants
"A new clash over retirement benefits has come to a head following President Obama's decision to unilaterally protect up to 5 million illegal immigrants from deportation. The White House now acknowledges that many of the illegal immigrants spared from deportation under Obama's sweeping executive action will become eligible for Social Security and Medicare benefits once they reach retirement age. The conservative backlash has been swift and will certainly extend into a GOP Congress' deliberations in 2015 over how to limit the reach of the president's immigration blueprint. A central argument in Obama's defense of the most extensive overhaul to the immigration system in decades was that those given reprieves from deportation would not qualify for Obamacare benefits. The president reminded critics that Dream Act-eligible immigrants previously granted deportation deferrals could not enroll in federal health exchanges. However, Obama was less eager to wade into the debate about what to do with newly protected immigrants now paying into Social Security. He didn't address the matter while outlining his immigration plan in a prime-time address to the nation, but White House aides later confirmed GOP suspicions about how Obama's unilateral move would affect retirement benefits. Analysts said that Republicans would use the admission to argue the president is misleading the public about the details of his immigration action. "It is a bit of surprise," said Michael Tanner, a senior fellow at the Cato Institute who focuses on entitlement programs. "For a long time, there was an argument made by the administration that [undocumented immigrants] would not be eligible for such benefits. It does seem to be a contradiction." For Republicans, this debate is about far more than just Social Security. It fits into the broader narrative of painting the president as unwilling to spotlight an unpopular provision of his agenda until after it has been enacted. "It's Obamacare all over again, 'If you like your doctor, you can keep your doctor," one House GOP leadership aide told the Washington Examiner. "Obama was very clear on this issue. He said no benefits. What the president says just isn't credible. That couldn't be any more obvious by now." The administration says Obama's move is sound fiscal policy, that it makes sense to grow the tax base. They also argue that it would be unfair to force people to pay into Social Security and not reap the same benefits as everybody else. Immigrants would have to work at least 10 years to qualify for Social Security and Medicare benefits, administration officials said, and Obama's executive action could always be reversed by any of his successors."
http://www.washingtonexaminer.com/fight-brewing-over-social-security-and-medicare-for-illegal-immigrants/article/2556750
Cotton on Immigration: There Weren't the Votes in the House
http://www.nbcnews.com/meet-the-press/cotton-immigration-there-werent-votes-house-n258426
New GOP Senator Tom Cotton Says Immigration Must Help Americans
"Newly elected Sen. Tom Cotton used his first post-election appearance on NBC's "Meet The Press" to urge immigration reforms that help American get better wages — yet establishment media outlets ignored his populist call. "The president just lost an election in no small measure because wages for working families are declining and unemployment is still too high in too many places," Cotton told the anchor, Chuck Todd. "And the first big action he took after the election was to make it easier for illegal immigrants to get jobs, not for working families to get jobs," Cotton said about Obama's Nov. 21 announcement to provide work-permits to 4 million illegals. In contrast, the new GOP Congress will try to pass law that begin "building a border fence or enforcing our interior immigration laws, and getting a handle on legal immigration that could actually drive down wages and increase unemployment," he said. Cotton's populist comments are important, because he beat the Democratic incumbent with a populist message on jobs and immigration. The successful GOP candidate in Georgia, David Perdue, also used a similar message. This immigration argument may help the GOP caucus decide to block Obama's amnesty, and could push the caucus in a more populist direction amid pro-amnesty pressure from business groups. Cotton will remain a House Representative until January, so he will attend a Dec. 2 meeting where the House GOP caucus will decide if and how to block Obama's unilateral amnesty for 4 million illegal immigrants. "I'll consult with my colleagues in both the Senate and the House, to decide… but I'm reluctant to cede the spending power that a Congress has under the Constitution," he said. "What we might also do is pass a short-term spending measure into the new year to let a new and accountable Congress, not a lame-duck Congress, make a difference." A short-term spending bill would allow the GOP majorities in the House and Senate to block Obama's amnesty after January. A long-term, 12-month spending bill favored by some GOP legislators would allow Obama to execute the amnesty. But a large slice of the GOP's leadership and caucus are reluctant to fight Obama's $2 trillion amnesty, largely because the amnesty is backed by many donors and business groups that profit from cheap labor. "One side [of the GOP] wants to fight, one side doesn't want to talk about it," a Hill aide told The Daily Caller."
http://dailycaller.com/2014/12/01/new-gop-senator-tom-cotton-says-immigration-must-help-americans/
Are Democrats Losing Latino Enthusiasm?
Troubling Signs From 2014 Supposedly safe seats nearly fell to Republicans as turnout fell among the key constituency group.
"Rep. Jim Costa was thought to be headed for a safe race. The California Democrat represents a district that supported President Obama by a 19-point margin in 2012—and while Costa had had scares in previous midterms, 2014 appeared to be in the bag. And indeed, Costa did keep his seat, but only after squeaking through one of the tightest races of the entire cycle, a vote count so close that it took 15 days for him to be officially declared the victor over Republican candidate and dairy farmer Johnny Tacherra. So what happened? Costa nearly fell victim to a radically different midterm electorate. The total number of ballots cast in the race dropped 40 percent from 2012 to 2014, according to data compiled by Dave Wasserman of The Cook Political Report. Costa's story is a microcosm of the turnout problem that plagued Democrats up and down the 2014 ticket, but it's particularly troubling for the party because Costa's district is among the most heavily Latino in the country. Turnout also plunged in other heavily Latino districts, such as the one where Democratic Rep. Jerry McNerney narrowly won reelection in a California district Obama won by 18 points in 2012. There, turnout was down nearly 47 percent between 2012 and 2014. In the state's 31st District, Rep.-elect Pete Aguilar, who was the heavy favorite in his race, won by just over 3,000 votes after a 52 percent drop-off of voters from 2012 to 2014. And Rep. Lois Capps, whose district Obama won by 11 points in 2012, won by fewer than 8,000 votes after a 32 percent drop-off. All of this sets up an uncomfortable conundrum for Democrats: If this is purely a cyclical problem and the presidential race brings Latinos back to the ballot boxes, then their recent woes have little bearing on 2016. But that's a big "if," and one that no Democratic presidential candidate will be willing to take as a given. Ben Tulchin, who runs a Democratic campaign research firm in California, said the lack of enthusiasm among Latino voters raises questions about Democratic presidential hopefuls and whether the party can motivate voters during midterms. "How do we regain momentum with Latinos?" Tulchin said. "Hillary [Clinton] has had some success there. Can she regain that spark? And how do we sustain that through 2018 and beyond? The demographics are on our side, but if it only matters every four years, well, elections are every two years." The presidential nominee on the Republican side is equally important, said Allan Hoffenblum, publisher of the California Target Book. If it is someone like former Florida Gov. Jeb Bush, who speaks Spanish and whose wife and son are Latino, "that could change the equation" for California Republicans, Hoffenblum said. All in all, California Democrats held their ground, narrowly winning these races and others, increasing their majority in the state's congressional delegation by one seat. But in other heavily Latino districts in the West, Democrats weren't so fortunate."
http://www.nationaljournal.com/politics/are-democrats-losing-latino-enthusiasm-troubling-signs-from-2014-20141125
Incoming senators talk bipartisanship, but can they deliver?
"Two newly elected senators, one from each party, pledged Sunday to work together in the new Congress, but it's clear that there are issues they are facing that could quickly put a damper on the spirit of bipartisanship. Sens.-elect Thom Tillis of North Carolina and Gary Peters of Michigan appeared in a joint interview on "Face the Nation" Sunday, where both said Americans wanted to see Congress break the usual logjam. "I think that the American people did not give Republicans a mandate, they gave us a chance," Tillis said, citing issues of manufacturing and job creation as opportunities for bipartisanship. Peters, for his part, said the "clear message" of the 2014 midterm elections was Americans "wanting to see Washington work, having people come together and find that kind of middle ground to deal with the very tough problems that we're facing with the country." Of course, lawmakers always find it easier to name issues where they could find agreement than to actually work together. And two looming issues, including two top cabinet posts that must be confirmed by the Senate as well as potential immigration reform legislation, could derail the best of intentions… Immigration is the other big issue that already has Democrats and Republicans sparring, and it was on display when Tillis and Peters weighed in. "I'm afraid that the president's unilateral action is going to set us back," Tillis said. "Republicans and Democrats have both failed on this issue for decades and one of the reasons why is I don't think we've stabilized the problem by taking credible steps to seal the border. Then let's discuss what we do with the population who's illegally present." But Peters said immigration is "a source of constant frustration to me" because he believes the House should have passed the Senate immigration bill, which has both Democratic and Republican support in the House as well as the backing of groups like the Chamber of Commerce. "Congress needs to act," he said. "Instead of wringing their hands about the presidential action, Congress needs to pass a bill. We have a bill that's been on the table for a year and a half in the House. I believe that if the speaker would put it on the floor, it would actually pass…If my Republican friends want to work in a bipartisan way and find common ground, we're already almost there with a comprehensive immigration reform. All we have to do is pass it."
http://www.cbsnews.com/news/incoming-senators-talk-bipartisanship-but-can-they-deliver/
Down With the Hastert Rule
"Speaking to the nation from the East Room a week before Thanksgiving, Obama put it bluntly: "To those members of Congress who question my authority to make our immigration system work better, or question the wisdom of me acting where Congress has failed, I have one answer: Pass a bill." The reaction among Obama's critics ranged from dismissive to contemptuous. "The president," said American Conservative Union leader Matt Schlapp, "is showing utter contempt for the American voter, the Constitution, the separation of powers, and all those who follow the law." Alabama Republican Sen. Jeff Sessions tweeted that "executive amnesty violates the laws Congress has passed in order to create and implement laws Congress refused to pass." What the president had done, said conservatives, was respond to a complicated constitutional question with a nakedly political answer. But it's not that simple. Did Congress really "refuse to pass" immigration reform legislation? Or has the House of Representatives morphed into a legislative body that no longer does the public's business—and which the Framers would no longer recognize? Put simply, does the so-called "Hastert Rule" give the president a legitimate rationale for circumventing Congress? First, some background about the status of immigration reform—and the infamous Hastert Rule: On June 27, 2013, the U.S. Senate passed the Border Security, Economic Opportunity, and Immigration Modernization Act. Despite the Orwellian title, the legislation reflected genuine compromise fashioned by a bipartisan "Gang of Eight." It fortified immigration law enforcement, expanded temporary worker programs, required employment verification, and provided a path for unauthorized immigrants to remain in the U.S. and eventually apply for citizenship.  Jeff Sessions didn't vote for it, but 14 of his Republican colleagues did, along with every Senate Democrat. The final tally was 68-32. In the House, a similar coalition was waiting. Except that the House never voted on it. The reason is that Speaker of the House John Boehner generally adheres to a dictum named after Illinois Republican J. Dennis Hastert, the former speaker whose reputation was cemented 10 years ago this week when he announced that bills would only reach the House floor when "a majority of the majority" supported them. Democrats, led by then-Minority Leader Nancy Pelosi, howled in protest. But Denny Hastert, a former high school teacher and wrestling coach, wasn't really breaking new ground: He was just revealing a practice that had been building for years. "If you pass major bills without the majority of the majority," Hastert aide John Feehery explained to The Washington Post, "then you tend not to be a long-term speaker." Hastert's predecessor, Newt Gingrich, added that he had relied on the same principle, which he'd learned from his predecessors, all Democrats: Tom Foley, Jim Wright, and Tip O'Neill. "If you can't get a majority of your members to vote yes, then a pretty prudent speaker doesn't bring it up." But prudence, like beauty, exists in the eye of the beholder. If all Boehner cared about was his own political future, he might adhere to the Hastert Rule faithfully. The speaker is chosen by a simple vote of his party's members, literally "a majority of the majority." But what if that majority wants to lead itself over a cliff? That was the calculation Boehner made when he let the full House vote on reauthorizing the Violence Against Women Act. A majority of his members had quibbles with the bill, but the GOP leadership was more interested in neutralizing the Democrats' "war on women" trope in an election year. Boehner also dispensed with the Hastert Rule on other occasions: to raise the debt ceiling, keep the government running, and emergency disaster relief. The speaker did not do so on immigration, however, and might have been deposed had he tried. If one believes that the Republicans' more profound problem is with Hispanic voters rather than with women, perhaps Boehner should have risked it. The larger point is that the House was never intended to operate this way. The Senate, with its filibusters, six-year terms, and arcane customs, was envisioned as a deliberative body that would rein in the passions of the day. The House of Representatives—the "people's House"—was supposed to be a more streamlined and responsive legislative body. James Madison, one of the key framers of the Constitution, described the House as having "an immediate dependence on, and intimate sympathy with, the people." Nobody is seriously saying the Hastert Rule is unconstitutional. But it is ahistorical and, at this point in U.S. political history, often unrepresentative. Instead of being the "people's House," it's a special-interest-group-controlled fiefdom run autocratically by whichever of the two polarized parties happens to hold the reins. And in the case of immigration reform, it's natural for Obama to feel that Congress is thwarting elective democracy instead of promoting it."
http://www.realclearpolitics.com/articles/2014/11/30/down_with_the_hastert_rule_124782.html
Immigration Could Scramble GOP 2016 Bids
"Iowa, which hosts the first caucuses in the presidential nominating process in early 2016, includes a conservative yet fractious constituency that often chooses candidates who lean heavily to the right. Iowa Republicans are sure to quiz candidates about their positions on immigration – both on the president's recent executive order to offer deportation relief to some undocumented immigrants and on the larger question of comprehensive reform. Steve Deace, a conservative syndicated talk show host, says immigration will be a "litmus test" for conservative caucus-goers who famously demand straight answers from candidates. "I think it's the only reason (Florida Senator) Marco Rubio is not a front running candidate," Deace said. Rubio has worked to repair the damage done to his reputation with the party's conservative wing after being a leader in the Senate's passage of comprehensive immigration reform last year. He has since walked back that position, saying that a comprehensive bill that addresses the 11 million undocumented is not the appropriate path forward. "It may have cost Marco Rubio his presidential aspirations," Deace said. Republican candidates will have to explain to voters where they stand on the issue and what they are going to do about the nation's estimated 11 million undocumented immigrants, Marlys Popma, longtime Republican activist in Iowa, said."
http://www.nbcnews.com/politics/elections/immigration-could-scramble-gop-2016-bids-n256736
BORDER PATROL SAVES WOMAN FROM RAPE BY PREVIOUSLY DEPORTED HUMAN SMUGGLER
"A convicted human smuggler who had been deported two times before is facing human smuggling charges. He is accused of running a human stash house where witnesses say he tried to rape a Salvadoran woman who was in the country illegally. Hidalgo County Sheriff's Deputies and U.S. Border Patrol Agents arrested 36-year-old Jose Manuel Flores Patino earlier this week when they raided a house near the Texas border, court records obtained by Breitbart Texas show. The case began earlier this week when sheriff's deputies got information about a human stash house in a rural area of the Texas-Mexico border. According to court records obtained by Breitbart Texas, deputies called Border Patrol agents to help them do a "knock and talk" which is a process where they knock on the door and ask for consent from the residents to search the property. When authorities went to the house and knocked on the door, Flores answered. Moments later, however, about 12 illegal aliens inside threw the windows open and ran out trying to elude capture. Once everyone in the house was captured, agents began to interview the aliens and spoke with Wendy Palacios, a Salvadoran woman who told the agents about the abuses in the house, court records show. Palacios told the agents that a human smuggling organization charged her $7,000 to get her from El Salvador to Tennessee. Once she got to Texas, Flores picked her up and took her to his house where he had other aliens waiting for the next leg of the trip. The woman told agents that Flores told her that she would be sleeping in his room with him and spanked her on the buttocks before leaving the house to run another errand, court records show. When Flores returned to the house, he slapped Palacios and tried to drag her into his room. The other aliens in the house responded to her screams trying to defend her until Flores gave up and let her sleep in the living room with the rest of the group."
http://www.breitbart.com/Breitbart-Texas/2014/11/29/Border-Patrol-Saves-Woman-from-Rape-by-Previously-Deported-Human-Smuggler
Mia Love's Immigrant Rhetoric
http://www.newyorker.com/news/news-desk/mia-loves-immigrant-rhetoric
SPENDING/BUDGET/ECONOMY:
Congress returns with budget, immigration, ISIS topping to-do list
"Members of Congress who return Monday to Capitol Hill for the final two weeks of their session will be faced with passing a federal budget, the immigration issue, battling Islamic State and a bundle of other concerns before leaving for the holidays. Still, the focus will be on the Republican-controlled House, specifically whether or how members will deal with immigration reform. Though passing bipartisan legislation like the Senate did last year is a possibility, the lower chamber is more likely to attempt to craft a temporary spending bill that will limit President Obama's ability to spend money to carry out the executive orders on immigration reform he announced this month. And his veto of the bill could result in a temporary government shutdown. Arkansas GOP Rep. Tom Cotton told NBC's "Meet the Press" that his caucus will huddle early this week to decide on "the best way to proceed" that might include a short-term spending bill that also limits spending by the Environmental Protection Agency, which critics feels is hurting the economy by over-regulating, including putting limits on carbon-dioxide emissions from coal-burning power plants. Congress' to-do list also includes renewing expired tax breaks for individuals and businesses, considering Obama's requests for money to stop Ebola and the Islamic State and dealing with the influx of unaccompanied Central American children who have crossed into the United States. Among the lower profile items on the agenda: renewing the government's terrorism risk insurance program and extending the ban on state and federal taxes on access to the Internet."
http://www.foxnews.com/politics/2014/11/30/congress-returns-for-final-weeks-with-budget-immigration-isis-topping-to-do/
Funding Deadline Tops Congress's Agenda
Dec. 11 Expiration Is Most Pressing Issue Facing Returning Lawmakers
http://online.wsj.com/articles/funding-deadline-tops-congresss-agenda-1417391207
Government shutdown still possible as Congress enters crunch time
The historically inept Congress has two years of business to cram into the next two weeks: It must avoid a shutdown, renew tax breaks and approve a defense policy. Then it has to deal with President Obama's requests for funding to confront ISIS, Ebola and the influx of unaccompanied children from Central America.
http://www.nydailynews.com/news/politics/shutdown-congress-enters-crunch-time-article-1.2028497
How Much Obamanomics Has Cost Us
"What has been the price tag for the audacious Obamanomics experiment? How much has it all cost — the bailouts, the debt, the stimulus plans, the printing of cheap money, Obamacare and all the rest? The answer to that question is just north of $10 trillion. That's the sum of the $8.3 trillion added to the national debt since Sept. 15, 2008 (the day Lehman Brothers filed bankruptcy) for all the government spending, and the $3.5 trillion of easy money flushed into the economy by the Federal Reserve through the initial monetary expansion and three rounds of quantitative easing. If you're counting, there's 12 zeroes in $12 trillion… Maybe Americans are a bit overwrought with pessimism. But there is no denying that the scale of government spending paid for with IOUs and the printing of money is nearly unprecedented in American history. No one knows how the story will end. In other countries, though, it hasn't been a pretty picture. On the borrowing front, economists can argue til the cows come home whether the debt "stimulus" helped bump up growth when the money was spent. But now that the money has all been doled out and flushed through the economy, there is no stimulus left — just the hangover effect of $8 trillion in unpaid bills. They have to be paid eventually. Government debt isn't inherently evil. It depends on what you use the money for. We borrowed trillions (in today's dollars) to win World War II. It was worth it. We borrowed another $2 trillion during the Reagan years to finance winning the Cold War and rebuilding the private economy with growth-hormone tax cuts. What do we have to show for Obama's $7.3 trillion in debt? Solyndra? Forty-six million Americans on food stamps? The Obamacare dysfunctional website? Amazingly, we've opened up the floodgates on borrowing — even at a time when we've severely slashed the military budget. The question none of the Obama enthusiasts dare answer is what happens if or when interest rates start to drift back upward. Each 1 percentage point rise in rates causes the U.S. deficit to rise by nearly $1.8 trillion over 10 years. So a 300 basis-point rise in rates — nothing more than a return to normalcy — would mean more than $5 trillion rise in federal deficits. If that happens, the debt servicing costs grow astronomically and interest payments would become the biggest expense item in the budget. As for the $3.5 trillion in money that has become the crack cocaine of Wall Street, the high rollers are betting the farm that Yellen will be able to pull back in the nick of time.
http://dailysignal.com/2014/11/29/much-obamanomics-cost-us/
IS DEFLATION GOOD FOR SHOPPERS OR DEATH FOR NATIONS?
"U.S. shopping is expected to be up big during the Black Friday weekend, since the deflated cost of gasoline—under $3 a gallon—is saving consumers $250 million per day. But falling prices that are good for American consumers is seen as downright ugly for Europeans. The main difference between the two economies, regarding the virtue of deflation, is the size of their government sector. The conundrum regarding the merits of a period of generally declining prices, referred to as deflation, was summed-up last week by Nancy Lazar, chief economist at Cornerstone Macro LP in a report to clients: "Bad deflation weakens growth," while "good deflation lifts growth."
European Union officials are panicked their economies are entering a triple-dip recession that could ignite a deflationary crash in prices. Europeans believe that government spending is the prime engine for economic growth. With about 50.3% of their GDP connected to government spending, EU officials use inflation as a tool to increase tax collections through their value-added sales taxes and steep progressive income tax rates. But despite government spending over 50% of GDP in Italy, unemployment in the fourth largest EU economy rose this week to 13.2%. Youth unemployment for age 15 to 24 rose to a stunning 43.3%. With tax collections at 43% of GDP, Italy is borrowing an incredible 7% of GDP per year, and government debt has ballooned to a near-bankrupt level of 132% of GDP. Italy's private sector economy is too small, and its competitiveness too undermined by high taxes and costs to be an engine of growth. The size of the American economy for 2015 is estimated at $18.6 trillion. Total government spending for the fiscal year ending September 30, 2015, is estimated at $6.6 billion ($3.9 billion federal; $.6 billion intergovernmental; $1.5 trillion state; and $1.8 trillion local). Consequently, total government spending in the U.S. as a percentage of GDP is only 36%. With tax collections of about 33% of GDP, the U.S. deficit is only about 3% of GDP. Because government's intrusion into the U.S. economy is much less than in the EU, tax cuts actually tend to stimulate growth and result in higher tax collection in America. Tax increases in the U.S. tend to slow the economy and the amount of tax collected on falls. The U.S. and the EU are experiencing substantially different inflation rates. U.S. inflation is running at 1.7% rate, compared to an EU rate of .3%. For American consumers, the approximate $.60 a gallon since June deflation in gasoline to under $3 per gallon will add about $90 billion in disposable income to U.S. consumers. But Italian and other EU members saw their average 19% value-added tax inflate to 25% in late 2012. Italians were paying $8.92 for an equivalent gallon of gasoline in June. A $.60 a gallon deflation in prices is less than a 7% reduction in cost. Because of the value-added tax increase, EU citizens are still suffering less disposable income this year."
http://www.breitbart.com/Big-Government/2014/11/28/Is-Deflation-Good-for-Shoppers-or-Death-for-Nations
Fiscal responsibility is 'anti-science' now
"The media framing for stories about fiscal responsibility now involves portraying Republicans as "anti-science" when they object to handing out fat research grants for stupid projects.  For example, Politico's big article on the subject is entitled, "Next Battle In the War on Science."  Got that?  Shutting down wasteful, and sometimes downright harmful, monkey-gambling studies and robot-squirrel construction projects is now a "war on science."  You don't want to spend a million bucks studying how ideas spread across Twitter, producing a study that might prove useful for anti-free-speech activists?  Why do you hate science, wingnut?"
http://www.breitbart.com/InstaBlog/2014/11/29/Fiscal-responsibility-is-anti-science-now
Just how badly did the EPA underestimate the cost of their new regulations?
"When Barack Obama's EPA announced their new carbon restrictions for power plants, they were quick to try to undercut arguments from coal state politicians who predicted staggering costs which would be passed on to consumers. While their own, initial estimates were not accepted by anyone of repute, they had outlets like NPR going out and saying that compliance with the crushing regulations would actually wind up producing a net cost benefit of as much as $67B. And if that were the case, they would have a strong argument indeed. But are those figures rooted in any sort of reality? A recent, exhaustive study of the long terms costs associated with these carbon emissions regulations argues quite the opposite. In fact, they found that, rather than saving money, these new EPA regulations will add $284 billion in costs over the next five years. So how does that matter to the wallet of the typical consumer? Electricity prices are set to skyrocket across the board – whether looking at residential gas, electricity or heating oil. In 2020, annual residential power and gas costs would be $102 billion higher and would continue to escalate in subsequent years. Average annual household gas and power bills would increase by $680 or 35% from 2012 to 2020. Annual average electricity bills would increase approximately $340 or 27% from 2012 to 2020. Annual average home gas heating bills would increase approximately $340 or 50% from 2012 to 2020. Economic impacts will not be divided evenly among states. The five states that would bear the greatest increases in annual residential power bills are Texas, Mississippi, Pennsylvania, Maryland and Rhode Island. Families in these states would experience average electricity increases of more than $660 ($566) annually beginning in 2020 compared with 2012. The states that would incur the largest total cost increases on a percentage basis are Texas, Mississippi, Louisiana and North Dakota, averaging more than 115% increase in annual electricity and natural gas bills from 2012 to 2020. Among businesses, the industrial sector will be the hardest hit. On a percentage basis, the U.S. industrial sector would be affected most severely, as its total cost of electricity and natural gas would approach $200 billion in 2020, a 92% increase from 2012."
http://hotair.com/archives/2014/11/29/just-how-badly-did-the-epa-underestimate-the-cost-of-their-new-regulations/
INSIGHT-Fed rattled by elusive inflation, but loath to sound alarm yet
http://www.reuters.com/article/2014/12/01/usa-fed-inflation-idUSL2N0TA1S120141201
Bill-payoff still a top priority in US
"Despite the economic recovery, many Americans are still behind the eight ball.
Americans' top spending priorities remain digging out from under past bills, staying current with daily living expenses and building up a cash reserve for emergencies. This is the third year in a row that paying bills has remained Americans' top priority, according to Bankrate.com's latest Financial Security Index report. "Nearly half of Americans say they are most concerned with getting a handle on their bills," according to the report, which was based on interviews with 1,000 Americans across the nation. Two-thirds of respondents say they are still concerned enough to limit their spending, the survey also found. "America's top financial priorities reflect the realities many households face of stagnant incomes, outstanding debt and insufficient savings," says Greg McBride, chief financial analyst for Bankrate.com. The report also noted that the number of those concerned with bills has risen steadily over the last three years."
http://nypost.com/2014/11/29/bill-payoff-still-a-top-priority-in-us/
Taxpayer-funded 'art' is a pink eyesore
"Taxpayers will fork over $515,000 for a hot-pink, 9-foot-tall sculpture in Queens that locals have complained resembles some strange combination of bubble gum, Gumby and The Pink Panther. Called "The Sunbather," the public artwork is slated for a median on Jackson Avenue in Long Island City, and residents have been seeing pale red since images of the magenta monster were unveiled earlier this month. "With art, some people love it, some people hate it," fumed one community-board member, according to the LIC Post Web site, "but this looks like you dug up Gumby's grandmother and threw it on the median." The city's Department of Cultural Affairs, which is commissioning the expensive art, said a three-member panel chose the sculpture from a wide pool of contenders. Brooklyn artist Ohad Meromi will likely get $100,000 — or 20 percent of the $500,000-plus budget — according to an agency spokesman. The rest of the money will go into materials, installation, insurance and other site preparations.
But neighbors are going online to bash the bronze mold."
http://nypost.com/2014/11/29/taxpayer-funded-art-is-a-pink-eyesore/
COMMON CORE:
PAC ORGANIZES TO OUST ANTI-COMMON CORE ARIZONA SUPERINTENDENT
"Common Core supporters have organized a coalition in Arizona to recall newly elected state school superintendent Diane Douglas, who ran primarily an anti-Common Core campaign.
According to Capitol Media Services, the Coalition to Recall Diane Douglas has filed with the Arizona Secretary of State's office. Maxwell Goshert, the group's treasurer, said he predicts this initial step will ultimately lead to Douglas' ouster within a year. Nevertheless, Douglas must be in office for six months prior to recall signature collection. The state's constitution also requires the coalition to collect the signatures of 25 percent of the people who voted in the most recent gubernatorial election to permit a recall vote, or, approximately 367,000 signatures.
The report indicates, however, that recall organizers will actually need 450,000 signatures, considering that some will be disqualified during the verification process. The coalition will likely need to hire paid circulators to obtain the necessary signatures during a 120-day window.
"She has six months to prove herself to voters," said Goshert. "But we believe we're not going to be impressed by what she does in the next six months in office." Douglas, a former president of the Peoria Unified School District Governing Board, narrowly defeated her Democrat opponent, David Garcia, an associate professor of education. During her campaign, she referred to the Common Core standards as "controlled by federal bureaucrats in Washington, D.C., or ivory-tower academics or quite frankly people who just want to make a dollar off our poor children."
http://www.breitbart.com/Big-Government/2014/11/29/PAC-Organizes-To-Oust-Anti-Common-Core-Arizona-Superintendent
Opposition to Common Core spurs jump in homeschooling
http://www.foxnews.com/us/2014/11/30/opposition-to-common-core-spurs-jump-in-homeschooling/
FORMER TENNESSEE CONGRESSMAN EXPLAINS 'WHY VOTERS LOVE COMMON CORE'
"Writing at the Daily Beast, former U.S. Rep. Harold Ford, Jr. (TN-D), has decided that "voters love Common Core" simply because the standards "work." Ford's interpretation of the midterm election results is that voters sent a message not to abandon the Common Core standards.
Using the now all too familiar talking points of elitist proponents of the controversial Common Core standards, the former congressman writes the debate over the nationalized education initiative has simply been fueled by opponents who "spent this past election season distorting and misrepresenting the progress going on in the classroom." Those who oppose the Common Core, however, should not be concerned about Ford's criticism because he does feel sorry for them and believes some of them are "genuinely confused about Common Core's development and purpose…" "Fortunately, on November 4 a majority of parents decided it's hard to deny success in the classroom," he says, nevertheless. Ford's penchant for analysis of academic standards is unknown, but he was described in 2010 at the Beast as someone from "a dynastic political family tree in Tennessee (with the requisite bad apples)," who "left the state and embarked on a new seven-figure job working for Merrill Lynch."  Like Gates-funded Fordham Institute president Michael Petrilli, Ford has bought into the fairy tale that opposition to the Common Core by parents and citizens in general amounts to little more than a tiff."
http://www.breitbart.com/Big-Government/2014/11/28/Former-Tennessee-Congressman-Explains-Why-Voters-Love-Common-Core
MISC.:
Obama: 'It's easy to focus on what separates us'
"…It's easy to focus on what separates us. But as we gather with loved ones on this Thanksgiving, let's remember and be grateful for what binds us together. Our love of country. Our commitment to justice and equality. Our belief that America's best days are ahead, and that her destiny is ours to shape — and that our inherited ideals must be the birthright of all of our children. That's what today is all about: that out of many, we are one. Thank you, God bless you, and from my family to yours, Happy Thanksgiving."
http://news.investors.com/Politics-Andrew-Malcolm/112914-728261-obama-thanksgiving-is-about-serving-others.htm?ven=rss&utm_source=feedburner&utm_medium=feed&utm_campaign=Feed%3A+PoliticRss+%28Politic+RSS%29
Will lame duck limp to Christmas?
"The 113th Congress is scheduled to conclude by Dec. 11, but the fight over government spending could keep lawmakers here closer to Christmas. Many members of Congress, particularly Democrats defeated in the November midterms, are dying to put Capitol Hill in the rear-view mirror. And House Majority Leader Kevin McCarthy (R-Calif.) said earlier this month that the "intention" is for the chamber to wrap up the lame-duck session by Dec. 11.
Still, given the flare-up in conservative circles over President Obama's executive actions to provide legal status and work permits for up to five million undocumented immigrants, meeting the Dec. 11 timeframe could be a tough hurdle. The government will shut down on Dec. 12 if lawmakers don't agree to a new funding bill by then. In the past, short-term measures have been approved to buy more time. Immigration and avoiding a shutdown will be the topics dominating the lame-duck. But other priorities also remain for a Congress frequently criticized as the least productive in history. Government funding –  Republicans want to block funding to implement Obama's immigration executive action, and that introduces the threat of a shutdown. The House Appropriations Committee's leaders are pushing members to move a full omnibus spending bill, and argue that the agency that issues work permits, U.S. Citizenship and Immigration Services, is funded by fees and not subject to the congressional appropriations process. Over the recess, the GOP was searching for ways to block Obama's executive action, and a Dec. 2 meeting of the House Republican conference could be a key moment. Lawmakers will also be considering whether to include funding to combat the Ebola outbreak. Nominations – The Senate will revert to GOP power in January, leaving little time for Senate Majority Leader Harry Reid (D-Nev.) to clear a stack of the Obama's nominations. Reid is under pressure from Secretary of State John Kerry to confirm as many of the pending nominees to his agency as possible. The Senate has been churning through nominees, including ambassadors, since the midterm elections and will continue to do so for the rest of the session. Some of the nominees, like two that are up for consideration the first week of December, Colleen Bell and Noah Mamet, are top Obama donors and not career diplomats. Bell has been nominated to serve as ambassador to Hungary, while Mamet, if confirmed, would be the top U.S. diplomat in Argentina. Even more high-profile confirmation battles over Obama's nominations for attorney general and Defense secretary will wait until 2015 when Republicans take control of the Senate. Defense authorization – The National Defense Authorization Act (NDAA) is the rare piece of legislation that is almost always renewed on time. It's been done by the Dec. 31 deadline every year for 52 consecutive years. The chairmen of the House and Senate Armed Services Committees, who are both retiring, don't want this year to be the exception. Senate Armed Services Committee Chairman Carl Levin (D-Mich.) said before the Thanksgiving recess that he hoped a finalized conference report could be on the floor by the first week of December. An extension of the authorization to arm Syrian rebels to fight the extremist group known as the Islamic State of Iraq and Syria, which expires Dec. 11 with the current government-wide funding bill, will likely be part of the NDAA package. Talks are hung up, however, over proposed cuts to co-pays for military families that benefit from the TRICARE insurance system, and to military housing allowances. Levin is backing those Pentagon proposals, but the House is opposed to them. Terrorism risk insurance –  The Terrorism Risk Insurance Act (TRIA), which provides a financial backstop in the event of a terror attack, expires on Dec. 31. The program has been in place since the Sept. 11, 2001 attacks, and Sen. Charles Schumer (D-N.Y.) and House Financial Services Committee Chairman Jeb Hensarling (R-Texas) have been meeting in recent days, though an agreement has yet to be reached. Hensarling and other conservatives think the program puts taxpayers at risk. Hensarling wants to raise the trigger for when federal insurance would kick in to $500 million in damages, instead of the $100 million that has been the benchmark. The Senate passed a seven-year extension earlier this year on a 97-0 vote. But lawmakers may turn to a short-term renewal if no agreement is reached. Taxes – More than 50 tax credits expired at the end of 2013 that lawmakers want to renew by the end of the 113th Congress. Internal Revenue Service Commissioner John Koskinen has warned that tax refunds could be delayed next year if there isn't a decision soon. House Ways and Means Committee Chairman Dave Camp (R-Mich.) and Senate Majority Leader Harry Reid (D-Nev.) came close to a deal earlier this week, but it fell apart after the White House threatened to veto the emerging $450 billion package. The Obama administration and other top Democrats thought the measure would renew more tax breaks benefiting corporations than average Americans. Among the credits likely to be restored are the research and development credit, a provision to allow business to write off expenses more quickly and the commuter tax credit to reduce workers' mass transit costs. Still at issue is whether some of those credits will become a permanent part of the tax code."
http://thehill.com/homenews/house/225409-will-lame-duck-limp-into-christmas
Judge Orders DOD to Release Information on Contracting Program Under Fire
http://www.theblaze.com/stories/2014/12/01/judge-orders-dod-to-release-information-on-contracting-program-under-fire/?utm_source=TheBlaze.com&utm_medium=rss&utm_campaign=story&utm_content=judge-orders-dod-to-release-information-on-contracting-program-under-fire
Obama calls Chuck Todd 'sad'
"Shopping at a Washington, DC, bookstore Saturday, President Obama spotted a copy of "Meet the Press" host Chuck Todd's new book about his presidency. "Oh, Chuck Todd!" Obama exclaimed. "Let's see what Chuck has to say here!" "How is he writing a book already? asked his 16-year-old daughter, Malia. "Sad." "He's just sad," the president joked in response.
Obama's off-the-cuff pan was no surprise, considering what Todd thinks of the president. The book, titled "The Stranger," blasts Obama as a flip-flopping policymaker whose detached temperament has prevented him from implementing his ideas. It includes what one reviewer called a "stinging indictment" of Obama's time in the White House and slams the president as unable to fulfill his potential or work with those across the aisle. But its author isn't having any success in Washington, either."
http://nypost.com/2014/11/29/obama-calls-chuck-todd-sad-during-visit-to-bookstore/
Obama: Landrieu's biggest hurdle in Louisiana
"President Barack Obama may not be on Louisiana's Senate runoff ballot, but it's clear his widespread unpopularity in the state stands as Democratic Sen. Mary Landrieu's biggest hurdle to a fourth term. Landrieu led an eight-candidate primary, but her 42 percent was only 16,000 votes ahead of Republican Rep. Bill Cassidy and far short of her 2008 totals when she won without a runoff. Exit polls explain the collapse: Landrieu got votes from 18 percent of whites, while nearly three out of four white voters said they strongly disapprove of the president. "It's not so much a Mary thing as it is a Democrat thing and Obama thing," said restaurant owner Dean Gehbauer of Thibodaux. That makes Cassidy, a Baton Rouge congressman, the favorite on Dec. 6. A Cassidy win would push Republicans' new Senate majority to 54 seats in January and complete the GOP's sweep of top statewide offices from the Carolinas westward to Texas. Election returns offer little to suggest Gehbauer is wrong. In the last six years, Landrieu lost ground to Republicans in every Louisiana parish. In 2008, she defeated Republican John Kennedy by 121,111 votes statewide. This time, Cassidy and third-place finisher Rob Maness, a tea-party favorite who has since endorsed the congressman, combined to lead Landrieu by 186,207 votes, a net swing of 307,318. Thibodaux's surrounding parish — Lafourche — illuminates the shift as one of 12 parishes that Landrieu won in 2008 but lost on Nov. 4. She defeated Kennedy here by 265 votes, running about 8,000 votes ahead of Obama. This time, she trailed Cassidy by 3,277. Adding Maness's support, her deficit was 8,922. In 2008, she defeated Republican John Kennedy by 121,111 votes statewide. This time, Cassidy and third-place finisher Rob Maness, a tea-party favorite who has since endorsed the congressman, combined to lead Landrieu by 186,207 votes. Landrieu never has surpassed 52.1 percent statewide, and the 2014 midterms always promised difficulty. In the presidential elections of 1996 and 2008, she benefited from strong Democratic turnout, particularly among African-Americans, that typically wanes in midterm elections. She ran in the 2002 midterms as a moderate who worked with Republican President George W. Bush, who twice carried Louisiana."
http://www.nola.com/politics/index.ssf/2014/11/obama_landrieus_biggest_hurdle.html
By the numbers: Statistics to consider before hitting the polls on Dec. 6
"14: The percentage of the vote in the Nov. 4 open primary captured by Rob Maness, a tea party Republican from Madisonville, to finish third, behind Landrieu's 42 percent and Cassidy's 41 percent. Whom the Maness voters support Saturday — or if they vote at all — holds the key to the outcome. If Cassidy on Saturday matches the combined Republican share of the primary vote, he will win easily.
0: The number of white Democrats assured of serving in the 2015-16 Congress from the Deep South states of Louisiana, Mississippi, Alabama, Georgia and South Carolina, based on the Nov. 4 election results from those states (Landrieu and Edwin Edwards, who is in the U.S. House runoff in the 6th District in Louisiana, could change that number if they win). Also, the number of Democrats who have won a statewide election in Louisiana since Landrieu's last Senate race, in 2008.
2.9 million: The total of registered voters in the state. How many of them actually participate in the runoff could play a major role in determining the outcome. A high voter turnout generally favors Democrats, because several of their traditional supporter groups — minorities, younger voters, lower-income voters — don't vote as reliably as other groups that favor Republicans.
30/30: The Landrieu campaign's "magic number" for success. Landrieu can win, her campaign says, if black voters — who give her near-unanimous support — account for 30 percent of the electorate Saturday (they make up 31 percent of all registered voters) and she also gets 30 percent of the white vote: 30/30. The numbers can vary from that so long as they add up to 60. On Nov. 4, the black share of the total vote was a bit shy of 30 percent — but just 18 percent of white voters supported Landrieu, according to exit polls.
40: The approval rating for President Barack Obama in Louisiana, in percent, according to a recent poll. His national rating isn't much better, if at all, and winning Republican candidates across the country this fall tied Democratic Senate candidates to the unpopular president."
http://theadvocate.com/home/10935033-125/by-the-numbers-statistics
Fasten your seatbelts, Canada, and get ready for the battle for America
"America is on the edge of a second revolutionary war. It may not be bloody like the first one, but it will be hugely important. Some might suggest it's more a civil war, but with liberty and the constitution hanging in the balance, revolution seems a more appropriate comparison. There are no British troops or monarchy to fight this time. The 'shot heard around the world' wasn't fired from a musket, it came from the ballot box. Americans have taken a long hard look at the kind of fundamental transformation promised by Barack Obama and the Democrat party and they want nothing to do with it. The Republican victory suggests Americans are more than just unhappy with the direction the country is headed. Such was the devastating scope of the electoral debacle for the Democrats that it appears Americans are mobilizing for war against the Obama agenda. They are only now truly beginning to understand the threat to liberty he presents. What's so deeply troubling, albeit not entirely unexpected, is the disdain, arrogance and contempt with which this president dismissed the results. "So to everyone who voted, I want you to know I hear you. To the two-thirds of voters who chose not to participate in the process yesterday, I hear you, too," he said. Meaning what? He seems to be suggesting that by not voting, the majority of Americans agree with what he's doing. Terrifying? You bet. It's taken six years, but the ugly truth about Obama's contemptuous attitudes toward the people who elected him twice is becoming all too evident. Lame duck? Guess again. The man probably realizes that a chance to remake the U.S. according to his far left view of the world may not come around again. His time is running out. Obama's 'nuclear' option is amnesty for millions of illegals. He expects those illegals will become dependents of the state, thus stacking the electoral deck in favour of Democrats by promising the new 'wards of the state' a suite of entitlements. The depth of this destructive agenda is clear, rip off trillions in wealth (which Obama believes was stolen anyway) and give it to those whom he considers 'victims' of capitalism. The beneficiaries will naturally reward the progressive left with voter support into perpetuity. Viola, the progressive dream of a one-party state is realized. This has been decades in the making. The left has infiltrated, corrupted, and subverted the institutions that had, up to now, served as pillars supporting freedom, democracy, and prosperity. The bulk of what was once a free and independent media has been reduced to little more than an arm of the Democrats. That tens of millions of Americans are flocking to Fox News, Conservative talk radio and online news sites is heartening but doesn't change the fact most TV, print media outlets are in an advanced state of putrid, cancerous liberal rot. The same cancer has undermined the school system, 'big labour,' the environmental movement, and the Hollywood culture machine. Even capitalism itself has succumbed to the lure of easy government money, power and cronyism. So who is left to fight for freedom? The rest of America. Obama will attempt to ram through amnesty, climate change, wealth redistribution and he will ignore the constitution to do it. Republicans have assured Obama impeachment is off the table. And so the battle lines are drawn. Fasten your seatbelts Canada, we're about to get a front-row seat to the battle for the soul of America and indeed the free world. Let's hope that, as in the first revolutionary war, that the right side wins. If it doesn't, we all lose."
http://www.calgarysun.com/2014/11/07/fasten-your-seatbelts-canada-and-get-ready-for-the-battle-for-america
WSJ STRASSEL: OBAMA 'MICROMANAGING' BOSS, THROWS SUBORDINATES UNDER THE BUS
"On this weekends's broadcast of "Fox News Sunday," Wall Street Journal columnist Kimberley Strassel said President Barack Obama is a boss who,"micromanages from the top and when things go bad they say they didn't know and blame subordinates." "Look at the way Hagel was ousted, the trash talking behind the scenes anonymously, blaming the Obama foreign policy failures on him," Strassel said. "And if you look back over the history of the Obama administration this is not an aberration. This is how this president rolls. They micromanage from the top and when things go bad they say they didn't know and blame subordinates. Look at what happened with Obamacare. look at what happened with veterans affairs When the president was asked how you were so slow to recognize the ISIS threat he blamed it on the director of his National Intelligence Agency. Why would anyone want to come in and serve as a doormat?"
http://www.breitbart.com/Breitbart-TV/2014/11/30/WSJ-Strassel-Obama-Lousy-Micromanaging-Boss-Who-Throws-Subordinates-Under-The-Bus
US-led coalition airstrikes pound ISIS stronghold in Syria
http://www.foxnews.com/politics/2014/11/30/us-led-coalition-airstrikes-pound-isis-stronghold-in-syria/
Thom Tillis: Congress Should Authorize War Against ISIS
http://www.nationalreview.com/corner/393656/thom-tillis-congress-should-authorize-war-against-isis-patrick-brennan
Obama Tries To Focus Public On Racist Cops
"President Barack Obama's first move in December will be to focus the nation's attention on complaints about racist cops in African-American communities. The move may be part of an effort to grab the political initiative after the Democrats' massive losses in the Nov. 4 election, and also to keep the public's attention away from his unpopular Nov. 21 announcement that he will provide 4 million illegal immigrants with work permits and taxpayer-funded aid programs. Progressives, Democrats and media outlets stepped up their complaints about law enforcement in African-American neighborhoods after a grand jury decided Nov. 24 to not charge police officer Darren Wilson with any crime following his shooting of a black man in August in Ferguson, Mo. The shooting — and the grand jury's decision — prompted riots and was cited frequently by Democratic activists during the 2014 midterm campaign. To grab the public's attention for December, the White House announced Nov. 30 that Obama has a Dec. 1 morning meeting with cabinet members to talk about federal programs that supply equipment to local police forces. He'll also meet with "national civil rights leaders" in the Oval Office, and then meet with a large group of police, elected officials and "community and faith leaders" in a nearby auditorium."
http://dailycaller.com/2014/11/30/obama-tries-to-focus-public-on-racist-cops/
Obama to huddle with civil rights leaders, law enforcement
"President Obama will spend Monday afternoon meeting with civil rights leaders and law enforcement officials to discuss ways to build trust between local police and communities in the wake of mass looting and rioting in Ferguson, Mo. Many business owners in Ferguson spent the weekend after Thanksgiving rebuilding their damaged stores and facilities. Unrest exploded in the wake of a grand jury's decision not to indict Ferguson police officer Darren Wilson for the shooting death of Michael Brown. Obama called for calm shortly after the grand jury announced its decision early last week. Violence and looting erupted in the town where the officer killed Brown, an unarmed, black 18-year-old man, after an altercation at Wilson's patrol SUV. "As the country has witnessed, disintegration of trust between law enforcement agencies and the people they protect and serve can destabilize communities, undermine the legitimacy of the criminal justice system, undermine public safety, create resentment in local communities, and make the job of delivering police services less safe and more difficult," a White House official said in a statement issued Sunday evening. Obama plans to spend part of Monday afternoon meeting with Cabinet members to discuss an earlier administration review he ordered of a Defense Department program that transfers military equipment to state and local police. After meeting with his Cabinet, Obama plans to sit down with young civil rights leaders. That Oval Office meeting with focus on the leaders' efforts and "broader challenges we still face as a nation, including the mistrust between law enforcement and communities of color," according to the official. The president then plans to hold a separate meeting with elected officials, community, civil rights, faith leaders and law enforcement officials from around the country. He plans to discuss "how communities and law enforcement can work together to build trust to strengthen neighborhoods across the country," the official said."
http://www.washingtonexaminer.com/obama-to-huddle-with-civil-rights-leaders-law-enforcement/article/2556779?custom_click=rss
Obama Plans Meetings on Ferguson Unrest at the White House
http://www.nytimes.com/2014/12/01/us/politics/obama-plans-meetings-on-ferguson-unrest-at-the-white-house.html?partner=rss&emc=rss
OBAMA TO HOST MEETINGS WITH CIVIL RIGHTS LEADERS ON FERGUSON
http://www.breitbart.com/Big-Government/2014/11/30/Obama-To-Host-Meetings-on-Ferguson-Riots
DAMAGED AND DESTROYED FERGUSON BUSINESSES MAY GET STATE, FEDERAL ASSISTANCE TO REBUILD
""I came to the United States 11 years ago," said Sam Chow, the owner of On On Chop Suey Restaurant. Chow says he worked as a cook in other establishments and eventually opened up his own restaurant in 2009. That restaurant was badly damaged by vandals during Monday night's riots in Ferguson, Missouri. Around 25 structures in the Ferguson area, many of which contained multiple business sites, were set on fire by vandals in the past week. Store owners whose shops were vanadlized but not burned to the ground are also facing a costly price tag to rebuild their establishments. Chow was in the middle of cleaning up his business that was set ablaze by perpetrators. The destruction to his business and others' occurred immediately after groups of individuals protesting at South Florissant Road found out that Ferguson Police Officer Darren Wilson would not be indicted for fatally shooting 18-year-old Mike Brown… Store owners whose businesses were damaged may receive government relief soon. Missouri Governor Jay Nixon's office outlined on Friday several state and federal programs to give assistance to "impacted businesses in Ferguson and the surrounding areas. Financial assistance, insurance guidance, and mental health resources are among the number of initiatives put in place by the Governor's administration to assist communities impacted by unrest in the region." "North St. Louis County communities that have been impacted by civil unrest should know that the State of Missouri is committed to providing the resources necessary for them to recover and rebuild," Gov. Nixon said. According to a press release from Nixon's office, the Governor's administration teamed with the St. Louis Regional Chamber, the St. Louis Economic Development Partnership, North County Inc., and local lending institutions to establish the Small Business Relief Program."
http://www.breitbart.com/Big-Government/2014/11/29/Damaged-and-Destroyed-Ferguson-Businesses-May-Get-State-And-Federal-Assistance-to-Rebuild
Officious White Hipsters Crash Seattle Tree-Lighting Over Ferguson, MAKE LITTLE KIDS CRY
"A caffeinated gang of annoying white hipsters in Seattle did their level best to ruin Christmas this year by surrounding the city's annual Christmas tree-lighting ceremony, chanting and making a bunch of little kids cry. The young, well-heeled, largely white crowd of demonstrators was protesting in response to Monday's announcement that a grand jury in Missouri had refused to indict white police officer Darren Wilson for killing Michael Brown, an 18-year-old black male, on Aug. 9. Friday's incident in Seattle occurred at Westlake Mall, according to local NBC affiliate KING-TV. Westlake Mall is some 2,119 miles away from Ferguson, Mo., where Wilson shot Brown. Protesters stormed the mall on Black Friday, forcing stores to close five hours early on what is traditionally the busiest shopping day of the year across America. They managed to disrupt the tree-lighting ceremony where a throng of young children was present. Many of the children were frightened because they did understand the situation, parents said. "America goes where their pocketbook goes, so today we're blocking Black Friday," protest leader Marissa Johnson said, according to the NBC station. "We want you to be uncomfortable shopping."
http://dailycaller.com/2014/11/29/officious-white-hipsters-crash-seattle-tree-lighting-over-ferguson-make-little-kids-cry/
#Ferguson Protesters Wave Commie Flags – Hand Out Commie Leaflets – Chant About Revolution
http://www.thegatewaypundit.com/2014/11/ferguson-protesters-wave-commie-flags-hand-out-commie-leaflets-chant-about-revolution/
FERGUSON AGITATOR WARNS USA TODAY: SOME 'GOING TO HAVE TO DIE,' 'THERE SHOULD BE BLOODSHED'
"USA Today proclaims the aftermath of the shooting of a black teen in Ferguson, Missouri is a "defining moment for race relations in USA." Sadly, the paper also gave space for one protester to call for murder to be committed for the "cause." Like many in the media, the paper seems to accept at face value that Ferguson is a seminal moment for race in America based on the hyperbolic claim that little has changed in race relations. And in its story the paper quotes a woman who lives in Ferguson just to that point. "This is 2014, and we are still confronting the problems that our mothers and fathers confronted back in the civil rights era," the paper reports. This irresponsible narrative does not help solve the problems that do exist in race relations today. It only exacerbates them. Certainly USA Today is correct when it writes, "The anger in the African-American community" over the non-indictment of officer Wilson "hasn't subsided." This in unquestionable. Still, even in this paper there are no concrete goals or solutions presented. The ever present shout to "fight for justice" and the need for "diversity" are included in the story, but what does this really mean? The story does not say. But the paper does note that the message is muddled. "Even in Ferguson, some protesters said there were disparate groups with differing messages that made it difficult to get everybody on the same page," the paper says, "as has happened with the Occupy Wall Street protest movement that began in 2011 against social and economic inequality worldwide." Unfortunately, the paper also gives room for a man calling for deaths for the "cause." "Some people are going to have to die for the cause," Jay Daniels, 27, of Charlotte said. "It's sad to say, but this is the new civil rights movement for our generation, and there will be casualties and there should be bloodshed."
http://www.breitbart.com/Big-Journalism/2014/11/29/USA-Today-Ferguson-a-Defining-Moment-for-Race-Relations-Notes-Calls-for-Bloodshed
Photo of boy hugging officer at Portland's Ferguson protest goes viral
"A touching photo that captures a helmeted white police officer hugging a teary-eyed 12-year-old African-American boy at a Ferguson shooting protest in Oregon has gone viral on social media. More than 150,000 Facebook users shared the image hours after The Oregonian newspaper posted it on its website. Freelance photographer Johnny Nguyen snapped the picture when Portland Police Sgt. Bret Barnum and 12-year-old Devonte Hart embraced at a Nov. 25 rally protesting the decision of a Missouri grand jury not to indict Ferguson police officer Darren Wilson in the shooting death of teen Michael Brown. Barnum told the newspaper the hug took place after he saw Devonte in the crowd at the rally with tears in his eyes holding a "Free Hugs" sign. "There were generic questions about his favorite subject and what he liked to do in the summer, but the one that mattered hit straight to the heart. He asked Devonte why he was crying," the boy's mother Jen said on Facebook. She said the moment "was one of the most emotionally charged experiences I've had as a mother."
http://www.foxnews.com/us/2014/11/29/photo-boy-hugging-officer-at-portland-ferguson-protest-goes-viral/
Kid Holding 'Free Hugs' Sign at Protest Attracts Cop's Attention. What Happens at the End of Their Encounter Goes Viral.
http://www.theblaze.com/stories/2014/11/28/kid-holding-free-hugs-sign-at-portland-protest-attracts-cops-attention-what-happens-next-sends-their-encounter-viral/
CNN is lying when they say Ferguson protests were 'peaceful'
http://nypost.com/2014/11/29/why-cnn-wants-you-to-believe-the-ferguson-protests-were-peaceful/
Darren Wilson's Lawyer: Wilson Resigned to Protect His Fellow Police. Ferguson Mayor: No Severance Package for Wilson.
http://www.theblaze.com/stories/2014/11/30/darren-wilsons-lawyer-wilson-resigned-to-protect-his-fellow-police/?utm_source=TheBlaze.com&utm_medium=rss&utm_campaign=story&utm_content=darren-wilsons-lawyer-wilson-resigned-to-protect-his-fellow-police
HOMELAND SECURITY NOW FORCING EBOLA-RISK PASSENGERS TO FIVE US AIRPORTS
"In response to the Ebola outbreak, President Obama's Department of Homeland Security (DHS) is now requiring all airline passengers from afflicted nations to fly into one of five U.S. airports.
The DHS, in conjunction with the Centers for Disease Control and Prevention (CDC) announced in a United Nations (UN) document that "enhanced screening measures" will be present at the following five U.S. airports: New York's John F. Kennedy, Newark, Dulles, Atlanta, and Chicago.
The UN document stated, "Passengers flying into one of these airports from flights originating in Liberia, Sierra Leone and Guinea are subject to secondary screening and added protocols, including having their temperatures taken, before they can be admitted to the United States. These airports account for about 94 percent of travelers flying to the United States from these countries. At present there are no direct, non-stop commercials flights from Liberia, Sierra Leone or Guinea to any airport in the United States." The restrictions are an attempt to "prevent the spread of Ebola in the United States." Ebola entered the U.S. in September when Thomas Eric Duncan, a Liberian man, flew to Dallas, Texas. At that time, CDC Spokesman Dave Daigle admitted that Ebola screening for airplane passengers flying from West Africa to the US is inadequate. He said, "I think he [Duncan] got on the plane asymptomatic, without any symptoms whatsoever… the symptoms occurred after he landed or after he arrived in the US so it's very difficult to prevent that. I mean the viruses don't respect borders."
http://www.breitbart.com/Breitbart-Texas/2014/11/29/Homeland-Security-Now-Forcing-Ebola-Risk-Passengers-to-5-US-Airports