News Briefing for Friday, September 26 2014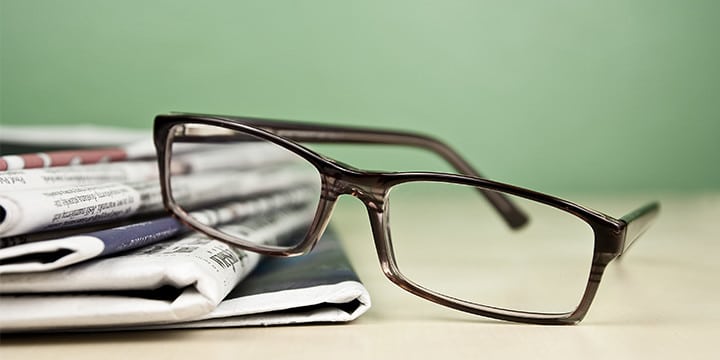 Virginia Kennon is the rock who has lifted up her family's spirits in difficult times. Until this month, she worked 54-hour weeks caring for her sister with cerebral palsy and her ailing 85-year-old mother. For Kennon, this $8-an-hour job has been a labor of love, as it would be for no one else, and in that sense she is irreplaceable. But lately she's feared that she might have to be replaced. Kennon's employer in Deming, N.M., recently began notifying caregivers that it's capping their hours at 29 per week, just below the 30-hour threshold at which ObamaCare requires companies to make affordable coverage available to most full-time workers or else pay a fine. Government data suggest that home care workers have been hit especially hard amid new regulations. The average workweek clocked by nonsupervisors has sunk from 28 hours per week to a record-low 26.7 hours since the start of 2013. It's no coincidence that IBD's list of 450 employers who have systematically cut work hours to avoid ObamaCare employer mandate liability includes more than a few companies engaged in caring for the elderly and disabled.
These are just examples that have been documented, but the real list is likely far, far longer: A group of assisted living centers in North Carolina; a Home Instead senior care franchise in Michigan; the Friendship Community group home, Firstaff Nursing Services and Lori's Angels home care, all in Pennsylvania; the Area Agency on Aging of Western Arkansas, which cut hours for 500 home health aides and drivers to 28 per week; and the Visiting Nurse Association (VNA) of El Paso. El Paso's ex-Democratic Mayor Joe Wardy told IBD last year that as CEO of financially troubled VNA, he was compelled to cut hours for 330 caregivers working 30 or more hours a week "because there is no margin in the reimbursement (from Medicaid) for any type of benefits." The consequences, he said, were "disastrous" for employees, patients and the nonprofit itself, which has since closed. One contributing factor: Some families wanting a dedicated caregiver moved their business to small providers who weren't subject to the employer mandate. ObamaCare's employer mandate isn't the only new cost challenging the ability of the home care industry to make ends meet or turn a profit. Effective January, home health care workers will have to be paid overtime wages for hours beyond 40."
"You may not be able to keep it for long. John Goodman, the top health policy analyst, explains why you probably won't be able to keep your Obamacare policy, whether you like it or not. The law is written in such a way that a policy which meets its requirements this year may fail to do so the following year. Your own status may also change, so that the amount of subsidy you get may keep changing. It is mind-bogglingly complex. The administration knows that people won't keep going back to the website year after year, only to become more and more frustrated, but doesn't know what to do about it. Also keep in mind that if your policy keeps changing, and the doctors you are allowed to see are restricted to that policy, you may have to keep getting a new doctor over and over again as well. When Obamacare was being constructed, it was feared that it would outlaw the high-deductible policy. That was what the Democrats at first wanted to do. They didn't want the consumer to have any control over health expenditures but instead to depend entirely on government policies. But this goal proved too expensive. In the end, Obamacare actually outlawed a no-deductible policy, as Goodman also explains."
"Here are the five biggest challenges the HHS chief has in the coming months.
1. Obamacare Open Enrollment: Year Two
The department is preparing for November 15, when the federal and state marketplaces open for the second open enrollment period. HHS is expecting the number of insurers in the marketplace to increase by 25 percent next year, and the Congressional Budget Office has estimated enrollment will be around 13 million signups this year. Making sure the exchanges in every state as well as the federal marketplace run smoothly is a top priority, especially after last year.
2. HealthCare.Gov and Other Troubled Exchanges
Recent reports from federal watchdogs have highlighted a spate of security problems with HealthCare.gov. Both the HHS IG and the Government Accountability Office have detected weaknesses that could potentially leave consumer data vulnerable to hackers. During a press briefing with reporters on Wednesday, Burwell declined to confirm that the website would be fully fixed and ready by the launch date. She did say HHS is "taking every step we can … to continue on our process and be ready for open enrollment," adding, "We are checking off outstanding items on last year's to-do list, cleaning up the back-end functionality and adding functionality for renewing and enrolling in coverage." Meanwhile, a handful of states are dealing with problems with their own websites, and Oregon and Nevada have even decided to join the federal exchange this year.
3. States and Medicaid
Since the Supreme Court ruled states could opt out of the Affordable Care Act's Medicaid Expansion, 23 states have decided not to expand their programs. That leaves millions of people who would have otherwise received coverage without health insurance. HHS has worked with some states like Arkansas on an alternative Medicaid expansion program. Yet others, like Florida and Texas, which have GOP governors, have remained adamant about not working with the federal government to expand their programs. Their primary concern is cost; they say their states' cash-strapped budgets can't handle the expenses down the road.  Still, HHS will likely continue pressing these states to change their minds. CMS announced on Wednesday that the ACA is expected to result in $5.7 billion in savings in uncompensated hospital costs this year alone; states that have expanded Medicaid have reaped about 74 percent of these savings. That's because hospitals are reimbursed by Medicaid for patients they would otherwise have to treat for free.
4. Political Infighting Over Obamacare
Lawmakers have been relatively quiet these days about the president's health care law, with calls for full repeal abating. Depending on how the midterm elections go, that could all change. Sen. Rob Portman (R-OH) told reporters last week at a Christian Science Monitor breakfast that if the GOP wins a Senate majority, one of its first orders of business would be to call a vote to repeal Obamacare. Even if this happens, it would almost certainly be strictly symbolic, since President Obama isn't about to sign a bill repealing the law. Still, the political climate next year could present serious challenges for Burwell and her team, especially when the employer mandate takes effect.
5. Potentially Crippling Legal Challenges
Legal experts are predicting Obamacare may wind up back at the Supreme Court again soon. Right now, there are four cases centering on the legality of the law's federal subsidies. Plaintiffs argue that the law only intended for federal subsidies for enrollees who sign up on the state exchanges, and that subsidies going to anyone enrolled through the federal marketplace are invalid. If the Supreme Court does decide to hear the case, it could result in bad news for the Obama administration: An unfavorable ruling would thwart the health care law and leave millions without affordable coverage."
"The former budget director came into the HHS job with pretty strong bipartisan support and a solid reputation as a manager. With so much mismanagement and miscommunication behind the colossally flawed launch of HealthCare.gov, the administration's pick of Burwell signaled it didn't want to make the same mistakes again. Burwell's selection also gave HHS a chance to hit the reset button on relationships with Obamacare critics on the Hill — relationships that had been strained even before the HealthCare.gov mess. During Sebelius's tenure, the ACA faced constant attacks over its problems — both real and imaginary — and the administration was especially cautious about what information it shared about the health-care law. Burwell is still relatively new in this role, but she's had the advantage of taking over during an especially quiet time for the ACA. Now that it's apparent that Obamacare failure isn't imminent, Republicans have largely turned their attentions elsewhere. The big question is just how forthcoming HHS will be under new management and a new political environment. In her conversation with reporters on Wednesday, Burwell said the administration is trying to apply the lessons learned from what worked and what didn't work during the ACA's first enrollment period. She said HHS continues to test improvements to the Web site ahead of the next enrollment period starting Nov. 15, with daily deadlines every day. But when it came to questions about whether everything will be ready on time, she demurred. "Right now, we are continuing step by step," Burwell said. She was also careful in the way she talked about enrollment goals. After the media and the administration wasted too much time and energy debating whether 7 million exchange enrollees was actually the goal for the insurance marketplaces' first year — which, by the way, it was — Burwell affirmed that HHS will have a goal for Year Two. We just don't know what it is yet. The Congressional Budget Office projects 13 million marketplace enrollees in 2015, but Burwell said her department is still developing its own analysis. So, will the administration actually share that goal? "As we have more, you will hear from me again," said Burwell, who stressed several times that the larger focus should be on the overall reduction in the uninsured under the law. Still, given how new the insurance marketplaces are and how much the administration spent to set them up, they'll continue to draw a ton of scrutiny. And administration officials have been trying to manage expectations for the next enrollment period, saying the Web site will show improvement but won't be perfect. A year later, you don't hear anyone these days trying to compare it to Amazon or Kayak. The coming enrollment period presents another challenge – getting people already enrolled to stay covered. That comes with a whole new set of issues, Burwell acknowledged to reporters Wednesday. "I think everyone thinks this is Year Two of the marketplace," she said. "It's really the first full round because this is the first time you have re-enrollment." And that's when the first major test of the Burwell era will come."
"WebMD has received nearly $14 million to promote Obamacare, as part of a government initiative designed to get Americans to turn to "official information" on the health care law. The contract amount is much higher than was previously known, new documents revealed on Tuesday. The Department of Health and Human Services (HHS) released a "limited source justification" to extend WebMD's contract through September 2015. The government has obligated a total of $13,932,914 for the "Affordable Care Act (ACA) and Health Care Priorities Educational Initiative" thus far. The initiative gives funding to the health website WebMD to provide information to doctors and consumers about the "benefits" of the law. "The Affordable Care Act (ACA) was signed into law on March 23, 2010," the contract document states. "As a result, the Act requires that CMS educate consumers about the benefits now available through that legislation." "Health Care Providers (HCPs) are important partners to assist in this outreach as they interact with the patient in the most crucial time for decision making on health care," it said. "Additionally, CMS handles education on many priority health topics. This task order will allow CMS to reach a broader consumer and HCP audience on the aforementioned topics." WebMD was first awarded the contract in September 2011. The document released on Tuesday authorizes the company to receive approximately $650,000 more for the "continued education" of consumers through Sept. 15, 2015. When the government's deal with WebMD was first revealed last November, the contract was reportedly worth $4.8 million. "The goal of this task order is to encourage providers and consumers to turn to official information sources regarding the ACA and to create an accurate perception of the ACA among health care providers and consumers," the document said. HHS decided to stay with WebMD since it has already provided services under the contract for three years, has the greatest reach to doctors, and is "well versed on the intricacies of ACA." They added that a "consistent source of information is critical to the success of the ACA and Marketplace Exchanges." WebMD devotes a special section to Obamacare on its website, which includes quizzes, videos, and guides to signing up for health insurance on the exchanges."
"The Republican nominee in the Maryland governor's race on Thursday called for an extensive probe of Maryland's Obamacare exchange collapse. Larry Hogan, the Republican candidate who will face Democratic Lt. Gov. Anthony Brown in November, wants a wider investigation of the state exchange's collapse — specifically about how contractors were picked and which politicians they ended up donating to. Maryland opted to accept federal taxpayer money and built its own Obamacare exchange, but the website was glitchy and difficult to use from the start. State officials decided in March to throw in the towel on the website, which cost tens of millions of taxpayer funds, and start all over again with a model of Connecticut's more successful website."
"Amid a new report that healthcare premiums in the Tar Heel State could rise by 30 to 60 percent over the coming years, the Thom Tillis campaign again slammed incumbent Sen. Kay Hagan for her support of Obamacare. "We're now finding out that ObamaCare could cause premiums to skyrocket by up to 60 percent over the next few years, a painful reminder of how Kay Hagan deliberately misled North Carolinians with false promises that ObamaCare would control costs and make healthcare more affordable," said Tillis spokesman Daniel Keylin.
Earlier in the week, the Carolina Journal reported on a panel discussion about Obamacare in which an insurance agent said that Coventry Health Care of the Carolinas CEO Tracy Baker told his organization that premiums will rise. "He can see in 2016 this thing shooting up anywhere from 30 to 60 percent in costs" insurance agent Rufus Langley said, according to the Carolina Journal. Langley added that people will be also receiving termination notices, Carolina Journal reported: "Termination letters are going out this month," he said. "A fair amount [of consumers] didn't qualify" for coverage, though he had no specific numbers. "There will be people who are going to be flushed out, and not eligible for subsidies, because they didn't provide the right information, or they didn't verify whether or not they were U.S. citizens," Langley said.
The Tillis campaign recalled in a release how Hagan sold Obamacare to North Carolinians and slammed her for her vote in favor of the law. "When selling ObamaCare to North Carolinians, Kay Hagan repeated PolitiFact's 'Lie of the Year' no fewer than 24 times by promising that people who like their plans could keep them," the Tillis campaign wrote in a release. "Hagan at one point even declared it was the 'fundamental promise' of the President's bill. Last fall, over 473,000 North Carolinians received cancellation notices." Hagan and Tillis are engaged in a tight race for the U.S. Senate. The most recent Real Clear Politics Average has Hagan leading Tillis by 4.5 percentage points.  "ObamaCare is hurting middle-class families who now won't be able to pay their bills, yet Kay Hagan says she would still vote for ObamaCare again if given the chance," Keylin added. "Thom Tillis is the only candidate in this race who will work towards healthcare reform that actually controls costs and increases healthcare options for North Carolinians."
"Hispanic groups saw their uninsured rates drop substantially thanks to ObamaCare's new coverage options, according to a new study. The increase in health insurance was particularly visible among young Hispanics between the ages of 19 and 34 and non-elderly Hispanics who speak predominantly Spanish. The uninsured rates in those groups dropped 20 percent and 19 percent, respectively, after the healthcare law's first enrollment period. The figures were reported Thursday by The Commonwealth Fund. "The Affordable Care Act appears to be working for millions of Latinos who, as a group, have long faced the nation's highest uninsured rates," said Michelle Doty, the report's lead author and the Commonwealth Fund's vice president for survey research and evaluation, in a  statement. "These substantial improvements will mean better health and healthcare for millions of people." Hispanics are the most likely group to be uninsured, and gains highlighted by the study counter signs that the healthcare law failed to make strong headway with Spanish speakers in its first year.
According to federal enrollment data, Hispanics accounted for 10.7 percent of people who signed up on the federal exchanges and reported their ethnicity. This was less than the number eligible for the new system. Commonwealth reported that nearly 7 in 10 Hispanics with ObamaCare coverage were uninsured before they signed up. At the same time, awareness of the exchanges among Hispanics who were potentially eligible to enroll still lagged behind non-Hispanic whites. The disparity still exists: Half of potentially eligible Hispanics knew about the system earlier this summer, compared with 74 percent of non-Hispanic whites."
"Pro-immigration reform Republicans say there's a better chance that Congress will produce an immigration overhaul if their party wins control of the upper chamber in November. GOP lawmakers say that, with Republicans in charge of both chambers, leadership in the House would have a negotiating partner across the Capitol they could trust. Republicans also would have more leverage with President Obama in negotiating a bill to secure the border and deal with the estimated 11 million illegal immigrants already in the United States.  "With the caveat that it's a very difficult issue, I think the likelihood is better if Republicans take the Senate," said Rep. Mario Diaz-Balart (R-Fla.), a leading GOP voice for immigration reform.  "I think there would certainly be greater trust between the House and Senate in agreeing on something," said Rep. Jeff Denham (R-Calif.), who like Diaz-Balart, supports providing a path to citizenship for illegal immigrants. "This is an American issue. So, I expect this party to come together on it. And I'm going to continue driving it." Another factor for Republicans is the 2016 election.  Hispanics fled the GOP in the last two presidential cycles, and Republicans have openly worried that the immigration debate is turning off Hispanics to their party. The next two years would be the last chance for the GOP to take action on immigration before the party's next presidential nominee faces voters. Speaker John Boehner (R-Ohio) made an offhand remark during a speech last week at the American Enterprise Institute about the importance of moving immigration reform. "Our legal system is broken, our border isn't secure, and we've got the problem of those who are here without documents," Boehner said. "It needs to be fixed. We're a nation of immigrants. The sooner we do it, the better off the country would be." To be sure, the odds are stacked against comprehensive immigration reform that would include a path to citizenship for workers in the U.S. illegally — something Obama and congressional Democrats demand but that conservatives deride as "amnesty" for people who broke the law. The immigration bill approved by the Senate last year included language that would illegal immigrants to apply for lawful permanent residency once a number of border security enforcement measures are in place. Those measures include completing 700 miles of fencing, hiring nearly 40,000 full-time Border Patrol agents and certifying that employers are verifying workers' legal status. The bill would allow qualified immigrants living in the U.S. illegally to apply for a renewable provisional immigrant status lasting for six years in the meantime, and they could eventually apply for a green card. Obama is expected to announce executive actions on immigration after the election, possibly in December, that could further poison the well between the White House and congressional Republicans, making it that much more difficult to move a bill.  Presidential politics within the GOP will also make it trickier to navigate the controversial issue. Several senators, including Sen. Marco Rubio (R-Fla.), a member of the bipartisan "Gang of Eight" that negotiated the Senate immigration package, are eyeing their own runs for the White House. Democrats, such as Rep. Luis Gutiérrez (D-Ill.), who met privately for months with Diaz-Balart and other lawmakers in a futile effort to reach an immigration deal in the House, say they are skeptical anything will be done in the next two years.  "Congressman Gutiérrez finds it unlikely that the 114th Congress will enact anything resembling serious immigration reform and that overcoming Republican opposition to meaningful border enforcement, legal immigration, and a reduction in the population of people living here illegally is unlikely in the next couple of years," said Gutiérrez spokesman Douglas Rivlin.  "He is open to working across party lines as he has always been, but chances are that real immigration reform from the Republican side will have to wait until after they lose the White House race again in 2016, and their position on immigration all but guarantees that result," Rivlin added."
"The U.S. immigrant population has reached a record 41.3 million, according to new U.S. Census Bureau data crunched by a group that advocates for a low immigration rate. The Center for Immigration Studies said in a report released early Thursday that 2013 census data indicate one in six adults in America is either a legal or illegal immigrant. The data was taken from the Census Bureau's American Community Survey. It found that 3.3 million new immigrants arrived in the United States between 2010 and 2013, a number offset by nearly 2 million deaths or cases of immigrants leaving the country. According to CIS, the census data show that more than 13 percent of the population is now made up of immigrants, the highest percentage in 93 years. The data also showed that Mexicans are the largest immigrant population, with 11.6 million living in America both legally and illegally. The number of Mexican immigrants, however, has declined by more than 126,000, or 1 percent. Immigrants from South Asia, East Asia, the Caribbean, the Middle East and sub-Sahara Africa showed the largest increases from 2010 to 2013. India, for example, is the home country of 254,000 immigrants who came to the United States, a 14 percent increase. Immigrants from China increased by 217,000 or 10 percent. Guatemalan immigrants increased by 71,000 or 9 percent. The CIS also listed immigration increases by state. Texas topped the list, with an increase of 227,000 immigrants from 2010 to 2013. California ranked second, with about 161,000 new immigrants while Florida ranked third with an increase of 140,000. Vermont, Montana, Maine, Hawaii and Alabama were the only states who saw a decrease in immigration. Republicans say poll numbers show more Americans want lower immigration rates. An August survey by The Polling Company found a majority of likely voters want fewer legal immigrants. In a June Gallup poll, 41 percent of respondents said they preferred a decrease in U.S. immigration levels, 22 percent said immigration levels should be increased and 33 percent said immigration should remain at the current levels."
"The number of legal and non-legal immigrants living in the United States rose to a record high 41.3 million people in 2013, according to a new report. The report from the Center for Immigration Studies, based on Census Bureau data, said immigrants now account for about 13.1 percent of U.S. residents, or about one out of every eight people. CIS said that's the highest percentage seen in 93 years — in 1980, only about 6.2 percent of the population was born outside the United States. Immigrants also account for 16 percent of the adult population, which means about one out of every six adults living in the U.S. was born outside the country. CIS said the U.S. added 1.4 million legal and non-legal immigrants between 2010 and 2013. While growth from the Western hemisphere is still strong, the U.S. is taking in more and more people from other countries. "The new data makes clear that while Latin American and the Caribbean are still a significant source of immigration, the growth is being driven in large part by immigration from Asia, the Middle East and Africa," said Steven Camarota, CIS's director of research. The biggest increases were from South Asia, East Asia, the Caribbean, the Middle East and sub-Saharan Africa. Countries with the biggest increases from 2000 to 2013 were India, China, DR, Guatemala, Jamaica, Bangladesh, Saudi Arabia, Pakisan and Iraq. Despite these increases, Mexicans are still the largest immigrant population in the U.S., at 11.6 million. The report added that immigrants from Europe declined from 2010 to 2013. Texas, California and Florida saw the largest increase in immigrant residents from 2010 to 2013; each of them saw increases over 100,000, and the immigrant population in Texas rose 227,000."
"Approximately 2.5 million immigrants from "predominantly Muslim countries" reside inside the U.S. right now, a new report from the Center for Immigration Studies found. The four-page report, which details which countries and world regions from which immigrants in the U.S.—both legal and illegal—came to this country, found that since 2000 nearly a million more immigrants from such Muslim countries came to the U.S. In 2000, there were 1,518,755 immigrants from Muslim countries in the U.S. In 2010, That number stood at 2,184,664, and in 2013 it stands at 2,480,407. Between 2010 and 2013, there was actually a greater increase in the number of immigrants from the Middle East than from Central America. During that timeframe, 207,758 more immigrants moved to the U.S. from the Middle East, whereas only 113,744 immigrants came from Central America. The report found that despite the staggering growth of immigration from the Middle East, the regions that sent even more immigrants to the U.S. in the past few years are South Asia, East Asia, and the Caribbean. South Asia, which includes India, Pakistan and Bangladesh, sent 372,546 more immigrants to the U.S. between 2010 and 2013, whereas East Asia—which includes China, Korea and Vietnam—sent 364,909 more immigrants to the U.S. during that timeframe. From the Caribbean, 223,011 more immigrants entered the U.S. between 2010 and 2013. During that same timeframe, immigration from Mexico dropped 126,126. In 2010, there were 11,711,103 immigrants both illegal and legal in the U.S. from Mexico, according to this data set, and in 2013 there were just 11,584,977 immigrants from Mexico in the U.S. The report, authored by Steven Camarota and Karen Zeigler from CIS, relies on U.S. census data to make these observations. "The data show that the nation's immigrant population (legal and illegal) grew by 1.4 million from July 2010 to July 2013," Camarota and Zeigler wrote. "The data also imply that 3.3 million new immigrants settled in the country in that same period. These new arrivals were offset by return migration and deaths among the existing population. The immigrant population, referred to as the foreign-born by the Census Bureau, includes all those who were not U.S. citizens at birth, including illegal immigrants." Between legal and illegal immigrants residing in the U.S., the authors found that America's immigration population "hit a record 41.3 million in July 2013." "The sending regions with the largest increases from 2010 to 2013 were South Asia (up 373,000, 16 percent growth); East Asia (up 365,000, 5 percent growth); the Caribbean (up 223,000, 6 percent growth), the Middle East (up 208,000, 13 percent growth); and sub-Saharan Africa (up 177,000, 13 percent growth)," Camarota and Zeigler wrote."
"Two underage illegal aliens are in custody accused of breaking into ranch homes to steal firearms.  The arrest came after deputies with the Hidalgo County Sheriff's Office, who were working a separate case, ended up finding a cache of weapons and stolen high dollar items and electronics that ended up leading them to 17-year-old Julio Zapien and a 14-year-old teenager, said sheriff's spokesman JP Rodriguez. In Texas 17-year-old's are considered adults, so Zapien went before a justice of the peace who charged him with nine counts of burglary and set his bond at $450,000. The 14-year-old was sent to a juvenile detention center where he was charged accordingly. The teens are believed to be behind close to a dozen burglaries that targeted mobile homes and ranch homes in the rural area of the county near the towns of McCook and Linn, Rodriguez said. When they were getting processed following their arrest, both teens said they were from Mexico and had entered the country illegally. While most of the stolen property has been recovered, there are various items that remain missing which are a concern to authorities, Rodriguez said.  "Whenever a firearm is stolen, that becomes a big concern for us," the spokesman said. "We need to find those weapons because we don't know if they were sold, pawned or if they could turn up at another crime scene."
"Immigration and Customs Enforcement released thousands of illegal-alien families from this summer's border surge – the large majority of those who were apprehended – with instructions to report to the particular ICE office at their final destination. DHS has repeatedly refused to say how many of them actually show up as directed. Well, the AP secured a recording of "a confidential meeting at its [ICE's] Washington headquarters with immigration advocates" where ICE acknowledged that 70 percent of those released "never showed up weeks later for follow-up appointments." This should come as no surprise to anyone with a pulse. Yet it appears that Obama-administration officials think the released illegals are like the cowboys in Blazing Saddles, lining up to put a dime in the lone toll booth in the middle of the desert instead of just going around it. (If the Central American illegal aliens were so punctilious about obeying rules, they wouldn't have snuck into someone else's country in the first place.) It's true that ICE needs more family detention capacity, which is the reason for the planned new detention center south of San Antonio. But DHS has plans for a migration emergency such as we saw this summer, and it never activated it. They won't say what's in the plan, but from how Haitian and Cuban outflows were handled at Gitmo, I'd assume tent cities to enable detention of 100 percent of illegals are part of it. Once the politically appointed suits decided not to activate the emergency plan, it was inevitable that most of the illegals would simply be let go, never to be seen again. No wonder morale among DHS employees is "abysmal." And the circumstances of this revelation are also outrageous. We only know this information because of a leaked audio recording (kudos to the whistleblower, whoever it is) from a meeting with anti-enforcement activists undoubtedly whining about how cruel ICE is. Here's how the article describes the administration's stonewalling on this question: The AP reported in June that the administration would not say publicly how many immigrant families from Central America caught crossing into the U.S. it had released in recent months or how many of those subsequently reported back to the government after 15 days as directed. The AP noted that senior U.S. officials directly familiar with the issue, including at the Homeland Security Department and White House, had dodged the answer on at least seven occasions over two weeks, alternately saying that they did not know the figure or didn't have it immediately at hand. The Homeland Security Department's public affairs office during the same period did not answer roughly a dozen requests for the figures. "Most transparent administration in history," indeed."
"More than 40,000 unskilled Central American migrants who were allowed to cross the border by President Barack Obama's deputies have refused to appear for scheduled meetings with immigration officials. The estimate was revealed to Latino lobbies in a meeting with an official at the U.S. Immigration and Customs Enforcement, according to the Associated Press. The official said that 70 percent of the 66,000 people in so-called "family units" that crossed the border didn't turn up for the appointments, according to an audio recording of the official's briefing. The missing migrants crossed into the country alongside the much-publicized arrival of 65,000 "unaccompanied alien children" since October. The "children" were highlighted by the administration to reduce the public's hostile reaction to Obama's lax border policies. In fact, most of the 65,000 "children" are older youths seeking to join relatives or parents living illegally in the United States. Most of them were guided by paid coyotes to the border, where they were handed over to federal agencies for free transport to their parents or relatives. None of the unaccompanied youths have been deported. All have been allowed to use a 2008 law to file lawsuits for residency. Up to 80 percent of migrants who have immigration lawyers can win their residency cases, say advocates for more immigration."
"On the day Attorney General Eric Holder announced his resignation, President Barack Obama enacted an executive action on Thursday to allow certain DREAMers to serve in the military and be put on an expedited path to citizenship. Obama vowed to hold off on broad executive amnesty that would also potentially grant temporary work permits to millions of illegal immigrants until after the midterm elections to help Senate Democrats retain the Senate. According to the Military Times, this executive action will expand MAVNI (Military Accessions in the National Interest) "to target foreign nationals with high-demand skills, mostly rare foreign language expertise, or specialized health care training." The program, which admits foreigners with specialized medical or language skills, will now be "open to immigrants without a proper visa if they came to the U.S. with their parents before age 16" and have been approved for Obama's 2012 Deferred Action for Childhood Arrivals (DACA) program. The MAVNI program "is capped at 1,500 recruits per year," and Obama's executive action "may be the first phase of a broader government-wide effort to ease pressure on immigrants and create new paths to citizenship," according to the Times, because "after entering military service, foreigners are eligible for expedited U.S. citizenship." The Times noted that "since 2001, more than 92,000 foreign-born service members have become citizens while serving in uniform." In May, Jessica Wright, the Acting Under Secretary for Personnel and Readiness at the Pentagon, testified before a Senate subcommittee hearing in Chicago that the Obama administration was working to expand MAVNI, which started in 2008, to include DREAMers. Soon after, Pentagon officials reportedly reached an agreement to allow some DREAMers in the program, but the Department of Defense did not make a formal announcement until Thursday, when it notified Congress "that the program, which was due to expire at the end of this fiscal year, will be extended for another two years and will for the first time include DACA-status immigrants."
"A Mexican woman who claims her five-day detention at a federal immigration office was an illegal arrest filed the first lawsuit challenging enforcement of Arizona's landmark immigration enforcement law. Opponents of the 2010 law have already filed lawsuits that questioned the constitutionality of the law's provisions, but Thursday's filing by Maria del Rosario Cortes Camacho marks a new type of challenge that alleges constitutional violations in how a police agency enforced the law. Cortes, a domestic violence victim who had applied for a visa allowing her to remain in the U.S. to assist authorities with the case, alleged two Pinal County sheriff's deputies had unreasonably prolonged the length of a September 2012 traffic stop that was prompted by her cracked windshield. She also accuses the officers of making an illegal arrest by bringing her in handcuffs to a Border Patrol office about 13 miles away where she was detained for five days. "Our deputies took the exact actions as what is required by law," Pinal County Sheriff Paul Babeu said in a written statement. In the earlier lawsuits over the law, critics said Latinos in Arizona would face systematic racial profiling in the enforcement of the statute and argued that the state law was trumped by federal immigration statutes. The U.S. Supreme Court has upheld the Arizona law's most contentious section — a requirement that police, while enforcing other laws, question the immigration status of those suspected of being in the country illegally. But the courts have either struck down or blocked enforcement of other sections of the law known as SB1070, such as a requirement that immigrants carry registration. While Cortes' case marks the first challenge based on the law's enforcement, several legal claims that serve as precursors to lawsuits have been filed in Tucson and South Tucson, alleging violation in how the law is carried out."
"Over the last two days, the National Academy of Sciences held a series of panels for its discussion of "High-Skilled Immigration Policy and the Global Competition for Talent." There to discuss the policy implications of an immigration overhaul was William Kamela, who served at the Department of Labor during the Clinton administration, and is now Microsoft's federal policy lead for workforce readiness and immigration issues. During the panel discussion, Kamela brought up Microsoft's decision to open a new training and development center in Vancouver, British Columbia. The center is slated to open in late 2015 and is expected to bring 400 new jobs to the region. When asked about Microsoft's response to inaction on immigration reform, Kamela asserted that we can expect more decisions like the Vancouver move should Congress not raise the cap on H-1B visas, stating that they'd like more H-1B visas but if they can't get them they may go to more places like Vancouver or Hong Kong. Microsoft, like many tech companies, would like to see an expansion of the H-1B visa program, which would make it easier for them to recruit much sought-after foreign talent in the field of computer science. More specifically, they would like to see the current cap on visas (85,000) raised or abolished entirely. (However, some critics have argued that an expansion of the program isn't needed and that companies like Microsoft only want to replace American workers with younger and cheaper labor.) Included in last summer's immigration reform bill (S. 744, the Border Security, Economic Opportunity, and Immigration Modernization Act), was a proposal to double the cap. Although it passed in the Senate 68-32, the bill was not taken up in the House. House Speaker John Boehner once considered taking on an immigration overhaul but decided against it after pressure from fellow Republicans. Since then, the House has passed bills dealing with border security and deportation. President Obama, in a June 30 Rose Garden ceremony, promised to take executive action to overhaul immigration by the end of the summer. He later announced that he would be postponing the decision until after the November midterms. Obama is considering two proposals that would affect the tech industry. One proposal would "exclude dependents from the numerical cap on employment-based green cards, which is now 140,000 a year." The other proposal would "'recapture' unused employment green cards from previous years." Though another panelist, Felicia Escobar, Special Assistant to the President on Immigration, admitted that the White House was "still trying to figure out [its] flexibility" from a legal standpoint and that there is no "silver bullet" for addressing high-skilled immigration policy through the framework of executive action. But of course without a legislative fix, any executive action could be reversed by the next administration in 2017. With Republicans upset over Obama's potential action, it is unclear whether the two sides will be able to come together and move forward on a comprehensive deal anytime soon."
"Beneath the radar, Democrats have launched an unprecedented effort to shield illegal immigrants from deportation and shepherd them through the naturalization process. The Justice Department's newest plan has not received the same scrutiny as the prospect that President Obama will take executive action to amnesty millions of illegal immigrants once the November elections are over, although it, too, is legally dubious. The new program will use taxpayer money to unite lawyers with illegal-immigrant children, which legal analysts describe to National Review Online as inappropriate and a potential violation of federal law. In a press release earlier this month, the DOJ and the Corporation for National and Community Service (CNCS), a federal agency that invests in nonprofit organizations and administers AmeriCorps, announced that they had awarded $1.8 million in grants to organizations that would provide legal representation to unaccompanied alien children. These were identified in the press release as "certain children who have crossed the U.S. border without a parent or legal guardian." The DOJ and CNCS will administer the funds through the "justice AmeriCorps" program, which is designed to provide 100 attorneys and paralegals to usher the children through the legal system and obtain protection for them within the United States, as NRO has previously reported. The nearly $2 million will assist illegal-immigrant children appearing in courts in at least 17 major cities, including Chicago, New York, San Antonio, and San Diego, according to the release."
"Radio host Rush Limbaugh reacted to a report in The Hill that an amnesty bill would have a better chance of passing if the Republican Party won the Senate in 2014 by predicting that such a move would "be the end of the Republican Party" on Thursday. He argued that such a move would be "crazy," "self-defeating," "almost a suicidal move," before declaring "if the Republicans do win the Senate and control Congress and turn around and vote for amnesty…it'd be the end of the Republican Party." Limbaugh also said that Republicans support amnesty because "big corporations and Chamber of Commerce types" are "the masters now" because of their large donations to the GOP."
"Congresswoman Renee Ellmers (R-NC) has introduced a bill that would use money earmarked for foreign aid to reimburse states for money spent to detain and educate illegal immigrants.
Ellmers' Accountability in Foreign Aid Act addresses concerns Republicans have over the billions the states have been forced to spend due to the failure of the federal government to address illegal immigration. "The situation at the border is unprecedented–children are coming into our states at a rate that will overwhelm our local communities and their available resources," Ellmers said. "These children are being funneled into our public schools and our hospitals are forced to provide emergency care, but our states are given no financial assistance to deal with this ongoing problem." "Rather than continue to supply an endless amount of foreign aid abroad, it's time we redirect funding sent overseas and prioritize our local governments who are left footing the bill," she said. "State and local governments, as well as school boards, would be able to apply for reimbursement for the expenses to the Treasury Department," The Hill reported. "Applicable expenses would include public school education, detention facilities, medical care and other services for the immigrants."
"Oklahoma Republican Sen. Tom Coburn said Thursday that Congress lied to the American people about the amount of spending placed in the recent continuing resolution passed by Congress and signed by President Obama last week. Coburn said that lawmakers from both parties, including Republican House Speaker John Boehner, lied about the amount of spending in the resolution because it far exceeds the amount promised in the two-year federal budget bill passed at the end of 2013. Coburn, who is retiring when his term is up after the 2016 elections, cut loose in an interview with conservative radio host Laura Ingraham. "The reason Americans have such poor view of Washington is because we're dishonest with the American public in what we do," Coburn told Ingraham. "In the continuing resolution […] we're $47 billion above what we said we would be [in the Ryan-Murray bill]." "So we've been lied to about how this will all be funded?" Ingraham asked. "Absolutely. The whole [continuing resolution] was a lie, in terms of the numbers associated with it," Coburn replied. "Remember that started in House, that bill came from the House. That wasn't Senators manipulating that; that was a Republican House manipulating it." "So why does John Boehner perpetuate the lie along with Democrats?" Ingraham followed up. "I don't know. The fact is career politicians do not want to make hard choices," Coburn said. "And we'll never get the public support to make the tough decisions we need unless we're honest with them about the severity of the problems that we face. And it's so easy to spend 46 billion dollars more than what you said you were going to spend because the people that are going to suffer from us over spending are not here today– they are the generation M and younger, who are going to pay off this 46 billion that we lied about in this bill."
"Environmental Protection Agency Administrator Gina McCarthy said acting on climate change is a financial imperative in a Thursday speech, hitting back at critics who say Obama administration environmental policies will damage the economy. "The economy isn't a reason to fear action. It's a reason to take action," McCarthy said at a Washington event hosted by think tank Resources for the Future. McCarthy made allusions to past innovation in the United States, such as measures to reduce pollutants that were destroying the ozone layer and NASA space missions, to support her claims that regulations to ratchet down greenhouse gas emissions could be a positive, disruptive force. Front and center is the EPA's proposed carbon limits for power plants, which aim to slash those emissions 30 percent below 2005 levels by 2030. The Obama administration has been trying to make the case that acting on climate is good for the economy. The EPA estimates its proposed power plant rule would yield benefits of up to $93 billion in 2030, at an $8.8 billon cost to implement the rule."
"Billionaire tech mogul Peter Thiel says that if the government wants to see the economy boom, it ought to reduce regulation. During an extensive interview with The Daily Caller, the PayPal founder and author of the new book "Zero To One: Notes On Startups, Or How To Build The Future" outlined three things the government could do to help the economy roar. "You would just have way less micro-regulation," Thiel said. "You would try to do something about urban housing and enable, sort of, break the sort of weird coalition of urban slumlords and pseudo-environmentalists that have zoned all our cities to death and made it impossible to build affordable housing." "I would try to shut down the [Food and Drug Administration] altogether because I think that is the single worst agency in this country," he continued. "And then I would try to find ways to bring technology into government itself so that government would be evaluated. Is it is able to do more with less and are there things we can automate? And those are questions I would ask throughout government itself."
"The Sandy Hook Advisory Commission, convened by Gov. Dannel Malloy (D-WFP), says it is recommending tighter control of homeschooling families in the state to prevent another Newtown shooting. According to the Connecticut Post, the commission states, "[T]ighter scrutiny of homeschoolers may be needed to prevent an incident such as the December 2012 slaughter of 20 first-graders and six adults at Sandy Hook Elementary School in Newtown." The Post reports that the murders were carried out by Adam Lanza, "a disturbed 20-year-old who had been homeschooled by his mother, Nancy Lanza, whom he also shot to death on the morning of his murder spree." Despite the commission's sense that the Newtown shooting translates into a need to have greater control over homeschoolers who might have behavioral issues, CT News Junkie reports that Dr. Susan Schmeiser, a professor of mental health law at the University of Connecticut Law School, stressed that a diagnosis of mental illness alone makes a "very weak predictor" of violence. In fact, Lanza, according to a variety of reports, experienced most of his education in public schools."
"Hundreds of students walked out of classrooms around suburban Denver on Tuesday in protest over a conservative-led school board proposal to focus history education on topics that promote citizenship, patriotism and respect for authority, in a show of civil disobedience that the new standards would aim to downplay. The youth protest involving six high schools in the state's second-largest school district follows a sick-out from teachers that shut down two high schools in the politically and economically diverse area that has become a key political battleground. Student participants said their demonstration was organized by word of mouth and social media. Many waved American flags and carried signs, including messages that read "There is nothing more patriotic than protest.""I don't think my education should be censored. We should be able to know what happened in our past," said Tori Leu, a 17-year-old student who protested at Ralston Valley High School in Arvada. The school board proposal that triggered the walkouts in Jefferson County calls for instructional materials that present positive aspects of the nation and its heritage. It would establish a committee to regularly review texts and course plans, starting with Advanced Placement history, to make sure materials "promote citizenship, patriotism, essentials and benefits of the free-market system, respect for authority and respect for individual rights" and don't "encourage or condone civil disorder, social strife or disregard of the law." The proposal from Julie Williams, part of the board's conservative majority, has not been voted on and was put on hold last week. She didn't return a call from The Associated Press seeking comment Tuesday, but previously told Chalkbeat Colorado, a school news website, that she recognizes there are negative events that are part of U.S. history that need to be taught."
The injustice of Eric Holder
Average Americans aren't blind to the Justice Department's politicization
"Even we were shocked when we researched our new book, "Obama's Enforcer: Eric Holder's Justice Department," at the extent to which Attorney General Eric Holder Jr. has politicized the Justice Department and put the interests of left-wing ideology and his political party ahead of the fair and impartial administration of justice. However, there is no doubt that the American public has also recognized just how politically corrupt Mr. Holder is, given this month's very embarrassing poll conducted by Hart Research for NBC News and The Wall Street Journal. The poll asked respondents their opinions about 10 different national political officials, ranging from Bill Clinton to President Obama to Eric Holder, as well as the Democratic and Republican parties. They were given choices of very positive, somewhat positive, neutral, somewhat negative, very negative and "don't know the name." About a third of respondents didn't know who Mr. Holder is (37 percent). However, those Americans who knew Mr. Holder gave him the second-lowest "positive" rating of anyone or any organization on the survey at a mere 15 percent. Only Arizona Sheriff Joe Arpaio had a lower "positive" rating than Mr. Holder. The attorney general's "positive" rating was less than half of the positive rating of the Republican Party and 27 points behind that of his boss, Mr. Obama, who was rated favorably by only 42 percent of respondents. Mr. Holder's combined "negative" rating of 32 percent was higher than that of Mr. Clinton, Sen. Marco Rubio, Sheriff Arpaio and Sen. Rand Paul. In fact, the poll balanced the total positive feelings survey participants had against the total negative feelings to figure out what the participants as a whole thought of each of the politicians in the poll. Mr. Holder, at 17 points, had the highest negative gap of any individual in the survey — only the Tea Party had a higher negativity gap at 23 points. Contrary to what liberal elites think, the average American isn't dumb and can see when someone is abusing his office and allowing politics to drive his decision-making. They may think they can fool the American people, but that is a mistake that many arrogant politicians and government officials have made in the past, and Mr. Holder is just another in a long line of such government officials. From his misbehavior in everything from the New Black Panther voter-intimidation case to Operation Fast and Furious to the IRS targeting scandal, Mr. Holder has shown the public why he is the first and only attorney general in our history to be held in contempt by the House of Representatives."
"Judicial Watch president Tom Fitton said in a statement on Thursday that Attorney General Eric Holder is resigning as his group is close to nailing the Department of Justice on Operation Fast and Furious.  Judicial Watch just won a key battle in federal court against the administration on the Fast and Furious documents President Barack Obama asserted executive privilege over to hide them from the American people and Congress. Fitton said: It is no coincidence that Holder's resignation comes on the heels of another court ruling that the Justice Department must finally cough up documents about how Holder's Justice Department lied to Congress and the American people about the Operation Fast and Furious scandal, for which Eric Holder was held in contempt by the House of Representatives. Over the past several months, Judicial Watch also exposed how Holder's Justice Department was implicated in the IRS scandal and how Justice Department lawyers helped defend the illegal stonewall that kept secret key material related to Benghazi. The court ruling to which Fitton is referring is an order by a federal judge that by Oct. 22 the DOJ must provide Judicial Watch with a listing of the Fast and Furious documents the administration is hiding under Obama's executive privilege—called a "Vaughn index."
"A Vaughn index must: (1) identify each document withheld; (2) state the statutory exemption claimed; and (3) explain how disclosure would damage the interests protected by the claimed exemption," Judicial Watch noted in its press release announcing the ruling on Thursday.
Fitton said that the resignation of the "disgraced Holder" is "past due accountability for Holder's Fast and Furious lies, and I hope it brings some solace to the family of U.S. Border Patrol Brian Terry and the hundreds of innocent Mexicans likely killed thanks to the Holder Justice Department's scheme that armed the murderous Mexican drug cartels." Fitton noted that Judicial Watch opposed Holder's confirmation as Attorney General back in 2009, saying then that "Mr. Holder's record demonstrates a willingness to bend the law in order to protect his political patrons."
"Critics are drawing a connection between a federal judge's recent decision to deny the Justice Department's request to delay the release of a list of Fast and Furious documents and Attorney General Eric Holder's impending resignation. U.S. District Court Judge John D. Bates ruled against the DOJ Thursday, denying a request to delay the release of a list of Fast and Furious documents known as a "Vaughn index." The information has been withheld from Congress and the public under President Barack Obama's assertion of executive privilege. Later on Thursday, it was reported that Holder intends to step down as attorney general after his successor is selected.Townhall's Katie Pavlich, who wrote a book about the Fast and Furious gun-walking scandal, sarcastically called the two announcements a "coincidence" on Thursday."
"…"I have a hard time coming up with anyone the president could trust who would have an easy road," said Holder critic Hans von Spakovsky, who published the book, "Obama's Enforcer: Eric Holder's Justice Department," in 2013. The president did not offer any hints when he formally announced Holder's decision to step down after six years on the job. He said Holder would stay on until a successor is named. Several prominent names could be in the mix, though, and already are starting to get some buzz. Among them are Massachusetts Gov. Deval Patrick, Solicitor General Donald Verrilli and California Attorney General Kamala Harris. Within hours, a few of the possible prospects were busy knocking down the speculation. Harris released a written statement saying: "I am honored to even be mentioned, but intend to continue my work for the people of California as Attorney General. I am focused on key public safety issues including transnational gangs, truancy and recidivism." Patrick, 58, a former Justice Department official in the Clinton administration, has been floated as a potential successor since as far back as 2012. He is serving his second and last term as governor. Tom Whalen, presidential historian and associate professor of social science at Boston University, suggested Patrick could meet an important test. "Attorney generals tend to be consigliere, people who defend the president's interests" first, he said. "That is why the president usually picks someone who is a close friend who is beyond doubt loyal to him or her. Deval Patrick fits that to a T." Patrick and Obama are close friends and political allies, having campaigned for one another over the years. Earlier this year, Obama said his friend would make "a good president or vice president," stoking speculation that Patrick had his sights more or less on the White House. But on Thursday, the media seized upon news that the governor had plans to arrive in Washington that day. Patrick, though, also quelled some of the speculation when he spoke to reporters at a morning event. "First of all I want to say of Eric Holder that he has distinguished himself and the role of the attorney general, as attorney general, and I thank him for his service to the administration and his service to the nation," Patrick said, according to the full statement released by his press secretary. "That's an enormously important job but it's not one for me right now." Jesse Rhodes, associate political science professor at the University of Massachusetts at Amherst, still said Patrick's commitment to enforcing civil rights law was "clear" and that in this way he was "substantively quite similar" to Holder. Von Spakovsky, a judicial and legal expert at the Heritage Foundation, predicted that the hearings will be tough on any nominee, considering the unfinished business over the Fast and Furious scandal and the ongoing IRS scandal. He said Patrick's own record heading the Justice Department's Civil Rights Division, which von Spakovsky called spotty and "extreme," would be under the microscope if he were nominated. Others under consideration could include: Preet Bharara, U.S Attorney in Manhattan; Deputy Attorney General James Cole; and former White House Counsel Kathryn Ruemmler. Sen. Sheldon Whitehouse, a former Rhode Island attorney general, and other Democratic senators also have appeared in some reports as possible prospects. Aside from Patrick, speculation on Thursday centered fairly heavily on Verrilli, 57, who is the administration's top representative to the Supreme Court.  He successfully defended the Affordable Care Act — but other landmark cases including one on voting rights and the Hobby Lobby challenge over ObamaCare's contraceptive coverage did not break in the administration's favor. Critics say his record is mixed as a defender of the Obama administration. Meanwhile, Harris, despite her statement on Thursday, is a staunch ally of Obama and had also been mentioned in the top tier of potential nominees. Having taken on the banking industry, Harris is popular among progressives and would be only the second female AG – after Janet Reno. On the other side of the country, Bharara has emerged as one of the most colorful and ambitious officials in New York politics — making Wall Street corruption, cybercrime and terrorism his signature issues as U.S. Attorney for New York's Southern District. More recently, he has entered a battle with fellow Democratic Gov. Andrew Cuomo over the governor's decision to shut down a corruption panel."
"The Rev. Al Sharpton said his civil rights organization, the National Action Network, is "engaged in immediate conversations" with the White House as they work to name a successor to Attorney General Eric Holder, who is set to announce his resignation Thursday afternoon.
"We are engaged in immediate conversations with the White House on deliberations over a successor whom we hope will continue in the general direction of Attorney General Holder," Sharpton said in a statement. Sharpton praised Holder, the first African-American attorney general, as the "best" one in history when it comes to civil rights. "The resignation of Attorney General Eric Holder is met with both pride and disappointment by the Civil Rights community," he said. "We are proud that he has been the best Attorney General on Civil Rights in U.S. history and disappointed because he leaves at a critical time when we need his continued diligence most." According to a Politico profile in August, in the aftermath of the racially charged protests in Ferguson, Missouri, Sharpton has become Obama's "go-to man" on race issues. The White House did not immediately respond to a request for comment about whether Sharpton is involved in the decision-making process for Holder's successor."
"The two Marines who have traveled 300 miles by foot to deliver a message to the White House regarding the case of Sgt. Andrew Tahmooressi reached their destination on Thursday morning and were joined by a large crowd of supporters. Marine veterans Terry Sharpe and Allen Brown rallied supporters in the rain early Thursday morning in Arlington Gateway Park just outside of Washington, D.C, as they prepared for their 21st and final day of walking to the White House. The two 63-year-olds served in the same battalion during the Vietnam War and say they fought in many of the same battles. However, they didn't meet until Brown saw Sharpe walking down the road nearly three weeks ago and decided to join him for the rest of his journey. Supporters who had helped Sharpe and Brown along their long journey as well as new supporters met the veterans Thursday morning to walk to the White House."
"The FBI director on Thursday criticized the decision by Apple and Google to encrypt smartphones data so it can be inaccessible to law enforcement with a court order. James Comey told reporters at FBI headquarters that U.S. officials are in talks with the two companies. He accused the companies of letting people put themselves beyond the law's reach."
"Per a new report by Politico, "JDC Manufacturing, a company co-owned by the Democratic senator's husband, Chip, received nearly $390,000 in federal grants for energy projects and tax credits created by the 2009 stimulus law, according to public records and information provided by the company". While Hagan deferred questions to staff members, some of the details may raise an eyebrow or two in her very competitive Senate race against Republican opponent, statehouse Speaker Thom Tillis. Financial disclosure statements show that the Hagans' income from JDC Manufacturing increased from less than $201 in 2008 to nearly $134,000 in 2013. Company representatives said higher rental income account for the uptick, not the stimulus-funded projects that were completed during that span.  In statement to POLITICO, the Hagan campaign said the senator did not help her husband win the federal funding and disputed any suggestion they have profited off the law. Clearly the Hagan's "profited," the better question may be how exactly and was it unethical?"
"An Islamic State terrorist vowed in an exclusive interview with VICE News that the militant group is planning attacks in New York City "soon." Farah Shirdon, also known as Abu Usamah Somali, is a Canadian citizen who left his native country to fight with the Islamic State in Iraq. He is seen in a recent propaganda video burning his passport and promising to destroy the U.S. and Canada. "[We] will make some attacks in New York soon," he told VICE News. "A lot of brothers there are mobilizing right now. … Mobilizing for a brilliant attack, my friend." Watch the chilling interview below:"
"–FBI Director James Comey would not reveal the man's identity
–Did not address whether U.S. believes man actually carried out the killings
Said the FBI believes that ISIS is 'looking to try to do something in the U.S.'
–The executioner is one of four British jihadis known as the 'Beatles'
–Comey said he was 'not confident at all' the threat from Khorasan militant group was thwarted by this week's airstrikes
–Comey also told reporters that he hadn't heard of the subway plot"
"Following the abrupt announcement of Attorney General Eric Holder's resignation, Jenny Beth Martin, co-founder of Tea Party Patriots, issued the following statement: "On its face, Eric Holder's resignation is a good thing. America is a better place without such a lawless partisan occupying the nation's top law enforcement office. He will go down in history as the nation's most corrupt attorney general. Americans must never forget that the blood of Border Patrol Agent Brian Terry is on his hands. Eric Holder's illegal scheme to put guns in the hands of the Mexican cartels led to that brave patriot's death. He became the first attorney general to be held in contempt of Congress, which is fitting, given his utter and open contempt for the American people and the Constitution. He began his tenure by dismissing the voter intimidation case against the New Black Panther Party in Philadelphia, and he slithers out of office having played defense for Lois Lerner by his refusal to appoint a special prosecutor. He is a disgrace to that honorable office. As one chapter ends in the Obama Administration's war on the Constitution, Americans must remain engaged and vigilant. There's no doubt the President will try to ram through a lame-duck Senate another partisan hack for Attorney General. We cannot allow that to happen."
"President Obama's announcement on Thursday that Attorney General Eric H. Holder Jr. would leave the administration sets up an election-season scramble for a replacement to carry on Mr. Holder's civil rights crusade, wage rhetorical combat with Congress and manage the legal complexities of a presidency increasingly drawn into war with terrorists. One of the earliest members of Mr. Obama's cabinet, Mr. Holder, 63, became the nation's first African-American attorney general and the president's chief liberal warrior, especially on efforts to protect voter rights and end racial discrimination in the justice system. He also emerged as the primary political antagonist for a Republican opposition in Congress that viewed him as dismissive of existing laws and contemptuous of its oversight of his department. That still-simmering anger among Republicans, who once voted to hold Mr. Holder in contempt of Congress, could be a political nightmare for Mr. Obama as he searches for a replacement who can win confirmation in the Senate. Democrats on Capitol Hill are bracing for attacks on any nominee involved in what Republicans consider scandals: political targeting by the Internal Revenue Service, the terrorist attacks on the American diplomatic mission in Benghazi or the numerous executive actions by Mr. Obama circumventing Congress. Frequently mentioned candidates to replace Mr. Holder include Kathryn Ruemmler, the former White House counsel who remains close to Mr. Obama; Gov. Deval Patrick of Massachusetts; Solicitor General Donald B. Verrilli Jr.; former Gov. Jennifer M. Granholm of Michigan; Senator Sheldon Whitehouse, Democrat of Rhode Island, a former prosecutor; Preet Bharara, the United States attorney for the Southern District of New York; and Loretta E. Lynch, the United States attorney in Brooklyn. Mr. Patrick on Thursday said that it was not the right time for him to take such a job. White House officials said that Mr. Obama had not yet decided on a successor, with one official saying the president was "a long way" from an announcement. In a ceremony in the State Dining Room on Thursday, Mr. Obama said Mr. Holder had promised to stay in his job until a successor was confirmed. "I chose him to serve as attorney general because he believes, as I do, that justice is not just an abstract theory — it's a living and breathing principle," Mr. Obama said, adding that Mr. Holder used the law to improve people's lives. "That's why I made him America's lawyer, the people's lawyer." Mr. Holder's resignation was not a surprise; he had said previously that he planned to leave office by the end of 2014 after six years in the job. Selecting the next attorney general is likely to be complicated by the uncertainty of the future political landscape in Washington. If Republicans take control of the Senate in the midterm elections this November, the president's pick to replace Mr. Holder will face enormous scrutiny without support from a friendly leadership in control of the legislative agenda… Conservatives spent years attacking Mr. Holder's integrity, especially over the Justice Department's botched gun-trafficking operation called Fast and Furious. Jenny Beth Martin, the co-founder of the Tea Party Patriots, issued a statement calling Mr. Holder "the nation's most corrupt attorney general" and vowed not to let Mr. Obama push through "another partisan hack for attorney general."
"Still, conservatives around the country rejoiced as his departure, and threw a virtual party on Twitter. Louisiana Gov. Bobby Jindal said in a tweet that Holder holds the dubious distinction of being opposed to "both the 1st and 2nd Amendments to the U.S. Constitution." Jenny Beth Martin, who co-founded the Tea Party Patriots, said simply "Breaking News: AG Eric Holder to Step Down — RT!"
"To Vinita Smith, the most important issue in this year's congressional elections is simple: The government needs to protect Americans. Securing the nation's borders is crucial to that mission, said the retiree from Panora, Iowa, and so far, "I think this government is failing dismally." From the border to inland states such as Iowa with key elections, Republicans are agitated and energized by illegal immigration. Just in time for the fall campaign, the issue is being magnified by fears of Islamic State terrorists making their way into the U.S. through a porous border with Mexico, and anger at President Barack Obama's signal that he'll act unilaterally after the elections to curb deportations of illegal immigrants. "This issue works on so many levels," said Andrew Smith, the director of the University of New Hampshire Survey Center. "There are ethnic and racial overtones, and there are economic issues involved." As well as the terrorist threat. Democrats are in a bind. Latino voters have been increasingly loyal to the party. But Obama fears doing anything to stir more of a Republican backlash and has postponed a promised executive action that would provide temporary legal status for some of the nation's 11 million illegal immigrants. Striving to assuage the Latino base, Vice President Joe Biden assured activists this week that Obama will take action after the election. The president, he said, is "going to do an awful lot" on immigration. The issue won't hurt the party, said Justin Barasky, Democrats' Senate campaign committee spokesman. "Republican efforts to continue dividing the country around comprehensive immigration reform show voters that they are the purveyors of the dysfunction in Washington that caused this mess in the first place," he said. Republicans, though, see a powerful tool for turning out their voters. Gallup found that 20 percent of Republicans now cite immigration as a top issue, up from 4 percent earlier this year. Republican concerns were clear in Iowa, where Rep. Bruce Braley, a Democrat, and state Sen. Joni Ernst, a Republican, are in a tight contest for a U.S. Senate seat. At a roundtable arranged by McClatchy and The Iowa Republican, a partisan newsletter, in the Des Moines suburb of Urbandale, eight Republicans cited immigration as the election's most important issue. To some, the issue is economic. "I just left college and I have thousands of dollars' worth of debt, yet there are illegals coming into our country that are demanding free college, and that is an insult to somebody like me, who has worked really hard to pay off their college debt," said Jake Dagel, an Ankeny human rights activist. Vinita Smith just wants to feel safe. "I'm all for immigration," she said. "But there's no attempt by the Obama administration to stop people from coming in, and they have no idea who these people are. Are these radical Islamists speeding to the U.S.?" Gretchen Hamel, Ernst's spokeswoman, called immigration a top concern and worked to tie Braley to the Obama executive actions that have been put off until after the election, which haven't yet been detailed. "Unfortunately, Congressman Bruce Braley has cleared the way for President Obama to grant executive amnesty," Hamel said. Democratic voters rarely brought up the issue in Iowa, while Braley's campaign argued that he's eager to ease immigration concerns. Braley is "committed to reaching across the partisan divide to tackle the challenges our nation faces," said spokesman Sam Lau, while Ernst "would stand with her fellow tea party obstructionists, who only add to Washington's dysfunction and make the problems worse." Of the nine states with close Senate races this year, only Colorado has a sizable Latino voting population, 14 percent. In the others, Hispanics make up less than 5 percent of eligible voters, according to a Pew Research Center analysis. Yet endangered Democratic incumbents in many of those states are well aware of the issue's power. Four Democrats in close Senate races sided with Republicans last week on a key immigration procedural vote. Sens. Kay Hagan, D-N.C., Mary Landrieu, D-La., Mark Pryor, D-Ark., and Jeanne Shaheen, D-N.H., joined Sen. Joe Manchin, D-W.Va., and 45 Republicans in voting yes. The effort, which could have led to other votes curbing Obama's ability to halt deportations, failed by one vote. Conservatives called it political posturing by endangered Democrats. "Sen. Hagan's vote is as phony as it is transparent," said Jenny Beth Martin, the chairwoman of the Tea Party Patriots Citizens Fund. Not so, said Hagan's team. "Kay has been clear that she doesn't believe the president should take executive action on immigration because this is Congress' responsibility," said spokeswoman Sadie Weiner."