News Briefing for Friday, September 19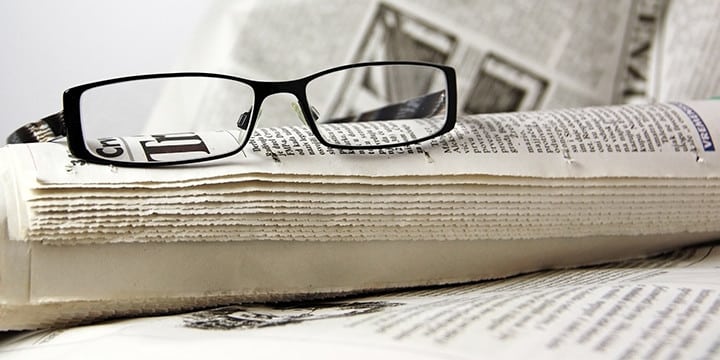 Below are some of the news stories that we are reading today.
---
HEALTHCARE:

Issa Confirms That HealthCare.gov Revealed Customers' Personal Information
"Rep. Darrell Issa slammed Obamacare administrator Marilyn Tavenner Thursday for failing to disclose that HealthCare.gov actually has revealed some customers' personal information. During heated questioning from Oversight Committee chairman Rep. Issa, the committee determined that while Tavenner had just testified that HealthCare.gov didn't release Obamacare enrollees' personal data (PII), the GAO confirmed that yes, it actually has leaked some information. "For the 13 [breaches into HealthCare.gov], there was PII that was disclosed to a consumer through a technical glitch," said Gregory Wilshusen, GAO director of information security issues. Tavenner had said moments before in her testimony to the committee that "there is no evidence that a person or group has maliciously accessed personally-identifiable information." She protested that she had been discussing only "malicious" attacks on the website in her statement. Several minutes later, however, she once again misspoke and claimed that "we have had no breach of personal information." Several committee members questioned whether CMS has done the testing to know whether that's accurate. Democrats had also belatedly asked U.S. Computer Emergency Readiness Team's director Ann Barron-Dicamillo to appear at the hearing just this Monday. But upon questioning from Issa, Barron-Dicamillo admitted that CERT has done no testing of HealthCare.gov and only recently analyzed the images of the latest breach of HealthCare.gov which were provided to them by CMS. The GAO's Wilshusen also charged that CMS was frustratingly difficult to work with when investigating the website. The agency found 13 incidents related to HealthCare.gov's data security but CMS stonewalled investigators' attempts to look into the problems. "CMS tried to restrict access to documents," Wilshusen told the committee, and indicated that they were concerned about sensitive security information. "We elevated the issue within GAO…and they did provide the information for us to look at."
http://dailycaller.com/2014/09/18/issa-confirms-that-healthcare-gov-revealed-customers-personal-information/
OBAMACARE CREATOR: DIE AT 75!
"Dr. Ezekiel Emanuel, one of the masterminds behind Obamacare, has now explained that he wishes to die at age 75. In an article in The Atlantic, Emanuel writes, "Seventy-five. That's how long I want to live: 75 years." He explains that his daughters disagree; so do his brothers and his friends. But, he says, "I am sure of my position…here is a simple truth that many of us seem to resist: living too long is also a loss. It renders many of us, if not disabled, then faltering and declining, a state that may not be worse than death but is nonetheless deprived." Someone should ask Emanuel's parents, who are currently in their late 80s, how they feel about this estimate of old age. I recently saw them at a Jewish National Fund dinner in Chicago, where their son is the mayor. They seemed happy, healthy, and full of pep and vinegar. Although, obviously, Ezekiel knows better: Today he can swim, read the newspaper, needle his kids on the phone, and still live with my mother in their own house. But everything seems sluggish. Although he didn't die from the heart attack, no one would say he is living a vibrant life. When he discussed it with me, my father said, "I have slowed down tremendously. That is a fact. I no longer make rounds at the hospital or teach." Emanuel grudgingly adds, "Despite this, he also said he was happy." Emanuel's push for people to die at 75 is deeply connected to Obamacare, which insists that care be rationed for the elderly – who, presumably, must be encouraged to make the same "mature" decision about death Emanuel has made. Emanuel pushes back against those attempting to lengthen their own lives, castigating them as morally deficient: Americans seem to be obsessed with exercising, doing mental puzzles, consuming various juice and protein concoctions, sticking to strict diets, and popping vitamins and supplements, all in a valiant effort to cheat death and prolong life as long as possible. This has become so pervasive that it now defines a cultural type: what I call the American immortal. I reject this aspiration. I think this manic desperation to endlessly extend life is misguided and potentially destructive. For many reasons, 75 is a pretty good age to aim to stop. Emanuel says he will stop having "colonoscopies and other cancer-screening tests." He wants flu shots stopped for the elderly, as well. But it's not enough for Emanuel to feel that way. We all must feel that way, and we must construct policy around that belief. He believes that life-expectancy statistics should be ignored once they move beyond 75 years old. And while he insists that he is not "saying that those who want to live as long as possible are unethical or wrong," his entire article is premised on that belief. Otherwise, why write it? And given the fact that Emanuel directs the Clinical Bioethics Department at the National Institutes of Health, his opinion carries weight. Enough weight that the same day Emanuel's piece published, a 21-member Institute of Medicine panel announced that we need to revamp our end-of-life care. "The current system is geared towards doing more, more, more, and that system by definition is not necessarily consistent with what patients want, and is also more costly," said David M. Walker, former US comptroller general and chairman of the panel. The panel also encouraged end-of-life conversations with as many elderly folks as possible, and that costs could be slashed by thinking about aging differently. Ezekiel Emanuel was elected in 2004 to the Institute of Medicine."
http://www.breitbart.com/Big-Government/2014/09/18/Obamacare-creator-die-75
Ezekiel Emanuel: We Should Die at 75
"Ezekiel Emanuel is one of the nation's premier Obamacarians. He has the president's ear. He is for health care rationing. And now, he wants us to die at 75. He doesn't put it quite like that, writing in the first person. But make no mistake: That is his essential message. From "Why I Hope to Die at 75," in The Atlantic:"
http://www.nationalreview.com/corner/388360/ezekiel-emanuel-we-should-die-75-wesley-j-smith
Is Obamacare Shrinking Your Paycheck?
http://www.forbes.com/sites/johngoodman/2014/09/18/is-obamacare-shrinking-your-paycheck/
POLL: MAJORITY BELIEVE OBAMA 'WEAK LEADER'
A national poll found that a plurality of Americans want Obamacare to be repealed.  A YouGov/Economist poll found that 46% of Americans want Obama's signature healthcare law repealed, while 40% want the law expanded or kept the same. A plurality believed that Obamacare has increased the cost of premiums and is more of a failure than a success. This week, 46% of doctors gave Obamacare a "D" or "F" grade. A majority of Americans also felt Obama is a weak leader.  The poll was conducted September 13-15 and has a margin of error of +/- 4.5 percentage points."
http://www.breitbart.com/Big-Government/2014/09/18/POLL-MAJORITY-BELIEVE-OBAMA-WEAK-LEADER
Study: Obamacare 'Family Glitch' Could Hit Up To 2 Million People
"Close to 2 million Americans could be restricted from Obamacare's coverage expansions due to the health-care law's so-called "family glitch," according to a study from the American Action Forum. Obamacare has expanded eligibility to Medicaid in 27 states and Washington, D.C., and the health-care exchanges offer subsidies and coverage to those who aren't offered affordable, employer-based coverage nationwide. The "family glitch," instituted by an IRS ruling, occurs when an employer offers individual coverage through that Obamacare regulations deem affordable (less than 9.5 percent of their income), but doesn't extend it to their workers' spouses or children. The IRS requires this "affordable" coverage only for individuals — meaning that when workers' families aren't offered affordable coverage, they're not eligible for exchange or Medicaid coverage instead. According to the American Action Forum, a right-leaning think tank headed by former Congressional Budget Office director Douglas Holtz-Eakin, close to 2 million Americans fall into this coverage gap. The AAF study found that this year alone, up to 428,000 women, 519,00 men, and a whopping 984,000 children could be left uninsured as a result. If Congress doesn't reauthorize funding for the Children's Health Insurance Program (CHIP) in the fall, another 2.28 million children will be at risk as well. For the millions of Americans that are facing these problems, the only real solutions are not exactly attractive. AAF notes that legal separation and refusing to get married to start out with, are options for establishing Medicaid eligibility, if those with expensive conditions truly need coverage. The number of Americans affected by the glitch "will likely increase as the employer mandate goes into effect," according to study authors Brittany La Couture and Conor Ryan. Employers are increasingly hard put-upon by growing health care costs and will soon have a new swath of Obamacare-related taxes on their health benefits to deal with."
http://dailycaller.com/2014/09/18/study-obamacare-family-glitch-could-hit-up-to-2-million-people/
700,000 Obamacare Sign-ups Already Dropped Their Coverage
"Obamacare administrator Marilyn Tavenner admitted that several months after the open enrollment period ended, the number of paying customers has dropped precipitously.  By August 15, over 700,000 of the administration's initial "sign-ups" had dropped their Obamacare coverage, Tavenner said in testimony to the House Oversight Committee. The administration has been advertising 8 million sign-ups since the first enrollment period ended in April. Upon questioning, Tavenner had no details about the reason for the sharp drop, but presumably a large number of the sign-ups failed to ever pay their premiums, as many experts had predicted. By August, that number does not include the several hundred-thousand-strong that had eligibility problems and will only be dumped from their health coverage on September 30. The Obama administration only just finished verifying the citizenship and immigration statuses of first year Obamacare sign-ups. (RELATED: Obama Admin Is Kicking 115K Off Obamacare Plans) The administration will kick another 115,000 customers off their coverage on September 30, after those ineligible customers have been receiving benefits, and possibly tax credits, for up to nine full months. That brings the total number of paying Obamacare customers down to less than 7.2 million at the end of the month. The vast amount of nonpaying customers presents a serious problem to doctors and other health care providers. The Affordable Care Act requires that Obamacare sign-ups be able to receive health care for at least 90 days, even if they haven't paid. For the first 60 days, the insurance company is required to eat the cost of the unpaid coverage; for the final 30 days, doctors are forced to provide the free health care. "The system we have today is an incredibly easily-gamed system," Rep. Issa said. "700,000 people got a free ride."
http://dailycaller.com/2014/09/18/700000-obamacare-sign-ups-already-dropped-their-coverage/
7.3 million in Obamacare plans, beats CBO forecast
"The administration's announcement that 7.3 million people are now enrolled in health insurance plans on the Obamacare exchanges immediately ignited a new round of arguments about the success or failure of the health law. The figure — which is the number who had signed up and paid as of mid-August — is a drop from the 8 million who had chosen plans but not necessarily paid by mid-April. But it's much higher than the 6 million that the Congressional Budget Office forecast would be covered this year, a number that seemed unattainable when the botched launch of HealthCare.gov slowed signup to a crawl last October."
http://www.politico.com/story/2014/09/obamacare-enrollment-numbers-111097.html
Administration updates Obamacare enrollment figures
http://www.cbsnews.com/news/administration-adjusts-obamacare-enrollment-figures/
7.3 million enrolled in Obamacare
http://washingtonexaminer.com/7.3-million-enrolled-in-obamacare/article/2553615?custom_click=rss
Obamacare: Seven million pay premiums
http://www.bbc.com/news/world-us-canada-29262355
U.S. says 7.3 million with Obamacare health plans have paid premiums
http://townhall.com/news/politics-elections/2014/09/18/us-says-73-million-with-obamacare-health-plans-have-paid-premiums-n1893659
We Still Don't Know How Many People Obamacare Enrolled
http://www.forbes.com/sites/theapothecary/2014/09/18/we-still-dont-know-how-many-people-obamacare-enrolled/
Watch Avik Roy's Pitch for Transcending Obamacare
http://www.nationalreview.com/corner/388344/watch-avik-roys-pitch-transcending-obamacare-patrick-brennan
---
IMMIGRATION:

Boehner: Immigration reform will help boost the economy
"It wasn't part of the jobs message he planned to pitch, but Speaker John Boehner said Thursday that immigration reform would help boost the economy. "Immigration reform will help our economy, but you've got to secure the border first," the Ohio Republican said after a speech at the conservative think tank American Enterprise Institute. "We've got a mess and everyone knows we've got a mess. "Our legal system is broken, our border isn't secure, and we've got the problem of those who are here without documents," the Speaker continued. "It needs to be fixed. We're a nation of immigrants, the sooner we do it, the better off the country would be." His immigration comments, in response to an audience question, weren't part of his prepared remarks. They followed a 20-minute-speech in which Boehner laid out his five-point plan to jump-start America's economy. The AEI address served as the GOP's closing argument before the November midterm elections and came just as the House was wrapping up its final day of votes before sprinting to the campaign trail. Boehner didn't offer many surprises in his speech: He called for fixing the U.S. tax code, cutting spending, reforming the legal system, reining in federal regulations and boosting education. And the Speaker said opening up more areas for oil exploration and building the Keystone XL pipeline would "really get our economy humming." "We do these five things in a meaningful way, along with the coming energy boom, we can reset the foundation of our economy for the next two or three generations and beyond," Boehner said. Boehner argued that GOP's first priority should be tax reform. He said all the focus on so-called corporate "inversions" — where U.S. corporations buy foreign companies and move their headquarters abroad to avoid taxes — was short-sighted. "Inversions are really just visible symptoms of a much deeper problem: our tax code is terrible.  No one understands it, certainly not the IRS," Boehner said. "So all this talk about inversions is just making the problem smaller. "It's fussing over a divot when the road is loaded with potholes." He also tried to inspire. When fall arrives, Boehner said, he's reminded of how cities and college built memorials to honor those who perished during the world wars. "Well, America has a tough schedule in front of it. We cannot avoid that. Nor should we try," Boehner said during his pep talk. "America is not merely obligated to lead. We are again called to lead," he added. "And we are driven to serve in the same spirit in which our parents and grandparents built those living memorials — with humility and a desire to leave something that outlasts us."
http://thehill.com/news/house/218226-boehner-immigration-reform-will-help-economy
BOEHNER: IMMIGRATION REFORM WILL HELP ECONOMY
"Thursday after his "five-point plan to jump-start America's economy" announcement,  Speaker of the House John Boehner said, '"Immigration reform will help our economy." In answering a reporter's question after his prepared remarks, the Ohio Republican said, "Yeah I think immigration reform will help our economy, but you've got to secure the border first." "We've got a mess and everyone knows we've got a mess," he added. "Our legal system is broken, our border isn't secure, and we've got the problem of those who are here without documents. It needs to be fixed. We're a nation of immigrants, the sooner we do it, the better off the country would be."
http://www.breitbart.com/Breitbart-TV/2014/09/18/Boehner-Immigration-reform-will-help-economy
BOEHNER TOUTS IMMIGRATION REFORM: 'THE SOONER WE DO IT THE BETTER'
"America's immigration system is a "mess" and reforming it would help the economy, House Speaker John Boehner said Thursday. Speaking at the American Enterprise Institute about "resetting America's economic foundation" Boehner addressed immigration reform when asked by a member of the audience. "Yeah, I think immigration reform would help our economy, but you've got to secure the borders first — we've got a mess and I think everybody knows we've got a mess. Our legal system is broken, our borders aren't secure. And then we've got the problem of those that are here without documents," Boehner said. "It needs to be fixed," he continued. "We're a nation of immigrants. The sooner we do it the better off the country would be." House Republicans did not move forward on immigration reform this year due what Boehner and many other Republicans said was a lack of confidence that President Obama would apply the law as passed.  "I told the president what I have been telling him for months: the American people and their elected officials don't trust him to enforce the law as written.  Until that changes, it is going to be difficult to make progress on this issue," Boehner said in a statement this summer responding to Obama's assertion that the Speaker told him the House would not move on immigration reform this year.  Earlier this month Boehner raised the possibility of moving on immigration reform next year, as long as Obama followed the law."
http://www.breitbart.com/Big-Government/2014/09/18/Boehner-Immigration-Reform-Would-Help-Our-Economy
Boehner: You know what would help our economy? Immigration reform
http://hotair.com/archives/2014/09/18/boehner-you-know-what-would-help-our-economy-immigration-reform/
Spending bill leaves out immigration courts
"Congress' must-pass budget bill ignores the Obama administration's request to accelerate spending on immigration courts to handle the flood of unaccompanied minors at the border — even as it boosts spending flexibility for Border Patrol agents and detention centers. Immigrant advocates complained that House Republicans who wrote the bill focused on detaining Central American youths and families who crossed the border while ignoring the need for more immigration judges to hear their cases, and lawyers to represent the youths. "The resolution includes only funding for the prison staffing and no accelerated spending for the judges who hear their legal claims," said Michelle Brané, director of the Migrant Rights and Justice Program at the Women's Refugee Commission. "House Republicans, believing these women should be returned immediately to often violent situations in their home countries, determined that judges aren't as important as prison guards." Meanwhile, Senate Democrats barely prevented Republicans from blocking President Barack Obama from fulfilling a promise to issue an executive order before the end of the year that might protect from deportation possibly millions of immigrants living in the country illegally. Sens. Jeff Session of Alabama and Ted Cruz of Texas had sought to amend a spending bill Thursday to include language that would block executive action by Obama to curb deportations further. They failed on a 50-50 tie vote, but four Democrats in tight races for re-election plus Democratic Sen. Joe Manchin of West Virginia joined all 45 Republicans on trying to block Obama. The four — Sens. Kay Hagan of North Carolina, Mary Landrieu of Louisiana, Mark Pryor of Arkansas and Jeanne Shaheen of New Hampshire — had successfully lobbied Obama to delay any executive action on immigration until after the November elections. The spending bill for keeping the government open into December and arming Syrian rebels fighting Islamic militants passed the House on Wednesday and the Senate on Thursday. It also was the vehicle for dealing with the influx of young Central American immigrants. It wasn't the first time House Republicans had resisted the administration's request to spend money on legal proceedings for migrants. Last month, the Justice Department asked to devote more money to providing legal aid to unaccompanied immigrant minors, and House Republicans objected."
http://townhall.com/news/politics-elections/2014/09/18/spending-bill-leaves-out-immigration-courts-n1893746
Spending bill leaves out immigration courts
http://cnsnews.com/news/article/spending-bill-leaves-out-immigration-courts
Anti-DACA Bill Would Not Affect Current DACA Enrollees
"Would Texas Senator Ted Cruz's legislation to prevent President Obama from expanding the Deferred Action for Childhood Arrivals (DACA) program that provides young illegal immigrants with an effective amnesty? The legislation, offered today as an amendment to the continuing resolution the Senate is considering, would not permit Obama "to newly authorize deferred action for any class of aliens not lawfully present in the United States." That would not stop current DACA enrollees from renewing their applications to participate in the program. "The legislation in question wouldn't apply to anyone currently in lawful DACA status," staff for Senator Jeff Sessions (R., Ala.) told National Review Online."
http://www.nationalreview.com/corner/388366/anti-daca-bill-would-not-affect-current-daca-enrollees-joel-gehrke
Senate Democrats Protect Obama's Post-Election Amnesty in 50-50 Vote
"Senate Democrats succeeded in blocking a vote on President Obama's promised post-election executive orders providing administrative amnesty to illegal immigrants — but only by the barest of margins. Senator Jeff Sessions (R., Ala.) wanted to offer an amendment opposing the orders, but Senate Democrats thwarted the attempt. "I am going to make a motion that would allow this Senate to block the President's planned executive amnesty," Sessions said Thursday afternoon. "This is a common Senate action. If you believe we are sovereign nation, with the right to control our own borders, then you must vote 'yes.' If you believe America is an oligarchy, run by a group of special interests meeting in the White House to rewrite our immigration laws, then vote 'no.'" Fifty senators voted for Sessions' motion and fifty voted against, so the proposal failed. Four embattled Democratic lawmakers — North Carolina senator Kay Hagan, Louisiana senator Mary Landrieu, New Hampshire senator Jeanne Shaheen, and Arkansas senator Mark Pryor — voted with Sessions after opposing the same motion earlier this year. Senator Joe Manchin (D., W.Va.) voted with Sessions both times. "Begich saved the day for Ds," Politico's Manu Raju tweeted, referring to Senator Mark Begich (D., Alaska), a vulnerable Democrat who voted with Democratic leadership."
http://www.nationalreview.com/corner/388373/senate-democrats-protect-obamas-post-election-amnesty-50-50-vote-joel-gehrke
Funding bill becomes immigration battle
"A must-pass bill that funds the government and arms Syrian rebels briefly became a proxy battle over immigration Thursday as a handful of red-state Senate Democrats sided with Republicans on a measure that could have opened the door to a controversial deportation vote.
Democratic Sens. Kay Hagan of North Carolina, Mary Landrieu of Louisiana, Mark Pryor of Arkansas, Jeanne Shaheen of New Hampshire and Joe Manchin of West Virginia voted with all Republicans on a procedural vote that the GOP depicted as a signal of support for pending executive action from President Barack Obama on immigration. The measure ultimately failed on a 50-50 tie vote – it needed just 51 votes to pass."
http://www.politico.com/story/2014/09/senate-funding-bill-becomes-immigration-battle-111122.html
SENATE DEMS VOTE TO AUTHORIZE OBAMA EXEC AMNESTY, SIDE WITH MASTERS OF UNIVERSE OVER US WORKERS, SOVEREIGNTY
http://www.breitbart.com/Big-Government/2014/09/18/Senate-Dems-Vote-to-Authorize-Obama-Exec-Amnesty-Side-with-Masters-of-Universe-over-American-Workers-Sovereignty
Begich Saves The Day For Obama's Amnesty Efforts
http://www.breitbart.com/InstaBlog/2014/09/18/Begich-Saves-The-Day-For-Obama-s-Amnesty-Efforts
SENATE DEMOCRATS BLOCK TED CRUZ BILL REVOKING U.S. CITIZENSHIP OF TERRORISTS
"Sen. Ted Cruz (R-TX) on Thursday ripped U.S. Senate Democrats for blocking his bill that would revoke the U.S. citizenship of those who join the ISIS terrorist organization, noting that they are abandoning something Hillary Clinton supported when she was Secretary of State.
The Democrats blocked Cruz's bill on Thursday, a bill that would revoke citizenship from Americans who join ISIS. Cruz's bill is very similar to one that then Sen. Scott Brown (R-MA)—who is now running in New Hampshire against Sen. Jeanne Shaheen (D-NH)—and then Sen. Joe Lieberman (I-CT) offered a couple of years ago. "As then-Secretary of State Hillary Clinton said concerning the Brown-Lieberman legislation — quote — 'United States citizenship is a privilege, it is not a right. People who are serving foreign powers or in this case foreign terrorists are clearly in violation of that oath which they swore when they became citizens.' The Expatriate Terrorist Act of 2014 is only a very modest change to current law. It's one small step in a larger and necessary effort to refocus our ISIS strategy that I urge President Obama to consider immediately." On the campaign trail last week in New Hampshire, Brown endorsed Cruz's bill.
"When people are in ISIS and they've left their citizenship at the door, they made it crystal clear when they went there planning on fighting—they're not coming back for a house with a picket fence, they're coming back potentially using and hiding behind that citizenship," Brown said in a press scrum at an event where Sen. Rand Paul (R-KY) endorsed him.  "I agree with Sen. Cruz. I'm glad he filed [that bill] and I filed twice already because they should not be able to hide behind the rights and privileges guaranteed by the Constitution, especially when they're looking to hurt and kill our citizens," Brown added."
http://www.breitbart.com/Big-Government/2014/09/18/Ted-Cruz-Senate-Democrats-Abandon-Hillary-Clinton-s-Support-For-Revoking-U-S-Citizenship-From-Terrorists
LUIS GUTIERREZ: AFTER WH ASKED FOR 'FORBEARANCE,' WE DEMANDED INTEREST & BROADER EXEC AMNESTY
"Rep. Luis Gutierrez (D-IL) said after the White House asked him and the Congressional Hispanic Caucus for "forbearance" for missing President Barack Obama's self-imposed "by the end of summer" deadline on executive amnesty, he demanded interest in the form of a "bigger" and "broader" executive amnesty later this year.  In a "Changing Lanes" interview with RealClearPolitics, Gutierrez said he and the Congressional Hispanic Caucus recently met with White House Chief of Staff Denis McDonough and Chief Legal Council Neil Eggleston after Obama decided to delay his executive amnesty. Gutierrez said that the essence of the White House's message was, "we want forbearance," which, to Gutierrez, means, "get it done better."
The White House was reportedly considering granting executive amnesty and work permits to nearly 5 million illegal immigrants while the Congressional Hispanic Caucus had asked the White House to give temporary amnesty to nearly everyone who would have been put on a path to citizenship in the Senate's comprehensive amnesty bill. Gutierrez said that White House "should rethink" some executive actions that the "weren't quite sure" about and "reexamine everything you're going to do over the coming weeks" and "make it bigger and braoder and better" because "you have more time to look at it." Pro-amnesty activist groups like La Raza have suggested Obama should grant executive amnesty to eight million illegal immigrants.
Gutierrez said that he told the White House that Obama's missed deadline on executive amnesty was comparable to someone missing a bank payment or messing up with their wife and daughter. Gutierrez said that he told the White House that if screws up with his wife or daughter, then he has to "get 'em something better than what I was going to get 'em, whatever it was, [because] I screwed up… I gotta do better. I gotta make up for it." He said if he is "late with a payment to the bank and there's forbearance on the part of the bank… obviously the bank charges interest. Oh, we won't take your house, but there's a penalty." "I said that because I really think that it is appropriate that when you make a promise and you don't deliver when you say you were going to deliver… in politics, people really understand that you're going to do even better, you're going to make up for it, that you have a sense of responsibility for the forbearance," he said.  Gutierrez emphasized that he "didn't wake up on June 30" and demand executive amnesty by the "end of summer" because Obama did on "his own volition that day, motivated by the needs of our immigrant community."
http://www.breitbart.com/Big-Government/2014/09/18/Luis-Gutierrez-After-WH-Asked-for-Forbearance-We-Demanded-Interest-Broader-Exec-Amnesty
Democrats Say the Darndest Things
http://www.nationalreview.com/corner/388351/democrats-say-darndest-things-mark-krikorian
Dems urge Obama to meet undocumented immigrants
"Four House Democrats are circulating a letter that urges President Barack Obama to meet privately with undocumented immigrants as his administration weighs executive action that could grant a reprieve from deportations for millions in this country illegally. The letter, obtained by POLITICO, asks Obama to meet with families who live under the "threat of deportations" daily, and it resembles a grass-roots effort led by Latino advocacy groups pushing for undocumented immigrants to meet with Obama."
http://www.politico.com/story/2014/09/democrats-immigration-reform-barack-obama-111094.html
SESSIONS: AMERICA NOT AN OLIGARCHY WHERE MASTERS OF THE UNIVERSE DECIDE IMMIGRATION LAW
http://www.breitbart.com/Breitbart-TV/2014/09/18/Sessions-America-is-Not-an-Oligarchy-Where-The-Masters-of-the-Universe-Decide-Immigration-Law
Sessions Defends Americans Who Demand Immigration Enforcement [VIDEO]
"Alabama Sen. Jeff Sessions defended Americans demanding better enforcement of immigration laws, and derided those who demean them. "I have a message for the American people," he said. "You have been right from the beginning. You have justly demanded that our borders controlled, our laws be enforced and that at long last immigration policy serve the needs of our own people first. For this virtuous and legitimate demand you have been demeaned, even scorned by the governing class." "They know so much this cosmopolitan elite," he continued. "They want you to believe your concerns are somehow illegitimate — that you are wrong for being worried about your jobs, or your schools, or your communities, or your national security. These elite citizens of the world speak often of their concern about people living in poverty overseas and yet they turn a blind eye to the poverty and suffering in their own country." Sessions was urging Democrats to support a bill that would prevent President Obama from using executive action to grant amnesty to illegal immigrants. The president has said he will do so following the midterm elections in November. Sessions slammed the lawyers and staffers working behind the scenes with the president to decide what action he will take. "You don't get to sit in a room and rewrite the laws of this United States of America. No sir," he said. "Congress writes the laws."
http://dailycaller.com/2014/09/18/sessions-defends-americans-who-demand-immigration-enforcement-video/
A Moment for Choosing
Almost no Senate Democrat voted to block Obama's executive amnesty plans.
"The Senate today considered a motion to prevent President Obama from issuing an executive action effectively offering legal status to illegal immigrants, which he has threatened to do after this fall's election. The motion, which needed 51 votes, was rejected, 50–50, with just five Democrats defecting. Following is an adaptation of a speech Senator Jeff Sessions (R., Ala.), ranking member of the Senate Budget Committee, delivered urging members to vote to allow the Senate to block the president's actions:"
http://www.nationalreview.com/article/388370/moment-choosing-jeff-sessions
Head Of Immigration Union: America Is Highly Vulnerable To An ISIS Attack
"The United States is highly vulnerable to a terrorist attack because of America's "lax immigration policies," according to the head of a government union composed of nearly 12,000 immigration officials. Kenneth Palinkas, president of the National Citizenship and Immigration Services Council, announced Thursday that there is an "extremely real and serious threat that ISIS has already or will soon slip across our porous southern border." "[I]t is also essential to warn the public about the threat that ISIS will exploit our loose and lax visa policies to gain entry to the United States," Palinkas said in a statement obtained by The Daily Caller. "Indeed, as we know from the first World Trade Center bombing in 1993, from the 9/11 terrorist attacks, from the Boston Bombing, from the recent plot to bomb a school and courthouse in Connecticut, and many other lesser-known terror incidents," he wrote, "we are letting terrorists into the United States right through our front door." Palinkas also directly criticized the Obama administration, which has "widened the loopholes that terrorists could use to gain entry to the United States through our asylum system." "The Administration has also blocked our partners in Immigration and Customs Enforcement (ICE) from enforcing visa overstays," he continued. "The 9/11 hijackers got into the U.S. on visas and now, 13 years later, we have around 5 million immigrants in the United States who overstayed their visas – many from high-risk regions in the Middle East." The immigration unions have been fierce opponents to President Obama's version of comprehensive immigration reform. Palinkas attacked the president's immigration agenda, referring to it as nothing more than an "amnesty" that "would legalize visa overstays and cause millions additionally to overstay – raising the threat level to America even higher."
http://dailycaller.com/2014/09/18/head-of-immigration-union-america-is-highly-vulnerable-to-an-isis-attack/
IMMIGRATION AGENTS: ISIS MAY EXPLOIT AMERICA'S WEAKENED IMMIGRATION SYSTEM TO ATTACK U.S.
http://www.breitbart.com/Big-Government/2014/09/18/Immigration-Agents-ISIS-May-Exploit-America-s-Weakened-Immigration-System-To-Attack-The-U-S
Immigration Agent Union: Obama Admin 'Widened the Loopholes' for ISIS to Enter U.S.
http://www.nationalreview.com/corner/388326/immigration-agent-union-obama-admin-widened-loopholes-isis-enter-us-andrew-johnson
Immigration worker union warns 'serious threat' of ISIS entering US
"The union representing America's immigration caseworkers warned Thursday of the "real and serious threat" that Islamic State terrorists could gain entry to the United States, either by slipping through the southern U.S. border or exploiting "loose and lax" visa policies.  Kenneth Palinkas, president of the National Citizenship and Immigration Services Council, issued the warning in a written statement. He's the latest to raise alarm that the Islamic State may be planning to infiltrate the U.S., though top security officials have said they see no evidence of such a plot at this stage. Palinkas specifically alleged the administration has made it easier for terrorists to "exploit" the country's visa policies and enter the homeland.  He complained that the administration has "widened the loophole" they could use through the asylum system, and has restricted agents from going after many of those who overstay their visas.  Further, he warned that executive orders being contemplated by President Obama would "legalize visa overstays" and raise "the threat level to America even higher." He said there is "no doubt" many are already being "targeted for radicalization."  Palinkas' union represents 12,000 workers with U.S. Citizenship and Immigration Services, which handles immigration documents. His statement, though, also backed recent claims from lawmakers and others that ISIS is already looking at the southern border. Palinkas cited the threat that "ISIS has already or will soon slip across our porous southern border." On Wednesday, Rep. Jason Chaffetz, R-Utah, said at a House hearing with Homeland Security Secretary Jeh Johnson that he had "reason to believe" that four individuals were apprehended trying to cross into the U.S. from Texas on Sept. 10, and that they "have ties to known terrorist organizations in the Middle East."
http://www.foxnews.com/politics/2014/09/18/immigration-worker-union-warns-serious-threat-isis-entering-us/
SYRIAN REFUGEES INCREASINGLY STARTING NEW LIVES IN LATIN AMERICA
http://www.breitbart.com/Big-Peace/2014/09/18/Syrian-Refugees-Increasingly-Starting-New-Lives-in-Latin-America
Feds in El Paso: Rep. O'Rourke Called to Ban Contact with Judicial Watch
"Federal law enforcement sources in El Paso say that a United States congressman called their office to prohibit contact with Judicial Watch in the aftermath of a disturbing story confirming that Islamic terrorists are operating in the Mexican border city of Ciudad Juarez. Sources tell JW that Beto O'Rourke, a Democrat who represents El Paso in the U.S. House of Representatives, telephoned the area offices of the Federal Bureau of Investigation (FBI), Homeland Security Investigations (HSI) and the U.S. Border Patrol (USBP) in an effort to identify—and evidently intimidate—sources that may have been used by JW. On August 29 JW reported that the militant group Islamic State of Iraq and Greater Syria (ISIS) is working in Juarez and planning to attack the United States with car bombs or other vehicle borne improvised explosive devices (VBIED). In the piece JW cites high-level federal law enforcement, intelligence and other sources confirming that a warning bulletin for an imminent terrorist attack on the border has been issued. Agents across a number of Homeland Security, Justice and Defense agencies have all been placed on alert and instructed to aggressively work all possible leads and sources concerning this imminent terrorist threat. In the aftermath of JW's story Ft. Bliss, an El Paso Army base near Juarez, increased security measures and the sheriff in Midland County Texas—located halfway between Ft. Worth and El Paso—confirmed that he received an alert bulletin warning from the feds that ISIS may have formed a terrorist cell in or near Juarez."
http://www.judicialwatch.org/blog/2014/09/feds-el-paso-rep-orourke-called-ban-contact-jw/
TX SHERIFF: ILLEGAL IMMIGRATION CAUSING TB 'RESURGENCE' IN JAILS
"Midland County, TX Sheriff Gary Painter stated that illegal immigration is causing a "resurgence of tuberculosis and other diseases in county jails across the nation" on Thursday's "Laura Ingraham Show." "You got medical issues, these people are coming in a lot of them have tuberculosis, they have other diseases that they're bringing with them. Even in our county jails across the states, people coming from the other countries are bringing all this stuff with them where we never had tuberculosis before, now we're having a resurgence of tuberculosis and other diseases in county jails across the nation, and it's because of people bringing them in from outside the United States" he reported, adding that "the assistance that's coming from the federal government is nil." Painter also said that the Obama administration has prevented law enforcement from enforcing the nation's immigration laws, "there are laws on the books that the administration is forbidding or stopping the federal officers from enforcing, there are many, many people that are in federal law enforcement that would love to enforce the laws, but they're being stopped" he declared. And "we have a reduction in the number of immigration officers on the interior of the United States, that are checking people for visas, checking people that have overstayed their visas, looking for people that have absconded from their bail where they're awaiting trial or court action, there's no one to pick up on it."
http://www.breitbart.com/Breitbart-TV/2014/09/18/TX-Sheriff-Illegal-Immigration-Causing-TB-Resurgence-in-Jails
FORMER IMMIGRATION WORKER SENTENCED FOR STEALING, SELLING GOV'T IMMIGRATION FORMS TO AID ILLEGALS
"A former immigration worker is now facing prison time for stealing and selling hundreds of blank immigration documents that allowed illegal immigrants to obtain drivers licenses.
Martin Trejo, a former contract employee for the U.S. Citizenship and Immigration Services was sentenced Thursday to 26 months in prison for stealing government property and transporting it across state lines. According to the Justice Department, Trejo was a part of a conspiracy to supply illegal immigrants government forms that allowed them to obtain drivers licenses.
"While working as a contract employee for USCIS, Trejo stole hundreds of immigration forms from the warehouse where he worked and sold them to a conspirator, who sold the forms to a criminal enterprise that used them to obtain hundreds of driver's licenses for individuals living in New Jersey and other states illegally," the U.S. Attorney's office explained in a release.
Trejo was arrested for his participation in the conspiracy — lead by Young Kyu Park and largely benefited illegal immigrants from South Korea, according to reports  — two years ago in a multi-state effort to arrest those involved. According to a 2012 report about some of the arrests in The Star-Ledger, Trejo used the warehouse where his worked — USCIS' Western Forms Center in Montclair, Calif — to lift the documents."
http://www.breitbart.com/Big-Government/2014/09/18/Former-Immigration-Worker-Sentenced-for-Stealing-Selling-Gov-t-Immigration-Forms-to-Aid-Illegals
All county sheriffs in Colorado halt federal immigration holds: ACLU
"Colorado's 64 sheriffs will no longer honor federal government requests to hold suspected illegal immigrants beyond their release date on the charges they were arrested for, the American Civil Liberties Union said on Thursday. Earlier this year, the ACLU's Colorado chapter notified the sheriffs they could he held liable for potential civil rights violations if they continued to hold people at the request of U.S. Immigration and Customs Enforcement. So-called ICE detainers ask that local law-enforcement agencies hold a person for up to 48 hours after they are eligible for release, but recent court rulings have held that the requests are voluntary and do not have the force of law. "Colorado sheriffs now agree that they have no legal authority to deprive persons of liberty, even for a few days, simply because ICE suspects an immigration violation," said Mark Silverstein, legal director for the ACLU of Colorado. ICE spokesman Carl Rusnok said the agency continues to cooperate with local authorities as it seeks "to enforce its priorities by identifying and removing convicted criminals and others who are public safety threats." Chris Johnson, executive director of the County Sheriffs of Colorado, said he could not confirm that all of the state's sheriffs have agreed to halt the practice. Johnson, who was the sheriff of Otero County until June, said he stopped the administrative holds in his jurisdiction in light of the court rulings, but his office notified ICE when suspected illegals were about to be released. Between October 2011 and August 2013, ICE issued more than 8,700 detainer requests to Colorado sheriffs, according to Transactional Records Access Clearinghouse, a data-gathering organization. Colorado is the first U.S. state where all of the county sheriffs have agreed to halt the practice, Silverstein said. All but two of Colorado's counties elect their sheriffs. In June, a suburban Denver county paid $30,000 to a woman who was held for three days in 2012 under an ICE hold after she called police to report she was a victim of domestic violence."
http://townhall.com/news/politics-elections/2014/09/18/all-county-sheriffs-in-colorado-halt-federal-immigration-holds-aclu-n1893818
NEW YORK CITY OFFERS FREE ATTRACTIONS TO GET ILLEGALS TO APPLY FOR IDS
"New York Mayor Bill de Blasio launched a new program giving illegal immigrants free access to the city's zoo, its museums, and other attractions in order to cajole them into signing up for a new city-wide ID program that would allow them to rent apartment, get city assistance, and other things. Among other attractions, the city is opening the Bronx Zoo, the New York City Ballet, Metropolitan Museum of Art and Carnegie Hall for an entire year. In June, the city council approved of a new municipal ID program that is intended to allow illegals access to schools, libraries, and public services at a cost of $8.4 million for fiscal 2014 and $5.6 million each year thereafter. "The municipal ID is more than just a card — it provides New Yorkers who are currently living in the shadows with dignity and peace of mind. My administration is fully ready to develop this plan," de Blasio said when the program passed in an overwhelming 43 to 3 vote.
The card was also set up to allow a "choice" of gender allowing transgendered people to "self-identify." "Trans people and undocumented people have a lot of crossover and commonalities," said Sasha Buchert, an operative of the Transgender Law Center in Oakland, Calif. "Many of us have to live in the shadows as well." According to Reuters, New York joins such cities as Los Angeles and New Haven, Connecticut with municipal ID card programs. "New York's ID cards," Reuters reported, "can be obtained with a foreign birth certificate, driver's license or proof of residence such as a utility bill. The cards will include the holder's photo, name, date of birth and address along with an expiration date."
http://www.breitbart.com/Big-Government/2014/09/18/New-York-City-Offers-Attractions-for-Free-to-Get-Illegals-to-Apply-for-IDs
In shift, U.S. officials fight release on bond of migrants: lawyers
"The Obama administration is routinely arguing against the release on bond of Central American women and children at a New Mexico detention center in a policy shift meant to discourage others like them from entering the United States, say lawyers for the detainees. The lawyers, representing women and children being held at the detention center in Artesia, 170 miles (275 km) from El Paso, Texas, say the government has for the last two months routinely argued against granting bond. In a July 15 affidavit obtained by Reuters, the Department of Homeland Security argues against their release. Lawyers representing the migrants say that since then, the affidavit has been submitted at nearly all bond hearings before immigration judges. In the affidavit, Philip Miller, assistant director of Enforcement and Removal Operations, writes: "I have concluded that implementation of a 'no bond' or 'high bond' policy would significantly reduce the unlawful mass migration of Guatemalans, Hondurans and Salvadoran(s)." Gillian Christensen, a spokeswoman for U.S. Immigration and Customs Enforcement, said on Thursday the administration feared that if the detainees were to be set free on bond, they might not show up for further deportation proceedings. The New Mexico detention center is one of several set up to house women and children who have surged across the border to escape the rampant poverty and domestic- and gang-related violence of Guatemala, Honduras and El Salvador. NO 'NO-BOND' POLICY-OFFICIAL Department of Homeland Security Deputy Secretary Alejandro Mayorkas denied at a news conference on Tuesday that the department was uniformly opposed to the release of Artesia detainees. "The authorities are implementing bond measures that are based on the individualized determination as well as a more macro appeal. There is not an across-the-board no-bond policy," Mayorkas said. He said the administration was reviewing its bond approach. More than 66,000 parents traveling with their children have crossed the Southwest U.S. border in the 11 months ending Aug. 31, up from 12,908 over the same period the previous year. Women among these parents are held at Artesia with their children. President Barack Obama has come under pressure from Hispanic American supporters who assail a policy of deporting Central Americans. Some have dubbed him "deporter in chief" and warned of the violence deportees will face on their return home."
http://townhall.com/news/politics-elections/2014/09/19/in-shift-us-officials-fight-release-on-bond-of-migrants-lawyers-n1893913
A Referendum on Amnesty?
http://dailycaller.com/2014/09/18/a-referendum-on-amnesty/
Rubio's Recovery
"Marco Rubio is slowly climbing out of the hole he dug himself with so-called comprehensive immigration reform. He has set out the pillars of a reform-oriented domestic platform. Events abroad are vindicating his world view, and he gave a serious defense speech yesterday, as Mario noted; we have an op-Ed version here. And he is crab-walking away from his mistake on immigration, although I would prefer a more frank admission that he got it wrong. He's a bit of a hostage to Jeb in 2016. If the former Florida governor runs, it makes it very tough for him. But if Jeb doesn't go, as seems most likely, he is well-positioned to surprise all those people who have prematurely written him off."
http://www.nationalreview.com/corner/388310/rubios-recovery-rich-lowry
NYT POLL: PLURALITY LESS LIKELY TO VOTE FOR PRO-AMNESTY CANDIDATES
"A plurality of Americans are less likely to vote for candidates who support a pathway to citizenship for illegal immigrants, according to a New York Times/CBS News national poll.
In fact, Americans are more opposed to candidates who support amnesty than those who favor Obamacare, which the GOP establishment has insisted should be the sole focus of the midterms. The poll found that 39% are less likely to support a pro-amnesty candidate while 30% would be more likely. The numbers are actually better for Obamacare–35% of Americans are less likely to support a pro-Obamacare candidate while 34% are more likely. The poll asked respondents, "If a candidate for Congress supports a path to citizenship for illegal immigrants, would that make you more likely to vote for the candidate, would it make you less likely, or would the candidate's support of a path to citizenship for illegal immigrants not make much difference in your vote?"
http://www.breitbart.com/Big-Government/2014/09/18/NYT-Poll-Plurality-Less-Likely-to-Vote-for-Pro-Amnesty-Candidates
---
SPENDING/BUDGET/ECONOMY:

Harry Reid Promises Post-Election Tax Increase
"Senate Majority Leader Harry Reid (D., Nev.) is determined to pass an internet sales tax bill after the election, as well as legislation that would give a tax break for the Democratic leaders' constituents. "We have to do something about marketplace fairness," Reid said during a Democratic leadership press conference with Senator Chuck Schumer (D., N.Y.) and Senator Dick Durbin (D., Ill.). "That is long, long overdue, and we're going to have to have whatever it takes to get that done." The Marketplace Fairness Act "would grant all states the power to collect taxes from out-of-state vendors selling goods to their residents," per the Washington Post. Senator Ted Cruz (R., Texas) told reporters Wednesday that he opposes taking up any legislation during the lame-duck session due to a concern that lawmakers who have already lost their elections will raise taxes. "[I]n a lame duck you have members of Congress who were just defeated at the polls casting their final votes free from any accountability to the voters," Cruz said. "And it is in lame-duck sessions that Congresses are much more likely to raise taxes, are much more likely to consider and pass things like amnesty, and are much more likely to hand out corporate welfare." Reid also said to pass certain tax breaks, mentioning one that would benefit the Democratic leaders' constituents in particular. "We have to do the tax extenders, that has really been extremely hurtful, not just to businesses, but, for example, I know people focus on Illinois and New York about transit," Reid said. "But, we in Nevada, especially in the southern part of the state, we have huge needs to give the people who ride the transit some tax breaks, and we need to do that."
http://www.nationalreview.com/corner/388357/harry-reid-promises-post-election-tax-increase-joel-gehrke
Boehner Lists Tax Reform Among House GOP's Top Priorities for 2015
http://blogs.rollcall.com/218/boehner-lists-tax-reform-among-house-gops-top-priorities-for-2015/?dcz=
BILLIONAIRE MIKE BLOOMBERG: 'ECONOMY IN VERY GOOD SHAPE'
http://www.breitbart.com/Big-Government/2014/09/18/Billionaire-Mike-Bloomberg-Economy-In-Very-Good-Shape
The Obama Economy vs. The Reagan Economy: It's Literally No Contest
http://www.forbes.com/sites/rickungar/2014/09/18/the-obama-economy-vs-the-reagan-economy-its-literally-no-contest/
The U.S. Debt: Why It Will Continue To Rise
http://www.forbes.com/sites/mikepatton/2014/09/18/the-u-s-debt-why-it-will-continue-to-rise/
---
COMMON CORE:

LAWSUIT: TAXPAYER FUNDING OF COMMON CORE UNCONSTITUTIONAL
"Two anti-Common Core activists in Missouri have joined in filing a lawsuit against state officials that challenges the state's payment of taxpayer funds to the Smarter Balanced Assessment Consortium (SBAC), one of the two federally funded multi-state groups that are developing tests aligned with the Common Core standards. Gretchen Logue and Anne Gassel of the Missouri Coalition Against Common Core have joined former Republican gubernatorial candidate Fred N. Sauer as plaintiffs in the suit against Missouri Gov. Jay Nixon (D), Commissioner of Education Chris Nicastro, the Department of Elementary and Secondary Education (DESE), the Missouri State Board of Education, and other state officials. The lawsuit alleges that SBAC is "an unconstitutional interstate compact that was not approved by Congress, in violation of the Compact Clause of the U.S. Constitution, Article I, Section 3, Clause 10," wrote Gassel at Missouri Education Watchdog, which she co-edits along with Logue. "The suit also alleges that Governor Nixon and Commissioner Nicastro's course of conduct in committing Missouri to Common Core was in violation of numerous federal and state statutes." "According to public records, the [Missouri] Department of Elementary and Secondary Education plans to send millions of dollars of taxpayer funds to the Smarter Balanced consortium in 2015, which will be used to support the implementation of Common Core in numerous other states," Gassel added. "These payments are illegal under the federal constitution, federal statutes, and Missouri state law."
http://www.breitbart.com/Big-Government/2014/09/18/Education-Activists-File-Lawsuit-Against-Missouri-Officials-Over-Taxpayer-Funding-Of-Common-Core
Bobby Jindal's Story About His Son's Revenge Against Common Core Math Will Make Your Day [VIDEO]
http://dailycaller.com/2014/09/18/bobby-jindals-story-about-his-sons-revenge-against-common-core-math-will-make-your-day-video/
---
 MISC.:

Boehner stresses tax reform, school choice in GOP agenda
http://washingtonexaminer.com/boehner-stresses-tax-reform-school-choice-in-gop-agenda/article/2553634?custom_click=rss
 Boehner Addresses GOP Priorities Ahead of Midterm Elections
"House Speaker John Boehner (R., Ohio) on Thursday delivered what amounted to closing arguments ahead of the November elections, laying out a list of Republican priorities including a tax overhaul, changes to the U.S. legal system and reduced federal regulation. In remarks made at the right-leaning American Enterprise Institute, Mr. Boehner also highlighted a number of politically-divisive issues that were put on hold in Congress ahead of the November elections. In addition to taxes, Congress hasn't resolved debates over immigration, housing and other issues. There's also disagreement about whether the U.S. is taking the appropriate foreign policy steps on the Ukraine and the Middle East. Among Republican priorities, Mr. Boehner said fixing "the whole tax code" was a top goal. He said corporate inversions, where companies move headquarters overseas for tax purposes, were "really just visible symptoms of a much deeper problem: our tax code is terrible." Republicans generally agree with Democrats that corporate inversions need to be addressed, but say the problem should be fixed as part of a broader rewrite of the tax code. Earlier this year, House Ways and Means Chairman Dave Camp (R., Mich.) released a detailed tax overhaul plan. But the proposal didn't receive serious consideration this year, in part because Mr. Boehner never brought it up for a floor vote. "It's been out there since March and I'm shocked at how little I have heard about it," Mr. Boehner said in response to a question about the tax plan. "I think it's a good starting point; the next chairman may start someplace else, but you're not going to get this done by just keeping talking about it." On immigration, Mr. Boehner said, "I think immigration reform would help our economy, but you've got to secure the borders first." He said that "we're a nation of immigrants – the sooner we do it the better off the country would be."
http://blogs.wsj.com/washwire/2014/09/18/boehner-addresses-gop-priorities-ahead-of-midterm-elections/?mod=WSJBlog
Get Ready For Obama EPA's Push To Regulate Methane Emissions
"Environmentalists are pushing the Obama administration to crack down on methane emissions from the oil and gas industry, building on the White House's recent limits on carbon dioxide emissions. Lawmakers and natural gas supporters worry that outcries from environmentalists, led by the influential Natural Resources Defense Council, could led to a regulatory crackdown on methane, a potent greenhouse gas, this fall. A worrisome prospect for businesses and states benefiting from booming natural gas production. "The Obama Administration, in conjunction with the NRDC, is carrying out an all-out assault on America's fossil fuel resources that is unnecessarily inflating the cost of energy," Oklahoma Republican Sen. James Inhofe told The Daily Caller News Foundation. "The President's Climate Action Plan was quick to go after coal, and the NRDC is now refocusing the EPA's sights to take out natural gas by pushing harsh methane emissions mandates," Inhofe added. Environmentalists have expressed concerns that Environmental Protection Agency rules limiting carbon dioxide emissions from power plants will force many utilities to replace coal plants with natural gas plants, which means more gas drilling and possibly more methane emissions. That's why David Doniger, senior attorney at the Natural Resources Defense Council, put forward a plan to restrict methane emissions from natural gas operations while also limiting carbon dioxide from power plants. Doniger and green groups the EPA and Interior Department to craft regulations aimed at cutting methane emissions from hydraulic fracturing, or fracking. "We know this methane leakage can be cut by half or more with proven, cheap technology," Doniger wrote in a Thursday blog post. "But EPA's current standards don't apply to fracked oil wells that also contain gas — gas that the drillers often just waste by venting or flaring it away." Doniger's call to crackdown on methane from gas operations is one the natural gas industry and lawmakers would be remiss to ignore. A July New York Times report detailed how Doniger and two other NRDC colleagues basically wrote the blueprint for the EPA's carbon dioxide limits for existing power plants."
http://dailycaller.com/2014/09/18/get-ready-for-obama-epas-push-to-regulate-methane-emissions/
At UN, Obama to urge nations to go big on climate
"Having spent political capital fighting climate change at home, President Barack Obama will turn his sights overseas next week, urging fellow heads of state to be as ambitious as possible as they negotiate a make-or-break global treaty to be finalized in Paris next year. Obama will attend a United Nations climate summit where he will announce new U.S. commitments, aiming to ramp up the pressure on other major polluters like India and China to demonstrate they're not laggards in the global campaign against climate change. White House officials said the U.S. will offer tangible contributions such as American technology to help vulnerable populations deal with food security, sea level rise and other negative effects of climate change. "Our hope is that others will do the same and that can build momentum toward an agreement in Paris," Dan Utech, Obama's top adviser on climate and energy issues, said in an interview. Obama had hoped to focus in his second term on legacy-making projects like curbing climate change. But a dizzying array of global crises has competed for his attention, overshadowing many goals he had hoped to achieve. Over just a few days at the U.N., leaders will be wrangling with deep problems in Ukraine, Iraq, Syria, Iran and Israel, to name a few. By taking time out at the U.N. for climate change, Obama is working to keep the issue at the top of the global agenda even after the crises of the day recede from memory. More than 100 heads of state will join Obama at the summit, which U.N. Secretary-General Ban Ki-moon is hosting."
http://townhall.com/news/politics-elections/2014/09/18/at-un-obama-to-urge-nations-to-go-big-on-climate-n1893788
Green Revolving Door: Top Obama Official Joins Major Environmental Group
"Another top Obama administration official has joined a major environmental group that is being investigated by Congress for its cozy relationship with federal regulators, sparking concerns from lawmakers. The Natural Resources Defense Council recently announced that top Obama administration official Rhea Suh will become the group's new president in January 2015, replacing current NRDC president Frances Beinecke. Beinecke has led the organization since 2006. Suh is assistant secretary for policy, management and budget at the Interior Department. She was brought on in 2009 after working for major philanthropic foundations that have provided millions to the environmental movement. Her departure from Interior has been criticized by Republicans who see it as part of the revolving door between green groups and federal agencies. "Ms. Suh's transition into the political, private sector route to shut down energy development is unsurprising," said Louisiana Republican Sen. David Vitter. "However, I am sure that after so much rushing through the nomination process earlier this year, a handful of my colleagues on the Energy Committee must be deeply disappointed to lose Ms. Suh to the NRDC." Suh's planned departure to NRDC comes as the group is grappling with congressional inquiries about its close ties to Obama administration officials and their role in crafting rules that limit carbon dioxide emissions from power plants. Vitter and fellow Republican Rep. Darrell Issa kicked off an investigation earlier this month into NRDC's role in crafting a major U.S. Environmental Protection Agency rule to cut carbon dioxide emissions 30 percent from existing power plants by 2030."
http://dailycaller.com/2014/09/18/green-revolving-door-top-obama-official-joins-major-environmental-group/
Obama's 'Year of Action' Becomes a Year of Fear
Voters are rattled on several fronts, and that's bad news for Democrats.
"Americans are afraid. The White House is afraid. Democrats are afraid. President Obama's "Year of Action" has turned into a Year of Fear. The country seems mired in dread. And that could have mortal consequences for midterm Democrats. New polls out this week betray a rattled public, one that is jittery about war, security, and the economy—and one that is increasingly looking to the GOP, not the party in power. Even as the White House has sought to reassure Americans that the campaign in Iraq will be limited, that the president isn't going to act alone on immigration in the near future, and that the economy is doing better, the damage appears to be done. Obama and his aides have been caught between messages: that the country wasn't going to war, until it was (sort of). That the president couldn't act on immigration, until he could, until he wouldn't (yet). That the economy had turned the corner, but not quite. (Wait.) All of it has brought Obama's credibility into question and disrupted the narrative that the administration wanted 2014 to advance—the one where employment rose, the war in Afghanistan ended, and the president walked tall in the face of gridlock. You remember the #YearOfAction, right? That was the president proclaiming loudly and boldly, beginning in January's State of the Union address, that he would act in the face of congressional paralysis. The White House built an entire campaign around it. And Obama did indeed act. On minimum wages for federal workers. On workplace safety. On climate change. But the centerpiece was going to be his provocative, punch-the-Republicans-in-the-nose executive action on repairing the nation's broken immigration system. Until it wasn't. Senate Democrats in red states began to squawk, worried that Obama's unilateral move would alienate moderates at just the wrong time. The president reached the edge of the cliff and backed off, fearful that he would lose his Senate majority and, with it, his best hope for congressional leverage for the rest of his term. The about-face left immigration advocates and liberals angry and confused; days before the delay became public, they were praising the president for his decisiveness. The praise quickly turned to bitterness, as they fret now that Obama will never act. But part of the president's decision to step back was rooted in another kind of fear. The child-migrant crisis this summer jangled the public's nerves about border security and eroded support for executive action, despite Obama's best efforts to clamp down on the flow of illegal immigrants. As the public felt increasingly insecure about the border, the administration began to stoke concern about the Islamic State forces raging across Iraq, using terms that wouldn't have been out of place in the Crusades. Obama termed the militants "barbaric" and "evil." Secretary of State John Kerry said they pose "a severe threat" to the United States. Defense Secretary Chuck Hagel called ISIS "beyond anything we've seen" and said the group was worse than al-Qaida. If the goal was to alarm the public and rally support for the president's military operation in Iraq—and potentially in Syria—then it worked. Polls show widespread backing for U.S. airstrikes in the region, and the latest CNN/ORC survey found that almost 90 percent of Americans were "very concerned" or "somewhat concerned" about ISIS. Most in Congress, too, are on board with Obama's plans, although few of them have the stomach for a vote to formally authorize them ahead of the midterms. But the White House's tough talk has come at a political cost. As the administration has worked to put the country on alert and begun, in essence, to replicate the national-security posture of the Bush years, the public increasingly views the GOP as the party that can best protect it. The latest CNN poll shows that a solid 40 percent of Americans now fear being victims of terror."
http://www.nationaljournal.com/white-house/obama-s-year-of-action-becomes-a-year-of-fear-20140917
WHITE HOUSE PRAISES 'DOGGED DETERMINATION' OF DEBBIE WASSERMAN SCHULTZ
"The White House Press Secretary praised DNC chair Debbie Wasserman Schultz after a Politico article detailed a history of Democrats bristling at her behavior as the leader of the Democratic party. "Based on the strong track record of leadership that she has already demonstrated at the DNC, the president has strong confidence in her ability to lead that organization," Earnest replied after ABC News reporter Jonathan Karl asked if the White House had "complete confidence" in her leadership. Earnest admitted that he had read the article which cited awkward relations with President Obama and administration officials. He praised Wasserman Schultz for her extensive travel across the country, expansion of the digital staff, voter expansion projects, and working to retire the debt from Obama's 2012 campaign. "That doesn't happen by accident, that happens because of the dogged determination of Chairwoman Wasserman Schultz and the rest of the staff of the DNC," Earnest said, praising the "really good work" of the DNC."
http://www.breitbart.com/Big-Government/2014/09/18/White-House-Praises-Dogged-Determination-of-Debbie-Wasserman-Schultz
Obama Has 'Strong Confidence' in Embattled DNC Chair Debbie Wasserman Schultz
http://www.karnnewsradio.com/common/more.php?m=58&ts=1411104904&article=B4FA1E313FBE11E4B51EFEFDADE6840A&mode=2
BARBRA STREISAND: AMERICA 'ADVANCED' UNDER OBAMA, SAYS LEADER DOING GOOD JOB
http://www.breitbart.com/Big-Hollywood/2014/09/18/barbra-streisand-obama-advanced
Democrats Eager to Kick Open the Gender Gap for 2016
This morning the Center for American Progress hosted a women-only roundtable discussion featuring Hillary Clinton, Rep. Nancy Pelosi and Sen. Gillibrand among others. It's purpose was clearly to keep the "war on women" meme front and center as Hillary gears up for 2016.
With Democrats struggling under the collapsed polling numbers of an unpopular President, the real possibility of losing their Senate Majority in two months and zero chance of retaking the House, it was clear this morning's round-table was not about things Democrats are likely to accomplish in the next two years. The focus was on policy issues which might make good talking points for a 2016 campaign. The sense that this was a discussion about the future was reinforced by the fact that there was relatively little partisan bashing this morning. Rep. DeLauro had a few tough words for Republicans but for the most part the participants seemed to have agreed not to name names. The title of the event was "Why Women's Economic Security Matters for All." Panelists discussed the wage gap, the idea of support for child care and paid maternity leave. The tone of the event was not about women excelling at the top but about taking care of women closer to the bottom, the glass ceiling as filtered through Occupy or Thomas Piketty…"
http://www.breitbart.com/InstaBlog/2014/09/18/Democrats-Eager-to-Kick-Open-the-Gender-Gap-for-2016
Bob Beckel Warns of 'October Surprise' from Dems
"The polls may suggest Republicans will see gains in this November's elections, but former Democratic strategist Bob Beckel thinks they shouldn't get too comfortable. The Five co-host mysteriously signaled Democrats have something up their sleeve. "I'll tell you: I would expect an October surprise," Beckel said on Thursday. "I think I know what is — I'm not going to say it, but I think I know what it is — and it is going to shake things up, and it has to do with national security." Beckel's secrecy comes as President Obama faces perhaps the most significant foreign-policy challenge of his presidency, the growing threat of the Islamic State."
http://www.nationalreview.com/corner/388368/bob-beckel-warns-october-surprise-dems-andrew-johnson
DAILY CALLER: DOJ AND MEDIA MATTERS COORDINATE HIT ON BREITBART'S BOYLE
http://www.breitbart.com/Big-Government/2014/09/17/Daily-Caller-DOJ-and-Media-Matters-Coordinate-Hit-on-Breitbarts-Boyle
Conservatives don't foresee challenge to John Boehner's speakership
http://www.cleveland.com/open/index.ssf/2014/09/conservatives_dont_forsee_chal.html
One year after the shutdown, Republicans rally around Boehner
http://www.washingtonpost.com/blogs/post-politics/wp/2014/09/18/one-year-after-the-shutdown-republicans-rally-around-boehner/
T MINUS 47: DEMS STUCK, GOP WAGING THREE FRONT WAR
http://www.breitbart.com/Big-Government/2014/09/18/T-Minus-47-GOP-Waging-Two-Front-War
Your 'To Do' List to Save America
http://townhall.com/columnists/anncoulter/2014/09/18/your-to-do-list-to-save-america-n1893661?utm_source=thfbp&utm_medium=fbpage&utm_campaign=thupdate
Politics of man who sought to firebomb black congressman's office won't surprise you
http://hotair.com/archives/2014/09/18/political-affiliation-of-man-who-firebombed-black-congressmans-office-wont-surprise-you/
Rupert Murdoch: Scottish Vote Is Just a Symptom of Global 'Anti-establishment Groundswell'
"On the eve of the vote for Scottish independence, Australian media mogul Rupert Murdoch explained that the election is merely a symptom of an "anti-establishment groundswell" sweeping through the Western world. On Friday Murdoch spoke about the impending vote with Fox News's Neil Cavuto. "I think there's meaning in this, and I think it goes beyond Scotland," he said via phone. "There's a great anti-establishment groundswell which is seen in this vote in Scotland. You're seeing it here in Britain in the anti-European party, whose one single issue is to get out of Europe. And I think you're seeing it in France with the polling for Le Pen — I don't think she'd win, but you know." "And really, you can take the United States and go across to middle America," he continued. "What do they think of Washington, and Wall Street for that matter? People are really looking for change."
http://www.nationalreview.com/corner/388361/rupert-murdoch-scottish-vote-just-symptom-global-anti-establishment-groundswell
Dems block Cruz bill to strip U.S. citizenship from Islamic State defectors
"Sen. Ted Cruz tried to get the Senate to consider a measure Thursday providing that any American who joins the fight with terrorist groups such as the Islamic State would immediately renounce their U.S. citizenship, but a Democratic senator objected, saying more time is necessary to weigh the significant constitutional issues it raises. Ahead of the Senate's scheduled consideration Thursday afternoon of a proposal to arm and train Syrian rebels, part of President Obama's strategy to combat the terrorist group, the Texas Republican asked for unanimous consent to pass the Expatriate Terrorist Act he introduced earlier this month. The measure makes providing support to or fighting for a terrorist group targeting the U.S. "an affirmative renunciation of American citizenship," Mr. Cruz said on the Senate floor Thursday. He pointed out that former Sens. Joe Lieberman, Connecticut independent, and Scott Brown, Massachusetts Republican, introduced a similar measure several years ago related to al Qaeda. "If we do not pass this legislation, the consequence will be that Americans fighting alongside ISIS today may come home tomorrow with a U.S. passport, may come home to New York or Los Angeles or Houston or Chicago and innocent Americans may be murdered if the Senate does not act today," Mr. Cruz said. Sen. Mazie Hirono, Hawaii Democrat, objected, saying the bill has not been brought before the Senate Judiciary Committee and it affects "fundamental constitutional rights, which should be given the full deliberation of the Senate." "Legislation that grants the government the ability to strip citizenship from Americans is a serious matter, raising significant constitutional issues," she said."
http://www.washingtontimes.com/news/2014/sep/18/dems-block-cruz-strip-citizenship-isis-defectors/
Congress approves mission to train, arm Syrian rebels
"The Senate gave final approval on Thursday to President Obama's plan to train and arm Syrian rebels, endorsing a key plank of the president's strategy for taking on the Islamic State. The Senate, in a 78-22 vote, authorized the mission as part of a must-pass, stopgap spending bill to keep government agencies operating into December. The House passed a similar measure on Wednesday 273-156, with Republicans backing the president's measure by more than a 2-1 margin. Speaking at the White House immediately after the vote, President Obama said he wanted to thank congressional leaders for the "speed and seriousness" with which they approached the issue and praised the "strong bi-partisan support in Congress for the new training effort." Obama also said France would join in airstrikes against Islamic State targets and again emphasized that "American forces that have been deployed to Iraq do not and will not have a combat mission."
http://www.foxnews.com/politics/2014/09/18/senate-passes-bill-that-authorizes-arming-syrian-rebels/
Senate Easily Approves Obama's Plan to Arm and Train Syrian Rebels in Fight Against Islamic State
http://www.theblaze.com/stories/2014/09/18/senate-approves-language-authorizing-obamas-syria-strategy/
President Obama: 'Americans Are United' in Fight Against ISIS
http://abcnews.go.com/Politics/senate-final-approval-arm-syrian-rebels-isis-fight/story?id=25607472
Here's What a Retired General Thinks of Obama's 'No Boots' Plan for the Islamic State
http://www.theblaze.com/stories/2014/09/18/heres-what-a-retired-general-thinks-of-obamas-no-boots-plan-for-the-islamic-state/
Mark Levin: 'You Actually Have A Revolt Going On With The Top Generals And Obama' [VIDEO]
http://dailycaller.com/2014/09/18/mark-levin-you-actually-have-a-revolt-going-on-with-the-top-generals-and-obama-video/
OBAMA SPEECH LEADS TO MORE ISIS RECRUITS, MAINLY FROM TURKEY
"President Barack Obama's announcement of his offer to arm and help Syrian rebels fight against the Islamic State (ISIS/ISIL) may have triggered a surge in recruitment for the terrorist group.  The Syrian Observatory for Human Rights, an NGO specializing in the region, reported that more than 162 jihadists joined the group after the September 10 speech. The majority are Syrians; however, four new recruits are Australian, and fifteen are from neighboring Turkey, a NATO country. The Observatory said the majority of the new recruits are in the Aleppo province, which is in north Syria and around 125 miles from the Turkey border. The Islamic State moved west from Raqqa and Deir al-Zor to capture "territory from other insurgents and occupying strategic hilltops," stated Rami Abdulrahman, who presides over the Observatory. The CIA estimates that the Islamic State contains around 30,000 members, but Abdulrahman said there are at least 50,000 fighters. The majority of the Syrian recruits were part of Jabhat al-Nusra, "al Qaeda's official affiliate in the Syrian war and a rival of Islamic State."
http://www.breitbart.com/Big-Peace/2014/09/18/Obama-Speech-Leads-to-More-ISIS-Recruits-Mainly-From-Turkey
Rand Paul on Arming Syrian Rebels: 'No One Knows Where All These Arms Are Going To Wind Up'
http://www.breitbart.com/InstaBlog/2014/09/18/Rand-Paul-on-Arming-Syrian-Rebels-No-One-Knows-Where-All-These-Arms-Are-Going-To-Wind-Up
THE 71 REPUBLICANS WHO VOTED AGAINST LEGISLATION TO ARM REBELS IN SYRIA
http://www.breitbart.com/Big-Government/2014/09/18/The-71-Republicans-Who-Voted-Against-Legislation-To-Arm-Rebels-In-Syria
Obama is defying the Constitution on war
http://www.washingtonpost.com/opinions/george-will-obama-needs-congress-to-approve-this-war/2014/09/17/26de9d3e-3dc9-11e4-b0ea-8141703bbf6f_story.html
---
MS RUNOFF ELECTION:

Loser to Sen. Thad Cochran files appeal arguments
http://townhall.com/news/politics-elections/2014/09/18/loser-to-sen-thad-cochran-files-appeal-arguments-n1893889
McDaniel Attorneys Prep to File Appeal Arguments
http://www.jacksonfreepress.com/news/2014/sep/18/mcdaniel-attorneys-prep-file-appeal-arguments/
Chris McDaniel attorneys face midnight deadline to file appeal arguments to Mississippi Supreme Court
http://blog.gulflive.com/mississippi-press-news/2014/09/chris_mcdaniel_attorneys_face.html