News Briefing for Friday, October 31, 2014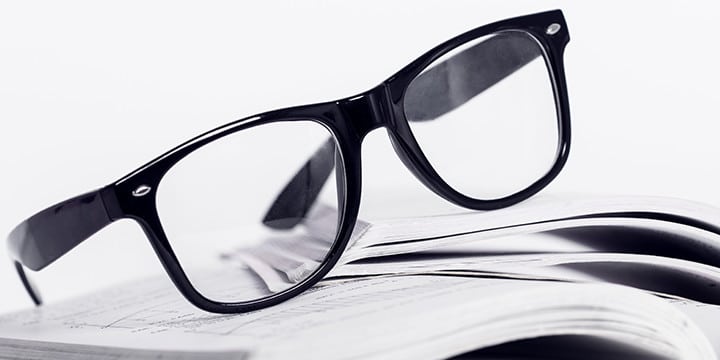 HEALTHCARE:
Poll: Americans Think Obama Admin's Playing Politics By Delaying Obamacare Sign-ups Until After Election
"A large majority of Americans are calling out the Obama administration's decision last year to delay Obamacare enrollment until after midterm elections as an overtly political move, according to a new poll from nonpartisan health research firm HealthPocket.  Close to a year ago, the Obama administration pushed back the start date for Obamacare's open enrollment period by one month, from Oct. 15 to Nov. 15, conveniently after the midterm elections next week. The public — liberals and conservatives alike — aren't buying the claim that it wasn't a political decision. Sixty-three percent of those surveyed nationwide think it was a political move; just 37 percent disagree. The administration claimed last November, when it revealed the change, that it wanted to give insurers more time after the first enrollment period to analyze claims and decide on 2015 premium rates. Officials emphasized that they wanted to give insurers every opportunity to keep premium rates down.  But the first enrollment period's dates were static — insurers' time to decide on 2015 rates never changed, just the administration's opinion on how long was appropriate. "Despite the regions, and the differences in political leanings, you still saw a lot of consistency in the response rates," HealthPocket's head of research and data Kev Coleman, told The Daily Caller. "This was something that regardless of whether or not it was a blue state area or a red state area, Americans seem to share the same perspective on it." "The question is whether or not that's relevant to them,"  Coleman continued. "Are they fine with the political motive?"
http://dailycaller.com/2014/10/30/poll-americans-think-obama-admins-playing-politics-by-delaying-obamacare-sign-ups-until-after-election/
Number Of Americans Who Want Universal Government Health Care Has Plunged
"After several years of Obamacare, the number of Americans that think the government should provide universal health coverage has dropped precipitously. According to a study published Wednesday in The New England Journal of Medicine, in 2006, 69 percent of Americans thought it was the government's responsibility to make sure that everyone has health insurance. That has fallen swiftly over the past decade — today, only 47 percent believe it's within the government's purview to do so. The fall is most dramatic when only likely voters are taken into account. Among those who are likely to vote in the midterm elections next week, just 25 percent believe the government should be handing out health coverage. Obamacare stops short of universal coverage — although many on the left wanted to push harder for a single-payer health care system, like Medicare, for Americans of all ages. But after four years of Obamacare as law and one year of it in practice, the public has become even unfriendlier to more government intervention in health care. And in the current climate, it's possible Obamacare may not even live on in its current form. The health-care law is enduringly unpopular — a third of country continues to favor its repeal, according to a poll released in the study. Another 23 percent want to see significant changes to the law. The study's author, Robert Blendon, noted the significant negative campaign against Obamacare — $418 million on 880,000 negative ads between the law's passage in 2010 and this past May. That the campaign against Obamacare has lasted after the law was passed is unprecedented, according to Blendon."
http://dailycaller.com/2014/10/30/number-of-americans-who-want-universal-government-health-care-has-plunged/
Are U.S. Taxpayers Subsidizing Obamacare Plans for Foreign Diplomats? (continuation of yesterday's article)
http://www.theblaze.com/stories/2014/10/30/are-u-s-taxpayers-subsidizing-obamacare-plans-for-foreign-diplomats/
Insurers have big plans for 2015 Obamacare enrollment
"U.S. insurers planning to sell 2015 Obamacare health plans expect at least 20 percent growth in customers and in some states anticipate more than doubling sign-ups. In interviews with Reuters, half a dozen privately held and non-profit health insurers around the country say they are expecting this growth based on interest from potential customers they are hearing about through their call centers, sales forces and brokers. With the start of enrollment barely two weeks away, their assessment is dramatically different from a year ago, when it was unclear how many Americans would apply for the brand new insurance and income-based subsidies offered under President Barack Obama's healthcare law. Despite crippling technology issues with the HealthCare.gov website, more than 7 million people signed up for Obamacare plans in 2014. In Florida, Jason Alford, sales director at Health First Health Plans Inc, expects to more than double customers in Affordable Care Act compliant plans from the 4,400 it signed up this year. "We've just talked to so many people in the market who for one of 5 or 6 different reasons didn't enroll in 2014. We had many folks call this summer who really don't understand the open enrollment period. They are calling in August to sign up for a plan because they think it's all-year enrollment," he explained. When the three-month enrollment period opens on Nov. 15, it will be a critical juncture for insurers who need to build profitable businesses that can stand up as government financial supports to insurers who sell these plans decline in the next two years. Aimed at extending health insurance to 25 million people, the law has been controversial for its cost to taxpayers and the changes it has spurred in coverage. Millions of individual plans were canceled for 2014 and some employers stopped insuring part-time workers. Support for the law tends to fall along political lines and has waned overall, polls say. Public support fell to 40 percent in 2014, from 44 percent in 2012 and 42 percent in 2010, Harvard researchers said this week. The exchanges have become a big business for insurers like Aetna Inc and WellPoint Inc, who enrolled hundreds of thousands of new customers last year. UnitedHealth Group Inc, barely on the exchanges in 2014, will be in two dozen states. These insurers have not discussed 2015 forecasts."
http://townhall.com/news/politics-elections/2014/10/30/insurers-have-big-plans-for-2015-obamacare-enrollment-n1912126
Mitch McConnell willing to kill Obamacare with just 51 votes
"Sen. Mitch McConnell, R-Ky., says he would be willing to repeal Obamacare with a simple majority if he takes over as majority leader in January, his spokesman told the Washington Examiner on Thursday. The announcement comes just days before Tuesday's midterm congressional election, in which Republicans have a strong chance of seizing the upper chamber from the Democrats and putting the Kentucky senator in charge. "Leader McConnell is and has always been committed to the full repeal of Obamacare, and he'll continue to lead efforts to repeal and replace it with patient-centered reforms that enable greater choice at lower costs. He knows it won't be easy, but he also believes that if Republicans are fortunate enough to take back the majority we'll owe it to the American people to try through votes on full repeal, the bill's most onerous provisions, and reconciliation," McConnell spokesman Brian McGuire wrote in an emailed statement."
http://www.washingtonexaminer.com/mitch-mcconnell-willing-to-kill-obamacare-with-just-51-votes/article/2555486
Senate's No. 1 Republican Explains Why a GOP-Controlled Senate Doesn't Mean Repeal of Obamacare
"Hopes for repeal of  Obamacare by a Republican-controlled Senate dimmed a week before the crucial midterm elections with surprising words from the man who likely would lead that new Senate. In an interview Tuesday with Fox's Neil Cavuto, Senate Minority Leader Mitch McConnell said it's unlikely a Republican-controlled Senate would repeal the Affordable Care Act, or Obamacare, in its entirety. McConnell, who leads Democratic challenger Alison Lundergan Grimes in the Senate race in Kentucky, is poised to become majority leader if the upper chamber changes hands. Congressional Republicans worked to defund Obamacare last year, but were stymied by the Democrat-controlled Senate."
http://dailysignal.com/2014/10/30/senates-1-republican-tries-explain-gop-controlled-senate-doesnt-mean-repeal-obamacare/?utm_source=feedburner&utm_medium=feed&utm_campaign=Feed%3A+FoundryConservativePolicyNews+%28The+Daily+Signal%29
In 2014 ads, Obamacare is part of a broader message
http://www.cbsnews.com/news/in-2014-ads-obamacare-is-part-of-a-broader-message/
IMMIGRATION:
Obama May Cut Deportations
Length of Time in U.S., Family Ties to Others in Country Are Expected Criteria
"The White House is considering two central requirements in deciding which of the nation's 11 million illegal immigrants would gain protections through an expected executive action: a minimum length of time in the U.S., and a person's family ties to others in the country, said people familiar with the administration's thinking. Those requirements, depending on how broadly they are drawn, could offer protection to between one million and four million people in the country illegally. The deliberations follow President Barack Obama 's promise to act to change the immigration system, after legislation overhauling immigration law died in Congress. Republicans have protested that Mr. Obama would overstep his authority by acting alone. Several Democratic candidates in tight races also have complained, and last month the president canceled plans to announce the changes before the election. Mr. Obama, who has been criticized by immigrant-rights advocates for the delay, wants to grant new protections—such as safe harbor from deportation and work permits—to many people who are in the U.S. illegally but have significant ties to the country, said three people familiar with White House thinking. Such protections would be temporary since the president lacks authority to give people permanent legal status."
http://online.wsj.com/articles/obama-may-cut-deportations-1414626089
Pelosi: Obama must stop deportations, allow entry to millions more illegal immigrants
"House Minority Leader Nancy Pelosi called on President Obama to issue a "bold" executive order that would stop the deportation of millions of illegal immigrants, including farm workers, families of people allowed to remain in the country under the administration's "Dream Act" policy, and many others. In an op-ed published by Univisión, Pelosi, along with Reps. Zoe Lofgren and Luis Gutiérrez, called on Obama to legalize immigrants who would have benefited from a comprehensive immigration reform bill the U.S. Senate passed in 2013. The trio of lawmakers said the president should go even further by permitting close relatives of citizens and lawful permanent residents to gain entry into the United States, and blocking the deportation of relatives who are here illegally."
http://www.washingtonexaminer.com/pelosi-obama-must-stop-deportations-allow-entry-to-millions-more-illegal-immigrants/article/2555471?custom_click=rss
GOP senators urge Obama to hold off on immigration
"The three Republican senators responsible for comprehensive immigration legislation, which remains stalled in Congress, on Thursday urged President Barack Obama to hold off on any steps to shield millions of people from deportation. "Acting by executive order on an issue of this magnitude would be the most divisive action you could take — completely undermining any good-faith effort to meaningfully address this important issue, which would be a disservice to the needs of the American people," Sens. John McCain of Arizona, Lindsey Graham of South Carolina and Marco Rubio of Florida wrote to Obama. Obama has said he would act after next week's midterm elections as Congress has failed to pass legislation to overhaul the nation's immigration system. The president said he would take steps to increase border security, upgrade the processing of border crossers and encourage legal immigration. He also said he would offer immigrants who have been illegally in the United States for some time a way to become legal residents, pay taxes, pay a fine and learn English. The president had promised to act this past summer, but delayed any decisions until after the elections, drawing the wrath of immigration advocacy groups and complaints from Republicans of "raw politics." The three senators said in the letter that no presidential action should be taken until "we have properly secured our southern border and provided for effective enforcement of immigration laws." They complained that any executive action would undermine congressional efforts to reform the system. McCain, Graham and Rubio were members of the so-called Gang of Eight, a bipartisan group that put together a broad overhaul of immigration that boosted border security, increased visas for legal immigrants and a provided a path to citizenship for the 11 million immigrants living in the country illegally. The Senate passed the measure on a bipartisan vote in June 2013, but the Republican-led House has failed to act on any broad measure despite promises from GOP leaders that they would address the issue. Time is running out on the Senate-passed bill, with no indication that the House would vote during a postelection, lame-duck session."
http://townhall.com/news/politics-elections/2014/10/30/gop-senators-urge-obama-to-hold-off-on-immigration-n1912193
Non-Citizens Are Voting
James O'Keefe documents the problem in North Carolina, where the Senate race is close.
"North Carolina features one of the closest Senate races in the country this year, between Democratic incumbent Kay Hagan and Republican Thom Tillis. So what guerrilla filmmaker James O'Keefe, the man who has uncovered voter irregularities in states ranging from Colorado to New Hampshire, has learned in North Carolina is disturbing. This month, North Carolina officials found at least 145 illegal aliens, still in the country thanks to the Obama administration's Deferred Action for Childhood Arrivals program, registered to vote. Hundreds of other non-citizens may be on the rolls. A voter-registration card is routinely issued without any identification check, and undocumented workers can use it for many purposes, including obtaining a driver's license and qualifying for a job. And if a non-citizen has a voter-registration card, there are plenty of campaign operatives who will encourage him or her to vote illegally.
O'Keefe had a Brazilian-born immigrant investigator pose as someone who wanted to vote but was not a citizen. Greg Amick, the campaign manager for the Democrat running for sheriff in Mecklenburg County (Charlotte), was only too happy to help."
http://www.nationalreview.com/article/391474/non-citizens-are-voting-john-fund
BOMBSHELL: N.C. Sen. Kay Hagan Campaign Workers Caught on Video Telling Illegal Aliens to VOTE
http://toprightnews.com/?p=6966
NEW O'KEEFE VIDEO ALLEGEDLY SHOWS DEMOCRATIC POLL WORKERS ASSISTING ILLEGAL, NON-CITIZEN TO VOTE IN NC
"Conservative activist James O'Keefe's Project Veritas is out with a new video showing Democratic campaign workers appearing to condone and assist an individual posing as an illegal immigrant to vote in North Carolina. In the video, a woman pretending to be an illegal immigrant from Brazil asks a number of campaign workers — many working for candidates running for law enforcement offices in the state — if she can vote, despite being an illegal immigrant. Each person the video shows her asking answers that it is not a problem. It is illegal for a non-citizen to vote, regardless of whether they have been inadvertently placed on the voter rolls. The State Board of Elections recently revealed that more than 1,400 non-citizens are on North Carolina voting rolls. The body stressed that it is "working to ensure that no ballot cast by a non-citizen will count in this or any future election." It is also illegal for a person to knowingly assist a non-citizen to vote.  Nevertheless, O'Keefe's video appears to show that some Democratic campaign workers are more than willing to allow and assist non-citizens to cast votes in North Carolina."
http://www.breitbart.com/Big-Government/2014/10/30/New-O-Keefe-Video-Allegedly-Shows-Democratic-Poll-Workers-Assisting-Illegal-Non-Citizen-to-Vote-in-NC
Rep. Smith Slams Use of Obamacare Funds to Promote 'Dreamer' Amnesty
"In a letter to House Appropriations Chair Harold Rogers (R-Ky.) on Tuesday, Rep. Lamar Smith (R-Texas) called for defunding a provision in Obamacare that has been allowing taxpayer dollars set aside for public health initiatives fund television ads for President Obama's illegal-alien amnesty programs. In his letter, Smith cites a $15 million grant from the Prevention and Public Health Fund that the Department of Health and Human Services gave the California Endowment. The Prevention and Public Health Fund was created by the Affordable Care Act to support public health care initiatives. The California Endowment is a statewide, private health foundation that supplies grants for various organizations throughout California, and has served as one of the Obama administration's loudest promoters of Obamacare. Newsbusters (which like CNSNews.com is part of the Media Research Center), reported earlier this month that the California Endowment last year signed a $20 million deal with the Spanish-language TV outlet "Univision" to help promote Obamacare. Using federal tax dollars from the health fund, the foundation then sponsored ads on Univision reminding qualifying illegal aliens to renew their Deferred Action for Childhood Arrival (DACA) permits before they expire. "U.S. taxpayer dollars are being spent for Univision morning show weatherwoman Ximena Córdoba to exhort beneficiaries of President Obama's Deferred Action for Childhood Arrivals (DACA) program to renew the permits exempting them from deportation proceedings for another two years," Newsbusters reported. The DACA program was an executive action by President Obama that allows some illegal aliens who were brought to the United States as minors to receive relief from deportation proceedings. Newsbusters also reported the ad "combines the DACA permit renewal campaign with ObamaCare enrollment promotion" by flashing Univision's Obamacare enrollment website during the ad's closing screenshot, as well as crediting the California Endowment for sponsoring the ad. In his letter, Smith called the ad "just one example of the wasteful and unaccountable spending created by the Prevention and Public Health Fund."
http://cnsnews.com/news/article/brittany-m-hughes/rep-smith-slams-use-obamacare-funds-promote-dreamer-amnesty
U.S. Immigration Laws Face New Scrutiny After Killings
http://www.nytimes.com/2014/10/29/us/mexican-held-in-shootings-was-deported-after-arrests.html
Immigration Polling
"An op-ed in the Wall Street Journal today includes this passage: "A recent Fusion poll of likely millennial voters aged 18 to 34 found that a plurality of 49% support the Democratic Party's immigration-reform position while only 30% supported the GOP's position. But when the poll asks whom the respondent blames for the failure of immigration reform, 12% blamed the Democrats, 15% blamed President Obama, and 30% blamed both political parties. Thirty-three percent blamed the Republicans in Congress. Looking at the Fusion poll, the best political hope for a GOP nativist strategy is that few voters notice it—hardly a ringing endorsement." I wouldn't make too much of these findings. That 49–30 split is trivially different from the Fusion poll's ballot-preference question, where 47 percent of  millennials say they're voting for Democrats and 32 percent for Republicans. My guess is that partisan leanings are driving their answer to the question of which party they prefer on immigration. I'm not denying that there are political risks in being too hostile to legalizing illegal immigrants, etc., just cautioning against reading too much into this finding."
http://www.nationalreview.com/corner/391499/immigration-polling-ramesh-ponnuru
JEFF SESSIONS: NEW HAMPSHIRE CAN 'IMPACT THE NATION' BY ELECTING SCOTT BROWN TO STOP OBAMA'S AMNESTY
"New Hampshire has an opportunity to impact the nation with this election," Sessions said on NH1 radio on Thursday afternoon. "There's just no doubt about it." Sessions has previously said electing Brown is where conservatives make their "stand" against President Obama's planned executive amnesty. He added on Thursday that Brown "has been an open and articulate advocate for a lawful system of immigration that protects our jobs and protects our national security." "So, it has become a national referendum in a lot of ways," Sessions said. "It is an opportunity for the people to actually change policy in Washington." "Our first responsibility, as Scott has said, is to the American people and their jobs and their wages," Sessions added, concluding that Brown is "a talented guy who's got guts."
http://www.breitbart.com/Big-Government/2014/10/30/Jeff-Sessions-New-Hampshire-Can-Impact-The-Nation-By-Electing-Scott-Brown-To-Stop-Obama-s-Amnesty
EXCLUSIVE – ENDING SPENDING RELEASES $1.25 MILLION AD TO PUMMEL SHAHEEN ON AMNESTY, GIVING NH JOBS TO ILLEGALS
"A new high-powered ad spot—and hefty buy behind it—aims to finish off incumbent Democratic Sen. Jeanne Shaheen (D-NH) and help former Sen. Scott Brown across the finish line.
The ad comes from Ending Spending Action Fund, which is spending approximately $1.25 million in the final days pushing this message via television, radio, Internet, forthcoming print advertisements, and direct mail. That's in addition to an existing $601,000 buy the group is already running in local television markets, meaning the group is up with more than $1.85 million backing Brown in the final week."
http://www.breitbart.com/Big-Government/2014/10/30/Exclusive-New-Ad-Slams-Shaheen-For-Backing-Obama-s-Executive-Amnesty-Giving-NH-Jobs-To-Illegal-Aliens
Jeb Bush Promises GOP Immigration Reform To Spanish-Speaking Media
"A great many Republican House and Senate candidates may be staying away from talking immigration,  or immigration reform this cycle, but not Jeb Bush. A funny thing happened on Jeb's recent visit to Colorado to stump for Republican Cory Gardner in his race against Democrat Mark Udall. Or, maybe it was three funny things. Bush didn't seem to know, or at least have much to say about Colorado at an event in Castle Rock. In his five-minute address, Bush talked mostly about the country and not the state, and said Republicans could create "high sustained economic growth." Jeb also used the event to take a swipe at … well, not Gardner's opponent Udall, despite the close race, he went after Hillary Clinton, instead. He also shifted into Spanish for a bit for a comment on immigration, a topic he apparently elaborated on to Spanish language media at another event. In a possible preview of a 2016 presidential race, former Florida governor Jeb Bush took a swipe at Hillary Clinton on Wednesday evening as he stumped for Republican candidates in the vital swing state of Colorado. The constitution requires Congress to pass laws, not the president," Bush said in Spanish, contrasting that with some Latin American strongmen's ability to implement laws by fiat. If Obama acts unilaterally on immigration, Bush warned, "it will be harder to do it the appropriate way." The earlier Hispanic Chamber of Commerce meeting appears to be getting somewhat less coverage than the Castle rock event. Even Fox News Latino gave it only passing notice, though some might find a potential 2016 GOP presidential candidate coming out of the gate promising immigration reform might be newsworthy.."
http://www.breitbart.com/InstaBlog/2014/10/30/Jeb-Bush-Promises-GOP-Immigration-Reform-To-Spanish-Speaking-Media
SPENDING/BUDGET/ECONOMY:
Poll: Economy, other issues overshadow abortion
"As a season of campaigning enters its final, intense weekend, a new Associated Press-GfK poll illustrates the challenge ahead for candidates and their allies trying to rally voters around traditional wedge issues such as abortion and gay marriage. This fall, voters just have other matters on their minds. Social issues are eclipsed by concerns about the economy, health care, the Islamic State group and Ebola, the poll finds. And hovering over each of these individual issues is a broad dissatisfaction with President Barack Obama and Republican leaders in Congress. Only 32 percent of likely voters called gay marriage an important issue, compared with 91 percent ranking the economy important, 78 percent with similar concerns about health care and 74 percent naming Ebola important. The issue that some Democrats have emphasized most of all — abortion rights — also has been a relatively low priority, with only 43 percent of likely voters in a September poll ranking it important. Yet women's health and reproductive rights have been at the center of campaigns for U.S. Senate in Alaska, Iowa, North Carolina and especially Colorado. There, half of the ads aired by Democratic Sen. Mark Udall and those backing his re-election have criticized his GOP opponent, Rep. Cory Gardner, on women's health issues. They include a contention the 40-year-old congressman from eastern Colorado wants to ban some forms of birth control."
http://cnsnews.com/news/article/poll-economy-other-issues-overshadow-abortion
Strengthening US growth reflects help from Fed
http://townhall.com/news/politics-elections/2014/10/30/us-economy-grew-at-35-percent-rate-in-q3-n1911965
The economy just grew 3.5 percent, but the recovery is still incredibly mediocre
"The economy grew at a faster-than-expected 3.5 percent pace in the third quarter, but hold the confetti. Beneath the headlines, growth was still just slow and steady, like it has been the whole recovery. Plus ça change, well, you know. Now I don't want to be too fatalistic. There was some good news. Government finally stopped being a drag on the recovery, adding 0.83 percentage points to growth on the strength of more defense spending. And the economy was able to grow as much as it did despite inventories, which tend to swing wildly up and down, subtracting 0.57 percentage points from it. In other words, this good-but-not-great growth wasn't all due to one-off factors that will disappear next quarter. But some of it was, though. Net exports, which are also notoriously volatile, added a whopping 1.32 percentage points to growth last quarter. That certainly won't continue. But what will, unfortunately, is the utter lack of momentum in the housing market. Now if you squint, you might be able to see the 0.06 percentage points of growth that residential investment added to growth, but only if you have better eyesight than I. The recovery, in other words, continues to distinguish itself with a housing market that isn't leading it, but is rather stuck in the doldrums. And that despite historically low mortgage rates and a housing surplus that's actually turned into a shortage. (That's how badly we've been under building since the bust). So how good is the economy, really? Well, we can get a better picture if we strip out the noisy inventory and net export numbers to leave us with something that goes by the catchy name of final sales to domestic purchasers. Then we can look at growth over the past year to smooth out, for example, the polar vortex-induced dip at the start of the year. This shows us the economy's underlying strength, basically how much of today's growth we can expect to continue tomorrow. And, as you can see above, it's pretty much the same now as it's been throughout the recovery: growing 2.4 percent a year. Now it might, just might, be picking up ever-so-slightly right now. Or it might just be ticking up. We'll see. But in any case, it's not that much different from what it's been: a recovery that's given us plenty of head fakes, but has really just been chugging along at the same speed the whole time."
http://www.washingtonpost.com/blogs/wonkblog/wp/2014/10/30/gdp-just-grew-3-5-percent-but-the-recovery-is-still-incredibly-mediocre/
Spending: Our Grave Disease
http://www.nationalreview.com/article/391449/spending-our-grave-disease-ben-carson
COMMON CORE:
Confusion Over Common Core Math is Causing a Stir
http://www.nbcnews.com/nightly-news/confusion-over-common-core-math-causing-stir-n237076
MISC.:
IRS STONEWALLS CRUZ INVESTIGATION; CRUZ THREATENS SUBPOENA COME JANUARY
"Sen. Ted Cruz (R-TX) is ripping the Internal Revenue Service after the agency sent him a one-page, pro forma response to a series of questions prompted by its audit of Breitbart News Network. In the Sept. 25 letter, IRS Commissioner John Koskinen said the IRS could not answer some of Cruz's questions – including how many other news organizations had been audited under President Obama and whether the agency had communicated with White House officials about auditing Breitbart – because of taxpayer confidentiality rules. "As you may be aware, section 6103 of the Internal Revenue Code limits our ability to disclose confidential taxpayer information, including information bout whether a taxpayer has been audited, absent express authorization from the taxpayer," Koskinen wrote. Koskinen, who has been grilled by Congress in recent months over the agency's targeting of conservative groups that were seeking nonprofit status, went on to say that in the "radio and television broadcasting, subscription programming, news syndication, and information services field," the IRS has conducted 1200 audits since 2011.
Questions from Cruz unanswered by the letter included "How many other news organizations have been audited since President Obama has been in office," "At what point does the IRS decide to take action to audit a news outlet," and "Did the IRS ever receive any communications from any elected official asking it to examine Breitbart News Network, LLC?" In a statement, Cruz unloaded on the response, saying the IRS could have easily responded to his inquiry without implicating confidentiality rules. ""None of these questions implicates taxpayer confidentiality. All of them are policy questions, well within Congress's oversight responsibilities. In response, the IRS has simply said, colloquially speaking, 'pound sand.' No executive agency should demonstrate such contempt for Congress, much less for the First Amendment," Cruz said."
http://www.breitbart.com/Big-Government/2014/10/30/IRS-Stonewalls-Cruz-Investigation
Obama's base crumbles: Youths, Latinos slip away
"Among the youths surveyed by Harvard's Institute of Politics, a majority voted for Obama in 2012 and 64% said there's at least a 50-50 chance of their voting next Tuesday. But 43% consider the country headed in the wrong direction. They disapprove of everybody's job performance in Washington: Obama (53%), Democrats in Congress (60%) and Republicans there (72%). They disapprove of Obama's job on the economy (60%), ObamaCare (57%), the deficit (65%), foreign policy (60%) and immigration (61%). But — and here's the key — youths who voted in 2008 went for Obama by 34 points and 23 points in 2012. Even in 2010, a really bad year for Obama's party, youths supported Democrats 55%-43%. This time, however, that same cohort will be voting for a GOP-controlled Congress 51%-47%. As for Latinos, an increasingly important sector of the electorate, the new ABC News-Washington Post Poll shows they are just fine with Republicans taking control of both houses on Capitol Hill. Fifty percent say it doesn't matter which party controls Congress. Worse for Obama, now out on his longest campaign swing of the cycle, 30% say it would be a good thing if Republicans win control of the Senate. That's twice the size of those who say bad thing. Bueno."
http://news.investors.com/Politics-Andrew-Malcolm/103014-724156-obama-2014-midterm-election-polls.htm?ven=rss&utm_source=feedburner&utm_medium=feed&utm_campaign=Feed%3A+PoliticRss+%28Politic+RSS%29
Kirsten Powers: "Obama Tends To Surround Himself With People Who Suck Up To Him," "Kool-Aid Drinkers"
http://www.realclearpolitics.com/video/2014/10/30/kirsten_powers_obama_tends_to_surround_himself_with_people_who_suck_up_to_him_kool-aid_drinkers.html
New Russian Boldness Revives a Cold War Tradition: Testing the Other Side
"When the White House discovered in recent weeks that its unclassified computer systems had been breached, intelligence officials examined the digital evidence and focused on a prime suspect: Russia, which they believe is using its highly sophisticated cyber capabilities to test American defenses. But its tracks were well covered, and officials say they may never know for sure. They have no doubt, however, about what happened this week on the edges of NATO territory in Europe. More than two dozen Russian aircraft, including four Tu-95 strategic bombers, flew through the Baltic and Black Seas, along the coast of Norway and all the way to Portugal, staying over international waters but prompting NATO forces to send up intercepting aircraft. An Independence Day ceremony in Georgia, which is said to be the target of Russian hackers.Online Security Experts Link More Breaches to Russian GovernmentOCT. 28, 2014
Taken together, they represent the old and the updated techniques of Cold War signal-sending. In the Soviet era, both sides probed each other's defenses, hoping to learn something from the reaction those tests of will created. In 2014, cyber is the new weapon, one that can be used with less restraint, and because its creators believe they cannot be traced and can create a bit of havoc without prompting a response."
http://www.nytimes.com/2014/10/31/world/europe/new-russian-boldness-revives-a-cold-war-tradition-testing-the-other-side-.html?_r=0
New Polls Show Dem Incumbents Struggling Mightily As Trends Point GOP's Way
"Could a Republican wave be on tap with next Tuesday's election just five days away? If the latest polls are any indication, it sure seems that way.In a bundle of new polls, trend lines are moving in the GOP's way and against incumbent Democratic senators with Tom Cotton and Cory Gardner both leading big in Arkansas and Colorado, respectively, while Scott Brown and Thom Tillis are either tied or within a point of Sens. Jeanne Shaheen and Kay Hagan. Cotton, who's been pulling away from incumbent Sen. Mark Pryor lately, leads by 13 points in the latest Arkansas Poll, a yearly poll that has not taken a look at any race since last October. Cotton also leads in the RealClearPolitics poll average by a seven point margin. In Colorado, Cory Gardner continues to maintain an edge over Democrat Mark Udall, who leads 46-39 and 46-44 according to the latest Quinnipiac and Denver Post polls, respectively. Gardner also leads Udall by 3.6 points in the latest RCP average. Meanwhile in New Hampshire and North Carolina, the aforementioned GOP challengers Brown and Tillis are both trending upward, with Brown and Sen. Shaheen tied, according to the latest ARG Poll, and Tillis down by a single point in the most recent PPP Poll."
http://dailycaller.com/2014/10/30/new-polls-show-dem-incumbents-struggling-mightily-as-trends-point-gops-way/
President's Approval at 45%, but Only 38% in Senate Battleground States
"Make no mistake about it: when President Barack Obama declared a week ago that his policies will be on the ballot on November 4, he meant it and voters understood it. To be sure, there are plenty of local issues, but this election is all about Mr. Obama, national security, income inequality, jobs, and the state of the nation. According to our latest Zogby Analytics Poll (October 28-29, 889 likely voters nationwide, +/-3.5 percentage points), the President's approval rating is holding steady at 45%, but things get much more complicated for him, the Republicans, and the voters from there. Mr. Obama has not lost any ground with key demographic groups since the Zogby Poll of October 15-16, but the public mood is still quite sour. Only 28% feel the nation is headed in the right direction, while 68% say "things are off on the wrong track". Normally, the measurement of the country's direction is a good barometric reading of how an upcoming election will turn out, except the GOP gets very little good news from this poll. Congressional Democrats receive a 34% approval rating (58% disapprove), but Congressional Republicans only score a 25% approval from voters, with 68% disapproving. The Congressional Generic ballot question – "for which party's candidate do you plan to vote for Congress in your district" – favors the Democrats by 6 points, 44% to 38%. And we see the Democrats doing pretty well among all of their key constituency groups with leads among 18-29 year olds (54%-24%), 30-49 year olds (45% to 34%), Democrats 89% to 4%, Catholics (49% to 43%, Hispanics (72%-19%), African Americans (79% to 6%), the Creative Class (51% to 38%) and the Investor Class (49% to 43%)."
http://www.forbes.com/sites/johnzogby/2014/10/30/presidents-approval-at-45-but-only-38-in-senate-battleground-states/
Seven Key Democrats To Obama: Go Away!
http://www.breitbart.com/InstaBlog/2014/10/30/Seven-Key-Democrats-To-Obama-Go-Away
CHRIS MATTHEWS PREDICTS HUGE GOP WAVE WILL PICK UP 10 SENATE SEATS
http://www.breitbart.com/Breitbart-TV/2014/10/30/Chris-Matthews-Predicts-Huge-GOP-Wave-Will-Pick-up-10-Senate-Seats
Obama's Midterm Loss Record Could Make History
"President Barack Obama is about to do what no president has done in the past 50 years: Have two horrible, terrible, awful midterm elections in a row. In fact, Obama is likely to have the worst midterm numbers of any two-term president going back to Democrat Harry S. Truman. Truman lost a total of 83 House seats during his two midterms (55 seats in 1946 and 28 seats in 1950), while Republican Dwight Eisenhower lost a combined 66 House seats in the 1954 and 1958 midterms. Obama had one midterm where his party lost 63 House seats, and Democrats are expected to lose another 5 to possibly 12 House seats (or more), taking the sitting president's total midterm House loses to the 68 seat to 75 seat range."
http://www3.blogs.rollcall.com/rothenblog/obama-poised-to-set-new-midterm-loss-record/
White House in Denial: President Obama Is Costing Democrats Control of the Senate
The administration insists that vulnerable Democrats should have supported him more. That couldn't be further from the truth.
http://www.nationaljournal.com/against-the-grain/white-house-in-denial-president-obama-is-costing-democrats-control-of-the-senate-20141029
NH SENATE POLL: SCOTT BROWN AND JEANNE SHAHEEN LOCKED IN DEAD HEAT
"A new poll from the American Research Group (ARG) on the Senate race in New Hampshire reveals that the battle between incumbent Democratic Sen. Jeanne Shaheen (D-NH) and former Sen. Scott Brown is a dead heat. The poll of 600 likely voters shows Shaheen and Brown tied at 49 percent, with 2 percent undecided, and a margin of error of 4 percent. The poll was conducted from Monday, October 27, through Wednesday, October 29. Previous polls showed Shaheen winning. The most recent previous poll from the firm, conducted from October 19 through October 22, showed Shaheen up one point. The poll ARG conducted prior to that, from September 27 through September 29, showed Shaheen up ten points. This means Brown has closed an enormous gap in the last few weeks. The institutional Left, specifically Senate Majority Leader Harry Reid's Super PAC and President Barack Obama's leftwing allies, are pumping $1.3 million into New Hampshire in the final week of the race. That leftwing rallying cry is being answered by a new $1.25 million anti-amnesty ad buy from Ending Spending, a Super PAC backing Brown. The ads pummel Shaheen's support for Obama's planned executive amnesty and for giving New Hampshire jobs to illegal aliens—rather than American citizens. The race's final debate will be Thursday night, moderated by ABC News' George Stephanopoulos. Stephanopoulos has longtime political ties—from his days as a "senior adviser" to President Bill Clinton—to both Shaheen herself and to Shaheen's campaign adviser Mandy Grunwald. While Brown said he has "concerns" over those ties, Shaheen refused to comment when asked about them on Wednesday."
http://www.breitbart.com/Big-Government/2014/10/30/NH-Senate-Poll-Scott-Brown-Jeanne-Shaheen-Locked-In-Dead-Heat
Mary Landrieu: Obama and I Are Unpopular in Louisiana Because the South Is Racist and Sexist
"Senator Mary Landrieu said Thursday she thinks one of the reasons she is losing her campaign for re-election is that the state that voted her into office is sexist. Landrieu also said that President Obama is unpopular in her state because of his race. Speaking with NBC's Chuck Todd, Landrieu said, "I'll be very, very honest with you. The South has not always been the friendliest place for African-Americans." Pointing to herself Landrieu continued, "It's not always been a good place for women to present ourselves. It's more of a conservative place." Landrieu oddly didn't mention that her low approval might stem from the fact she was the deciding vote for Obamacare. The senator also didn't note in the interview that President Obama's approval ratings are dismal in northern states as well as southern."
http://freebeacon.com/politics/mary-landrieu-obama-and-i-are-unpopular-in-louisiana-because-the-south-is-racist-and-sexist/
Charlie Rangel Says Some Republicans 'Believe That Slavery Isn't Over'
http://www.businessinsider.com/charlie-rangel-some-republicans-believe-that-slavery-isnt-over-2014-10
LEVIN: DEMS CRITICIZING OBAMA MUST BE RACIST
http://www.breitbart.com/Breitbart-TV/2014/10/30/Levin-Dems-Criticizing-Obama-Must-Be-Racist
Who wins the Senate? Louisiana is a referendum on Mary Landrieu.
Louisiana incumbent Sen. Mary Landrieu says she can deliver on the state's top three priorities. If voters believe her, she might just survive.
http://www.csmonitor.com/USA/DC-Decoder/2014/1030/Who-wins-the-Senate-Louisiana-is-a-referendum-on-Mary-Landrieu
Study: Yes, Sen. Udall DID Vote With Obama 99 Percent Of The Time
http://dailycaller.com/2014/10/30/study-yes-sen-udall-did-vote-with-obama-99-percent-of-the-time/
DRAMA: DUELING POLLS FIND HAGAN WITH 4 PERCENT LEAD, TILLIS WITH 5 PERCENT LEAD
"While other recent polls have the U.S. Senate race in North Carolina at a virtual tie, Thursday morning brought dueling polls, one showing Sen. Kay Hagan (D-NC) with a slight lead and another showing her Republican challenger state House Speaker Thom Tillis also with a slight lead.  A Elon University Poll taken Oct. 21-25 and released Thursday has Hagan with a 4 percent leaded and a poll from the Republican group Vox Populi taken Oct. 25-27 also released Thursday has Tillis with a 5 percentage point lead. In the Elon poll, Hagan boasts support from 44.7 percent of likely voters compared to Tillis's 40.7 percent. The Libertarian third party candidate Sean Haugh was not listed by in in the poll, however 6.3 percent said they would be supporting somebody else besides the two major party candidates and 6.6 percent did not know.
The results, taken from a sample of 687 likely voters has a margin of error of +/- 3.74 percentage points and, according to Elon, the new results "mirror" the findings from early last month.
The Vox Populi poll, which was first reported by Politico, has Tillis with 48 percent and Hagan with 43 percent. The Vox Populi poll also did not name Haugh in the survey but 4.9 percent said they were "unsure" who they would vote for between the two major candidates."
http://www.breitbart.com/Big-Government/2014/10/30/Dueling-Polls-Find-Hagan-with-4-percent-lead-Tillis-with-5-percent-lead
North Carolina Senate race spending tops $100 million
"Total spending in North Carolina's competitive Senate race topped $100 million on Wednesday, making it the first such contest in the nation to cross that threshold, according to the nonpartisan Sunlight Foundation data. Roughly 70 cents of every dollar has come outside groups looking to influence the race between endangered Democratic incumbent Sen. Kay Hagan and her Republican challenger, state House Speaker Thomas Tillis. The heavy spending puts the state atop the list of costly races with less than week before Election Day. The next most costly state was Colorado, with more than $86 million spent. Iowa follows with $78 million and Kentucky with $72 million. Overall, more than $4 billion has been spent on behalf of candidates this year, CBS News' Nancy Cordes reports — and that's just the money we know about."
http://www.cbsnews.com/news/north-carolina-senate-race-spending-tops-100-million/
DEM SENATE CANDIDATE MUM ON HER SUPPORT FOR GUN CONTROL AS ELECTION DRAWS NEAR
"With polls showing Democrat Michelle Nunn running neck-and-neck with Republican David Perdue for Georgia's open Senate seat, Nunn has decided to keep quiet about her support for more gun control. After all, Georgia is a gun-friendly state, and talking about one's support for more regulations on the Second Amendment is not going to be popular. But in March of this year, when Nunn when still trying to win a Democratic primary, she was very clear about her gun control convictions. At that time, according to The Marietta Daily Journal, Nunn responded to questions on gun control by saying: My mother and father are hunters. They are teaching my 11-year-old about hunting right now, and I also believe that we can have common-sense efforts to ensure that we have background checks and keep guns out of the hands of criminals and terrorists and those who are mentally unstable. Asked to clarify this statement, Nunn said, "I support… the legislation that's embraced in Manchin-Toomey," the legislation that revolved around "ensuring that we have background checks extended."
http://www.breitbart.com/Big-Government/2014/10/30/Dem-Senate-Candidate-Mum-On-Her-Support-For-Gun-Control-As-Election-Draws-Near
THE HILL: POST ELECTION 'CIVIL WAR' FOR GOP
"This article was originally posted in The Hill. Conservatives salivating over the prospects of a huge victory on Nov. 4 are pressuring House and Senate GOP leaders to go big after Election Day. The right argues leaders should forget about playing small ball, and use momentum from the midterms to put big checks on President Obama's agenda. "People want to see a bold vision. They want to see a real fight on ObamaCare repeal and tax reform that takes a blow torch to the tax code. They want to see real entitlement reform, not empty talk," one conservative GOP aide said. "The American people don't want Republicans to become appeasers and supporters of a watered down Obama agenda."
http://www.breitbart.com/Big-Government/2014/10/30/The-Hill-Post-Election-Civil-War-for-GOP
The 2014 Governor's Races to Watch if You're Thinking About 2016
http://www.theblaze.com/stories/2014/10/30/the-2014-governors-races-to-watch-if-youre-thinking-about-2016/
TEA PARTY ICONS URGE CONSERVATIVE VOTERS TO TURN OUT AND HELP GOP TAKE BACK THE SENATE IN YOUTUBE PITCHES
"Several Tea Party icons, including Senator Mike Lee (R-UT), Senator Ted Cruz (R-TX), Representative Louie Gohmert (R-TX), Sarah Palin, and former Representative Allen West (R-FL), are urging Tea Party activists around the country to help Republicans take back the majority in the U.S. Senate in next week's 2014 mid-term elections through a low budget but heart-felt social media campaign of personalized YouTube videos. Dollar for dollar, these short YouTube pitches may end up being the most cost-effective assistance the Republican Party receives in the last week of the campaign. Targeted at the passionate Tea Party conservatives who powered the huge wave in the 2010 mid-terms that saw the Republicans take back a majority in the House of Representatives, the videos attempt to make the case that, despite four years of Republican establishment backsliding on the promises of the 2010 election, the future of the country depends on the outcome of the 2014 election. These pitches, coming from Tea Party-aligned political leaders who enjoy high levels of trust with Tea Party activists around the country, are a timely boost for the Republican Party. Tea Party activists are not particularly enthused about the choices in the 2014 general election, whose marquis contest in the Kentucky U.S. Senate race will turn on whether "Tea Party Republicans show up and vote for McConnell, nose-holding or not," as Sam Youngman at the Lexington Herald Leader reported. With the losses of Tea Party-endorsed candidates in Republican primaries in Kentucky, Mississippi, Kansas, and Tennessee, Tea Party activists have no one left to cheer for. As a result, most consider this a "hold your nose" election where they are forced to vote for the least bad option, which in most cases is the moderate Republican, as opposed to the far left Democrat (in Kansas, the far left Democrat is listed on the ballot as an Independent). The Tea Party icons in these videos are reminding the true believers in limited government that sometimes the best course of action is to hold your nose and vote for the least bad option, especially if one result of that vote will be the deposing of Senator Harry Reid (D-NV) as the majority leader of the U.S. Senate."
http://www.breitbart.com/Big-Government/2014/10/30/Tea-Party-Icons-Urge-Conservative-Voters-to-Turn-Out-and-Help-GOP-Take-Back-the-Senate-In-YouTube-Pitches
CDC admits droplets from a sneeze could spread Ebola
"Ebola is a lot easier to catch than health officials have admitted — and can be contracted by contact with a doorknob contaminated by a sneeze from an infected person an hour or more before, experts told The Post Tuesday. "If you are sniffling and sneezing, you produce microorganisms that can get on stuff in a room. If people touch them, they could be" infected, said Dr. Meryl Nass, of the Institute for Public Accuracy in Washington, DC. Nass pointed to a poster the Centers for Disease Control and Prevention quietly released on its Web site saying the deadly virus can be spread through "droplets." "Droplet spread happens when germs traveling inside droplets that are coughed or sneezed from a sick person enter the eyes, nose or mouth of another person," the poster states. Nass slammed the contradiction. "The CDC said it doesn't spread at all by air, then Friday they came out with this poster," she said. "They admit that these particles or droplets may land on objects such as doorknobs and that Ebola can be transmitted that way." Dr. Rossi Hassad, a professor of epidemiology at Mercy College, said droplets could remain active for up to a day."
http://nypost.com/2014/10/29/cdc-admits-droplets-from-a-sneeze-could-spread-ebola/
Why Ebola Quarantines Will Grow Larger — And More Troubling
http://www.forbes.com/sites/scottgottlieb/2014/10/30/why-ebola-quarantines-will-grow-larger-and-more-troubling/
O'Reilly: Government Performance "Pitiful" On Ebola, Immigration
http://www.realclearpolitics.com/video/2014/10/30/oreilly_government_performance_pitiful_on_ebola_immigration.html
AP: USA NOT READY FOR EBOLA
http://www.breitbart.com/Big-Government/2014/10/30/AP-USA-Not-Ready-for-Ebola
ISIS HAS MORE LAND, MONEY, AND FIGHTERS THAN AL-QAEDA HAD ON 9/11
http://www.breitbart.com/Big-Peace/2014/10/30/ISIS-Has-More-Land-Money-And-Fighters-Than-Al-Qaeda-Did-On-9-11
ISIS Increasingly Learning to Become Like a Country
http://blogs.rollcall.com/five-by-five/isis-increasingly-learning-to-become-like-a-country/?dcz=
Sources: Former Guantanamo detainees suspected of joining ISIS, other groups in Syria
http://www.foxnews.com/politics/2014/10/30/sources-former-guantanamo-detainees-suspected-joining-isis-other-groups-in/
TEA PARTY PATRIOTS:
WATCH: THE BORDER STATES OF AMERICA ON BREITBART – TONIGHT AT 8PM EDT
"Two weeks ago, The Border States of America premiered to great fanfare in Los Angeles. Justified's Nick Searcy, our documentary's host, was both gracious with his time at the premiere, and courageous to take a stand on such a critical issue. More than 9,200 people viewed the live stream, shown jointly on Breitbart and Tea Party Patriots platforms, many of whom tuned in to the Red Carpet pre-show and panel discussion afterward, in real time. Additional thousands watched at more than 1,300 house parties across the country, and we've distributed close to 20,000 DVDs."
http://www.breitbart.com/Big-Government/2014/10/30/WATCH-The-Border-States-of-America-on-Breitbart