News Briefing for Friday, October 3, 2014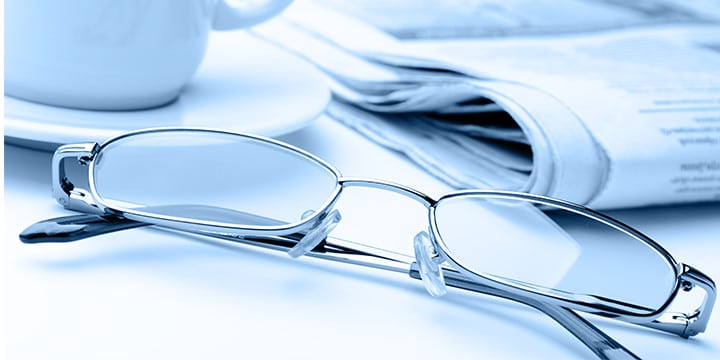 HEALTHCARE:
IDAHO SCHOOL DISTRICT CUTS HOURS FOR OVER 150 WORKERS DUE TO OBAMACARE
"According to a report from Pocatello, ID NBC affiliate KPVI 6, the Twin Falls, ID school district had to cut hours of its employees due to $1 million in additional costs resulting from the implementation of ObamaCare. The district reduced some employee work weeks from 30 or 34 hours per week to 27 hours per week to avoid paying full health insurance. The cuts hit non-professional employees including teaching aides and cafeteria workers."
http://www.breitbart.com/Breitbart-TV/2014/10/02/Idaho-School-District-Cuts-Hours-for-Over-150-Workers-Due-to-ObamaCare
Small insurers devastated by big corporations in Obamacare state exchanges
"Insurance companies with a small share of the health insurance market have virtually disappeared from Obamacare state health care exchanges, replaced by big-foot carriers that have traditionally dominated the market, according to a congressional watchdog study. The U.S. Government Accountability Office found in a study made public earlier this week that in 40 states the largest insurers either maintained or boosted their market share through the health exchanges established by the Affordable Care Act. The GAO analysis is the first federal study published focusing on how competition within the health insurance market has been affected by Obamacare. The study also found that small-insurer offerings nearly vanished from the exchanges. In 2012, consumers in the individual insurance market on average could choose among 36 small-market company carriers in their state, each holding a market share of five percent of or less. But by 2014 those consumers could on average choose from only three insurers in their state exchanges, a decline of more than 90 percent. In the small-group insurance market, at least 15 small-market carriers were available to consumers before Obamacare. But under the exchanges, consumers found only three insurance companies still competing on average. "Most of the largest issuers of health coverage from 2012 participated in the exchanges," the study said, but "most smaller issuers with less than 5 percent of the 2012 market did not participate in the 2014 exchanges," GAO said. Sen. Tom Coburn, R-Okla., who requested the GAO study, told the Washington Examiner that "the GAO report provides evidence that the health care law's burdensome requirements may be giving an unfair advantage to big insurers over smaller ones." Obamacare's architects did not envision that the exchanges would reward big insurance companies at the expense of small insurers. One of the often-repeated talking points for the proposed program was that Obamacare would increase competition, not lessen it. In a Sept. 9, 2009, address before a special joint session of Congress on health care, President Obama emphasized the importance of competition in the health insurance marketplace, declaring, "consumers do better when there is choice and competition," adding, "without competition, the price of insurance goes up and quality goes down."
http://washingtonexaminer.com/small-insurers-devastated-by-big-corporations-in-obamacare-state-exchanges/article/2554254?custom_click=rss
Poll: ACA Could Be Decisive Issue in Many House Swing Districts
"I'm just getting around to sharing some thoughts on this recent poll (which seems to have been largely overlooked) conducted by Public Opinion Strategies for Independent Women's Voice (run by NRO friend Heather Higgins) on the impact the Affordable Care Act may have among likely voters in 43 Congressional "swing" districts (as designated by the Cook Political Report). The numbers are so interesting that, better late than never, they're quite worth sharing. Republicans might take some comfort from the generic ballot question (asked of 1,000 likely voters) — "If the election for U.S. Congress were being held today, for whom would you vote, the Republican candidate or the Democratic candidate for Congress from this district?" — The GOP leads 42 percent to 36 percent on average, as well as in every district type ("Leans GOP": 43 percent Republican to 33 percent Democrat; "Toss Up": GOP leads 42 percent to 35 percent; and "Leans Dem": GOP is ahead 40 percent to 39 percent). But the point of the survey is assessing Obamacare's fallout, and if these numbers are valid, it has indeed fallen out: There is majority opposition to the ACA, and as regards the intensity, the strong opposition to strong support ratio is 1.8 to 1. In all swing districts, even in those labeled "Leans Dem," voters strongly opposed to Obamacare dwarf those who strongly support it (this doesn't apply only to geography — all age groups, especially seniors, show big negatives for the ACA). Asked "How important of an issue will the Affordable Care Act, also known as Obamacare, be in deciding who you will vote for in November?" voters broke down like this:
–Of the 9 percent who say the ACA will be the "most important" issue in the voting booth, 70 percent are Obamacare foes.
–Of the 39 percent who find it a "very important" voting issue, 67 percent are foes
–"Somewhat important" make up 32 percent of swing-district likely voters: of them 51 percent are ACA foes to 47 percent supporters
–Just 8 percent of voters say the issue is "not at all important" to them — this segment breaks 70 percent ACA-friendly to 17 percent foes.
The takeaway here is that in swing districts, Obamacare 1) matters to a lot of voters, 2) in a way that is either intense or approaching intense, and 3) at this point the votes are projected to break decidedly in the favor of ACA foes, which 4) should come as good news to Republican campaigns, especially to 5) those campaigns which make health-care reform a major theme. The survey also has a ton of other useful information on attitudes towards ACA's real impact on people. The picture it paints isn't pretty. It's still worth looking at."
http://www.nationalreview.com/corner/389437/poll-aca-could-be-decisive-issue-many-house-swing-districts-jack-fowler
HealthCare.gov 2.0 Still Won't Show Whether Your Doctor's Covered
"The Obama administration's newly appointed HealthCare.gov CEO is optimistic about the website's ability to function this fall, but admits that customers still won't be able to tell what doctors and hospitals are covered on exchange plans. Kevin Counihan, formerly the director of Connecticut's fairly successful state-based exchange, gave his first interview since landing his top-notch federal job to Bloomberg's Alex Wayne. Counihan talked a big game about the administration's work on the federal Obamacare website — he wants to create "raving fans" of the government's newest bureaucracy — but even a year after the botched launch, customers will have to contact insurance companies directly to figure out exactly what their plans cover. And customers would be wise to do so, even though the process greatly slows down Obamacare enrollment. Obamacare exchanges in each state are still populated with health insurance that offers much more narrow networks than typical private health insurance — and customers are much more likely to have a difficult time finding a plan that covers the doctors, drugs and hospitals they need.  It's Counihan's stated goal to make the process of purchasing health coverage as simple as possible for customers. He thinks the administration has made progress, but the lack of transparency about HealthCare.gov products is sure to spark frustration. "It's a real priority for us to create raving fans," Counihan said. "We want our service experience to be highly satisfying. We think the best way we can attract new enrollment is by satisfying the customers we already have."
http://dailycaller.com/2014/10/02/healthcare-gov-2-0-still-wont-show-whether-your-doctors-covered/
Obamacare's First Year: How'd It Go?
"The bottom line is this: Under this law, the share of Americans with insurance is up and the growth of health care costs is down," Obama said in April. Lots of experts disagree with that last part. They say we really don't know if, or how much, Obamacare has restrained health care cost increases. But, even skeptics of the law, like Bob Laszewski of Health Policy and Strategy Associates, agree with the first part. "Somewhere between 10 and 11 million people are now insured who weren't insured before, and that's good," Laszewski says… But Laszewski argues that current premium costs are distorted by a government program that protects insurance companies from losses in the first three years of the marketplace. "For the most part insurance companies really can't lose money in the first three years. So we don't know what the real costs are," Laszewski says. In fact, Laszewski says he thinks some of the companies are coming in with lower prices are doing it just to gain market share while being protected against losses by the government safety net. Avalere's Pearson doubts that. But, she says insurers are still flying blind, setting premium levels for next year without a clear knowledge of their costs. "It's very early in this new exchange market and the plans are really still operating without complete information about what the enrollees look like and what their medical spending is going to be," Pearson says. Laszewski agrees. "We really are a couple of years away from being able to assess whether Obamacare has been a success, whether it's sustainable, whether it's going to create affordable rates or whether we're going to get huge rate increases," he says. If premiums are too expensive, people will be priced out of the market and it will fail, Laszewski says. And he says the exchanges need to sell about 7 million more policies in each of the next two years to reach the critical mass for the market to work. But, Gruber, who helped design Obamacare, argues it's not the total number of people in the exchanges that matters but whether premiums are affordable. His only worries are political and judicial. "If the law is left alone, there is zero chance it won't work at this point," Gruber says."
http://www.npr.org/blogs/health/2014/10/01/353015519/obamacares-first-year-howd-it-go?utm_medium=RSS&utm_campaign=storiesfromnpr
Should We Believe Kaiser's Obamacare Polling, or 'Something Else'?
"New polling finds that, in the context of a conservative alternative being offered, 60 percent of likely voters want Obamacare to be repealed. But the Daily Kos is having none of it. It rejects that polling, which was conducted by McLaughlin & Associates, for reasons that don't rise to a level that merits refutation. It instead touts a survey from the Kaiser Family Foundation, calling Kaiser "the gold standard" in Obamacare polling. This claim is worth examining because many Republicans are also under the mistaken impression that they should view Kaiser's Obamacare polling as the gold standard, or at least as being quite credible. In reality, Kaiser is a pro-Obamacare outfit, and its polling has long shown better results for Obamacare than one can expect to find anywhere else.  For example, in April 2010, the month immediately following the Democrats' passage of Obamacare over unanimous Republican congressional opposition, Real Clear Politics published eleven polls on Obamacare's popularity, or lack thereof, from eight different outlets. All eleven polls found that (much like today) Obamacare faced a clear public-approval deficit. On average, those eleven polls found Obamacare facing a 13-point approval deficit (with 40 percent supporting it and 53 percent opposing it), with the specific deficits ranging from five points in Resurgent Republic's polling (44 percent support, 49 percent opposition) to 21 points in polling from CBS News (32 percent support, 53 percent opposition).  So what did Kaiser (which didn't — and doesn't — even make the cut for RCP) show at that time?  Well, Kaiser's April 2010 Health Tracking Poll said that Obamacare enjoyed a six-point public-approval advantage (46 percent support, 40 percent opposition) — a whopping 19-point swing from the average of the polling listed that month by RCP, and an eleven-point swing from even the most favorable of the Obamacare polls listed by RCP. Fast-forwarding four years, Kaiser's September 2014 Health Tracking Poll asked, "What would you rather see your representative in Congress do when it comes to the health care law?" The options Kaiser provided were, "Work to improve the law," or "Work to repeal the law and replace it with something else."  Kaiser didn't provide the option of passing "an alternative to Obamacare," or "a conservative alternative." It simply offered up "something else." Not only could that "something else" be a single-payer system (which might help explain why only 61 percent of Republicans chose that option), but it seems a pretty safe bet that nearly anything — and especially trying to fix nearly anything — would beat scrapping that thing and replacing it with "something else." Imagine a GOP candidate saying during a debate, "We should repeal Obamacare. And we should replace it with . . . something else." Moreover, many people who want Obamacare to be repealed in 2017 still want those in Congress to work to try to improve it in the interim. So even those who picked "improve" weren't necessarily opposed to "repeal."  By asking the question in this peculiar way, Kaiser managed to get 63 percent of respondents to say they want Congress to work to "improve" Obamacare, while only 33 percent said they favor "repeal" and "something else."  If anyone still thinks this Kaiser result indicates genuine opposition to repeal — despite Kaiser's track record and its wording of the question — another result from the very same survey should quickly dispel that notion. Kaiser provided a list of things that congressional candidates could potentially do, asking, "Would [doing that thing] make you more likely to vote for that candidate, less likely, or wouldn't it make much difference in your vote?" Kaiser listed one of the potential actions someone could have undertaken as, "Voted to repeal the health care law." By a double-digit margin, respondents said that a candidate's having voted for the repeal of Obamacare would make them more (41 percent) not less (30 percent) likely to vote for that candidate."
http://www.nationalreview.com/corner/389457/should-we-believe-kaisers-obamacare-polling-or-something-else-jeffrey-h-anderson
ObamaCare's Anti-Innovation Effect
Socked by new taxes, U.S. health-care technology companies are moving R&D centers and jobs overseas.
http://online.wsj.com/articles/scott-w-atlas-obamacares-anti-innovation-effect-1412204490
Study: States Believed Obamacare Restricts Subsidies Even Before Lawsuits
"Several states' decisions on whether to build their own Obamacare exchange as encouraged by the Obama administration came down to the question of whether subsidies would be available on federally-run health-care websites, according to a study from the American Action Forum. The debate comes back to three highly-controversial lawsuits being battled out in federal courts across the country. Each lawsuit – Halbig, King, and Pruitt – has a unique situation and legal position, but each is based on the premise that the text of the Affordable Care Act gives federal premium subsidies only to customers in state-run exchanges. Now that the government's been doling out subsidies for ten months, courts are finally getting their say. But some states have already been operating under this assumption since they decided to build their exchange, according to AAF research that supports the lawsuits. Idaho was one of the only Republican-controlled states to opt to build its own exchanges — and the availability of subsidies played a key role in state officials' debate over the issue. "There has been much talk about that idea that federal subsidies would not be available in a federal exchange," the Idaho Health Insurance Exchange Working Group wrote in its final report before Gov. Butch Otter made the call to create a state exchange. The state also questioned whether subsidies would be available if they opted to build a partnership exchange with the federal government. Other states took the question of federal exchange subsidies in another route: the employer mandate, which was only legally activated by the availability of premium subsidies."
http://dailycaller.com/2014/10/02/study-states-believed-obamacare-restricts-subsidies-even-before-lawsuits/
Rule Of Law: An Abuse Of Discretion — How Republican AGs Are Fighting Obamacare
"Chalk up another win for the rule of law and a loss for an administration bent on making policy outside the framework set by our Constitution. President Obama's namesake law, the Affordable Care Act (ACA), is anything but affordable and caring. It's pocked with outrageous spending, extreme swelling of the federal government, and chronic denial of any notion for cooperative federalism. Republican attorneys general have been administering the right medicine against this law since it was enacted. Just this week, a federal judge in Oklahoma agreed with Attorney General Scott Pruitt and declared unlawful certain regulations written by the IRS to implement the bloated statute. As Fred Barnes noted, the Republican attorneys general are the last line of defense against the Obama administration and federal overreach. They jumped to the front of the line in responding to the damaging provisions of the ACA, filing suit against the law only hours after its passage. Florida's early suit, led by Attorney General Pam Bondi, ultimately went to the Supreme Court where the ACA's massive Medicaid expansion was found unconstitutional in June 2012. This week, thanks to the leadership of Republican Attorney General Scott Pruitt of Oklahoma, the unlawful activities of this administration were again invalidated. In 2012, General Pruitt challenged the legality of an IRS rule that caused billions in illegal subsidies to be paid out, despite Congress having never authorized those payments. He was the first AG to challenge provisions implementing the law. The IRS rule awarded subsidies and tax credits for health insurance and levied penalties against individuals and large employers in the 34 states that declined to create a state-based health care exchange. In other words the president, through his proxy at the IRS, circumvented the will of state legislatures and Congress and rammed his square ideological peg through the round hole of our separation of powers. The Obama administration fought the Oklahoma lawsuit tooth and nail, particularly in light of its loss in the similar case, Halbig v. Burwell. After denying the federal government's motion to dismiss the suit last year, U.S. District Judge Ronald White on Tuesday agreed with General Pruitt's arguments, finding that the IRS enacted the provisions outside of congressional authority. Judge White vacated the IRS rule calling it "arbitrary, capricious, and an abuse of discretion or otherwise not in accordance with the law." "Today's ruling is a consequential victory for the rule of law. The administration and its bureaucrats in the IRS handed out billions in illegal tax credits and subsidies and vastly expanded the reach of the health care law because they didn't like the way Congress wrote the Affordable Care Act. That's not how our system of government works," Attorney General Pruitt said. "The Obama administration created this problem and rather than having an agency like the IRS rewrite a law it didn't like, the administration should have done the right thing and worked with Congress to amend the law." Much of the dismantling of Obamacare will be the direct result of actions taken by Republican attorneys general. In the Halbig case decided in July, briefs were filed or joined by Republican attorneys general Pruitt (Oklahoma), Strange (Alabama), Olens (Georgia), Morrisey (West Virginia), Bruning (Nebraska), Wilson (South Carolina), Schmidt (Kansas), and Schuette (Michigan) to stop the IRS from unilaterally interpreting the ACA in a way that nullifies states' decisions not to set up healthcare insurance exchanges. Indiana's Attorney General Greg Zoeller also has pending a closely-watched lawsuit based on grounds similar to Halbig and the Oklahoma case. These challenges could ultimately derail the ACA, although it is likely that these issues will be decided by the Supreme Court."
http://dailycaller.com/2014/10/02/rule-of-law-an-abuse-of-discretion-how-republican-ags-are-fighting-obamacare/
Judge: IRS Obamacare Rule 'Is Arbitrary, Capricious, and Abuse of Discretion'
http://cnsnews.com/mrctv-blog/craig-bannister/judge-irs-obamacare-rule-arbitrary-capricious-and-abuse-discretion
What Obamacare needs to do in year two
"But the law's second year brings new challenges. Open enrollment begins again on November 15. It has to manage re-enrollment smoothly — which is something the HealthCare.Gov system has never tried before. HealthCare.Gov also needs to make sure it's easy for people to change their insurer. If the law is going to create the competitive markets it dreams of, it has to try to persuade customers to shop around every year, rather than just pick an insurance plan once and stick with it. And, perhaps the biggest challenge for the Obama administration is convincing millions of people who sat out the last open enrollment period to sign up this year. The Congressional Budget Office estimates that another 5 million will sign up for Obamacare in 2015. These 5 million new consumers will likely be a tougher sell: they had the chance to buy Obamacare in 2014 but, for whatever reason, decided they didn't want it."
http://www.vox.com/2014/10/2/6881633/what-obamacare-needs-to-do-in-year-two
Obama Takes Credit for the Health-Cost Slowdown. He Shouldn't
"In today's speech on the economy, President Obama devoted an extended section to Obamacare and health care, a topic he generally hasn't been eager to discuss since the law took effect. He had two pieces of good news: The number of Americans who lack health insurance is dropping, and health care and health insurance isn't costing as much as we expected. He's right about the first part, and it can probably be attributed to the Affordable Care Act: The uninsured rate is dropping, thanks in large part to the law's Medicaid expansion, though how much, we're not sure. (And, of course, the economy is improving, and the drop in uninusred looks to be noticeably less than the Congressional Budget Office predicted the law's effects to be.) The much more problematic claim is that Obamacare is holding down the cost of health insurance. Here's his first claim: If your family gets your health care through your employer, premiums are rising at a rate tied for the lowest on record. What this means for the economy is staggering. If we hadn't taken this on, and premiums had kept growing at the rate they did in the last decade, the average premium for family coverage today would be $1,800 higher than they are. That's $1,800 you don't have to pay out of our pocket or see vanish from your paycheck. That's like a $1,800 tax cut. First, this is only like an $1,800 tax cut if you expect your taxes to rise, say, 8 to 10 percent a year, as health insurance premiums often do — Americans are not seeing premiums drop for comparable employer health plans. Premiums have risen relatively slowly for employer plans over the past couple years, but there's almost no way the president can possibly claim credit for this. The Affordable Care Act didn't "take on" employer health insurance at all, really — it only made small, relatively inexpensive tweaks to that market (such as the HHS mandate). Employer premiums are rising slowly for a couple reasons: the overall health-cost slowdown and the continued shift to high-deductible, health-savings-account plans. The latter is due in large part to President Bush's Medicare Modernization Act of 2003, which made such savings accounts much more feasible. (Obamacare's "Cadillac tax" will also drive the growth of these plans in the future — he does deserve credit for that.) What about that overall cost slowdown? It's also almost impossible to attribute it to Obamacare, and other factors are probably driving it, not least the bad economy. Obamacare could slow down costs in the future, but the law has barely been implemented. Meanwhile, health-care-cost growth has slowed across the entire wealthy world, mostly because of the recession, and growth started slowing in the United States in the mid 2000s. This has shown up most obviously in Medicare, which makes up a huge part of our health-care system. In a column on "the Medicare miralce," Paul Krugman was eager to attribute some of the slowdown to Obamacare, but Vox's Sarah Kliff, writing for an outlet not exactly hostile to the president, explains that there are other factors going on, and any connection to Obamacare is quite speculative. President Obama was careful in his discussion of Medicare, though he's still putting it next to unjustified claims about his law and the cost slowdown: Partly because health-care prices have been growing at the slowest rate in nearly half a century, the growth in what health care costs the government is down, too. The independent, nonpartisan Congressional Budget Office recently reported that in 2020, Medicare and Medicaid will cost us $188 billion less than projected just four years ago. Here's what that means in layman's terms. Health care has long been the single biggest driver of America's future deficits. Health care is now the single biggest factor driving those deficits down."
http://www.nationalreview.com/corner/389447/obama-takes-credit-health-cost-slowdown-he-shouldnt-patrick-brennan
Obama: Obamacare "Might Still Be A Fanged Threat To Freedom on FOX News
"PRESIDENT OBAMA: I am not on the ballot this fall. Michelle's pretty happy about that. But make no mistake: these policies are on the ballot. Every single one of them. This isn't a political speech, and I'm not going to tell you who to vote for – even though I suppose it is kind of implied. But what I have done is laid out my ideas to create more jobs and grow more wages. And I've also tried to correct the record, because as I said, there is a lot of noise out there. Every item I've ticked off, those are the facts. It's not conjecture of opinion or partisan rhetoric. I laid out facts. So I laid out what I know has happened over the last six years of my presidency so far, and I've laid out an agenda for what I think should happen to make us grow even better, even faster.  A true opposition party should have the courage to lay out their agenda. Hopefully also grounded in facts. There's a reason fewer Republicans are preaching doom on the deficits – because the deficits have come down at almost a record pace and they're now manageable. There's a reason fewer are running against Obamacare – because while good, affordable health care might still be a fanged threat to freedom of the American people on Fox News, it turns out it's working pretty well in the real world."
http://www.realclearpolitics.com/video/2014/10/02/obama_obamacare_might_still_be_a_fanged_threat_to_freedom_on_fox_news.html
Obama Goes After Fox News…Again
http://www.theblaze.com/stories/2014/10/02/obama-goes-after-fox-news-again/
OBAMA MOCKS FOX NEWS FOR OBAMACARE REPORTING
"Thursday while speaking at Northwestern University in Evanston, IL, President Barack Obama giggled and raised his arms as he mocked the Fox News Channel for it's reporting on ObamaCare. Obama said, "There is a reason fewer Republicans, you hear them running around about ObamaCare, cause while good affordable health care might seem like a fanged threat to the freedom of the American people on Fox News it turns out its working pretty well in the real world."
http://www.breitbart.com/Breitbart-TV/2014/10/02/Obama-Mocks-Fox-For-ObamaCare-Reporting
OBAMA ATTACKS FOX NEWS: OBAMACARE IS 'WORKING PRETTY WELL IN THE REAL WORLD'
"President Obama took a shot at Fox News Thursday for its coverage of Obamacare, arguing that fewer Republicans were running against the labyrinthine health insurance law. "There's a reason fewer Republicans – you hear them running around about Obamacare – because while good, affordable health care might seem like a fanged threat to the freedom of the American people on Fox News, it turns out it's working pretty well in the real world," he said with a grin.
Obama explained that he had to "correct the record" because "there was a lot of noise out there" about his record as President. "This isn't some official campaign speech, a political speech, and I'm not going to tell you who to vote for – even though I suppose it is kind of implied," he joked."
http://www.breitbart.com/Big-Government/2014/10/02/Obama-Attacks-Fox-News-Obamacare-Is-Working-Pretty-Well-In-The-Real-World
OBAMA BLASTS FOX NEWS OVER NETWORK'S OBAMACARE SCRUTINY
"During a speech given at Northwestern University that focused mostly on the economy Thursday, President Obama took a shot at Fox News over the issue of ObamaCare and seemed to lift a line directly from Ezra Klein. — President Obama: While affordable health care might still be a threat to freedom on Fox News, it's working pretty well in the real world. Barack Obama (@BarackObama) October 2, 2014 From the transcript: I am not on the ballot this fall. Michelle's pretty happy about that. But make no mistake: these policies are on the ballot. Every single one of them. This isn't a political speech, and I'm not going to tell you who to vote for – even though I suppose it is kind of implied. But I have laid out my ideas to create more jobs and grow more wages. A true opposition party should have the courage to lay out theirs. There's a reason fewer Republicans are preaching doom on deficits – because they're now manageable. There's a reason fewer are running against Obamacare – because while good, affordable health care might still be a fanged threat to freedom on Fox News, it's working pretty well in the real world. Fox News has been a frequent target of the president."
http://www.breitbart.com/Big-Journalism/2014/10/02/obama-blasts-fox-news-over-obamacare-scrutiny
Experts Examine Challenges Facing Affordable Care Act
http://www.thecrimson.com/article/2014/10/3/healthcare-panel-experts-ACA/
McAuliffe Chief of Staff Caught On Tape Making Political Job Offer
"A recording has surfaced demonstrating that Virginia Gov. Terry McAuliffe's chief of staff, Paul Reagan extended a prospective job offer to a Democrat preparing to quit the General Assembly in June, "saying that the senator's daughter might get a top state job if he stayed to support the governor's push to expand Medicaid…"
http://www.breitbart.com/InstaBlog/2014/10/02/McAuliffe-Chief-of-Staff-Caught-On-Tape-Making-Political-Job-Offer
THOM TILLIS SLAMS KAY HAGAN ON BIG PHARMA DONATIONS BLOCKING HER SUPPORT OF OTC CONTRACEPTIVES
"In a recent debate in North Carolina, Republican Senate candidate Thom Tillis slammed incumbent U.S. Sen. Kay Hagan (D) on her smoke-and-mirrors talking points when the topic turned to a "war on women" favorite: contraception. Hagan started by accusing Tillis of making it "more difficult for more women to access birth control" by defunding Planned Parenthood, and she charged that he "employers should be able to deny coverage of birth control."
"Why have you worked to make birth control so inaccessible?" Hagan chided. Ironically, Tillis is supporting over-the-counter (OTC) birth control, while Hagan is not. Tillis explained the economic argument that "we need to provide broader access and work to lower the cost of contraception," then ripped Hagan for her lack of support for more economical contraceptives due to her known close ties with big drug companies. "As a matter of fact, maybe we should talk about the extent to which you can separate yourself from big pharmaceutical companies who are clearly supporting your campaign," Tillis shot back, "and start talking about providing lower cost alternatives and a broader access to OTC oral contraceptives." "The American Medical Association says they're safe, they're effective, and they should be allowed to be provided," Tillis asserted. "We all know that when you provide broader access, that prices go down. This is the way that you actually increase access and provide more women with more opportunities, and more choices." Hagan floundered since, first off, the premise of the "war on women" contraceptive meme is entirely false: contraception has been, and is, readily available to women. In fact, oral contraceptives are already available for as little as $3.77 per month.
"Speaker Tillis just doesn't understand the needs of women," she countered. "The fact that he supports the Hobby Lobby decision that does deny – that does allow – an employer to deny access to birth control for their employees." Once again, Hagan was pitching the "women are a victim of their bosses" meme, so fashionable among feminists since the Supreme Court's decision in the Hobby Lobby case. Hagan and her colleagues may be hoping that women won't recall that "bosses" were never involved in women's private birth control decisions until 2012, when then-HHS Secretary Kathleen Sebelius administratively decided that they must provide coverage for contraceptives in employer-sponsored health insurance plans. Hagan then became really confused in her messaging, as she also blasted "for profit" entrepreneurs and, finally, resorted to using her gender to try to get her way. "You know, I would certainly support over-the-counter contraceptives, but I want it to be part of the prescription drug plan if these individuals are working for a for-profit company," she said. "That's what Speaker Tillis would deny. Once again, women, we're stuck holding the bill." Tillis, however, revealed her deception. "On one hand, she says she supports broad access to over-the-counter, but on the other hand, she says it needs to be rolled into a prescription drug program," he pointed out. "That seems to be saying one thing and doing another, and that's not new to Kay." Hagan's strong ties to Big Pharma are likely keeping her wed to prescription contraceptives, even though this method of payment for them makes them more costly and, consequently, less accessible to lower income women who may wish to purchase them."
http://www.breitbart.com/Big-Government/2014/10/01/Thom-Tillis-Slams-Hagan-On-Big-Pharma-Donations-Blocking-Her-Support-of-OTC-Contraceptives
IMMIGRATION:
Voters Strongly Oppose Legal Rights, Government Benefits for Illegal Immigrants
"The Obama administration yesterday announced that it is spending $9 million to provide lawyers for some of the young illegal immigrants who flooded across the border earlier this year, but voters strongly believe these illegal immigrants do not have the same legal rights U.S. citizens do. The latest Rasmussen Reports national telephone survey finds that 68% of Likely U.S. Voters say the new illegal immigrants should not have the same legal rights and protections that U.S. citizens have. Just 19% disagree. Thirteen percent (13%) are not sure. (To see question wording, click here.) Seventy-one percent (71%) say these illegal newcomers should not be eligible for government services and benefits. Sixteen percent (16%) believe they are entitled to government aid. Again, 13% are undecided. Sixty-three percent (63%) of voters think the availability of government money and services draws illegal immigrants to the United States. Twenty-one percent (21%) believe this government assistance is not a magnet for illegal immigration, but 15% are not sure. These views are little changed from early March 2010 when we first asked this question. Thirty-eight percent (38%) now say some of this year's wave of illegal immigrants have been moved by the federal government to their state. Fifteen percent (15%) say their state hasn't received any of these illegals, but nearly half (46%) of voters don't know. The administration refuses to make public where these illegal immigrants are being moved and, in most cases, is not telling local and state officials beforehand. Just 29% of voters approve of housing these illegal immigrants in their state. Only 34% think the administration needs to release publicly the locations of where the illegal immigrants are going, but a plurality (47%) believes it should get the approval of elected officials in a state before moving them there."
http://www.rasmussenreports.com/public_content/politics/current_events/immigration/september_2014/voters_strongly_oppose_legal_rights_government_benefits_for_illegal_immigrants
POLL: 71%, INCLUDING MAJORITY OF DEMS, SAY NO GOVERNMENT BENEFITS FOR ILLEGAL NEWCOMERS
"An overwhelming majority of likely voters, including a majority of Democrats, believe illegal immigrants from Central America should not be eligible for taxpayer-funded government benefits, according to a new poll.  A Rasmussen Reports poll found that 71% "say these illegal newcomers should not be eligible for government services and benefits." Only 16% think "they are entitled to government aid" while 13% are undecided. Even a majority of Democrats (51%) "do not think illegal immigrants should be eligible for government services and benefits" in addition to "91% of Republicans and 75% of unaffiliated voters." A strong majority (68%) also "say the new illegal immigrants should not have the same legal rights and protections that U.S. citizens have," and that includes a plurality–and a near-majority–of Democrats (49%). The poll found that "89% of GOP voters and 70% of unaffiliateds think illegals should not have the same legal rights and protections that U.S. citizens have." There have been nearly 66,500 illegal immigrant juveniles who have been detained at the U.S.-Mexico border since October of last year and the number of apprehensions spiked after President Barack Obama enacted his Deferred Action for Childhood Arrivals (DACA) program in 2012. Obama, who is set to enact another executive amnesty after the midterm elections, delayed it to help Senate Democrats keep the Senate. The poll, consistent with others, found a strong majority (67%) are opposed to executive amnesty, including the potential granting of work permits for illegal immigrants, and think such actions will only entice more illegal immigrants to come to America.  The poll, which was conducted September 29-30 and has a margin of error of +/- 3 percentage points, found that 63% of voters "think the availability of government money and services draws illegal immigrants to the United States."
http://www.breitbart.com/Big-Government/2014/10/02/Poll-71-Including-Majority-of-Dems-Say-No-Gov-t-Benefits-for-Illegal-Newcomers
Public support for extending legal rights to illegal immigrant children bottoms out
http://hotair.com/archives/2014/10/02/public-support-for-extending-legal-rights-to-illegal-immigrant-children-bottoms-out/
POLL: MAJORITY BELIEVE ILLEGALS SHOULDN'T BE ALLOWED TO ATTEND US SCHOOLS
http://www.breitbart.com/Big-Government/2014/10/02/Poll-Majority-Believe-Illegals-Shouldn-t-Be-Allowed-to-Attend-US-Schools
Growing evidence that Obama's decision to wait on immigration is hurting Democrats
"Less than a month after President Obama announced he would delay using his executive authority to reform immigration laws, there is evidence that the decision is doing exactly what he hoped to avoid: hurting Democrats. Activists in key states say it is increasingly difficult to register would-be Latino voters who would vote for Democrats because of unhappiness over the decision. Poll numbers for Obama and Democrats have also dropped further among Hispanics than the population at large. One group has even launched a campaign against four Democratic senators who backed a GOP proposal to bar Obama from taking any executive action on immigration. "The president has not helped us," said activist Leo Murrieta, 28, who is working to register Latino voters in Colorado for Mi Familia Vota. "People are disappointed. They wanted action, they wanted activity, they wanted movement." With so many congressional and gubernatorial candidates locked in close races this year, Democrats can't afford to show signs of complacency or sagging support. But Murrieta and others believe that only action — not promises of action — will help spur increased turnout among Hispanics with just five weeks until Election Day. Appearing Thursday night at a gala hosted by the Congressional Hispanic Caucus Institute, Obama said he will use his executive authority to revamp the nation's immigration policy sometime between Election Day and before the end of the year. "If anybody wants to know where my heart is or whether I want to have this fight, let me put those questions to rest right now: I am not going to give up on this fight until it gets done," he said."
http://www.washingtonpost.com/politics/growing-evidence-that-obamas-decision-to-wait-on-immigration-is-hurting-democrats/2014/10/01/8ed108c8-4981-11e4-b72e-d60a9229cc10_story.html?wprss=rss_homepage
OBAMA SHOUTS DOWN IMMIGRATION PROTESTERS: 'I NEED YOU TO HAVE MY BACK'
"Thursday at the Congressional Hispanic Caucus Dinner, President Barack Obama had to shout down protesters as he promised to act on executive amnesty. Obama said, "This is not a question of if but when. The moment I act, and it will be taken place between the November election and the end of the year, opponents of reform will roll out the same old scare tactics."
But the president went on to explain, "They will try and block any immigration reform" and he pointed out there is only two more years left in his administration so in order to pass lasting legislation he said, "I'm going to need you to have my back. I'm going to need you to keep the pressure on Congress" adding, "anything I can do could be reversed by the next president."
Obama begged the caucus to work harder to get out the Hispanic vote by taking another shot at the Fox News Channel saying even Sean Hannity agreed we need immigration reform after last election's Latino turnout."
http://www.breitbart.com/Breitbart-TV/2014/10/02/Obama-Shouts-Down-Immigration-Protesters-I-Need-You-To-Have-My-Back
Obama Heckled by 'Undocumented Activist' During Speech at Hispanic Caucus Institute's Annual Gala
http://www.theblaze.com/stories/2014/10/02/obama-heckled-by-undocumented-activist-during-speech-at-hispanic-caucus-institutes-annual-gala/
Obama to Immigration Activists: "No Force On Earth Can Stop Us"
"PRESIDENT OBAMA: People who love this country can change it. America isn't Congress. America isn't Washington. America is the striving immigrant who starts a business or the mom who works two low-wage jobs to give her kids a better life. America is the union leader and the CEO who put aside their differences to make the economy stronger. America is the student who defies the odds to become the first in the family to go to college. The citizen who defies the cynics and goes out there and votes. The young person who comes out of the shadows to demand the right to dream. That's what America is about. And six years ago, I asked you to believe, and tonight, I ask you to keep believing, not just in my ability to bring about change, but in your ability to bring about change! Because in the end, DREAMER is more than just a title, it's a pretty good description of what it means to be an American. Each of us is called on to stand proudly for the values we believe in, and the future we seek. All of us have a chance to reach out and pull this country that we call home a little closer to its founding ideas. That's the spirit that's alive in this room. That's the spirit i saw in Luis and Victor and all the young people here tonight. That spirit is alive in America today, and with that spirit, no force on earth can stop us."
http://www.realclearpolitics.com/video/2014/10/02/obama_to_immigration_activists_no_force_on_earth_can_stop_us.html
Fired Up Obama to Immigration Activists: 'No Force On Earth Can Stop Us'
'Si se puede, si votamos! Yes, we can, if we vote!'
http://www.weeklystandard.com/blogs/fired-obama-immigration-activists-no-force-earth-can-stop-us_808488.html
OBAMA ON ILLEGAL IMMIGRANT DREAMERS DEMANDING LEGALIZATION: 'WHAT AMERICA IS ABOUT'
http://www.breitbart.com/Big-Government/2014/10/02/Obama-Illegal-Immigrant-DREAMers-Demanding-Legalization-What-America-Is-About
Obama: Action on immigration not if, but when
"With frustration mounting, President Barack Obama sought Thursday to quell doubts he'll use his presidential powers to act on immigration, telling Hispanics and immigration activists it's "not a question of if but when." At the Congressional Hispanic Caucus Institute's annual gala, Obama warned activists that his eventual actions will spark intense political opposition that could threaten the durability of what he does. In a partisan pitch a month before Election Day, he urged Hispanics across the U.S. to use their votes to improve prospects in the future for a legislative fix. "The moment I act — and it will be taking place between the November election and the end of the year — opponents of reform will roll out the same old scare tactics," Obama said. "When opponents are out there saying who knows what, I'm going to need you to have my back."
http://townhall.com/news/politics-elections/2014/10/02/obama-action-on-immigration-not-if-but-when-n1900202
Obama: Action by me on immigration not a matter of if, but when
http://www.cbsnews.com/news/obama-action-by-me-on-immigration-not-a-matter-of-if-but-when/
President Obama reaffirms promise to act without Congress on immigration reform, after Election Day
Speaking at the Congressional Hispanic Caucus Institute's annual gala, Obama sought to reassure advocates frustrated by his delay. Immigration activists frustrated by the delay picketed outside the Washington Convention Center as Obama spoke inside.
http://www.nydailynews.com/news/politics/obama-reaffirms-promise-act-congress-immigration-reform-election-day-article-1.1961832
OBAMA URGES LATINOS TO HELP REVERSE PUBLIC OPPOSITION TO AMNESTY
http://www.breitbart.com/Big-Government/2014/10/02/Obama-Promises-Latinos-Exec-Amnesty-By-End-of-Year-Concedes-Public-Support-Lacking
GOP ESTABLISHMENT OPERATIVE ANA NAVARRO: AMNESTY MORE LIKELY IF GOP CONTROLS SENATE
"At the Congressional Hispanic Caucus Conference on Wednesday, GOP establishment darling Ana Navarro said amnesty legislation may have a better chance of passing if Republicans take back the Senate and control both chambers of Congress. When asked if a Republican majority in the Senate would be beneficial for immigration reform, Navarro said, "Yes." Navarro, who has said that critics of President Barack Obama's executive amnesty should "shut up now" after Obama decided to delay it until after the midterms, said that House Speaker John Boehner (R-OH) and potential Senate Majority Leader Mitch McConnell (R-KY) "have a good relationship" and that "both want to address immigration reform in a comprehensive way."  She stated that the amnesty legislation may not be as liberal as what she, Rep. Luis Gutierrez (D-IL), or Rep. Mario Diaz-Balart (R-FL) desire, but it could be "a package that addresses some of the major issues" that go beyond border security. She also asserted that such a bill would have to have some trigger mechanisms or sequential parts because Obama will never sign a bill that just focuses on border security, even though an overwhelming majority of Americans in nearly every national poll want border security before any type of amnesty is even discussed. Obama has vowed not to sign a bill that does not include a pathway to citizenship for the country's illegal immigrants. Boehner, who has said he wanted to pass amnesty legislation in the next Congress, recently touted his close relationship with McConnell. As Breitbart News has noted, "Even though Republicans may take back Congress because of the public's opposition to Obama's executive amnesty, GOP establishment advisers and lobbyists are pushing Republican leaders to turn their backs on voters and push comprehensive amnesty legislation if they control Congress."
http://www.breitbart.com/Big-Government/2014/10/02/GOP-Establishment-Operative-Amnesty-Has-Better-Chance-if-Rs-Control-Senate
LUIS GUTIERREZ: WE WILL LEAVE NO ILLEGAL BEHIND IN PURSUIT OF AMNESTY
"On Wednesday, Rep. Luis Gutierrez (D-IL) vowed to leave no illegal immigrant behind in pursuing amnesty. Gutierrez made his remarks at the Congressional Hispanic Caucus Conference a day before President Barack addresses the Conference on Thursday evening. Gutierrez urged Obama to give amnesty to illegal immigrants who have been in the country for at least 10 years and to include more DREAMers so that he does the "greatest good for the greatest number of people." He then said declared, "We will leave no one behind." As he has said before, Gutierrez said Obama's temporary amnesty is merely a "down payment" to the Latino community. Gutierrez has also said that when the White House asked for forbearance for delaying his planned executive amnesty, he demanded "interest" in the form of a broader executive amnesty in the fall."
http://www.breitbart.com/Big-Government/2014/10/02/Luis-Gutierrez-We-Will-Leave-No-Illegal-Behind-in-Pursuit-of-Amnesty
NYC legislation would impede immigration detainers
"New York City would stop honoring detainment orders from U.S. immigration officials without a warrant from a federal judge, according to a pair of bills that will be proposed before the City Council next week. The bills also stipulate that even with a judge's warrant, the New York Police Department is permitted to detain the subject only if the suspect is convicted of a "violent or serious crime." Moreover, the city's Department of Corrections would be forced to curb its enforcement of civil immigration laws, and the U.S. Immigration and Customs Enforcement would be made to close its facility on Riker's Island, the city's largest jail. The measures, if enacted, will be the latest attempt by the City Council to ease the obstacles faced by immigrants who live in New York without legal documentation. "By further limiting I.C.E.'s role in the detention and deportation of immigrant New Yorkers, we set the national standard for the treatment of our immigrant population," said City Council Speaker Melissa Mark-Viverito, a Democrat, in a statement Thursday. "Families will no longer be needlessly torn apart by I.C.E.'s dragnet enforcement efforts." The legislation could reduce the large scale of arrests of illegal immigrants in the nation's largest city. Officials have estimated that 500,000 people are in New York without the proper documentation. An immigration detainer informs local law enforcement agencies that the Department of Homeland Security intends to assume custody of a person and requests information to help make that possible."
http://www.sfgate.com/news/article/NYC-legislation-would-impede-immigration-detainers-5796064.php
NYC bill would let city ignore some U.S. requests to detain immigrants
http://townhall.com/news/politics-elections/2014/10/02/nyc-bill-would-let-city-ignore-some-us-requests-to-detain-immigrants-n1900138
Should Obama Legalize Illegals from Iraq? Pelosi Won't Say
http://cnsnews.com/news/article/brittany-m-hughes/should-obama-legalize-illegals-iraq-pelosi-wont-say
ILLEGAL ALIEN SUPPORTED BY CHURCH SANCTUARY PROGRAM HAS CRIMINAL PAST
"It has been revealed that an illegal alien being sheltered from immigration authorities by an Oregon church has a criminal record as a drug dealer. A week ago, El Salvador native Francisco Aguirre, 35, was taken in by the Augustana Lutheran Church in Portland, Oregon and shielded from immigration officials in order to stop his deportation. The illegal immigrant, who had already been deported back to El Salvador previously, fled to the church to avoid deportation after a recent arrest for drunk driving. But it has also been discovered that Aguirre has a criminal past as a drug dealer. The illegal pleaded no contest to two counts of selling drugs to an undercover policeman in 1999. He was deported back to El Salvador after his conviction in the year 2000. Aguirre broke immigrations laws a second time by immediately re-entering the US illegally after his previous deportation. Despite his multiple and ongoing run-ins with the law, church officials claim that Aguirre is a "human rights activist" and is a role model for children."
http://www.breitbart.com/Big-Government/2014/10/01/Illegal-Alien-Supported-by-Church-Sanctuary-Program-Has-Criminal-Past
CUSTOMS OFFICIALS MAKE LARGEST EVER HEROIN SEIZURE WORTH OVER $1 MIL
http://www.breitbart.com/Big-Government/2014/09/30/Customs-Officials-Make-Largest-Ever-Heroin-Seizure-Worth-Over-1-Mil
Top 10 Companies Hiring Foreign Workers
http://www.forbes.com/pictures/eglg45gmlii/the-immigration-debate-13/
Why Doesn't The Left Talk About Immigration's Impact On Inequality?
"In the September issue of Harper's, renowned left-wing economist Joseph Stiglitz dresses down million-selling sensation Thomas Piketty for his false diagnosis of America's yawning income disparity gap. According to Stiglitz, the problem is not a natural outgrowth of the capitalist system, as Piketty contends, but more a part of our "modern deviant" form of capitalism where big corporations privatize profits at the expense of the little guy, example, the post-crisis bailouts. To rectify this, Stiglitz says, we don't need a "global wealth tax," which Piketty calls for, but merely a "sensible reform of our domestic tax code." Tinkering with the tax structure, says Stiglitz, would "improve not just inequality" but "joblessness" as well. Glaringly absent from either's commentary is the effects of mass immigration on the wealth gap. Most economists pin the rise of income inequality to the early seventies, which is the same time we dramatically changed our immigration policy from restricted to open. Intake-numbers, especially from the Third World, leapt as a consequence and we've been letting in over a million people annually ever since, swelling the bottom end of the labor market just a little more each year. That an increase in labor supply leads to pressure on wages is supposed to be a basic, ironclad rule of economics. As Labor Secretary under President Carter, Ray Marshall, wrote, "there can be no doubt that immigration displaces workers since elementary economics suggests that increased labor supplies depress wages and reduce employment opportunities." Noting the corporate windfall generated from our shift to open-borders in the decades previous, President Clinton's Council of Economic Advisors reported in 1994, "immigration has increased the relative supply of less educated labor and appears to have contributed to the increasing inequality of income."
http://dailycaller.com/2014/10/02/why-dont-left-wing-economists-talk-about-immigrations-impact-on-inequality/
JUDICIAL WATCH SUES OBAMA ADMINISTRATION FOR CRIMINAL IMMIGRANT RELEASE DOCS
"The government accountability group Judicial Watch announced Thursday that it has sued the Department of Homeland Security for records dealing with the more than 36,000 convicted criminal aliens the Obama administration released last year. The conservative group says it is suing because the government failed to respond to its Freedom of Information Act earlier this year about a Center for Immigration Studies report revealing criminal immigrant releases.
"This would be considered the worst prison break in American history, except it was sanctioned by the President and perpetrated by our own immigration officials," former Senate Judiciary Committee chairman Lamar Smith (R-TX) said at the time of the report's release.  In May, reacting to CIS's report detailing the nearly 88,000 crimes for which the 36,007 released criminal immigrants were convicted — including homicide sexual assault kidnapping, aggravated assault, and drug convictions — Judicial Watch filed a FOIA request seeking a wide range of documents dealing with the criminal alien releases.  "I am aware of the reports that in Fiscal Year 2013 thousands of individuals with criminal convictions who may be removable were released from custody. I have asked for a deeper understanding of this issue," DHS Sec. Jeh Johnson told the House Judiciary Committee in prepared testimony in June.  Specifically, Judicial Watch is seeking:  Any and all records of communications including, but not limited to, emails and memoranda, to or from personnel in the office of the Principal Deputy Assistant Secretary of Immigration and Customs Enforcement (including its component offices, such as the Office of Public Affairs), from May 1 to May 15, 2014, concerning, regarding, or related to the report published by the Center for Immigrations Studies concerning the release of 36,000 criminal aliens."
http://www.breitbart.com/Big-Government/2014/10/02/Judicial-Watch-Sues-Obama-Administration-for-Criminal-Immigrant-Release-Docs
PRIEBUS TO ADDRESS IMMIGRATION IN MAJOR POLICY SPEECH (Continuation of yesterday's article)
"Republican National Committee Chairman Reince Priebus will outline a broad policy platform for the GOP in a speech Wednesday, according to documents obtained by Breitbart News and excerpts of the speech provided by the RNC. Titled "Principles for American Renewal," the speech addresses 11 topics from the economy to the constitution to debt and budget issues to healthcare. "This speech will highlight the principles that unite Republicans and what we support-not just what we oppose-in this election and for the future," a talking points document says. Priebus will also address the hot-button topic of immigration, saying that, while "border security must come first," Congress should "fix" to America's "broken immigration system."
"We need an immigration system that secures our borders, upholds the law, and boosts our economy," the talking points say. "The president's plan to overlook the border crisis and act unilaterally to rewrite our immigration laws is unacceptable and most likely unconstitutional," he will say in the speech, according to the excerpts the RNC provided Breitbart News. "His plan to make further changes to the system after the election will only make any fix harder."
"As a nation of immigrants, we must fix our broken immigration system," Priebus will say. "We can't reward those who break the laws and punish those who lawfully wait in line." While Priebus' words include many caveats, it's notable that he is address up the topic, given that it has starkly divided the GOP, so close to the election. The Wisconsin Republican's rhetoric on the topic is ambiguous, perhaps deliberately so, given the speech is a pre-election unity speech. Rhetoric about immigration reform "boost[ing] our economy" is similar to a recent remarks from House Speaker John Boehner—a major champion of a bipartisan immigration deal who backed legal status for millions of illegal aliens earlier this year."
http://www.breitbart.com/Big-Government/2014/10/01/Priebus-To-Lay-Out-Policy-Vision
KARL ROVE LEAVES ILLEGAL IMMIGRATION OUT OF GOP SENATE VICTORY PLAN
"GOP establishment strategist and talking head Karl Rove conspicuously omitted illegal immigration in his advice to GOP Senate candidates on how to close the sale to voters in this year's midterm elections.  In a column in the Wall Street Journal, Rove urges Senate candidates to talk about "pro-growth policies like tax reform and regulatory relief, spending restraint to reduce the debt, health-care reforms to replace ObamaCare and energy policies like the Keystone XL pipeline" in addition to national defense. Republican Senate candidates like Scott Brown in New Hampshire and Tom Cotton in Arkansas started to surge after they made illegal immigration a campaign issue. Democrats like Sens. Kay Hagan (D-NC) and Mary Landrieu (D-LA) begged President Barack Obama to delay his executive amnesty because it was so unpopular with voters.  A Gallup poll has found that illegal immigration is the top priority among Republicans. More Democrats are upset that the party is moving too quickly in trying to grant amnesty than are not and a majority of Democrats think illegal immigrant juveniles who have flooded across the border should not be eligible for taxpayer-funded government benefits. In a recent speech to the Congressional Black Caucus dinner, Obama made no mention of amnesty legislation, perhaps acknowledging that black voters are opposed to massive amnesty programs that would lower their wages and take away their jobs."
http://www.breitbart.com/Big-Government/2014/10/02/Karl-Rove-Urges-GOP-Senate-Candidates-to-Close-Sale-to-Voters-Without-Mentioning-Illegal-Immigration
Embattled Democrats Silent On 'Executive Action' And Attorney General
http://dailycaller.com/2014/10/02/embattled-democrats-silent-on-executive-action-and-attorney-general/
NC GOP: IF HAGAN SILENT ON EXECUTIVE AMNESTY 'SHE IS COMPLICIT IN A SHAMELESS LIE'
"Republicans in North Carolina are calling out Sen. Kay Hagan (D-NC) for keeping quiet about President Obama's plans for executive amnesty in order to improve her reelection chances.
"This scheme to force amnesty onto the American people after the election is brazen, sleazy, and dishonest. Senator Hagan should denounce it — today. If she is silent, she is complicit in a shameless lie," North Carolina Republican Party Executive Director Todd Poole said Thursday.
The Obama administration recently delayed plans to take unilateral action on immigration until after the midterm elections amid concerns that — despite a prior commitment to act at the end of the summer — announcing executive actions on immigration would hurt Democrats facing tough elections in red states. Hagan is one of those Democrats. The incumbent is currently in the tight reelection race against Republican state House Speaker Thom Tillis in one of the most consequential Senate races in the country. Over the summer she voted to kill an effort that would have prevented Obama from implementing executive amnesty. She later voted for a another motion in September that would have allowed the addition of an amendment to prevent executive amnesty in the continuing resolution, but only reportedly did so after she was certain the measure would fail. She is on record, however, as being for doing something legislatively rather than via executive action, telling Politico recently, "I don't think it should be by executive action." "Before we left for recess, I made the comment weeks and weeks ago that this is a congressional decision," Hagan added. "I've supported the immigration reform bill and … I think the House needs to take that legislation up." Thursday the North Carolina GOP highlighted a recent Buzzfeed report which revealed that President Obama is planning to tell the Congressional Hispanic Caucus Institute to bear with him and stress that immigration executive actions are coming.  "On immigration, just like on ObamaCare, reckless spending, and endless job-killing regulations, Senator Kay Hagan has consistently stood side-by-side with President Obama – not with North Carolina families," Poole added."
http://www.breitbart.com/Big-Government/2014/10/02/NC-GOP-If-Hagan-Silent-on-Executive-Amnesty-She-Is-Complicit-in-a-Shameless-Lie
EXCLUSIVE — COCHRAN'S DEMOCRAT OPPONENT TRAVIS CHILDERS TAKES HARDCORE ANTI-AMNESTY PLEDGE
"Mississippi Democratic U.S. Senate candidate Travis Childers today became the first Democrat to sign an anti-amnesty pledge from the Federation for American Immigration Reform (FAIR), a unexpected and extraordinary play that could significantly change the dynamics of his campaign against incumbent Sen. Thad Cochran (R-MS)."
http://www.breitbart.com/Big-Government/2014/10/02/Exclusive-Cochran-s-Democrat-Opponent-Travis-Childers-Takes-Hardcore-Anti-Amnesty-Pledge
Childers first Dem to sign FAIR immigration pledge
http://www.clarionledger.com/story/politicalledger/2014/10/02/childers-immigration-pledge/16605723/
SPENDING/BUDGET/ECONOMY:
Obama Returns to Economic Focus Ahead of Midterms
http://www.realclearpolitics.com/articles/2014/10/03/obama_returns_to_economic_focus_ahead_of_midterms_124168.html
Obama: Boosting middle class is 'central challenge of our time'
"Acknowledging that most Americans are suffering slow income growth, President Obama said Thursday that boosting the middle class "is going to be the central challenge of our time." "We have to make our economy work for every working American," Obama said at an address at Northwestern University in Chicago. "Every policy I pursue is aimed at answering that challenge." The president used a similar phrase – "the defining challenge of our time" — in December, in a speech on inequality in which he warned that "the combined trends of increased inequality and decreasing mobility pose a fundamental threat to the American Dream, our way of life, and what we stand for around the globe." On Thursday, however, Obama did not use the word "inequality," a term he has shied away from this year."
http://www.foxnews.com/politics/2014/10/02/obama-boosting-middle-class-is-central-challenge-our-time/
We are better off than when I took office: Obama
"With devastating conflicts abroad dominating the news and midterm elections looming, President Obama made a play to get some credit for national economic gains by claiming "we are better off than when I took office." "Here's the bottom line," Obama said Thursday in a speech at Northwestern University in Evanston, Ill. "For all the work that remains, for all the citizens we still need to reach, what I want people to know is that there are some really good things happening in America. By every economic measure, we are better off now than when I took office."
http://nypost.com/2014/10/03/we-are-better-off-than-when-i-took-office-obama/
Obama: "Indisputable" that economy better today than in 2009
http://www.cbsnews.com/videos/obama-indisputable-that-economy-better-today-than-in-2009/
Obama touts economic gains under his watch
http://washingtonexaminer.com/obama-touts-economic-gains-under-his-watch/article/feed/2169649?custom_click=rss
Full Text: Obama's Speech on the Economy
http://blogs.wsj.com/washwire/2014/10/02/full-text-obamas-speech-on-the-economy/?mod=WSJBlog
Fox News Poll: Only 24 percent personally 'better off,' GOP has edge in midterms
http://www.foxnews.com/politics/2014/10/02/fox-news-poll-only-24-percent-personally-better-off-gop-has-edge-in-midterms/
GEORGE WILL: OBAMA 'IS PRACTICING TRICKLE-DOWN ECONOMICS'
http://www.breitbart.com/Breitbart-TV/2014/10/02/George%20Will-Obama-Is-Practicing-Trickle-Down-Economics
Irked by Critics, Obama Says He's Good for Business
http://abcnews.go.com/blogs/politics/2014/10/irked-by-critics-obama-says-hes-good-for-business/
COMMON CORE:
STOTSKY: WHY AREN'T THE DEVELOPERS OF THE COMMON CORE STANDARDS BEING QUESTIONED?
http://www.breitbart.com/Big-Government/2014/10/01/Stotsky-Why-Aren-t-The-Developers-of-the-Common-Core-Standards-Being-Questioned
MISC.:
Poll: 60 Percent of Democrats Say Obama Not Tough Enough Against Islamic Extremists
http://www.nationalreview.com/corner/389404/poll-60-percent-democrats-say-obama-not-tough-enough-against-islamic-extremists-rich
CORNYN: SENATOR REID HAS TURNED THE SENATE INTO A "KILLING FIELD" FOR GOOD LEGISLATION
http://www.breitbart.com/Breitbart-Texas/2014/10/2/Cornyn-Senator-Reid-has-turned-the-Senate-into-a-killing-field-for-good-legislation
EXCLUSIVE–MIKE LEE: NO ATTORNEY GENERAL WHO SUPPORTS OBAMA'S PLANNED EXECUTIVE AMNESTY
"Any nominee to replace Attorney General Eric Holder must oppose the president's planned executive amnesty, or risk not being confirmed into the position, Sen. Mike Lee (R-UT) said in a written statement exclusive to Breitbart News. "By announcing his plans to move forward on executive amnesty, the president is signaling to the country that the laws don't matter and the voices of the American people don't matter.  But I hope that those things do matter to our next chief law enforcement officer," Lee said. "The American people deserve an Attorney General who is committed to our Constitution and will faithfully follow and enforce the law. I don't see how someone who shares those values could also support executive amnesty that ignores our laws and the democratic process the President must use if he wants to change them. This issue will be one of the leading factors in determining my support for the nominee, so I hope he or she is prepared to answer questions on this topic." Lee's decision to back this play comes in the wake of last week Senate Budget Committee ranking member Sen. Jeff Sessions (R-AL) saying that no senator should support the president's nominee to succeed Holder if that nominee doesn't explicitly and publicly oppose the president's planned executive amnesty."
http://www.breitbart.com/Big-Government/2014/10/01/Exclusive-Mike-Lee-No-Attorney-General-Who-Supports-Obama-s-Planned-Executive-Amnesty
WHITE HOUSE PLACES NO EBOLA TRAVEL RESTRICTIONS
"Despite his recent proclamation that the Ebola virus presents a "growing threat to regional and global security," the Obama administration is not recommending any travel restrictions to areas affected by the virus. Appearing before African leaders at the United Nations in New York on September 26, the president said, "There's still a significant gap between where we are and where we need to be." "Stopping Ebola is a priority for the United States," Obama continued. "We will continue to lead and do our part. But this must also be a priority for the world."
But as the President prepares his response to the growing threat, it appears that travel restrictions to infected areas are not in his plans. Claiming that chances of a US epidemic of the virus are "incredibly low," presidential spokesman Josh Earnest said that careful medical screening in West African airports is enough to safeguard America from Ebola. "The reason for that is that it is not possible to transmit Ebola through the air… The only way that an individual can contract Ebola is by coming into contact with the bodily fluids of someone who is exhibiting symptoms," Earnest told the media. These plans were announced even as the country was shocked to find that Ebola had officially reached American shores with a case identified in Texas.
But one immigration expert is already saying that the administration is directly responsible for allowing Ebola to get into the USA."
http://www.breitbart.com/Big-Government/2014/10/01/White-House-Offers-No-Ebola-Travel-Restrictions
PRESIDENT EBOLA: In 2010 Obama Administration Scrapped CDC Quarantine Regulations Aimed At Ebola
http://dailycaller.com/2014/10/03/president-ebola-in-2010-obama-administration-scrapped-cdc-quarantine-regulations-aimed-at-ebola/
6 WAYS THE FEDS SCREWED UP THE EBOLA RESPONSE
http://www.breitbart.com/Big-Government/2014/10/02/Six-ways-feds-screwed-up-Ebola
RUSH LIMBAUGH: EBOLA DOWNPLAYED BY DEMS BECAUSE IT THREATENS AMNESTY
"On his Thursday radio show, conservative talk show host Rush Limbaugh offer his theory as to why the political left Democrats in power, particularly the Obama administration, have downplayed the threat of Ebola in the United States. According to Limbaugh, the toned down response to Ebola is tied to politics, and in particular the left's desire to enact amnesty for illegal immigrants living in the United States. "Ebola, a killer virus is political," Limbaugh said. "We're in the process of having it politicized. The left politicizes everything. The Democrat Party politicizes everything – everything is politicized … you know? What does Ebola threaten right now? And don't say 'the American people and their health' because that's not how it's being looked at. Ebola is threatening amnesty. Amnesty is desire number one politically by the Democrat Party – and hell, Republican Party, too for all we know." "Amnesty – the Washington establishment political class wants amnesty," he continued. "That equals open borders. Ebola is a giant threat to that. So therefore Ebola has to be positioned as insignificant, much ado about nothing, nothing to see here, don't worry about it, we've got it, it's in control, it's all in Africa, we're dealing with it. Ebola threatens amnesty. It is political because it feeds into this insane fairness argument. Fairness trumps everything. Fairness and equality trumps everything."
http://www.breitbart.com/Breitbart-TV/2014/10/02/Rush-Limbaugh-Ebola-Downplayed-by-Dems-Because-It-Threatens-Amnesty
TED CRUZ: FAA MUST 'TAKE EVERY AVAILABLE PRECAUTION' TO PREVENT SPREAD OF EBOLA BEFORE HOLIDAYS
http://www.breitbart.com/Big-Government/2014/10/02/Ted-Cruz-FAA-Must-Take-Every-Available-Precaution-to-Prevent-Spread-of-Ebola-Before-Holidays
Ted Cruz Sends Letter to FAA Demanding Answers to These Five Questions About Precautions Taken to Prevent Ebola From Entering U.S.
"Cruz, who says the agency should take precautions to prevent the spread of the deadly virus, submitted the following questions to FAA administrator Michael Huerta:
1. What training is currently provided to airline carriers and their crew members to identify the symptoms of infectious diseases, such as Ebola, before a passenger boards a flight?
2. What specific action has the FAA taken since the first cases of the Ebola virus were reported in West Africa in March 2014?
3. Does the FAA intend to take any steps to limit or suspend air travel to countries that have experienced a significant Ebola outbreak?
4. Once a case has been confirmed will passengers receive notification that they traveled on the same flight as an Ebola patient?
5. Does your agency have any projections, studies or reports for how many additional Ebola cases may arrive in the United States due to air travel? If so, what additional steps is your agency taking to limit the spread of this infectious disease?
In a statement, the Texas senator additionally accused President Barack Obama of having an "unclear approach" to combatting the virus."
http://www.theblaze.com/stories/2014/10/03/ted-cruz-sends-letter-to-faa-demanding-answers-to-these-five-questions-about-precautions-taken-to-prevent-ebola-from-entering-u-s/
TILLIS CALLS FOR TRAVEL BAN ON EBOLA COUNTRIES
http://www.breitbart.com/Big-Government/2014/10/02/Tillis-Calls-for-Travel-Ban-On-Ebola-Countries
Ebola fears increase pressure to restrict flights from Africa
http://www.washingtontimes.com/news/2014/oct/2/ebola-fears-prompt-calls-for-travel-restrictions-b/
GOHMERT: 'POLITCAL CORRECTNESS' BEHIND 3,000 TROOPS SENT TO AFRICA WHO CAN BRING EBOLA TO US
http://www.breitbart.com/Breitbart-TV/2014/10/02/Gohmert-Politcal-Correctness-Caused-Obama-to-Send-3000-Troops-Who-Will%20Bring-Ebola-Back-To-US
Steve Hayes: "We Have Seen A Dramatic Erosion In Faith In Government" Under Obama
"STEVE HAYES, WEEKLY STANDARD: Remember, when Barack Obama came into office, on his first day, he issued an executive order in which he said his goal, his objective, was to restore faith in government because without restored faith in government, he couldn't implement the kinds of changes that he wanted to make. And he was also very clear before he was elected and again running for re-election in 2012, if he wanted to be a transformative president, that he wanted to do big things, that he wanted to change the attitude of Americans towards their government, make them believe in an activist government again. Not only has he failed at that, we have seen a dramatic erosion in faith in government. And it's not just the things that Charles mentioned, it's IRS, it's Benghazi, it's VA, it's the immigration debacle over the summer, many of these things that have happened in his second term, and of course you can't forget, Obamacare, which I think is this rolling disaster and we're still seeing and likely to see more dramatic effects from it."
http://www.realclearpolitics.com/video/2014/10/02/steve_hayes_we_have_seen_a_dramatic_erosion_in_faith_in_government_under_obama.html
REINCE PRIEBUS DEFENDS REPUBLICAN SOLUTIONS AHEAD OF MID-TERM ELECTIONS
"Republican National Committee Chairman Reince Priebus stepped out of his politically combative office to pitch a series of broad Republican policy proposals to a student audience at George Washington University in Washington, D.C. "It is important to me and where we want to take our party nationally and into the future, and I chose to do it here with all of you at a University because I want to make the point as well that I want to speak to young people and what's happening," Priebus said during the followup discussion with the forum moderator.
Billed as a speech that would detail Republican principals, Priebus' speech was heavy on poll-tested messaging and political slogans. A helpful list of those policies was detailed on a special website for the occasion.
1. CONSTITUTION: Our constitution should be preserved, valued, and honored.
2. ECONOMY: We need to start growing America's economy instead of Washington's economy so that working Americans see better wages and more opportunity.
3. BUDGET/DEBT: We need to pass a Balanced Budget Amendment to the Constitution, make government more efficient, and leave the next generation with opportunity, not debt.
4. HEALTHCARE: We need to start over with real healthcare reform that puts patients and their doctors in charge, not unelected bureaucrats in Washington.
5. VETERANS: Our veterans have earned our respect and gratitude, and no veteran should have to wait in line for months or years just to see a doctor.
6. SECURITY: Keeping America safe and strong requires a strong military, growing the economy, energy independence, and secure borders.
7. EDUCATION: Every child should have an equal opportunity to get a great education; no parent should be forced to send their child to a failing school.
8. POVERTY: The best anti-poverty program is a strong family and a good job, so our focus should be on getting people out of poverty by lifting up all people and helping them find work.
9. VALUES: Our country should value the traditions of family, life, religious liberty, and hard work.
10. ENERGY: We should make America energy independent by encouraging investment in domestic energy, lowering prices, and creating jobs at home.
11. IMMIGRATION: We need an immigration system that secures our borders, upholds the law, and boosts our economy."
http://www.breitbart.com/Big-Government/2014/10/02/Reince-Priebus-Defends-Republican-Solutions-Ahead-of-Mid-Term-Elections
RNC chair: GOP ready to lead
"Republican National Committee Chairman Reince Priebus on Thursday urged his party to step past its criticism of President Barack Obama and start rallying behind "unifying goals" it would pursue if voters give the GOP more control over the government after next month's midterm elections. Priebus released what he called "principles of American renewal" in a speech at George Washington University aimed at refuting criticism, from Democrats and Republicans alike, that the GOP has become little more than an opposition party in recent years. He offered few details as he endorsed a series of "unifying goals" that included an improved immigration system, a strong national defense and conservative family values. "If the American people hire us, we'll be ready on Day One," Priebus said. "People know what we're against. I want to talk about the things we're for."
http://cnsnews.com/news/article/rnc-chair-gop-ready-lead
If the GOP Retakes the Senate . . .
. . . it can show Obama and the nation what a conservative agenda would look like.
http://www.nationalreview.com/article/389451/if-gop-retakes-senate-charles-krauthammer
Conservative governance is on the ballot this fall, too
http://www.washingtonpost.com/blogs/plum-line/wp/2014/10/01/conservative-governance-is-on-the-ballot-this-fall-too/
BOEHNER: JEB BUSH HAS 'REAL SHOT' AT PRESIDENCY
http://www.breitbart.com/Big-Government/2014/10/02/Boehner-Jeb-Bush-Has-Real-Shot-at-Presidency
Obama Screws Senate Democrats, Declares That His Policies Are On November's Ballot
http://dailycaller.com/2014/10/02/obama-screws-senate-democrats-declares-that-his-policies-are-on-novembers-ballot/
Obama: 2014 Elections Are About Me
"I am not on the ballot this fall," Obama said at Northwestern University.  "Michelle's pretty happy about that.  But make no mistake: these policies are on the ballot.  Every single one of them.  This isn't a political speech, and I'm not going to tell you who to vote for – even though I suppose it is kind of implied."
http://www.nationalreview.com/corner/389449/obama-2014-elections-are-about-me-joel-gehrke
28 words that Democrats really wish President Obama didn't say today
http://www.washingtonpost.com/blogs/the-fix/wp/2014/10/02/28-words-that-democrats-really-wish-president-obama-didnt-say-today/
Desperate: Senate Dem Adopts Republican Platform Planks
"Senator Mark Pryor (D., Ark.), in an attempt to win reelection against Representative Tom Cotton (R., Ark.) in a state that Mitt Romney carried in 2012, released an ad associating himself with traditionally Republican priorities. "I approve this message because I am working to make Washington smarter and smaller," Pryor says at the end of a 30-second spot criticizing an Environmental Protection Agency regulation regarding farm dust and telling voters that "Mark supported tax cuts for small business." It looks like Pryor's effort to convince voters he's a Democrat in name only. Cotton's camp pointed out Pryor voted for Obamacare and defended the vote in another recent ad. And for all that this new ad touts his opposition to the EPA rule, Pryor voted with Reid to prevent Republicans from being able to offer an amendment against the regulation. "This is typical Mark Pryor: Talk one way in Arkansas and vote the liberal line in Washington, D.C.," Cotton spokesman David Ray said in response to the ad. "For the last six years Senator Pryor has sat idly by and rubber stamped President Obama's liberal agenda. The only things Arkansans have to thank Senator Pryor for are more taxes, more debt, and more expensive health insurance." Cotton leads the race 45 to 42, according to the Real Clear Politics average. The most recent Rasmussen poll has him up 47 to 40, while the Democratic-leaning pollster Public Policy Polling has Cotton leading 45 to 39. USA Today, on the other hand, shows Pryor leading by two points."
http://www.nationalreview.com/corner/389381/desperate-senate-dem-adopts-republican-platform-planks-joel-gehrke
PRYOR TOUTS COMMITMENT TO 'SMALLER' GOV'T, COTTON CAMP HIGHLIGHTS PRYOR'S BIG GOV'T RECORD
http://www.breitbart.com/Big-Government/2014/10/02/Pryor-Touts-Commitment-to-Smaller-Gov-t-Cotton-Camp-Highlights-Pryors-Big-Gov-t-Record
MIKE MCFADDEN WANTS TO EXPOSE AL FRANKEN'S LIBERAL RECORD
http://www.breitbart.com/Big-Government/2014/10/02/Mike-McFadden-Wants-to-Expose-Al-Franken-s-Liberal-Record
TEA PARTY PATRIOTS:
GOP Chairman Touts Immigration For Economy, Sidelines Obama's Amnesty
"Republican Party chairman Reince Priebus outlined a November immigration platform that emphasized the contribution of immigrants to economic growth, but downplayed opposition to President Barack Obama's immigration-boosting actions. "We need to make sure America remains a place where people aspire to work and dream and live," Priebus said in a morning speech in Washington D.C. "Our country should be a welcoming place for those who want to come here and do it the right way," he said in a speech that was intended to offer a GOP alternative to Obama's policies. But GOP populists pushed back, saying Priebus is not sufficiently anti-amnesty. "The elephant in the room is amnesty for illegal immigrants, and if the Republicans fail to take a strong stand against it, they will squander an opportunity and continue to lose elections," warned Jenny Beth Martin, head of the Tea Party Patriots, in a press statement. "Americans oppose amnesty, and it is a winning issue for conservatives," she said, and added a sharp warning to Priebus. "There's a new investment banker on Wall Street who could tell the Chairman about it [who] was House Majority leader until just a few weeks ago," she wrote, about Rep. Eric Cantor who was rejected in June by his anti-amnesty primary voters."
http://dailycaller.com/2014/10/02/gop-chairman-touts-immigration-for-economy-sidelines-obamas-amnesty/