News Briefing for Friday, October 24, 2014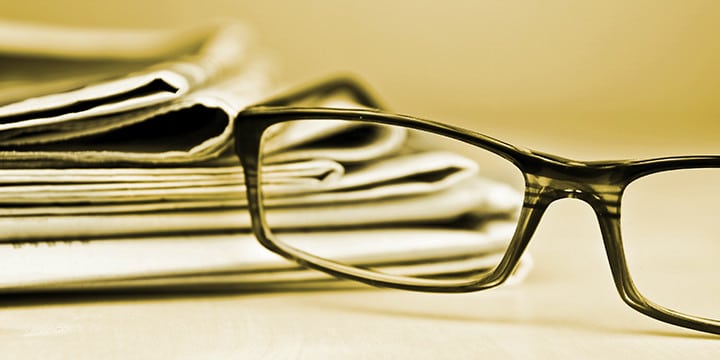 HEALTHCARE:
ObamaCare rate increases fuel Republican attacks ahead of midterm elections
"ObamaCare rate increases are coming to some key battleground states, fueling Republican attacks ahead of next month's midterm elections. "It looks like we're going to have double digit premium increases in places like Alaska, and Iowa and Louisiana, said health economist John Goodman. "Where we've got very close races for Senate, and Republican candidates are making a big deal over this." The next ObamaCare open enrollment season begins Nov. 15, just 11 days after the Nov. 4 elections. Because the enrollment season is so close, the rate increases in many states already are known. "Where we have the tight Senate races, the fact that we're getting these big rate increases just adds fuel to the fire for ObamaCare as a political issue and the Republicans' attack on it," said Bob Laszewski of Health Policy and Strategy Associates. In Iowa, for example, where Republican Joni Ernst is challenging Democrat Bruce Braley for the Senate, the Des Moines Register recently reported that premiums will be rising by double digits. "We heard just last week," Ernst said in a debate Oct. 16, "that health care policies, their cost is going up an average of 19 percent…" In the Louisiana race, Democratic senator Mary Landrieu has tried to distance herself from the president, even as he suggested those who do that still really support him. But the largest insurer in the state, Blue Cross/Blue Shield, will raise rates as much as 19.7 percent, so her opponent, Republican Bill Cassidy, is running an ad with supporters pegged to the issue. One woman says, "Senator Landrieu, I voted for you before, but when you voted for ObamaCare, I knew I had made a mistake." A second woman adds, "cancelled health plans, now big rate increases.." Alaska appears to be the hardest hit of all, with increases as high as 37 percent. An ad from an outside group, Freedom Partners Action Fund, shows a screen with the words "Huge increase for healthcare.gov insurance rates in Alaska" as an announcer says "Alaskans could see their rates increase by thousands of dollars each year." Meanwhile, Sen. Mark Begich, the Democratic candidate, held the plan at arm's length, saying in a radio ad, "When I think about the health care law, frustrated, disappointed, you can put a lot of words toward it, but every day I work to try to fix it." Then there's the president's promise that everyone could keep their plans and doctors "no matter what." A Fox News poll earlier this month showed 55 percent of those surveyed viewed that as a misrepresentation just to get the law passed, with only 37 percent disagreeing."
http://www.foxnews.com/politics/2014/10/23/obamacare-rate-increases-fuel-republican-attacks-ahead-midterm-elections/
Pennsylvania's Largest Obamacare Insurer Hiking Premiums
"Now Pennsylvania's largest health insurer is reporting that it's hiking premiums for individual, Obamacare policies by double-digits in 2015. Highmark Inc., Pennsylvania's Blue Cross Blue Shield insurer, is requesting to increase its prices for 180,000 people in the fall. They've requested increases of between 13.4 percent and 15 percent, according to Pennsylvania's Trib Live. (RELATED: Biggest North Carolina Insurer Ups Obamacare Premiums By Double-Digits) The Pennsylvania state insurance department reviews health insurance rate increases above 10 percent. So far, Geisinger Health is looking to hike prices between 14.8 percent and 19.4 percent and Independence Blue Cross is asking for a 14.9 percent boost. Aetna and UPMC Helath Plan do not have any public filings. Pennsylvania's Obamacare exchange, which is run by the federal government through HealthCare.gov, doesn't yet have any complete information on 2015 rates, although the next open enrollment period is just weeks away. The Obama administration will not release rates for HealthCare.gov states until after the November elections. Highmark sold 131,000 policies on the state's Obamacare exchange for 2014, and another 46,000 in the private individual market in Pennsylvania. Last year, it had the lowest rates of all the Obamacare insurers in the state, and despite the significant hikes it hopes to keep its place."
http://dailycaller.com/2014/10/23/pennsylvanias-largest-obamacare-insurer-hiking-premiums/
Biggest North Carolina Insurer Ups Obamacare Premiums By Double-Digits
"North Carolina's largest insurer is hiking its premium rates on the state's Obamacare exchange by over 13 percent. Blue Cross Blue Shield of North Carolina said in a conference call they'll be upping the price of their individual Obamacare-compliant plans by 13.5 percent on average for 315,000 people, according to The Associated Press. Company officials emphasized that some customers will be eligible for taxpayer subsidies on the exchange. "It is important for customers to understand their health care needs, update their information to get the subsidy amount they are eligible to receive and select an insurance plan with the level of coverage they want at a price that works for them and their family," said Patrick Getzen, the company's vice president and chief actuary. Blue Cross Blue Shield in North Carolina is continuing to sell individual health care plans that aren't compliant with Obamacare regulations as well, which is pushing the price of its Obamacare premiums up. The old, grandfathered individual policies — sold outside the exchange — will have premium hikes of 13.4 percent. The company is hiking rates on newer, Obamacare-compliant policies by 19.2 percent on average. "There needs to be a mix of customers within each category to balance risk and expected costs," Getzen said. Because healthier, previously insured people tended to keep their original health care plans, Blue Cross said its Obamacare customers were sicker and costlier to insure on average. The company has been predicting this effect all year. "Not as many of the state's young and healthy enrolled as expected," the company said in a press release this May. Just 25 percent of Blue Cross Blue Shield's initial Obamacare sign-ups in North Carolina (to say nothing of the number than paid and continued their coverage) were between the ages of 18 and 34."
http://dailycaller.com/2014/10/23/biggest-north-carolina-insurer-ups-obamacare-premiums-by-double-digits/
Blue Cross: NC's Affordable Care Act rates will rise 13.5% on average
http://www.newsobserver.com/2014/10/22/4255021/blue-cross-ncs-affordable-care.html?sp=/99/102/
Now There Can Be No Doubt: Obamacare Has Increased Non-Group Premiums In Nearly All States
http://www.forbes.com/sites/theapothecary/2014/10/23/now-there-can-be-no-doubt-obamacare-will-increase-non-group-premiums-in-nearly-all-states/
Companies try to escape ObamaCare penalties
"With companies set to face fines next year for not complying with the new mandate to offer health insurance, some are pursuing strategies like enrolling employees in Medicaid to avoid penalties and hold down costs. The health law's penalties, which can amount to about $2,000 per employee, were supposed to start this year, but the Obama administration delayed them until 2015, when they take effect for firms that employ at least 100 people. Now, as employers race to find ways to cover their full-time workers while holding a lid on costs, insurance brokers and benefits administrators are pitching a variety of options, sometimes exploiting wrinkles in the law. The Medicaid option is drawing particular interest from companies with low-wage workers, brokers say. If an employee qualifies for Medicaid, which is jointly funded by the federal government and the states, the employer pays no penalty for that coverage. "You're taking advantage of the law as written," said Adam Okun, a senior vice president at New York insurance broker Frenkel Benefits LLC. Locals 8 Restaurant Group LLC, with about 1,000 workers, already offers health coverage, and next year plans to dial back some employees' premium contributions. That is because an employer can owe penalties if its coverage doesn't meet the law's standard for affordability. But the company, which is based in Hartford, Conn., hopes to reduce its costs by offering eligible employees a chance to enroll in Medicaid, using a contractor called BeneStream Inc. to help them sign up. The government program is more affordable for employees and saves money for Locals 8, said Chief Executive Al Gamble. "The burden gets shifted to Medicaid," he said."
http://www.foxnews.com/politics/2014/10/23/companies-try-to-escape-health-laws-penalties/
Reestimating Obamacare
The evidence mounts that it will increase future deficits, despite what CBO says.
"During the long congressional debate over the Affordable Care Act (ACA) — i.e., Obamacare — one thing was certain: The Congressional Budget Office (CBO) would ultimately certify that the final legislation would lower future budget deficits. It had to be that way. President Obama had made an unequivocal promise in a nationally televised address to Congress: He would not sign a bill that added "one dime" to projected federal deficits. The only way to make good on that promise was to have in hand a CBO cost estimate showing modest deficit reduction from the law's provisions. CBO delivered what the president was looking for with its final cost estimate of the legislation in March 2010."
http://www.nationalreview.com/article/391004/reestimating-obamacare-james-c-capretta
HealthCare.gov's EZ form not for legal immigrants
"HealthCare.gov's simpler online application is being touted as a big win for consumers. But it can't be used by legal immigrants and naturalized U.S. citizens, who represent millions of potential new health insurance customers. That's prompting worries that many Hispanics and Asians will end up in long enrollment queues when the second sign-up season for coverage under President Barack Obama's health care law gets underway next month. The administration says immigrants are not being overlooked, and points to other improvements in the application process. Officials say what they can do is limited by the law's requirements. Advocates aren't buying that explanation. "The whole idea was that HealthCare.gov was going to be a seamless and easy process, but that doesn't seem to be the case for immigrants," said Alvaro Huerta, an attorney at the National Immigration Law Center in Los Angeles. "I think this is happening because the federal government hasn't taken the steps necessary to resolve issues with their verification system." The White House wants more Latinos to sign up under the health care law for 2015. As the nation's largest minority group, Hispanics tend to be younger and more likely to be uninsured. The law offers taxpayer-subsidized private health insurance for people who don't have access to coverage on the job. Open enrollment for 2015 starts Nov. 15. It's estimated that 6 million more people will sign up for next year, bringing the total to about 13 million. The federal HealthCare.gov website will be the sign-up platform in 38 states, two more than it served last year. States in the federal marketplace include immigrant-rich Florida, Texas, and Nevada. The remaining states are running their own insurance exchanges."
http://townhall.com/news/politics-elections/2014/10/23/healthcaregovs-ez-form-not-for-legal-immigrants-n1908951
No surprise: Americans fail even basic questions about Obamacare, health insurance
http://www.washingtonexaminer.com/no-surprise-americans-fail-even-basic-questions-about-obamacare-health-insurance/article/2555123
TENNESSEE DEMOCRAT: GOP OPPOSITION TO OBAMACARE WILL CAUSE EBOLA EPIDEMIC
http://www.breitbart.com/Big-Government/2014/10/22/Liberal-Tenn-Congressman-GOP-Opposition-to-Obamacare-Will-Cause-Ebola-Epidemic
FRAUD ALERT: JUDICIAL WATCH FILES TAXPAYER LAWSUIT TO STOP CONGRESS FROM PARTICIPATING IN D.C.'S SMALL BUSINESS EXCHANGE
http://www.breitbart.com/Big-Government/2014/10/20/Fraud-Alert-Judicial-Watch-Files-Taxpayer-Lawsuit-to-Stop-Congress-from-Participating-in-D-C-s-Small-Business-Exchange
Jeanne Shaheen: On Obamacare, 'Everybody Was A Deciding Vote'
"New Hampshire Democratic Sen. Jeanne Shaheen was just trying to take the focus off her own vote for Obamacare during Thursday night's debate, but she ended up inadvertently providing a talking point against every Senate Democrat running for reelection in November. Republican Senate hopeful Scott Brown was taking aim at Shaheen for her pivotal vote for Obamacare in 2010 when Shaheen jumped in indignantly and made things easy for him. "She was the deciding vote," Brown began to say of the health-care law. "There were 60 of us," Shaheen interrupted, "Everybody was a deciding vote." "Excuse me," Brown countered. "Every Democrat voted, and yes — every Democrat was the deciding vote, for a terrible bill that's crushing businesses."
http://dailycaller.com/2014/10/23/jeanne-shaheen-on-obamacare-everybody-was-a-deciding-vote/
Jeanne Shaheen's Obamacare fix: Appoint a committee
"With the midterms less than two weeks away, liberal commentators have put a lot of heat on Republican candidates who advocate repealing Obamacare but don't have a fully-formed plan to replace it. There's been less attention to Democrats who pledge to "fix" the president's troubled healthcare overhaul. What, specifically, would they fix? Tuesday's Senate debate in New Hampshire, between incumbent Democratic Sen. Jeanne Shaheen and GOP challenger Scott Brown, was a textbook case of a Democrat promising to fix Obamacare without offering much in the way of actual fixes. Shaheen stood behind her vote for the Affordable Care Act, arguing that "We don't want to go back to a time when health insurance companies could determine what kind of care people get." Then moderator Chuck Todd asked, "What is a 'fix bill' you would like to introduce?" This is what Shaheen had to say: "Well, like any other major issue, healthcare is something that we have to continue to address as we implement it. This has been a major change. One of the things that I've proposed is an independent CEO and advisory committee that would oversee the healthcare website, because we saw some issues with the rollout of the website." That was Shaheen's fix: she would appoint an Obamacare committee. But one that will just cover the website."
http://www.washingtonexaminer.com/jeanne-shaheens-obamacare-fix-appoint-a-committee/article/2555120?utm_campaign=Washington%20Examiner:%20Opinion%20Digest&utm_source=Washington%20Examiner:%20Opinion%20Digest%20-%2010/23/14&utm_medium=email
N.H.'s Shaheen Claims Obamacare's $853 Billion in Cuts to Medicare Are Imaginary
"In last night's debate in New Hampshire between U.S. Senate candidates Jeanne Shaheen (D.) and Scott Brown (R.), Brown pointed out that Shaheen's vote for Obamacare in 2010 "took three-quarters of a trillion dollars from our seniors' Medicare to help pay for Obamacare, something I never would have done." Shaheen denied that Obamacare cut Medicare, claiming that the allegation has "been shown to be false by a number of independent organizations."
http://www.nationalreview.com/corner/390936/nhs-shaheen-claims-obamacares-853-billion-cuts-medicare-are-imaginary-avik-roy
COTTON RELEASES NEW AD FEATURING PRYOR'S WORDS OF SUPPORT FOR OBAMA, OBAMACARE
http://www.breitbart.com/Big-Government/2014/10/22/Cotton-Releases-New-Ad-Featuring-Pryor-s-Words-of-Support-for-Obama-Obamacare
Gov. Kasich's four Obamacare tricks
http://www.washingtonexaminer.com/gov.-kasichs-four-obamacare-tricks/article/2555154?custom_click=rss
IMMIGRATION:
Documents Show Government Misled On Mass Immigration Release
"New documents show that some of the 2,200 illegal immigrants released from Immigration and Customs Enforcement custody last year were violent criminals, despite the Obama administration's repeated insistence that those released had committed only "low-level" crimes. USA Today obtained ICE records of the mass release — which began in Feb. 2013 — through a Freedom of Information Act request. A spokeswoman for ICE admitted to the release of some violent criminals on Wednesday but blamed unnamed external factors. "Discretionary releases made by ICE were of low-level offenders," ICE spokeswoman Gillian Christensen told USA Today. "However, the releases involving individuals with more significant criminal histories were, by and large, dictated by special circumstances outside of the agency's control." The 629 released detainees with criminal records included "one person in Texas charged with aggravated kidnapping and sexually assaulting a child, as well as others charged with armed assaults or assaulting police officers," the documents show. "Another immigrant released from Miami had been charged with conspiracy to commit homicide. Two detainees from Boston had been charged with aggravated assault using a weapon. One in Denver had a sexual assault charge."
http://dailycaller.com/2014/10/22/documents-show-government-misled-on-mass-immigration-release/
U.S. misinformed Congress, public on immigrant release
http://www.usatoday.com/story/news/nation/2014/10/22/immigration-detainees-released-criminal-records/17714925/
Obama Administration Released Illegal Immigrants Charged With Homicide
"The opening section of the Morning Jolt spells out why Republicans would be fools to even consider any "comprehensive immigration reform" in the lame duck session… or before the end of the Obama administration, really… Obama Administration Released Illegal Immigrants Charged With Homicide This administration lies, and lies, and lies: "New records contradict the Obama administration's assurances to Congress and the public that the 2,200 people it freed from immigration jails last year to save money had only minor criminal records. The records, obtained by USA TODAY, show immigration officials released some undocumented immigrants who had faced far more serious criminal charges, including people charged with kidnapping, sexual assault, drug trafficking and homicide. The release sparked a furor in Congress. Republican lawmakers accused the Obama administration of setting dangerous criminals free. In response, U.S. Immigration and Customs Enforcement said it had released "low-risk offenders who do not have serious criminal records," a claim the administration repeated to the public and to members of Congress. The new records, including spreadsheets and hundreds of pages of e-mails, offer the most detailed information yet about the people ICE freed as it prepared for steep, across-the-government spending cuts in February 2013. They show that although two-thirds of the people who were freed had no criminal records, several had been arrested or convicted on charges more severe than the administration had disclosed. Notice how many advocates of "comprehensive immigration reform" will ignore this inconvenient story and continue insisting the administration can be trusted to sort through the 11 million or so illegal immigrants and sort out the ones who are a danger to Americans. This is actually the administration's second lie on the matter: "The director of U.S. Immigrations and Customs Enforcement, John Morton, said his agency had released 2,228 illegal immigrants during that period for what he called 'solely budgetary reasons.' The figure was significantly higher than the 'few hundred' immigrants the Obama administration had publicly acknowledged were released under the budget-savings process. He testified during a hearing by a House appropriations subcommittee."
http://www.nationalreview.com/campaign-spot/390982/obama-administration-released-illegal-immigrants-charged-homicide-jim-geraghty
USCIS OFFICIAL: OBAMA 'ABSOLUTELY' HEADED TOWARDS EXECUTIVE AMNESTY
"U.S. Citizenship and Immigration Services agents are often kept in the dark about decisions by the agency's top brass, but the president of its employee union says the writing on the wall: Obama is headed toward issuing a major executive amnesty. "Absolutely this is what they must be doing," Kenneth Palinkas president of the National Citizenship and Immigration Services Council, said in an interview with Breitbart News Thursday when asked if a recent USCIS solicitation seeking material for millions of new immigrant documents indicates that the Obama administration is laying the groundwork to move forward with plans to grant legal status to millions of illegal immigrants. "Absolutely, no doubt," added Palinkas, who has been outspoken in his opposition to the Senate immigration bill and amnesty. This week Breitbart News reported U.S. Citizenship and Immigration Services has issued a solicitation for contractors that can supply the materials necessary for a "surge" of millions of Permanent Residency Cards (PRC) and Employment Authorization Documentation (EAD) "to support possible future immigration reform initiative requirements." A number of lawmakers have said that such a solicitation could foreshadow Obama's executive amnesty, and while the White House has attempted to laugh off such implications. Palinkas told Breitbart that he has seen additional cues that also might point in that direction.  The council president explained that his union is in the middle of contract negotiations and recalled the annual meeting he had this week with Deputy Secretary of the United States Department of Homeland Security Alejandro Mayorkas, American Federation of Government Employees National President J. David Cox, National ICE Council President Chris Crane and other labor heads.  Palinkas said he left the meeting with the impression that they are trying to rush the contract negotiation process along."
http://www.breitbart.com/Big-Government/2014/10/23/USCIS-Union-Head-Floats-More-Clues-About-Possible-Executive-Amnesty
LABOR SECRETARY: OBAMA WILL TAKE 'AGGRESSIVE EXEC ACTION' ON IMMIGRATION FOR 'SHARED PROSPERITY'
"Labor Secretary Thomas Perez said President Barack Obama will take "aggressive executive action" on immigration, which Perez said will bring about more "shared prosperity."
Addressing the National Press Club this week, Perez, who is reportedly on the short list to be Obama's next attorney general, said the country needed to "fix our broken immigration system" with comprehensive amnesty legislation that is "big and bold" to ensure that there is "shared prosperity," which he said is a goal of his Labor Department. Though the Congressional Budget Office determined that comprehensive amnesty legislation would lower the wages of American workers, Labor Secretary Perez championed it. Obama, after delaying his executive amnesty until after the midterms to help Senate Democrats retain control of the Senate, has said he would enact it before the end of the year. Breitbart News first reported this week that the federal government is preparing millions of identification cards for immigrants who may be given temporary amnesty and work permits via executive action. Despite studies from Harvard Professor George Borjas and the nonpartisan Congressional Budget Office that have concluded otherwise, Perez said amnesty legislation would also increase wages for American workers.
Perez, who worked on immigration reform with the late Sen. Ted Kennedy (D-MA), said he has also "spent a lot of time with folks in the Silicon Valley" in response to a question about Silicon Valley business leaders demanding immigration reform "because there is not enough workers to fill the demand for high-tech workers." Silicon Valley companies like Microsoft are laying off thousands of American workers, even as they clamor for more guest-worker permits for cheaper foreign labor. Though numerous scholars and studies have found that America has a surplus of high-tech workers, Obama suggested in Southern California recently that he is considering granting more guest-worker visas to high-tech companies via executive action. Perez spoke about the importance of giving more opportunities to enter the middle class, but he did not address Professor Ron Hira's concerns that massively increasing guest-worker permits for high-tech workers would "cut off" entry into the middle class for people from working-class backgrounds."
http://www.breitbart.com/Big-Government/2014/10/23/Labor-Secretary-Obama-Will-Take-Aggressive-Exec-Action-on-Immigration-for-Shared-Prosperity
White House says immigration plans not final yet
"The White House on Wednesday cautioned against making assumptions about President Barack Obama's changes to immigration rules based on a new federal contract proposal from the Homeland Security Department to buy enough supplies to make as many as 34 million immigrant work permits and residency cards over the next five years. The Associated Press reported earlier in the day the contract proposal suggested that the Obama administration appeared to be preparing for an increase in the number work permit applications form of immigrants living illegally in the country. The U.S. government produces about 3 million work permits and residency identification, known as green cards, annually. The new contract for at least 5 million cards a year would provide the administration with the flexibility to issue far more work permits or green cards even if it chose not to exercise that option. "I think those who are trying to read into those specific orders about what the president may decide are a little too cleverly trying to divine what the president's ultimate conclusion might be," White House spokesman Josh Earnest said. "What I would caution you against is making assumptions about what will be in those announcements based on the procurement practices of the Department of Homeland Security." Earnest did not say whether Obama plans to issue more work permits. Obama announced earlier this year that if Congress didn't pass immigration legislation, he would act on his own. After twice postponing a final decision, he said as recently as last month that he would hold off on executive actions until after November's midterm elections."
http://cnsnews.com/news/article/white-house-says-immigration-plans-not-final-yet
WHITE HOUSE: ORDER FOR SURGE OF IMMIGRATION ID'S FOR 'ONGOING OPERATIONS'
http://www.breitbart.com/Big-Government/2014/10/22/White-House-Order-For-Surge-of-Immigration-ID-s-For-Ongoing-Operations
OBAMA ADMIN TO BRIEF GOODLATTE ON IMMIGRANT ID 'SURGE'
http://www.breitbart.com/Big-Government/2014/10/22/House-Judiciary-Committee-Staff-To-Be-Briefed-on-USCIS-Immigrant-ID-Surge-Solicitation
'This Is Crazy': Josh Earnest Refuses to Say if Plan for More Green Cards Is Related to Obama's Immigration Move
"White House spokesman Josh Earnest on Wednesday refused to admit that the government is stocking up on supplies needed to boost the production of green cards, in anticipation of President Barack Obama's executive action to give legal status to millions of illegal immigrants. U.S. Citizenship and Immigration Services has recently ramped up its order of card stock needed to make green cards. Earlier this month, it ordered enough stock to make 34 million green cards over the next five years, more than double the number it would normally produce over that period."
http://www.theblaze.com/stories/2014/10/22/this-is-crazy-josh-earnest-refuses-to-say-if-plan-for-more-green-cards-is-related-to-obamas-immigration-move/
WH Insists: Don't Read Anything Into Purchase Order for Up to 34M Green Cards
"Reporters tried again on Wednesday to find out if a DHS purchase order for millions of green cards signals the magnitude of President Obama's intention to unilaterally grant legal status to illegal aliens after the midterm election. The purchase order requests "an estimated 4 million cards annually" and up to 34 million total. "What we're talking about here is an order from the Department of Homeland Security to a contractor, related to ongoing operations at the Department of Homeland Security. They're responsible for issuing green cards," White House spokesman Josh Earnest told Fox News's Ed Henry."
http://cnsnews.com/news/article/susan-jones/wh-insists-dont-read-anything-purchase-order-34m-green-cards
GOP REP: GOV'T SOLICITATION FOR IMMIGRANT ID SUPPLIES 'PROOF' OF POST-ELECTION AMNESTY FOR 'MILLIONS UPON MILLIONS'
"The government solicitation for contractors that can provide material for millions of green cards and work permits is proof that the wheels of President Obama's executive amnesty are already in motion, according to Rep. Lou Barletta (R-PA). "The president has all but admitted that he cannot issue his executive orders on illegal immigration before the election because he knows how widely unpopular it would be. This revelation is proof that the groundwork is already being laid to grant amnesty post-election to millions upon millions of people who have broken our laws to enter this country," the Pennsylvania lawmaker said Thursday, adding that the scope of the plans is "jarring." This week Breitbart News first reported that U.S. Citizenship and Immigration Services has issued a solicitation for contractors that can supply the materials necessary for millions of Permanent Residency Cards (PRC) and Employment Authorization Documentation (EAD) "to support possible future immigration reform initiative requirements."
While the White House has brushed aside the notion that the solicitation offers insights into Obama's promised executive actions on immigration, many see it as a likely indication of what the actions will entail.  "Adding millions more to the workforce will only make it more difficult for Americans and legal residents to find jobs, and it is an affront to those who studiously followed our immigration laws in the first place," Barletta said. "We already know that the president's DACA program has caused long delays for people who are trying to enter the country lawfully, and this massive infusion of more amnesty cases will only make matters worse."
He added that given the surge of illegal immigration at the southern border, the threat of terrorism, and biological threats "Now is the worst time to contemplate rewarding illegal behavior with seemingly blanket amnesty." "We have immigration laws for two primary reasons: to protect the safety of Americans, and to protect American jobs," Barletta concluded. "The president's covert actions to prepare for tens of millions of amnesty cases undermine both of those principles."
http://www.breitbart.com/Big-Government/2014/10/23/GOP-Rep-Gov-t-Solicitation-for-Immigrant-ID-Supplies-Proof-of-Post-Election-Amnesty-for-Millions-Upon-Millions
AZ SHERIFF: OBAMA ADMINISTRATION REFUSING TO GIVE LAW ENFORCEMENT NAMES OF CRIMINAL ILLEGALS
"Thursday on Fox News Channel's "Your World With Neil Cavuto," Pinal Co., AZ Sheriff Paul Babeu said the Obama administration not only "knowingly lied" about releasing criminal illegal immigrants last year but also they will not release the names of those criminals to law enforcement so they can protect the citizens. Babeu said he sent a letter to DHS Assistant Secretary John Morton over a year ago top get the names of the criminals released in his county and to this point he has received no reply.  Babeu said, "I need to protect the citizens of my county and God knows where these individuals are. And they have a greater propensity for recidivism, the return to crime, because they're not even from our country. And they have committed some of the most egregious crimes of murder and armed robbery and assault against a cop."
http://www.breitbart.com/Breitbart-TV/2014/10/23/AZ-Sheriff-Obama-Admin-Refusing-to-Give-Law-Enforcement-Names-Of-Criminal-Illegals
BOEHNER GOES BIG ON EXECUTIVE AMNESTY: 'OBAMA ADMINISTRATION HIDING THE TRUTH'
"The Obama administration is trying to keep the truth from the American people about what it has planned on immigration, House Speaker John Boehner's office declared Thursday, in part citing Breitbart News' reporting on the administration's quiet preparations for a "surge" of immigrant IDs.  "Obama Administration Hiding the Truth about Immigration Actions," a Speaker's office memo authored by Boehner spokesman Matt Wolking reads.  "After delaying his announcement until after the election, President Obama promised liberal activists he will go around Congress and grant amnesty by executive action 'between the November elections and the end of the year.'" Wolking wrote.  "In response, Speaker Boehner denounced the president's scheme to hide the truth from the public, saying, "The American people deserve honesty, transparency, and accountability,"  Wolking then detailed six recent news instances in which the Obama administration has actively attempted to keep Americans ignorant of its immigration failures and plans to circumvent Congress to enact unilateral amnesty."
http://www.breitbart.com/Big-Government/2014/10/23/Boehner-Memo-Obama-Administration-Hiding-the-Truth-about-Immigration-Actions
GOP WHIP SCALISE: NO EXEC AMNESTY, GUEST WORKERS
"House Majority Whip Steve Scalise (R-LA) promised to oppose any executive orders to grant amnesty to illegal immigrants already in the country on Thursday's "Laura Ingraham Show."
"I am strongly opposed to any form of amnesty, including, especially executive amnesty," he declared. And "he [Obama] can't re-write laws." Scalise also called on the president to release his immigration plan before the election, saying "you said you were going to be the most transparent president in our country's history, here's your opportunity, tell us right now what your plan is."  When Scalise was asked about bringing in foreign workers, particularly to work in STEM (Science, Technology, Engineering, and Math), Scalise said he would "definitely" lead the fight to oppose bringing more foreign workers into the US."
http://www.breitbart.com/Breitbart-TV/2014/10/23/GOP-Whip-Scalise-No-Exec-Amnesty-Guest-Workers
LABOR SECRETARY: ADDING FOREIGN WORKERS WOULD INCREASE WAGES
"This week at the National Press Club in Washington D.C., President Barack Obama's Labor Secretary Tom Perez claimed immigration reform which would flood millions of foreign workers into the United States workforce to compete for employment with citizens would in fact put an, "upward pressure on wages." Perez said, "Adding jobs, putting upward pressure on wages, helping to stabilize the Social Security trust fund."
http://www.breitbart.com/Breitbart-TV/2014/10/22/Labor-Secretary-Adding-Foreign-Workers-Would-Increase-Wages
PALIN: EXEC AMNESTY ENDANGERS FOREIGN KIDS, 'MAKES NO SENSE'
"Former Gov. Sarah Palin (R-AK) argued that President Barack Obama was putting children from Central America by failing to secure the border and that an executive order granting amnesty to illegal immigrants would put them in greater danger on Thursday. "Young people from across Central America are making a dangerous trek to America, flooding the border, overwhelming our social services.  Yet, we still don't protect our borders" she said.  Adding that executive amnesty "makes no sense," "for the health and welfare of the tens of thousands of foreign children who risk death to flood across our open border.  He's inviting them over, he's putting them in danger via his invitation to come on over." She also pointed to the harms of failing to secure the border to national security and the US economy, stating,  "The world's largest and most powerful terrorist group has vowed to attack the United States…yet we don't protect our borders, so we can't stop this." And "hard-working Americans have struggled to find good work and they do find good work [they find] that wages are low and they just can't seem to get ahead.  Why?  It's partly because the flood of illegal immigration makes labor cheap, so cheap that it's hard to make a living." Palin argued that the president's actions on immigration were simply the president playing politics, and that he "wants to pander to special interests."
She concluded, "We have to elect people in November who understand how important it is to buck Obama's mission this time."
http://www.breitbart.com/Breitbart-TV/2014/10/23/Palin-Exec-Amnesty-Endangers-Foreign-Kids-Makes-No-Sense
Napolitano: Obama A 'Candidate For Impeachment' If Immigration Laws Not Enforced Correctly [VIDEO]
http://dailycaller.com/2014/10/23/napolitano-obama-a-candidate-for-impeachment-if-immigration-laws-not-enforced-correctly-video/
NY state to review schools' immigration compliance
"New York officials have ordered a statewide review of public school compliance with enrollment policies for unaccompanied minors and immigrant children, following reports that several dozen children who had recently arrived from Central America were not admitted to a Long Island high school. The action follows reports that the Hempstead School District had turned away about three dozen immigrant students for several weeks, citing overcrowding. Advocates say the students began attending classes this week after the opening of an auxiliary school in rented office space. The Education Department also is conducting a separate investigation of the allegations. School officials have not returned requests seeking comment. About 2,500 unaccompanied immigrant children were placed with relatives on Long Island following a wave of border crossings by youngsters, seeking asylum in the U.S."
http://townhall.com/news/us/2014/10/23/ny-state-to-review-schools-immigration-compliance-n1909310
GOP REP: IMPEACHMENT MUST BE ON TABLE IF OBAMA GRANTS MILLIONS AMNESTY
"Wednesday on Newsmax TV's "America's Forum," Rep. Steve King (R-IA) said if President Barack Obama goes ahead with his plan to grant millions of illegal immigrants amnesty with an executive order that would trigger constitutional crisis that the only answer for might be impeachment. King explained such an unconstitutional act would galvanize the American people so he said he would lead a protest to surround the White House but he also pointed out Congress could only threaten not to fund the move to which Obama would simply shut down the government. King said at that point impeachment would have to be on the table as a last resort."
http://www.breitbart.com/Breitbart-TV/2014/10/22/GOP-Rep-Impeachment-Must-Be-On-The-Table-If-Obama-Grants-Millions-Amnesty
REPORT: OBAMA ADMIN SUSPENDS PROGRAM TO ALLOW DREAMERS INTO MILITARY
http://www.breitbart.com/Big-Government/2014/10/23/Report-Obama-Admin-Suspends-Program-to-Allow-DREAMers-into-Military
THE HILL'S STODDARD: IMMIGRATION 'HUGE STORY' UNUSED BY GOP
"The Hill Associate Editor A.B. Stoddard argued that recent stories about the Obama administration planning an executive order to grant amnesty to illegal immigrants and releasing illegal immigrants with criminal histories were "huge political hot potatoes" that Republicans were not using on Thursday's "Special Report" on the Fox News Channel. Stoddard said that news that the federal government was soliciting for contractors who could print additional ID cards "to support possible future immigration reform initiative requirements," "would be the most unbelievably explosive political story, if it weren't for Republicans being hesitant, I think, about, using this issue because they're worried. There's a divide in the party about how they approach it going into 2016 and trying to get elected in a general election where President Obama beat Romney 71-27 in the Latino vote and that only is getting worse…there is this push/pull." She added, "this idea that this is being paid for, ordered, planned on without any consent of Congress, this complete runaround, around the Congress, after the situation with the border crisis this year would be an enormous story, and I only really see former Senator Scott Brown using it in New Hampshire." Stoddard similarly stated that a report that the Obama administration released illegal immigrants with serious criminal records, "would be a huge story to turn out even more Republican voters than the ones that are already ready to step up in this midterm election.  You have, again, this tension where you have the Chamber of Commerce cutting ads in Spanish in Colorado with a high Latino population there…this is a very tricky, tricky, line to walk.  And that is why you don't hear a lot of the candidates talking about this story." She concluded, "this is under the radar, when they would be, they're huge political hot potatoes. They're not being used."
http://www.breitbart.com/Breitbart-TV/2014/10/23/The-Hills-Stoddard-Immigration-Huge-Story-Unused-by-GOP
HOWIE CARR, ANN COULTER: JEANNE SHAHEEN KILLING NEW HAMPSHIRE JOBS WITH AMNESTY SUPPORT
"Conservative columnist Ann Coulter and Boston-area radio host Howie Carr on Thursday slammed New Hampshire's incumbent Democratic Sen. Jeanne Shaheen (D-NH) for killing jobs with her support for amnesty. "How many jobs do you think are going to be lost in New Hampshire?" Carr asked Coulter. "She backed the Gang of Eight bill. She still defends the Gang of Eight bill. That bill itself doubles the amount of guest workers, triples the amount of green cards. Let's not even talk about the [11 million illegal immigrants]. How many jobs is that going to cost New Hampshire and at the Portsmouth Naval Shipyard?" Coulter responded that the surge of immigration that would happen—both legal and illegal—because of the "Gang of Eight" immigration bill, if it were ever enacted into policy, would take tons of jobs away from New Hampshire's citizens. An expected 34 million more people—in addition to the 11 million or more illegal aliens who would be authorized to work—would be admitted into the country, she said.
"The 34 million are sure going to take a lot of jobs and cost a lot of tax money, to support them through the schools, the roads, the food stamps. It's going to be too late," Coulter said. "You know that feeling you have, New Hampshirites and Howie Carr listeners, that, 'you know, I wish I had voted for Romney.' You're going to have that tenfold if you vote for Jeanne Shaheen again."
Coulter was on the program to discuss her new column, "Jeanne Shaheen's Ebola Opportunities Team," which rips the New Hampshire Democrat over and over. Carr noted that New Hampshire citizens are losing their healthcare because of Obamacare and will lose their jobs if Shaheen's and Obama's immigration plans succeed. "You're already going to lose your healthcare under Obamacare because of Jeanne Shaheen, and she lied through her teeth about the effects of Obamacare as you point out in your column today 'Jeanne Shaheen's Ebola Opportunities Team.' She lied through her teeth," Carr said. "Those were deliberate and necessary lies because there's no way Obamacare would have passed if Democrats had admitted there's no effing way you're keeping your insurance," Coulter responded."
http://www.breitbart.com/Big-Government/2014/10/23/Howie-Carr-Ann-Coulter-Jeanne-Shaheen-Killing-New-Hampshire-Jobs-With-Amnesty-Support
SCOTT BROWN: 'TAKE AWAY THE FUNDS' FOR EXECUTIVE AMNESTY
"Scott Brown, the Republican candidate for the Senate in New Hampshire, vowed to cut off the funds for any attempt to grant amnesty to illegal immigrants through an executive order on Thursday's broadcast of "Laura Ingraham Show." "The only power that you have when you're in the minority and the president is doing what he's doing towards the executive amnesty … we're going to have to use the power of the legislative process and take away the funds when he's trying to do things that I feel circumvent the Constitution and exceed his authority" he said. He added that Republicans in Congress have to "deal with the funding issues to make sure we don't provide the funding opportunities [for executive amnesty]." Brown reported that immigration is one of the major issues voters keep raising in their discussions with him, declaring "people are talking to me on a daily basis about really three things immediately, it is about securing the border.  [We] absolutely need to secure the border.  There is a rational fear on that issue.  They are concerned about ISIS and what their intentions are.  There is concern about Ebola and there's a rational fear about the lack of coherent policy and preparedness on that issue." Brown also stated that this "all relates back to how they [voters] feel.  Do they feel safe or do they not feel safe?" Brown answered his opponent, Sen. Jeanne Shaheen's (D-NH) accusations that he was part of the Republican "war on women," by arguing "when I speak to women, the issues that they're talking about, obviously with their healthcare rights and needs, it's important.  But they're also saying 'Scott, we want a secure border, we want to have good paying jobs.  We want to be able to pay our health bills and also our electricity rates.' To think that women are single-issue voters, is, I think, wrong." He concluded by dubbing the New Hampshire race "ground zero," and the race that "will determine where the Senate goes, whether Harry Reid's the minority leader or not."  He then tied Shaheen to President Obama, calling her the president's "foot soldier" and referencing Obama's remarks  that incumbent Senate Democrats like Shaheen are "all folks who vote with me."
http://www.breitbart.com/Breitbart-TV/2014/10/23/Scott%20Brown-Take-Away-the-Funds-For-Executive-Amnesty
INGRAHAM: SCOTT BROWN GETS IT
"Conservative talk radio host Laura Ingraham praised Senate candidate Scott Brown (R-NH) for his emphasis on immigration in his race to unseat Senator Jeanne Shaheen (D-NH) on Wednesday. "Scott Brown, of course [is] standing up for American jobs. Scott Brown [is] standing up for American wages," she declared.  Adding, "when Scott Brown focuses on immigration, Scott Brown starts to win." Ingraham compared Brown positively to Dave Brat, who pulled off a historic upset of House Majority Leader Eric Cantor (R-VA) in the Republican primary, saying "we saw what happened in Virginia with Dave Brat versus Eric Cantor. Right? We saw that when the race became about American opportunities first, American jobs first, American culture, American borders, American sovereignty, American opportunities, when it became about that…people listening to Brat thought, 'Oh my gosh, finally someone is saying this! Why are we doing this to ourselves? Why are we turning ourselves into, potentially, a third world economy, destroying the middle class, destroying our wage earning capacity, why are we doing this to ourselves?'" And "what does Scott Brown do? Scott Brown does the same thing as Brat, he goes right to this immigration point. And by the way, on our show, Scott Brown actually said that, he said "this race is about immigration." This race is about what they're doing to our workers and he called out the Establishment…Scott Brown is getting it."
http://www.breitbart.com/Breitbart-TV/2014/10/23/Ingraham-Scott-Brown-Gets-It
SPENDING/BUDGET/ECONOMY:
It's the Economy, Stupid
Republicans have a better deal for the average American — but they need to make their case.
http://www.nationalreview.com/article/390968/its-economy-stupid-fred-bauer
Is A Global Economic Storm Brewing?
http://www.forbes.com/sites/mikepatton/2014/10/23/is-a-global-economic-storm-brewing/
Online Sales Tax Supporters Eye Action in Lame Duck
"As supporters of a bill to boost online sales tax collection gear up to pass the measure in the lame duck, opponents say leaders will likely avoid a tax debate in the waning months of this session. "There's a lot to pressure to minimize contentious issues at that point in time," said Daniel J. Mitchell, a senior fellow at the Cato Institute. State and local government associations have been salivating at the chance to collect taxes from out-of-state online vendors, who they say rob them of billions in revenue each year. The Senate passed a bill, the so-called Marketplace Fairness Act, last year that would allow states to collect sales taxes on items delivered to customers in their state. After the bill languished in the House for nearly a year, sponsor Sen. Mike Enzi, R-Wyo., combined it with a popular House-passed measure extending a moratorium on taxing Internet access. Congress extended the Internet access tax moratorium under the government's stopgap funding bill through Dec. 11, at which time the Senate could take up Enzi's new proposal (S 2609). "We know the House is interested in passing a continuation of the moratorium," said Dan Crippen, executive director of the National Governors Association. "And so, what the Senate is essentially saying is that this is a more complete e-commerce bill and addresses both issues at once." It may not be as simple as that, Mitchell said. With several other pressing matters on the agenda for the lame duck, any procedural roadblocks on the tax issue could force leaders to delay action until next year. Some senators also indicated they may support the measure if they had more time to debate the issue, including Sen. Orrin G. Hatch of Utah, ranking Republican on the Senate Finance Committee. "I think the bill is well-intentioned and I'm not fundamentally opposed to it," Hatch said on the floor, before the Senate passed the Marketplace Fairness bill last year. "But, make no mistake, there are problems with this legislation as it is currently drafted; problems that likely could have been avoided if the Finance Committee had been given an opportunity to fully consider the bill."
http://blogs.rollcall.com/technocrat/online-sales-tax-supporters-eye-action-in-lame-duck/?dcz=
Gauge of US Economy Posts Solid 0.8 Percent Gain
http://abcnews.go.com/Business/wireStory/gauge-us-economy-posts-solid-08-percent-gain-26399230
Coburn Identifies $345 Million In Corporate Subsidies
http://dailycaller.com/2014/10/22/coburn-identifies-345-million-in-corporate-subsidies/
Wastebook 2014: Government's questionable spending
"Washington is often accused of doing nothing, and the current Congress is on track to be one of the least productive in history. However, as CBS News correspondent Nancy Cordes reports, there is one area where Congress has stayed busy — spending money. One government program spent $190,000 to study compost digested by worms. Another $856,000 went to train mountain lions to walk on treadmills, $10,000 for an Oregon children's theater production of "Zombie in Love" and $46,000 for a snowmobile competition in Michigan. Also, $414,000 was spent to update an Army video game meant to spur recruitment, a project already more than $25 million over budget. All this, plus rabbit massages at Ohio State University, butterfly farms on Oklahoma tribal lands and an Iron Man suit under development at the Department of Defense. These expenses all feature in Oklahoma Sen. Tom Coburn's annual "Wastebook," a ranking of 2014's top 100 worst examples of government waste, including out-of-this-world spending on research projects designed by grade school students to be sent to the International Space Station."
http://www.cbsnews.com/news/wastebook-2014-sen-coburn-highlights-questionable-wasteful-government-spending/
COMMON CORE:
Common Core revolt goes local
http://www.politico.com/story/2014/10/common-core-112144.html
Chicago School Boss Wants Out Of Common Core Test
http://dailycaller.com/2014/10/23/chicago-school-boss-wants-out-of-common-core-test/
Quin Hillyer: Legislative auditor misses Common Core's problems
http://theadvocate.com/columnists/allcolumns/10365759-123/quin-hillyer-legislative-auditor-misses
MISC.:
Obama Asks Judge To Hide Emails To Attorney General Holder's Wife
"President Barack Obama is asking a judge to keep secret the contents of emails apparently sent between Attorney General Eric Holder and his wife. The request is part of Obama's three-year stonewall against Judicial Watch's inquiry into the Operation Fast and Furious scandal, during which the Department of Justice watched while military-style weapons were bought in the United States and smuggled to Mexican drug gangs. The scandal went public once one of Obama's employees — a U.S. border guard — was killed by a criminal using one of the smuggled guns. Late Oct. 22, moments before a judicial deadline, the White House sent the judge a 1,307-page list of 15,662 Fast and Furious documents that it wants to keep hidden from Judicial Watch and the public. The list includes almost 20 emails between Attorney General Eric Holder and his wife, Sharon Malone. Malone is not a government official, and so communications with her are not shielded by the "executive privilege" rules that keep internal White House documents secret."
http://dailycaller.com/2014/10/23/obama-asks-judge-to-hide-emails-to-attorney-general-holders-wife/
Judge dismisses cases in IRS political controversy
"A federal judge has dismissed two lawsuits stemming from the government's alleged mistreatment of conservative groups that applied for tax-exempt status. Forty-two organizations sued the government, the Internal Revenue Service and individual IRS officials for constitutional violations, saying IRS officials pulled applications from conservative organizations and delayed processing those applications for sometimes well over a year during the 2010 and 2012 elections. In a decision Thursday, U.S. District Judge Reggie Walton said federal courts in Washington do not permit financial claims against individual IRS defendants for alleged constitutional violations. The judge also ruled that the IRS had suspended the practice of using watch lists to identify cases requiring extra scrutiny, thus removing one of the grounds for legal action. Several investigations into the IRS' handling of the applications are underway."
http://cnsnews.com/news/article/judge-dismisses-cases-irs-political-controversy
IRS Gets Big Win In Court As Judge Dismisses Tea Party Targeting Cases
http://www.forbes.com/sites/kellyphillipserb/2014/10/23/irs-gets-big-win-in-court-as-judge-dismisses-tea-party-targeting-cases/
TRUE THE VOTE'S LAWSUIT AGAINST IRS GETS TOSSED BY FEDERAL JUDGE
http://www.breitbart.com/Breitbart-Texas/2014/10/23/True-the-Votes-Lawsuit-Against-IRS-Gets-Tossed-by-Federal-Judge
POLL: PLURALITY OF MIDTERM VOTERS WANT GOP TO CONTROL CONGRESS
"A plurality of likely voters in the midterms want Republicans to control Congress.
A recent Wall Street Journal/NBC News poll found that 49% to 44% of registered voters "said they'd prefer the election to produce a Republican-led Congress, a first since the poll began asking five weeks ago." While "Democrats carried a 10-point lead among low-interest voters," Republicans had a 10-point lead "among voters who said they were highly interested in the election." The GOP also held a two-point overall lead among registered voters in the poll, which was conducted Oct. 10-16 and has a margin of error of /- 3.56 percentage points.
Republicans need to net six Senate seats to take back control of the Senate."
http://www.breitbart.com/Big-Government/2014/10/23/Poll-Plurality-of-Midterm-Voters-Want-GOP-to-Control-Congress
Just 20% of 2014 voters favor Obama
"President Obama isn't on the ballot this fall, but voters say they'll be turning out to oppose him. Thirty-two percent of registered voters see the midterm elections as a vote against Obama, compared to just 20 percent in favor, with the midterm elections less than two weeks away. Forty-five percent of voters do not consider the president a factor in their ballots, according to a new Pew Research Center survey. By comparison, 30 percent of registered voters in mid-October 2010 thought of their vote as "against" Obama, with 27 percent for the then-first term president. But it's also a less stark number than the 2006 midterms, when 66 percent said they were voting against President George W. Bush, compared to just 45 percent in favor. The negative factor brought by Obama — who maintains a disapproval rating of 51 percent — could spell trouble for the Democrats on Nov. 4, who cling to a narrow Senate majority. Though more voters view the Democratic Party favorably (47 percent) than they do the Republican Party (39 percent), the GOP holds the edge on dealing with major issues such as terrorism, the budget deficit, the economy and immigration. Democrats only have the upper hand over Republicans on healthcare."
http://www.washingtonexaminer.com/just-20-of-2014-voters-favor-obama/article/2555195?custom_click=rss
A whopping 9% of likely voters "enthusiastic" about Barack Obama
"You can tell that the press is losing interest in covering the 2014 elections. Not only are the tides of fortune not looking all that promising for the Democrats, people in the media's target demographic – younger, predominantly Democrat voters – just don't seem that excited or interested in hearing yet another story about how their candidates are getting kicked around. But just how dismal are they feeling? A new poll conducted by the Associated Press and Gfk put a different spin on the usual questions which voters are asked. Rather than just asking people whether they "approve" or "disapprove" of the job the President is doing – and how strongly – they decided to mix things up and ask how "enthusiastic" or "angry" they are about Obama. As the WaPo describes it, the results are, if anything, worse than the original numbers. The AP-GfK poll asked the approve/disapprove question, finding 17 percent of likely voters said they strongly approve of Obama and 44 percent strongly disapprove. But then it asked a separate — and we would argue, more enlightening — question about the Obama administration. It asked how people felt about it, and gave them four options: "enthusiastic," "satisfied but not enthusiastic," "dissatisfied but not angry," and "angry." That would seem to be a pretty good analogue for the approve/disapprove question, but the answers are quite a bit different. While 17 percent of likely voters "strongly approve" of Obama, just 9 percent say they are "enthusiastic" about his administration. On the other side, 34 percent say they are "angry" about Obama's presidency. Again, that's less than the 44 percent who "strongly disapprove" of Obama."
http://hotair.com/archives/2014/10/23/a-whopping-9-of-likely-voters-enthusiastic-about-barack-obama/
BREITBART'S GORKA ON FNC: OTTAWA SHOOTING IS 'WAKE-UP CALL' FOR NORTH AMERICA
""Some very, very interesting reports coming out of Canada," Gorka said. "There was a Twitter account that has been suspended overnight in which ISIS claims responsibility for this individual, shows a photograph of him with an ISIS jihadi flag, so that's very interesting news connecting it to the fight in the Middle East." "Additionally, there are reports from Canadian television that the individual who was shot dead, the suspect, was actually the son of the deputy commissioner for immigration and refugees, so all kinds of fascinating questions about the internal threat to Canada and how that could be related to the threat to the United States as well." "Canada is not really a place where you see this type of violence," the host prompted. "Actually, there are some issues with Canada," Gorka explained. "The Royal Canadian Mounted Police have admitted they have 90 potential jihadis that they are investigating who have travelled to fight abroad. This is not a surprise for people who follow the terrorist threat to North America, but the nature of this attack, the fact that the individual was firing shots, allegedly, right outside the room where the Prime Minister was actually speaking, this is a real wake-up call for everyone in North America." "What should average Americans be thinking right now?" Gorka was asked.
"They have to be in a slightly heightened state of awareness," Gorka responded. "This is what we call 'tactical awareness.' In general, you have to walk through life a little bit more awake, because it's the beat cop, it is the average citizen that unfortunately, in these cases, is the first line of defense against these kinds of attacks."
http://www.breitbart.com/Breitbart-TV/2014/10/23/Breitbarts-Gorka-on-FNC-Ottawa-Shooting-Is-Wake-up-Call-for-North-America
Maybe Congress Will Finally Stand Up to Obama if He Bypasses Them on Iran
"Word inside the Beltway is that President Obama intends to reach an Iranian nuclear-weapons deal without involving Congress. Defenders of the Constitution may just sigh and throw up their hands (again). Obama's plan only adds to the long list of unconstitutional executive actions taken by this administration: refusal to enforce federal laws on health care, immigration, welfare, and crime; refusal to defend federal laws in the courts; appointment of rump officers to federal bodies without Senate advice and consent; targeting of groups by ideology for tax or criminal investigation, and so on. For the most part, President Obama has gotten away with it. He has been aided and abetted by his supporters in Congress, media, and the academy, who went ballistic over far more serious Bush claims of executive power to pursue the wars in Afghanistan and Iraq. But this might be the final straw that breaks Congress's back. Over the last century or more, our executive and legislative branches have understood the Treaty Clause, which requires two-thirds Senate approval for treaties negotiated by the president, to govern important international agreements. This has been especially the case for alliances and arms-control agreements. Virtually every important arms-control agreement of the post–World War II period (and before) has required Senate consent, including the Obama-era New START nuclear-arms agreement with Russia. This was the result of bipartisan agreement in the Senate. Both Senator Jesse Helms and Joe Biden, when a senator, demanded that the Bush administration submit the Treaty of Moscow in 2002, which heavily cut nuclear arsenals, to the Senate. Refusal to submit an Iranian nuclear deal to the Senate could finally spark a bipartisan response to defend the upper house's prerogatives, and begin the hard road back to restoring the Constitution's separation of powers. If Obama could commit the United States to nuclear obligations with the Iranians on his own, he could also make agreements with the Russians cutting nuclear arsenals even farther, hand off a sphere of influence to China in Asia, and enter more free-trade agreements with his favorite nations abroad like Iran. The loss of Senate prerogatives would do permanent damage to the Constitution's design, which imposes a legislative check on important international agreements, and would infringe on the powers of individual senators of all parties from now into the future. That might finally give Republicans and Democrats the incentive to join together to oppose this new example of presidential violation of the Constitution."
http://www.nationalreview.com/corner/391032/maybe-congress-will-finally-stand-obama-if-he-bypasses-them-iran-john-yoo
Ouch: BusinessWeek Calls Obama 'Too Cool for Crisis Management'
http://www.nationalreview.com/campaign-spot/391042/ouch-businessweek-calls-obama-too-cool-crisis-management-jim-geraghty
BOLD COLORS VS. PALE PASTELS: TEXAS SENS. TED CRUZ, JOHN CORNYN DIFFER ON GOP VISION
http://www.breitbart.com/Big-Government/2014/10/21/Bold-Colors-vs-Pale-Pastels-Texas-Sens-Cruz-Cornyn-Differ-on-Amnesty-Obamacare-in-GOP-Led-Congress
What Justice Department vacancies mean for Obama
"Attorney General Eric Holder and Deputy Attorney General James Cole are both stepping down from their roles at the Justice Department soon, leaving a power vacuum at an agency that has its hand in just about every ongoing national controversy and that plays a central role in the implementation of President Obama's agenda. The top three jobs at the department will soon be vacant, and only four of the 11 assistant attorneys general have been confirmed. This presents Mr. Obama with both challenges and opportunities."
http://www.cbsnews.com/news/doj-vacancies-present-challenges-but-opportunities-for-obama/
GOP memo: Republicans lead Dems in early votes cast in Iowa, in shift from past years
http://www.foxnews.com/politics/2014/10/23/republicans-lead-dems-in-early-votes-cast-in-iowa-for-first-time-gop-says/
Black disappointment with Obama threatens Democrats
"Black voters' disappointment with President Barack Obama, who they so eagerly embraced for so many years, could be costly on Election Day to Democrats, who badly need a big African-American turnout to win Senate and gubernatorial races in key states. Instead, many African-Americans see an unemployment rate well above the national average, continuing problems with crime in many neighborhoods, and a president more interested in trying to help other voting blocs that didn't give him such unwavering support."
http://www.mcclatchydc.com/2014/10/23/244420_black-disappointment-with-obama.html?rh=1
Running Scared: Maryland Democrats Play The Race Card
http://dailycaller.com/2014/10/23/maryland-democrats-play-the-race-card-in-latest-mailer/
Cassidy Hits Landrieu Hard On Immigration
"According to reports, Republican Bill Cassidy is hitting Democrat Mary Landrieu hard in a new ad based upon her weak record on immigration. That would certainly jibe with the latest from Cassidy's official campaign blog. (Baton Rouge, La.) —  Dr. Bill Cassidy today announced that the Obama Administration has begun putting its plans to grant amnesty to millions of illegal immigrants into action by ordering an increase in Permanent Resident Cards, or green cards, later this year. The Department of Homeland Security confirmed to the Associated Press that it has already ordered as many as 34 million new green cards in anticipation of executive action from President Obama, even though no such action has been approved by Congress. "President Obama has made it clear that he will do whatever he can to grant amnesty to those here illegally – even if it means bypassing Congress. Try as she might to distance herself from President Obama, Senator Landrieu supports his push for amnesty," Dr. Bill Cassidy said. "We can't let his failure to secure our borders continue. We're already seeing thousands of illegal immigrants coming to our state, and I'll do everything I can to make sure that President Obama doesn't get his way by doling out millions of new green cards."
http://www.breitbart.com/InstaBlog/2014/10/23/Cassidy-Hits-Landrieu-Hard-On-Immigration
JEANNE SHAHEEN CAMPAIGN KICKS BREITBART NEWS REPORTER OUT OF NEW HAMPSHIRE EVENT
"The campaign of Democratic incumbent Sen. Jeanne Shaheen (D-NH) kicked this reporter out of an event at ReVision Energy on Wednesday afternoon. Shaheen's campaign asked the owner of the business—who refused to identify himself—to say to this reporter that "this was a private event and you're not welcome here." This reporter had signed in as all other attendees of the event—reporters and Shaheen supporters—had, providing a cell phone number, address for Breitbart News' Washington headquarters, and email address. This reporter's congressional press badge, which is issued by the United States Senate press gallery—something that is issued to all congressionally credentialed Capitol Hill journalists—was prominently displayed on a lanyard. After signing in with Shaheen's staffers, who told this reporter to head into the back of the venue where the event was being held, this reporter did so and asked another Shaheen staffer what the details of the event were going to be. "She'll be speaking from the podium, which is over there," the staffer said. He didnt identify himself and had no business card since he said he was new with the campaign. This reporter asked if Shaheen would be doing a press availability afterwards and where that would be, and the staffer was unaware if she would be.
This reporter provided that staffer with his business card and prepared to take notes to report on the Shaheen speech and event. While preparing to take notes and standing in the back of the room, as reporters normally do, the owner of the business and a Shaheen staffer approached this reporter and asked this reporter to leave the event. The owner of the business would not provide his name, and said that this is a private event that isn't open to the public.
"I'm a congressionally credentialed Capitol Hill reporter, credentialed by the U.S. Senate press gallery," this reporter said in response to him, holding up this reporter's credentials—a hard badge photo ID card. The owner and Shaheen campaign said that didn't matter, and they proceeded to say this reporter needed to leave. So, this reporter cooperated and left the premises without incident. While walking out the front door, the owner of the business remarked that this reporter "could go be a reporter over there on public property" while pointing to the street. The League of Conservation Voters, a liberal environmentalist group, endorsed Shaheen at the event. Other reporters including NECN's Katherine Underwood, among others, were inside the event. The event was open press, meaning reporters from various credentialed media outlets were invited to attend. It was advertised on Tuesday afternoon—more than a full day beforehand—as a "press conference" in a release from Shaheen's campaign. It has since been advertised postmortem on her campaign website as a "press conference." It is highly unusual for a political campaign of either political party to kick a congressionally credentialed reporter out of an open press campaign event. It is normal for campaigns to ask partisan political operatives, like media trackers—people who work for campaigns or other political operations filming footage and gathering other information on their political opponents to be used against them—to leave, but reporters are a different story.
Shaheen's campaign hasn't responded to emails and phone calls seeking comment or an explanation. Shaheen's campaign handled this much differently than the campaign of her fellow Democratic Sen. Mary Landrieu (D-LA) during a recent debate in Shreveport, Louisiana. After the debate there, Landrieu's campaign staff actually approached this reporter—who had previously identified himself to them—and invited this reporter to a press conference that Landrieu was having post-debate. During that press conference, this reporter—who was there along with representatives many other media outlets from various different political viewpoints—asked Landrieu a question about her views on immigration, and she responded and answered part of it. Earlier in the day on Wednesday, Breitbart News followed Brown around a factory in Londonberry, New Hampshire, along with reporters from NECN, public radio and CNN's Dana Bash, who came in to cover the race here this week. New Hampshire Republican Party chairwoman Jennifer Horn told Breitbart News that Shaheen's campaign's decision to kick out a congressionally credentialed Capitol Hill reporter is unacceptable and shows that she's in trouble. "Jeanne Shaheen has avoided town hall meetings with her constituents because she is desperate to avoid questions about her record of voting with President Obama 99% of the time," Horn said in an email after Breitbart News described what happened. "Now she is avoiding reporters because she doesn't want to answer questions about her disastrous debate performance. Shaheen continues to thumb her nose at New Hampshire's tradition of open and honest government."
http://www.breitbart.com/Big-Government/2014/10/22/Jeanne-Shaheen-Campaign-Kicks-Breitbart-News-Reporter-Out-Of-New-Hampshire-Event
JEANNE SHAHEEN: OBAMA CAN'T CAMPAIGN WITH ME BECAUSE 'HE'S BUSY IN WASHINGTON'
"Incumbent Democratic Sen. Jeanne Shaheen (D-NH) said President Barack Obama can't campaign with her because "he's busy in Washington." Shaheen's comments came during the debate here between the senator and former Sen. Scott Brown, hosted by CNN's Wolf Blitzer and NH1's Paul Steinhauser. "Senator Shaheen, former president Bill Clinton came here to campaign with you," Blitzer started off the question to her. "Hillary Clinton is coming next weekend to campaign with you. Elizabeth Warren, she'll also be joining you on the campaign trail. Here's the question: Why don't you want President Obama to come to New Hampshire and campaign with you?" Shaheen answered by denying that she didn't want Obama to campaign with her. "I never said I didn't want President Obama to come and campaign," she said. "The fact is, he's busy in Washington. He's dealing with the Ebola threat. He's dealing with the threat from ISIS. I think he's exactly where he needs to be." Shaheen's performance during the debate was arguably one of the worst by an incumbent Democrat this year. In a sign of how she and her team viewed the debate, despite agreeing beforehand to speak with reporters after the debate, Shaheen and her aides left the premises almost immediately after it was over. "We're very happy," Colin Reed, Brown's campaign manager, told reporters in the spin room after the debate. Reed was joined by Brown aide Ryan Williams in the spin room. Representatives from the Shaheen campaign and the senator herself took off after the debate. "You can see there are no representatives from Shaheen's campaign in here, so it speaks for itself as to how they think the debate went," Reed said."
http://www.breitbart.com/Big-Government/2014/10/23/Jeanne-Shaheen-Obama-Can-t-Campaign-With-Me-Because-He-s-Busy-In-Washington
Jeanne Shaheen: President Obama New Hampshire visit doesn't make sense
"Pushed Thursday night on whether she would want President Barack Obama to campaign with her as she seeks a second term, Sen. Jeanne Shaheen (D-N.H.) said it doesn't make sense and Obama is "exactly where he needs to be" — in Washington. "We have a lot going on," Shaheen said during an hour-long debate with Republican Scott Brown at NH1's studio in Concord, which was broadcast live on WBIN-TV and was co-sponsored by CNN. "I don't think it makes sense for the president to come to New Hampshire right now." "The fact is he's busy in Washington. He's dealing with the Ebola threat; he's dealing with the threat from ISIS," said Shaheen, using an acronym for the Islamic State of Iraq and the Levant. "I think he's exactly where he needs to be."
http://www.politico.com/story/2014/10/jeanne-shaheen-barack-obama-112162.html
WHDH POLITICAL EDITOR: SHAHEEN LOST DEBATE WITH DEFENSIVE STANCE ON OBAMA
"Wednesday on NBC Boston's WHDH, political editor Andy Hiller explained that Sen. Jeanne Shaheen (D-NH) lost her debate with Republican challenger Scott Brown because President Obama and his policies, deeply unpopular in New Hampshire, were injected into almost every question the moderators asked. "If anyone thought there were two people in this debate then I think they're wrong because I thought there were three," Hiller said on The Hiller Instinct. "President Obama wasn't on the stage but he was in virtually every question and answer. And given the President's unpopularity in New Hampshire, that was a boost for Scott Brown and a barricade for Jeanne Shaheen." "Shaheen lost the debate because she had to spend so much time on the defensive, explaining the President's policies on Ebola, Obamacare, ISIS, and immigration," Hiller continued. "She was much more effective in the second half when she directly challenged Brown." "But Brown won, he never looked uncomfortable, he has cable network-level communication skills, and in this debate the issues were on his side. He wasn't perfect, but best for him, he's not President Obama." "This is the kind of debate that can change votes, because these two candidates haven't been seen together before. I don't know how many votes it will change, but if I'm right, and Scott Brown was the winner, then this very close race will get even closer."
http://www.breitbart.com/Breitbart-TV/2014/10/22/WHDH-Political-Editor-Shaheen-Lost-Debate-with-Defensive-Stance-on-Obama
SHAHEEN: I'M 'PROUD' OF VOTING WITH OBAMA 99% OF THE TIME
"Sen. Jeanne Shaheen (D-NH) expressed that she was "proud" to have voted with President Barack Obama 99 percent of the time during her debate with Republican challenger Scott Brown on Thursday. When moderator Wolf Blitzer asked Shaheen about her record with the president, Shaheen did not contest that she has voted with the president 99 percent of the time, but argued "I work and I vote for New Hampshire, that's what I've always done … I'm proud of my record." She then pointed to her votes on defense bills, and the Fair Pay Act while saying she voted for those bills because they were good ideas, not because the president supported them."
http://www.breitbart.com/Breitbart-TV/2014/10/23/Shaheen-Im-Proud-of-Voting-With-Obama-99-Of-The-Time
JEANNE SHAHEEN FLIP FLOPS AGAIN: OPPOSES EBOLA TRAVEL BAN, BUT SUPPORTS 'SELF-QUARANTINE' EFFORTS
"CONCORD, New Hampshire — Incumbent Democratic Sen. Jeanne Shaheen (D-NH) flip-flopped on an Ebola travel ban for a third time during Thursday evening's debate with her GOP opponent, former Sen. Scott Brown. When Brown yet again noted he has been pushing for a travel ban since Liberian Thomas Eric Duncan lied to immigration authorities to get into the United States, infecting two American nurses with Ebola, Shaheen said he's not an expert and neither is she. "You and I aren't infectious disease experts," Shaheen said. "What we've heard from the experts is there is concern that a travel ban would make this worse. I'm in the camp of let's do what will work, and let's do what we're hearing from the medical experts and emergency response experts." Debate co-moderator Wolf Blitzer, seemingly a bit stunned, since Shaheen had just flip-flopped into supporting a travel ban earlier this week, interjected: "So you don't support a travel ban. Is that what you're saying?" "What I've said is that a travel ban, if the experts tell us that's what we need to do and that's workable, I think that's what we should support," Shaheen responded. "But I'm not willing to tell the experts that this is what we have to do." Shaheen was against a travel ban last week. According to NECN reporter Alison King, Shaheen said on Oct. 15 that a travel ban "doesn't make sense." Then earlier this week on Oct. 20, according to King, she announced her support for a travel ban. Now, Shaheen is saying she will only support a travel ban if the "experts"—like the White House's new Ebola czar Ron Klain and the Centers for Disease Control and Prevention (CDC) and other Obama administration officials–say so. "I've called for a travel ban," Brown responded on stage to Shaheen's third flip-flop on the issue. "Bipartisan members of congressional delegations in Congress have called for a travel ban. The thing that's bothersome is that Sen. Shaheen waits to get to okay from the president to do any significant thing."
http://www.breitbart.com/Big-Government/2014/10/23/Jeanne-Shaheen-Flip-Flops-Again-Now-Opposes-Ebola-Travel-Ban-But-Supports-Self-Quarantine-Efforts
GRIMES ACCUSES MCCONNELL OF TRYING TO TAKE THE VOTE AWAY FROM BLACKS
"Democratic Kentucky Senate candidate Alison Lundergan-Grimes' is falsely accusing Sen. Mitch McConnell of trying to take the vote away from blacks in the Bluegrass State. In two new radio ads aired by Democrat Alison Lundergan-Grimes' campaign, Kentucky civil rights leader Georgia Powers asserts that "Mitch McConnell and the Republicans are trying to take away our right to vote." The Grimes campaign bases this claim on McConnell's 2002 vote against allowing convicted felons to vote, as well as a 2007 bill to implement a voter ID law. McConnell's spokesperson Allison Moore called the ads "disgusting." "This is the kind of ad an unscrupulous, losing candidate may have considered running 50 years ago that we all collectively hoped was left in the past," Moore told the Herald-Leader. Kentucky already has its own version of a voter ID law. But Grimes never disputed the law while working as Kentucky Secretary of State.
Republican National Committee's communications director for black media, Orlando Watson, criticized the Grimes ads saying they smacked of "desperation." "These ads by the Grimes campaign are acts of desperation. They are racial rhetoric," Watson said in a statement. "Rather than talk about issues of real concern to blacks like jobs, the economy, education, faith and family values, they resort to talking only about voting." Watson went on to say it was offensive for Grimes to claim that a vote against giving felons voting rights is a strike against the voting rights of all blacks."
http://www.breitbart.com/Big-Government/2014/10/22/Grimes-Accuses-Kentucky-Sen-McConnell-of-Trying-to-Take-Vote-Away-from-Blacks
WaPo factchecker to Grimes: You should be ashamed of yourself
"Does this qualify as a fifth Pinocchio from Glenn Kessler? Actually, his fact check on a new ad from Alison Lundergan Grimes delivers an eighth Pinocchio to the Democratic challenger to Mitch McConnell. Her claim that the Senate Minority Leader has profited from anti-coal efforts got four Pinoccchios the first time she made it, and another four today — plus a finger wag for good measure. Here's the ad that draws Kessler's ire, which is so bad that it doesn't appear on the Grimes campaign web site:"
http://hotair.com/archives/2014/10/23/wapo-factchecker-to-grimes-you-should-be-ashamed-of-yourself/
Hagan Becomes Latest Dem to Dodge Question on Obama's Leadership
http://www.nationalreview.com/corner/391001/hagan-becomes-latest-dem-dodge-question-obamas-leadership-brendan-bordelon
KAY HAGAN STRUGGLES TO ANSWER IF OBAMA IS A STRONG LEADER
http://www.breitbart.com/Breitbart-TV/2014/10/23/Kay-Hagan-Struggles-to-Answer-If-Obama-Is-a-Strong-Leader
Billboards criticize Hagan on immigration
"Two billboards in Spanish have gone up criticizing U.S. Sen. Kay Hagan on immigration, one in Raleigh and another in Durham, backed by a coalition of Latino families. They say, "She started with licenses. Now she wants to take DACA (Deferred Action for Childhood Arrivals) away. What will be next? Sen. Hagan is not a friend of immigrants." The Obama administration announced the DACA program in 2012. It provides that people who came to the U.S. as children and met certain guidelines could avoid deportation for two years, with the opportunity for renewal, and be eligible for work authorization. The message on the billboards refers to Hagan's vote in the state Senate in 2006 for changes in the law that required a Social Security number to get a driver's license and her vote in the U.S. Senate in 2010 that killed the DREAM Act, a bill that would have provided a conditional path to citizenship for some children of illegal immigrants. (The bill required that they be younger than 30, have entered the U.S. before age 16, lived in this country for five years without committing serious crimes, graduated from high school and attended college or joined the military, and met other criteria.) "She's anti-immigrant and she needs to be exposed for what she is," said Viridiana Martinez, a co-founder of the N.C. Dream Team, an organization of undocumented young people. Martinez said the billboards were backed by a coalition that received several donations, but not by any formal group. "We want to send a message that even though we can't vote, you can't be anti-immigration and think there are no consequences," she said. Children of undocumented immigrants who were born in the U.S. are coming of voting age, she said. The billboards clearly suggest people shouldn't vote for Hagan, but they don't endorse her opponent, Republican Thom Tillis, either, Martinez said. In 2013, Hagan voted in favor of a comprehensive immigration overhaul bill that would have increased border security and put millions of undocumented immigrants on a path to citizenship if they paid a fine and met other conditions. The Senate passed the legislation with the support of some Republican senators as well as Democrats, but the Republican-controlled House of Representatives did not vote on it."
http://www.newsobserver.com/welcome_page/?shf=/2014/10/23/4258376_billboards-criticize-hagan-on.html
At Durbin debate, Oberweis flips, says he now backs gay marriage
http://politics.suntimes.com/article/washington/durbin-debate-oberweis-flips-says-he-now-backs-gay-marriage/wed-10222014-659pm
Cory Gardner Opens Up Lead On Udall in Colorado
http://www.breitbart.com/InstaBlog/2014/10/22/Cory-Gardner-Opens-Up-Lead-On-Udall-in-Colorado
Michelle Obama apparently mixes up Colorado Senate candidates at campaign event
"Michelle Obama made yet another flub on the campaign trail Thursday when she apparently confused Colorado Democratic Sen. Mark Udall with his Republican rival. Obama spoke in Denver Thursday as part of a campaign event for Udall, who is engaged in a heated battle with his Republican opponent, Rep. Cory Gardner. She touted Udall's Senate record in her speech, and called him a "fifth-generation Coloradan." "Mark understands what makes this state special," she said. The only problem? Udall is not a fifth-generation Coloradan. In fact, he was born in Arizona and his father, former Rep. Mo Udall, served as a congressman from that state for decades. It is Gardner who is a fifth-generation Colorado resident, a fact he touts frequently on the campaign trail. His website states he has "family roots dating back to 1886" in the state. The incident followed another gaffe earlier this month by the first lady and the White House as they campaigned for Democratic Senate candidates."
http://www.foxnews.com/politics/2014/10/23/michelle-obama-apparently-mixes-up-colorado-senate-candidates-at-campaign-event/
DNC CHAIR AWKWARDLY CLAIMS OBAMA IS CAMPAIGNING IN UNSPECIFIED COMPETITIVE SENATE RACES
"Thursday on Bloomberg News' "With All Due Respect," Democratic National Committee chairwoman Debbie Wasserman Schultz (D-FL) claimed President Barack Obama was indeed campaigning in competitive senate races but when pressed by hosts John Heilemann and Mark Halperin the DNC Chairwoman could not give specifics saying, "We're deploying the president where we think he'll be the most helpful … and we very much appreciate it."
http://www.breitbart.com/Breitbart-TV/2014/10/23/DNC-Chair-Awkwardly-Claims-Obama-Is-Campaigning-in-Unspecified-Competitive-Senate-Races
DNC Chair Unable To Name A Single Senate Race President Obama Is Campaigning In [VIDEO]
http://dailycaller.com/2014/10/23/dnc-chair-unable-to-name-a-single-senate-race-president-obama-is-campaigning-in-video/
PA Dem Gov Candidate Refuses To Say If He Voted For President Obama [VIDEO]
http://dailycaller.com/2014/10/23/pa-dem-gov-candidate-refuses-to-say-if-he-voted-for-president-obama-video/
Missouri Democrat Says Obama is His Biggest Enemy
"In a question and answer session with the Lincoln County Tea Party, Missouri Democrat State Representative Ed Schieffer, who is up for re-elction, made it clear who he saw as his biggest enemy right now. He also left some room for an "overly liberal" congress. "My biggest enemy in my election is not (opponent) Jeanie Riddle. My biggest enemy is the President of the United States. My great, educated father knew that. He said, "Eddie, you don't have to worry too much about the lady running against you. You need to worry about the liberal, overly liberal, President and Congress we have. That's what you have to worry about."
http://www.breitbart.com/InstaBlog/2014/10/23/Missouri-Democrat-Says-Obama-is-His-Biggest-Enemy
Alaska Sen. Mark Begich: I voted for Obama, but that's "irrelevant"
http://www.cbsnews.com/news/alaska-sen-mark-begich-i-voted-for-obama-but-thats-irrelevant/
Earnest to Dem Sen. Begich: Obama Is "Relevant"
http://www.realclearpolitics.com/video/2014/10/23/earnest_to_dem_sen_begich_obama_is_relevant.html
White House Insists Obama Is Relevant
http://www.nationalreview.com/corner/391030/white-house-insists-obama-relevant-joel-gehrke
Earnest: Sen. Hagan's Criticism of Obama "A Testament To Her Leadership"
http://www.realclearpolitics.com/video/2014/10/23/earnest_sen_hagans_criticism_of_obama_a_testament_to_her_leadership.html
Obama: If Michelle Nunn Wins, Democrats Will Keep the Senate
http://www.breitbart.com/InstaBlog/2014/10/23/Obama-If-Nunn-Wins-Democrats-Will-Keep-The-Senate
The Simple Closing Message: Americans Deserve Better Than This
"Recent events tied a bow around a simple, powerful, and true closing message for Republicans running for Congress this year: The American people deserve to be treated better than the way their government treats them. People who like their doctors and health insurance deserve to keep them. Our veterans deserve care in a timely manner. The American people deserve the truth about illegal immigrants released by U.S. Immigration and Customs Enforcement. They deserve straight answers from the Centers for Disease Control, and when a promise is made, it should be kept. Americans deserve a secure border, and when there is overwhelming support for restricting flights from countries with severe Ebola outbreaks, the option deserves careful consideration, not arrogant dismissal. Americans of all political stripes deserve to be treated equally in the eyes of the Internal Revenue Service, with no special targeting based upon political views. Our ambassadors and those serving our country overseas deserve protection when they ask for it. If American taxpayer money is going to be used to save a car company, the people deserve to know whether that company is making unsafe cars. They deserve to send and receive e-mails, texts, and calls without the National Security Agency peering over their metaphorical shoulder without a warrant. They deserve a director of national intelligence who does not lie in testimony to Congress. For the amount of money we spend on gathering intelligence, we deserve better performance — or for an administration to act upon that intelligence more promptly. In a dangerous world, we deserve leaders who don't fool themselves into thinking jihadists on the rise are just "the JV team." They deserve a Secret Service that takes its job seriously and corrects its mistakes. The Republican party and its candidates are not perfect. But the vast majority of its candidates bring a righteous anger to these unacceptable failures of the federal government and the culture of complacency that is flourishing within the federal bureaucracy."
http://www.nationalreview.com/campaign-spot/390987/simple-closing-message-americans-deserve-better-jim-geraghty
White House Arrests The Only Person Who Wants To Get Close To Obama
http://dailycaller.com/2014/10/23/white-house-arrests-the-only-person-who-wants-to-get-close-to-obama/
AMNESTY, COMMON CORE, MORE TAXES? JEB BUSH UNDER FIRE
http://www.breitbart.com/Big-Government/2014/10/23/Amnesty-Common-Core-More-Taxes-Jeb-Bush-Under-Fire-for-Expressing-Openness-to-Increasing-Taxes
Barack Obama, bewildered bystander
"The president is upset. Very upset. Frustrated and angry. Seething about the government's handling of Ebola, said the front-page headline in the New York Times last Saturday. There's only one problem with this pose, so obligingly transcribed for him by the Times. It's his government. He's president. Has been for six years. Yet Barack Obama reflexively insists on playing the shocked outsider when something goes wrong within his own administration. The IRS? "It's inexcusable, and Americans are right to be angry about it, and I am angry about it," he thundered in May 2013 when the story broke of the agency targeting conservative groups. "I will not tolerate this kind of behavior in any agency, but especially in the IRS."
http://www.washingtonpost.com/opinions/barack-obama-bewildered-bystander/2014/10/23/335bd0e2-5aeb-11e4-b812-38518ae74c67_story.html
HOUSE GOP DOCTORS CALL FOR EBOLA TRAVEL RESTRICTIONS
http://www.breitbart.com/Big-Government/2014/10/22/House-GOP-Doctors-Call-for-Ebola-Travel-Restrictions
CDC TO MONITOR TRAVELERS FROM WEST AFRICA–BUT ONLY IN 6 U.S. STATES
http://www.breitbart.com/Big-Government/2014/10/22/CDC-Announces-New-Program-to-Monitor-Travelers-from-West-Africa
Sick Doctor Who Recently Returned to NYC From West Africa Tests Positive for Ebola (UPDATED)
http://www.theblaze.com/stories/2014/10/23/sick-doctor-who-recently-returned-to-nyc-tests-positive-for-ebola/
GOOD NEWS! CDC Says NYC Ebola Doctor Cleared Enhanced Airport Screening
http://www.thegatewaypundit.com/2014/10/good-news-cdc-says-nyc-ebola-doctor-cleared-enhanced-airport-screening/
Official cites 'epidemic of fear' in US
http://www.nzherald.co.nz/world/news/article.cfm?c_id=2&objectid=11347856
Some U.S. hospitals weigh withholding care to Ebola patients
http://www.reuters.com/article/2014/10/22/us-health-ebola-usa-interventions-idUSKCN0IB2OM20141022
Top Iranian Official: Obama is 'The Weakest of U.S. Presidents'
Adviser to Iranian president mocks Obama's 'humiliating' presidency (UPDATED)
http://freebeacon.com/national-security/top-iranian-official-obama-is-the-weakest-of-u-s-presidents/
TEA PARTY PATRIOTS:
Tea Party Patriots endorses Perdue for Georgia Senate
http://thehill.com/blogs/ballot-box/senate-races/221743-tea-party-patriots-endorses-david-perdue-for-georgia-senate