News Briefing for Friday, October 17, 2014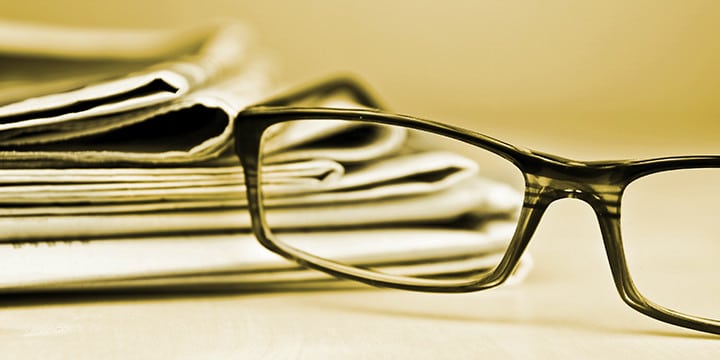 HEALTHCARE:
Oregon Obamacare Exchange Hits 18th Security Breach
"An Oregon woman was sent personal information of other Obamacare applicants, marking the 18th time in just six months that the embattled exchange has leaked personal information. Ann Migliaccio told the Associated Press that she received documents containing the names, birth dates, and Obamacare exchange ID's of two separate customers who also applied for coverage on the exchange, but said she did not receive their Social Security numbers. When officials became aware of the breach last week, the exchange sent Migliaccio a return envelope for her to send back the documents. She says that she's done so, but is concerned about the privacy of her and her husband's information, as both have signed up for coverage on the health-care exchange. "It was pretty shocking," Migliaccio said. "But with Cover Oregon nothing is shocking anymore. They should be very thankful I'm an honest person and I will not try to use this information." Last year, Cover Oregon cited at least three security breaches that revealed customers Social Security information. As a result, the exchange changed their policy and no longer mails completed documents including Social Security numbers and other personal information. Instead of sending out partially completed documents, officials send a letter describing the problem as well as a blank application. "We take the security and privacy of our customers very seriously and have policies and trainings in place to protect personally identifiable information of our consumers," said Cover Oregon spokeswoman Ariane Holm."
http://dailycaller.com/2014/10/16/oregon-obamacare-exchange-hits-18th-security-breach/
REPORT: OREGON OBAMACARE EXCHANGE MAILS WOMAN OTHER APPLICANTS' PERSONAL INFO
http://www.breitbart.com/Breitbart-TV/2014/10/16/Oregon-ObamaCare-Exchange-Mails-Woman-Other-Applicants-Personal-Info
Obamacare cancellations, again: Column
This time, small-group plans used by small employers are being especially hard hit.
"Last fall, millions of Americans breathed a sigh of relief when Obamacare didn't cancel their health care plans. Now they're holding their breath once again. Hundreds of thousands of Americans will soon receive cancellation letters affecting their 2015 health care plans — and that number may quickly rise into the millions. This wave of cancellations will fall into two categories. The first group hit will be in the individual market, the same group that suffered through at least 6.3 million cancellation letters last year. They will almost certainly be joined by millions of people in the small-employer market, which has 40 million plans and will be under Obamacare's control starting next year. That's right: President Obama's now-infamous promise, "If you like your health care plan, you can keep it" — Politifact's 2013 "Lie of the Year" — is still being broken, potentially worse than before. Most of the individual market cancellations will be for plans that were supposed to be canceled last year, when Obamacare first went into effect. After the fallout from last year's fiasco became too politically toxic, President Obama unilaterally changed the law so that some non-compliant policies could continue for at least another year. That 12-month period is now up. Virginia will be hit the hardest — up to 250,000 Virginians will receive a cancellation notice by the end of November. Another 30,000 New Mexicans will have their plans discontinued in 2015. In Kentucky, another 14,000 individuals will receive notices in the coming weeks. Elsewhere, Colorado, Alaska, North Carolina, Tennessee, and Maine are expecting thousands of cancellations — after almost half a million notices went out last year. Other states, some of which either don't count or don't publicly release details on discontinued plans, will likely add to the tally. But that's still only the tip of the cancellation iceberg. A far greater threat looms for the 40 million Americans who receive health insurance through small business employers, also known as small-group plans."
http://www.usatoday.com/story/opinion/2014/10/16/obama-health-care-insurance-cancellation-column/17353673/
QUIET PERIOD FOR OBAMACARE IS ABOUT TO END
http://humanevents.com/2014/10/16/quiet-period-for-obamacare-is-about-to-end/
Sorry, pundits: Obamacare is still a major midterm issue
"Depending on the source, the Affordable Care Act's fading from the front burner of American political discourse with just weeks to go before the midterm elections is either a lamentable condition or one to celebrate. Analysts on both the left and the right, however, agree that Obamacare is not the pressing issue that the pundits predicted it would be just a few short months ago. "[T]here is as much 'good' news about the PPACA out there for Democrats to point to as there is 'bad' news for Republicans to point to so, in some sense, it ends up becoming a wash and neither party can really benefit from the issue," Christian Science Monitor contributor Doug Mataconis submitted in September in an effort to explain why Obamacare has not proven to be the motivating force many assumed it would be. Mataconis and others are right: the pundits and the press are no longer banging endlessly on the Obamacare drum, and the issue has faded from the headlines. It has not, however, faded from the minds of voters. An AP-GfK survey of likely voters released in October showed that the Affordable Care Act was among the top four issues on the minds of those who will head to the polls in November. The Democratic firm Democracy corps found similar results when they polled voters who are already committed to voting for either Republican or Democratic candidates this fall. Among Democrats, a candidate's position on the ACA was cited by 34 percent of voters one of the three most critical issues which would determine their vote; falling just behind entitlements, women's issues, and the economy. For Republicans, 38 percent agreed that a candidate's stance on the ACA was one of their three most important issues, ranking just behind the rise of the Islamic State and the economy."
http://hotair.com/archives/2014/10/16/yes-pundits-obamacare-is-still-a-major-midterms-issue/
The law that dare not speak its name
Why Democrats don't boast about their biggest accomplishment
http://www.economist.com/news/united-states/21625821-why-democrats-dont-boast-about-their-biggest-accomplishment-law-dare-not-speak-its
MANHATTAN MOMENT: On Obamacare's second birthday, whither the HSA?
"Reports of the death of Health Savings Accounts under Obamacare, Mark Twain might have said, have been greatly exaggerated. While there were real concerns last year about whether HSAs would survive Obamacare's heavy-handed, expensive regulations, we are pleased to report that they are, in fact, available on Obamacare exchanges for the vast majority of uninsured Americans. Whether these plans thrive under Obamacare is another matter entirely. Exchanges will have to make it easier to identify HSA-eligible plans and compare them to traditional plans. Congress, or the IRS, will also need to streamline confusing regulations regarding HSA plan eligibility and, ideally, allow cost-sharing or premium subsidies to flow automatically into HSA accounts — allowing accumulated savings to offset future healthcare costs. With Obamacare's second open enrollment period around the corner, the 13 million people expected to purchase coverage for 2015 face tough choices on premium costs, deductibles and physician networks. Last year's 7 million-plus enrollees will also have to carefully evaluate whether their old plans still represent the best value, given changes in income and premium pricing. In a recent Manhattan Institute report, we found that HSAs, a tax-advantaged savings vehicle, can help consumers make smarter trade-offs by offering lower premiums — savings consumers can then pocket in interest-bearing accounts. Convoluted federal regulations and opaque public exchanges continue to hamper consumers' ability to understand and make use of HSAs. Simple, common-sense reforms would go a long way toward making HSA plans even more affordable, empowering more consumers to become savvy healthcare shoppers. HSAs allow consumers to set aside pretax money for future healthcare spending. HSA-eligible plans have higher deductibles — at least $1,250 in 2014 — and lower premiums than noneligible plans. When Obamacare became law in 2010, its new regulations imposing minimum benefits and limiting deductibles threatened to eviscerate the ability of HSAs to hold down costs. Fortunately, HSAs have survived. In our study, we analyzed over 91,000 plan offerings on Obamacare's exchanges. HSA-eligible plans, it turns out, are alive and well, constituting around a quarter of all offerings, while costing about 14 percent less than traditional plans. Still, failing to fail is not success."
http://www.washingtonexaminer.com/manhattan-moment-on-obamacares-second-birthday-whither-the-hsa/article/2554849?custom_click=rss
Senate Republicans Fact-Check Obama On Obamacare
http://dailycaller.com/2014/10/16/senate-republicans-fact-check-obama-on-obamacare/
Republican Joni Ernst Admits Why Republicans Really Hate Obamacare
http://nymag.com/daily/intelligencer/2014/10/republican-admits-why-republicans-hate-obamacare.html
IMMIGRATION:
THE STAGGERING IMMIGRATION POLL NUMBERS DRIVING EVEN DEMOCRATS TO DENOUNCE AMNESTY
"When a Democratic Senate candidate, a darling of Hollywood liberals, starts attacking Republicans over supporting amnesty, you know something is going on, even if it is in a red state. Allison Grimes, who says she supports a pathway to citizenship for millions of illegal aliens, was "caught" running an ad in Kentucky attacking Senate Minority Leader Mitch McConnell for voting to give "amnesty" to 3 million "illegal aliens" – in 1986. The ad was unlisted on her YouTube account, and since garnering attention on the left has caused a major brouhaha on the left. In New Hampshire, former-Sen. Scott Brown has made immigration a centerpiece of his campaign. Sen. Pat Roberts (R-KS), suddenly in danger from independent businessman Greg Orman, went hard on immigration. Outside of Colorado, where Rep. Cary Gardner has run hard to his left on the issue, almost every GOP Senate candidate has attempted to seize on the issue. Indeed, on a weekly conference call organized by the National Republican Senatorial Committee last Thursday, it was Sen. Jeff Sessions (R-AL), perhaps Congress' most outspoken amnesty opponent, briefing GOP campaigns across the country on messaging. Behind the scenes, campaigns evaluating the polling are seeing unbelievable numbers on the issue that belie popular narratives about how popular comprehensive immigration reform is. For example, Paragon Insights, a little-known firm that is on the NRSC's payroll, asked respondents whether they would support a GOP Senate candidate who said "Immigration policy needs to serve the interests of the nation as a whole, not a few billionaire CEOs and immigration activists lobbying for open borders." Likely voters approved by a 71-16 margin. Women supported the sentiment 73-14, higher than men, wjp backed it 69-17. Obama's opponents supported it 82-12, but even Obama supporters gave it 61-21 nod. Liberals supported it 59-21. Most surprising, self-identified Hispanics supported it 66-21. Another question measured support for the idea that "The first goal of immigration policy needs to be getting unemployed Americans back to work – not importing more low-wage workers to replace them."
Like the other question, the response was enthusiastic. Likely voters: 70-18 in favor. Men: 67-20. Women: 73-17. Liberals: 54-29. Independents: 70-15. Whites: 72-16. Hispanics: 59-32."
http://www.breitbart.com/Big-Government/2014/10/16/Staggering-Immigration-Poll-Numbers-Driving-Even-Democrats-To-Denounce-Amnesty
Report: Obama's Deportation Policy Ignores Most Illegal Immigrants
"President Barack Obama's immigration policy has left most illegal immigrants with clean records untouched, only focusing on illegals with criminal records and repeat border violators, a new study shows. The study, conducted by the Migration Policy Institute (MPI), found that around 95 percent of those deported met the national security requirements Obama stipulated, while only 5 percent, or 77,000, illegal immigrants were deported by Immigration and Customs Enforcement (ICE) with no criminal record. MPI tracked the data from 2009 to 2013. Although President Obama has stated that he will refine deportation procedures later this year, the report states that unless he modifies priorities, there will be no significant increase in deportation. Instead of worksite and random enforcement, the Obama administration has shifted significantly from the previous Bush administration, meaning that the Department of Homelan Security (DHS) focuses mostly on the border, rather than interior areas. This is to ensure that deportation is more "human," and for Obama, border enforcement helps to eliminate the climate of fear among already established illegals in the country. Researchers argued that attempts to render deportation more human and reduce fear have actually lead to increased illegal immigration. "In effect, the Obama administration has shifted from a more generalized model of enforcement to a model focused almost exclusively on illegal border crossers, obstructionists, and criminals…These policies allow for the exercise of discretion to not deport most people who fall outside these parameters," the report noted."
http://dailycaller.com/2014/10/16/report-obamas-deportation-policy-ignores-most-illegal-immigrants/
CDC DIRECTOR: AFRICA'S 'POROUS LAND BORDERS' MADE EBOLA OUTBREAK WORSE
"On Thursday, Dr. Thomas Frieden, the director of the Centers for Disease Control, admitted that Africa's porous land borders made the Ebola crisis worse.  In a statement to the House Energy and Commerce subcommittee, Frieden said the "current epidemic in Guinea, Liberia, and Sierra Leone" is the "biggest and most complex Ebola challenge the world has ever faced." He said he feared the disease could spread even more in Africa.  "The porous land borders among countries and remoteness of many villages have greatly complicated control efforts," Frieden conceded in his prepared statement, noting that there have been Ebola cases "imported into Nigeria and Senegal from the initially-affected" West African nations.  Frieden only had five minutes to deliver his opening remarks and skipped over much of his prepared statement, including the remarks about Africa's porous borders. Later in the hearing, Frieden spoke about how Africa's "porous borders" made it difficult to contain Ebola. Last week, Marine Corps General John F. Kelly, the "top U.S. military commander in South America," said there could be a stampede of migrants coming to the United States if Ebola reaches Central and South American nations or the Caribbean during the winter vacation season. This week, Kelly informed the Associated Press that "leaders from the Caribbean and Central American countries are voicing concerns because many vacationers will be traveling to and from the islands, often without going through airport screenings the U.S. is putting in place."
Illegal immigrants in Arizona must get right to post bail, federal court says
http://www.foxnews.com/us/2014/10/16/illegals-in-arizona-must-get-right-to-post-bail-federal-court-says/
UK GOVERNMENT MAY SEEK EMERGENCY BRAKE ON IMMIGRATION
"The British government may demand that the UK be given an emergency brake on the number of EU migrants who can come into the country in a desperate bid to appear tough on immigration and hold off the UKIP vote. The Times reports that, spooked by UKIP's continued rise in the polls, the Prime Minister is drawing up radical new measures to deal with immigration, with government sources saying that an announcement will be made by Christmas.
One option under consideration is to demand that the EU gives Britain emergency powers to cut the number of immigrants allowed into the country from certain EU states, something that would allow ministers to prevent further new arrivals if they would put a strain on public resources and social cohesion. The government now recognises that mass immigration is a major concern for a growing section of the electorate, and that many people do not think mainstream parties are capable of addressing it.
In a private meeting with Conservative MPs after UKIP gained its first elected MP in the Clacton by-election, Mark Pritchard, who represents the Wrekin, told the Prime Minister to made a "game changing" speech on the issue and tackle UKIP head-on. The Prime Minister reportedly replied: "I get it".
http://www.breitbart.com/Breitbart-London/2014/10/16/UK-Government-May-Seek-Emergency-Brake-on-Immigration
LONDON 'MUST BUILD AT LEAST 42,000 NEW HOMES PER YEAR' DUE TO IMMIGRATION
"London will have to build 42,000 new homes a year to deal with a massive influx of immigrants, a new report has warned. The study by MigrationWatch UK says that even that figure may not be enough if a million Londoners do not also leave the city every year, and also accuses London Mayor Boris Johnson of "entirely misrepresenting" the reason for the capital's population growth. The report says that it is not right to say that London's population is growing primarily because of its youthful make-up, with Sir Andrew Green, chairman of MigrationWatch saying: "That is sheer nonsense. London's huge population increase in the last two decades has been driven solely by immigration and the same will apply to the next 15 years." Between 1991 and 2011, the UK-born population of the capital remained static at 5.2 million, while the foreign-born population doubled from 1.5 million to 3 million. This is predicted to put ever-increasing pressure on the capital's housing stock, with waiting lists for social housing having doubled, the number of private rental households also doubling and house prices having risen twice as fast as wages. This has happened despite a large number of Londoners moving away from the city to other parts of the UK each year, with an average net loss of 680,000 London residents per year to elsewhere in Britain. Meanwhile, in the next 1.1 million immigrants are predicted to come to London within the next 15 years, meaning that immigration will remain the biggest driver of population growth. However, the overall figure could be even bigger as official statistics do not take account of illegal immigration. Sir Andrew Green said: "City Hall has been less than frank about what is going on.  The general public have no idea of the extent to which immigration is driving the city's housing crisis and causing Londoners to leave."
http://www.breitbart.com/Breitbart-London/2014/10/16/London-Must-Build-At-Least-42000-New-Homes-Per-Year-Due-to-Immigration
Latinos, labor tell Obama: Pick Tom Perez for AG
http://www.politico.com/story/2014/10/barack-obama-tom-perez-latinos-attorney-general-111955.html
SPENDING/BUDGET/ECONOMY:
Figures on government spending and debt
http://townhall.com/news/politics-elections/2014/10/16/figures-on-government-spending-and-debt-n1906208
Economic Jitters Are Back As American Debt Soars To $18 Trillion in 6 Years
"The wobbling of the stock market, jitters about deflation in Europe, and the sharp decline in the price of oil have renewed doubts about the believability of the economic recovery from the tremendous strains of 2008 and 2009. These were inevitable after the official response in the United States was to increase the accumulated national debt of the country from $10 trillion — where it had arrived, in 2009, after 233 years of American independence — to $18 trillion less than six years later. Something like a third of that additional debt was not sold at a yield that met the free-market test of attracting arm's-length buyers voluntarily on the basis of fair value and the risk-reward ratio. Rather, the Federal Reserve, a 100 percent subsidiary of the U.S. Treasury, "bought" the unsold bonds and paid for them, not in cash that the government could use to pay its expenses that created the deficit, but in Federal Reserve notes that were largely swapped to banks for cash. Many of these banks had the cash to swap because of funds advanced at the height of the financial crisis to ensure liquidity. The fact that most of this cash is still sitting in those formerly distressed or at least unstable banks, despite six consecutive years of almost negligible interest rates for substantial borrowers, indicates the lack of confidence on the part of borrowers and lenders in overall economic conditions. The fact that Berkshire-Hathaway has more cash on hand than ever in its history — $55 billion — may be taken as an indication that Warren Buffett, despite his noisy support of the administration, is sitting on his hands and his money-bags waiting for a descent of equity values. (And much of the stock-market rise has been caused by softness in most of real estate and low yields on other instruments because of the government's ambition for low interest rates to avoid an even more stupefying rise in the deficit.)"
http://www.nysun.com/national/economic-jitters-are-back-again-as-american-debt/88884/
School Nutrition Assn.: New Standards Hike Costs $1.2B, Prompt Million Lost Participants
""The U.S. Department of Agriculture (USDA) estimates that new nutrition standards for school meals will force schools to absorb $1.2 billion in new food and labor costs this fiscal year. At the same time, more than one million fewer students choose school lunch under the new standards, decreasing revenue for many schools struggling to manage rising costs."
http://cnsnews.com/mrctv-blog/craig-bannister/school-nutrition-assn-new-standards-hike-costs-12b-prompt-million-lost
Poverty, income levels drive minimum wage debate
""Give America a raise!" President Barack Obama implored Congress in his State of the Union address. But it would cost jobs, Republicans warned. The political divide over raising the federal minimum wage is deep, driven by politics, ideology and demographics. Democrats represent more low-wage workers than Republicans do. According to the Census Bureau, nearly every congressional district with a large concentration of poor people is represented by a Democrat. There are 40 House districts where at least 20 percent of families live in poverty. Thirty-eight are represented by Democrats. The government defines poverty as an annual income below $11,670 for a single person living alone, and below $23,850 for a family of four. Of the 100 poorest districts, Democrats represent 73. The Census Bureau says 43 congressional districts have per capita incomes under $20,000 a year. All but 10 are represented by Democrats. Obama and Democrats in Congress made a big push this year to raise the federal minimum wage, but they were blocked by congressional Republicans. Senate Republicans voted to block a Democratic bill in April. In the House, Speaker John Boehner, R-Ohio, refused to bring the bill up for a vote. The Democratic bill would gradually raise the federal minimum wage from $7.25 an hour to $10.10 by 2016."
http://townhall.com/news/politics-elections/2014/10/16/poverty-income-levels-drive-minimum-wage-debate-n1906216
You know there's something wrong with the economy when sandwich-makers have non-compete clauses
http://www.washingtonpost.com/blogs/wonkblog/wp/2014/10/16/corporate-america-has-won-even-sandwich-makers-have-non-compete-clauses-now/
Obama Administration Cuts Expensive Deal With Brazil Over Cotton Subsidies
"Two weeks ago the Obama administration cut a deal with Brazil to settle a decade-long dispute over cotton subsidies. Yet again, instead of changing its generous cotton subsidy program, Uncle Sam dug deeper into America's collective wallet in search of "protection money." This Brazil cotton deal shows how absurd U.S. farm policy has become. Not only do we pay farmers not to farm, we pay farmers in other countries to look the other way. The first time Brazil brought its case against the U.S. in the World Trade Organization (WTO) was in 2002, claiming that our subsidies are so high that they violate international trade rules. Brazil won the case and the right to levy tariffs on American exports."
http://www.forbes.com/sites/realspin/2014/10/16/obama-administration-cuts-expensive-deal-with-brazil-over-cotton-subsidies/
Shaky Recovery
The rebound is not real. We need new policies.
http://www.nationalreview.com/article/390332/shaky-recovery-conrad-black
Obama Asks Federal Agencies Again Not To Discriminate Against Long-Term Unemployed
http://dailycaller.com/2014/10/16/obama-asks-federal-agencies-again-not-to-discriminate-against-long-term-unemployed/
U.S. Stocks End Mixed; Dow Drops
http://online.wsj.com/articles/u-s-stock-futures-point-to-more-losses-for-wall-street-1413462444?mod=WSJ_hp_LEFTTopStories
Markets in turmoil as growth fears deepen: live
Federal Reserve hints at extending quantitative easing programme as markets recover from another day of turmoil
http://www.telegraph.co.uk/finance/newsbysector/epic/ftse100/11166684/Markets-rebound-after-day-of-turmoil-in-global-markets.html
PARTY OF THE RICH: IN CONGRESS, IT'S THE DEMOCRATS
http://hosted.ap.org/dynamic/stories/U/US_GOP_ADVANTAGE_WEALTHIEST_DISTRICTS?SITE=AP&SECTION=HOME&TEMPLATE=DEFAULT&CTIME=2014-10-16-16-56-29
COMMON CORE:
EDUCATION EXPERT DR. SANDRA STOTSKY: COMMON CORE 'RATHER SHADY'
http://www.breitbart.com/Big-Government/2014/01/14/Expert-Dr-Sandra-Stotsky-On-Common-Core-We-Are-A-Very-Naive-People/
Pearson's wrong answer — and why it matters in the high-stakes testing era
http://www.washingtonpost.com/blogs/answer-sheet/wp/2014/10/08/pearsons-wrong-answer-and-why-it-matters-in-the-high-stakes-testing-era/
MISC.:
Rule Of Law: How Obama's EPA Is Trying To Regulate Your Creek Beds And Ditches
"Have you ever seen some water runoff in your yard during a hard rain and attempted to put a boat in it for an afternoon cruise?I didn't think so. Such a thing is almost as ridiculous as the continued actions by the Obama Administration, and such runoff isn't far from the type of "water" it is trying to put under the EPA's control. Earlier this year, the Environmental Protection Agency (EPA) and U.S. Army Corps of Engineers (CoE) proposed a new regulation under the Clean Water Act (CWA) that would sweep in, as "waters of the U.S.," millions of new miles of rivers and streams and, more alarming, areas of land that are dry most of the year and aren't near a body of water. The 86-page proposed rule, appended with almost 400 more pages of "data," would put under the EPA and CoE's jurisdictional thumbs such "waters" as a drainage ditch in Maricopa County, Arizona that carried water five times from 1993 to 2000 in 182 rain events for a total elapsed time of flow of 7.5 hours. A park ditch in Pinellas County, Florida, of the type in which you may see teenagers skateboarding, would cost taxpayers there over $31 million just to maintain for hypothetical "fishable, swimmable" uses under the proposed rule. The administration is attempting this power grab despite the rule of law and precedent laid out by the Supreme Court in the 2006 case of Rapanos v. United States, which interpreted the term "waters of the United States" as including only relatively permanent, standing or flowing bodies of water. The definition refers to water as found in "streams," "oceans," "rivers," "lakes," and "bodies" of water "forming geographical features." All of these terms connote continuously present, fixed bodies of water, as opposed to ordinarily dry channels through which water occasionally or intermittently flows. As with numerous other federal affronts to the Tenth Amendment, Republican Attorneys General have stepped into the breach. Last week 11 Republican AGs, led by West Virginia AG Patrick Morrisey, Nebraska AG Jon Bruning, and Oklahoma AG Scott Pruitt; filed a thorough criticism of the EPA proposal, citing numerous legal maladies and constitutional violations. They were joined by their AG colleagues from Alabama, Alaska, Georgia, Kansas, Louisiana, North Dakota, South Carolina, and South Dakota; and six Republican Governors signed on, some of whom do not have a Republican AG defending their states' authority to manage their natural resources."
http://dailycaller.com/2014/10/16/rule-of-law-how-obamas-epa-is-trying-to-regulate-your-creek-beds-and-ditches/
What to Expect During Congress's Lame Duck Session
"Over at the Wall Street Journal's Think Tank, John Feehery has a piece on the two schools of thought about Congress's upcoming lame-duck session: the Optimistic one and the Pessimistic one. Here is how he describes them: The Optimist School believes that Congress will work on a whole slew of must-pass legislation, including an omnibus appropriations bill, a host of tax extenders, terrorism risk insurance, perhaps some trade bills, and other cats and dogs. The optimists are all about scoring last-minute touchdowns. The Pessimist School believes that nothing will get done during the lame duck, with the possible exception of a continuing resolution that has some agreed-upon updated spending bills attached to it. The pessimists are all about punting. Over and over again. The optimists think that the new Republican Senate majority would want to get several things off the docket so it can start fresh in the president's final two years in office. The pessimists think that Senate Majority Leader Harry Reid would burn up most of the time in the lame duck pushing through nominations and judicial appointments, including the replacement for Attorney General Eric Holder."
http://www.nationalreview.com/corner/390502/what-expect-during-congresss-lame-duck-session-veronique-de-rugy
Student's photo of skimpy Michelle O school lunch sparks outrage
"Lunch meat, a couple of crackers, a slice of cheese and two pieces of cauliflower qualified as lunch in Chickasha Public Schools Monday. Chickasha lunchStudent Kaytlin Shelton took a photo of the skimpy lunch and showed it to her parents. "It makes me want to take that and take it to the Superintendent and tell him to eat it for lunch," the girl tells Fox 25. "I can go pay a dollar for a Lunchable and get more food in it," her father, Vince Holton, says. Shelton is pregnant and eating for two, complicating the problem."
http://eagnews.org/students-photo-of-skimpy-michelle-o-school-lunch-sparks-outrage/
Democrats scramble to quarantine Oboloa
"Anyone at the CDC who needs to see what a proper quarantine looks like should watch the way Democrats are treating Barack Obama during this election season.  They won't even admit they personally voted for him in 2008 or 2012 anymore. First it was Senate candidate Alison Grimes of Kentucky, who refused to answer repeated questions from the editorial board of the Louisville Courier about whether she cast her ballot for Obama for President.  Since she's been pretending to be the greatest enemy Obama ever faced if she actually gets into the Senate, this seems like a highly salient question, but the most they could pry out of her was something about being a delegate for Hillary Clinton."
http://www.breitbart.com/InstaBlog/2014/10/16/Democrats-scramble-to-quarantine-Oboloa
AP: Nearly 1 Million Americans Have Cast Ballots Already For Midterm Elections
http://washington.cbslocal.com/2014/10/16/ap-nearly-1-million-americans-have-cast-ballots-already-for-midterm-elections/
Running From Obama: Grimes Declares Kentucky Is 'Clinton Country'
"It's no secret that Democrats running for Senate in deep red states aren't pining for a visit from the leader of the party. Just how toxic President Barack Obama has become was evident in a rally Wednesday when Kentucky Democratic Senate candidate Alison Lundergan Grimes suggested she won't be sorry to see him go when his term is up. Ms. Grimes scarcely mentioned Mr. Obama in her speech, except to say he won't be on the ballot in the November election. Instead, she showered praise on the last Democratic president – Bill Clinton. Less than one minute into her appearance she proclaimed that Kentucky is "Clinton country."
http://blogs.wsj.com/washwire/2014/10/16/running-from-obama-grimes-declares-kentucky-is-clinton-country/?mod=WSJBlog
WHITE HOUSE PRAISES BRUCE BRALEY FOR 'SPEAKING TRUTH TO POWER' AGAINST THEIR EBOLA RESPONSE
"At the White House Press Briefing this afternoon, Press Secretary Josh Earnest responded to Rep. Bruce Braley (D-IA) who criticized the administration's response to Ebola during a congressional hearing today. "Today I hope to hear what steps the administration is taking to prevent the spread of Ebola and respond to the outbreak," Braley said. "I am greatly concerned… that the administration did not act fast enough in responding in Texas."
Braley, now running for Senate in Iowa against Republican candidate Joni Ernst, flew to Washington, D.C. to participate during the hearing today. Earnest praised Braley for speaking his mind—even though he was criticizing the Obama administration's response. "Well, Mr. Braley is somebody that has a reputation for being willing to speak truth to power whether they are in the same party as him or not," Earnest replied, when asked by reporters about his comments. "I think that this is another indication that he is willing to do that." Earnest admitted that even the White House has acknowledged that there have been shortcomings in the federal government's response to the Ebola crisis. "What I would encourage people to do is to continue to evaluate the response by looking at what the administration has done to respond to those shortcoming," he said."
http://www.breitbart.com/Big-Government/2014/10/16/White-House-Praises-Bruce-Braley-For-Speaking-Truth-to-Power-Against-Their-Ebola-Response
Alan Grayson Having A Bad Day, New Poll Shows He Could Lose Re-Election
"Central Florida Realtor and Republican congressional nominee Carol Platt has received the endorsement from the Orlando Sentinel over her congressional opponent, Democrat Congressman Alan Grayson. Grayson is probably fuming over the paper's endorsement of Platt, but does anyone blame the Sentinel for backing Platt over Grayson, considering his past divisive and insensitive political stunts and antics, not to mention the fact that he loves to spend taxpayer dollars."
http://www.breitbart.com/InstaBlog/2014/10/16/Alan-Grayson-Having-A-Bad-Day-New-Poll-Shows-He-Could-Lose-Re-Election
How Democratic candidates are getting tangled in Obama's web (VIDEO)
http://www.washingtonpost.com/blogs/post-politics/wp/2014/10/16/how-democratic-candidates-are-getting-tangled-in-obamas-web-video/
President Obama's Ebola problem
http://thehill.com/news/administration/220922-president-obamas-ebola-problem
EBOLA: OBAMA'S LATEST FAILURE
http://www.breitbart.com/Big-Government/2014/10/16/Ebola-Obamas-Latest-Failure
Obama's spectacular incompetence turns deadly
"It was only a matter of time. President Obama, a short-term college professor and failed community organizer who became a mostly absentee state senator and then an all-but-invisible U.S. senator, has Petered out. Per the Peter Principle, he has risen to his level of incompetence — some would argue far beyond it. The president — and the president alone — let Ebola into America. He could have made one phone call (even on Saturday, when playing his 200th round of golf as president) and said one sentence to protect all Americans from the usually fatal disease: "No one from West Africa gets into the country." Done. That single sentence would have kept Thomas Eric Duncan, a Liberian who had carried an Ebola sufferer back into her home after she was turned away at a hospital, out of Dallas. While he lied on an airport questionnaire about whether he had had contact with anyone suffering the disease, and while hospital workers blundered badly even though they knew he has been in Liberia, the bottom line is Duncan would not have been in America had the president banned visitors from Ebola-stricken countries. Simple. Many African countries have instituted such bans, and most Americans think such a ban would be a good idea, according to a recent survey. But Team Obama and his band of incompetent minions argue that shutting off flights from affected countries would "harm" the economy. Absurd. Mr. Obama's stunning incompetence filters down to all who work for him (and in many cases, were hand-picked by him). His director of the Centers for Disease Control and Prevention, the incompetent Dr. Tom Frieden, has spent the last few weeks not — as one would expect — ramping up response to the deadly virus, but repeatedly saying there is virtually no threat to Americans. Then, of course, Ebola landed in the U.S., first at Dulles airport, then DFW. Despite assurances, a nurse contracted the disease, although we were told health care professionals were following the strictest protocol. On Wednesday, another nurse tested positive. While the CDC claims hospitals are ready for the crisis, the second nurse had flown on a commercial plane the day before she reported developing symptoms of infection. Now, another 132 people may have come into direct contact with the virus — and those people have no doubt had contact with hundreds of others. Meanwhile, back at the White House, Team Obama is in full panic mode — but only for political reasons. Although the president flew to a fundraiser in Colorado on Sept. 12, 2012 — just hours after four Americans were slaughtered by terrorists — Mr. Obama on Wednesday suddenly canceled plans to attend two fundraisers. He hastily scheduled a meeting on Ebola. That move followed another on Saturday, when The First Golfer, already in his limo preparing for yet another round of golf, delayed his outing so he could take a phone call from Health and Human Services Secretary Sylvia Burwell. The move was pure politics: He couldn't very well take that call on the way to the course, and by staying at the White House, he was able to call in the photographers, who moved photos of him "working." Ebola is now Mr. Obama's Katrina. But where President George W. Bush was trying to mobilize thousands of rescue workers and tons of supplies for a surprisingly damaging hurricane, Mr. Obama could have prevented the arrival of a catastrophic illness that had been stomping across Africa for months. With three words: "No one in."
http://www.washingtontimes.com/news/2014/oct/15/joseph-curl-obamas-spectacular-incompetence-turns-/print/
Ebola gaffes fuel quarantine questions
"The startling news Wednesday that an Ebola-infected nurse flew from Cleveland to Dallas earlier this week unleashed a new round of fears about the virus's spread in the U.S. and whether the government's legal authority to contain the illness by limiting travel is up to the task. For nearly a decade, officials have been warning that the country's quarantine regulations are woefully outdated and badly need revising. The George W. Bush administration proposed "critical updates" to enhance the government's authority to detain passengers, but never pushed the changes through before the effort was abandoned under the Obama administration."
http://www.politico.com/story/2014/10/ebola-quarantine-questions-111936.html
Fox's Ed Henry To Earnest: Who's Going To Be 'Held Responsible' For Ebola 'Shortcomings?' [VIDEO]
"Fox News' Ed Henry confronted White House press secretary Josh Earnest Thursday afternoon, asking him if someone will be taking responsibility for the "shortcomings" Earnest has consistently referred to during White House briefings over the past few days. Ed Henry: "Josh, I want to follow up on the flight ban. I know before you said, 'look, there are already restrictions in place.' But a very wise person this morning said 'I think substantive actions need to be taken and it may involve flight restrictions. It may involve moving all patients to specific hospitals. I think this would demonstrate a little seriousness in response to this that is merited.' You wouldn't disagree with Jay Carney, would you?"
http://dailycaller.com/2014/10/16/foxs-ed-henry-to-earnest-whos-going-to-be-held-responsible-for-ebola-shortcomings-video/
Feds Found Nearly 25 Percent Chance of Ebola Spread To USA…Obama Claims Otherwise
"President Obama assured the American public that our country's Ebola risk was extremely low, even after a federal government-funded study quietly found a nearly 25 percent chance of Ebola reaching the United States in September 2014. The Defense Threat Reduction Agency and the federal government's Models of Infectious Disease Agency co-funded a September 2 analysis on the threat of Ebola's spread to countries including the United States, Israel's Arutz Sheva reported. The analysis was circulated among federal government officials prior to its September 2 publication date. The analysis found a nearly 25 percent "probability of Ebola virus disease case importation" to the United States within 3 to 6 weeks. Nevertheless, President Obama falsely said on September 16 that experts "across our government" agree that America"s Ebola vulnerability was extremely low. The Centers for Disease Control and Prevention (CDC) also repeatedly assured the American people that the Ebola risk was low, even after the alarming government study was completed. "First and foremost, I want the American people to know that our experts, here at the CDC and across our government, agree that the chances of an Ebola outbreak here in the United States are extremely low," Obama said. Liberian visitor Thomas Eric Duncan's arrival in Dallas on September 20 validated the study's findings with two days to spare."
http://dailycaller.com/2014/10/16/obama-administration-found-nearly-25-percent-chance-of-ebola-spread-to-usa-before-obama-said/
Obama to Consult Congress on Ebola
"President Barack Obama will call members of Congress today to discuss the Ebola virus crisis, and there are hints from the White House that he might be asking for more money. White House Press Secretary Josh Earnest told reporters Obama will be making a series of calls to lawmakers, and will discuss a role for Congress. "Congress obviously controls the purse strings," Earnest noted when asked about the role of the Hill. He also said the president wants to hear Congress' thoughts on what to do. The consultation with Congress comes amid sharp criticism of the administration's response on Capitol Hill, and Obama's decision to scrap his regular schedule to deal with the crisis. Earnest continued to downplay the threat of Ebola, saying that the chances of a widespread outbreak remain "exceedingly low." He also rejected one recommendation of many members of Congress — a travel ban on people from affected countries in Africa. Earnest said that would drive people underground to elude testing and monitoring and thus increasing the risk to Americans."
http://blogs.rollcall.com/white-house/ebola-news-obama-to-consult-congress-on-ebola-may-seek-funding/?dcz=
Former Obama spokesman floats flight ban to fight Ebola
"Former White House Press Secretary Jay Carney publicly broke with his old colleagues in the Obama administration Thursday when he suggested that flight restrictions to and from West Africa, where the Ebola outbreak is still largely uncontrolled, might be needed to protect Americans. "I think substantive actions need to be taken, and they may involve flight restrictions, they may involve moving all patients to specific hospitals in the country that can handle Ebola, and I think those would be wise decisions to make," Carney said on CNN. "I think that would demonstrate a level of seriousness in response to this that is merited at this point." Administration officials insist that a travel ban could actually hurt efforts to fight the virus. The move would "slow down the ability of the United States and other international partners to actually get expertise and capabilities and equipment into the affected areas," White House Homeland Security Adviser Lisa Monaco said earlier this month."
http://www.cbsnews.com/news/former-obama-spokesman-floats-flight-ban-to-fight-ebola/
CRUZ SAYS CONGRESS SHOULD BE CALLED BACK FOR EBOLA TRAVEL BAN
"If the president will not act, then leaders of Congress should reconvene Congress," Sen. Ted Cruz, a possible 2016 Republican presidential candidate, tells
Bloomberg's Jonathan Allen.
–Says U.S. Ebola policy "seems to be driven from the White House," which hasn't acted urgently enough on threat
–"It seems to be dictated by politics rather than a common-sense approach to protecting the American public"
–NOTE: Cruz was among the first U.S. lawmakers to call for considering travel ban from African countries hit by Ebola outbreak"
http://about.bgov.com/2014-10-16/cruz-says-congress-called-back-ebola-travel-ban/
WHITE HOUSE PETITION TO HALT TRAVEL FROM EBOLA COUNTRIES EXPLODES
"A White House petition to halt travel from Ebola-stricken countries into the U.S. has jumped by over 15,000 signatures in just three days, bringing its total number of signatures to 37,062.
The explosion in signatures comes as a second American, Amber Vinson, has now contracted Ebola. After Vinson called the Centers for Disease Control (CDC) several times, she was reportedly told she was fine to fly on an airplane despite having a mild fever. Shortly thereafter, Vinson tested positive for Ebola.  On Thursday, Air France activated emergency measures and grounded a flight in Madrid when a passenger aboard was suspected of having Ebola. Air France employees have been petitioning since August to halt flights to Ebola-stricken countries. Similarly, 200 New York airline cabin cleaners walked off the job citing Ebola safety fears.
The Obama administration has refused to put travel restrictions in place and claims doing so would make the Ebola crisis worse. However, on Thursday former Obama Press Secretary Jay Carney broke with President Obama and suggested that "flight restrictions" may be needed to combat an Ebola outbreak in America."
http://www.breitbart.com/Big-Government/2014/10/16/White-House-Petition-to-Halt-Travel-From-Ebola-Countries-Explodes
CDC: We'll consider Ebola travel ban
http://www.washingtonexaminer.com/cdc-well-consider-ebola-travel-ban/article/2554890
CDC HEAD: TRAVEL BAN NOT NECESSARY BECAUSE 'WE'RE ABLE TO TRACK EVERYONE WHO COMES' FROM WEST AFRICA
"The director of the Centers for Disease Control (CDC) claimed on Thursday that the federal government can track everyone who enters the country from West Africa."
http://www.breitbart.com/Big-Government/2014/10/16/CDC-Head-Travel-Ban-Not-Necessary-Because-We-re-Able-to-Track-Everyone-Who-Comes-from-West-Africa
O'Reilly: Obama Can Stop These Flights Right Now
"BILL O'REILLY: This is so insane. And I'm so angry right now. And I'm blaming it on the president because the president can change this policy like that. Can he issue an executive order, stop the flights right now. Stop the visas and passports right now. Air France has stopped them. British Airways has stopped them. We don't fly nonstop into most of these countries by the way. We go other places. It's not like we have a lot of commerce. And not a lot of people coming from those countries here. But just until you get organized, stop it. Last word, Congressman.
REP. TIM MURPHY: Well, and precisely that every morning this president wakes up, his first concern should be the safety of our country. Whether it's ISIS. Whether it's a disease. Whether it's anything. That should be his concern every day. He doesn't need to appoint another czar. He doesn't need lead from behind. He doesn't need to appoint his way out of this.
O'REILLY: He needs to do an executive order right after your hearing tomorrow. And Frieden needs to go."
http://www.realclearpolitics.com/video/2014/10/16/oreilly_obama_can_stop_these_flights_right_now.html
Carney: Ebola Crisis Puts Obama In A "Bad Light," Flight Ban Would "Demonstrate Seriousness"
http://www.realclearpolitics.com/video/2014/10/16/carney_ebola_crisis_puts_obama_in_a_bad_light_flight_ban_would_demonstrate_seriousness.html
Obama Administration Will Institute Ebola Travel Restrictions … On Our Military
"The Obama administration steadfastly refuses to institute a travel ban from Ebola epidemic countries, saying it would somehow make the outbreak worse. But they have authorized the U.S. military to quarantine personnel in those countries for up to 21 days, should commanders feel it necessary. Last month, the president authorized the deployment of up to 4,000 U.S. troops to the region for support and logistical issues. They are not expected to be involved directly with patients, but should commanders suspect they have been exposed to Ebola, they are now authorized to order the troops be held in seclusion and monitored for three weeks. CNN reports, "In an unprecedented move to protect U.S. troops that might be exposed to Ebola, U.S. military commanders are being given the authority to quarantine troops for 21 days at a Defense Department facility where they will be monitored for signs of the disease and treated if they do contract the virus, a Defense Department memo explained." This precaution is in line with Centers for Disease Control and Prevention and World Health Organization protocols for Ebola, but stand in stark contrast with the Obama administration's reluctance to institute the same precautions for civilians from western Africa countries currently experiencing the worst Ebola epidemic on record. White House spokesman Josh Earnest told reporters Wednesday that a travel ban is "not something that's not on the table at this point."
http://dailycaller.com/2014/10/16/obama-administration-will-institute-ebola-travel-restrictionson-our-military/
WHITE HOUSE: EBOLA TRAVEL BAN WOULD FORCE TRAVELERS UNDERGROUND
"The Obama administration continues to resist the idea of a travel ban from West African countries to prevent more Ebola cases from reaching the United States. White House Press Secretary Josh Earnest explained to reporters today that a travel ban or a visa ban would actually hurt the federal government's ability to monitor travelers coming through airports.
"If we were to put in place a travel ban or a visa ban, it would provide a direct incentive for individuals seeking to travel to the United States to go underground and to seek to evade this screening and to not be candid about their travel history in order to enter the country," Earnest explained at the White House press briefing. "That means it would be much harder for us to keep tabs on these individuals and make sure that they get the screening that's needed to protect them and to protect, more importantly, the American public." During a special hearing on Ebola today, House Republicans repeatedly questioned officials whether a travel ban was even discussed at the White House. House Speaker John Boehner endorsed a travel ban on Thursday."
http://www.breitbart.com/Big-Government/2014/10/16/White-House-Ebola-Travel-Ban-Would-Force-Travelers-Underground
WH Press Secretary Josh Earnest Tells TheBlaze Why Travel Ban Would Have 'Perverse Effect' in Protecting Americans from Ebola
http://www.theblaze.com/stories/2014/10/16/wh-press-secretary-josh-earnest-tells-theblaze-why-travel-ban-would-have-perverse-effect-in-protecting-americans-from-ebola/
Pressure grows for travel ban, Frieden ouster
http://www.foxnews.com/politics/2014/10/16/pressure-grows-for-travel-ban-frieden-ouster/
OBAMA: I HAVE NO PHILOSOPHICAL OPPOSITION TO AN EBOLA TRAVEL BAN
"Thursday while President Barack Obama addressed the latest developments on the two health care workers who have contracted Ebola from their patient the late Thomas Eric Duncan he said he has no "philosophical objection necessarily to a travel ban," but added he is listening to experts who are advising him against it. "One issue that I want to address because i know this is a topic consistently in the news is the issue of a travel ban," Obama said. "And I know that you've heard from some public health experts about this but i want to make sure that everybody is clear about the issue. I don't have a philosophical objection necessarily to a travel ban if that is the thing that is going to keep the American people safe. But the problem is that in all of the discussions I've had thus far with experts in the field, experts in infectious disease is that say travel ban is less effective than the measures that we are currently instituting that involve screening passengers coming from West Africa." "First of all, screening them before they get on the plane there, to see whether they are showing signs of the disease," he continued. "And then screening them again when they get here, taking their temperature. And now what the CDC is doing is gathering all of their information, assuming they are not showing any signs of illness, because if they are showing signs of illness, obviously we want to make sure that they are directed to a well-equipped and well-prepared facility. But if they are not showing any signs, we still want to have their information, where they live, where they are staying, multiple contact information, that not only the federal government keeps but that will also be forwarded to the state where they reside. If we institute a travel ban instead of the protocols that we put in place now, history shows that there is a likelihood of increased avoidance."
http://www.breitbart.com/Breitbart-TV/2014/10/16/Obama-I-Have-No-Philosophical-Opposition-To-A-Ebola-Travel-Ban
Rep: CDC worried travel ban over Ebola would hurt African economies
http://www.foxnews.com/politics/2014/10/16/top-texas-hospital-official-to-apologize-for-ebola-response/
Obama Retreats On Ebola Travel Ban
"Could President Obama be backtracking on his opposition to a travel ban? Thursday night offered the first sign of a possible shift on the issue in the effort to combat Ebola. Obama told the press pool in the Oval Office that while he doesn't "have a philosophical objection" to a travel ban, he still believes a travel ban to West Africa is "less effective" than measures the administration is currently instituting. "I want to make sure that everybody's clear about the issue. I don't have a philosophical objection necessarily to a travel ban if that is the thing that is going to keep the American people safe," said Obama. "The problem is, in all the discussions I've had thus far with experts in the field, experts in infectious disease, is that a travel ban is less effective than the measures that we are currently instituting, that involve screening passengers who are coming from West Africa," he said. "If we institute a travel ban instead of the protocols that we've put in place now, history shows that there's a likelihood of increased avoidance." "If they come back to me and they say there's some additional things we need to do, I assure you, we will do it. But it's important in the circumstances, for us to look at the history of how these infectious diseases are best dealt with, and it's currently the judgment of all those involved that a flat-out travel ban is not the best way to go," Obama added. The president's statement stands in contrast to White House spokesman Josh Earnest's yesterday. Earnest told ABC News' Jon Karl that a travel ban was "not on the table at this point."
http://dailycaller.com/2014/10/16/obama-retreats-on-ebola-travel-ban/
AFRICA STEMS EBOLA VIA BORDER CLOSINGS, LUCK
http://hosted.ap.org/dynamic/stories/A/AF_EBOLA_AFRICA_CONTAINMENT?SITE=AP&SECTION=HOME&TEMPLATE=DEFAULT&CTIME=2014-10-16-14-24-38
HOUSE HOMELAND SEC. CMTE CHAIRS CALL FOR TEMPORARY SUSPENSION OF VISAS FROM WEST AFRICA
"House Homeland Security Committee Chairs are urging the Obama administration to temporarily suspend visas from West Africa until the Ebola virus is contained.  House Homeland Security Chairman Rep. Mike McCaul (R-TX), along with Subcommittee Chairs Reps. Peter King (R-NY), Candice Miller (R-MI), Jeff Duncan (R-SC), Richard Hudson (R-NC), and Susan Brooks (R-IN), contended that suspending "some of the 13,500 visas would improve the American public's confidence of public health officials to limit the spread of Ebola to the United States, while simultaneously permitting a robust effort by the U.S. Government and global health agencies to combat this vicious disease in West Africa."  In an Oct. 15 letter to Homeland Security Secretary Jeh Johnson and Secretary of State John Kerry, the chairs wrote that that "despite the strong public health system in the United States to combat a spread of Ebola, the most recent cases involving the two Dallas health care workers demonstrates the vulnerabilities of our system and steep learning curve public health officials are facing." "In light of these current vulnerabilities, we urge you to consider temporarily suspending visas of individuals from Liberia, Guinea, and Sierra Leone until the outbreak is under control," they wrote. "Such a measure would ensure healthcare workers and supplies are able to be transported to impacted areas of West Africa, while also ensuring the public health and safety of the American public."
http://www.breitbart.com/Big-Government/2014/10/16/House-Homeland-Sec-Cmte-Chairs-Call-for-Temporary-Suspension-of-Visas-from-West-Africa
Obama May Send National Guard And Reservists To Ebola Countries
"President Barack Obama may draft reservists and National Guard troops for his planned anti-Ebola force that is being sent to West Africa. The force will include roughly 4,000 troops, White House spokesman Josh Earnest said Thursday. "In terms of the composition, I'd refer you to the department," Earnest said. "I would anticipate that we will be able to share some details about the composition of that force in the next day or two," he added. The use of reservists and National Guard troops is politically risky, partly because it increase the number of civilians whose neighbors and friends are being sent to Africa to combat the deadly disease."
http://dailycaller.com/2014/10/16/obama-may-send-national-guard-and-reservists-in-ebola-countries/
CDC considers adding names of health workers monitored for Ebola to no-fly list
http://www.foxnews.com/politics/2014/10/16/cdc-considers-adding-names-people-monitored-for-ebola-to-no-fly-list/
Obama authorizes National Guard to fight Ebola in West Africa
"President Obama signed an executive order Thursday authorizing the deployment of the National Guard to help combat Ebola in West Africa. "I am authorizing the secretary of defense and the secretary of homeland security to order the selected reserve and certain members of the individual ready reserve to active duty to augment the active forces in support of Operation United Assistance, providing humanitarian assistance and consequence management related to the Ebola virus disease outbreak in the West Africa region," Obama wrote in a letter to House Speaker John Boehner, R-Ohio. "The authorities that have been invoked will ensure the Department of Defense can properly sustain the military operations required in this effort," he added. The Pentagon has already said that up to 4,000 military personnel could be deployed to West Africa to fight a disease that has already claimed more than 4,000 lives there. The National Guard would augment such efforts."
http://www.washingtonexaminer.com/obama-authorizes-national-guard-to-fight-ebola-in-west-africa/article/2554899
Obama calls up reserves to deal with Ebola in Africa
http://www.usatoday.com/story/news/politics/2014/10/16/obama-ebola-reserves/17363251/
Obama mulls Ebola "czar"
http://www.cbsnews.com/news/obama-says-ebola-czar-may-be-appropriate/
Louie Gohmert: If the Federal Gov't Won't Act, 'Texas Is Going to Have to Protect Itself' From Ebola
http://www.theblaze.com/stories/2014/10/16/louie-gohmert-texas-is-going-to-have-to-protect-itself-from-ebola/
**EBOLA HEARING LIVE UPDATES** CDC DIRECTOR DODGES QUESTION ON TRAVEL BAN TALKS WITH WHITE HOUSE
http://www.breitbart.com/Big-Government/2014/10/16/live-blog-house-ebola-hearing
Democrats Blame Budget Battles for Fumbled Ebola Response (Updated)
http://blogs.rollcall.com/218/democrats-blame-budget-battles-for-fumbled-ebola-response/?dcz=
4 Pinocchios For Democrats' 'Absurd' Ad Blaming GOP For Ebola Funding Cuts
The Washington Post Fact-checker Glenn Kessler slapped the "Republican cuts kill" web ad by the Agenda Project Action Fund, with 4 Pinocchios, Wednesday, calling it "a more extreme version of a new Democratic talking point — that GOP budget cuts have harmed the nation's ability to handle the Ebola outbreak." "On many levels, this line of attack is absurd," he said.
Obama's Republican predecessor oversaw big increases in public-health sector spending, and both Democrats and Republicans in recent years have broadly supported efforts to rein in federal spending. Sequestration resulted from a bipartisan agreement. In some years, Congress has allocated more money for NIH and CDC than the Obama administration requested. Meanwhile, contrary to the suggestion of the DCCC ad, there never was a specific vote on funding to prevent Ebola. He said that although spending has failed to keep pace with inflation, "the fingerprints of both parties are on the knives. This blame game earns Four Pinocchios."
There will be a House Oversight hearing on Ebola at 12:00 Eastern, today. Witnesses include CDC director Dr. Thomas Frieden and NIH's Dr. Anthony Fauci."
http://www.breitbart.com/InstaBlog/2014/10/16/4-Pinocchios-For-Democrats-Absurd-Ad-Blaming-GOP-For-Ebola-Funding-Cuts
Obama acknowledges Ebola missteps
http://www.cbsnews.com/news/ebola-response-by-obama-breakdowns-in-healthcare-system-led-to-transmission-to-nurses/
CDC CHIEF: EBOLA OUTBREAK WOULD BE OVER IF WE HAD ACTED PROPERLY A YEAR AGO
"Thursday at a congressional hearing on Ebola, the Centers for Disease Control and Prevention Director Tom Frieden said we could have stopped the outbreak if the Obama administration had reacted faster. Frieden said, "If we had a the basic public health system in place in these three counties over a year ago to find it stop it and prevent it  it would be over already."
http://www.breitbart.com/Breitbart-TV/2014/10/16/CDC-Chief-Ebola-Outbreak-Would-Be-Over-if-We-Had-Acted-Properly-A-Year-Ago
Jay Carney: Ebola Crisis Puts Obama, White House 'In A Bad Light' [VIDEO]
"Former White House press secretary Jay Carney told CNN's Chris Cuomo there is "no question" the Ebola outbreak, along with the ISIS and Ukraine situations, have put President Obama in "a bad light." "Whenever there's a crisis like you have now with Ebola, whenever you have a situation like ISIS in that region of the world, the problem with Ukraine, and you have these cascading problems all at once, which are very hard to control individually, let alone collectively, you get a White House and an administration that appears to be all out and under a lot of strain," Carney told CNN's Chris Cuomo. "You don't get to choose the crisis you deal with when you're president," Carney said. "I think in the end, this is not a political issue. It's an issue that has to be handled. … There is no question in this environment it all washes back on the White House and that puts him in a bad light." Cuomo, host of "New Day," questioned the former White House flack on the leadership of the ongoing outbreak, noting the widely held belief that many are unsure who is in charge of the current situation. "Why don't you show that somebody is in charge?" asked Cuomo, referring to the White House. "In that situation, ultimately it's the president, because it's his administration that's charged with all aspects," Carney said."
http://dailycaller.com/2014/10/16/jay-carney-ebola-crisis-puts-obama-white-house-in-a-bad-light-video/
Obama: I Kissed The Ebola Nurses
"President Barack Obama boasted that he kissed nurses at the Atlanta hospital where Ebola patients were being treated. Obama made clear that he is not afraid of Ebola, saying Wednesday, "I shook hands with, hugged, and kissed, not the doctors, but a couple of the nurses at Emory because of the valiant work that they did," Obama said. "In treating one of the patients, they followed the protocols, they knew what they were doing, and I felt perfectly safe doing so." Ebola patient Amber Vinson is currently being treated at Atlanta's Emory University Hospital, where Obama kissed the nurses. But Obama kissed the nurses weeks ago and had no chance of contracting the disease at that time."
http://dailycaller.com/2014/10/16/obama-i-kissed-the-ebola-nurses/
NURSES: 'WE'VE BEEN IGNORED' BY WHITE HOUSE, CDC
http://www.breitbart.com/Big-Government/2014/10/15/Nurses-We-ve-Been-Ignored-by-White-House-CDC
Ebola outbreak: CDC, Frontier Airlines hunt passengers who flew with nurse
http://www.foxnews.com/health/2014/10/16/ebola-outbreak-cdc-frontier-airlines-hunt-passengers-who-flew-with-amber-vinson/
Dallas Hospital Had the Ebola Screening Machine That the Military Is Using in Africa
"The military is using an Ebola screening machine that could have diagnosed the Ebola cases in Texas far faster, but government guidelines prevent hospitals from using it to actually screen for Ebola."
http://www.defenseone.com/threats/2014/10/dallas-hospital-had-ebola-screening-machine-military-using-africa/96713/?oref=d-river
TEXAS HEALTH WORKERS RECEIVING ORDERS TO STAY HOME
"Dozens of health care workers who had contact with the man who died of Ebola in Dallas were asked Thursday to sign legal documents in which they agreed to stay home, as authorities across the nation ramped up efforts to limit the virus' spread. The documents ask the 75 health care workers who had contact with Thomas Eric Duncan to agree not to go to public places or use mass transit, according to Judge Clay Jenkins, top administrator for Dallas County. The agreements are binding legal documents that can be enforced with a variety of remedies, Jenkins said, though he repeatedly declined to elaborate about specific punishments when asked by reporters and expressed confidence that everyone would comply. "From 21 days after their last exposure, we are agreeing that they are not going to go on any form of public conveyance – any sort of public transportation," Jenkins said. "We are agreeing that they won't go where people congregate – public spaces – and we are agreeing that they will self-monitor and allow us to monitor them twice a day."
http://hosted.ap.org/dynamic/stories/U/US_EBOLA_DALLAS?SITE=AP&SECTION=HOME&TEMPLATE=DEFAULT&CTIME=2014-10-16-20-17-15
CAN SOMEONE WITHOUT A FEVER TRANSMIT EBOLA? CDC HEAD WON'T ANSWER
http://www.breitbart.com/Big-Government/2014/10/16/Can-Someone-Without-a-Fever-Transmit-Ebola-CDC-Head-Won-t-Answer
911 emergency dispatchers instructed not to say 'Ebola' over radio
http://www.myfoxdc.com/story/26802920/911-emergency-dispatchers-instructed-not-to-say-ebola-over-radio
SECOND STRAIN OF EBOLA IDENTIFIED IN THE CONGO: MORTALITY RATE AT 71 PERCENT
http://www.breitbart.com/Breitbart-London/2014/10/16/DRC-New-Ebola-Strain
Alarm after vomiting passenger dies on flight from Nigeria to JFK
"A plane from Nigeria landed at JFK Airport Thursday with a male passenger aboard who had died during the flight after a fit of vomiting — and CDC officials conducted a "cursory" exam before announcing there was no Ebola and turning the corpse over to Port Authority cops to remove, Rep. Peter King said on Thursday. The congressman was so alarmed by the incident — and by what he and employees see as troubling Ebola vulnerabilities at JFK — that he fired off a letter to the federal Department of Homeland Security demanding more training and tougher protocols for handling possible cases there. The unnamed, 63-year-old passenger had boarded an Arik Air plane out of Lagos, Nigeria, on Wednesday night, a federal law enforcement source said. During the flight, the man had been vomiting in his seat, the source said. Some time before the plane landed, he passed away. Flight crew contacted the CDC, federal customs officials and Port Authority police, who all boarded the plane at around 6 a.m. as about 145 worried passengers remained on board, the source said."
http://nypost.com/2014/10/16/alarm-after-vomiting-passenger-dies-on-flight-from-nigeria-to-jfk/
US airstrikes slow ISIS advance on Kobani, as momentum shifts to Kurds
http://www.foxnews.com/world/2014/10/16/us-airstrikes-slow-isis-advance-on-kobani-as-momentum-shifts-to-kurds/
DOD SPOKESMAN ON ISLAMIC STATE WAR: 'I'M NOT GOING TO QUALIFY' WHO IS WINNING OR LOSING
http://www.breitbart.com/Big-Peace/2014/10/16/DOD-Spokesman-on-Islamic-State-War-I-m-Not-Going-to-Qualify-Who-Is-Winning-or-Losing
TEA PARTY PATRIOTS:
THE BORDER STATES OF AMERICA SHOWS PERILS OF ADMIN'S LAWLESSNESS, AMNESTY
http://www.breitbart.com/Big-Journalism/2014/10/16/The-Border-States-of-America-shows-perils-of-Admins-awlessness-amnesty