News Briefing for Friday, October 10, 2014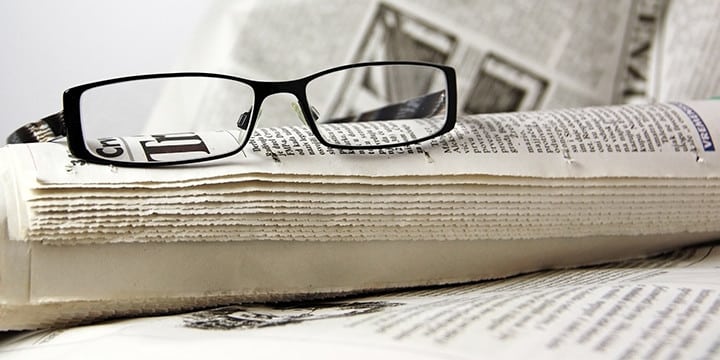 HEALTHCARE:
Admin Won't Release Final HealthCare.gov Premiums Until After Elections
"The Obama administration has already debuted its new, improved version of HealthCare.gov, but still won't release premium rates on the website until after the Nov. 4 elections. The Department of Health and Human Services unveiled the updated federal Obamacare exchange on Wednesday. The website is, by all accounts, in much better condition than last year. HHS secretary Sylvia Burwell has said that the administration has put the new version of HealthCare.gov through its paces. And the administration has allowed insurers to test the site out themselves — although they made clear that insurance companies are not allowed to share their results with the media.  And yet, although the website appears to be, finally, ready for primetime, the administration has still decided not to release premium rates on the website for another month, according to The Associated Press. The open enrollment period begins Nov. 15, over a week after the Nov. 4 elections, and lasts just three months — half as long as the first open enrollment run. The GOP has urged the administration to release the rates as soon as they're finalized so that customers have more time to budget (and presumably because hikes would be detrimental to Obamacare supporters come election time). "The administration will know exactly what health insurance plans cost on November 3, and they should release that information to the public on that day so families can start to plan," Tennessee Republican Sen. Lamar Alexander said last week, fearing the administration would "hide" rates until after the election."
http://dailycaller.com/2014/10/09/admin-wont-release-final-healthcare-gov-premiums-until-after-elections/
Angle: More Health Plans To Be Canceled Under Obamacare
http://www.realclearpolitics.com/video/2014/10/09/angle_more_health_plans_to_be_canceled_under_obamacare.html
No lessons learned from last year's Obamacare debacle
"Judging from last year's experience, one would expect the bureaucrats who run healthcare.gov to be relatively transparent about any issues they expect this time around. The last thing they need is for customers to be blindsided again by massive technical, systemic or security failures on the website. Unfortunately, the Center for Medicare & Medicaid Services — the agency in charge of healthcare.gov, known colloquially as CMS — has chosen darkness and smoky back rooms over sunlight. The agency has explicitly forbidden insurers who participate in testing the new system this month from revealing anything about their experience. To gain access, insurers must agree not only not to share secure or confidential information but also not to "use, disclose, describe, post to a public form, or in any way share Test Data with any person or entity, including but not limited to the media." Based on last year's disastrous experience, this is absolutely the last thing the agency should be doing. As congressional investigations have revealed, CMS officials made healthcare.gov the total disaster it was precisely because they surrounded their project with so much secrecy, ignoring or blocking out all good advice from knowledgeable independent sources. In September 2013, CMS paid for independent security testing of the website by a private firm. When that firm reported back poor results just days before the launch, indicating several serious flaws, officials within CMS immediately started trying to cover up the findings. One team leader wrote an email to his colleagues disparaging the test report as "only partially accurate, and extremely opinionated, false, misrepresentative, and inflammatory." He then hinted he would run the report by senior CMS officials to have it altered, according to House Oversight Committee investigators."
http://washingtonexaminer.com/no-lessons-learned-from-last-years-obamacare-debacle/article/2554575
New HealthCare.gov improved, but with a glitch (continuation of yesterday's article)
http://cnsnews.com/news/article/new-healthcaregov-improved-glitch
HealthCare.gov hit by minor glitch and functionality questions
"Given those and other adjustments, officials are confident this year's enrollment will be markedly more efficient than last year's. But just a few weeks out from game time, a translation error on the Spanish language website and concerns about transparency are raising questions about whether HealthCare.gov is ready for round two. The translation mistake was on the homepage of the Spanish version of the website. Designers who were supposed to translate "Get Ready" came up with "preparase." The word they were looking for was "preparese," with an "e" in place of an "a." The mistake — which has already been fixed — was the first piece of text seen by visitors to the site, and it was repeated two other times on the homepage. Mistranslation notwithstanding, Andy Slavitt, a technology executive brought in by the government to oversee the relaunch of HealthCare.gov, predicted the website would offer a far smoother ride this year than it did last year. "Where we are focusing in on is a successful consumer experience," he told the Associated Press. But one element of that experience – the ability to compare the features of different insurance plans to find a cost and and a provider network that works for you – may be lacking. When HealthCare.gov re-launches, the site still won't provide customers the ability to determine which hospitals and doctors are covered under various plans at a glance. To get that information, customers will have to research each individual plan on the insurer's website. That can be easier said than done, the New York Times notes – information on insurers' websites is sometimes out of date, and it's not always clear which provider networks correspond with which plans. So-called "narrow networks" that limit a customer's choice of providers can be an effective way to contain costs, and studies have shown that they don't necessarily result in worse health outcomes for their customers. But their appeal rests on the idea that consumers signing up for a narrow network would know exactly what they're getting into, and plan their medical care accordingly. And it's not at all clear that's the case: a study from the Commonwealth Fund found that 25 percent of people who signed up for insurance under the Affordable Care Act were not aware that they'd bought a plan that limited their provider options. That lack of awareness can generate an unwelcome case of sticker shock when customers receive a bill from a provider who's not covered on their network."
http://www.cbsnews.com/news/healthcare-gov-hit-by-minor-glitch-and-functionality-questions/?utm_source=feedburner&utm_medium=feed&utm_campaign=Feed%3A+primary_source+(CBS+News+-+Primary+Source)
HealthCare.gov fixes error on website for Latinos
http://townhall.com/news/general/2014/10/09/healthcaregov-fixes-error-on-website-for-latinos-n1903054
Challenges for the Next Obamacare Open Enrollment
"If the Congressional Budget Office is close to the mark, in the second open-enrollment season we will see about a doubling of the 7 million people enrolled in the Affordable Care Act insurance marketplaces. Open enrollment, which begins Nov. 15, is three months this year, or half as long as last year, and the remaining eligible uninsured are a more difficult-to-reach population. Here are the biggest challenges this time around: First, the overwhelming reason the remaining uninsured cite as to why they have not already gotten coverage is that they believe they could not afford it. The message that most needs to reach the uninsured is that there are tax credits available to help make coverage more affordable. For a 30-year-old making $25,000 per year, the ACA tax credit would reduce the average cost of the most commonly selected "silver plan" from $2,877 per year to $1,729. Eighty-five percent of those who got coverage in the new insurance exchanges qualified for credits this year, but in our Kaiser Family Foundation survey of the uninsured in California, 73% of those eligible for assistance did not know they could get help. Second, the uninsured need to know that the penalty for going without coverage increases substantially next year, to $325 per person or 2% of income (whichever is greater). Our survey shows that 66% of the uninsured are aware of the penalty. Third, the first-year's experience showed that personal assistance was essential to getting many uninsured people enrolled. That will be even more true for the remaining uninsured, who are more likely to have been uninsured for a long time or have never had insurance, who have language barriers, or who worry about family members' immigration status. Somewhat less federal money is available this year to support community-based outreach and enrollment assistance. Fourth, the news media are the primary source of information about the ACA for the public and the uninsured. Media coverage, even negative reporting, gets people talking about the health-care law. As the ACA cools as a political issue, the falloff in coverage–including negative stories–may cause fewer uninsured people to want to check out their coverage options.  Other forms of marketing and outreach would need to compensate. Fifth, people who enrolled in coverage the first year will be auto-enrolled in their same plans in year two unless they pick a new plan. But the plan they chose last year may no longer be the best deal for them. How many of the 7 million who enrolled in year one will shop again in year two?"
http://blogs.wsj.com/washwire/2014/10/09/challenges-for-the-next-obamacare-open-enrollment/?mod=WSJBlog
Obamacare: Nothing Short of a Disaster
"Maybe 2015 will bring better news for Obamacare. But don't bet on it."
http://nationalinterest.org/feature/obamacare-nothing-short-disaster-11437
LOUISIANA HIT WITH DOUBLE-DIGIT PREMIUM INCREASES DUE TO OBAMACARE
"Tens of thousands of Louisianans are bracing for double-digit health insurance premium hikes as high as 19.7% due to Obamacare.  The Times-Picayune reported on Wednesday that Louisiana's largest health insurer, Blue Cross Blue Shield of Louisiana, plans to increase the rates of its Blue Saver, Blue Max, and Multi-State individual plans sold on the state's Obamacare exchange between 18.3% and 19.7%. The skyrocketing rates will hit 52,638 Louisiana residents.
Other insurers in the state are also moving forward with major premium increases. "Humana Health Benefits Plan rates under the Affordable Care Act will increase 9.9 percent… Vantage Health Plan Inc. said it was moving forward with its plan for a 15.89 percent increase," reports the Times-Picayune. News of the double-digit premium spikes come as Sen. Mary Landrieu has struggled to explain her embrace of President Barack Obama's unpopular Obamacare program. On Wednesday, Landrieu replaced her campaign manager. Obama promised at least 19 times that Obamacare would reduce premiums $2,500 a year per family. The latest Associated Press poll finds that just 30% of Americans support Obamacare."
http://www.breitbart.com/Big-Government/2014/10/09/Louisiana-Hit-with-Double-Digit-Premium-Increases-Due-to-Obamacare
Louisiana, Iowa Obamacare Premiums Rise By Double-Digits
"State regulators approved significant premium hikes on Louisiana's and Iowa's Obamacare exchanges this week, with each state seeing average hikes reaching the double-digits. In Louisiana, 2015 plans will be much costlier, according to The Times-Picayune. Blue Cross Blue Shield of Louisiana, the exchange's largest insurer, is hiking prices between 18.3 percent and 19.7 percent for three different plans. Over 50,000 customers are currently covered by the three plans — Blue Saver, Blue Max, and Multi-State individual. The upside: Blue Cross Blue Shield isn't hiking rates on customers with narrowed networks in New Orleans, Baton Rouge or Shreveport. Humana will up its exchange premium rates by 9.9 percent, after backing down from its initial proposal of 15.5 percent. Vantage Health Plan, like Blue Cross Blue Shield, is going ahead with its initial proposal, a 15.89 percent hike. The significant hikes are not likely to help Democratic incumbent and Obamacare supporter Sen. Mary Landrieu, who's trailing Republican challenger Rep. Bill Cassidy in the polls. When Blue Cross Blue Shield first proposed its rate hikes, it blamed a pool of exchange customers that used more health care services than expected."
http://dailycaller.com/2014/10/09/louisiana-iowa-obamacare-premiums-rise-by-double-digits/
OBAMACARE SENDS IOWA HEALTH INSURANCE PREMIUMS SKYROCKETING
"Thousands of Iowans are now facing double-digit health insurance premium hikes due to Obamacare.  On Wednesday, the Des Moines Register reported that the state's insurance commissioner has approved Des Moines-based Wellmark to hike its rates between 11.9% and 14.5%.  The premium spike will affect 19,000 Iowans. "That increase is for individual policyholders who have Affordable Care Act-compliant plans," reports the Register.
CoOportunity, one of the main companies offering health insurance on the Obamacare exchange, will increase its rates 19%.  Nationally, Obamacare remains deeply unpopular. The latest Associated Press poll finds that just 30% of the country supports Obamacare. President Barack Obama promised at least 19 times that Obamacare would lower health insurance premiums by $2,500 per family."
http://www.breitbart.com/Big-Government/2014/10/09/Obamacare-Sends-Iowa-Health-Insurance-Premiums-Skyrocketing
A maze to opt out of Obamacare individual mandate
"There are dozens of ways to escape Obamacare's individual mandate tax — but good luck figuring that out come tax season. Tens of millions of Americans can avoid the fee if they qualify for exemptions like hardship or living in poverty, but the convoluted process has some experts worried individuals will be tripped up by lost paperwork, the need to verify information with multiple sources and long delays that extend beyond tax season. "It's not going to be pretty," said George Brandes, vice president of health care programs at Jackson Hewitt, a tax prep firm. "Just because you theoretically qualify for hardship, or another exemption, doesn't mean you're going to get it." The worries may foreshadow a messy tax season next year as the one in 10 Americans who remain uninsured calculate their tax bill for the first time under Obamacare's individual mandate. Those without health insurance will have to cough up $95 per person or 1 percent of their income, whichever is greater. That penalty eventually jumps to $695 or 2.5 percent. The White House expanded the list of exemptions allowing the uninsured to bypass the penalty for legitimate reasons, including religious restrictions, falling on rocky times or a death in the family. Another big out created after the controversy over canceled health plans was the so-called affordability exemption that allows people to opt out if premiums are still not affordable. The Congressional Budget Office expects 23 million of the 30 million Americans who remain uninsured in 2016 to qualify for exemptions. It's part of the reason the CBO in June downgraded from 6 million to 4 million the number of people it estimates will pay the penalty.
The uninsured have two ways to opt out: The easiest way is fill out a new tax form for those exemptions that don't require Obamacare marketplace approval. Some will be simple, including the exemption for being uninsured for under three months or those living below a certain income — about $10,150 for singles and $20,300 for married couples. But many must be approved by the marketplace, including for people citing religious beliefs, like being Amish, or those who qualify for the dozen or so "hardships," such as being evicted, experiencing domestic violence or having a health plan canceled because it doesn't meet the law's requirements."
http://www.politico.com/story/2014/10/obamacare-opting-out-111730.html
GAO Bombshell: HHS Cooked The Books To Expand ObamaCare In Arkansas
http://www.forbes.com/sites/theapothecary/2014/10/09/gao-bombshell-hhs-cooked-the-books-to-expand-obamacare-in-arkansas/
Clinton willing to compromise on Obamacare tax
"Hillary Clinton may be open to changing a key Obamacare component disliked by the Republican Party. While speaking before the Advanced Medical Technology Association in Chicago, Clinton, a potential 2016 presidential candidate, told the more than 2,000 industry representatives they "have an argument to make" when it comes to repealing the component. The component, a 2.3 percent excise tax on devices such as defibrillators and pacemakers, is usually paid by the devices' manufacturer or importer, according to Bloomberg Politics. The tax, which raises approximately $29 billion over 10 years to help pay for other parts of the Affordable Care Act, is heavily disliked by both the GOP and the devices' makers. "We have to look and see what are the pluses and minuses," she said. "I don't know what the right answer about the tax is."
http://washingtonexaminer.com/clinton-willing-to-compromise-on-obamacare-tax/article/2554583?custom_click=rss
Another ObamaCare Critic Targeted by IRS (continuation of past article)
"The producer of a movie that criticizes Obamacare is being slapped with an IRS audit and he suspects that the invasive probe is politically motivated. Via the Washington Times: Logan Clements, producer of "Sick and Sicker: ObamaCare Canadian Style," announced via press release Tuesday that he is being audited for the first time ever. "I had never been audited before I made this movie," he says in a YouTube video. "There seems to be a pattern here."
http://www.breitbart.com/InstaBlog/2014/10/09/Another-ObamaCare-Critic-Targeted-By-IRS
IMMIGRATION:
POLL: OBAMA'S HIGHEST DISAPPROVAL RATING IS ON IMMIGRATION
"Americans disapprove of President Barack Obama's handling of immigration more than any other issue, according to the most recent Economist/YouGov survey. In the poll, which was conducted October 4-6 and has a margin of error of +/- 4.4 percentage points, 53% of Americans either strongly disapprove or somewhat disapproved of Obama's handling of immigration. Here are the percentages of Americans dissatisfied with Obama's handling of other issues:
The economy: 51% disapprove
The environment: 42%
Terrorism: 46%
Gay rights: 40%
Education: 41%
Health care: 49%
Social security: 45%
The war in Afghanistan: 42%
The budget deficit: 51%
Taxes: 45%
Medicare: 43%
Abortion: 47%
Foreign policy: 49%
In addition, half of the country views Obama unfavorably, and a majority (51%) disapprove of his performance in office—while only 43% approve. Obama recently delayed his executive amnesty because of the public's discontent over immigration. Illegal immigration became one of the top priorities of Americans after Breitbart Texas published leaked photos of illegal immigrants being warehoused in detention centers."
http://www.breitbart.com/Big-Government/2014/10/09/Poll-Obama-Gets-Highest-Disapproval-Rating-on-Immigration
DHS CHIEF: WE'RE STILL 'VERY COMMITTED' TO EXECUTIVE AMNESTY BY YEAR'S END
"On Thursday, Jeh Johnson, the Department of Homeland Security secretary, said he and President Barack Obama were still committed to executive actions to potentially grant temporary amnesty to millions of illegal immigrants. During a question-and-answer session after his speech at the Center for Strategic and International Studies (CSIS) in Washington, D.C., Johnson said the Obama administration was still "very committed to taking executive action to fix our broken immigration system" and "developing a set of reforms that [he] would characterize as comprehensive in nature and within our legal authorities." Johnson said Obama would act between the midterm elections and the end of the year, which the President also stated at the Congressional Hispanic Caucus dinner last week. Obama appears to have delayed his executive amnesty to help Senate Democrats retain control of the Senate. Hispanic activists like Rep. Luis Gutierrez (D-IL) have since demanded that Obama pay Latinos "interest," after the White House reportedly asked for "forbearance" for missing the "by the end of summer" deadline that Obama imposed. In fact, if Obama does not "go big" enough on his executive amnesty, Gutierrez may actually consider running for president to ensure amnesty becomes an even bigger issue during the 2016 cycle. A "Draft Gutierrez" movement is reportedly getting ready to lure Gutierrez into the presidential contest if Obama disappoints the Latino community with his executive amnesty."
http://www.breitbart.com/Big-Government/2014/10/09/Homeland-Sec-We-re-Still-Very-Committed-to-Comprehensive-Exec-Amnesty-by-End-of-Yr
OBAMA SUGGESTS TO CA TECHIES HE'LL INCREASE GUEST-WORKER VISAS VIA EXEC ACTION
"At the high-tech Cross Campus in Santa Monica on Thursday, President Barack Obama suggested that he is considering taking executive action to grant more guest-worker visas for high-tech companies. He said this even though there is a surplus of American high-tech workers, and companies like Microsoft have lobbied for massive increases in guest-worker visas while laying off 18,000 American workers. The Obama administration has reportedly been considering awarding 800,000 guest-worker visas via executive action in order to get support from tech executives like Facebook's Mark Zuckerberg for his executive amnesty.  Obama said though, "We are in a position now where we are going to have to see what Republicans are going to do after the election" on immigration. "I'm not waiting," he added. Obama mentioned that he already signed the Deferred Action for Childhood Arrivals (DACA) program in 2012, which gave temporary amnesty to certain DREAMers, but which also caused the spike in the number of illegal immigrants trying to enter the country illegally from Central America. Obama also indicated that he was itching to do more.  Obama said he is "committed" to using "all the executive authority that I legally have in order to make fixes in some of the system, and that includes potentially the H-1B system that is often used by tech companies and some of the other elements of our legal immigration system." "But whatever I do through the executive branch will not be as effective as we can do through legislation," he said."
http://www.breitbart.com/Big-Government/2014/10/09/Obama-Suggests-to-CA-Techies-He-ll-Increase-Guest-Worker-Visas-via-Exec-Action
Obama: 'Suicide' for GOP if They Don't Pass Immigration (Updated)
"President Barack Obama said Thursday Republicans will be committing "suicide" if they don't pass an immigration bill. "It's anyone's guess how Republicans are thinking about this," Obama said at a town hall meeting in California. He said that in the long run politically, "It is suicide for them not to do this." But he said that the tea party on other groups in the short term have opposed the idea of immigration reform. Obama expressed hope that an immigration bill will pass in the next two years, but said he's not going to wait. He also said that his new immigration executive actions could include changes to the H-1B program used frequently by tech companies."
http://blogs.rollcall.com/white-house/obama-suicide-for-gop-if-they-dont-pass-immigration-reform/?dcz=
Obama: Political 'Suicide' for GOP to Shun Immigration Overhaul
http://blogs.wsj.com/washwire/2014/10/09/obama-political-suicide-for-gop-to-shun-immigration-overhaul/?mod=WSJBlog
In Santa Monica, Obama chastises GOP on immigration, targets young voters
"A political suicide if they continued to hold up an immigration overhaul effort in Congress, leading the next generation of young people to reject the party for years to come. If they look at the GOP's immigration policies, a whole generation of Americans will determine "that party does not seem to care about me and my life," Obama said at a meeting in Santa Monica with young entrepreneurs. Although the immigration legislation that stalled in the House is all but dead for the year, Obama said he still had hope for its passage. House Republicans will see the political peril ahead, he predicted. "I'm confident, though, eventually — and I think it's going to happen over the next two years — Congress is going to see the light," he said.
http://www.latimes.com/nation/politics/politicsnow/la-pn-obama-millennials-santa-monica-20141009-story.html
Latinos Should Withhold Support From Dems
http://www.realclearpolitics.com/2014/10/09/latinos_should_withhold_support_from_dems_343010.html
DEM POLLSTER: HISPANICS MAY STAY HOME FOR MIDTERMS BECAUSE OBAMA DELAYED EXEC AMNESTY "A top Democratic pollster thinks Hispanic voters may sit out the 2014 midterm elections because President Barack Obama did not enact his executive amnesty by the end of the summer. Pollster Celinda Lake told The Hill  that Democrats face "a big uphill battle for the Latino turnout, and that's going to affect our candidates" in places like Arizona, New Mexico, Colorado, and Georgia. In fact, she said Senate Democrats were wrong to urge Obama to delay his executive amnesty until after the midterm elections. "It was a real disappointment to the Latino voters–rightly so," Lake said. "I think if we'd done something, it would have energized the Latino vote and drawn a clear distinction with the Republicans." Lake said Obama was "deferential to a number of candidates who were lobbying him not to do it," and she felt "those candidates were absolutely mistaken in their assessment." Public polling, though, has hammered Obama on the issue. Obama has had record-low approval ratings on illegal immigration and it is the issue in which he gets the highest disapproval ratings in various national polls, like the most recent Economist/YouGov poll.  The numbers are so bad that Obama was silent on amnesty when he addressed the Congressional Black Caucus Dinner. As Breitbart News has reported, "a recent New York Times/CBS poll found that a plurality of Americans (39%) would be less likely to support a candidate who supports a pathway to citizenship for illegal immigrants."
http://www.breitbart.com/Big-Government/2014/10/09/Dem-Pollster-Hispanics-May-Stay-Home-for-Midterms-Because-Obama-Delayed-Exec-Amnesty
BOEHNER, GOODLATTE: 'SHOCKING' WH ADMITS OBAMA DELAYING ILLEGAL EXECUTIVE AMNESTY FOR POLITICS
"In a joint statement released Thursday, House Speaker John Boehner and House Judiciary Committee Chairman Bob Goodlatte slammed the Obama administration for delaying executive actions on immigration reform until after the midterm elections.
According to the pair, no time is a good time to unilaterally change the nation's laws without congressional approval.  "It's shocking that the White House now openly admits that President Obama is delaying his unilateral actions on immigration until after the November elections simply because of raw politics," Boehner and Goodlatte said. They added: Whether before or after the election in November, it is never acceptable for the President to re-write our laws by executive decree – the Constitution does not give him the authority to do so. By taking unilateral action on immigration, President Obama will inject serious constitutional questions into an already heated debate. Such shortsighted actions will undermine the American people's trust in the President's commitment to enforcing our immigration laws and will further setback any chance of enacting immigration reform."
http://www.breitbart.com/Big-Government/2014/10/09/Boehner-Goodlatte-Shocking-WH-Admits-Obama-Delaying-Illegal-Executive-Amnesty-for-Politics
Number of Unaccompanied Children at the Border Tops 68,000 for Fiscal Year 2014
"U.S. Customs and Border Protection late Thursday announced that 68,541 unaccompanied illegal immigrant children were apprehended in fiscal year 2014, a 77 percent increase from the nearly 39,000 kids taken in the year before. While that's a dramatic jump, it's far fewer than the 90,000 some administration officials and members of Congress were predicting for the fiscal year, which ended September 30. (Note: the numbers provided by CBP run through October 7, 2014, a week past the end of the fiscal year.)"
http://www.theblaze.com/stories/2014/10/09/number-of-unaccompanied-children-at-the-border-tops-68000-for-fiscal-year-2014/
MD SHERIFF: FEDS RELEASING CRIMINAL ALIENS FOR 'POLITICAL' REASONS
"Frederick County, MD Sheriff Chuck Jenkins accused the federal government of taking illegal aliens who have committed crimes and "releasing the back onto our streets," and argued that the lack of enforcement is "political" on Thursday's "Laura Ingraham Show." "What they're doing is taking people who we've arrested on local and state charges here in Frederick County, once they've served their sentences, they're adjudicated where we turn them over to ICE, instead of deporting, they're releasing them back onto our streets…this president, this administration is not protecting our country" he said.  Jenkins added that the failure to deport illegal aliens who have committed crimes is motivated by political purposes, stating "absolutely it is political.  Let me tell you, here in Frederick County, for over six years now, I've participated with Homeland Security and ICE through the 287 program … that's a partnership where local law enforcement, any sheriff, any chief through an MOU or an agreement can partner with ICE and basically take on the responsibility of assisting in immigration enforcement, we're a force multiplier, if you will for the feds…now because of this administration, the actual purpose and the effectiveness of the 287 program for removals is being watered down." He also reported that his county in rural Maryland was experiencing problems with criminal gangs from Central America, "right here in Frederick County, a rural, farm county, 60 minutes from Washington.  We have a fairly significant presence of MS-13, Latin Kings, the Mexican Mafia, 18th Street.  All the gangs that you see that are embedded in our large cities, our large metropolitan areas that filtered out into our communities, our counties and they are committing crimes." He further declared "we are experiencing a heroin crisis all over the country…in Frederick County we are seeing a horrific increase in the use of heroin, overdose deaths.  And where does the heroin come from, it comes from our southern borders, and yet we refuse to shut them down."
Jenkins said this constituted an "invasion of the criminal element, the drug traffickers, the human traffickers…we've got terrorist cells that come across our border.  ISIS, I was told back in July, is coming across our border."  And that "the problem of the criminal gangs, the drug trafficking, the human trafficking is just enormous." He warned, "if we don't stop it [the influx of illegal immigrants] on the border, every county is going to become a border county."
http://www.breitbart.com/Breitbart-TV/2014/10/09/MD-Sheriff-Feds-Releasing-Criminal-Aliens-For-Political-Reasons
ARREST OF AFRICAN MAN CAUSES SCARE AT BORDER PATROL STATION
"The detention of an illegal alien from the East African country of Eritrea caused concern Wednesday night at the U.S. Border Patrol Station because the agents did not have the training to determine if the man posed a health risk amid the recent concerns for Ebola. The arrest took place Wednesday night when agents arrested the man and took him to the McAllen Border Patrol Station which is where agents became concerned about how to deal with the possibility of a communicable disease, sources close to the case told Breitbart Texas. The man didn't exhibit any symptoms however the concerns come after Thomas Eric Duncan died from Ebola he contracted in Liberia before traveling to Dallas. In the case of the Eritrean man, questions remain about what route he took to get to the U.S. which in a worst case scenario that he had in fact been infected could have led to contaminating other aliens along the way, said Albert Spratte a spokesman for the National Border Patrol Council 3307. "The concern is real, they don't give us any training in how to deal with communicable diseases," Spratte said.  "What happens if you have another person coming from an African nation who is infected by a dangerous disease, who did they infect at the stash houses or other people they came in contact with along the way?"  Currently, any medical issues or questions are brought up at the processing station which is already too late since any sick person could have been in contact with other aliens or agents, the union spokesman said. "CBP and DHS have not provided the agents on the ground any training about how to deal with this," Spratte said. "This is not something that they can teach with a PowerPoint presentation. The fact that an arrest caused a scare at the station should say something."
http://www.breitbart.com/Breitbart-Texas/2014/10/09/Arrest-of-African-Man-Causes-Scare-At-Border-Patrol-Station
Border Agents Catch East African Man Trying to Sneak Into U.S. — Why It's Scaring Them in Light of the Ebola Outbreak
http://www.theblaze.com/stories/2014/10/09/border-agents-catch-east-african-man-trying-to-sneak-into-u-s-why-its-scaring-them-in-light-of-the-ebola-outbreak/
De Blasio's ID Gambit
He plans to use New York's cultural institutions to take the stigma off illegal-alien status.
"Mayor Bill de Blasio announced last month that New York City's new municipal identification cards will entitle their holders to free memberships at 33 major cultural institutions. The NYC ID program, scheduled to begin in January, is an attempt to normalize conditions for illegal immigrants who cannot obtain state IDs or passports. Modeled on a similar program in San Francisco, it will provide the undocumented with access to city buildings, medical care, and perhaps even savings accounts at financial institutions. For the vast majority of New Yorkers, the ID is superfluous, because they can get driver's licenses or non-driver IDs from the Department of Motor Vehicles. But the mayor wants all citizens to obtain this new municipal ID so that no stigma is attached to it. The free memberships to institutions such as the Bronx Zoo, Lincoln Center, and the Public Theater are benefits meant to lure as many people as possible into obtaining an ID they really don't need."
http://www.nationalreview.com/article/389919/de-blasios-id-gambit-david-marcus
SPENDING/BUDGET/ECONOMY:
Economy, Government Top Election Issues for Both Parties
Differ most widely on climate change, deficit
"Republican and Democratic voters see the economy, jobs, and fixing the federal government as important to their congressional vote this year, but prioritize other issues quite differently. Republicans and Republican leaners rate the situation with Islamic militants and the deficit in their top five issues. For Democrats and Democratic leaners, the top five issues include equal pay for women and the way income and wealth are distributed in the U.S."
http://www.gallup.com/poll/178133/economy-government-top-election-issues-parties.aspx
Obama touts economic gains to boost Democrats' chances in November
http://www.cbsnews.com/news/obama-touts-economic-gains-to-boost-democrats-chances-in-november/
Obama wants an election about the economy, not him
http://cnsnews.com/news/article/obama-wants-election-about-economy-not-him
BIDEN AFTER ALMOST FOUR YEARS OF OBAMANOMICS: MIDDLE CLASS STILL 'HURTING'
"Thursday at Renton Technical College, Vice President Joe Biden admitted that despite nearly six years of President Barack Obama's economic policies, the middle class is still struggling.
"The economy is back in a, excuse the expression, in a macroeconomic sense," Biden said. "Everything is good except for middle class people."  "Since 2000 the gross domestic product has increased 29 percent, productivity 36 percent, most studies show middle calls people had a 14-cent increase in their pay over the last 14 years," he continued."The middle class is hurting, they are hurting. The middle class has been the glue that held the social fabric of this country together for the last hundred years," he added."
http://www.breitbart.com/Breitbart-TV/2014/10/09/Biden-After-Almost-Four-Years-of-Obamanomics-Middle-Class-Still-Hurting
Costly Internet Tax Could Be On The Horizon
http://dailycaller.com/2014/10/09/costly-internet-tax-could-be-on-the-horizon/
How Big Government Bonuses Rule the Beltway, Despite Systemic Bureaucratic Failures
"Big government bonuses took center stage this year after a litany of reports revealed that Veterans Affairs officials had been receiving millions of dollars in performance incentives despite unfathomable failures inside the department, including months-long and falsified waiting lists for wounded veterans to receive medical care. Now, the department has said, three of its officials are in the process of being fired and a fourth has retired. But that's just one example of what appears to be a multitude of government agencies whose executives are or were reaping big financial rewards through a bonus system drawn from taxpayers with no accountability guidelines. Tom Schatz, president of the nonprofit government watchdog group Citizens Against Government Waste, said his organization wants a revamp of federal policy on all government agency bonuses. Schatz said that while not illegal, such rewards "certainly seem unethical, particularly when the agencies that are doling out the bonuses and have not lived up to expectations."
http://www.theblaze.com/stories/2014/10/09/how-big-government-bonuses-rule-the-beltway-despite-systemic-bureaucratic-failures/
BOEHNER, CANTOR VOTED LOBBYISTS' BEST FRIENDS BY CONGRESSIONAL STAFFERS
"Congressional staffers voted former House Majority Leader Eric Cantor (R-VA) and House Speaker John Boehner (R-OH) the two best friends of lobbyists in this Congress.
In Washingtonian's biennial "best and worst" of Congress survey the magazine sends to congressional staffers, Cantor and Boehner placed first and second, respectively, in the "lobbyists' best friend" category.  The magazine sent the survey to staffers "soon after Eric Cantor's shocking primary defeat" to Dave Brat. Voters ousted Cantor in a June primary because of Cantor's ties to crony capitalism and embrace of amnesty legislation favored by the bipartisan political elite. Cantor resigned soon after and took a job for a Wall Street firm.  Boehner has always been friendly with the lobbying community. According to Government Accountability Institute President and Breitbart News Senior Editor-at-Large Peter Schweizer's Extortion: How Politicians Extract Your Money, Buy Votes, and Line Their Own Pockets, Boehner is even known for collecting "tollbooth fees" before votes from industry executives.  "You pay money at a tollbooth in order to use a road or bridge," Schweizer writes in his book. "The methodology in Washington is similar: if someone wants a bill passed, charge them money to allow the bill to move down the legislative highway."
http://www.breitbart.com/Big-Government/2014/10/09/Boehner-Cantor-Voted-Lobbyists-Best-Friends-by-Congressional-Staffers
COMMON CORE:
WHAT DOES THAT COMMON CORE COPYRIGHT MEAN?
http://www.breitbart.com/Big-Government/2014/10/09/Stotsky-What-Does-That-Common-Core-Copyright-Mean
Teacher Claims School Officials Outlawed Discussion Of Sept. 11 Attacks
http://dailycaller.com/2014/10/09/teacher-claims-school-officials-outlawed-discussion-of-sept-11-attacks/
MISC.:
Obama Says He Is 'Unequivocally' Committed to Net Neutrality
President Says White House Has Made Clear It Doesn't Want 'Two or Three or Four Tiers of Internet'
http://online.wsj.com/articles/obama-says-he-is-unequivocally-committed-to-net-neutrality-1412902757
Michelle Obama's Lunch Rules Limit Children To One Ketchup Packet
"First Lady and school nutrition advocate Michelle Obama's stringent lunch guidelines are limiting children to just one ketchup packet per meal. A recent EagNews.com article profiled unhappy Idaho customers of the Obama administration's revisions to the National School Lunch program, including a parent who called school lunches "not edible" and kids who have stopped eating lunch completely. "Kids can't take two ketchup packets [for burgers] because that would set them over on calories," said a Burley, Idaho "district food-service secretary." So, the kids get one ketchup packet. It may be time for the liberal media to offer Ronald Reagan an apology. For what? For whipping up impeachment buzz over sending arms to Iran to rescue American hostages and then later deciding that Iran wasn't really all that dangerous after Obama let them keep having nuclear power plants? No. For demonizing Reaganomics? For mocking his proposed Star Wars missile defense program? No. The Left for years mocked Reagan because his Department of Agriculture classified ketchup as a school lunch vegetable during a period of budget cuts."
http://dailycaller.com/2014/10/09/michelle-obamas-lunch-rules-limit-children-to-one-ketchup-packet/
Obama announces new climate change initiative
"The White House announced new executive orders and private sector partnerships to boost natural infrastructure, such as wetlands and forests, to mitigate and defend against the effects of climate change. The White House Council on Environmental Quality said several groups have pitched in to grow forests, which absorb carbon emissions, which most scientists blame for exacerbating global warming. The council also announced new federal funds to strengthen coastal marshes that aid flood control and serve as fish habitat. It also announced the release of the U.S. Army Corps of Engineers' climate assessment, which found that one-third of coastal Corps projects are vulnerable to climate change. "By investing in smart strategies for conserving and restoring our lands and waters, we can help make communities more resilient to climate impacts while slowing the harmful effects of carbon pollution," the CEQ said. "Similarly, investments in green infrastructure can help communities better prepare for the impacts of climate change while also improving water quality and community health." The move comes as the White House said it would take another move to protect forests by declaring the San Gabriel Mountains just northeast of Los Angeles a national monument. The monument, which President Obama will officially announce Friday, encompasses nearly 346,000 acres of forest and will help preserve water resources that serve 15 million people living near the mountains."
http://washingtonexaminer.com/obama-announces-new-climate-change-initiative/article/2554589?custom_click=rss
'Pressure tactics': Unions publishing names of nonunion workers
"The Kansas chapter of the United Auto Workers union is using its website to draw attention to GM workers who choose not to pay union dues. UAW Local 31 dedicates an entire page of its website to listing the names and work stations of employees who have opted to exercise their rights not to be in the union. UAW Local 31 lists nearly 30 workers at the Fairfax, Kansas GM plant who are not in the union. The "Scab List" is published under the union website's "Important Information" section. Local 31 president Vicki Hale did not respond to request for comment. Glenn Taubmann, a lawyer at the National Right to Work Legal Defense Foundation, said that scab lists are used to pressure workers into joining the union. The use of their personal information and where they can be found in the plant make them easy targets for harassment and intimidation. "It comes as no surprise that unions in right to work states engage in all sorts of harassment and pressure tactics against independent-minded workers," he said. "The ugly truth is that once UAW bosses get into power, they will not tolerate any worker who refused to 'voluntarily' join and pay dues. Their view of "voluntary" unionism is an iron fist against anyone who dissents."
http://www.foxnews.com/politics/2014/10/10/unions-publishing-names-of-nonunion-workers/
Famous Actress on Obama: It Would Be Wonderful if We Were Able to Give This Man All of the Power That He Needs
"Actress Gwyneth Paltrow lavished praise on President Barack Obama Thursday night during a Democratic National Committee fundraiser that took place at her Los Angeles home. Speaking at the event, which had tickets starting at a minimum of $1,000 for the reception and $15,000 for the dinner, Paltrow introduced the president by saying, "I am one of your biggest fans, if not the biggest."
http://www.theblaze.com/stories/2014/10/09/famous-actress-on-obama-it-would-be-wonderful-if-we-were-able-to-give-this-man-all-of-the-power-that-he-needs/
FEDERAL JUDGE STRIKES DOWN TEXAS VOTER ID LAW; ABBOTT VOWS APPEAL
http://www.breitbart.com/Breitbart-Texas/2014/10/09/Federal-Judge-Strikes-Down-Texas-Voter-ID-Law-Abbott-Vows-Appeal
Federal Judge Blocks Texas Voter ID Law Weeks Ahead of November Elections
http://www.theblaze.com/stories/2014/10/09/federal-judge-blocks-texas-voter-id-law-weeks-ahead-of-november-elections/
Courts block voter ID laws in Texas, Wisconsin
http://townhall.com/news/politics-elections/2014/10/10/courts-block-voter-id-laws-in-texas-wisconsin-n1903272
Coal Miners Rally Against Obama EPA, Silent On Grimes
http://dailycaller.com/2014/10/09/coal-miners-rally-against-obama-epa-silent-on-grimes/
CALIFORNIANS DISENCHANTED WITH OBAMA AS HE FUNDRAISES AGAIN IN GOLDEN STATE
"Mark DiCamillo, a director for the California Field Poll, points out about Obama's descending approval numbers that, "In California, the recent decline is greatest among the voter segments that were his strongest supporters in the last two elections." The trend analyst told the Washington Examiner, "There was growing impatience with the president following through on his agenda… People were expecting quite a bit. That has tempered. They aren't seeing results."
According to a Field survey of California registered voters, Obama's approval rating in California as of September has plummeted 5% since June, notching only a 45% approval, barely edging his disapproval rating of 43%. By comparison, Obama enjoyed a 65% approval rating in California shortly after he was elected in March of 2009 and incurred an impressive disapproval rating of only 21%. According to DiCamillo, this all bodes well for the GOP in California. "I would expect that Republicans will pull out close elections in some competitive congressional races," he predicts."
http://www.breitbart.com/Breitbart-California/2014/10/09/Obama-Support-Eroded-in-the-Golden-State-Approval-Rating-down-20
WaPo: Looks like Obama may clean house after the midterms
http://hotair.com/archives/2014/10/09/wapo-looks-like-obama-may-clean-house-after-the-midterms/
Obama is on the ballot in November, and it's going to hurt Democrats badly
http://hotair.com/archives/2014/10/09/obama-is-on-the-ballot-in-november-and-its-going-to-hurt-democrats-badly/
What These 7 Charts Tell Us About the Most-Watched Senate Races
http://dailysignal.com/2014/10/09/7-charts-tell-us-watched-senate-races/?utm_source=facebook&utm_medium=social
Video: Mitch McConnell's Democratic opponent dodges question on whether she voted for Obama — four times
http://hotair.com/archives/2014/10/09/video-mitch-mcconnells-democratic-opponent-dodges-question-on-whether-she-voted-for-obama-four-times/
Shaheen To Obama: Stay Out of New Hampshire
"The media may be reporting the quote verbatim, but Jeanne Shaheen's message to barack Obama as she's fighting to keep her Senate seat there couldn't be more clear. Stay out of New Hampshire, Barack! Shaheen to MSNBC on whether or a not a campaign visit by Obama would be helpful, "Well, the president is dealing with a lot of crises in the world right now. And I think it's important for him to continue to address what's happening with ISIS, to continue to address the Ebola scare. And so, I expect him to be in Washington." In other words, thanks, Barry. But no thanks! But then, Shaheen is hardly alone in ducking the unpopular president."
http://www.breitbart.com/InstaBlog/2014/10/09/Shaheen-To-Obama-Stay-Out-of-New-Hampshire
Grimes Campaign Volunteers Cover Up Obama T-Shirts
"A group of College Democrats from George Washington University in Washington, D.C., forgot that they should leave behind clothing with President Obama's name when they traveled to Kentucky to canvas for Alison Lundergan Grimes​. GWU students had packed T-shirts with the president's image and name, as well as College Democrats T-shirts emblazoned with his name for three days of volunteering in the Bluegrass State's contentious Senate race. "But it wasn't until they got to Kentucky that canvassers remembered to be careful not to connect Democratic candidates there with Obama," the campus newspaper, the GW Hatchet, wrote in a summary of the trip. "Alison Grimes, who is running against Senate Minority Leader Mitch McConnell, wanted to differentiate herself from the president and the administration's policies that don't resonate with Kentucky residents, like Obama's policies toward coal mining." The volunteers ended up bundling up due to the weather anyway, covering up their T-shirts."
http://www.nationalreview.com/corner/389950/grimes-campaign-volunteers-cover-obama-t-shirts-andrew-johnson
NEW TILLIS AD SLAMS HAGAN FOR ATTENDING COCKTAIL FUNDRAISER INSTEAD OF CLASSIFIED HEARING
http://www.breitbart.com/Big-Government/2014/10/09/New-Tillis-Ad-Slams-Hagan-for-Attending-Cocktail-Fundraiser-Instead-of-Classified-Hearing
A Tar Heel Rebellion Against Reaction
"The clergy gathered in the second-floor conference room at the First Baptist Church here were pondering whether this midterm election might be different from other midterm elections. The five African-American pastors and bishops represented diverse theological traditions, but all were profoundly unhappy over what North Carolina's ultra-conservative state government in Raleigh had done to reduce access to the ballot box, cut education spending, and turn back money to expand Medicaid under the Affordable Care Act. The irony, said the Rev. Dray Bland, pastor of First Baptist on Apple — the street location distinguishes it from the predominantly white First Baptist Church downtown — is that measures designed to make it harder for voters to cast ballots may actually inspire a larger number to do so. "While many in Raleigh thought they could suppress the vote through these new voter laws, they may increase turnout by rallying the vote," Bland said. "The apathy we might have had has turned into action." In the struggle for control of the U.S. Senate, the reaction against reaction has allowed Sen. Kay Hagan, so far at least, to defy the punditocracy. Once seen as one of this year's most vulnerable Democratic incumbents, Hagan has been maintaining a small but steady lead over state House Speaker Thom Tillis. Tillis' problem is the sharp turn right in the governance of one of the South's traditionally moderate states that he helped engineer along with Gov. Pat McCrory. The governor doesn't face the voters this year, so it's Tillis who is reaping the whirlwind — particularly in a state that has been a pioneer in using good schools and world-class universities to build its economy. "The edge that Kay Hagan has in this race, I believe, is attributable to the direction the state has taken and Thom Tillis' role in that," said Rep. David Price, D-N.C., whose district includes the Research Triangle area that typifies North Carolina's road to growth. "There are many things to be outraged about, but the most powerful is what the Republicans have done to public education, and to our teachers." Rarely has a debate offered a better look at how two candidates view the political landscape than the encounter Tuesday night between Tillis and Hagan at the state's public television studios. Tillis had one person on his mind. No matter what question host George Stephanopoulos asked, Tillis found a way to mention that Hagan had voted "96 percent" of the time with President Obama. He made 10 references to that number, and in case anybody missed it, mentioned it twice more at a news conference after the debate. Tillis is betting his campaign on disaffection with the president. For her part, Hagan pointed out that while Obama is not on the ballot, Tillis is. Her calling card was Tillis' "extremism." She stayed on him for having "gutted education" and at times forced the speaker on the defensive. She also criticized Tillis for blocking the Medicaid expansion and for opposing, among other measures, the minimum wage, new equal pay laws, and student loan refinancing, even as he had favored "tax cuts for the wealthy." Yet there is no way Hagan will let Tillis tag her as a "liberal." In the battle of statistics, she loves nothing better than to cite National Journal's 2013 Senate ratings that position her "smack dab in the middle, just like North Carolina," a phrase she used to open an interview on Wednesday. Indeed, the magazine's numbers had her at 49.3 percent liberal, 50.7 percent conservative."
http://www.realclearpolitics.com/articles/2014/10/09/a_tar_heel_rebellion_against_reaction_124234.html
PRO-AMNESTY GROUP ATTACKS PRO-AMNESTY HAGAN WITH SPANISH LANGUAGE ADS
"A pro-amnesty group is targeting Sen. Kay Hagan (D-NC), a vulnerable Democrat running for reelection in a red state, for opposing executive actions on immigration reform before the election.  Hagan, who has an "F" rating from the anti-amnesty group Numbers USA, voted for the controversial Senate immigration bill that would have provided amnesty to millions of illegal immigrants and voted to prevent the introduction of legislation that would have prevented Obama from taking executive action on immigration reform. The current North Carolina senator, however, is in a tight race for reelection against Republican state House Speaker Thom Tillis and is one of the Democrats for who President Obama delayed taking executive action on immigration reform before the elections to help their political chances.  Hagan also — in a reversal from her previous action — voted for a motion that would have allowed an amendment to block Obama from unilaterally enacting amnesty to be introduced.  Despite her support for amnesty for illegal immigrants, Presente Action is running Spanish-language advertisements against her for delaying amnesty. "Latinos are sick of being treated as a political football by Democrats like Senator Kay Hagan and Republicans alike," the group's executive director of Arturo Carmona said in a statement Thursday."
http://www.breitbart.com/Big-Government/2014/10/09/Pro-Amnesty-Group-Attacks-Pro-Amnesty-Hagan-With-Spanish-Language-Ads
'PRAIRIE FIRE' TED CRUZ KICKS OFF SEN. PAT ROBERTS' KANSAS BUS TOUR
""Ted Cruz came roaring into the Senate in 2012, a lot like a prairie fire," Sen. Pat Roberts said, introducing Cruz to an audience here. "Prairie fire" is not how one might describe Roberts' long tenure in the Senate. But as he works to stave off an unexpected challenge from independent candidate Greg Orman, a wealthy businessman who has declined to say which party he would join in the Senate, the monumental importance of the race has prompted Cruz, Sarah Palin, and other top conservatives to chip in to help win the race. "We're in a tough fight," Sen. Pat Roberts acknowledged, welcoming Texas Sen. Ted Cruz to Kansas for a rally to kick off his bus tour of the state with Sen. Tom Coburn and Rep. Tim Huelskamp. Roberts pointed out that a prairie fire was just what Washington needed. "We have to have them every once in a while to sorta clean out the weeds and clean out the underbrush," he said."
http://www.breitbart.com/Big-Government/2014/10/09/Prairie-Fire-Ted-Cruz-Kicks-Off-Sen-Pat-Roberts-Kansas-Bus-Tour
Greg Orman: I'd Have Voted for 2013 Comprehensive Immigration Reform Bill
"Kansas Independent candidate for the U.S. Senate Greg Orman may not say much about precisely how he'll vote if elected to the Senate, but at a press gaggle after the recent Johnson County Public Policy Forum in Overland Park, KS, he made it abundantly clear how he would have voted on the controversial 2013 Senate immigration bill. It was captured on video. See below. Orman says he would have joined Republicans like John McCain and Lindsey Graham in supporting the so called 'Gang of Eight' immigration bill from 2013."
http://www.breitbart.com/InstaBlog/2014/10/09/Greg-Orman-I-d-Have-Voted-for-2013-Comprehensive-Immigration-Reform-Bill
South Dakota's Larry Pressler Touts Bush Era Amnesty Plan
"In South Dakota, Independent Senate candidate Larry Pressler endorsed a Bush era amnesty immigration plan that grants citizenship after a 5 year waiting period. Pressler also calls for moving troops from Italy to deploy at the southern border, although few doubt that will ever happen and the Senate does not have clear authority to deploy same."
http://www.breitbart.com/InstaBlog/2014/10/09/South-Dakota-s-Larry-Pressler-Touts-Bush-Era-Amnesty-Plan
Do Conservatives Fear Winning Elections Won't Make a Real Difference?
"Republicans are on the verge of taking the Senate and are expected to gain some more seats in the House, and reelect most of their governors. So why do so many conservatives feel disgruntled, disappointed, bored, or frustrated with politics at the moment? Republicans look around, see a country and world in chaos, and don't understand why they're not seeing a broad, angry reaction to President Obama and his allies in Congress. As far as we're concerned, we've been vindicated by events. Leaving no troops in Iraq — "combat forces" or not — left a vacuum for ISIS. The prospects for Afghanistan aren't much more promising. Far from being "on the run," the Islamist threat is spreading and intensifying. Forget that 5.9 percent unemployment rate; most Americans are gripped by deep, far-reaching, deeply embedded economic pessimism. Wages are stagnant. There's a strange lack of hiring even as posted job openings increase. The biggest incentive for private industry is to pay sufficient tribute to the political class; lobbying Washington remains a $3 billion–a–year industry, as the incentives for crony capitalism and favor-seeking remain as strong as ever. A budget deficit of $486 billion is considered a good sign. Democrats will boast that Obamacare has reduced the number of Americans without insurance — without providing affordable insurance for everyone, as it promised — and ignore the fact that this has mostly been done by expanding Medicaid. (The issue of entitlements will be kicked down the road, once again.) The promises about keeping plans and doctors were, as skeptics charged, cynical happy talk; ill-informed liberals are shocked to learn their premiums are going up. Most conservatives have been calling for tougher and more-thorough border security for years. This summer we saw the humanitarian crisis of tens of thousands of children crossing the border. Now there are persistent rumors of ISIS trying to come across the border from Mexico; even if the rumors don't pan out, we've been hearing for months about the number of ISIS fighters with Western passports who could easily slip into the country. In a highly symbolic symbol of rot at the top, a series of stories in the Washington Post revealed embarrassing mistakes and cover-ups at the U.S. Secret Service. Now a new allegation claims investigators were pressured "to remove information that could have been embarrassing to [the Department of Homeland Security] and/or to the Obama Administration in an election year." Allegedly not even a 25-year-old aide can be held accountable for unacceptable behavior, if his father is a major Democratic donor."
http://www.nationalreview.com/campaign-spot/389976/do-conservatives-fear-winning-elections-wont-make-real-difference-jim-geraghty
POLL: 58% WANT FLIGHTS FROM EBOLA COUNTRIES BANNED
"An NBC News poll released Thursday reveals an American public unhappy with the Obama Administration's response to the terrible Ebola outbreak in West Africa, and the potential for the same to occur here. A full 58% of respondents disagree with the White House on banning flights from Ebola-afflicted countries. They want the flights banned. The Administration has so far refused. A majority of 51% worry about an Ebola outbreak here in America, and by a margin of almost 2-to-1, Americans disagree with the White House decision to send our troops overseas to fight the rapidly spreading outbreak. A big part of the White House's problem is a breakdown in the confidence the public has in the government. The incompetence and depraved indifference our federal government has shown towards America's veterans at the VA is just one example. There was also the disastrous rollout of ObamaCare, the inexcusable behavior of the IRS, and the President's personal and relentless fumbling of every imaginable overseas crisis.
We were also personally assured by President Obama that the likelihood of an Ebola victim flying to America was unlikely … just two weeks before an Ebola victim flew to America."
http://www.breitbart.com/Big-Government/2014/10/09/poll-58-percent-want-flights-from-ebola-countries-banned
POLL: MAJORITIES OF AMERICANS DESIRE EBOLA TRAVEL BAN, DON'T WANT TROOPS IN AFRICA COMBATING VIRUS
"An NBC News/SurveyMonkey poll taken a day before Thomas Eric Duncan, the Liberian immigrant who became the first person diagnosed with Ebola on American soil died on Wednesday, found that 58% of Americans believe the United States should institute "a travel ban on flights form countries where the Ebola virus has broken out" while only 20% do not. In the same poll, 51% of Americans disapprove with the decision to "send U.S. troops to Africa to help fight the spread of Ebola."
http://www.breitbart.com/Big-Government/2014/10/09/Majorities-of-Americans-Desire-Ebola-Travel-Ban-Don-t-Want-Troops-in-Africa-Combating-Virus
Obama: 'You Cannot Get [Ebola] Sitting Next to Someone on a Bus'
http://cnsnews.com/video/cnsnews/obama-you-cannot-get-ebola-sitting-next-someone-bus
Obama: You Can't Get Ebola 'Sitting Next to Someone on a Bus;' CDC: 'Avoid Public Transportation'
http://cnsnews.com/news/article/brittany-m-hughes/obama-you-cant-get-ebola-sitting-next-someone-bus-cdc-avoid-public
'ENHANCED' AIRPORT SCREENING MEASURES DO LITTLE TO STOP EBOLA FROM ENTERING US
http://www.breitbart.com/Breitbart-Texas/2014/10/09/New-Enhanced-Airport-Screening-Measures-Wont-Stop-Ebola-from-Entering-US
NEW JERSEY CUSTOMS AGENT: WE'RE NOT PREPARED FOR EBOLA
http://www.breitbart.com/Big-Government/2014/10/08/New-Jersey-Customs-Agent-We-re-Not-Prepared-for-Ebola
Drill focuses on pandemic preparation
http://www.jdnews.com/news/military/drill-focuses-on-pandemic-preparation-1.384166?tc=cr
U.S. general warns Ebola could cross U.S. southern border
http://www.washingtontimes.com/news/2014/oct/9/us-commander-warns-ebola-threat-mexican-border/