News Briefing for Friday, January 2, 2015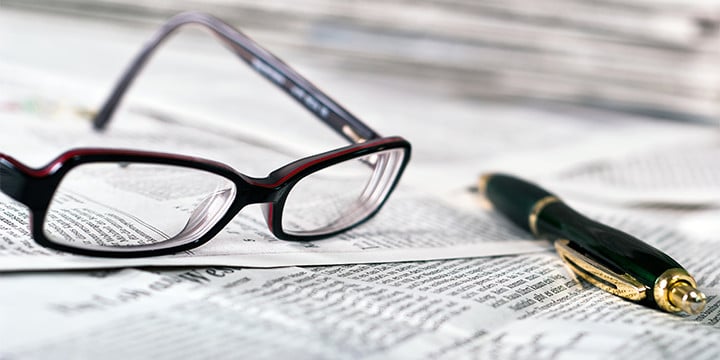 HEALTHCARE:
Obamacare PR push goes silent
"Health care reform advocates who struggled for decades to pass Obamacare left the job half-undone. They failed to sell it. They also underestimated the unrelenting intensity and duration of the opposition that makes the law so vulnerable to legislative and legal challenges even now, nearly five years after its passage. The White House and its allies are trying fresh messaging strategies for 2015 enrollment, including a lower-key sales pitch and narratives from real people who are happy with their coverage. Those success stories didn't exist before coverage began one year ago. Yet the messaging missteps and rhetorical guerrilla war since 2010 have taken their toll. Obamacare is now working better — but it's still not popular. Come January, it will be under renewed attack by the incoming Republican majority in Congress, a majority attained partly by the GOP's persistent opposition to the health care law. And advocates now have far less money to defend the law politically. The sources they tapped to push for the law's passage in 2010 have largely been exhausted. Some leading pro-Obamacare organizations have shut down or quietly merged. "The funding community has dramatically and almost uniformly abandoned health care advocacy," said Rachel Rosen DeGolia, executive director of the Universal Health Care Action Network, a national organization that links pro-health reform groups. "Good architects think about how their masterpiece will be maintained before construction. … Good builders consider keeping termites away from the woodwork."
Part of the challenge for the Obama administration dates to the months after the Affordable Care Act was signed into law in 2010 — the "BFD" moment, as Vice President Joe Biden memorably put it. Advocates thought they could declare victory and move on. Major liberal groups turned their attention, and their wallets, away from health care reform and toward other causes like climate change, immigration and Wall Street regulation. Health care voices might not have been silenced. But they were muted. Meanwhile, elected Democrats, including President Barack Obama himself, were skittish about defending Obamacare. The president scarcely spoke about it for long stretches. Even if the advocates had stuck around to invest in an echo chamber, there wouldn't have been much to echo. "Everyone assumed that the big battle was passage," said Neera Tanden, who worked on the ACA in the Obama White House and continues to advocate for it as president of Center for American Progress. "People didn't see the entrenched opposition and how much this was ground zero for the tea party." "As a person who has tried to encourage funders to support the ACA implementation process," Tanden added, "it's been frustrating." Participants in several smaller pro-ACA organizations, who didn't want to be quoted criticizing their benefactors in the philanthropic and foundation worlds, gave similar accounts. At a time when opponents like the Koch brothers' Americans for Prosperity kept Obamacare squarely in their sights, resources to tout the law only diminished further, they said. The disastrous HealthCare.gov rollout in fall 2013, along with outrage over plan cancellations, brought the law's popularity to another low. By then, the supportive infrastructure of health law advocacy was seriously weakened. Health Care for America Now, one of the most audible voices, was originally designed as a campaign that would fade out after the law's passage. In January 2010, its leaders rethought that approach and managed to raise enough money to stick around and defend the law. "Because of the intensity of the opposition and the challenges of implementation, we made a decision to continue to organize," former director Ethan Rome recalled earlier this year. HCAN stayed active until late 2013. Then it closed. Enrollment and outreach efforts came on the scene, but they were designed to sign people up, not to do political advocacy. Raising money for them was sometimes a struggle, too. Controversy erupted when word leaked out that then-Health and Human Services Secretary Kathleen Sebelius was soliciting contributions from health industry companies and a foundation for Enroll America, an administration ally that helps promote the law. But the reason Sebelius was dialing for dollars was because Enroll didn't have them. Enroll America eventually managed a presence in all 50 states, but it has concentrated on fewer than a dozen. Its mission remains to teach people about coverage, not to take on the tea party or hold the hands of jittery Democrats. "We aren't there to discuss politics," said Enroll President Anne Filipic, and the same applies to its target audience. Most people are more focused on the practicalities of getting coverage, not the fights in Washington, she said. Because of the law's cost and complexity, many of its benefits didn't kick in until this year. That left the field wide open for foes to keep pummeling its shortcomings. The Democrats stuck to a "try it, you'll like it" strategy — to the extent that they had a strategy at all. The gap in political messaging has proved damaging. But it's hard to calculate the discrepancy in dollars and cents. When it comes to political advertising, the anti-ACA forces have been way more visible. A Kantor Media analysis found critical ads had a 5-to-1 edge in mid-2013, and it was even more lopsided by the 2014 midterms, with Americans for Prosperity sponsoring about 7 percent of the spots, according to a Kaiser Family Foundation study."
http://www.politico.com/story/2014/12/obamacare-echo-chamber-grown-quiet-113884.html
ObamaCare's 2015 challenges
"As ObamaCare enters its fifth year, there are still major components of the law to be worked out for the first time. Both the individual mandate and the employer mandate – which are considered vital pillars of the president's landmark healthcare law – will confront new challenges in 2015. Doctors and hospitals will also face new penalties for failing to comply with federal rules such as those requiring the use of e-records. The stakes are high in 2015. The administration will be hoping that ObamaCare regains ground after a muddy patch over the last few weeks that included controversies around the administration's famously blunt former adviser Jonathan Gruber, an inflated enrollment tally and a new legal threat to the law's subsidies.
–Employer mandate goes into effect – After years of delays, businesses with at least 100 employees will be forced to offer insurance for the first time in 2015. Business groups have lobbied hard against the controversial rule, which they have called a major headache that will force layoffs and less hours for workers. The twice-delayed penalty has also been tweaked over the last two years to require less paperwork for employers. Medium-sized companies, with staffs of between 50 and 100, will have until 2016 to offer coverage. The GOP-led House has voted numerous times to delay – and ultimately repeal – the employer mandate. The Senate's incoming Republican leadership has also floated the same approach as part of its battle plan in 2015.
–Fines levied for individual mandate – Most Americans have been required to have health insurance since January 2014, but the financial penalties for those who ignored the mandate will only go into effect during tax season this spring. Each person without insurance will pay $95 or 1 percent of their income, whichever is higher. The mandate is a crucial part of ObamaCare, meant to push people of all ages and health conditions to seek coverage – and balance the influx of older and sicker people who were expected to flood the marketplaces with younger, healthier counterparts. Implementing the new fines next year will require full attention from the Internal Revenue Service. It will likely be a major challenge for the already cash-strapped agency that is dealing with sharp budget cuts and new responsibilities such as the employer mandate.
–Primary care doctors face pay cut – Family doctors who treat Medicaid patients will see steep drops in payments from the federal government that could make it tougher for millions of low-income people to find care. Reimbursements from Medicaid will shrink an average of 43 percent starting in January, when the federal government's temporary raise for primary care doctors is set to expire. The federal government had raised its reimbursement rates to entice more doctors to accept Medicaid patients under ObamaCare. Patients with Medicaid have been historically known to cost healthcare providers far more than they are repaid for the treatment, causing some doctors to turn away patients. Medicaid has added 10 million people to its rolls under ObamaCare, reaching a total of 63 million enrollees this year. While Congress decided not to make the hikes permanent, at least 15 states will keep at least a portion of the new payment rates to help Medicaid patients.
–Medicare doctors fined for not using e-records – More than 270,000 doctors and 200 hospitals nationwide will see funding cuts from Medicare next year for failing to meet new government requirements for electronic medical records. The Obama administration has sought to encourage "meaningful use" of e-records and e-prescribing systems to make healthcare providers more efficient and cut down on communication errors that can harm patients. But the effort has come under fire from some providers who say patients are harmed by the cuts to their reimbursement rates. The cuts will increase to 3 percent within three years. Electronic medical records have been increasingly adopted by healthcare providers across the country, though the steep investment costs – about $165,000 for an average five-person practice in the first year – continue to be a burden.
–CHIP funding set to expire – A 27-year program that has helped millions of children gain insurance is set to end next year without new steps from Congress. Under ObamaCare, the Children's Health Insurance Program, or CHIP, is reauthorized until 2019 but only funded through September of next year. The program provides coverage to about 8 million children annually and has been praised by lawmakers of both parties. Still, members of Congress have failed to take steps to fund the program despite urgent pleas from governors who say they need to know immediately whether the program will end. While some of the children currently enrolled could now find other options under ObamaCare, the program's coverage tends to be more generous with deductibles and copays, as well as wider doctor networks, than cheaper plans on the exchanges."
http://thehill.com/policy/healthcare/228294-obamacares-2015-challenges
Obamacare employer mandate kicks in Jan. 1
"Obamacare's insurance mandate on employers will quietly take effect for large companies Thursday, one year later than planned after a pair of unilateral delays fed into Republican claims the White House plays fast and loose with the implementation of its signature law. Starting in 2015, companies with 100 or more workers have to provide affordable insurance to at least 70 percent of their employees or pay heavy fines under the "employer mandate," which was supposed to take effect at the start of this year, alongside the health care law's other key provisions. Employers with 50-100 workers will have to comply starting in 2016, at which point all affected employers must insure at least 95 percent of their employees. Employers with fewer than 50 workers are exempt from the mandate. The first days of implementation should pass without much notice. "For most large companies, it's not going to be a major problem," said Caroline Pearson, a vice president at Avalere Health, a Washington-based consultancy, who noted most companies with more than 100 workers offer compliant insurance. But human resources departments will grapple with IRS reporting requirements from day one to document their compliance and avoid tax penalties, a task that can get Byzantine and expensive for companies with lots of part-time workers and seasonal workers, who add up to full-time "equivalents." The employer mandate has been a political football since the health care law passed in 2010, as critics say employers have stopped hiring or cut hours to stay under the mandate's thresholds. The White House delayed the mandate twice, moves that Republicans lambasted as political ploys to delay enforcement until after the midterm elections. The issue will be thrust back into the public eye in the coming weeks, when congressional Republicans taking control of both chambers try to force changes to the rule. GOP lawmakers say leadership will hold votes to change the mandate's definition of full-time work from 30 hours to 40 hours, as even some Democrats fear the nontraditional definition is hurting the workforce. Republican lawmakers have coined a phrase, "the 29ers," to describe people whose hours were cut because they were suddenly considered full-time workers eligible for health insurance. Rep. Michael Burgess, Texas Republican, told The Washington Times in mid-December that the vote would raise awareness among any employees who do not realize they are subject to IRS reporting requirements under the mandate. Ms. Pearson said the shift from 30 hours to 40 hours should not be a major problem for companies, which would "happily adjust" their reporting. But Congress' budget scorekeepers have estimated the move would raise deficits by $73 billion over 10 years, as the government would collect fewer penalty payments."
http://www.washingtontimes.com/news/2014/dec/31/obamacare-employer-insurance-mandate-kicks-in-jan-/
Obamacare employer mandate takes effect today
http://www.americanthinker.com/blog/2015/01/obamacare_employer_mandate_takes_effect_today.html
GOP eyes the reconciliation route to Obamacare repeal
"With Senate Democrats losing their majority but still able to muster enough troops to mount successful filibusters, Republicans are eyeing another tactic in their uphill fight to dismantle Obamacare. It's known as reconciliation, and despite the collaborative-sounding name, it's anything but. Part of the budget process, it's a powerful but unwieldy tool that the majority can use to push its issues through Congress with only majority votes in either chamber, thus evading the roadblock of a filibuster in the Senate. "People would point to reconciliation as a difference," said Rep. Michael Burgess, Texas Republican and vocal Obamacare critic. Republicans argue it would be a fitting tool, since Democrats used reconciliation to help pass the Affordable Care Act in the first place five years ago. "We're going to use every tool that is out there, including reconciliation," Sen. John Barrasso, a Wyoming Republican who frequently rails against President Obama's health care law on the chamber floor. Republicans will discuss their options at a joint House-Senate retreat this month in Pennsylvania, as they figure out how to flex their new 54-to-46 majority in the Senate and their expanded majority in the House. GOP leaders are expected to hold votes on full repeal of Obamacare, giving new lawmakers a chance to go on record for the policy even though it's certain to fail to clear a Senate filibuster. They'll also hold votes to scrap Obamacare's excise tax on medical device sales and change the law's definition of full-time work week from 30 hours to 40 — both moves that might attract Democratic votes and would put Mr. Obama in a jam. But reconciliation presents the most intriguing and far-reaching strategy to take down Obamacare, or to at least cripple it by stripping out one or more of its major provisions. Already, D.C.'s top budget experts and aides have compiled reams of historical data and presented the potential outcomes of using the reconciliation process to incoming Senate Majority Leader Mitch McConnell, according to a Politico report. The maneuver is tricky. Precedent dictates that reconciliation can only be used once per year, and GOP aides said some are eyeing it to pass tax reform instead. "There's a limit to what you can do, and members are aware of that," said McConnell spokesman Donald Stewart. To qualify for reconciliation provisions must fit into strict budget rules, and the Senate's parliamentarian is the arbiter of what passes muster. For example, if the annual budget conference resolution report says that Congress must use reconciliation to lower the deficit, but a repeal of Obamacare would raise it by billions of dollars, that would run afoul of the rules, said Sarah A. Binder, an expert on Congress and legislative procedure at the Brookings Institution. "Put simply, the bill can't raise the deficit and can't include what are termed 'extraneous measures' — provisions that are deemed unrelated to the original purpose of the reconciliation instructions," she said. Mr. Obama could still veto a final reconciliation bill, but if the GOP can prove it can clear a bill through Congress with less than a filibuster-proof majority, it would pave the way for them to argue Obamacare's days are numbered if they can win the White House and hold their majorities in 2016…"
http://www.washingtontimes.com/news/2015/jan/1/obamacare-repeal-republicans-eye-reconciliation-ro/
PRESIDENT'S INNER CIRCLE CONCEDED OBAMACARE RATIONING
Gruber not alone in making frank admission
"Gruber, however, is not the only Obama adviser to make such astonishingly candid statements about the health-care law, better known as Obamacare. Steven Rattner, a top Democrat strategist and donor who served as Obama's lead auto-industry adviser, conceded in September 2012 that the rationing of heath services under Obamacare is "inevitable." Further, WND was first to report the foundations for health-care rationing and even so-called death panels may already have been quietly laid in largely unreported sections of the Obamacare text. There is also within the text of the law preferential treatment based on race, ethnicity and so-called life preferences. The Daily Caller highlighted an Oct. 2, 2009, lecture that was transcribed into a policy brief in which Gruber conceded Obamacare lacked cost controls and that some treatment may be denied. "The problem is it starts to go hand in hand with the mandate; you can't mandate insurance that's not affordable. This is going to be a major issue," Gruber admitted during the lecture, which was delivered before the law was passed. He continued: "So what's different this time? Why are we closer than we've ever been before? Because there are no cost controls in these proposals. Because this bill's about coverage. Which is good! Why should we hold 48 million uninsured people hostage to the fact that we don't yet know how to control costs in a politically acceptable way? Let's get the people covered, and then let's do cost control." Gruber discussed the denial of treatment as a way to make up for the lack of cost controls. "The real substance of cost control is all about a single thing: telling patients they can't have something they want. It's about telling patients, 'That surgery doesn't do any good, so if you want it you have to pay the full cost,'" he said. "There's no reason the American health-care system can't be, 'You can have whatever you want, you just have to pay for it.' That's what we do in other walks of life. We don't say everyone has to have a large-screen TV. If you want a large-screen TV, you have to pay for it. Basically, the notion would be to move to a level where everyone has a solid basic insurance level of coverage. Above that, people pay on their own, without tax-subsidized dollars, to buy a higher level of coverage. Obama adviser: 'We need death panels' When it comes to such candid statements about Obamacare, Gruber is not alone among the president's inner circle. Steven Rattner once advocated that such rationing should target elderly patients while stating, "We need death panels." Rattner serves on the board of the New America Foundation, or NAF, a George Soros-funded think tank that was instrumental in supporting Obamacare in 2010. Rattner was the so-called "car czar," the lead auto adviser to the Treasury Department under Obama. In September 2012, Rattner penned an opinion piece in the New York Times titled "Beyond Obamacare" in which he proclaimed "We need death panels" and argued rationing must be instructed to sustain Obama's health-care plan. His comments have been virtually ignored by traditional media as the president campaigns for a second term. "We need death panels," began Rattner. "Well, maybe not death panels, exactly, but unless we start allocating health-care resources more prudently – rationing, by its proper name – the exploding cost of Medicare will swamp the federal budget." Continued Rattner: "But in the pantheon of toxic issues – the famous 'third rail' of American politics – none stands taller than overtly acknowledging that elderly Americans are not entitled to every conceivable medical procedure or pharmaceutical." Rattner lamented that Obama's Affordable Care Act "regrettably includes severe restrictions on any reduction in Medicare services or increase in fees to beneficiaries." Rattner said the numbers don't add up unless Obamacare utilizes rationing. "If his Independent Payment Advisory Board comes up with savings, Congress must accept either them or vote for an equivalent package," stated Rattner. "The problem is, the advisory board can't propose reducing benefits (aka rationing) or raising fees (another form of rationing), without which the spending target looms impossibly large." Rattner singled out elderly patients for benefit cuts. He wrote: "No one wants to lose an aging parent. And with price out of the equation, it's natural for patients and their families to try every treatment, regardless of expense or efficacy. But that imposes an enormous societal cost that few other nations have been willing to bear. Many countries whose health care systems are regularly extolled – including Canada, Australia and New Zealand – have systems for rationing care." He concluded, "At the least, the Independent Payment Advisory Board should be allowed to offer changes in services and costs. "We may shrink from such stomach-wrenching choices, but they are inescapable."
http://www.wnd.com/2014/12/presidents-inner-circle-conceded-obamacare-rationing-2/
Republican lawmakers block bids to expand Medicaid
"Governors across the political spectrum are hitting a roadblock in their bids to expand Medicaid with federal funds: Republican legislators who adamantly oppose "Obamacare." While some of these governors themselves have criticized the president's health care law in general, they've come to see one component – Medicaid expansion – as too generous to reject. But they're battling conservative lawmakers who say it's better to turn down billions of federal dollars than to expand Medicaid under the 2010 law… Only nine states with Republican governors accepted the offer…. So far, 27 states have agreed to expand Medicaid. But several more, including some with Republican governors, now want in. These governors note that their residents pay the federal taxes that fund expansions, so declining to participate amounts to subsidizing other states without receiving benefits. Several Republican governors and one independent are meeting Republican legislative resistance to their expansion proposals. Some have tried to woo conservatives by adding "free enterprise" provisions, which require federal approval. Perhaps the most aggressive GOP governor is Bill Haslam of Tennessee, who won re-election in November. Meeting with newspapers and others, Haslam now says Medicaid expansion is "morally and fiscally the right thing to do." He told the Chattanooga Times Free Press that nearly every elected Republican in Tennessee "has run sometime in the last four years saying, `I think Obamacare is really bad.'" He said his plan "is not Obamacare." Among other changes, it would offer vouchers to newly eligible adults to help pay for employer-sponsored coverage, and require co-payments for treatment. Some top Republican lawmakers have praised Haslam's idea. But others vow to fight it, calling the governor's tweaks meaningless. State Sen. Brian Kelsey says Tennessee voters elected Republicans to shrink government, not expand it. In Wyoming, Gov. Matt Mead opposed Medicaid expansion during his first term but now says it would save the state money and provide needed insurance to poor people. A committee of Wyoming's GOP-controlled legislature created uncertainty, however, by endorsing a different version. It's modeled on an Indiana plan that would require new Medicaid recipients to pay into a fund similar to a health savings account. Federal officials have not approved the Indiana plan, backed by Republican Gov. Mike Pence. Alaska's new independent governor-elect Bill Walker and North Carolina's Republican Gov. Pat McCrory also face serious GOP legislative opposition to their ideas for expanding Medicaid. Virginia's Republican-controlled legislature has thwarted Democratic Gov. Terry McAuliffe's repeated expansion efforts. Arkansas could become the first state to rescind a decision to expand Medicaid. Term-limited Democratic Gov. Mike Beebe negotiated a modified expansion plan with the Republican-controlled legislature. But Republicans made dramatic gains in the November elections, and some legislators want to undo the decision. Republican Gov.-elect Asa Hutchinson has yet to announce his position, which could prove crucial. Matt Bennett of the centrist-Democratic group Third Way says governors are often more pragmatic than legislators. "Becoming the chief executive of basically anything tends to have a moderating influence on people," Bennett said. Governors must represent entire states and balance their budgets, he said, "so when someone offers you a lot of money," it's hard to reject. That's what several Republican governors said when they agreed to expand Medicaid despite their party's aversion to "Obamacare." Nevada Gov. Brian Sandoval told a newspaper editorial board, "I couldn't sit here and defend to any of you $16 million that just went away because of `principle.'" Drew Altman, president and chief executive officer of the Kaiser Family Foundation, said many state legislatures are becoming more ideologically conservative or liberal for the same reasons the U.S. House has. Lawmakers increasingly are elected "from very red or blue districts" that "don't represent the state as a whole," he said. Altman, a top health adviser to former Republican Gov. Tom Kean of New Jersey, says it can be politically smart for a Republican legislator to strongly oppose "Obamacare" and Medicaid. Medicaid is effective and needed, he said, but many conservatives consider it a massive government handout."
http://www.cbsnews.com/news/republican-lawmakers-block-bids-to-expand-medicaid/
Court Okays Republican Challenge To Arizona Medicaid Expansion
"Arizona's Supreme Court ruled Wednesday that a lawsuit brought by state Republicans against Gov. Jan Brewer's Medicaid expansion can proceed. Thirty-six Republican state lawmakers are suing outgoing Republican Gov. Brewer over the legality of a hospital assessment which will fund Brewer's plan to expand Medicaid. Brewer's plan would tax Arizona hospitals to pay for an additional 300,000 Arizonans to join Medicaid as part of Obamacare's expansion of the program. The state needs the tax to come up with matching funds to pay for its share of the Medicaid expansion. State Republicans are suing Brewer because they argue hospital assessment is a tax that requires approval by a two-thirds majority of the state legislature, a hurdle which the plan failed to beat. Just a slight majority of the legislature voted for the expansion. "Regardless of how the case ultimately comes out, today's decision means that lawmakers can't vote to ignore the Constitution," said Christina Sandefur, an attorney at the conservative Goldwater Institute who argued the case. Brewer told the Associated Press in November that if the lawsuit were allowed to proceed, it "could be fatal, it could be a catastrophe."
http://dailycaller.com/2014/12/31/court-okays-republican-challenge-to-arizona-medicaid-expansion/
Affordable Care Act Creates a Trickier Tax Season
Subsidy Estimates May Be Inaccurate, While IRS Girds for a Flood of Queries
"The first year of the Affordable Care Act is in the books, and now comes a tricky tax-filing season for millions of Americans. The law's requirement that most Americans carry health insurance means all filers must indicate on federal tax forms whether they had coverage last year and got tax credits to help pay for it. Those who didn't have coverage could face a fine, although reduced staffing at the Internal Revenue Service and certain changes to the law mean the so-called individual mandate is expected to be lightly enforced this year, tax preparers say. Meanwhile, millions of Americans who got subsidies under the law may find they are getting smaller-than-expected refunds or owe the IRS because credits they received to offset their insurance premiums were too large. As many as half of the roughly 6.8 million Americans who got subsidies may have to refund money to the government, based on one estimate by tax firm H&R Block Inc. "The ACA is going to result in more confusion for existing clients and many taxpayers may well be very disappointed by getting less money and possibly even owing money," said Charles McCabe, president of Peoples Income Tax and the Income Tax School, a Richmond, Va., provider of tax preparation and education. "The whole implementation of Obamacare will be frustrating for tax preparers." But the season could be a lucrative one for tax firms. Liberty Tax Service, a tax-preparation franchise, began calling hundreds of thousands of customers in November to invite them to a store to get help applying for an exemption to the insurance-coverage requirement. About half of the company's 4,000 stores opened weeks ahead of their usual start date to provide health-law tax advice. The IRS also is expecting more calls from consumers at a time when congressional funding for the agency has dropped nearly $1 billion since fiscal 2010, and its workforce has 13,000 fewer full-time employees than it did in 2010. Congressional Republicans opposed to the health law have said limiting the IRS's budget is one way to slow the law's implementation, including in last month's budget agreement for the remainder of fiscal 2015. IRS Commissioner John Koskinen , in a November speech, said his agency's reduced funding would hamper its ability "to provide the level of taxpayer services that the public has a right to expect." To help avert problems, federal agencies including the IRS and the Centers for Medicare and Medicaid Services in January will reach out to consumers via phone calls, text messages and emails to tell them what to expect during the tax season. IRS officials are urging consumers to file electronically for a quicker return."
http://www.wsj.com/articles/affordable-care-act-creates-a-trickier-tax-season-1420157063
Affordable Care Act causing changes to 2014 taxes
"…Tax professionals have spent long hours training in anticipation of many filers having questions. "I think a lot of people are going to be surprised of how the whole process works because it is new, it has changed, and change is never easy," said Jennifer Kurzynski, a tax professional with H&R Block. Tax forms will include a box to check for whether or not you have insurance. If a filer got insurance on healthcare.gov through a federal exchange, they will get a separate 1095A form in the mail from the IRS that will help reconcile the income estimated to receive a healthcare subsidy with the actual amount earned in 2014. "If you earn more than you estimated, you're looking at possibly paying back some of that credit," said Kurzynski. "If you earn less than you estimated, then you're looking at getting a bigger refund on your tax return." If you don't have insurance at all, you will have to pay a penalty of $95 per adult, $47.50 per dependent or one percent of your income, whichever is greater. Some filers may be eligible for an exemption to the penalty. "A common one would be a hardship exemption," said Lindsay Swindall, a navigator with Covering Kids & Families. "That would include if you were evicted during 2014, had your utilities cut off, things like that." Swindall said there is also an exemption for some who may have been moved off Badgercare under changes approved by Governor Scott Walker, allowing those up to 138% of the federal poverty level to avoid the penalty. She said that taxes this year may be a wake-up call to those who haven't yet purchased insurance. "They might realize when they file their 2014 income tax returns that they needed to take action that they possibly didn't take in 2014," said Swindall. "So it might kick them into gear to take action for 2015."
http://www.channel3000.com/money/Affordable-Care-Act-causing-changes-to-2014-taxes/30493174
New tax forms to be sent for the Affordable Care Act
Top of the list of papers not to toss: Any form 1099, any W-2 and new forms related to the Affordable Care Act.
"As we shift into the new year, we're gearing up for an onslaught of new paperwork that is essential for filing your 2014 tax return. One brand-new piece of paper: Form 1095-A, the Health Insurance Marketplace Statement. If you obtained coverage under Obamacare last year, you need Form 1095-A to file your tax return for 2014. The form is to be sent by Jan. 31, but you're not going to be able to file your taxes without it. So this is one slip of paper you do not want to lose. It certainly seems early to be talking about taxes, especially as we're still cleaning up holiday cards, boxes and everything else. But this tax season could be a mess, thanks in part to some complicated tax rules involving the Affordable Care Act. The Internal Revenue Service will begin accepting tax returns electronically as of Jan. 20 and begin processing paper returns at that same time. Top of the list of papers not to toss: any form 1099, any W-2, and new forms related to the Affordable Care Act. The Affordable Care Act – If you bought health care insurance through the Marketplace for 2014, you want to keep an eye out for Form 1095-A, which should be sent out by the end of January. Consumers will receive their 1095-A from the Marketplace in the mail, and it will be posted to their online HealthCare.gov account during tax filing season, according to Aaron Albright, director of the media relations group for the Centers for Medicare and Medicaid Services. "We will be doing robust outreach to consumers during tax season to explain how taxes and health care intersect, and steps consumers can take to prepare for the coming tax season," Albright said. This is the first time taxpayers will be sent the 1095-A. Big unknowns: Will the systems work well? Will taxpayers ignore the new forms and somehow lose them? Form 1095-A reports the total monthly health insurance premiums paid to the insurance company you selected through the Marketplace. It also details the advance payments of the premium tax credit that were paid directly to your insurance company. If Form 1095-A is lost, never shows up, or is wrong, taxpayers must contact their Marketplace directly. Taxpayers can get information on how to reach the Marketplace on HealthCare.gov and IRS.gov/aca. Think of this new tax form, Form 1095-A, much like a W-2 that you'd get from an employer or a 1099 that you'd get from a bank. Much like those forms, the Marketplace reports the 1095-A information to the IRS. So you want to make sure your tax return matches up. Luis Garcia, spokesman for the IRS, said because a third -party provides Form 1095-A, you'd need to go to the health insurance marketplace to get a copy if the form is lost or there are mistakes. The IRS is not going to be able to answer questions about the information on Form 1095-A or about missing or lost forms. The IRS recently released a new 21-page publication on how the Affordable Care Act affects taxes. IRS Publication 5187, "Health Care Law: What's New for Individuals & Families."
http://www.freep.com/story/money/personal-finance/susan-tompor/2015/01/01/aca-tax-forms-marketplace-susan-tompor/21125345/
Minnesota Businesses Score Obamacare Exemptions
"Do you believe in miracles? Ask Greg Hall, whose company supplied technology and know-how that helped rescue 33 Chilean miners trapped underground for more than two months in 2010. Almost as miraculous, Hall's American Manufacturing Co. just received a permanent federal exemption from provisions of the Affordable Care Act that contradict the Catholic deacon and businessman's religious convictions. "I'm very happy. Obviously, it was not a battle we wanted to join, but we felt we had to and so we did," said Hall about his company. "We're pleased that we're able to continue to offer our employees medical insurance without the areas that violated our Catholic conscience." Christmas came early for seven Minnesota business owners who had faced with the dilemma of violating their religious convictions or paying massive fines to the Internal Revenue Service. "The government, with respect to these companies, is permanently enjoined from enforcing or applying the [Department of Health and Human Services] mandate against them," said Erick Kaardal, a Twin Cities attorney who represents companies seeking relief. "So they can get insurance from Medica, the insurer providing the accommodation to the businesses, without the required coverages, including contraception, birth control, abortifacients, sterilization and related counseling." Under Obamacare, companies must include contraceptives, abortion-inducing drugs and elective sterilization in medical coverage for employees. Business owners must cover these or face massive fines from the IRS. As a result, eight for-profit firms in Minnesota—more than any other state, Kaardal says—obtained a temporary injunction against forced compliance, buying time as a legal challenge headed to the Supreme Court. "Plaintiffs base their challenge on their sincerely held religious belief that life begins at conception and certain of the FDA-approved contraceptive methods, such as emergency contraceptives Plan B and ella, as well as certain intrauterine devices ("IUDs"), can destroy a human embryo," according to court documents filed by Hastings Automotive owner Doug Erickson."
http://dailysignal.com/2015/01/01/minnesota-businesses-score-obamacare-exemptions/
5 things to know: Obama health law again in play
"…Five things to know about health care in the year ahead:..
REPEAL-A-THON – With the Senate and the House both under Republican leadership, expect dozens more congressional votes to repeal "Obamacare," whether in whole or in part. It's not clear that full repeal can get through the Senate, where Democrats retain sufficient strength to block legislation by using procedural maneuvers. But some provisions of the law are also unpopular with significant numbers of Democrats, and bills to roll those back may emerge from Congress. Examples: a requirement that 30 hours per week counts as fulltime employment, a tax on medical device manufacturers, and a Medicare cost control board.
THOUGHT HEALTH CARE WAS COMPLICATED? TRY TAXES – Obama's health care law uses the income tax system to deliver carrots and sticks. The subsidies that have made premiums affordable for millions are distributed as tax credits. And the penalties imposed on those who ignore the law's mandate to get health insurance are collected as additional taxes. In 2015, the law's connection to the tax system will become clearer for most people. All taxpayers will have to report on their 2014 tax return whether or not they had insurance. Those who got subsidies will have to show they got the right amount. If they received too much, their refunds will get dinged. Those who remained uninsured will either have to pay the taxman, or show that they qualify for an exemption. Tax preparation companies are expecting lots of new business.
HOW MANY COVERED, ANYWAY? – At last count, about 6.7 million people got private coverage through the insurance exchanges in 2014. Another 9.7 million got on Medicaid, the insurance program for low-income people, expanded under the law by more than half the states. Some of those people would have switched from other coverage. Still, the number of uninsured Americans has dropped significantly — by more than 10 million people as of mid-2014. While the economic recovery doubtless contributed, Obama's law does seem to be delivering on a core promise."
http://townhall.com/news/politics-elections/2014/12/31/5-things-to-know-obama-health-law-again-in-play-n1937368
Russian health-care protests continue despite Putin's popularity
http://www.washingtonpost.com/blogs/monkey-cage/wp/2015/01/01/russian-health-care-protests-continue-despite-putins-popularity/
IMMIGRATION:
96% of Illegal Immigrant Families With Deportation Orders 'Can't Be Found'
"Thousands of illegal immigrants who spilled into border states earlier this year have "disappeared" from government tracking, according to a recent investigation by a Houston TV station. The wave of unaccompanied children and women illegally crossing into the United States between July and October was so large that Border Patrol had to release thousands on their own recognizance due to lack of detention space. Now, many of those ordered to be deported "can't be found," says investigative reporter Robert Arnold. The Obama administration has repeatedly reinforced these cases as a top priority, yet the Houston TV station found that only a sliver have been sent home. After six months of requests, the Executive Office of Immigration Review told Houston's KPRC that 96 percent of the more than 4,100 families released on recognizance and ordered deported did not show up to court, prompting the government to classify them "in absentia." A similar 92 percent of the more than 1,600 unaccompanied children to be deported did not show up. The Executive Office of Immigration Review usually reports an 11 percent to 15 percent annual "in absentia" rate, far below this year's jump."
http://dailysignal.com/2014/12/29/96-illegal-immigrant-families-deportation-orders-cant-found/?utm_source=facebook&utm_medium=social
OVER 90 PERCENT OF ILLEGAL IMMIGRANTS FROM BORDER SURGE SKIPPED HEARINGS
http://www.breitbart.com/texas/2014/12/31/over-90-percent-of-illegal-immigrants-from-border-surge-skipped-hearings/
MORE THAN 600 DETAINED IMMIGRANTS RELEASED FROM ICE CUSTODY DUE TO EXEC. ACTIONS
"Since the Obama administration altered the nation's immigration enforcement policies in November with the president's executive actions, Immigration and Customs Enforcement has released more than 600 detained immigrants from custody. An ICE official explains to Breitbart News that, following Obama's announcement, ICE instructed its field offices to ensure that the detention of those immigrants in custody remains in line with the updated enforcement priorities. "That includes detainees who appear to qualify for Deferred Action for Childhood Arrivals (DACA) or Deferred Action for Parents of Americans and Legal Permanent Residents (DAPA), as well those individuals who, based on their case histories, no longer fall within DHS' specified enforcement priorities," the official said in a statement Breitbart News. Those immigrants in custody who meet one or more of those apparent qualifications "are being released from ICE custody under an order of supervision pending a final determination in their cases." "Serious criminal offenders and other individuals who pose a significant threat to public safety remain a priority for ICE detention," the official added. Due to the new enforcement priorities, ICE has released 618 detained immigrants as of Dec. 27, the ICE official confirmed. The Nov. 20 executive actions — in addition to providing legal status and work eligibility to millions of undocumented immigrants — further reworked the types of violations that would fall under the government's enforcement priorities. The highest priority for removal under the new guidelines are terrorists, gang members, convicted felons and people apprehended in the act of trying to illegally enter the U.S."
http://www.breitbart.com/big-government/2014/12/31/more-than-600-detained-immigrants-released-from-ice-custody-due-to-exec-actions/
Why GOP won't pass real immigration reform anytime soon
"While few believe the next two years are going to see much in the way of big, consequential legislation, there is still hope among some Republicans that Congress can pass comprehensive immigration reform, and thus show Hispanic voters that the GOP is not intractably hostile to them. The other day, Senator Lindsey Graham said, "If we don't at least make a down payment on solving the problem and rationally dealing with the 11 million, if we become the party of self-deportation in 2015 and 2016, then the chance of winning the White House I think is almost non-existent." But in this coming Sunday's New York Times Magazine, Marco Rubio — the Republican most closely associated with comprehensive reform — shows decidedly less urgency about the issue. Here's an excerpt from the interview — note the last part in particular: "You suffered politically for trying to push a sweeping immigration overhaul with a pathway to citizenship. What lesson did you draw from that? That there now exists an incredible level of mistrust on anything massive that the government does. In your book, you propose a piecemeal approach starting with more border security and ending with permanent residency. Are you dropping the idea of citizenship for those who came here illegally? Once you have permanent residency, which is a green card, existing law allows you to apply for citizenship. What about members of Congress who say they cannot vote for anything that would allow a pathway to citizenship? We might prohibit people who came here illegally and got green cards under this process from ever becoming citizens. And if that's what we have to do to get this thing passed, I would be open to it. But I don't think that's a wise thing to do. Do you think the Republicans need to have some sort of immigration solution before 2016? No. Those who argue that this will be a bonanza for Republicans are not telling the truth. Those who argue that we should do it for the purpose of politics are also mis-analyzing the issue." It's worth recalling the journey Rubio has traveled on this issue since he got elected six years ago. He gained his seat in 2010 as a tea party insurgent and before long was being hailed as the Republican Party's savior, a young up-and-comer who had the support of the far right and could solve the party's demographic problems. But when he tried to craft a comprehensive immigration bill, he suddenly found himself condemned as a traitor by the tea partiers who raised him up in the first place. No longer the fresh new thing, Rubio surely knows that if there's a path to the 2016 GOP nomination for him, it isn't going to involve vigorous advocacy for comprehensive reform. So it isn't surprising to see him taking the position that while he still believes in it, there's no hurry. He's also right that passing reform wouldn't be a "bonanza for Republicans," though I'm not sure than anyone is actually claiming it would be. People like Graham argue that it's necessary though not sufficient for a GOP victory in 2016, a way to at least hold the party's margin of defeat among Hispanics to a tolerable level. But let's be honest: Most Republicans in Congress don't really want to do anything on immigration beyond building more fences. The more moderate voices on the issue, like Rubio, hope that they can start with some kind of border security measures, and then that will open up the space to address the undocumented population. There are good reasons to doubt, however, that they would ever be able to get to the second part of that process. Conservatives often say, "Secure the borders first!", but never define quite what "secure" means. Unless we're going to turn the entire country into East Berlin circa 1972, the border can never be 100 percent secure, which means that the conservatives will always be able to insist that we can't deal with the undocumented yet because the borders aren't secure. The problem conservative Republicans have with a path to citizenship (or some other kind of legal status) doesn't just have to do with unsecured borders, it's that they're just opposed to granting those immigrants legal status, period. That would still be true even if we built a thousand more miles of fences. That's where the center of gravity in the congressional GOP is, which means that the question "Should they pass comprehensive reform before 2016?" doesn't really need an answer. However much political benefit they might get from it, they aren't going to pass reform, for the simple reason that not enough of them support it. And even if a Republican were elected in 2016, they still probably wouldn't pass comprehensive reform. There would probably be a border security bill, because that's something nearly all Republicans support. But a path to citizenship? Not as long as Republicans control Congress. Even if Marco Rubio were the president."
http://www.washingtonpost.com/blogs/plum-line/wp/2014/12/31/why-gop-wont-pass-real-immigration-reform-anytime-soon/
Rubio: Immigration no 'bonanza' GOP
"Sen. Marco Rubio (R-Fla.) says immigration reform will not be a political "bonanza" for Republicans, and they do not need a solution to the issue before the 2016 election.  Rubio, a possible presidential candidate, was asked in an interview with The New York Times published Wednesday if "Republicans need to have some sort of immigration solution before 2016." "No," Rubio responded. "Those who argue that this will be a bonanza for Republicans are not telling the truth. Those who argue that we should do it for the purpose of politics are also misanalyzing the issue." The comment stands in contrast to the prevailing argument that Republicans need to act on the issue in order to shore up their support among Hispanic voters.  Sen. Lindsey Graham (R-S.C.) told CNN on Sunday that Republicans' chances of winning the White House in 2016 will be "almost nonexistent" if they don't move on immigration reform. Rubio says he does still want to act on immigration, but not for political reasons. He was once a leading champion of the immigration reform bill that passed the Senate last year and included a path to citizenship, but has since backed off that push. His newer proposal is to pass a border security measure first, and only after moving on it to creating a path to permanent residency.  Asked if he was dropping a pathway to full citizenship, Rubio said, "Once you have permanent residency, which is a green card, existing law allows you to apply for citizenship." "We might prohibit people who came here illegally and got green cards under this process from ever becoming citizens," he added. "And if that's what we have to do to get this thing passed, I would be open to it. But I don't think that's a wise thing to do." As Rubio also told NBC's "Meet the Press" this month, he argues that former Florida Gov. Jeb Bush's moves toward a presidential run do not affect his decision, though it could take away supporters in his home state. "If I don't run, it won't be because Jeb is running," Rubio said. "Maybe if you're going to run for county commissioner or to be on the Mosquito Abatement Board or something like that, you may not want to run against a friend of yours."
http://thehill.com/blogs/ballot-box/228298-rubio-immigration-reform-not-bonanza-for-2016-gop
Marco Rubio says he would be 'open' to prohibiting illegal residents from 'ever becoming citizens' as part of immigration reforms
"–'But I don't think that's a wise thing to do,' he added
–Rubio continues to favor legislation that would create a pathway to citizenship for illegal immigrants
–But he now says he would be willing to entertain legislation that allows for permanent residency but not citizenship in order to get conservatives on board with immigration reform"
http://www.dailymail.co.uk/news/article-2892769/Marco-Rubio-says-open-prohibiting-illegal-residents-citizens-immigration-reforms.html
EXCLUSIVE—PETE SESSIONS FIRES BACK: I'M NOT PRO-AMNESTY, I'M NOT A 'BOEHNER GUY'
"In an exclusive interview with Breitbart Texas, Congressman Pete Sessions (R-Texas) pushed back against critics who view Congressional Republican leadership as weak on amnesty, and defended the planned homeland security appropriations bill that will come up for a vote in the new Congress as a strong tactic against President Obama's unconstitutional executive amnesty orders. Sessions spoke to Breitbart Texas for nearly an hour, and also shared four letters he wrote to constituents about the legislation earlier this month. He was clearly aware of the criticism leveled against him but was also adamant that the appropriations bill was not pro-amnesty and that it would effectively thwart Obama's efforts to enact amnesty by executive order. Sessions also did not deny previous comments he has made that drew attacks as being pro-amnesty, but argued that the comments were taken out of context and that the focus right now needed to be on finding a way to pass the appropriations bill. Chairman of the powerful Rules Committee, Sessions holds significant sway over legislation and has become a target for conservative activists who are frustrated with the Republican leadership under Speaker John Boehner. Sessions did not criticize Boehner directly during our interview, but they have butted heads on at least one key occasion during the past few years, regarding Sessions' leadership of the National Republican Congressional Committee (NRCC). Sessions had taken over as NRCC Chairman during a rough period for the GOP – the Democrats controlled the White House and both houses of Congress – and he had a very ambitious goal: regain Republican control of the House and retire Nancy Pelosi as Speaker. At a Spring 2009 fundraiser, Sessions told the crowd that his goal was to "retire Nancy Pelosi" while an annoyed Boehner watched. In an interview with POLITICO, Sessions said that Boehner reacted to his remarks by saying "don't say that sh**," not wanting him to make a promise Boehner was not certain they would be able to convince the voters to fulfill. In the end, Sessions got his way, the NRCC worked to target vulnerable Democrats in right-leaning districts, and the RNC headquarters displayed a "FIRE PELOSI" banner, a slogan quickly adopted by grassroots activists who successfully helped defeat enough House Democrats in the 2010 elections to return the chamber to Republican control. Regarding the controversial CRomnibus bill, Sessions acknowledged that it was "far from perfect" in one of his constituent letters, but also pointed out what he viewed as several positive aspects of the legislation. "[T]his legislation locks in many important policy provisions that Republicans have vetted and worked hard to get codified into law for years despite Democrat opposition," wrote Sessions. "The inclusion of these Republican priorities is a reflection of the leverage Republicans are beginning to gain as a result of the midterm elections." In his interview with Breitbart Texas, Sessions highlighted two spending cuts that he claimed as conservative victories: slashing funding for the IRS by $365 million and the EPA by $60 million. According to Sessions, $1.2 billion has been cut from the IRS budget since Fiscal Year 2010. "This is important because of what they did to conservative groups," said Sessions, referring to the targeting of tea party and conservative organizations for harassment. The EPA cuts were accompanied by a policy rider prohibiting the agency from regulating the amount of lead in bullets and casings, which Sessions said "amounted to a Second Amendment infringement." The end result of the CRomnibus bill was to fund the government at the 2008 spending levels for eleven of the twelve discretionary spending matters that are handled with appropriations bills through the end of September 2015, and to temporarily fund the twelfth, the Department of Homeland Security (DHS), under a continuing resolution through the end of February. Funding DHS through September is the subject of the appropriations bill that Sessions is negotiating. The CRomnibus bill was passed under threat of a possible government shutdown if the Republicans and Democrats did not reach an agreement, and the upcoming DHS bill is in a similar situation. A critical aspect to understanding the strategy behind these bills, Sessions told Breitbart Texas, is understanding how the government functions during a shutdown."
http://www.breitbart.com/texas/2014/12/31/exclusive-pete-sessions-fires-back-im-not-pro-amnesty/
24 States Continue Their Battle Against Obama's Immigration Executive Actions
http://dailysignal.com/2014/12/31/24-states-continue-battle-obamas-immigration-amnesty-executive-action/
National Groups Defend Immigration Executive Action In Court
"A group of national immigration, labor and civil rights organizations went to court on Monday to defend President Obama's upcoming executive action on immigration, which has been challenged in court through two lawsuits. The groups filed an amicus "friend of the court" brief outlining the economic and social advantages of extending deferred action to immigrants who do not have legal papers but have been in the country for many years. The groups – including the Southern Poverty Law Center, the American Immigration Council, the American Immigration Lawyers Association and the Service Employees International Union – stated immigrants who would benefit from executive action range from the main breadwinners in many families to Pulitzer Prize-winning journalists like Jose Antonio Vargas. The groups state executive action will lead to increased tax revenues, job creation and wage increases. A federal judge rejected Maricopa County, Arizona Sheriff Joe Arpaio's case lawsuit against executive action, and a second case filed by Texas and 24 other states – State of Texas vs. United States – will be heard in Brownsville, Texas on January 9th."
http://www.nbcnews.com/news/latino/national-groups-defend-immigration-executive-action-court-n276661
ILLEGAL IMMIGRANT ACCUSED OF CHOKING WOMAN, TYING HER UP WITH EXTENSION CORD AND KIDNAPPING BABY
"A Mexican man who is in the U.S. illegally remains behind bars and stands accused of assaulting his girlfriend and kidnapping her baby. Edinburg Police arrested  23-year-old Victor Soriano on the charge of kidnapping, and assault/family violence, information released by Edinburg Police to Breitbart Texas shows. While a municipal judge set bond for Soriano, he remains behind bars on an immigration detainer. Soriano had been shopping with his girlfriend when he allegedly assaulted her following an argument. Soriano is accused of choking the woman until she passed out and then tying her up with an extension cord before driving off with the woman's 1-year-old baby boy. When the victim woke up she was able to free herself and call authorities giving them a description of the vehicle. Police were able to locate Soriano and rescue the child unharmed."
http://www.breitbart.com/texas/2014/12/31/illegal-immigrant-accused-of-assaulting-woman-and-kidnapping-baby/
Jeb Bush Declines Invitation From Immigration Hard-Liner
"Separating himself from much of the emerging Republican presidential field, Jeb Bush has declined an invitation to speak at a political event organized by one of Congress' most strident immigration critics. A Bush aide said Wednesday that the former Florida governor appreciated the invite from Republican congressman Steve King but would not be able to attend the Iowa Freedom Summit on Jan. 24 because of a scheduling conflict. More than a half-dozen potential Republican presidential contenders are set to appear, including New Jersey Gov. Chris Christie. Bush's absence is notable because of King's status as a conservative power broker in Iowa, home of the nation's first presidential caucuses. Bush is one of the GOP's most vocal advocates for comprehensive immigration reform. King generally opposes such efforts."
http://abcnews.go.com/Politics/wireStory/jeb-bush-declines-invitation-immigration-hard-liner-27936140
Bush won't attend Steve King summit
http://thehill.com/blogs/ballot-box/presidential-races/228347-bush-declines-invitation-to-conservative-summit
SEN. JEFF FLAKE URGING PRO-AMNESTY 2016 CANDIDATES LIKE JEB BUSH TO SKIP IOWA
"Sen. Jeff Flake (R-AZ), who has pushed comprehensive amnesty legislation as a "Gang of Eight" member, is trying to advance the notion that a Republican cannot win the White House without supporting comprehensive amnesty legislation. He even suggested that pro-amnesty 2016 Republican presidential candidates former Florida Governor like Jeb Bush ignore voters in Iowa (home of conservative stalwart Rep. Steve King) and entirely skip the first-in-the-nation nominating caucuses to avoid having his pro-amnesty views scrutinized. In an interview with the Daily Beast, Flake reportedly called Iowa's first-in-the-nation status on the presidential primary calendar "one of the very unfortunate parts of the presidential primary structure for Republicans" because "often we spend so much time trying to win Iowa we can't win the rest of the states." According to the Beast, Flake "advised pro-immigration reform Republican candidates such as former Gov. Jeb Bush to just skip the state." "Some people skip Iowa. That's not unheard of. McCain basically did… It's tough to take positions in Iowa that don't play as well in New Hampshire. So some candidates may just say, 'hey, we'll skip it and move on,'" Flake told the outlet. "And frankly a lot of Republicans appreciate those who come there and say, I'm sorry, I just don't agree with Steve King… or other voices on this issue."
http://www.breitbart.com/big-government/2014/12/31/sen-jeff-flake-urging-pro-amnesty-2016-candidates-like-jeb-bush-to-skip-iowa/
Jeb Bush's Conservative Immigration Agenda
Pundits who claim he is for 'amnesty' are wrong. His goal is to bolster the economy and the nation's security.
http://www.wsj.com/articles/clint-bolick-jeb-bushs-conservative-immigration-agenda-1420155374
U.S. Reps. Gutierrez, Cicilline, plan immigration forum in Providence
"U.S. Rep. Luis V. Gutierrez, a national leader on immigration reform, will return to Providence this month for a public forum on President Obama's executive action on immigration. Gutierrez, who launched his national "Families United" tour in Providence in 2004, will join U.S. Rep. David N. Cicilline, Providence Mayor-elect Jorge Elorza and Central Falls Mayor James Diossa for the forum, which will be held at 6:30 p.m. Wednesday, Jan. 14, at the Providence Career and Technical Academy. Gutierrez, a Democrat from Illinois, is chairman of the Immigration Task Force of the Congressional Hispanic Caucus. He last appeared in Rhode Island in January 2014 to join Cicilline at an immigration rally. He is appearing at the Jan. 14 event at Cicilline's request, according to Cicilline's office. The forum will be the first stop on a nationwide education tour Gutierrez is planning to help educate immigrants applying for work permits and other opportunities under the president's order. The public forum will be co-hosted by the Diocese of Providence, Progreso Latino, and Dorcas International. Mr. Obama announced in November that he is taking executive action on immigration, including extending protection from deportation to more than 4 million undocumented immigrants."
http://www.providencejournal.com/news/government/20150101-u.s.-reps.-gutierrez-cicilline-plan-immigration-forum-in-providence.ece
Immigration reform and the importance of family (Sen. Mazie Hirono – D-Hawaii)
"As the United States Senate's only immigrant, the issue of immigration reform is personal to me.  My mother brought me to America on the S.S. President Cleveland in steerage from Japan when I was almost eight years old.  Like most immigrants, mom had a dream that she could provide a better life for our family in the United States.  She was a single parent who escaped from an abusive marriage in Japan.  We started with very little, but we had each other.  And with our family support, we worked hard to pursue the American dream.  My mother changed my life by bringing me to this country, a country which afforded opportunities for a poor immigrant family like ours to make a better life. Under today's broken immigration system, many immigrants do not have the family support that is so critical to success—and so fundamental to who we are as a country.  There are Filipino World War II veterans still waiting to be reunited with their children; there are families separated by visa backlogs that last years and even decades; and there are mothers and fathers being torn from their children because they don't have the right paperwork. These families wouldn't have to endure another holiday season separated from their loved ones if we passed immigration reform.  Despite receiving the Senate's bipartisan bill over a year ago, the House Republicans left Washington this month without even giving comprehensive immigration reform an up-or-down vote.  However, there is still reason for hope.  Just before Thanksgiving, President Obama used his executive authority to provide limited discretionary deportation relief to some undocumented mothers, fathers, and students living in our country.  The President's executive action has given these families some peace of mind, albeit temporary, that they now won't be torn from their families and communities and be deported if certain conditions are met.  As Nevada student and DREAMer Astrid Silva testified in a recent Senate Judiciary Committee hearing on the President's action that I chaired, at the very least she now knows that her dad will still be with her and her family this Christmas. Rather than stepping up to provide permanent solutions for immigration reform, my Republican friends are taking a page out of the Grinch's playbook.  They're choosing to spend their energy working to undo the President's action at the expense of families like Astrid's, rather than constructively working with the rest of us to pass the commonsense, humane reform that Americans overwhelmingly support.   Immigration reform legislation should not only keep families together, it should be good for our economy.  And it is.  Even with temporary actions like President Obama's, allowing undocumented persons to come out of the shadows and work will generate billions in payroll taxes and is expected to lead to higher wages and increased worker protections for the entire workforce.  The benefit to our economy and communities when all 11 million undocumented people can step out of the shadows, work legally, and pay their taxes will be additional billions to stimulate our economy. Immigration reform isn't just a Latino or border state issue.  It matters to all communities, like Asian Americans and Pacific Islanders, and all states—including my own state of Hawaii.  Immigration reform should matter to all of us who understand the importance of family as we make it through life.  I hope this holiday season, when we're enjoying dinner or opening gifts or sitting in the pew at church, that we can think about those in this country who are still waiting to one day share those moments with their families, too."
http://thehill.com/blogs/congress-blog/homeland-security/228334-immigration-reform-and-the-importance-of-family
SPENDING/BUDGET/ECONOMY:
Budget war looms for Obama, GOP
"The federal budget is almost certain to be the central battleground between President Obama and the new Republican Congress in 2015. The GOP has vowed to use control of the House and Senate to slash the size of government, with entitlement programs such as Medicare and Social Security a potential target for cuts. But Obama has made clear he will use his veto pen against the GOP, forcing Republicans to tread carefully as they seek to avoid government shutdowns and recapture the White House in 2016. Here are the dates to watch as the conflict unfolds.
–February 2: Obama's budget deadline – The president is required under the law to submit his budget proposal to Congress by the first Monday of February, which in 2015 falls on the second day of the month. Obama has repeatedly missed the deadline during his presidency. Last year's budget came a month late, in March, while the previous year's was unveiled two months late in early April. The president's budget proposal for fiscal 2016, which begins in October, is likely to include more spending for the Pentagon than originally expected because of the new battle against the Islamic State in Iraq and Syria (ISIS). Obama administration officials have hinted that the proposed spending level for defense will bust the cap set by the Budget Control Act of 2011. If Congress doesn't raise or remove the cap before next October, across-the-board spending cuts could take effect.
–February 27: DHS funding runs out – GOP leaders will have two months to decide how to handle funding for the Department of Homeland Security (DHS) for the rest of the fiscal year. The $1.1 trillion spending bill Congress passed at the end of the lame-duck session only extended DHS funding through February and did not allow for any spending increases. Republican leaders chose the short-term solution to satisfy conservatives who demanded action to defund Obama's immigration actions. Their campaign to block funding might ultimately fail. A Congressional Research Service report from the October 2013 government shutdown found that even if the government closes, immigration-related services would continue to operate. Democrats have argued that maintaining an outdated funding level for DHS prevents the administration from implementing new programs on cybersecurity and counterterrorism.
–March 15: Debt limit suspension expires – Congress in February approved a "clean" increase of the debt ceiling that authorized the Treasury Department to borrow as needed, without limit, through March 15, 2015. That arrangement ends on March 15, when the debt limit will automatically take effect. At that point, Treasury is expected to use "extraordinary measures" to meet the government's fiscal obligations through the late summer or even early fall.  Incoming Senate Majority Leader Mitch McConnell (R-Ky.) has repeatedly promised he will not allow the U.S. to default, but GOP leaders are facing new pressure to demand spending cuts in exchange for a debt increase — something Obama and Democrats are likely to resist. Rep. Tom Price (R-Ga.), the next chairman of the House Budget Committee, told reporters in mid-December that reviving the "Boehner Rule" might be "wise." That rule had required "dollar-for-dollar" cuts in exchange for a debt increase.
–April 1: GOP budget resolution? – Following in Rep. Paul Ryan's (R-Wis.) footsteps as House Budget chairman, Price is likely to unveil a budget resolution in the spring that would direct appropriators to rein in federal spending. t's possible that Price and the budget chairman in the Senate, Mike Enzi (R-Wyo.), will release a joint proposal to keep the two chambers on the same page. Instead of raising the sequestration budget caps for fiscal 2016, Price has said he wants to maintain those limits, but eliminate the firewall between defense and non-defense spending. Dissolving that boundary, Price said, would give Congress the flexibility to allocate more money to the military and less to domestic programs. Obama would have to sign legislation that would destroy the firewall, and it's unclear whether he'd take that chance, given the risk of decreased funding for social programs favored by Democrats. If the budget resolutions pass in both chambers, lawmakers would have to go to conference and work on an agreement. The agreement could contain reconciliation instructions for relevant committees that could involve rolling back ObamaCare, tax reform or changes to energy policy.
–September 30: Shutdown deadline – The government must pass legislation funding the government by Sept. 30 or the government will shut down. McConnell and other key GOP leaders have signaled they want to return to regular order and pass individual appropriations bills rather than massive funding packages that are cobbled together in haste. With the GOP in control, Republicans might have an easier time passing these separate spending bills in June and July. If both chambers approve those bills, Obama could either sign or veto them.
–October 1: Fiscal 2016 begins – The new fiscal year begins on Oct. 1, by which point the budget brawl by Obama and the GOP may have run its course. If the two sides find a compromise, it's possible they will have found a way to avoid the automatic spending cuts that could be triggered across the government under sequestration. But if partisan conflict dominates, all bets are off."
http://thehill.com/policy/finance/227969-budget-war-looms-for-obama-gop
15 Must-See Charts from 2014 (spending)
http://dailysignal.com/2014/12/31/15-must-see-charts-2014/
Federal Spending by the Numbers, 2014: Government Spending Trends in Graphics, Tables, and Key Points (Including 51 Examples of Government Waste)
http://www.heritage.org/research/reports/2014/12/federal-spending-by-the-numbers-2014
Jobless claims rise to 298,000
"First-time claims for unemployment benefits rose to 298,000 for the week ending Dec. 27, the Department of Labor reported Wednesday. Jobless claims were up by 17,000 from the week before, and above economists' expectations. The four-week moving average of claims for benefits also ticked up by 250 to 290,750. Jobless claims are up from 14-year lows in recent weeks. That increase, however, is likely influenced by holiday job turnover that it is difficult for the Labor Department to adjust for. "Ignore that noise in initial claims, focus on the 13-week moving average and have a very good New Year," tweeted McGladrey chief economist Joseph Brusuelas in response to Wednesday's report. There were 2,540,575 people altogether receiving unemployment benefits in the week ending Dec. 13, an increase of 126,960. There were 4,470,098 workers receiving benefits at the same time last year. The precipitous drop in recipients is due both to the falling unemployment rate over the course of the year and the expiration of unemployment benefits for those out of work for 27 weeks or longer in late December. Net job creation has accelerated over the course of 2014. Job growth has averaged 241,000 a month, up from 194,000 in 2013, in the best year for job gains since 1999. The Bureau of Labor Statistics reported strong employment growth in November, with 321,000 workers added to payrolls and the unemployment rate steady at 5.8 percent. The BLS will release its employment situation summary for December on Jan. 9."
http://www.washingtonexaminer.com/jobless-claims-rise-to-298000/article/2558045
Weekly jobless claims rise, but recovery looks steady
"First-time claims for jobless benefits rose last week but they remain at a level reflecting the labor market's steady recovery.  The number of applications for unemployment insurance increased 17,000 last week to a seasonally adjusted 298,000, a sign that employers are laying off fewer workers, the Labor Department said Wednesday. The less volatile four-week average rose 250, to 290,750. Economic growth picked up in the July-September quarter to a 5 percent annual pace, the best showing in 11 years, and economists are expecting the expansion to continue into next year. Employers added 321,000 jobs in November, well above expectations. Through the first 11 months of the year the economy added 2.65 million new jobs, the most since the 1990s."
http://thehill.com/policy/finance/228306-jobless-claims-rose-last-week-but-labor-market-recovery
State, local governments face massive, growing budget gaps in 2015 and beyond
"As the calendar flips to 2015, fiscal pressures will continue to tax the budgets of state and local governments.  And that could mean higher taxes for many Americans. Projections released this month by the Government Accountability Office show that state and local governments will see current gaps between revenues and expenditures continue to widen in 2015 and beyond. In aggregate, those governments are already underwater, and the amount of red ink will continue to grow over the next 50 years, unless changes are made, the GAO says. Closing the gap will require aggregate budget cuts or tax increases of 18 percent. "We calculated that closing the fiscal gap would require action to be taken today and maintained for each year equivalent to an 18 percent reduction in the state and local government sector's current expenditures. Closing the fiscal gap through revenue increases would require action of similar magnitude through increases in state and local tax revenues," the GAO found. "More likely, closing the fiscal gap would involve some combination of both expenditure reductions and revenue increases." Translation: governments will continue to stare down the question of cutting budgets or raising taxes."
http://www.foxnews.com/politics/2014/12/31/state-local-governments-face-massive-growing-budget-gaps-in-2015-and-beyond/?intcmp=latestnews
Slow Growing States Reconsider Corporate Welfare Spending
"Over the last two decades, Missouri and Michigan have been among the nation's leading spenders on corporate welfare, but have ranked dead last in economic growth. The Show-Me Institute's Andrew Wilson called on Missouri lawmakers to "adopt a whole new set of economic policies to replace the failed policies of the past two decades," and admit that "spending billions of dollars of taxpayers' money to subsidize commercial projects … was a ghastly mistake." Legislators, he claimed Wednesday, "have turned Missouri into one of the nine states considered the 'corporate welfare kings of America'," spending more than $5.2 billion in state and local subsidies to private businesses over the past two decades, according to the Mercatus Center. Wilson asserted that such gratuitous corporate welfare is at least partly responsible for the fact that between 1997 and 2013, "Missouri ranked 49th out of the 50 states in growth of state gross domestic product—just ahead of bottom-dwelling Michigan."  Michigan, too, seems to realize that it is not getting the expected bang out of its economic development buck, but according to the Heartland Institute, "corporate welfare doesn't work, and no amount of reorganizing will make it so."
http://dailycaller.com/2014/12/31/slow-growing-states-reconsider-corporate-welfare-spending/
Federal employees ask taxpayers to buy them personal items
"Government agencies get away with spending their appropriations on a variety of items the average person would deem questionable, but some expenses have deviated so far from spending rules that Congress' watchdog has forbidden them. From party refreshments to umbrellas for government employees who have to go out in the rain, the Government Accountability Office has decided many purchases over the years have been against regulations that prohibit taxpayer dollars from being spent on anything that isn't a "necessary expense." GAO applies laws that limit the scope of what agencies can do with money set aside for specific purposes on a "case-by-case basis," according to Red Book, its treatise on appropriation law… When determining whether spending is necessary, GAO noted "the important thing is not the significance of the proposed expenditure itself or its value to the government," but only how closely it hews to the specific goal of the appropriation. For example, statutes prohibit the government from giving its staff free food because "government salaries are presumed adequate to enable employees to eat regularly." They also ban most entertainment expenditures. Federal agencies and lawmakers alike have long sought GAO's guidance about whether certain personal or unrelated expenses can be justified under the law. Congressmen have asked whether they can use taxpayer money to pay for their spouses to travel with them on official business. The military has asked if it could use appropriated funds to water a golf course. Government staff "who must frequently go out in the rain" have asked for taxpayers to buy them raincoats and umbrellas. They have even asked if the government would pay for their commutes between home and work. The Combined Federal Campaign, which raises funds for various charities via donations from federal employees, asked whether it could purchase food that would add to the "celebratory nature" of one of its events. GAO said no in all those cases… While the watchdog denied one agency's request to send Christmas cards overseas to "important individuals" using government funds, it maintains that Christmas decorations are permissible expenses as long as the decor is "appropriately sensitive" about displaying religious symbols. But some unique purchases have made it through the watchdog's process for deciding whether expenses follow appropriation rules. For example, the Interior Department once secured permission to buy guns and bullets with its construction money to shoot woodpeckers that were damaging power transmission lines because GAO determined the purchase was necessary to protect the lines. "The views of the woodpeckers were not solicited," GAO noted. The watchdog said it has not adopted rigid policies as to what type of purchases are banned under statutes that concern conferences and meetings."
http://www.washingtonexaminer.com/federal-employees-ask-taxpayers-to-buy-them-personal-items/article/2558073?custom_click=rss
GAO to fed workers: No, taxpayers can't pay for your plastic forks
http://www.washingtonpost.com/blogs/in-the-loop/wp/2014/12/30/gao-to-fed-workers-no-taxpayers-cant-pay-for-your-plastic-forks/
State Department offers huge travel allowances for government employees
"Government employees can enjoy luxurious overseas business trips on the taxpayer's dime thanks to generous foreign per diem rates established by the State Department. Per diem rates include the cost of lodging, meals and incidental expenses that the government is willing to give civilian federal employees for their official foreign travel. The rates are meant to cover lodging at "adequate, suitable and moderately-priced facilities" and meals at "facilities typically used by employees at that location," according to the State Department's office of allowances. All federal employees traveling to foreign countries on official business can get reimbursements from the government at the rates the State Department has set. The agency has established different per diem rates for various cities around the world, with some affording government travelers more amenities than others. For example, the State Department allows each federal employee working in Cannes, France, to spend $702 per day for a hotel and meals in the summer, offering a lower allowance during the off-season that begins in October. But in July, a three-star hotel in Cannes can go for around $100 per night off Expedia or similar travel websites. Even a posh five-star hotel can cost $350 a night or less, according to Orbitz.com and Expedia. The top 10 highest-rated Cannes restaurants classified as "fine dining" on TripAdviser list their meal prices between $19 and $99. While prices for the hotels and meals are listed in U.S. dollars, as are all per diems, the summer allowance in Cannes still amounts to 577.50 euros per day at present conversion rates. That means anyone could eat three gourmet meals a day and check in to a swanky hotel for less than what federal officials are given to do government work in the same French city."
http://www.washingtonexaminer.com/state-department-offers-huge-travel-allowances-for-government-employees/article/2558068
Top 5 Wins And Losses For Taxpayers In 2014
http://dailycaller.com/2014/12/31/top-5-wins-and-losses-for-taxpayers-in-2014/
Is It Really Morning in America?
"Let's start by trying to tear that 5 percent growth number apart. Let's cast it in as negative a light as possible.
1. First off, stagnant wages are undercutting any sunny forecasts. The economy might be growing strongly, and unemployment has dropped steeply. But most Americans do not get a sense that things are really getting better because their incomes are still flatlining. The median income has fallen through the recovery, and wages have just barely kept pace with inflation. As such, average families are not really living on more than they used to, and rising spending on health care, child care, housing, and education have squeezed their overall standard of living. Some recovery this is…
3. Next, there's the catch-up argument. Sure, the economy might be growing at a decent-enough clip now. But that growth comes after years of sluggishness, preceded by a brutal recession, preceded by more years of sluggishness. For the economy to snap back to its potential, it would take years of growth at this kind of pace.
4. Dark clouds are looming again. The United States is the only advanced economy showing some real verve at the moment. The Eurozone crisis is flaring — improbably — again. Japan has tried, and failed, to revive its flagging economy. On top of that, China has slowed. Eastern Europe has faltered. Latin America has slumped. "Increasing potential output, let alone potential growth, is a tall order, and expectations should remain realistic," wrote Olivier Blanchard, the International Monetary Fund's chief economist, in a dour note this fall. "The challenge for policymakers is to reestablish confidence by articulating a clear plan to deal with both the legacies of the crisis and the challenges of low potential growth." All of the United States's major trading partners are facing strong headwinds — and driving up the value of the dollar, signaling trouble for American exports.
5. There is also the Janet Yellen question. For years, the predominant factor driving the recovery — particularly the recovery in the value of financial assets, like stocks — has been the Federal Reserve's easy-money policy. Short-term interest rates are at scratch, and on top of that, the Fed has been soaking up hundreds of billions of dollars of assets to bring down longer-term borrowing costs. The whole system is awash in liquidity. But that's coming to an end. The Fed has stopped purchasing new assets and looks set to raise interest rates next year. A rise in borrowing costs would cool the economy off, and a sharp rise in borrowing costs might result in a wave of defaults and foreclosures."
http://nymag.com/daily/intelligencer/2014/12/it-really-morning-in-america.html
Americans Upbeat On 2015, Still Split On Issues: Poll
"As 2014 ends, Americans are in a more upbeat mood about their prospects, but no less split along partisan lines on a variety of issues after a hard-fought midterm election that led to sweeping changes in Congress. Whether people expect more gridlock or are hoping for major initiatives from Congress, they are clearly optimistic about the economy, according to the year-end sounding of public opinion from the IBD/TIPP poll. Of the 904 adults surveyed from Dec. 1-7, 46% believe the U.S. will enter a recession in 2015. That sounds high, but 50% also say a recession is "unlikely." This is significant, since in IBD's regular December poll, 38% believe the U.S. is still in a recession, and 42% think the economy isn't improving at all. Overall the outlook sounds more optimistic. Even on this, as on many other issues, Americans cleave along party, gender and ethnic lines. For instance, just 28% of Democrats say a recession is likely next year, but 65% of Republicans do. Married women are among the most bearish, with 57% expecting a recession. With the job market noticeably picking up, 62% believe there will be "significant improvement" in employment vs. just 36% saying that's unlikely.
Up On Hiring Democrats (81%), blacks (70%) and the college-educated (70%) are particularly optimistic about job growth in 2015. On several other issues — ranging from immigration legislation and building the Keystone pipeline to repealing ObamaCare and turmoil in the Middle East — views tend to be more evenly split. After the border surge that saw thousands of young immigrants from Latin America cross into the U.S., setting off an often-bitter political debate, fully 59% say a new immigration law is unlikely in 2015. Those with higher incomes and more education are most skeptical that immigration legislation will pass. Respondents are far likelier to believe Congress will succeed in stopping President Obama's executive action granting temporary legal status to as many as 5 million illegal immigrants in America. Immigration Stand – This is another area of strong agreement across party lines and ethnicity: Overall, 56% say Congress will halt Obama's move, with Democrats (56%) and even Hispanics (54%) agreeing.
Meanwhile, with its fumbled website launch, rising costs and a surge of new rules, ObamaCare remains uncertain, the poll suggests. Among those who responded, 50% say that "the repeal or cutback of large parts of ObamaCare" is likely by the new Republican-led Congress, while 47% disagree.
http://news.investors.com/ibd-editorials-polls/123114-732820-americans-enter-2015-hoping-for-best-on-jobs.htm
AAA: Americans saved $14 billion on gas in 2014
http://thehill.com/policy/energy-environment/228320-aaa-americans-saved-14-billion-on-gas-in-2014
Americans could save up to $75 billion on gas in 2015
http://www.washingtonexaminer.com/americans-could-save-up-to-75-billion-on-gas-in-2015/article/2558063
Republicans to push ahead on new math for U.S. taxes, budget (continuation of previous articles)
"As Republicans assume control of the entire U.S. Congress in the new year, they are expected to push a controversial change to use more macroeconomic projections in determining the impact of tax and budget legislation on the federal deficit. Critics say wider use of "dynamic scoring," as the Republican-favored approach is known, would introduce new uncertainties into fiscal policy and degrade the value of present analysis now done by Capitol Hill staff experts. Republican advocates argue it would make fiscal analysis better reflect what they call economic realities. Dynamic scoring, as they envision it, would assumes that lower tax rates boost growth, offsetting some lost revenue. The "scoring" of tax and budget bills matters because it can influence whether a bill becomes law. Lawmakers shy from measures that would balloon the deficit. So any math that makes scores look less worrisome has political appeal. House Republicans were scheduled to meet on Monday to consider rules for the new Congress that convenes in January. One proposed rule, quietly unveiled two days before Christmas, is to require more dynamic scoring. The top Democrat on the tax-writing House Ways and Means Committee has been sharply critical of this approach. "In the guise of dynamic scoring, Republicans are trying to rig the system in ways that can be very destructive," said Michigan Democrat Sander Levin in a recent statement. "The proposed change would undermine fiscal responsibility and further embrace Republican trickle-down economics," he said. At the moment, when a U.S. lawmaker wants to raise or lower a tax or change the budget, the proposal has to be "scored" by the non-partisan staff experts of Congress's Joint Committee on Taxation (JCT) or the Congressional Budget Office (CBO). JCT and CBO scores estimate how much a proposal will raise or lower projected government revenues and spending, a crucial factor when considering such measures because of the large federal budget deficit. Scores currently are based on projected alterations in behavior due to changes in tax law and the budget, but not on changes in the broad economy. For instance, standard JCT scores hold gross domestic product (GDP) constant. GDP measures the economy's total output. Dynamic scoring, as Republicans urge, would include more projected macroeconomic impacts."
http://townhall.com/news/politics-elections/2014/12/31/republicans-to-push-ahead-on-new-math-for-us-taxes-budget-n1937610
Government Spending, Edging Up, Is a Stimulus
http://www.nytimes.com/2015/01/02/business/economy/after-years-of-cuts-government-spending-is-starting-to-rebound.html?partner=rss&emc=rss&_r=0
Minimum wage to rise for 3.1 million people
"Minimum wage increases across the country are set to boost the paychecks of 3.1 million low-paid workers in 2015. It also will generate $826.8 million in new economic growth, according to an analysis of Census data by the Economic Policy Institute. "It's great that states and localities are acting to lift wages and boost local economies by raising wages for their residents," said Christine Owens, executive director of the National Employment Law Project. "But the wage crisis is a national crisis, and one that Congress would wisely address by taking a page from the books of states and localities."  The White House and some Democratic lawmakers have called for an increase to $10.10 per hour from $7.25 but legislation never got off the ground on Capitol Hill."
http://thehill.com/policy/finance/228349-minimum-wage-to-rise-for-31-million
COMMON CORE:
NY Governor vetoes Common Core protections for failing teachers (continuation of previous article)
"Here's a story which you didn't expect to see coming out of the New York State government. There was a bill on the table which would have exempted New York teachers from being fired if they received the lowest proficiency ratings based on Common Core guidelines. In a bit of irony, this was a bill that Governor Andrew Cuomo had originally proposed himself. But when it came time to finalize it, Cuomo had harsh words for the current system. "Declaring the state's teacher-evaluation system a joke, Gov. Cuomo on Monday night vetoed legislation that would have barred the use of student test scores to fire bad instructors. It was a reversal for Cuomo, who initially agreed to a two-year moratorium on using Common Core exam results to determine the fate of teachers. In his veto message, the governor said the law was "unnecessary" because so few teachers were rated ineffective this year." The NY State United Teachers Union was, of course, enraged. "The governor reneged on an agreement," the union said in a statement. "With this veto, the governor has decided that teachers are the only ones who should be held accountable for the state's failed implementation of the Common Core. We can't understand why he is refusing to sign his own bill." The union's protest Wednesday will take place as Cuomo holds his annual New Year's reception at the Executive Mansion, where members of the public can meet him and members of his family in a receiving line. "This governor has to decide whether he's going to support the goals of students, parents and teachers or those of billionaires who want to destroy public education in order to privatize it and profit from it," the union said." I'm generally willing to credit most anything Andrew Cuomo does to political motivations (and this case may be no different) but it's a puzzler to be sure. Prior to the last election, which Cuomo surely already knew he was going to win, he went out on the stump and said that he was going to bust the school "monopoly" held by the teachers unions and bring some accountability to the system."
http://hotair.com/archives/2014/12/31/ny-governor-vetoes-common-core-protections-for-failing-teachers/
Grassroots 2015: Arizona should model their Common Core fight after Oklahoma's
"The voice of the American people is loud and united against the federal takeover of education. According to national polls, Common Core has grown increasingly unpopular. The grassroots surge helped four states eliminate the Common Core and almost 29 states have pending legislation to do the same. Awareness is growing and the public is seeing the true nature of Common Core. It's not about the children and their academic success; it's about control. Parents, teachers and local officials should control education, not the federal government. Oklahoma, Missouri, South Carolina and Louisiana successfully nullified the Common Core standards. Deneisa Calvert is a grassroots activist in Oklahoma who was part of a massive grassroots movement against Common Core. After speaking with her it is clear that the hard work and dedication of the 'Okies' is the reason Common Core no longer has influence in Oklahoma. American Principles Project (APP) Education Director, Emmett McGroarty, said in a press release:.. Arizona has a difficult road ahead in the battle to restore local control of education and free the schools from data mining and indoctrination. Many citizens of Arizona felt betrayed last month when Governor-elect Ducey appointed Common Core supporters to his transition team. Lisa Keegan, former Arizona Superintendent of Public Instruction, endorsed David Garcia and repeatedly attacked the anti-Common Core candidate Diane Douglas during the election. Matthew Ladner, Senior Adviser for Policy and Research at the Foundation for Excellence in Education is another Ducey appointee. Lader has worked closely with one of the staunchest supporters of Common Core, Former Florida Governor Jeb Bush, and was awarded for his work under Bush's Foundation for Excellence in Education. Parents and teachers wanting to cast out Common Core will have to wait in anticipation to see if Governor-elect Ducey will keep his word. If the legislature is able to get SB1310 or a new bill passed, Ducey's decision will be a litmus test of his promises. Arizona's fight in 2015 will not be easy. Common Core loving progressives are robotically trained to spit out a deceptive narrative when talking to uninformed parents and voters. If more parents were made aware of the specifics of the data mining and intrusions into family life, maybe the grassroots surge could reach the fever pitch of Oklahoma. Some people do not care. If someone says, "I don't have anything to hide, let them look"; they are part of the problem. That brand of thinking went on in every totalitarian state before tyranny consumed the people. The education system is broken and just getting rid of Common Core won't fix it, but it will relinquish some of the federal government's heavy handed control and Orwellian ambitions. The initiatives of the last three Presidents have failed miserably. Jimmy Carter never should have created the Department of Education in 1979. The Constitution clearly indicates that control of education lies in the individual states. Schools need standards, but not at the will of the almighty federal leviathan that handed out ransom money to the states in exchange for their obedience. Good things will happen after restoring local control and allowing the private sector to create competition and incentives for success. Families will have choices, the quality schools will improve and the inferior schools will lose enrollment. Totalitarian regimes throughout history and today know that what is taught in their schools will help them control their society. Joseph Stalin referred to education as a weapon. The sooner Common Core is purged from the national education system, the better."
http://www.examiner.com/article/grassroots-2015-arizona-should-model-their-common-core-fight-after-oklahoma-s
These Will Be The Five Biggest Education Issues Of 2015
"Here are five education-related issues to watch in the New Year.
1. Common Core – The multistate education standards will continue to dominate the education debate. After peaking in participation with 46 states, 2014 saw the tide for Common Core start to recede for the first time, as Indiana, Oklahoma and South Carolina all repealed the standards and moved to replace them with new ones, while Missouri and North Carolina created panels that could end in the replacement of the standards as well. Don't expect the fights to stop this year, especially since 2015 will mark the first year most states use standardized tests aligned with Common Core. With the new legislative season about to begin, many Republican lawmakers around the country are girding up for another assault. Bills aiming to repeal or substantially modify Common Core are being prepared in Tennessee, Wisconsin, Kentucky and numerous other states. The going will still be hard, however. Most Democrats and many Republicans are still defenders of Common Core, and could derail or divert these new efforts like they did many others last year. In some states like Utah or South Dakota, pro-Core Republican governors could potentially end up in a standoff with their own party members in the legislature. Also complicating matters in 2015 will be the beginning of the Republican primary race. Jeb Bush has already tentatively put his hat in the ring, and his support for Common Core is already considered a top potential weakness. Be ready for the standards to be brought up repeatedly in early Republican presidential debates, with foes attacking proponents while arguing with each other over who has done the most to stop the standards."
http://dailycaller.com/2015/01/01/these-will-be-the-five-biggest-education-issues-of-2015/
MISC.:
Obama readies 2,375 new regs; sets record with 468,500 Federal Register pages
"The pace of agencies issuing new rules and regulations has hit a record high under President Obama, whose administration's rules have filled 468,500 pages in the Federal Register. And, according to the Competitive Enterprise Institute, the president is poised to unleash another 2,375 new rules on American businesses without first giving Congress an up or down vote. CEI's Clyde Wayne Crews, vice president for policy, told Secrets Wednesday that of the top six biggest Federal Register page tallies since 2002, the Obama administration owns five. This year, he said, the Federal Register ended up printing 79,066 pages — 78,978 when blank pages are removed. The Federal Register is a daily publication of federal issues proposed and final administrative regulations of federal agencies."
http://www.foxnews.com/politics/2014/12/31/obama-readies-2375-new-regs-sets-record-with-468500-federal-register-pages/
Report: 21,000 regulations so far under Obama, 2,375 set for 2015
http://www.washingtonexaminer.com/obama-readies-2375-new-regs-sets-record-with-468500-federal-register-pages/article/2558050
New regs for Friday: livestock, home repairs, loans to market crops
"Friday's edition of the Federal Register contains new rules from the Department of Agriculture for livestock, a proposal from the Bureau of Indian Affairs to increase funding for home renovations and repairs and new  marketing assistance loan rates for upland cotton farmers. Here's a look at what is happening:
–Livestock: The Department of Agriculture is considering a rule that would change how animals move to auction barns and buying station across state lines and abroad. In an effort to try and better track diseases that are disseminated by animals, all livestock marketing facilities will be required to keep records of disease and pests, as well as control and eradication efforts. The rule would also require the facilities to keep record of receipt, distribution and application of the official identification devices and USDA approved backtags at the facility for a period of five years. The tags show that the animal has been inspected by a veterinarian and is safe to travel. Due to logistical problems in the past, the USDA also want to remove the requirement that an accredited veterinarian, state representative, or APHIS representative must be on the premises at all times on sale days. Instead, the agency said marketing facilities must have an accredited veterinarian on call. The public has 60 days to comment.
–Housing: The Bureau of Indian Affair is considering a rule that would leverage Housing Improvement Program funds to serve more Native American families. The Housing Improvement Program (HIP) provides eligible members of federally recognized tribes grant money to repair, renovate, or replace their existing house. The agency is considering increasing the amount of money a recipient can receive from $2,500 to $7,500 for existing home repairs and from $35,000 to $60,000 to renovate and existing home.  "These limit increases will better reflect the actual costs of repair and renovation," the bureau said in its rule-making. Recipients are now required to pay back the grant or a portion of it if they sell their home within five years, but the proposed rule extend the payback period to 10 years. The public has until March 6 to comment.
–Crop loans: The USDA and the Commodity Credit Corporation is issuing a final rule that will update the Marketing Assistance Loan and Loan Deficiency Payments program for wheat, feed grains, soybeans, oilseeds, peanuts, pulse crops, cotton, honey, wool and mohair, which were extended by the 2014 farm bill. The national rate for Marketing Assistance Loans for upland cotton is the only rate that changed from the most recent rates in 2013. The base loan rate is no less than 45 cents per pound and no more than 52 cents per pound. The rule will take effect immediately."
http://thehill.com/regulation/228310-new-regs-for-friday-livestock-home-repairs-loans-to-market-crops
Gov't Regulation Bans Winter Dredging in New Jersey to Protect a Fish That Might Not Even Live There
"Starting tomorrow, you can't dredge in Cape May, New Jersey, because of a government protection for a fish that might not even exist there. A number of marina owners and commercial fishing dock managers are pleading with New England Fishery Management Council to revisit a two-decade-old rule banning dredging from Jan. 1 through May 31 of each year. The rule was originally established to protect the "essential fish habitat" of winter flounder fish, also known as blackback flounder."
http://www.theblaze.com/stories/2014/12/31/govt-regulation-bans-winter-dredging-in-new-jersey-to-protect-a-fish-that-might-not-even-live-there/
House Dems urge committee process on Keystone XL bill
"House Democrats want Speaker John Boehner, R-Ohio, to send legislation authorizing the Keystone XL oil pipeline through the committee process rather than introducing and voting on it on the floor. Taking such a bill through "regular order," as the Senate plans to do, would allow lawmakers to alter the bill during a markup and air other concerns before a vote. The bill is likely to pass, but Democrats hope that they can at least secure a rule allowing amendments to tack on some other measures and conditions. "This past November, 61 new members of Congress were elected by the American people to represent their interests in the House. These new members, and in fact all members of the House, should have the opportunity to consider, debate and propose their own ideas on this legislation through committee hearings and markups, before it is scheduled for House floor consideration," Reps. Frank Pallone, D-N.J., Peter DeFazio, D-Ore., and Raul Grijalva, D-Ariz. — all of whom are ranking members of committees with jurisdiction over Keystone XL — said in a letter to Boehner. A vote on legislation to approve the Canada-to-Gulf Coast project, which has been under federal review for six years, is likely to come in January. The Senate has scheduled a Jan. 7 committee hearing on a bill to approve the pipeline, and incoming Majority Leader Mitch McConnell has said it will be the first vote of the new Congress. The Kentucky Republican also has pledged to conduct an open amendment process, which has the potential to bog the bill down in controversial measures that might strip away some Democratic support. If it does pass, though, it's not clear whether the Senate has 67 votes to override a potential veto from President Obama. House Majority Leader Kevin McCarthy, R-Calif, has said he would stick to regular order as well. Passing the bill in the House with an open amendment process is much more likely than in the Senate, given the sizable cushion Republicans have in the lower chamber. House Democrats said they at least want to discuss new topics that have come to light regarding the 1,200-mile pipeline."
http://www.washingtonexaminer.com/house-dems-urge-committee-process-on-keystone-xl-bill/article/2558052
Smart grid powers up privacy worries
"The next Big Data threat to our privacy may come from the electricity we consume in our homes. "Smart" online power meters are tracking energy use — and that data may soon be worth more than the electricity they distribute. The Department of Energy is publishing in January the final draft of a voluntary code of conduct governing data privacy for smart meters, 38 million of which have already been installed nationwide. The meters gather information about household electricity consumption and transmit it wirelessly at regular intervals to the supplier. It's a key element in the push for the so-called smart grid, a more efficient way to distribute the nation's electricity. But, despite the voluntary code, critics fear consumers will still be cajoled or conned into giving up their data, not just to power companies but to third-party data aggregators. Too much money is at stake, they say. And the huge profits to be made could upend the business model of energy utilities. "I think the data is going to be worth a lot more than the commodity that's being consumed to generate the data," said Miles Keogh, director of grants and research at the National Association of Regulatory Utility Commissioners. All sorts of inferences about people's private lives are potentially available from detailed energy consumption data. The number of people inside a house. Daily routines. Degree of religious observance. Household appliance usage. Even, according to two German hackers, what's on the television, given a fast enough meter refresh rate. "Very sensitive information can be revealed about homes, and homes are the most sacred privacy environment," said Nancy King, an Oregon State University business law and ethics academic who's studying smart meter deployments. Access and control of that energy usage data will be key, she added. "Most consumers are just unaware about how their data feeds into the Big Data machine and are powerless to do much about it." For now, electric utilities collecting the data use it to improve how they manage the distribution of power. They envision a smart grid of greater reliability and efficiency, able to respond rapidly to fluctuations in demand. A smart grid would be more economical and have a smaller environmental footprint. The market for the kind of Big Data energy analytics that will run the smart grid will reach a billion dollars annually in the United States and Canada by 2019, predicts analysis firm Navigant Research. But that same data could also be a gold mine for other purposes — retailers deciding where to open their next store, marketers profiling neighborhoods with an even finer tooth comb, or in ways we have yet to even think up. Exhaustive electricity consumption data "is a holy grail, in many ways" for marketing analysts and consumer data aggregators, said Lee Tien, a senior attorney for the Electronic Frontier Foundation. "Few other types of data get inside the home the way that electrical usage data does."
http://www.politico.com/story/2015/01/energy-electricity-data-use-113901.html
Congress demands answers on feds' cellphone tracking by simulator towers
http://www.washingtontimes.com/news/2014/dec/31/leahy-grassley-wants-answers-from-doj-dhs-on-cell-/
Obama executive actions put Asia free trade deal at risk
http://www.washingtontimes.com/news/2015/jan/1/obama-executive-actions-put-asia-free-trade-deal-a/
Obama finds an ally on political controversies at the Vatican
http://www.washingtontimes.com/news/2014/dec/30/president-obama-sees-pope-francis-as-political-all/
Obama will not re-nominate Michael Boggs for federal judgeship
"President Obama will not re-nominate Georgia judge Michael Boggs to the federal bench, appeasing Democrats who slammed the judicial nominee's position on various social issues. "It is with regret that we announce that the president will not re-nominate Judge Michael Boggs to the United States District Court for a third time," said Georgia Republican Sens. Johnny Isakson and Saxby Chambliss. "We were informed of the president's decision by Denis McDonough, the president's chief of staff, prior to Thanksgiving. We regret the president's decision, as we have supported Judge Boggs throughout this process and remain steadfast in our support." A White House official Wednesday also confirmed the president's decision. Boggs came under fire from leading Democrats for his previous stances on the Confederate flag, gay marriage and other social issues. Black lawmakers were particularly incensed with his nomination, but for months, Obama stood behind his pick for the federal judgeship. Sen. Majority Leader Harry Reid, D-Nev., refused to bring Boggs' nomination to the floor of the upper chamber, even as he moved through a slate of the president's judicial nominees in late 2014. The White House said Obama selected Boggs after extensive collaboration with Isakson and Chambliss. Typically, home-state senators have tremendous sway in such nominations. Obama has not yet revealed his next nominee for the post."
http://www.washingtonexaminer.com/obama-will-not-re-nominate-michael-boggs-for-federal-judgeship/article/2558048?custom_click=rss
Obama Aborts Pro-Life Judge Nominee
"President Obama dumped one of his federal judgeship picks after a pressure campaign by a pro-abortion group that opposed the nominee's pro-life record. The White House said Wednesday that it will not re-nominate Michael Boggs to a federal judgeship in Georgia. The U.S. Senate did not vote on Boggs in the year 2014, during which time his candidacy withered on the vine. Boggs was one of the few conservative-leaning figures that Obama ever nominated to anything, and only because of a political deal with some Georgia Republicans. "We're disappointed that pro-choice President Obama nominated someone who doesn't share our pro-choice values. We agree with the president on a lot of things, but not this pick," NARAL Pro-Choice America, a group with close ties to Obama, stated in a 2014 petition opposing Boggs. "Michael Boggs showed us his true personal agenda as a state lawmaker. Judges hold an incredible responsibility when they take the bench. Americans need to trust them to take an objective view of the law and not use their position to advance their personal agenda. We can't trust Michael Boggs," NARAL said in a petition to stop Boggs' confirmation."
http://dailycaller.com/2014/12/31/obama-aborts-pro-life-judge-nominee/
Cuban Government Arrests Activists in Effort to Stop 'Freedom' Rally
"Cuban authorities arrested several dissidents and activists in an apparent attempt to prevent them from attending a planned rally in Havana's Revolution Square organized by a movement that calls itself #YoTambienExijo or #IAlsoDemand. At the Freedom Tower in downtown Miami, several Cuban exile groups carried out a simultaneous rally that went on without problems. The parallel events were meant to provide a forum for Cubans and Cuban-Americans to express their feelings about the future of the island in the aftermath of the agreement between President Raúl Castro and President Obama to normalize relations. Cuban artist Tania Bruguera came up with the idea of an "open mic" at Revolution Square where attendees could each talk for one minute. The event still occurred today but with a strong police presence. Among those detained in Cuba was journalist Reinaldo Escobar, editor of the online 14ymedio publication and husband of Cuban blogger Yoani Sanchez. Sanchez, the founder of 14ymedio, reported the arrests on her Twitter feed…. In a phone conversation with The Daily Signal, Armando Ibarra, a 30-year-old Cuban-American born in Miami who participated in the Florida rally, confirmed the arrests in Havana. "In essence, [Cuban authorities] showed their fear," Ibarra said. "They showed that even the smallest expression of individuality and the desires of Cubans are met by fear from the government." Ibarra, who helped organize the Miami event, said there was no direct coordination with the group in Cuba. But the simultaneous events and the different outcomes revealed a powerful message. "We did it to symbolically to show the differences [between Cuba and the U.S.]," Ibarra said. "It ended up reflecting that here we were able to gather and express ourselves openly—even those who disagreed with most of us. But the Cuban government arrested activists and dissidents who participated or had connections with participants." On Twitter, a U.S. government official criticized Cuba's actions, almost two weeks after Obama and Castro announced plans to improve diplomatic ties and ease a 53-year-old embargo. Ibarra vows to continue his activism. He says he wants to prove wrong the view that most young Cubans support the new Obama-Castro initiative. "We want to put pressure on U.S. government to show you are wrong to say the Cuban [young] community doesn't care anymore [about keeping the embargo]," Ibarra said. "But our target is not Obama. The target is the Castro regime. We want to show the world that this continues. This is just the beginning. We will continue these efforts until Cubans get the human rights they deserve."
http://dailysignal.com/2014/12/30/cuban-government-arrests-activists-effort-stop-freedom-rally/?utm_source=facebook&utm_medium=social
With no consequences in sight, Cuba continues to crack down on free speech
http://www.washingtonpost.com/opinions/with-no-consequences-in-sight-cuba-continues-to-crack-down-on-free-speech/2015/01/01/d4cb8b62-9122-11e4-ba53-a477d66580ed_story.html
Cuba Arrests Dissidents, State Department Issues Strongly-Worded Letter
"Facing its first diplomatic challenge since normalizing relations with Cuba, the Obama administration issued a strongly-worded letter condemning the arrest of at least six Cuban dissidents in Havana on Tuesday. The arrests came shortly before an open mic event called #YoTambienExijo, or #IAlsoDemand, which was being held in Havana's Revolutionary Square, according to NBC News. Dissidents at the event planned to speak for one minute to share their thoughts about Cuba's future following the historic agreement between the U.S. and Cuba, which the Obama administration announced Dec. 17 upon the release of Alan Gross, a U.S. aid contractor held on spy charges in Cuba since 2009. According to Reuters, the dissidents were arrested and charged with "political provocation." "We are deeply concerned about the latest reports of detentions and arrests by Cuban authorities of peaceful civil society members and activists, including Luis Quintana Rodriguez, Antonio Rodiles, Danilo Maldonado, Reinaldo Escobar, Marcelino Abreu Bonora and Eliecer Avila," Jeff Rathke, the director of the bureau of public affairs at the State Department said in a statement Wednesday morning."
http://dailycaller.com/2014/12/31/cuba-arrests-dissidents-state-department-issues-strongly-worded-letter/
Rubio: Castro Crackdown 'Makes a Mockery' of Obama's Cuba Policy
"Cuban dissidents hoping to participate in a free-speech rally following President Obama's decision to restore diplomatic relations with the communicate regime were arrested on Tuesday. "It's just to tell people in the street come and share with us your doubts, your happiness — whatever you think right now about what is happening in Cuba, and what is the idea of Cuba that you want?" Tania Bruguera told NPR on Monday when explaining the purpose of the event. Bruguera was arrested before the event took place.  The New York Times put the spotlight on the really important issue at hand. "This move, unfortunately, will amplify the criticisms of those who opposed Mr. Obama's historic shift on Cuba policy," the editorial board wrote of the crackdown. "Heavy-handed tactics by the Castro government will give them ammunition next year, when Republicans will control both chambers of Congress, to stymie the Obama administration's steps to ease the embargo through executive authority and dim the prospects of legislative change to pare back the web of sanctions Washington imposes on Cuba. That result would be a shame and, in the long run, self-defeating for Havana." Senator Marco Rubio (R., Fla.) argued that the arrests "make a mockery" of Obama's decision to normalize relations with the Castros. "The fact that the regime continues to violate the human rights of Cubans like this shows that it has even less incentive to change its ways since President Obama intends to give the Castros numerous unilateral concessions in exchange for zero steps towards more political freedom," he said Tuesday evening. "This is the real human tragedy of the president's new Cuba policy." The State Department said it "strongly condemn[ed]" the arrests but stood by the policy change. "As part of the process of normalization of diplomatic relations, the United States will continue to press the Cuban government to uphold its international obligations and to respect the rights of Cubans to peacefully assemble and express their ideas and opinions, just like their fellow members of civil society throughout the Americas are allowed to do," Jeff Rathke, director of the State Department's Bureau of Public Affairs, said in the statement."
http://www.nationalreview.com/corner/395566/rubio-castro-crackdown-makes-mockery-obamas-cuba-policy-joel-gehrke
NYT laments that Cuban oppression will give GOP "ammunition" to retain embargo
http://hotair.com/archives/2014/12/31/nyt-laments-that-cuban-oppression-will-give-gop-ammunition-to-retain-embargo/
Why Obama could regret executive action
"President Obama sees executive action as the primary way to build his legacy, but years from now, he could regret his penchant for going it alone. By so frequently testing the limits of his executive authority, Obama has set a precedent for future White House occupants to bypass Congress with even more regularity, say legal scholars and political insiders. A President Hillary Clinton or Jeb Bush, for example, could point to Obama as the model for interpreting "prosecutorial discretion," taking a similar position on whether their administration would enforce laws conflicting with their political aspirations. Obama used executive action to spare up to 5 million illegal immigrants from deportation, normalize relations with Cuba, heighten standards for carbon emissions and delay politically-troubling components of the signature health law bearing his name. More uncomfortable for the White House is whether Obama's actions have paved the path for a future president to employ a similar rationale for actions not supported by Democrats, such as undoing Wall Street reform, environmental regulations or even rewriting the tax code."
http://www.washingtonexaminer.com/why-obama-could-regret-executive-action/article/2558038?custom_click=rss
A good year for GOP, not so much for Dems: top 8 political stories of 2014
From the drubbing the Democrats took in the midterm elections to President Obama's decision to normalize relations with Cuba, here's a look back at 2014's biggest political stories.
http://www.csmonitor.com/USA/Politics/2014/1231/A-good-year-for-GOP-not-so-much-for-Dems-top-8-political-stories-of-2014
John McCain Engaging in 'Ethnic Cleansing' to Purge Tea Party Detractors From Arizona GOP
"Sen. John McCain has orchestrated a major purge of Arizona Republican Party officials who backed his embarrassing censure earlier this year. According to Politico, McCain's team has been working to reshape the state party, knocking hostile Tea Party-aligned members from local GOP offices and replacing them with allies ahead of the senator's 2016 re-election bid."
http://www.theblaze.com/stories/2014/12/31/john-mccain-engaging-in-ethnic-cleansing-to-purge-tea-party-detractors-from-arizona-gop/
Who will replace Michael Grimm?
"Upon his resignation, Gov. Andrew Cuomo (D-N.Y.) will declare a special election, which state law requires to take place between 70 to 80 days later, likely in March or April.
The special election isn't a primary. Instead, the candidates are chosen by party organizations in the state, so Republican and Democratic leaders will have the opportunity to put forth the people they believe will have the best shot at winning the 11th District. Here are the early front-runners from both parties to be on the ballot in the special election. REPUBLICANS – There are two GOP candidates at the top of the pack: Daniel Donovan, the prosecutor at the center of the investigation into the death of Eric Garner; and Nicole Malliotakis, an assemblywoman representing parts of Brooklyn. Either candidate would get the endorsement of the Conservative Party of New York if they were on the ballot, removing the danger of a split that's wreaked havoc on past Empire State special elections.  "Both of them are very suitable for the Conservative Party," the group's chairman, Mike Long, told The Hill. "They'd both be acceptable.""
http://thehill.com/blogs/ballot-box/house-races/228327-who-will-replace-michael-grimm
DA in Eric Garner case could replace Rep. Grimm
http://www.washingtonexaminer.com/da-in-garner-case-could-replace-michael-grimm/article/2558091
Is Heitkamp eyeing a run for governor?
http://thehill.com/blogs/ballot-box/228344-is-heitkamp-eyeing-a-run-for-governor
Bill would allow Gov. Pence to run for re-election and president
"New legislation in Indiana would pave the way for Gov. Mike Pence to run for both governor and president in 2016. A bill by Republican State Sen. Mike Delph would allow any state official to run for re-election and seek a federal office simultaneously, the Indianapolis Star reported Wednesday. "I think it's good for the state of Indiana to have a sitting governor in the national conversation, and because of that I think it's in our interest to make the obstacles and roadblocks for Pence as minimal as possible," Delph told the Star. If approved, the measure could make a decision to run for president easier for Pence, who will be up for re-election in 2016. The bill likely will enjoy favorable odds of passage in the Republican-controlled Indiana legislature, in particular if Pence pushes for it behind the scenes."
http://www.washingtonexaminer.com/bill-would-allow-gov.-pence-to-run-for-re-election-and-president/article/2558051
Could Indiana's Pence run for both governor and president?
http://thehill.com/blogs/ballot-box/presidential-races/228323-indiana-bill-would-let-pence-run-for-governor-and
10 Things to Look Out For in 2015 That Could Impact the 2016 Presidential Campaign
http://www.theblaze.com/stories/2015/01/01/10-things-to-look-out-for-in-2015-that-could-impact-the-2016-presidential-campaign/
Jeb Bush Resigns From All Board Memberships — Including His Own Foundation
http://www.theblaze.com/stories/2014/12/31/jeb-bush-resigns-from-all-board-memberships-including-his-own-foundation/  
Rubio closer to decision on 2016 bid
http://thehill.com/blogs/ballot-box/presidential-races/228363-rubio-nears-decision-on-white-house-bid
Voter turnout boomed under Bush — not under Obama
"There is a widespread assumption that President Obama has expanded the electorate and inspired booming voter turnout. One could make a case for that based on the 2008 election. But since then, not so much. Looking back over the past 15 years, the biggest surge in voter turnout came during George W. Bush's presidency. In the Obama years, turnout actually declined in both the 2012 presidential and the 2014 congressional elections. In 2000, about 105 million Americans voted for president. In 2004, 122 million did. That's a 16 percent rise, the largest between two presidential elections since 1948 and 1952. Turnout increased further in 2008, to 131 million. That's a 7 percent increase over 2004. There's a similar pattern between the off-year elections during that period. Turnout was 66 million in 1998, when Republicans were mulling the impeachment of Bill Clinton. It increased to 73 million in 2002, when Bush's post-9/11 job approval remained high, and to 80 million in 2006, when Bush's job approval was languishing at levels similar to Obama's this year. One conclusion here is that increased turnout can result from both hearty approval and vitriolic opposition. You see both in the numbers: Bush won 11.6 million more votes in 2004 than he did in 2000, but John Kerry received 8 million more votes than Al Gore. Republicans apparently did a better job than Democrats of getting their votes out that year, but feeling was high on both sides. Four years later, Democrats did a much better job turning out the vote. The Obama campaign inspired many young voters and blacks to join the electorate. It targeted four previously safe Republican states — Virginia, North Carolina, Indiana and Missouri — and carried three of them, losing Missouri by an eyelash. North Carolina, though not the fastest-growing state, had the biggest percentage increase in turnout between 2004 and 2008 as the Obama campaign registered thousands of blacks and students. Those numbers showed enthusiasm for Obama. But the numbers since then have not. Off-year turnout spiked from 80 million in 2006 to 86.5 million in 2010. But Democrats got 3.4 million fewer votes than they did four years earlier, and Republicans got 9 million more. The 2012 Obama turnout operation outshone the Republicans and Obama was re-elected. Even so, he got 3.6 million fewer votes than he did four years before. That proved to be enough, because Mitt Romney received only 1 million more votes than John McCain. Overall turnout sagged from 131 million to 129 million. Both sides seemed dispirited. That year turnout was up, but only by 1 percent, in the 10 states that both parties targeted. Turnout fell 1.9 percent in the 23 safe Republican states and 3.4 percent in the 18 safe Democratic states. Republican votes rose in all three categories if you leave out New York and New Jersey, where Hurricane Sandy depressed turnout. Obama votes were down 8 percent in Republican states and 5 percent in Democratic states, but only 2 percent in target states. Obama's victory, like Bush's in 2004, owed something to superior organization. But unlike Bush's win, Obama's looked less like a measure of enthusiasm than a grudging acquiescence to the status quo. That's not what the 2014 off-year results look like. In the 20 states with seriously contested races for Senate or governor, turnout (as measured by total vote for the House) was up over 2010, but by just 1 percent. In the 30 states without such contests, it was down 18 percent —15 percent in safe Republican states, 20 percent in 2012 target and safe Democratic states. Tentative conclusions:
1. Organization matters. But superior Democratic organization can only marginally shift the results. It was enough for Obama in 2012 but not enough for Democrats in 2014.
2. The enthusiasm for Obama that propelled turnout increases in 2008 has evaporated. Turnout slumped in Democratic states — especially California and New York — except where serious statewide contests and attendant organization brought Democrats out. Even in states where that was the case, Democratic turnout declined while Republican turnout increased.
3. Americans are increasingly tactical non-voters. In target states or in states with serious statewide contests, they'll vote. In other states, many don't bother.
4. Republicans may well benefit again from anti-incumbent feeling in 2016, as Obama did in 2008. Democrats need someone who can arouse the enthusiasm Obama tapped in 2008, which has since declined. Can Hillary Clinton fill that bill?"
http://www.washingtonexaminer.com/voter-turnout-boomed-under-bush-not-under-obama/article/2557628
MALIK SHABAZZ TO BLACK PANTHERS: 2015 TIME TO BUILD ARMY, GO TO GUN RANGE
"On this week's episode of the official broadcast of the New Black Panthers Party's "Black Power Radio," the former national chairman of the New Black Panther Party and current national president of Black Lawyers for Justice,  Malik Zulu Shabazz said 2015 is the time to "build up that army" and go "to the gun range." "And Mister Malcolm X, he consistently teaches us self defense," Shabazz said. "The most honorable Elijah Muhammad continuously teaches us self defense. The honorable Marcus Mosiah Garvey teaches us self defense, and  we know, our leader and our teacher the honorable Khalid Abdul Muhammad teaches us self defense.  What am I saying? Right now it's time to build up that army. Right now it's time for us to build up those corps, those troops. It's time to get strong. It's time for lifting weights and working out and  going to the gun range and all of that."
http://www.breitbart.com/video/2014/12/31/malik-shabazz-to-black-panthers-2015-time-to-build-army-go-to-gun-range/
AN AMERICAN NEW YEAR'S RESOLUTION
http://www.breitbart.com/big-government/2014/12/31/an-american-new-years-resolution/
2016: TED CRUZ TO SPEAK AT SOUTH CAROLINA TEA PARTY CONVENTION
"Senator Ted Cruz (R-TX) will be a featured speaker at the South Carolina Tea Party Coalition Convention on Sunday, January 18. Joe Dugan, executive producer of the three-day event, told Breitbart News on Thursday that Cruz will join a pantheon of Tea Party favorites who will address the three day convention in Myrtle Beach, South Carolina, including Dr. Ben Carson, Representative Jim Bridenstine (R-OK), Representative Louis Gohmert (R-TX), and former Senator Rick Santorum (R-PA). "I think true conservatives like Senator Cruz are very astute in reaching out to the grassroots at this early stage," Dugan told Breitbart News about Cruz's decision to speak at the South Carolina event. "These are the people who will control the ground game before the all important South Carolina GOP Presidential primary. These are the people who will knock on the doors, and man the phone banks with a zeal and persistence that Establishment big money cannot buy," Dugan said. "They also happen," Dugan added, "to be the best politically educated force in the country because they have been listening to expert speakers for 4 years and are not fooled by the constant deceit and deception emanating out of Washington." Dugan also took a shot at the more establishment friendly Conservative Political Action Conference, which will be held in March in the Washington, D.C. area. "So I asked [our South Carolina Tea Party activists] on social media tonight, when we made the announcement about Sen. Cruz, 'Who would you rather see? Chris Christie and Jeb Bush at CPAC or Ted Cruz, Ben Carson and Rick Santorum at the South Carolina Tea Party Coalition Convention?' " Both Cruz and Carson are rumored to be considering runs for the 2016 Republican Presidential nomination. The most recent polls show both men in the top ten of potential Republican candidates, but neither are in the top three. Of twelve potential Republican Presidential candidates polled in most national polls, only Cruz and Senator Rand Paul (R-KY) have been elected to office with strong Tea Party support. Though the Tea Party saw few electoral victories in 2014 (Representative Dave Brat's (R-VA) primary upset of former House Majority Leader Eric Cantor being a notable exception), the political positions espoused by the very successful Republican candidates who rode a wave to victory in the November general elections largely reflected Tea Party limited government values. Tea Party activists, however, have been disappointed with the conduct of the Republican Party leadership, which has failed to use the power of the purse to stop President Obama's extra-constitutional usurpations of Congressional authority in numerous areas. The most recent uncontested power grab came after the November elections, when Obama announced an executive action that, in effect, grants amnesty to millions of illegal aliens."
http://www.breitbart.com/big-government/2015/01/01/2016-ted-cruz-to-speak-at-south-carolina-tea-party-convention/
Sony hackers threaten news outlet
"Hackers believed to be responsible for the hack of Sony Pictures also leveled threats against a news organization, according to an intelligence bulletin from the FBI and Homeland Security Department.  The bulletin, issued on Dec. 24 and obtained by The Intercept, warned that the hackers known as Guardians of Peace "specifically taunted" both the FBI and a news organization for the quality of their investigation and "implied an additional threat." The FBI declined to name the media outlet. "No specific consequence was mentioned in the posting," according to the bulletin. The bulletin went out to local and federal law enforcement, counterterrorism officials, first responders and security experts in the private sector.  It also outlined the hack of Sony Pictures and the hackers' threats against movie theaters that planned to show the movie, "The Interview" on Christmas day."
http://thehill.com/policy/cybersecurity/228300-news-organization-threatened-by-sony-hackers-fbi-says
Activists plans to balloon-drop 'Interview' DVDs to North Korea
"Activists associated with the Human Rights Foundation are mounting a plan to drop 100,000 copies of "The Interview" into North Korea.  The Human Rights Foundation, along with South Korean activists including Park Sang-hak, plan to use weather balloons to get DVDs and USB flash drives containing the movie across the border. The Human Rights Foundation is financing the project and the first drop will not go out until DVDs are made available for purchase. The weather will also play a factor in the drops.  Alex Gladstein, director of institutional affairs for the foundation, called it an "ambitious" goal, which would be ongoing throughout the year. The fictional comedy depicting a plot by two U.S. journalists to assassinate North Korean leader Kim Jong Un set off a firestorm this month. The United States blamed North Korea for a massive hack of Sony Pictures, which is releasing the film."
http://thehill.com/policy/technology/228328-activist-plans-to-float-the-interview-to-north-korea
Inside Obama's Secret Outreach to Russia
"President Barack Obama's administration has been working behind the scenes for months to forge a new working relationship with Russia, despite the fact that Russian President Vladimir Putin has shown little interest in repairing relations with Washington or halting his aggression in neighboring Ukraine. This month, Obama's National Security Council finished an extensive and comprehensive review of U.S policy toward Russia that included dozens of meetings and input from the State Department, Defense Department and several other agencies, according to three senior administration officials. At the end of the sometimes-contentious process, Obama made a decision to continue to look for ways to work with Russia on a host of bilateral and international issues while also offering Putin a way out of the stalemate over the crisis in Ukraine. "I don't think that anybody at this point is under the impression that a wholesale reset of our relationship is possible at this time, but we might as well test out what they are actually willing to do," a senior administration official told me. "Our theory of this all along has been, let's see what's there. Regardless of the likelihood of success." Leading the charge has been Secretary of State John Kerry. This fall, Kerry even proposed going to Moscow and meeting with Putin directly. The negotiations over Kerry's trip got to the point of scheduling, but ultimately were scuttled because there was little prospect of demonstrable progress. In a separate attempt at outreach, the White House turned to an old friend of Putin's for help. The White House called on former Secretary of State Henry Kissinger to discuss having him call Putin directly, according to two officials. It's unclear whether Kissinger actually made the call. The White House and Kissinger both refused to comment for this column. Kerry has been the point man on dealing with Russia because his close relationship with Russian Foreign Minister Sergei Lavrov represents the last remaining functional diplomatic channel between Washington and Moscow. They meet often, often without any staff members present, and talk on the phone regularly. Obama and Putin, on the other hand, are known to have an intense dislike for each other and very rarely speak. In several conversations with Lavrov, Kerry has floated an offer to Russia that would pave the way for a partial release of some of the most onerous economic sanctions. Kerry's conditions included Russia adhering to September's Minsk agreement and ceasing direct military support for the Ukrainian separatists. The issue of Crimea would be set aside for the time being, and some of the initial sanctions that were put in place after Crimea's annexation would be kept in place. "We are willing to isolate the issues of Donetsk and Luhansk from the issue of Crimea," another senior administration official told me, naming two regions in Eastern Ukraine under separatist control. "If there was a settlement on Donetsk and Luhansk, there could be a removal of some sanctions while maintaining sanctions with regard to Crimea. That represents a way forward for Putin." Meanwhile, Kerry has been proposing increased U.S.-Russian cooperation on a wide range of international issues. Earlier this month, he invited Lavrov to a last-minute diplomatic confab in Rome to discuss the the Israeli-Palestinian conflict."
http://www.bloombergview.com/articles/2014-12-31/inside-obamas-secret-outreach-to-russia
Palestine to pursue war crimes case against Israel
"Mahmoud Abbas moved Wednesday for the Palestinians to join the International Criminal Court with the intention of pursuing war crimes charges against Israel. "We want to complain. There's aggression against us, against our land. The Security Council disappointed us," Abbas said, according to the Associated Press. The Palestinian president signed the official papers for Palestine to join the Rome Statute, the document that established the court, in a move that defied public warnings from the U.S. and Israel. "There is no question mark as to what are the consequences, that there will be immediate American and Israeli financial sanctions," Khalil Shikaki, director of the Palestinian Center for Policy and Survey Research, told the New York Times. Abbas' announcement comes a day after the U.N. Security Council failed to pass a resolution that would have set a 2017 withdrawal deadline from territories claimed by Palestine. The U.S. and Australia voted against the measure. Britain abstained, while France, Russia and China were among the major nations that voted in favor. Palestine was admitted to the U.N. General Assembly in 2012 as a non-member observer state. The Palestinians will have to wait 60 days before filing cases before the court."
http://www.washingtonexaminer.com/palestine-to-pursue-war-crimes-case-against-israel/article/2558056
Afghan war ends, terrorist haven remains
"Despite an entire decade having passed and all of the lives lost and money spent, terrorist groups, far from being "on the run," now have their own country from which to operate. American military action following 9-11 to suppress terrorism will now go down in history as a grand failure thanks to Obama's decisions. America's third war in Iraq has gotten off to a shaky start. It will probably be up to the next president to start all over again and derive a strategy for the safety of this country and its allies."
http://www.washingtonexaminer.com/afghan-war-ends-terrorist-haven-remains/article/2558035
REPORTS: IRAN HANGED NINE ON CHRISTMAS DAY
"On Christmas day in Iran, at least nine prisoners were hanged by Iranian regime officials, according to reports. The National Council of Resistance of Iran (NCRI) reports that seven were hanged in the infamous Adelabad prison on Christmas morning. The NCRI also reports that on two separate occasions, just days before Christmas, ten other prisoners were hanged in the same Adelabad prison. Additionally, NCRI said the hangings continued on Monday, with two suffering the same fate in Iran's Orumieh prison. Adelabad and Orumieh are two of the many jails in Iran where prisoners' human rights are grossly violated. One former political prisoner of Adelabad described the facility as one where individuals are routinely sodomized, "beaten, tortured, and harassed."
http://www.breitbart.com/national-security/2014/12/31/reports-iran-hanged-nine-on-christmas-day/
IRAQI AND KURDISH MEDIA REPORTS: ISIS FIGHTERS HAVE CONTRACTED EBOLA
"Multiple Iraqi and Kurdish media sources have claimed that some Islamic State (ISIS) militants in Mosul, Iraq, have contracted the deadly Ebola virus, Mashable reports. The Iraqi outlets reportedly claimed that Ebola had started to spread in a Mosul hospital. The city, known as ISIS's most important strategic stronghold in Iraq, has been under the control of the Islamic State since June. Christy Feig, the World Health Organization (WHO) director of communications, told Mashable, "We have no official notification from the Iraqi government that it is Ebola." She said that WHO had reached out to authorities and asked if they needed help investigating the matter. Kurdish media network Xendan reported that ISIS jihadists' symptoms were similar to those shown by someone who has contracted Ebola. However, it is highly uncertain whether Mosul health authorities have the means, tools, or skill-set necessary to test for Ebola, given the current hostile environment in the area. In late December, the Islamic State reportedly executed doctors who refused to treat their militant jihadis. The Washington Post said of the ongoing situation in Mosul, "Services are collapsing, prices are soaring, and medicines are scarce in towns and cities across the 'caliphate' proclaimed in Iraq and Syria by ISIS." Iraq's pro-government Al Sabaah (The Morning) daily newspaper reported that Ebola made its way into Mosul through Africa-based Islamist "terrorists" who then linked up with ISIS. Mashable notes, however, that the majority of ISIS recruits in Africa have come from countries that have not reported any Ebola cases, such as Tunisia, Egypt, Morocco, Libya, and others. Meanwhile, Mosul's liberation remains a strategic priority for Iraqi forces and the U.S.-led coalition. Mosul has been described as ISIS's de facto capital in Iraq. While under ISIS control, many of the city's one million residents have lived under fear of severe punishment or execution should they not comply with the jihadists' mandates."
http://www.breitbart.com/ebola/2015/01/01/iraqi-and-kurdish-media-reports-isis-fighters-have-contracted-ebola/
Obama accelerates the emptying out of Guantanamo Bay
"Overnight, five more Guantanamo Bay detainees were released from American custody as the process of emptying out the prison facility accelerates. That brings the total of Guantanamo detainees released just this month to nine. "The two men from Tunisia and three from Yemen — who have been at the camp for a dozen years — had been cleared for release from the prison by a government task force but could not be sent to their homelands," Fox News reported on Wednesday. Of the approximately 800 Guantanamo prisoners who were housed in that facility during the Bush administration, only 127 now remain. The U.S. identified the Yemenis as Asim Thabit Abdullah Al-Khalaqi, who is about 46; Muhammad Ali Husayn Khanayna, who is about 36; and Sabri Mohammad al Qurashi, about 44. According to a 2007 Defense document, posted on The New York Times website, Al-Khalaqi was "assessed" to be part of Al Qaeda and was captured alongside an Al Qaeda commander at Tora Bora. Al Qurashi, likewise, allegedly got "militant training" at an Al Qaeda training camp and was arrested at an Al Qaeda safe house. Both were assessed to be "medium risk." The U.S. identified the Tunisians as 49-year-old Adel Al-Hakeemy, and Abdallah Bin Ali al Lufti, who military records show is about 48."
http://hotair.com/archives/2014/12/31/obamas-emptying-out-of-guantanamo-bay-accelerates/
Rubio: Congress will have veto-proof majority for Iran sanctions
http://www.washingtonexaminer.com/rubio-congress-will-have-veto-proof-majority-for-iran-sanctions/article/2558049
5 National Security Issues to Watch in 2015
"But five key dynamics–some of them interlinked–will continue to shape the global landscape.
1. Cyberattacks. In a year that ends with the Sony hacking as a leading foreign policy story, cybersecurity became a new front in the messy battle lines involving states, corporations, and non-state actors. Cyberattacks have featured in Syria's conflict, in covert attacks on Iran's nuclear infrastructure, and in Russia's invasion of Ukraine. At its September summit in Wales, NATO expanded its pledge of collective defense to include a large-scale cyberattack. A cyberattack on J.P. Morgan Chase reportedly compromised information of 76 million U.S. households–and U.S. national-security officials were confounded by the perpetrators and their motives. It's not clear whether the cyber-skirmishes witnessed thus far will escalate into cyberwar. But the opaque nature of this threat and the blurry lines of authorities and capacities to respond present major complications for U.S. foreign policy.
2. Fragmentation of states. In key parts of the world, particularly the Middle East, state structures are being eroded in power struggles fueled in part by conflicts over identity. Syria's civil war, the battles in Iraq, and Libya's conflict continue, with the spillover of millions of refugees and displaced persons straining the surrounding region. In most of the world, the nation-state system of international order remains stable. But the fragmentation of key states has global security implications, with terrorist networks recruiting thousands from myriad nations and governments in the Middle East seeking continued military backing from the U.S. and other global powers.
3. Massive waves of migration. More than 50 million people were forcibly displaced by conflict in 2014–the highest number since World War II, according the United Nations High Commissioner for Refugees. A record number of people died trying to reach Europe over the Mediterranean Sea–more in 2014 than from 2011, 2012, and 2013 combined. The U.S. continues to experience immigration challenges, including thousands of unaccompanied minors, something that President Barack Obama is trying to address.
4. Global economic strains. In terms of the global economy, 2015 could prove to be a rocky year, and this economic uncertainty could directly affect foreign policy. U.S. economic fundamentals appear fairly strong, but continuing economic weaknesses among other global powers–including parts of Europe, China, and Japan–have raised concerns about a global economic imbalance and possible troubles ahead. Global economic crises in the late 1990s and in 2008 had a major impact on overall U.S. foreign policy and foreign engagement. The steep decline in the price of oil offers a potential boost to those countries with slow-growth economies, but the swiftness of the declines has injected greater uncertainty in the overall global economy. Weak export growth in key economies may have tempted countries to devalue their currencies. Gaps in the global economy may produce more disincentives for international cooperation and could lead countries away from the synchronization of monetary and fiscal policies that was essential in responding to the financial crisis underway when President Obama entered office. All of this means a more complicated economic backdrop for President Obama's ambitious trade agenda. The proposed trade agreements with Asia and Europe are major parts of Mr. Obama's remaining agenda for global engagement, and global economic turbulence and uncertainty could impede it, as could a domestic political backlash or skepticism about the costs and benefits of more trade agreements.
5. Enduring human development challenges. Global poverty and basic human development challenges are part of the environment shaping overall U.S. foreign policy.  The annual U.N. General Assembly meeting in September will seek to define sustainable development goals to replace the Millennium Development Goals from 2000 that expire in 2015. Debate over these new goals may expose divisions between rich and developing nations on a range of issues, including income inequality and climate change.  The latter will remain a key part of the Obama foreign policy agenda, as the administration seeks to build on the progress from the recent agreement with China. Heading into his final two years, President Obama appears intent on advancing his proactive agenda and tying up some loose ends from the foreign policy he inherited from the Bush administration in 2009, such as closing the detention facility at Guantanamo Bay. The president is right to focus on the "long game" of trying to expand U.S. global engagement and build stronger ties with rising powers such as India, where Mr. Obama is to visit in January."
http://blogs.wsj.com/washwire/2014/12/31/5-national-security-issues-to-watch-in-2015/?mod=WSJBlog