News Briefing for Friday, December 19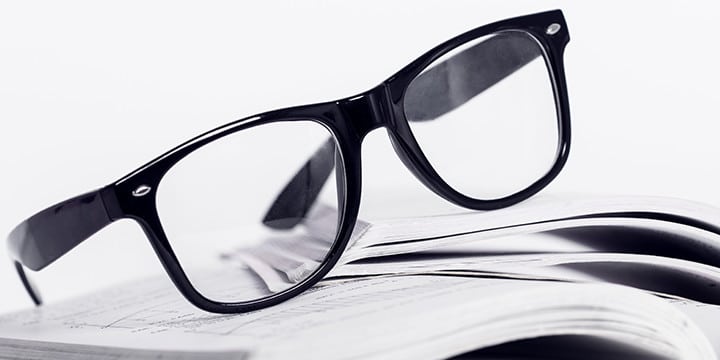 HEALTHCARE:
Surprise: Insurers Extend Another Obamacare Deadline, Costs to Spike in 2016
The law. It's working, you guys. It's working so well that one entire year into its full implementation, insurers feel compelled to extend yet another alleged deadline because the so-called 'back end' of the program's website is still a hot mess.  That big "re-branding" campaign can't come soon enough, in order to allow supporters to keep on highlighting Obamacare's unparalleled success: "Trying to head off a new round of consumer headaches with President Barack Obama's health care law, the insurance industry said Tuesday it will give customers more time to pay their premiums for January. America's Health Insurance Plans, the main industry trade group, says the voluntary steps include a commitment to promptly refund any overpayments by consumers who switched plans and may have gotten double-billed by mistake. Though the HealthCare.gov website is working far better this year, the industry announcement highlights behind-the-scenes technical issues between the government and insurers that have proven difficult to resolve. Last year's enrollment files were riddled with errors, and fixing those has been a painstaking process. As a result, renewing millions of current customers is not as easy as it might seem." Renewals and logistics: "Renewing coverage each year is standard operating procedure for the industry, but 2015 is the first renewal year for the health law. The process involves a massive electronic data transfer from the government to insurers, happening right around the holidays. Insurers then have to use that data to generate new cards for their customers. Normally, premiums for January would be due by Dec. 31. The industry's grace period for 2015 could vary among different carriers, so consumers should check with their plan…Making matters more confusing, open enrollment actually runs for another two months, until Feb. 15. People enrolling by that date will get coverage starting March 1. Current customers can still make plan changes through Feb. 15. Based on early numbers, it's looking like the majority of the roughly 6.7 million current customers have opted to stay with the plans they have now and be automatically renewed Jan. 1." The good news about automatic renewals from the administration's perspective is that the process puts a lot of coverage on autopilot.  At least in theory.  The problem for them is that with Healthcare.gov's back end still under construction, the 'autopilot' reconciliation machinery still isn't working properly. Those bugs and flaws have resulted in improper subsidy payments for an untold number of consumers, which could lead to a nightmarish tax season for those victims of federal incompetence. Another problem that will impact even more Americans results from "benchmark" plans changing in 2015, meaning that auto-re-enrollment will, in many cases, result in unexpected rate increases for unsuspecting customers.  Most new consumers selected these "baseline" plans last year, based on cost considerations — but many of the most popular 2014 plans will experience double-digit premium increases in the new year, and are being supplanted by fresh, less-expensive 2015 baseline plans.  People who simply stick with their existing plan to avoid hassle will get slapped with higher bills; avoiding that unpleasantness requires switching plans again, which comes will all of the access/network headaches that have dogged many Obamacare customers.  Meanwhile, even as many Americans are experiencing higher premiums and out-of-pocket costs, some average rate increases aren't as steep as critics predicted.  That will change next year, argues economist Stephen Parente: "Americans visiting Healthcare.gov to purchase 2015 health-insurance plans are finding a nice surprise: Average premiums for the cheap "bronze" plans have increased only by 3.4% and premiums for the middle-of-the-road "silver" plans are rising by 5.8%, according to the American Action Forum. Where are the double-digit premium increases that so many predicted? Check back around this time in 2016. That's when you'll see the real spikes. The Affordable Care Act includes two temporary programs that make compliant health-care plans temporarily appear far cheaper than they are: Risk corridors and reinsurance. Both programs will expire on Jan. 1, 2017. By November 2016, consumers will know how that sunset will affect their plan's premium. Risk corridors and reinsurance are simple concepts: They subsidize insurance companies with taxpayer money. With the former, the taxpayer is covering the difference when patients spend more on health care than insurance companies predicted…The taxpayer's generosity allows insurance companies to hide the true costs of the plans. But this will likely end when both programs expire in two years. At the same time, the exemptions issued by the White House and the Department of Health and Human Services—including the exemptions that allowed millions of consumers to keep noncompliant plans that would have been canceled—will also expire on New Year's Day, 2017."
http://townhall.com/tipsheet/guybenson/2014/12/17/obamacare-premiums-deadlines-n1932567
CBS poll showing health-care cost pressures increasing on Americans
"It's been almost five years since the passage of the Affordable Care Act and its promise to "bend the cost curve downward" for Americans and their health care. More than five years have passed since the technical start of the recovery and the Obama administration's bragging about jobs and economic expansion. The two combined should produce noticeable improvement in the lives of Americans, yes? According to the latest CBS News poll, no (via Jeff Dunetz): "Fifty-two percent of Americans say they find basic medical care affordable, but that's down from 61 percent last December. Today, for 46 percent of Americans, paying for medical care is a hardship, up 10 points. Similarly, just over half of Americans are at least somewhat satisfied with their health care costs, while 43 percent are dissatisfied. Americans are feeling the cost of their health care. Fifty-two percent say the amount of money they pay for out-of-pocket health care costs — those not covered by insurance — has gone up over the past few years, including a third who say those costs have gone up a lot. Most attribute the rise of out-of-pocket costs to more expensive medical treatment, rather than an increase in the amount of treatment they are receiving." The cost increase is not coming from increased access to care, either. Only 14% of those responding say they are accessing more treatment than before. For 74% of respondents, health care is just more expensive. More now are less willing to see a doctor, and 78% of those choose to avoid it because of cost alone. Satisfaction with health care has dropped over the last five years, too. Those somewhat or very satisfied has gone from 78% in September 2009 to 69% in this poll. Dissatisfaction over the quality of care has risen from 18% to 28%. Not surprisingly, the law that was supposed to solve all of those problems is getting less and less popular. ObamaCare now only gets a 36/55 approval rating, down from 41/51 in September and 41/53 in March. The drop comes despite considerable administration bragging about supposed enrollment successes in the spring, and a relatively trouble-free open enrollment period underway now, at least on the consumer side of the exchanges. As more employers dump their coverage and force their workers into the ObamaCare exchanges, expect those numbers to get even lower."
http://hotair.com/archives/2014/12/18/cbs-poll-showing-health-care-cost-pressures-increasing-on-americans/
Do Americans think their health care costs are affordable?
http://www.cbsnews.com/news/do-americans-think-their-health-care-costs-are-affordable/
More people say healthcare is 'hardship' after ObamaCare, poll finds
"A growing number of Americans are finding it tougher to afford their healthcare costs in the first year of ObamaCare, according to a poll released Thursday by the New York Times and CBS News. Just under 50 percent of people said paying for basic healthcare was a "hardship" in 2014, compared to 36 percent one year ago, the poll found. Most people said they've seen costs jump across the board in the last few years. Just over half of people said they're paying more out-of-pocket than they were several years ago; about one-third said the costs had gone up "a lot."
For about one-quarter of people, the cost of care is so expensive that they are less likely to see a doctor when they are sick or injured. The Obama administration has tried to control the costs of healthcare, which makes up the biggest bulk of spending in the U.S. economy, but its signature healthcare law is centered more on long-term changes in spending."
http://thehill.com/policy/healthcare/227552-more-people-say-healthcare-is-hardship-after-obamacare-poll-finds
HHS Stalling Release Of Documents About Obamacare Subsidies Ahead Of Supreme Court Case
"A D.C. think tank is suing the Obama administration for stalling on the release of what should be public documents about the legality of Obamacare subsidies in the federal health exchange. The Competitive Enterprise Institute, a think tank that's coordinating several lawsuits charging that the Affordable Care Act restricts premium tax credits to state-run exchanges alone, filed several public records requests with the Department of Health and Human Services over three months ago, but the administration still hasn't gotten around to giving them an answer. While federal agencies are required by law to respond to Freedom of Information requests within 20 business days, HHS still hasn't given CEI an answer. They were owed a response by early October. "The agency has done nothing more than to assign tracking numbers to two of the requests and claim 'unusual and exceptional circumstances,'" CEI staff wrote in a blog post. The think tank is looking for the Obamacare agency's documents and emails that could shed light on the administration's understanding of whether the law restricts subsidies to state that built their own exchanges — especially in relation to infamous Obamacare adviser Jonathan Gruber."
http://dailycaller.com/2014/12/18/hhs-stalling-release-of-documents-about-obamacare-subsidies-ahead-of-supreme-court-case/
Lawmakers Issue Warnings on Lost Subsidies Ahead of Supreme Court Decision
"A Supreme Court decision next year could severely complicate the ongoing implementation of Affordable Care Act. A court ruling in favor of a challenge (King v. Burwell) on the legality of insurance subsidies offered on exchanges operated by the federal government could halt subsidies on the federal exchanges and cause a cascade of problems. Current subsidies for 13 million people could be voided and premium prices would effectively skyrocket. Congressional anxiety over the impact of a possible ruling against the subsidies prompted a group of Republican senators on Wednesday to write to the Treasury Department inquiring about plans for managing the impact of voided subsidies and consumer repayments. The group also inquired about the implications for IRS rules on insurance coverage mandate tax penalties, since the availability of subsidies also triggers insurance coverage tax penalties. Meanwhile, Democrats on the House Energy and Commerce Committee this week assembled a district-by-district analysis of the impact of a decision striking down the federal exchange subsidies. HealthBeat's (@CQHealthTweet) John Reichard reported (subscription) last month that the collapse of federal subsidies for 37 states with federal exchanges would not impact the 13 states that currently operate their own exchanges and could entice more states to take over exchange operations. Also, congressional action in response to a possible court decision to halt subsidies could hinge on Democrats finding a way to keep subsidies flowing nationwide and Republican efforts to halt employer and individual insurance coverage mandates."
http://blogs.rollcall.com/healthopolis/lawmakers-issue-warnings-on-lost-subsidies-ahead-of-supreme-court-decision/?dcz=
How to Prepare for Victory in Obamacare Exchange-Subsidies Case
"In an op-ed in today's Wall Street Journal, my Ethics and Public Policy Center colleagues Yuval Levin and Jim Capretta highlight the "urgent challenge" that the prospect of a Supreme Court victory in King v. Burwell poses for us Obamacare opponents. If the Supreme Court rules that subsidies are not available for individuals who buy health insurance through the federal exchange, "about four million individuals who are currently receiving these subsidies would lose them. For these people, the highly regulated and expensive coverage mandated by the law's insurance rules might not be affordable. Governors and legislators in those 36 states that declined to set up exchanges may confront intense pressure to quickly restore access to subsidies." Yuval and Jim urge congressional Republicans to create a better alternative in advance of the Court's ruling:  "The first step is to introduce legislation that would allow any state to opt out of all of ObamaCare's mandates, regulations, taxes and requirements, and instead opt into a far simpler and more flexible alternative system. In that system, state residents not offered health coverage by their employers could receive a federally funded, age-based credit for the purchase of any state-approved health-insurance product—including those bought outside of any exchange and regardless of whether they meet ObamaCare's coverage requirements."
http://www.nationalreview.com/bench-memos/395020/how-prepare-victory-obamacare-exchange-subsidies-case-ed-whelan
Obamacare critics who are fighting subsidies sue administration again, over public records
"Obamacare critics who took the administration all the way to the Supreme Court over the law's subsidies have sued once again — this time, because it says federal officials are "stonewalling" its request for public records about how it developed the overhaul's health exchanges. The Competitive Enterprise Institute, which is funding the high-profile subsidies case titled King v. Burwell, said its freedom-of-information requests for documents related to tax-credit calculators on HealthCare.gov, the federal portal that now serves 37 states, have gone unheeded. It wants to know more about the evolution of the administration's thinking about tax credits on the federal exchange, since states did not confirm whether they intended to set up their own exchanges until about two years after the 2010 law's passage. "Our document requests go to the heart of an important question: What did HHS think of Obamacare subsidies, and when did it think it?" the institute's general counsel, Sam Kazman, said. "Given the current debate over this issue, HHS has no business stonewalling our request." The institute's lawsuit, filed in the U.S. District Court for the District of Columbia, claims they did not receive a substantive response to their records' requests within 20 business days. The institute is trying to buttress its high-profile "King" case, which says the IRS unlawfully extended the law's tax credits to all the states. The administration and Obamacare's Democratic authors insist they never intended to treat certain states differently under the law. But Mr. Kazman and others say the Affordable Care Act of 2010 reserved subsidies for exchanges "established by the state," which they took to mean the exchanges set up by 15 states and the District, and not those that relied on the federal exchange. If the justices agree and cut off subsidies to two-thirds of the states, enrollees may be unable to pay their premiums and the law will be much less attractive, giving Republican lawmakers a big boost in their efforts to dismantle it."
http://www.washingtontimes.com/news/2014/dec/18/obamacare-critics-who-are-fighting-subsidies-sue-a/
Feds Awarded Secret, Last-Minute Loan To Struggling Obamacare-Created Insurer
"The federal government approved a $65 million emergency loan to a nonprofit insurer operating in Kentucky's Obamacare exchange just days before the second open enrollment period began in order to keep the company solvent, the administration announced this week. The Kentucky Health Cooperative is one of many nonprofit insurance co-ops created in 2013 with the advent of Obamacare. The co-ops are supposed to provide competition to large, for-profit insurers; they were created with hefty federal loans off the bat as an appeasement to Obamacare critics who were disappointed that the law didn't include a public option. Just a year in, several of the insurers are struggling to stay afloat. Kentucky Health Cooperative received its loan on Nov. 10, just five days before this year's open enrollment period began. But the administration did not make the decision public until one month later — although customers may have been wary about purchasing the company's plans had they known it was in trouble. CMS announced the loan this week instead, along with a $22 million solvency loan to Wisconsin co-op Common Ground Healthcare Cooperative that was awarded Dec. 15. A CMS spokesman told the AP that the agency waited to announce both awards together. Kentucky Health Cooperative's latest $65 million brings the company's total to over $146 million in federal taxpayer-backed loans over the past year; Common Ground has received almost $108 million in loans. The Centers for Medicare and Medicaid Services has awarded over $2.4 billion in loans to date to co-ops across the country. Nonprofits in seven states — Connecticut, Maine, Kentucky, Wisconsin, Iowa, Nebraska and New York — received a combined $355 million in solvency funding in 2014 ahead of the second open enrollment period, according to data from the CMS website."
http://dailycaller.com/2014/12/18/feds-awarded-secret-last-minute-loan-to-struggling-obamacare-created-insurer/
FIRST CASUALTY OF GRUBERGATE: VERMONT GOVERNOR ABANDONS SINGLE-PAYER HEALTH CARE PLAN
"Vermont's Democratic Governor Peter Shumlin is abandoning his efforts to implement the nation's first single-payer health care system in 2015. The surprise announcement was a stunning setback for supporters of "the next step" envisioned in President Obama's Affordable Health Care Act. Shumlin announced at a press conference  Wednesday that "it's not the right time" for single-payer. The last-minute reversal by Shumlin is the first major political consequence of the "GruberGate" scandal surrounding recently publicized comments by Jonathan Gruber, the controversial MIT economics professor often called the "architect" of Obamacare. In July 2014, the state of Vermont signed a $280,000 contract with Gruber to conduct some of the financial modeling for Green Mountain Care, the state's proposed single-payer health care system authorized by the Vermont Legislature in 2011, conditional upon the presentation by the governor of a viable financial plan. But investigative reporting by Breitbart News, Vermont Digger, and the Vermont Press Bureau unveiled details about Gruber's modeling activities and interaction with the Shumlin administration that cast doubt on the integrity of the process. In particular, these press reports raised questions about the lack of transparency and oversight in the state's contract with Gruber. One area of concern that emerged was irregularities in Gruber's billing practices. Shumlin, who was first elected governor in 2010 on the promise that he would introduce a single-payer health care plan to the state, said that though it was the biggest political disappointment of his career he had concluded the state simply could not afford single-payer at this time. "The bottom line is that, as we completed the financing modeling in the last several days, it became clear that the risk of economic shock is too high at this time to offer a plan I can responsibly support for passage in the Legislature," Shumlin said. In 2011, the Vermont Legislature passed Act 48, which authorized the establishment of the state's Green Mountain Care single-payer health care system, conditional upon the governor submitting a viable financial plan by 2013. But the Shumlin administration missed the 2013 deadline. That tardiness, combined with the administration's lack of transparency about the process by which the plan was being developed, prompted Democratic State Representative Cynthia Browning to file a lawsuit designed to force the administration to release documents related to that process."
http://www.breitbart.com/big-government/2014/12/18/first-casualty-of-grubergate-vermont-governor-abandons-single-payer-health-care-plan/
The Man Who Saved Vermont from Socialized Medicine
How a longshot Republican challenger helped undo the state's Jonathan Gruber-powered single-payer scheme.
"Vermont Gov. Peter Shumlin announced Thursday that he is, with great regret, pulling the plug on the state's plan for a single-payer health care system. "Earlier this week, I made one of the most difficult decisions of my public life when I announced that I cannot support a move to a publicly-financed health care system in Vermont at this time," Shumlin said of the socialized medicine plan that drew national attention, among other reasons, because it committed the Green Mountain State to a hefty contract with embattled Obamacare thinker Jonathan Gruber. What Shumlin neglected to mention in his concession was that his challenger in a gubernatorial runoff gave Vermonters the same news way back in September. "I'm getting credit today for being some sort of savant," challenger Scott Milne tells National Review Online. "I said during our debates: The difference between Peter Shumlin and Scott Milne is that I will tell you before the election that single payer is dead." Milne is engaged in a legislative runoff with Shumlin after trailing the governor by fewer than 2,500 votes out of nearly 200,000 in the November election. Under Vermont's constitution, any race in which no candidate gets a majority goes to the state house for decision by a secret ballot. Shumlin's office declined to comment but directed NRO to statements on Shumlin's web site. In a report, Shumlin says Single Payer "would require both a double digit payroll tax on Vermont businesses and an up to 9.5% public premium assessment on individual Vermonters' income."… The decision is not just welcome news for Vermonters whose state is on the verge of structural depression. It also gives strong evidence in support of Milne's decision to continue his fight to throw Shumlin out of Montpelier… Though Shumlin's performance in the election was historically bad, his party has a lock on the legislative branch, and in previous legislative votes the top vote-getter has been chosen. The probability that Milne will win is small. But Milne is in it not only to win it but to hold the governor accountable. "If me sticking around and losing in the legislature gets Vermonters some transparency, it will be worth it," Milne told NRO shortly after he scored 45 percent of the popular vote Shumlin's to 46 percent. Secret-ballot votes in the Vermont House and Senate are scheduled for January 7."
http://www.nationalreview.com/article/395056/man-who-saved-vermont-socialized-medicine-tim-cavanaugh
Hospital-acquired conditions mean Medicare penalties for 700-plus hospitals
"More than 700 hospitals will see their total Medicare payments docked by 1% in fiscal 2015 as part of the first year of a federal penalty program aimed at reducing preventable harm and improving patient safety.  The Hospital-Acquired Condition Reduction Program, established by the healthcare reform law, penalizes hospitals that fall within the worst-performing quartile, based on measures of adverse events occurring during hospital stays, such as pressure ulcers, pulmonary embolisms and certain types of healthcare-associated conditions.  According to CMS data released Thursday, 724 hospitals were in that bottom-scoring range for 2015. Those facilities will have their payments for all hospital discharges occurring after Oct. 1, 2014, reduced by 1%. The HAC Reduction Program is part of a far-reaching effort that, along with the CMS' value-based purchasing and readmissions reduction programs, aims to aggressively move the federal government toward paying for high performance rather than volume of services.  The CMS estimated that overall payments would drop by roughly $330 million in 2015 due to the HAC program. Under the HAC program, hospitals are scored across two measurement domains. The first, weighted 35%, is a composite patient-safety measure developed by the Agency for Healthcare Research and Quality, which includes eight indicators such as postoperative hip fracture rate and accidental puncture rate. The second domain, weighted at 65%, consists of two hospital-acquired infection measures drawn from data reported to the National Healthcare Safety Network, the Centers for Disease Control and Prevention's online infection reporting system. The HAC program has drawn sharp criticism from hospitals and some experts, who predict that it will disproportionately affect hospitals that serve poorer and sicker patient populations.  Teaching hospitals might be hit especially hard because unlike the value-based purchasing and readmissions programs, which levy a penalty on base operating DRG payments, the HAC program's 1% penalty applies to total payments. That includes disproportionate-share payments received by hospitals that treat large numbers of poor patients as well as indirect medical education payments.  The release of the HAC data comes just weeks after HHS announced an "unprecedented decline" in avoidable hospital harm from 2010 to 2013, which officials said prevented an estimated 50,000 deaths and saved nearly $12 billion. HHS attributed much of that progress to its own quality-improvement initiatives, including the $1 billion Partnership for Patients."
http://www.modernhealthcare.com/article/20141218/NEWS/312189995?utm_source=link-20141218-NEWS-312189995&utm_medium=email&utm_campaign=mh-alert
257,000 Doctors Will Get Medicare Pay Cut For Using Paper Records
"More than 250,000 physicians and other health professionals are being notified as early as today that their payments from Medicare and Medicaid will be cut because they aren't adequately using electronic health records in their practices, the Obama administration confirmed. The Centers for Medicare & Medicaid Services, known as CMS, is telling about 257,000 eligible medical care providers who are largely physicians that they will be paid 1 percent less in reimbursement next year from both the Medicare health insurance program for the elderly and the Medicaid insurance program for the poor because they failed to comply with so-called "Meaningful Use" of electronic health records standards in 2013. "CMS is working with physicians and other health care providers to improve health care quality through the use of electronic health records," a spokeswoman with the Centers for Medicare & Medicaid Services told Forbes in a statement. "Since 2011, more than 400,000 eligible professionals have received incentives under the Medicare and Medicaid EHR Incentive Program. Beginning today, however, CMS will be notifying the minority of eligible professionals who have not successfully participated in the program that they will be subject to payment adjustments in 2015 as required by law." Sources close to the Obama administration as well as doctor groups confirm that 257,000 medical-care providers are being notified. The pay cut shouldn't come as a surprise. In 2009, President Obama signed into law the Health Information Technology for Economic and Clinical Health Act, as part of the so-called "federal stimulus" legislation known as the American Reinvestment and Recovery Act. The law provides some $20 billion to get medical care providers to use electronic medical records in the form of bonuses if they are complying with meaningful use standards. But because these 257,000 medical care providers are not satisfying certain criteria that show they are using electronic medical records in a meaningful way, they are being hit with penalties. Doctor groups aren't happy, particularly as they work through other government regulations from Medicare reforms and millions of new customers under the Affordable Care Act. For small practices, the cuts will hit hard, these doctors say. The American Medical Association said the meaningful use program uses a "strict set of one-size-fits-all requirements" and is "failing physicians and their patients," AMA president-elect Dr. Steven Stack said in a statement. "The overlapping and often conflicting patchwork of laws and regulations must be fixed and aligned to ensure physicians are able to move to innovative payment and delivery models that could improve the quality of care."
http://www.forbes.com/sites/brucejapsen/2014/12/18/257000-doctors-will-get-medicare-pay-cut-for-using-paper-records/
'Obamacare' funding deadline would cut $1.4 million from Jackson Center for Family Health
"A five-year fund for community medical centers such as Jackson's Center for Family Health will sunset in September 2015 if federal lawmakers don't act, leaving centers across the country each about $1.4 million short in funds. Health centers are facing a potential 70 percent reduction in federal funding as part of the Affordable Care Act, said Molly Kaser, president and CEO of the Center for Family Health. Health center officials claim federal lawmakers set aside $5.1 billion annually for the 1,300 health centers across the country from 2010-15 to care for uninsured and underinsured patients, with the idea that in 2015 enough citizens would be insured under "Obamacare" so a large chunk of that funding — $3.6 billion — would no longer be necessary. "The fact of the matter is a lot of these people now have catastrophic insurance with high premiums under the ACA, and are still underinsured despite having insurance," said Jerry Grannon, Center for Family Health board member. "The funding is needed to help those people." Kaser said Center for Family Health officials are "planning around the possibility of a ($1.4 million) shortfall," with specifics about staffing and operations still not set in stone. "We're optimistic Congress will do the right thing and reinstate the funding," Kaser said. "If that part of the grant is gone, however, we'll definitely have to look at our hours of operation." The center will not "shutter its doors," but the Center for Family Health's board will "face some tough decisions" and smaller health centers around the country and in the state could close if federal funding disappears, Kaser said. "Lots of health centers would go under, leaving a lot of people with nowhere to go," Kaser said. "A $1.4 million blow is about 8 percent of our budget. Other health centers are looking at 25 percent of their funding taken away." The National Association of Community Health Centers estimates 611 lost jobs in Michigan if Congress does not act and reinstate the $39.5 million in annual funding to state health centers. More than 250 U.S. representatives and 66 U.S. senators, including Michigan senators Gary Peters and Debbie Stabenow, have announced their support for a renewal of the funding, said Dana Lawrence, communications director at Michigan Primary Care Association. "We've always had bipartisan support for our health centers," she said. "We're meeting with Congressman (Tim) Walberg in the coming months as well." U.S. Congress is set next month to finalize the 2014-15 fiscal year spending plan, which runs from Oct. 1 through Sept. 30 but funds agencies through resolutions before the budget becomes law. Budget requests for the 2015-16 budget are submitted to Congress by the president in February or March."
http://www.mlive.com/news/jackson/index.ssf/2014/12/obamacare_funding_deadline_wou.html
Proposed Rule Would Allow Secret Abortion Surcharge in Obamacare
"Congressman Chris Smith, a New Jersey Republican, and over 75 Members of Congress have filed a comment letter with the U.S. Department of Health and Human Services (HHS) opposing the abortion aspects of the proposed rule on "HHS Notice of Benefit and Payment Parameters for 2016" for the Obamacare marketplace. Specifically the lawmakers object to the rule's section on "Segregation of Funds for Abortion Services," which they say ensures that the abortion surcharge (required for all Exchange plans that cover abortion) will remain hidden from consumers. In their letter they note "… it is essential that the administration at least follow the minimal statutory requirements related to the accounting gimmick, often referred to as the Nelson amendment.  Unfortunately, the proposed rule does the opposite by actually telling issuers how to avoid the requirements outlined in the ACA…under the proposed rule, the surcharge is not billed separately and will likely be all but invisible to the consumer. The text of the law and the legislative history is clear. The abortion surcharge must be a separate payment." The comment period on the proposed rule closes December 22. Congressman Smith said the following about the letter: "The Obama Administration's cover-up of abortion insurance plans on the exchange is unnecessary, unacceptable and absolutely unconscionable," said Smith co-chair of the Bipartisan Congressional Pro-Life Caucus. "Consumers have a right to know. Abortion is not healthcare – it dismembers and chemically poisons defenseless unborn children and hurts women. "President Obama's solemn promise not fund abortion on demand continues to be broken with impunity. For 2014 the GAO found that over 1000 plans included abortion on demand.  Research by ObamacareAbortion.com has shown that for 2015 abortion coverage continues, and once again health consumers are left almost clueless as to which plans fund abortion on demand and which do not. Furthermore, no information about the abortion surcharge is provided to consumers while shopping for Obamacare coverage." "It is a shame that the administration that claims to be the most transparent in history has failed to provide this basic information to consumers—despite multiple inquires by Congress in the past.  The language in the explanatory statement of the recently-passed "CRomnibus" spending bill is a modest step in the right direction by calling on Secretary Burwell to ensure "full transparency" to consumers "prior to plan purchase" and requires a timeline for clarifying guidance to be submitted within 30 days. "I hope this language will finally motivate the administration to take action to provide total and complete transparency regarding abortion coverage and the abortion surcharge. If they do not, it will be incumbent on Congress to take further action in the coming year. When the new Congress convenes in January I will reintroduce the No Taxpayer Funding for Abortion and the Abortion Insurance Full Disclosure Act to remove abortion from Obamacare and ensure transparency in the interim."
http://www.lifenews.com/2014/12/18/proposed-rule-would-allow-secret-abortion-surcharge-in-obamacare/
Bill for cheaper health care under 'Obamacare' headed to Michigan Gov. Rick Snyder
"A bill that aims to give people cheaper health care options under so-called 'Obamacare' made it through both Michigan legislative chambers and is on its way to Gov. Rick Snyder. Sponsored by Sen. Patrick Colbeck, R-Canton, what SB 1033 technically does is specify that medical retainer agreements — where a patient contracts directly with a doctor for primary care — wouldn't be regulated as insurance products. The idea is allowed under the federal Affordable Care Act. Theoretically a person could have a separate catastrophic health insurance plan for things like emergency room visits and a medical retainer agreement for primary care. The bill faced opposition from Democrats, who questioned if the plans could serve low-income people or provide people with the coverage they need. Colbeck has pointed to states like Washington as models for this type of care, and said it's showing promise in reducing health care costs. The average medical retainer agreement costs a person between $10 and $75 per month and then may charge fees for procedures and tests, he said. It passed the Senate 20-11 and the House 60-50 along largely partisan lines, with Republicans voting for it and Democrats voting against it. Colbeck has been an ardent opponent of the Affordable Care Act and any state-level enabling legislation. Snyder has not indicated where he stands on the bill."
http://www.mlive.com/lansing-news/index.ssf/2014/12/bill_for_cheaper_health_care_u.html
Health Reform Without Deception | Commentary (Goodman)
"Recently, MIT professor Jonathan Gruber apologized before Congress for the litany of controversial comments he made regarding the creation and implementation of Obamacare. But even after the apology, we still don't know how much of the health care law was based on willful deception and how much was an honest effort at real reform. Unlike Gruber, I believe voters are smart, and that with three simple (and very transparent) reforms, Congress could replace the mess that is Obamacare with a health system the public would readily accept. First, replace all the Obamacare mandates and subsidies with a universal tax credit that is the same for everyone. Second, allow Medicaid (or private insurance that looks very much like Medicaid) to compete with other insurance, with everyone having the right to buy in or get out. Third, denationalize and deregulate the exchanges. You could have a very workable health care system by making these changes and these changes alone. Technical problems with the online exchanges would be gone. Virtually every problem with the online exchanges has one and only one cause: People at different income levels and in different insurance pools get different subsidies from the federal government. In theory, when you apply for insurance on an exchange, the exchange needs to check with the IRS to verify your income; it needs to check with Social Security to see how many different employers you work for; it needs to check with the Department of Labor to see if those employers are offering affordable, qualified insurance; and it has to check with your state Medicaid program to see if you are eligible for that.
To make matters worse, everyone's subsidy is almost certain to be wrong — leading to refunds or extra taxes next April 15. With a universal tax credit, it wouldn't matter where you work or what your employer offers you. It wouldn't matter what your income is. It wouldn't matter if you qualify for Medicaid. All the perverse outcomes in the labor market would be gone. As is well known, employers have perverse incentives to keep the number of employees small, to reduce their hours of work, to use independent contractors and temporary labor instead of full-time employees, to end insurance for below average wage employees, to self-insure while the workforce is healthy and pay fines instead of providing the insurance the law requires."
http://www.rollcall.com/news/health_reform_without_deception_commentary-238843-1.html
Ebola Crisis Underscores Failures of ACA 'Market-Driven' Insurance, the Need for Medicare-for-All
"More than anything, the Public Health crisis of the Ebola virus demonstrates the need for a universal model of health care that covers the health needs of all. Failure to provide needed health care to some quickly jeopardizes the health of all. Past president of the American Public Health Association, Dr. Walter Tsou observes, "One out of every seven Americans are uninsured and the Affordable Care Act specifically exempts immigrants from obtaining insurance." Those who cannot access health care when they feel sick are at risk of health care crises, even as they place others at risk. An Ebola-like crisis accentuates the fragmented piecemeal nature of U.S. health coverage and access. Americans are stuck between a rock and a hard place — some forced to buy insurance that they are unable to use because they cannot afford high deductibles and copays. More Democrats may yet consider in retrospect that it would have been an all-around better idea to place everyone in a Medicare model of health care. Designed around a government mandate to purchase private insurance, Robert Kuttner writes, the ACA has too many moving parts. ACA reform introduces added extra levels of administration to an existing administratively complex "free market" model of health coverage. The model for the Affordable Care Act (ACA) was conceived in the Republican think tank Heritage Foundation, and first became the foundation for Massachusetts RomneyCare. Kuttner writes that the ACA represents the inefficiency of "public-private partnerships" at its worst — a "public subsidy for the private insurance industry." It has been reported that under current reform taxpayers will subsidize commercial health insurance coverage to the tune of approximately $1 trillion over the first decade. Even though it carries some "Democratic" flourishes, e.g., no denial for pre-existing conditions, the plan remains "free-market" health care — elevating insurance and shareholder profits above individual health care access. Far from a true public program, the ACA is nevertheless cited by Republicans to discredit government. Coverage remains unstable under the ACA. The fact that reform was built around the two touchstones of for-profit multi-payer insurance and employer-provided health coverage foreshadowed complications and cost-shifting to the insured from the start. Underinsurance is increasingly the norm for many, even as the insurance bottom line is subsidized by taxpayers…"
http://www.huffingtonpost.com/michele-swenson/ebola-highlights-need-for_b_6324916.html
IMMIGRATION:
Sheriff Arpaio disbands illegal immigration ID fraud unit
"Sheriff Joe Arpaio told a federal court in Arizona last Wednesday that he has disbanded his criminal employment unit and will stop enforcing Arizona's identity theft laws against illegal immigrants, in a move that Hispanic advocacy groups said was a major victory for them. Even as he seeks to overturn President Obama's new amnesty, Sheriff Arpaio, in Maricopa County, Ariz., said the president's policy will allow many illegal immigrants to work legal in the U.S., making it no longer necessary for those that qualify to have to use bogus identity documents to get a job. Immigrant-rights groups have sued to try to overturn the Arizona identity laws, arguing they are unconstitutional. And the Obama administration has likewise been dismissive, issuing guidance to its immigration agents telling them not to pursue deportation cases involving illegal immigrants who broke Arizona's identity laws. Sheriff Arpaio's criminal employment unit had been controversial, with immigrant-rights advocates saying it struck fear into illegal immigrants who were trying to gain jobs and live. The Associated Press reported that Sheriff Arpaio's office has raided 83 businesses and charged more than 700 immigrants with using fake or stolen identity. His lawyers, though, told a federal court he was ending it, as he tried to head off a challenge by several self-identified illegal immigrants to the constitutionality of the state laws. "MCSO no longer enforces [the statutes] and disbanded the criminal employment unit, the squad charged with investigating cases," the sheriff's lawyer said. Puente Arizona, one of the groups that sued to stop the sheriff, said it was a victory. But the plaintiffs also said they will pursue their case in order to try to strike down the law. "This could not have been possible if not for the courage of undocumented workers who came forward to challenge the workplace raids. The community targeted by Arpaio's war of attrition is turning the tables on the sheriff," said Carlos Garcia, an official with Puente Arizona. Sheriff Arpaio told the federal court that since he's no longer enforcing the ID theft laws, the plaintiffs have no standing to sue. Meanwhile, in his own case against the president's new amnesty, it's the Obama administration who argues Sheriff Arpaio has no standing to sue. The sheriff says he will have to spend more money enforcing laws because more illegal immigrants will come into the U.S. in response to the president's policy, but the administration says that's speculative and the sheriff can't prove an actual harm. That case is pending in federal court in Washington, D.C. Both sides are due in court on Monday to argue over Sheriff Arpaio's request for an injunction to halt the president from beginning to carry out his policy."
http://www.washingtontimes.com/news/2014/dec/18/sheriff-arpaio-disbands-illegal-immigration-id-fra/
Sheriff to cede immigration-enforcement foothold
"An Arizona sheriff known for crackdowns on people living in the country illegally is giving up his last major foothold in immigration enforcement efforts that won him popularity among voters but gradually were reined in by Washington and the courts. Maricopa County Sheriff Joe Arpaio's office revealed late Wednesday that it was agreeing to disband a controversial squad that has raided businesses to arrest more than 700 immigrants who were charged with using fake or stolen IDs to get jobs. "He has proved that when he gets involved in immigration enforcement, he tramples on the U.S. Constitution, at great expense to taxpayers and public safety," said Cecillia Wang, an American Civil Liberties Union lawyer who won a racial profiling case against Arpaio's office. The revelation that Arpaio was voluntarily closing his criminal employment squad comes after the sheriff's office was stripped of special federal immigration powers, found to have racially profiled Latinos in traffic stops, and investigated by federal authorities for alleged civil rights violations. The courts also have thrown out many of Arizona's immigration laws. Arpaio still retains limited power to confront illegal immigration, such as a civil law that imposes business-license punishments on employers who knowingly hire immigrants in the country illegally. The sheriff's office didn't respond to a request Thursday to interview Arpaio. But it issued a statement saying the squad will be disbanded early next year, and that grant money used in the enforcement of the ID theft laws will be returned to the state. The sheriff's road to immigration enforcement began in 2005 as voter frustrations grew over the state's status as the then-busiest in immigrant smuggling and state lawmakers started responding to their complaints about Arizona's porous border with Mexico. Like other local police bosses, Arpaio previously left immigration enforcement to federal authorities. He explained his decision to enter immigration enforcement as addressing a public safety concern. And he eventually set up squads that focused on immigrant smuggling and businesses that hired immigrants. "We don't go after the addicts on the street," Arpaio said in a 2005 interview about his newly formed smuggling squad, likening his immigration crackdown with his approach to investigating drug cases. "We go after the peddlers. Same philosophy." His supporters have said the sheriff was the only local police boss to do something about illegal immigration in the face of inadequate federal enforcement."
http://townhall.com/news/politics-elections/2014/12/18/sheriff-to-halt-squad-targeting-immigrant-id-theft-n1933722
JUDGE: AZ DREAMERS CAN APPLY FOR DRIVER'S LICENSES ON MONDAY
"On Thursday, a federal judge allowed nearly 22,000 DREAMers in Arizona to apply for driver's licenses starting on Monday (December 22). After the Supreme Court on Wednesday denied Arizona Governor Jan Brewer's request to stay a lower court ruling in favor of the DREAMers, the Ninth Circuit Court of Appeals "instructed U.S. District Court Judge David Campbell to issue a preliminary injunction blocking" Brewer's ban. According to the Arizona Republic, Campbell issued that injunction on Thursday afternoon, which means Arizona must allow DREAMers who received temporary amnesty under President Barack Obama's unilateral Deferred Action for Childhood Arrivals (DACA) program in 2012 to apply for driver's licenses. According to Campbell's ruling, "the order will take effect on Monday to give the state enough time to notify its employees" and will apply to all DREAMers "in Arizona who have received work permits through Obama's deferred action program, not just the ones who filed a lawsuit challenging the ban." DREAMers are reportedly "making plans to go to a Motor Vehicles Department office on Monday and apply together for their licenses." The Ninth Circuit had previously ruled that Brewer's executive order was likely unconstitutional, and the state has until February 22 to ask the Supreme Court to review the case. Brewer had asked the Supreme Court to prevent DREAMers from applying for driver's licenses until the state filed its appeal because DREAMers would have to give up their licenses if the Supreme Court decides to hear the case and sides with Brewer."
http://www.breitbart.com/big-government/2014/12/18/judge-az-dreamers-can-apply-for-drivers-licenses-on-monday/
Judge: Arizona dreamers can apply for licenses Monday
"Young immigrants known as dreamers will be able to begin applying for driver's licenses on Monday, according to a court ruling handed down Thursday by U.S. District Court Judge David G. Campbell. Campbell issued a preliminary injunction ordering Arizona to stop denying driver's licenses to young immigrants known as dreamers. The ruling means the state is now compelled to begin allowing dreamers who have received work permits through President Barack Obama's 2012 deferred action program to apply for driver's licenses. Gov. Jan Brewer has fought to keep driver's licenses out of the hands of dreamers since August, 2012, when she issued an executive order denying driver's licenses to anyone approved for Obama's program. And in a statement issued Thursday evening, the outgoing governor made it clear she is not giving up the fight yet. "The right to determine who is issued a driver license is reserved for the states – not the federal government or an unelected judiciary," she said in the statement.. "It is important to remember that courts have yet to consider the full merits of the case, and I believe that Arizona will ultimately prevail. Consequently, I have instructed my legal team to move forward in pursuing a full review of this matter before the United States Supreme Court as soon as possible. In his ruling, Campbell said the order will take effect on Monday to give the state enough time to notify its employees. Campbell also explicitly noted that the ruling applies to all dreamers in Arizona who have received work permits through Obama's deferred action program, not just the ones who filed a lawsuit challenging the ban. More than 22,000 immigrants have been approved for the program."
http://www.azcentral.com/story/news/politics/immigration/2014/12/18/dreamers-arizona-drivers-licenses-ban-ended/20602929/
Court Stops Arizona From Denying Driver's Licenses to Immigrants Protected From Deportation
http://www.theblaze.com/stories/2014/12/18/court-stops-arizona-from-denying-drivers-licenses-to-immigrants-protected-from-deportation/
Young immigrants allowed to get driver's licenses
http://www.benningtonbanner.com/ci_27164130/young-immigrants-allowed-get-drivers-licenses
War over Obama's Amnesty Moves to the Courts
"The Department of Justice loses the first battle, but look for more to come.
"The U.S. Justice Department and the Obama administration have lost their first battle in the war over the president's plan to provide "deferred action," or amnesty, to almost 5 million illegal aliens. When the judge for a Pennsylvania federal district court held on December 16 that President Obama's "Executive Action is unconstitutional because it violates the separation of powers and the Take Care Clause of the Constitution," it must have felt like it came from left field, since the case didn't involve a general attack on the immigration amnesty plan. No, U.S. v. Elionardo Juarez-Escobar is a criminal prosecution of a Honduran who had already pled guilty in a case involving "reentry of a removed alien in violation of 8 U.S.C. §1326." Juarez-Escobar had been deported from the U.S. in 2005, but, like many illegal aliens, he reentered the U.S. He went to work for his brother's landscaping business in Pittsburgh and was arrested in April in New Sewickley Township, Pa., for DUI and corrupting a minor who was in the car when he failed field sobriety tests with a 0.18 percent blood-alcohol level. Juarez-Escobar was picked up by federal authorities after DHS was notified of his arrest through the Secure Communities program, which, as Judge Arthur Schwab points out, is being terminated by the president's "Executive Action" on immigration. Before Juarez-Escobar could be sentenced, President Obama announced his new immigration policy, on November 20. As a result, Judge Schwab ordered the Justice Department to explain whether the president's executive action applied to this defendant and whether there were any other "constitutional and/or statutory considerations" relevant to Juarez-Escobar's prosecution. DOJ filed only a four-page response claiming that the new amnesty policy applied only to civil immigration enforcement, not criminal proceedings. Judge Schwab issued his opinion shortly thereafter. In essence, Judge Schwab found that what President Obama did crossed the line and "constitutes 'legislation,' effectively changing United States' immigration policy. The president may only 'take Care that the Laws be faithfully executed . . . '; he may not take any Executive Action that creates laws." Schwab also dismissed the legal excuse provided by the Justice Department to justify the president's action: prosecutorial discretion. As Judge Schwab said, the president's executive action goes far beyond prosecutorial discretion because
(a) it provides for a systematic and rigid process by which a broad group of individuals will be treated differently than others based upon arbitrary classifications, rather than case-by-case examination; and
(b) it allows undocumented immigrants, who fall within these broad categories, to obtain substantive rights.
The court also dismissed DOJ's claim that the executive action does not impact criminal proceedings, and specifically this one against Elionardo Juarez-Escobar. According to Judge Schwab, civil deportation proceedings often arise "after — or as a result of — the individual being convicted of a crime." The court could not "ignore the fact that what happens here, in this criminal proceeding, significantly and determinatively impacts what happens there, in a civil proceeding." Nevertheless, the judge didn't order the administration to quit implementing the president's amnesty plan. It did give the defendant the option to withdraw his guilty plea "in light of the Executive Action" or to continue to the sentencing phase of this prosecution."
http://www.nationalreview.com/article/395039/war-over-obamas-amnesty-moves-courts-hans-von-spakovsky
Jorge Ramos Confronts John Boehner
http://abcnews.go.com/Politics/video/jorge-ramos-confronts-john-boehner-27698236
Krauthammer: Obama 'Oversteps Everywhere,' Is 'Destroying' Balance Of Power [VIDEO]
http://dailycaller.com/2014/12/18/krauthammer-obama-oversteps-everywhere-is-destroying-balance-of-power-video/
SECRET SERVICE REPORT: BUILD BETTER WHITE HOUSE FENCE TO PROTECT THE PRESIDENT
"The Department of Homeland Security released an executive summary of its report on the Secret Service moments ago. The report recommends that the U.S. government replace the entire fence surrounding the perimeter of the White House. The report was drafted after a fence-jumper made it into the White House in September, prompting a congressional hearing and the resignation of Secret Service Director Julia Pierson. Officials for the DHS declined to say in the report "precisely what the optimal new fence should look like," but offered some suggestions. "A number of common-sense improvements should be explored. For sure, the fence must be taller; even an increase of four or five feet would be materially helpful," the report reads, calling for the fence to be manipulated to include "curvature outward" at the top of the fence to make it more difficult to scale. Currently, the report notes, "'pranksters' and the mentally ill" can easily jump the fence, forcing the Secret Service to make a decision about the use of lethal force. "By deterring these more frivolous threats, a more effective fence can minimize the instances when such difficult decision making is required," the report notes. The report specifically recommends that the U.S. replace the entire fence surrounding the 18 acres of the White House. "The current seven-and-a-half-foot fence, not just along Pennsylvania Avenue but around the compound's entire perimeter, must be replaced as quickly as possible," the report details."
http://www.breitbart.com/big-government/2014/12/18/secret-service-report-build-better-white-house-fence-to-protect-the-president/
SPENDING/BUDGET/ECONOMY:
The motivation behind GOP leaders' push to pass CRomnibus in the lame duck
 (congressional timeline for 2015)
"Congressional Republicans face tough fights early next year, prompting their leadership to complete 2014 business this month rather than waiting until they assume more power in January. Funding for the Homeland Security Department, carved out of the compromise "CRomnibus" spending bill that passed Congress earlier this month, expires on Feb. 27. A few weeks later, congressional Republicans could be forced to address a deadline to raise the debt ceiling. On March 31, "doc fix" legislation that maintains funding levels for doctors who treat Medicare patients expires. And, two weeks after that, House and Senate Republicans are supposed to agree on a fiscal 2016 budget resolution. In the midst of all of this, Republicans, set to take control of the full Congress for the first time since 2006, are planning an expansive agenda that includes comprehensive tax reform, regulatory reform, gutting the pillars of the Affordable Care Act and confronting President Obama's unilateral legalization of 4.1 million undocumented immigrants — a move they contend is unconstitutional. Leftover legislative items and unnecessary deadlines could only imperil these plans, GOP leaders say. "Clearing the decks in the lame duck helps the incoming majority because it removes the backdrop of a government shutdown and provides a pathway for managing the next set of challenges through regular order," a senior Republican Senate aide told the Washington Examiner on Wednesday. Many conservative intellectuals and activists did not buy into this strategy. From the venerable political journal National Review to advocacy groups like Heritage Action for America, conservatives urged congressional Republicans to shun the bipartisan, $1.1 trillion CRomnibus negotiated by GOP leaders in the House and Democratic leaders in the Senate. Conservatives lobbied Republicans to push for a continuing resolution that would keep the federal government operating for just a few months, into early 2015. They said that would enable the House and Senate that will convene in January to set more favorable spending levels for the remainder of the fiscal year. Conservatives also argued that this approach would give the Republicans more political leverage to confront Obama's executive action. Republicans have unanimously condemned the move as unconstitutional, but many conservative activists have criticized the GOP's response, saying that the threat of defunding only the Department of Homeland Security as a negotiating tactic to force Obama to back down on "executive amnesty" won't work. Immigration services are overseen by DHS, although stopping Obama's executive legalization would require a change in the law. There is no way to halt the action by starving it of funds. "Our preferred strategy would have been to pass a short-term CR to get it into the beginning of next year when, as [GOP leaders] constantly reminded us, they had reinforcements coming," Heritage Action spokesman Dan Holler said. "They could have gotten the policy riders they wanted, they could have fought on immigration, they had the opportunity in January to do all of the stuff they wanted to do without interfering with their 2015 agenda." But most Republicans didn't see it that way and supported the leadership's strategy."
http://www.washingtonexaminer.com/the-motivation-behind-gop-leaders-push-to-pass-cromnibus-in-the-lame-duck/article/2557576
Reid Secured Lots Of Goodies For Nevada In Spending Bill
"The 2015 spending bill contains plenty of goodies for Harry Reid's state of Nevada. The Senate majority leader boasted about the earmarks in a press release before leaving town. "As the 113th Congress comes to a close, Senator Reid ended a successful lame duck session by delivering on a number of priorities to grow Nevada's economy as we continue our recovery," the release reads. Reid secured at least $3.84 billion for things such as the protection of public lands, military and EPA building renovations, and wildfire prevention. The bill gives the state $7.85 million to design a new EPA facility and more than $110 million for new and renovated military facilities. The National Center for Nuclear Security, which is located in Nevada, gets $67 million, and the geothermal energy industry gets $55 million. Another $50 million goes to address drought conditions and a whopping $3.53 billion goes to the state to fight and prevent wildfires and to restore damage. The bill also reauthorizes the government to make payments to Nevada counties that lose out on property tax revenue from federally owned land. Last year, the government paid Nevada counties $25 million."
http://dailycaller.com/2014/12/18/reid-secured-lots-of-goodies-for-nevada-in-spending-bill/
'Do-Nothing Congress' Rewrites Legacy With 'Cromnibus'
http://blogs.rollcall.com/218/do-nothing-congress-not-so-fast/?dcz=
Meet the New Boss, Same As The Old Boss: They Probably Didn't Read The Cromnibus Either
http://dailycaller.com/2014/12/18/meet-the-new-boss-same-as-the-old-boss-they-probably-didnt-read-the-cromnibus-either/
Spending measure allows abortion coverage for Peace Corps volunteers
"Congress and President Obama this week halted a 35-year ban on federal abortion assistance for Peace Corps volunteers with their approval of a government-wide spending bill. The legislation extends abortion coverage to Peace Corps volunteers in cases of rape, incest and life endangerment, giving them the same assistance the government provides for federal prisoners, female troops, women on Medicaid, and much of the federal workforce, including paid Peace Corps employees. The bill's passage quietly ended a battle over abortion coverage that started more than a year ago, when the late Sen. Frank Lautenberg (D-N.J.) proposed legislation to the same effect. Sen. Jeanne Shaheen (D-N.H.) and Rep. Nita Lowey (D-N.Y.) carried the effort forward after Lautenberg's death, reintroducing roughly the same measure in May. The two lawmakers used their clout as members of the Senate and House appropriations committees to insert the proposal into the $1.1 trillion spending bill, adding it to a long list of non-budget provisions in the agreement. Shaheen explained her motivation in a statement on Wednesday. "Peace Corps service members deserve the same basic health care benefits provided to other women on federal health care plans," she said. Antiabortion groups have opposed efforts to lift the ban. Americans United for Life has suggested that the Obama administration was trying to expand abortion services and should instead focus on doing a better job of protecting Peace Corps volunteers."
http://www.washingtonpost.com/blogs/federal-eye/wp/2014/12/18/spending-bill-lifts-ban-on-abortions-for-peace-corps-volunteers/
WH Hails Economic Gains But Poll Finds Few Concur
"President Obama and his White House team wrapped a bow around 2014 on Thursday, celebrating what they called a "milestone year" of economic revival in which more than 2 million jobs were added as manufacturing surged. Simultaneously, a bipartisan duo of public opinion experts unveiled a new poll that underscored how few Americans are experiencing that renewal, or trust that recovery is here to stay, especially if they identify with the middle class. "We must have a bigger economic message and a bigger economic frame," warned Democratic pollster Celinda Lake, who with Republican pollster Ed Goeas conducted a national survey a month after the November elections. "It's not just the economy right now — which people think is not in good shape," Lake added during a roundtable Thursday sponsored by the Christian Science Monitor. "People are extremely concerned about the next generation, and it unites America, including college-educated people." Democratic candidates, including congressional leaders, walked away from the dismal November results wringing their hands that they'd bungled their economic arguments to voters, persuading too-few Americans to place their trust in the party that holds the White House. "We should be talking every day about the economy and jobs, and I don't think either party is delivering a strong enough message in that regard," said Lake, president of Lake Research Partners. "The middle-class are even more pessimistic than the upper- or lower-class. … Whoever wins the presidency [in 2016] is going to have to convince people that they're going to get the economy back on track." The Battleground Poll of 1,000 likely voters, sponsored by The George Washington University, found that 56 percent believe economic conditions are getting worse or are poor and staying the same. Asked how anxious they are about current economic conditions, 77 percent of likely voters said they're very or somewhat worried about the economic climate. At the White House, some of Obama's top advisers described conditions as decidedly less bleak, expressing optimism about economic progress during the president's final two years in office, whether a Republican-led Congress collaborates with him or not. "There's more that we can do and we're going to be very focused after the new year to grow manufacturing, exports, the economy overall and create good middle-class jobs," Jeff Zients, director of the White House National Economic Council, said during an end-of-year conference call. "I think it's important that we focus on how strong the economic growth has been this year, and the fact that businesses have added 10.9 million jobs over 57 straight months, which is the longest streak on record," he said. Obama next year will continue to talk about wage stagnation and government policies that could boost productivity, training for job openings and higher wages, and trade. The president often points to "good paying" jobs in manufacturing, a sector that has produced 764,000 jobs since 2010 and is expanding at a faster rate than the overall economy, the White House says. Labor Secretary Tom Perez (pictured), also on the call with reporters, emphasized his department's enthusiasm for job training and apprenticeships that lead to what he called "a meaningful pathway to the middle class." That message — attention to lower-income workers and those with less education and training — is in the Democratic Party's DNA, but it is not reassuring to the majority of Americans who thought they were well along a middle-class pathway but got thrown into a ditch, the poll results suggest. "Republicans have been winning a majority of the middle class for years," Goeas, of The Tarrance Group, said while describing the results of the Battleground Poll. "We may not talk middle class as much as Democrats do, but we are winning the middle class." Nearly three-quarters of Americans think of themselves as fitting that category, but they worry that the Washington policies and benefits Obama and his party embrace don't benefit them, because the help is geared toward those on the lower rungs of the ladder. "The voters in the middle class that the Democrats have sometimes gotten, and sometimes not, is the lower end of the middle class, and the problem with that group of voters is that the middle class is not disappearing, they're just not moving forward," Goeas said. Those voters agree that the rich are getting richer, but "they also believe that the lower income and the poor get all the benefits of the government programs; they think they're the ones paying for the lower income, not the rich," the Republican pollster added. The Democratic Party message heard by those voters becomes "you're going to pay for more, so that they can get more," he explained."
http://www.realclearpolitics.com/articles/2014/12/19/wh_hails_economic_gains_but_poll_finds_few_concur_125008.html
White House officials take an economic victory lap
"The U.S. economy has taken major strides this year in rebounding from the Great Recession, Obama administration officials said Thursday. Calling 2014 a "milestone" year in the recovery, National Economic Council Director Jeffrey Zients noted that economic growth has averaged 4.2 percent over the last two quarters, the strongest six-month period in over a decade. Other economic bright spots include rising home prices, a reduction in the nation's foreclosure rate and a burst in job-creation, he said. "We've already added more jobs, 2.65 million jobs, this calendar year through November than any full calendar year since 1990," said Zients, who joined U.S. Labor Secretary Thomas Perez and Cecilia Muñoz, director of the Domestic Policy Council, in a media briefing to highlight the Obama regime's accomplishments. Job growth this year has been taking place in sectors with higher-than-average wages, Zients said, such as business services, technology and manufacturing. The rate of new jobs added by manufacturers, at roughly 15,000 per month, is currently double last year's pace. President Barack Obama declared 2014 to be a "year of action" on the economy, and his representatives were keen to point out their policy successes, such as increased federal investment in advanced manufacturing research. Implementing the president's economic vision, said Perez, will ensure that economic growth "results in shared prosperity, in an economy that works for everybody."
http://www.cbsnews.com/news/white-house-officials-take-an-economic-victory-lap/
Jobless claims fall to 289,000
"First-time claims for unemployment fell to 289,000 in the week ending Dec. 13, the Department of Labor reported Thursday. That number was 6,000 below the week before, beating economists' expectations. The four-week moving average of claims for initial benefits fell to 298,750, down 750 from the week before. Jobless claims have fallen throughout the year as the unemployment rate has fallen and employment has grown. The total number of people receiving unemployment benefits rose by 422,949 to 2,576,605 in the week ending Nov. 29. That total is down sharply from 4,423,024 a year ago. In the intervening time, the unemployment rate has fallen by 1.2 percentage points. Unemployment benefits for people out of work for longer than 26 weeks also expired last December."
http://www.washingtonexaminer.com/jobless-claims-fall-to-289000/article/2557587
Six ways Enzi could cut spending
http://www.washingtonexaminer.com/six-ways-enzi-could-cut-spending/article/2557594?custom_click=rss
How Much the Growing Debt Costs U.S. Households
http://blogs.wsj.com/washwire/2014/12/18/how-much-the-growing-debt-costs-u-s-households/?mod=WSJBlog
COMMON CORE:
Scott Walker Is Dialing Back His Common Core Opposition
"Wisconsin Gov. Scott Walker appears to be wavering on his opposition to Common Core, scaling back his demand for a legislative repeal to simply allowing school districts to have a choice in the matter. Common Core, the controversial K-12 math and English standards, seem to be at least a budding issue in the Republican presidential primary for 2016: presumed candidates including Kentucky Sen. Rand Paul, former Florida Gov. Jeb Bush and Louisiana Gov. Bobby Jindal have staked out clear positions. Walker, who was re-elected in November, is considered a likely White House contender. Walker said Tuesday his goal is to remove "any mandate or requirement that requires a school district to abide by Common Core standards," the Associated Press reported. This is a softer approach than Walker's demand in July that the state legislature repeal the Common Core standards. Current Wisconsin law allows school districts to adopt their own standards, and most have maintained Common Core since the statewide tests are based on those standards. Common Core was developed by the National Governors Association and the Council of Chief State School Officers. Though it's not a federal program, the U.S. Department of Education has tied "Race to the Top" grants to states with the adoption of Common Core. This week saw a some rumblings between Paul and Bush regarding how Bush's support for the standards will be a problem for GOP primary voters. Bush announced this he was actively exploring a run in 2016. Jindal, a former supporter of Common Core, has sued the U.S. Department of Education, accusing the department is pushing Common Core onto the states. New Jersey Governor Chris Christie named a state panel to review the Common Core standards,  The panel is set to come back with recommendations this month."
http://www.theblaze.com/stories/2014/12/18/scott-walker-is-dialing-back-his-common-core-opposition/?utm_source=TheBlaze.com&utm_medium=rss&utm_campaign=story&utm_content=scott-walker-is-dialing-back-his-common-core-opposition
MISC.:
IRS warns of possible shutdown
"The IRS is considering its own temporary shutdown due to recent budget cuts enacted by Congress, its chief said Thursday. IRS Commissioner John Koskinen said furloughs — forced unpaid days off for employees as part of an IRS closure — is one idea reluctantly being tossed about to save money, though they are hoping they will not have to go there. "People call it furloughs; I view it as: Are we going to have to shut the place down? And at this point, that will be the last thing we do, … but there is no way we can say right now that that wont happen," Koskinen told reporters at a Thursday press conference on the upcoming tax season. "Again, I would stress that would be the last option." He said a shutdown would mean the IRS would "close the agency for a day, two days, whatever days it would take to close the gap that we can't otherwise close in a reasonable way." The agency estimates each closed day would save $29 million. The news comes a day after Koskinen in an email warned IRS employees that overtime would be suspended and a hiring freeze enacted. He also said more tough news would likely follow as IRS leadership negotiates with the National Treasury Employees Union, particularly because personnel costs comprise about 75 percent of the IRS costs. In the recent budget deal, Congress cut the IRS budget by $346 million to $10.9 billion — $1.5 billion less than the administration asked for. The IRS' budget has been reduced about $1 billion since 2010.
(Also on POLITICO: Republicans seek to cripple IRS) The agency was one of the only agencies that got a cut this year — despite the storm of a tax season looming on the horizon. The IRS will be implementing Obamacare tax credits and penalties for the first time as well as a new tax evasion law. But Koskinen said his current budget challenge is made worse by a mandated one percent federal employee increase it must abide by. "It's not just the $350 million cut in the budget; it's the fact that we have $250 million in new expenses for a government-wide pay raise. … So we really have a $600 million hole this year," he said. Koskinen took over the agency after it faced big criticism following the controversy over added scrutiny given to tea party groups seeking tax-exempt status. Republicans, never a fan of the IRS, have sought to cut its budget further ever since. They've also been critical of the IRS paying out bonuses this year, and still mention lavish conferences the IRS hosted several years back."
http://www.politico.com/story/2014/12/irs-possible-temporary-shutdown-113681.html
IRS HEAD SAYS BUDGET CUTS COULD DELAY TAX REFUNDS
"Budget cuts at the IRS could delay tax refunds, reduce taxpayer services and hurt enforcement efforts, IRS Commissioner John Koskinen said Thursday. About half the people who call the IRS for assistance this filing season won't be able to get through to a person, Koskinen said. Once tax returns are filed, there will be fewer agents to audit them. "Everybody's return will get processed," Koskinen told reporters. "But people have gotten very used to being able to file their return and quickly getting a refund. This year we may not have the resources, the people to provide refunds as quickly as we have in the past." In recent years, the IRS says it was able to issue most tax refunds within 21 days, if the returns were filed electronically. Koskinen wouldn't estimate how long they might be delayed in the upcoming filing season, which is just a few weeks away. Congress cut the IRS budget by $346 million for the budget year that ends in September 2015. The $10.9 billion budget is $1.2 billion less than the agency received in 2010. The cuts come as the IRS is starting to play a bigger role in implementing President Barack Obama's health care law. For the first time, taxpayers will have to report on their tax returns whether they have health insurance. Millions of taxpayers who are receiving tax credits to help pay insurance premiums will have to report them as well. Some Republicans in Congress have vowed to cut IRS funding as a way to hurt implementation of the health care law. Koskinen has said it won't work. He said the IRS is required to enforce the law, so other areas will have to be cut, including taxpayer services and enforcement. Kosinen said the IRS is imposing a hiring freeze, except for emergencies, and is eliminating almost all overtime. "In some ways, these budget cuts are really a tax cut for tax cheats," Koskinen said. "Because to the extent we have fewer people to audit and enforce the tax code, that means some people cutting corners on their taxes or not complying are going to get away with it, and that is a decision that Congress has made."
http://hosted.ap.org/dynamic/stories/U/US_IRS_DELAYED_REFUNDS?SITE=AP&SECTION=HOME&TEMPLATE=DEFAULT&CTIME=2014-12-18-15-39-07
Which Party Do Voters Trust More? Depends on the Issue
"Voters continue to see Republicans as the party to trust when it comes to economic growth, fiscal restraint and national security. Democrats remain their first choice, however, on issues like health care, education and the environment. New national telephone surveying finds that Likely U.S. Voters trust the GOP more on eight of 15 major issues regularly tracked by Rasmussen Reports – the economy, national security, Afghanistan, taxes, job creation, government spending, small business and gun control. Democrats hold the trust advantage on seven issues – energy, immigration, government ethics and corruption, health care, Social Security, education and the environment.
Economy: D-41% / R-43%
Nat'l Security & War on Terror: D-35% / R-46%
Job Creation: D-39% / R-42%
Energy Policy: D-46% / R-38%
Afghanistan: D-34% / R-40%
Immigration: D-42% / R-41%
Gov't Ethics & Corruption: D-37% / R-35%
Taxes: D-37% / R-43%
Health Care: D-45% / R-39%
Social Security: D-42% / R-40%
Education: D-44% / R-35%
Environment: D-50% / R-30%
Gov't Spending: D-29% / R-46%
Issues Affecting Small Business: D-34% / R-45%
Gun Control: D-38% / R-43%"
http://www.rasmussenreports.com/public_content/politics/mood_of_america/trust_on_issues
With Big Moves, Obama Shakes Off Midterm Thrashing
"President Barack Obama's year looks to end with a bang, not a whimper. Unchastened by big Democratic losses in the midterms and the looming Republican control of both chambers of Congress, Mr. Obama has moved aggressively and unilaterally in the final weeks of 2014. Since the midterm elections in early November, Mr. Obama has announced a climate deal with China, unilaterally made major changes to the nation's immigration system, and announced the biggest change in America's longtime Cuba posture in more than five decades. In each case, he has bypassed Congress — with critics accusing him of stretching the limits of his executive authority or acting flatly outside the bounds of the law. The climate deal, the immigration overhaul and the Cuba thaw have all drawn howls of protest from Capitol Hill — including from some members of his own party. Some congressional Republicans have vowed to try to stop or undo all three of Mr. Obama's recent unilateral policy actions. Those actions have come as geopolitical troubles continue to buffet the administration and the U.S. The militant group Islamic State, also known as ISIS, continues its campaign in Iraq and Syria, while the response to Ebola occupied much of the administration's attention throughout the fall. But despite those international headwinds, the administration shows no signs of abandoning its domestic agenda in the final two years in office. Mr. Obama articulated an ambitious agenda for 2015 involving potential trade deals with Europe and Asia, an infrastructure package, tax reform and potentially more changes to the immigration system. Republican leaders have signaled a willingness to examine a handful of those issues in the next Congress —  including trade and taxes, leaving Mr. Obama some room for a potential bipartisan breakthrough in his final two years."
http://blogs.wsj.com/washwire/2014/12/18/with-big-moves-obama-shakes-off-midterm-thrashing/?mod=WSJBlog
With Cuba power play, Obama puts Republicans on notice
"President Obama's unilateral move to re-establish diplomatic relations with Cuba put to rest the notion that he was entering a new conciliatory phase with Republicans, particularly on foreign affairs. With the 2014 congressional session formally ending, Obama sent perhaps his clearest signal yet on how he plans to operate during his final two years in office, flexing his executive authority by undoing policies on the books for a half-century. It's an approach that Obama is taking with increasing regularity on foreign matters, as he pursues a nuclear deal with Iran in the face of criticisms that his White House is making concessions to oppressive leaders purely to bolster his legacy. Amid all the talk in Washington about a lame-duck Obama moving to the center, fueled by his stance during the government-funding fight, the Cuba announcement reminded Republicans that the president isn't much bothered by their objections. "There's the Obama we all know," quipped a House GOP leadership aide, as the president announced the landmark Cuba deal from the White House. "It's back to the 'We're going to do this because I'm right' school of governing. Nobody should be shocked by this anymore." Obama has long flirted with the idea of pursuing talks with the Castro regime. And with the release of American prisoner Alan Gross, White House advisers said the president finally had cleared the last hurdle to moving forward with action certain to anger Republicans — and even some Democrats. Though the president can't lift the economic embargo on his own, he's effectively made it easier for Americans to travel to Cuba, bring Cuban goods back to the United States and conduct business transactions in the island nation. The president has already shown a willingness to use prisoner exchanges to further his policy goals, having traded Taliban detainees for Sgt. Bowe Bergdahl, which at least moved him one step closer to closing the detention facility in Guantanamo Bay, Cuba."
http://www.washingtonexaminer.com/with-cuba-power-play-obama-puts-republicans-on-notice/article/2557566
White House aides: Obama feels liberated and ready to be the president he always wanted to be
"This feels like a threat. But maybe I'm only seeing it that way because of last month's bar-lowering authoritarian power grab on immigration, with another authoritarian power grab on the Cuba embargo soon to come. If you're into watching the president take ever bigger dumps on separation of powers, setting terrible precedents for his successors for decades to come, I suppose it's good news after all. Didn't I read this same story a month ago in the New York Times, incidentally? "Obama feels liberated, aides say, and sees the recent flurry of aggressive executive action and deal-making as a pivot for him to spend the last two years being more of the president he always wanted to be… He's spent a year nudging Americans to judge him less on legislative accomplishments and more on his executive actions. And now he's got a fully Republican Congress that he can alternate between butting up against and making deals with — but really not thinking about much at all. "We were trapped in this debate of: 'Is Obama helping or hurting?,' 'Was it a mistake to say his policies were on the ballot, or was it the right thing to do?'" a senior Obama aide said this week as the final details of American Alan Gross's release from a Cuban prison — enabling the deal with the island country — were being worked out. "We are more the masters of our own destiny than we were before."… "This certainly has been our most productive year since the Republicans took over," the Obama aide said, calling it, in the context of what happens in any presidency, "an excellent year." His "excellent year" involved every Democratic incumbent in the country running away from him and his low-40s approval rating, only to see them wiped out anyway in a mammoth nationwide anti-Obama backlash. You could understand him feeling liberated if Democrats had run on his policies and outperformed expectations; he would have pointed to that, not unjustifiably, as a mandate. Instead, "liberation" to Obama meant postponing virtually every major initiative until after voters were safely out of the way. He saved net neutrality for the week after the election; he saved executive amnesty for two weeks after; and who knows how soon the Cuba deal could have been struck if Obama wanted it done before November 4th. What he feels liberated from, in other words, is democratic accountability, which is not the sort of thing you want to hear from a guy who's already blazed new unconstitutional trails in executive lawmaking. If this is what he's doing in the first flush of "liberation," what's he going to be doing in the homestretch of his presidency in 2016, especially if Hillary has a safe-ish lead against her Republican challenger? You trust a man who's reflected wistfully to his inner circle that it'd be easier to be president of China, don't you? Especially with a sympathetic media cheering on his dubious, just-try-to-stop-me "winning streak."
http://hotair.com/archives/2014/12/18/white-house-aides-obama-feels-liberated-and-ready-to-be-the-president-he-always-wanted-to-be/
Obama's Cuban Olive Branch
His idea of burnishing his legacy is to clinch deals with his country's enemies.
"Candidate Barack Obama said that, as president, he would talk to anti-American dictators without precondition. He didn't mention that he would also give them historic policy concessions without precondition. His surprise unilateral change in the U.S. posture toward the Castro dictatorship came without even the pretense of serious promises by the Cubans to reform their kleptocratic, totalitarian rule. The trade of Alan Gross, the American aid worker jailed in Cuba for the offense of trying to help Jewish Cubans get on the Internet, for three Cuban spies is understandable (we also got back one of our spies, and Cuba released several dozen political prisoners as a sweetener). The rest of Obama's sweeping revisions — diplomatic relations and the loosening of every economic sanction he can plausibly change on his own — are freely granted, no questions asked. It is quid with no pro quo. After waiting out ten other U.S. presidents, the Castro regime finally hit the jackpot in Obama, whose beliefs about our Cuba policy probably don't differ much from those of the average black-turtleneck-clad graduate student in Latin American studies. Every dictator around the world must be waiting anxiously for a call or a postcard from Obama. The leader of the free world comes bearing gifts and understanding. He is willing to overlook human-rights abuses. And his idea of burnishing his legacy is to clinch deals with his country's enemies. Who helped negotiate the one with Cuba? Harry Truman had Dean Acheson. Richard Nixon had Henry Kissinger. Barack Obama has Ben Rhodes, the deputy national-security adviser who has what it takes to collapse U.S. policy toward Cuba and get nothing in return. There is no doubt that economic sanctions are a blunt and dubious instrument, and reasonable people can disagree about their wisdom (I've gone back and forth about the Cuban embargo through the years). But dictatorial regimes hate them for a reason. All things considered, they want more economic wherewithal rather than less."
http://www.nationalreview.com/article/395054/obamas-cuban-olive-branch-rich-lowry
REPORTS: OBAMA ADMINISTRATION HAS BEEN TALKING TO CUBA FOR YEARS
"The first talks the Obama administration held with Havana was in July of 2009 in New York City, when CubaNews reported the U.S. is "likely to be anxious to ask Cuban officials for help in curbing a rise in undocumented immigration from Cuba." According to reports, a statement sent from Havana after the talks stated the communist nation's long held opposition to the policy, saying: "Legal, safe and orderly immigration from Cuba cannot be achieved while the Cuban Adjustment Act and the wet foot-dry foot policy exist in the United States, both of which encourage illegal exits and human smuggling by providing differentiated treatment to Cubans who reach U.S. territory illegally." The White House did not discuss with Cuban officials about any plans to change the Cuban Adjustment Act, Breitbart News learned on Thursday. Officials wouldn't address the issue during the meeting relating to "normalizing" diplomatic relations with the island nation, because the White House wanted to discuss the policy with a broader group of officials on its side. In his remarks on Cuba Wednesday, President Barack Obama noted that he plans to "reestablish diplomatic relations" with the communist Castro-led nation "that have been severed since January of 1961." "Going forward, the United States will reestablish an embassy in Havana, and high-ranking officials will visit Cuba. Where we can advance shared interests, we will -– on issues like health, migration, counterterrorism, drug trafficking and disaster response," Obama said."
http://www.breitbart.com/big-government/2014/12/18/reports-obama-administration-has-been-talking-to-cuba-for-years/
Hillary Clinton Secretly Pushed Cuba Deal for Years
"Although President Barack Obama is taking the credit for Wednesday's historic deal to reverse decades of U.S. policy toward Cuba, when Hillary Clinton was secretary of state, she was the main architect of the new policy and pushed far harder for a deal than the Obama White House. From 2009 until her departure in early 2013, Clinton and her top aides took the lead on the sometimes public, often private interactions with the Cuban government. According to current and former White House and State Department officials and several Cuba policy experts who were involved in the discussions, Clinton was also the top advocate inside the government for ending travel and trade restrictions on Cuba and reversing 50 years of U.S. policy to isolate the Communist island nation. Repeatedly, she pressed the White House to move faster and faced opposition from cautious high-ranking White House officials. After Obama announced the deal Wednesday, which included the release of aid contractor Alan Gross, Clinton issued a supportive statement distributed by the National Security Council press team. "As Secretary of State, I pushed for his release, stayed in touch with Alan's wife Judy and their daughters, and called for a new direction in Cuba," she said. "Despite good intentions, our decades-long policy of isolation has only strengthened the Castro regime's grip on power." Yet Clinton played down her own role in the issue, which will surely become important if she decides to run for president. Top prospective Republican candidates, including Jeb Bush, Ted Cruz and Marco Rubio have all come out against the president's policy shift. Clinton's advocacy on behalf of opening a new relationship with Cuba began almost as soon as she came into office. Obama had campaigned on a promise to engage enemies, but the White House initially was slow to make good on that pledge, and on the Cuba front enacted only a modest relaxation of travel rules. From the start, Clinton pushed to hold Obama to his promise with regard to Cuba. "Hillary Clinton played a very large role," said Steve Clemons, a senior fellow at the New America Foundation who advocated for changes to U.S.-Cuba policy. "The president, when he ran for office and when he came in, thought that doing something on Cuba front would be smart. But as soon as he got into office, though, every other priority hit him."
http://www.bloombergview.com/articles/2014-12-18/hillary-clinton-secretly-pushed-cuba-deal-for-years
JOSH EARNEST: 'I WOULDN'T RULE OUT A VISIT FROM PRESIDENT CASTRO'
"White House Press Secretary Josh Earnest won't rule out a Washington visit by Cuban President Raul Castro, although he did dismiss the idea as a "hypothetical." During the press briefing, Earnest pointed out that President Obama had welcomed leaders from countries with questionable human rights records such as China and Burma. "For that reason I would not rule out a visit from President Castro," he concluded. Earnest added that hosting dictators was sometimes a good way to "shine a spotlight" on their country's human rights violations."
http://www.breitbart.com/big-government/2014/12/18/josh-earnest-i-wouldnt-rule-out-a-visit-from-president-castro/
FOR CUBAN EXILES, OBAMA PUSH ANOTHER HIGHWIRE ACT IN THE CIRCUS OF COMMUNISM
http://www.breitbart.com/national-security/2014/12/18/for-cuban-exiles-obama-push-another-highwire-act-in-the-circus-of-communism/
DAUGHTER OF CUBAN SPY VICTIM SLAMS OBAMA
"Marlene Alejandre-Triana, whose father, Armando, was killed when the Cuban Air Force shot down his plane in 1996, slammed President Obama on Thursday's "Your World with Neil Cavuto" on the Fox News Channel for releasing Geraldo Hernandez, who was in prison on conspiracy to commit murder charges for her father's death as part of a push to normalize relations with Cuba. She said there was no advanced warning for her and her family that Hernandez would be released. And "Mr. Obama said yesterday, that we're holding onto a policy that was put into place before many of us were born. So, what happened to my father happened only 18 years ago, and it was a murder of three American citizens and one American resident, and one of those men was in jail for having a part to do in their murder. So, I don't think that that was so long ago." Alejandre-Triana continued, "the part that hurts me the most is that it was a swap, it was three people for one person, and one of those three people is a murderer of American citizens, or helped commit murder of American citizens and he was traded for somebody who is not even an American citizen. This is a Cuban informant who was an officer of the cuban government and turned on them, and that's who we traded these three spies for." She concluded, "I would never go to Cuba until everyone in Cuba is free as I am free in this country to say what feel about what happened yesterday to the press, to anyone, without the fear of being put in jail, beaten, have my family in danger. I would never go there."
http://www.breitbart.com/video/2014/12/18/daughter-of-cuban-spy-victim-slams-obama/
Charles Krauthammer Nails Tyrant-Appeasing Obama On Cuba Deal
"Reacting to Barack Obama's recent announcement that he will work to restore diplomatic relations with Cuba, conservative commentator Charles Krauthammer told Fox News anchor Bret Baier that the move amounts to standard procedure for this administration. For starters, he said, it amounts to a clear departure from Obama's rhetoric early on in his presidency. "I think the major issue here is something that Obama … said in '08," Krauthammer said, "'I will maintain the embargo,' and he said for precisely the reasons we have cited here today. 'It provides us with leverage to provide the regime with a choice. If you take significant steps toward democracy, we will take steps toward normalizing relations.'" The columnist lamented, however, that Obama unilaterally took steps toward mending the international relationship with no promise of reciprocation. "The administration, everywhere it meets a tyrant, whether it's Putin in Russia and we abandon the missile defense system in Eastern Europe and get nothing in return … or with Iran where Obama refuses to support the revolution in 2009," Krauthammer continued. "Is there no tyrant or anti-American center in the world that Obama will not appease for nothing in return?" He acknowledged that "if you get something in return," he would be "willing to listen," though he has yet to see any evidence of such an agreement. Radio host Laura Ingraham was also part of the "Special Report" panel this week and expressed confusion regarding why some Republicans were shocked to see Obama go back on his word regarding Cuba. "I don't know why all these Republicans are surprised when the administration – or representatives of the administration – prevaricate, exaggerate, lie," she said. "Why should they be surprised?"
JIMMY CARTER: 'PROUD' OF OBAMA FOR CUBA
"On Thursday's broadcast of MSNBC's "Morning Joe," former President Jimmy Carter offered his approval on President Barack Obama's actions toward Cuba. "This is the kind of thing that has been long overdue, and I'm very proud and grateful that President Obama has shown such wisdom and also I think political courage in taking these long overdue steps," Carter said. "The best way to bring democracy and freedom to Cuba … is to have full opportunity for Americans to go there, trade, to invest," he added. "I think this will open up the Cuban people to the realization that they need to move towards more freedom and more democracy."
http://www.breitbart.com/video/2014/12/18/jimmy-carter-proud-of-obama-for-cuba/
As Washington and Havana talk, a question: Where is Fidel Castro?
"The stunning announcement made simultaneously in Washington and Havana of renewed diplomatic ties between both nations after nearly 56 years has raised many questions. Among the most prevalent: Where is Fidel Castro? And did he consent to the historic change? Or is the former Cuban leader in such deteriorated health that it no longer matters? "Dictators need an enemy, the bigger the better," said former Cuban political prisoner Sebastian Arcos, who now serves as assistant director of the Cuban Research Institute at Florida International University. "I would be very surprised if Fidel Castro is conscious and approved this agreement." Frank Mora, director of the Latin America and Caribbean Center at FIU, also doubts Castro green-lighted the new accord. "Fidel Castro always took advantage of an adversarial relationship with the United States," he said. The 88-year-old Castro ceded power to his younger brother Raúl in 2008 after falling ill in 2006. But he continues to have a looming presence even though he is rarely publicly seen or heard. Essays signed by him continue to be published in state-run newspapers, most recently on Oct. 14 in response to a New York Times editorial. And photos of meetings with foreign heads of state were published in July. But Fidel Castro's last public appearance was on Jan. 8, when he attended the inauguration of an art gallery in Havana featuring the work of Cuban artist Alexis Leyva, aka Kcho. Looking fragile, he was hunched over and used a cane to walk, surrounded by an entourage of security. Even then, many speculated his years on earth were numbered. Many Cuba watchers are now waiting to see if Fidel Castro makes a statement about the agreement with the United States. Previous attempts by Washington at reconciliation under Fidel Castro's reign were ultimately torpedoed. But since stepping in as leader, Raúl has introduced some economic reforms and — it is now clear — held quiet negotiations with President Barack Obama's administration. In making the new U.S.-Cuba ties announcement Wednesday, the two addressed their respective nations at the same time and each spoke for about 10 minutes."
http://www.miamiherald.com/news/nation-world/world/americas/cuba/article4626801.html
Obama's Cold War Replay
The president seems keen to repeat the seminal 20th-century conflict—except this time, the U.S. loses.
http://www.nationalreview.com/article/395037/obamas-cold-war-replay-mona-charen
Obama hands Cuba's Castros a major victory, but Congress can still stop it
http://www.foxnews.com/opinion/2014/12/17/obama-hands-cuba-castros-major-victory-but-congress-can-still-stop-it/
How Congress Could Stymie Obama's Cuba Plan
http://blogs.wsj.com/washwire/2014/12/18/how-congress-could-stymie-obamas-cuba-plan/?mod=WSJBlog
A Diplomatic Triumph in Cuba Comes With a Challenge in North Korea
"For more than five decades, the United States has found itself in periodic confrontation with two Communist nations that have survived on a diet of anti-Americanism, and defied the overwhelming odds that they would have collapsed years ago. Now, in the same week, Cuba and North Korea have veered in entirely different directions, posing opposite challenges for the Obama administration. Cuba is now the newest experiment in integration, and North Korea a case study in how to contain an old adversary brandishing an entirely new weapon. The Cuba question boils down to this: Now that President Obama has abandoned a policy of isolation that has failed for 53 years, what are the prospects of changing the nation the way the United States has tried to change China and Vietnam — the two former adversaries the president cited Wednesday as examples of successful engagement? In both cases, the idea is to lure such adversaries into adhering to Western-designed rules for dealing with the world, in return for the economic benefits of economic integration. In each case, it is still a work in progress."
http://www.nytimes.com/2014/12/19/world/a-diplomatic-triumph-in-cuba-comes-with-a-challenge-in-north-korea.html?partner=rss&emc=rss
Ed Henry to Earnest: Obama "Misleading" People On How Much He Uses Executive Actions
"ED HENRY, FOX NEWS: You will remember some months ago the president claimed he was using executive orders at the lowest rate in more than 100 years. 195 executive orders less than Democratic and Republican predecessors but when you add on 198 presidential memorandum, it actually turns out he is using a lot more than his predecessors, right?
JOSH EARNEST: I think there is no doubt the president has sought to use executive authority to move this country forward within the confines of the law. Often times in the face of Congressional inaction. That I wouldn't disagree with.
ED HENRY: Why did he make this public claim that there was this criticism that I'm acting on an executive basis, and I'm doing that at the lowest level in 100 years, that was not really true.
JOSH EARNEST: It was true because the number of executive orders is lower, as you pointed out, than executive orders that have been issued by many of his previous predecessors.
ED HENRY: Presidential memoranda have essentially the same effect, despite being called something different. The fact of the matter is that he is taking a lot more executive action.
JOSH EARNEST: There is an important difference between executive orders and presidential memorandums. I would grant the premise that the president has used every element at his disposal to use — to move the country forward and he has done that in a way consistent with the law and precedents and is often carried out in the face of pretty rigid Congressional obstruction.
ED HENRY: What do you see as the distinction? What is the difference? It is still executive action, so what is the difference?
JOSH EARNEST: Generally speaking, presidential memoranda are associated with more technical issues and often directives related to a subset of agencies. Executive orders are often more sweeping and impactful. I concede that this president has using executive orders and presidential memoranda used his authority to move the country forward as much as it possibly can. Whether it is taking action on climate change, adding accountability to the broken immigration system or even relaxing the failed trade restriction policies as it relates to Cuba. The president has taken a number of steps to move the country forward. I recognize this was something done over the objection of many members of Congress. Frankly, a lot of this was done because congress is refusing to act."
http://www.realclearpolitics.com/video/2014/12/18/ed_henry_to_earnest_obama_is_misleading_people_on_how_much_he_uses_executive_actions.html
White House puts off climate change announcement
"The Obama administration will delay a long-awaited announcement on plans to reduce emissions of a potent greenhouse gas until at least January, an Environmental Protection Agency official told the Washington Examiner. Federal agencies spanning the EPA and Energy, Interior and Transportation departments have been working on a broad plan addressing methane, a greenhouse gas 30 times more potent than carbon dioxide. When the White House announced the move in March, it said any new regulations or suggestions to manage the emissions from the oil and gas sector would come in the fall. "We're going to hold until after the holidays," the EPA official said in an email. Methane is the largest unregulated greenhouse gas emission in the United States, accounting for 9 percent of total emissions. The plan involves several agencies and would go beyond the oil and gas production sector by including infrastructure such as pipelines that bring natural gas to homes. Given the expansive effort, it's possible the White House wants to tie the EPA announcement into coming Interior and Transportation methane rules, said Matt Kellogg, manager of government affairs with the Independent Petroleum Association of America. The Energy Department also is putting the finishing touches on a comprehensive review of the nation's energy infrastructure, which is due at the end of January. "My sense is that they're probably going to sync the EPA actions" with other agencies, he told the Examiner. The Bureau of Land Management is due to release a proposed rule next year that would reduce "venting" or burning — known as "flaring" — excess natural gas produced by wells on federal lands. The Pipelines and Hazardous Materials Safety Administration will decide next year whether to require safety valves on new and renewed natural gas pipelines that serve buildings other than single-family homes. Environmental groups are particularly concerned about preventing methane leaks during the hydraulic fracturing, or fracking, process that they say could erase the climate benefits of using natural gas in electricity generation rather than coal. But the oil and gas industry says studies show leaks are lower than the 3 percent rate that scientists say would jeopardize natural gas' climate advantage."
http://www.washingtonexaminer.com/white-house-puts-off-climate-change-announcement/article/2557571
One-year bill for EPA enforcement: $10.3 billion
"The Environmental Protection Agency, under GOP fire for handing down expensive penalties and bulking up on unreasonable rules, on Thursday put the price tag of its actions against polluters at over $10 billion this year alone. The total cost was slightly more than $10.3 billion. The bulk was the result of enforcement actions that "required companies to invest more than $9.7 billion in actions and equipment to control pollution and clean up contaminated sites," said the agency in a year-end report. The other costs:
— $163 million in combined federal administrative, civil judicial penalties and criminal fines.
— $16 million in court-ordered environmental projects resulting from criminal prosecutions.
— $453.7 million in commitments from responsible parties to clean up Superfund sites
In addition, the agency put some polluters in jail for 155 combined years. "By taking on large, high impact enforcement cases, EPA is helping to level the playing field for companies that play by the rules, while maximizing our ability to protect the communities we serve across the country," said Cynthia Giles, assistant administrator for EPA's Office of Enforcement and Compliance Assurance. The enforcement actions also targeted pollution, resulting in a reduction of about 141 million pounds of air pollution and 337 million pounds of water pollutants. Congressional Republicans are angry with EPA regulations and enforcement actions, especially against coal. Some have suggested that they will cut EPA funding and incoming Senate Majority Leader Mitch McConnell said last week that "it will soon be very clear that Congress disagrees not only with the EPA's unilateral actions but also with the administration's entire international crusade against coal jobs."
http://www.washingtonexaminer.com/epa-enforcement-cost-businesses-10.3-billion-in-2014/article/2557591
Electric Utilities Brace for New EPA Rules
Coal-fired Power Plants Generate About 136 Million Tons of Ash a Year
http://www.wsj.com/articles/electric-utilities-brace-for-new-epa-rules-1418932839?mod=pls_whats_news_us_business_f
Obama taps CIA No. 2 Haines for White House job
"President Barack Obama is naming the CIA's second-ranking official to a top White House national security post. Obama says Avril Haines is a "model public servant" who is respected across the government. He says that as deputy national security adviser, she will play a critical role in keeping the country save and promoting American interests around the world. Haines replaces Tony Blinken, who was confirmed by the Senate this week for the No. 2 job at the State Department. The White House post does not require confirmation. Haines joined the CIA in 2013 after stints in the White House counsel's office and at the State Department. She returns to a White House national security team grappling with the military campaign against the Islamic State, Ukraine and Iranian nuclear negotiations."
http://townhall.com/news/politics-elections/2014/12/18/obama-taps-cia-no-2-haines-for-white-house-job-n1933913
White House Brags That Obama Has Appointed More Minority Judges Than Any Past President
http://www.theblaze.com/stories/2014/12/18/white-house-brags-that-obama-has-appointed-more-minority-judges-than-any-past-president/
Dismal: Harry Reid's Senate took 657 votes, but passed just 25 laws
"New statistics from C-SPAN detailing the activity in the Senate over the past two years appears to defy the 113th Congress' reputation as "do-nothing." The public service cable operation that covers the Senate and House gavel to gavel found that the total number of roll call votes taken in the Senate actually increased over the 112th Congress, which served from 2011-2013. Votes increased to 657 from 484. Confirmation votes, boosted in a last minute flurry of action this week, also surged to more than double the 82 of the 112th Congress, to 188. But then the real evidence of inaction in Senate Majority Leader Harry Reid's chamber is shown by C-SPAN's counting of measures, or legislation, passed. Over the last two years, the Senate approved just 25 measures, a huge drop from the previous Congress' 36."
http://www.washingtonexaminer.com/dismal-harry-reids-senate-took-657-votes-but-passed-just-25-laws/article/2557599
Outside panel: Secret Service 'starved for leadership'
http://www.washingtonexaminer.com/outside-panel-secret-service-starved-for-leadership/article/2557614
Michelle Talks About 'Racist Incident' with Lady at Target. But She Told A Different Story in 2012.
http://www.ijreview.com/2014/12/218551-7-michelle-baracks-experiences-racism-sneak-peak/
Let's Talk About Obama's Imaginary 'Winning Streak'
http://thefederalist.com/2014/12/18/lets-talk-about-obamas-imaginary-winning-streak/
POLL: MAJORITY CANNOT SUPPORT CHRIS CHRISTIE IN 2016
"A new NBC News-Wall Street Journal survey shows that Chris Christie is at the bottom of the pack among the 2016 GOP hopefuls, with the fewest number of voters saying they could support him for the nomination. The December 10 poll found that a low of only 27 percent said they could support the New Jersey Governor. Fully 53 percent said they could not support him for 2016. Christie had the worst showing of the major candidates, but neither former Florida Governor Jeb Bush nor failed 2012 GOP nominee Mitt Romney fared well, either. For Bush, 57 percent said they could not support him while only 31 percent said they could. Romney received 63 percent against with only 33 percent in support. As to other candidates, former Arkansas Governor Mike Huckabee tallied 47 percent against him with 39 percent in his favor, and Kentucky Senator Rand Paul had 47 percent in negatives with 34 percent in favor. Democrats saw a more homogenous result with 82 percent saying that they would support Hillary Clinton for the Democrat nomination. Only 15 percent opposed her."
http://www.breitbart.com/big-government/2014/12/17/poll-majority-cannot-support-chris-christie-in-2016/
Future uncertain, Romney sits atop GOP polls
"It can be hard to take the idea of a Mitt Romney 2016 presidential run seriously. After all, this is the man who said of losing general election candidates, "They become a loser for life." At least in presidential terms, he had that mostly right. But what to make of polls continuing to show Romney at the head of the Republican presidential pack a little more than a year before the Iowa caucuses? A Fox News survey released this week found Romney the GOP leader, with 19 percent, ahead of Jeb Bush, who was pretty far back at 10 percent. Everybody else was bunched together behind Bush. A McClatchy-Marist poll a few days earlier showed a similar result, with Romney leading at 19 percent and Bush at 14 percent. A Quinnipiac poll before that found Romney at 19 percent and Bush at 11 percent. Many polls don't include Romney in their surveys. But the many that do suggest that, at least for now, Romney is a front-runner, if not the front-runner in the 2016 Republican race."
http://www.washingtonexaminer.com/future-uncertain-romney-sits-atop-gop-polls/article/2557618
College Professor Writes Column Confessing Her 'Hate' for Republicans — Here's the University's Response (continuation of previous article)
http://www.theblaze.com/stories/2014/12/18/college-professor-writes-column-confessing-her-hate-for-republicans-heres-the-universitys-response/
White House says Sony hack is a serious national security matter
"The suspected North Korea computer attack on Sony Pictures Entertainment is a "serious national security matter," White House press secretary Josh Earnest said Thursday, as officials said the Obama administration is preparing to announce who it believes is behind the devastating hack. Earnest said that the White House is weighing options for a "proportional" response to the attack whose ramifications President Obama is monitoring "very closely himself." Public attribution of the attack could come as early as this week, one national security official said. U.S. intelligence officials have concluded that the government of Kim Jong Un is behind the attack. North Korea has publicly denied involvement. "There is evidence to indicate that we have seen destructive activity with malicious intent that was initiated by a sophisticated actor," Earnest said, characterizing the hack discovered last month that resulted in the theft of massive troves of executives' e-mails and sensitive internal documents, and the deletion of data on hard drives. That activity, he said, "merits an appropriate response." The attack came in apparent retaliation for Sony's planned Christmas Day release of a comedy built around the assassination of the North Korean leader."
http://www.washingtonpost.com/world/national-security/white-house-says-sony-hack-is-a-serious-national-security-matter/2014/12/18/01eb8324-86ea-11e4-b9b7-b8632ae73d25_story.html
Evidence in Sony hack attack suggests possible involvement by Iran, China or Russia, intel source says
"The U.S. investigation into the recent hacking attack at Sony Pictures Entertainment has turned up evidence that does not point to North Korea as the "sole entity" in the case, but rather, raises the possibility that Iran, China or Russia may have been involved, an intelligence source told Fox News on Thursday. Earlier Thursday, Fox News confirmed that the FBI is pointing a digital finger at North Korea for the attack. The source pointed to the sophistication of malware "modules or packets" that destroyed the Sony systems — on a level that has not been seen from North Korea in the past — but has been seen from Iran, China and Russia. There is no evidence of a forced entry into the Sony systems, pointing to an insider threat or stolen credentials. And the first emails sent to Sony, described as blackmail or extortion, included demands unrelated to the movie. The malware had two destructive threads, the source said: it overwrites data and it interrupts execution processes, such as a computer's start-up functions. After the initial attack, the FBI warned the industry that the malware can be so destructive that the data is not recoverable or it is too costly a process to retrieve. The intelligence source added that the forensic evidence suggests that the final stage of the attack was launched outside North Korea's borders — creating some plausible deniability. "Given the destructive efforts or effects of this attack, we're treating this as a national security matter, and as such, members of the president's national security team have been in regular meetings regarding this attack," State Department Spokeswoman Jen Psaki said. Also, Fox News has learned that U.S. security firms were first notified Monday by the U.S. government that they planned to publicly blame North Korea, which is inconsistent with past practice, as the U.S. government often has chosen to work behind the scenes in similar instances. The White House declined earlier Thursday to directly blame North Korea for the attack, though Press Secretary Josh Earnest referred to the incident as a "serious national security matter." The case is "being treated as seriously as you'd expect," Earnest told reporters at an afternoon briefing. He added that the White House would allow the investigation to move forward before speculating about a response."
http://www.foxnews.com/politics/2014/12/18/fbi-points-digital-finger-at-north-korea-for-sony-hacking-attack-formal/
House cybersecurity chairman warns: First Sony, next the electric grid, Wall Street
"The House cybersecurity chairman Thursday raised the specter that nation-state hackers like Iran and North Korea, linked to the attack on Sony Pictures, could hit the nation's electric grid, Wall Street and even the federal government next. Rep. Patrick Meehan, chairman of the House Committee on Homeland Security's Subcommittee on Cybersecurity, said the Sony attack and potential for a more widespread Internet invasion by U.S. enemies demands that President Obama sign pending cybersecurity legislation into law and look to other efforts to protect homegrown technology. "The attack on Sony is the latest high-profile example of the growing danger of the cyber threat, and it won't be the last," said the Pennsylvania lawmaker. "American businesses, financial networks, government agencies and infrastructure systems like power grids are at continual risk. They're targeted not just by lone hackers and criminal syndicates, but by well-funded nation-states like North Korea and Iran. A lack of consequences for when nation states carry out cyberattacks has only emboldened these adversaries to do more harm," he added… "The attack on Sony shows the dire need to upgrade our cyber defenses. We need to ease the sharing of threat information between government and the private sector and strengthen our ability to prevent and respond to attacks," said Meehan, who added: "Congress took important steps last week by passing bipartisan legislation that builds our cyber defense capabilities – it's time for those bills to be signed into law and implemented."
http://www.washingtonexaminer.com/house-cyber-chair-warns-first-sony-next-the-electric-grid-wall-street/article/2557607
Islamic State Penal Code Promises Crucifixion, Lashing for Unbelievers
"The Islamic State (IS) has published it own penal code, which harshly penalizes actions such as sodomy and blasphemy with punishments including execution, crucifixion, lashing, and the severing of limbs, among other penalties. IS (also known as ISIL or ISIS) issued the detailed document as a "warning and a reminder to people living under its rule" that any behavior not in accordance with strict Islamic law will be cruelly punished, according to the Middle East Media Research Institute (MEMRI), which translated a copy of the penal code posted at a radical online depot known as the Jihadi Media Platform. Radical militants associated with IS emphasized that they have a "commitment" to enforce the brutal doctrine "vigilantly," according to MEMRI. As IS continues to gain strength and devotees, it has staked out bolder and more confrontational policies governing the territory in its control. The release of a formal penal code is a sign that the terror outfit remains committed to regional dominance in the face of ongoing U.S.-led airstrikes. The death penalty and lashing by whip features prominently into IS's legal code, which is governed by Sharia law. "Blasphemy against Allah," for instance, is punishable by death, according to the legal code provided by MEMRI. Similarly, "blasphemy against the prophet Mohammed" also guarantees death—"even in the accuser repents," according to the code. The same punishment is doled out for blasphemy against Islam. Adultery also remains a capital crime under IS' code. An adulterer will face "stoning until death" if he or she was married at the time and "100 lashes and exile" if unmarried."
http://freebeacon.com/national-security/islamic-state-penal-code-promises-crucifixion-lashing-for-unbelievers/
ISIS SLAUGHTERS 150 FEMALES IN IRAQ FOR REFUSING TO MARRY, HAVE SEX WITH THEM
"Iraq's Ministry of Human Rights claims the Islamic State (ISIS/ISIL) murdered 150 women simply because they refused to marry or perform sexual acts with the terrorists. "At least 150 females, including pregnant women, were executed in Fallujah by a militant named Abu Anas Al-Libi after they refused to accept jihad marriage," said the Ministry. "Many families were also forced to migrate from the province's northern town of Al-Wafa after hundreds of residents received death threats." The militants buried the victims in mass graves in the city. The families who left lost many children after they were stranded in the desert. The Islamic State slaughtered over 50 people from the Al Bu Nimr tribe in Iraq's Anbar Province on November 2. The massacre included six women and four children. Witnesses said the militants lined up the victims, whom they "publicly killed one by one." Over seventeen people were kidnapped, as well. Militants murdered 98 people from the same tribe 24-48 hours before the massacre. The tribe is Sunni, which holds the same belief of Islam as the Islamic State, but now, they view the tribe as a threat."
http://www.breitbart.com/national-security/2014/12/17/isis-slaughters-150-females-in-iraq-for-refusing-to-marry-have-sex-with-militants/
Top Islamic militants killed; more US troops going to Iraq
"Two senior Islamic State group leaders were killed in U.S. and coalition airstrikes in northern Iraq over the last week, U.S. officials said Thursday, as Defense Secretary Chuck Hagel approved new orders for several hundred troops to deploy to Iraq to train Iraqi forces. According to one of the U.S. officials, airstrikes killed a key deputy of Abu Bakr al-Baghdadi, the leader of the Islamic State militants, and one of al-Baghdadi's military chiefs. A third militant, described as a mid-level leader, was also killed. The officials spoke on condition of anonymity because they were not authorized to discuss the identification details publicly. According to one official, the names of those killed were Haji Mutazz, al-Baghdadi's deputy; Abd al (or Abdul) Basit, the military chief; and Radwin Talib. Words of the deaths came after Hagel signed orders Wednesday for the first group of U.S. troops to go to Iraq as part of the administration's recent decision to deploy 1,500 more American forces to the country. The troops are to advise and train Iraqi forces. Also Thursday, President Barack Obama spoke with Iraq Prime Minister Haider al-Abadi, commending him for his efforts to create an inclusive government and build a united Iraqi front to combat the Islamic State militants. Obama also reiterated the U.S. commitment to train and assist the Iraqi military, provide weapons and equipment and continue to launch airstrikes against the militants. The top U.S. commander for the mission in Iraq and Syria said Thursday the next wave of American troops will begin moving into Iraq in a couple of weeks, and cautioned that it will take at least three years to build the capabilities of the Iraqi military. Army Lt. Gen. James Terry, who is leading the U.S. campaign to defeat Islamic State militants in Syria and Iraq, said the challenge is to get Iraqi units trained and back into the fight so they can plan operations to regain contested areas such as Mosul. He said that while there has been progress in halting the militants' charge across Iraq, "I think what we must do, especially inside of Iraq, is continue to build those (Iraqi) capabilities. I think you're at least talking a minimum of three years." The Iraqi army wants to launch a counteroffensive to retake Mosul, the largest city in northern Iraq, and the U.S. probably would help. While there have been some concerns that Iraq's military may not be ready yet for such an ambitious operation, Hagel said last week that the U.S. is working with senior Iraqi leaders on preparations. "Part of the planning has to be how you generate force to do operations," Terry told reporters. The question, he said, is "how do you get into a place where you can generate some capability, pull some units back so that you can make them better, and then now start to put those against operations down the road?"
http://bigstory.ap.org/article/43eef9c7a80a4a4682dc87b5e64d0925/more-us-troops-going-iraq-couple-weeks
Putin: West wants to defang, declaw Russian bear
"Sternly warning the West it cannot defang the metaphorical Russian bear, a confident-looking President Vladimir Putin promised Thursday to shore up the plummeting ruble and revive the economy within two years. While he issued a litany of sharp rebukes against the West, Putin struck a conciliatory note on Ukraine, saying that the rebellious east should remain part of the country, backing a quick exchange of war prisoners and praising his Ukrainian counterpart.
The mixture of blistering anti-Western rhetoric and constructive signals appeared to indicate that Putin is eager to negotiate a face-saving solution to the Ukrainian crisis, but has no intention of conceding defeat in his standoff with the West. In his first public appearance since the crash of the ruble's value this week, Putin accepted responsibility for the economic crisis. He said Western sanctions accounted for at least 25 percent of the ruble's fall, but the main reason was Russia's failure to ease its overwhelming dependence on oil and gas exports. In his speech, the man who has led Russia for 15 years sought to soothe market fears, saying the country has sufficient currency reserves and would not resort to administrative controls, such as fixing exchange rates or obliging exporters to sell non-Russian currency. Following Putin's performance, the Russian currency traded between 60 and 62 rubles to the dollar, roughly the same level as late Wednesday, when it rallied 12 percent after plummeting to a historic low of 80 rubles per dollar. The currency has lost about half its value since January. In Brussels, the EU beefed up its sanctions against Russia with a ban Thursday on investment in Crimea and other economic penalties, including measures aimed at keeping tourists away. Putin shrugged off speculation that some members of his inner circle hurt by Western sanctions could rebel against him in a "palace coup." He cited strong public support."
http://apnews.myway.com/article/20141218/eu–russia-putin-94b18153bb.html
Obama signs Russia sanctions bill, no new penalties planned
http://www.foxnews.com/politics/2014/12/18/obama-to-waive-sanctions-authority-in-hill-bill/