News Briefing for December 25-27, 2014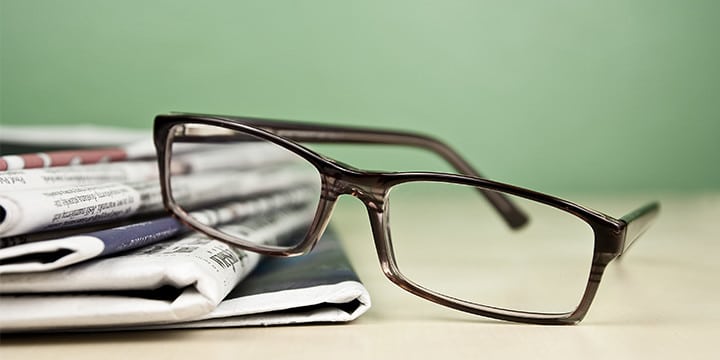 TEA PARTY PATRIOTS:
Message to the IRS from the tea party: 'We will not be silenced'
"Like Rep. Darrell Issa, the tea party does not give up the fight. Mr. Issa, chairman of House Oversight and Government Reform Committee has released his painstaking review of 1.3 million pages of IRS documents and transcribed interviews conducted following revelations that the federal agency had targeted conservative groups. "Conservative organizations were not just singled out because of their political beliefs – they were targeted by IRS officials and employees who expressed a general loathing toward them even while begrudgingly admitting that those organizations were in compliance with the only thing the IRS should care about: the federal tax code," the report stated. "There is no question that the IRS as an agency, and its leaders individually, directed and implemented a scheme to silence and demoralize tea party groups. We knew it was going on before Congress and the Treasury Inspector General confirmed it," declares Jenny Beth Martin, co-founder of Tea Party Patriots. "The truth is that it is still going on. The IRS still plans to defy the will of hundreds of thousands of Americans by its plot to reissue cumbersome regulations early next year that will likely be little different from the regulations they proposed a year ago to shut down citizen free speech," Mrs. Martin says. "We want the IRS and Treasury to hear us loud and clear: we are not going away, we will not be silenced and we will continue to fight every effort they devise to target and intimidate our movement."
http://www.washingtontimes.com/news/2014/dec/24/message-irs-tea-party-we-will-not-be-silenced/
HEALTHCARE:
Iowa insurance co-op falters, is taken over by state
"CoOportunity Health, a fledgling Iowa health-insurance company set up under the Affordable Care Act, is being taken over by the state health-insurance division because of a financial crunch. CoOportunity Health is an insurance cooperative set up to give consumers and small businesses an alternative in a market with few choices. The company relied on tens of millions of dollars in federal loan guarantees provided under the Affordable Care Act, also known as Obamacare. It began selling policies in 2013. Insurance Commissioner Nick Gerhart said Wednesday morning that CoOportunity Health has about 120,000 members in Iowa and Nebraska, and only has about $17 million in cash and assets. Gerhart said the company had expected more federal money but didn't receive it. "It's a difficult situation," he said. Gerhart said customers' coverage will continue, but he expects most members will switch to other carriers by Feb. 15, the deadline for enrolling in 2015 coverage."
http://www.usatoday.com/story/news/nation/2014/12/24/obamacare-co-op-state-takeover/20863719/
Obamacare-Created Insurer Goes Under, Is Taken Over By The State
http://dailycaller.com/2014/12/24/obamacare-created-insurer-goes-under-is-taken-over-by-the-state/
ObamaCare woes: Struggling Iowa health insurer taken over by state
"A taxpayer-backed Iowa health insurer created under ObamaCare has been taken over by the state amid deep financial problems, sending policyholders in the Midwest scrambling for new coverage and raising questions about the status of similar outfits across the country. The Iowa Insurance Division announced Wednesday that Insurance Commissioner Nick Gerhart was taking over CoOpportunity Health, a struggling cooperative that sprouted out of the Affordable Care Act.  A local court had granted Gerhart's request to be appointed as "rehabilitator" of the nonprofit, after the state warned of its "hazardous financial condition." Gerhart now has the authority to manage the company — and either restructure it or have its assets liquidated. Gerhart told customers that those who enrolled before Dec. 15 and make their premium payments can keep their insurance. But anyone who signed up Dec. 16 or later will not have coverage and now must enroll in other plans to stay insured. Further, if CoOpportunity Health goes under, a government safety net could protect those left holding their policies. However, the coverage "may be limited," the state warned. And Gerhart is advising that most of the 120,000 CoOpportunity Health policyholders in Iowa and Nebraska "may find it in their best interests" to find new carriers by Feb. 15 — the deadline for open enrollment for 2015 coverage. CoOpportunity Health will no longer offer its policies through Iowa's online marketplace, either. For critics of the law, Wednesday's announcement was more evidence of the ACA's problems. "Here in Iowa, we were promised more [choices] and lower premiums, yet now we learn that one of two [companies] responsible for providing affordable insurance can't provide what the law promises," Drew Klein, director of the Iowa chapter of the conservative Americans for Prosperity, said. With CoOpportunity Health off the exchanges, it leaves plans offered by Coventry Healthcare as the only option for Iowans who qualify for the federal subsidies under the law. Coventry's parent company, Aetna, said it would work with state and federal regulators "to do all we can to aid in a solution." "That solution must be in the best interests of the people in both states and incorporate adequate pricing to ensure sustainability of coverage," Aetna said in a statement. Employers that have a CoOpportunity Health group insurance plan also have been told to work with brokers to find new coverage. Whether the confusion in Iowa portends problems elsewhere is unclear. CoOpportunity Health was one of roughly two-dozen customer-owned cooperatives approved by the federal government under the health law to offer competitive plans in the individual and small-group markets.  "We do not believe that any other co-ops are facing immediate solvency problems," Aaron Albright, a spokesman for the federal Centers for Medicare & Medicaid Services, told The Des Moines Register."
http://www.foxnews.com/politics/2014/12/26/scramble-for-coverage-as-struggling-iowa-health-insurer-taken-over-by-state/
Obamacare-Aided Insurer Almost Broke After $145M in Loans
"A startup insurance company loaned $145 million by the U.S. government under Obamacare is running out of money and being taken over by state officials in Iowa. The company, CoOportunity Health, which also serves Nebraska, was placed under Iowa Insurance Commissioner Nick Gerhart's supervision this week and is no longer accepting new enrollees, according to a statement from his office. While Gerhart's agency will operate the company for the time being, it's urging policyholders to seek a new insurer. CoOportunity Health is a co-op, or Consumer Operated and Oriented Plan, one of 23 nonprofit health insurers providing coverage in 26 states. They were created under the Patient Protection and Affordable Care Act to increase competition. The fate of CoOportunity provides new fodder for Obamacare opponents who argue that the law wastes government money. The co-op's troubles are a blow to an Obamacare program that had outperformed the direst predictions of Republicans. While Obamacare opponents had argued the companies would fail and squander government loans, some co-ops including CoOpportunity had outpaced forecasts for enrollment, growing five times faster than expected through March. CoOportunity now has 96,350 enrollees, up from 63,000 at the end of March, according to its website. The Centers for Medicare and Medicaid Services provided the insurer $130.6 million in funding for solvency and $15.4 million for operations, according to a legal filing by Gerhart. CMS told CoOportunity Dec. 16 it couldn't provide more funds. The insurer lost $45.7 million from January to October, according to the petition. 'Financially Hazardous' – "CoOportunity is not insolvent on a statutory basis at this time, but CoOportunity's lack of additional solvency funding places it in a financially hazardous condition," the petition said. CMS, the Iowa Insurance Division and CoOportunity didn't immediately respond to phone and e-mail messages seeking comment. Representative Darrell Issa, the California Republican who heads the U.S. House oversight committee, predicted last year that five co-ops that received $2 billion in loans under Obamacare wouldn't survive because of financial or regulatory shortcomings. CoOpportunity didn't make his list, though a co-op in Vermont did, and it never got off the ground after CMS pulled its funds. People who enrolled in CoOportunity on or before Dec. 15 will still have insurance, and anyone who enrolled after will need to choose a new plan by the end of open enrollment Feb. 15, according to Iowa's Insurance Division. "Most policyholders may find it in their best interests to find other coverage before the end of open enrollment," the Insurance Division said on its website."
http://www.bloomberg.com/news/2014-12-26/obamacare-aided-insurer-almost-broke-after-145m-in-loans.html
California regulator assails Obamacare cancellations
"California's health exchange is violating the law by canceling private coverage for up to 95,000 people because they might qualify for Medi-Cal, the state's insurance commissioner says. At issue is health insurance for some of the poorest Californians whose incomes aren't high enough to even qualify for subsidized policies in the Covered California exchange. The state marketplace is notifying thousands of policyholders that their federal premium subsidies for Obamacare coverage will end Dec. 31 and their private health plan won't be renewed starting in January. Instead, these people will be put into Medi-Cal, the state's Medicaid program for low-income residents. California Insurance Commissioner Dave Jones has been urging the exchange to reconsider. "The law is very clear. They can't cancel people," Jones said in an interview. All this comes at a pivotal time for Covered California. The exchange is trying to renew more than 1 million policyholders during the second open enrollment under the Affordable Care Act and sign up several hundred thousand more before enrollment ends Feb. 15. Consumer groups and health insurers have also voiced concerns about Covered California's handling of the cancellations. They warned the exchange that thousands of people could be stranded without coverage while waiting to be determined eligible for Medi-Cal. For months, the Medi-Cal program has faced a backlog of applicants, leaving some people to wait months to get coverage confirmed. The state said it has resolved most of that bottleneck and about 75% of applicants since Nov. 15 have been enrolled without delay. To minimize disruption, Covered California said this week it reached an agreement with state and county health officials to ensure policyholders are moved into Medi-Cal effective Jan. 1. "There will be no gap in coverage for these people," said exchange spokeswoman Amy Palmer. "We will make sure Medi-Cal kicks in immediately." Palmer said the exchange is complying with the law and disagrees with Jones. She said the number of people affected should be less than 95,000, but she didn't specify a figure. Covered California said federal rules require this action to be taken when people's income falls to a certain level. Individuals earning less than $16,000 a year or nearly $33,000 for a family of four may qualify for Medi-Cal. "It would be inappropriate to renew them and continue to pay a subsidy," Palmer said. "The law requires us to seamlessly move people from one program to the other." Jones disputes that interpretation and points out that the Obama administration is allowing people on the federal exchange used by 37 states to keep their coverage with a premium subsidy while their Medicaid status is worked out. The commissioner said health plans are required to renew policies except for specific reasons such as a customer's failure to pay premiums, evidence of fraud or relocation to a new area. He said the fact that a person might be eligible for Medi-Cal isn't grounds for cancellation under state law. Even if their premium subsidy is taken away, Jones said, people should be allowed to renew and pay the full amount themselves. "These are adults and they get to make that decision," Jones said. "The government doesn't make that decision. You can't force people into Medi-Cal if they don't want to go there." With these changes set to occur next week, consumer advocates and health insurers welcomed the state's guarantee of immediate coverage for people losing their private health plan. But they remain concerned that some people will fall through the cracks and fail to be notified prior to Jan. 1. The exchange has apologized in the past for sending inaccurate or confusing notices."
http://www.latimes.com/business/la-fi-exchange-medi-cal-20141225-story.html
How Obamacare could delay your tax refund
"If you're one of the almost 6 million individuals who received a government subsidy toward the health insurance you bought on Healthcare.gov or your state's insurance exchange, then prepare for a possible delay in processing your 2014 tax return and refund. That's because folks who bought subsidized health insurance will receive a new tax form called Form 1095-A Health Insurance Marketplace Statement. The insurance exchanges are supposed to provide these forms. The problem is it's unclear whether the processing steps for this form have been finalized. In the past, whenever new forms and processing procedures aren't finalized and changes are made late in the year, delays in filings and tax refunds almost always occurred. The 1095-A is scheduled to be in taxpayers' hands by Jan. 31. It should include the total monthly premiums you paid, the monthly tax credits or subsidies applied toward those premiums and the premiums for the second-lowest-cost Silver Plan. Those receiving a 1095-A are supposed to use the information on it to complete another new tax form, the Form 8962 Premium Tax Credit, which you need to claim the remaining amount of any unapplied subsidies as a tax refund on your 2014 tax return. So, think of the Form 1095-A as a form W-2, or 1099, and the Form 8692 as a Schedule A. Now back to the potential delay. The final version of 1095-A should be on the IRS website and be making its way to online and computer-based tax prep programs. Unfortunately, delayed tax refunds could affect the tax filers who can least afford it, those with lower incomes (these government subsidies are phased out for higher incomes) who typically receive sizable tax refunds. So, a delay in getting a refund can cause financial hardship for a lot of people. If your tax refund is likely to be delayed because of these new forms, don't turn to a tax refund anticipation loan to get your refund faster. These loans come with high interest rates and fees that aren't worth it. Instead use e-File and elect to have your refund directly deposited into your bank account. That cuts the average wait time from six weeks or so to as little as two weeks. And if these new forms are overwhelming, don't go it alone. The big tax prep firms, such as H&R Block and online tax-prep titan TurboTax, should be ready to handle this. This is another good reason having a professional firm prepare your taxes is a good idea."
http://www.cbsnews.com/news/how-obamacare-could-delay-your-tax-refund/
How Affordable Care Act Rules Affect Your Taxes
http://www.nytimes.com/2014/12/26/your-money/how-affordable-care-act-rules-affect-your-taxes.html
Affordable Care Act's Tax Effects Now Loom for Filers
"If you decided to skip health insurance this year, consider this: Unless you can prove you have a valid excuse, you will be liable for a penalty during the coming tax season — and the time to start making your case is now. That's not all. People who bought subsidized insurance through one of the marketplaces may have new tax forms to complete, while paying the penalty itself may demand some serious number-crunching. The Internal Revenue Service is gearing up to answer questions, but it warns that only half of the callers may get through — and those who succeed may have to wait a half-hour or more. "There are quite a number of moving parts that taxpayers have not had to deal with," said Kristin Esposito, technical tax manager for the American Institute of Certified Public Accountants. The Obama administration's Affordable Care Act — including its penalty provision — is in effect for the first time this year and will be reconciled through a person's tax return. A Sunshine Life and Health Advisors agent discussing Affordable Care Act plans at a mall in Miami this month. This is the first year taxpayers must report their health care status to the I.R.S. For most taxpayers, this will simply mean checking a box on a tax return indicating they had insurance for the full year. But millions of others will have to grapple with new tax forms and calculations that may generate unexpected results. For instance, most of the 6.7 million people who bought insurance through the exchanges received subsidies, which reduced their monthly premiums. But those subsidies were based on previous years' income — so people whose incomes have changed will inevitably have to pay some of that money back, while others may receive fatter refunds. Paying the penalty may also deliver some surprises. People who were uninsured for more than three consecutive months may owe something. (And since the penalty will double next year, now is the time to determine how much that might cost, before it is too late to buy a health policy through a federal or state-run marketplace for 2015.) "This is a learning experience for everyone involved," said Roberton Williams, a senior fellow at the Tax Policy Center, a joint venture of the Urban Institute and the Brookings Institution. "When you combine that with all of the problems with the exchanges, there will be a lot of confusion and people will be sorting it out. I am sure the I.R.S. will be inundated with calls." But be prepared to hit redial. John Koskinen, the Internal Revenue Service commissioner, admitted in a recent speech that because of budget constraints, the agency may be equipped to answer just over half of the phone calls it receives. Many will get a "courtesy disconnect." The tax filing season will also serve as yet another big test for the federal government, since it will require several government entities — the state and federal marketplaces and the I.R.S. among them — to share data and send out new tax forms with accurate information in a timely manner."
http://www.nytimes.com/2014/12/26/your-money/affordable-care-acts-tax-effects-now-loom-for-filers.html?partner=rss&emc=rss&_r=0
Taxpayers Who Fail to Secure Health Insurance Face Fines
"Millions of American consumers will face new challenges when they attempt to file their taxes because 2015 marks the first year Obamacare, including its tax penalty provision, takes effect. "There are quite a number of moving parts that taxpayers have not had to deal with," Kristin Esposito, technical tax manager for the American Institute of Certified Public Accountants, tells The New York Times. For individuals who obtain health insurance through their employer or who have purchased insurance, they are not likely to face additional problems, but for the millions who either aren't covered or bought coverage through a marketplace, they might be facing steep costs. "When you don't have health insurance … you put your financial security at risk. That's because under the new Affordable Care Act (ACA) legislation, millions of Americans will have to pay an increased penalty tax of at least 2 percent of their income in 2015 if they go uninsured," warned a mailer sent to consumers by CareFirst BlueCross BlueShield that was obtained by The Hill. It is not only those who have not obtained insurance who face tax penalties. According to the Times, the estimated 6.7 million people who receive subsidized health care through Obamacare exchanges could face additional penalties if their incomes changed from the income they had when they signed up. The complex nature of the ACA's tax provisions likely will lead to confusion among tax filers and an increased workload for the IRS. "This is a learning experience for everyone involved. When you combine that with all of the problems with the exchanges, there will be a lot of confusion and people will be sorting it out. I am sure the IRS will be inundated with calls," Roberton Williams, a senior fellow at the Tax Policy Center, tells the Times.  Some analysts have questioned whether the IRS even has the ability to collect the penalties or determine who has to pay the penalty.  "Call it confusion over what to call the law — 'Obamacare,' the 'Patient Protection and Affordable Care Act,' the 'Affordable Care Act,' the 'PPACA,' or the 'ACA.' Or a technical glitch. Or insufficient funding to write the program. But for whatever reason, the IRS has absolutely no way of verifying whose insurance coverage did not qualify under the law and who pays the penalty," writes Dave McClure, a contributor to CPA Practice Advisor. And there are millions of new enrollees who have signed up recently. The Department of Health and Human Services (HHS) Secretary Sylvia Burwell announced that since open enrollment began Nov. 14 approximately 6.4 million people had chosen a healthcare plan on the federal marketplace or were automatically re-enrolled, according to CBS News. That figure includes as many as 1.9 million individuals who gained insurance through the federal exchange, but does not include those who obtained coverage through state exchanges. The first period closed Dec. 15 and a second enrollment period — the last chance to obtain coverage — ends Feb. 15. A survey released by TurboTax in early December found that almost half of all Americans are unaware that they are required to file their insurance status when they file. The survey, which was conducted by Harris Poll, found that although uninsured Americans know they face a penalty for not having coverage, 87 percent are unaware the deadline to avoid a tax penalty for 2014 has passed, and as many as 56 percent did not know that they can obtain an exemption from the penalty if it is determined they meet certain criteria. In addition, those who received coverage from their parents are less likely to be aware of tax penalties (55 percent) than individuals with employer-provided insurance."
http://www.newsmax.com/Newsfront/taxpayers-health-insurance-ACA-fines/2014/12/26/id/615055/
Doctor Sees Benefits and Side Effects of Affordable Care Act
"Internist Douglas Olson has seen firsthand the impact—and the side effects—of the Affordable Care Act's first year of expanded health-care coverage. One patient at his clinic had lost her previous insurance after being diagnosed with lung cancer. This year, she was able to find an affordable policy that covered her treatments and follow-up scans. Another woman needed an MRI for her chronic shoulder pain, but had to pay the $1,000 tab out-of-pocket, because she hadn't satisfied her new plan's deductible. She decided her $50 monthly premiums weren't getting her much value and is giving up her coverage until she qualifies for Medicare in two years… Dr. Olson's patients illustrate the trade-offs and lessons in the sweeping federal health law. Overall, 6.7 million Americans have obtained and paid for private coverage on the insurance marketplaces for this year, according to federal officials. Almost 10 million more qualified for Medicaid due to provisions in the law. And the percentage of uninsured dropped from 17.7% to an estimated 12.4%, according to the Urban Institute. In the second yearly enrollment, almost 6.4 million people selected a health-care plan on the federal marketplace or were automatically re-enrolled between Nov. 15 and Dec. 19, Health and Human Services Secretary Sylvia Mathews Burwell said Tuesday. The figures include about 1.9 million new consumers but don't include enrollees from state-run exchanges. Enrollment on the federal exchange runs through Feb. 15. How the Affordable Care Act has helped—and what it has cost—consumers, employers and care providers varies enormously. Some people with life-threatening illnesses found coverage. Some hospitals and doctors are seeing more patients with the ability to pay. But many families and businesses are facing higher costs. There is still confusion over how the new plans work and a palpable disconnect between near-term expenses and long-term public-health goals. The public remains deeply divided. As of last month, more Americans viewed the law unfavorably (46%) than favorably (37%)—a shift from four years earlier, when respondents favored it 42% to 40%, according to a Kaiser Family Foundation poll. "The fundamental impetus for the law was to lower the number of uninsured, and it has clearly done that," said Larry Levitt, a senior vice president at the Kaiser Family Foundation. "But simply getting people insured doesn't mean health care is affordable."
http://www.wsj.com/articles/doctor-sees-benefits-and-side-effects-of-affordable-care-act-1419536872
Cancer doctors' like-hate relationship with PPACA
"New Patient Protection and Affordable Care Act (PPACA) programs and requirements may be helping some patients with cancer, but they may be reducing access to care for others. Mark Antonnaci of InCrowd Inc., a health care provider survey firm, has published data supporting that assessment in a summary of results from a recent online survey of 100 oncologists. The authors of the survey asked the cancer doctors who participated to talk about the effects of PPACA. Drafters of PPACA hoped to expand all patients' access to basic preventive care and health screenings; to provide a basic "beer" level of coverage for people with serious health problems; and to discourage excessive use of care by increasing out-of-pocket costs for middle-income patients and high-income patients. Even before President Obama signed PPACA into law in 2010, health policymakers were talking about a need to increase patients' out-of-pocket costs, to give them "more skin in the game." PPACA drafters also hoped to reduce the amount of U.S. health care spending going toward paperwork. In the real world, PPACA may be helping get some Americans who need an oncologist into an oncologists' office: 35 percent of the oncologists said they "strongly agree" or "somewhat agree" that, due to PPACA, "our patient volume has increased significantly since the beginning of 2014." Thirty-five percent of the oncologists agreed or strongly agreed with the proposition that a PPACA clinical trials coverage provision has been a significant boon for some people with cancer. About 42 percent said they think increased access to primary care and preventive services may help reduce the incidence of some types of cancer. But 72 percent agreed that PPACA has "resulted in considerably more paperwork and a greater regulatory burden for my practice." The oncologists also see "skin in the game" increasing to a level that is discouraging patients from getting what the oncologists believe to be medically necessary treatments: 67 percent said increasing cost-sharing requirements are forcing people with cancer to defer or avoid needed treatments."
http://www.lifehealthpro.com/2014/12/23/cancer-doctors-like-hate-relationship-with-ppaca
2015 Affordable Care Act forecast: Employers, beware of ACA traps, pitfalls, uncertainties
"As a quick refresher, the Patient Protection and Affordable Care Act ("ACA") imposes a penalty on employers with 50 or more full-time or full-time equivalent employees who fail to offer health coverage to all full-time employees (and their dependents) and/or offer health coverage that is not affordable or fails to meet minimum value standards. A plan will provide the required minimum value if it covers at least 60% of the total costs of all benefits provided under the plan. Regulations issued by the U.S. Department of Health and Human Services ("HHS") this past February authorized employers to calculate the required minimum value using an on-line minimum value calculator. Pitfall No. 1: "Skinny" Plans – "Skinny" or "bare bones" health plans generally do not provide coverage for in-patient hospitalization services or physician services (or neither). A plan that does not provide these services is obviously going to be a lower cost plan with lower premiums as compared to a typical employer-sponsored group health plan. For some employers, a "skinny" plan appears to be a cost-efficient alternative to providing minimum essential health coverage for employees under the ACA. Do not be deceived: new guidance from HHS and the U.S. Department of the Treasury (including the Internal Revenue Service) (collectively, "Departments") indicates that "skinny" plans do not satisfy an employer's obligations under the ACA. In November 2014, the Departments issued Notice 2014-69, closing the loophole on "skinny" plans, and giving notice to employers that "skinny" plans, in fact, do not meet minimum value standards under the ACA. The Departments had become aware that promoters of "skinny" plans were telling employers that "skinny" plans would meet the minimum value standard as calculated by the on-line calculator, albeit barely. For example, an offered "skinny" plan may have a minimum value calculation of 59.5%, which would meet the minimum value threshold of 60% only if rounded upward. Notice 2014-69 states that a plan that excludes in-patient hospitalization services or physician services will not provide minimum value and that new rules will be issued soon to clarify this point. Until the new rules are issued, employers are not permitted to use the on-line minimum value calculator to demonstrate that plans excluding in-patient hospitalization services or physician services provide minimum value. Most importantly, "skinny" plans should not be adopted for the 2015 plan year unless, prior to November 4, 2014, the employer entered into a binding agreement to implement a "skinny" plan or started enrollment in a "skinny" plan that would begin on or before March 1, 2015. If a "skinny" plan is offered as the only employer-sponsored plan in 2015, the employer must not state or imply that the plan provides minimum value. Any disclosures made to employees before November 4, 2014, must be revised accordingly. Pitfall No. 2: Cash Opt-Out Offers – Another alleged cost-saving tactic making big news in the ACA world is "cash opt out offers." An example of a cash opt-out offer is where an employer gives an employee the choice to either: Enroll in the employer-sponsored group health plan and pay a portion of the premium for employee-only coverage; or, Receive a cash payment in exchange for not enrolling in the group health plan.
So, what's the problem with these so-called "cash-or-coverage" arrangements? They potentially violate not only the ACA, but also a myriad of other federal laws including the Internal Revenue Code ("Code"), the Employee Retirement Income Security Act ("ERISA"), and the Health Insurance Portability and Accountability Act ("HIPAA"). Nondiscrimination provisions, originally implemented by HIPAA, but also contained in ERISA and the Code, prohibit group health plans and insurers from discriminating against individuals in terms of eligibility for benefits or premium rates based on a health factor. Without diving into the minutiae of ERISA and the Code, employers must understand that offering only certain employees, perhaps those with severe medical conditions, cash in exchange for their opting out of the group health plan violates the nondiscrimination provisions. Pitfall No. 3: Reimbursement for Purchase of Individual Health Plans –  A similar pitfall occurs when employers reimburse employees who purchase individual health plans. Many employers believe this tactic does two things: Fulfills their ACA obligation to provide affordable health insurance to full-time employees; and, Exempts the employer from otherwise having to comply with ACA requirements. This assumption is false and could result in harsh penalties. ERISA and the Code operate in such a way that an employer's reimbursement arrangement morphs into its own group health plan, as defined by ERISA and the Code. As a result, the employer's reimbursement arrangement becomes subject to all of the provisions of ERISA, the Code, HIPAA, and the ACA which apply to group health plans, such as the market reform requirements of the ACA. As you can imagine, violations of this four-headed hydra of federal law spell substantial penalties for employers unless properly structured."
http://wraltechwire.com/2015-affordable-care-act-forecast-employers-beware-of-aca-traps-pitfalls-uncertainties/14305860/
Kevin Counihan Says Affordable Care Act Shares Fundamentals With State Exchange
"Kevin Counihan began 2014 as the head of Connecticut's health care marketplace under the Affordable Care Act. Now, he's the head of the entire federal Obamacare effort. WNPR checked in with him recently. Counihan got national attention because of the success of Access Health CT, the state agency responsible for the implementation of the president's signature health care law. In August, Counihan was picked to run the entire federal insurance marketplace. "It's really a difference of scale and scope," Counihan said. "The fundamentals of the exchange are the same." He said that more than ten million people got insurance through Obamacare in the first year; the rate of people without insurance dropped; and hospital readmission rates are down. Counihan said those are worthy goals, but they're not the only ones. "It's really less about a target, in our view, than it is about getting people insured," he said. "As the economy improves, as more employers hire, as more employees get access to employer-sponsored insurance, all of that serves our mission." Even though there is a case before the U.S. Supreme Court that could derail the law, Counihan said he's trying not to pay attention to it. "If you get too distracted with all the things that could happen," Counihan said, "you could become paralyzed. Our view is, we've got some discrete things we've got to do. We've just got to keep doing the best we can. We're not going to do it perfectly. If we've got some issues, we address them, fix them, and move on. It's really no different than Connecticut." Open enrollment ends in February."
http://wnpr.org/post/kevin-counihan-says-affordable-care-act-shares-fundamentals-state-exchange
A Split View On Obamacare's Past And Future
"Kevin Counihan and Michael Cannon look at the Affordable Care Act and see very different things. Cannon is part of the brain trust behind a Supreme Court case that could result in the repeal of a part of the exchanges he says is illegal. Counihan's job is to make the exchanges work. Millions of people got insurance through the exchanges since they went into operation in October of 2013 (millions also got coverage through Medicaid). But the year ended with doubt. Republicans, largely opposed to the Affordable Care Act, won both houses of Congress, and the U.S. Supreme Court said it will hear a case that could derail the exchanges altogether."
http://www.npr.org/blogs/health/2014/12/26/371874945/a-split-view-on-obamacares-past-and-future
Is Obamacare Causing Health Care Rationing?
"The argument for Obamacare really boils down to one idea: people without health insurance won't get medical care. Or if they do get it, the care will be too little and too late. Insure everybody, we were told, and everyone will have access to high quality, timely care. But is that really happening? It may not be. Unless they were previously uninsured, people who are getting health insurance in the (Obamacare) exchanges are likely facing greater financial barriers to care than they were before the health reform was enacted. According to a study by Avalere, the average out-of-pocket maximum for 2015 individual silver plans will be $5,853. This is about twice the level in a typical employer plan and none of the exchange plans have an employer making deposits to a Health Savings Account (HSA) or a Health Reimbursement Arrangement (HRA). Even though more people are insured today than in quite some time more people are putting off medical treatment because of cost than has been the case in the past eight years! One of the goals of Obamacare was to end discrimination against people with (pre-existing) chronic conditions. Today, insurers can't deny them enrollment, but they can shift a lot of the cost of care to the sickest patients, including the cost of their medications. According to one report: Actuarial studies of plans sold through health insurance marketplaces in some states found that many make consumers responsible for as much as 50 percent of the price of specialty drugs, which can cost $8,000 or more a month. These aren't isolated cases. Even the Obama administration has become alarmed. In addition to financial barriers to care, there are non-financial ones – mainly caused by the narrow networks that have emerged in the insurance company race to the bottom. These networks often exclude the best doctors and the best hospitals. A study by Avalere found that there were no cardiologists in the networks of plans offered in Los Angeles. There were no diagnostic radiologists in the networks of plans offered in Chicago. In seven of the nine urban areas, fewer than half of specialists sampled belonged to provider networks in Obamacare exchanges. Patients can be forced to pay 100 percent of the cost of out-of-network services. About half the newly insured will get insurance through Medicaid, where there is little or no cost sharing. But here again, there are serious non-financial barriers to care. According to a study by the inspector general of the Department of Health and Human Services about half the doctors who are listed by insurers as serving Medicaid patients are not available to treat them. Those who are available often require long waits: "For example," the report said, "a number of obstetricians had wait times of more than one month, and one had wait times of more than two months for an enrollee who was eight weeks pregnant. Such lengthy wait times could result in a pregnant enrollee receiving no prenatal care in the first trimester of pregnancy." Primary care providers, such as family doctors, internists and gynecologists, were less likely to offer appointments than specialists, the report said. But specialists tended to have longer wait times, with a median wait of 20 days, compared with 10 days for a primary care provider. These problems will almost certainly get worse in January when an end comes to a special Obamacare subsidy that has been enhancing the fees of Medicaid doctors for the last two years. According the Washington Post: A study … from the nonpartisan Urban Institute estimated fee reductions will average about 40 percent nationwide. But they could reach 50 percent or more for primary care doctors in California, New York, New Jersey, and Illinois — big states that have all expanded Medicaid under the health law. A system-wide problem will add to these woes. If the economic studies are correct, the newly insured will try to consume twice as much health care once they have insurance and there may eventually be 25 million of them. Along the way almost everyone else is being forced to have more generous insurance than they previously had and with these new benefits they are likely to seek more care. The result: we are in the process of greatly expanding the demand for care while doing virtually nothing about supply. A final (and largely overlooked) problem is that the safety net is being decimated. Obamacare is reducing "uncompensated care" funds to safety hospitals at a time when their case load is increasing and states actually have perverse incentives to dump large portions of their Medicaid populations. To add insult to injury, private donations are down for free medical clinics around the country and many are closing their doors. Bottom line: We have spent an enormous amount of money on health reform. It is not yet clear whether there has been an overall increase in access to care – especially by the most vulnerable patients."
http://townhall.com/columnists/johncgoodman/2014/12/24/is-obamacare-causing-health-care-rationing-n1935659/page/full
Burwell: Obamacare enrollment is off to "an encouraging start"
http://www.cbsnews.com/news/burwell-obamacare-enrollment-is-off-to-an-encouraging-start/
Obama Renews 'Symbolic' Obamacare Plan He'll Never Use (continuation of previous article)
"President Obama renewed his Obamacare care on the Washington, D.C. exchange while on vacation in Hawaii on Tuesday. Obama doesn't use the health coverage through the exchange, because his employer-based health care is provided by the White House Medical Unit, a military health-care operation. But he purchased a bronze-level plan, the lowest available quality coverage offered on Obamacare marketplaces, as a show of support for his brand-name law. "As we said last year, the act of the President signing up for insurance coverage through the DC exchange is symbolic since the President's health care will continue to be provided by the military," a White House official told Time. "But, he was pleased to participate in a plan as a show of support for these marketplaces which are providing quality, affordable health care options to millions of people. The President selected a bronze plan last year, and he remains on that plan." The president first purchased a plan last December, amid the federal exchange's technology meltdown — also while he was on his annual vacation in Hawaii."
http://dailycaller.com/2014/12/24/obama-renews-symbolic-obamacare-plan-hell-never-use/
Why Liberals Should Fear the Supreme Court in 2015
Obamacare, religious freedom, and same-sex marriage equality are all on the judicial agenda.
"The Supreme Court is poised for a blockbuster year in 2015—and the list of high-profile cases could keep growing. Already, the Court is set to rule in a case that threatens to wreak havoc on Obamacare. The justices are also considering questions of religious freedom, free speech, and limits on political fundraising. That mix of cases poses big risks for liberals, who were caught off guard by the Court's enthusiasm for another high-stakes Obamacare battle. And under Chief Justice John Roberts, the Court has steadily chipped away at campaign-finance limits… Obamacare – The justices will hear oral arguments March 4 in a lawsuit that threatens to cripple the health care law, just three years after Chief Justice John Roberts helped save it. This time, the challengers want the Court to invalidate the law's premium subsidies in states that didn't set up their own insurance exchanges. Most states didn't establish their own exchanges, and more than 80 percent of enrollees are getting subsidies—so a win for the challengers here would likely make insurance unaffordable for about 5 million people and could make insurance markets unstable in most of the country. Obamacare's supporters are nervous about this case, King v. Burwell, not only because of its implications, but because of the way the Supreme Court decided to hear it. The justices took up the Obamacare case much earlier than many observers had expected, opting not to wait for a lower-court ruling that likely would have strengthened the Obama administration's hand. The fact that the Supreme Court decided to jump in without waiting for that lower-court ruling was seen as a sign that the Court's conservative bloc is itching for another shot at the Affordable Care Act. The big question now is whether Roberts will save the law again…"
http://www.nationaljournal.com/health-care/why-liberals-should-fear-the-supreme-court-in-2015-20141226
Obamacare Tops Hot-Button Issues Soon Before Supreme Court
http://www.newsmax.com/Newsfront/obamacare-subsidies-free-speech-religion/2014/12/26/id/615028/
A Gift? Health Care Without The Business (advocating universal healthcare)
"Which is why I'm thinking of what the U.S. desperately needs, and what other countries have: a universal health care plan. One that Obamacare might have been, but so far isn't: a system that provides appropriate medical care to everyone who needs it, without possibly causing their debt or bankruptcy of those who are ill. The ideal system would lack all the paperwork, except for medical records. Your health information, including past x-ray and MRI results, pathology reports and images, doctors' notes, lab tests for Lyme disease and your blood type – basically everything – would be accessible to all doctors who have your consent to look at them, and to you, the patient. There would be no bills, and no billers, and no insurance companies to choose from. That whole industry – and the amount of dollars, computers, Cloud-space and workers – could be put to other use. Yes, I'm dreaming… A few days back the State of Vermont realized or decided that its single-payer system wasn't working. The gist of the reasons Vermont gave up on this potentially wonderful program (if only it were a health care tech start-up!) was economic. Part of the problem was that the Vermont plan posed a burden to local businesses, including a hefty pay-roll tax. And that's similar to the problem we're encountering nationally – that businesses don't want to provide insurance for their employees. The reason is simple: it's too expensive. So companies are opting out, or offering cheaper plans that may not sufficiently help people when they're ill and may need a lot of care, including critical aid from specialists at hospitals that may not accept their insurance. I'm concerned that the U.S. Supreme Court is taking up a new threat to the Affordable Care Act (ACA), the case of King vs. Burwell. The issue has to do with the legality of federal subsidies for states that have declined to set up ACA insurance exchanges. Which leads me to the key question, about which we all might agree: Can and should health care be run as a business? Nurses and doctors and others who work in health care should receive fair, even generous, compensation for what they do, of course. People or companies who supply needed goods, such as machines and medicines, should be paid for what they provide, reasonably. But hospital networks (and the patients who populate those) as investment opportunities? Profit as a healthcare endpoint? No. I reject that. Because we – people with breast cancer, scoliosis, diverticulosis, depression, whatever it is that you might have or had, or might develop in the future – are not commodities. You may wonder how I can write here on expensive cancer drugs and high-quality screening while supporting a single-payer system. But I see no conflict at all. I believe that we can afford to provide those to all U.S. residents if we use our resources wisely. The insurance industry, in itself, accounts for over 20 percent of U.S. health spending, and administration of care (including insurance) 30 percent, according to this 2013 Bloomberg piece. Our complicated plans feed on resources that might, instead, be used to cover the costs of preventive care for people who are well, and better treatment for those who have illness and wish to receive it. Having been through a series of health care visits this fall, one operation and stacks of (yes, still) hand-written forms to complete, I am appreciative of the terrific care I received. And I don't take for granted, for one second, that I am feeling well, or even OK – not in pain, able to walk, speak, smile. Not everyone is so fortunate. If I could give a gift to everyone, it would be the quality of medical care I have received."
http://www.forbes.com/sites/elaineschattner/2014/12/24/a-gift-health-care-without-the-business/
HHS won't say if it's preparing for a Supreme Court Obamacare nightmare
"Health and Human Services secretary Sylvia Mathews Burwell during a Tuesday morning press conference refused to say if the administration is drawing up contingency plans in case the Supreme Court in June rules against the subsidies in the 37 states that are relying on HealthCare.gov for enrollment in Obamacare marketplace coverage. The plaintiffs in the case, King v. Burwell, insist that the ACA only intended to make insurance subsidies available in states that run their own exchanges — something that only 13 states and the District are now doing. The administration contends that the ACA intended for every state, regardless of who runs the exchange, to access the subsidies. "When one is in New York, then one is in Florida, the idea that Congress intended for people of New York to receive these benefits for affordable care but not necessarily the people of Florida, we believe we have the right position," Burwell said. It's hard to understate the potential impact of an adverse ruling for the administration. In 2014, almost 9 in 10 people who bought coverage through the federal-run exchange, or close to 5 million people, received financial assistance. If that suddenly goes away in June, when a ruling is expected, that instantly makes their coverage less affordable. When when I asked Burwell during the press conference whether the administration is preparing any contingency plans in case it loses the Supreme Court case, she wouldn't say. "Nothing has changed in our open enrollment," she said. "We believe our position is … correct and accurate." Another reporter followed up, saying it seems irresponsible that the administration wouldn't be thinking about contingency plans, given the unpredictability of how the Supreme Court might rule. Again, Burwell offered a nearly identical response: the administration is focused on this enrollment period, and it believes its position is the right one. It was basically a non-answer, which attracted the attention of Sen. Mitch McConnell's spokesman, who apparently was watching the webcast of the press conference:.. I later asked Burwell whether that meant there are no contingency plans at all. "I'm going to stick where I am," Burwell said, then essentially repeating her answer for a third time. If the Supreme Court does rule against the administration, there is an obvious way for states to ensure that their citizens would be eligible for the Obamacare subsidies — they set up their own exchanges. It's not exactly an easy process and the politics would be complicated, but there are some ideas out there for how a state could quickly establish an exchange and perhaps before the start of the next enrollment period, scheduled to start in October."
http://www.washingtonpost.com/blogs/wonkblog/wp/2014/12/23/hhs-wont-say-if-its-preparing-for-a-supreme-court-obamacare-nightmare/
How Hillary could make ObamaCare worse
"AN ABC-Washington Post poll shows 61 percent of Democrats support Hillary Clinton for president in 2016, far more than other contenders. If she wins the White House, health reform could become even more painful than ObamaCare. Clinton ducks questions about her views on health reform. But the plan she proposed in 1993, as first lady, raises concerns. That proposal was even more coercive than ObamaCare. She put price controls on doctors and limits on how much health care the nation could consume annually and how much you could buy for your own family — even if you paid for it yourself. True, that was 20 years ago. But it's an important window into her thinking. Before Americans choose candidates for 2016, they ought to ask how much power they want government to have over their health care and whether Clinton stands by the coercive plan she proposed the last time she was in the White House. Start with whether the government should force us to have insurance. The Obama administration is using ads and street fairs to convince people to get covered. Millions are still saying "no." ObamaCare penalizes the uninsured but also offers exemptions, including just pleading "hardship." The Congressional Budget Office estimates that 90 percent of the uninsured will not be penalized.
Clinton wouldn't take "no" for an answer. If you failed to enroll or the plan you chose was oversubscribed, government would assign you one (Health Security Act of 1993, pp. 144, 146; the text is available online). As for people not paying their premiums, Hillary told a House hearing back then that an equivalent amount would "be deducted from their wages or obtained through tax deductions in some other way." Under Hillary's plan, to see a doctor you would have to prove you're enrolled or get enrolled on the spot. The doctor could only be paid by the plan, not by you. Government officials would put price controls on what doctors charge, barring them from charging more or accepting payments directly from patients (pp. 236-237). Why would anyone want to pay a doctor directly? Privacy for one thing. Access, for another.
Access would have been a problem. Her plan limited what you would be allowed to pay for insurance. That limits how much money is in the pot to take care of you when you're sick. It turns insurers into rationers. Princeton Prof. Paul Starr (Hillary's Jonathan Gruber) said it would force doctors and hospitals "to manage under constraint." Under HillaryCare, government could outlaw any plan that cost 20 percent above the average plan."
http://nypost.com/2014/12/25/how-hillary-could-make-obamacare-worse/
Jeb Bush leaving health-care company
"Jeb Bush is stepping down from the board of a health care company that has reportedly profited from Obamacare, a move that comes as the Republican explores a run for the presidency. The former Florida governor's resignation from the board of directors of Dallas-based Tenet Healthcare Corp. is effective Dec. 31, a Bush aide confirmed Thursday. The Los Angeles Times and The Wall Street Journal earlier reported on his departure. Bush's business record is considered a potential area of vulnerability for him should he decide to run in 2016. He has been involved in a range of ventures, including private equity funds. Those links have drawn comparisons to Mitt Romney, the GOP's 2012 nominee for president, who was attacked during his campaign over his financial entanglements. Bush's decision on Tenet "is consistent with reviewing all of his commitments as part of actively exploring a potential run," his aide said in a statement to POLITICO. "It is a natural next step as he turns his focus to more actively considering a campaign for the presidency." According to various media reports, Tenet backed President Barack Obama's health reform act and has seen its revenues rise from it. Bush's involvement with Tenet could give ammunition to conservatives in the GOP who view him as too moderate — particularly those who despise the Affordable Care Act. The L.A. Times report noted that Bush earned cash and stock awards worth nearly $300,000 from Tenet in 2013 and sold $1.1 million in Tenet stock that year. Tenet media officials did not immediately respond to a request for comment Thursday. Earlier this month, it was reported that Bush would be stepping down as a paid adviser to the British bank Barclays by year's end. Aides to Bush have also said he has stopped delivering highly paid speeches; the Republican has plans to travel across the country to meet with voters as he mulls a White House run."
http://www.politico.com/story/2014/12/reports-jeb-bush-leaving-health-care-company-113813.html
Jeb Bush eases his way out of some financial dealings
http://www.sentinelsource.com/news/mct/jeb-bush-eases-his-way-out-of-some-financial-dealings/article_58849acb-3653-5168-8002-2087fb4be600.html
Jeb Bush Leaves Hospital Company That Got A Boost From Obamacare
http://dailycaller.com/2014/12/26/jeb-bush-leaves-hospital-company-that-got-a-boost-from-obamacare/
The lucrative Obamacare connection that Jeb Bush is trying to cut
http://www.washingtonpost.com/blogs/wonkblog/wp/2014/12/26/the-lucrative-obamacare-connection-that-jeb-bush-is-trying-to-cut/
How the GOP presidential candidates will talk about Obamacare
http://www.washingtonpost.com/blogs/plum-line/wp/2014/12/26/how-the-gop-presidential-candidates-will-talk-about-obamacare/
More Than 500 Vets Died at VA Hospitals Due to Mistakes Since 2010
Records show fatal delays in cancer treatment, response to suicidal gestures
"More than 500 military veterans died because of serious mistakes at Veterans Affairs hospitals across the country between 2010 and 2014, VA records show. There were a total of 1,452 "institutional disclosures of adverse events" between fiscal years 2010 and 2014, 526 of which resulted in patient deaths, according to VA data obtained by the Washington Free Beacon through a Freedom of Information Act request. According to the Veterans Health Administration, such disclosures are required when "an adverse event has occurred during the patient's care that resulted in or is reasonably expected to result in death or serious injury." Specifically, adverse events are defined by the department as "untoward incidents, diagnostic or therapeutic misadventures, iatrogenic injuries, or other occurrences of harm or potential harm directly associated with care or services provided" by the VA. The 1,452 disclosures represent a miniscule portion of the hundreds of thousands of patients who are treated annually at VA hospitals, but they reveal for the first time a fuller picture of errors and lapses in medical coverage that affect veterans across the country. The disclosures include feeding tubes being placed in patients' lungs, patients being sent home with undiagnosed rib and shoulder fractures, and in one case extracting the wrong tooth from a patient. But buried among the more common mistakes that occur in even the best hospitals—incorrect dosages, surgical equipment accidentally left in patients' bodies—are reports of the fatal delays in cancer diagnoses and follow-up treatments that would later lead to a national scandal and the resignation of the VA Secretary. "Chest X-Ray for [patient] showed an ill-defined one centimeter nodule overlying the left anterior fourth rib," a 2011 entry from a San Diego VA hospital reads. "Radiology recommended a CT scan of the chest for a more complete evaluation of possible left midlung nodule. Patient was not informed about abnormal imaging and no follow-up was arranged. Patient was seen in the ER six months later. Patient diagnosed with Stage IV small cell lung cancer and passed away two months later." "[Patient] had chest X-ray in 2010; no follow-up until patient presented for ER visit in 2010," another entry from Erie, Pennsylvania reads. "Patient ultimately found to have lung cancer. He expired in 2011. A delay in work-up of approximately 6 months occurred." "Follow-up CT scan ordered at CBOC to be completed at parent facility. Order faxed to unmanned printer and it did not get scheduled. Delay of diagnosis of lung cancer of approximately 9 months." Scores of similar entries are scattered through the quarterly reports from every corner of the United States, from Puerto Rico to Fargo to Los Angeles."
http://freebeacon.com/issues/more-than-500-vets-died-at-va-hospitals-due-to-mistakes-since-2010/
IMMIGRATION:
Obama's Judge Gives Him A Win On Immigration
"A former top aide to Democratic Sen. Patrick Leahy tossed out an anti-amnesty lawsuit by claiming the plaintiff lacks the "standing" needed to oppose President Barack Obama's rewrite of immigration law. "The role of the Judiciary is to resolve cases and controversies properly brought by parties with a concrete and particularized injury — not to engage in policymaking better left to the political branches," said district judge Beryl Howell, who worked from 1993 to 2003 as a top legal advisor to Leahy, a liberal supporter of higher immigration. Howell was appointed to the district court by Obama in 2010. Obama and other progressives cheered the decision, which marks one victory in what is expected to be a very high-stakes battle. The case is only a warm-up for the main legal battle, which is taking place in Texas."
http://dailycaller.com/2014/12/24/obamas-judge-gives-him-a-win-on-immigration/
Judge Tosses Sheriff Arpaio's Obama Immigration Suit
"A federal judge dismissed Maricopa County Sheriff Joe Arpaio's lawsuit challenging the Obama administration's plan to shield nearly five million people from deportation. U.S. District Judge Beryl Howell in Washington, D.C., said that the lawsuit raised "important questions" but that the courts were an inappropriate forum for answering them. She also said that Mr. Arpaio had no standing to challenge the program, called "Deferred Action for Parental Accountability." From her ruling Tuesday: "The role of the Judiciary is to resolve cases and controversies properly brought by parties with a concrete and particularized injury— not to engage in policymaking better left to the political branches. The plaintiff's case raises important questions regarding the impact of illegal immigration on this Nation, but the questions amount to generalized grievances which are not proper for the Judiciary to address." On standing: "Ultimately, the plaintiff's standing argument reduces to a simple generalized grievance: A Federal policy causes his office to expend resources in a manner that he deems suboptimal. To accept such a broad interpretation of the injury requirement would permit nearly all state officials to challenge a host of Federal laws simply because they disagree with how many—or how few—Federal resources are brought to bear on local interests. Fortunately, the standing doctrine is not so limp." Judge Howell, in a footnote, addressed her colleague in Pennsylvania who weighed in on the legality of the program unbidden in a criminal case. Judge Arthur Schwab wrote in a ruling last week that President Obama's program "violates the separation of powers provided for in the United States Constitution as well as the Take Care Clause, and therefore, is unconstitutional."
http://blogs.wsj.com/law/2014/12/24/judge-tosses-sheriff-arpaios-obama-immigration-suit/
Judge Quickly Tosses Arpaio Suit on Obama Immigration Policies
http://blogs.wsj.com/washwire/2014/12/24/judge-quickly-tosses-arpaio-suit-on-obama-immigration-policies/?mod=WSJBlog
Federal judge upholds Obama's executive amnesty over challenge from Joe Arpaio
http://hotair.com/archives/2014/12/26/federal-judge-upholds-obamas-executive-amnesty-over-challenge-from-joe-arpaio/
Obama seizes on federal judge's dismissal of immigration case
"The Obama administration is seizing on a decision by a federal judge not to consider a case weighing the merits of the president's executive action on immigration as proof that it is lawful. U.S. District Judge Beryl Howell declined to rule on Maricopa County Sheriff Joe Arpaio's suit challenging Obama's unilateral action providing relief for more than 4 million illegal immigrants, according to the Associated Press. The case, Howell said, "raises important questions regarding the impact of illegal immigration on this nation, but the questions amount to generalized grievances, which are not proper for the judiciary to address." Obama spokesman Eric Schultz issued a statement early Wednesday morning arguing that the decision shows that the president's executive action on immigration is constitutional. "Judge Howell's decision today confirms what the Department of Justice and scholars throughout the country have been saying all along: the president's executive actions on immigration are lawful," he said.
http://www.washingtonexaminer.com/obama-seizes-on-federal-judges-dismissal-of-immigration-case/article/2557813?custom_click=rss
U.S. Agency Hiring 1,000 After Obama's Immigration Order
"This is how a bureaucracy grows. Only 10 days after President Obama announced in a prime-time address that millions of undocumented people would soon "be able to apply to stay in this country temporarily without fear of deportation," an electronic bulletin reached inboxes across Washington. In a crucial detail that Mr. Obama left out, the Citizenship and Immigration Services agency said it was immediately seeking 1,000 new employees to work in an office building to process "cases filed as a result of the executive actions on immigration." The likely cost: nearly $8 million a year in lease payments and more than $40 million for annual salaries. The announcement of the new "operational center" among the chain restaurants and high-rises of Crystal City, a Northern Virginia neighborhood used for overflow from the federal agencies in Washington, offers a glimpse into how swiftly a president's words can produce bigger government. It also demonstrates the bureaucracy's ability to swing into action, even during an extended power struggle between the president and Congress. "When you have an executive order, when you have a president saying, 'I want you to do this,' bureaucrats say, 'O.K., let's go do what the president says,'" said Elaine Kamarck, a senior fellow at the Brookings Institution and a former White House official who worked on Vice President Al Gore's "reinventing government" initiative. Although conservatives in Congress are vowing to attack the president's executive action on immigration by blocking the funding for it, plans for the small army of workers are moving forward. The action is part of a larger trend: From 2001 to 2012 — mostly after the Sept. 11 attacks — the government added about 180,000 federal employees, for a total of more than 4.3 million, according to the Office of Personnel Management. At the citizenship and immigration agency, officials said they had signed a $7.8 million lease in a gleaming new building, which they will occupy starting next month. During a recent speech in Los Angeles, the agency's director, León Rodríguez, said that 5,000 people had already applied for the Crystal City jobs. In the bulletin that the agency sent out, dated Dec. 1, the word "TODAY!" is printed in red next to a dozen jobs with titles like special assistant, management program analyst and immigration services officer. By the time the new Republican Congress takes up the debate about funding for the president's immigration plan early next year, many of those new jobs are likely to be filled. Some Republicans who have noticed the preparations for the new center have issued statements of outrage, but so far they have done little else. Senator Jeff Sessions, Republican of Alabama, called the new facility "a clear symbol of the president's defiance of the American people, their laws and their Constitution." He said in a statement that the new hiring would "foist on the nation laws Congress has repeatedly refused to pass." Mr. Rodríguez declined to be interviewed. But other administration officials readily say they are eager to put in place the infrastructure needed to allow undocumented people to apply for work permits by the early spring. That will require a new website, application forms and people to run background checks and process application fees that will probably be several hundred dollars. The immigration agency officials said the fees would ultimately pay for lease and salary costs. But because the fees are not yet being collected, officials said the initial lease and salary payments would be made from other fees, which would be replenished when the new program was up and running. The new center is, of course, a minor outpost compared with agencies that have grown rapidly in the past. When Congress and President George W. Bush agreed in 2002 to create the Department of Homeland Security, Mr. Bush said it would employ 170,000 people."
http://www.nytimes.com/2014/12/26/us/politics/little-noticed-in-immigration-overhaul-a-government-hiring-rush.html?partner=rss&emc=rss
Feds sign $7.8 million lease to house new immigration workers
"The Obama administration has signed a $7.8 million lease to house some of the 1,000 employees being hired because of the president's executive actions on immigration. Five thousand people have already applied for the jobs, U.S. Citizenship and Immigration Services Director Leon Rodriguez said in recent speech in Los Angeles according to The New York Times, which reported on the hiring spree on Thursday. The new workers will help sign up people for the legal status granted by Obama through the executive actions. The move has infuriated congressional Republicans, who have vowed to do what they can to curb the president when they take over the Senate next year. Rodriguez's agency announced the new hiring days after Obama took action. The Times reported that the costs will add up to $8 million in lease payments annually, along with $40 million for annual salaries."
http://thehill.com/homenews/administration/228091-feds-sign-78-million-lease-to-house-new-immigration-workers
Feds spending $50 million on new immigration workers
"The Citizenship and Immigration Services agency will devote $40 million to annual salaries and almost $8 million a year to the lease of a new building just outside Washington, in which employees will review the claims of illegal immigrants who apply for newly protected status, according to the New York Times. In recent weeks, critics have warned that Obama's executive action would further increase the federal bureaucracy, leaving taxpayers on the hook for the expansion of immigration services. "They are in the process of hiring 1,000 full-time staff to quickly approve applications for the president's illegal amnesty, which will provide work permits, photo IDs, Social Security and Medicare to illegal immigrants — all benefits rejected by Congress," Sen. Jeff Sessions, R-Ala., said earlier this month. "This action will mean that American workers, their sons, their daughters, their parents, will now have to compete directly for jobs, wages, and benefits with millions of illegal immigrants." The Obama administration counters that the fees recouped through the president's executive action eventually will cover the cost of the new federal workers. The federal government began advertising for the new jobs soon after the president announced his immigration plan in a prime-time address."
http://www.washingtonexaminer.com/feds-spending-50-million-on-new-immigration-workers/article/2557878?custom_click=rss
COST TO PAY AND HOUSE 1,000 NEW IMMIGRATION EMPLOYEES FOR EXEC. AMNESTY: $48 MILLION A YEAR
http://www.breitbart.com/big-government/2014/12/26/cost-to-pay-and-house-1000-new-immigration-employees-for-exec-amnesty-48-million-a-year/
Feds To Hire 1,000, Spend $48 Million To Process Executive Amnesty Applications
http://dailycaller.com/2014/12/26/feds-to-hire-1000-spend-48-million-to-process-executive-amnesty-applications/
Immigrants still surging into Texas shelters
"The media tent that once stood in the parking lot of Sacred Heart Church is gone, as are the television crews and reporters who descended this summer when the flow of Central American immigrants illegally crossing the Texas border was major news. But after a brief lull, the surge of undocumented families passing through a temporary shelter set up by Catholic Charities of the Rio Grande Valley seems to be rising again. The spotlight may have turned away, but if the sense of crisis is gone, the people have not stopped coming.  "The numbers increased a lot this past month, almost to 100 every day [last week]," said Sister Norma Pimentel, executive director of Catholic Charities of the Rio Grande Valley. "We have seen some that have already been caught and tried again. They have hope that they have a chance at a better life here." After Christmas, she said, the charity will begin searching for a facility to turn what began as a temporary shelter into a permanent offering. Pimentel oversees the volunteer effort providing short-term shelter to some of the thousands of women and children who have trekked to Texas from Central America. About 52,300 families surrendered to the U.S. Border Patrol in the Rio Grande Valley during the 2014 fiscal year, an increase of more than 500 percent over 2013. About 50,000 unaccompanied children were caught or surrendered to border agents in the Valley in fiscal year 2014. The number of unaccompanied minors apprehended, or who have surrendered, has gone down from about 5,460 in October and November of 2013 to about 3,220 during the same months this year. But the number of parents with one or more minor children has stayed about the same: 3,430 in October and November of last year compared with 3,360 this year. "It doesn't look like it's going to end any time soon," Pimentel said. "[The Border Patrol] considered the fact that we're here and we're prepared to receive them." With so many arrivals, the Border Patrol releases most families to the church shelter with orders for them to appear before an immigration judge in whatever city they reach. Some stay in Texas. Others head for New York, Miami, Boston or Chicago, among other cities."
http://www.tucsonsentinel.com/nationworld/report/122414_texas_immigrants/immigrants-still-surging-into-texas-shelters/
BORDER CRISIS FLARING UP AGAIN IN TEXAS
"The flow of families and unaccompanied alien children (UACs) illegally crossing the border into Texas appears to be increasing again. The story became prominent in national news in June when Breitbart Texas Managing Director Brandon Darby published leaked photos of children, mostly from Central America, who were being held in very crowded conditions in U.S. Border Patrol processing centers. Now, according to the Tucson Sentinel, Catholic Charities of the Rio Grande Valley is reporting a surge in the number of families and UACs coming through a temporary shelter they operate in the area. The organization has announced plans to begin searching for a facility to use as a permanent shelter after Christmas. Sister Norma Pimentel, the executive director for Catholic Charities of the Rio Grande Valley, told the Sentinel that although the media spotlight from this summer had turned away, they were once again seeing a surge of immigrants, and the numbers had "increased a lot this past month, almost to 100 every day." Pimentel oversees the volunteer efforts at their shelter and said that the surge of immigrants "doesn't look like it's going to end any time soon," but "we're here and we're prepared to receive them." The Border Patrol's records show that, comparing Fiscal Year 2014 to date (October 1, 2013 to September 30, 2014) to the same period in Fiscal Year 2013, there was a 77 percent increase in the number of UACs apprehended in the entire Southwest Border area, with nearly 50,000 being apprehended in the Rio Grande Valley sector alone, the highest number of apprehensions and a 132 percent increase from the previous year. The number of family units apprehended in the Southwest Border areas increased by 361 percent in Fiscal Year 2014, with both the Rio Grande Valley Sector and the Del Rio Sector seeing increases of over 500 percent. Over 52,000 family units were apprehended in the Rio Grande Valley sector during Fiscal Year 2014. The numbers of arrivals have been so overwhelming that the Border Patrol lacks adequate facilities to properly house everyone. As Breitbart Texas reported, tens of thousands of UACs have been released to friends and family members across the U.S., and the Border Patrol also relies on shelters run by groups like the Catholic Charities. The immigrants are released to their relatives or to the church shelters with an order to appear before an immigration judge at a later date."
http://www.breitbart.com/texas/2014/12/25/border-crisis-flaring-up-again-in-texas/
Pentagon Set to Resume Special Foreign-born Recruiting Program
"After a months-long hiatus, a special immigration program designed to attract recruits with certain skills will be up and running once more in the next several weeks. Attorney Margaret Stock, an immigration lawyer and retired Army lieutenant colonel, said on Monday that the Military Accessions Vital to the National Interest, or MAVNI, program could resume before the end of the year, but certainly in January. There has not yet been an announcement from the Defense Department. "I heard about it from some folks at the Pentagon. There's no public USAREC [U.S. Army Recruiting Command] message yet," Stock said. The program stalled in late September after President Obama's executive order on immigration opened up MAVNI to undocumented immigrants who came to the U.S. as children. According to Stock, the Defense Department is now on track to resume processing applications under MAVNI. "DoD has set the overall fiscal year quota for MAVNI at 1,500, and the Army has been allocated 1,300 slots for now," Stock wrote on the blog for Alaska-based law firm, Cascadia Cross Border Law Group. She does not know if the other services will utilize the program, noting that in 2013 the Air Force recruited only two people under MAVNI, both enlisted and brought in for their language skills.
The Navy recruited one doctor under the program in 2009, when it began. Most MAVNI applicants have been doctors who enlist in the Army Reserve and receive an officer's commission once they attained their U.S. citizenship. Foreign nationals who come in under MAVNI do not have to apply for a green card and their citizenship process is expedited.
Some already in the Army now have to fight to keep their dependents in the U.S. with them. That's because U.S. Citizenship and Immigration Services decided it would no longer automatically grant spouses or children green cards once the service member became a citizen.
The agency said the dependents must return to their home country and apply to come to the U.S. after two years, a policy that that will force military families apart, Stock said. Stock, who designed and successfully sold the Defense Department on the program about six years ago, said the Army will look to recruit 130 doctors. Another 100 critical language speakers will be recruited to the Army Reserve. The active-duty Army plans to recruit 1,070 enlisted soldiers who speak languages that are in short supply, as well, including Korean, Chinese, Tagalog, Russian and Portuguese, among others."
http://www.military.com/daily-news/2014/12/26/pentagon-set-to-resume-special-foreign-born-recruiting-program.html
Landowners: Immigrants, Smugglers Damaging Ranches
http://m.krgv.com/news/Landowners-Immigrants-Smugglers-Damaging-Ranches/30393186
GPS used to track some immigrants caught at border
"The Homeland Security Department is experimenting with a new way to track immigrant families caught crossing the border illegally and then released into the U.S.: GPS-enabled ankle bracelets. Immigration and Customs Enforcement earlier this month launched a program to give GPS devices to some parents caught crossing the Mexican border illegally with their children in Texas' Rio Grande Valley. They were given the devices after being released from custody with notices to report back to immigration officials, according to a confidential ICE document obtained by The Associated Press. In September, the Homeland Security Department confided to a group of immigrant advocates during a confidential meeting that about 70 percent of immigrants traveling as families failed to report back to ICE as ordered after they were released at the border. The AP obtained an audio recording of the meeting and interviewed participants. The ICE official on the recording was not identified. The high no-show rate and a lack of jail space for immigrant family members prompted the Obama administration to open a temporary family jail at the Border Patrol's training academy in rural New Mexico and convert a men's jail in Texas to one that could house families. Immigration advocates have been critical of the Obama administration for jailing families — mostly mothers with young children — and for poor conditions in the jails. The ICE official told advocates during that September meeting that the agency was looking for alternatives to jailing families and welcomed suggestions for how to get more immigrants to report back to ICE. ICE said this week that the pilot program, known as "RGV 250," started Dec. 1 and will eventually track 250 "heads of household" caught traveling with their families in the Rio Grande Valley and released into the interior of the U.S. Once those immigrants arrive and report as ordered, ICE may remove the tracking device. The document says the GPS devices will allow ICE to track the rate of immigrants reporting back to the agency as ordered and the average length of time it takes those people to report. If the program proves successful in getting immigrants to report back to ICE, it may be expanded. An ICE spokeswoman, Jennifer Elzea, said immigrants are screened on a case-by-case basis to decide who should be detained or released. Those who don't pose a threat to public safety are considered for monitoring programs such as this one, she said. During the 2014 budget year that ended in September, Border Patrol agents arrested more than 68,000 immigrants traveling as families along the Mexican border. More than 61,000 of those people were from Honduras, El Salvador and Guatemala and could not be sent home immediately. The majority of those people were released with orders to report back to ICE and enroll in a monitoring program called Alternatives to Detention, which allows the government to keep tabs on immigrants while their cases make their way through immigration court. The process can take several years. More than 429,000 cases are pending in federal immigration court. Thousands of those immigrants are enrolled in the ICE reporting program, which varies from reporting periodically via telephone to being outfitted with a GPS tracking device. According to the ICE document, ICE will be able to monitor about 29,000 immigrants with GPS devices in the coming year. The Alternatives to Detention Program is a cheaper alternative to jailing immigrants. ICE said the RGV 250 reporting program will cost about $3.50 a day per immigrant after a $19.50 enrollment fee while other reporting programs cost about $4.28 a day. ICE spends roughly $119 a day to jail an immigrant."
http://bigstory.ap.org/article/e9d2ae70dda54948b2fe06d441554907/gps-used-track-some-immigrants-caught-border
Unions make push to recruit protected immigrants
"Unions across the U.S. are reaching out to immigrants affected by President Barack Obama's recent executive action, hoping to expand their dwindling ranks by recruiting millions of workers who entered the U.S. illegally. Labor leaders say the president's action, which curbs deportation and gives work permits to some 4 million immigrants, will give new protection to workers who have been reluctant to join for fear of retaliation. "I think we'll see very positive changes" because of the action, said Tom Balanoff, president of Service Employees International Union Local 1. "One of them, I hope, is that more workers will come forward and want to organize." SEIU, whose more than 2 million members include janitors and maintenance workers, recently announced a website where immigrants can learn about the action. The AFL-CIO says it's training organizers to recruit eligible workers. And the United Food and Commercial Workers and other unions are planning workshops and partnering with community groups and churches to reach out to immigrants. The efforts come even as Republicans and other opponents of Obama's action work to undo it, saying it will hurt American workers, and as some labor experts say they're skeptical immigrants will feel safe enough to unionize in large numbers. Labor unions have struggled over the past decade to maintain their membership and political muscle. The ranks fell by more than 1.2 million between 2003 and 2013, when there were about 14.5 million members nationwide, according to the Bureau of Labor Statistics. The percentage of workers that were union members fell from 12.9 percent to 11.3 percent during that same period. Business-friendly Republican governors have approved measures in recent years aimed at weakening labor, even in places such as Michigan that were once considered union strongholds. In Obama's home state of Illinois, a GOP businessman unseated the Democratic governor last month in part by promising to constrain labor's influence in government. Unions say they can help protect immigrants against abuses such as wage theft and discrimination. And even if the immigrants aren't citizens and cannot vote, they can help unions by paying dues and doing the heavy lifting needed around election time — knocking on doors, driving voters to the polls and making phone calls for pro-labor candidates. Republicans say the executive actions — which would affect people who have children and have been in the U.S. more than five years — will make it tougher for Americans already struggling to find good-paying jobs. They've pushed legislation to void the new protections. "The president's action is a threat to every working person in this country — their jobs, wages, dreams, hopes and futures," said GOP U.S. Sen. Jeff Sessions of Alabama. Felipe Diosdado, who came to the U.S. illegally in 1997, says undocumented people he knows are working for cash at small businesses that aren't unionized because they're afraid to apply at larger job sites that are more likely to verify a worker's immigration status. And while he acknowledged many immigrants are fearful because the protection is temporary and could be undone by a future president, he expects some will sign up. "It's a risk, but you always have a risk," said the 36-year-old father of two, who joined a union while working at a construction site 14 years ago. "Being undocumented, you live with risk every day." Shannon Gleeson, an associate professor at Cornell University's School of Industrial and Labor Relations, said she expects the response to be "very place-specific," with people coming forward in places that have traditionally been considered immigrant-friendly, like Los Angeles, while being reluctant in places like Houston, where it's a struggle to find a unionized hotel. "If I'm there, am I going to stick my neck out?" Gleeson said. "I don't know, maybe not."
http://townhall.com/news/us/2014/12/24/unions–make-push-to-recruit-protected-immigrants-n1935625
Unions launch recruiting push for immigrants protected by Obama actions
"America's struggling labor unions got a gift this year when President Obama announced his expansive executive actions on immigration: potentially thousands, if not millions, of new members. Labor leaders reportedly are launching a new recruiting push by reaching out to those immigrants affected by Obama's immigration announcement last month. The actions are expected to offer work permits to some 4 million immigrants who entered the U.S. illegally and, until now, were reluctant to join unions for fear of retaliation. Union leaders now say the president's actions give them new protections — and are keen on signing them up. "I think we'll see very positive changes" because of the action, Tom Balanoff, president of Service Employees International Union Local 1, told The Associated Press. "One of them, I hope, is that more workers will come forward and want to organize." Even before the president's announcement — which infuriated congressional Republicans — labor unions were pushing the president to use executive powers to ease immigration policy. On the day of Obama's decision, the AFL-CIO's Richard Trumka said the move would "allow millions of people to live and work without fear, and afford them the status to assert their rights on the job." Indeed, the AFL-CIO now says it's training organizers to recruit eligible workers. The SEIU, whose more than 2 million members include janitors and maintenance workers, recently announced a website where immigrants can learn about the action. And the United Food and Commercial Workers and other unions are planning workshops and partnering with community groups and churches to reach out to immigrants. The efforts come even as Republicans and other opponents of Obama's action work to undo it, saying it will hurt American workers, and as some labor experts say they're skeptical immigrants will feel safe enough to unionize in large numbers. Labor unions have struggled over the past decade to maintain their membership and political muscle. The ranks fell by more than 1.2 million between 2003 and 2013, when there were about 14.5 million members nationwide, according to the Bureau of Labor Statistics. The percentage of workers that were union members fell from 12.9 percent to 11.3 percent during that same period. Business-friendly Republican governors have approved measures in recent years aimed at weakening labor, even in places such as Michigan that were once considered union strongholds. And in some states where Republicans boosted their numbers in the November midterms, lawmakers are planning another wave of so-called "right-to-work" bills next year. In Obama's home state of Illinois, a GOP businessman unseated the Democratic governor last month in part by promising to constrain labor's influence in government.  Unions say they can help protect immigrants against abuses such as wage theft and discrimination. And even if the immigrants aren't citizens and cannot vote, they can help unions by paying dues and doing the heavy lifting needed around election time — knocking on doors, driving voters to the polls and making phone calls for pro-labor candidates. Republicans say the executive actions — which would affect people who have children and have been in the U.S. more than five years — will make it tougher for Americans already struggling to find good-paying jobs. They've pushed legislation to void the new protections. "The president's action is a threat to every working person in this country — their jobs, wages, dreams, hopes and futures," said GOP U.S. Sen. Jeff Sessions of Alabama."
http://www.foxnews.com/politics/2014/12/25/unions-launch-recruiting-push-for-immigrants-protected-by-obama-actions/
Immigration reform supporters rally outside Sen. Pat Toomey's office
"About 25 protestors gathered outside U.S. Sen. Pat Toomey's district office Friday, urging the congressman to support the president's executive action that would offer a legal reprieve to the undocumented parents of U.S. citizens. Members of the Berks County-based group, Make the Road Pennsylvania, arrived by school bus outside Toomey's district office in Salisbury Township, where they marched in a circle, chanted in Spanish, sang 'Feliz Navidad,' banged on buckets and carried signs that read "Senator Toomey Think About Our Families Please" and "Keeping Our Families Together: The Best Holiday Gift of All." One sign depicted a likeliness of the senator on the body of the Dr. Seuss character, the Grinch, and read, "Why are you trying to steal Christmas from immigrant families?" The district office was closed Friday. In November, President Barack Obama issued an executive action that would offer a reprieve to undocumented parents of citizens and permanent residents who have lived in the country for at least five years, removing the constant threat of deportation. Recipients must apply for renewal every three years. The order also calls on the Department of Homeland Security to focus on deporting serious criminals and immigrants who recently entered the United States. Toomey, R-Pa., issued a statement after the president announced his executive action, which many have criticized as overstepping his legal bounds. "I strongly oppose the President's latest overreach of his legal authority and his decision to dictate sweeping immigration policy changes without legislation," Toomey said in a statement. "America's immigration system is badly broken and cries out for reform, including stronger border security and adequate opportunities for legal immigration. Regrettably, President Obama's unilateral and legally unauthorized actions will do nothing to fix our broken system, and could encourage even more illegal immigration." Louis Vera, from Reading, attended Friday's rally. The father of three said he came to the United States from Ecuador, where he was a school teacher, 24 years ago, looking for work in order to support his family. He now works construction, owns a home and has three sons, who were born in the United States, in school: one at Kutztown University, another at Reading Area Community College and a third in the eighth grade. Vera said he essentially lives like any other American citizen, except for living under the fear of deportation. He has no driver's license or social security number, but wants desperately to apply for one. "I love America, that's why I'm here," Vera said of the rally. Vera said the president's announcement offered him a sense of relief."
http://www.lehighvalleylive.com/lehigh-county/index.ssf/2014/12/immigration_reform_supporters.html
Hawaii residents cheer President Obama's immigration actions
"Returning to his native Hawaii for his winter vacation, Obama was greeted by a handful of supporters who cheered him for his executive actions on immigration. The group, Hawaii Coalition for Immigration Reform, braved rain and wind Monday to hold signs thanking the president for his decision to shield up to several million undocumented immigrants from deportation. The group held the gathering at a shopping area near the Obamas' vacation compound in Kailua on Monday and caught the president's motorcade on his way to the gym. "In light of the fact that Congress refused to take action, we believe President Obama took the right and legal giant step to move our nation's immigration policy in the direction which benefits everyone in our state and country," said Stan Bain, a retired clergyman and member of Faith Action for Community Equity."
http://www.washingtonpost.com/blogs/post-politics/wp/2014/12/24/hawaiians-cheer-president-obamas-immigration-actions/
Immigration Reform News 2014: New York Dreamers Press For Passage Of New York Dream Act Promised by Cuomo Campaign
http://www.latinpost.com/articles/28424/20141224/new-york-dreamers-press-for-passage-of-dream-act.htm
Police: Cartel claims they have kidnapped Border Patrol agent
"A person claiming to be a member of a cartel said they have kidnapped a border agent and threatened the agent's life, according to police. Border Patrol is making contact with all personnel in the Rio Grande Valley sector at this time. They have now confirmed that all agents working the day of the threat have been accounted for. Now, they are working to verify all those off-duty at the time of the threat are safe. The caller dialed 9-1-1 yesterday and said they have kidnapped a Border Patrol agent, La Joya Police Chief Geovanni Hernandez confirms. The La Joya Police Department contacted Border Patrol and the FBI, Hernandez said. A Border Patrol spokesperson did not confirm the threat, but they did confirm the agency is doing an accountability check of all agents stationed in the RGV sector. Right now there are more than 3,000 Border Patrol Agents stationed in the Rio Grande Valley."
http://www.valleycentral.com/news/story.aspx?id=1141227#.VJ2P2ADE8
U.S. looking into report of kidnapped Border Patrol agent in Texas
http://townhall.com/news/politics-elections/2014/12/26/us-looking-into-report-of-kidnapped-border-patrol-agent-in-texas-n1936063
Cubans fear possible change to U.S. immigration law
Across an island where migrating north is an obsession, the widespread jubilation over last week's historic U.S-Cuba detente is soured by fear that warming relations will eventually end the Cuban Adjustment Act, a unique fast track to legal American residency.
"Like tens of thousands of Cubans, Gerardo Luis wants to get to the United States — but he's suddenly worried time may be running out. Across an island where migrating north is an obsession, the widespread jubilation over last week's historic U.S-Cuba detente is soured by fear that warming relations will eventually end Cubans' unique fast track to legal American residency. For nearly a half-century, the Cuban Adjustment Act has given Cubans who arrive in the U.S. a virtually guaranteed path to legal residency and eventual citizenship. The knowledge that they will be shielded from deportation has drawn hundreds of thousands of Cubans on perilous raft trips to Florida and land journeys through Central America and Mexico. "If they take away the adjustment law, it would mean Cubans would end up just like all the other Hispanics who want to enter the United States," said Luis, a 36-year-old construction worker who said he may try to reach Mexico and walk across the border if he doesn't get a visa soon." U.S. officials say there are no immediate plans to change immigration laws or policy. But with the U.S. and Cuba negotiating a return to full diplomatic relations, many Cubans are wondering how long their extraordinary privilege can survive under restored diplomacy, and are thinking about speeding up plans to get to the U.S. Cubans arriving at a U.S. border or airport automatically receive permission to stay in the United States under policies stemming from the 1966 act, which allows them to apply for permanent residency after a year, almost always successfully."
http://www.nydailynews.com/news/politics/cubans-fear-change-u-s-immigration-law-article-1.2056922
Obama's immigration and Cuba playbook
"President Obama's unilateral normalization of relations with Cuba is modeled on his decision to bypass Congress and allow 5 million illegal immigrants to stay in the country. It is a strategy he will use again in 2015, testing the limits of his authority. In the days since Obama announced that he is starting diplomatic talks with Havana, the White House has followed the same four-step defense as it did when Obama made the most sweeping change to the immigration system in decades. First, his aides said an obstructive Congress forced his action. Then, they highlighted a few conservatives who backed the reforms, pointed to polling data supporting Obama's move, and, lastly, warned that a future Republican president would pay a heavy political price for reversing the directive. It's a blueprint meant to give clout to actions that lack the force of law, say both defenders and critics. "It's very similar, first immigration and now Cuba," said Alfonso Aguilar, executive director of the Latino Partnership for Conservative Principles. "It's how they go about doing something a Republican Congress would never approve. The problem for them is that he looks like a president who has given up on Congress, one who thinks he'll govern purely by executive decree." Democrats, though more sympathetic to Obama, see it much the same way as critics. "It's about normalizing it," said one Democratic pollster with close ties to the White House. "The phrase 'executive action' or 'executive order' naturally turns some people off. So, you frame it in a way that makes it less about the president and more about policies that are backed by most people — almost like saying, 'You're not in the mainstream if you don't go along with this.'" That's why White House officials highlight growing public support for immigration reform. Obama framed his executive order to limit power plant emissions in much the same way, as he did with a handful of smaller unilateral actions on the economy. And if he tries to close the terrorist prison in Guantanamo Bay, Cuba, during his final two years in office, expect more of the same rhetoric from the White House, said political experts. So far, Obama's Cuba play seems like an easier sale than some of those other moves."
http://www.washingtonexaminer.com/obamas-immigration-and-cuba-playbook/article/2557797?custom_click=rss
Leaving Cuba: A father and son risk lives at sea
"President Barack Obama's promise to reverse 53 years of hostility has raised hopes that with normalized relations, Cubans will stop taking these risks. But Obama's deal with President Raul Castro isn't expected to stop the tide anytime soon. Obama lacks the votes in Congress to abandon the embargo and the provision allowing almost all Cubans who reach the U.S. to stay is law. This last year, the number of Cubans picked up at sea by the U.S. Coast Guard or making it to U.S. shores rose nearly 75 percent, from 2,129 to 3,722."
http://hosted2.ap.org/APDEFAULT/3d281c11a96b4ad082fe88aa0db04305/Article_2014-12-26-US–Cuba-Rafter's%20Journey/id-e71f3f564dae49edb59ba40932be6b05
Immigration action jolts '16 races
"President Obama's recent overhaul of his deportation rules has electrified the largely partisan debate over immigration policy heading into the next Congress. The politics surrounding the unilateral action could reverberate for years to come, as both conservatives and liberals have taken the move as a call to action that could affect congressional races in 2016 and beyond. On the right, the move has energized the Republicans' conservative base and led to vows from GOP leaders to move their own immigration reforms — including efforts to derail Obama's executive order — in the next Congress, when they'll control both chambers.
"We have a responsibility to start moving serious legislation ourselves," Rep. Tom Cole (R-Okla.) told The Hill this month.  On the left, Democrats are equally invigorated, viewing the White House action as evidence that Obama is ready to use the final two years of his presidency to push promised reforms. Many Democrats were up in arms that Obama decided to delay his deportation order until after the elections — a delay they say alienated Hispanic voters and contributed to Democratic losses in several swing districts. In the wake of the executive action — which will halt deportations and make work permits available for as many as 5 million people living in the country illegally — the Democrats like their chances of taking back those seats amid a fight for the White House when many more voters, Hispanic and otherwise, are expected to participate.  "The turnout is going to be huge," one Democratic aide predicted Tuesday. In a number of Senate and state-house races, Republicans made gains among Latino voters this year. But in House races, Hispanics sided 62 percent with the Democrats versus 36 percent who voted Republican — roughly the same split that governed the 2010 midterms, according to the Pew Research Center. Heading into 2016, much will depend on the Republicans' legislative response to Obama's deportation policies… Here are several tough-fought districts where Obama's deportation policies could play an outsized role in 2016.
–Florida-26: Republican Carlos Curbelo defeated freshman Rep. Joe Garcia (D) last month in this south Florida district, where more than 62 percent of eligible voters are Hispanic — among the highest percentages in the country. Both contenders ran in strong support of comprehensive immigration reform, with Curbelo flipping national politics on its head by blaming Obama for not fighting hard enough to get it done. Garcia, for his part, minced no words in condemning Obama's delay on executive action. A wildcard here could be Obama's new Cuba policies, as more than half of the Hispanic population is of Cuban descent. But Obama won the district with 53 percent of the vote in 2012. And with the new deportation policies in effect, Democrats are hoping 2016 will shift the seat back to their side.
–Arizona-2: In the closest race of the 2014 cycle, Republican Martha McSally defeated freshman Rep. Ron Barber (D) in the drawn out fight for this border district in southeastern Arizona, where roughly one-in-five eligible voters is Hispanic. McSally ran on a platform that emphasized border security and was a fervent critic of the Senate-passed immigration package, which she characterized as the "ObamaCare of immigration reform." She has also criticized the Dream Act and defended a controversial state law that empowered local law enforcers to check the immigration status of those they stop or arrest. McSally's razor-thin margin of victory — she won by just 179 votes — has fueled Democratic hopes that they can retake the seat in 2016. But Obama's pre-election vow to act unilaterally on deportations put Barber in a tough spot in a state known for its strict approach to immigration enforcement. The next Democratic candidate could face similar hurdles now that the policy is in effect.
–Nevada-4: Freshman Rep. Steven Horsford (D) suffered a surprise loss to GOP challenger Cresent Hardy for control of this expansive central-Nevada district where more than 16 percent of eligible voters are Hispanic. Hardy embraced eventual citizenship benefits for illegal immigrants brought to the country as children, and was open to providing a pathway to legalization for the older population, though "not necessarily to citizenship." Hardy has also rejected Obama's comprehensive approach to immigration reform, backing a piecemeal approach. Obama won the district in 2012 with 55 percent of the vote, and Horsford hasn't ruled out a rematch in 2016.
–California-26: Freshman Democratic Rep. Julia Brownley won a second term last month in a squeaker that was decided by less than 2,400 votes. Brownley's challenger, Republican Jeff Gorell, was both a vocal supporter of comprehensive immigration reform and an unapologetic critic of the GOP's resistance to a pathway to citizenship for those in the country illegally. "Republicans," he said after the election, "must make a policy paradigm shift that is consistent with the bold origins and values of our party." The large Hispanic population in this coastal district — almost 31 percent of eligible voters are Hispanic — ensures that the Republicans will likely need to field a candidate with similarly centrist immigration views if they hope to unseat Brownley in 2016.
–Colorado-6: Rep. Mike Coffman (R) won a fourth term last month with 52 percent of the vote in this eastern suburb of Denver, where more than 12 percent of eligible voters are Hispanic. Coffman has opposed citizenship benefits for adults and pushed hard for tougher border-security measures. But he also favors legalization steps, took great strides to reach out to Latino voters, including a recent effort to learn the Spanish language, and voted this month against a GOP proposal to undo Obama's executive action. His opponent, Democrat Andrew Romanoff, provided Coffman some cover on the thorny issue because of past positions deemed unfriendly to immigrants, including the repeal of mandated multi-lingual ballots. Redistricting in 2011 made this formerly conservative district much more competitive, and Obama won it in 2012 with almost 53 percent of the vote.
–Texas-23: Freshman Rep. Pete Gallego (D) lost his reelection bid last month to GOP challenger Will Hurd in this huge district in West Texas that borders Mexico for roughly 800 miles. Hurd, a former CIA agent, bucked the conventional wisdom by taking a relatively hard line on immigration in a district where 61 percent of eligible voters are Hispanic, a vast majority of Mexican descent. He supports certain legalization benefits but opposes a pathway to citizenship for illegal immigrants. Obama lost the district in 2012 by a margin of 48 to 51. But Hurd's victory was slight (2.1 percent), and Democrats are hoping the president's executive action will help flip the seat back to their side two years from now.
–Arizona-1: Democratic Rep. Ann Kirkpatrick won a third term in the tough-fought contest for control of this northeastern Arizona district. But, like that of Barber, her campaign was complicated by Obama's promise of executive action. "Arizona has suffered from federal inaction to fix our broken immigration system," Kirkpatrick said on the trail. "But executive action can't fix it." Kirkpatrick's GOP challenger, Andy Tobin, took an even tougher line on immigration reform. Tobin blamed Obama's deferred action for the migrant crisis and called for the National Guard to line the border. He also raised concerns that the migrants might bring Ebola into the country, and he ran campaign ads warning that Kirkpatrick's positions on border security make it easier for Islamic State terrorists to cross into Arizona."
http://thehill.com/homenews/house/228021-immigration-action-jolts-2016-races
SPENDING/BUDGET/ECONOMY:
Here's How Much That Partridge in a Pear Tree and the Rest of the Twelve Days of Christmas Really Cost
"You know the song "Twelve Days of Christmas," but have you ever wanted to buy the whole kit and caboodle? PNC has calculated the cost — and it's higher this year than it was in 2013. Purchasing every item mentioned in the classic Christmas tune will run an American $27,673.21 in traditional stores, or a whopping $42,959.07 online, PNC reported in its annual Christmas Price Index. Compared to last year, that's a 1 percent increase for traditional purchases and an 8 percent bump online. Birds drove much of the price increases, with swans and geese both clocking huge changes between 2013 and 2014. Why the difference between internet and brick-and-mortar shopping? "Today, it's easier for us to find the goods and services listed in the song online," PNC's FAQs explain. "This convenience comes at a price, however: goods and services from the survey that are purchased online tend to be more expensive than those purchased in a more traditional transaction, mainly due to added shipping and handling costs of the specialty items." The value of the index, PNC noted, lies in how it tends to mirror overall inflation. "While there are exceptions in given years, what's most interesting about the index's history is that since the beginning [in 1984], year-over-year increases have averaged 2.8 percent, which is exactly the same number as the U.S. inflation index," said Jim Dunigan, chief investment officer at PNC Wealth Management. The numbers above reflect the cost of buying one set of each of the 12 days worth of gifts. For the hardcore shopper interested in buying every item in the song each time it's mentioned (for a total of 364 gifts), the "true cost of Christmas in song" runs close to $200,000. See the full index below:"
http://www.theblaze.com/stories/2014/12/24/heres-how-much-that-partridge-in-a-pear-tree-and-the-rest-of-the-twelve-days-of-christmas-really-cost/
A Christmas Day Look At Santa's Tax Bill
http://www.forbes.com/sites/kellyphillipserb/2014/12/25/a-christmas-day-look-at-santas-tax-bill/
Republican-majority Congress scales back tax reform hopes
"For the first time in eight years, Republicans in January will control both chambers of Congress, and atop the GOP's agenda is reforming the massive, complex and highly unpopular federal tax code. But with Barack Obama in the White House and enough Democrats in the Senate to uphold a filibuster, Republican lawmakers are quietly playing down any hope of comprehensive tax reform and instead have set their sights on just the corporate portion of the tax code.
"I don't think you can get the individual side of the tax code done next year," said Douglas Holtz-Eakin, former head of the nonpartisan Congressional Budget Office. Holtz-Eakin, who once served as President George W. Bush's top economic adviser and is now president of American Action Forum, a center-right think tank, noted the wide gulf between President Obama and congressional Republicans on how to go about reforming the individual tax code. The GOP favors a simplified tax code with a lower, but broader, tax base. That proposal is a nonstarter with Democrats because while it would reduce taxes overall, it would draw tax revenue from more people on the lower end of the income spectrum. "The one area [where] we can hold out hope is corporate tax reform," Holtz-Eakin said. But even that may be a long shot. Congress in 2014 struggled for months to come up with a bipartisan proposal to extend dozens of tax breaks important to both businesses and individuals. Even though Democrats and Republicans generally supported most of the cuts, they were unable to agree on a tax cut package that lasted beyond 2014 because of objections from Obama, who felt a bipartisan proposal the two sides were negotiating favored corporations over lower-income workers."
http://www.washingtonexaminer.com/republican-majority-congress-scales-back-tax-reform-hopes/article/2557753
A dynamic first step for Republicans
"As Republicans assume full control of Congress in the new year, President Obama's veto pen will make it difficult for them to enact sweeping domestic policy changes immediately. Even so, they will have an opportunity to make important changes to the way legislation is evaluated in Washington — which could pave the way for advancing longer-term policy reforms down the road. Currently, any major piece of legislation making its way through Congress is evaluated by the Congressional Budget Office to determine how the federal government's fiscal picture would change if that legislation became law. These CBO analyses, or scores, are extremely influential. A CBO score that shows a given piece of legislation would explode the deficit, for instance, could instantly kill its chances of passage. The current mode of analysis by the CBO, paired with analysis from the Joint Committee on Taxation, makes it especially difficult to reduce the burden of taxation and reform the tax code. By performing an overly-simplistic analysis assuming that every dollar of a tax cut will reduce the deficit by that same dollar amount, the CBO isn't taking into account the economic boost that cutting taxes or simplifying the tax code could provide. In a faster-growing economy, more people are working and earning more money — increasing the pool of taxable income. Though it would be going too far to say, in all cases, that "tax cuts pay for themselves" — the real-world budgetary effects of cutting taxes are more complicated than the current CBO model can predict. That's why it was encouraging that on Tuesday, Republicans took the first step toward reforming the process by proposing a new rules package in the House that would instruct the CBO and the JCT to take into account macroeconomic effects when evaluating the budgetary impact of major legislation. This reformed process, known as "dynamic scoring," could make it easier for Republicans to advance serious tax reform. There is widespread agreement that the tax code is riddled with loopholes, unnecessary deductions and special interest carve outs and is due for an overhaul. One of the long-standing impediments to reform has been disagreements over whether, once the tax code is cleaned up, the savings generated should be used to reduce tax rates by an equivalent amount, or instead, used to raise more revenue for the federal government. But dynamic scoring could show how serious reforms could accomplish both things. Reforming the tax code in a way that would minimize economic distortion would also provide an economic boost, which in turn would generate more revenue for the government."
http://www.washingtonexaminer.com/a-dynamic-first-step-for-republicans/article/2557871
Republicans press their advantage with key changes to House rulebook
"House Republicans have made key changes to the internal rulebook that governs how the chamber operates in a subtle move that could have far reaching implications. The rules package, approved Tuesday by House GOP leaders, has received much attention for the Republicans' decision to direct the Congressional Budget Office and the Joint Tax Committee to use "dynamic scoring" to determine the fiscal impact to federal coffers of major legislation. "Major" legislation is classified as anything deemed such by the chairman of the Budget Committee or that has a .25 percent impact on gross domestic product. That means CBO and JCT, Congress' two official bipartisan scorekeepers charged with measuring the fiscal impact of legislation, would be directed to account for the economic effects of legislation when calculating its overall budgetary impact. For instance, such analysis could presume an increase in tax revenue to the government through the economic growth generated from cutting taxes. This could help a Republican Congress make the case that a tax reform plan that cuts taxes won't add to the deficit, as Democrats usually claim."
http://www.washingtonexaminer.com/republicans-press-their-advantage-with-key-changes-to-house-rulebook/article/2557823
Top Dem: Republicans 'rigging the rules' for next budget fight
"A leading House Democrat on Wednesday accused congressional Republicans of "rigging the rules against working families" by implementing budget projections that look more favorably at tax cuts. Rep. Chris Van Hollen (Md.), the top Democrat on the House Budget Committee, insisted Republicans were seeking to shield the true costs of a tax-cutting agenda that he says "has a long and proven record of failure." House Republicans said late Tuesday they would put into place new budget rules, commonly known as dynamic scoring, that project that cutting taxes helps to spur economic growth. "Imposing 'dynamic scoring' on Congress' scorekeepers isn't just an accounting issue. It favors windfall tax breaks to the very wealthy and big corporations who can hire high-priced, well-funded lobbyists," Van Hollen said in a statement on Wednesday. "Instead of working with Democrats to grow the middle class, Republicans are trying to cook the books and hoping Americans won't notice. Make no mistake: 'dynamic scoring' is little more than an attempt to open the door to political manipulation of the budget process and impose debunked trickle-down theories."
http://thehill.com/policy/finance/228060-top-dem-lashes-out-at-gop-on-budget-rules
House GOP Leadership Would Require Dynamic Scoring of Some Tax Bills. Will It Matter?
"On a first reading, there are three interesting things going on:
–The new rules would not require dynamic scoring for all bills. They would only apply to "major legislation," which is defined as having annual budgetary effects of at least 0.25 percent of Gross Domestic Product. At current GDP levels, that's about $45 billion (though the rules would allow exceptions). Appropriation bills are excluded. Ryan says just three bills considered in the last Congress would have been scored under these rules.
–JCT and CBO are asked to produce a "qualitative" assessment of macroeconomic effects "to the extent practicable." CBO and JCT don't normally use only "qualitative" analysis to score legislation, and it is tough to imagine how such an assessment could lead to an accurate budget score. And it is impossible to know how the phrase "to the extent practicable" will be interpreted.
–The rules will require macroeconomic analysis over 20 years, double the traditional 10-year budget window. On one hand, this may limit some of the gaming that lawmakers use to make tax law changes look like they raise more money than they really do. On the other, any estimate of how any tax change will affect the economy over 20 years would be highly uncertain at best.
Finally, it is important to note that past tax reforms have driven very modest changes in the economy. My Tax Policy Center colleague Bill Gale and Dartmouth College economist Andrew Samwick surveyed the reform literature in this useful paper. Note that JCT included macroeconomic effects when it did an alternative score of Ways & Means chair Dave Camp's tax reform plan earlier this year. It found that Camp's rewrite of the tax code would have boosted revenue by somewhere between $50 billion and $700 billion over 10 years. That huge spread only begins to show how tough it is to accurately project how tax changes affect the enormously complex U.S. economy. In a critique of JCT's models, Jane Gravelle of the Congressional Research Service shows how just one controversial assumption (about how Camp's plan would have shifted intellectual property from overseas to the U.S.) drove one model's optimistic estimates. See pg 12-13. There is little doubt that, with Republicans controlling the House and Senate, JCT and CBO will be called upon to include some macro effects of tax changes when figuring their budget impact. But even if the Senate adopts the House rules, it is not clear how much of a difference they will make."
http://www.forbes.com/sites/beltway/2014/12/24/house-gop-leadership-would-require-dynamic-scoring-of-some-tax-bills-will-it-matter/
NIH spending $400G to find out what kids think of fat characters in movies
"The National Institutes of Health (NIH) is spending almost a half million dollars to determine what children think about fat characters in movies.  Children's perceptions of "obesogenic" culture in films, or the promotion of excessive weight gain, is the subject of the $433,577 study being conducted by the University of North Carolina at Chapel Hill.  The researchers have concluded that children's movies are confusing because they make fun of fat characters, while also promoting unhealthy behaviors like drinking soda and watching television.  "Children receive cultural messages about appropriate eating, exercise, and attitudes from a variety of influences, likely including family, friends, schools, religious institutions, and electronic culture (television, movies, and video games)," the grant explains. "One important source of culture in the world for children is children's movies."  The grant also claims that minority children watch more movies than others.  "Children have access to many movies and the ability to view them over and over again, contributing to significant daily exposure, more for children from minority backgrounds," it said. "These movies provide cues to normative behavior and experiences widely shared among similar-age children nationally and even worldwide."
http://www.foxnews.com/politics/2014/12/25/nih-spending-400g-to-find-out-what-kids-think-fat-characters-in-movies/
12 Days of Waste-mas (unreal)
http://dailysignal.com/2014/12/24/12-days-waste-mas/
Environmental Protection Agency overpaid $1 million for call center
"Government investigators believe Environmental Protection Agency officials may have paid a contractor nearly $1 million more than they should have for operating a telephone hotline that processed fewer calls than claimed. The EPA inspector general said it received a hotline tip about possible contract fraud in its information office. That office handles inquiries from the general public and internal EPA customers, using a contractor to provide call center services. At one point, the agency relied on the number of calls and emails the center was receiving to approve a jump in prices. At another, the agency cited the number of reported issues, which could have been the subject of multiple calls or emails to justify lower prices. The inconsistent decision-making "increases the risk that the EPA may be overcharged for call center services," the IG said. The EPA was also spending more than it was making on the call center. Losing money prompted the agency to use the number of issues, not the volume of calls, as an excuse to lower its contract price even though the call volume had not fallen below the minimum levels needed to make such a change. The contractor providing call center services told the EPA the number of calls and emails coming in were on the rise in order to secure higher prices, but the agency never checked to verify the claim. The contractor was unable to document a higher volume of calls as the grounds for its request when asked to do so by the IG. The contractor was able to produce detailed contact data from nearly every month of its agreement with the EPA except the three it used to justify raising prices. As a result, EPA may have overpaid as much as $910,776, due to the contractor's lack of supporting data and shifting methods for determining prices. The call center contract cost the EPA nearly $11.5 million between October 2010 and September 2014, the report said."
http://www.washingtonexaminer.com/epa-overpaid-1-million-for-call-center/article/2557896
Sanders names 'deficit owl' his chief economist
"A prominent advocate of bigger deficits and unconventional economics will be Sen. Bernie Sanders' chief economist when he becomes the ranking member of the Senate Budget Committee in January. Stephanie Kelton, a self-described "deficit owl" and a leading proponent of the alternative economics theory known as modern monetary theory, announced that she would be the chief economist for the minority on the Budget Committee Friday. "We're very excited to have her on our team," Sanders aide Warren Gunnels told the Washington Examiner, noting that Kelton has "very strong academic credentials." Kelton is currently the chairwoman of the economics department at the University of Missouri-Kansas City. In addition to her academic career, she has a strong presence on social media, especially on Twitter. Since the financial crisis, Kelton has developed a following as a defender of larger deficits to counteract the recession, as well as one of the leading exponents of modern monetary theory, popularly referred to as MMT. Deficit owls distinguish themselves from deficit "hawks," who favor spending cuts and, in some cases, tax increases to reduce deficits. University of Texas professor James Galbraith, another self-described deficit owl, said in a 2012 interview that "a deficit owl believes that the deficit is a result, not a cause, of economic difficulty, and that it's not something policy should work on directly. In my opinion, the deficit is a symptom, not a disease in itself." Modern monetary theorists, who have pressed their case in journals and blogs in the wake of the recession and ballooning federal deficits, argue that the federal government can never run out of money, as it can print its own, and that deficits are helpful for growth. Sanders, who represents Vermont, is an independent socialist who caucuses with Democrats. In his tenure as a senator, he has highlighted inequality as a major political issue, and has sought to implement higher taxes on high-income earners and expand government programs."
http://www.washingtonexaminer.com/sanders-names-deficit-owl-his-chief-economist/article/2557903?custom_click=rss
Natural gas slides below $3
"Natural gas prices for future delivery fell below $3 per million British thermal units for the first time since 2012, as record production and a mild winter has allowed inventories to accumulate. The low prices means Americans will likely be paying less to heat their homes this year. U.S. natural gas production hit a record 30 trillion cubic feet this year, as prolific shale regions such as the Marcellus in Pennsylvania and West Virginia saw big gains in energy output. Also, natural gas utilities have tried to stockpile supplies after last winter's freez saw volatile price swings, especially when demand soared during the "polar vortex" in January. But the winter weather so far has been mild. That has reduced demand and kept inventories stocked. Inventories received a record injection between April and November, but the balmy winter has yielded less of a drawdown than anticipated. Inventories stood at 32.4 trillion cubic feet, the federal U.S. Energy Information Administration said Wednesday."
http://www.washingtonexaminer.com/natural-gas-slides-below-3/article/2557883
States move closer to taxing you by how far you drive
"How would you feel about being taxed for every mile you drive? With gas tax revenues falling, at least 18 states have given some consideration to taxing motorists by how far they drive. And next year a pilot program in Oregon will help measure the feasibility of such a tax. Interest in the new tax has blossomed as states see their revenues shrinking from gasoline taxes — usually used for road maintenance. The decline results from new cars with better gas mileage and thus less gasoline sold to be taxed. And this trend is sure to continue, since federal regulations require automakers to keep boosting the gas mileage of new cars, SUVs and pickups. In addition, the spread of all-electric cars and gas-electric hybrids has further lowered gas tax revenues. "Per-mile charges are the most high-profile and discussed alternative to the gas tax," said Jaime Rall, a transportation specialist at the National Conference of State Legislatures. "States want to know if this is going to be a viable way to fund transportation into the future." The question of lost revenues with the gas tax arises especially with all-electric cars like the Nissan Leaf or Tesla models. Those motorists pay no gas tax at all, although their electric bills do include some taxes. The Oregon pilot programs seeks to demonstrate whether a per-mile tax is a practical possibility. The state is finding 5,000 volunteers to pay 1.5-cents-per-mile tax instead of the 30 cents-per-gallon gas tax. Devices will report their mileage to the state. Other states are trying smaller pilot projects, including Nevada, Washington, Minnesota and California. The U.S. Senate passed a bill calling for a $90 million pilot project involving 10,000 cars. But the House leadership killed the bill after complaints from rural lawmakers that such a tax would unfairly penalize their constituents, who tend to drive farther than city drivers. Originally developed for insurance companies to measure driving habits and potentially use them to lower your rates, these devices now are being modified to simply track mileage driven for state tax purposes. Progressive Insurance gives policy holders who volunteer a device to plug into the diagnostic port in their cars. The device sends back not only the number of miles driven but also whether you drive aggressively (speeding up, then braking sharply, for instance)."
http://www.cbsnews.com/news/states-move-closer-to-taxing-you-by-how-far-you-drive/
Jobless Claims Sink Again; 2014 At Lowest Level Since 2000
http://news.investors.com/economy/122414-732009-jobless-claims-fall-2014-lowest-since-2000.htm?ven=rss&utm_source=feedburner&utm_medium=feed&utm_campaign=Feed:%20EconomyRss%20(Economy%20RSS)
In 2014, US economy kept healing from recession with help from jobs, stocks and cheaper oil
http://www.foxbusiness.com/markets/2014/12/26/in-2014-us-economy-kept-healing-from-recession-with-help-from-jobs-stocks-and/
Figures on government spending and debt
http://townhall.com/news/politics-elections/2014/12/26/figures-on-government-spending-and-debt-n1936043
COMMON CORE:
Ohio Parents Concerned About Common Core Don't Actually Have Much of a Choice
"Ohio parents technically have the option of pulling their kids out of the state's Common Core testing — but making that choice could mean failing their classes or not getting a diploma at all. Ohio Department of Education spokesman John Charlton told the Cincinnati Enquirer that while state law doesn't require students to take the exams, there are consequences for not doing so: Students that don't take state graduation tests cannot get a high school diploma, while third-graders that don't take the reading exam could be retained. As a result, the number of parents opting their children out the Partnership for Assessment of Readiness for College and Careers has been negligible, the newspaper reported. "We believe the PARCC tests are bad for our kids," Stacy Hamsher, head of an anti-Common Core group in Tuscarawas County, Ohio, told the Enquirer. "Especially in math, we're talking about concepts that children are not fundamentally able to comprehend." Hamsher said the state legislature gave protection to both school districts and teachers to not be judged on the results of the tests, but said students don't have any real option. "Everybody got safe harbor, except for our kids," she said. The Common Core K-12 math and English standards were developed by the National Governors Association and the Council of Chief State School Officers. Though not a federal program, the U.S. Department of Education has tied its "Race to the Top" school grants to states that have adopted the standards. This year, three states – Indiana, South Carolina and Oklahoma – have dropped the standards altogether, while others are either reviewing them or making changes. Charlton said the Ohio Department of Education encourages school districts to explain the consequences of not taking the tests to parents and said parents who opt out should do so in writing. The state will not know how many parents opted out until the summer. Another consequence is that students that don't take the tests get a zero when it comes to the school district's report cards, said Damon Asbury, director of legislative services with the Ohio School Boards Association."
http://www.theblaze.com/stories/2014/12/26/ohio-parents-concerned-about-common-core-dont-actually-have-much-of-a-choice/
MISC.:
Polls: Obama ending the year with improving approval ratings
"President Barack Obama is ending the year, and his sixth year in office, on a high note — even performing better than his predecessor. A recent Gallup poll shows Obama with a 43 percent December approval rating at the end of his sixth year in office. This puts him ahead of former President George W. Bush, who saw a 37 percent approval rating at the end of his sixth year in 2006. The poll, published Dec. 19, also shows that former presidents Bill Clinton and Ronald Reagan enjoyed 67 percent and 48 percent approval ratings at the same point in their tenures, respectively. But for Obama, it's the latest in a number of recent polls that have been favorable for the president. Earlier this week, a CNN/ORC poll gave Obama a 48 percent approval rating — his highest since May 2013. And the president's high approval ratings come amidst a growing confidence among Americans in the expanding economy, with growing jobs numbers to match.
The CNN/ORC poll was conducted Dec. 18 – 21 and surveyed 1,011 Americans. It has a margin of error of plus or minus three percentage points."
http://www.politico.com/story/2014/12/polls-obama-approval-ratings-december-2014-113816.html
Economic acceleration in 2014 fails to boost Obama's approval
"President Obama just can't get credit for the improving economy. With 2014 drawing to a close, Obama's economic advisers have tried to draw attention to the fact that it's been the best year for the economy since the 2008 financial crisis and has seen the fastest job growth since the dot-com boom year of 1999. But the year will end with the president just as unpopular as when it began, and with voters still deeply skeptical of his handling of economic affairs. "It's important we focus on how strong the economic growth has been this year," said National Economic Council director Jeff Zients on a late December media call to advertise the gains. The president's advisers have touted the most salient facts ad nauseam: The economy added 2.65 million jobs in 2014 with a month left to go, the most since the 1990s. The unemployment rate has fallen by nearly a percentage point, while labor force participation has been stable. The private sector has set a new record, with 57 straight months of job creation. The U.S. has added more jobs than all other advanced economies combined. The good news kept rolling in during December. Oil and gasoline prices plummeted, acting as a stimulus for consumers, while the Dow Jones Industrial Average cracked 18,000 for the first time. The gross domestic product grew at a robust 5 percent annual rate in the third quarter, the strongest growth since 2003…. Even income and wage growth, so far the missing ingredient in the recovery, appear to be materializing. Inflation-adjusted hourly earnings growth has outpaced the anemic 2001-2007 average for the past two years, Furman noted at a Dec. 16 press briefing, and it is expected to accelerate as the unemployment rate falls. "We still have a long way to go in terms of wages and income. But you're seeing the strengthening economy translate," Furman said. Nevertheless, Americans disapprove of President Obama's management of the economy by double-digit margins, according to the RealClearPolitics average of polls. "The public is frequently a lagging indicator in terms of economic improvement," said Karlyn Bowman, a public opinion expert at the American Enterprise Institute. There are early signs that perceptions of the economy are starting to turn around. The University of Michigan/Thomson Reuters consumer sentiment index in December rose to its highest level since January 2007, before the crisis. Consumers have the highest expectations for long-term growth in a decade. Similarly, a December CNN poll found that respondents had a net favorable view of economic conditions — 51 to 49 percent — since the first time since 2007. Bowman said that it would take several months of sustained robust good news for improving economic expectations to translate into better approval ratings for Obama. For now, she said, voters' perceptions of his economic management are probably influenced by his bad ratings in other areas. "Americans are not that confident in President Obama's stewardship of foreign policy, that probably holds things back," she said…"
http://www.washingtonexaminer.com/economic-acceleration-in-2014-fails-to-boost-obamas-approval/article/2557799
Obama hopes to enlist GOP in push for trade pact, despite Democratic resistance
"President Obama is preparing a major push on trade that seeks to enlist Republicans as partners and test his premise that Washington can still find common ground on major initiatives, even after he angered the GOP with a recent slew of executive actions. It also will test his willingness to buck his own party in pursuit of a legacy-burnishing achievement. Already, Obama is facing fierce blowback from fellow Democrats, who are accusing him of abandoning past promises on trade and potentially undermining his domestic priority of reducing income inequality. The dynamic, as the White House plots strategy for the new year when the GOP has full control of Congress, has scrambled traditional political alliances. In recent weeks, Obama has rallied the business community behind his trade agenda, while leading Capitol Hill progressives, including Sen. Elizabeth Warren (D-Mass.), have raised objections and labor and environmental groups have mounted a public relations campaign against it. The administration is moving aggressively in hopes of wrapping up negotiations by the middle of next year on a 12-nation free-trade pact in the Asia Pacific before the politics become even more daunting ahead of the 2016 presidential campaign. "This is an all-hands-on-deck moment for the administration," said Rep. Ron Kind (D-Wis.), a pro-trade Democrat viewed by the administration as a key ally. "They need to get out and educate members and address the concerns they might have. I've been advising colleagues who are skeptical and not supportive of trade to at least engage in conversations and feedback." At issue is Obama's support for the proposed Trans-Pacific Partnership (TPP), which would establish the world's largest free-trade zone, encompassing 40 percent of gross domestic product. The administration has touted the deal as a way to boost U.S. exports to Asia at a time when the United States faces increasing competition from China. The TPP aims to lower tariffs, establish new guidelines on patents and copyrights and level competition for international companies that compete with government-backed businesses. The first major test could come as early as next month when Senate Republicans are expected to put forward legislation that would grant U.S. trade negotiators "fast-track authority" to reach final terms that could not be changed by Congress before an up-or-down vote."
http://www.washingtonpost.com/politics/obama-hopes-to-enlist-gop-in-push-for-trade-pact-despite-democratic-resistance/2014/12/26/81236a34-8600-11e4-b9b7-b8632ae73d25_story.html?wprss=rss_homepage
Republicans warm to Loretta Lynch
Her charm offensive is working.
http://www.politico.com/story/2014/12/loretta-lynch-republicans-113754.html?hp=b1_l1
NSA reports detail decade's worth of privacy violations
"The National Security Agency has quietly released more than a decade of reports detailing surveillance activities that potentially violated U.S. citizens' privacy rights. Covering NSA activities from mid-2001 to 2013, the heavily-redacted reports document possible abuses, including instances of employees emailing classified information to unauthorized recipients or issuing "overly broad or poorly constructed data queries that potentially targeted" Americans. The agency, required by executive order to submit the reports to the President's Intelligence Oversight Board, posted the information publicly on Christmas Eve in response to a Freedom of Information Act request from the American Civil Liberties Union. One of the released reports, from 2012, said an NSA analyst "searched her spouse's personal telephone directory without his knowledge to obtain names and telephone numbers for targeting." The analyst was "advised to cease her activities." In another case from 2012, information on a U.S. citizen was "disseminated to a foreign partner" before later being recalled and its deletion confirmed, according to the report."
http://thehill.com/policy/technology/228107-nsa-reports-detail-privacy-violations
GUN CONTROL GROUPS CHEER AS UN ARMS TRADE TREATY TAKES EFFECT
"Gun control groups cheered as the UN Arms Trade Treaty went into effect on Christmas Eve. Although the treaty's ubiquitous aim is regulation of the export and import of small arms for signatories, Breitbart News has previously reported the treaty poses international gun control and, to be enforceable, will require the creation of an international gun registry. According to Reuters, Control Arms' Anna Macdonald praised the treaty, saying, "Campaigners have been pushing for this moment for a decade." She said the treaty could usher in the "dawn of a new era" if "robustly implemented." She also indicated the UN treaty subjugates arms trade to "international law." Of the 130 nations that signed the treaty, only 60 ratified it. "Russia, China, India, and Pakistan" did not sign. The Obama administration signed the treaty in September 2013, but the good news–for now–is that Republican Senator James Inhofe (R-OH) prevented the U.S. Senate from ratifying it. The bad news is that a future Senate can revisit ratification if Democrats once again gain control of the Senate."
http://www.breitbart.com/big-government/2014/12/26/gun-control-groups-cheer-as-un-arms-trade-treaty-takes-effect/
IRS mistakenly penalizes Christine O'Donnell a second time, placed levy on bank accounts
http://www.washingtontimes.com/news/2014/dec/25/christine-odonnell-tea-party-figure-says-irs-mista/
10 Ways Obama Bypassed Congress in 2014
"1. Immigration – On Nov. 20, Obama announced action that would shield about 5 million illegal immigrants from deportation by prioritizing deportations for people who committed crimes. "The historic actions the president took on immigration offer millions of undocumented immigrants a path out of the shadows while holding them accountable to undergo background checks and become taxpayers, all while doing everything we can to attract and keep the most talented high-skill workers to our shores from around the world," said a White House blog post this week by presidential assistants Jeffrey Zients and Cecelia Munoz.
Climate Change – While in China in November, Obama and Chinese President Xi Jinping reached what the leaders called a historic climate change deal. The United States set a goal of reducing carbon emissions by between 26 and 28 percent by 2025, which would be rolling back to 2005 levels. China said its CO2 emissions would peak in 2030. But aside from the climate deal with China, Obama also took several other climate-related actions: In July, he announced executive actions to help state and local government prepare for climate change. In October, agencies released plans for cutting emissions and preparing for flooding and extreme weather. Obama also pledged $3 billion in U.S. funds to the United Nations-affiliated Climate Resiliency Fund to help cut emissions for the poorest countries. And in Februar, Obama ordered the Environmental Protection Agency and the Department of Transportation to establish new fuel efficiency standards for large vehicles. "To combat climate change, the president took steps to improve fuel efficiency for heavy-and medium-duty vehicles, put in place a Clean Power Plan to substantially cut carbon pollution from power plants; took action to make substantial cuts to hydrofluorocarbons; and reached a historic agreement to cut greenhouse gas emissions with China, among many others," the White House said.
Minimum Wage – On Feb. 12, Obama signed an executive order raising the minimum wage for federal employees and federal contract workers to $10.10 per hour. He wanted Congress to raise the wage to that level for the rest of the country. That never happened, but the White House believes it motivated action in other states. "President Obama rallied support for raising the minimum wage, while signing an executive order to raise the minimum wage for workers on new federal contracts," the White House blog said. "Cities, states and businesses across the country responded to that call, taking action that will benefit 7 million Americans as of 2017. And workers on new or modified federal contracts will be paid at least $10.10 starting on New Year's Day."
Police – After the controversies in Ferguson, Missouri, and New York City where unarmed black men died after altercations with police officers, Obama asked for a review of best practices police departments can take to rebuild trust in their communities. On Dec. 18, he signed an executive order to create the Task Force on 21st Century Policing. The task force is set to hold listening sessions around the country and issue a report in March.
Guns – Early in the year, the Obama administration took action regarding mental illness and guns. The executive action came through regulations by the Department of Justice and Department of Health and Human Services. The DOJ clarified rules on who is prohibited from purchasing a gun under existing federal law, which the White House said had been ambiguous. HHS required states to submit more information on individuals through the National Instant Criminal Background Check System, which was previously withheld under the Health Insurance Portability and Accountability Act, or HIPPA, which protects medical privacy. Obama also issued an executive order in early October to make it more difficult to fire employees of the Bureau of Alcohol, Tobacco, Firearms and Explosives, by allowing more ATF employees to be converted to career-employees classifications and eligible for civil service protections. The ATF, a scandal-plagued agency in recent years, is generally regarded as the least-favorite federal agency among gun owners. None of Obama's gun-related executive actions were mentioned in the White House's year-end report.
Pay Discrimination –  Obama issued an executive order to prevent gender pay discrimination among federal contractors in April. Three months later, he signed another executive order to ban pay discrimination among federal contractors against anyone in the LGBT community.
'Promise Zones' –  In January, Obama established five "promise zones" in the United States: economically depressed areas across the country where businesses locating or expanding would be eligible for federal economic development grants, loans and tax incentives. The first five locations were San Antonio, Philadelphia, Los Angeles, Southeastern Kentucky and the Choctaw Nation in Oklahoma.
Tax Inversion – In September, Obama took action against corporate "tax inversions," the term used for when an American company merges with a smaller foreign company, locating the in the foreign country to avoid the higher U.S. corporate tax rates. The Treasury Department announced regulations to make inversion less attractive by banning some of the techniques firms used to avoid paying U.S. taxes, while also requiring that a company's U.S. owners own less than 80 percent of the newly merged company to get the tax benefits. The actions were announced less than a month after Burger King's move to buy a Canadian coffee company and relocate in order to pay the lower Canadian corporate taxes instead of U.S. taxes.
Expanding Credit – Six years after the mortgage crisis, the Obama administration has taken actions to make it easier to get a home loan. On May 30, the Department of Housing and Urban Development along with the Federal Housing Finance Agency announced plans to expand access to mortgage credit. Earlier this month, the administration introduced the Home Affordability Modification Program, or HAMP, which includes $5,000 for an individual's foreclosure prevention.
Green Industries – In September, Obama announced a series of government and private sector plans to buy more solar panels and promote the solar industry. In November, Obama announced commitments from 120 businesses, nonprofits and schools would buy electric vehicles and install workplace-charging stations."
http://www.theblaze.com/stories/2014/12/25/10-ways-obama-bypassed-congress-in-2014/
Obama, a One-Man Revolution
In his "fourth quarter," he feels free to ignore popular opinion, the rule of law, and Congress.
http://www.nationalreview.com/article/395309/obama-one-man-revolution-victor-davis-hanson
Untrained volunteer drivers part of Obama's motorcade
"A driver's license, clean criminal record and a White House contact can land you smack-dab in the middle of President Obama's motorcade – as an unpaid, untrained driver at the wheel of one of the cars accompanying the leader of the free world. The volunteers drive vans that carry journalists and White House staffers between the bulletproof cars driven by highly trained Secret Service agents and the ambulance bringing up the rear, The New York Times reported. The practice has come under fire by some security experts. "You are face to face with a young person who is just completely full of themselves and enthralled," ex-Secret Service agent Dan Emmett told the Times. "If the motorcade ever comes under fire, it's going to be a problem."
Natalie Tyson, 24, a grad student in the San Francisco Bay area, told the Times that a friend who works in the White House contacted her before Obama arrived in San Francisco. "He just texted me and said, 'Do you want to volunteer as part of this and drive in the motorcade?' " Tyson told The Times. "It was kind of sudden. I didn't even know the president was going to be in town."
Tyson said she had received little instruction about what to do in case of a high-speed emergency. "Whatever I am is good enough for them," she said. A Secret Service spokesman told ABC News that the volunteers are briefed by the agent in charge of the motorcade.
"The motorcade has a police escort and typically there is no other traffic on the road at the time the Presidential motorcade is moving," the spokesman said, noting that the president's car could break off easily from the procession, if necessary. The White House declined to comment about the practice, which has been in use since the 1980s."
http://nypost.com/2014/12/26/untrained-volunteer-drivers-part-of-obamas-motorcade/
'The President's Limo!': Grad Student Rides in Obama's Motorcade — but She's No Mere Passenger
http://www.theblaze.com/stories/2014/12/26/the-presidents-limo-grad-student-rides-in-obamas-motorcade-but-shes-no-mere-passenger/
10 Moments From 2014 Likely to Influence 2016 Presidential Campaign
http://blogs.wsj.com/washwire/2014/12/24/10-moments-from-2014-likely-to-influence-2016-presidential-campaign/?mod=WSJBlog
Census Stats Are a Boon for the GOP — Though Not for a While
"Preliminary Census data indicates a potential gift for Republicans, but not one they can really open until after 2020. That's when state legislatures reapportion U.S. House seats and state legislative districts. It's also when Electoral College votes will change based on population trends. And for now, red states growing at a faster rate than blue states, the Washington Post reported. From July 2013 to July 2014, states that were red in the elections of 2000 through 2012 grew by about 1 million people, while blue states grew by about 941,000 people. North Dakota has been the fastest growing state in recent years, growing 2 percent in the past year. In Virginia, however, the growing federal employee population in the northern suburbs has helped shift the once solidly Republican state to a swing state twice won by President Barack Obama. But in other cases, the population shifts won't be enough to completely flip a state from blue to red. "The instinct some have that these shifts will result in padding GOP gains or helping the GOP win competitive seats is seductive," said Richard Kelsey, assistant dean of the George Mason University law school. "However, look at Virginia. Many educated, successful, high income earners have flocked to Virginia over the last decade, but that has only resulted in Virginia moving from red, to purple, to arguably blue." "The truth is, many refugees from blue states have strong views about taxes and tax burdens, but they likewise bring with them high expectations for government services like the ones they enjoyed in their home states," Kelsey told TheBlaze. "With those services comes the cost many did not enjoy paying." The data from the Census Bureau still shows that California is the most populous state and Texas is still No. 2. Florida, however, has overtaken New York for No. 3 and is even gaining on Texas. In 1950, New York had five times the population of Florida and in 1980, New York was still 80 percent larger than Florida. Though the fastest growing state, North Dakota is still ranked No. 47. Work opportunities and tax burdens in red states are better for working age people, while the weather in most red states is more friendly for retirees, Kelsey added. That may or may not have a political consequence. "I am inclined to believe that to the extent working or retiring citizens leave blue states for red, those departures make blue states more blue," he said. "Which states they make more red, is a bit more complicated."
http://www.theblaze.com/stories/2014/12/24/census-stats-are-a-boon-for-the-gop-though-not-for-a-while/
Red states keep growing faster than blue states
http://www.washingtonpost.com/blogs/the-fix/wp/2014/12/23/red-states-keep-growing-faster-than-blue-states/
Wealthy donors sided with Democrats in midterms
"For as often as Democrats attack the conservative billionaires Charles and David Koch for their heavy spending on politics, it's actually the liberal-minded who shelled out the most cash in the just completed midterm elections. At least, that is, among those groups that must disclose what they raise and spend. Among the top 100 individual donors to political groups, more than half gave primarily to Democrats or their allies. Among groups that funneled more than $100,000 to allies, the top of the list tilted overwhelmingly toward Democrats — a group favoring the GOP doesn't appear on the list until No. 14. The two biggest super PACs of 2014? Senate Majority PAC and House Majority PAC — both backing Democrats. In all, the top 10 individual donors to outside groups injected almost $128 million into this year's elections. Democratic-leaning groups collected $91 million of it. Among the 183 groups that wrote checks of $100,000 or more to another group, Democrats had a 3-to-1 cash advantage. The biggest player was the National Education Association, at $22 million. Not a single Republican-leaning group cracked the top 10 list of those transferring money to others. Overall, for the campaign season that just ended, donors who gave more than $1 million sent roughly 60 cents of every dollar to liberal groups. Among the 10 biggest donors, Democrats outspent Republicans by an almost 3-to-1 margin. "They're total hypocrites when it comes to this subject," said Republican National Committee Chairman Reince Priebus. "They've made a living off campaign talking points when, in reality, they've been raking in more money from millionaire donors than Republicans for quite a while." That's true, but only among those groups that have to tell the Federal Election Commission about all the money that's coming and going. Left undisclosed are the specifics of the fundraising and spending of politically minded non-profit groups, such as the Koch-backed conservative network of Americans for Prosperity or the environment-minded League of Conservation Voters. Because they are not technically political, they do not face the same disclosure rules as overtly political groups. That leaves a gaping hole in the effort to follow all the money in politics, especially among Republican patrons who tend to favor those organizations that do not have to disclose how they raise or spend donations. "I tip my hat to them. It's definitely all legal," said Eddie Vale, an adviser to American Bridge 21st Century, a liberal research group that tracks Republicans. American Bridge, like Americans for Prosperity, does not disclose its donors. "We're not going to unilaterally disarm," said Vale, a Democratic strategist who said he would prefer all organizations disclose their donors. These figures are based on an Associated Press analysis of data compiled by the non-partisan Center for Responsive Politics from reports filed with the Federal Election Commission through Nov. 16 and with the Internal Revenue Service through Aug. 4. The data covers super PACs, earmarked donations to non-profit groups and money sent to party-aligned independent expenditure committees. It does not include money given directly to candidates for office or the official party-backed campaign committees that support them. And it notably omits most of the Koch-backed network of political groups. Charles and Elizabeth Koch reported just $2 million in giving to groups that must disclose their fundraising. David and Julia Koch reported the same through mid-November. The puts the wealthy industrialists as tied for the 23rd spot on the list of biggest spenders. Charles and Elizabeth Koch ended up giving another $3 million after the reporting period, advisers said. That's not to say the Kochs didn't spend to shape the elections. They just did it in a way that helped hide their financial footprint."
http://news.yahoo.com/wealthy-donors-sided-democrats-midterms-081058488–election.html
How Young, Diverse Voters Will Shape 2016's Elections (interesting video)
"The changing American electorate will mean new political battlegrounds in 2016, as younger and more diverse voters put new states into play. In the southwest, Democrats will try to hold on to New Mexico, and make a grab for Arizona for the first time in decades. Across the region, more Hispanic voters will give Democrats an edge. In the last general election, the president scored 71 percent of the Hispanic vote nationwide. And the demographic will grow to 12 percent of the electorate by 2016. This same population shift could soon put Texas in play, though today, Republicans still dominate the state.  Especially in the midterms, when voters as a whole skew older and more conservative. Soon-to-be Republican Gov. Greg Abbott blew out his Democratic opponent Wendy Davis with 59 percent of the vote. And Texas' Hispanic voters lean more Republican than in other states. Still, not just in the southwest, but nationwide, the GOP has a clear challenge. It's message plays well with whites, but struggles with minority voters. Just in the last 10 years, the share of eligible white voters has dropped from 75 percent to 70 percent. And that drop will likely speed up in the next decade. Of course, another big demographic in 2016 will be the youth vote. But it's not as reliably Democratic as it used to be. Yes, the president and other Democrats still win millennials. But November's midterms continued a trend that's concerning for the left. While young voters voted Democrat by a 22 percent margin in 2006, by 2014, that advantage had slipped to 11 percent. And many millennials are starting to abandon the two-party system altogether. Pew Research tells us 50 percent of millennials now identify as political independents, despite being as liberal as ever on the issues. If Republicans can chip away at the youth and minority vote, it could help them hold on to vital Florida and possibly take back Virginia, where the GOP hasn't won since 2004."
http://www.newsy.com/videos/how-young-diverse-voters-will-shape-2016-s-elections/
Can GOP shatter 'Obama coalition' in 2016?
"Obama twice compiled at least 332 electoral votes by adding wins in most every competitive state. He posted double-digit wins among women, huge margins among voters younger than 30 and historically high marks among blacks and Latinos. As non-white voters continue to grow as a share of the electorate, a Democratic nominee that roughly holds Obama's 2012 level of support across all demographic groups would win the national popular vote by about 6 percentage points and coast in the Electoral College, Teixeira estimates. "Could a Republican win? Sure," Teixeira said. "But they have to have a lot of different things happen." What if the GOP is able to continue its gains among non-white voters? Obama, after all, lost ground in 2012 among most demographic measures, compared to his 2008 performance. Those slides helped make him the first president since World War II to win re-election with a lower popular vote total than he got in his initial victory. A GOP nominee such as the Spanish-speaking Jeb Bush, a proponent of comprehensive immigration reform, has the potential to capture significantly more than the 27 percent of the Latino vote that fellow Republican Mitt Romney claimed in 2012. Meanwhile, Republicans hope African-Americans make up a smaller share of the electorate with Obama no longer atop the ballot. "We're not talking about winning those groups, but these elections are fought on the margins, so improvements here and there can make a difference," Anderson said. Republicans acknowledge that demographic shifts make it more difficult than in years past for the GOP nominee to depend on white voters, who cast 87 percent of presidential ballots in 1992 and just 72 percent in 2012. At the same time, Democrats have watched white voters, particularly those without a college degree, move away from the party during Obama's presidency — and not just in the conservative South. Obama lost this group by about 26 points in 2012, according to exit polls and other analyses. By this November, his Gallup approval rating among the group stood at 27 percent. Extending that trend into 2016 could push Ohio, Wisconsin, Iowa and New Hampshire into the GOP column. Whites also could tip Florida, Virginia and Colorado, although non-white voters in those states hold more influence than in the Midwest and northeast. Those seven states, plus all won by Romney in 2012, would give the GOP a winning total of 295 electoral votes. It should be noted that path to 270 requires any potential GOP president to win Florida, with its 29 electoral votes. And while it's mathematically possible for a Republican to win without Ohio's 18 electoral votes, no GOP nominee has ever done so, and Republican strategists widely acknowledge the state as essential. Of course, further analysis of the raw numbers alone ignores the potential of the candidates themselves to shape the election — not to mention dramatic changes in the economy, national security events or other developments that fall outside the control of any candidate. "Presidential elections don't take place in a vacuum," Anderson said. "It's an adversarial system in which their side has a face and our side has a face, and everything flows from that."
http://townhall.com/news/politics-elections/2014/12/25/can-gop-shatter-obama-coalition-in-2016-n1935790
EARLY GOP POLL SHOWS MOST VOTERS UNDECIDED ON PRESIDENTIAL NOMINEE
"There's a week left in 2014. But for political poll takers, all the excitement drained out of this year several weeks ago. They're already turning their attention to 2016. It's not clear, though, that voters are yet ready for a presidential election. In a just-released Zogby poll of likely Republican primary voters, the leader is "Other/Not Sure," at 19 percent. Among actual people, 2012 nominee Mitt Romney leads, for now, with 14 percent. In a huge potential field, he's trailed by: former Florida Governor Jeb Bush at 12 percent, Kentucky Sen. Rand Paul at 10 percent, New Jersey Governor Chris Christie at 8 percent and former Arkansas Governor Mike Huckabee and Florida Senator Marco Rubio at 7 percent. Wisconsin Governor Scott Walker, former Vice Presidential nominee Paul Ryan, retiring Texas Governor Rick Perry, Louisiana Governor Bobby Jindahl, Texas Senator Ted Cruz and South Carolina Governor Nikki Haley also received some support. On the Democratic side, Hillary Clinton stands alone. Zogby writes that: "Clinton leads all of the Republican top tier candidates handsomely – 49%-34% against Bush; 51%-33% against Paul; 48%-33% against Christie; and 50% to 35% against Romney." Don't bet the Christmas goose on that, though. Zogby's poll involved only 231 potential voters, and the survey has a whopping margin of error of +/- 6.6 percent."
http://www.breitbart.com/big-government/2014/12/25/early-gop-poll-shows-most-voters-undecided-on-presidential-nominee/
Shock poll: Jeb Bush is choice of conservatives, Romney is establishment pick
http://www.washingtonexaminer.com/shock-poll-jeb-bush-is-choice-of-conservatives-romney-is-establishment-pick/article/2557867
Bernie Sanders says he'll announce his presidential decision in March
http://www.washingtonexaminer.com/bernie-sanders-says-hell-announce-his-presidential-decision-in-march/article/2557893
Timeline: Warren's 2016 denials
http://thehill.com/homenews/senate/228015-timeline-warrens-2016-denials
Eight Dem targets for 2016
"After being clobbered in the 2014 elections, House Democrats are hoping 2016 will be their year… With that in mind, here's a shortlist of the districts where Democrats stand the best chance of winning back seats in 2016.
–Illinois-10: Former GOP Rep. Robert Dold took this seat from freshman Rep. Brad Schneider (D) last month, regaining the spot he'd held from 2011 to 2013. But Obama won the district, a northern suburb of Chicago, with more than 58 percent of the vote in 2012, making this the most Democratic district to be held by a Republican next year. With Democrats sure to aim their sights on this seat in a presidential year, Dold will be forced to play defense for most of the next Congress.
–Texas-23: Republican Will Hurd bested freshman Democratic Rep. Pete Gallego in last month's race for control of this expansive west Texas border district. But Hurd won with plurality, not majority, support and his razor thin margin (2.1 percentage points) even amid the GOP wave makes him a very appealing target for the Democrats in 2016. Obama's recent executive action easing deportation policy could play a significant role in the next race. Roughly 70 percent of the district's population is Hispanic.
–Nevada-4: Freshman Rep. Steven Horsford was a rising star among House Democrats before a late surge by GOP challenger Cresent Hardy led to his surprising defeat last month. Still, only 46 percent of registered Nevada voters went to the polls, and Hardy received less than half of the vote in a district that Obama took by a healthy 55-44 margin in 2012. Meanwhile, Horsford has already said he plans to reach out to voters to weigh what went wrong in 2014 – and gauge another potential run two years from now.
–Maine-2: Republican Bruce Poliquin took advantage of the GOP wave to replace outgoing six-term Rep. Michael Michaud (D), who lost a run for governor last month. But Poliquin, too, failed to appeal to a majority of voters, winning just 47 percent in a district where Democrats have held the House seat for the last two decades and 54 percent of the electorate chose Obama in 2012. The Democrats have already begun vying for a rematch by actively recruiting Emily Cain, a 34-year-old state senator, who they think will have a better shot in 2016 when political conditions could be more favorable for the party.
–Iowa-1: Republican Rod Blum won last month's contest to replace outgoing four-term Rep. Bruce Braley (D), who lost his bid to succeed retiring Sen. Tom Harkin (D). But the district has leaned Democratic in recent years, with Obama winning by 14 percentage points in 2012. And the contest was a squeaker – Blum won by 2.5 points – making him a top target of the Democrats two years from now.
–New York-24: Republican John Katko rolled to victory last month, defeating freshman Rep. Dan Maffei (D) by an astounding 20 points. But his Syracuse district also tends to lean blue, with voters there going 58 percent for Obama in 2012. Additionally, only 29 percent of New York voters turned out to the polls last month, and a Hillary Clinton presidential run could bring a surge of Democrats to the polls to support the former Empire State senator.
–New Hampshire-1: Republican Frank Guinta defeated Rep. Carol Shea-Porter (D) in a district where the incumbent has lost in the last four election cycles. The Democrats are hoping that trend continues in 2016. And they've been encouraged by the fact that Obama won this district with roughly 51 percent of the vote in 2012. Also buoying the Democrats' hopes, Guinta's margin of 3.6 percentage points was among the lowest among victorious Republicans nationwide.
–New York-11: GOP Rep. Michael Grimm easily won his third term last month, but it wasn't without controversy. The former FBI agent has been indicted on a long list of federal charges related to a restaurant he once owned, and he pleaded guilty on Tuesday to one count of felony tax evasion. The Democrats, who'd hoped those legal woes would help them unseat Grimm this year, will surely continue to press the issue as the case evolves and the punishments are handed down. In a presidential year, facing a tarnished incumbent, they'll like their odds in a district where Obama won 52 percent of the vote in 2012."
http://thehill.com/homenews/house/227935-eight-democratic-targets-for-2016
Democrats' no good, very bad year
http://www.washingtonexaminer.com/democrats-no-good-very-bad-year/article/2557844
GOP'S 'PLEDGE TO AMERICA' SMASHED?
Letter campaign targeting House leadership surges as more questions raised
"New questions are being raised about whether the GOP leadership in the U.S. House broke its "Pledge to America" just as a "Don't Be Yellow: Dump Boehner Now" letter campaign to members of Congress is surging. The campaign allows people to send a letter to each of the 247 GOP members in the U.S. House calling on them to replace Speaker John Boehner. As of Friday, more than 525,000 letters – a pile some 17 stories tall – is set to be delivered to the GOP members when the House convenes in the new year. It's the only plan so far to apply pressure to House GOP members to pick new leadership. It was S.A. Miller in the Washington Times who raised the question whether the GOP's pledge, issued in 2010, had been broken. The writer concluded that if you count three hours as a day, perhaps it wasn't. Or maybe it was anyway. "Republicans won the House in 2010 with their 'Pledge to America' vowing a more transparent legislative process, but they broke many of those rules in this month's end-of-year push to pass spending bills and a massive package of land deals," the article said. The 2010 promise had committed Boehner and fellow House Republicans to "providing ample time for lawmakers to read bills" and not cramming measures into must-pass bills "to sneak them through." "But the $1.1 trillion spending bill, spanning 1,600 pages of legislative text and another 1,200 pages of explanation, was passed in just 48 hours. About one-quarter of the pages in the annual defense policy bill had nothing to do with defense and instead were devoted to establishing 250,000 acres of new national park sites and land swaps, most in Western states," the report said. Matthew Rumsey of the Sunlight Foundation in Washington told the newspaper the House mostly follows its pledge, but when the pressure was on, members of Congress threw "all those things out the window." A spokesman for Boehner noted that the promise was to make legislation available for three days, and the $1.1 spending bill was "available all or part of Tuesday, Wednesday and Thursday." But the report noted Boehner originally said he would not bring a bill to the House floor if it hadn't been posted online "for at least 72 hours." Said the Times, "Mr. Boehner's office insisted they adhered to the three-day rule despite posting the bill at about 9 p.m. on a Tuesday and having colleagues vote on it 48 hours later, at about 9 p.m. Thursday. It would have been only 41 hours, but a rebellion among House Democrats pushed the vote back by seven hours."
http://www.wnd.com/2014/12/gops-pledge-to-america-smashed/#qz954j6OtCl41J5l.01
CYBER WAR STRIKE? THREE SOUTH KOREAN WORKERS KILLED AT NUKE PLANT THREATENED BY HACKERS
"South Korea's government-run hydroelectric and nuclear power company was threatened by an enigmatic group of hackers last week, at the same time the North Korean government was threatening to attack the United States and its allies for daring to suggest that Kim Jong Un's regime might be behind the attack on Sony Pictures.  South Korea puts up with a steady stream of mischief from hackers who profess varying degrees of separation from the North Korean government, but this latest threat was taken very seriously."
http://www.breitbart.com/big-government/2014/12/26/cyber-war-strike-three-south-korean-workers-killed-at-nuke-plant-threatened-by-hackers/
Sony to stream 'The Interview' on YouTube, Google Play, Xbox and more
"Sony will stream the controversial film "The Interview" on Google Play, YouTube Movies, Microsoft's Xbox Video and a separate Sony website beginning Wednesday. The movie, set to be released on demand at 1 p.m. EST Wednesday, will cost $5.99 to stream. The Seth Rogen-James Franco comedy will also be show in about 300 independent theaters nationwide beginning on Thursday. The studio issued a statement regarding their decision to release the film. "It has always been Sony's intention to have a national platform on which to release this film," said Sony Entertainment CEO Michael Lynton. "We never stopped pursuing as wide a release as possible for 'The Interview'…We chose the path of digital distribution first so as to reach as many people as possible on opening day, and we continue to seek other partners and platforms to further expand the release." The unusual release marks one of the first times a studio movie will be shown simultaneously in theaters and video on demand. Usually, larger studio films aren't made available on digital platforms for at least a few months after the initial theatrical release, to ensure maximizing theater box office.  Last week, Sony abruptly canceled the Christmas Day release of "The Interview" in the wake of an extensive hacking attack and release of confidential emails by a group linked with North Korea. "Now we want you never let the movie released, distributed or leaked in any form of, for instance, DVD or piracy," the hackers wrote in a new message Friday. They threatened 9/11-like attacks against movie theaters scheduled to show the Sony film. The movie stars Rogen and Franco as journalists tasked by the CIA with killing North Korean leader Kim Jong Un."
http://www.foxnews.com/entertainment/2014/12/24/sony-to-stream-interview-on-youtube-source-says/
'The Interview' Is Coming…Directly to Your Computer
"Sony's much-discussed film "The Interview" will be released at 1 p.m. EST on YouTube, Google Play and Xbox Video, Business Insider reported. The film will cost $5.99 to rent or $14.99 to own, and will also be available through Sony's own website (though orders may take a while, as the site was experiencing extreme lag on Wednesday afternoon likely due to heavy traffic). The movie that hackers tried to keep you from seeing could soon be available right on your computer. CNN's Brian Stelter reported Wednesday morning that Sony Pictures Entertainment was in talks to release "The Interview" as a rental on YouTube on Thursday, Christmas Day — and that YouTube has tentatively agreed to the deal. The Associated Press also reported that Sony and YouTube will stream the film Thursday."
http://www.theblaze.com/stories/2014/12/24/the-interview-could-be-released-straight-to-your-computer/
Obama: 'I'm Glad' Sony is Releasing 'The Interview'
http://blogs.wsj.com/washwire/2014/12/24/obama-im-glad-sony-is-releasing-the-interview/?mod=WSJBlog
Obama glad to see 'The Interview' released
http://www.politico.com/story/2014/12/reince-priebus-see-the-interview-to-support-freedom-113803.html
Sony's PlayStation, Xbox targeted in hack
"PlayStation Network and Xbox Live are the victims of a Christmas Day hacking attack. Both of the online game networks have been offline for must of the day — terrible timing since online games are one of the year's big gifts. According to USA Today, a group called "Lizard Squad" is taking credit. It previously laid claim to attacks on PlayStation Network and online games World of Warcraft and League of Legends. Sony is the owner of PlayStation, meaning this is the second attack on the company in weeks."
http://thehill.com/policy/cybersecurity/228095-sonys-playstation-xbox-targeted-in-hack
Playstation network down after Christmas Day hacking
"Playstation Network was offline Friday for a second day in the wake of Christmas Day hacks of the online gaming network. Playstation acknowledged that users of its network were still having trouble logging in and playing Friday morning. Both Playstation Network and XBox Live went down on Thursday, Christmas Day, in what is reported to be an attack from hackers. The hacking collective called Lizard Squad claimed credit for the attacks on Twitter. Previously, Lizard Squad has claimed attacks on a number of high-profile sites, including the Vatican website in addition to those of other gaming networks and websites. The Christmas Day attacks came as theatergoers attended screenings of "The Interview," the film featuring the actors Seth Rogen and James Franco satirizing the North Korean argument that was previously pulled from theaters when its production company Sony Pictures Entertainment was itself the victim of a high-profile attack. Sony also owns Playstation. Although Sony allowed for screenings of "The Interview" in some theaters and streamed it over the Internet, the episode raised awareness of the threats posed by cyberattacks. President Obama weighed in on the attacks personally, saying that the film should be shown and reprimanding Sony for not engaging the White House in its response to the cyberattack, which the Federal Bureau of Investigation has claimed was the work of the North Korean government. Playstation said that its engineers are working to resolve the problems affecting its network."
http://www.washingtonexaminer.com/playstation-network-down-after-christmas-day-hacking/article/2557877
PlayStation, Xbox outages spark debate over hacker claims
http://townhall.com/news/us/2014/12/26/sonys-playstation-network-still-out-xbox-back-online-n1936048
Xbox Live back online, PlayStation Network still down after apparent hack attack
http://www.foxnews.com/tech/2014/12/26/xbox-live-playstation-network-offline-in-apparent-hack-attack/
Korea blames US for Internet shutdown
"North Korea has hurled racial slurs against President Barack Obama while blaming the U.S. for shutting down its Internet amid the Sony hacking row. The North's powerful National Defense Commission said Saturday that Obama was behind the release of Sony Pictures' film "The Interview" and called him a "monkey inhabiting a tropical forest." North Korea has denied involvement in a crippling cyberattack on Sony Pictures but has expressed fury over the comedy depicting an assassination of its leader Kim Jong Un. After Sony initially called off the release in a decision criticized by Obama, the movie has opened this week. The defense commission also accuses Washington for being responsible for intermittent outages of North Korea websites this week. The commission says the U.S. will face consequences for its hostility."
http://townhall.com/news/entertainment/2014/12/26/n-korea-blames-us-for-internet-shutdown-n1936100
N.. Korea calls Obama a 'monkey,' blames US for web crash
http://nypost.com/2014/12/26/n-korea-calls-obama-a-monkey-blames-us-for-web-crash/
North Korea Hurls Insults at Obama as It Formally Blames U.S. for Internet Outages
http://www.theblaze.com/stories/2014/12/26/north-korea-hurls-insults-at-obama-as-it-formally-blames-u-s-for-internet-outages/
'We Are Taking a Stand for Freedom': Capacity Crowds Pack Screenings of 'The Interview'
"Hundreds of theaters Thursday, from The Edge 8 in Greenville, Alabama, to Michael Moore's Bijou by the Bay in Traverse City, Michigan, made special holiday arrangements for the Seth Rogen-James Franco comedy depicting the assassination of North Korean leader Kim Jong Un. Sony Pictures had initially called off the release after major theater chains dropped the movie that was to have opened on as many as 3,000 screens. But with President Obama among others criticizing the decision, Sony officials changed their minds. "The Interview" became available on a variety of digital platforms Wednesday afternoon, including Google Play, YouTube Movies, Microsoft's Xbox Video and a separate Sony website. Meanwhile, Sony and independent theaters agreed to release it in over 300 venues on Christmas. "We are taking a stand for freedom," said theater manager Lee Peterson of the Cinema Village East in Manhattan, where most of Thursday's seven screenings had sold out by early afternoon. "We want to show the world that Americans will not be told what we can or cannot watch. Personally, I am not afraid." At Atlanta's Plaza Theater, a sell-out crowd Thursday hailed the film's release, washing down popcorn with beer and cocktails and uniting for a boisterous sing-along of "God Bless America" before the opening credits. "This is way more fun than it would have been," said Jim Kelley of Atlanta, who waited outside with his daughter, Shannon. The elder Kelley added, with mocking sarcasm, "This is almost dangerous, like we're living life on the edge."
http://www.theblaze.com/stories/2014/12/26/we-are-taking-a-stand-for-freedom-capacity-crowds-pack-screenings-of-the-interview/
Patriotism mixed with jokes as fans stream 'The Interview'
http://townhall.com/news/politics-elections/2014/12/24/patriotism-mixed-with-jokes-as-fans-stream-the-interview-n1935710
'The Interview' makes $1M on Christmas
http://thehill.com/blogs/blog-briefing-room/228105-the-interview-nets-1m-on-christmas
Russia offers sympathy to North Korea over Sony hacking scandal
"Russia on Thursday offered sympathy to North Korea amid the Sony hacking scandal, saying the movie that sparked the dispute was so scandalous that Pyongyang's anger was "quite understandable." Washington failed to offer any proof to back its claims of Pyongyang's involvement in the hacking, Russian Foreign Ministry spokesman Alexander Lukashevich said at a briefing, adding that the U.S. threats of retaliation were "counterproductive."
The U.S. has blamed Pyongyang for the recent cyberattack on Sony Pictures, which produced "The Interview," a comedy depicting the assassination of North Korean leader Kim Jong Un. Pyongyang has denied a role in the hacking, but also praised it as a "righteous deed."
http://www.ctvnews.ca/world/russia-offers-sympathy-to-north-korea-over-sony-hacking-scandal-1.2162352#
You May Have Visited Google Today…But Did You Notice This Message?
"If you visited Google Christmas Day, you probably saw the special doodle they had to mark the holiday. However, you may have missed a tiny message directly under the search bar. "Our mission is to make the world's information accessible—yes, even Seth Rogen movies," the message read (bold and italics added for emphasis)."
http://www.theblaze.com/stories/2014/12/25/you-may-have-visited-google-todaybut-did-you-notice-this-message/
Who hacked Sony becomes Internet's new mystery
http://townhall.com/news/politics-elections/2014/12/24/who-hacked-sony-becomes-internets-new-mystery-n1935608
#SHUTDOWN5THAVE CLOSES STORES, ROADS IN NEW YORK CITY
"Protesters in New York announced a march on 5th Avenue to defy Mayor DeBlasio's moratorium on demonstrations after two NYPD cops were slaughtered. The Twitter account @MillionsMarch posted a sign that said to meet at 59th and 5th. Another Twitter account posted a sign that said "No Christmas shopping as usual… These protesters are determined to shut down the famous 5th Avenue in an attempt to somehow find justice for Eric Garner. Their behavior is causing mayhem in New York and interfering with innocent businesses during the busiest time of the year. Witnesses do not care if others are disrupted."
http://www.breitbart.com/big-government/2014/12/23/shutdown5thave-closes-stores-roads-in-new-york-city/
CNN Reporter: Protesters Crashed Memorial for Slain NYPD Cops, 'Started Yelling at Groups of Police'
http://www.theblaze.com/stories/2014/12/23/cnn-reporter-protesters-crashed-memorial-for-slain-nypd-cops-started-yelling-at-groups-of-police/
NYPD PRECINCTS GUARDED BY SWAT AFTER 'CREDIBLE' THREATS
"The NYPD posted SWAT team members outside two precincts, and two were "swept by the bomb squad," after bomb threats Wednesday. CBS New York reported Wednesday night that bomb threats were called in against the 75th precinct in East New York and the 104th precinct in Queens. The bomb squad checked both precincts and cleared them. Later Wednesday night, the Sergeants Benevolent Association tweeted news of two additional threats directed at two other precincts: Important info re credible attack from a CI: Black Guerilla Family to storm the 079/081 Pct Station Houses & shoot it out with MOS. — SBA (@SBANYPD) December 24, 2014 The "Black Guerilla Family" is a Baltimore-based gang, and "MOS" stands for Members of Service, i.e., NYPD officers. Because the threats from a confidential informant were judged credible, SWAT team members were posted outside the 79th and 81st precincts."
http://www.breitbart.com/big-government/2014/12/24/nypd-precincts-guarded-by-swat-after-credible-threats/
Yes, there is a war on police: Column
"The murder of two New York policemen shouldn't surprise anyone. We've been watching liberal protesters war against police since the rise of Occupy Wall Street three years ago. The #Shutitdown protests are filled with the same hateful rhetoric against police, spitting, curses and violence as they invade malls and block highways. If police respond, they are videotaped, photographed and lambasted on social media and left-wing websites. Only a week before the killings, protesters marched in New York chanting, "What do we want? Dead cops! When do we want it? Now!" The same sentiment spread on Twitter as some were gleeful about the murders. One asked: "Am I the only one happy about this breaking news 2 cops getting shot"? She wasn't. The hashtag #F—12 overflowed with hate for #pigpolice. Now, many protesters, like White House favorite and MSNBC host Al Sharpton, claim they aren't anti-police, they are pro-justice. They lie. Union organizer Robert Murray was "arraigned on charges of assaulting an officer, resisting arrest, rioting and obstruction" for an attack on two New York police lieutenants during one "justice" protest two weeks ago, according to CBS. Two Bronx public defenders appeared in a rap video with the lyrics, "For Mike Brown and Sean Bell, a cop got to get killed." In Philadelphia, a paramedic posted a photo showing two black men pointing a gun at a police officer and describing police as "our real enemy." Like this column?: Get more delivered Protesters marked Black Friday in San Francisco with vandalism and confrontations. One held a camera in front of a police officer and said "F— you" nine times just inches away. When that didn't work, he physically jarred the officer to provoke an arrest. Flashback to fall 2011 when Occupy Wall Street appeared. The movement called for "revolution" and deliberately provoked police. One founder admitted OWS was created by "anarchists" and had a strategy of "refusing to accept the legitimacy of the existing legal order." The result was predictable. There have been more than 7,700 hundred Occupiers arrested for everything from trespassing to an attempted bombing. Rioting, arson and sex crimes were part of the little-told story of the movement. Liberals are still outraged that Iraq War veteran Scott Olsen was injured at an Occupy Oakland protest. However, left-wing magazine Mother Jones admitted protesters initiated the violence. Writer James West said some protesters instigated a confrontation. "At the height of this melee, I saw two men throw bottles at the police," he explained."
http://www.usatoday.com/story/opinion/2014/12/23/new-york-police-killing-protesters-war-rhetoric-pigs-al-sharpton-war-column/20821457/
After NYC Deaths, a Surge of Support for Police
"Rocker Jon Bon Jovi donned a New York Police Department T-shirt on stage. Well-wishers delivered home-baked cookies by the hundreds to police in Cincinnati. In Mooresville, North Carolina, police and sheriff's officers were treated by residents to a chili dinner. At a time when many in the nation's police community feel embattled, Americans in cities and towns across the country are making an effort to express support and gratitude. "I'm showing a little solidarity for my brothers in the NYPD and all of those who protect and serve us every day," Bon Jovi told a cheering crowd at his concert Monday in Red Bank, New Jersey. The surge of support is linked to two distinct but overlapping developments. The immediate catalyst was the killings of two New York City police officers as they sat in their patrol car in Brooklyn on Saturday. For many of those making appreciative gestures, there also was a desire to counter the widespread protests ? steeped with criticism of police ? that followed grand jury decisions not to charge white officers for their roles in the deaths of black men Michael Brown in Ferguson, Missouri, and Eric Garner in New York. Becky Grizovic, of Walton, Kentucky, helps orchestrate a campaign called Cookies for a Cop that provides treats to officers in more than 200 departments in 23 states. She was joined by her husband, son and a neighbor in delivering cookies to Cincinnati police stations on Monday. At the District 2 station house, Capt. Jeffrey Butler said the gesture was especially appreciated in light of the deaths of the two officers in New York. "The reason that this started is that I've just been so disheartened by the news," Grizovic said in a phone interview. "I wanted to do something positive to lift their spirits because this is so hard on all of them." Rallies and vigils in support of police have taken place recently in several locations, including Nashville, Tennessee; West Orange, New Jersey; Annapolis, Maryland, and New York City's Riverdale neighborhood. Among those gathering Monday night in Nashville was Merri Puckett, a retired police officer."
http://abcnews.go.com/US/wireStory/us-nyc-deaths-surge-support-police-27806721
VIOLENT PROTESTS BREAK OUT AFTER WHITE MISSOURI COP KILLS ARMED BLACK 18-YEAR-OLD
"Violent protests broke out again in suburban St. Louis after another fatal shooting of a black 18-year-old by a white police officer. The shooting happened around 11:15 p.m. Tuesday at a convenience store in Berkeley, Missouri, just a few miles from Ferguson, where Michael Brown, an unarmed black 18-year-old, was killed by a white officer in August. St. Louis County Police Chief Jon Belmar says the Berkeley shooting victim was black and the officer white. Belmar says police were called about a theft and as the officer questioned two men, one pointed a gun at him. The officer fired three shots. One hit the gunman. A violent protest broke out. Two officers were injured, police cars were damaged and fire was set at a QuikTrip store. Four people were arrested."
http://www.breitbart.com/news/police-missouri-officer-kills-man-who-pulled-gun/
PROTESTERS NEAR FERGUSON INJURE COPS WITH BRICKS, EXPLOSIVES AFTER OFFICER KILLS ARMED 18-YR-OLD
http://www.breitbart.com/big-government/2014/12/24/protesters-near-ferguson-injure-cops-with-bricks-explosives-after-officer-kills-armed-18-yr-old/
'BEST XMAS PARTY OF THE YEAR': #BLACKLIVESMATTER TRASHES OAKLAND
http://www.breitbart.com/big-government/2014/12/26/best-xmas-party-of-the-year-blacklivesmatter-trashes-oakland/
Eric Garner's Daughter Tweeted Something Out About an NYC Cop's Personal Life That We Had to Blur
"One of Eric Garner's daughters tweeted out the address of one of the New York City police officers present during the chokehold that led to her father's death, the New York Post reported. According to the Post, Erica Garner tweeted Thursday that Justin D'Amico was "another officer that helped killed [sic] my dad," and linked to a Web page with addresses for D'Amico and for five "possible" relatives. She included the hashtag "#Doxx," an Internet term for revealing someone's personal information."
http://www.theblaze.com/stories/2014/12/26/daughter-of-eric-garner-tweets-personal-info-of-cop-present-during-chokehold/
Mourners Gather For Wake Of Fallen NYPD Officer Rafael Ramos
More Than 20,000 Officers From Around The Country, VP Biden To Attend Funeral
http://newyork.cbslocal.com/2014/12/26/thousands-expected-for-wake-for-fallen-officer-rafael-ramos/
Obama says US less racially divided
"President Obama says the United States is less racially divided despite the tensions raging from deadly police shootings and emotional protests. Compared to six years ago when he made history as the first black president, Obama says American race relations are on the upswing.
"I actually think that it's probably in its day-to-day interactions less racially divided," Obama told National Public Radio. Americans, however, seem to disagree. A Bloomberg Politics survey out this month found a majority of Americans – 53 percent – feel interactions between white and black communities have deteriorated since Obama took office. The choke-hold death of Eric Garner on Staten Island and fatal shooting of Michael Brown in Ferguson, Mo. sparked nationwide outrage when the white officers in both cases were not criminally charged. Obama has sought to channel the frustration into a national campaign for better police relations."
http://nypost.com/2014/12/26/obama-says-us-less-racially-divided/
Obama says U.S. 'less racially divided'
http://www.washingtonexaminer.com/obama-says-u.s.-less-racially-divided/article/2557881?custom_click=rss
Obama: America Has Become 'Less Racially Divided' Under My Presidency
http://www.theblaze.com/stories/2014/12/26/obama-america-has-become-less-racially-divided-under-my-presidency/
Terrifying reality of ISIS mission to 'enthusiastically kill hundreds of millions of people' revealed by first Western journalist allowed inside brutal regime
"The terrifying reality of the scale of atrocities planned by ISIS have been revealed by the first Western journalist allowed inside the regime who reported the brutal terrorists are "enthusiastic about killing hundreds of millions of people". German reporter Jurgen Todenhofer spent 10 days inside Islamic State controlled territory in Northern Iraq – the first Western journalist to gain access to the terrifying regime which beheaded Brits David Haines and Alan Henning. But Todenhofer warned that despite ISIS' shocking actions so far in 2014, the worst is yet to come."
http://www.mirror.co.uk/news/world-news/terrifying-reality-isis-mission-enthusiastically-4866001
New issue of jihadist magazine produced by al-Qaeda in Yemen suggests attacks on U.S.
http://www.washingtonpost.com/world/national-security/new-issue-of-jihadist-magazine-produced-by-al-qaeda-in-yemen-suggests-attacks-on-us/2014/12/24/06f03d9a-8b9c-11e4-8ff4-fb93129c9c8b_story.html
Al-Qaeda warns of more lone wolves
Jihadist magazine hails recent atrocities, predicts more lone wolves and gives new bomb-making recipe
http://www.telegraph.co.uk/news/worldnews/al-qaeda/11313731/Al-Qaeda-warns-of-more-lone-wolves.html
ISIS Captures Jordanian Pilot After Warplane Crashes in Syria
http://abcnews.go.com/International/wireStory/activists-shoots-warplane-syria-27808085
ISIS Caught a Coalition Pilot: What Does It Mean?
Possible problems within the Western-Arab coalition, for one.
http://www.nationalreview.com/article/395354/isis-caught-coalition-pilot-what-does-it-mean-tom-rogan
ISIS is turning Christian churches into torture chambers where it forces believers to convert to Islam… and funding its terror mission by selling stripped artifacts to Western collectors
"–Christian churches are reportedly being turned into torture chambers
–Artefacts worth millions have been stolen and sold to western collectors
–Experts say the fanatics goal is to 'wipe out' Christianity"
http://www.dailymail.co.uk/news/article-2886308/ISIS-turning-Christian-churches-torture-chambers-forces-believers-convert-Islam.html
ISIS PREPARES TO ATTACK ISRAEL IN NORTH AND SOUTH PINCER MOVEMENT
"With ISIS continuing to hold the upper hand in Syria and Iraq, it appears that the terrorist network is planning what military strategists call a pincer movement to attack the Israeli homeland from the north and south. Three Syrian rebel groups switched loyalties to gain ISIS support for attacks on the Israeli occupied Golan Heights, according to a report by the Fiscal Times. ISIS is now able to coordinate with Egyptian ISIS-aligned terror group Ansar Bait al-Maqdis in Sinai to simultaneously pressure Israel's northern and southern borders. As of Dec. 11, 2014, the total cost of U.S. operations against ISIS since aerial bombing missions began on August 8, 2014 is about $2 billion and the current daily cost is $8.1 million, according to data released by a Pentagon spokesman Commander Bill Urban. Although the U.S. led Coalition Joint Task Force named "Operation Inherent Resolve" claims to have impacted ISIS command and control, resupply and maneuvering in Iraq and Syria, the number of ISIS fighters is still growing rapidly. No one is claiming that the bombing has slowed down ISIS recruiting of foreign fighters. As a testament on the difficulty of using planes to fight ISIS on the ground, after hundreds of aerial sorties in the strategic border town of Kobani, only 50 ISIS fighters have been killed. The PR value of being "at war" with the U.S. continues to swell ISIS regional and international ranks. Despite huge amounts of CIA support to the U.S.-backed Free Syrian Army, large numbers of moderate rebels armed and trained by the United States in northern Syrian Idlib Province either surrendered or defected in November to the al-Qaeda Jabhat affiliated al-Nusra Front. ISIS and al-Nusra Front, al-Qaeda's branch in Syria, are now the overwhelmingly dominant rebel groups in the country."
http://www.breitbart.com/national-security/2014/12/24/isis-prepares-to-attack-israel-in-north-and-south-pincer-movement/
Obama touts end of combat mission in Afghanistan
"President Obama paid tribute to the military saying the sacrifices of the American troops have allowed for a more peaceful, prosperous world to come out of the ashes of the 9/11 terrorist attacks. Obama marked the end of Afghan combat at a Marine Corps base in Hawaii Christmas Day. Obama still remarked about the challenges American troops face in "hotspots" such as Iraq and West Africa. "Because of the extraordinary service of the men and women in the American armed forces, Afghanistan has a chance to rebuild its own country," Obama said to applause from Marines and their families. "We are safer. It's not going to be a source of terrorist attacks again." The US is preparing to pull most of its combat troops out of Afghanistan by year's end after invading the country to strike against Al Qaeda as retribution for the horror of Sept. 11. The U.S. and NATO plan to leave 13,500 troops in Afghanistan for training and battlefield support. The U.S. is shifting to a supporting role after the bloodiest year in Afghanistan since the 2001 U.S.-led invasion. Civilian casualties this year are on track to hit 10,000, and some 5,000 Afghan forces were also killed in 2014, a figure that has escalated as the country took on a greater role in its own security. Insurgents have seized territory across the country, raising fears that Islamic militants will successfully exploit the security vacuum formed as the U.S. pulls out. Roughly 2,200 U.S. troops were killed in Afghanistan over the last 13 years in a war that cost the U.S. $1 trillion, plus another $100 billion for reconstruction. A celebratory cheer of "hooah" rang out from the hundreds of troops here when Obama affirmed that the combat mission was finally ending. "We still have some very difficult missions around the world — including in Iraq," Obama said. But, he added, "the world is better, it's safer, it's more peaceful, it's more prosperous and our homeland protected because of you." Obama's visit to the Marines came in the middle of his holiday trip in Hawaii after a tumultuous year in Washington. After waking up their rented vacation home in Kailua, Obama, his wife and two daughters opened presents and sang carols before pulling up midday in their motorcade to Bellows Air Force Station, a waterfront post with picturesque views of Hawaii's lush green mountains. With a calm breeze rolling in over the ocean, the Obamas spent roughly two hours with friends on the beach looking out at the piercing aquamarine waters of the Pacific Ocean."
http://www.foxnews.com/politics/2014/12/25/obama-touts-us-presence-in-afghanistan-marking-end-combat/
On Christmas, Obama marks end of Afghan combat
http://cnsnews.com/news/article/christmas-obama-marks-end-afghan-combat
Obama: Afghanistan won't be 'source of terrorist attacks again'
http://www.foxnews.com/politics/2014/12/26/obama-afghanistan-wont-be-source-terrorist-attacks-again/
Obama: 'The World Is Better, It's Safer'
"President Obama promised that Afghanistan will "not going to be a source of terrorist attacks again" during a Christmas meeting with service-members, an echo of the pledge he made regarding Iraq before U.S. troops withdrew and ISIS took over major cities in the country. "Afghanistan has a chance to rebuild its own country," Obama said. "It's not going to be a source of terrorist attacks again." The president added that "the world is better, it's safer, it's more peaceful, it's more prosperous and our homeland is protected because of you and the sacrifices each and every day."  It's a bold pledge, given how his assessment of the world at the withdrawal of U.S. troops from Iraq was overtaken by events. "The tide of war is receding," the president said in 2011.  "The drawdown in Iraq allowed us to refocus our fight against al Qaeda and achieve major victories against its leadership — including Osama bin Laden.  Now, even as we remove our last troops from Iraq, we're beginning to bring our troops home from Afghanistan, where we've begun a transition to Afghan security and leadership." The U.S. killed the governor of Mosul, a major Iraqi city ruled by the terrorist group ISIS, in an airstrike this week."
http://www.nationalreview.com/corner/395384/obama-world-better-its-safer-joel-gehrke
Obama Admin Spends Christmas Trying To Get Islamist Groups Off Terror List [VIDEO]
"The Obama administration spent Christmas week trying to get two Islamist organizations off a foreign country's terror list. The Council on American-Islamic Relations and the Muslim American Society are both listed as Islamist organizations by the Islamist Money In Politics database, which tracks copious political spending by figures linked to the groups. The Muslim American Society was founded as an American-based Muslim Brotherhood front group. CAIR and MAS representatives met with "senior U.S. government officials" just days before Christmas to discuss the groups' inclusion on the United Arab Emirates' official list of terrorist organizations. "The two American Muslim organizations and the U.S. government pledged to work together to achieve a positive solution to the UAE designations," the groups said in a joint statement. The Obama administration's State Department recently "affirmed that department officials meet regularly with representatives of CAIR and MAS," according to the groups."
http://dailycaller.com/2014/12/25/obama-admin-spends-christmas-trying-to-get-islamist-groups-off-terror-list-video/
Obama golfs with radical Islamist leader on Christmas Eve
"President Barack Obama's zealous pursuit of the perfect golf game has led to his latest challenger on a Hawaiian golf course during his Christmas holiday vacation. The nation's Commander in Chief teed-off on Christmas eve with the radical Islamist prime minister of Malaysia, who praised the actions of terrorist groups such the Islamic State of Iraq and Syria (ISIS) for their victories. Obama's advisors have told the news media that President Obama is simply taking advantage of the "warm temperatures in Hawaii to hit the links," and his opponent is not a factor. Malaysian Prime Minister Najib Razak joined the president, as well as White House aides Joe Paulsen and Mike Brush, for a round of golf that surprised some, but is expected by others who believe Obama has a soft-spot in his heart for Muslims, even radical ones. "Imagine the outcry if a Republican president played a round of golf with the leader of a nation that terrorizes homosexuals, oppresses women and supports terrorist organizations. It would be the lead story in every major news outlet," said former NYPD detective and member of a U.S. Marine intelligence unit, Sidney Franes. According to news reports, the Malaysian prime minister had ordered his national police force in September to clamp down on protesters who were opposed to his Islamist government supporting ISIS and their countries slide into Shariah law. "My party members must emulate the bravery of a Middle Eastern militant group that defeated an Iraqi force outnumbering it nearly 30 to one if we (Malay Islamist party) are to survive," Najib Razak said during a formal dinner."
http://www.examiner.com/article/obama-golfs-with-radical-islamist-leader-on-christmas-eve
REPORT: RUSSIA'S NEW MILITARY DOCTRINE LISTS NATO, US AS MAJOR THREATS
http://www.breitbart.com/video/2014/12/26/report-russias-new-military-doctrine-lists-nato-us-as-major-threats/
RUSSIAN SHOPPING MALL LAYS DOWN U.S. FLAG DOORMATS
"A shopping mall in central Moscow has put down U.S. flag doormats at its entrance for customers to wipe their feet in a show of defiance against U.S. policies towards Russia. "Why do they burn our flags in Ukraine?" one Moscow resident told Reuters. "Why do they wipe their feet over us? They do wipe their feet over us, over our state. And can't we wipe ours on doormats? Let us do it for God's sake!"
http://www.breitbart.com/national-security/2014/12/26/russian-shopping-mall-lays-down-u-s-flag-doormats/
CDC reports potential Ebola exposure in Atlanta lab
"Researchers studying Ebola in a highly secure laboratory mistakenly allowed potentially lethal samples of the virus to be handled in a much less secure laboratory at the Centers for Disease Control and Prevention in Atlanta, agency officials said Wednesday. One technician in the second laboratory may have been exposed to the virus and about a dozen other people have been assessed after entering the facility unaware that potentially hazardous samples of Ebola had been handled there. The technician has no symptoms of illness and is being monitored for 21 days. Agency officials said it is unlikely that any of the others who entered the lab face potential exposure. Some entered the lab after it had been decontaminated. Officials said there is no possible exposure outside the secure laboratory at CDC and no exposure or risk to the public. "At this time, we know of only the one potential exposure," CDC Director Tom Frieden said in a telephone interview. The mistake took place Monday afternoon. It was discovered by laboratory scientists Tuesday and within an hour reported to agency leaders. The error, which is under internal investigation, was reported to Secretary of Health and Human Services Sylvia Mathews Burwell and to a program that has oversight over pathogens such as Ebola and anthrax."
http://www.washingtonpost.com/national/health-science/cdc-reports-potential-ebola-exposure-in-atlanta-lab/2014/12/24/f1a9f26c-8b8e-11e4-8ff4-fb93129c9c8b_story.html
Ebola Sample Is Mishandled at C.D.C. Lab in Latest Error
http://www.nytimes.com/2014/12/25/health/cdc-ebola-error-in-lab-may-have-exposed-technician-to-virus.html?_r=0
Lab Technician at CDC Being Monitored After Possible Accidental Exposure to Ebola Virus
http://www.theblaze.com/stories/2014/12/24/lab-technician-at-cdc-being-monitored-after-possible-accidental-exposure-to-ebola-virus/